Life Jokes Famous Quotes & Sayings
List of top 98 famous quotes and sayings about life jokes to read and share with friends on your Facebook, Twitter, blogs.
Top 98 Quotes About Life Jokes
#1. She never wanted an extravagant life-- only one filled with simple joys like children, family, friendship, good books, funny jokes, and a pint of mint chocolate chip ice cream. - Author: S.A. Huchton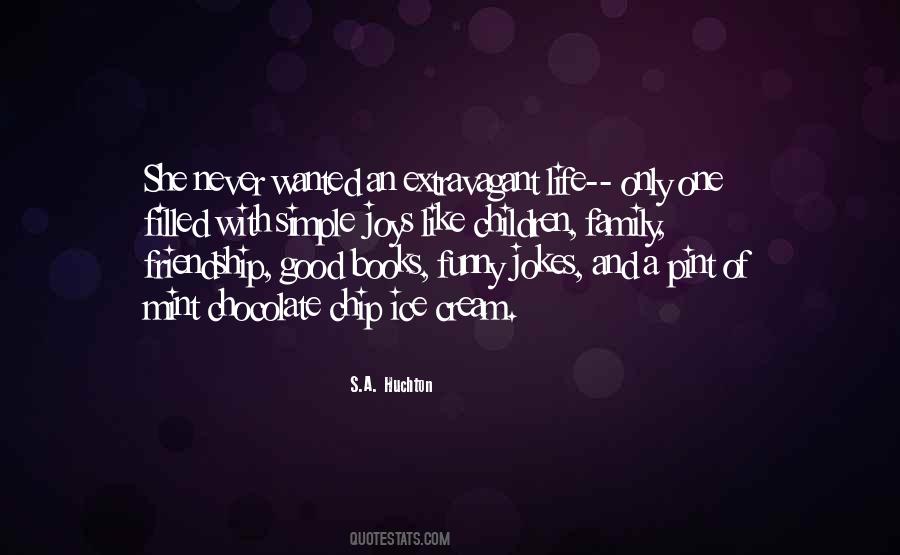 #2. Life, the dramatist of speed. Life, that couldn't stop with its foreshadows and ironies and symbols and clues, its wretched jokes and false endings and twists. Life with its hopeless addiction to plot. - Author: Glen Duncan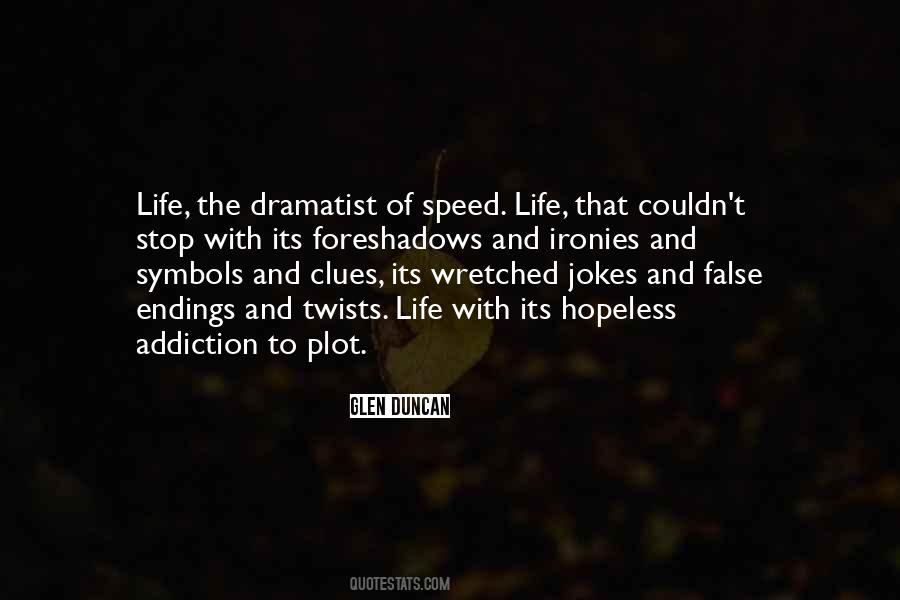 #3. I personally don't feel any pressure to make jokes about multiple baby-fathers and stereotypical black jokes, because one, that's just not my life, and two, I wouldn't even sound right talking about those things. - Author: Issa Rae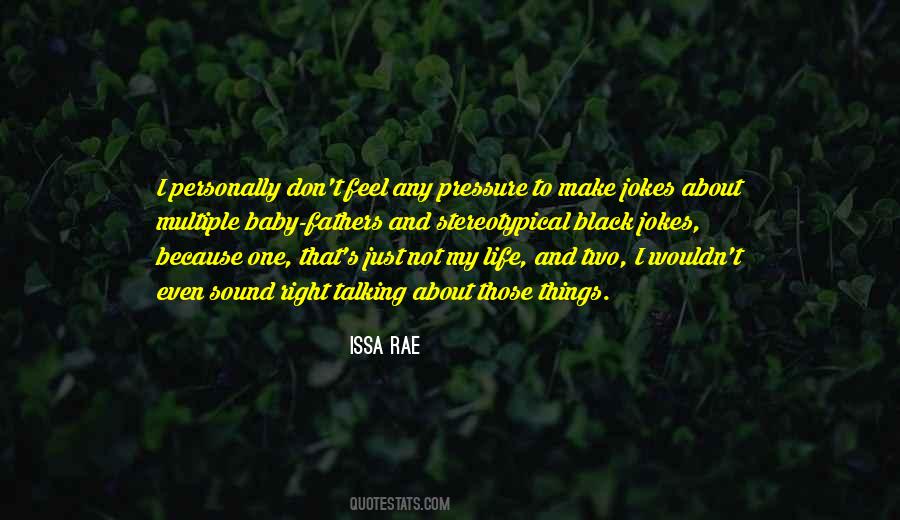 #4. Their whole life, they're the center of attention. People want to be around them just because they're attractive. Their jokes are funnier. Their lives are better. And then suddenly, they get bags under their eyes or they put on a little weight and no one cares about - Author: Karin Slaughter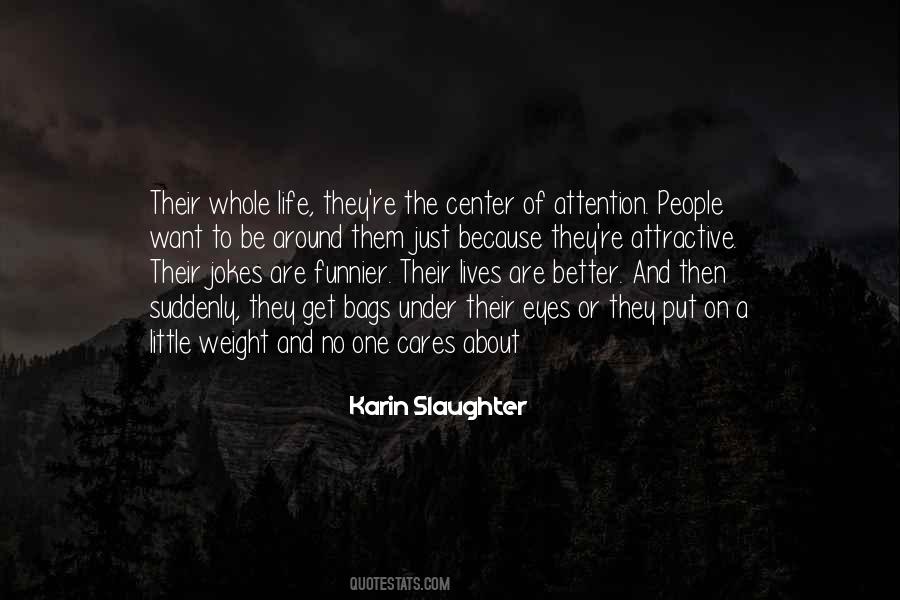 #5. Fuck it ... That's really the attitude that keeps a family together, it's not "we love each other", it's just "fuck it, man. - Author: Louis C.K.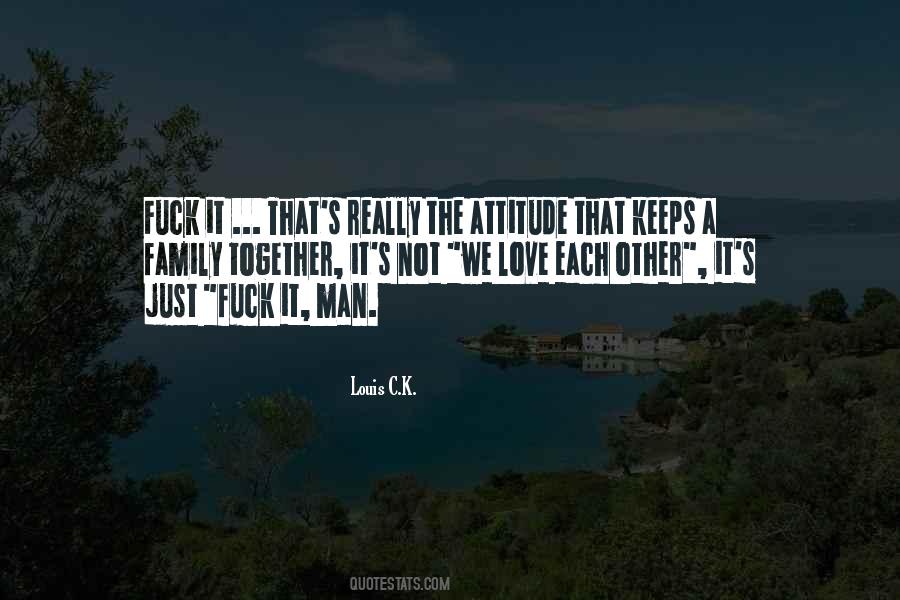 #6. Life, like the boring drunk at the office party, keeps seeking you out, leaning on you, killing you with pointless yarns and laughing bad-breathed in your face at its own unfunny jokes. - Author: Glen Duncan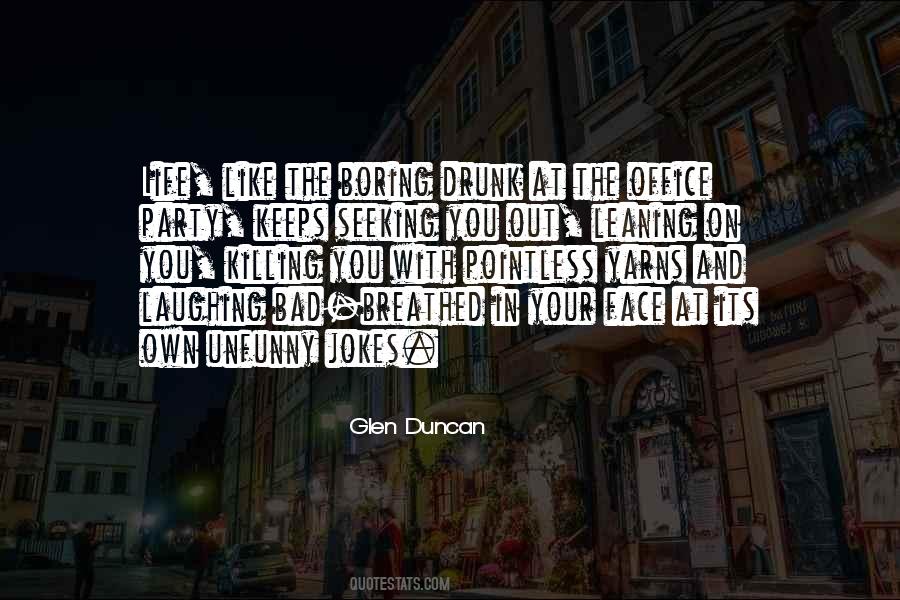 #7. Sometimes when I try to make jokes or have a sense of humor in interviews, it doesn't go over very well. But Twitter made my life easier in this way that I didn't expect. It would have taken probably 10 times as long for people to accept my voice and my sense of humor if I didn't have Twitter. - Author: Anna Kendrick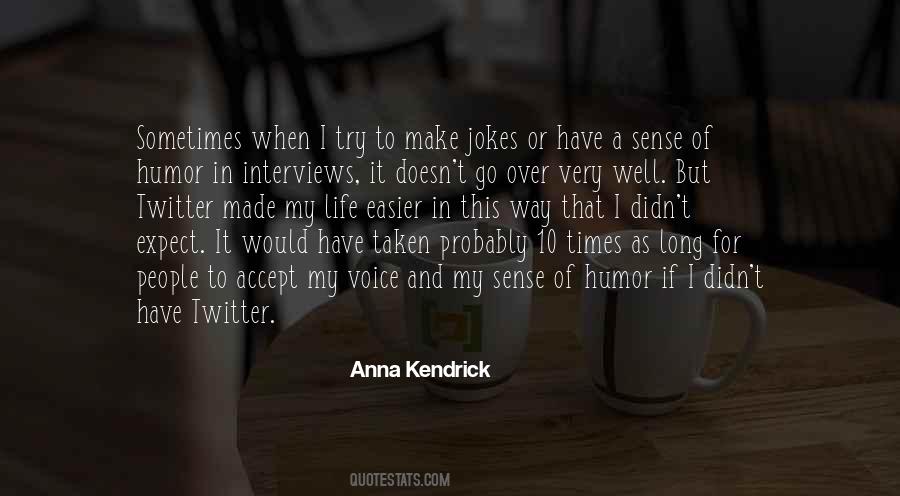 #8. I nurture very good intentions about you. May you die in peace. - Author: Fakeer Ishavardas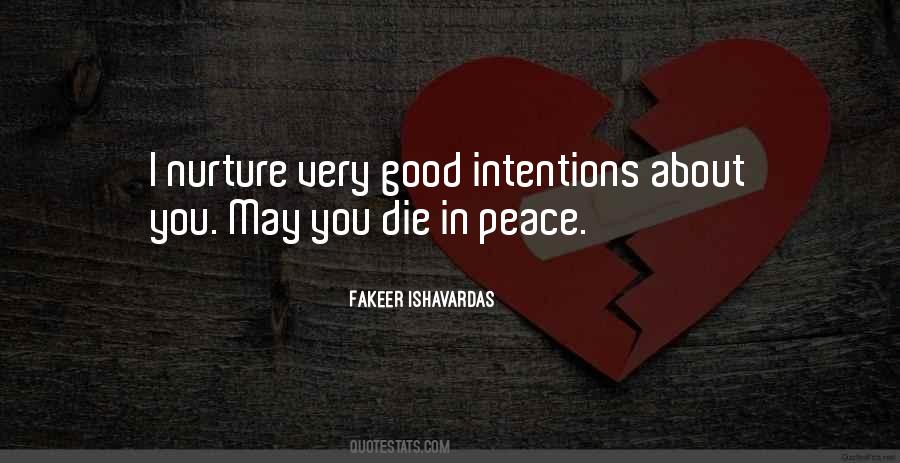 #9. Jokes are actually played by life, which after calls tragedies - Author: Samar Sudha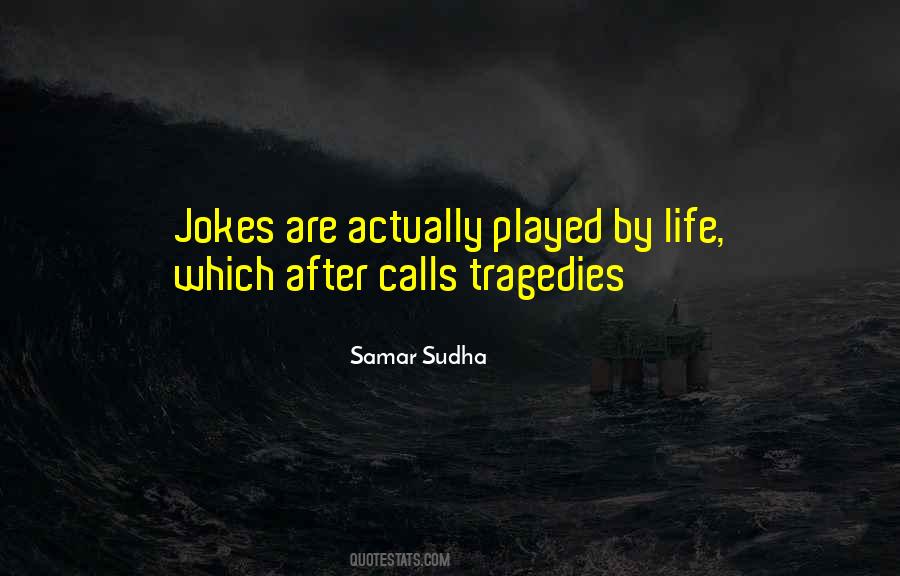 #10. I'm pretty goofy and I make a lot of dumb jokes - life is too short to be serious, so I guess that's how I flirt. To be honest, I think I'm too shy and reserved to be a proper old fashioned flirt. - Author: Cory Monteith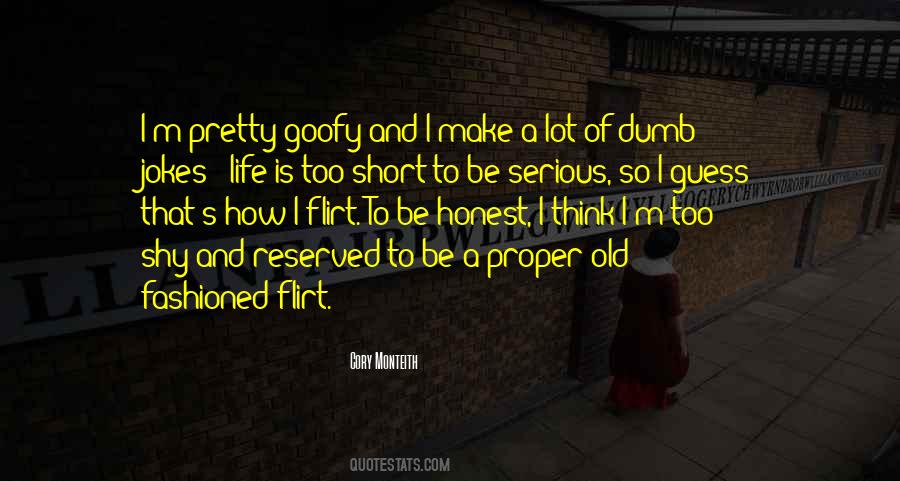 #11. I don't think our lives actually unfold with morals attached to them, or meanings that are easily extracted, or jokes designed to generate sympathy. I wanted to do the opposite - to offer up a life whose meanings can only be perceived through a tangle of desires, confusions, and textural details. - Author: Kevin Brockmeier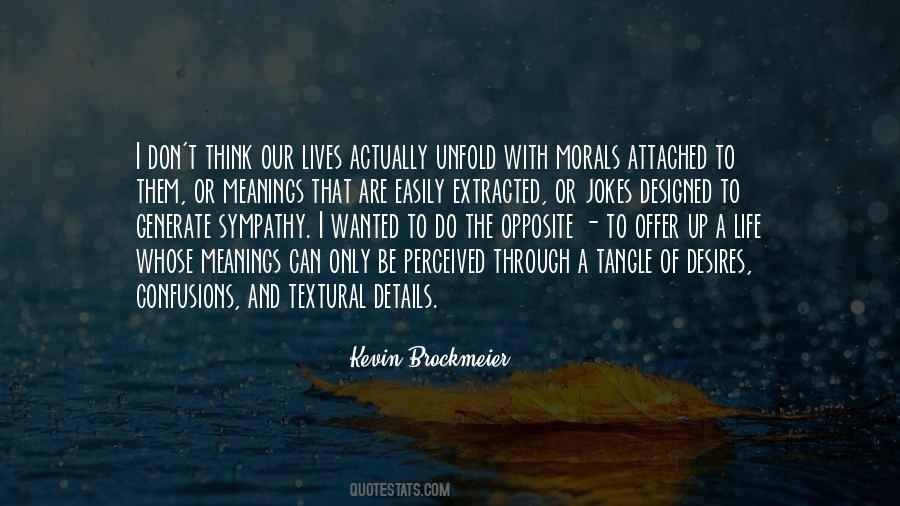 #12. We have to laugh at how hard life can be and how screwed up we can be at times ... It's a really freeing process when you're not hitting the jokes too hard. - Author: Brett Gelman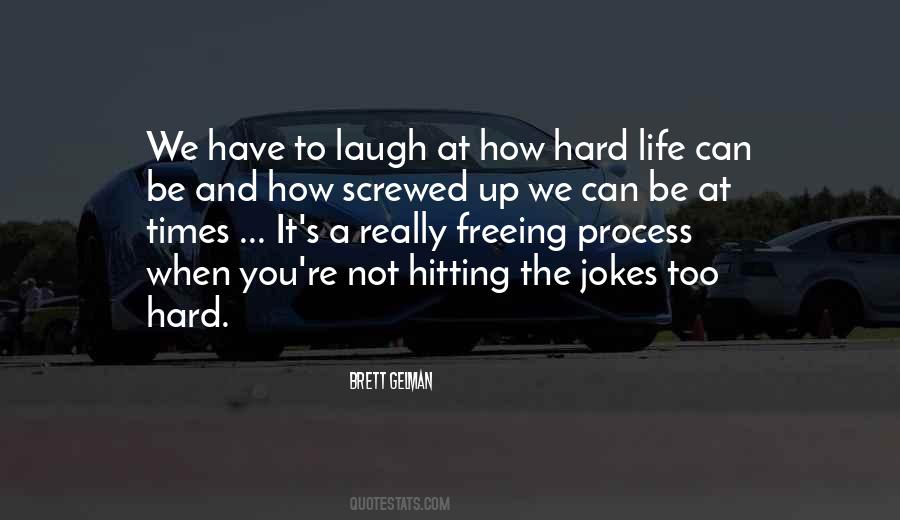 #13. WHEN YOU CANNOT JOKE ABOUT THE DARKNESS OF LIFE, THAT'S WHEN THE DARKNESS TAKES OVER. - Author: Amanda Palmer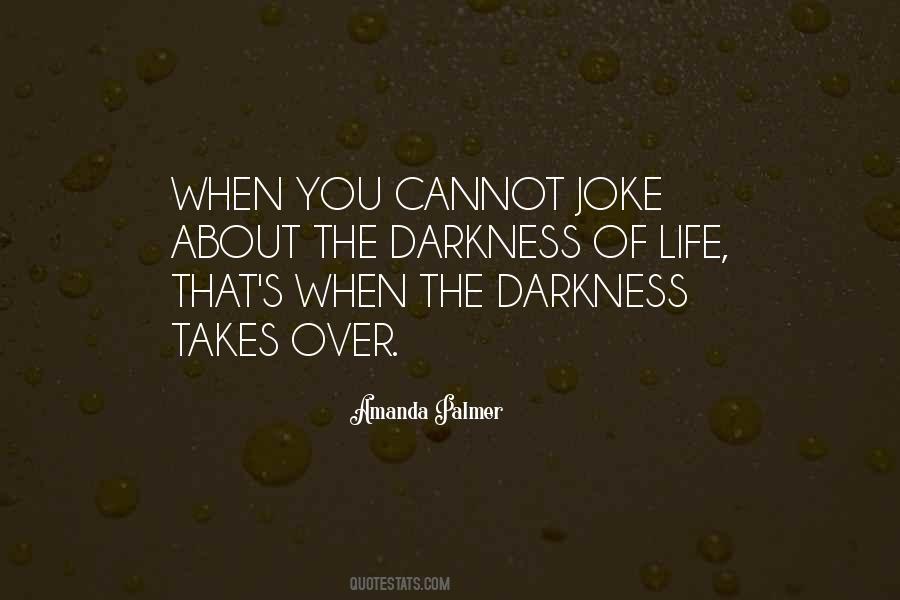 #14. If u want to work in Corporate, then u should know how to play Chess. - Author: Honeya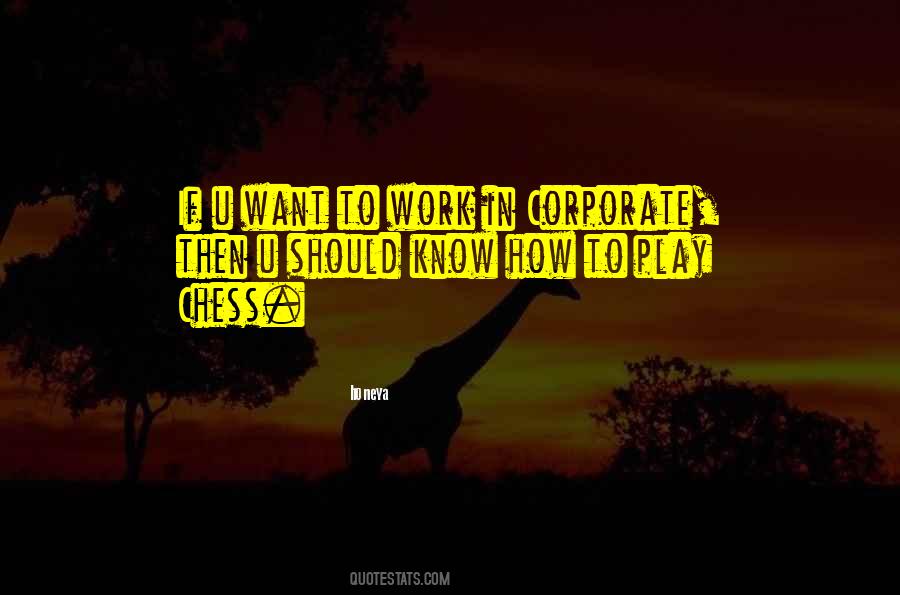 #15. People see me laughing and telling jokes, but they had no idea after the show was over, I had no joy in my life, in my heart. - Author: Steve Harvey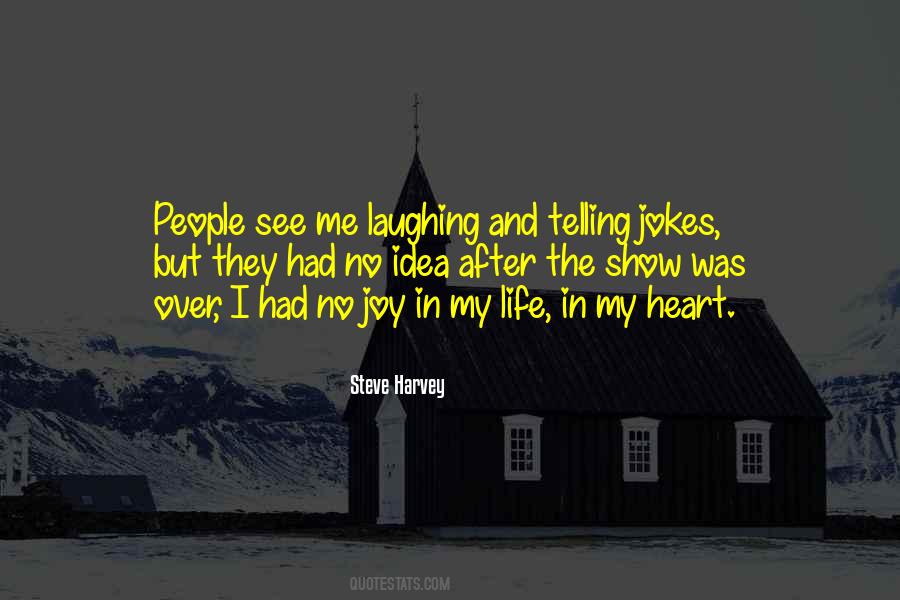 #16. Everything in life is not a joke."

"No, but it mostly is. - Author: Allan Dare Pearce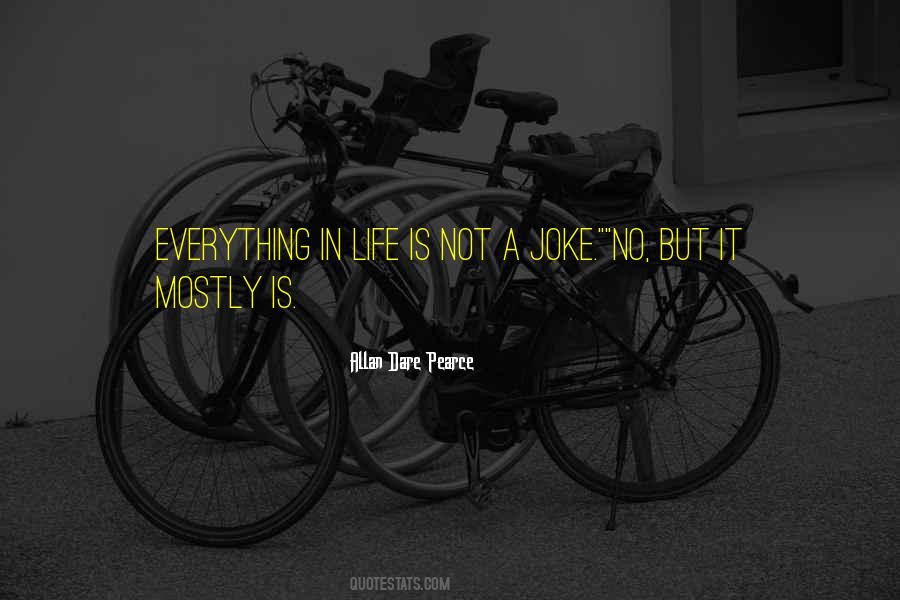 #17. To me, the highest expression of life is art with jokes. It's very rarified, very difficult to accomplish if you want to be more than just funny and more than just jokes about human gaseousness. - Author: Neil Peart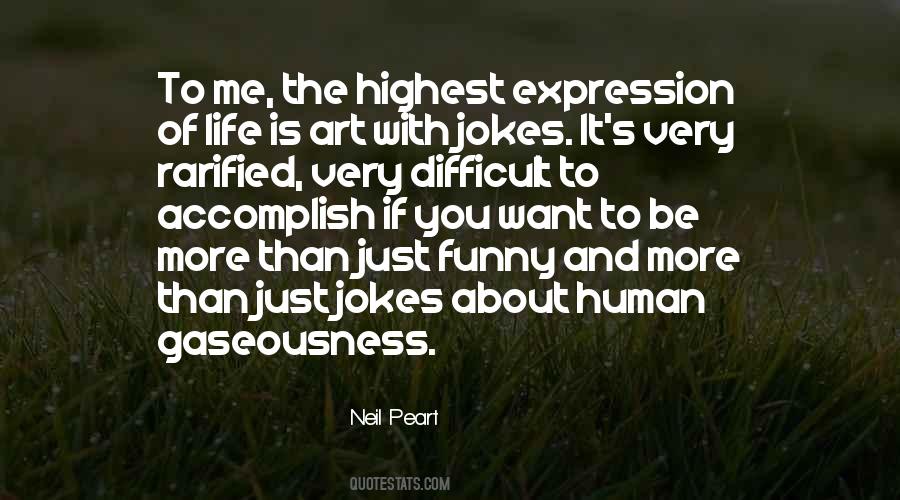 #18. In black neighborhoods, everybody appreciated comedy about real life. In the white community, fantasy was funnier. I started looking for the jokes that were equally hilarious across the board, for totally different reasons. - Author: Will Smith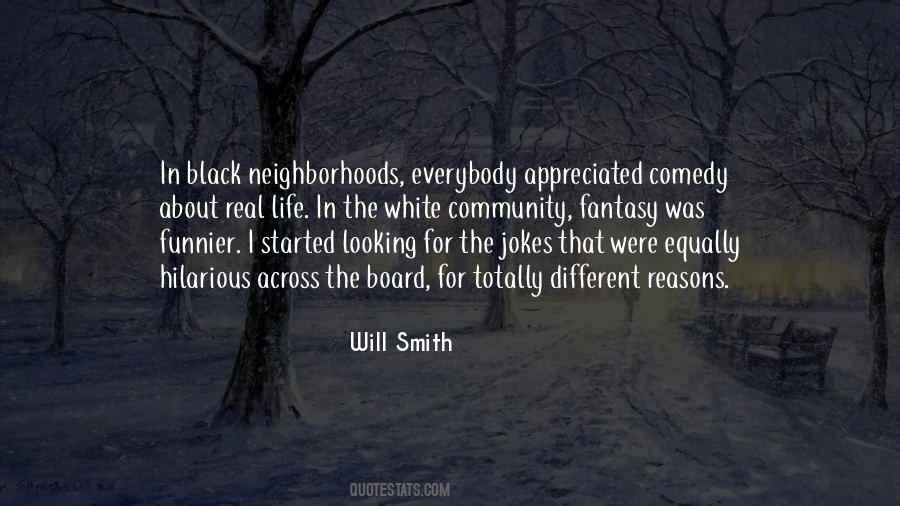 #19. There is laughter, shrill calls. Everyone is flirting, saying in nudges and jokes and blushing what they would do in private. - Author: Jesmyn Ward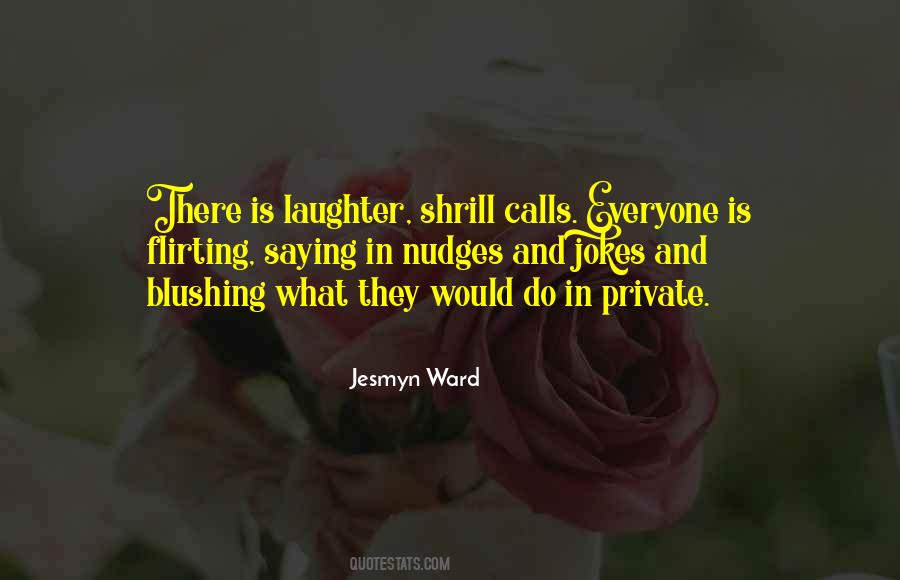 #20. My whole life, I've been telling jokes. - Author: Brad Garrett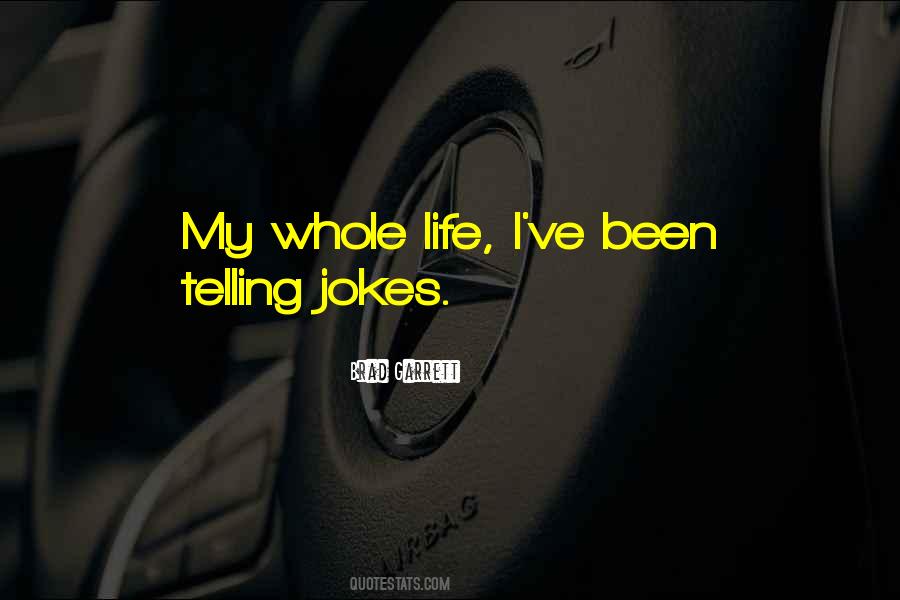 #21. With comedy, the jokes will come out, and people will see them coming. Changes in daily life or current events can change the consciousness of audiences and can make the show less funny or feel more stale. - Author: Robert Lopez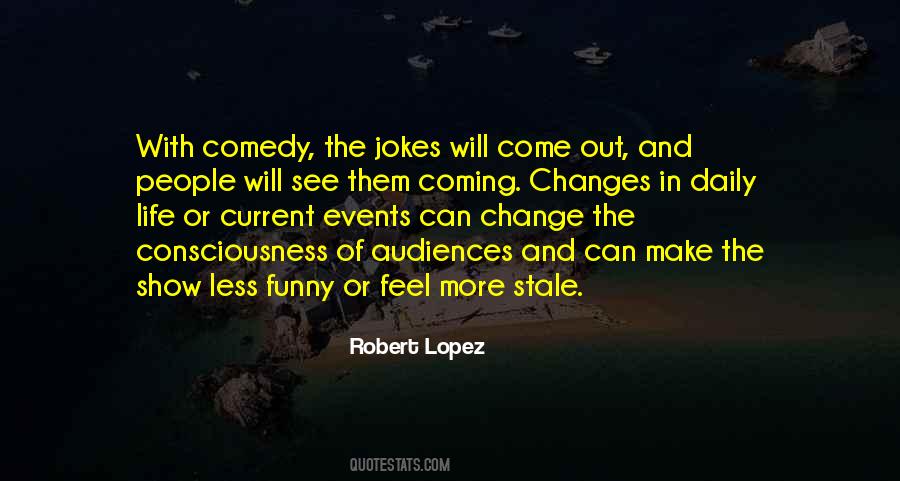 #22. If you think of the people who are funny in your life, you'll note it's not because they tell jokes, it's because of their character. If you develop characters, then you'll know them, and you'll know how they'll speak. The comedy will come out of the character. - Author: Anne Beatts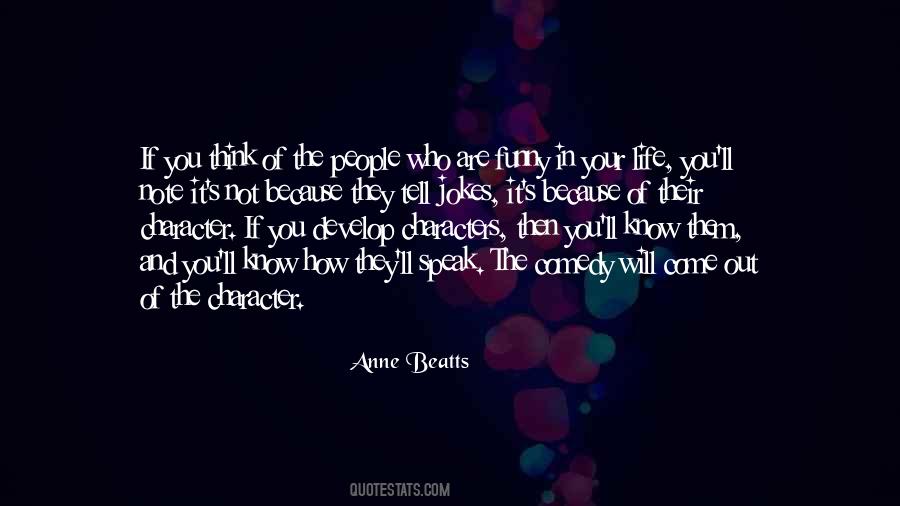 #23. I don't want to be 60 years old standing on stage telling some jokes. I want my life to mean something. - Author: Steve Harvey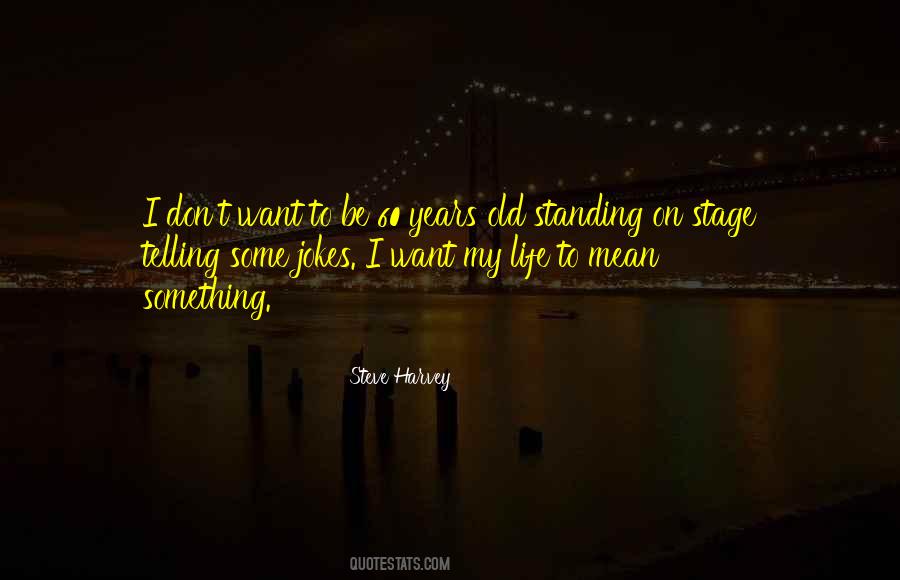 #24. We humans are not born alone; joining and being active in a club whose members share your passion for ideas and get your jokes is one of the great joys of life. - Author: Richard Lederer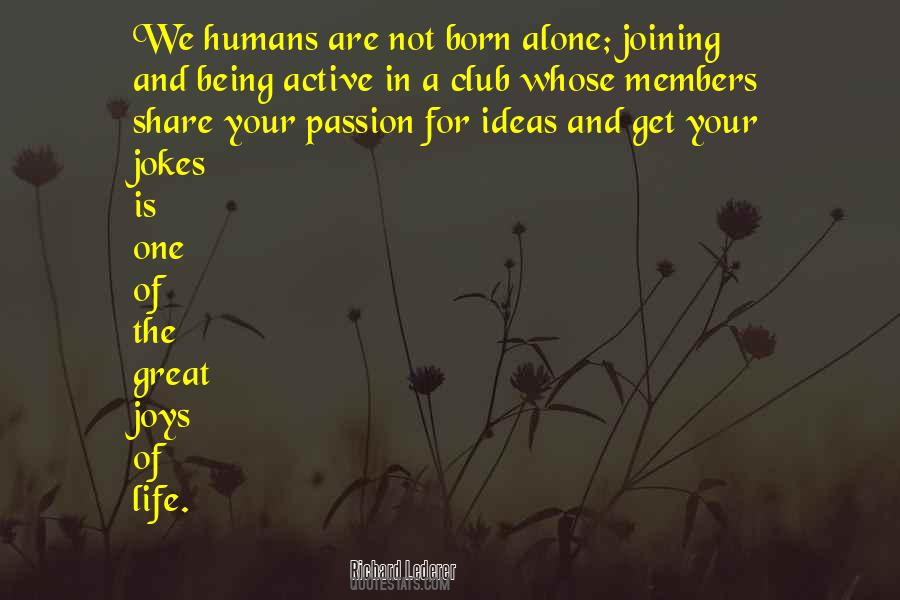 #25. As comedians, we are all laughing because life is so horrible. Life is so difficult, and I cope with it by making jokes about absolutely everything. - Author: Joan Rivers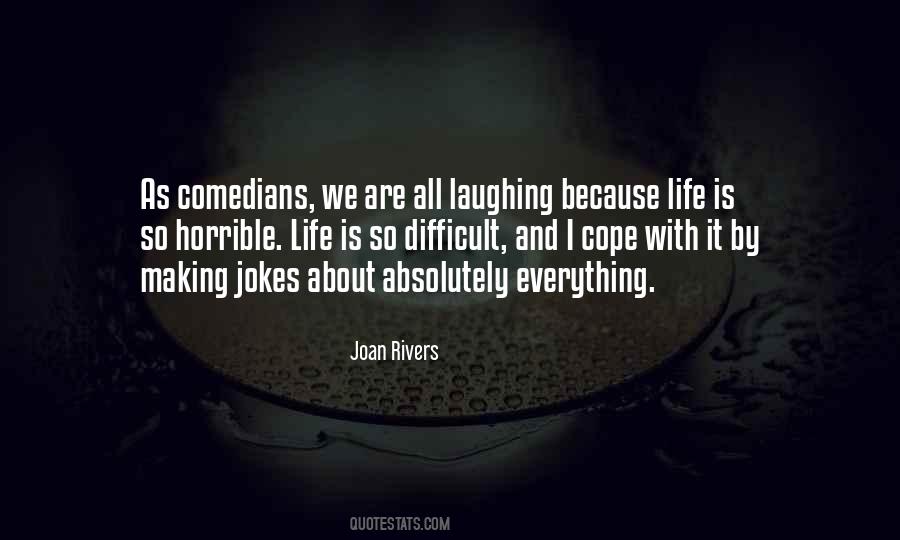 #26. I enjoy life. I always enjoy jokes. - Author: Ivan Lendl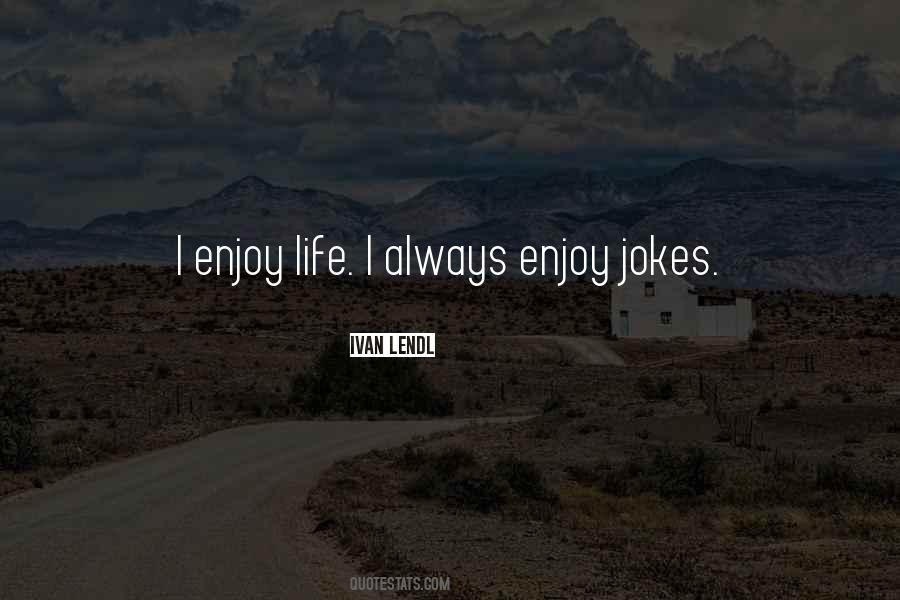 #27. There's a sense of spontaneity, and no emphasis on jokes in this show. People generally talk the way they talk in life if you were in this particular situation. - Author: Larry David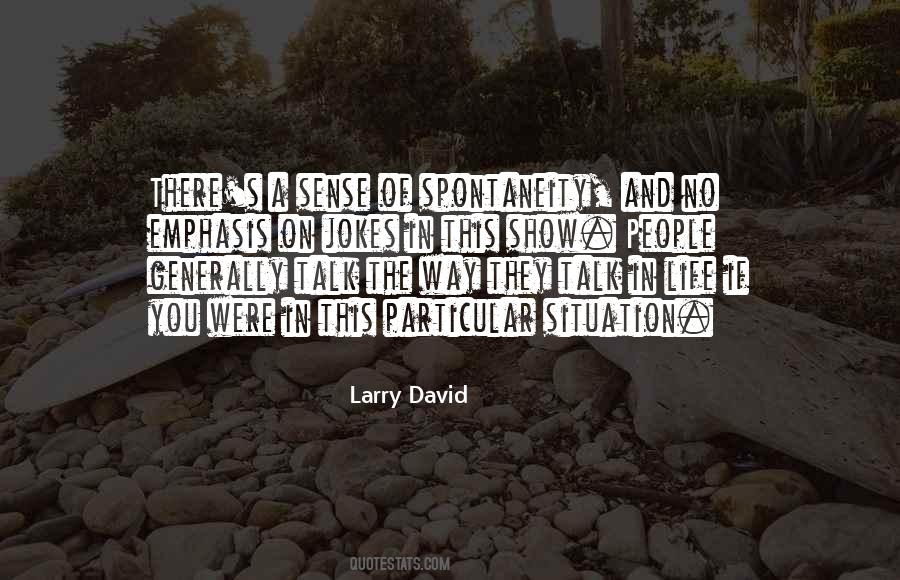 #28. I love life in spite of all that mars it. I love friendship, jokes and laughter. - Author: Tahar Ben Jelloun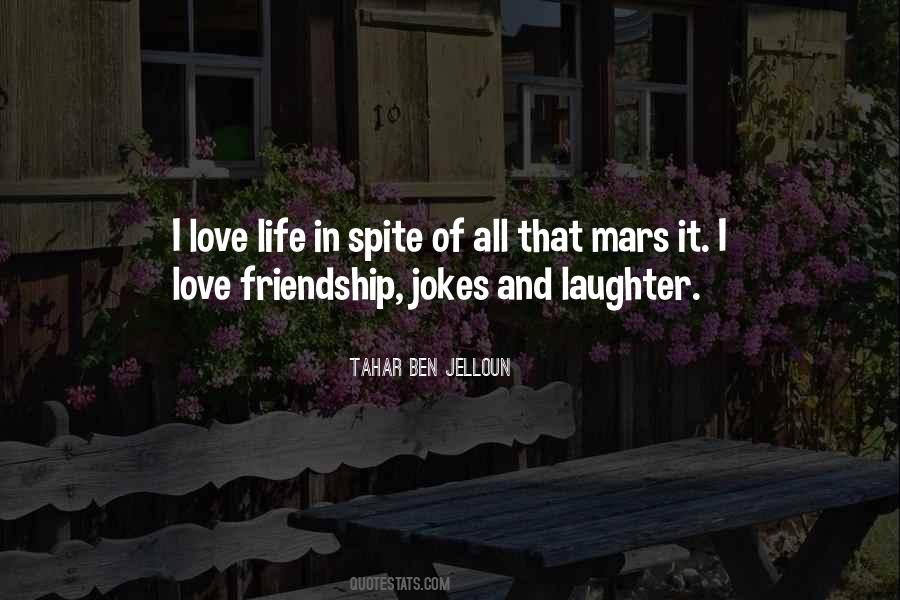 #29. Being born with a sickly resemblance to Henry Fonda was the first of a long series of practical jokes of which destiny was to make Major Major the unhappy victim throughout his joyless life. Being born Major Major Major was the second - Author: Joseph Heller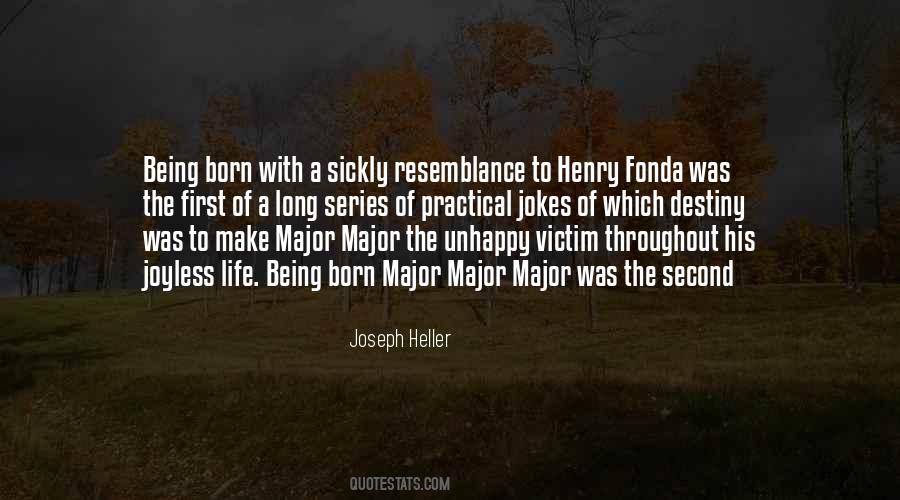 #30. I got a pit bull from a shelter, so my whole life is centered on this dog, and I've been writing a lot of dog jokes. I should probably give up now, because I'm writing jokes about my dog. - Author: Joe Mande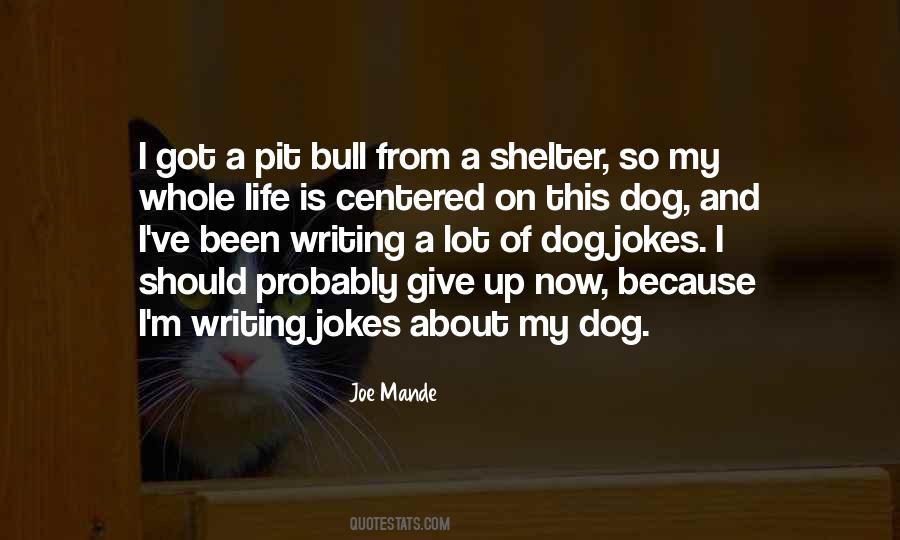 #31. You are incorrigible."
"I know." She sighed happily. "All the shit we've been through - all the shit I've been through - and I can still make lascivious jokes with the best of them. That's impressive, Merit. That's character. - Author: Chloe Neill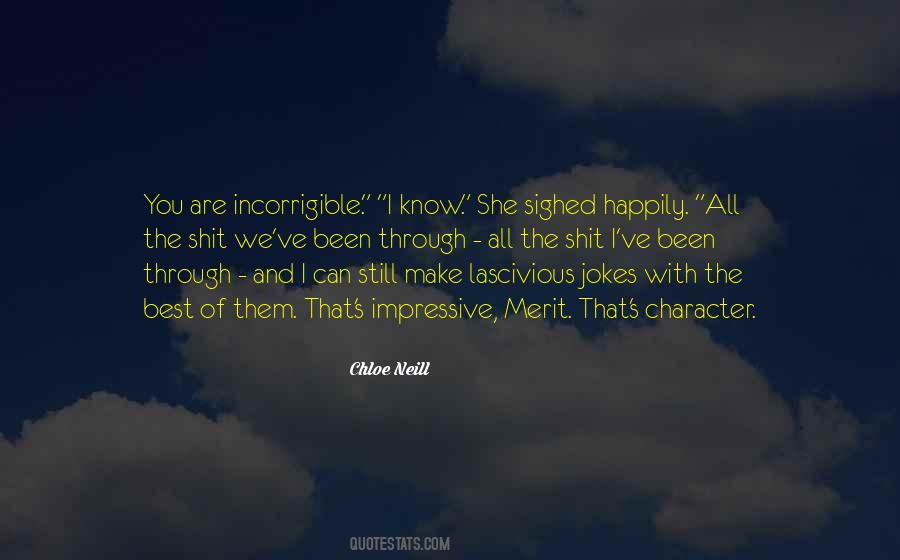 #32. Well, there are conjoined twins in real life and we can tell a story about them so long as they're not the brunt of the jokes. In this, they're the heroes of this story; we love these guys. - Author: Bobby Farrelly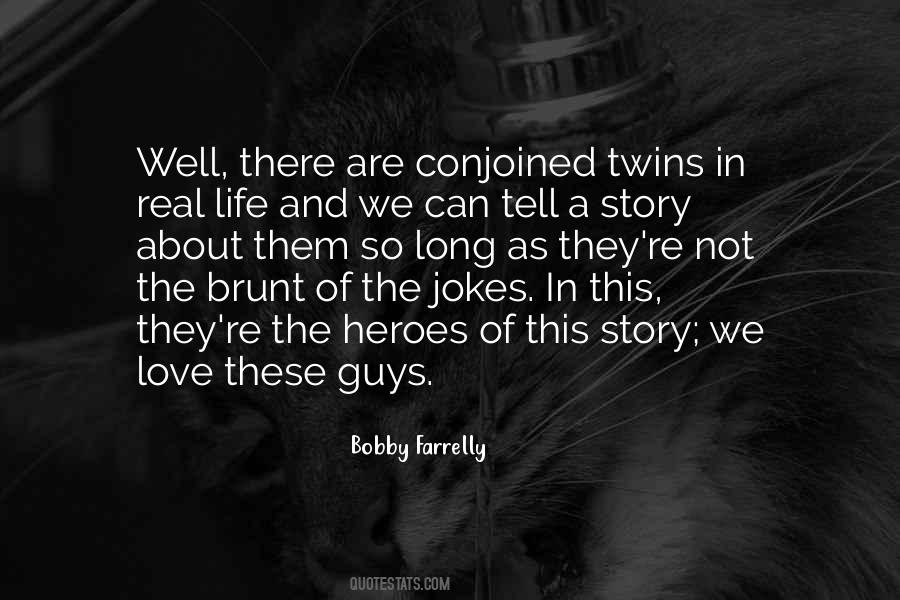 #33. I don't really want to tell jokes about trivia; I'd kind of rather tell jokes about things like life and death. - Author: David Shrigley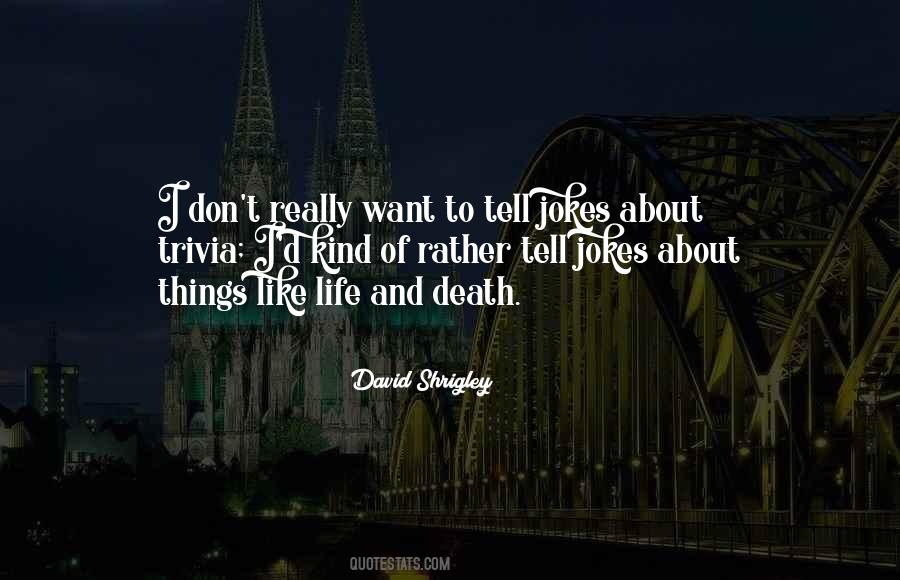 #34. If you are reading this then you have wasted another day of your life day dreaming, rather than planning the life God intended you to live. - Author: Shannon L. Alder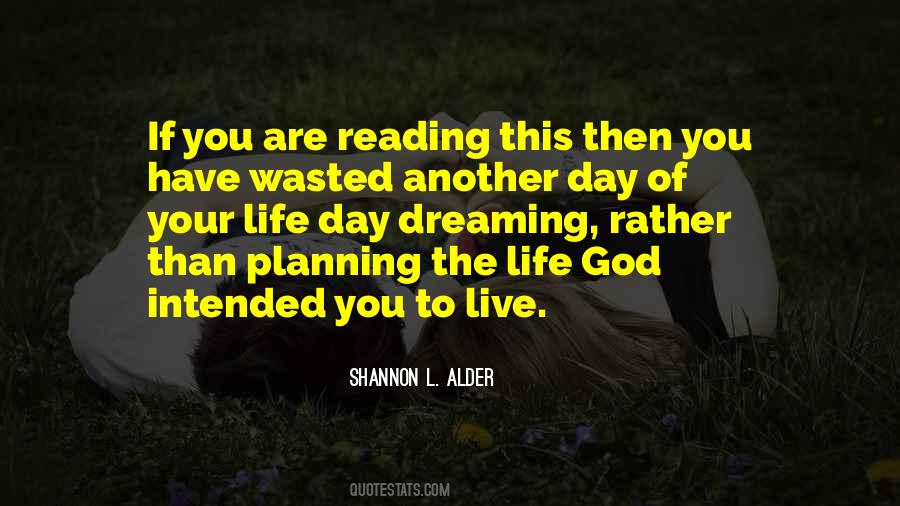 #35. But I know this is impossible. I know that the thing I want is exactly the thing I can never get. The old life, the jokes, the drinks, the arguments, the lovemaking, the tiny, heartbreaking commonplace. - Author: C.S. Lewis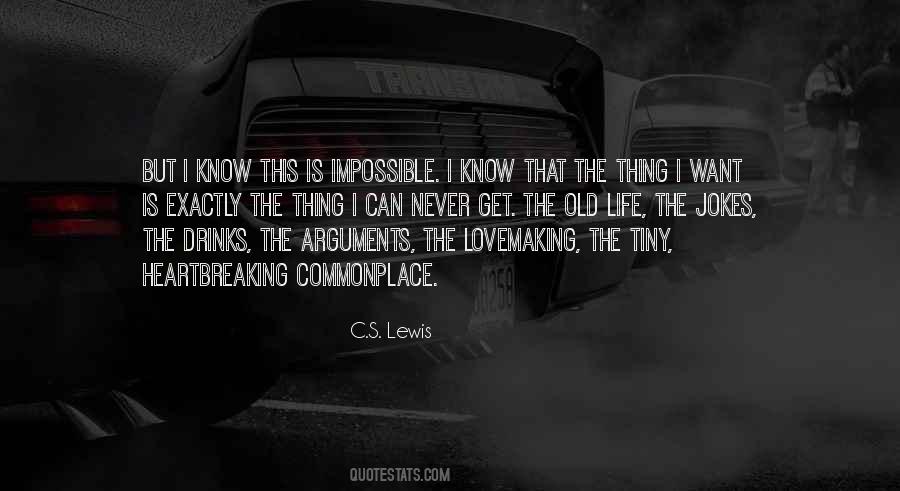 #36. Life sometimes confuses us by making us discover in someone we hate a quality or qualities we love. - Author: Mokokoma Mokhonoana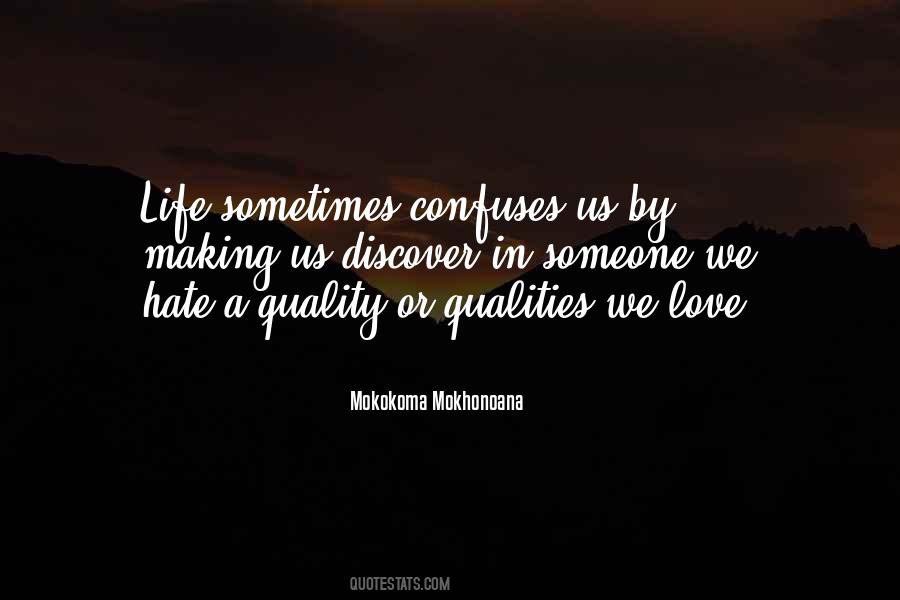 #37. Life likes jokes; life is constantly making jokes, even at the most inopportune moments. - Author: Elizabeth McCracken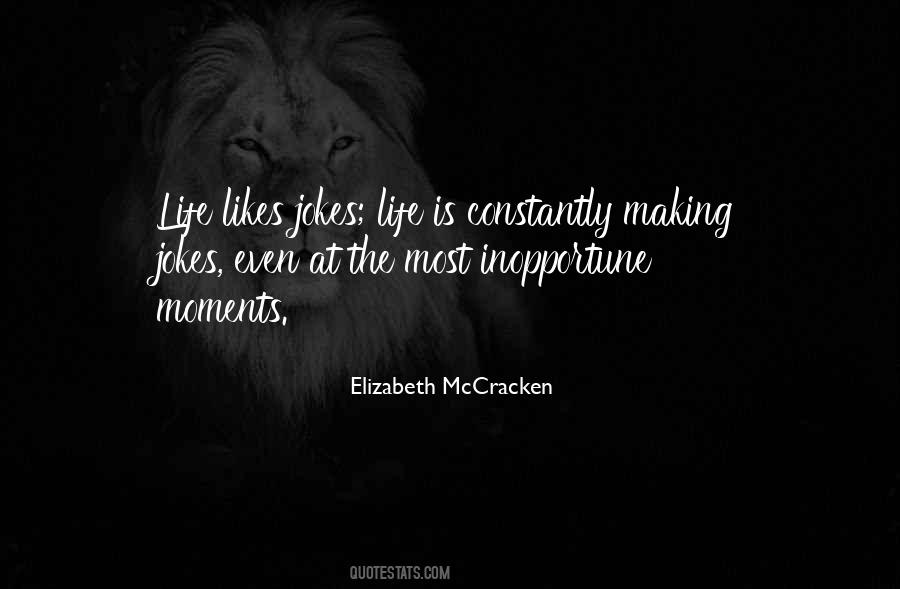 #38. I spent the first 22 years of my life absorbing everything, like a big disgusting cell, and now I'm disgorging it with jokes added out into the world. That's a really gross metaphor. - Author: Mallory Ortberg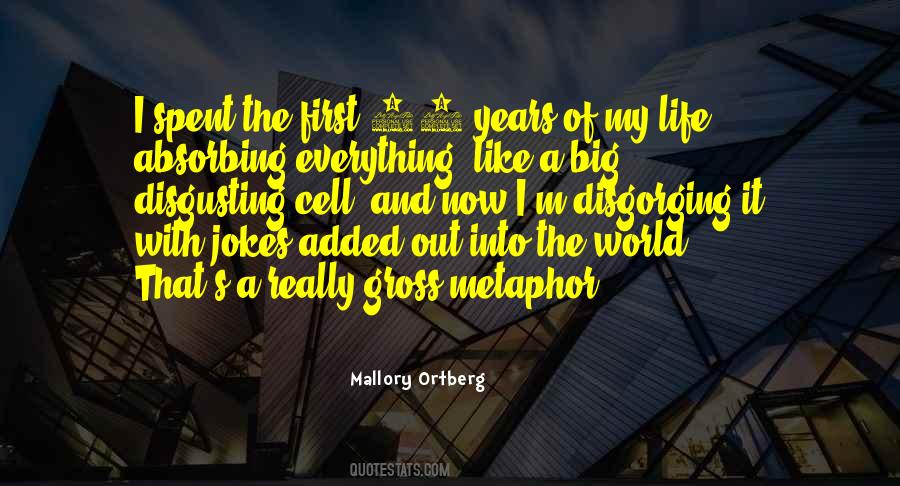 #39. The Scripture warns about evil communications that corrupt good manners. Off-color jokes and dirty stories have no place in the Christian life. Thousands of people are engaging in immorality by the way they talk. Keep your talk pure. Ask God to purify your tongue. - Author: Billy Graham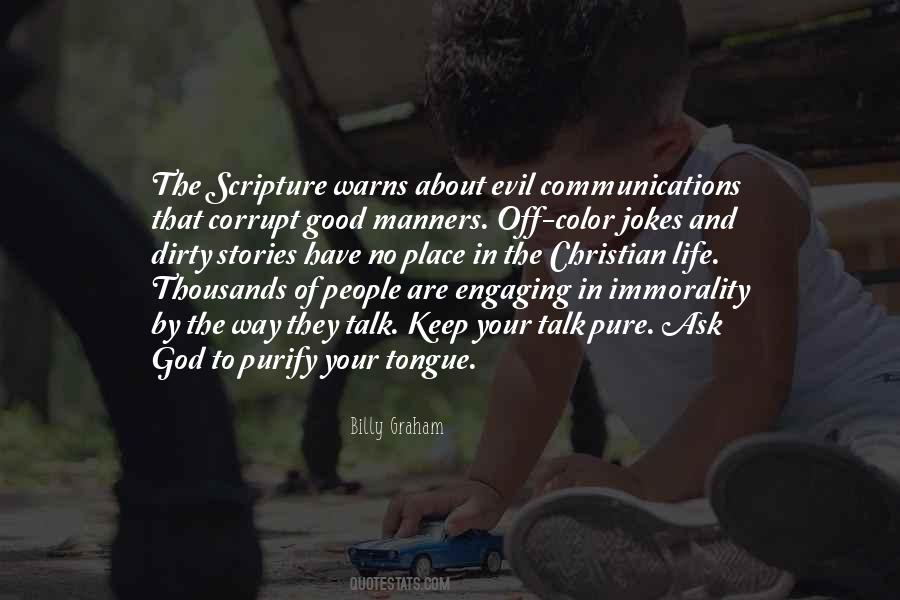 #40. What gets me, Varinka, is not really the lack of money but all those little troubles life is full of, all whispering, all those jeers and jokes. - Author: Fyodor Dostoyevsky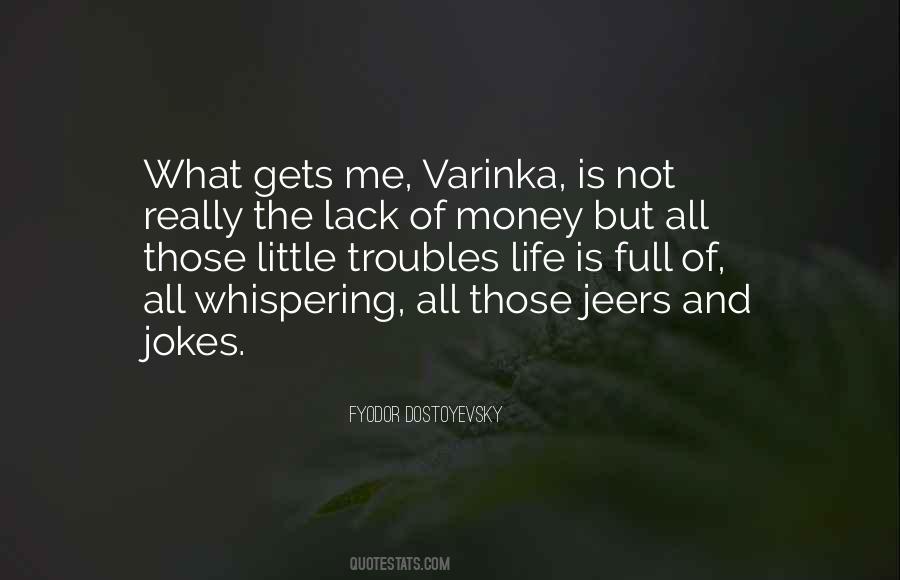 #41. Do you have some big secret life I don't know about?' Connor jokes. 'Who would be calling you at midnight?'
'I have no idea,' I reply. 'But I'm pretty sure I only have one secret life. - Author: Wendy Mass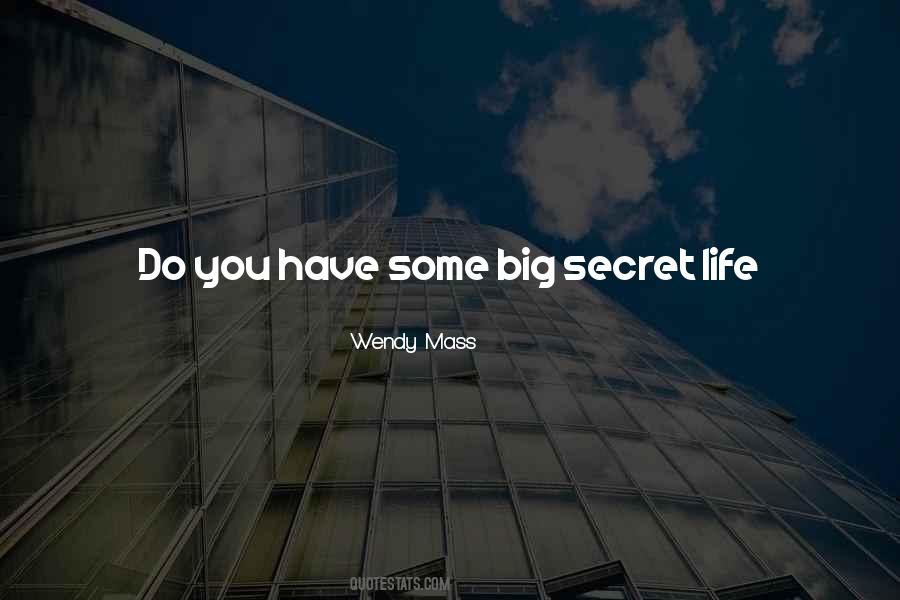 #42. I never stole a joke in my life. I just find them before they're lost. - Author: Milton Berle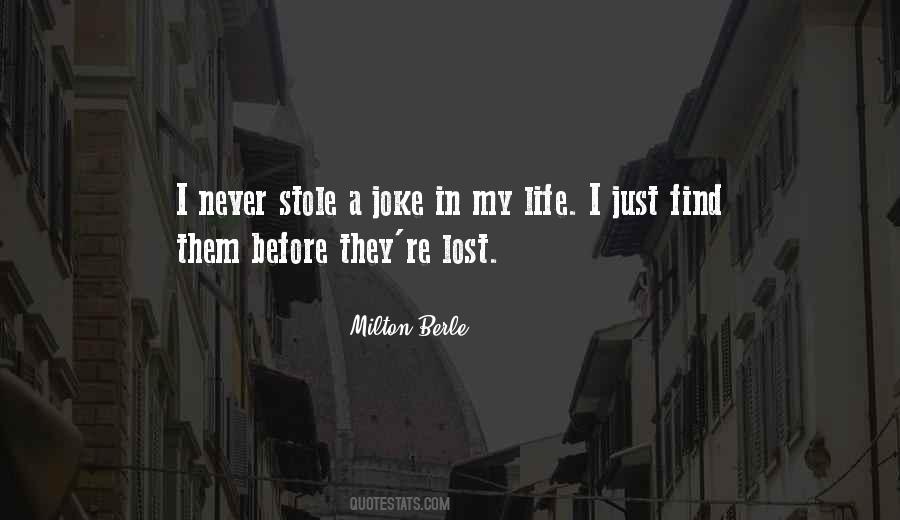 #43. I love dark humor. I love things that are so grounded in life, but just happen to be just a little bit twisted because my sense of humor is a little bit twisted. I love jokes that shouldn't be funny, but are. Those types of things just really make me laugh. - Author: Rockmond Dunbar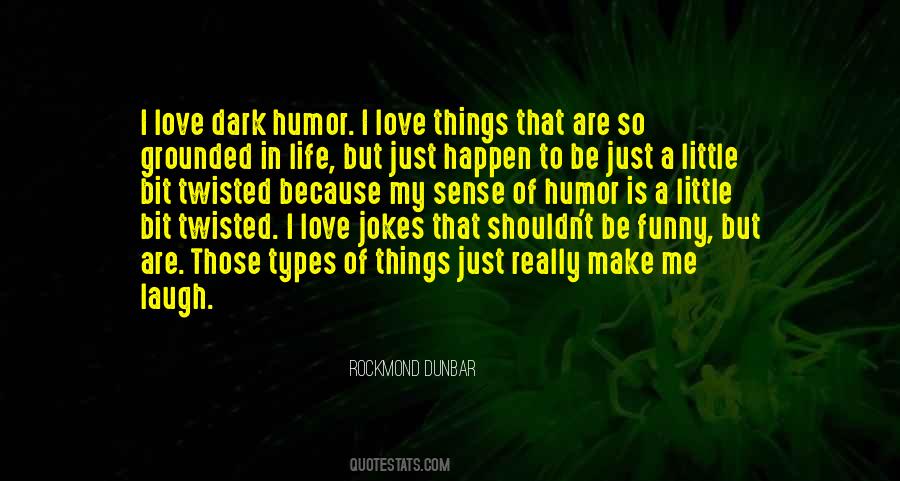 #44. I've hated cockroaches my entire life.Tweeting jokes about it helps me cope, in a way. I'm not as jumpy killing cave crickets as I used to be. I still jump plenty though. - Author: Drew Magary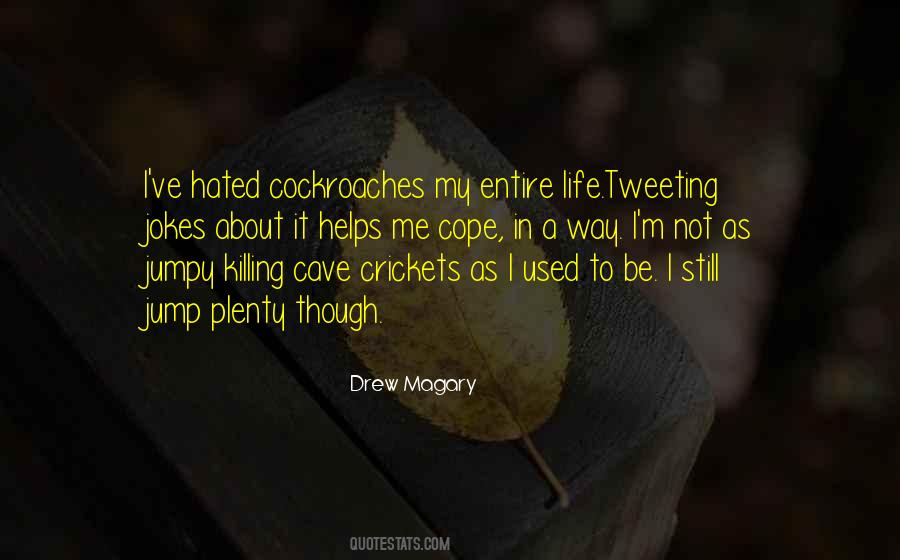 #45. In real life I'm the type of girl who doesn't take herself too seriously. I'm very serious when it comes to work, but I like to make jokes and have a good laugh and make fun of myself. - Author: Gal Gadot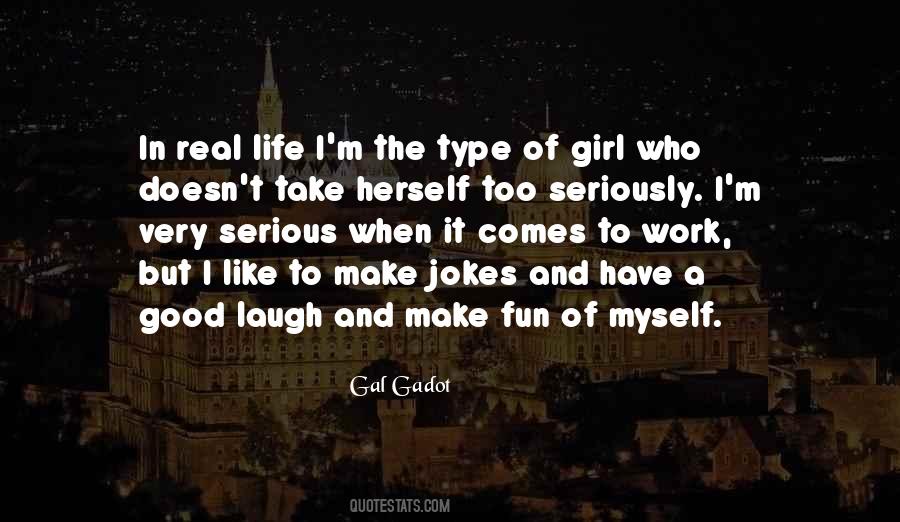 #46. You need to be my wife to win with me. - Author: Pawan Mishra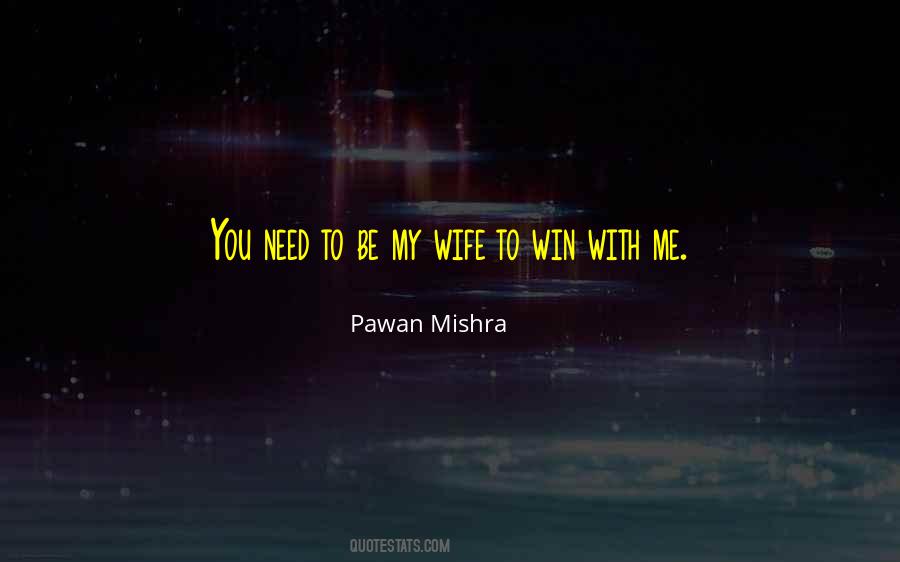 #47. If nothing is delightful without love and jokes, then live in love and jokes. - Author: Horace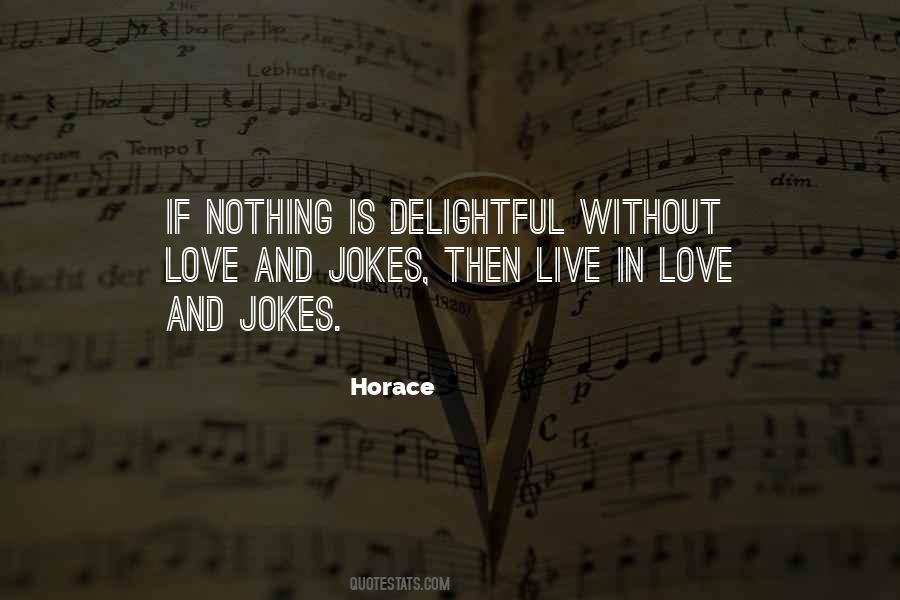 #48. Ove's wife sometimes jokes that the three worst words Ove knows in this life are "Batteries not included." People usually laugh when she says that. But Ove does not usually laugh. - Author: Fredrik Backman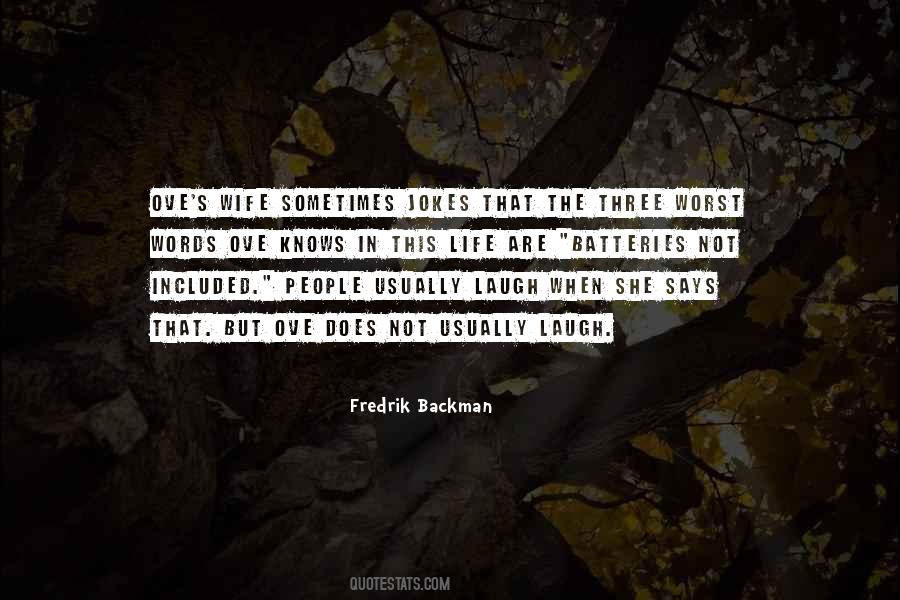 #49. I think the jokes would have been a bit broader and a bit more obvious in terms of the day-to-day of country life. - Author: Simon Pegg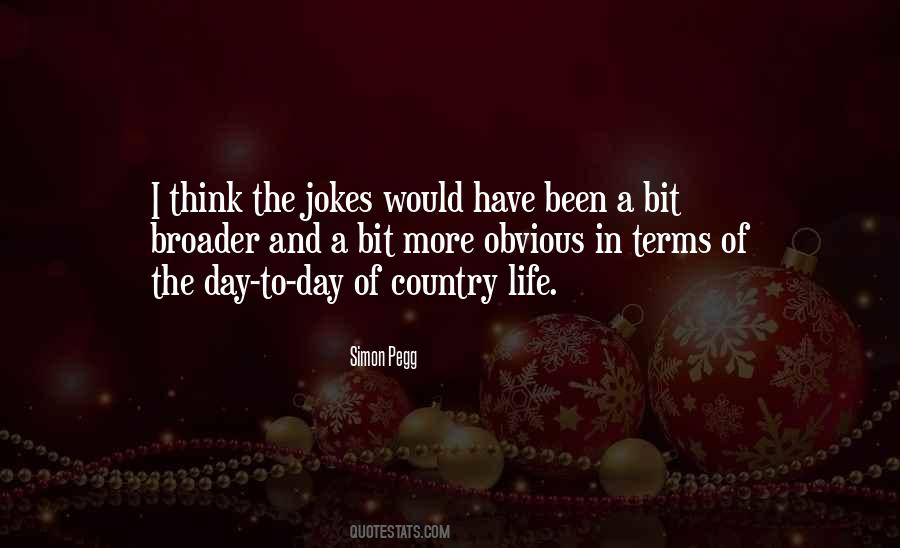 #50. I have a lot of people in my life who are truly ridiculous characters, and they're very, very funny people, but they don't really try to be. They're not cracking jokes. - Author: Emile Hirsch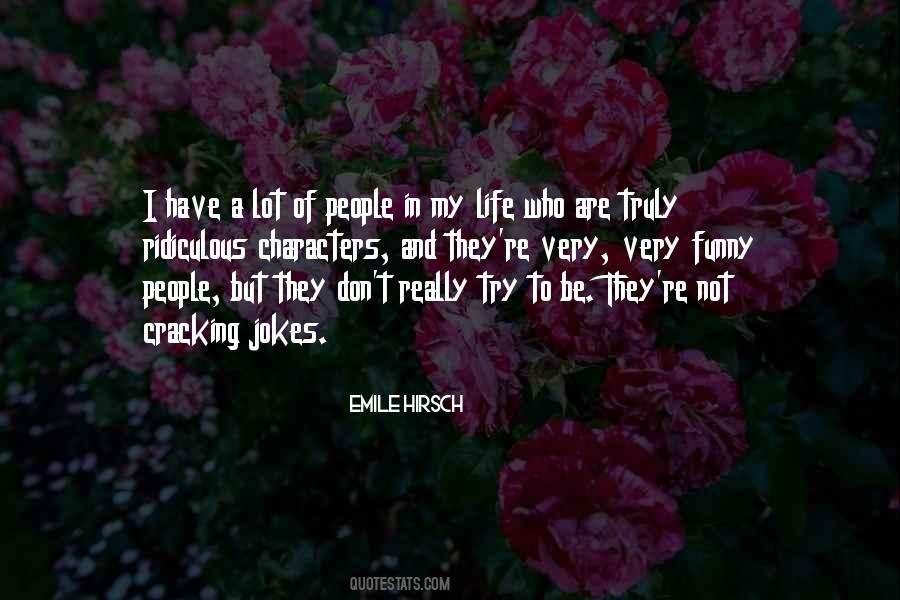 #51. When I got back into show business in 1961, I felt - for obvious reasons - that nothing in my life went right, and I realized that millions of people felt the same way. So when I first came
back my catch phrase was "nothing goes right." Early on, that was my setup for a lot of jokes. - Author: Rodney Dangerfield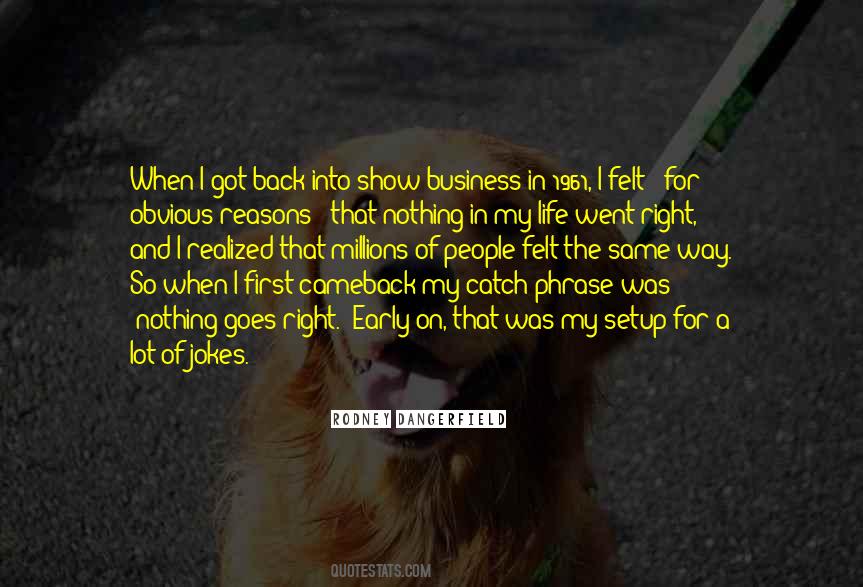 #52. As a wolf, I'm a diamond in the rough. I crack jokes. My whole life is about trying, about speaking up in order to be seen, about howling with laughter or howling out how I see the world. - Author: Jessi Klein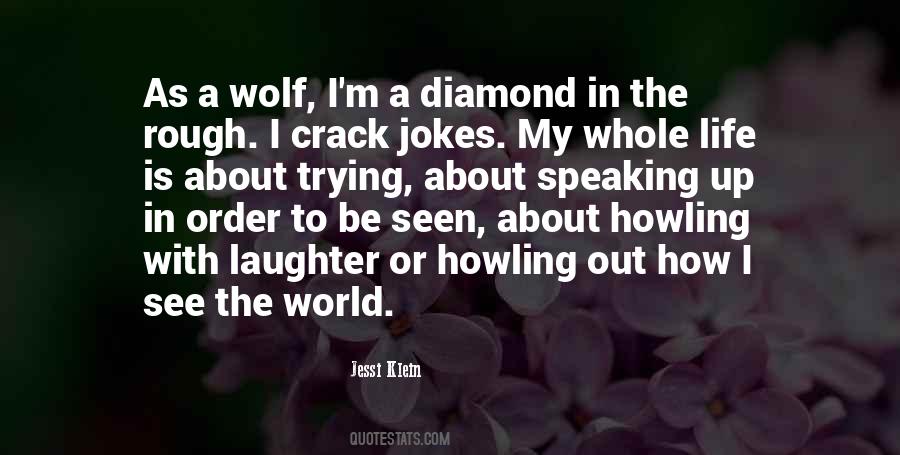 #53. In entertainment, I adore Ricky Gervais in 'Derek.' His performance is unbelievably charming, funny and poignant. In life, I adore my girlfriend. She is the most adorable person I have ever met - from her silly jokes to her cute teeth to her little drawings. - Author: Josh Zuckerman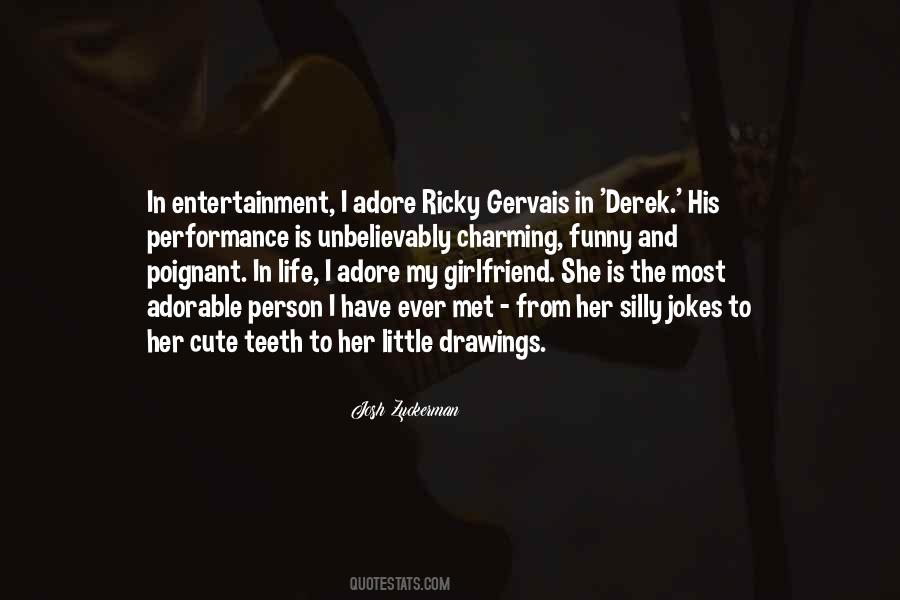 #54. Most people are scumbags. Accept it. Let go. Chill out, douchebags. - Author: Fakeer Ishavardas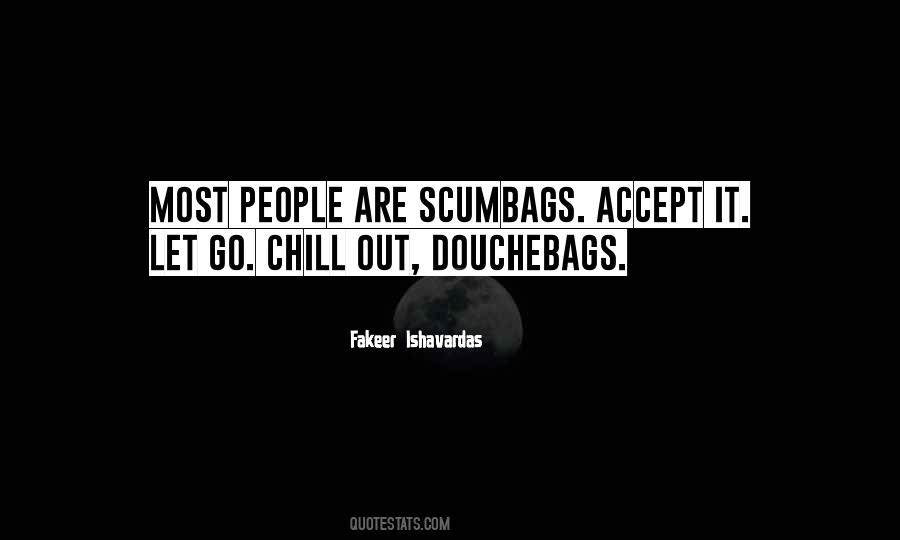 #55. That family glaze of common references, jokes, events, calamities-that sense of a family being like a kitchen midden: layer upon layer of the things daily life is made of. The edifice that lovers build is by comparison delicate and one-dimensional. - Author: Laurie Colwin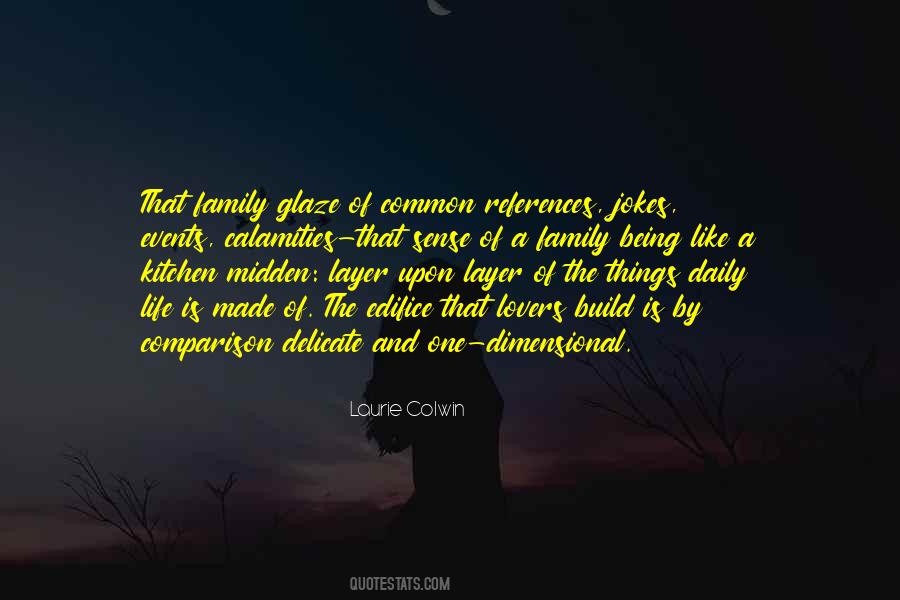 #56. A friend of mine jokes that I have a painstaking royalty complex. Like maybe I was a duke in a past life. - Author: Frank Ocean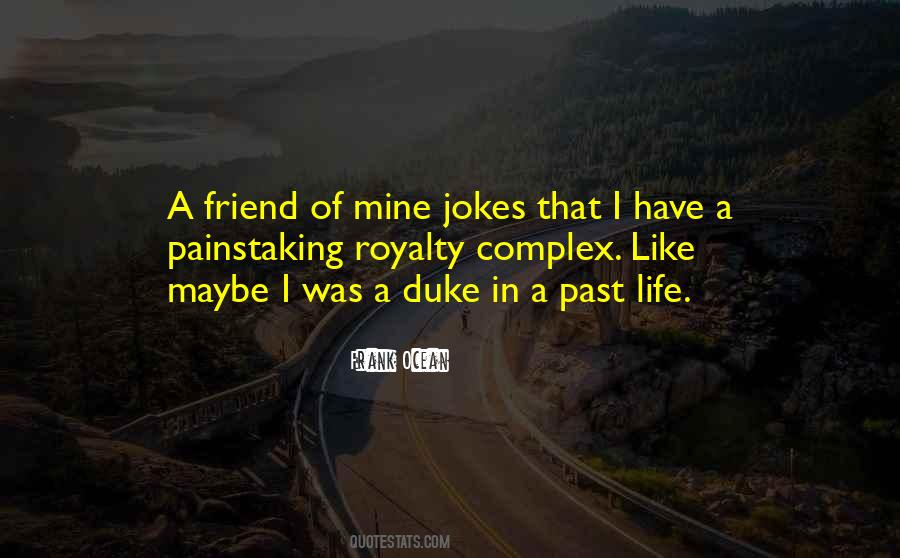 #57. It seems to me that the good lord in his infinate wisdom gave us three things to make life bearable- hope, jokes, and dogs. But the greatest of these was dogs. - Author: Robyn Davidson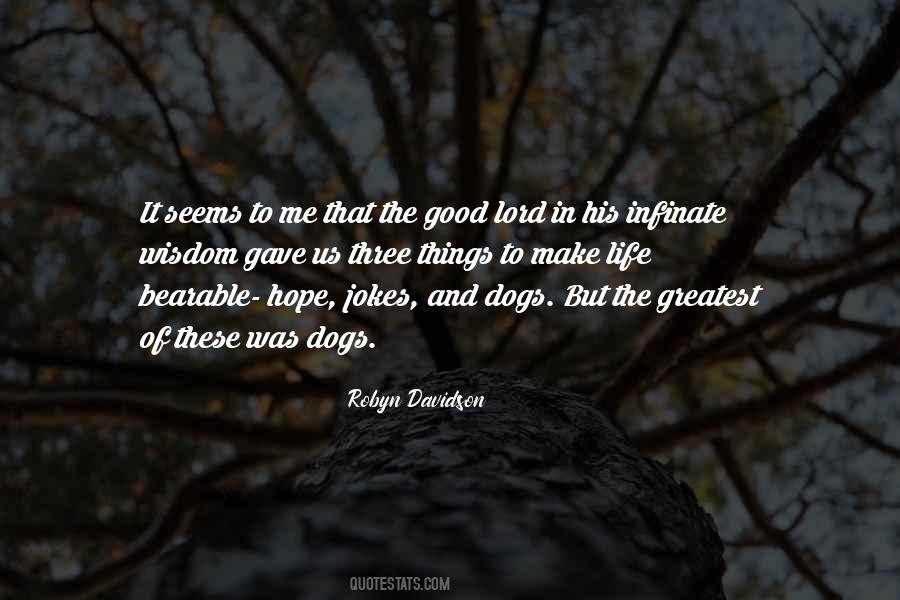 #58. A good joke is life laughing at itself. - Author: Marty Rubin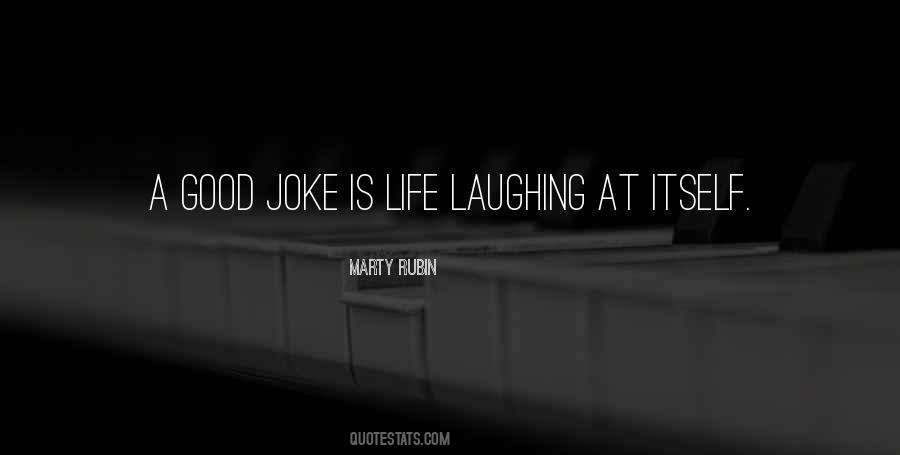 #59. The main jokes in this film are about big things, love and life and zombies - we all get that. - Author: Simon Pegg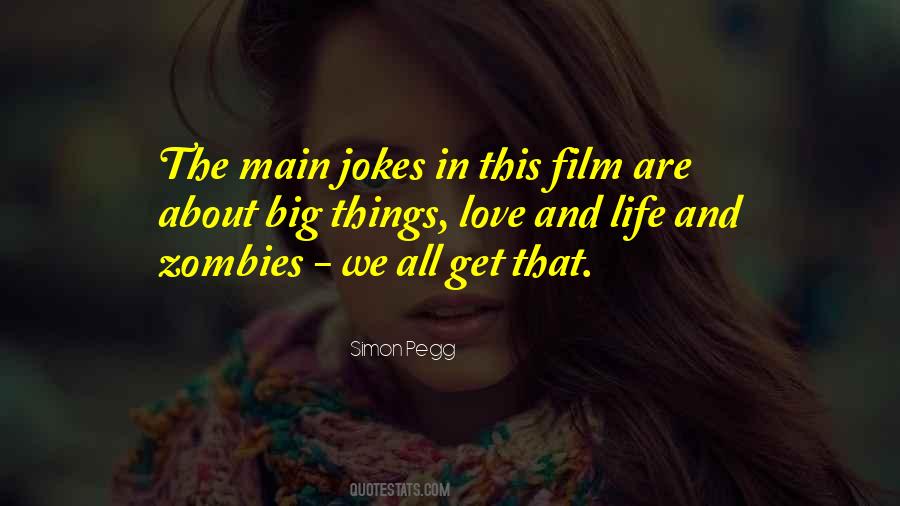 #60. A man could shoot a squirrel out of a tree from a distance of sixty feet. But he couldn't vomit into a bucket or pee into a pot only two feet away. It was one of the great mysteries of life. - Author: Maggie Osborne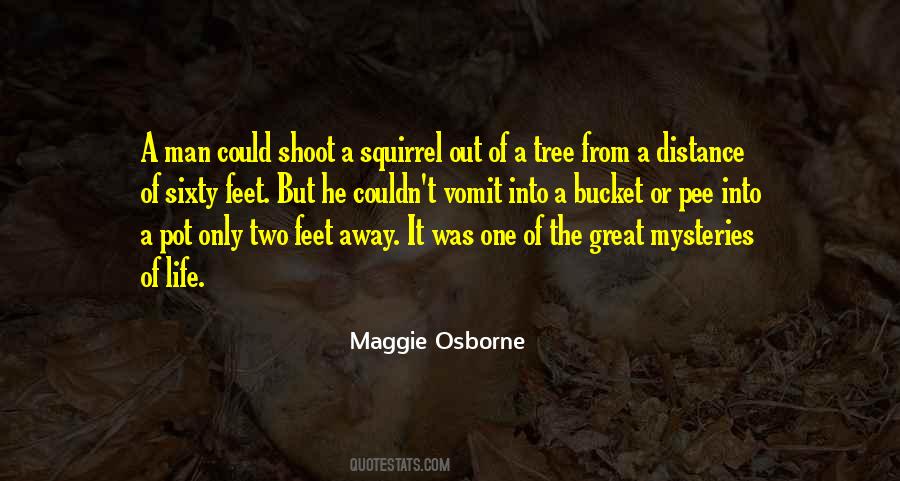 #61. What I do know is I've got a brain filled with jokes I can't forget - like a tumor the size of a grapefruit inside of my skull. And I know that eventually even dog shit turns white and stops stinking, but I have this permanent head filled with crap I've been trained my whole life to think is funny. - Author: Chuck Palahniuk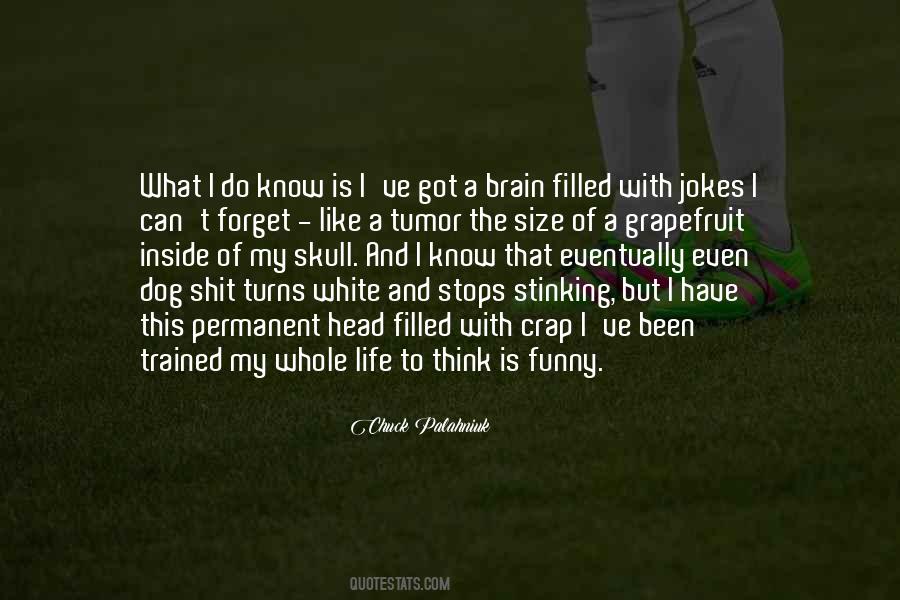 #62. Seinfeld has his way of telling jokes - and I'm not comparing myself to Seinfeld, his genius is observing the small details of everyday life and finding humor in it. - Author: Nick Kroll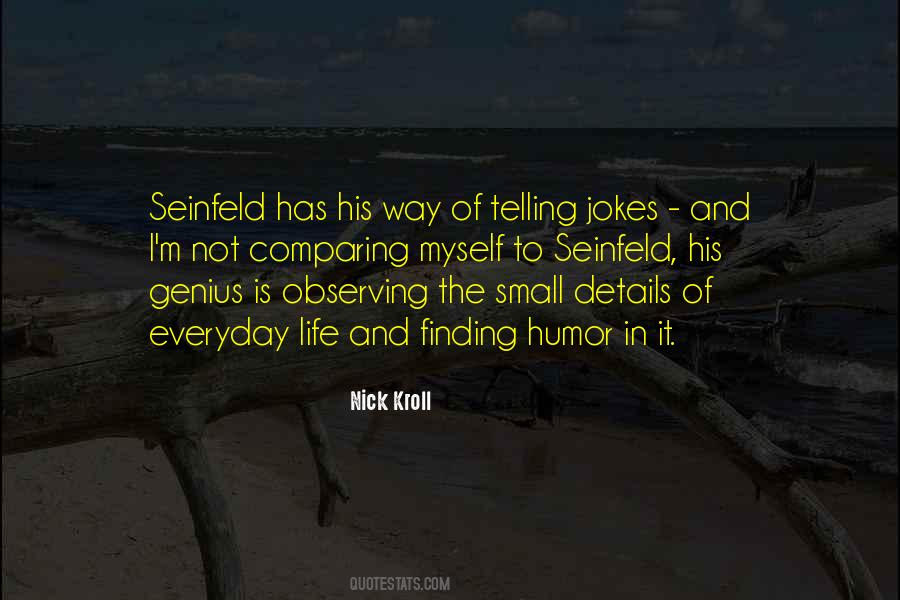 #63. I'm a comedian and there are a lot of things I'm still learning. I love one liners because I love smart jokes. I also don't like complaining about society or whining about my life on stage. - Author: Anthony Jeselnik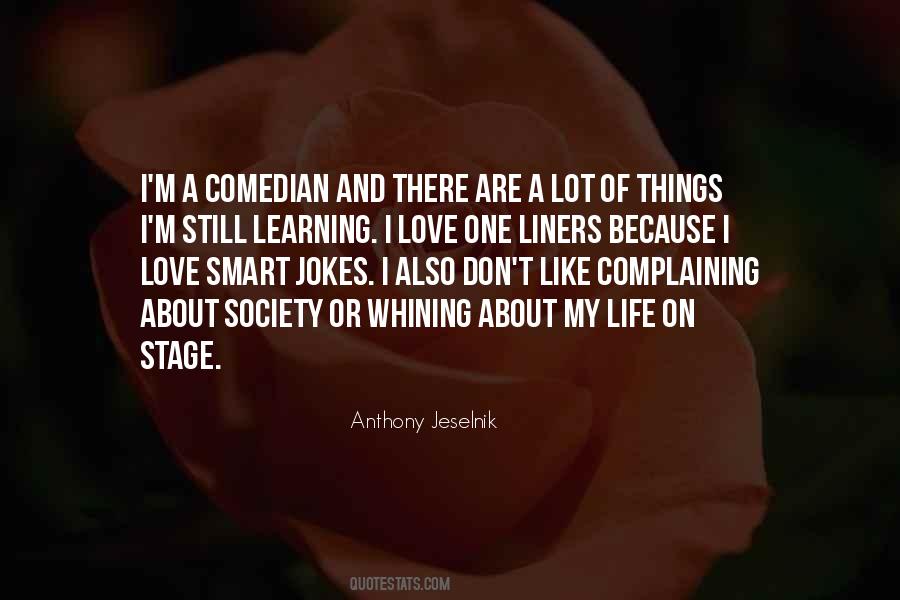 #64. Another one of life's little jokes. I thought it was a tumor 'til it started to kick. - Author: Sue Grafton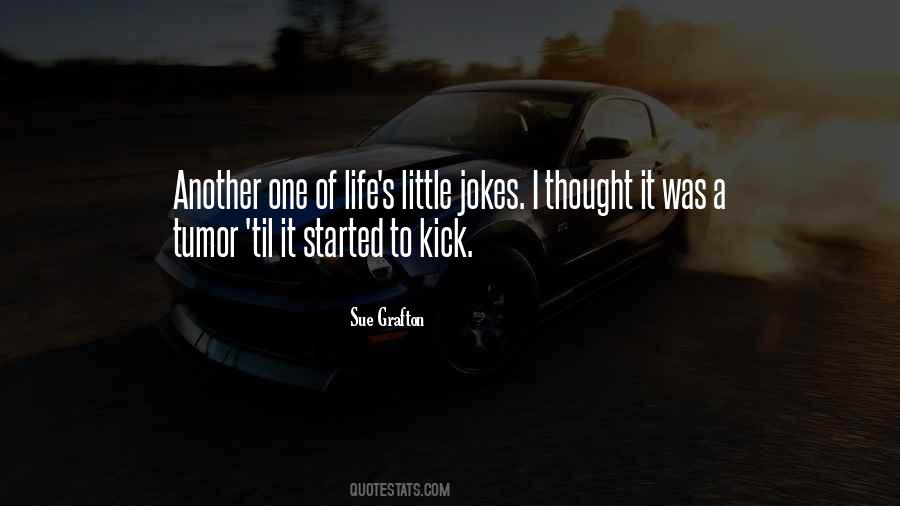 #65. It's hard to enjoy practical jokes when your whole life feels like one. - Author: Rick Riordan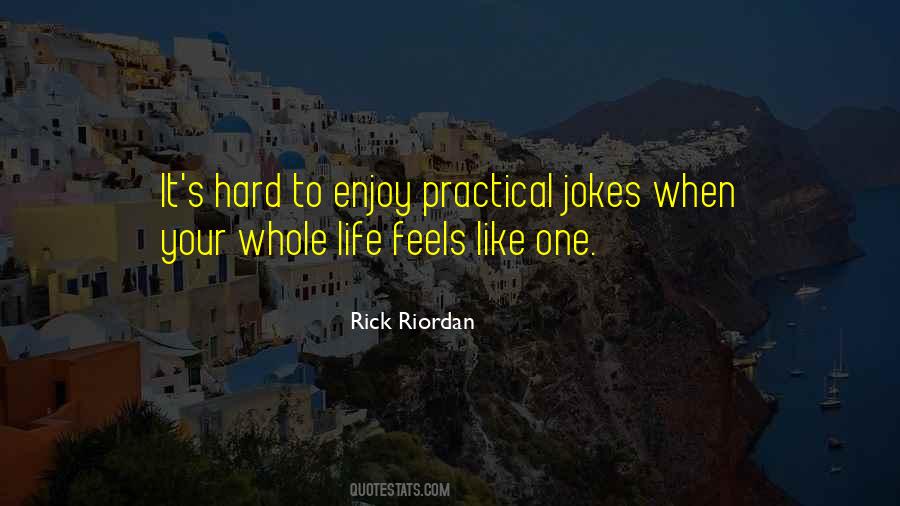 #66. Surfing is kind of a good metaphor for the rest of life.
The extremely good stuff - chocolate and great sex and weddings and hilarious jokes - fills a minute portion of an adult lifespan.
The rest of life is the paddling: work, paying bills, flossing, getting sick, dying. - Author: Jaimal Yogis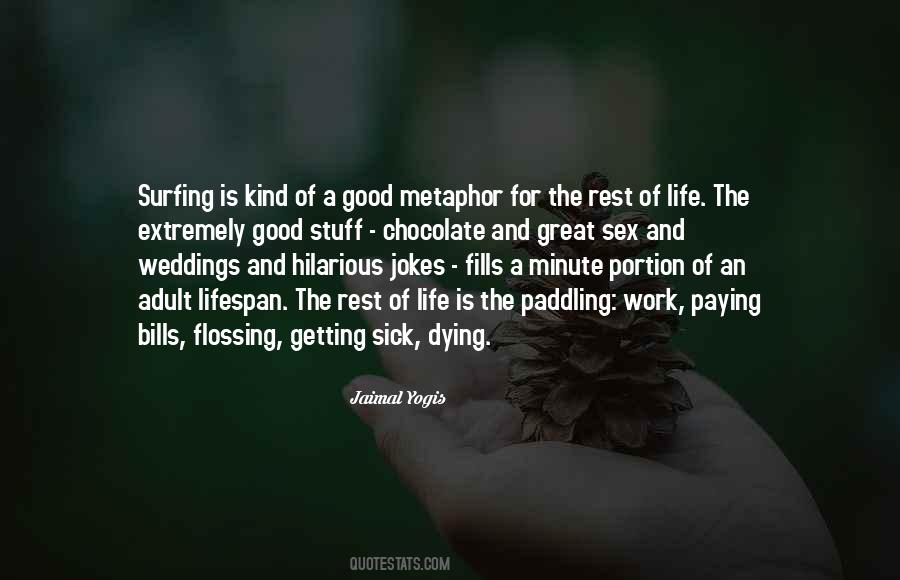 #67. I'm kind of a rebound junkie. So. when a relationship goes sour, I look at the sweetness in life elsewhere. So, I date a bit. The best catharsis is to write jokes and tell 4,000 people about it. - Author: Vir Das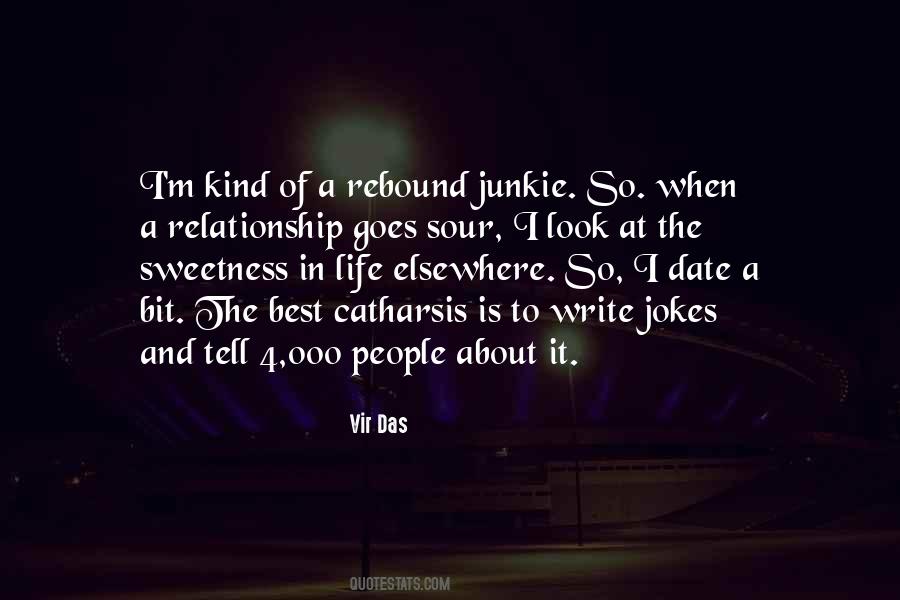 #68. Make jokes. No stress. Love. Live Life. Proceed. Progress. - Author: Lil' Wayne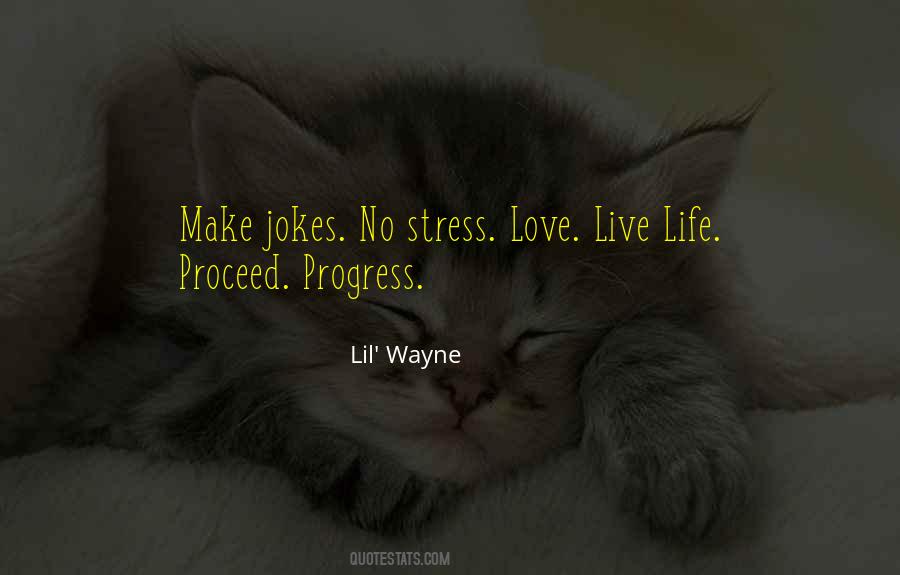 #69. It was a somber place, haunted by old jokes and lost laughter. Life, as I discovered, holds no more wretched occupation than trying to make the English laugh. - Author: Malcolm Muggeridge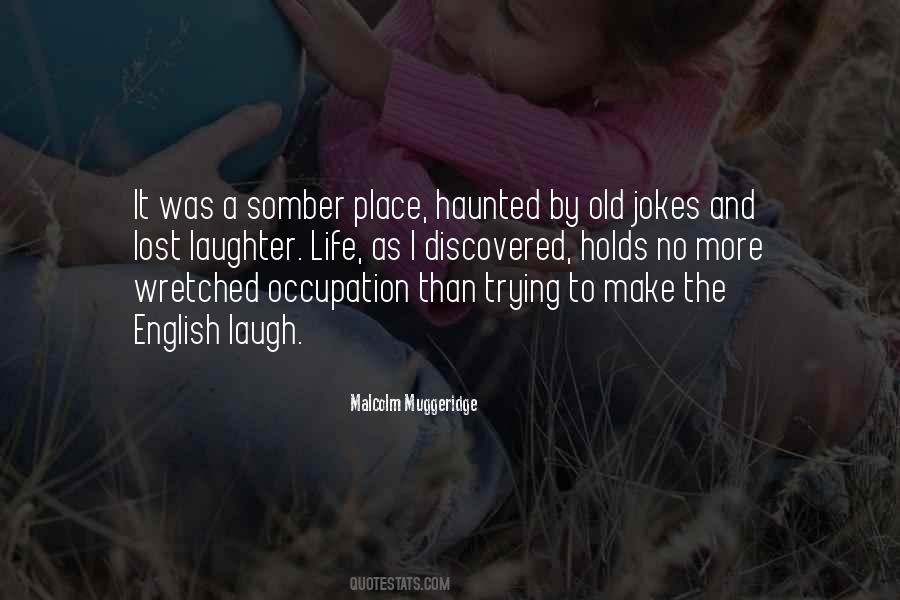 #70. There's much we can all do for men, including helping them feel wanted without their having to do anything life threatening. Perhaps women always knew this instinctively, which is why we tend to flatter our men and laugh at all their jokes, letting them think they're funnier than women. - Author: Faye Flam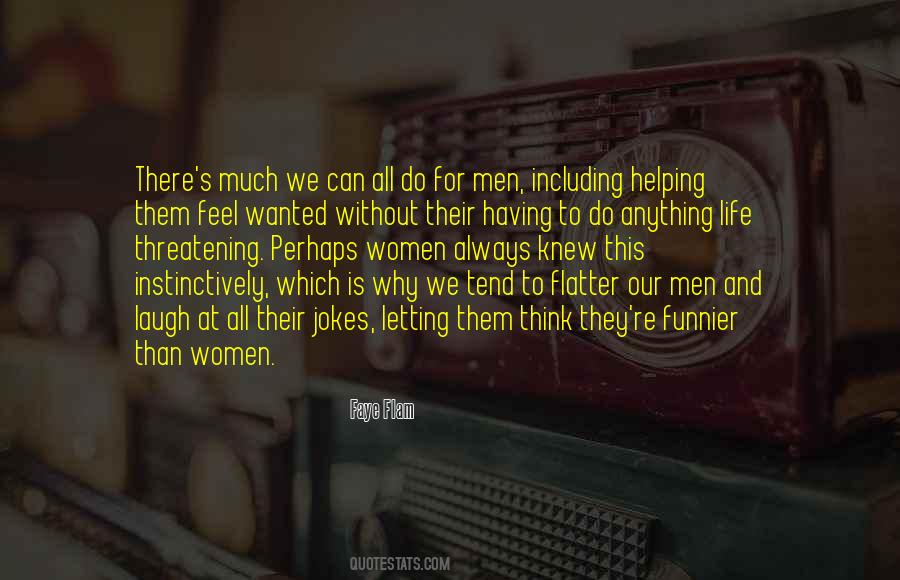 #71. The preacher who jests and jokes with his people all week will soon find that he cannot stand in his pulpit on Sunday with power to reprove, rebuke and exhort. He may be the life of the party but it will be the death of the prophet. - Author: Vance Havner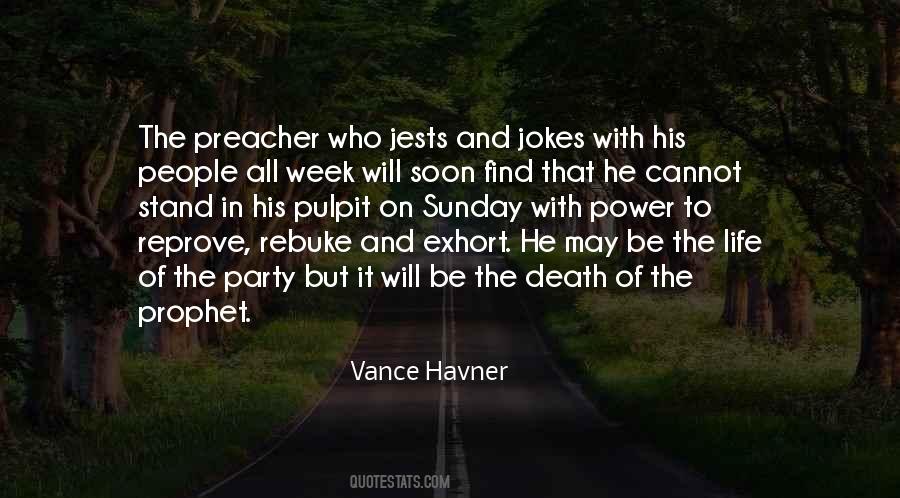 #72. One of the great jokes of life is that by the time you're old enough to recognize how little you know, all you can do is mop up the aftermath, dump it in a giant personal hazmat container and move on. - Author: Virginia DeBerry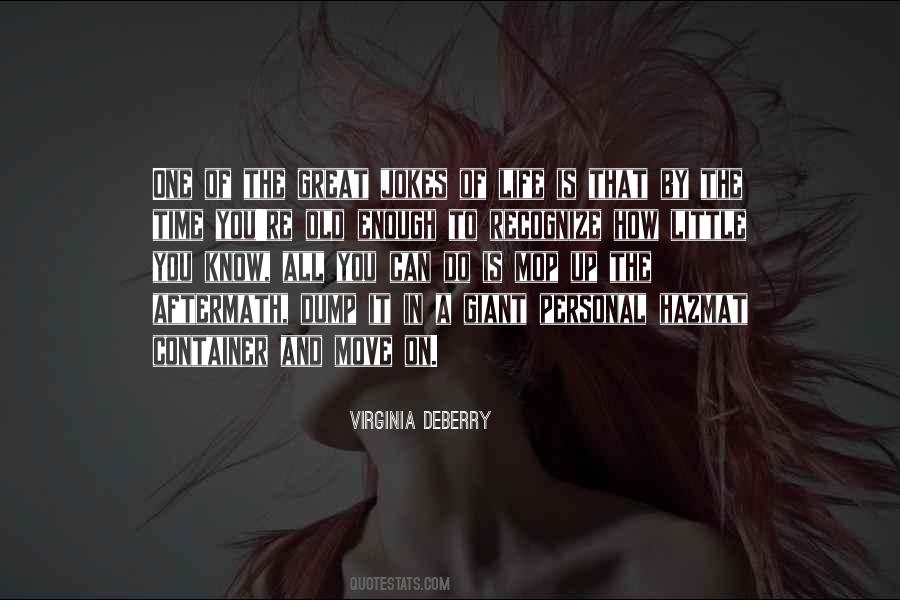 #73. All my life, my immediate response to emotional pain has been to make jokes. Lots of jokes. - Author: Karen Salmansohn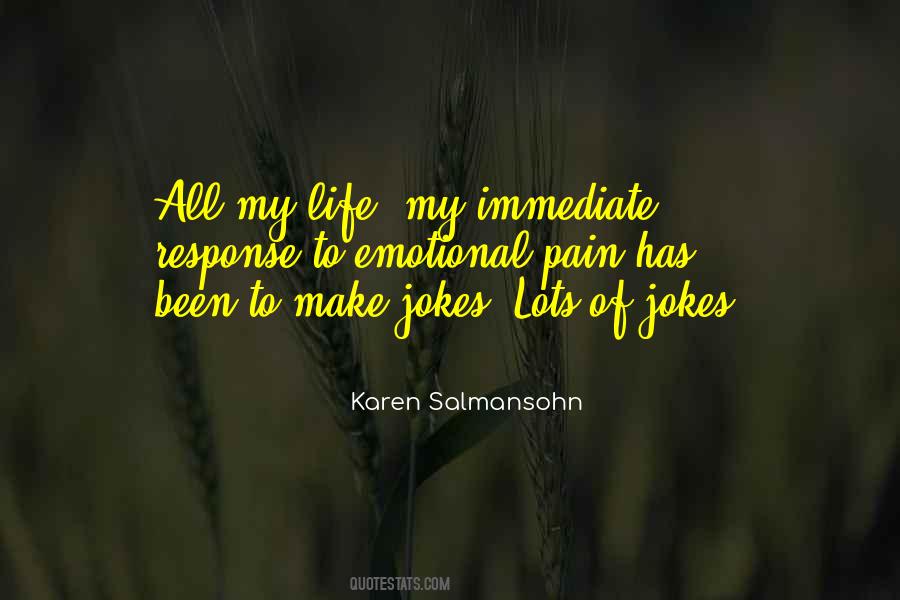 #74. I'm standing behind a wall of jokes. You don't know about my personal life, my girlfriends, or what I do when I'm not on the road. There's this guy, this comedian, and this is how he thinks, but people really don't know anything about me. - Author: Steven Wright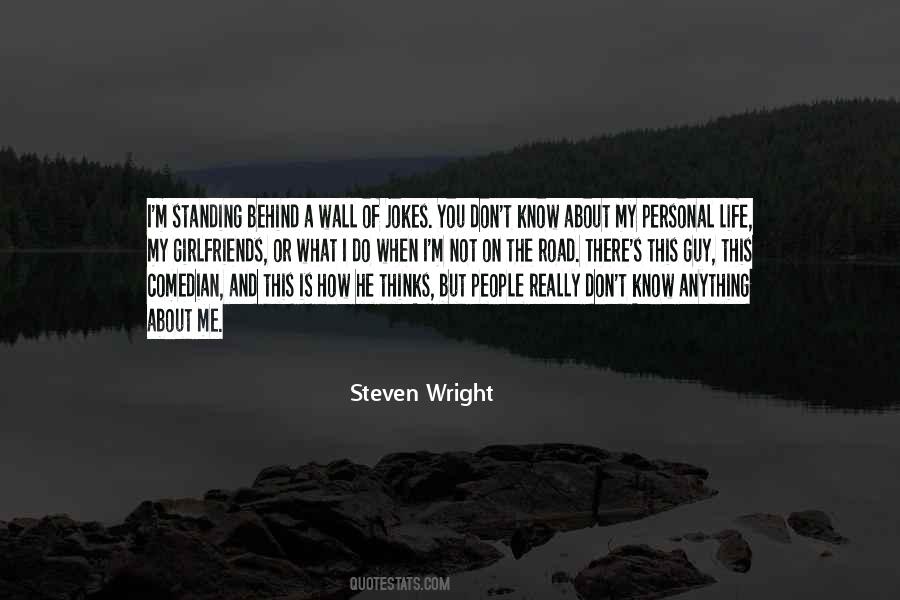 #75. As a child of privilege, no one is your friend. They will claim to be your friends, they will laugh at your jokes and invite you to their parties, but they do not like you. They like your power, they like what you will become someday. - Author: Orson Scott Card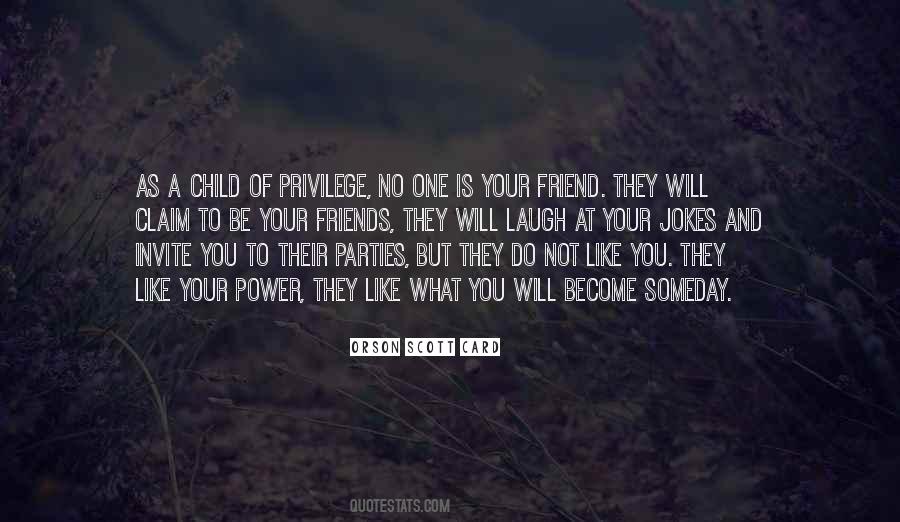 #76. You walked in, with your ridiculous clothes and your bad jokes and your complete inability to ever hide a single thing you felt. You changed my life so much more than this money will ever change yours. - Author: Jojo Moyes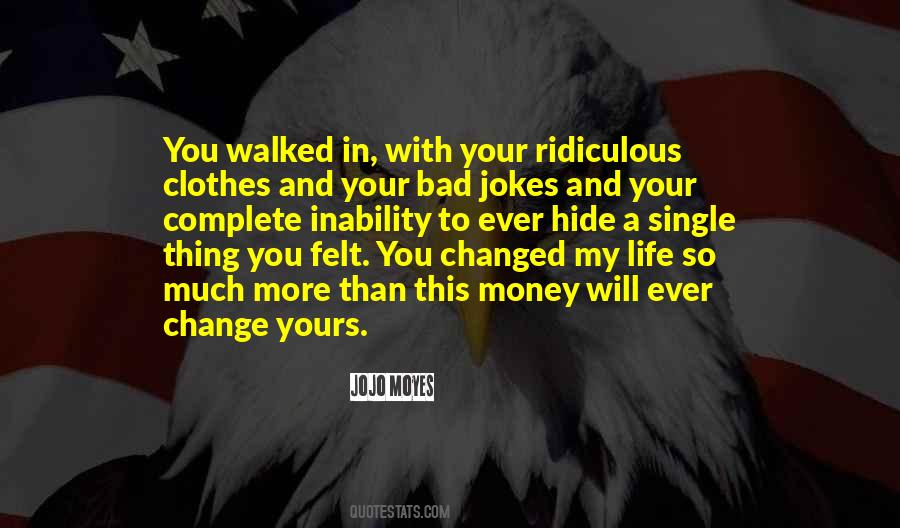 #77. God is always joking. Look at your own life - it is a joke! Look at other people's lives, and you will find jokes and jokes and jokes. Seriousness is illness; seriousness has nothing spiritual about it. Spirituality is laughter, spirituality is joy, spirituality is fun. - Author: Rajneesh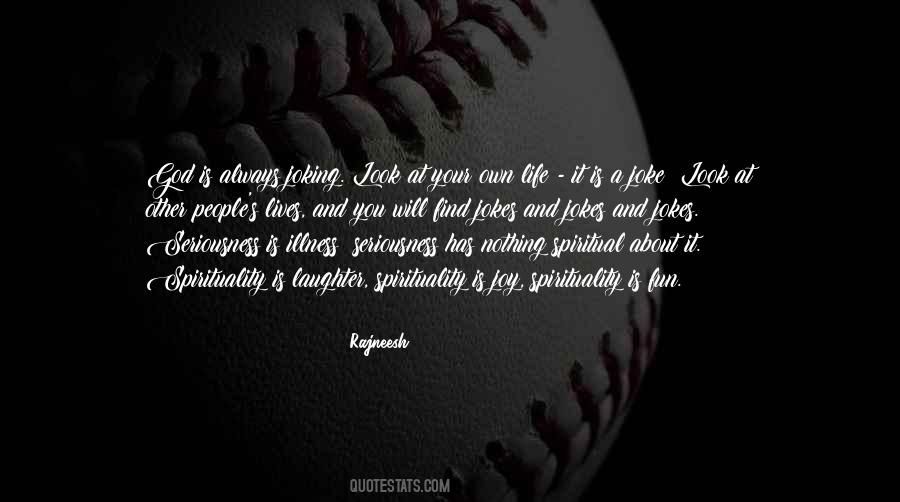 #78. They can crack jokes. They can sit back and analyze and criticize and make all the fun they want. But I'm living my life, I'm doing it. What are you doing? - Author: Kai Greene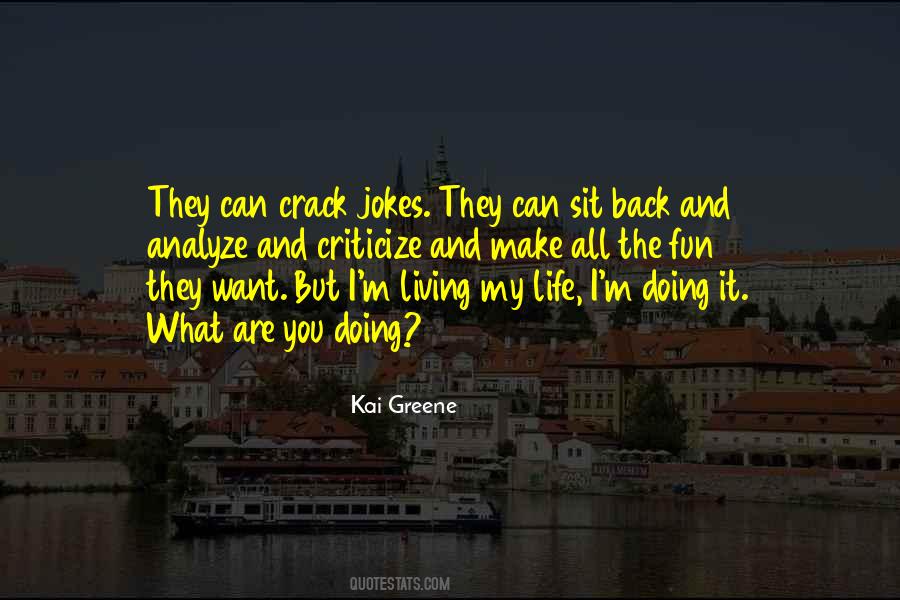 #79. I don't really write jokes. I wait for stuff to happen in life, and then I tell it on stage. - Author: Kathleen Madigan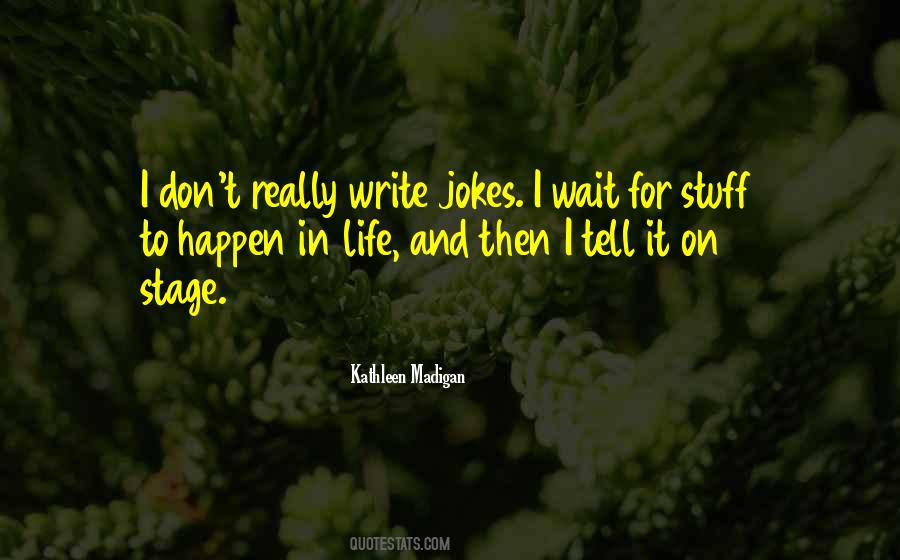 #80. Here are some of the best Minecraft jokes for kids. Player 1: If creepers would actually invade my house in real life, I would throw them some nuts and bolts. Player 2: That's really lame. Why would you do that? Player 1: Because I'm sssssssscrewed! - Author: Max Tyler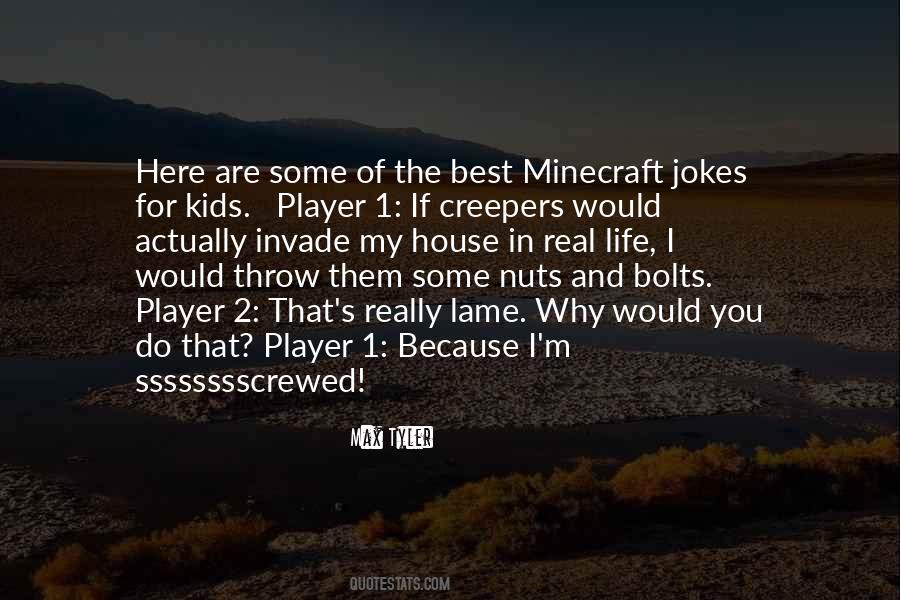 #81. The studying, the books, exams, arguments, theories. The jokes and pints, laughter, kisses and songs. Life was like running, ninety percent sweat and toil, ten per cent joy. - Author: Siobhan Dowd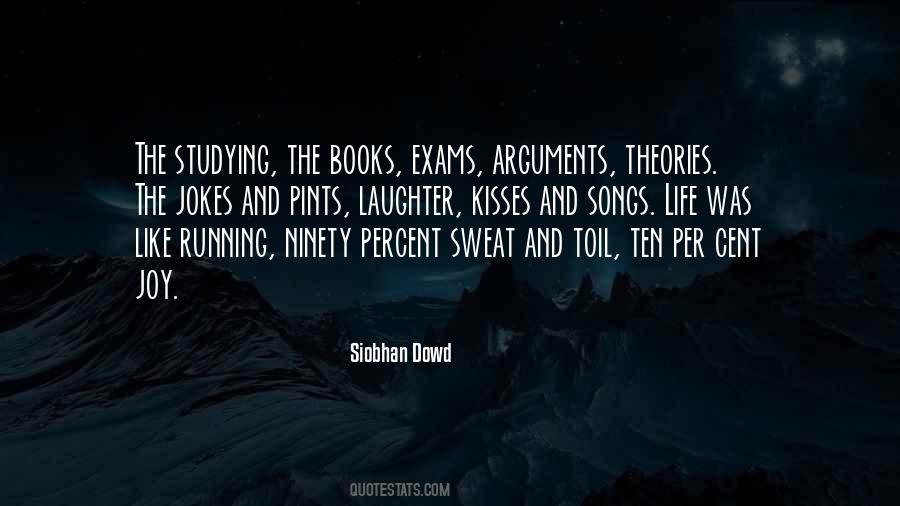 #82. I want everything with you, America. I want the holidays and the birthdays, the busy season and lazy weekends. I want peanut butter fingertips on my desk. I want inside jokes and fights and everything. I want a life with you. - Author: Kiera Cass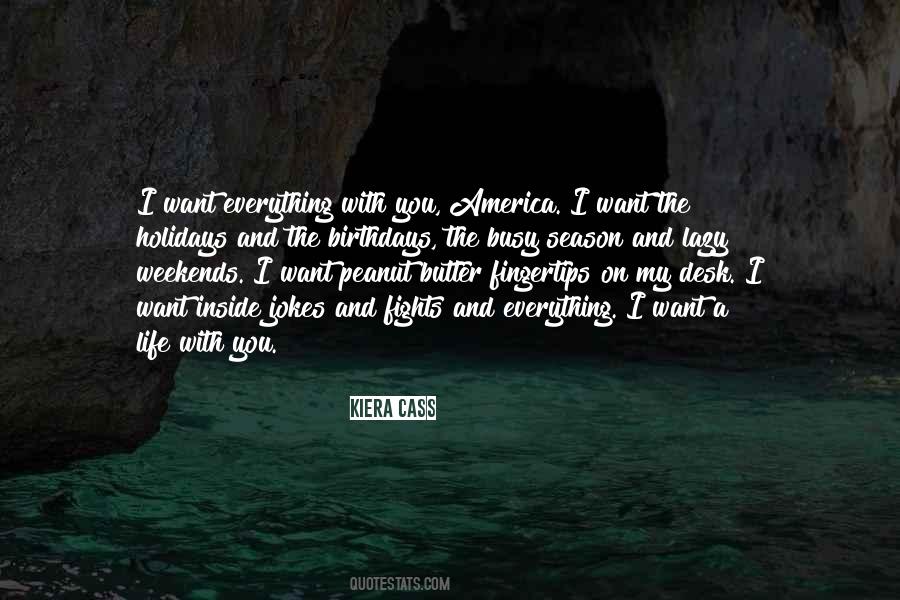 #83. Peace does not walk up to our doorsteps and press the calling bell! We have to go out there and search for it. - Author: Avijeet Das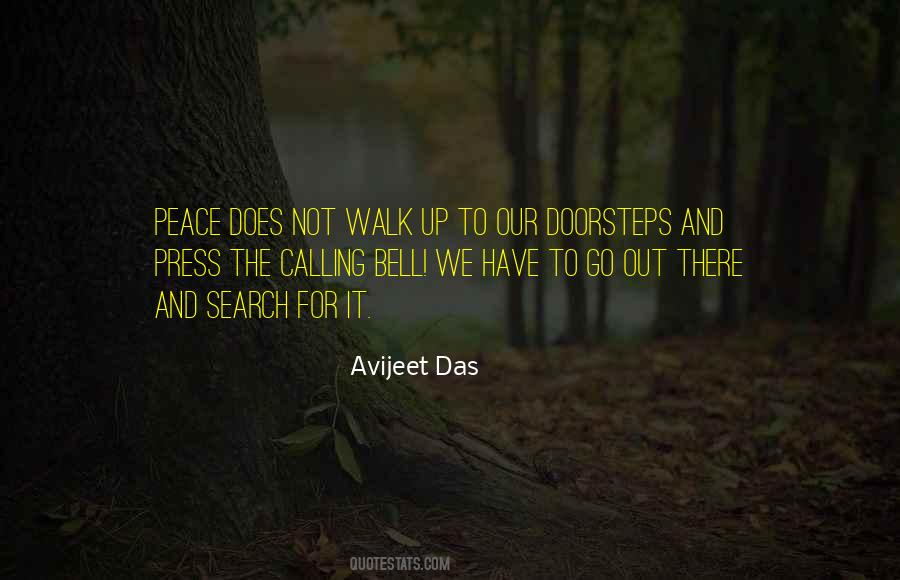 #84. I'm just having fun making jokes and writing books. But you see me once a year, I come on when I have a new book out, but basically, I've got my nose to the grindstone and I'm doing what I'm supposed to do in life, which is make stories. - Author: T.C. Boyle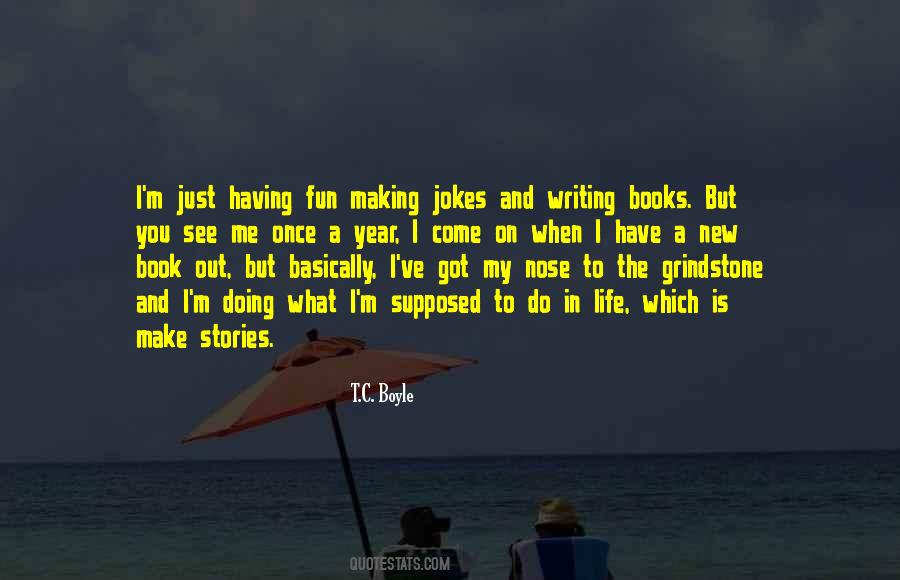 #85. You think you know everything. But you don't. Life and people are right in front of you and you act superior and make jokes but it's just a cover for the fact that you're scared. - Author: Marisha Pessl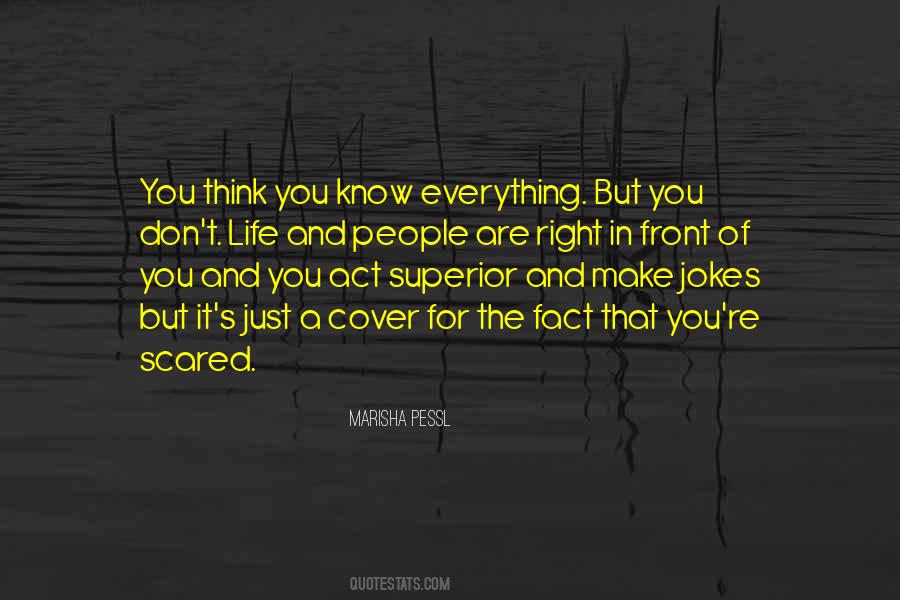 #86. If you think the worst you'll get the worst, but if you think the best ... "
"and then everything will blow up in your face anyway. Don't you get the punchline yet? Its the great cosmic practical joke: Knock knock, who's there? Big kick in the Ass. - Author: Brad Meltzer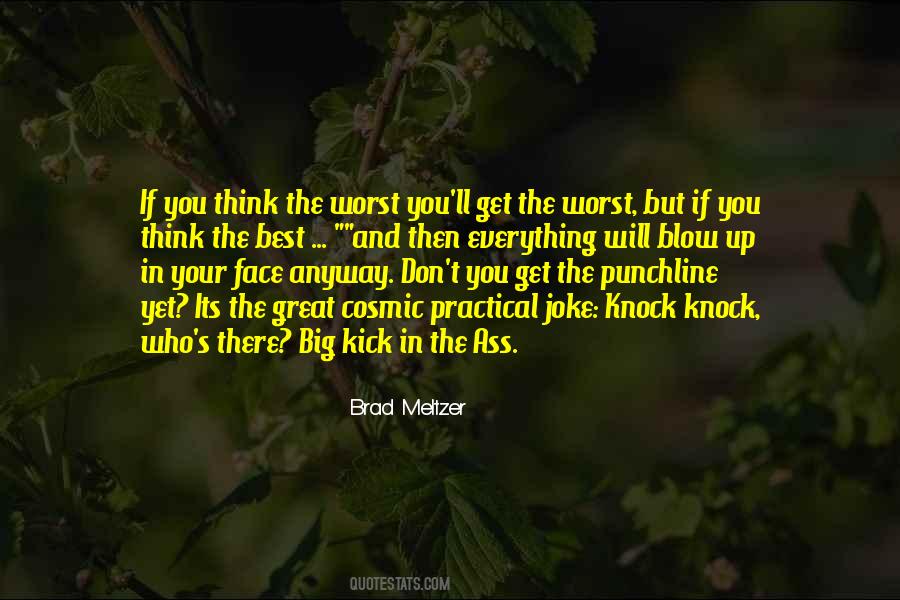 #87. Watson loved them sour kind of jokes, which I enjoyed myself. I mean, ain't life some kind of a sour joke? Might's well laugh, that's the way him and me seen it, whether nice folks seen the joke or not. One time when Watson caught me grinning along with him, he give a wink and lifted up his hat. - Author: Peter Matthiessen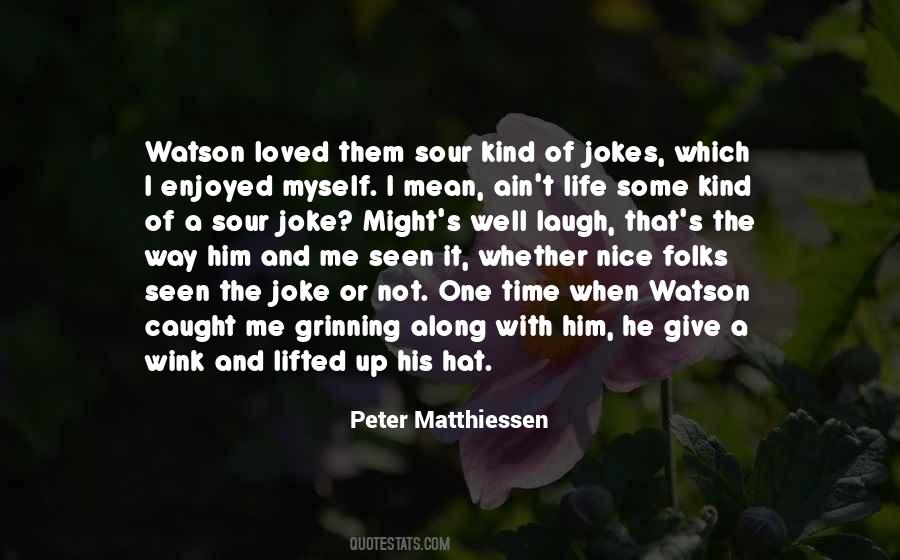 #88. I can't cuss and tell jokes the rest of my life. I gotta say something meaningful. I gotta give something back to a Creator who has given so much to me. - Author: Steve Harvey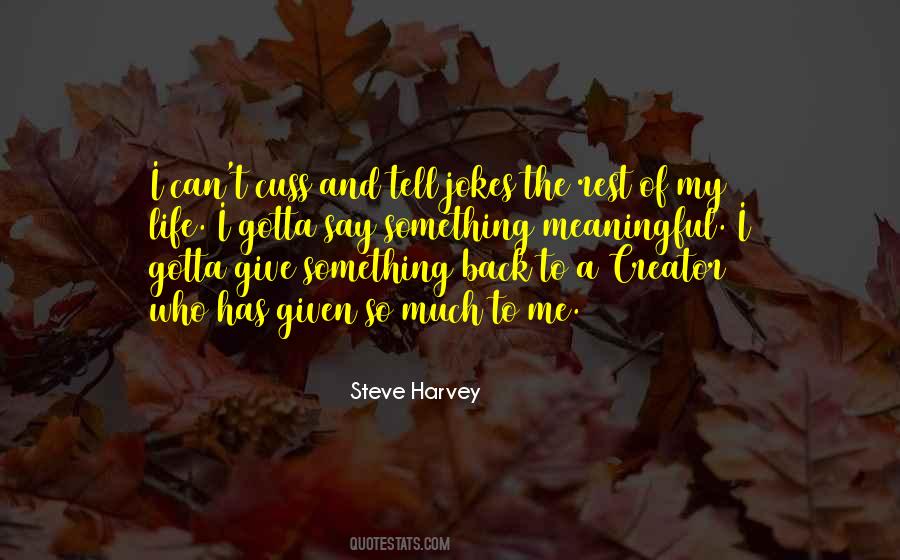 #89. Life would be perfect if monster would stop farting. - Author: David Chuka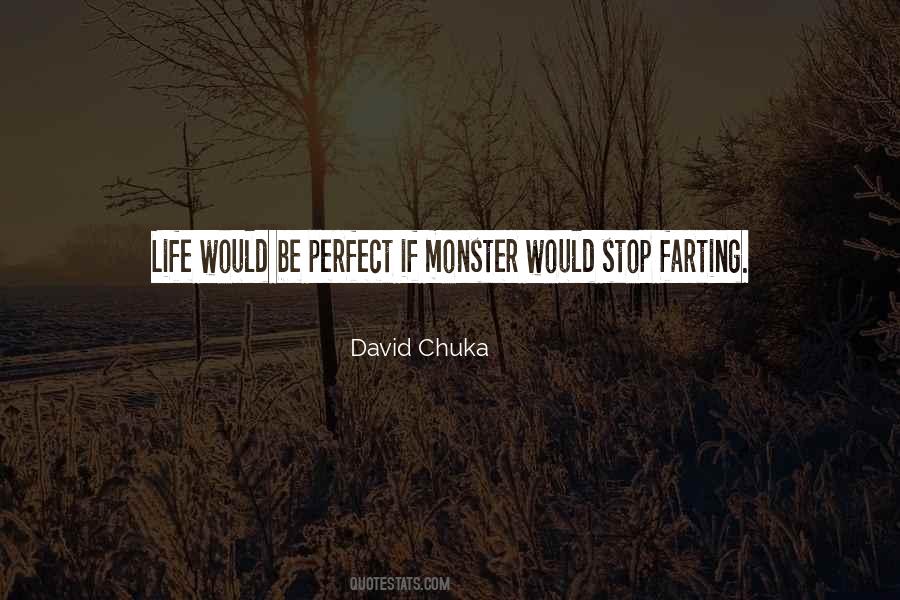 #90. Fuck quotes, live your life. - Author: Anonymous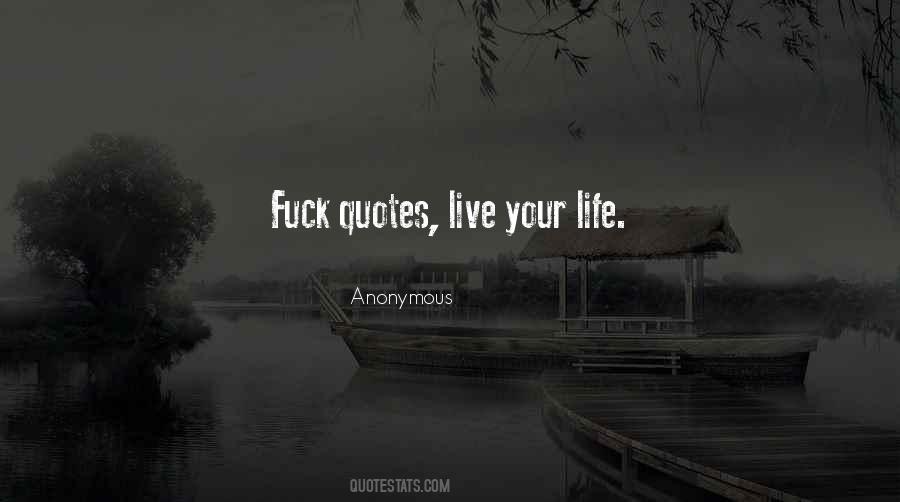 #91. I had a dream about you last night. The champagne was non-alcoholic. You didn't notice, and laughed at my jokes anyway. - Author: Michael Summers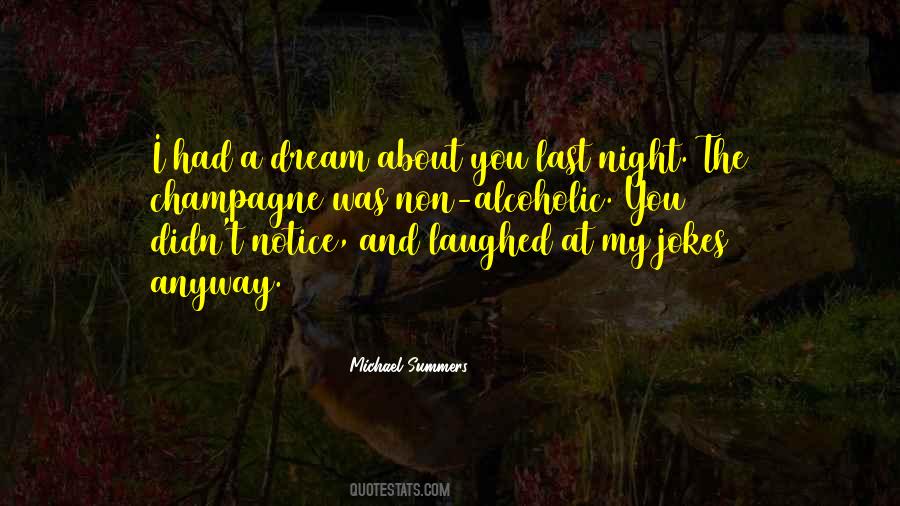 #92. Life is a joke that's just begun. - Author: W.S. Gilbert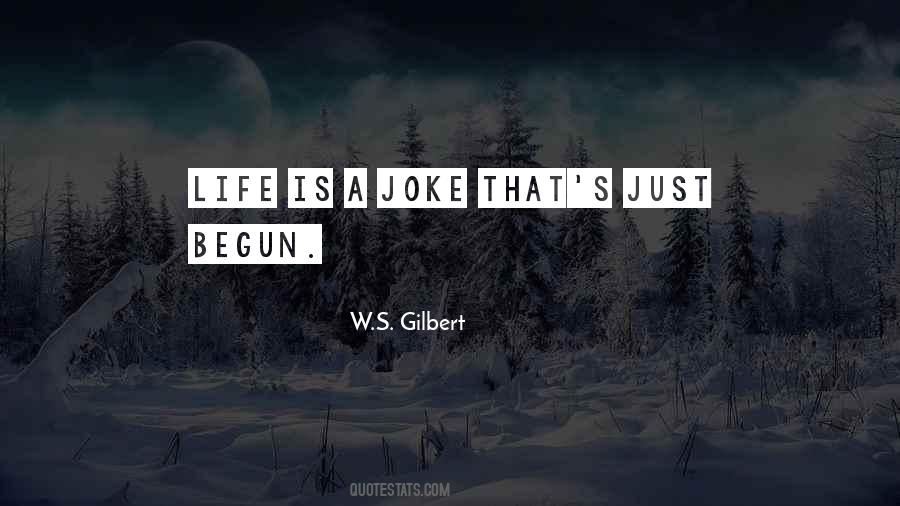 #93. Get it into your thick head that jokes are just like life. Things that begin badly, end badly. Everything's fine in the middle, it's the end you need to worry about. - Author: Laszlo Krasznahorkai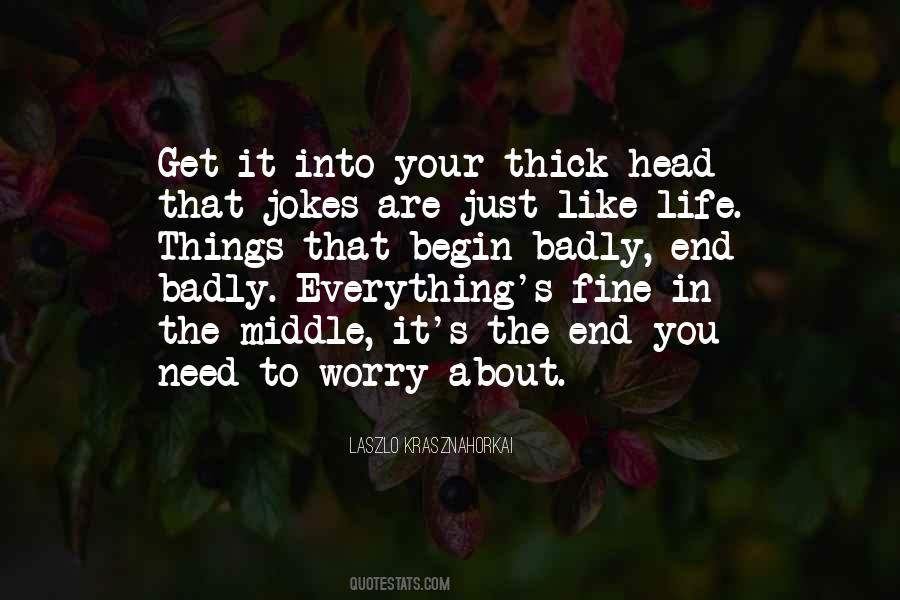 #94. Everyone thinks I'm a coward. This is my chance to prove them wrong." "Don't throw your life away because of a few jokes made at your expense," said Hugh. "Who gives a whit what anyone else thinks? - Author: Ransom Riggs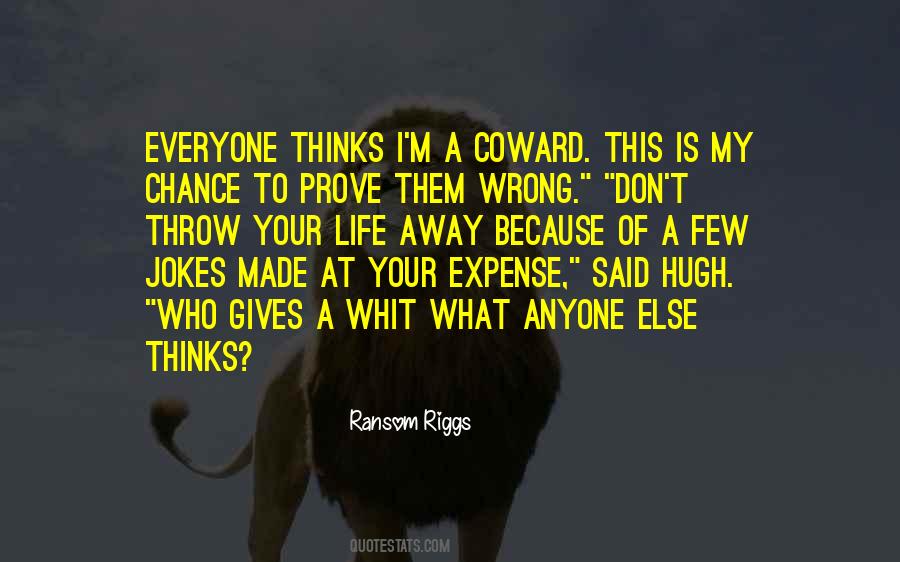 #95. I have a no-apology policy. No apologies for jokes. I apologize in my real life all the time. I say ridiculous things, I make mistakes constantly. But when I'm on stage, I'm at a microphone ... it's a joke! - Author: Kathy Griffin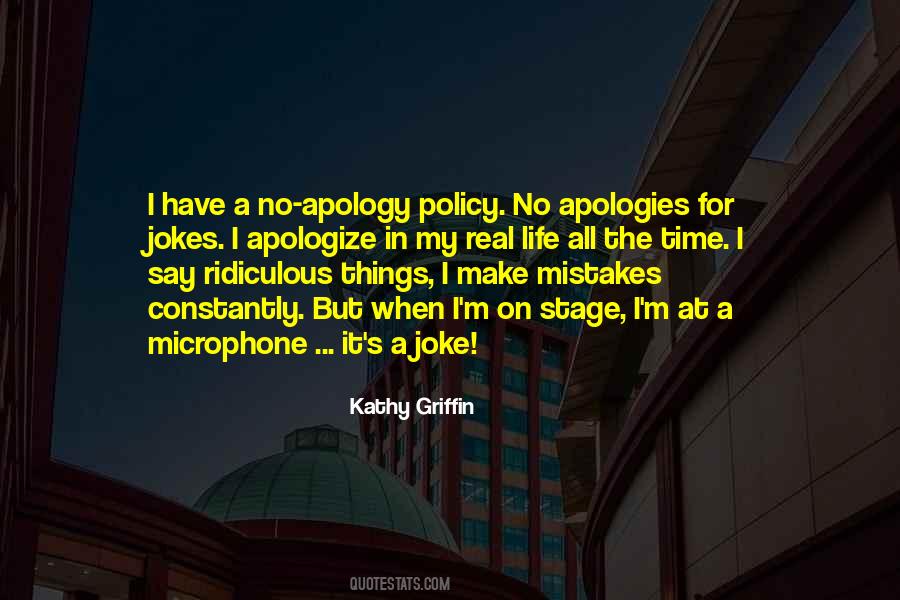 #96. Everything in Scripture has the force of law. What it teaches we are to believe; what it commands, we are to do. We should take its wisdom to heart, imitate its heroes, laugh at its jokes, trust its promises, and sing its songs. - Author: John Frame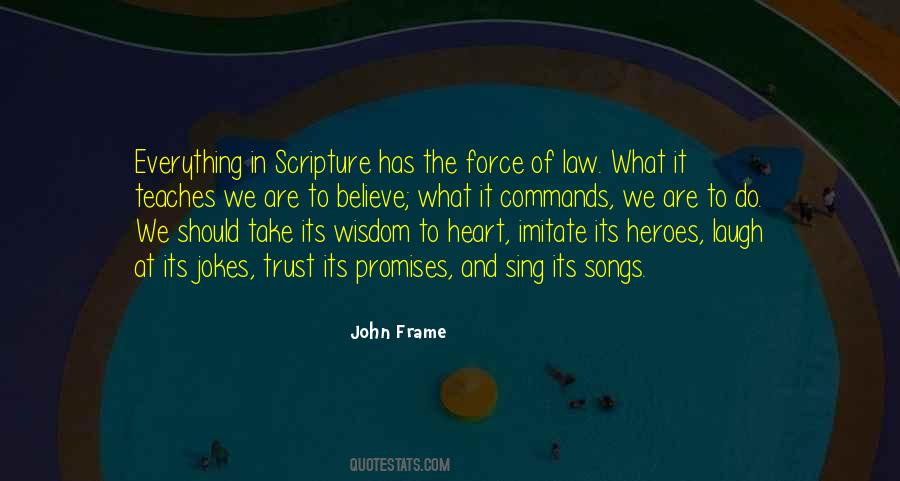 #97. My life is passed in making bad jokes and seeing them turn into true prophecies. - Author: G.K. Chesterton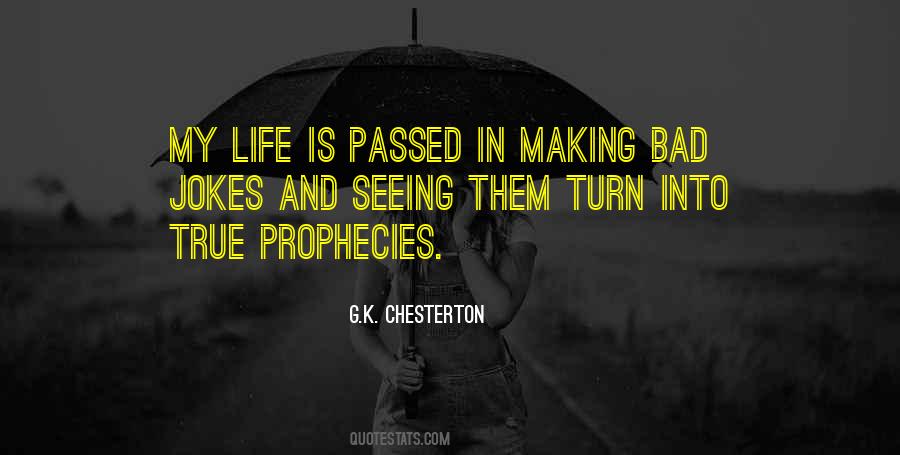 #98. They say the seeds of what we will do are in all of us, but it always seemed to me that in those who make jokes in life the seeds are covered with better soil and with a higher grade of manure. - Author: Ernest Hemingway,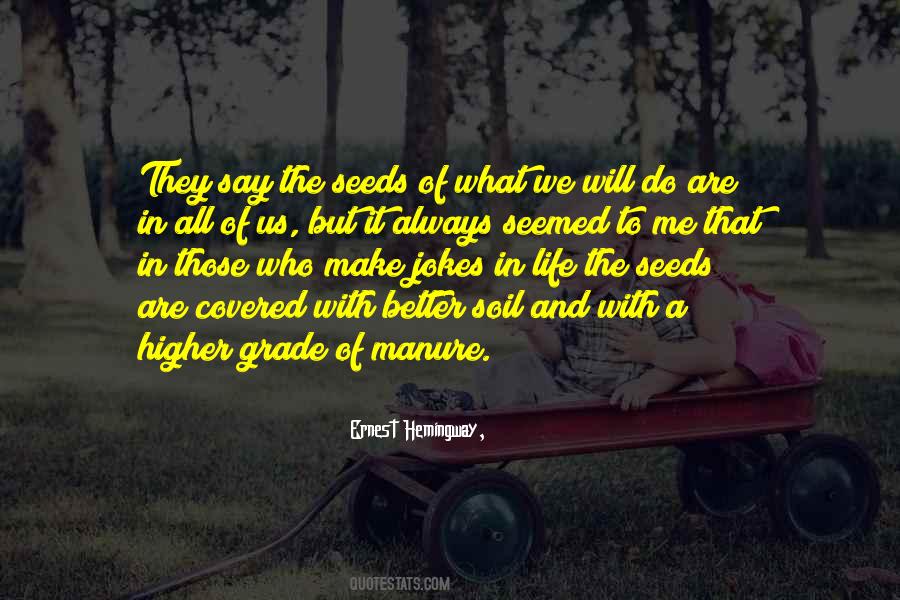 Famous Authors
Popular Topics