Girls'stories Famous Quotes & Sayings
List of top 100 famous quotes and sayings about girls'stories to read and share with friends on your Facebook, Twitter, blogs.
Top 100 Girls'stories Quotes
#1. Beautiful girls in fairy stories are as common as pebbles on the beach. Magnolia-skinned milkmaids rub shoulders with starry-eyed princesses and, in fact, counting two eyes in each bright-eyed damsel would result in a whole galaxy of twinkling stars. - Author: Eloisa James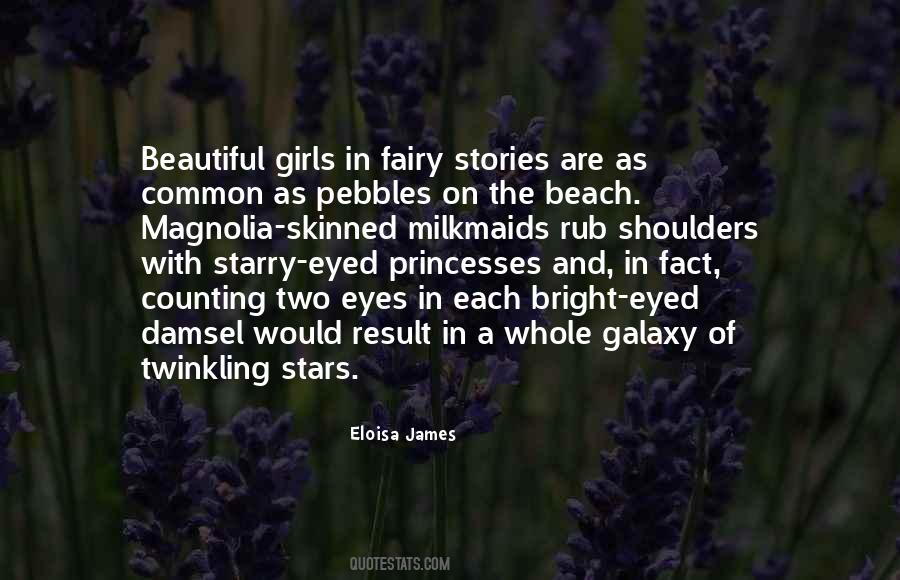 #2. At least the girls in stories were alive before they died. - Author: Francesca Lia Block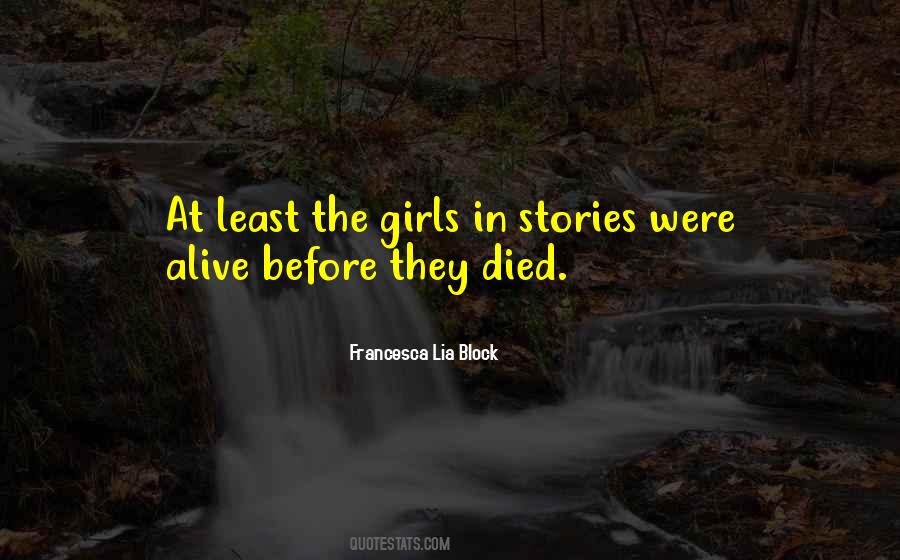 #3. In my stories I can kiss the girls I want to kiss and punch the girls I want to punch. Nobody pays a price for it. - Author: Etgar Keret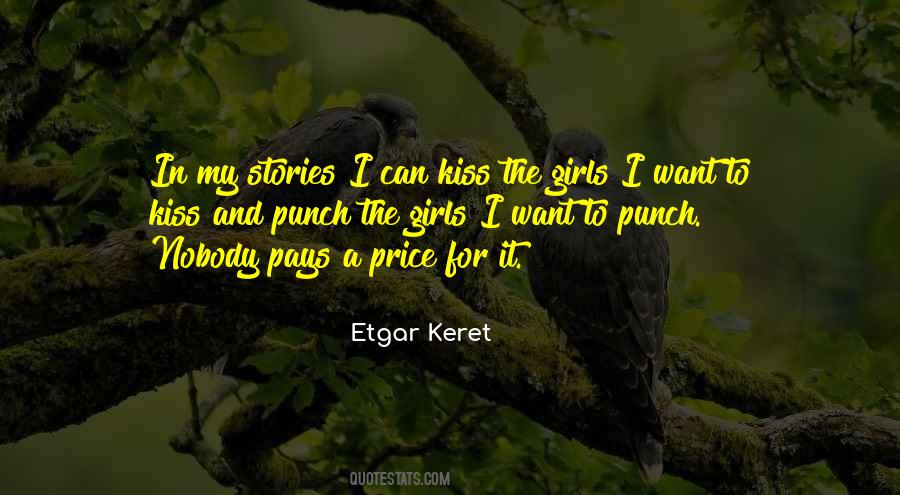 #4. When I look back on my reading habits when I was really young, I was really drawn to stories about strong girls who in some ways are outsiders. - Author: Jesmyn Ward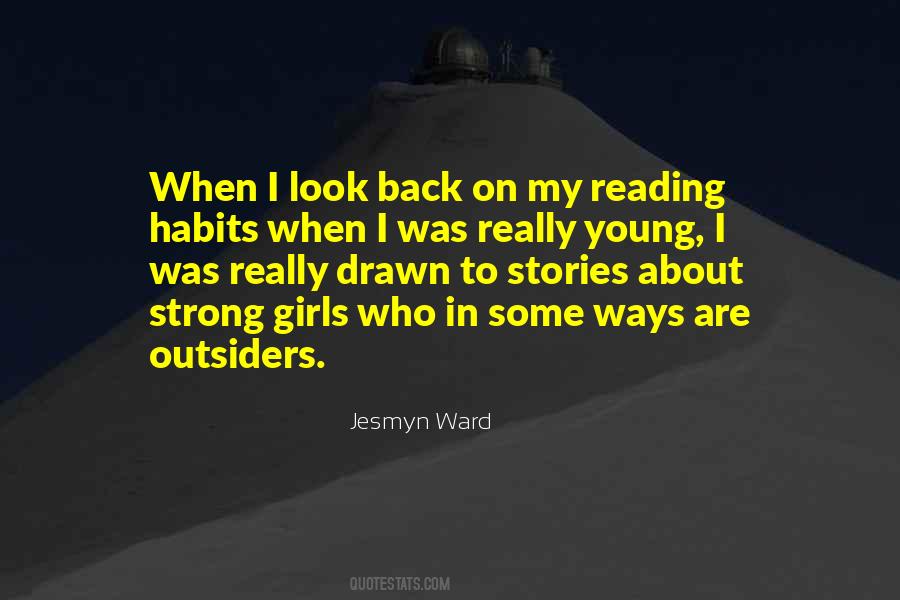 #5. In stories told later, many boys would claim that the girls on Coffin Rock were decorated with chunks of raw turkey, soaked in poultry blood like the chick in fuckin' Carrie, but this was embellishment. - Author: Joe Hill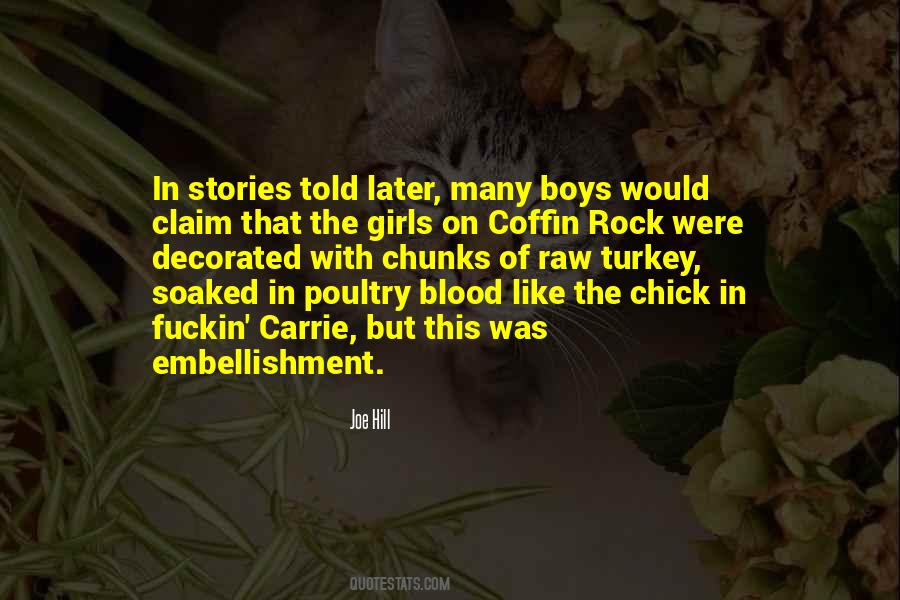 #6. Didn't you have any sadistic nannies who told you these tales to keep you quiet and well behaved at night? Heavens, what's to become of the Empire if governesses have lost their touch for scaring the wits out of their girls? - Author: Libba Bray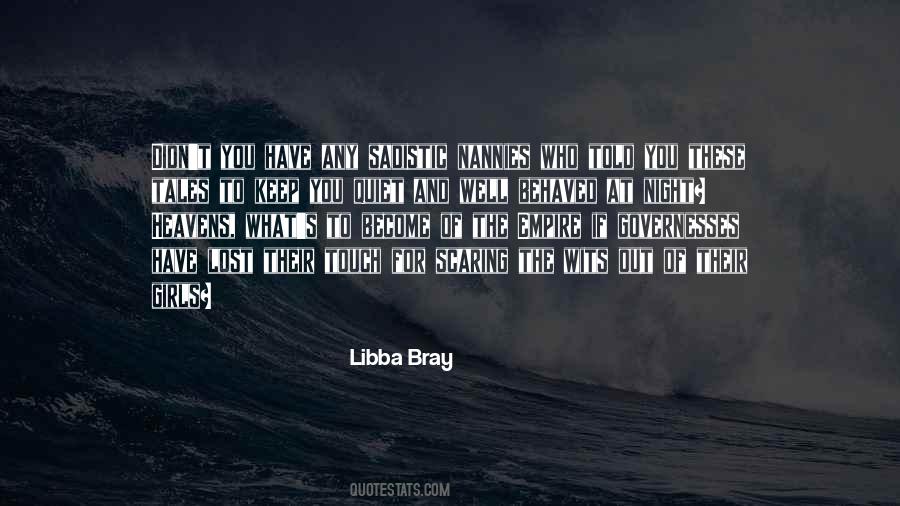 #7. God, I hate Sleeping Beauties." Why that story, out of all the possible stories, should have the sort of staying power it does is beyond me. Centuries of helpless girls, half of them rotting away years before their Prince could come. It makes me sick. - Author: Seanan McGuire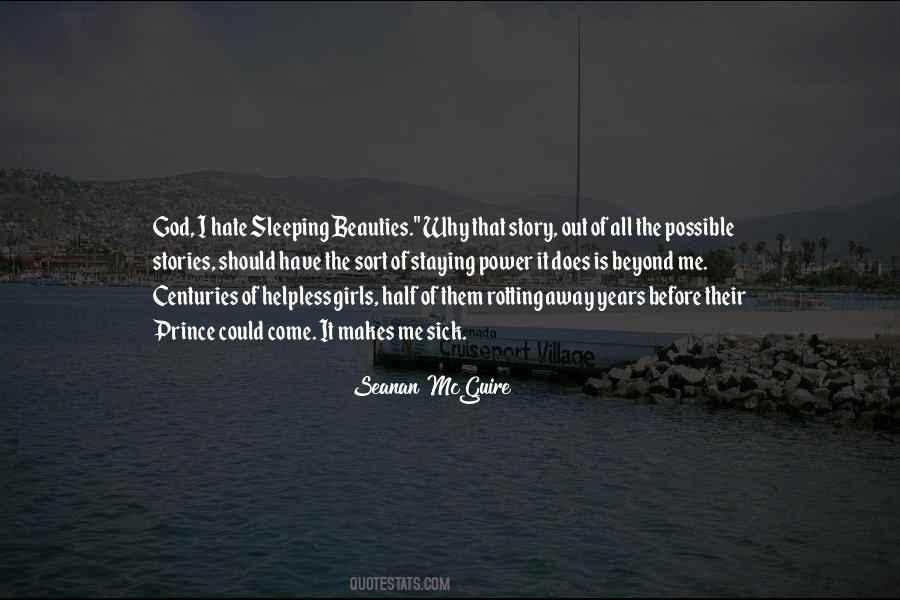 #8. An arresting testimony to the haunting power of friendships, THE AFTER GIRLS is a story that understands what it is to be passionate, confused, and on the brink. I loved every resonant word. - Author: Micol Ostow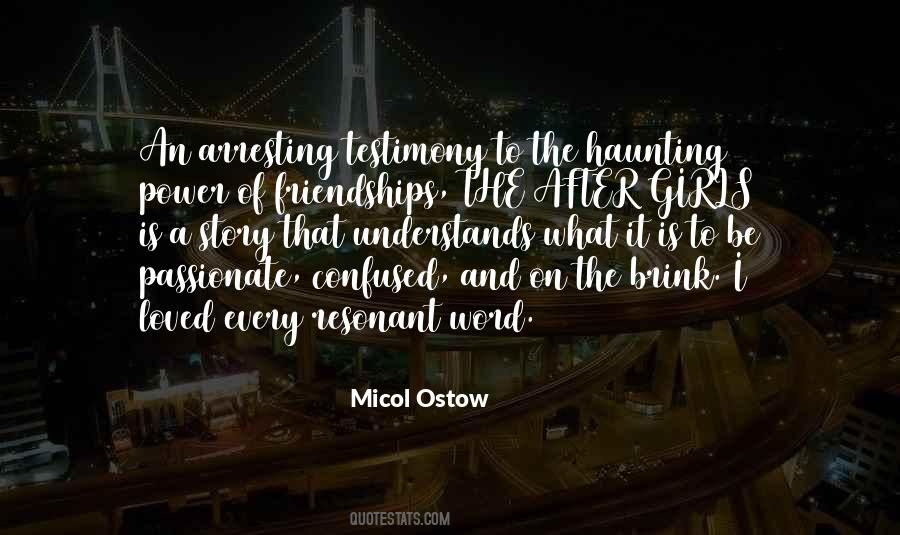 #9. Many of the stories centered around me hunting bandits and rescuing young girls. But none of them came terribly close to the truth. No story can move a thousand miles by word of mouth and keep its shape. - Author: Patrick Rothfuss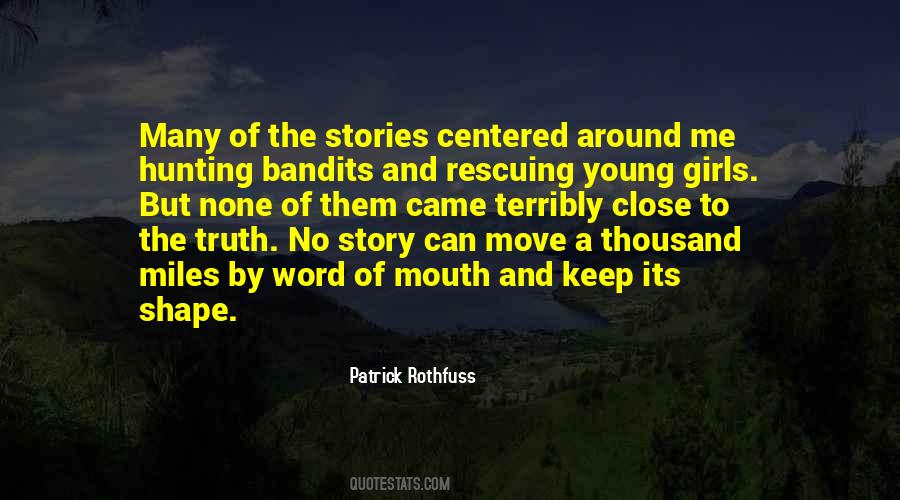 #10. Due to the potent combination of my sexual recklessness and the slutty nature of some of the girls I have slept with, I have accumulated enough stories and anecdotes about abortion that they could name a Planned Parenthood clinic after me. - Author: Tucker Max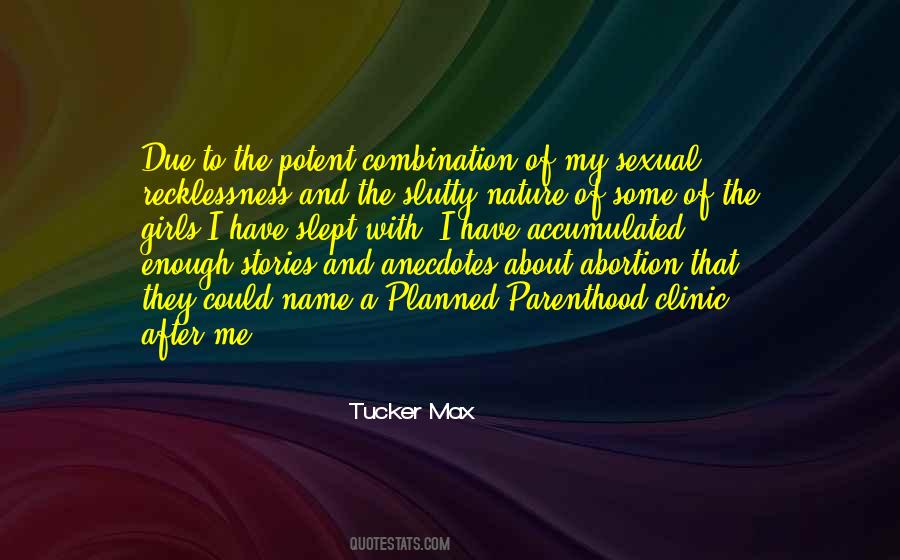 #11. I hear all the time that boys don't like stories about girls. Which never made much sense to me. Wasn't 'Terminator' about a girl? And 'Alien'? Hell, I grew up on 'The Wizard of Oz.' People enjoy stories about anything if they're good stories. - Author: Ted Naifeh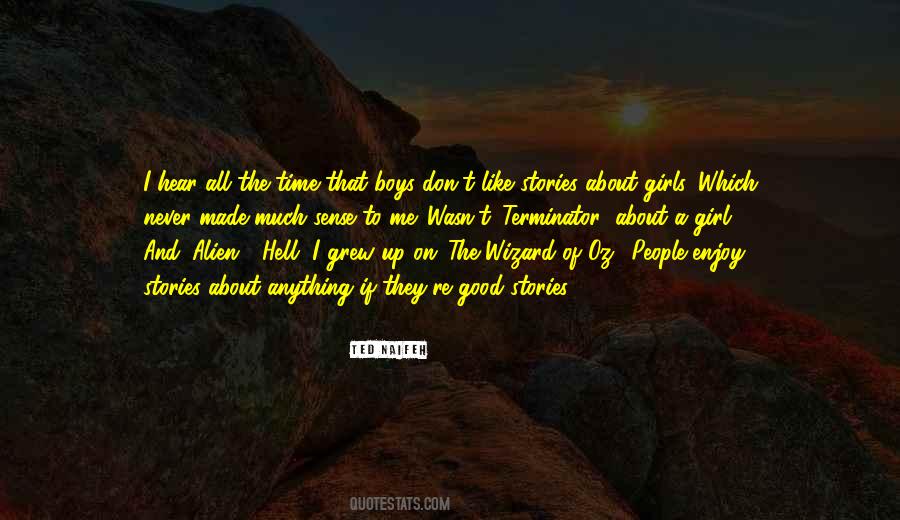 #12. You have to be yourself, as models come in all sorts of shapes and sizes. There are girls out there who are more voluptuous and they work better for different sorts of stories. - Author: Kate Moss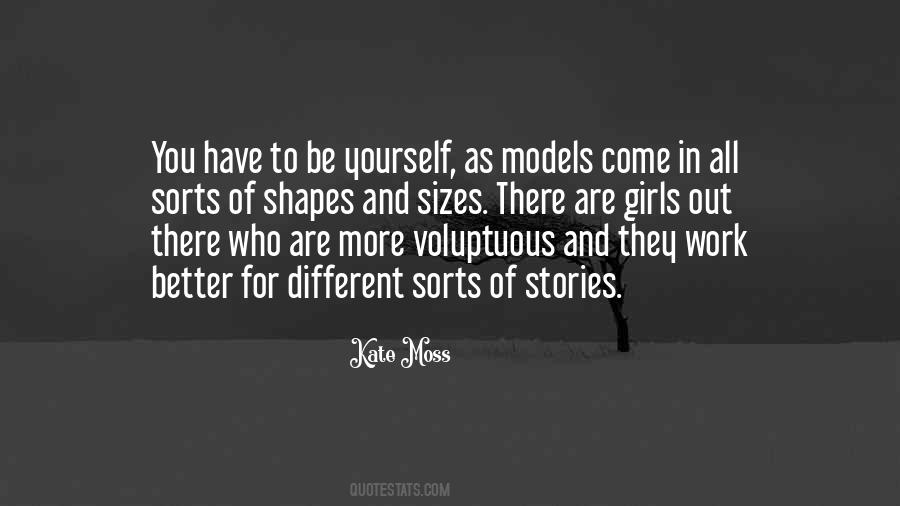 #13. A woman wants to be romanced. She wants to be an essential part of a great adventure; she wants a beauty to unveil. That is what little girls play at, and those are the movies women love and the stories that they love. - Author: John Eldredge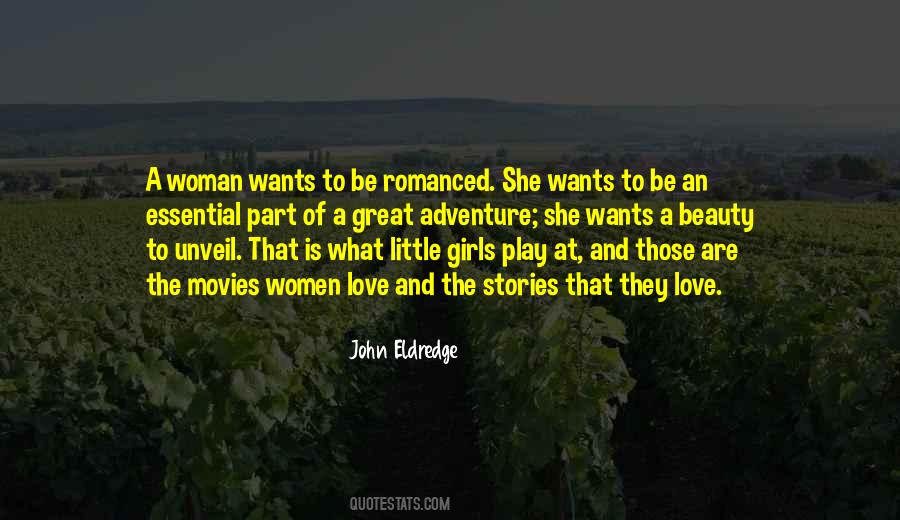 #14. The girls with prettiest smiles seem to tell saddest stories - Author: Demi Lovato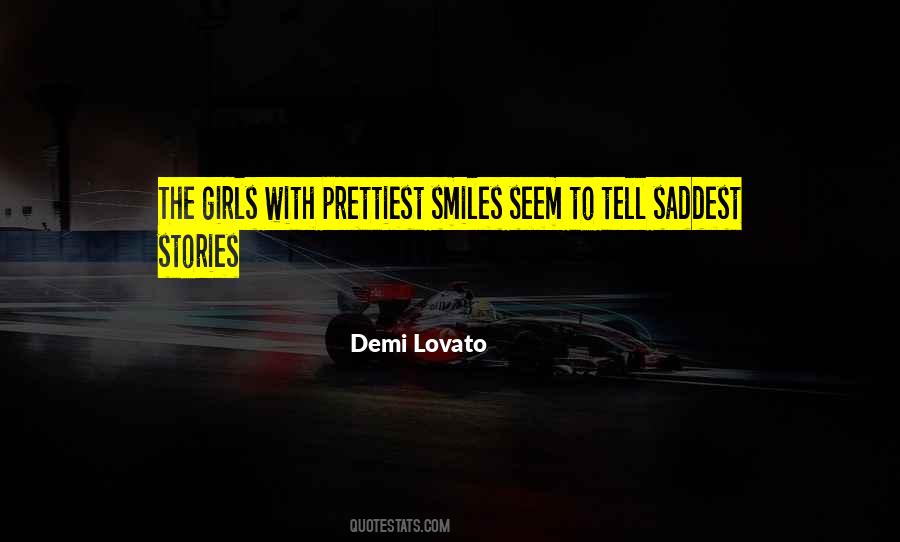 #15. Girls have always read comics. There's nothing intrinsically masculine about telling stories with pictures. - Author: Kelly Sue DeConnick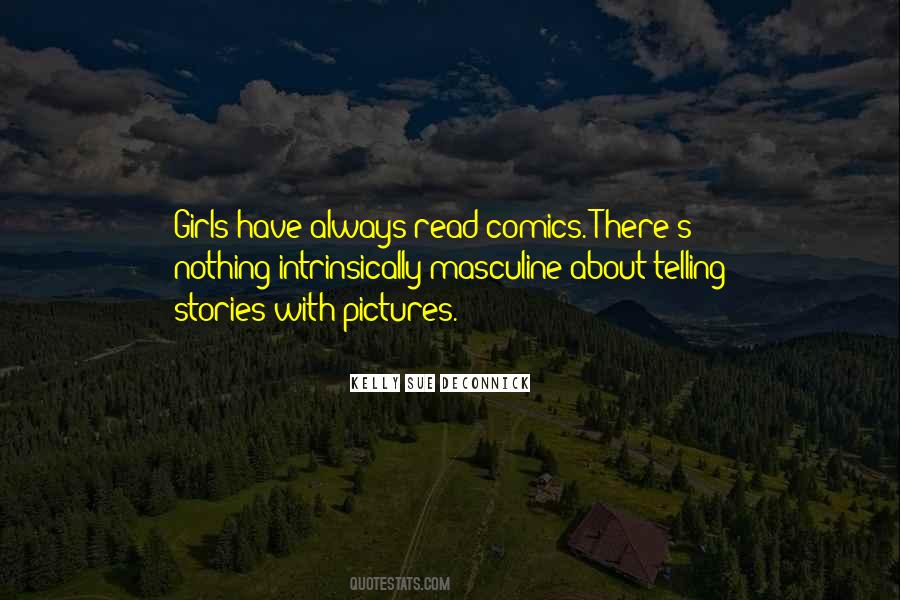 #16. Words from my whole body, my entire life, or the lives of women and girls whose stories got stuck in their throats came gushing out. - Author: Lidia Yuknavitch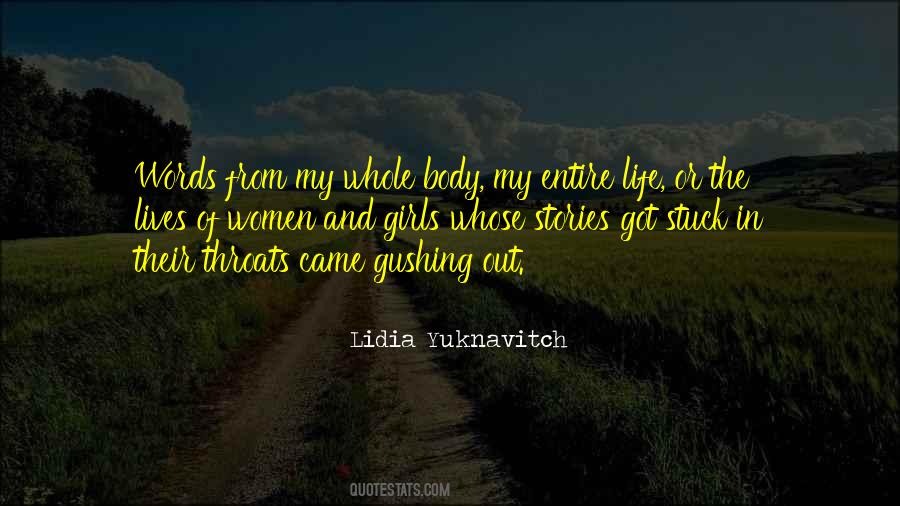 #17. Female success stories from sporting events like the Olympic Games have played a role in shifting the Indian perception to see the female athlete as a hero and a role model for young Indian girls. - Author: Richard Attias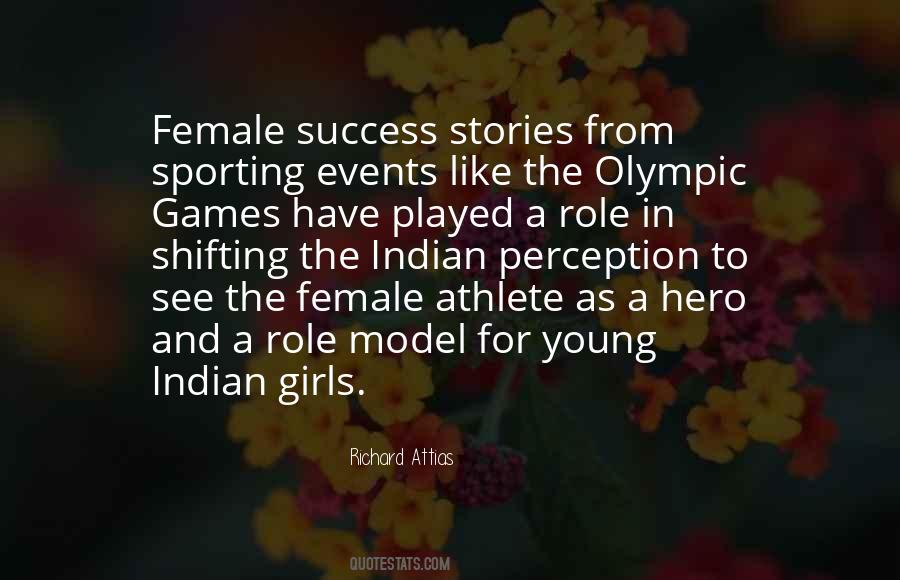 #18. They are children, Sansa thought. They are silly little girls, even Elinor. They've never seen a battle, they've never seen a man die, they know nothing. Their dreams were full of songs and stories, the way hers had been before Joffrey cut her fathers head off. Sansa pitied them. Sansa envied them. - Author: George R R Martin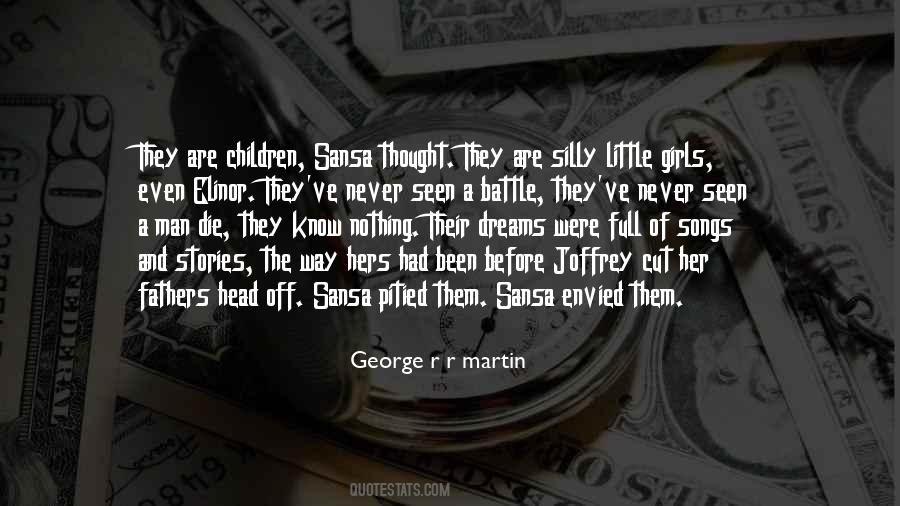 #19. Stories and cigarettes ruined lives of lesser girls. - Author: Pete Yorn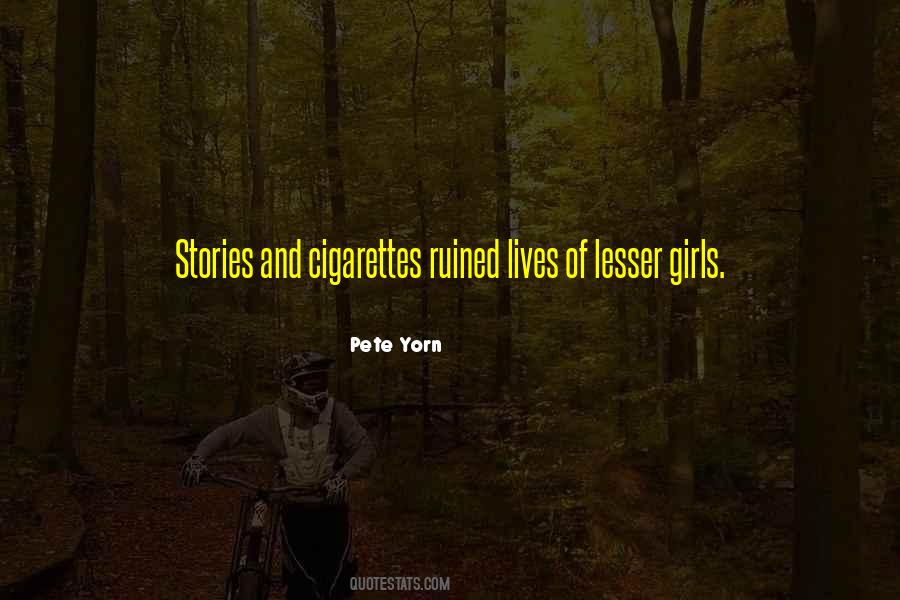 #20. But now I'm thinking that wanting to end up with a great storyteller might have been a bad idea. Because girls who can tell great stories are also great liars. - Author: Lauren Barnholdt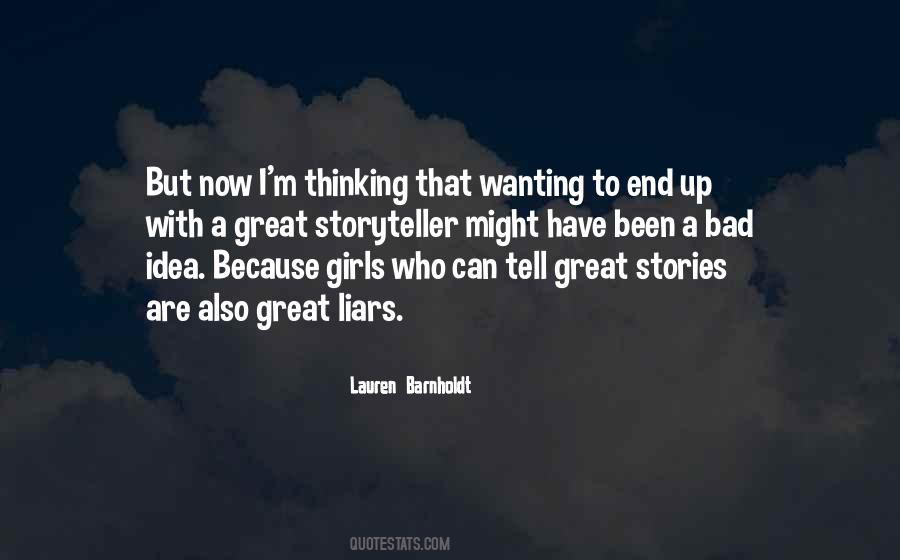 #21. He. Does there have to be a he? It seems weak and unoriginal doesn't it, for stories told by girls to always have a he? - Author: Rinsai Rossetti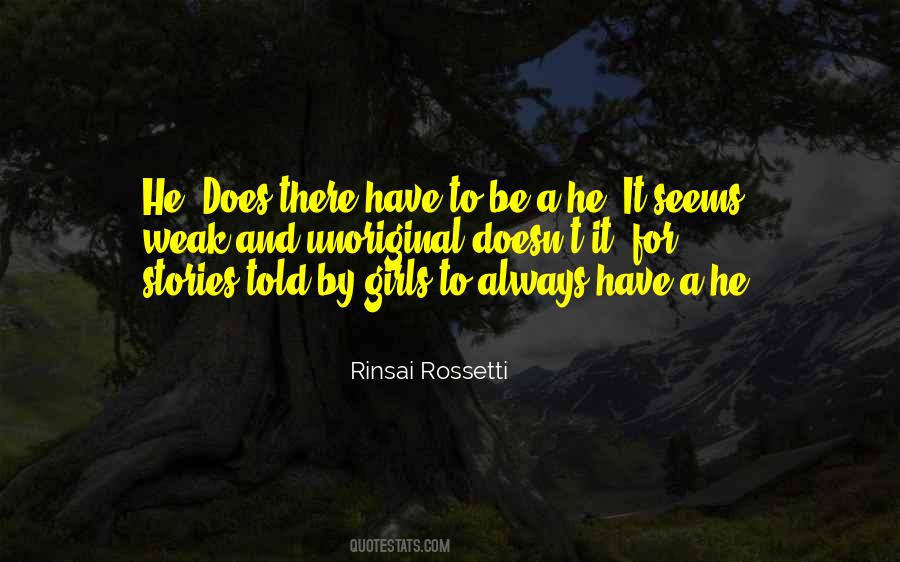 #22. Romance novels feature nuanced portrayals of female characters having adventures, making choices, and accepting themselves just as they are. When we say these stories are silly and unrealistic, we are telling young girls not to expect to be the heroines in their own real lives. - Author: Maya Rodale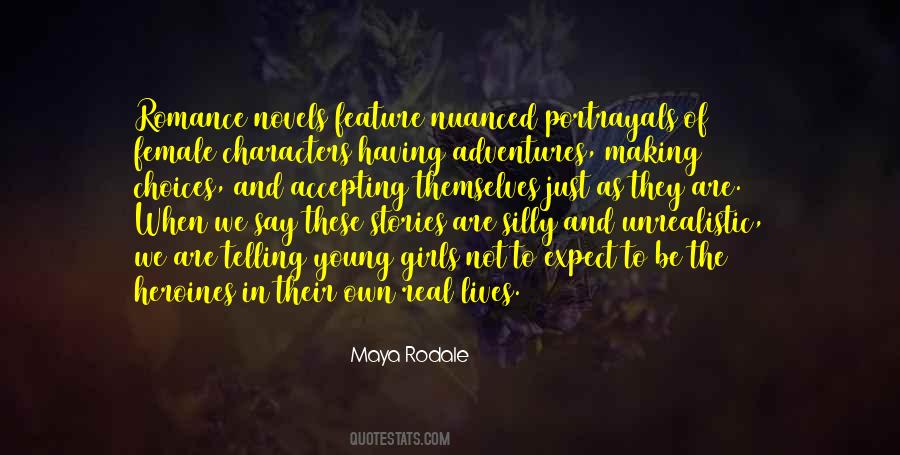 #23. I notice young girls picking flowers off her gravestone; their clean hearts are soapstone. Their small sorrows are for children alone. And all of their stories will never be told. - Author: Nicholaus Patnaude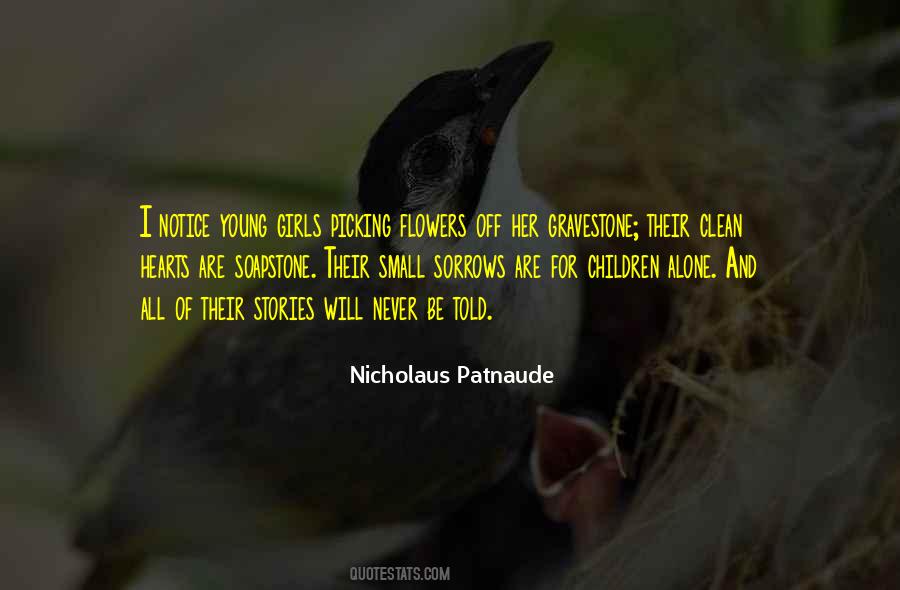 #24. I wanted to put all my family stories down for my girls, and I remember everything so vividly. I just wanted to put everything down while I still can remember it all. - Author: Sissy Spacek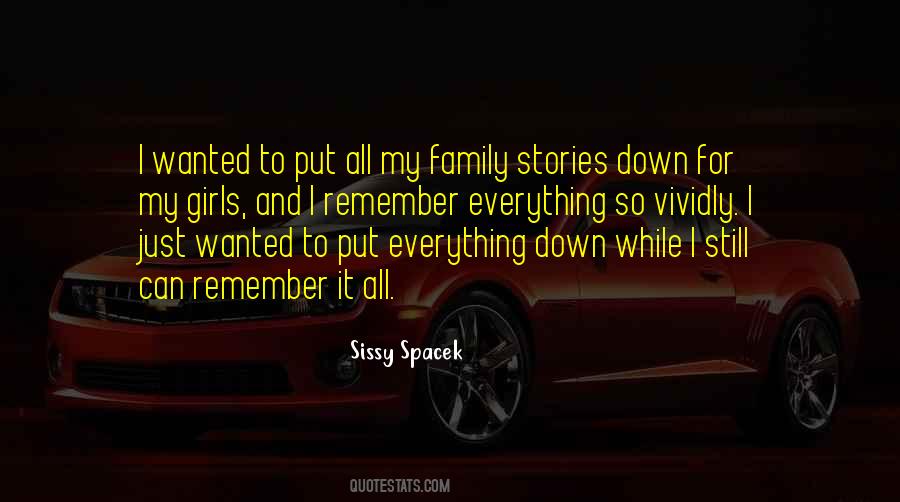 #25. I smiled to myself, thinking of America, measuring her against the other girls. She was pretty, if a bit rough on the edges. It was an uncommon type of beauty, and I could tell she wasn't aware of it. - Author: Kiera Cass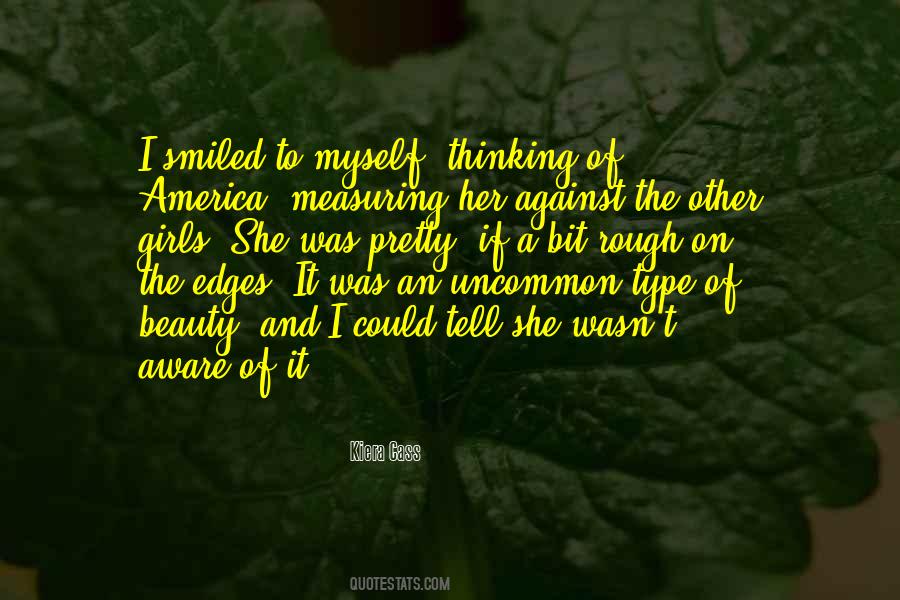 #26. (Theodore) Roosevelt confessed early fascination with "girls'stories" such as Little Man and Little Women and An Old-Fashioned Girl. - Author: Doris Kearns Goodwin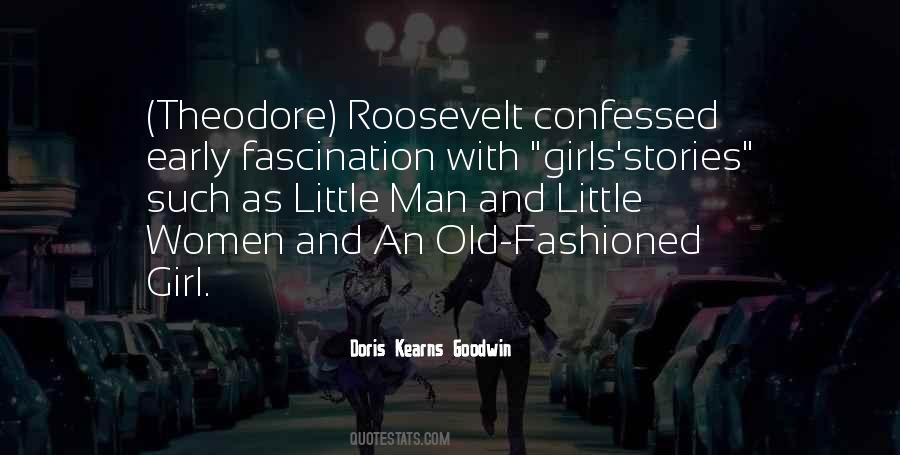 #27. I can't just sit on my daughter's bed and just say 'n
' all night and then put her to sleep. I just ain't gonna do that ... I told the girls that these boys are racists, and they're not nice boys. But I think we can still enjoy the stories about the fishin' and the tradin'. - Author: Louis C.K.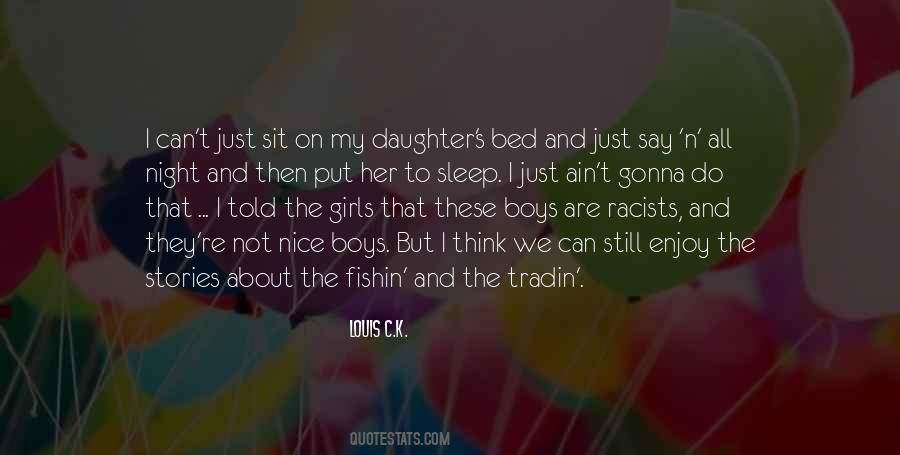 #28. She looked at me like I was stupid, the same look the girls in JC used to give me when I hadn't heard of the latest boy band, or turned up at Zouk wearing unfashionable clothes. - Author: Jeremy Tiang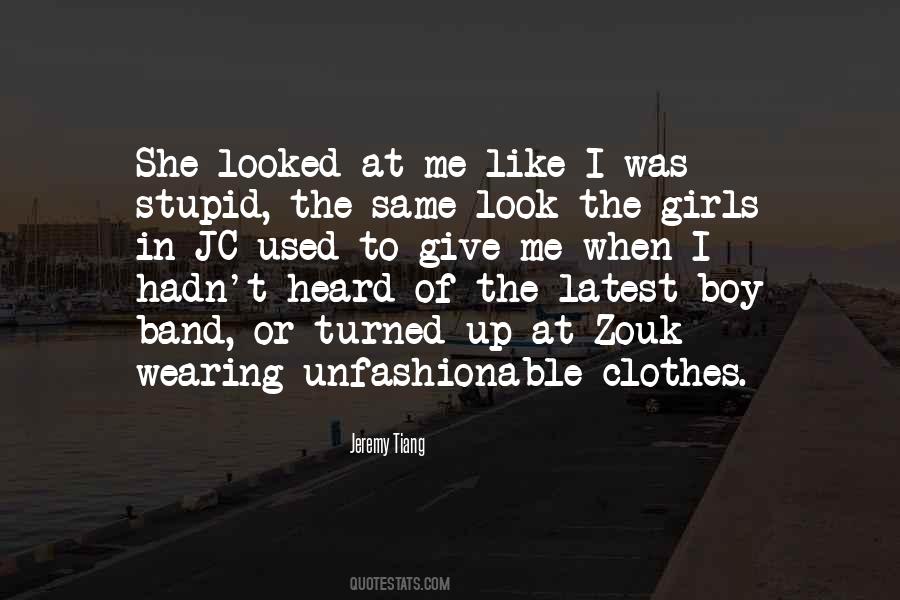 #29. I don't deserve a love story. Not anymore. Love stories aren't written for girls who could do what I just did to my brother, for girls with black hearts. - Author: Jandy Nelson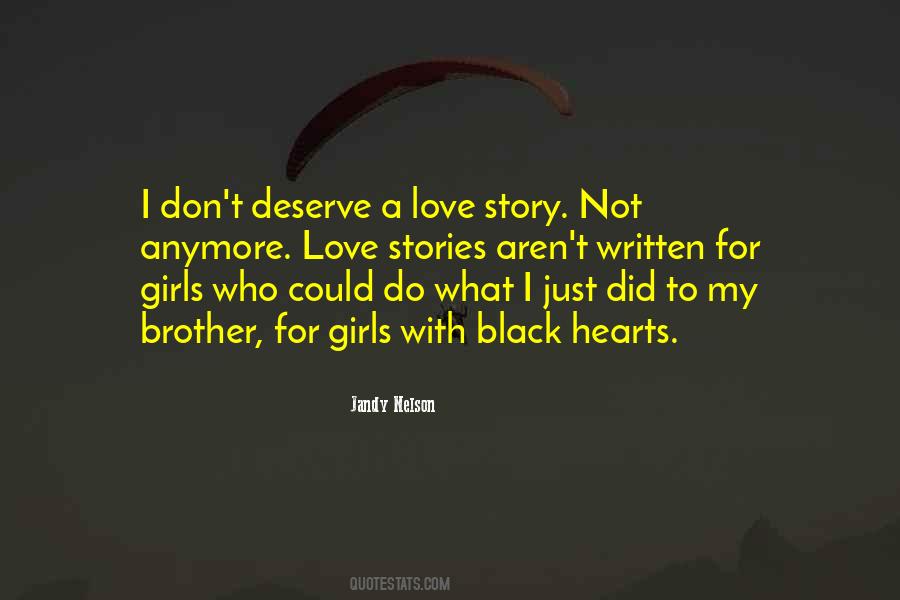 #30. There's always that discussion about fiction about how do you market it - these are books for boys, these are books for girls, these are books for adults. Actually, they're just stories, and if they're good stories, then they surpass those boundaries. - Author: L.A. Weatherly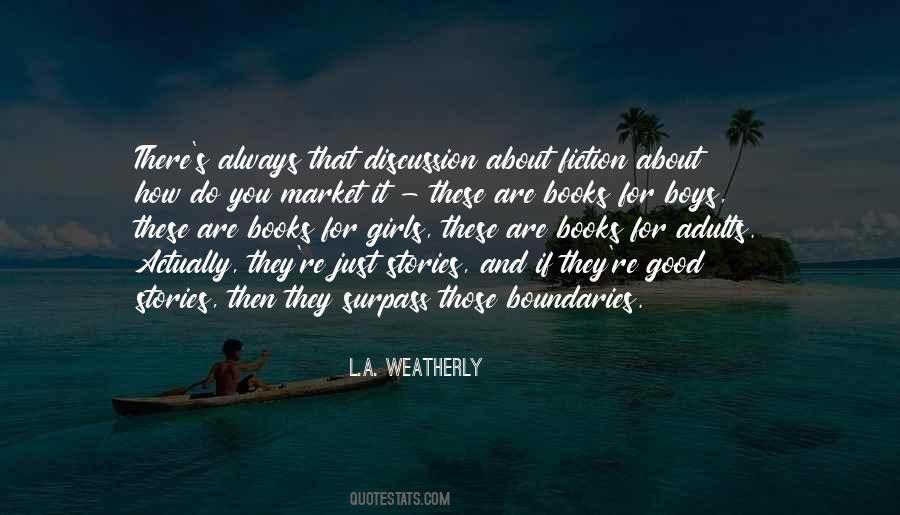 #31. His whole life he tried to make things better for poor children, but his real calling was being a father. It was a talent with him. As soon as our girls could sit up, he was wheeling them to the library and taking out books to read them bedtime stories. - Author: Anita Diamant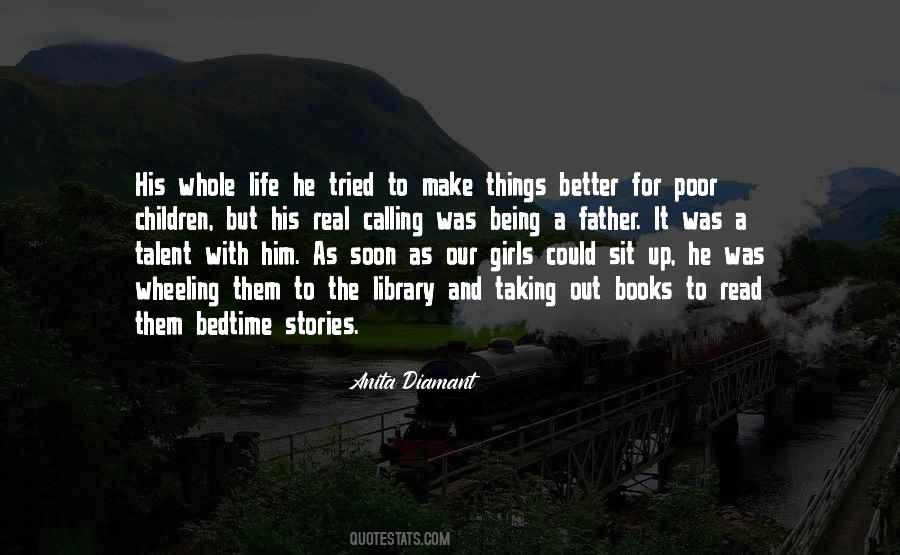 #32. I've heard so many stories of young girls watching the Olympics and being inspired by it, and they want to do it now, and that's really cool. - Author: Allyson Felix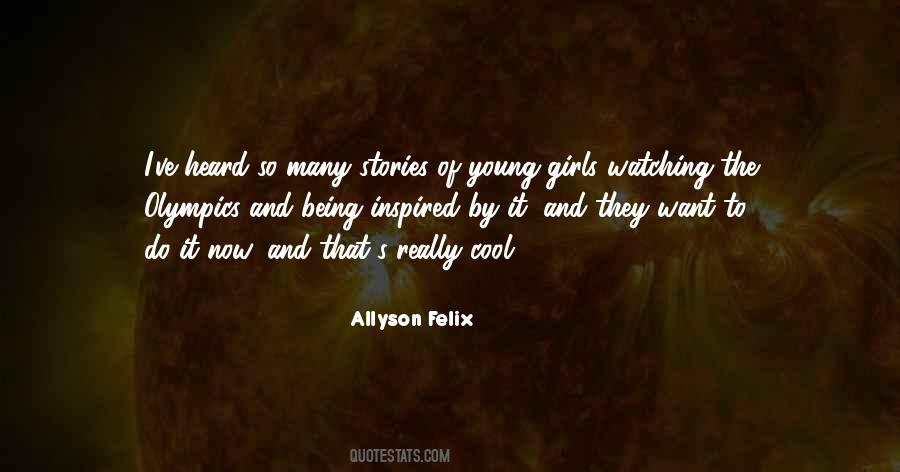 #33. Most of the girls I've met since moving here have failed to ignite any modicum of enduring interest. Of course, I've dated; I'm seventeen years old and as horny as the next guy. - Author: Siobhan Davis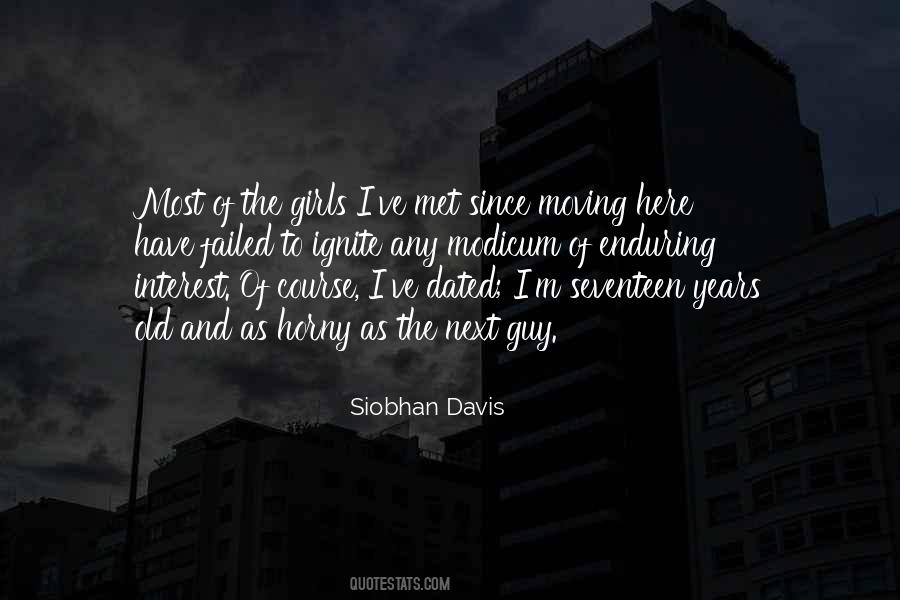 #34. This world is bursting with silenced women and girls who have stories that need to be screamed, or whispered, or sang. - Author: Rachel Kann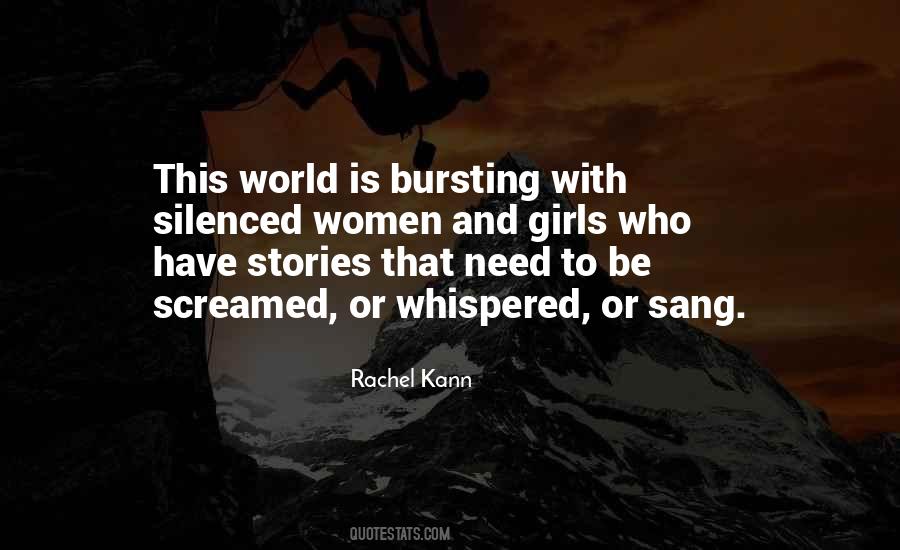 #35. My mother had raised me on a thousand stories of girls who were saved by the Djinn, princesses rescued from towers, peasant girls rescued from poverty.
Turned out, stories were just stories.
I was on my own. - Author: Alwyn Hamilton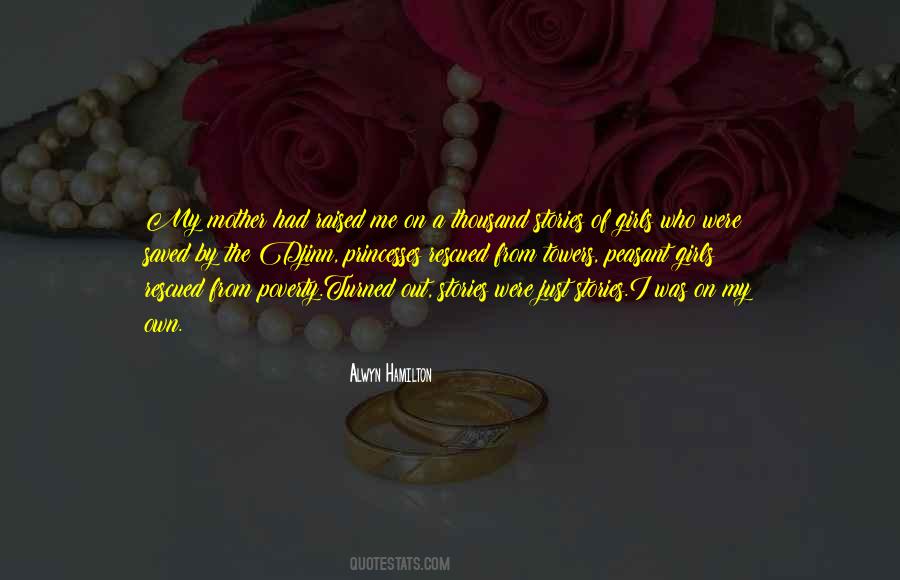 #36. I like young girls. Their stories are shorter. - Author: Thomas McGuane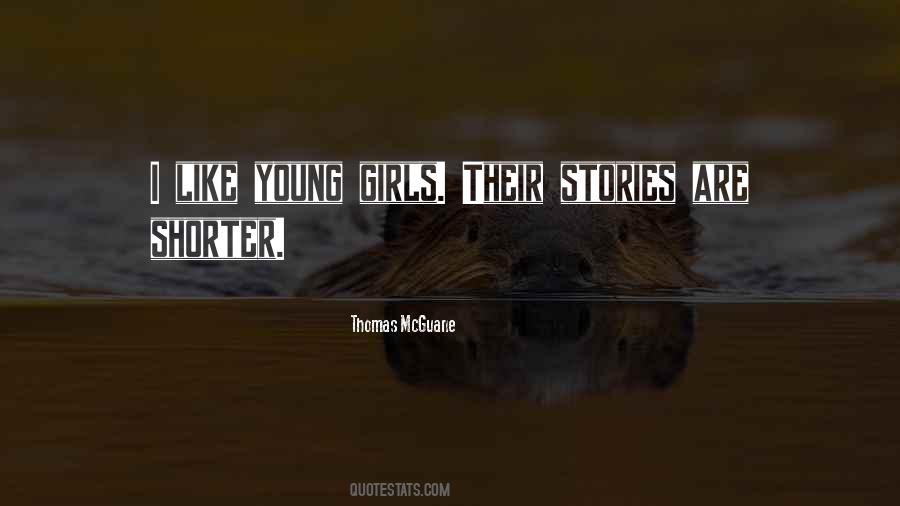 #37. I tell my story, not because its unique, but because its not, it is the story of many girls - Author: Malala Yousafzai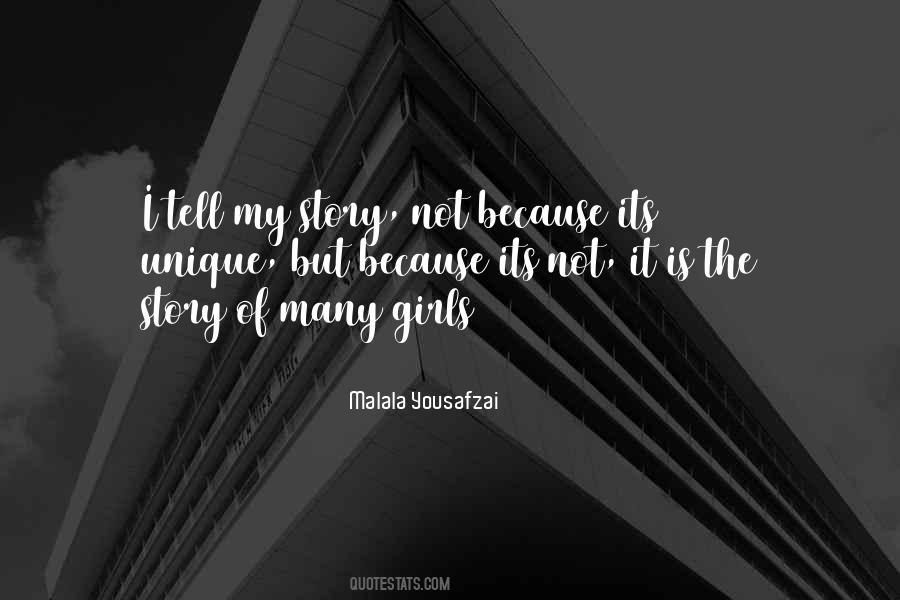 #38. When I had my girls, I knew what magic felt like for the first time. I had created people who didn't exist before. Now I write for the same reason. Creating people and their life's stories through my writing is as close to magic as I'll ever get again. - Author: Dori Ann Dupre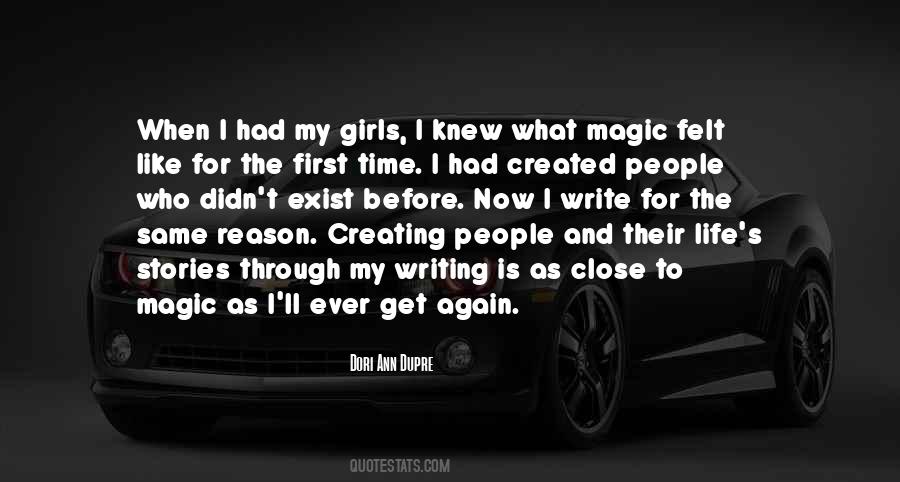 #39. Waited for my brother and didn't talk to anybody and nobody talked to her, because she'd always been one of those quiet, semi-retarded girls who you couldn't talk to without being dragged into a whirlpool of dumb stories. - Author: Junot Diaz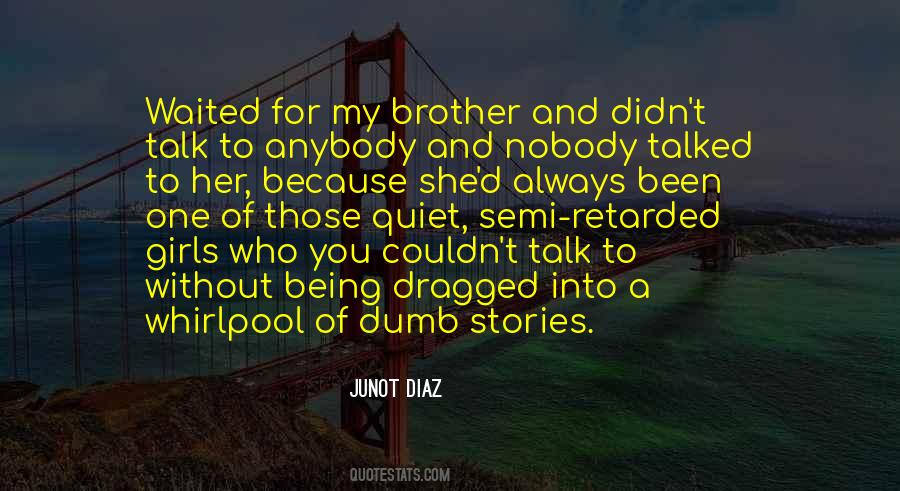 #40. The small lives of women don't make for good stories. That's why there were no girls in the stories Myrddin told, unless they were there as a prize for the hero to win at the end of his adventures. - Author: Philip Reeve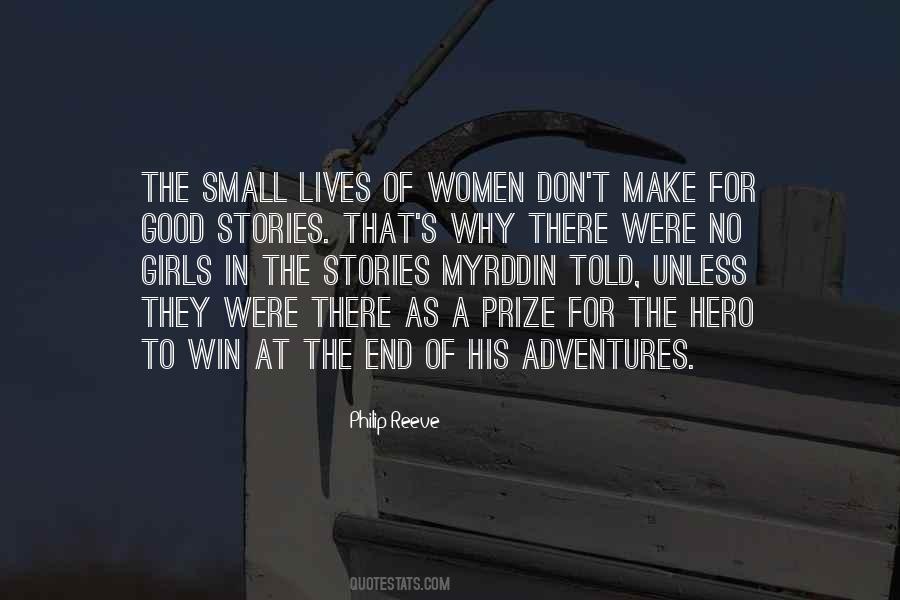 #41. They do make love stories for girls with black hearts after all. They go like this. - Author: Jandy Nelson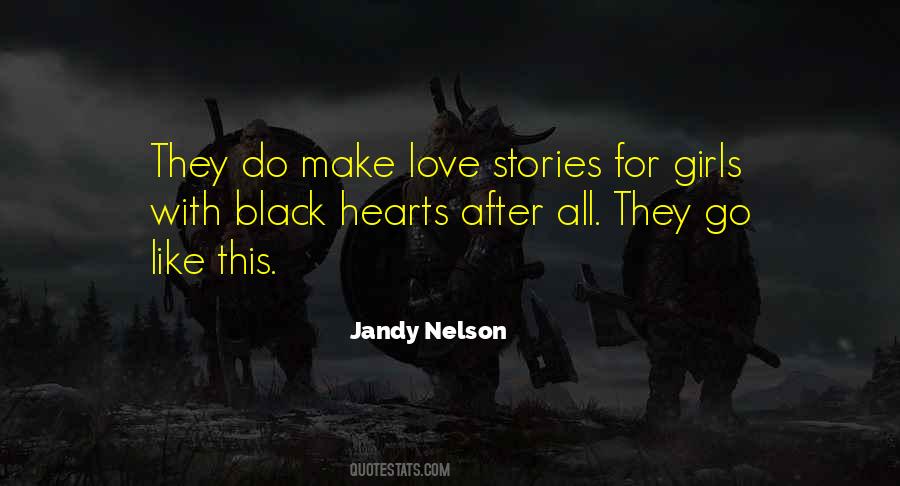 #42. Girls Who Rocked the World is full of inspiring stories about young women who demonstrate that people of all ages have the power to create change in the world. - Author: Midori Goto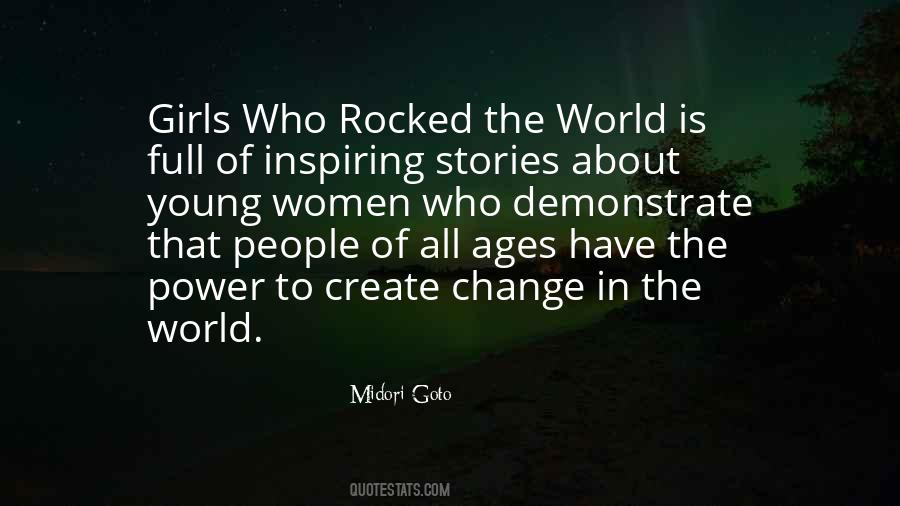 #43. There are so many stories about boys becoming heroes, learning their powers and becoming incredibly heroic. There have to be those stories for girls, too. - Author: Cassandra Clare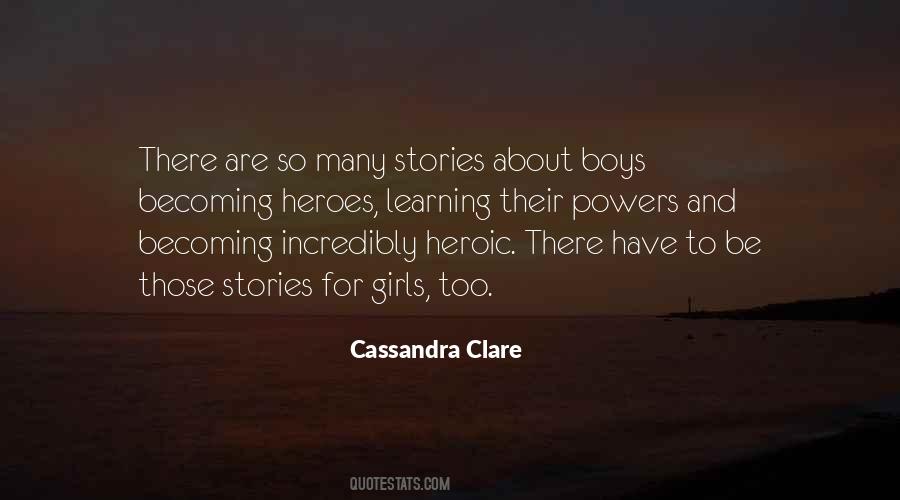 #44. Cartoons for girls don't have to be a puddle of smooshy, cutesy-wootsy, goody-two-shoeness. Girls like stories with real conflict; girls are smart enough to understand complex plots; girls aren't as easily frightened as everyone seems to think. - Author: Lauren Faust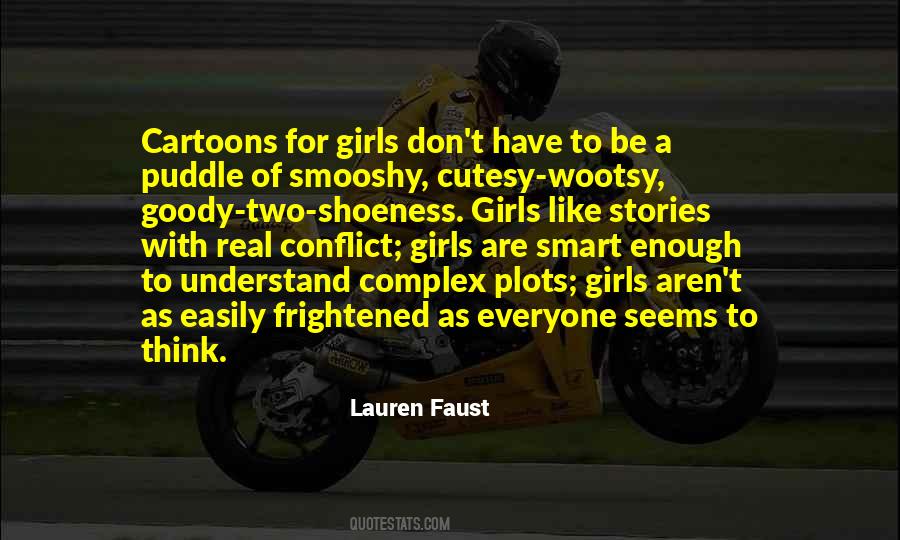 #45. I like sunny stories. You know, my favorite girls in the '50s were Debbie Reynolds, Doris Day, and Esther Williams. - Author: Edward Herrmann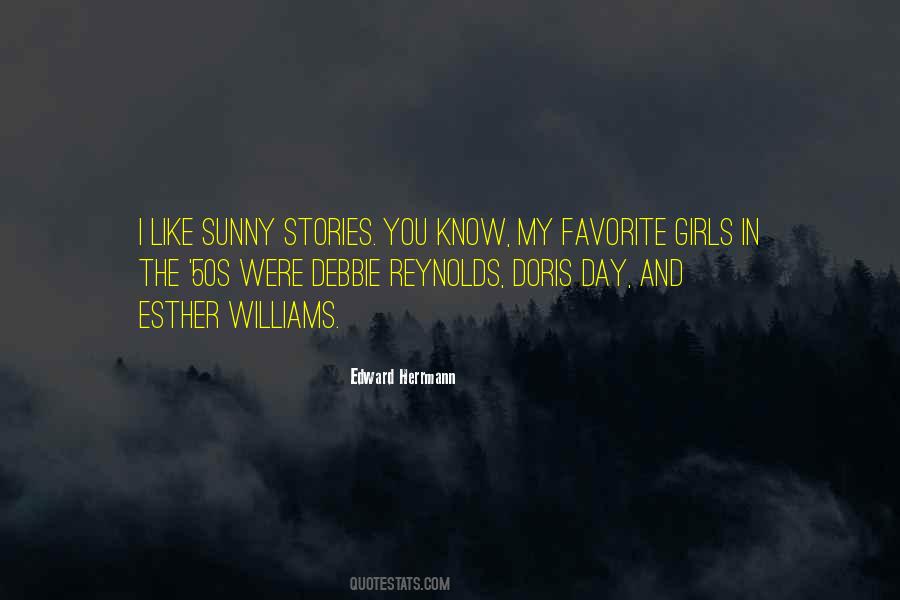 #46. They flew off in Xavin's spaceship and I watched it until it faded away. It was so sad. But I hope wherever they are right now they are having some cool space adventures, and doing things that girls who like each other do. Like having sleepovers and telling ghost stories. - Author: C.B. Cebulski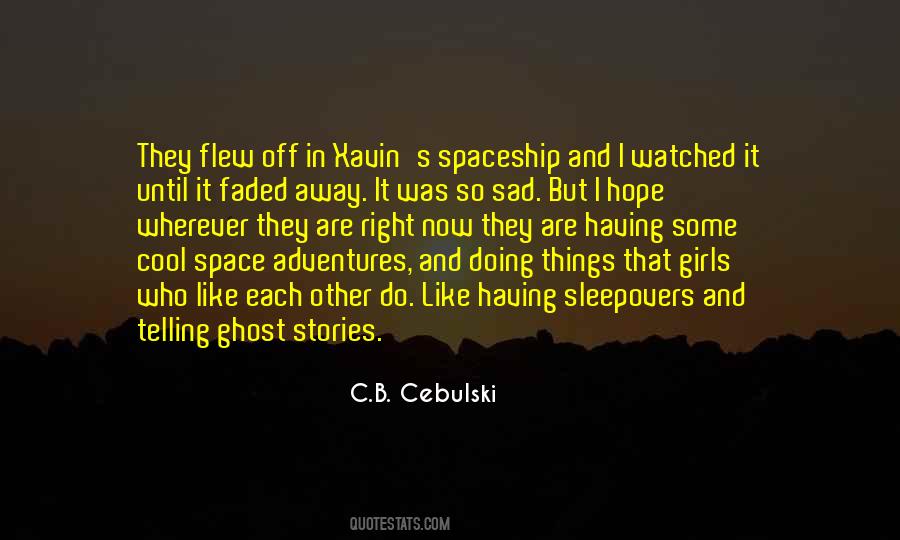 #47. For in Calormen, story-telling (whether the stories are true or made up) is a thing you're taught, just as English boys and girls are taught essay-writing. The difference is that people want to hear the stories, whereas I never heard of anyone who wanted to read the essays. - Author: C.S. Lewis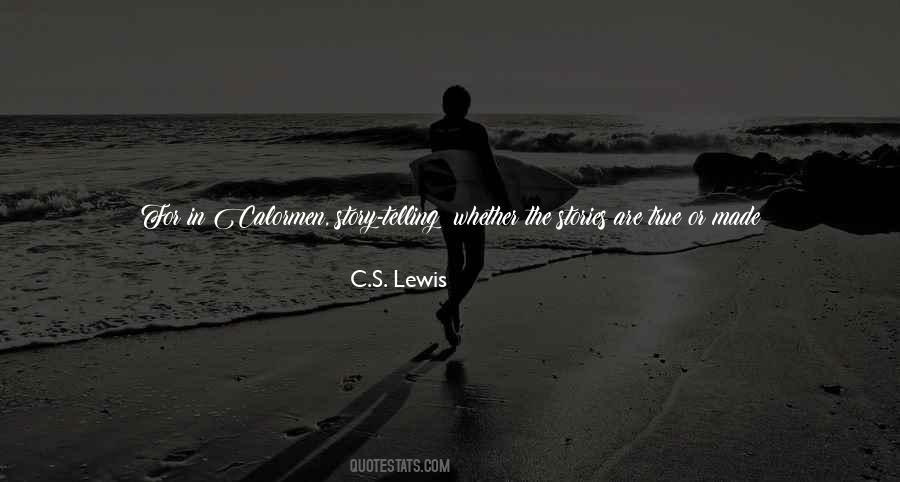 #48. In the story shoes are just a metaphor for what these girls go through ... the grass is always greener and everyone always wants to be in somebody else's shoes; they don't want to be in their own. - Author: Cameron Diaz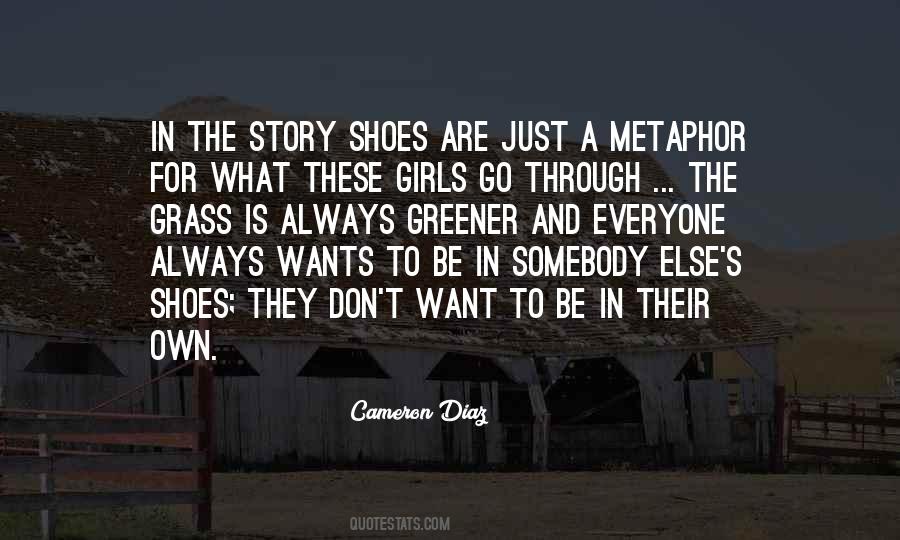 #49. Milquetoast girls raised on princess stories might sit tight and bat their eyelashes in desperate Morse code
notice me, like me, please
but I am not that girl. - Author: Laini Taylor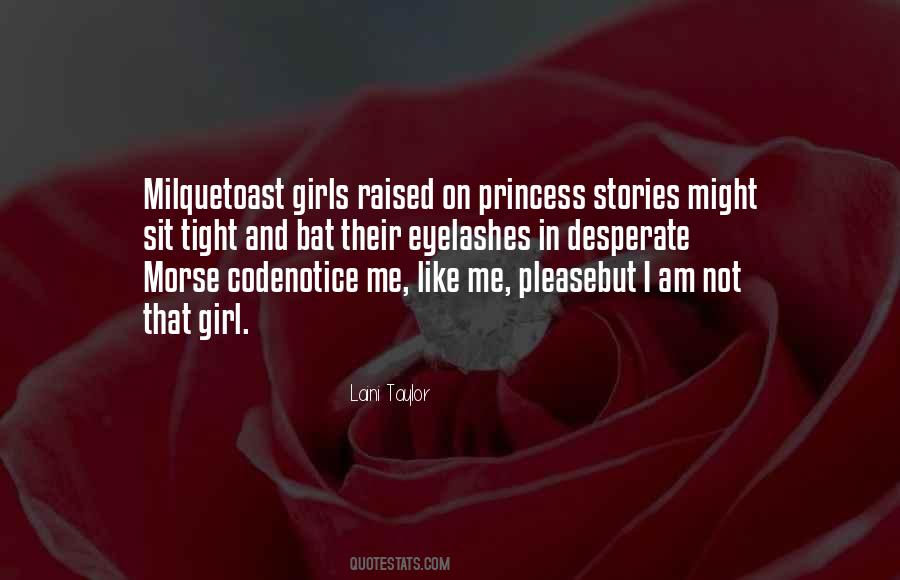 #50. Girls are important: Remember that very few stories are of great interest without the rustle of a skirt. - Author: Jill Lepore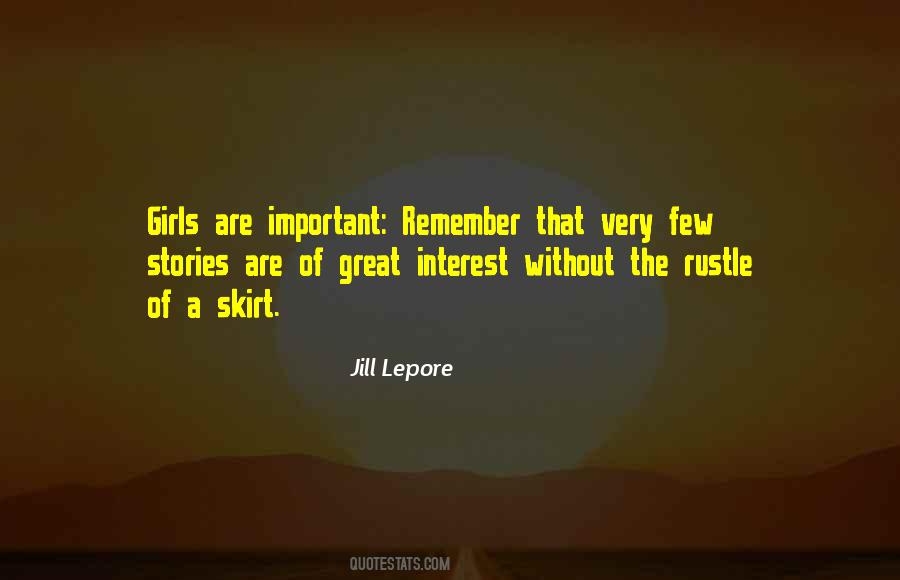 #51. Doesn't he have any daughters?' Emma muttered.
'He has no use for them,' said Mark. 'They say he has girl children killed at birth.'
Emma couldn't prevent a flinch of anger. 'Just let me get close to him,' she whispered. 'I'll show him what use girls are. - Author: Cassandra Clare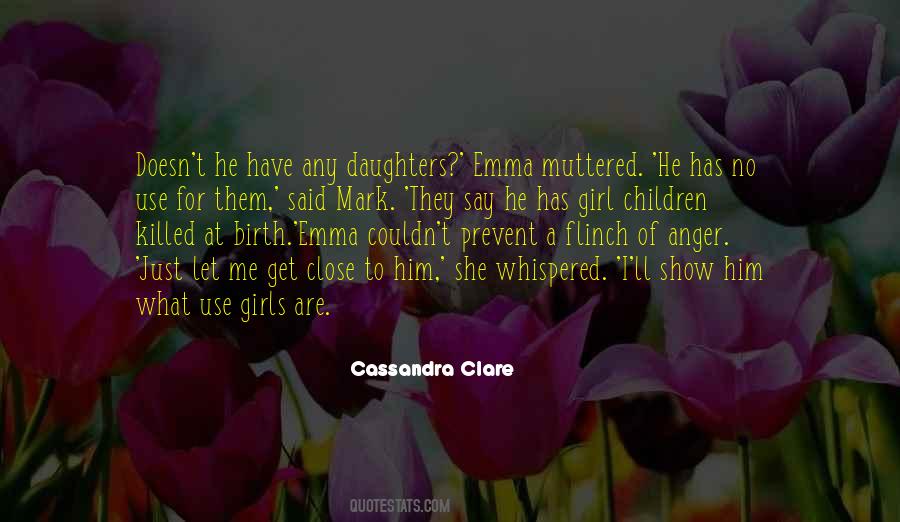 #52. At home it's all Batman and Star Wars and they do gang up on me. Sometimes I don't want to dress up as Darth Vader or play train sets, so I'll go out for a drink with the girls. - Author: Sadie Frost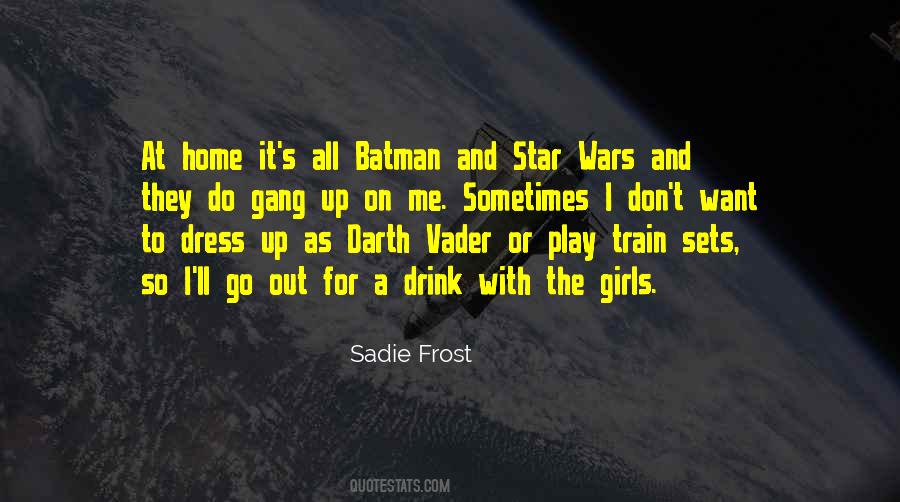 #53. Well, I'm sure I hope your health may be good, Louisa; for if your head begins to split as soon as you are married, which was the case with mine, I cannot consider that you are to be envied, though I have no doubt you think you are, as all girls do. - Author: Charles Dickens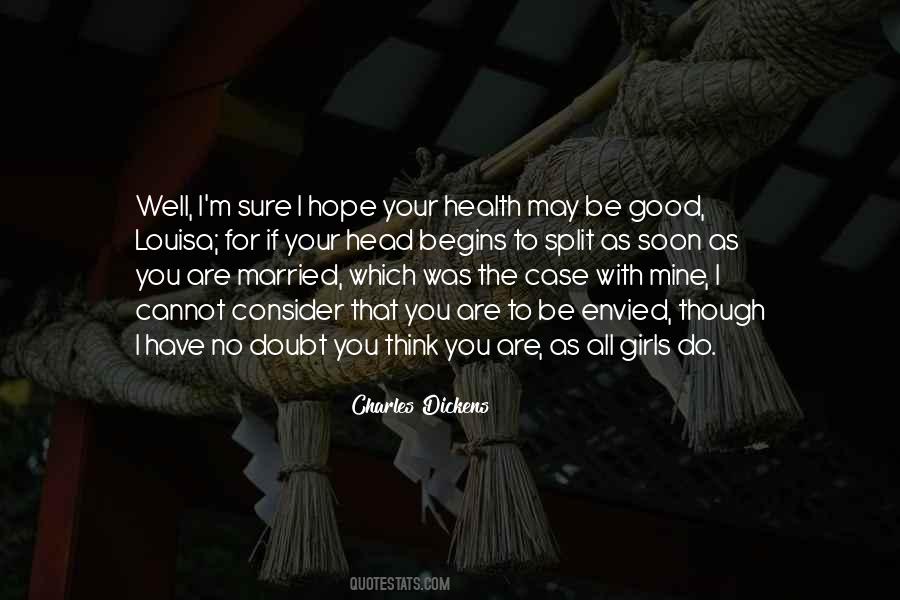 #54. All of us knew that climbing was a sure way to stay poor, a lousy way to impress people and definitely no way to meet girls. - Author: Peter Croft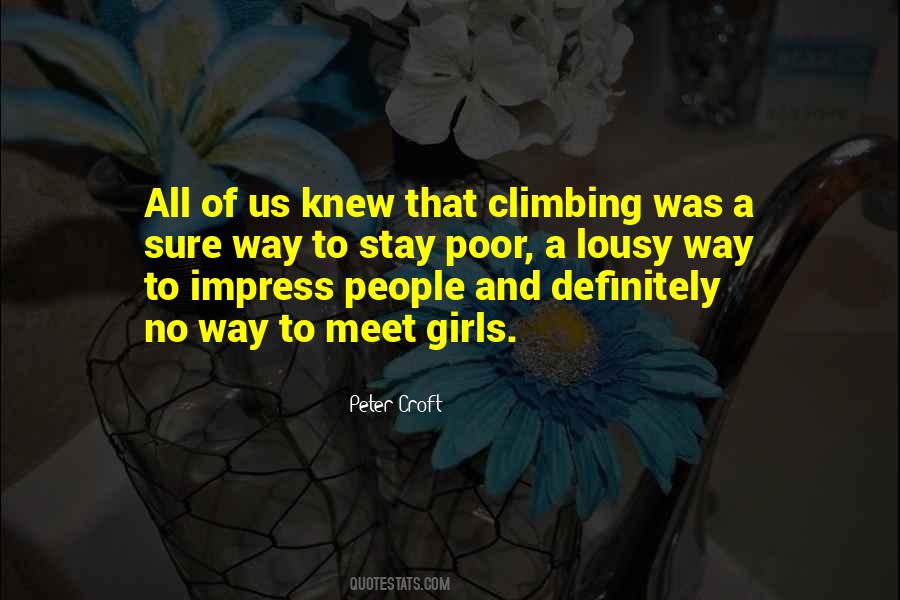 #55. Thinking about the world writ large, I am more optimistic than not that we will tackle our most pressing challenges, whether poverty or equality for women and girls or climate change; but I also know we'll only tackle them if people are really informed about the challenge and what's proven to work. - Author: Chelsea Clinton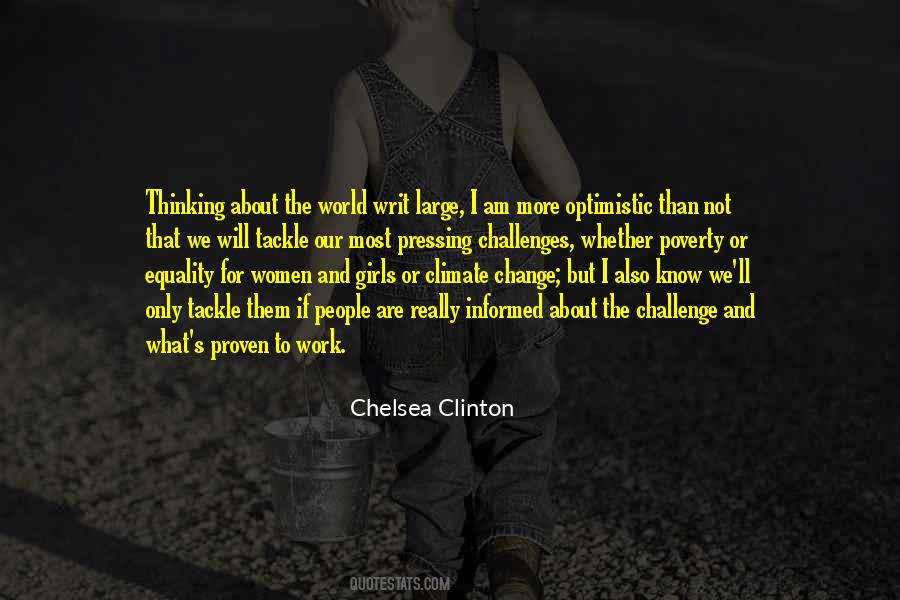 #56. I don't care what you write man, just make sure you make us sound sexy. Say that we looked like we'd just come from the beach and that our bodies were glistening. Say we got no hair on our chests. Anything so the girls will like us. - Author: Nathan Followill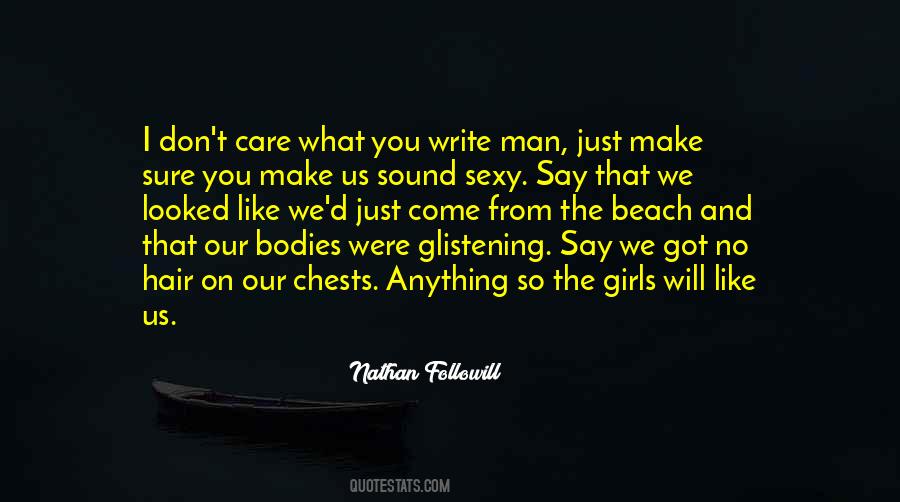 #57. Boys do suck the brains out of smart girls. - Author: K.A. Tucker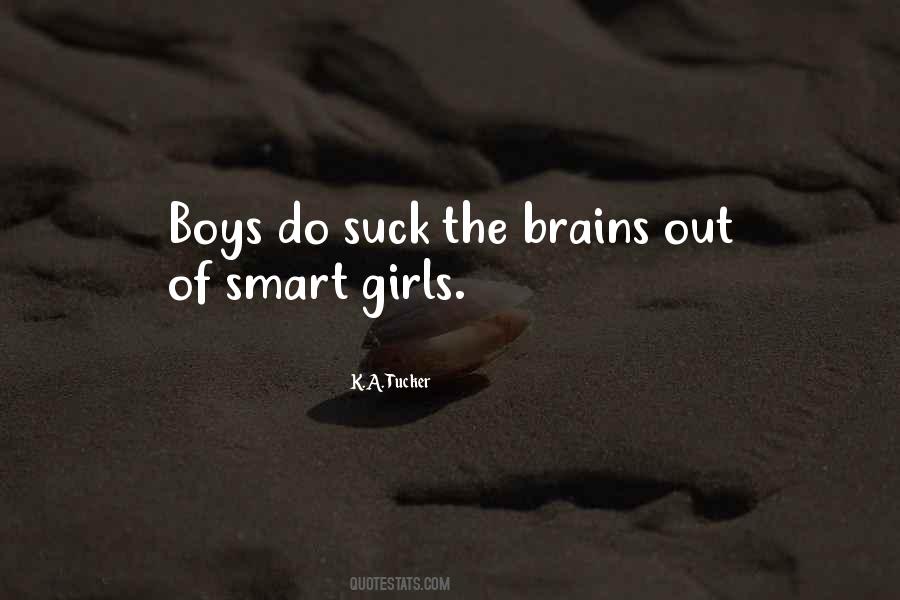 #58. They think there are only two kinds of young women in China: good girls or prostitutes. - Author: Xiaolu Guo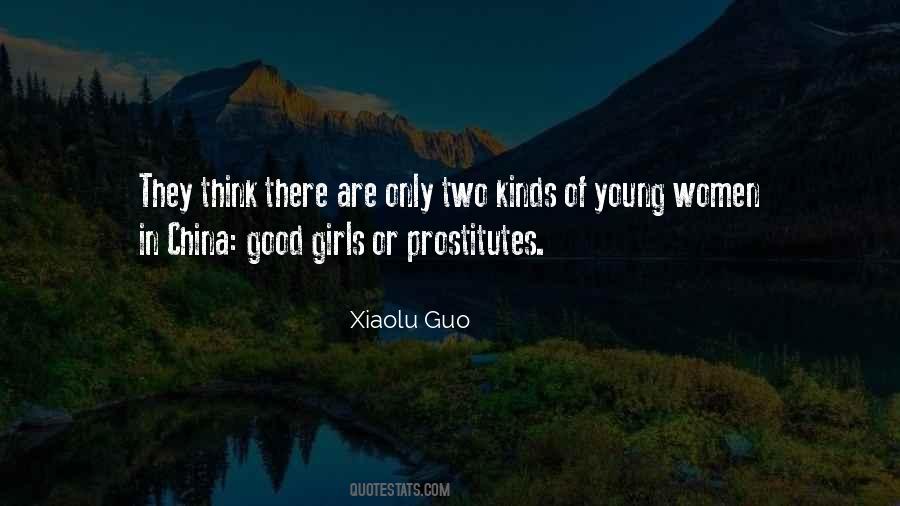 #59. Amy said, "So, you're making a flamethrower?"
"Amy, we gotta be prepared. We don't know what we'll find in that place, but for all we know it could be the Devil himself."
"David, what possible good is that thing gonna do?"
"Oh, no, you didn't hear me. I said it's a flamethrower." Girls. - Author: David Wong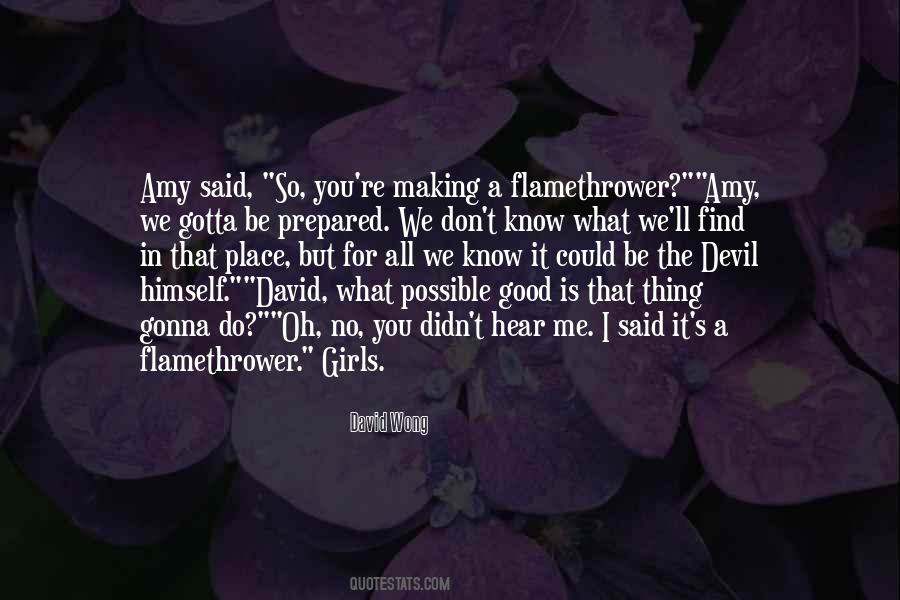 #60. Empowerment is for all children, girls and boys ... Let us not forget that - Author: Timothy Pina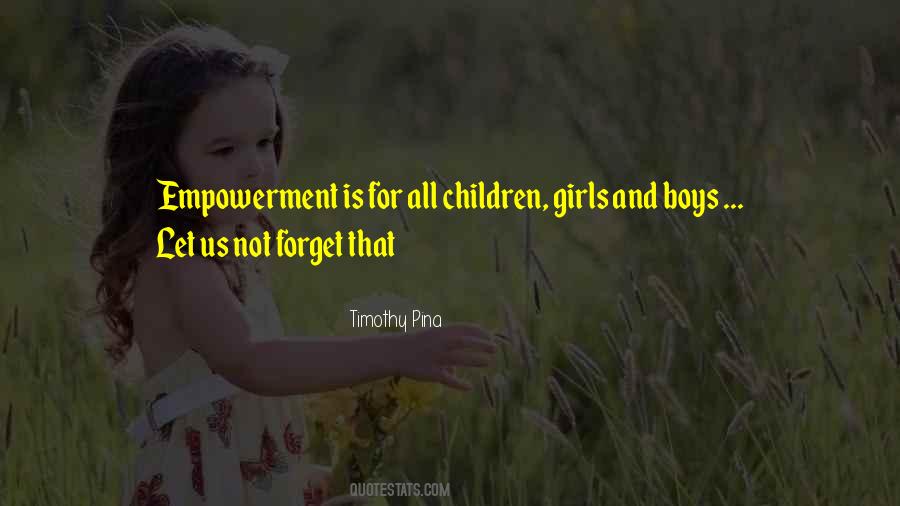 #61. I hate seeing fat girls on TV or in movies, because the only way the world seems to be okay with putting a fat person on camera is if they're miserable with themselves or if they're the jolly best friend. Well, I'm neither of those things. - Author: Julie Murphy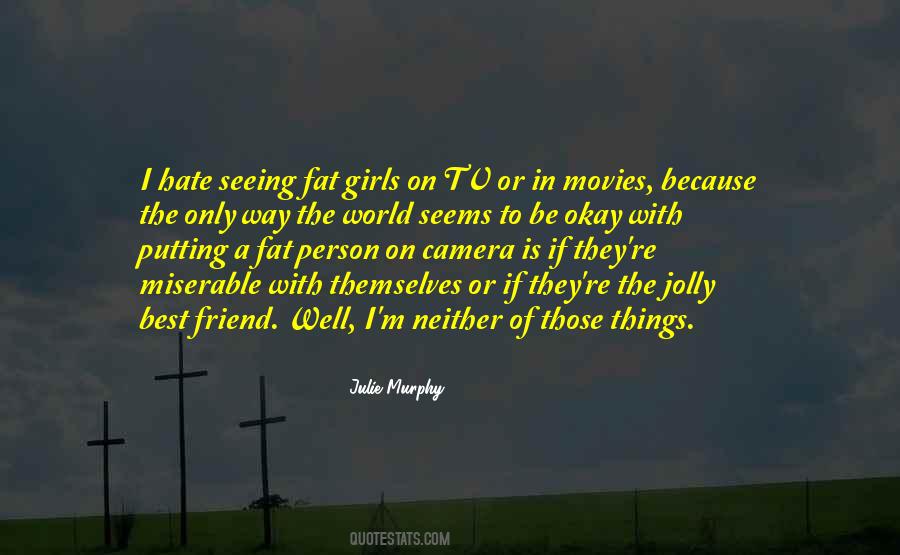 #62. You're one of them de Luce girls over from Buckshaw. I'd rec'nize them cold blue eyes anywhere. - Author: Alan Bradley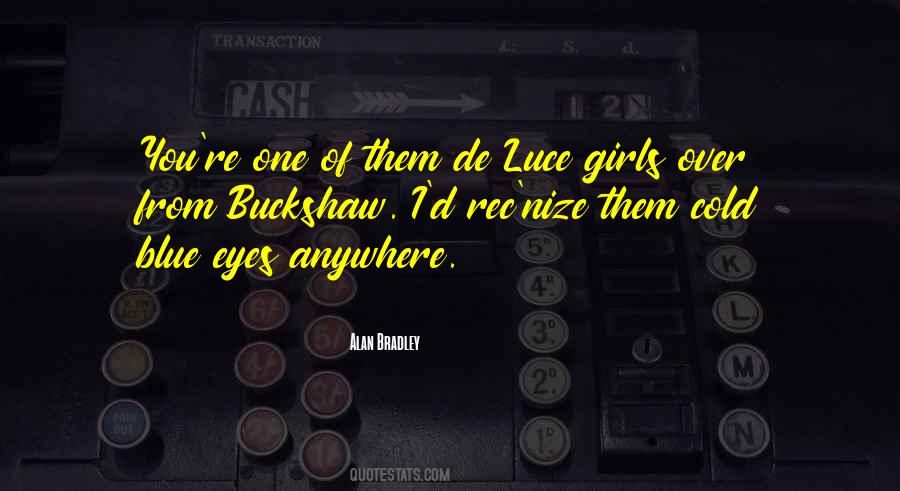 #63. As a man, I was a failure. A pathetic teacher lusting after Catholic school girls in short skirts. As a monster, I'm superb. It's comforting to know my place in the world. - Author: Thomm Quackenbush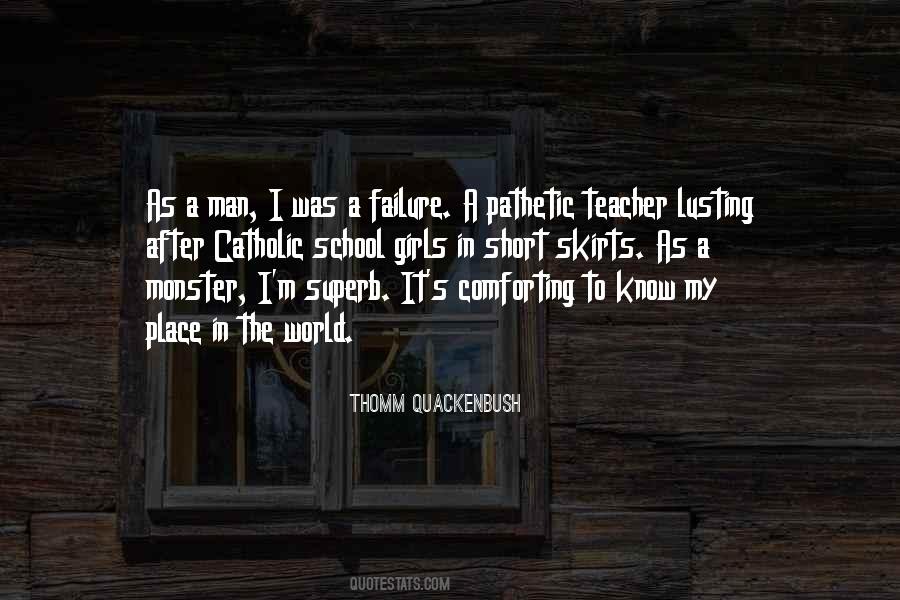 #64. Nathaniel Strider could never love. He's obviously discovered early on that girls' hearts were vulnerable and all a lad needed was a penetrating gaze and a disarming smile and the world was at his feet. - Author: Tess Oliver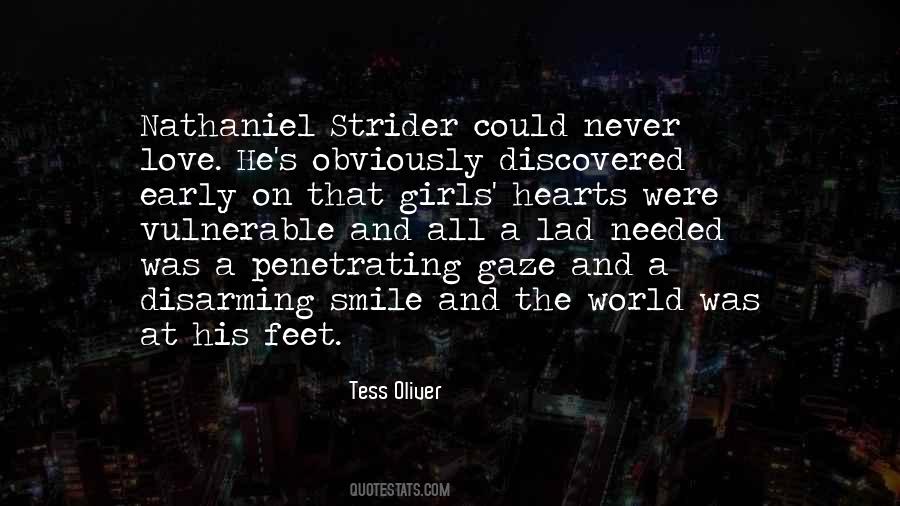 #65. Like the ski resort of girls looking for husbands and husbands looking for girls, the situation is not as symmetrical as it might seem. - Author: Alan McKay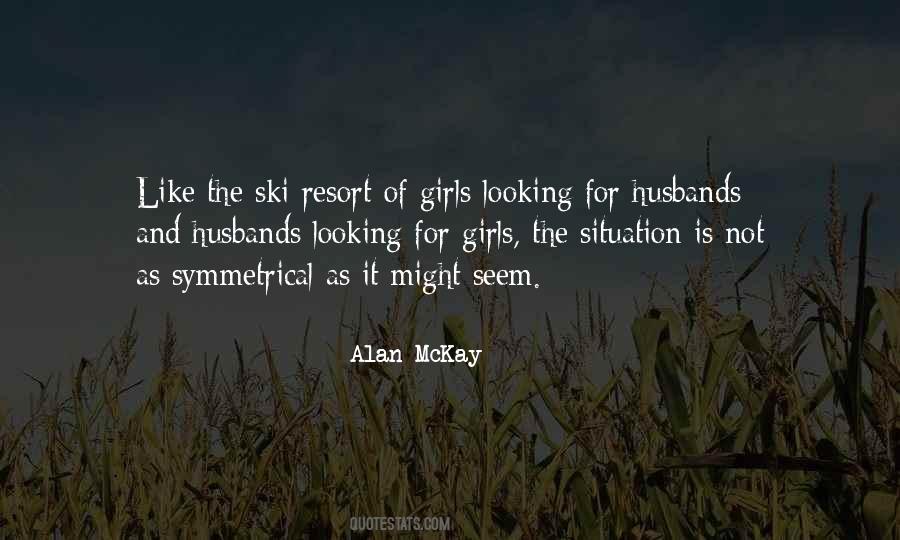 #66. The Olympic dream was born in 2010 during the qualifications to Vancouver. And when I was watching those Olympics from the sidelines, I felt that I wanted to have my Games. I understood that it wouldn't be easy to make them, especially now that in Russia there are a lot of strong girls. - Author: Adelina Sotnikova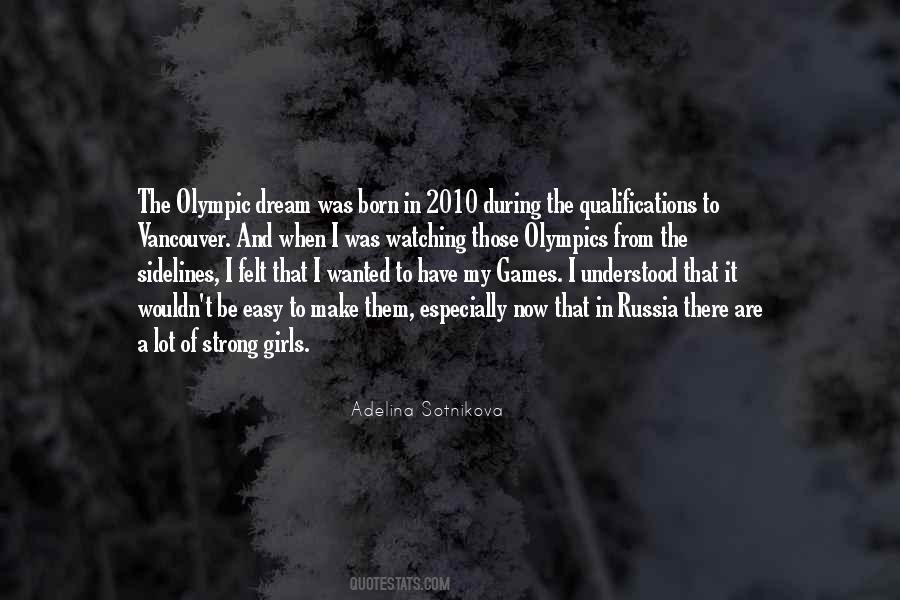 #67. The other girls in the village never felt restless. Nhamo was like a pot of boiling water. 'I want ... I want ... ,' she whispered to herself, but she didn't know what she wanted and she had no idea how to find it. - Author: Nancy Farmer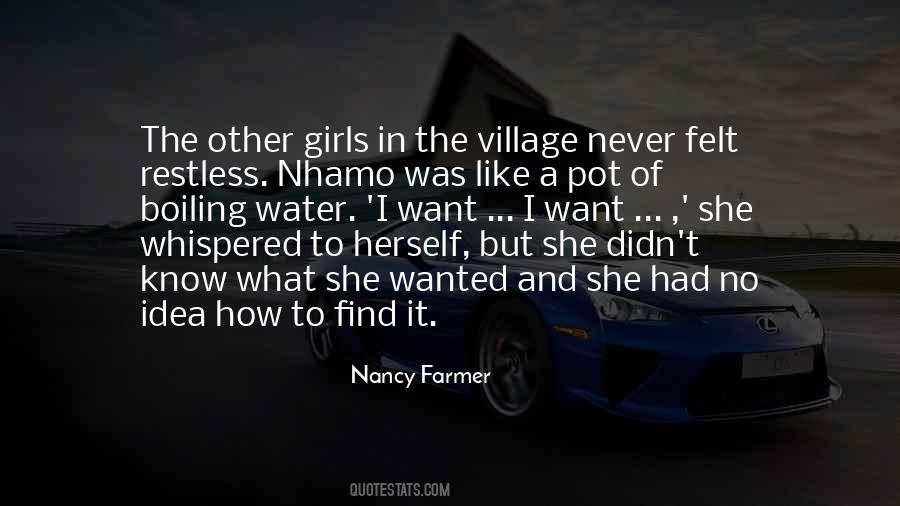 #68. Every second, every day, every year, we fail to address demand for reproductive health and family planning services. Lives are lost, and girls' opportunities to thrive and contribute to their country's development shrink. These are real people. - Author: Jenny Shipley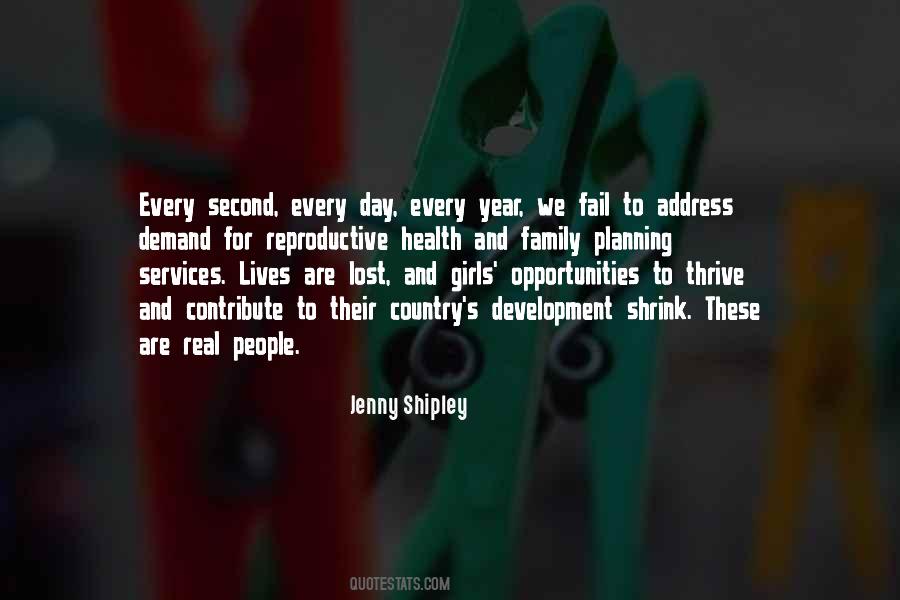 #69. Boys laugh at what they put girls through - but they won't be laughing when - they're wiping tears off their daughters face for the same reason. - Author: Will Smith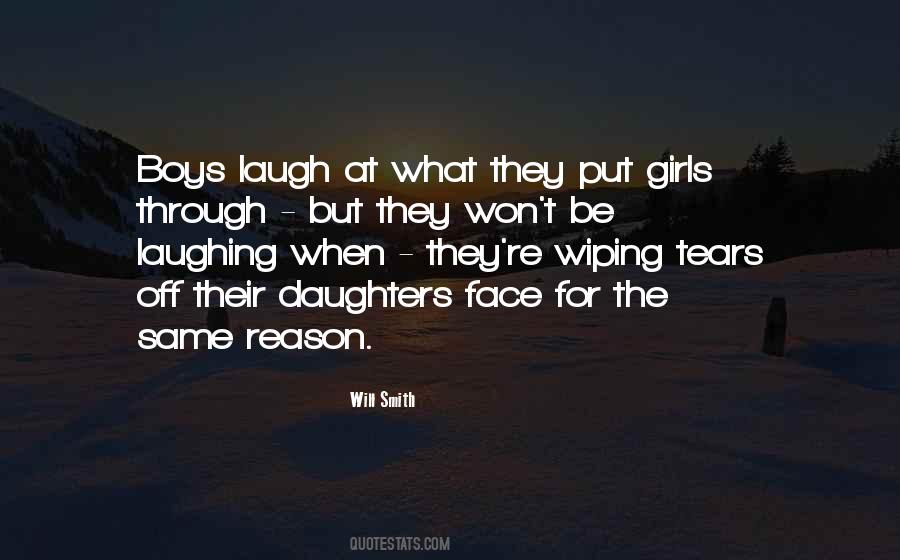 #70. I am a sucker for romance and I love girls and that is a terrible combination, because romance has the ability to overwhelm your perspective. - Author: Joshua Harris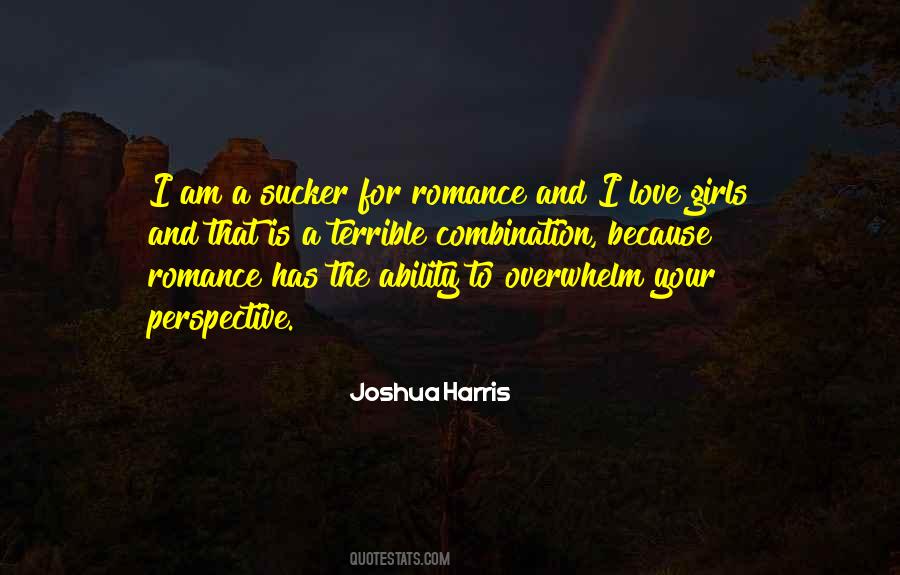 #71. And girls tell me he's hot." He grinned and finished, "I wouldn't know, seein' as I'm a guy but I look like him and I'm smokin' hot so he's gotta be hot. - Author: Kristen Ashley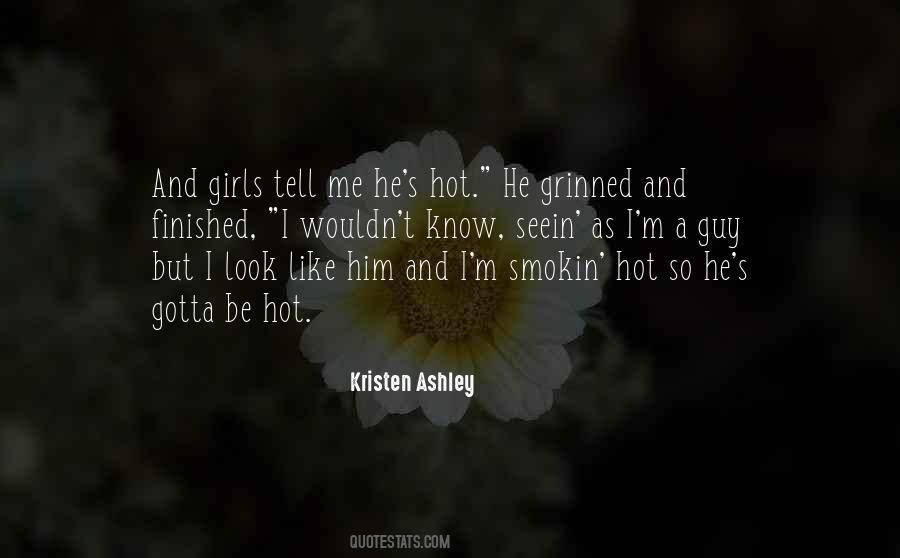 #72. When boys and girls go out to play there is always someone left behind, and the boy who is left behind is no use to the girl who is left behind. - Author: Paul Potts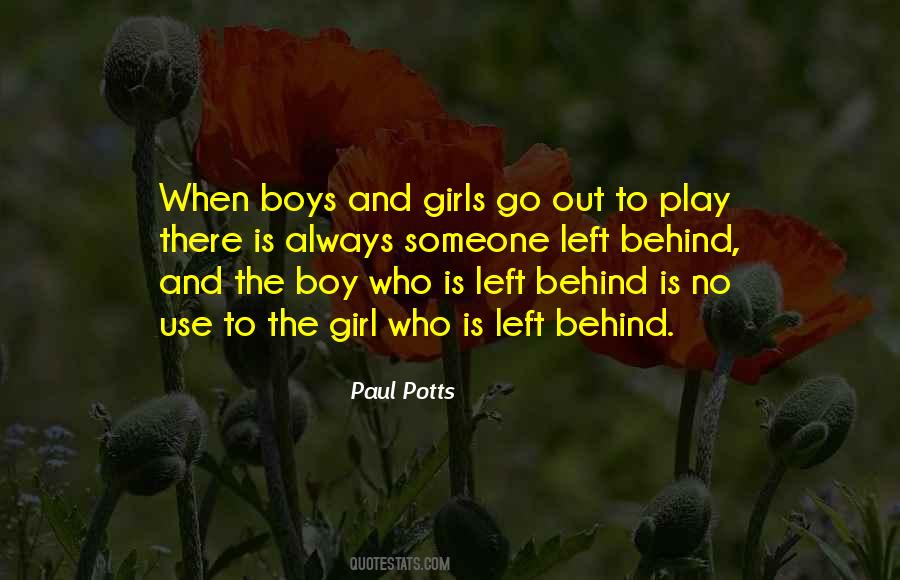 #73. I like the idea of men's tailoring on girls. It's very strong and sexy in a non-overt way. - Author: Thom Browne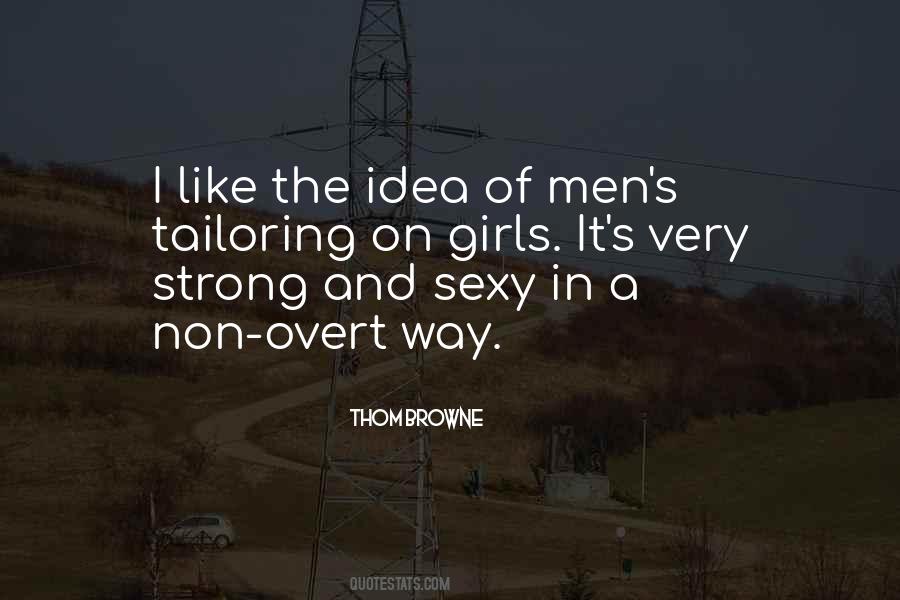 #74. All girls are beautiful, and when they say they're ugly they only lie to themselves, for it's impossible for them to be ugly. - Author: Damon Willis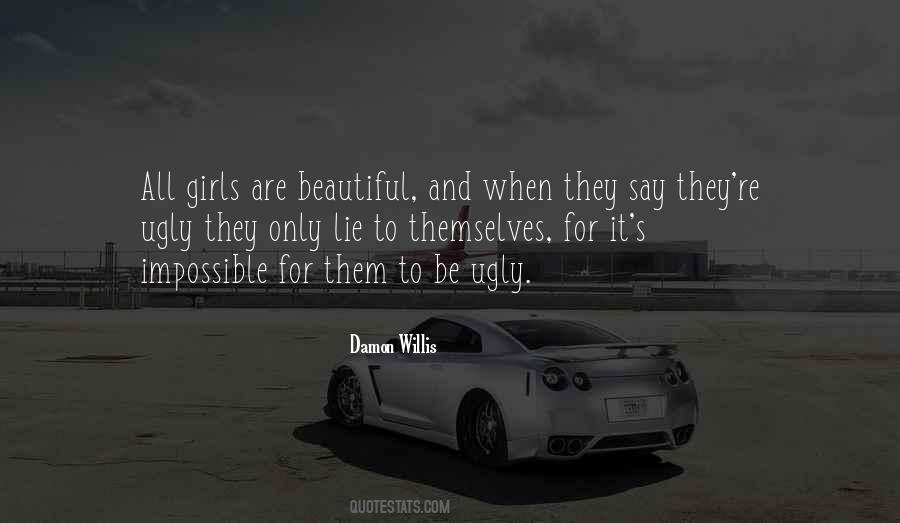 #75. Of course she teased the girls, but it was not the same as having a grown man to work on - she had often felt like pinching Bob for being so stolid. July was no better - in fact, he and Bob were cut from the same mold, a strong but unimaginative mold. - Author: Larry McMurtry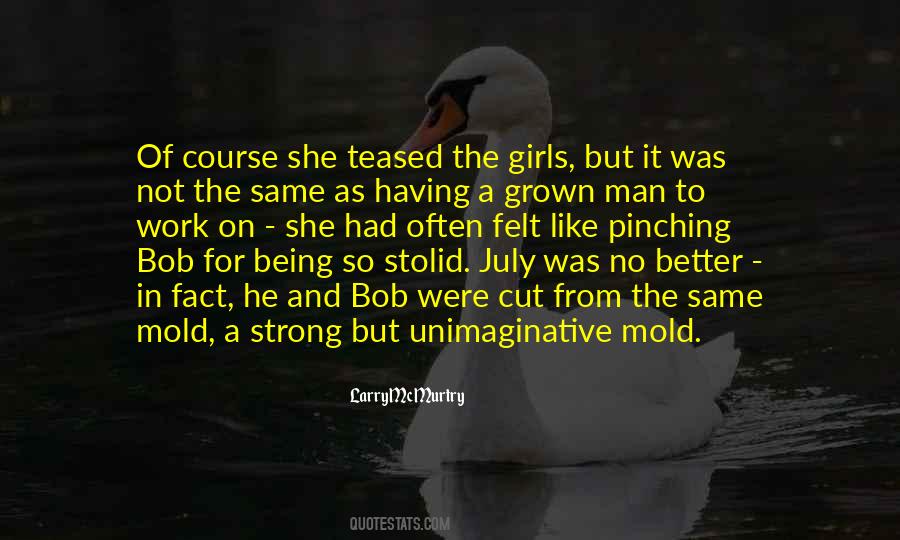 #76. Amy Carter, Chelsea Clinton and the Obama girls all had to change schools. - Author: Susan Ford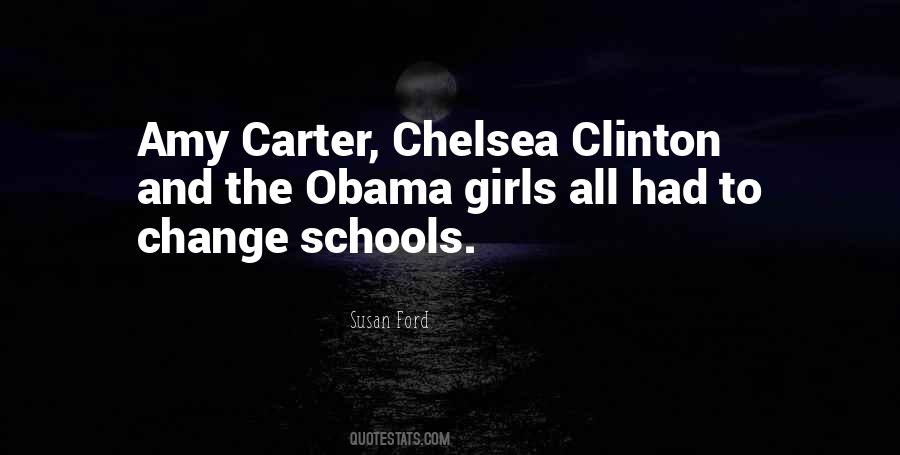 #77. I used to take my short stories to girls' homes and read them to them. Can you imagine the reaction reading a short story to a girl instead of pawing her? - Author: Ray Bradbury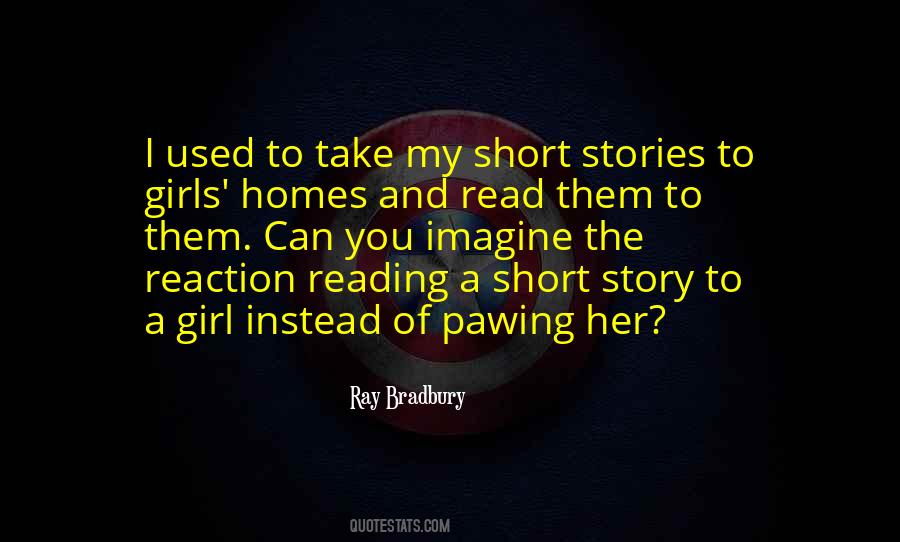 #78. One minute I was playing chess and doing maths all the time, the next I had been rerouted into more 'normal' girls' activities: reading, writing stories and worrying about my clothes. - Author: Scarlett Thomas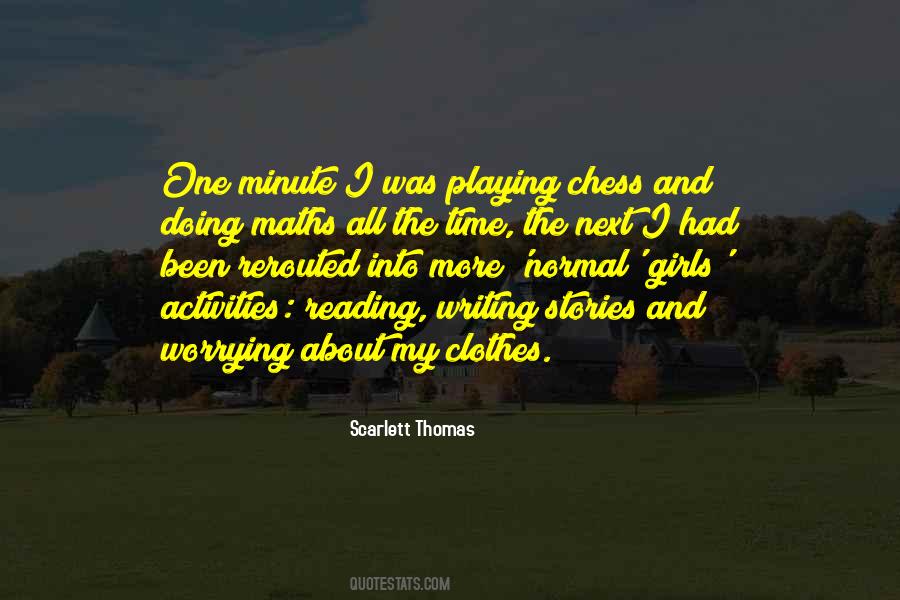 #79. These are not stories about girls getting what they want sexually, they are stories about girls gaining acclaim socially, for which their sexuality is a tool. - Author: Ariel Levy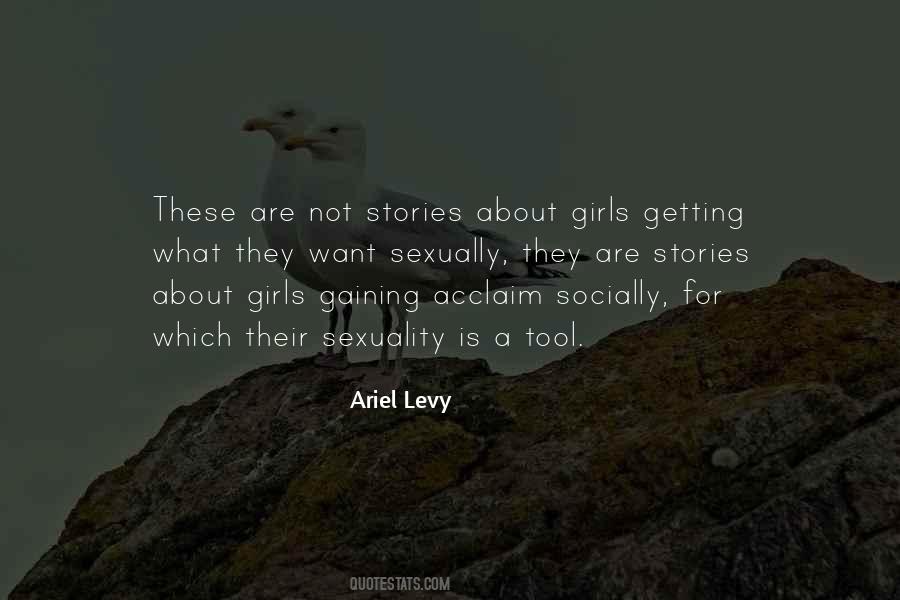 #80. The girls in the stories make such fools of themselves. They are so weak. They fall helplessly in love with the wrong men, they give in, they are jilted. Then they cry. - Author: Margaret Atwood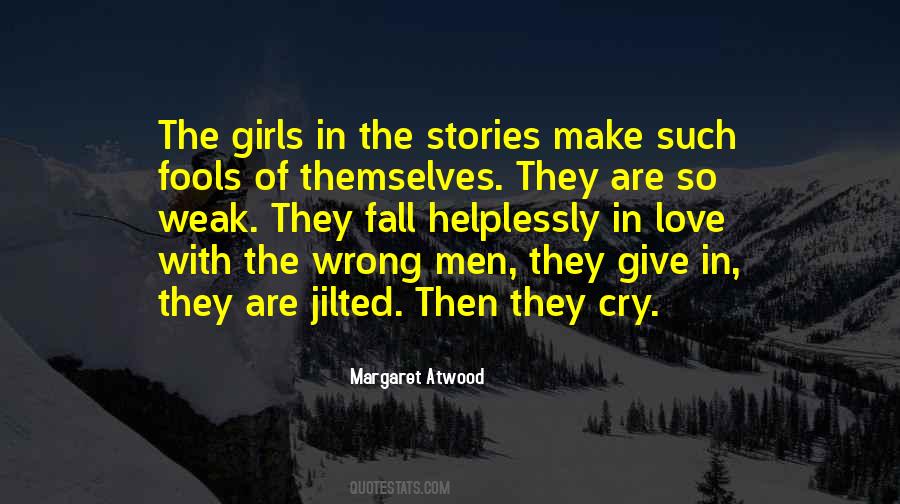 #81. I like my imperfect girls - Author: Kiera Cass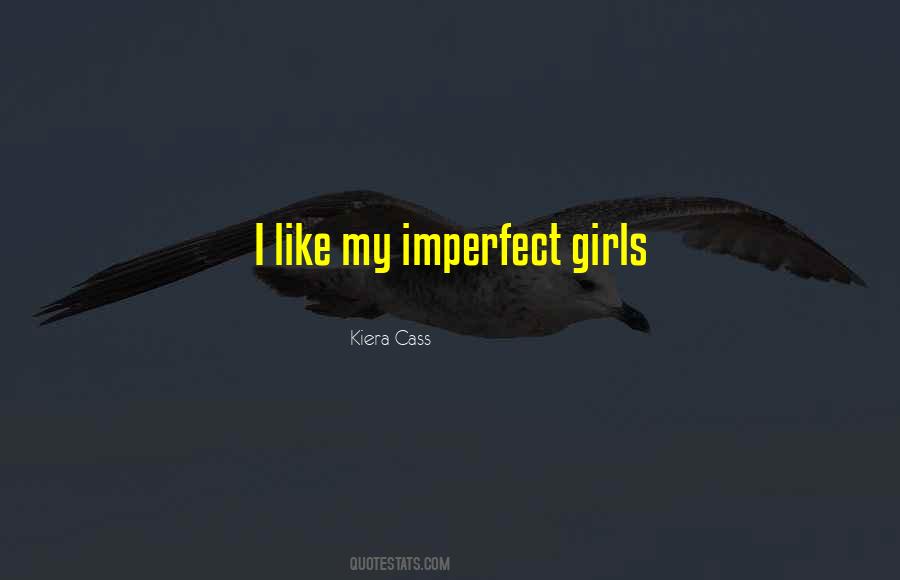 #82. I'm not a full model like those other girls. Mostly I was surprised that I could hang. - Author: Ronda Rousey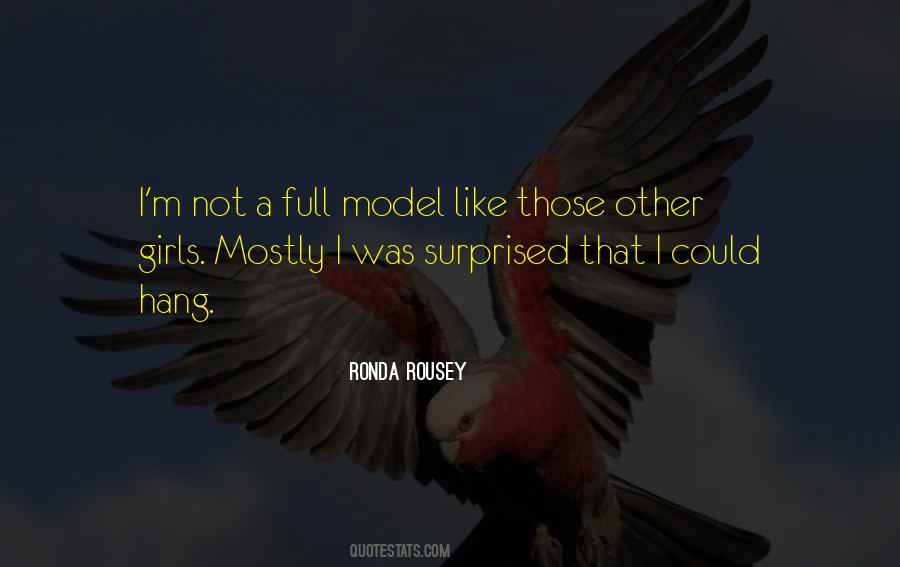 #83. I've been to a lot of photo shoots, and I see these girls that are just really thin. They're not healthy. They don't work out. - Author: Lindsey Vonn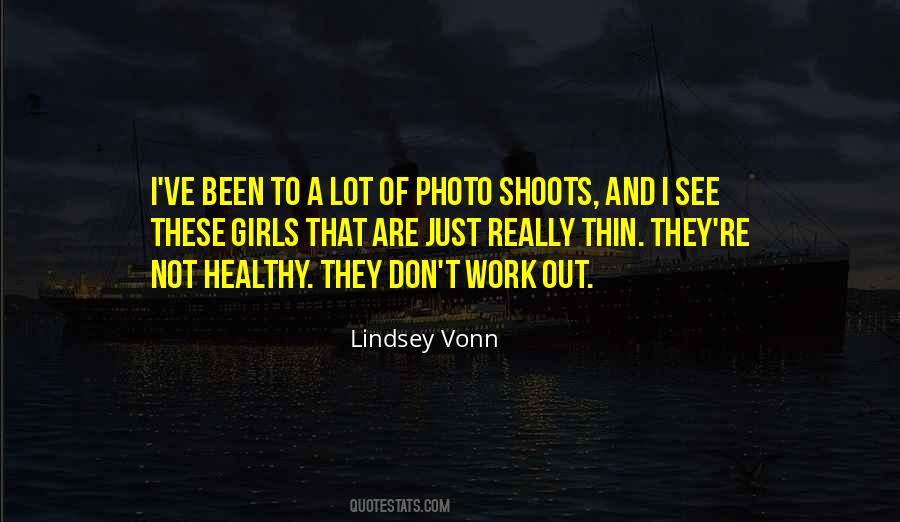 #84. There wasn't use trying to talk with a girl just because of something she'd said to me in a dream - Author: Ross Raisin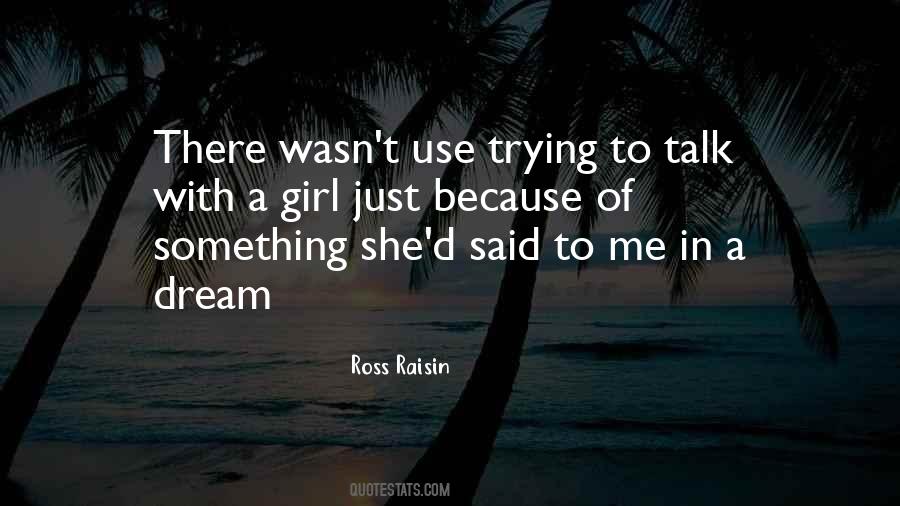 #85. I think that I'm allowing girls to be really free with their sexuality. - Author: Miley Cyrus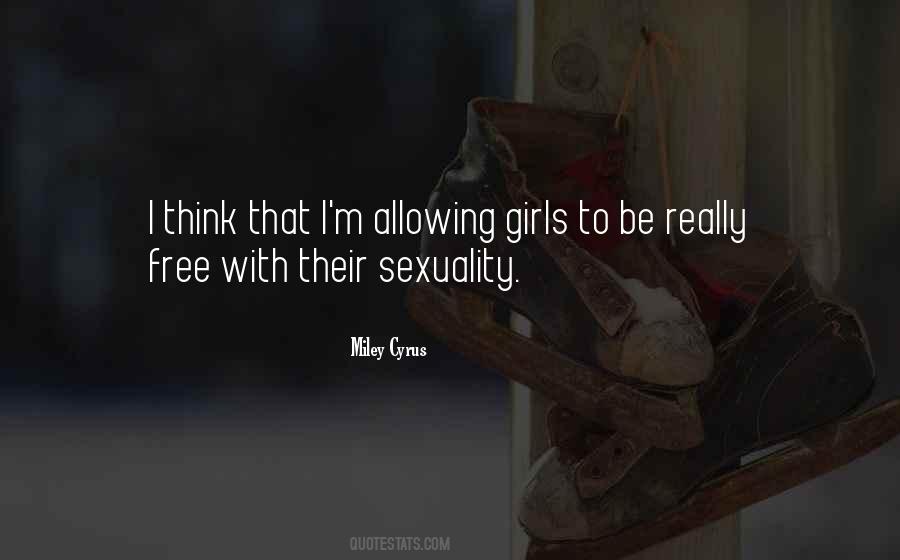 #86. The man is angry, the man
Is destructive, the man wants more.
The woman is more, the woman is all. - Author: James Franco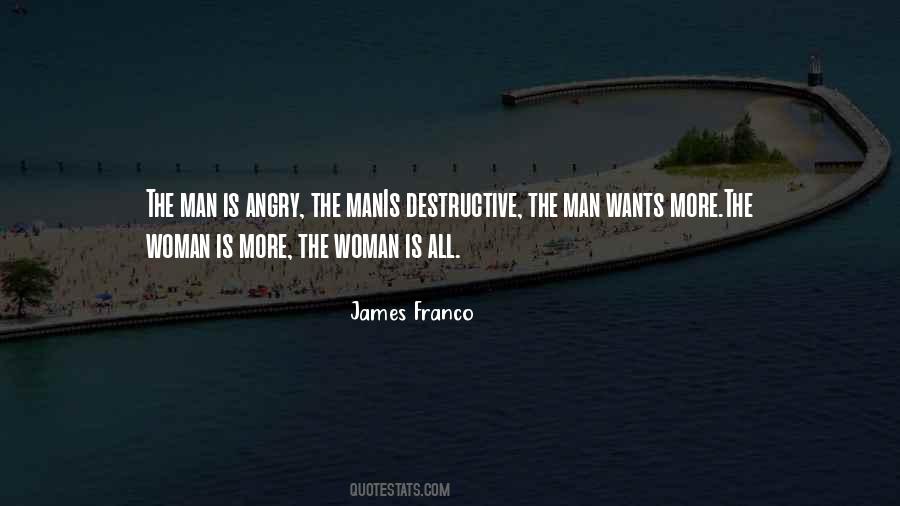 #87. Something girls never understood about poker night. The real point of the card play was to razz. Razzing calls forth unbridled farm-boy humour, earthy by some standards. The best quip involves belittling someone else's penis, or turning it back on the sayer, or both. - Author: Allan Dare Pearce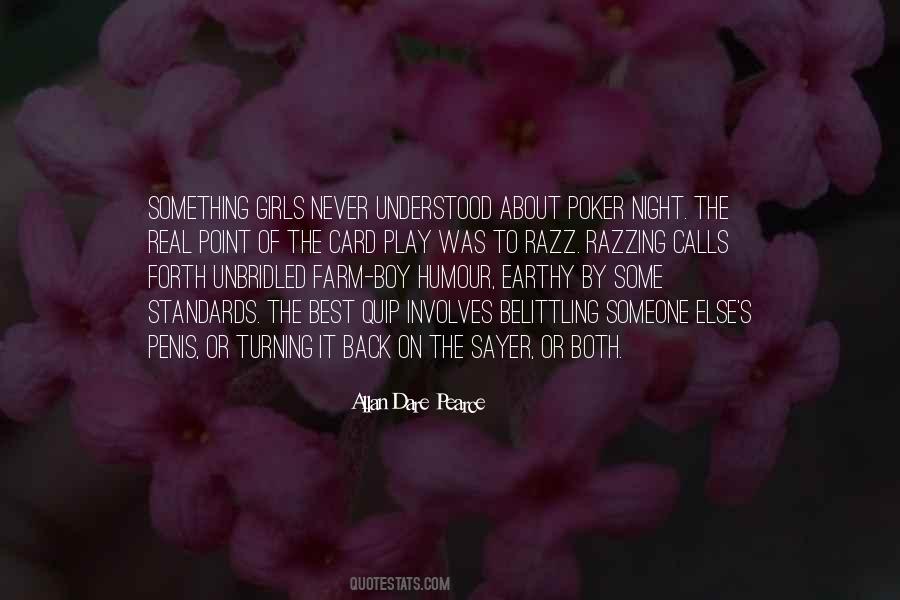 #88. I think it would be best if you came down from there before I explained that."
"I think I'll stay right where I am, thank you," I said. "And you, you stay where you are, or I'll ... I don't know what I'll do, but it will really hurt. You, I mean. - Author: Molly Harper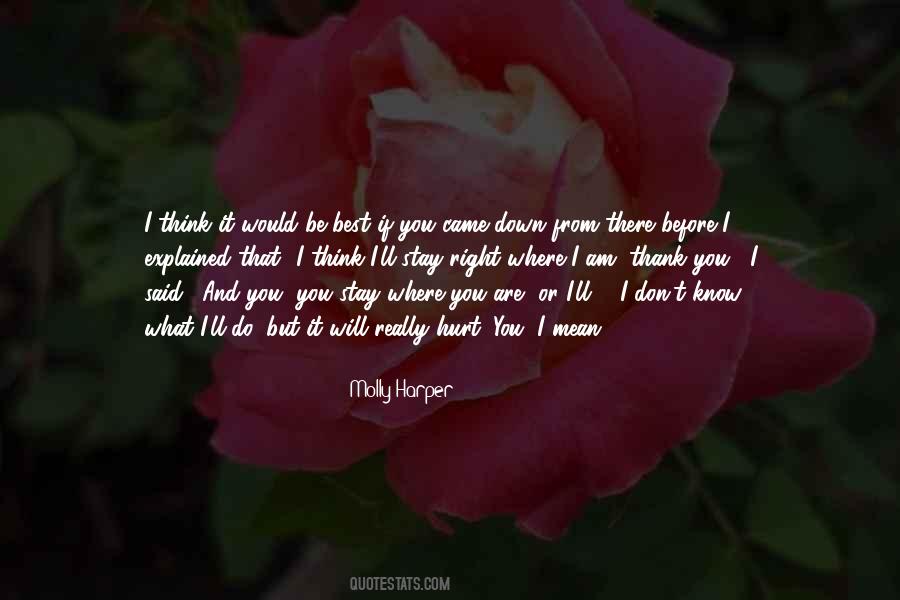 #89. That I happened to fall into a career that no other girls wanted isn't surprising to me. I wanted something that didn't exist, so I had to create it. - Author: Ronda Rousey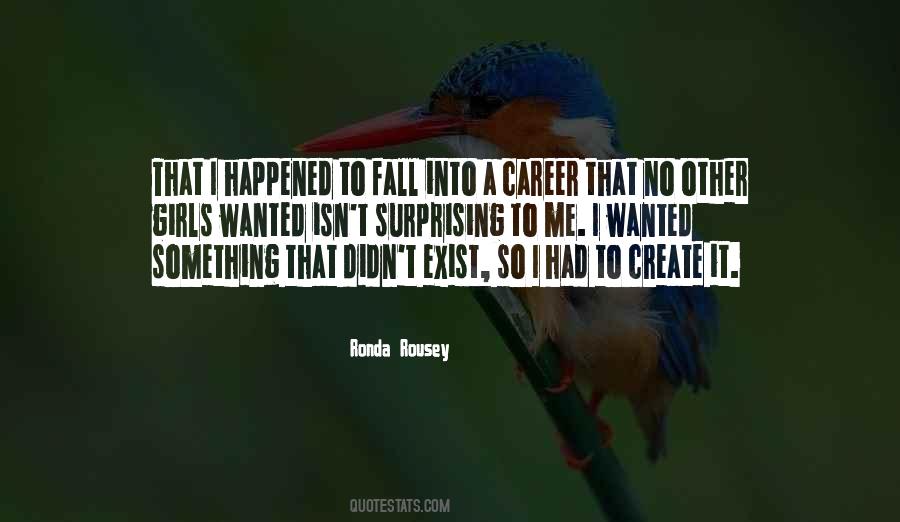 #90. The two had been together since they were little girls, and so loved and hated each other like sisters. - Author: Christopher Moore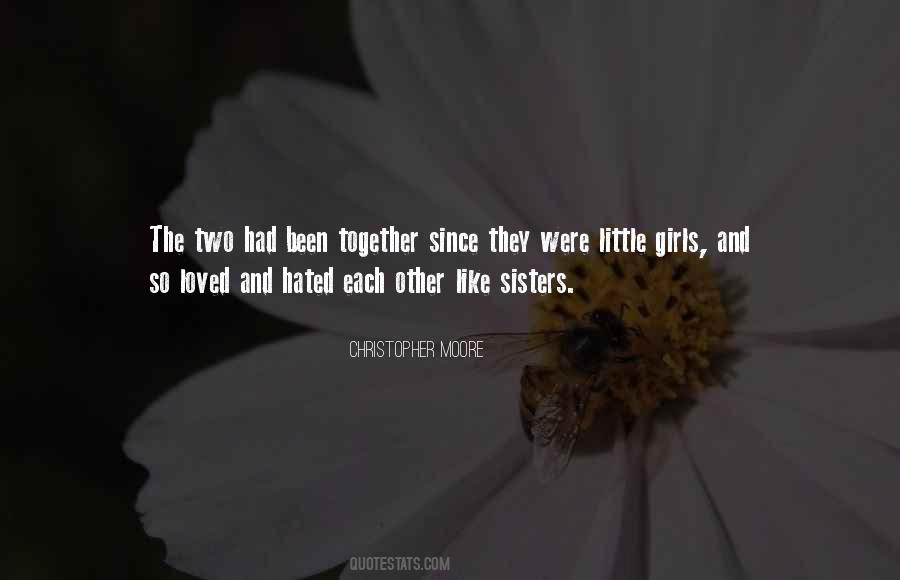 #91. Then the concerts came to an end, the weather turned bad and my girls left Balbec, not all at once, as the swallows leave, but within the same week. - Author: Marcel Proust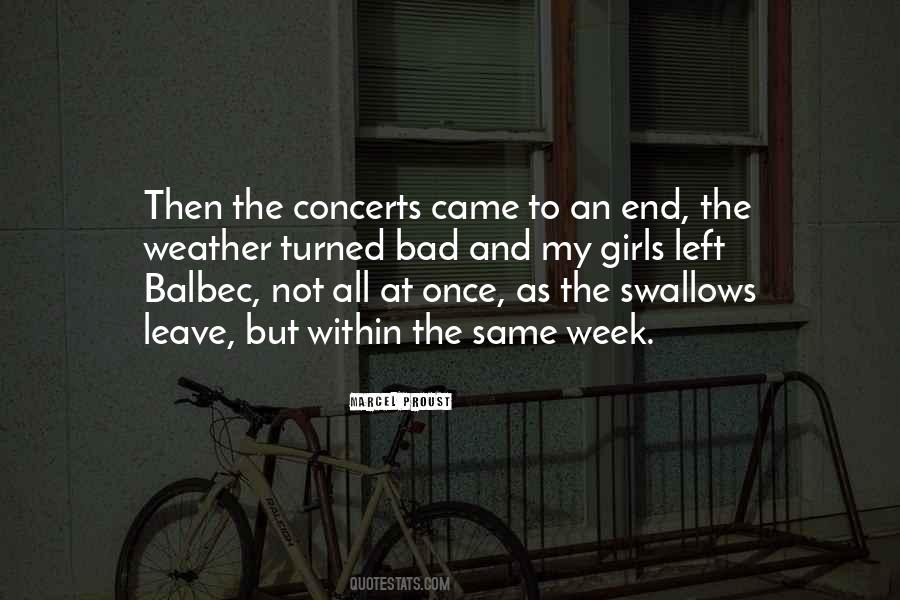 #92. I play a lot of Playstation, and always trying to look pretty for the girls. - Author: Freddy Adu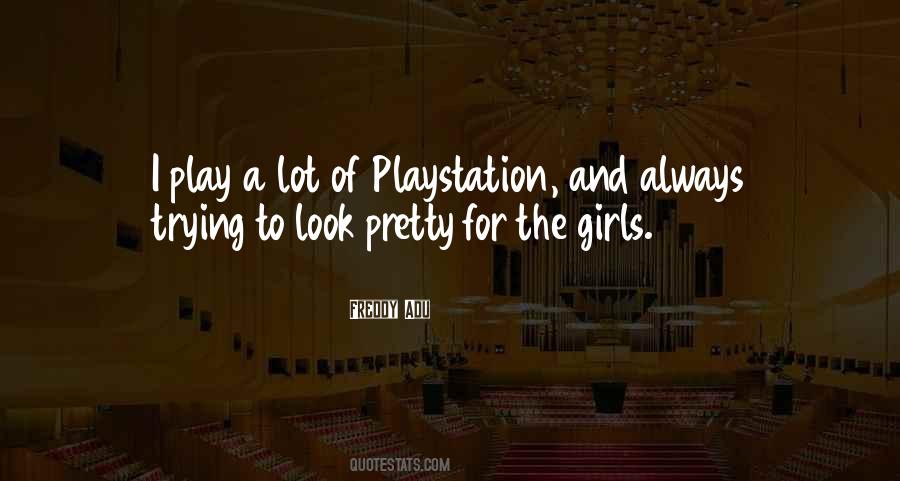 #93. Girls who wear certain kind of dresses, who show certain areas of the body, are not going to like my clothes. You can't please everyone. - Author: Prabal Gurung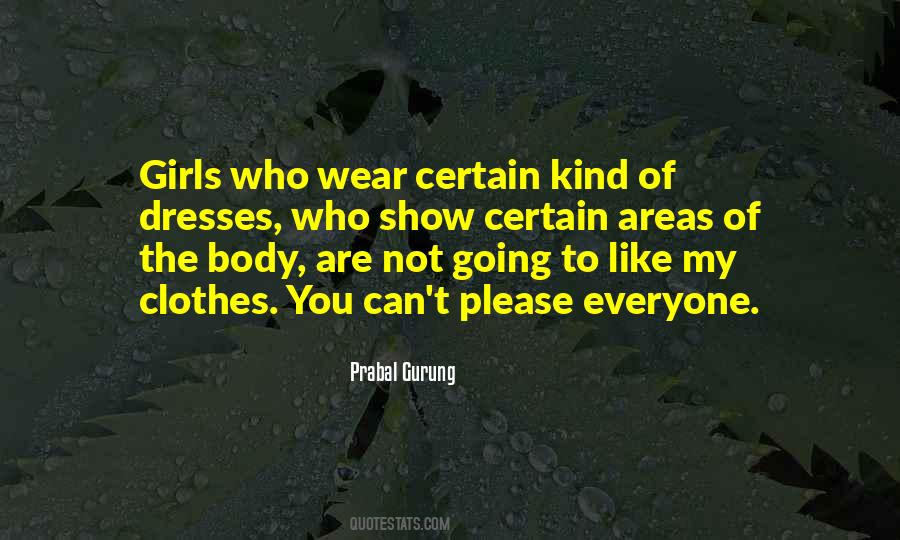 #94. Independent minded girls that are naked sounds like a great start to something. - Author: Joshua Homme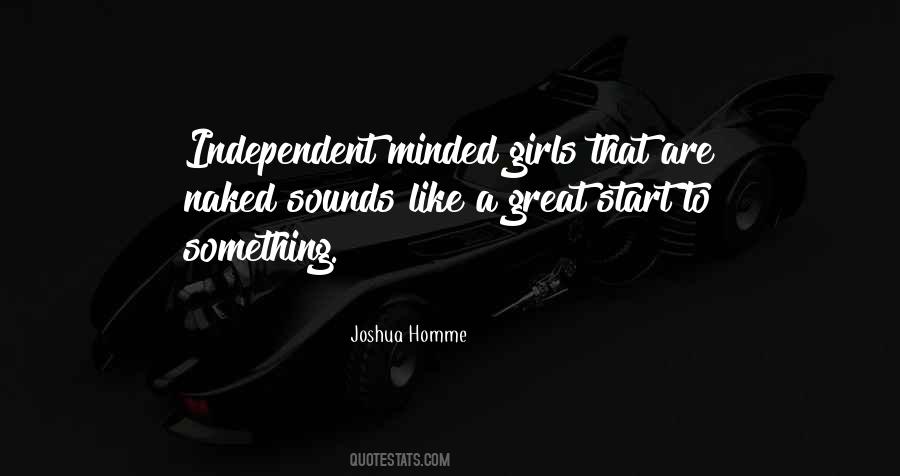 #95. When girls sleep around - maybe they won't be called sluts and whores. Maybe they'll be treated like guys. - Author: Krista Ritchie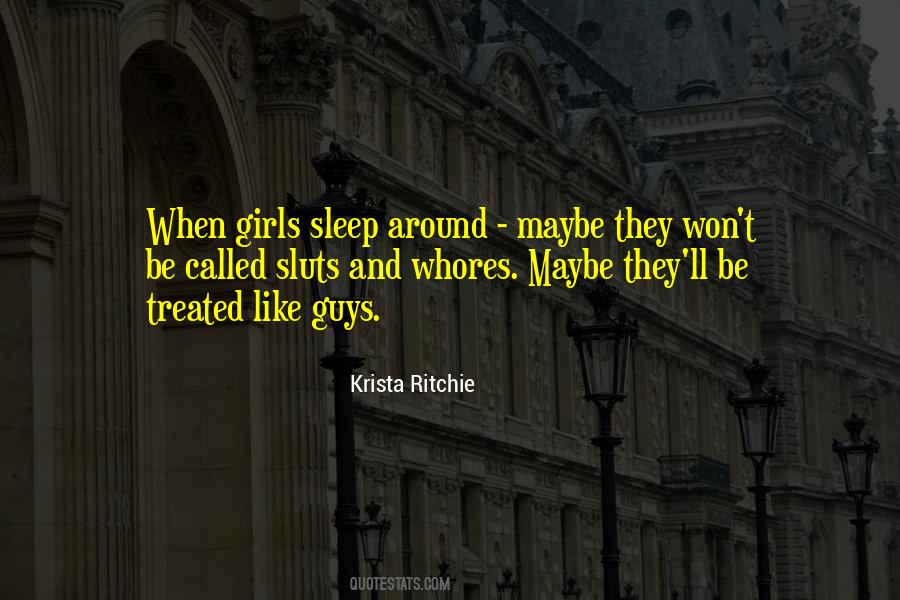 #96. You should not take a fellow eight years old and make him swear to never kiss the girls. - Author: Robert Browning
#97. You know, most girls sleep with a teddy bear or an extra pillow. But I gotta say, that's kinda hot ... - Author: Rachel Vincent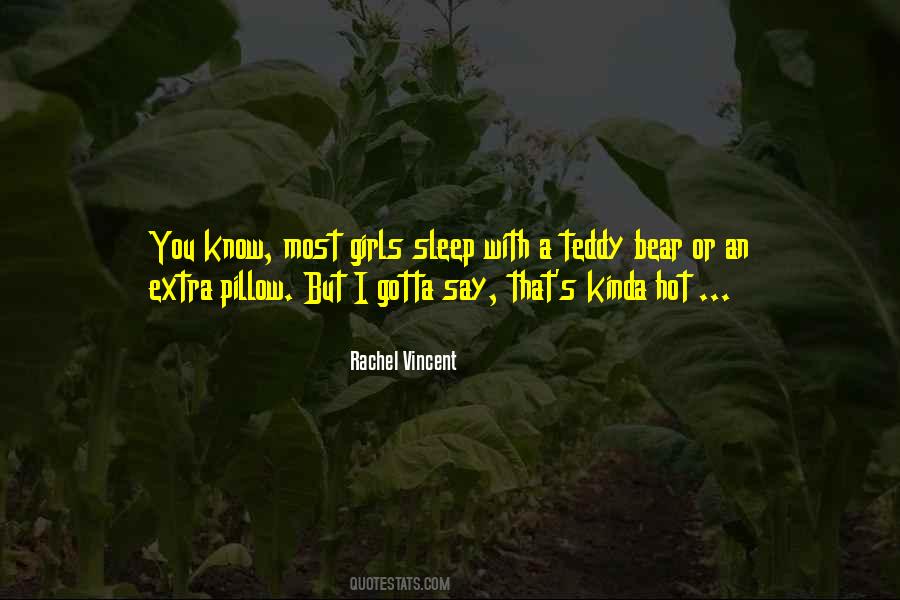 #98. Memory is like that. It alters itself so that girls
are always trapped under the earth, waiting in the dark. - Author: Catherynne M Valente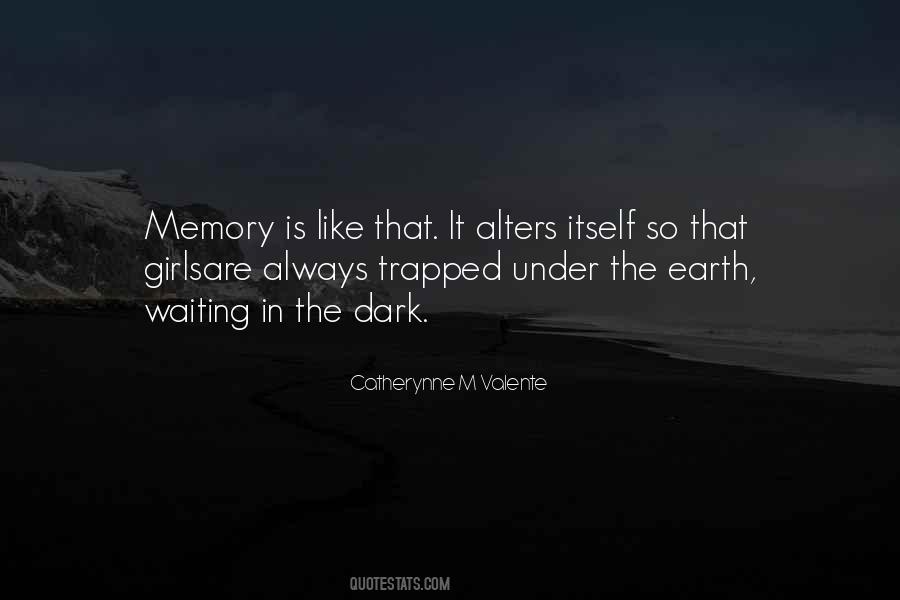 #99. There was something fundamentally embarrassing about being a young woman ... [the] embarrassment of wanting to be more assured, more substantive, more whole, of moving to tap resources that simply weren't there. - Author: Michelle Orange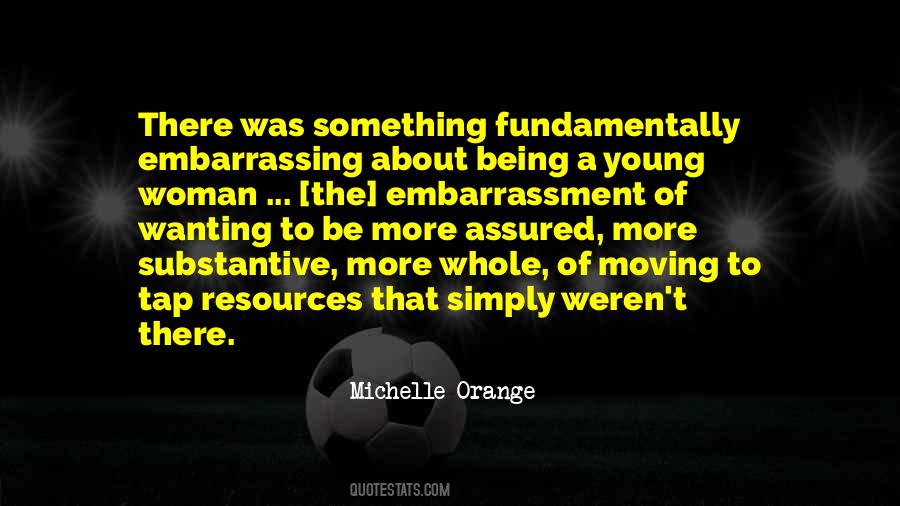 #100. Then my first film was something called Cannibal Girls, which sounds like a horror movie but was actually kind of a goofy comedy with horror elements. Like a horror spoof. - Author: Ivan Reitman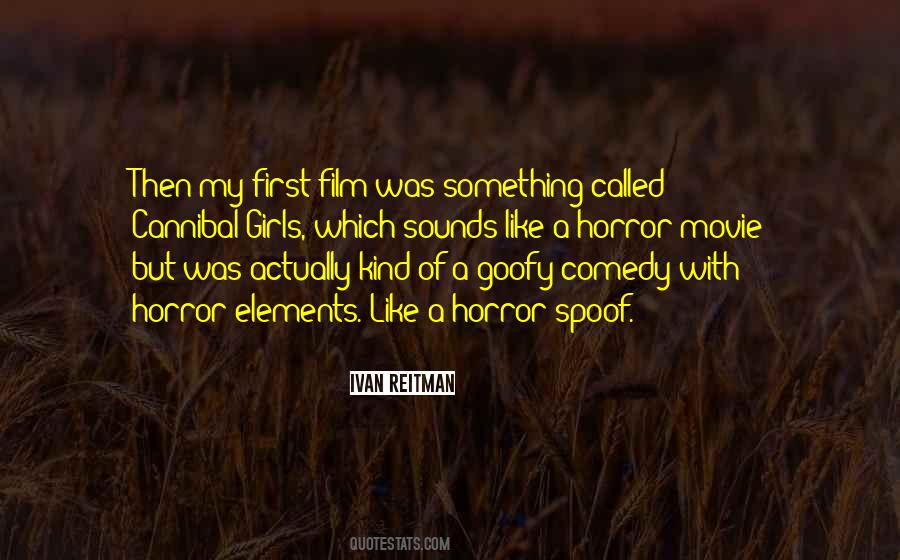 Famous Authors
Popular Topics