Hate Me Famous Quotes & Sayings
List of top 100 famous quotes and sayings about hate me to read and share with friends on your Facebook, Twitter, blogs.
Top 100 Quotes About Hate Me
#1. Because you're the monster, not me." I say. "I may have scales and claws and the ability to tear you limb from limb without breaking a sweat, but a monster exists in the mind. A monster is a creature of hate, not form. - Author: Sarah Nicolas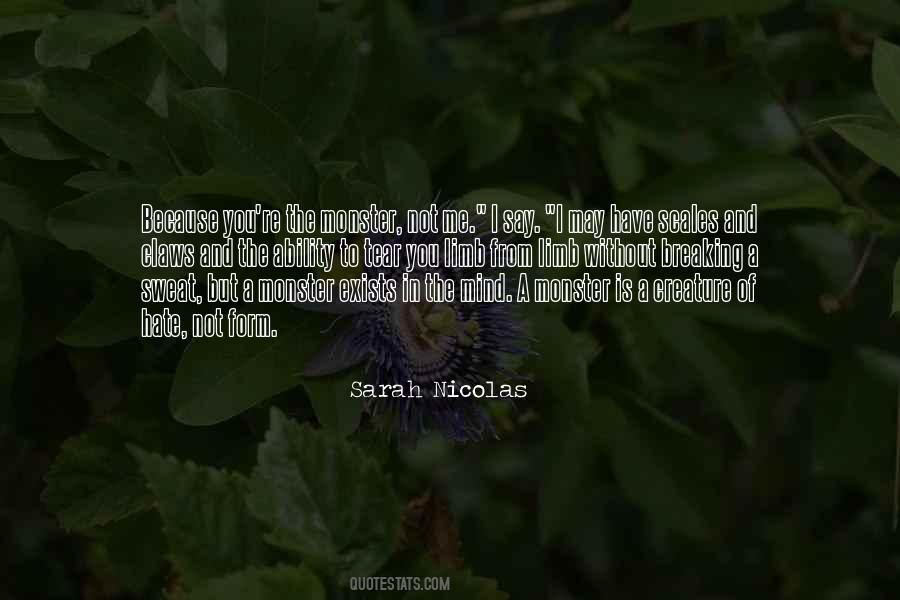 #2. I hate you."
"I know," he whispered.
"Kiss me."
He didn't hesitate. - Author: Larissa Ione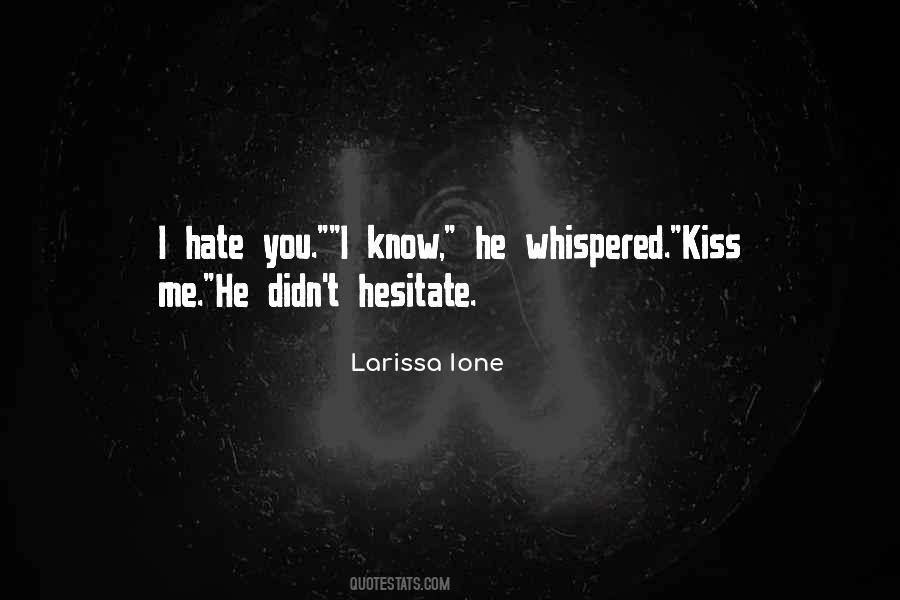 #3. The Grammys make me hate music, and certainly everyone in the ass-licking music industry. - Author: Trent Reznor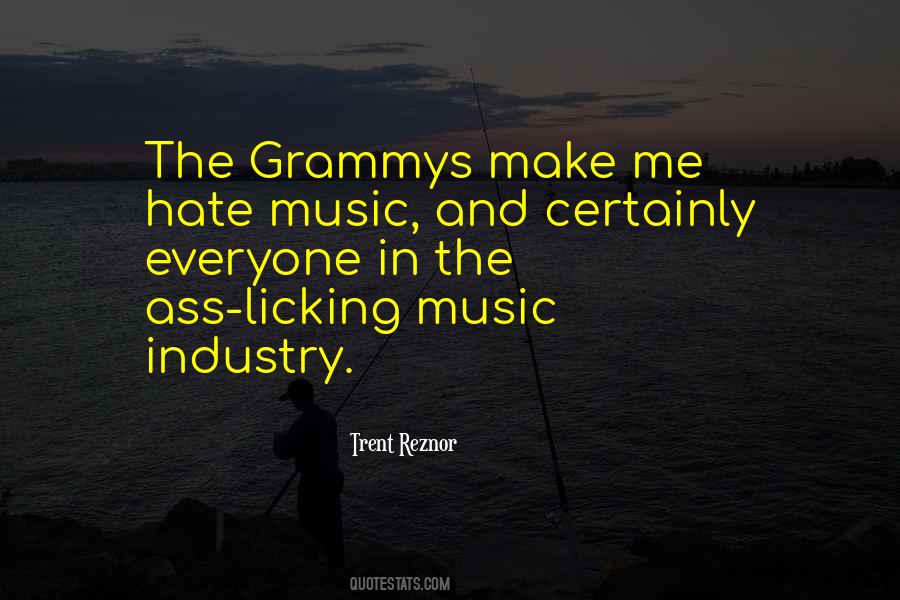 #4. There's a very fine line between underacting and not acting at all. And not acting is what a lot of actors are guilty of. It amazes me how some of these little numbers with dreamy looks and a dead pan are getting away wit it. I'd hate to see them on stage with a dog act. - Author: Joan Blondell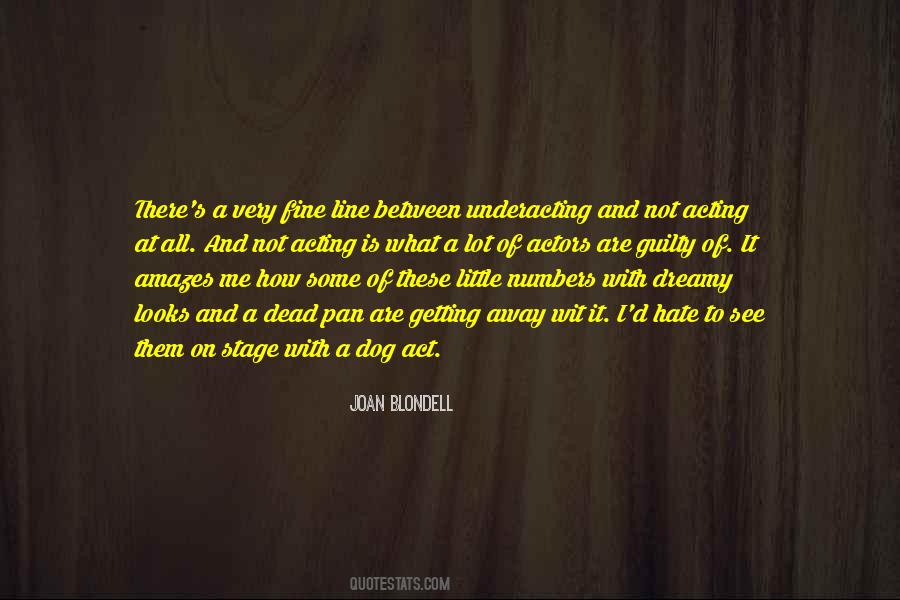 #5. In any society, fanatics who hate don't hate only me - they hate you, too. They hate everybody. - Author: Elie Wiesel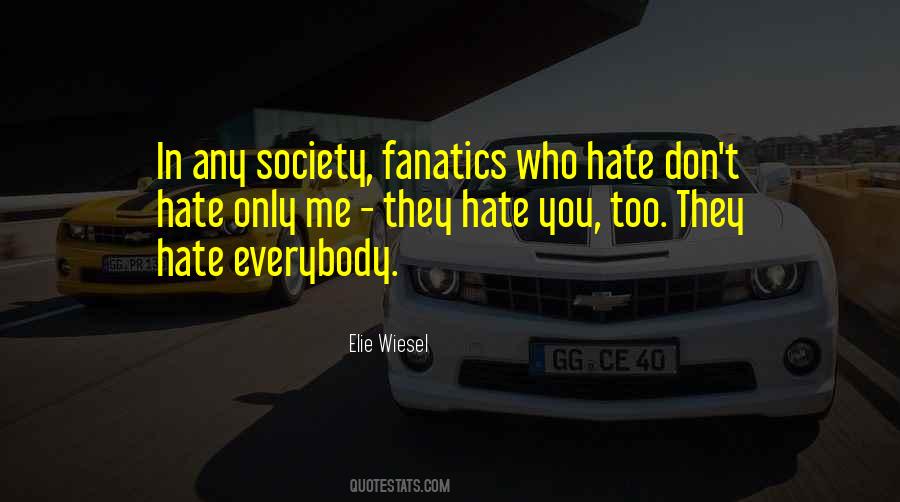 #6. What I have is a general and very personal knowledge of food. I know which food I enjoy. I know which food I hate. I know how food makes me feel - Author: Jim Gaffigan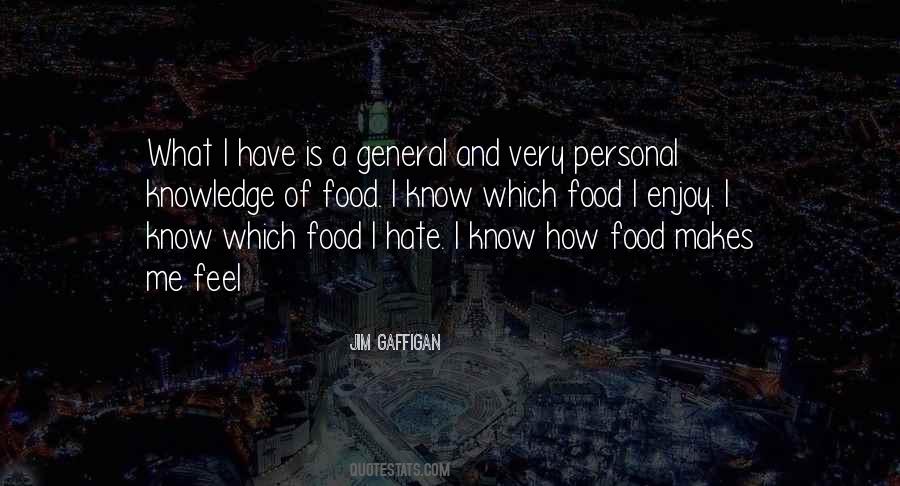 #7. I can always remember standing up to the baddest girls in my elementary school. Wherever I went, there was always a mean girl, and that girl would always hate me because I wouldn't bow down. - Author: Nicki Minaj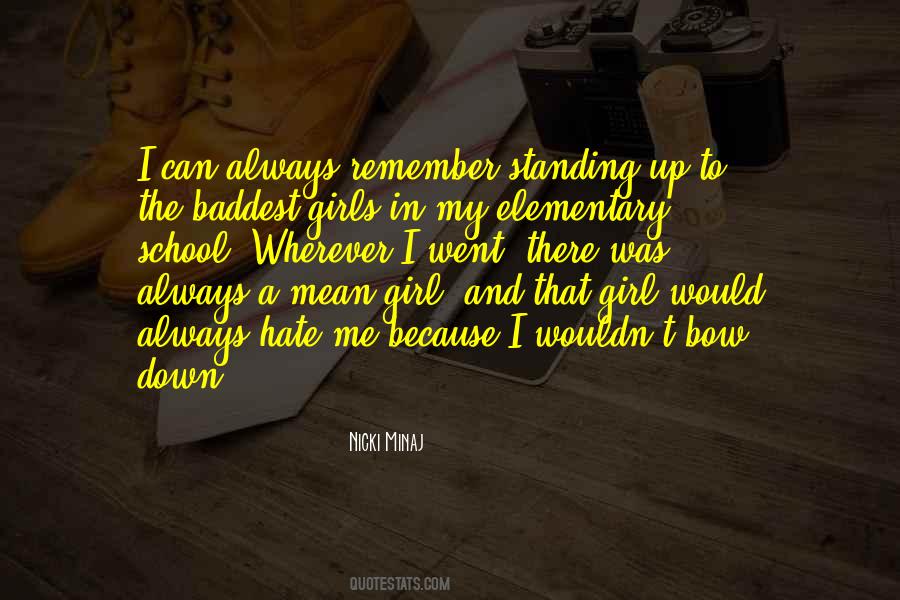 #8. I can't hate people that much. Don't get me wrong. I want to murder every last Keeper I can find. But that's not hate. That's vengeance. - Author: Ilona Andrews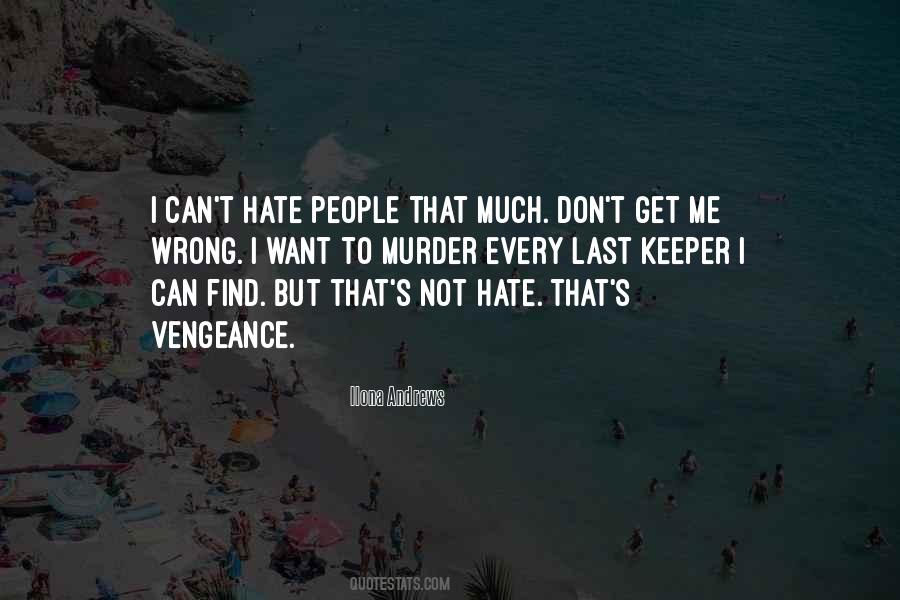 #9. I wonder if I'll ever forgive Evandar? I wonder even more if I should bother," Aderyn said.
"Of course you should," Nevyn said wearily, "but for your own sake, not his. Hatred binds a man to what he hates, and I think me you need to be free of him. - Author: Katharine Kerr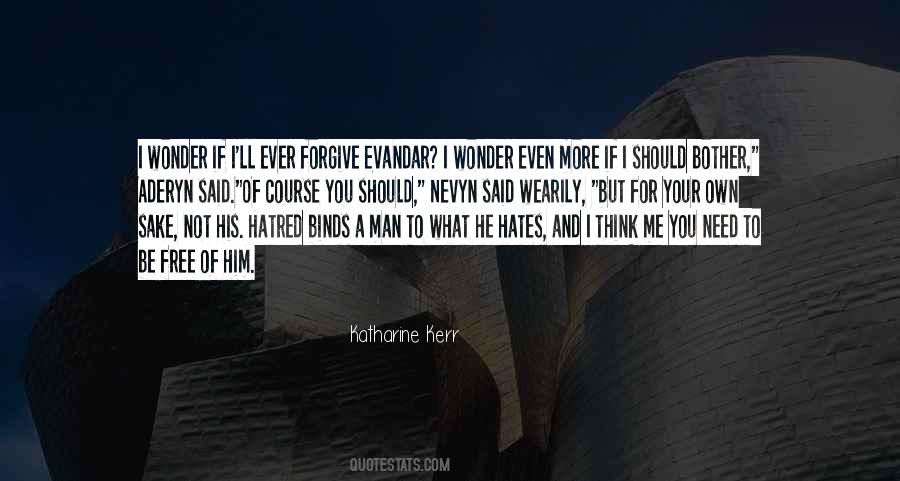 #10. I did a film that's on YouTube of me reading hate mail with a woman playing the cello in the background. - Author: Richard Dawkins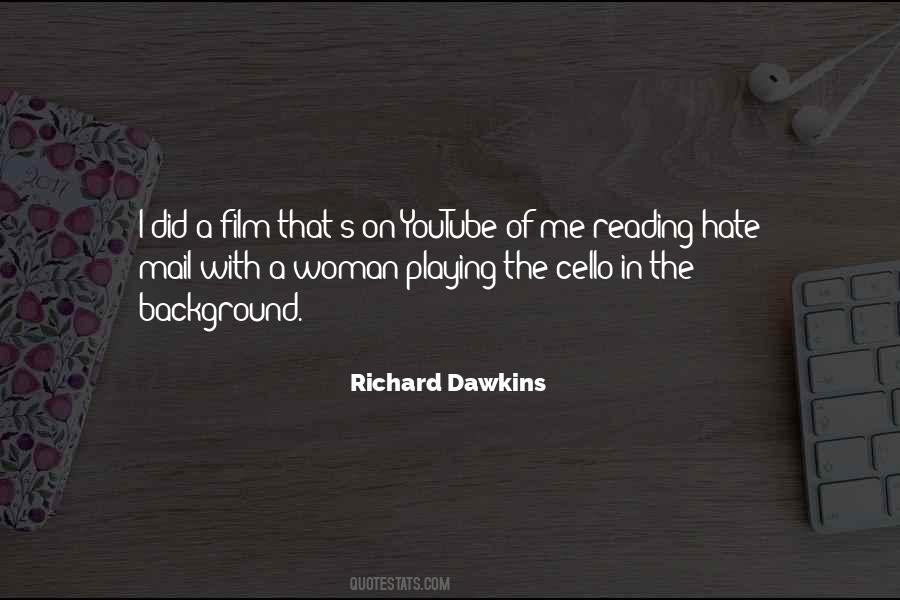 #11. I'd rather people love me or hate me than have no opinion of me. Indifference is scary. - Author: Lady Gaga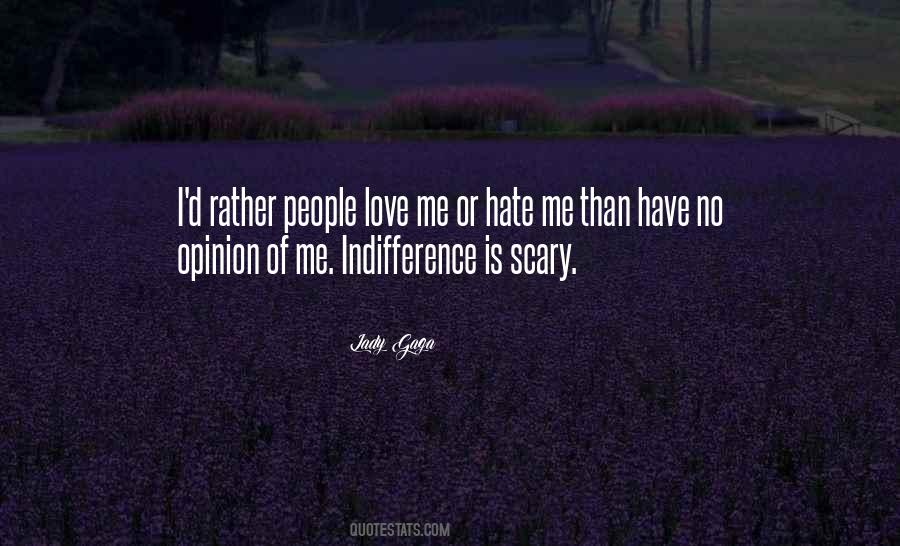 #12. I hate rap music, which to me sounds like a bunch of angry men shouting, possibly because the person who was supposed to provide them with a melody never showed up. - Author: Dave Barry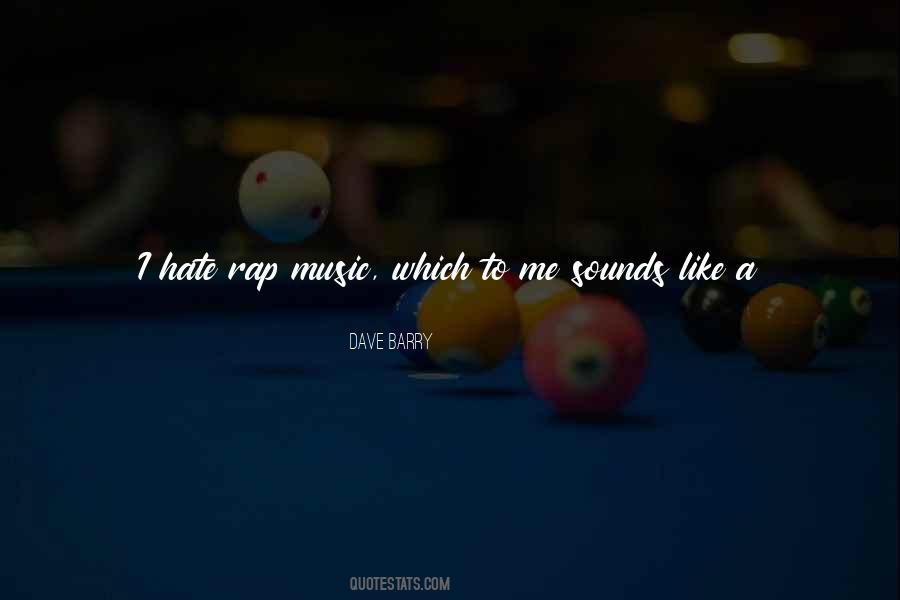 #13. I never realized how much I hate my life. Not until he showed me beautiful. - Author: Belle Aurora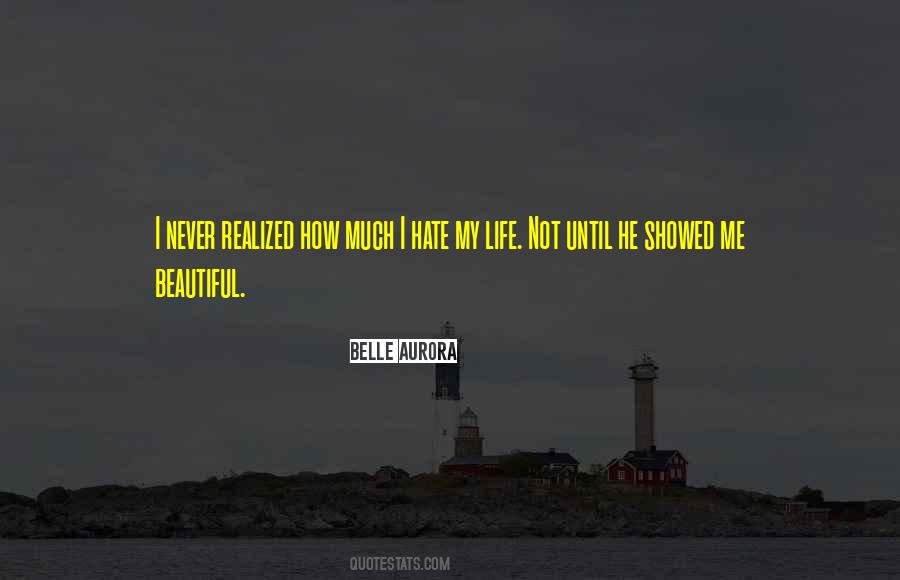 #14. The one that has the worst effect for me was pot. I felt silly and giggly - I hate feeling like that. - Author: Angelina Jolie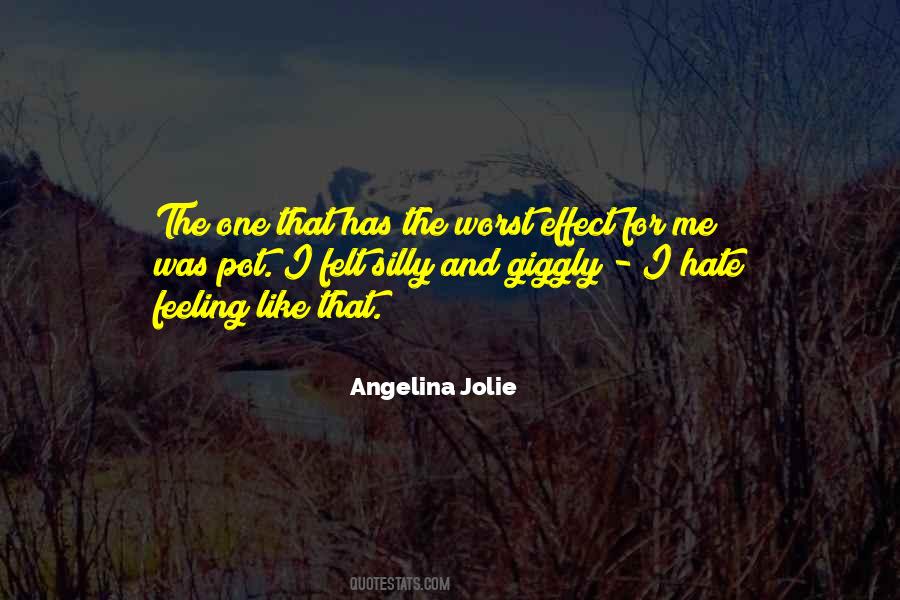 #15. It sickens me that humans, who are capable of such goodness and love, can also be the tools of horrifying atrocities, as if possessed by the very demons they claim to hate and fear. - Author: David Estes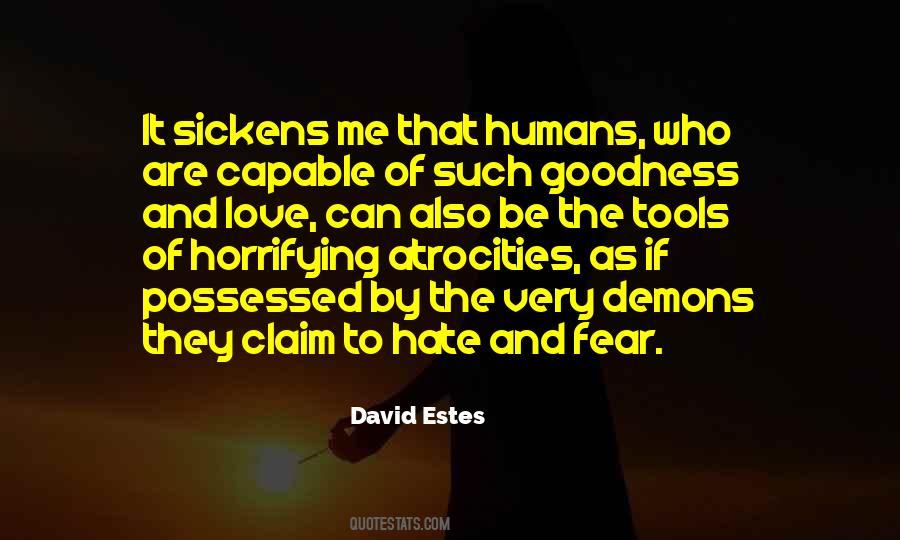 #16. There's been a lot of simple vilification of right-wing people. It's really easy to say, 'Well, you're Christian, you're anti-this and that, and I hate you.' But to me, it's more interesting to say, 'What is this person like and how do they really think?' - Author: Louis C.K.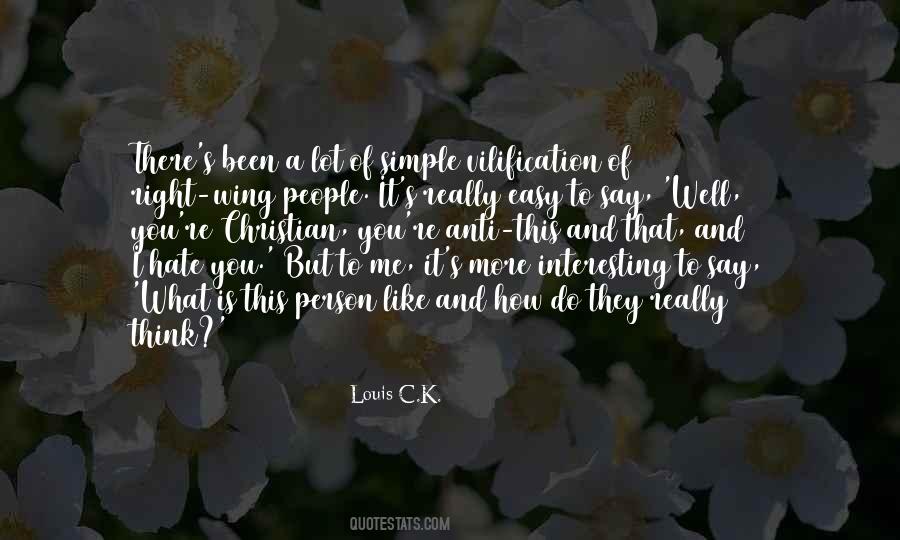 #17. To all the haters out there I wish you the best. You can't bring me down. I wake up everyday grateful for the opportunity and grateful to the fans. - Author: Justin Bieber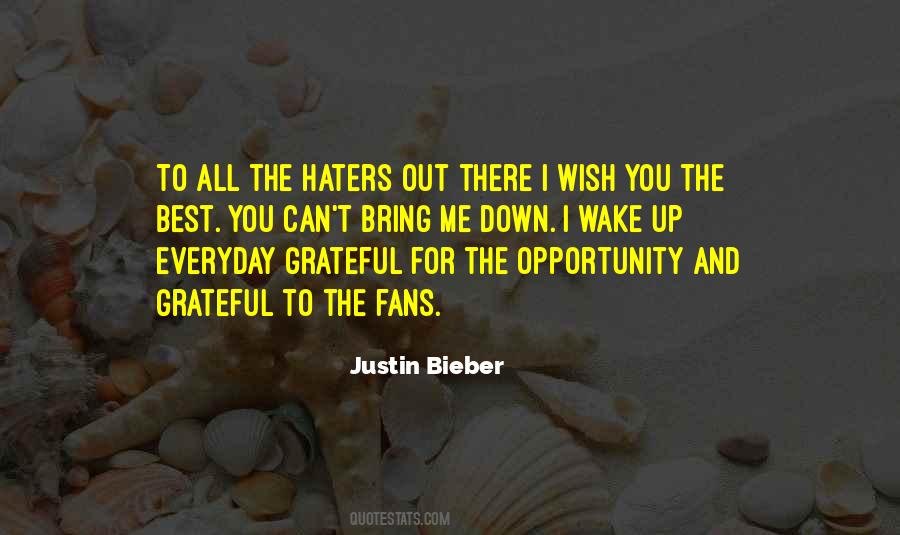 #18. I hate superheroes. I always hated superheroes. From the time I was a little kid, I could believe in a 50-foot gorilla trashing New York City before I could believe a guy would put on long tights and bat ears and go and fight crime. Like, the fantasy never made sense to me, on a basic level. - Author: Stephen R. Bissette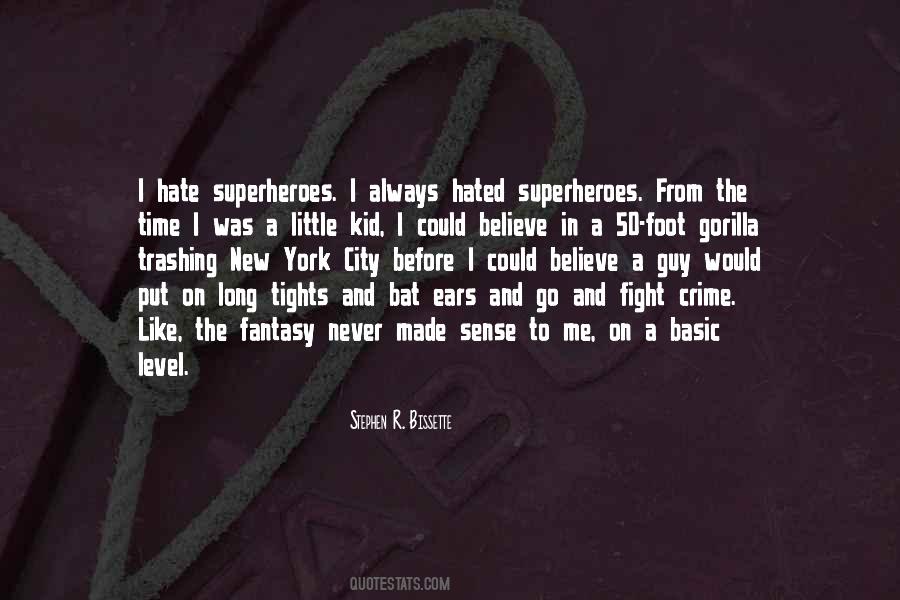 #19. Do you really hate being around me so much now that you'd high tail it away from me when you can barely stand? - Author: Nicole Williams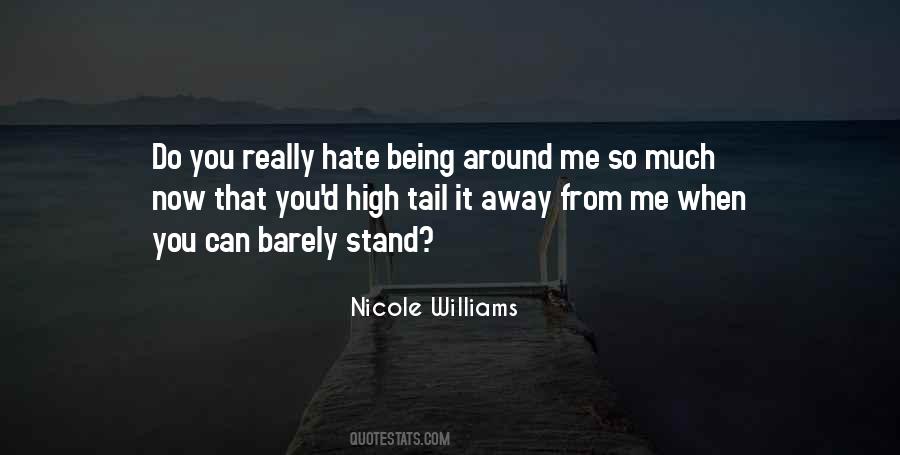 #20. Love me or hate me I promise that it will never make or break me ... <3 - Author: Tyra Banks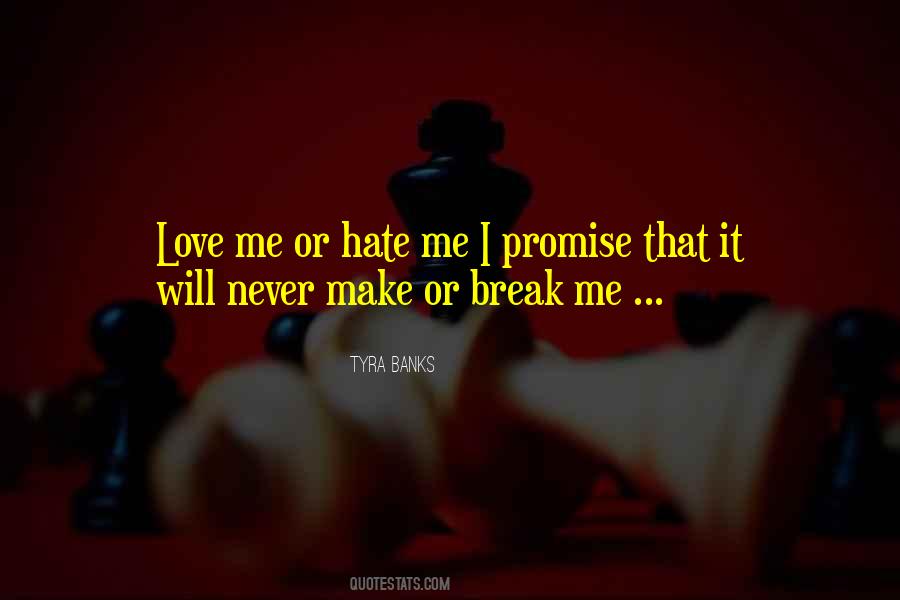 #21. It's amazing to me how hard people work to maintain a life they hate. - Author: Steve Maraboli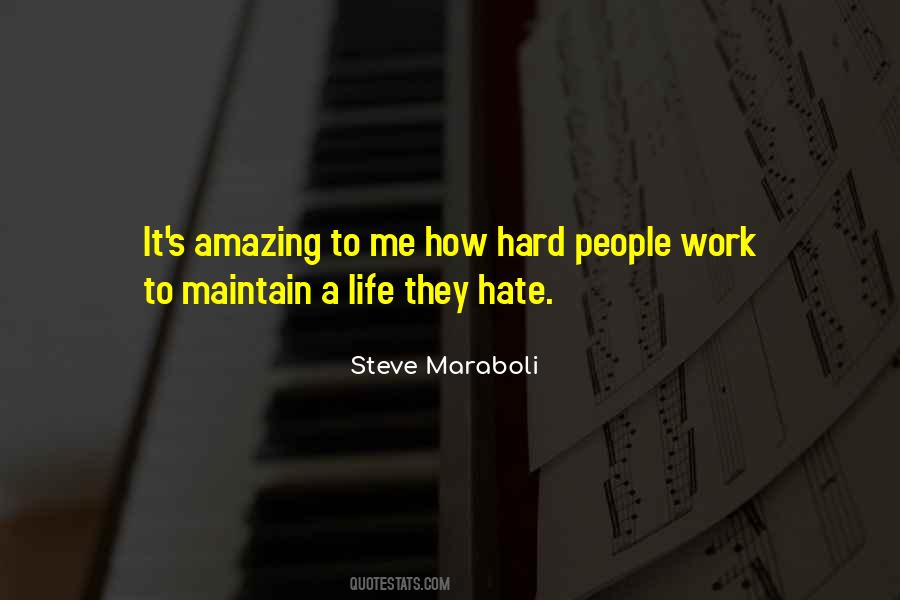 #22. -What do you hate most? he asks.
-A lie. And you?
-Ownership, he says. When you leave me, forget me. - Author: Michael Ondaatje
#23. Yes," the snake king agreed. "Only this girl's music controls me. I hate it. Please, sing some more. - Author: Rick Riordan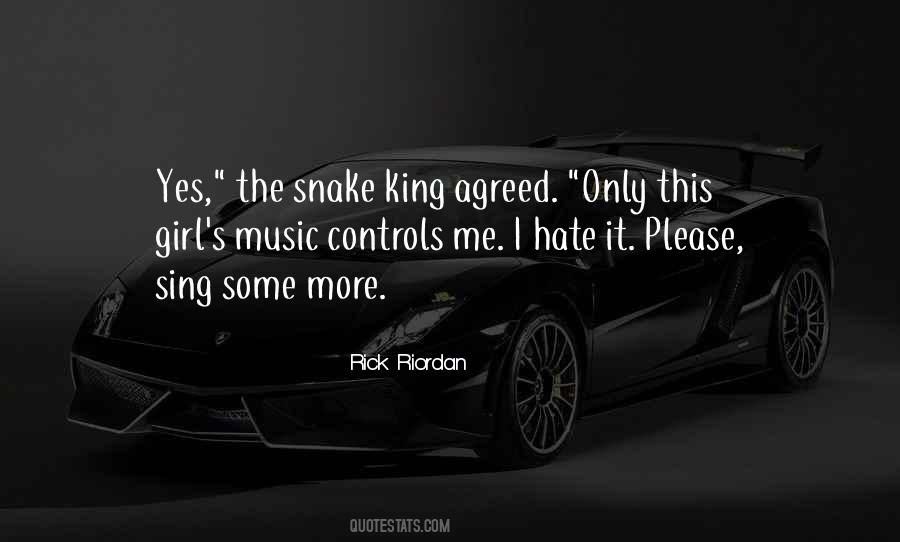 #24. Were one to ask me in which direction I think man strongest, I should say, his capacity to hate. - Author: Henry Ward Beecher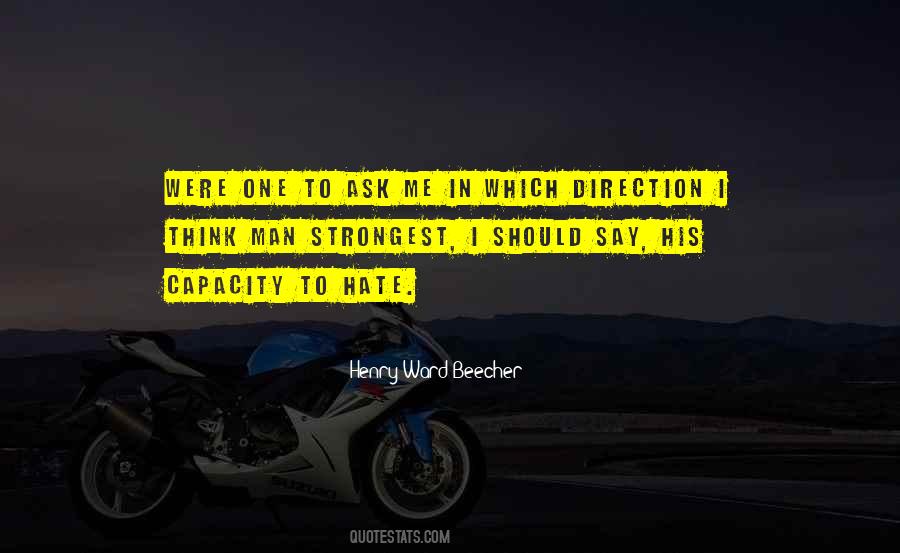 #25. You could love me or hate me
I swear it won't make me or break me.
I'm goin where ever the money takes me. - Author: Lil' Wayne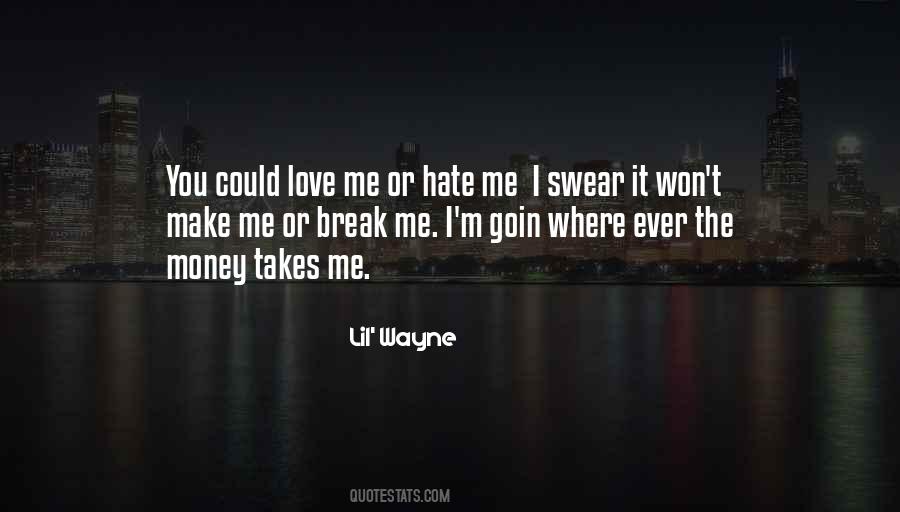 #26. But you hate poetry! Yes, but you make me want to write it. - Author: Cassandra Clare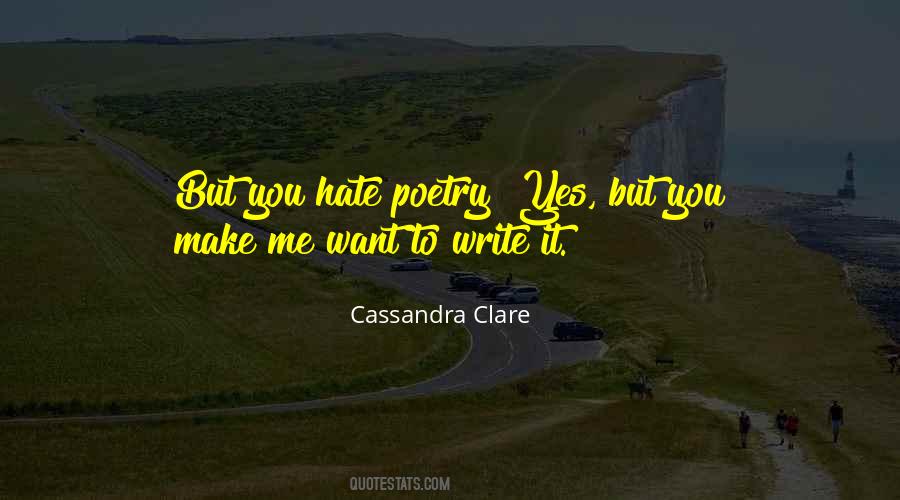 #27. I suspect the fault ... is in me: that I hate any job on earth, as a job and a hindrance and a semi-suicide. - Author: James Agee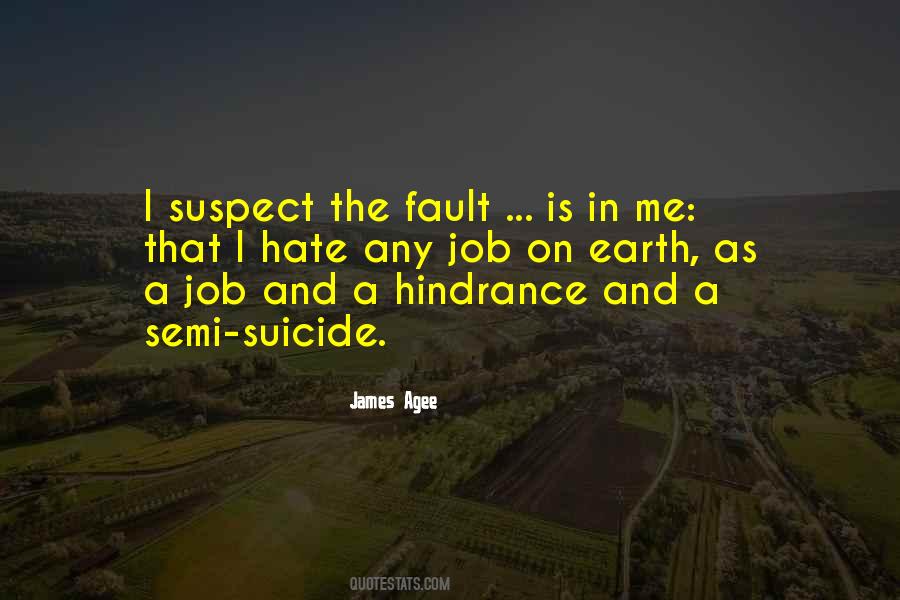 #28. God, she was a fool. What had she expected him to do? To think?
Hi, you hate me, you put your head through five mirrors to make that point, so I was thinking ... - Author: Michele Jaffe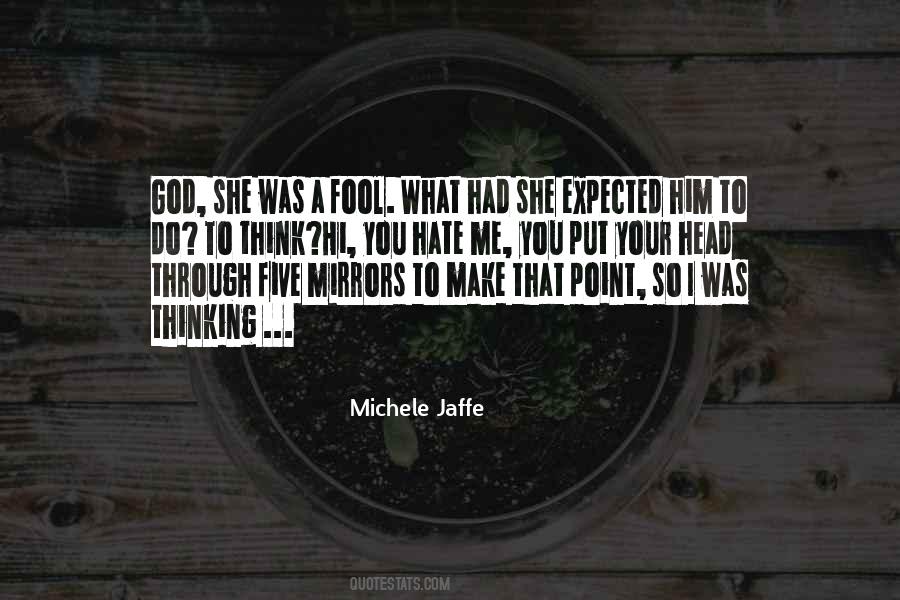 #29. Half the time I hate myself for all the things I've done ... But the thing that makes me really messed up is the contradiction: when I'm not hating myself, I feel righteous and victimized. Like the world is so unfair. - Author: E. Lockhart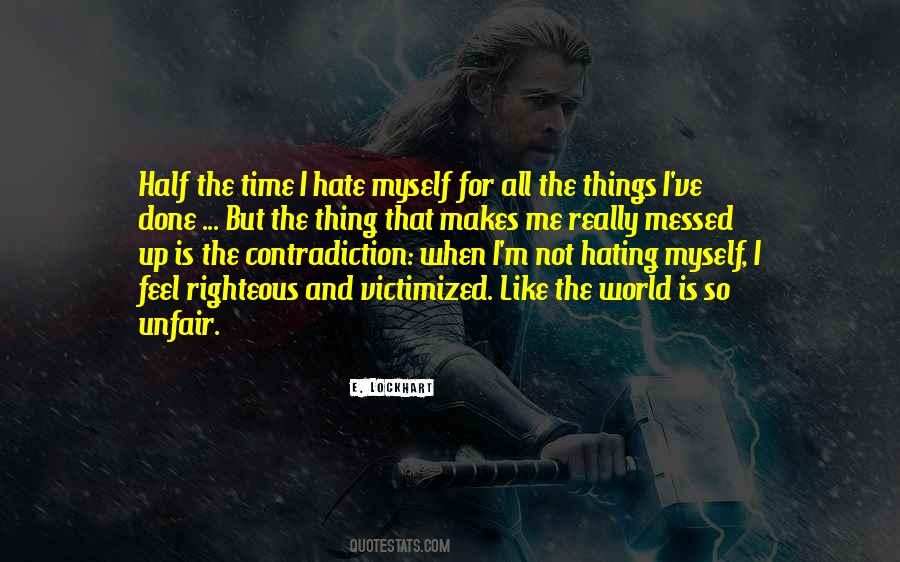 #30. I used to fear depression. Now I look into the mirror and want to smash it to pieces. I put on fake smiles, I have no confidence, no one likes me, and I hate this place. Now I know why I feared it. - Author: Unknown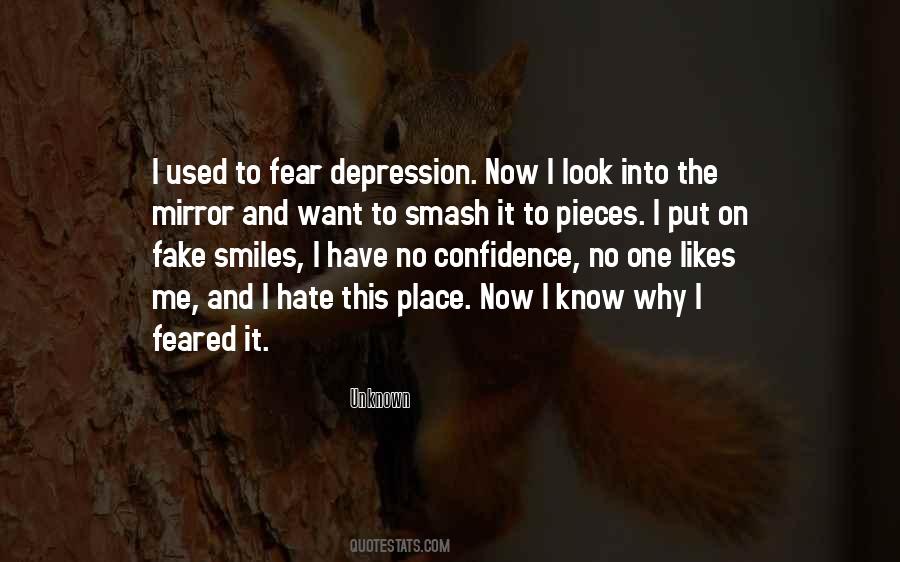 #31. My page is junk, because I hate putting anything to do with me on the site, it just feels wrong. - Author: Colin Greenwood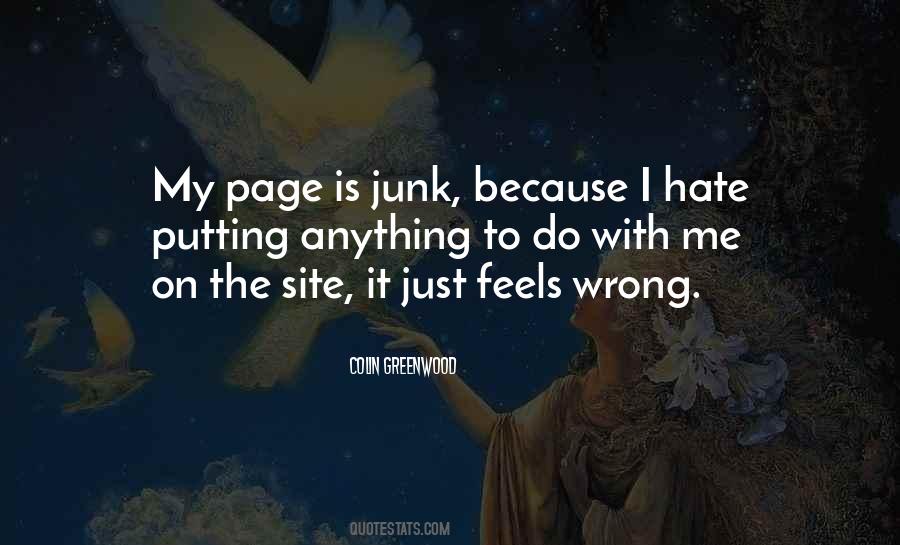 #32. I am the daughter of a Chicana and anglo. I think most days I am an embarrassment to both groups. I sometimes hate the white in me so viciously that I long to forget the commitment my skin has imposed upon my life. - Author: Cherrie Moraga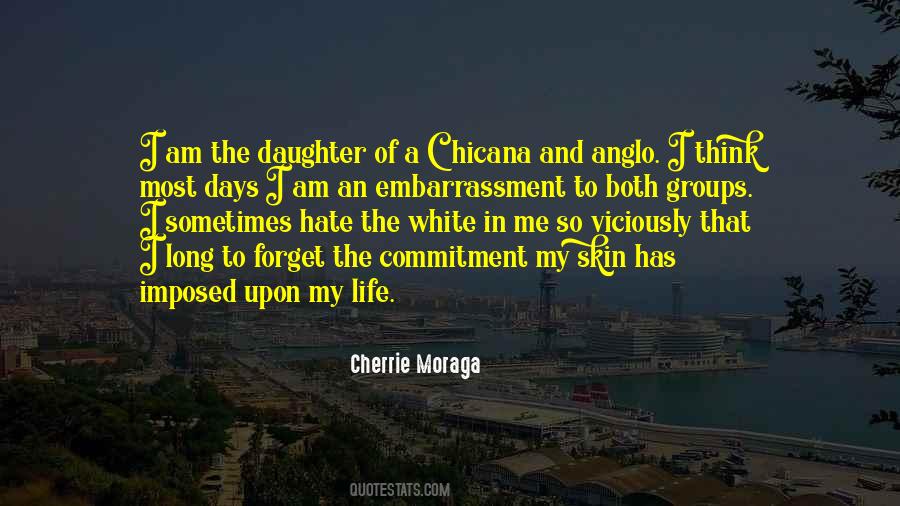 #33. Does my character hate Bree? Well, let's just put it this way. Bree hasn't seen the last of me. I gave that drunk gal a ride home a few episodes ago and she turned on me! - Author: Alfre Woodard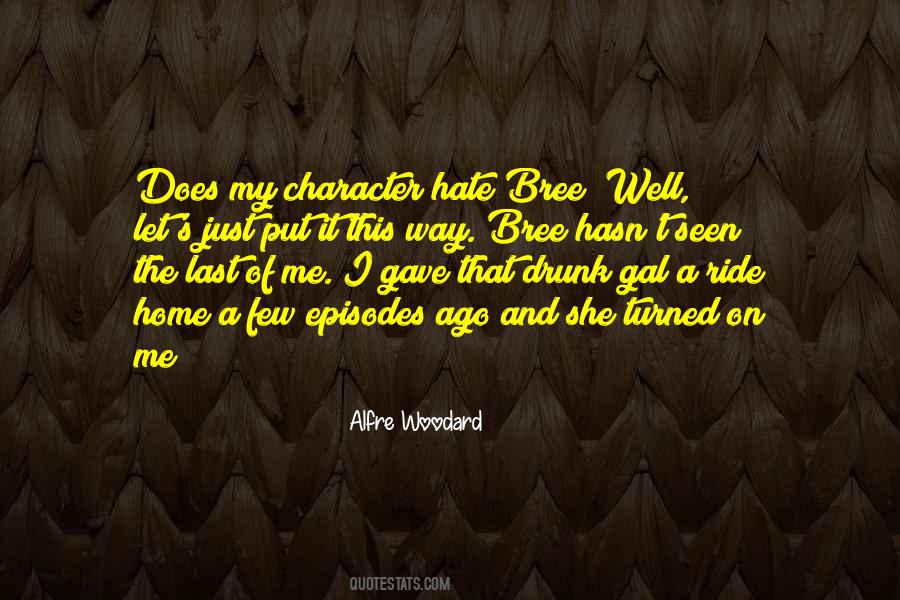 #34. I HATE HALLOWEEN. This makes me VERY unpopular. - Author: Rachel Zucker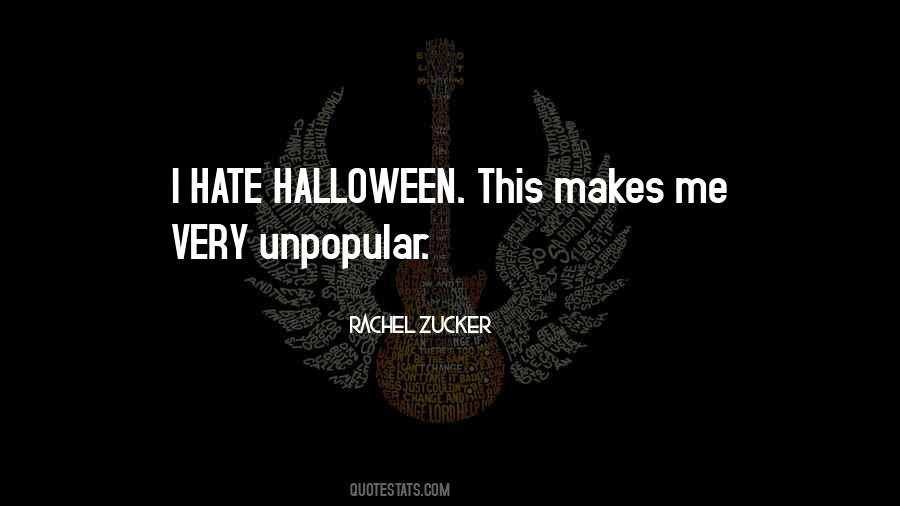 #35. I hate traveling and being away from my family. But I like meeting my readers, as what I write is actualized in them. Those encounters are exhilarating to me. - Author: Aleksandar Hemon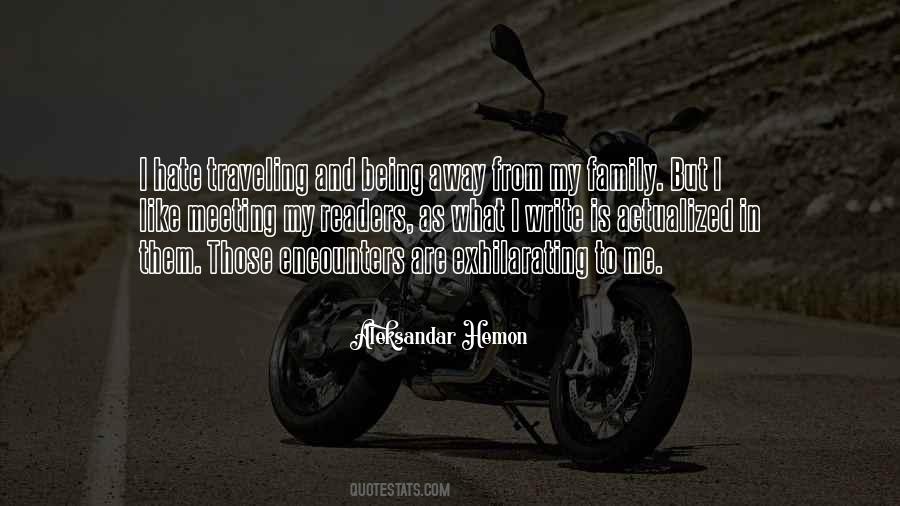 #36. I had no time to hate, because The grave would hinder me, And life was not so ample I Could finish enmity. - Author: Emily Dickinson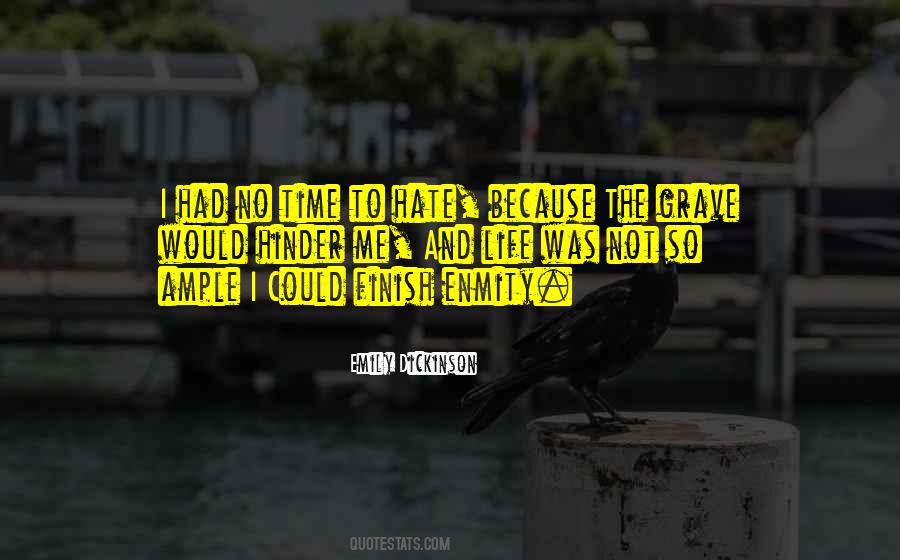 #37. Actors use who they are to be someone else, but I would hate to ever think I'm playing myself. It's imagining being someone else that is the key motivating thing for me. So when people want to know about me, it makes me a bit unnerved. - Author: Ralph Fiennes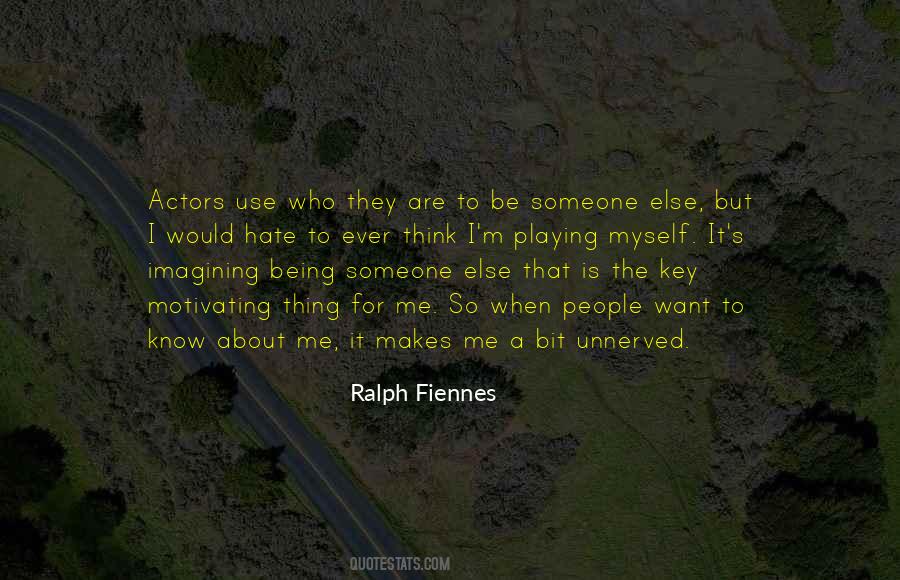 #38. Private Zombie is Squad Fifty-three's very own catcher in the fucking rye. Private Zombie, I think I have a crush on you. You make me weak in the knees. You make me hate my own mother for giving birth to a male child, so now it's impossible for me to have your babies. - Author: Rick Yancey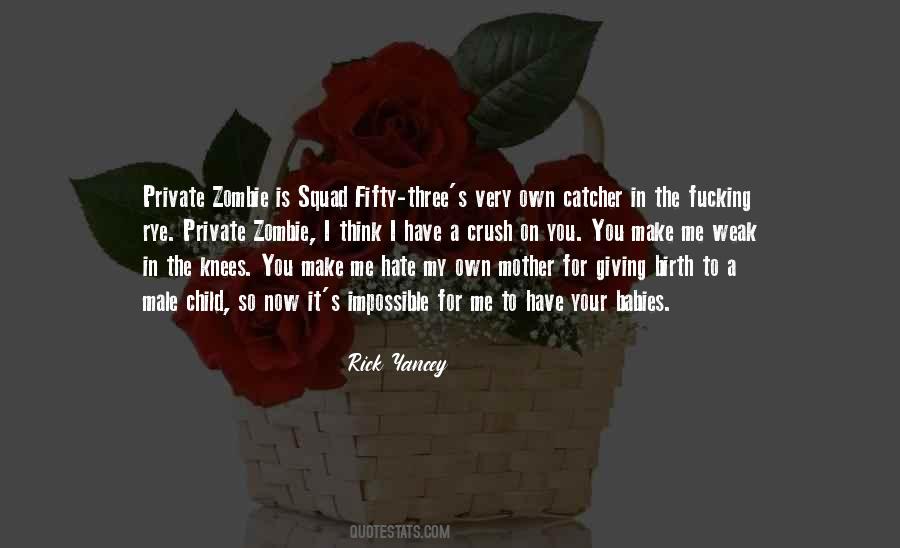 #39. Last period of the day was new gym class. It was her only class that didn't include Evan, which was a relief. She should be functioning at a peak concentration, but he and his luminous eyes kept distracting her. First opprtunity I have, she thought. I'll bite him. - Author: Sarah Beth Durst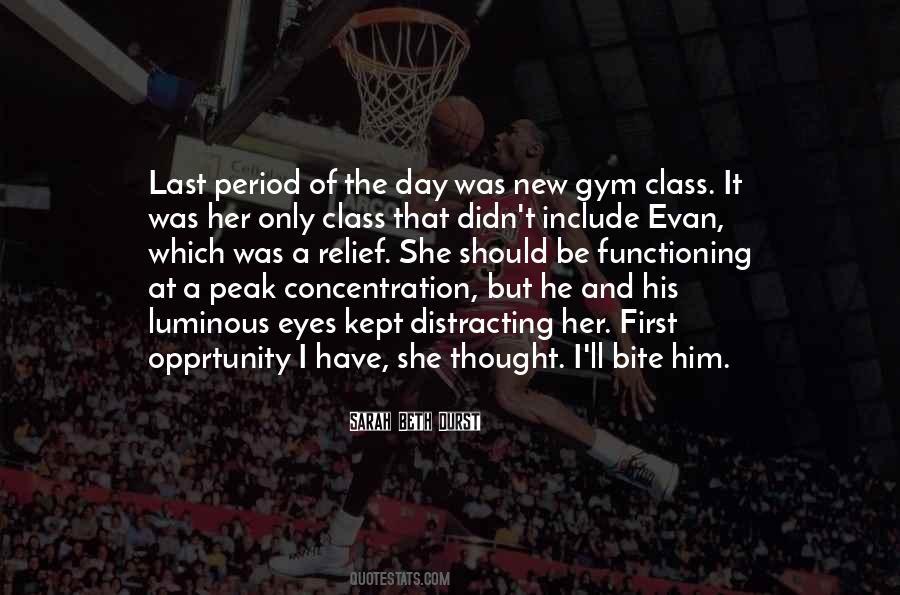 #40. I hate the very noise of troublous man
Who did and does me all the harm he can.
Free from the world I would a prisoner be
And my own shadow all my company. - Author: John Clare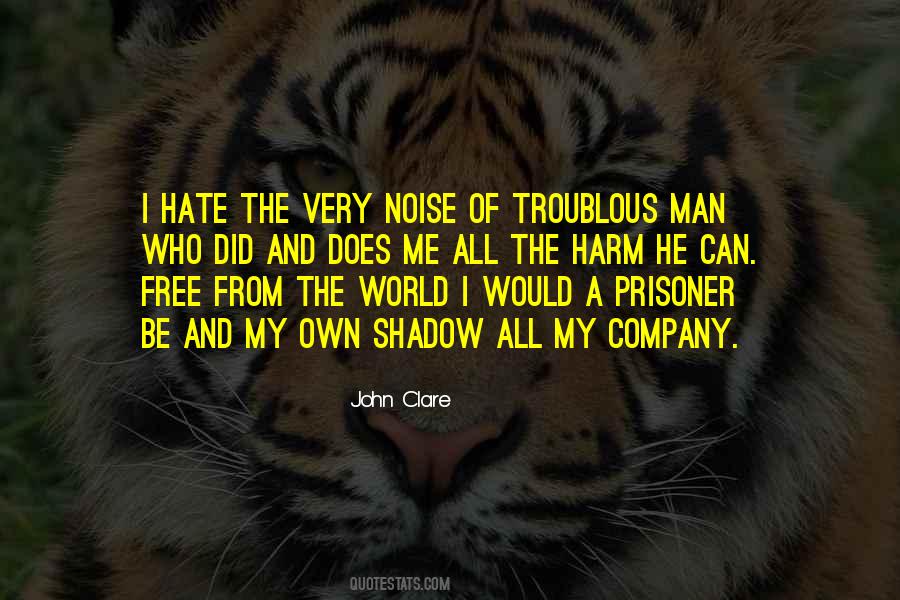 #41. Days like this I hate this job, gentlemen. Don't get me wrong, I get a hard-on nailing these scumbags and bringing some closure to the families of victims. - Author: Alex Dean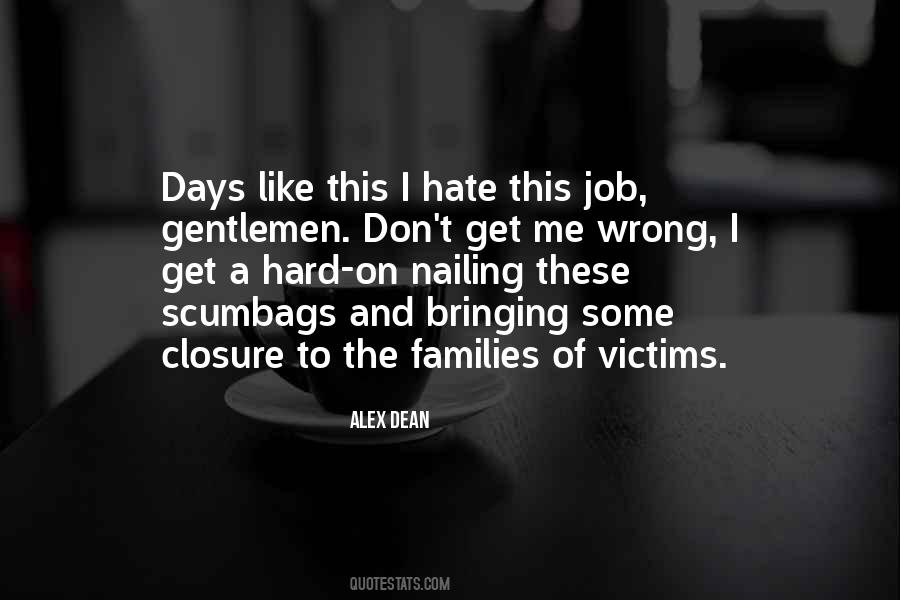 #42. Gettin rubba band on the low money
Niggas hate but all the bros wanna fuck me
I got money - Author: Wiz Khalifa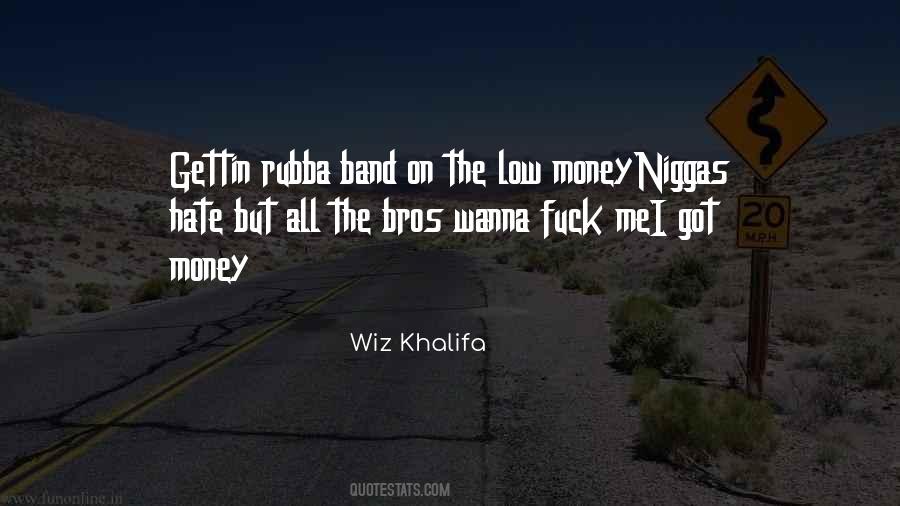 #43. I am sure that the reason why I wept and stormed as if I had gone off my head was that the combination of physical exhaustion and my unhappiness had made me hate and resent everything. - Author: Osamu Dazai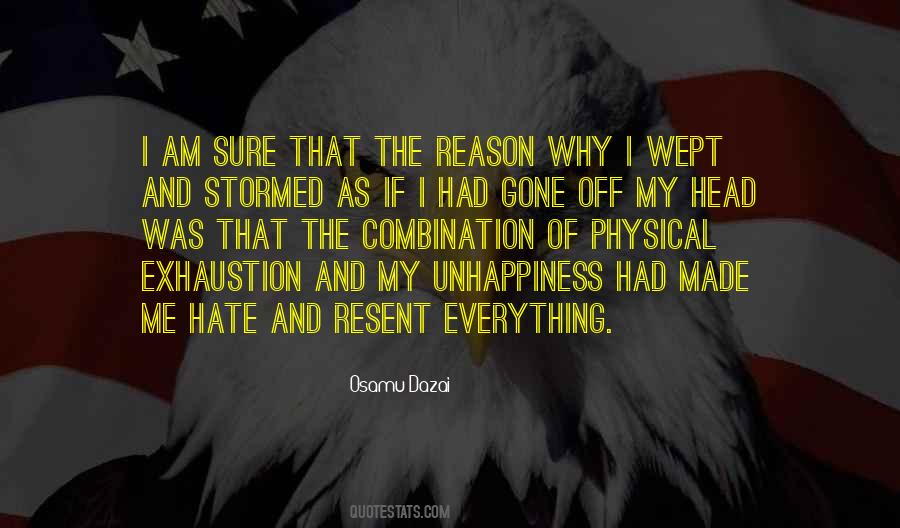 #44. Now the world has gone to bed, Darkness won't engulf my head, I can see by infrared, How I hate the night. Now I lay me down to sleep, Try to count electric sheep, Sweet dream wishes you can keep, How I hate the night. -Marvin - Author: Douglas Adams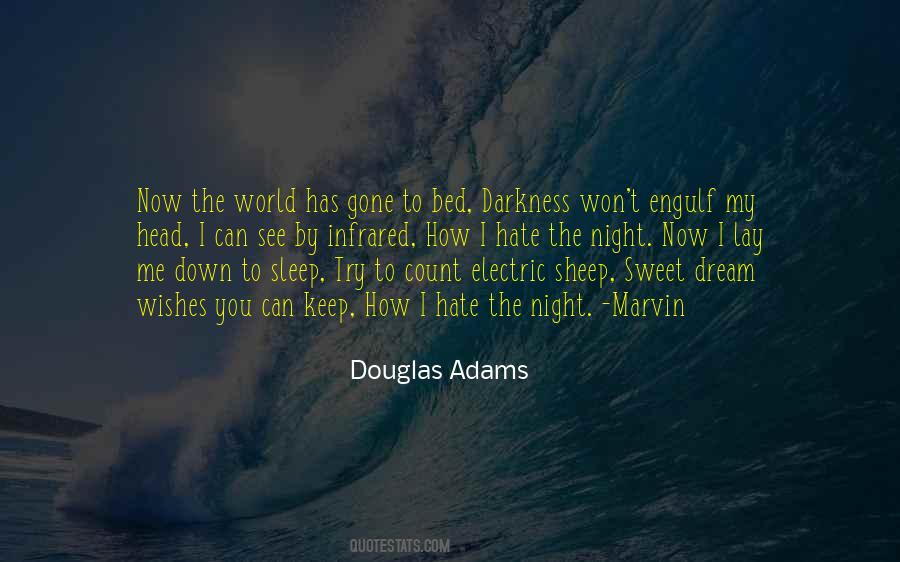 #45. You hate me now. I knew you'd be upset at the choice being taken away but I couldn't see you die. - Author: Lynsay Sands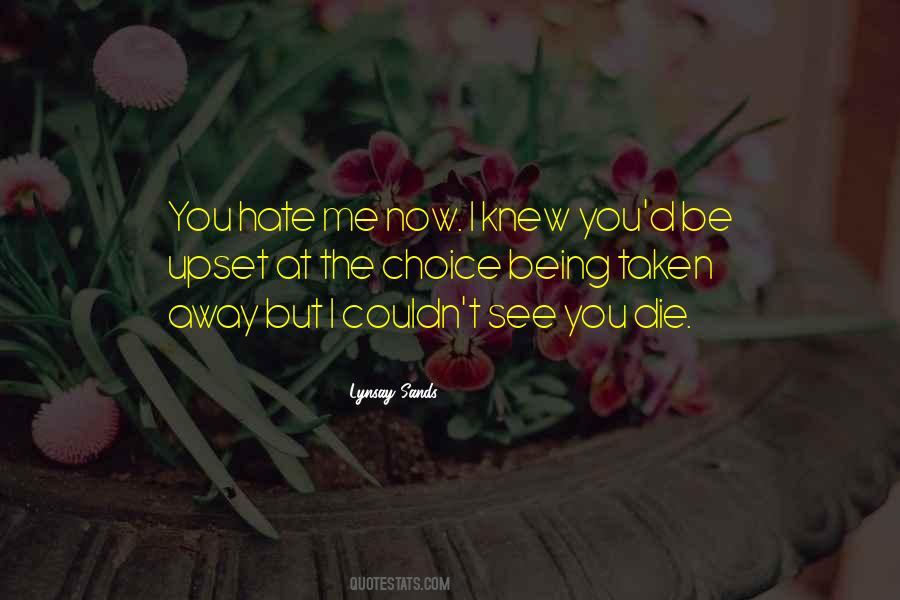 #46. I hate to think how many minutes of my life I've spent on goddamn hold. I want those minutes back. When death comes for me, I want back every minute I was on hold in traffic jams, and behind people with eleven items in the ten items or less line. - Author: Laura Lippman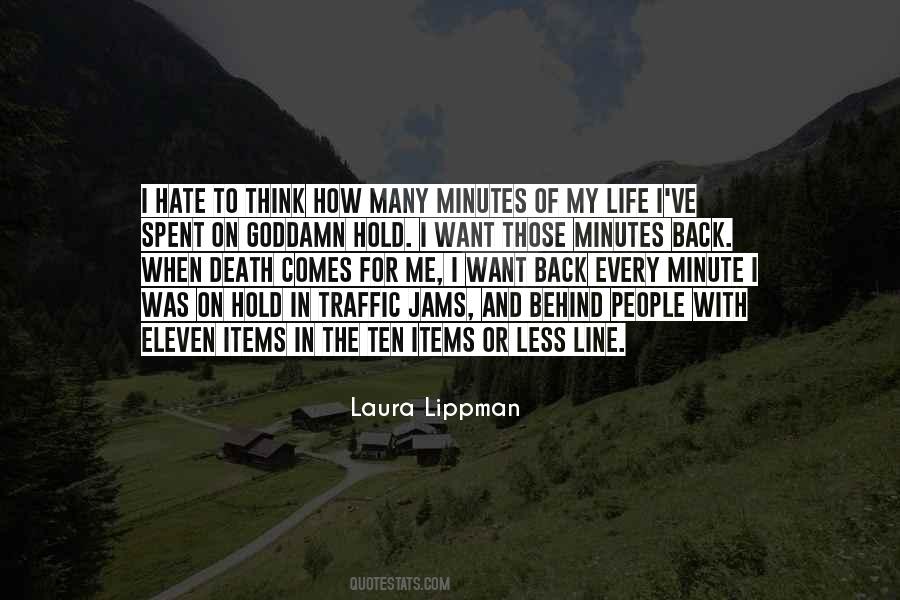 #47. Love is what happens when we forgive. I forgive Connor Evans. A part of me will always love him, but from this day on I won't hate him. Not for one minute. I forgive him because he gave me Max. - Author: Karen Kingsbury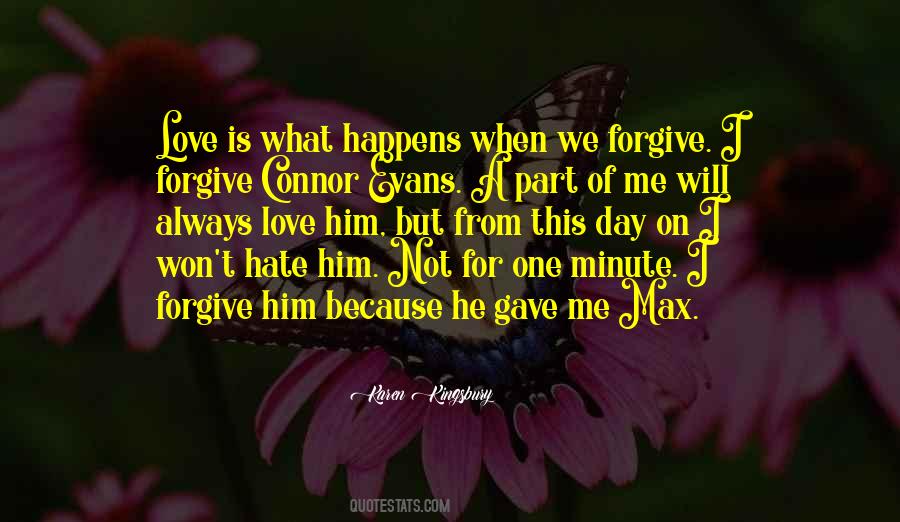 #48. For the first time in my life, I became actively interested in a book. Me the sports fanatic, me the game freak, me the only ten-year-old in Illinois with a hate on for the alphabet wanted to know what happened next. - Author: William Goldman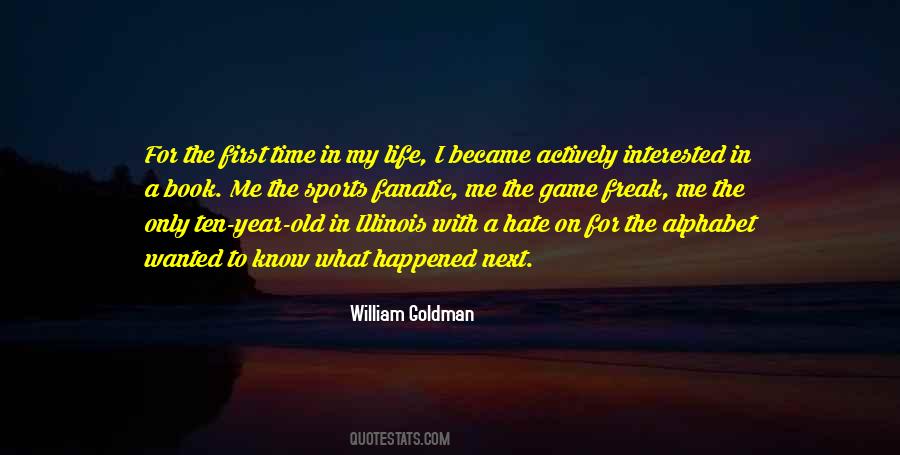 #49. Music is my love and to me acting is more mercenary. I don't pound the pavements for roles: if it happens, it happens. I hate that auditioning thing. - Author: David Johansen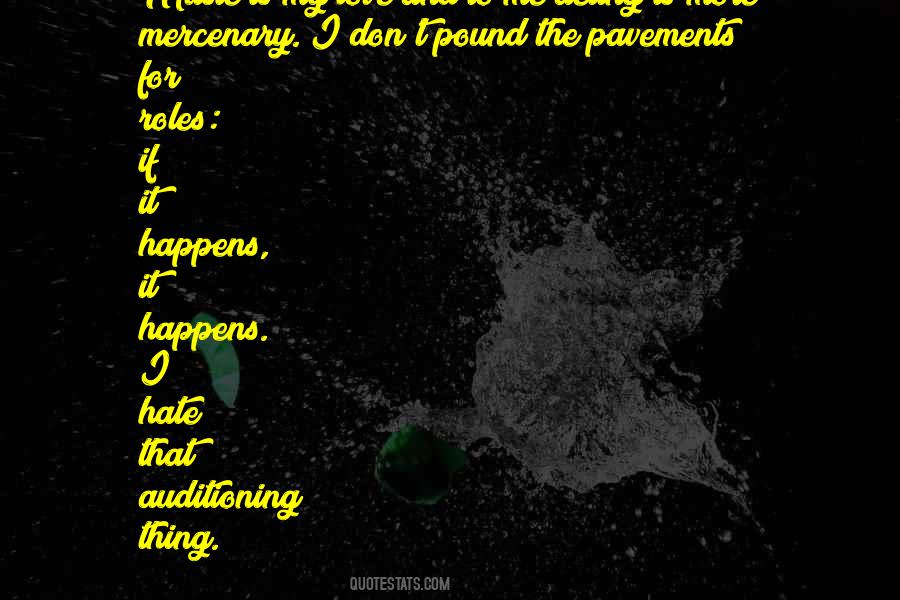 #50. I hate to go out on a limb after only one viewing, but Nashville strikes me as Altman's best film, and the most exciting dramatic musical since Blue Angel. - Author: Andrew Sarris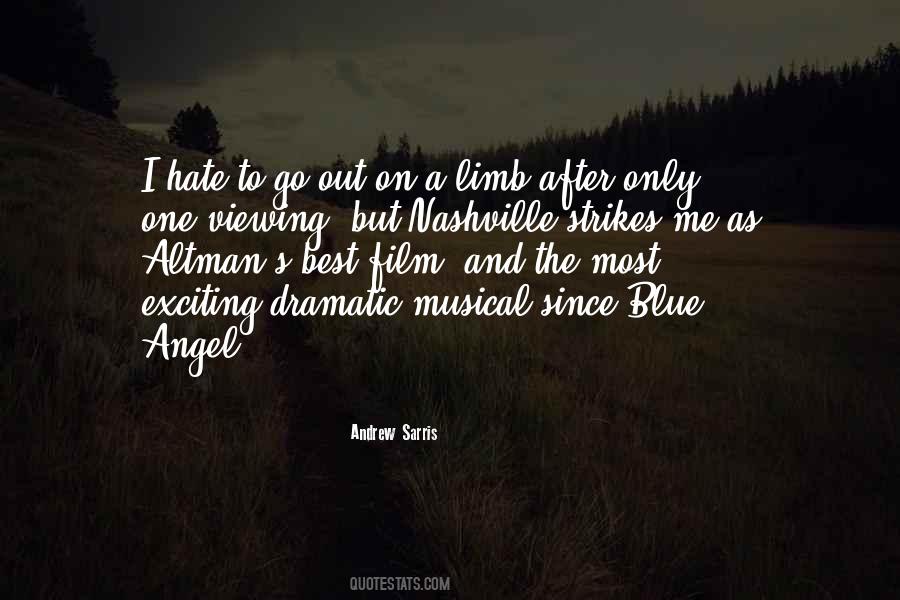 #51. You can hate me forever, but it won't change how I feel. - Author: Jennifer L. Armentrout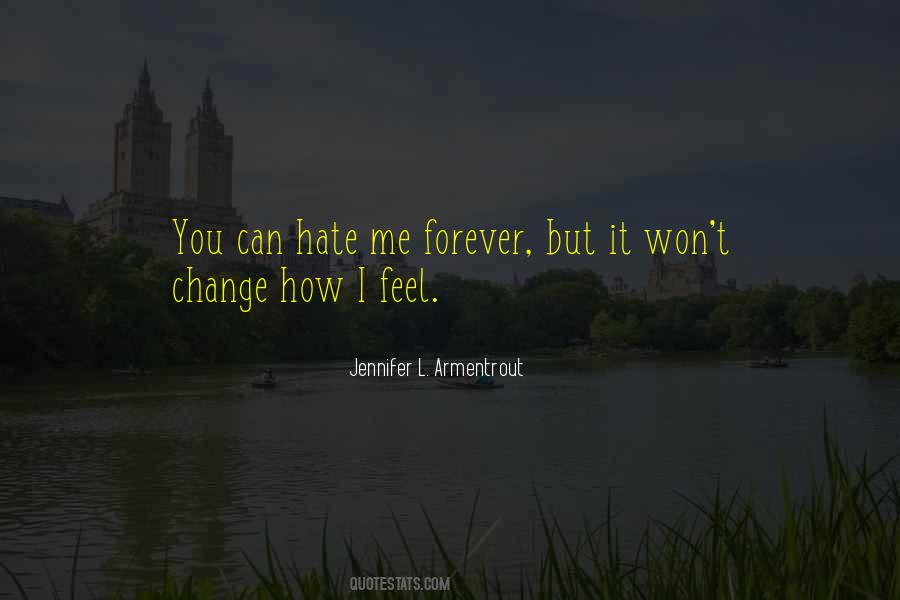 #52. I'll say I'm sorry for the rest of my life if you'll forgive me," he whispered in her ear.
"I want to hate you."
He pressed his forehead to hers. "You want to, but you don't?"
"I love you, you ass. - Author: Bernadette Marie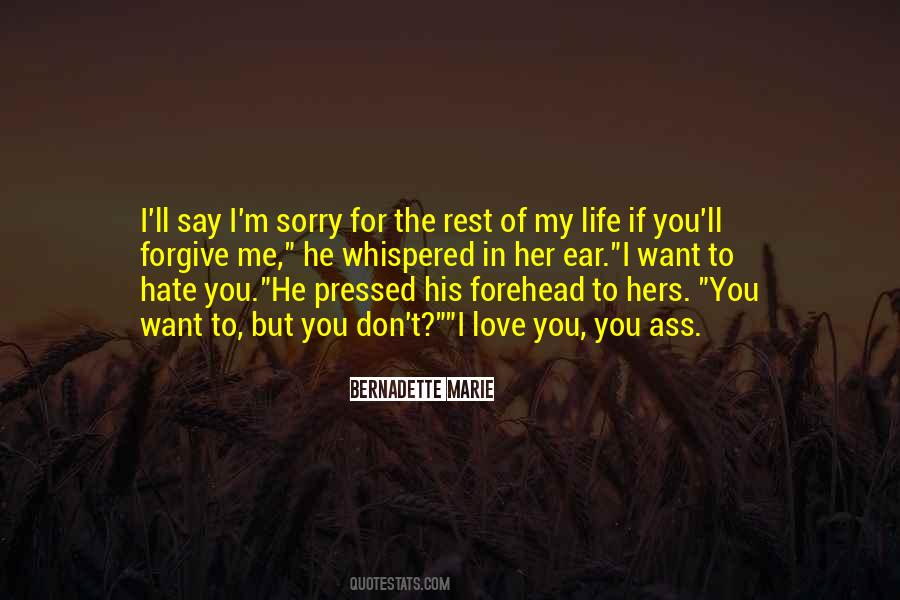 #53. I hate to say it, but Christmas as a kid was always a moneymaking venture for me. I played trumpet, and a friend of mine who played trombone and a guy who played tuba, every Christmas we'd go out for three or four days beforehand and play Christmas carols on our horns. - Author: John Tesh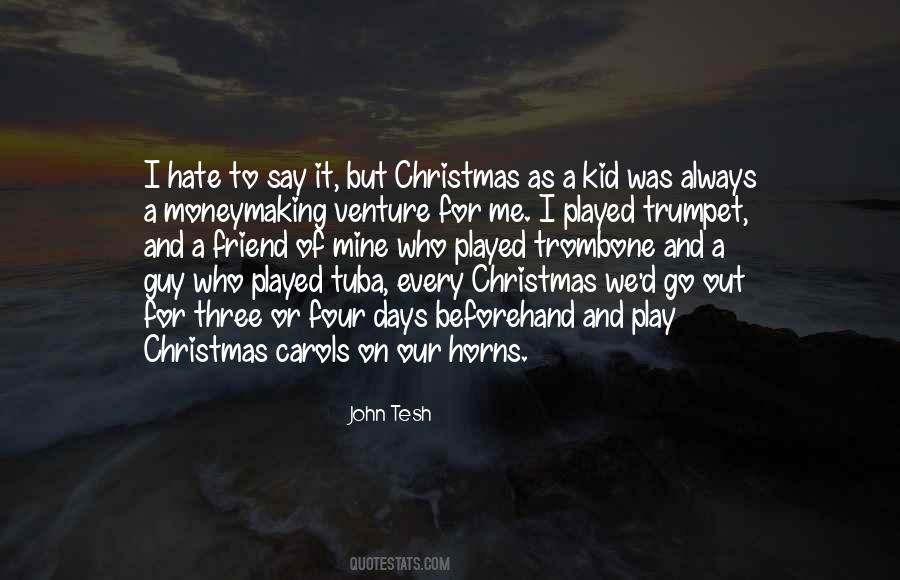 #54. Why don't you come with me?"
"Why? Where are you going?"
"Home. I've had enough. I hate England."
"Hate England?" It was too much to grasp, with a head full of searing headache. - Author: Geraldine McCaughrean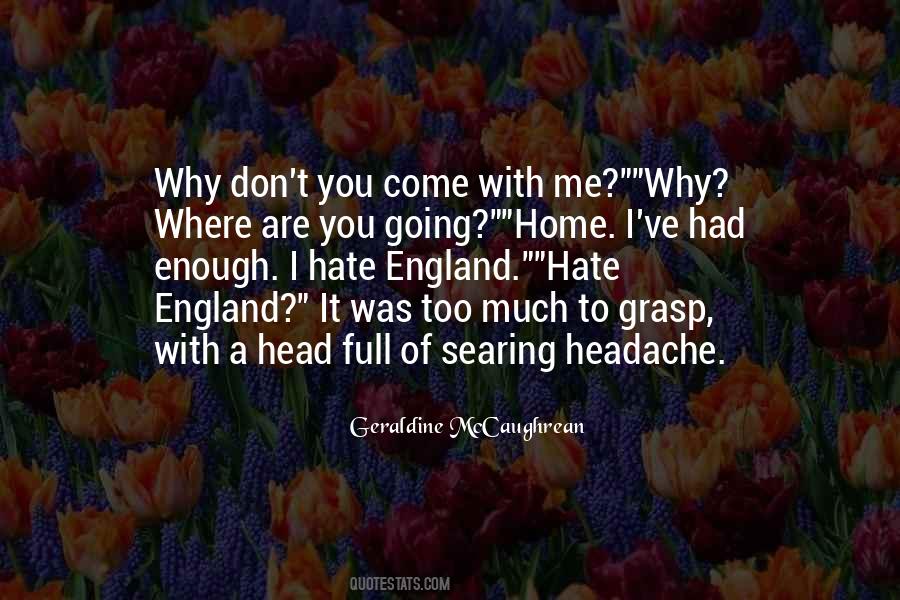 #55. Probably the most profound thing in the Bible is 'Love your enemies, do good to those who hate you.' This is what, to me, is the essence of Christianity. - Author: Dave Brubeck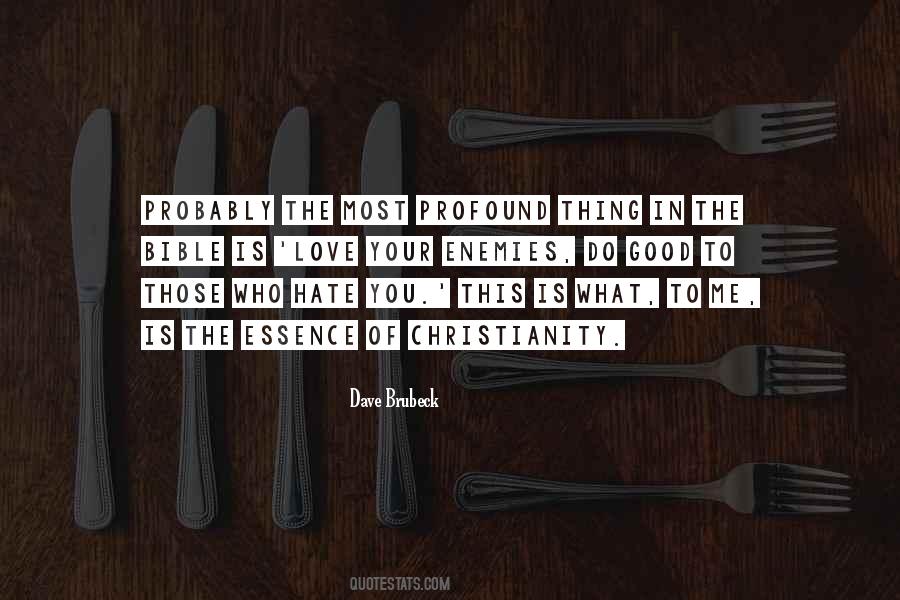 #56. Sad to say, multi-tasking is beyond me. I read one book at a time all the way through. If I'm reviewing the book, I have to write the review before I start reading any other book. I especially hate it when the phone rings and interrupts my train of thought. - Author: Michael Dirda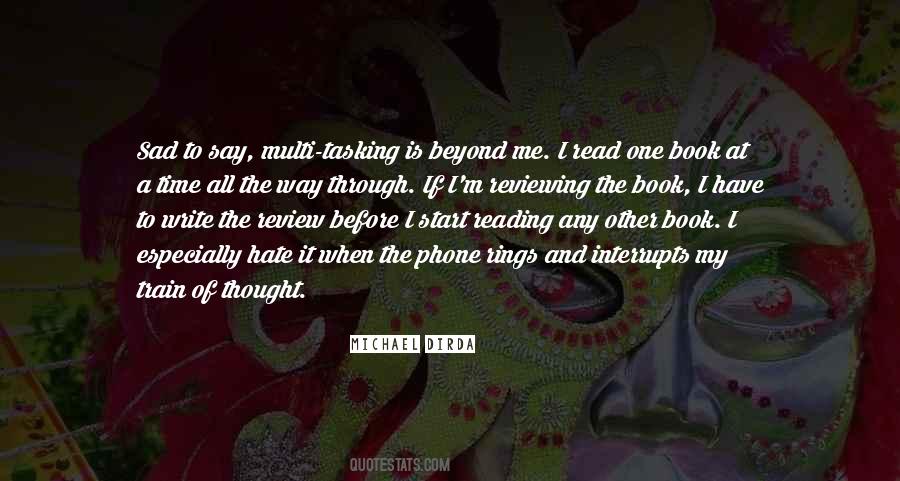 #57. I don't hate you, Cyndi. You're blood. I have to love you. You just annoy the hell out of me. He put one
arm around her thin shoulders. - Author: Jez Morrow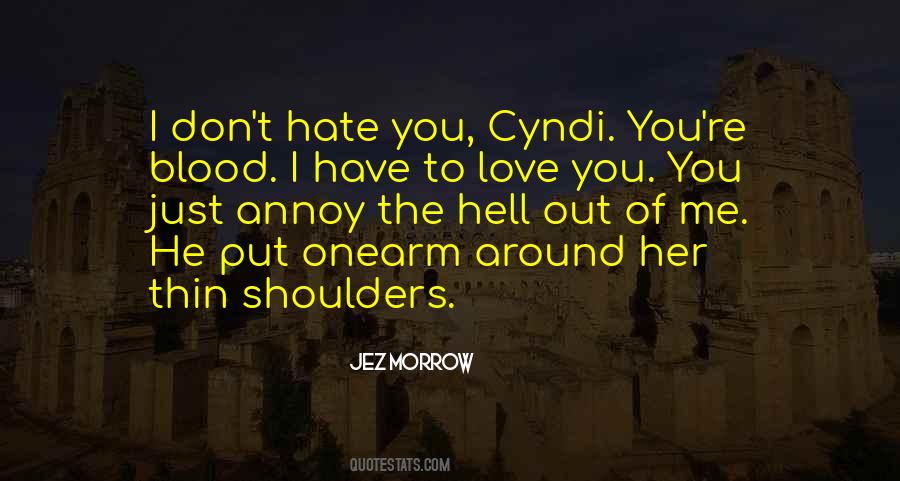 #58. Or else I may do something I'm pretty sure you'll hate me for in the mornin'." The low huskiness of his voice washed over her like a heated caress, sending shivers down her spine, and obliterating whatever defenses she'd manage to build against him. - Author: J.M. Stewart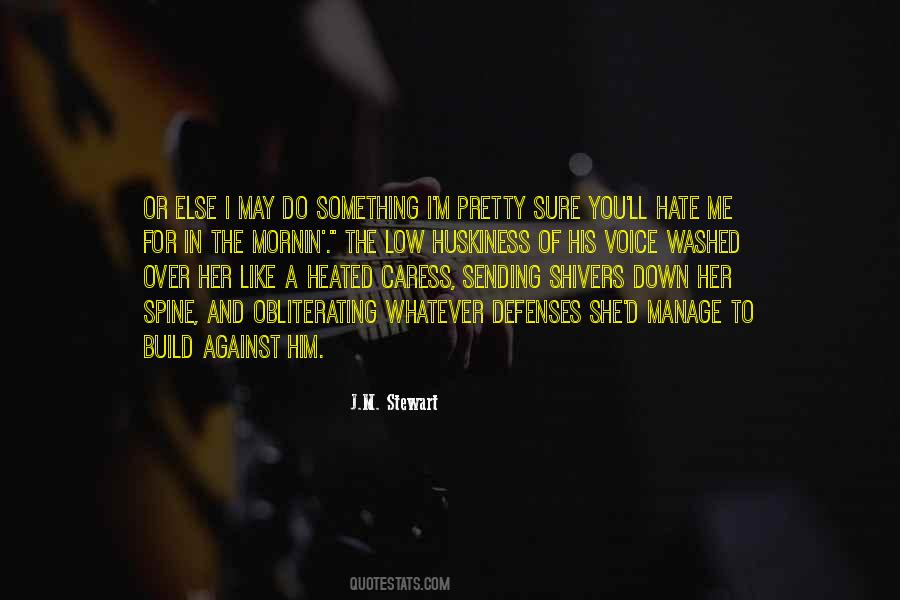 #59. Some people love you for a reason, some people hate you for no reason ... Yet I am still me and you are still you. - Author: Adam Aksara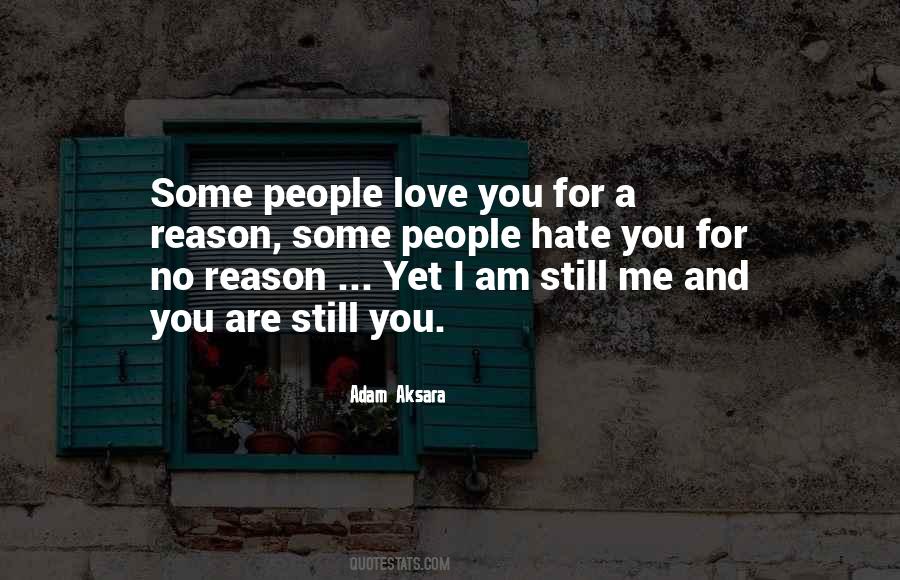 #60. I hate to sound sort of diffident about it but it strikes me that a lot of people on the right have got active lives and are doing other things. - Author: Karl Rove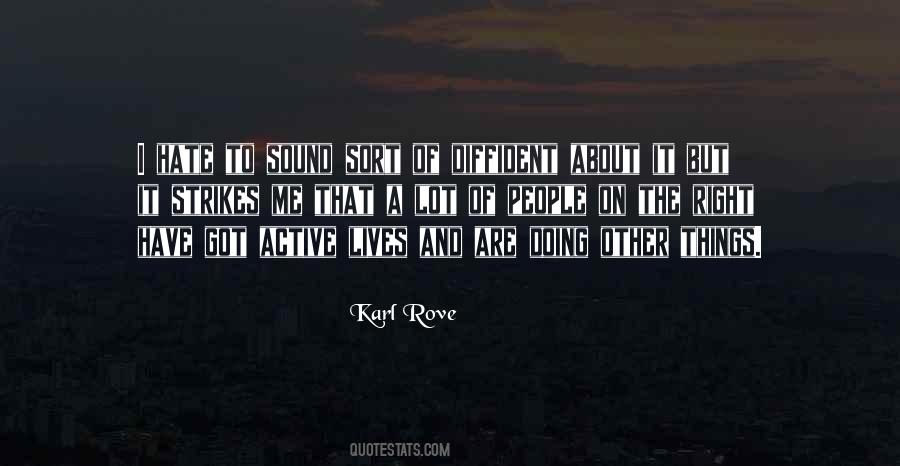 #61. Don't get me wrong. I don't take anything for granted. But it seems like the better I play, the more attention I get. And I can't get away from it. You play great, you get attention. But I hate attention. It is weird. I'm in a bind. The more you win, the more they come. - Author: Derrick Rose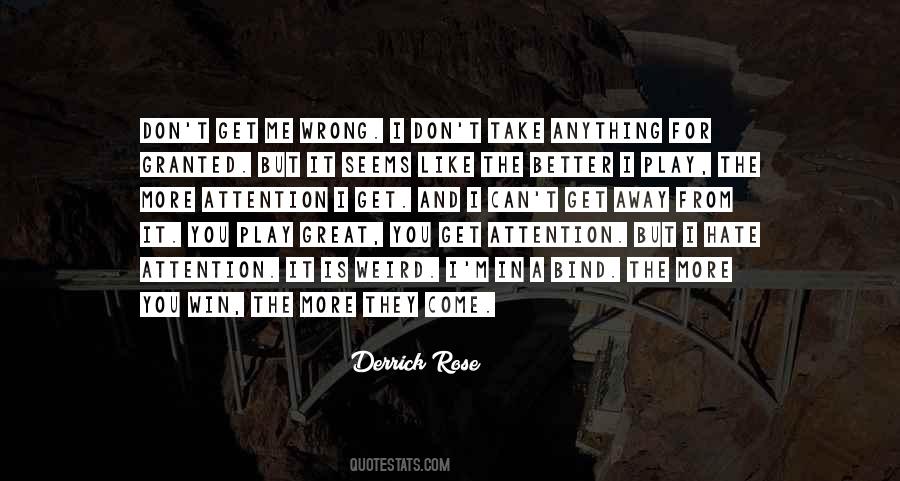 #62. I like playing Vernon Dursley in 'Harry Potter,' because that gives me a license to be horrible to kids. I hate the odious business of sucking up to the public. - Author: Richard Griffiths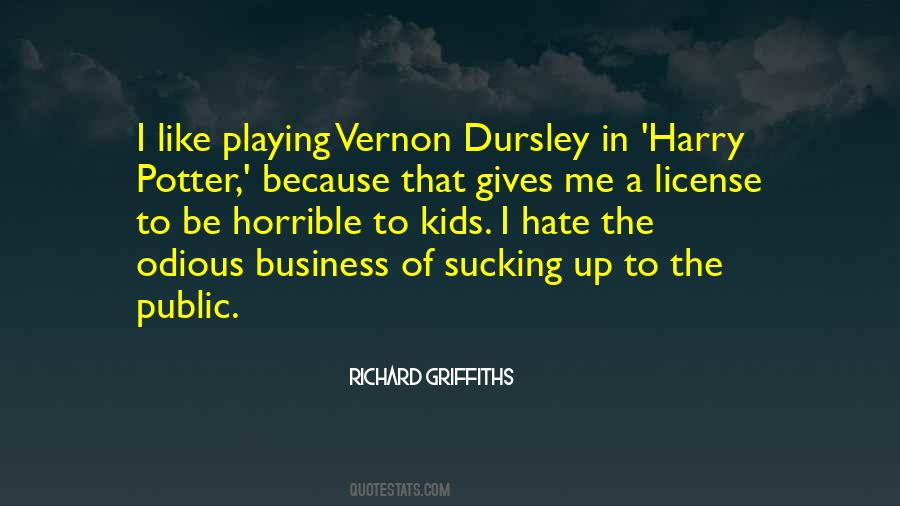 #63. You promised me you would never cheat on me, that you'd love me forever and we would never get a divorce." "I still love you, and I hate that I cheated on you, and I wish we'd never gotten divorced. - Author: Terry McMillan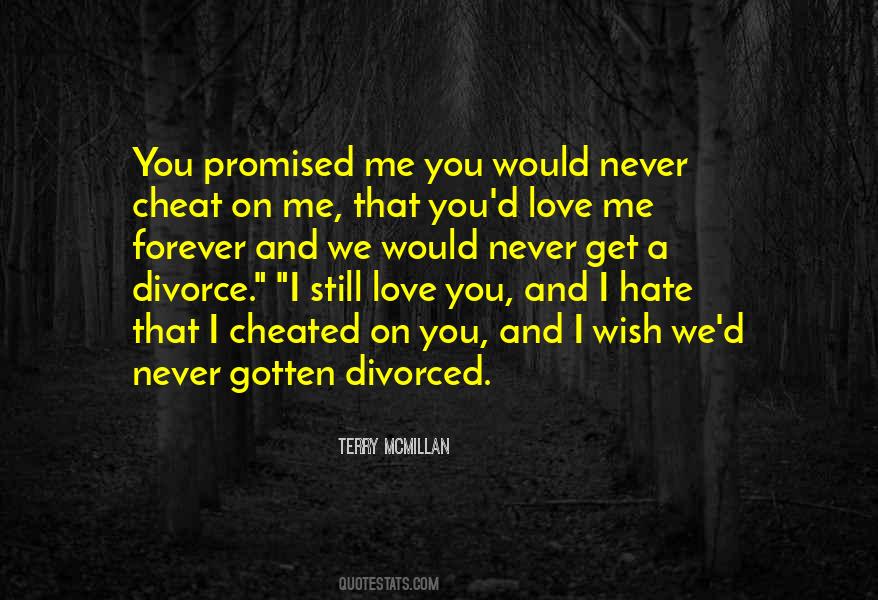 #64. There's an imp inside me, and if I don't let him out to make some mischief now and then, the world just gets too damned dull. I hate feeling grumpy and bored. I'm an enthusiast, and the more dangerous my life becomes, the happier I am. - Author: Paul Auster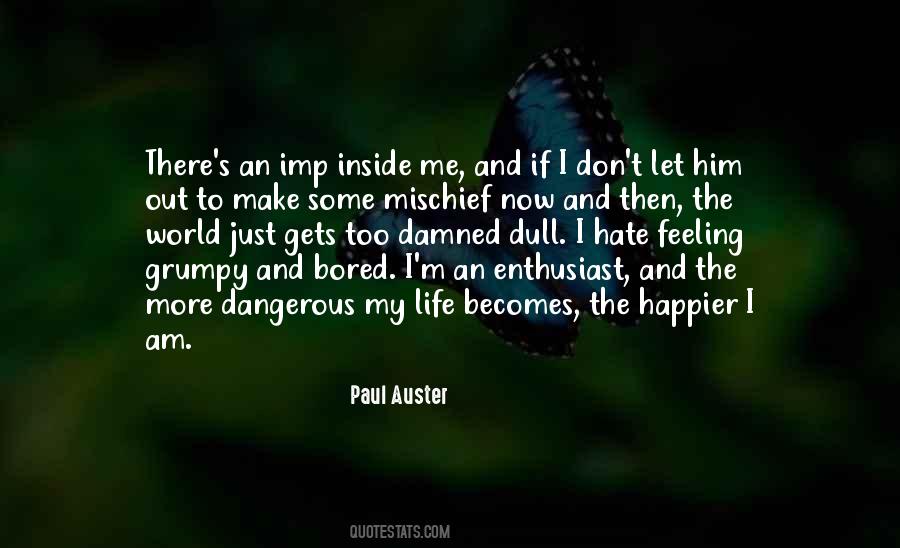 #65. I'm controversial. My friends either dislike me or hate me - Author: Oscar Levant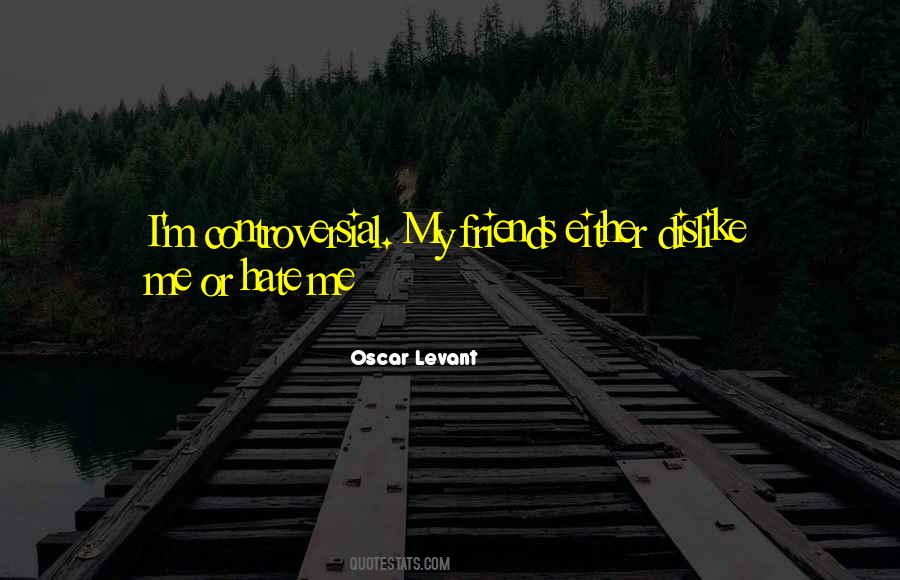 #66. Love me or hate me, Scary Spice is back. - Author: Melanie Brown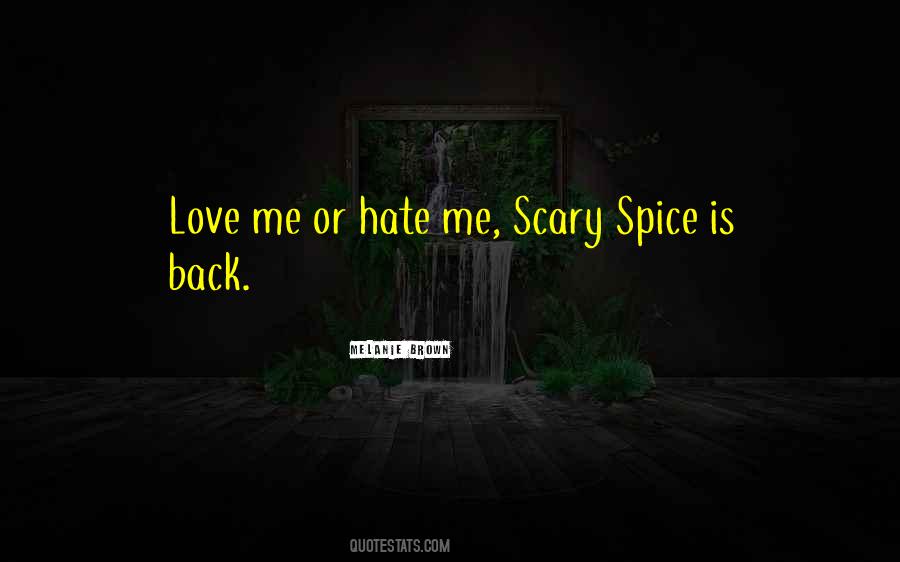 #67. I just hate plugs. It just doesn't seem entertaining to me. I've never plugged anything in my life on a talk show ever. I understand people use that vehicle. It's just not very entertaining. - Author: Norm MacDonald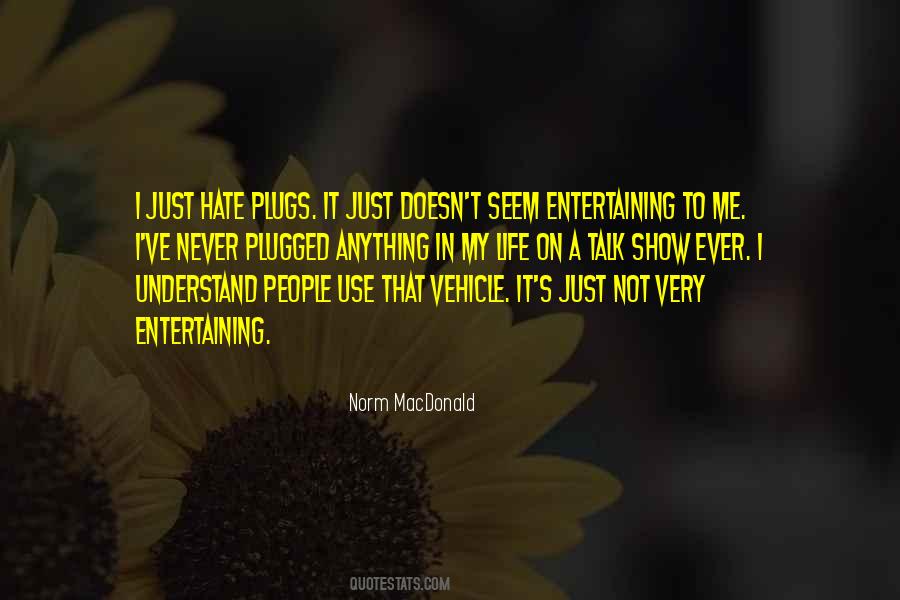 #68. I could deal with hate and fear, but for the love of all that's right in the world, don't fake like me. Life was too short to waste energy faking anything. - Author: Donna Augustine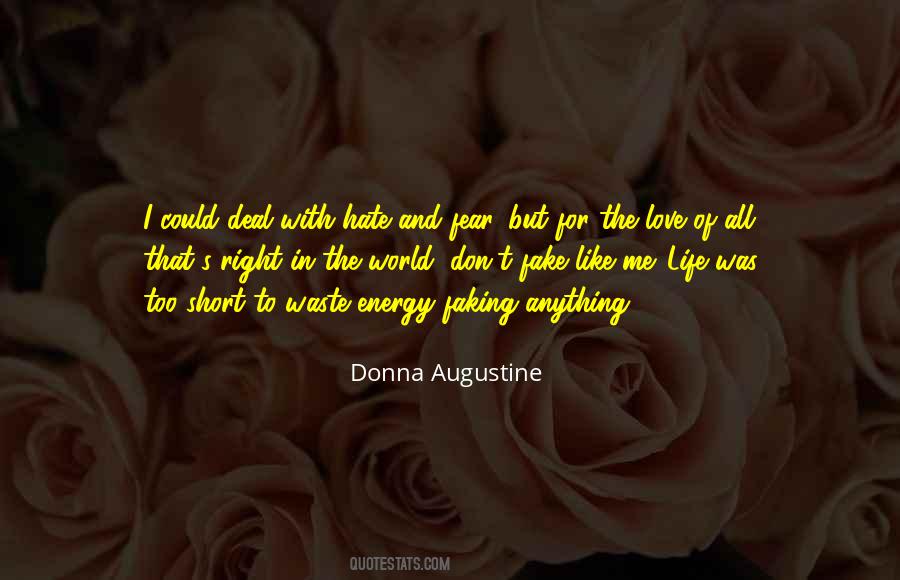 #69. You want me. And you hate that you want me. I know how you feel. Let's get it out of our systems and go back to hating each other next week. - Author: Amanda Usen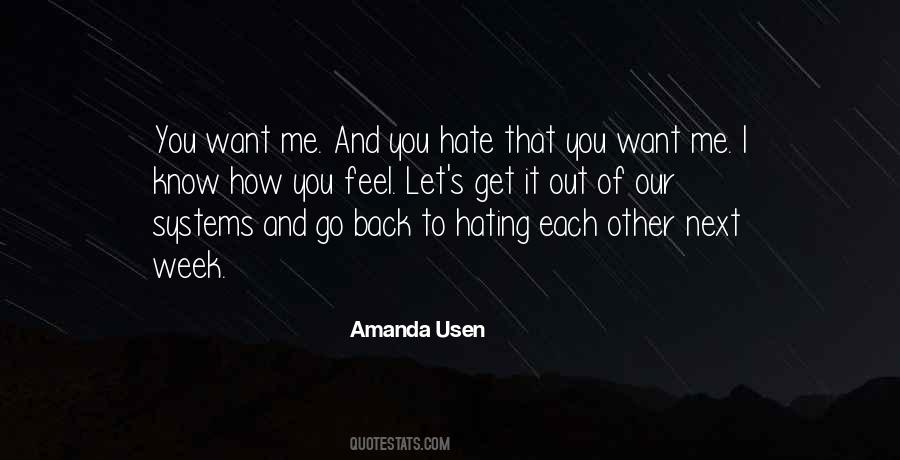 #70. I just wish you could love me more than you hate him,
-Lo to Ryke - Author: Krista Ritchie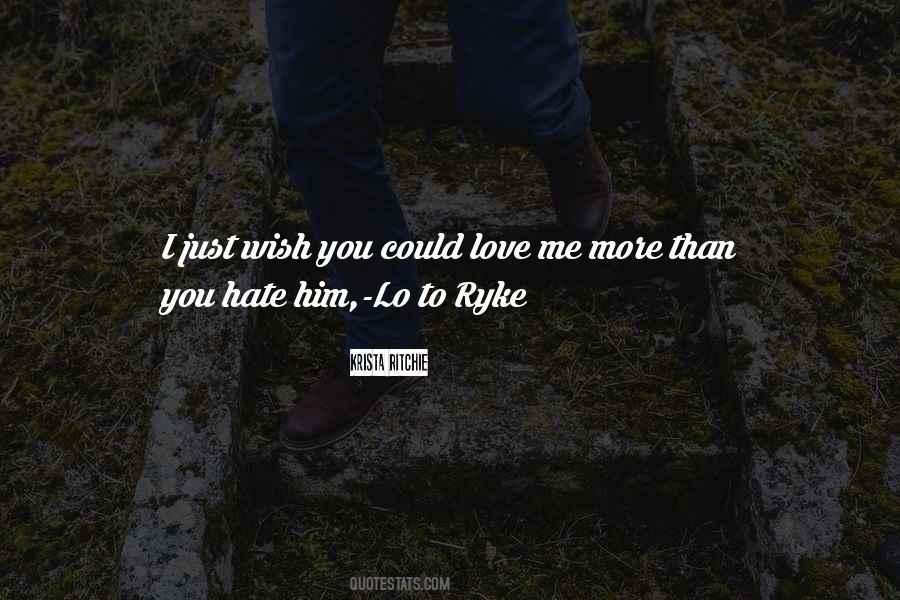 #71. I have one problem, I don't hate people. They disgust me and I want to get away from them. I do not have hatred. I have an escape mechanism. - Author: Charles Bukowski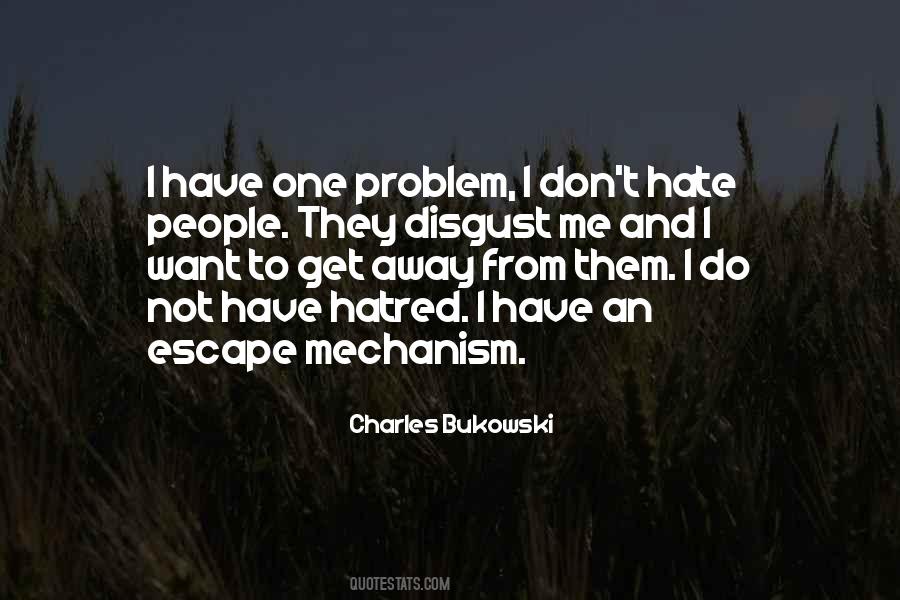 #72. He thinks men like me weak. He thinks me dumb, feeble, subhuman. I was not raised in palaces. I did not ride horses through meadows and eat meals of hummingbird tongues. I was forged in the bowels of this hard world. Sharpened by hate. Strengthened by love. He is wrong. None of them will survive. - Author: Pierce Brown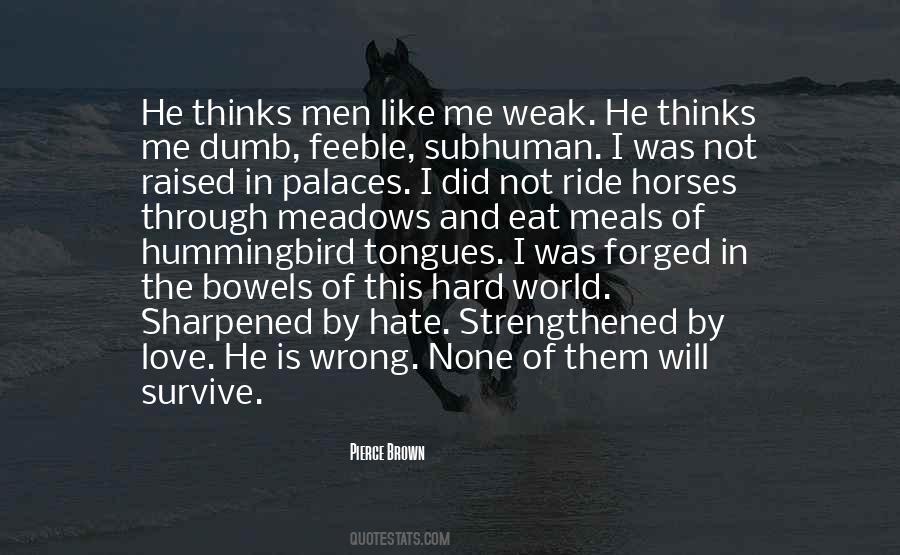 #73. The thing I hate most in acting is asking permission to do things. What you really want to do is say, 'This is my need; this is what's going to get me further; this is what's going to be alive. I don't ever say, 'Do you mind if ... ?' I just come in and do it. - Author: Lance Henriksen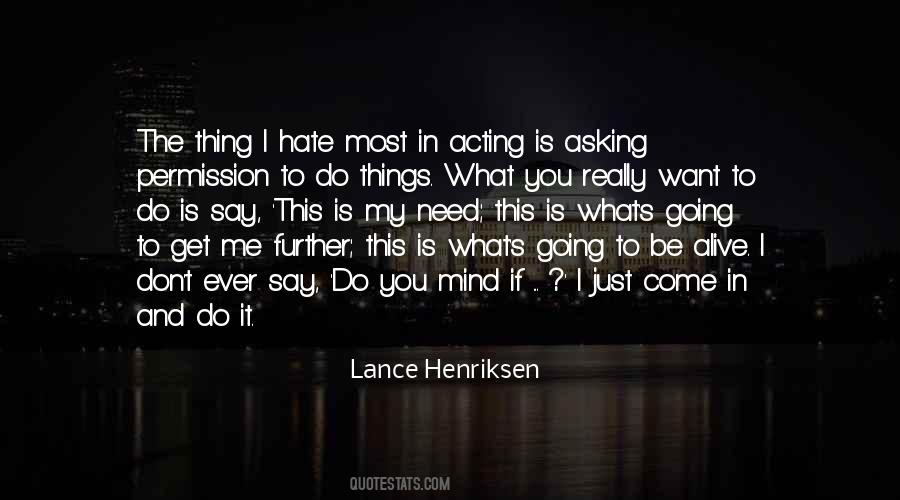 #74. I want my spirituality to rid me of hate, not give me reason for it. - Author: Donald Miller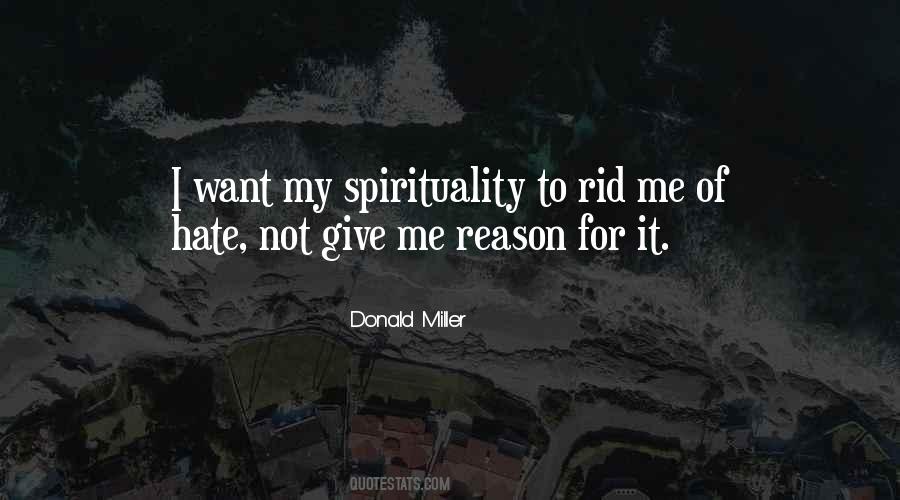 #75. A girl could get to hate Doms. - Author: Cherise Sinclair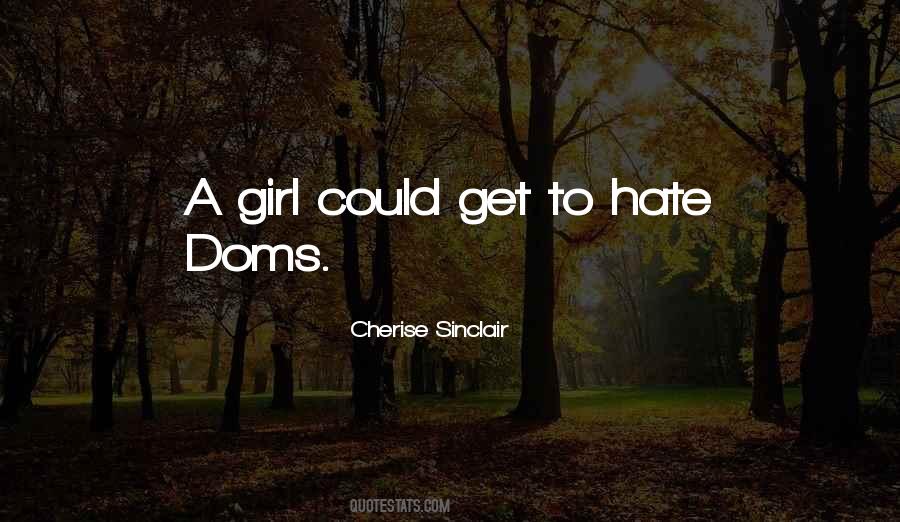 #76. There are a lot of French actresses who just hate me now. I've made enemies. - Author: Melanie Laurent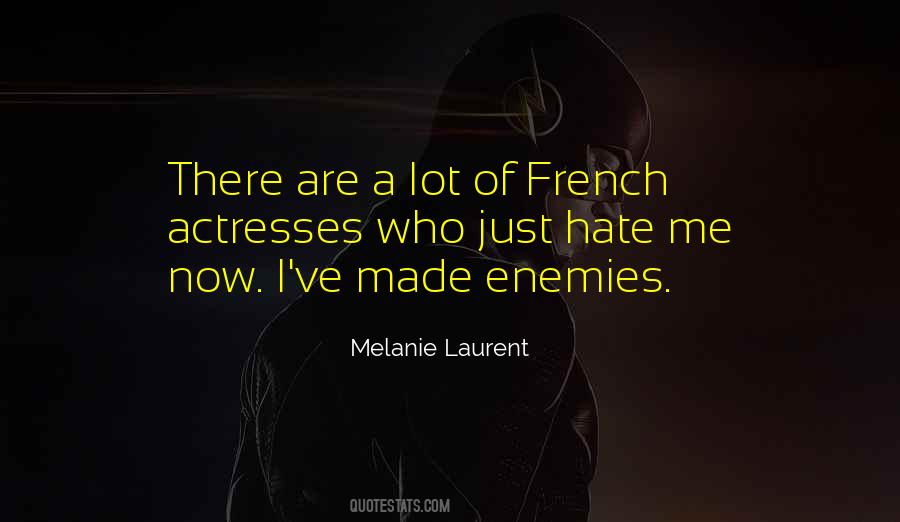 #77. I hate editors, for they make me abandon a lot of perfectly good English words. - Author: Mark Twain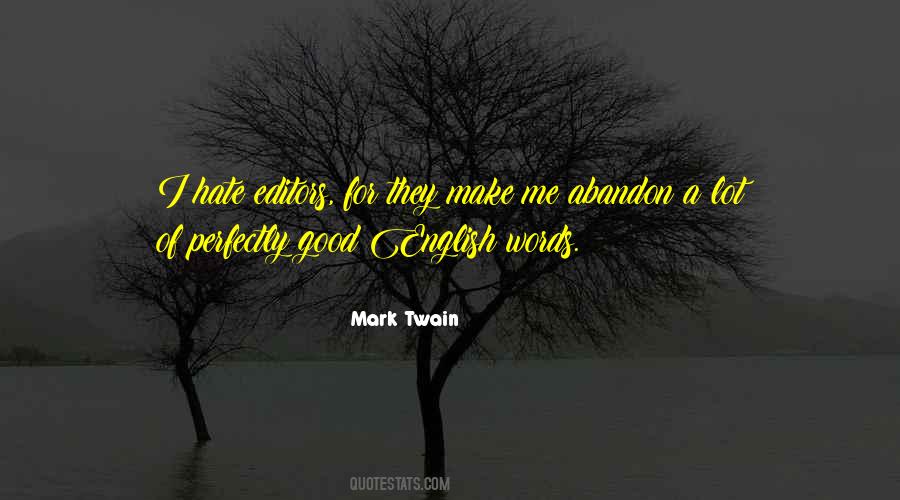 #78. I hate violence. I hate injustice more. I just want to be a fry cook, but the world demands more from me than eggs and pancakes. - Author: Dean Koontz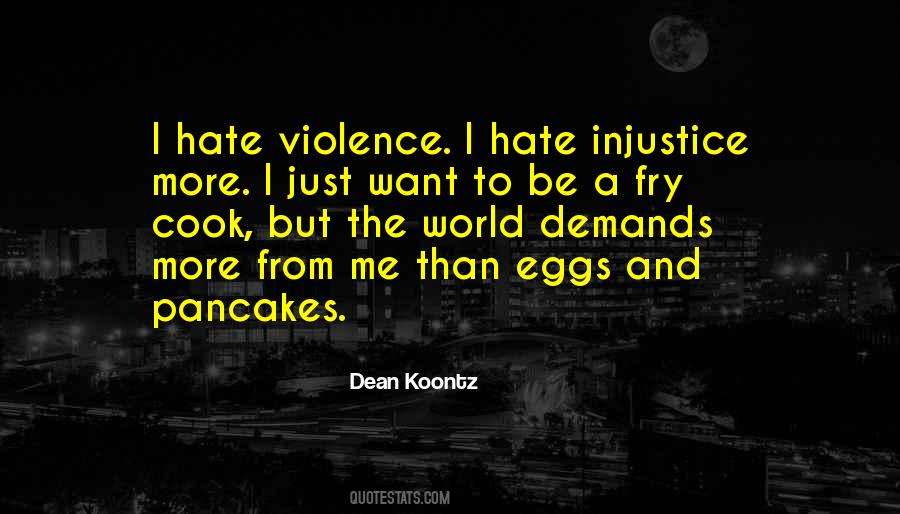 #79. Every single person wants to do it, don't hate me because I had the guts to follow my heart! - Author: Zach Braff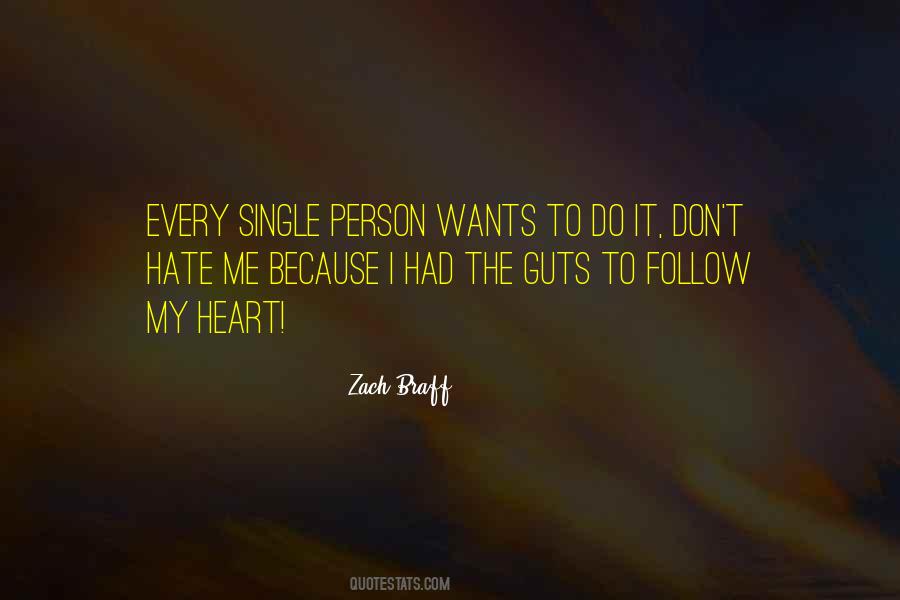 #80. I took it back: he didn't just hate himself down deep. He'd made plenty of room in there for me, too. - Author: Michelle Rowen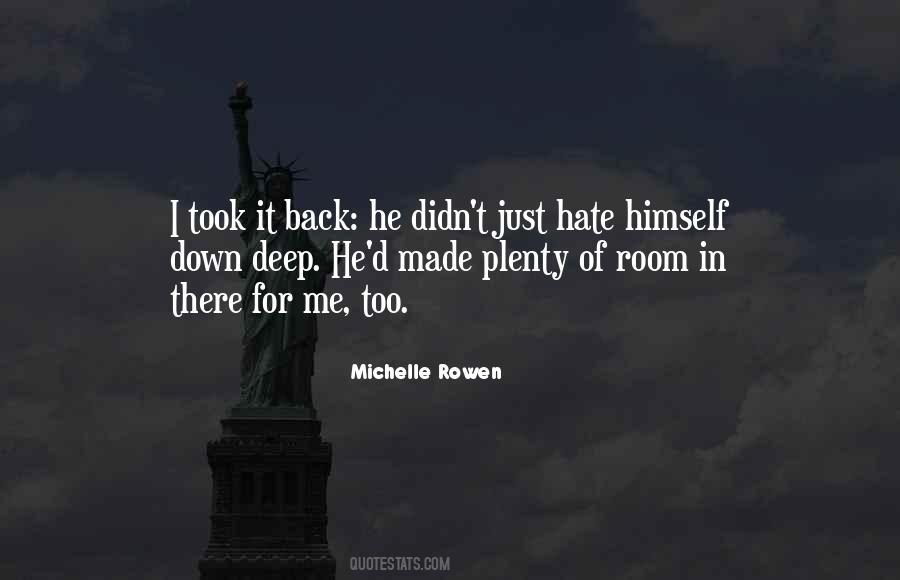 #81. He must hate me, or he would have let me die. - Author: George R R Martin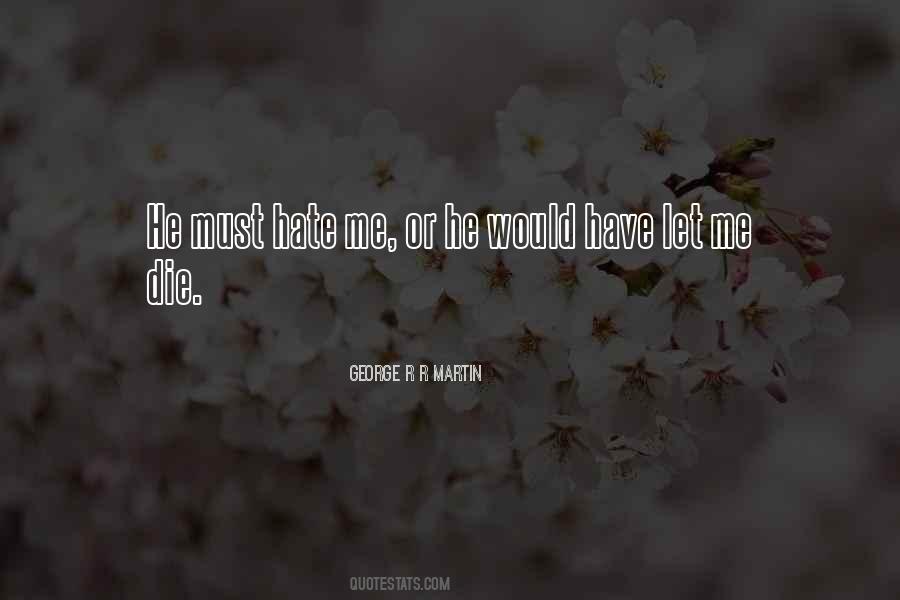 #82. I hate people who cry around me. I'm not friends with them anymore. Especially girls. Cuz girls are crying all the time. It's like, 'Shut up.' - Author: Robert Pattinson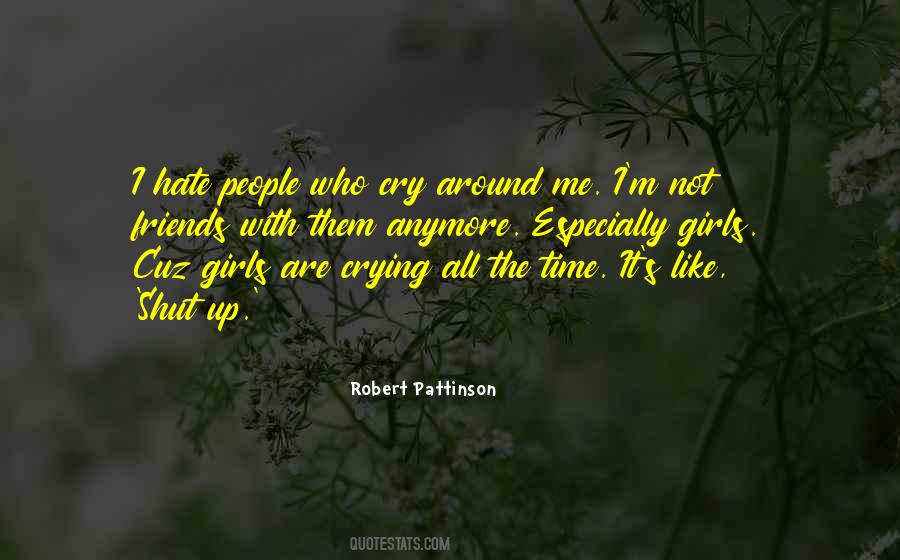 #83. There's nothing he can do here for me, but I hate that he left. - Author: Ann Aguirre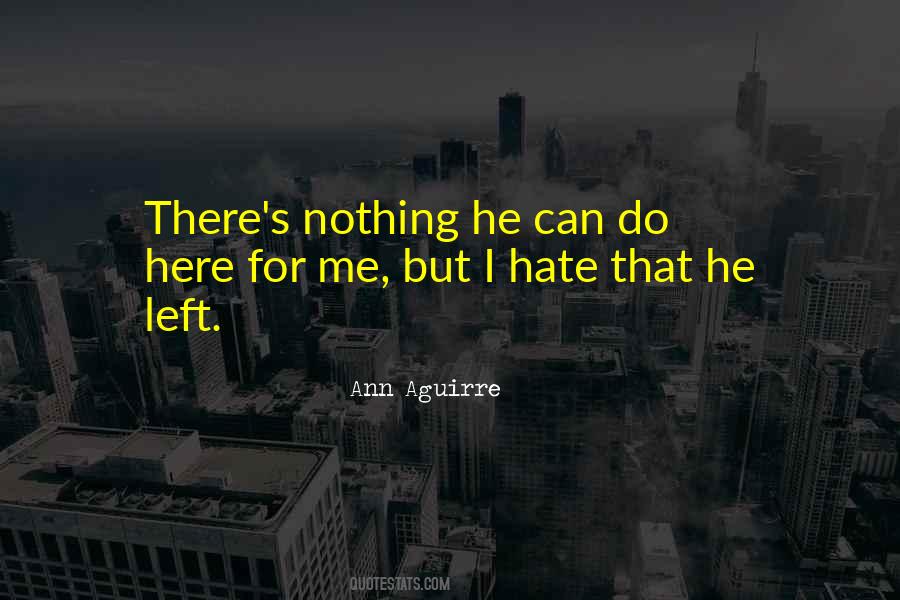 #84. Over the obsidian hills and the sunken yellow dale, through the vast oceans of fog and the fires of nevermore, sits the fickle doors of the land of twilight. I will traverse it all, and execute righteous judgment on all that oppose me. - Author: H.S. Crow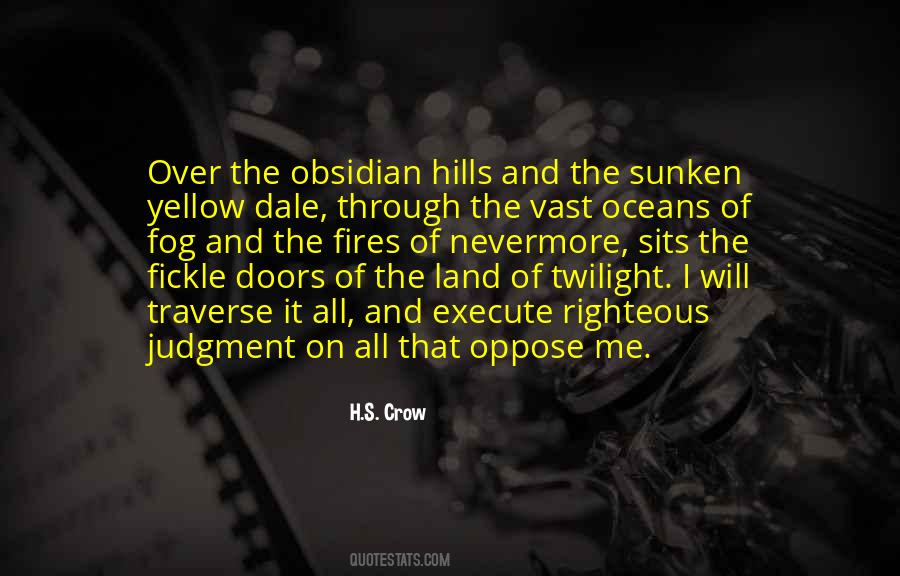 #85. My twitter fans are all pretty weird. A lot of them are kind of weirdly sexually aggressive. Some of them made me laugh and then I instantly tried to forget them, because I'd hate to find myself in a bar kind of drunk and accidentally use one. - Author: Stephen Merchant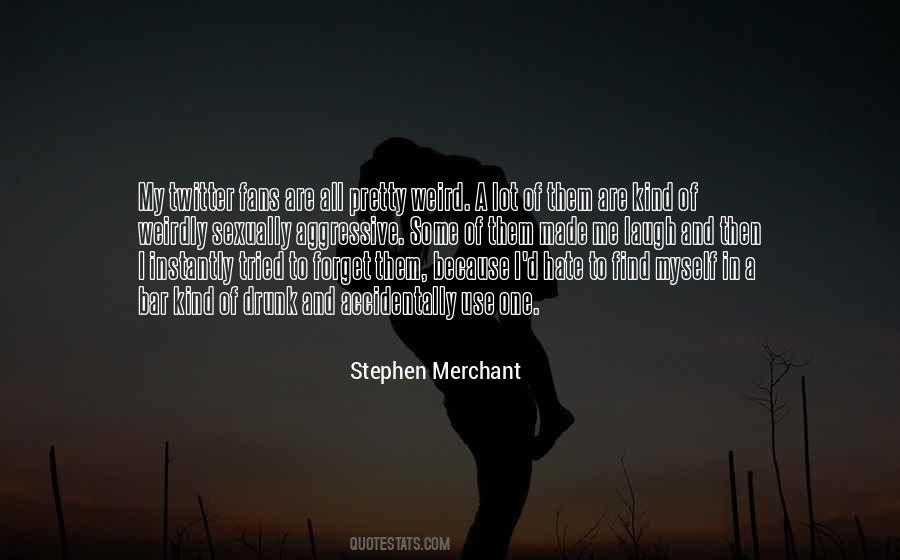 #86. Censorship makes me really angry. I even hate it when people censor themselves. - Author: Emma Stone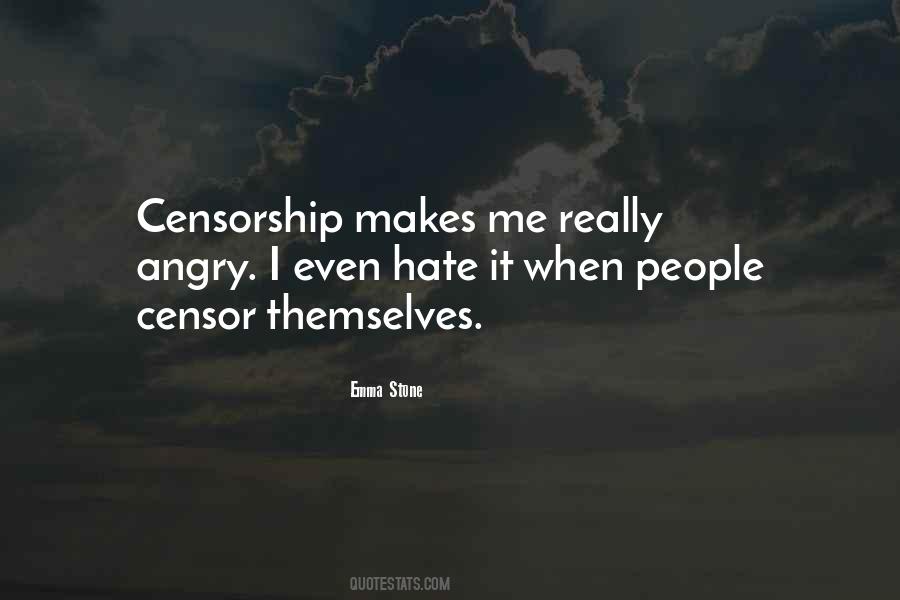 #87. Someone will say to me, Oh that's so Jewish to interrupt. I say to myself, okay, is that code for you hate Jews? Or am I just being paranoid? - Author: Jill Soloway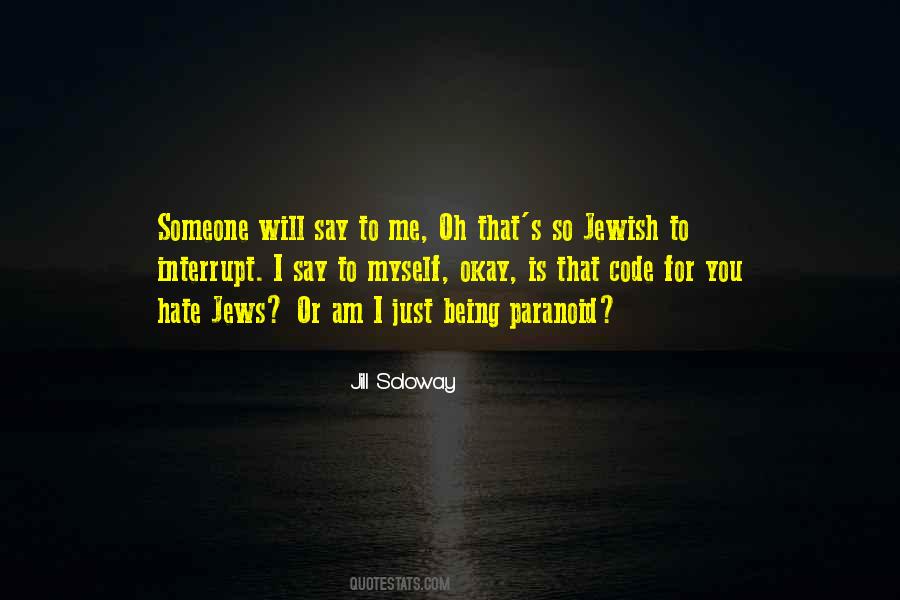 #88. I hate you most because you attract, but are not strong enough to pull me to you. - Author: Friedrich Nietzsche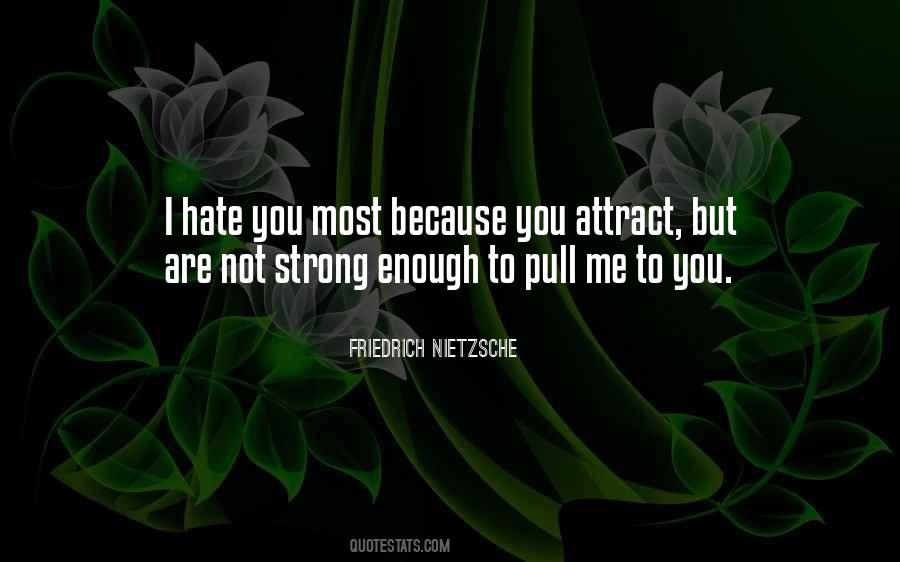 #89. I hate it when I get mad at myself because it's impossible to turn on my heel and walk away in a huff and refuse to speak to me again. I've tried it plenty of times, believe me. - Author: Gary Reilly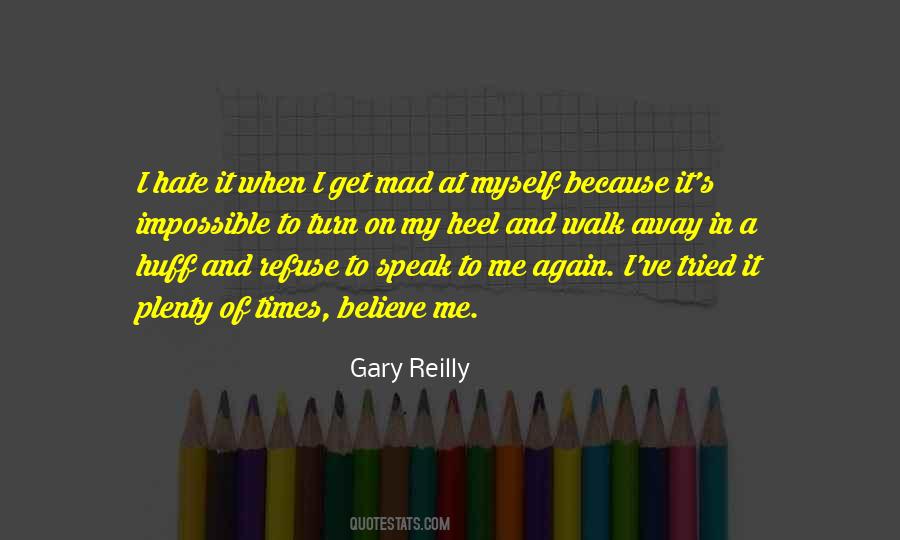 #90. The hate directed against the colored people here in St. Louis has always given me a sad feeling because when I was a little girl I remember the horror of the East St. Louis race riot. - Author: Josephine Baker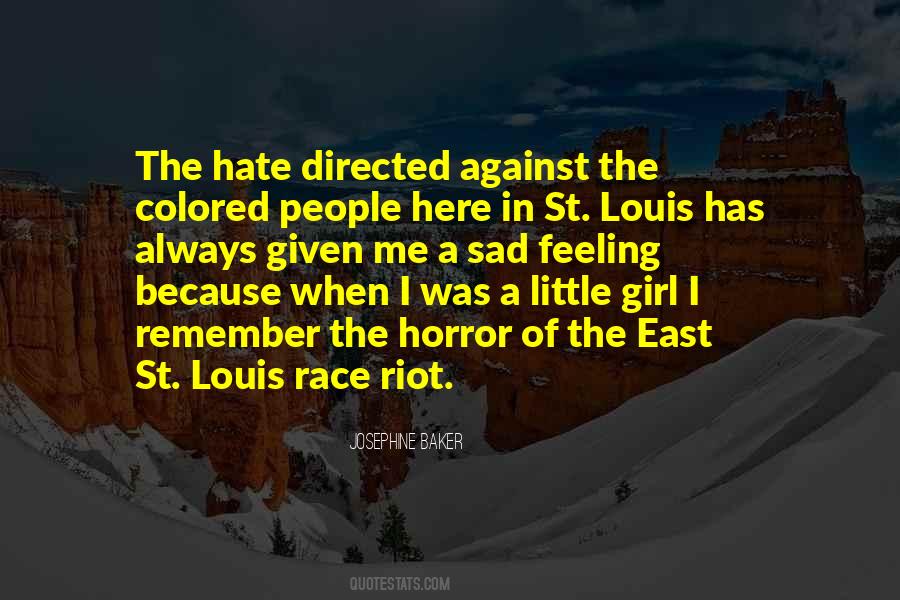 #91. Let me ask you, when it comes to Obamacare, do you hate Obamacare more than you love your country? - Author: Thomas Roberts
#92. Boy did he hate banks. He told me once that the Founding Fathers worried more about banks than they worried about the British. They knew that banks had been causing chaos, bringing empires to their knees, for centuries, all in the name of free enterprise. Photographer - Author: J.R. Moehringer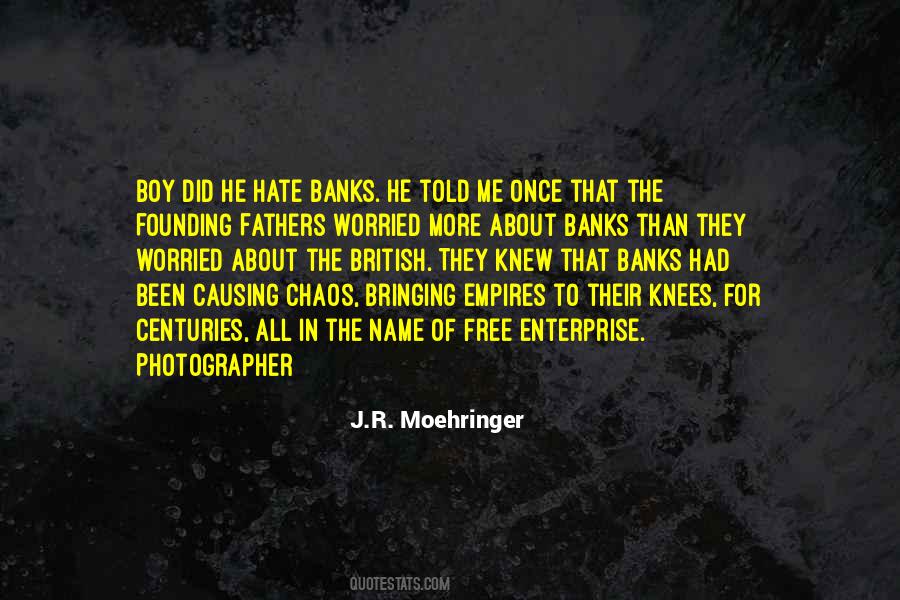 #93. I have my work cut out for me where you're concerned, don't I? (Stryker)
Not really. Hate you today. Will hate you tomorrow. What say we don't waste any time? Give me the sword and let me have your throat now. (Zephyra) - Author: Sherrilyn Kenyon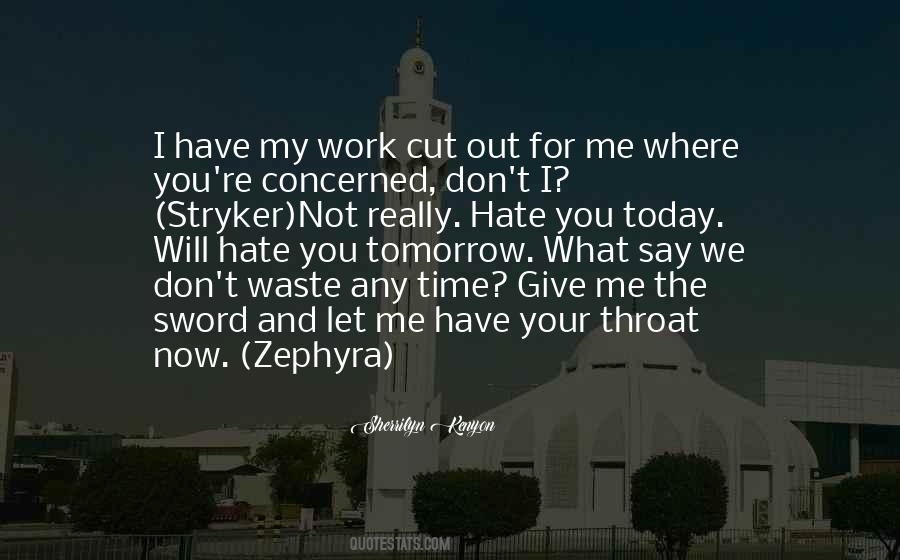 #94. I am very needy for friendship and I hate men. I want to f
them, but I can now say I'm engaged - get away from me, - Author: Amanda Bynes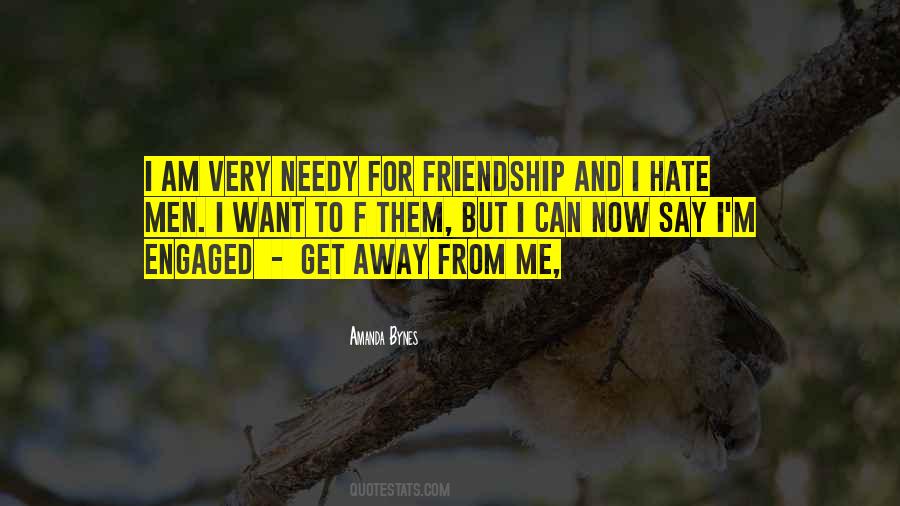 #95. I hate a hook. It nauseates me. I could vomit when I see one. It's like a rattlesnake in your pocket. - Author: Ben Hogan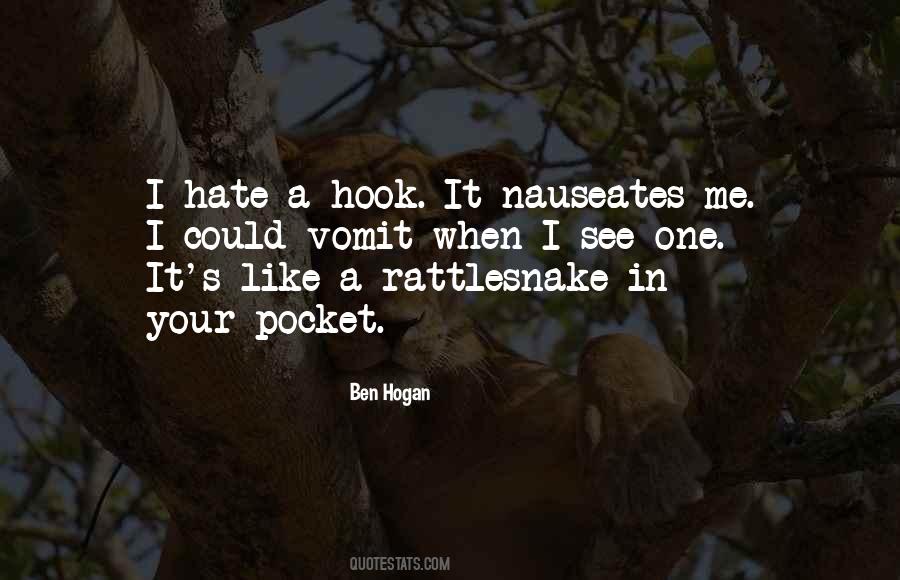 #96. If I become the most popular author in jump, please give me the right to end one manga I hate. - Author: Tsugumi Ohba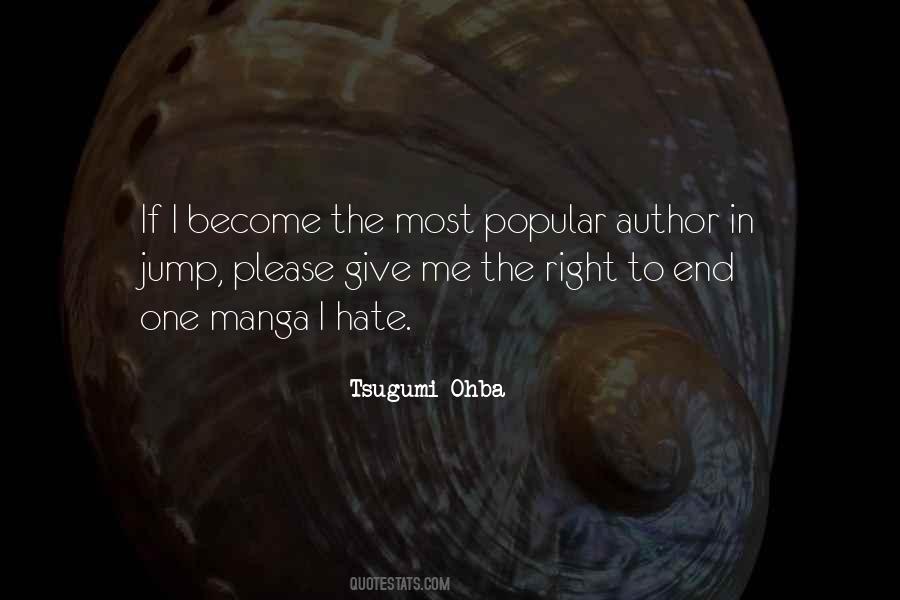 #97. I'ma be here for a while. None of these clowns can hurt me. - Author: J. Cole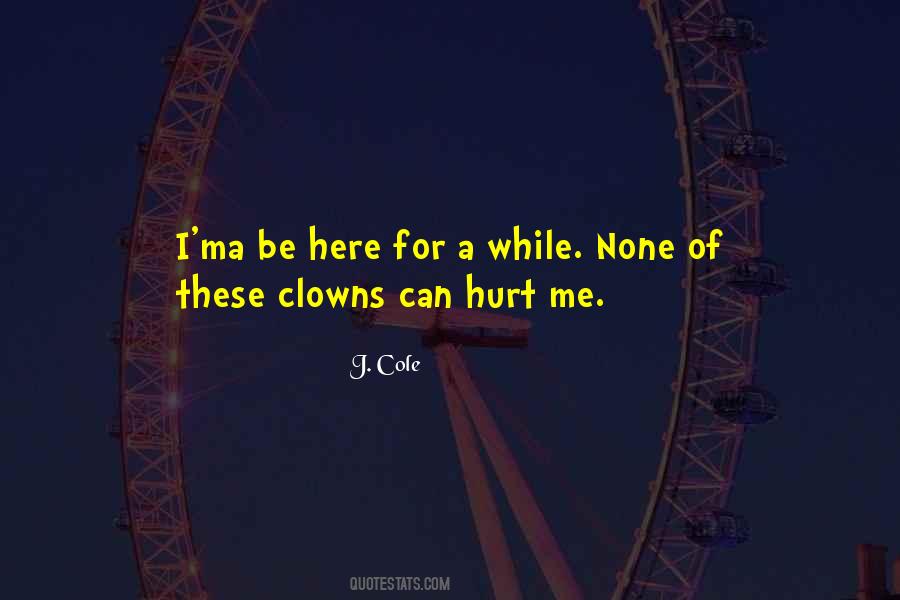 #98. I'd hate to have a kid like me. - Author: Bill Watterson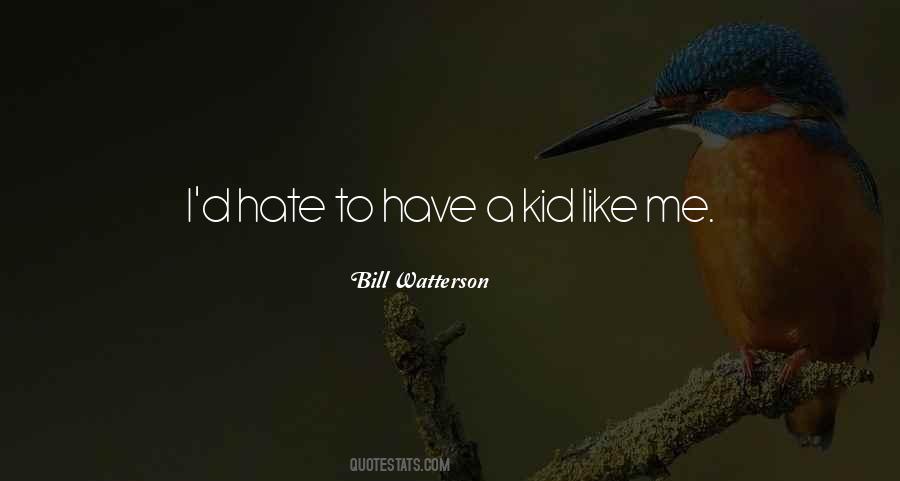 #99. I'm a black, gay woman. I think the only way to make the GOP hate me more is if I sent them a video of me rolling around on a pile of welfare checks. - Author: Wanda Sykes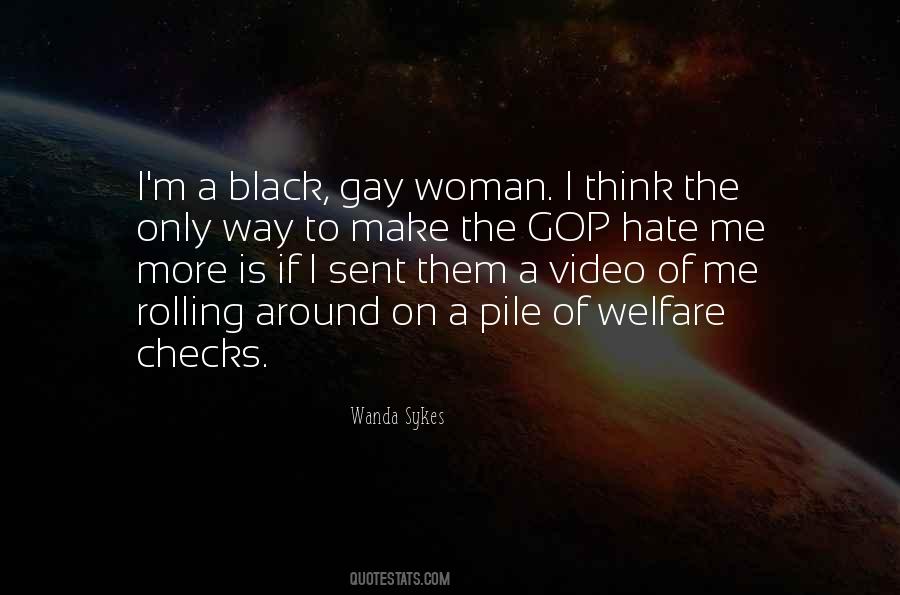 #100. I hate the vamp jobs. They think they're so suave. It's not enough for them to slaughter and eat you like a zombie would. No, they want to be all sexy, too. And trust me: vampires? Not. Sexy. - Author: Kiersten White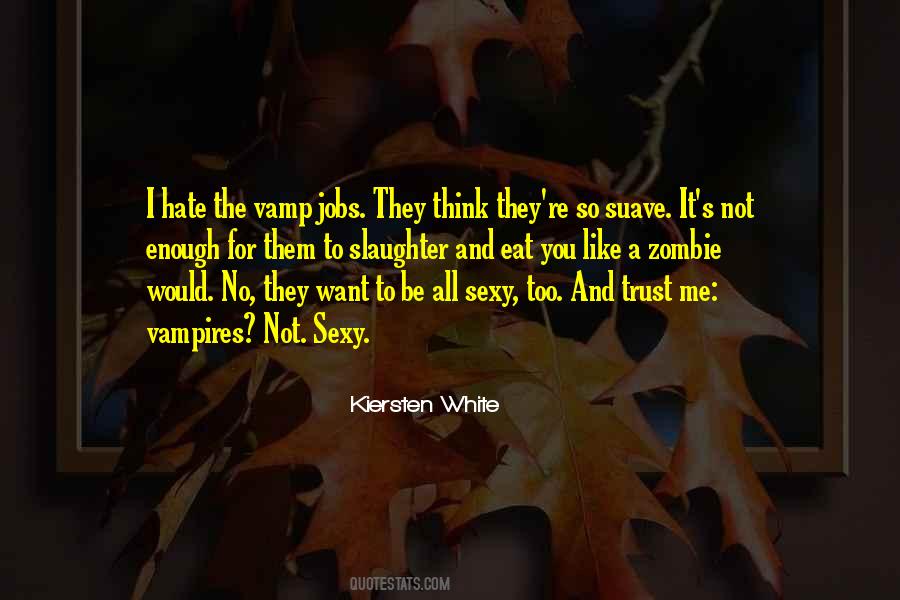 Famous Authors
Popular Topics