Browse top 100 famous quotes and sayings by Robert Pattinson. Read & share Robert Pattinson quotes pictures with friends. Free using on Facebook, Twitter, blogs.
Top 100 Robert Pattinson Quotes
#1. I'm really scary in reality. Most of the time.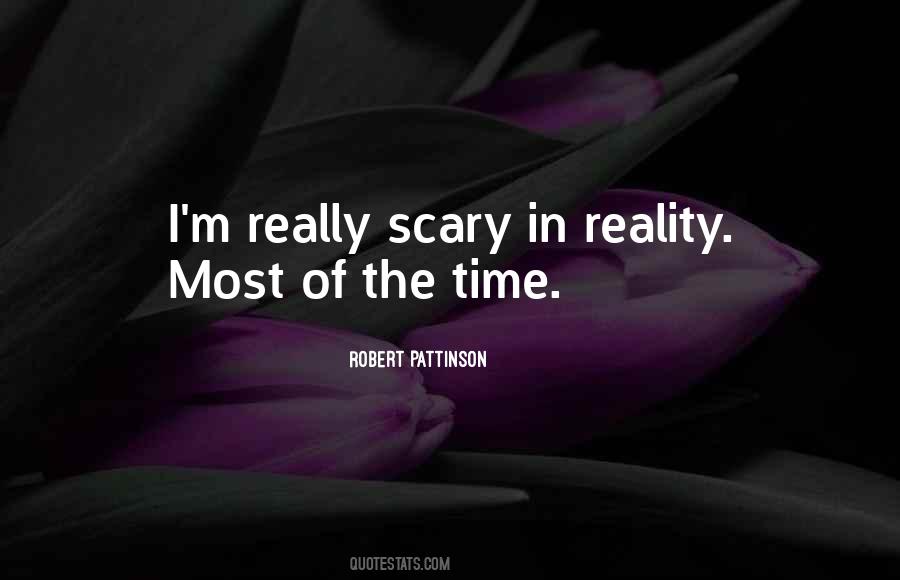 #2. I think pretty much all people who love each other had some kind of thing at first sight. I mean, there has to be some kind of moment where you, like, feel a different energy around someone.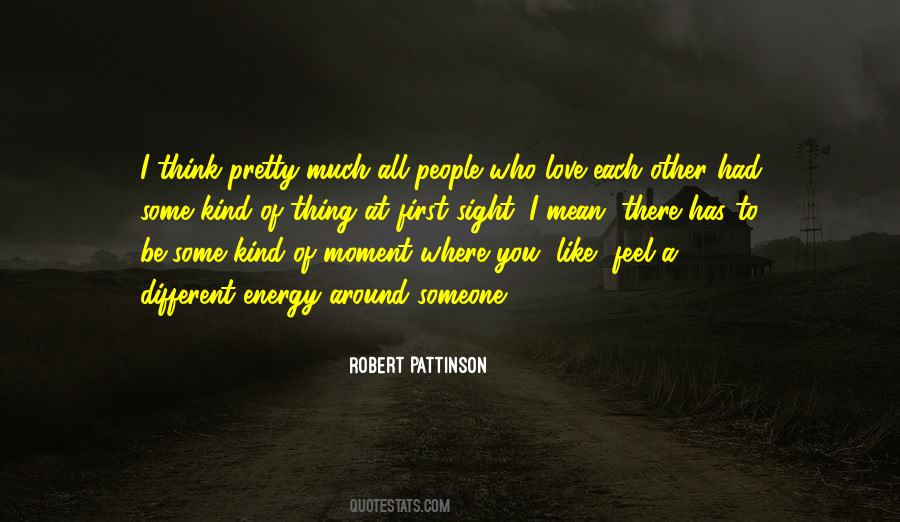 #3. I hate people who cry around me. I'm not friends with them anymore. Especially girls. Cuz girls are crying all the time. It's like, 'Shut up.'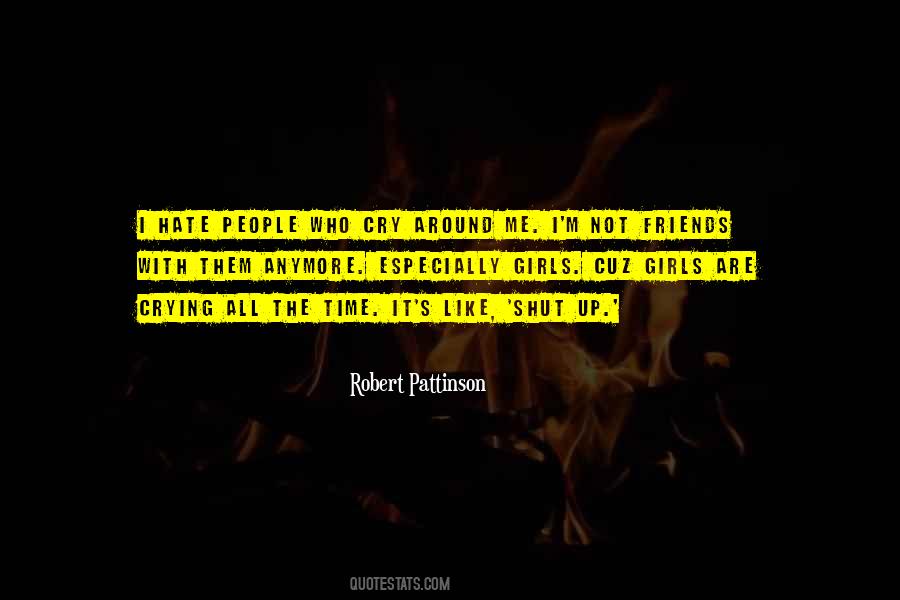 #4. I went to do my first big movie when I was 17. I was in South Africa for three and half months, and I was by myself.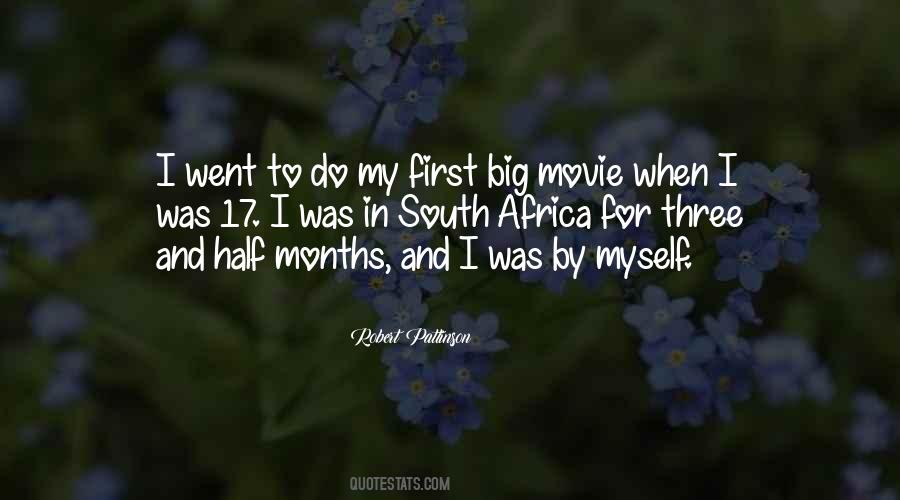 #5. There is a price, which you have to pay. You are 24 hours on the job, if you go out in public.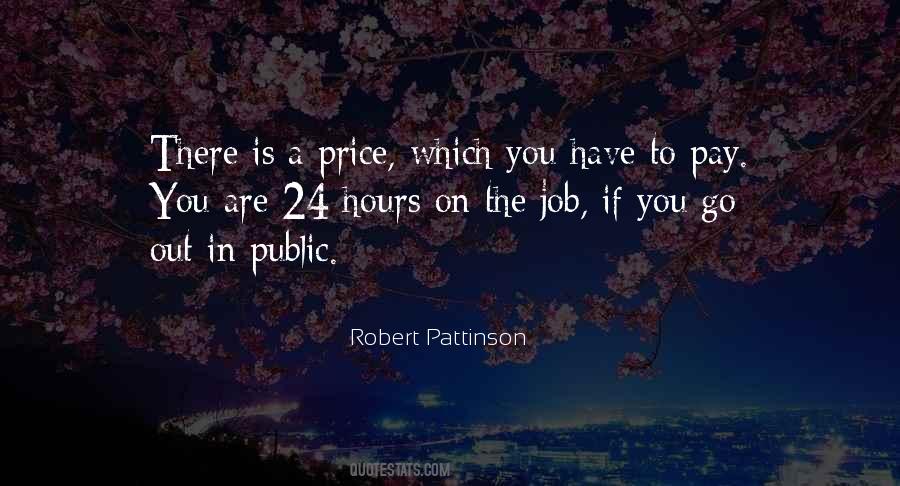 #6. I put a flower in someone's locker when I was 15 years old. This girl, called Maria. Maybe I was 14. She actually thought it was from someone else, and the other guy claimed it as well, which was just great.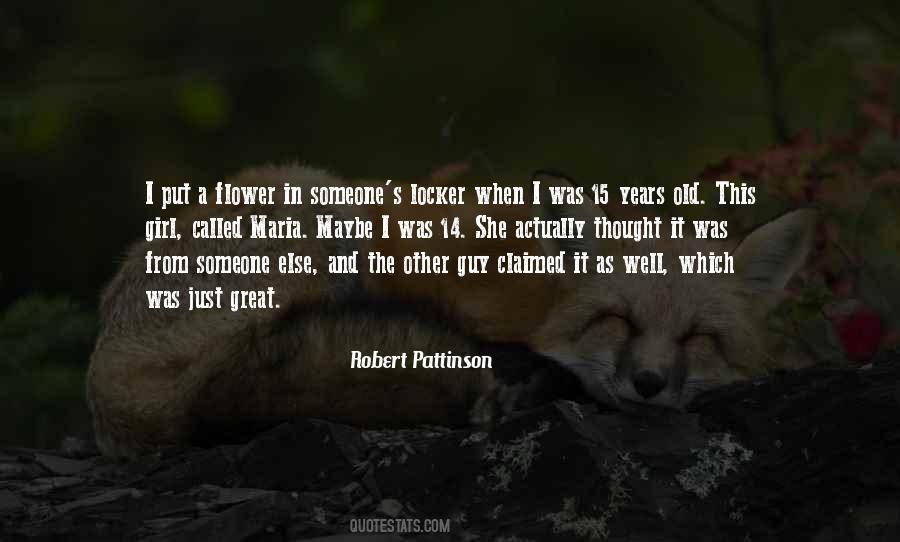 #7. I never set out to achieve anything, certainly not fame like this,I still have to deal with how to actually make my life work.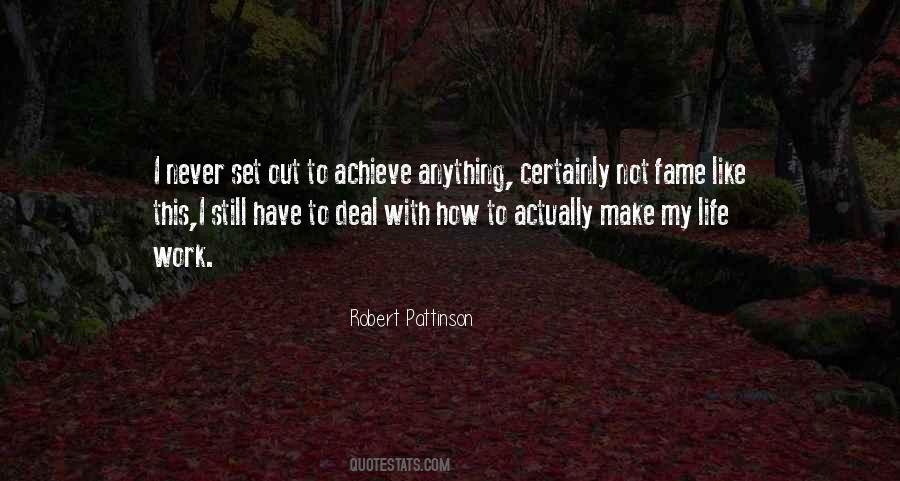 #8. My dad says he likes to bask in my glow.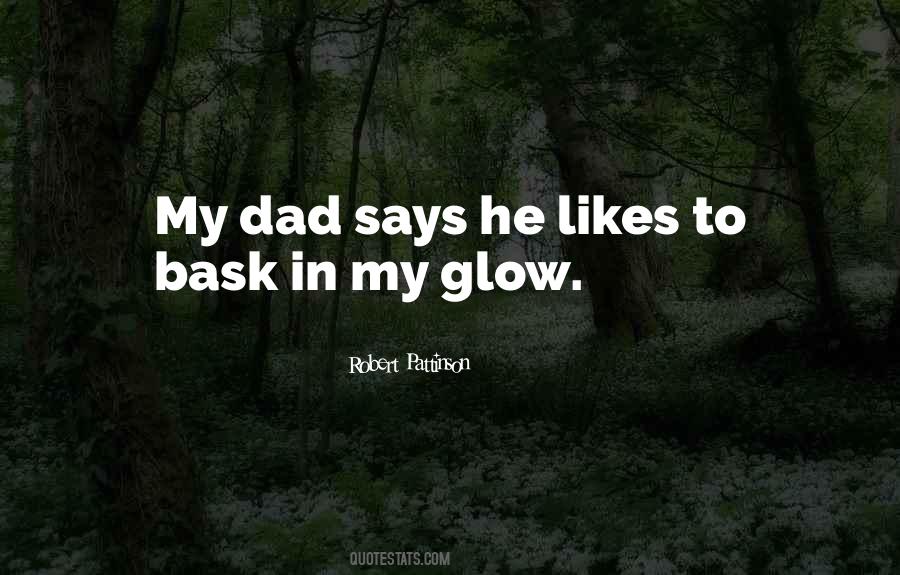 #9. I don't know, just scripts randomly appeal to me. I'm not looking specifically at any genre.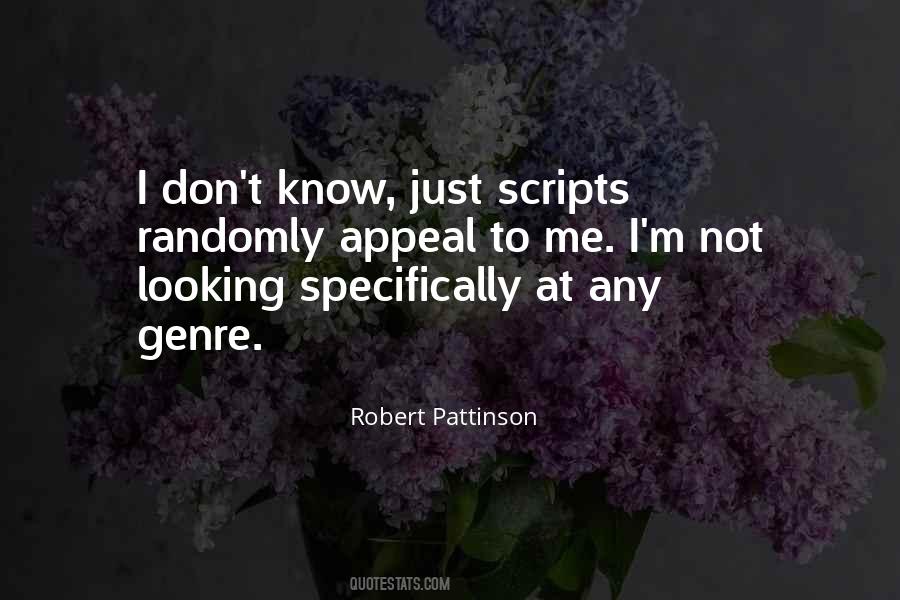 #10. I like being a part of David Cronenberg's world, I feel very at home there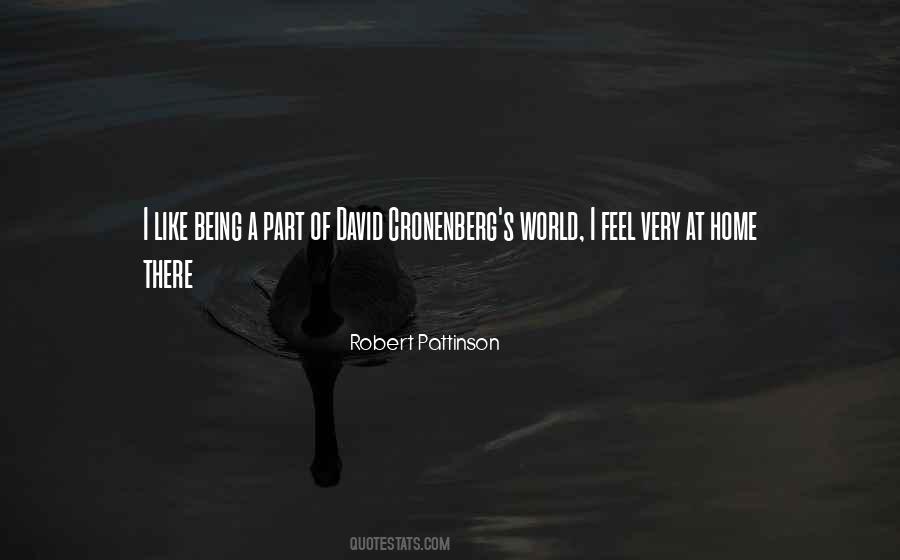 #11. I'm just a tool, I'm just a big, hard tool.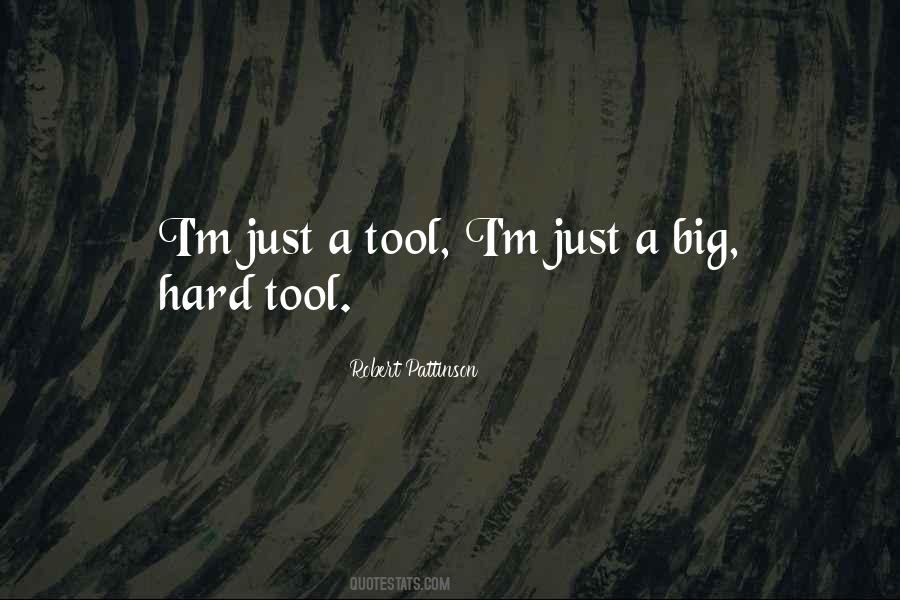 #12. My ideal of manliness is to be incapable of doing anything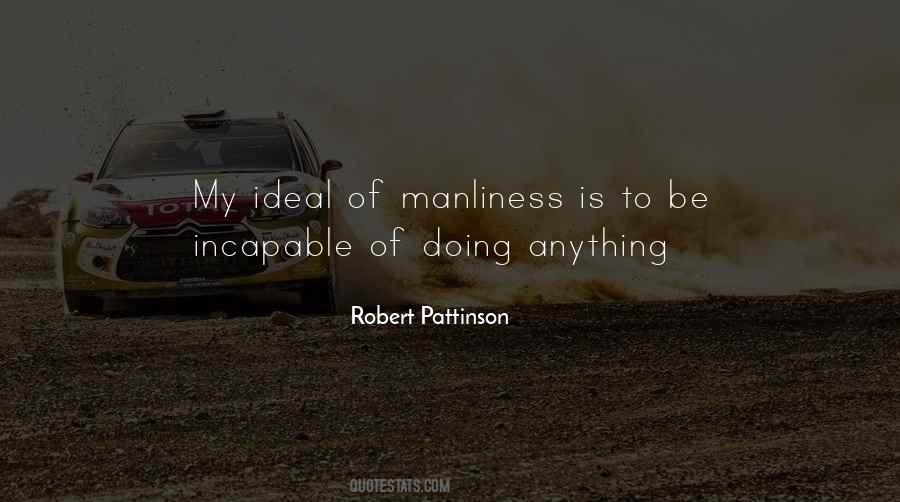 #13. When someone tells you the fundamentals you think that everything's going to come out and be amazing.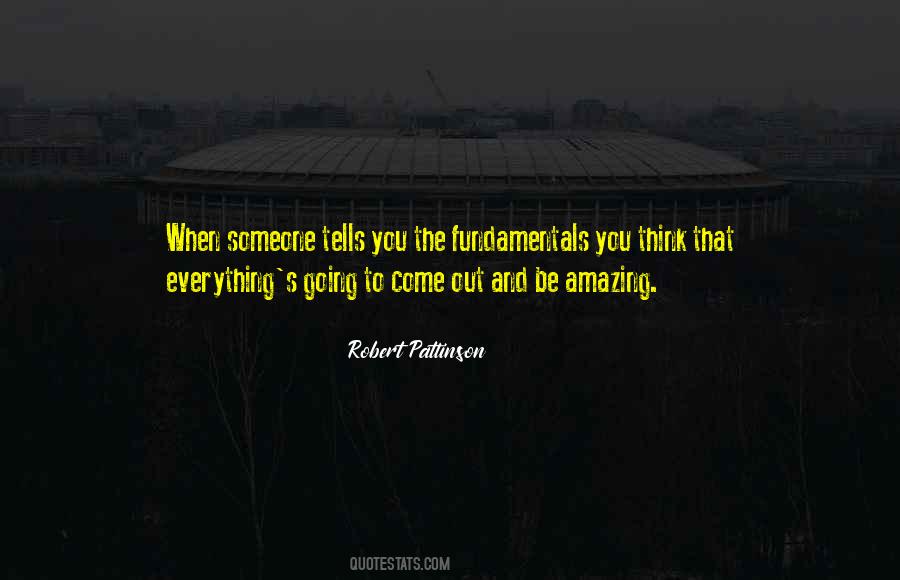 #14. Money by Martin Amis. I read it when I was 15, I read it hundreds of times since then and it always makes me laugh. Amis has managed to create a world that is both funny and abrasive. I'd love to play John Self, the depraved hero, who's without illusions, he created.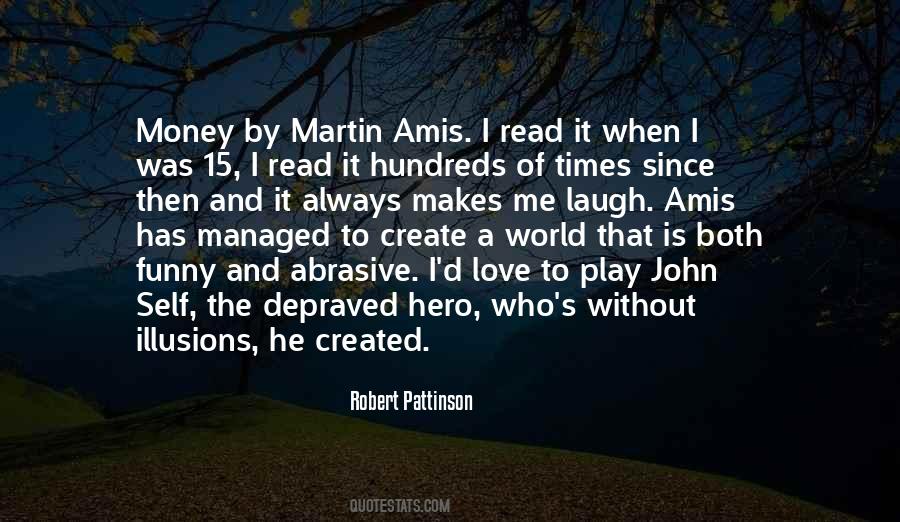 #15. Peter also uses his wig as a cereal bowl ... He'll some times have some, like, Top Ramen in it.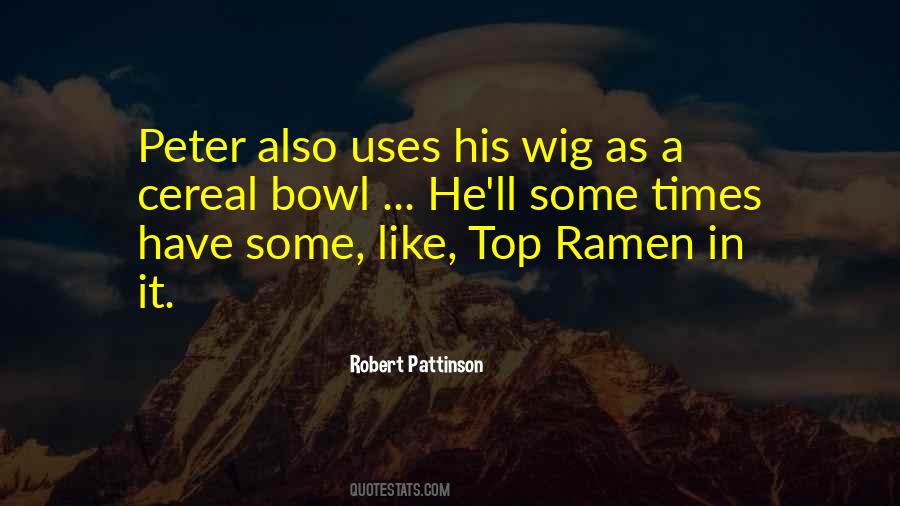 #16. Looking scary with a baseball outfit on and a little bouffant, you know, it just does not work. Especially with sculpted eyebrows.
#17. I'm a lucky person. Thank God. And I'm conflicted. Thank God.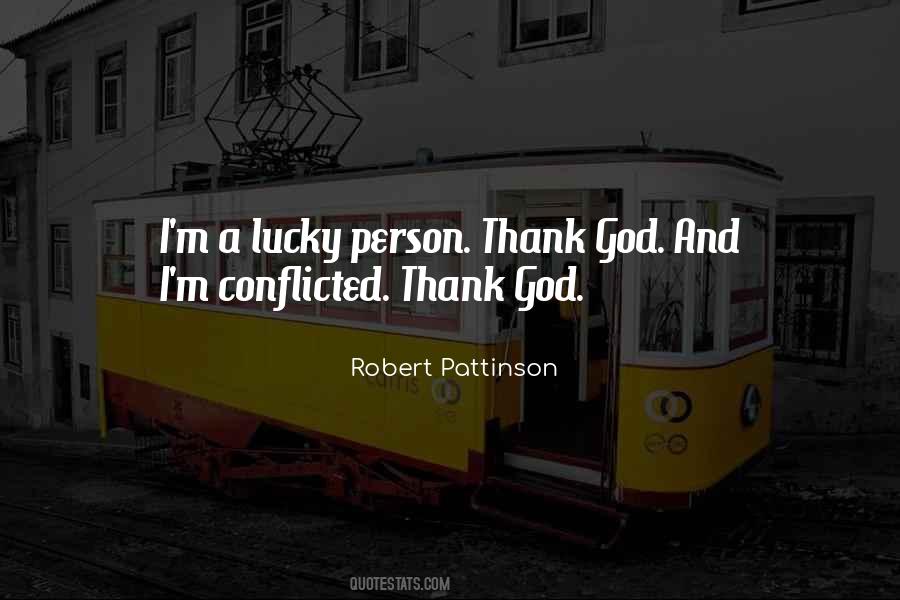 #18. The Golden Globes are always fun because everyone's drinking.
#19. I see love as an evolution of true friendship.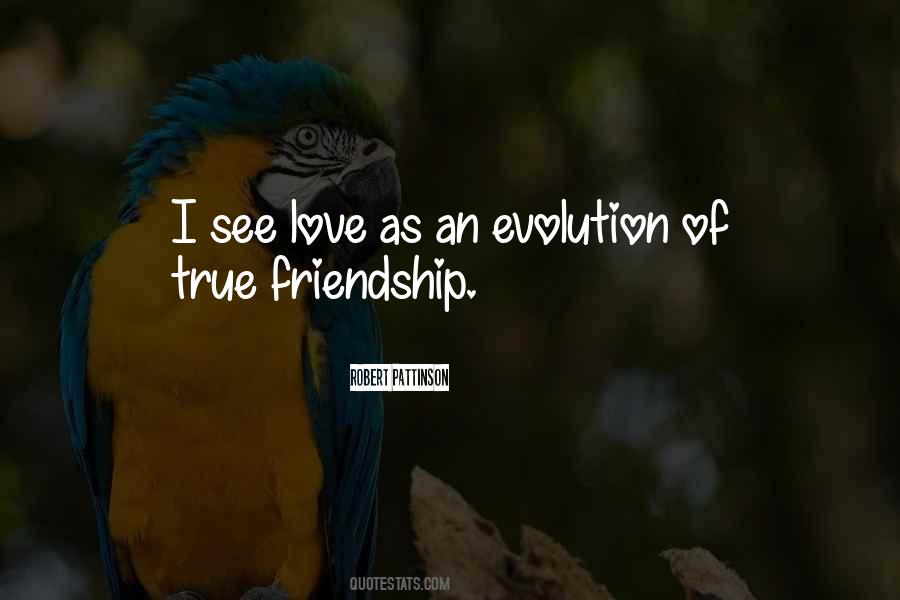 #20. I went to one of these signing conventions. It was one of the most interesting experiences I've had. It was so strange that people would pay for autographs. You keep thinking you should do a little dance for them as well or something.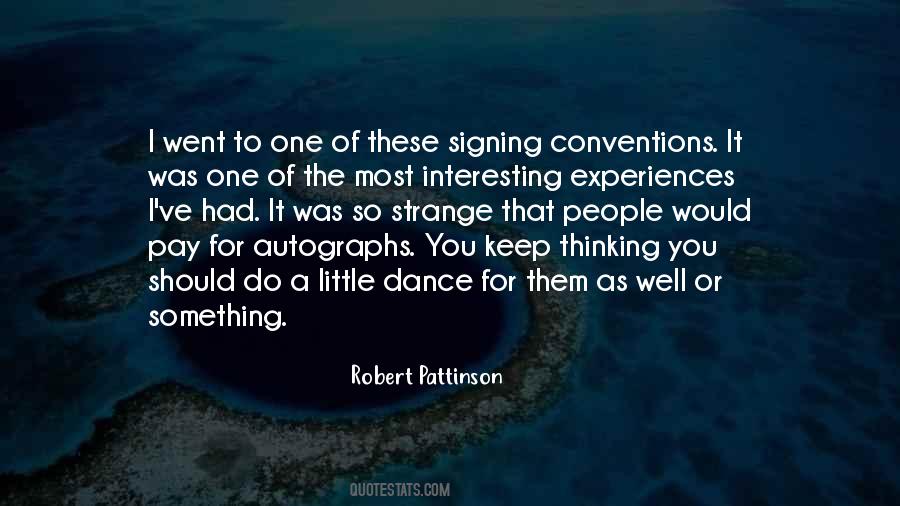 #21. Twilight fans are literally on the verge of being clinically insane.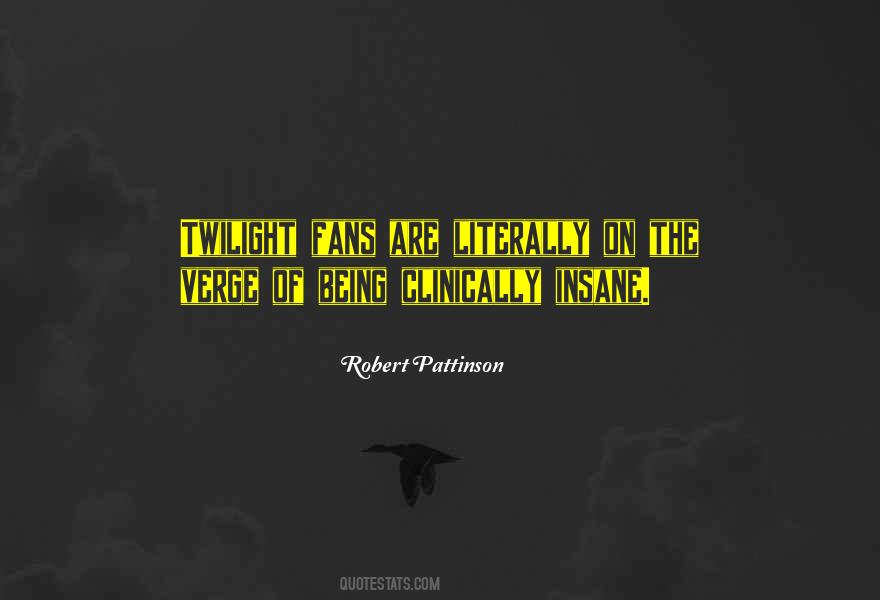 #22. I would. I'm just too, I'm kind of, a pussy, I guess. That's the problem. But, no, I'd love to. I think everybody should do open mics. I think it's very healthy for your soul. So yeah, I'd love to do it again, but I don't know. It's like I'm cutting a record if I do open mic now, so, I don't know.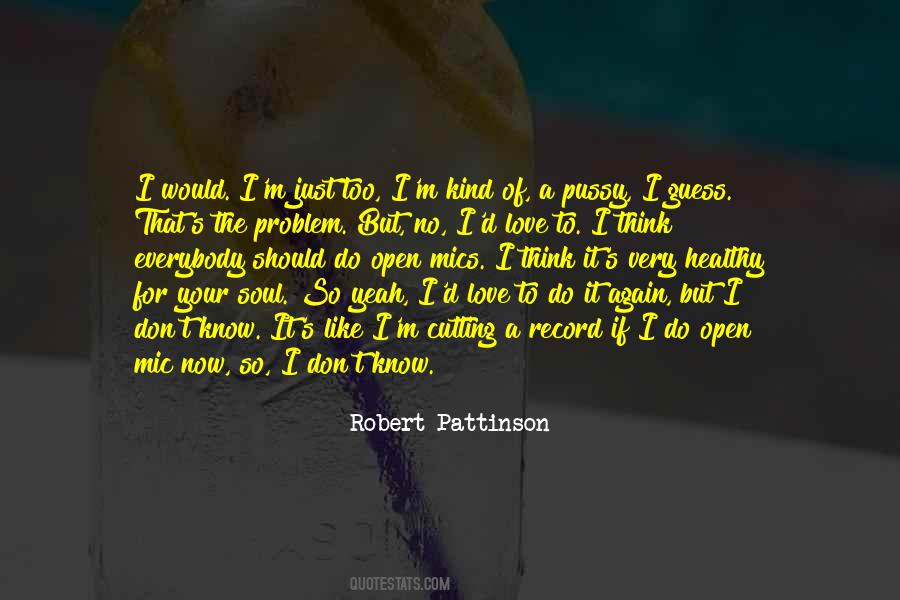 #23. I prefer to be someone who has to confront his many fears instead of someone who has the illusion he doesn't fear anything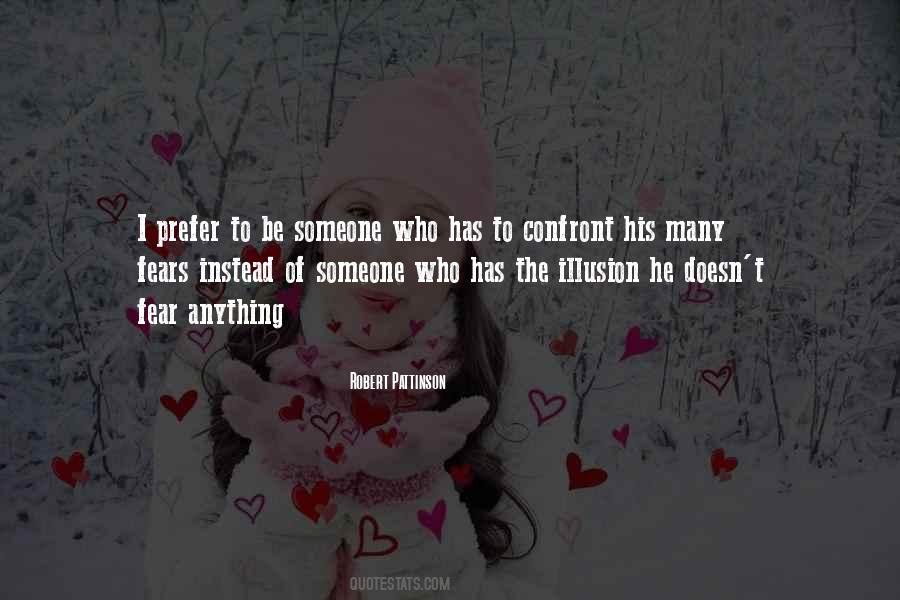 #24. Every cent that goes to research is changing the lives of patients and their families right now.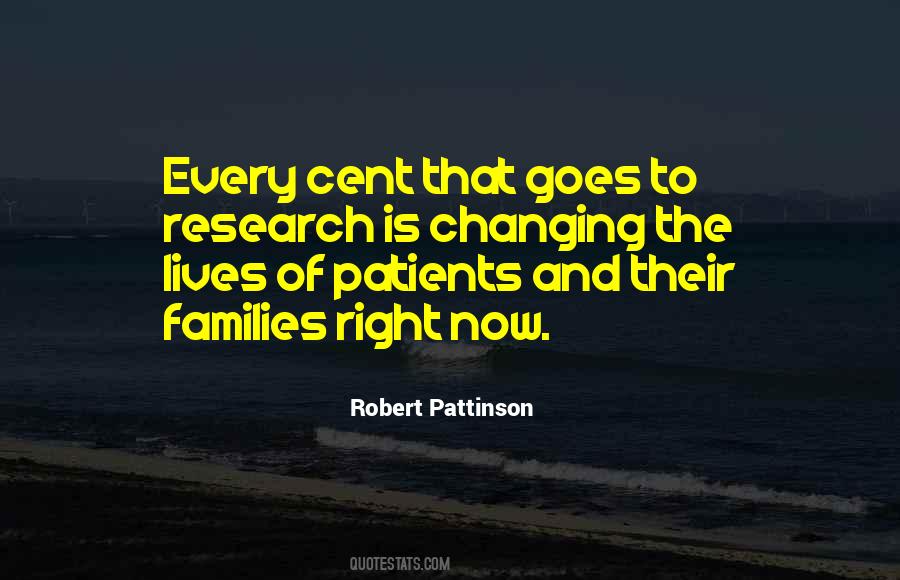 #25. I think Betty White is one of the sexiest women in America.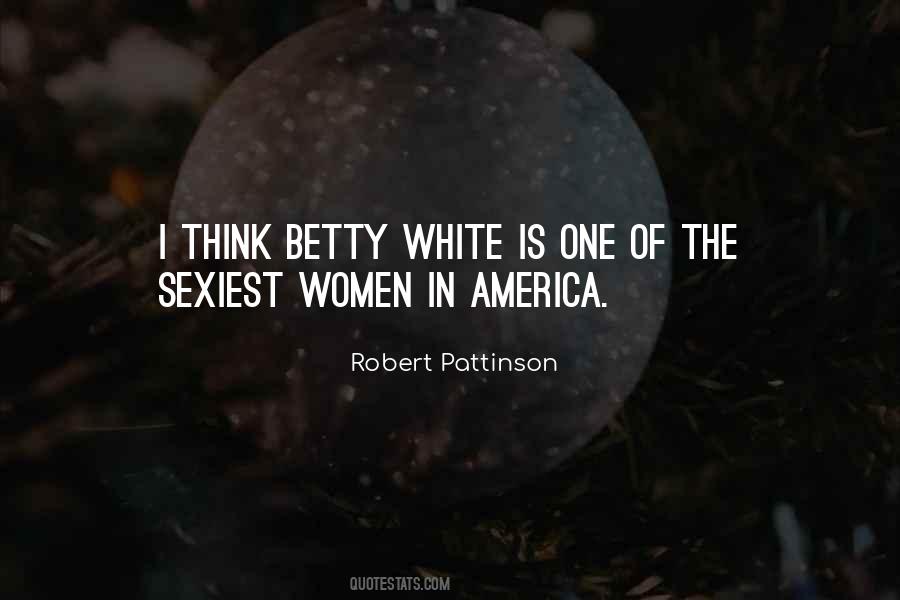 #26. I walked out the wrong car door and started walking into the crowd, An interviewer said, 'Give your best horror scream,' and Stan did this great scream, and I was too much of a wimp to do one. It was pathetic!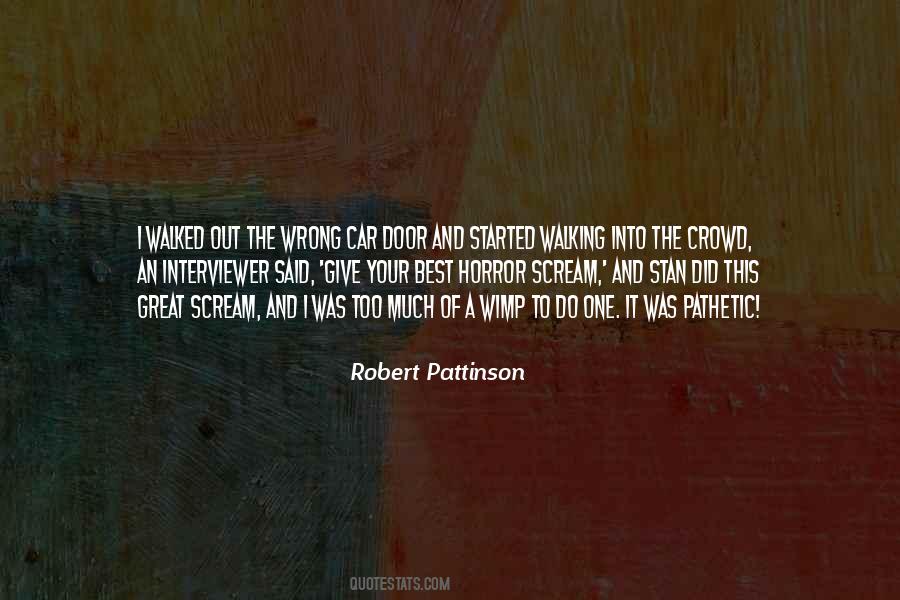 #27. It's awkward doing it with anybody, but it's like Twister.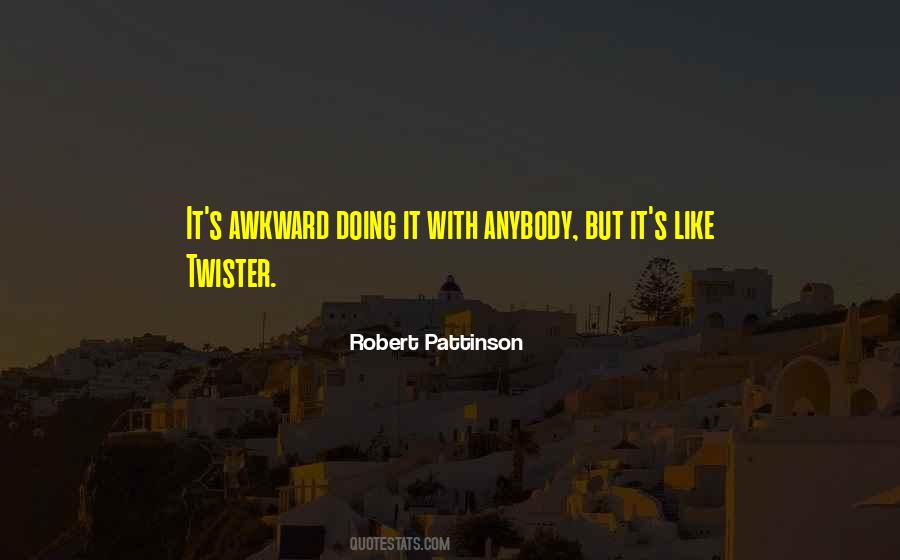 #28. When you love someone, you want that person to know that she's is your everything.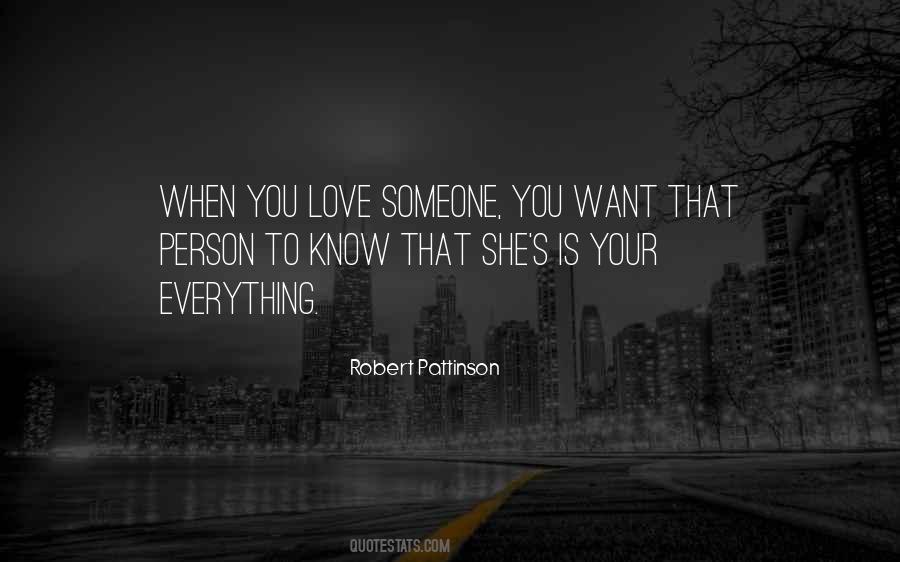 #29. I have very, very specific ideas about how I want to do my work and how I want to be perceived and to the point of ridiculousness sometimes.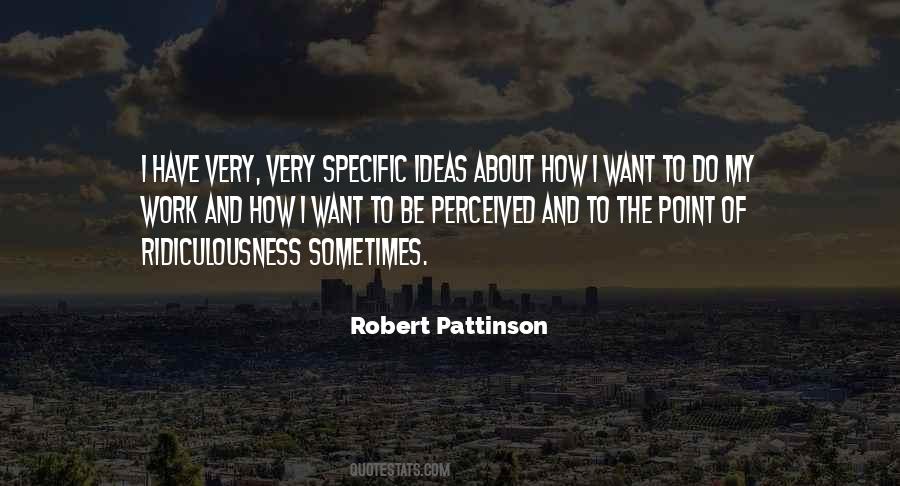 #30. If I do decide one day to stop acting, I just hate the idea of people going: 'Oh, did you ever do anything else besides that Twilight thing?'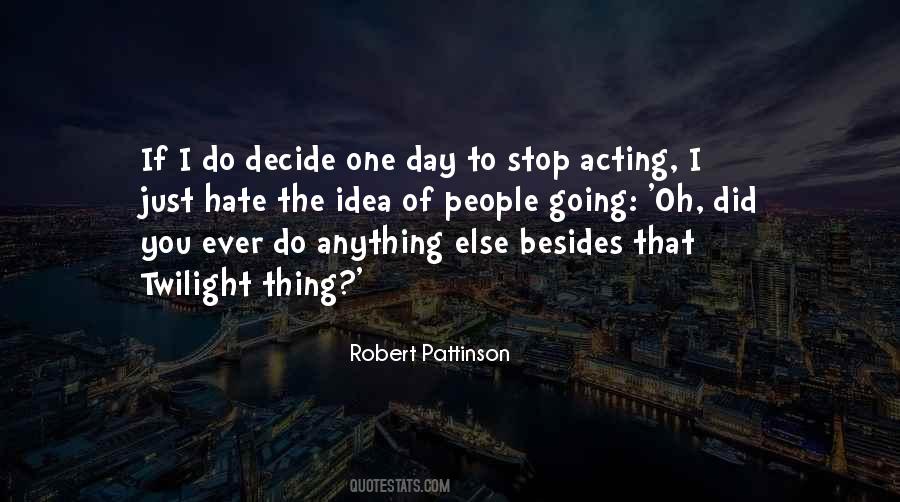 #31. I have a natural propensity to work on big piles of poop.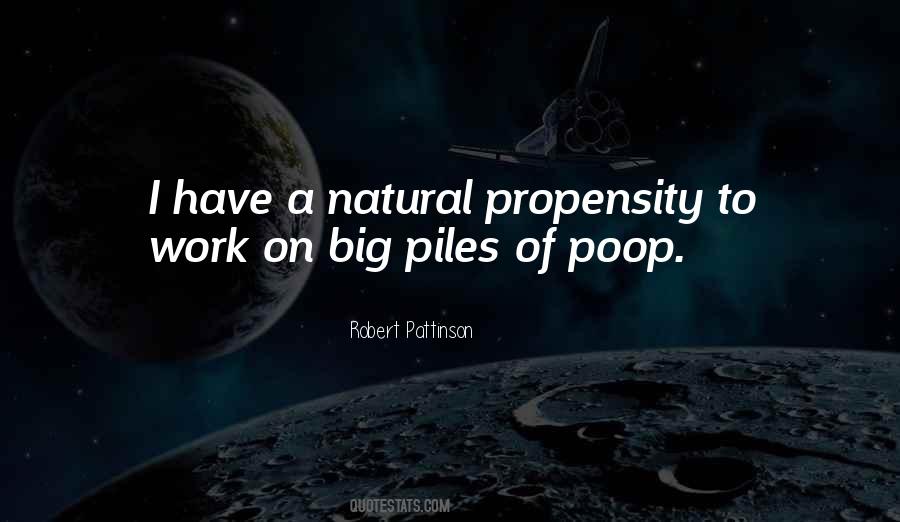 #32. When something or someone is hyped and you're put on the forefront of a lot of things, people want to tear you down. That's kind of scary, especially when you're not really putting yourself out there.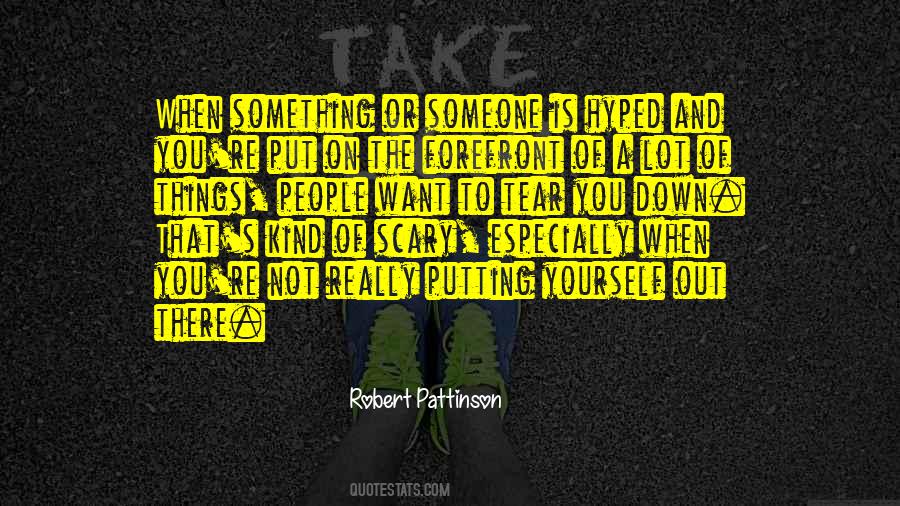 #33. My back is too long or something because my ass is constantly hanging out.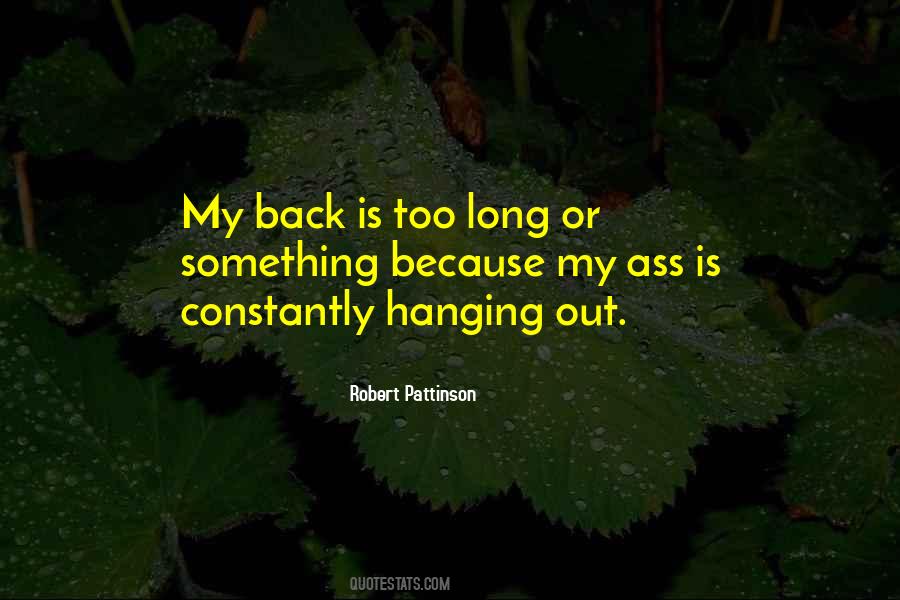 #34. I never really considered myself attractive. I was always kind of gangly in school.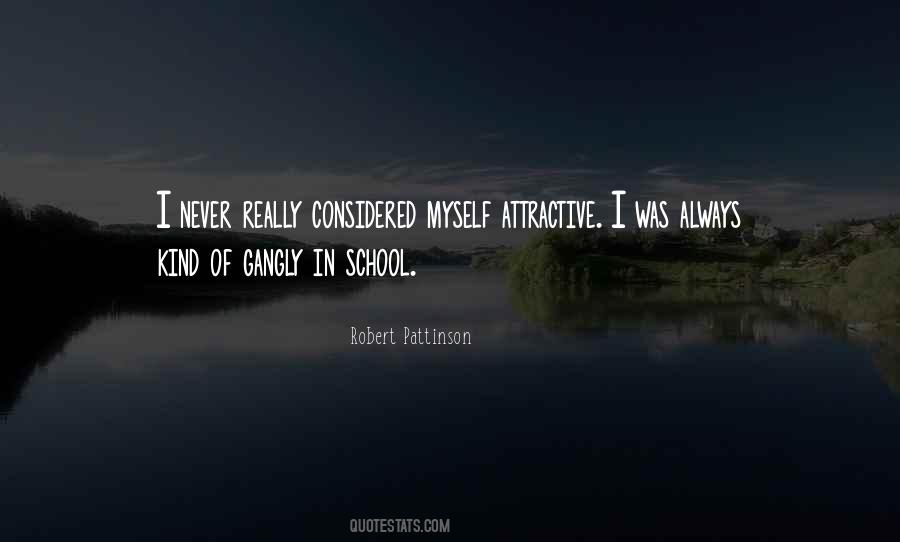 #35. You have this weird thing where you end up trying to fight against this faceless blob, where the more you hate it, the bigger it gets, because it's all in your head.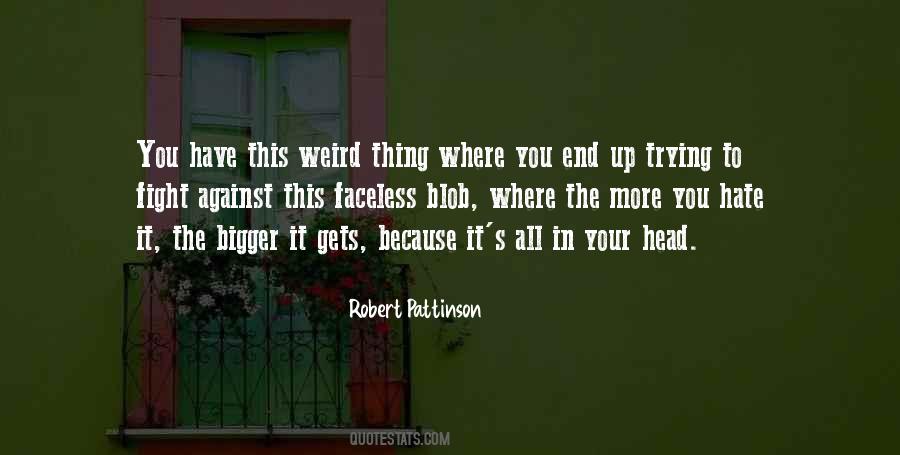 #36. I'd read the book and liked the book, but it made me really uncomfortable trying to picture myself in this part. Here's this guy who seems to be the embodiment of every single perfect guy.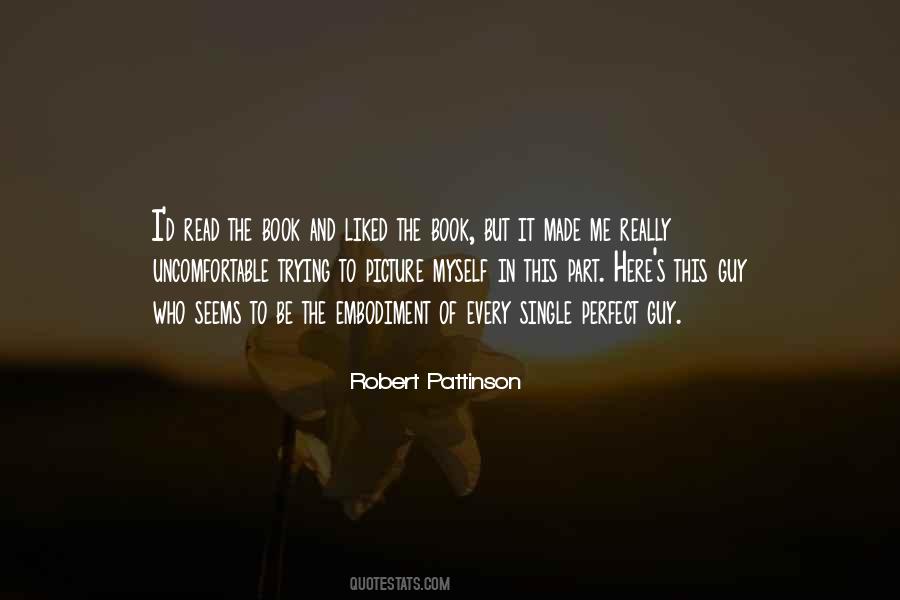 #37. Thats the worst thing, I don't really care if people say I'm a bad actor, I can like work on that, but if they just say that he's ugly thats just like oh.. really?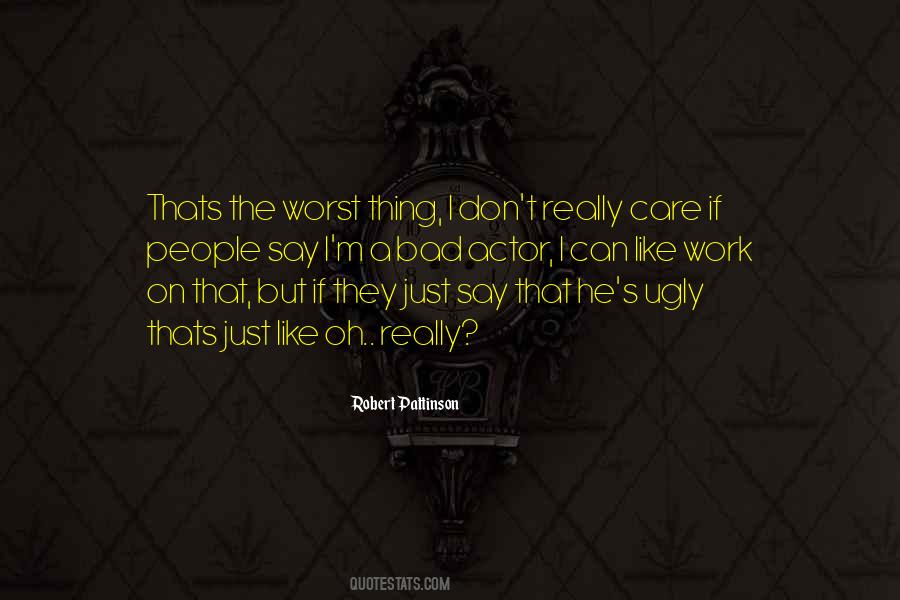 #38. I had pecs for about two days. Everyone would hate me. Just look at me walking around with my little peacoat on. My little customized pea coat.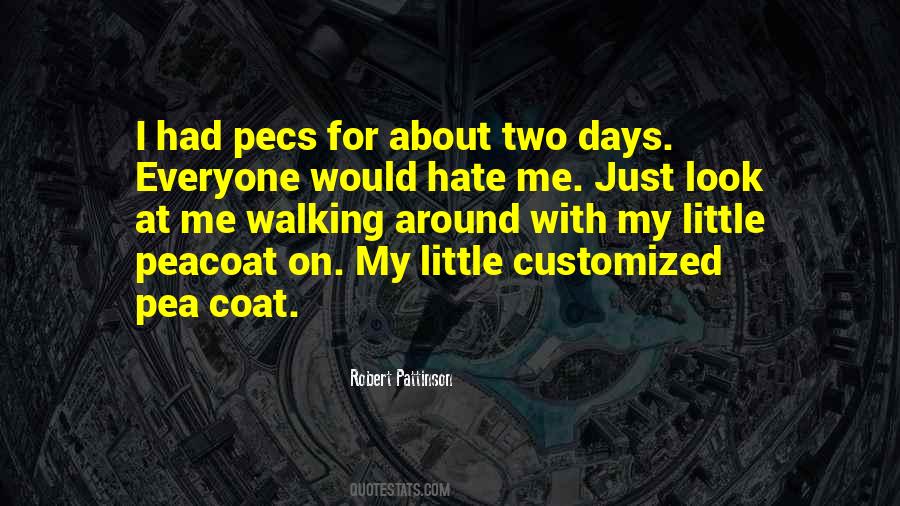 #39. I don't really know how accepted I am. Nothing ever matters to me apart from the people with negative opinions. That's literally it. That always drives me on to the next thing. It's funny, you just focus on them and then the next movie. That's the only thing you're thinking about when it comes out.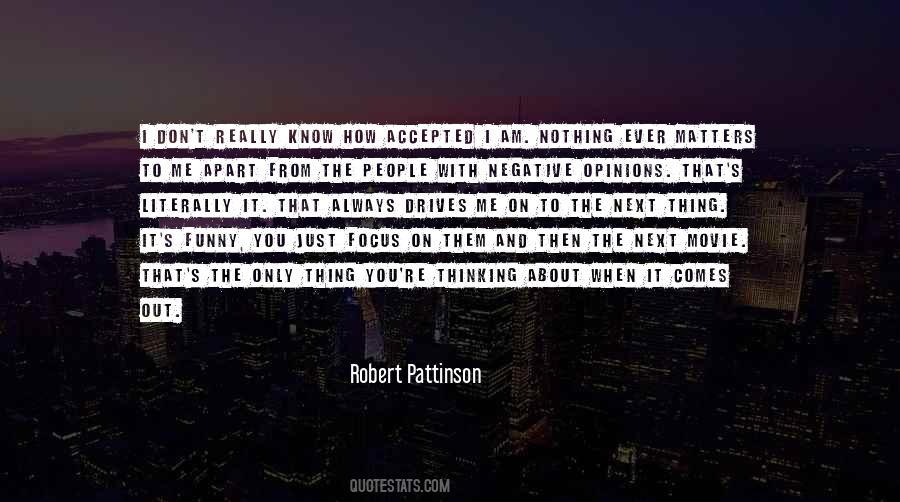 #40. I haven't found one place in the world yet where I could disappear.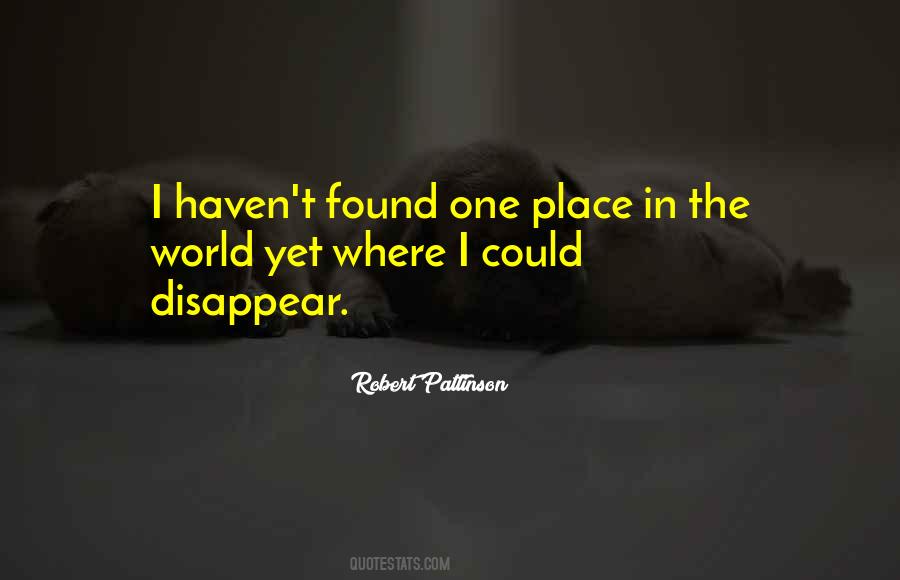 #41. Nothing can be good if you do it for money or for fame.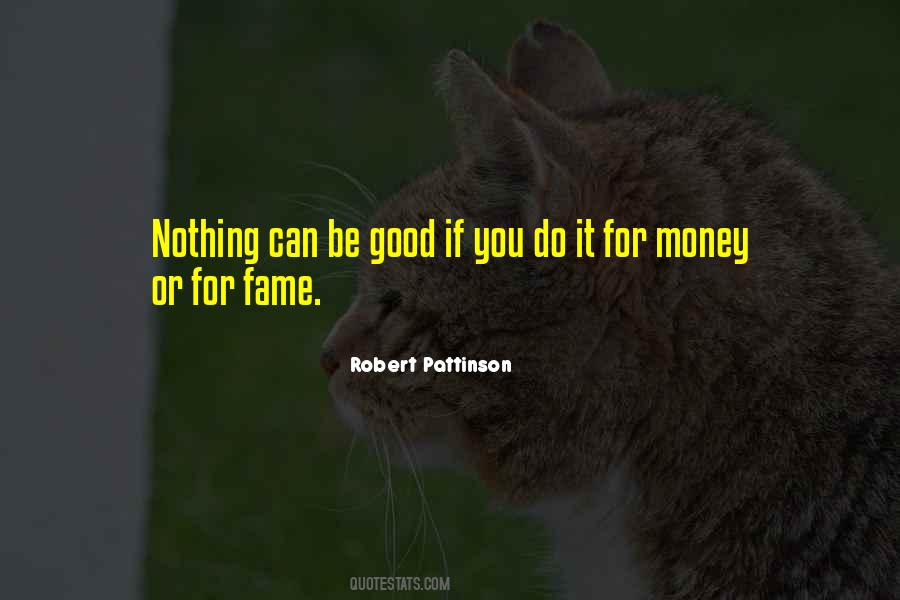 #42. In a lot of ways, I was kind of crossing lines of what I thought I was comfortable doing. I had to do all this naked stuff.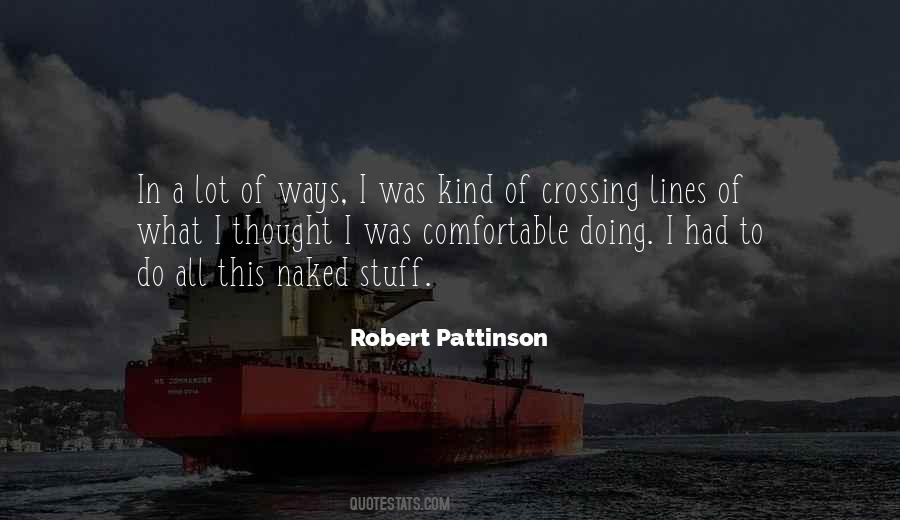 #43. Smaller movies are great because you don't have to argue with so many people all the time. But really I like arguing so there's a balance either way.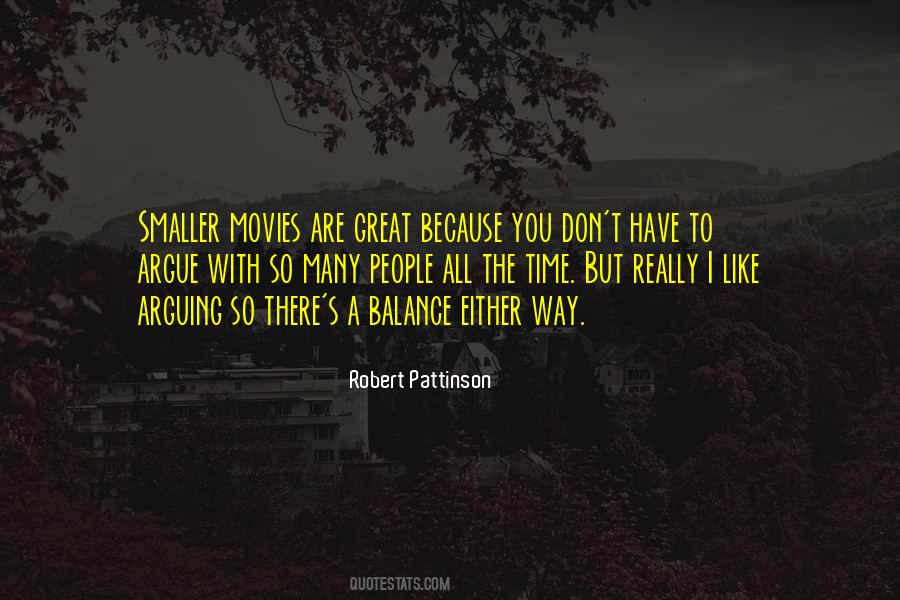 #44. What's it like kissing Taylor Lautner.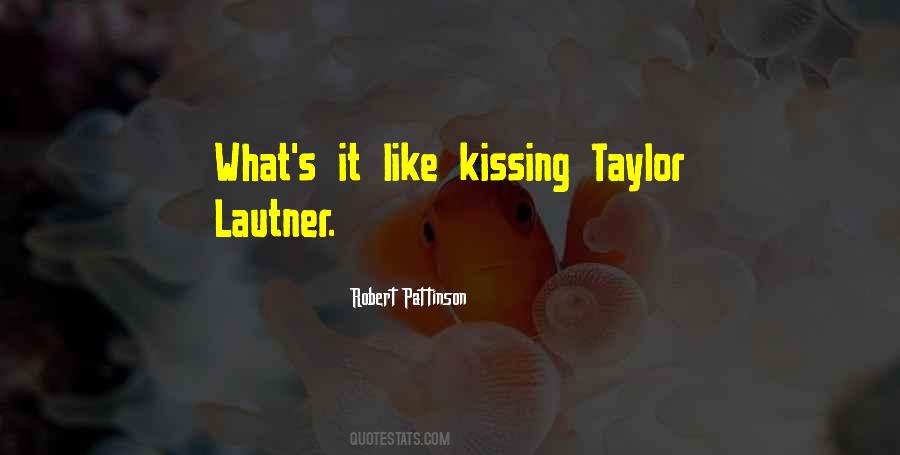 #45. I'm so surprised it's worked out that way. I was just thinking the whole time that I've never had the personality to fit into that. I'm not really afraid of it, because I don't even know how to play up that aspect.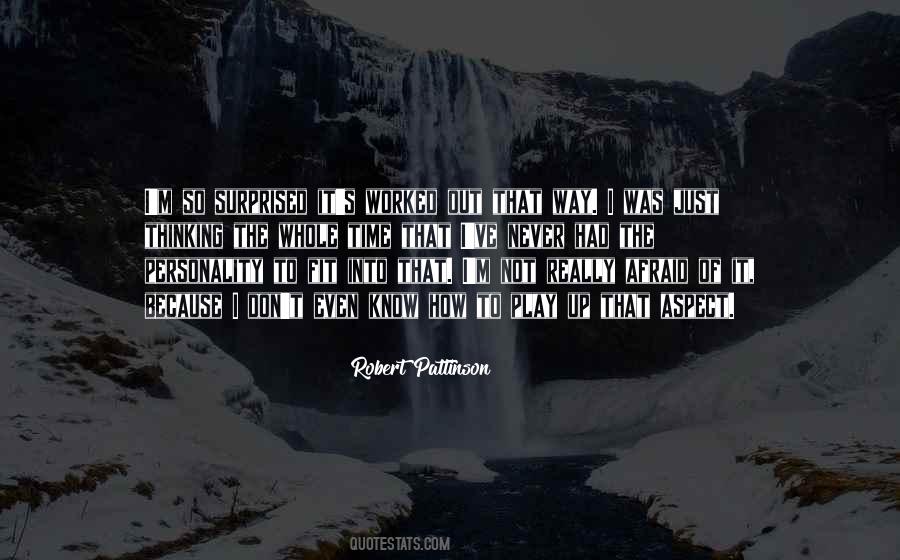 #46. If you're happy all of the time, it's difficult to acknowledge when you actually are happy.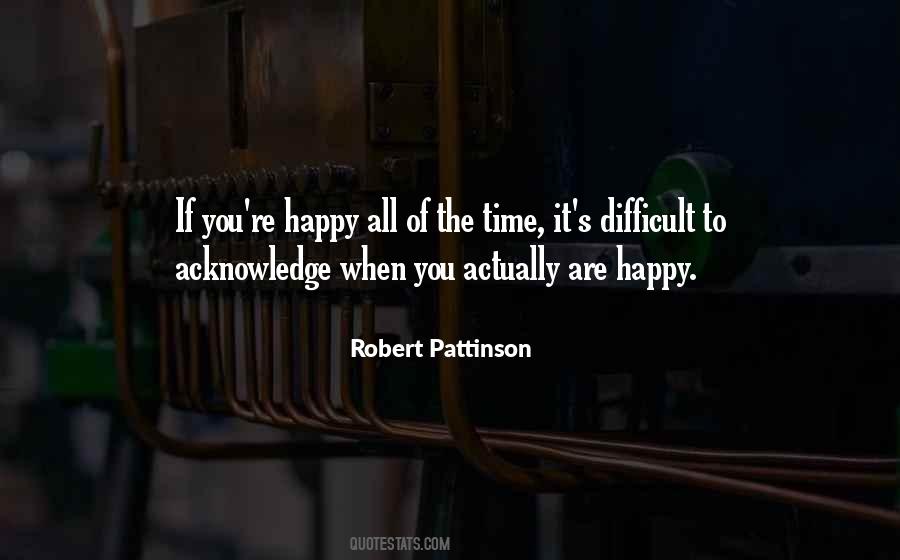 #47. I like a lot of French literature, everything that was published like in the 40s and 50s. I like a lot of that.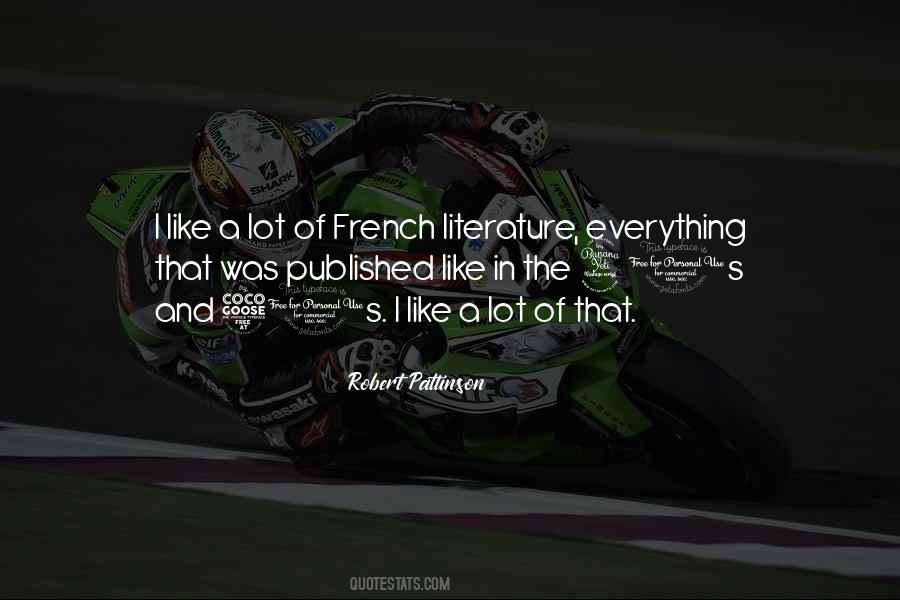 #48. I have been lucky, of course. Like, last year, if I went out, I'd have to fight to chat someone up. This year, I look exactly the same, which is really scruffy, and yet lots of people seem to have just changed their minds and decided I'm really sexy.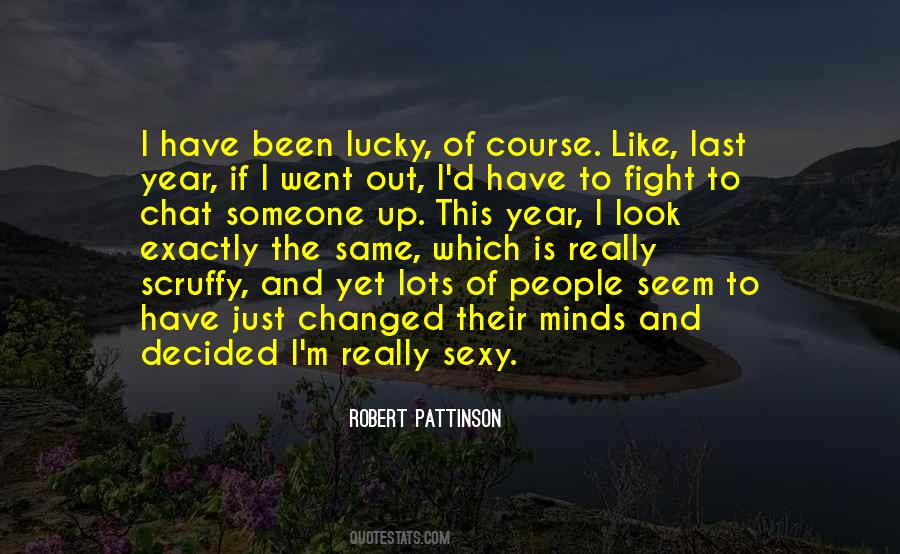 #49. I wonder if vampire's eyebrows can grow back.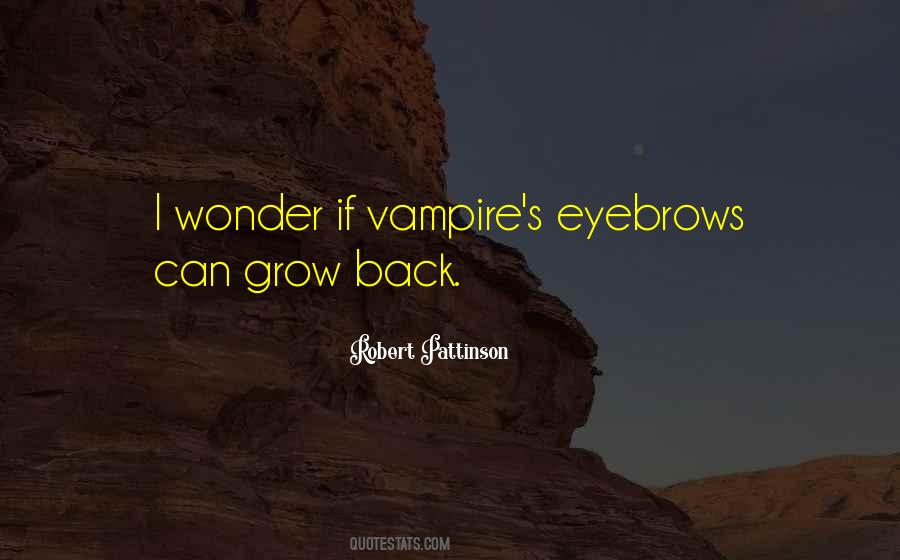 #50. People ask me if I'm afraid of getting typecast, but you can't be afraid of that. It's really not up to you. I'm getting other parts that aren't vampires.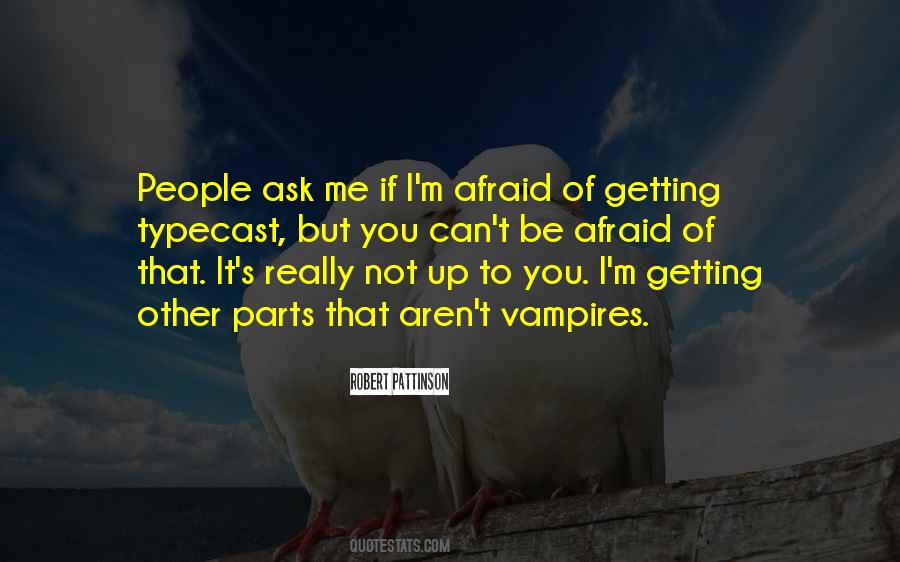 #51. I don't want people to hate me. I basically do whatever I want. But one of the aspects of what I want is, I want people to like me!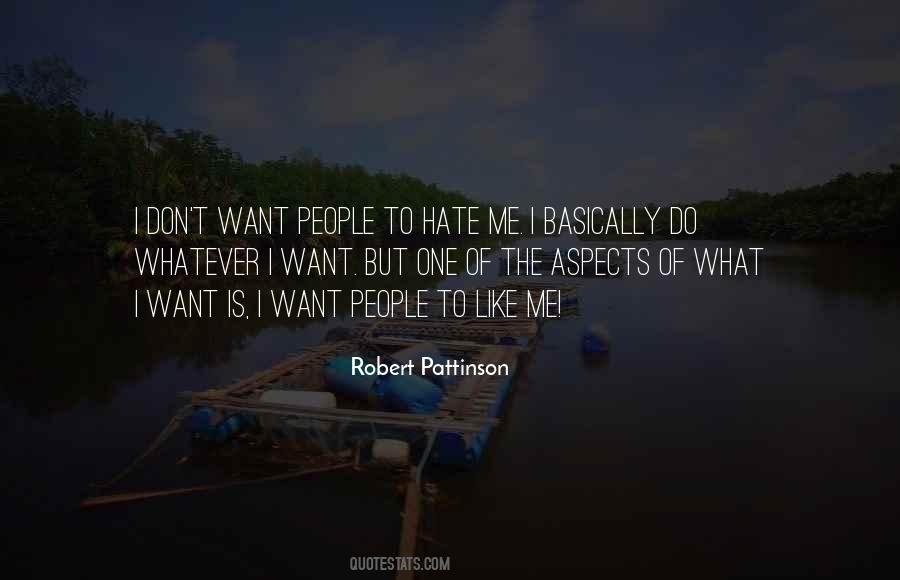 #52. I can't see any advantage to fame. I'm happy with the life I have now. I've got the same two friends I've had since I was 12, and I can't see that changing.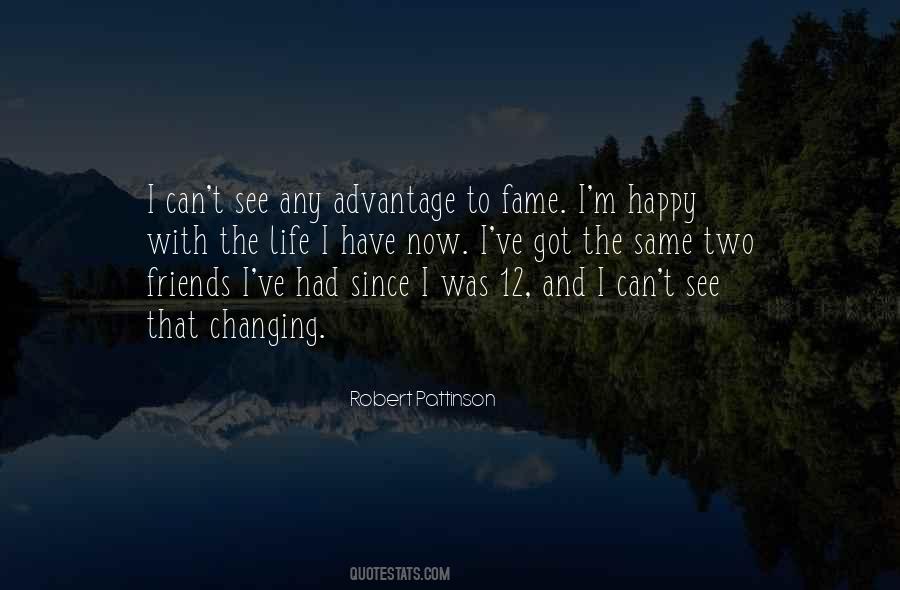 #53. I was at a small private school in London. I wasn't very academic. My dad said to me, 'OK, you might as well leave, since you're not working very hard'. When I told I him wanted to stay on for my A-levels, he said I'd have to pay my own fees, then he'd pay me back if I got good grades.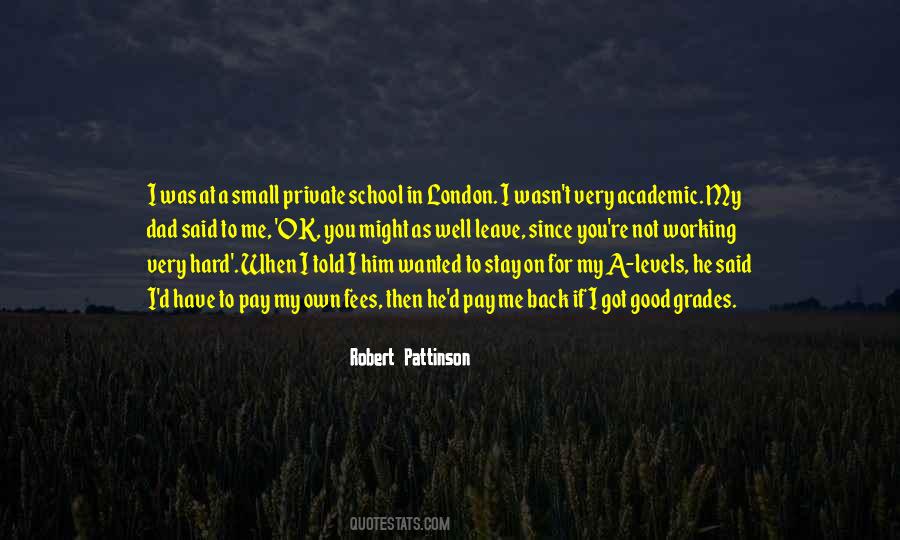 #54. I don't know if I'm particularly funny, I mean one of my legs is shorter than the other one, it makes everything look very awkward, so I can just pretty much look like an idiot, but I don't know whether I can be like witty. It could be a problem.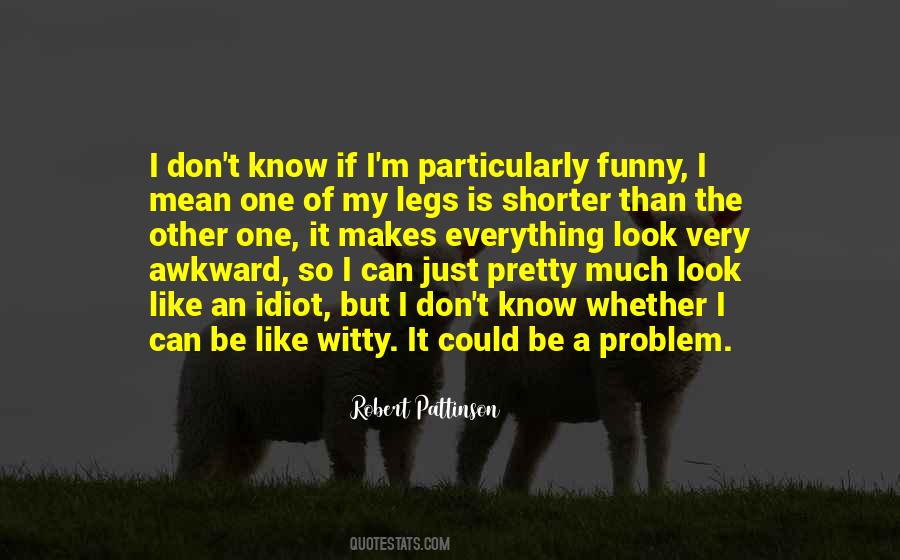 #55. Someone stole my shoelaces once from my shoes. I still wear them and never put laces in them - they're like my trademark shoes now!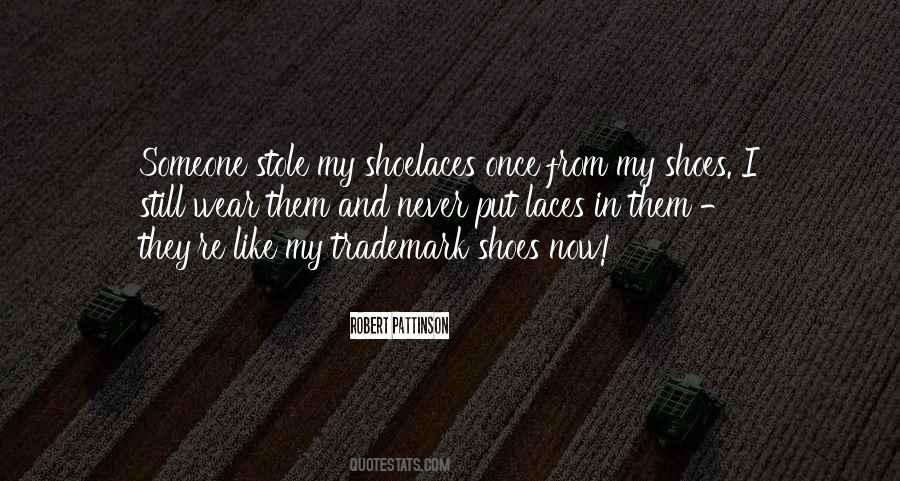 #56. I had a stalker while filming a movie in Spain last year. She stood outside of my apartment I used every day for weeks, all day, every day. I was so bored and lonely that I went out and had dinner with her. I just complained about everything in my life and she never came back.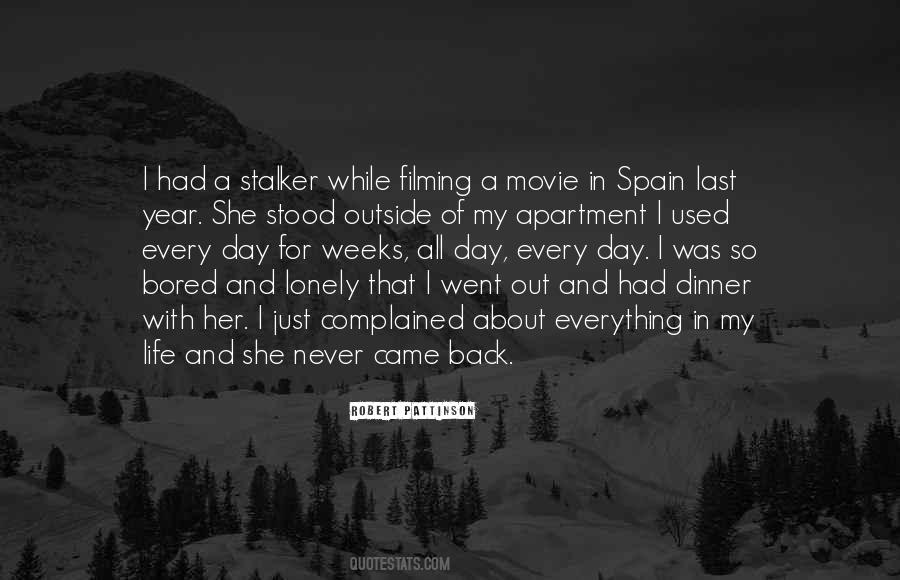 #57. Everyone just screams and screams and screams. I have accepted it as real now, but it still feels surreal.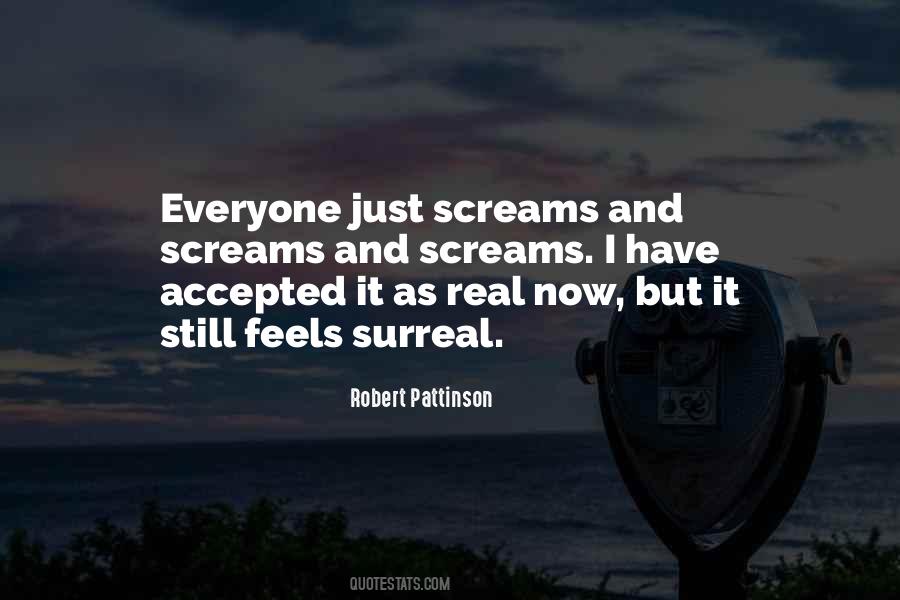 #58. I've never met anyone who's left a comment on anything. It's just demons who live in basements.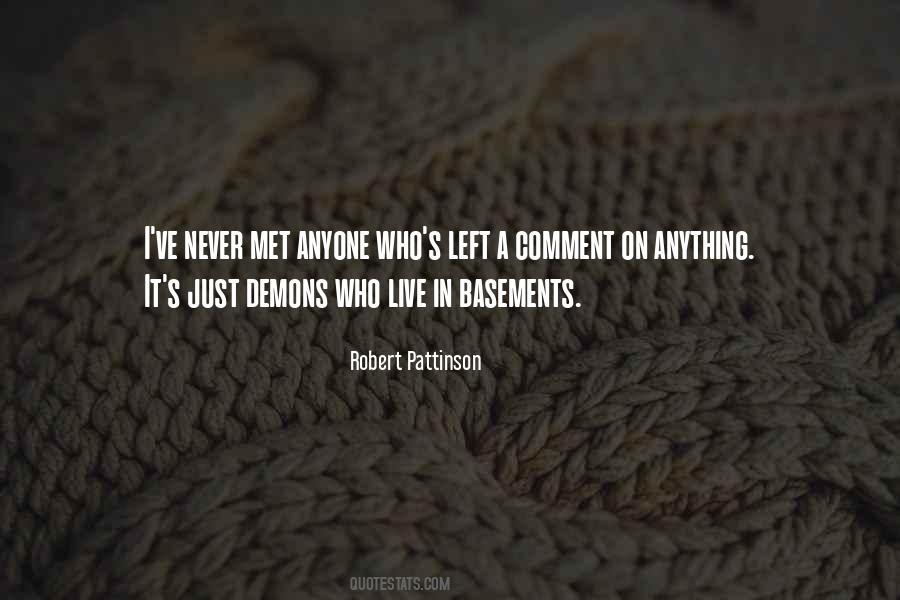 #59. I don't find myself that interesting as a human being, so I don't really think that much of what I say or do warrants being recorded.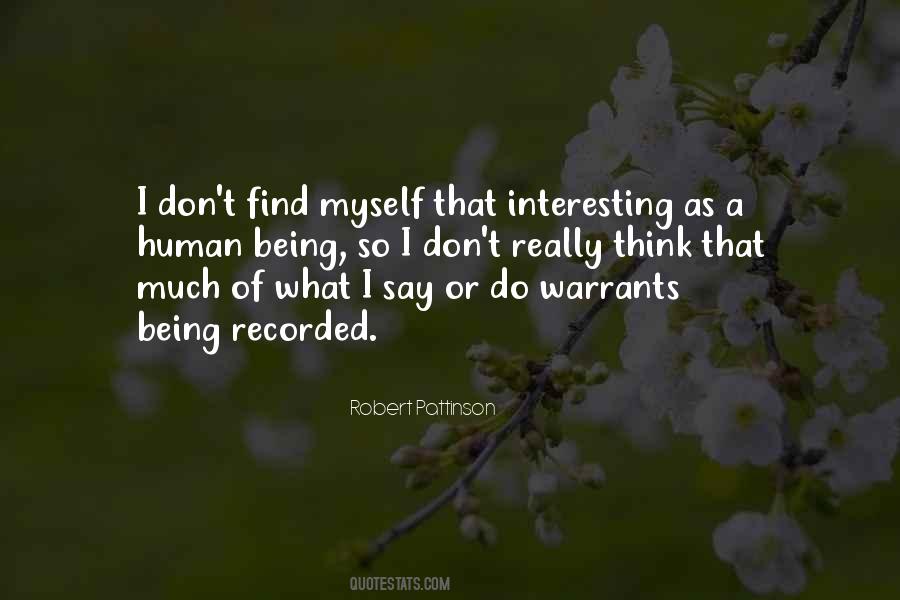 #60. [A fan] said, 'What can I do to get your attention?' I was like 'Um, just take your clothes off.' She stood there and frantically started taking her clothes off and got dragged out of the room by security.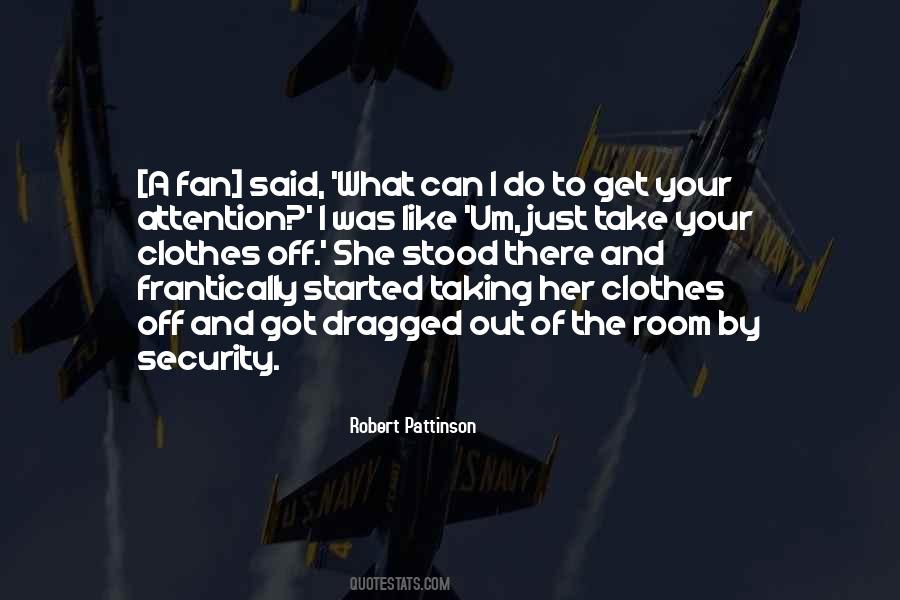 #61. I like being meticulous and it's quite difficult as an actor to have that much control.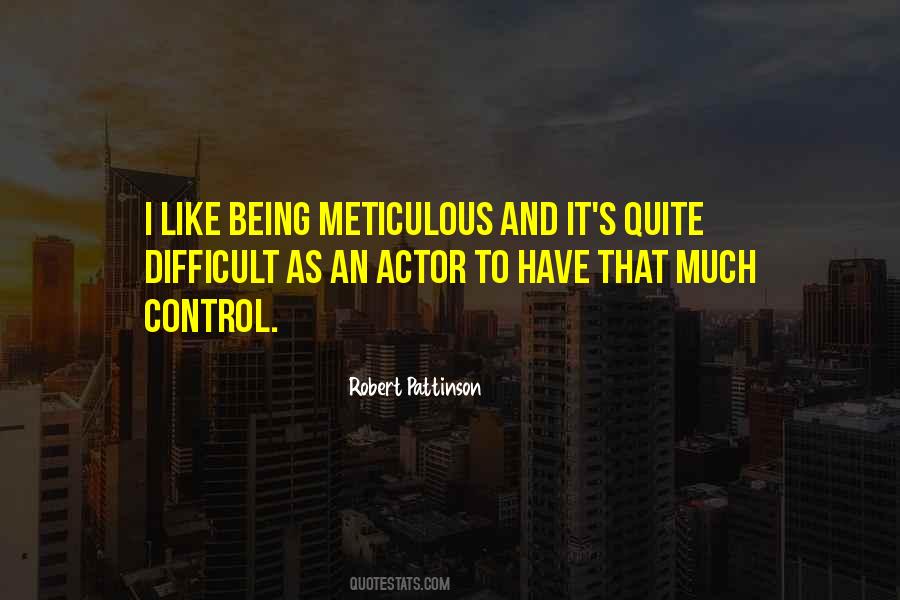 #62. My worst habit is speaking to much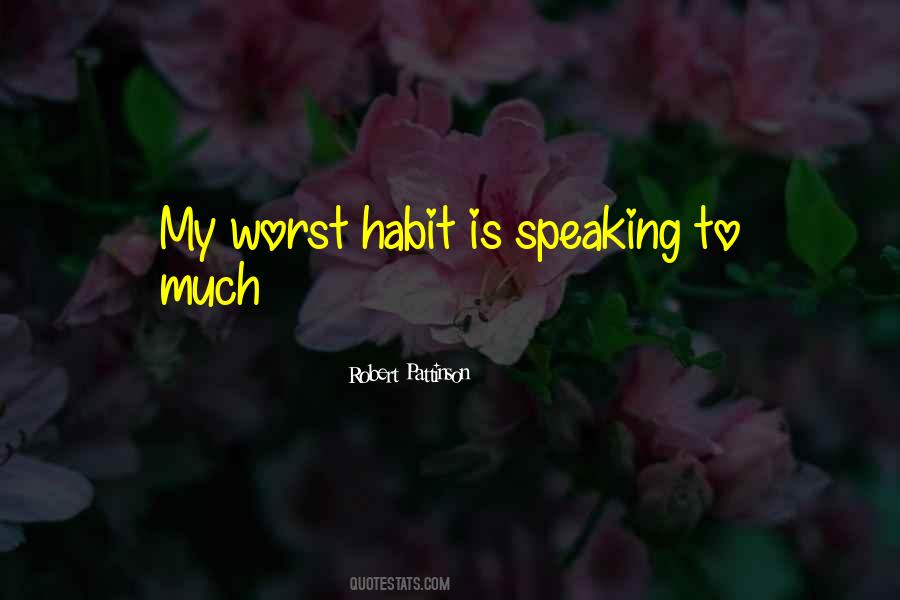 #63. I was just taking out my trash and I had, like, 300 cans of Diet Coke. It was just like, 'How did that happen?' I don't even remember buying them. I also like Cinnamon Toast Crunch. My addictions are pretty much the only things I consume.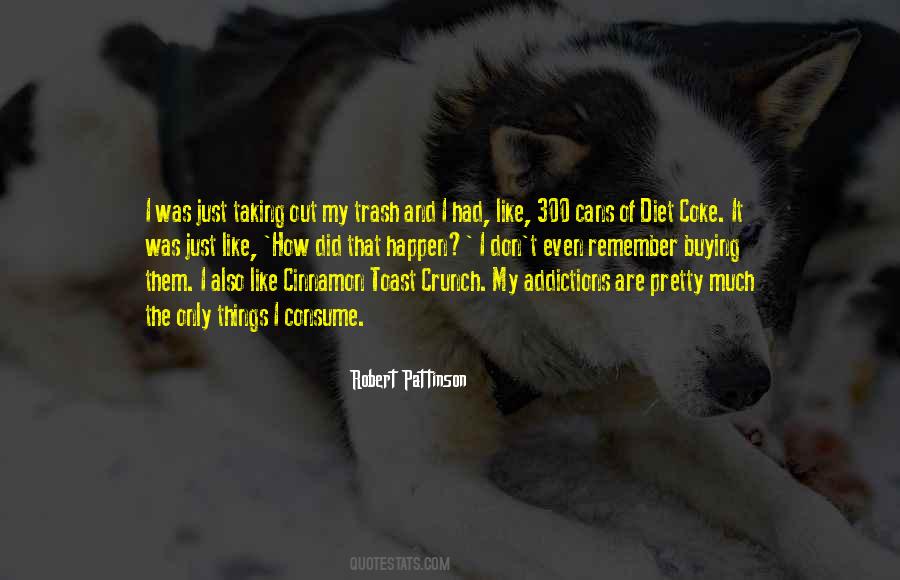 #64. I actually quite like working with kids and I like working with animals, which everybody says you shouldn't do. It makes you feel like you're not acting, as soon as you have someone who's providing stuff to react to.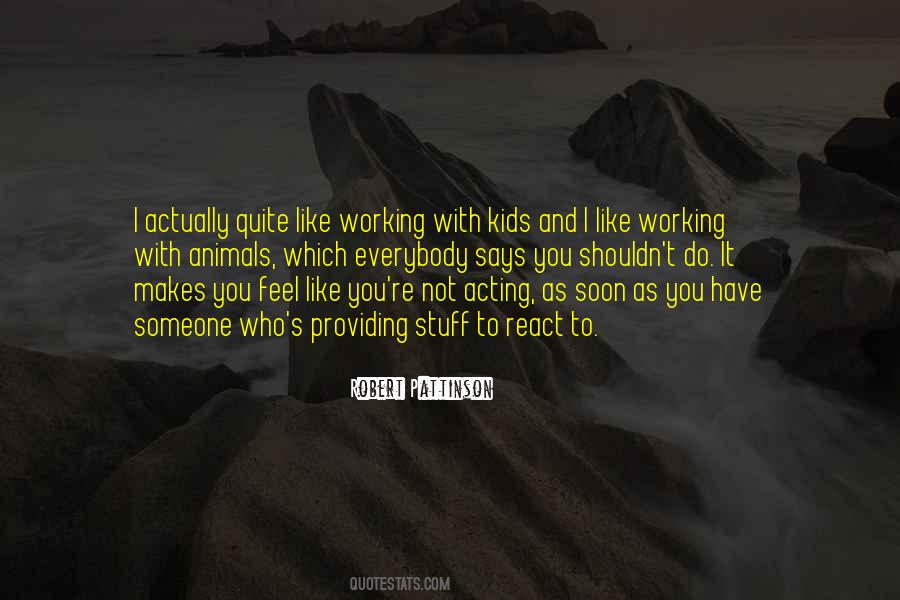 #65. I did this movie about Salvador Dali a few years ago and had hair extensions and a little bob. That was incredibly bizarre.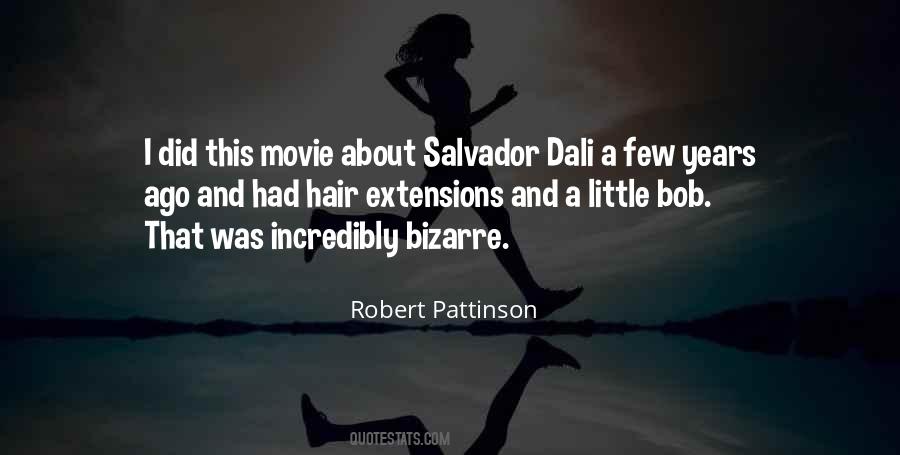 #66. I'd love to have a family
sometime in the future.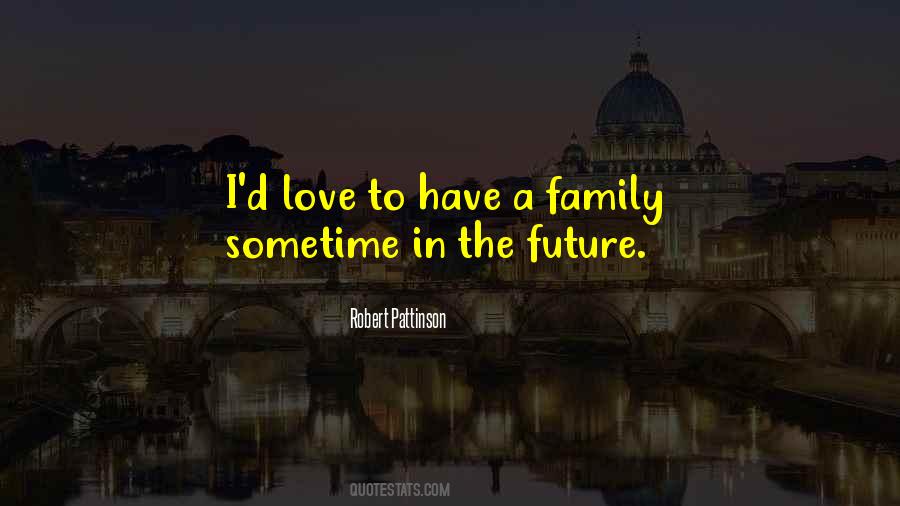 #67. Frankly, I have no sex appeal. Just strolling in Los Angeles, London, or Paris, you will find a bunch of young guys like me. I am not James Dean.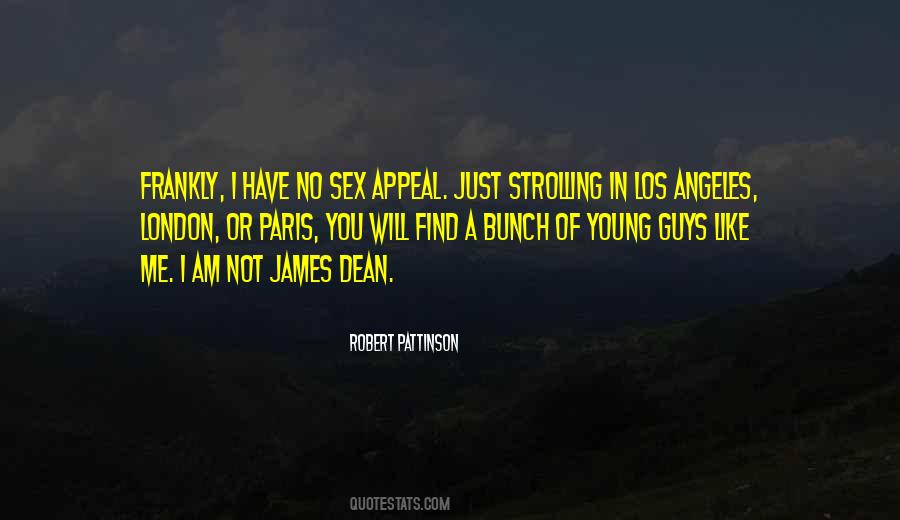 #68. I have very, very low expenditures, but still I manage to spend it all. I guess Hot Pockets are more expensive than I thought.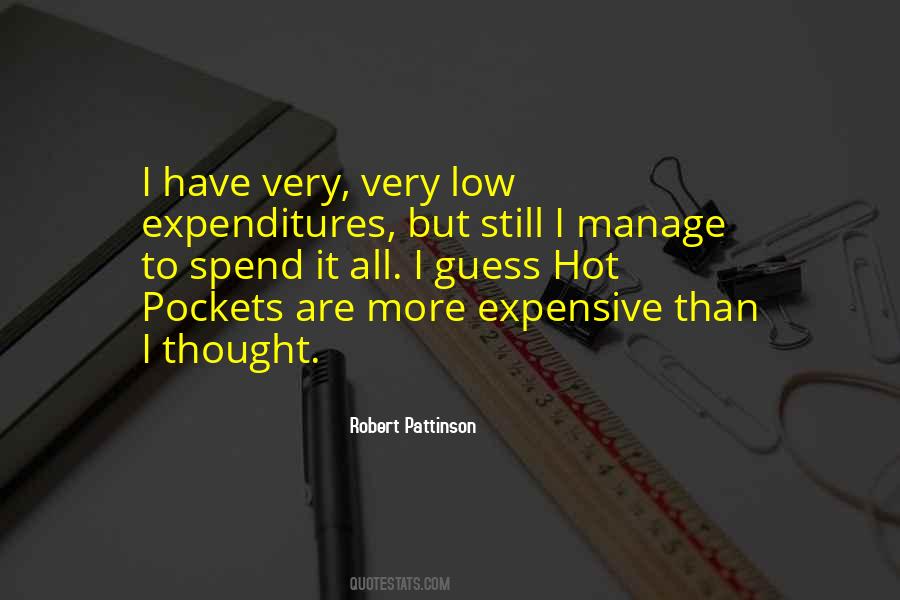 #69. My dad said to me the other day, I really am an artistic person. I was shocked as I never saw him as a creative. I think me and my sisters are living out that side of him as my sister is another creative person, she's a songwriter.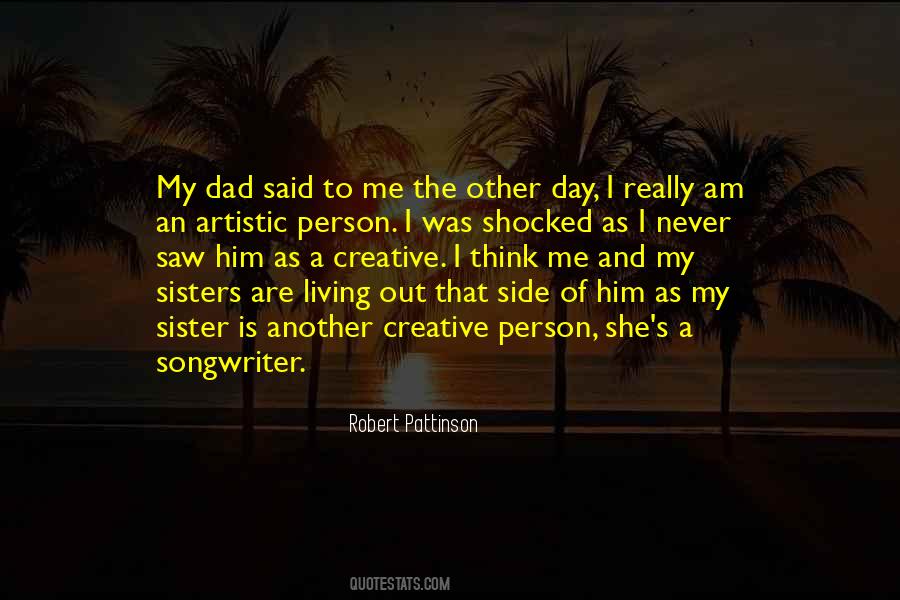 #70. I don't listen to anyone else. That's why I don't have a publicist or something like that. I can't stand it if someone's trying to tell me to do something which might be a mistake sometimes.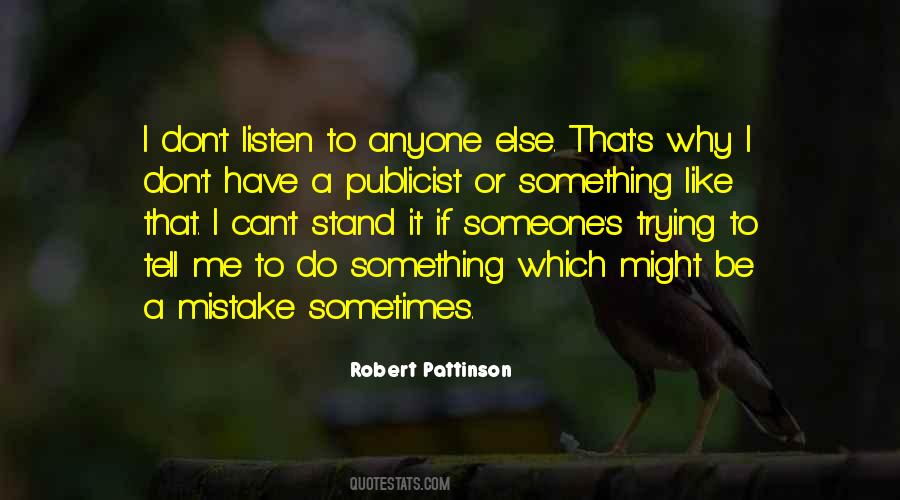 #71. People will know you for whatever they want to know you for.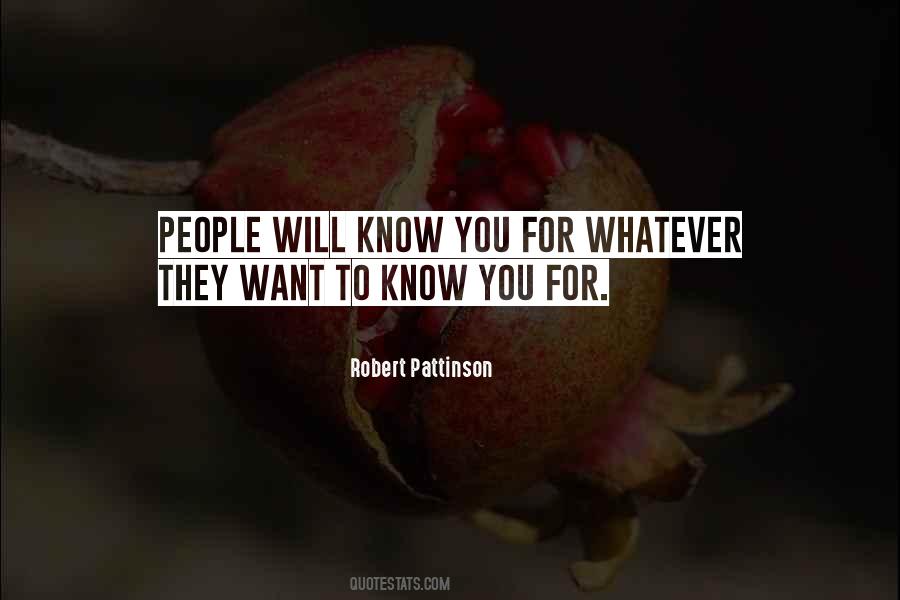 #72. The person who proclaimed me Best Dressed Man never saw me in my sport outfit.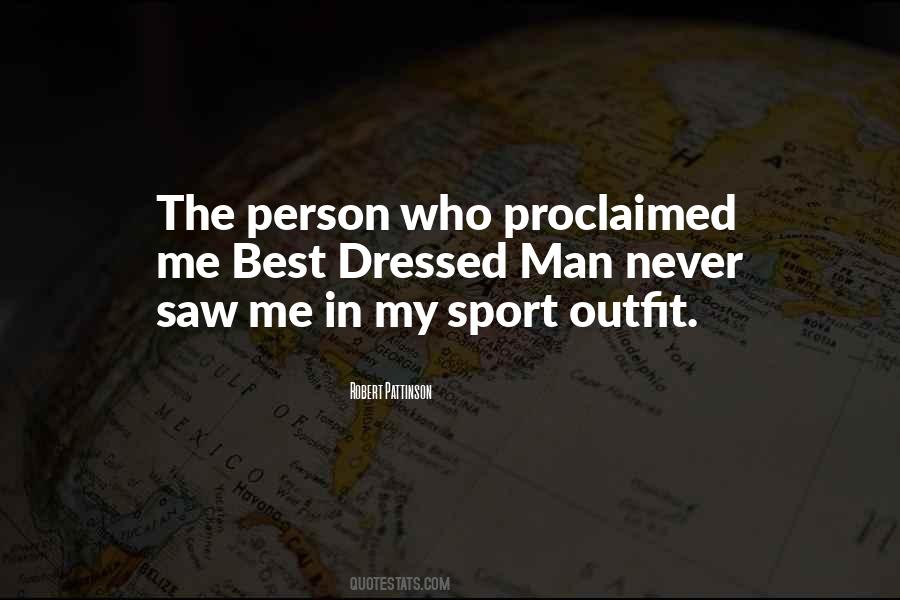 #73. I'm curious to see what happens in England because in all this madness I think I can always go home to England and it'll all turn off.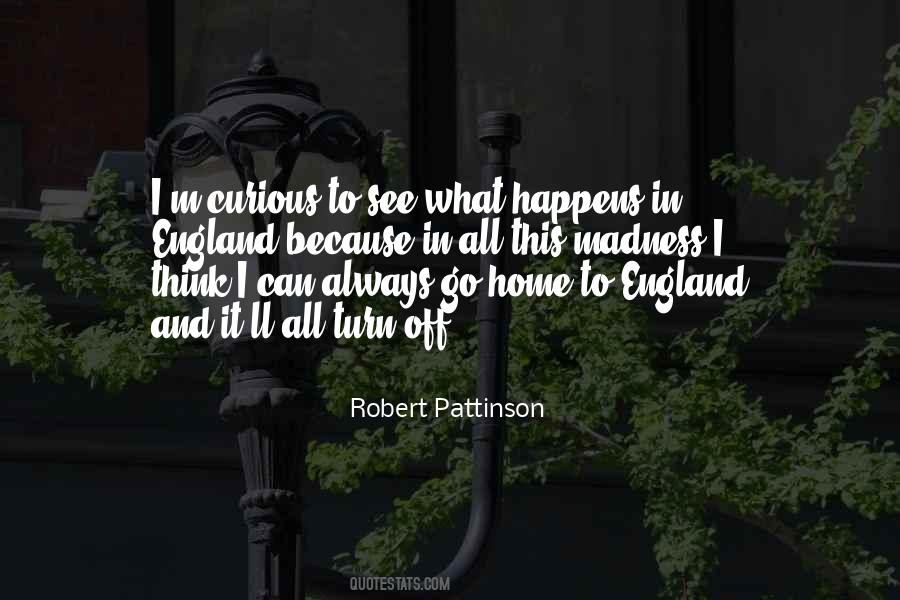 #74. I don't think anyone can understand what's happening. Something like this is so rare. It's a mix of chance and coincidence. You wake up one day and you're suddenly a star.. Really weird. All of a sudden everyone knows who you are while you haven't changed one bit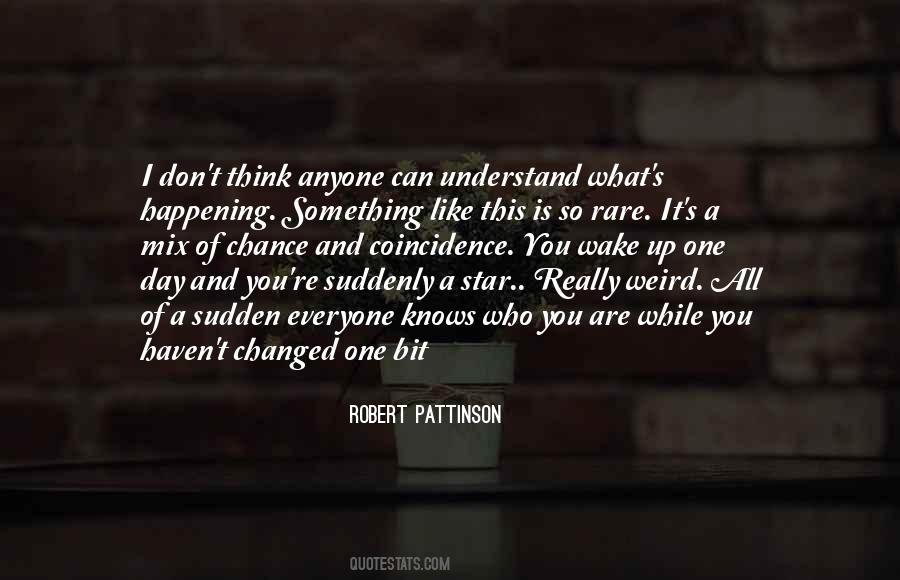 #75. I was obsessed with Eminem when I was younger. When he first came out I was about 12 and fanatical about his 'Slim Shady' CD. I think he's a genius.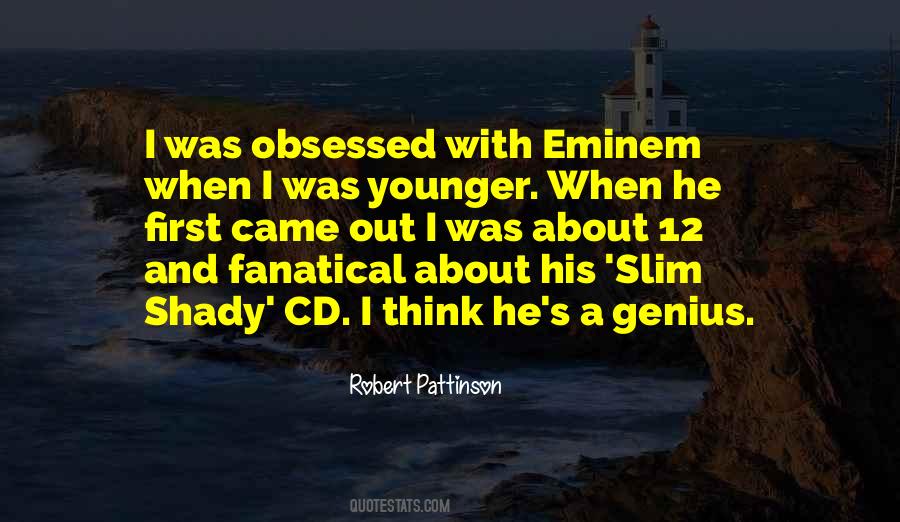 #76. I never thought people would buy the soundtrack [to Twilight]. So, it's a little more nerve-wracking now. I don't know.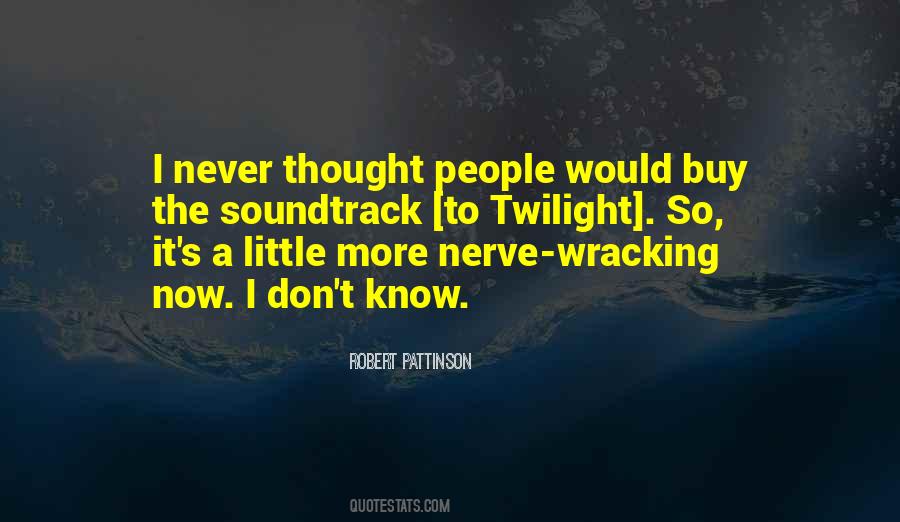 #77. I quite liked Sharkey and George and then there was a cartoon with rapper MC Hammer in it - Hammertime - I loved that cartoon, it was genius! They don't make cartoons like that anymore.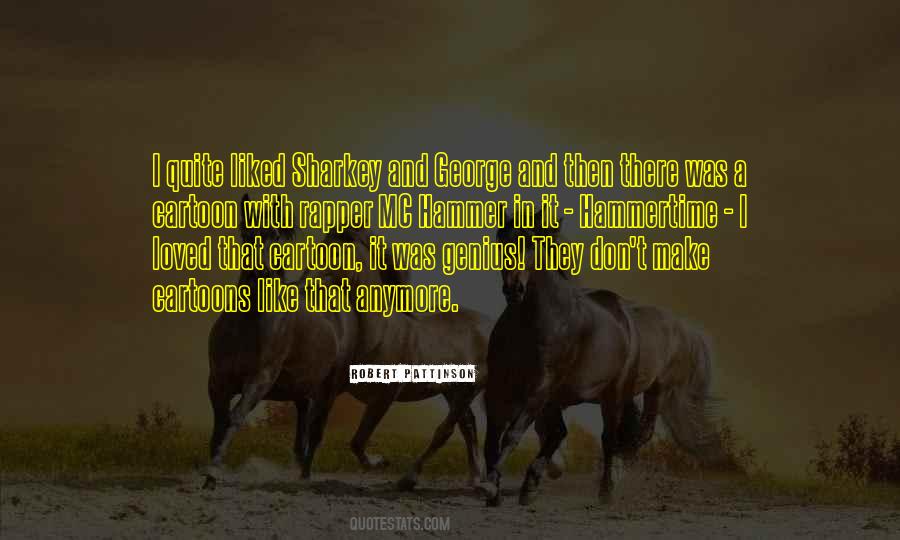 #78. Now listen, guuuyyysss! Come on guys. Let's all, come on, let's be simple about this.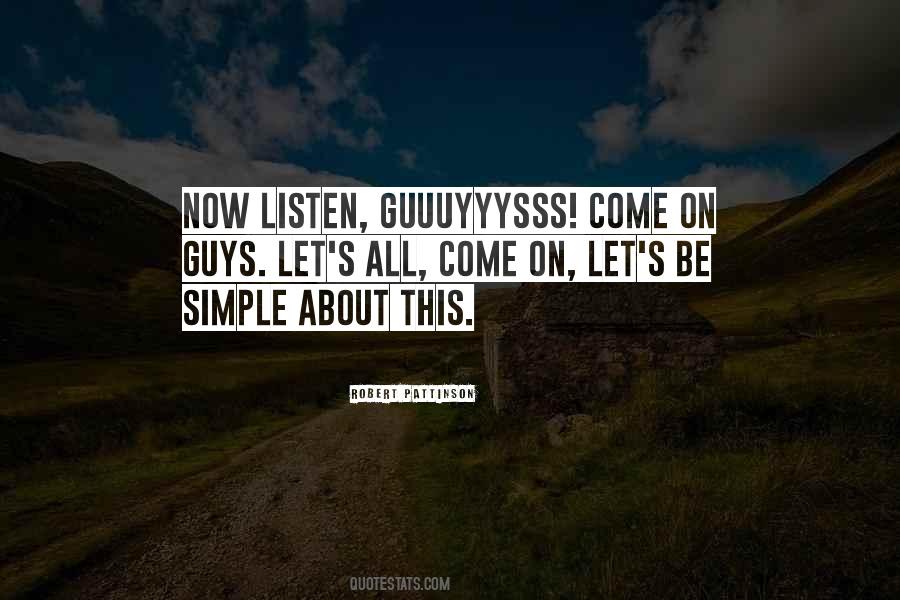 #79. My whole head is like I've had a face lift.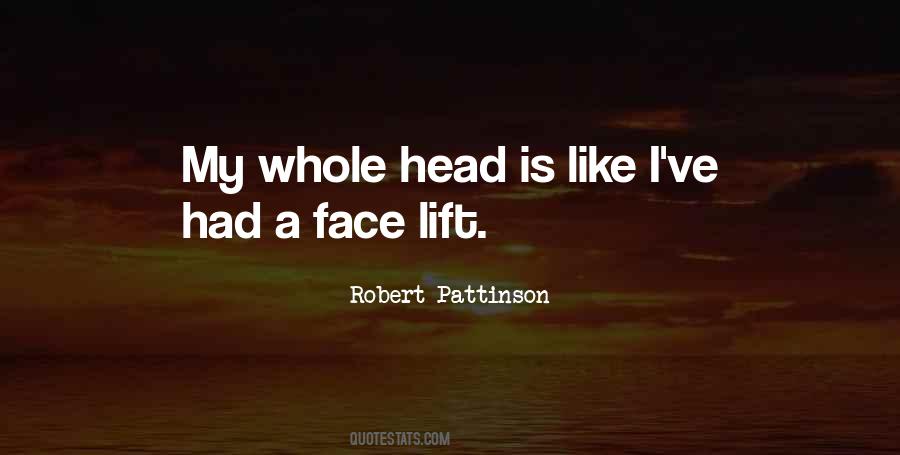 #80. Since the day I finished shooting there's been at least one person come up to me every single day and then after the trailer came out, at least four. It's absolutely bizarre to me. This was before there was any systematic promotion of the movie. It's just completely nuts.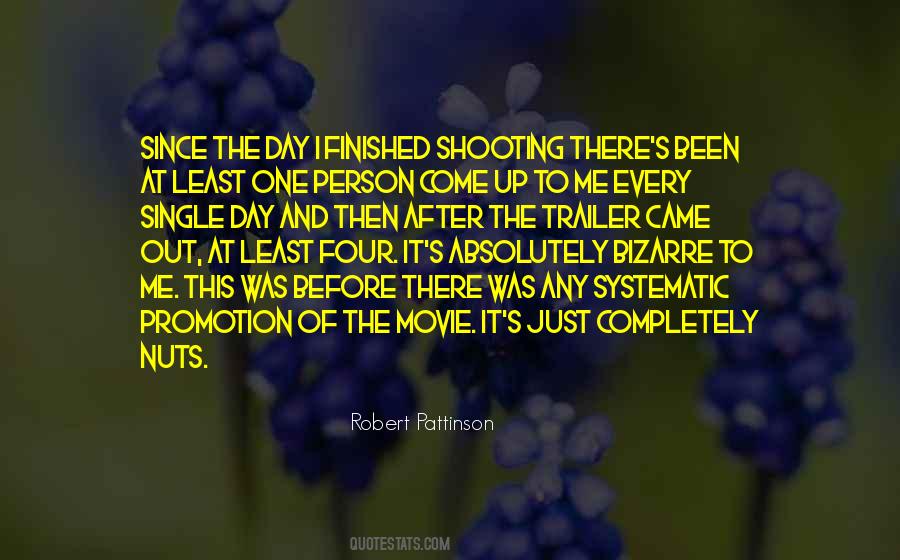 #81. I can't say I prefer blondes, brunettes, or redheads. I like emotion and elegance. Even expensive clothes do not guarantee a good look. You must be yourself above all!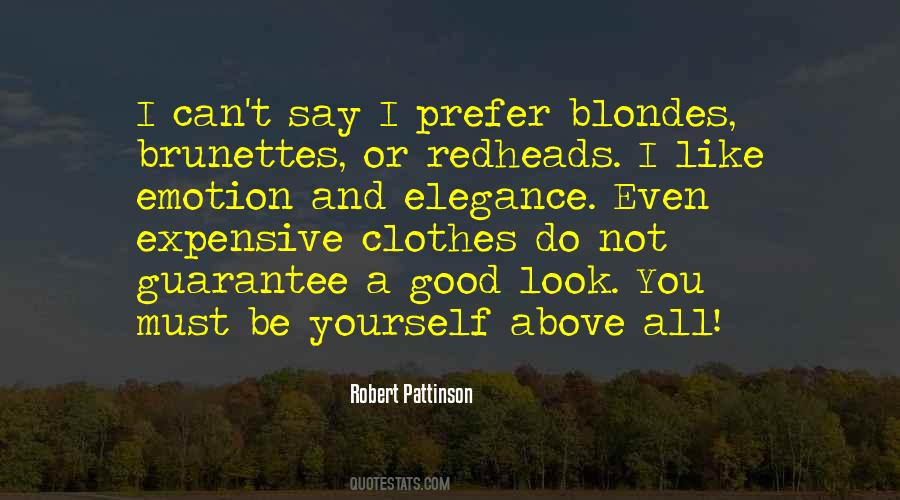 #82. I'll probably go to London and hide.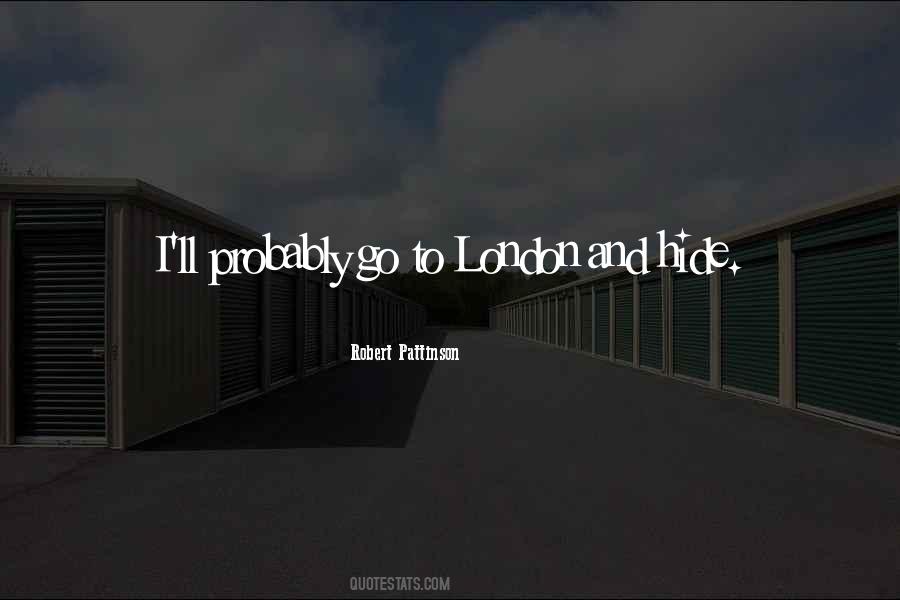 #83. If it's just screaming - and I know this sounds so ridiculous - that gets old. But sometimes when there's literal chaos, it's like being in a war zone, and that's kind of exciting. You're just running through the crowd of people chasing after you and no one knows what's going on.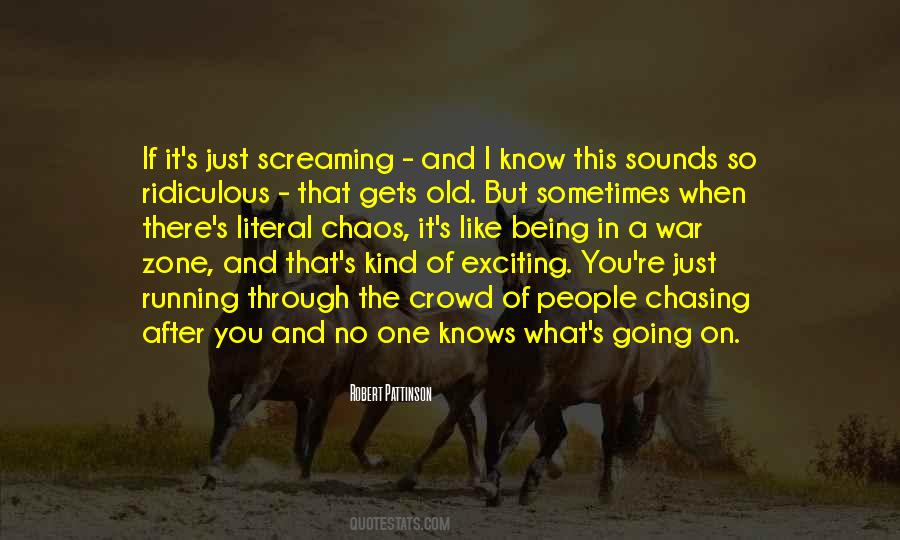 #84. I think someone follows me. They do the most random stuff. I get a photo taken through a burger drive-through window and it's like, 'What?'. They always seem like they're six feet away. I don't understand. I'm walking around and I don't see anybody.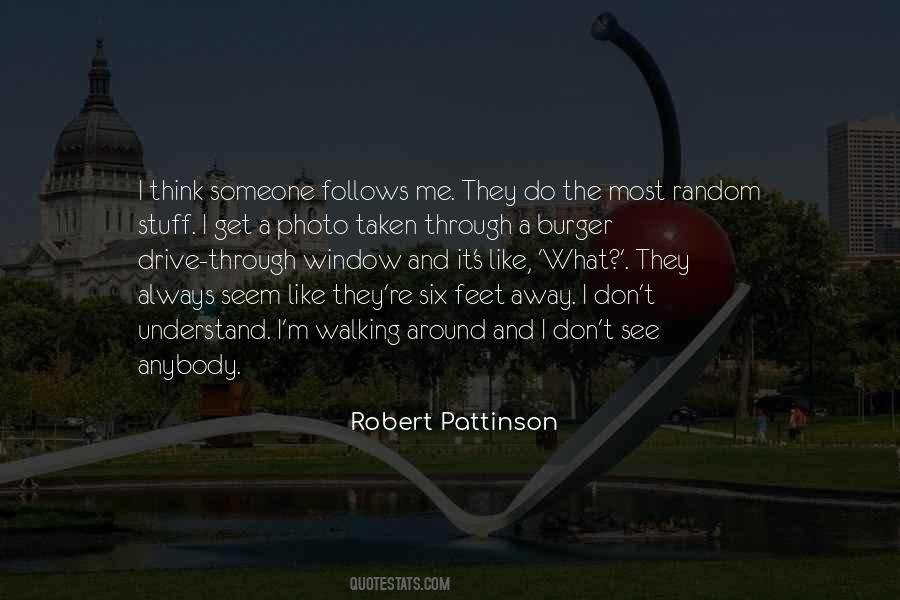 #85. Xavier would be such a great burger. He's all covered in spread ...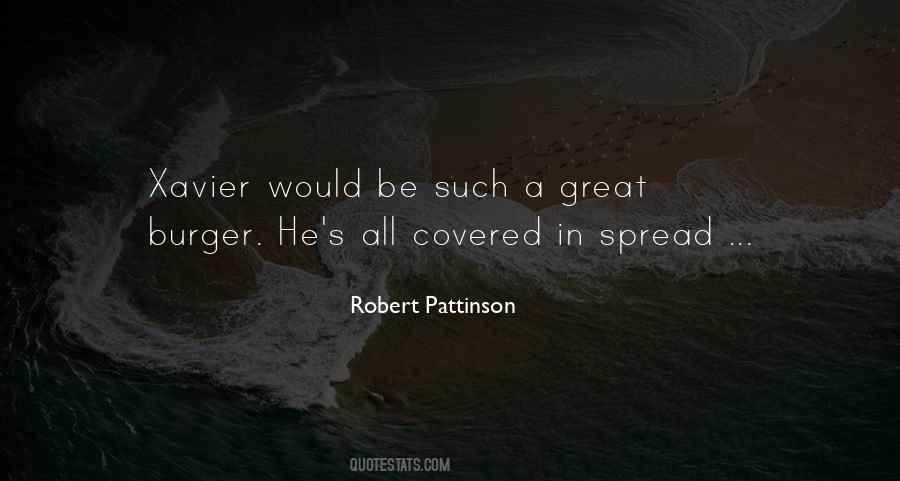 #86. There is always place for if not music, then travelling and books.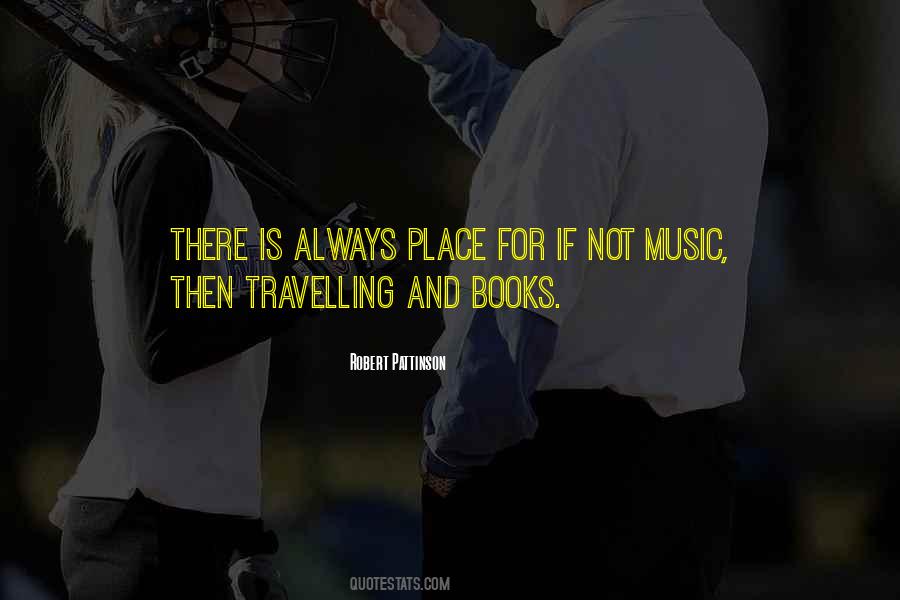 #87. People don't find the personal lives of people with much, much more power than any celebrity would have - don't find their personal lives interesting.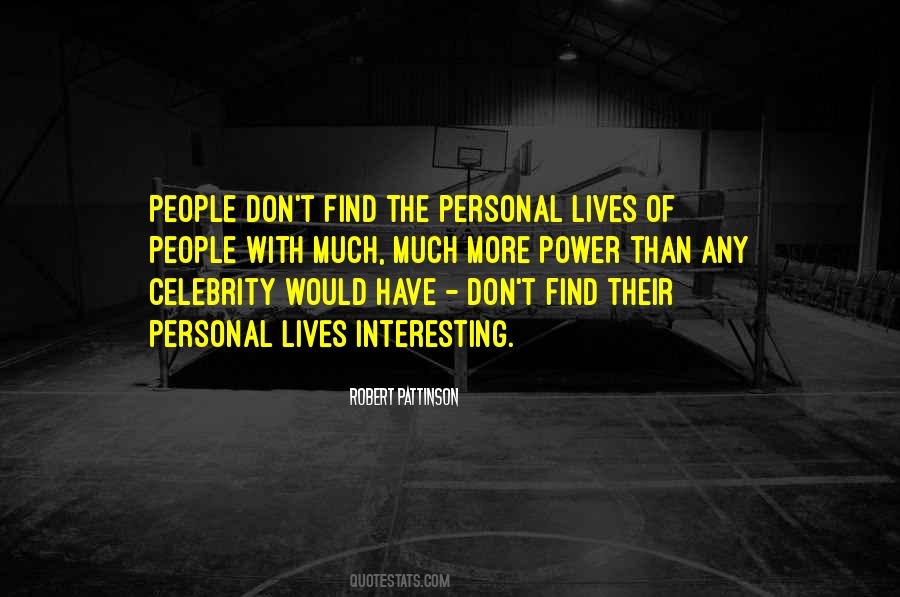 #88. I'm just scared of crowds. I just think people require things of me whenever there's a screaming crowd, and I always think I won't be able to provide what they want, so that's why I look scared all the time.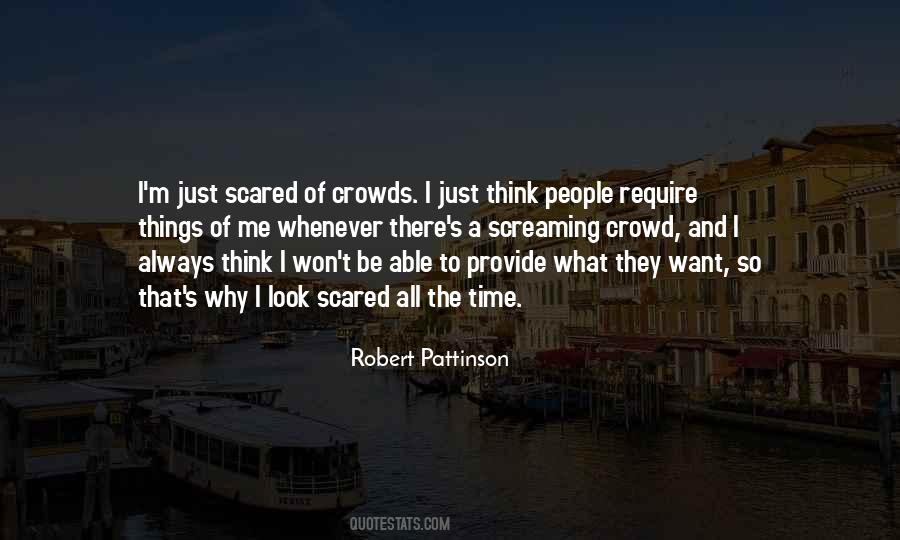 #89. I hope there is such a thing. I guess it would be quite scary to find a soul mate when you're young because you're probably going to mess it up.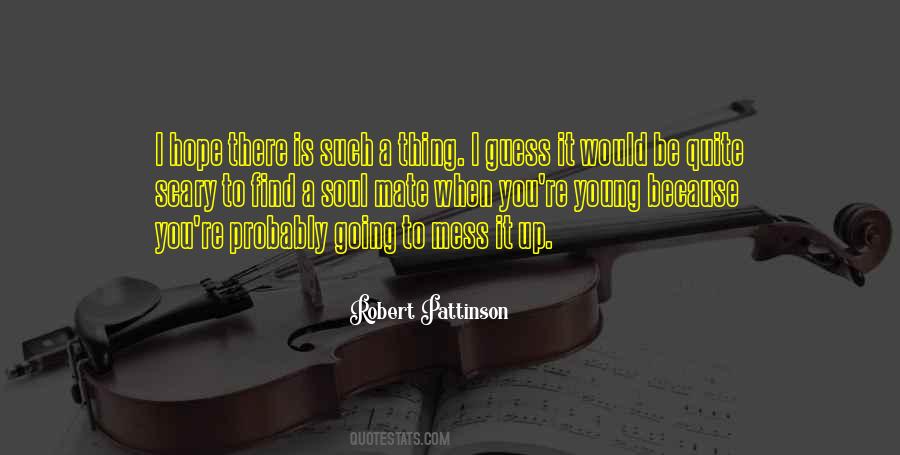 #90. Up until I was 12 my sisters used to dress me up as a girl and introduce me as 'Claudia'!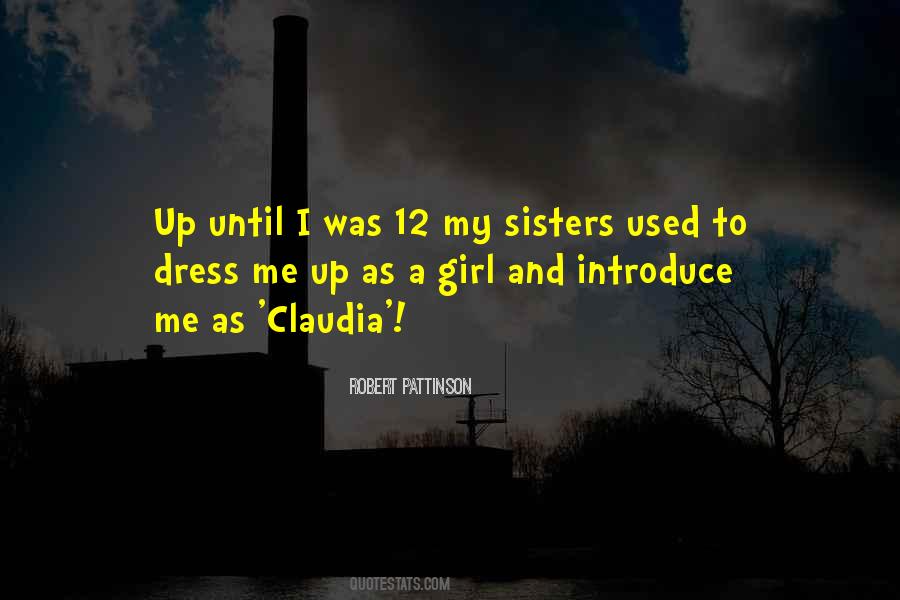 #91. I am a big fan of music and clothing style of the 1960s. Whether in England or the United States, I like everything from that time.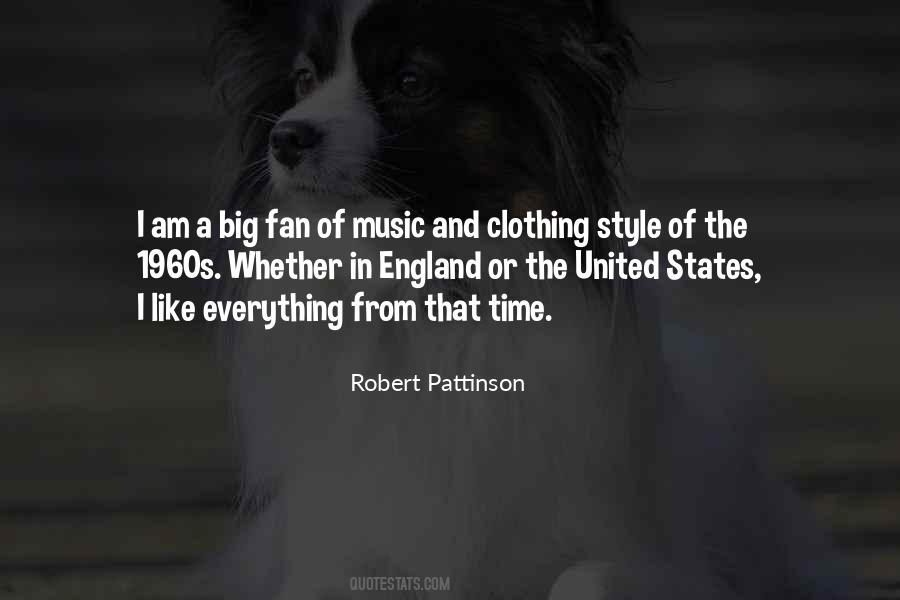 #92. Contact lenses make me miserable, as soon as I put them in. That's what creates the pouting and brooding character.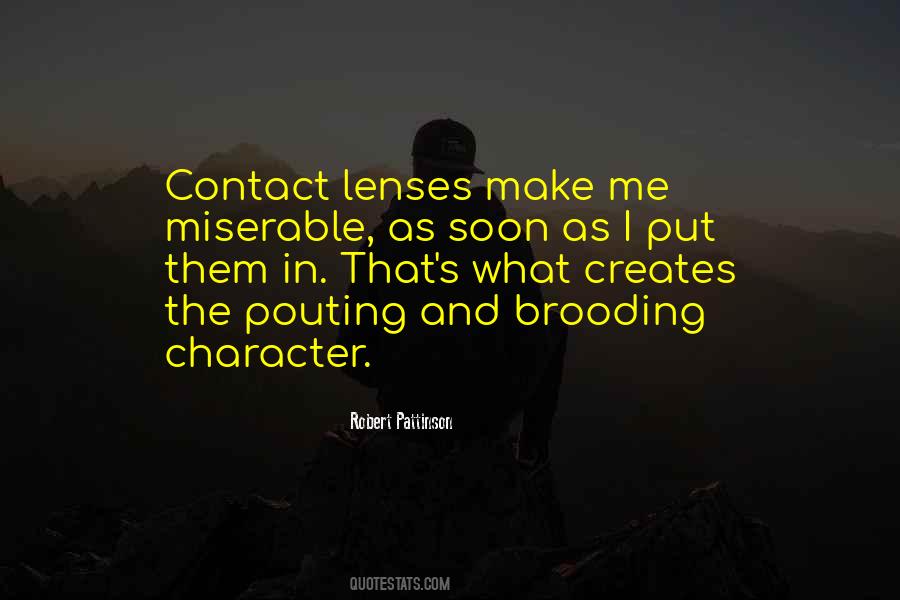 #93. The most embarassing is when friends ask you to meet up with them and you have to tell them "Sorry I can't go to that place" because you're fully aware photographers will be waiting for you there. I feel like such a weasle when things like that happen, like the world has to revolve around me.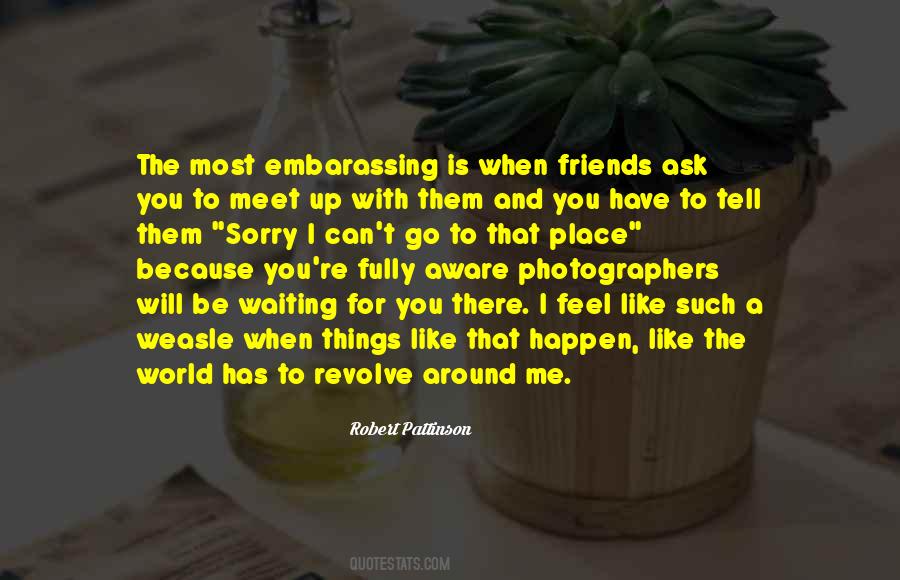 #94. This thing with everyone knowing you, it's weird, because people have this one-sided relationship where they look at your picture and feel they know you more than someone they actually know. I don't really know myself that well.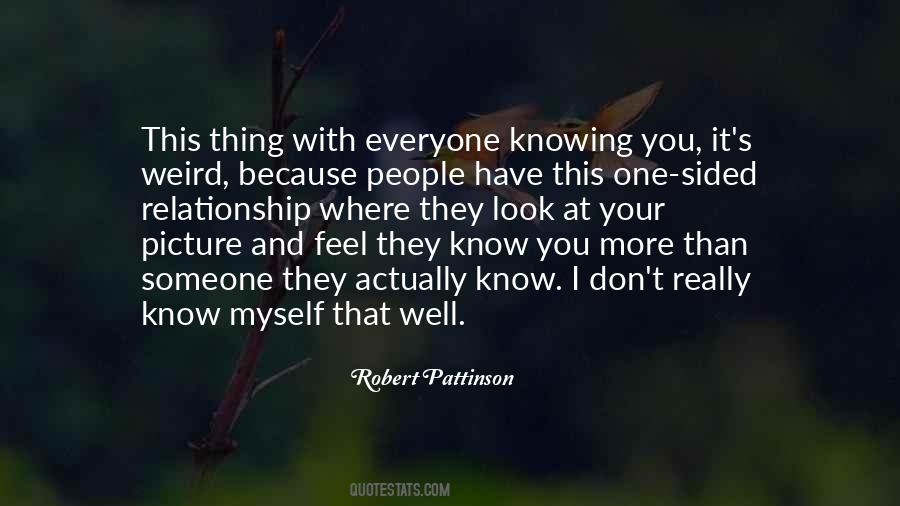 #95. I was doing progressively smaller movies in England, after Harry Potter ... to the point where I was doing nine-day shoots for, like, 20p and a packet of Space Invaders. And then this happened. So I'm not just another actor who's around and jobbing. When you hire me for a job, you're hiring.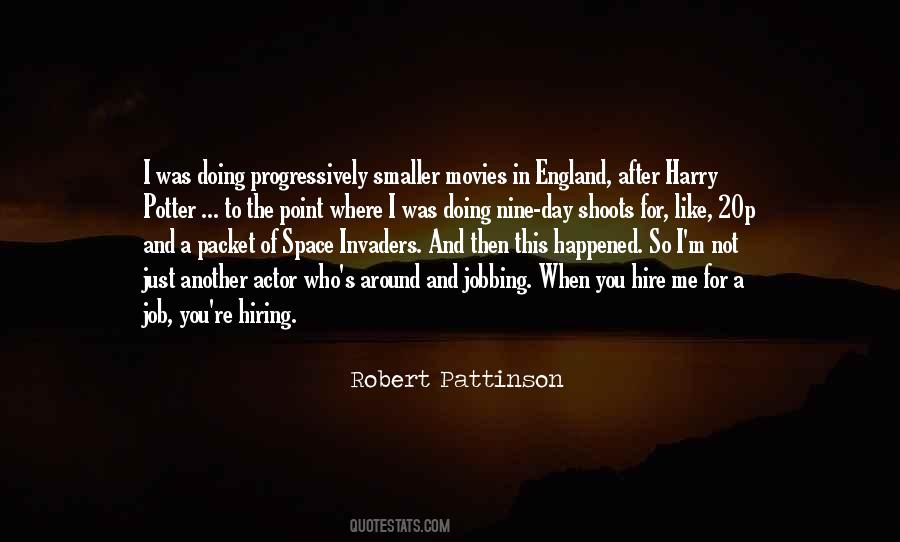 #96. I got expelled from my school when I was 12; I was quite bad!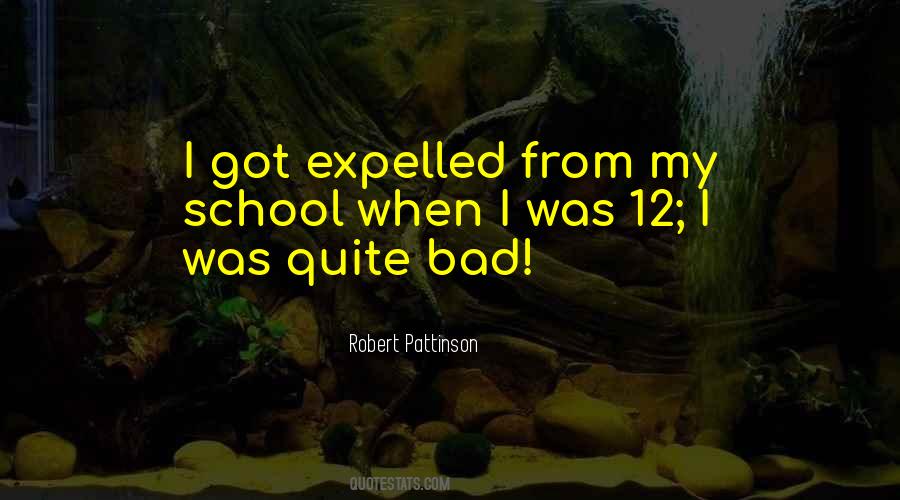 #97. Outside of my family, I don't really know. They're great people and my parents are great parents, and they brought me up very well, I think. I don't know, I think that's about all the heroes I've had.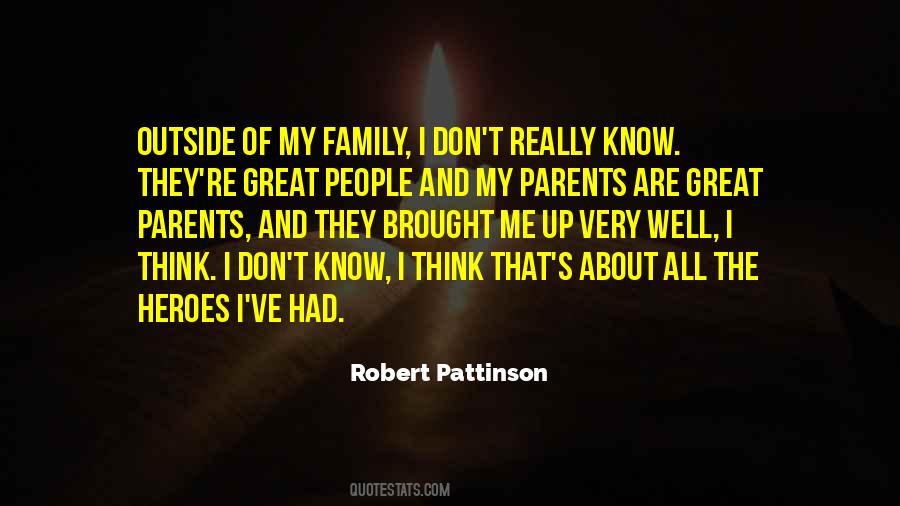 #98. I don't know how many more of these awards I can come up for because I think a little bit is coming out of my pants right now.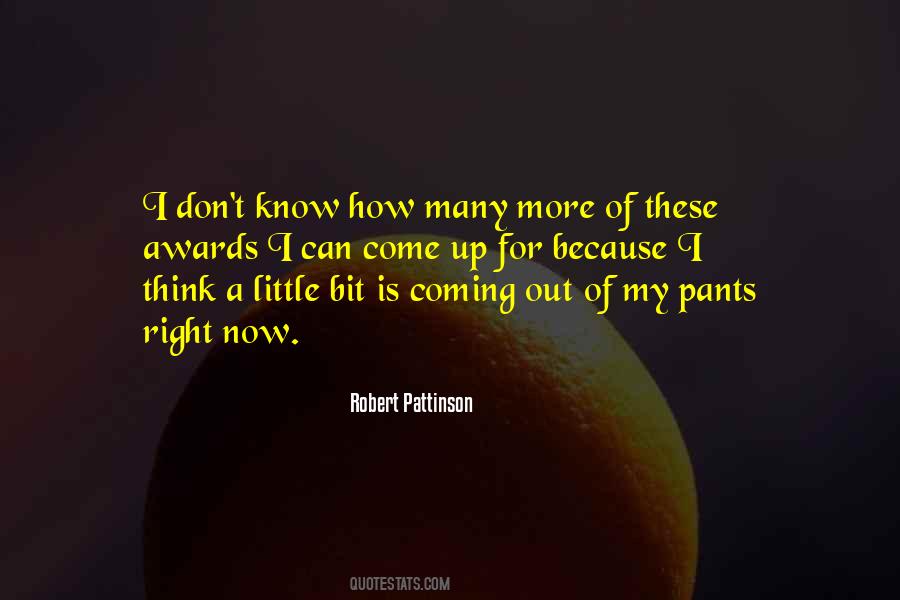 #99. I'm afraid of buying a house or anything, 'cause if there's one paparazzi outside for one day, then they'll never leave.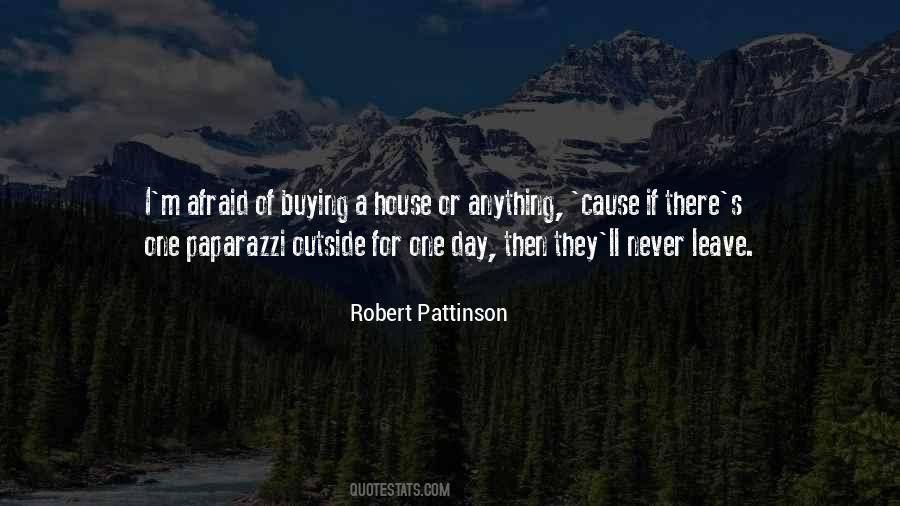 #100. Never trust a guy who plucks his eyebrows.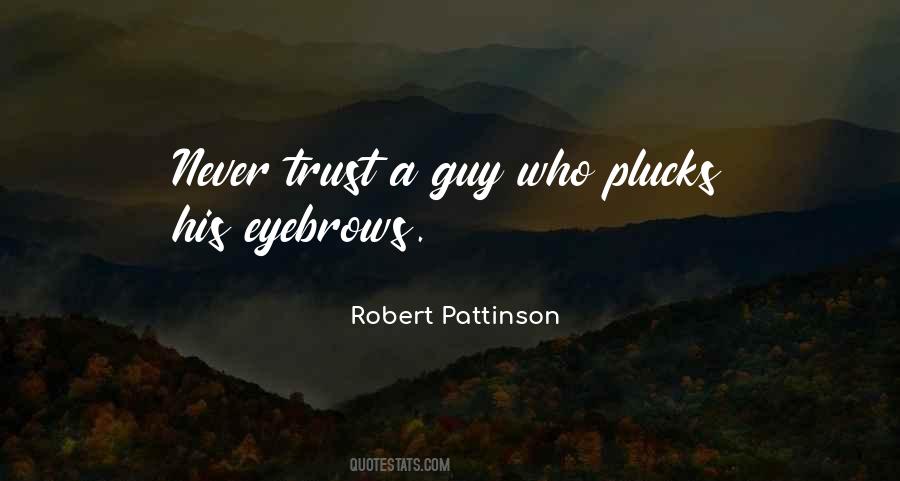 Famous Authors
Popular Topics