I Don't Understand Famous Quotes & Sayings
List of top 100 famous quotes and sayings about i don't understand to read and share with friends on your Facebook, Twitter, blogs.
Top 100 I Don't Understand Quotes
#1. I don't explain love, Bart. I don't think anyone can. It grows from day to day from having contact with that other person who understands your needs, and you understand theirs. It starts with a faltering flutter that touches your heart and makes you vulnerable to everything beautiful. - Author: V.C. Andrews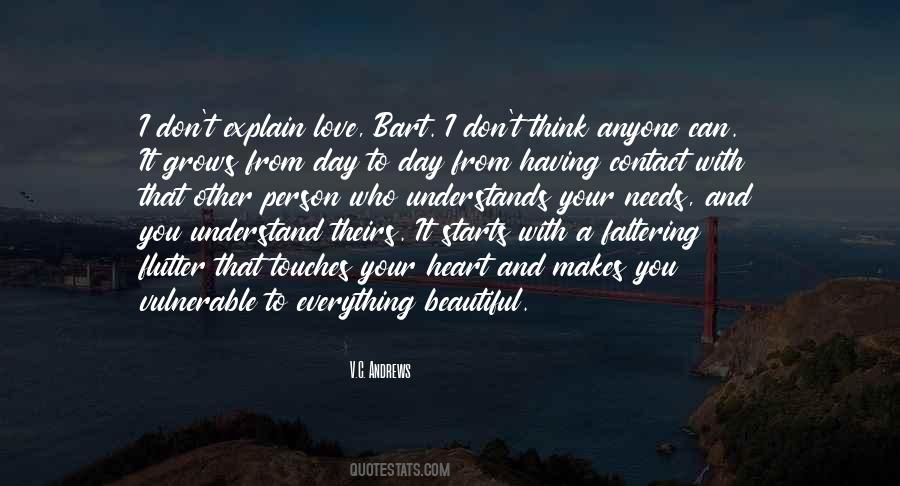 #2. They say we fear only what we don't understand. And, indeed, it's very hard to understand why doormen and ushers are so important, so arrogant, and so majestically impolite. When I read serious articles I feel exactly the same vague fear. - Author: Anton Chekhov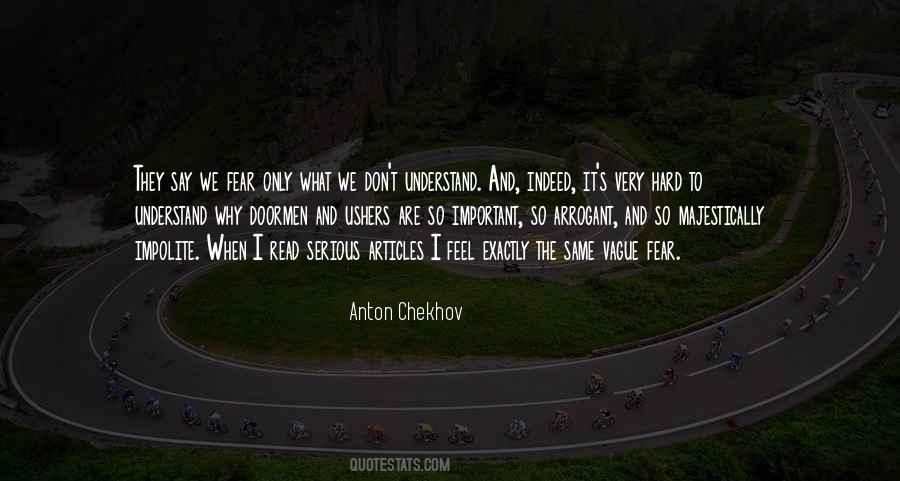 #3. I'd like to take some calculus, too. I have absolutely no ability in that direction and not much interest, either, but there's something going on in mathematics that I don't understand, and I'd like to find out what it is. - Author: Andy Rooney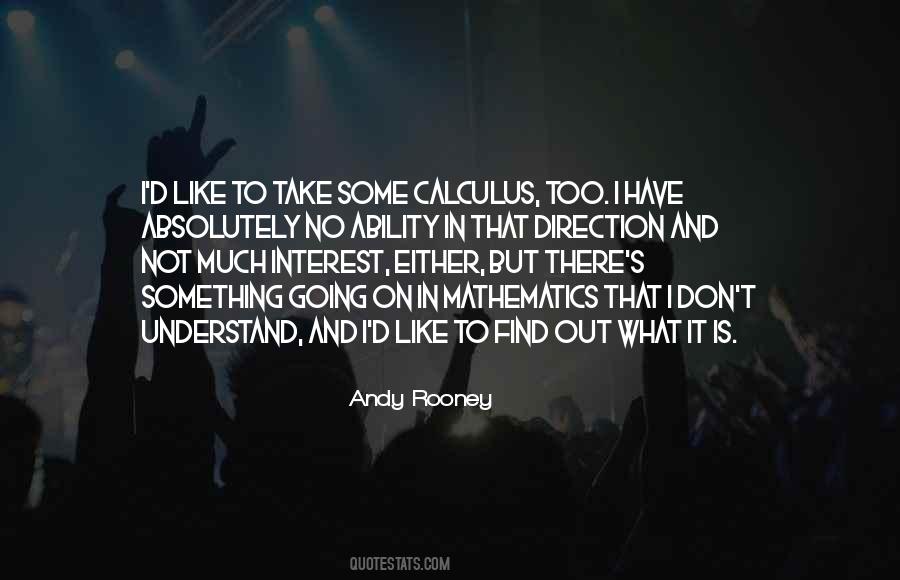 #4. I feel that people who are new to punk/hardcore don't truly understand the music and the role it plays in people's lives until they experience the environment for themselves. - Author: Jacob Bannon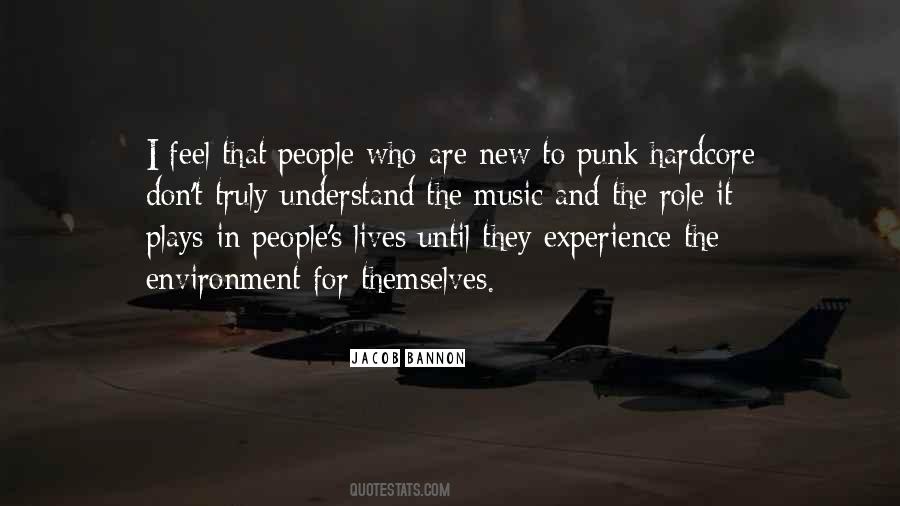 #5. I will never tell another person, "I don't understand you ... " and why? Because if I say that, it means that I am disabled in a way. The inability to connect to another's perspective is, I believe, a disability. - Author: C. JoyBell C.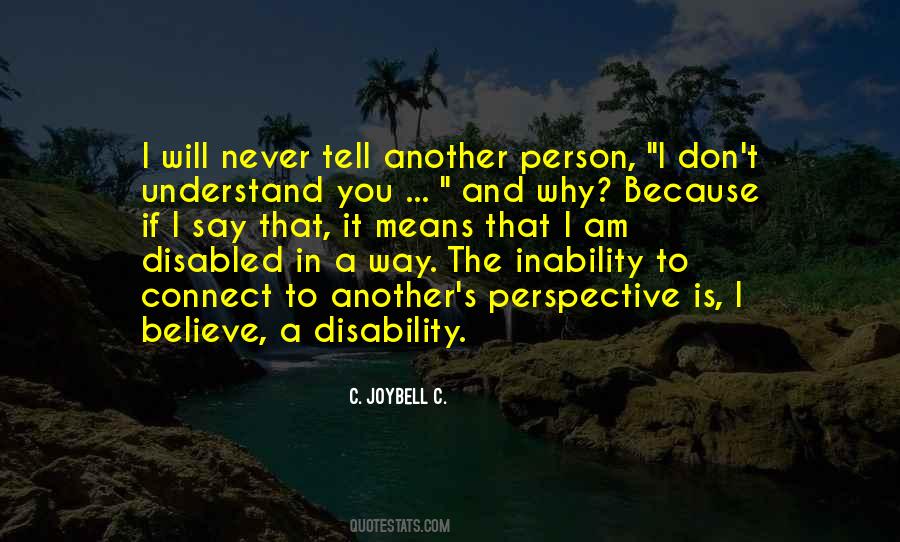 #6. I don't understand it, and I don't like what I don't understand. - Author: E.B. White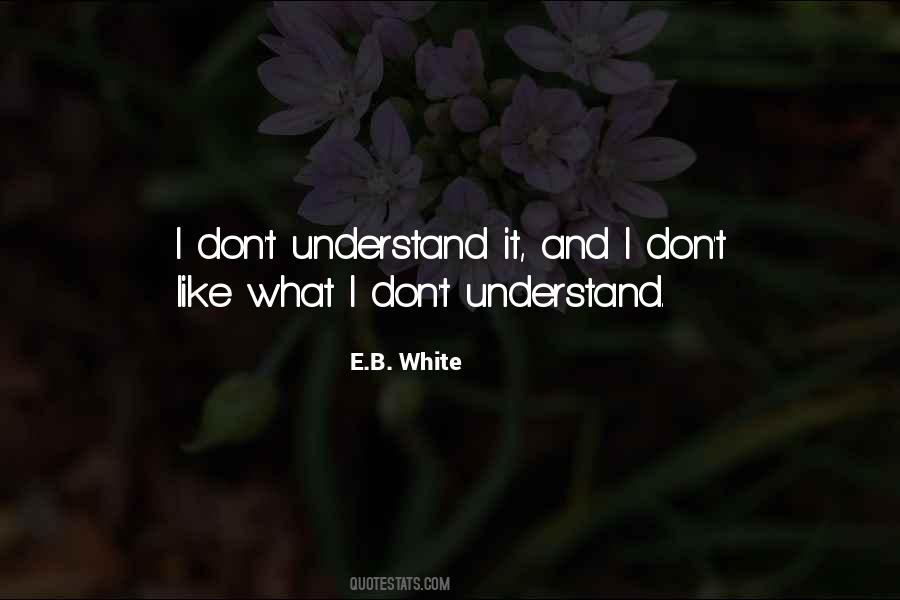 #7. I don't understand, Why do I stress the man, When there's so many bigger things at hand? - Author: Amy Winehouse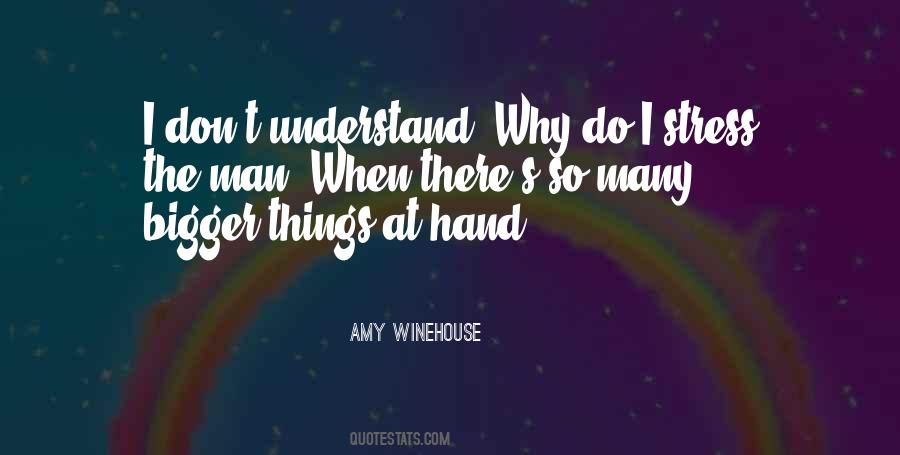 #8. I really don't understand the idea of a celebrity stylist. Is it a real job? I know there's unemployment, but frankly the railways need to be fixed, too. - Author: Daphne Guinness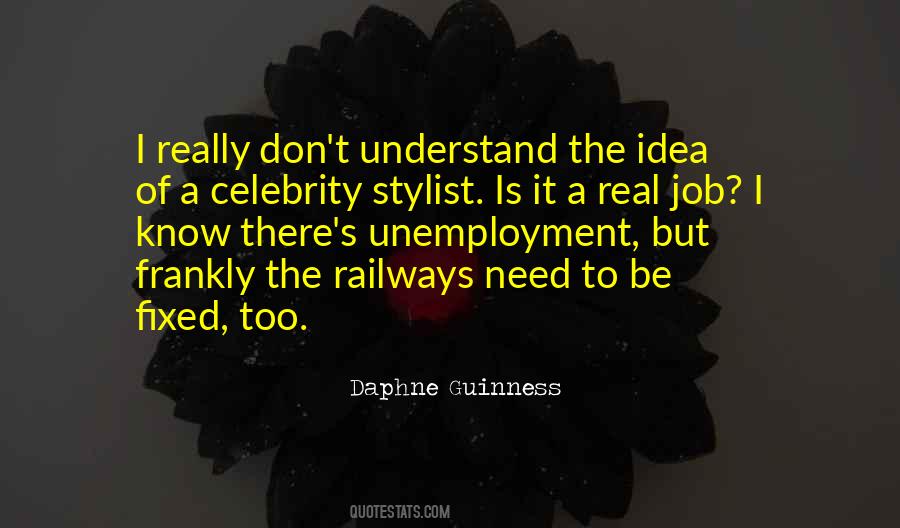 #9. I don't write for catharsis; I have to write to understand. - Author: Joan Didion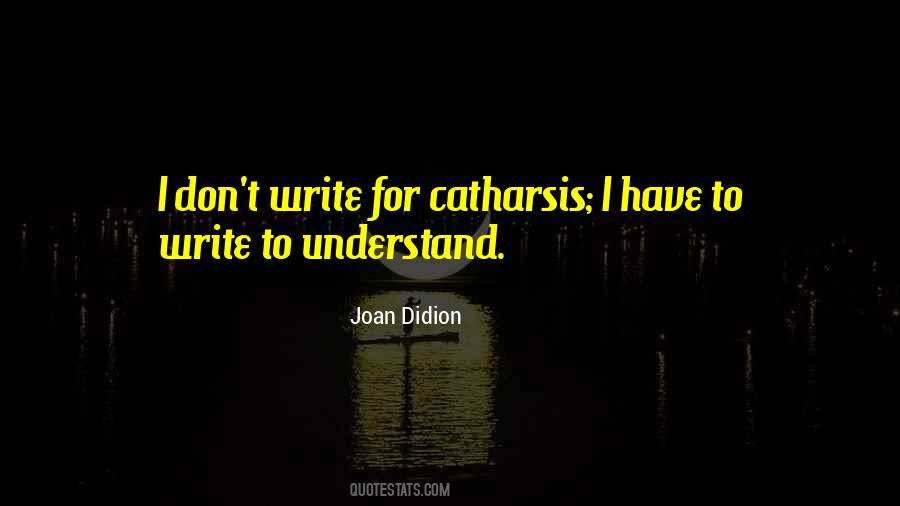 #10. I understand acting and I understand actors. I don't really understand the world of celebrity. That's just bizarre. Those sorts of elements I'm at sea with. - Author: Sam Neill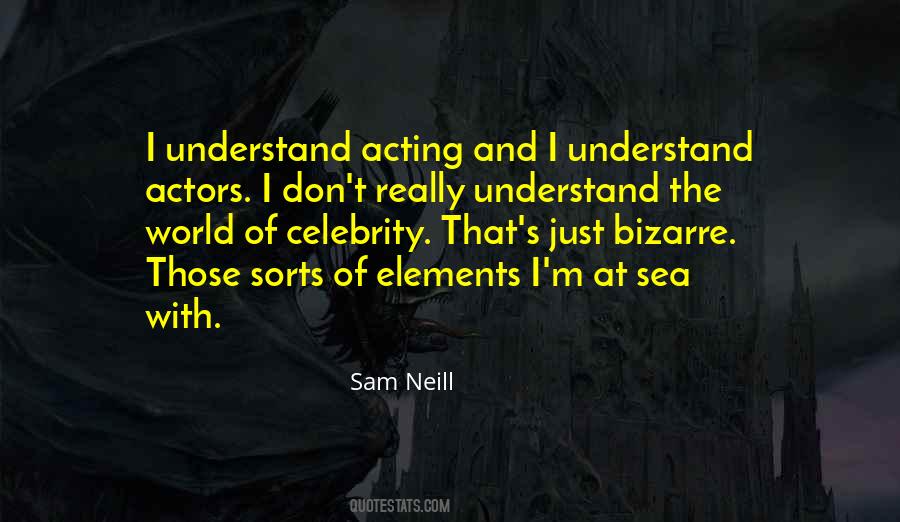 #11. Sometimes I don't understand how another can love her, is allowed to love her, since I love her so completely myself, so intensely, so fully, grasp nothing, know nothing, have nothing but her! - Author: Johann Wolfgang Von Goethe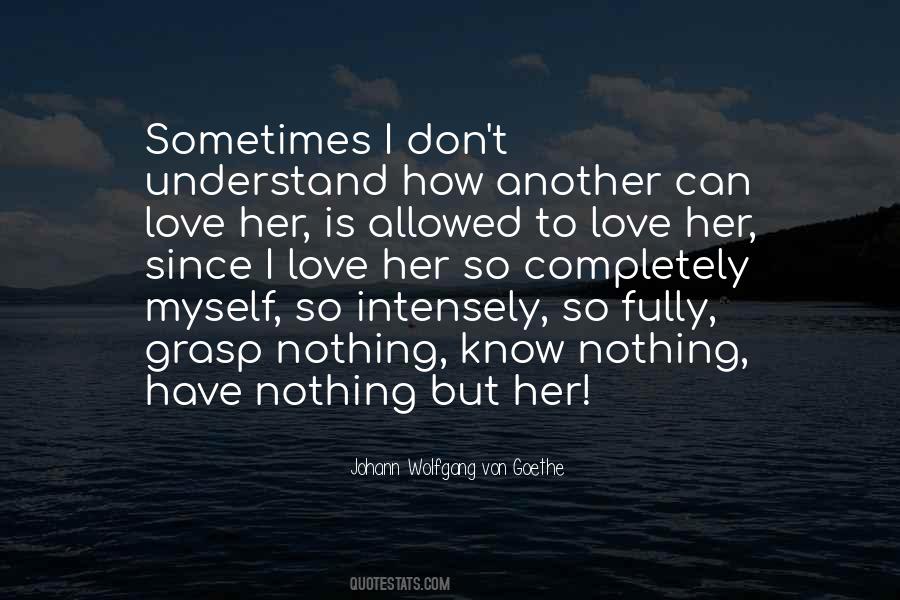 #12. Just because I don't care doesn't mean I don't understand. - Author: Koushun Takami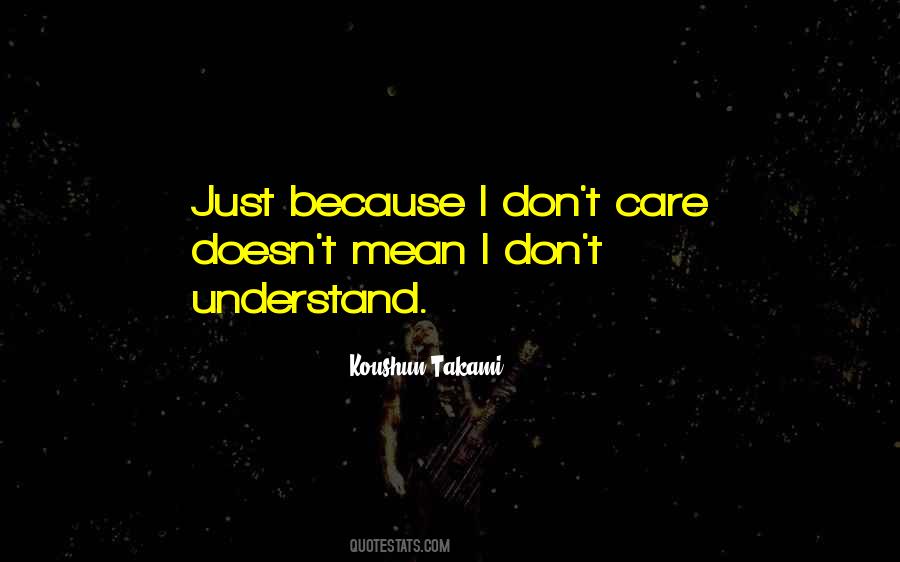 #13. My life has a mysterious purpose that I don't understand, and day by day, conflict by conflict, I learn by going where I have to go. - Author: Dean Koontz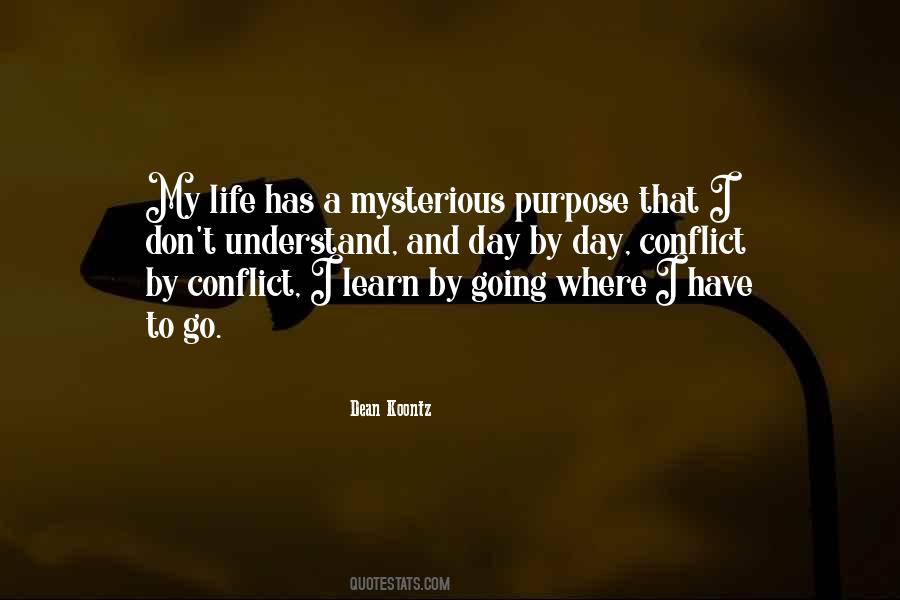 #14. I'm everybody's friend, unless they don't like me. And then, I just totally can't understand that. I actually can't. I get really hurt if someone doesn't like me. It's weird. - Author: Paul Eenhoorn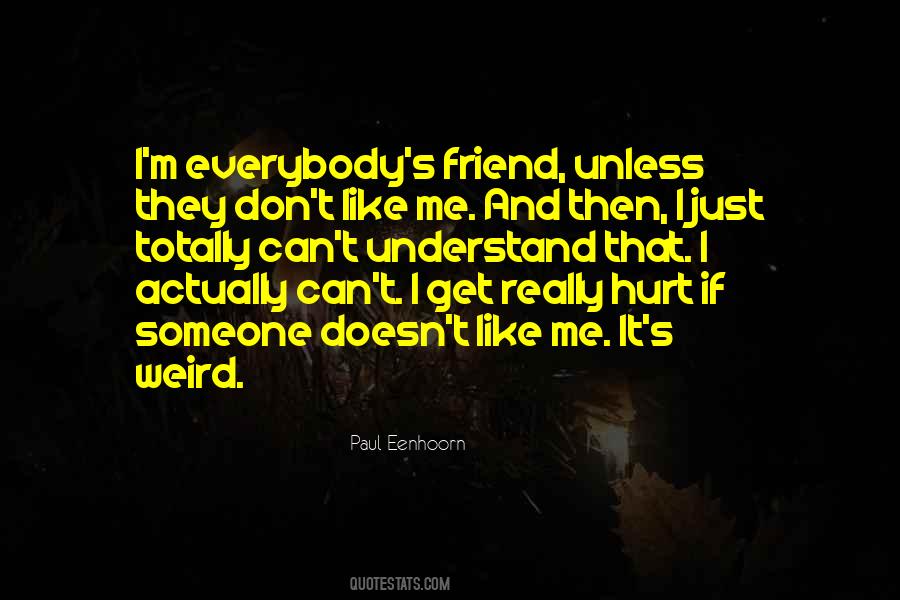 #15. I know I still affect you, and damn baby girl, you just don't understand what you still do to me. - Author: Toni Aleo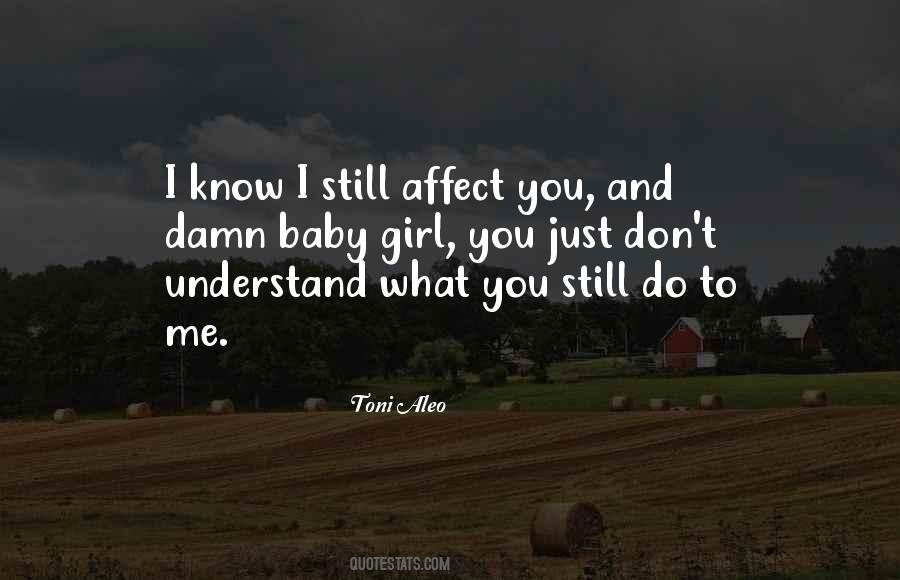 #16. People think that epilepsy is divine simply because they don't have any idea what causes epilepsy. But I believe that someday we will understand what causes epilepsy, and at that moment, we will cease to believe that it's divine. And so it is with everything in the universe - Author: Hippocrates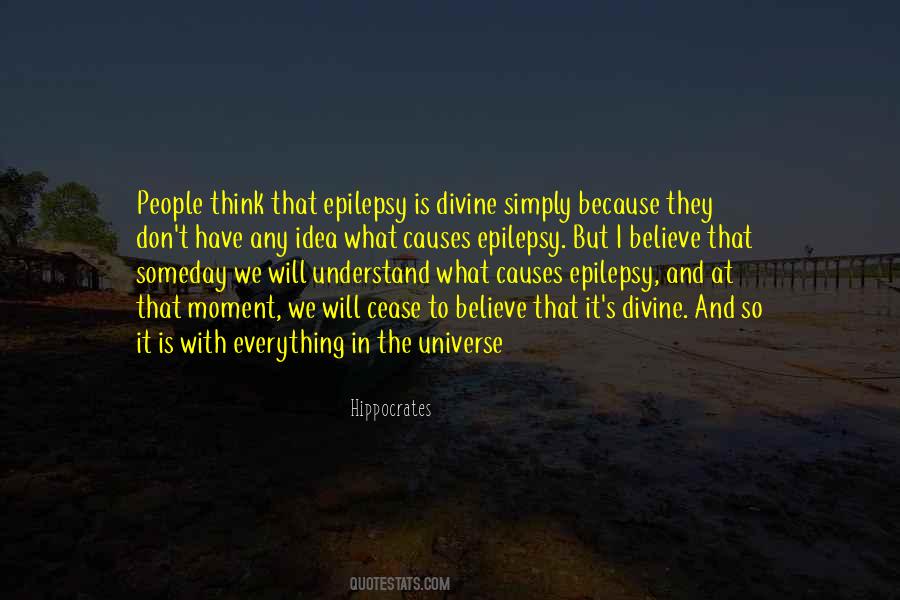 #17. Maybe my intuition has been warning me about something I don't quite understand but shouldn't be underestimated. ... - Author: Nicholas Sparks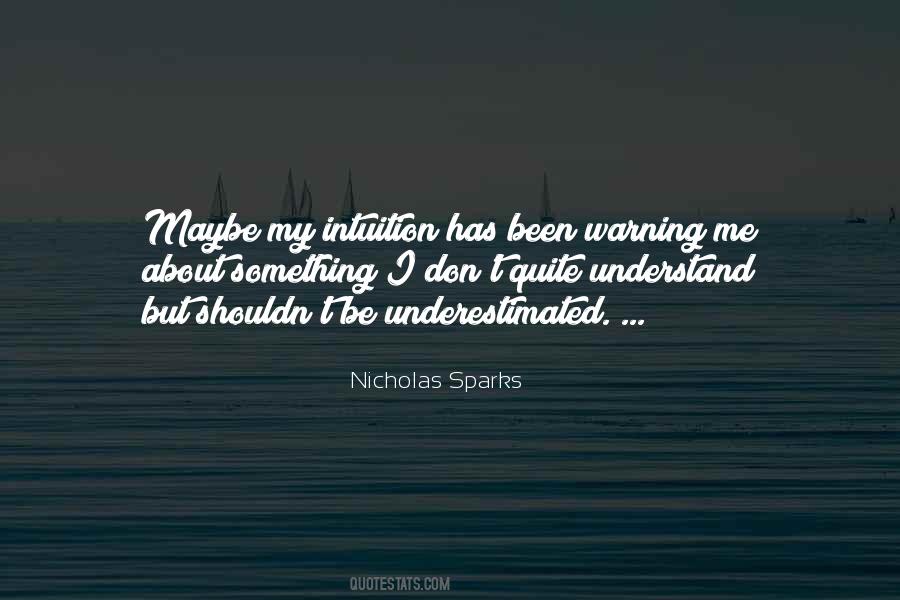 #18. And tomorrow
who knows what happens? Do you get it? I don't know and no one knows
it's all unknown! You understand, that this is the end to the Known? This is the new, the improbable, the unpredictable. - Author: Yevgeny Zamyatin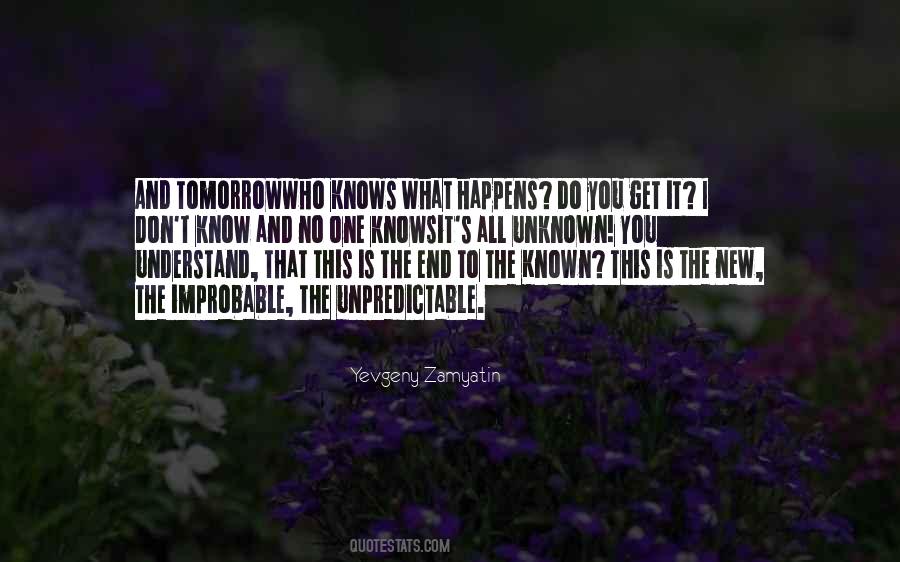 #19. I always had to rely on humor and sarcasm. And when I started having kids, that doesn't work with kids. Kids don't understand sarcasm, and they certainly don't understand my humor. - Author: Kurt Fuller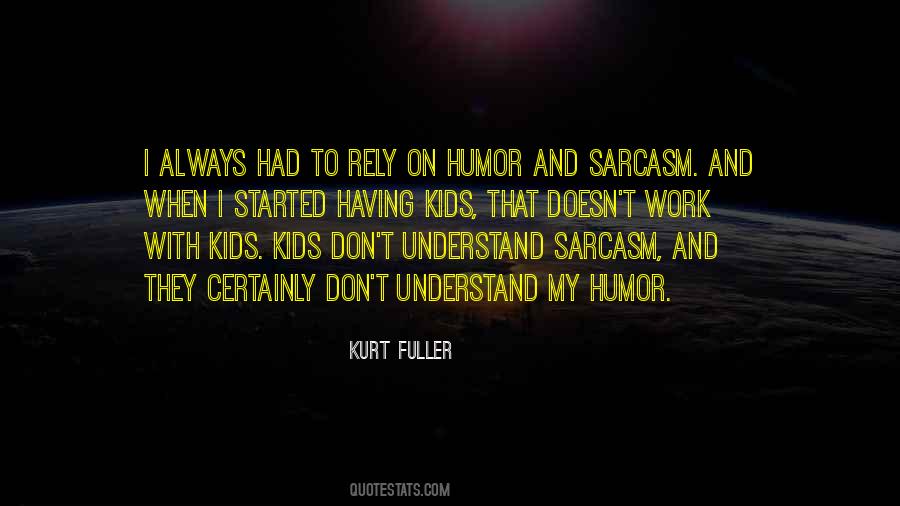 #20. The best advice I can give anybody is to try to understand who you are and what you want to do, and don't be afraid to go down that road and do whatever it takes and work as hard as you have to work to achieve that. - Author: Sally Ride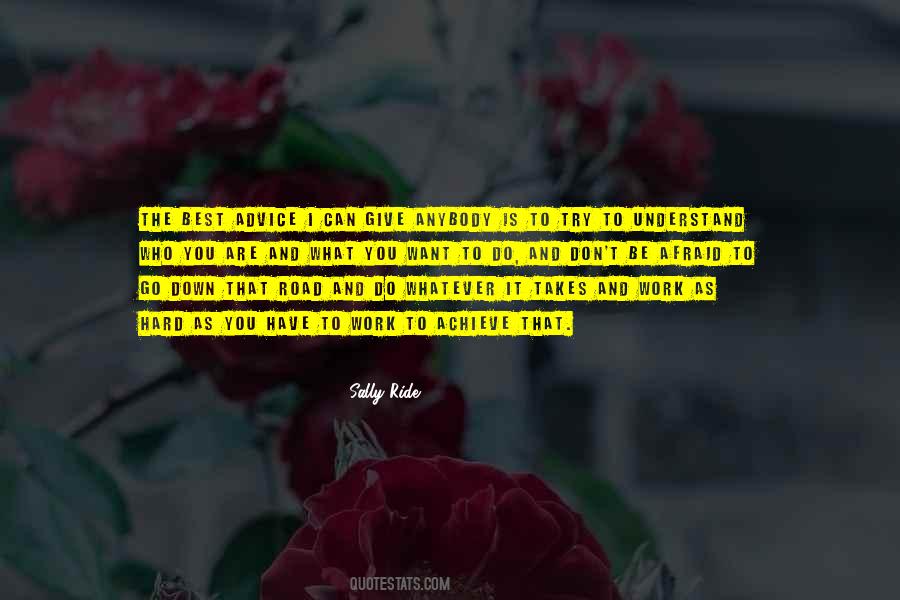 #21. Love; I consider true love happens once in a lifetime. I really don't understand when people love someone and marry someone else. Either they never loved anyone at first place or they befool themselves by saying that we have moved on. - Author: Ritu Chowdhary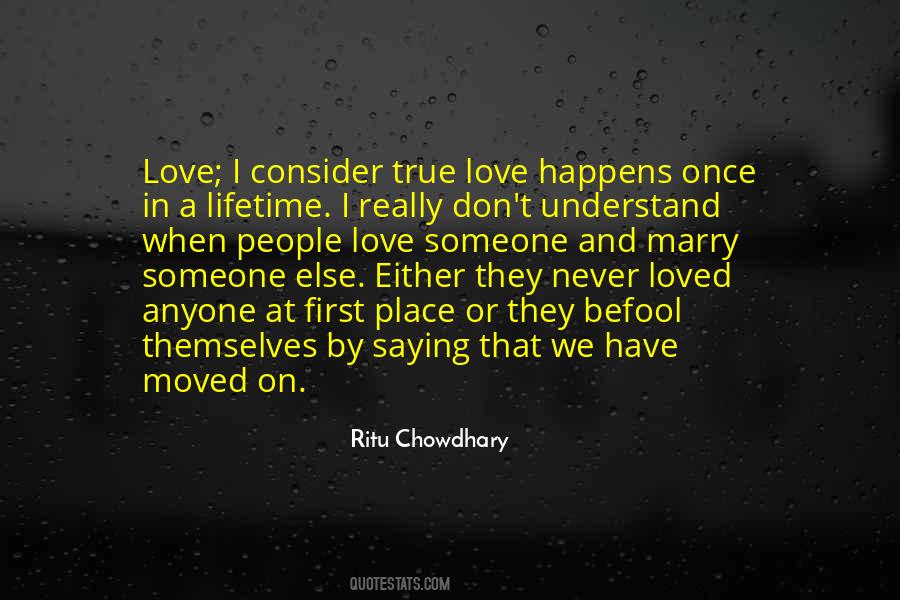 #22. Every religious tradition is rooted in mysteries I don't pretend to understand, including claims about what happens after we die. But this I know for sure: as long as we're alive, choosing resurrection is always worth the risk. - Author: Parker Palmer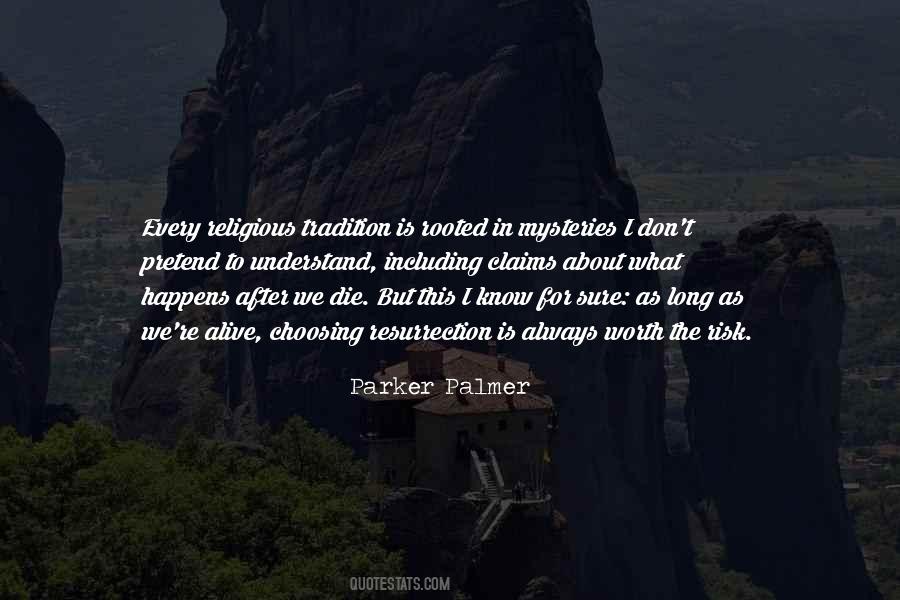 #23. You see, the richest people I know don't always understand what is going on. They don't always like what they see. But they have a quiet confidence that God will put all things together for their good. - Author: Phil Callaway
#24. I don't know what life is like, I don't know how regular people live. I just can never understand it. My first job was the NBA. - Author: Tracy McGrady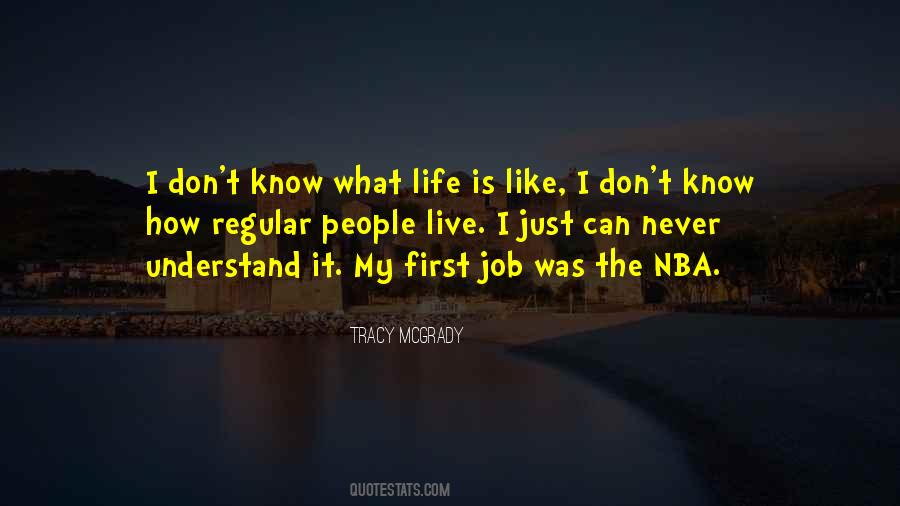 #25. I don't understand how people can take a gentle, loving life and treat it with such cruelty. - Author: Mark Ruffalo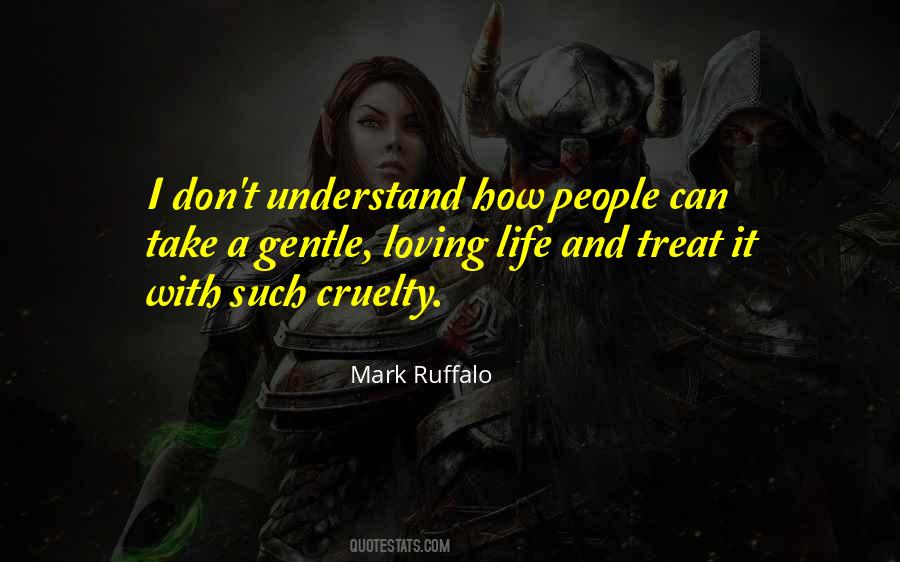 #26. I think [aging] has nothing to recommend it. You don't gain any wisdom as the years go by. You fall apart, is what happens. People try and put a nice varnish on it, and say, well, you mellow. You come to understand life and accept things. But you'd trade all of that for being 35 again. - Author: Woody Allen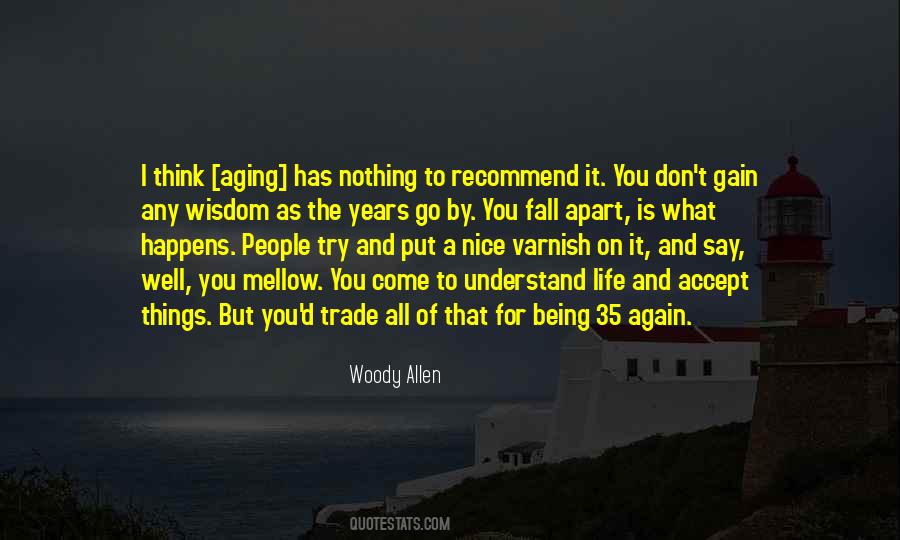 #27. Now I understand - how sleep allows you to forget, but your pain wakes with the dawn, worse because for a split second you don't remember what you've suffered. - Author: Amy Engel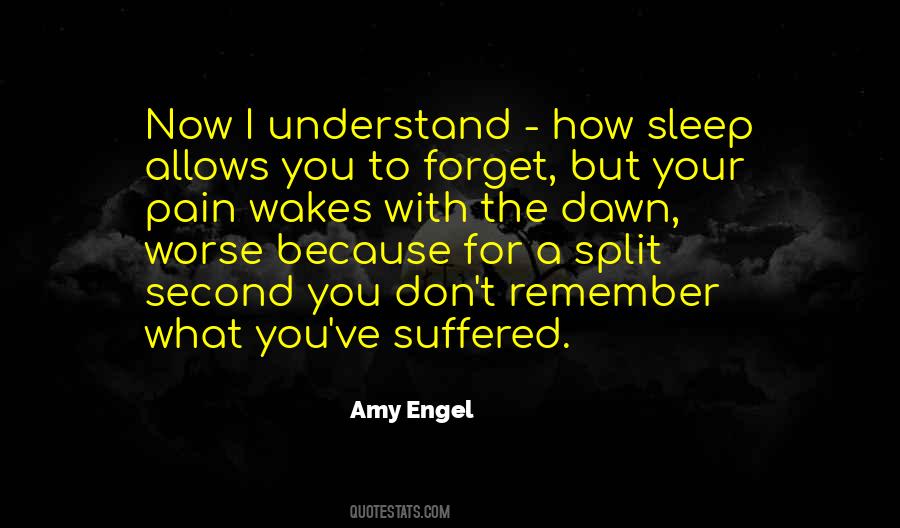 #28. He should have just checked it. I don't understand why some people insist on hauling those giant bags around everywhere they go - not when you can check one bag free on international flights. Check it at the gate if you don't trust the belt system. - Author: Sabra Hunter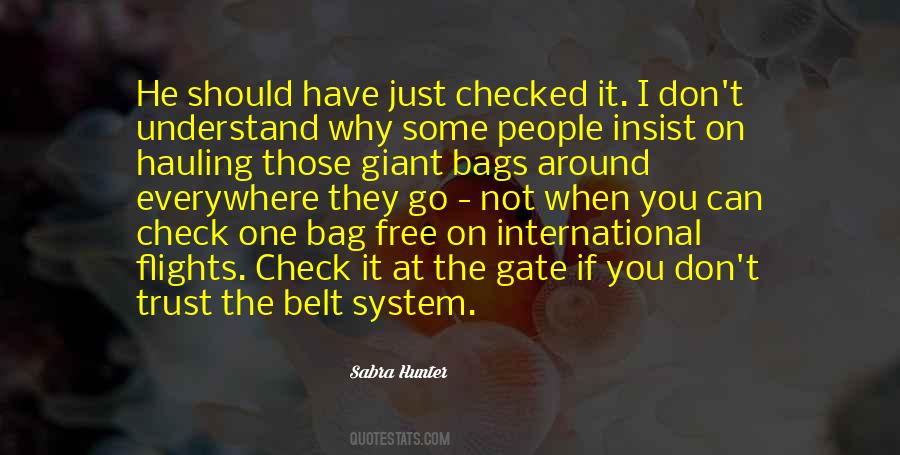 #29. Do you understand? I don't want you to do a thing if you don't understand it. - Author: Kristin Cashore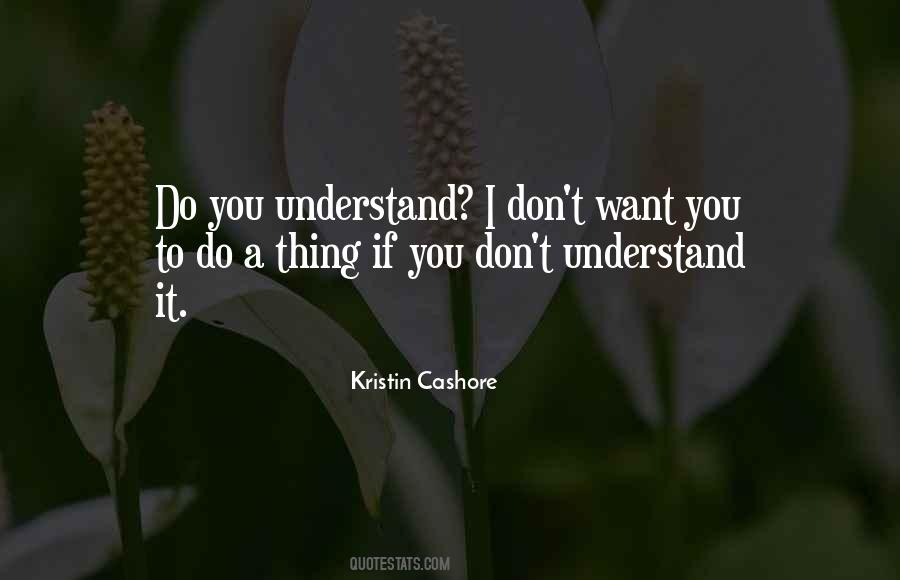 #30. Why do so manysettle for so little? I don't understand why they're not greedy for what's inside them. - Author: Jack Gilbert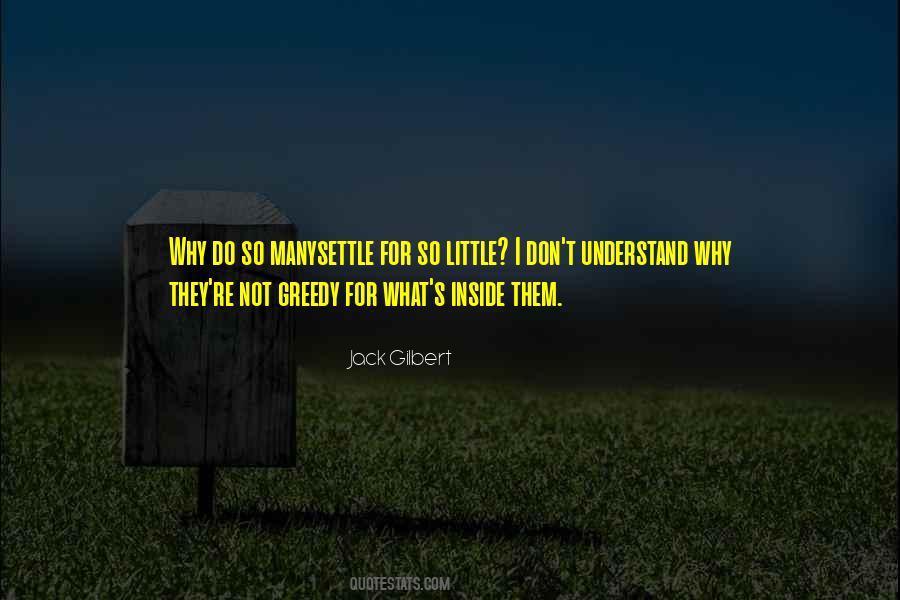 #31. It doesn't surprise me that people can't see beyond my image. It's amazing, but I can understand it. That's what image is for. But it's never a problem for me. It's only a problem for them. I don't really care. I do what I want regardless. - Author: Grace Jones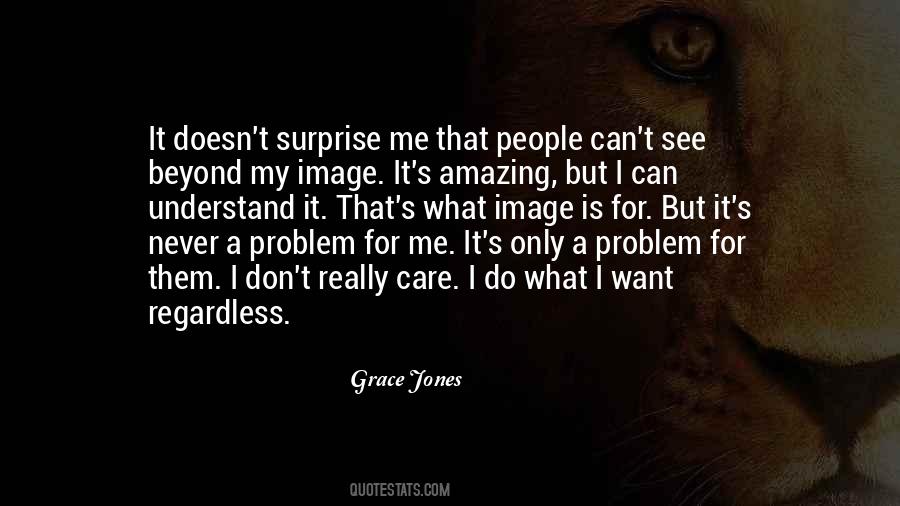 #32. There are stories I'd like to tell, I'd like to see, and they're not getting made. These stories are beyond the experience of the people in power. They don't understand it, so they're frightened of it. - Author: Randa Haines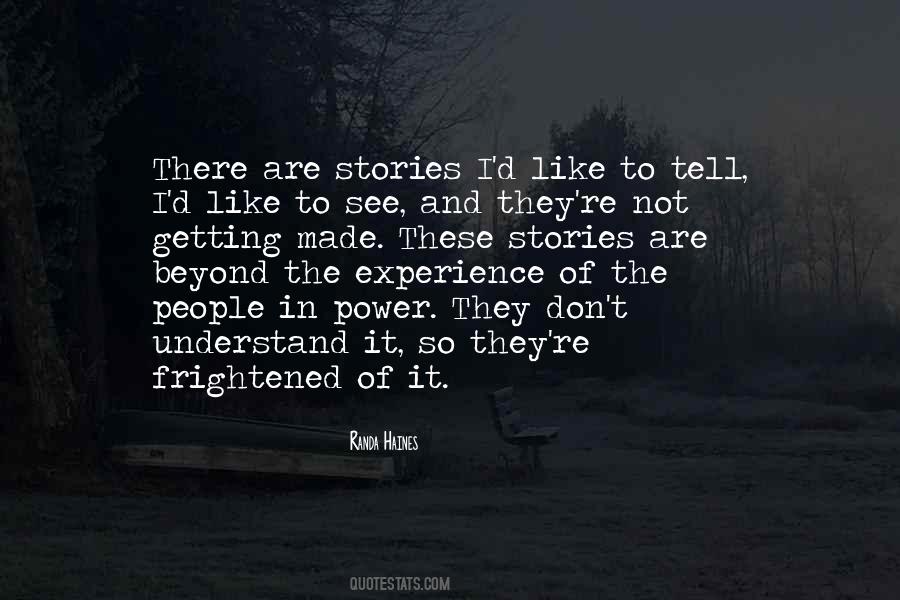 #33. I don't even understand why I have 1.7 million Twitter followers. Every day, I want to remind them and say, "Do you realize I'm an astrophysicist? Do you know what you're doing here?" - Author: Neil DeGrasse Tyson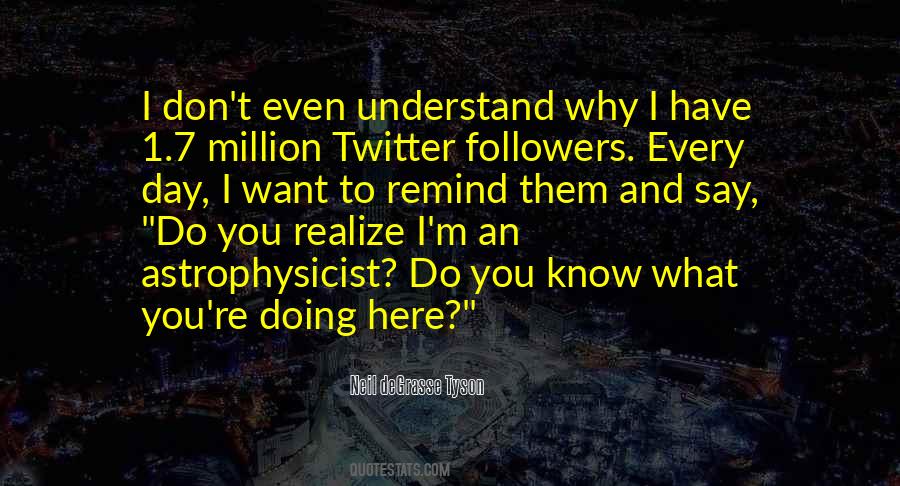 #34. I don't consider myself dovish and I certainly don't consider myself hawkish. Maybe I would describe myself as owlishthat is wise enough to understand that you want to do everything possible to avoid war. - Author: Norman Schwarzkopf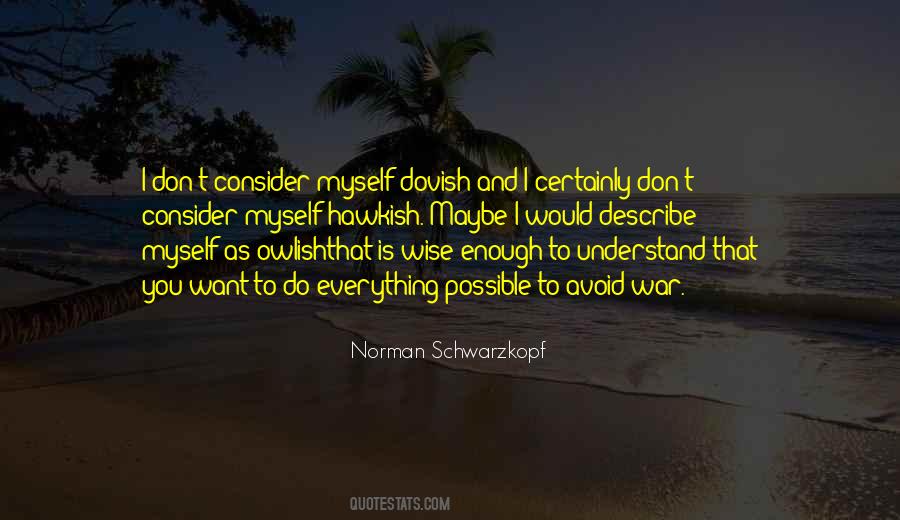 #35. Vladimir: I don't understand.
Estragon: Use your intelligence, can't you?
Vladimir uses his intelligence.
Vladimir: (finally) I remain in the dark. - Author: Samuel Beckett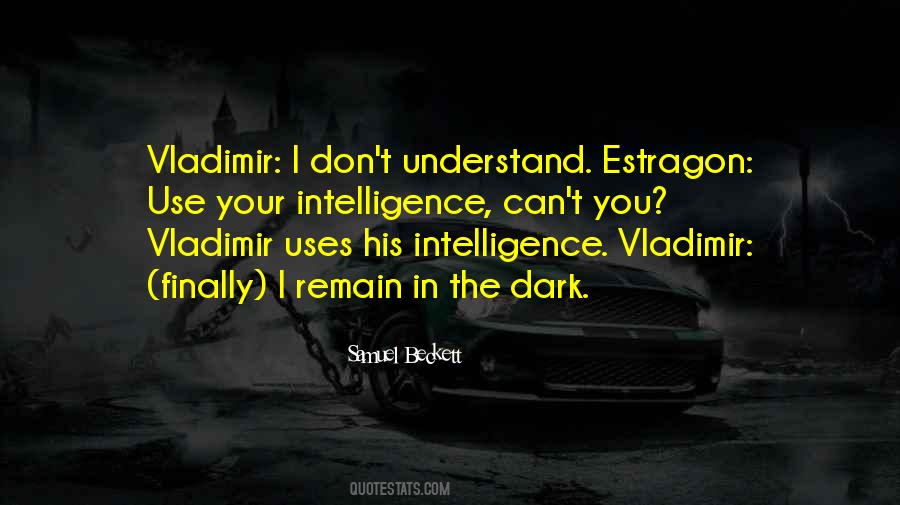 #36. I don't know what my appeal is. I can see I've got blue eyes and don't look like the Hunchback of Notre Dame but I can't understand the fuss. - Author: Rutger Hauer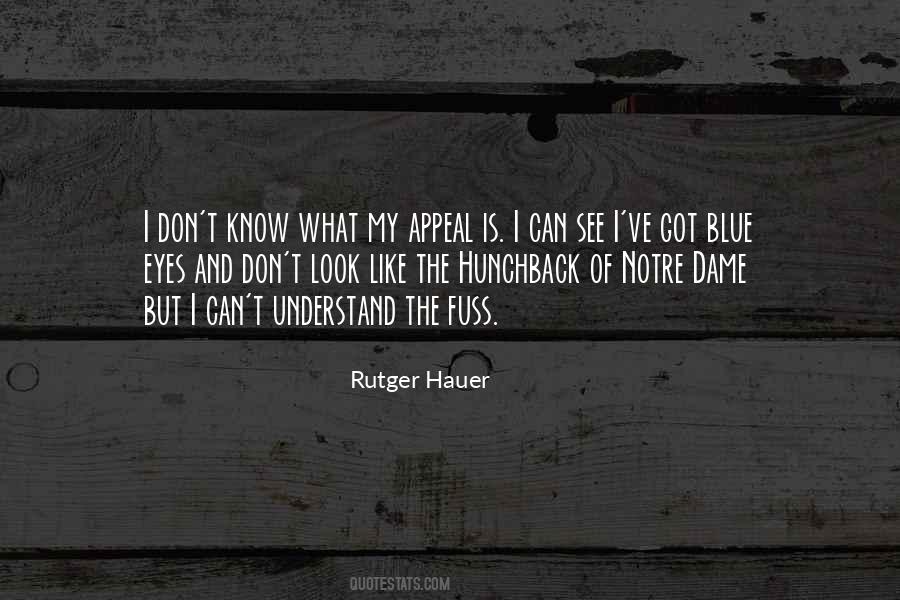 #37. I don't think anyone listening to my music needs any special knowledge. They don't need to have a background in contemporary music. They don't need to go to new-music concerts all the time in order to be able to understand it. - Author: Missy Mazzoli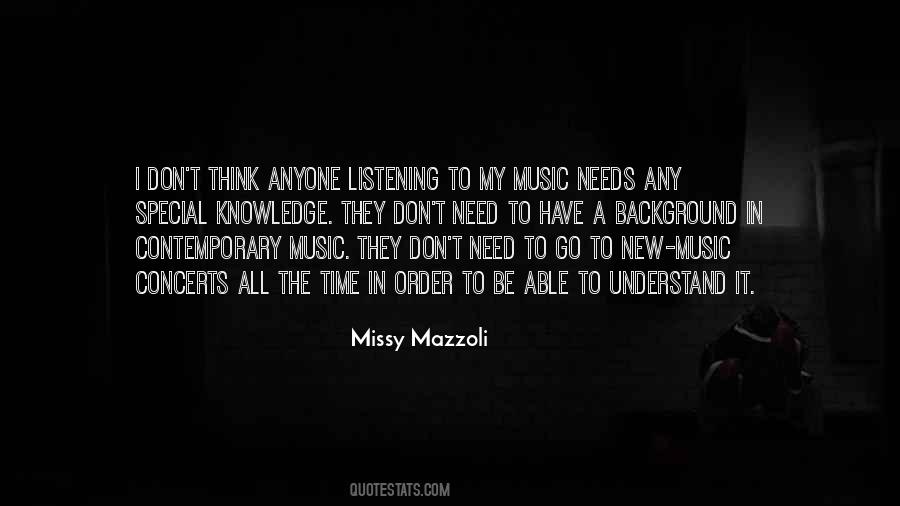 #38. Anxiety. Dissociation. The words came easily. We attach them to processes, they migrate to the people themselves, and we think: Now I understand. But we don't, and the words themselves interdict further attempts to do so. Maryanne - Author: James Sallis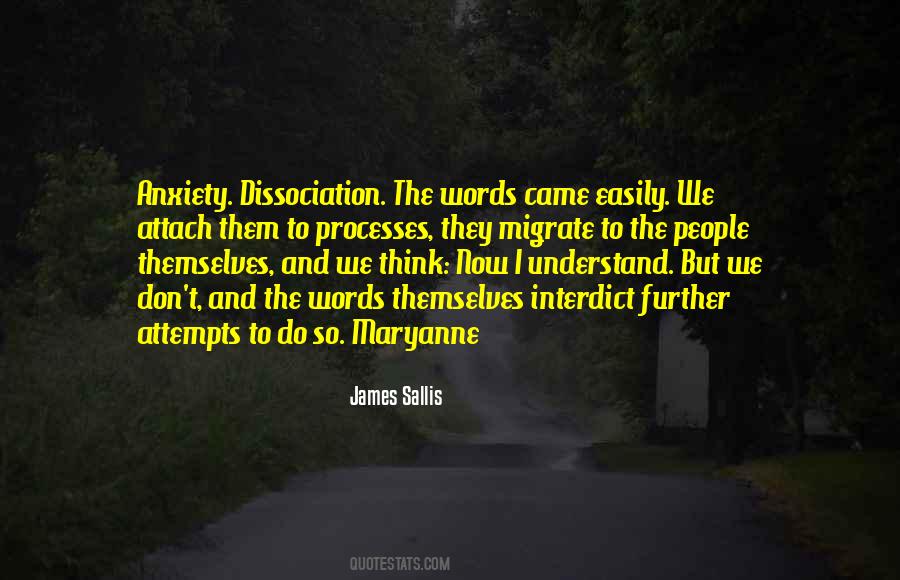 #39. In all my life I never met anyone so frivolous as you two, so crazy and unbusinesslike. I tell you in plain Russian your property is going to be sold and you don't seem to understand what I say. - Author: Anton Chekhov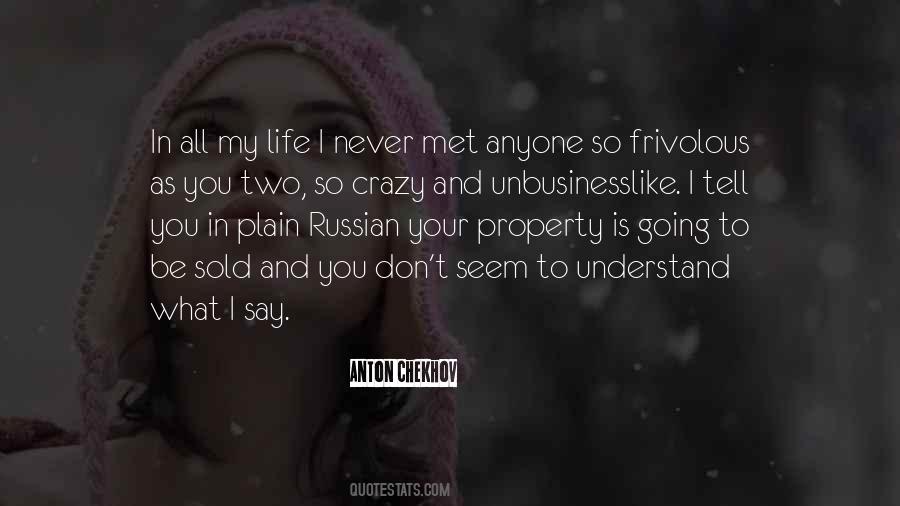 #40. I don't know how breeder marriages ever work, since the wife never seems to understand. - Author: Andrea Speed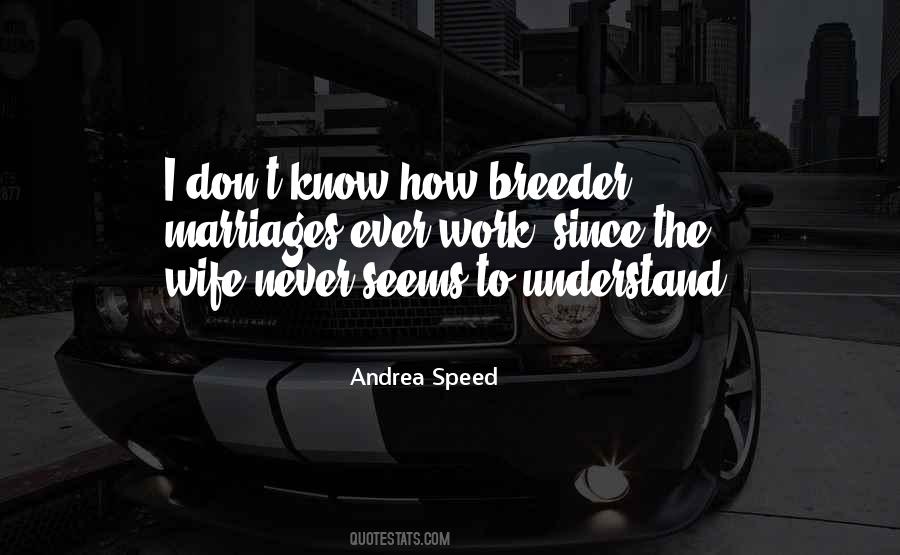 #41. I don't think movies can ever be too intense, but people have to understand why you're showing them the things you are showing them. - Author: Edward Zwick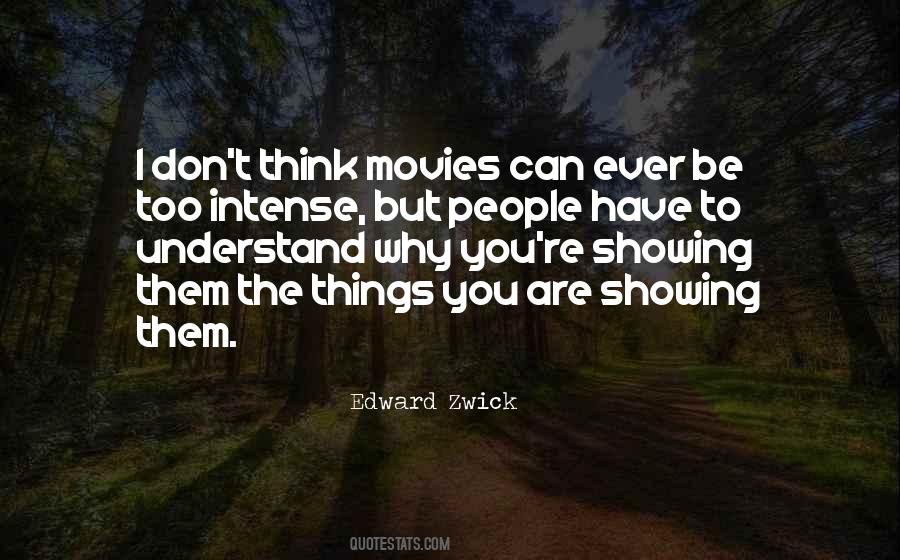 #42. Regarding social media, I really don't understand what appears to be the general population's lack of concern over privacy issues in publicizing their entire lives on the Internet for others to see to such an extent ... but hey it's them, not me, so whatever. - Author: Axl Rose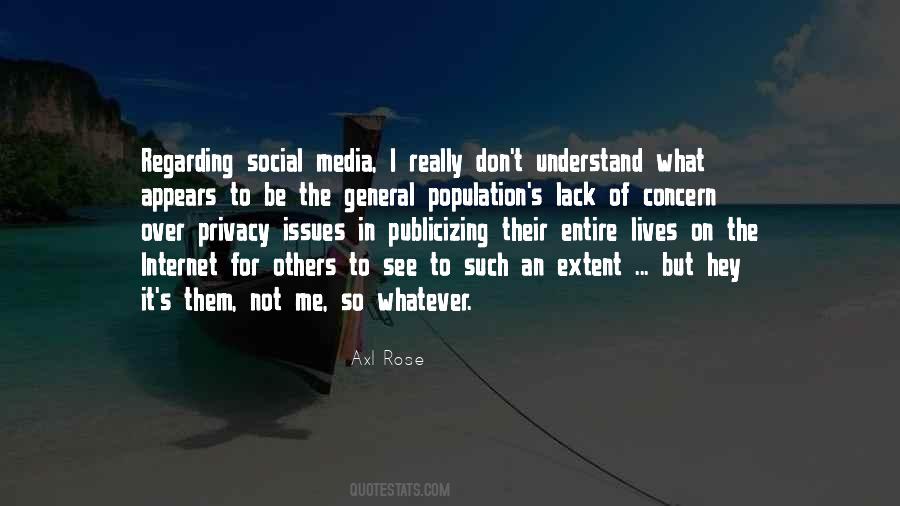 #43. I guess anime helped me understand the Japanese culture a little better and makes me want to honor certain language nuances that don't always translate to English. - Author: Laura Bailey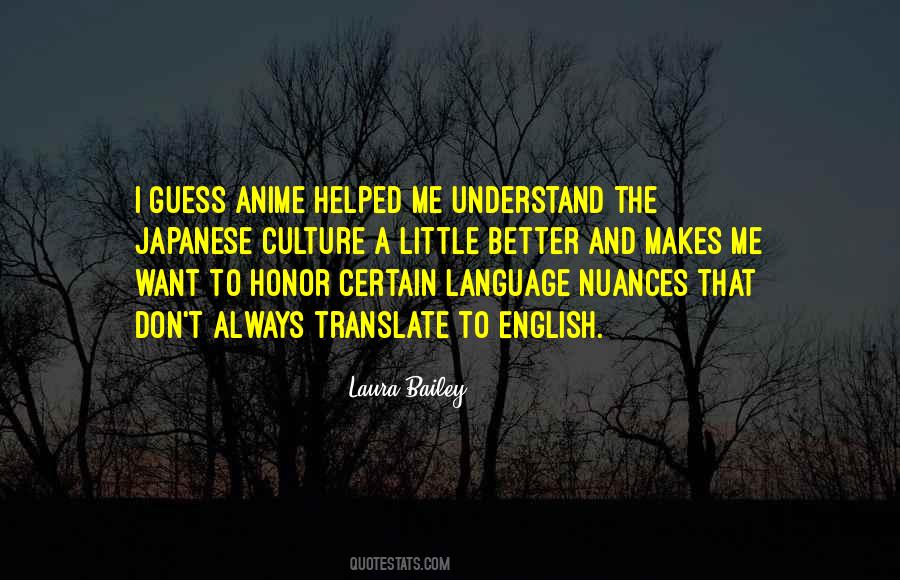 #44. I think we use a lot of words and labels when trying to describe people: ones with autism, ones without autism. In general, I think that labeling people is a major issue, and people don't understand the power of language. - Author: Nikki Reed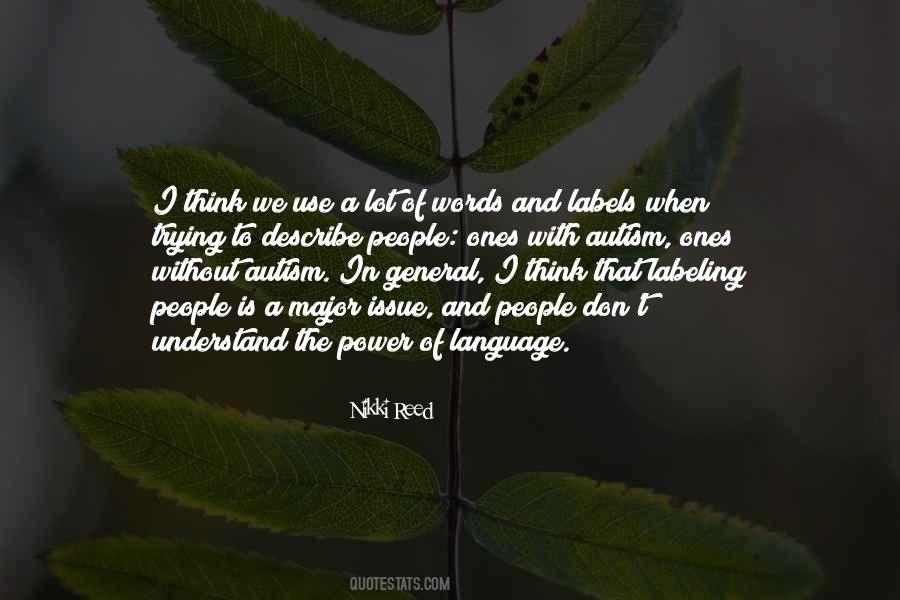 #45. I'm interested in how we define things by how we choose to observe them, and how everywhere in our lives, and in every moment we experience, there are forces at work that we don't fully understand. Couple this curiosity with a love of portraiture painting, and that's how this project was born. - Author: Oliver Jeffers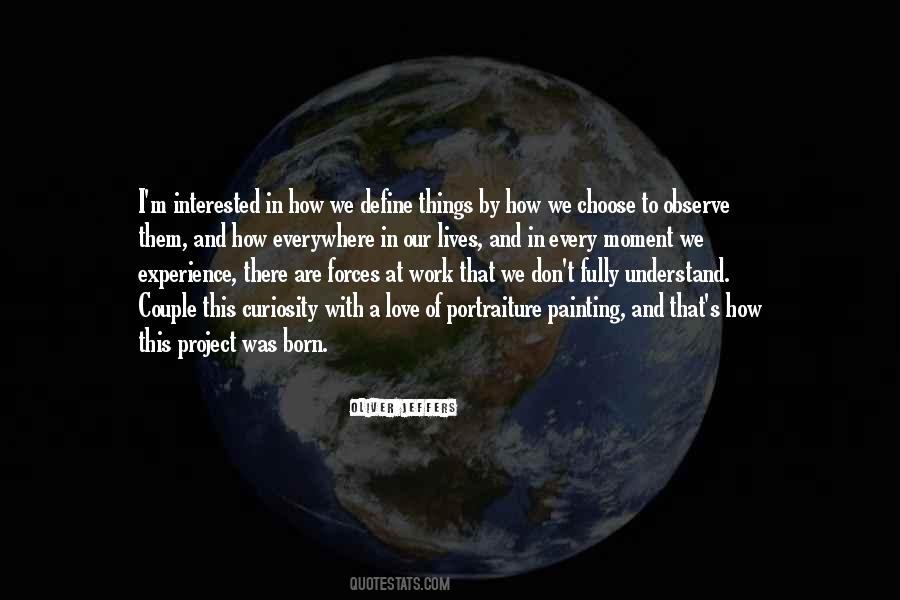 #46. I think a lot of the time people assume that their values are universal. And they don't understand which aspects of their values are actually universal and which aspects are very specific. - Author: Andrew Solomon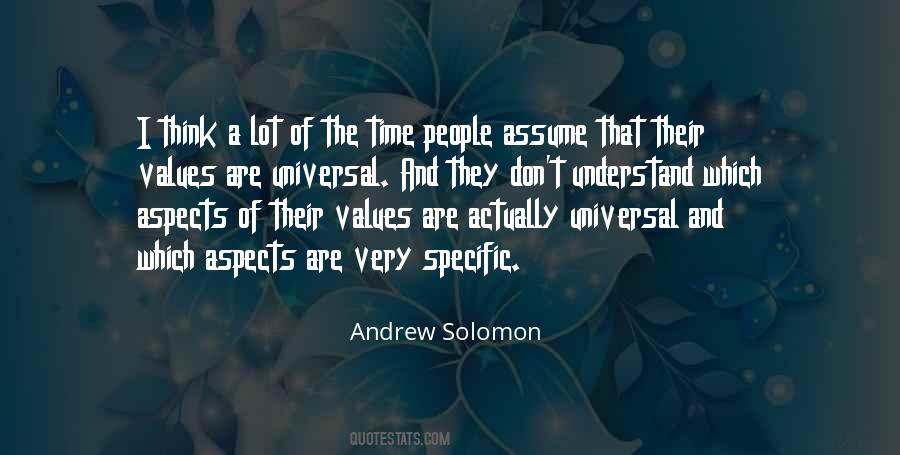 #47. If I don't like someone, I'll let that person know. I'm not very diplomatic. I understand that. - Author: Vijay Singh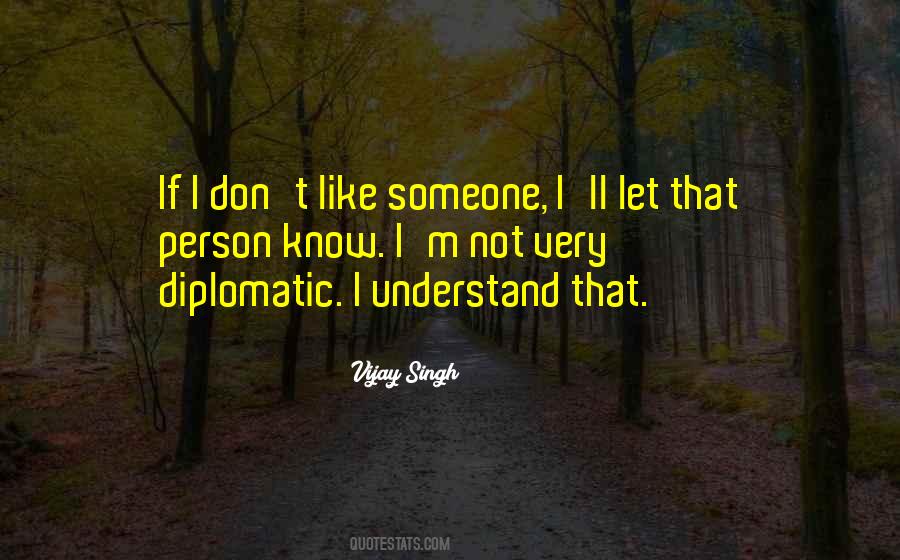 #48. I still don't know if you understand!" "That everyone is of equal significance and that the differences between individuals are more important than the differences between broad classes? Oh yes, I'm coming to understand that really well." I - Author: Jo Walton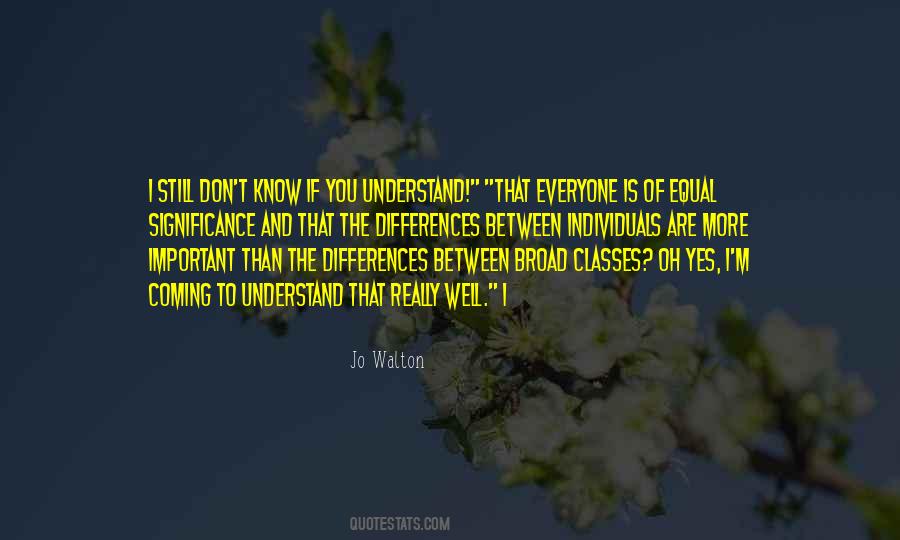 #49. Is it crazy to say that I sometimes don't understand what I write but I write it anyway, because maybe someone, somewhere, somehow, would feel what I didn't? - Author: Nema Al-Araby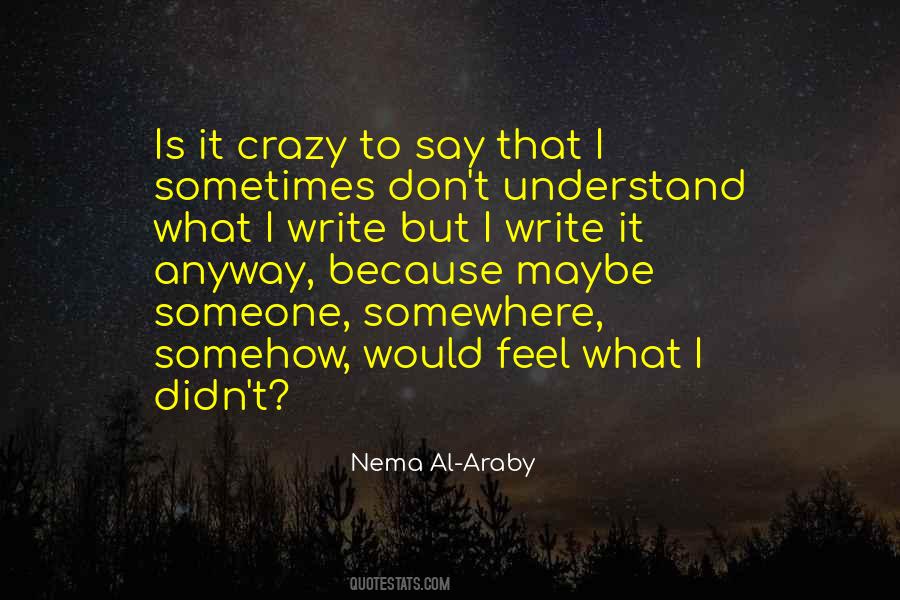 #50. I don't think the critics could understand what we were doing. - Author: Jimmy Page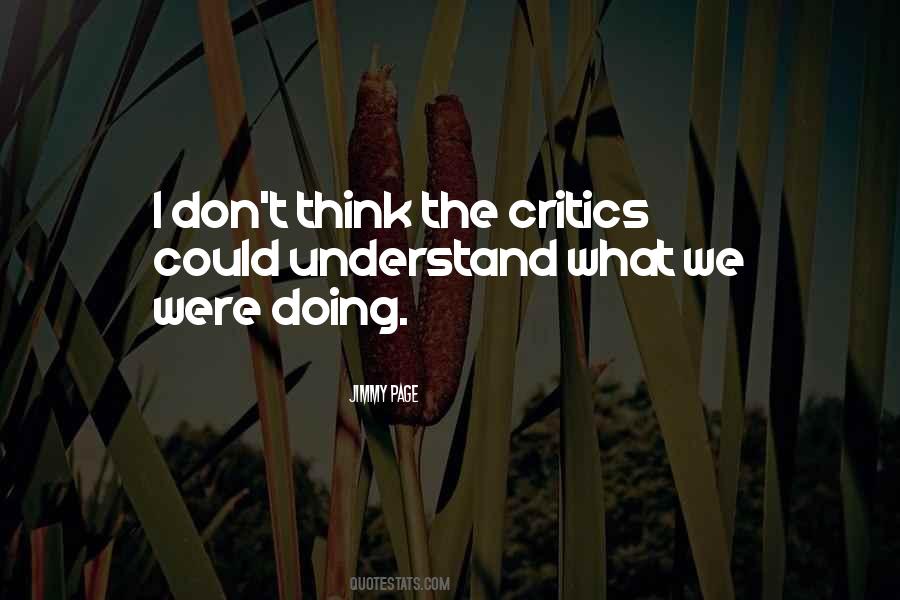 #51. I don't really understand why when I'm not making music, I feel like I can't breathe. - Author: Son Lux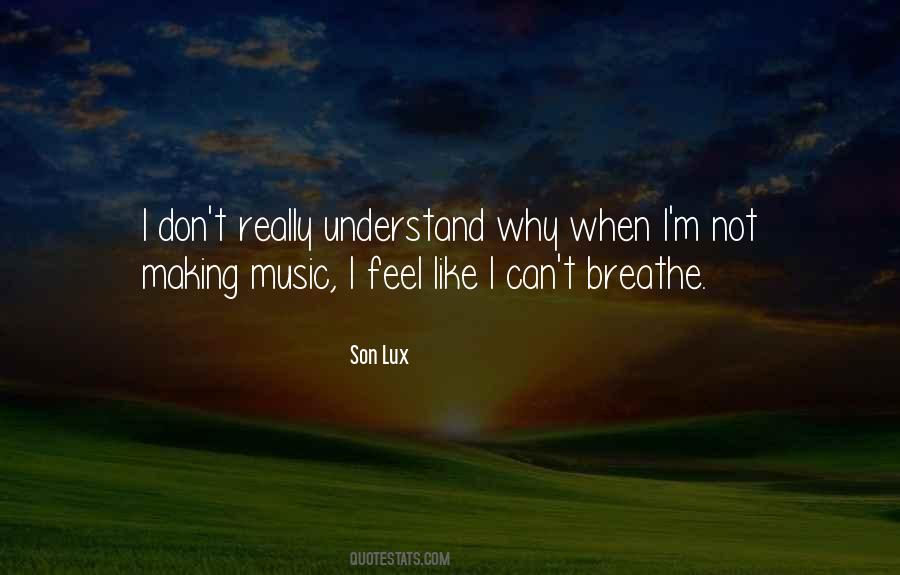 #52. I don't think people understand the power of social media or our phones. - Author: Zendaya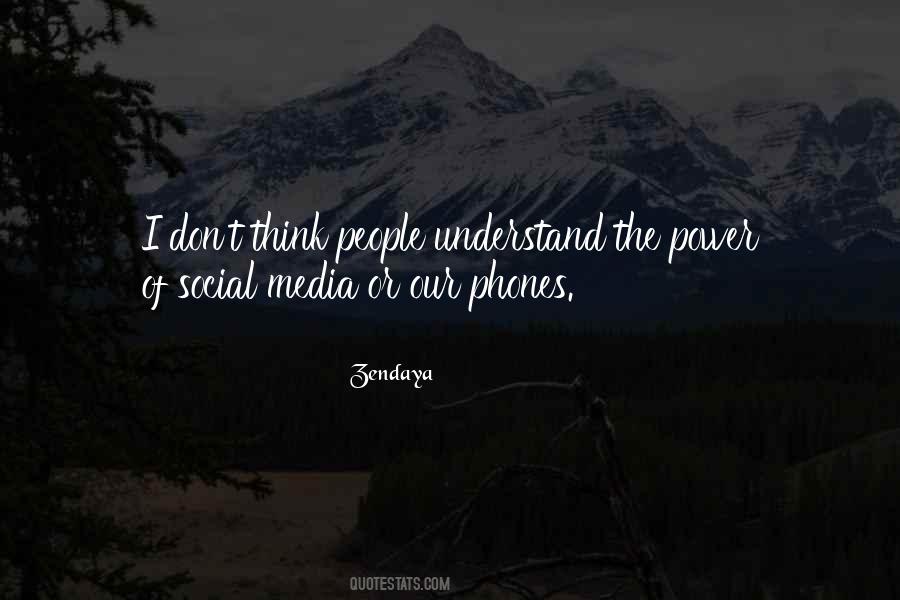 #53. When I have run out of words to copy, I look out the window at this strange place called India. Inside the train, the people around me are snoring. I don't understand how they can close their eyes when there is so much to see. - Author: Patricia McCormick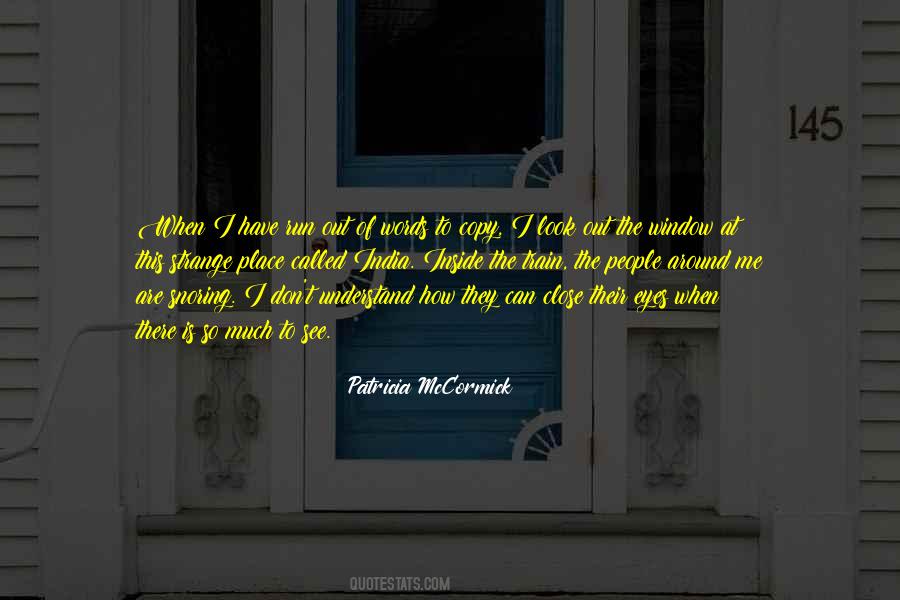 #54. Don't you understand?" snarled Rincewind. "We are going over the Edge, godsdammit!"
"Can't we do anything about it?"
"No!"
"Then I can't see the sense in panicking," said Twoflower calmly. - Author: Terry Pratchett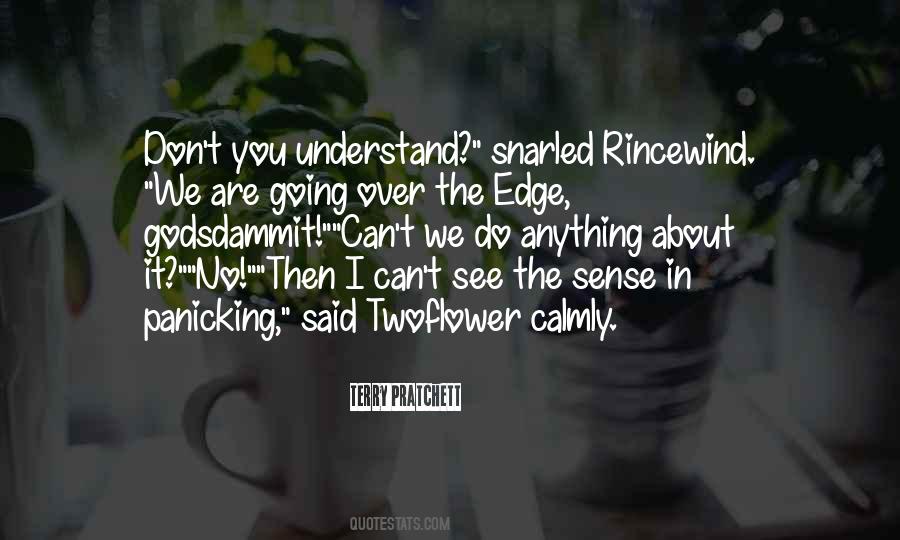 #55. There are oceans of things to discover, to explore, to learn, to invent, to create in this world; especially with its modern possibilities offered. So, I don't understand when people complain they're bored and have nothing to do. - Author: Sahara Sanders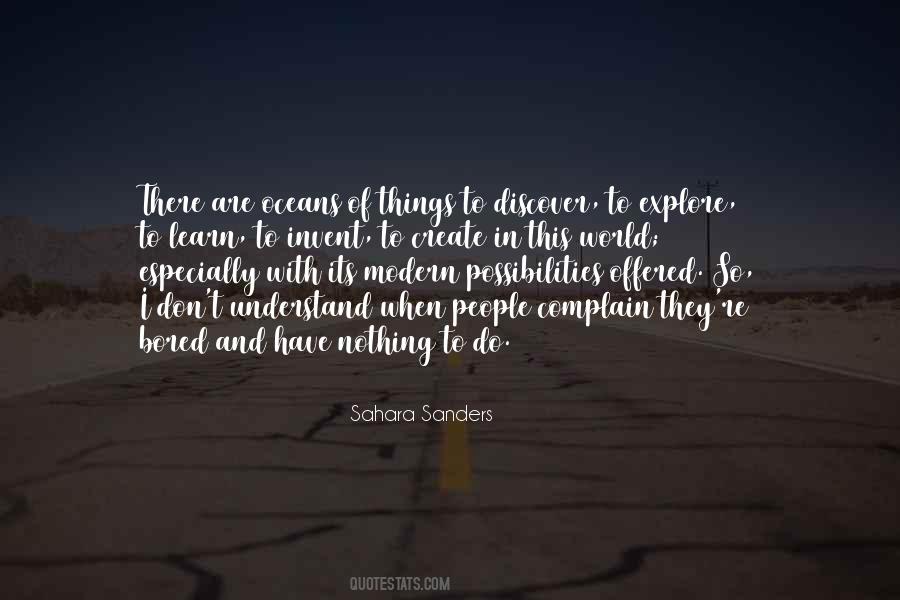 #56. I'm not sure if men really understand this, but I don't think there's a woman in America who really expects her life to be easy. In our own ways, we all know better! - Author: Ann Romney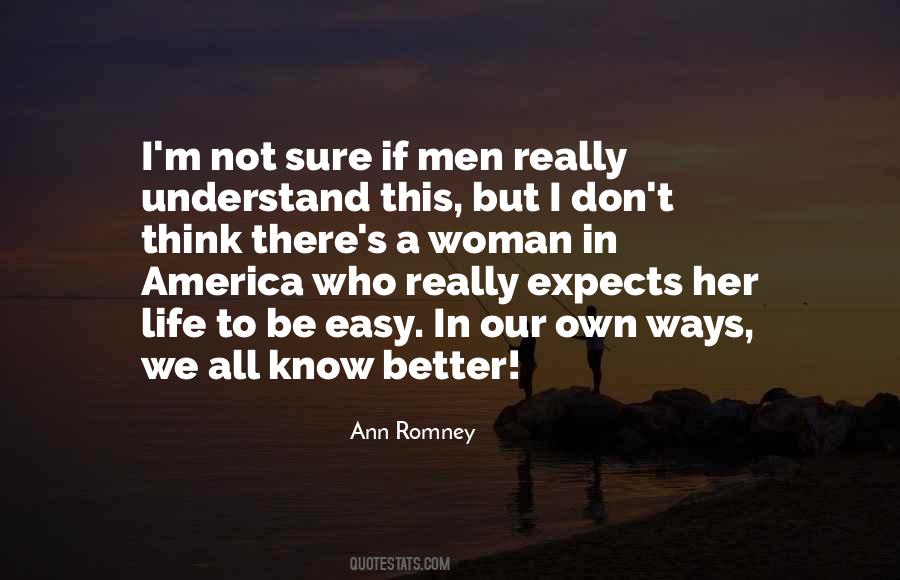 #57. He made me feel wanted and needed and not at all alone. I don't understand how someone can affect me that way, but I don't want that someone to go away. - Author: Allie Everhart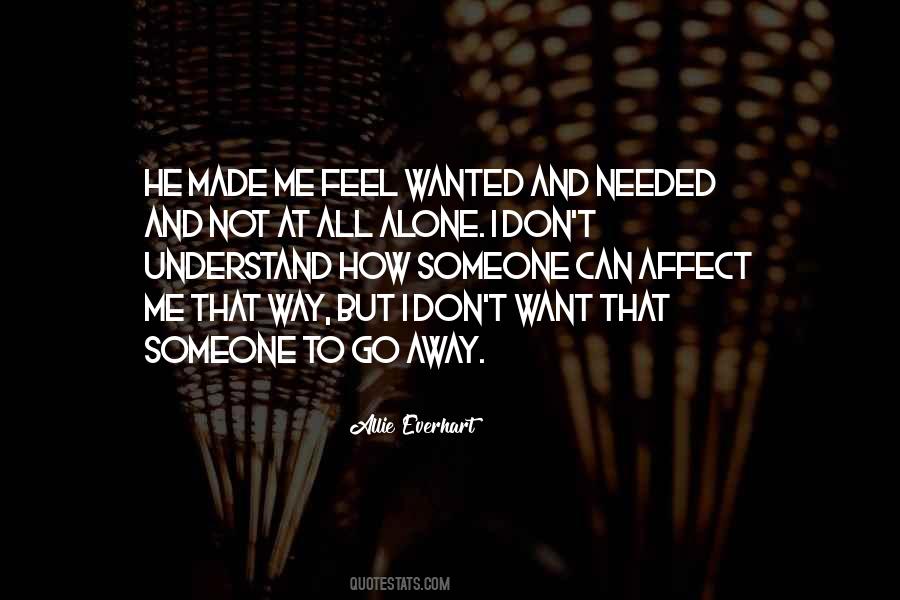 #58. Today when I begin writing I'm aware: something that I don't understand drives this engine. - Author: Donald Hall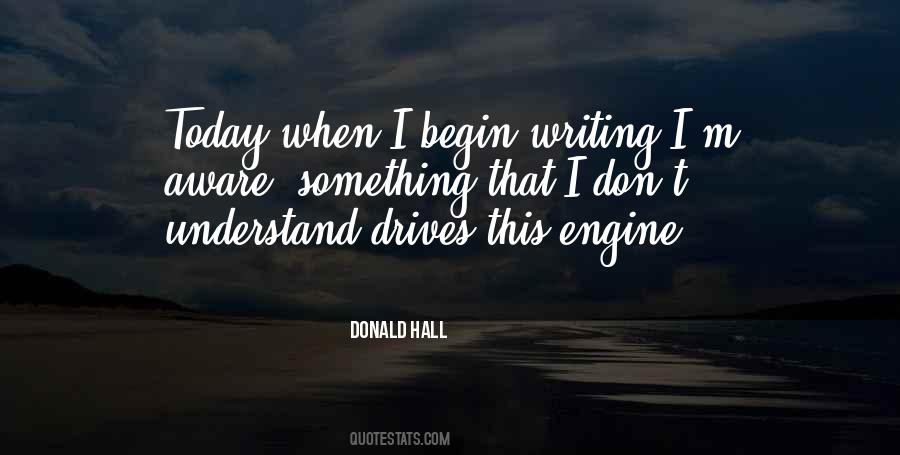 #59. I have spent my life waiting for something to happen,' she said. 'And I have come to understand that nothing will. Or it already has, and I blinked during that moment and it's gone. I don't know which is worse - to have missed it or to know there is nothing to miss. - Author: Tracy Chevalier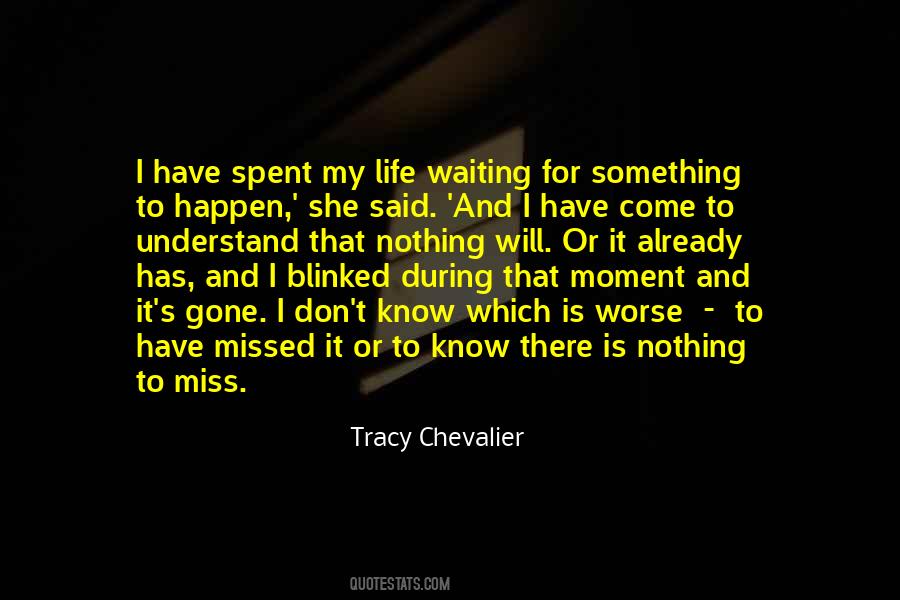 #60. Those social networks, there's something sad about them. Is it because they don't have enough knowledge about friends and people? I don't understand it. It's like a talkative mirror where people talk to themselves. And what I hate most in life is selfies. - Author: Karl Lagerfeld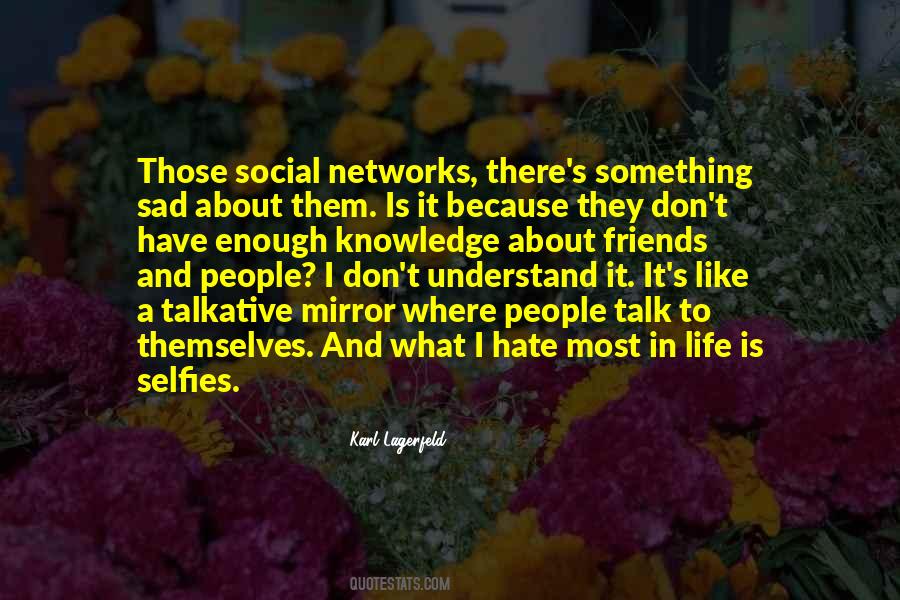 #61. What a lot of people don't understand is that the music that they're hearing is usually months, and in some cases, years old. So I'm a lot better than whatever material people have been hearing. - Author: JD Era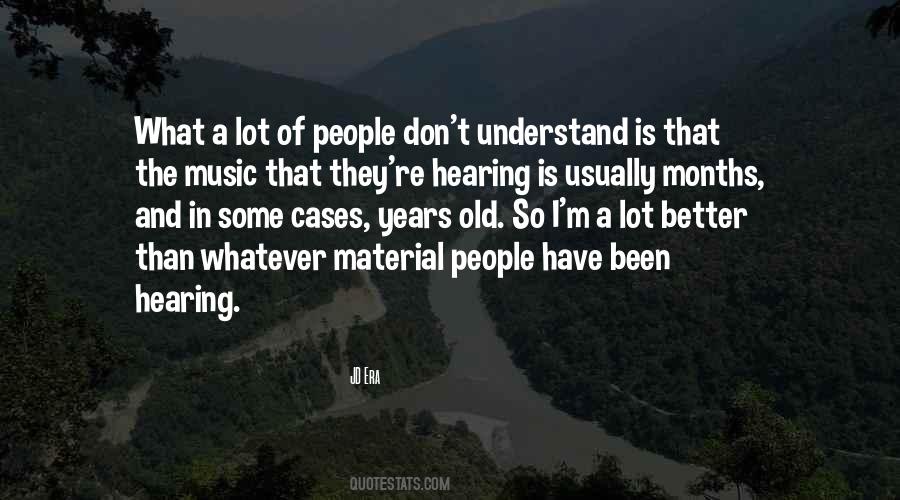 #62. I'm going for it. Every part of my body says to jump and fly, no matter how hard voices like Shay and my parents try to ground me. I understand their realism, but I don't want to look back and regret not taking the plunge. - Author: Krista Ritchie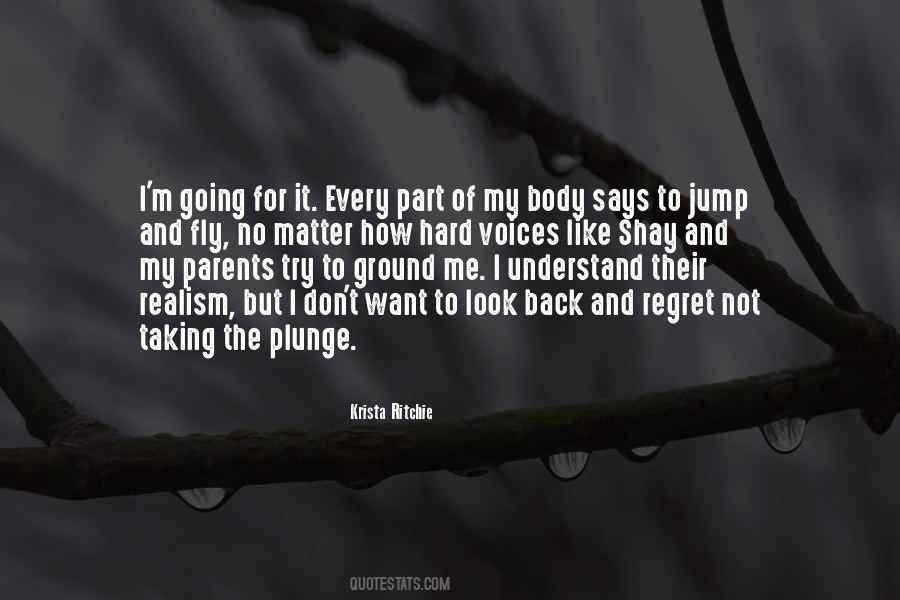 #63. I can understand going for Botox at 45-50, when you want to keep things in place. But I don't understand 25 year olds going for Botox or under the knife. You don't require it. Your skin is fresh, young. Why would you do that to yourself? - Author: Kajol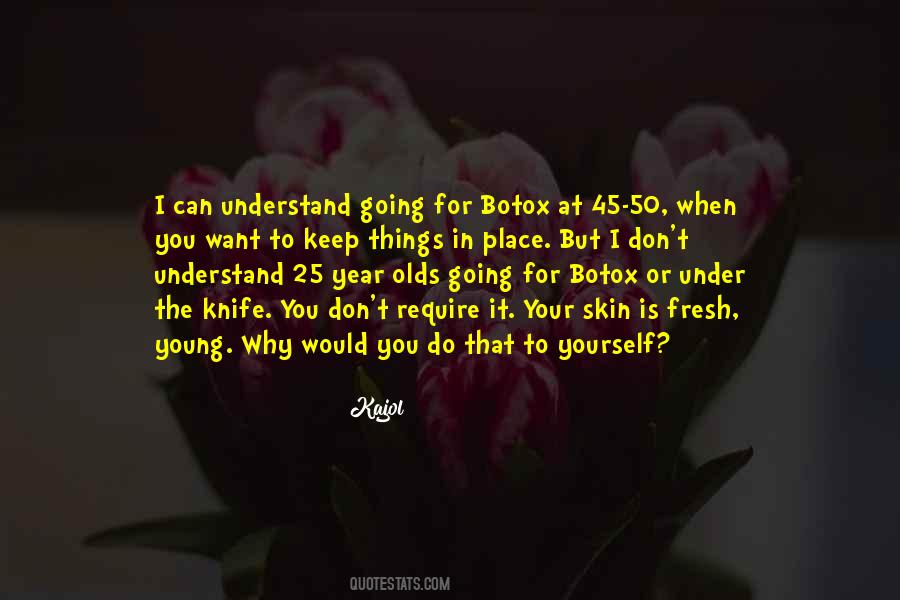 #64. We play make-believe and dress up for a living. One goes, one doesn't go, whatever. I don't understand how you can get bitter or jaded. We're just so lucky to get to do this. - Author: Michael Mosley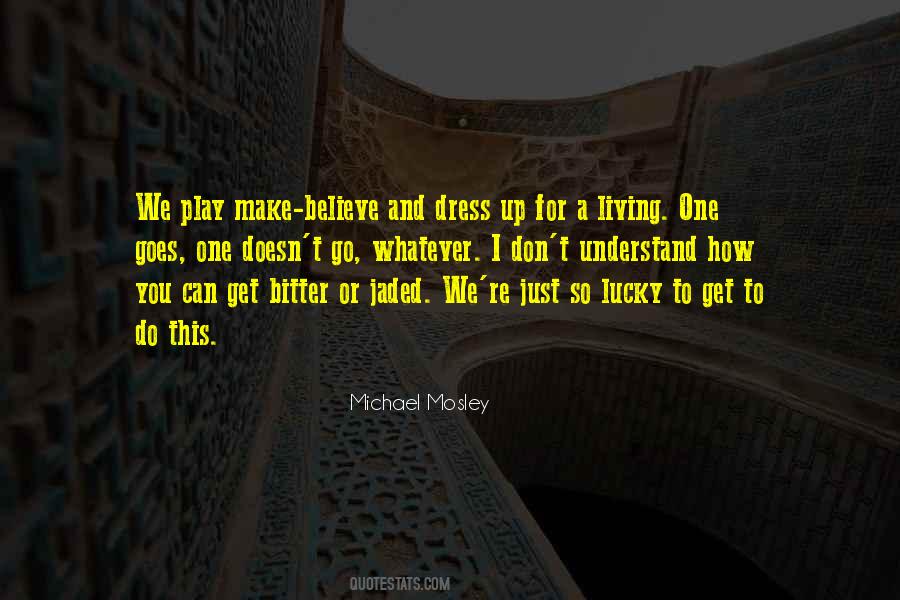 #65. It's not his body
that changes
right away.
it's something
inside. he says
he wants to
be a little
weaker. i don't
understand.
i say 'thinner?'
and he says
'no, i want
to be stronger
in a different
way.' not
because of me,
but for me. - Author: David Levithan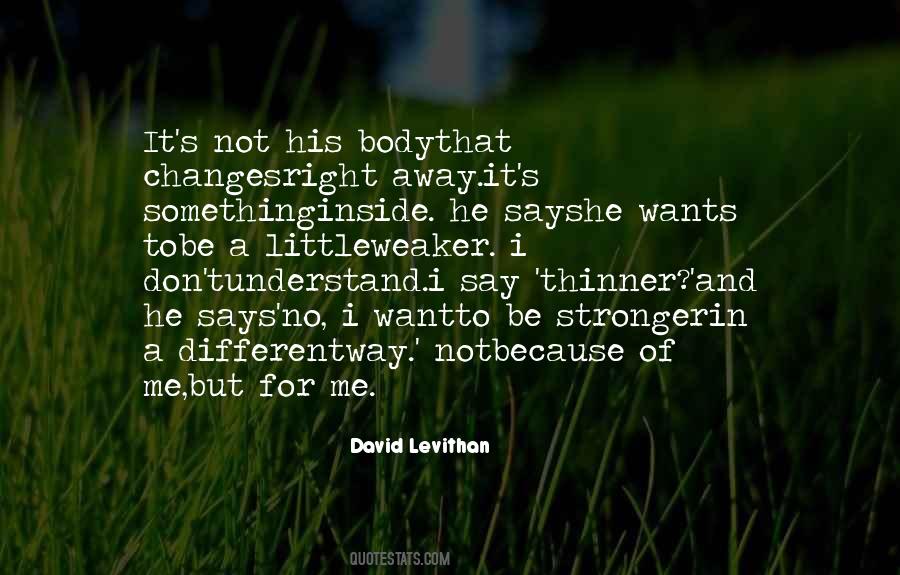 #66. Everybody now seems to be talking about democracy. I don't understand this. As I think of it, democracy isn't like a Sunday suit to be brought out and worn only for parades. It's the kind of a life a decent man leads, it's something to live for and to die for. - Author: Dalton Trumbo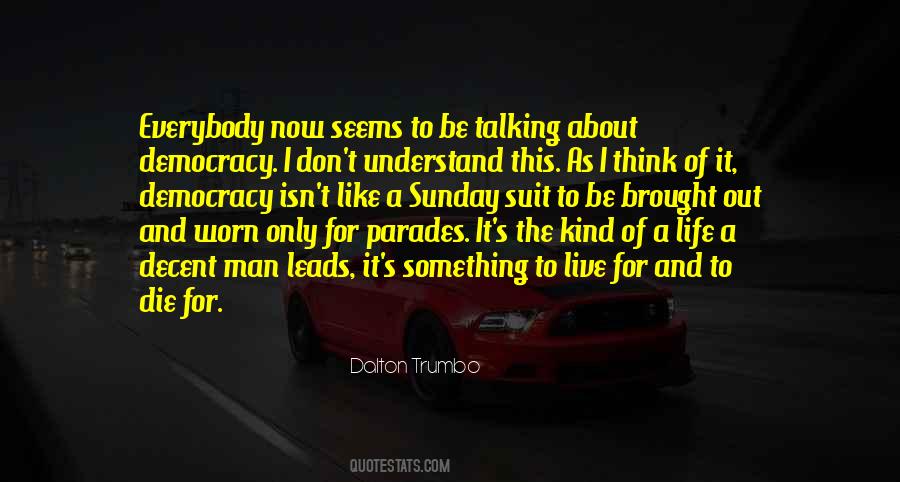 #67. Tell me that you don't like cartoons, and I think there's something wrong with you. I don't understand why people don't like cartoons. - Author: John DiMaggio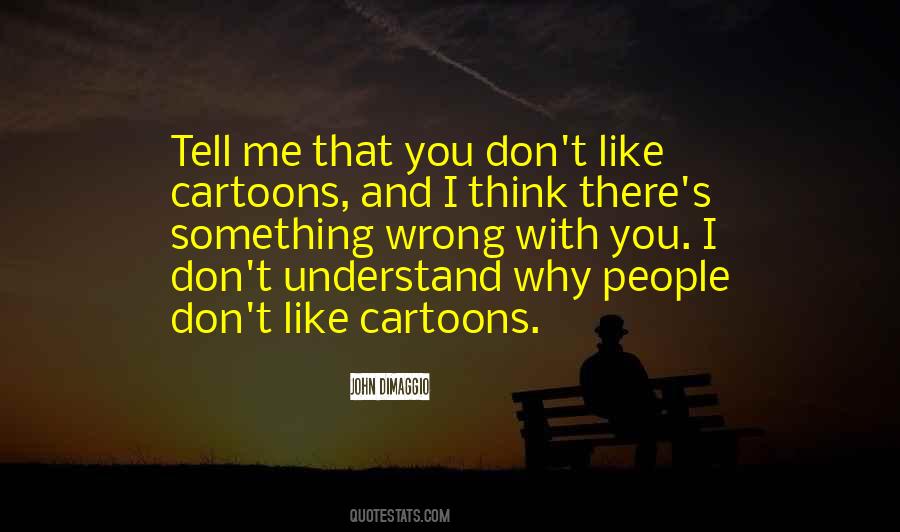 #68. I actually love auditioning because I usually don't get the part. I've tested with Daniel Day-Lewis, Robert De Niro, Al Pacino, Tom Cruise. So I've gotten to that point, and I understand when I don't get it. There are a lot of very talented people out there. - Author: Deborah Kara Unger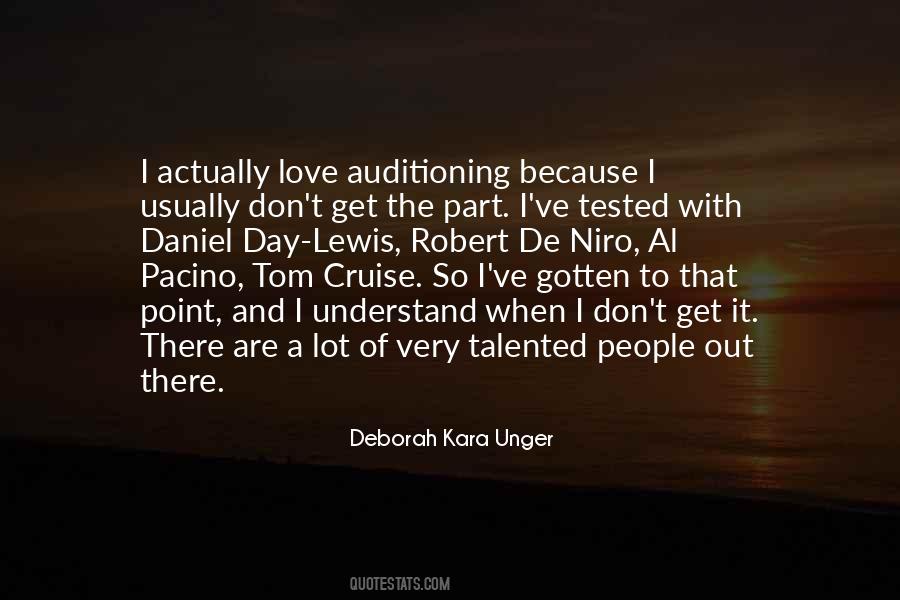 #69. I just love the fact that a man possesses something that a woman can never understand because we don't have the experiences of it and that a woman possesses something that the man doesn't understand because only she possesses it. - Author: Cameron Diaz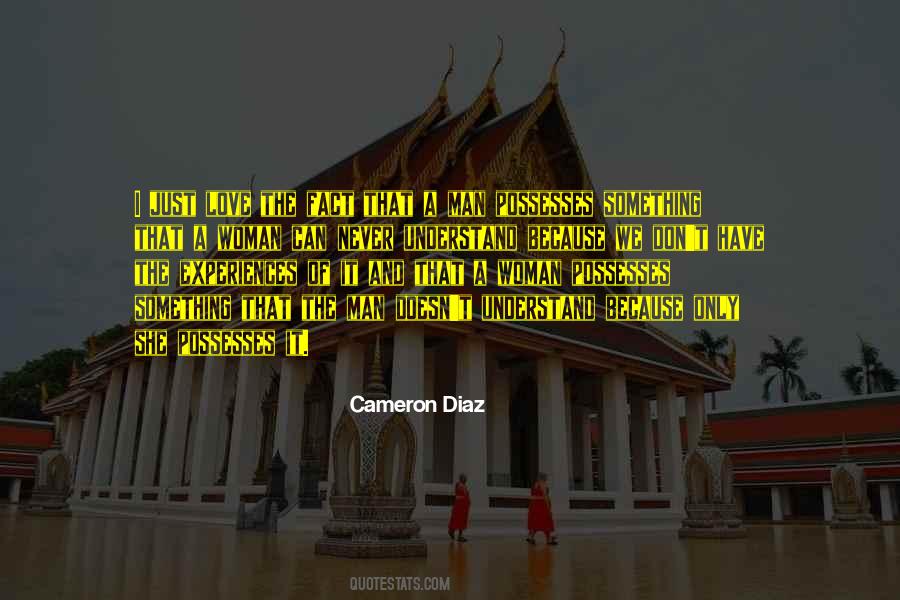 #70. They amaze me most of those remixes. Some of them are crap. But every time I complain, someone comes up and says they are for a different market that you don't understand. Some of the New Order ones are really great, though. - Author: Peter Hook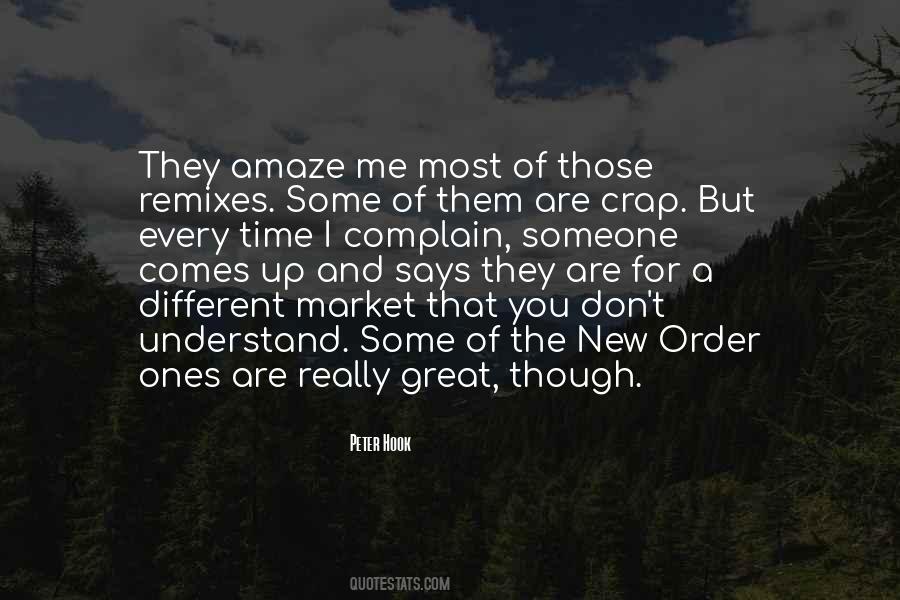 #71. What you pretend to be is so complicated that I don't even bother to try to understand it. - Author: Miguel Ruiz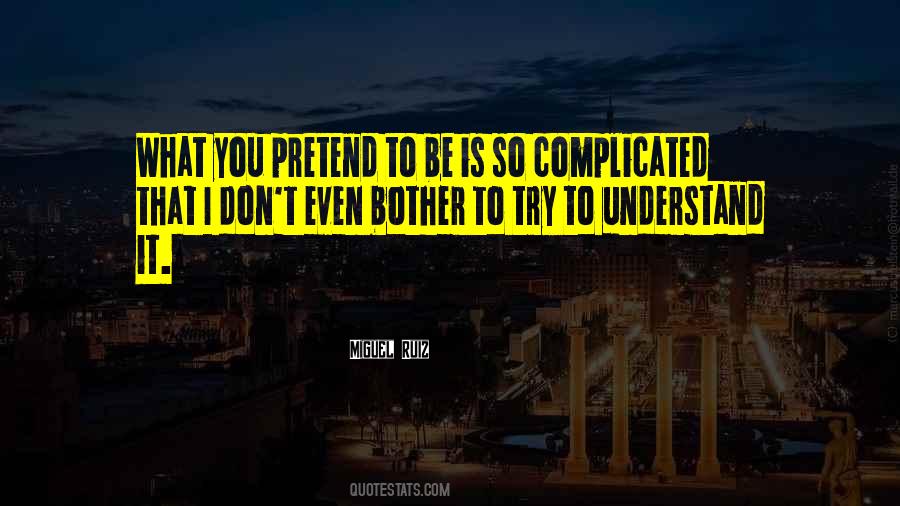 #72. It definitely seems like we are connecting with people, which is nice, because I've had a lot of music do the same for me. It's not like I don't I understand why we get the reactions we do. - Author: Jon Crosby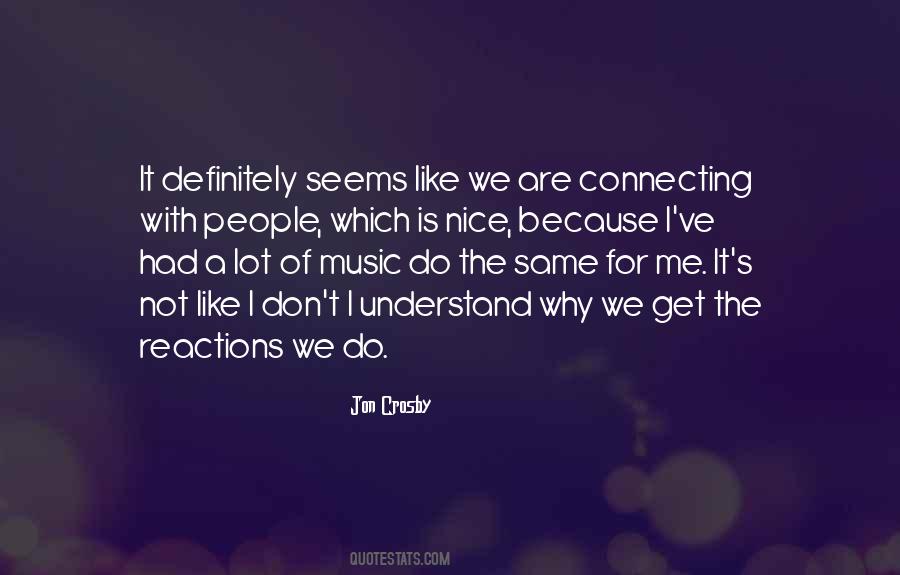 #73. I still do not understand why we don't have people on the streets every single day raising their voices for climate. - Author: Christiana Figueres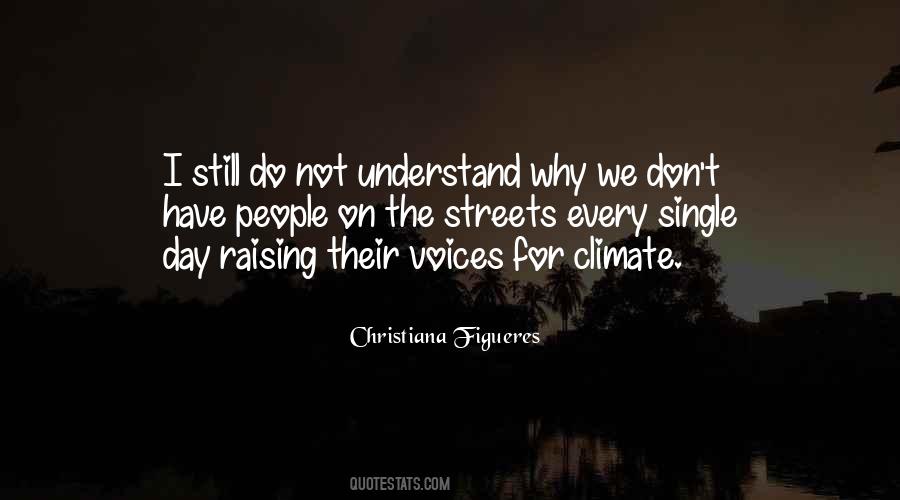 #74. There are some great teachers who have had great students, but they themselves can't play a note. I don't understand it, because the most I learned from my teacher was just hearing him play. - Author: Joshua Bell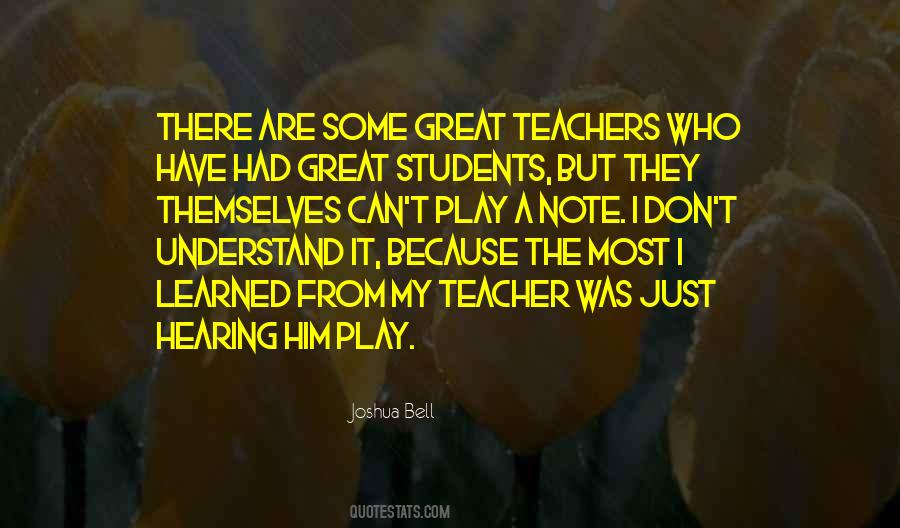 #75. I don't even understand life right now. What is going on? - Author: Jamie McGuire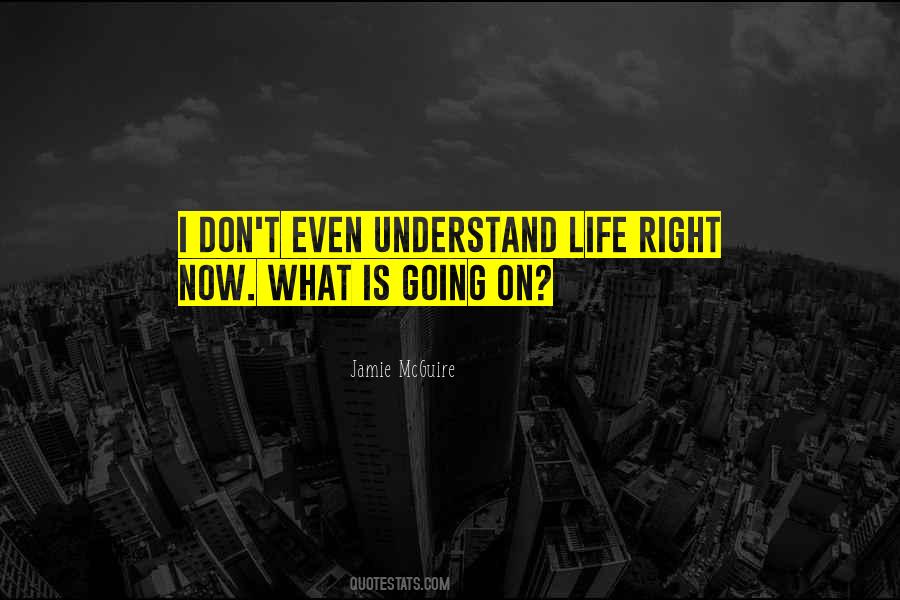 #76. I don't understand why James Bond has to be a man all the time. When Pierce Brosnan retires, why not one of us? - Author: Sarah Michelle Gellar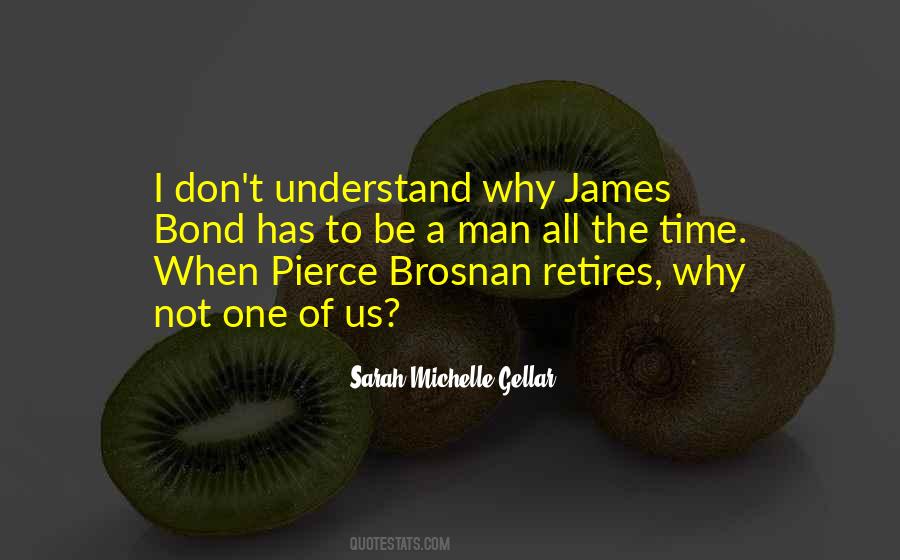 #77. I've made apologies to people I needed to, but I can't apologise to people I don't know for things they don't understand. - Author: Sienna Miller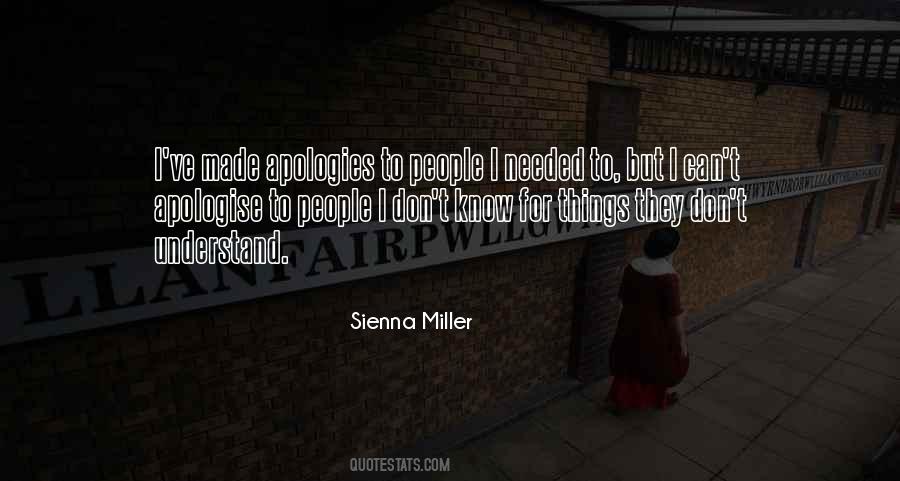 #78. I think it's true that unless human beings experience something, they simply don't understand what people are going through. - Author: Lynne Tillman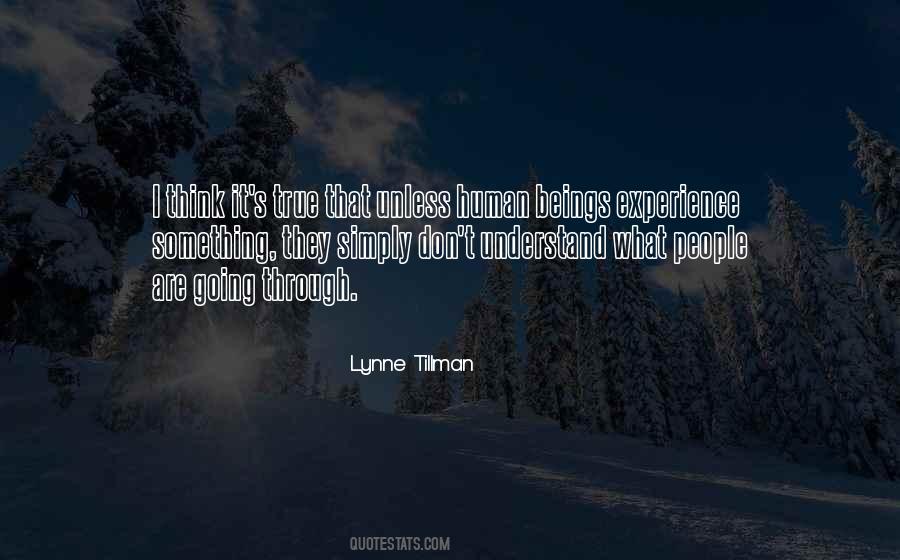 #79. Your key concerns at that stage?"

"Well, Miss LaRoux had a party she didn't want to miss, and I - "

"Major, you don't seem to understand the seriousness of your situation."

"Sure I do. What the hell do you think our key concerns were? - Author: Amie Kaufman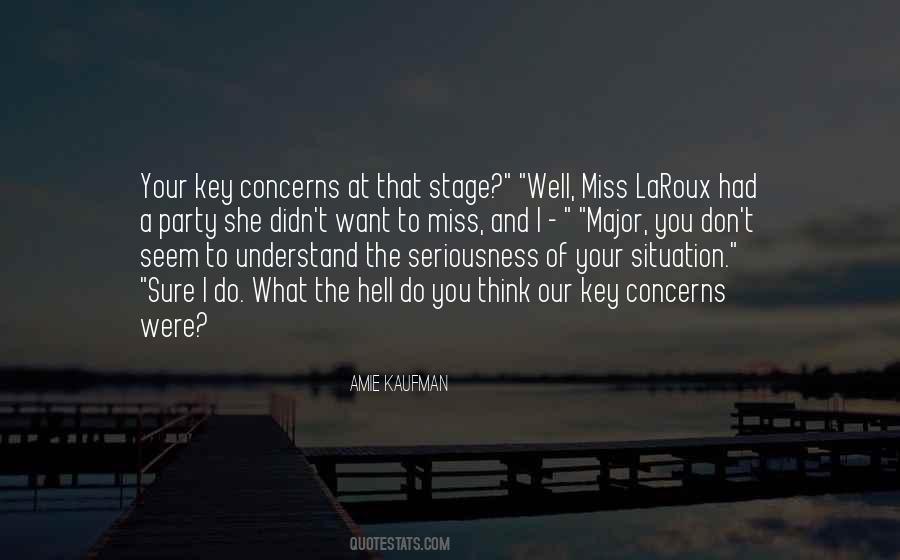 #80. Too much comedy is filthy these days. There's nothing they won't say. I like Jimmy Carr, but I don't like the language he uses. I don't understand why he feels it necessary; I find it extremely offensive. - Author: Bobby Davro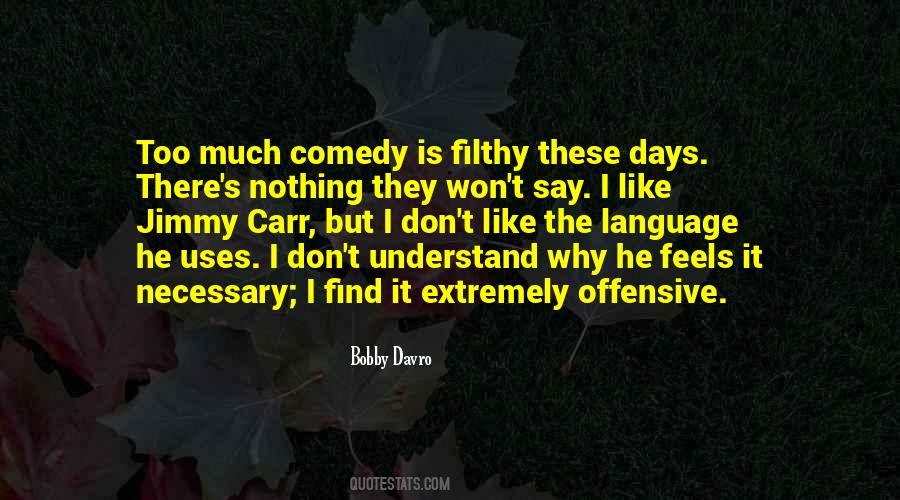 #81. I don't fully understand my wife's emotions - and I'm supposed to write an excellent female character and unravel the secret of women? - Author: Evan Goldberg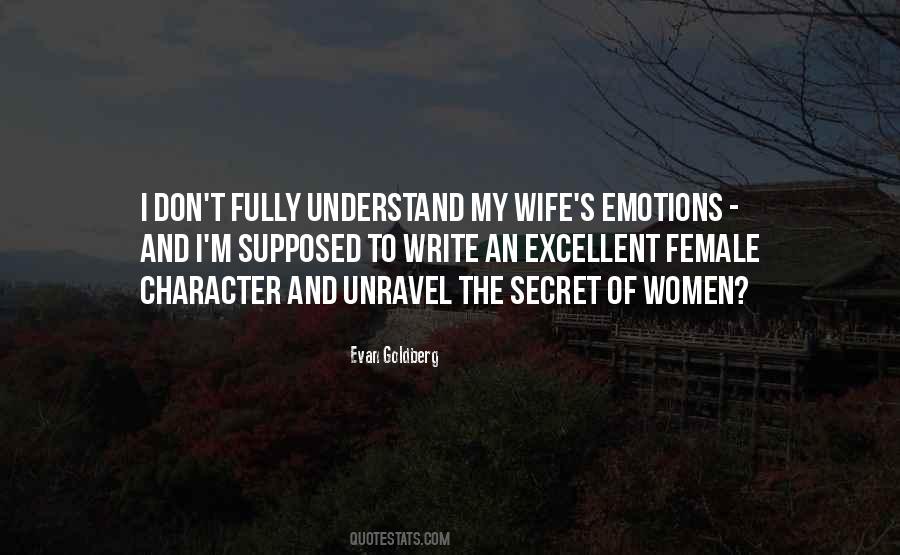 #82. I feel like people didn't understand where I was about to go. And a lot of people still don't. - Author: Mike Posner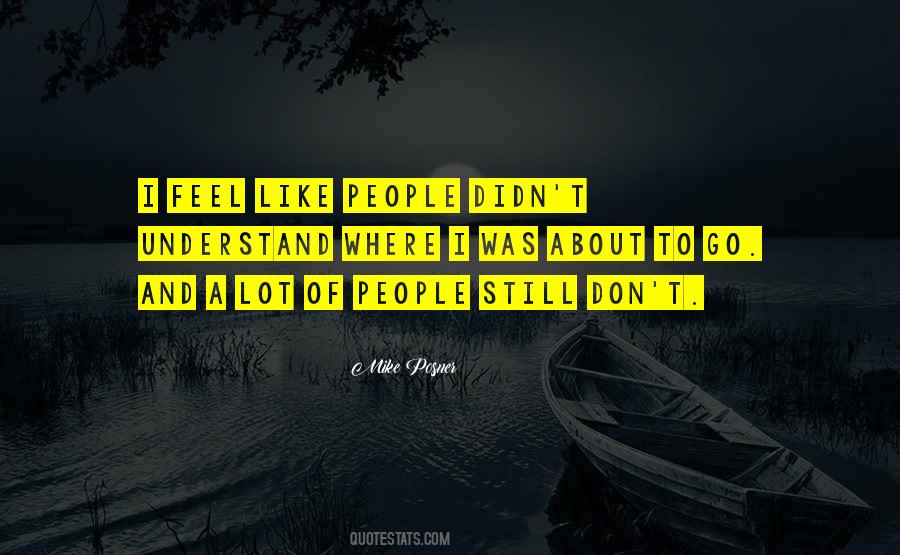 #83. The muse holds no appointments. You can never call on it. I don't understand people who get up at 9 o'clock in the morning, put on the coffee and sit down to write. - Author: Glen Hansard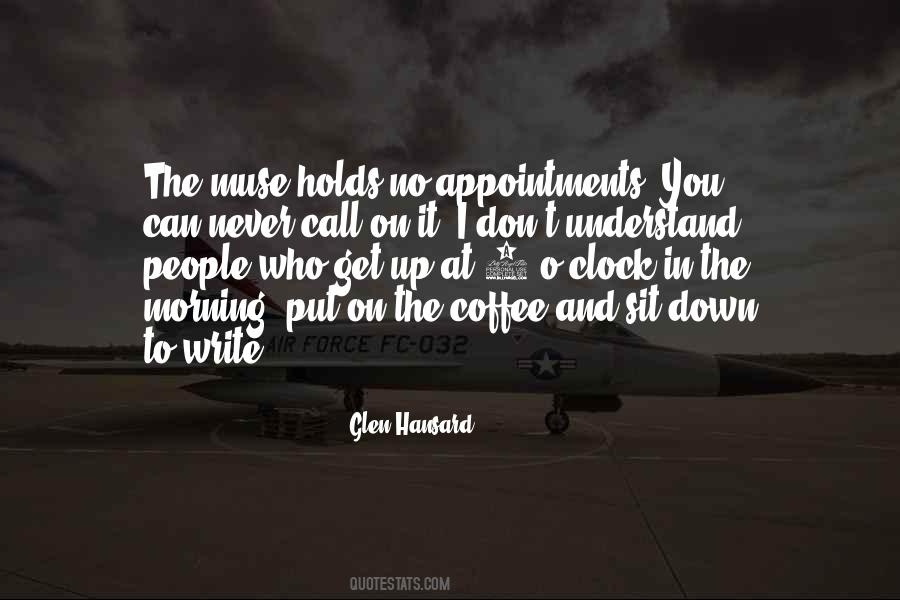 #84. A great sorrow, and one that I am only beginning to understand: we don't get to choose our own hearts. We can't make ourselves want what's good for us or what's good for other people. We don't get to choose the people we are. - Author: Donna Tartt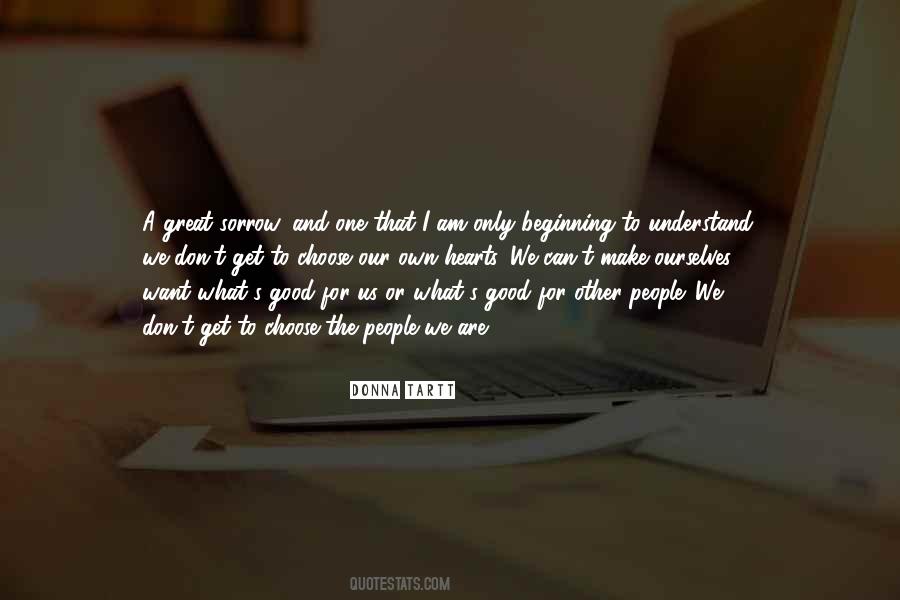 #85. While, as we did before, with a broken circle. I think It will kill us, one by one by one, and probably in some extremely horrible ways. As children we made a complete circle in some way I don't understand even now. I think that, if we agree to - Author: Stephen King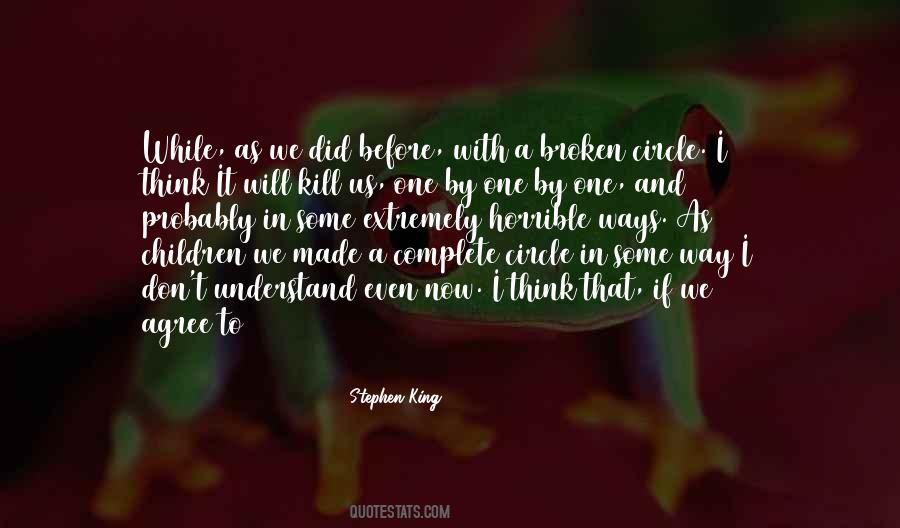 #86. I don't understand. How can a credit card ever be rejected? It's not like it's a kidney!" Colette laughed. - Author: Kevin Kwan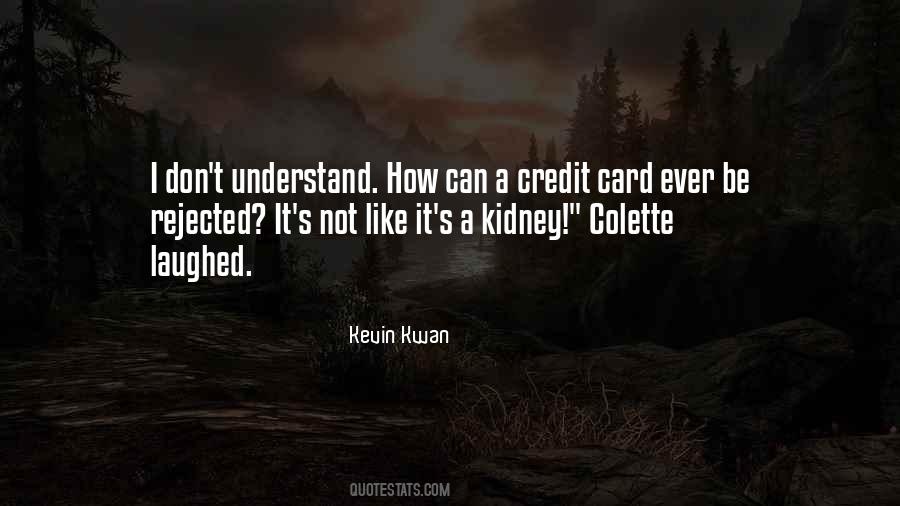 #87. I don't understand this whole thing about computers and the superhighway. Who wants to be in touch with all of those people? - Author: Ray Bradbury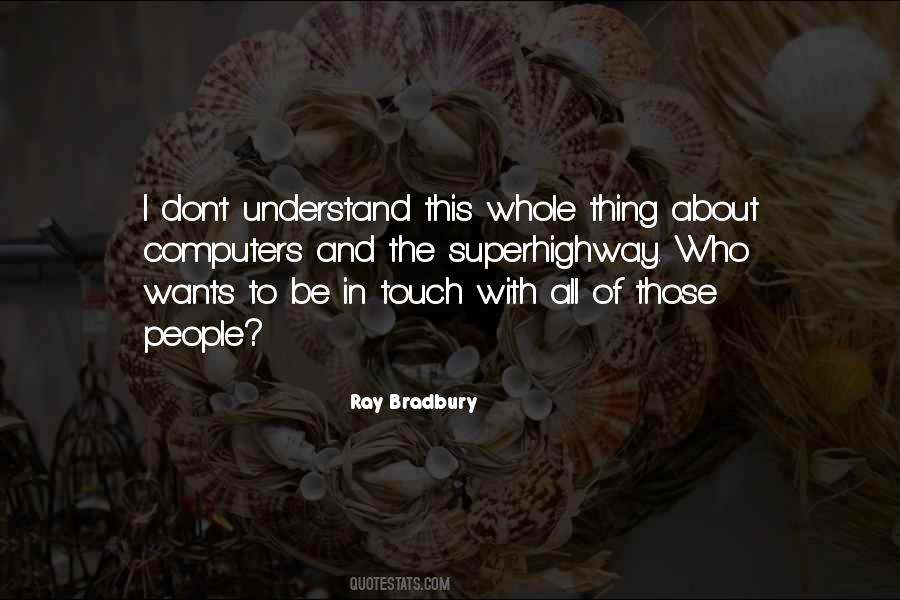 #88. You are more capable of being loved than you understand. And - Celeste, this is important - you nurture and love and protect more than anyone I have known. Or could know. Don't take that away from me. From us. - Author: Jessica Park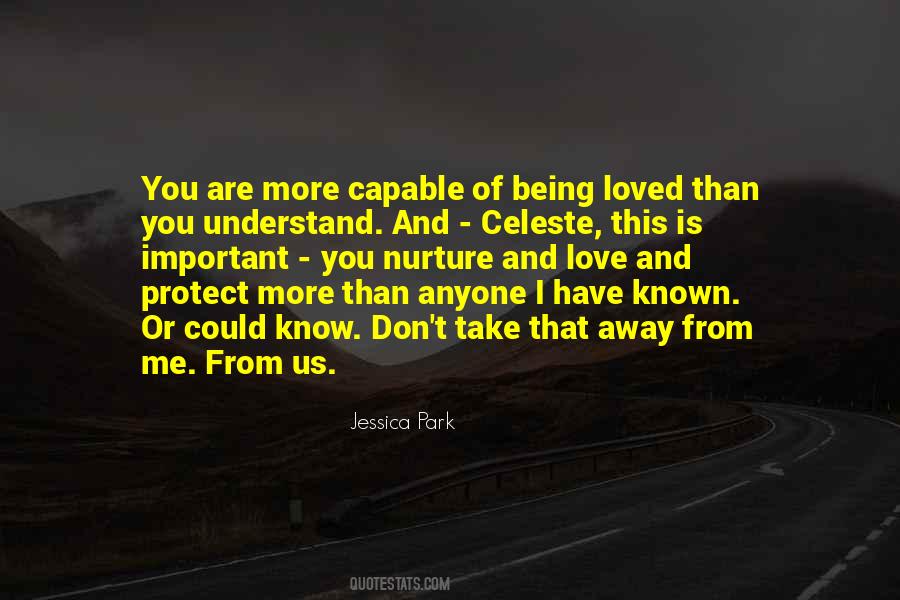 #89. When people see the conventions, they think they're going to get the straightforward genre - I don't give them that and they get mad. People see that and they think I don't understand the conventions because I'm not a good filmmaker. - Author: Mary Harron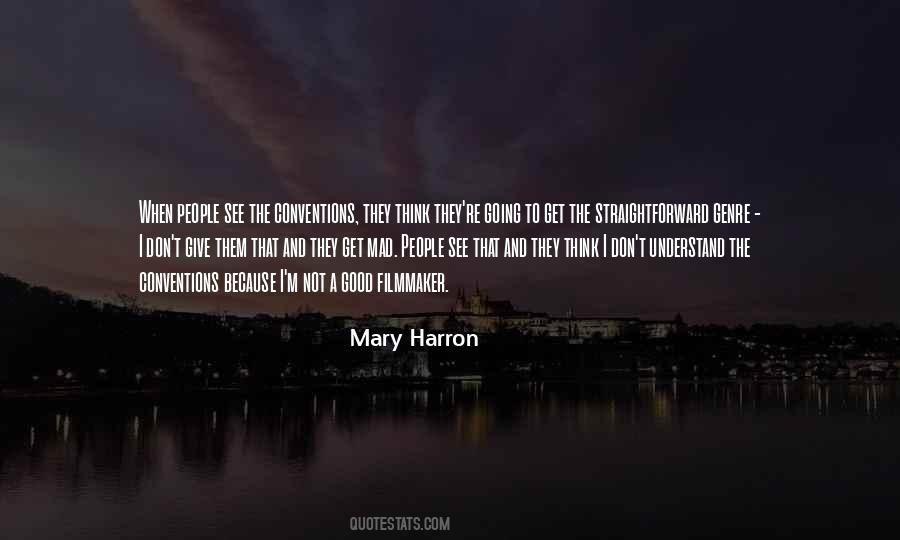 #90. Lord, I don't understand it, but when a person does something wrong, it never feels wrong until later. It's never as evil as you'd imagined. - Author: Michael Lee West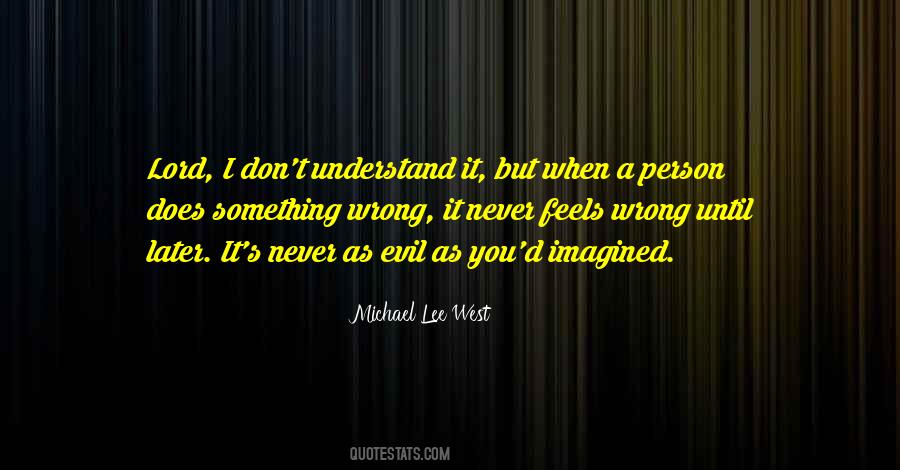 #91. I have written some poetry that I don't understand myself. - Author: Carl Sandburg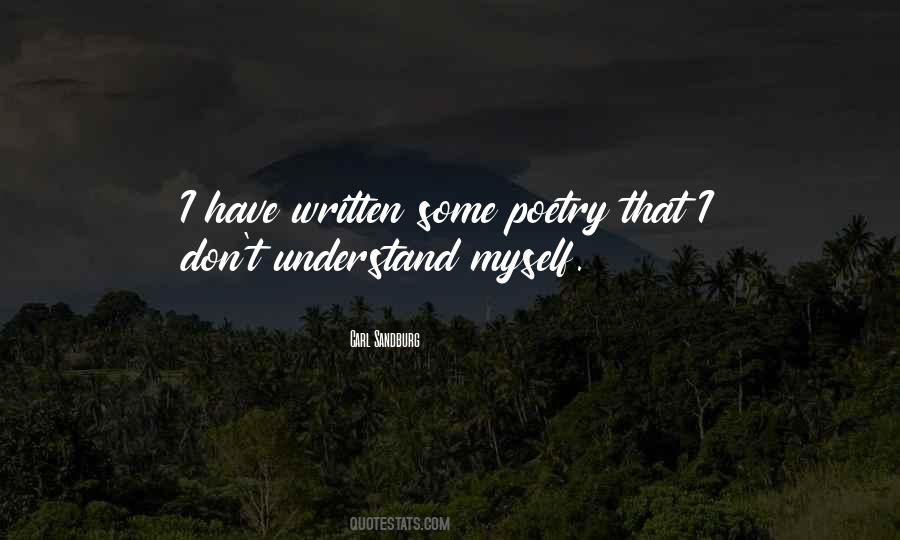 #92. You can't test great advertising. You can only test the mediocre. Not that I don't care about demographics. You have to understand who you're going after. - Author: George Lois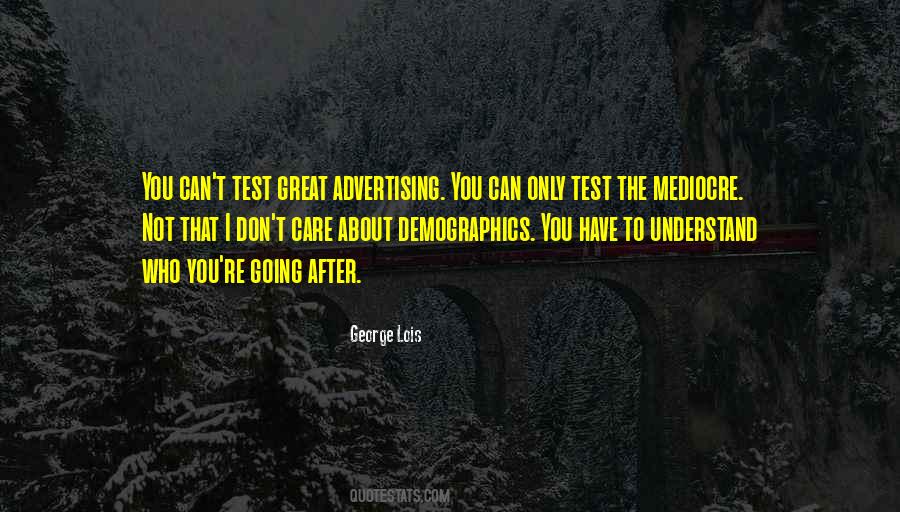 #93. I can't do this Ash. It's killing me. Having you this close and not touching you is driving me insane. You're his Ash. You're his. You made your choice and I understand why you chose him. I don't hold it against you but dammit Ash it hurts - Author: Abbi Glines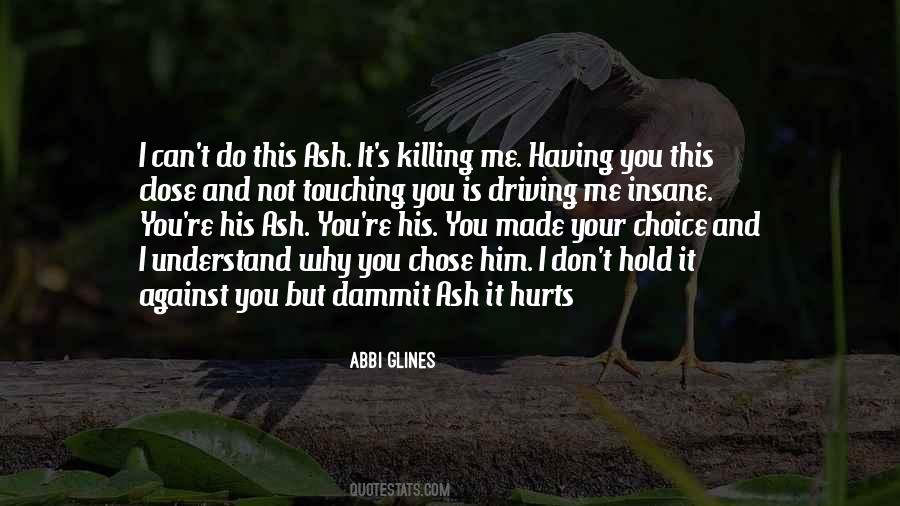 #94. He doesn't understand that books don't get used up. I've tried to explain that they aren't like clothes or furniture - that we keep them because we might want to read them again. And because they remind us of how we felt when we read them. - Author: Paula Marantz Cohen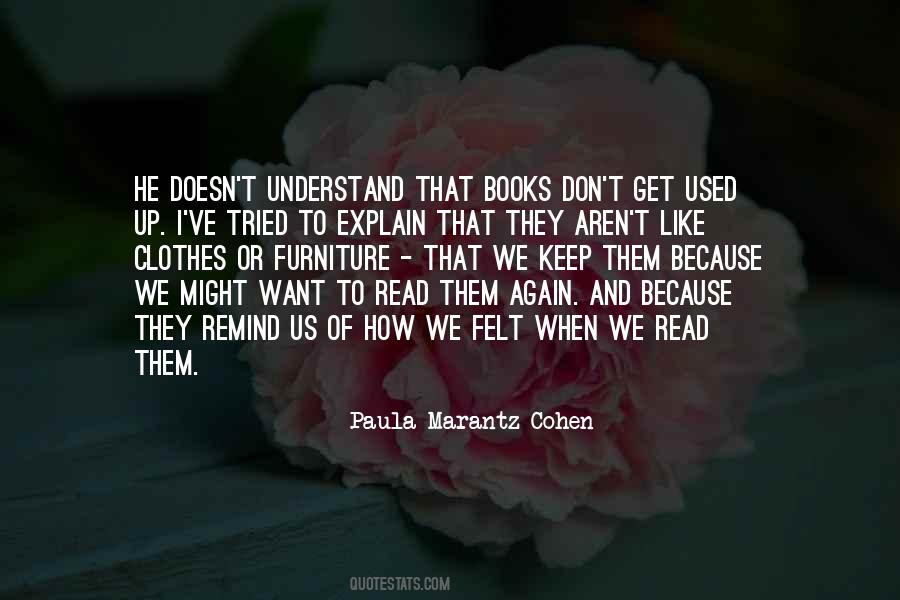 #95. I realize you don't understand you shouldn't argue with me, and so I'll explain it to you. Don't argue with me. - Author: Julie Garwood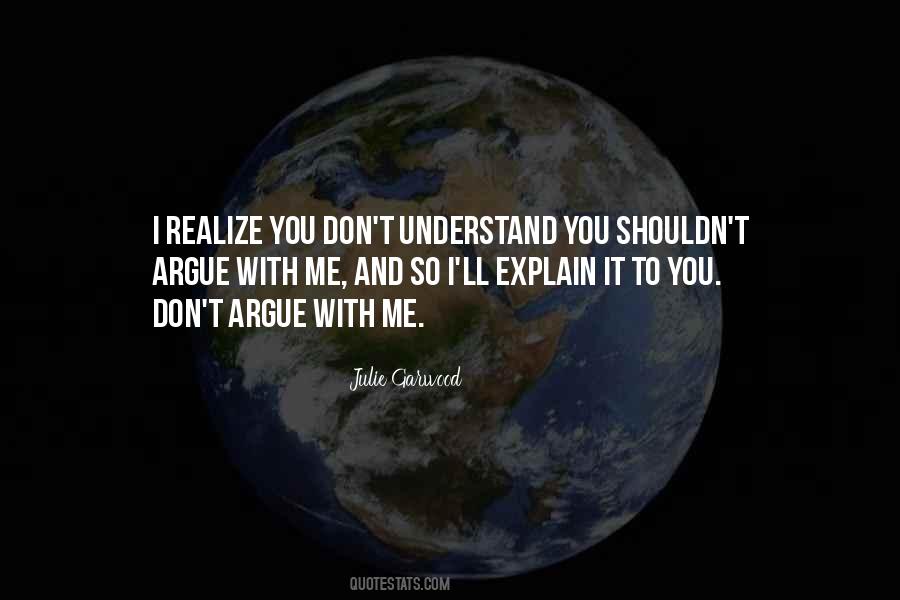 #96. I don't understand it either. Obscure and vague, but intelligent. 'Everybody writes like that now, - Author: Fyodor Dostoyevsky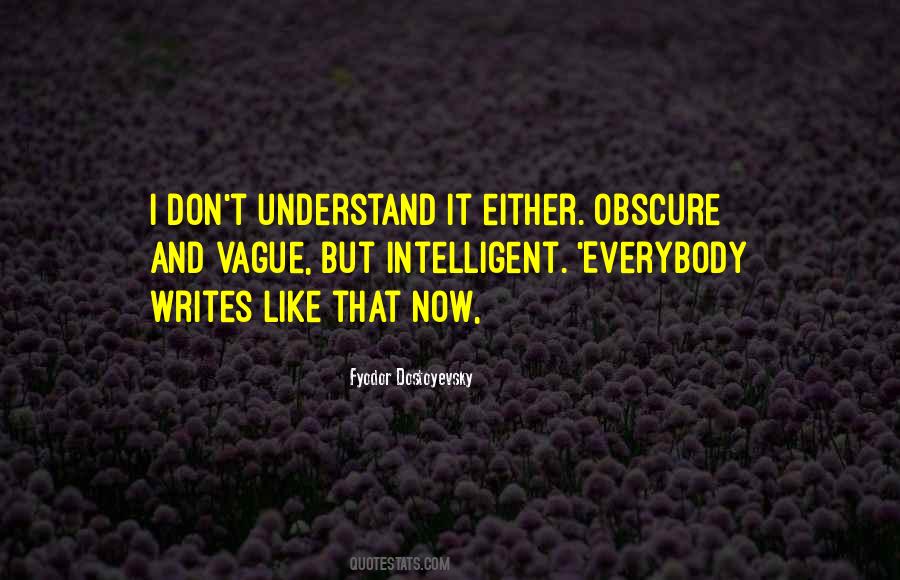 #97. I will always try to be happy. I don't think people really understand the value of happiness until they know what it's like to be in that very, very dark place. It's not romantic. Not even a little. - Author: Sarah Silverman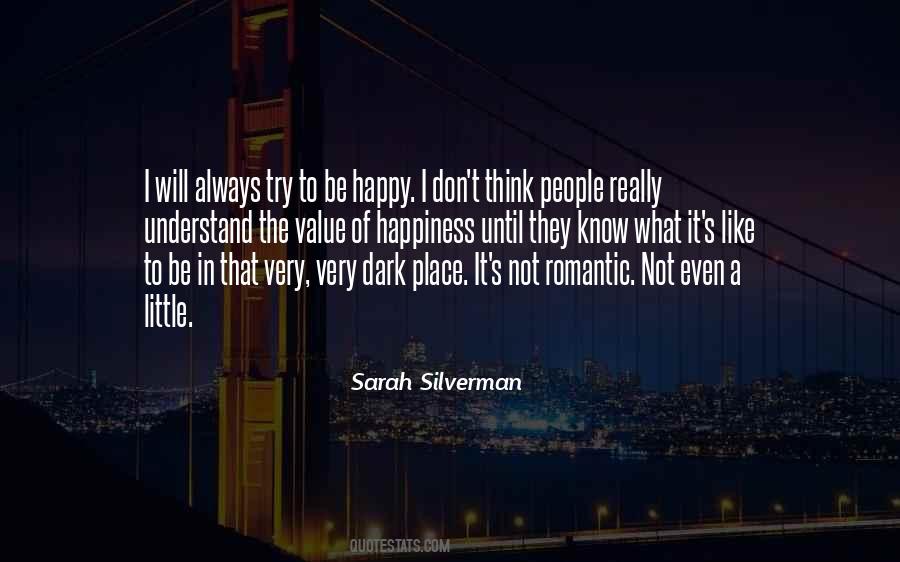 #98. And, anyway, friendship is different in another language; a foreign friend doesn't have to understand what you feel, and I don't expect it. It's enough if he understands what you just said. - Author: Michael Chabon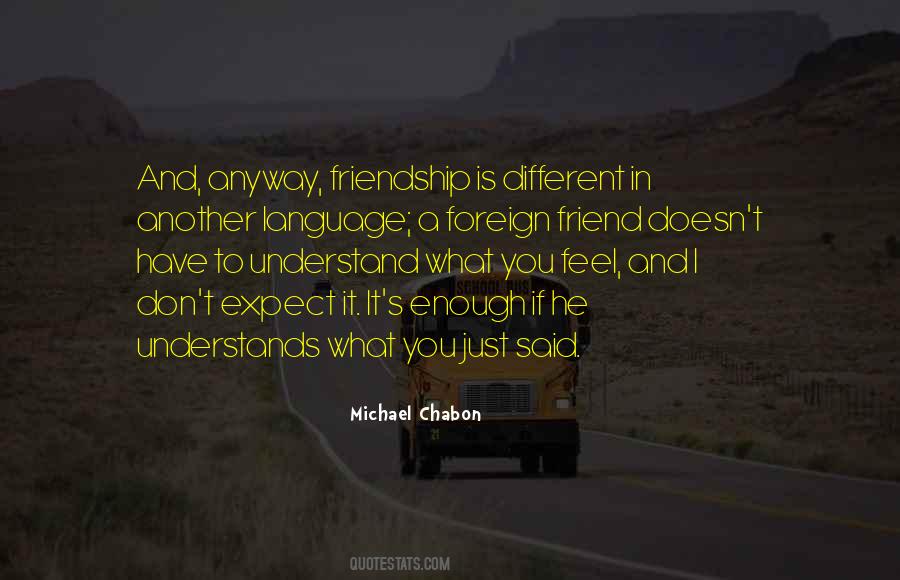 #99. But define 'completely ridiculous shit,'" Duvall said. "Does space travel count? Contact with alien races? Does quantum physics count? Because I don't understand that crap at all. As far as I'm concerned, quantum physics could have been written by a hack. - Author: John Scalzi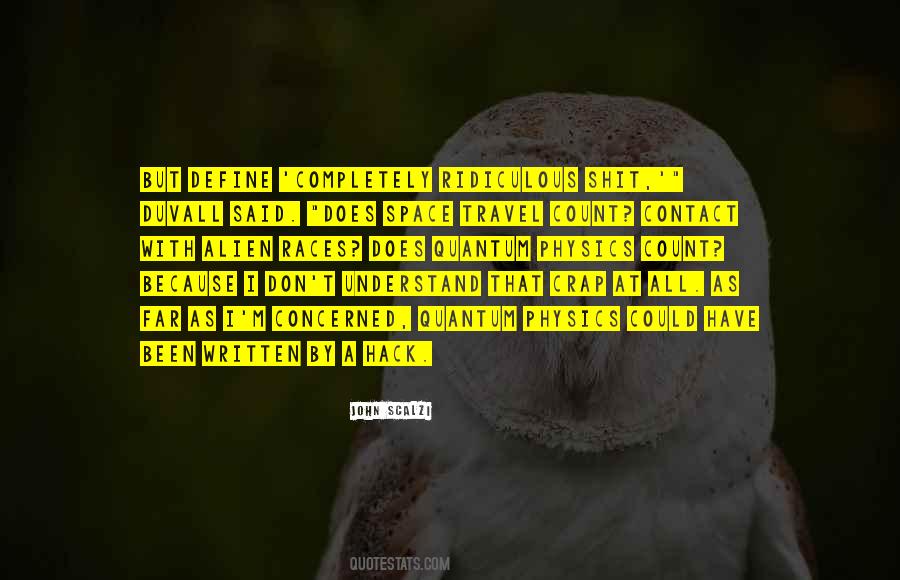 #100. Look, I'm a member of the House of Lords and I'm the first to admit that I don't understand how one gets new laws through. - Author: Alan Sugar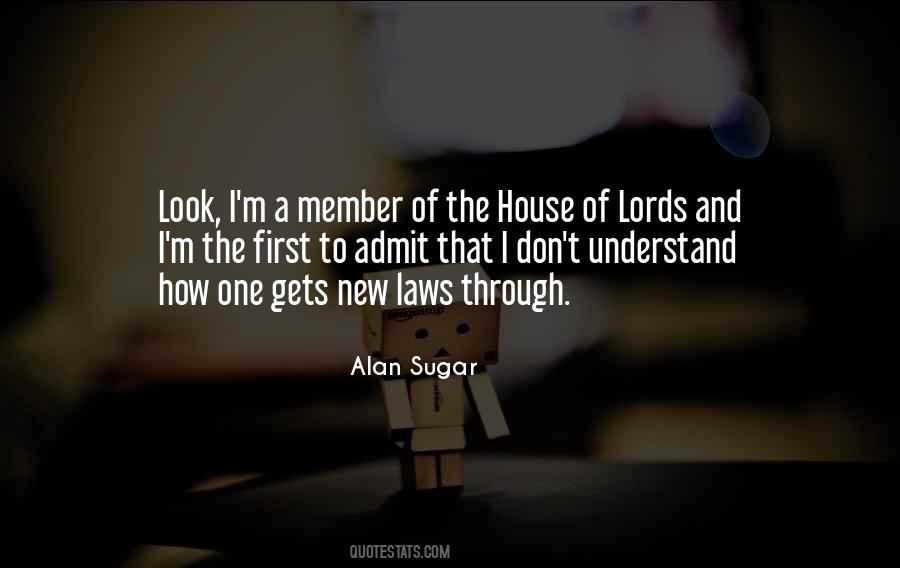 Famous Authors
Popular Topics