Breakups Famous Quotes & Sayings
List of top 100 famous quotes and sayings about breakups to read and share with friends on your Facebook, Twitter, blogs.
Top 100 Quotes About Breakups
#1. You were my dream and I was just your fantasy. - Author: Nikki Rowe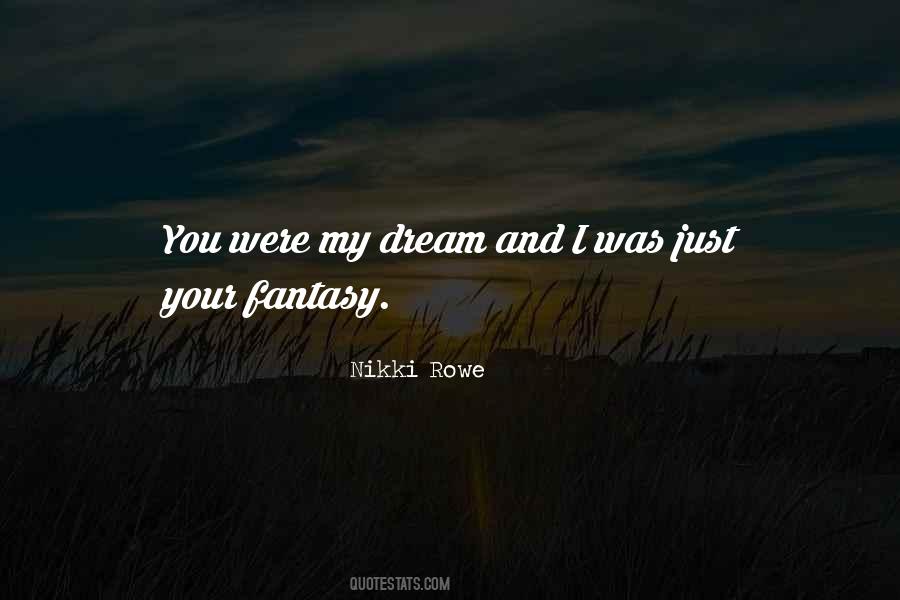 #2. I rein myself in. I'm already breaking up with the guy. I don't have to ruin his favorite movie. - Author: Philip Siegel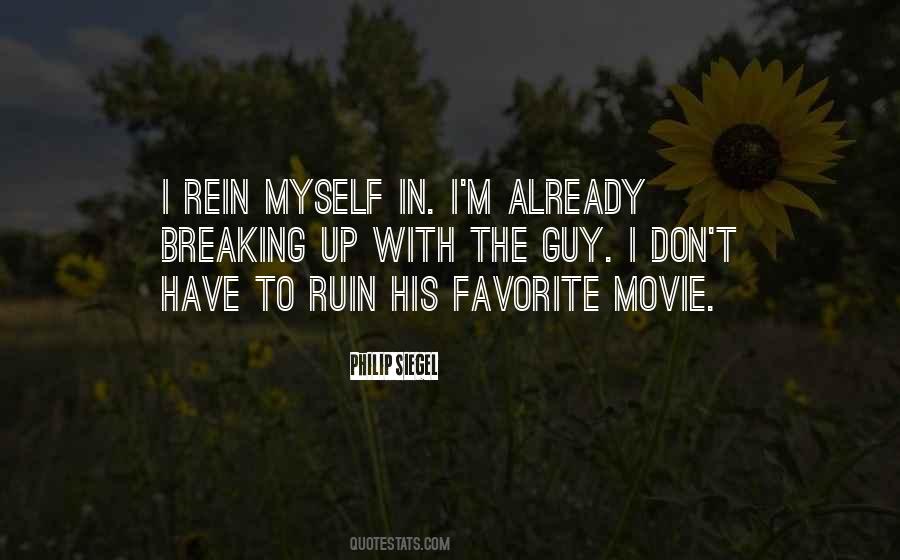 #3. Being close but feeling far, talking but not being heard, loving but not being loved, that is the painful reality of a dying relationship. - Author: Steve Maraboli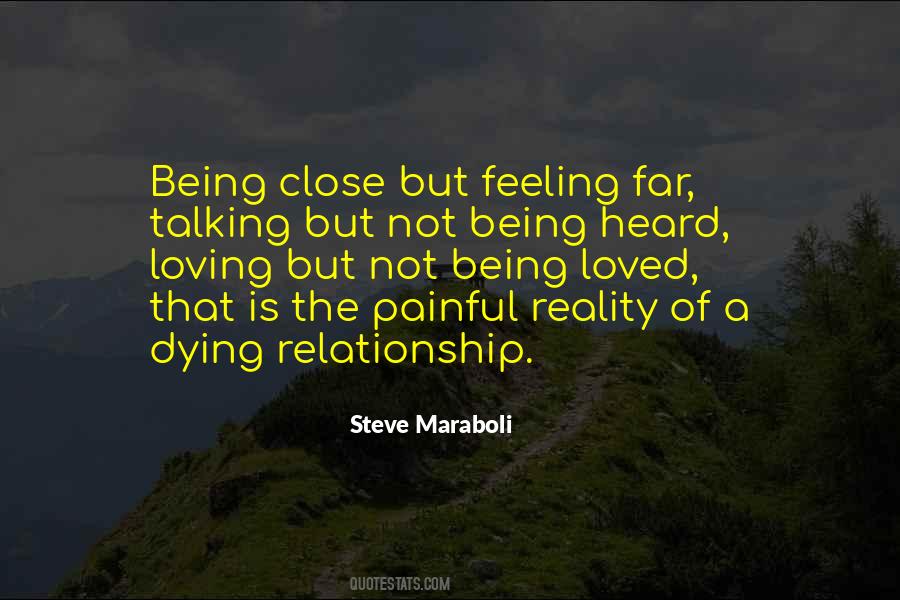 #4. You break me the hardest,
make me the strongest, and keep me
the softest. - Author: Coco J. Ginger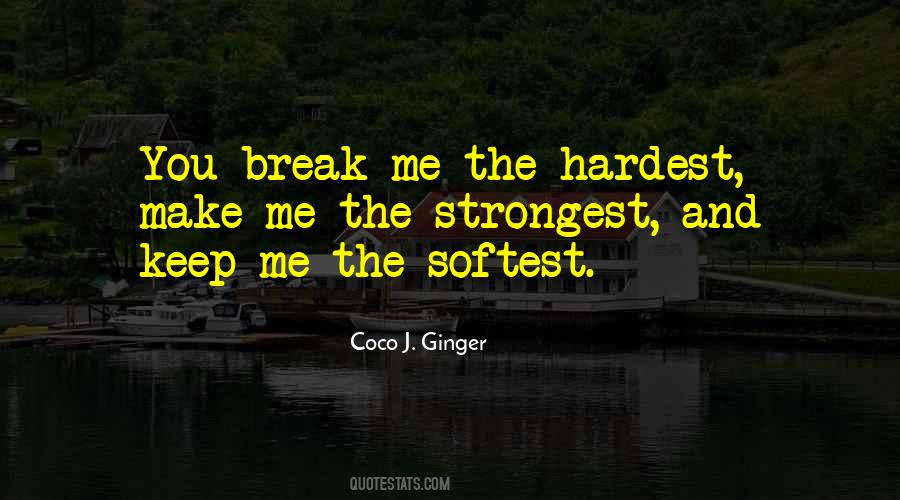 #5. Being aware sucks. - Author: Susane Colasanti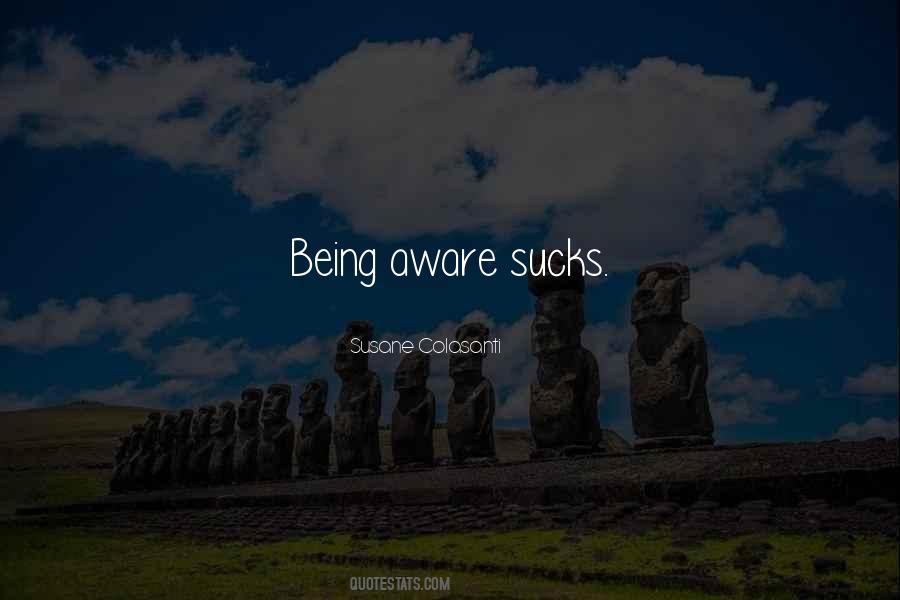 #6. Birds sing even when the world is filled with sadness. I don't know why people can't do the same thing. - Author: Michael Gilbert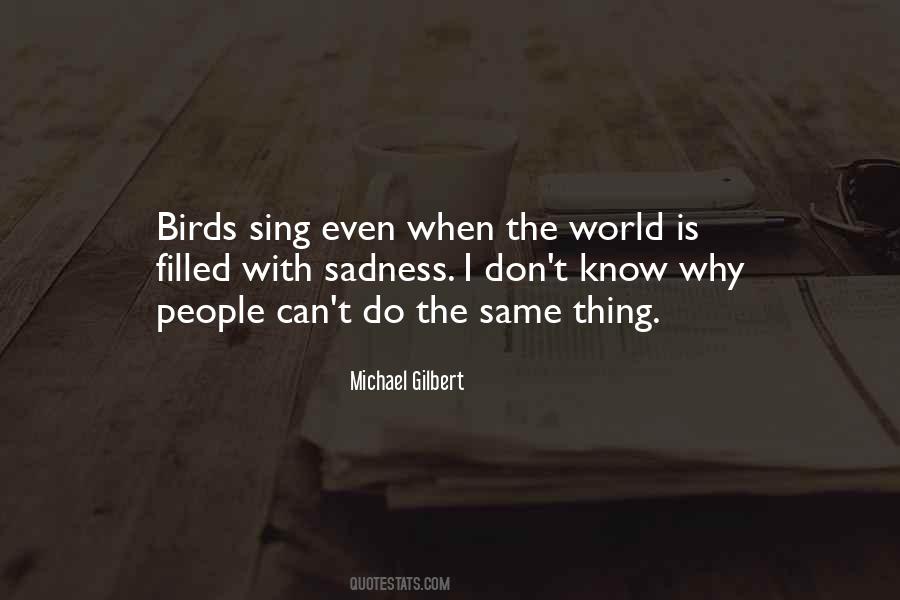 #7. But the absolute worst was when people asked if I was okay. Because then I had to admit that it was real, it happened, and we weren't together anymore. - Author: Susane Colasanti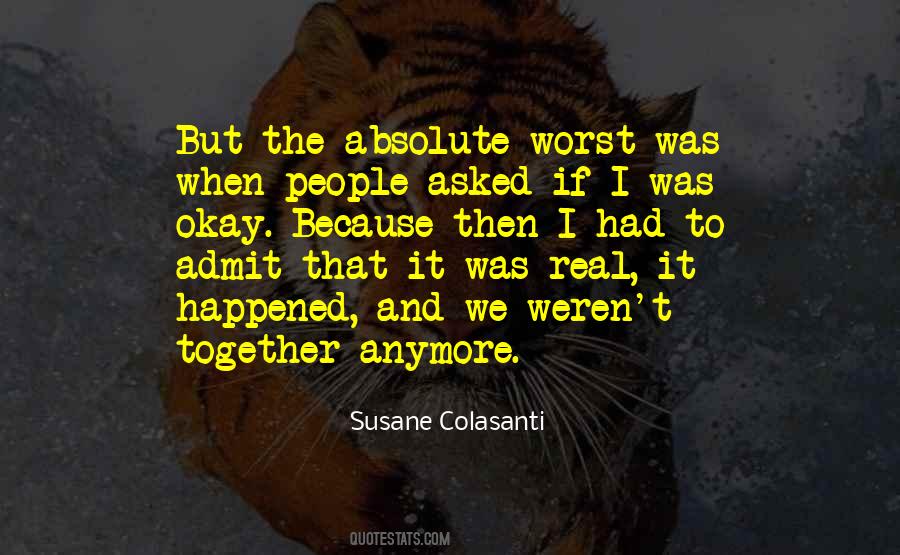 #8. You'll get through this. And I know it's impossible to believe right now, but it gets better. Trust me. - Author: Susane Colasanti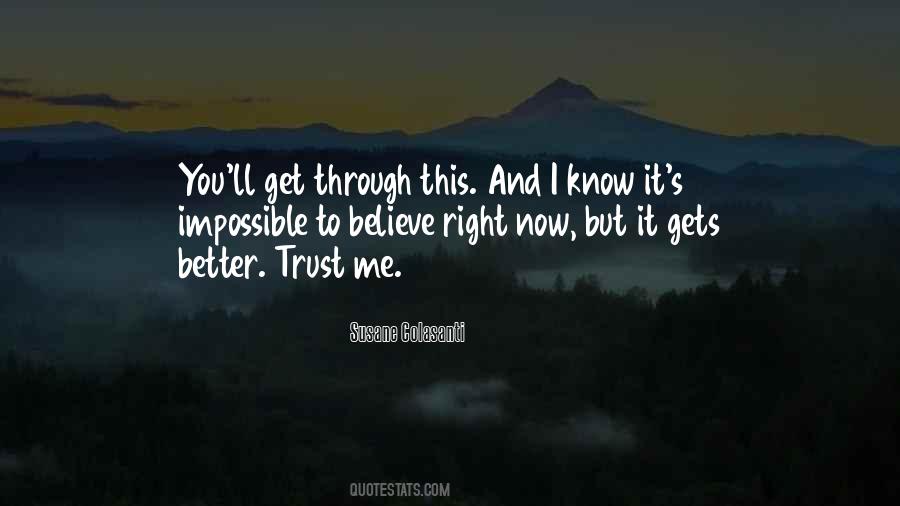 #9. I have always maintained a strong opposition to marriage because I would have to be in serious denial to pretend I wasn't born with a personality for divorce. Whatever the opposite of amicable is, that's how my breakups tend to play out. - Author: Chelsea Handler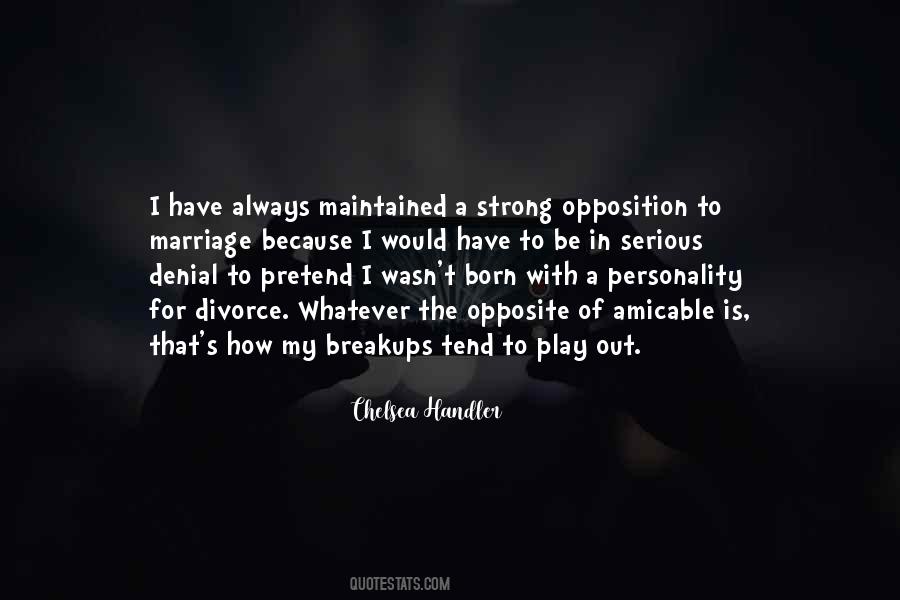 #10. Whatever age you are when you're first burned is old enough to lose hope that you'll ever get excited about anybody else. - Author: Daria Snadowsky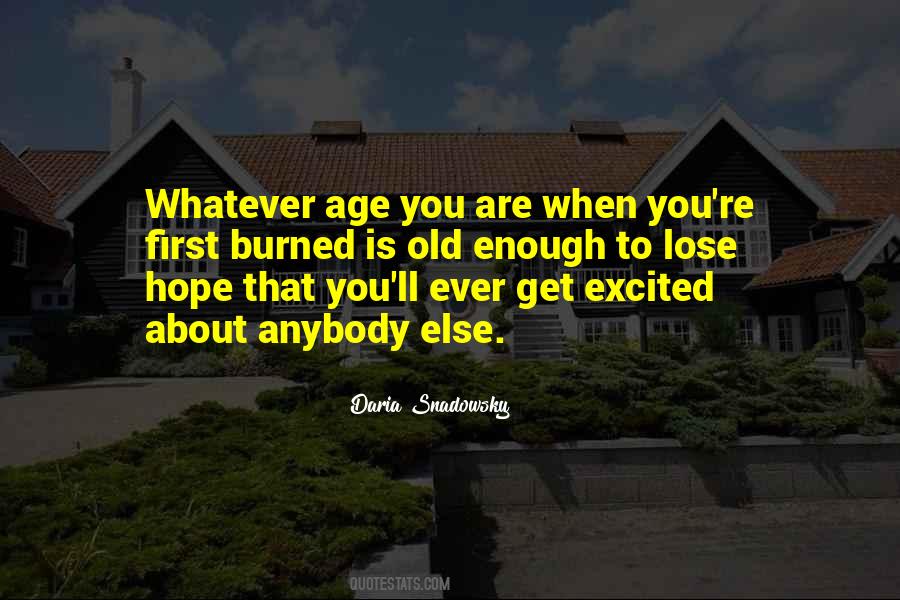 #11. When you lose a friend or a lover, those who remain in your life gain (more of your attention). - Author: Mokokoma Mokhonoana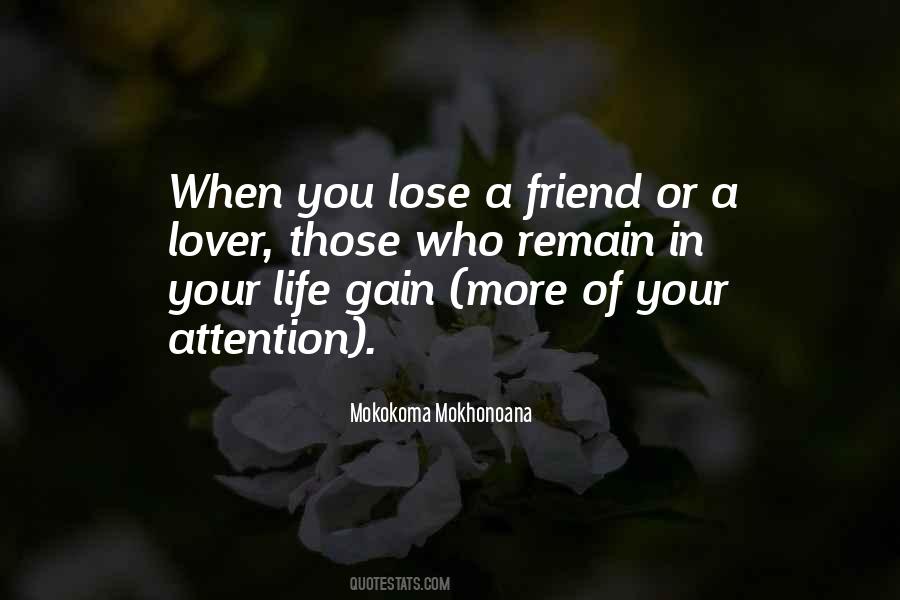 #12. I think how breakups can bring out the worst in the best people, and part of being upset is mouthing off crap you don't mean. - Author: Daria Snadowsky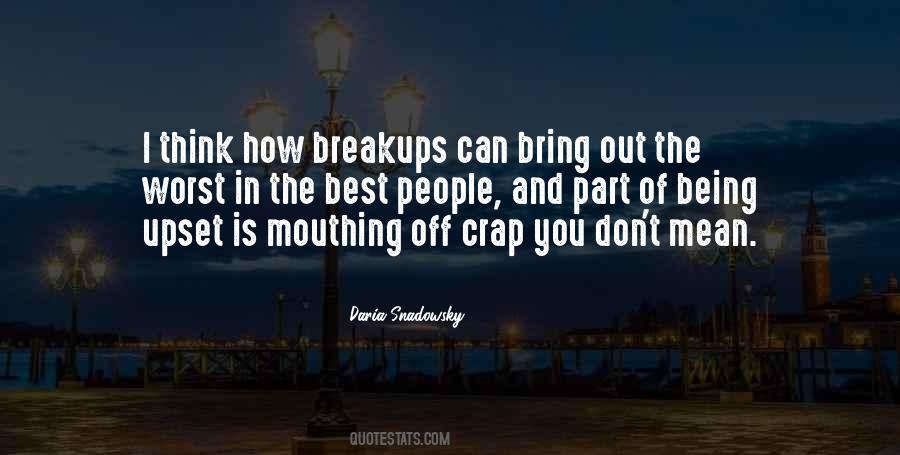 #13. Bad days call for foods that are bad for your butt. - Author: H.M. Ward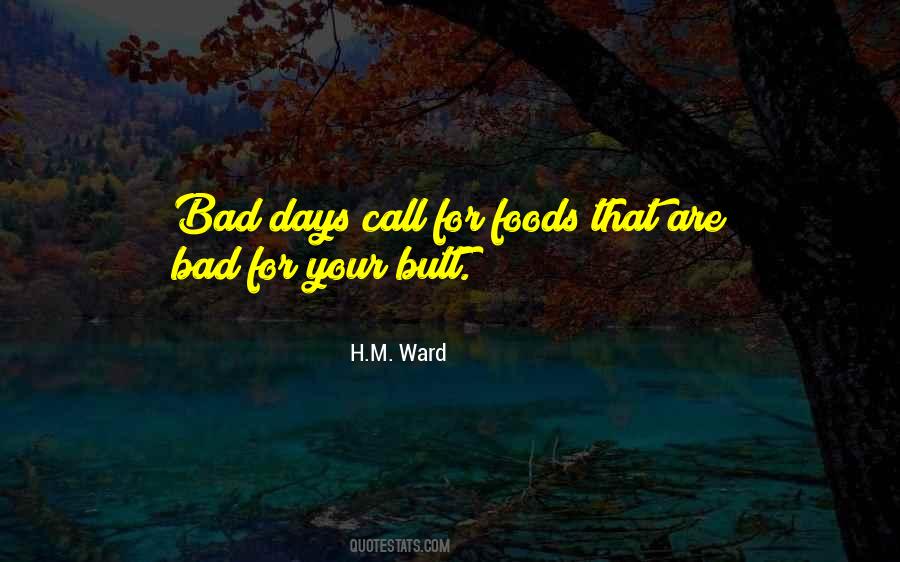 #14. There's a universal
understanding between
men of the silent sorrow
a man endures when
he loses a woman he
loves - Author: Phil Volatile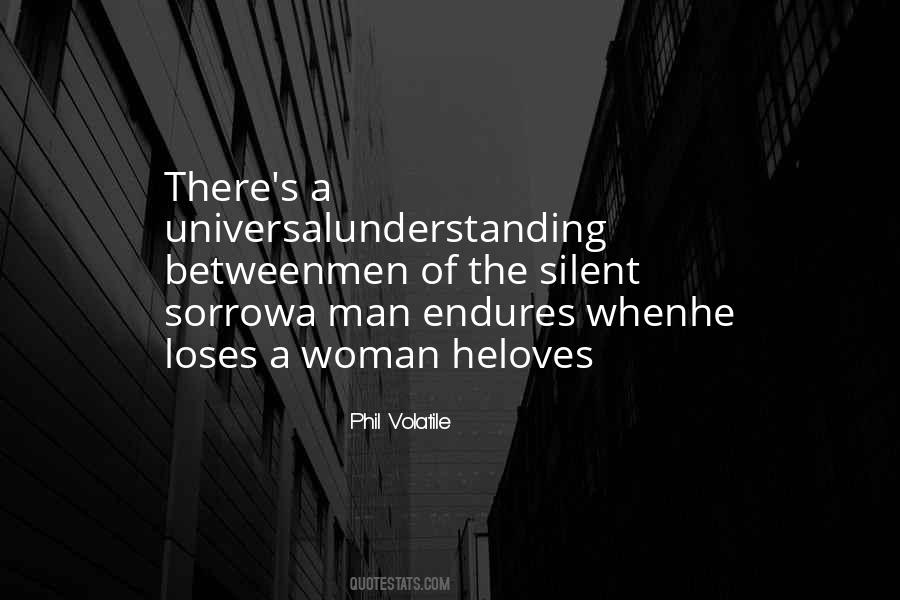 #15. You were only meant to be a stepping stone on my journey across the sea. - Author: Sara Secora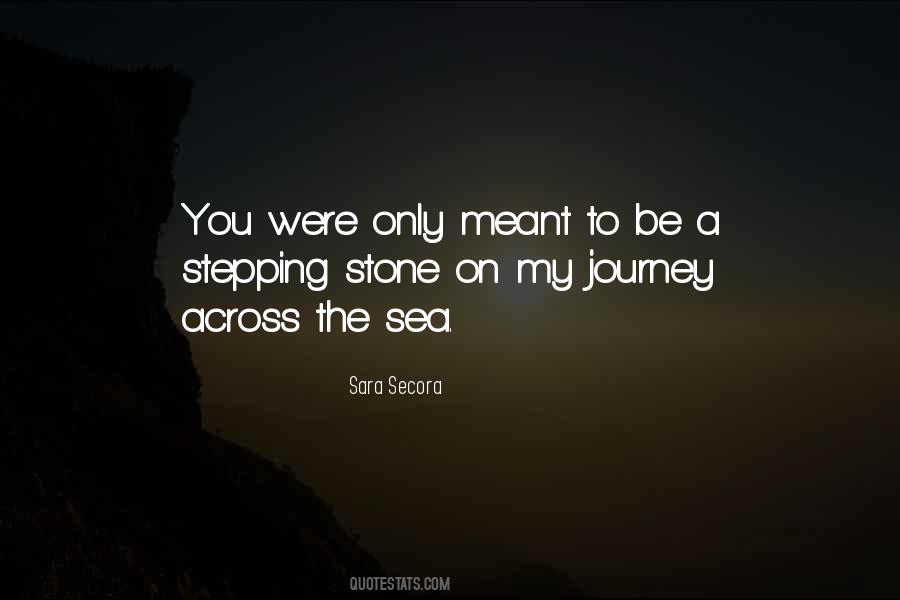 #16. How satisfying will it be to know that no matter what happens to your relationship and no matter where or with whom he ends up in his life that you taught him everything he knows ... ? Catty? Maybe, but that's a fun thought. - Author: Roberto Hogue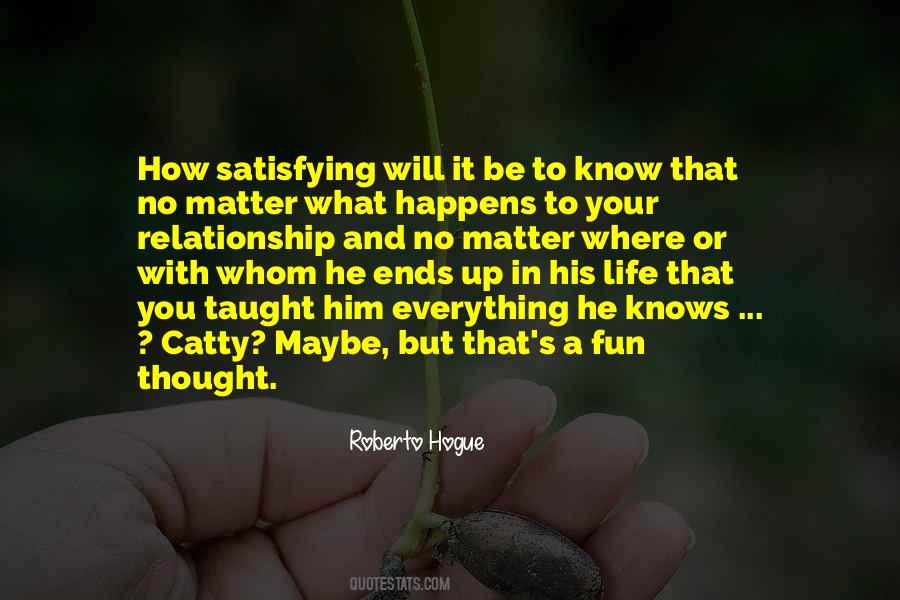 #17. It won't happen yet, Ellen mused, mashing cooked carrots for Jill's lunch. Breakups seldom do. It will unfold slowly, one little tell- tale symptom after another like some awful, hellish flower. - Author: Sylvia Plath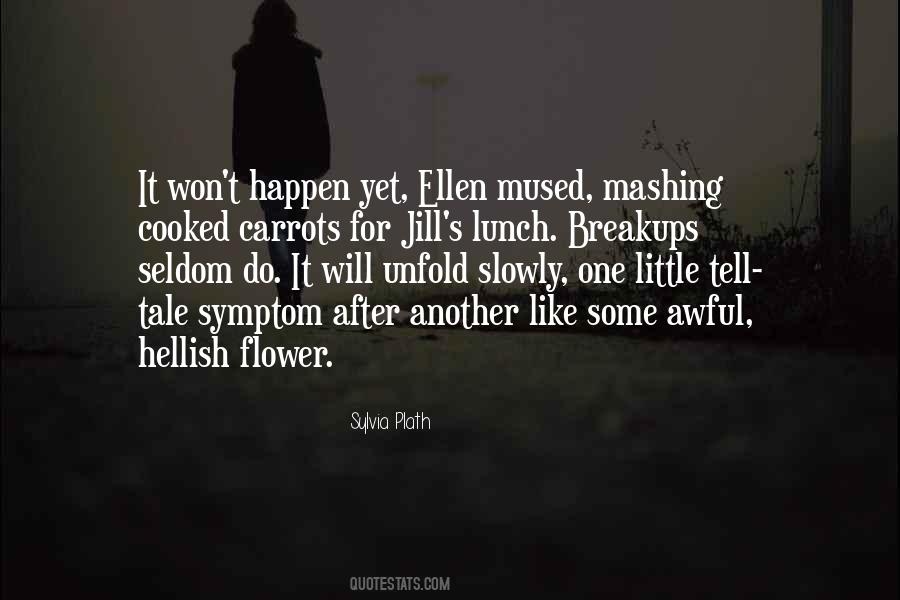 #18. If love was absent, you would not feel disappointed; you would feel indifferent. - Author: Staci Bartley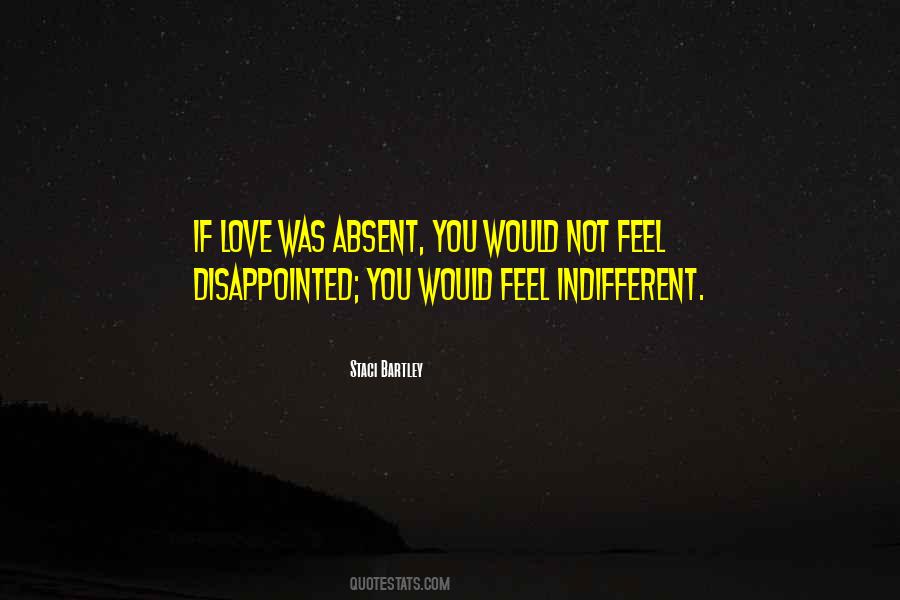 #19. If you never learned to hold onto someone, how could it possibly hurt now to let them go? - Author: Shannon L. Alder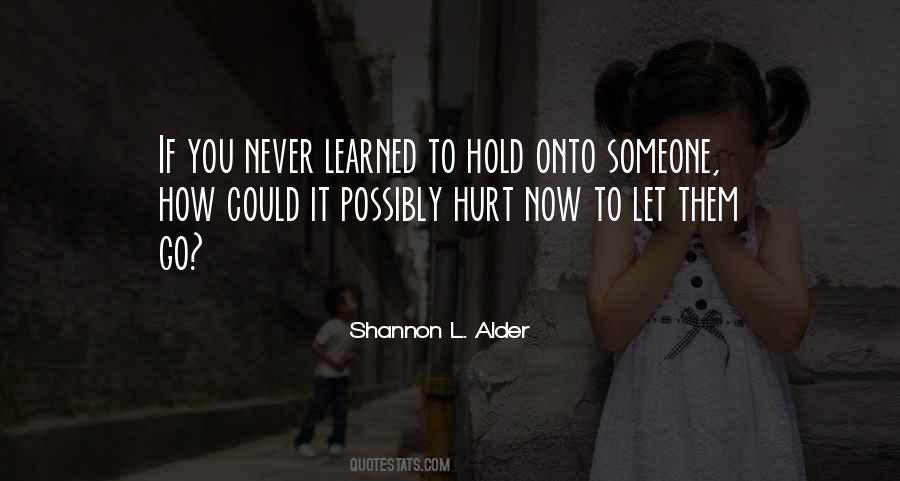 #20. Our relationship was toxic. He was slowly poisoning me. I was slowly poisoning him. - Author: Rachel Higginson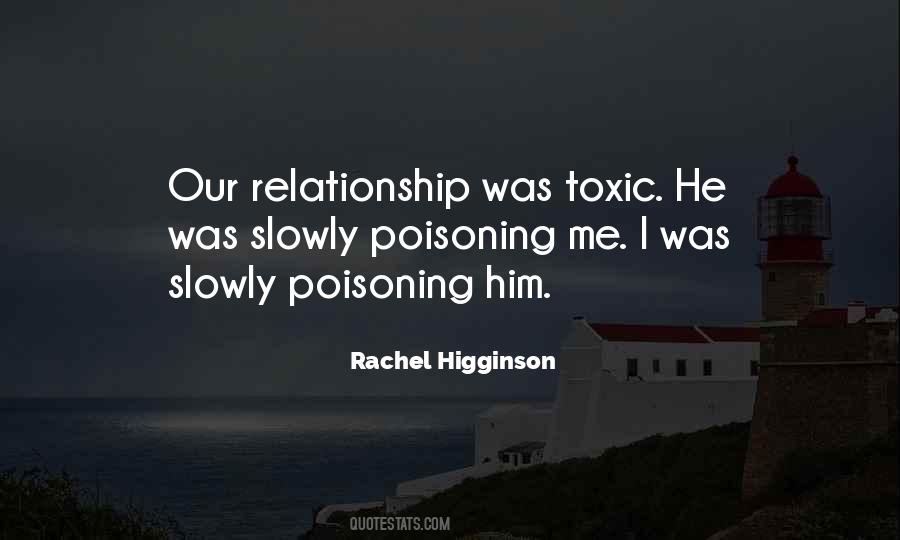 #21. He loved me. He loved me, but he doesn't love me anymore, and it's not the end of the world. - Author: Jennifer Weiner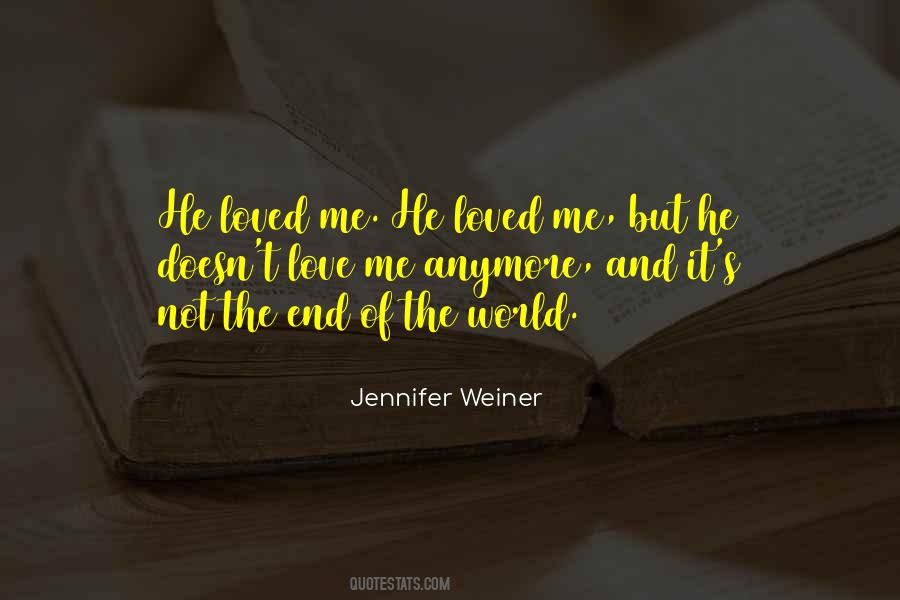 #22. I don't know about forever, but I love you just the same. - Author: Jay E. Tria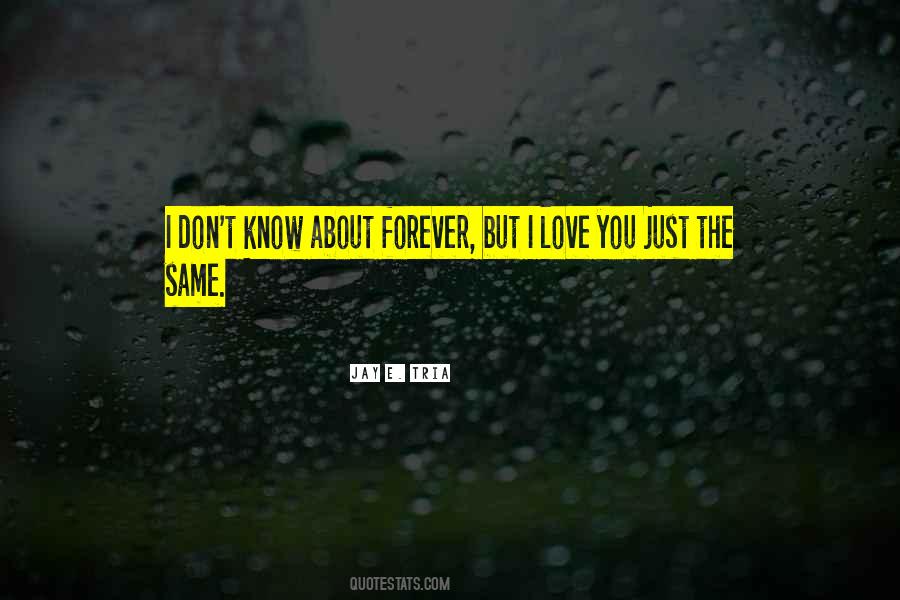 #23. It's never over till it's really over in your mind... - Author: Sandhya Jane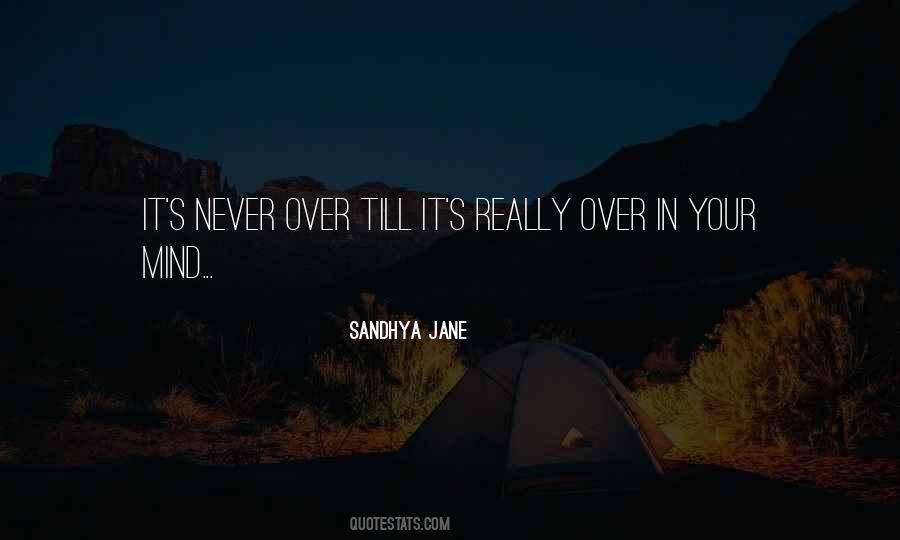 #24. I wanted you mine. I wanted me yours. - Author: Lori Jenessa Nelson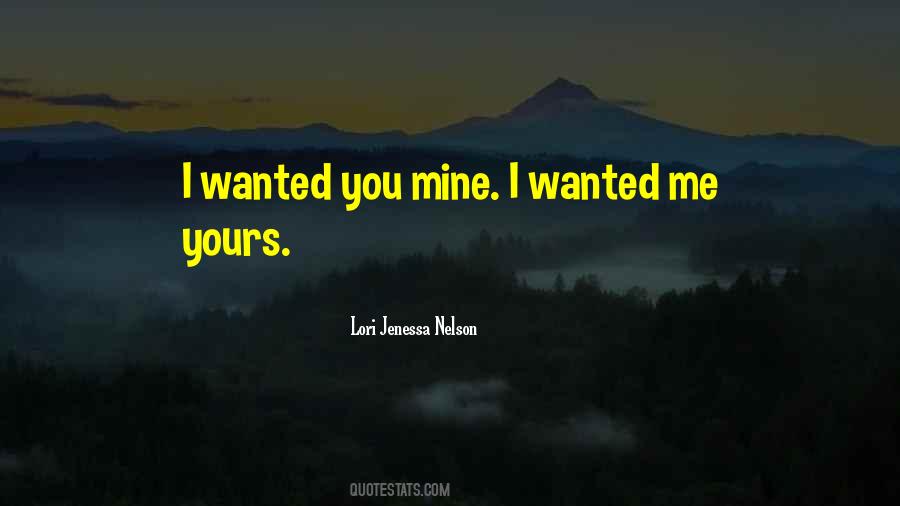 #25. And I watched the first man I ever kissed walk away from me forever. My heart full of nothing but regret, my brain full of nothing but reassurance that I was making the right choice, and my voice, completely void of any will to call him back. - Author: Molli Fields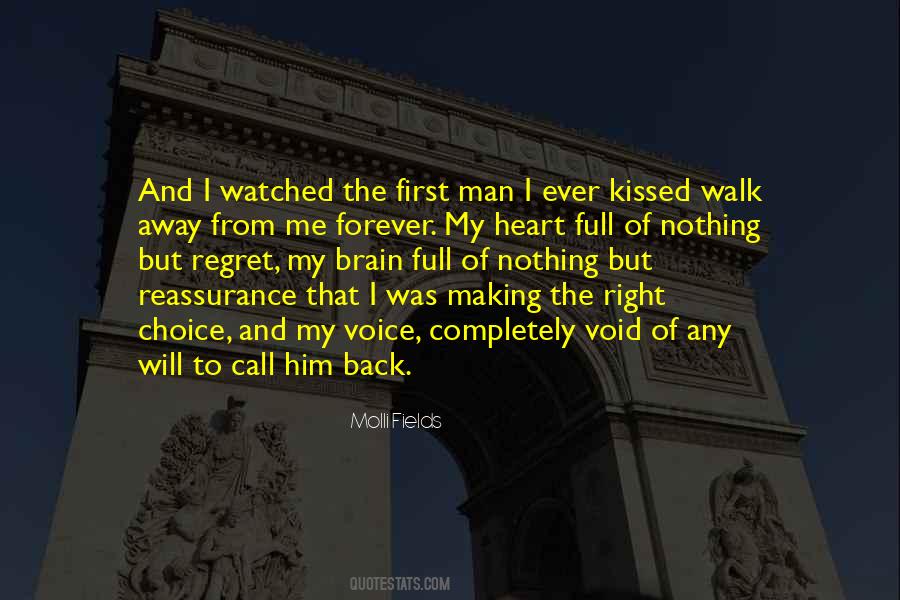 #26. True love has a habit of coming back. - Author: Turcois Ominek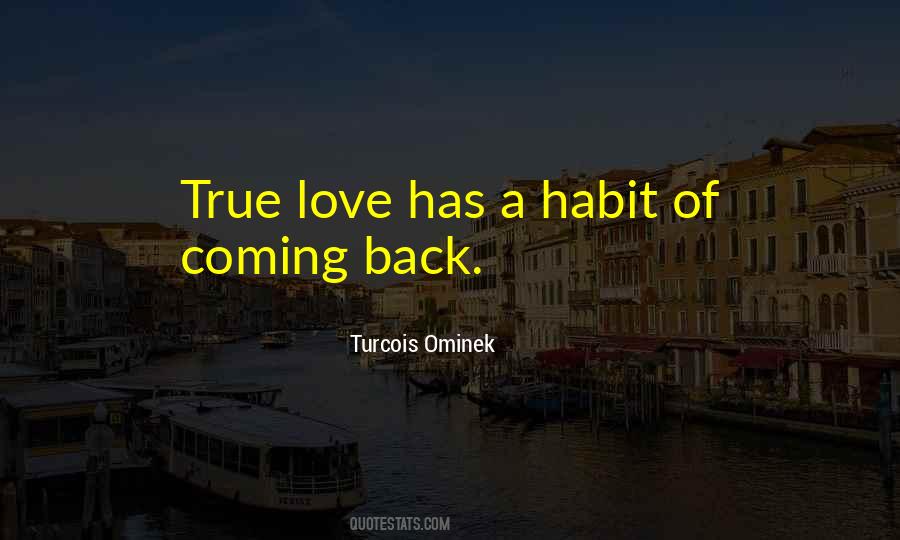 #27. That is when time stands still - when you watch the one you love, walk away. - Author: Mallika Nawal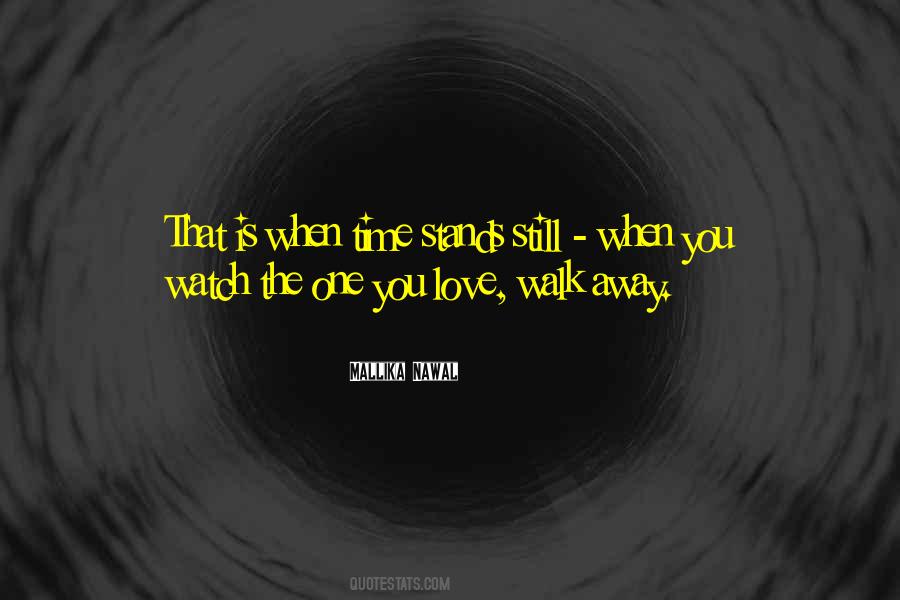 #28. I think you forget that I'm still alive. It's like you don't expect me to keep on existing now that I'm not in your life every day. - Author: Rachel Higginson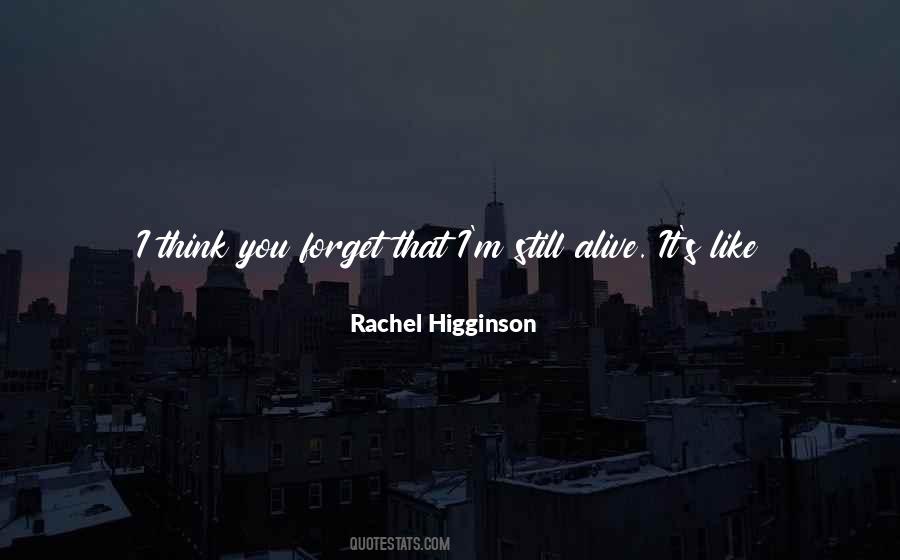 #29. those whom love has held, has held here in time
curious, in this labyrinth of roses - it
will go on holding, though in cruelty - of
stars we could not reach for, but still remembered. - Author: John Daniel Thieme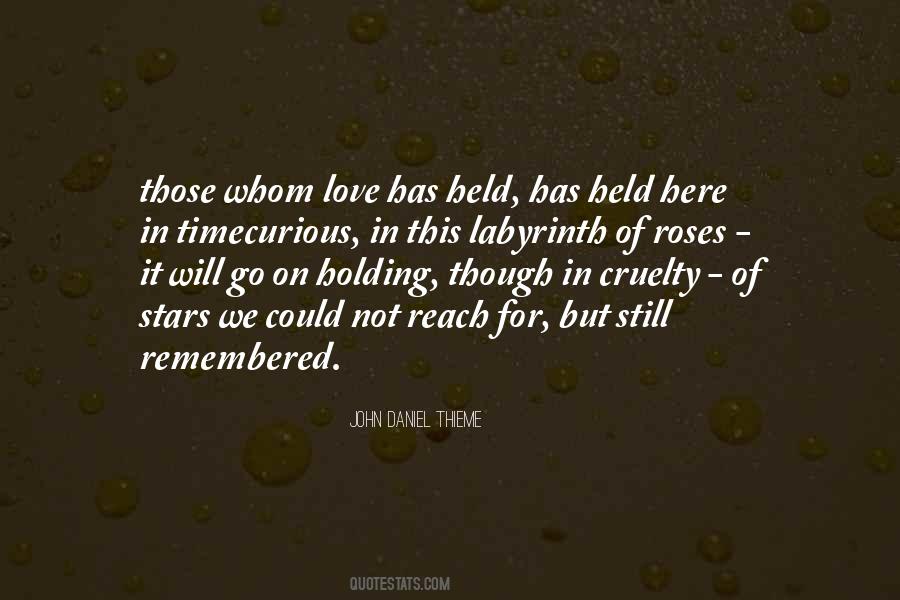 #30. God, 'I love you' really is the gateway drug of breaking up. Saying 'I love you' while walking across the dorm circle inevitably leads to saying 'I love you' while you're doing it. - Author: John Green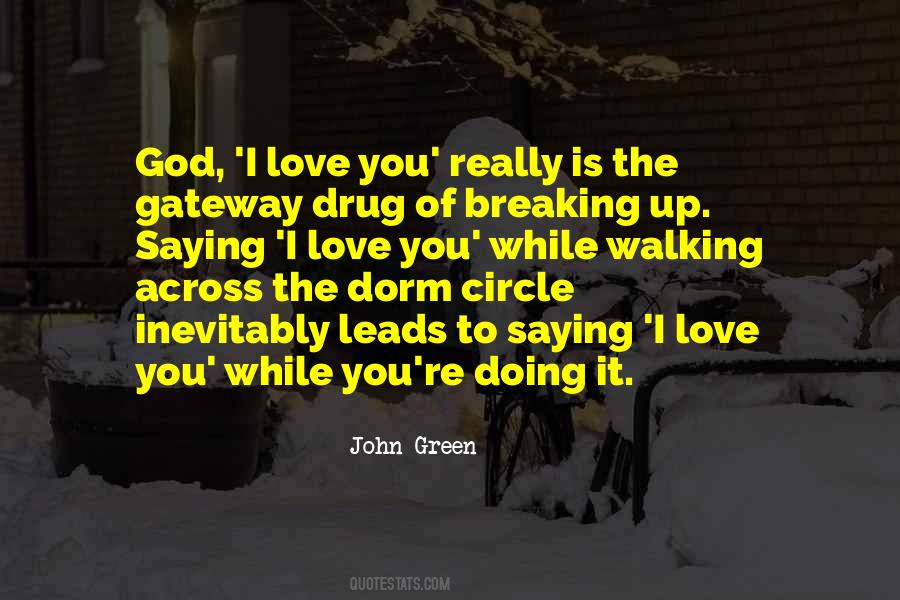 #31. I kept a journal when I was a teenager, so I definitely look back on those to see how I dealt with friends and cliques and getting picked on, or boyfriend breakups. - Author: Sara Shepard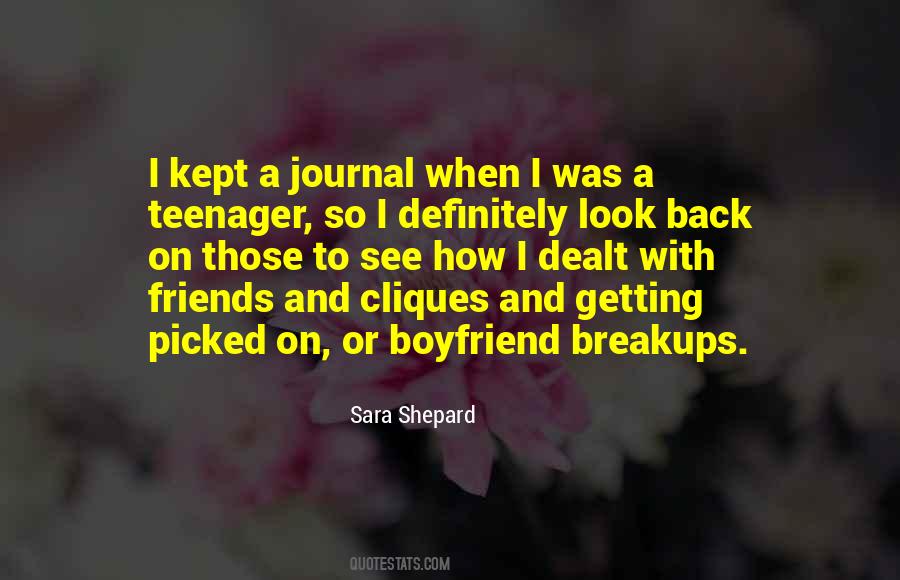 #32. If you can hurt, damn right you can heal - Author: Someone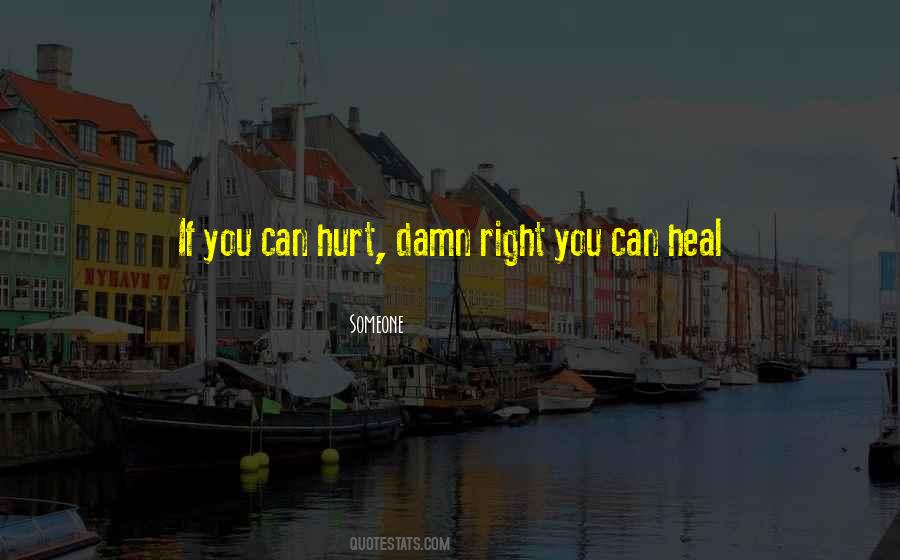 #33. Deep within I'm shaken by the violence of existing for only you ... - Author: Sarah McLachlan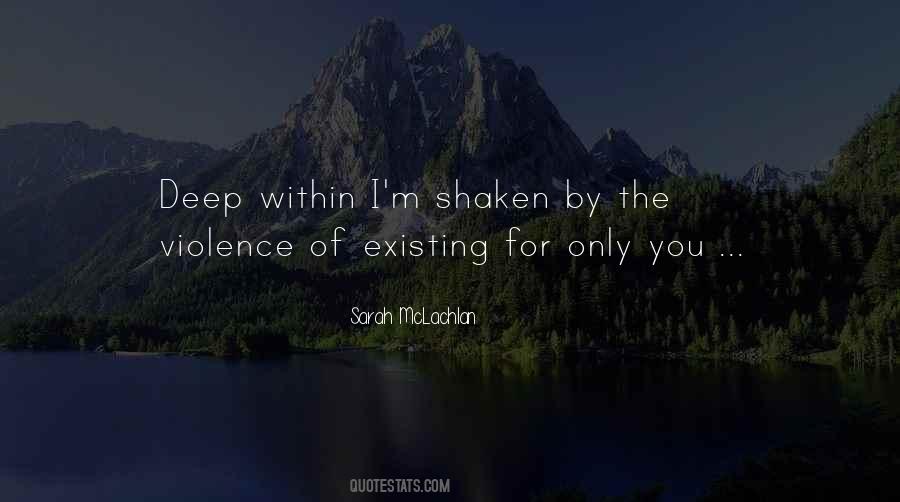 #34. You've got loves of your life and breakups of your life, that kind of thing. They leave a mark. It stays with you, a bad aftertaste. - Author: Jules Asner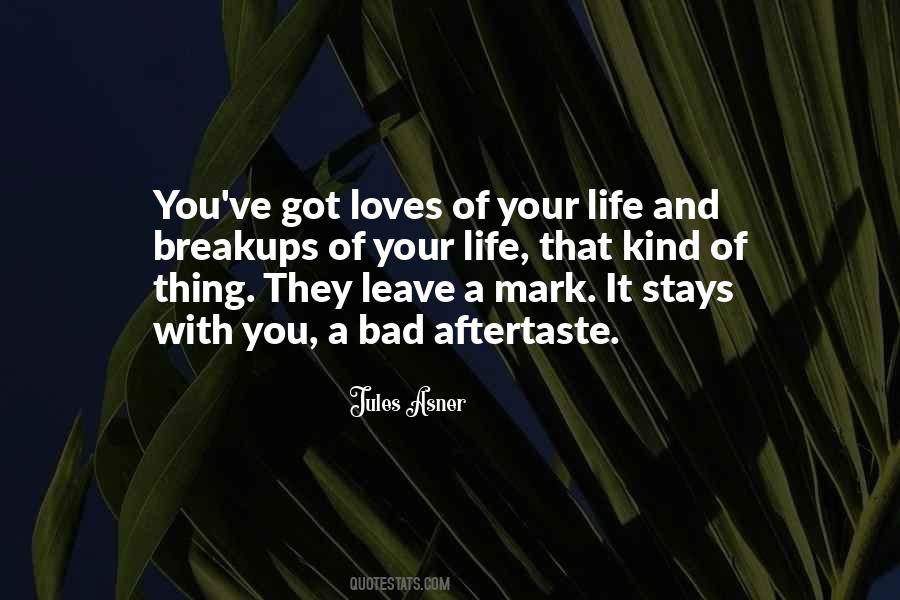 #35. Breakups hurt like a motherf*#ker, but they are not the end of the world. The pain is temporary, and if handled properly, they can even be life-changing. - Author: Greg Behrendt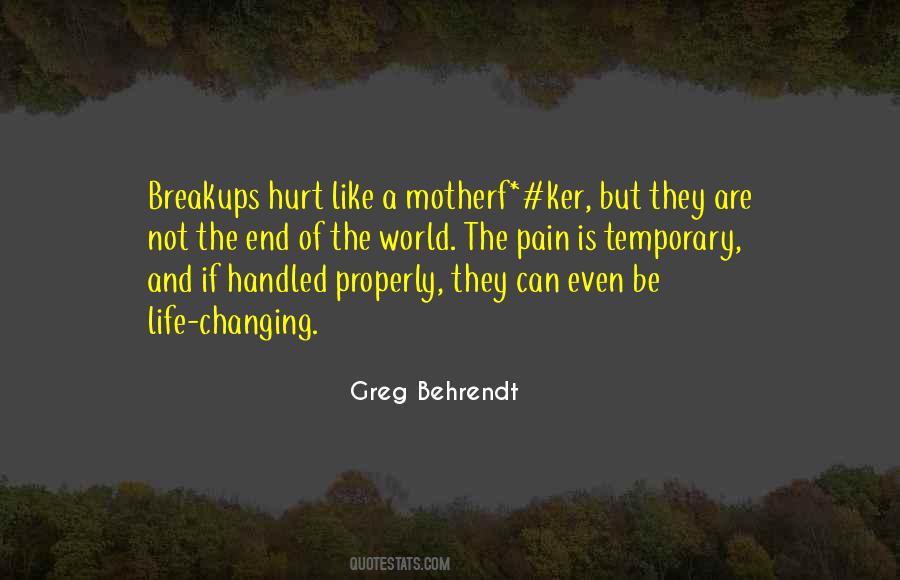 #36. Based on a string of bad breakups, I was forced to examine my choice of partners. Surely, that must have abolished me from any wrongdoing. - Author: Leo Buscaglia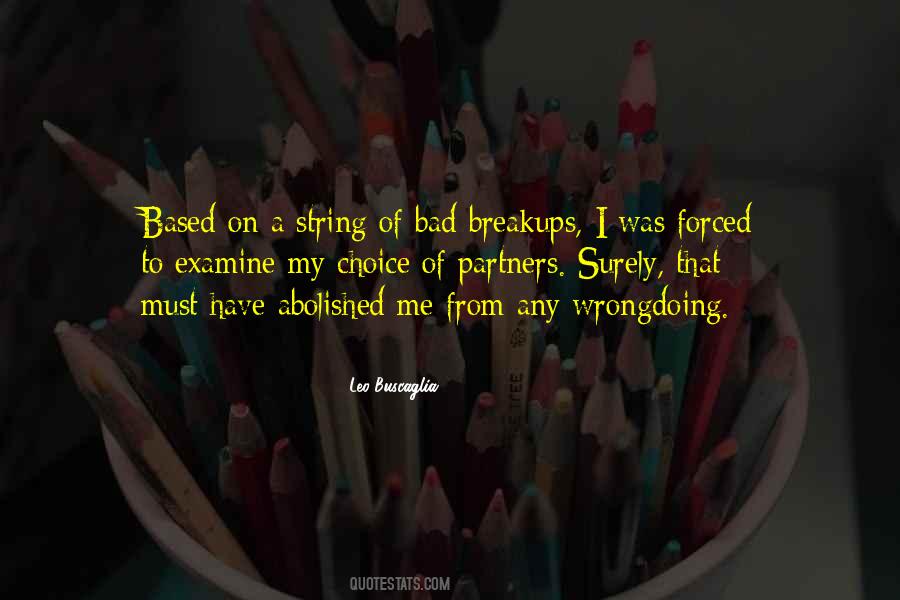 #37. High school sweetheart is such an
innocuous-sounding term for something that can tear out your guts. - Author: Daria Snadowsky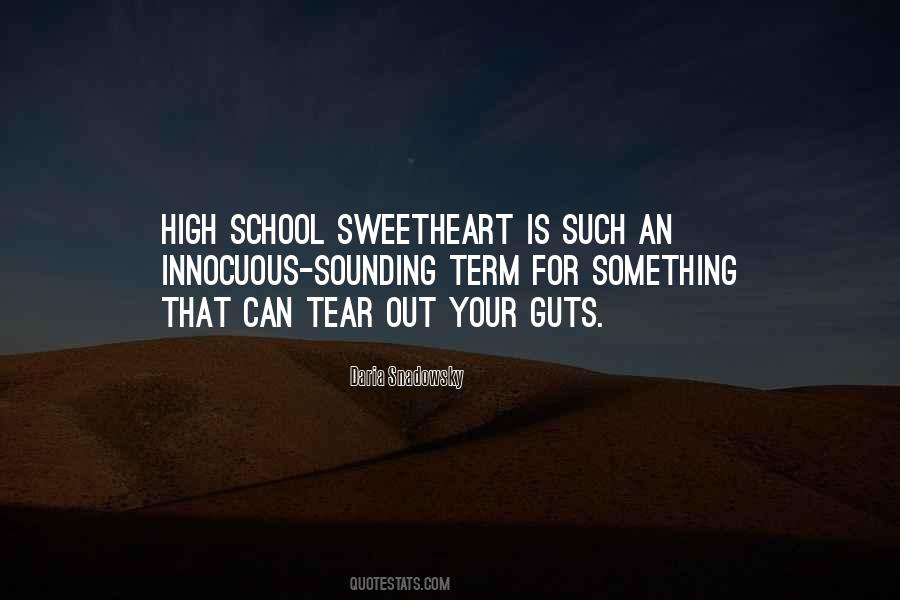 #38. He only felt upset about the breakup because that's what you're supposed to feel. - Author: John Green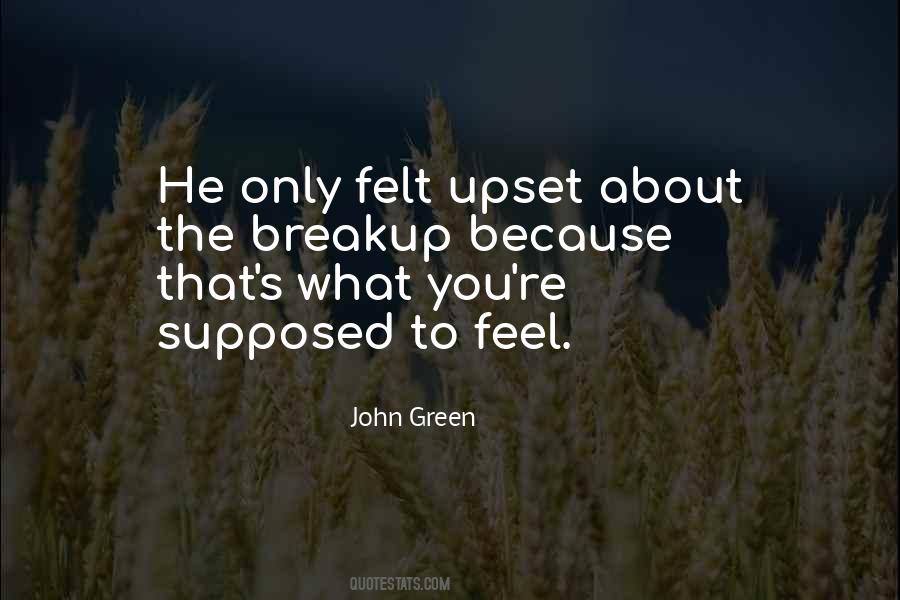 #39. As she looks through the window;
while seeing him give her his world,
tears rolled down her cheeks
in remembrance of the world she once had. - Author: J.B.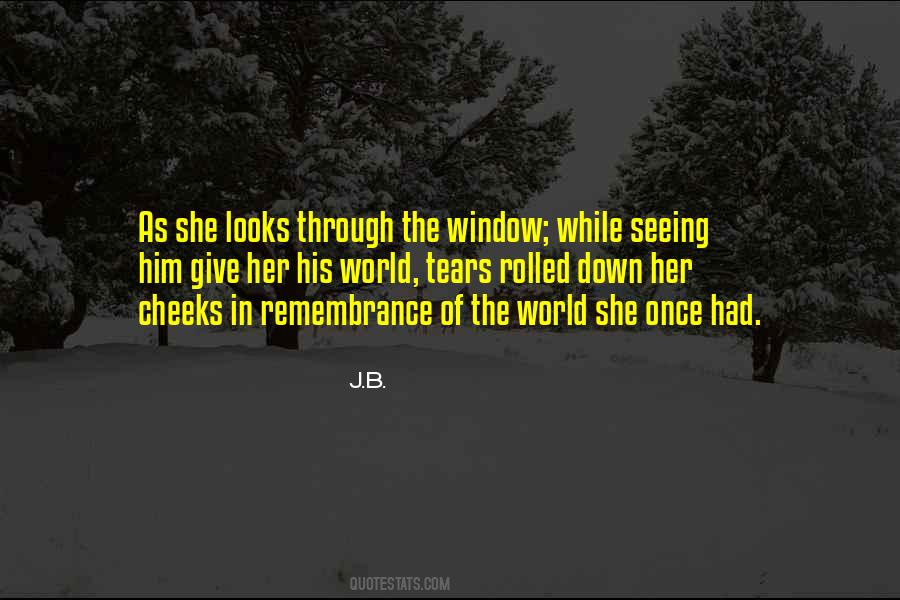 #40. Of course she wants him to forget her. The last place she wants to reside is in his thoughts. What an unpleasant place to be. - Author: Donna Lynn Hope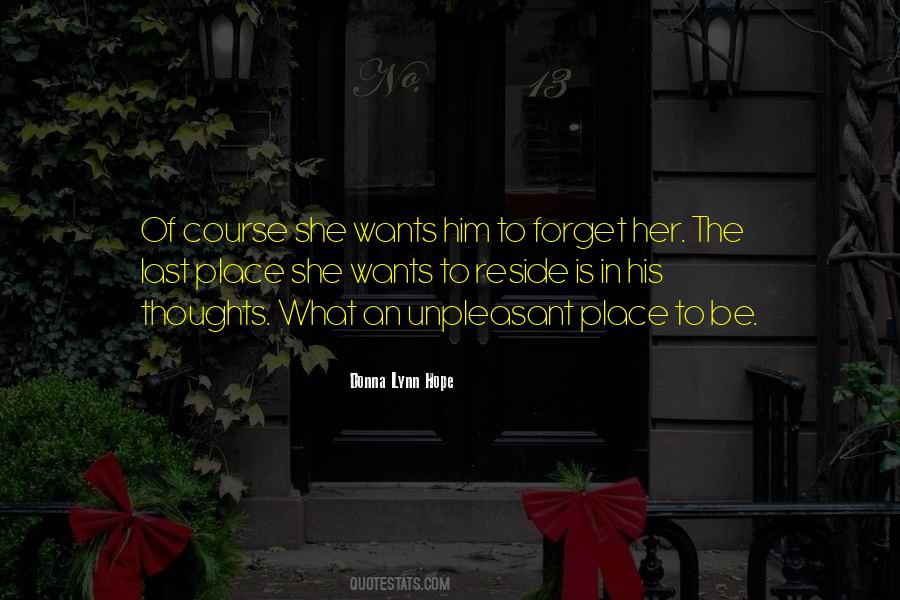 #41. Breakups are hard for anybody, and no matter how it happens or ends up, they're just hard. - Author: Megan Hilty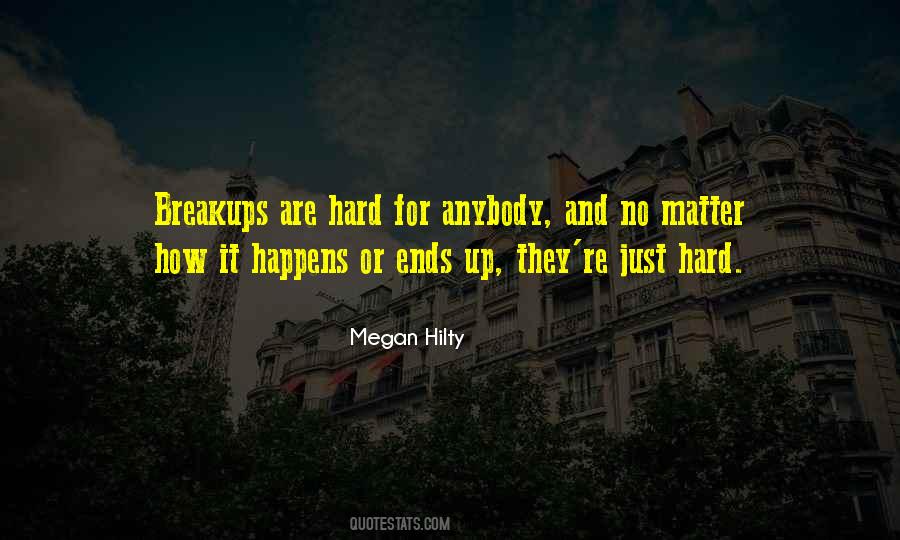 #42. But recalling how my ex had nasty BO after track practice never made me feel better. It seemed disingenuous to hold things against him that before I readily accepted as the price of love. - Author: Daria Snadowsky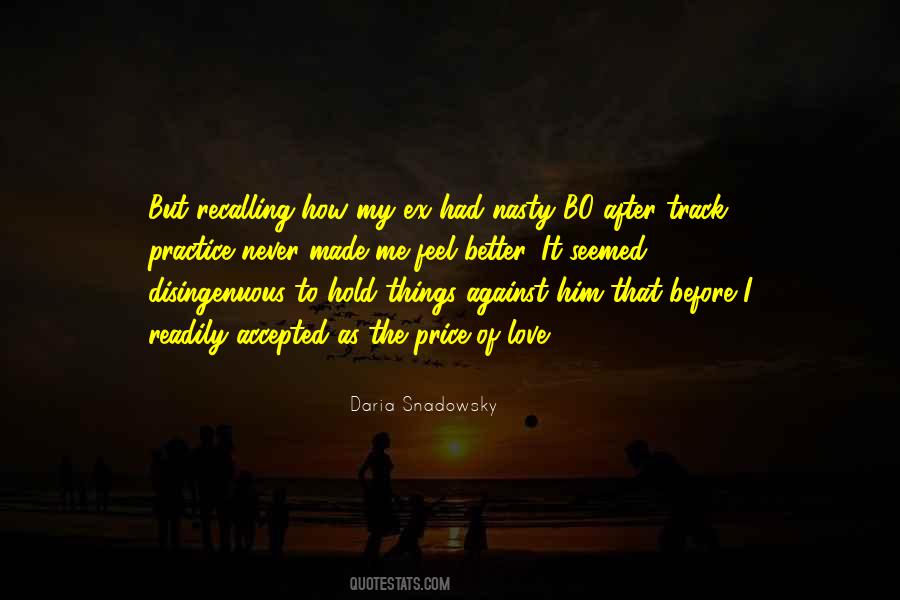 #43. My life was being planned in sentences that started with 'We' instead of 'I', yet it felt like the most natural transition in the world. - Author: Heather Demetrios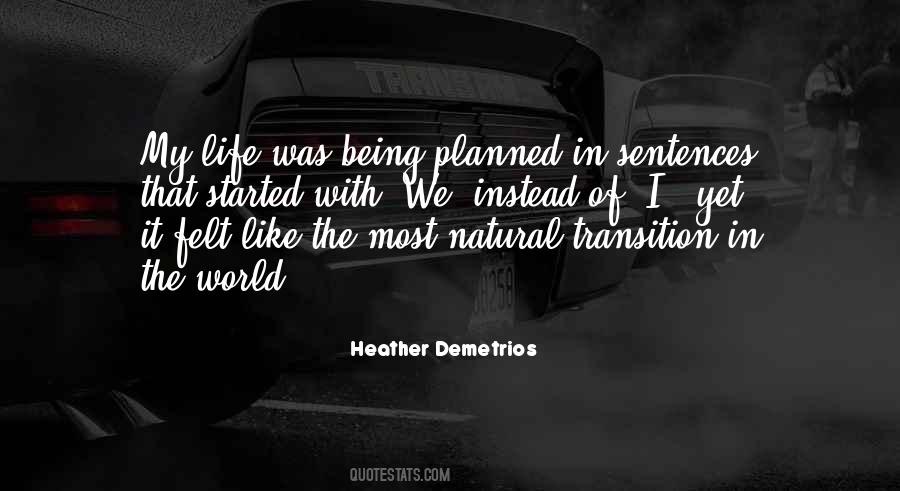 #44. Don't allow someone not worth it to have the power to occupy your thoughts. If they don't find you worth the effort or the time, why should you waste yours? - Author: Donna Lynn Hope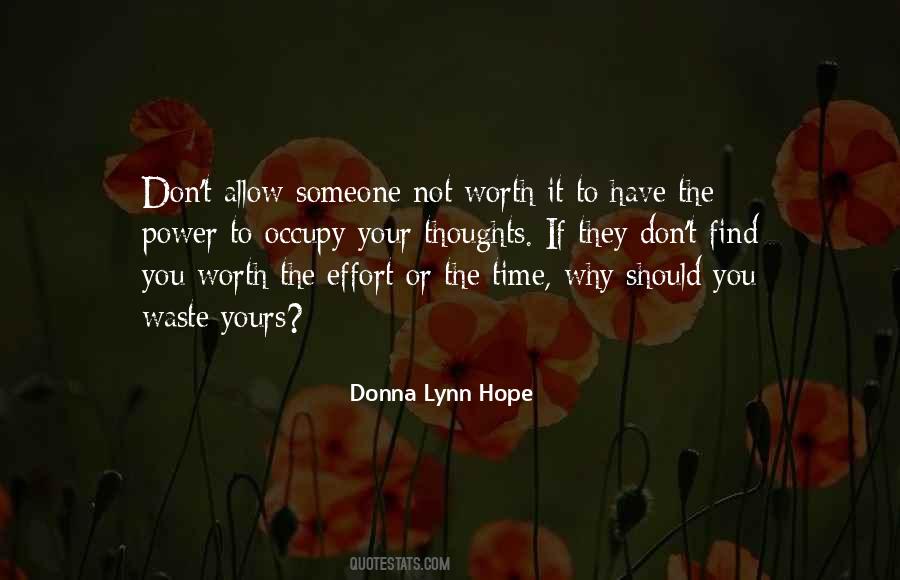 #45. She had missed him so long now, that the feeling had become a part of her. As each day passed, the missing distanced itself from her heart. One day she woke, and realized the missing was there but the pain was gone. Missing without pain is tolerable. Pain linked to heartache is intolerable. - Author: Coco J. Ginger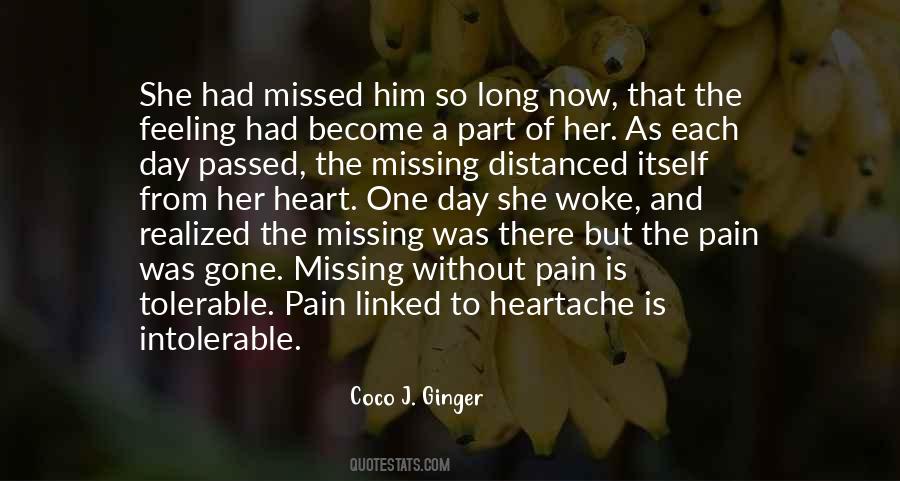 #46. Our satellites are reaching stars
And there are people who are still searching stars in Horoscopes - Author: Subhasis Das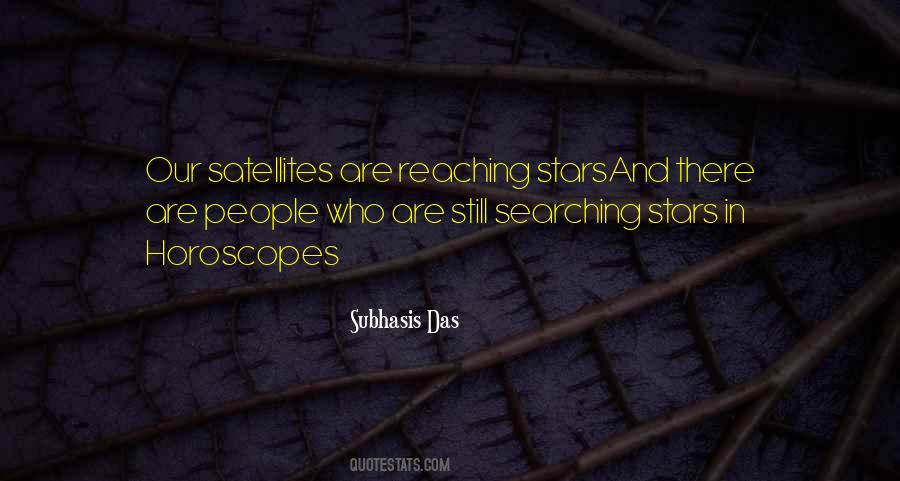 #47. Career had a lot to do with 80 percent of my breakups. It's very tough to date a struggling musician. The idea of it is enticing and fun and mysterious. But the reality is long hours and hard work. I have a lot of respect for the women I've dated. - Author: Taylor Hicks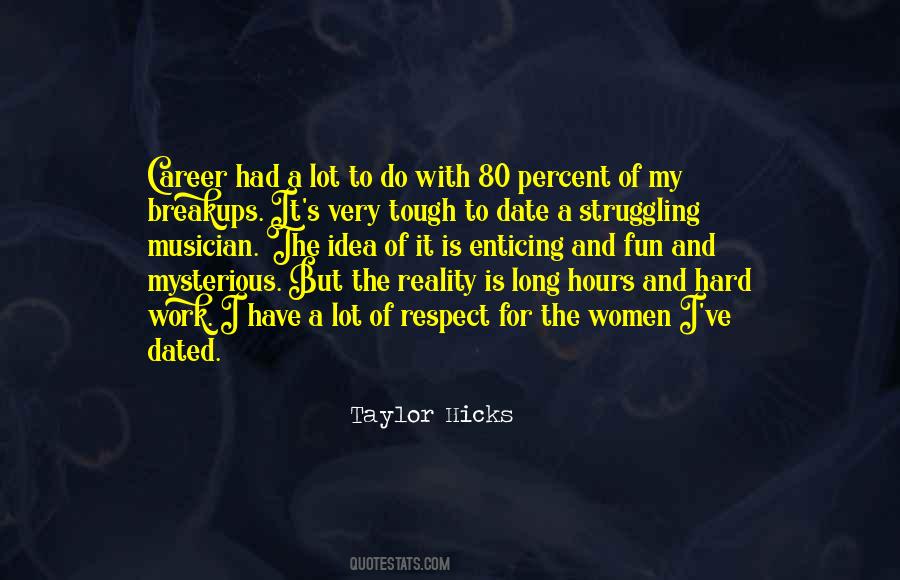 #48. Sometimes it takes a heartbreak to shake us awake & help us see we are worth so much more than we're settling for. - Author: Mandy Hale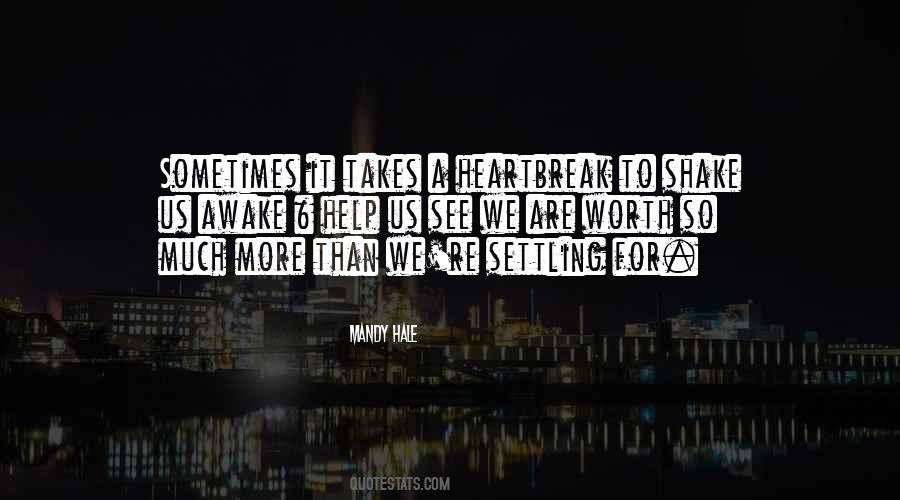 #49. Once fallen in true love, a person can't really fall out of it, no matter what. How much ever you try to hate your better half, you'll end up falling more instead. Some part of him will always reside in your heart. - Author: Mehek Bassi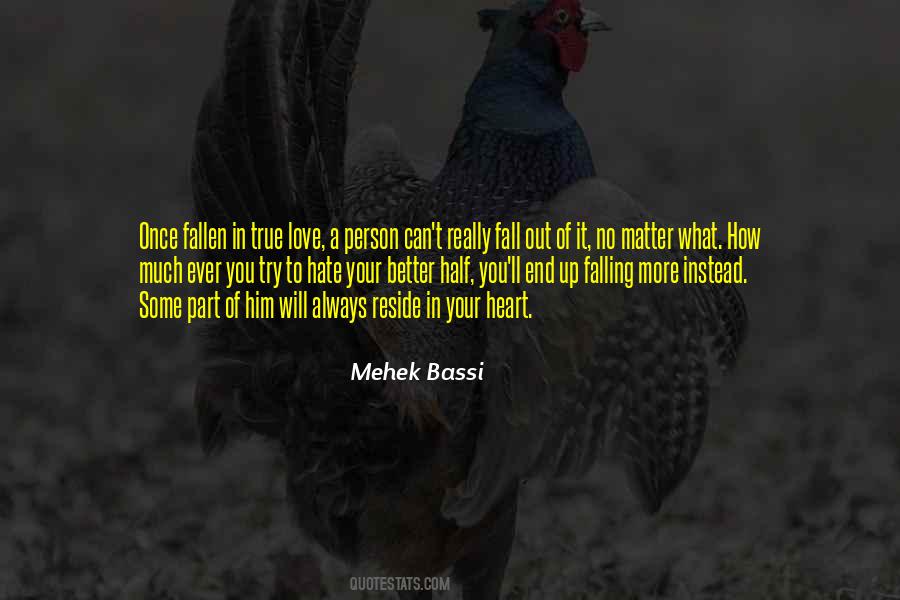 #50. This week or last week, I don't really care about it anymore. I write myself this later, I tell myself you let me go. - Author: Sara Quin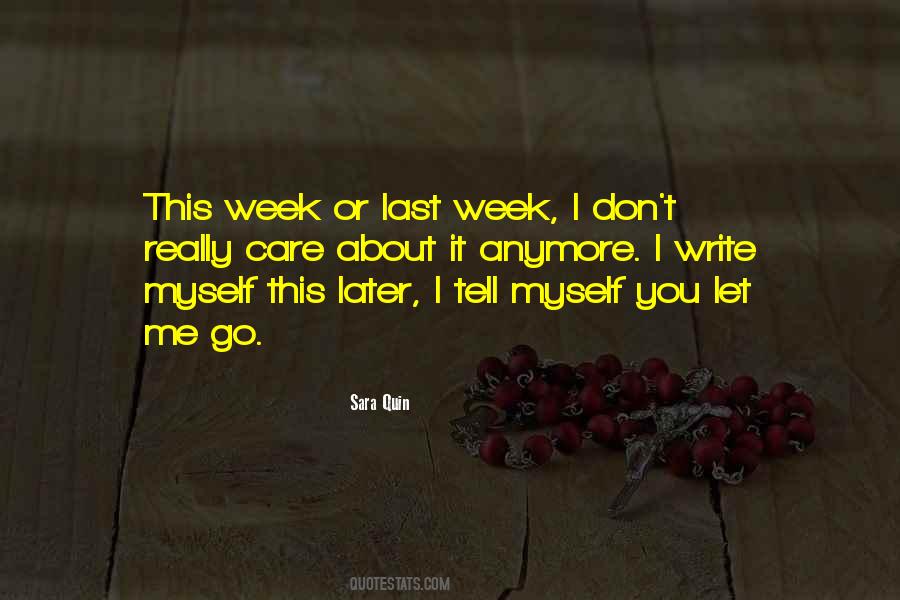 #51. Breakups are a horrible thing for almost everybody I know. For someone who is a love addict, it's debilitating. - Author: Alanis Morissette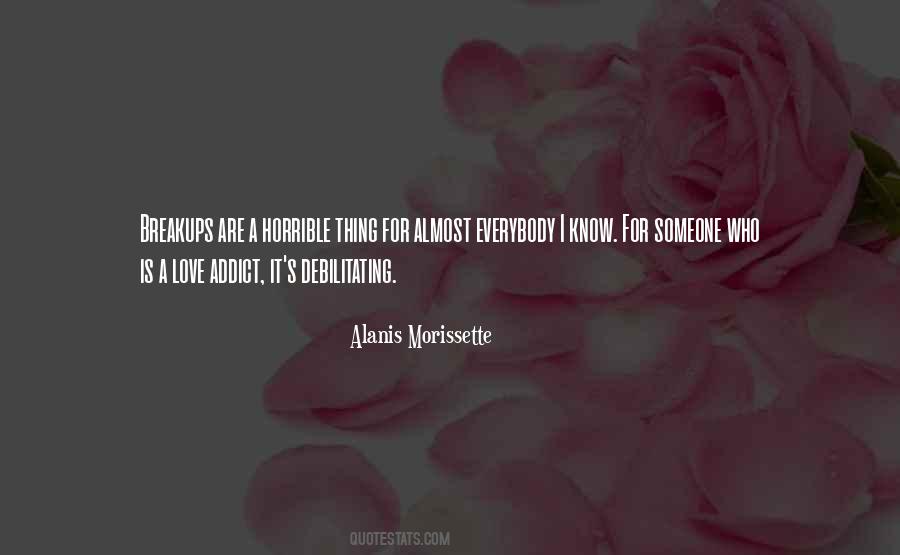 #52. Love happens only once, what happens after that is just compromise; with your heart and with your life ... - Author: Mehek Bassi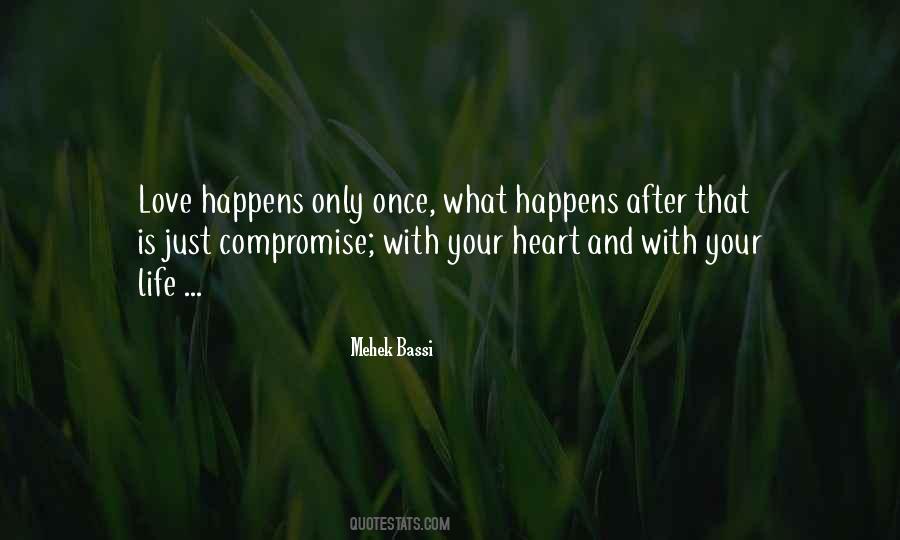 #53. I thought he should have realized sooner that important people don't show up very often, and you should hold on to them when they do. Maybe I was smarter than he was all along, because that was something I'd always known. - Author: Lorraine Zago Rosenthal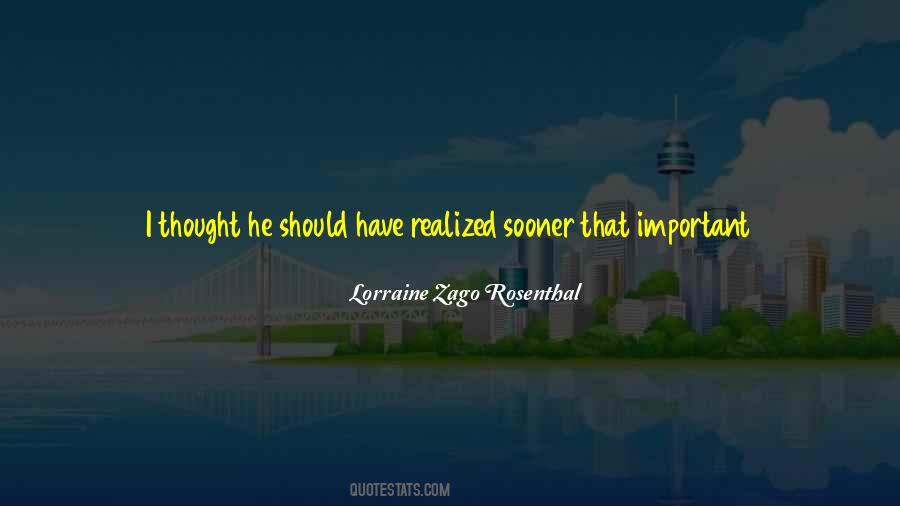 #54. When we are in love, we are convinced nobody else will do. But as time goes, others do do, and often do do, much much better. - Author: Coco J. Ginger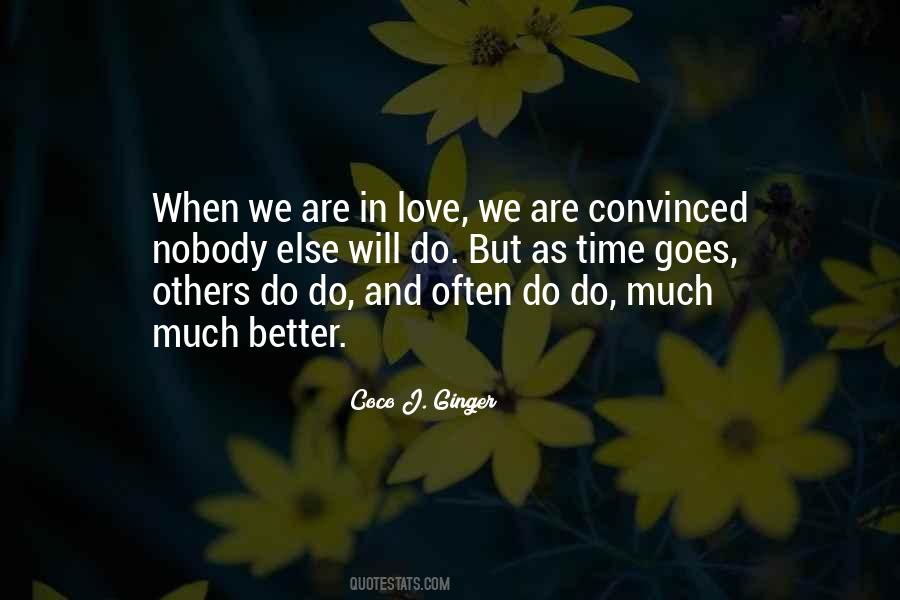 #55. I think there were times when I was so afraid of losing you that I forgot I even had you at all. - Author: Ashly Lorenzana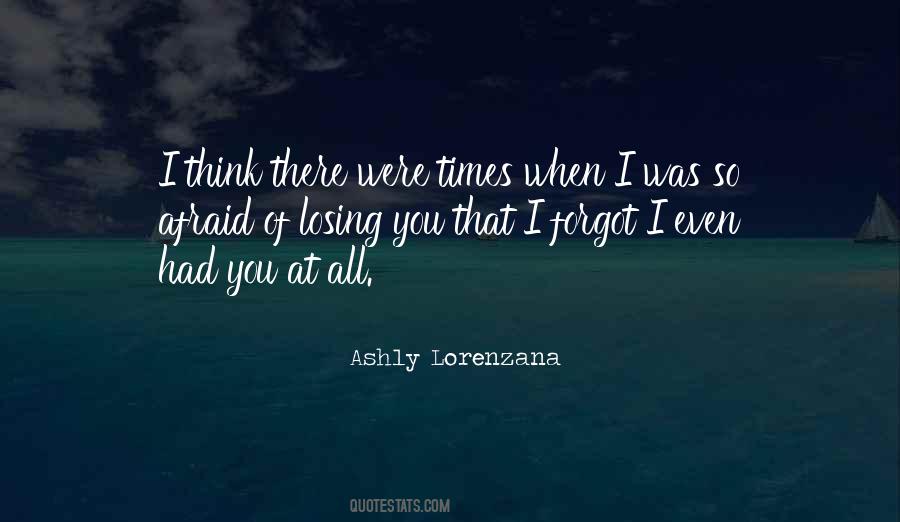 #56. Loving you was like jumping into the dark side of a pool, and drowning. - Author: Lori Jenessa Nelson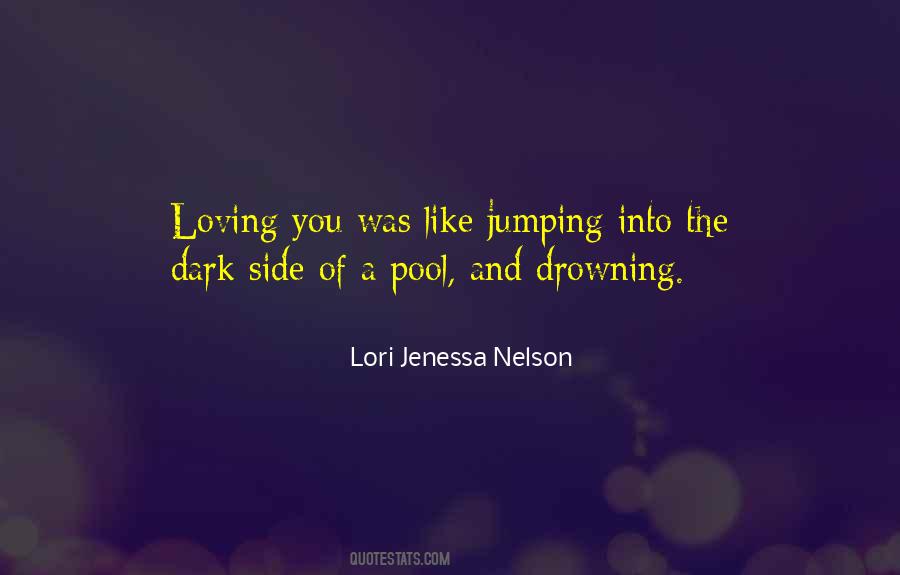 #57. A Good Relationship is like a neat and defined nail art. It requires a lot of concentration, time devotion and patience, to take it to perfection! - Author: Mehek Bassi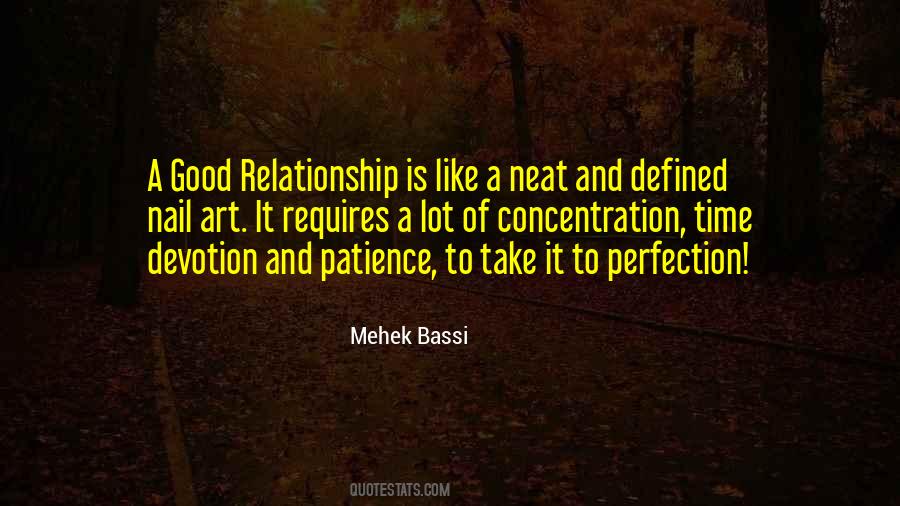 #58. If you think of the moon as already used, it's not as difficult to take in,
because then it's just like you,
Traveled the world like you,
Seen the globe like you,
But, it's still bright. - Author: Adrianna Stepiano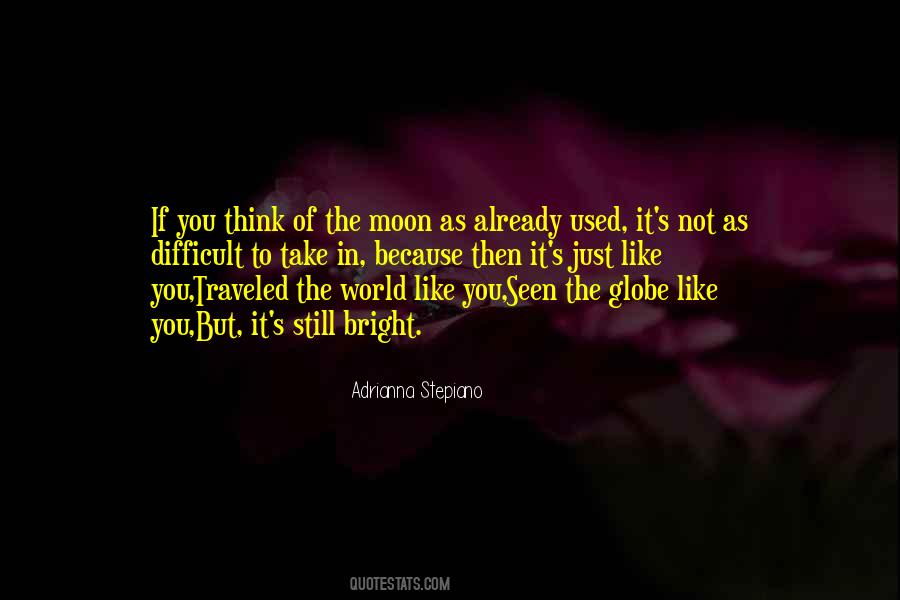 #59. Or else rip out the odd pages and leave me the even. - Author: David Mitchell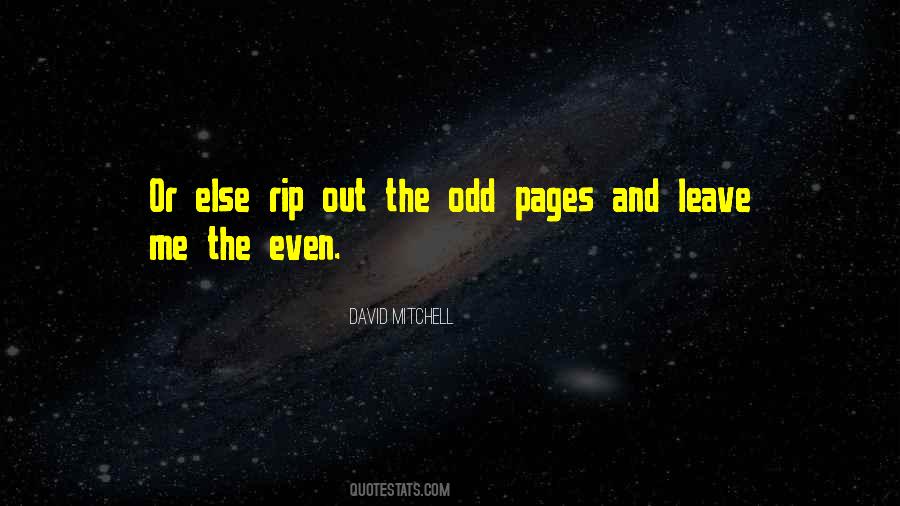 #60. Whilst lovers: to control her man, a woman uses (the man's access to) her vagina. When ex-lovers: she uses (the man's access to) their kids. - Author: Mokokoma Mokhonoana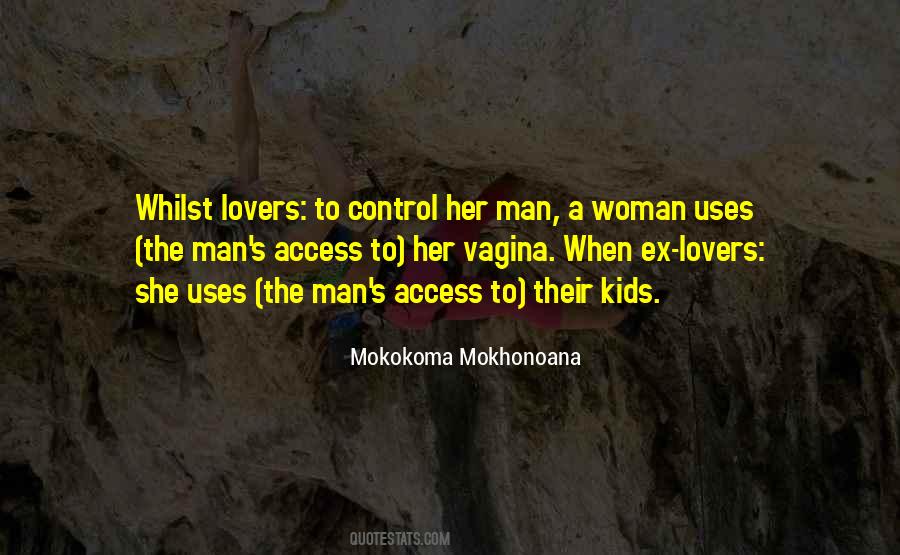 #61. Breakups can be sad, but sometimes tears are the price we pay for a freedom we need. - Author: Steve Maraboli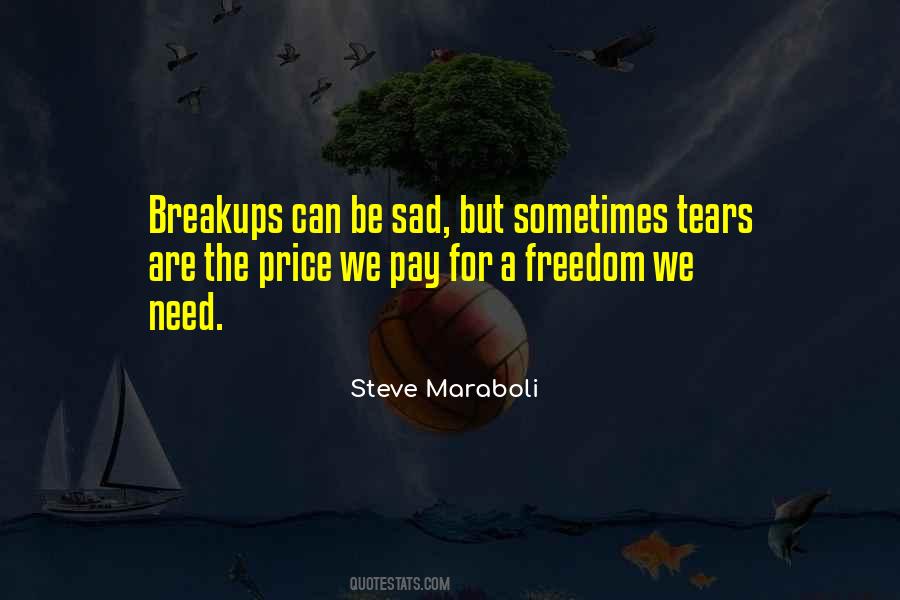 #62. I am so sorry for you, Leslie.' She said it like she really meant it. But not like she was completely surprised. 'And for him. Because he's lost you now.' This last part undid me. Despite her cruel criticism of me over the years, from where she sat, I was anyone and everyone's prize. - Author: Leslie Morgan Steiner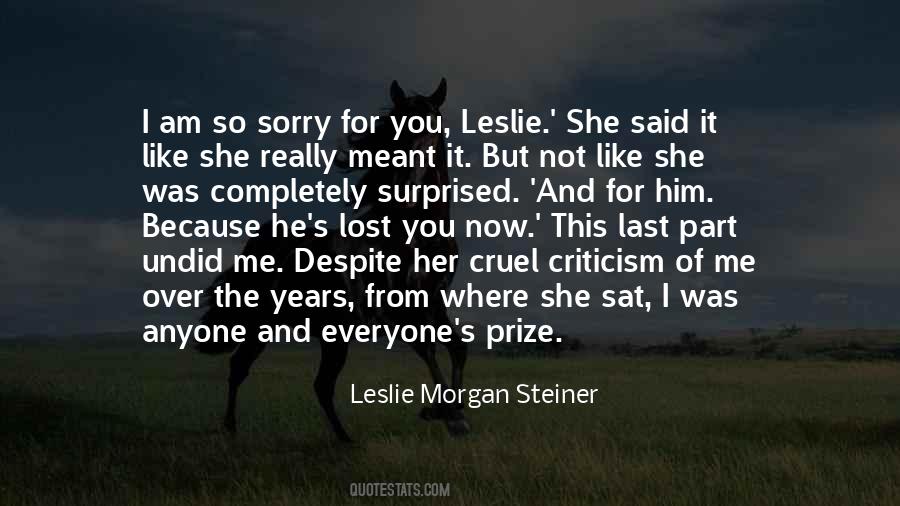 #63. Finally I see that it's never been me, just a blanket that keeps you warm. Easily tossed along
when something flashier or someone prettier comes along. Your heart I held so carefully, I see, this was all just a game ... - Author: Coco J. Ginger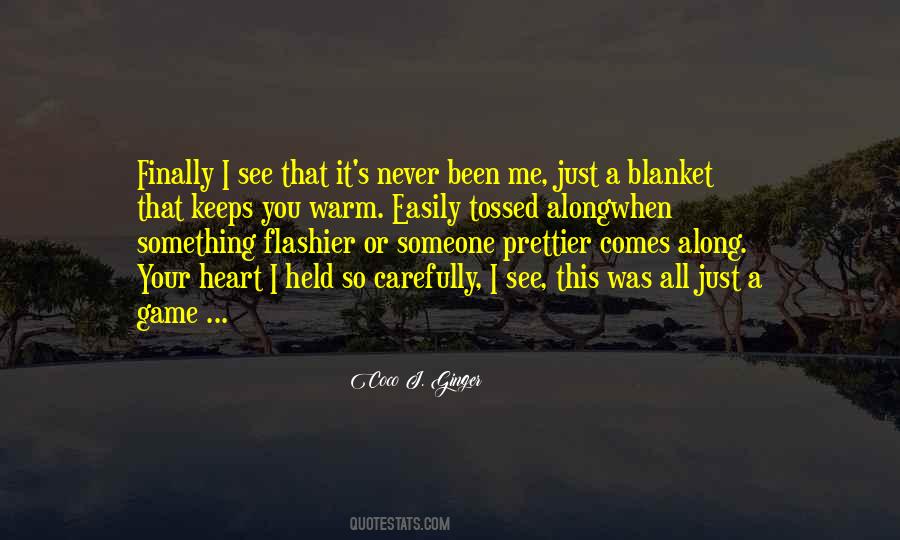 #64. Pain was my tie to a past that a part of me wanted to hold on to. The more I hurt, the more I knew I loved, and that felt like a good thing. - Author: Daria Snadowsky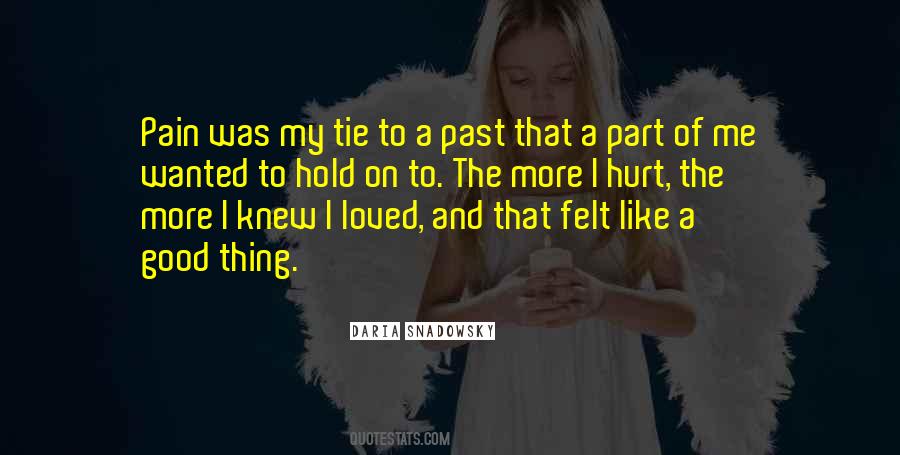 #65. Breakups are tough," Isabella said. "But you got through it!" "I'm glad you're over him," Shannon said. "Now you need to go find another asshole to fuck with your head. - Author: Jennifer Close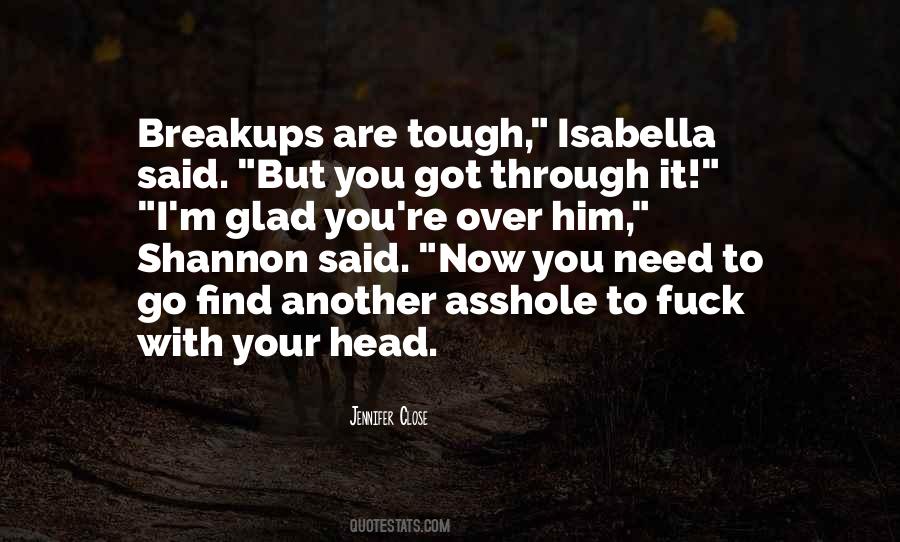 #66. And why love things you were destined to lose? Why let yourself feel things if the feelings were doomed to die? - Author: Garth Risk Hallberg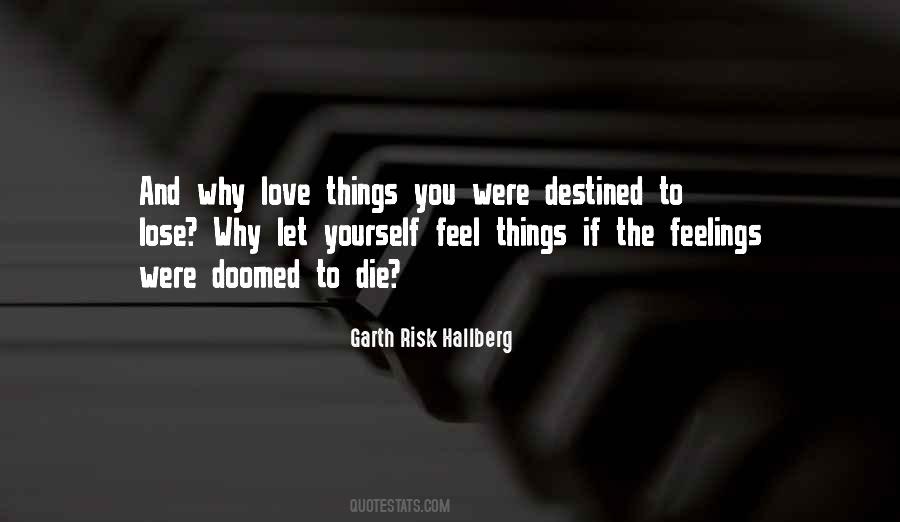 #67. I have seen the breakups between people who love each other and rush into getting married too quickly and I do not want to make that mistake. - Author: Paris Hilton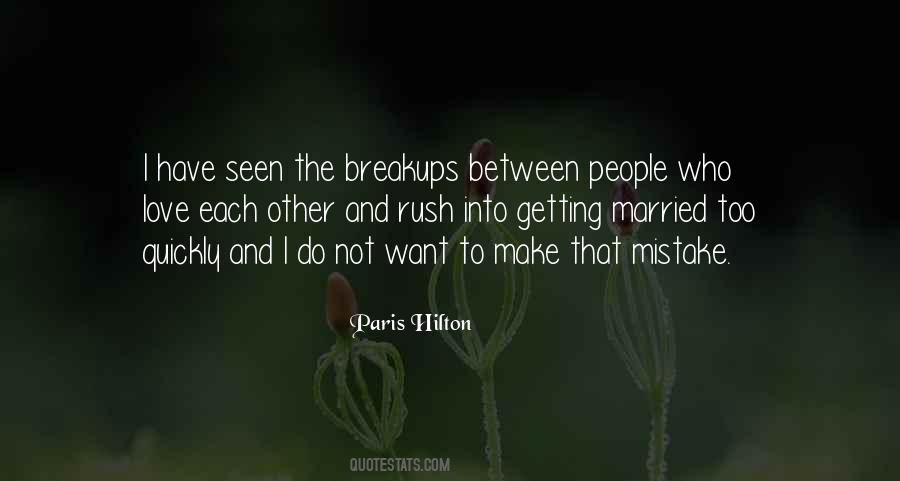 #68. You know that saying about how you don't know what you have until it's gone? I already did know what I had, and now that she's gone, I know even more. - Author: A.S. King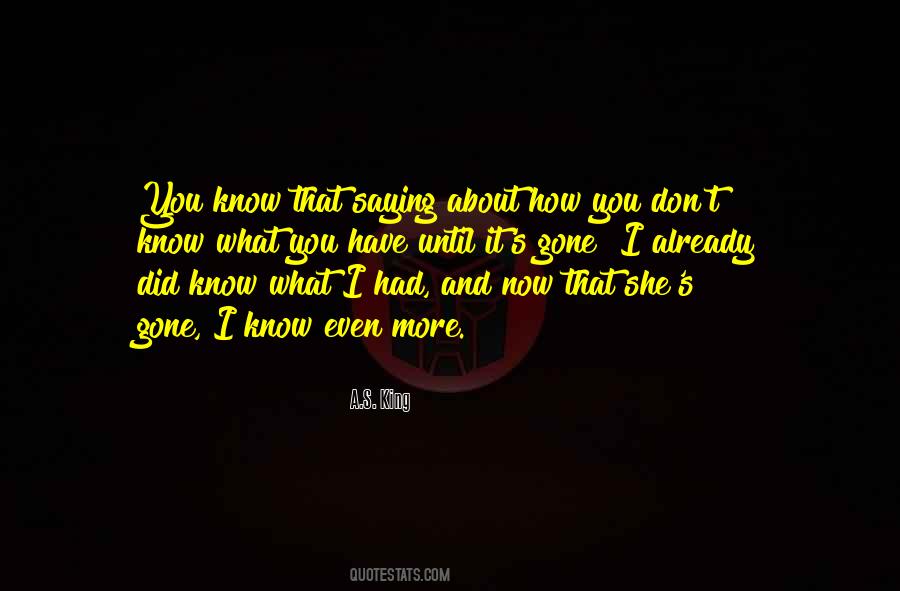 #69. Life is a beautiful journey, full of joy and pain
You never know when it will end, don't let a moment pass in vain ...
In the whole ruckus of life, nothing had I gained,
I just wanted freedom, no more did I wanted to be chained ... - Author: Mehek Bassi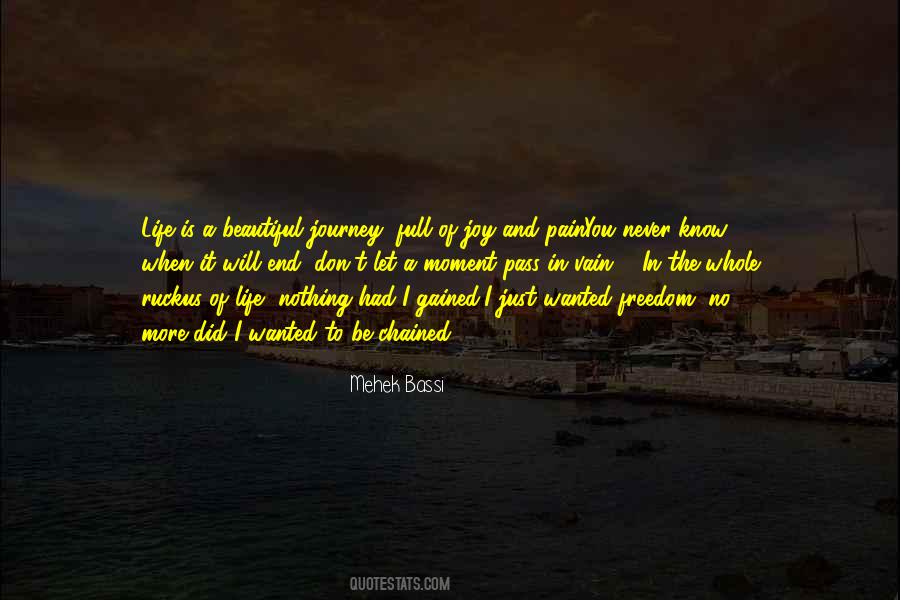 #70. One day they'll realize they lost a diamond while playing with worthless stones. - Author: Turcois Ominek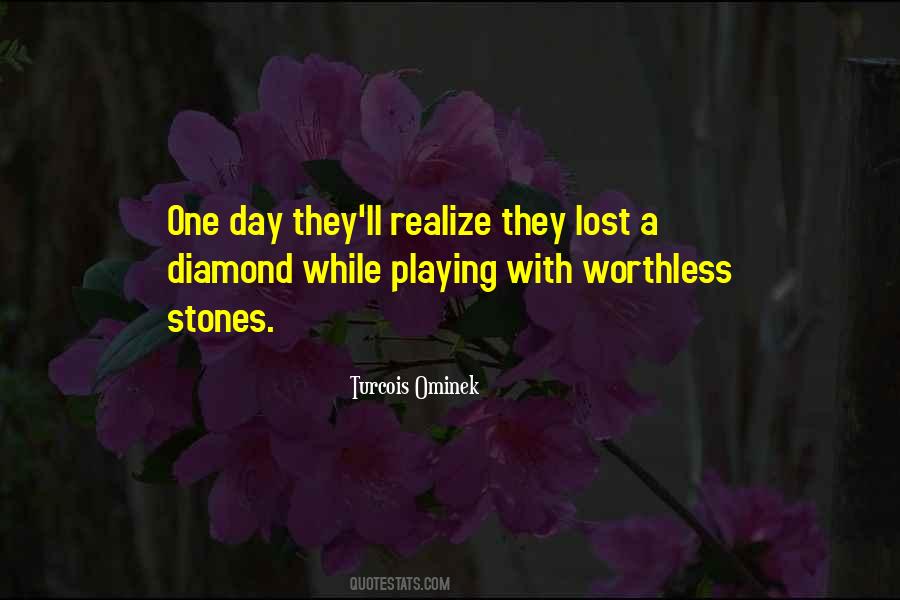 #71. You planning top kill me with a Wiffle bat?" [Carson asked]
"Yeah."
"Why?" he asked.
The bat was shaking in my tight grip. "Because I don't have my Minnie Mouse pillow. - Author: Rachel Vail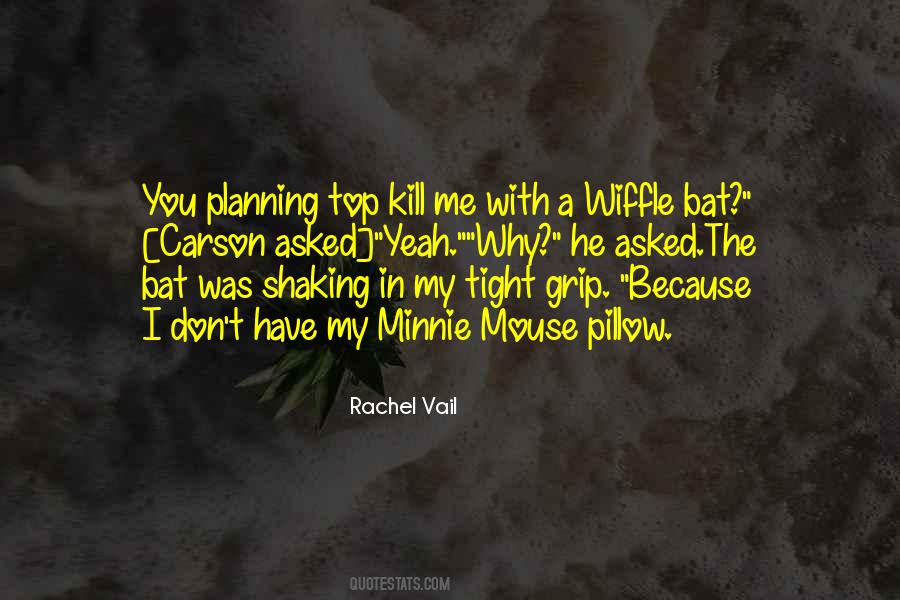 #72. When I look back on my marriages, or the breakups, sure I know the pain I went through, but that's part of life and it has its own value. - Author: Rita Hayworth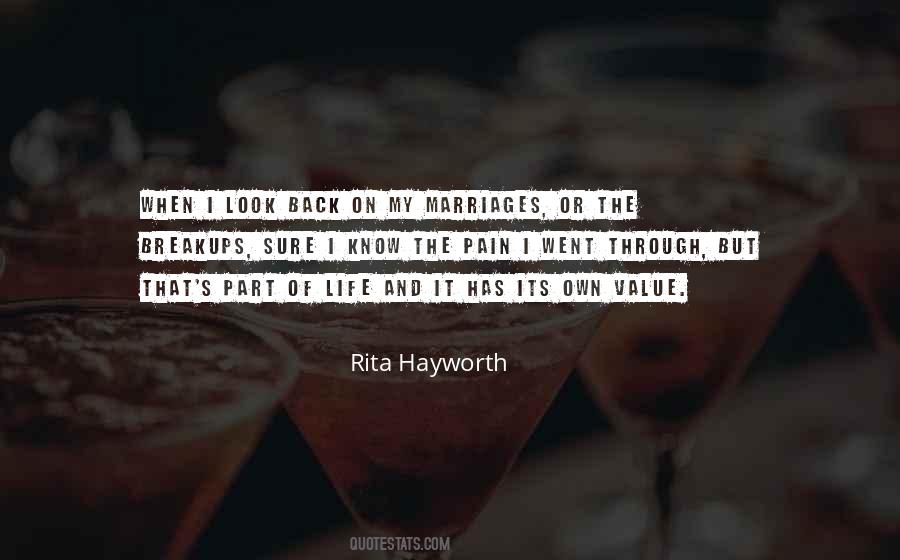 #73. The grass is often no greener on the other side, so stick it out and see if you can grow up within the relationship. Find happiness and emotional independence within yourself before placing unreasonable and often unexpressed expectations on your spouse. - Author: Malti Bhojwani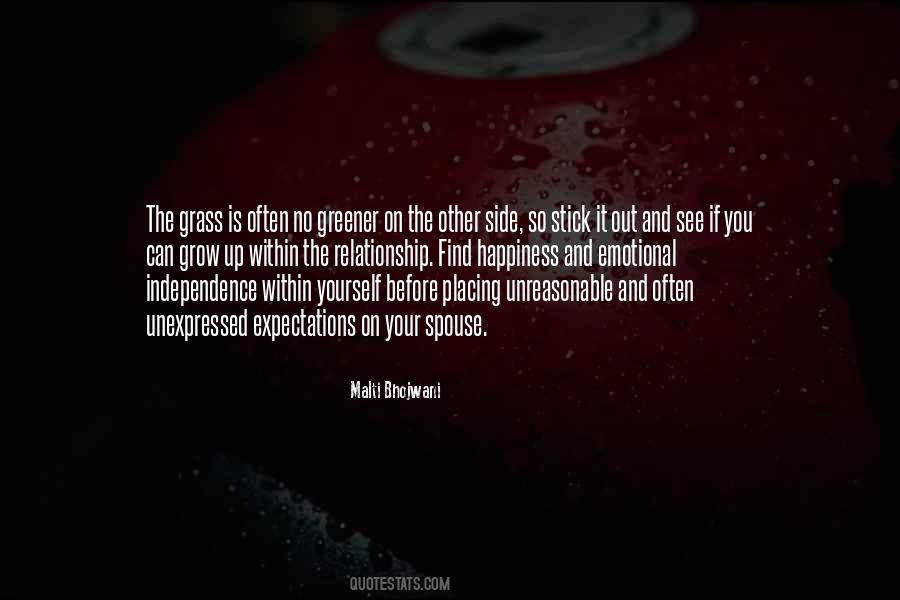 #74. Don't throw your life away because of one man. Don't make yourself something he will always be glad he was rid of. Make yourself something he will wish he had kept. - Author: Lael Morgan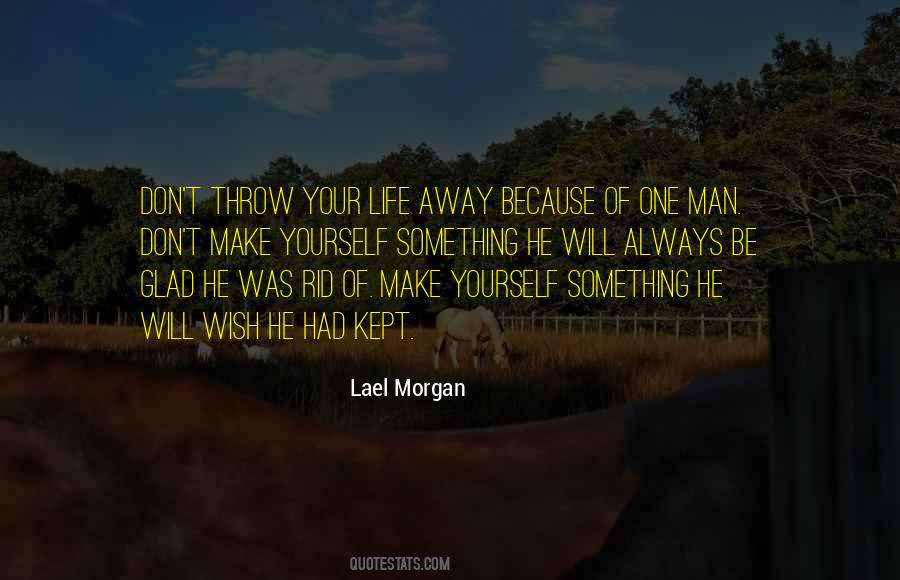 #75. I have breakups that I can credit to every song. In my twenties, I picked people who would create that dysfunction and drama, so I could draw upon it. - Author: Kara DioGuardi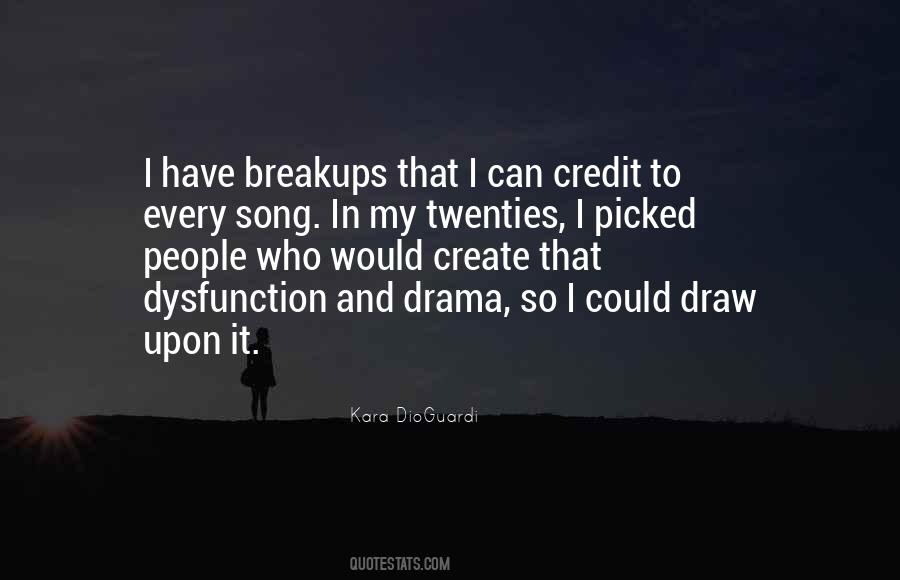 #76. In between calls, she lay on her side, thinking about calling. - Author: Jeffrey Eugenides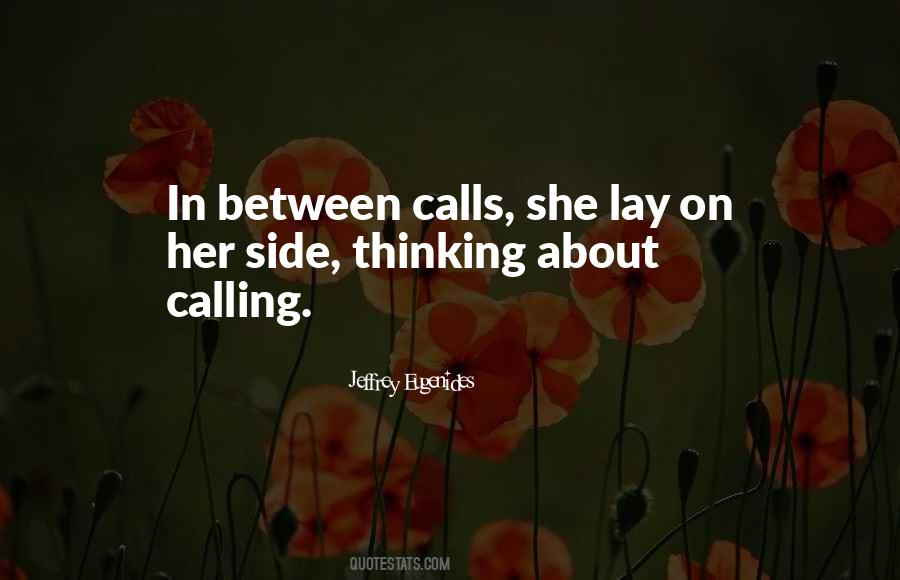 #77. There is a pivotal point in every interaction between humans which sets the course in their relationship. Do you hide or do you shine? Which way are you going to go?
Hide or shine? - Author: Ava Ayers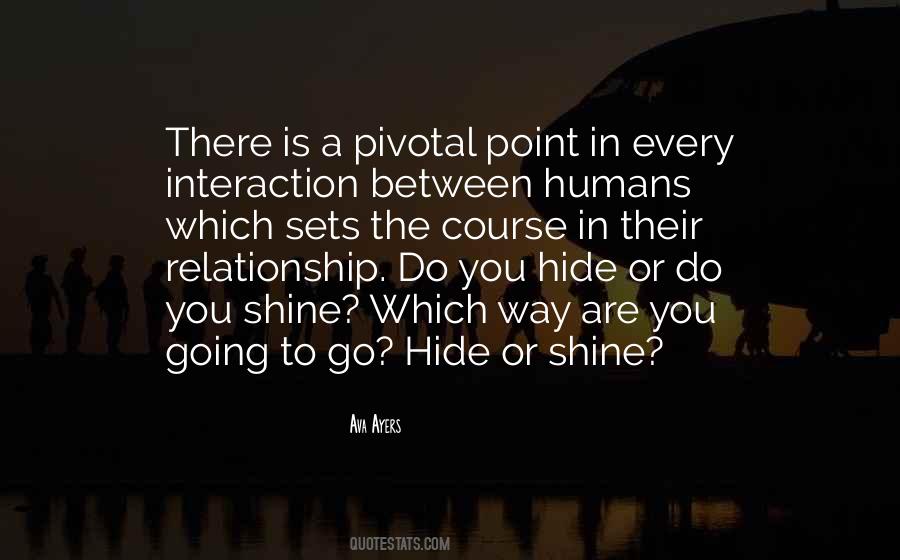 #78. I'm not angry anymore. I'm just really disappointed about who you turned out to be. - Author: Karen Salmansohn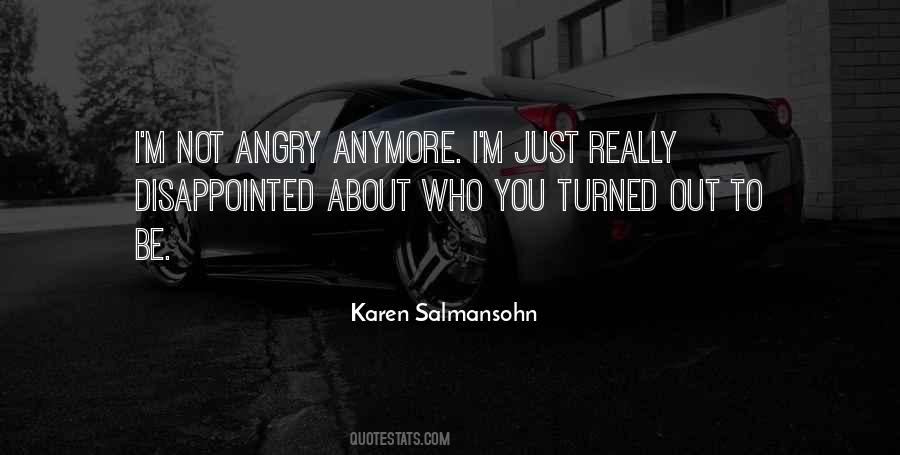 #79. Could tell you a lot, but you've gotta be true to the code. Make it one for my baby and one more for the road. - Author: Johnny Mercer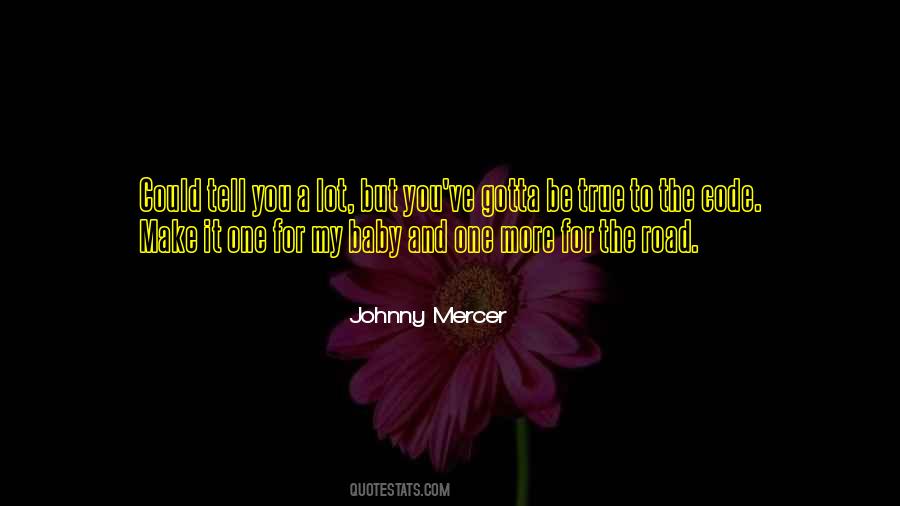 #80. There is a correlation between one's estimation of the odds of finding a new lover who is, at the least, of the same standard as they one they're currently in a dead relationship with, and, their attempting to revive a dead relationship. - Author: Mokokoma Mokhonoana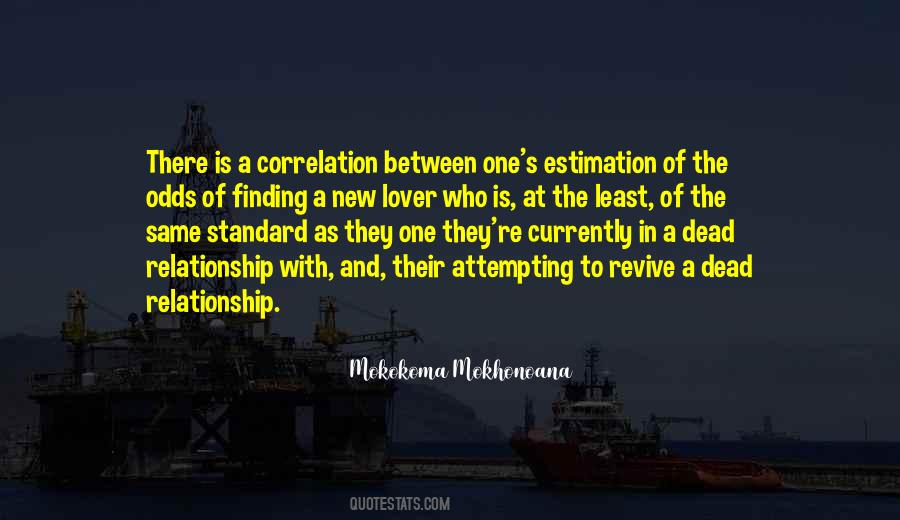 #81. In what twisted universe would a girl who's just been dumped still want to be friends with the boy who dumped her? - Author: Susane Colasanti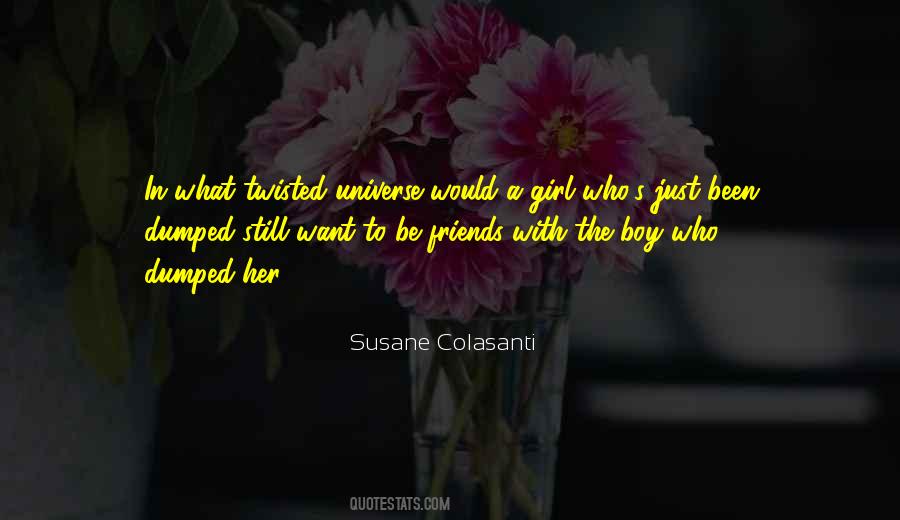 #82. When you see an ex, you have to look better than you've ever looked. It's like the first rule of breakups. You have to make them think, 'Damn, I missed out on that?' It's the only way. - Author: Jenny Han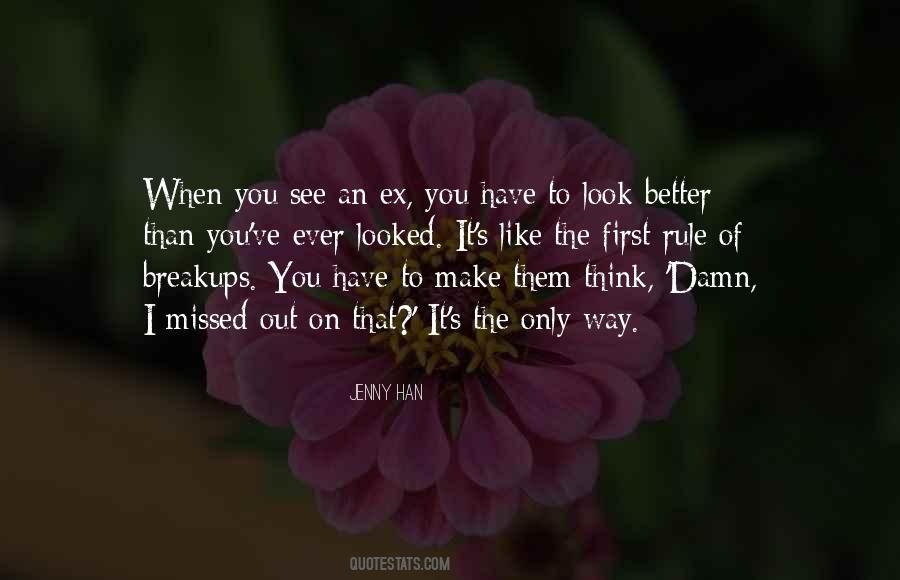 #83. If breakups are like deaths, then ex sightings are like seeing a ghost: you feel goose bumps, near loss of bladder control, and the sensation of your heart bursting in your throat. The distinction is that the ex is alive. - Author: Daria Snadowsky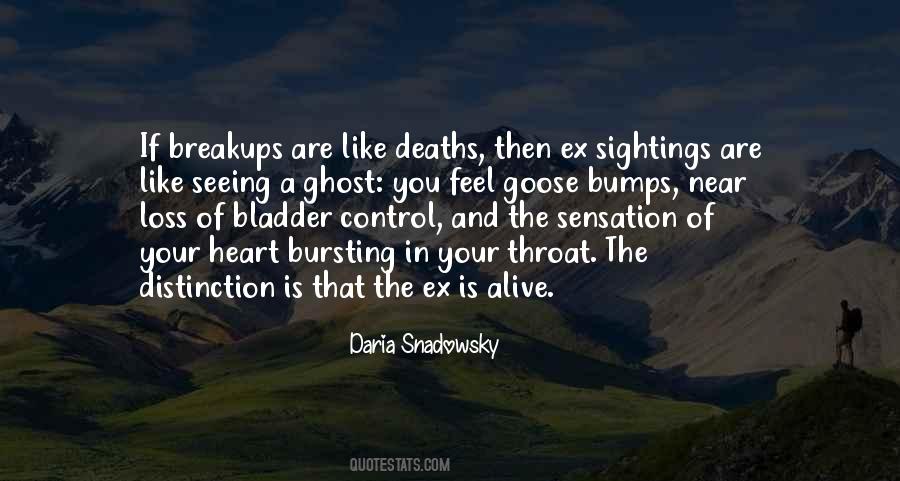 #84. What plagues people is not those who don't love them, but those who do. - Author: Michael Gilbert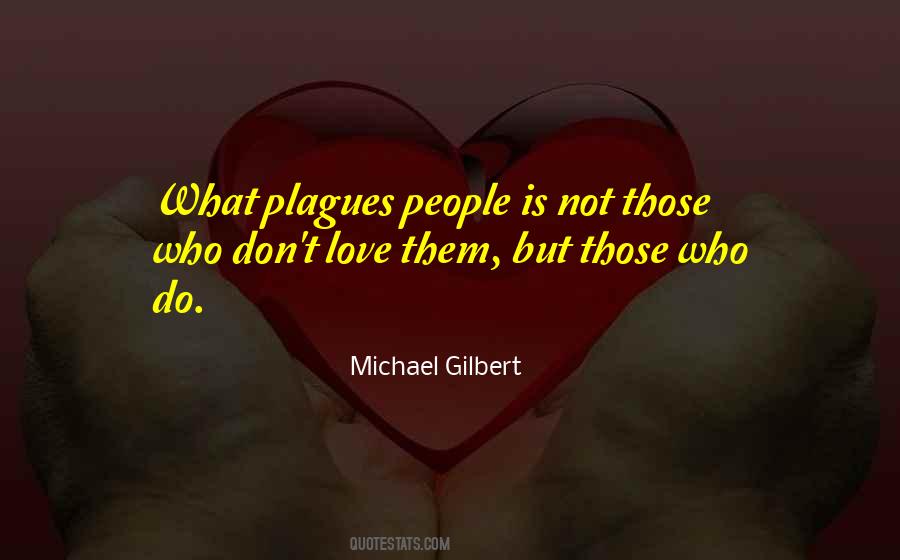 #85. Shoo. Away with you. It's my fault for expecting the extraordinary from the ordinary. - Author: Donna Lynn Hope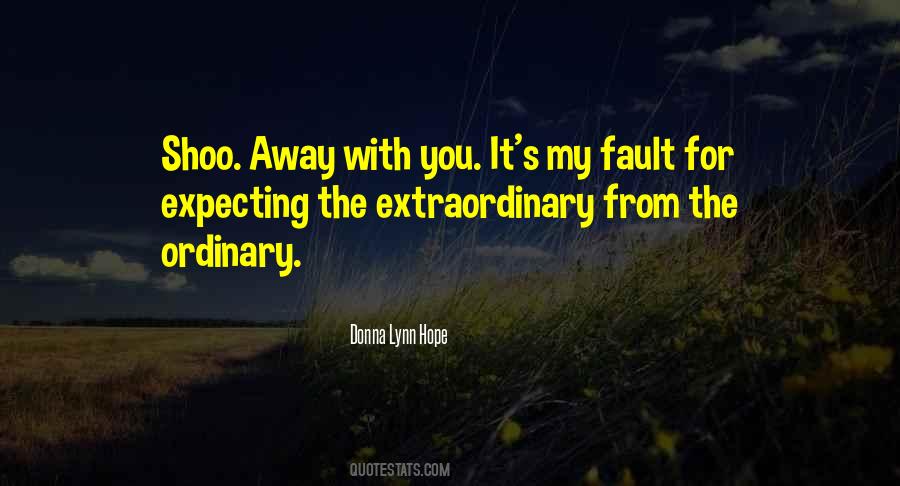 #86. And you left your mark on me ...
With the destruction of us, finally, we became no one. - Author: Nadege Richards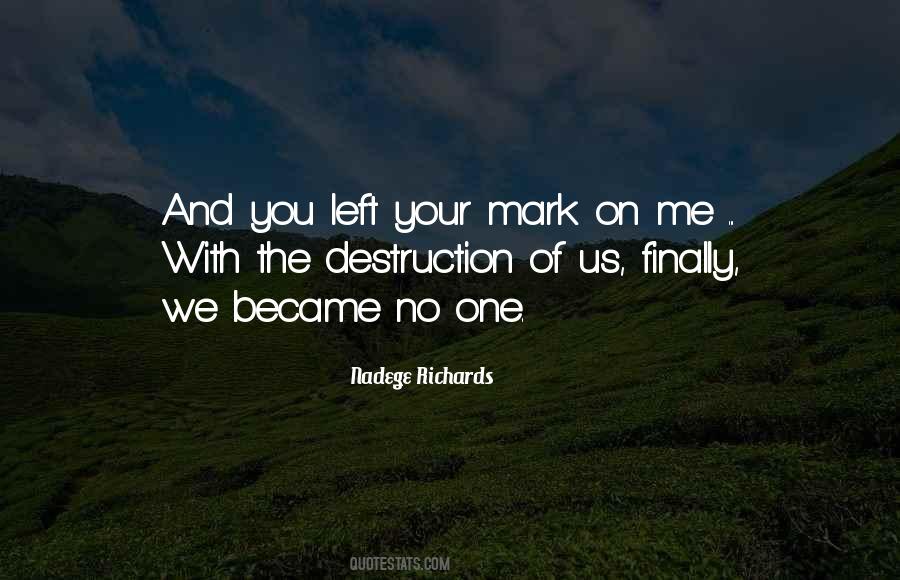 #87. The pain decimated me. - Author: Harriet Showman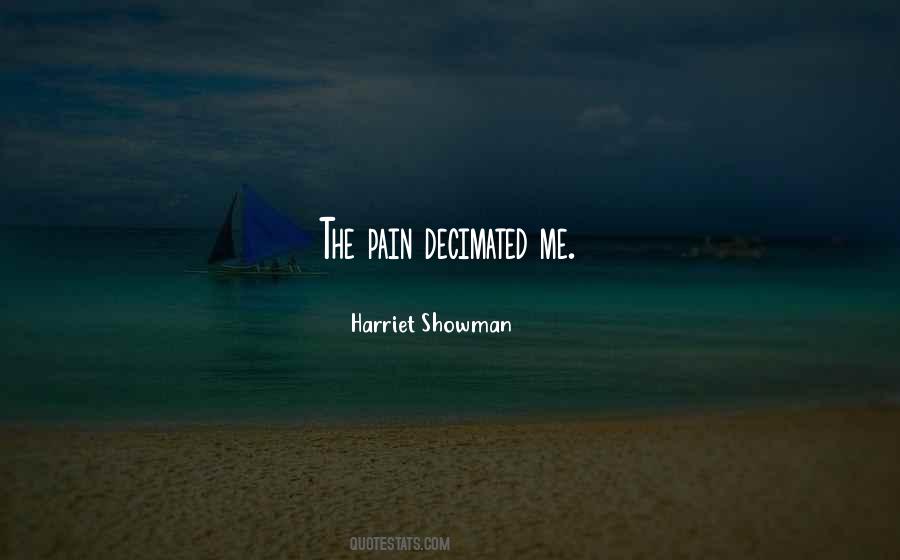 #88. Most breakups are awful. But with compassion, attention, introspection, and intention they can become transforming, bringing you closer to alignment with your true self while preparing you for the next great adventure. - Author: Randy Siegel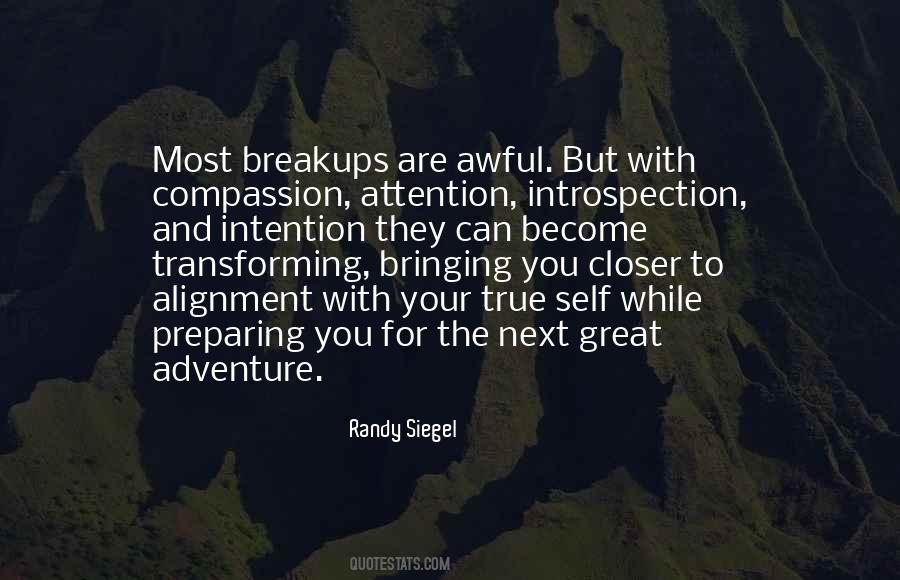 #89. Love is blind. You don't have to be. - Author: Michael Gabriel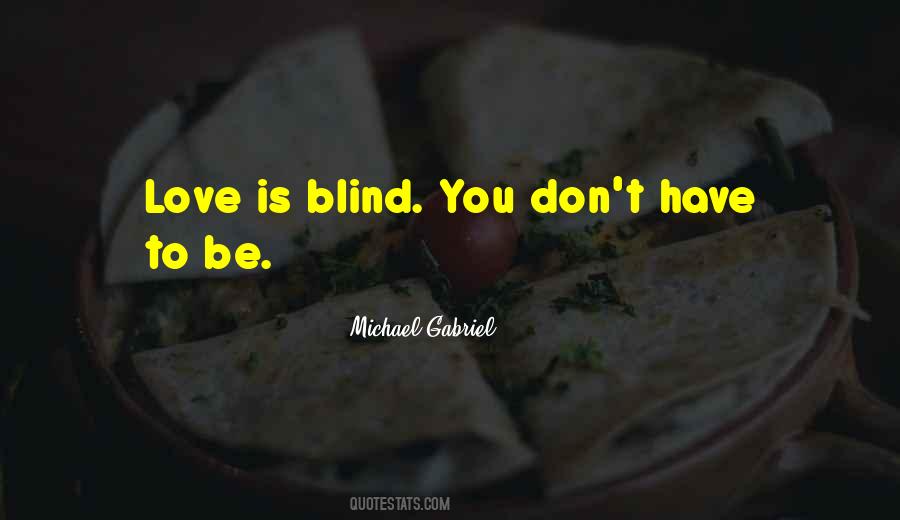 #90. Denis's love for Mattia had burned itself out, like a forgotten candle in an empty room, leaving behind a ravenous discontent. - Author: Paolo Giordano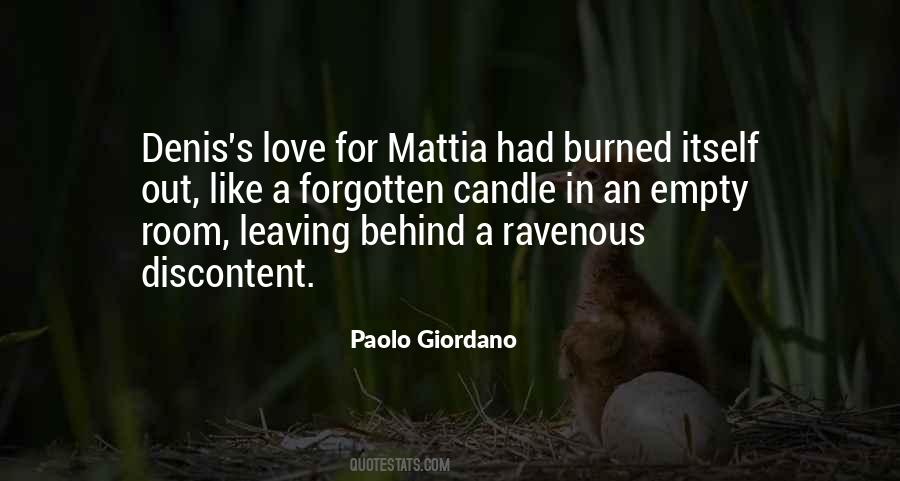 #91. I know my heart will never be the same
But I'm telling myself I'll be okay - Author: Sara Evans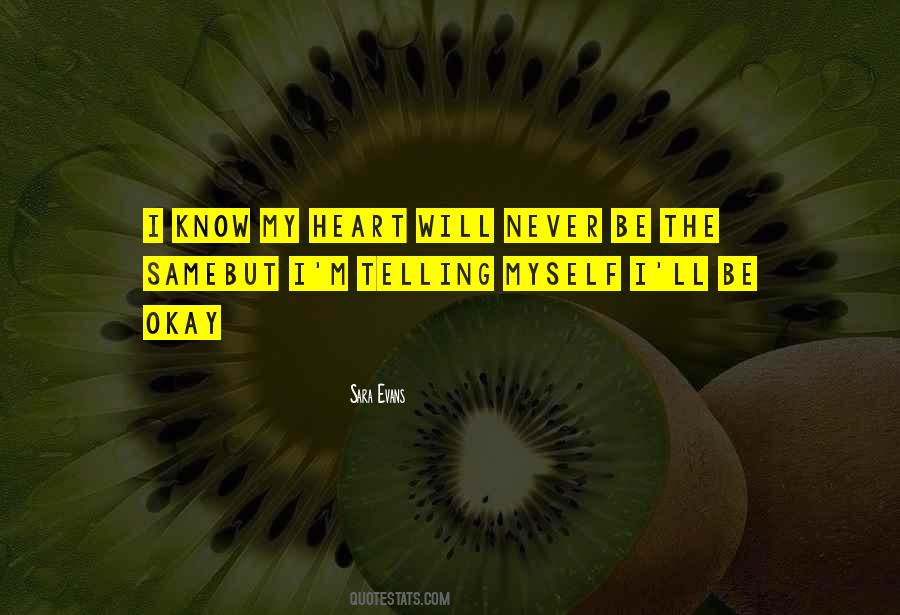 #92. The case for industry breakups comes from Thomas Jefferson's idea that occasional revolutions are important to the health of any system. As he wrote in 1787, a little rebellion every now and then is a good thing, and as necessary in the political world as storms in the physical one. - Author: Tim Wu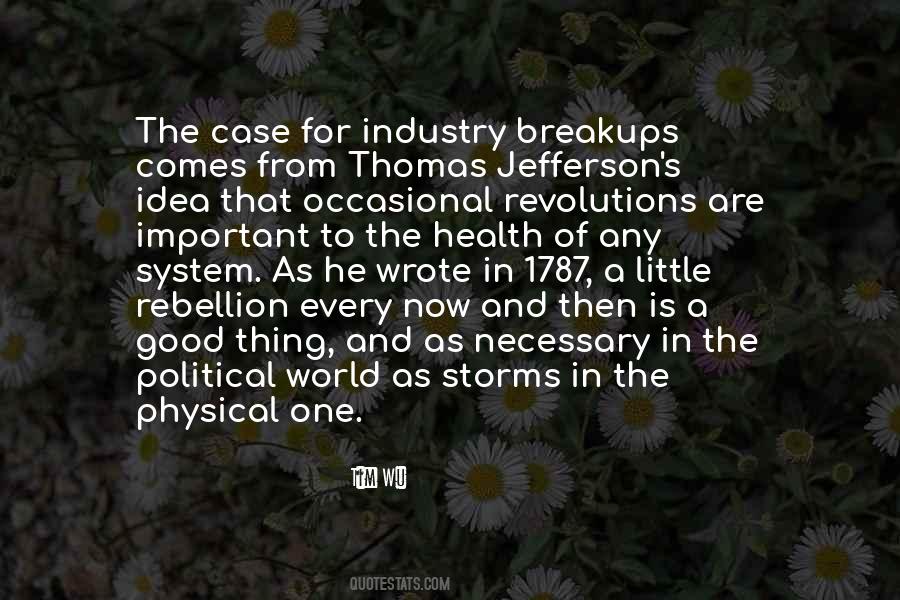 #93. I think we've grown so far apart, we don't even know each other anymore. - Author: Rachel Higginson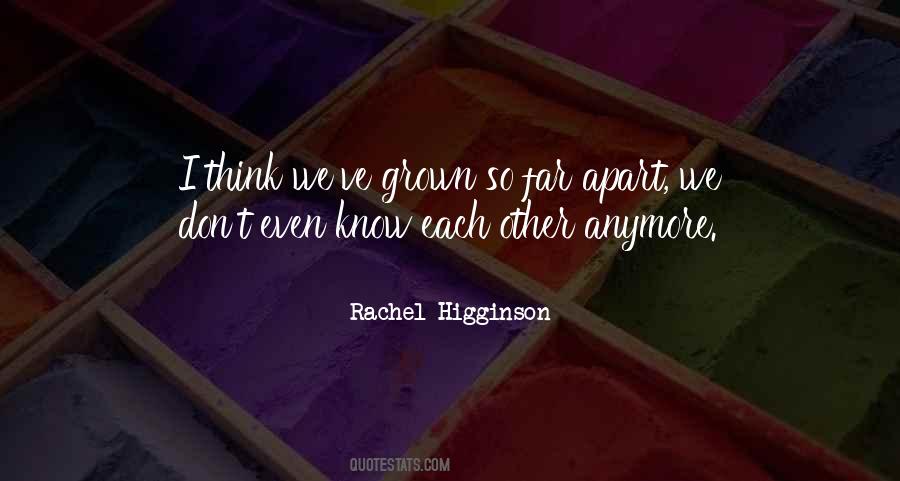 #94. There is no need for hyperbole. I did NOT dump you. I peeled your mask off like a banana peel, did not like what was inside, and tossed it in the trash. - Author: Donna Lynn Hope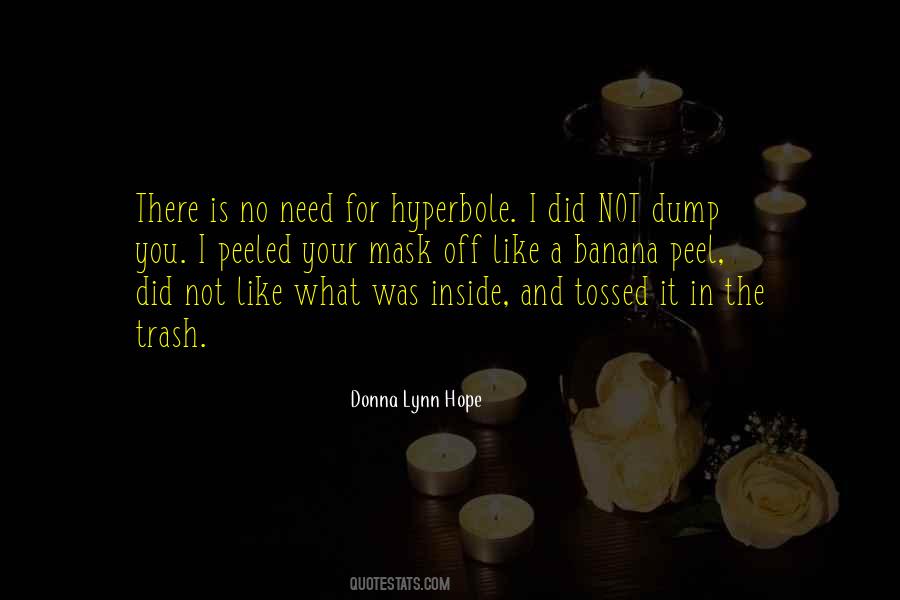 #95. He cared less, so they cared more. He said it was beautiful. I knew he was broken.This was his game. - Author: Coco J. Ginger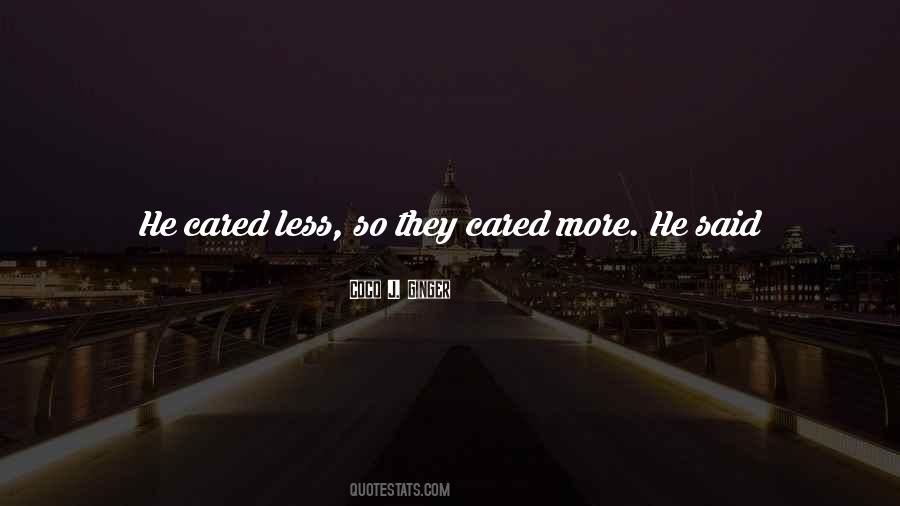 #96. You eventually erase her contact info from your phone but not the pictures you took of her in bed while she was naked and asleep, never those. - Author: Junot Diaz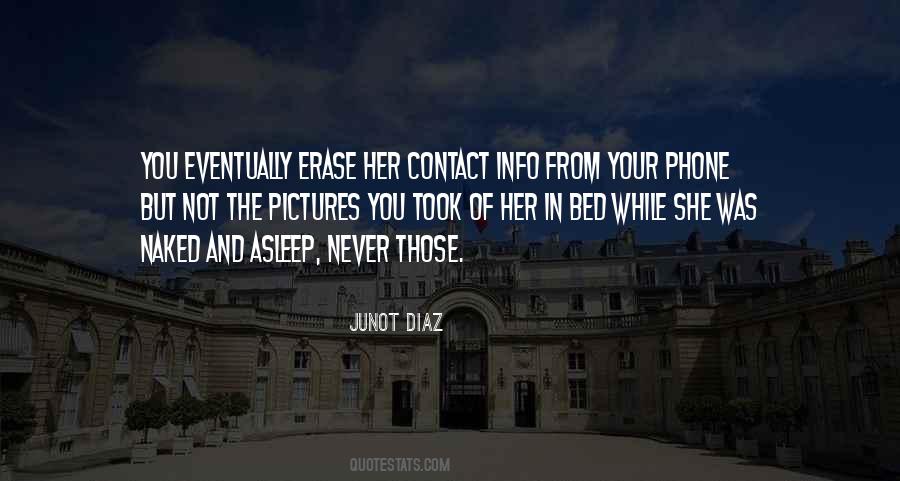 #97. Jo claimed that the reason people survived breakups was that within days of the amputation, Mother Nature started reminding you of what you had been doing without, what could have been better, all the samll discontents you had been filing away. - Author: Emma Donoghue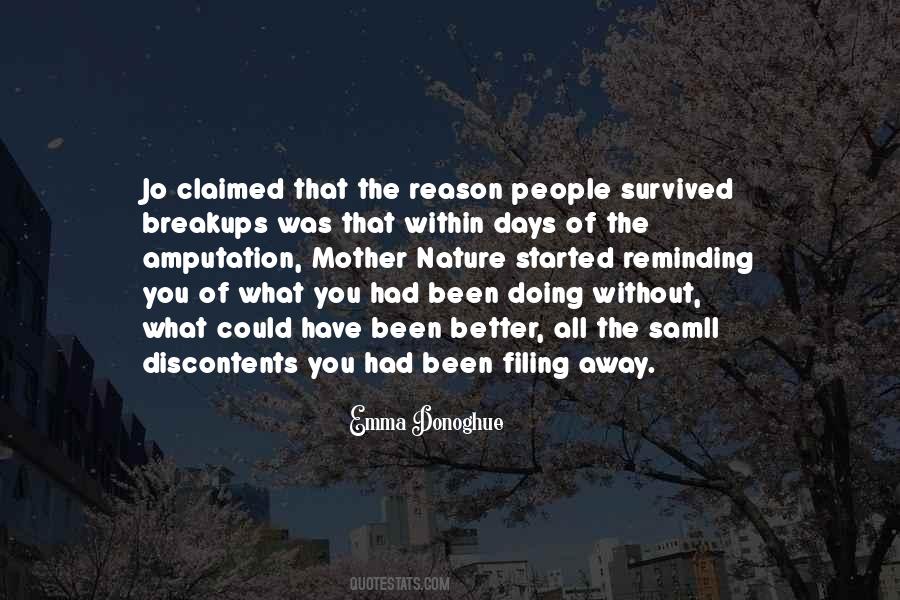 #98. If you walk out on me, i'm not walking out after you. - Author: David Reeves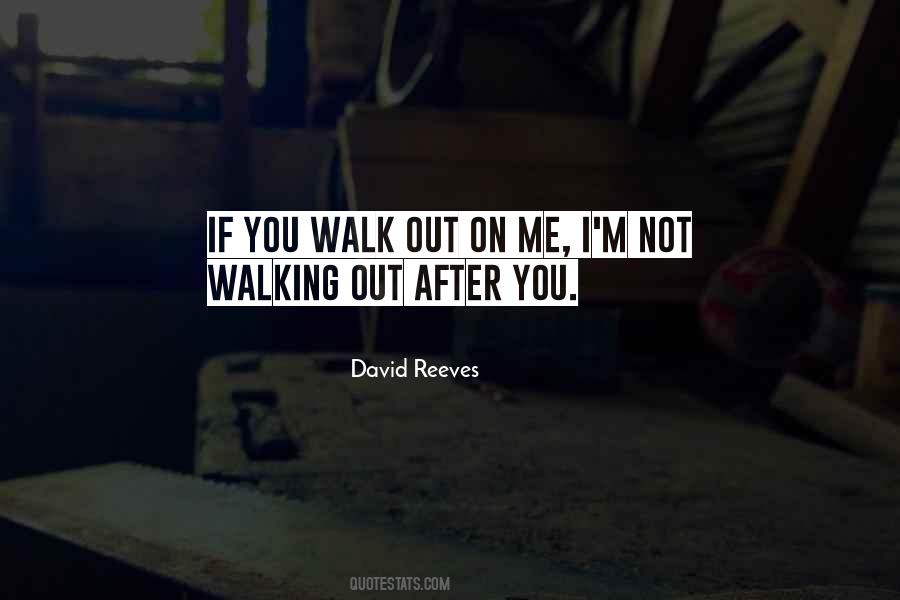 #99. That's the thing people never warn you about with breakups. It's the good times that really get you. In fact, they hurt worse than the bad times. - Author: Ernessa T. Carter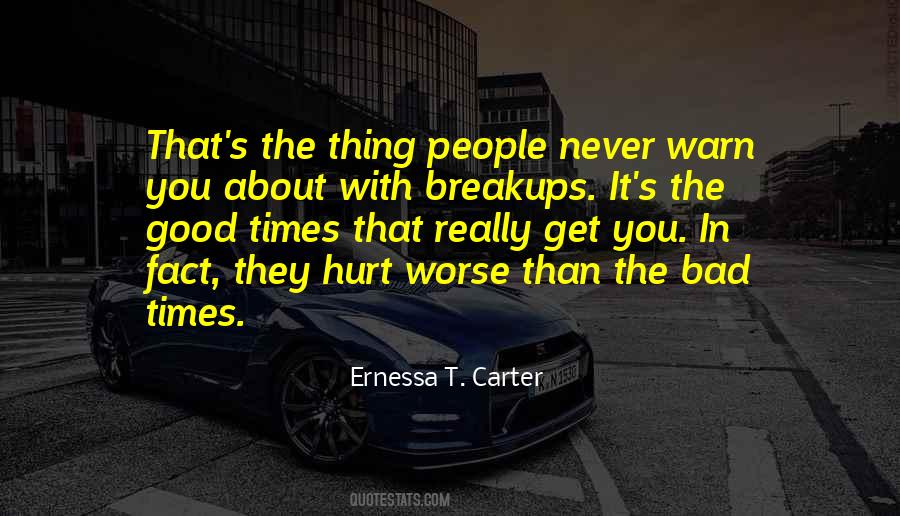 #100. If they don't walk away, we have to walk away, and sometimes we do it crying. - Author: Donna Lynn Hope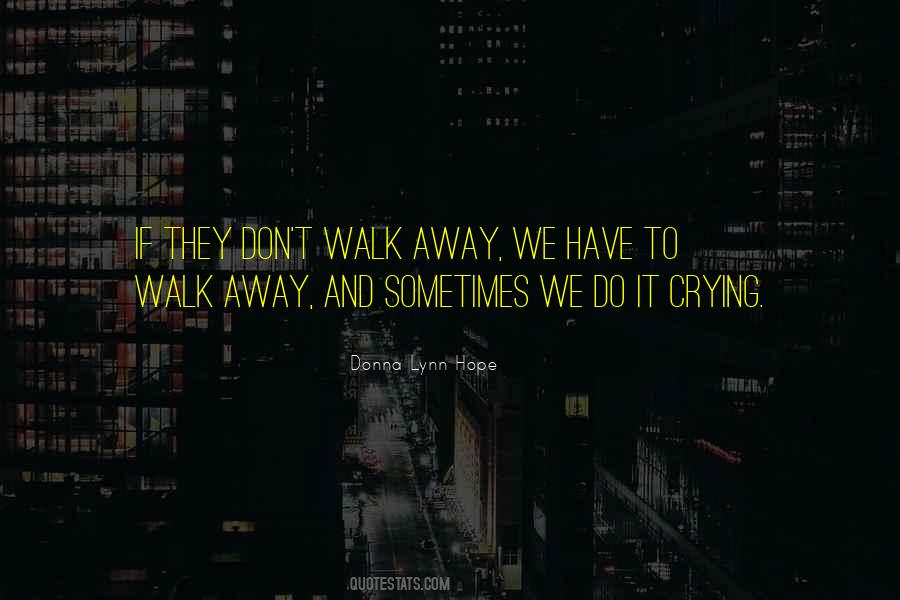 Famous Authors
Popular Topics