List of top 100 famous quotes and sayings about a picture to read and share with friends on your Facebook, Twitter, blogs.
Top 100 Quotes About A Picture
#1. No matter how reclusive we tend to be, we picture the after-life as a community of souls. It is one thing to seek privacy in this life; it is another to face eternity alone.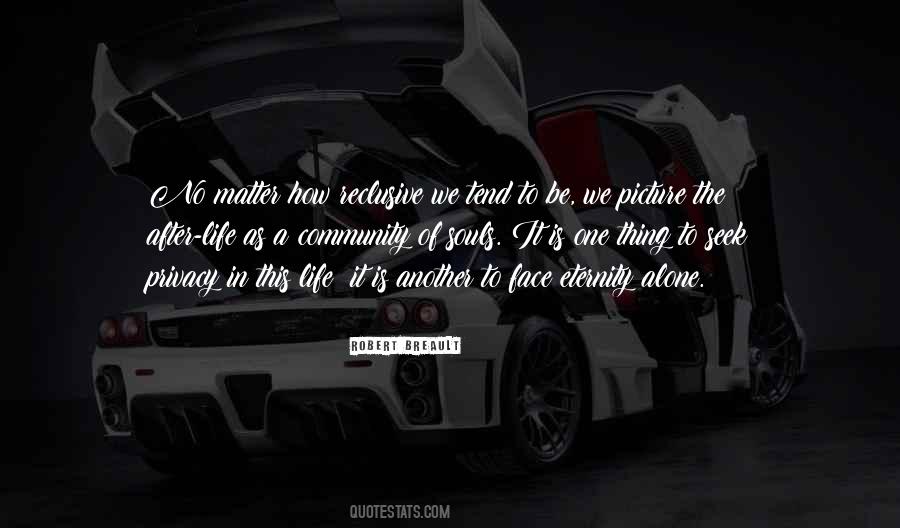 #2. If you're a painter, paint. But you don't have to put Jesus in every picture. Paint well, and if you paint well enough, they might ask you why you do that.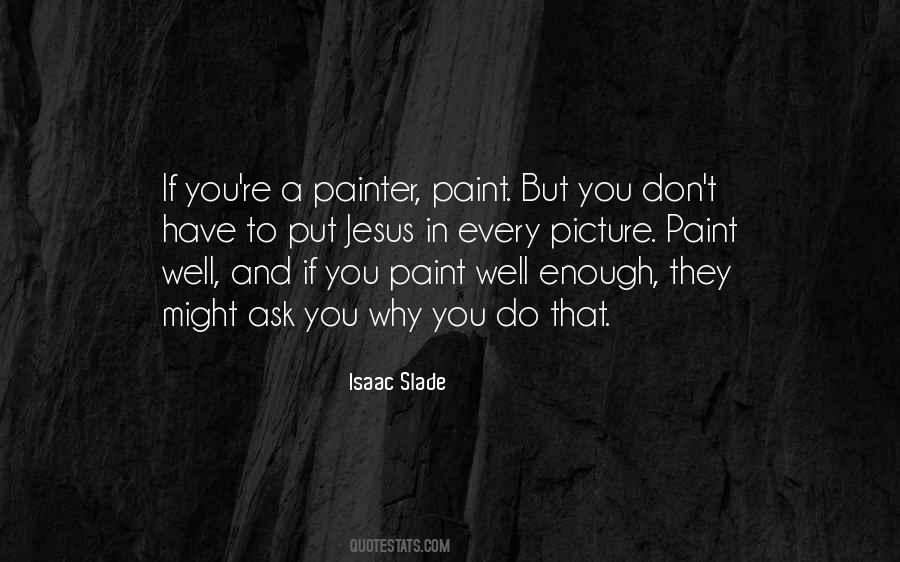 #3. neck and collarbone and took a picture. Kiss me here. #atnight She pressed upload and then put the phone in her bag, walked out into the street and flagged a taxi.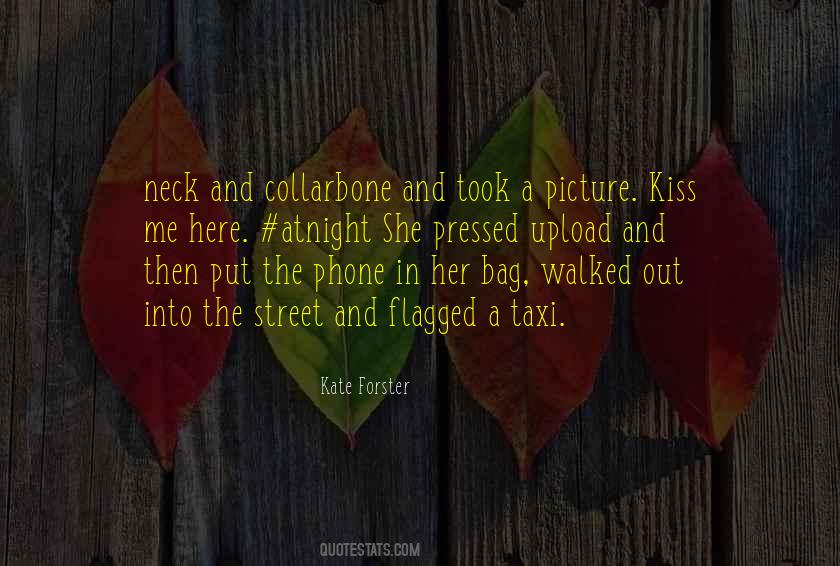 #4. A good picture knows how to communicate the emotion that created it.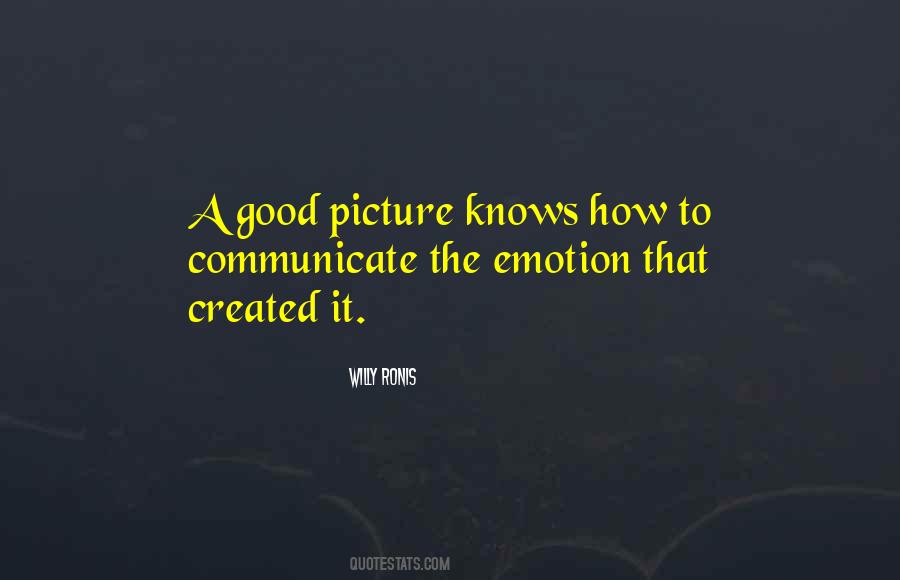 #5. I'll buy a bottle for anyone who can tell me what makes a picture beautiful!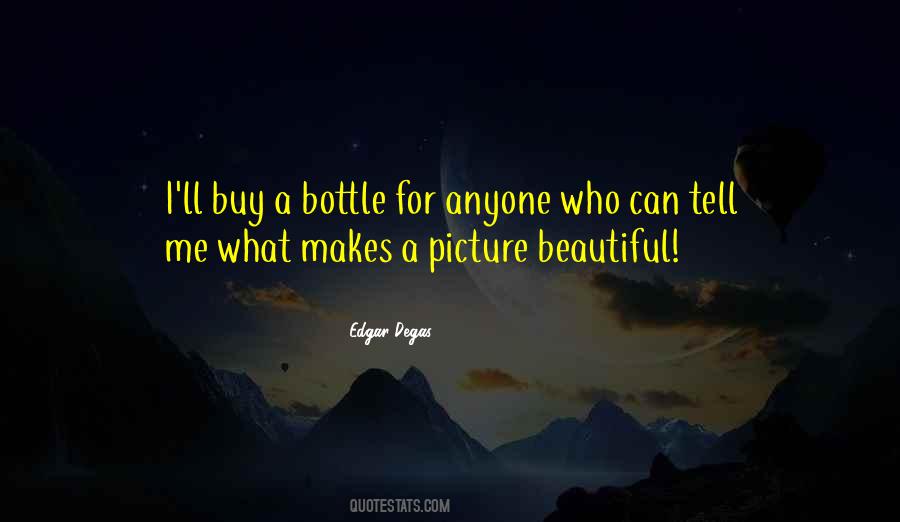 #6. Villains never know they are villains in a picture so I play this like I'm the nicest guy in the world.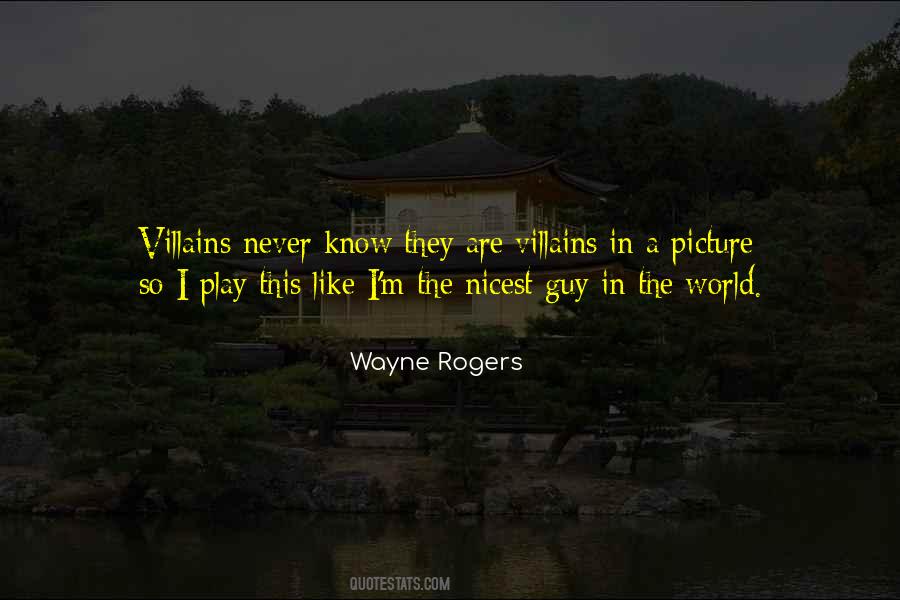 #7. Perishability in a photograph is important in a picture. If a photograph looks perishable we say, "Gee, I'm glad I have that moment."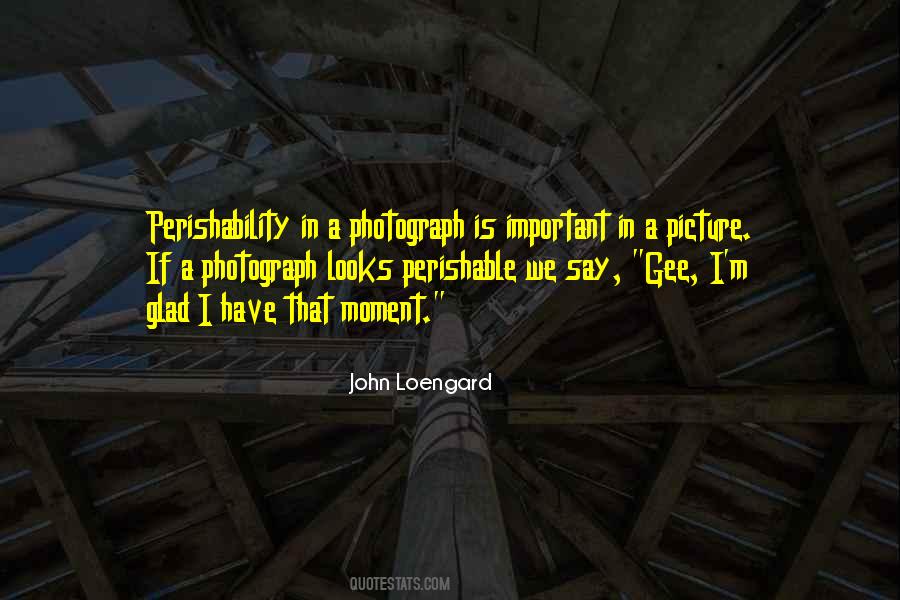 #8. When you are modelling, you are creating a picture, a still life, perhaps something like a silent film. You convey emotion but you are only using your body.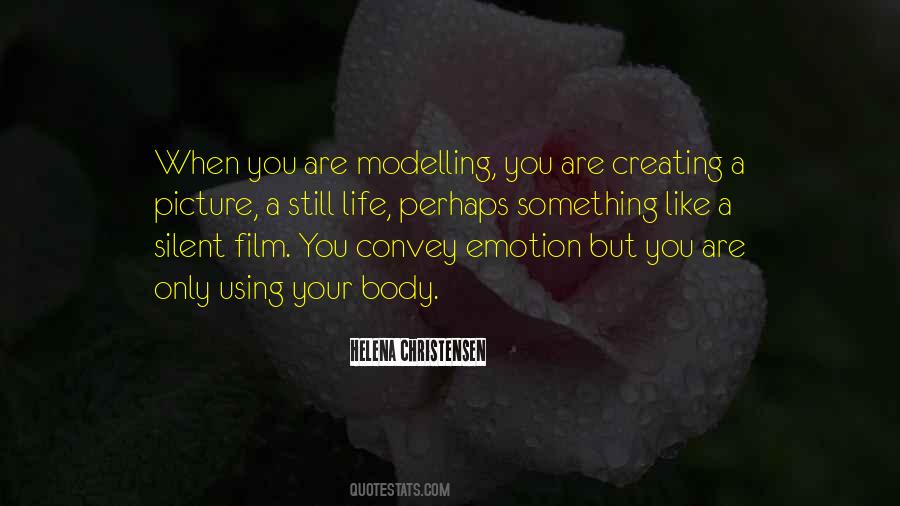 #9. I am one day going to be working openly in the motion picture industry. When that day comes, I swear to you that I will never sign a term contract with any major studio.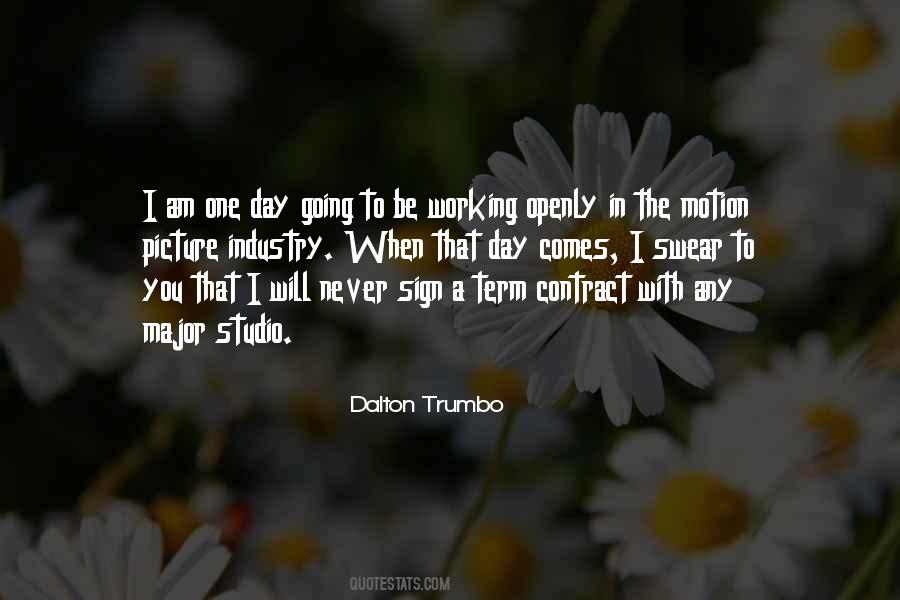 #10. Ran "Inchon" - it is a brutal but gripping picture about the Korean War and for once we're the good guys & the Communists are the villains. The producer was Japanese or Korean which probably explains the preceding sentence.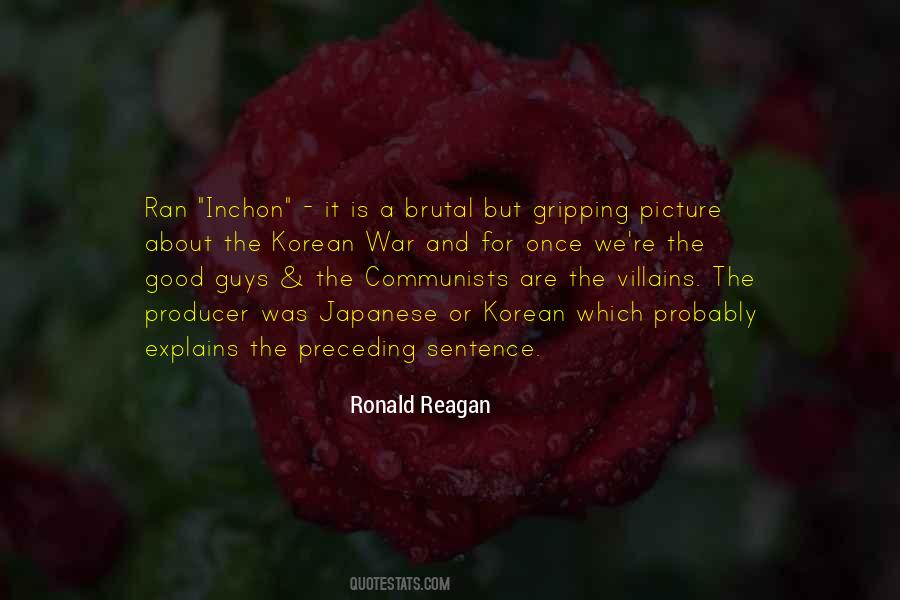 #11. My first trip to Mexico was with my dad because of his Spanish records. That was back in 1958. I found a picture of me when I was eight dressed as a little senorita.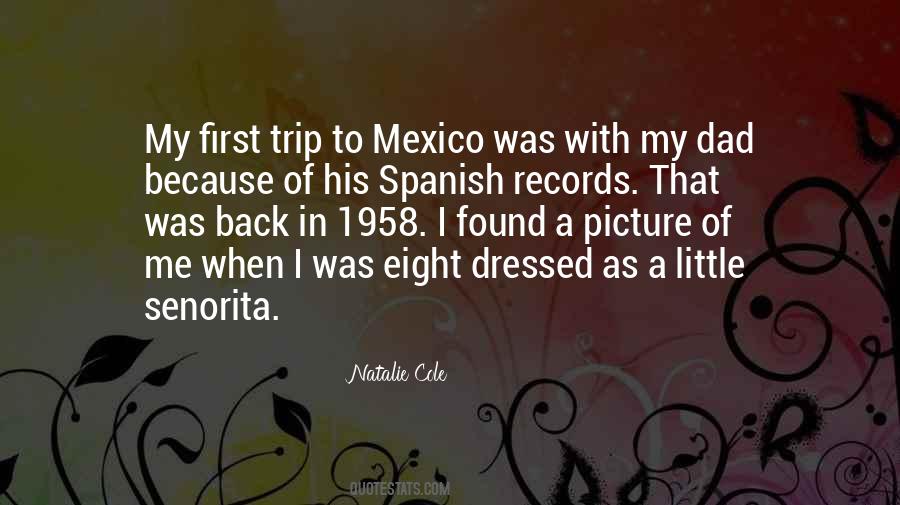 #12. We're going to see a very, very commercial kind of picture-making.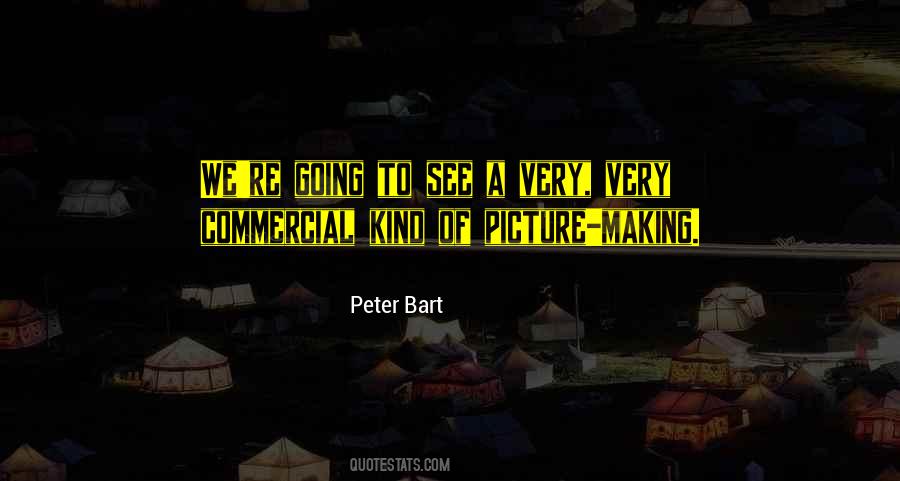 #13. Life is like watching Fast and the Furious 6. Its not easy, most of the time its just dumb and pointless, everything is fake, there is a lot of noise, but if you close your eyes and picture yourself in an open field or a quiet forest, you can maybe make it to the end without killing yourself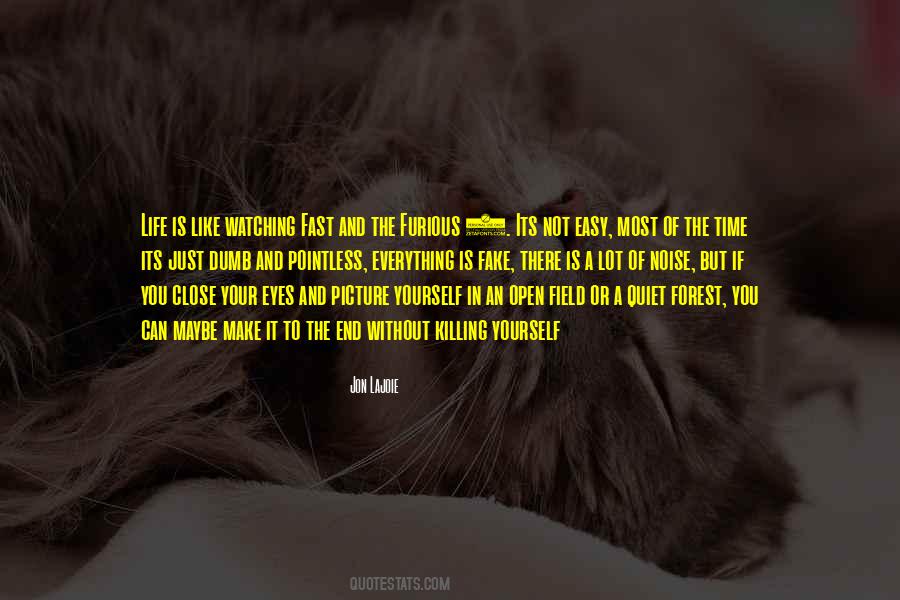 #14. There is a law in psychology that if you form a picture in your mind of what you would like to be, and you keep and hold that picture there long enough, you will soon become exactly as you have been thinking.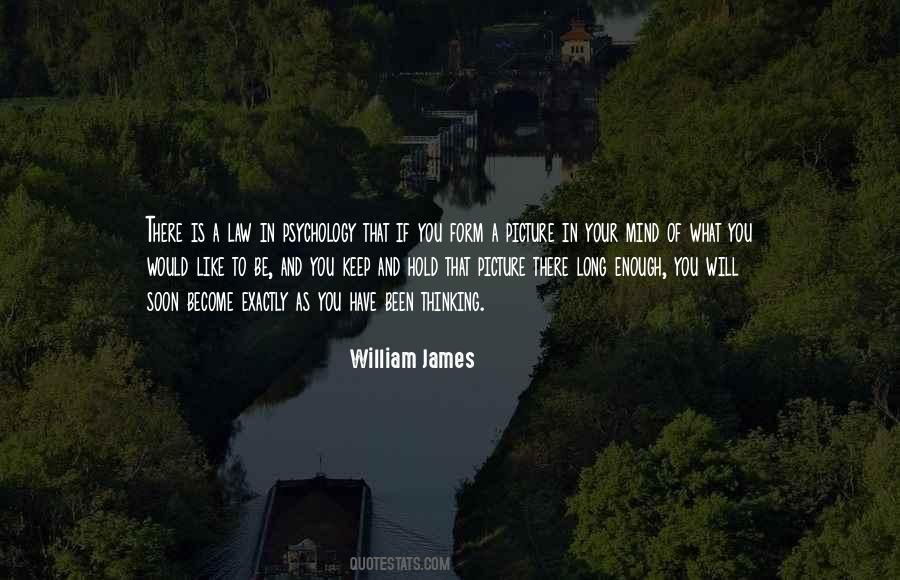 #15. I drew a picture on the back of a calendar in pencil. In those days they used to give out free calendars, I had no art paper, so I took whatever else I could.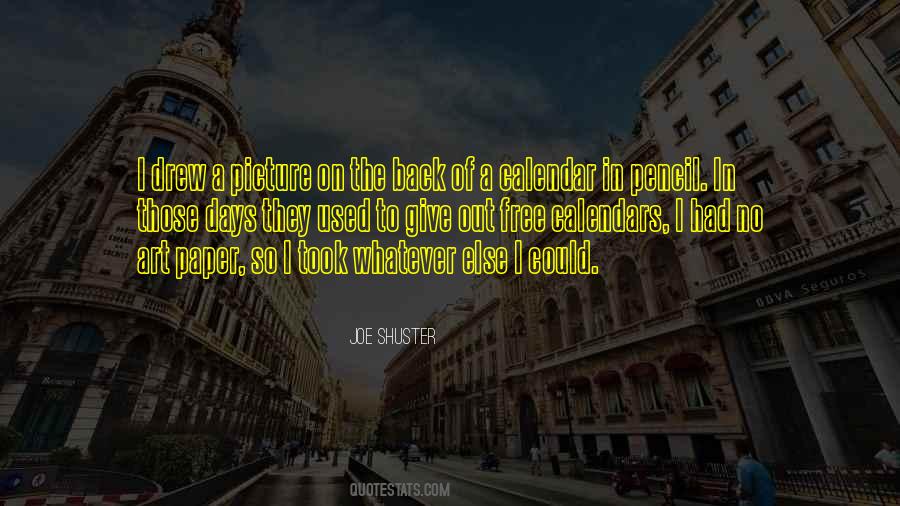 #16. To achieve in life is A hard story, you're starting to get the picture. It's hard work, and this is just the beginning.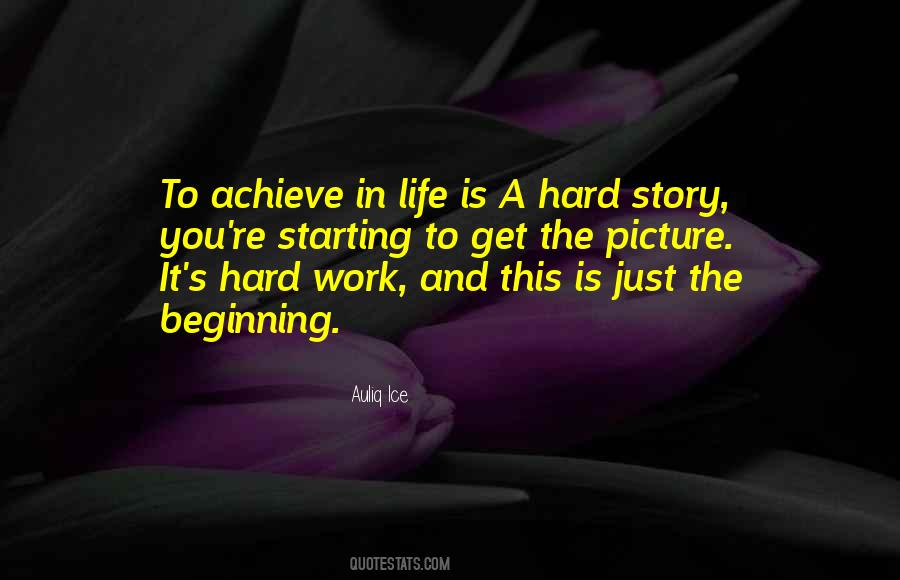 #17. I want to read about a character doing something fairly quiet where I can picture who the character is, and what their attitude towards the world is - which I'm a lot more interested in than what they do under the pressure of a gunfight.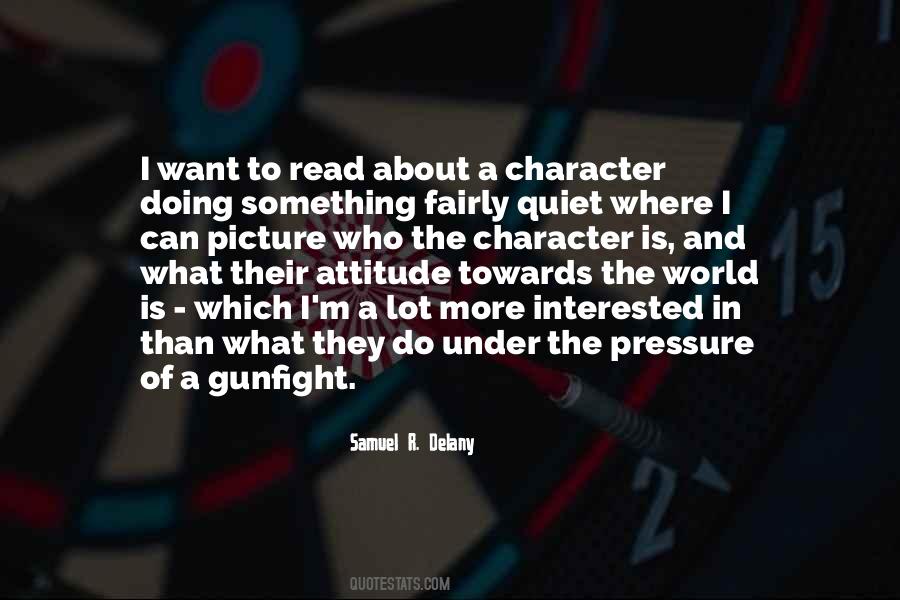 #18. I saw a picture of myself when I came out of the hospital. I didn't recognize myself.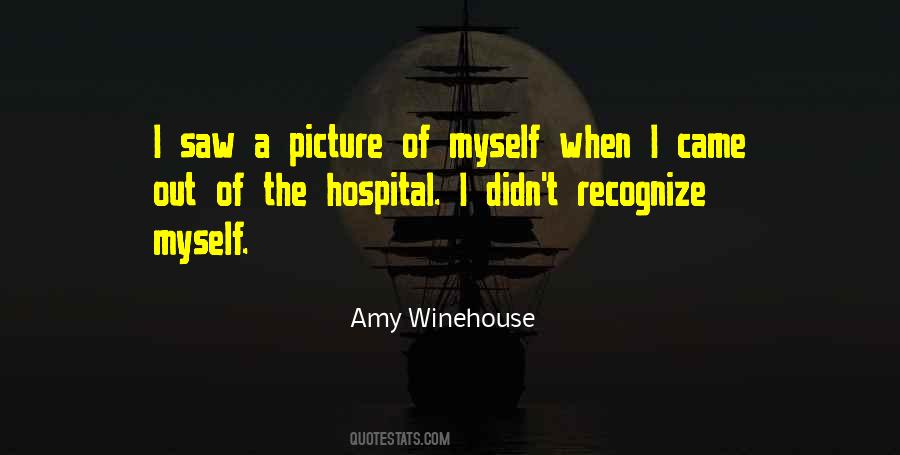 #19. I have a picture of the Pont Neuf on a wall in my apartment, but i know that Paris is really on the closet shelf, in the box next to the sleeping bag, with the rest of my diaries.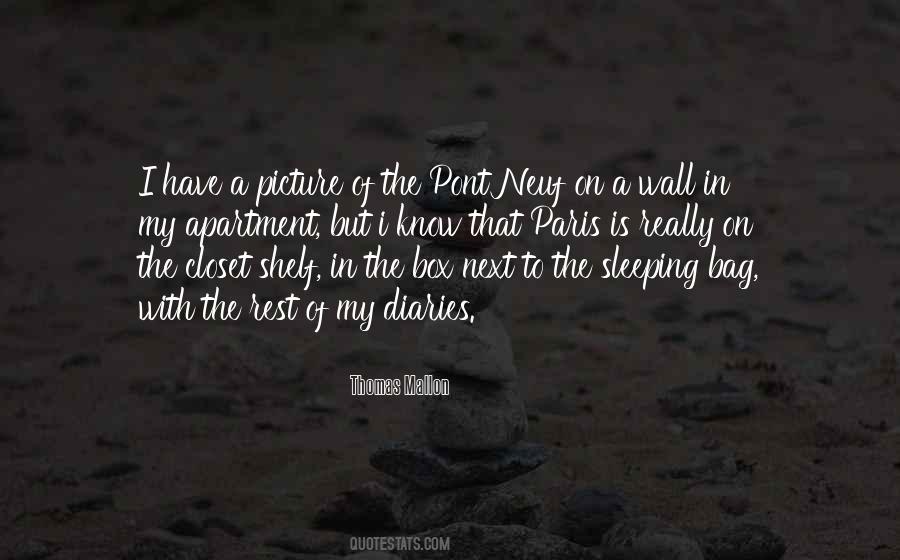 #20. Every single time I start to do a picture, without fail, I feel as if I don't know what I'm doing.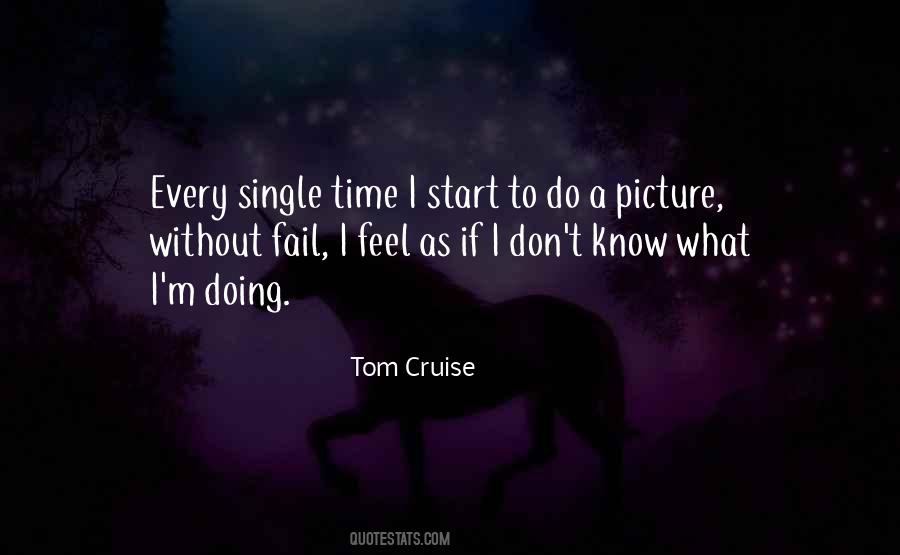 #21. I had a very outdoorsy childhood. I was athletic and used to ride and do dressage. I could ride almost before I could walk. There is a picture of me at 18 months old sitting happily on the back of a donkey.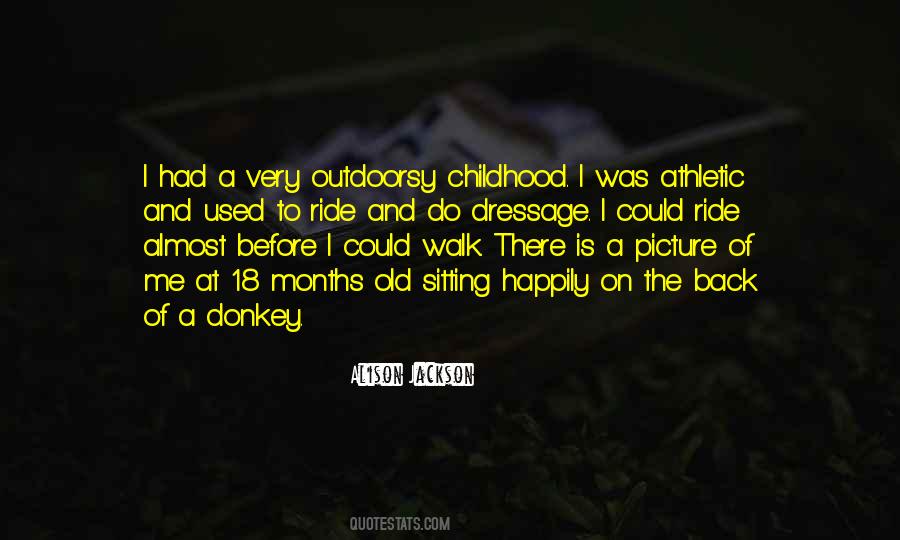 #22. Online, you have things like Slate Magazine, which has a lot of commentary and analysis of stories, so it gives you a fuller picture. I would compare that to a news magazine or the New Republic.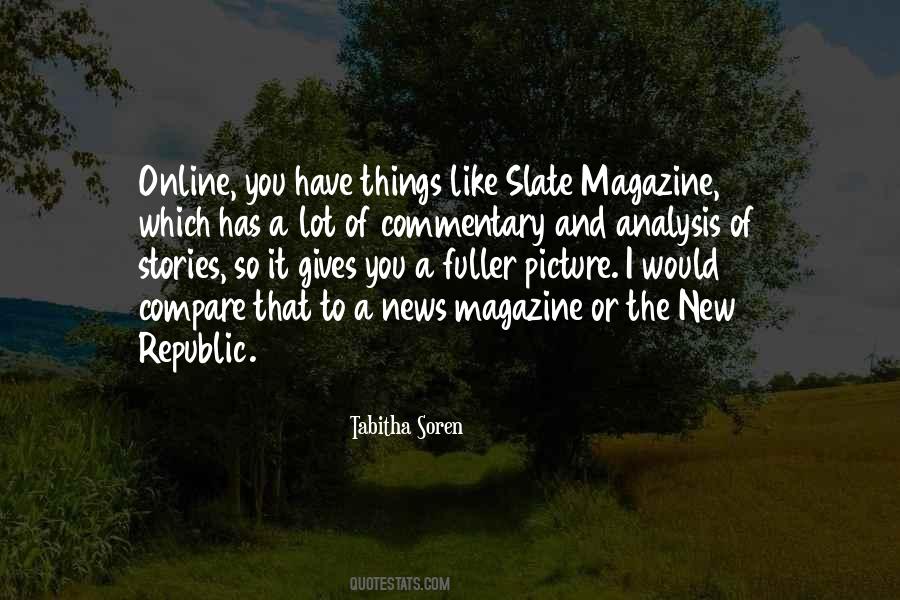 #23. And all of this, all these physical aspects of painting at that time excited me very much. You could do a picture in just black and white. I mean all the things, whether you're soliciting permission or not, do give you permission.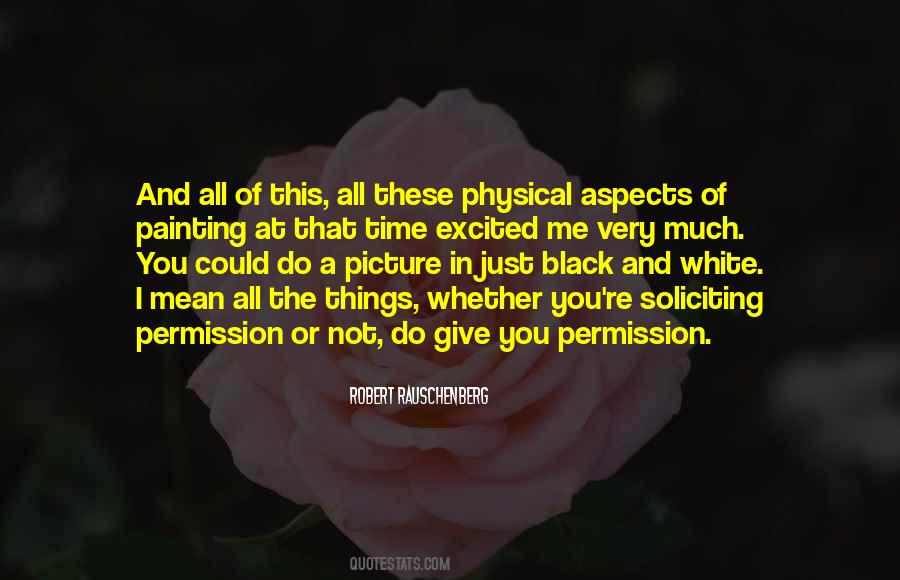 #24. Somewhere between what the lens depicts and what the caption interprets, a mental picture intervenes, a cultural ideology defining what and how to see, what to recognize as significant.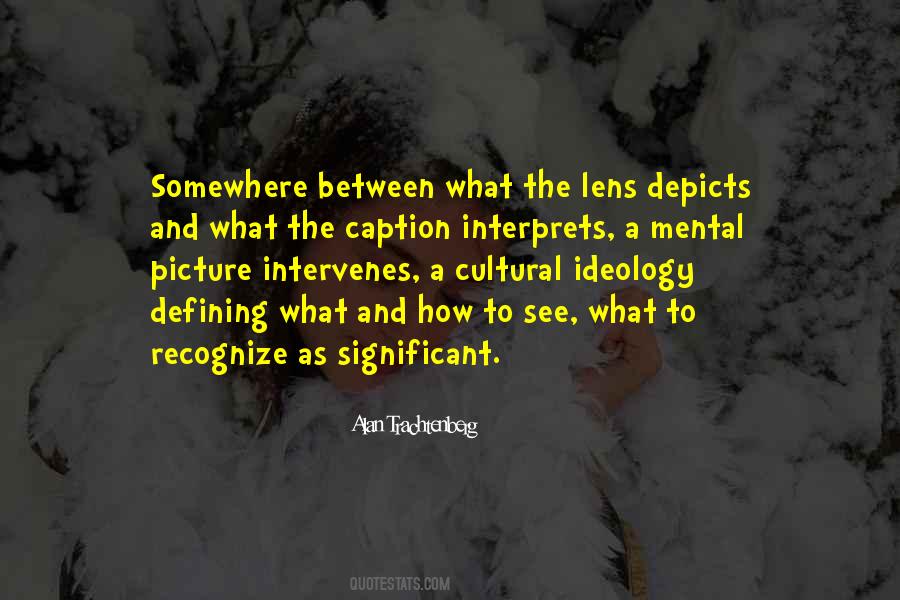 #25. I could develop a picture by the time I was 12.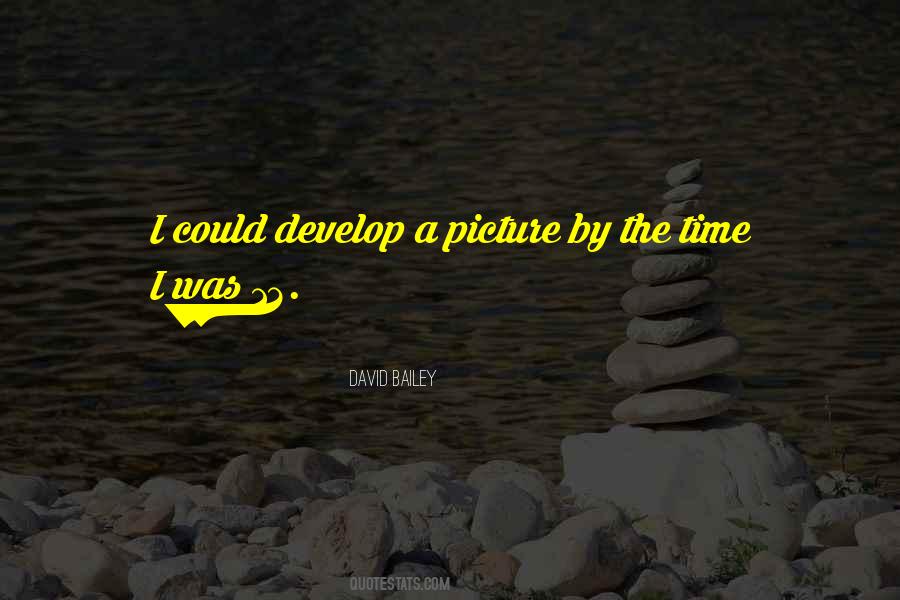 #26. A clear picture of that which God wants for us is rarely clearly articulated".

~R. Alan Woods [2012]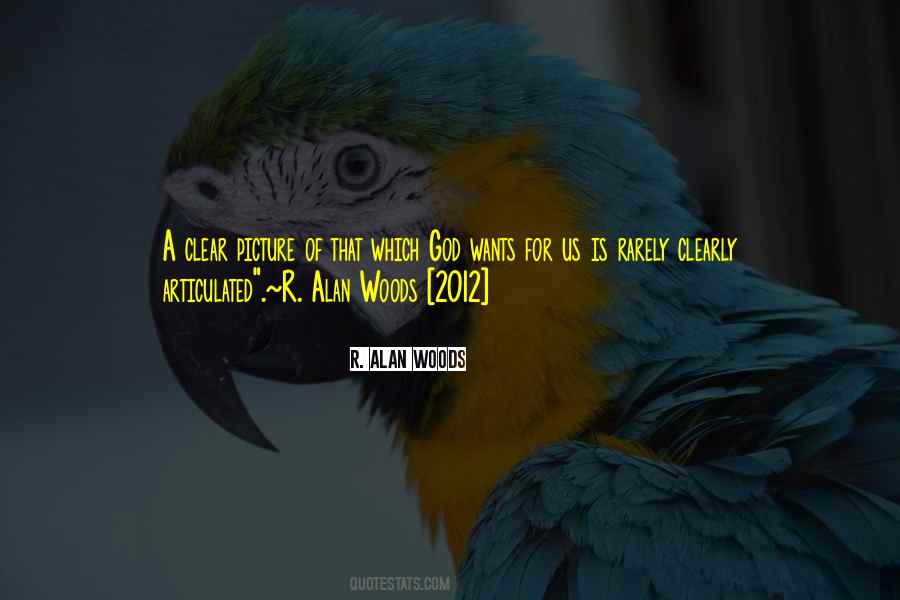 #27. Expression is not a matter of passion mirrored on the human face or revealed by a violent gesture. When I paint a picture, its every detail is expressive.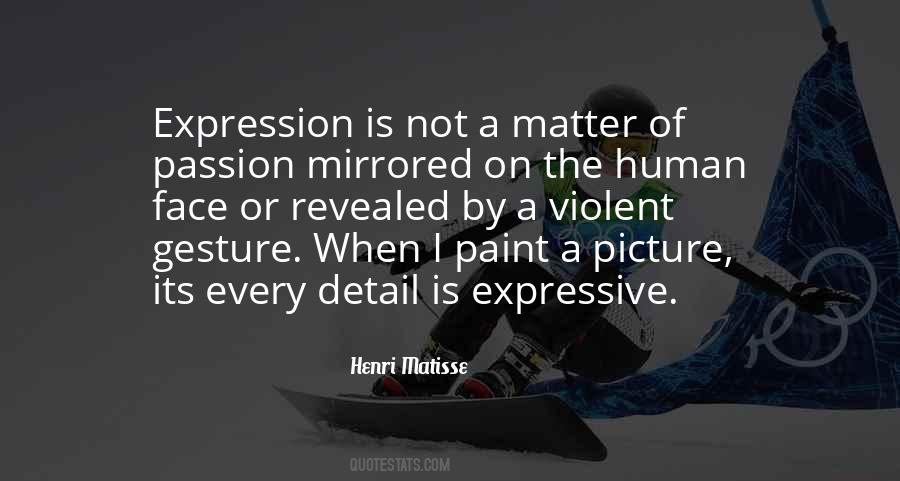 #28. The chief consideration for a good painter is to think out the whole of his picture, to have it in his head as a whole ... so that he may then execute it with warmth and as if the entire thing were done at the same time.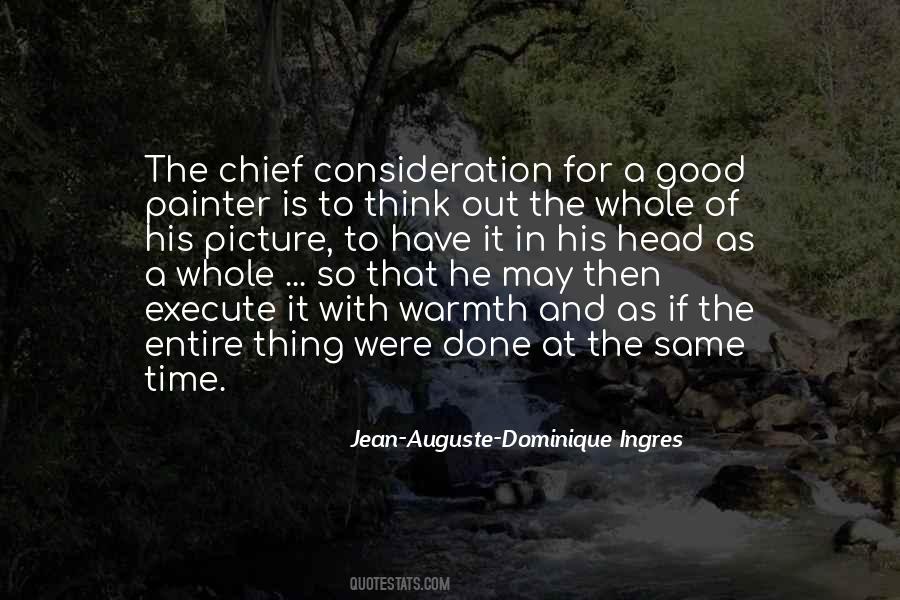 #29. If you want to show a picture, just show it - don't spend too much time arranging it.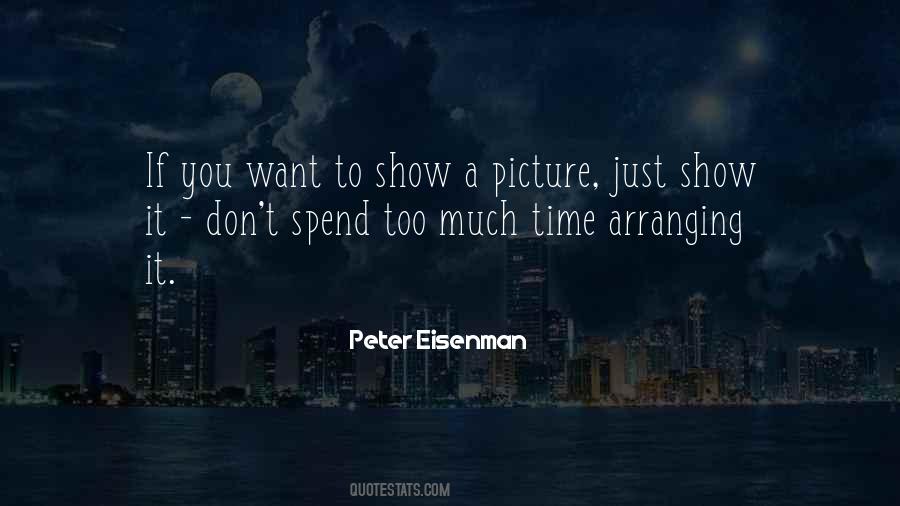 #30. Just as a painter needs light in order to put the finishing touches to his picture, so I need an inner light, which I feel I never have enough of in the autumn.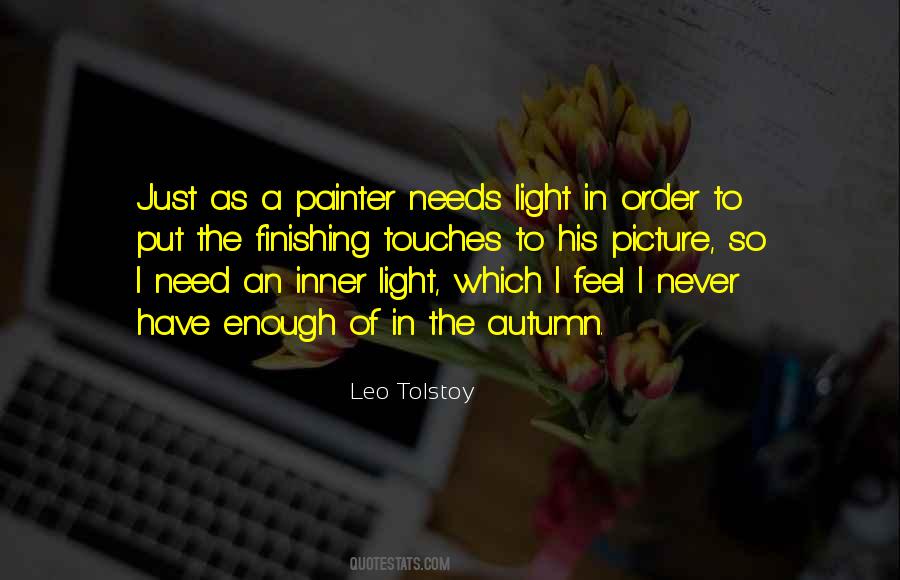 #31. It's like looking through a microscope your whole life," he (Justin) said. "You miss the whole picture. Sometimes you need to get lost in order to discover anything.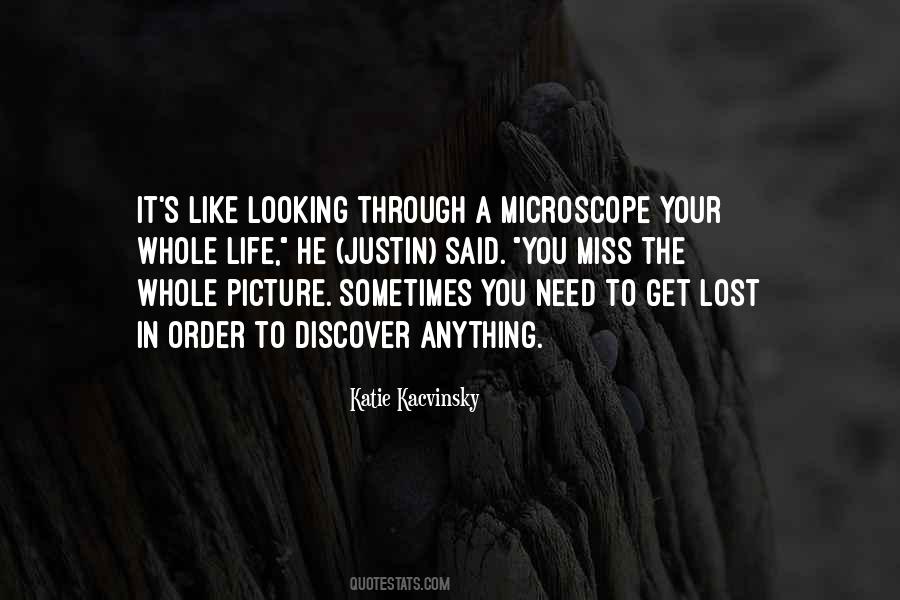 #32. I may juggle the composition, as the strength of a picture is in the composition. Or I may play with the light. But I never interfere with the subject. The subject has to fall into place on its own and, if I don't like it, I don't have to print it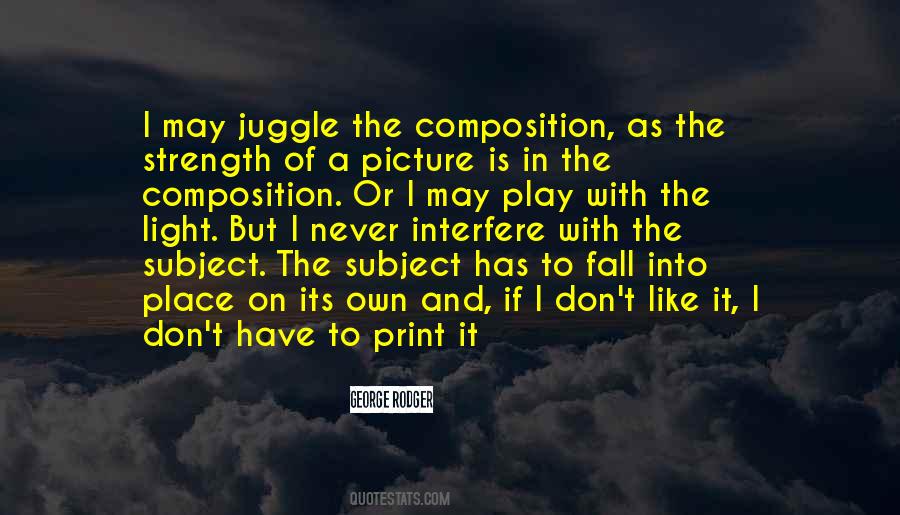 #33. Famous in our circles is the story of the visiting English banker who in 1948 upon seeing our model 95 camera commented, 'Very interesting, but why would one want a picture in a minute?'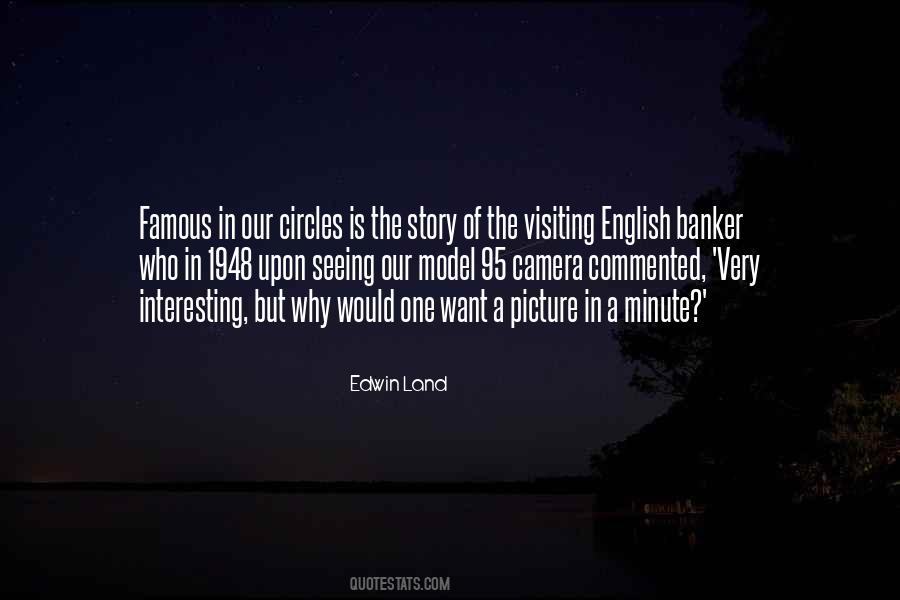 #34. If I'm taking a picture of Brancusi's grave, I know that there's something of him, of his mortal remains, beneath my feet, and there's something beautiful about that.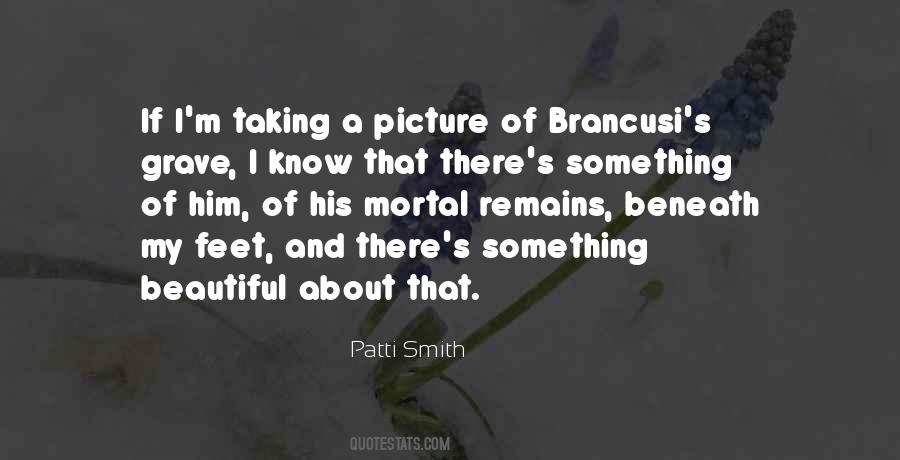 #35. This sounds fine with me, I like the idea of seeing a shrink once a week as maintenance. It's another chance to talk about myself without being interrupted. Plus, a shrink doesn't really know me, so I can present a more balanced picture of who I really am.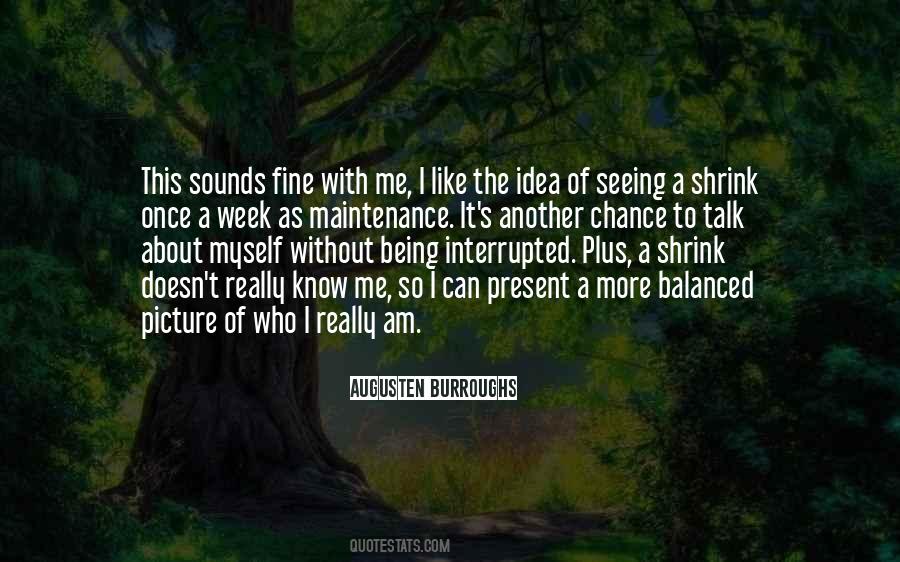 #36. I don't remember the first picture I took, but I actually found a picture of myself on a trip back to my old family home in Malaysia. I'm five years old, sitting on the floor with the family camera in my hand. It was a film camera - not a DSLR - with a fixed lens and a nice manual zoom.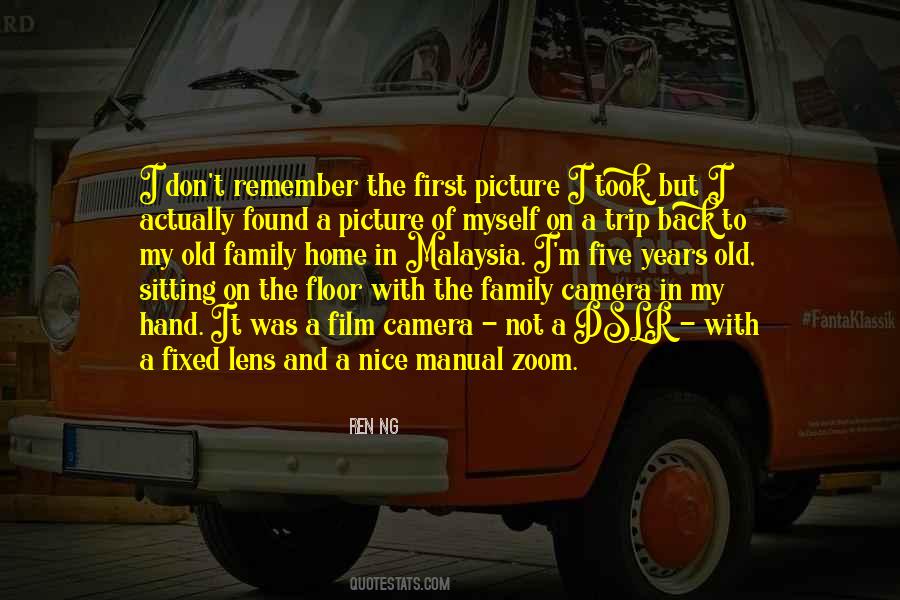 #37. Expression, sentiment, truth to nature, are essential: but all those are not enough. I never care to look at a picture again, if it be ill composed; and if well composed I can hardly leave off looking at it.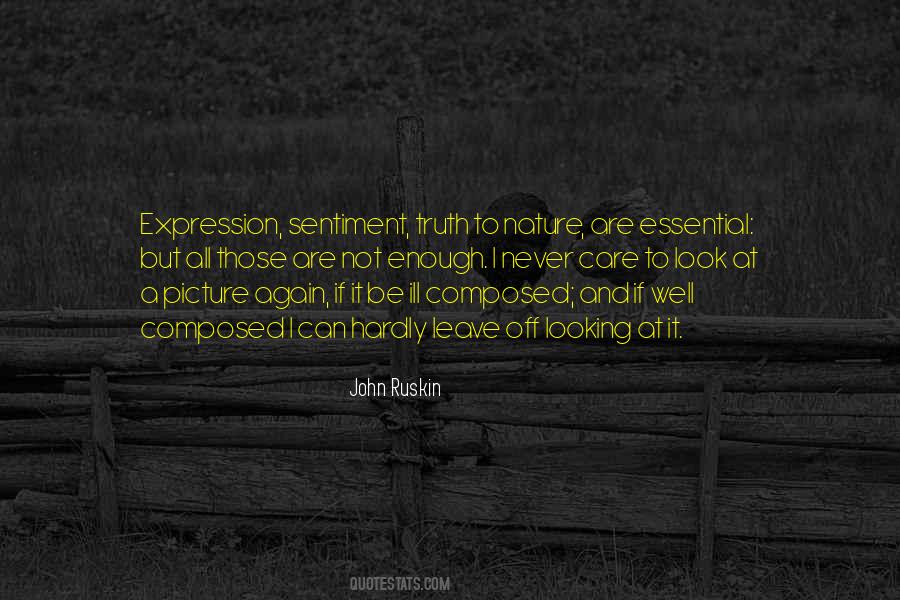 #38. Even though I know who I am, musically I'm a blank canvas. I know what colors I want to use, but I don't know what picture I want to paint yet.
#39. The photographer can arrange his picture just as the painter does, only sometimes he must go about it in a different way.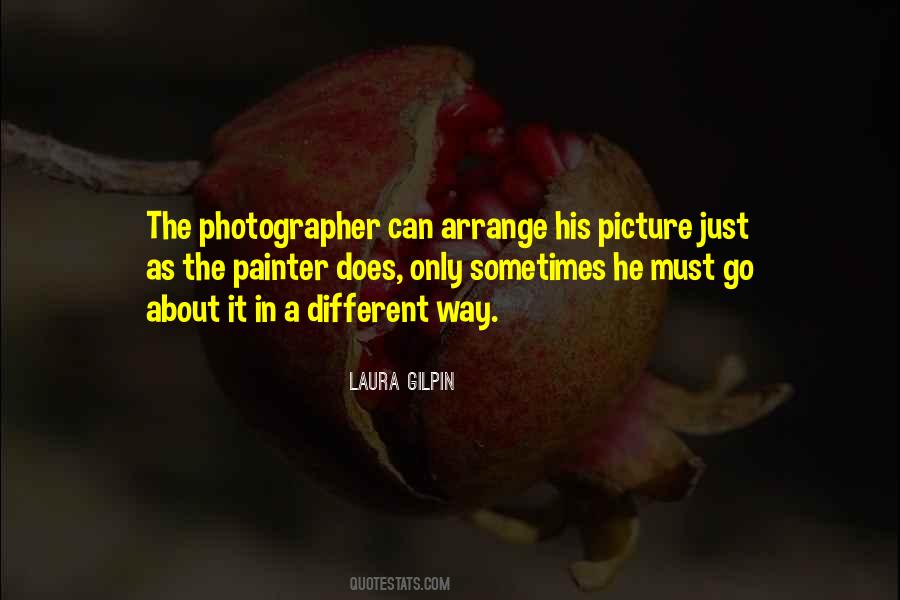 #40. I felt [It Runs in the Family] it was a picture that, after I'm gone, my family would like to see it. It was a wonderful mixture of people in my family.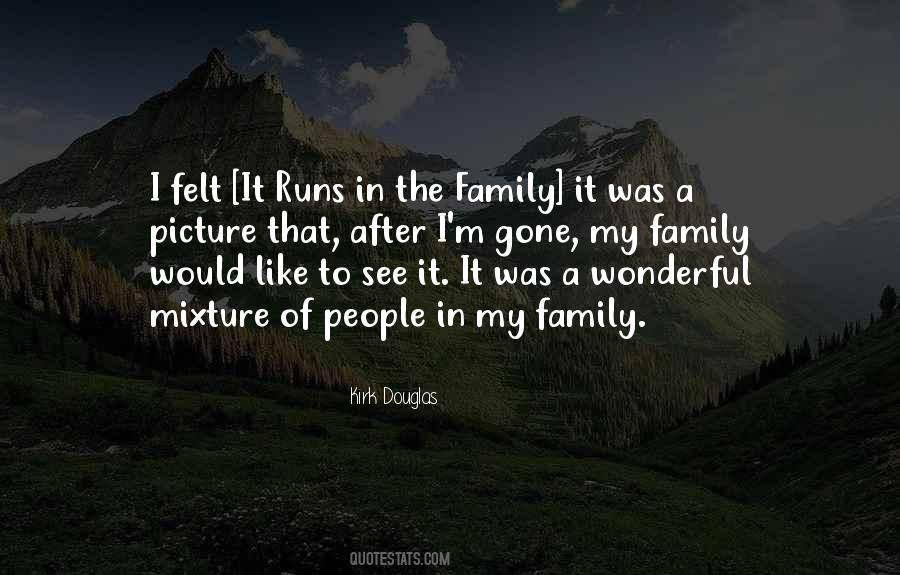 #41. Create a vision of who you want to be, and then live into that picture as if it were already true.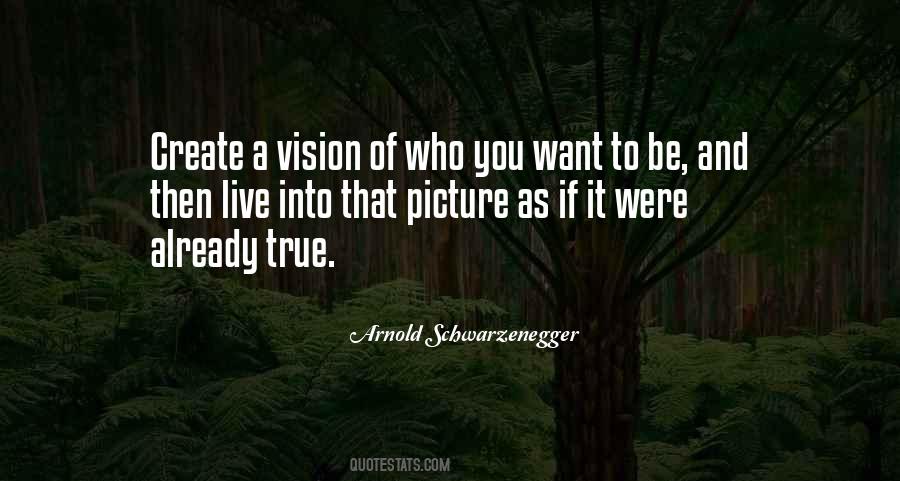 #42. I saw Tequila Sunrise as a romantic picture with complex, bigger than life characters.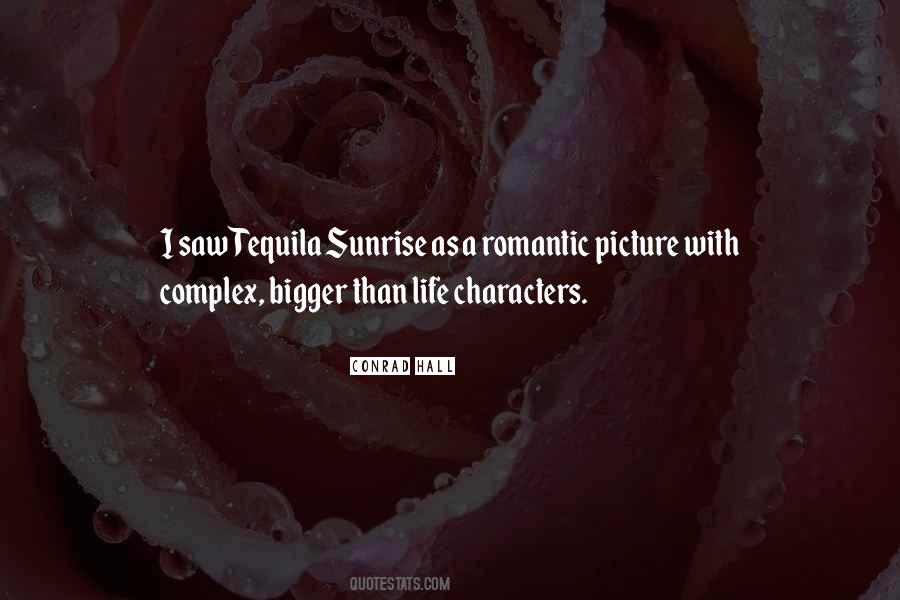 #43. The poem, the song, the picture, is only water drawn from the well of the people, and it should be given back to them in a cup of beauty so that they may drink - and in drinking understand themselves.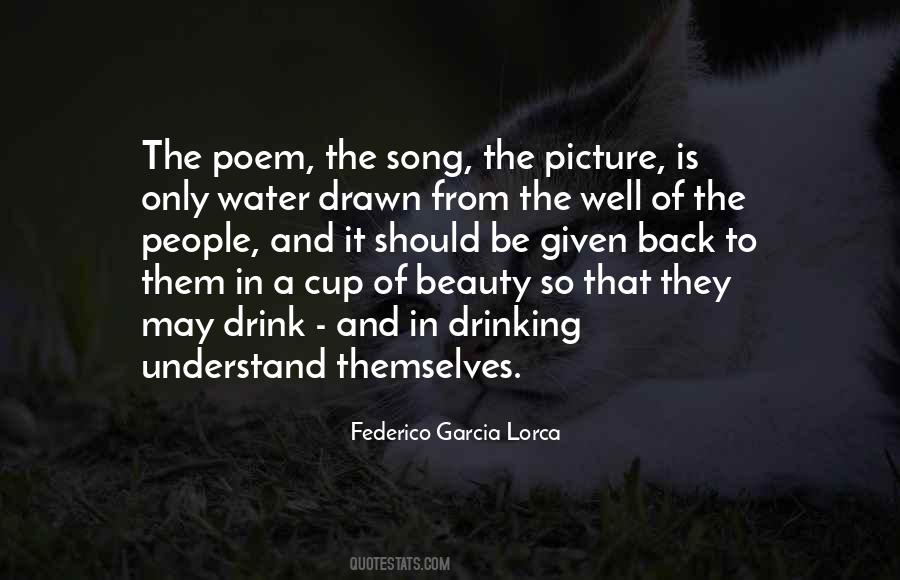 #44. Being effective at social media, whether for business or personal use, means capturing people who have short attention spans. They're only a click away from a picture of a funny cat, so you have to make your thing more compelling than that cat. And that can be a high bar.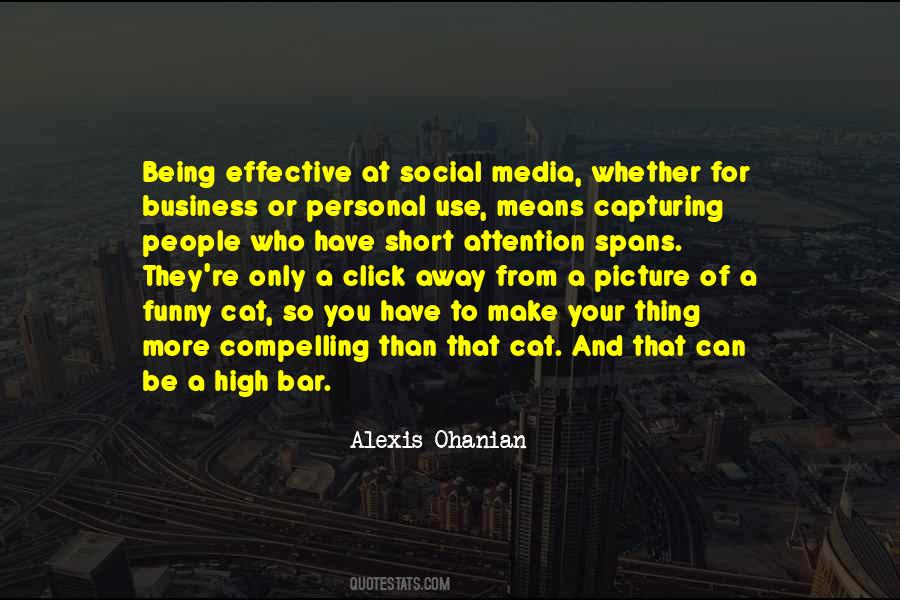 #45. A picture ought to be looked at the same way you look at a radiator.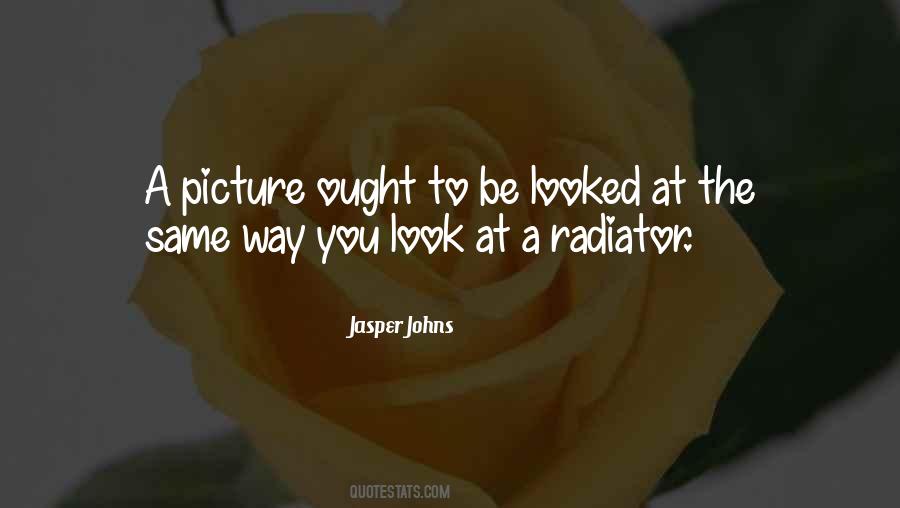 #46. I realize that every picture isn't a work of art.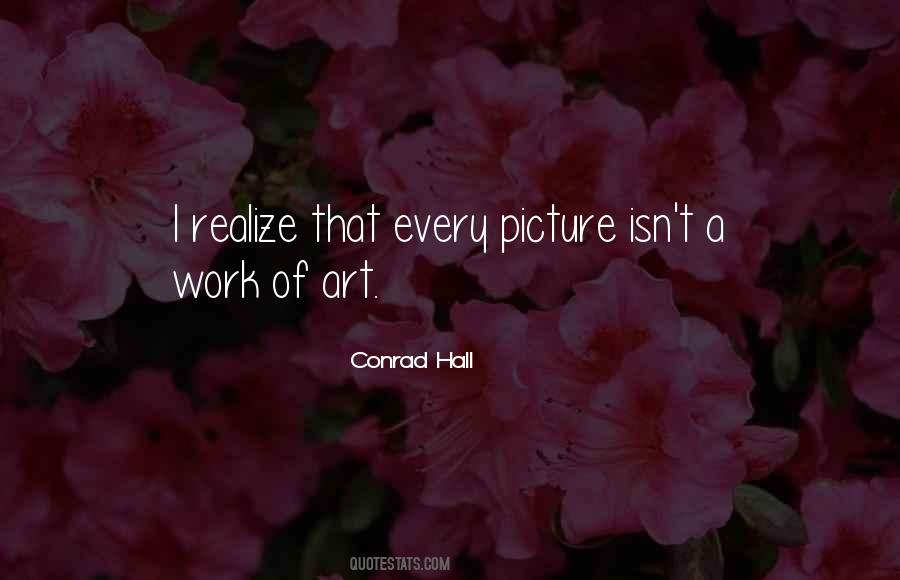 #47. Emotionally, I have no picture-book illustrated with memories of my first five years, but externally, I have impressions that possess a haunting vividness comparable only to the texture of dreams, when dreams are tumultuously alive.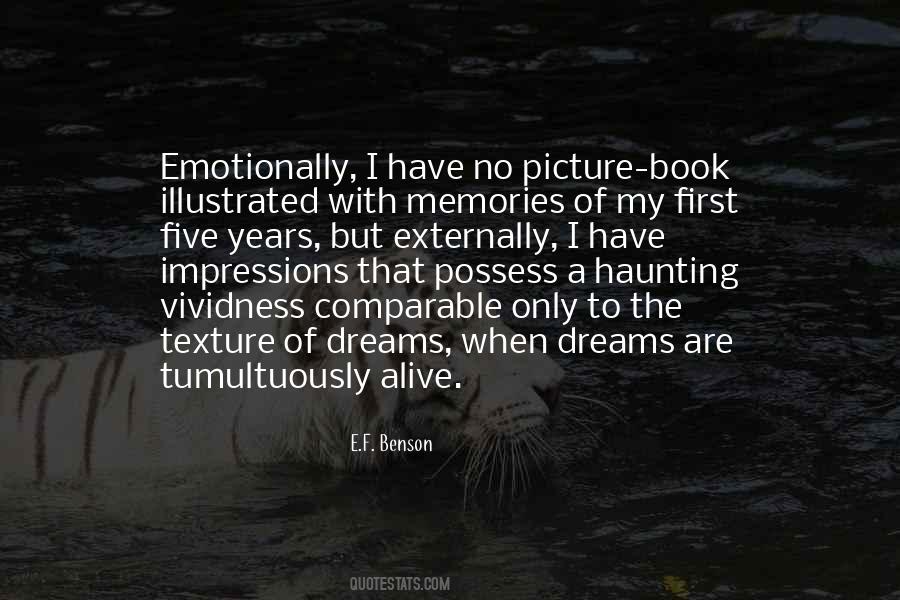 #48. The whole of life is just like watching a film. Only it's as though you always get in ten minutes after the big picture has started, and no-one will tell you the plot, so you have to work it out all yourself from the clues.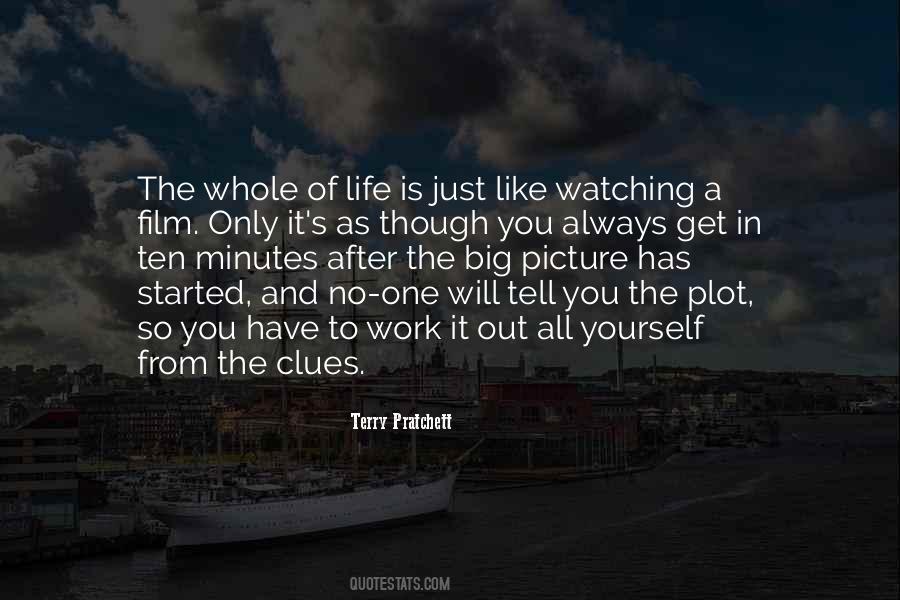 #49. [The child receives impressions like] a photographic exposure that can be developed after any interval of time and transformed into a picture.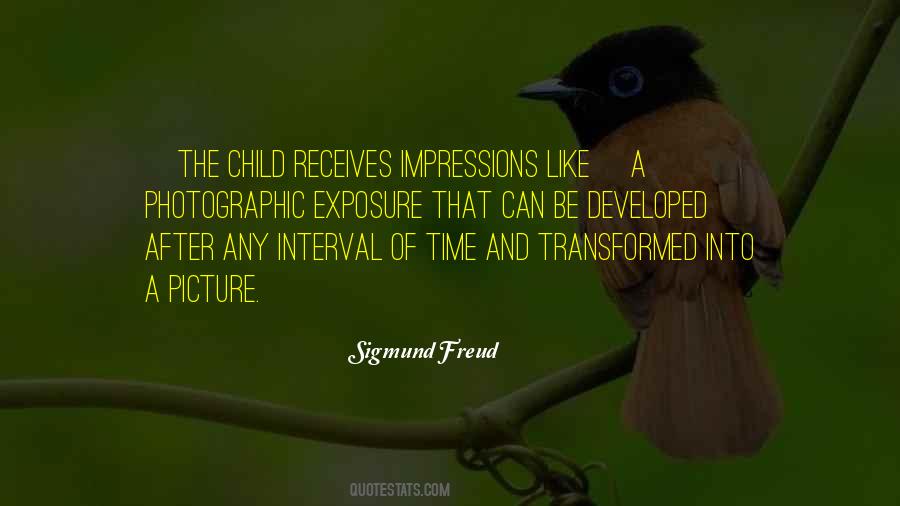 #50. 'The Lion' all began with a picture of a faun carrying an umbrella and parcels in a snowy wood. This picture had been in my mind since I was about sixteen. Then one day, when I was about forty, I said to myself, 'Let's try to make a story about it.'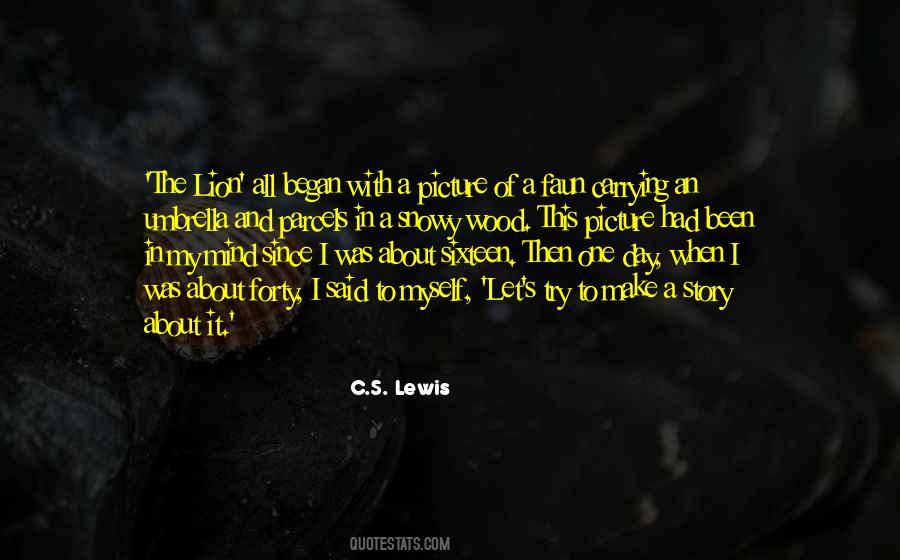 #51. These days you are considered a weirdo if you live without a phone. Yet nobody cares if you live without a purpose. Anything wrong with that picture?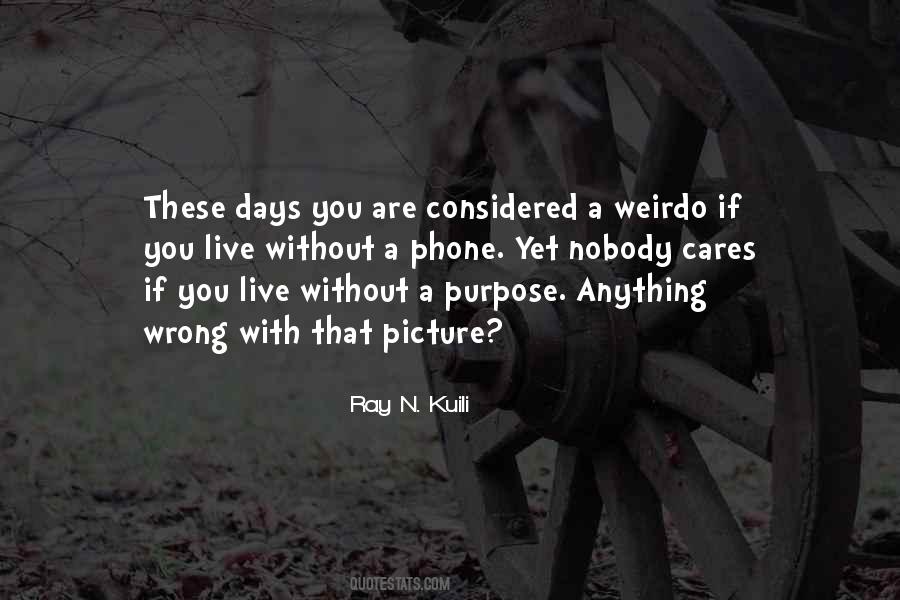 #52. Had Elizabeth's opinion been all drawn from her own family, she could not have formed a very pleasing picture of conjugal felicity or domestic comfort.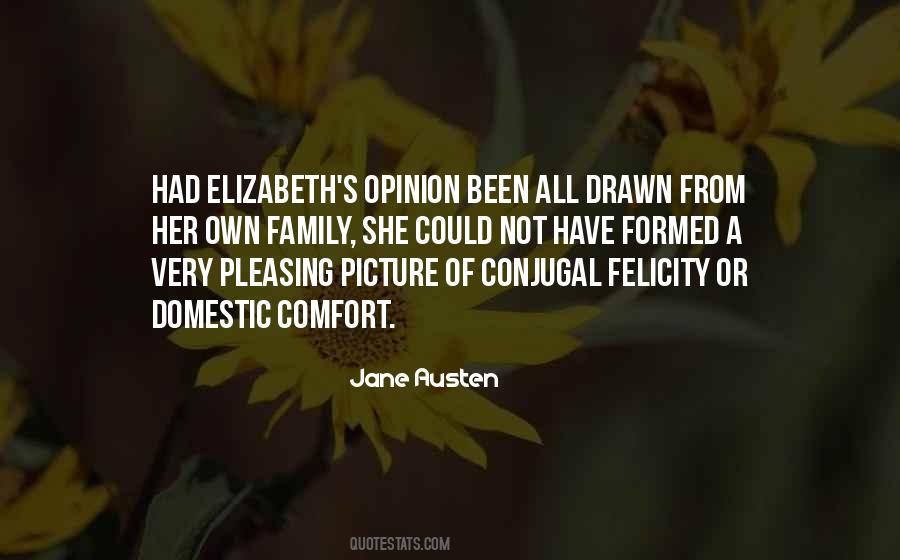 #53. If I do a picture, I want the audience to be the people I was just packed against on the subway or on the street, walking on Fourteenth Street. I don't want it to be some narrow public that I myself feel alienated from.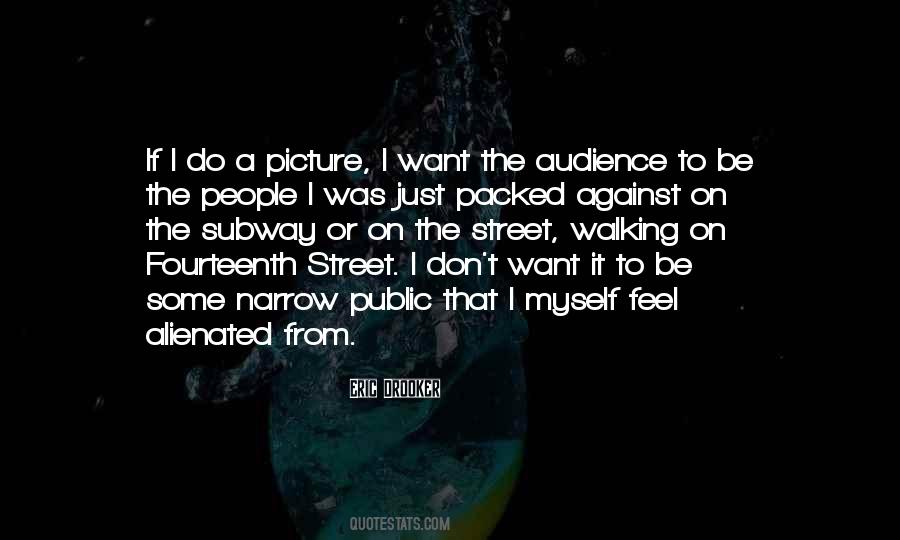 #54. A picture whose pictorial form is logical form is called a logical picture.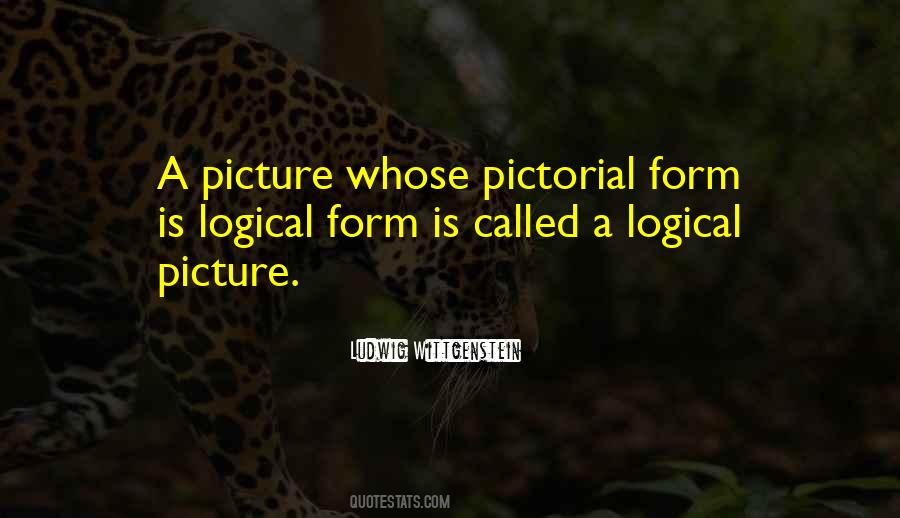 #55. I think I'm a better collaborator, in seeing the bigger picture and trying to just help that, and not be so self-centered in whatever my task is, which is being an actor.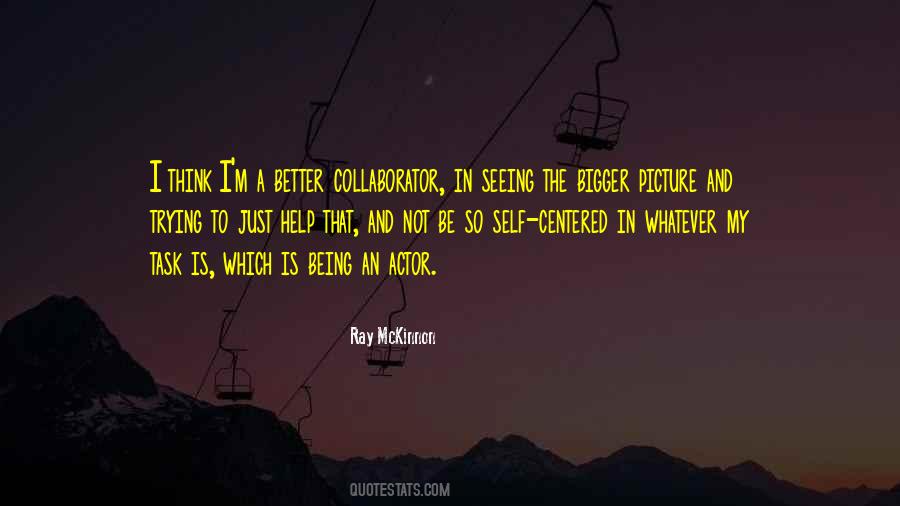 #56. It feels like last week, but in fact we're now closing in on five thousand days at war. I always picture Sami as a nine-year-old soccer stud ... and yet there are soldiers in Afghanistan today who were in fourth grade on 9/11.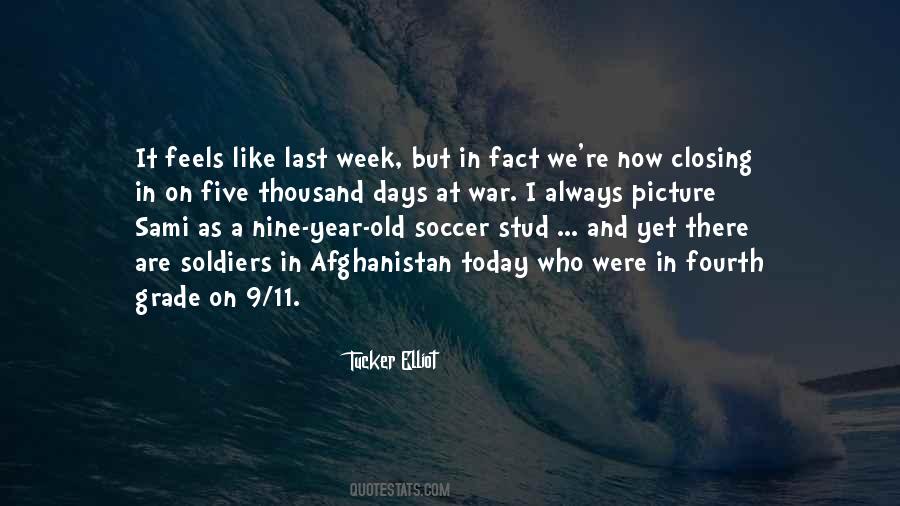 #57. Big-picture, hands-off leadership isn't likely to work in a change situation, because the hardest part of change - the paralyzing part - is precisely in the details.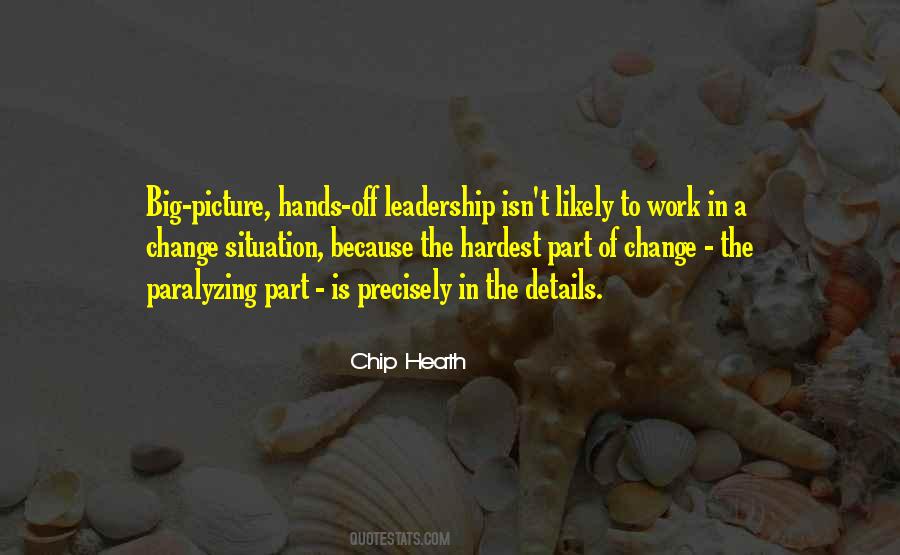 #58. Semicolons ... signal, rather than shout, a relationship ... A semicolon is a compliment from the writer to the reader. It says: "I don't have to draw you a picture; a hint will do."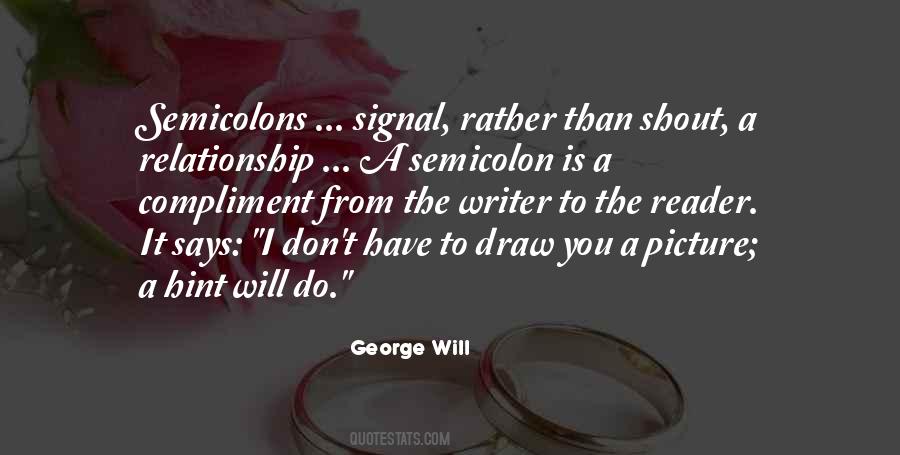 #59. The Bible, however, does present a single picture, complex though it is, of at least one human life: the "image of God" that is granted in the creation of Adam and then presented as the created divine power itself, the Son of God, Jesus the Christ.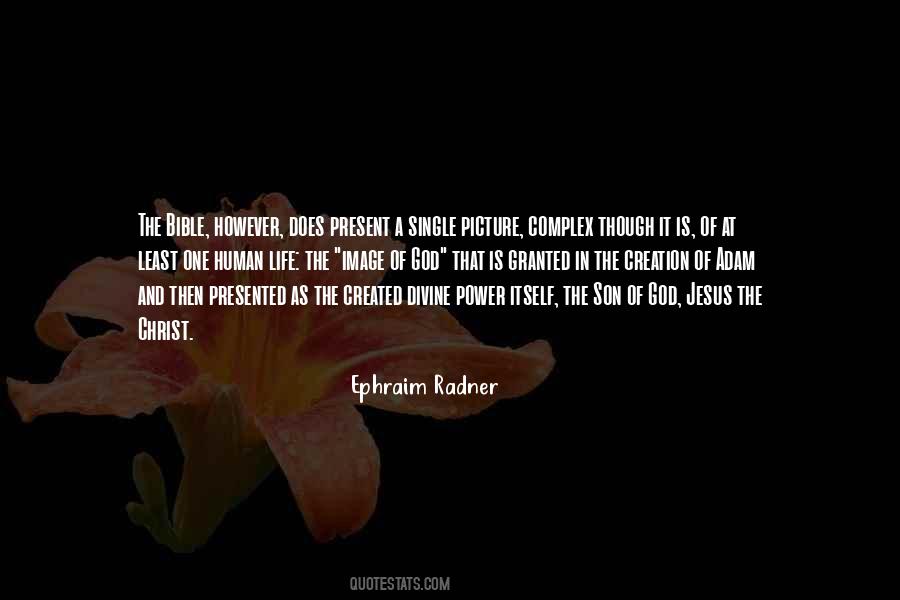 #60. You can trick yourself into doing things by doing it one step at a time and never letting yourself see the overall picture.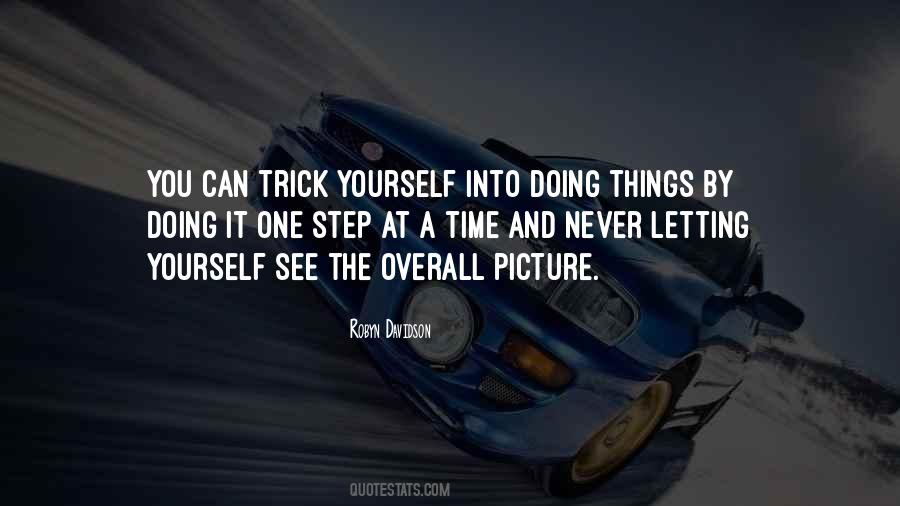 #61. Well, you're either lovers or you're wanting to be lovers or you're trying not to be lovers so you can be friends, but any way you look at it, sex is always looming in the picture like a shadow, like an undertow.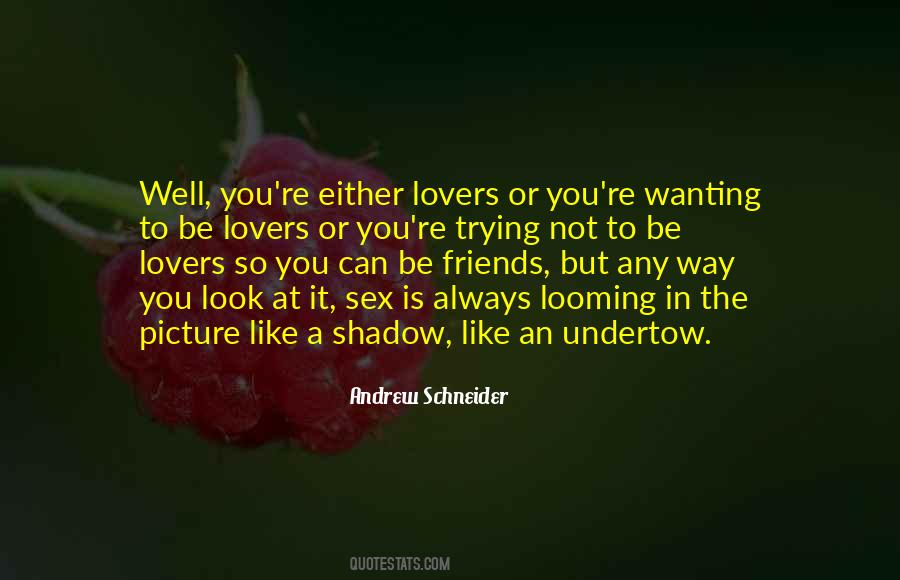 #62. Natalie's estate is handled by Global Icons, and they police the world so her picture isn't on a T-shirt or coffee cup unless we approve of it.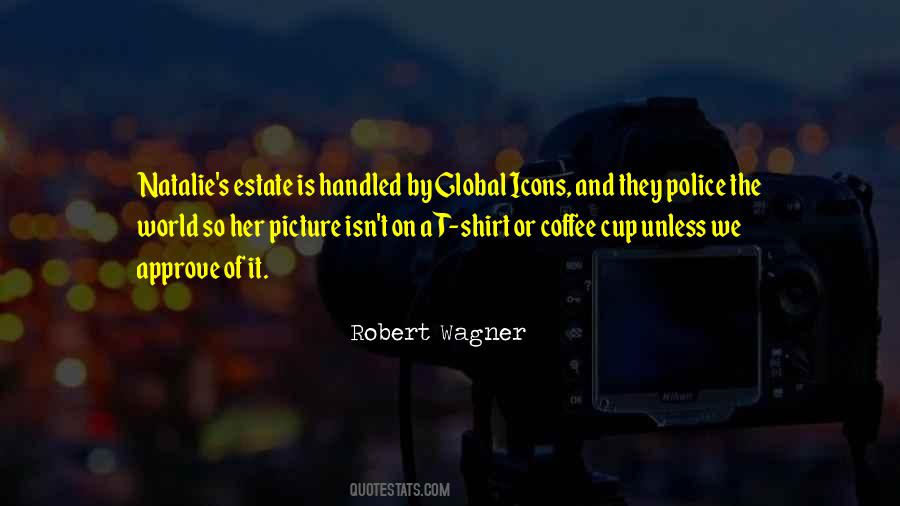 #63. Actually I think Art lies in both directions - the broad strokes, big picture but on the other hand the minute examination of the apparently mundane. Seeing the whole world in a grain of sand, that kind of thing.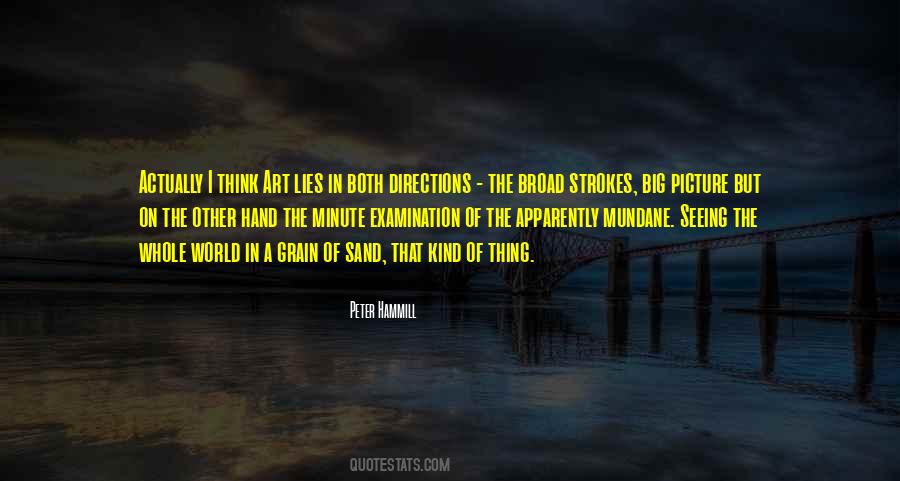 #64. I can't form a total picture of things. Because I'm not her.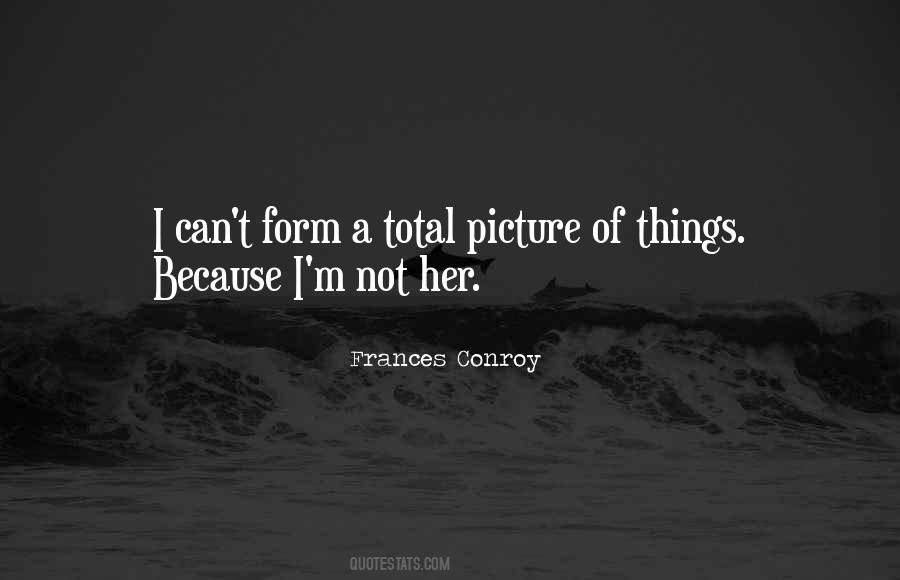 #65. I am afraid that there are more people than I can imagine who can go no further than appreciating a picture that is a rectangle with an object in the middle of it, which they can identify.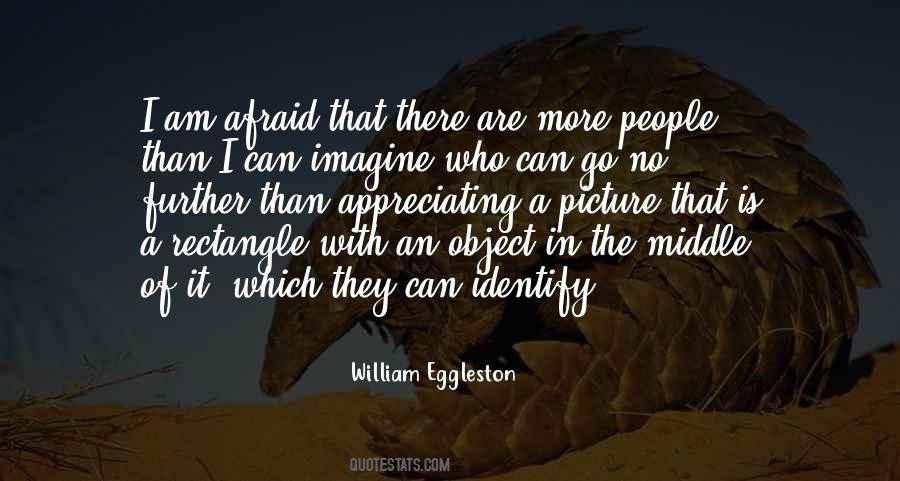 #66. Sometimes in films it's nice to have violins on either side, rather than on one side, so you've got more of a stereo picture with the violins. Sometimes it's good to have the basses in the middle.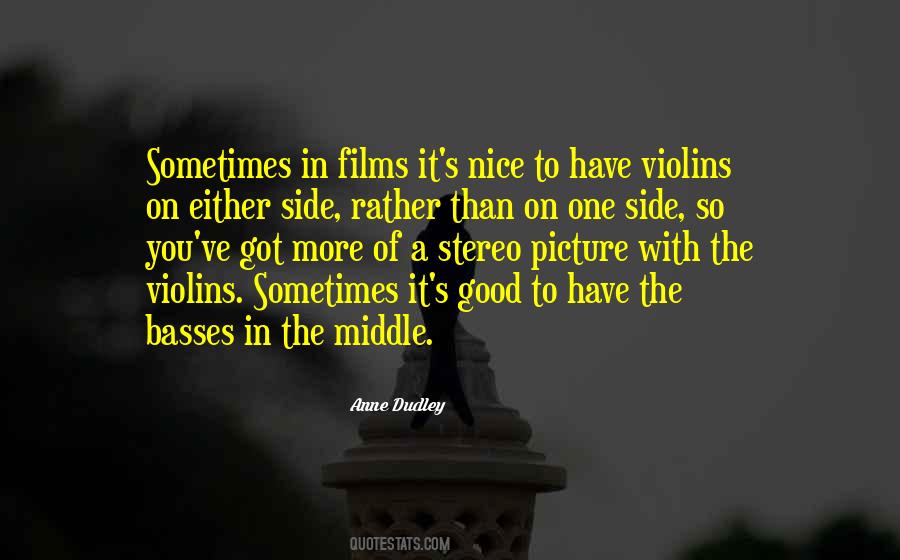 #67. If you have a carbon cap and trade system, there'd be an agreed-to limit the amount of carbon we emit. That changes the economic picture for fossil technologies and for the renewable technologies. It makes the renewable technologies more attractive and the fossils less attractive.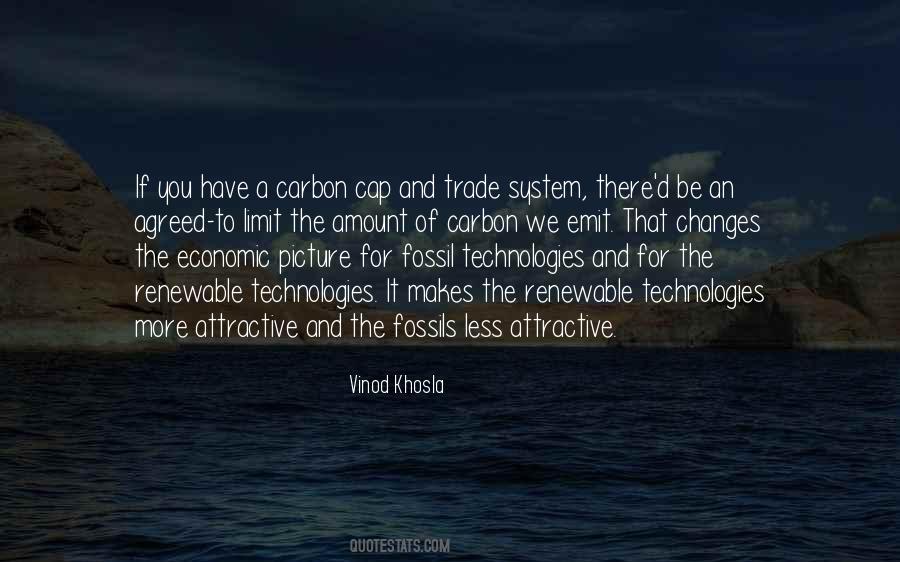 #68. My main object in making a motion picture is entertainment. If at the same time I can strike a blow for liberty, then I'll stick one in.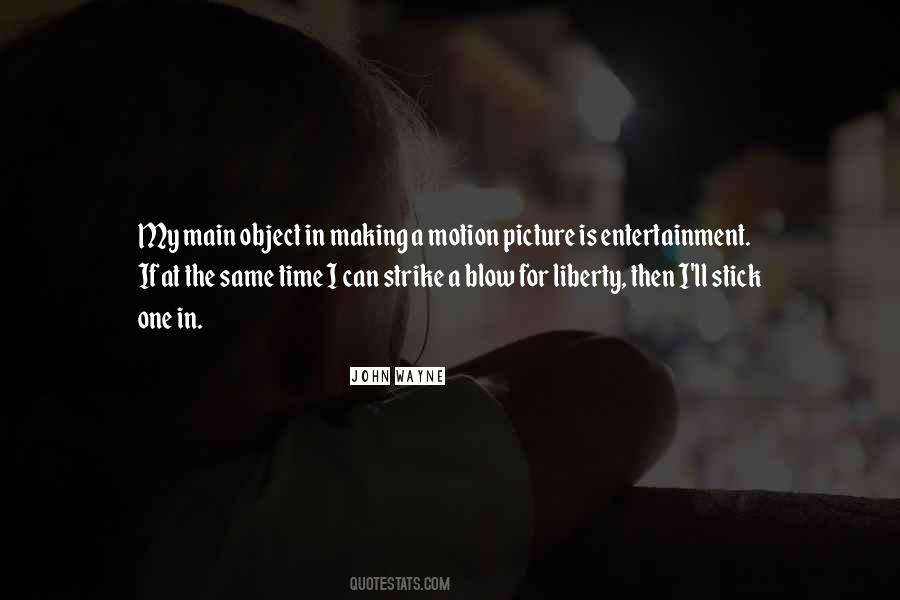 #69. I believe human beings mark a threshold in the development of the planet, of course, but it is only part of the picture. What Big History can do is show us the nature of our complexity and fragility and the dangers that face us, but it can also show us our power, with collective learning.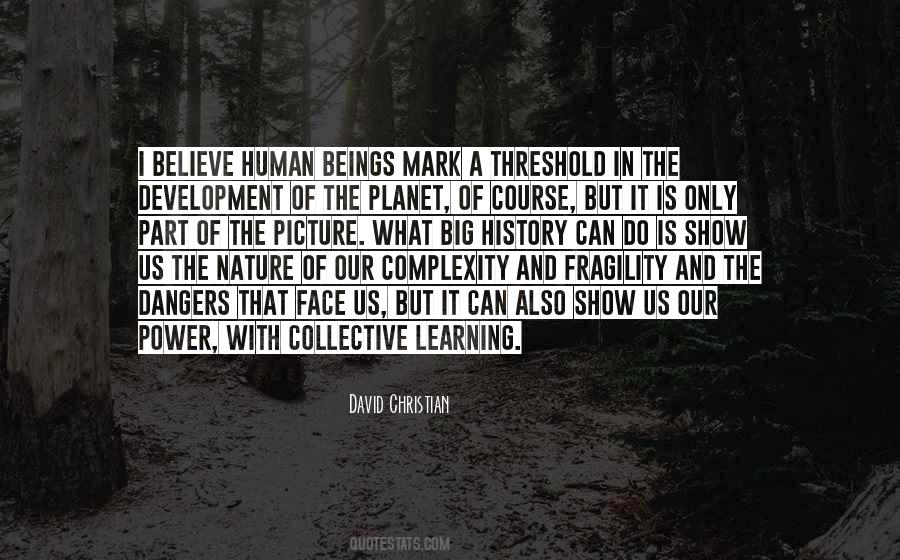 #70. I think there's no harm, sometimes, to feel on the edge of things. If you're on the margins you can see a bigger picture. And I actually quite like standing at a peculiar angle to the universe.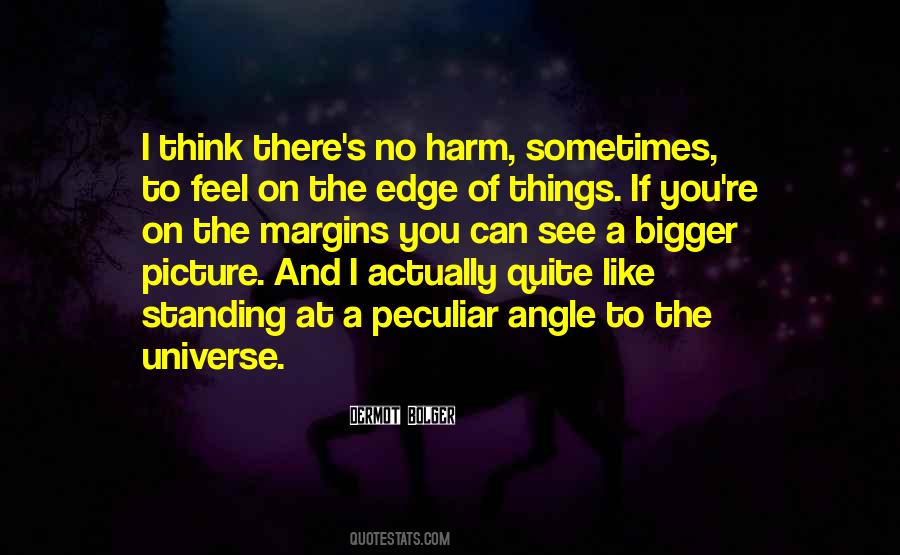 #71. I've made a picture of the world. It may be right. It may be wrong. But for me it is very real ...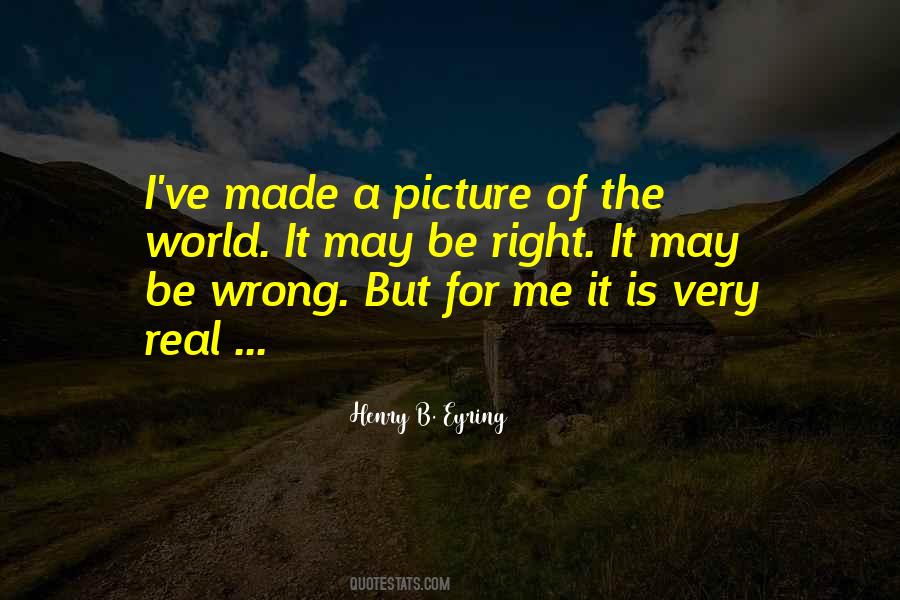 #72. Far be it from me to paint a rosy picture of the future ... But I should be failing in my duty if, on the other side, I were not to convey the true impression, that this great nation is getting into its war stride.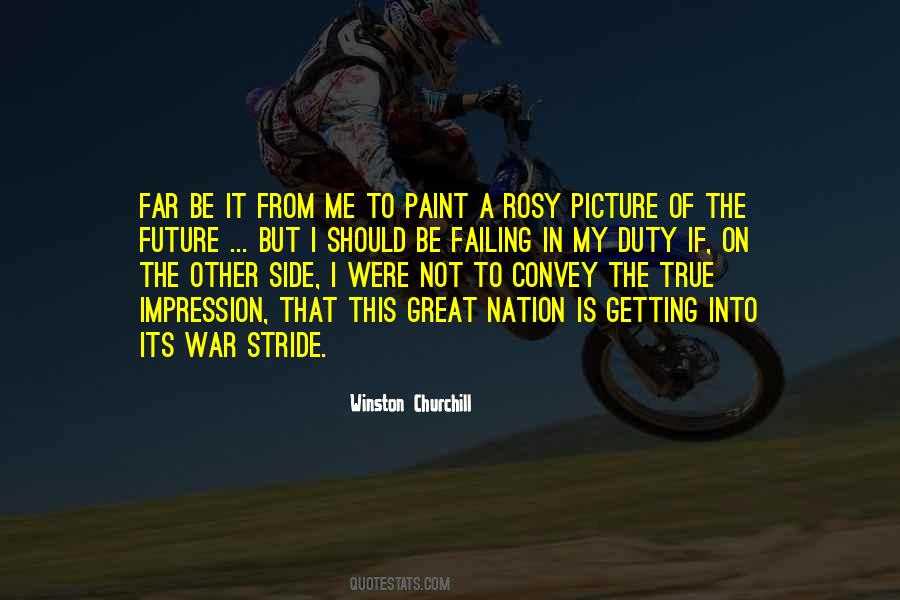 #73. I'm friends with Taylor Swift, and I am tired of people asking me questions about our friendship. When I post a picture of us on Instagram, I'm posting a picture of me and my friend.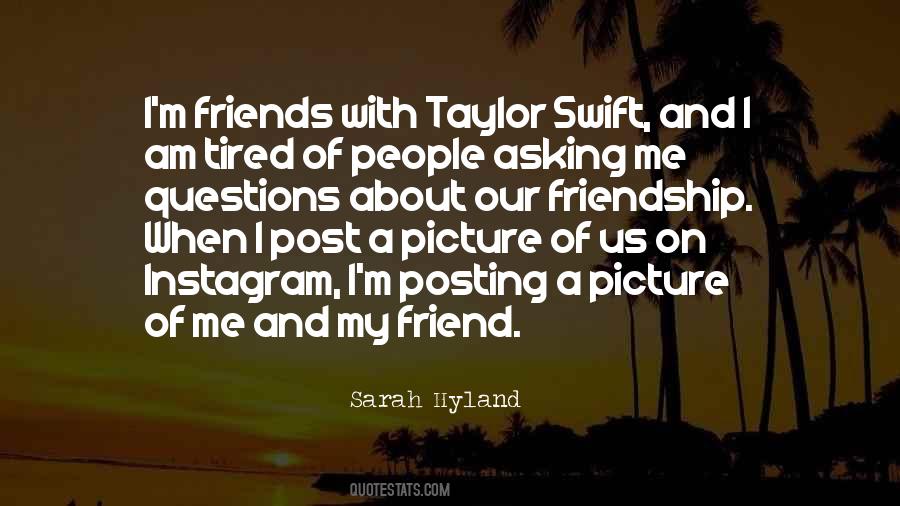 #74. While primarily a photographer, I do not see or think photographically; hence the story of Indian life will not be told in microscopic detail, but rather will be presented as a broad and luminous picture.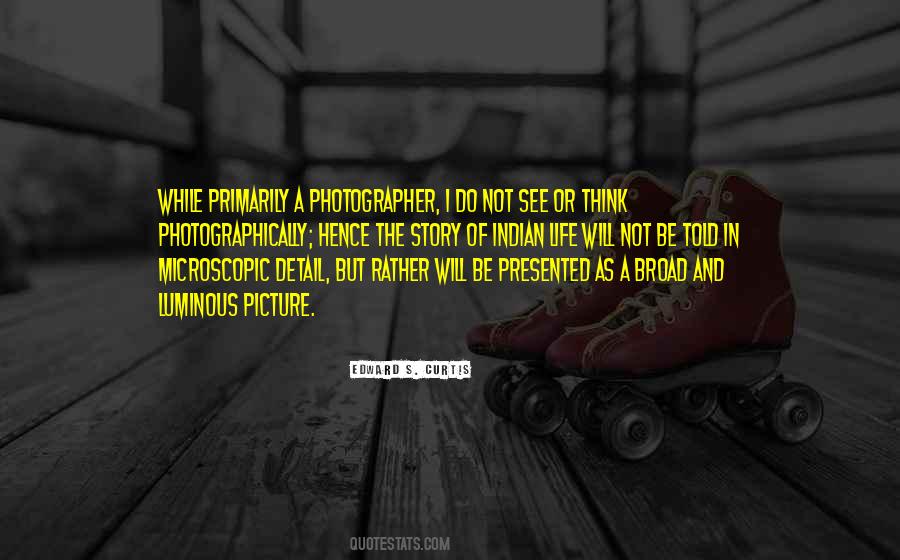 #75. You can film me 24 hours a day and you'll get a very accurate picture of who I am. You see the funny side, I work hard, and I try to be honest and just call it how it is.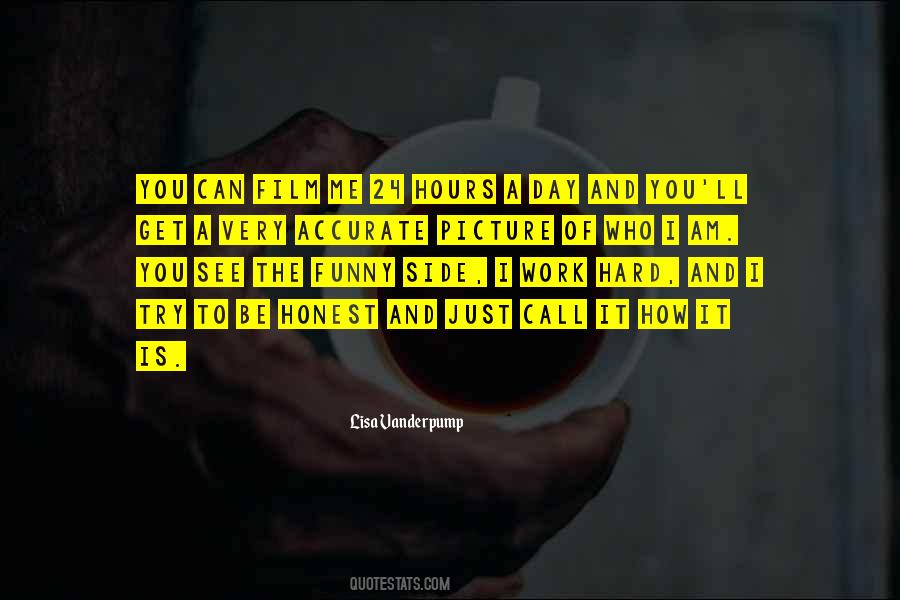 #76. If it makes you laugh, if it makes you cry, if it rips out your heart, that's a good picture.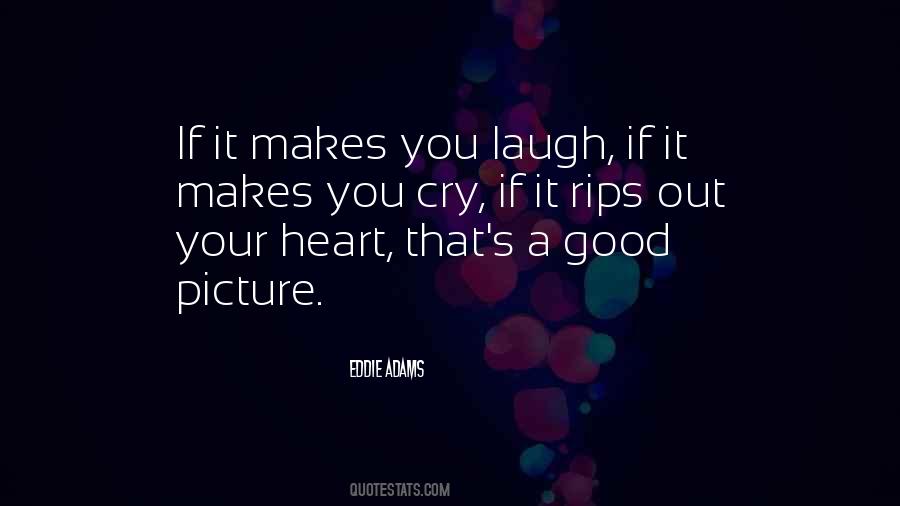 #77. Sometimes people can write really great scenes and even a great episode, but they can't see the bigger picture.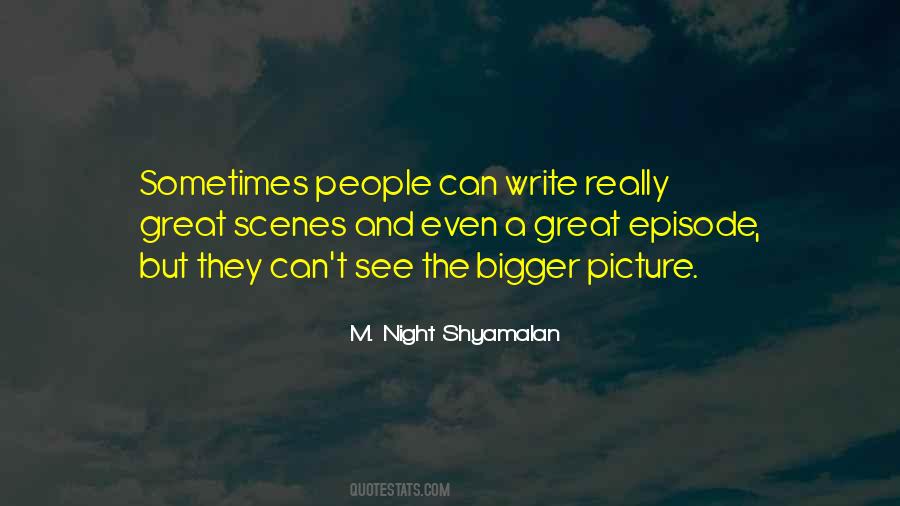 #78. To assume you know someone well enough that you can and do predict their behavior and mental perspective is a gross and often tragic mistake, for it eliminates that person's freedom to create his or her own opinion and drastically affects the emerging picture of the relationship.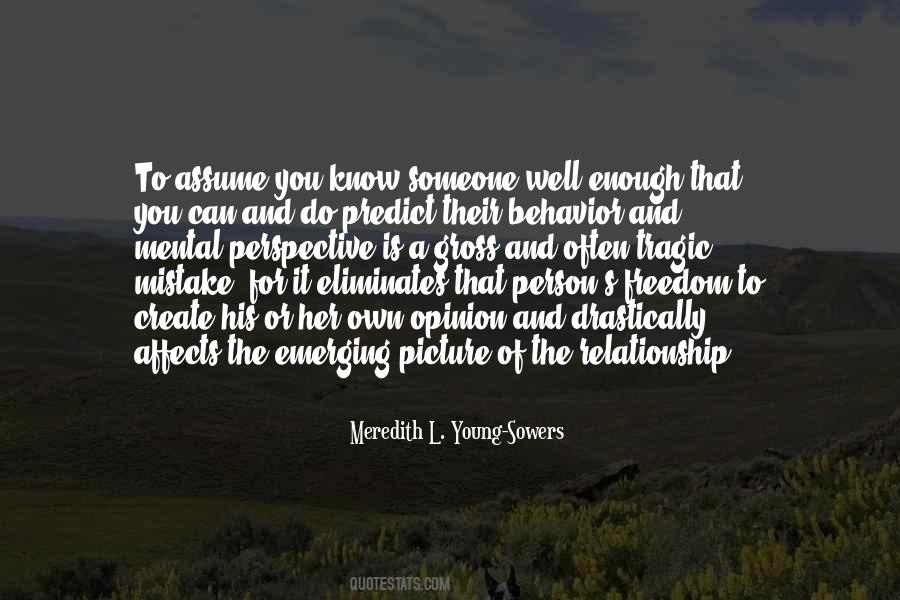 #79. When a donor is asked to contribute to a group whose innocuous-sounding name makes it appear to be doing work in the public interest, that donor should have a clear picture of where his or her money is going.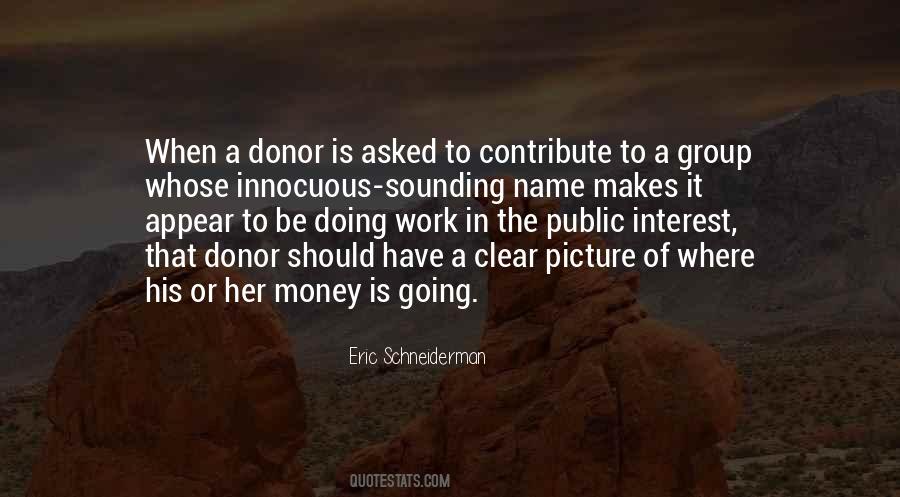 #80. About shadows: do we see shadows? Loads of people don't. A camera will notice a shadow, but how many people have got a shadow in front of them when they take a picture and don't notice it, and then they see it in the photograph because the photograph will catch the shadow.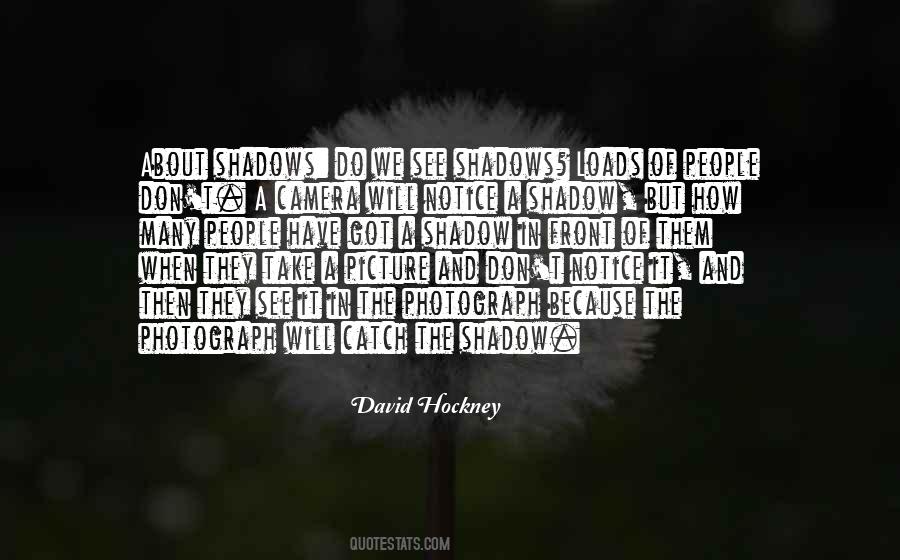 #81. A very subtle difference can make the picture or not.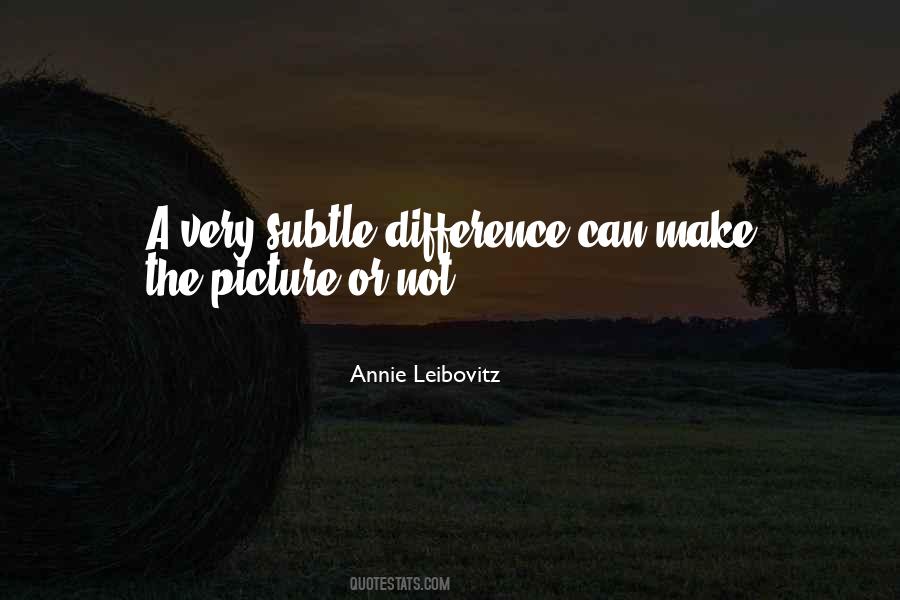 #82. While sincerity and over-anxiety can spoil a picture, through superfluous elaboration and unnecessary correction, the carelessness that would leave it in an unfinished state is even more reprehensible.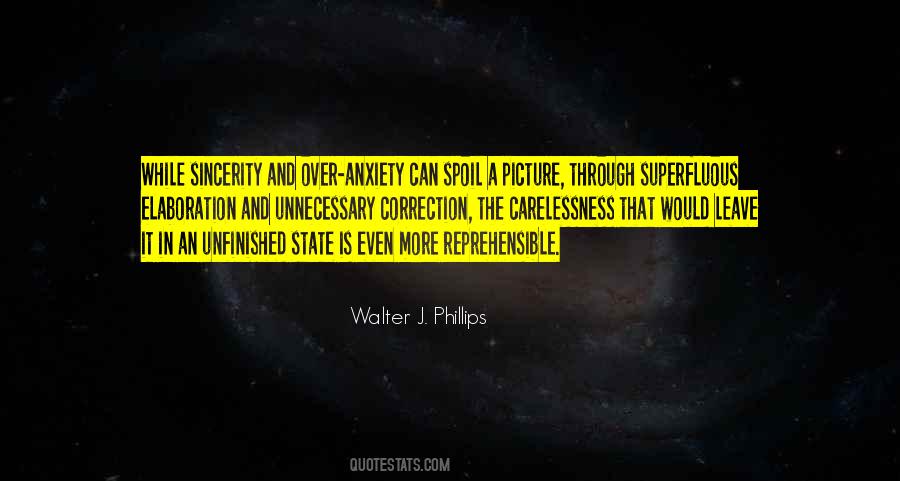 #83. As great a picture can be made as one's mental capacity-no greater. Art cannot be taught; it must be self-inspiration, though the imagination may be fired and the ambition and work directed by the advice and example of others.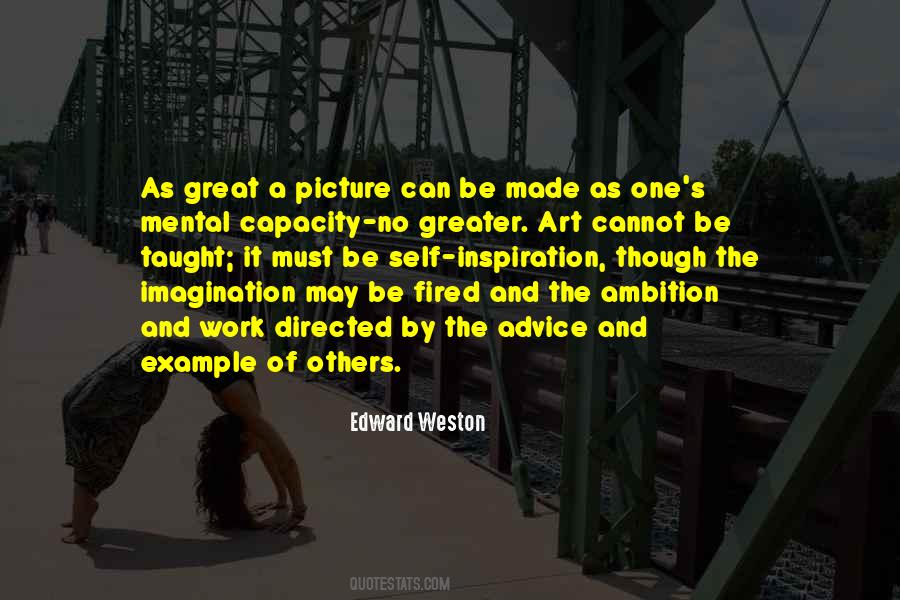 #84. You had to be aware that I saw that photography was a mere episode in the history of the optical projection and when the chemicals ended, meaning the picture was fixed by chemicals, we were in a new era.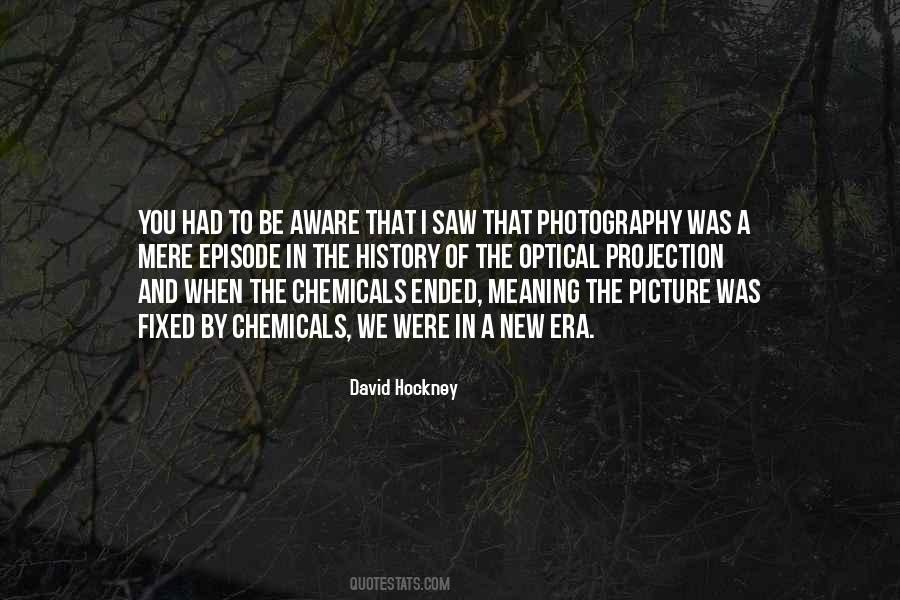 #85. Just as an octopus may have his den in some ocean cave, and come floating out a silent image of horror to attack a swimmer, so I picture such a spirit lurking in the dark of the house which he curses by his presence, and ready to float out upon all whom he can injure.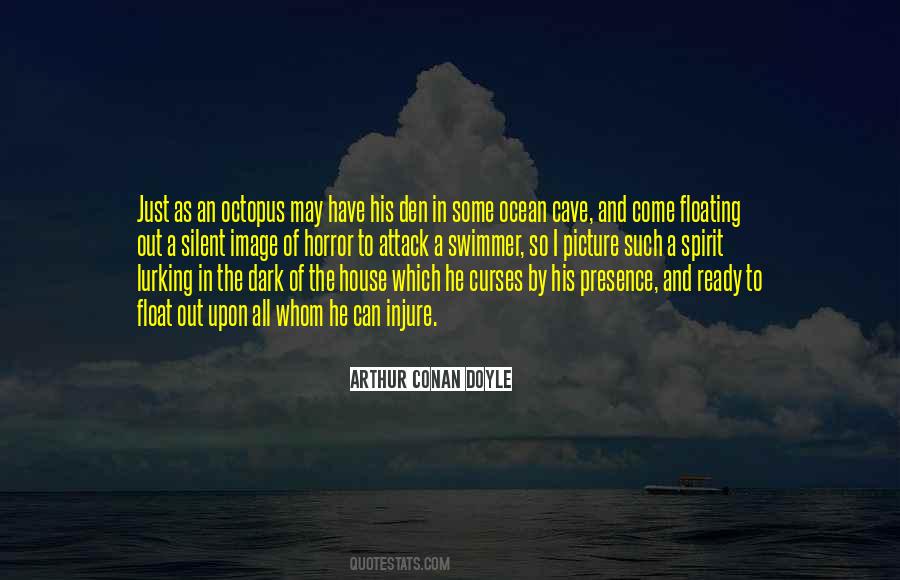 #86. Using words to talk of words is like using a pencil to draw a picture of itself, on itself. Impossible. Confusing. Frustrating ... but there are other ways to understanding.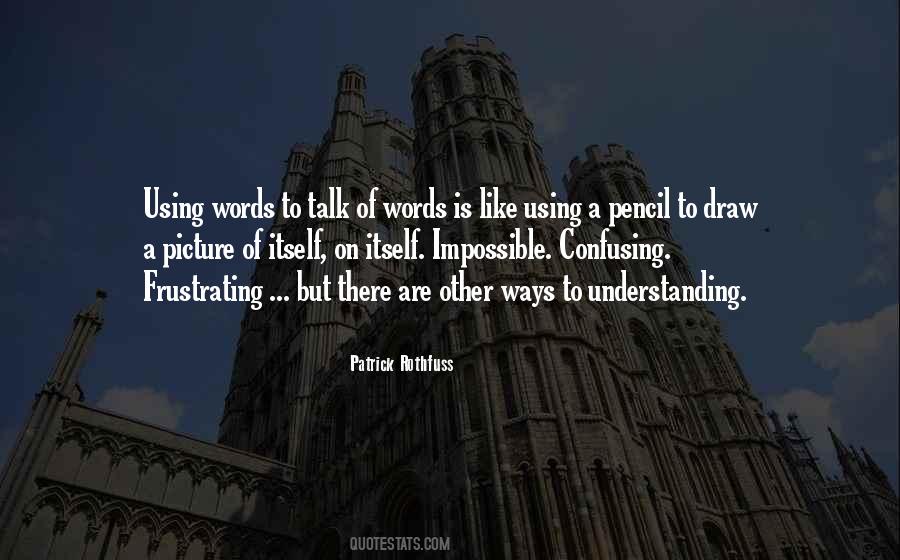 #87. To me art means power to sway people not with my words but with a mere picture. Art means expression, not my own but of the subjects. Art means truth; because when you see a picture you see all that is real. Art is exposure, showing things in a way they haven't been seen before.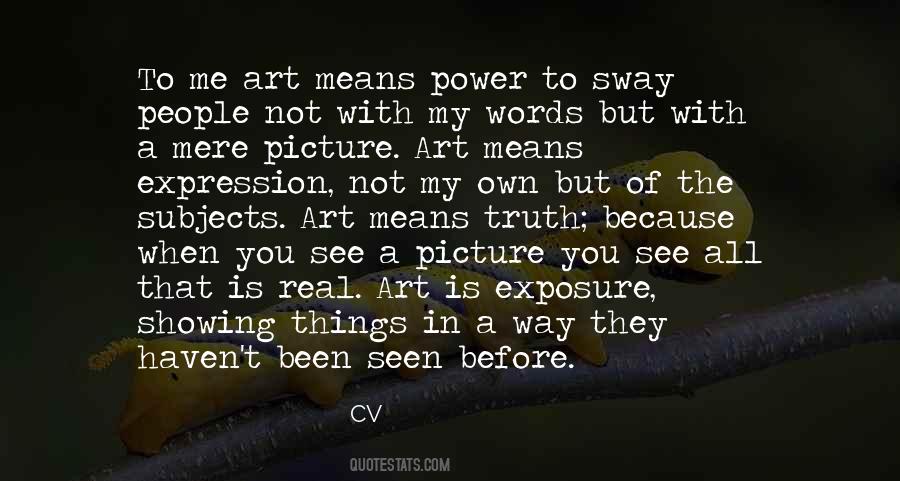 #88. The first picture of his I ever saw was during a lecture at the Rhyl camera club. I was 16 and the speaker was Emrys Jones. He projected the picture upside down. Deliberately, to disregard the subject matter to reveal the composition. It's a lesson I've never forgotten.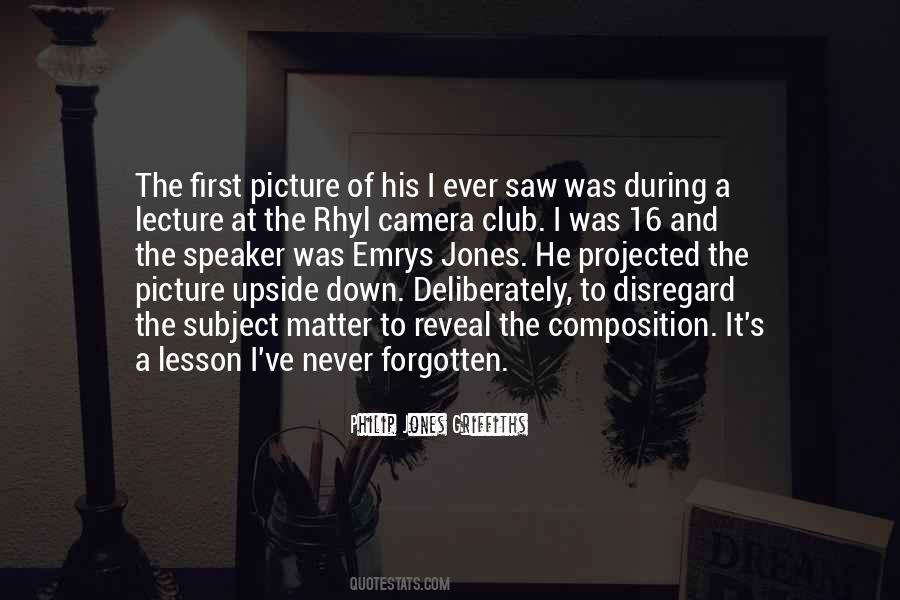 #89. Writing a mystery is like drawing a picture and then cutting it into little pieces that you offer to your readers one piece at a time, thus allowing them the chance to put the jigsaw puzzle together by the end of the book.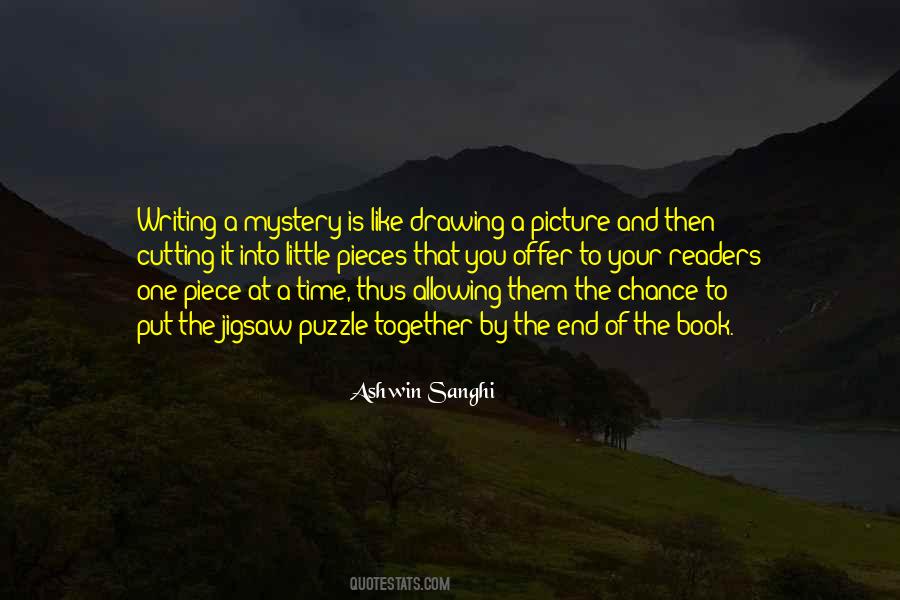 #90. If they're willing to pay you what you think you're worth for it, that's why an actor goes to work. A lot of times they want to pay you a lot for a picture you don't want to do.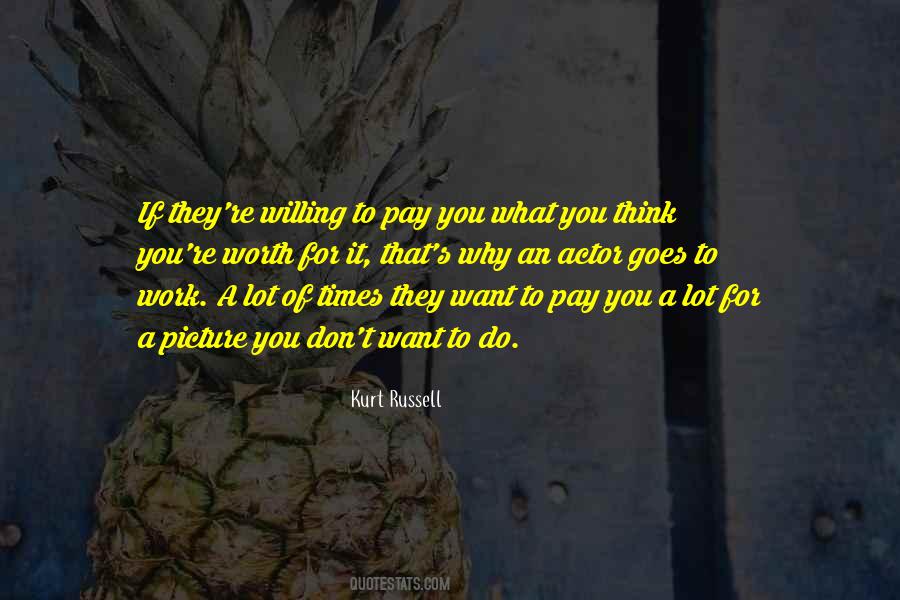 #91. Anybody can direct a picture once they know the fundamentals. Directing is not a mystery, it's not an art. The main thing about directing is: photograph the people's eyes.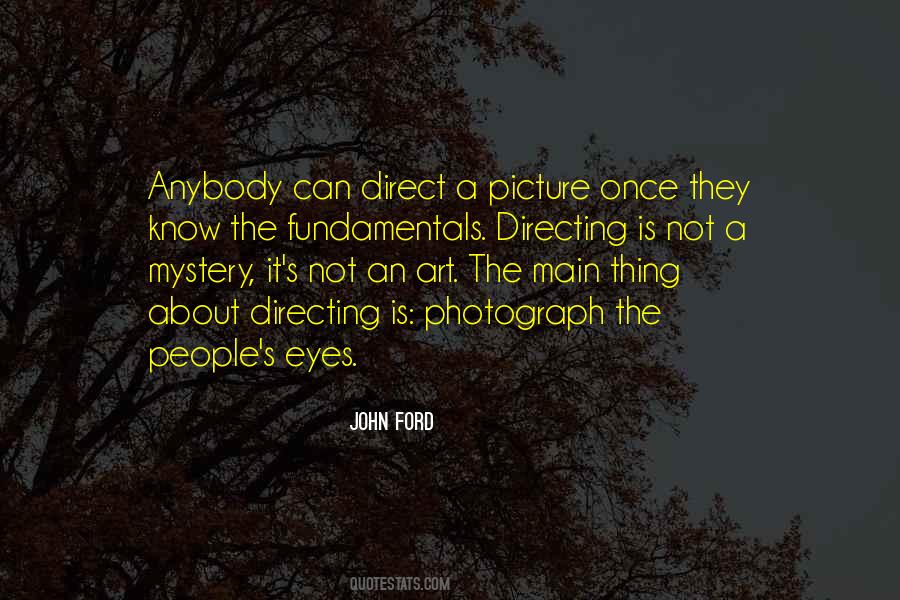 #92. Think the bigger picture here is that you can't underestimate the pain in a person, because, in all honesty, everyone is struggling with something. Some people are just better at hiding it than others. But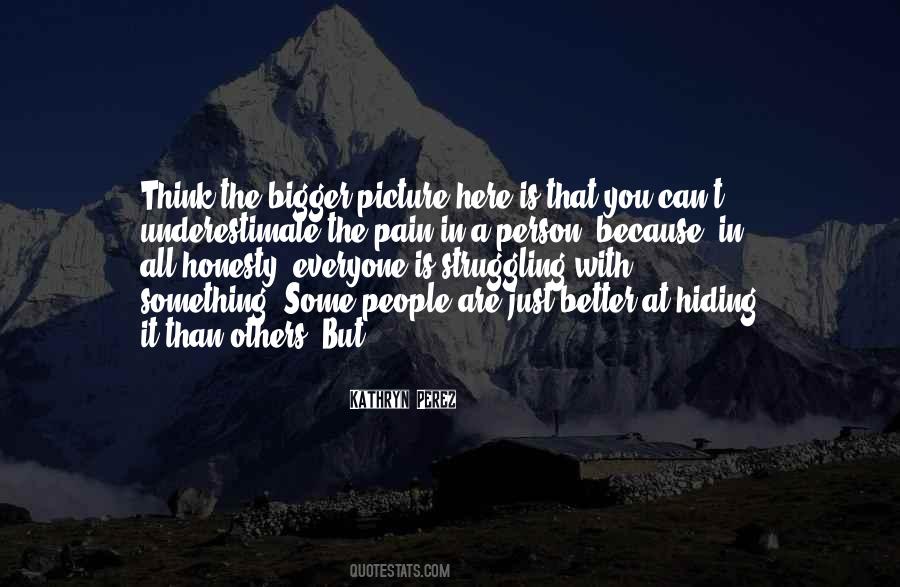 #93. A picture must possess a real power to generate light and for a long time now I've been conscious of expressing myself through light or rather in light.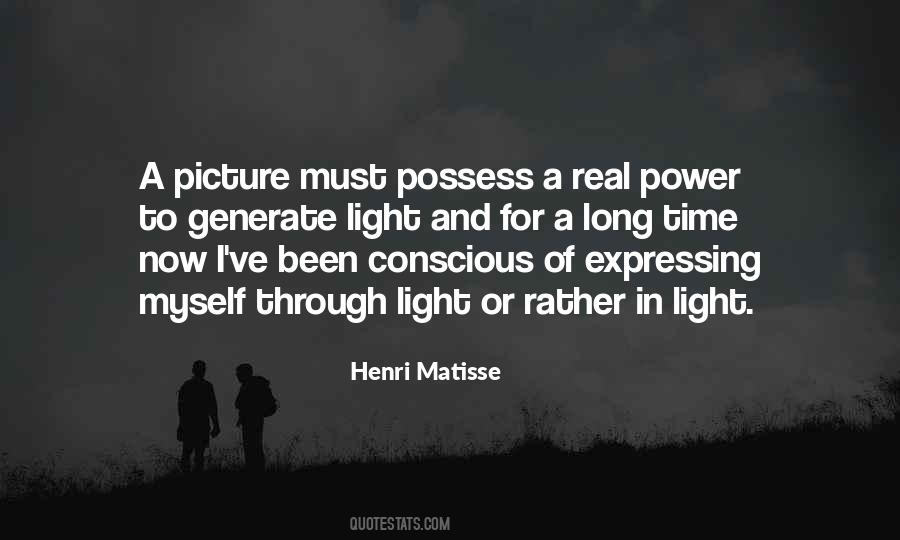 #94. A portrait photographer depends upon another person to complete his picture. The subject imagined, which in a sense is me, must be discovered in someone else willing to take part in a fiction he cannot possibly know about.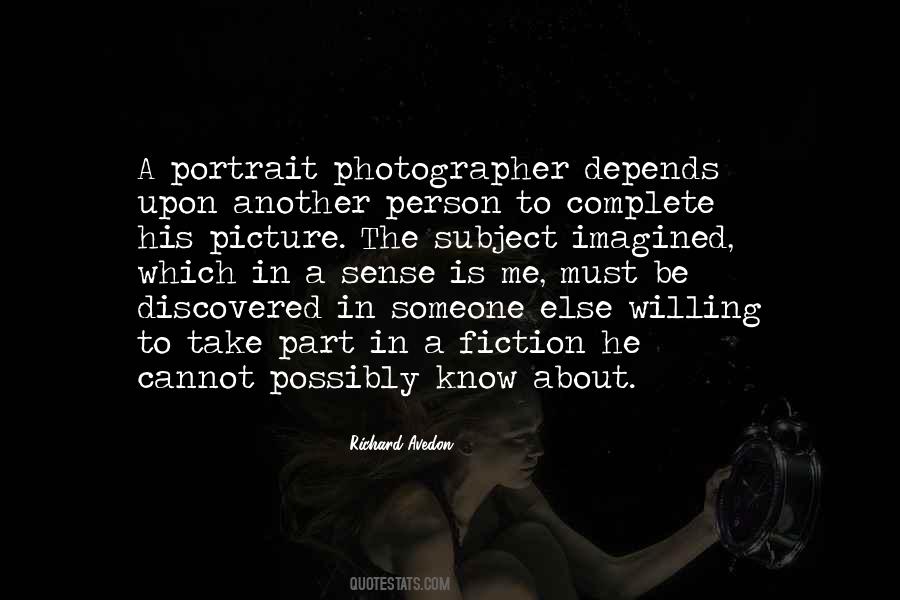 #95. I wouldn't do a film like 'The Dirty Picture.' I have a husband and kids, and I won't be able to do justice to such a role. You need a certain mentality and ease to carry such a character.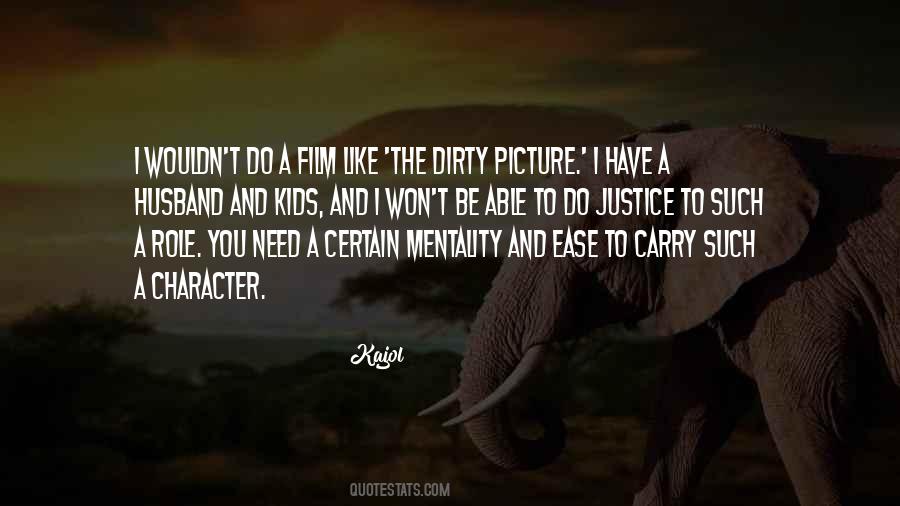 #96. People always make fun of my eyebrows and think that I shape them this way! But if you see a picture of me from when I was two years old, I have the same exact eyebrow shape.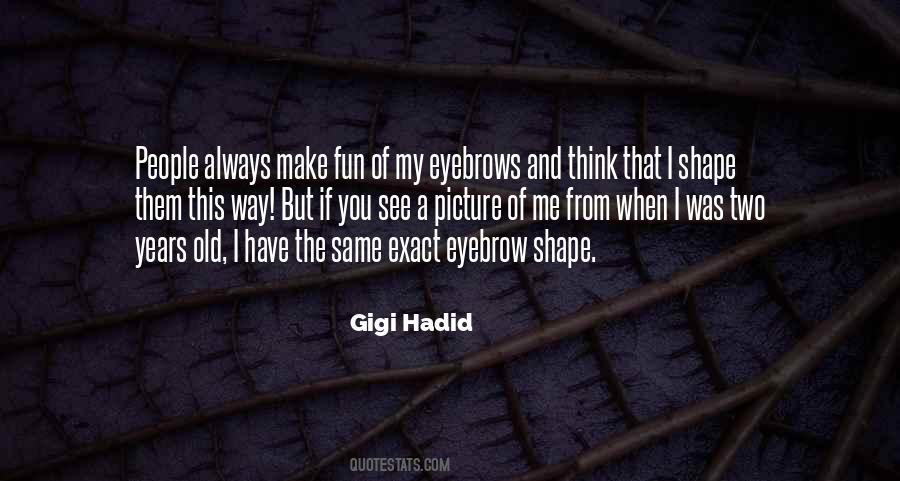 #97. Suffice it to say that something automatic and extraordinary happens in your mind when you create and focus on a clear picture of what you want.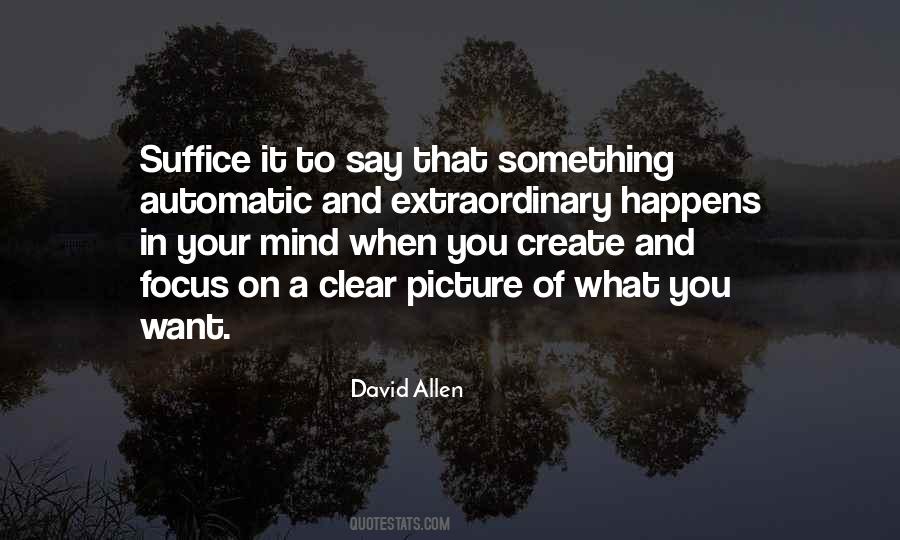 #98. A good book is like a seed: it produces fruit that has in it seed for more fruit. It is not a picture on the wall; it is a window that invies us to wider horizons.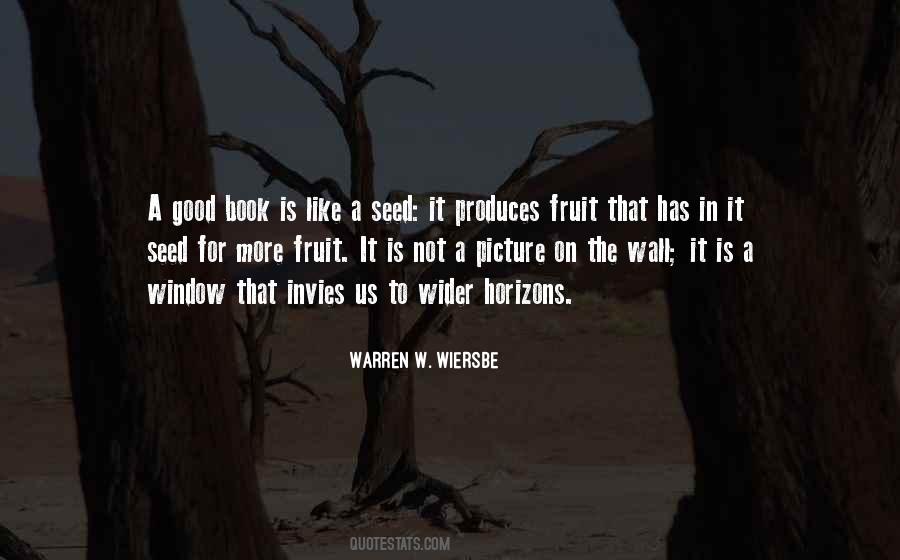 #99. My last picture for Warners was Romance on the High Seas. It was Doris Day's first picture; that was before she became a virgin.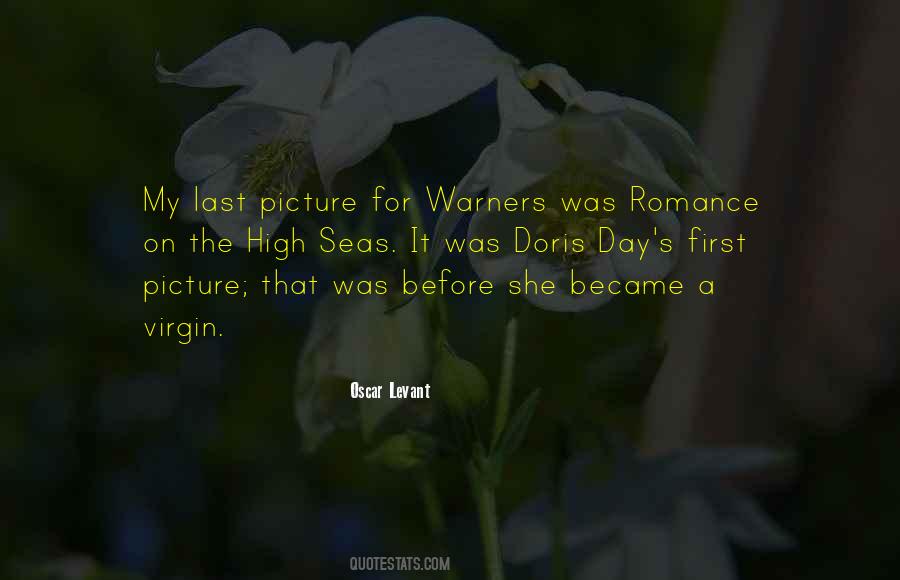 #100. Pretend you are dancing or singing a picture. A worker or painter should enjoy his work, else the observer will not enjoy it.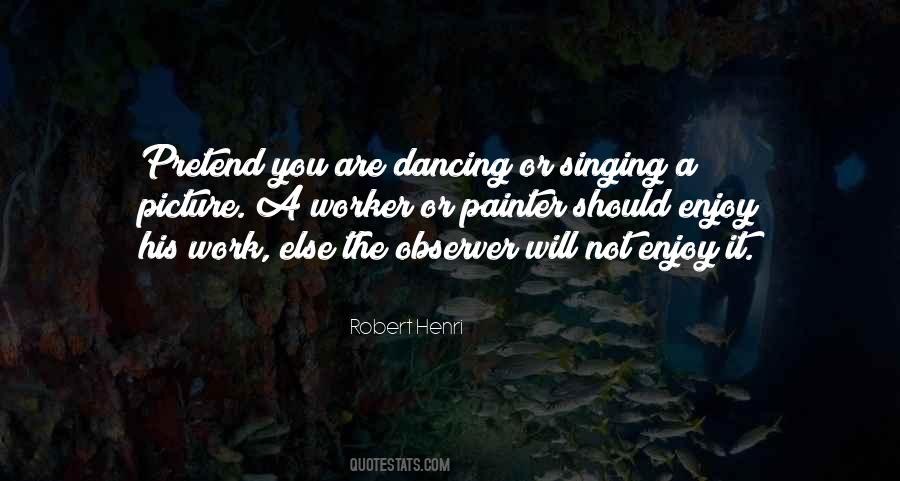 Famous Authors
Popular Topics