Challenges Of Life Famous Quotes & Sayings
List of top 100 famous quotes and sayings about challenges of life to read and share with friends on your Facebook, Twitter, blogs.
Top 100 Quotes About Challenges Of Life
#1. The connectivity of the heart and mind is wonderful solution to many of life's challenges. - Author: Steven Redhead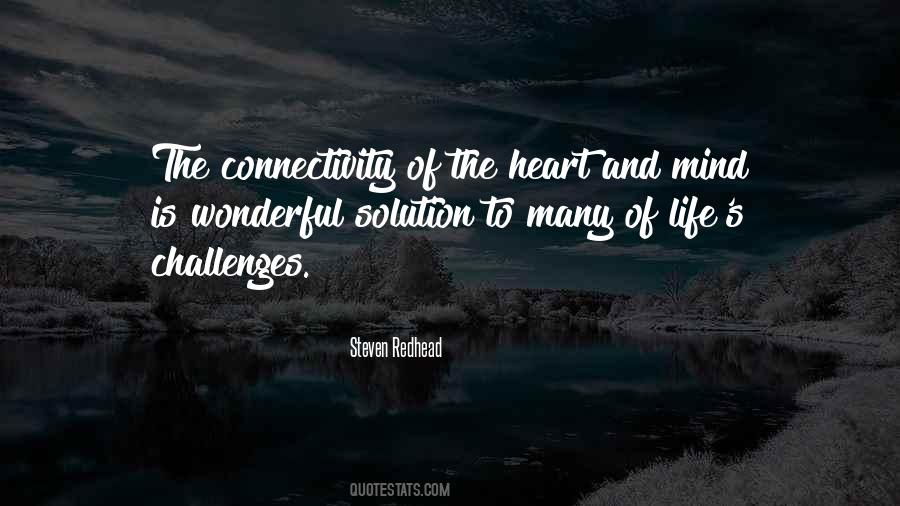 #2. Those who are unconquered in spirit are the real successes in life. If you can so train or condition your mind that you are content regardless of what you have or do not have, and if you can stand the challenge of all your trials and remain calm-that is true happiness. - Author: Paramahansa Yogananda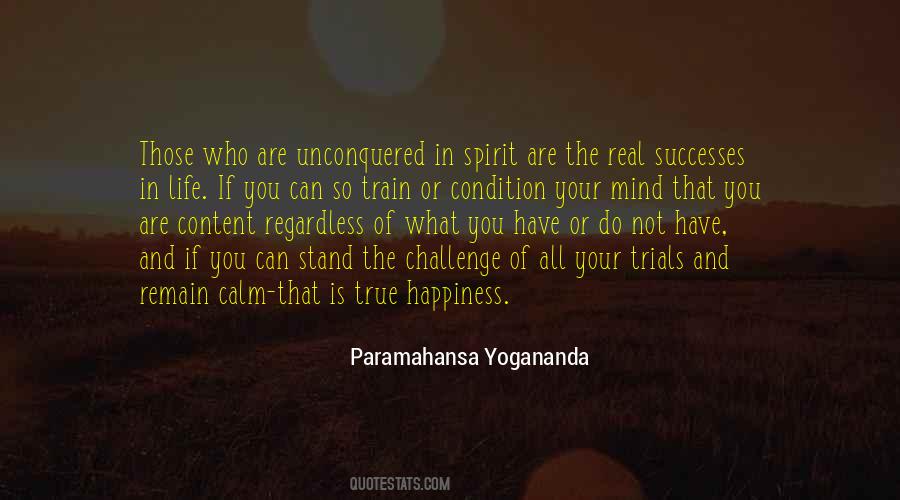 #3. With patient endurance, the best of life enfolds. - Author: Lailah Gifty Akita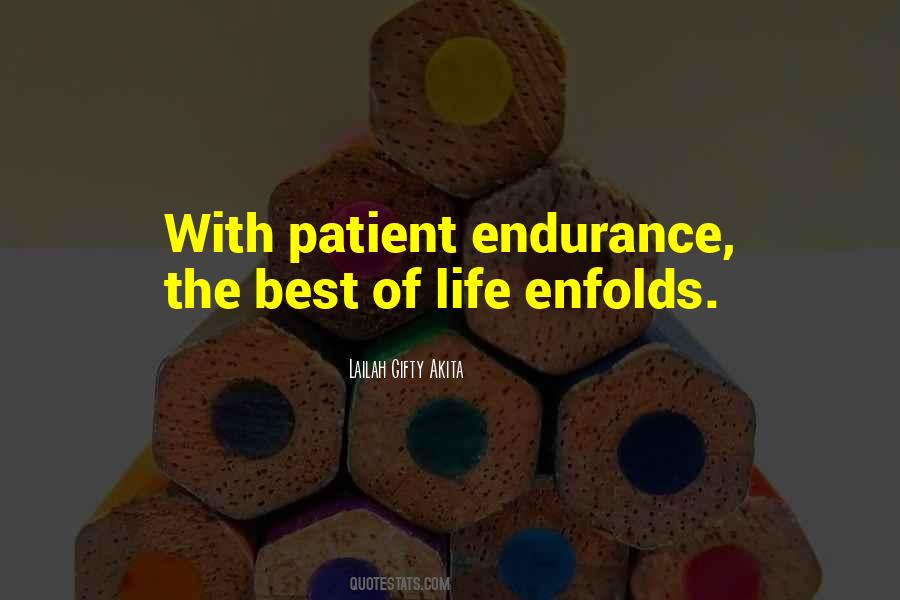 #4. Life's challenges are opportunities for personal growth. - Author: Lailah Gifty Akita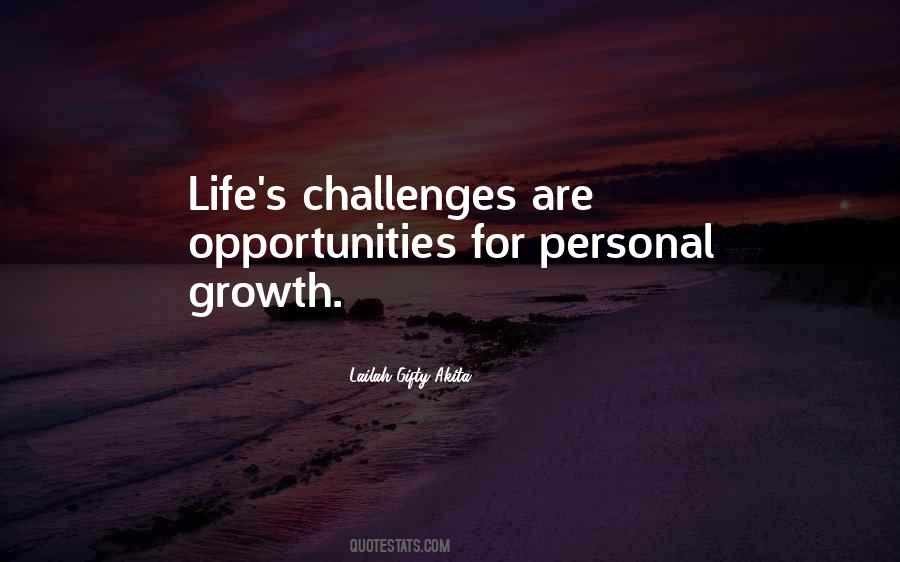 #5. Marriage is an expression of love and respect and trust and faith in the future, but the union of husband and wife is also an alliance against the challenges and tragedies of life, a promise that with me in your corner, you will never stand alone. - Author: Dean Koontz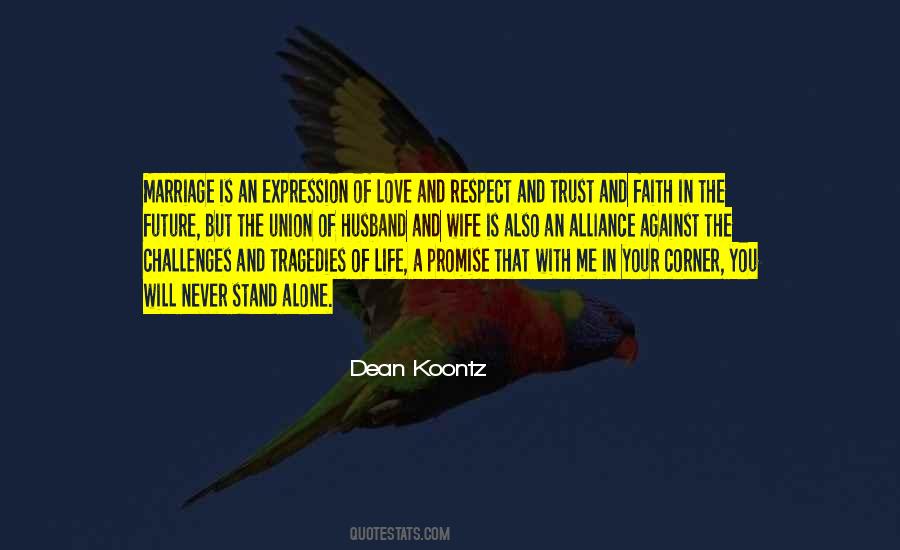 #6. The real essence of your distinctive footprints may least be felt in your presence and much more in your absence - Author: Ernest Agyemang Yeboah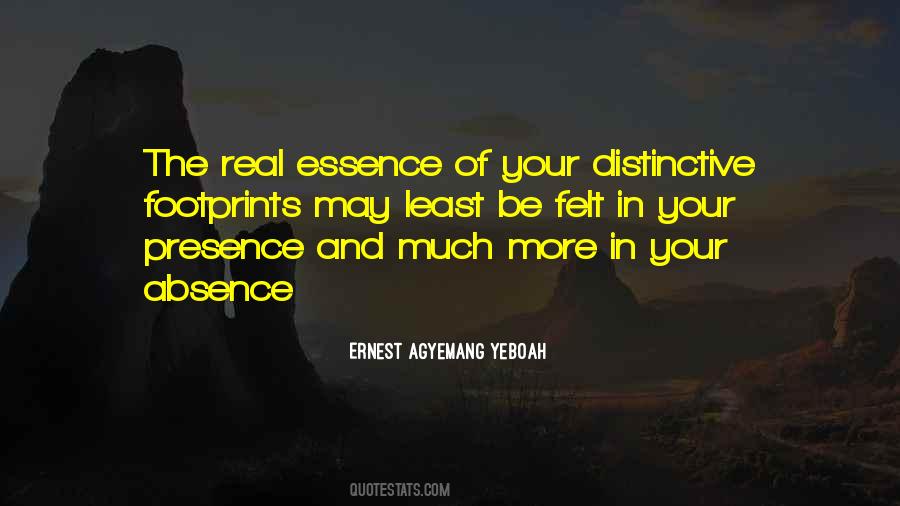 #7. Life is less a burden without an absolute quest for material possessions - Author: Ernest Agyemang Yeboah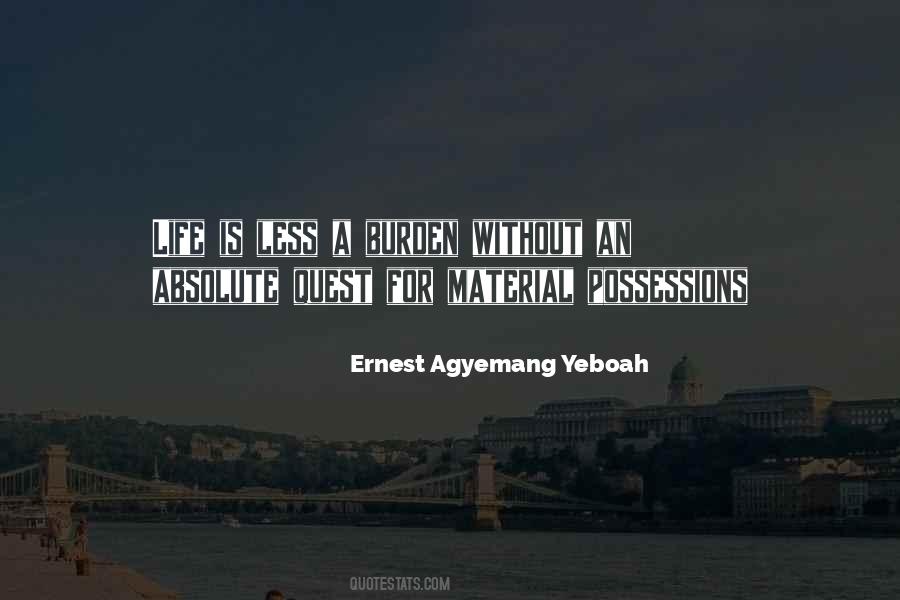 #8. Everybody in this life has their challenges and difficulties. That is part of our mortal test. The reason for some of these trials cannot be readily understood except on the basis of faith and hope because there is often a larger purpose which we do not always understand. Peace comes through hope. - Author: James E. Faust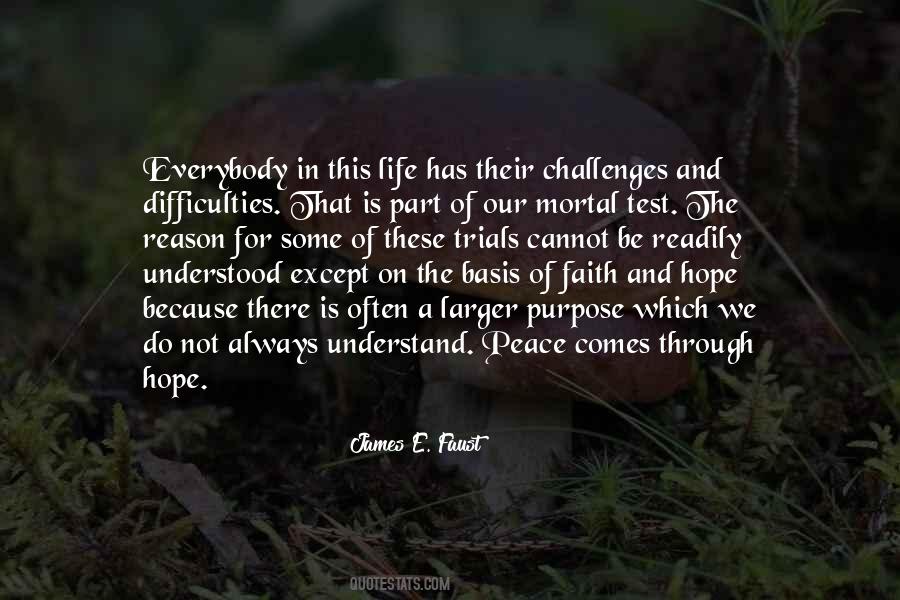 #9. The Genesis of life is experience. - Author: Lailah Gifty Akita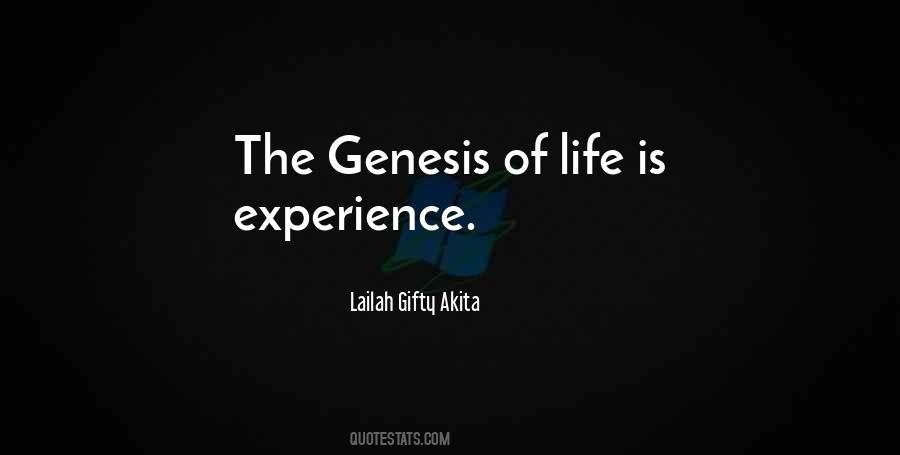 #10. I am whelmed, and not overly whelmed, just whelmed about a lot of facets in life - just how fragile life is and the different challenges you have in life, phobias about things. - Author: Kevin Nealon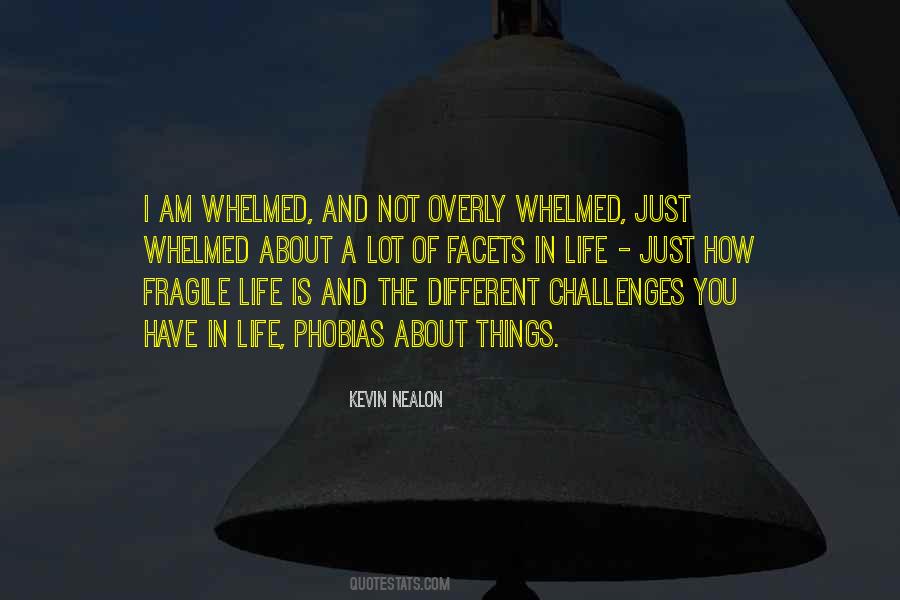 #11. You have to meet all of the challenges, big and small. Because how you start is how you finish. - Author: Bernie Mac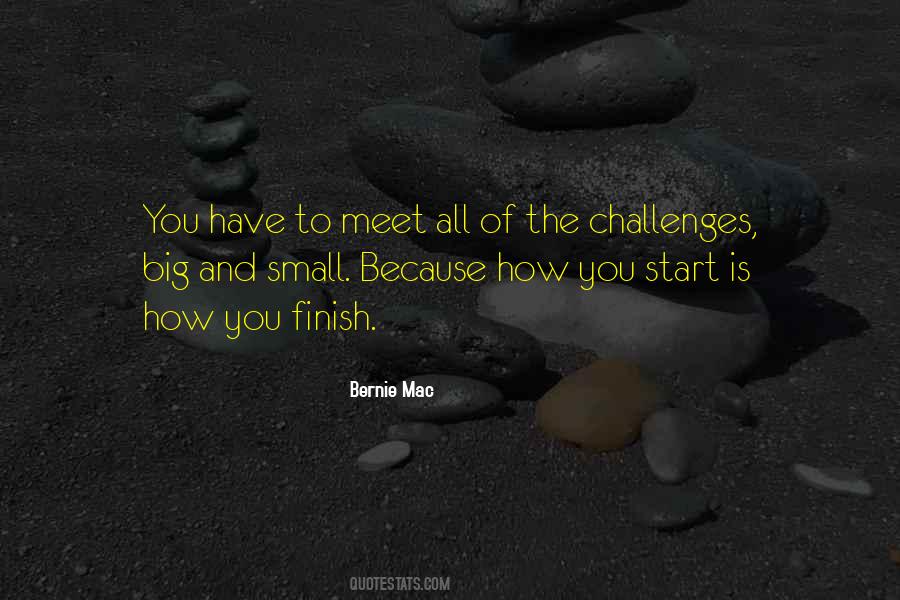 #12. Your life is your teacher and whatever comes to you is the work of your soul. Things are never as they appear on the surface. Your lessons are woven into your losses and challenges and only you can figure out what they mean and allow them to change you. - Author: Karen Clark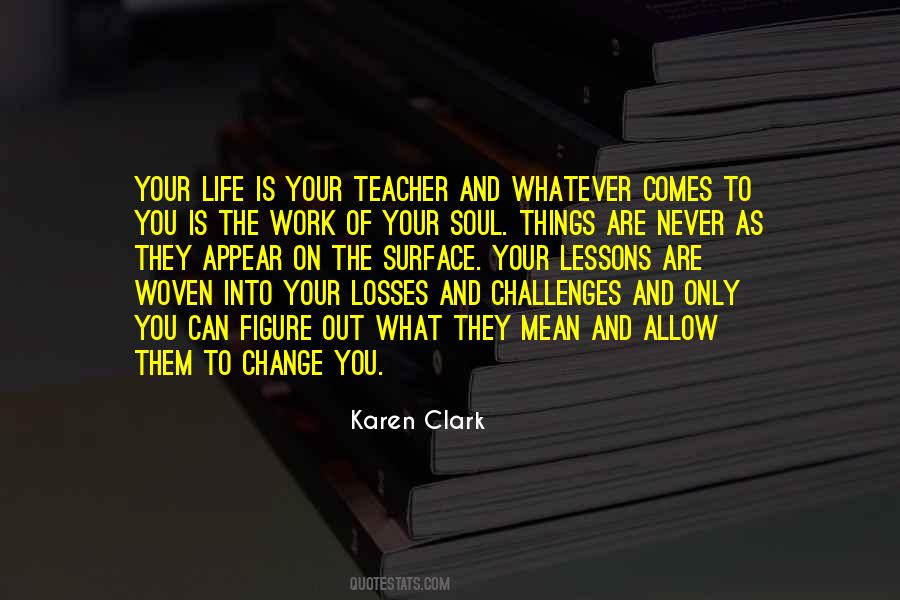 #13. If only education will aim at teaching learners' real life and life in books and not just books, learners will learn and understand real life and not just books, and they will dare to face life with real life lessons and lessons from books! - Author: Ernest Agyemang Yeboah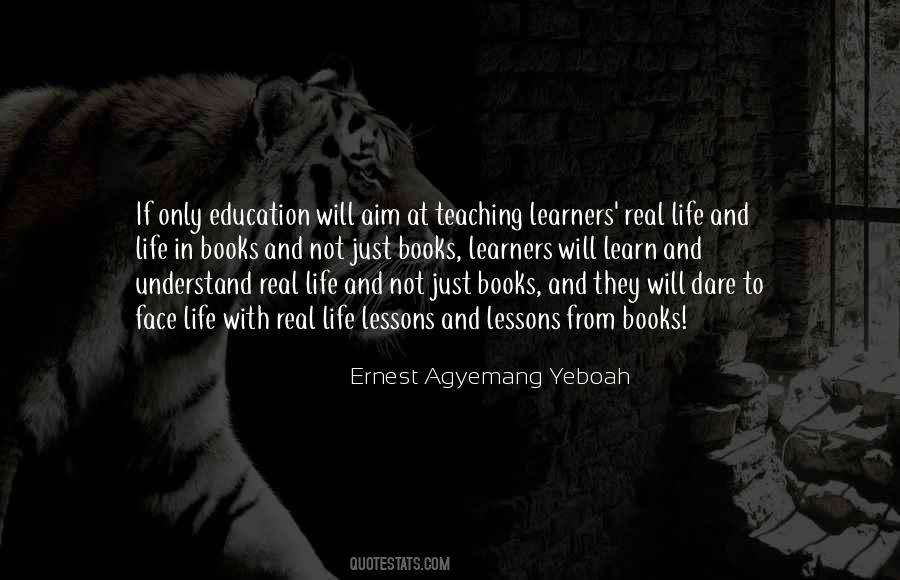 #14. Life is based on growth and finding new challenges to face and overcome, new contributions to make to society, and constantly coming to a better understanding of yourself and the universe in which you live. - Author: Denis Waitley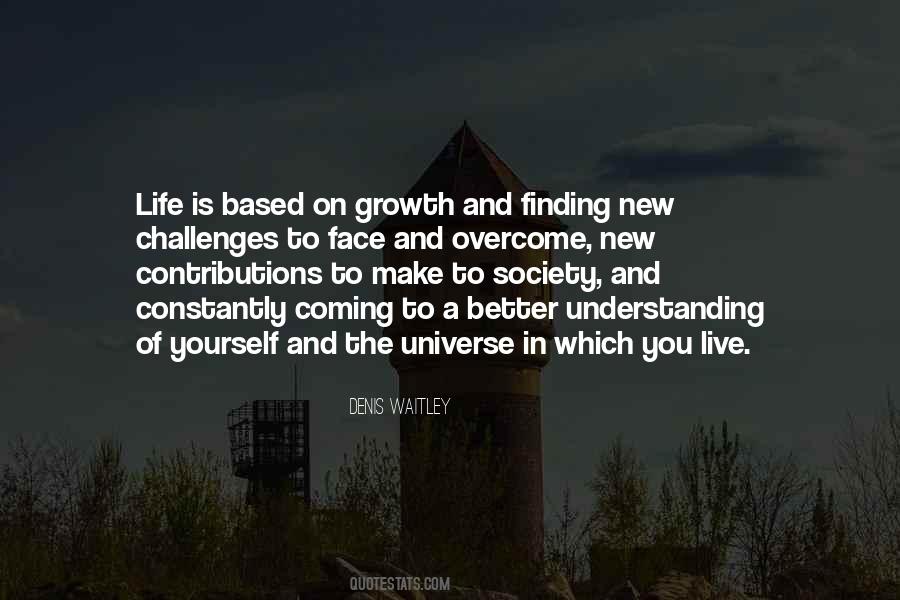 #15. If you make lots of little changes to your lifestyle, you'll need to make time to have some fun too, otherwise life can get a little boring. - Author: Auliq Ice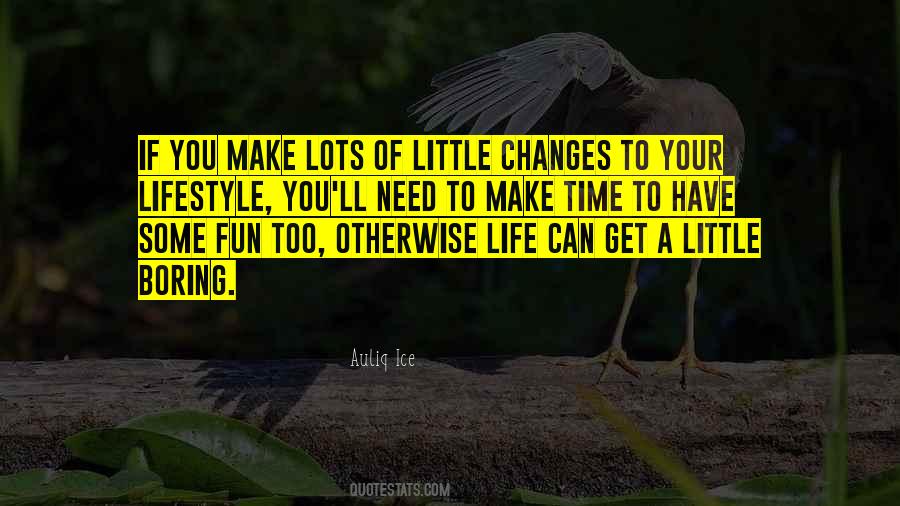 #16. Marriage is made out to be so important for girls but the focus has to shift at some point from marriage to the real challenges of life which are the same for women and men, so we have to prepare our girls just the way we prepare our boys. - Author: Kangana Ranaut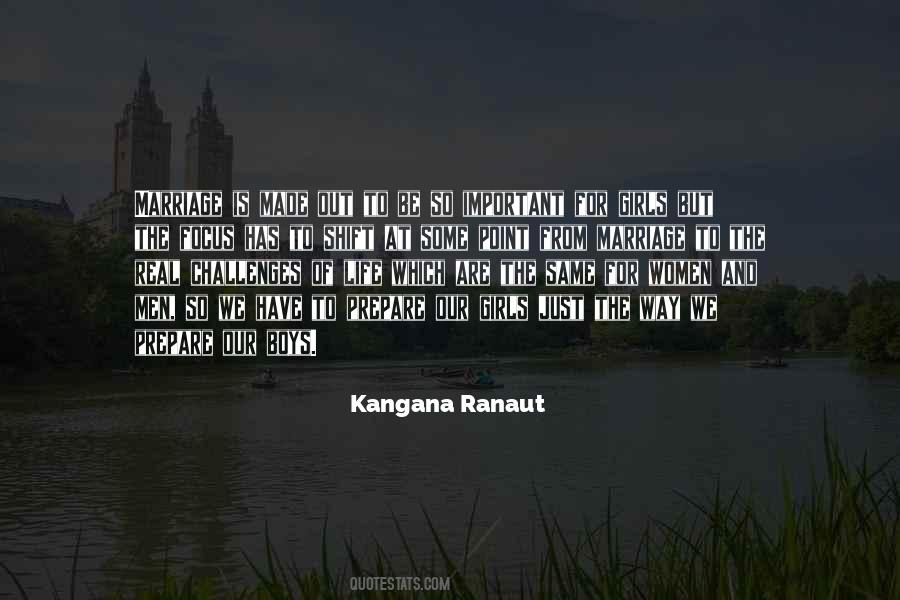 #17. One of the greatest challenges in creating a joyful, peaceful and abundant life is taking responsibility for what you do and how you do it. As long as you can blame someone else, be angry with someone else, point the finger at someone else, you are not taking responsibility for your life. - Author: Iyanla Vanzant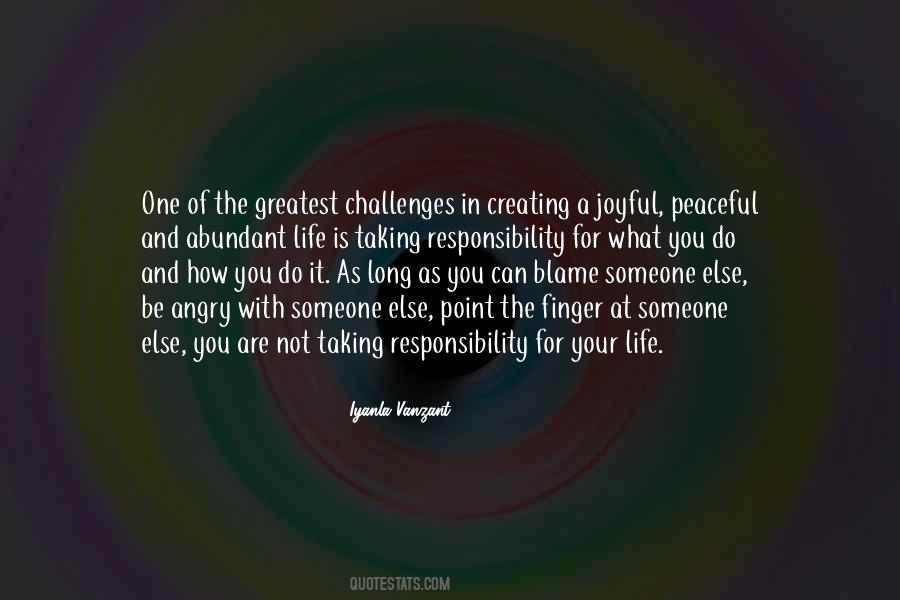 #18. If you have a goal in life that takes a lot of energy, that requires a lot of work, that incurs a great deal of interest and that is a challenge to you, you will always look forward to waking up to see what the new day brings. - Author: Susan Polis Schutz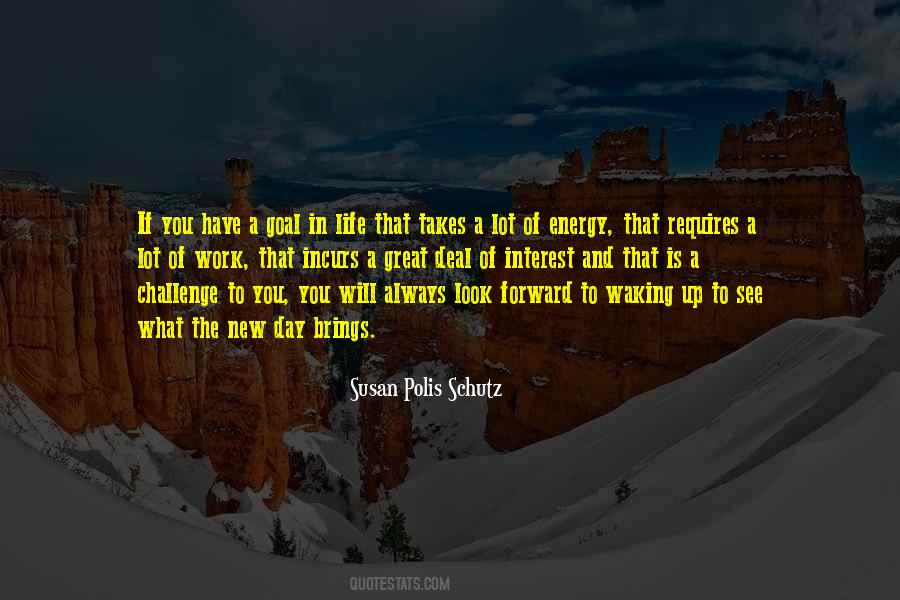 #19. Our goal is not to ignore the problems of life, but to put ourselves in better mental and emotional states where we can not only come up with solutions, but act upon them. - Author: Tony Robbins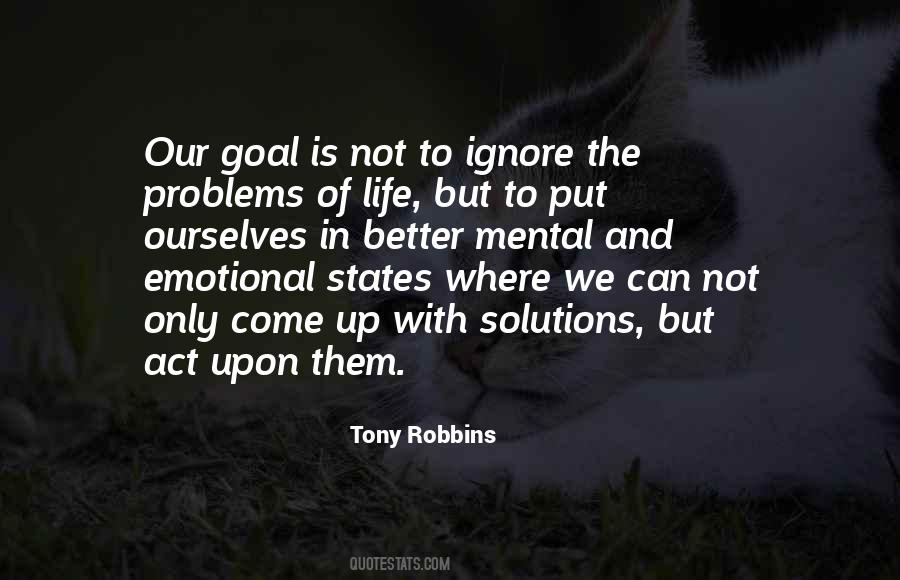 #20. Life isn't supposed to be easy. Ever. But with the hardest challenges go the greatest rewards. And every incredible moment of my life came only after I did something that made my gut clench with fear. - Author: Sherrilyn Kenyon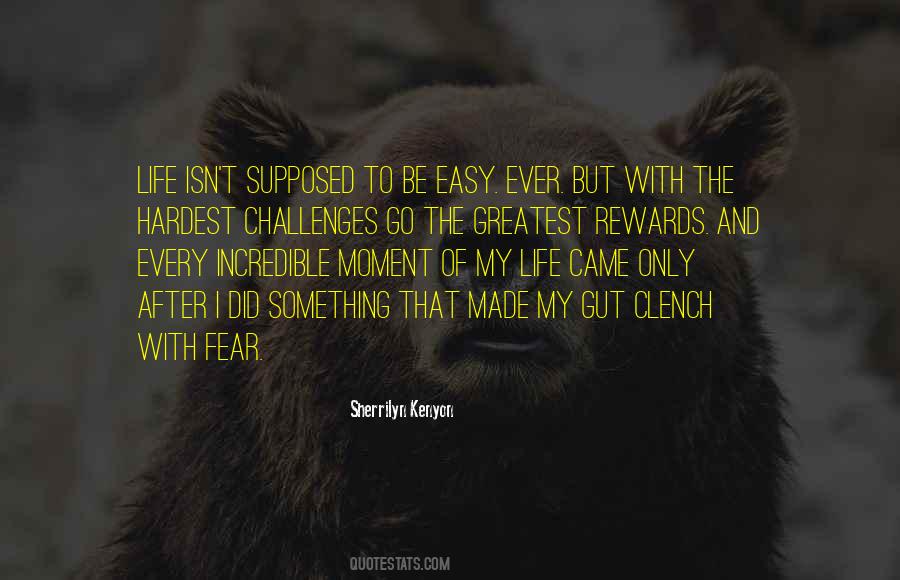 #21. Ordinary people, even weak people, can do extraordinary things through temporary courage generated by a situation. But the person of character does not need the situation to generate his courage. It is a part of his being and a standard approach to all life's challenges. - Author: Michael Josephson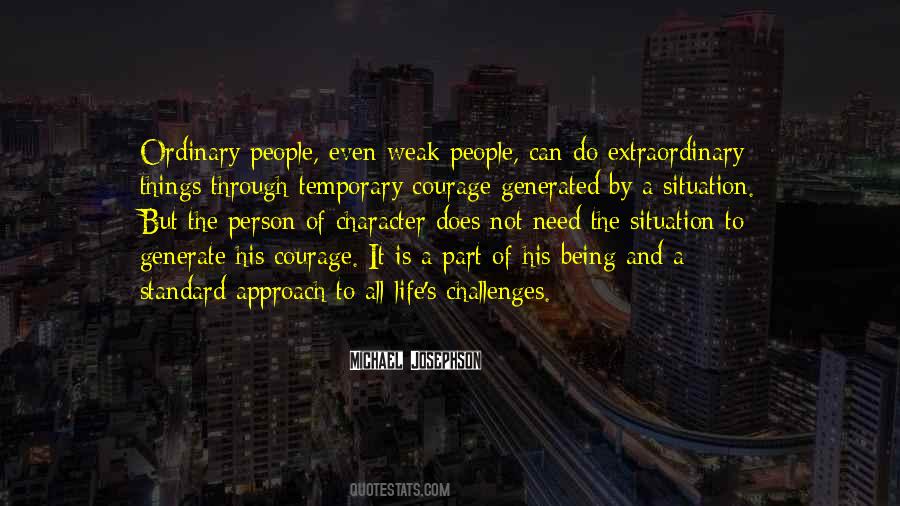 #22. God will not permit any troubles to come upon us, unless He has a specific plan by which great blessing can come out of the difficulty. - Author: Peter Marshall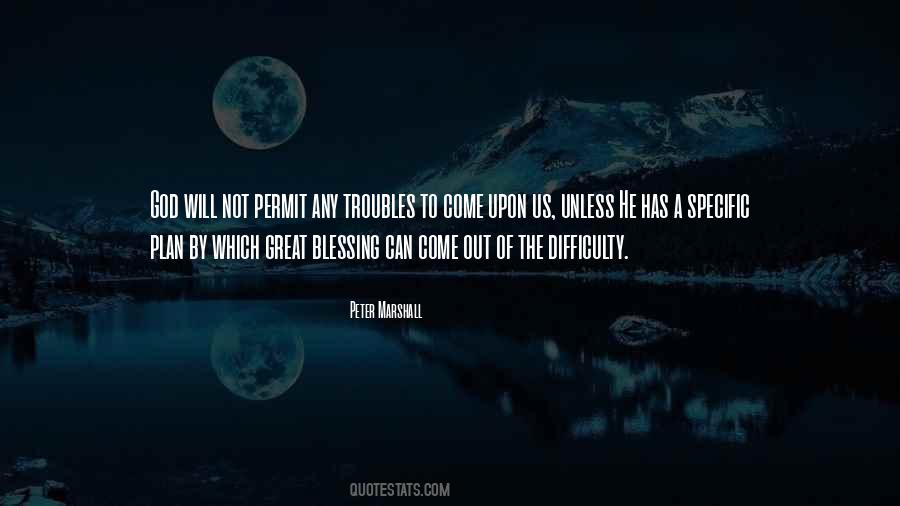 #23. Today's "housewife" is a sassy, clever, opinionated woman who faces challenges head-on and never shies from telling it like it is
all the while hoping to create a happy "home life," regardless of what kind of home she has and who lives there. - Author: Brandi Glanville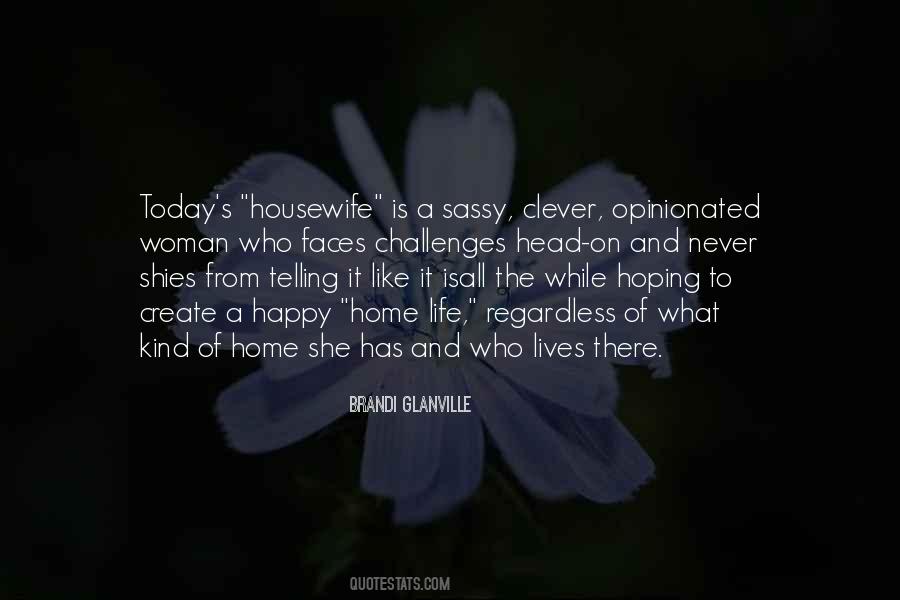 #24. I have the right to try to overcome the challenges in my own life, she continued fiercely. Who's to say that's not what makes as strong and decent? How much character and strength do you think someone who's never had any sorrow or loss of hardship possesses, My lord? - Author: Joey W. Hill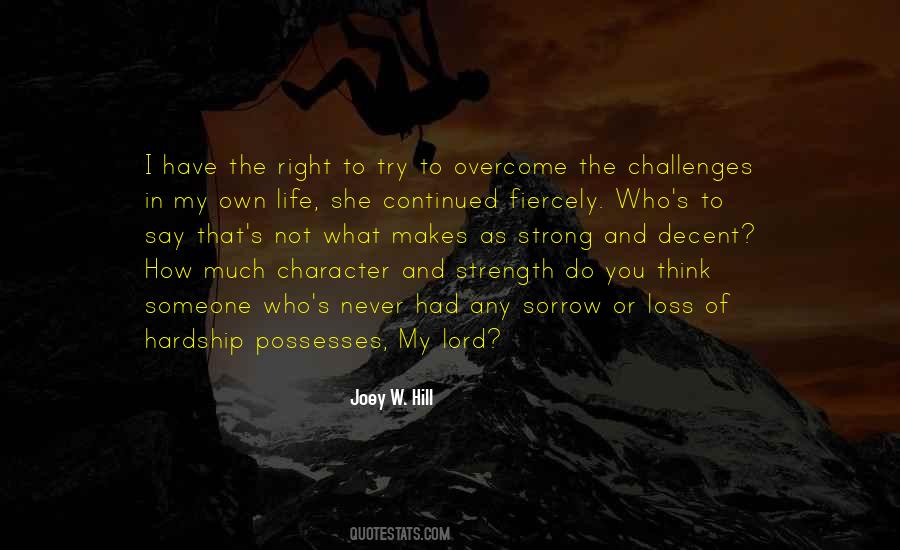 #25. Success is due to our stretching to the challenges of life. Failure comes when we shrink from them. - Author: John C. Maxwell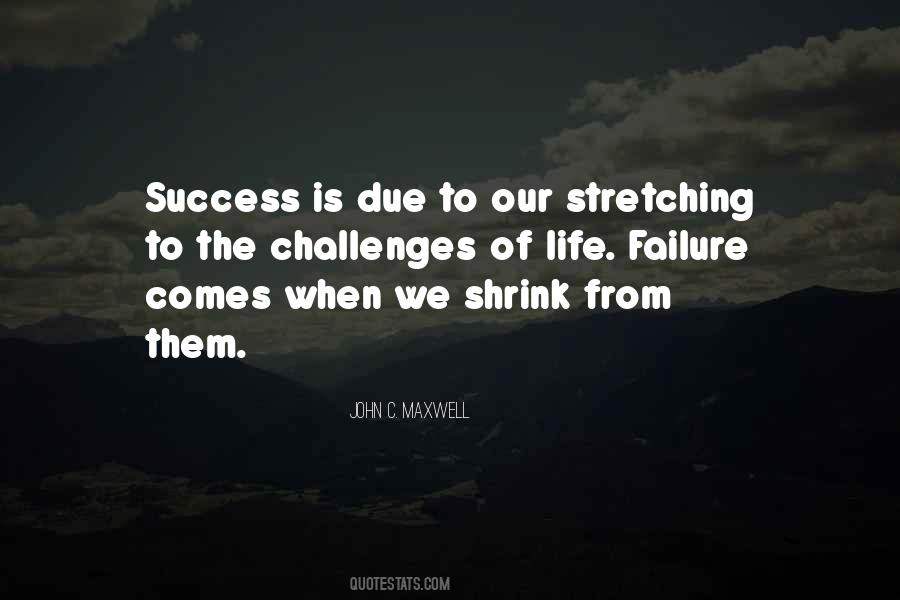 #26. There are no rest stops on the road of life. Otherwise they'd be congested with traffic. - Author: Richelle E. Goodrich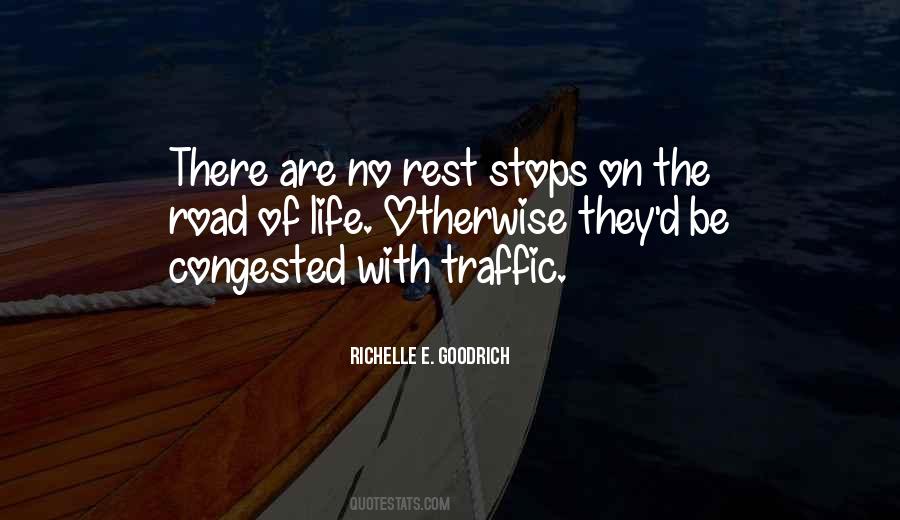 #27. We grow primarily through our challenges,
especially those life-changing moments when we begin to recognize
aspects of our nature that make us different from the family
and culture in which we have been raised. - Author: Caroline Myss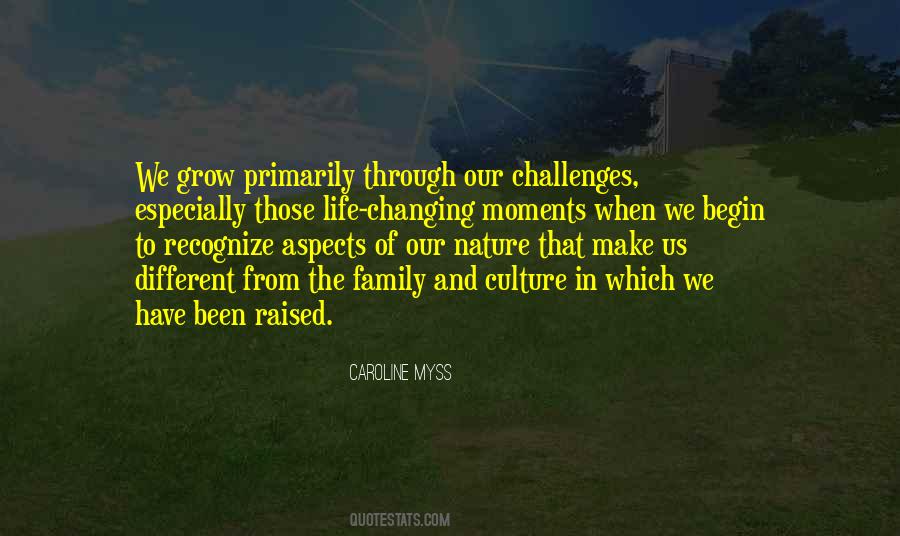 #28. The Lord is the Lord of my life. He gives me hope. - Author: Lailah Gifty Akita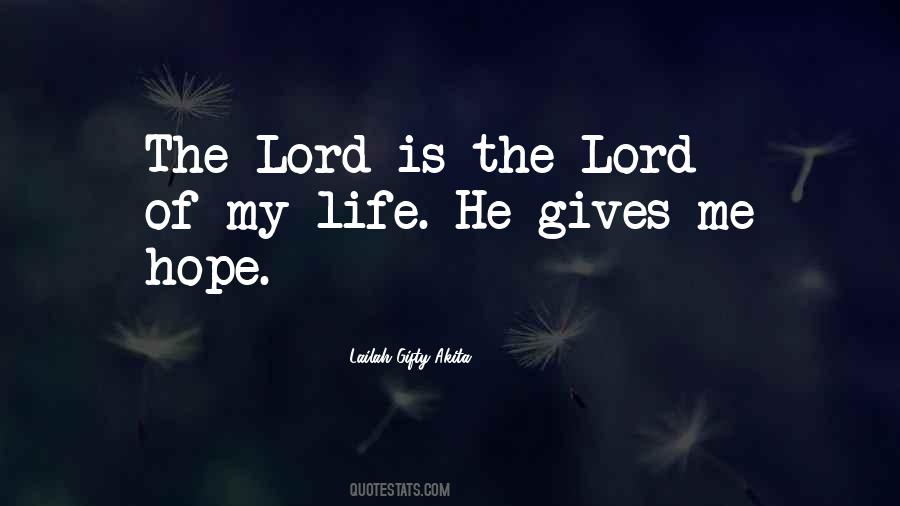 #29. Keep calm when things don't go according to your expectations! Beautiful things always meet friction! - Author: Ernest Agyemang Yeboah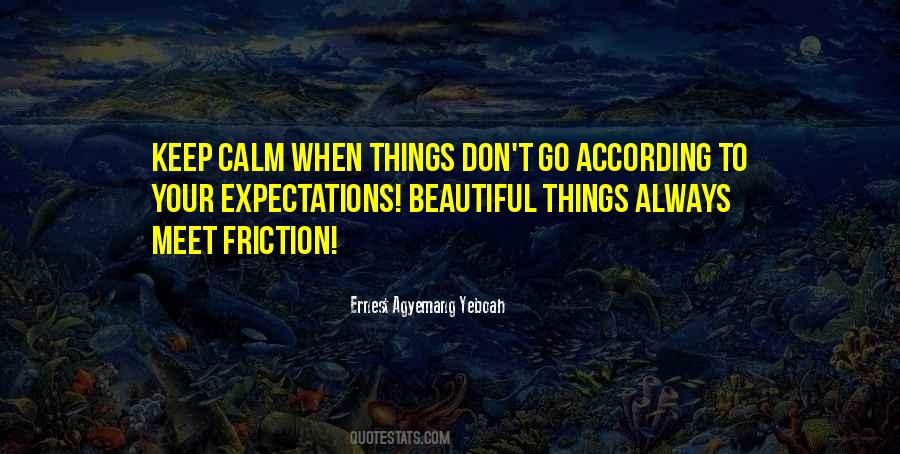 #30. THE GOOD THINGS IN LIFE do not come only through the senses. Some of the most exhilarating experiences we undergo are generated inside the mind, triggered by information that challenges our ability to think, rather than from the use of sensory skills. As - Author: Mihaly Csikszentmihalyi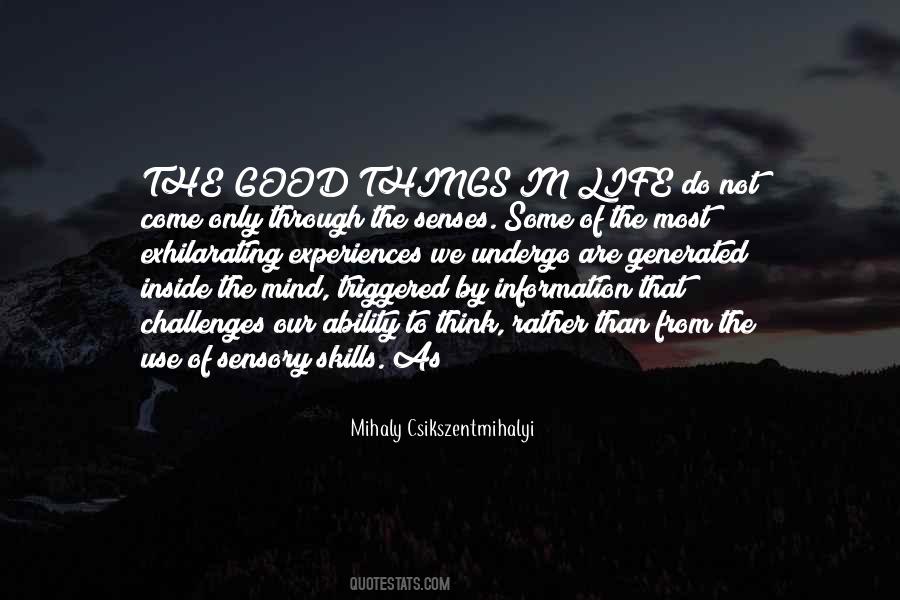 #31. To discover where God lives and how easily accessible He is to you is to be transformed from a life of daunting challenges and hopelessness to a life of boundless possibilities. - Author: H. Dele Davies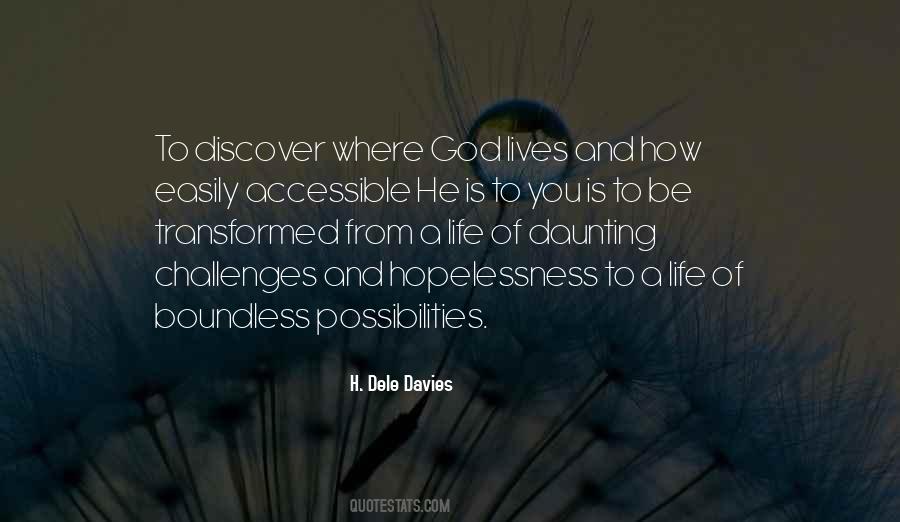 #32. Taking the path of least resistance is always helpful and peaceful, which is always in line with your life's purpose. If your current work area is different than your purpose then you will face extra challenges. - Author: Hina Hashmi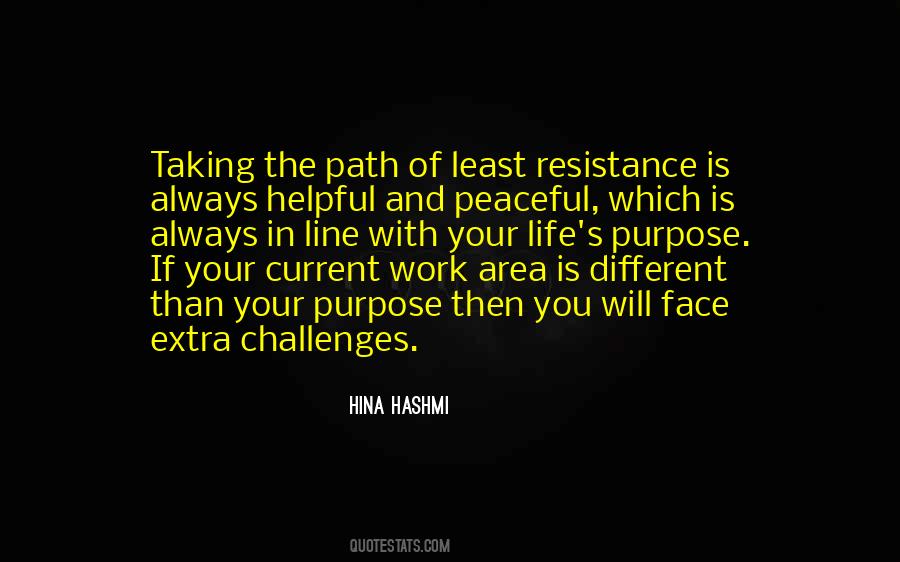 #33. Struggling isn't a sign of failure but of strength. Keep pushing, keep striving...your best is yet to come! - Author: Kemi Sogunle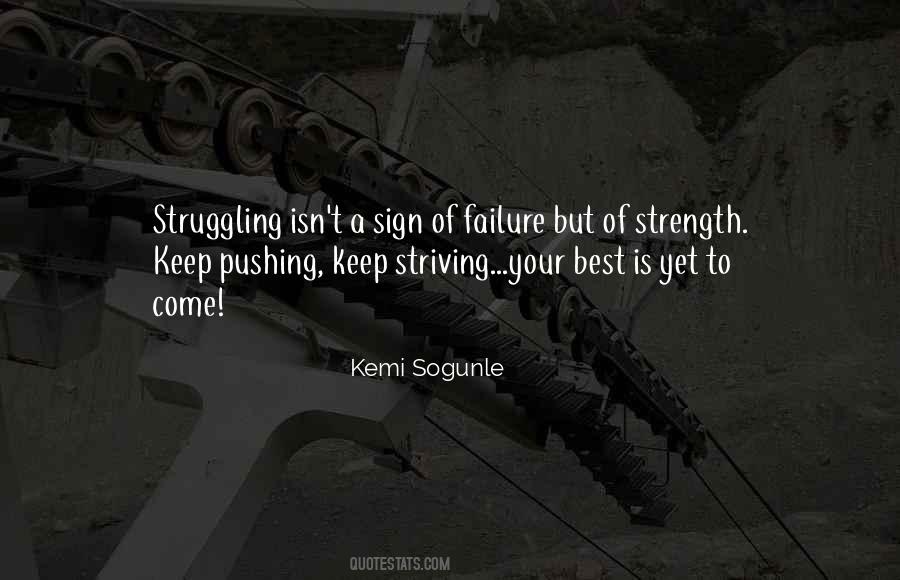 #34. Complexity kills. It sucks the life out of developers, it makes products difficult to plan, build and test, it introduces security challenges, and it causes end-user and administrator frustration. - Author: Ray Ozzie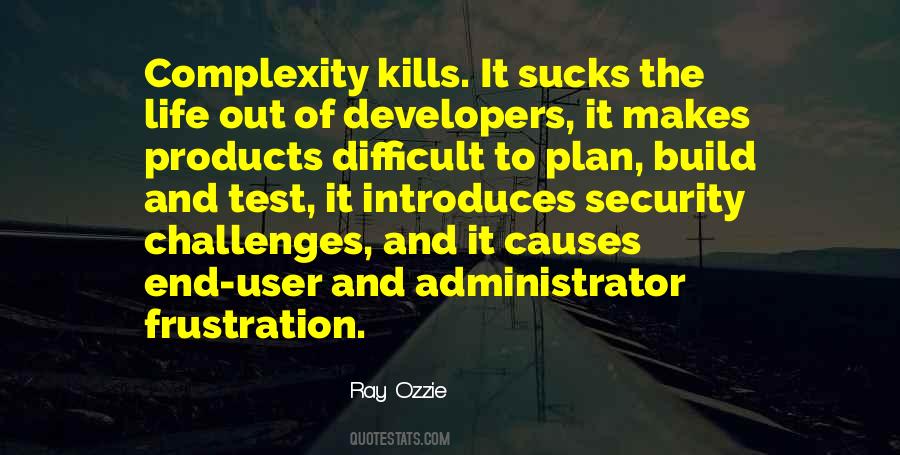 #35. If life is a process of self-sustaining action, then this is the distinctly human mode of action and survival: to think--to produce--to meet the challenges of existence by a never-ending effort and inventiveness. - Author: Ayn Rand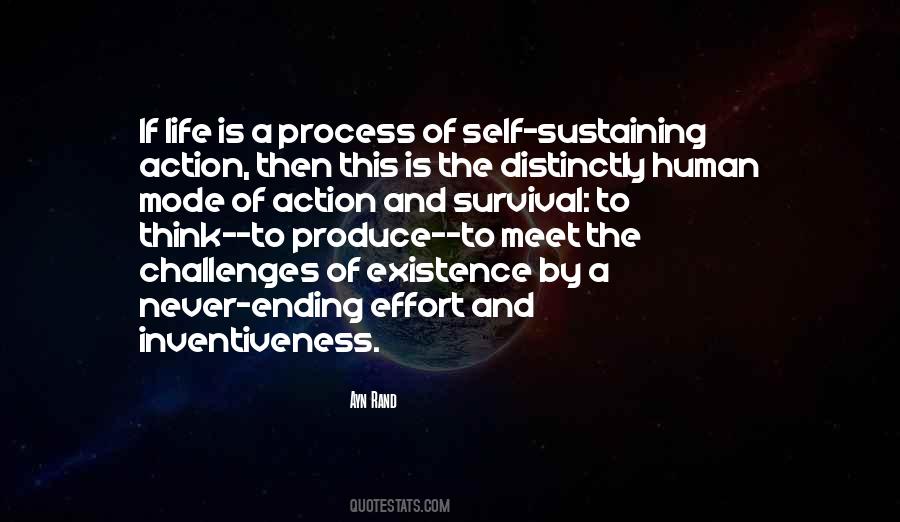 #36. Life is full of challenges. How you handle these challenges is what builds character. Never be afraid to be who you are. - Author: Erin Brockovich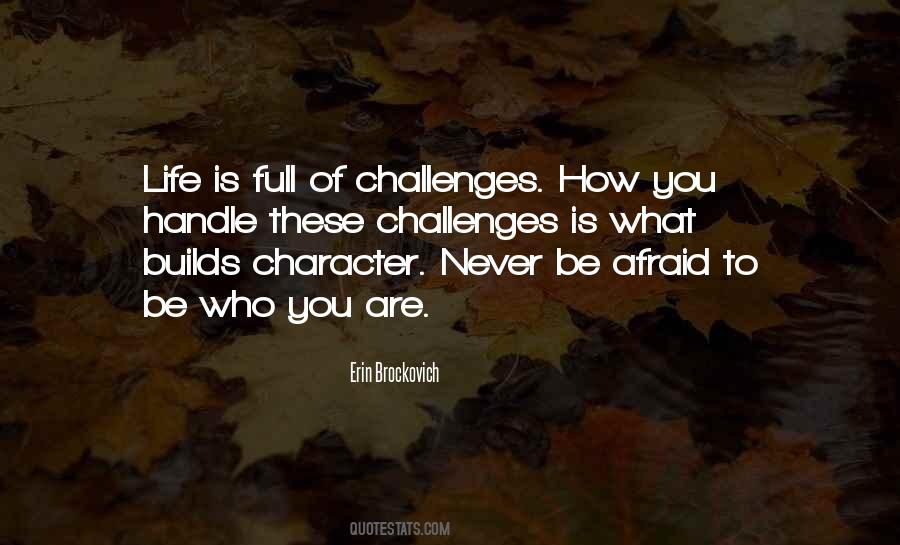 #37. To deal with life and her many challenges, you have to have thick skin like a rhinoceros". - Author: Abdulazeez Henry Musa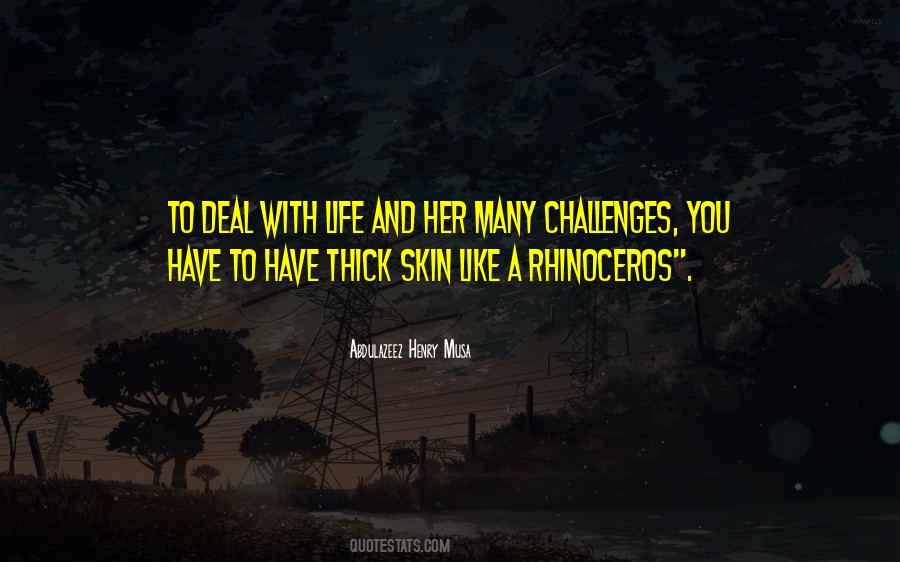 #38. Your life, all of your life, is your path to awakening. By resisting or not dealing with its challenges, you stay asleep to Reality. Pay attention to what life is trying to reveal to you. Say yes to its fierce, ruthless, and loving grace. - Author: Adyashanti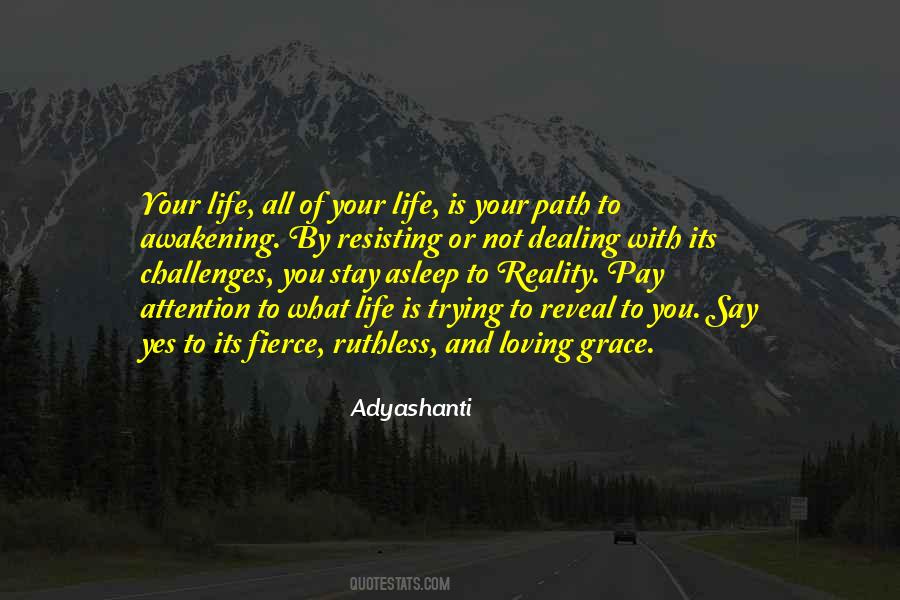 #39. We must face all our fears and conquer each one of them. - Author: Lailah Gifty Akita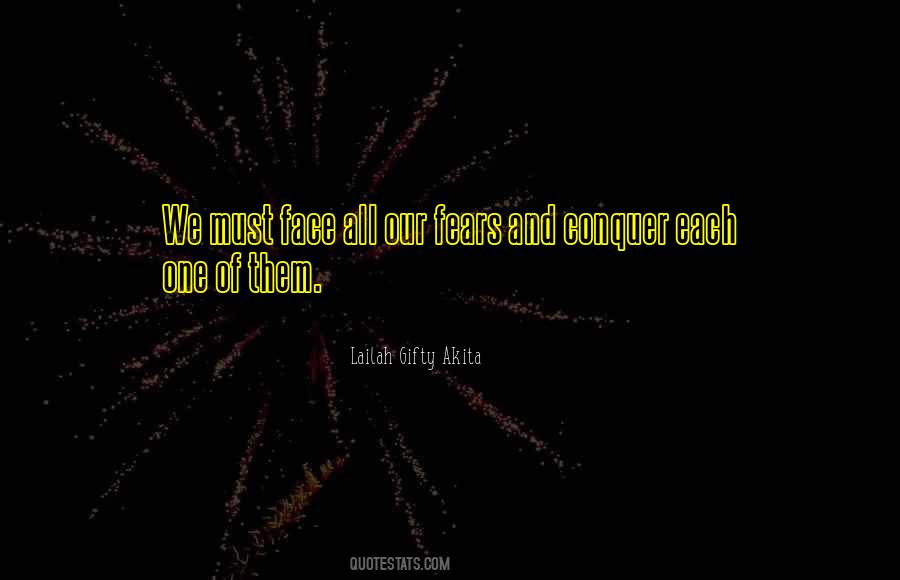 #40. For me ... it was always about the challenge of making this voyage ... It was always a calculated risk, but life is a risk. - Author: Jessica Watson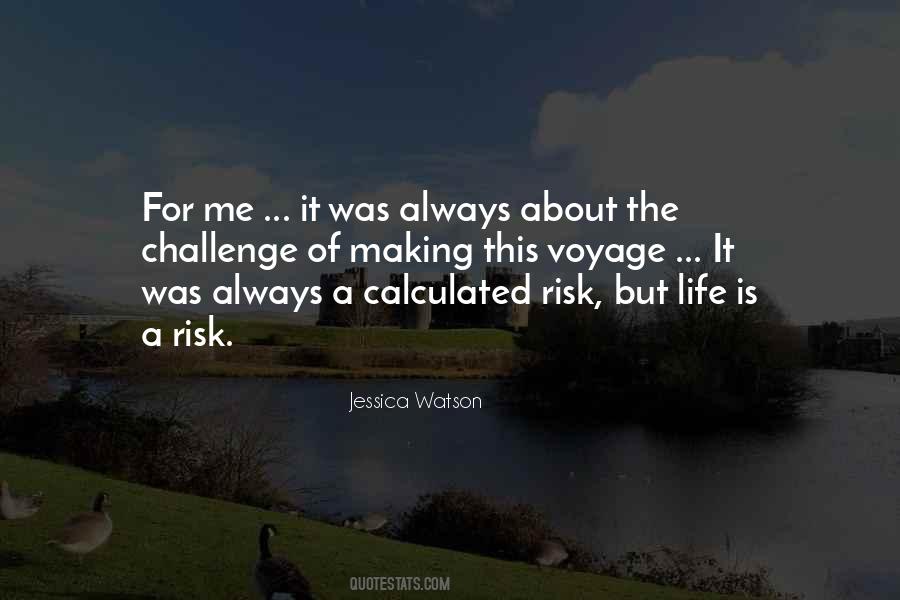 #41. Engaging in activities devoid of difficulty, lounging in risk-free zones, is life without great meaning. - Author: Jon M. Huntsman Sr.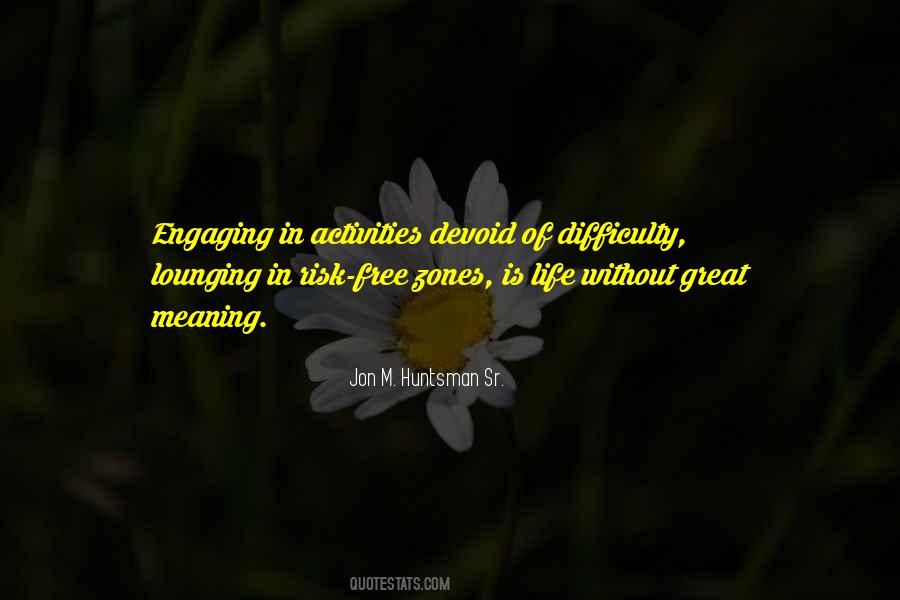 #42. One of the greatest challenges a man can ever phase in life is the denial and inability to try new things beyond what he already know". - Author: Abdulazeez Henry Musa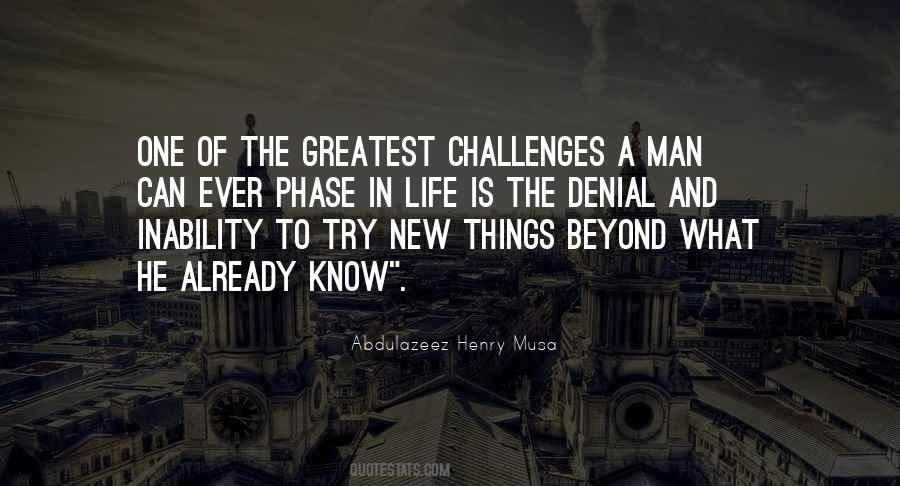 #43. One of the things about Scrubs is that it's about great friendships and ... as broad and as serious as we get it's always really about friendship. It's about getting through the challenging parts of your life with the help of your friends. - Author: Zach Braff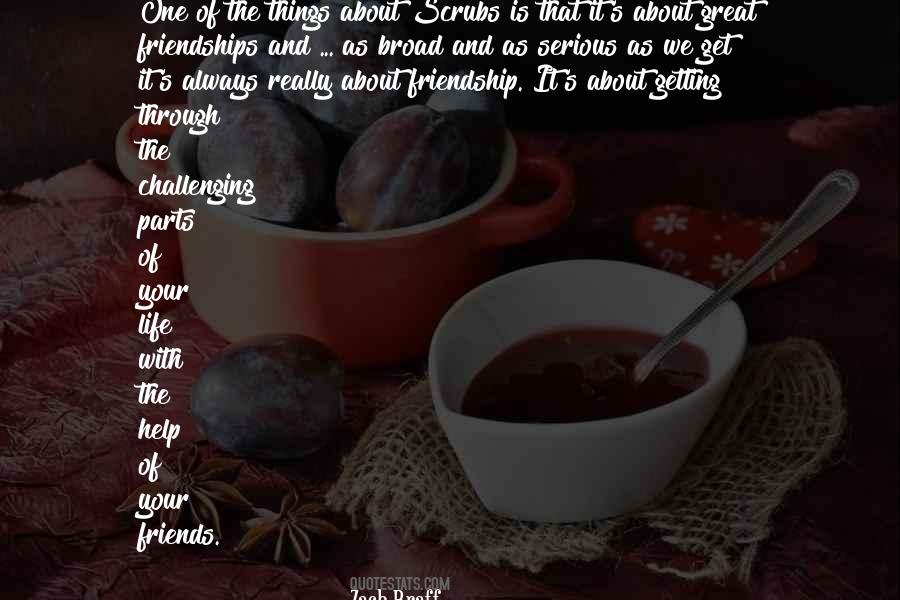 #44. God of deep waters and infinite riches, challenge me to go where I fear, to do what is difficult and what I thought could never be done. Push me to go to the deep waters of life and cast my net wide, for I put all my hope, trust and faith in you. - Author: Matthew Kelly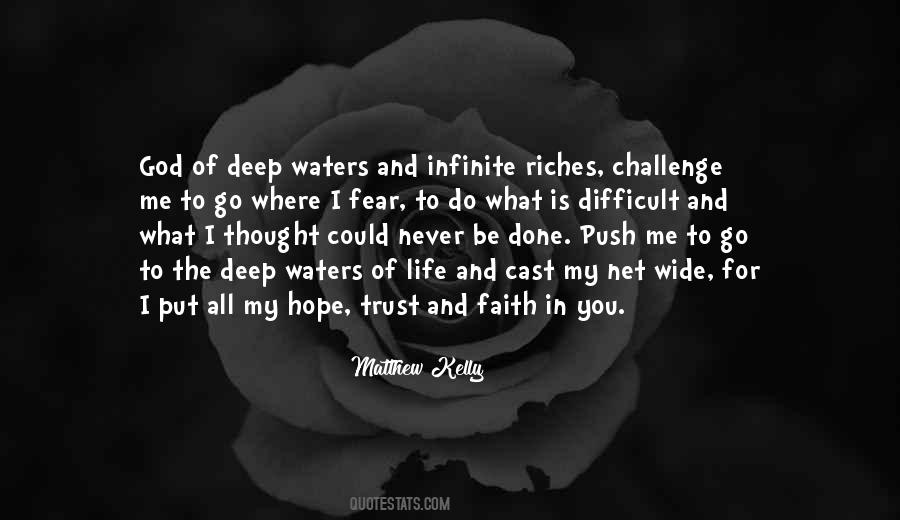 #45. She was so pure and so brave and so singular in her faith and obedience to God that, perhaps like Francis of Assisi or even like Jesus himself, she challenges many of our deepest assumptions about what a life can be. - Author: Eric Metaxas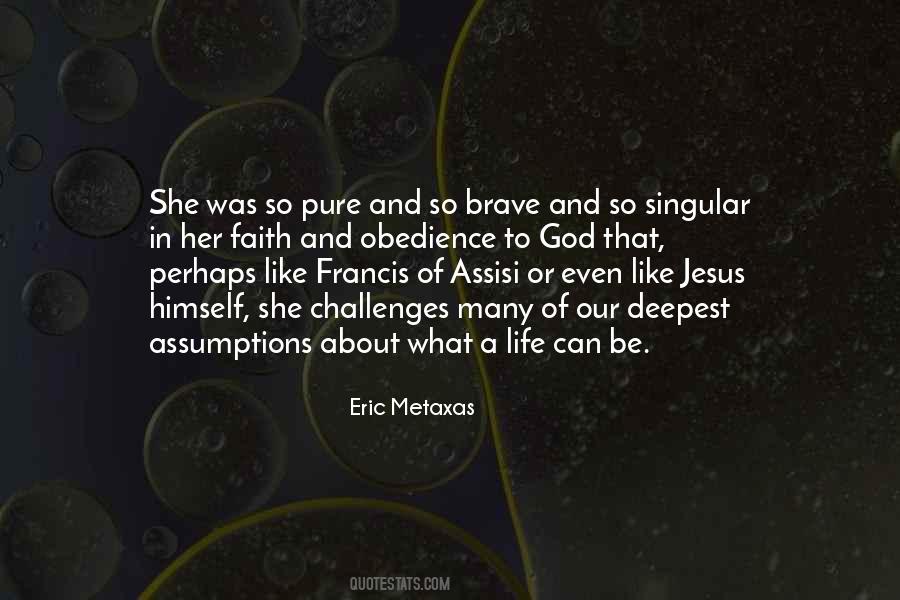 #46. Believe steadfastly on Him and everything that challenges you will strengthen your faith. There is continual testing in the life of faith up to the point of our physical death, which is the last great test. Faith is absolute trust in God-trust that could never imagine that He would forsake us. - Author: Oswald Chambers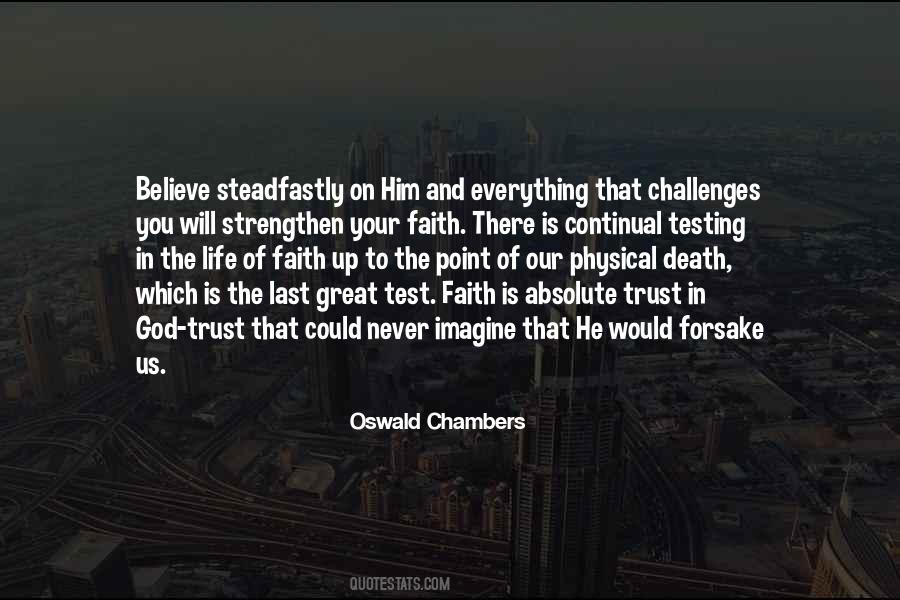 #47. One of the greatest challenges of the spiritual life is to receive God's forgiveness. - Author: Henri J.M. Nouwen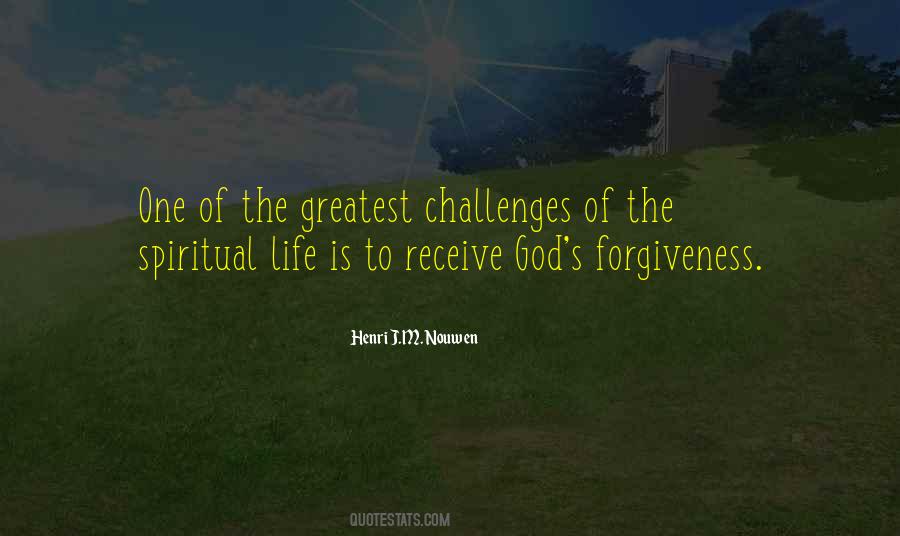 #48. We patiently endure every trouble. - Author: Lailah Gifty Akita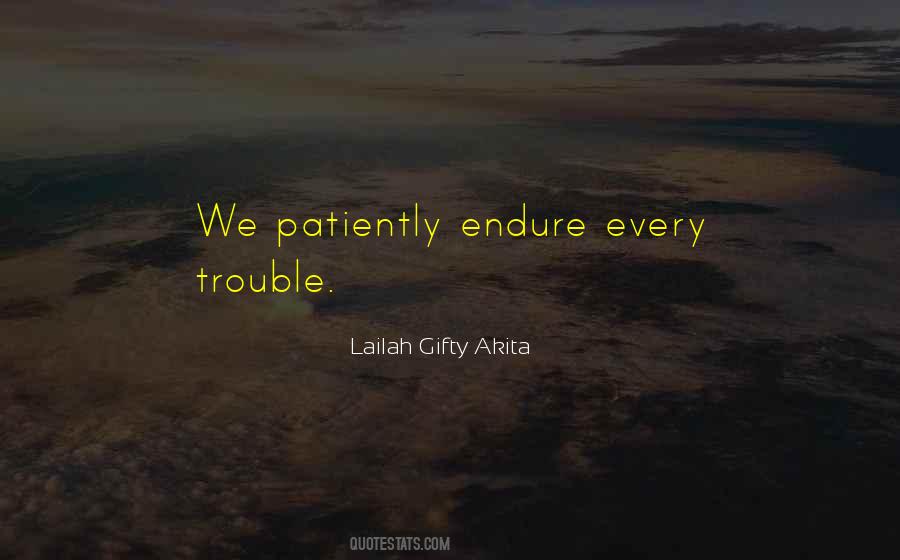 #49. Anger is a tool for change when it challenges us to become more of an expert on the self and less of an expert on others. - Author: Harriet Lerner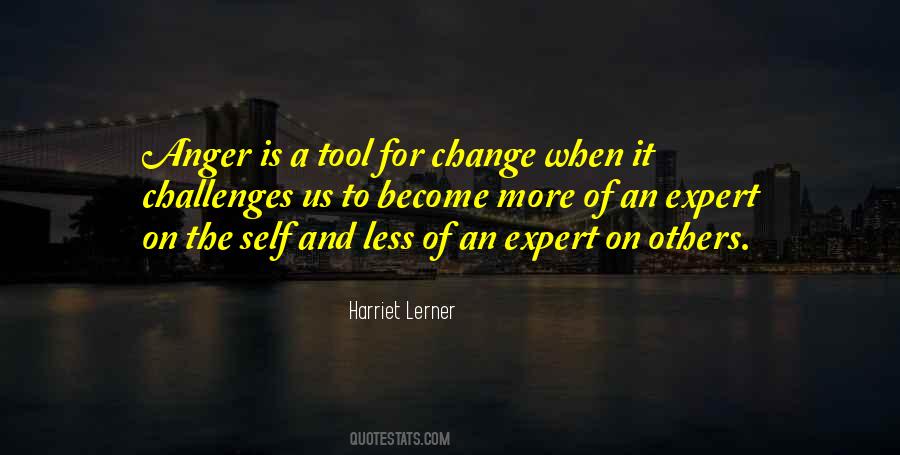 #50. When the storms do come; you can only allow them to slow you down, but don't let them stop you, there will be delays, detours, and disappointments but you have to keep pushing through it. - Author: Bernard Kelvin Clive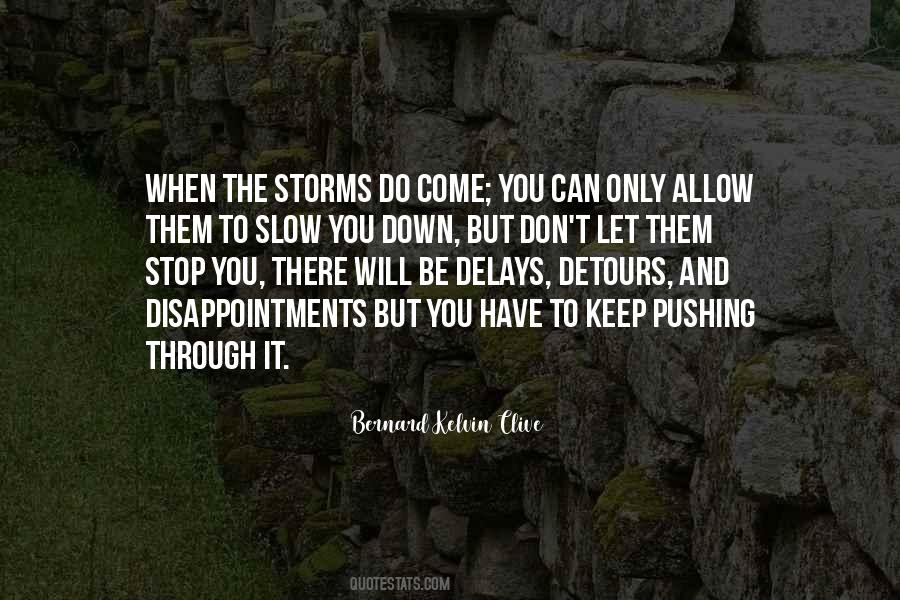 #51. It is tragic that we have lost one of our nation's finest actors in the prime of his life. Heath Ledger's diverse and challenging roles will be remembered as some of the great performances by an Australian actor. - Author: Kevin Rudd
#52. I graciously survived depression, mental-illness and attempt of suicide. - Author: Lailah Gifty Akita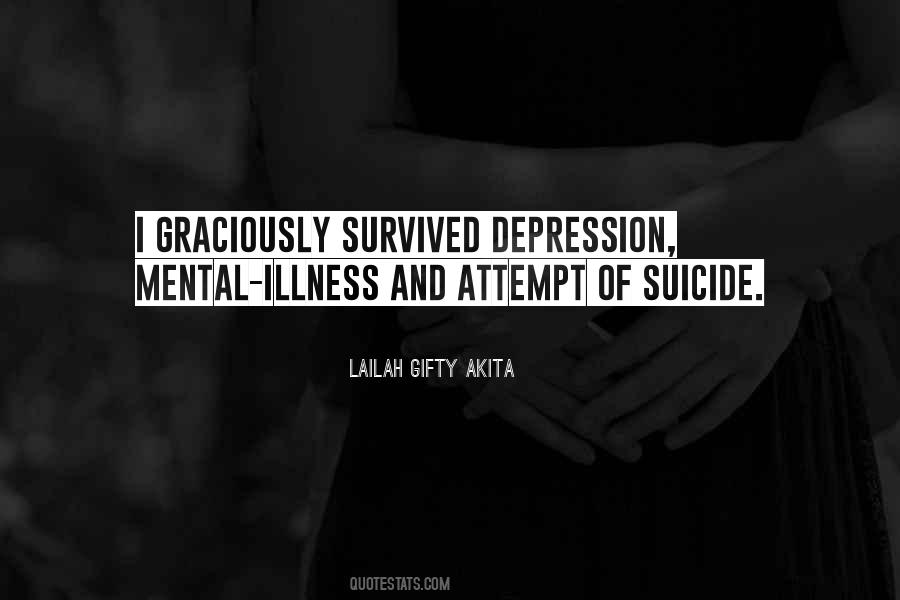 #53. Nothing is so rewarding than the patience that you take to go over the ramps of life. They may slow you down, but you are an unstoppable hero. Keep driving! - Author: Israelmore Ayivor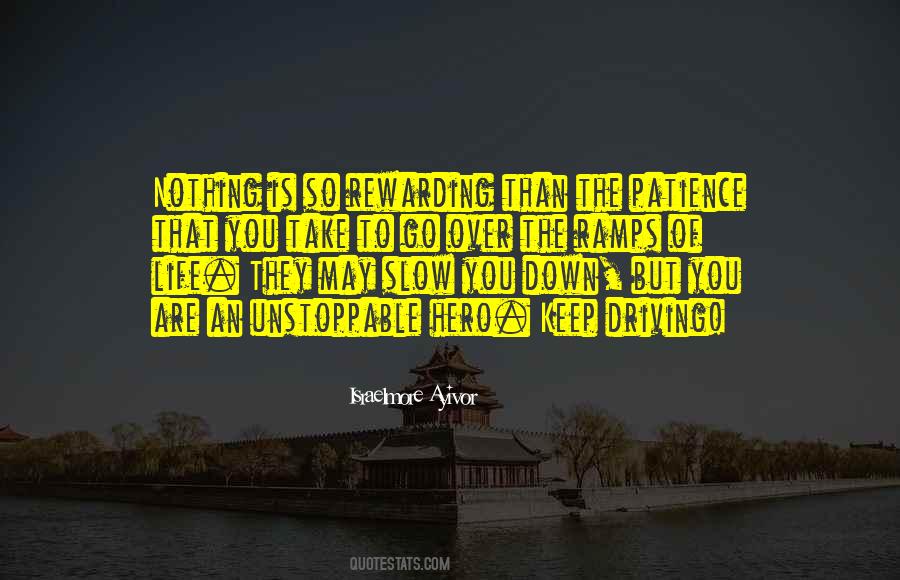 #54. The private and serious drama of guilt is not often a useful one for fiction today and its disappearance, following perhaps the disappearance from life, appears as a natural, almost unnoticed relief, like some of the challenging illnesses wiped out by drug and vaccines. - Author: Elizabeth Hardwick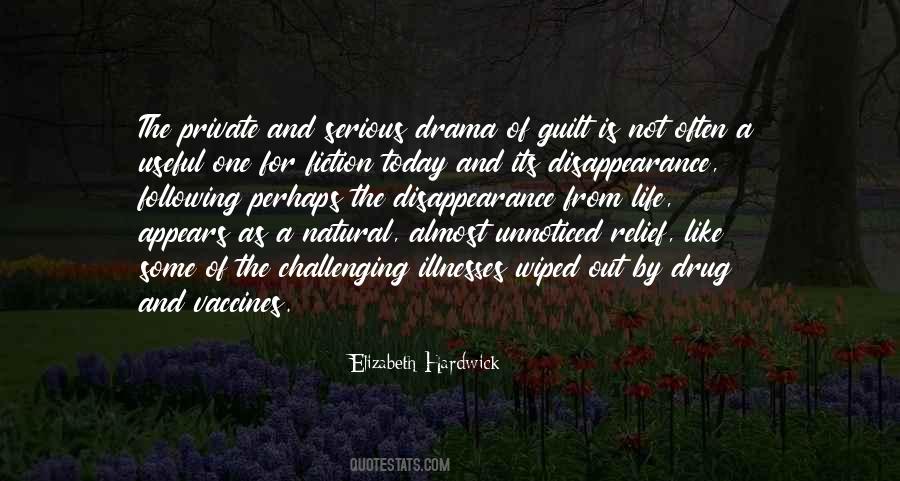 #55. It's not supposed to make you distracted from your life, it's supposed to make you challenge the ongoing distraction with focused intention. Simply discussing how asleep we can be gives credence to the possibility of finding moments of true honest alertness. - Author: Dan Mangan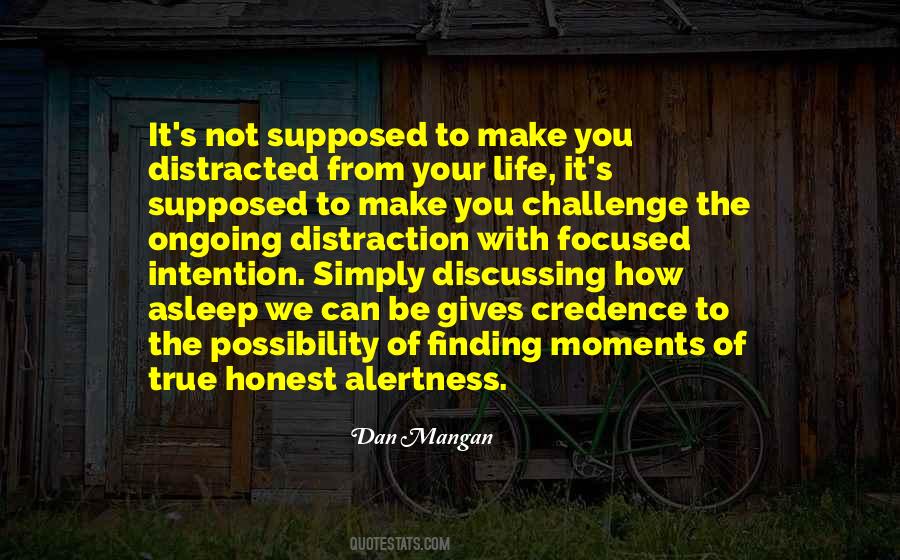 #56. Enjoy your life ... everyday. When trouble comes don't panic. Be still and pray. It's a test so pass it. Be obedient to your faith. - Author: Michael Barbarulo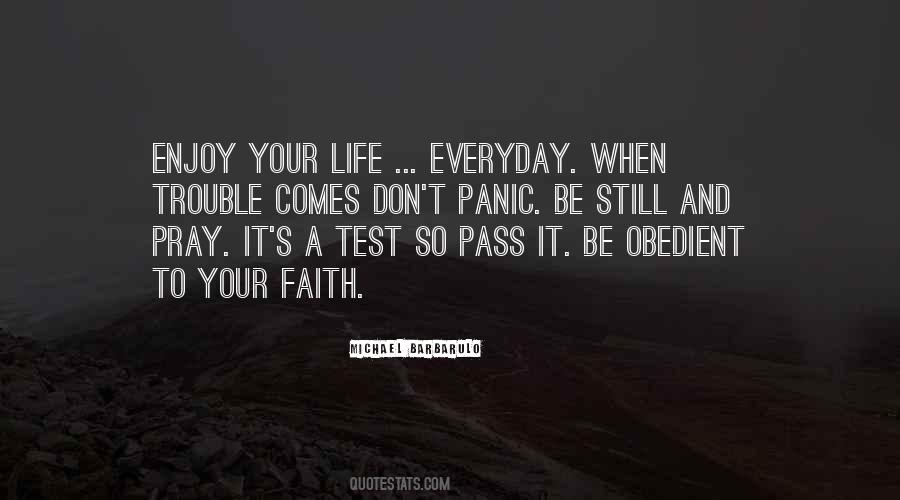 #57. No one can avoid a challenge in life without breeding regret, and regret is the arsenic of life. - Author: Esther Williams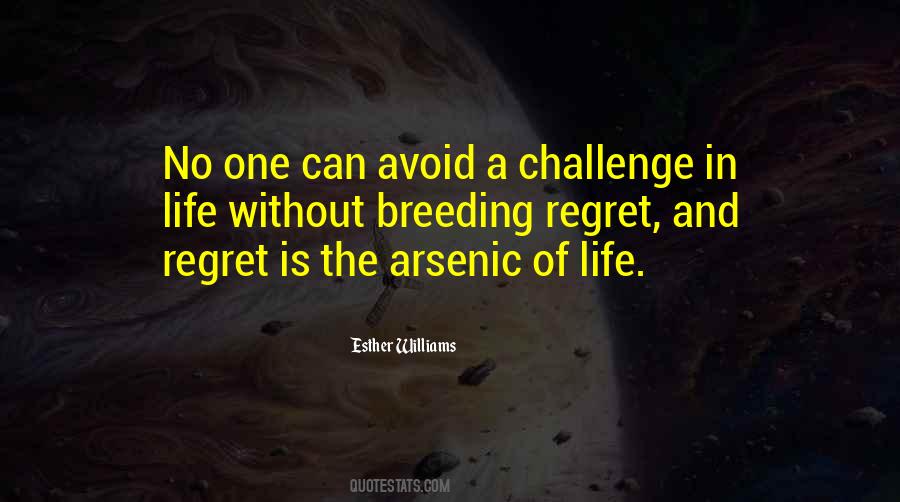 #58. In times of suffering, may God strengthen you. - Author: Lailah Gifty Akita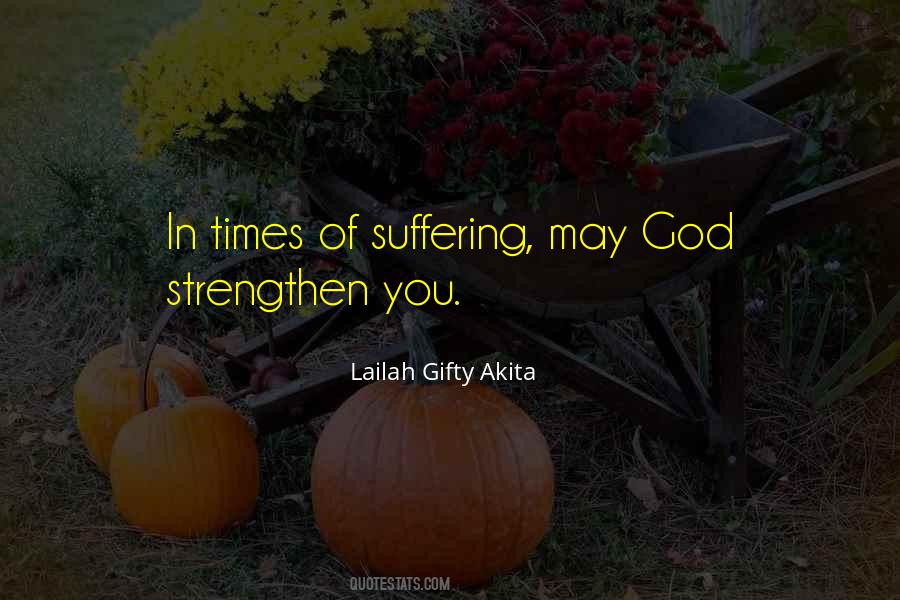 #59. Most of our problems today are not that we don't know, but that we don't know how to put things together with the right zeal and grit to get something noble and leave noble footprints! - Author: Ernest Agyemang Yeboah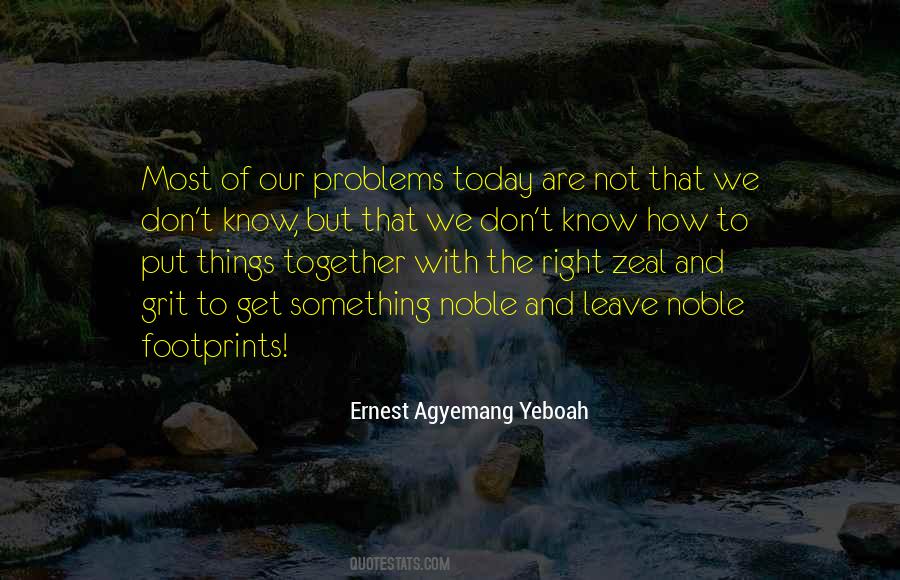 #60. It's been very hard, after being mostly a mom, to develop an adult life of my own. And not being married anymore, I have to come up with challenges. - Author: Danielle Steel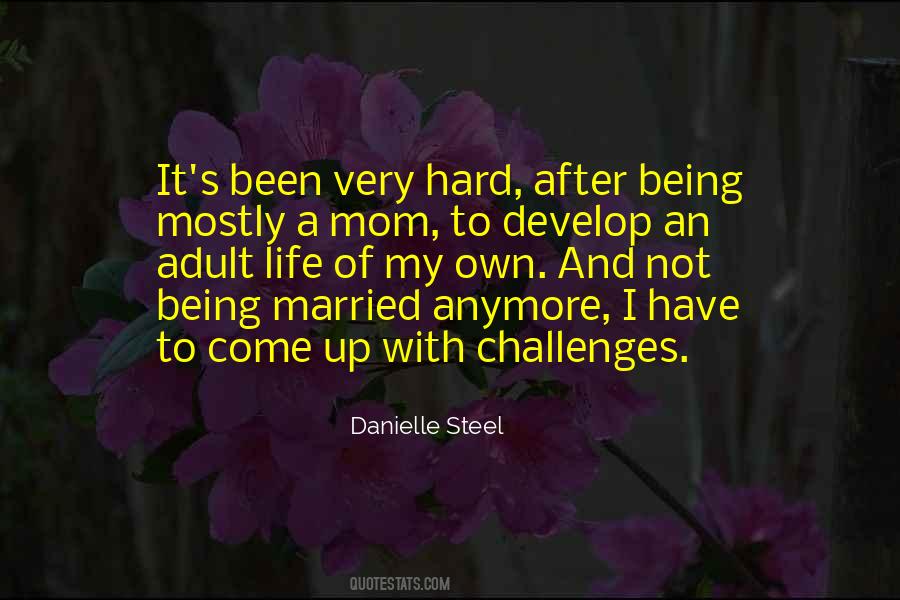 #61. My secret to survival has been embracing life's challenges and not letting them dictate my frame of mind or determine my fate ... Learning to stand strong in the face of challenge and adversity is the only way to get through the tough times. - Author: Sandra Lee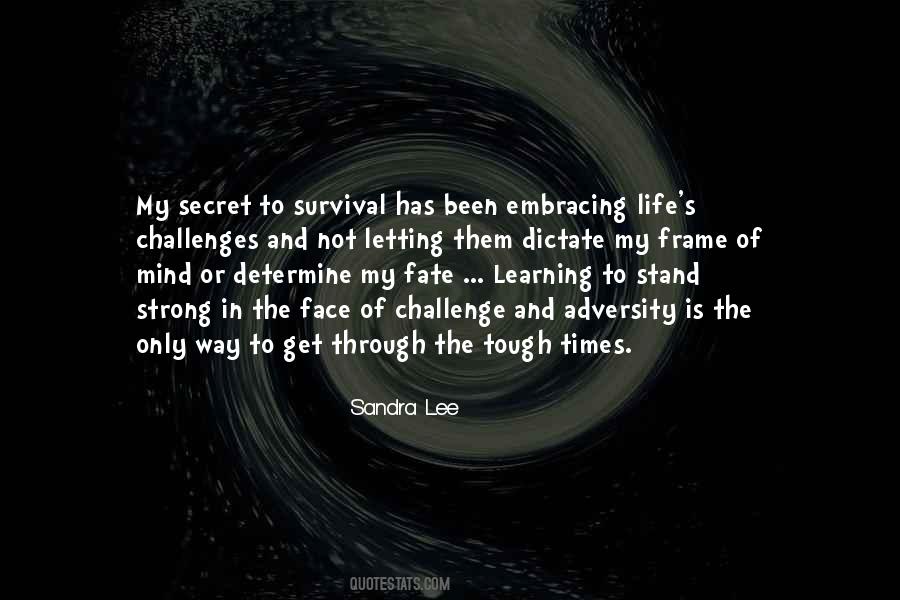 #62. It is sometimes easier to trust God in a life-threatening battle than in the small challenges of daily life. - Author: Max Anders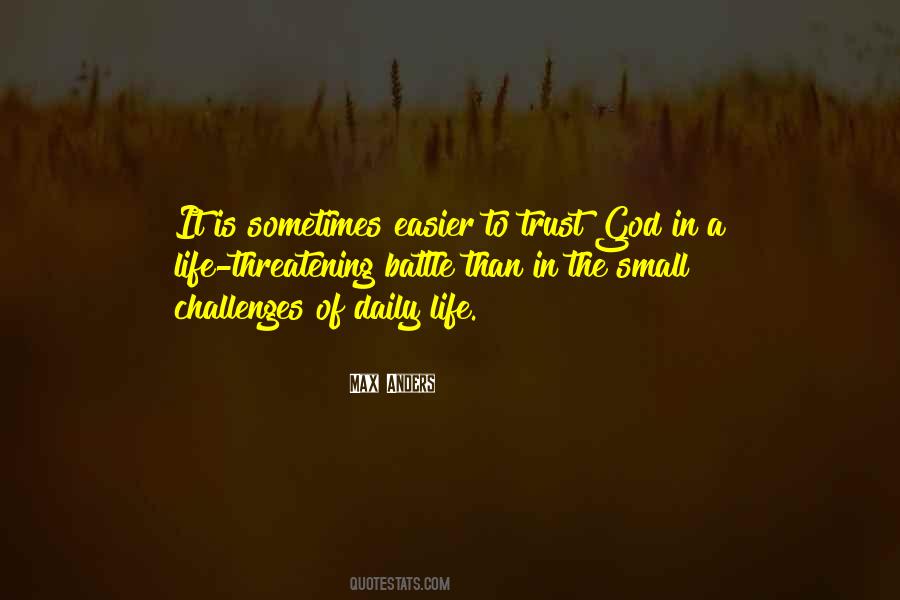 #63. When you can begin to see the similarities between you and your work colleagues in respect of 'being human' and the collective challenges we all face, it makes life much easier to deal with, especially when met with overbearing behaviour. - Author: Christopher Dines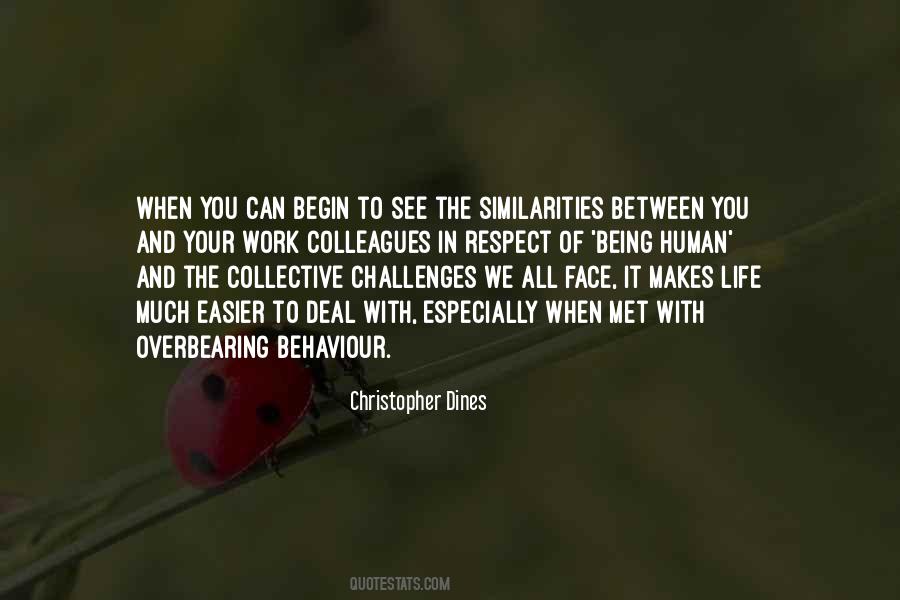 #64. Don't give up! It's not over. The universe is balanced. Every set-back bears with it the seeds of a come-back. - Author: Steve Maraboli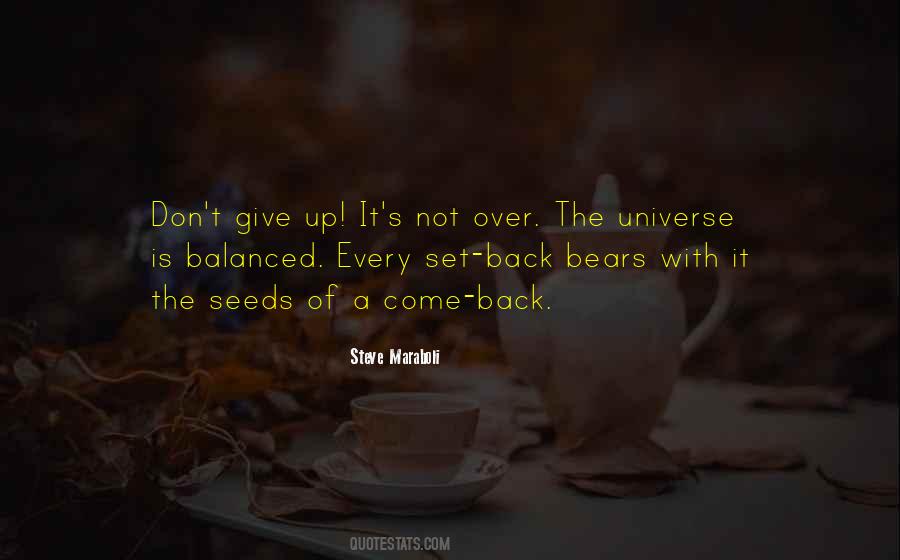 #65. Cooking saved my life! Sure, there were some miserable moments, but that was sort of the point, to find something challenging and consuming enough to take a place in the center of my life into which was creeping a horrible feeling of stasis and the doom of mediocrity. - Author: Julie Powell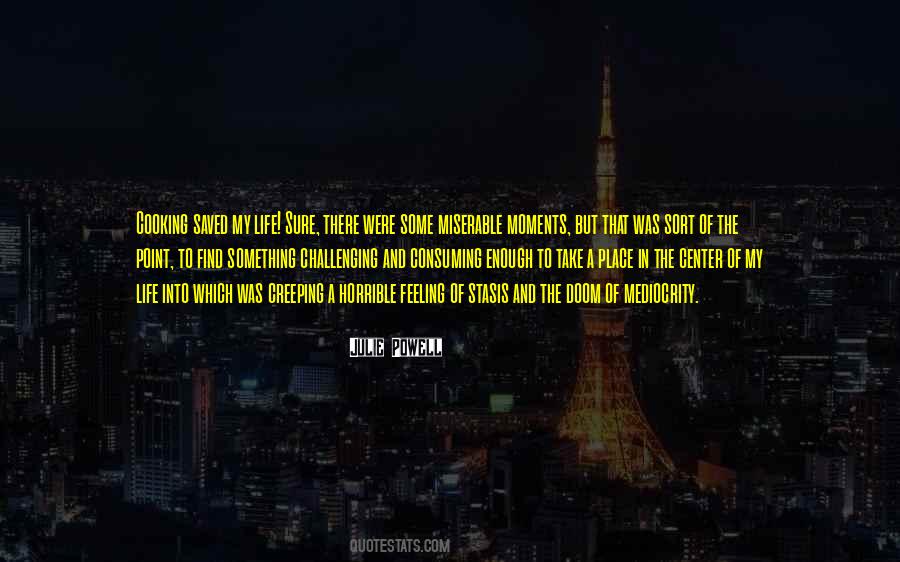 #66. Because of the inherent challenges of life on the earth, all of humanity is vulnerable. This is all the more reason to seek the kingdom of heaven within and find the peace that leads to understanding. - Author: Mike Love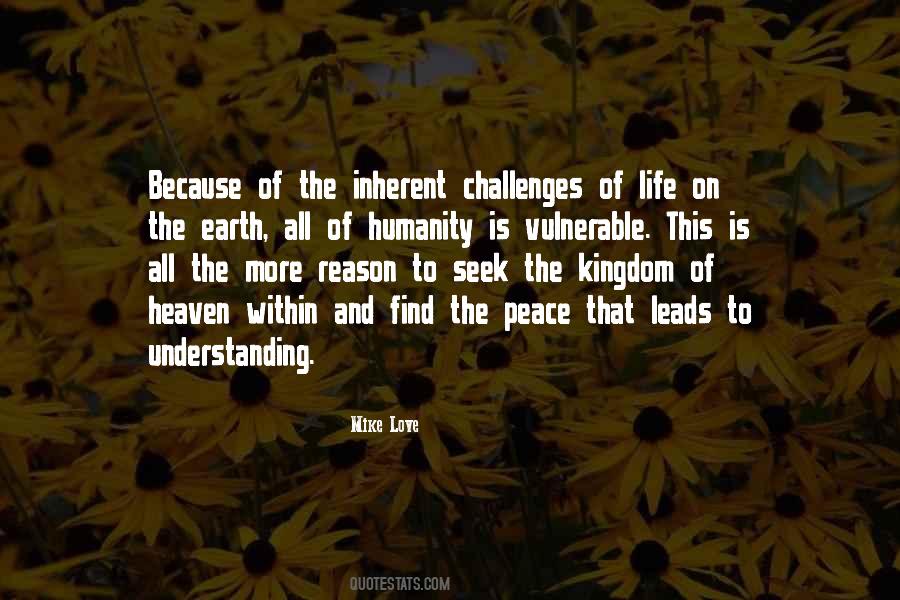 #67. The anchor of my life is the grace of God. - Author: Lailah Gifty Akita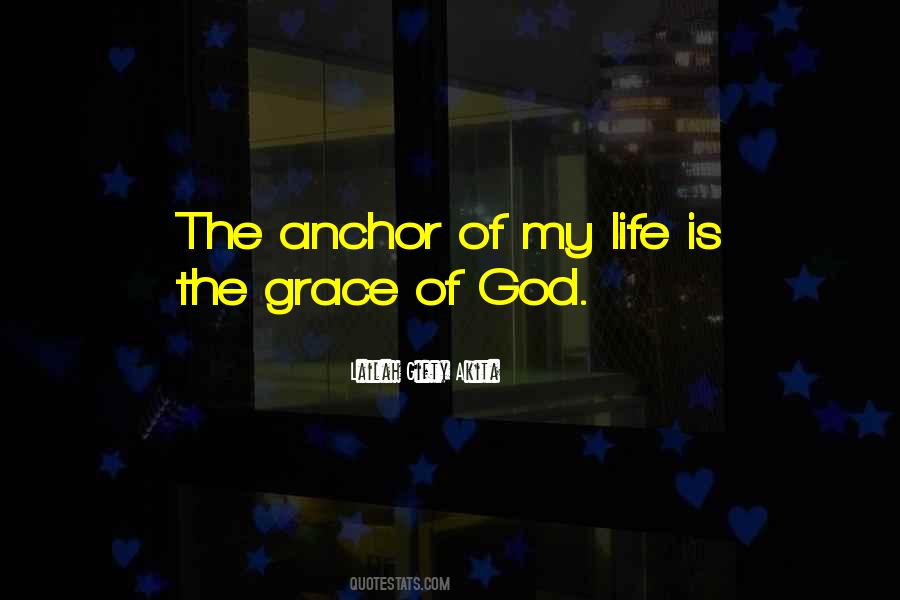 #68. Accept the challenges of life and you'll continue to find that winning is the spirit of living ... it's merely a state of mind. - Author: Mychal Wynn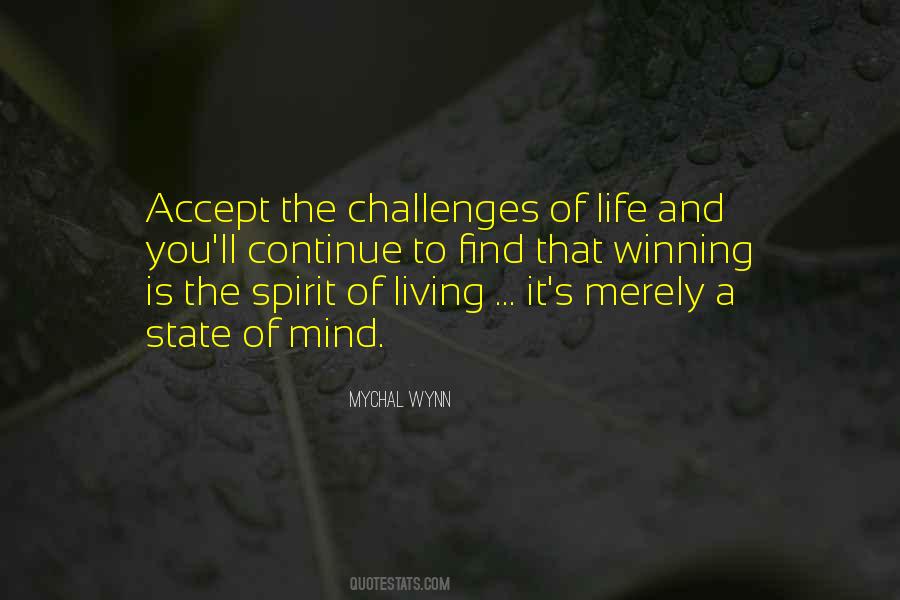 #69. The child who has been taught to love the process of growing, learning and taking on new challenges and experiences can face life with confidence and poise. The - Author: Tara Woods Turner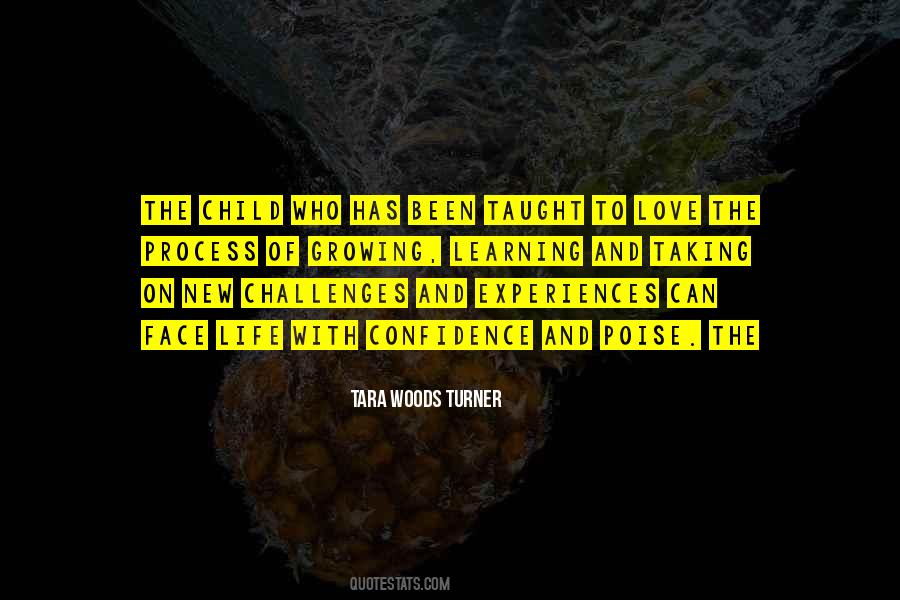 #70. Here's how I look at it: Life is full of challenges. Everybody has them. For some, it's health or family crises. I had a financial challenge. - Author: Tamara Tunie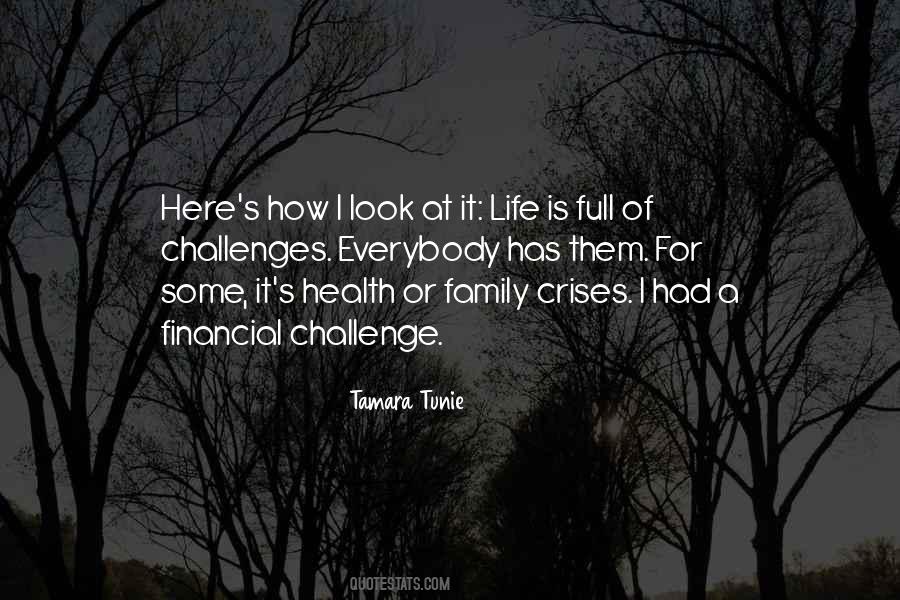 #71. Focusing on the Lord and everlasting life can help us not only at Christmas, but through all the challenges of mortality. - Author: Russell M. Nelson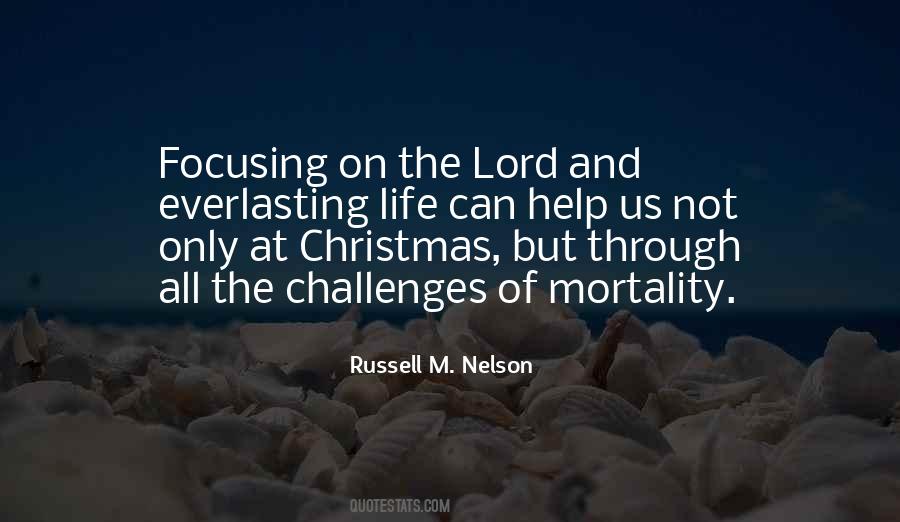 #72. You're better than the life you've settled for. RISE to the challenge of your dreams! Don't just dream it - LIVE it! - Author: Steve Maraboli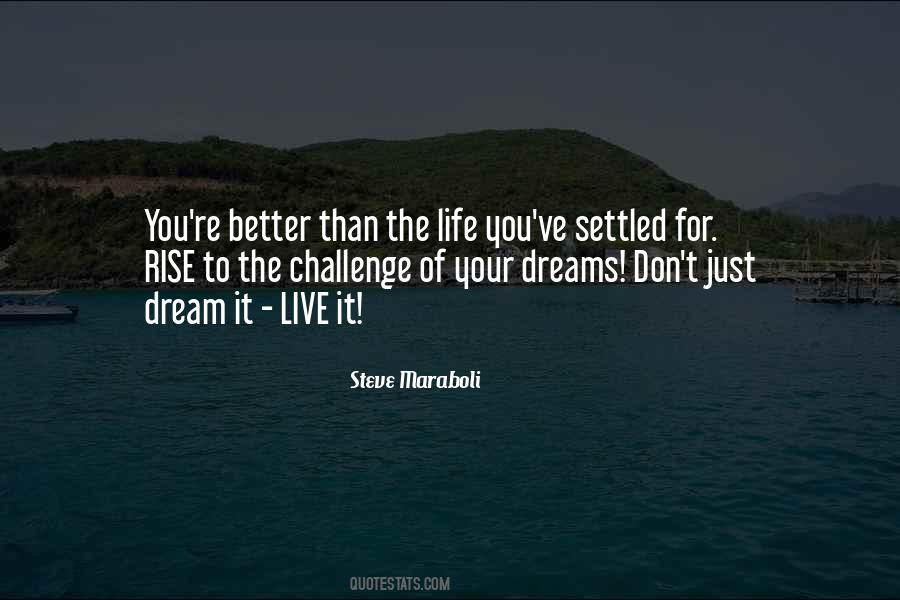 #73. The fires of refinement will shine the light of Christ into the dark places of our hearts, burn off the chaff, and restore us to a state of greater purity. - Author: Robin Bertram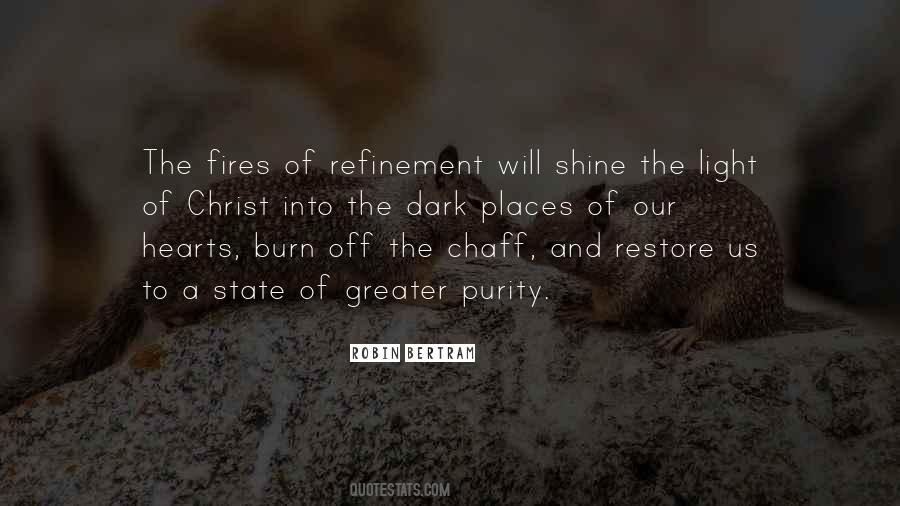 #74. No matter whether your life is pleasant or good; whether you are having big challenges or no challenges, your state of your mind has everything to do with how you will relate to your experiences. - Author: Louise Hay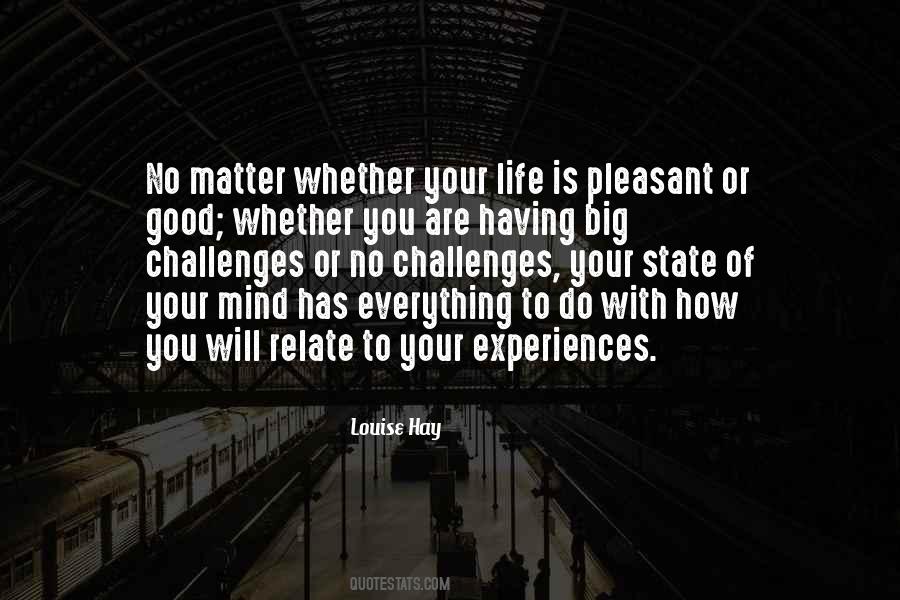 #75. The great challenges of life appear to us when, and only when, we have everything we need to survive and heal from the experience. - Author: Gregg Braden
#76. I would not call it a difficult life, really. I just had a lot of challenges at a very young age. - Author: Ger Duany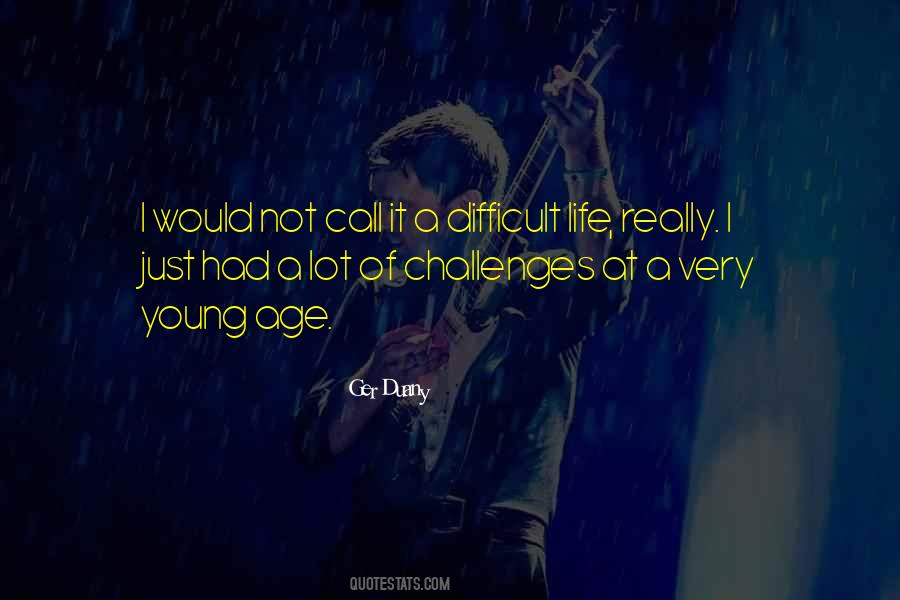 #77. Life to me is a series of false limits and my challenge as an athlete is to explore those limits - Author: Lance Armstrong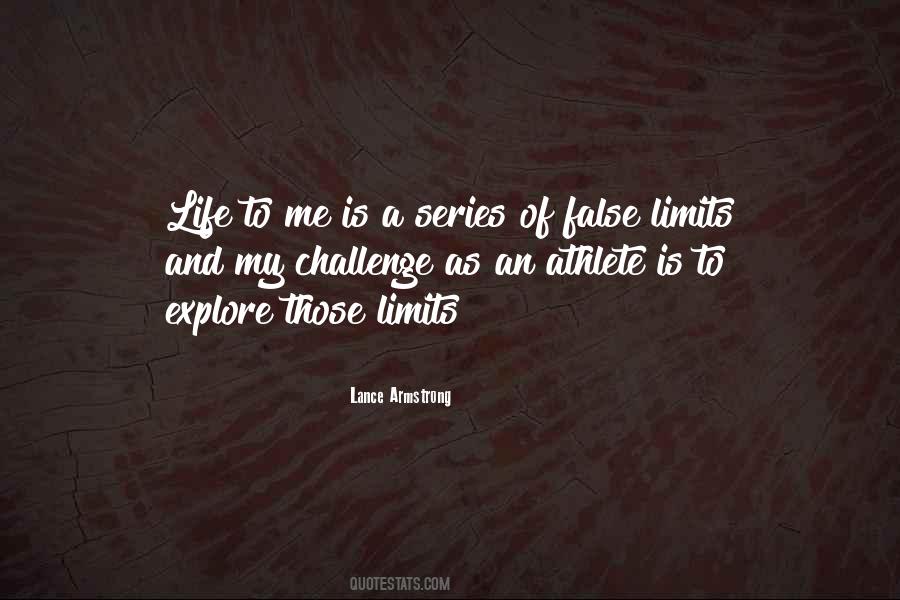 #78. Do all the work you can, there is enough rest in the grave. - Author: Lailah Gifty Akita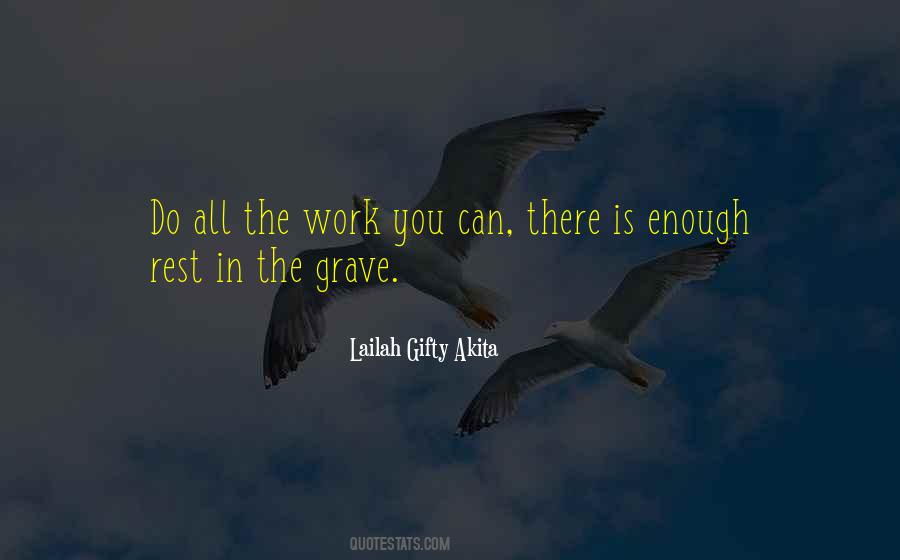 #79. I have learned a great truth of life. We do not succeed in spite of our challenges and
difficulties, but rather, precisely because of them. - Author: Richard Paul Evans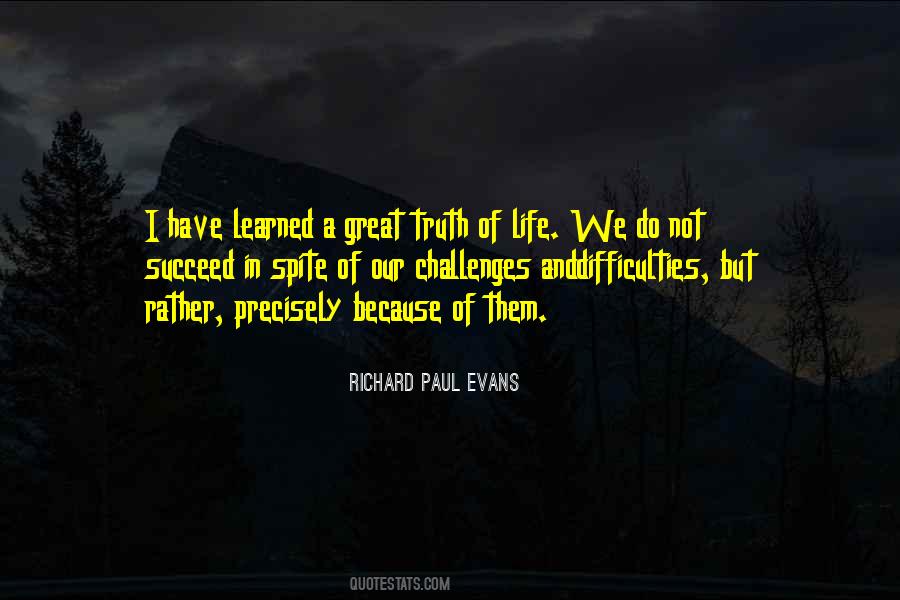 #80. I've never met anyone with a perfect upbringing. It seems to me that life on planet Earth just doesn't work that way. The basic challenges of getting our needs met and managing boundaries are inherent in growing up human. - Author: David Simon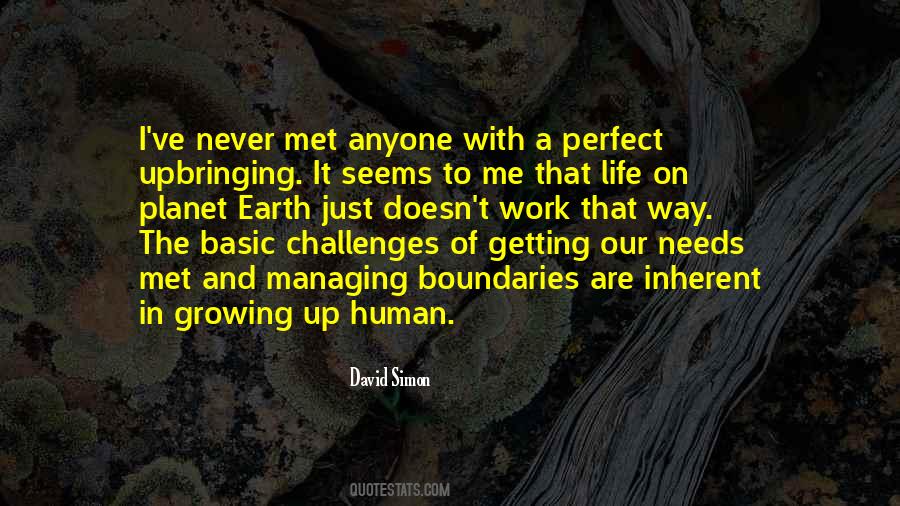 #81. They're different kinds of challenges depending upon what phase of life I'm in. - Author: Alanis Morissette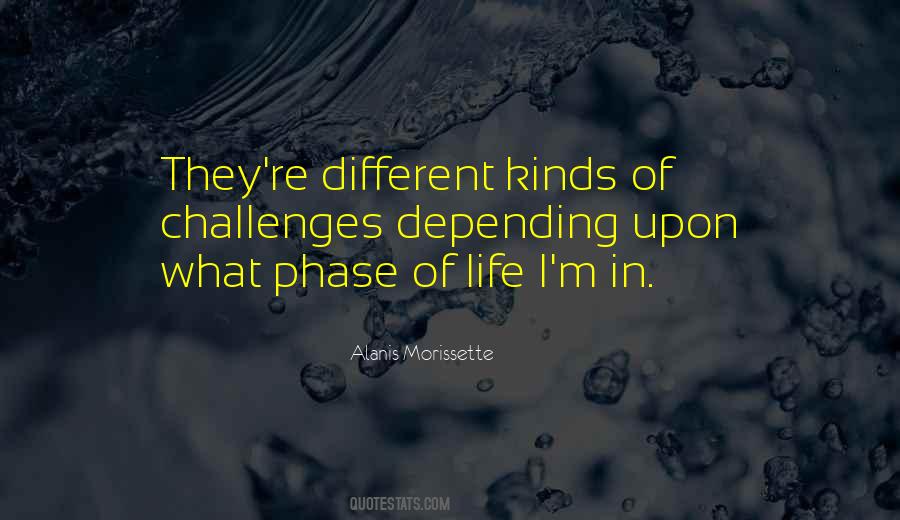 #82. It's been one of the greatest challenges that ever came along in my life; it was one of the more difficult things to do. - Author: Buzz Aldrin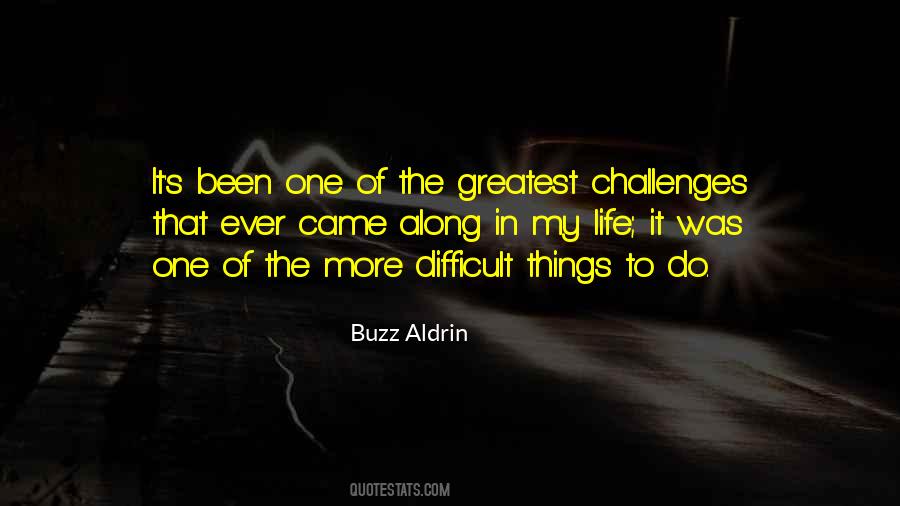 #83. Life goes on without regard to our whims. What we make of life is what counts, how we address the challenges in our lives determines our respective levels of personal accomplishment and happiness. - Author: Kilroy J. Oldster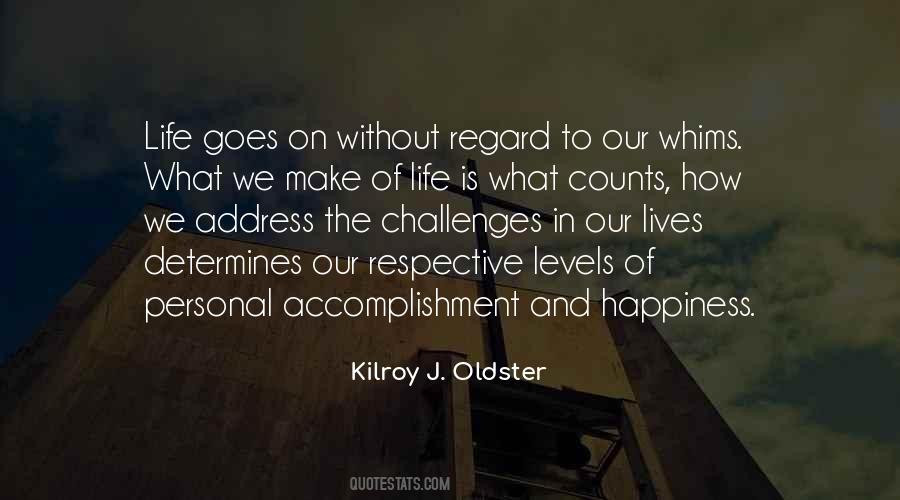 #84. Often what feels like the end of the world is really a challenging pathway to a far better place. - Author: Karen Salmansohn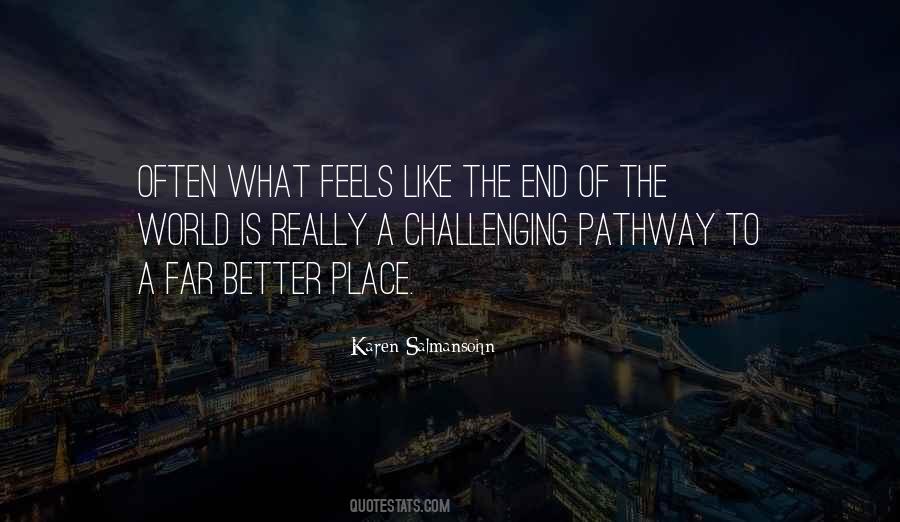 #85. Values are principles and ideas that bring meaning to the seemingly mundane experience of life. A meaningful life that ultimately brings happiness and pride requires you to respond to temptations as well as challenges with honor, dignity, and courage. - Author: Laura Schlessinger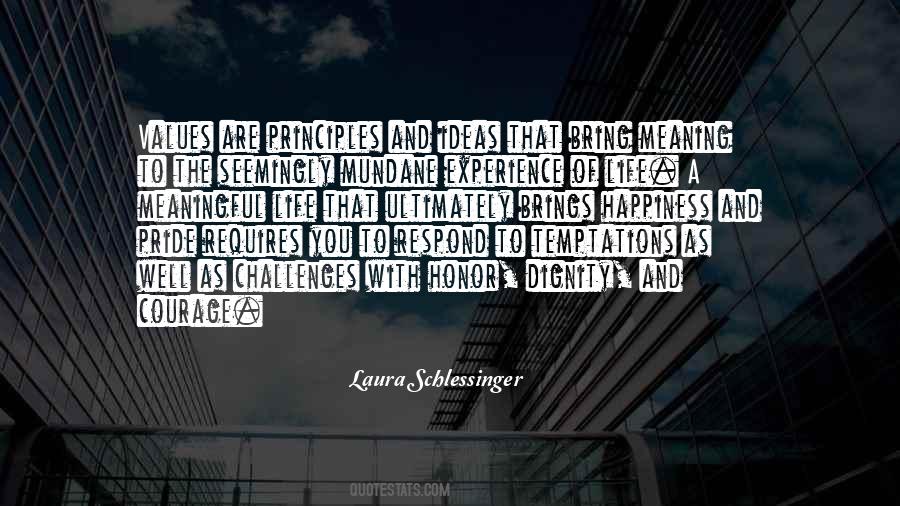 #86. For me, I have having the time of my life playing this character [Louis Litt]. At times, it's unbelievably challenging and scary, when it comes to certain vulnerable areas that I don't necessarily want to go. - Author: Rick Hoffman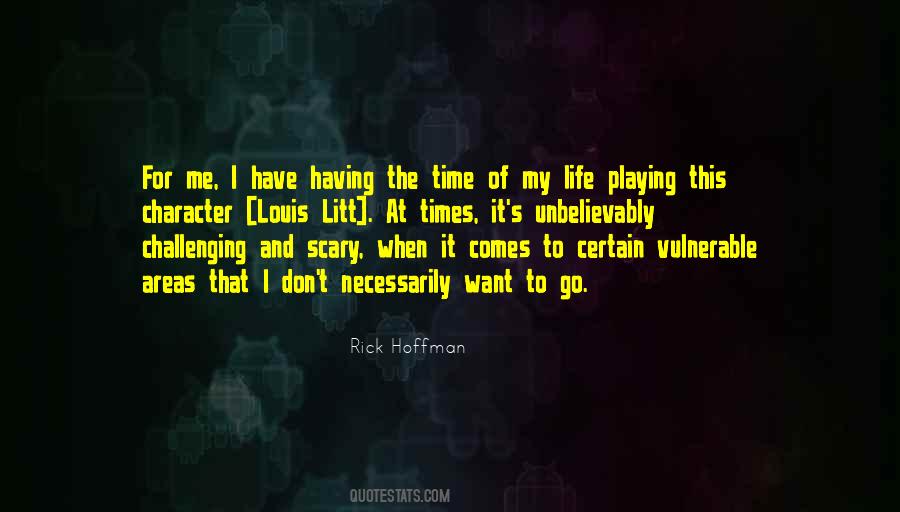 #87. No matter the challenges you are passing through today; always remember you are not alone. - Author: Abdulazeez Henry Musa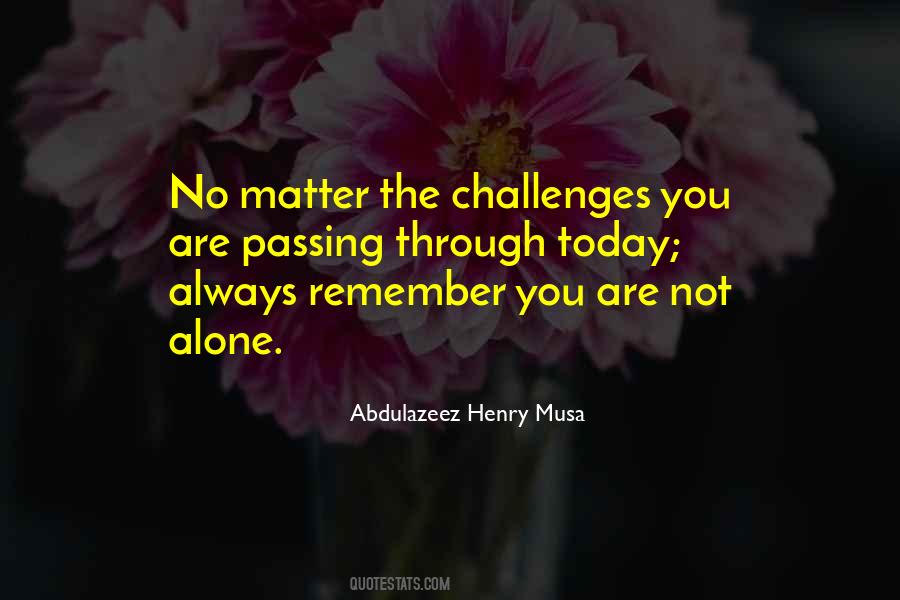 #88. I learnt a lot from my Broadway experience, it was one of the most challenging things I will probably ever have to do in my entire life, because it was eight shows a week - live singing with really hard choreography - and the spontaneity, you don't know what's going to happen. - Author: Ariana Grande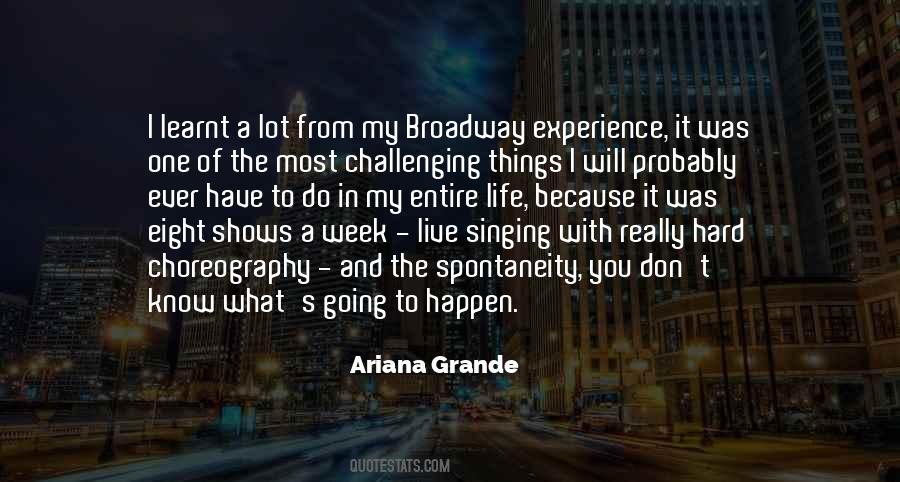 #89. I think the most challenging thing for me in my life and in the Bible is that we worship Jesus as the Prince of Peace. - Author: Jimmy Carter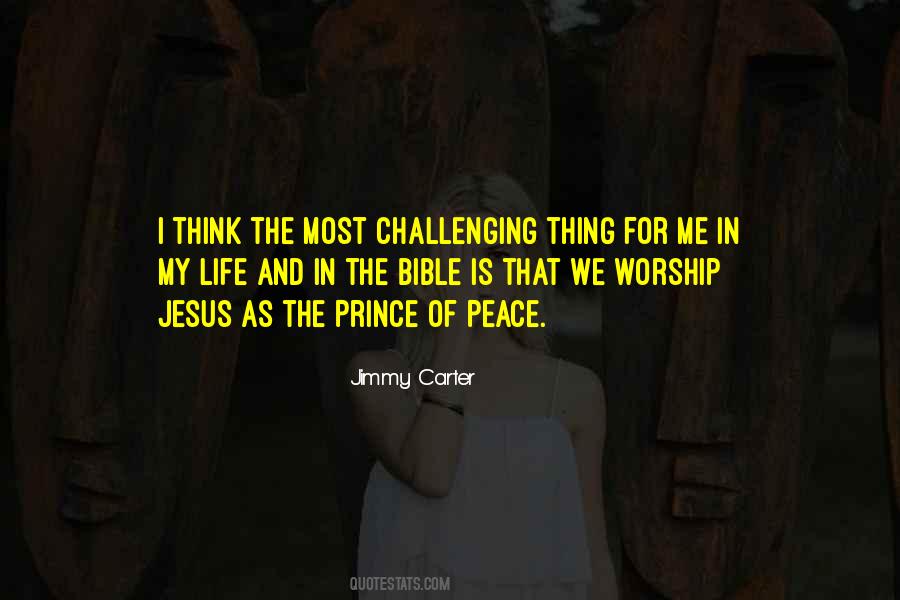 #90. I have spent all my life advocating on behalf of the poor, oppressed and marginalized. As a social justice and human rights activist, and now as President of the Republic of Malawi, I have a deep appreciation for the challenges of those on the margins of society. - Author: Joyce Banda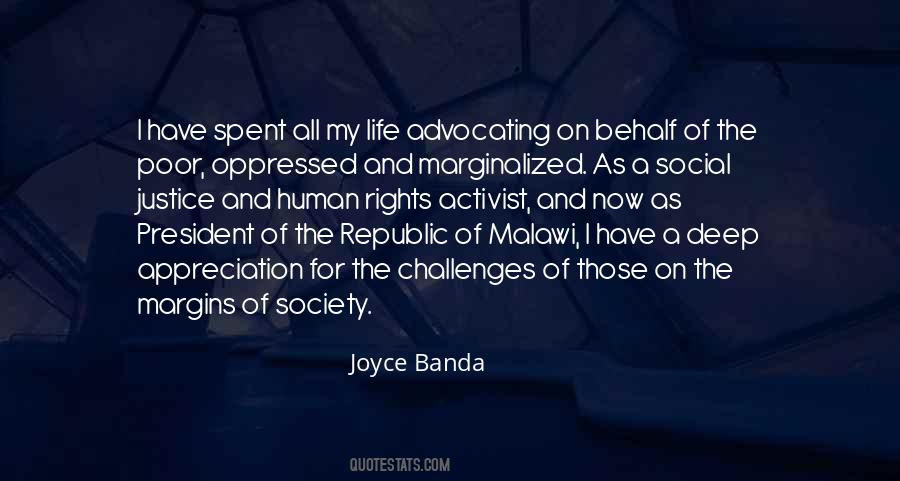 #91. It is when I struggle that I strengthen. It is when challenged to my core that I learn the depth of who I am. - Author: Steve Maraboli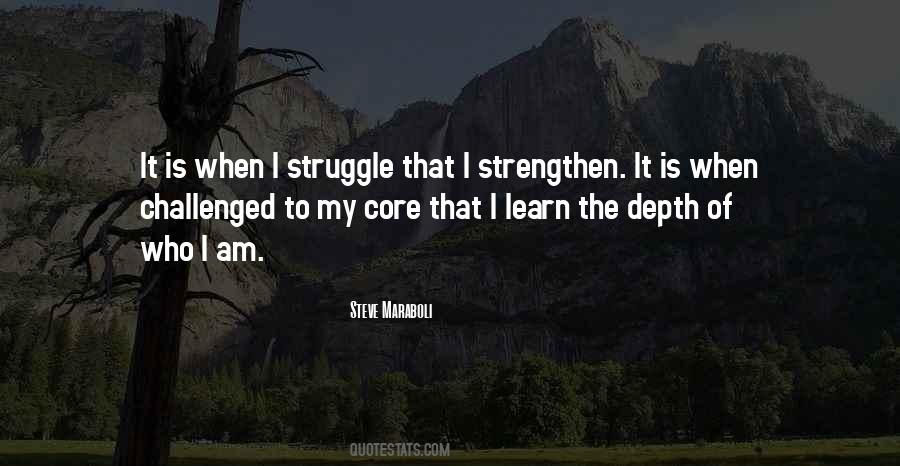 #92. I try to view the challenges in my life not as annoyances, but as confirmations of fortitude. - Author: Oprah Winfrey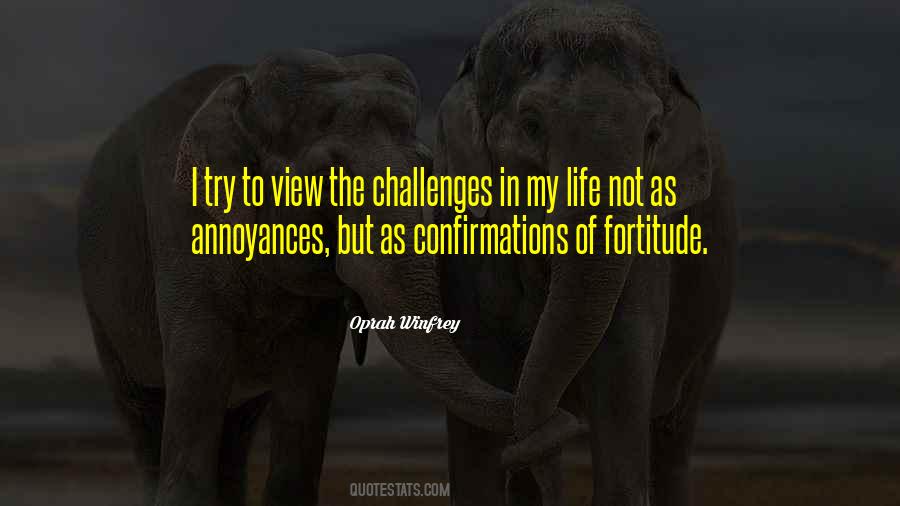 #93. It was something I learned then. That you could take the crumpled remains of something destroyed and smooth them into newness. You could pretend certain things weren't happening even if you had seen or felt them. Everything done can be denied. - Author: Nayomi Munaweera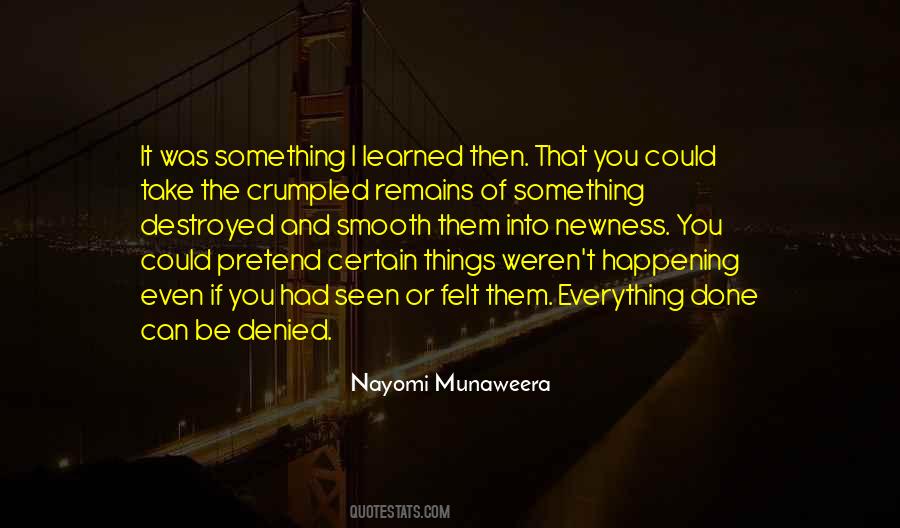 #94. The measure of our success will not be determined by how we act during the great times in our life but rather by how we think and respond to the challenges of our most difficult moments. - Author: Jon Gordon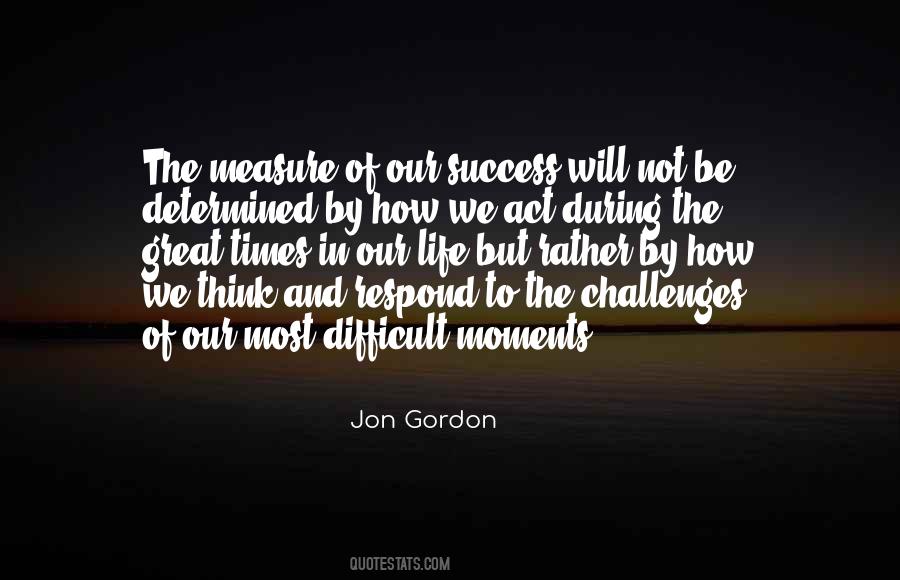 #95. The poet and the politician have this in common: their greatness depends on the courage with which they face the challenges of life. - Author: John F. Kennedy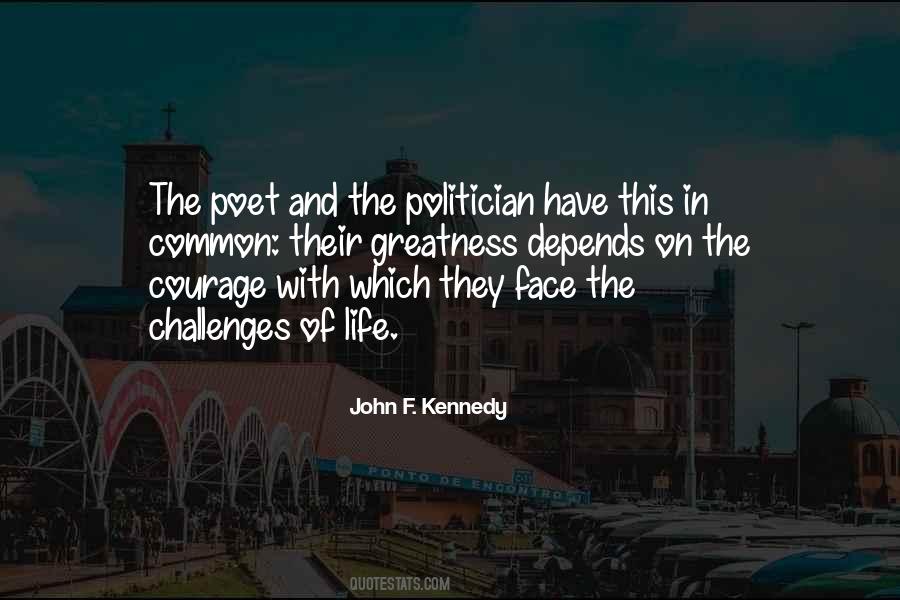 #96. Adversity is the test of strength in every soul. - Author: Lailah Gifty Akita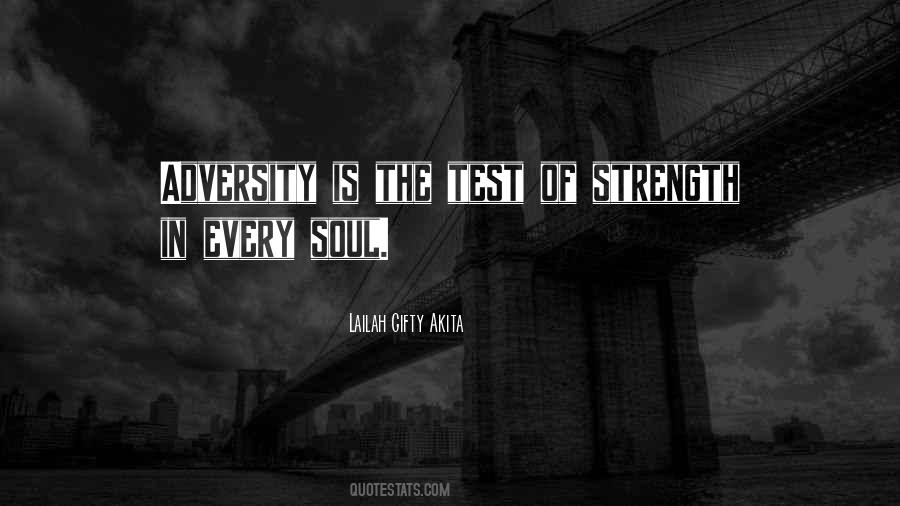 #97. For some life is incredibly easy, and for others, life is incredibly hard. Regardless of what side you fall on, you will certainly face challenges in your life. It's how you face and overcome these challenges that will ultimately define you as a person. - Author: Bryan A. Wood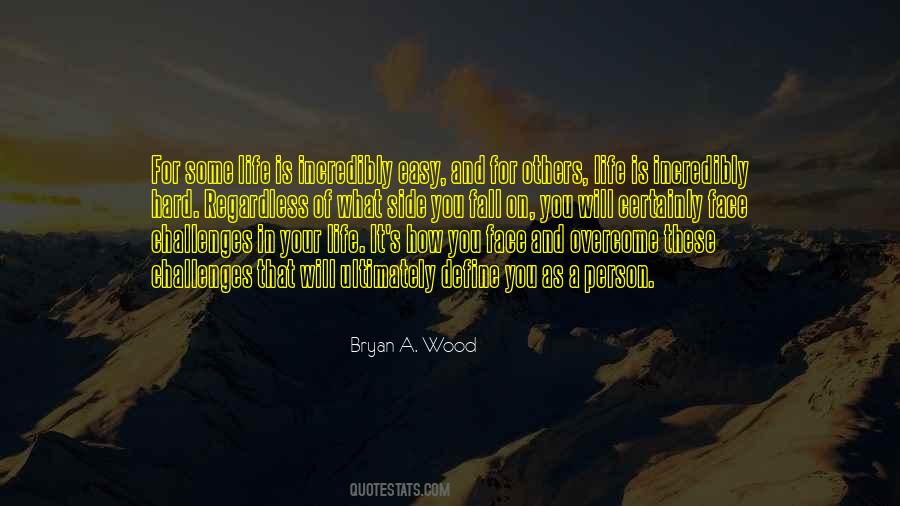 #98. Life is full of challenges thus that you spend Get used to it - Author: Anonymous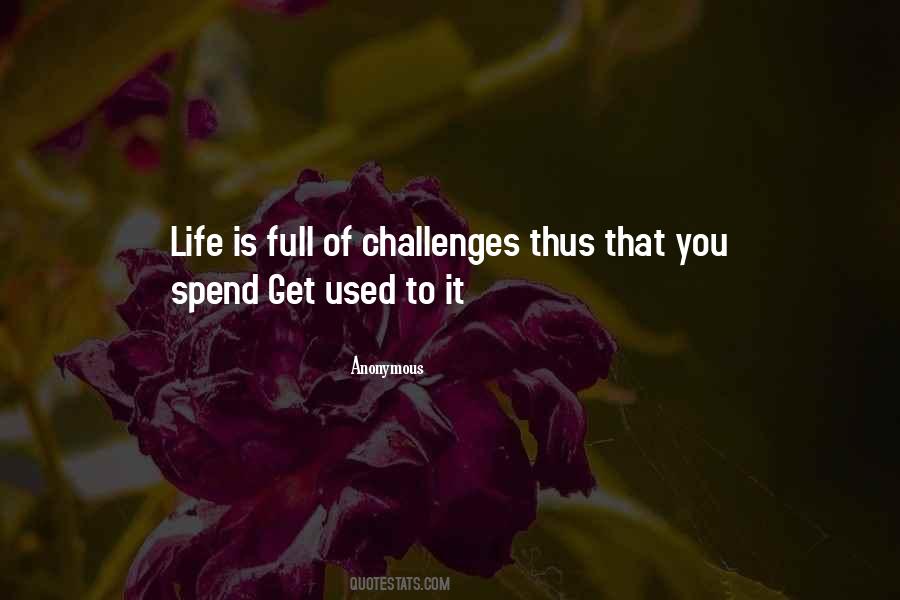 #99. True friends may only speak several times a year and visit even less. But when life's challenges leave one of them vulnerable and in need of compassion, time and distance are no obstacles. - Author: Shane Eric Mathias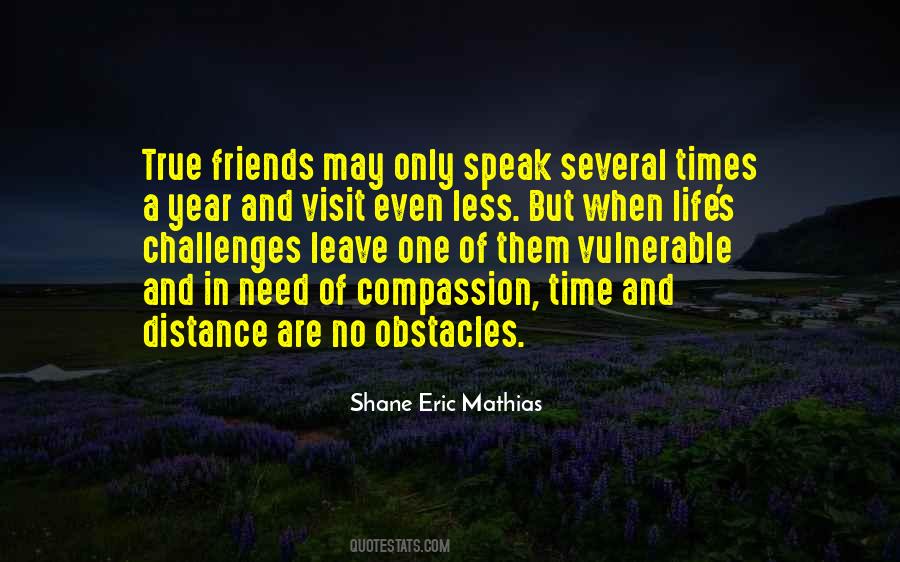 #100. Software is usually expected to be modified over the course of its productive life. The process of converting one correct program into a different correct program is extremely challenging. - Author: Douglas Crockford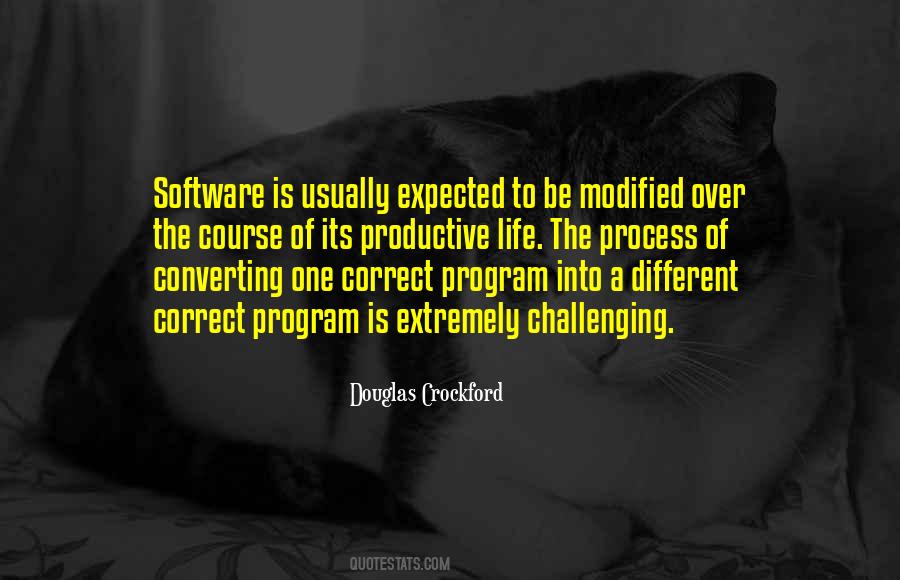 Famous Authors
Popular Topics