Atlanta Famous Quotes & Sayings
List of top 100 famous quotes and sayings about atlanta to read and share with friends on your Facebook, Twitter, blogs.
Top 100 Quotes About Atlanta
#1. We film 'Resurrection' in Atlanta, where humidity is a force to be reckoned with, especially for those of us who have naturally curly hair. I would love for the au naturel look of the '60s to come back. No make up, no hair products - just sun-kissed skin, freckles, and crazy curls. - Author: Devin Kelley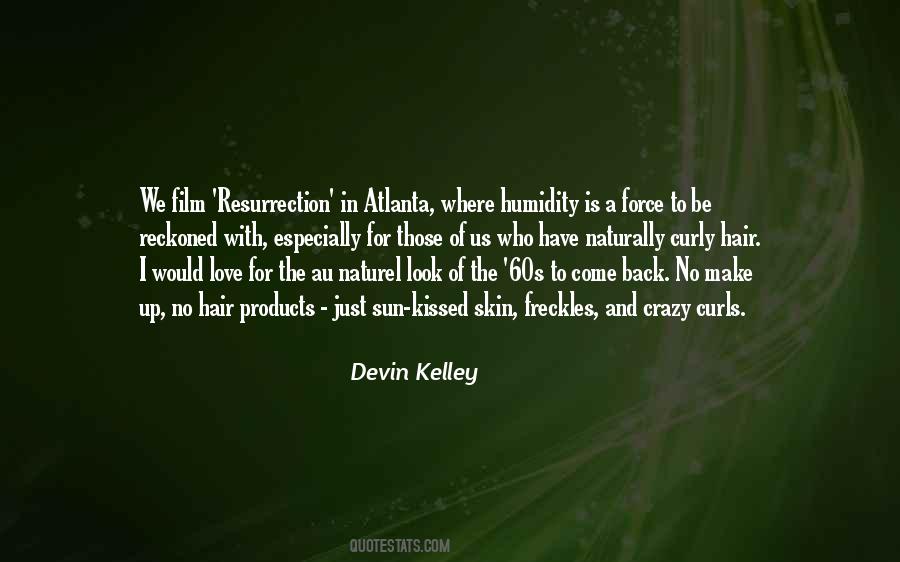 #2. Once I went to bed in Orlando and I woke up in Atlanta. I have no idea how that happened. - Author: A. J. McLean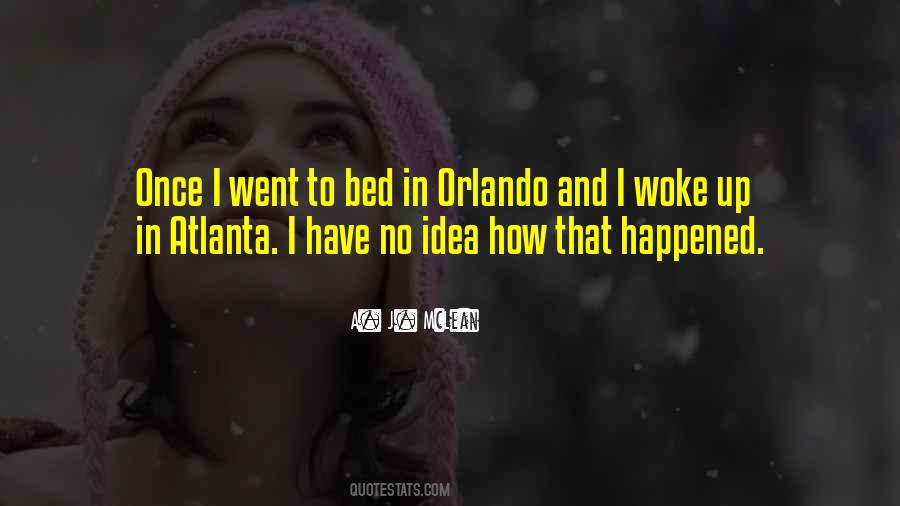 #3. I grew up kind of in the country, in western Georgia. And then I moved a lot closer to Atlanta, and I started doing plays, and when I started doing film, I think I really started to love it. - Author: Morgan Saylor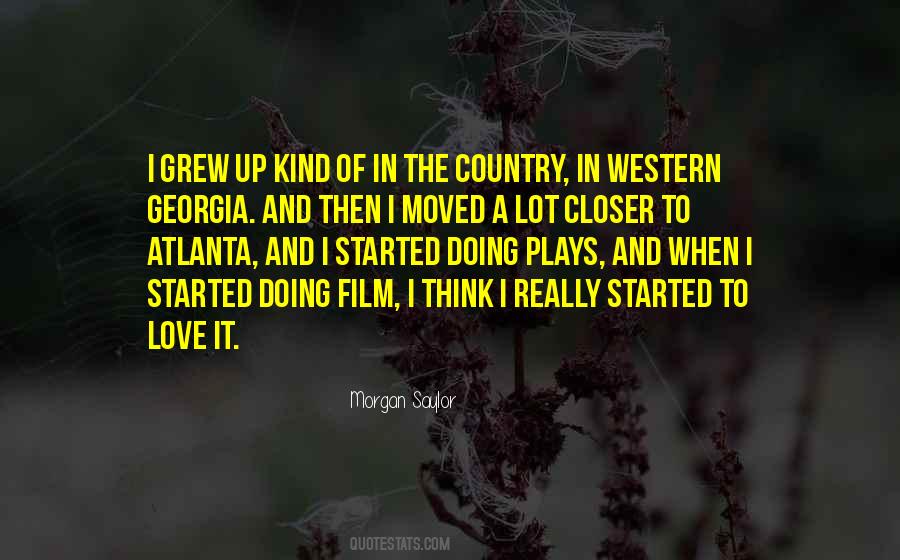 #4. I've actually performed at Gay Pride in Atlanta three times in my career. I've always had a large gay following, particularly in the lesbian community. I am grateful for that. To me, it means my music transcends categories. It also means that I'm a cute girl singing a rock song in an alto voice! - Author: Jennifer Nettles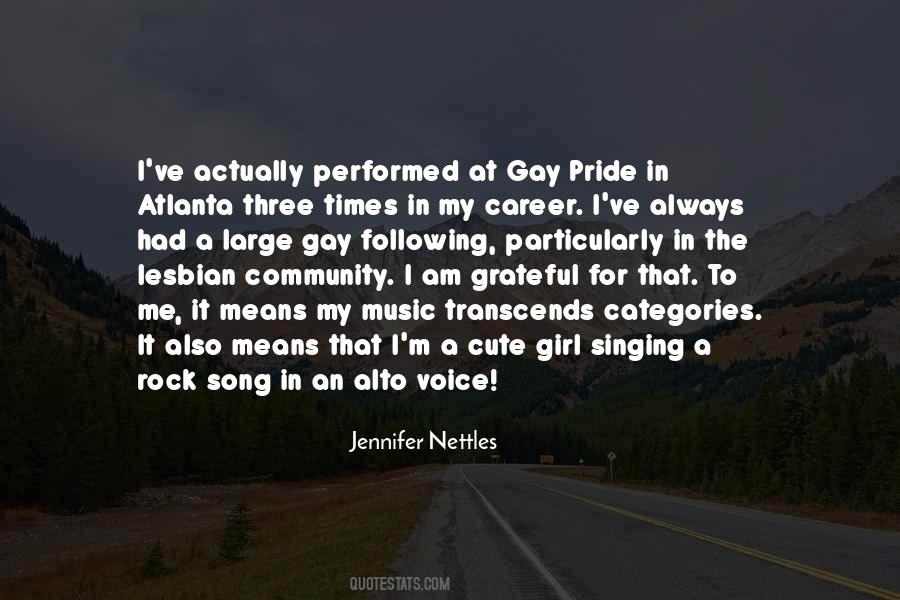 #5. I lived in Atlanta for a couple of years while getting my masters at Georgia State. I thought I hated it at the time, but I've been back a couple of times since, and there's no place I've lived to which returning is so much like visiting a place I only remember from my dreams. - Author: David Liss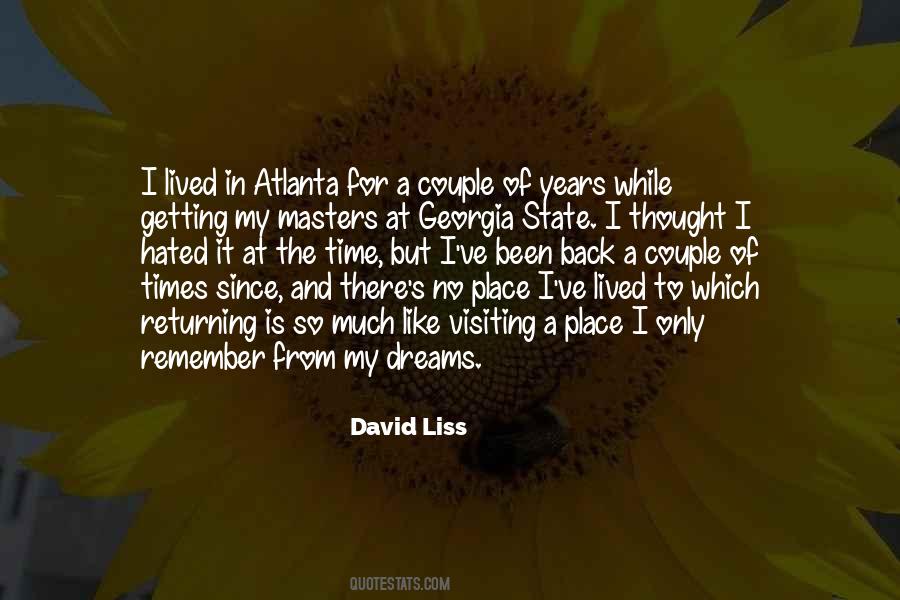 #6. In Atlanta, with a large African-American population, Sosa is often considered a black man. In Miami and Los Angeles, with larger Hispanic populations, he is a Latino man, and the black label is rejected as robbing Hispanics of a hero. - Author: Bill Dedman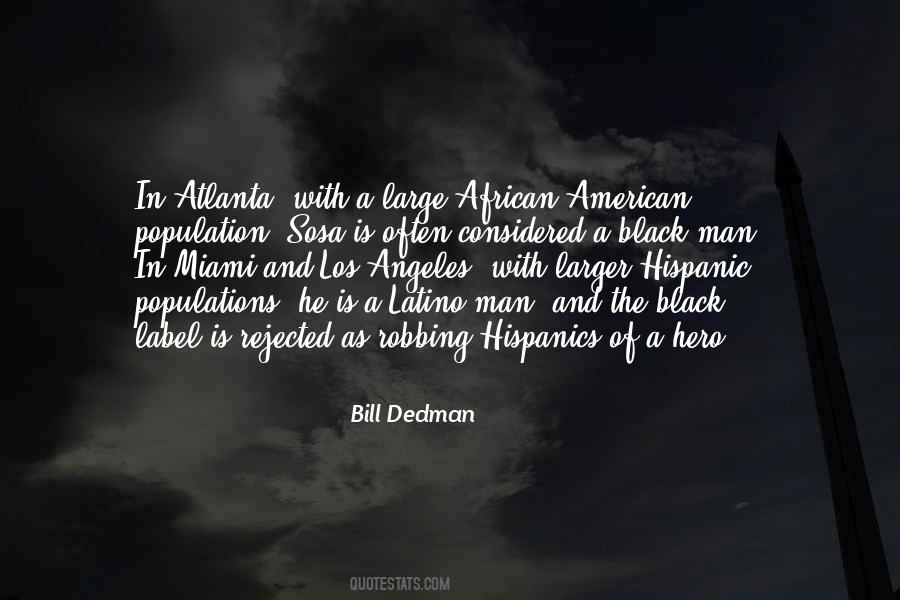 #7. There has been a tremendous growth in the entertainment industry throughout Atlanta. There are many opportunities in film, television and theatre. - Author: Kim Fields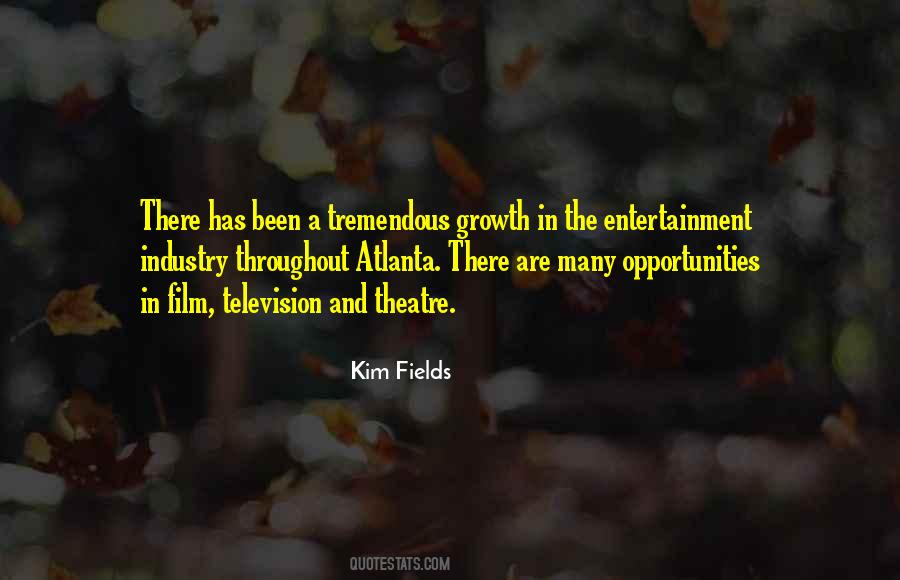 #8. Atlanta's nickname was well earned; a Chocolate City indeed it was. - Author: T. Geronimo Johnson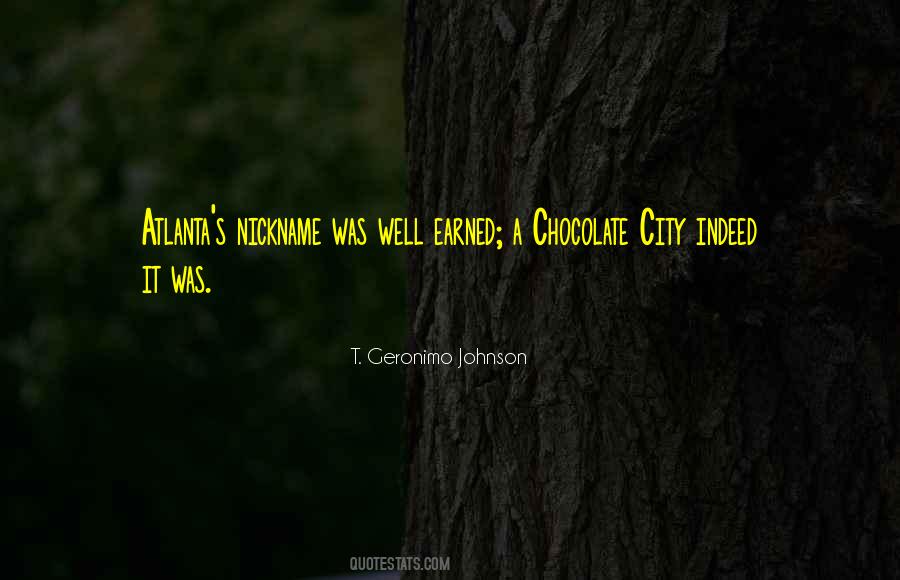 #9. 30058 is the ZIP Code I grew up in in Atlanta, so the music represents where I'm from, and the mindset of '30058.' It's got a touch of reggae and a hip-hop feel. It's soothing, I think. - Author: Shameik Moore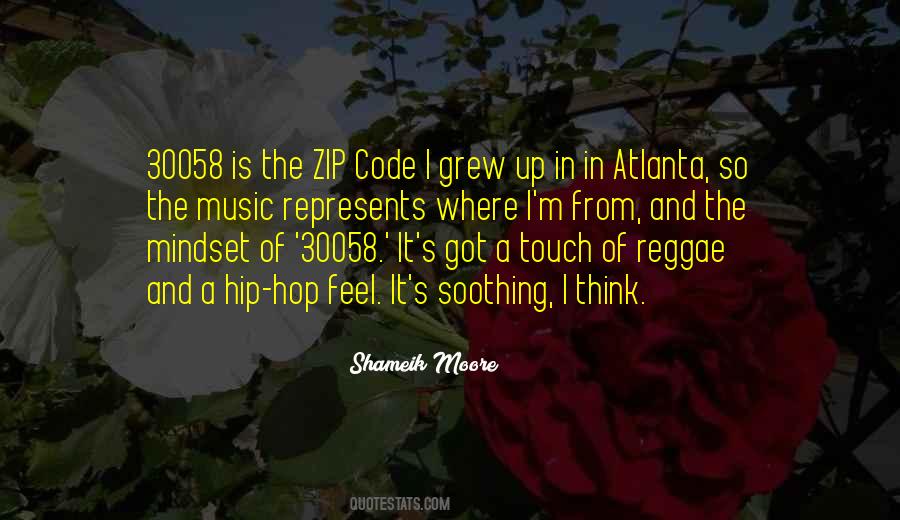 #10. I went down and played with Magic Johnson at his all-star game in Atlanta. I remember Magic stopped the game and said, 'We need you here with us in L.A.' - Author: Jayson Williams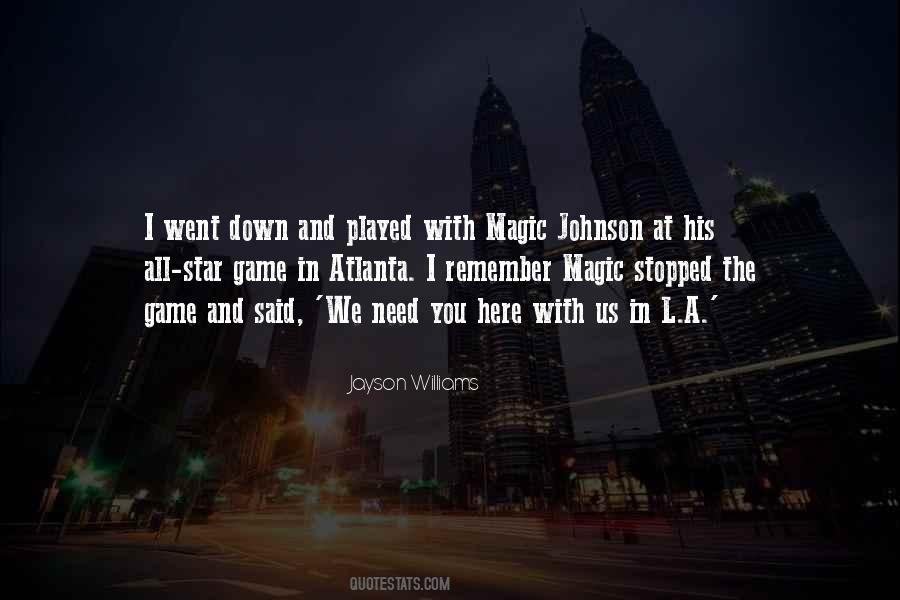 #11. Many athletes competing in Atlanta wouldn't be here if it weren't for corporate support. - Author: Mary Lou Retton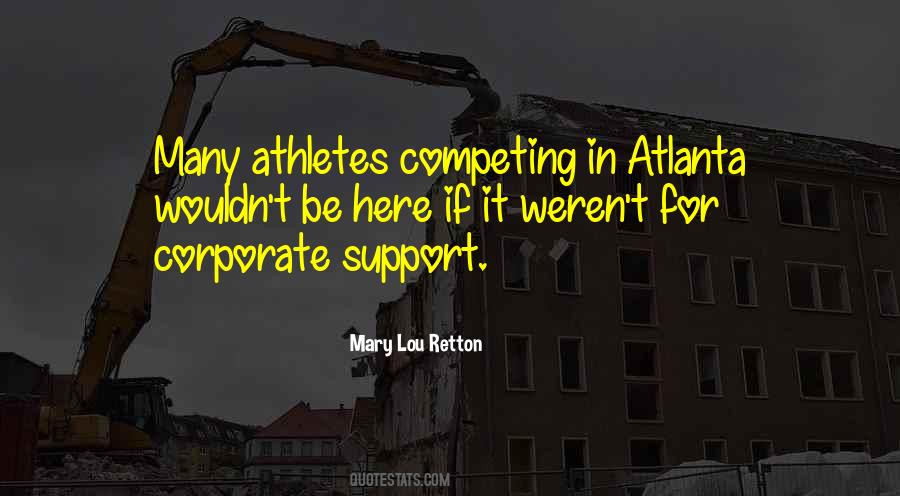 #12. In the beginning, Atlanta was without form, and void; and it still is. - Author: Roy Blount Jr.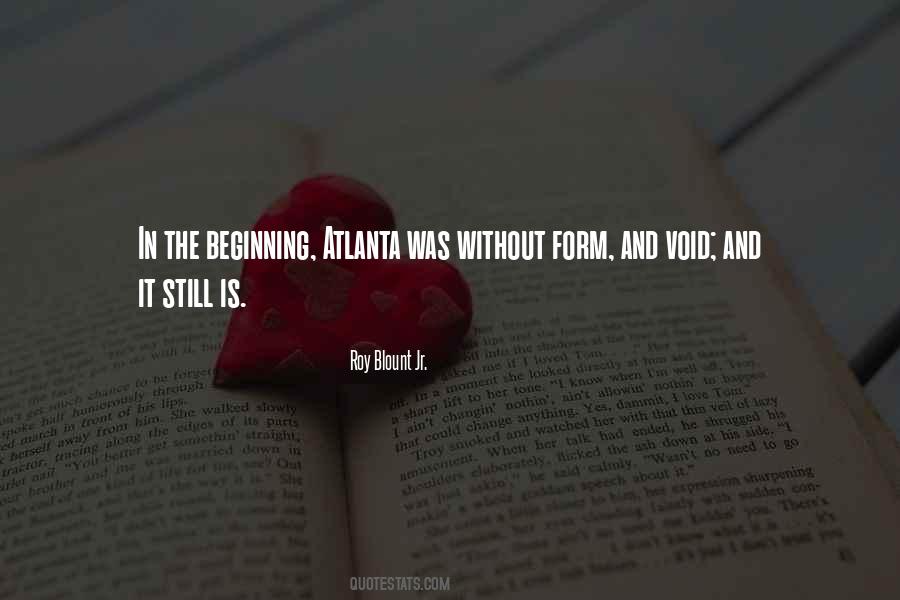 #13. Politicians have responsibility to act if the public opinion changes. Flooding, storms, droughts are all getting people talking about climate change. I wonder if someday Atlanta will run out of water? - Author: David Titley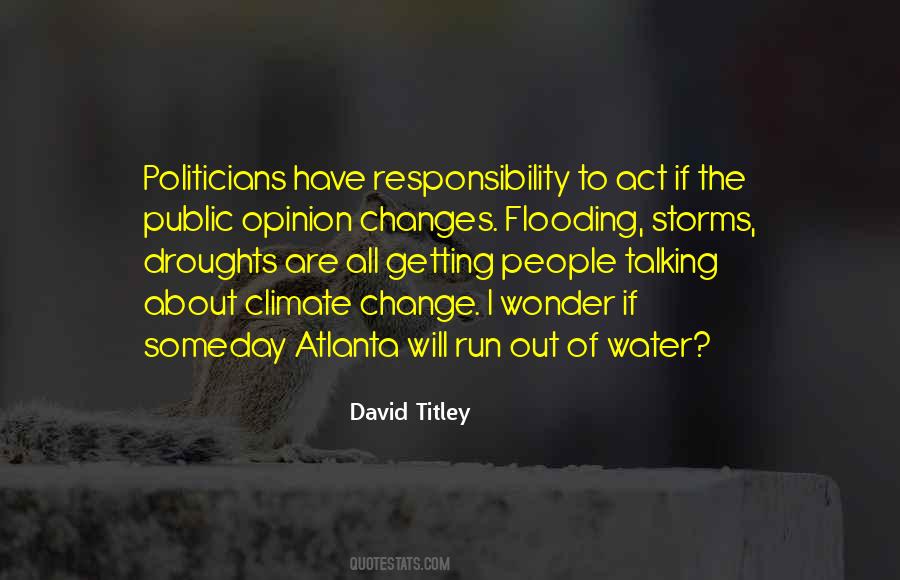 #14. Atlanta. I was forgetting more and more about my life in Chicago, and I prayed that it was forgetting about me. As - Author: Jessica N. Watkins
#15. Little Bobby Jones of Atlanta is really a fine player, and shows every indication of becoming a tremendous great one, once he is master of himself, which must come with maturity. - Author: A. W. Tillinghast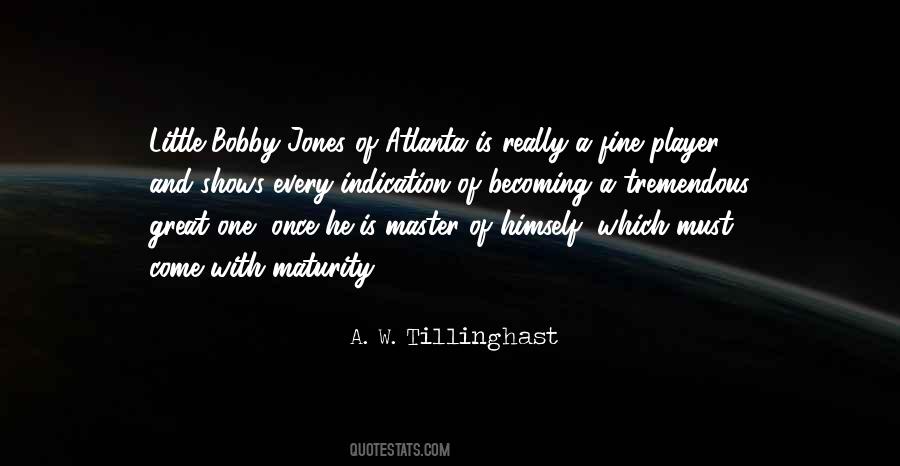 #16. The interesting thing about Georgia is, Atlanta is teeming with middle-class black people and black people with money - and yet there is still segregation. - Author: Richard Benjamin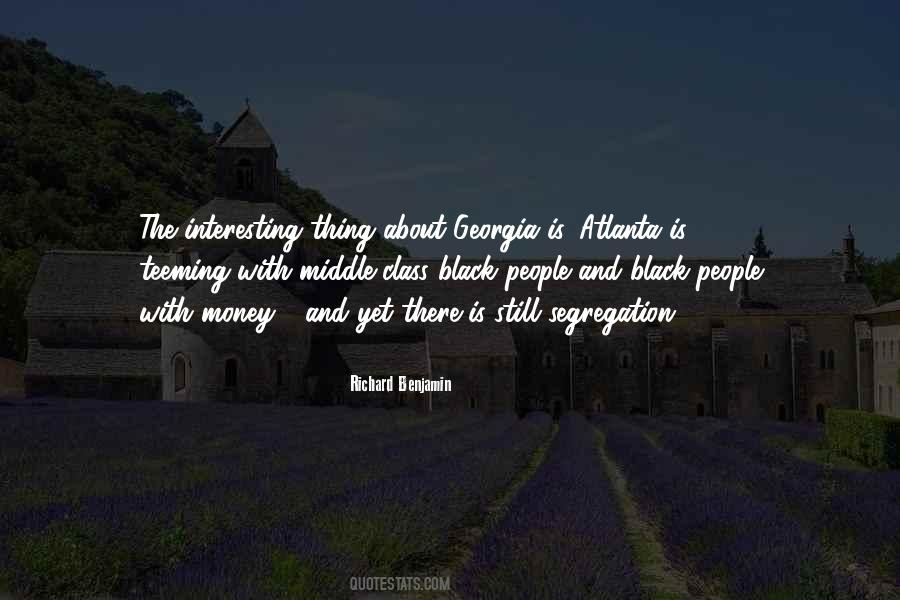 #17. ATLANTA NIGHTS is sure to please the reader who enjoys this sort of thing. - Author: Raymond E. Feist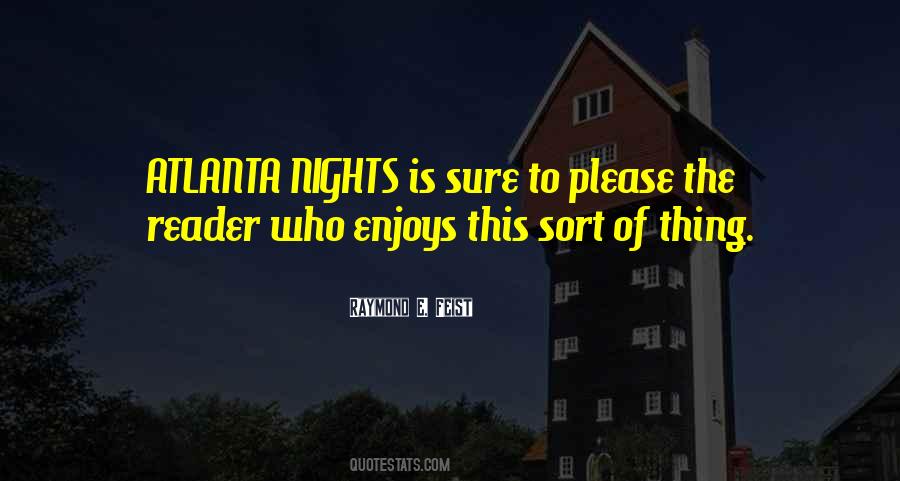 #18. It takes a certain kind of man willing to work long, grueling hours in a career offering few rewards. - Author: Jon Michaelsen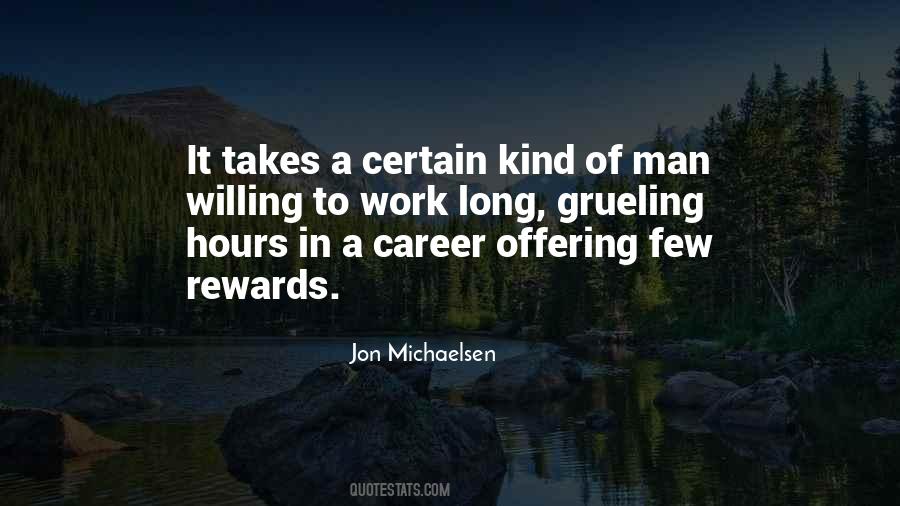 #19. Coming from a small town it was tough to dream big. When I grew up in a small town in Georgia, my biggest dream was one day to be able to go to Atlanta. - Author: Herschel Walker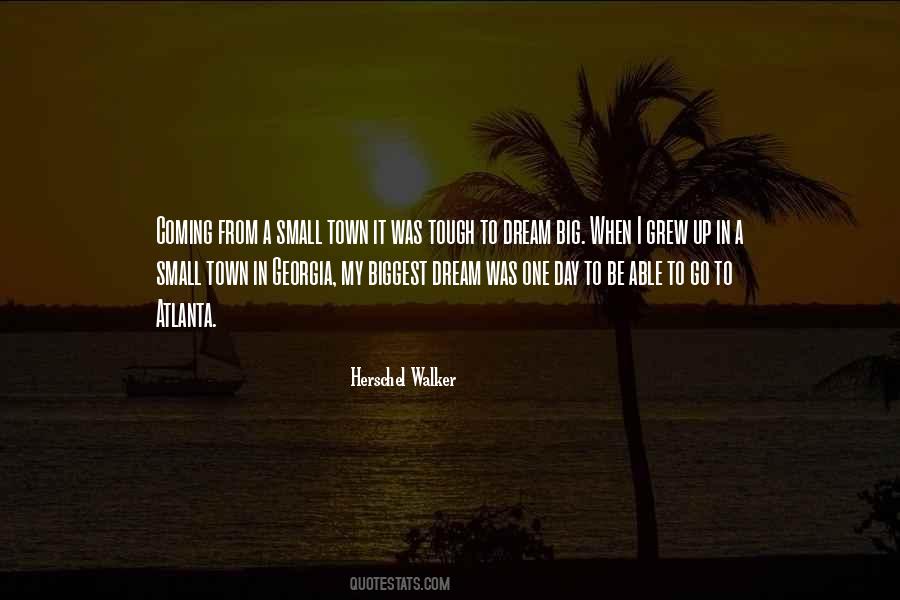 #20. Damn. It looks to me like I just missed the best reunion since Sherman got together with Atlanta. - Author: Susan Elizabeth Phillips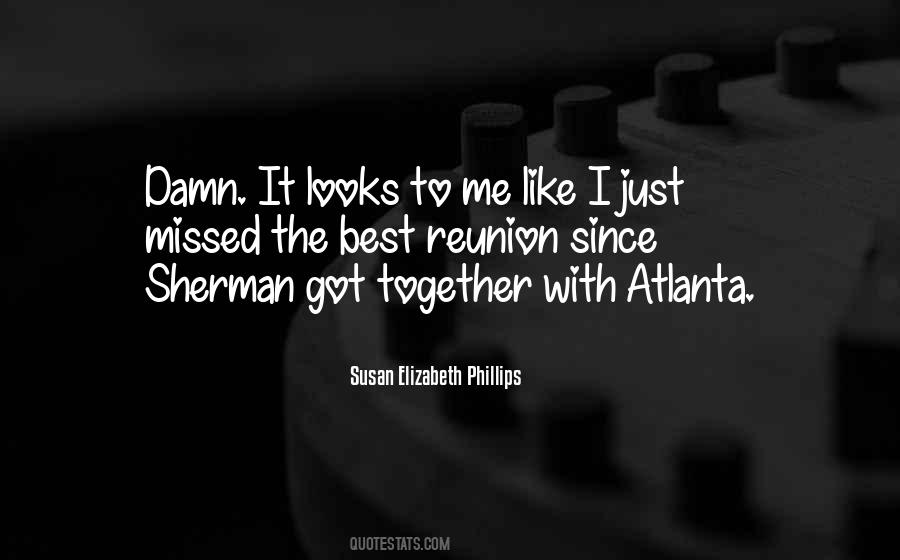 #21. As I got older, I'd say probably when I got to, like, seventh or eighth grade, I was living in Atlanta, Georgia at the time, and I went for an open call for an agent, a local agent out there, a woman named Joy Purvis, and she ended up picking me up. - Author: David Lambert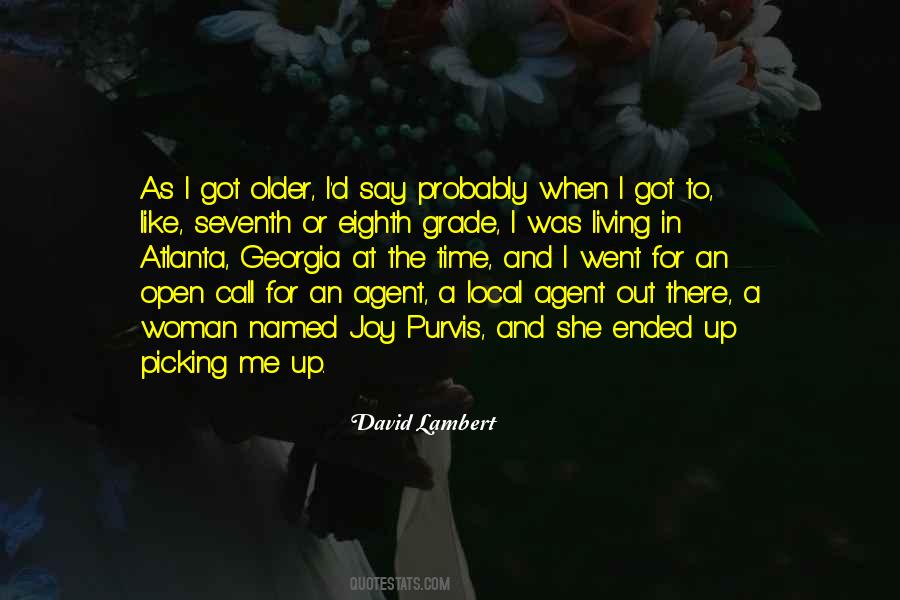 #22. I know the cadence of the language and the voice of Atlanta because I've lived here for so long. - Author: Karin Slaughter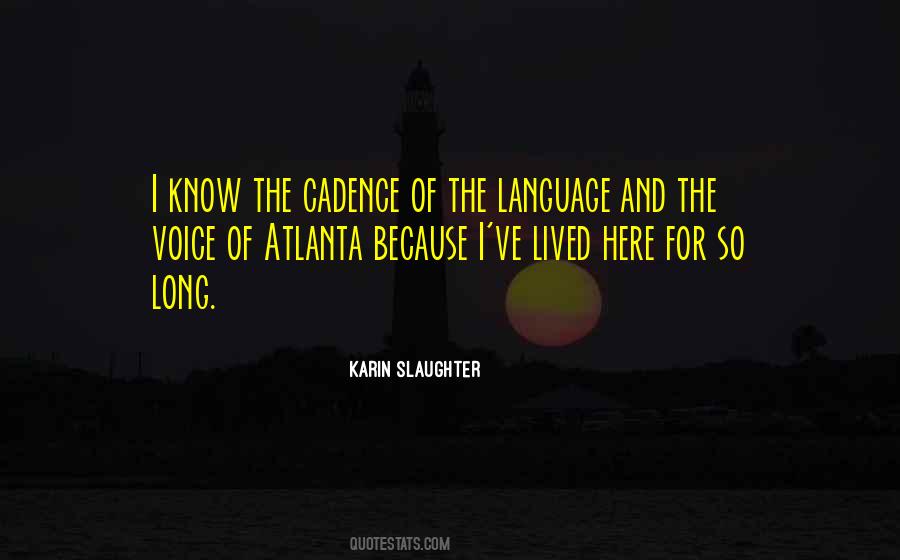 #23. I'm excited to win a pole at Atlanta, one of the tracks you look forward to qualifying at every single year, and really happy to beat Ryan Newman, who is hard to beat here. - Author: Kasey Kahne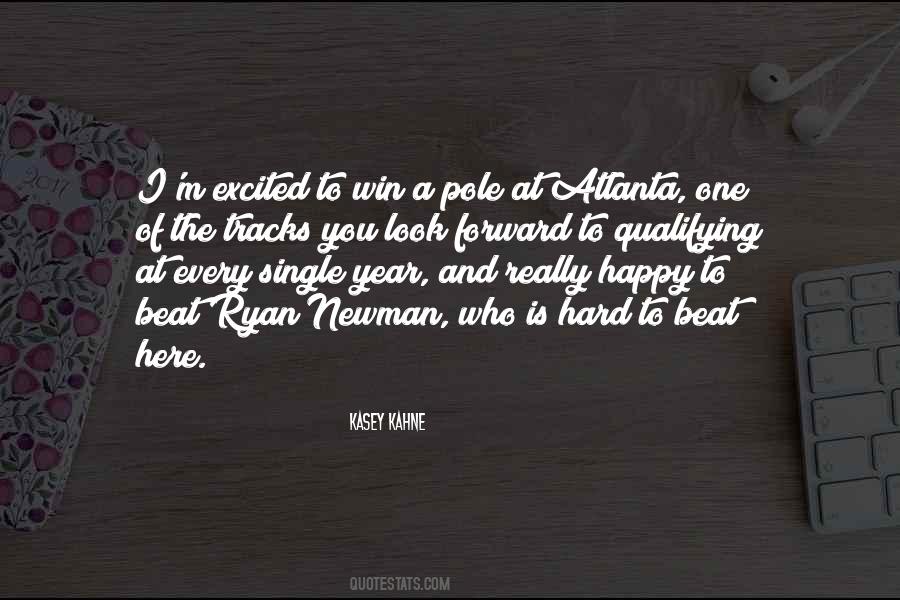 #24. I grew up in the suburbs north of Atlanta. I had an amazing childhood, and I still go back to my home in Atlanta often. - Author: Devon Werkheiser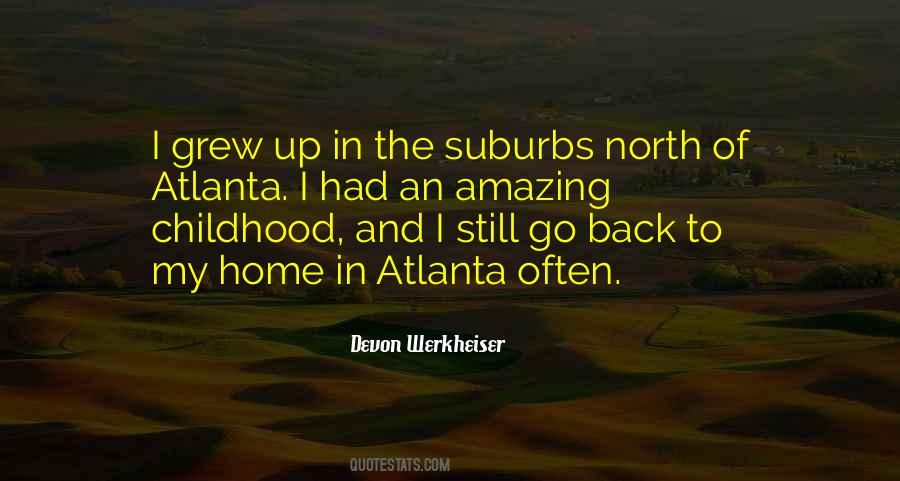 #25. She was pretty sure that if you died in the South, you'd have a layover in Atlanta before you reached the afterlife. - Author: Ilona Andrews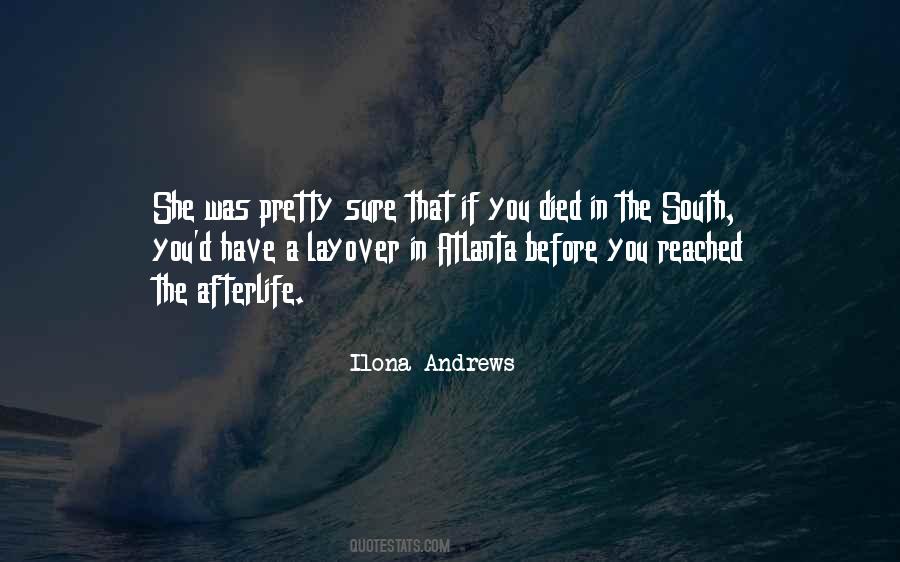 #26. It is in Virginia and Georgia that the war now rages and where it will continue; for at these points - Richmond and Atlanta - the enemy's main strength is concentrated. - Author: Knute Nelson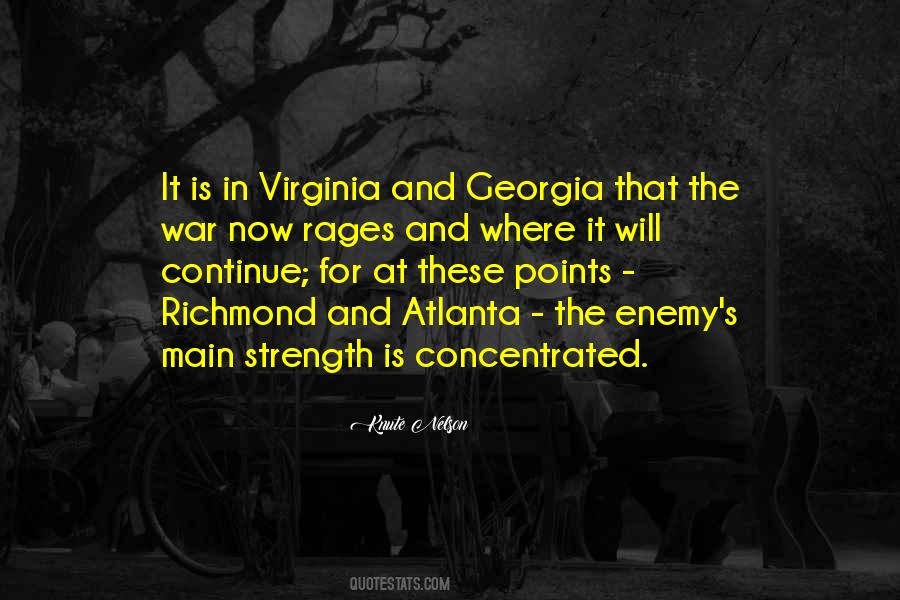 #27. I'm excited about being here in an organization that I grew up rooting for ... I'm excited about being an Atlanta Brave and pitching in Game 1. - Author: Tim Hudson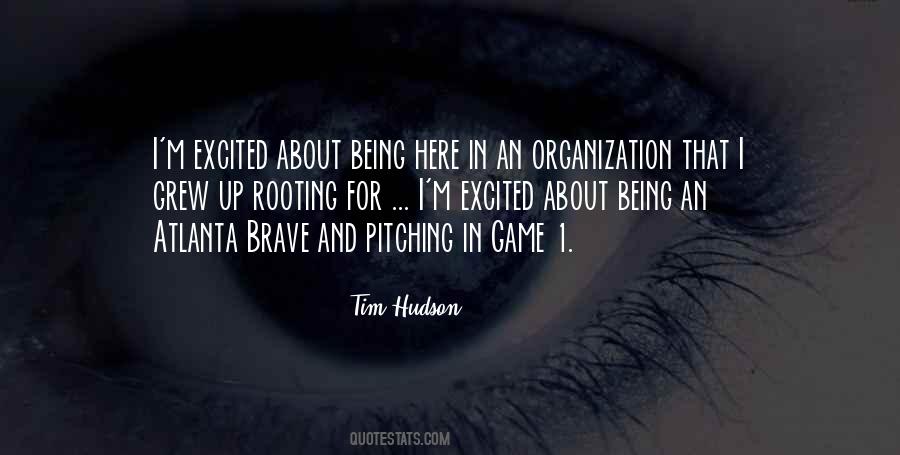 #28. Living in Atlanta those seven tumultuous years, I learned not to trust the Northern stereotype of white Southerners as incorrigible racists. Yankee self-righteousness ignored the depth of race hatred in places like Boston or New York. - Author: Howard Zinn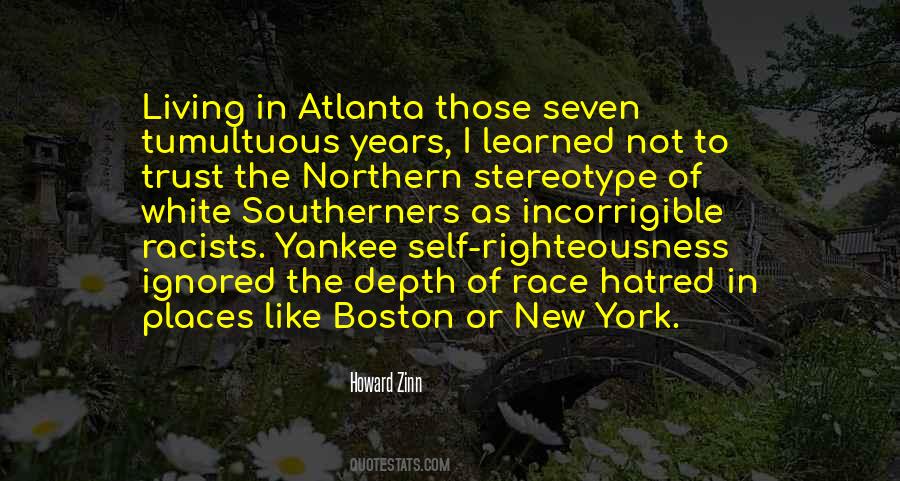 #29. I feel like I'm doing something in Atlanta that nobody ever did as far as rap. If it happens to end up on the top 40 or the pop charts, it doesn't mean I meant to go pop. It's just where the music took me. It started at the bottom, and it rises. - Author: Nayvadius Cash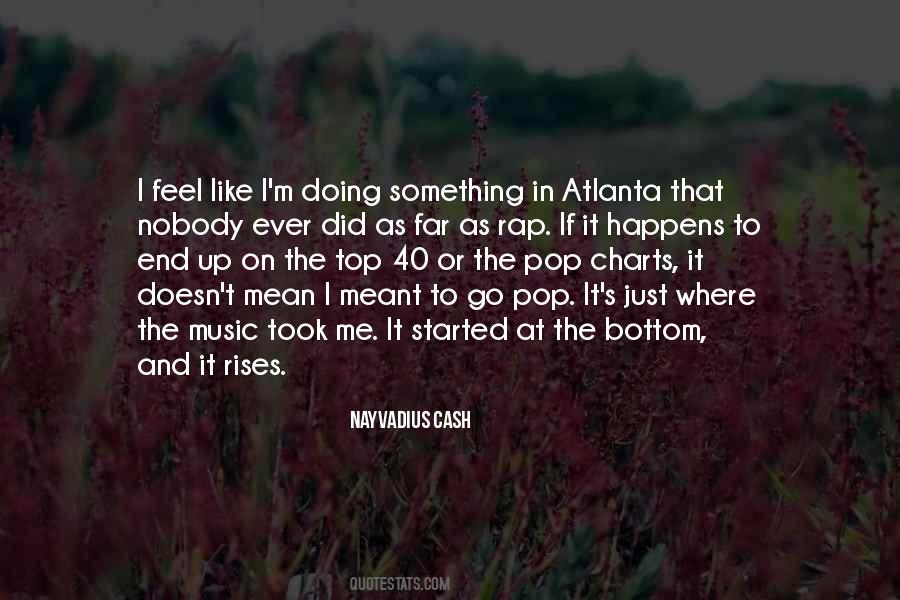 #30. The Atlanta Braves are really all that our children know about this crazy baseball life, and we are so thankful for this upbringing for them. - Author: Tim Hudson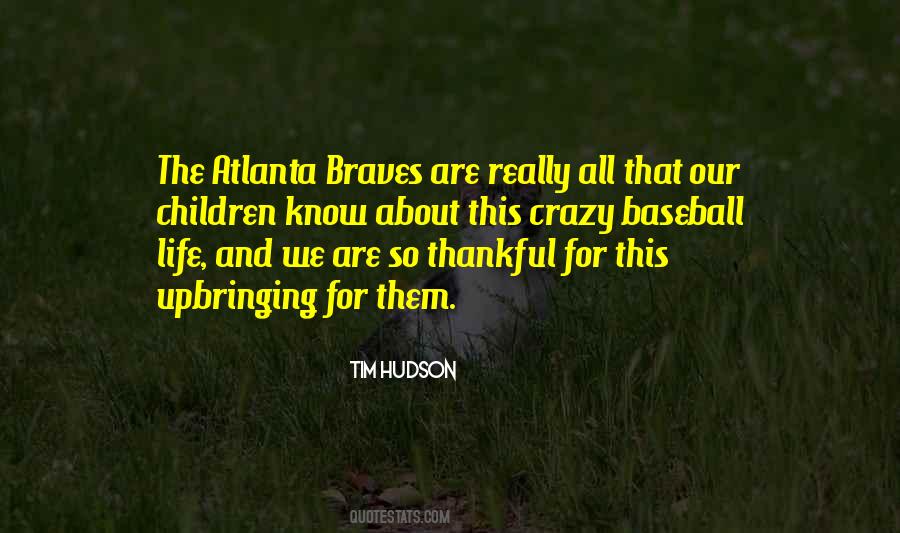 #31. My husband's name is Christopher Morgan, and we met in Atlanta. My two children are Sebastian and Quincy. - Author: Kim Fields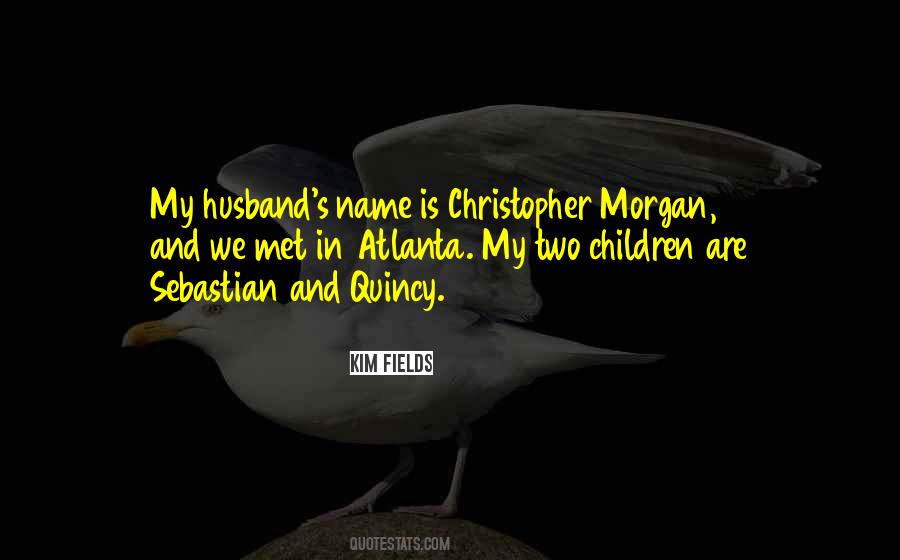 #32. For his Atlanta came panting up with flying hair, bright eyes, ruddy cheeks, and no signs of dissatisfaction in her face. - Author: Louisa May Alcott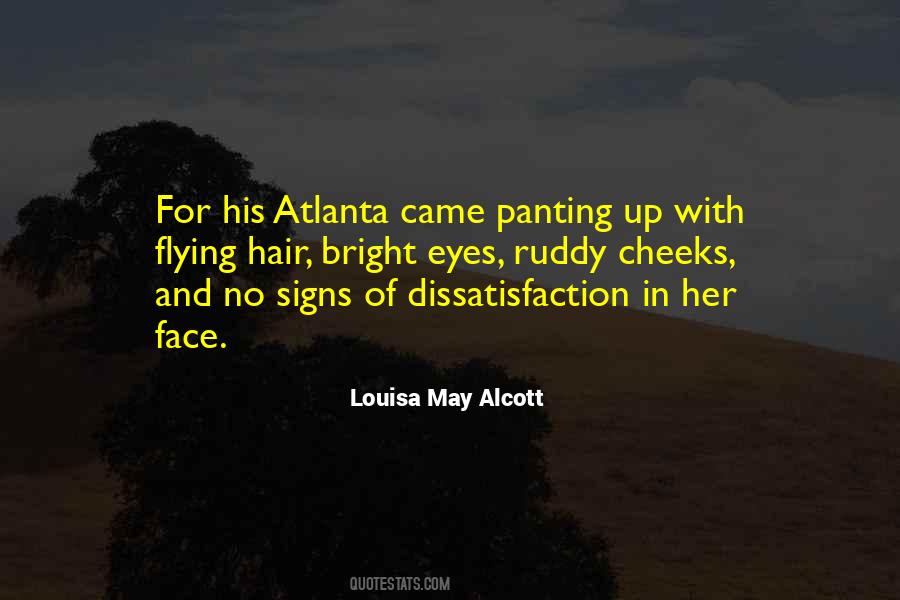 #33. My father was a promoter of Fresh Fest, and they needed an opening act. He got me a slot as a dancer. We tried it out the first time in Atlanta and the crowd went crazy. I was the opening clown. - Author: Jermaine Dupri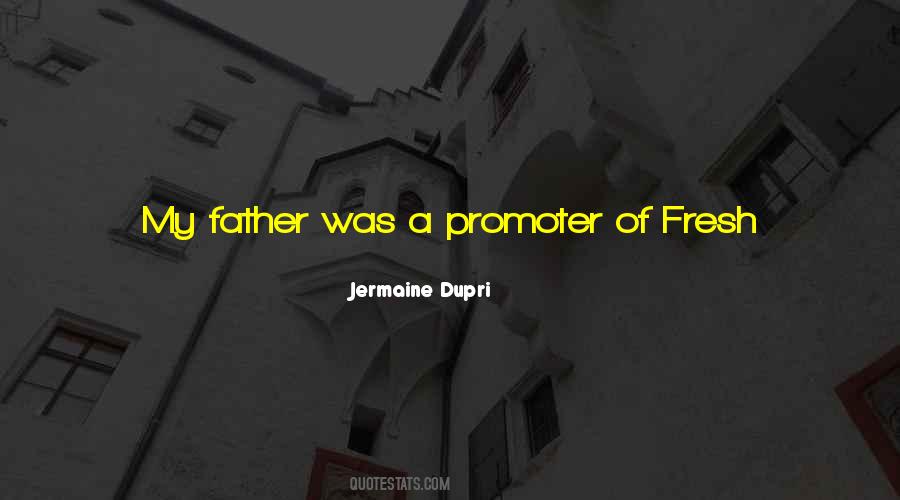 #34. After I left the podium in Atlanta, I felt so fulfilled in my career that I lost my desire to compete at that level again. - Author: Carl Lewis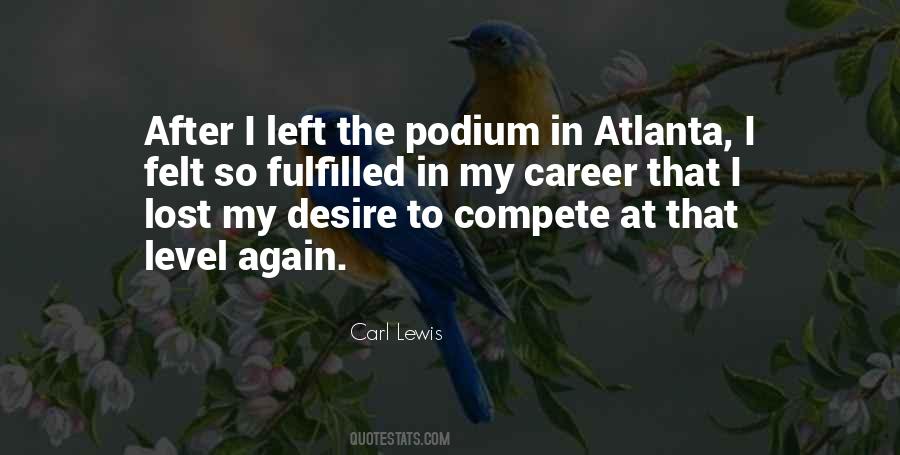 #35. The best food I've had was actually in catering at 'Single Ladies.' It's insane. I can't live in Atlanta. In fact, even if I'm offered, I'm not sure I could come back for another six months, because I'll just be fat. - Author: Ricky Whittle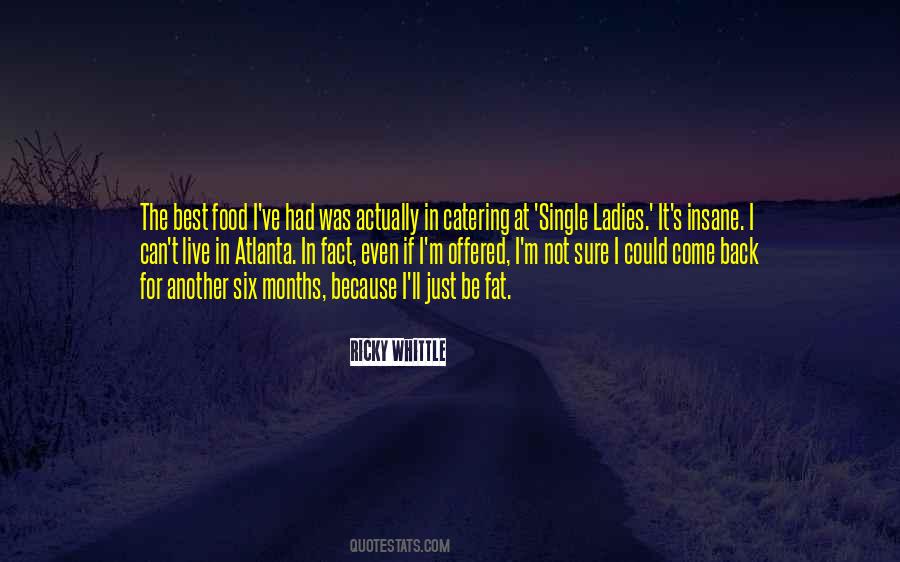 #36. It sounds pretentious to say I 'divide' my time, but when I am home, that usually means my house in Atlanta or my cabin in the North Georgia Mountains. The latter is where I do the majority of my writing. - Author: Karin Slaughter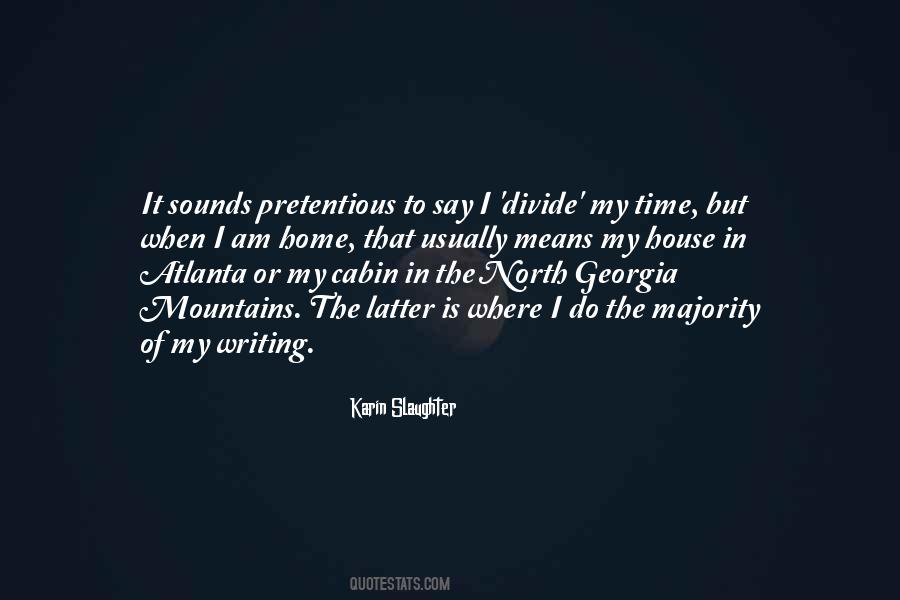 #37. Whenever I think of Milwaukee, I think of the American League. Hmm, Boston, Atlanta, weren't they the Browns, too? - Author: Mike Shannon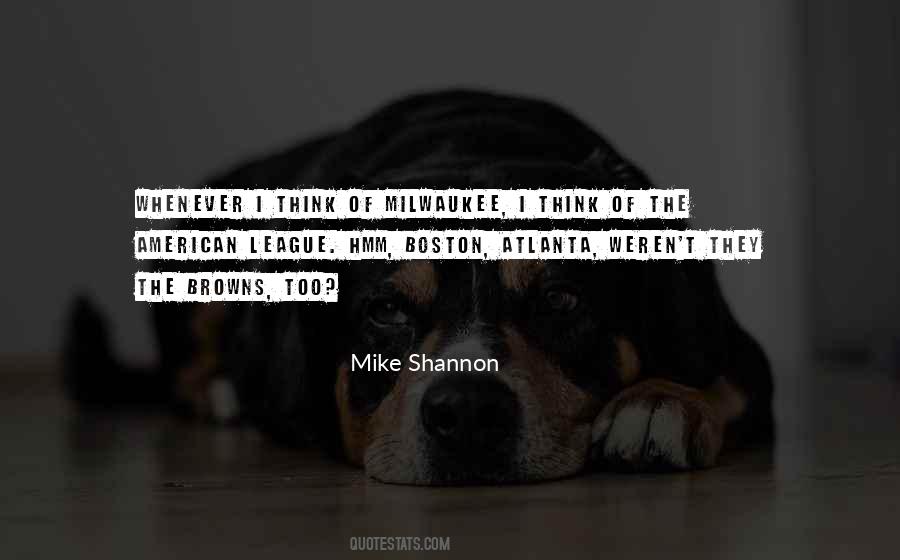 #38. So when life throws a curve ball, do your best to hit it and run to first base. If it tries to get you out of the game, do your best to get to the home plate. Yes there will be those looking for you to fail, but there are also those who are cheering you on. If not then cheer for yourself! - Author: Atlanta Hunter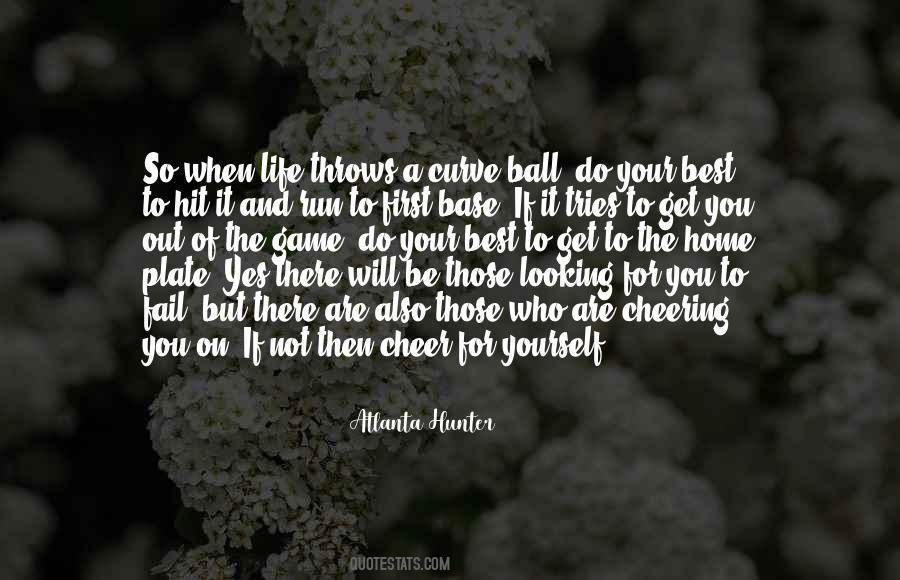 #39. As I get older, I'm starting to find myself liking clean, fitted outfits, so I like a button-down. I'm seeing supermodels and what fashion is really like in real life. There's more than just Atlanta with the saggy pants. - Author: Shameik Moore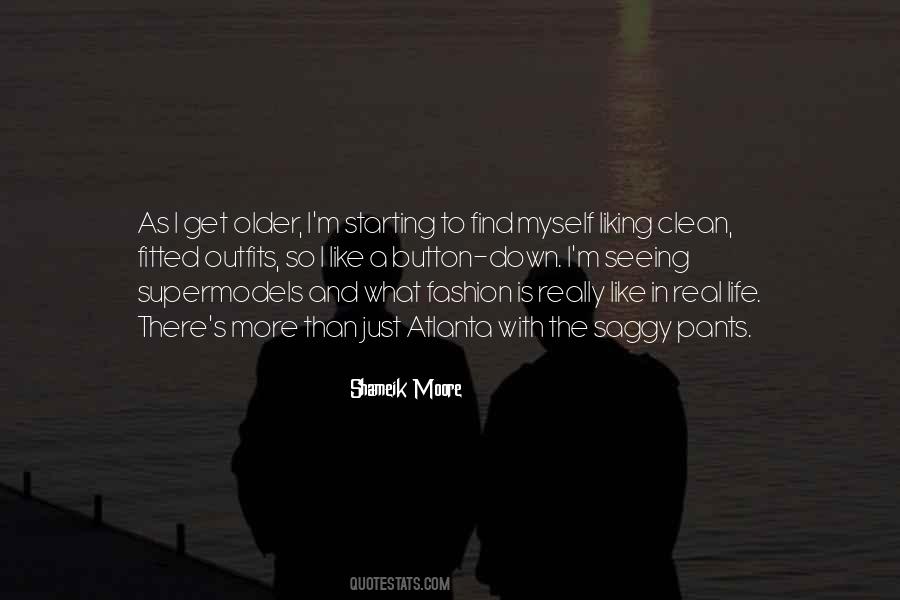 #40. I teach a Bible study for homeless guys in downtown Atlanta every week. Been doing it for years. That's the guys I'd rather go talk to. I'd rather take my act outside the church. - Author: Jeff Foxworthy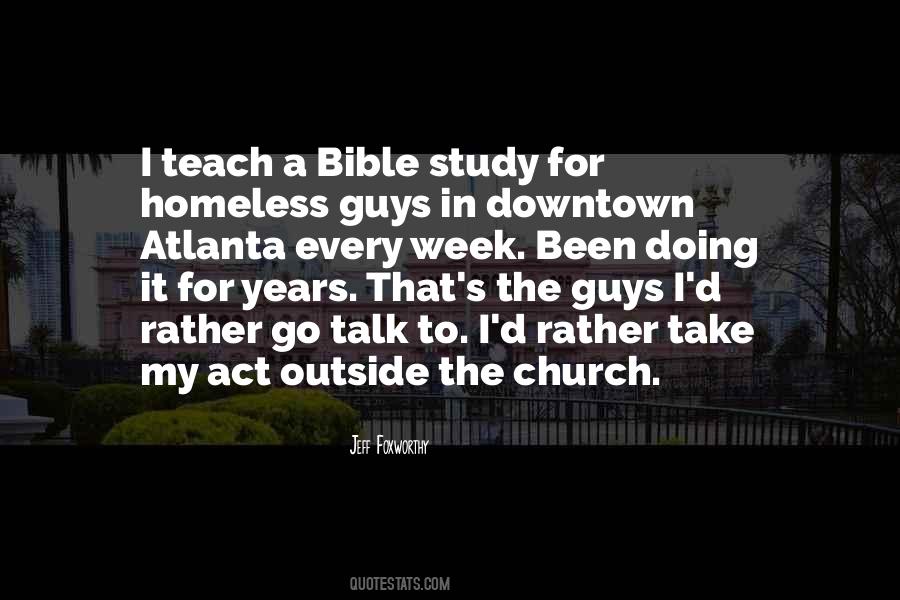 #41. Closed eyes cannot see the light - Author: Andrea L'Artiste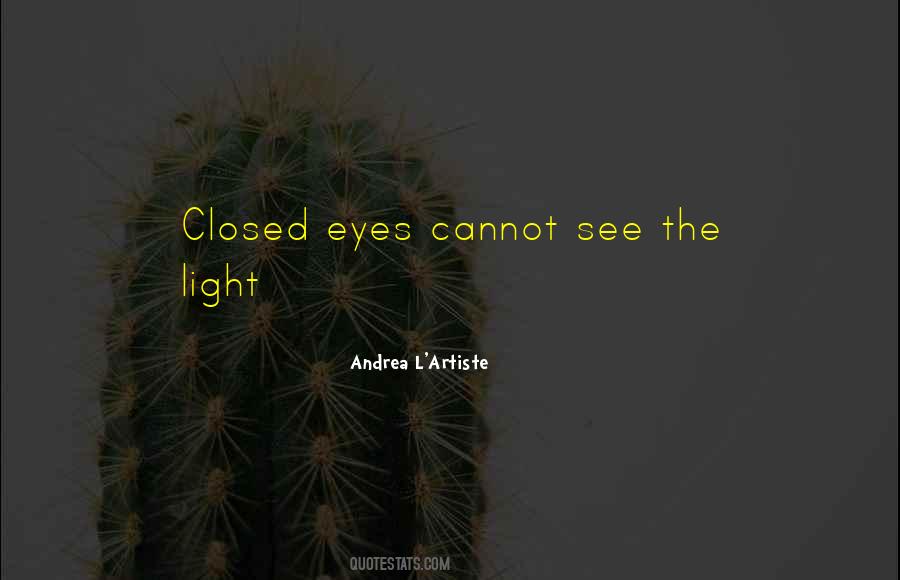 #42. Also I'm a part of the people that I've worked with in baseball that have been so great to me, Mr. Earl Mann of Atlanta, who gave me my first baseball broadcasting job. - Author: Ernie Harwell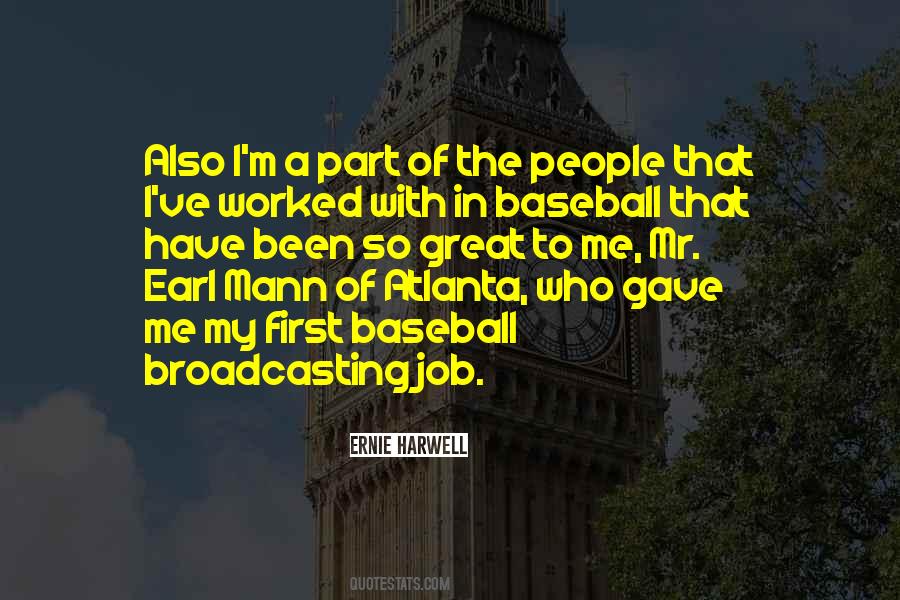 #43. The funny thing is, people only know me for having straight hair for work, but I live in Atlanta where it's hot and humid in the summertime. So when I'm home, I wear my hair natural. My hair is naturally curly; I don't have a relaxer. - Author: Keshia Knight Pulliam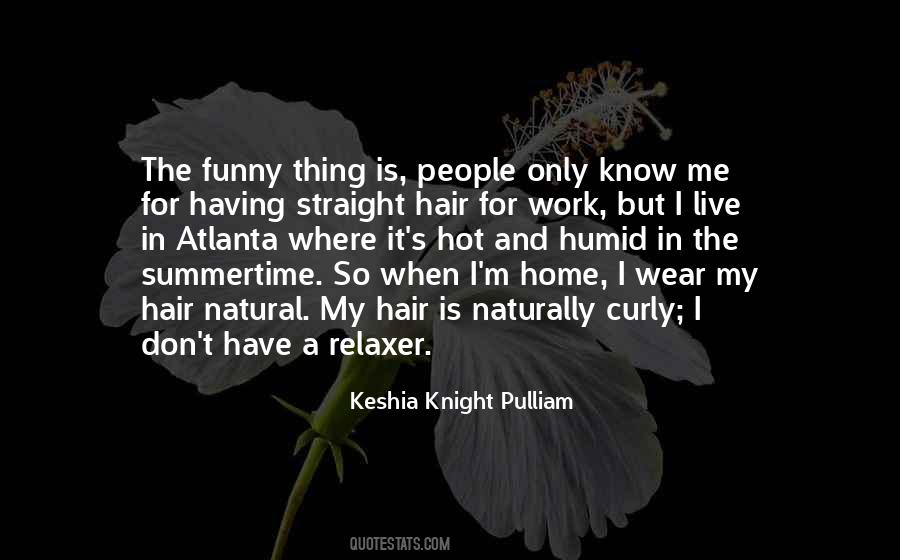 #44. Lighting that torch in Atlanta didn't make me nervous. Standing up to the government - that made me nervous - Author: Muhammad Ali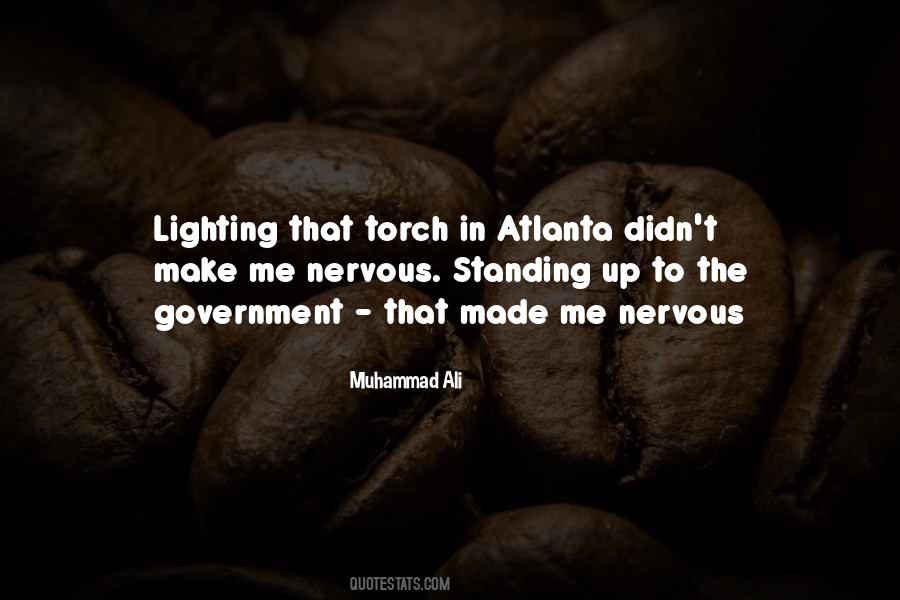 #45. My first day as a manager was at Digital Equipment in Atlanta. I was a sales rep. I was promoted from among my peers, so one day I was a peer, and the next day I was their boss. - Author: Carol Bartz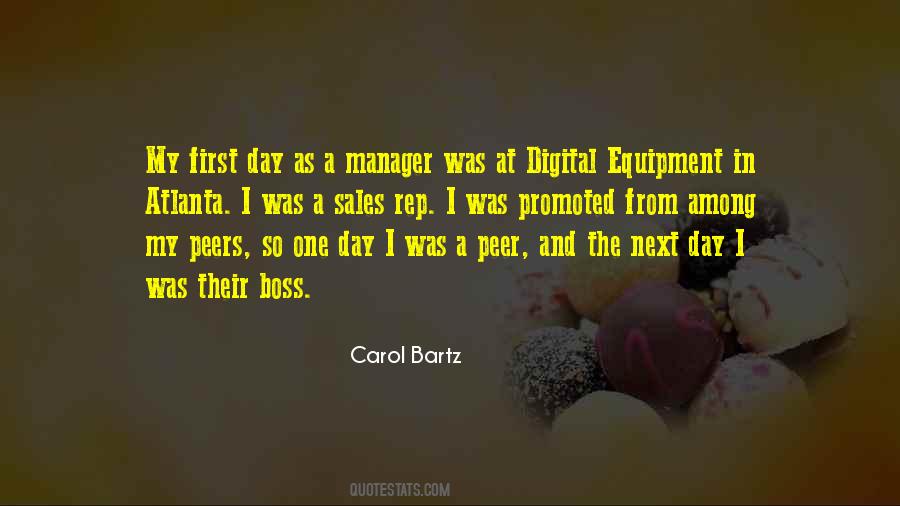 #46. Atlanta is a city full of superficial fake video vixen women walking around with fake asses, fake hair, and breast. Makeup caked on their faces, and string from the tracks hanging in their weave. - Author: Desiree M. Granger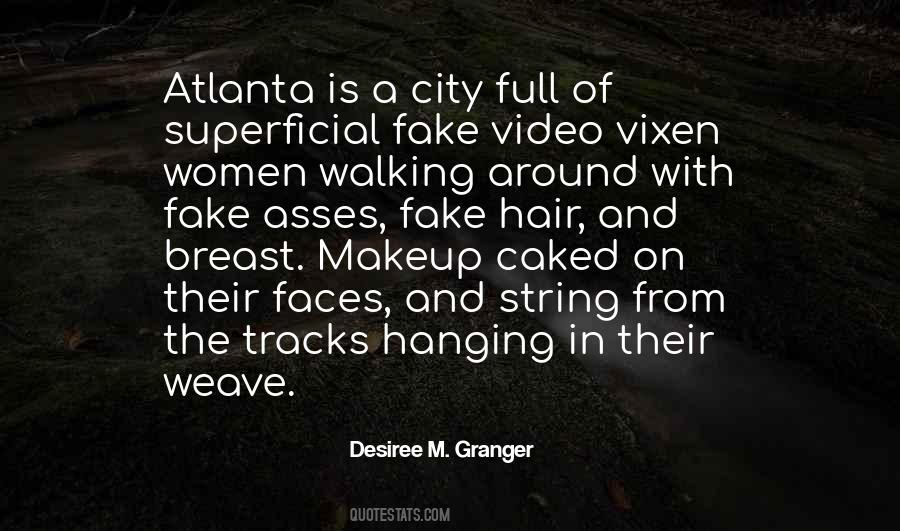 #47. On the road, they join the bedraggled remnants of a column of exhausted Confederate soldiers evacuating burning Atlanta. Rhett makes her take note of the scene: "Take a good look, my dear. It's a historic moment. You can tell your grandchildren how you watched the Old South disappear one night." - Author: Vivien Leigh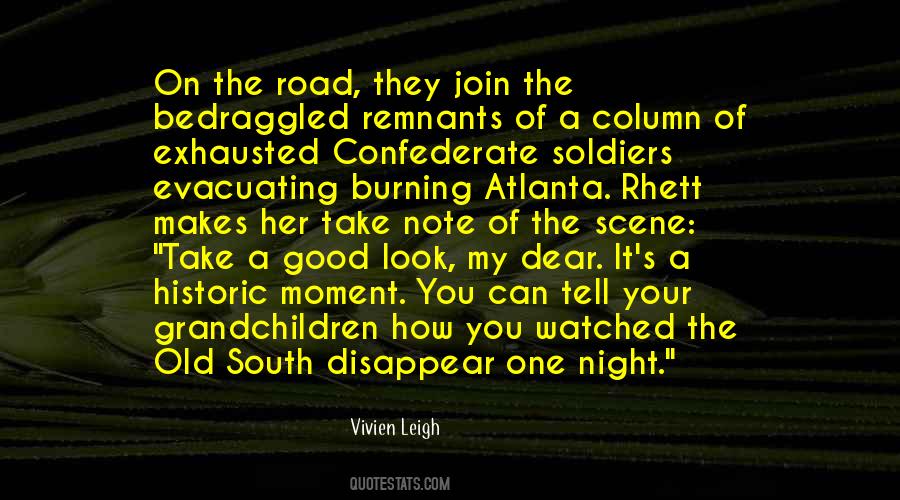 #48. We want the clear facts to be reported that we, according to the FBI, have a lower violent crime rate than Atlanta, or Houston, or Dallas, or Miami or San Antonio. To some extent, the perception that's been created is much greater than the reality. - Author: Marc Morial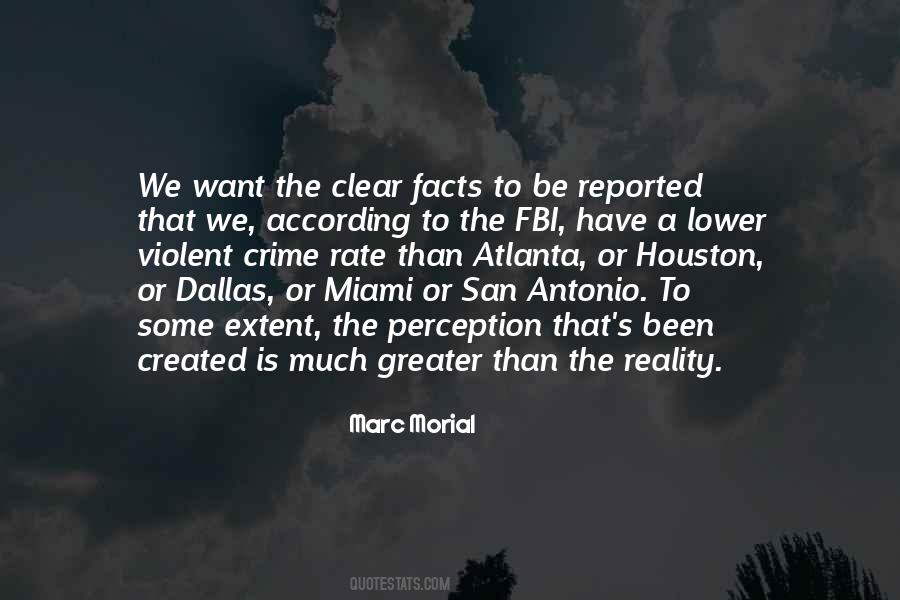 #49. The peculiar fascination which the South held over my imagination and my limited capital decided me in favor of Atlanta University; so about the last of September I bade farewell to the friends and scenes of my boyhood and boarded a train for the South. - Author: James Weldon Johnson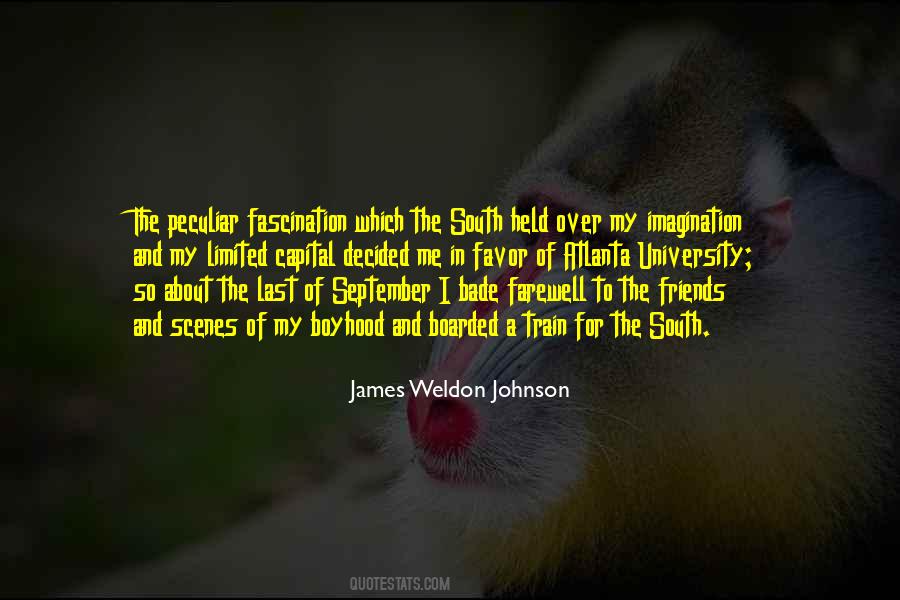 #50. I am happy with what I do. I'd love to be the manager of the Atlanta Braves, but they hired somebody this week. So I'll just have to be inordinately happy with one of the best jobs on the planet. - Author: Robert Gibbs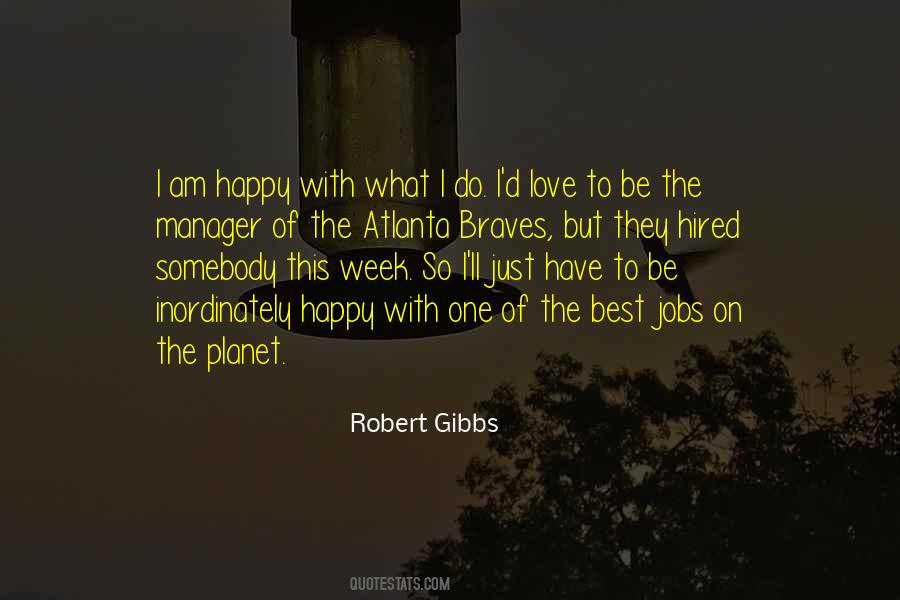 #51. Today I realize that I'm not marrying the one I thought loved me, I'm just Morgan Lewis, the owner of a bakery, a tiny apartment in downtown Atlanta, and a 2012 Camry. Nothing special, just another person walking through town to start her day. - Author: A.M. Willard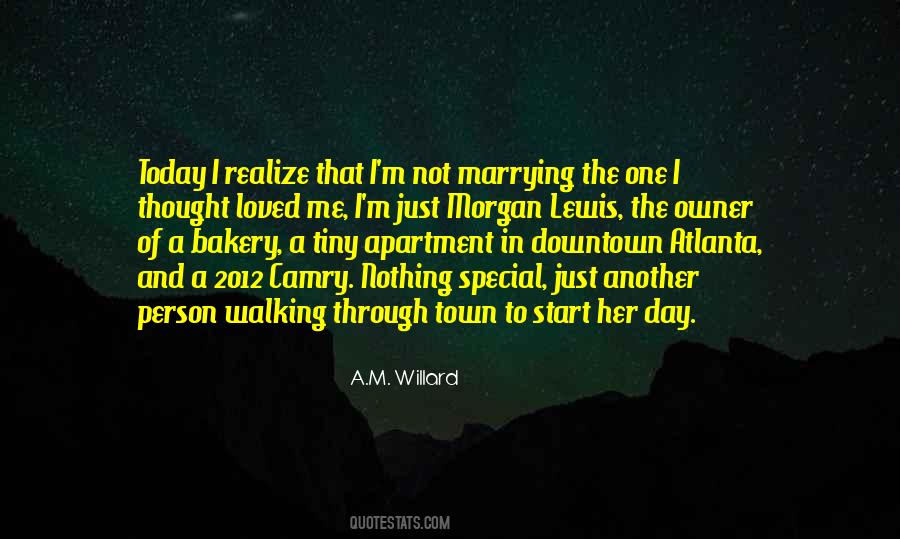 #52. I feel like in Atlanta, if you were a female dancer, the more you can dance like the boys, the more respect you get. I was thrust into that kind of dance culture, and it was in my body. - Author: Janina Gavankar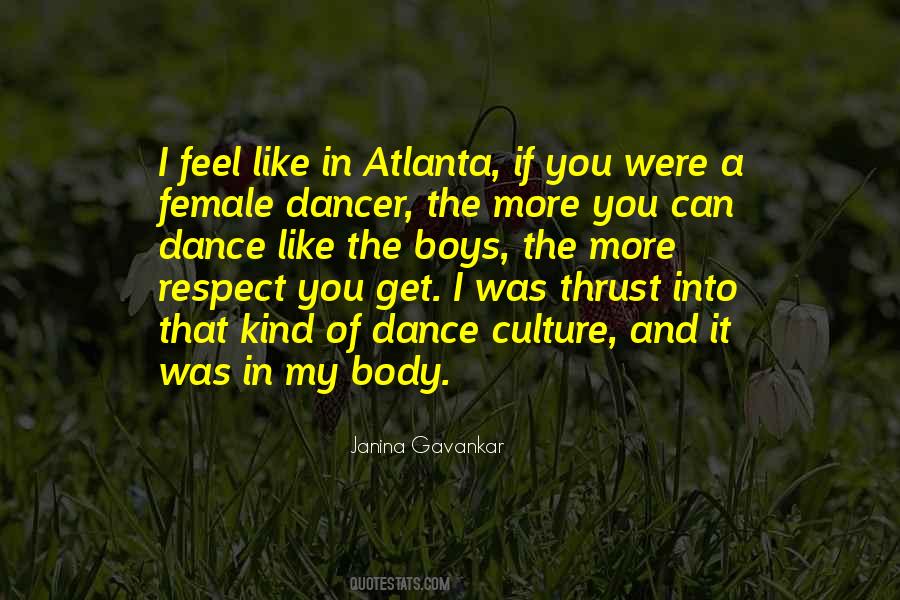 #53. I did learn something interesting [while at the Atlanta airport]. You have to be a member of the TSA in order to legally perform a cavity search. My apologies to the staff of Cinnabon, but you guys should really keep that extra frosting where the customers can find it. - Author: Stephen Colbert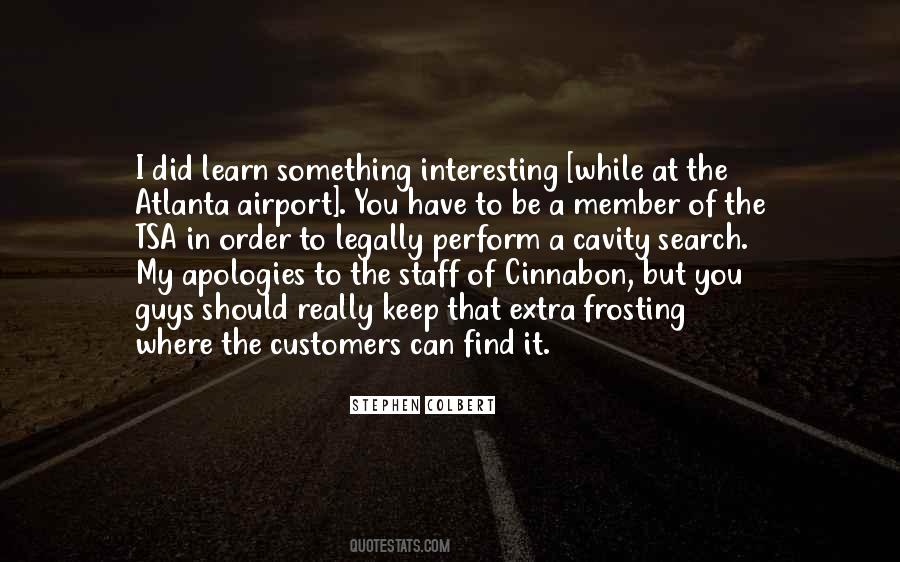 #54. You would die of boredom in my body." "No, I'd take that young thing out for a spin and liven things up a little." I roll my eyes. "I'm sure you would. You'd have me screwing my way through greater Atlanta." "Breakin' hearts and blowin' minds! Or blowin' something," she says with a devilish wink. - Author: M. Leighton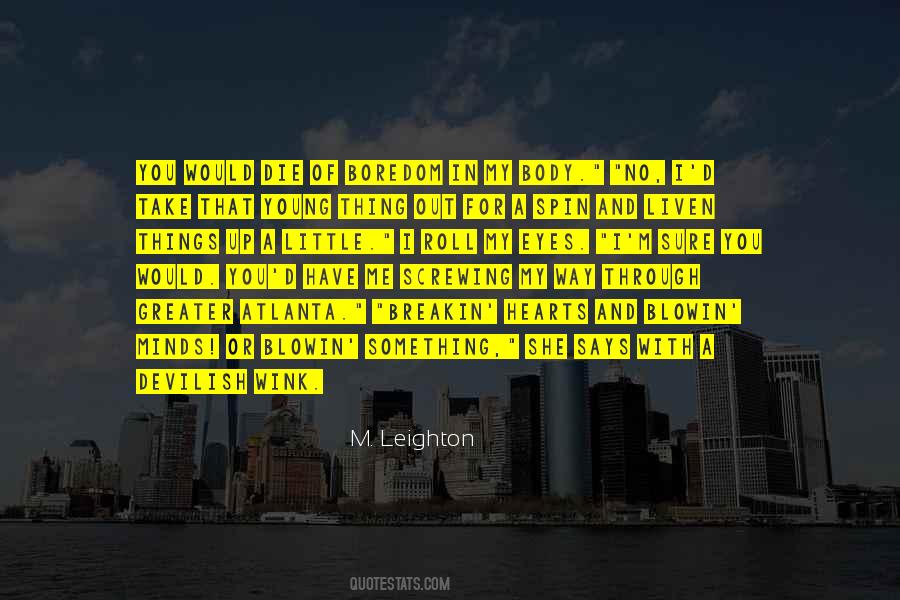 #55. It is a remarkable fact that smallpox, a scourge for thousands of years, has now vanished from the earth, except for two tiny vials, one locked in a highly secure facility at the Centers for Disease Control, in Atlanta, and another stored in a similarly secure vault in Siberia. - Author: Michael Specter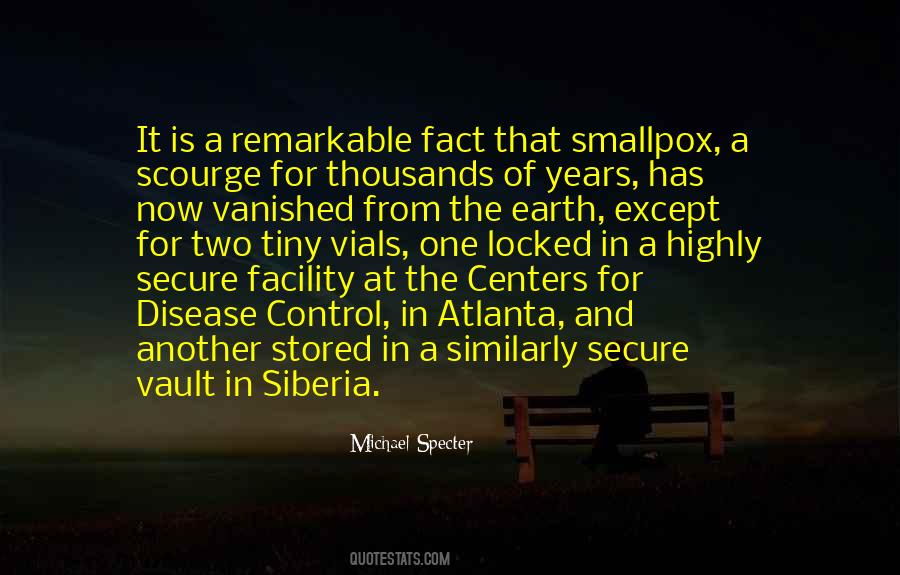 #56. Billy Barnes signed me and got me my first role in an interracial love story filmed in Atlanta called 'Together For Days' with Clifton Davis. My mother thinks it was my best work. You cannot find a copy of it. - Author: Lois Chiles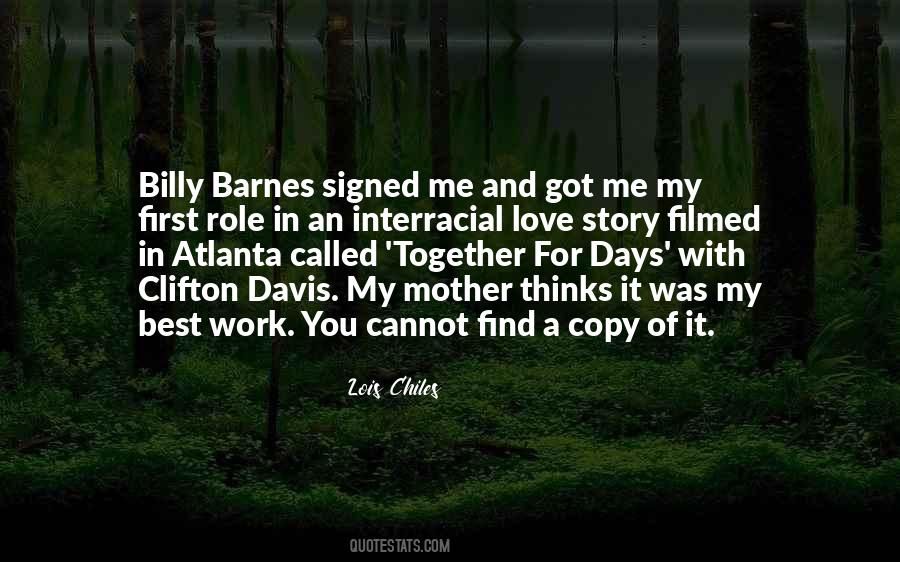 #57. Hustling sex for cash ain't dangerous if you learn the tricks quick, and that means puttin' yourself in a different mindset. Always scout for an exit for when you need it. Act confident and tough and you won't get hurt. Being scared or nervous will get you cut up and stuffed in a fuckin' bag. - Author: Jon Michaelsen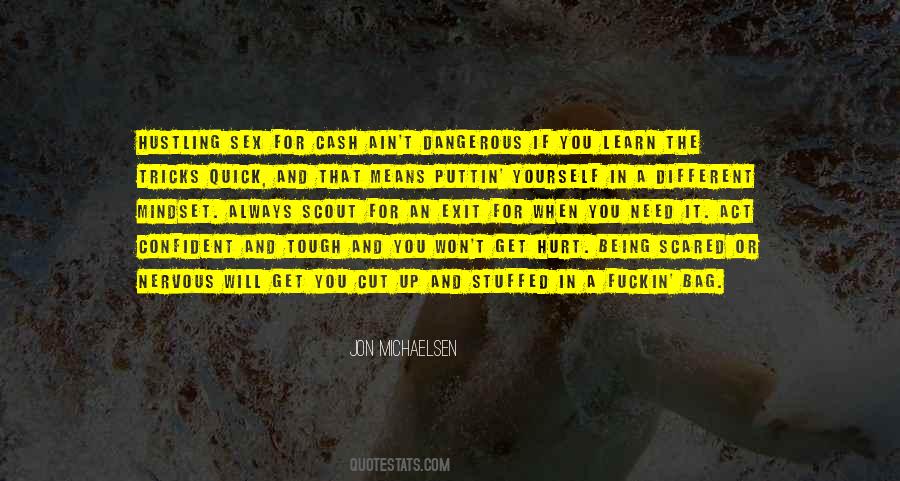 #58. Despite the request, and the fact that executives from some Tenet hospitals, like Atlanta, had already expressed a willingness to provide evacuation support, Tenet officials continued to rely on governmental resources to respond to the emergency. - Author: Sheri Fink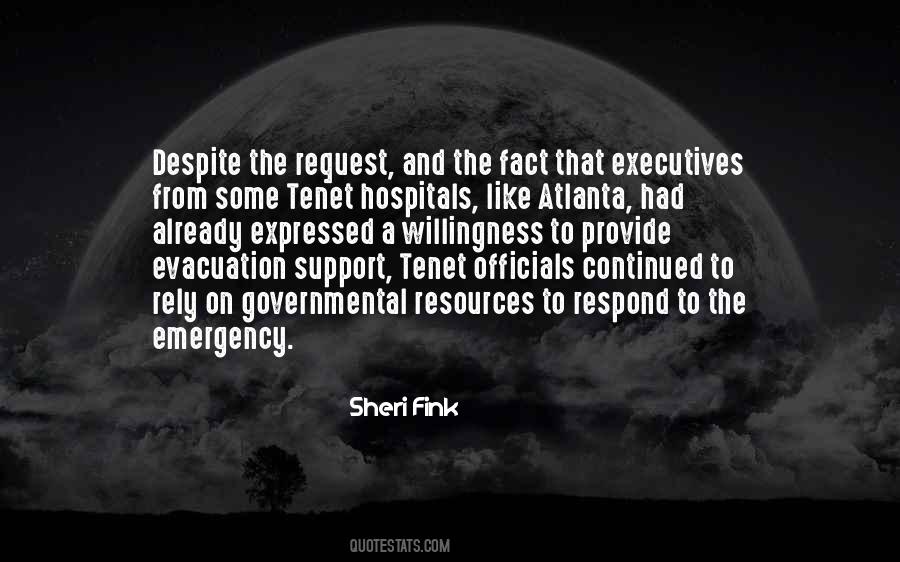 #59. Seated in a car full of women, squashed between his six-foot landlady and Sybil Underwood, having to listen to them talk nonstop all the way to Atlanta and back, was too much for him to bear. - Author: Fannie Flagg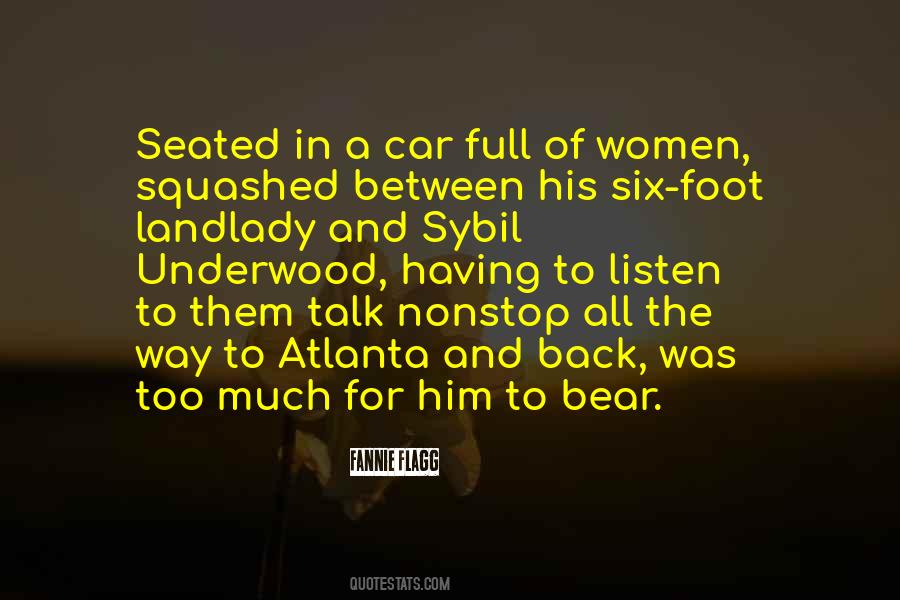 #60. The seeds for the Garden were planted in 1973 by a group of volunteers who saw promise in a stretch of Piedmont Park that housed Atlanta's greenhouses and a number of gardens. - Author: Anonymous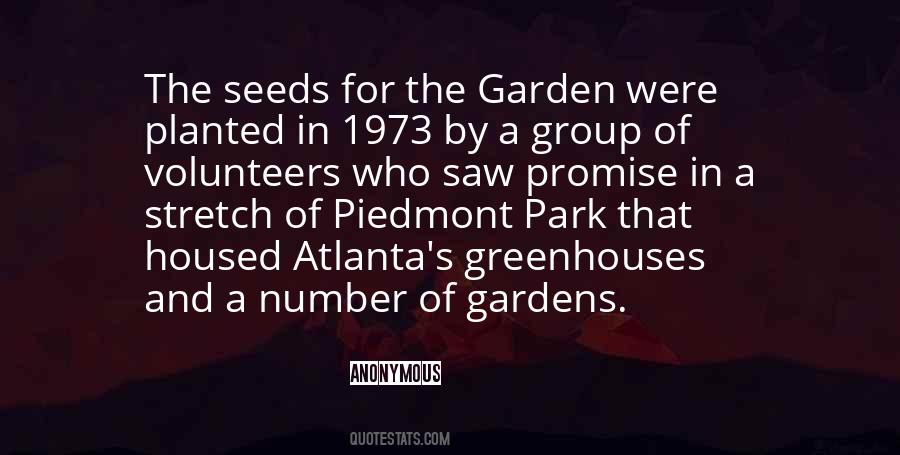 #61. Whether it's on the streets of Philadelphia or New York or Chicago or Atlanta or in a classroom in Newtown, Connecticut, people want to be safe. - Author: Michael Nutter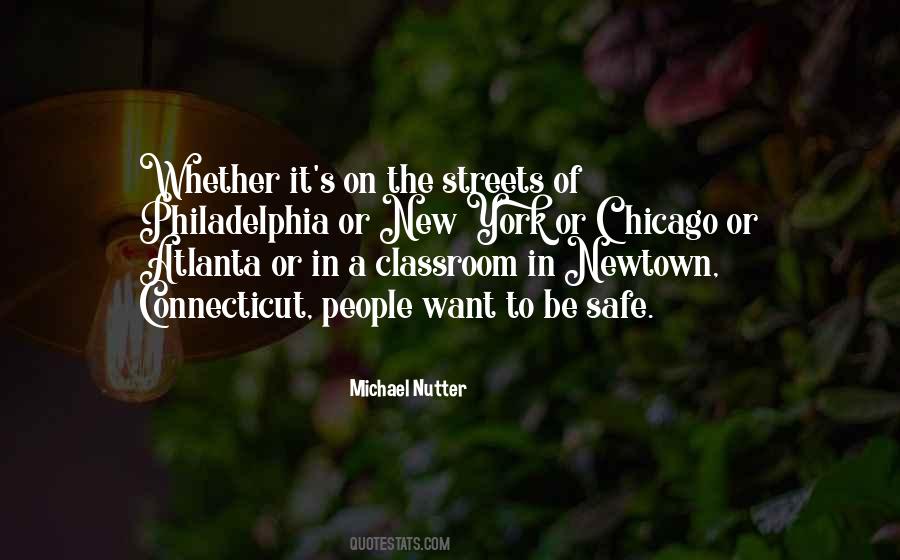 #62. China definitely sounded worse than Atlanta - Author: Alison Umminger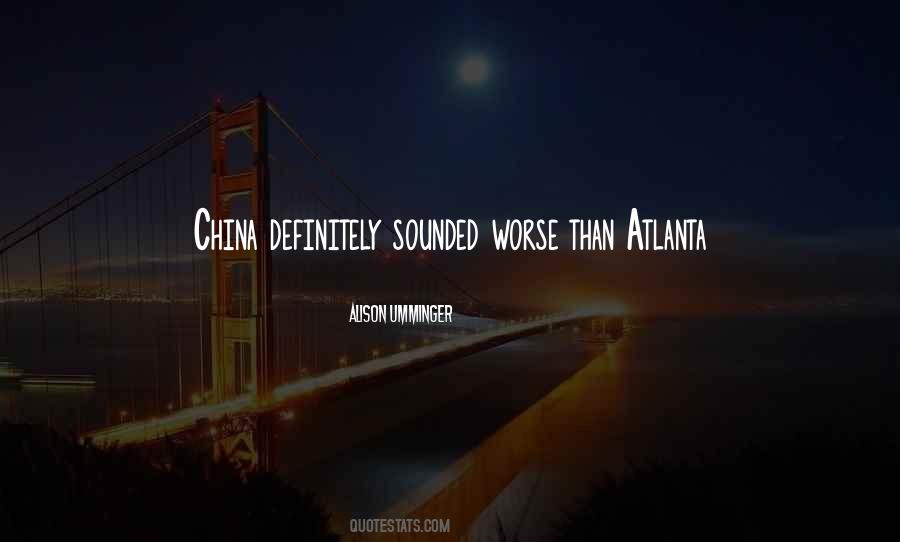 #63. The best comedy audiences in the country and this is tried and true, I'm not just saying it, in my opinion are Boston, Atlanta, and Chicago. - Author: Denis Leary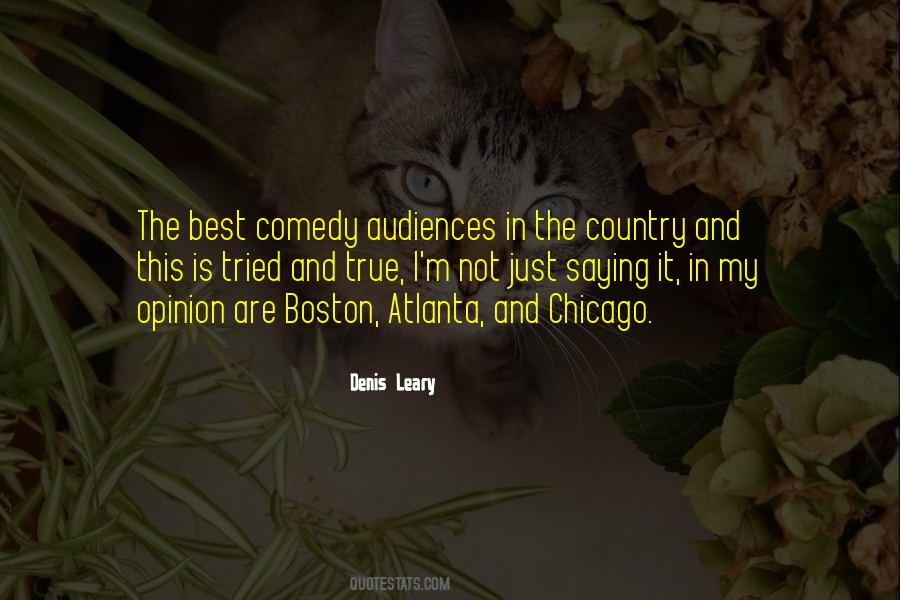 #64. That other saying, I'm a part of all that I have met, I think that would have to begin with my wonderful parents back in Atlanta when I was a youngster five years old I was tongue tied. - Author: Ernie Harwell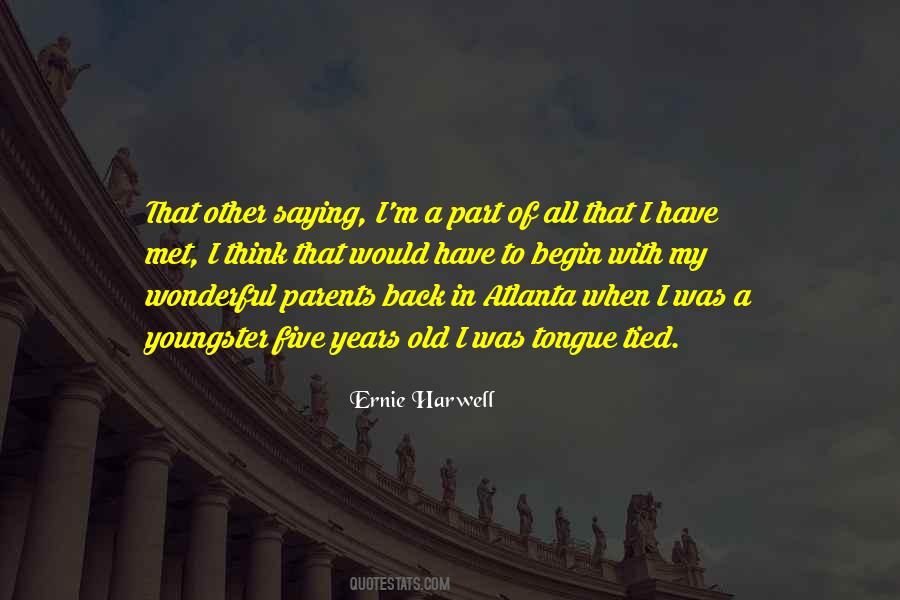 #65. Atlanta's a good example of a city that's quite sprawling, where there's a sharp division between where blacks and whites live, between where low-income and high-income families live. - Author: Raj Chetty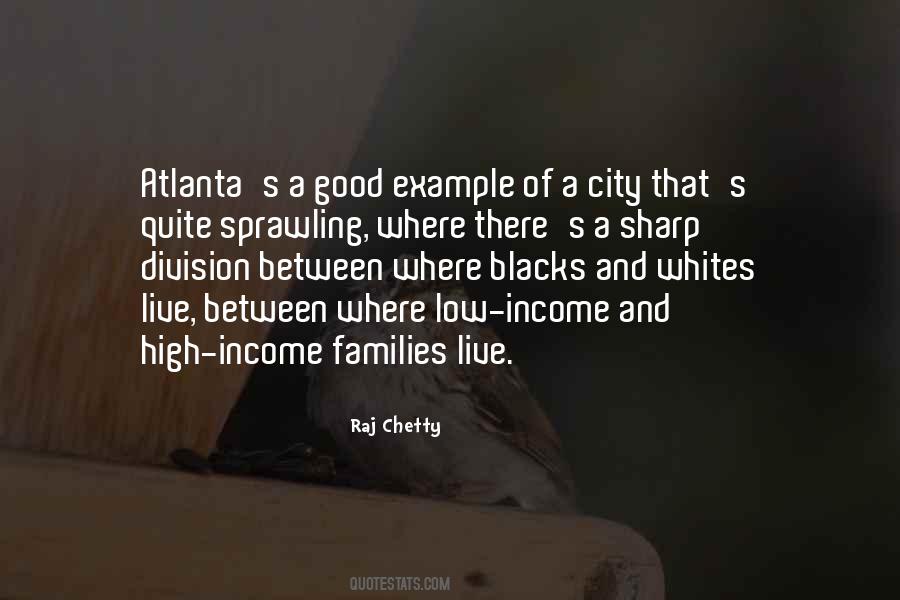 #66. I'm not West Coast at all. I was born in Atlanta, but I grew up in Kentucky, outside of Lexington, in Winchester. - Author: Tucker Max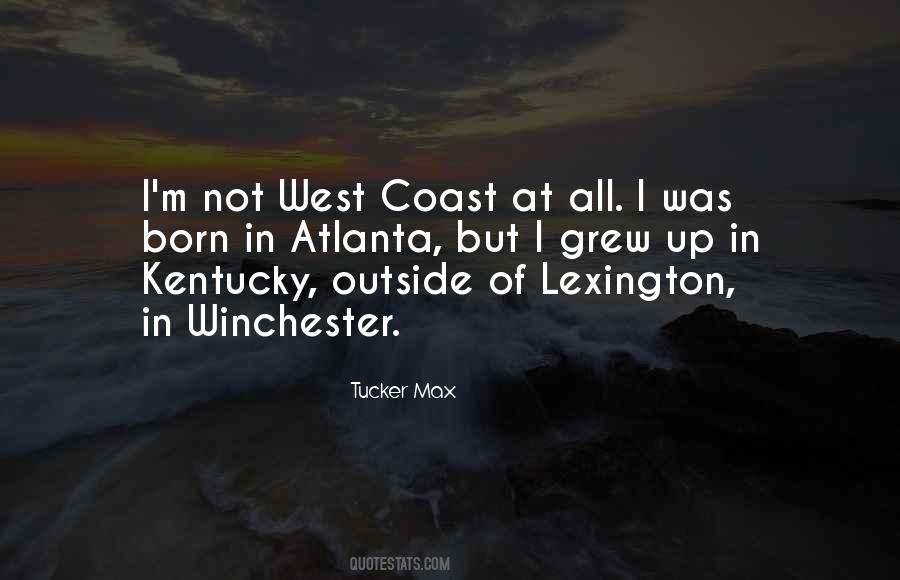 #67. I'm not in the clubs; I'm a homebody. I go out when I feel I have to for work or if there's a special function. You might catch me at the grocery store, but you won't see me out and about in Atlanta. - Author: Keith Sweat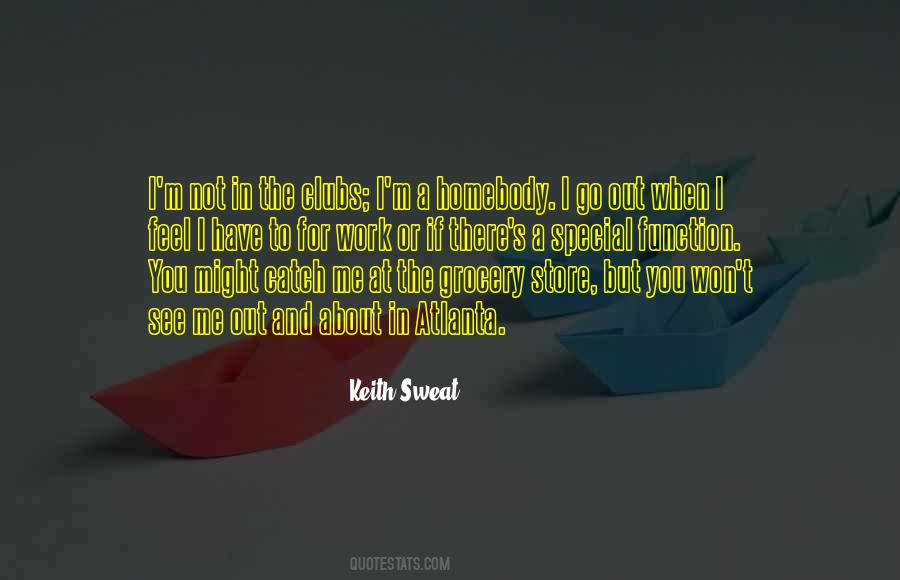 #68. Montreal leads Atlanta by three, 5-1. - Author: Jerry Coleman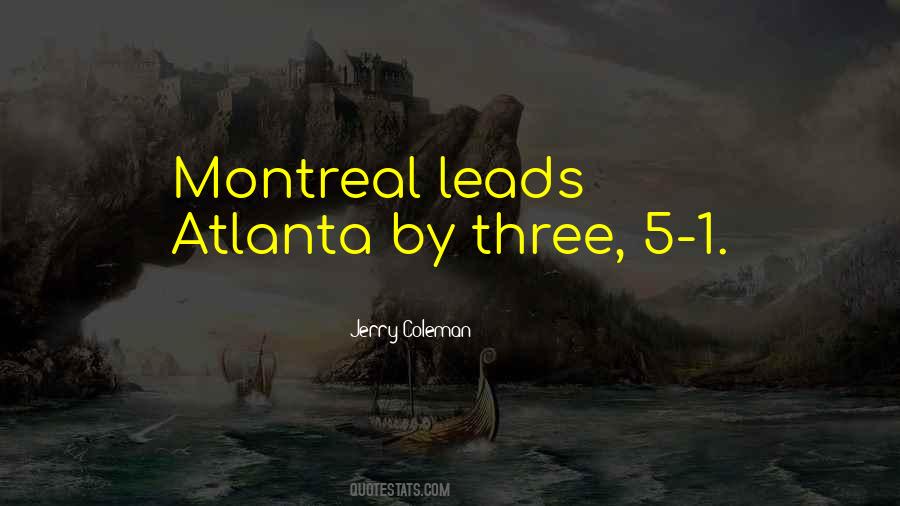 #69. I worked with Snoop, but I would love to work with him again, but DMX ... I would love to work with him as well ... I met him in Atlanta; I went to one of his concerts; I would love to do a song with him. I respect him and really like his music. - Author: Bow Wow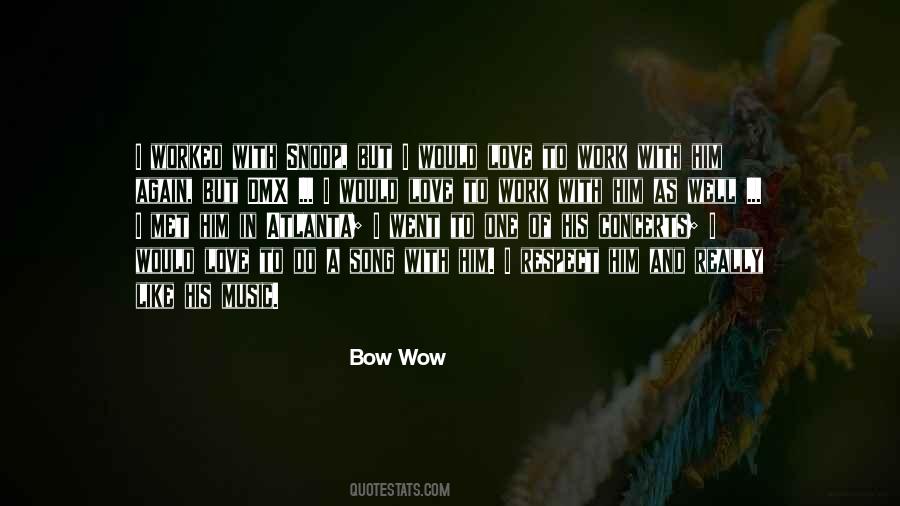 #70. The first time I was homeless was when I went to Atlanta. I was in a homeless shelter, then when I got a job I used to miss the curfew for the shelter. So I ended up sleeping outside in the streets. - Author: Jay Electronica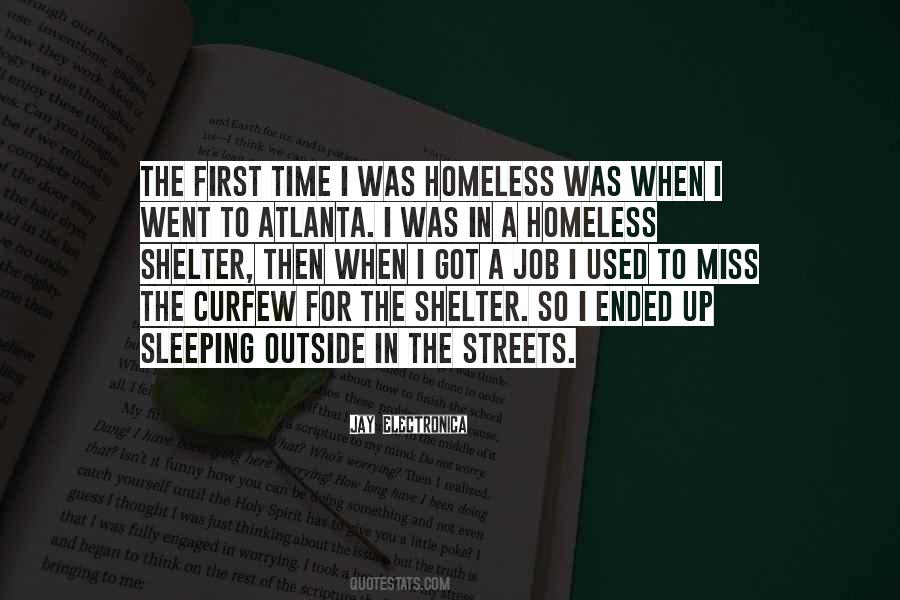 #71. I think it's important for artists to work together. It's great for fans to see, like, Ludacris came out to our show in Atlanta and kinda made a surprise appearance there, it shows a mutual respect for what each other does. - Author: Jason Aldean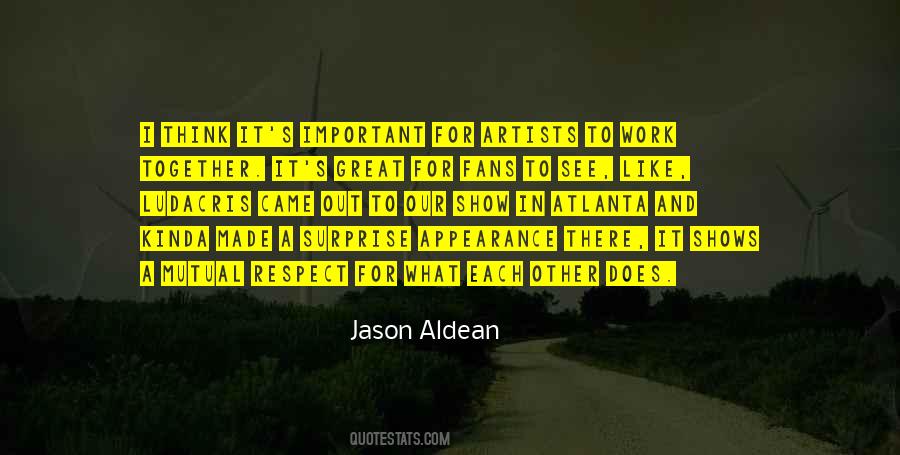 #72. There's not much to do in Atlanta, so the cast went to the gym together, went shopping together, and dinner was always a group thing. It's that whole summer-camp experience that making movies tends to be anyway. - Author: Timothy Olyphant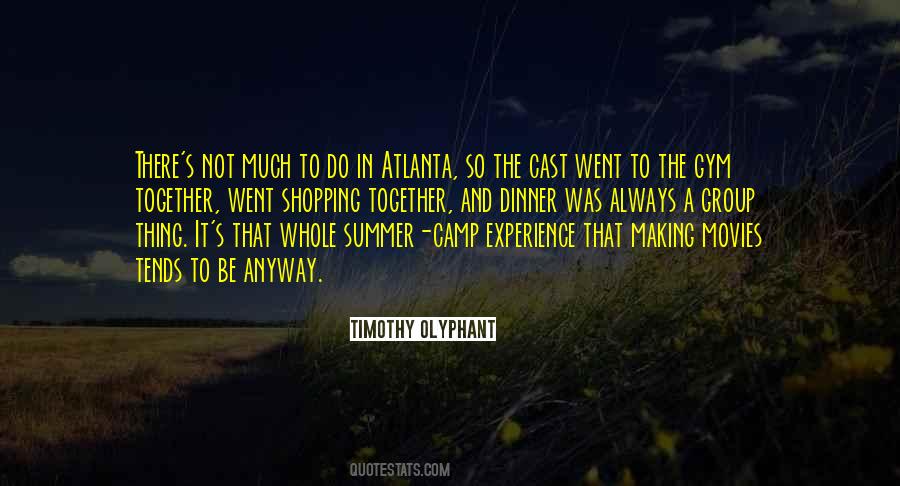 #73. I was a huge fan of Bobby Cox, a huge fan of Chipper Jones and John Smoltz. And just those guys, I grew up watching those guys and often wondered early on in my career if I would ever have the chance to play for the Atlanta Braves, and there it was. God kind of answered my prayers. - Author: Tim Hudson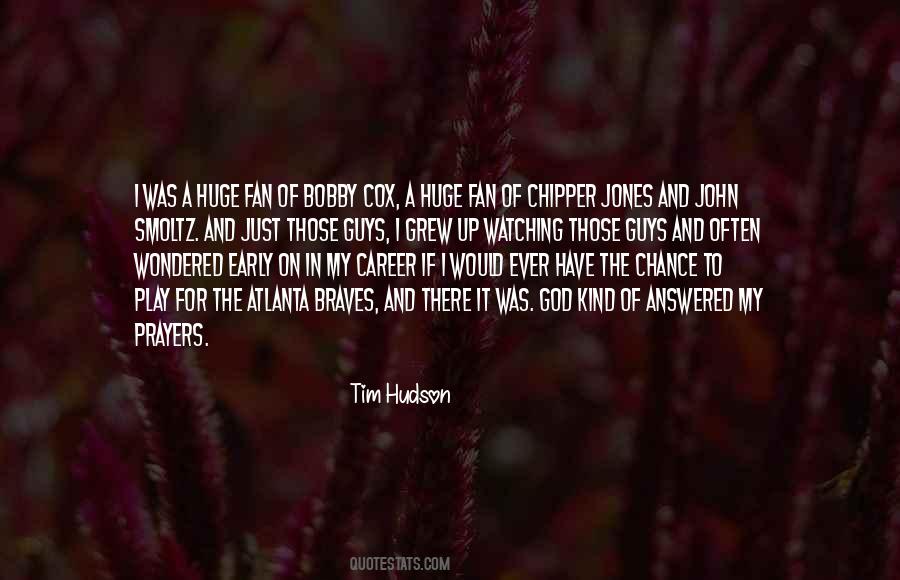 #74. You don't return your phone calls." The vampire leaned forward, tapping my doodle with a scimitar claw. "Is that a lion with horns and a pitchfork?"
"Yep."
"Is he carrying the moon on his pitchfork?"
"No, it's a pie. What can I do for Atlanta's premier Master of the Dead? - Author: Ilona Andrews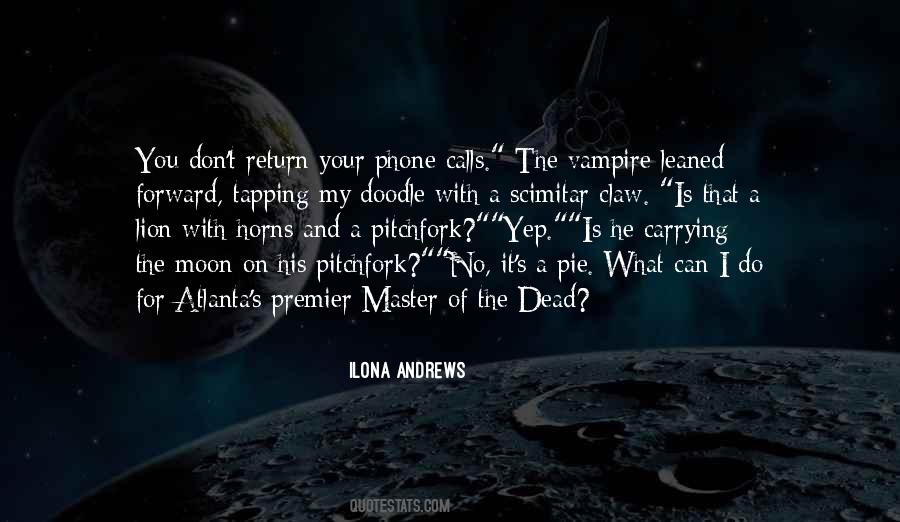 #75. Yep, Atlanta was burning. Again. - Author: Ilona Andrews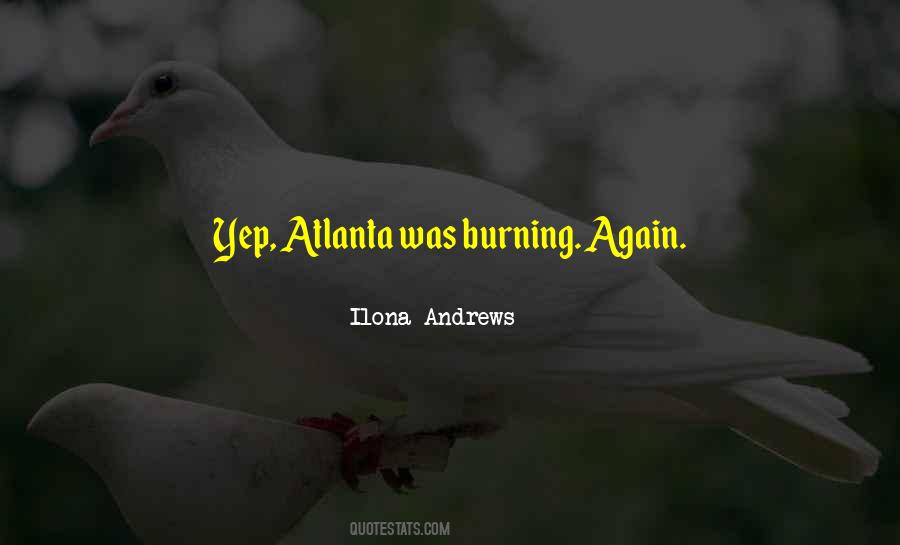 #76. The Delta agent saw my itinerary and said, 'You're flying to Jakarta via Atlanta, Frankfurt, Amsterdam, Bangkok and Kuala Lumpur? You must have really pissed off your travel agent. - Author: Tucker Elliot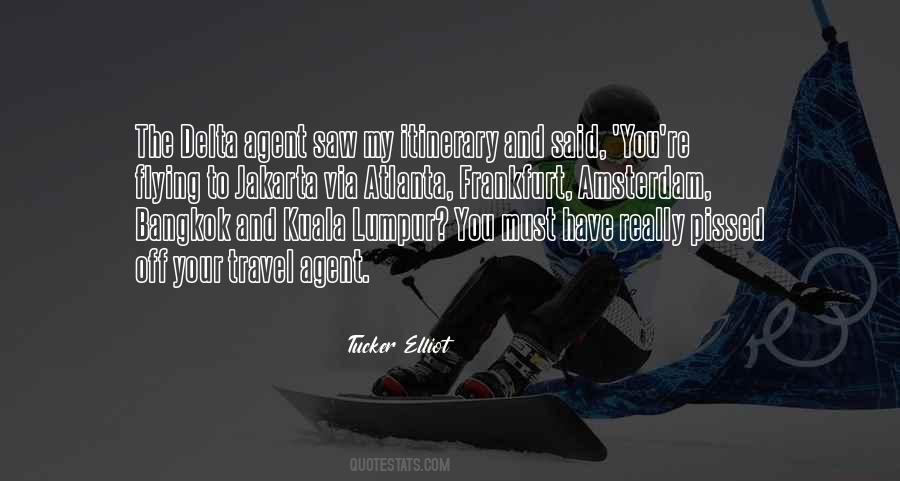 #77. I couldn't tell people what I wanted to do because I was from Atlanta. You don't tell people you're gonna be a comedian in Atlanta. That means you ain't gonna do nothing. - Author: Chris Tucker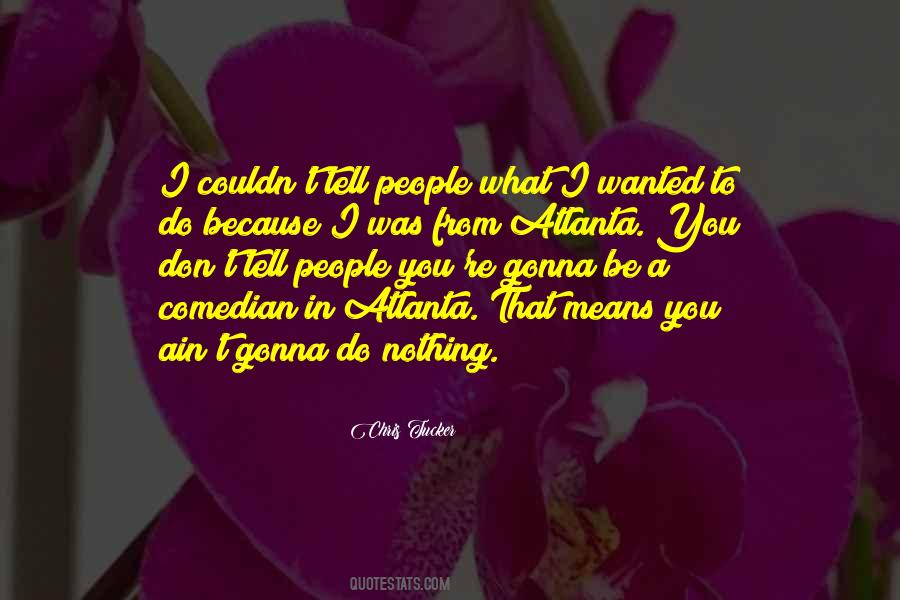 #78. Los Angeles, Houston, Denver, Atlanta: those are all cities that really didn't get big, didn't hit their stride until the 20th century. - Author: Paul Goldberger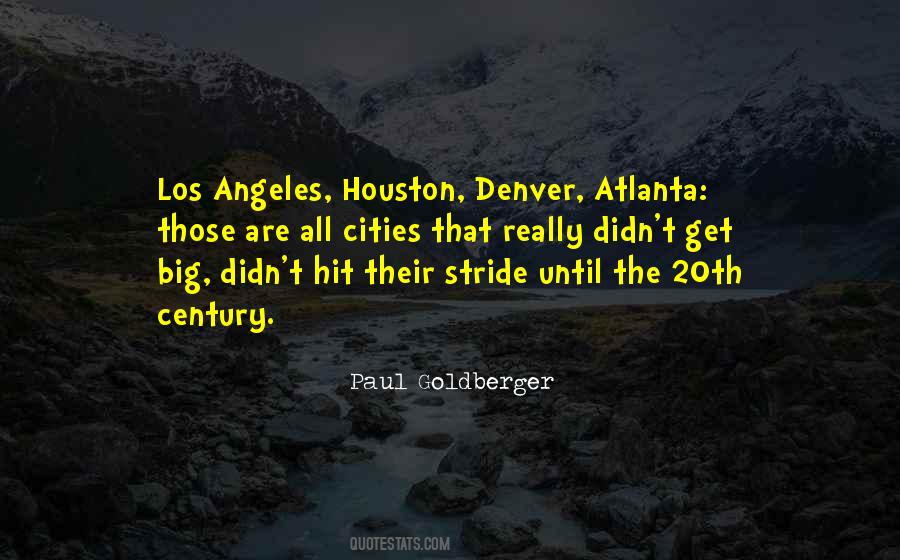 #79. When we lived in a suburb of Atlanta, Georgia, my sister and I did a local play. My whole family got involved. My mom did the makeup. My sister and I were being homeschooled, and my parents wanted us to be socialized. We had a lot of fun with the other kids hanging out backstage. - Author: Danielle Panabaker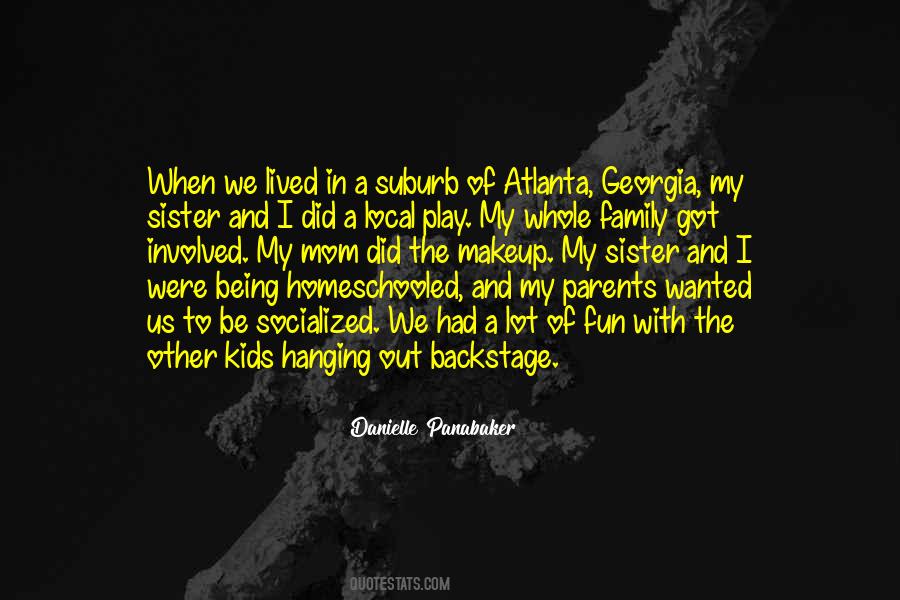 #80. Skip Caray was my favorite announcer as I grew up listening to the Braves on TBS and on the radio. One night, listening to a game that was headed into extra-innings, the broadcast was just breaking away to commercial when Skip said, 'Free baseball in Atlanta!' One of the best lines I've ever heard. - Author: Tucker Elliot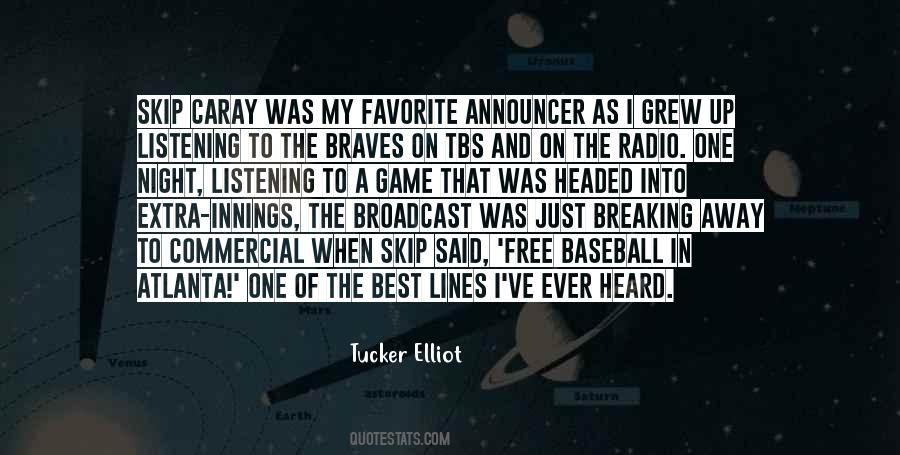 #81. They were more than hostile. In the first place, I was a south Georgian and I was looked upon as a fiscal conservative, and the Atlanta newspapers quite erroneously, because they didn't know anything about me or my background here in Plains, decided that I was also a racial conservative. - Author: Jimmy Carter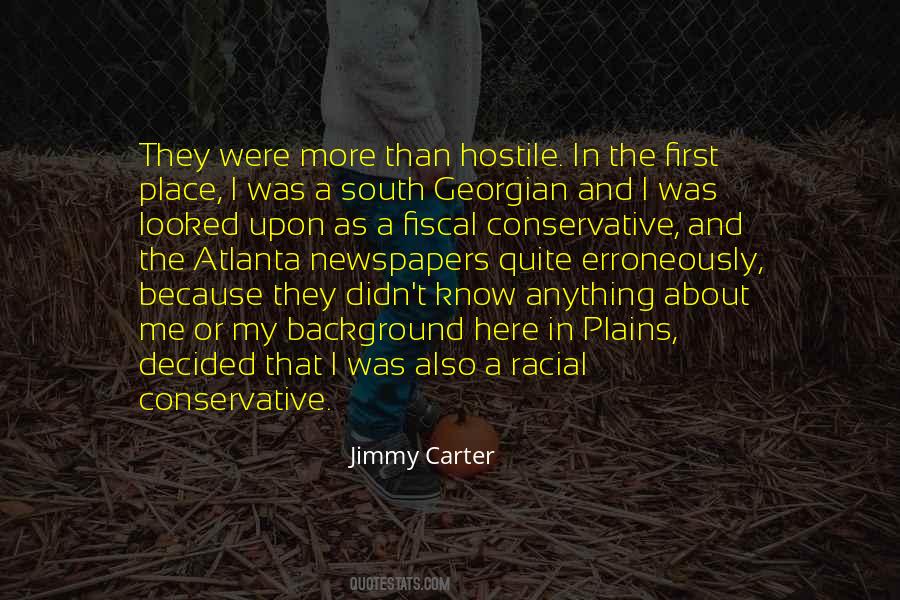 #82. Atlanta? I think it's the greatest city anywhere I know of. - Author: Ivan Allen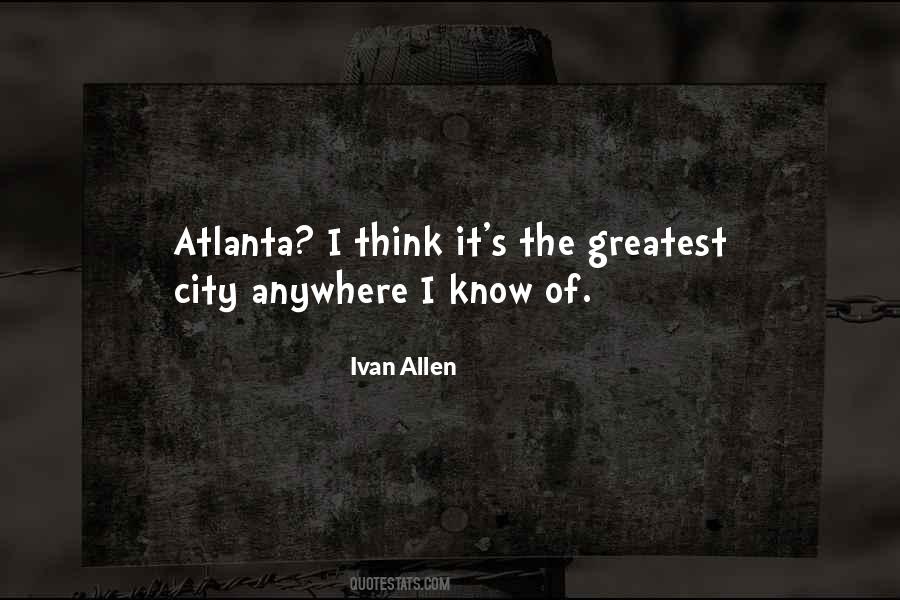 #83. We did a reunion when TV One first launched episodes of 'Living Single'. Every time any of the gang comes through Atlanta, though, we always visit. - Author: Kim Fields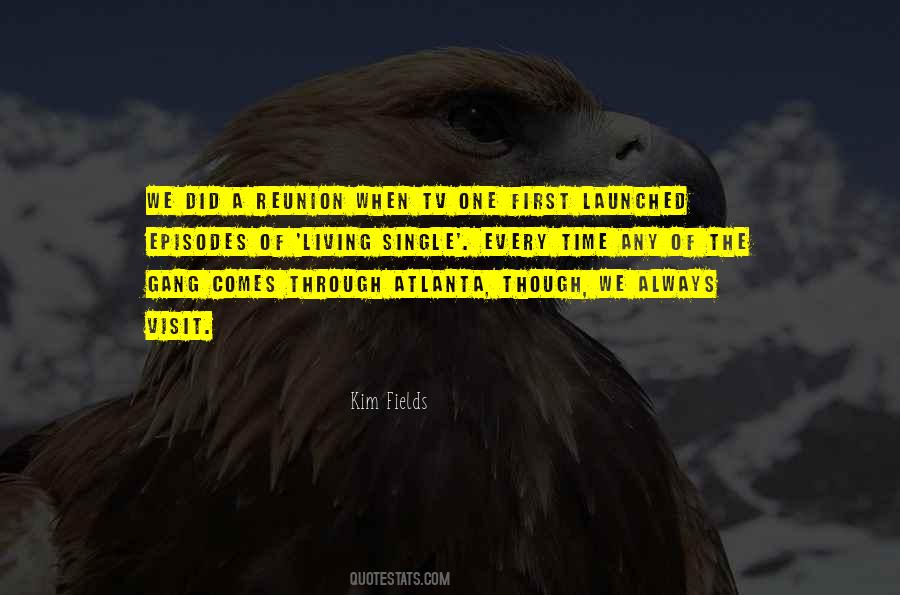 #84. He's a lawyer in Atlanta, and he's very active in his church," Mrs. Bennet said. "If that's not the description of a man looking for a wife, I don't know what is. - Author: Curtis Sittenfeld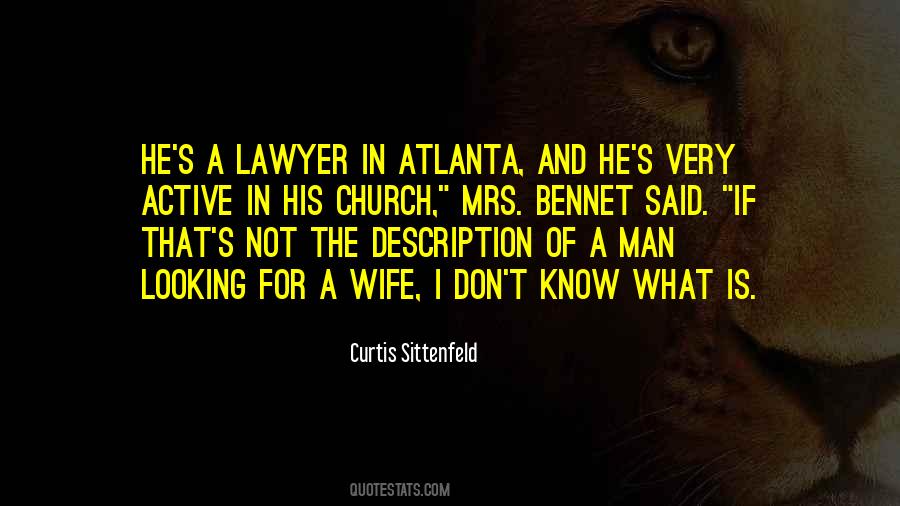 #85. I never thought I'd be on the cover of the 'Atlanta Journal' unless I killed someone. - Author: Chris Robinson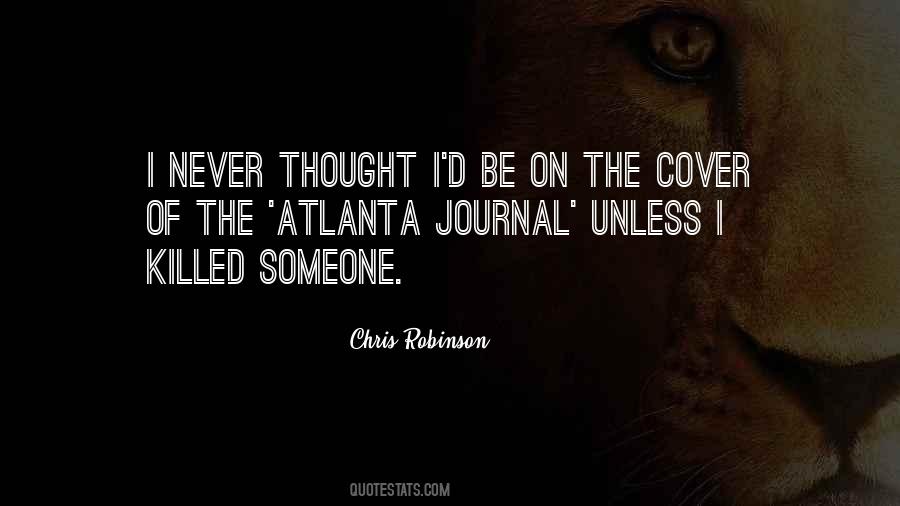 #86. When she gets rattled, the South really comes out. Once when Daddy tried to cancel our country club membership because he said the dues were too high, she went from zero to Atlanta burning in zero point five seconds. - Author: Jen Lancaster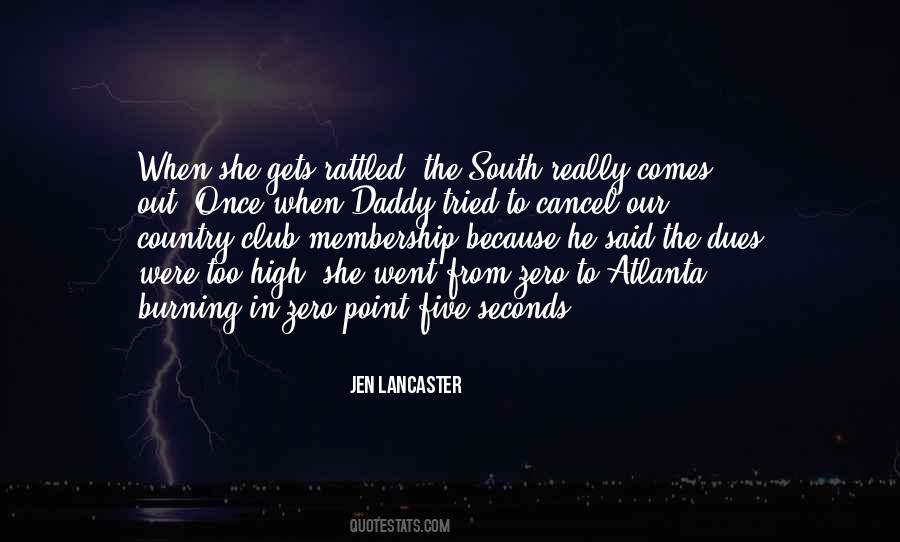 #87. I don't have a permanent place where I live. I'm in Atlanta about six or seven months out of the year. I gave up on my place in New York. I don't have a place in L.A., but sometimes when I go there for the hiatus, I stay in temporary housing. It's all over the place, and I don't know where I live! - Author: Brooke Elliott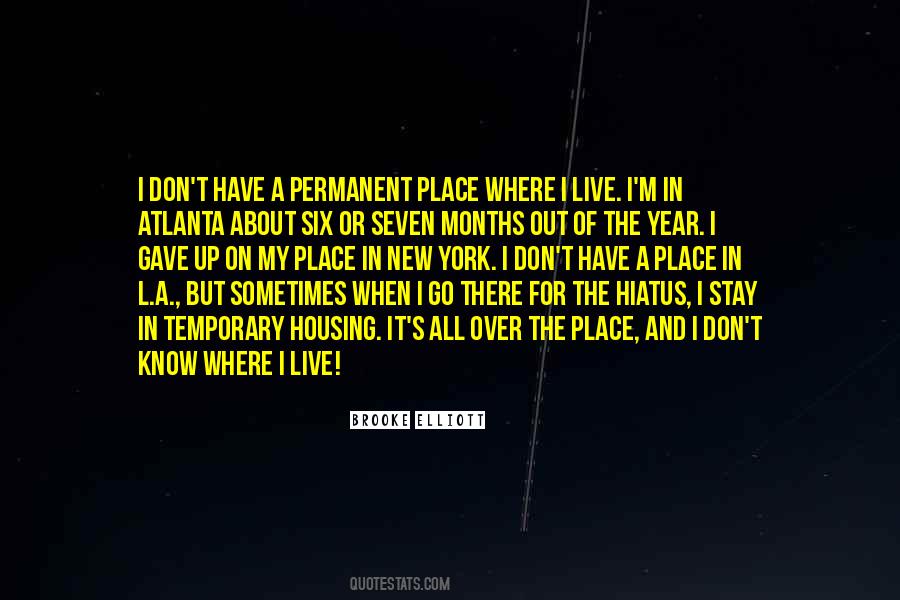 #88. I have chosen education as a bridge to understanding! - Author: Teresa R. Kemp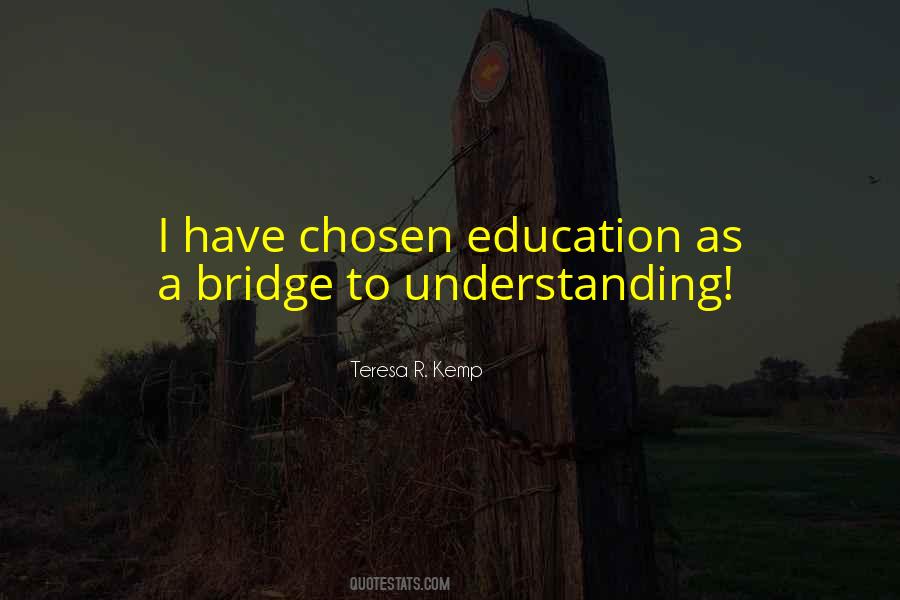 #89. My first novel, 'Leaving Atlanta,' took at look at my hometown in the late 1970s, when the city was terrorized by a serial murderer that left at least 29 African-American children dead. - Author: Tayari Jones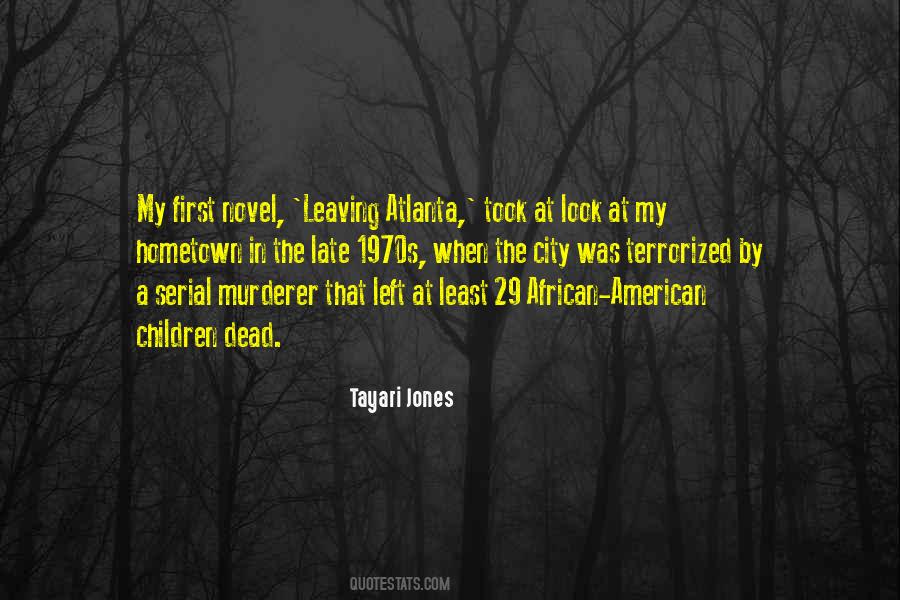 #90. Living here, you don't know anything about white people. Where I'm from, everything is mixed. In Atlanta, at least out here where we stay at, everything is so black that y'all don't know what it feels like to be black. - Author: Tayari Jones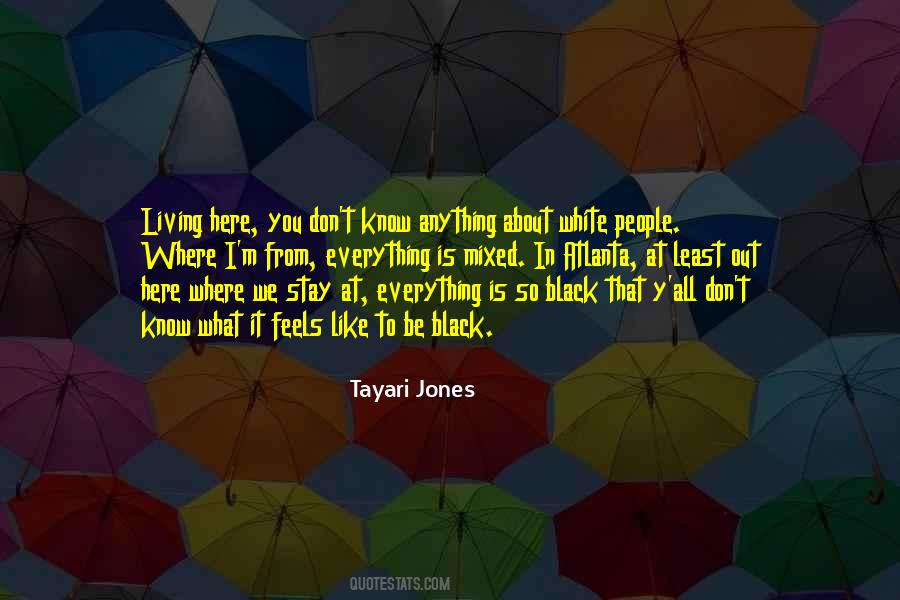 #91. But being on location and shooting, whether its in Puerto Rico or Atlanta, it always reminds me of how really cool my job can be. Interacting with the fans is one of the best parts of it. - Author: Dwayne Johnson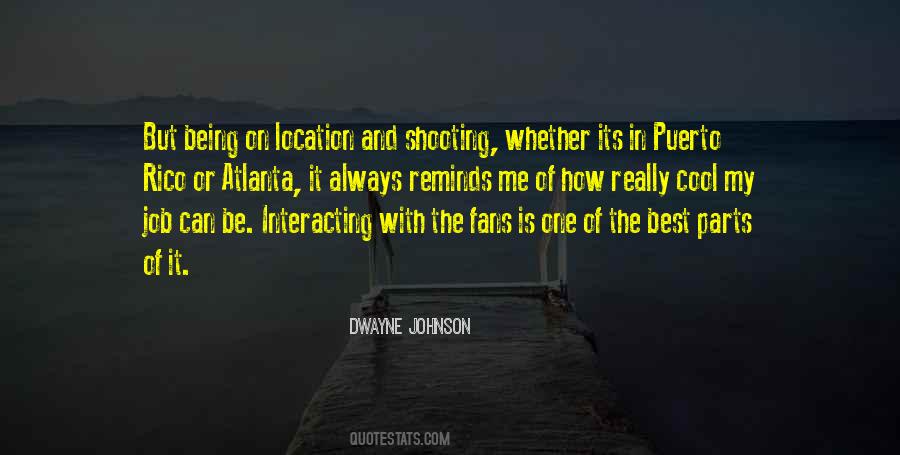 #92. I became a novelist because of 'Gone With the Wind,' or more precisely, my mother raised me up to be a 'Southern' novelist, with a strong emphasis on the word 'Southern' because 'Gone With the Wind' set my mother's imagination ablaze when she was a young girl growing up in Atlanta. - Author: Pat Conroy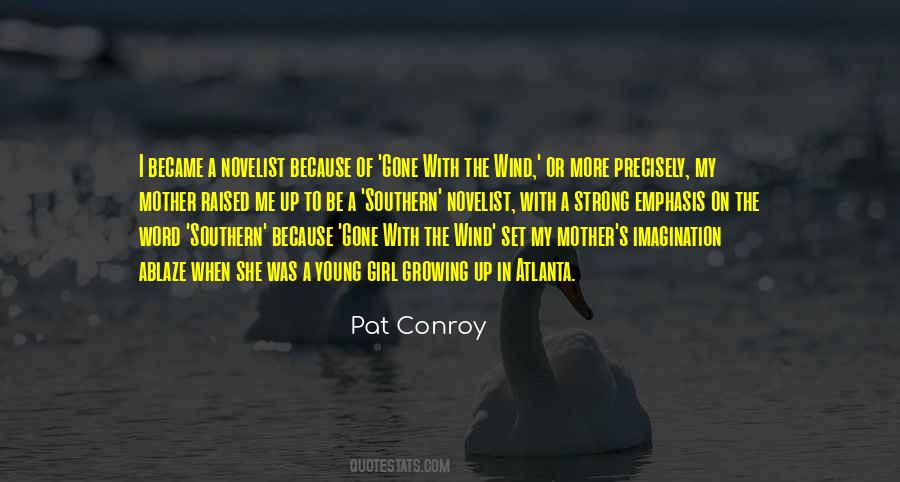 #93. Aqua Teen Hunger Force is one of the funniest shows on TV and I was a little intimidated working with those guys 'cause you're in a sound booth by yourself and they're all in a room in Atlanta. - Author: David Cross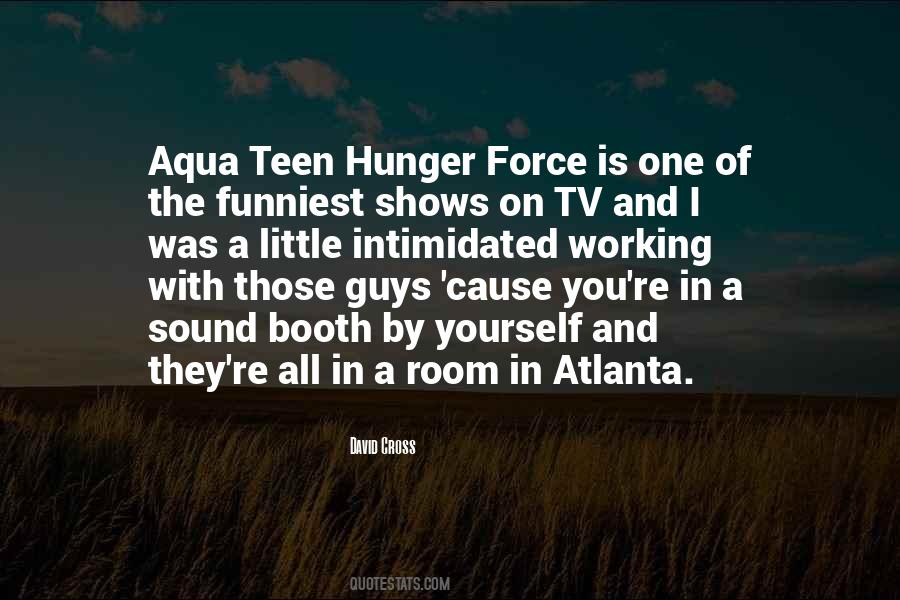 #94. Really, we don't relate our Atlanta setup to here. I feel like the shock [absorber] package will be different and the springs will certainly be different than Atlanta. - Author: Mark Martin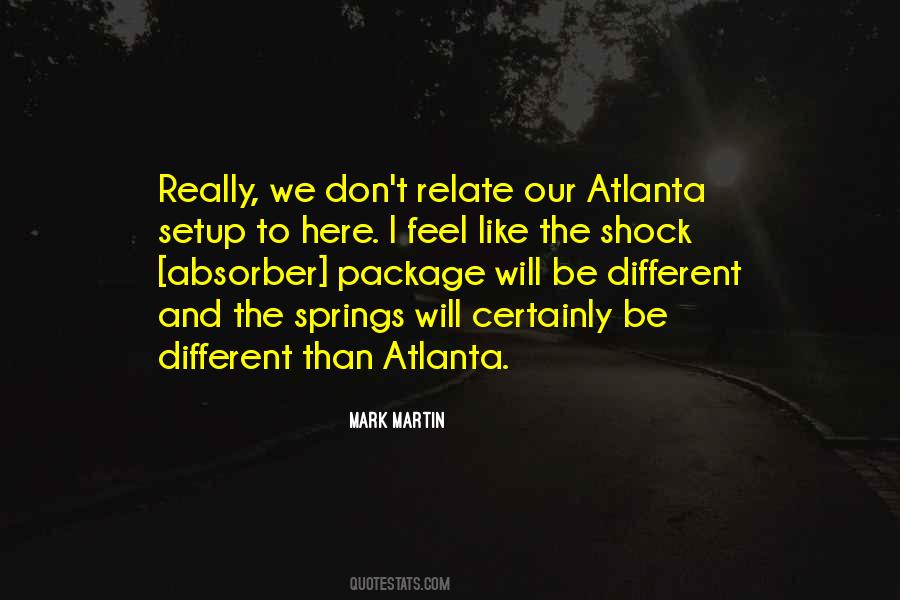 #95. Sprinting for a full day in Atlanta in midsummer proved very challenging. That humidity is crazy. Georgia is a beautiful state, but the weather is intense. I was warned, but for some reason I thought it would be like L.A. in the summer. The reality? No. - Author: Theo James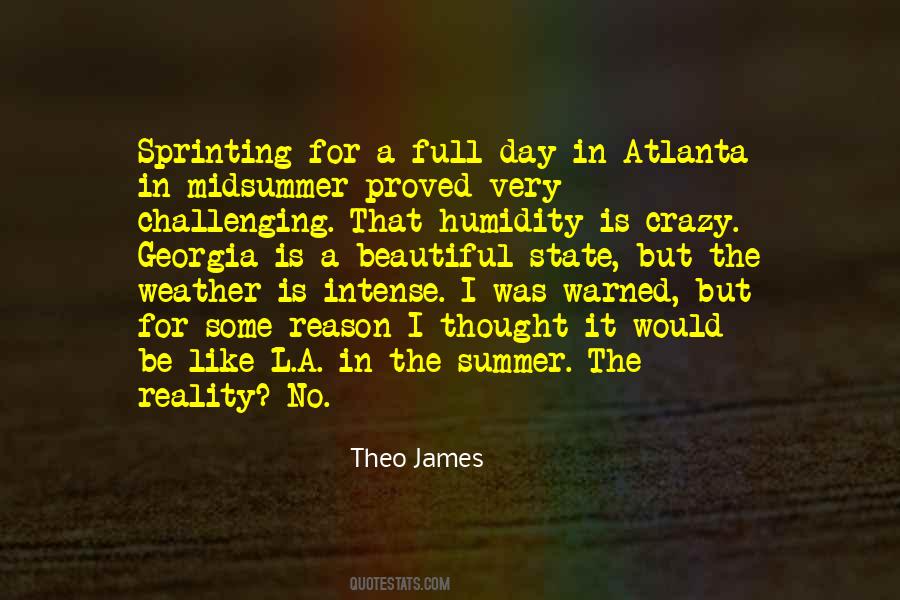 #96. I was a huge ham in school in Atlanta. - Author: Hannah Storm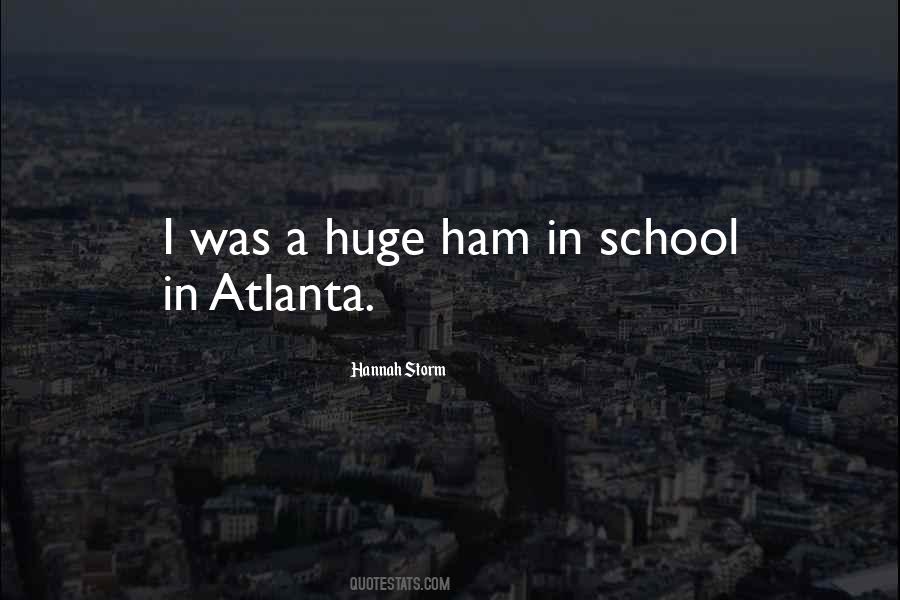 #97. I love David Bowie and Cher and Diana Ross. I wanted to follow in their footsteps. So I set out to do that in a rock-'n'-roll band in Atlanta, Georgia. That led me to nightclubs and to the sort of Andy Warhol experience of creating a personality. - Author: RuPaul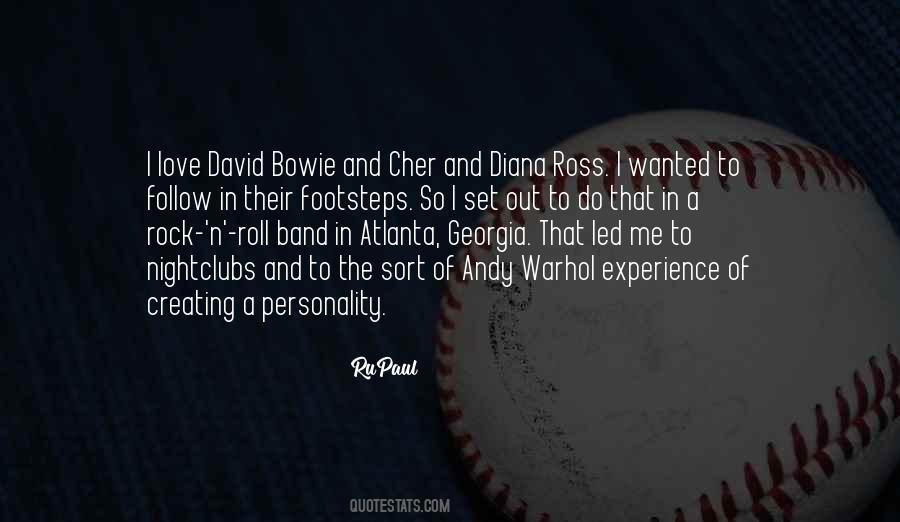 #98. I think the saddest moment in my life just happened two months ago. My old nightclub partner passed away, Phil Erickson down in Atlanta. He - I owe him everything. He put me in the business and taught me about everything I know. - Author: Dick Van Dyke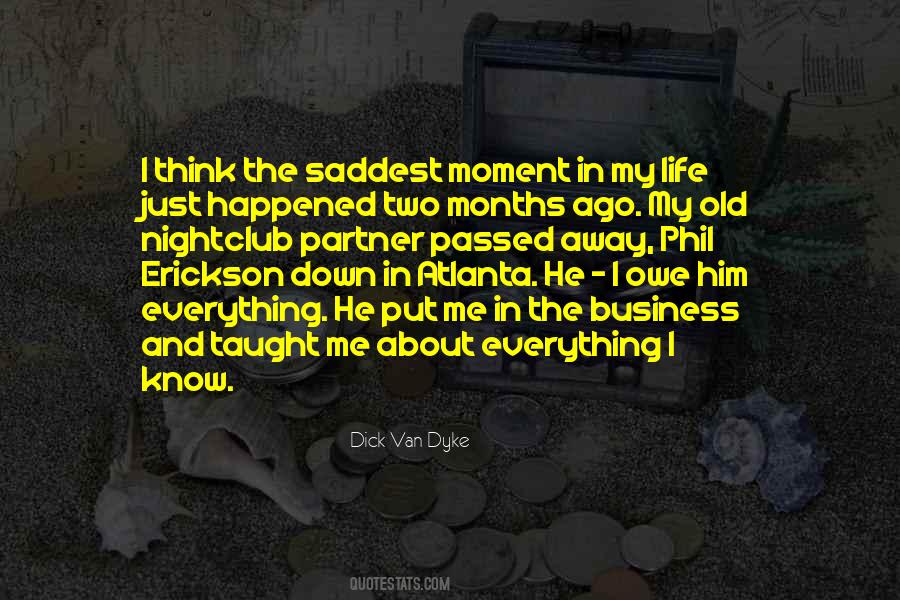 #99. The thing about Memphis is that it's pleasingly off-kilter. It's a great big whack job of a city. The anti-Atlanta. You go there, and you can't believe the things people will say, the way they think, the wobbling orbits of their lives. There's an essential otherness. - Author: Hampton Sides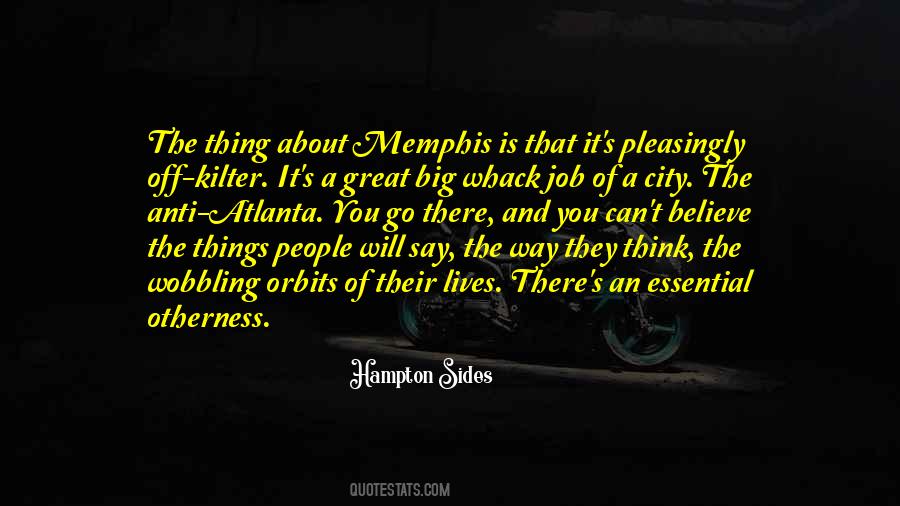 #100. If you've never been to Atlanta, then let me save you a bit of grief. If someone tells you something's on "Peachtree," you must demand that they get more specific. There are probably a dozen incarnations of Peachtree, going in at least that many directions through every part of town. - Author: Cherie Priest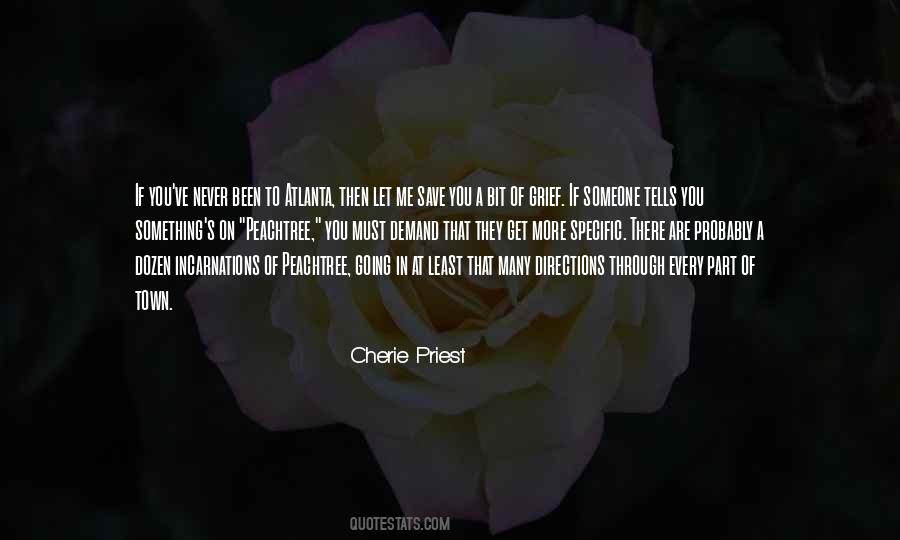 Famous Authors
Popular Topics