List of top 41 famous quotes and sayings about disney movie to read and share with friends on your Facebook, Twitter, blogs.
Top 41 Disney Movie Quotes
#1. I'd love to have the opportunity to sing in a Disney movie.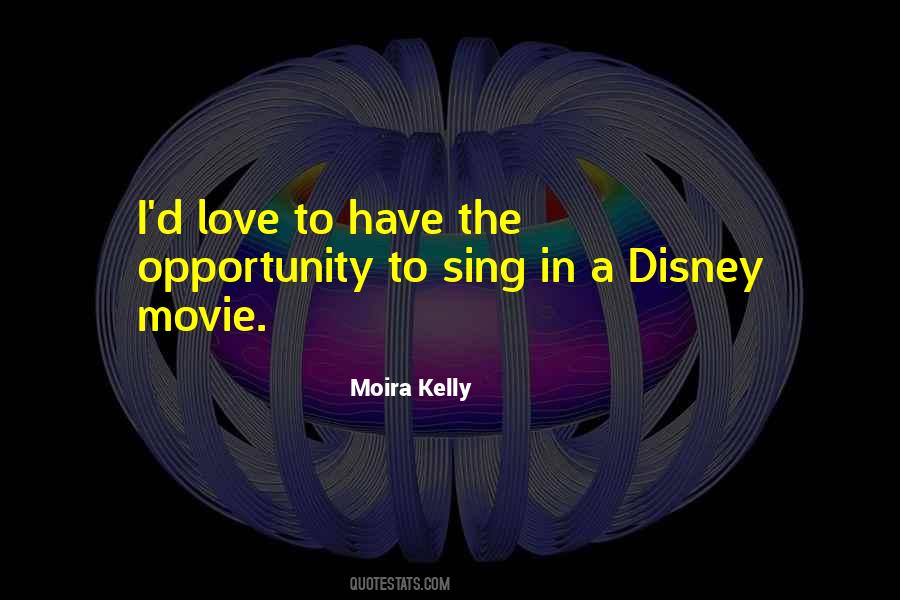 #2. Look at the films of Walt Disney: 'Snow White' came out in February 1938, and I can't think of another film from that year that's watched as much. The same is true of 'Bambi,' 'Dumbo' ... even, frankly, 'Toy Story,' which is probably watched more than any other movie of 1995.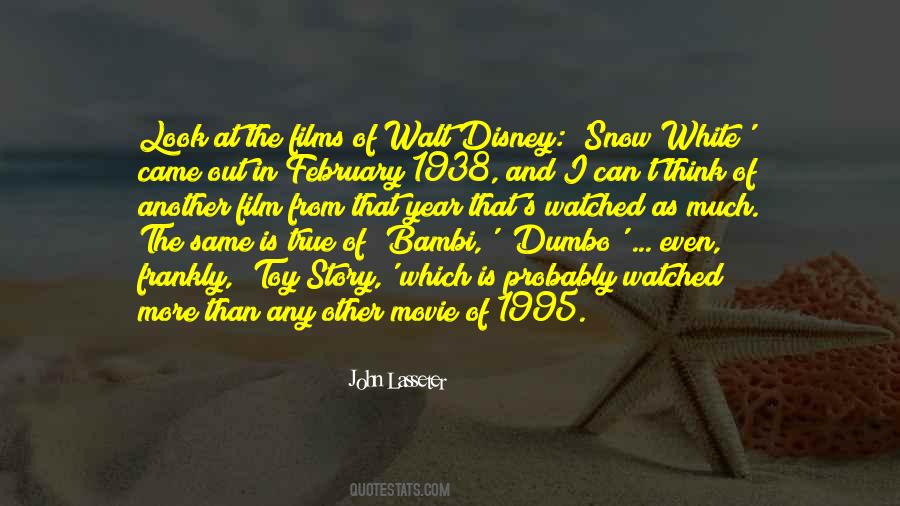 #3. Hadley knows this isn't some Disney movie. Her parents aren't ever getting back together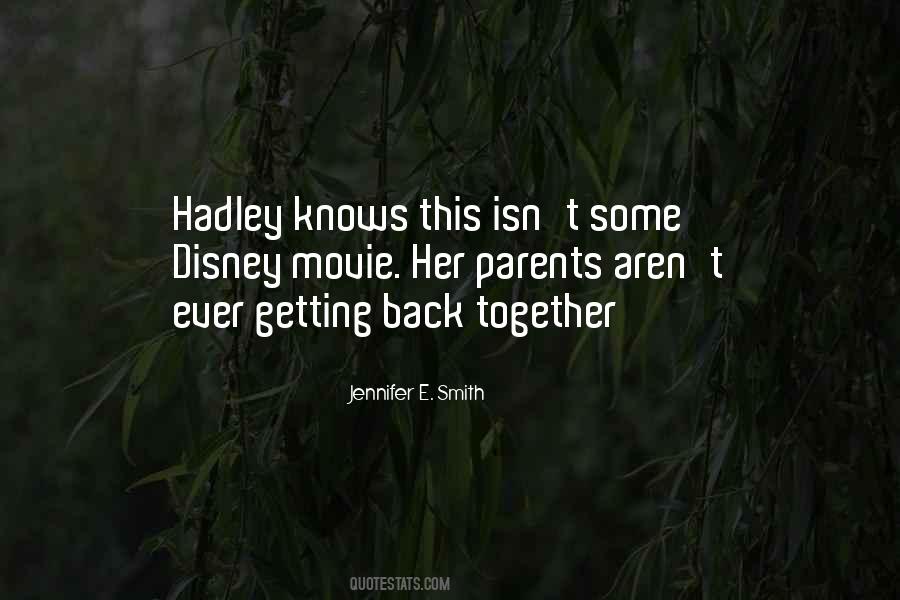 #4. Innocent parents might have thought that a musical cartoon version of a fairy tale would be a child's ideal introduction to movie magic. Yet Walt Disney taught moral lessons in the most useful way: by scaring the poop out of the little ones.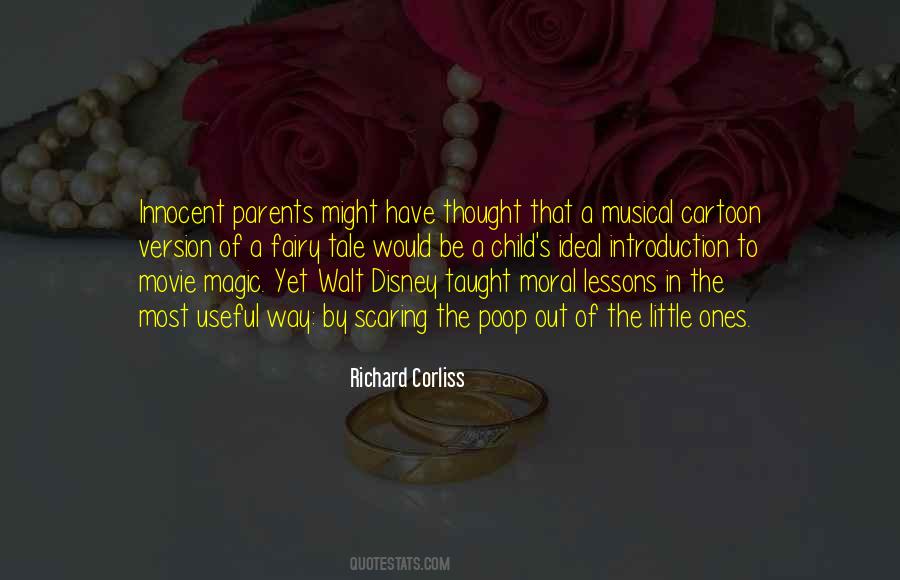 #5. Things have changed from the old days when movie studios encouraged stars to partner up for publicity. There's been some pressure from Disney Channel for people to not have a personal relationship with their business partners.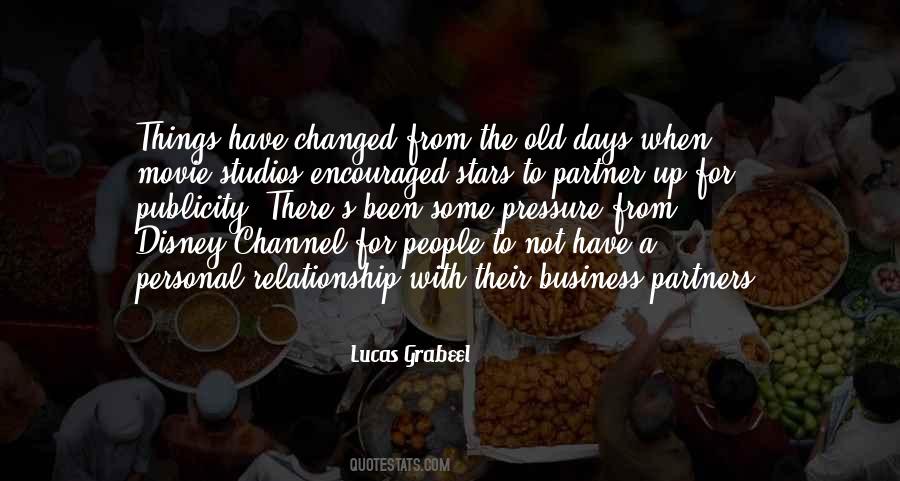 #6. I always wanted to do a Disney movie.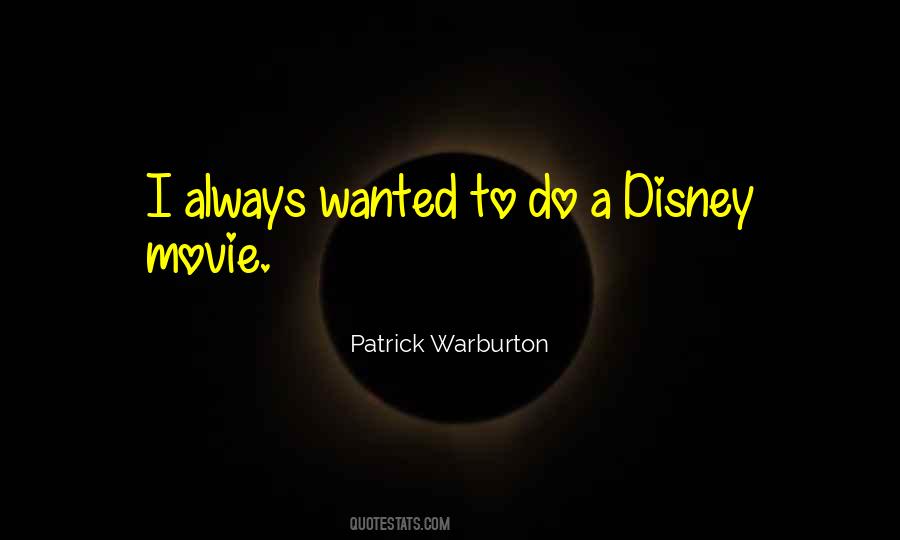 #7. The first Disney movie I saw I think was 'Snow White.' I loved all the Disney princess movies.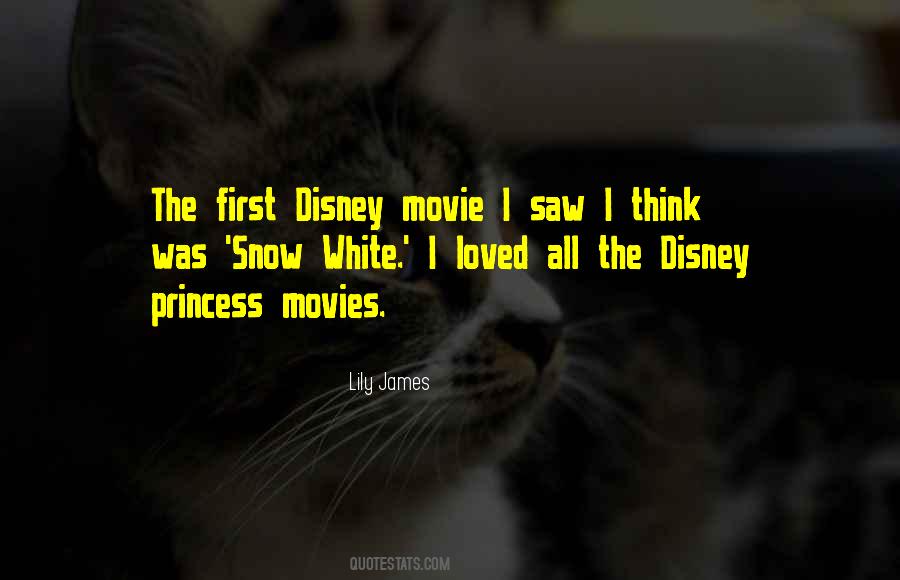 #8. Growing up, I always loved Disney movies, but the first movie I remember seeing is 'Sleepers,' so I wasn't really taken to children's movies.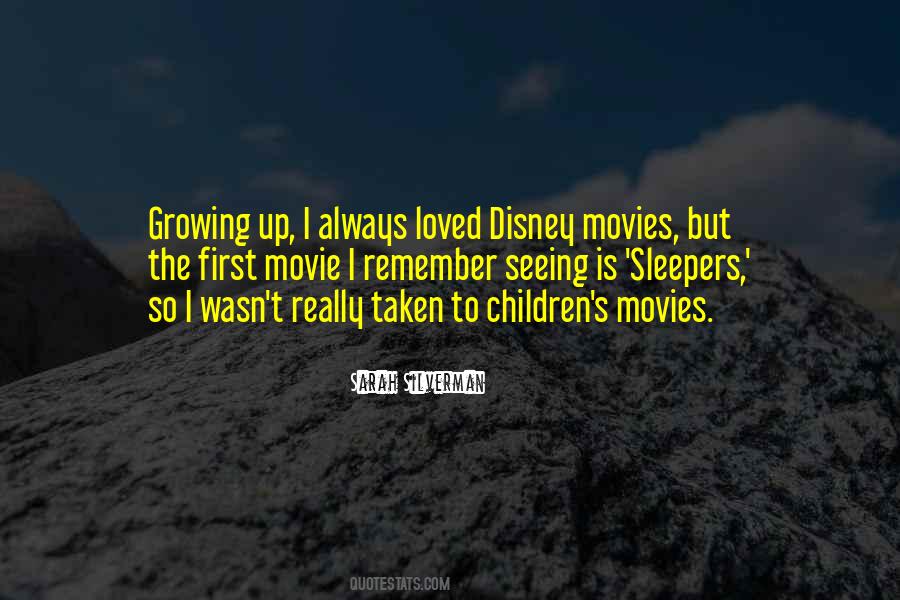 #9. For a few moments I want to be 5 years old again. I want someone to plunk me down in front of a Disney movie and ask me if I want apple juice or grape.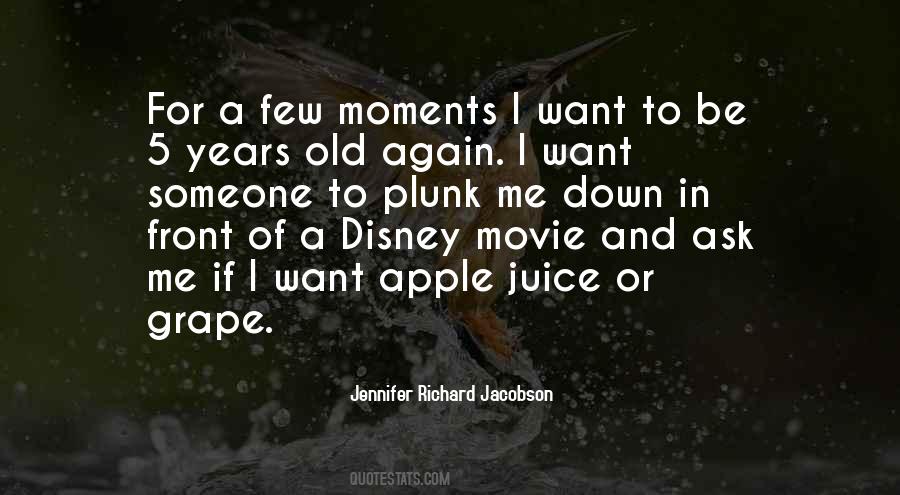 #10. Pizza and a movie (Escape to Witch Mountain, my all-time Disney favorite)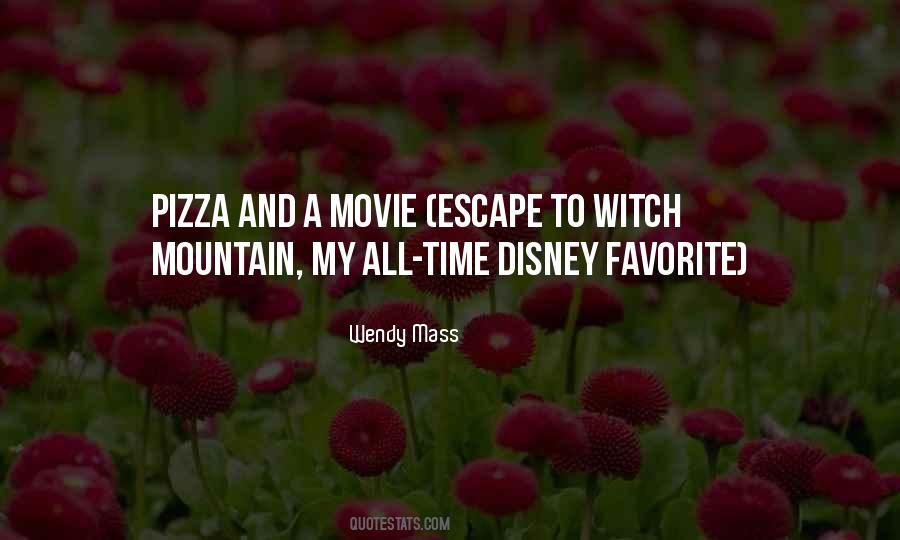 #11. How many mothers have emerged from a family trip to a Disney movie and been obliged to explain the facts of death to their sobbing young? A conservative estimate: the tens of millions, since the studio's first animated feature, 'Snow White and the Seven Dwarfs' premiered in 1937.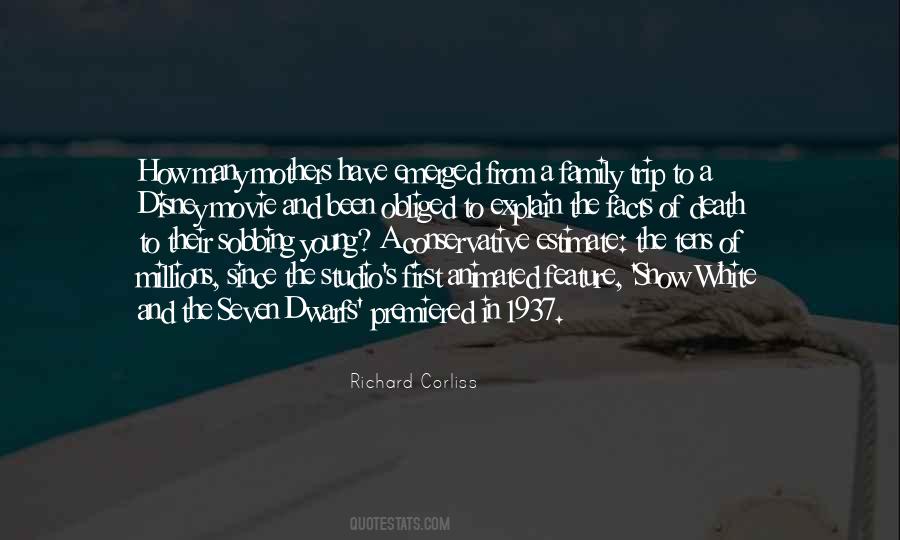 #12. We would trust Jeff to take them to movies," Jackie Bezos says, "but the two of them would come back embarrassed, saying, 'Jeff laughs too loud.' It would be some Disney movie, and his laughter was drowning out everything." After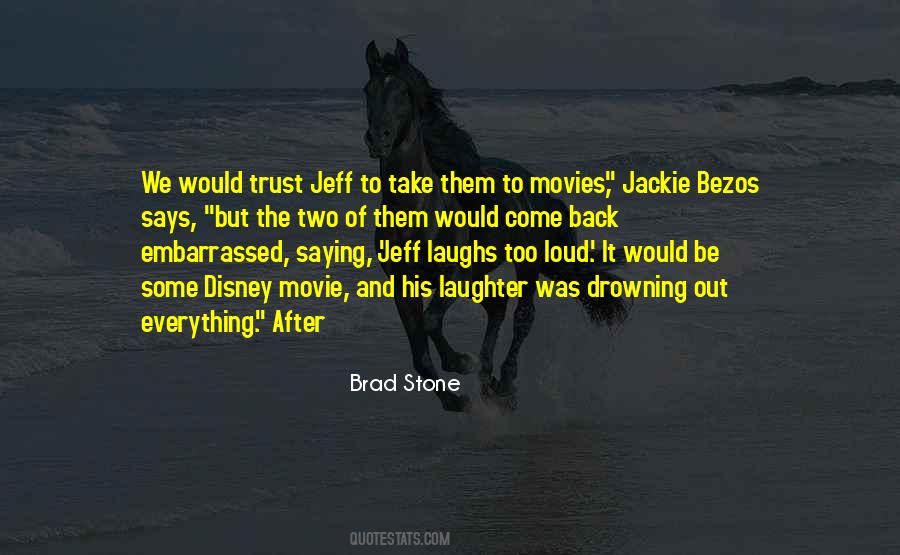 #13. You have to throw yourself into a situation of trust with these things, especially that first day when you don't know someone and you're on a massive Disney Hollywood movie set.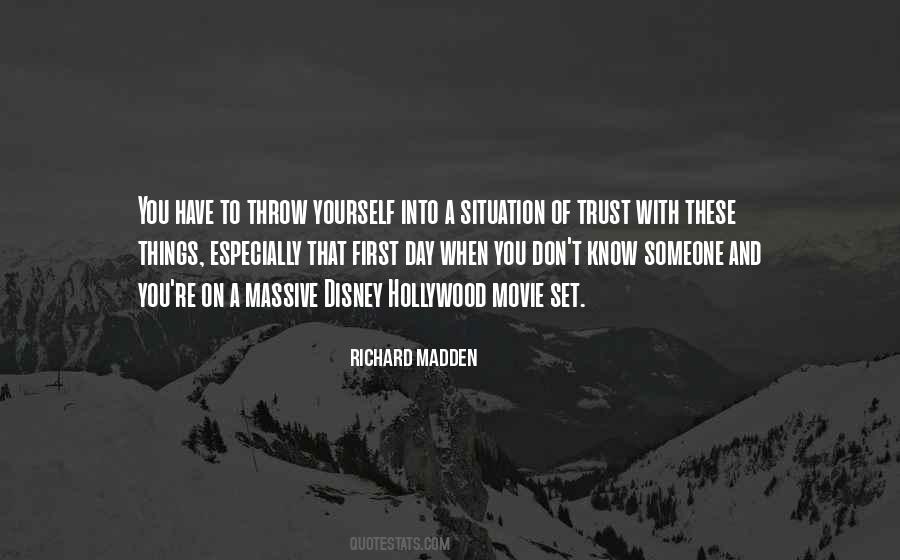 #14. I'd love to do an action film. I'd love to do a film based on a book series; I love to read the book and then go see the movie. I'd love to have a show on Disney; I love working for them. And I'm also working on getting some new music out of my own.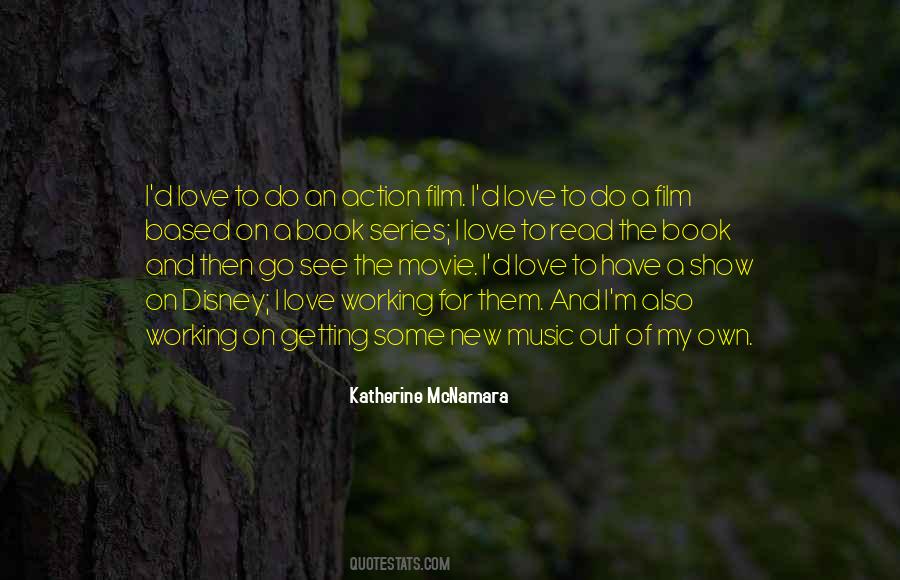 #15. I loved The Wind in the Willows ... Walt Disney should be sued for cheapening it as he did. Imagine it, Mickey Mousing all those nice characters. I'm surprised he didn't do it with the New Testament.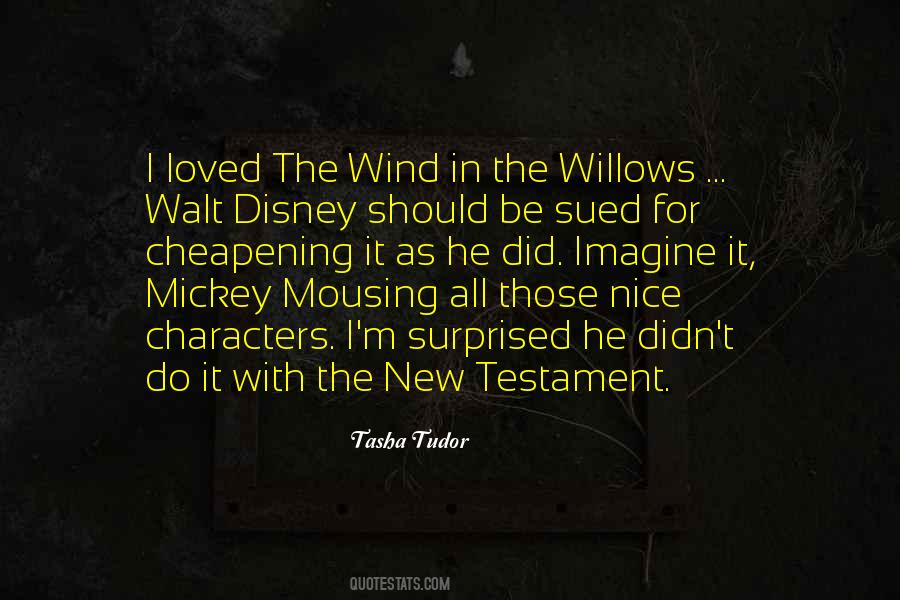 #16. Never, never did I think I would be in a Disney movie.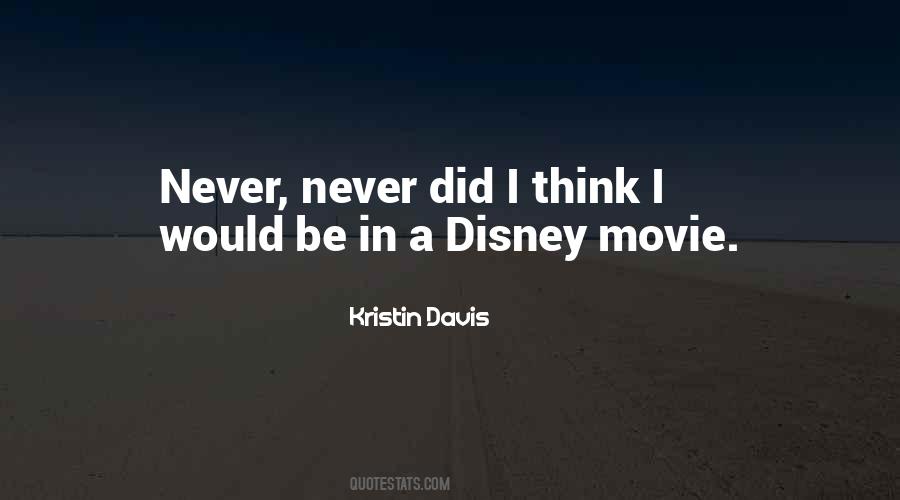 #17. One of the best animated films I've seen come out of Disney was the Tarzan movie. I wasn't crazy about the story or the design on Tarzan's face, but the traditional animation was spectacular.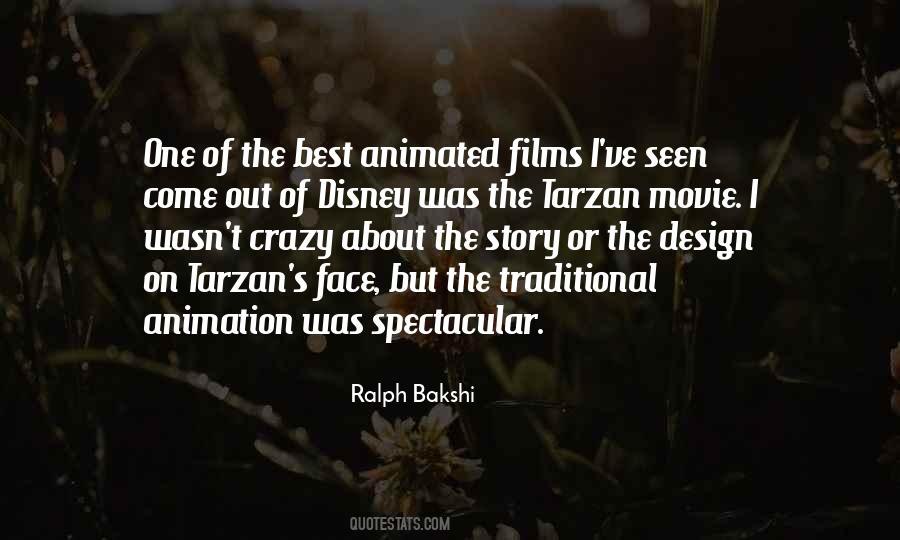 #18. I actually had a movie green lit at Disney the same week 'Burlesque' was green lit - a movie for Disney called 'Mash-Up', about a high school marching band.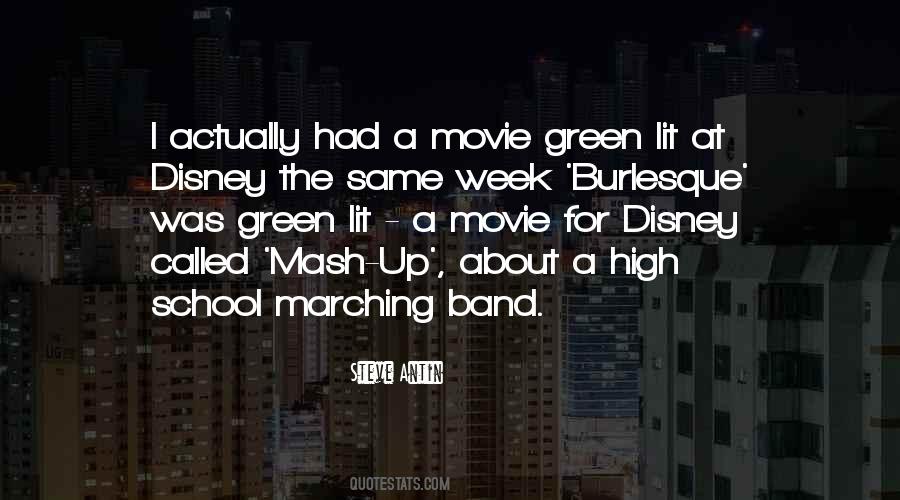 #19. People grew up on the animated movie. Bill Condon is Bill Condon. And nobody does those movies better than Disney does.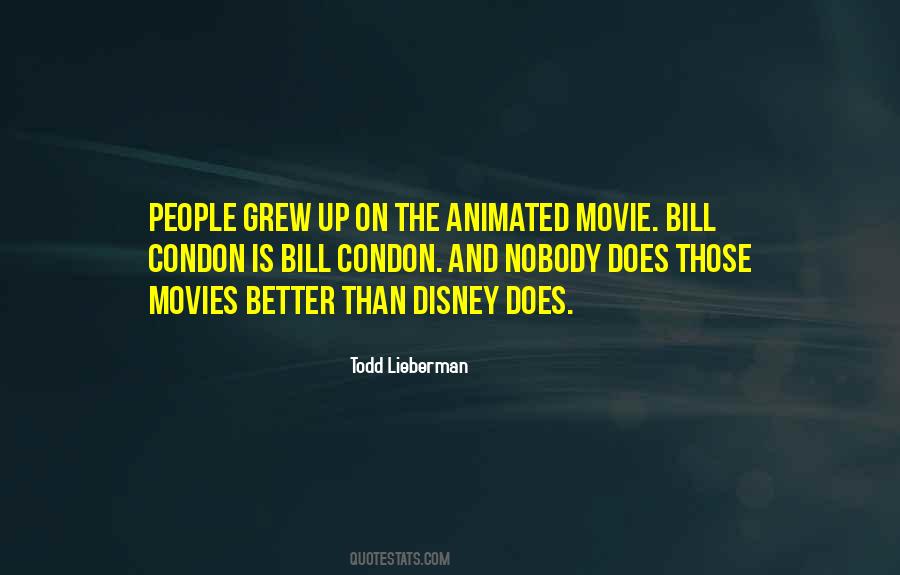 #20. Was being attacked by a flock of harpies that made the playground scene in The Birds look like a Disney movie.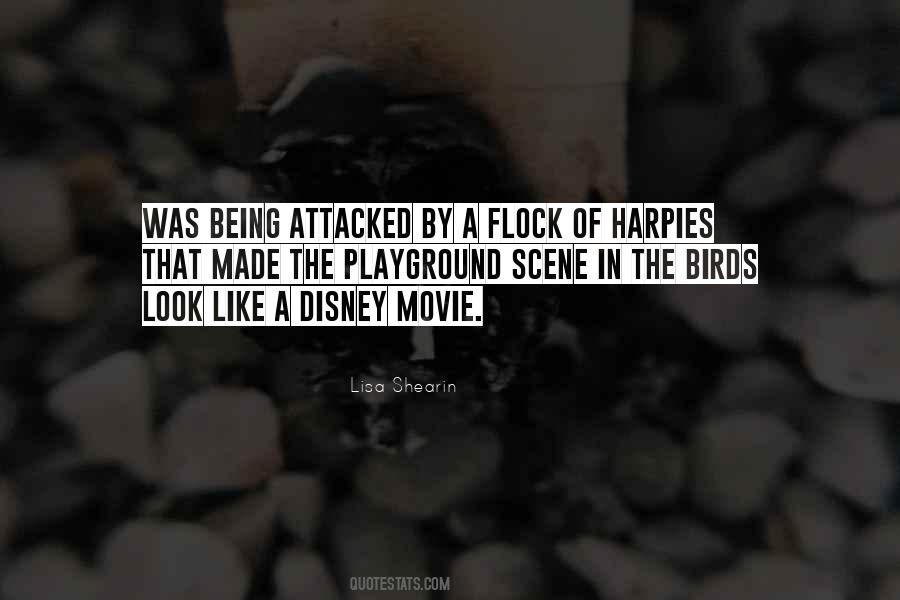 #21. If it's the first kiss, it's important for the eyes to be closed so you know it's real. It's almost like a Disney movie!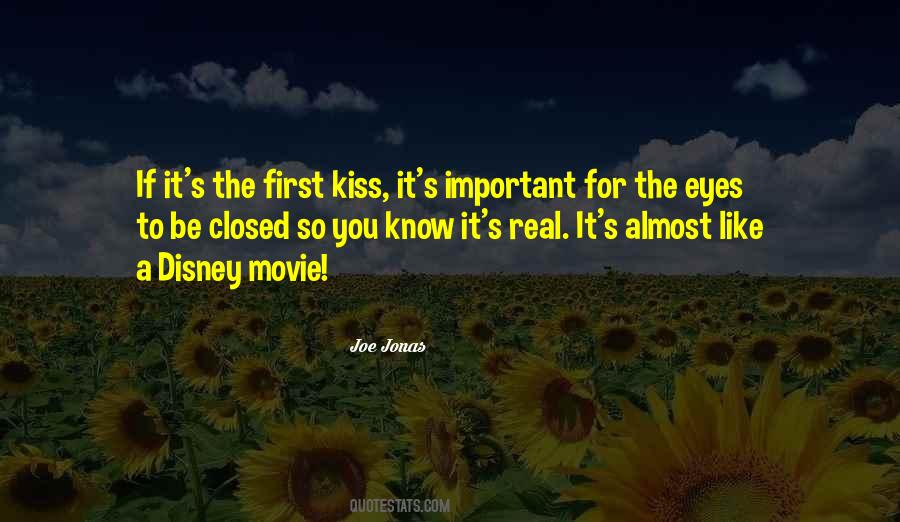 #22. Disney will never make a movie about my life story, and that's a shame
I'd make a really cute animated creature.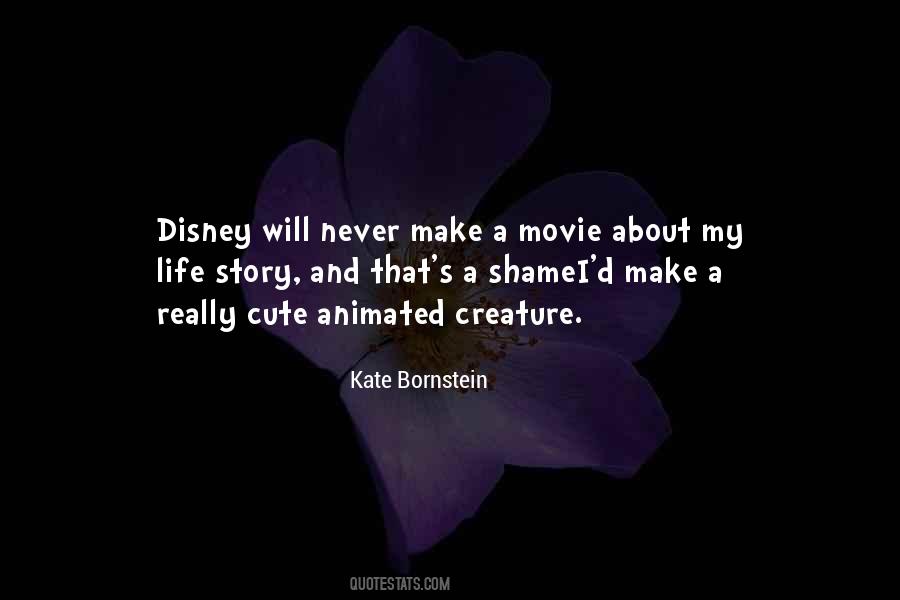 #23. The world is not a Disney movie where villains are obvious and one-dimensional.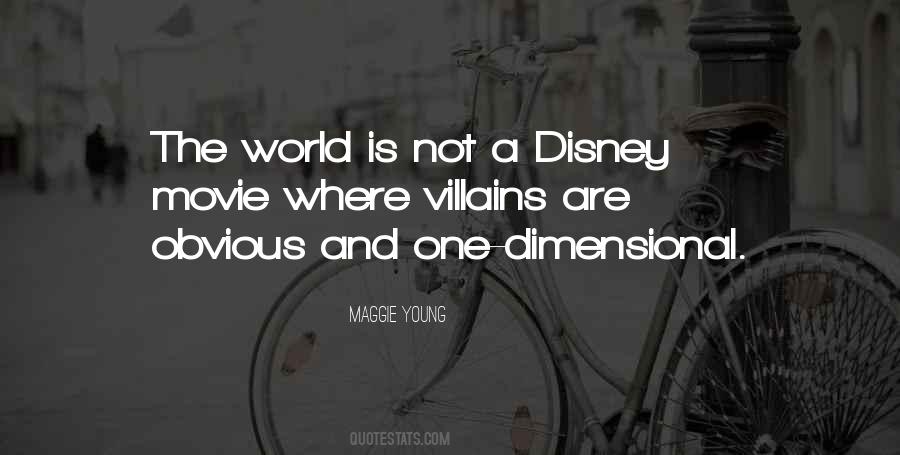 #24. Luke came out when I slid down the lever on the slice of bread. I heard him moving around but I started at the toaster as if I was certain it would animate and start dancing around like all the stuff in the Beast's house in that Disney movie and I didn't want to miss the show.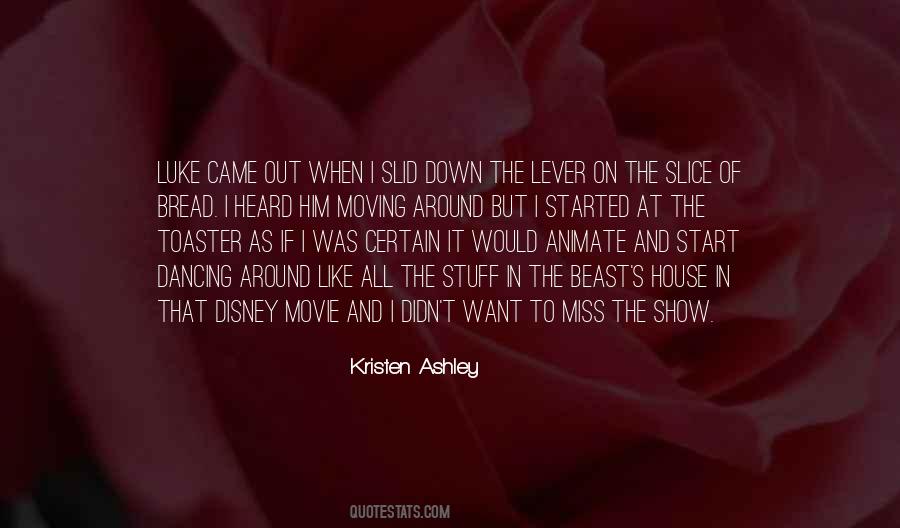 #25. One thing I always heard from the begining when I talked about this being a movie - was that the rule is that animated movies don't work unless they're Disney movies for kids. Unless they're family movies.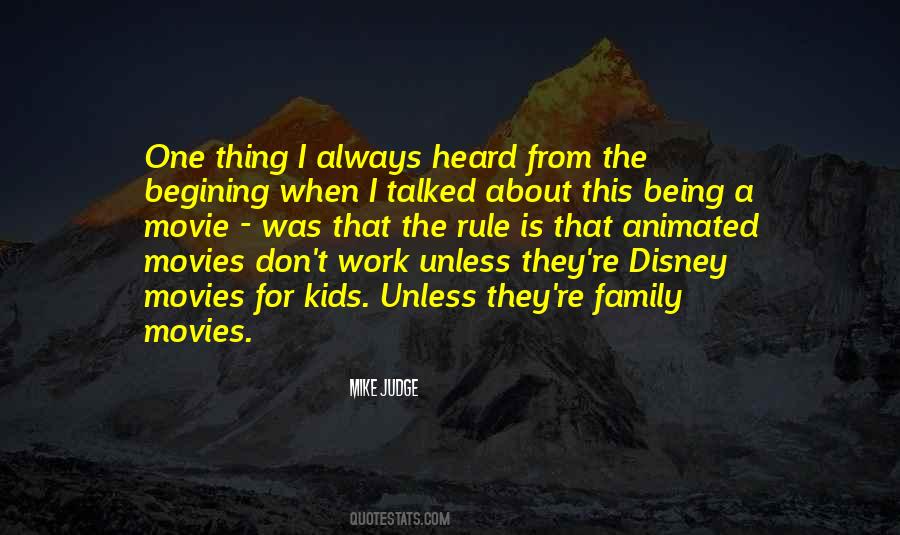 #26. I'm in a Disney movie. - Augustine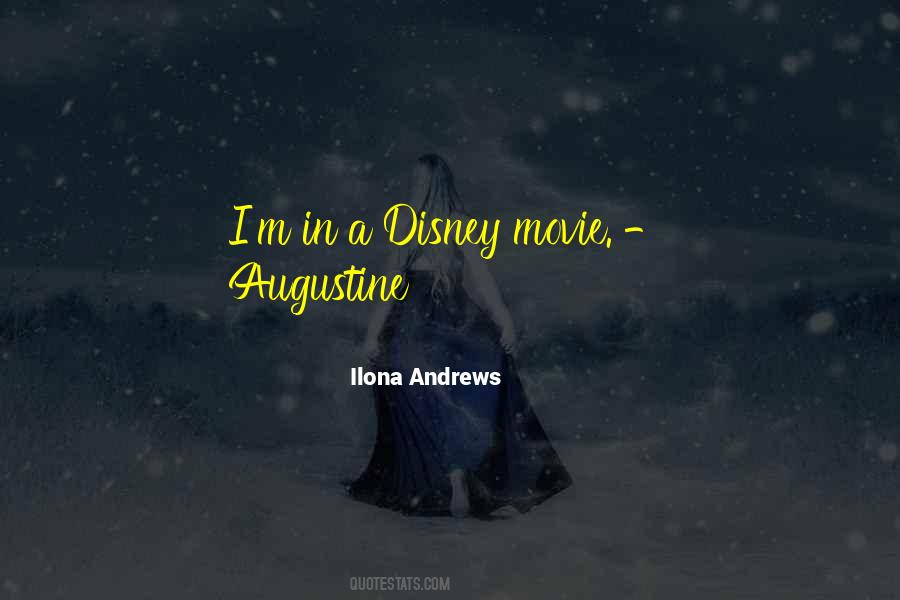 #27. Both of the twins exhibited a sort of prized Wisconsin Aryan-ness that excused them from blame for almost any caper. they looked liked the protagonists from a Disney movie but behaved like After School Specials.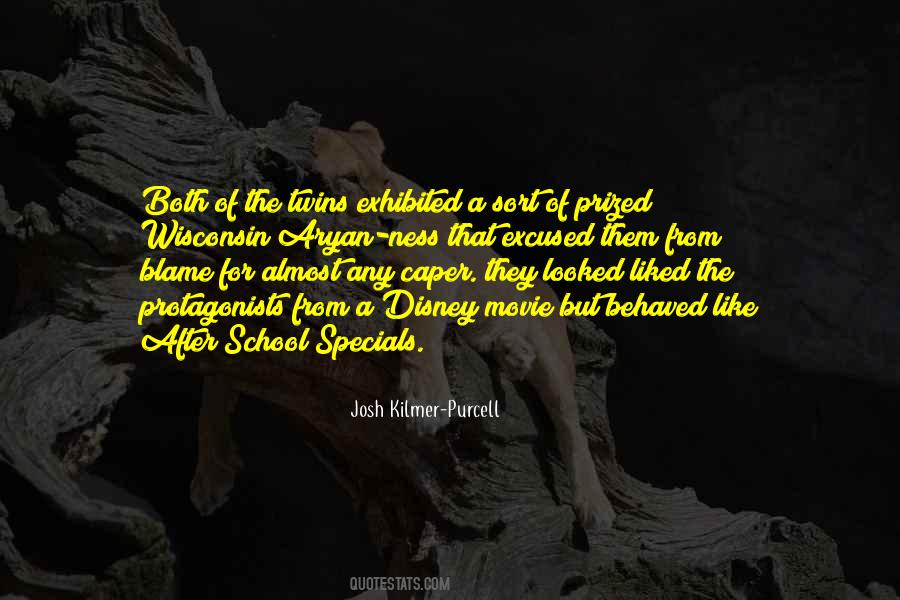 #28. Deeds, rather than words, express my concept of the part religion should play in everyday life. I have watched constantly that in our movie work the highest moral and spiritual standards are upheld, whether it deals with fable or with stories of living action.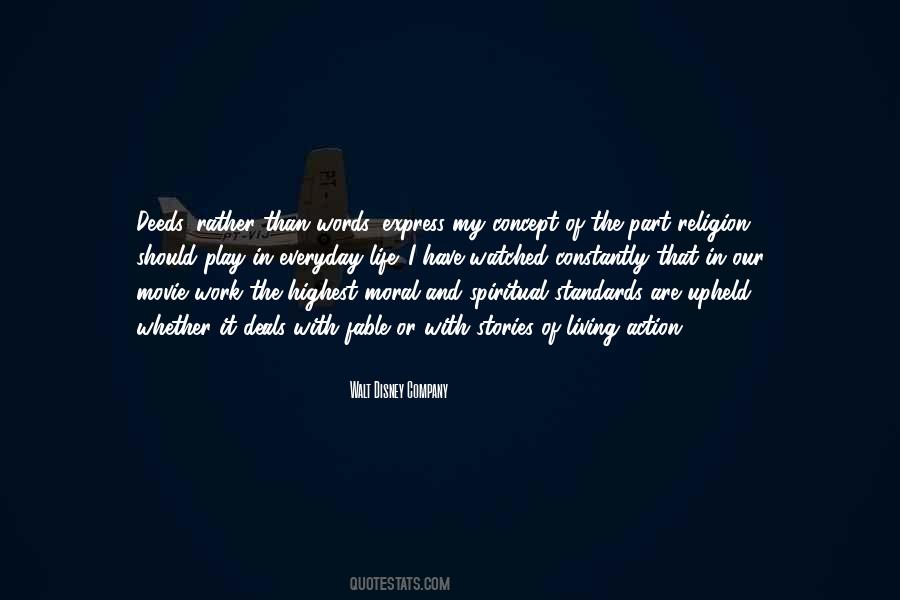 #29. I'm a child of the Disney Renaissance, so the new classics are near and dear. I suppose this is a legend more than a fairy tale, but 'Mulan' is easily my favorite. Not only is it a fun, action-packed, beautiful movie, but it's so important for young girls to have.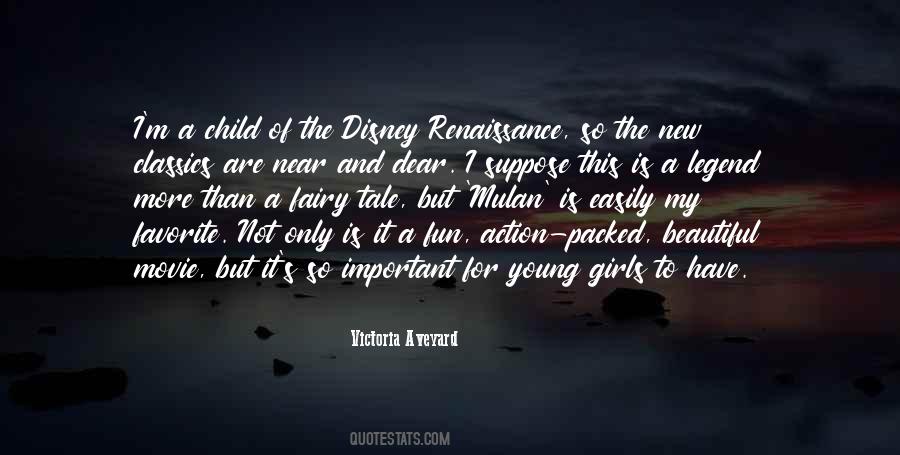 #30. Then we'll be Tarzan and Jane, mating like wildebeests and frolicking from tree limb to tree limb." "The Disney movie never showed them mating." "Jane was a hottie. Tarzan would have tapped that ass the second the credits came up. Now that's a fact.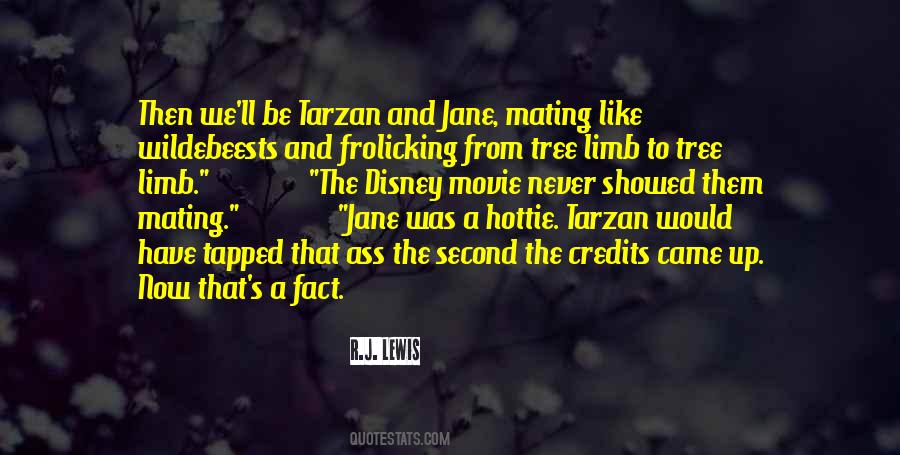 #31. I've done a movie called 'Lemonade Mouth' for Disney Channel, which was fun to do. I actually got discovered through an open casting call where anyone could audition.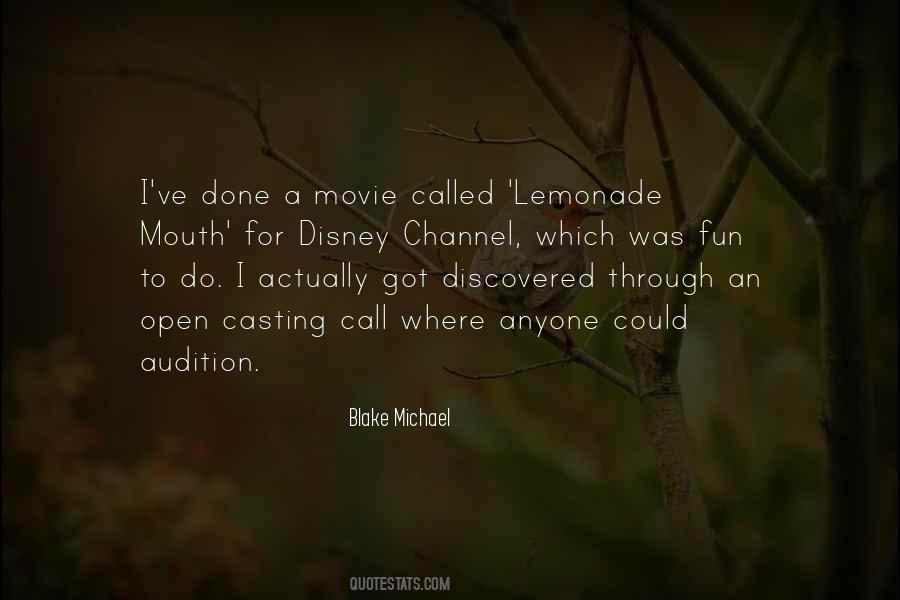 #32. I met my agent through a casting director here in Wilmington after I auditioned for a Disney movie.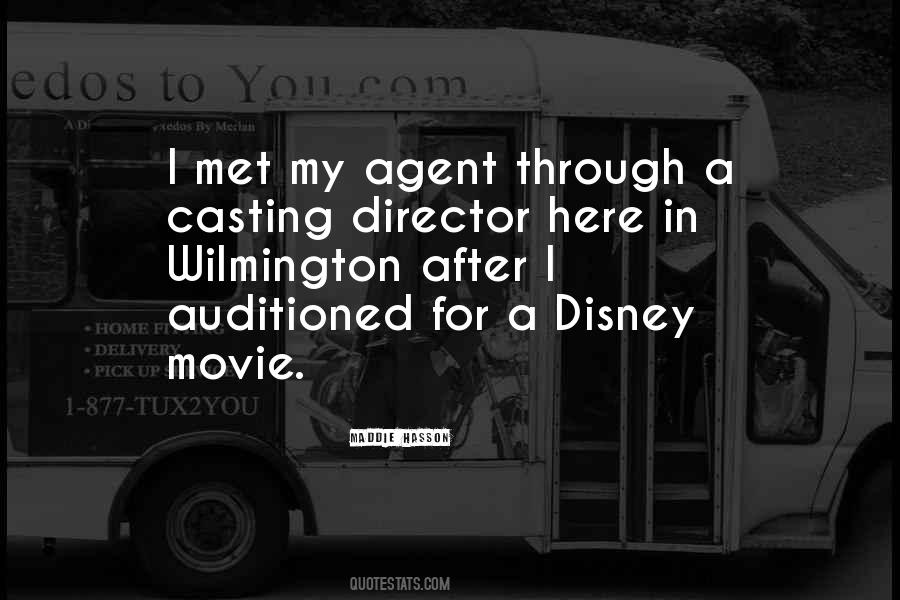 #33. I'll be there someday, I can go the distance.
I will find my way, if I can be strong.
I know every mile, will be worth my while,
When I go the distance, I'll be right where I belong. - Hercules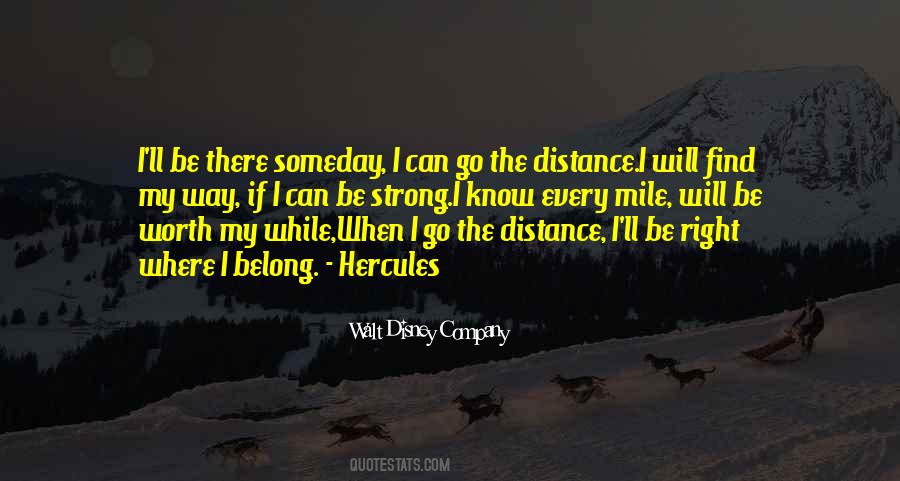 #34. The chairs and tables, decorated with runners of Italian silk, were Disney-movie themed, because Kelly ate, breathed and farted Disney.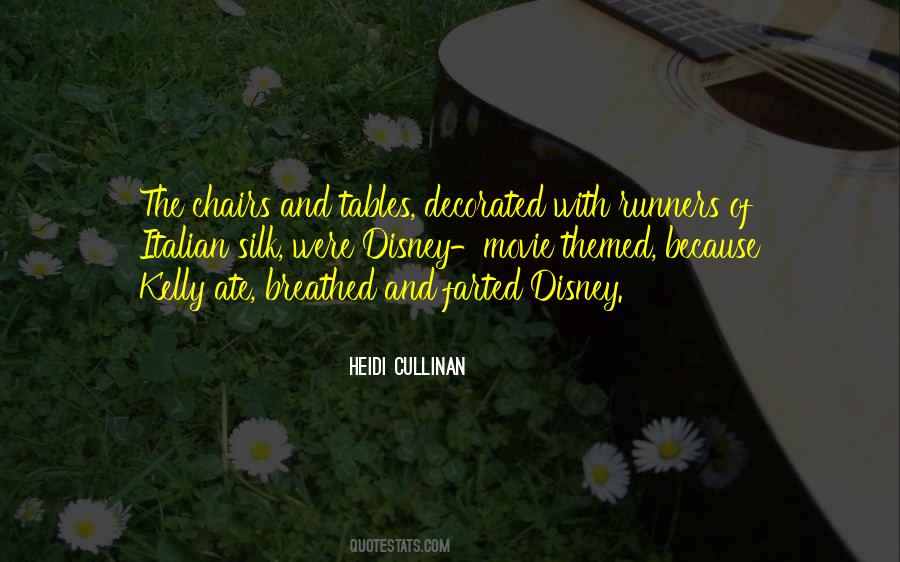 #35. I don't really get recognized for Lost anymore or even the Disney movie I did because I was so much younger. I really looked so different. I've really grown a lot.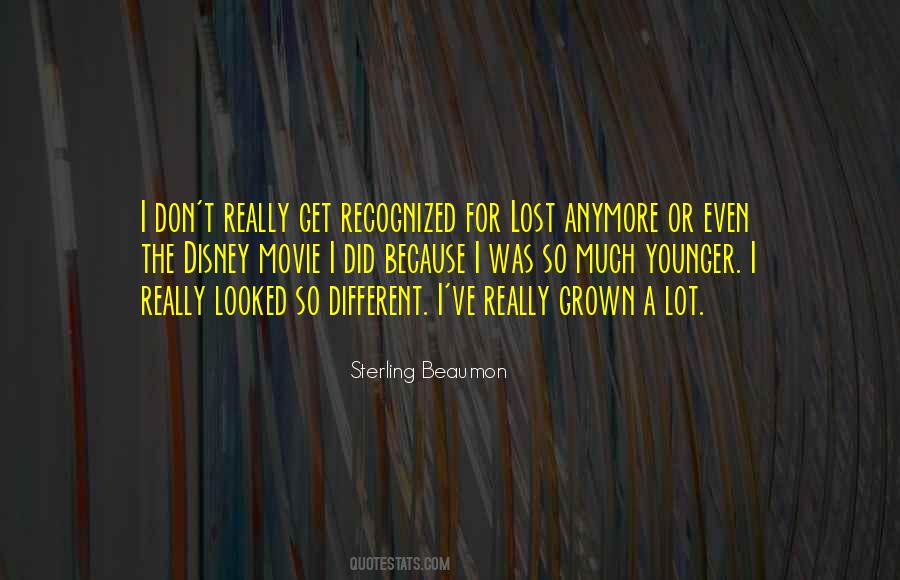 #36. When I was seven, I gave a letter to Cinderella in Disney World asking if I could be in a Disney movie. So, working for Disney was really a childhood dream come true.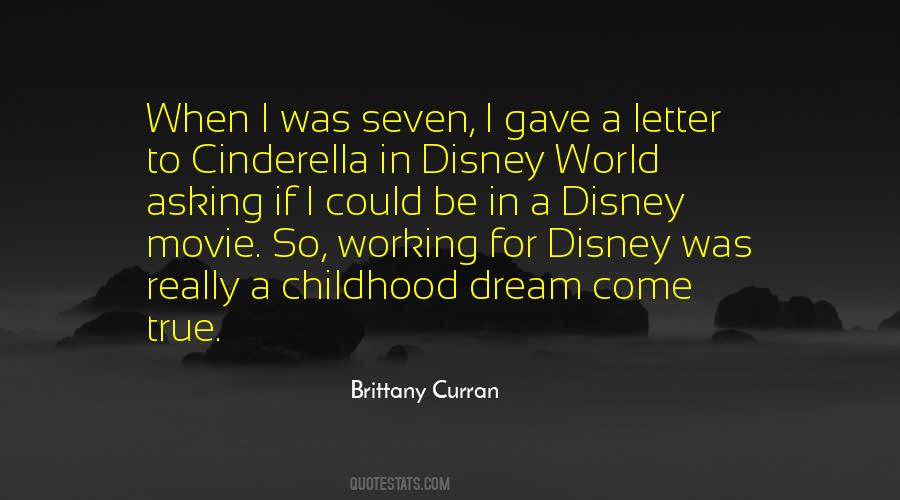 #37. The 'Star Wars' movie is coming out. Disney has kept the details of the movie under wraps because they're not Sony.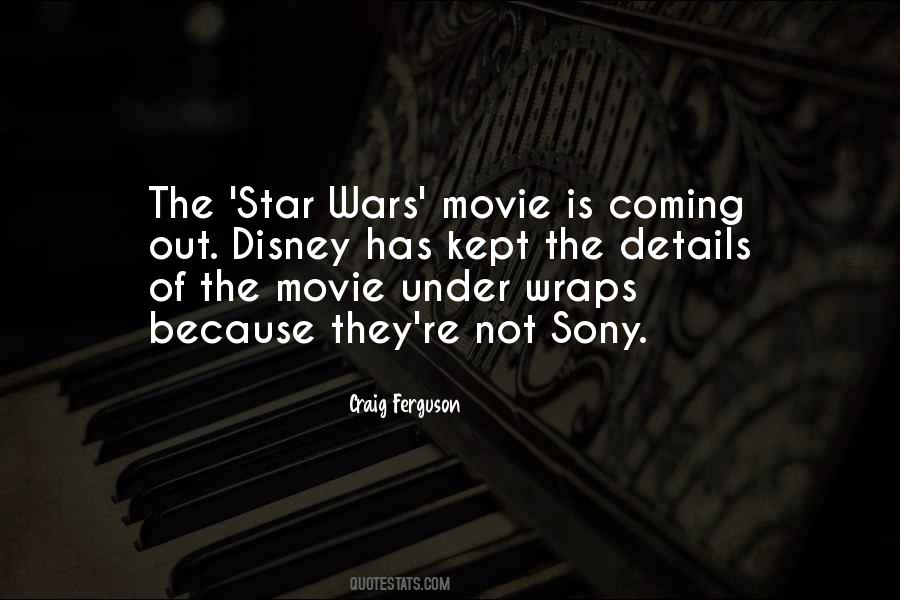 #38. I always dreamed of being a voice in a Disney movie, and even in those dreams, I never once dreamed of being a princess. I just wanted to be a voice.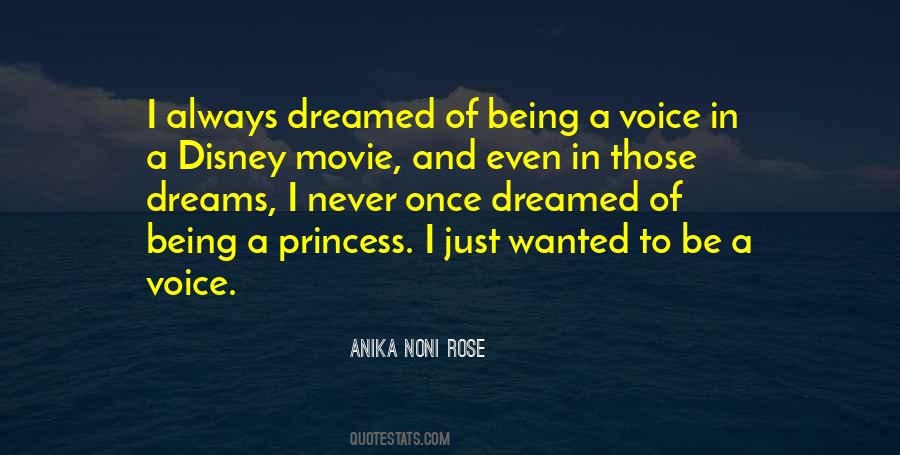 #39. It's weird, but I don't feel like think I deserve any of the attention. There's really nothing but one audition for a Disney Channel movie that separates me from 2,000 other brown-haired, blue-eyed guys in L.A., you know?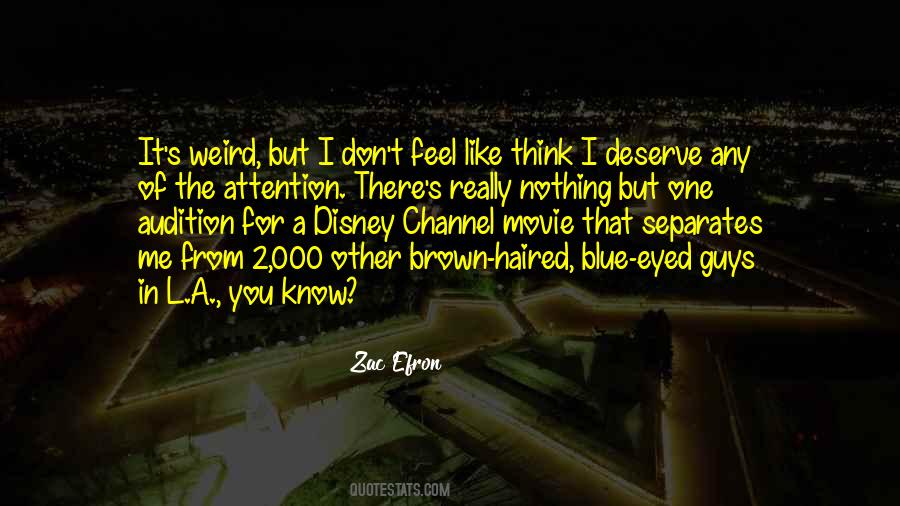 #40. (on fox news) ... it's like watching a Disney movie about the news.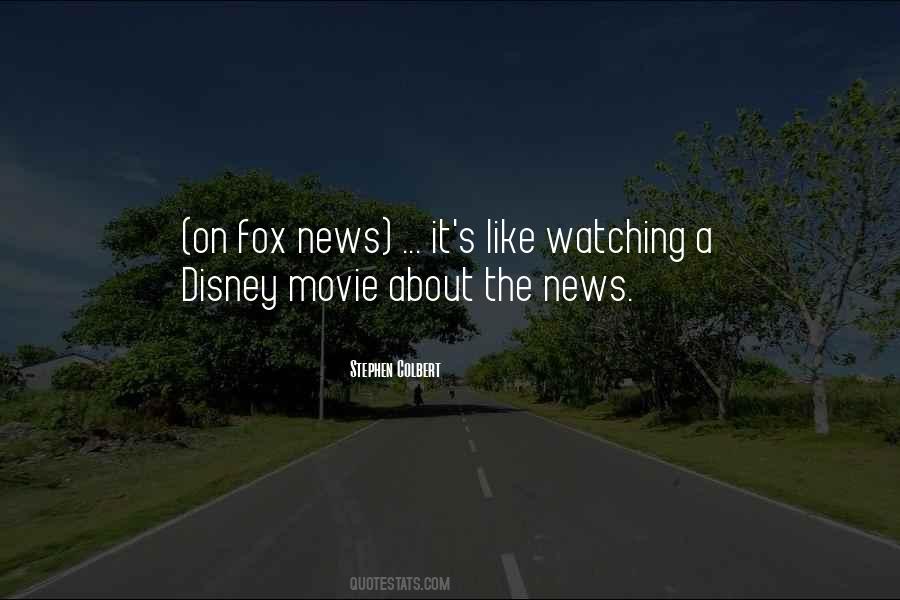 #41. People who grew up watching Disney films like myself, there are films that are certain benchmarks in my childhood. 'The Little Mermaid' was the first movie I remember seeing. 'Beauty And The Beast,' 'Aladdin,' those are three I remember right off the bat.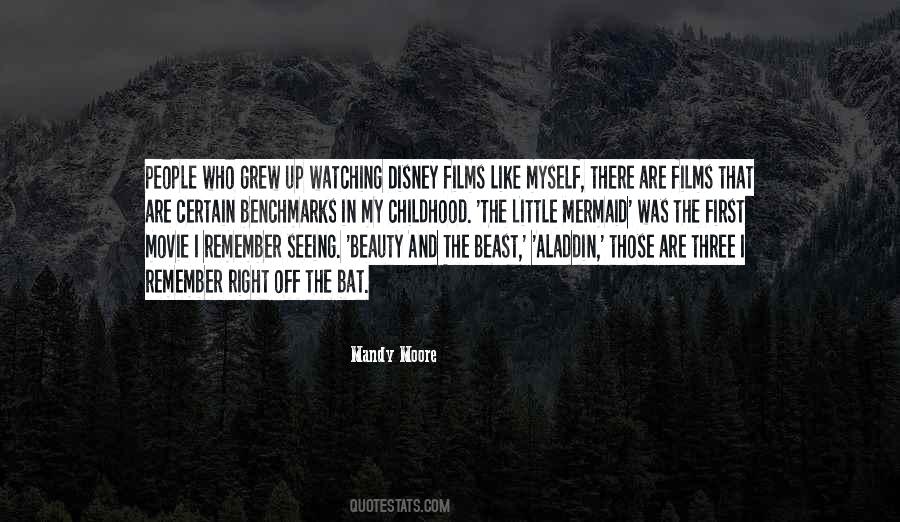 Famous Authors
Popular Topics