Best Joke Famous Quotes & Sayings
List of top 48 famous quotes and sayings about best joke to read and share with friends on your Facebook, Twitter, blogs.
Top 48 Best Joke Sayings
#1. I must admit I am nervous about getting Alzheimer's. Once it hits, I might tell my best joke and never know it. - Author: Joan Rivers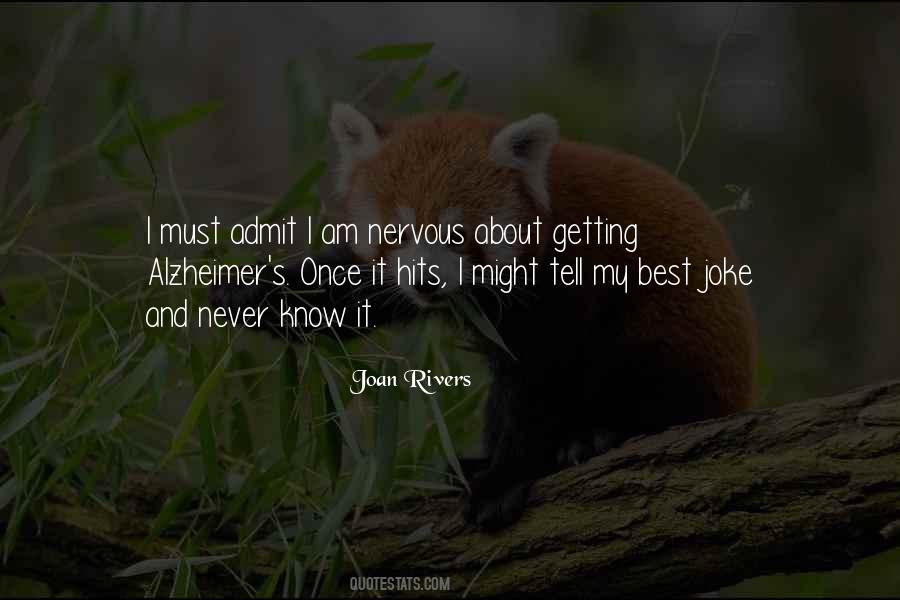 #2. Told you to get him a bell. - Author: Mora Early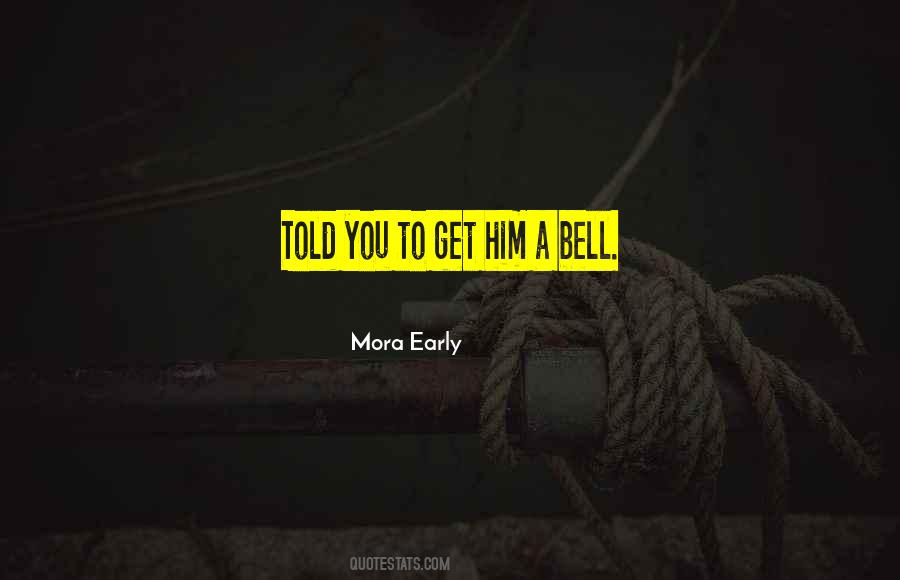 #3. I realised that all one really had to do was just observe. Observe and slightly exaggerate, and you had comedy. Instead of creating a mythical premise for a stupid joke, I found playing off truth got the best result. - Author: Mel Brooks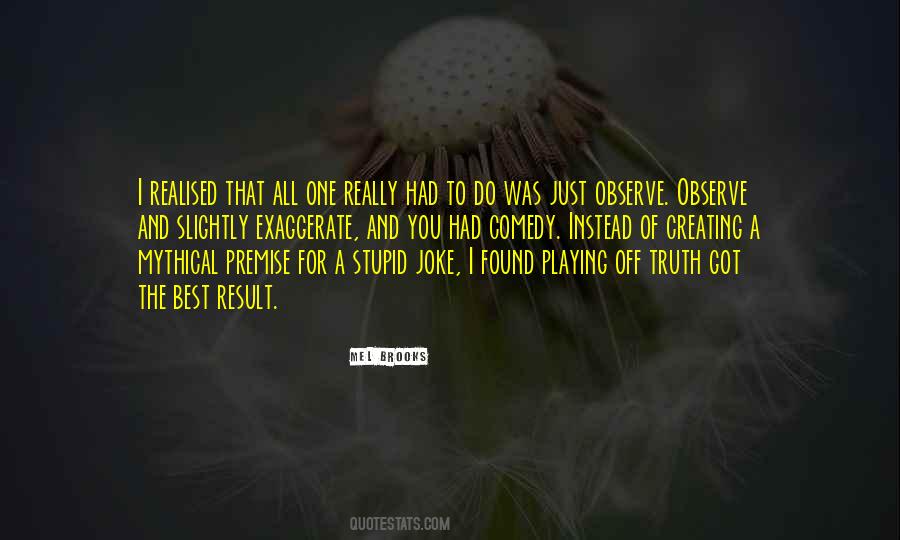 #4. Life, it seems, delivers the best punch lines only after we've forgotten we were part of a joke. - Author: David Arnold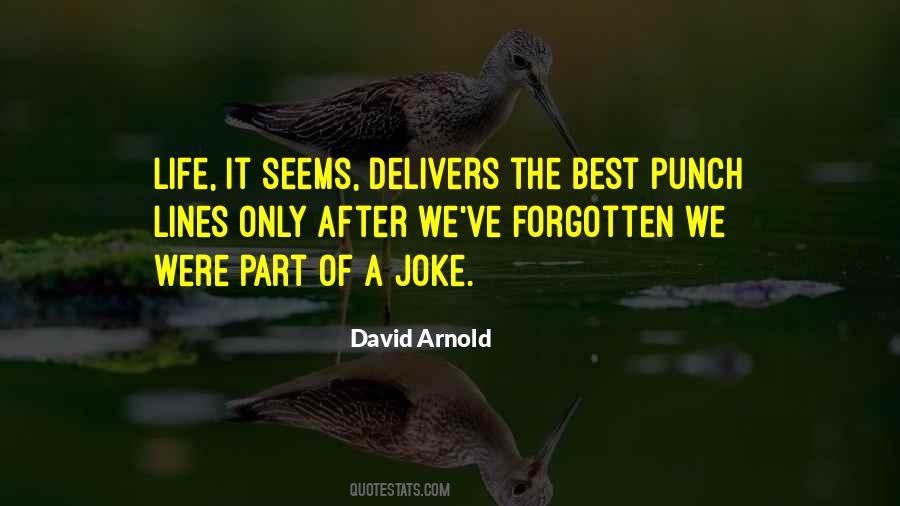 #5. By now the streets of Kalaupapa were filled with people racing for high ground - sick people crying
"Tsunami!" as nature played yet another mean trick on them, God's last best joke at their expense. It was,
after all, April Fool's Day. - Author: Alan Brennert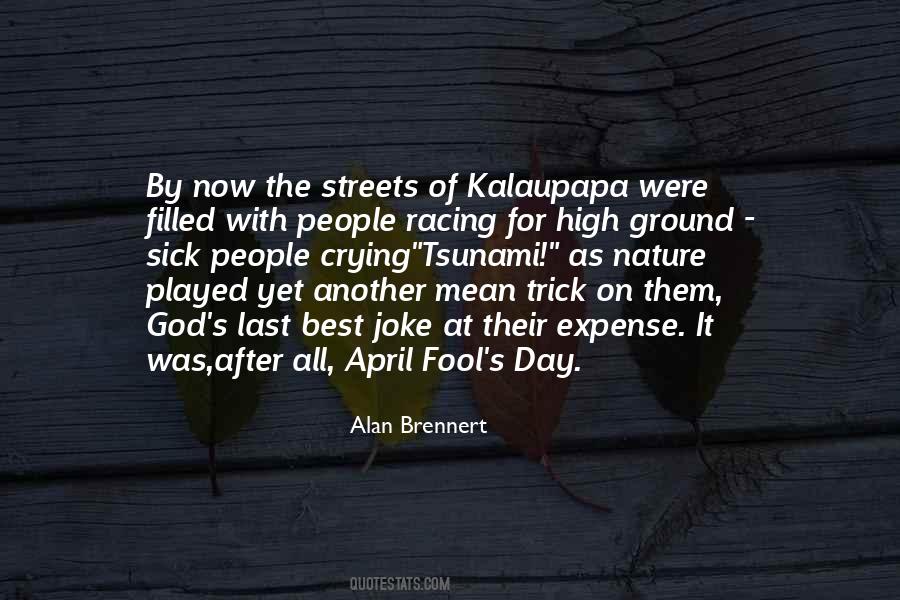 #6. Perhaps I am even envious of Stendhal? He robbed me of the best atheist joke which precisely I could have made: 'God's only excuse is that he does not exist' ... I myself have said somewhere: what hitherto been the greatest objection to existence? God ... - Author: Friedrich Nietzsche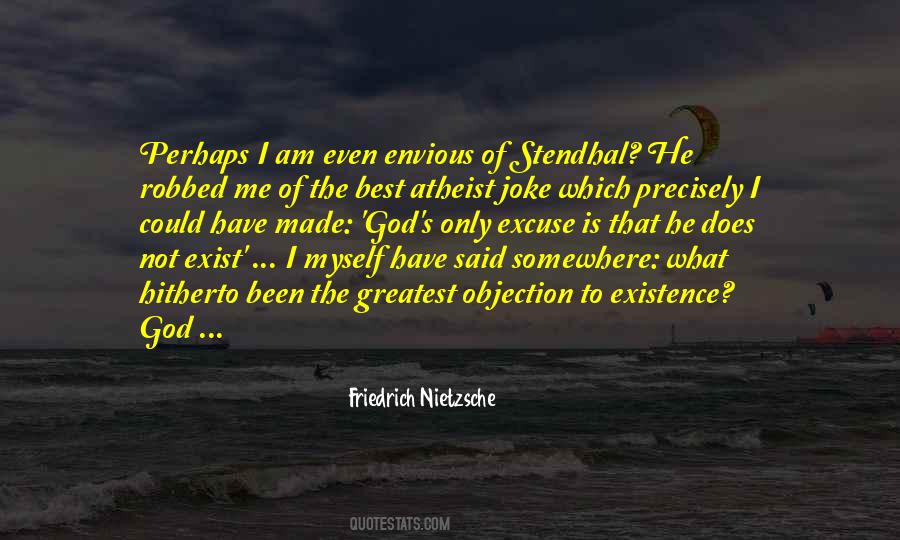 #7. It's funny that when the one person you live for is ripped out of your life you can still find a way to convince yourself it's for the best and that you will eventually get over it.
What a joke. - Author: Cassia Leo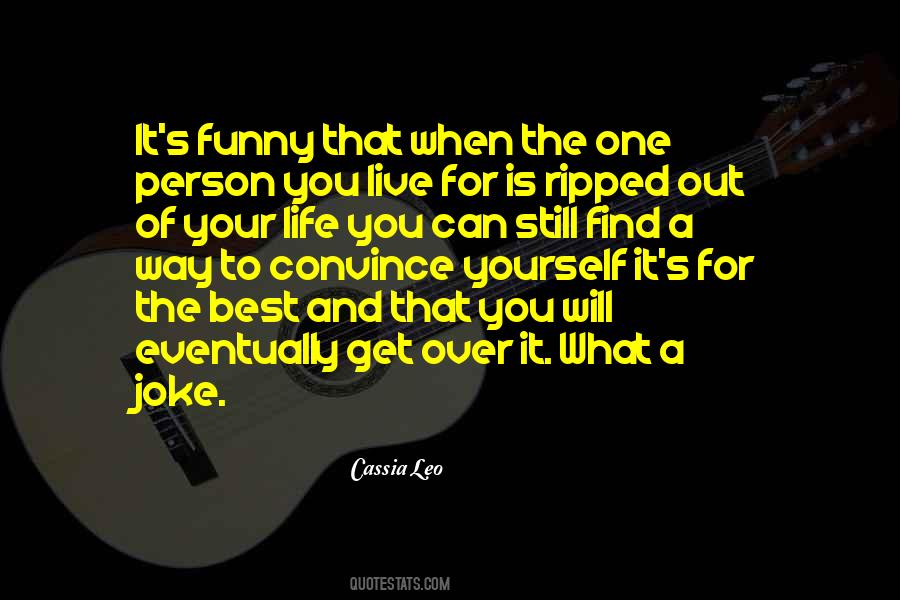 #8. In my mid-20s, I was directing episodes of 'Alfred Hitchcock' and 'Peter Gunn.' I was pretty much on course and - as I sometimes joke - was prepared to devote my life to become the second best film director in my family. - Author: George Stevens Jr.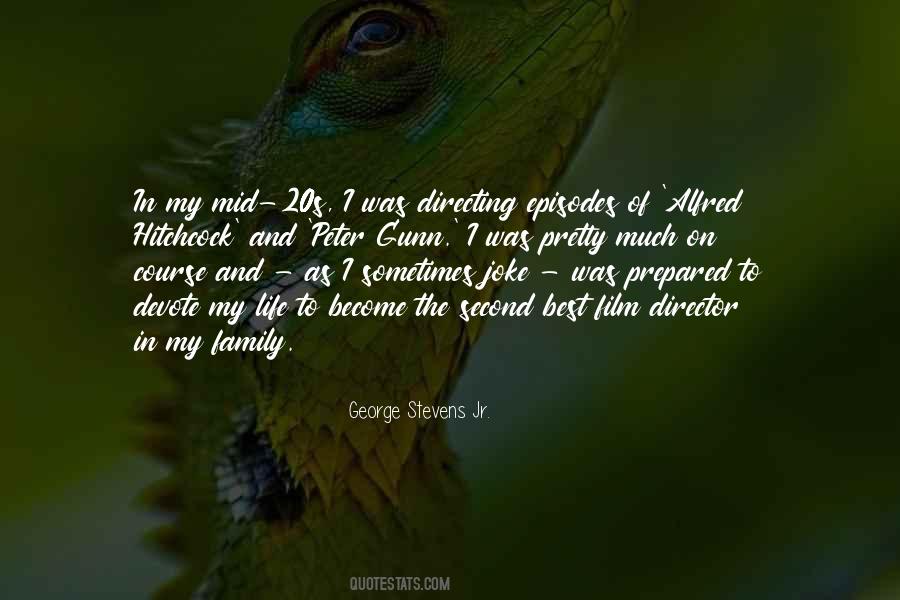 #9. Horror can damage your brain" - HAHAHAHA the best joke ever heard (It was said by GreenHollyWood". I really don't believe in that in case I use them to relax! - Author: Deyth Banger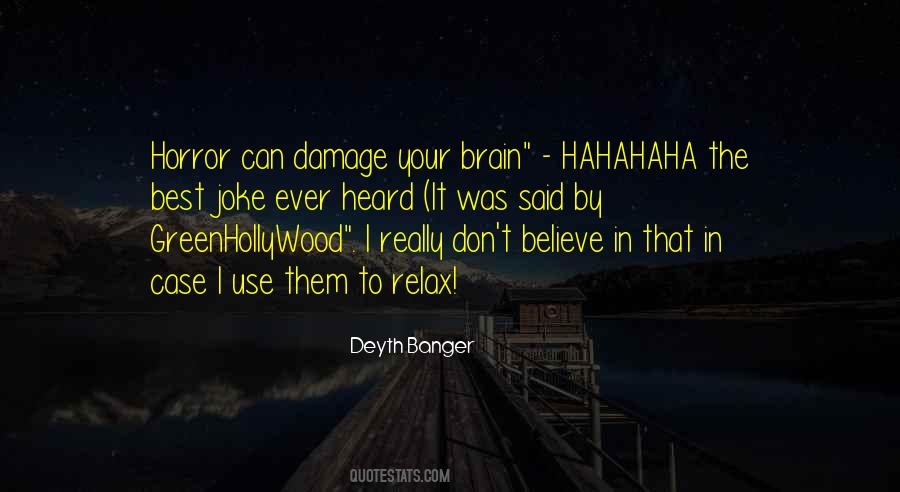 #10. God made a real good joke
but I am the Best Jokejacket:
Petra Hermans - Author: Petra Hermans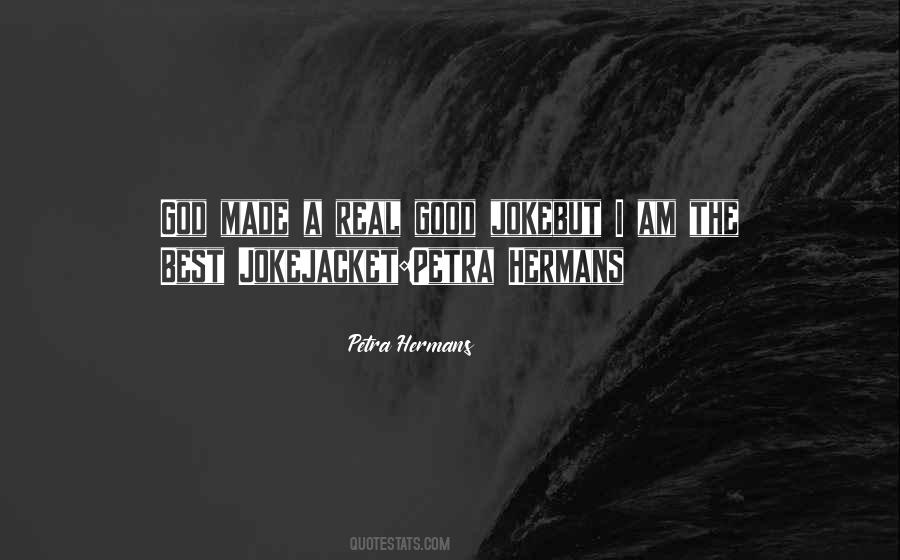 #11. When the Mets were on their run in the 1980s, Gary Carter was often seen hugging somebody. It was easy to joke about that. The best hug of all was with Jesse Orosco at the end of the 1986 World Series. - Author: George Vecsey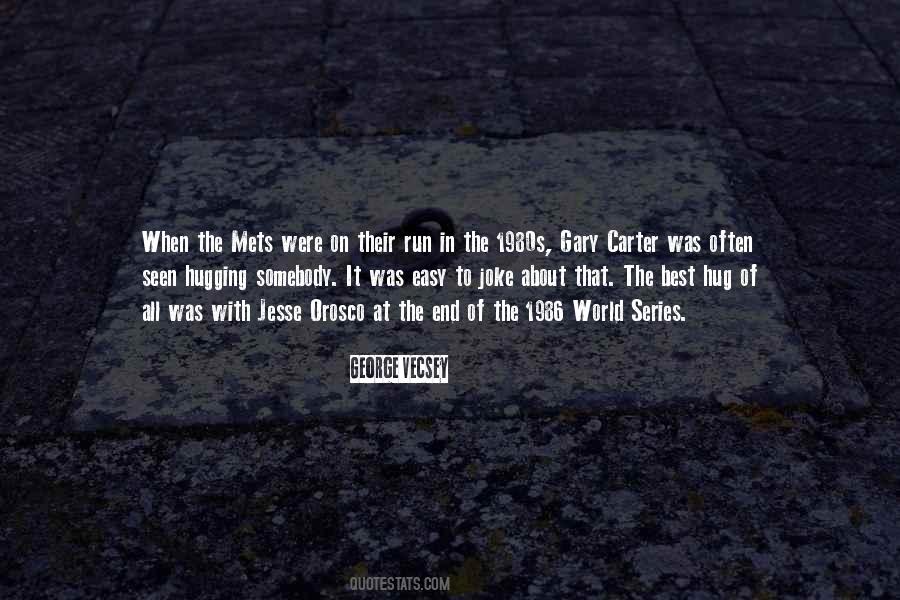 #12. I told a joke and people laughed and it was the best feeling. I knew I wanted to do this as a career. I never knew I could get such a high from telling a joke. There's something so extraordinary about having people listening to you and hanging onto your words - it's a great feeling. - Author: Chris Tucker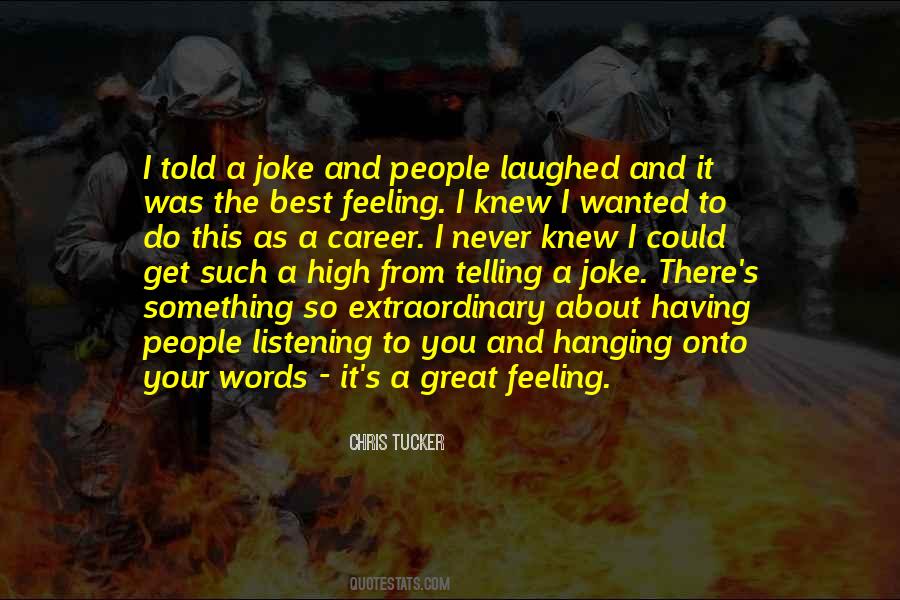 #13. If you think the worst you'll get the worst, but if you think the best ... "
"and then everything will blow up in your face anyway. Don't you get the punchline yet? Its the great cosmic practical joke: Knock knock, who's there? Big kick in the Ass. - Author: Brad Meltzer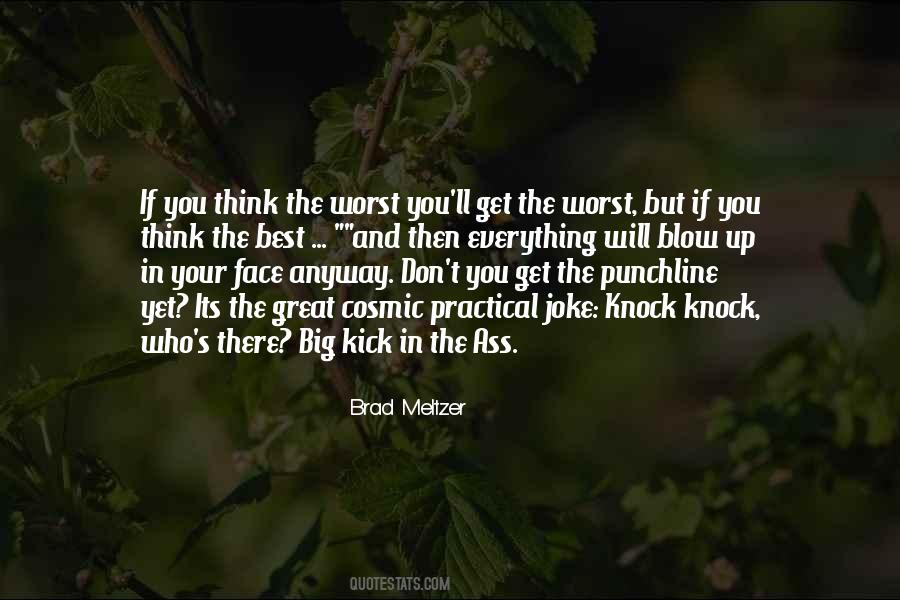 #14. A nickname may be the best record of a success. That's what I call putting the face of a joke upon the body of a truth. - Author: Joseph Conrad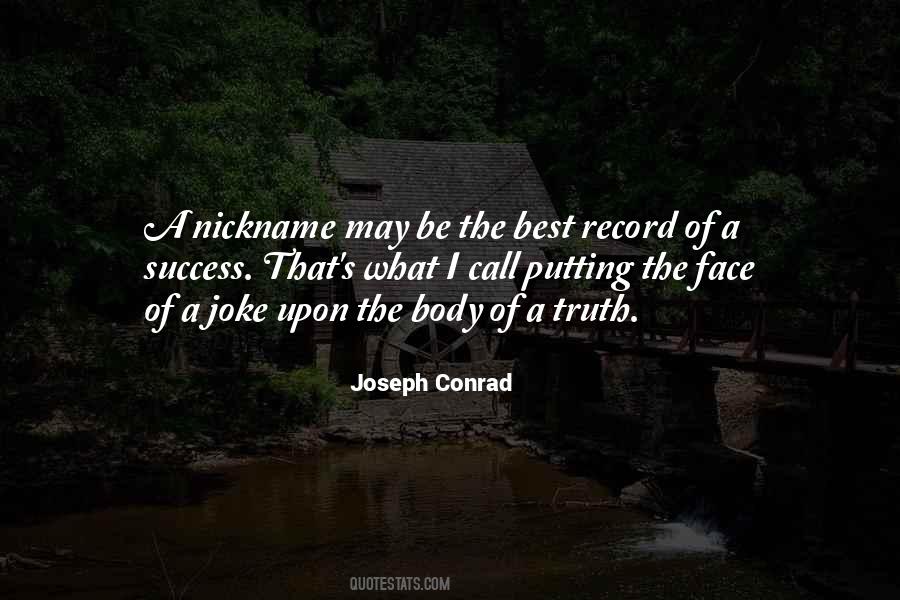 #15. Indiana's governor is coming under fire for a new law that some people feel is anti-gay. The governor now says he is not anti-gay. Then immediately afterwards he said, 'April Fools.' It wasn't his best joke. - Author: Conan O'Brien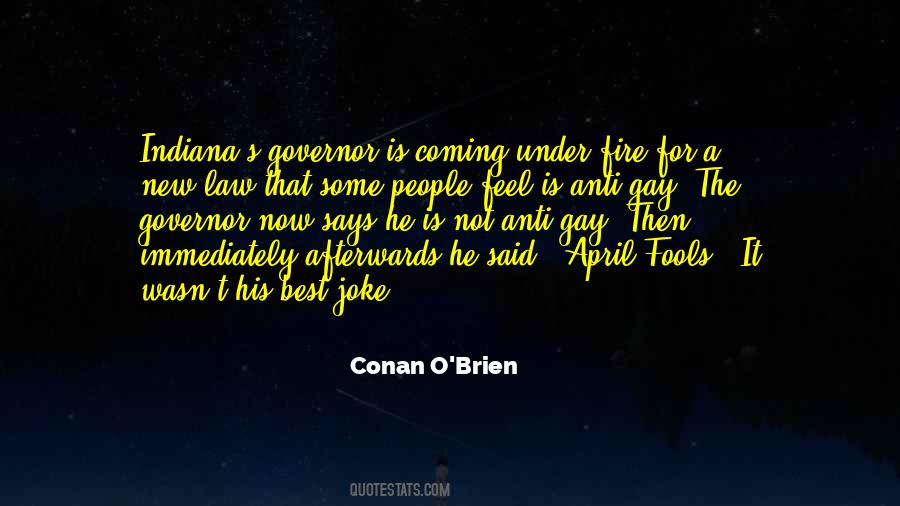 #16. I always joke with people that having nephews is the best birth control there is. - Author: Tahj Mowry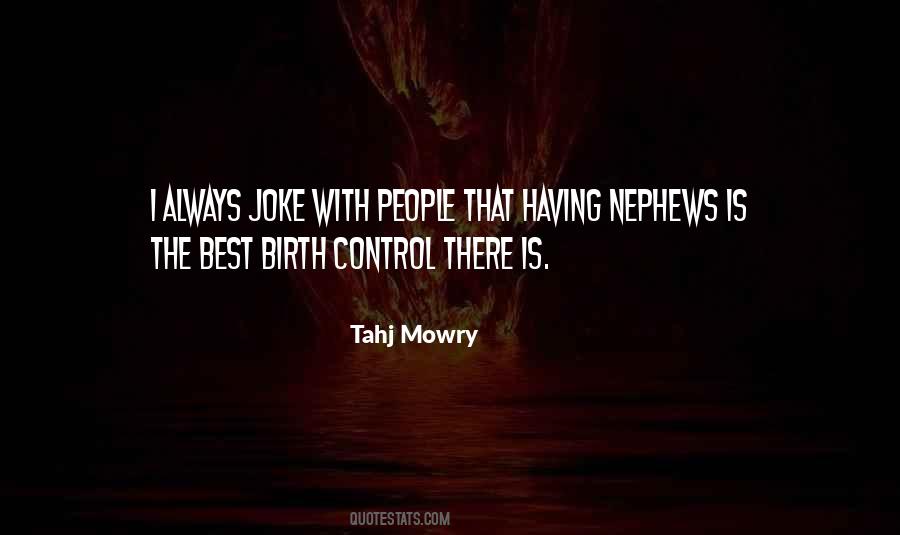 #17. A joke is a good camouflage. Next best comes sentiment ... But the best camouflage of all - in my opinion - is the plain and simple truth. Because nobody ever believes it. - Author: Max Frisch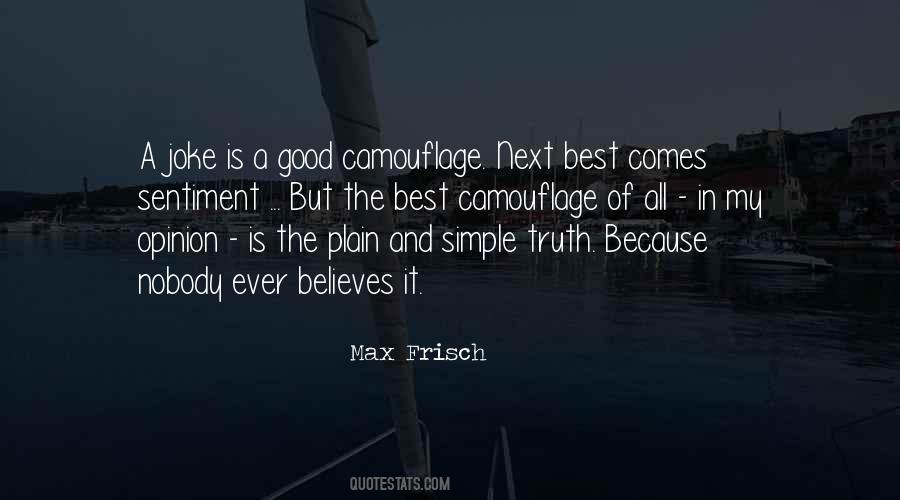 #18. You know when Jerry Ford gets the best joke, you know you're in trouble. - Author: Mark Russell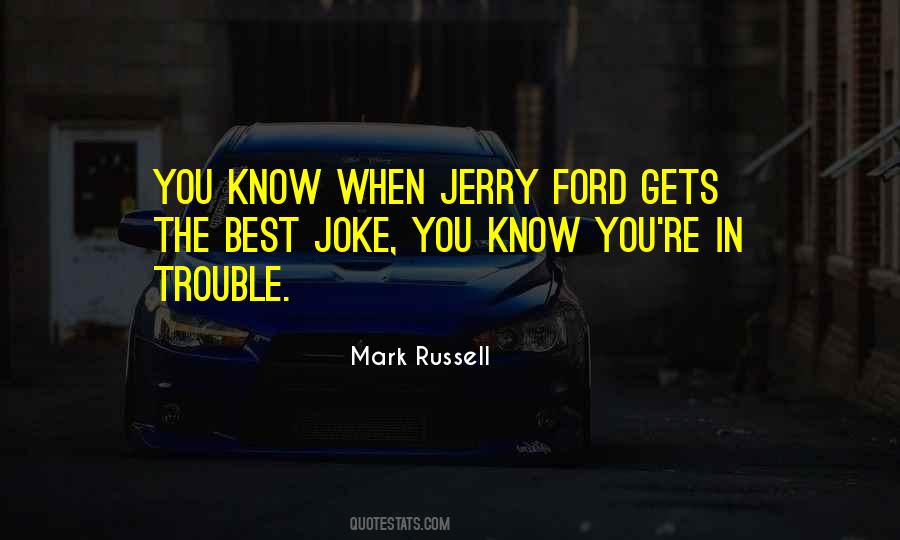 #19. The best timed joke or the best timed phrase comes at spontaneous moments and just relies on me as the host to be very quick, and that's what I do. - Author: Steve Harvey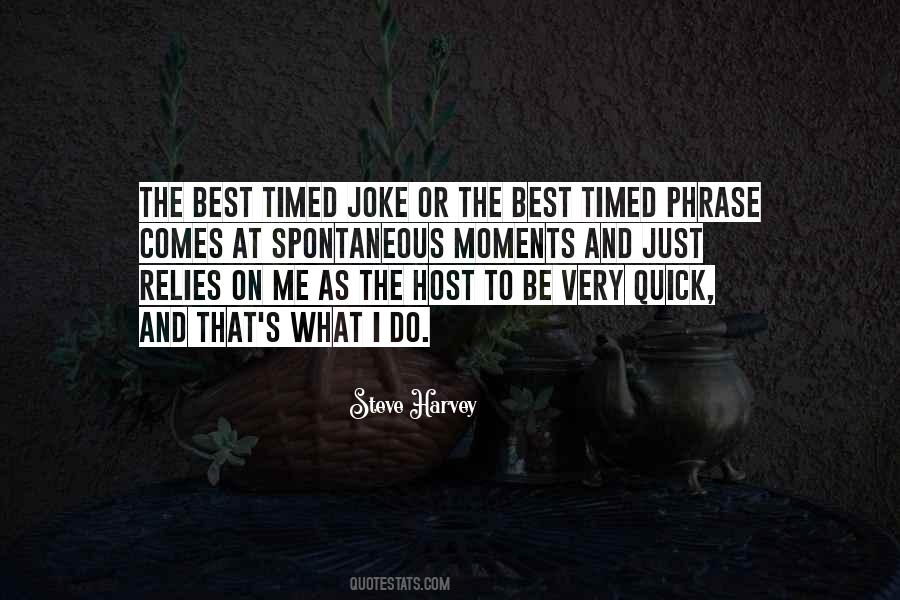 #20. I don't wear much makeup, except during work. I felt lucky to be chosen to be a model. I used to joke, 'The next best thing to winning the lottery is having a beauty contract.' - Author: Isabella Rossellini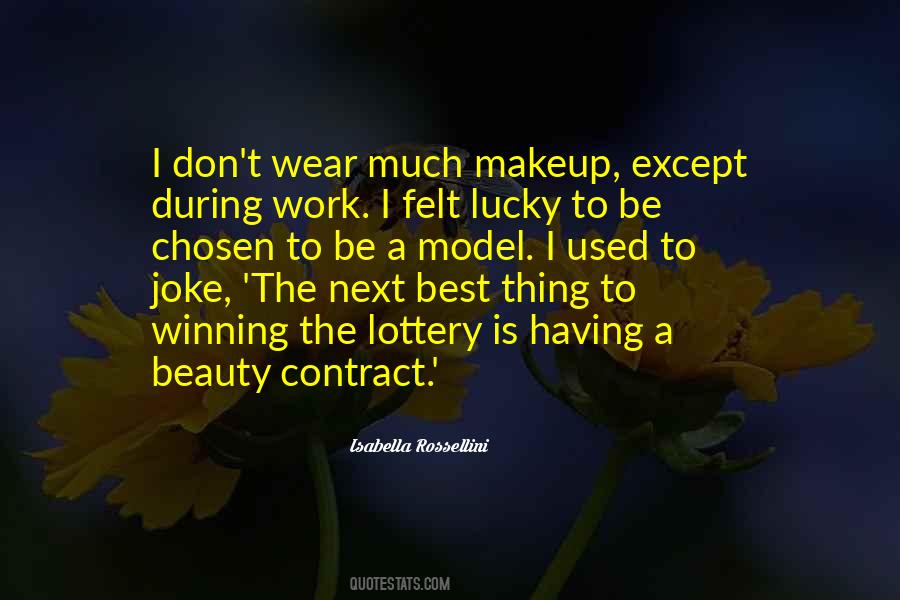 #21. Barack Obama is like the old joke about boats. The two best days of owning a boat are the day you buy it and the day you sell it. - Author: Howie Carr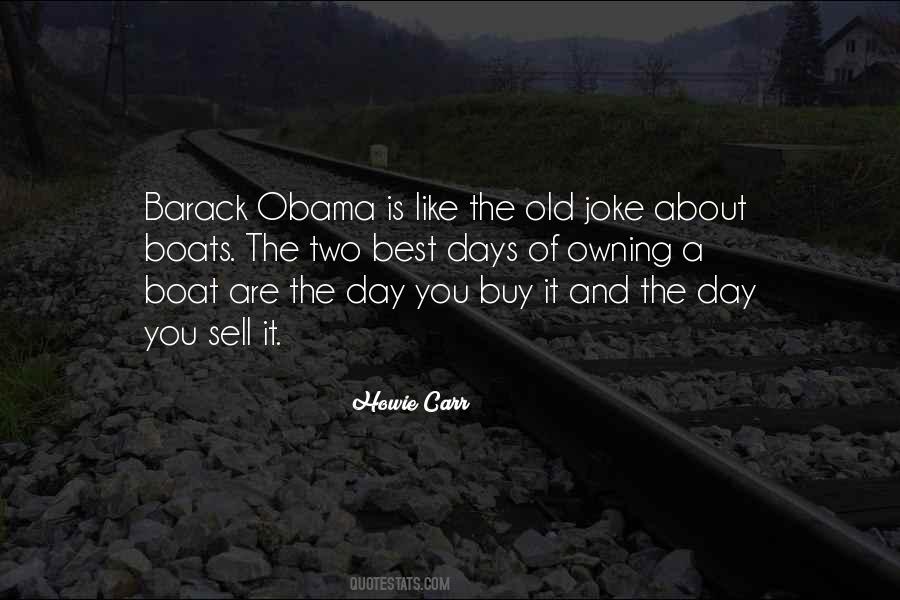 #22. Improvisation is about finding the best joke or the silliest way to get something across. Improvising conflict is always fun because you can just go for it. - Author: Ed Helms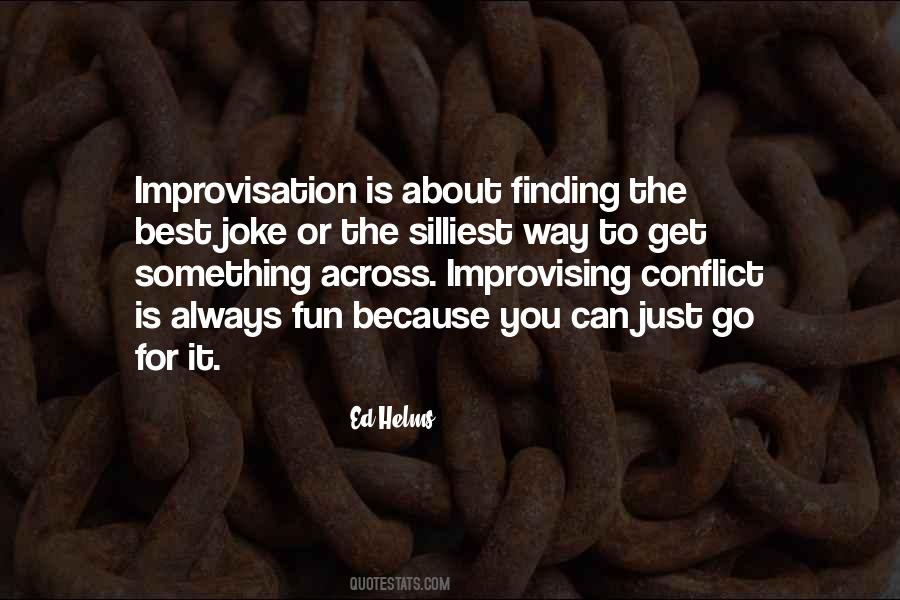 #23. I remember when I did 'Click' and I'd see Adam Sandler's fan base. He's the guy that people feel that he's their best friend, so he's walking down the street and people sort of high five him and want to tell him a joke or invite him to come home and have a sandwich with them. - Author: Kate Beckinsale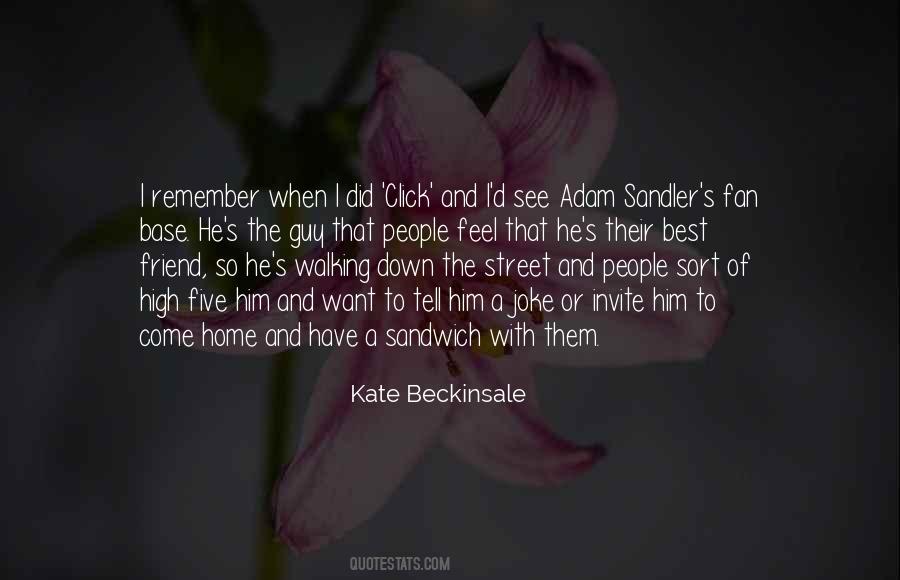 #24. The best of my songs are more than just a joke. There's something else going on - a character, or it's not just a plain joke. - Author: Randy Newman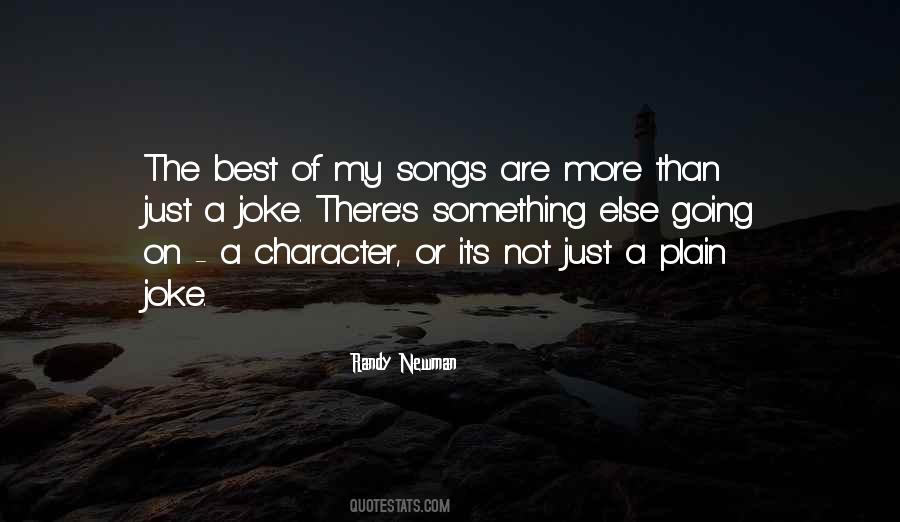 #25. Puberty is the sickest joke God plays on us. So you're just noticing members of the sex: "Girls girls, ooo". Naturally you want to look your best, and God says "No! You will look the worst you've ever looked in your life!" - Author: Eddie Izzard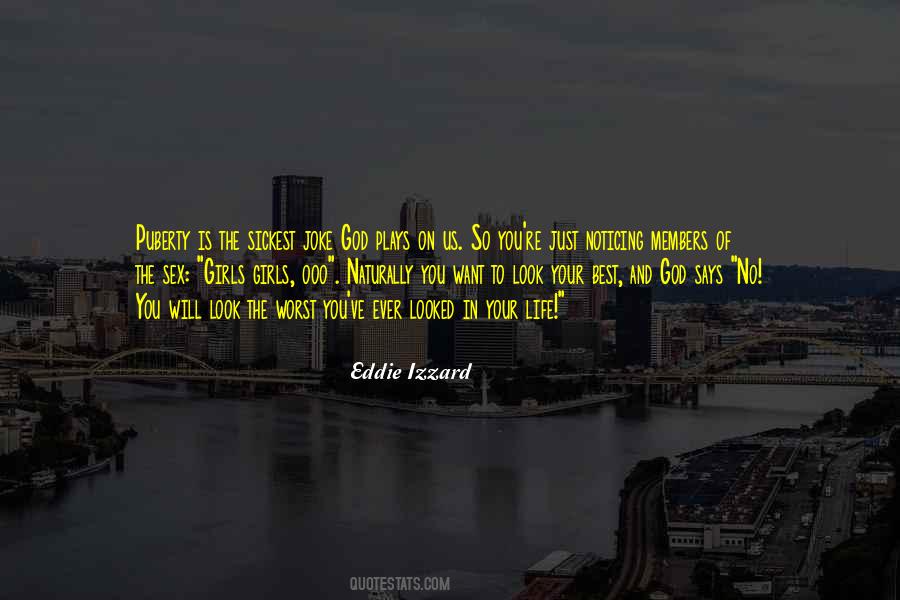 #26. I love musical theater so much. When done right, I think comedy songs can be the most efficient form of joke delivery. Songs can be the most efficient and the best forms of conveying emotion. Music is universal. It's worldwide. - Author: Rachel Bloom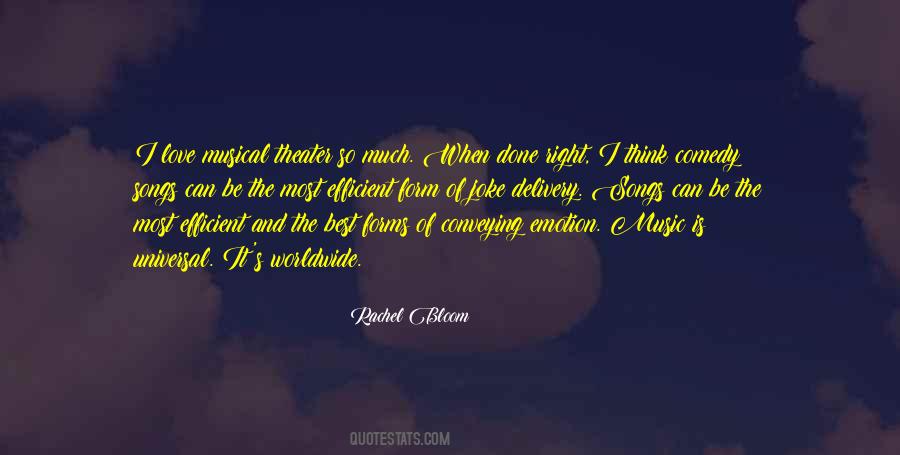 #27. The moment you think of a joke is the best moment. - Author: Judd Apatow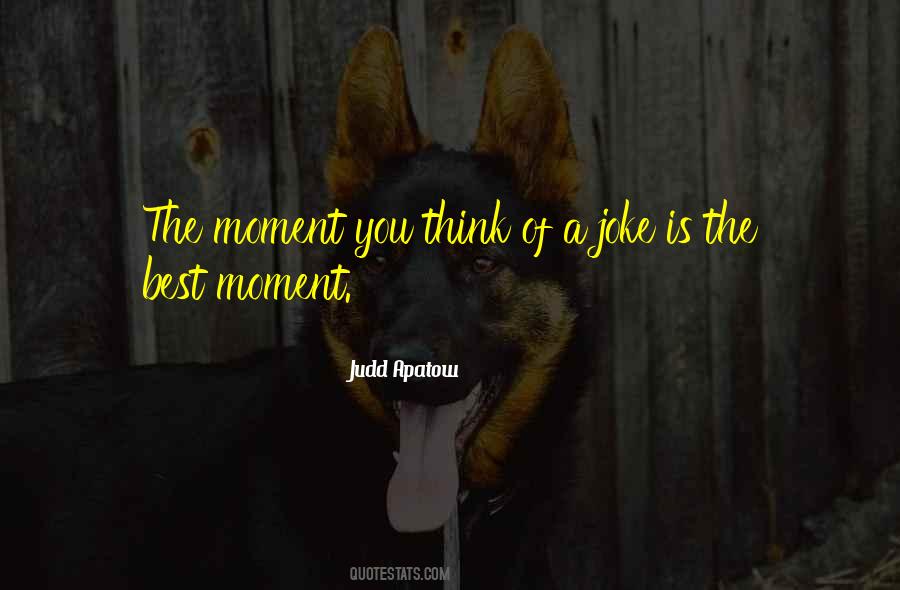 #28. I tell this joke about Barack Obama is the best communicator of our generation: The guy reads a teleprompter better than any Hollywood actor. John McCain, his opponent - Stevie Wonder reads a teleprompter better than John McCain. - Author: Frank Luntz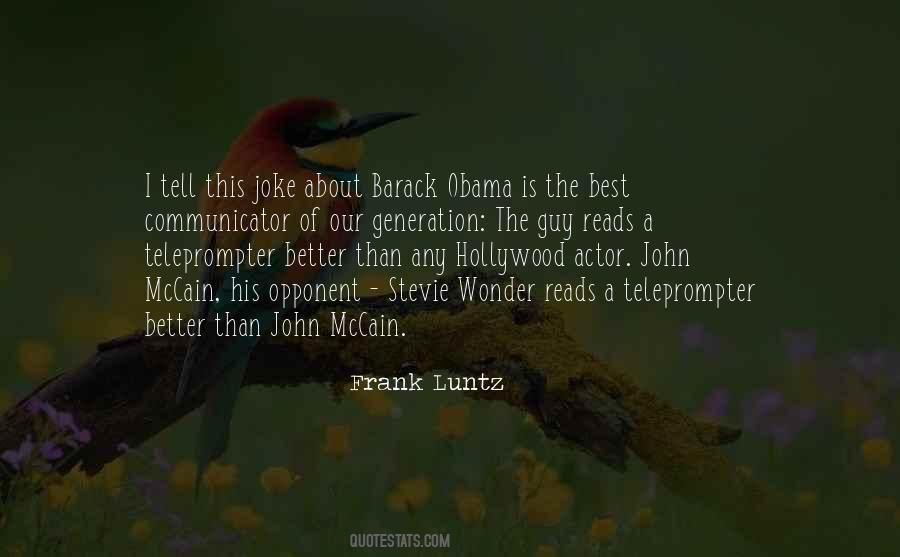 #29. Leo: "So ... giants who can throw mountains. Friendly wolves that will eat us if we show weakness. Evil espresso drinks. Gotcha. Maybe this isn't the best time to bring up my psycho babysitter."
Piper: "Is that another joke? - Author: Rick Riordan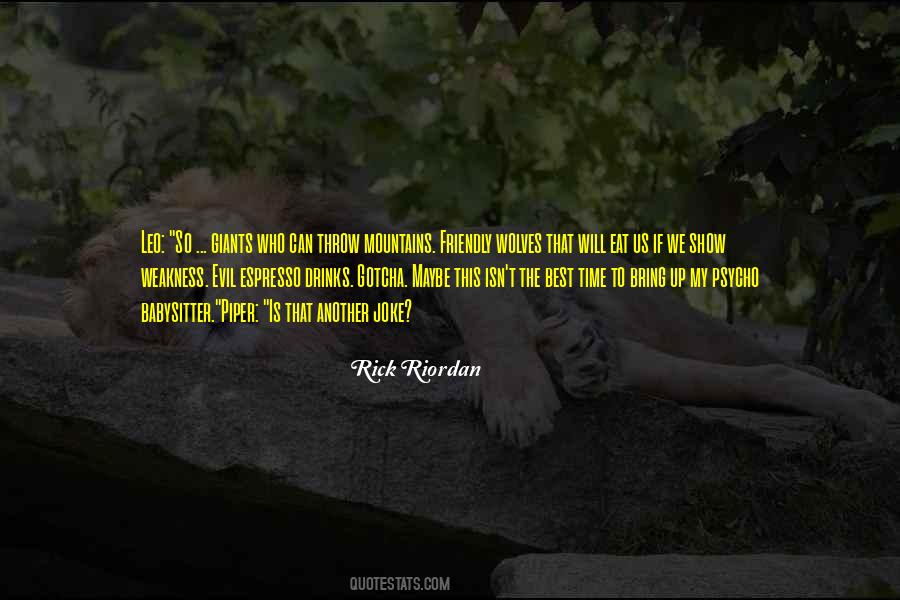 #30. The next best thing to a very good joke is a very bad one. - Author: Julius Charles Hare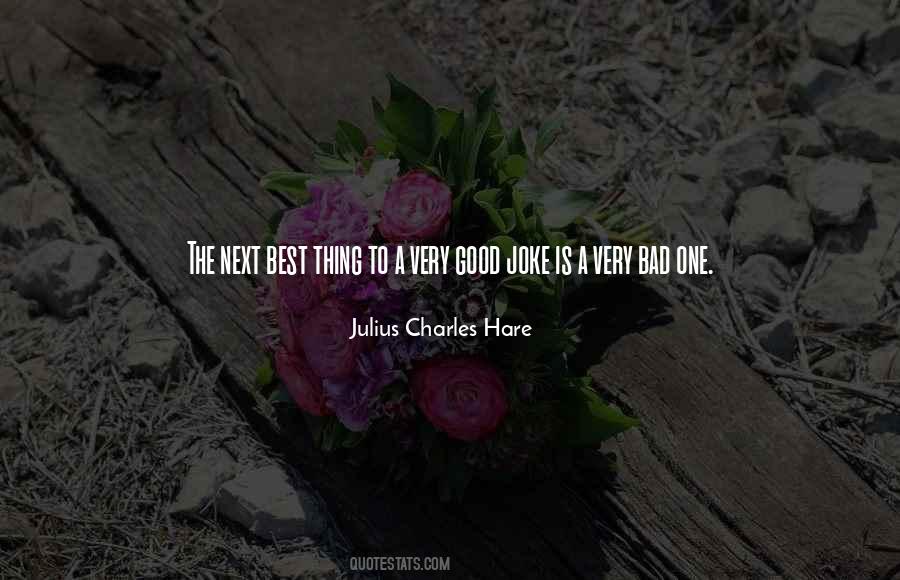 #31. If we live inside a bad joke, it is up to us to learn, at best and worst, to tell it well. - Author: Jonathan Raban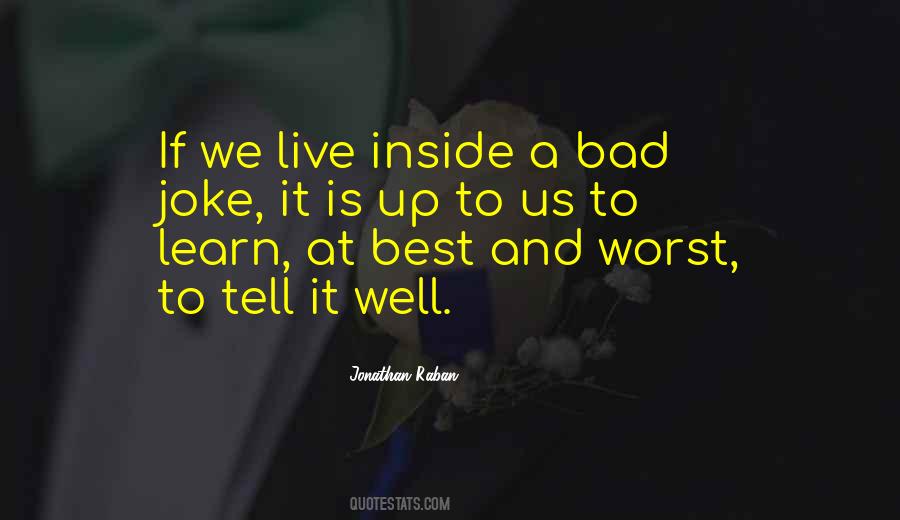 #32. I think one artist to another artist, the best compliment you can pay one another, because the part of you that is inspired or creates something, to write a joke or a song, that's like the God-like part of a person. - Author: Dave Chappelle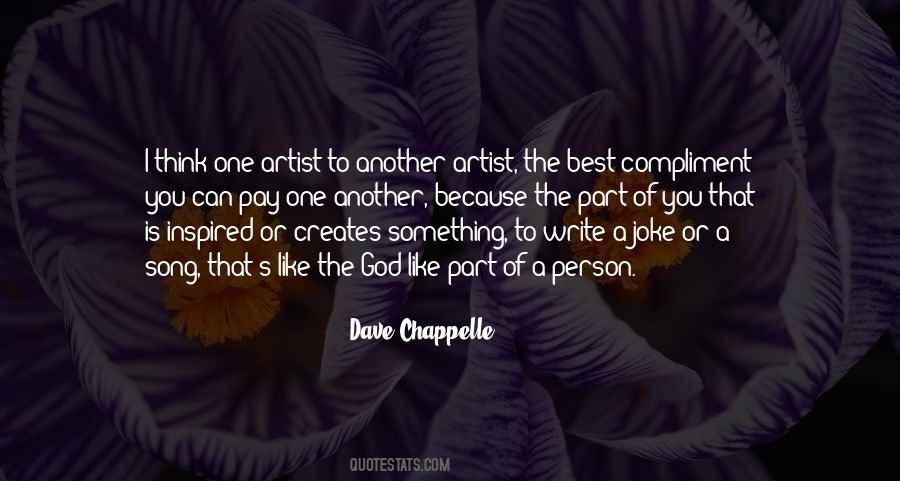 #33. The best joke-tellers are those who have the patience to wait for conversation to come around to the point where the jokes in their repertoire have application. - Author: Joseph Epstein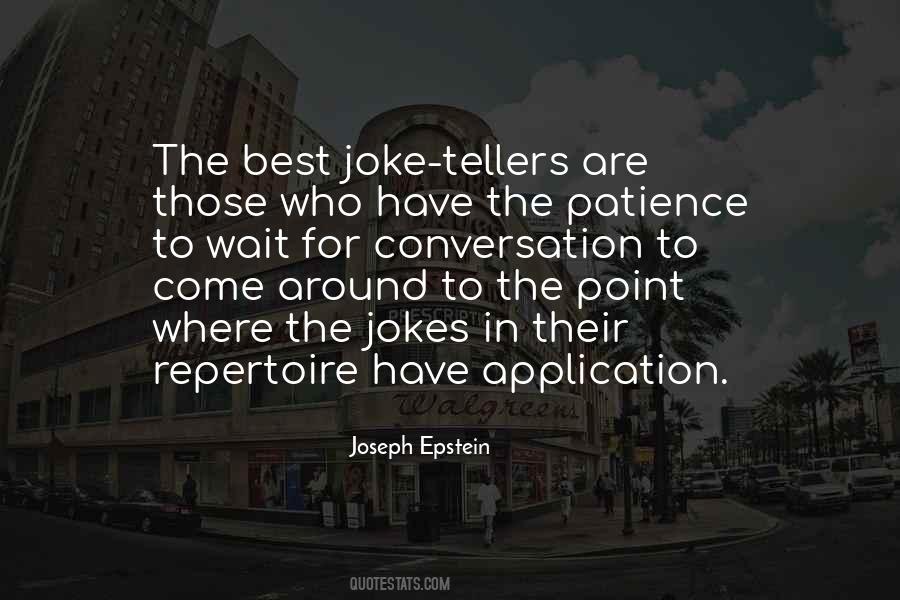 #34. I know what's funny, and I probably know the best way to deliver the joke. Whether it's walking out of a room, facing that way, facing this way. I just have a sense of that. - Author: James Burrows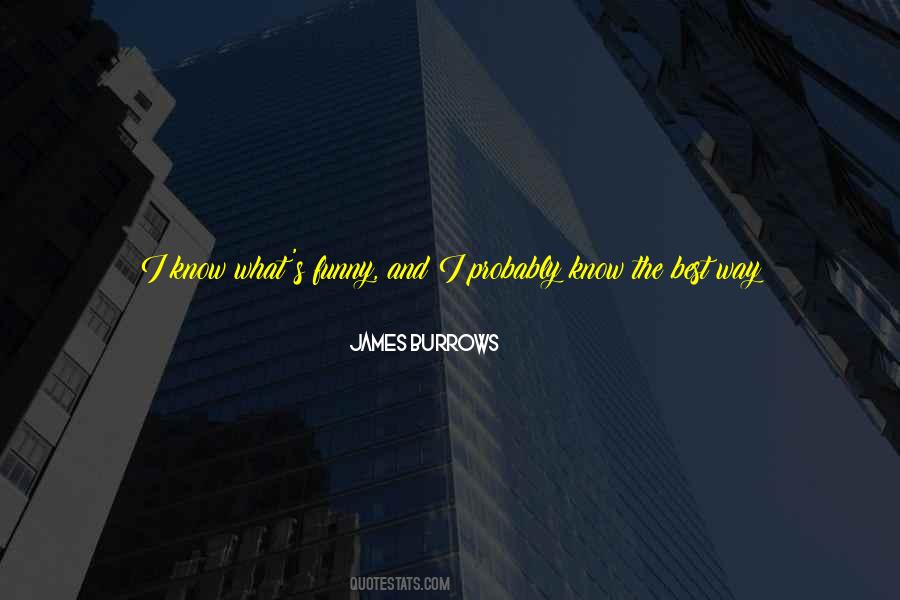 #35. Joke: "Where's the best place to hide a dead body?" Answer: "On page 3 of Google's search results." The only way to be influential is to be found via search engines! - Author: Lori Randall Stradtman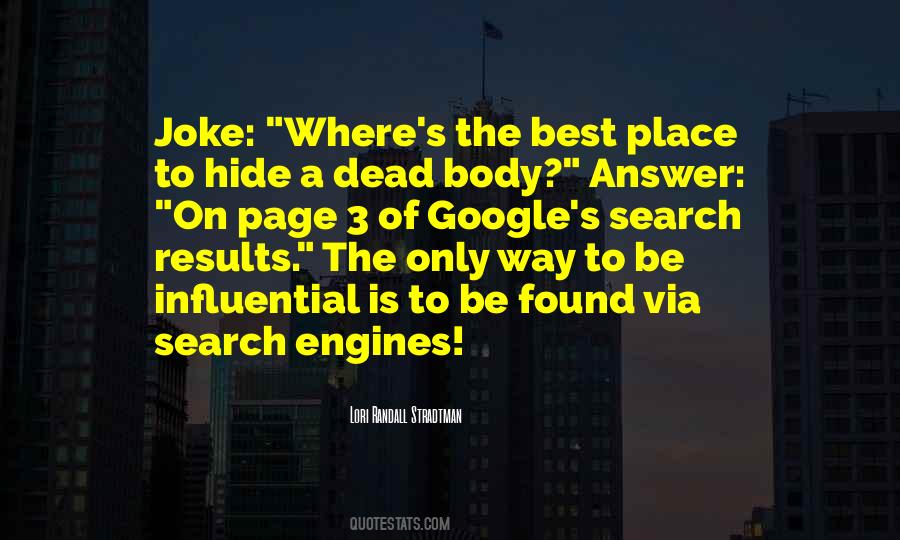 #36. I've never really been a big fan of comedy songs, frankly. I think I enjoy the emotional payoff that the best music achieves to want to waste too much time turning good music into a joke. - Author: Keith Murray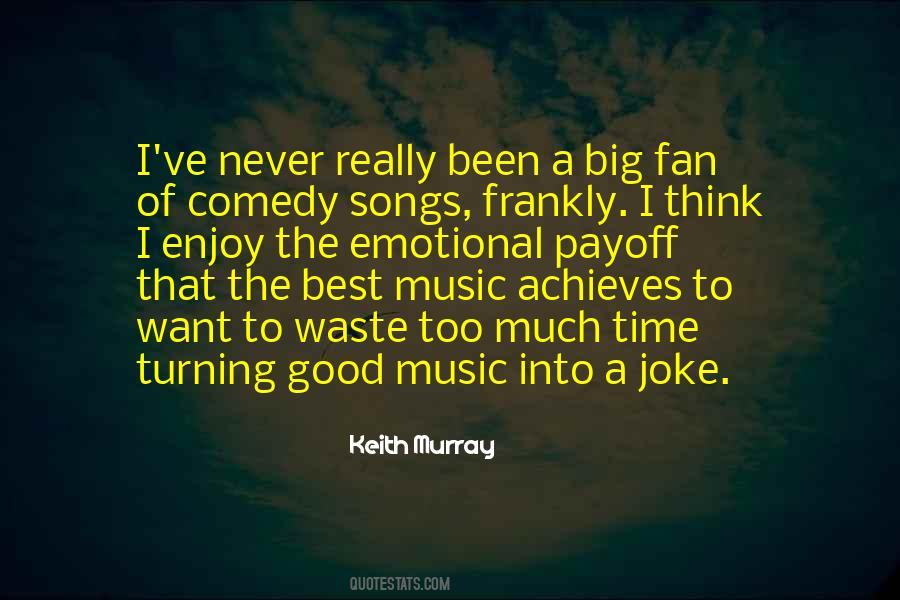 #37. How do you know you told a good punch line, a good joke? It's because they laugh. How do you know you've got a good scary punch line? It's because they jump out of the seat or scream. So the best reward is one you can listen to. - Author: Katie Holmes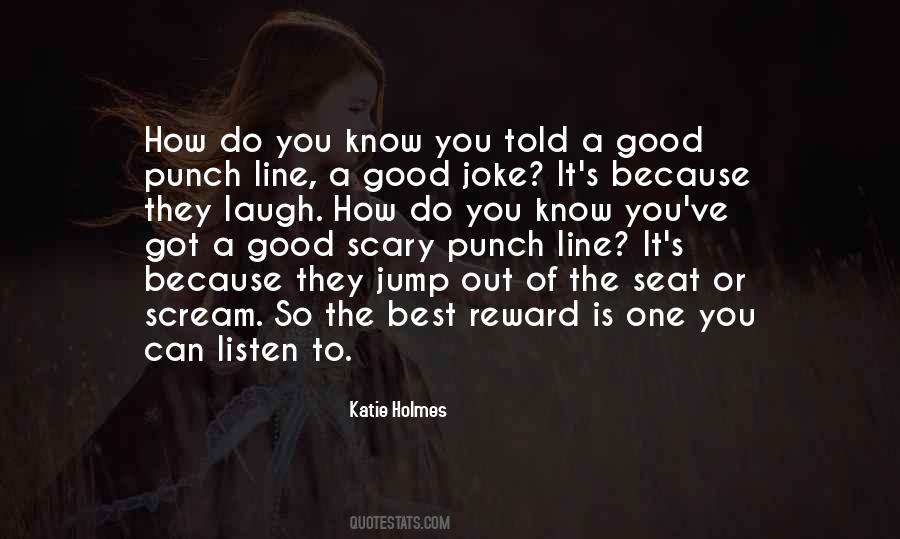 #38. I did not survive everything. No one ever does. Little pieces of you - sometimes the best of you - get lost in a little lie here, a little joke there. And of course, the aftereffect is the tiny sob - unseen, unheard, deeply felt. - Author: Carol Grace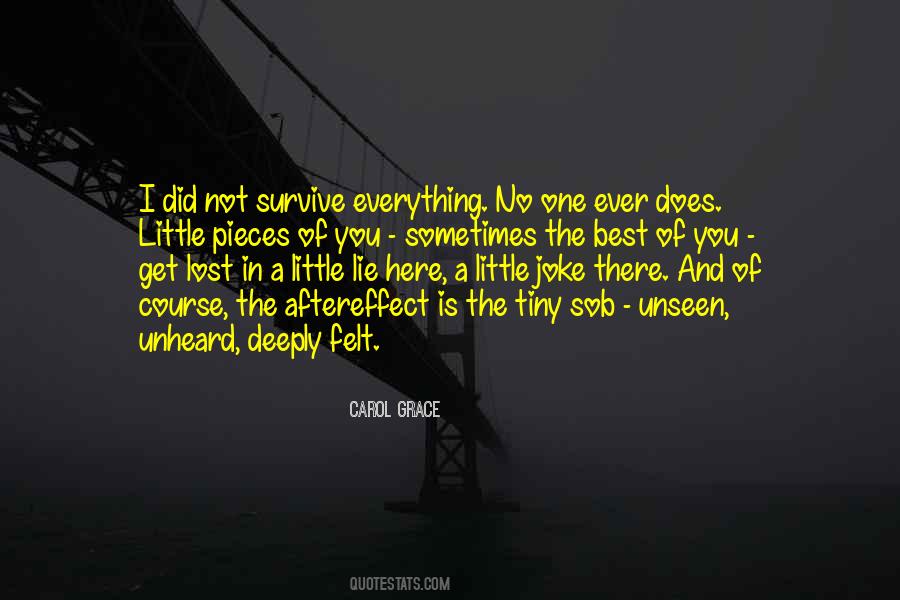 #39. The best way of keeping a low profile was to immerse himself in the mundane. Act like them, talk like them. A smile, a joke was all it took - at least during the day. The night was his own. - Author: Caroline Mitchell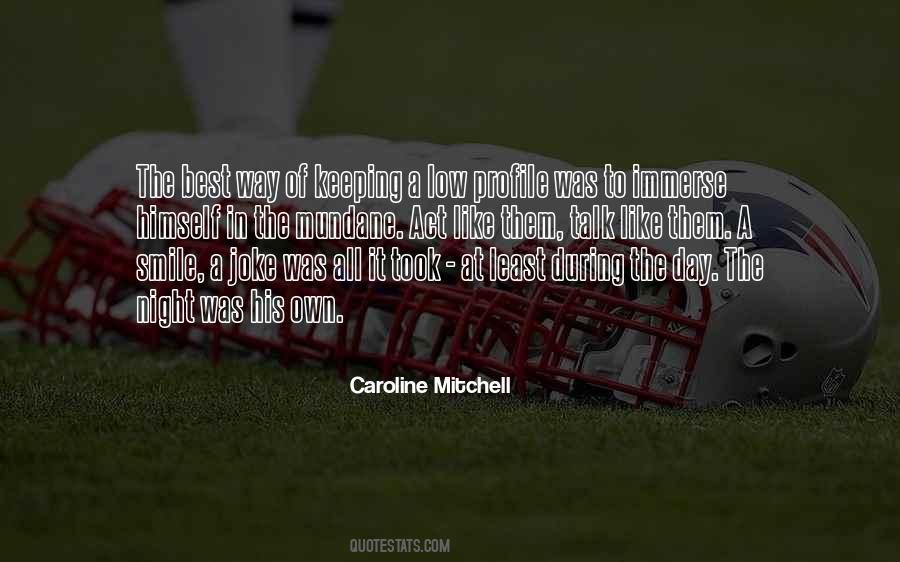 #40. My rugrats give me gifts that say "#1 Mom" on them and I'm like, bwhahahahaha, joke's on you, I'm more like the #1,297,279 Mom. But they truly think I'm the best mom on earth. And that's all that matters. - Author: Karen Alpert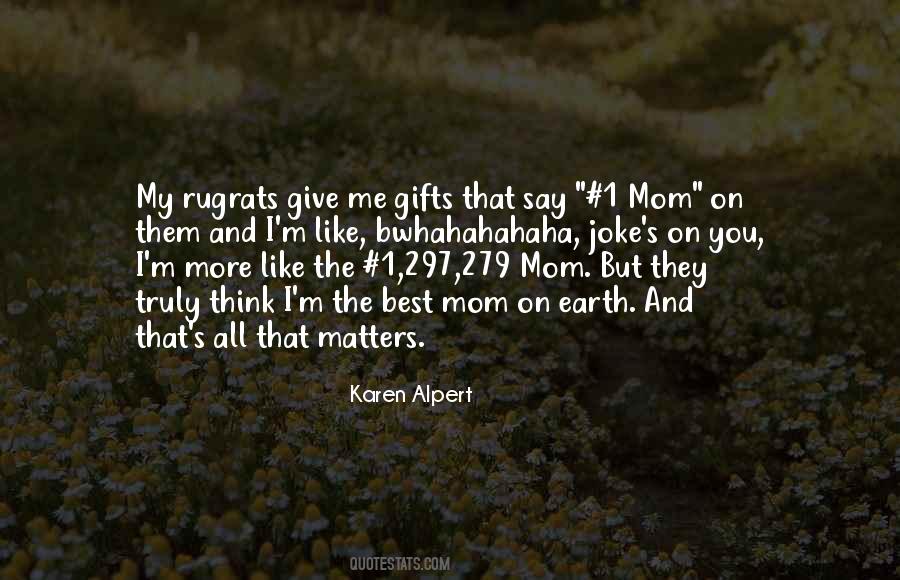 #41. Reader: Dear Mr. Snicket, What is the best way to keep a secret? Lemony Snicket : Tell it to everyone you know, but pretend you are kidding. - Author: Lemony Snicket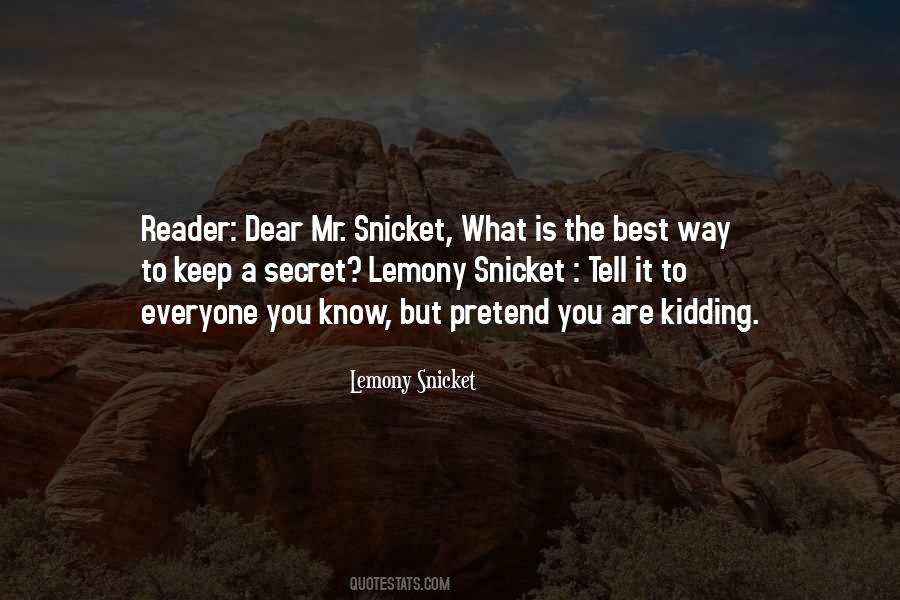 #42. I live on a ranch in Texas and do my own thing. And I don't care what anyone has to say about it. My joke is that the only people I'm trying to please are myself and my fans, because they're the ones buying my records. And I have the best, most loyal fan base ever. - Author: Kelly Clarkson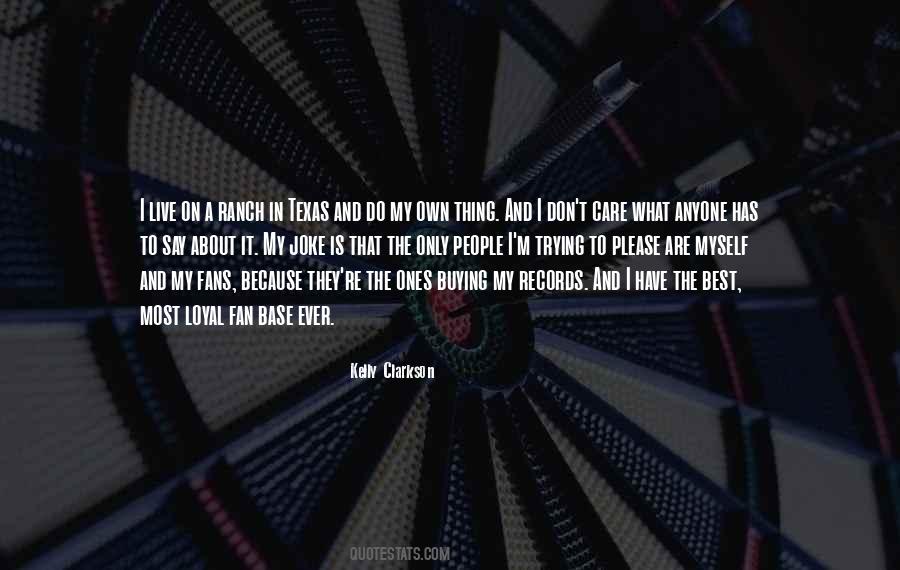 #43. Strange how things turn out. Two birds, one stone and all that.' McBlane chuckled at his own impromptu joke. 'But things have worked out for the best and now we all get to work together,' he said, and a smile spread across his face as easy as a politician's lie. - Author: R.D. Ronald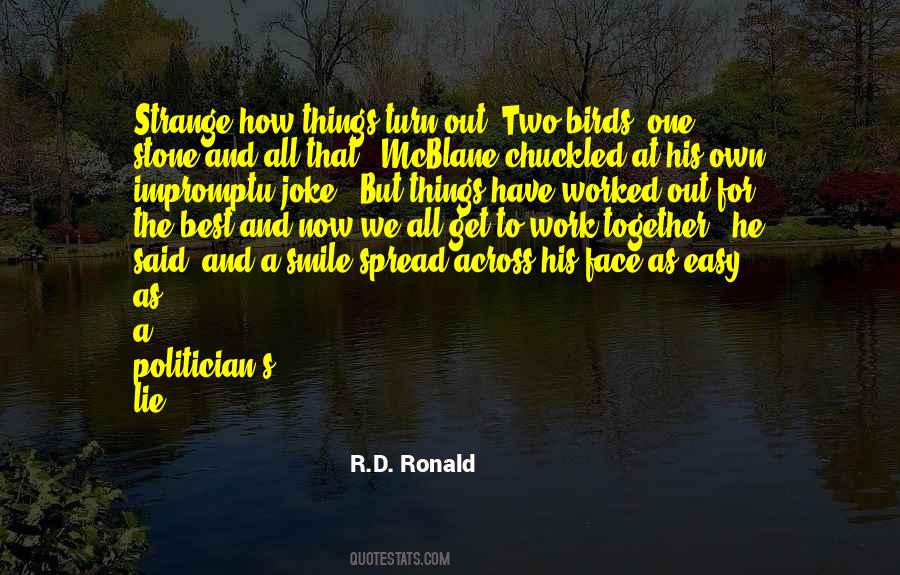 #44. I learned a long time ago from when I did 'Seinfeld' never to take anything seriously, and to be part of the joke is the best way to show what a good sport I was. - Author: Marlee Matlin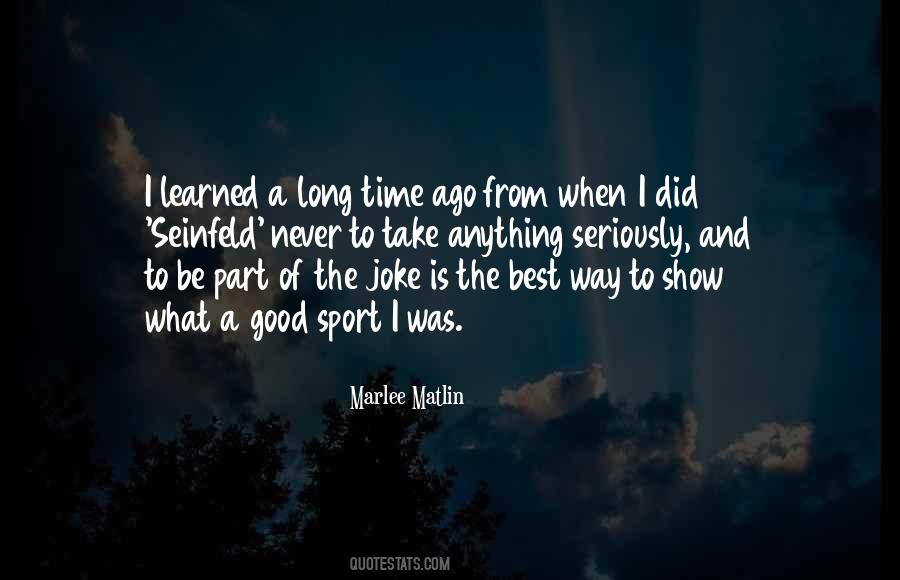 #45. The wisest and the best of men, nay, the wisest and best of their actions, may be rendered ridiculous by a person whose first object in life is a joke. - Author: Jane Austen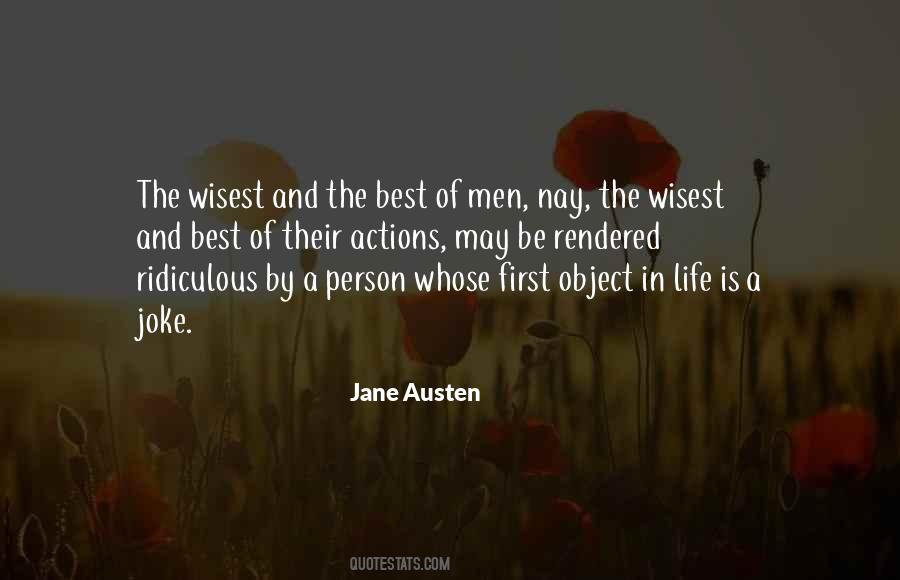 #46. There can be a science to joke writing, there are certainly rules and patterns that can be followed, but I think most of the best comedy goes beyond the rules. - Author: Robin Ince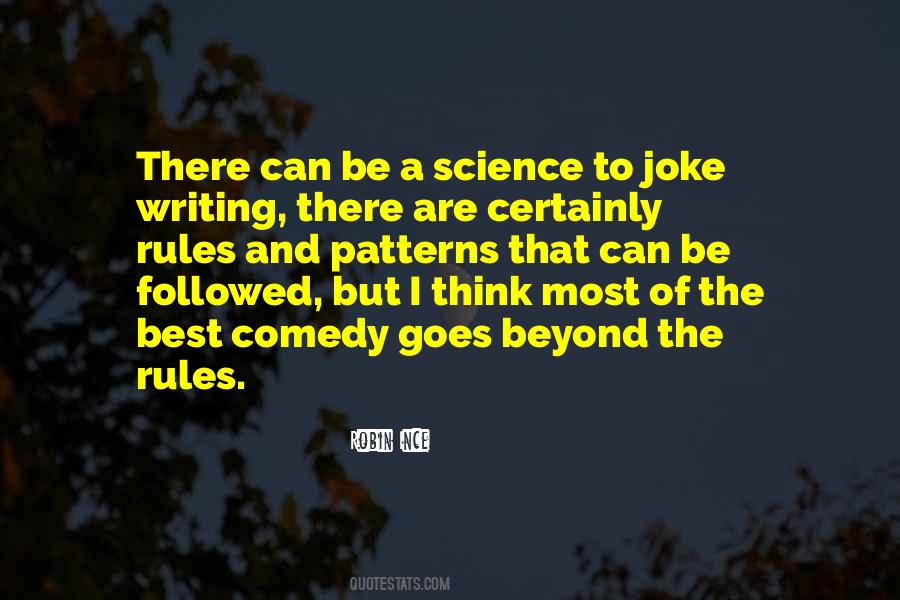 #47. There's a joke in everything, the trick is finding it. The best compliment a joke can get is what Huxley said about Darwin's theory of evolution - 'Why didn't I think of that?' - Author: Emo Philips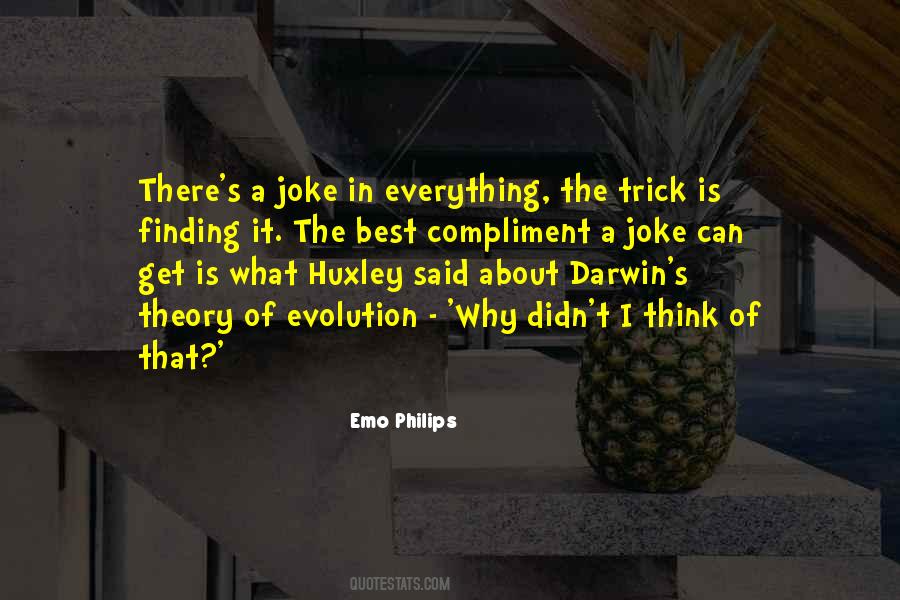 #48. You learn to kid around and joke and not take things too seriously because somehow its all gonna work out for the best - or you're gonna make it work out. - Author: Jack Youngblood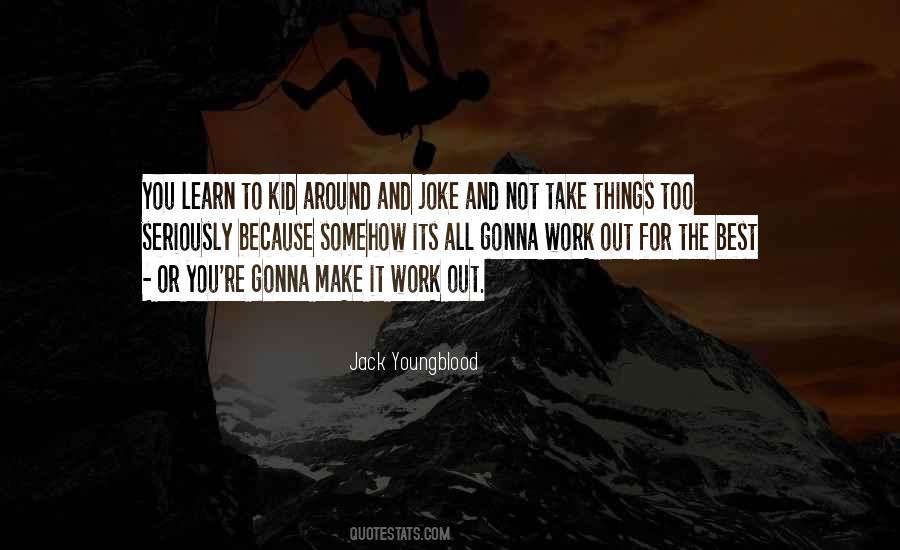 Famous Authors
Popular Topics