List of top 100 famous quotes and sayings about signing to read and share with friends on your Facebook, Twitter, blogs.
Top 100 Quotes About Signing
#1. President Kennedy stocked up on Cuban Cigars just before signing the embargo.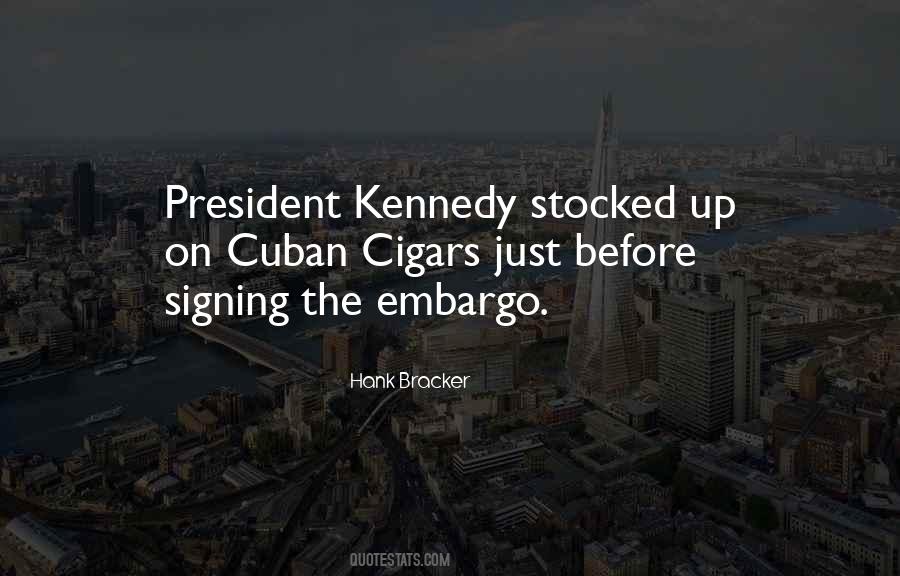 #2. I started my Twitter account for selfish reasons: I wanted to have a place to post updates on my book signing tour and stuff like that. I never realized that I'd have so much fun tweeting. It's become the deleted scenes for my DVD of columns and podcasts.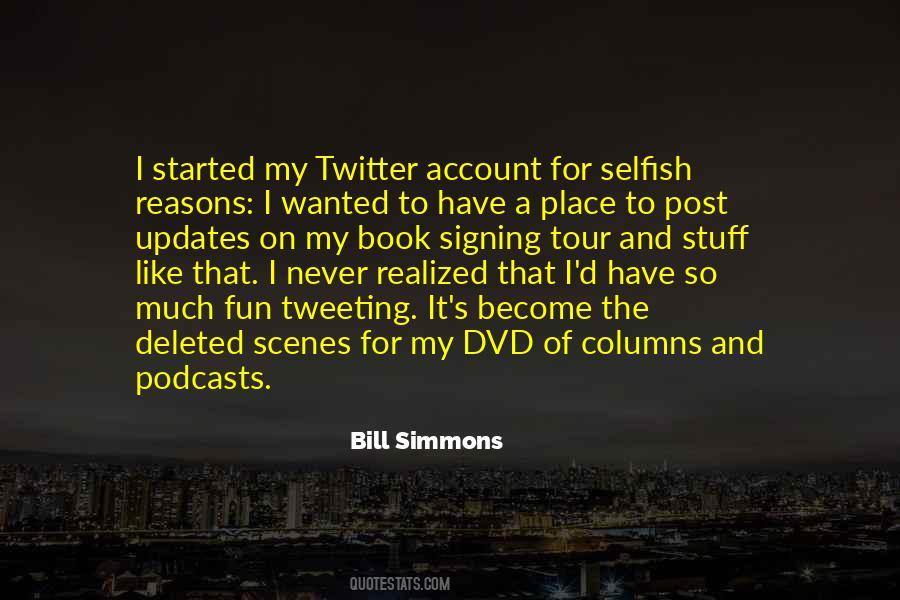 #3. I don't like drawing characters facing right. If I tried to do that at a book signing, I'd have to pencil it first.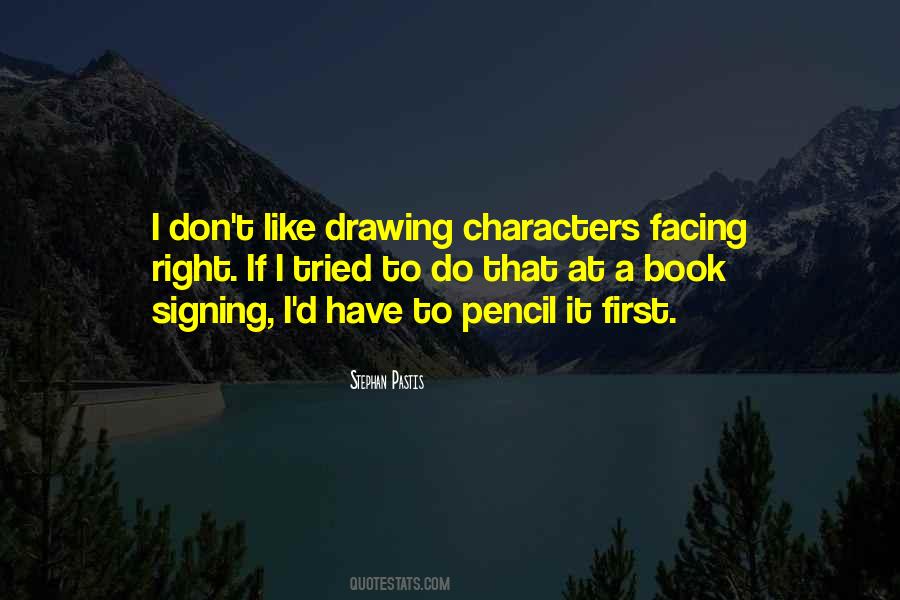 #4. It's the business I'm in, I can't say that signing things is the favourite part of my career but you know that it has to be done and that there is no pain involved.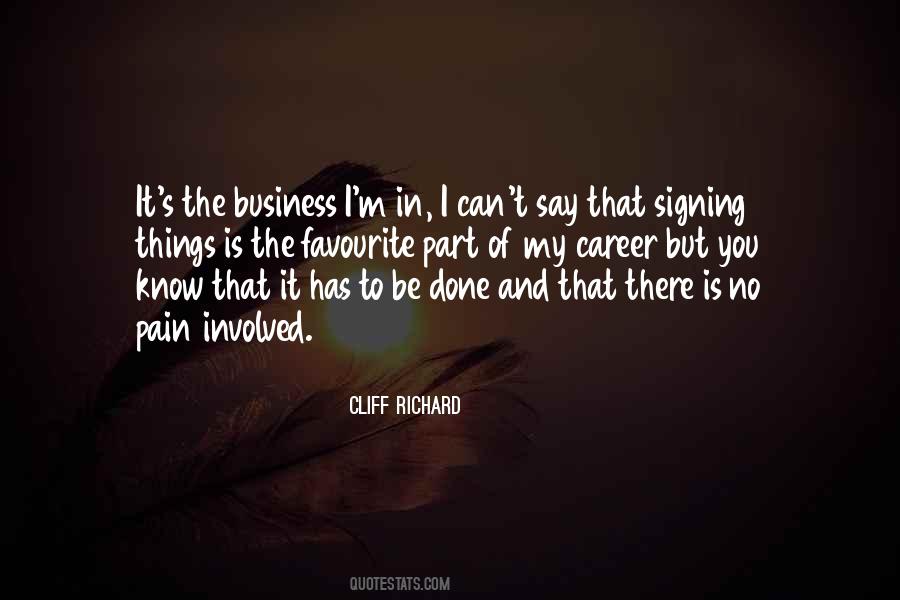 #5. I like to introduce myself, because THEN I can get in all the facts." The usually self-deprecating John Hay on the ironic formality of signing his own commission as Secretary of State.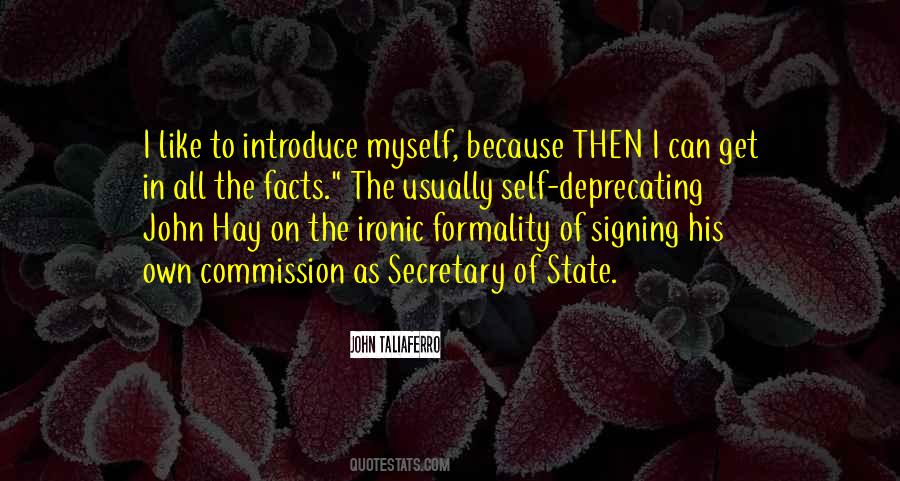 #6. My first signing was at my hometown independent bookstore and everyone in the world came. It was so nice. My family was there, my parents, everybody I worked with, all my friends. So I had this great first reading with a like hundred people there.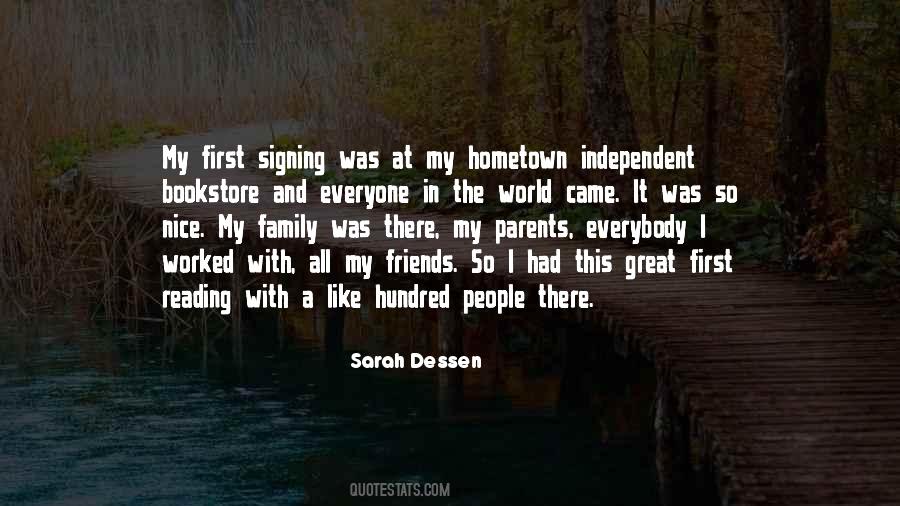 #7. I just want to get in the team and show all of them what I can do.
(on signing for Manchester united)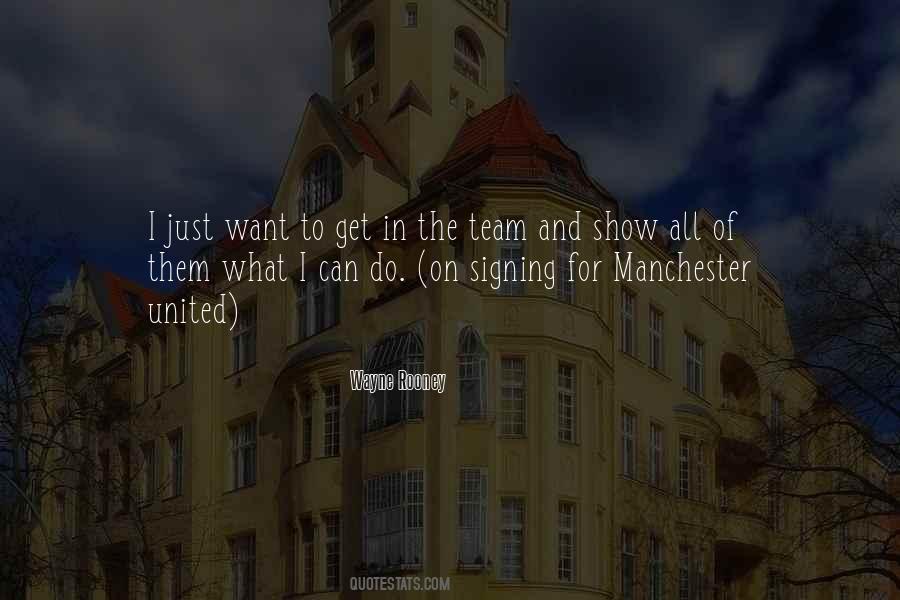 #8. It's the coolest feeling signing your record. And it's great when people come to your shows and know the words to the new songs.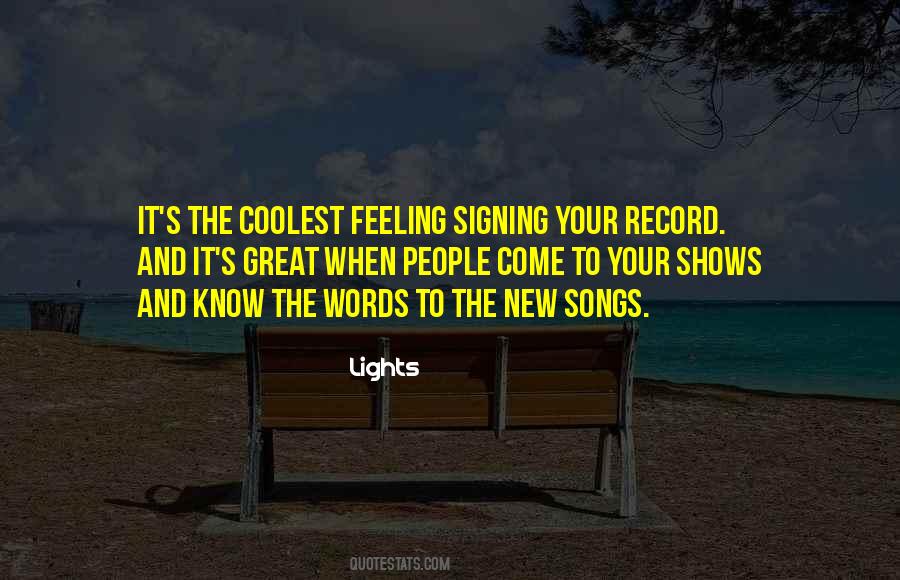 #9. I have very little interest in the bottom line or signing artists to help make the label profit. That's a lucky, unique position to be in, but it all comes out in the wash.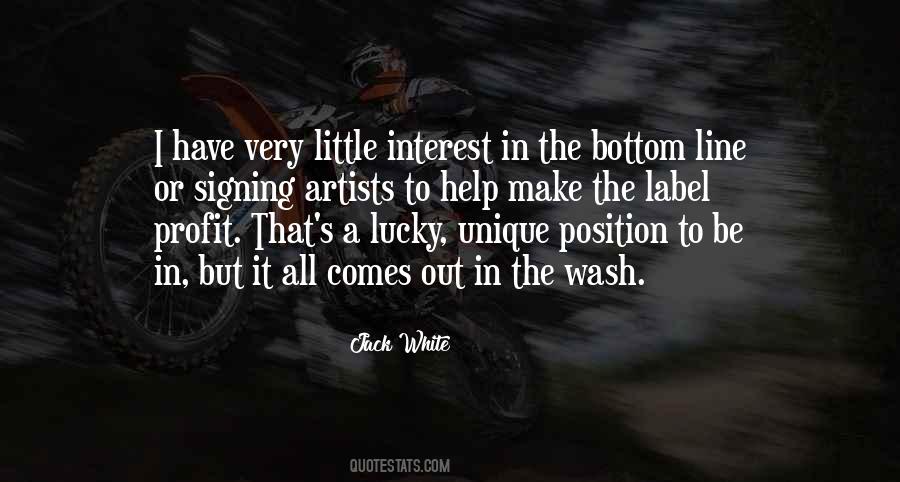 #10. I heard a quote once in a documentary about a band that said you're better off owning everything 100 percent and selling 20,000 copies of an album than signing with a record company and selling a million copies. There has never been a truer statement about show business than that.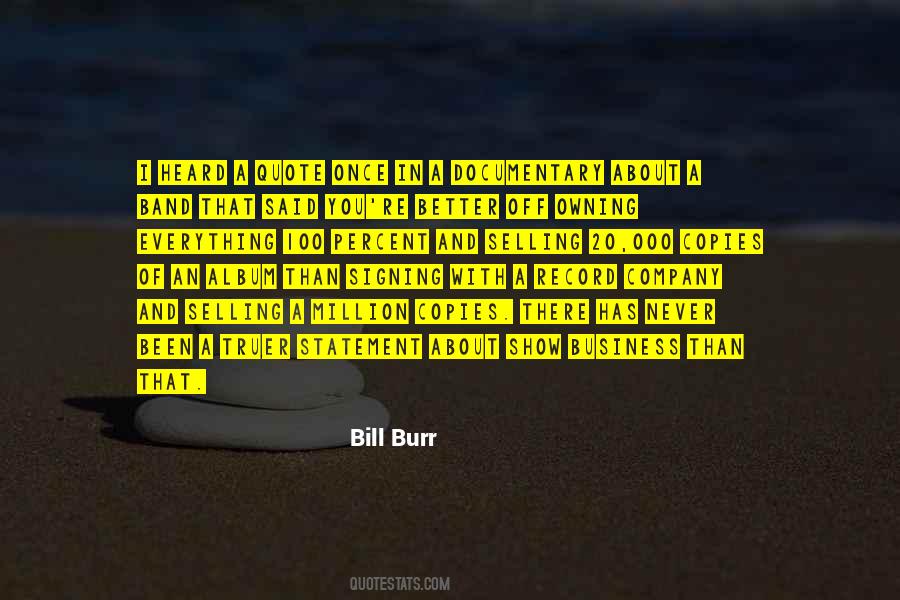 #11. This initiation ceremony, known as 'signing the Official Secrets Act', has no legal force; everyone is bound by the Act whether they sign the form or not.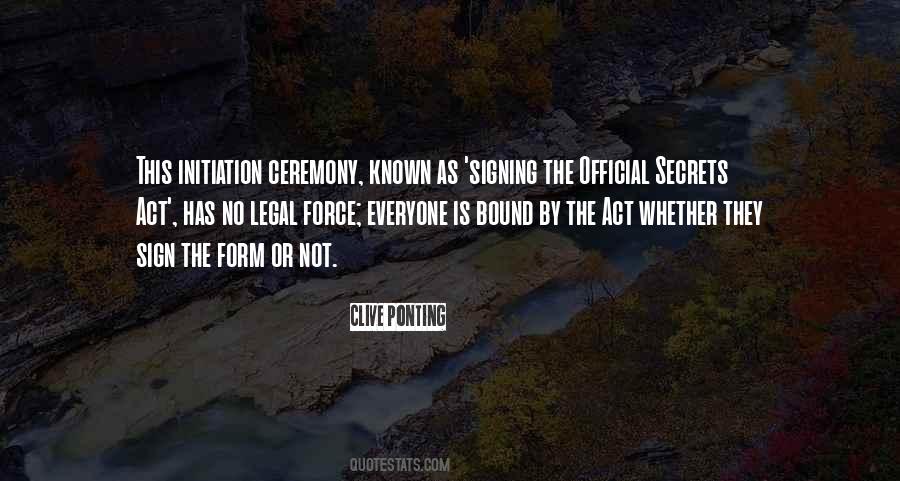 #12. The original games were gladiatorial fights to the death. We had to revise that after a few years because, well, people stopped signing up.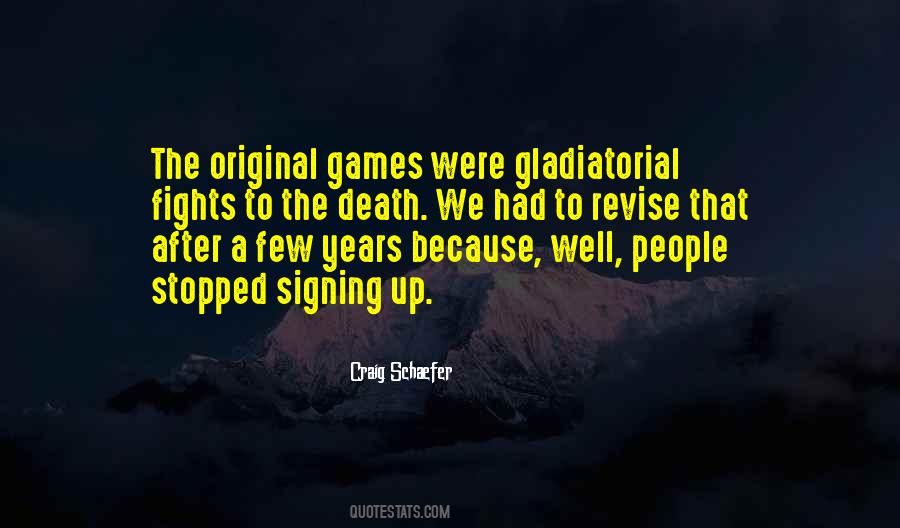 #13. To have a live choir there on the stage and then these singers from different countries signing with us in real time through Skype, it's as if there aren't borders anymore.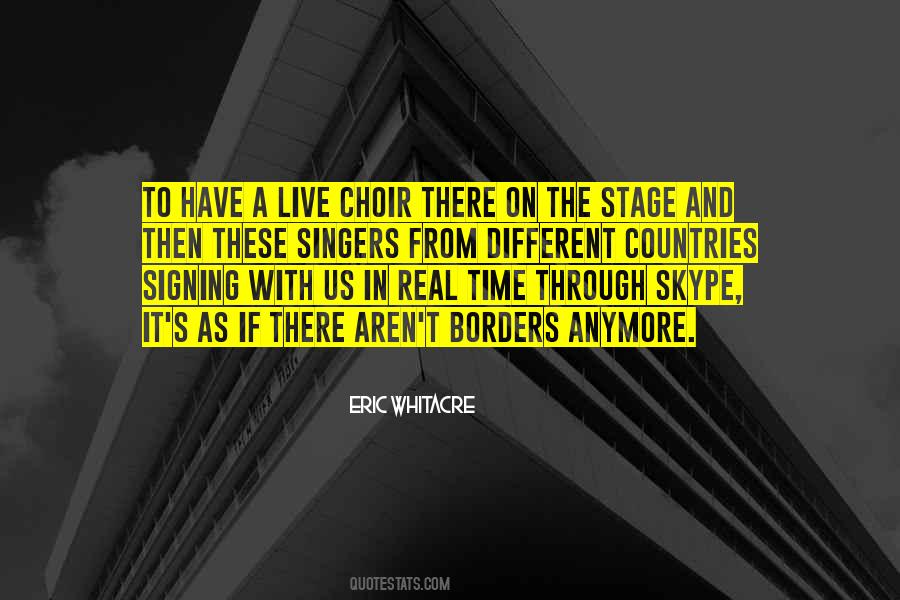 #14. When I was living on the street I would be standing out in front of Grauman's Chinese Theater, leaning against my car and signing autographs and nobody had any idea that I was living in it.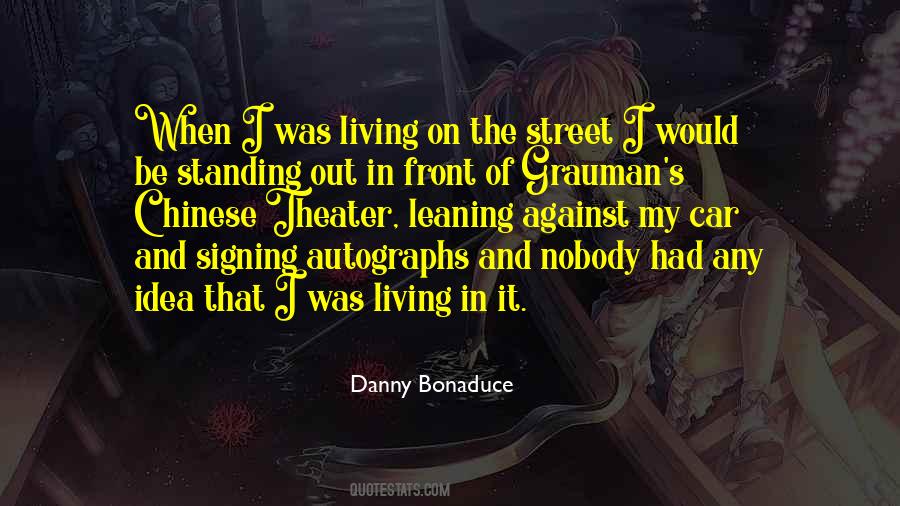 #15. If you join ISIS, if you wage jihad on America, then you are signing your death warrant.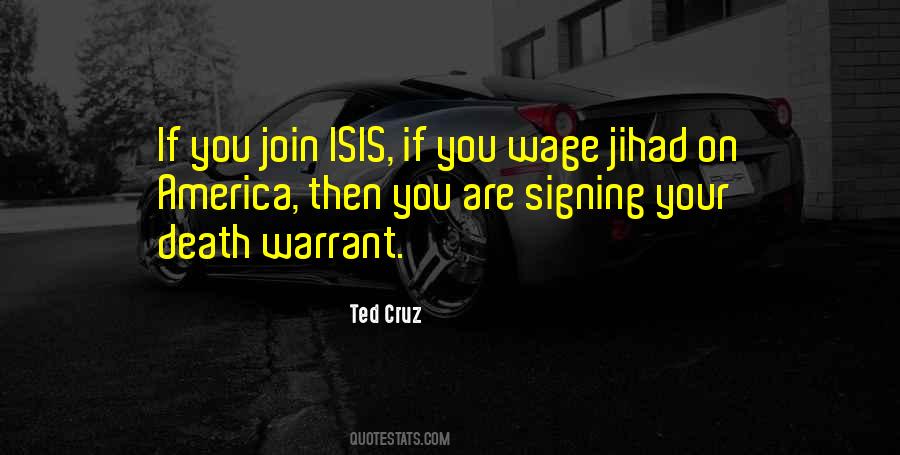 #16. I'm the nice guy who sits there signing everything that's put in front of me.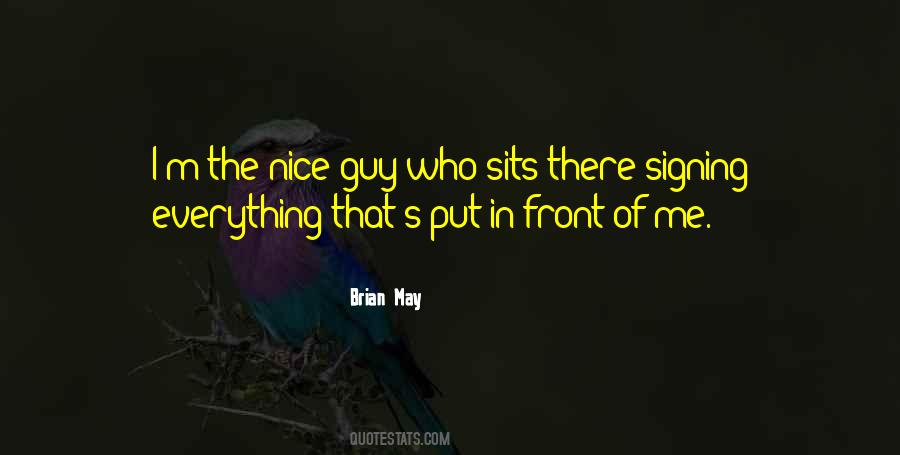 #17. I don't see the point in signing on to do something and then leaving.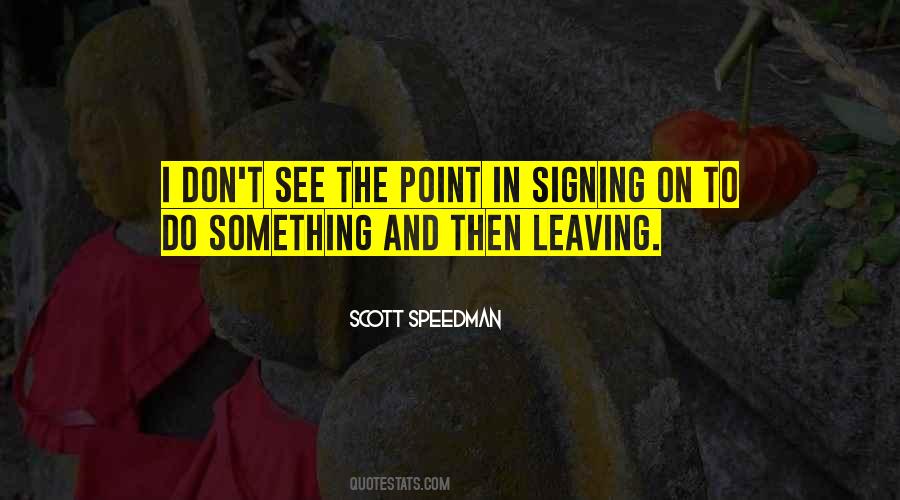 #18. Of all the contracts I had signed, this was perhaps the only one that my father could never have imagined me signing, for it traded what should never be traded. It delivered me into the unknown and erased my father's name. I could not know that this was just the first of many erasures.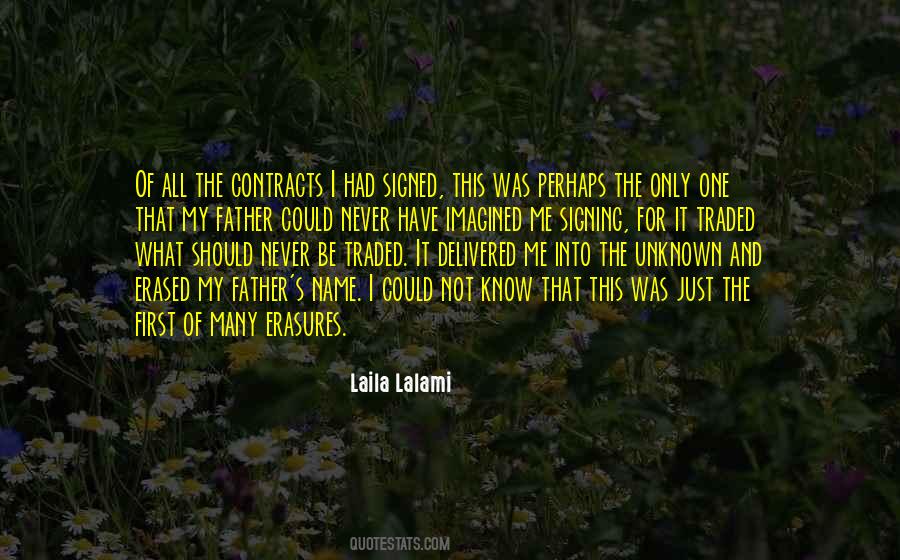 #19. Some of the fans here were not too sure about their club signing a player from their biggest rivals. Fortunately, we had a great season and won the League title for the first time in four years. Now, I think, everyone can say it was good business.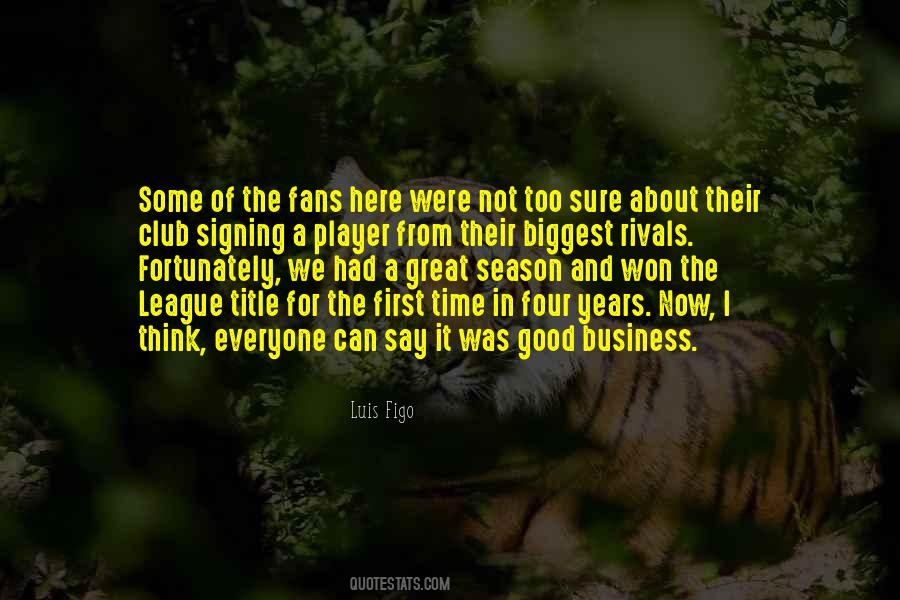 #20. It is only the words of the bill that have presidential approval, where that approval is given. It is not to be supposed that in signing a bill the President endorses the whole Congressional Record.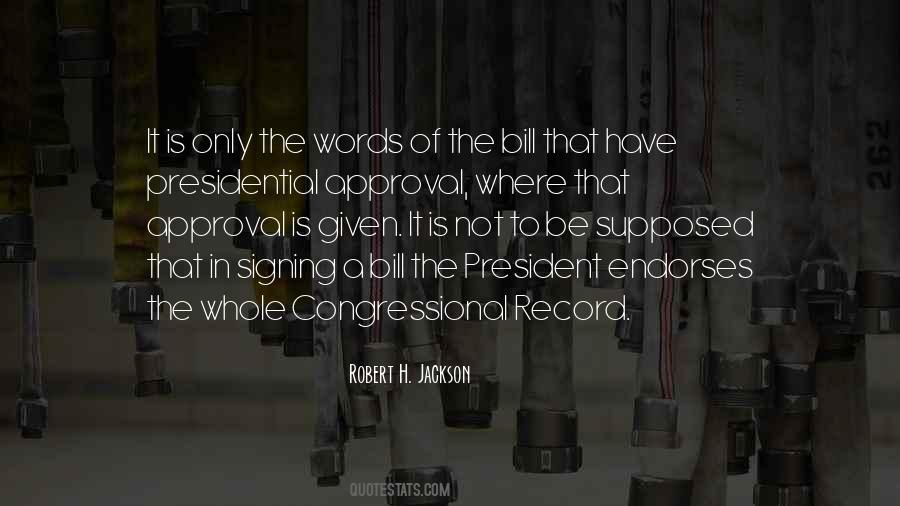 #21. Upon arriving, meeting their teachers and signing up for classes, these students began to realize that their attendance at Delaware State University was not a goal achieved, but rather a dream being sewn - a first step, if you will.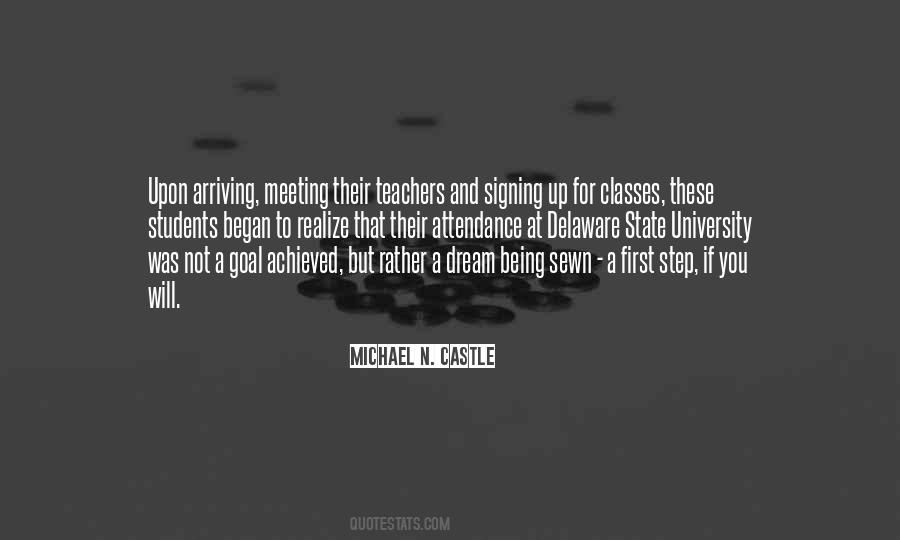 #22. Then give me your pain, Master. I can bear it as long as I know your lips will touch every mark when you're done, signing it as your work.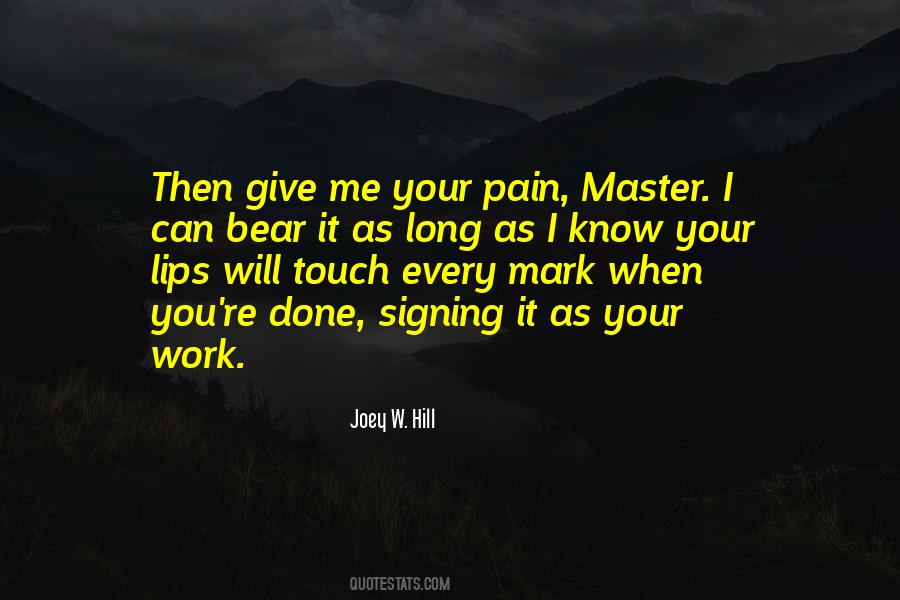 #23. Before signing any contract, you have to assume that the guy on the other side of the desk is handing you a shifty piece of paper that works to his advantage. I know that sounds cynical, but it's really that simple.
#24. When I was signing up for the University of Southern California's music program, I flipped a coin to decide my major. If it came up heads, it would be flute - tails would be voice.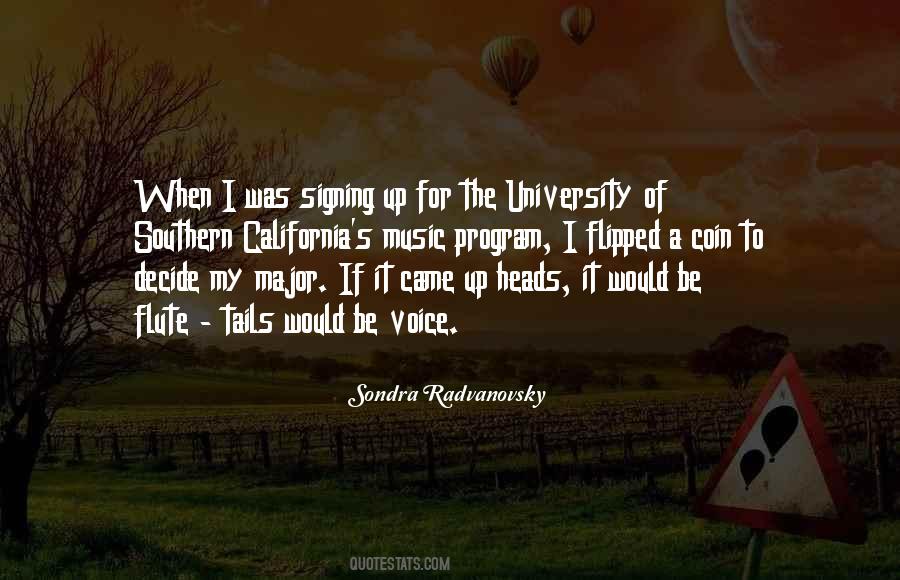 #25. Comic artists have always been part of my social circle. I just like hanging out with artists, and I always see them at conventions or a store signing or something. "Hey, we should do something together."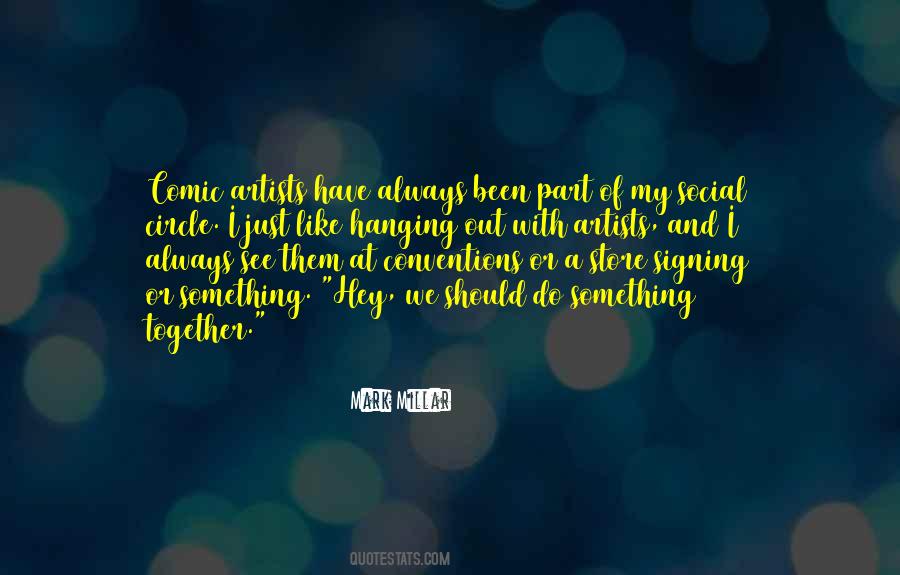 #26. It's no secret that my process is a little bit loose and can be a little bit infuriating to a studio if they don't know what they're signing up for.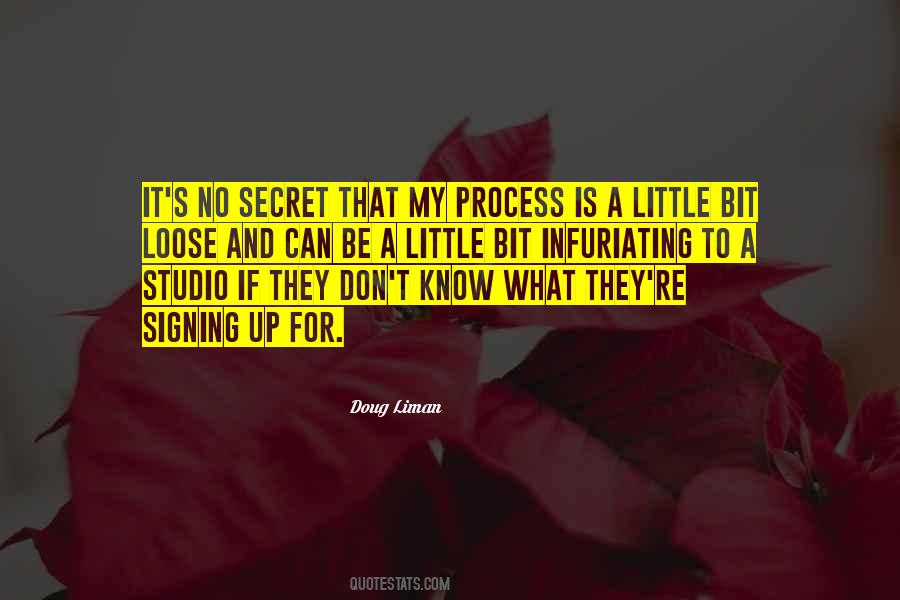 #27. If I am elected president, every militant on the face of the planet will know, if you go and join ISIS, if you wage jihad on the United States of America, if you attempt to murder innocent Americans you are signing your death warrant.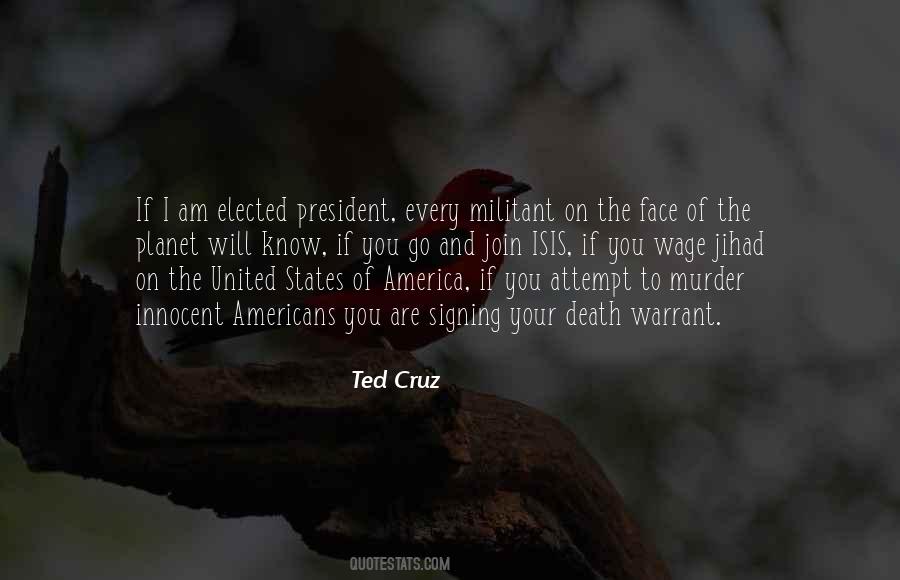 #28. The tribulation period is seven years, and when the signing of the covenant occurs, people who know the Bible and take it literally will know that, seven years later, Christ is going to come in His power and glory.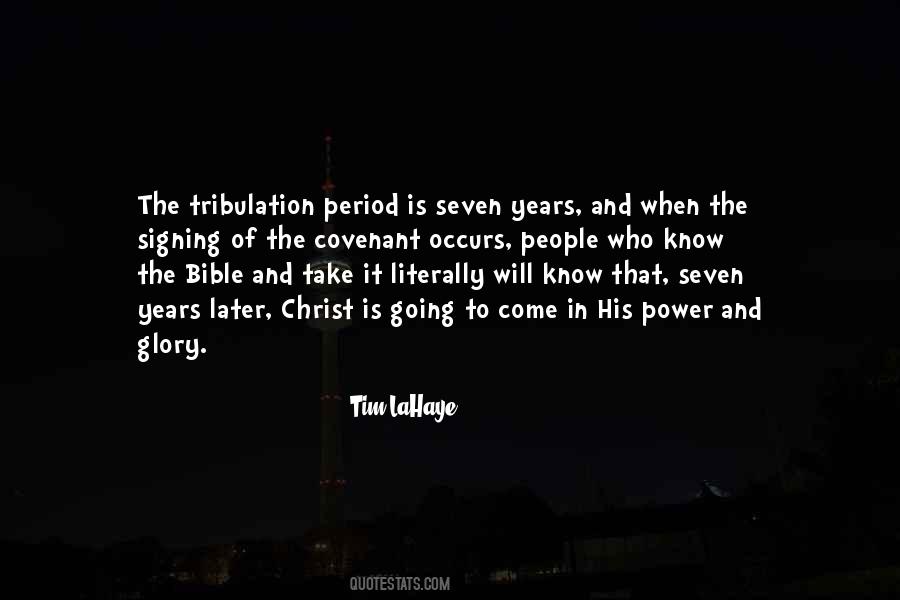 #29. On Loyalty:
Loyalty is warranted only when it's been earned.
Misplacing loyalty is like signing blank checks.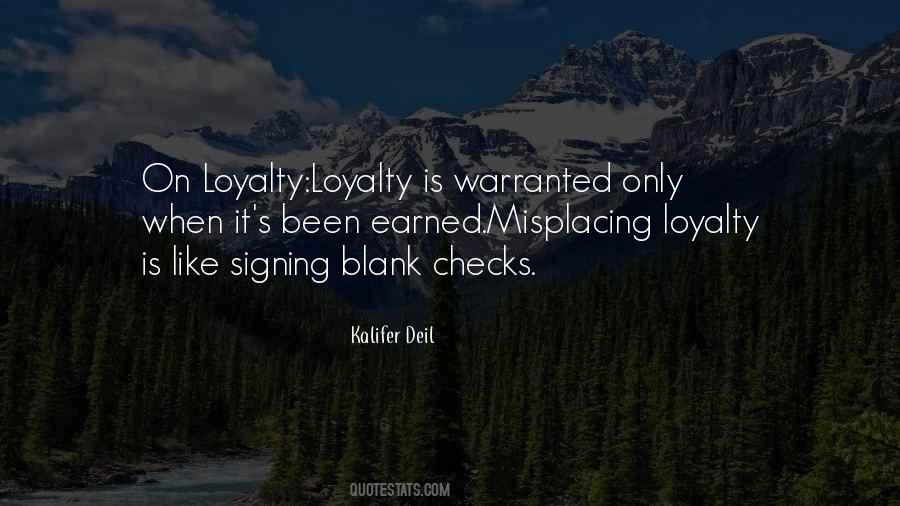 #30. I really enjoy being with my fans. They offer great support and encouragement to me. I like signing autographs and posing for pictures.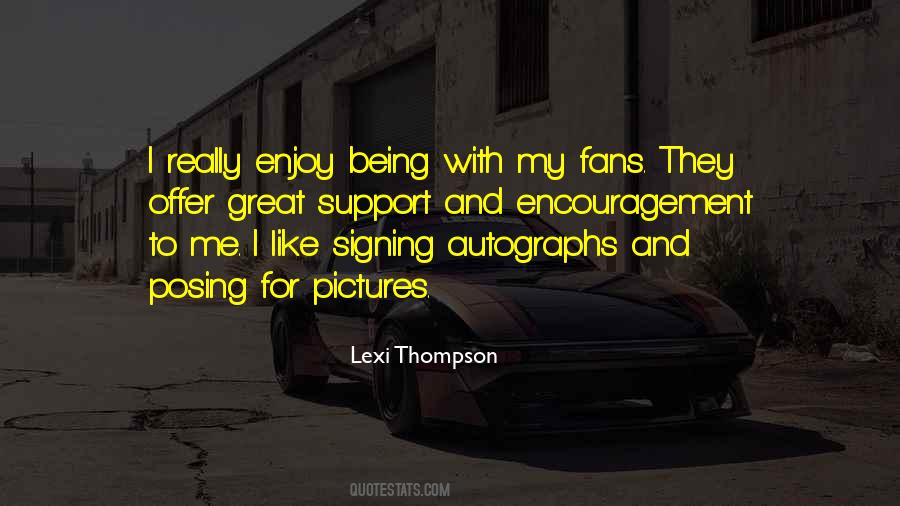 #31. I admired the thought of a common boy feeling brave enough to face the challenge of becoming prince. But no one was going to tie me down before I was ready, and I was going to make sure those poor suckers knew what they were signing up for.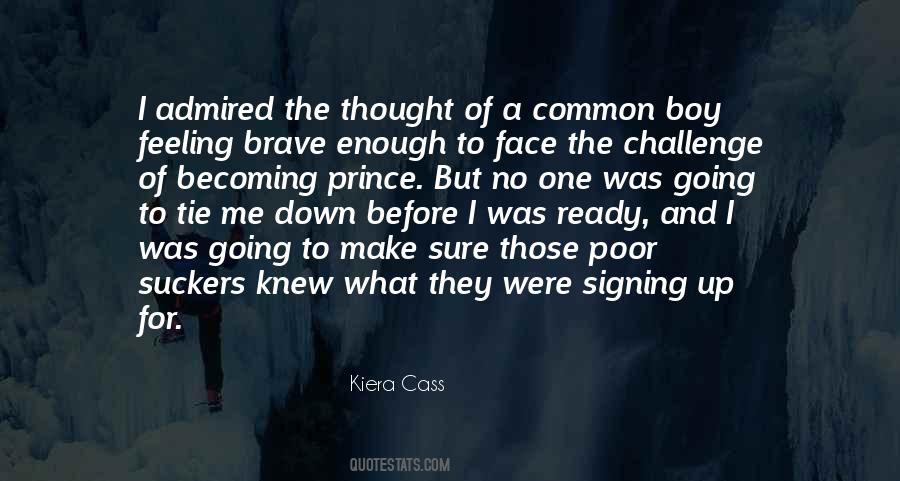 #32. I became a millionaire overnight by signing a piece of paper. I made more money in that one second than my entire family did in their lifetime.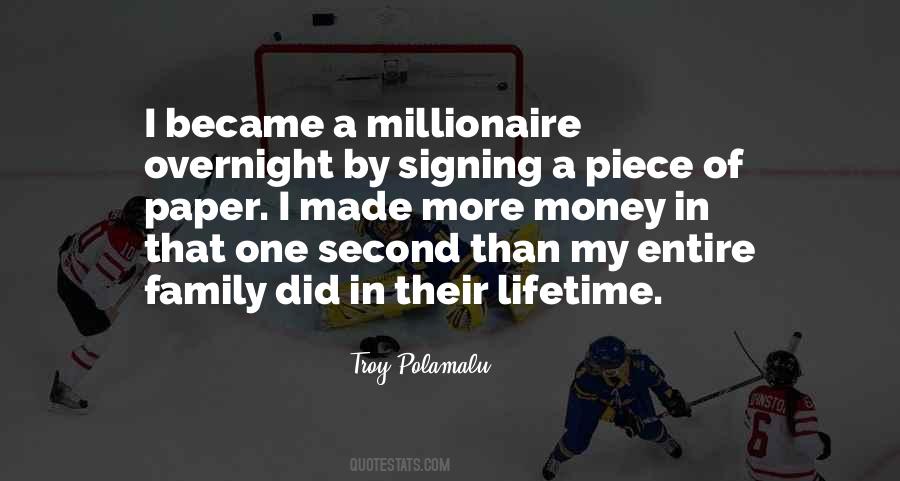 #33. Especially with the signing of riders with climbing abilities and the new arrival of Tyler Hamilton, who has the strength and ability to become a great leader for the big tours. All in all, I feel this is a very complete team.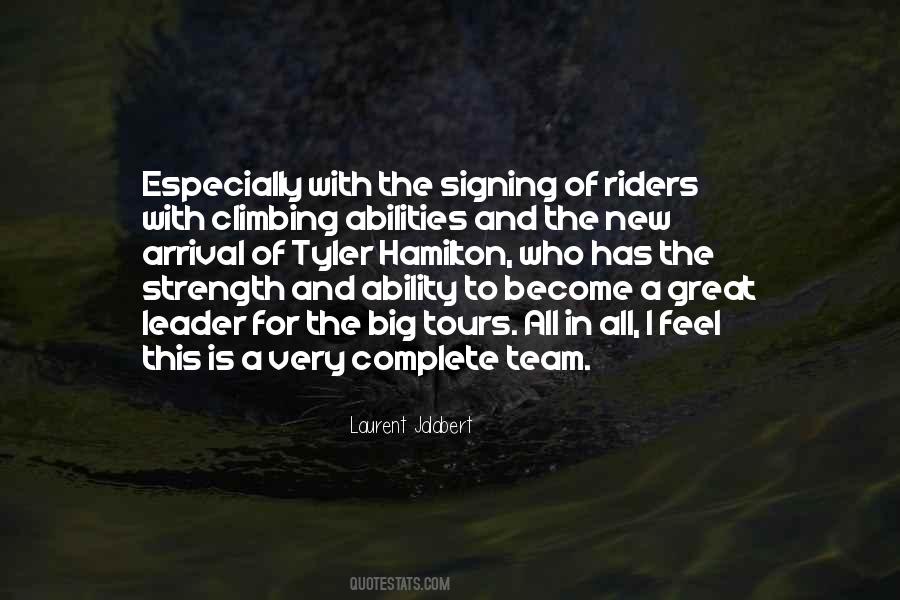 #34. I did a book signing when we were in New York the day before yesterday. A lady came through and she was just weeping, and said, 'I wish this would have been brought out sooner, my sister is in prison for suffocating her child.'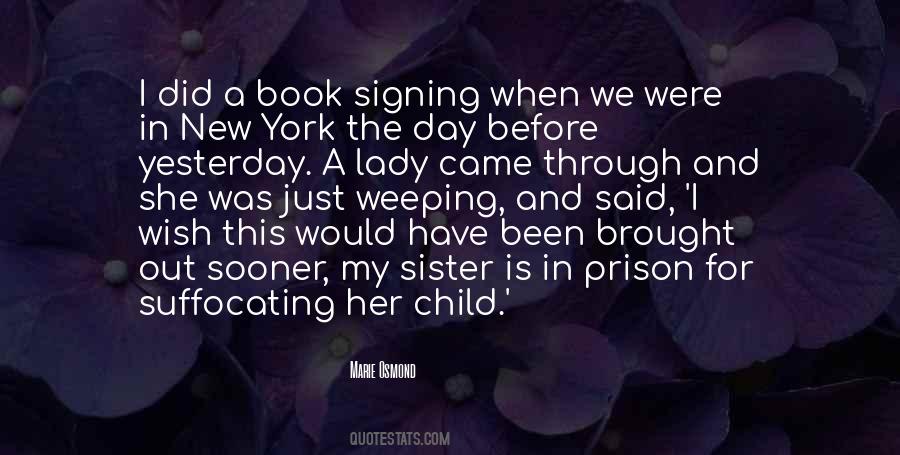 #35. Whilst the last members were signing it Doctr. Franklin looking towards the Presidents chair, at the back of which a rising sun happened to be painted, observed to a few members near him, that Painters had found it difficult to distinguish in their art a rising from a setting sun.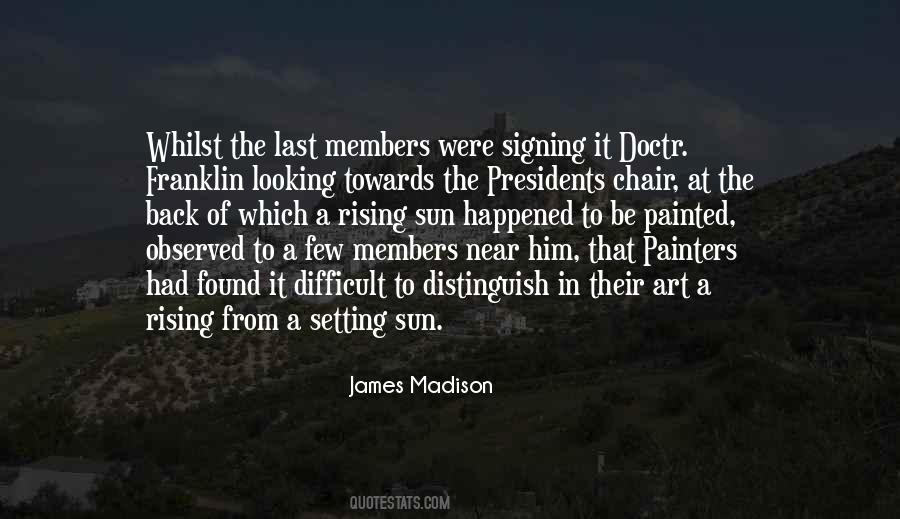 #36. Modern music is people who can't think signing artists who can't write songs to make records for people who can't hear.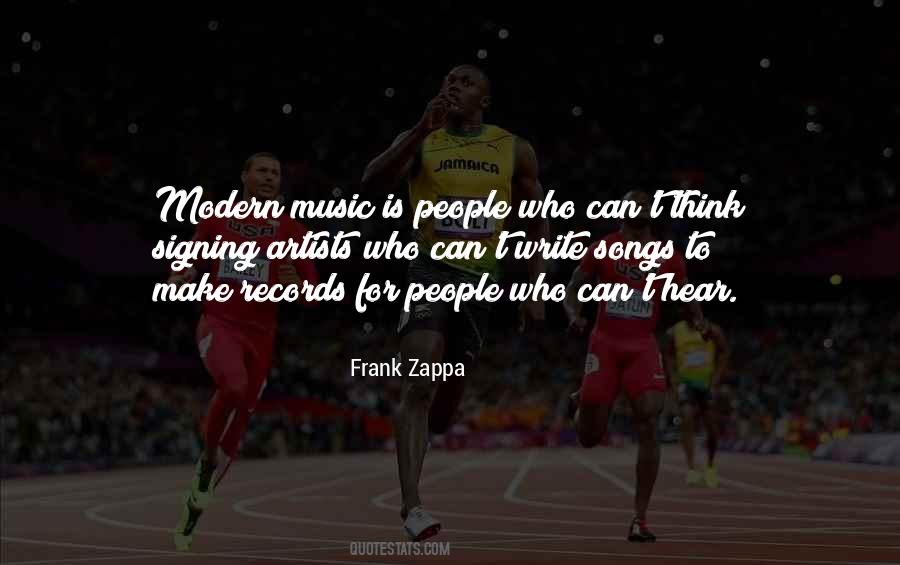 #37. Was Article 370 promised at the time of the signing of the IoA? If Article 370 is repealed, would J&K cease to be a part of India, as the National Conference and some separatist groups are claiming today?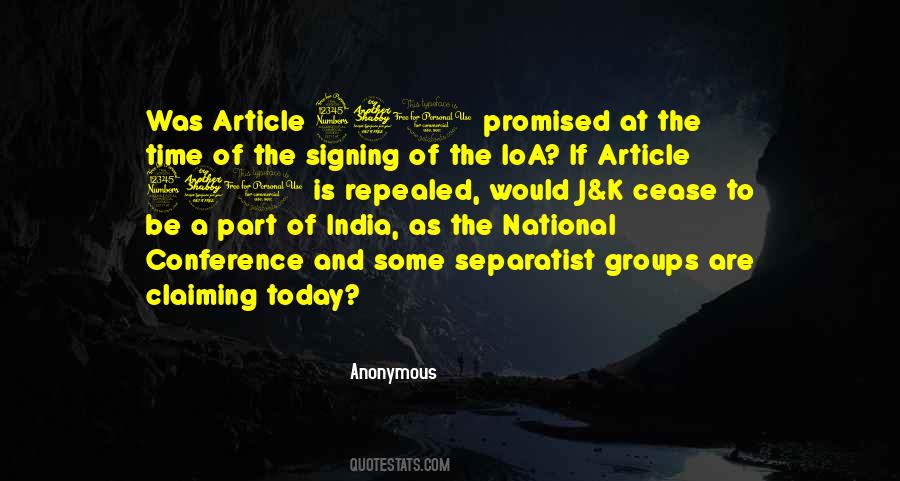 #38. I can't leave the studio until everything is as it should be. And I can't put a record out unless I am completely happy with it. I never want to be at a signing and hear my album playing and think, 'Oh no, I could have done that top note better.'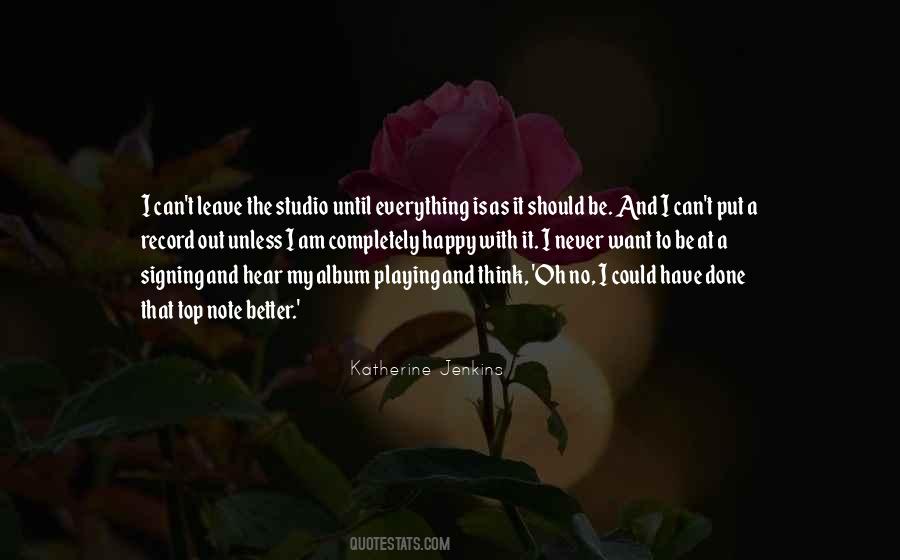 #39. I'm very thankful that I can make people happy just by signing my name.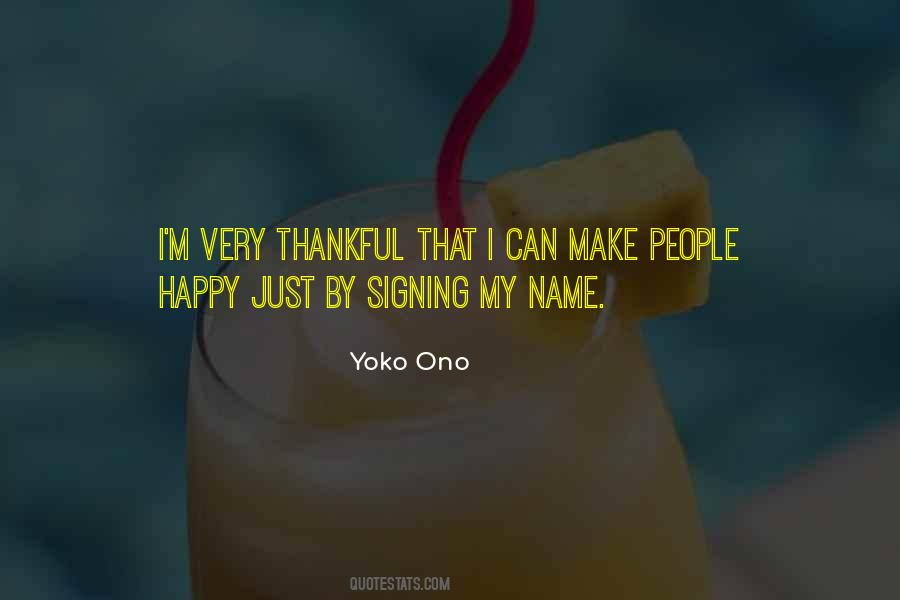 #40. In the early 1970s. 1971, '72. The rooms were closing down, record labels weren't signing acoustic acts any more. Although they had been pretty much been getting out of that for some time before that.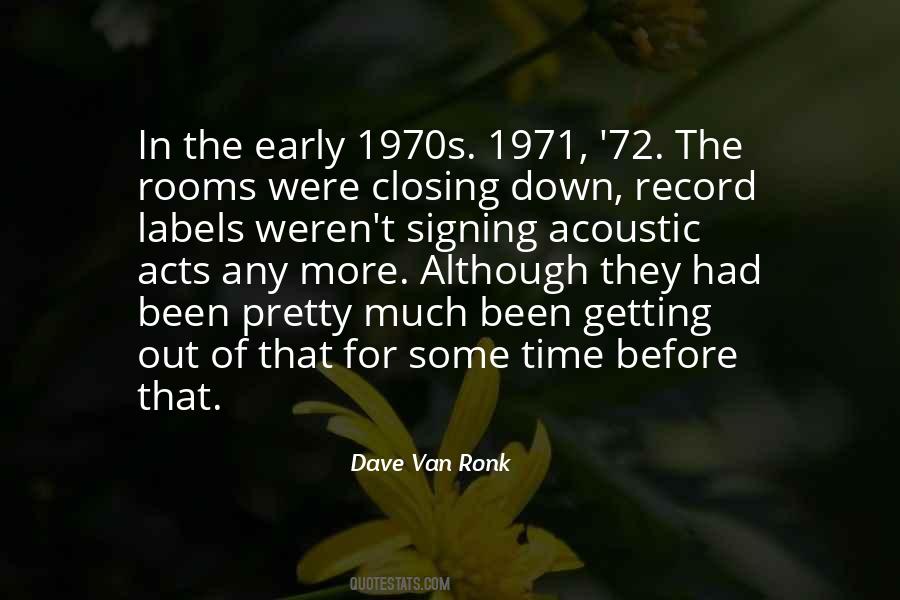 #41. I would like to apologize to the relatives of the fan who gave me 29 books to sign in Odyssey 7, Manchester. I'm a little twitchy towards the end of a day of signing and did not mean to kill and eat him.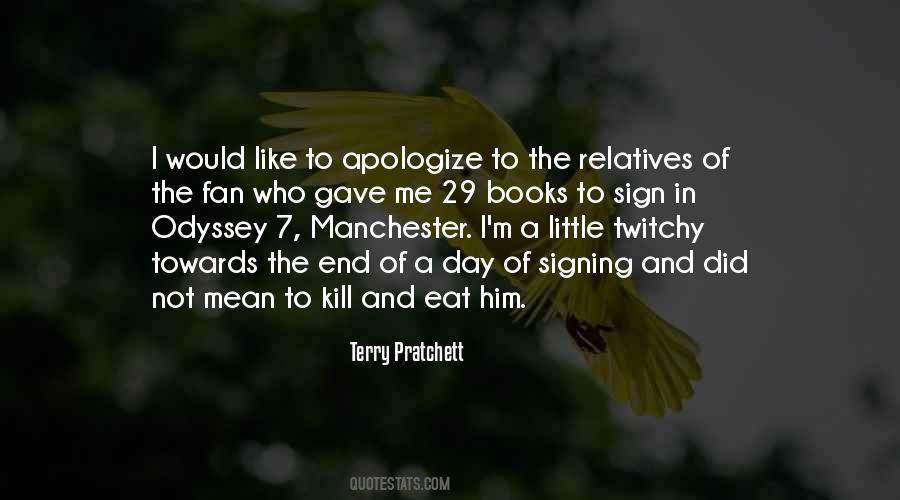 #42. Always interline a contract before signing it, merely to impress the Party of the First Part. The one who puts his signature to Articles of Agreement drawn up by the other fellow is establishing a dangerous precedent.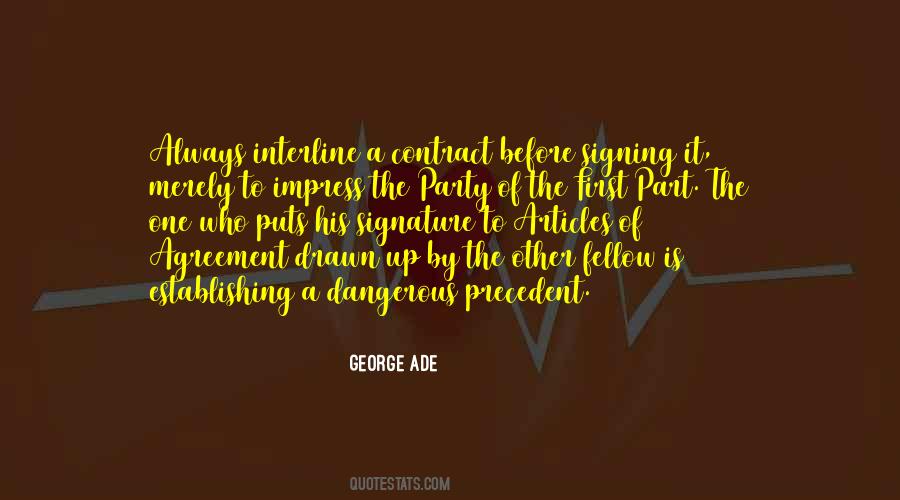 #43. I went to one of these signing conventions. It was one of the most interesting experiences I've had. It was so strange that people would pay for autographs. You keep thinking you should do a little dance for them as well or something.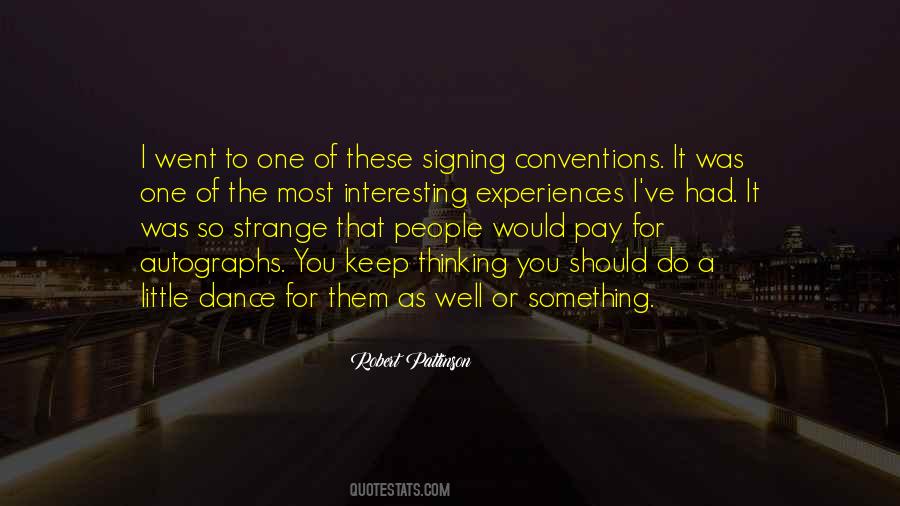 #44. This time, there have been a lot of interesting discussion about the subject matter and I've had a good time talking about it. And in some of the cases, I'm not just signing books; I'm showing slides and talking about the work.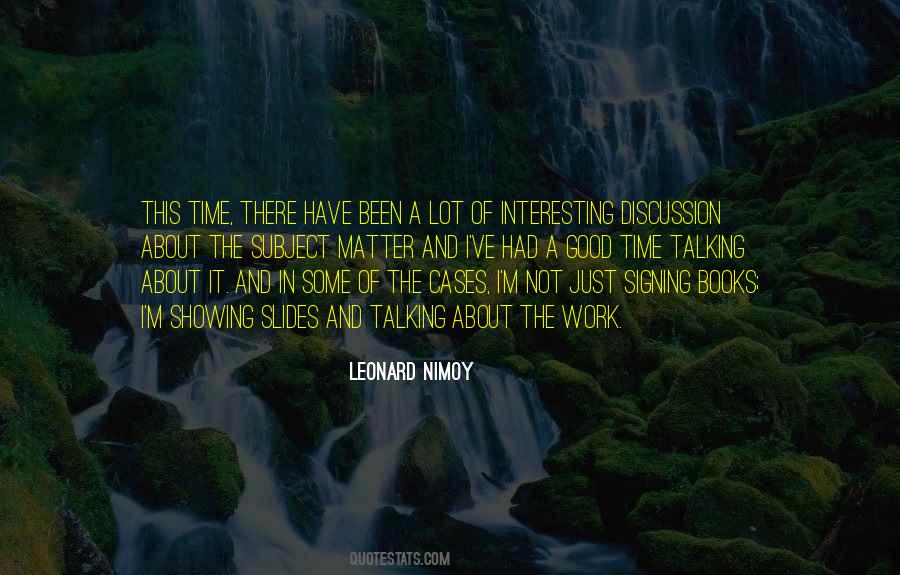 #45. Our prayers at this time are prompted by the fact that the Governor of Illinois today is signing into Illinois law the redefinition of civil marriage, introducing not only an unprecedented novelty into our state law, but also institutionalizing an objectively sinful reality.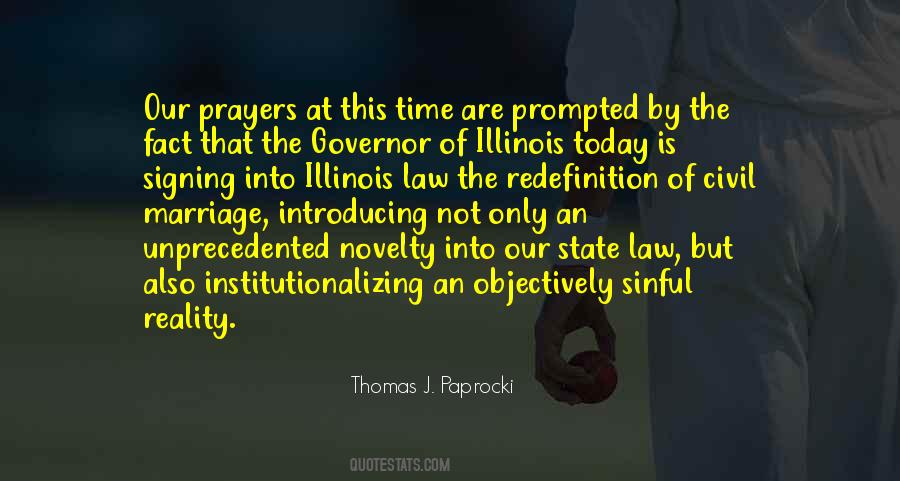 #46. I don't think I have a demographic. I was at Comic-Con in San Diego recently, and I was doing a signing, and my line was all military guys, young girls, housewives and guys in wheelchairs. There was just everybody all over the place.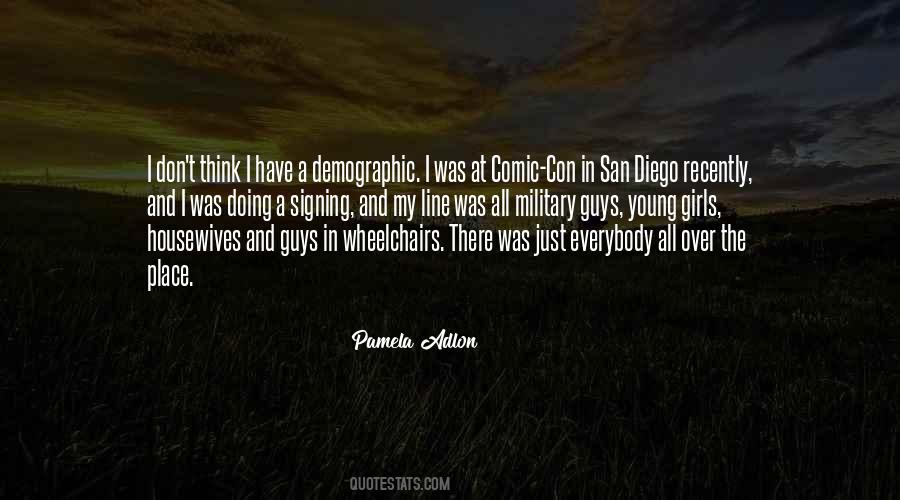 #47. I sell well now in Russia. I remember one signing in Russia some years ago where the bookstore had two strongmen to hold the crowds back.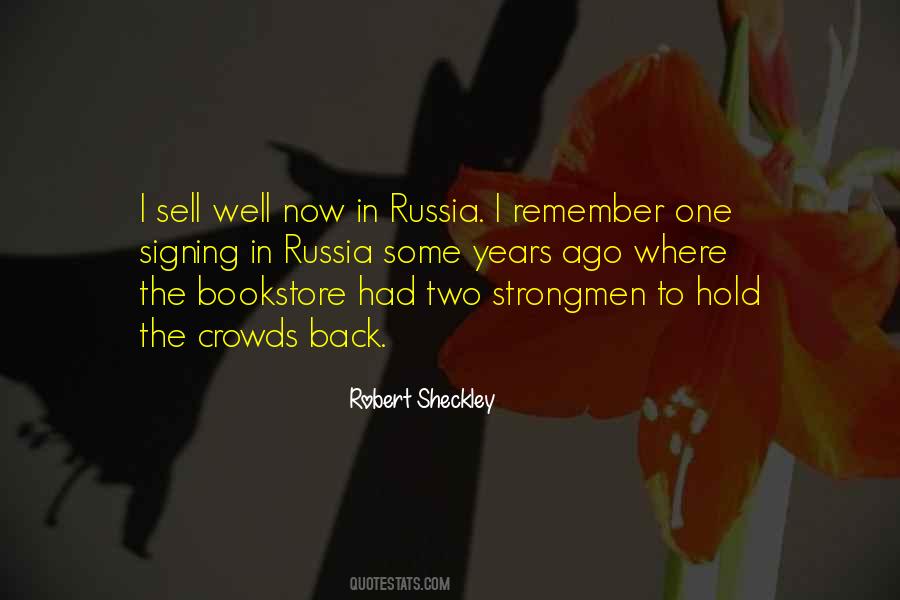 #48. Signing autographs is more exciting than signing on.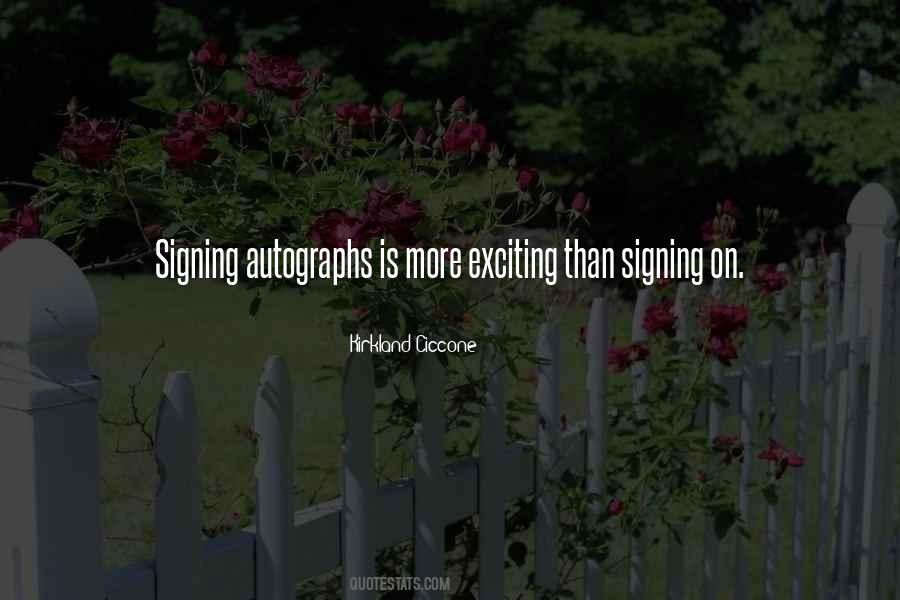 #49. I was born Maurice Joseph Micklewhite. Imagine signing that autograph! You'd get a broken arm. So I changed my name to Michael Caine after Humphrey Bogart's 'The Caine Mutiny,' which was playing in the theater across from the telephone booth where I learned that I'd gotten my first TV job.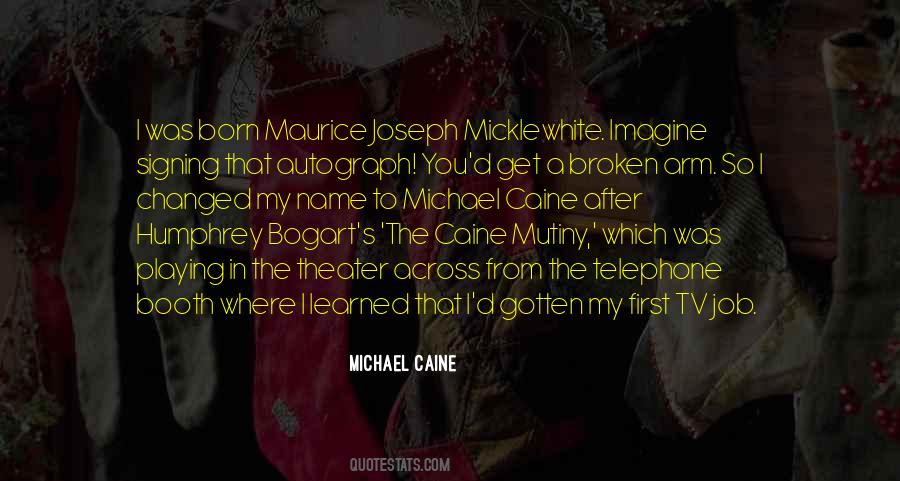 #50. I have total respect for anyone who discovers a band like Snow Patrol. I would be hopeless at signing a rock band, or anything alternative, cause I don't know what that audience are into and I don't particularly like that kind of music.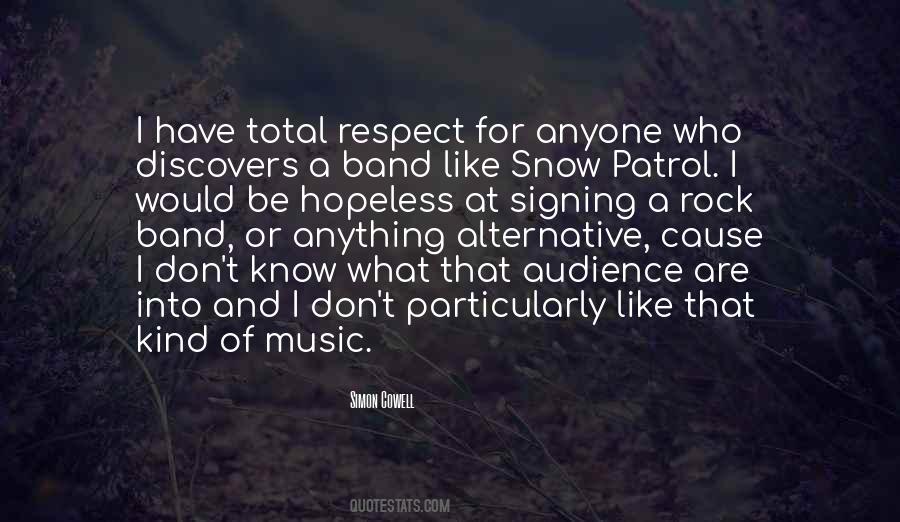 #51. Thats part of the fun, I guess, is having people excited about seeing you and signing autographs and getting to meet fans and things like that.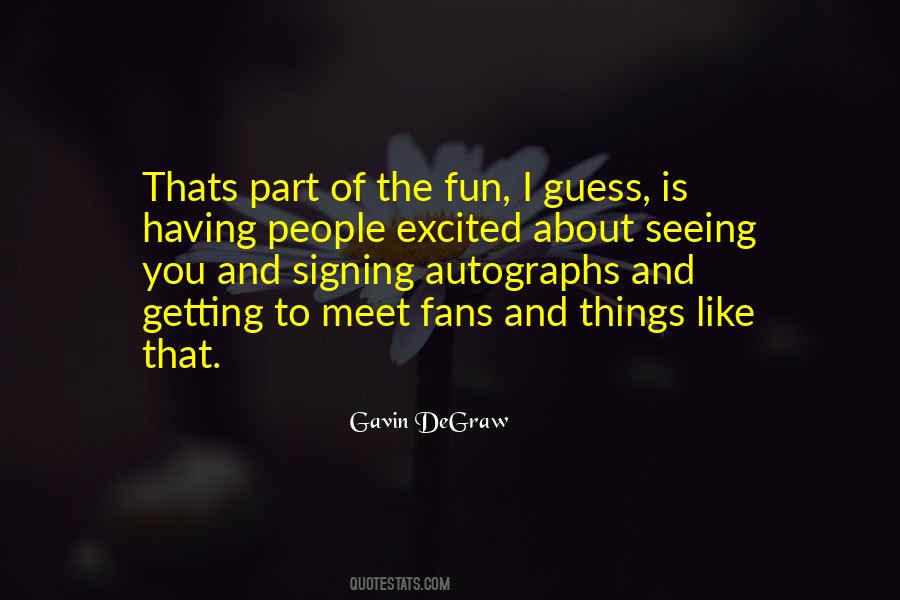 #52. Smart drafting is a wonderful thing. A smart free-agent signing is a wonderful thing. Smart trades are a wonderful thing, and that's a function of management.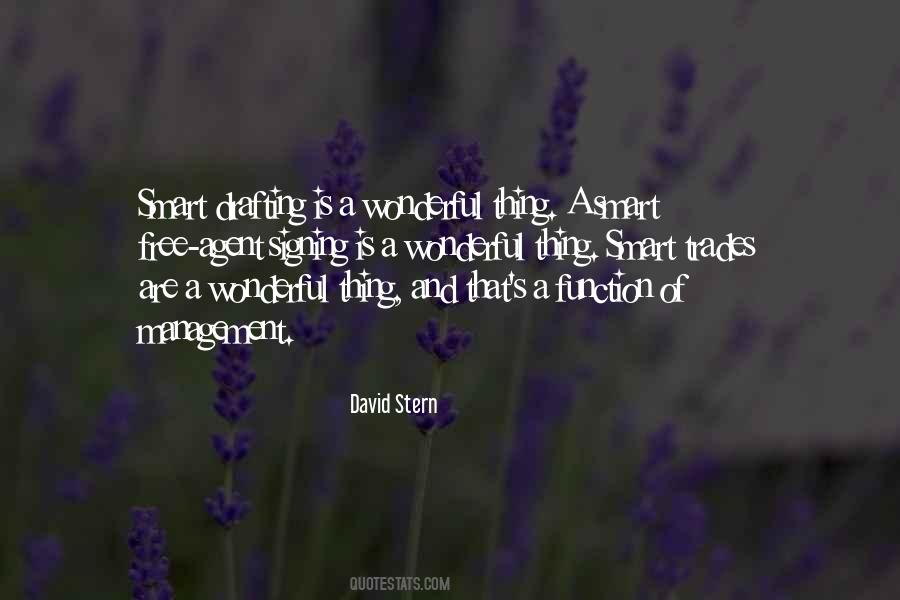 #53. I welcome the signing by the presidential candidates Dr. Abdullah Abdullah and Dr. Ashraf Ghani of an agreement on the formation of a government of national unity in Afghanistan,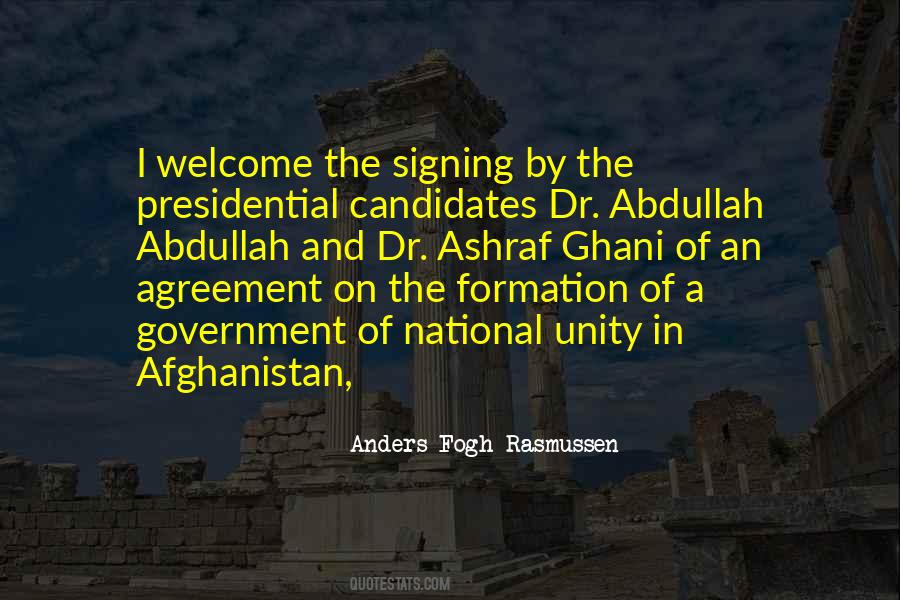 #54. This evening, while signing my name on a painting, I was thinking I might stop signing my cheques.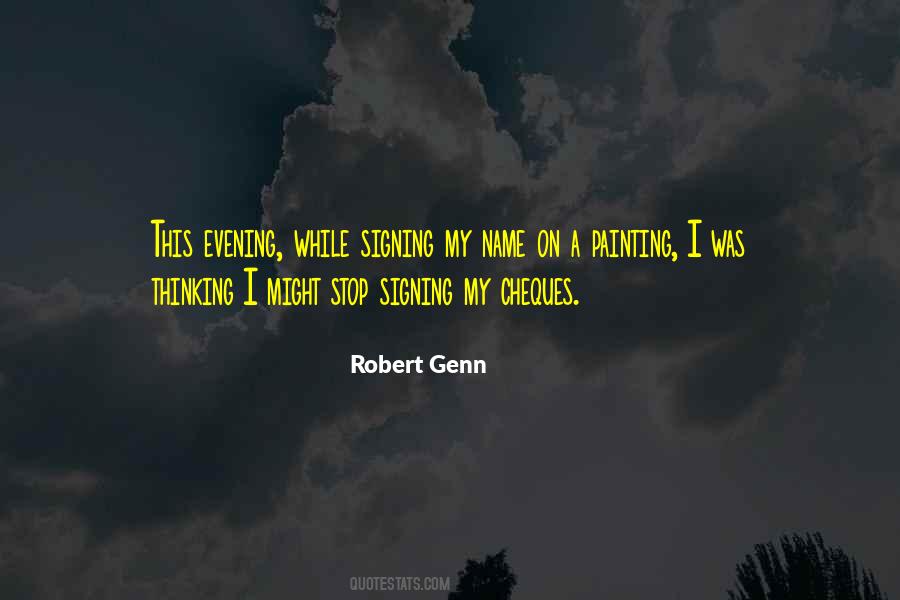 #55. On January 9, 1863, nine days after Lincoln ended slavery by signing the Emancipation Proclamation,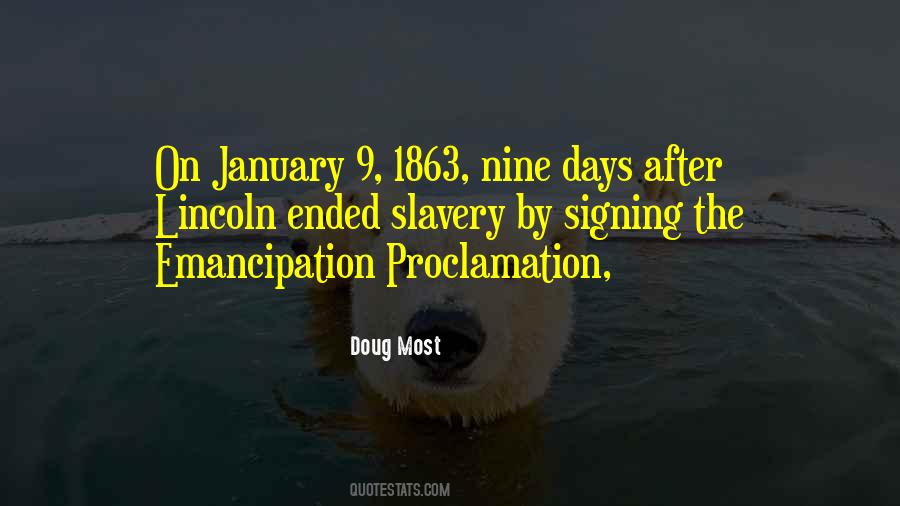 #56. President Obama fuels that perception. That will change when militants across the globe see that when you join ISIS that you are giving up your life, you are signing your death warrant.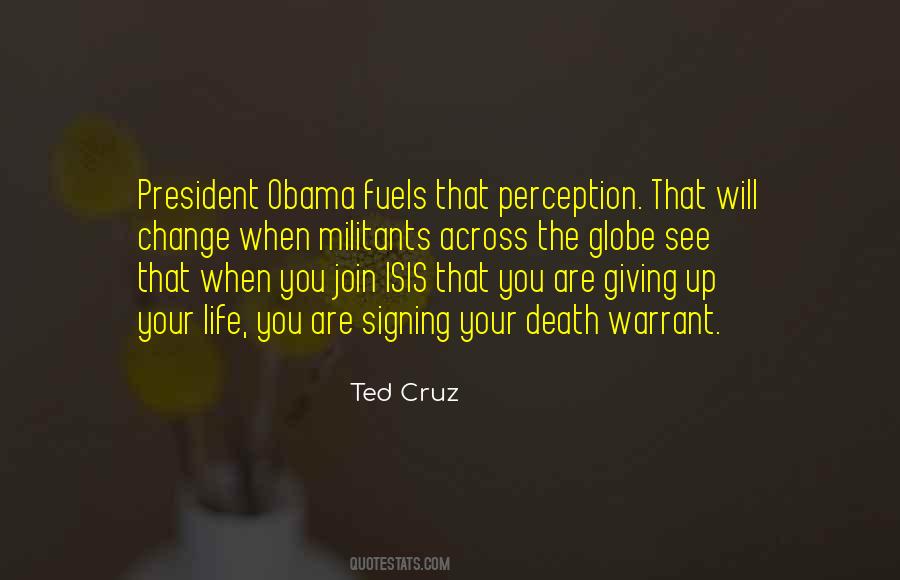 #57. You know what Gordie Howe got for a signing bonus? A team jacket!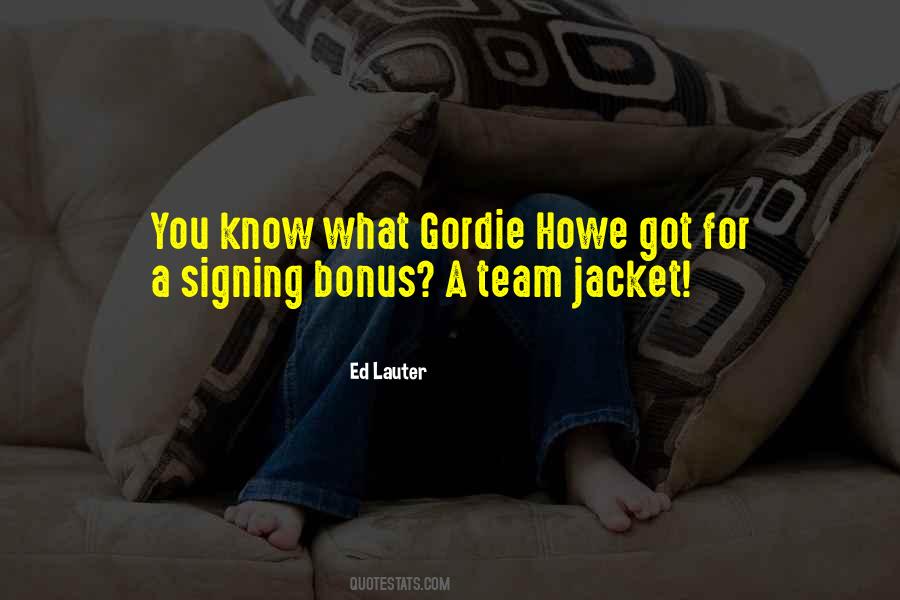 #58. A player's character is a crucial factor I look into before committing to signing them. They also need to show a willingness to learn, regardless of age and experience; that's very important to me.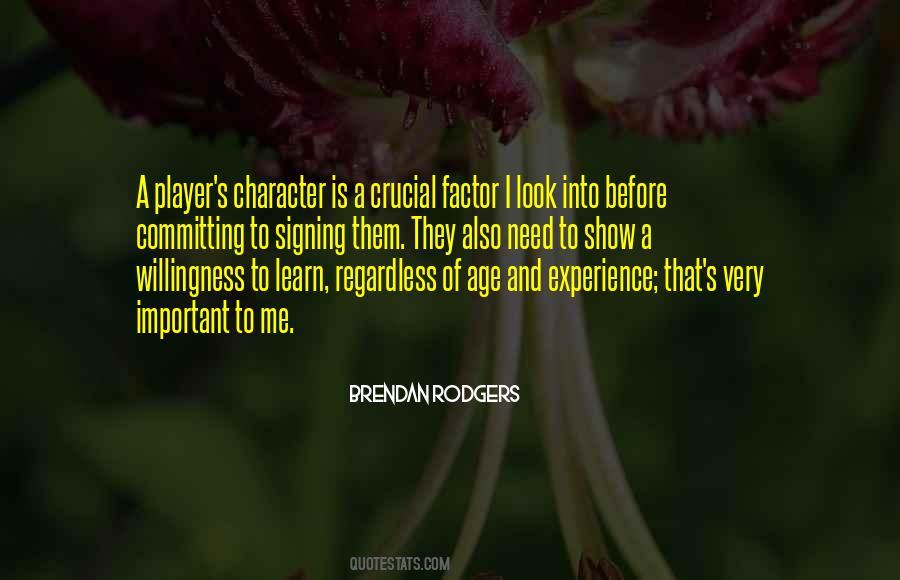 #59. Deal. Mrs. B belongs in the Guinness Book of World Records on many counts. Signing a non-compete at 99 merely adds one more.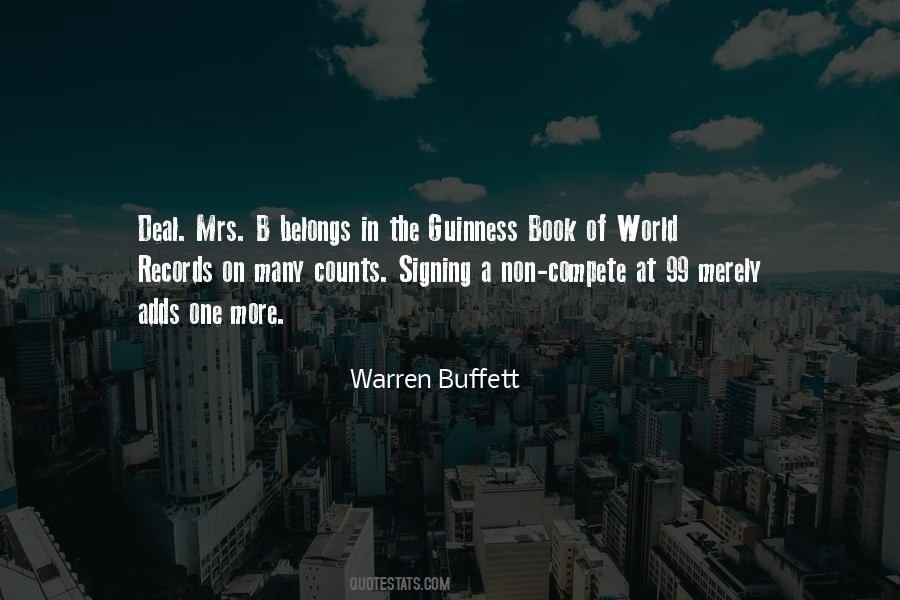 #60. I've had many a player tell me all through high school and right up until signing day that they were coming to Alabama, then they signed with somebody else.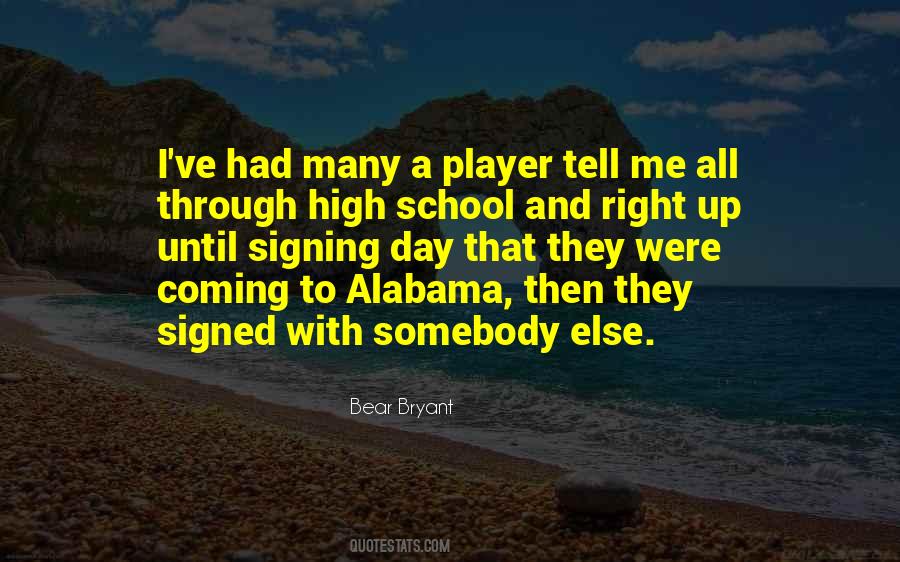 #61. When Marshal Foch heard of the signing of the Peace Treaty of Versailles he observed with singular accuracy: This is not Peace. It is an Armistice for twenty years.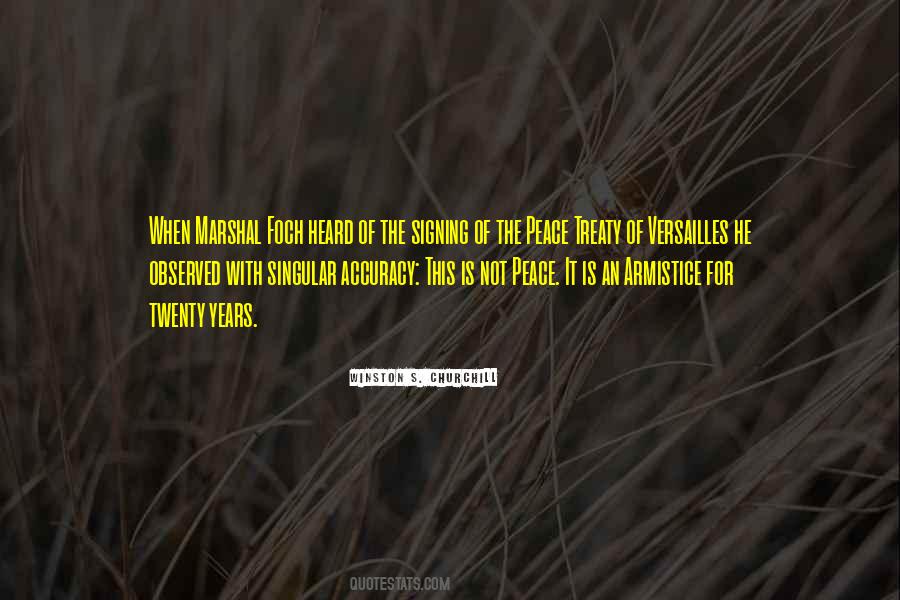 #62. [Marriage is] like signing a 356-page contract without knowing what's in it.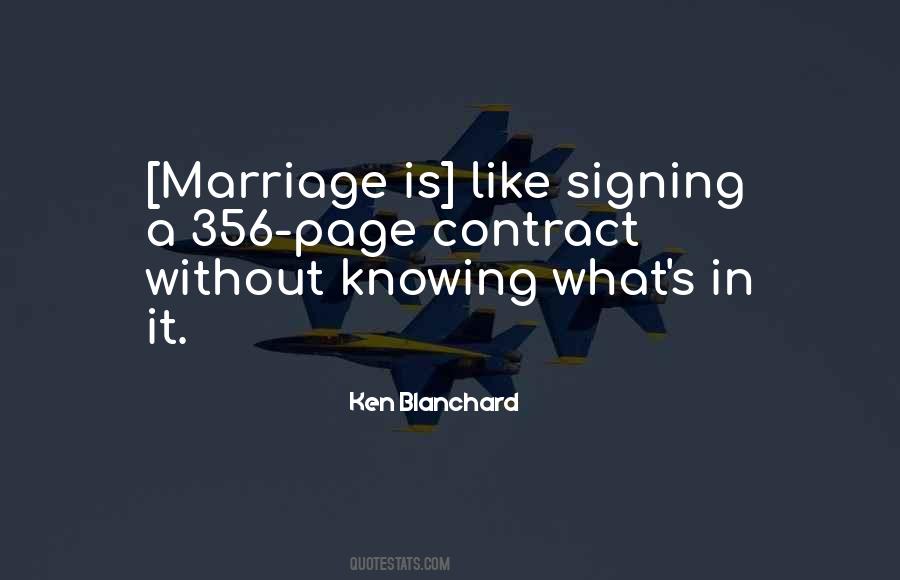 #63. I hold the record for signing the most boobs in my band.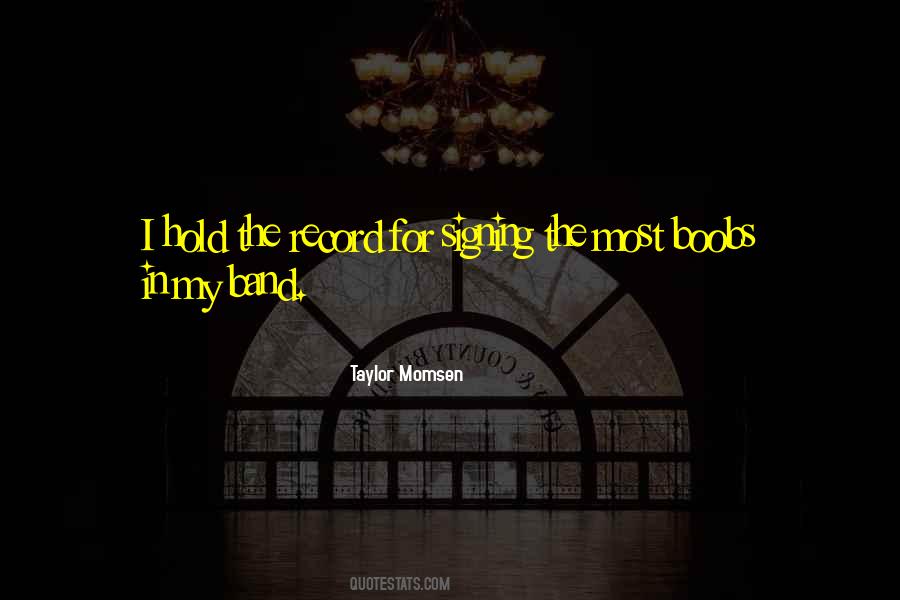 #64. Kenny wasn't the quickest of movers but he was 20 yards quicker than anybody else with his football brain and he would be in position before any defender knew what was happening. I've always said the best signing that Liverpool ever made was Kenny Dalglish.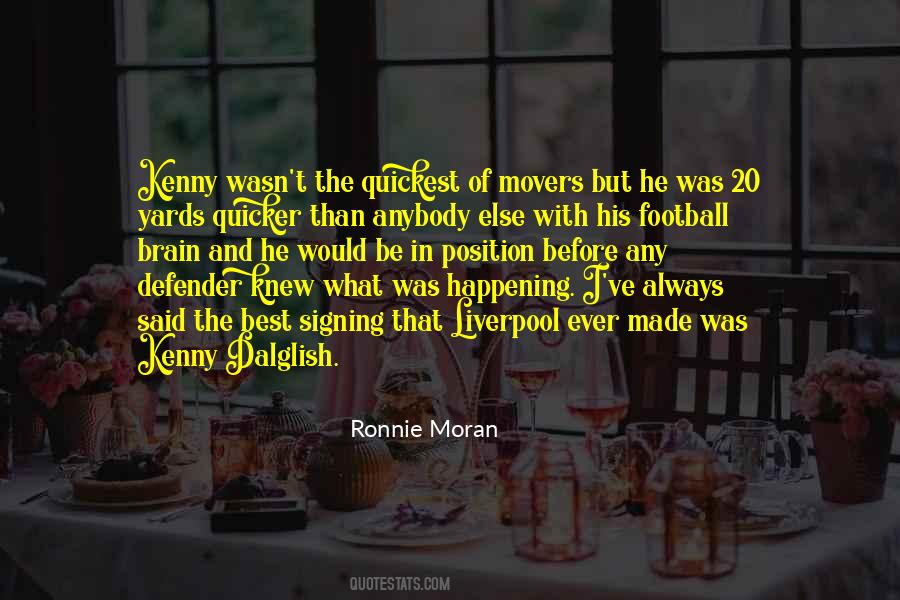 #65. Rigid belief systems, including skeptism, is signing up for the suppression of curiosity.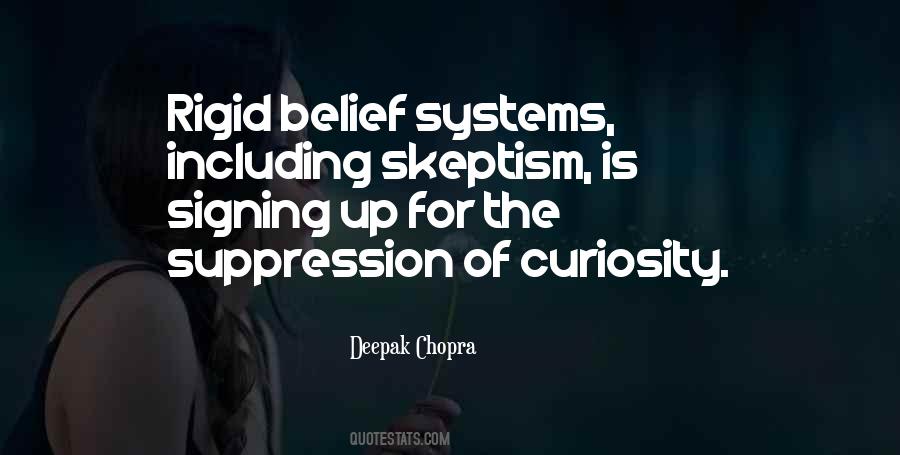 #66. Any player coming to Spurs whether he's a big signing or just a ground staff boy must be dedicated to the game and to the club. He must be prepared to work at his game. He must never be satisfied with his last performance, and he must hate losing.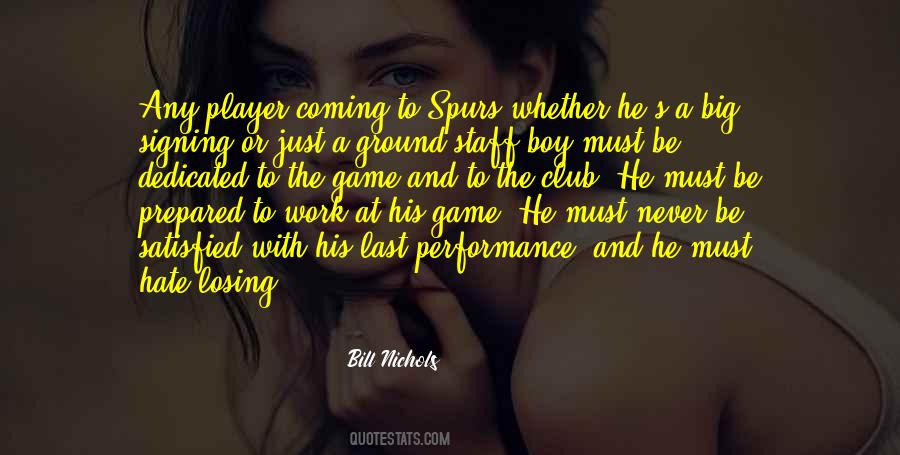 #67. The passion of Christianity comes from deliberately signing away my own rights and becoming a bondservant of Jesus Christ. Until I do that, I will not begin to be a saint.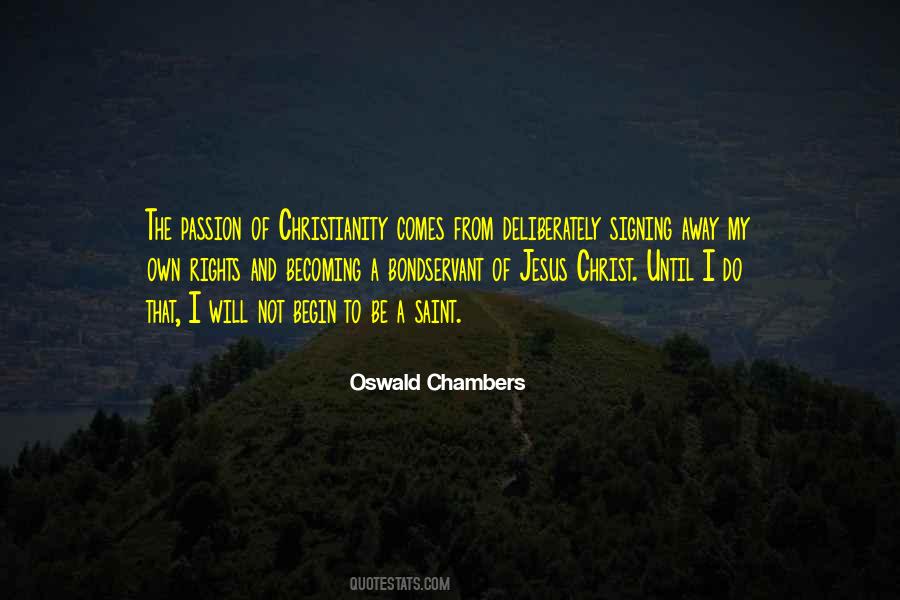 #68. I didn't toss aside my plan to steer clear of meaningless rebound flings because I can't resist a French maid costume. I didn't say yes to bedding my boss, the woman signing my paychecks, because you showed up at my door looking like a male fantasy. I couldn't resist you." "You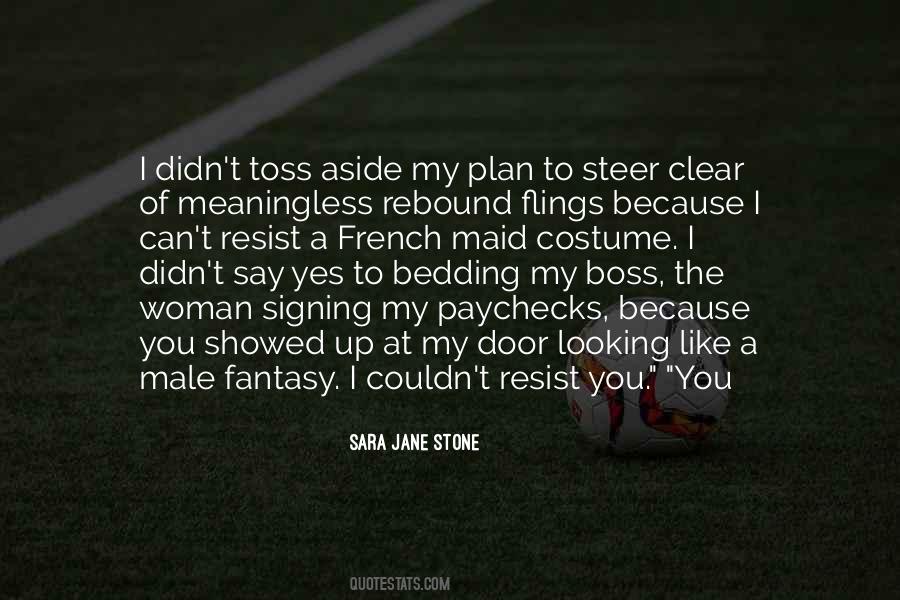 #69. The reason I've never gone for pilot season even as a younger actor, and wouldn't entertain that sort of thing now, is the idea of signing a piece of paper that binds me for six or seven years.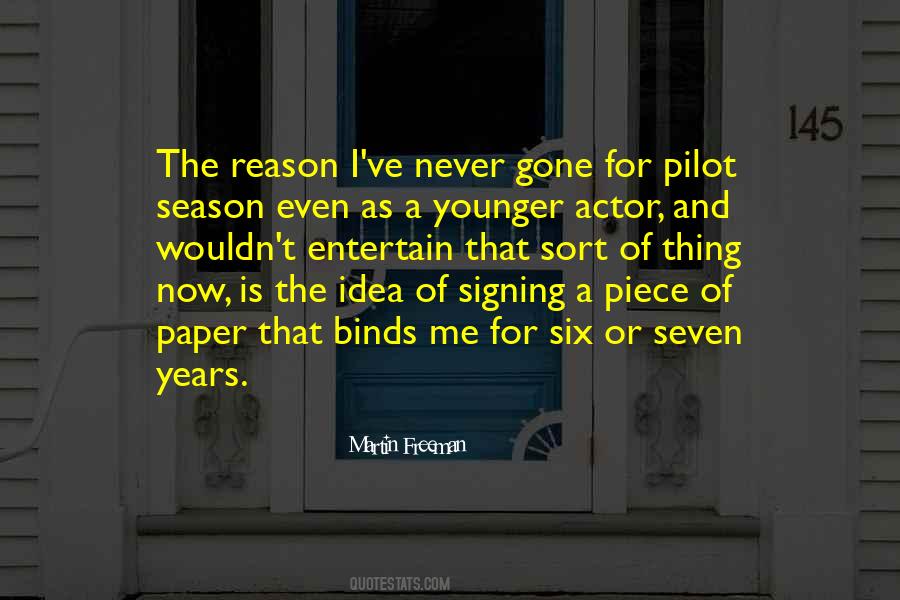 #70. This hand is not very active always, because it was in this hand that I carried my books. My carrying hand was always my strongest. Now I think my other hand has developed more muscles from signing all those autographs.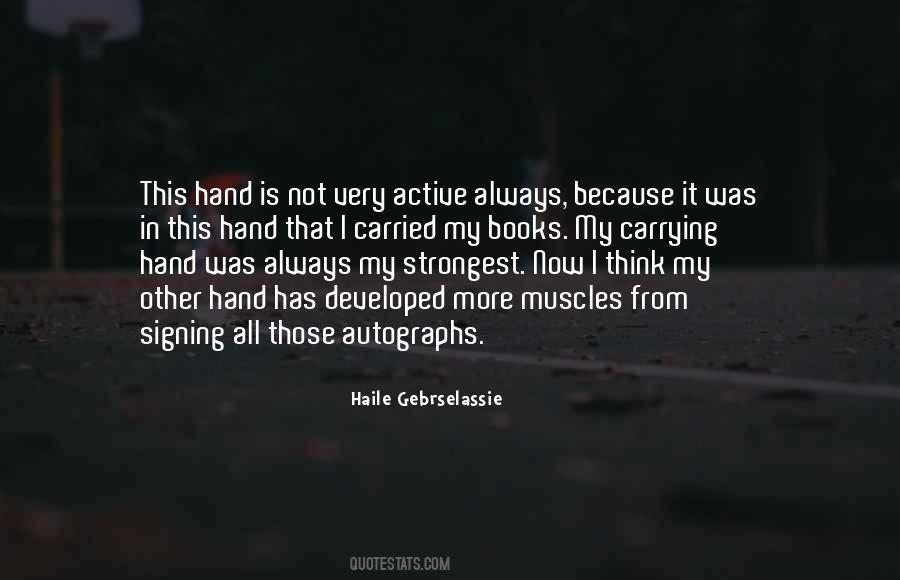 #71. Many of those who signed the Declaration of Independence were slaveholders. They did not release their slaves upon signing the Declaration, nor did they consider themselves hypocrites. In their view, the rights of men had little to do with Negroes. The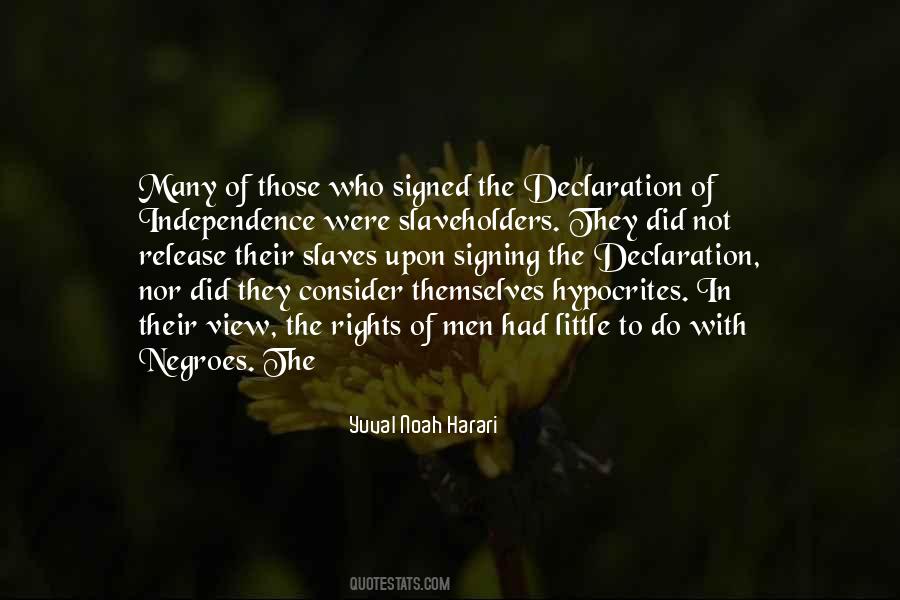 #72. Making those CDs, signing them, numbering them, packing them. It takes hundreds of hours, but it's worth it because I'm able to do the thing I love.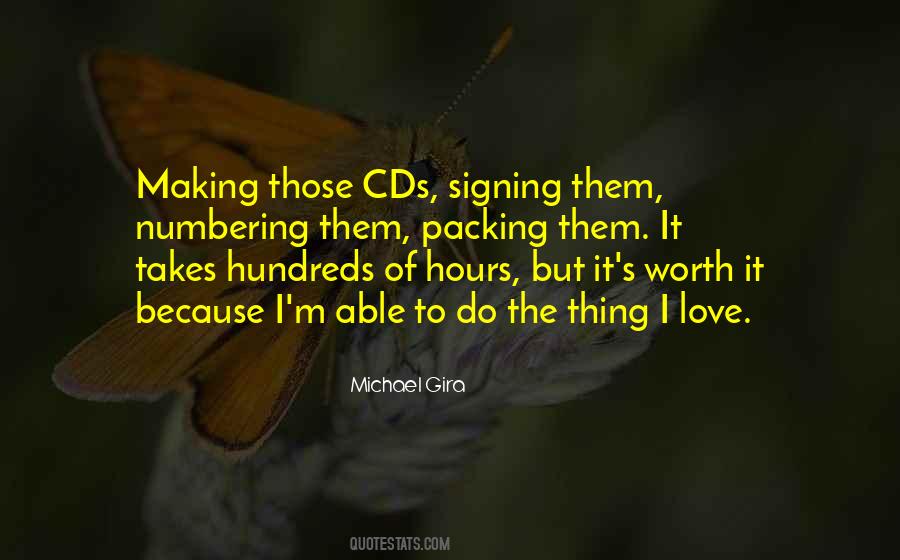 #73. If I told you that the big contract had nothing to do with my signing, Id be lying. It made the future secure for my family.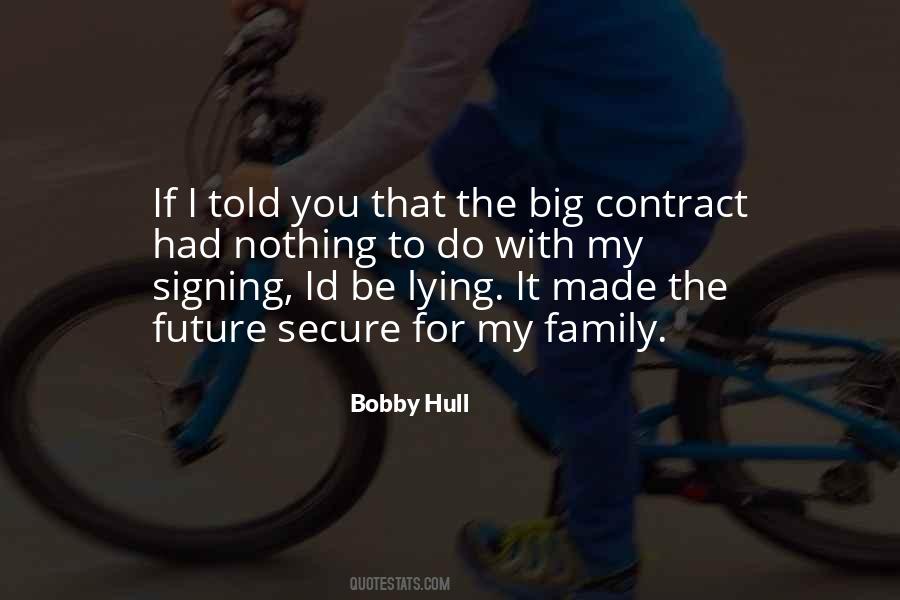 #74. I know that all over America there's probably politicians sending out pictures of themselves signing that mandatory helmet bill, but it's bullshit. I say that as a parent.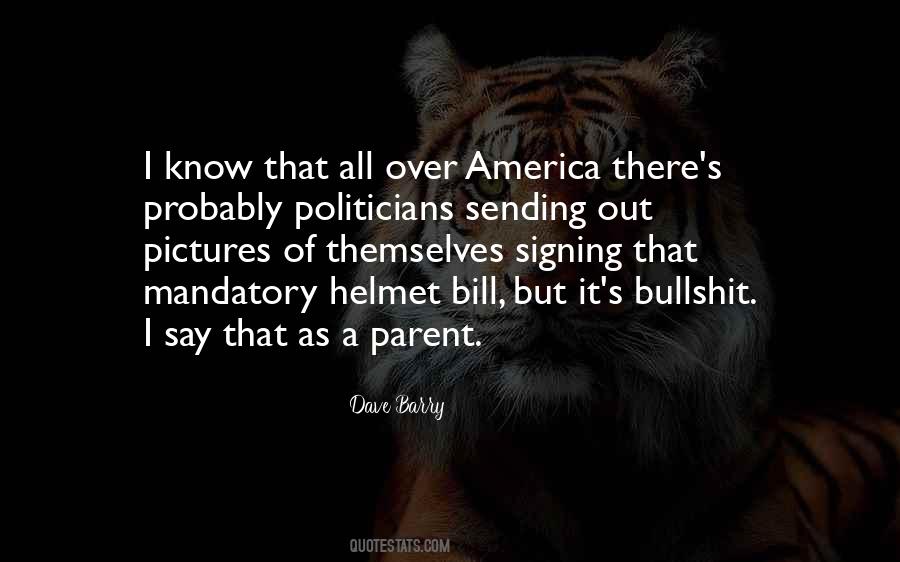 #75. I found out I'd been signing my name wrong. You know, like with the alphabet they teach you in preschool. But I think I've got it right now.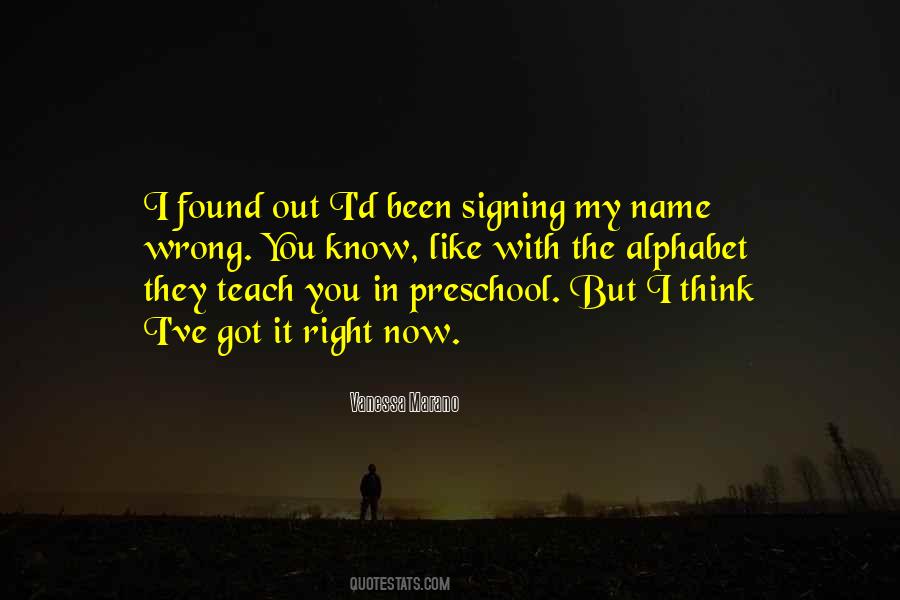 #76. Our robots are signing up for online learning. After decades of attempts to program robots to perform complex tasks like flying helicopters or surgical suturing, the new approach is based on observing and recording the motions of human experts as they perform these feats.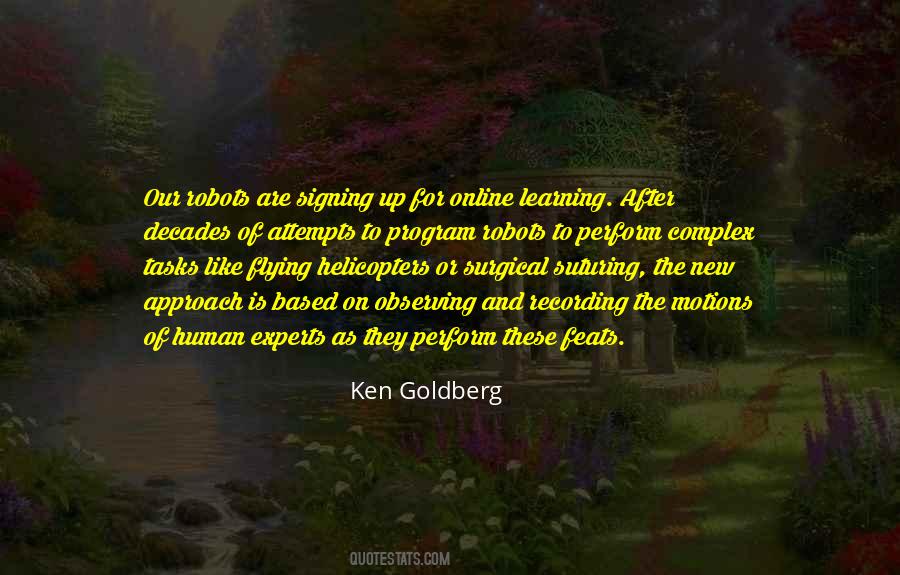 #77. The easiest time to add insult to injury is when you're signing somebody's cast.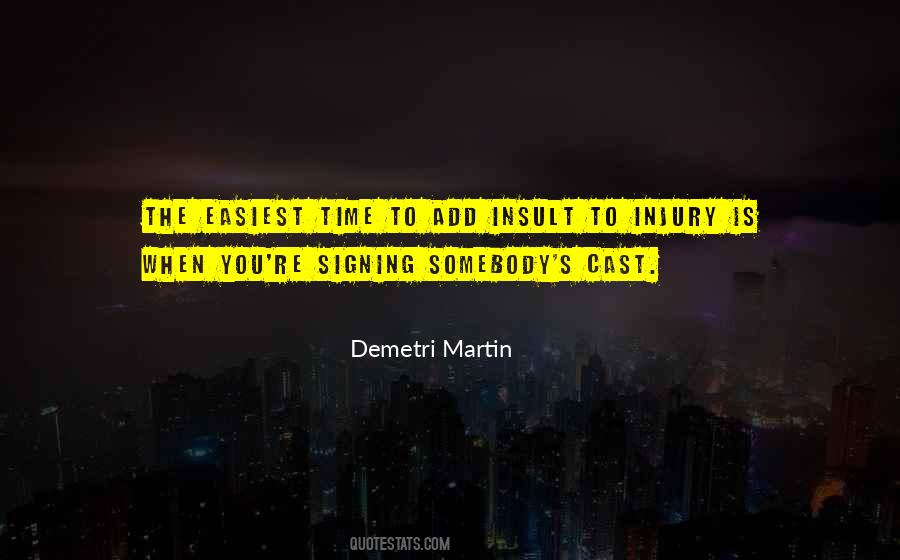 #78. I am not forgotten, you know, no, I still receive a very great deal of fan mail.
... Gladys Gudgeon writes weekly ... I just wish I knew why ... "
He paused, looking faintly puzzled, then beamed again and returned to his signing with renewed vigor. "I suspect it is simply my good looks ...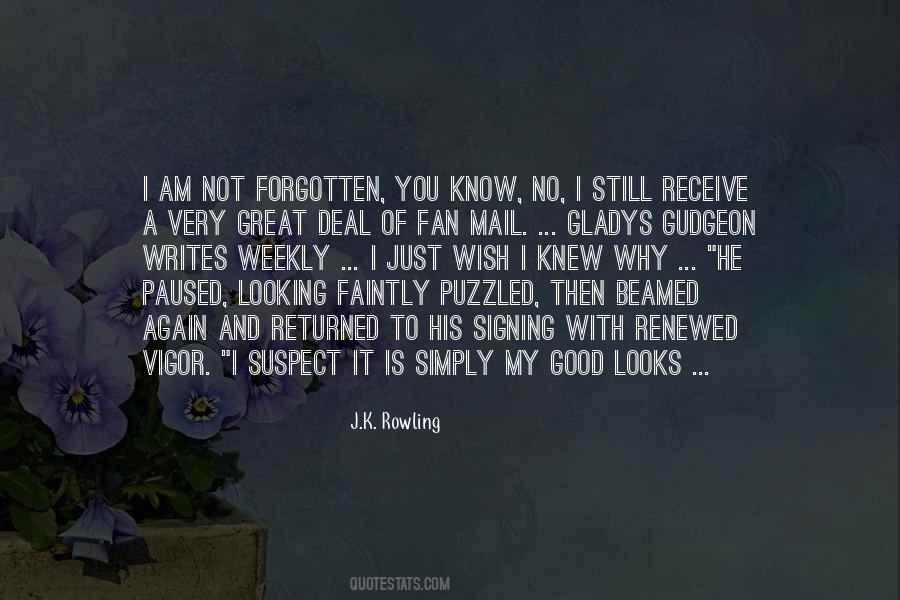 #79. April 25: Billy Wilder sends a telegram to Marilyn expressing his delight that she will appear in Some Like It Hot. She is to receive her usual $100,000 fee, plus 10 percent of the profits. She is photographed signing a contract with the film's producer, Walter Mirisch.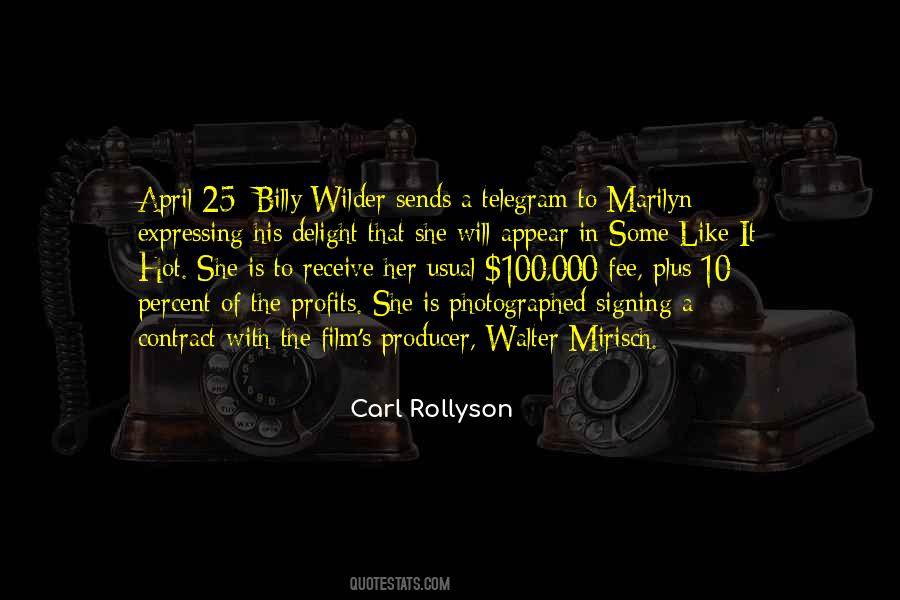 #80. If you ask me 'What is the one great move you can make to improve the Israeli economy?' of course it will be signing an agreement with the Arab world about the Israeli-Palestinian conflict. This will change everything.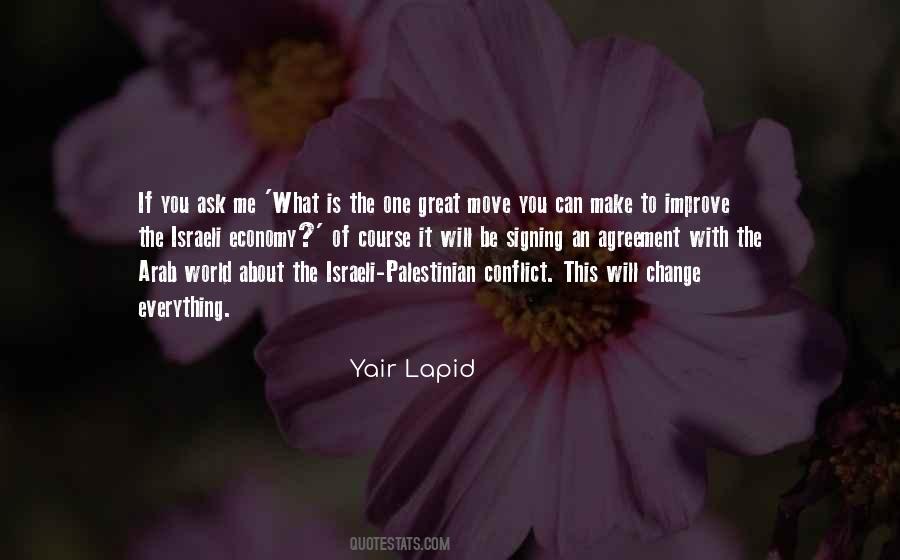 #81. My mother has been my mentor in my life. The number one attribute was discipline. To be on time to school, never miss a day at school, and then checking out homework and making sure I was doing it correctly and signing me up for lots of activities, extra tests and classes.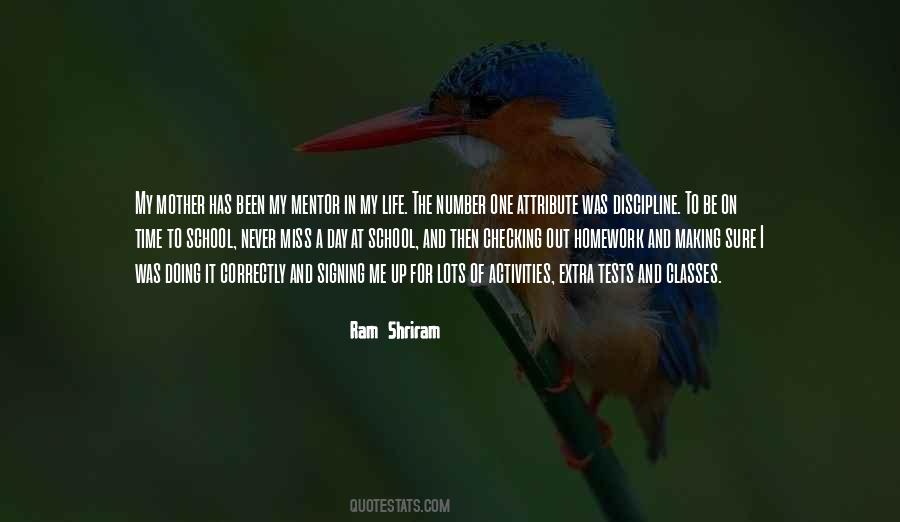 #82. Effectually the unlucky ones are signing their own death warrants whilst the people who have started the conflict sit back in comfort and safety of their bomb-proof hideaway.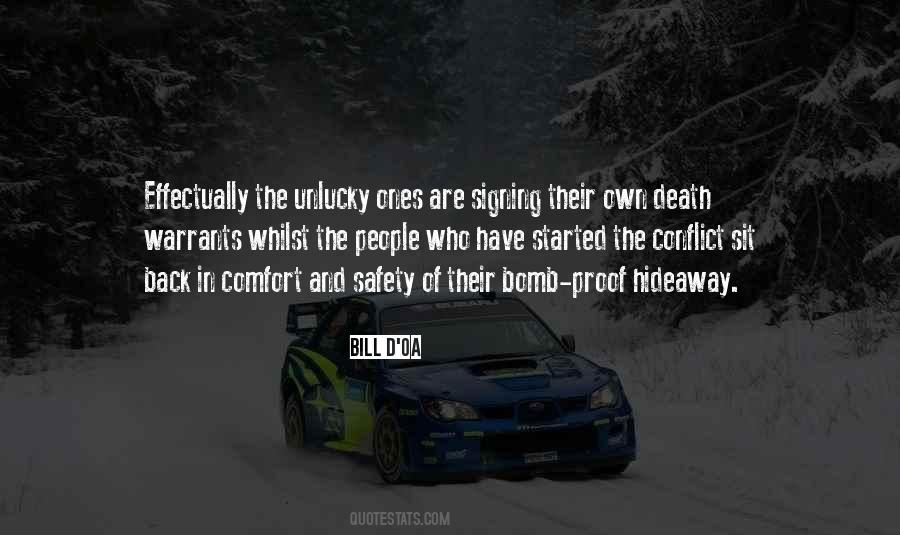 #83. If you pray for things, I am proof that they can happen. I want to repay the manager's faith in bringing me back.
(on re-signing for Liverpool)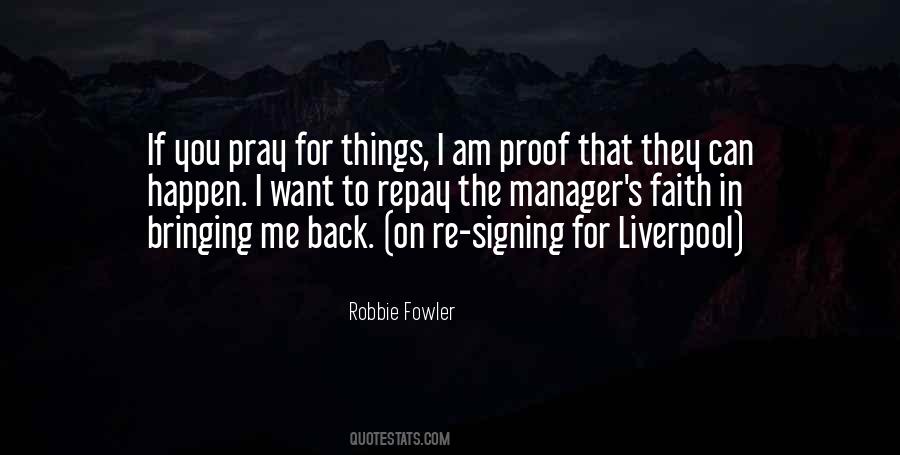 #84. By signing up for the project you agreed to do whatever was necessary for success.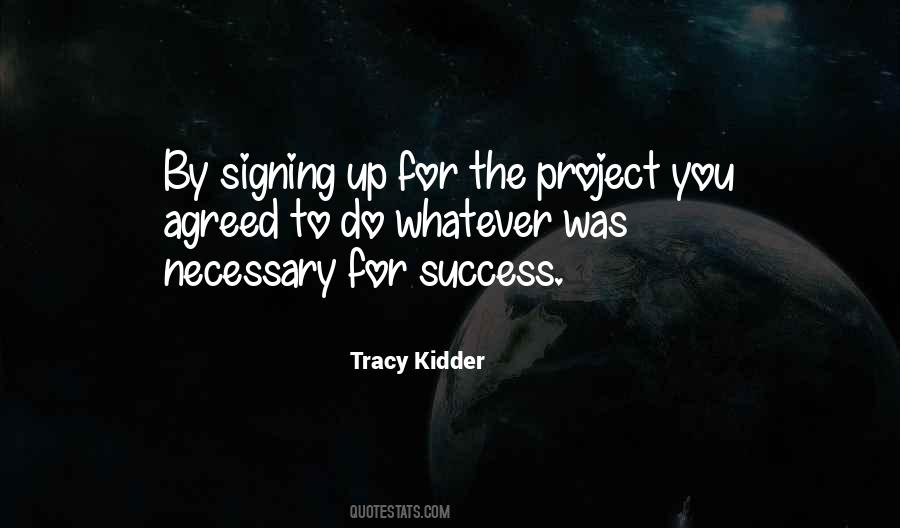 #85. I became a marine mom with the signing of a paper, but it would take a phone call, late one night, for me to fully absorb the impact this new title would have on my life.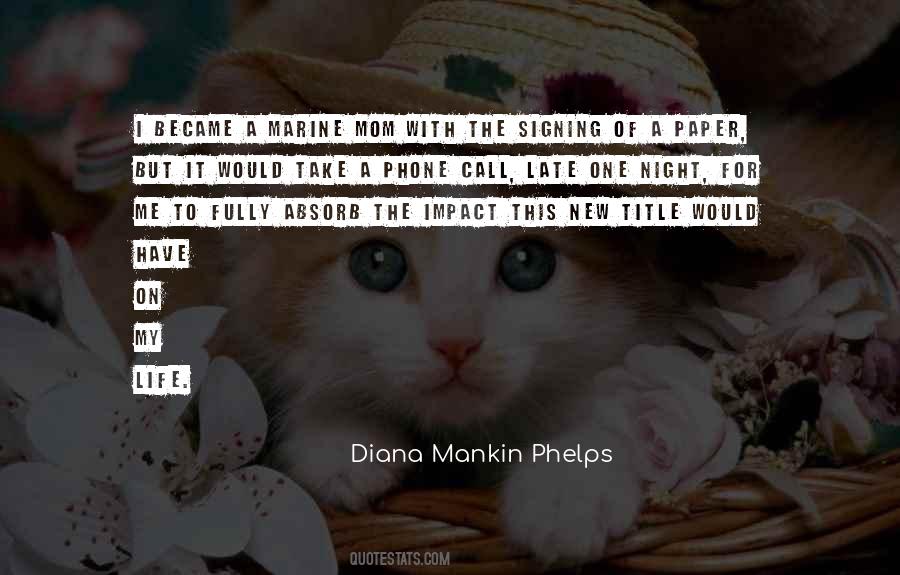 #86. I came close to signing Elvis Presley. I offered $25,000 for his contract and they asked for $45,000 and I just didn't have the other $20,000.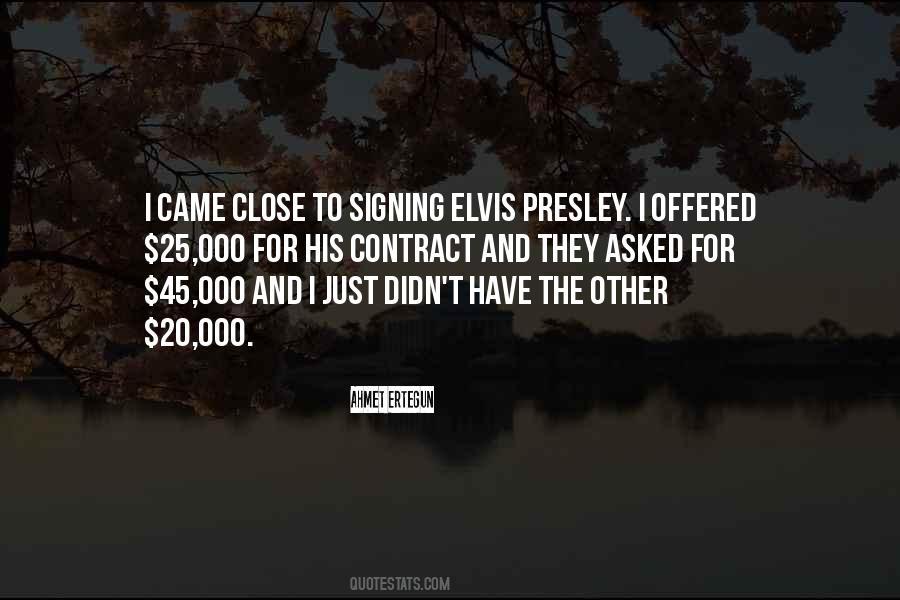 #87. I never really do much research before signing a film. It is just the script and character that I concentrate on.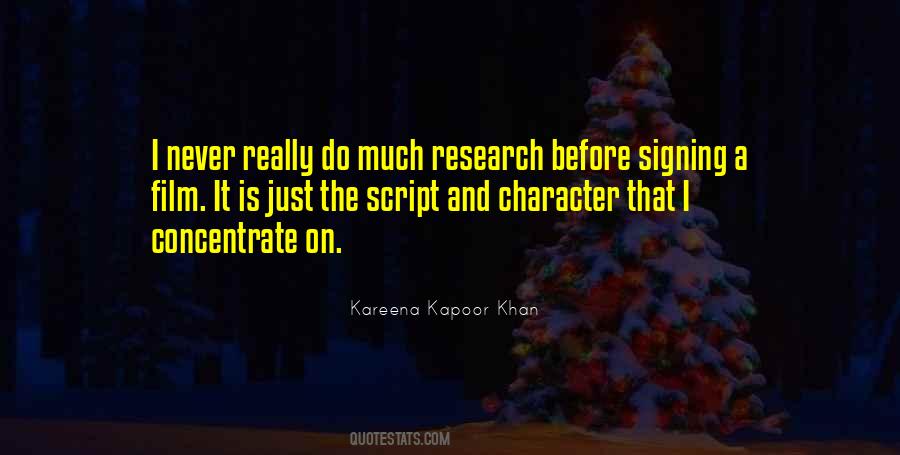 #88. With him in defense, we could play Arthur Askey in goal.
(after signing Ron Yeats)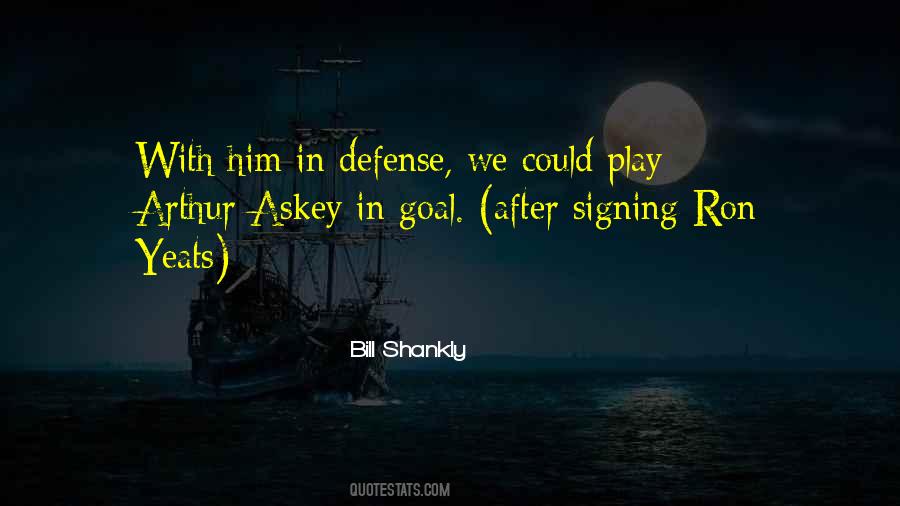 #89. I would venture to guess that Anon, who wrote so many poems without signing them, was often a woman.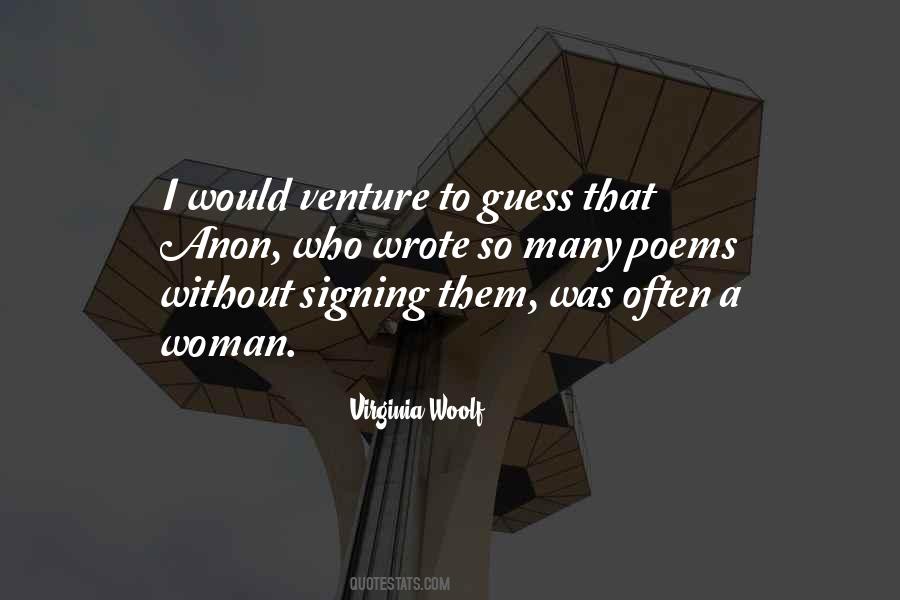 #90. I was totally ignored for a while ... that's a hazard of signing with a small company who say how small they are and how close to the artists they are. Suddenly they don't have any time for you.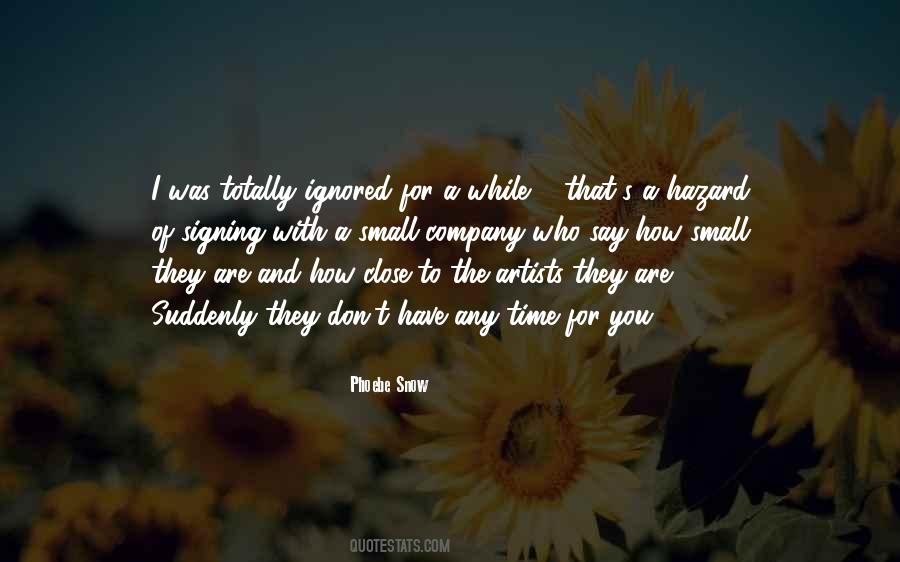 #91. Actively deciding to give to causes that move you deeply is far more fulfilling than the momentary gratification derived from signing a check and mailing it to a nonprofit about which you know little more than what's on the brochure they sent you.
#92. Every actor is alive because of his/her fans. I'm glad that my fans love me so much. I have an immense responsibility towards them. That's why I'm careful while signing a film. What is also important is to judge whether I would like to watch the film as an audience or not.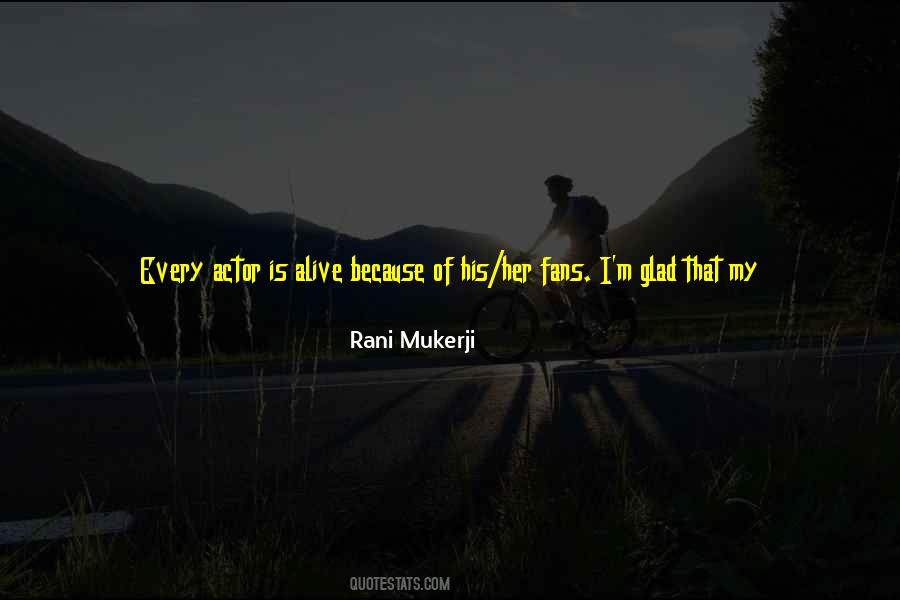 #93. In 1973, a woman could not get a credit card without her husband or father or a male signing off on it.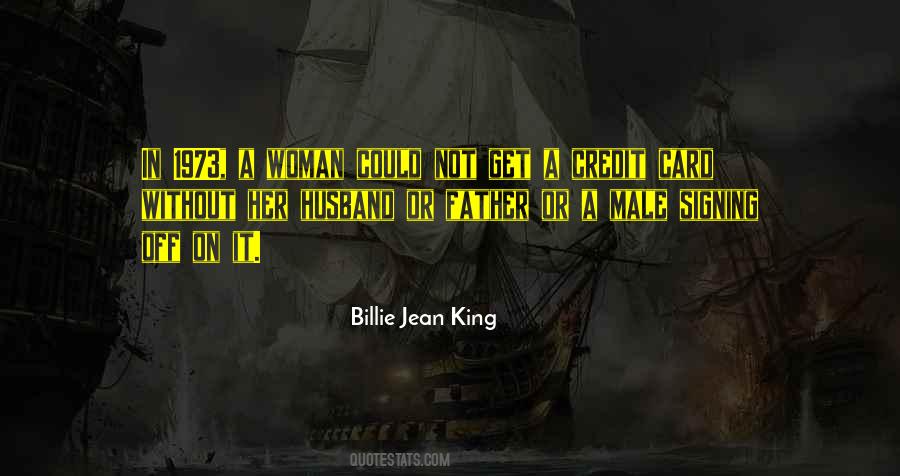 #94. I hate the idea of labels and saying you are member of one party or another and signing up to all sorts of policies that you don't have a view on or don't believe in. Because I'm not a politician, I don't have to be consistent in what I say and how I behave.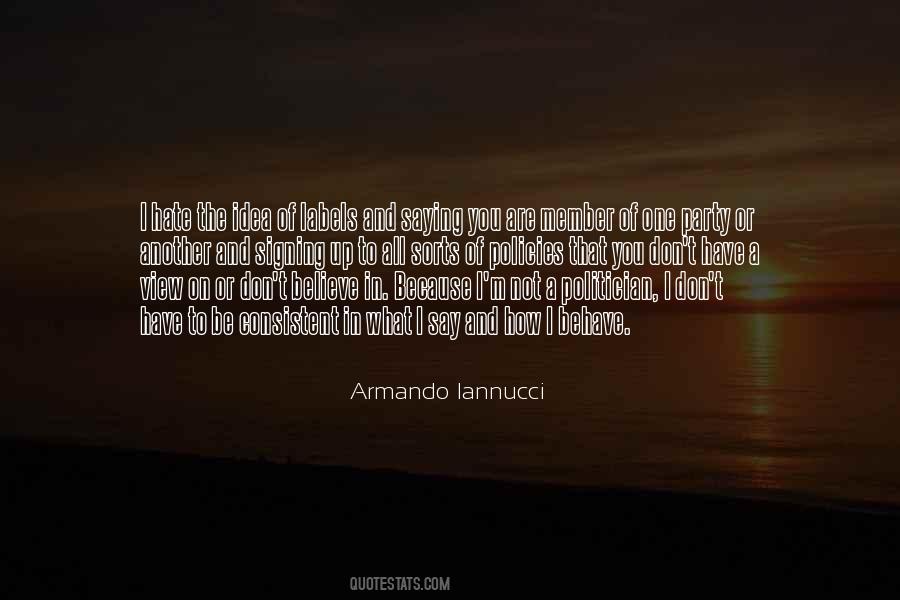 #95. I think you can't deny that because the cochlear implant exists, the signing world is shrinking.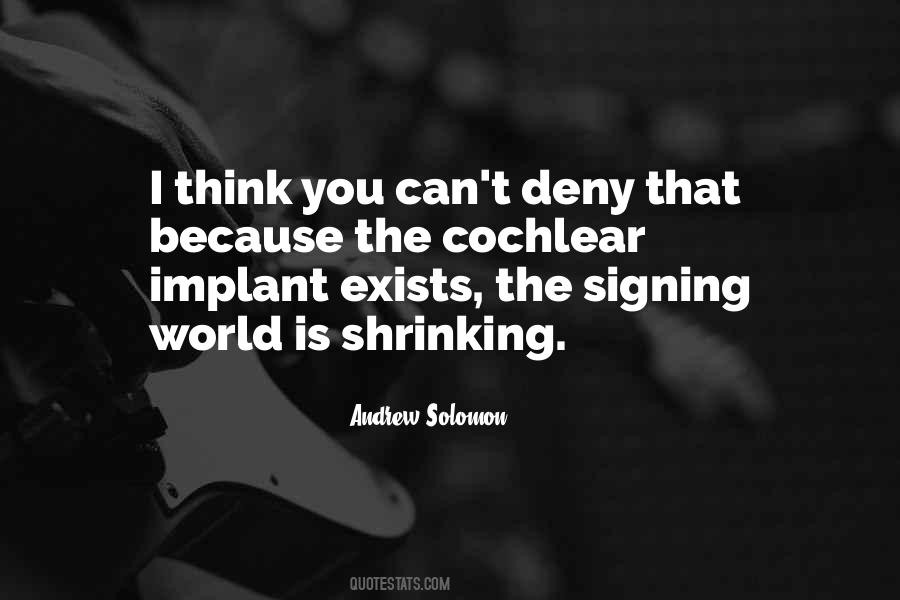 #96. We had a showing of Battlestar in LA last week. I walked out the door and there were 50 people. I signed a ton of autographs. Other actors walked away without signing. These are the fans. I guess it depends. on who you are.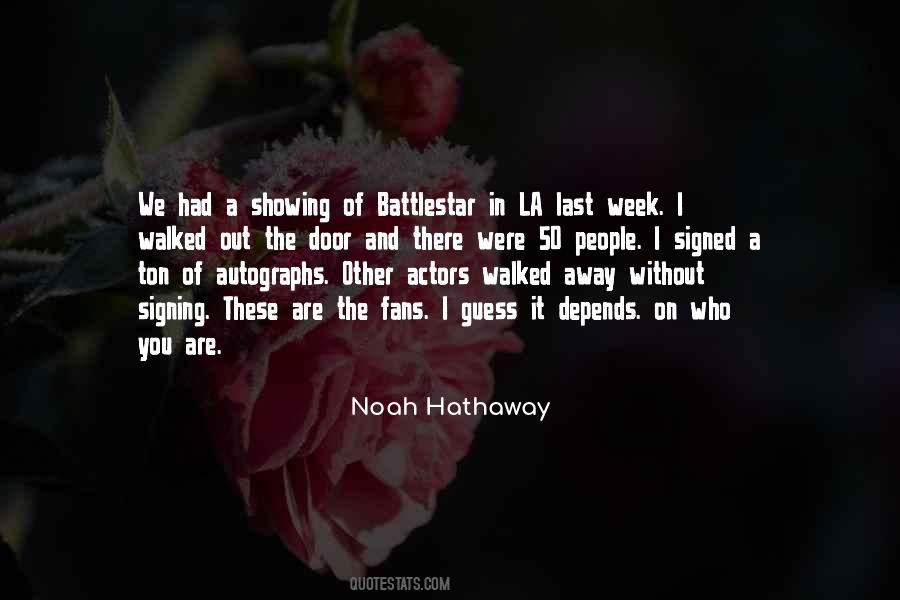 #97. I was very insecure at the beginning of my career. I didn't value my talent. I would have probably skipped signing up for movies that I didn't want to do if I had understood that I had been accepted and people liked my work.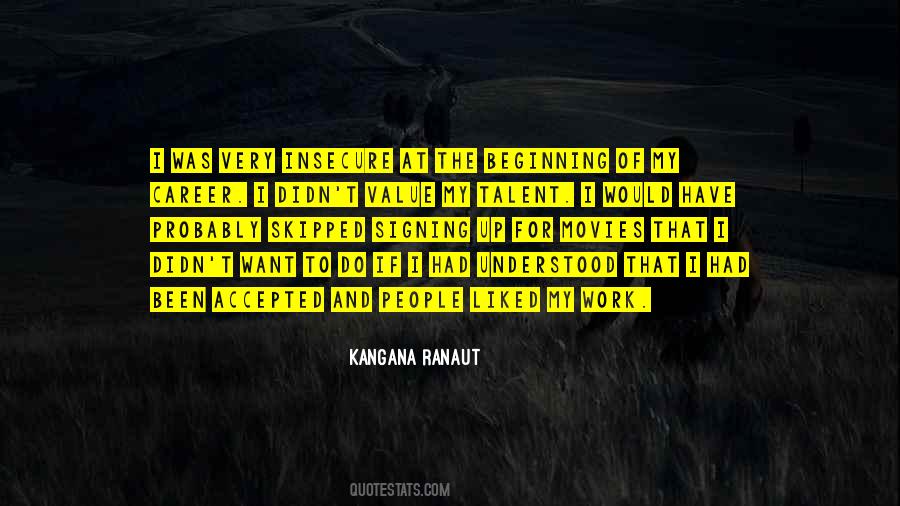 #98. I don't believe in signing anything and everything that comes my way. I leave it to my agency to help narrow them down for me, but I do research it myself before signing. The image of the brand and its ambassadors go hand in hand.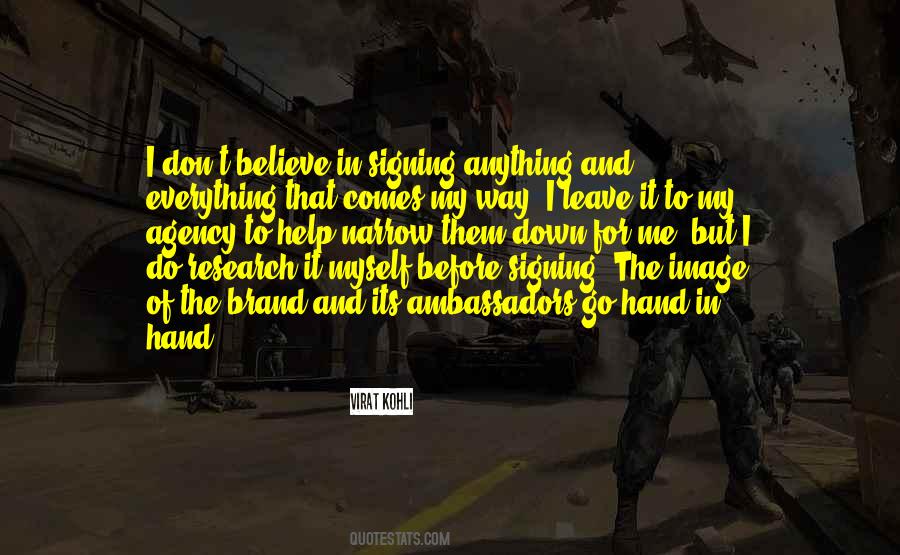 #99. None of us had any idea of how successful Downton was going to be. I thought I was signing up for another period drama that had a slightly modern feel. It had a freedom about it because it was coming out of the head of Julian Fellowes. Anything could happen and generally did.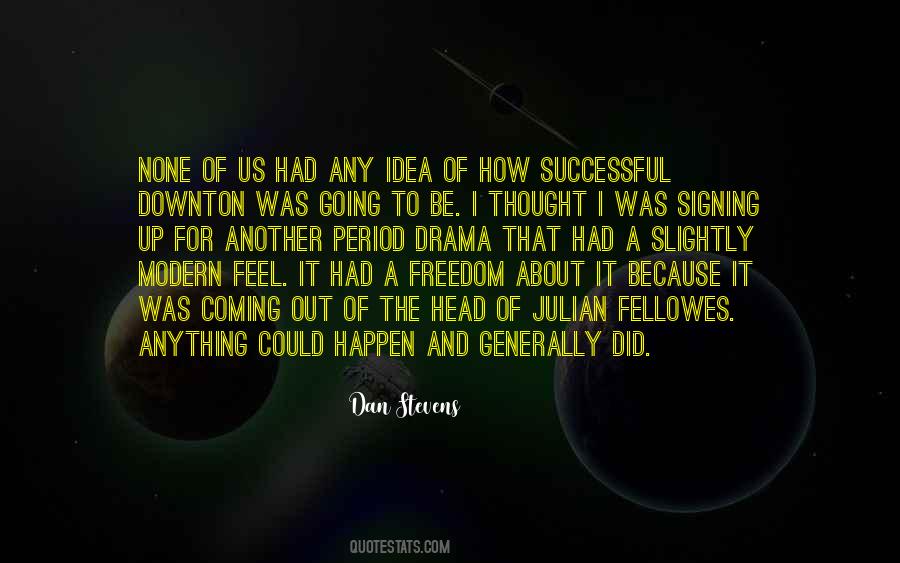 #100. In terms of my work with Nike, obviously signing Michael Jordan to a $500,000 contract in 1984 set a new precedent for the business side of the game.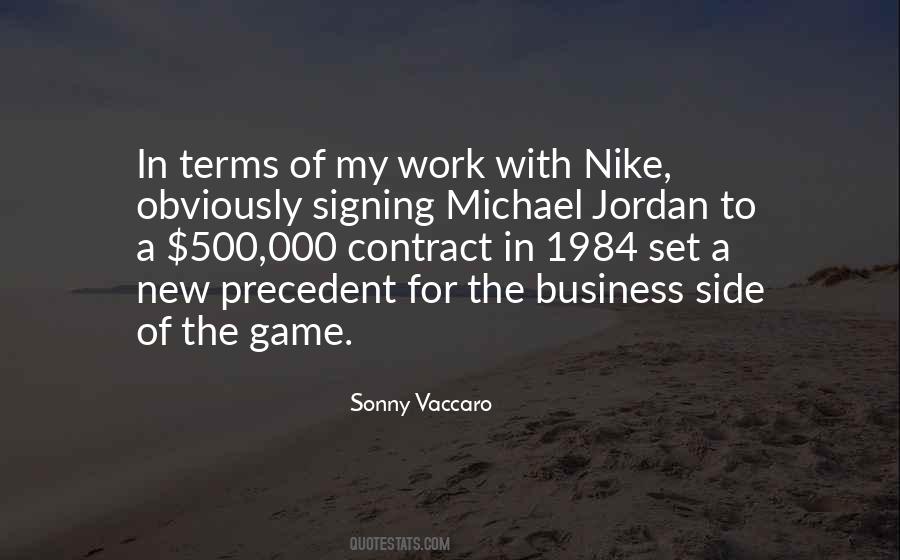 Famous Authors
Popular Topics