Poor People Famous Quotes & Sayings
List of top 100 famous quotes and sayings about poor people to read and share with friends on your Facebook, Twitter, blogs.
Top 100 Quotes About Poor People
#1. Her gloves, as Razumihin noticed, were not merely shabby but had holes in them, and yet this evident poverty gave the two ladies an air of special dignity, which is always found in people who know how to wear poor clothes. - Author: Fyodor Dostoyevsky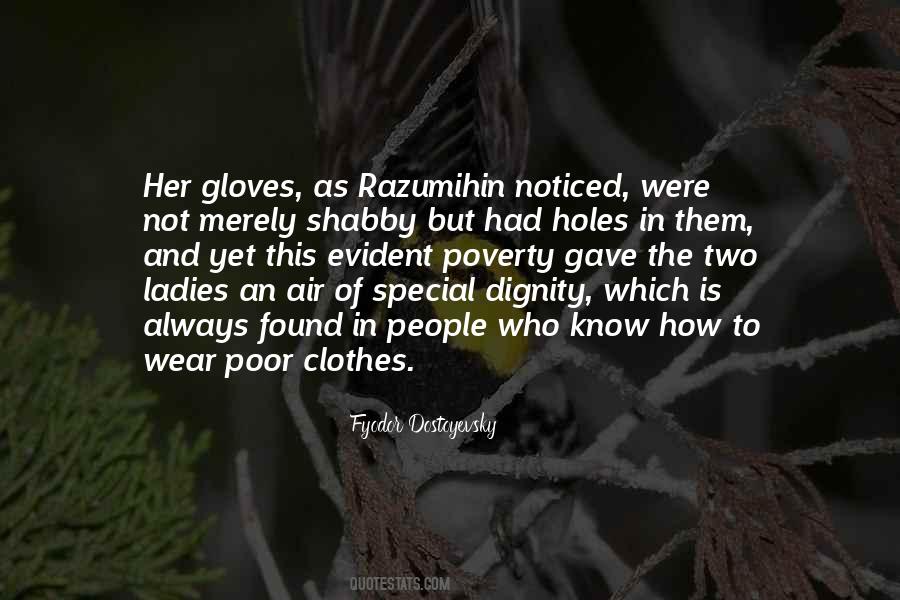 #2. Poor people are those who only work to try to keep an expensive lifestyle and always want more and more. - Author: Jose Mujica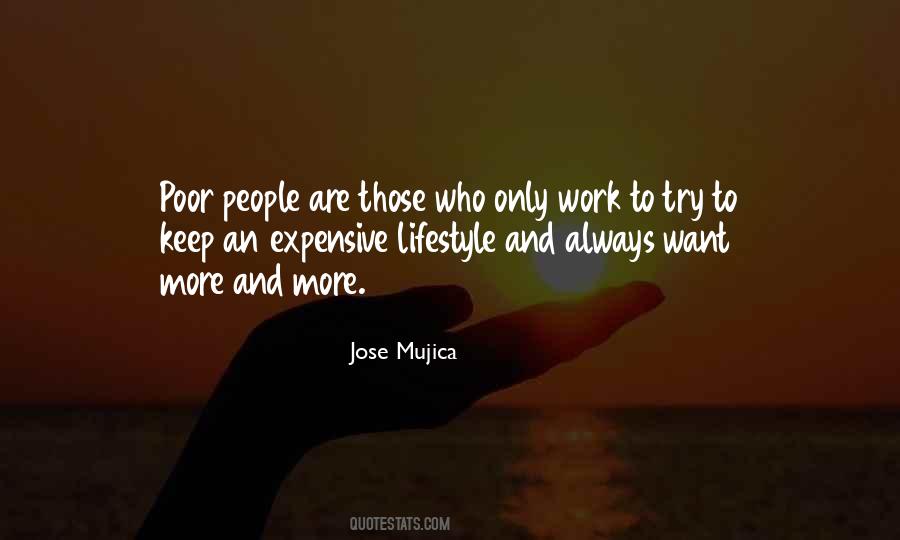 #3. All of us knew that climbing was a sure way to stay poor, a lousy way to impress people and definitely no way to meet girls. - Author: Peter Croft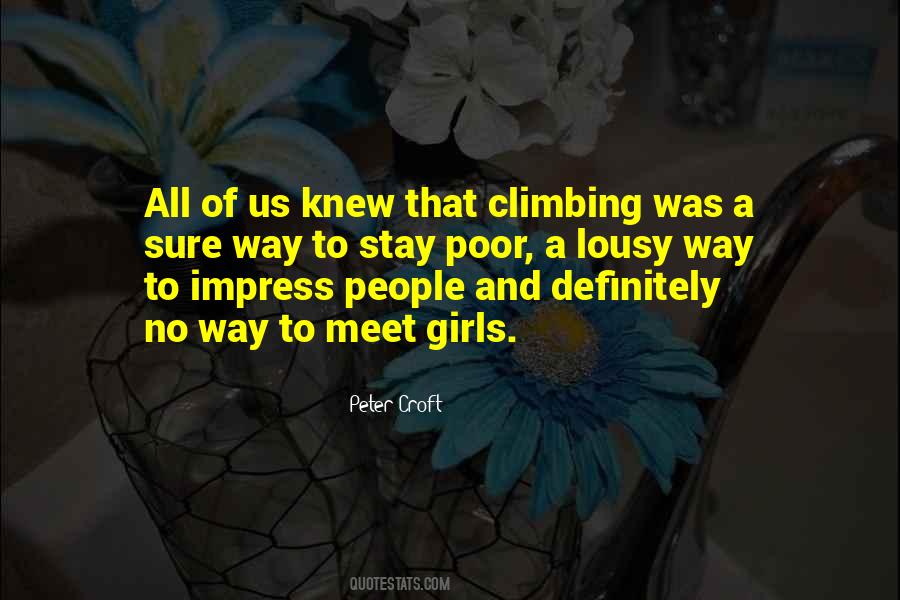 #4. Happiness and depression cannot blossom on the same vine. Some people affirm their woes and beg for sympathy. Others, unfortunately, cast gloom wherever they go. These poor souls were born sick and tired. - Author: Louis Sullivan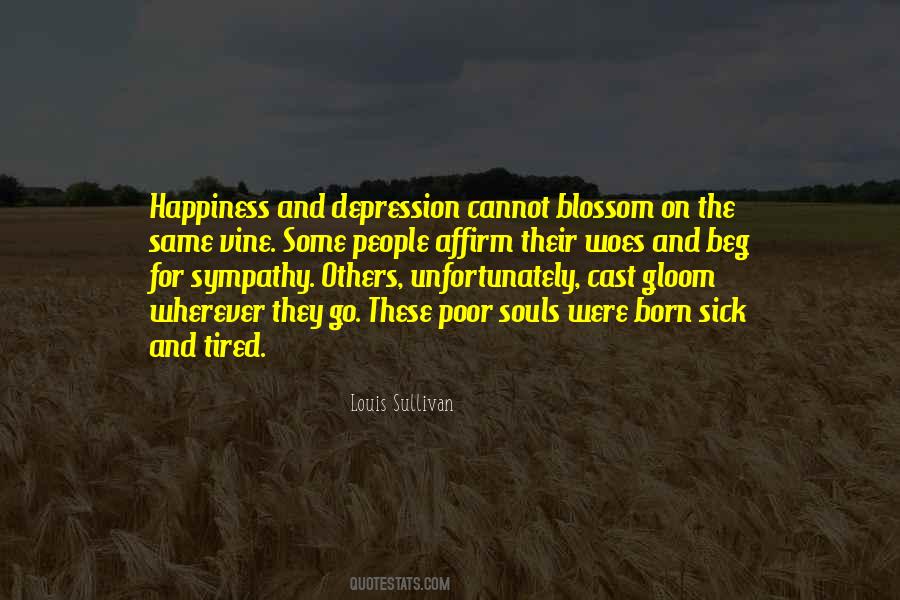 #5. Structured settlements are a common way for people who have been injured to receive an insurance payout. The periodic payments provide ongoing income and reduce the risk of blowing a lump sum through poor financial choices. - Author: Suze Orman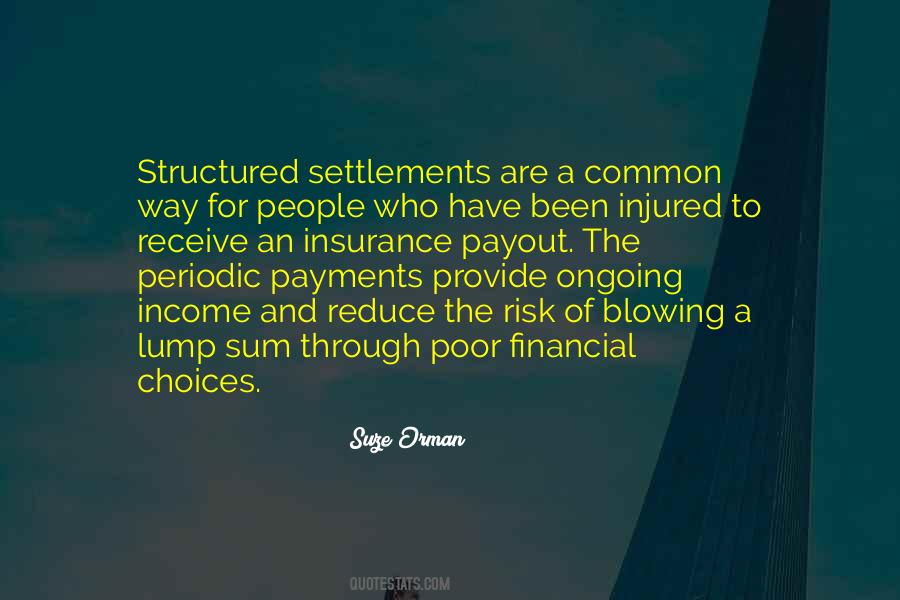 #6. When people complain of the decay of manners they have in mind not the impudent abbreviations of the crowd, but the decline in bowing and scraping and in speaking of one's employer as "the master." What the rich mean by the good manners of the poor is usually not civility, but servility. - Author: Robert Wilson Lynd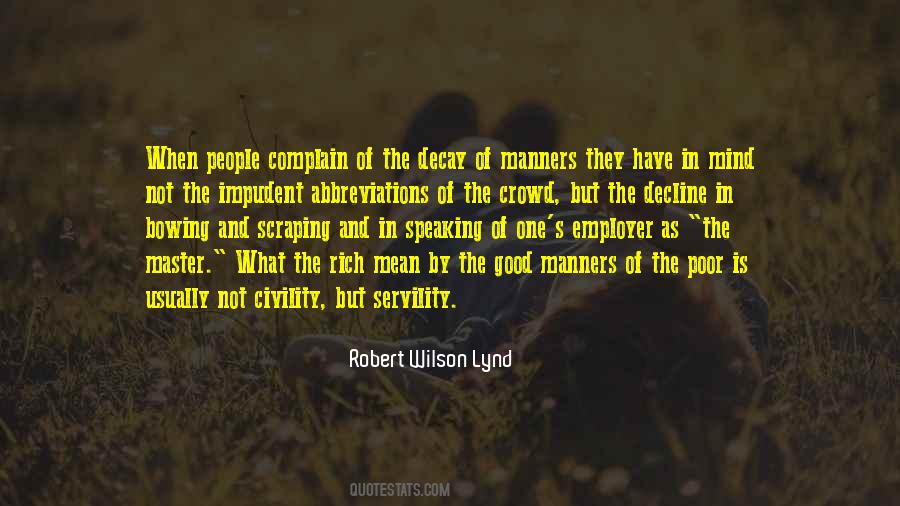 #7. The poorest in America are the sickets. Poor people can't afford preventive care or insurance. The poor don't see doctors. They show up at our doorstep when things are advanced. - Author: Abraham Verghese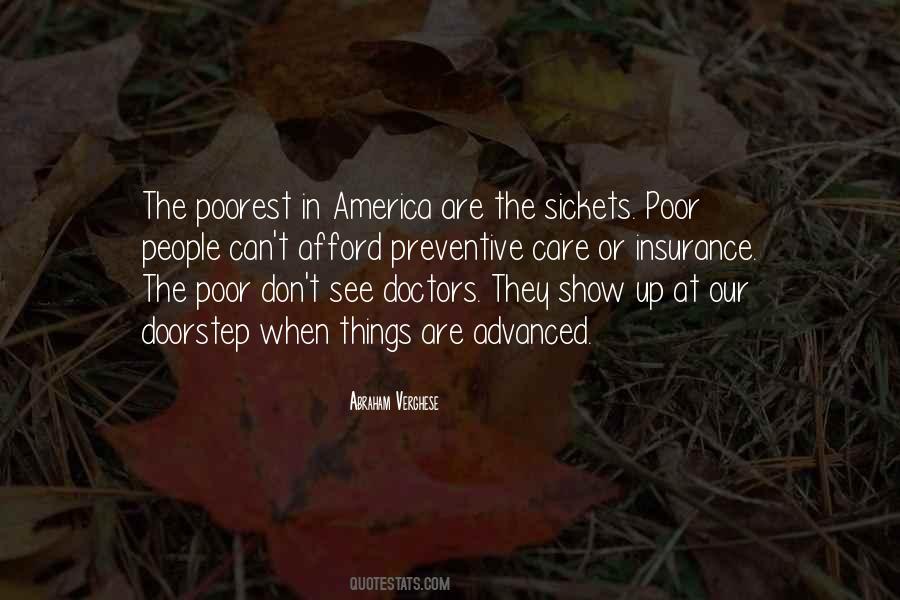 #8. And I offer this book with the heartiest sentiments to all the jolly people who hate what I write, and regard it (very justly, for all I know), as a piece of poor clowning or a single tiresome joke. - Author: G.K. Chesterton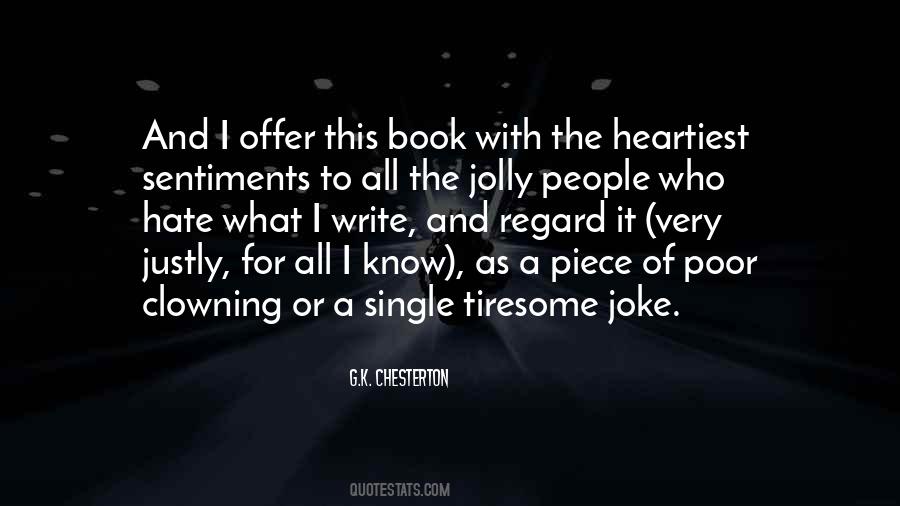 #9. Make way! Move it, people! Lets make room for this poor woman's hideously disfigured, ginormous brain! She's a fucking genius! - Author: Jamie McGuire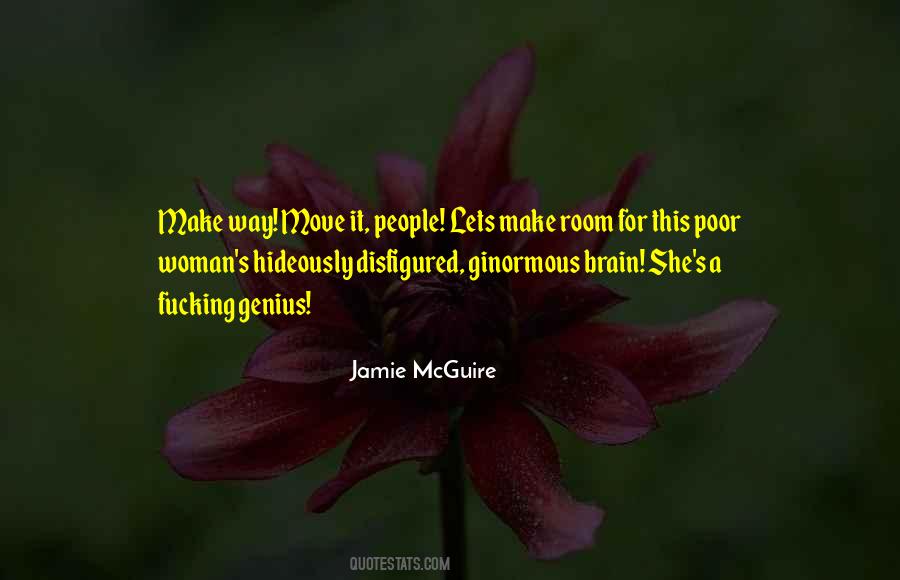 #10. Suppose there were groups of secularists at hospitals who went round the terminally ill and urged them to adopt atheism: 'Don't be a mug all your life. Make your last days the best ones. People might suppose this was in poor taste. - Author: Christopher Hitchens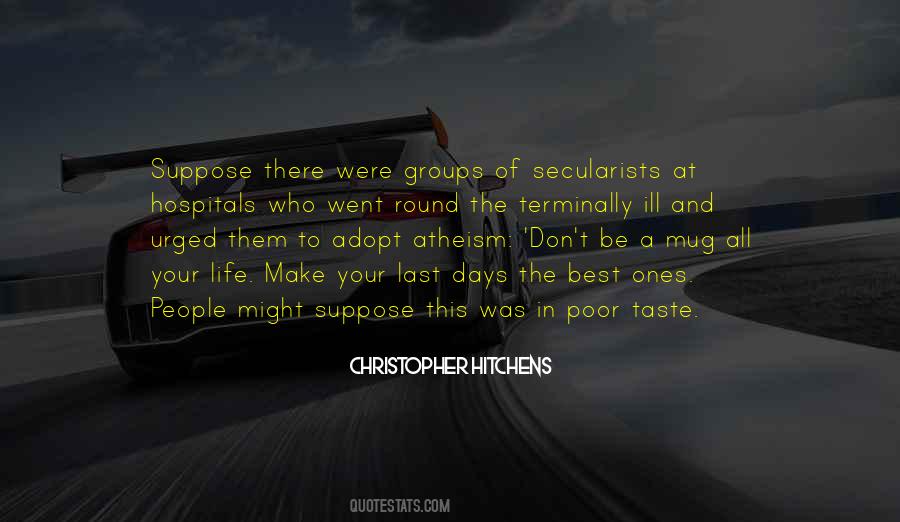 #11. The internal and external ethics of an organization must be the same; you cannot talk about minimum wages for poor people and not pay minimum wages to your own workers. - Author: Aruna Roy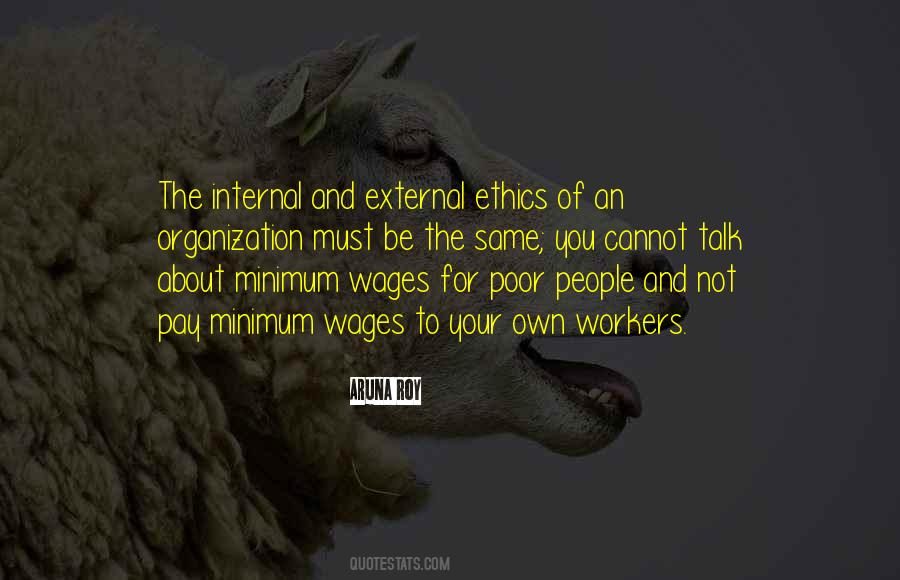 #12. At their most eloquent, proponents of neoliberalism sound as if they are doing poor people, the environment, and everybody else a tremendous service as they enact policies on behalf of the wealthy few. The - Author: Noam Chomsky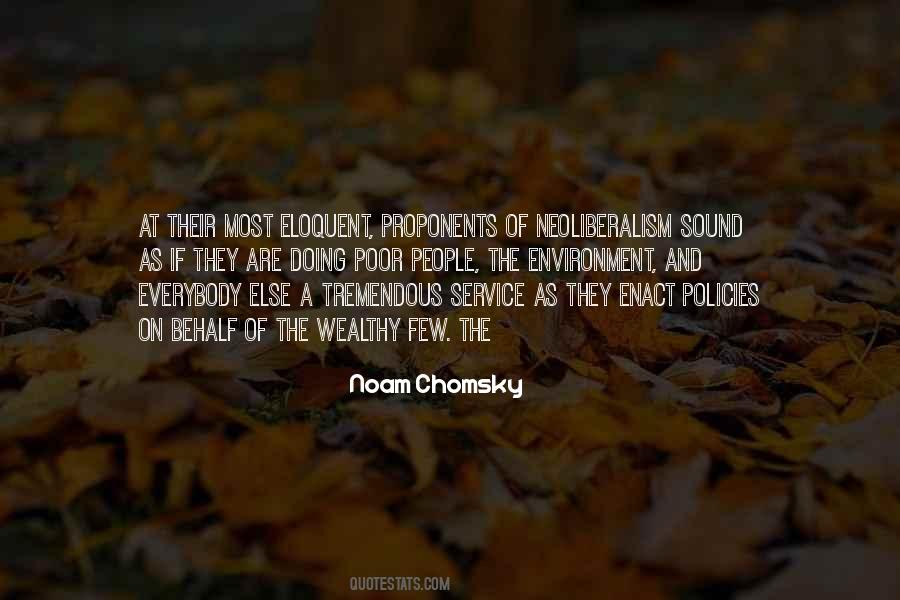 #13. Let us people who are so uncommonly clever and learned have a great tenderness and pity for the poor folks who are not endowed with the prodigious talents which we have. - Author: William Makepeace Thackeray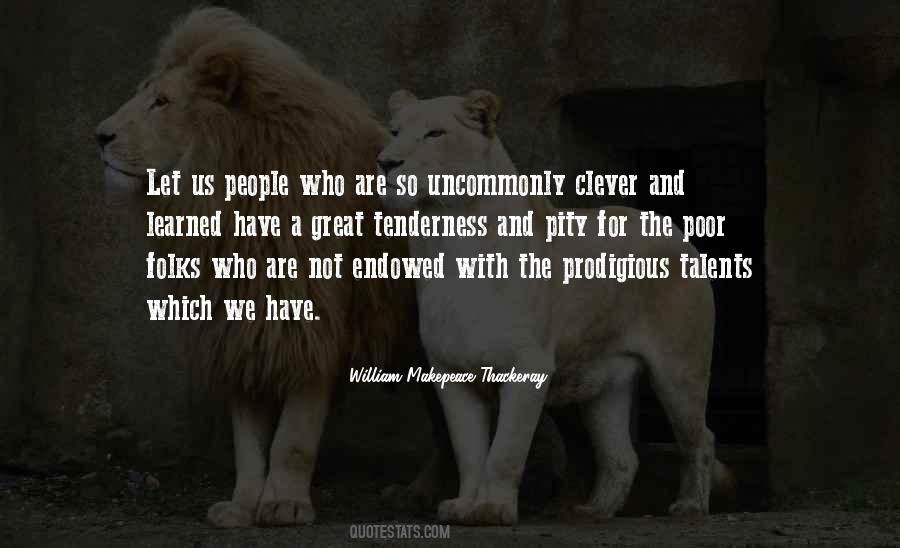 #14. He could hear his granny speaking. "No one's too poor to buy soap." Of course, many people were. But in Cockbill Street they bought soap just the same. The table might not have any food on it but, by gods, it was well scrubbed. That was Cockbill Street, where what you mainly ate was your pride. - Author: Terry Pratchett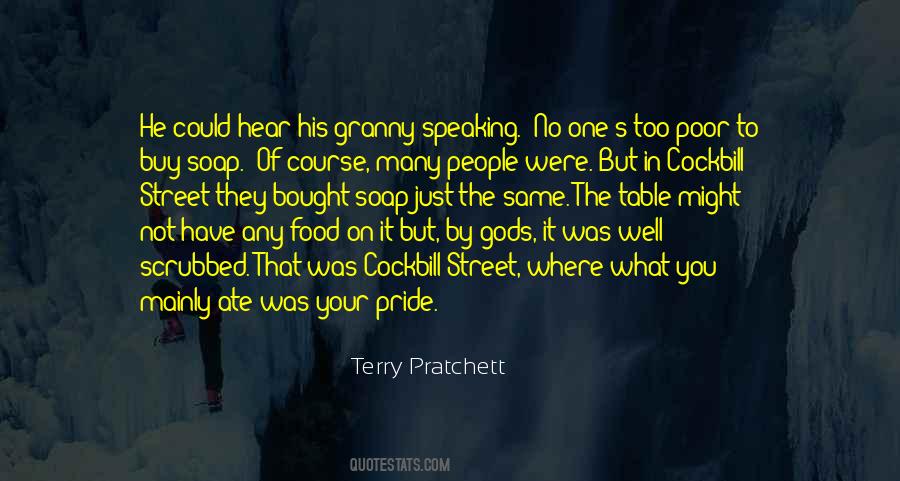 #15. I know what it means to go to the stream to fetch water ... what it means when people are poor and don't have enough to eat. It's not enough to say you know about poverty. You have to live it. - Author: Ngozi Okonjo-Iweala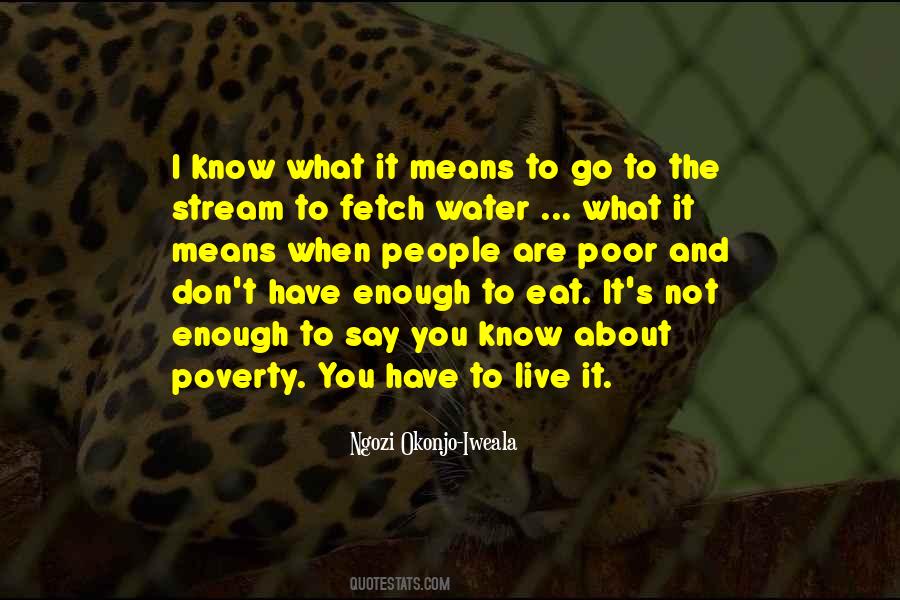 #16. In any form of art designed to appeal to large numbers of people, ... [t]he rich man is usually 'bad', and his machinations are invariably frustrated.:; 'Good poor man defeats bad rich man' is an accepted formula. - Author: George Orwell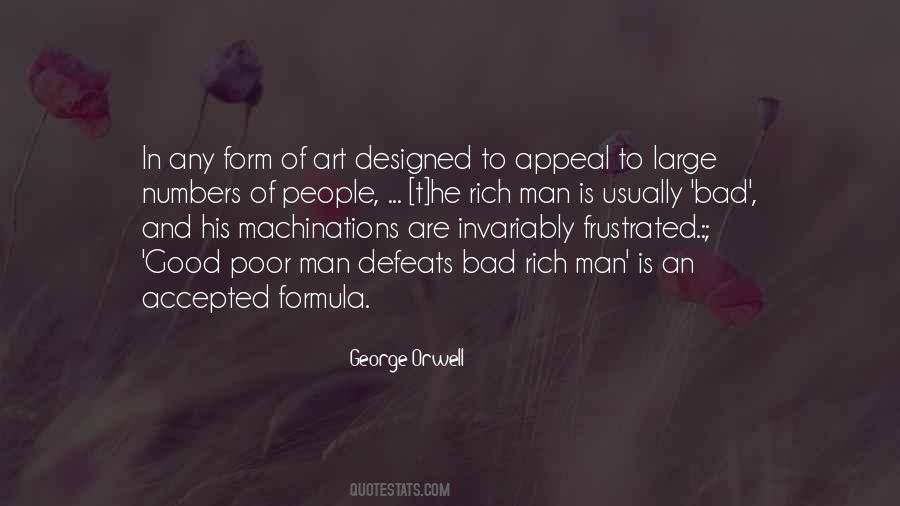 #17. To see poor people, their benefits being cut, to see pensions of Americans who have worked like my father, all their lives, and taken away, to see the rich just accumulating more and more wealth. I mean, it seems to me that there has to be a point where you have to say, 'No, this has to stop.' - Author: Henry Giroux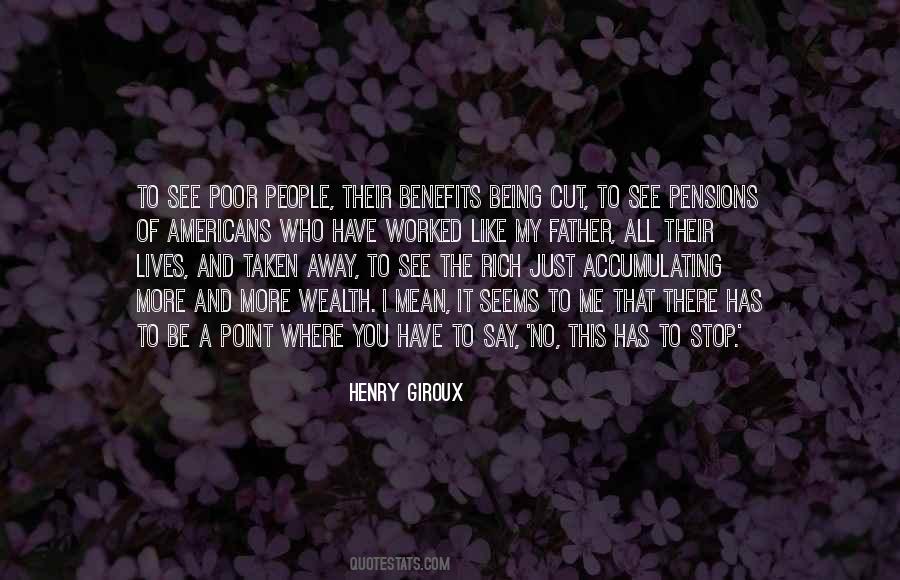 #18. Its all big money, high rent, high prices in New York City now. The poor people completely got rolled over. I've never seen anything like it in my life. It's disgusting. - Author: Ralph Bakshi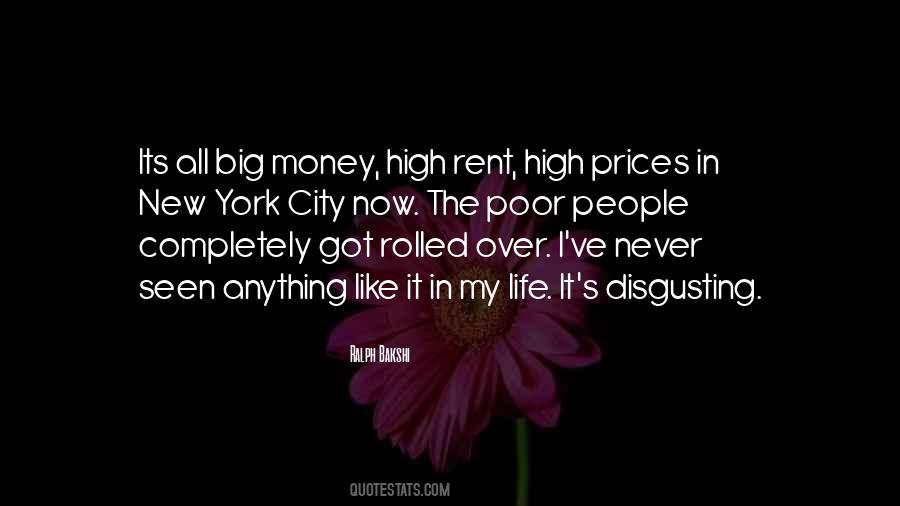 #19. Sweet Bird of Youth": "The big difference between people is not between the rich and the poor, the good and the evil. The biggest of all differences between people is between those who have had pleasure in love and those who haven't. - Author: Paul Newman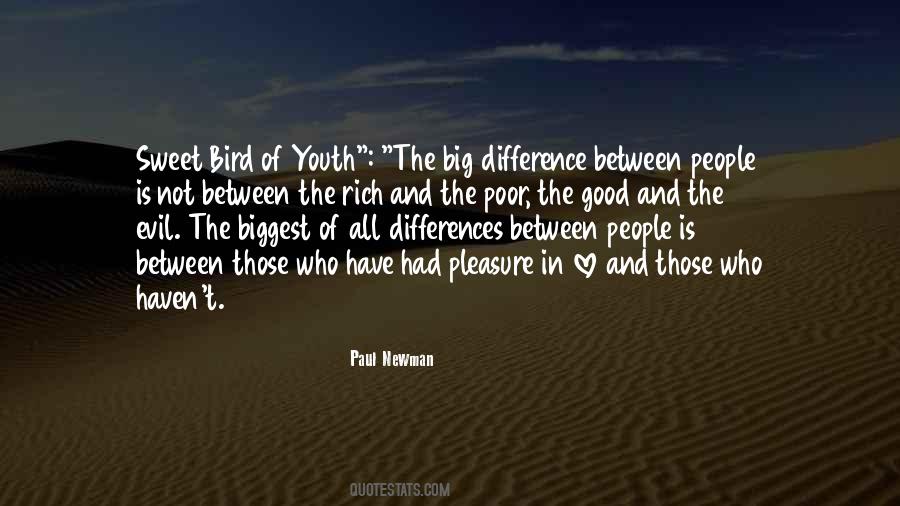 #20. Hip-hop is a voice for voiceless poor people. - Author: Russell Simmons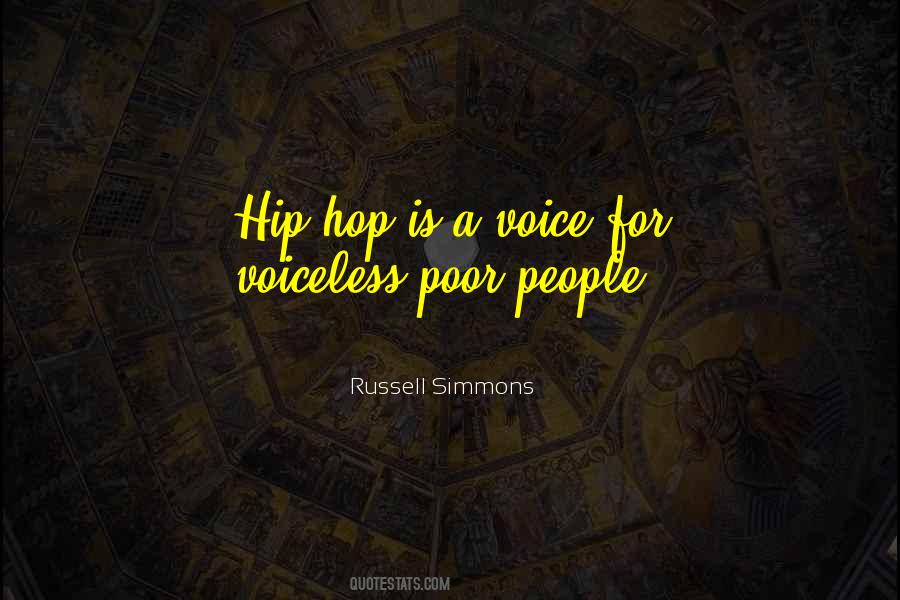 #21. I have no credentials. I have no money. I literally come from a poor place. I was a servant. I dropped out of college. The next thing you know I'm writing for the 'New Yorker,' I have this sort of life, and it must seem annoying to people. - Author: Jamaica Kincaid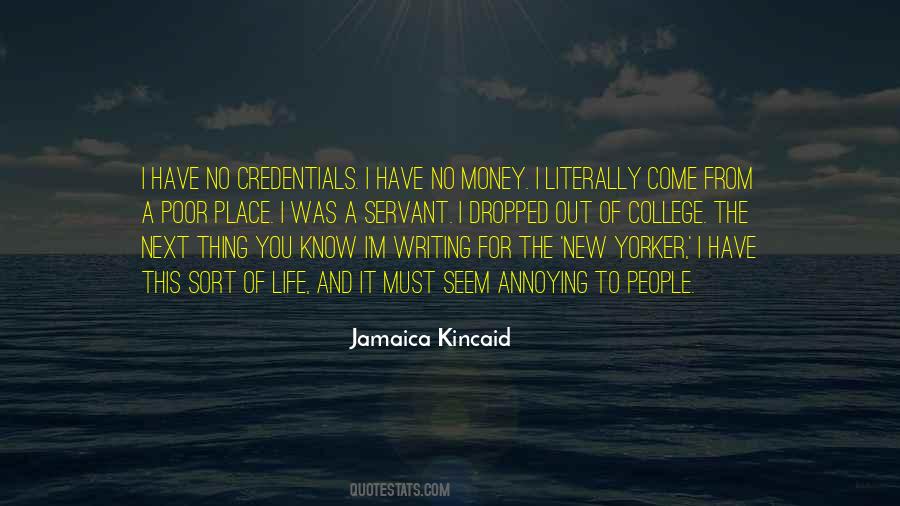 #22. She hated perfume. It was a cover for poor hygiene or for body shame. Clean people never aspired to the floral. - Author: Lauren Groff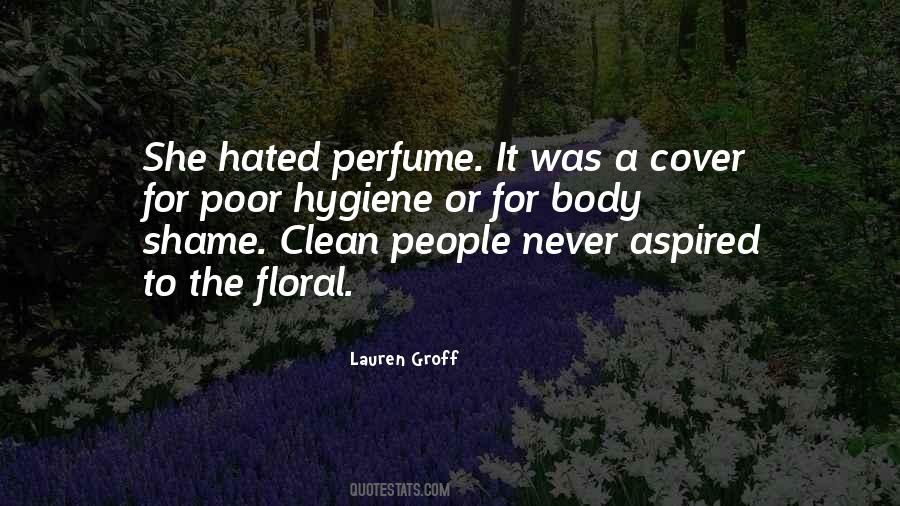 #23. For most practical purposes, Tarbean had two parts: Waterside and Hillside. Waterside is where people are poor. That makes them beggars, thieves and whores. Hillside is where people are rich. That makes them solicitors, politicians and courtesans. - Author: Patrick Rothfuss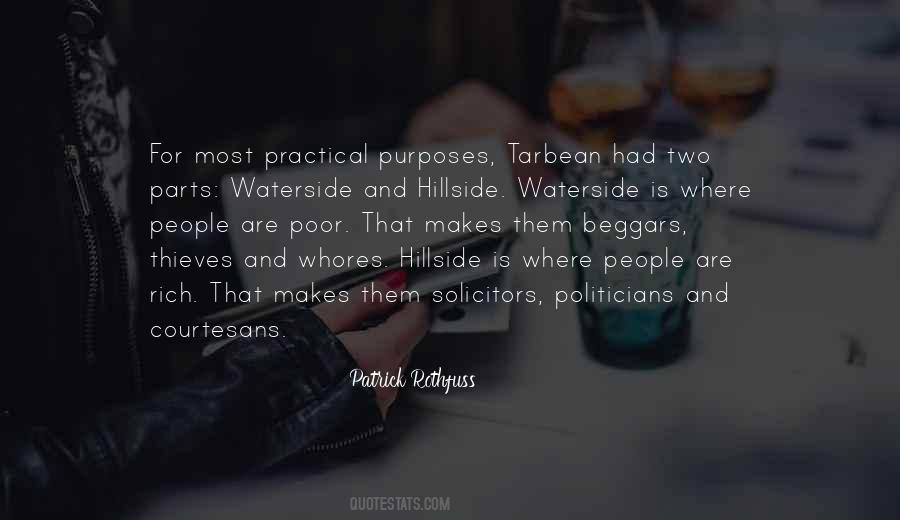 #24. I have always dislike people who live by the motto "It's my way or the highway" We live in a free nation called America and not some freaking dictatorship! - Author: Timothy Pina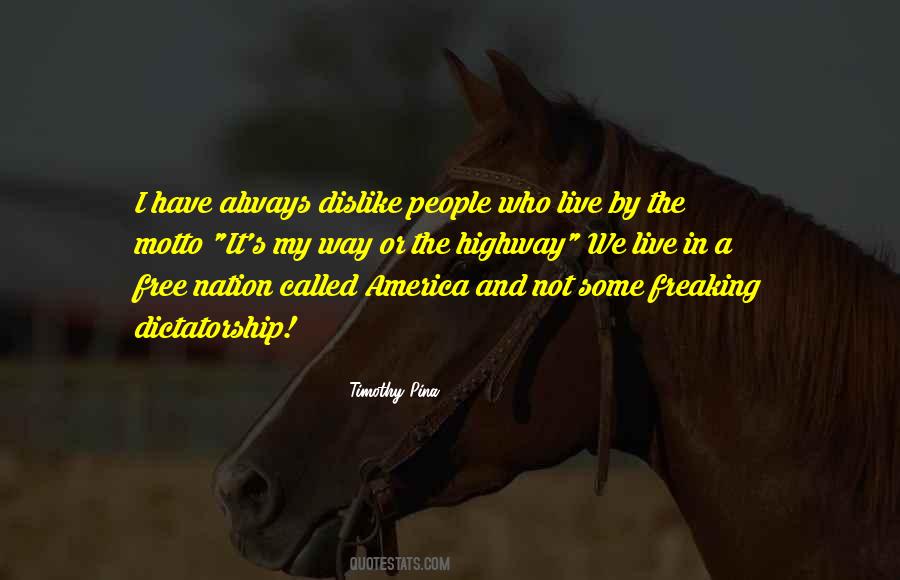 #25. Rich people are bigger than their problems. Poor people are smaller than their problems. - Author: T. Harv Eker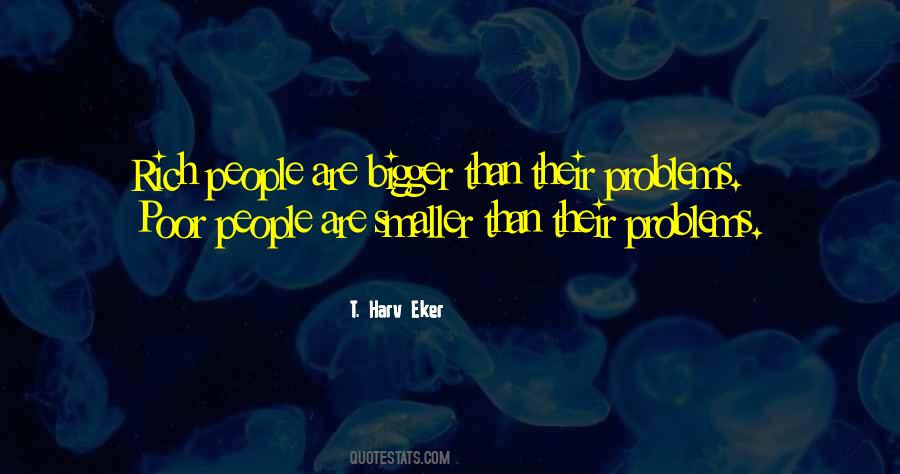 #26. The U.S. should stop garrisoning the globe, subsidizing rich friends, and reconstructing poor enemies. Instead, it's about time Washington focused on defending America and its people. - Author: Doug Bandow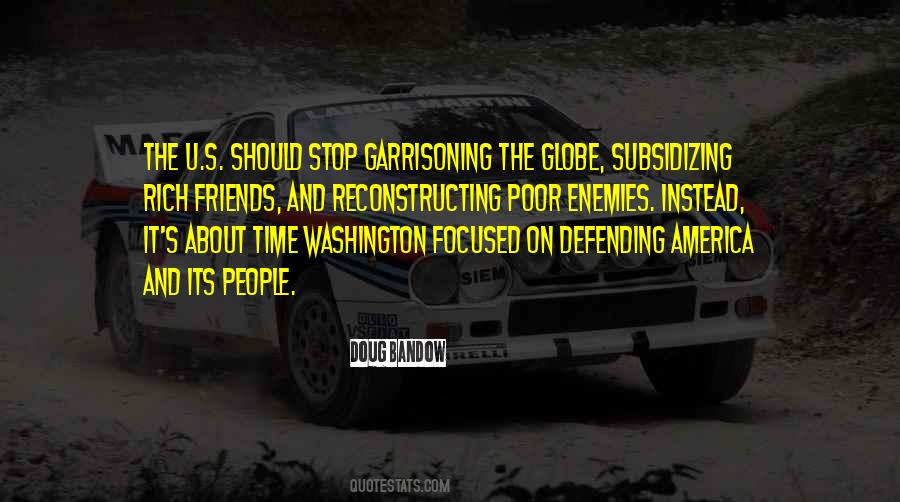 #27. I think it is very beautiful for the poor to accept their lot, to share it with the passion of Christ. I think the world is being much helped by the suffering of the poor people. - Author: Mother Teresa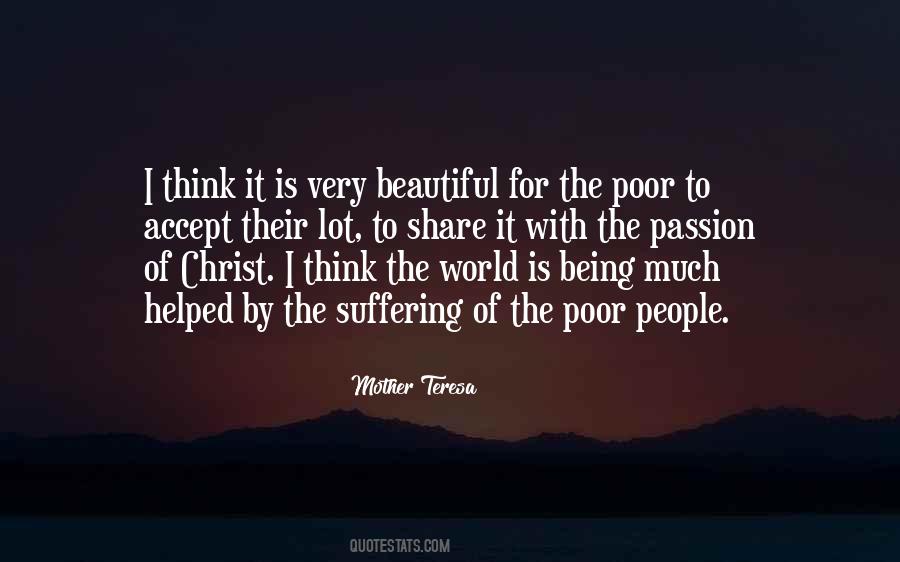 #28. My parents worked their tails off, but we weren't the poorest people in town. Some people I went to school with, you could tell they were dirt poor. - Author: Danny DeVito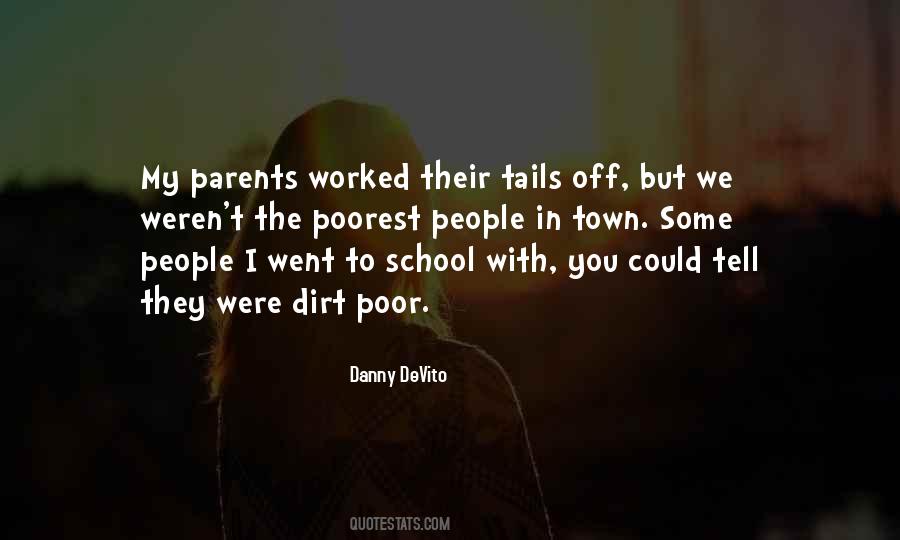 #29. As long as there are rich people in the world, they will be desirous of distinguishing themselves from the poor. - Author: Jean-Jacques Rousseau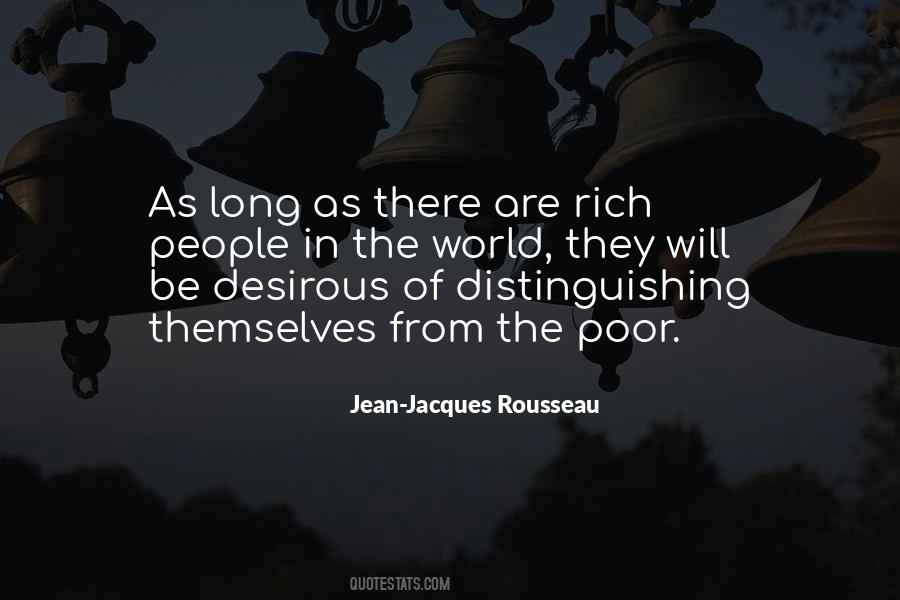 #30. I always thought I could coach. I just thought people were poor judges of good coaches. - Author: Bum Phillips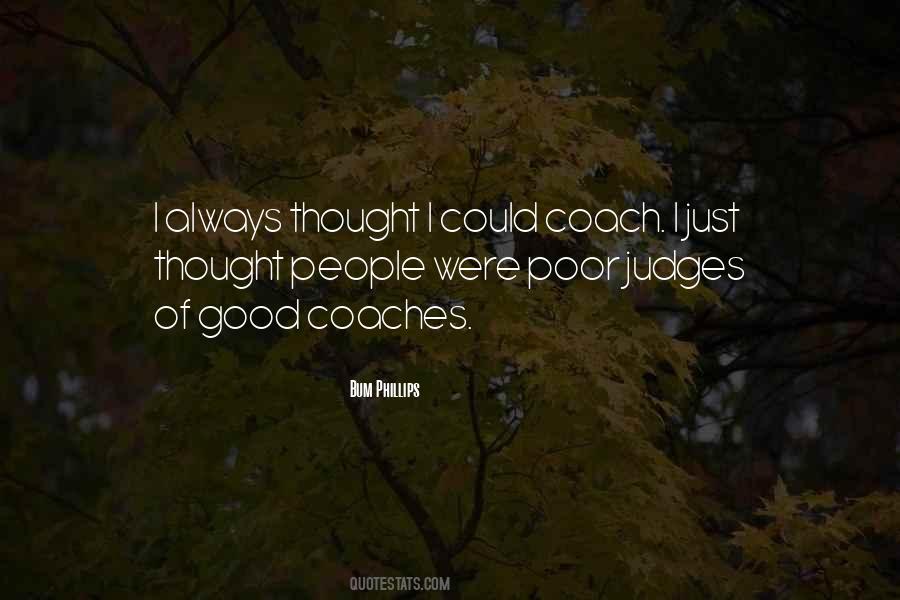 #31. I will continue to find ways to help poor people find a job, get a job, and learn someday to own the job. - Author: Newt Gingrich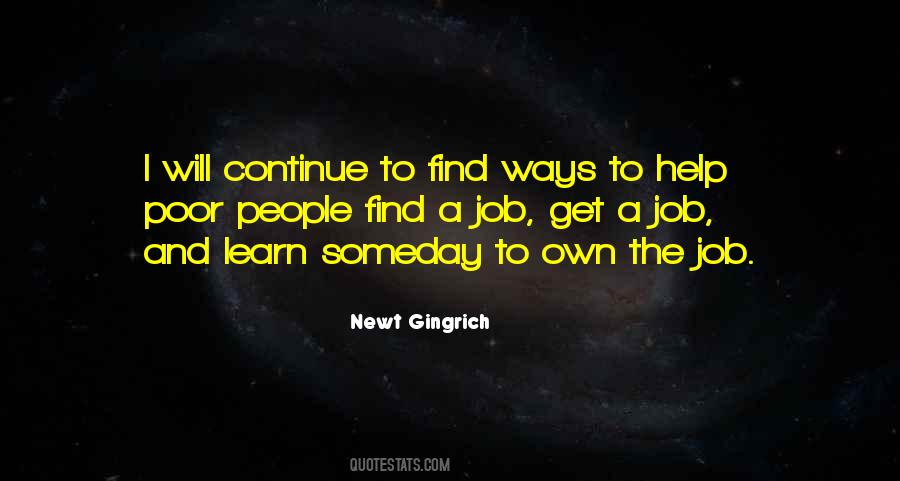 #32. He learned that when people are very poor they still have something to give and the impulse to give it. - Author: John Steinbeck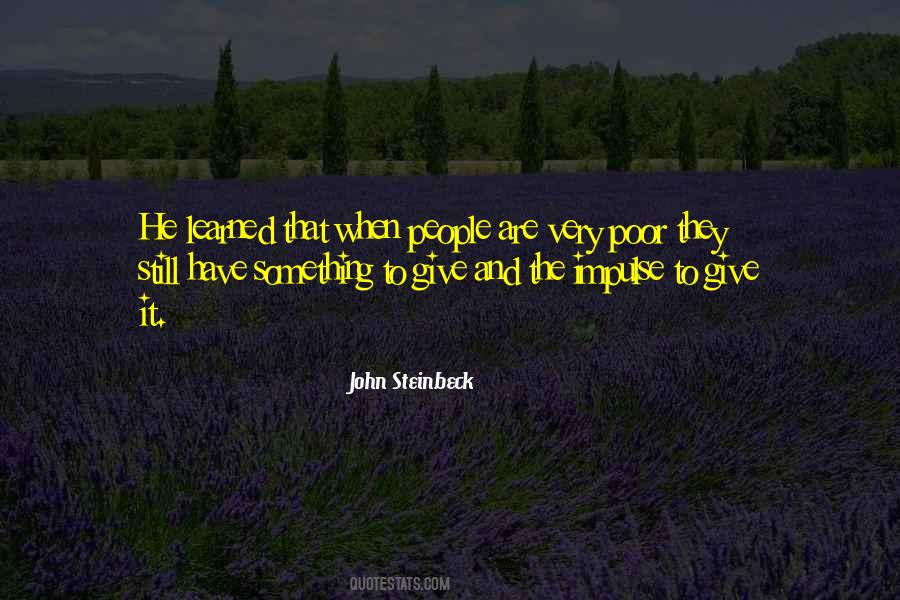 #33. People aren't really poor until they start using water on their corn flakes. - Author: Nancy Reagan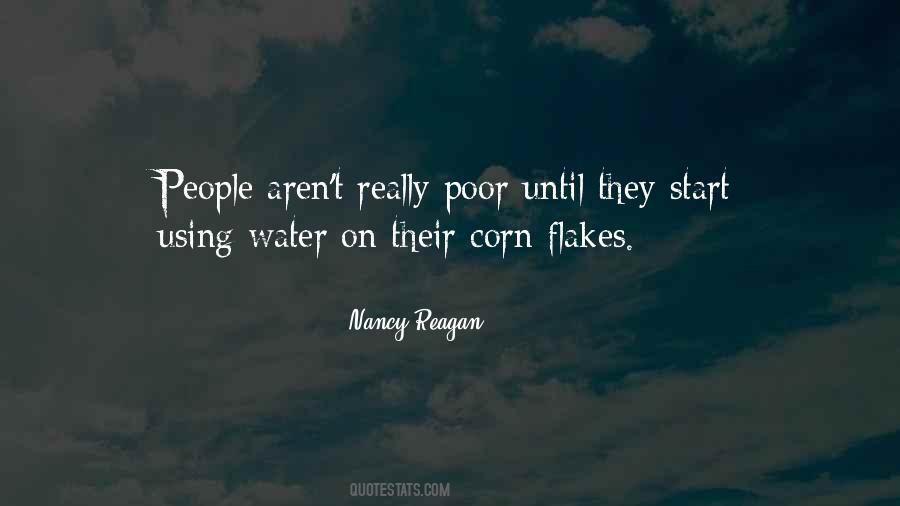 #34. Poor is what people become, not what they are born to be. - Author: Saji Ijiyemi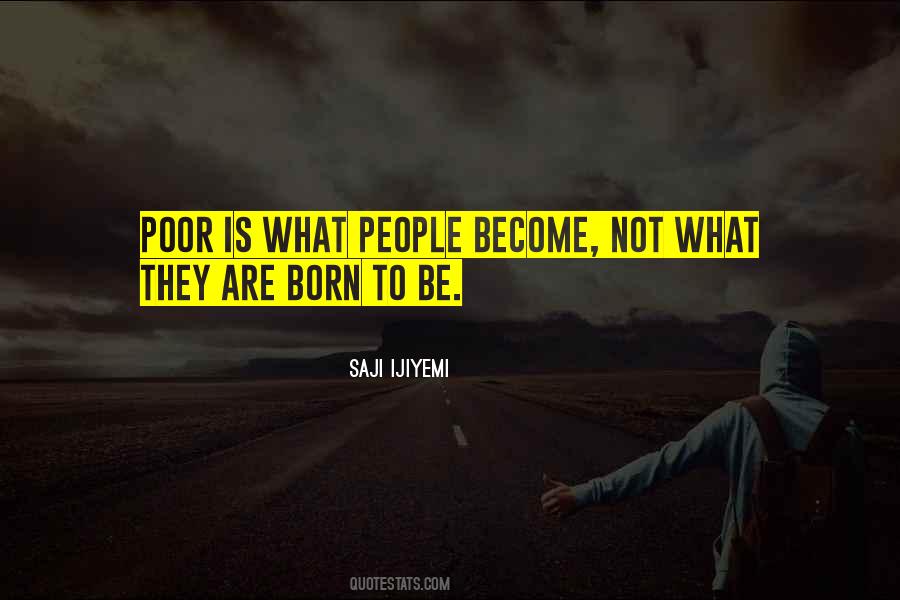 #35. They talked about me as if I were Mother Teresa, and that every time I get a paycheck I go and send it to poor people and that we spend every free moment helping out people less fortunate. That was an enormous exaggeration. - Author: Wendie Malick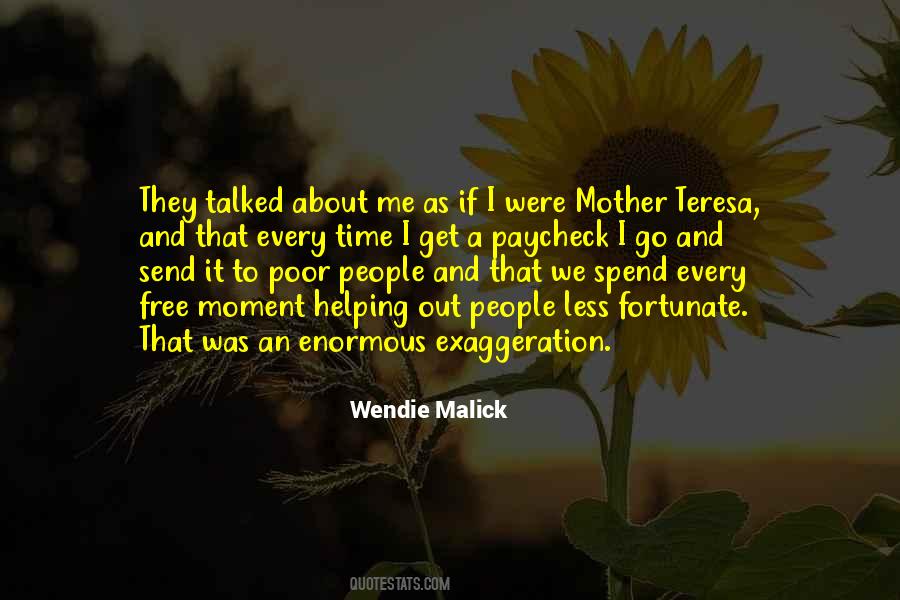 #36. Rather, spend more on health and education for poor people. This is not forced socialism but voluntary compassion. - Author: Dalai Lama XIV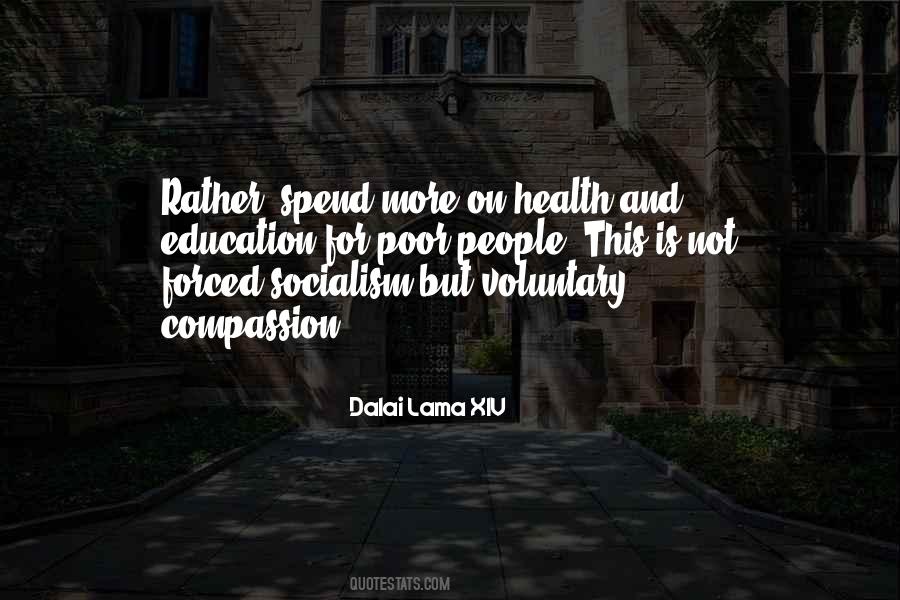 #37. The real purpose of welfare is to get rid of poor people entirely. Everybody knows welfare has bad effects; that's the point. - Author: P. J. O'Rourke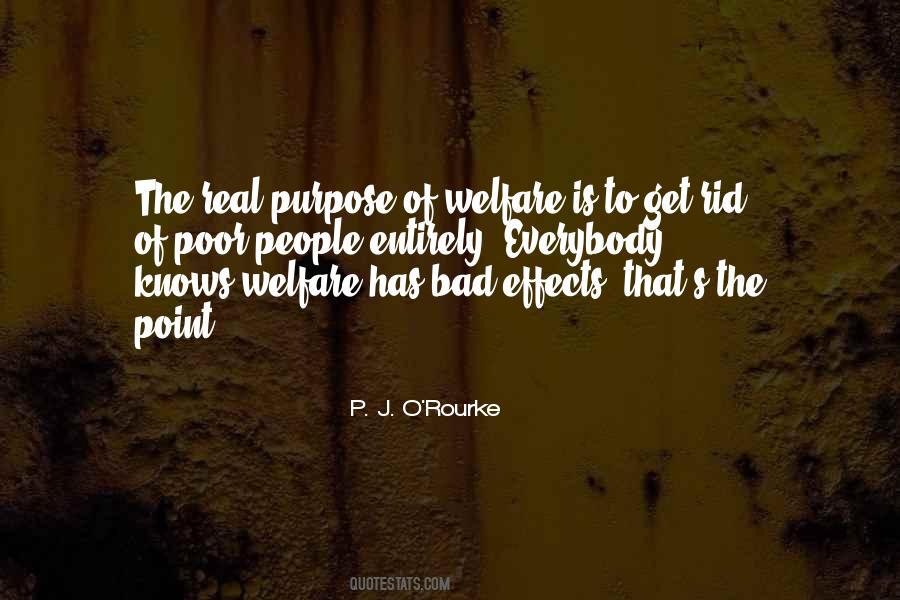 #38. The difference between blues, jazz, rock n' roll and rap is that rap stayed poor. Even the white rappers are poor. It's scarier to look at poor people; it makes everyone uncomfortable. Their pain is something that people would like to see swept under the rug. - Author: Russell Simmons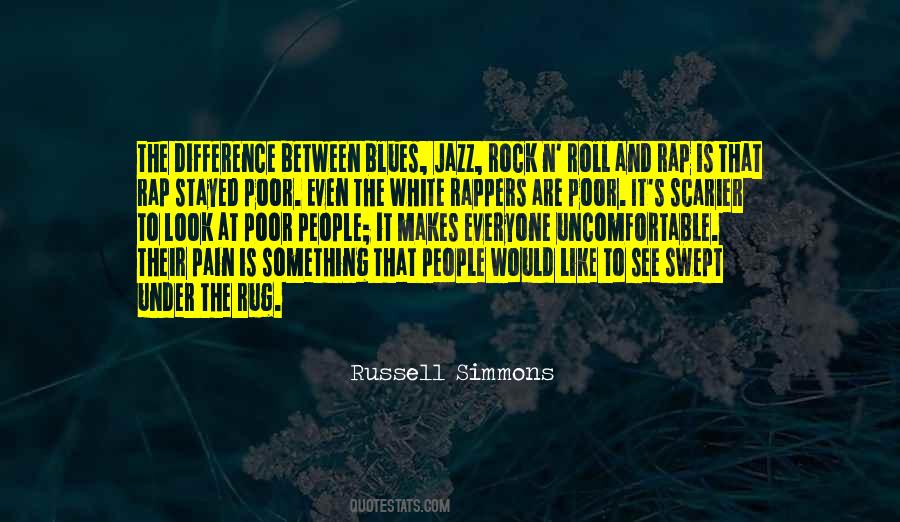 #39. I repeat that the poor, the sufferers from leprosy, the rejected, the alcoholics, whom we serve, are beautiful people. Many of them have wonderful personalities. The experience which we have by serving them, we must pass on to people who have not had that wonderful experience. - Author: Mother Teresa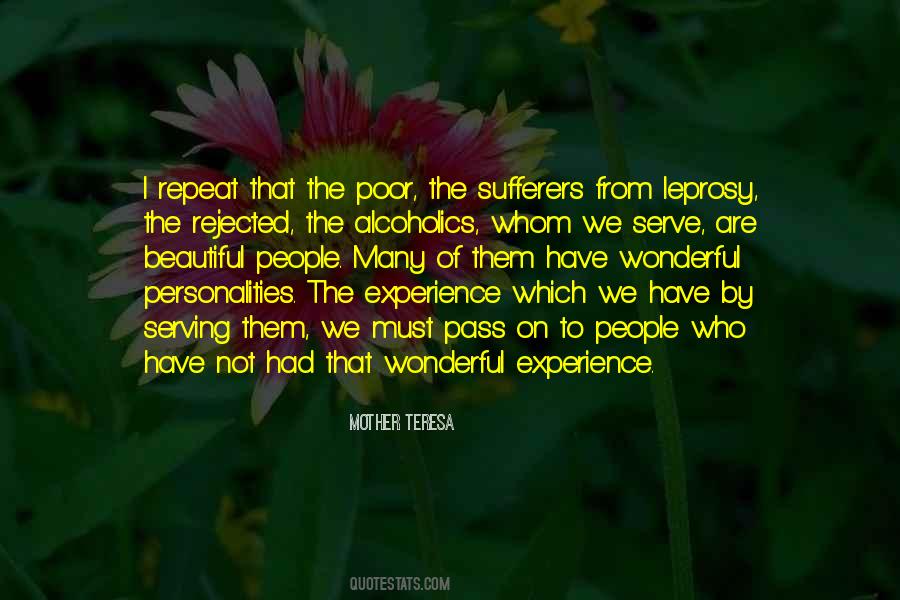 #40. To use strong language, she thought, was a sign of bad temper and lack of concern for others. Such people were not clever or bold simply because they used such language; each time they opened their mouths they proclaimed I am a person who is poor in words. - Author: Alexander McCall Smith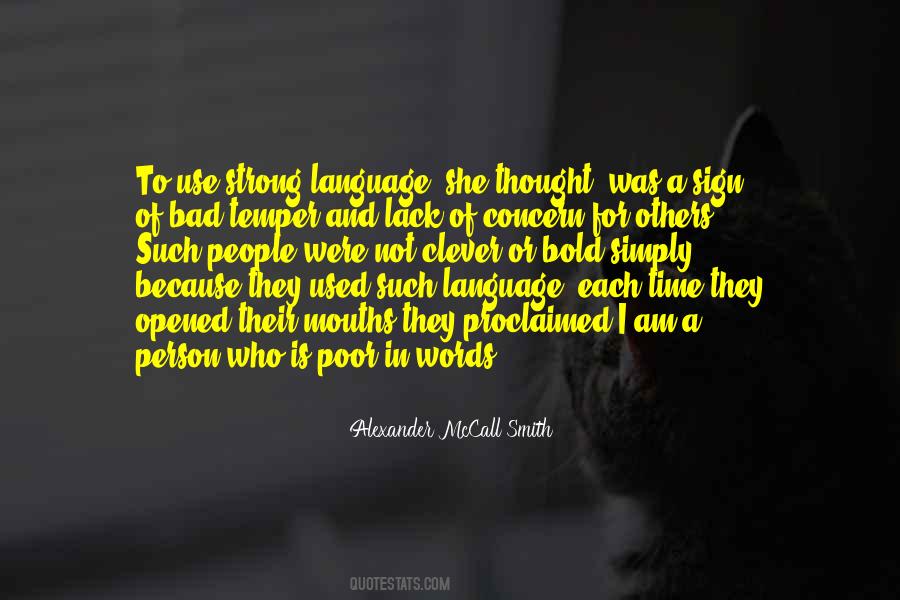 #41. My image of what a city should be - the super-rich and all the poor and desperate and the people who have some kind of a desire. It's a surviving game, people trying to survive on many different levels. - Author: Ai Weiwei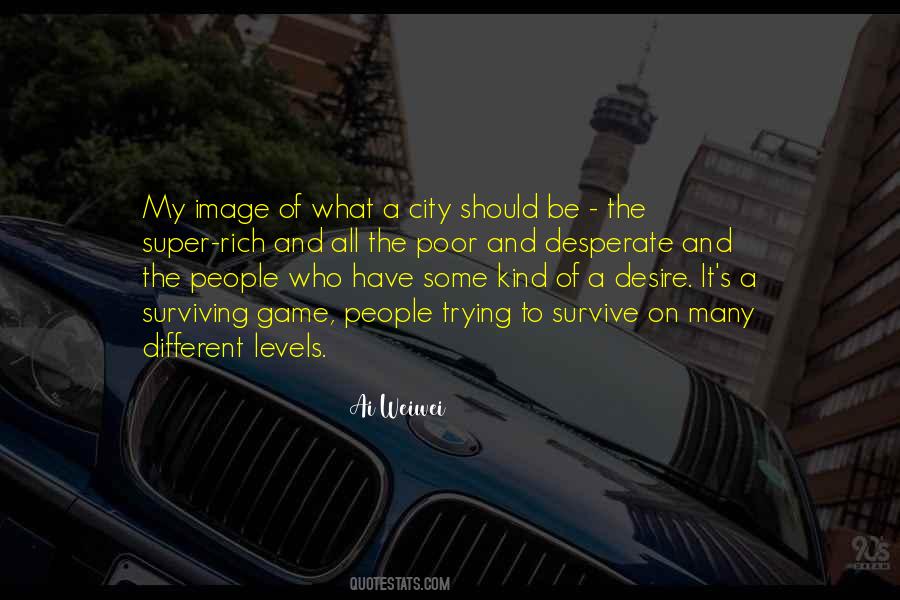 #42. I met Jay Jonhson. I won him the way poor people occasionally win the lottery: Shameless perseverance and embarrassingly dumb luck, and every time I see one of those sly, toothless, beaten-down souls on TV holding a winning ticket, I think, Go, team. - Author: Amy Bloom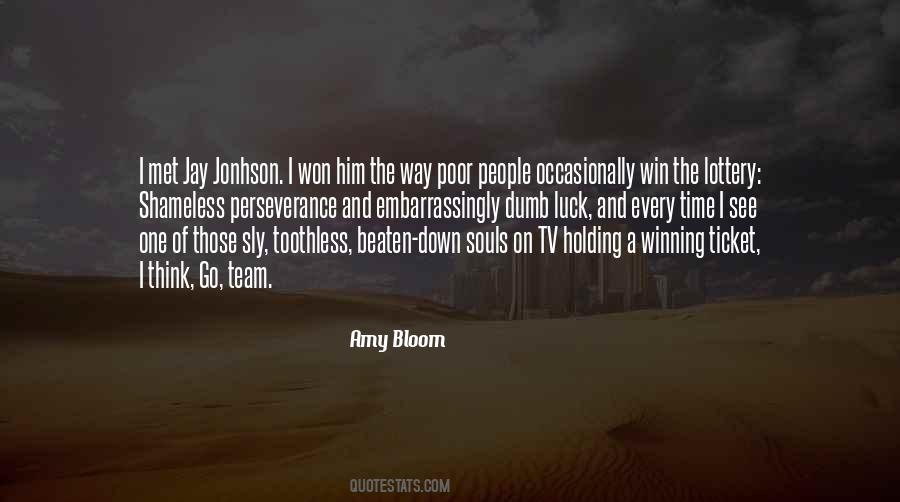 #43. Poor people knew how to party. The - Author: Warren Hammond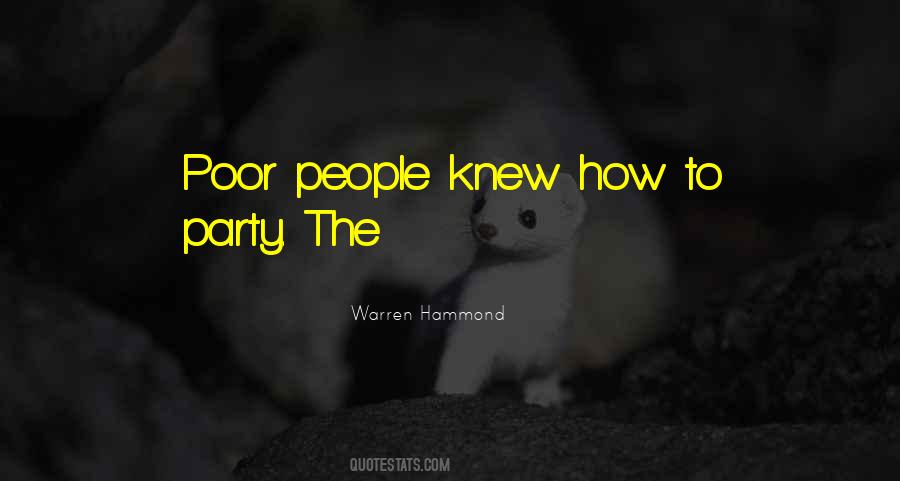 #44. When somebody say "Writer", I think about a person or people which have rank "Writer", when somebody ask me about president. I think about rank "president" - but in the end we understand thall people with this ranks are normal are like the people around the world poor or rich it doesn't matter! - Author: Deyth Banger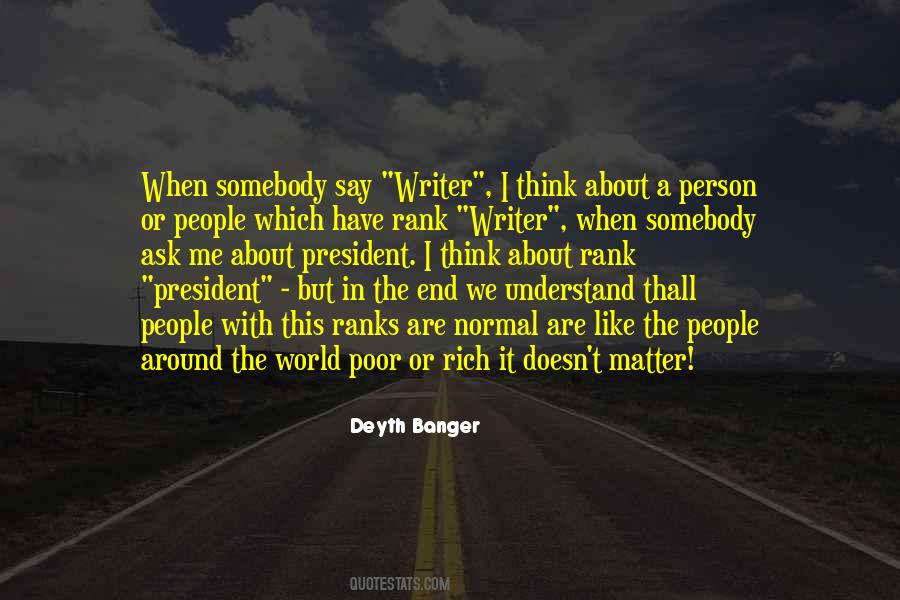 #45. Self-confidence is apt to address itself to an imaginary dullness in others; as people who are well off speak in a cajoling tone to the poor. - Author: George Eliot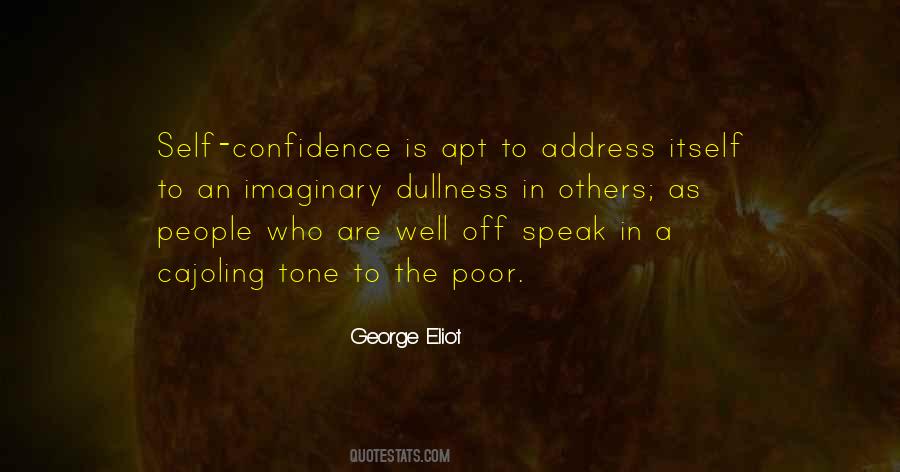 #46. People can very quickly have a very poor self-image. It doesn't take much. - Author: Paddy Considine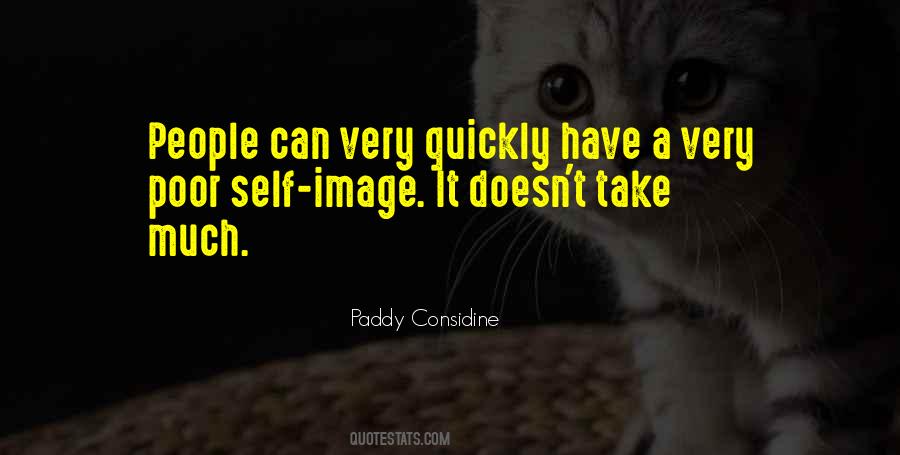 #47. In the bible homosexuality is condemned, but along with divorce and greed and callousness toward poor people. So its elevation to a highest priority among some religious groups has been very disturbing to me. - Author: Jimmy Carter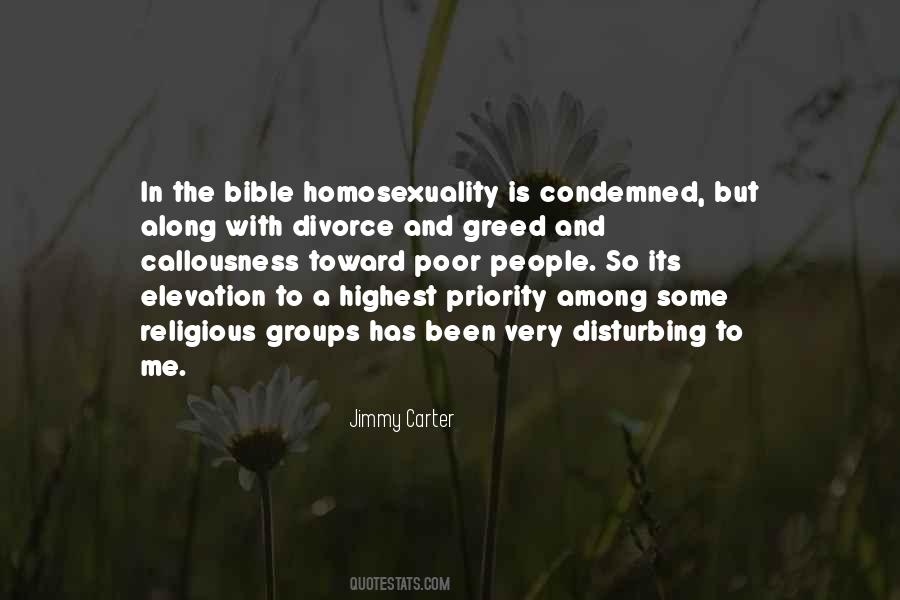 #48. My greatest struggle is to coexist while watching the people I love choose less than life-supporting paths via drugs, alcohol, or poor lifestyle decisions. There is so much to life; my heart breaks watching someone held captive by addiction. - Author: Mike Love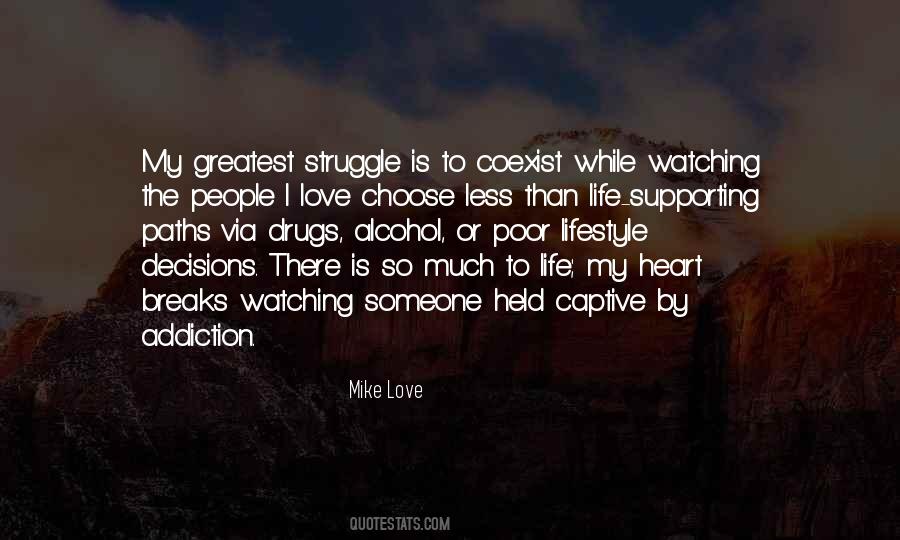 #49. People say to me all the time that I threw some money into some guy's coffee cup [by accident, thinking they were poor]. People do make the same sort of mistake. I've made attempts to volunteer that have been calamitous! - Author: Nicole Holofcener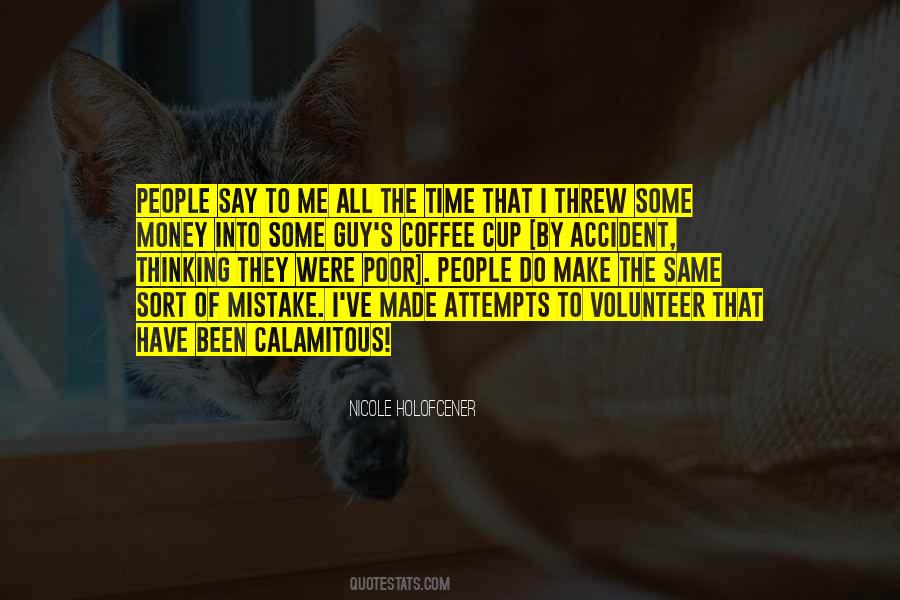 #50. God's Word teaches a very hard, disturbing truth. Those who neglect the poor and the oppressed are really not God's people at all - no matter how frequently they practice their religious rituals nor how orthodox are their creeds and confessions. - Author: Ronald J. Sider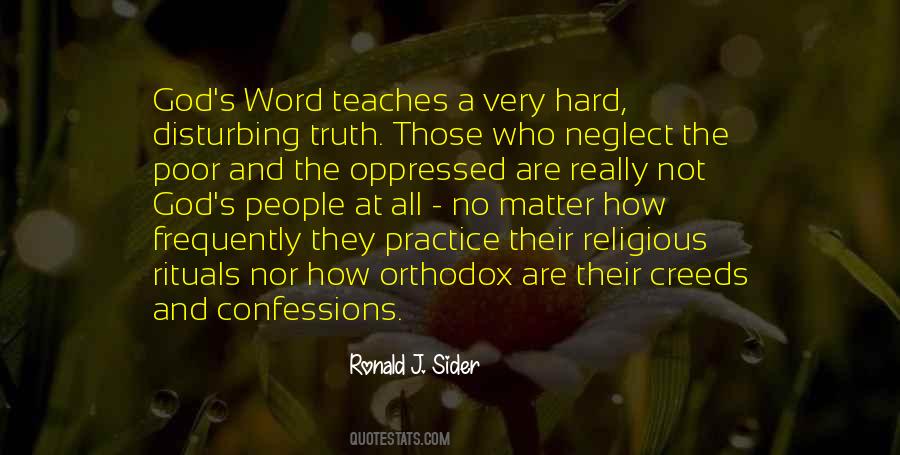 #51. We can talk about God's justice and love from now to the end of time. But until our theological discourse engages white supremacy in a way that empowers poor people to fight the monster, then our theology is not worth the paper it is written on. In - Author: Frederick W. Schmidt Jr.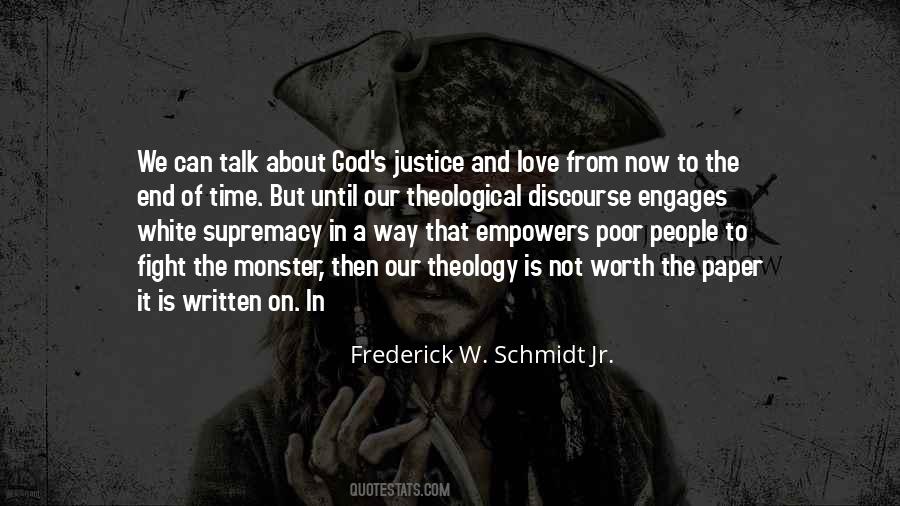 #52. Wealthy people are often criticized for being obsessed with money, but the truth is, it's the poor, working, and middle class that spend the most time thinking about it. - Author: Steve Siebold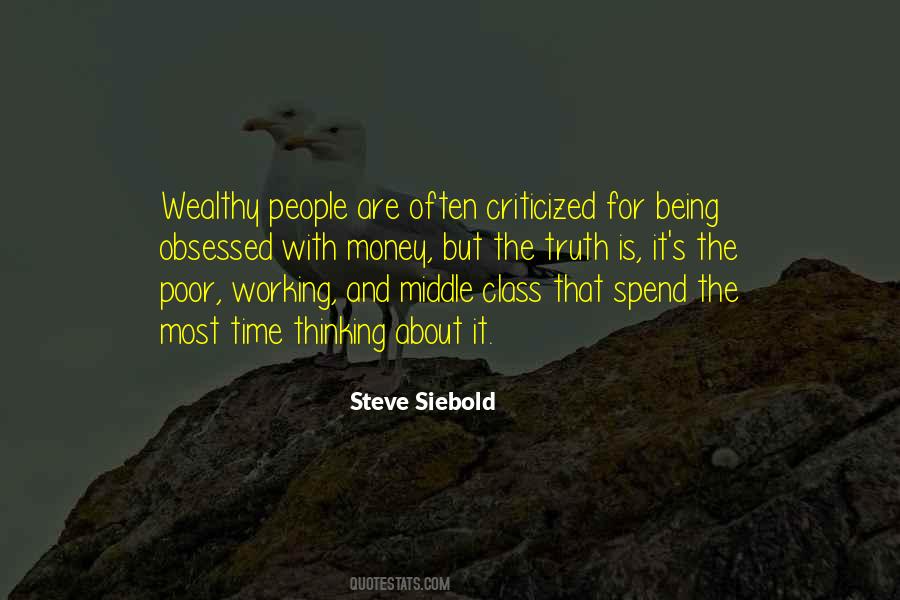 #53. I've always thought that was the lamest argument - that we need some people to be poor in order to remind the rest of us to be grateful. All that really means is that someone has to suffer poverty so other people can feel better about themselves. What a selfish way to look at the world. - Author: Josephine Angelini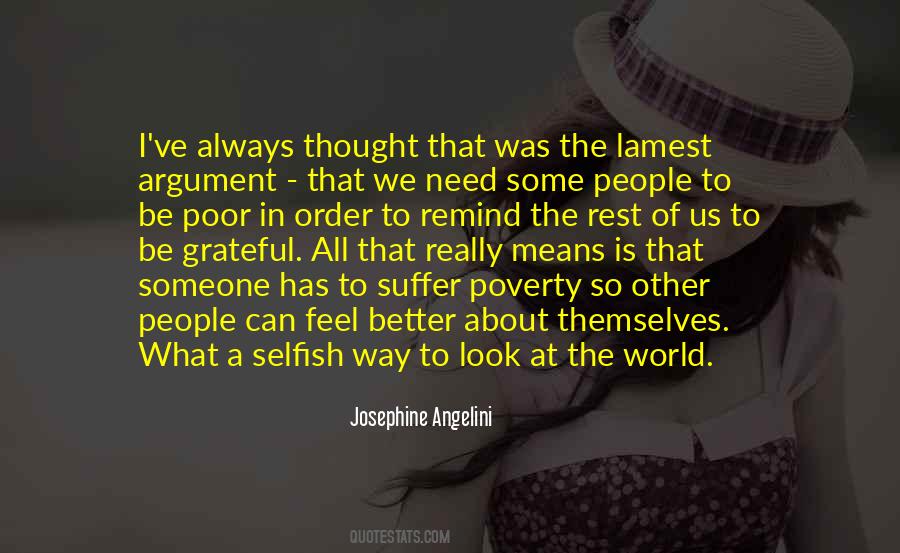 #54. If you go back in American history, oysters were the food of poor people. New York was filled with oyster saloons in the 1800s. - Author: Ruth Reichl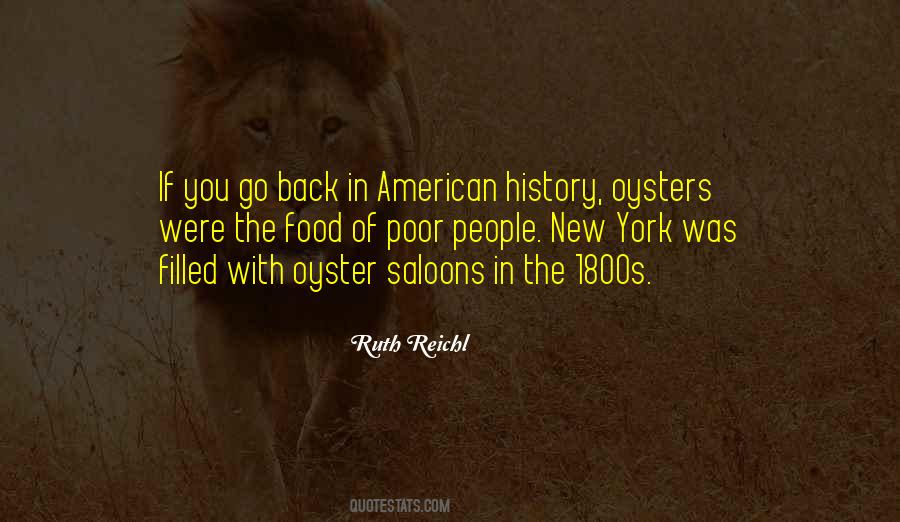 #55. One of the principles we teach in our programs is "If you shoot for the stars, you'll at least hit the moon." Poor people don't even shoot for the ceiling in their house, and then they wonder why they're not successful. - Author: T. Harv Eker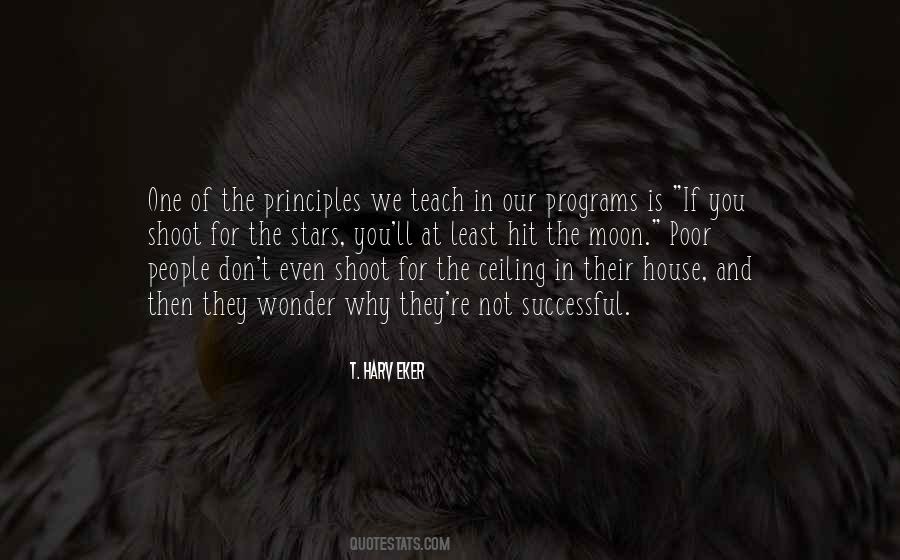 #56. People may come to our communities because they want to serve the poor; they will only stay once they have discovered that they themselves are poor. - Author: Jean Vanier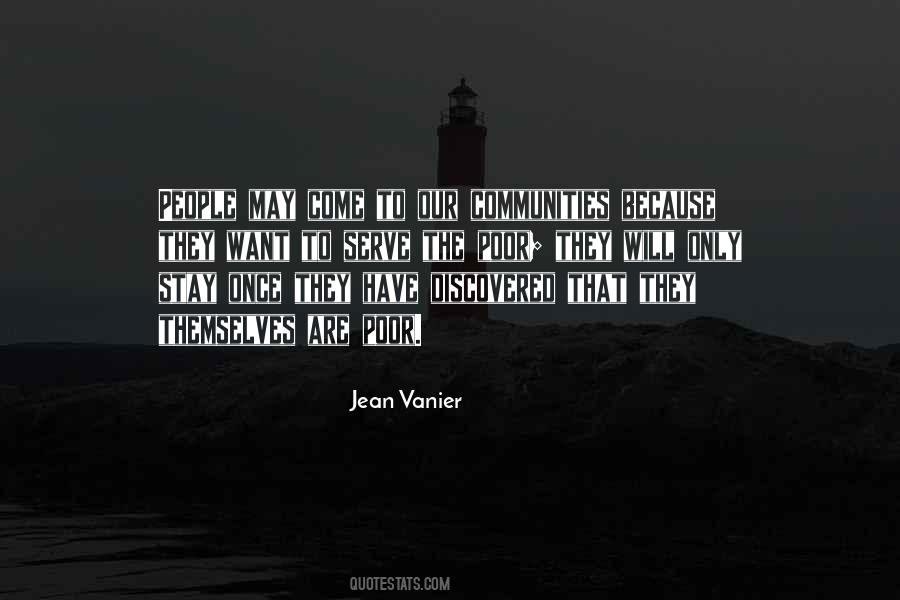 #57. Poor people always lose in struggles. - Author: Michael Servetus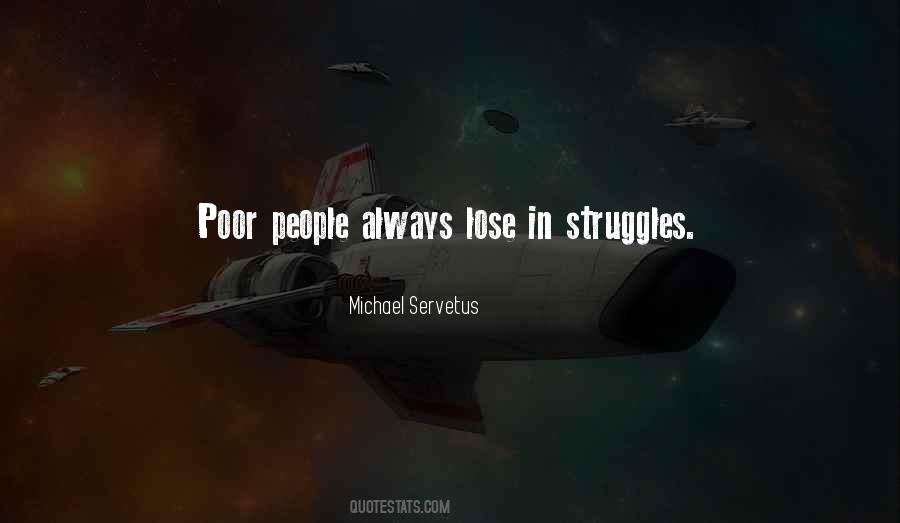 #58. It's unrealistic to think you can only have one good product. People are not that poor. They can buy what they want. - Author: Helen Gurley Brown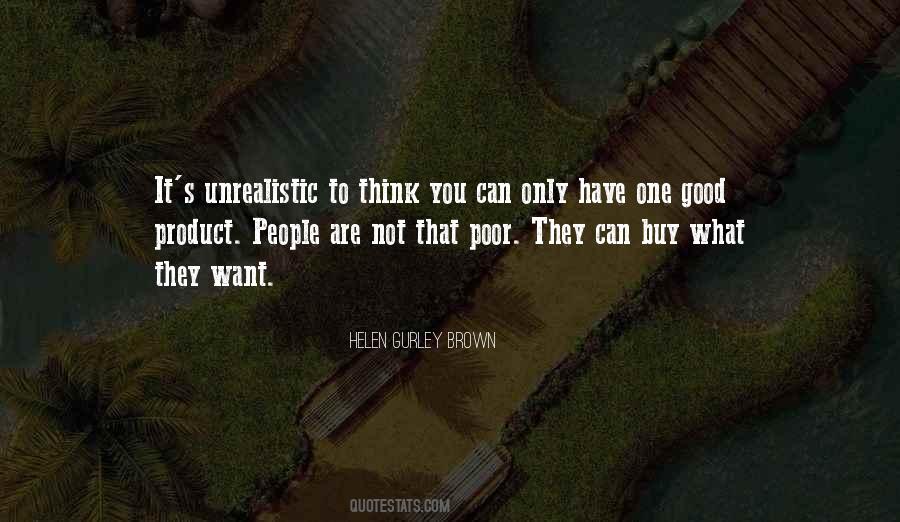 #59. Rich people believe - I create my life; poor people believe - life happens to me - Author: T. Harv Eker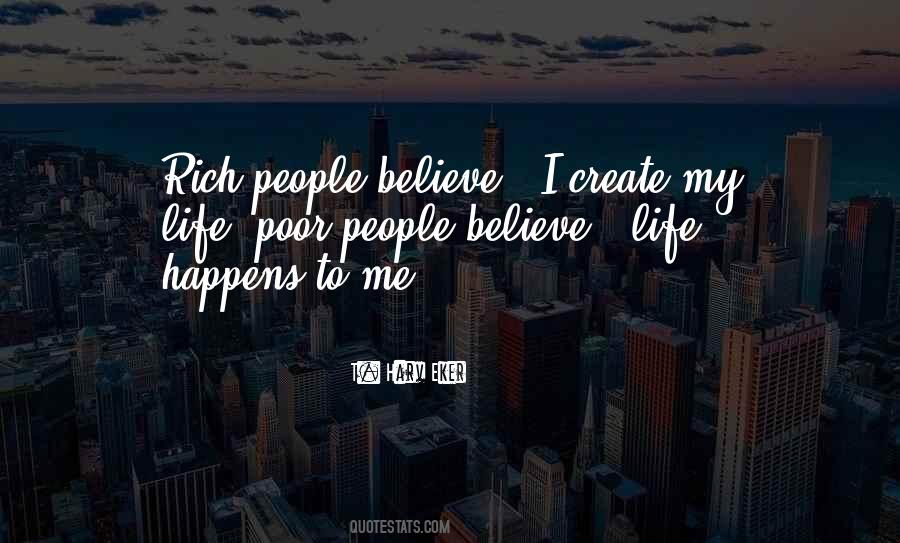 #60. If the virus had arrived in a different sort of big city - more loosely governed, full of poor people, lacking first-rate medical institutions - it might have escaped containment and burned through a - Author: David Quammen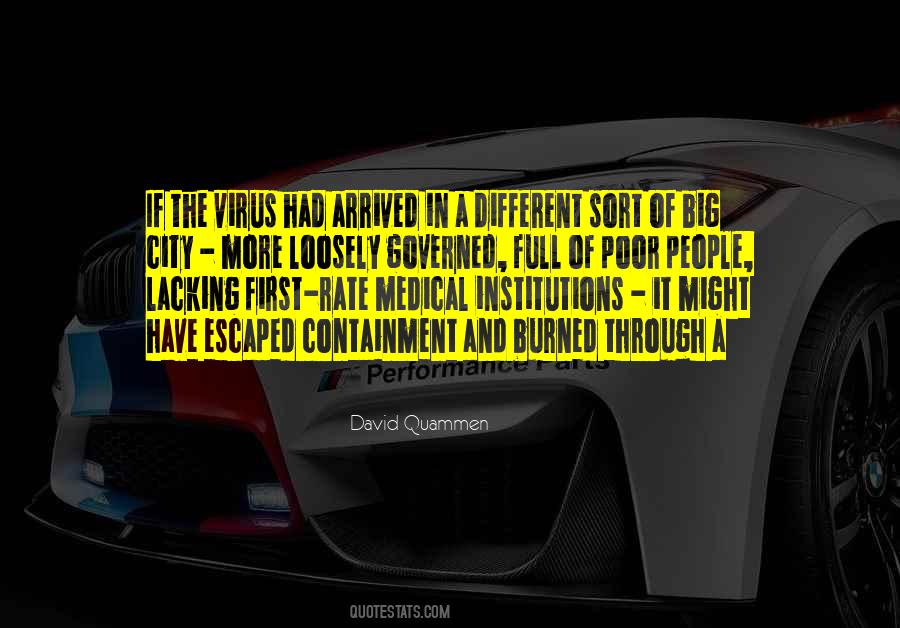 #61. If we want to give poor people soap we must set out deliberately to give them luxuries. If we will not make them rich enough to be clean, then empathically we must do what we did with the saints. We must reverence them for being dirty. - Author: Gilbert K. Chesterton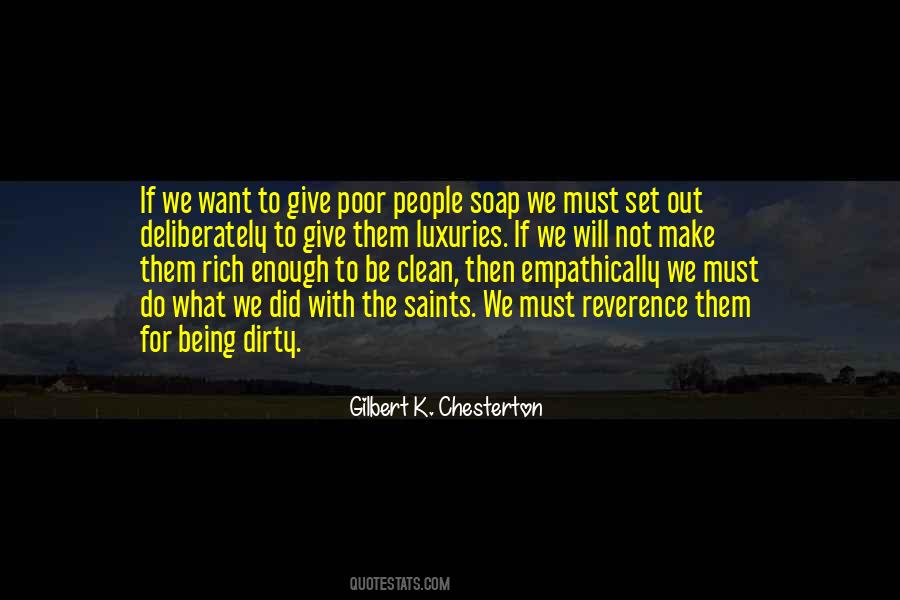 #62. Poverty alleviation occurs when the power of Christ's resurrection reconciles our key relationships through the transformation of both individual lives and local, national, and international systems. - Author: Brian Fikkert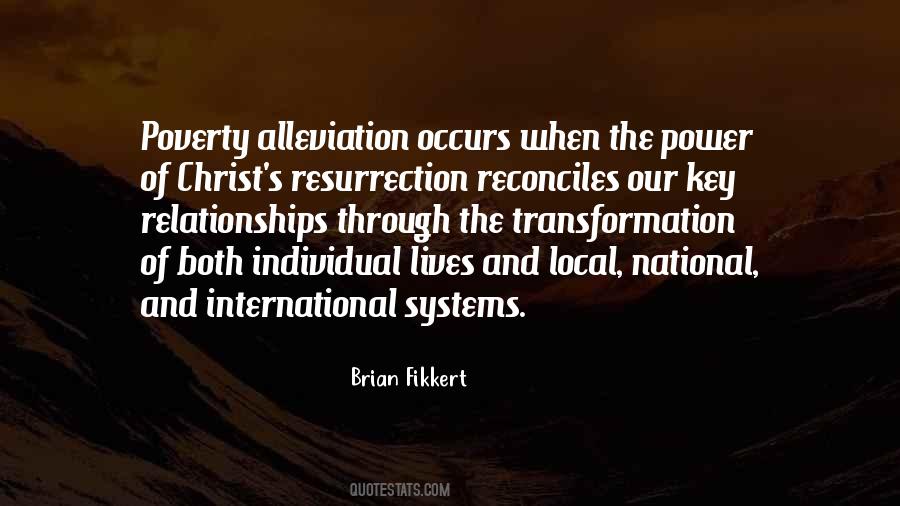 #63. We live in a world where we give our pounds to those who have too much and our pennies to those who have too little - Author: Dean Griffiths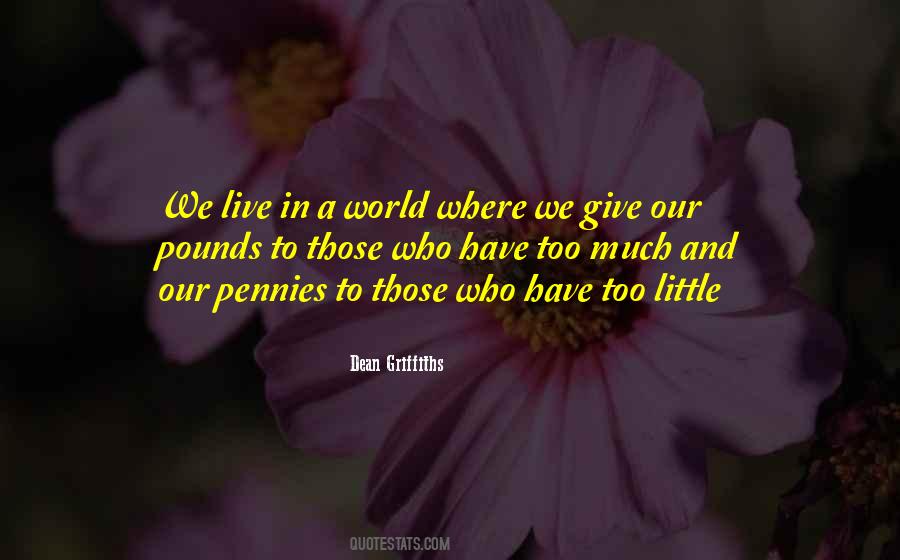 #64. It's funny, most people think that revenge is a passionate affair, driven by rage and pain. But it can't be. Feelings such as those make you weak. They overwrite thought and cause reckless impulses that lead to poor decisions. - Author: Carrie Ryan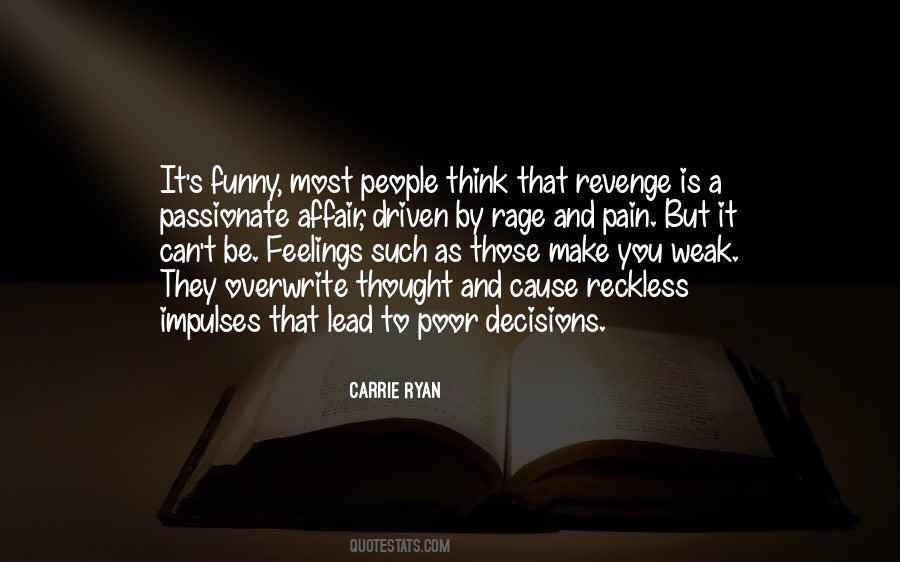 #65. Why do elites hate the poor? It's xenophobia. They don't know any poor people - except their off-the-books Brazilian nanny and illegal immigrant cleaning lady from Upper Revolta who don't speak English. - Author: P. J. O'Rourke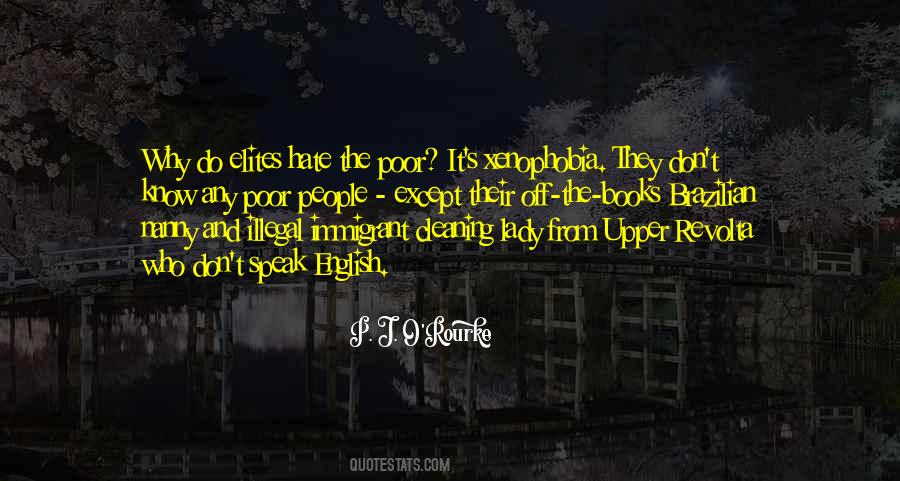 #66. If you are ambitious to talk well, you must be as much as possible in the society of well-bred, cultured people. If you seclude yourself, though you are a college graduate, you will be a poor converser. - Author: Orison Swett Marden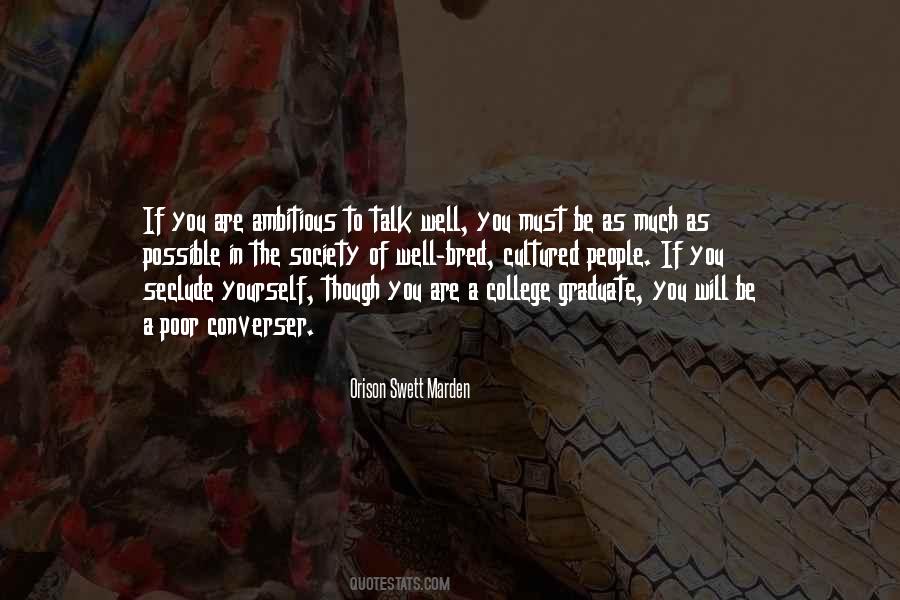 #67. We love wealth, and we hate poor people. I know people who work in TV news who have actually been told to do stand-ups rather than put interviews with poor people on the air. We physically don't want to look at them. - Author: Matt Taibbi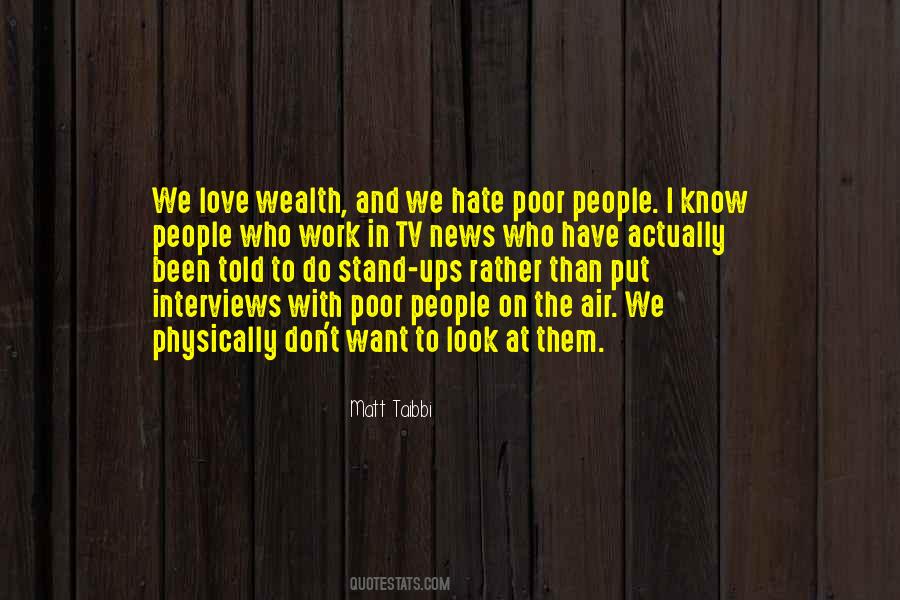 #68. It's important to be thankful, even if you're poor. I mean, come on, we all have clean water - well OK, not people in the developing world. - Author: Avril Lavigne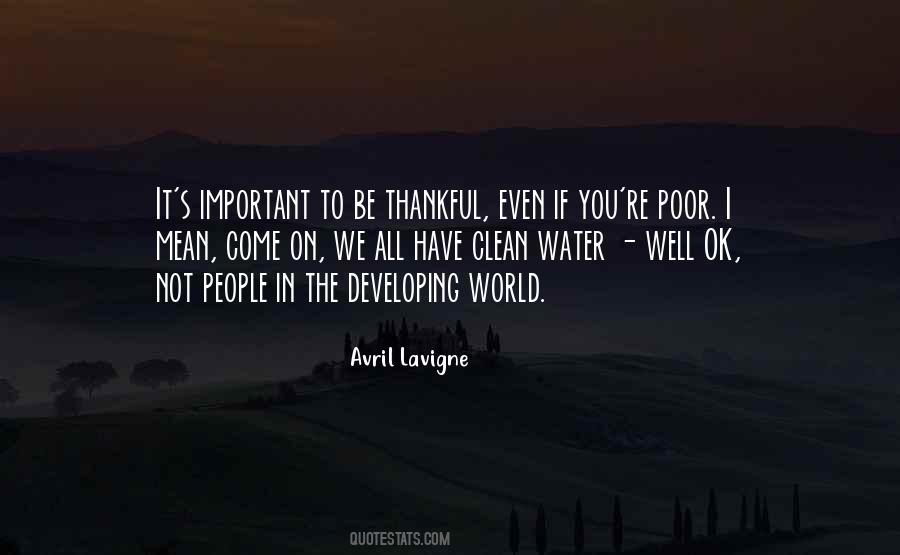 #69. Rich people always had someone to call who could arrange something that the average guy couldn't get done, no matter how right or wrong. The only call the poor man could make was to Jesus. If Jesus didn't answer, Smith and Wesson always did. - Author: James Anderson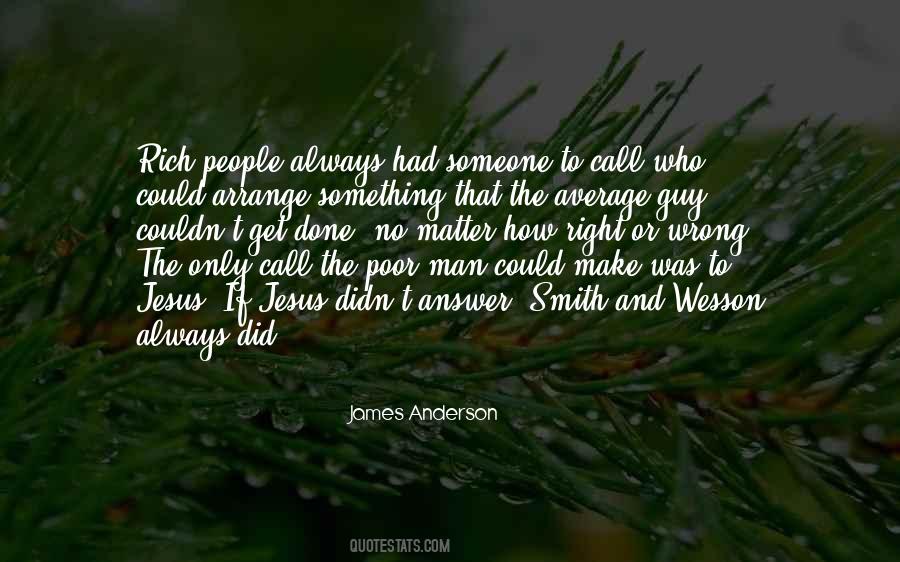 #70. As long as there are poor people in the world, as long as there are people who are deprived and handicapped in the world, if we are sensitive, we will not load ourselves with unnecessary adornment. - Author: Eknath Easwaran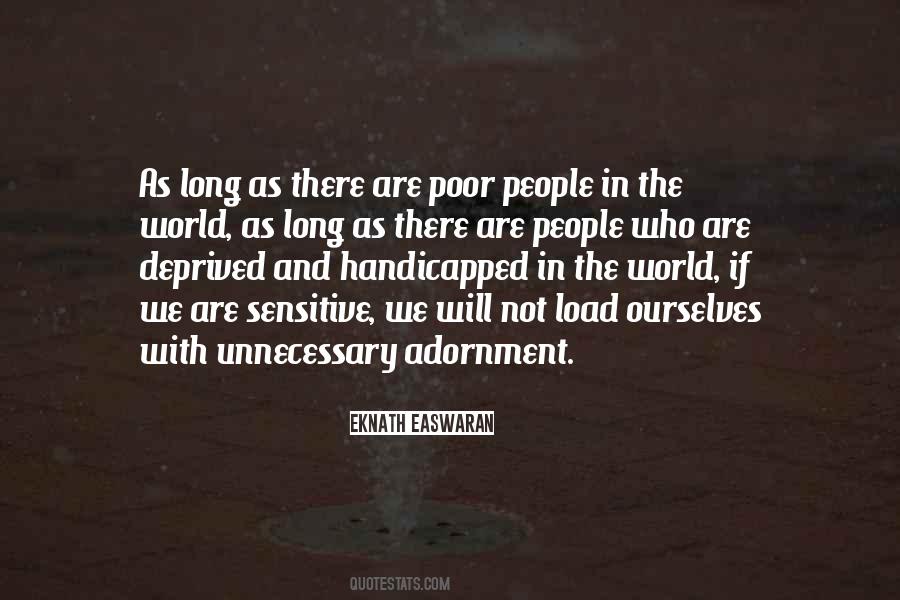 #71. Bill Cosby is a famous black guy who has a bully pulpit the size of the world; it's global. He puts his colossal foot on the vulnerable necks of poor people, and as a result of that, we don't have a balanced conversation. - Author: Michael Eric Dyson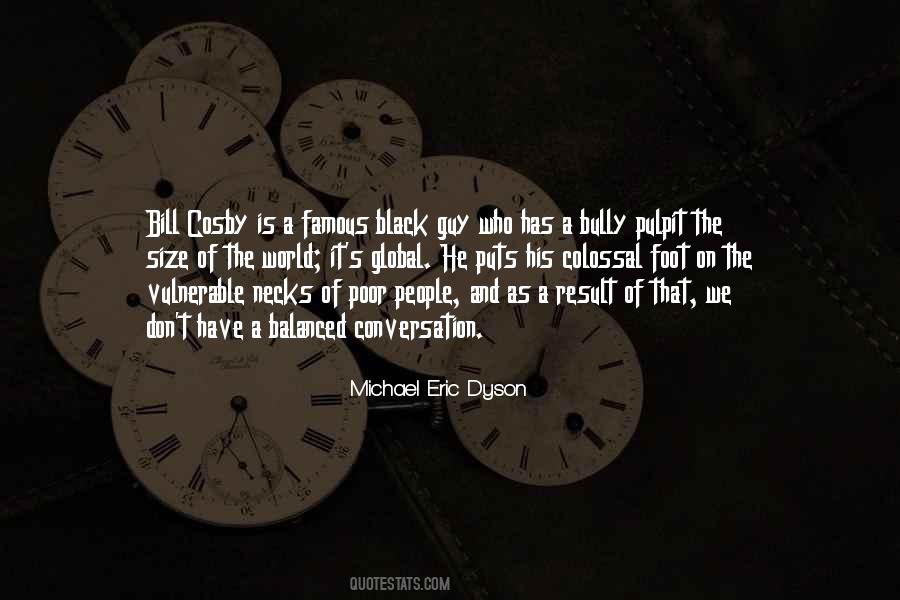 #72. Prison is quite literally a ghetto in the most classic sense of the world, a place where the U.S. government now puts not only the dangerous but also the inconvenient - people who are mentally ill, people who are addicts, people who are poor and uneducated and unskilled. - Author: Piper Kerman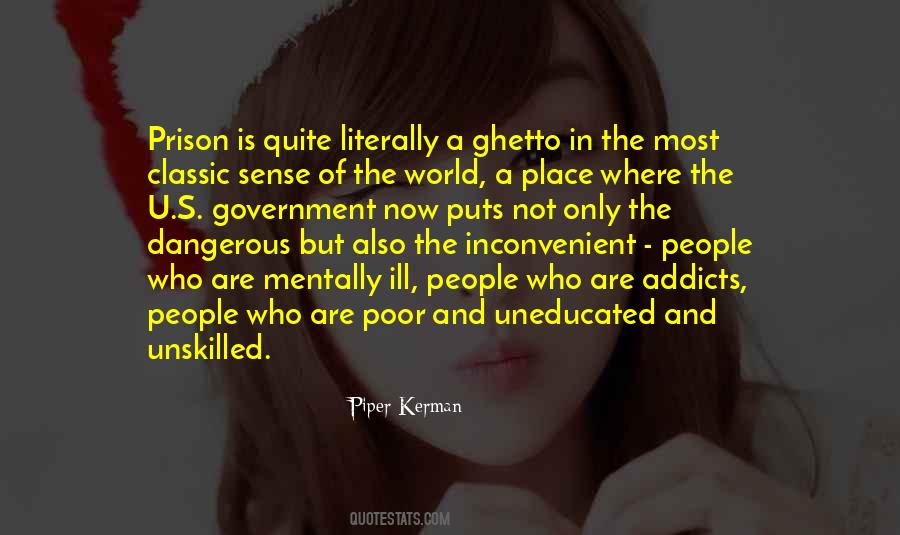 #73. Ignorant people are apt to overrate the value of what is called education. The sons of the poor, having suffered the privations of poverty, think of wealth as the mother of joy. - Author: Robert Green Ingersoll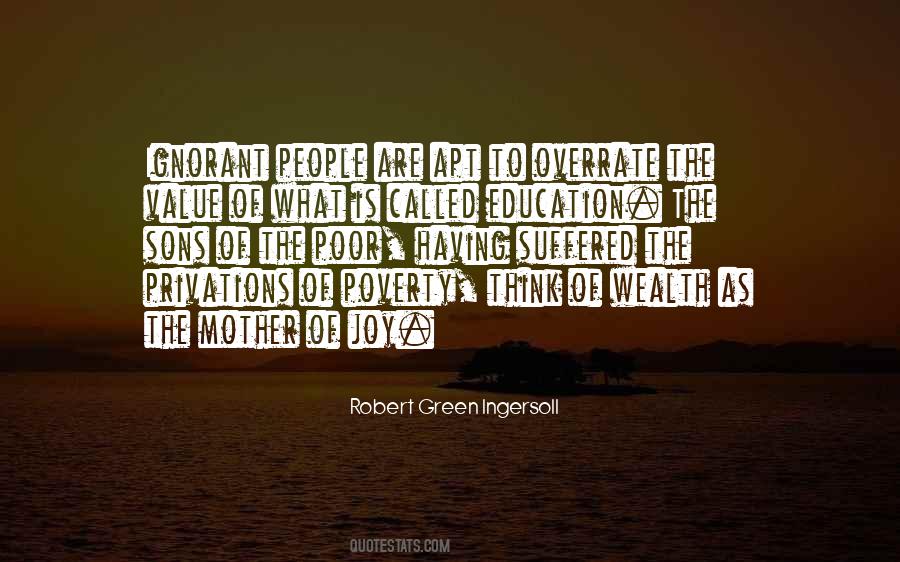 #74. Poor people have a great passion for huge quantities of things. - Author: Betty Smith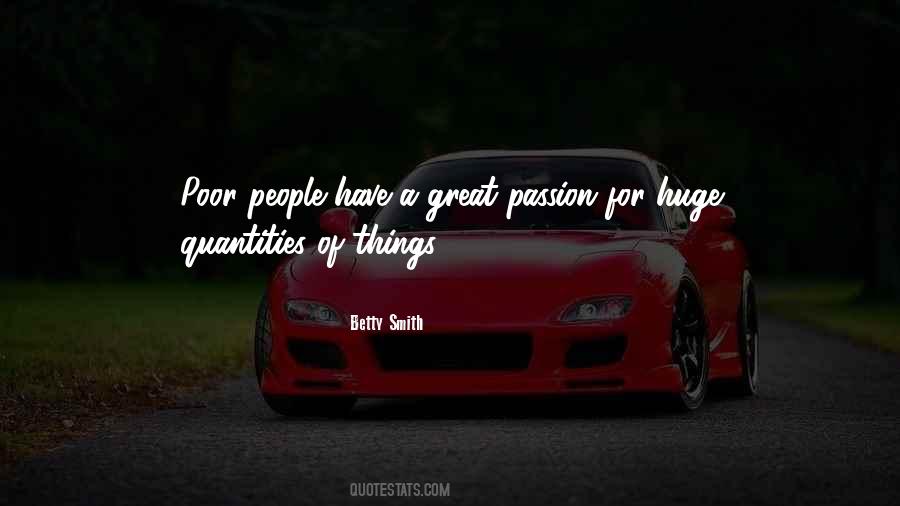 #75. You are upset because one of your actors got on the wrong lane doing something with the wrong people. And you want to blame somebody else for it. And you got to dig up some poor-ass idiot that don't have the brain of a retarded spastican and make him a cult leader! - Author: Charles Manson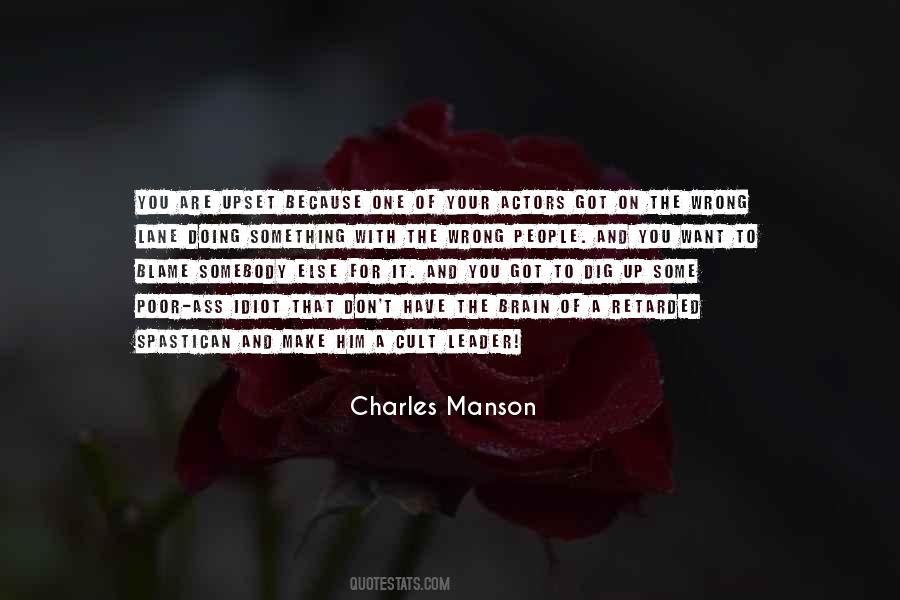 #76. People, if you have any prayers,
Say prayers for me:
And lay me under a Christian stone
In that lost land I thought my own,
To wait till the holy horn is blown,
And all poor men are free. - Author: G.K. Chesterton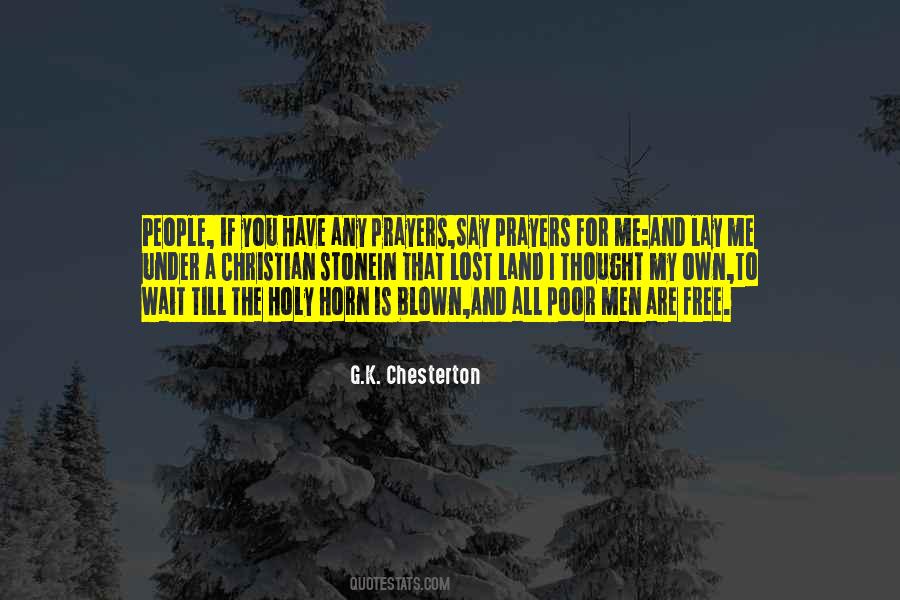 #77. Where do people earn the Per Capita Income? More than one poor starving soul would like to know. In our countries, numbers live better than people. How many people prosper in times of prosperity? How many people find their lives developed by development? - Author: Eduardo Galeano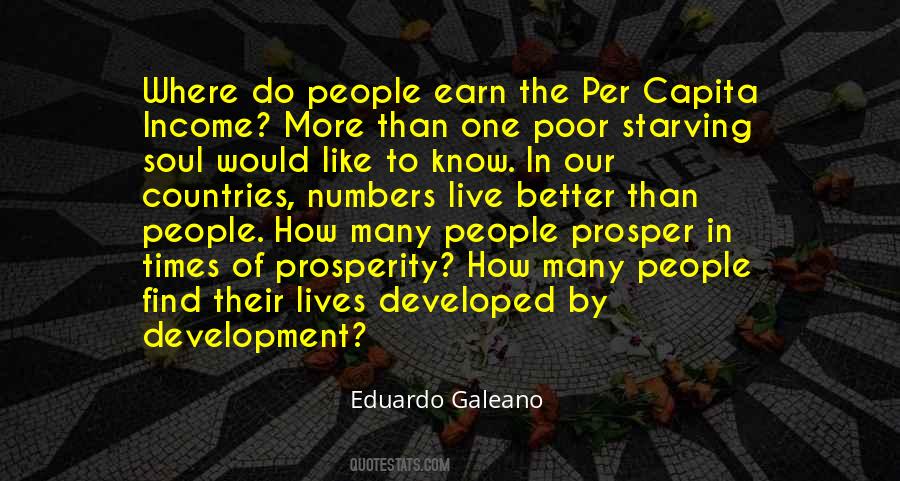 #78. I represent poor people, I represent working people. I represent senior citizens. I represent family businesses. I represent people who don't have the wherewithal to hire overpriced Washington lobbyists and lawyers. I want to send the powers back to the states and the people. - Author: Paul Broun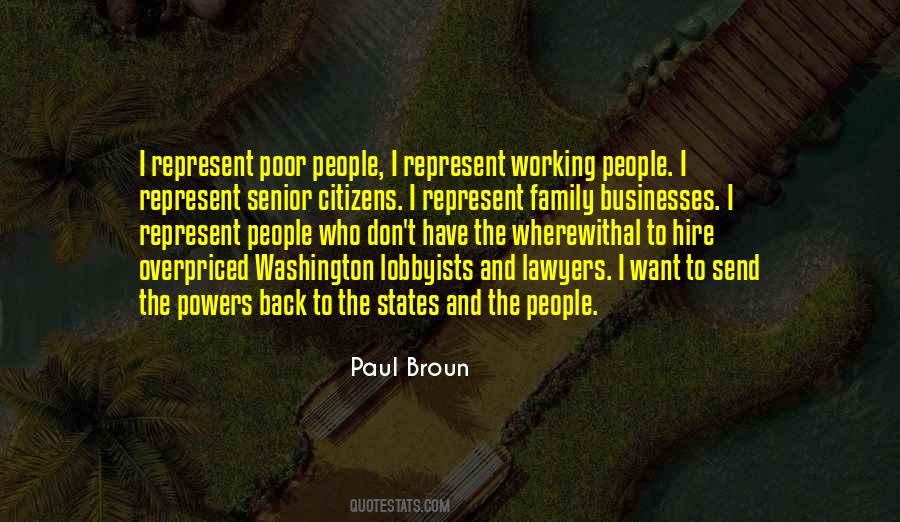 #79. I believe that everyone, regardless of who they are, should do something that is greater than themselves. Whether it's adoption, or helping people who are sick or poor, or whatever. That's what God put us on this earth to do. - Author: Tim Tebow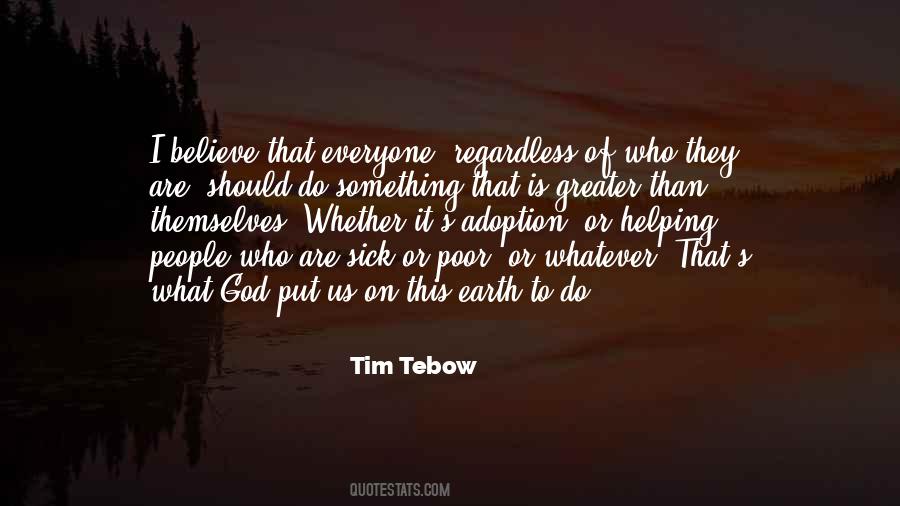 #80. People who are much too sensitive to demand of cripples that they run races ask of the poor that they get up and act just like everyone else in the society. - Author: Michael Harrington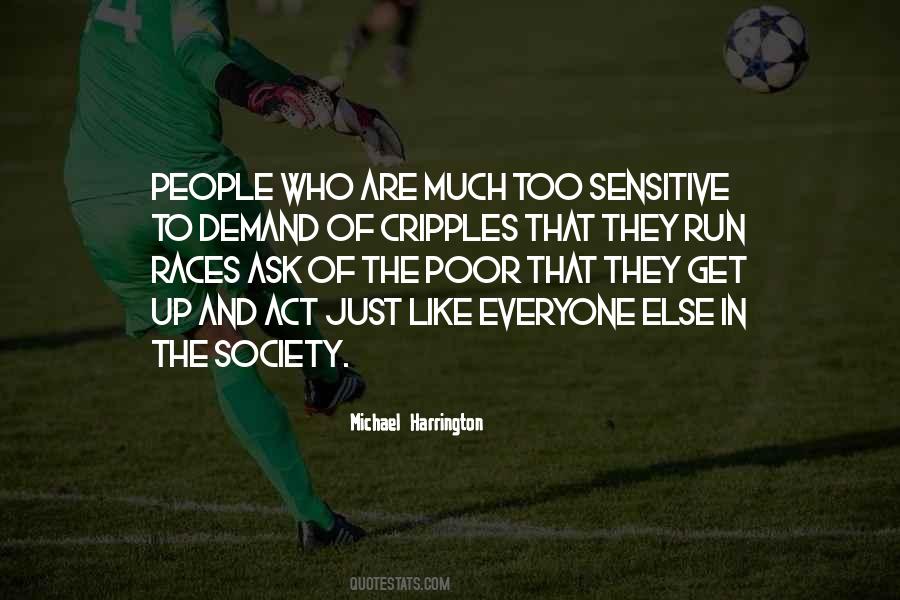 #81. I hated the long look people gave you & the slow headshake that said poor little you. I knew sadness. It was a longtime friend of mine now. - Author: Melissa West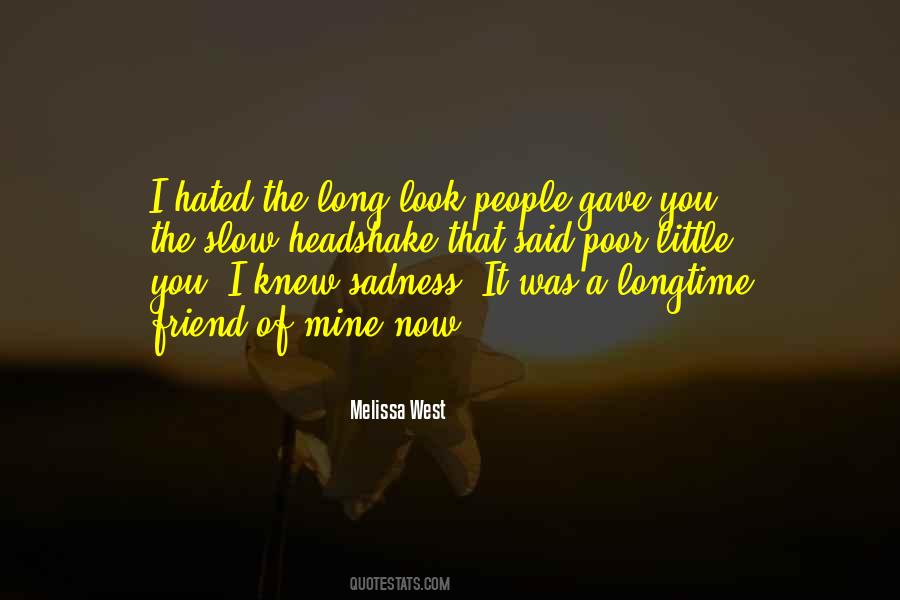 #82. You can never expect to live a positive life if you continue to hangout with negative people. The way you think ... you will live! - Author: Timothy Pina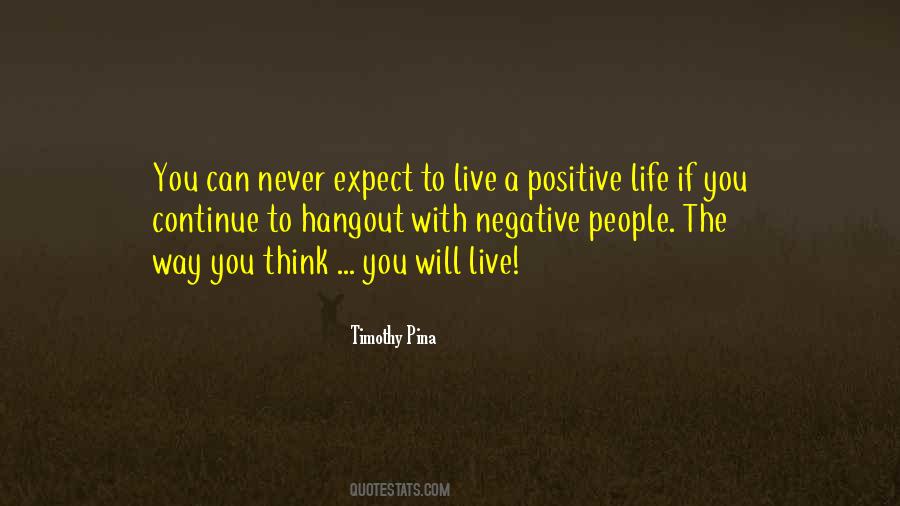 #83. Being poor in Africa is something people in America can't relate to. Part of the challenge is bringing that reality to people and moving them. You have to arouse compassion. - Author: Madonna Ciccone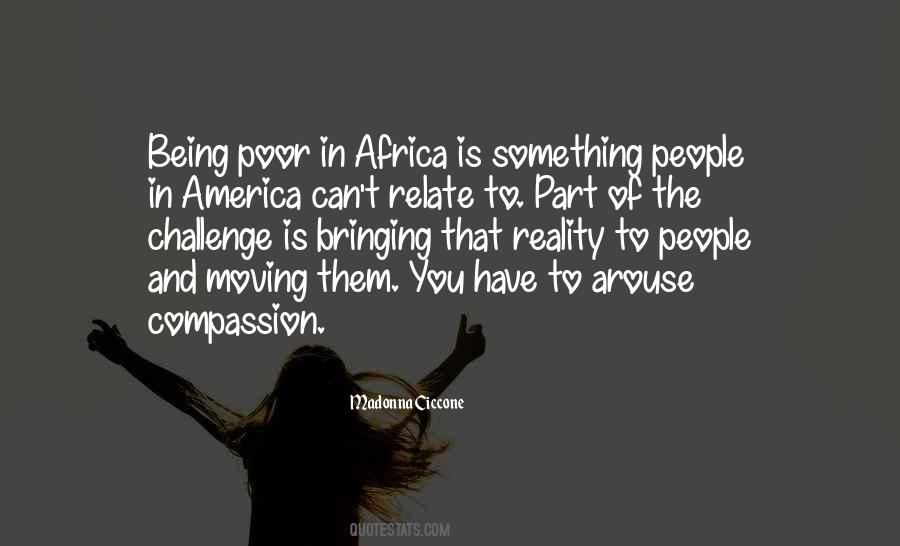 #84. Capitalism makes people unequally rich. Communism makes people equally poor. - Author: Thomas Friedman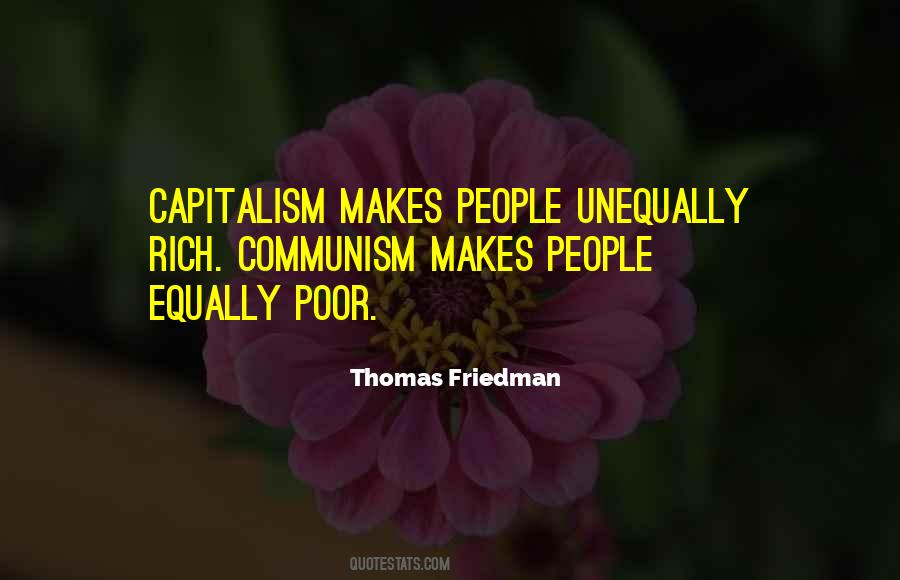 #85. Many people make the same common mistake in life:They give up right before they make it. Don't give up! - Author: Timothy Pina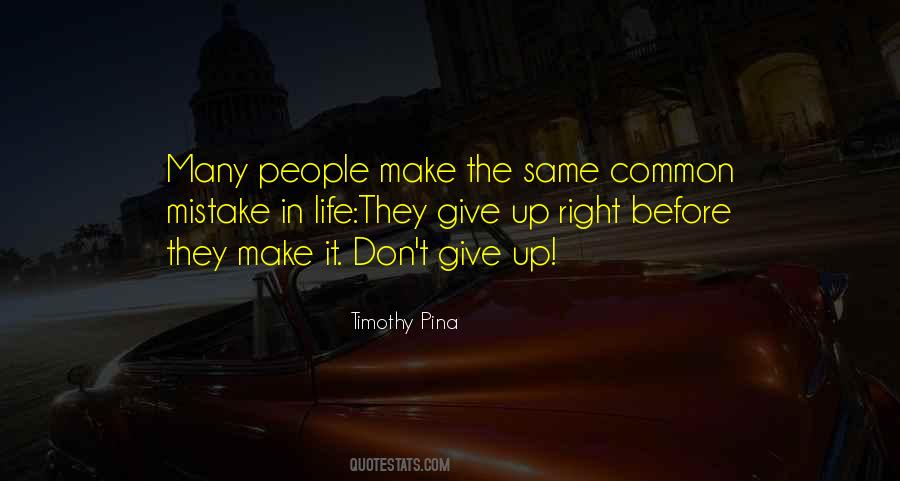 #86. Try to be "good", you'll be judged. Try to be yourself, you'll be criticized. Therefore, choose the second option. Evil uses the "nice good people" as puppets. It appears dressed as a poor guy, telling them that he needs help ... When these people realize they have been used, it is already too late. - Author: Paulo Coelho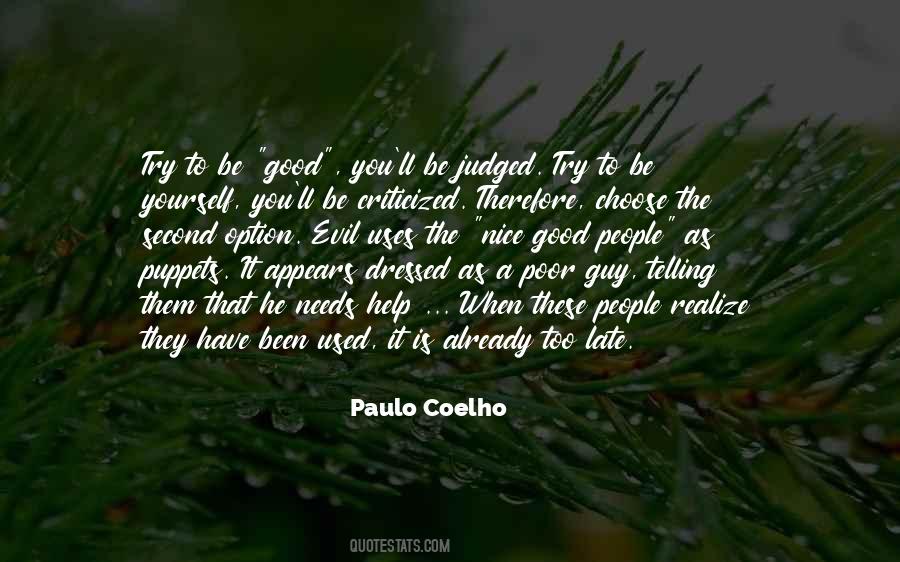 #87. It's a mistake to think that poor people get the benefit from the welfare system. It's a total fraud. Most welfare go to the rich of this country: the military-industrial complex, the bankers, the foreign dictators, it's totally out of control. - Author: Ron Paul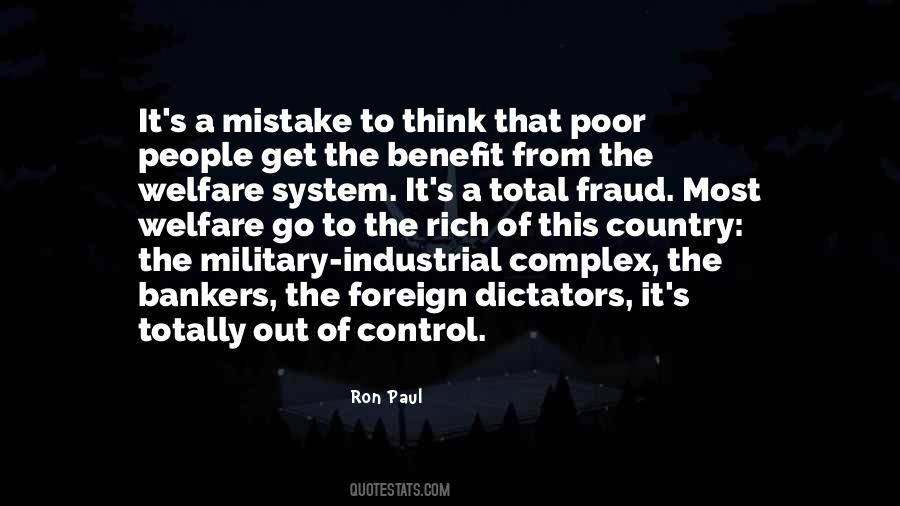 #88. Unfortunately, liberals didn't stop with welfare-statism. They also turned to economic regulations, not understanding that such interventions, again, harmed the very people they were supposedly truing to help - the poor and destitute. - Author: Jacob G. Hornberger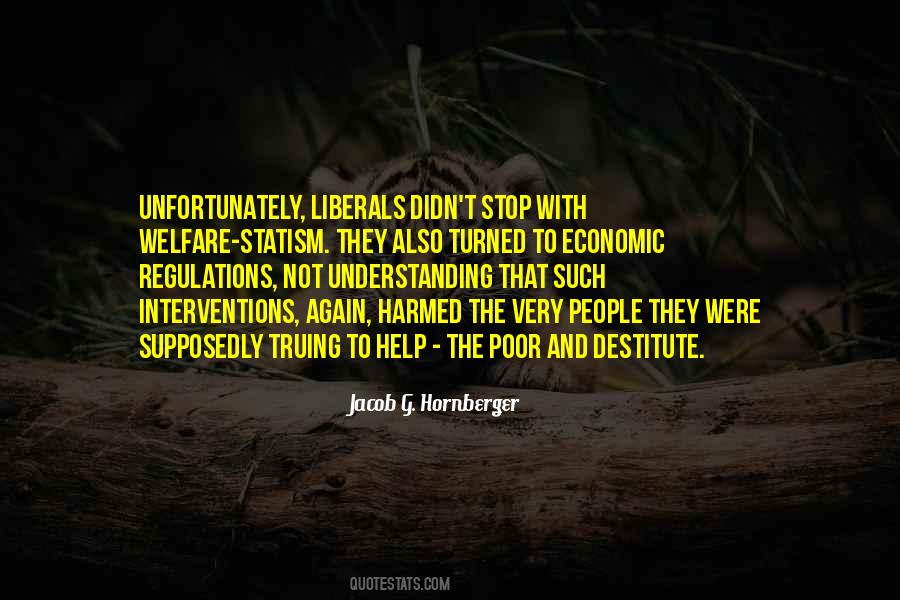 #89. The poor Palestinians who today kill Jews with explosives and firebombs and stones are part of the same people who when they had all the territories they now demand be given to them for their state -attempted to drive the Jewish state into the sea. - Author: Meir Kahane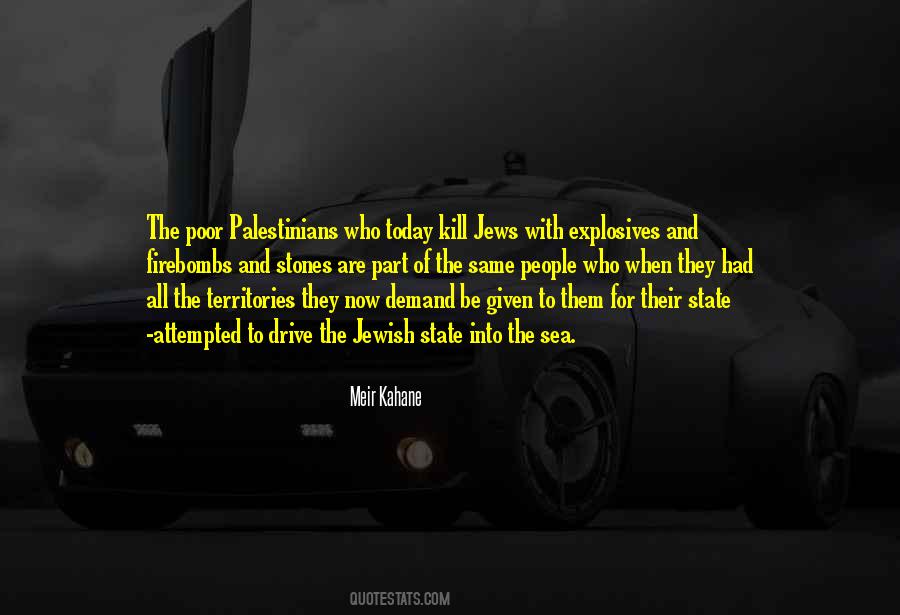 #90. An enlightened society is one where all people - the rich and the poor, the literate and the illiterate, the black and the white, men and women - live happily as children of the same Lord. Thus experiencing the brotherhood of men under the fatherhood of God. - Author: Pandurang Shastri Athavale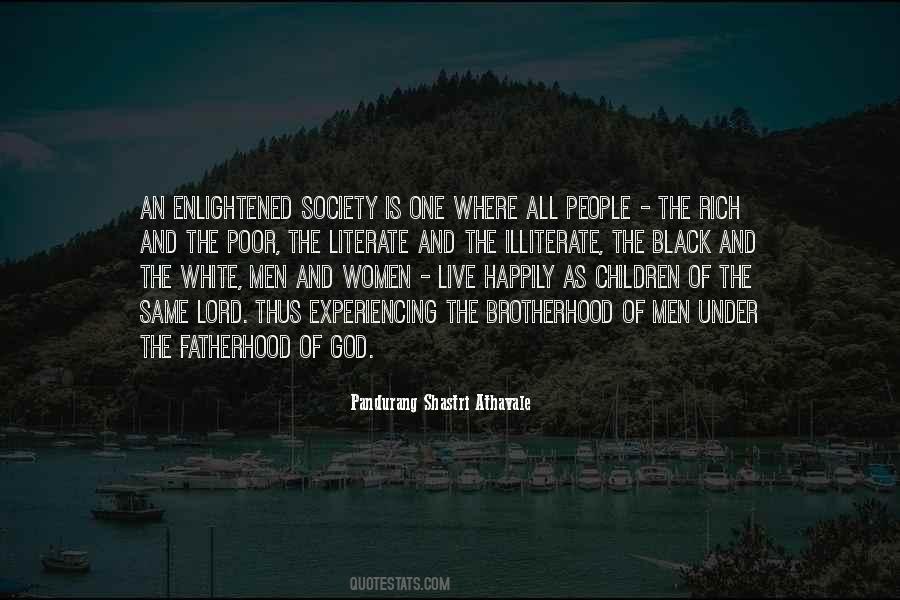 #91. People are experience-rich and theory-poor. - Author: Malcolm Gladwell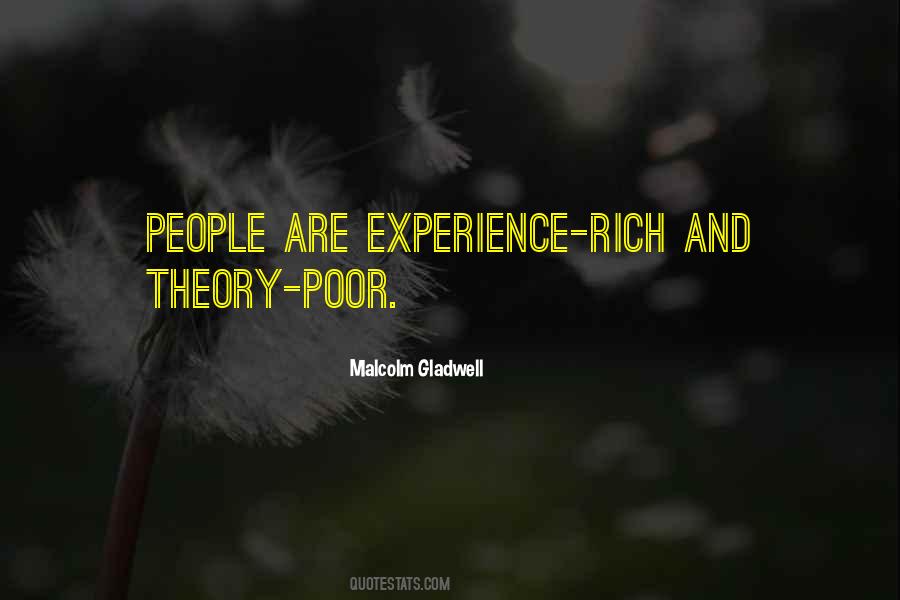 #92. I like rap music. But bragging about being rich to poor people is really offensive. I want to hear a rap song about buying a Cy Twombly painting or dating a museum curator. I want to hear about that kind of rich. - Author: John Waters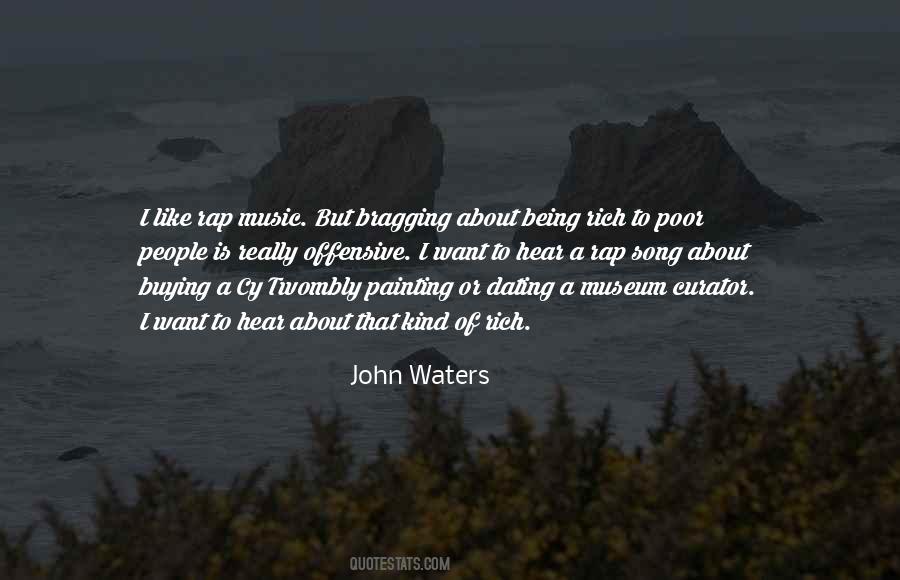 #93. I was poor. When you're poor you work, and when you're rich you expect somebody to hand it to you. So I think being reasonably poor is very good for people. - Author: Imogen Cunningham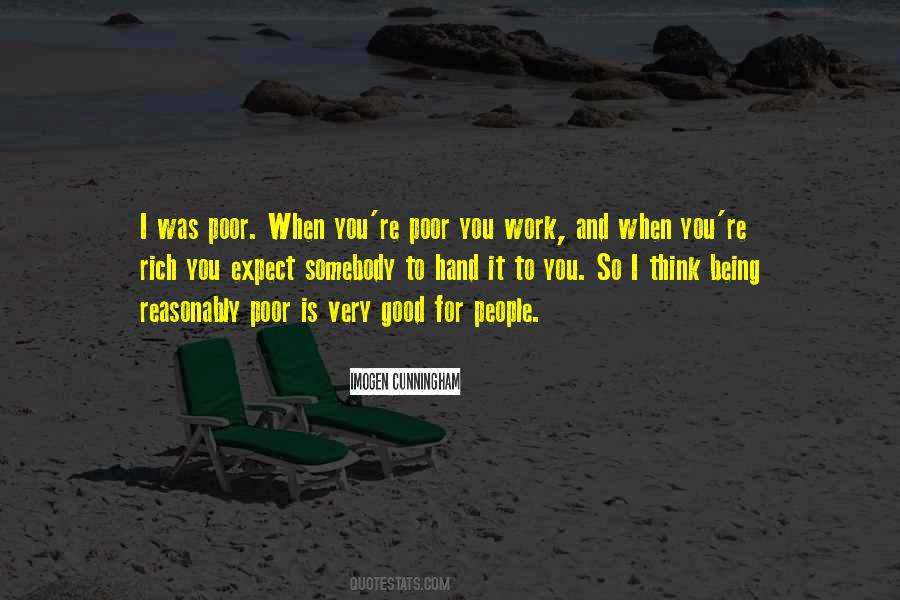 #94. It is well known that large numbers of poor people attribute their poverty to what they call the tyranny of capital; meaning thereby the unwillingness of the owners of capital to allow others to use it without security for its safe return and compensation for its use. - Author: Frederic Bastiat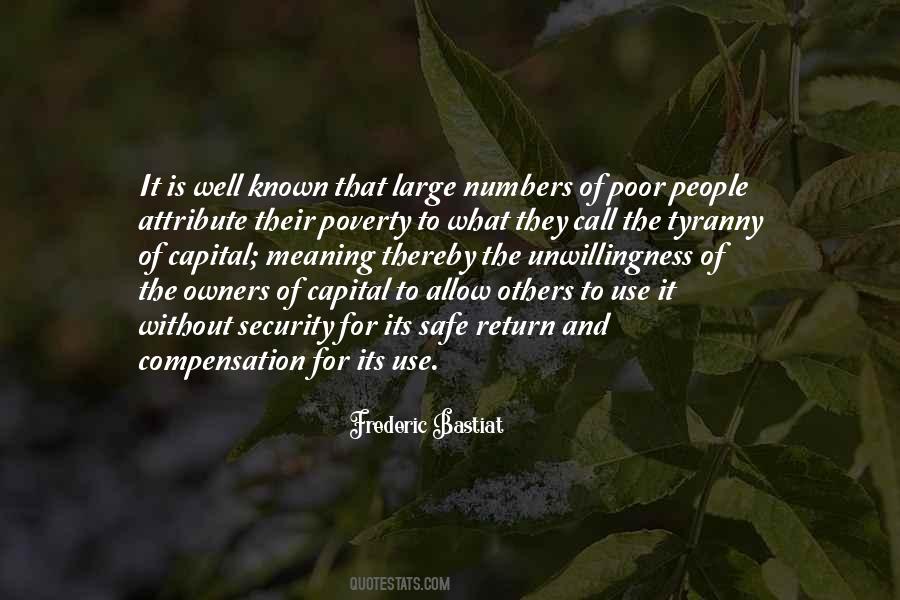 #95. The wretched of the Earth, he calls us. People too poor to afford cable and too stupid to know that they aren't missing anything. - Author: Paul Beatty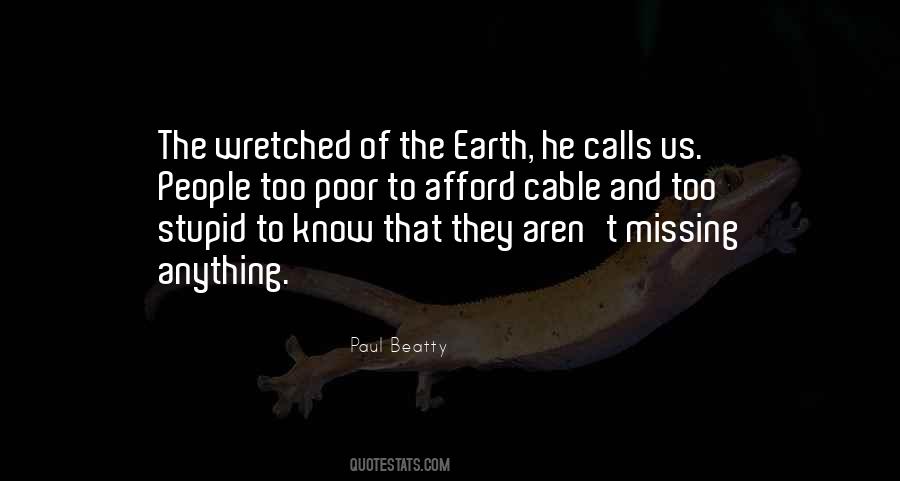 #96. Rich people use debt to leverage investments and grow cash flows. Poor people use debt to buy things that make rich people richer. - Author: Grant Cardone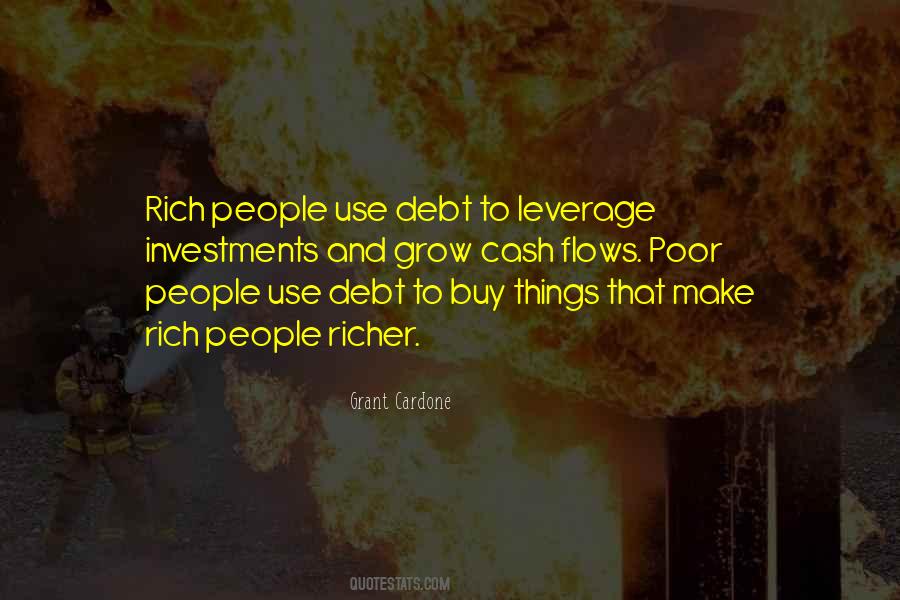 #97. The people down there are poor enough and scared enough and ignorant enough to have some common sense! Crosby - Author: Kurt Vonnegut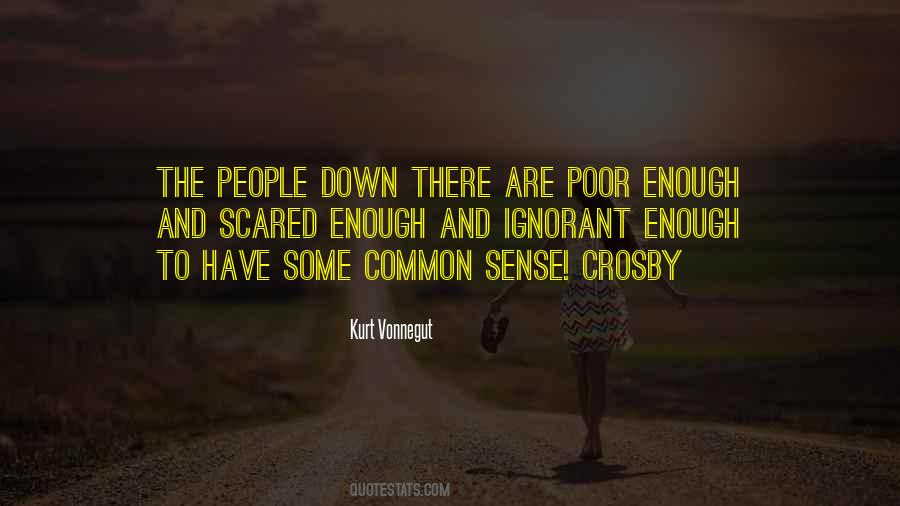 #98. There are three dominant tendencies in a neoliberal society: financialized, privatized, militarized. And when it comes to black poor people, we get all three. - Author: Cornel West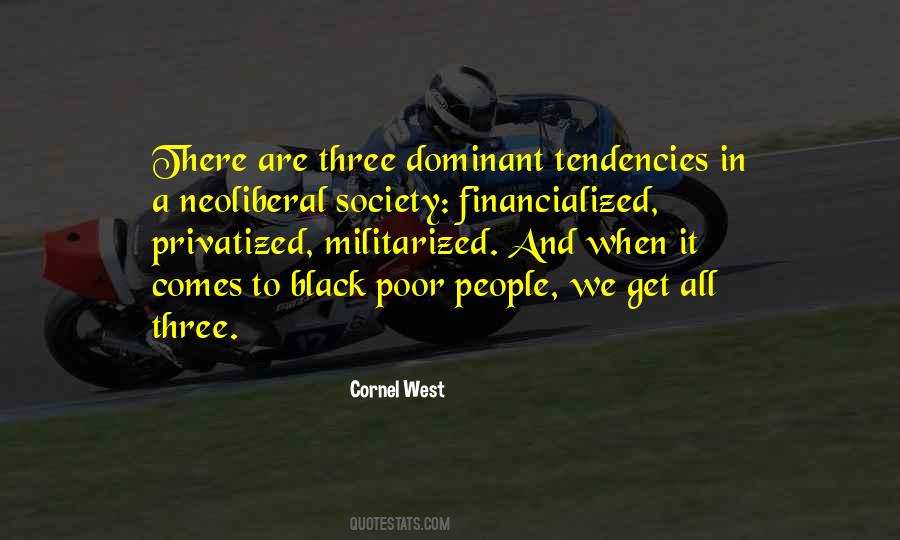 #99. My background is really being a writer's actor - that seems to be the way I work best, bringing out the best of writing. There's a whole range of acting skills, and some people can be astonishing with very poor material. That's not me; my skill is essentially unlocking the writing. - Author: Lindsay Duncan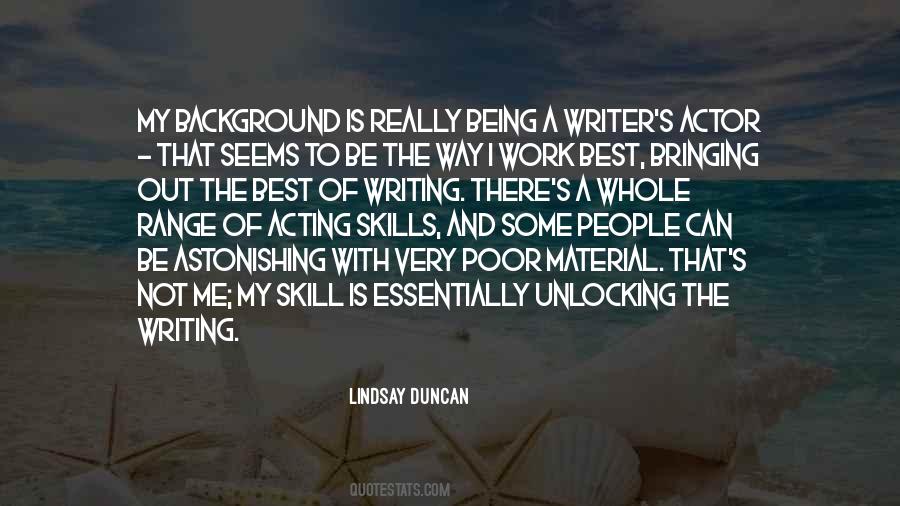 #100. We have done a poor job educating people about education. Only when we have clarified that can we talk about how best to achieve it. - Author: Donna Brazile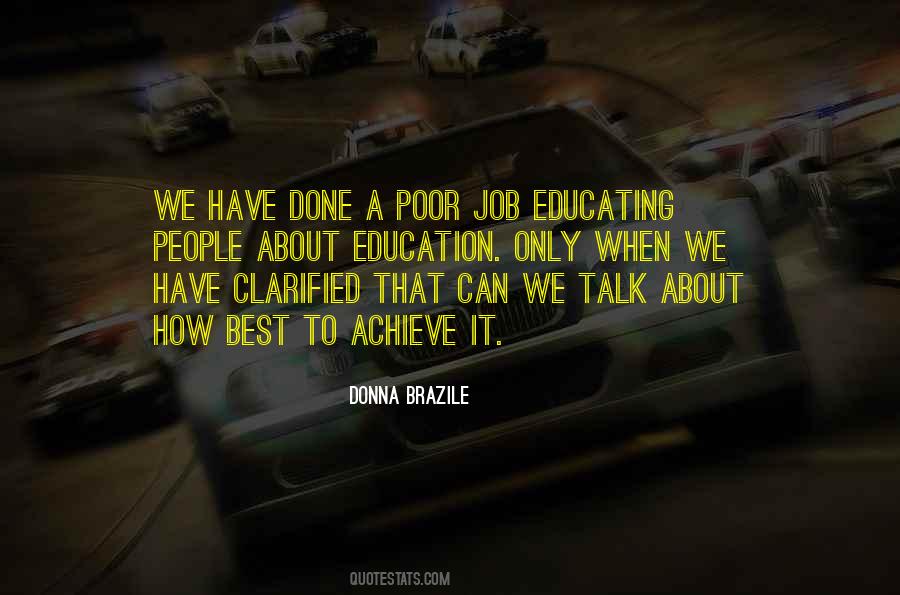 Famous Authors
Popular Topics