Browse top 100 famous quotes and sayings by Charles Barkley. Read & share Charles Barkley quotes pictures with friends. Free using on Facebook, Twitter, blogs.
Top 100 Charles Barkley Quotes
#1. The older I get, the faster I was.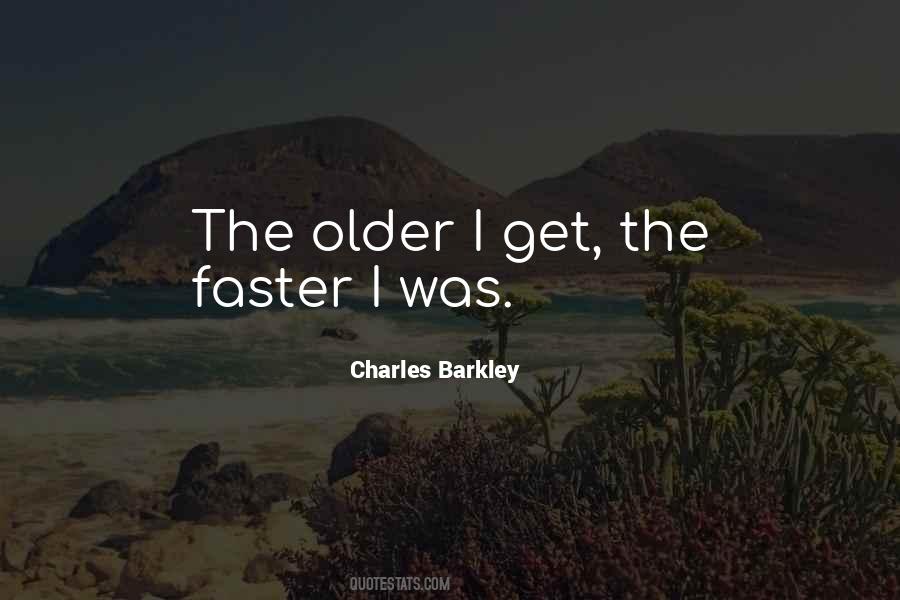 #2. You can talk without saying a thing. I don't ever want to be that type of person.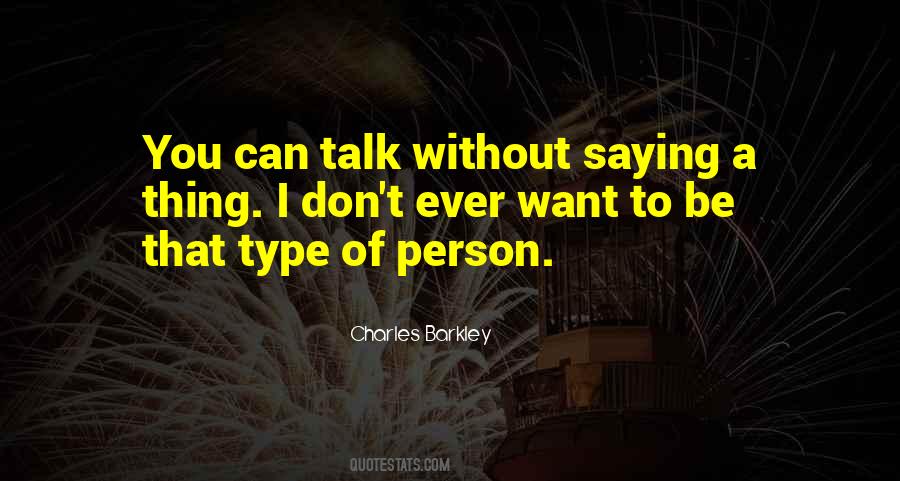 #3. I know a lot of people did a lot of heavy lifting to make me successful and I do everything in my power not to screw it up.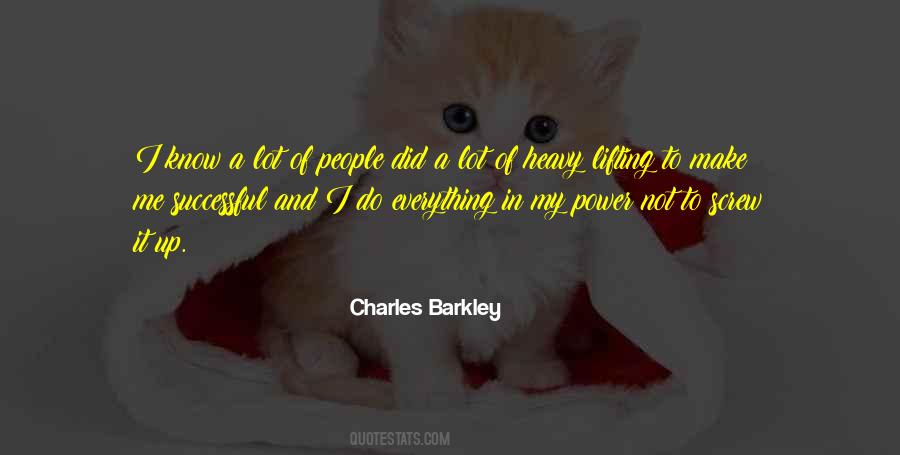 #4. I can be bought. If they paid me enough, I'd work for the Klan.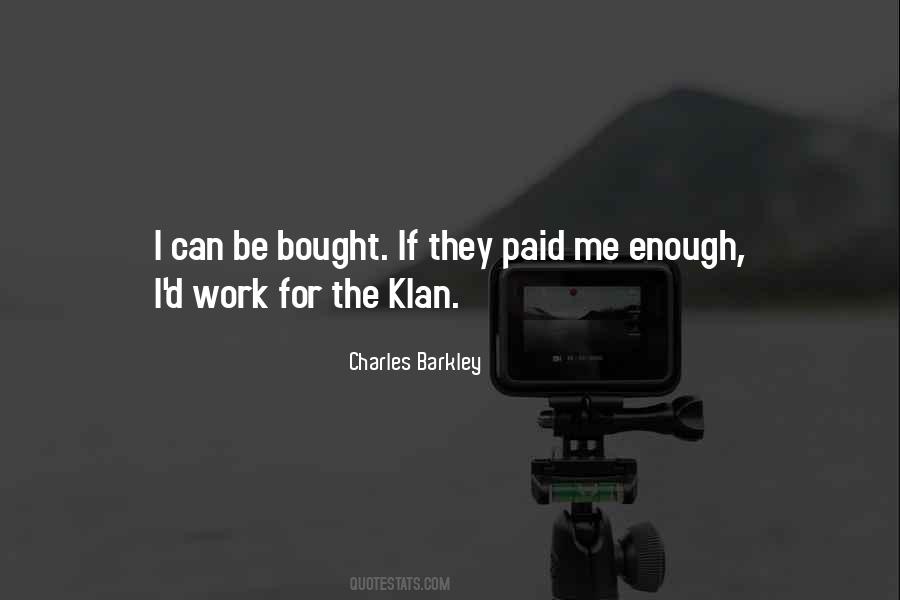 #5. I don't mess with that cat. I'm pretty sure he carries a blade under his jersey.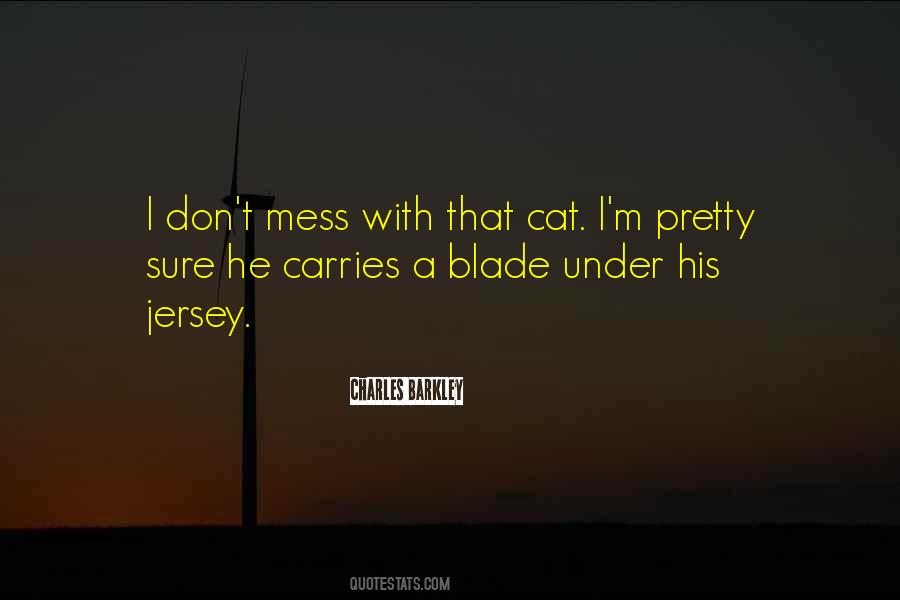 #6. Most sportswriters don't know their ass from a hole in the ground.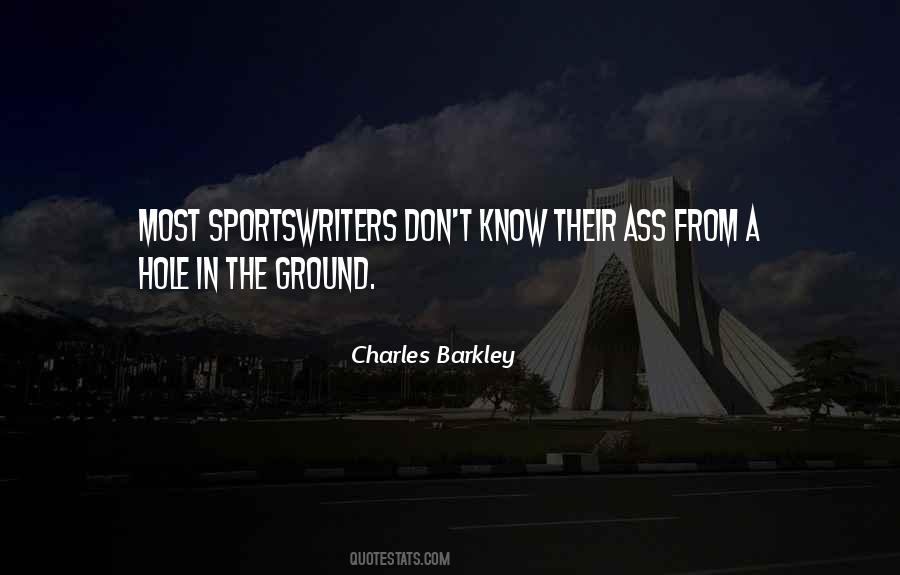 #7. You know what's amazing to me? America. There have been so many people who have stepped up, and I'm just proud to be an American. Yeah, there were some mistakes made, but I don't play the blame game. Let's move forward and rebuild New Orleans.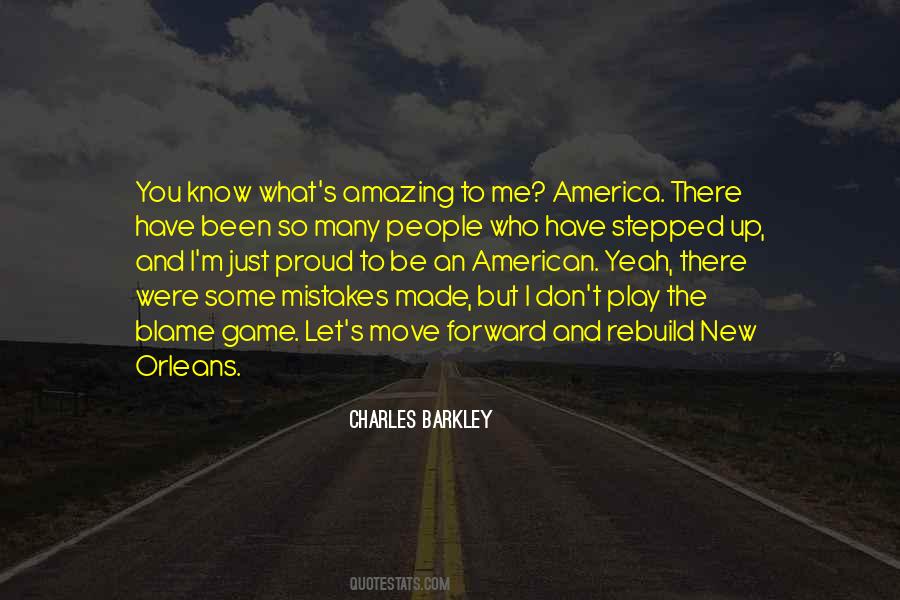 #8. I believe ghosts are like dogs and they just sort of do things arbitrarily.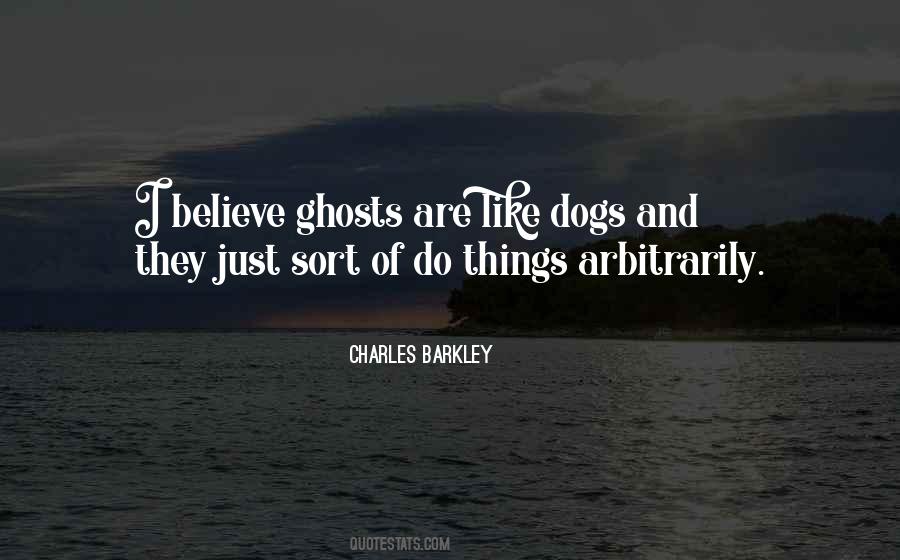 #9. Everybody in the world has an ego. The only difference between us is we have a reason to have an ego.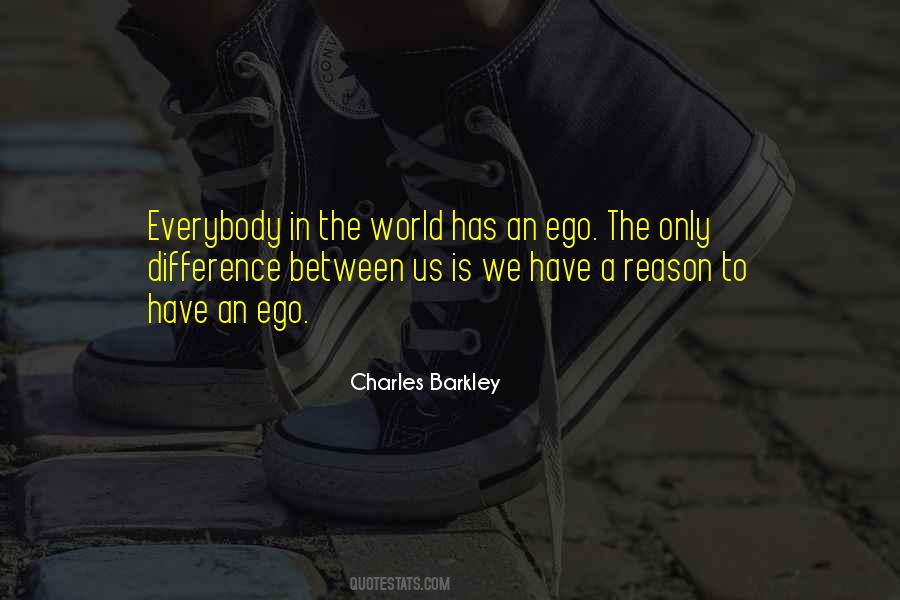 #10. We don't need refs, but I guess white guys need something to do.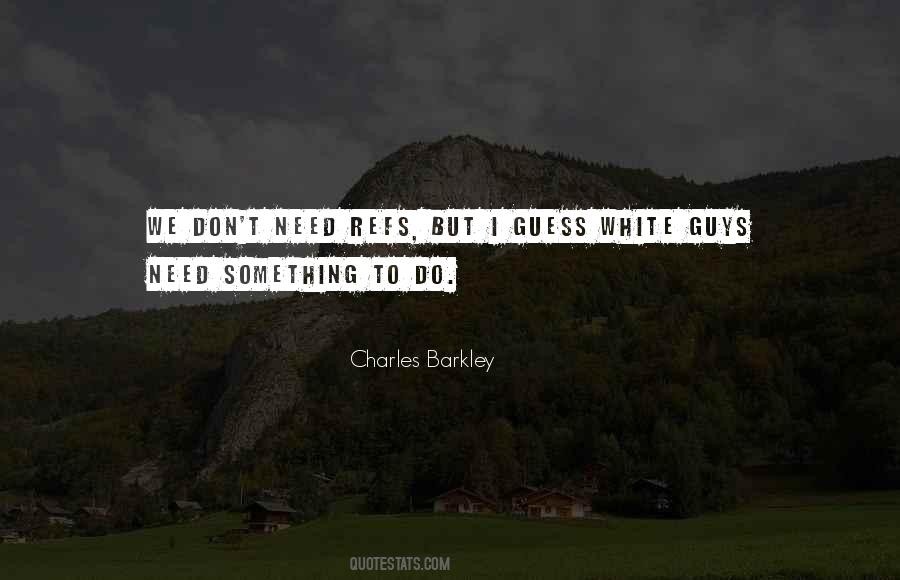 #11. Any professional league that goes on strike right now - that's just suicide.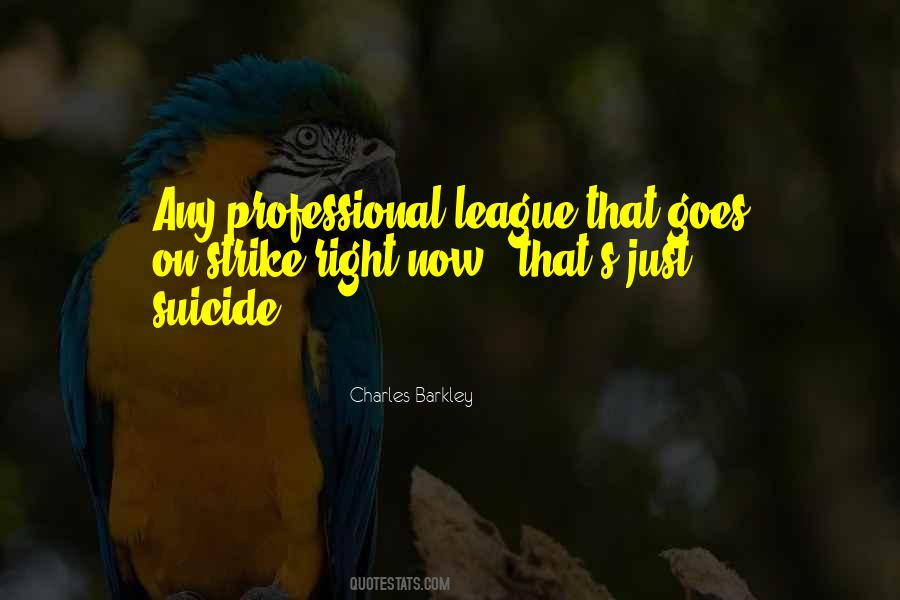 #12. I never would say a player stinks. Ever. I'll tell you their team stinks, and first of all, they know their team stinks. And the fans know their team stinks.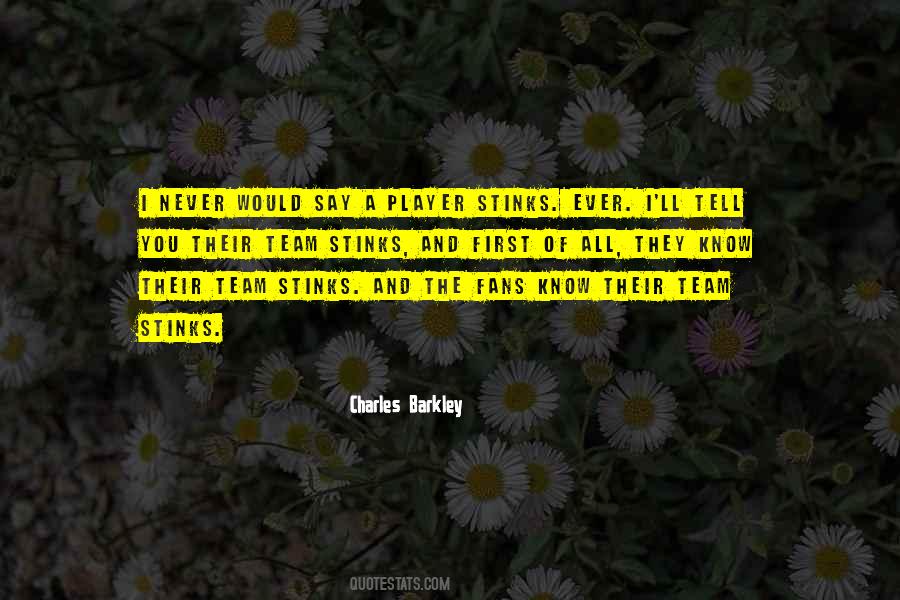 #13. If I weren't earning $3 million a year to dunk a basketball, most people on the street would run in the other direction if they saw me coming.
#14. If you are an ugly woman, you have no chance of getting a TV job.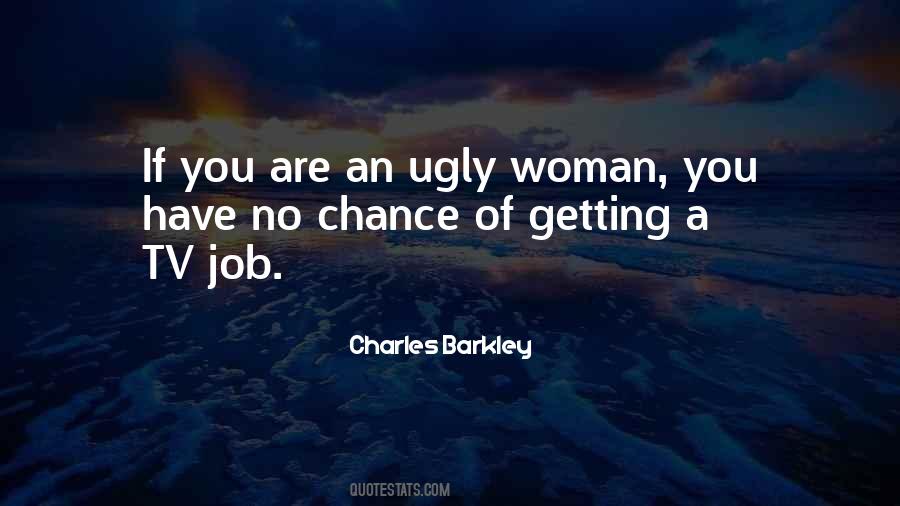 #15. If somebody hits you with an object you should beat the hell out of them.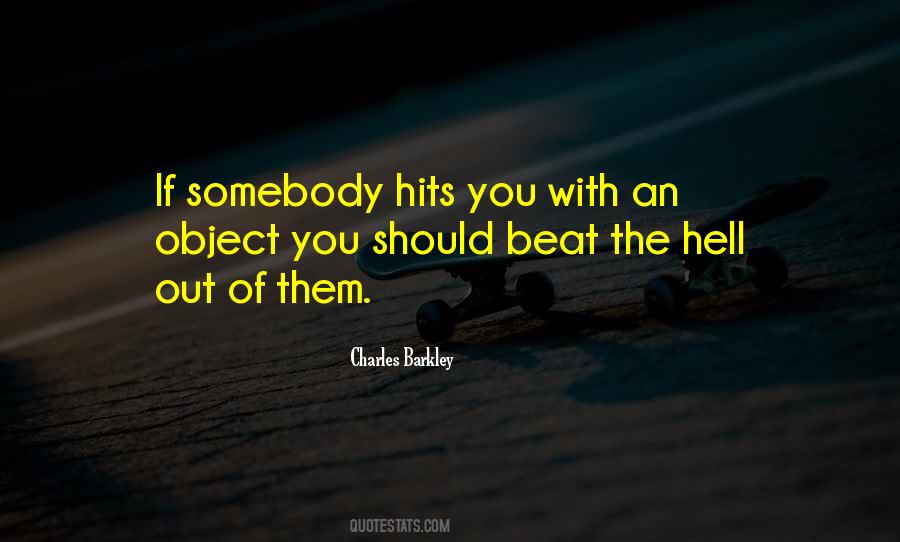 #16. There's nobody you'd rather beat than your good friend.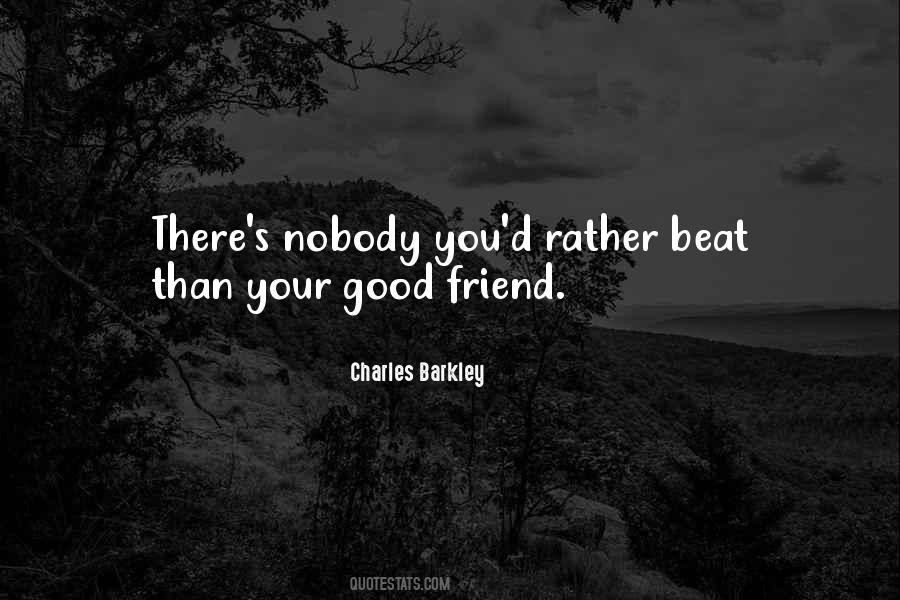 #17. Hakeem couldn't kick your ass cause you were too close, kissing his!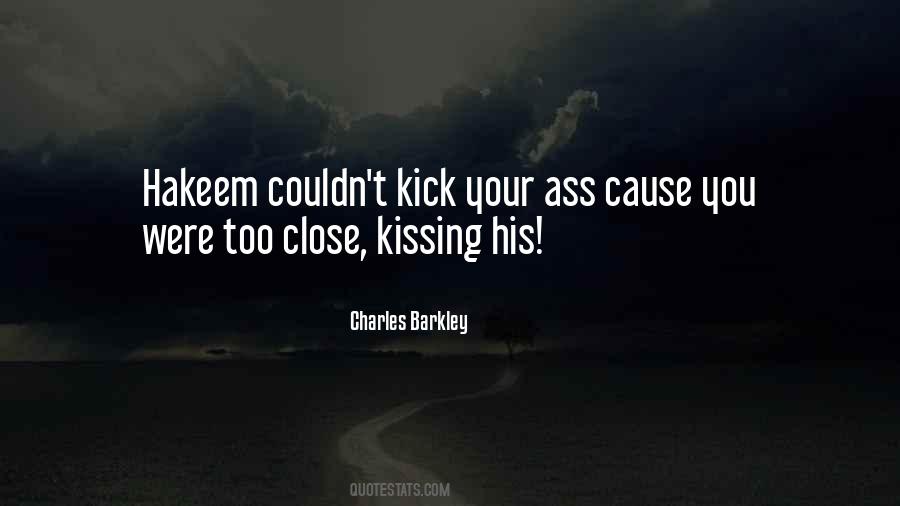 #18. White folks are not going to come to see a bunch of guys with tattoos, with cornrows. I'm sorry, but anyone who thinks different, they're stupid.
#19. It bothers me when I hear these reporters and jocks get on TV and say: 'Oh, no guy can come out in a team sport. These guys would go crazy.' First of all, quit telling me what I think. I'd rather have a gay guy who can play than a straight guy who can't play.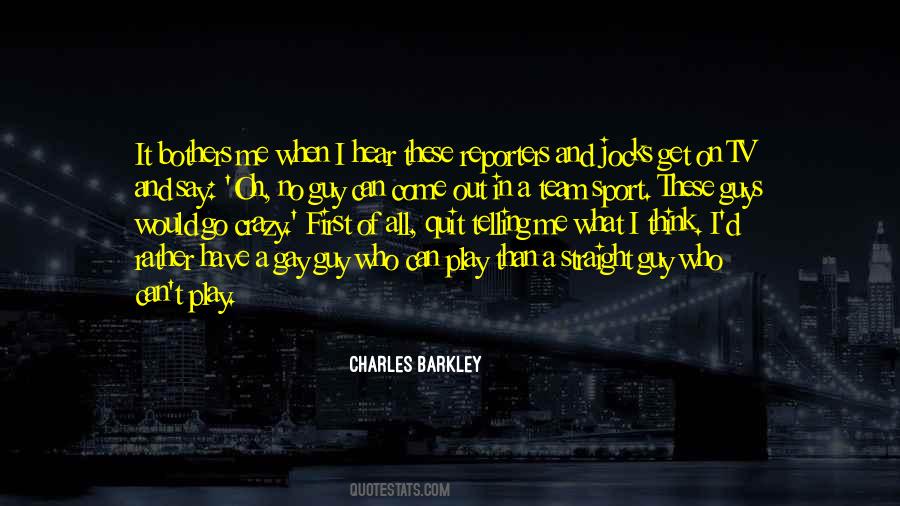 #20. I was a Republican until they lost their minds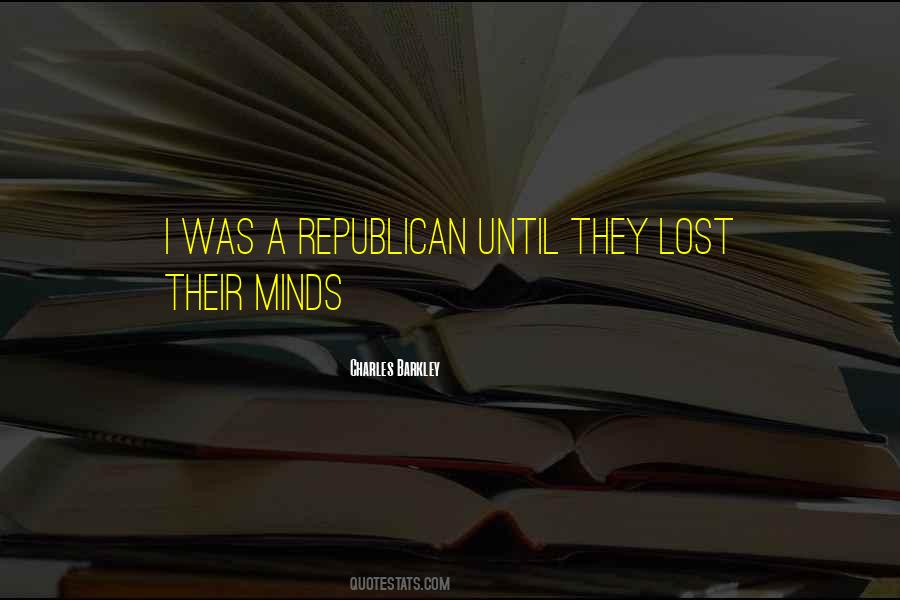 #21. I don't have time to put up with the politics. Who's a Democrat? Who's a Republican? Who's liberal? Who's conservative? Man, can my daughter just go to a school and not get killed? Can these people get a good job? That's what I'm concerned about.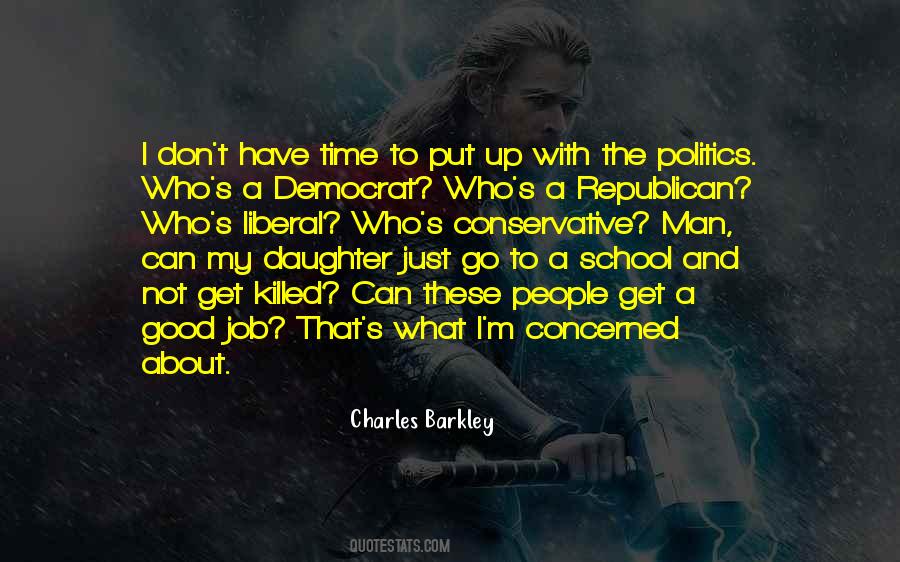 #22. I don't think of myself as giving interviews. I just have conversations. That gets me in trouble.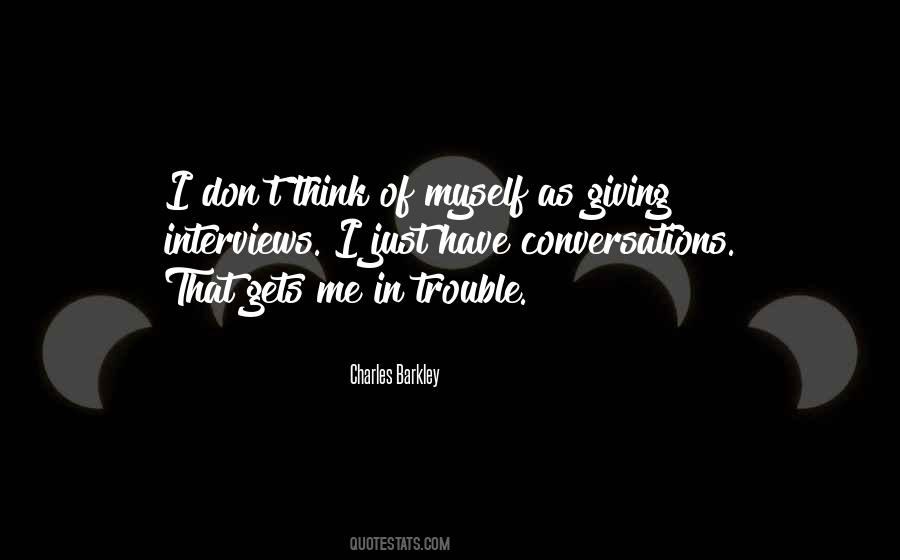 #23. Poor white people and poor black people just don't know how much they have in common. Rich people don't give a damn about either group.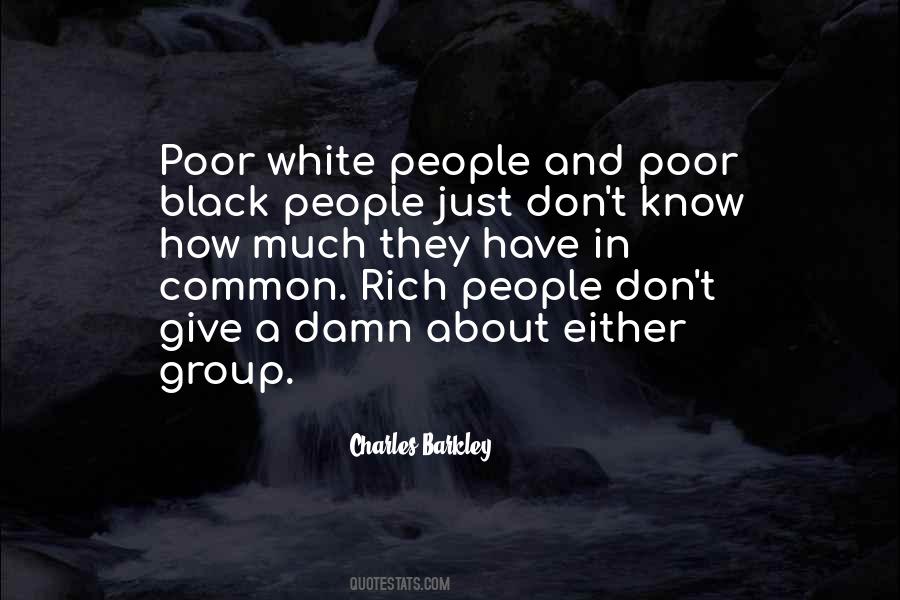 #24. Only poor people go to jail.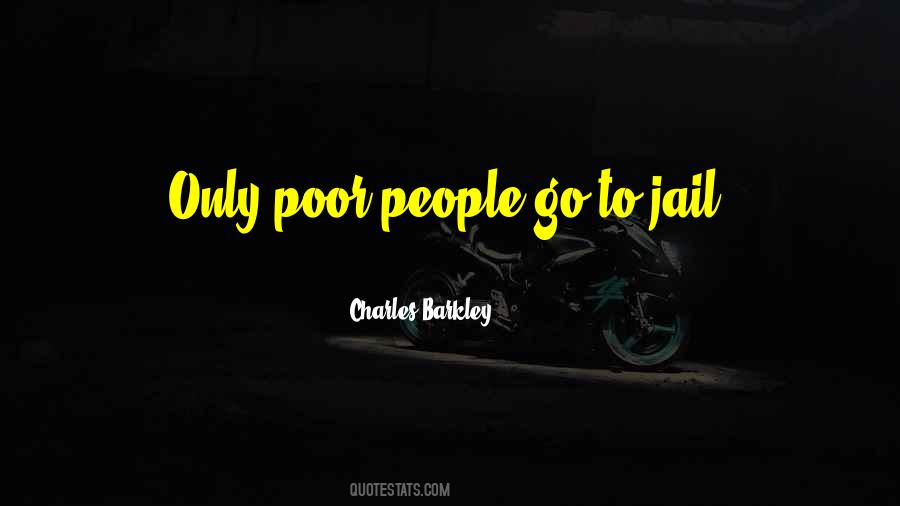 #25. My family got all over me because they said Bush is only for the rich people. Then I reminded them, 'Hey, I'm rich'.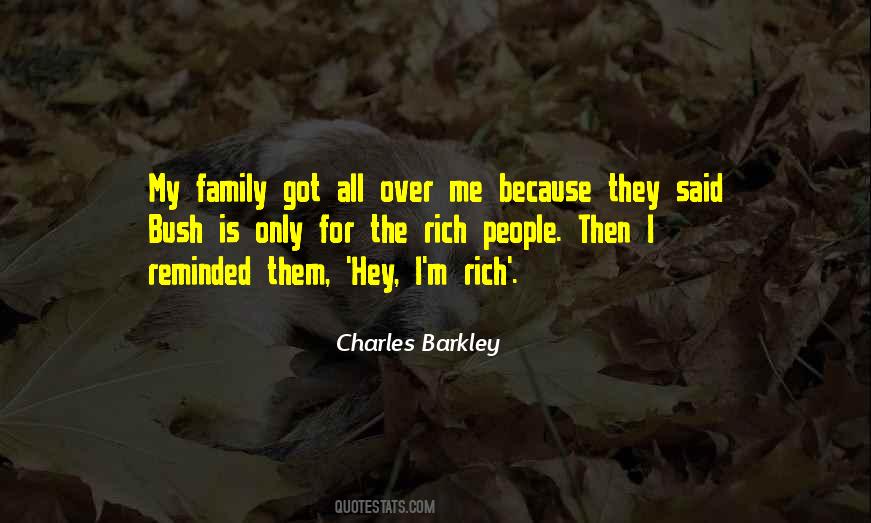 #26. I'm never embarassed.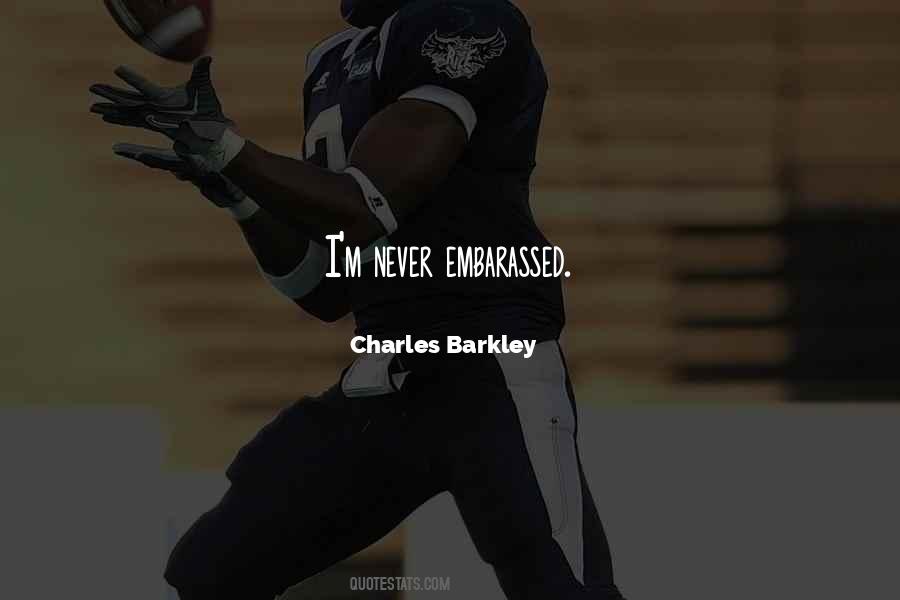 #27. Kids are great. That's one of the best things about our business, all the kids you get to meet. It's a shame they have to grow up to be regular people and come to the games and call you names.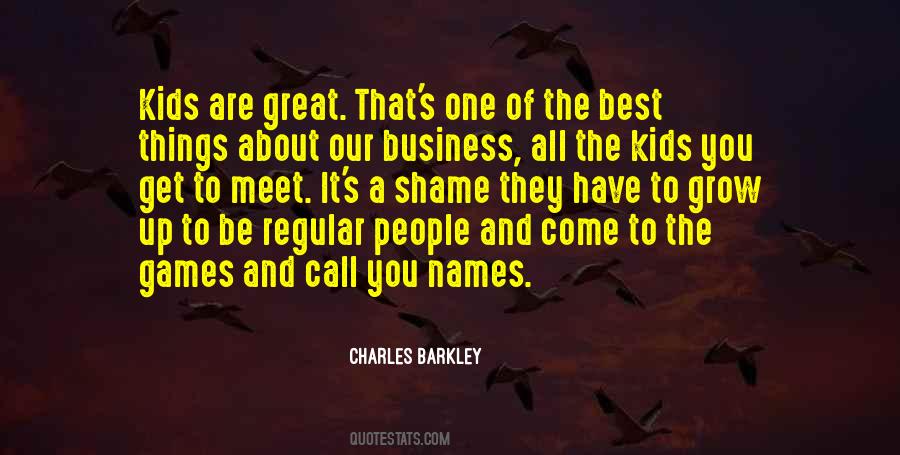 #28. I don't hate anyone, at least not for more than 48 minutes, barring overtime.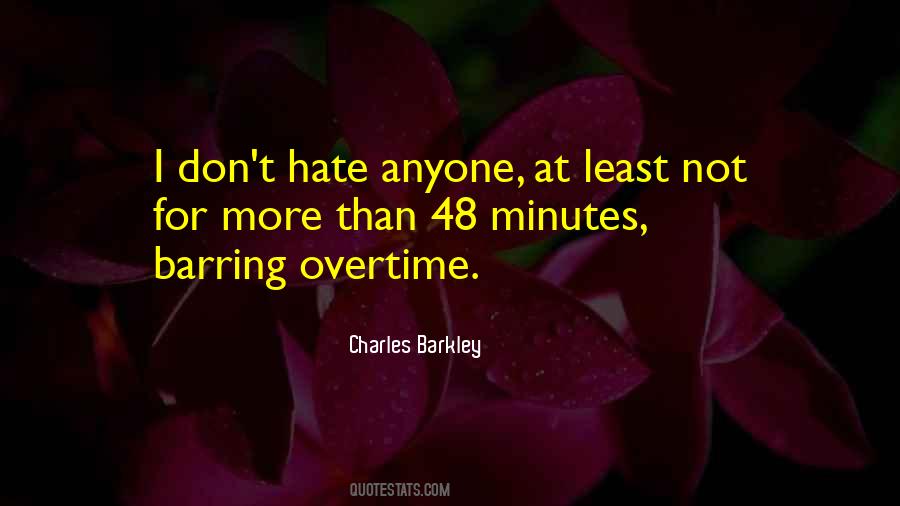 #29. I don't believe athletes should be role models ... We're a one-shot deal, one in a million, so we should be the least likely role models ... I think one of the problems in society today is that we don't stress education enough, because we glorify athletes, actors and actresses.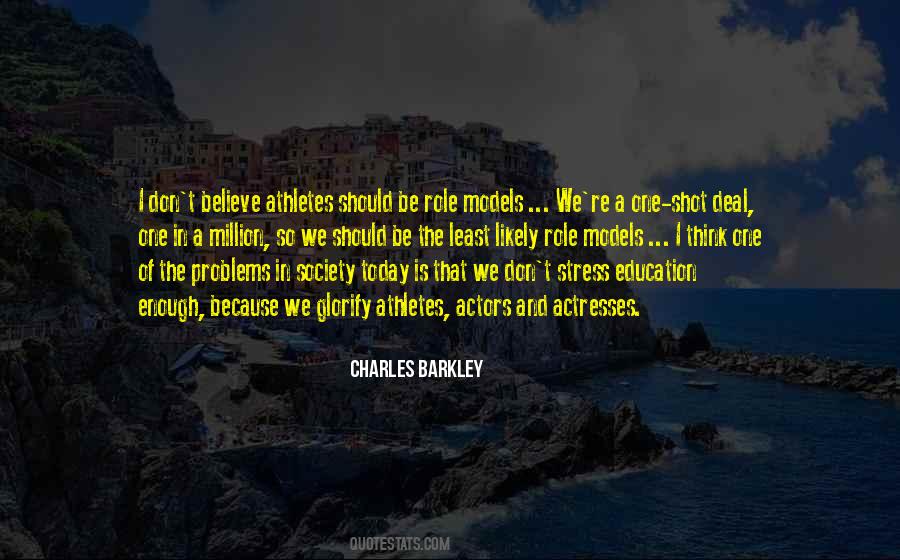 #30. They always try to make it like jocks discriminate against gay people. I've been a big proponent of gay marriage for a long time, because as a black person, I can't be in for any form of discrimination at all.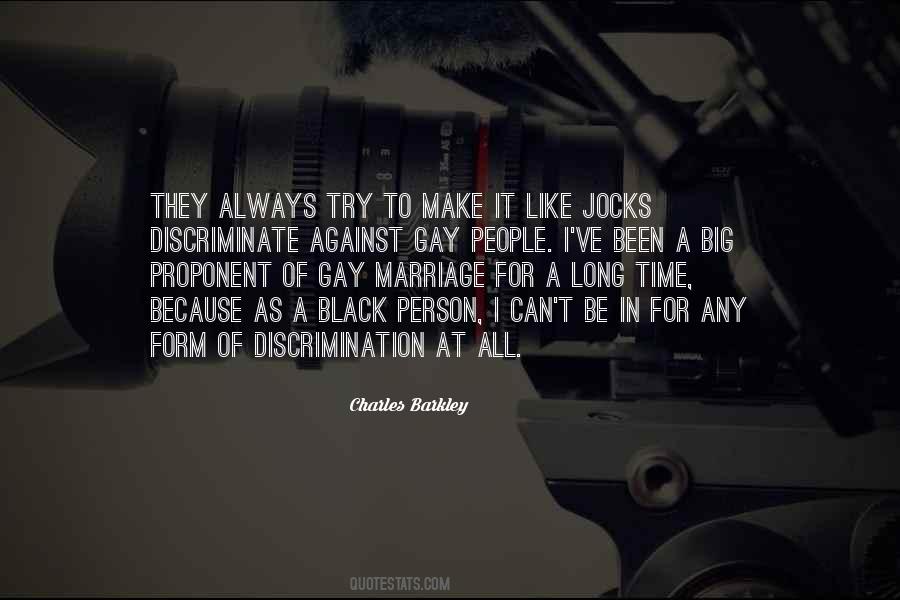 #31. If you can't slam with the best, then jam with the rest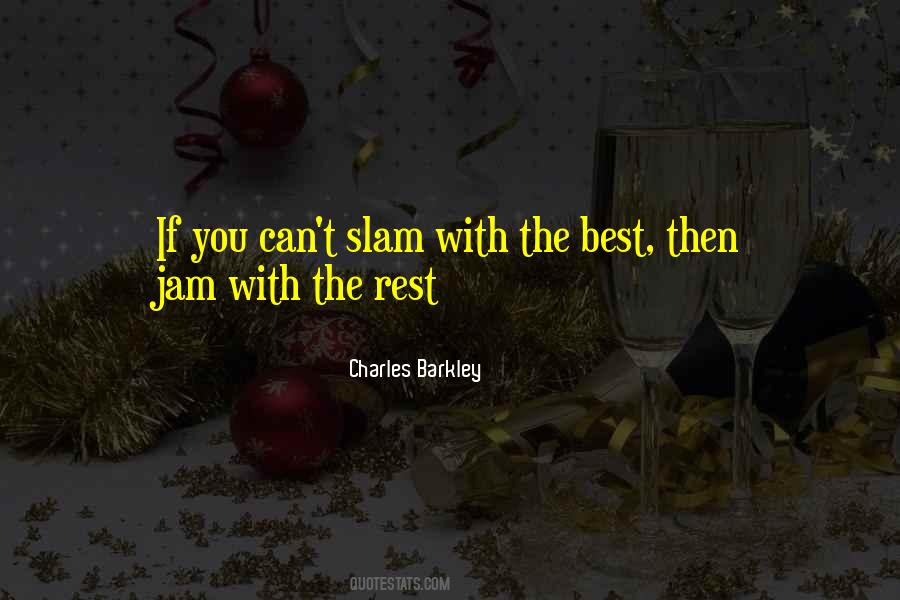 #32. He's got to bring something stronger than that. That's like bringing milk to a bar, it's not strong enough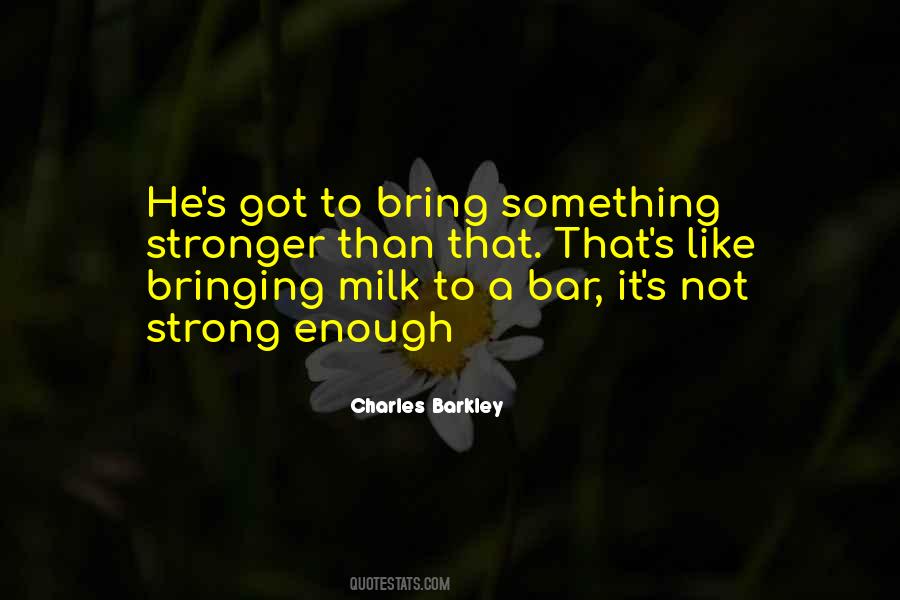 #33. The only difference between a good shot and a bad shot is if it goes in or not.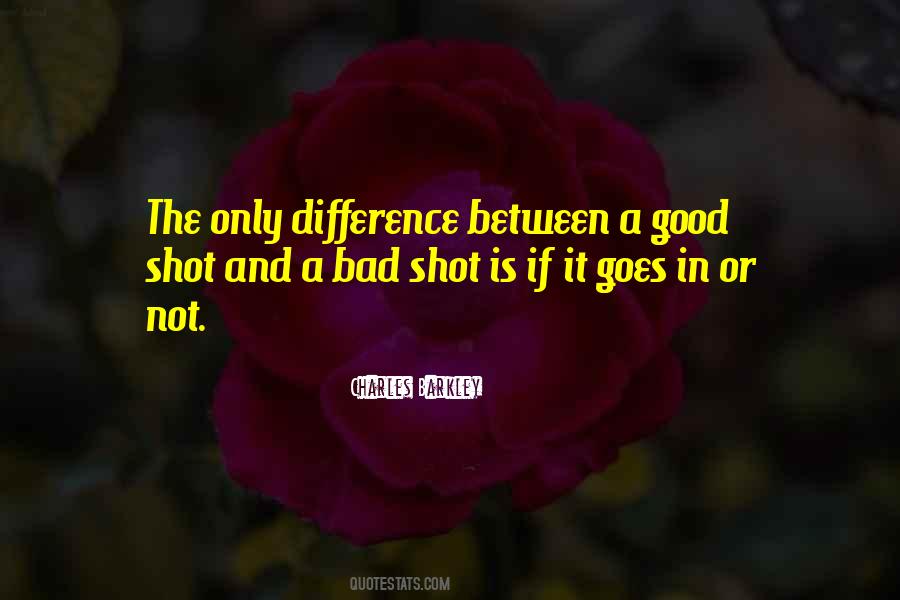 #34. Jerry Krause must have pictures of his boss's wife having sex with a monkey.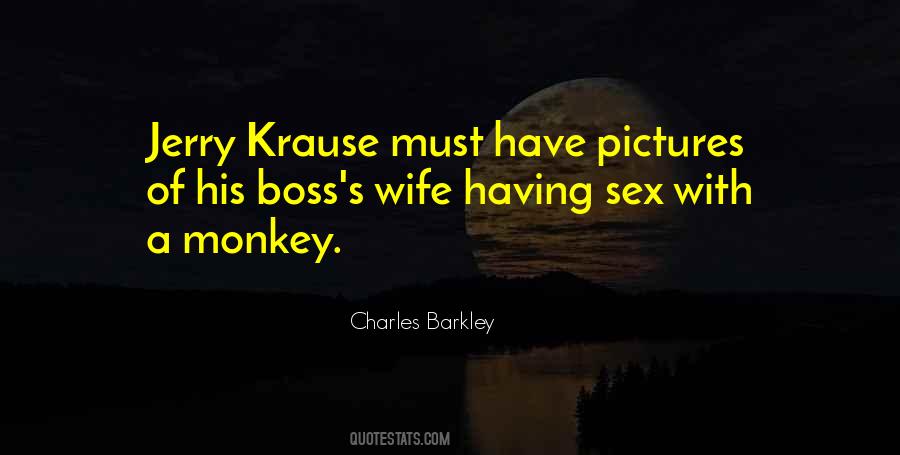 #35. You know what I always say about basketball whenever anybody tried to tell me the Knicks are gonna be good: They're old. Old people don't get healthy. They die.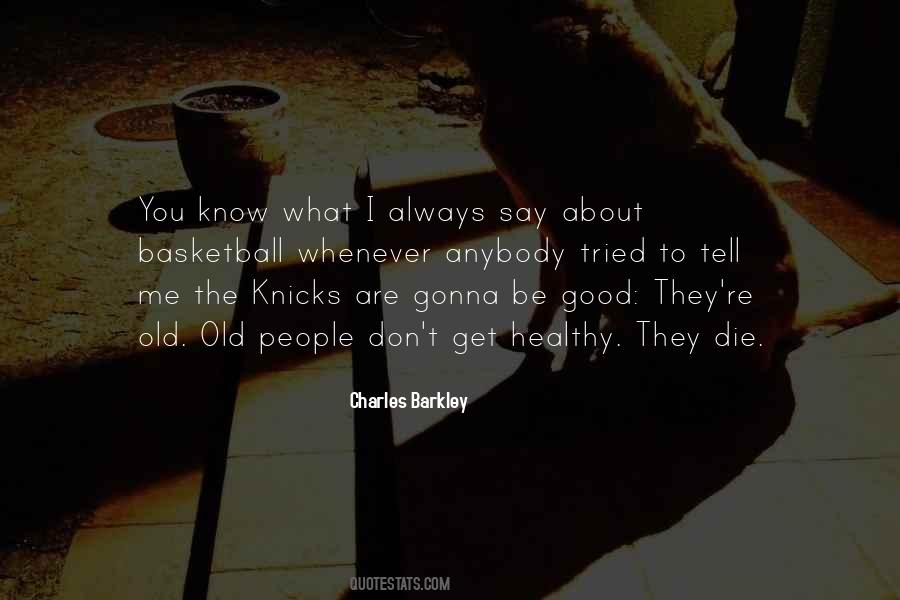 #36. Poor people cannot rely on the government to come to help you in times of need. You have to get your education. Then nobody can control your destiny.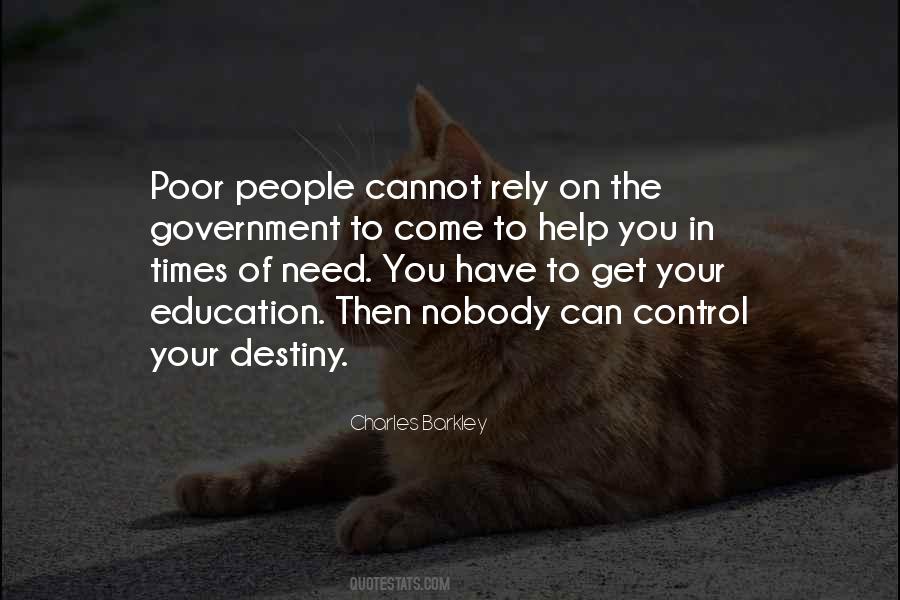 #37. Poor people have been voting for Democrats for the last 50 years and they're still poor.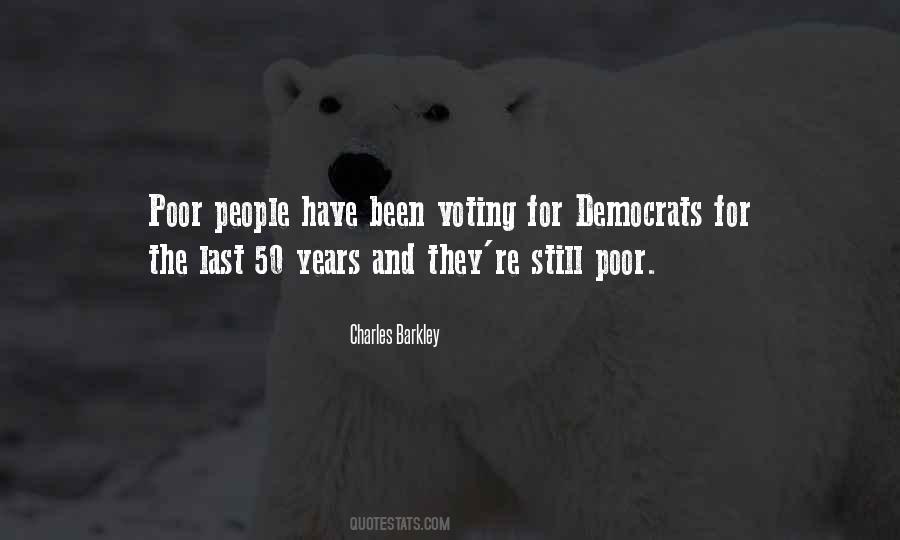 #38. If you're scarde to fail, you don't deserve to be successful.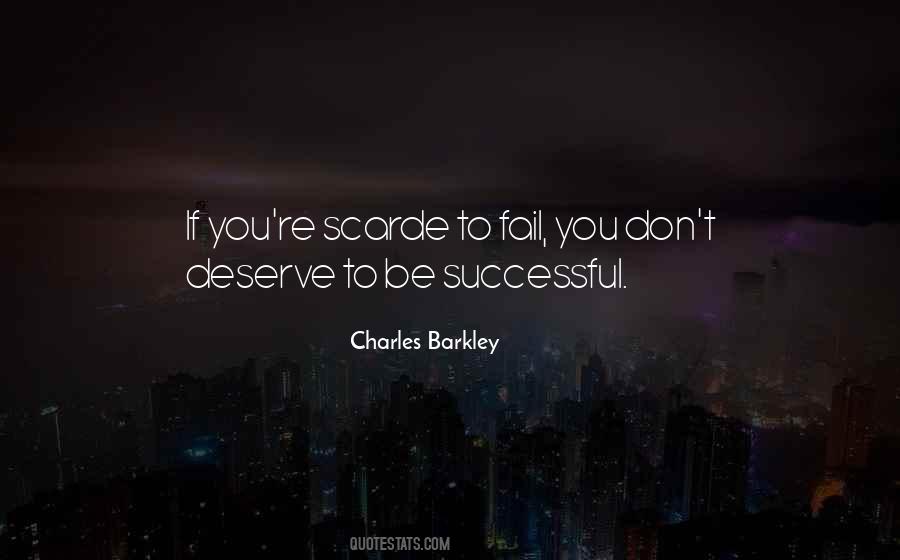 #39. People always say he can run and he can jump. So can a deer and you wouldn't put a deer in the game.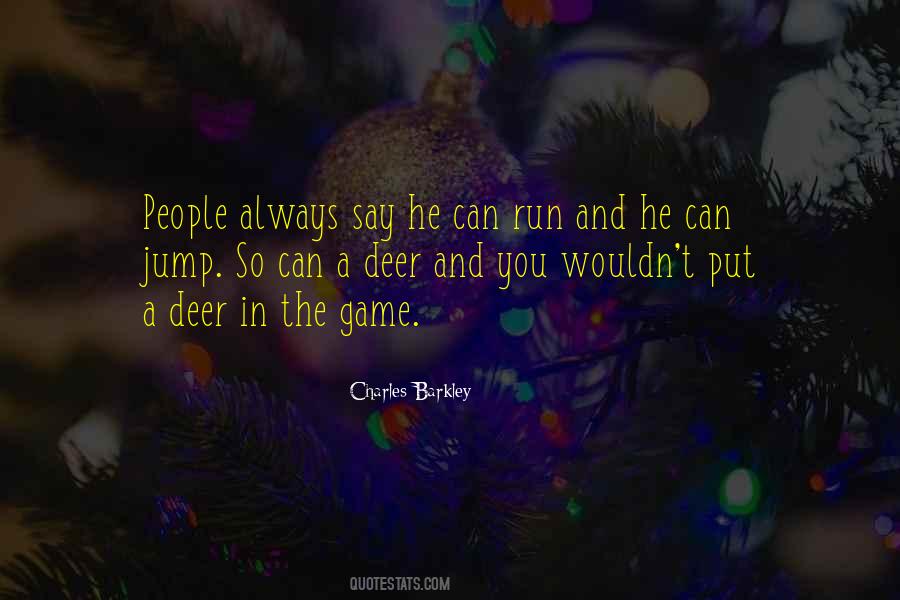 #40. I don't get into the gun stuff. Some guys have guns who go hunting. Where do we stop (the gun control) at? I'm not a hunter, but we can't say people can't have guns.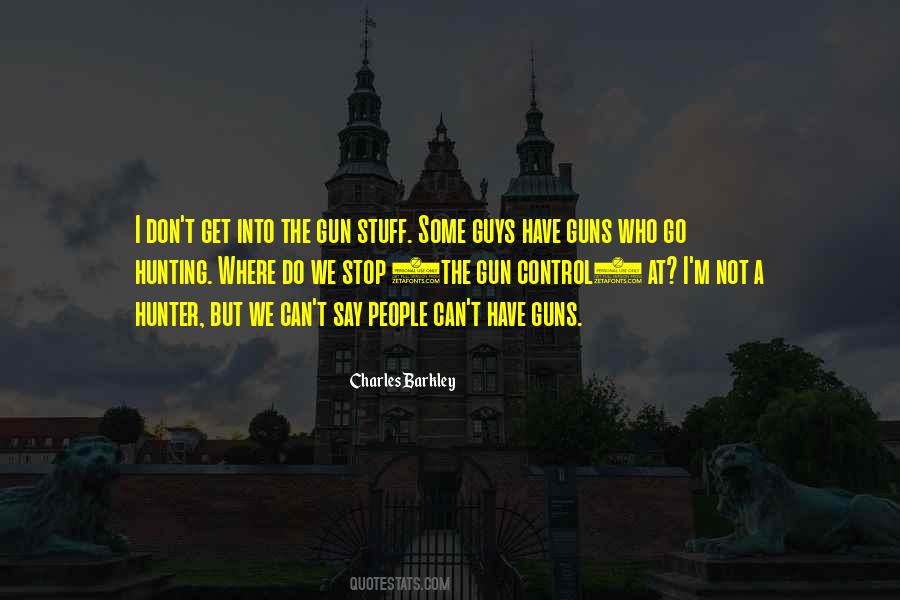 #41. America is divided by economics, and we as Americans, we've got to do a better job of supporting poor people.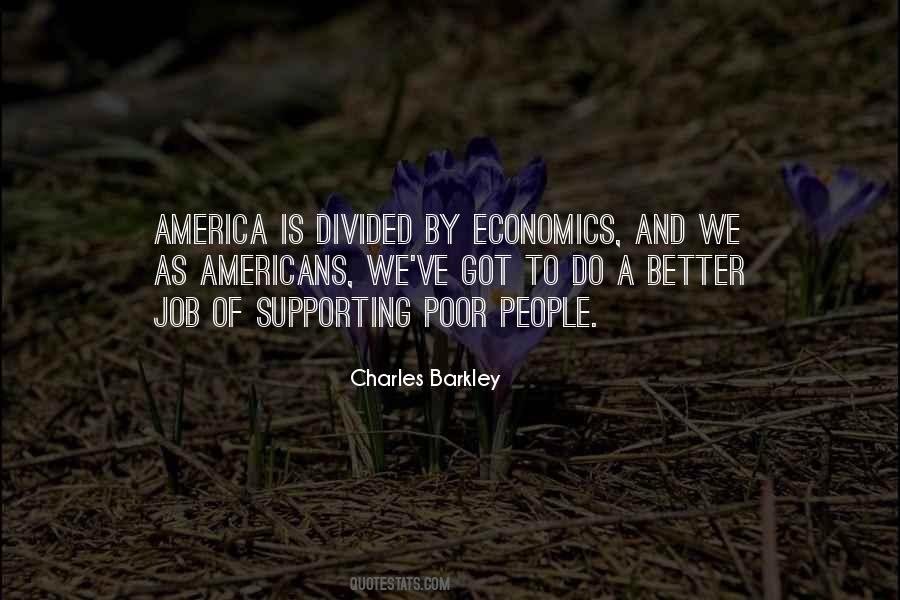 #42. People always say turn the other cheek. If you turn the other cheek, I'm gonna hit you in the other cheek too.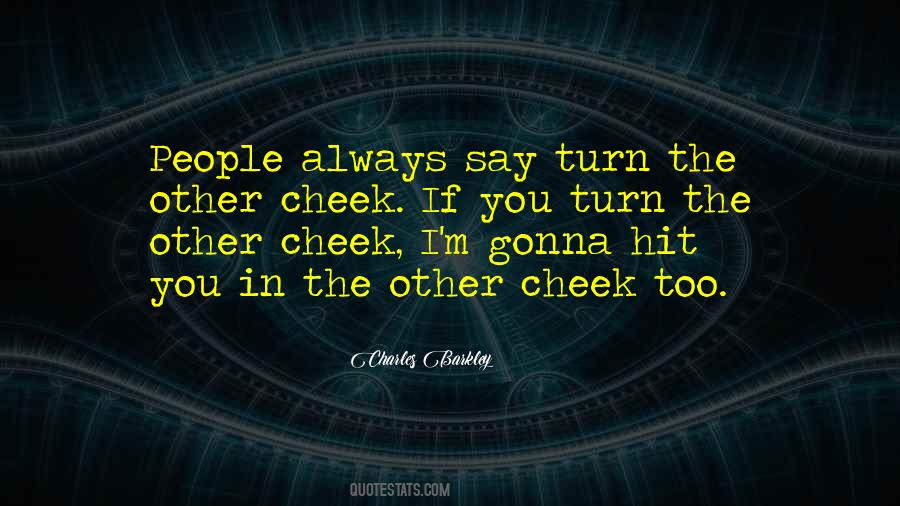 #43. This is why I hate white people. You guys try to turn everything into a racial issue.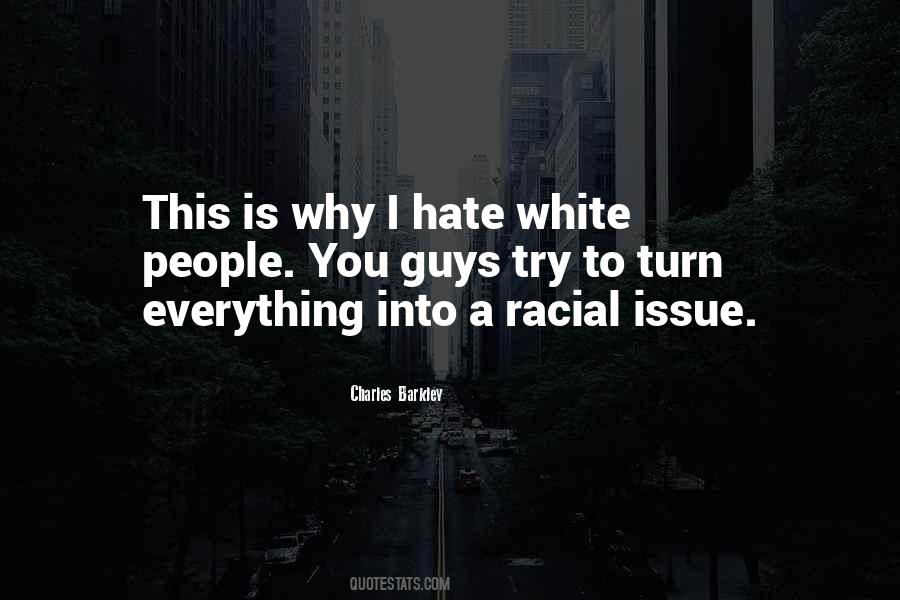 #44. They run like deer, jump like deer and think like deer.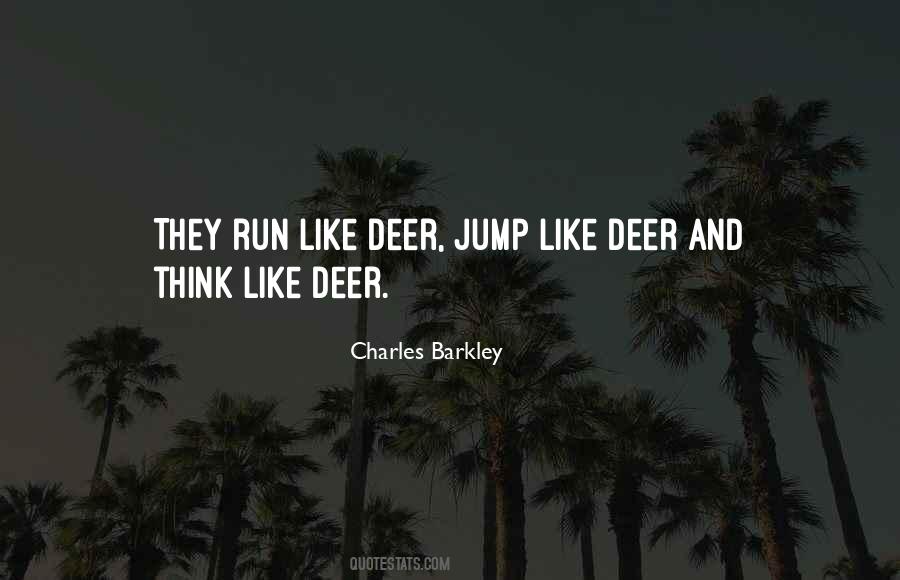 #45. Poor people have been voting for big government liberalism for 50 years... and they are still poor.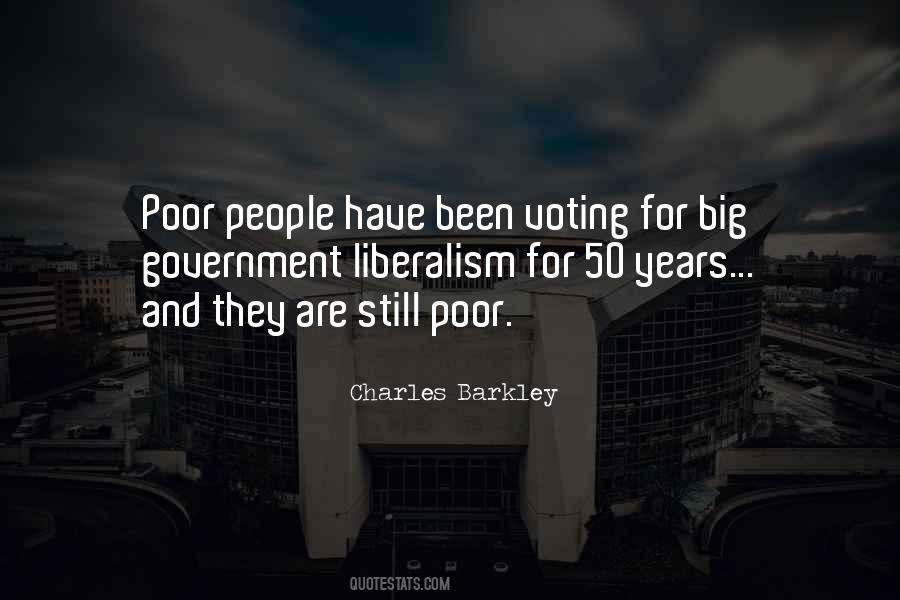 #46. I have nothing against old people. I want to be one myself one day.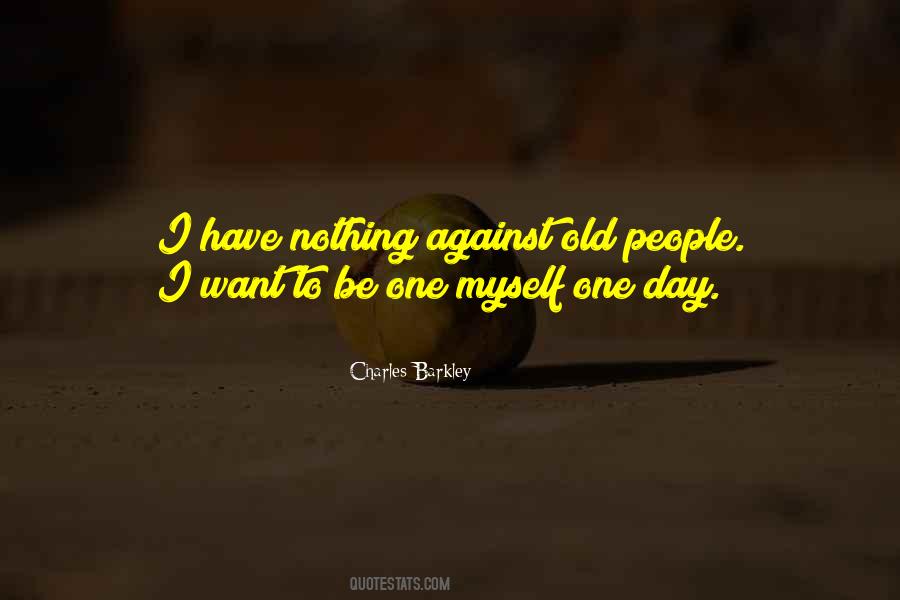 #47. I'm not paid to be a role model. I'm paid to wreak havoc on the basketball court.
#48. Adrian Dantley is a guy that I looked at ... on how to maneuver my body around.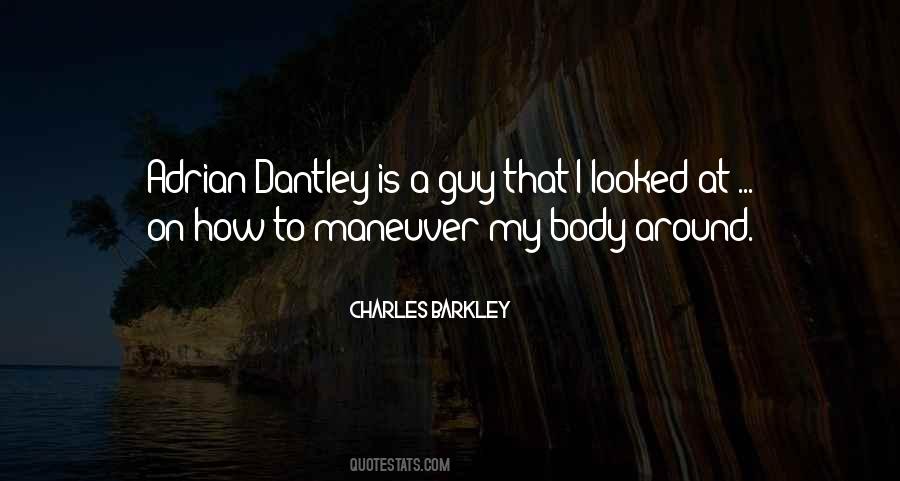 #49. It ain't like we're curing cancer or anything, we're watching basketball.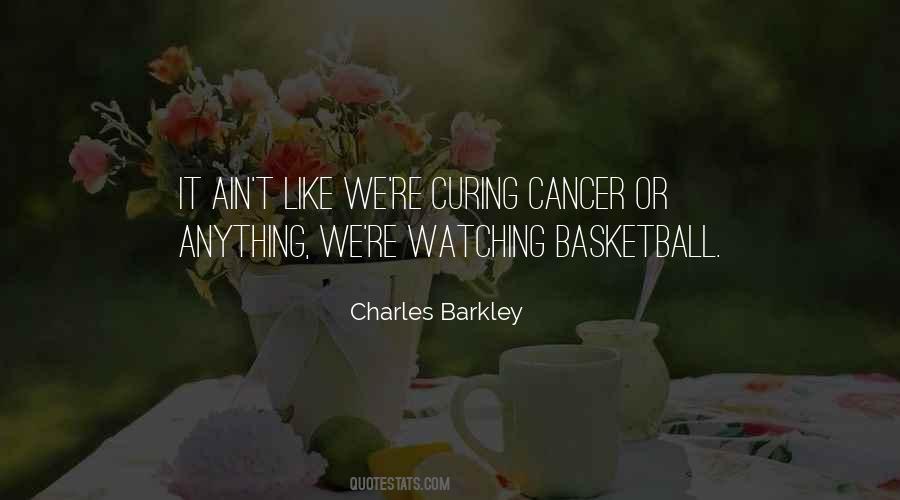 #50. My initial response was to sue her for defamation of character, but then I realized that I had no character.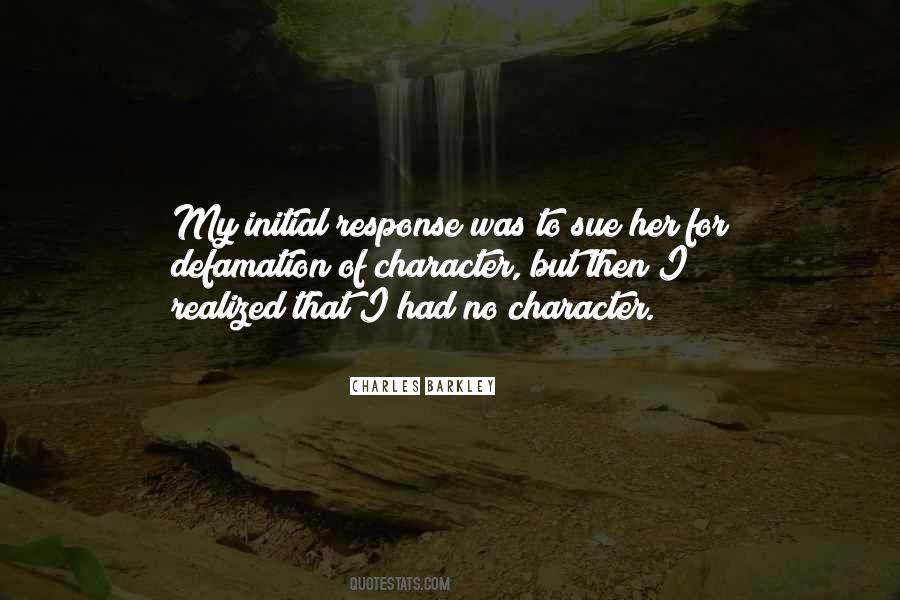 #51. I don't care what people think. people are stupid.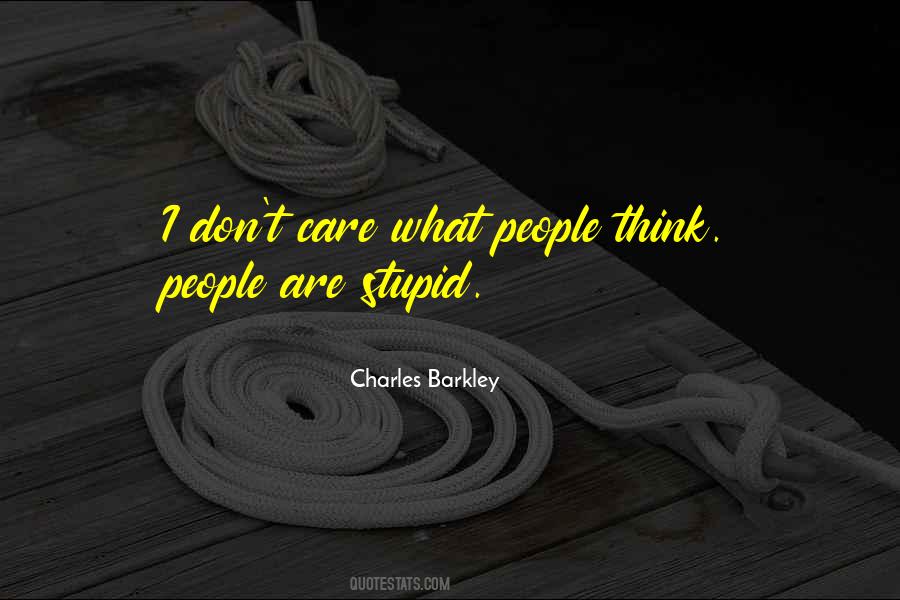 #52. I got pulled over when I was behind the wheel of a Porsche in Philly once for what we call DWB - Driving While Black.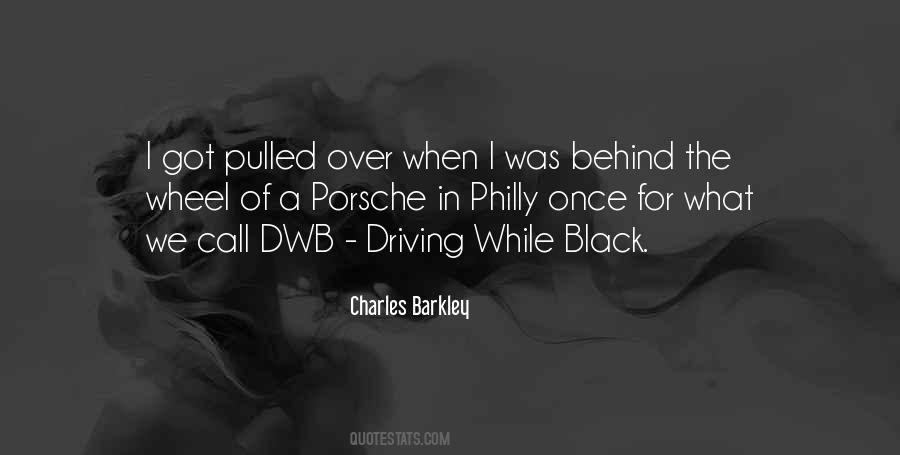 #53. Curling is not a sport. I called my grandmother and told her she could win a gold medal because they have dusting in the Olympics now.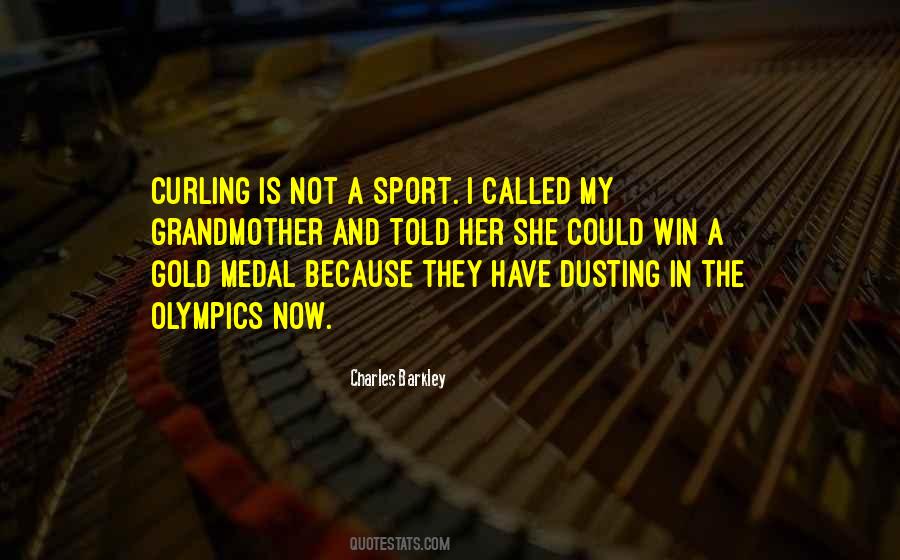 #54. I didnt wear the pink panties because I didnt want America going crazy with excitement.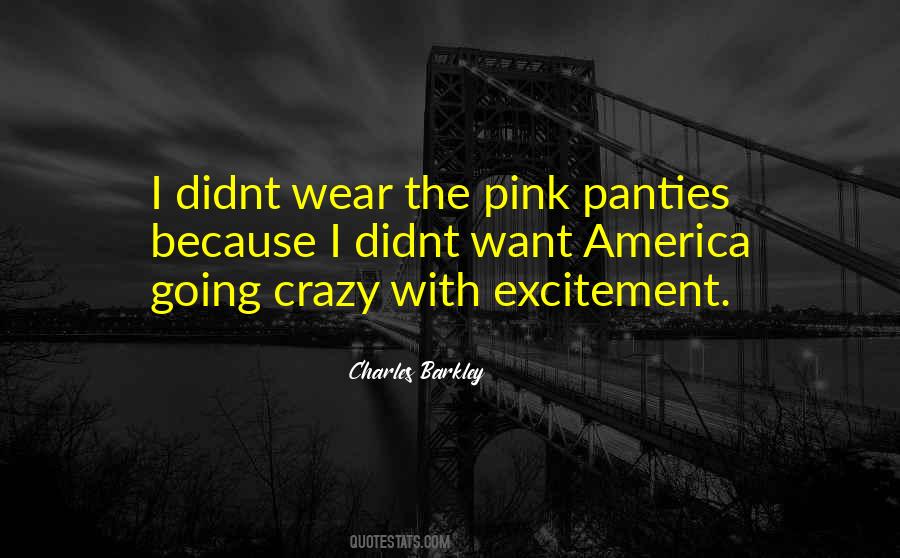 #55. I think it sucks that in our country [the USA] there is such a double standard education-wise. Which part of the city you live in, or something like that, determines if you'll be successful, and that's not fair.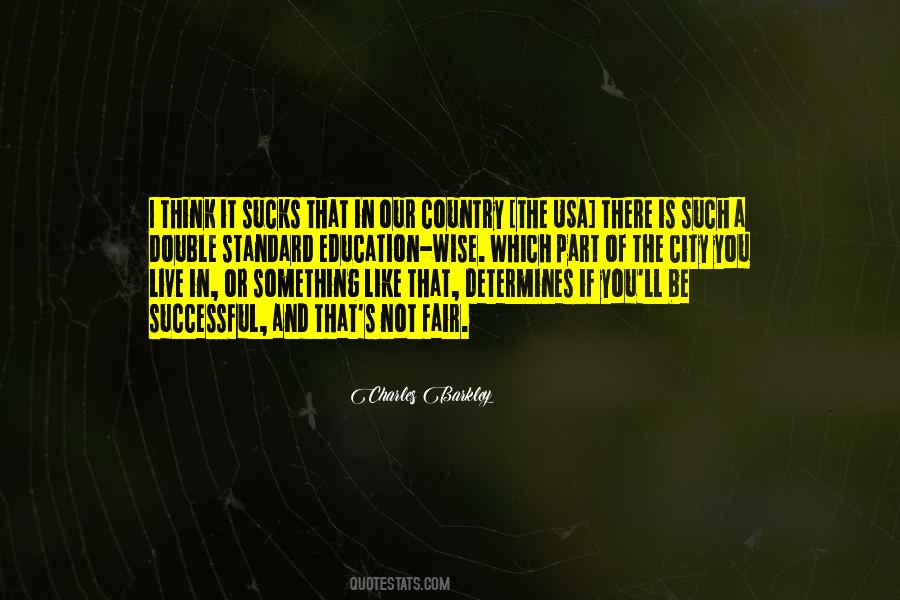 #56. I don't how anybody taller than 6-4 can sit in those seats. And the airline executives don't give a damn 'cause they never walk back there in the first place. I don't fly first class because I have a lot of money. I do it because I need the room.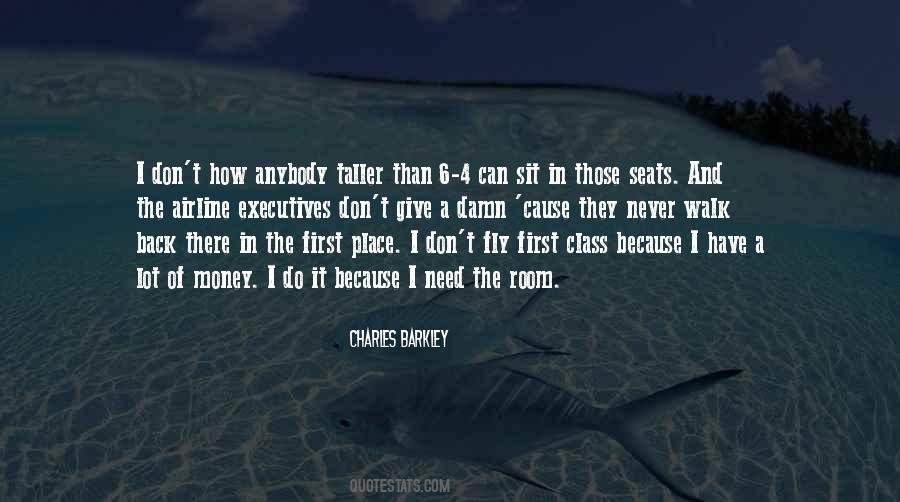 #57. What does politically correct mean? If you're fat, don't ask me if you're fat, because I'm gonna tell you the truth. You're fat.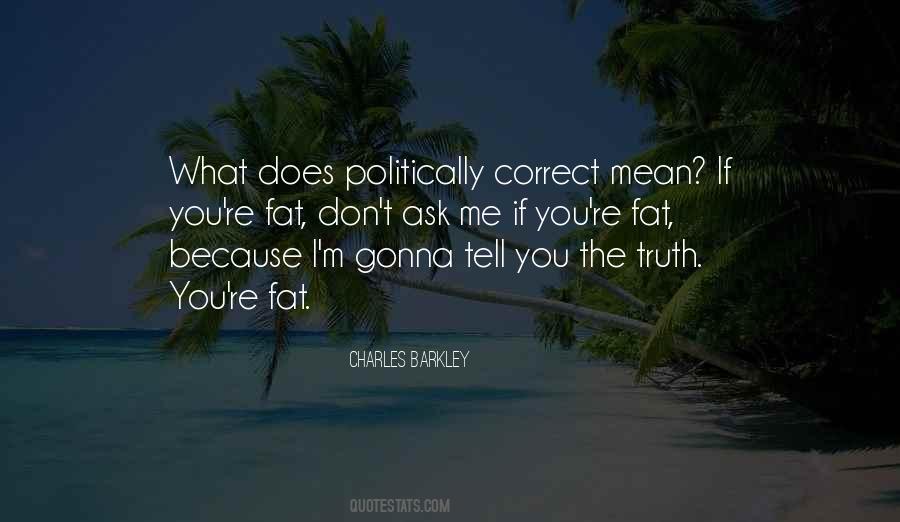 #58. My message is simple: take control of your life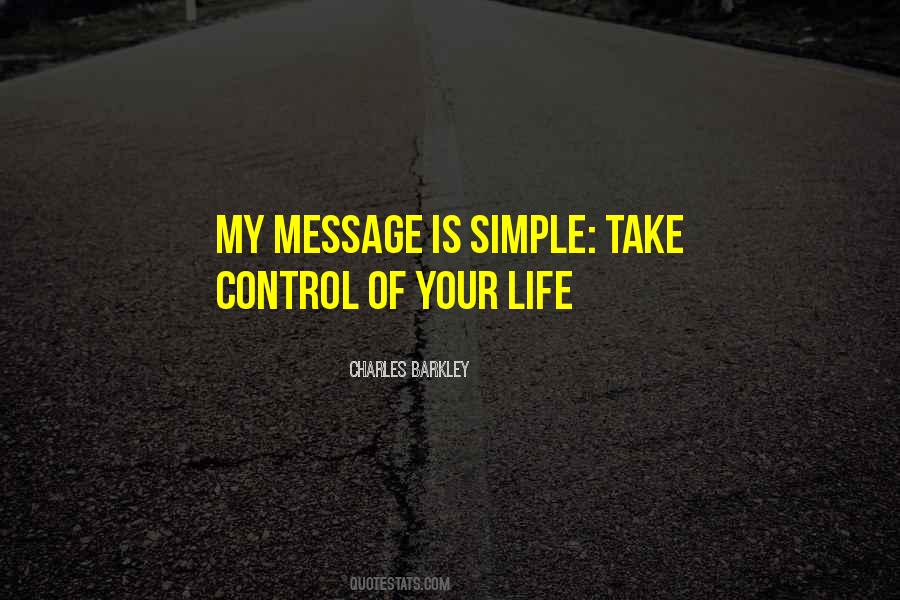 #59. But when I see a story on welfare on television, they only show black people.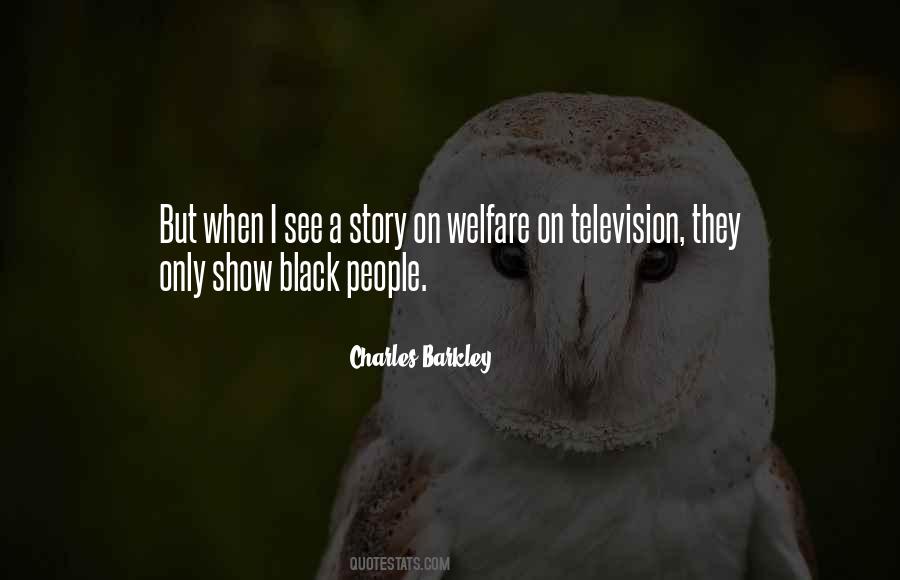 #60. We're just playing basketball. It's not like we're going out to have unprotected sex with Magic.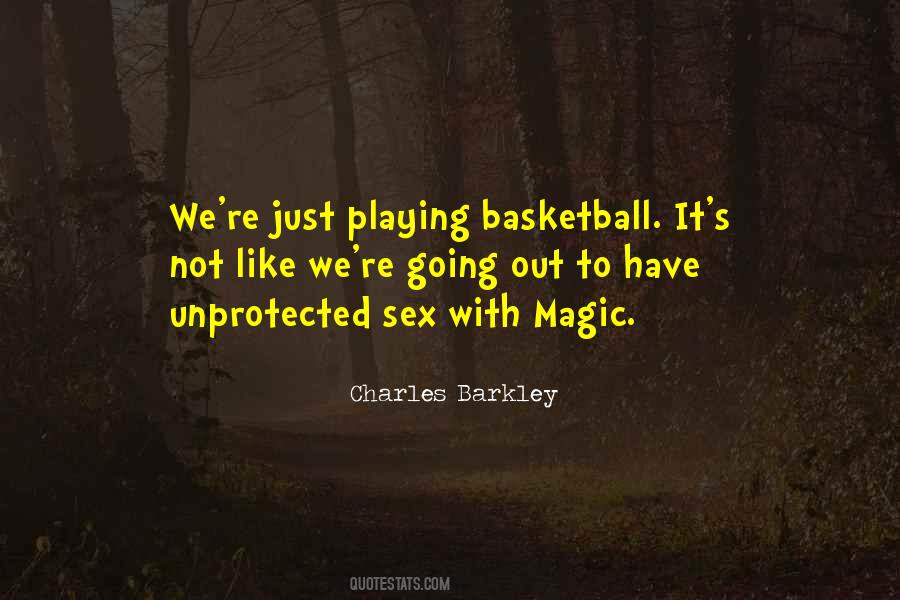 #61. I do not use words like liberal or conservative. You can ask me a question and I will give you an answer. Those are words rich people on television use to divide and conquer.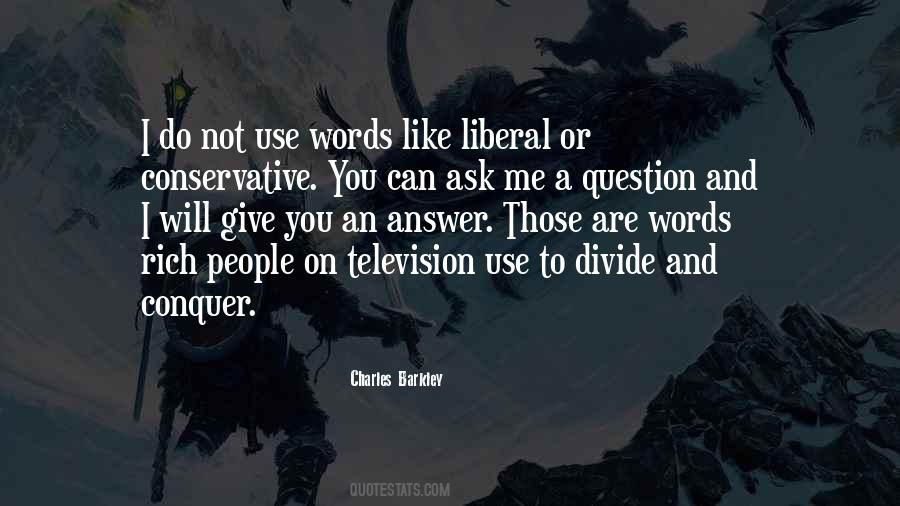 #62. Well, when I went off to college, the guys I used to hang with were pumping gas and voting Democrat. Today they're still pumping gas and voting Democrat. Guess the Democrats didn't do much for them.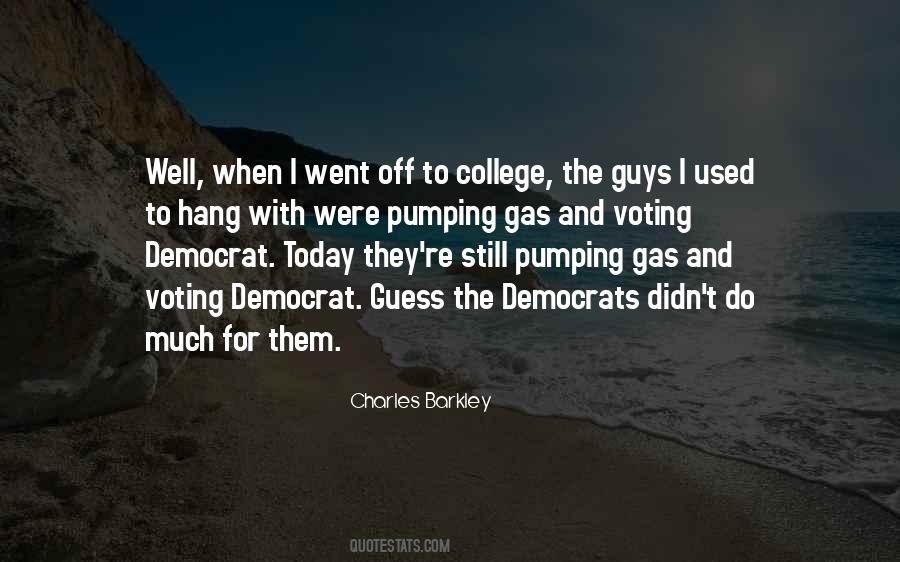 #63. Every time I think about changing a diaper, I run a little bit harder and a little bit faster to make sure I can afford a nanny until my daughter's old enough to take care of that herself.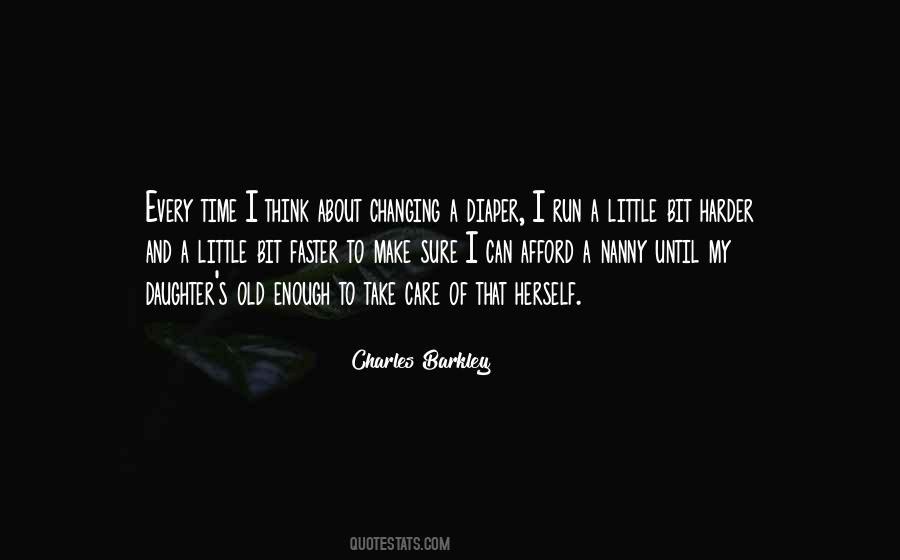 #64. I think you have an obligation to be honest.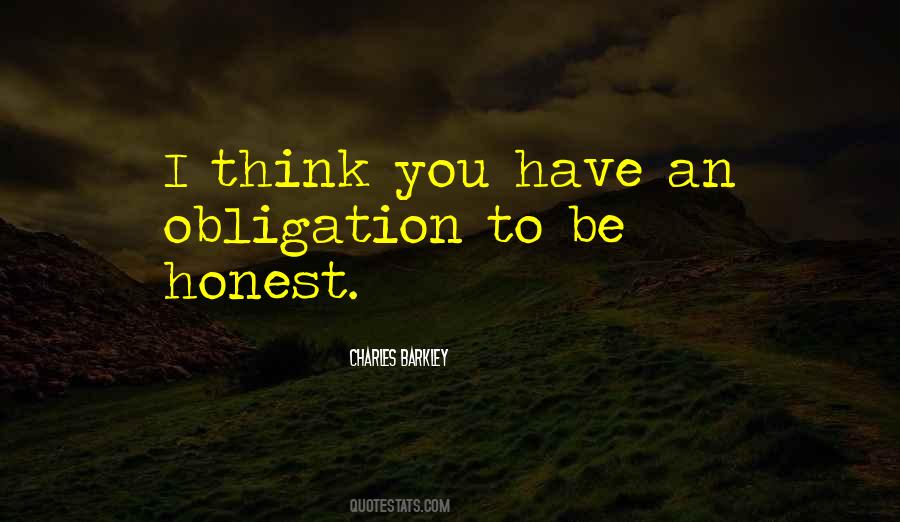 #65. I don't worry about playing basketball; that comes natural. I just want to have fun. David Robinson, Patrick Ewing, Michael Jordanthis is like spring break in the ghetto.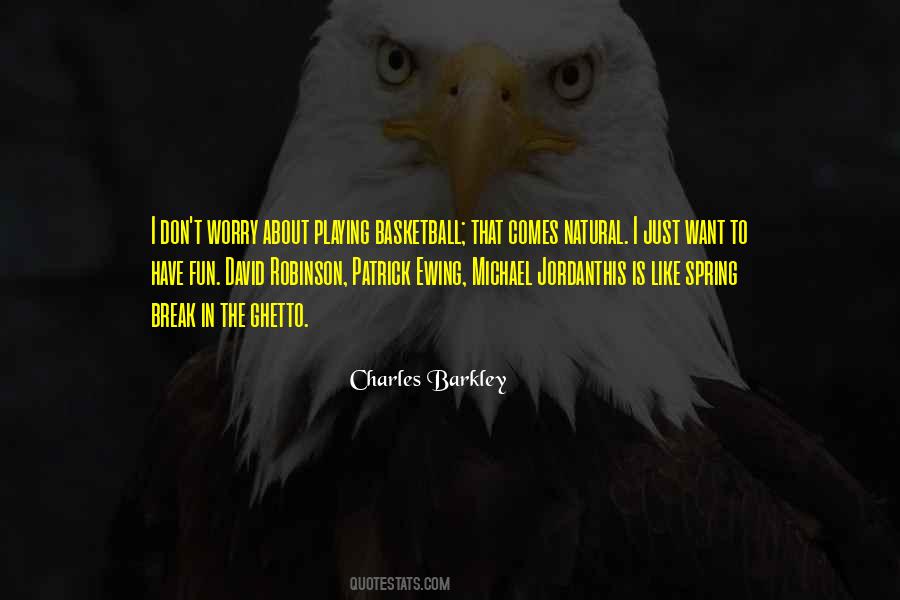 #66. You can't start a diet in the middle of the week, that's just stupid.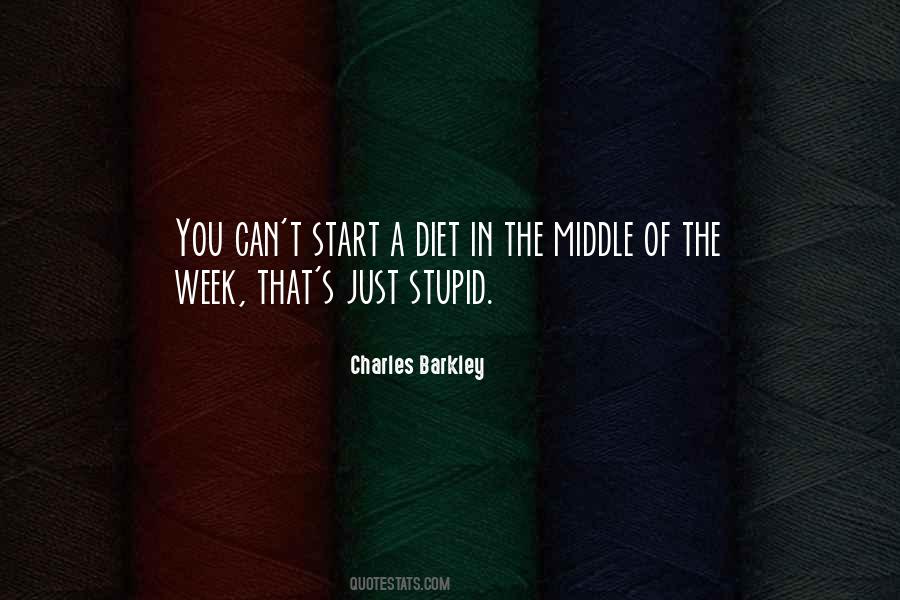 #67. Look, I'm in the top 20 of players who ever lived.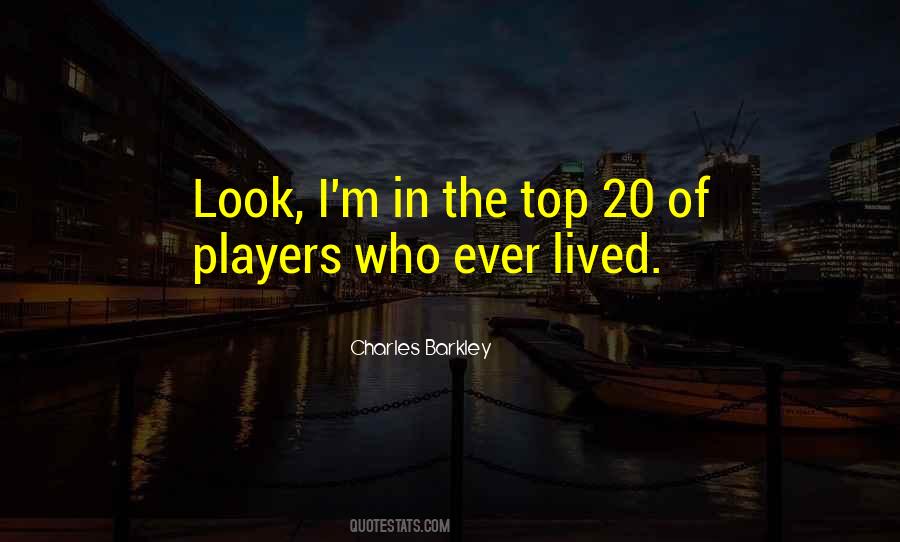 #68. Stevie Wonder could make one of 23 shots. - On North Carolina missing 22 of its last 23 shots in losing to Georgetown in the NCAA tournament.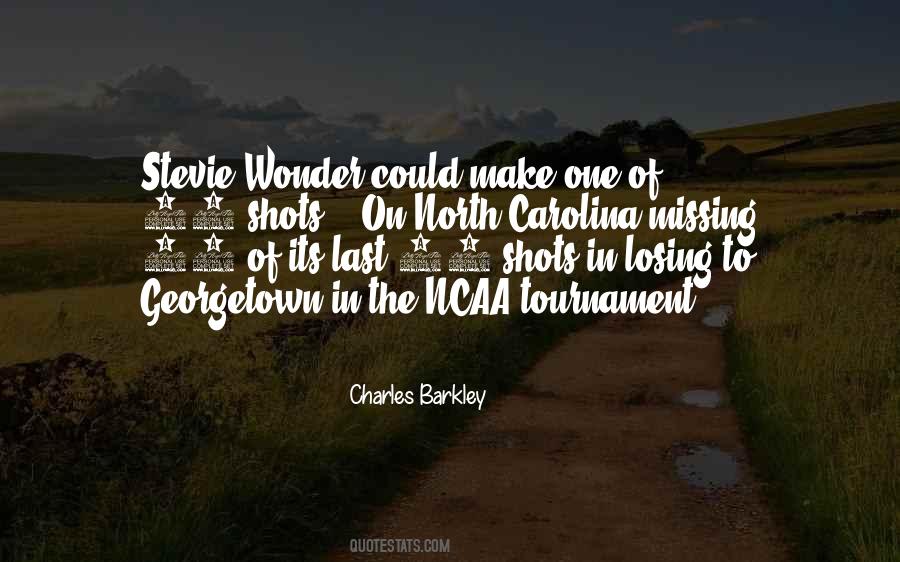 #69. I don't create controversies. They're there long before I open my mouth. I just bring them to your attention.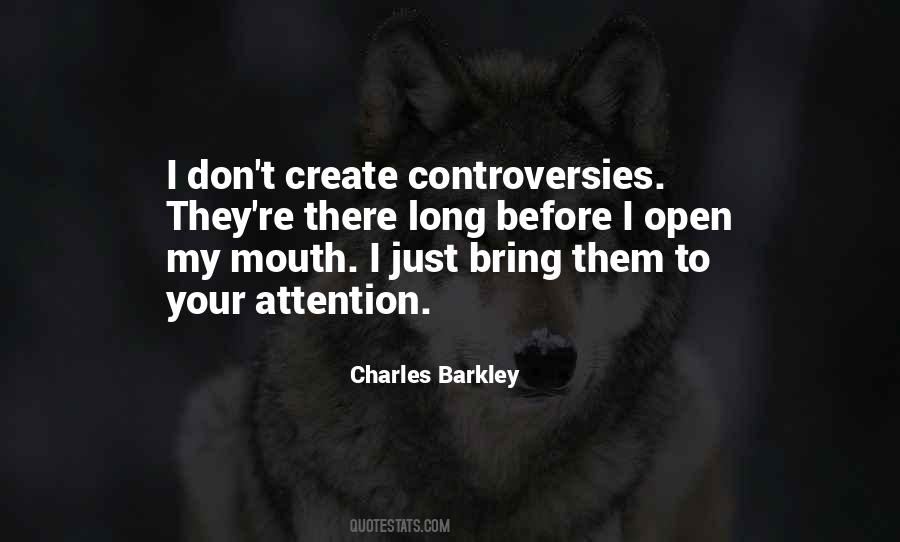 #70. Every team in the Western Conference has flaws.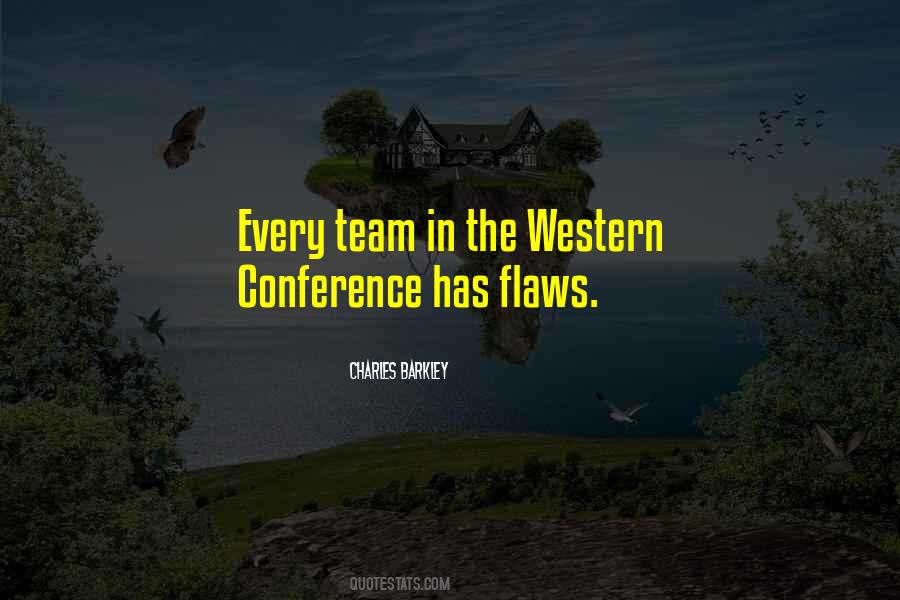 #71. They don't let many black people in the governor's mansion in Alabama, unless they're cleaning.
#72. I want to be a politician. I think I understand how the system works, I think a lot of politicians are corrupt, and it's about time we put some people in there who are going to look out for the majority of the people instead of the rich people.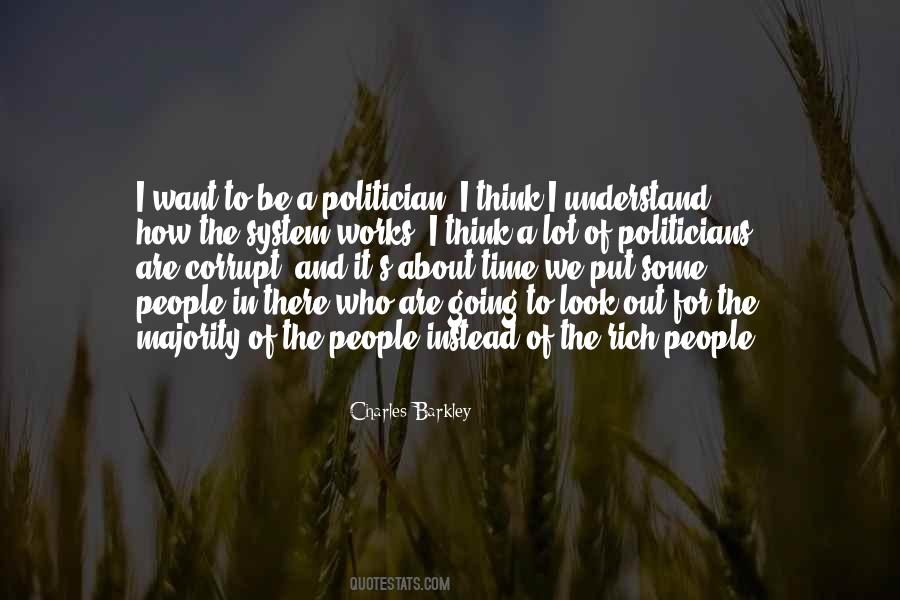 #73. Being black or white isn't an accomplishment. What you do with your life - or what you accomplish with your life - dictates what you should be proud of.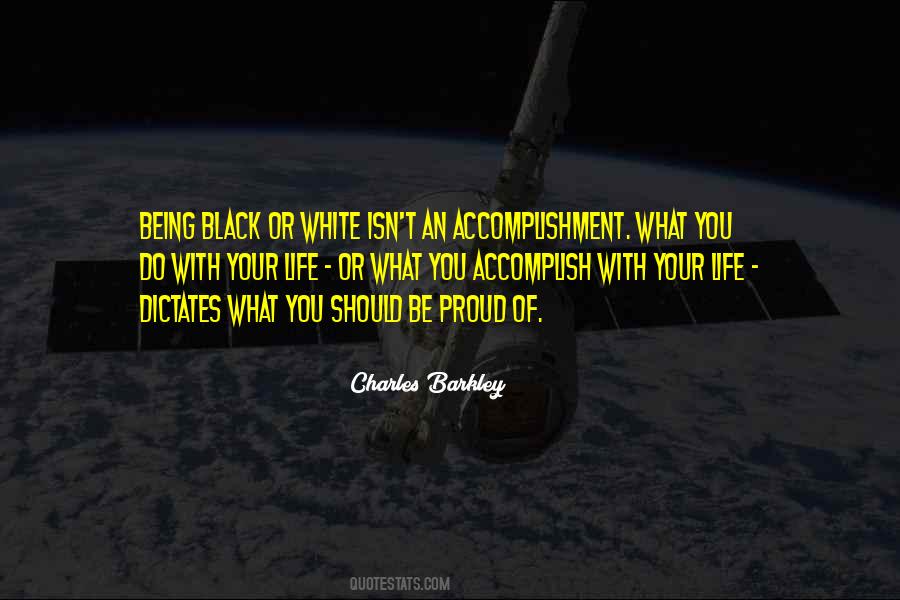 #74. I don't know anything about Angola, but Angola's in trouble.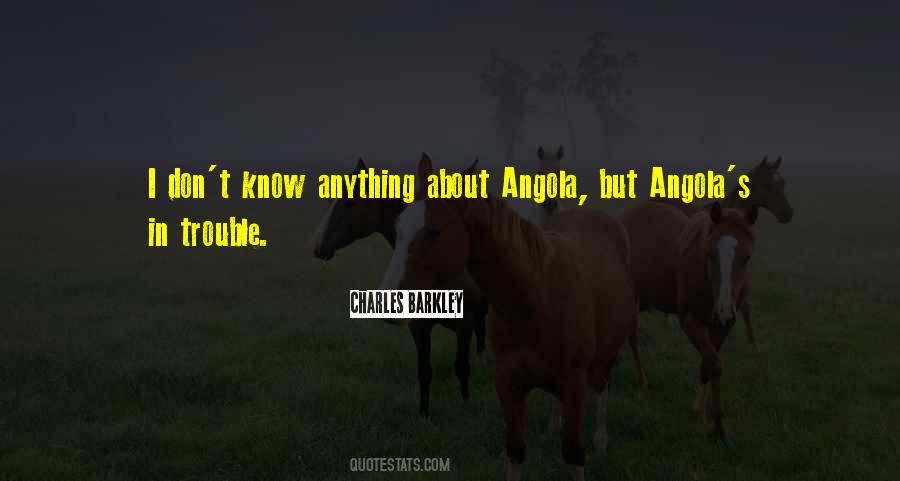 #75. Yeah, I regret we weren't on a higher floor.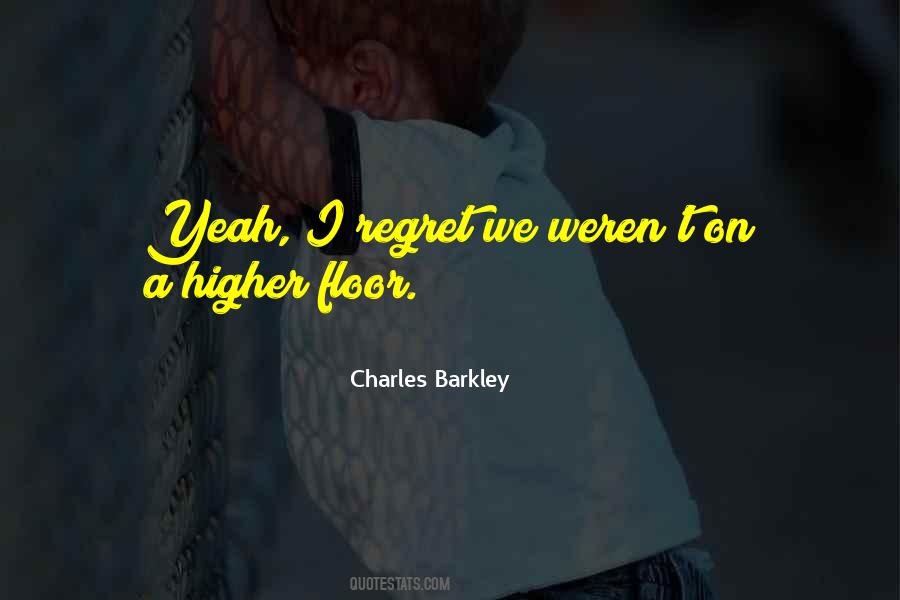 #76. I remember sitting down with the Rockets and saying, 'Yeah. I'm going to retire.' They said, 'Well, we'll give you $9 million.' And I said, 'You got a pen on you?'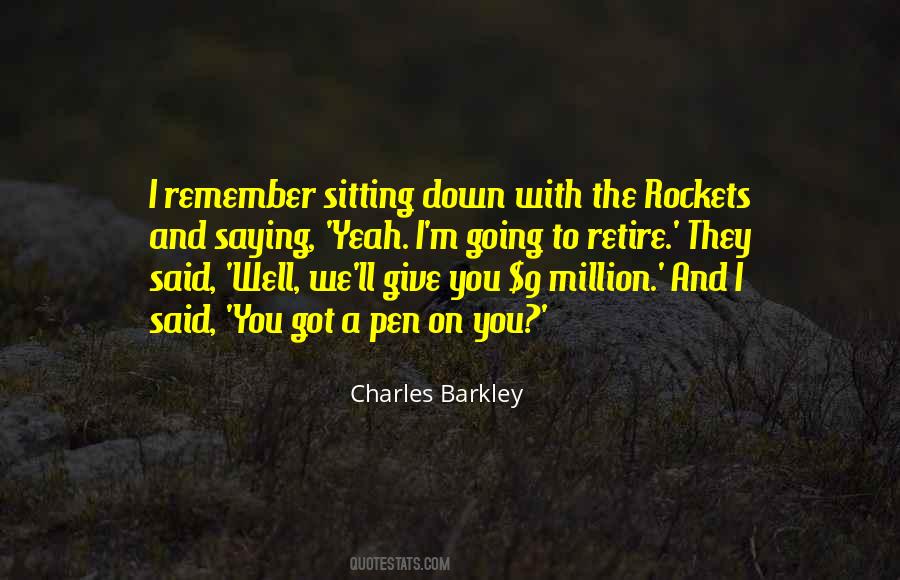 #77. You think your parents are a pain in the ass now, but they're going to get smarter as you get older.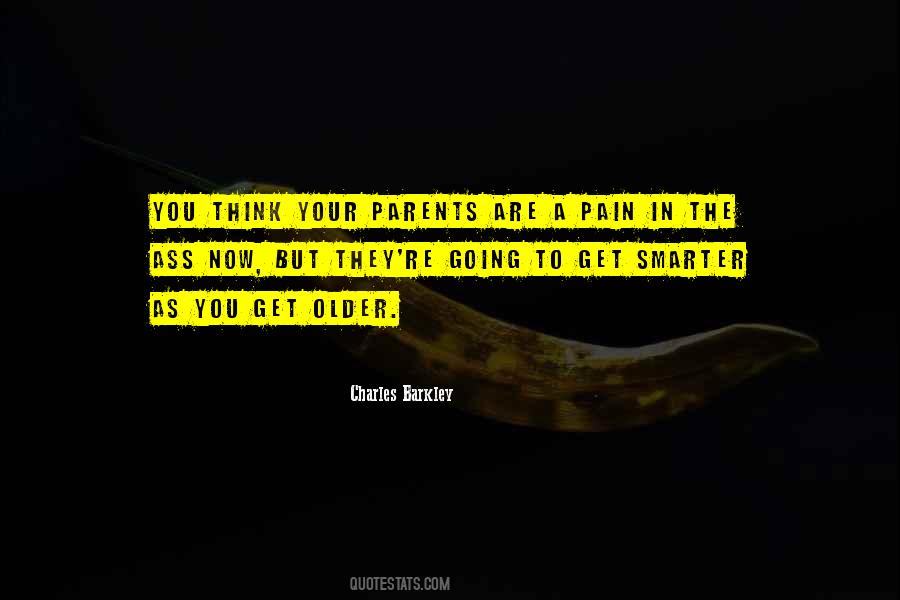 #78. There's no medical term for what I've got.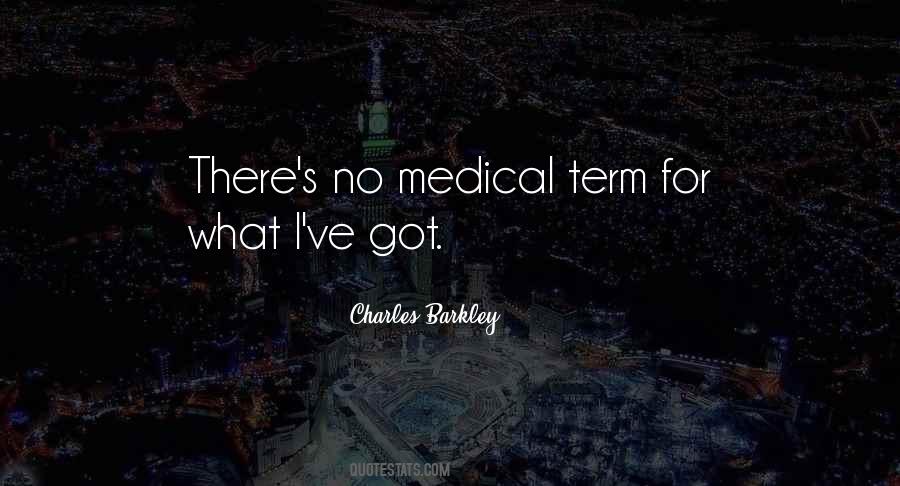 #79. See, my hope and dream is that people have a good time watching basketball. It's not church. It's not serious.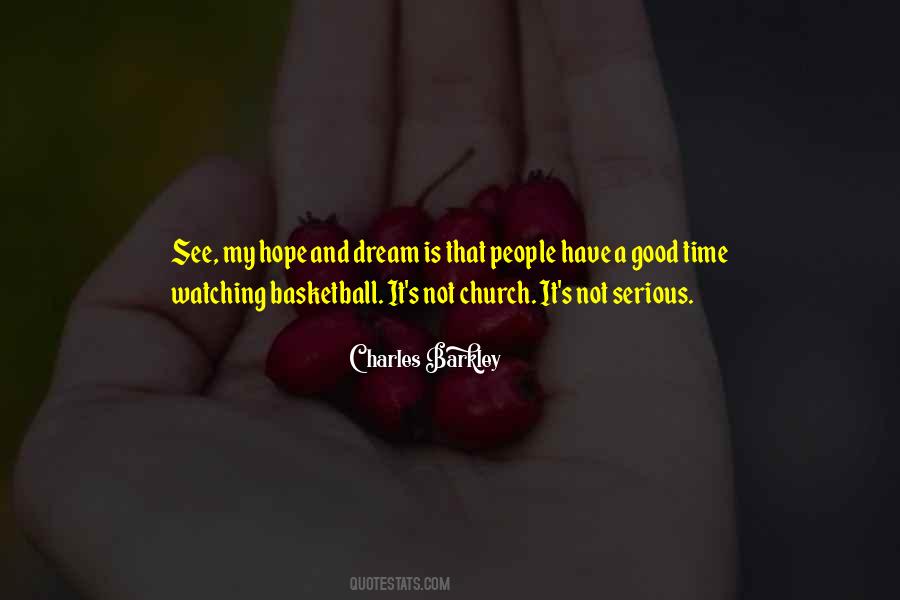 #80. I know I'm never as good or bad as one single performance. I've never believed in my critics or my worshippers, and I've always been able to leave the game at the arena.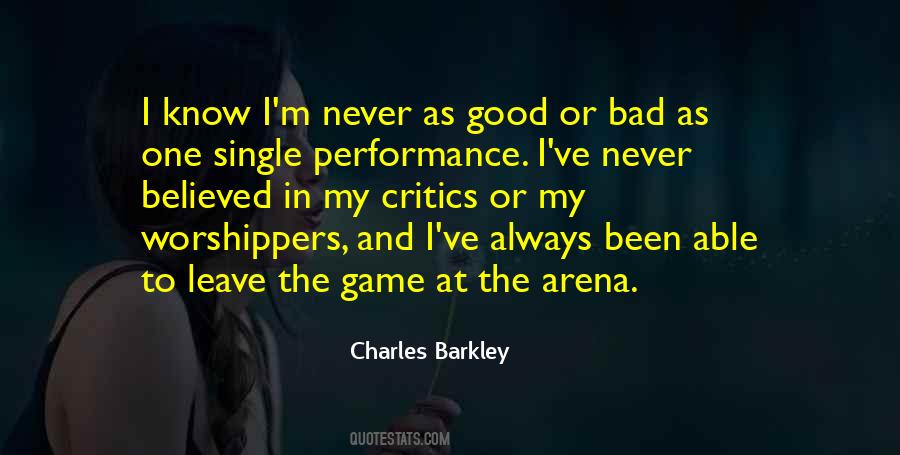 #81. Sometimes I have to criticize guys to try to make it fun, I mean, I'm out there trying to bust other people. I want all these guys to do well, but when they do something stupid or don't play well, I try not to kill 'em, I try to make 'em laugh a little bit.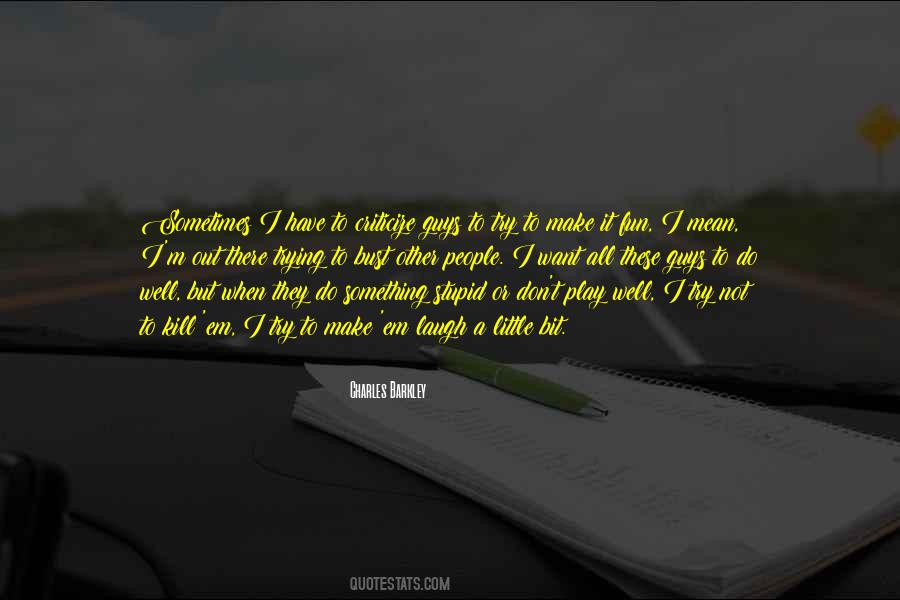 #82. I'm a mad dog whose only concern is winning.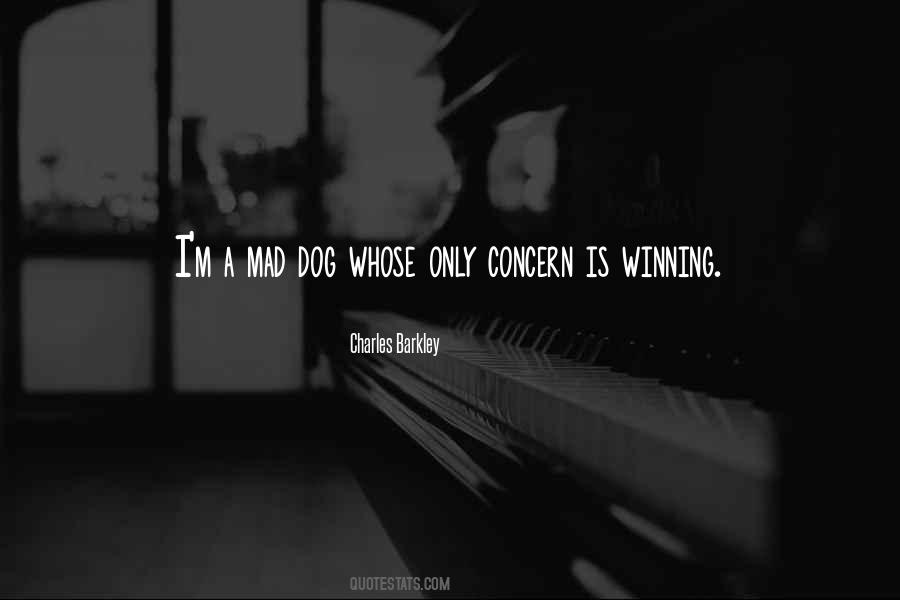 #83. I'm not paid to be a role model, parents should be role models.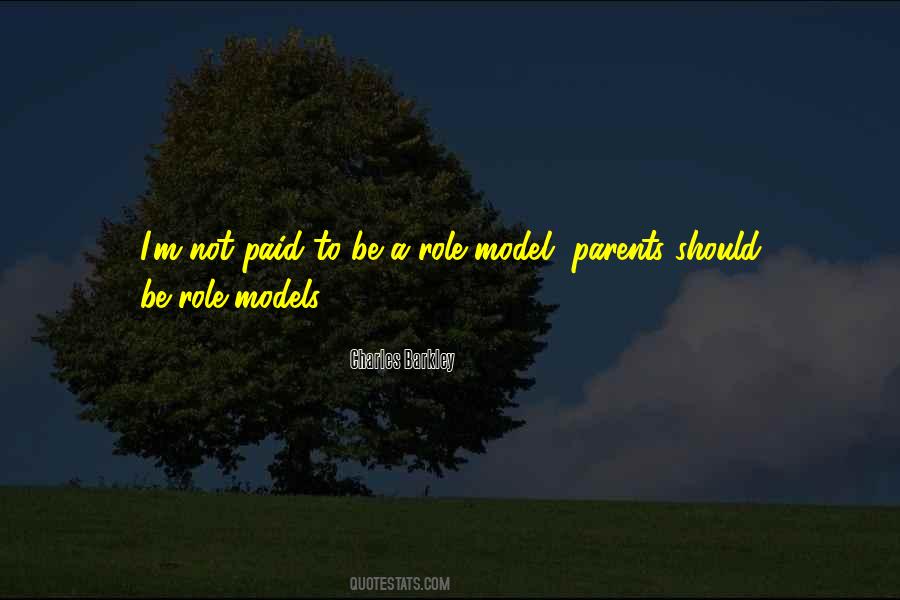 #84. Listening to a woman is almost as bad as losing to one. There are only three things that women are better at than men: cleaning, cooking, and having sex.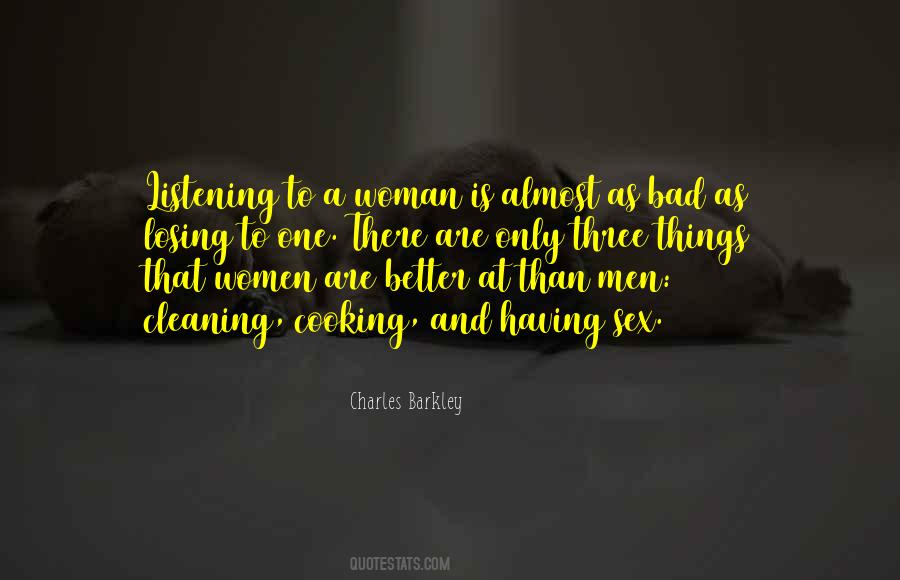 #85. I always laugh when people ask me about rebounding techniques. I've got a technique. It's called just go get the damn ball.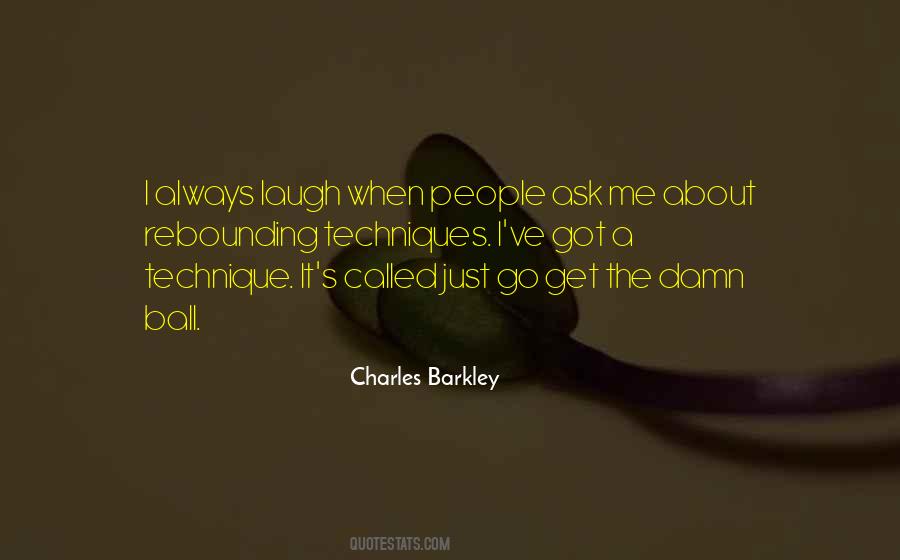 #86. One of the worst days of my life was telling Dick Ebersol I was going to TNT.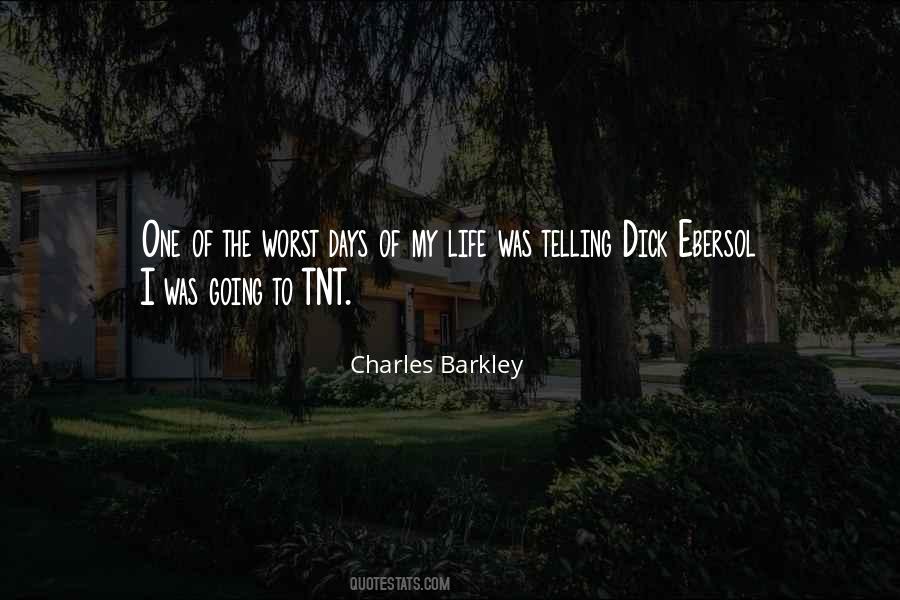 #87. People say I eat a lot. I really don't. More or less I just eat all the time.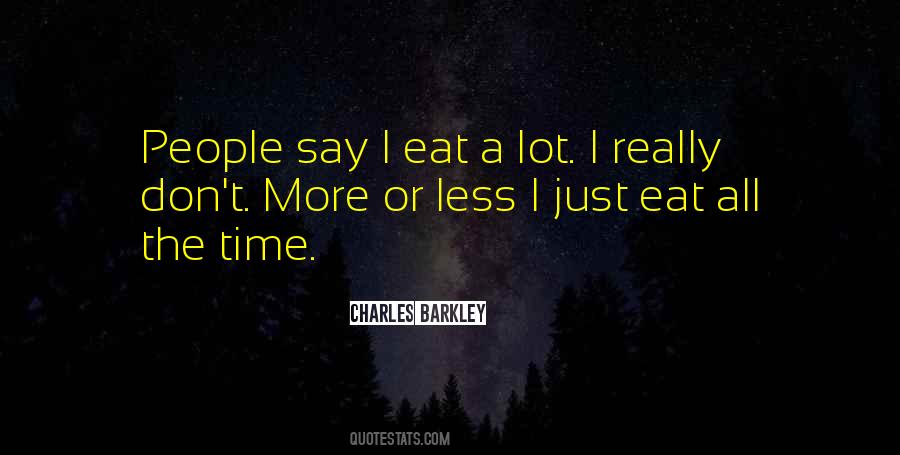 #88. All I know is, as long as I led the Southeastern Conference in scoring, my grades would be fine.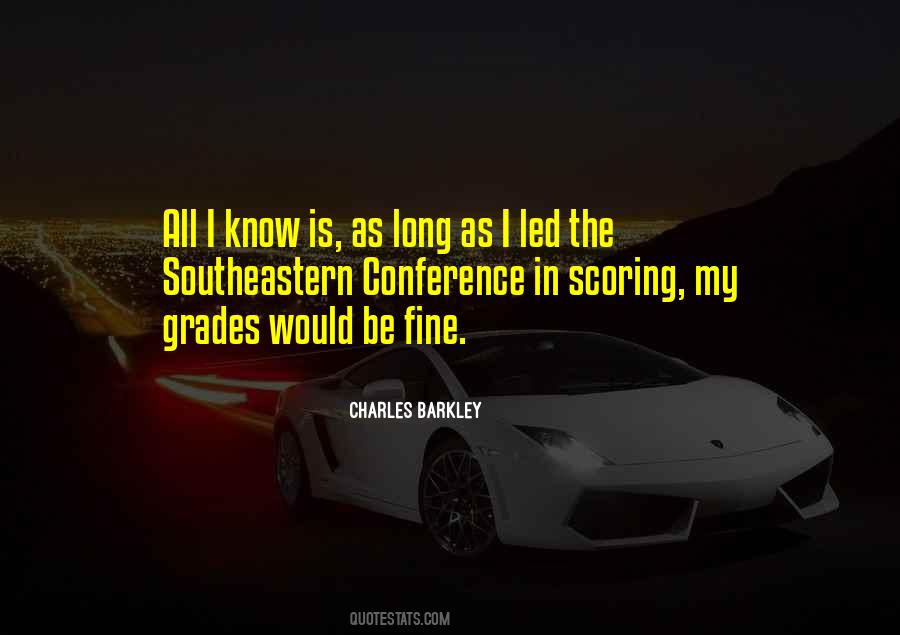 #89. I want her to understand that it's going to be a factor in her life. I just want her to know that (racism) does exist, and I want her to always be diligent, and if she sees it, address it and fight it.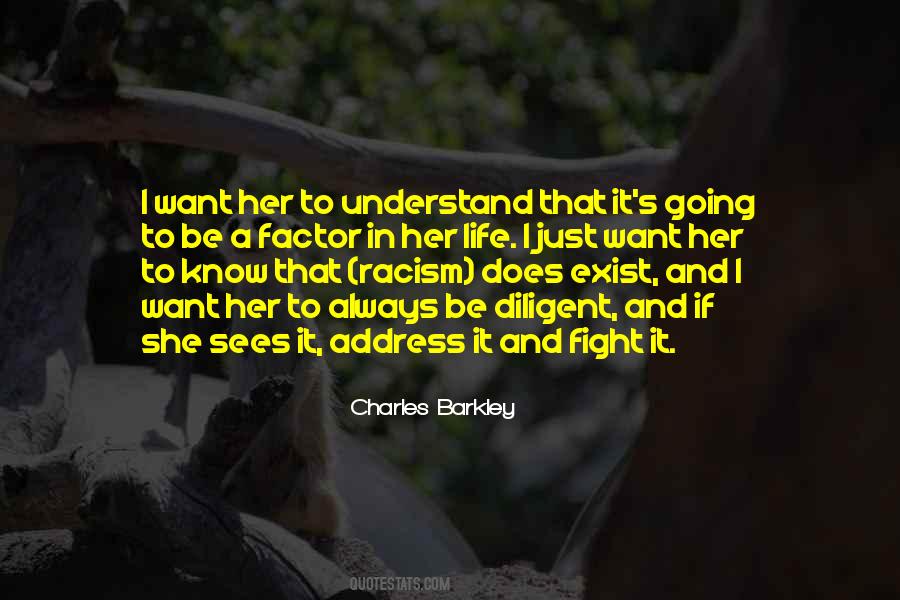 #90. Say, Cuttino. What are those Godawful clothes you're wearing? Man, this ain't Rhode Island anymore. You're in the NBA. The girls have teeth here.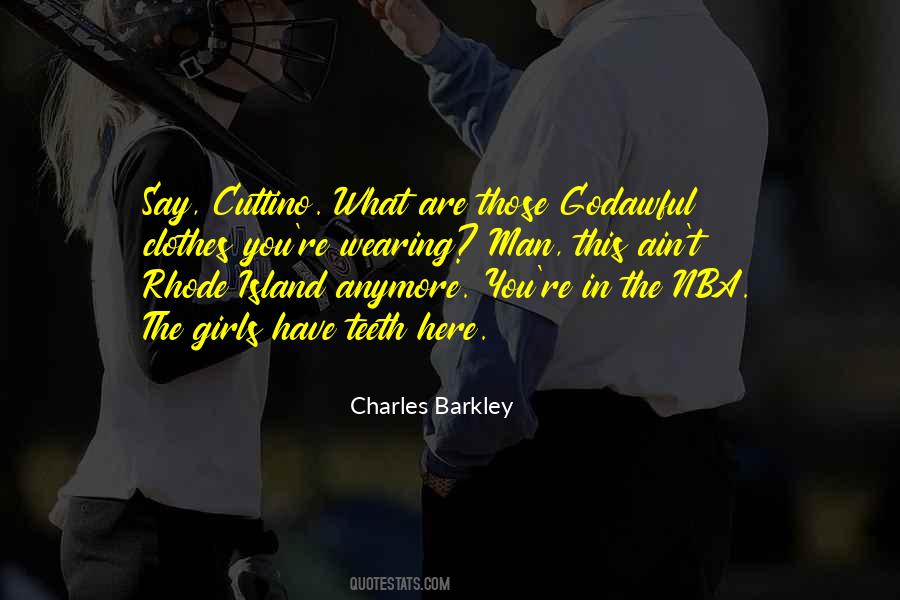 #91. When you get arrested it's in big letters. When you get acquitted it's in small letters.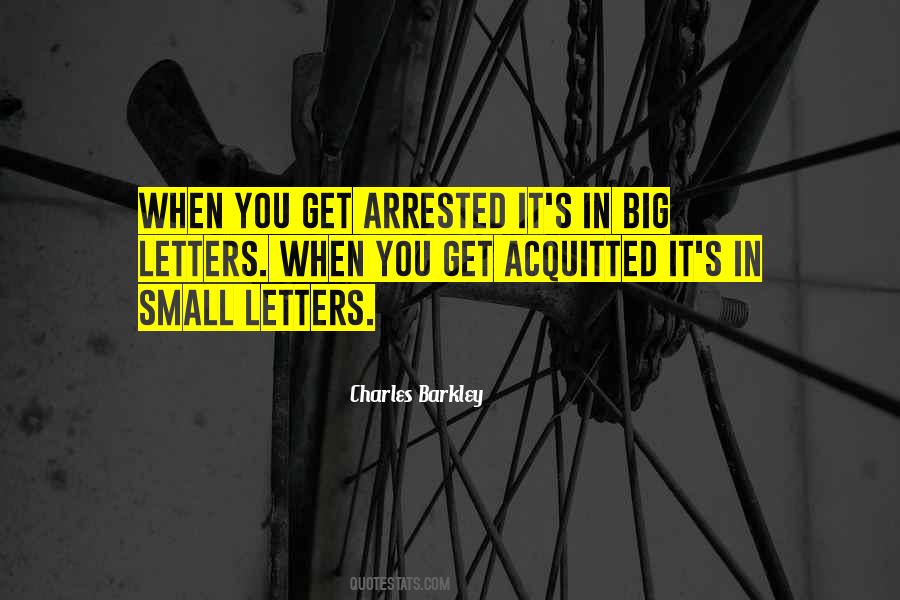 #92. Anytime a fan touches you, you have the right to beat the hell out of him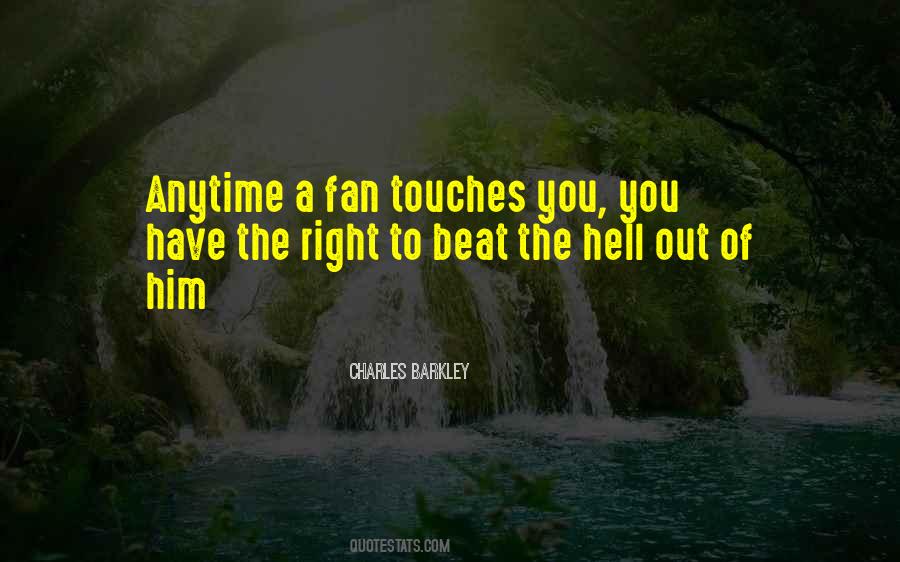 #93. Every time I hear the word conservative it makes me sick to my stomach ...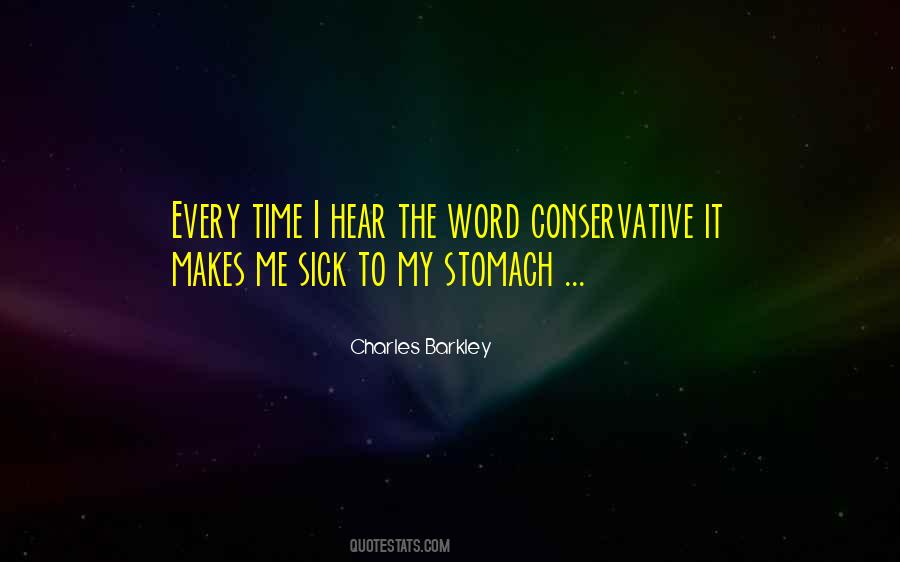 #94. Somebody hits me, I'm going to hit him back. Even if it does look like he hasn't eaten in a while.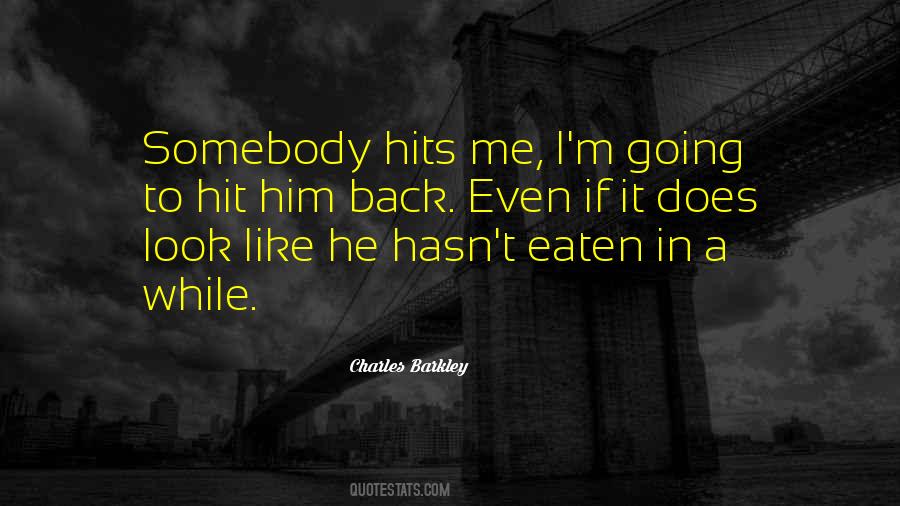 #95. Unfortunately, as I tell my white friends, we as black people, we're never going to be successful not because of you white people but because of other black people,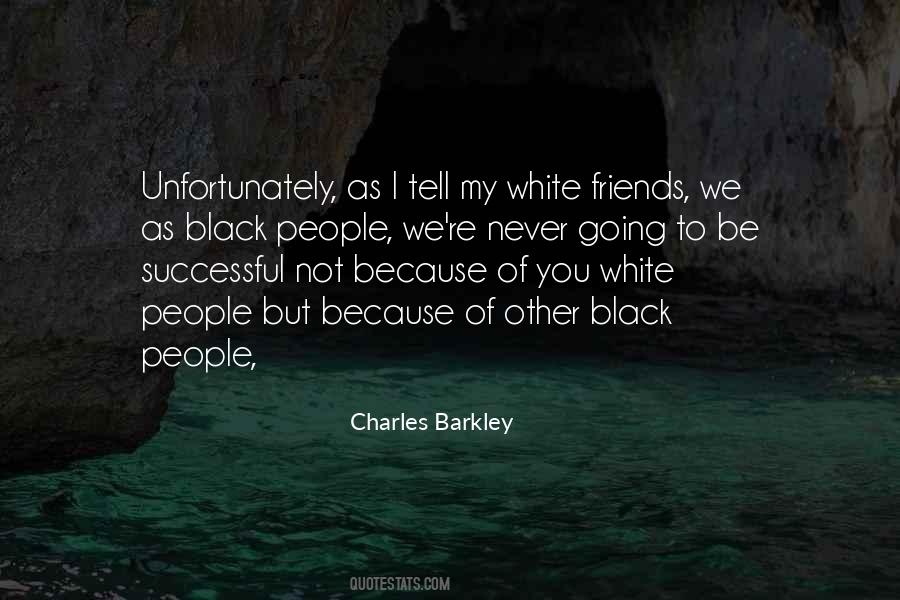 #96. Preseason is just a way to screw fans out of money.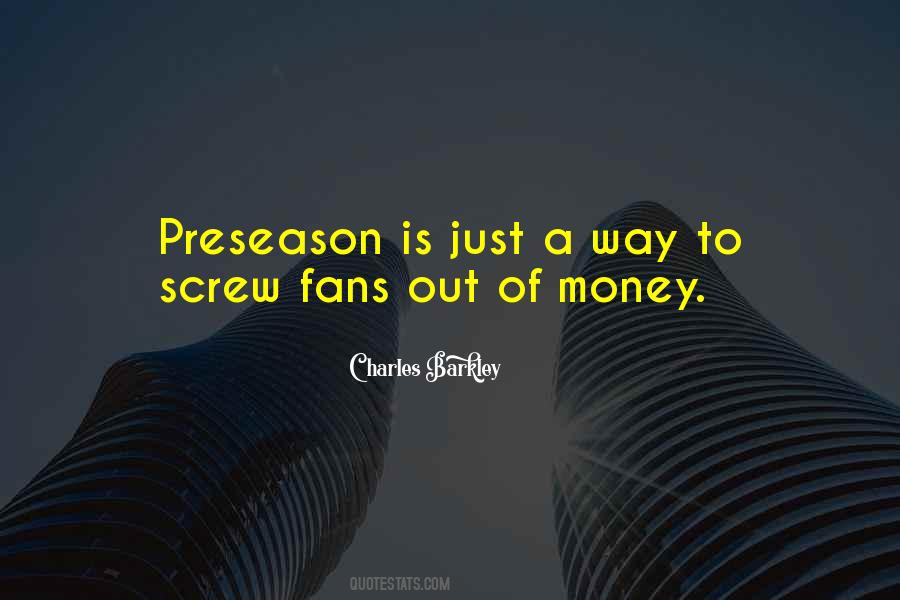 #97. When you read the book you see that these guys aren't holding any punches. They're straightforward. They're honest. They're giving you their honest opinion.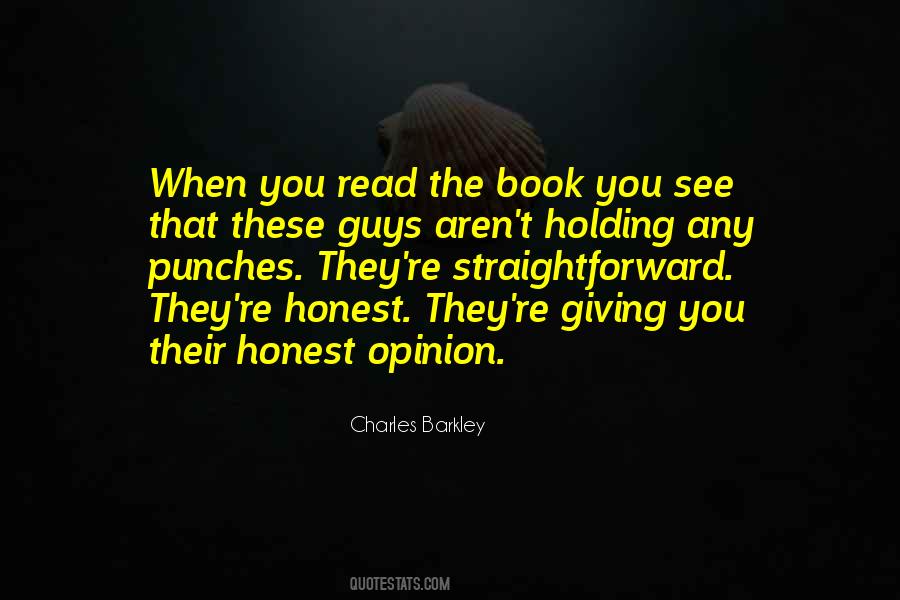 #98. I'm no role model.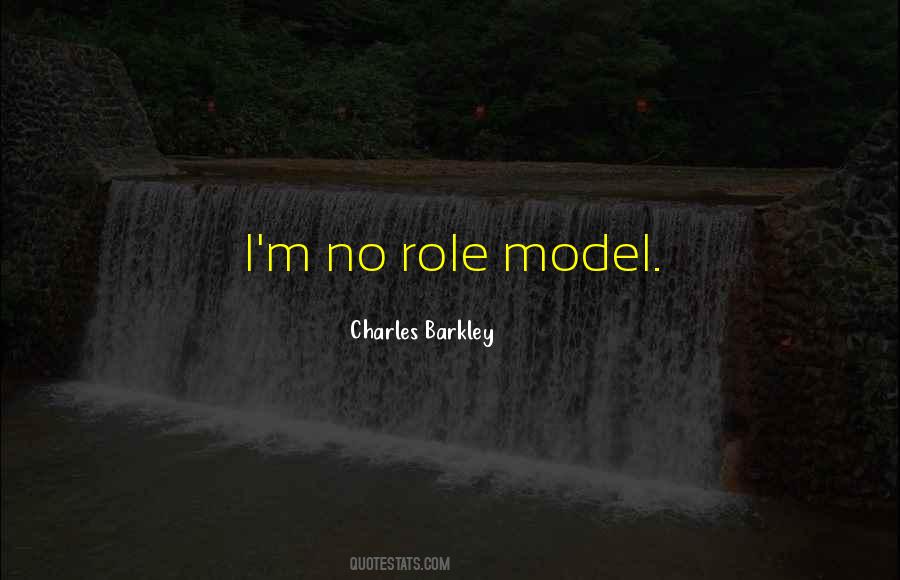 #99. I came to the realization a couple months ago that I am fat. If you get tired from walking - and that's all that golf is - then you are officially fat.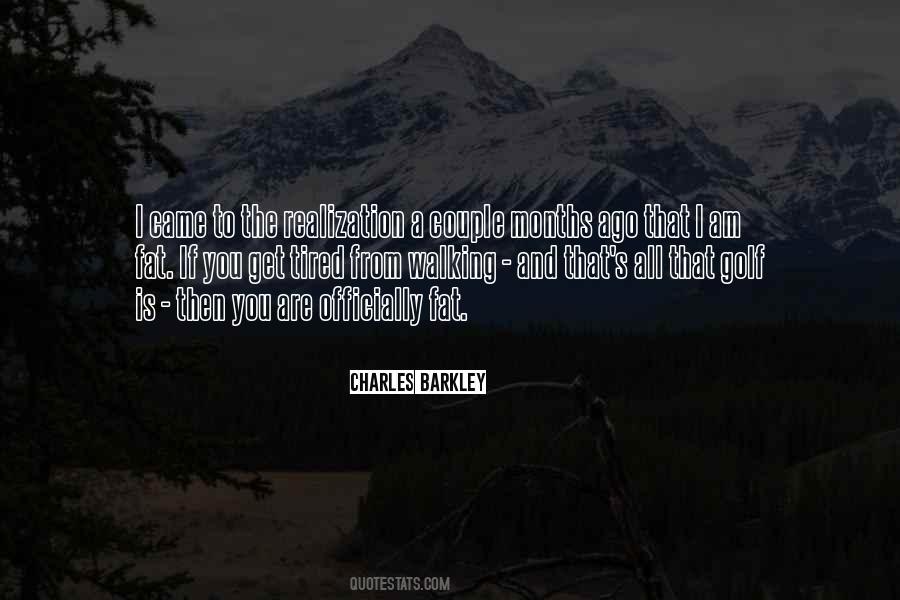 #100. If all babies are so cute, how the hell do we have so many ugly people in the world?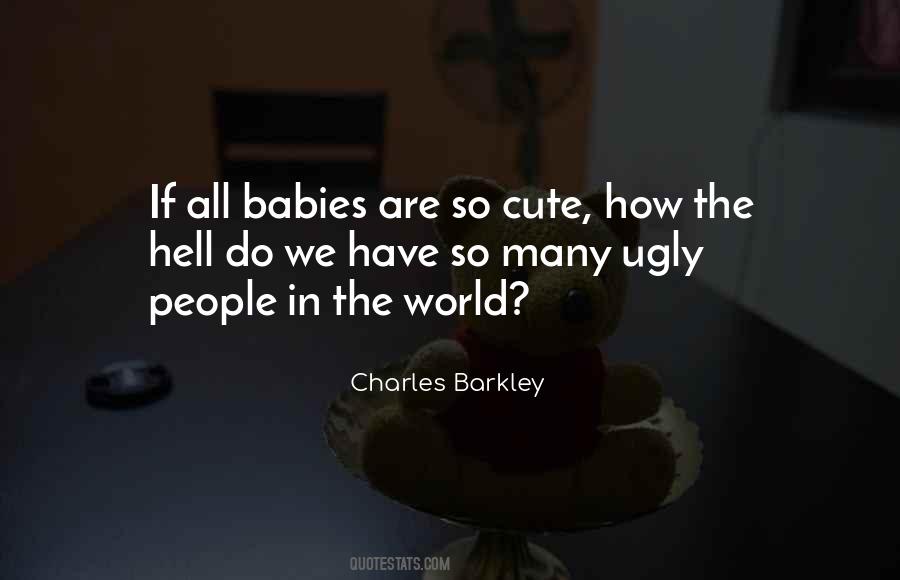 Famous Authors
Popular Topics