Love Of Parents Famous Quotes & Sayings
List of top 100 famous quotes and sayings about love of parents to read and share with friends on your Facebook, Twitter, blogs.
Top 100 Quotes About Love Of Parents
#1. I think my parents gave me a love of learning; from there you set out on your own path. - Author: Gore Verbinski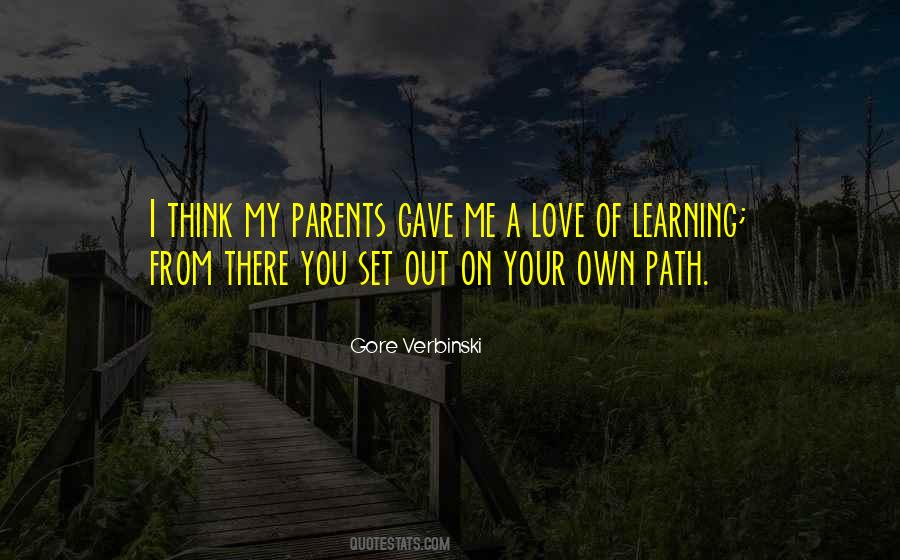 #2. You can't love your mother or father if you don't also have the capacity to grieve their deaths and, perhaps even more so, grieve parts of their lives. - Author: Glenn Beck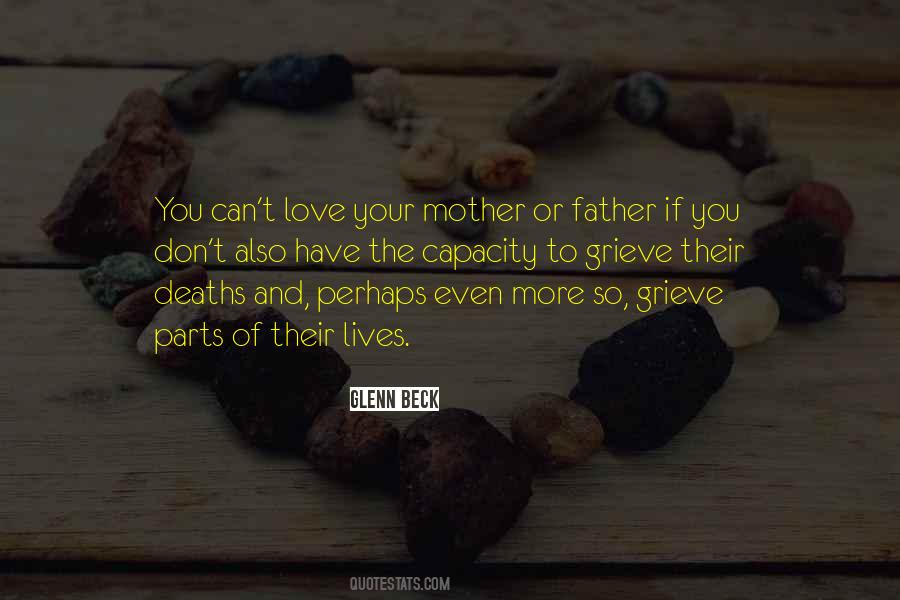 #3. Both men and women who have children as a rule regulate their lives largely with reference to them, and children cause perfectly ordinary men and women to act unselfishly in certain ways, of which perhaps life insurance is the most definite and measurable. - Author: Bertrand Russell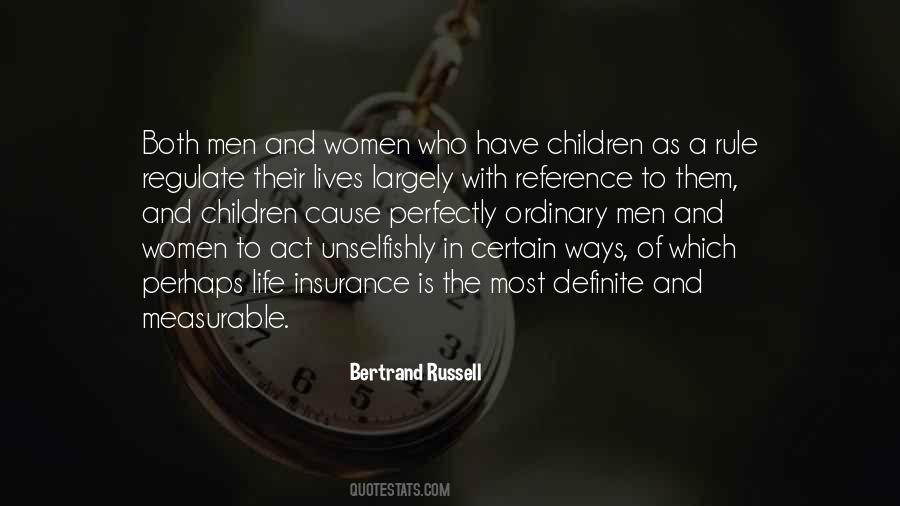 #4. When you were rescuing the love of your life and his parents out in the middle of the blizzard. Even - Author: J.R. Ward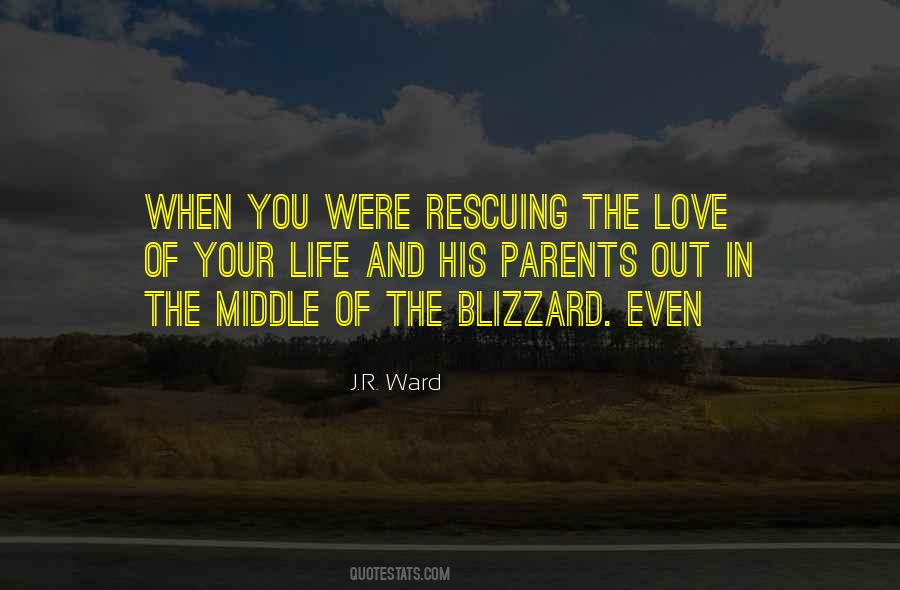 #5. Like one of those damned clapper lights. Love on. Love off.
Robert musing about his parents love for him - Author: M.L. Rhodes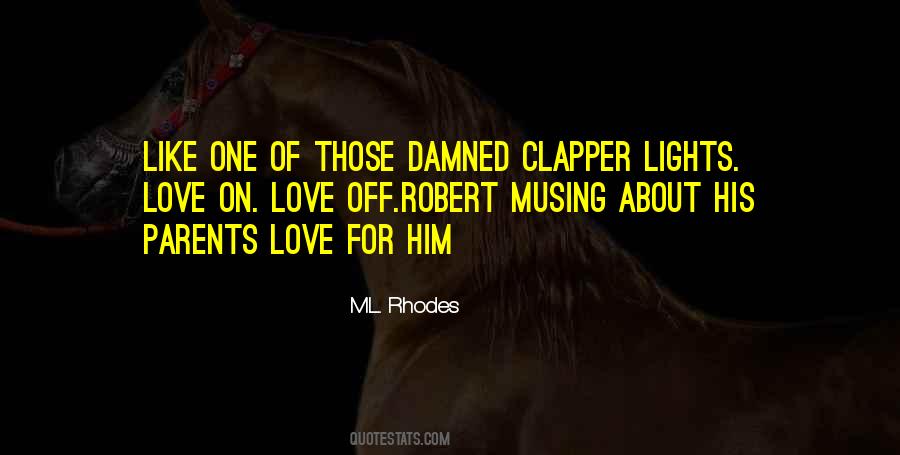 #6. The vision of a nation formed from many different peoples bound together by a common love of freedom was staked out long before our lifetimes or even our parents' or grandparents' lifetimes. - Author: Trent Lott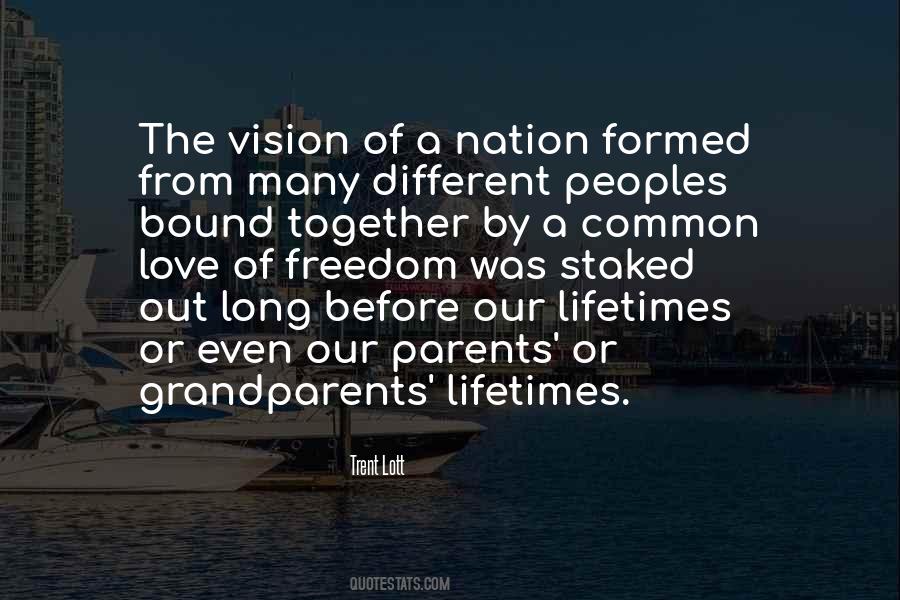 #7. You parents of the wilful and the wayward! Don't give them up. Don't cast them off. They are not utterly lost. The Shepherd will find his sheep. They were His before they were yours - long before He entrusted them to your care; and you cannot begin to love them as He loves them. - Author: Orson F. Whitney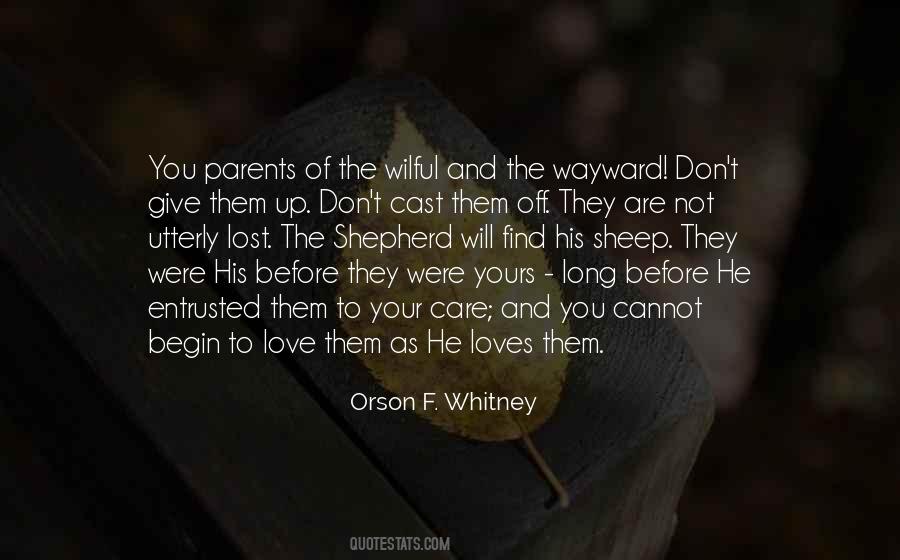 #8. I have tried to teach my children to love nature as my parents taught that reverence to me
through example, proximity, and plenty of field guides and age-appropriate biology books. - Author: Barbara Kingsolver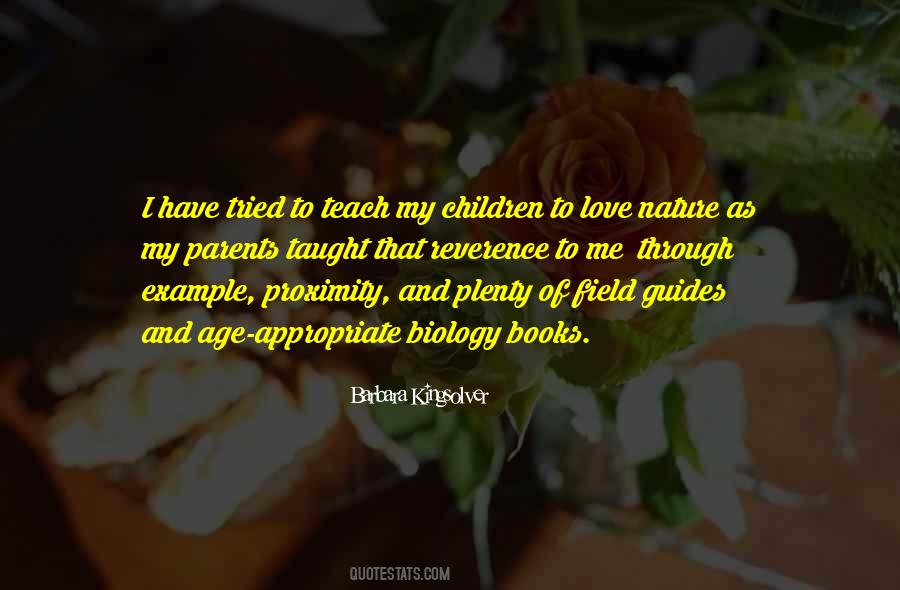 #9. Rue was a romantic. Her parents were a love match. Had to be, for there was no other possible explanation for them tolerating one another. Thus Rue held the very peculiar opinion that love made for a most agreeable form of companionship. - Author: Gail Carriger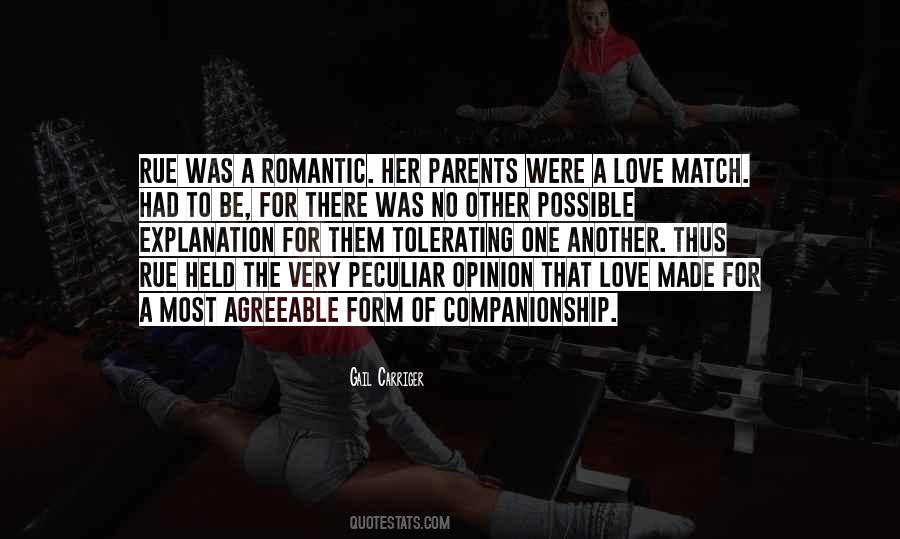 #10. The world is nothing but a school of love;
our relationships with our husband or wife,
with our children and parents,
with our friends and relatives
are the university in which we are meant to learn what love and devotion truly are. - Author: Swami Muktananda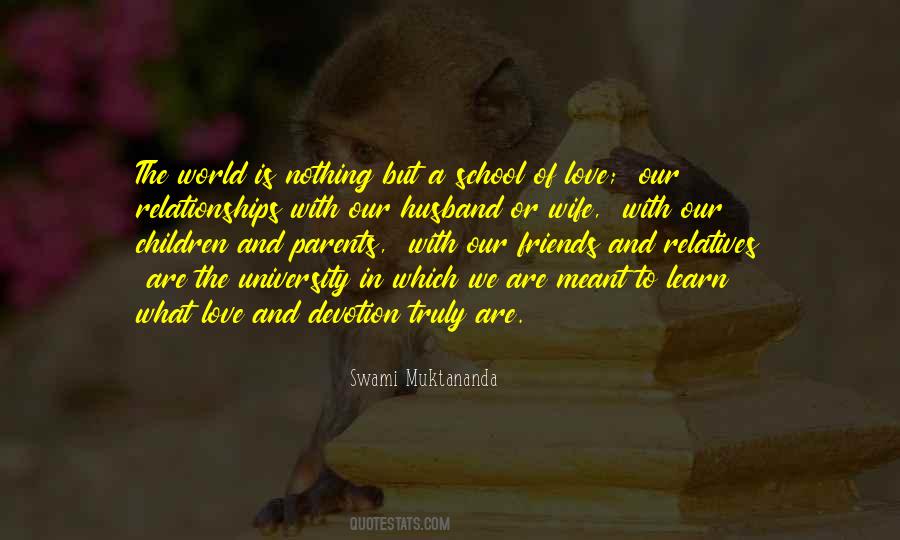 #11. Education was the most important value in our home when I was growing up. People don't always realize that my parents shared a sense of intellectual curiosity and a love of reading and of history. - Author: Caroline Kennedy
#12. Cursed be he above all others Who's enslaved by love of money. Money takes the place of brothers, Money takes the place of parents, Money brings us war and slaughter. - Author: Anacreon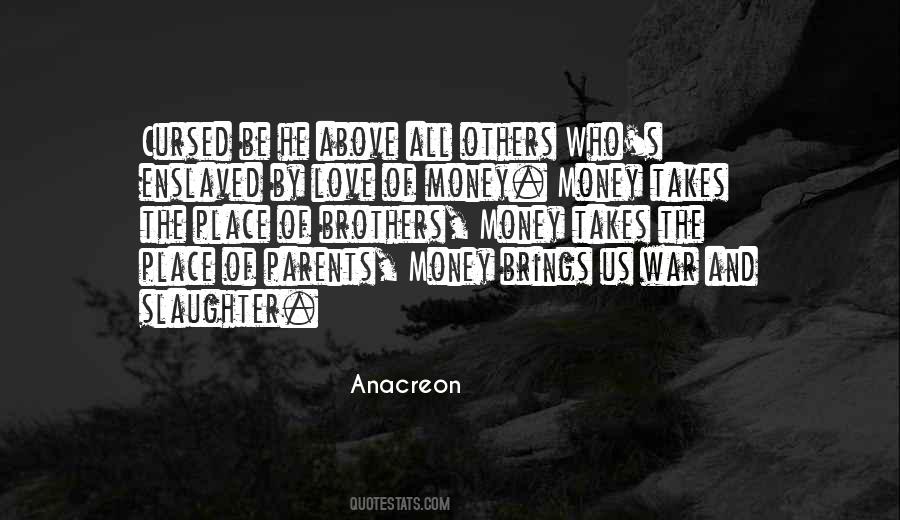 #13. My parents never projected their dreams onto me. If they hoped I would be a great pitcher, or political figure, or artist (no chance), they never told me about it. Their view of parenting was to offer love and encourage me to chart my own path. - Author: George W. Bush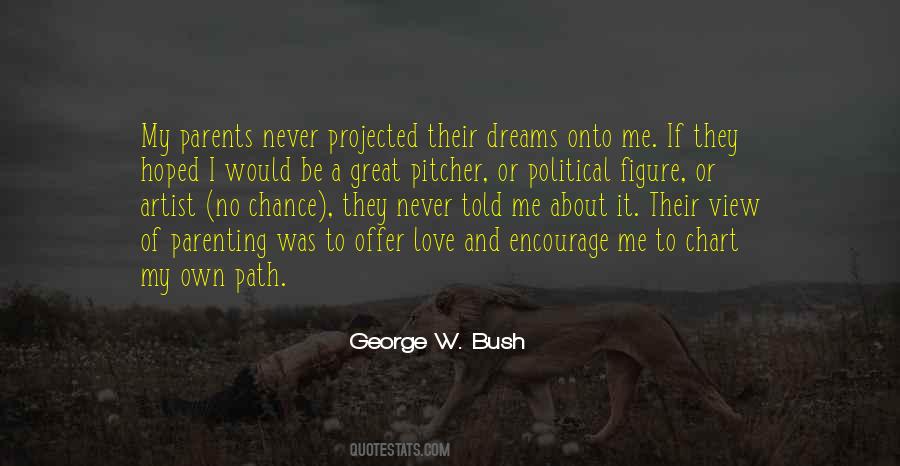 #14. Distrust won't do good to you.
But still if you ever do.

Doubt you husband,
Maybe doubt your wife.
But never suspect,
your kid's father,
or the mother of your child. - Author: Jasleen Kaur Gumber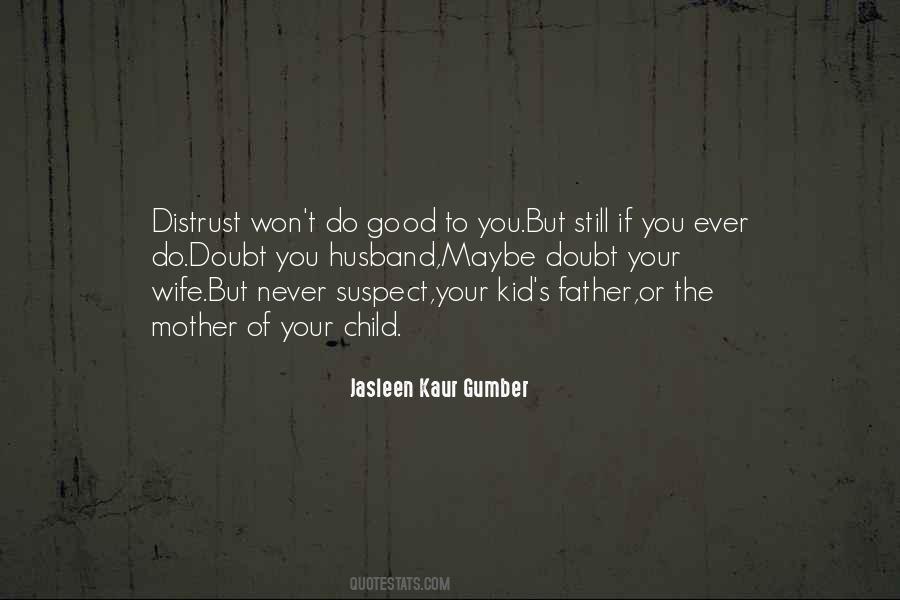 #15. Love, it has been said, flows downward. The love of parents for their children has always been far more powerful than that of children for their parents; and who among the sons of men ever loved God with a thousandth part of the love which God has manifested to us? - Author: Augustus Hare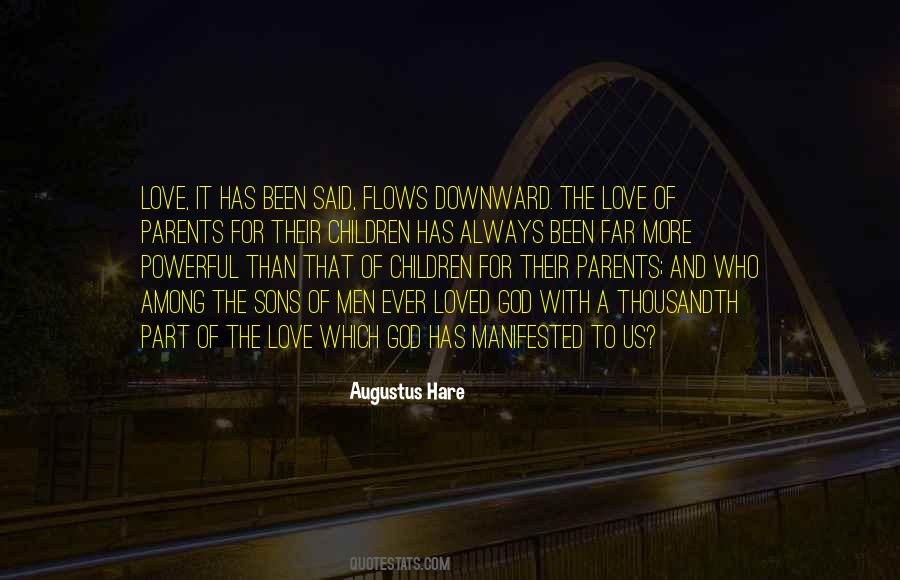 #16. When I was laying there in his arms nothing else mattered. My parents, my lack of funds, everything just seemed to melt away as I was lost in his lips- Bentley Evans - Author: Magan Vernon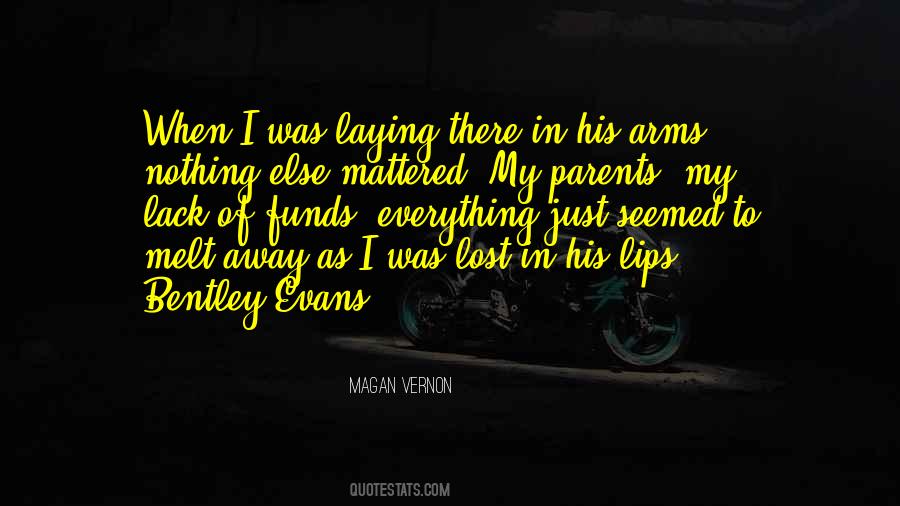 #17. I love my parents very much, but people either continue or break the patterns of what their life should be and I just want to completely break whatever patterns would lead me to the same life choices that they made. - Author: Leighton Meester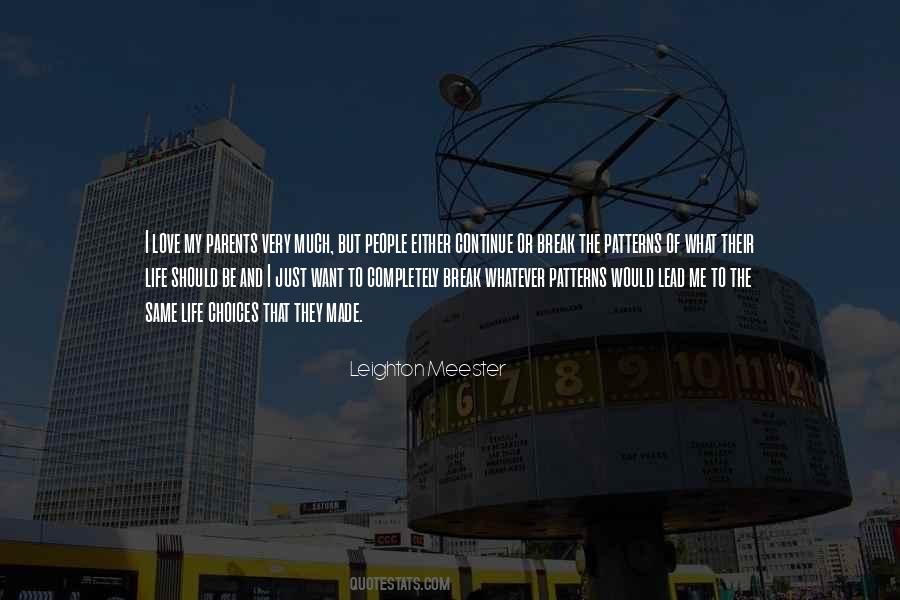 #18. My parents shared not only an improbable love, they shared an abiding faith in the possibilities of this nation. They would give me an African name, Barack, or blessed, believing that in a tolerant America your name is no barrier to success. - Author: Barack Obama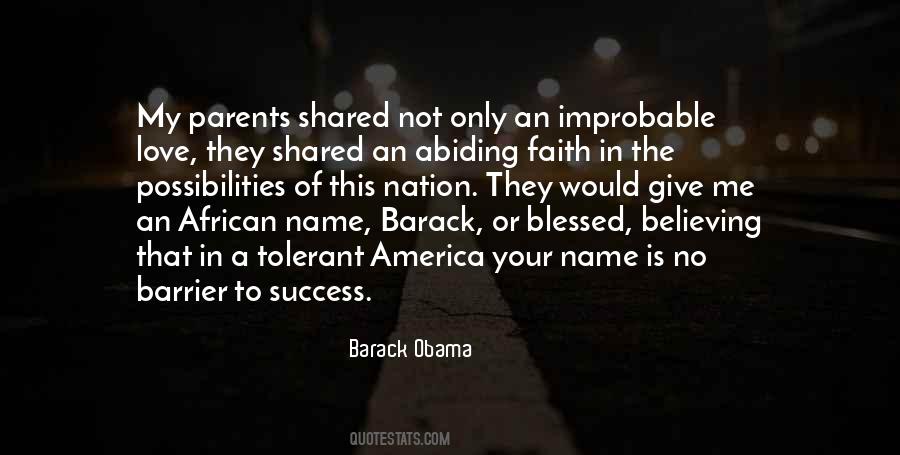 #19. Parent greatest gift to their children is their bond of love. - Author: Lailah Gifty Akita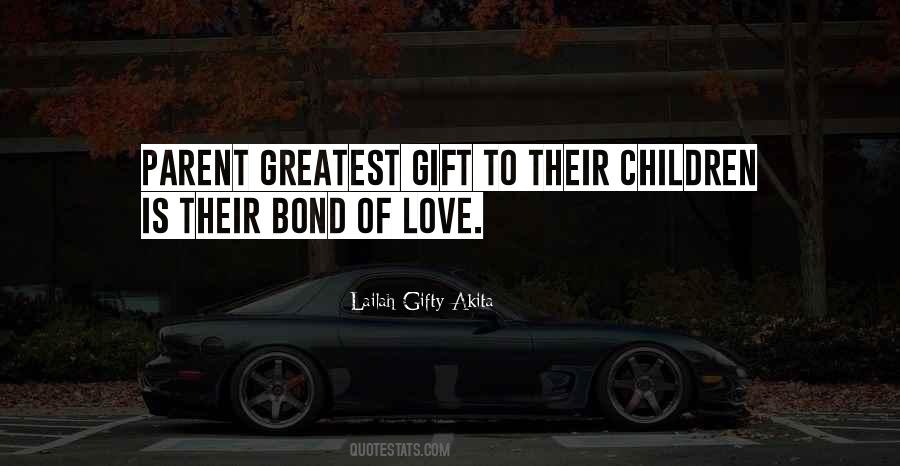 #20. One I built when I was a kid, and it was a real miniature of Disneyland. I fell in love with the park when I went there with my parents on my 12th birthday. - Author: Bobby Sherman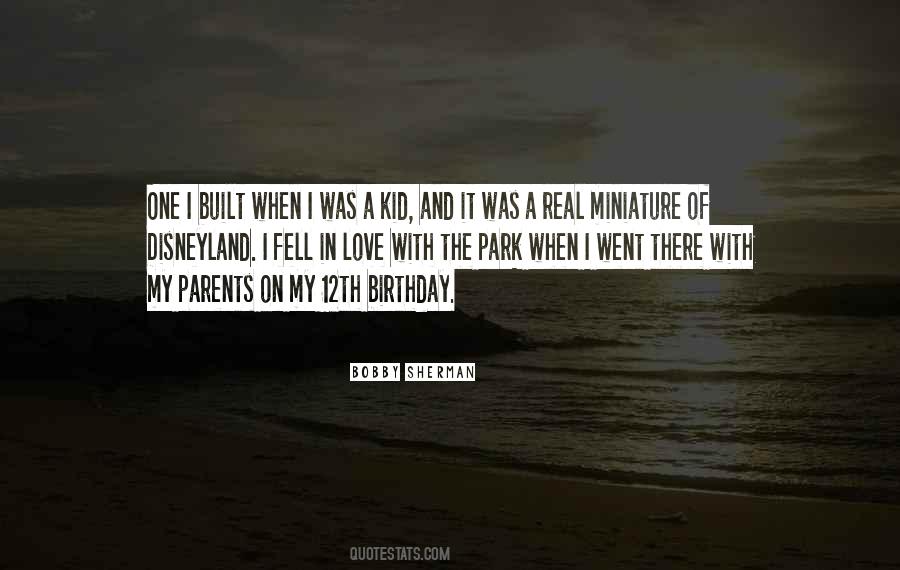 #21. You're an idiot, Maxon Schreave. Your parents have completely sabotaged you. You could have a thousand girls set before you, and it wouldn't matter. You're too stupid to see love when it stands right in front of you. - Author: Kiera Cass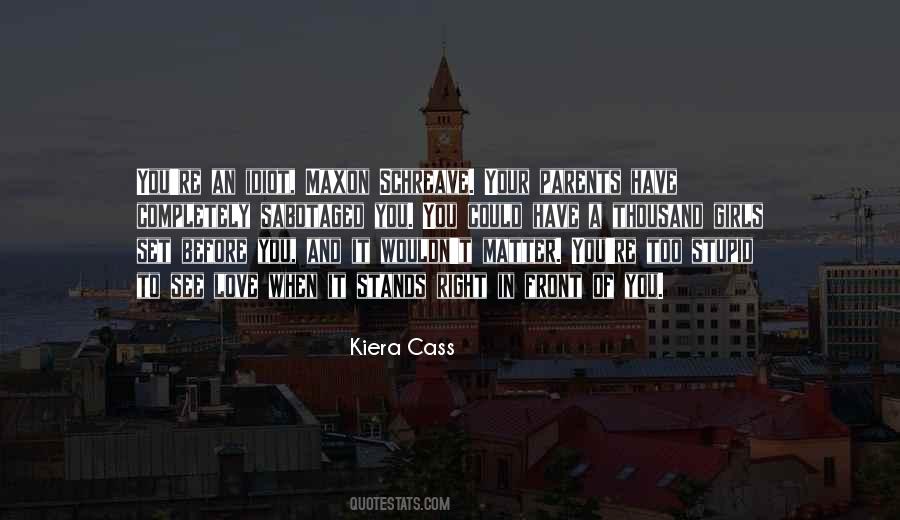 #22. Love is the fruit of a sacred-soul. - Author: Lailah Gifty Akita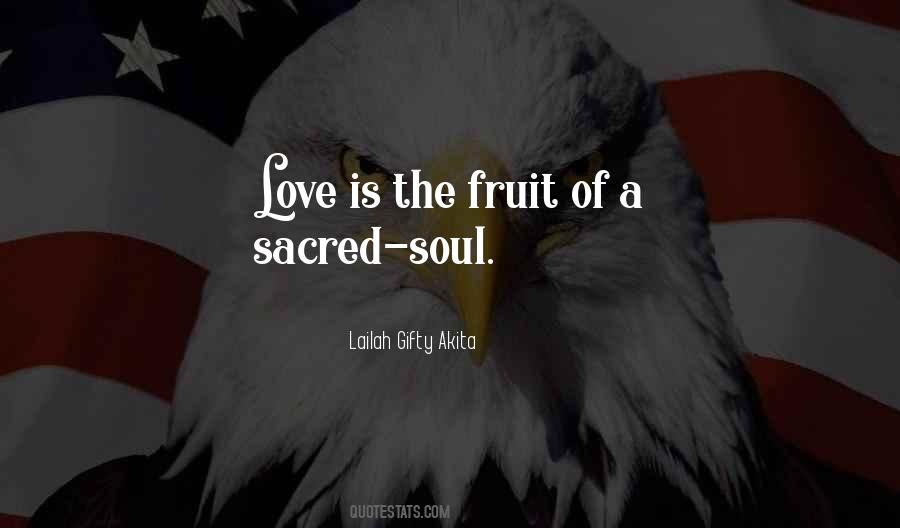 #23. Birth is but the beginning of a trajectory to death; for all their love, parents cannot halt it and in a sense have "given us to death" merely by giving us birth. - Author: Anonymous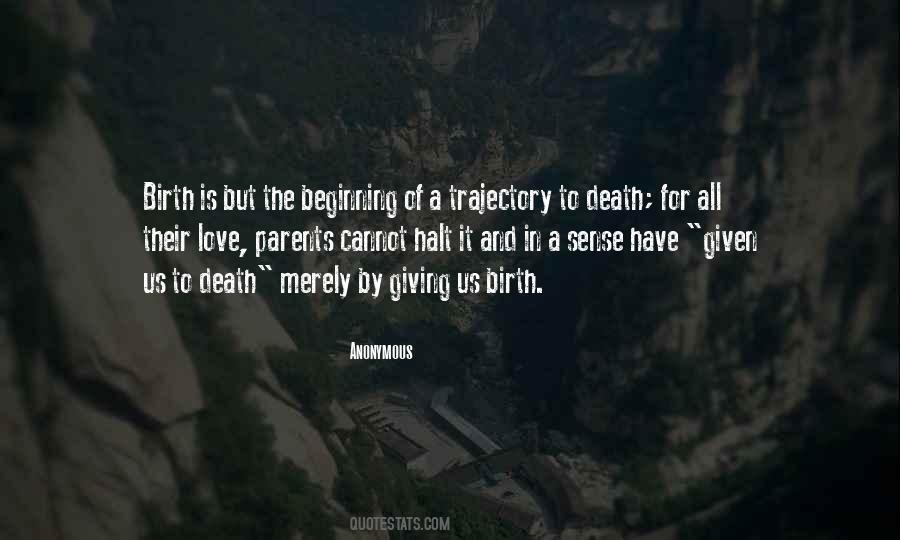 #24. All love - love of children, love of parents, love of God or life - comes out of making physical love. Without the making of love there is no body to love anything. - Author: Barry Long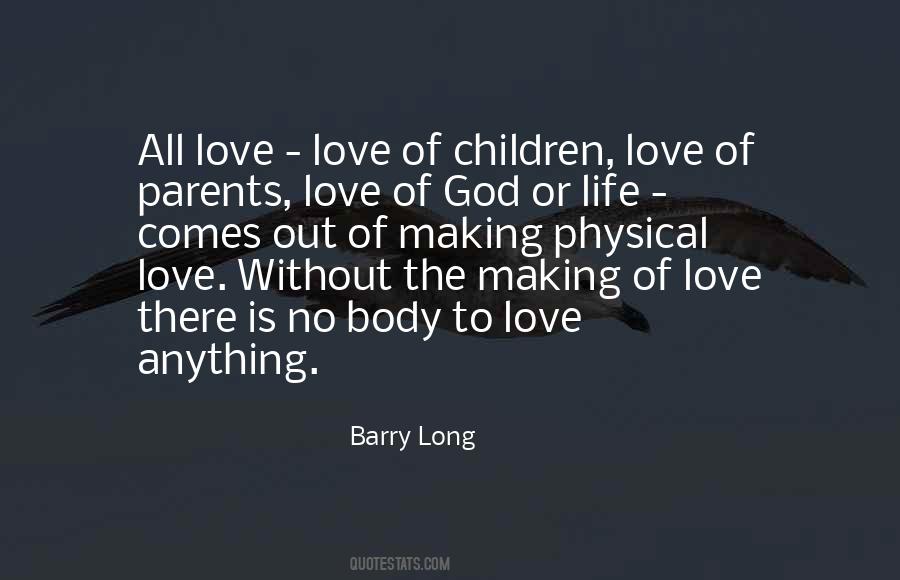 #25. I love my parents. But I'm almost 28 and it's not fun to be asked, 'What are you doing today? What do you want for dinner? When are you going to be home?' It just makes you feel like a kid. It's this juxtaposition of feeling annoyed and really lucky to have people who love you so much. - Author: Jonah Hill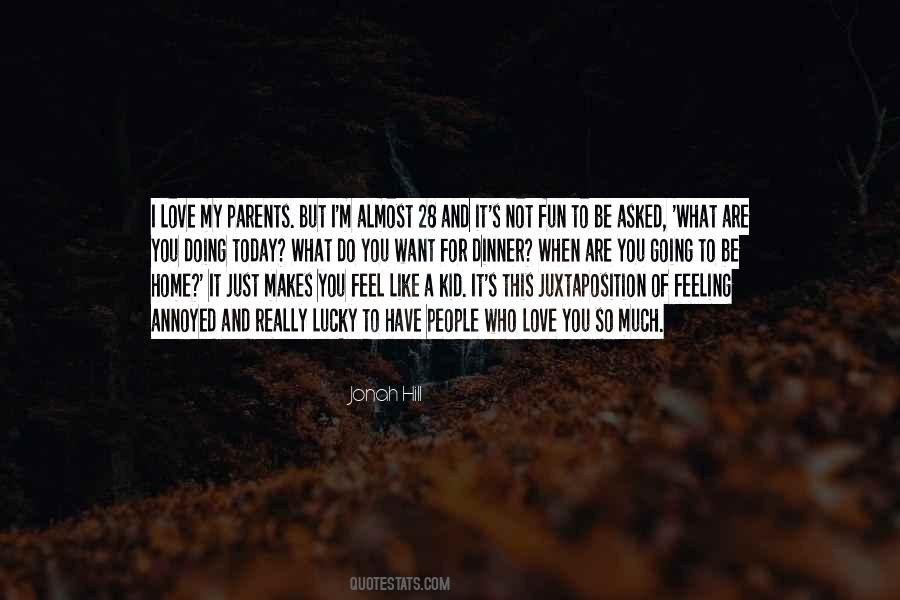 #26. Wounded parents often unintentionally inflict pain and suffering on their children and these childhood wounds causes a laundry list of maladaptive behaviors commonly called codependency. These habits restrict people to love-limiting relationships causing much unhappiness and distress. - Author: David W. Earle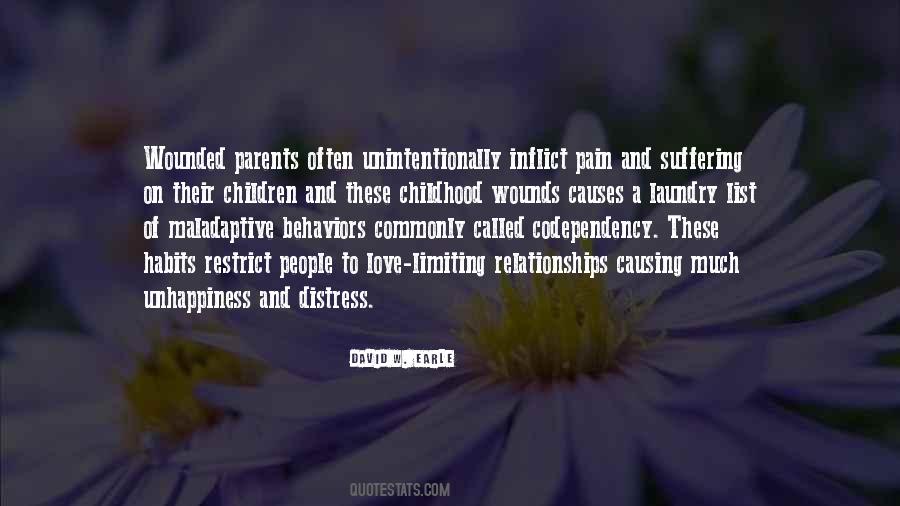 #27. When it comes to the crunch, coming out is the greatest of all confessions. Nothing is more difficult to acknowledge. When we become ourselves we reach right back to the time when we were conceived out of our parents' passion.
We murder their lives. There can never be any forgiveness. - Author: Witi Ihimaera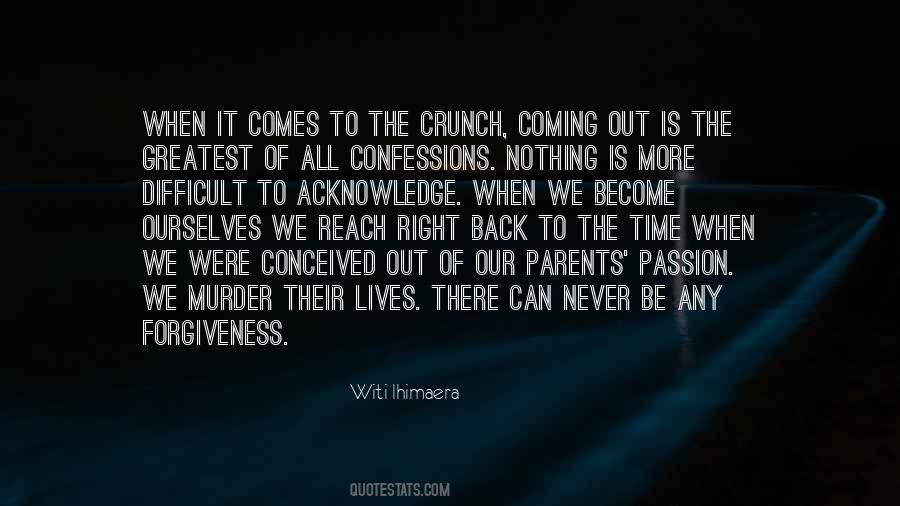 #28. The day of birth is day of life. - Author: Lailah Gifty Akita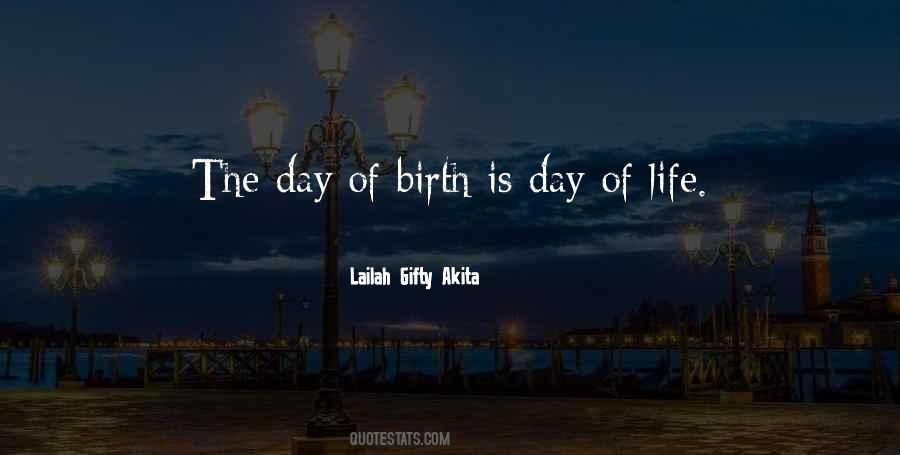 #29. Slow parents understand that childrearing should not be a cross between a competitive sport and product-development. It is not a project; it's a journey. Slow parenting is about giving kids lots of love and attention with no conditions attached. - Author: Carl Honore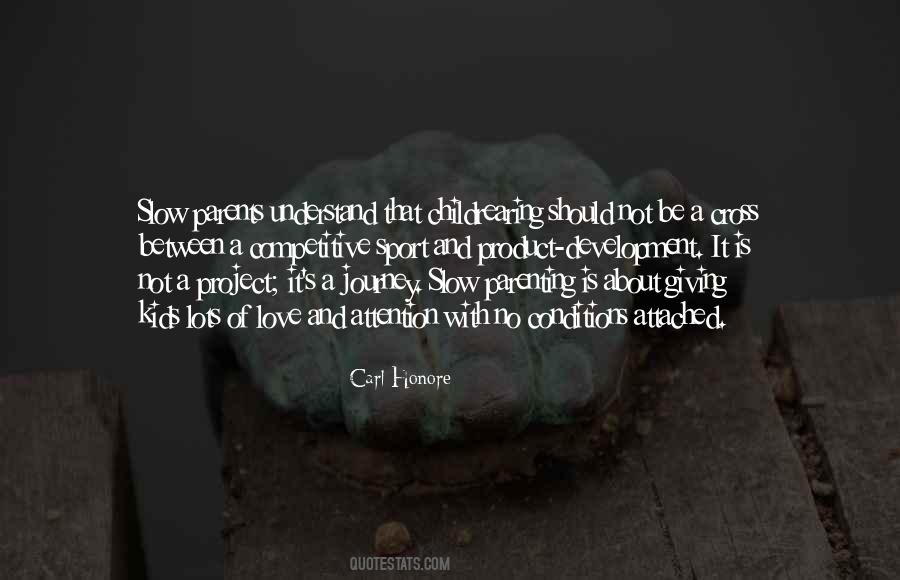 #30. Along with our passivity, we're entering a profoundly masochistic phase everyone is a victim these days, of parents, doctors, pharmaceutical companies, even love itself. And how much we enjoy it. Our happiest moments are spent trying to think up new varieties of victimhood ... - Author: J.G. Ballard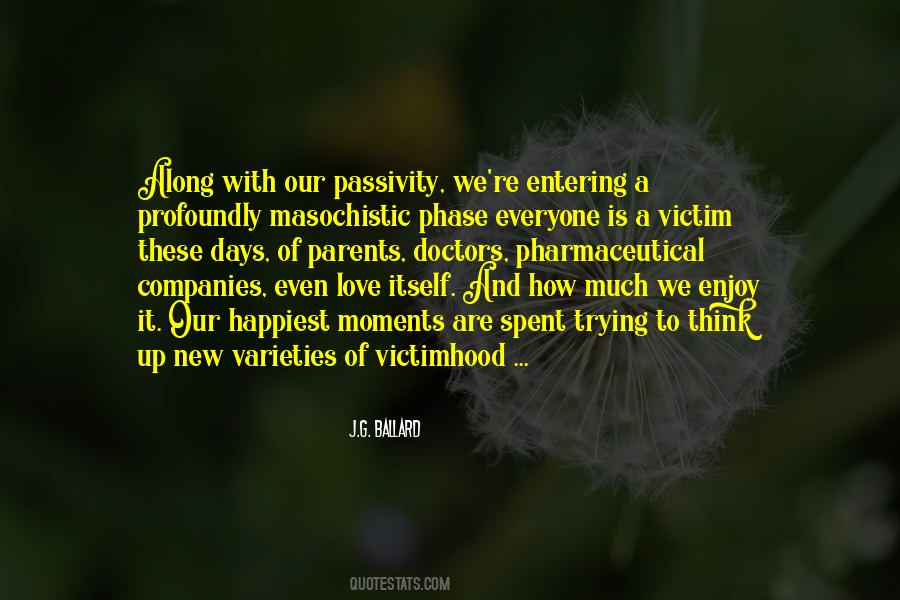 #31. We are now parents. The love for our offspring has opened up fresh fountains of love for each other. Edwin Stanton to his wife. - Author: Doris Kearns Goodwin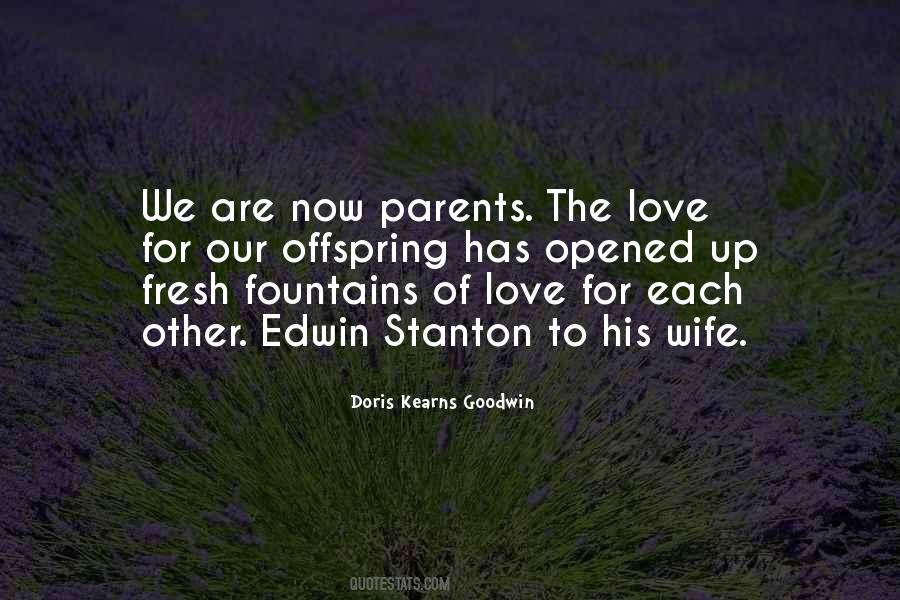 #32. I knew that I was loved. And that's such an important thing. And, of course, at such an early age, you take it for granted. Of course your parents love you. Of course Mrs. Hubert across the street loves you and your godmother loves you and your grandparents love you. - Author: Jessye Norman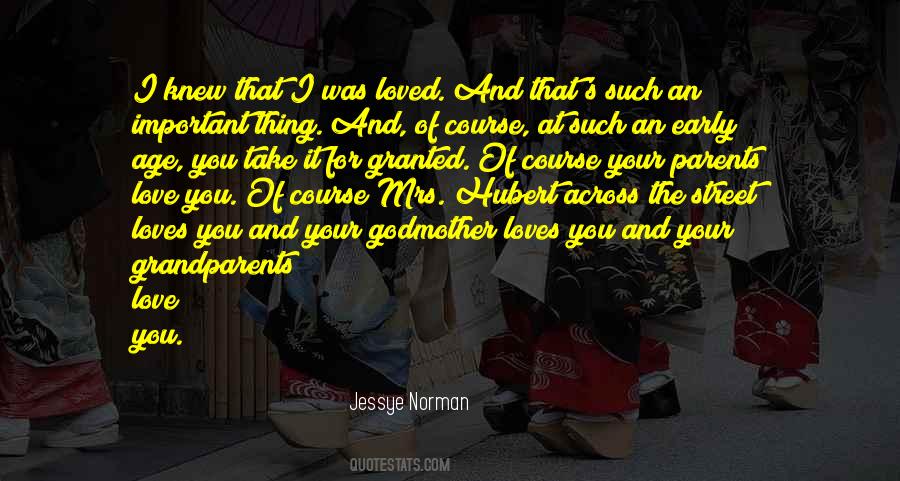 #33. Parents provoke their children to anger by not practicing biblical love, not considering their children as more important than themselves, and not dying to self to become a servant of the Lord Jesus Christ. - Author: John C. Broger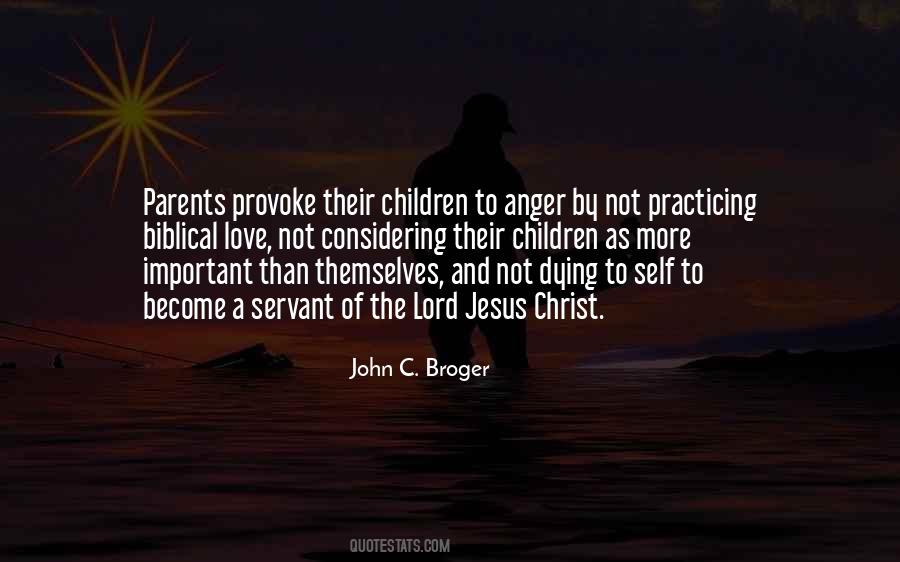 #34. My grandfather's family used to own a pasta factory in Naples and they would go door-to-door selling their pasta. So his love of food came from his parents, which was then passed down to my mother and then again to me. - Author: Giada De Laurentiis
#35. When Luba was born, her parents named her after the Ukrainian word for love. Lubov. Moya Luba. Lubochka. Every letter Roman had ever written Luba started out with a different variation of her name. - Author: Ksenia Rychtycka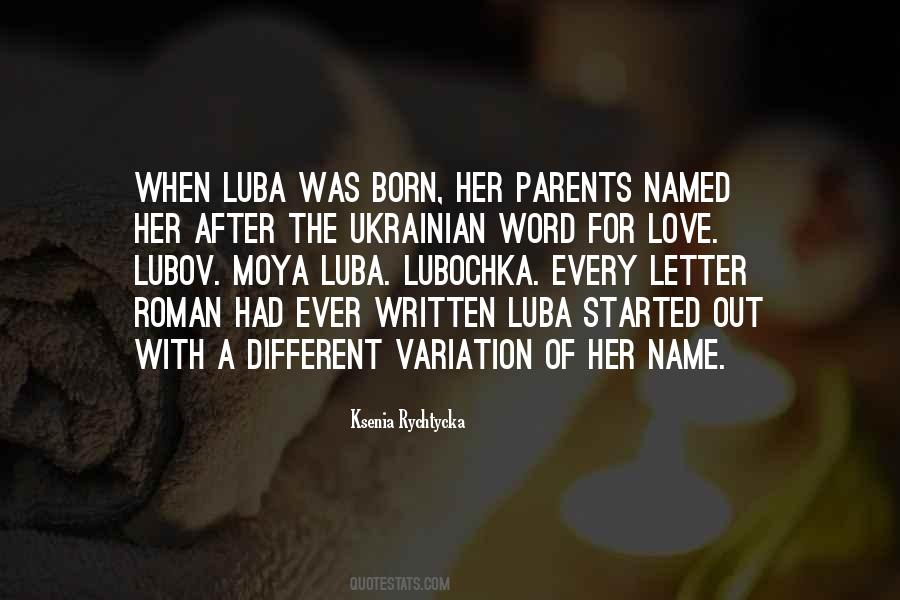 #36. My parents wanted me to be a teacher. Because I could work most of the year and pursue the things that I love to do during the summer. It just seemed like a good plan. - Author: Kate Micucci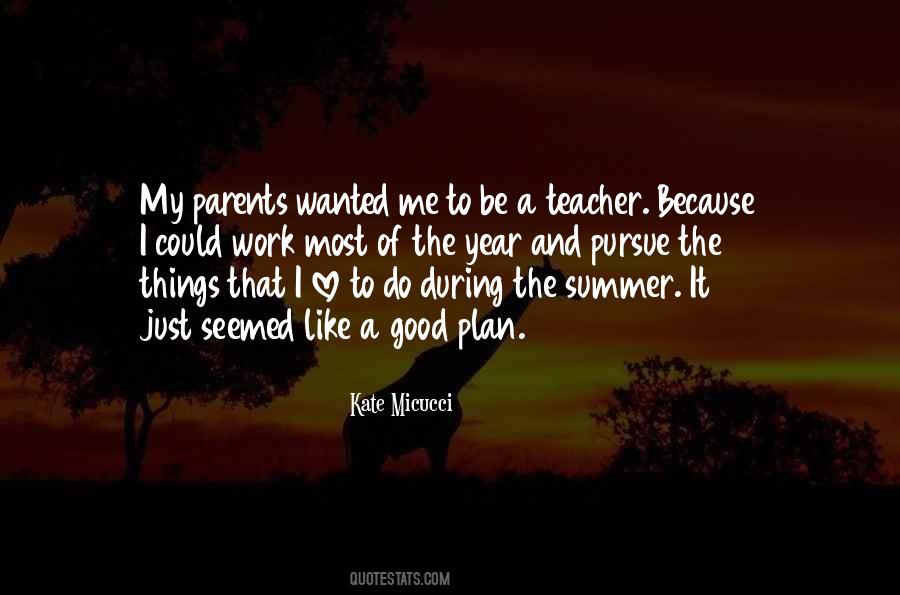 #37. No child is taught to kill, but he has to be taught to love, respect, honor and value, not only his own life, but the lives of his classmates, parents and teachers. He has to experience love and acceptance. He has to know his life has purpose and meaning. No amount of money can do that. - Author: Cal Thomas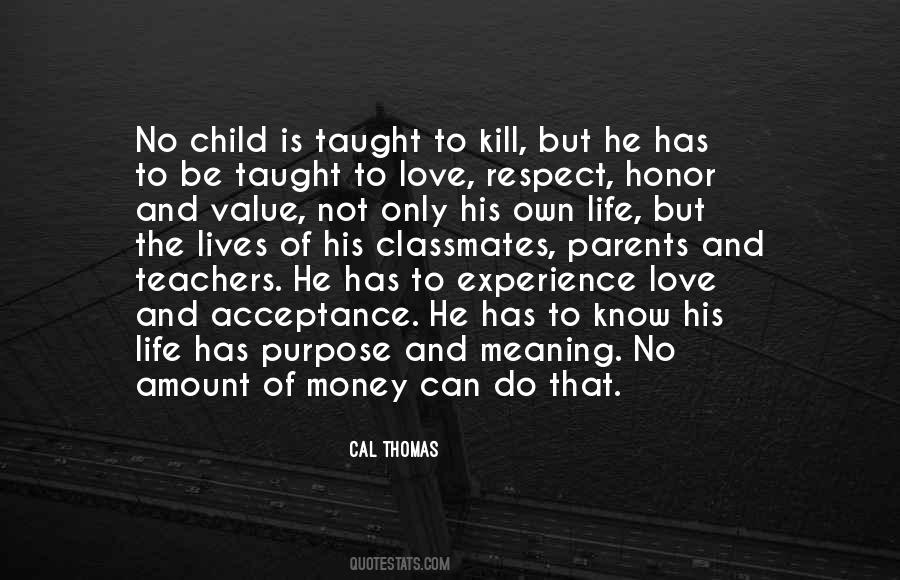 #38. Among irrational animals the love of the offspring and of the parents for each other is extraordinary because God, who created them, compensated for the deficiency of reason by the superiority of their senses. - Author: Saint Basil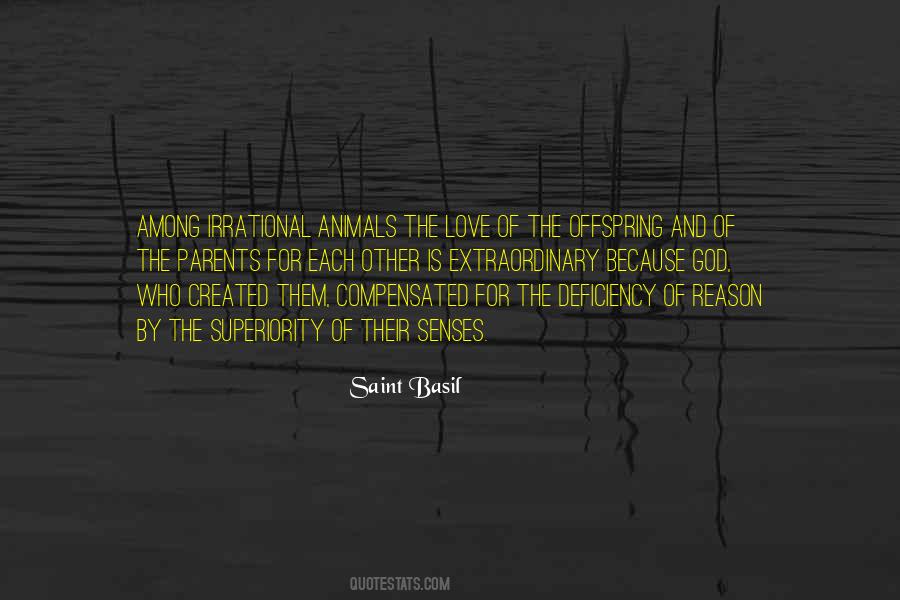 #39. You fall so deeply in love with your grandbaby. It's so so so much easier than being a parent, because you really don't have much responsibility. And just when you are at the end of your rope with exhaustion, the parents take the baby away. So it's the best of both worlds. - Author: Anne Lamott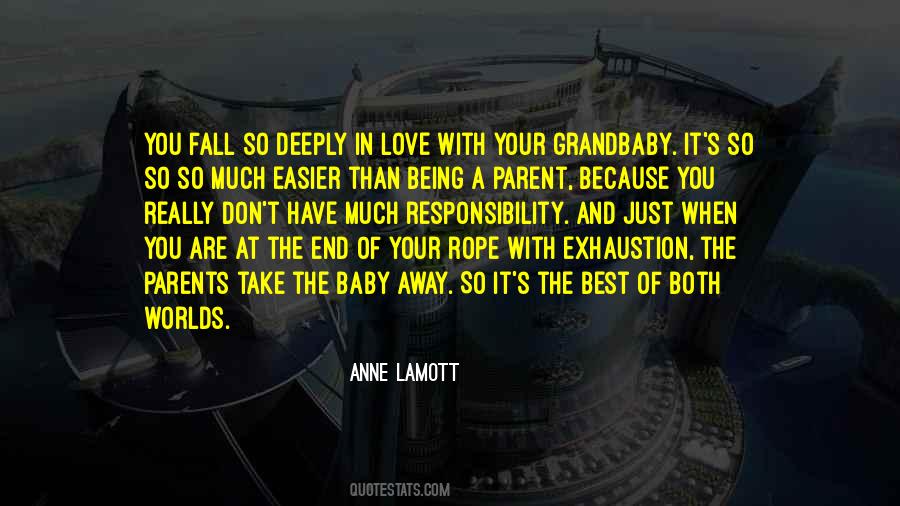 #40. The disobedience of our children should never take us by surprise as parents, EVER. That is our high calling as parents, to direct, train, nurture, love and shepherd our chil dren. It is important we move from irritation with our children and move toward op portunity for training. - Author: Kara Tippetts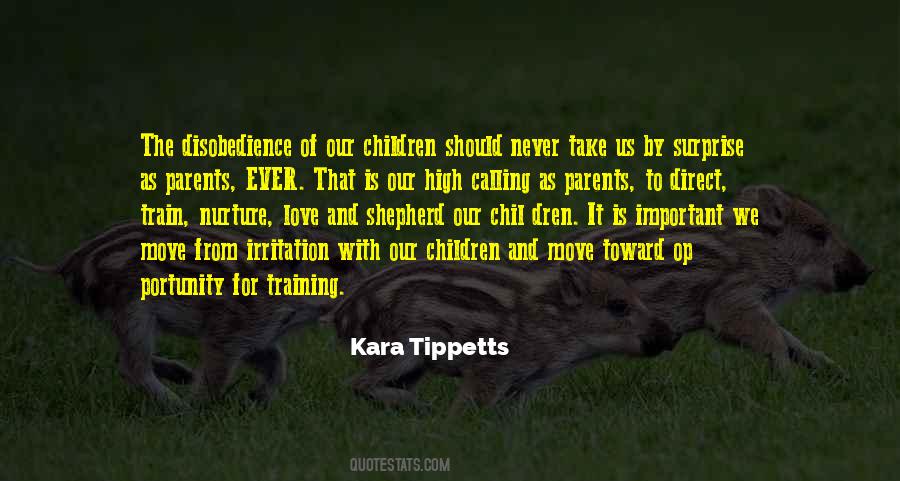 #41. My parents raised me and my six siblings with little money ... but lots of love. - Author: Hilda Solis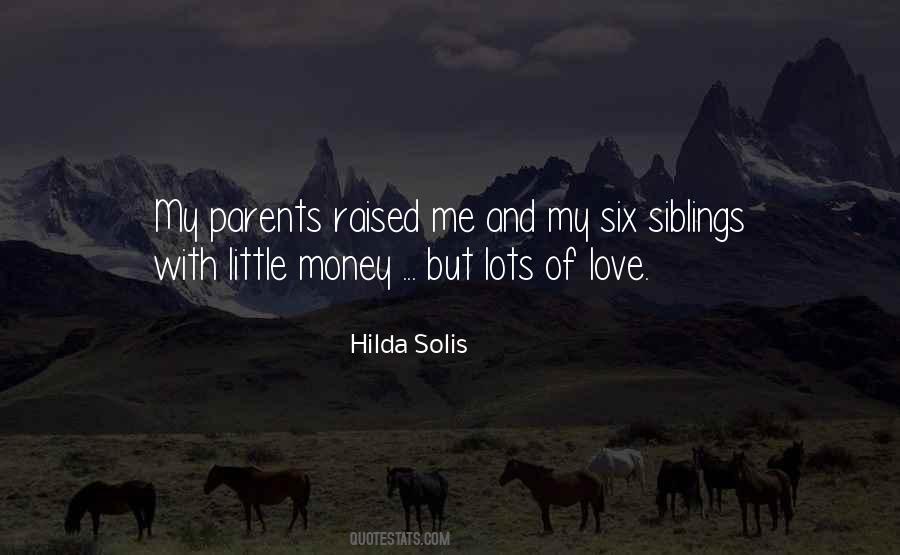 #42. My parents told me to marry for money,' said her husband. 'But I chose the love of a strong woman.'

'And look what trouble I turned out to be,' she said. - Author: Helen Simonson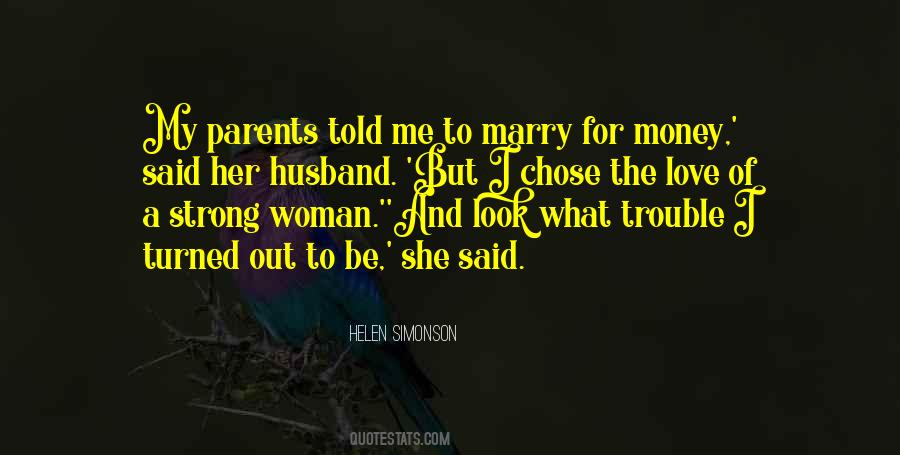 #43. I think I really scored with my parents. All of my friends pretty much came from broken homes, and my parents are still together, but not only that, they're still in love and still write together. - Author: Winona Ryder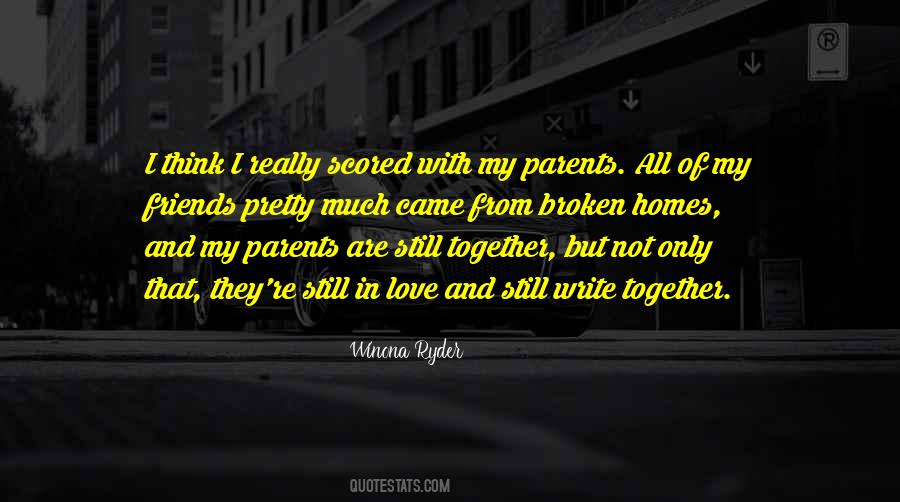 #44. Parents' tolerance of violence is so different to their tolerance of sexuality. If violence is involved in the sexuality it's somehow perceived as entertainment, but if love is involved with sexuality it's seen as pornographic and is not acceptable. - Author: Ryan Gosling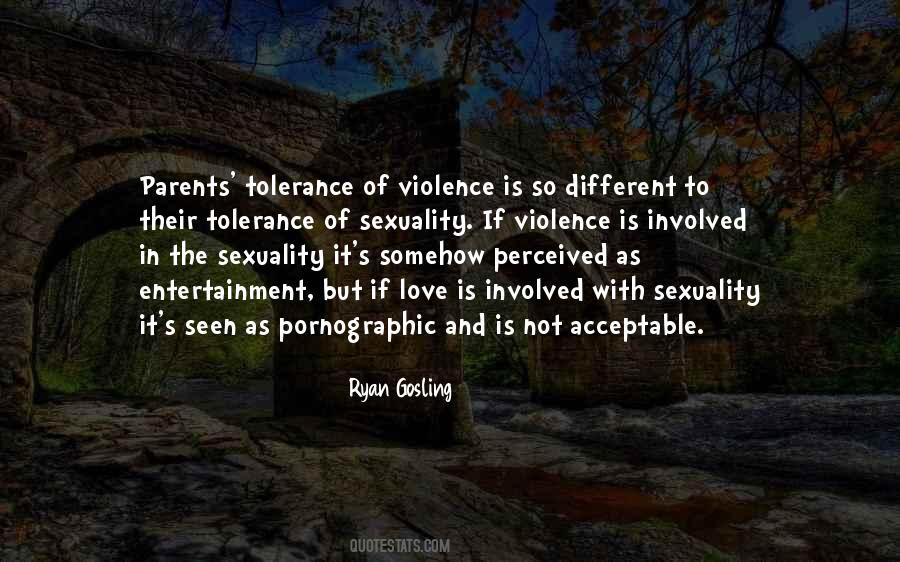 #45. I have done this - made the sad prince laugh. Made his grieving parents smile. None but me. Think you only kings have power? Stand on a stage and hold the hearts of men in your hands. Make them laugh with a gesture, cry with a word. Make them love you. And you will know what power is. - Author: Jennifer Donnelly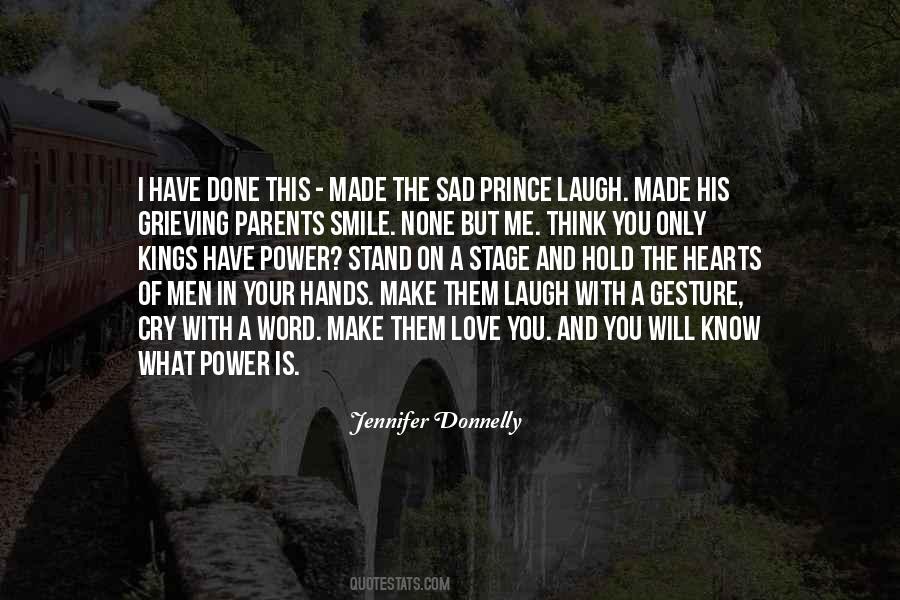 #46. When I was four or five years old, I heard a lot of stories about the Holocaust because both my parents were survivors. I'm sure that was very important in my life. My father snuck out from under the floorboards to make love to my mother. I can't imagine why they kept me. - Author: Christian Boltanski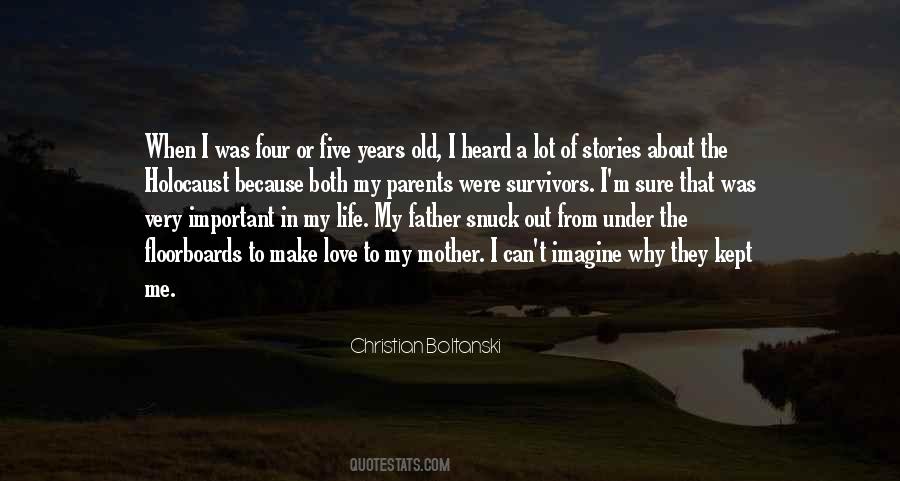 #47. Orphans? Would you really? Adopt children?"
"There are advantages. If they turn out badly, we can blame their natural parents. We can also choose our own assortment of ages and genders. We can even get them ready-grown, if we wish. - Author: Loretta Chase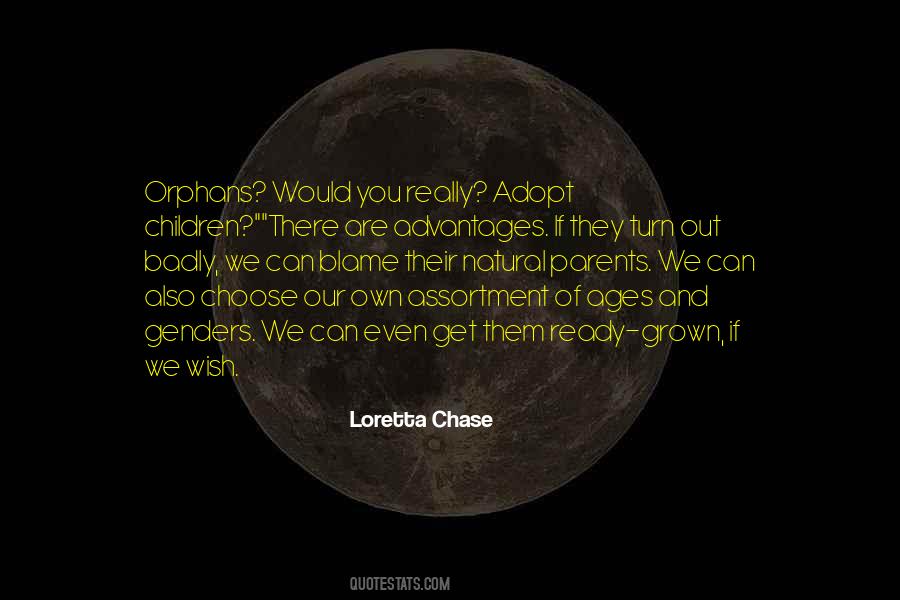 #48. A good youth ought to have a fear of God, to be subject to his parents, to give honor to his elders, to preserve his purity; he ought not to despise humility, but should love forbearance and modesty. All these are an ornament to youthful years. - Author: Saint Ambrose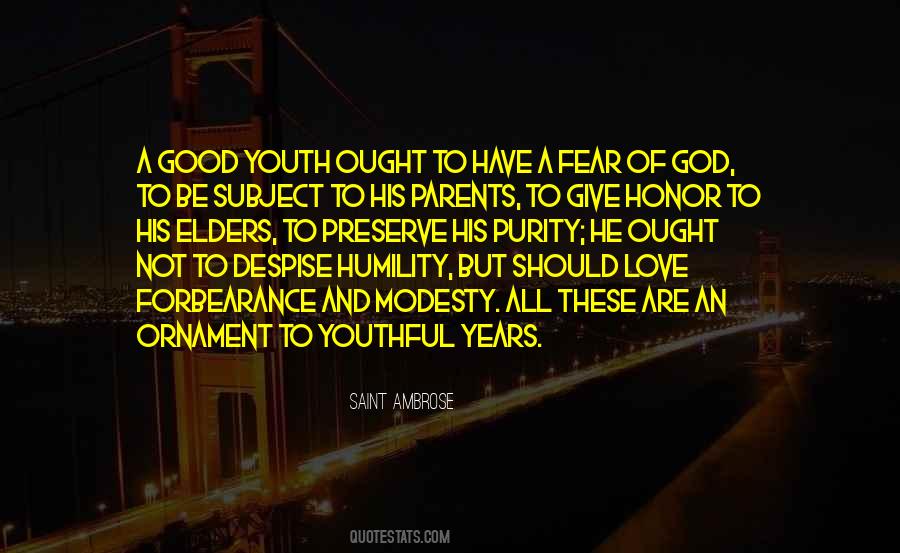 #49. Love. It's God's greatest gift. He fills our world with it and makes sure we grow up with caring, supportive parents. I'm just kidding. Pain is God's greatest gift. Pain is God's way of saying, Hurts, don't it ? Well, go ahead. Say, me dammit again. - Author: Christopher Titus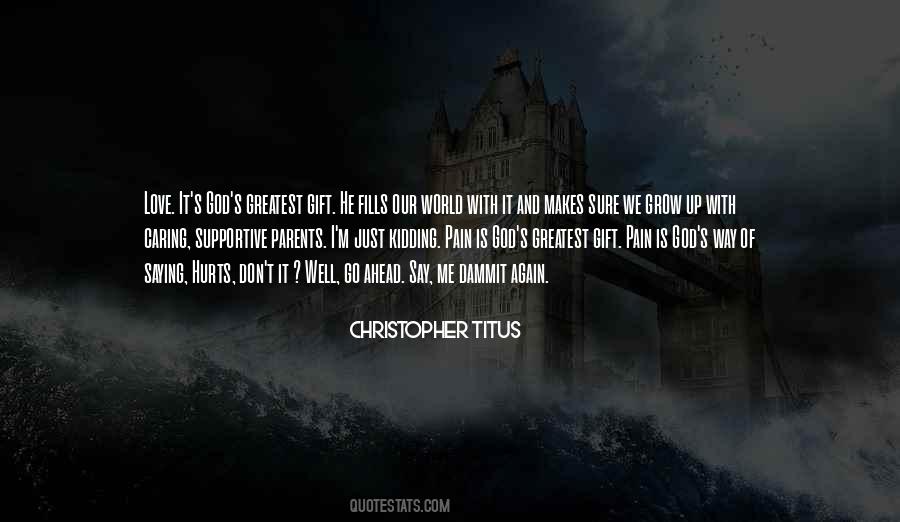 #50. When I was 3 my parents put me in gymnastics because I was a bundle of energy and they just didn't know what to do with me! They put me in a Tots class and I just fell in love with it. - Author: Shawn Johnson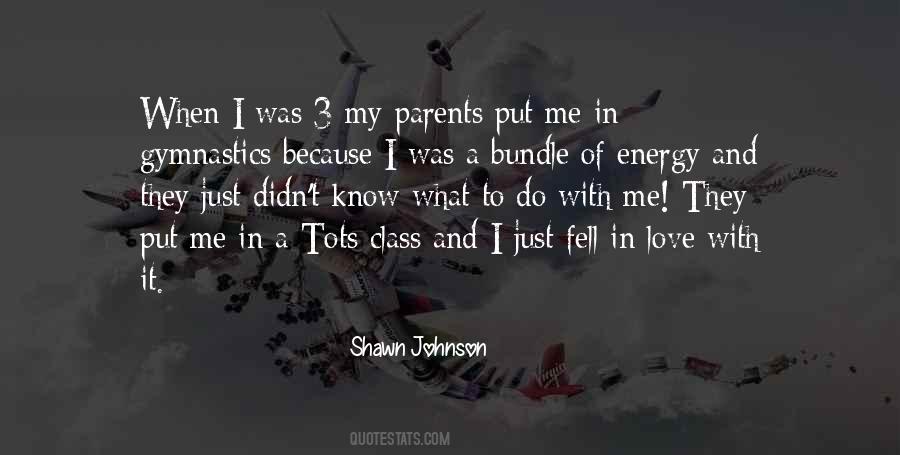 #51. Honestly, we'd probably be great parents. But it's a human being, and unless you think you have excellent skills and have a drive or yearning in you to do that, the amount of work that that is and responsibility - I wouldn't want to screw them up! We love our animals. - Author: Ellen DeGeneres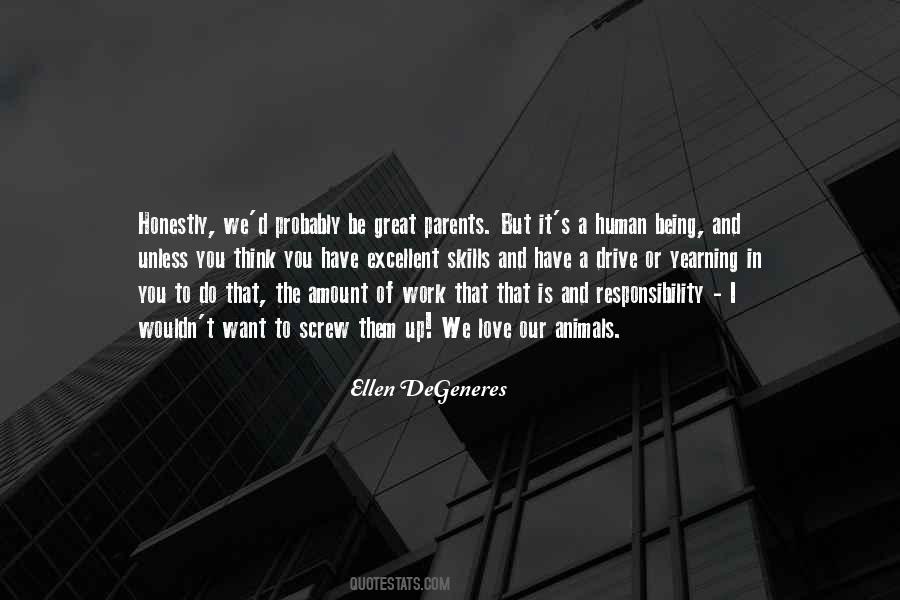 #52. Because of my parents' love of democracy, we came to America after being driven twice from our home in Czechoslovakia - first by Hitler and then by Stalin. - Author: Madeleine Albright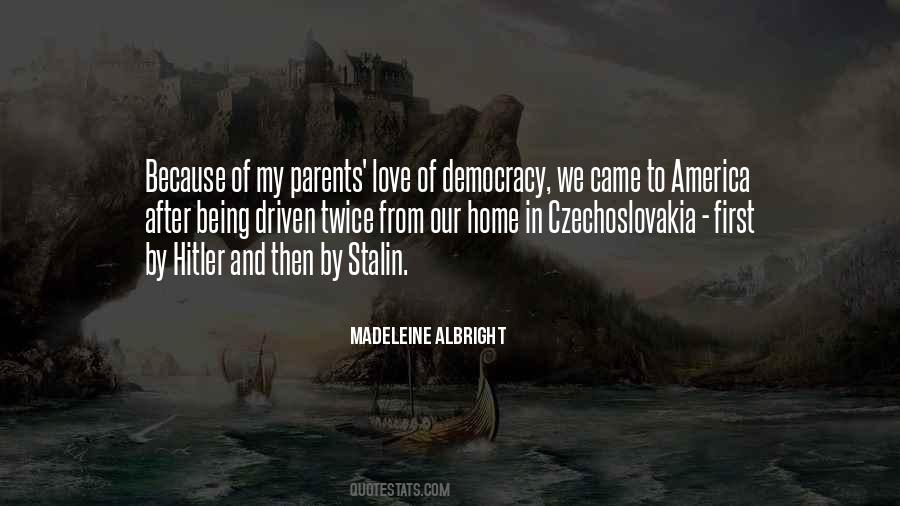 #53. We never know the love of a parent till we become parents ourselves. - Author: Henry Ward Beecher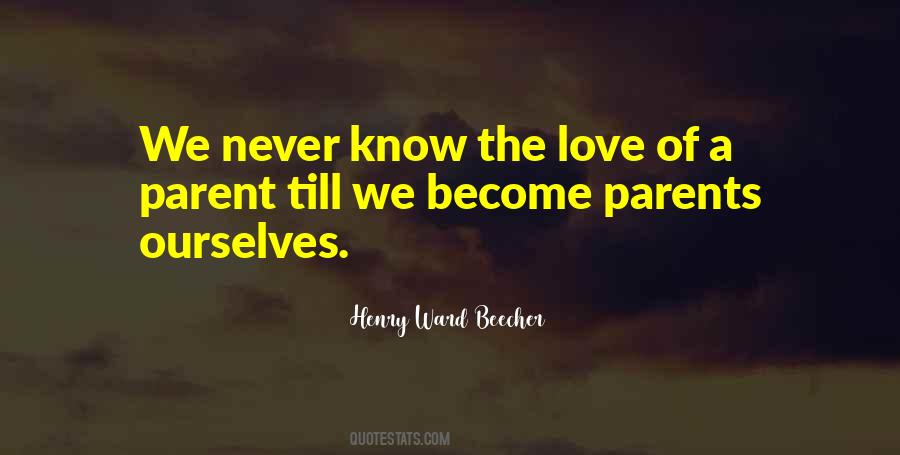 #54. We are created in the image of our heavenly parents; we are God's spirit children. Therefore, we have a vast capacity for love - it is part of our spiritual heritage. - Author: Dieter F. Uchtdorf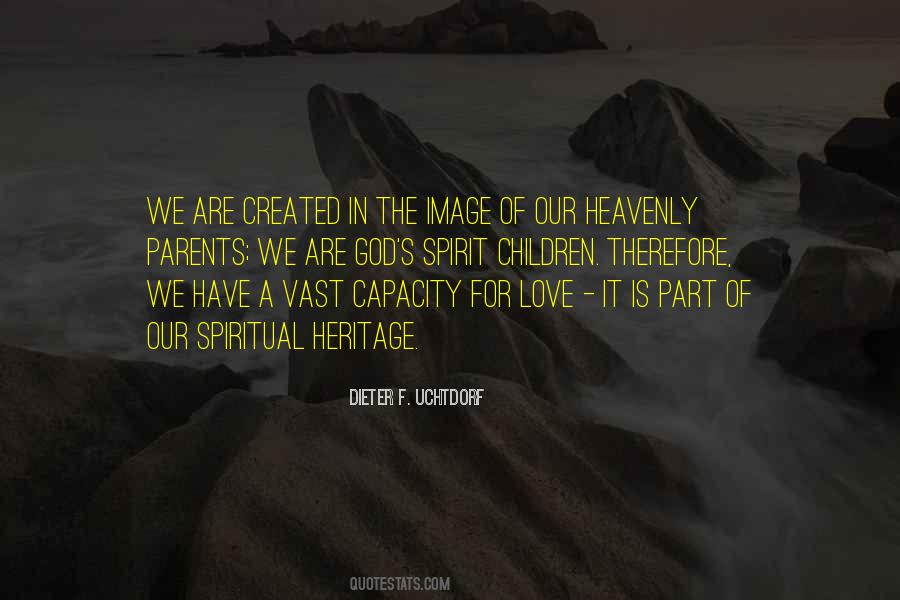 #55. I never wanted to find my birth parents - if one set of parents felt like a misfortune, two sets would be self-destructive ...
I had no idea that you could like your parents or that they could love you enough to let you be yourself. - Author: Jeanette Winterson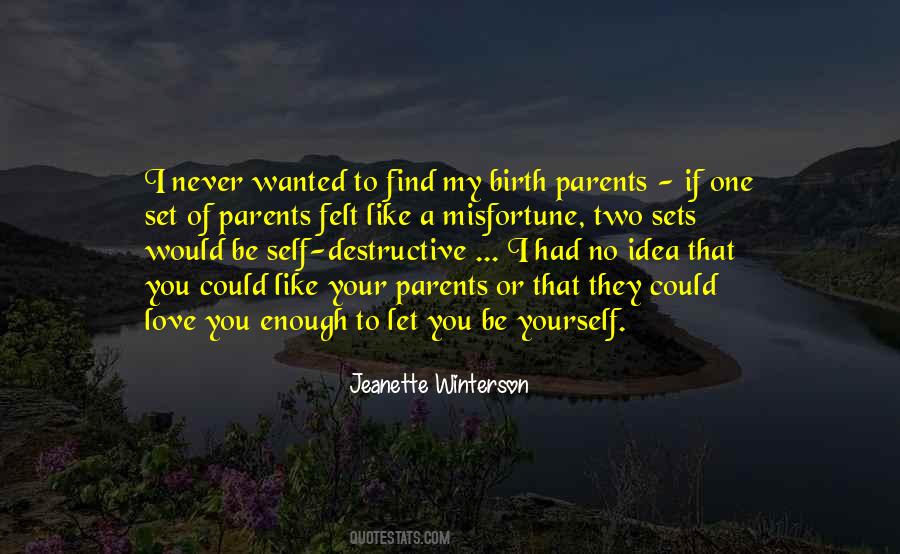 #56. Take it from me, anyone who lives with you is occasionally going to wonder who your liver might taste, and not because they are hungry. It comes with being a teenager - you inspire violence in the hearts of those who love you. It mostly goes away when you hit twenty. - Author: Patricia Briggs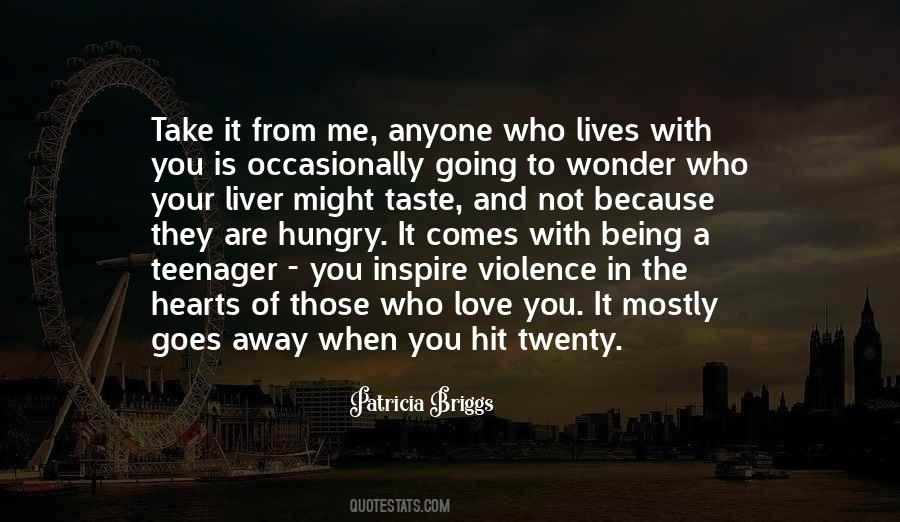 #57. What we think of as the soul is just a mingling of genetics and our parents, in my case, slowly torturing me, or in your case giving you complete unconditional love. - Author: Sarah Ruhl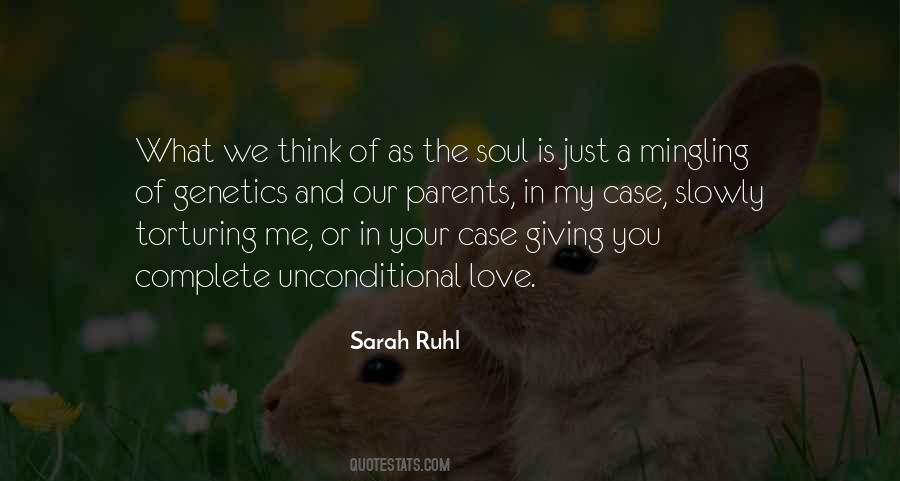 #58. Love and spiritual values received from parents are the strongest assets for a child to face the various trials of adulthood. - Author: Mata Amritanandamayi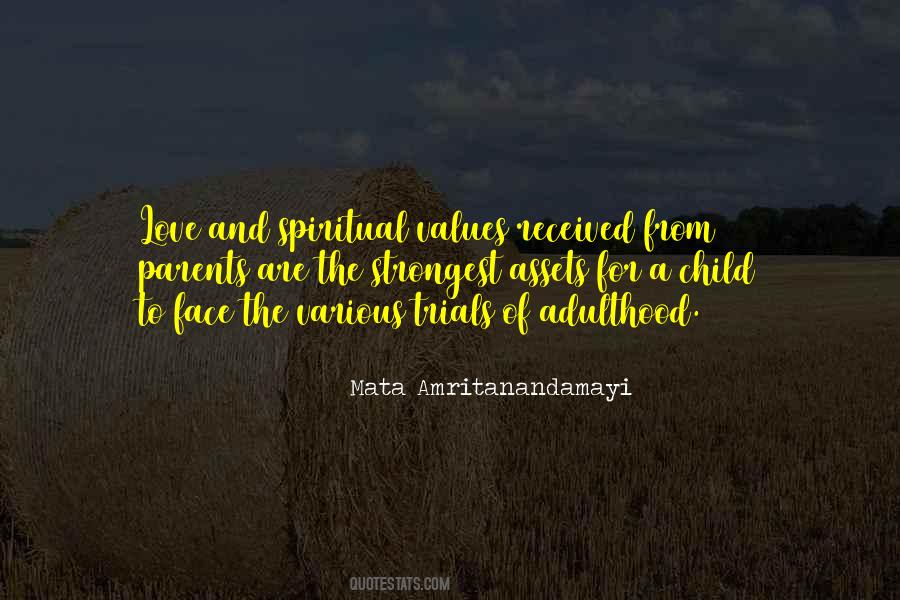 #59. The loss of her parents was an echo now. She hadn't stopped missing them and figured she never would. It was just that it was no longer a pain she ran from, but a lesson in how love morphs with loss and what you remember of those you loved. - Author: J.H. Croix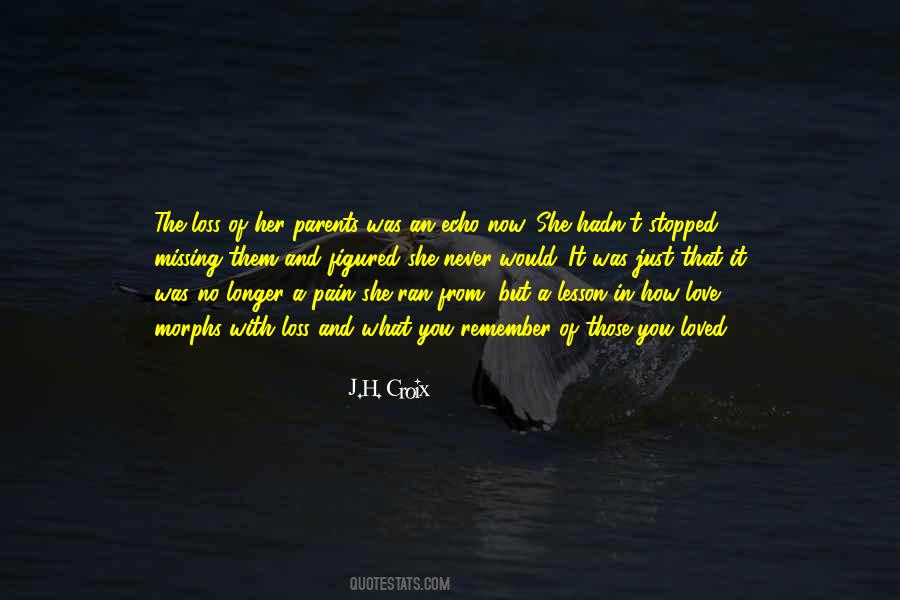 #60. Your birth filled your parents with joy, your universe with love, and your soul with the flowers of hope. May those flowers of hope bloom with the fragrance of endless success. - Author: Debasish Mridha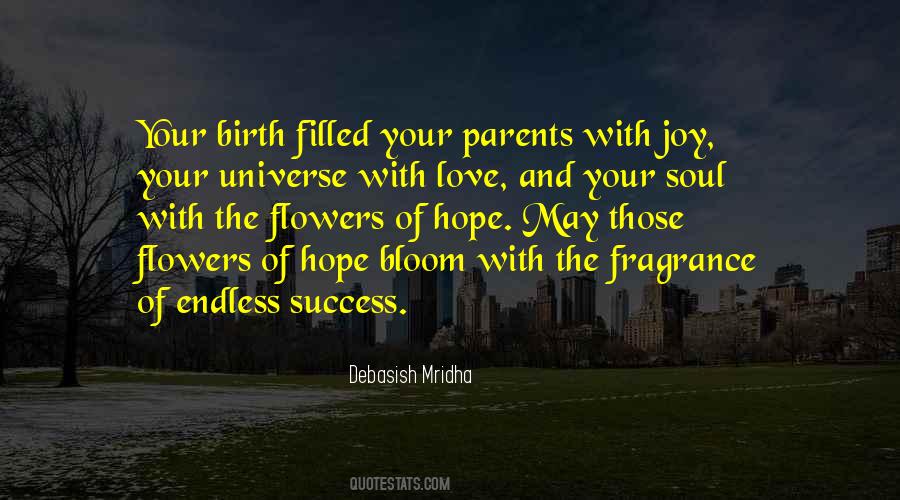 #61. I think a lot of people are with the one they're meant to be with. I see it watching my parents because they've been together for so long and are still very much in love. I'm just sort of in awe of that. - Author: Rachel McAdams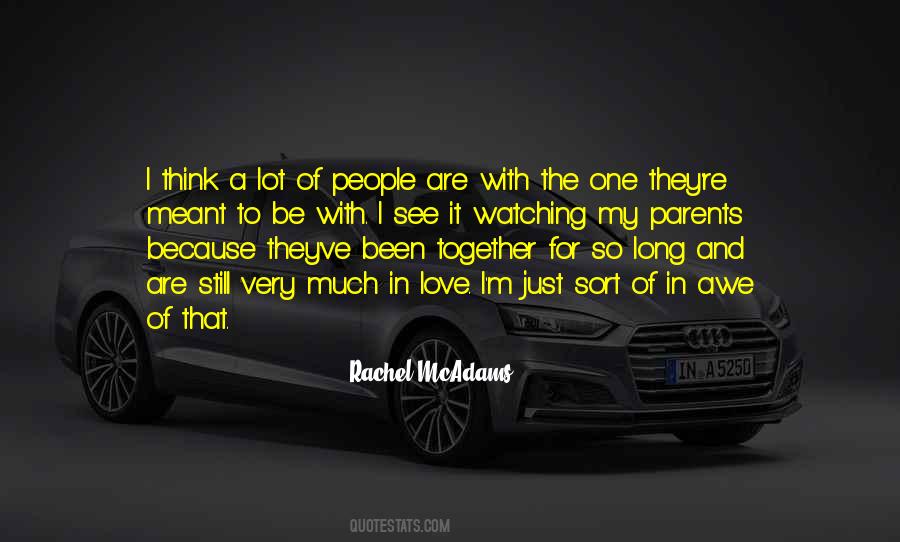 #62. My parents had never been showy or romantic; it was only after the loss of my father that I began to understand how truly in love they had been, in their quiet way. - Author: Anonymous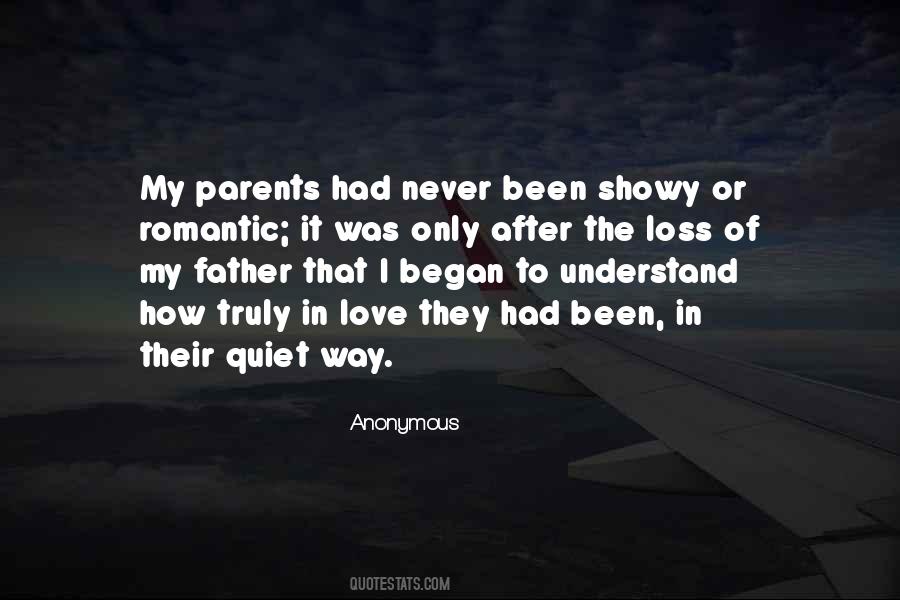 #63. Parents often yell and nag, instead of allowing their children to reap the natural consequences of their behavior. Parenting with love and limits, with warmth and consequences, produces confident children who have a sense of control over their lives. - Author: Henry Cloud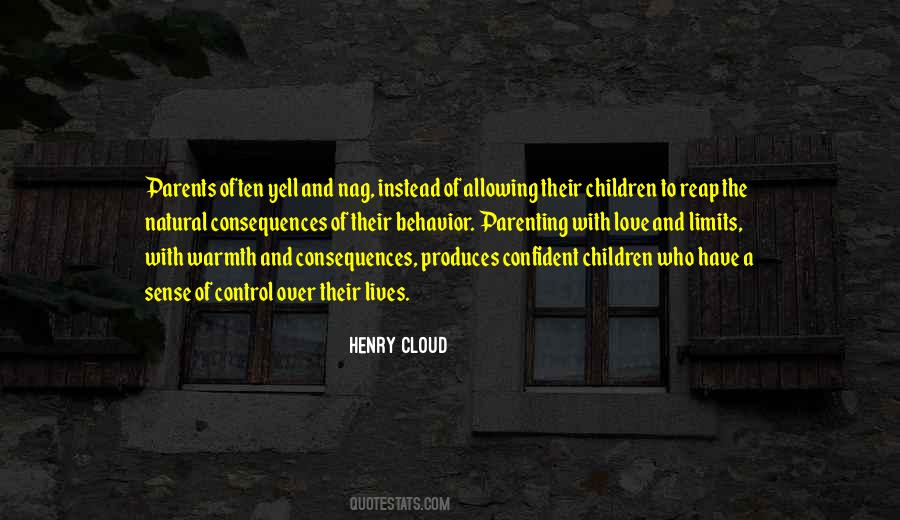 #64. Some of the things I hated my parents for when I was younger are the same things I love my parents for now that I'm older. - Author: Steve Maraboli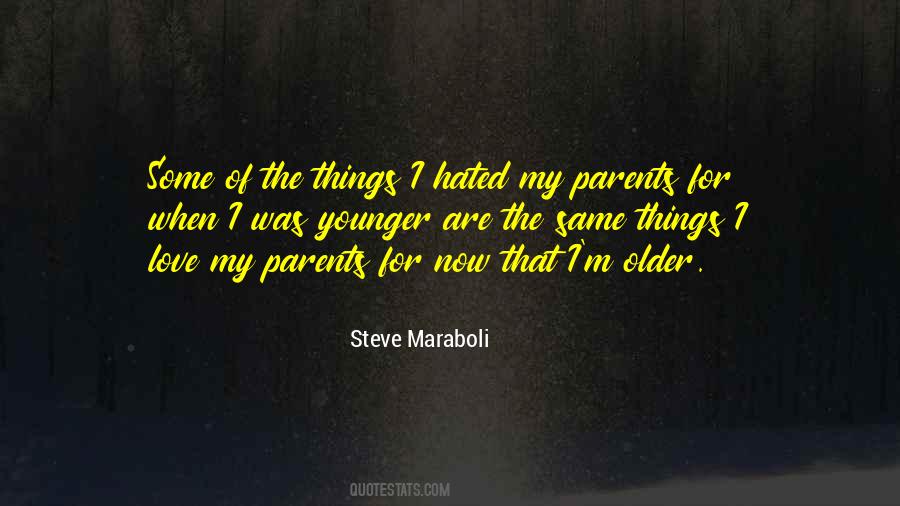 #65. If my parents had made love a tenth of a second earlier or later, I wouldn't exist. What an enormous miracle, just being given life. - Author: Warren Farrell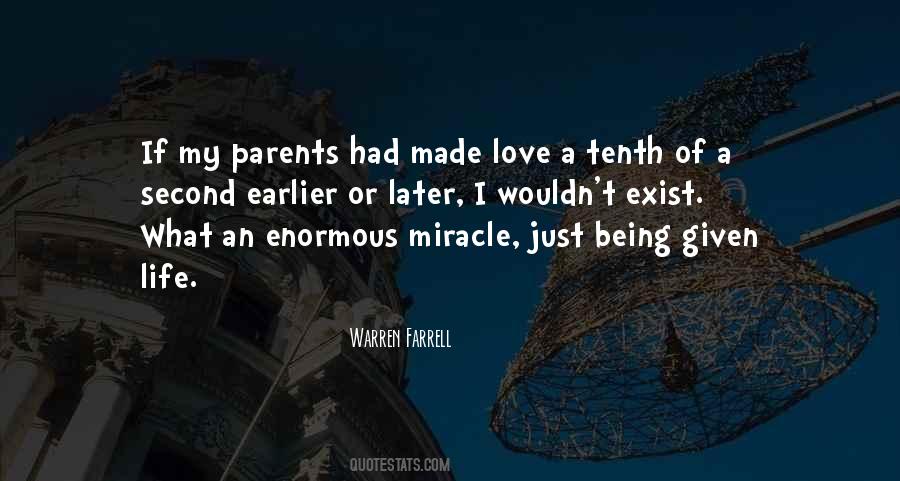 #66. The depth of the love of parents for their children cannot be measured. It is like no other relationship. It exceeds concern for life itself. The love of a parent for a child is continuous and transcends heartbreak and disappointment. - Author: James E. Faust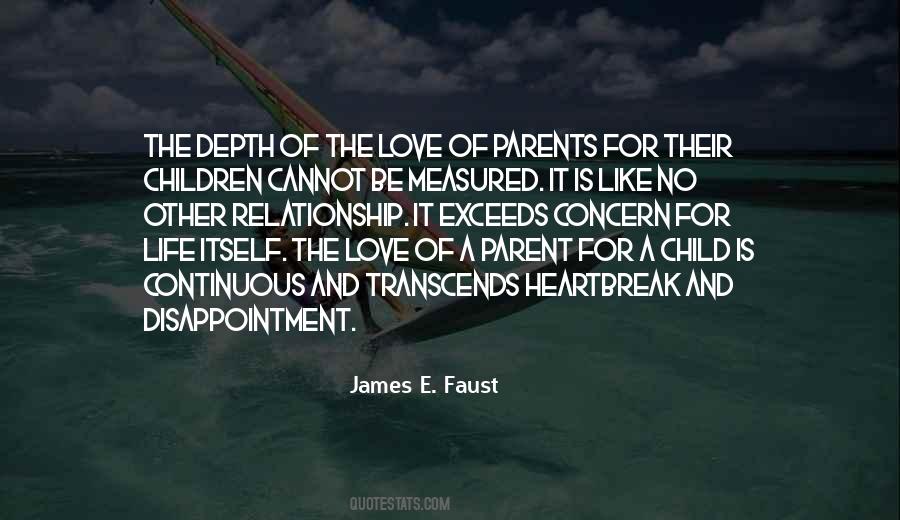 #67. I like Dancing of Indian girls more than my parents' prayers . Because they dance with love and passion . But my parents just say their prayers because they got used to it . - Author: Ali Shariati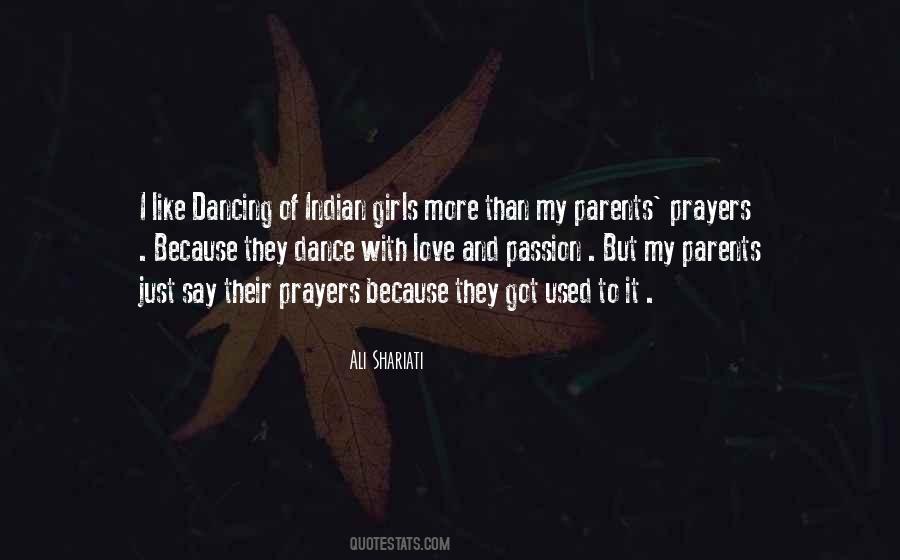 #68. Be the hero of your children's story. Never let them believe for a minute that honor, courage and doing what is right is only reserved for other fathers and mothers. - Author: Shannon L. Alder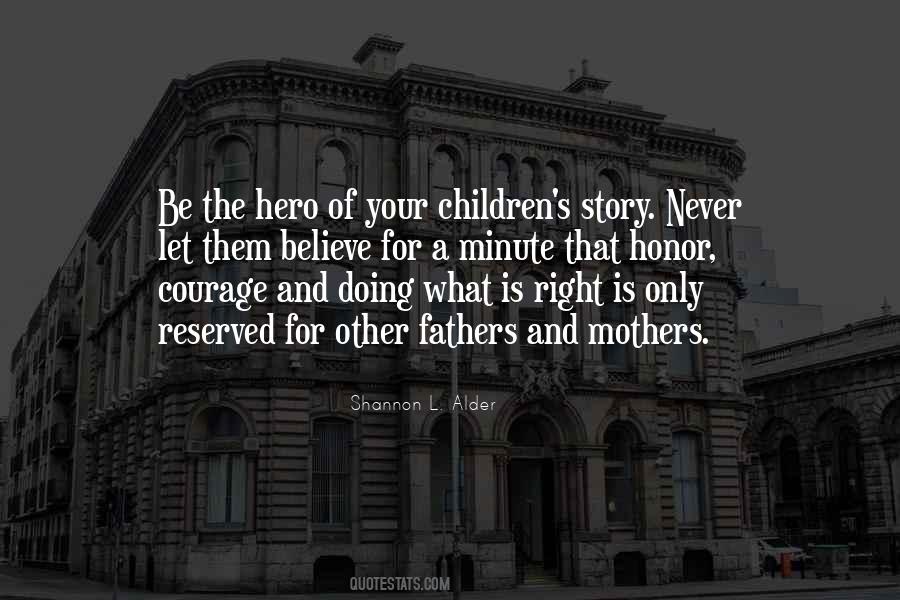 #69. The real cause of personal existence is not the favor of the Almighty, but the sexual love of one's earthly parents. - Author: Ernst Haeckel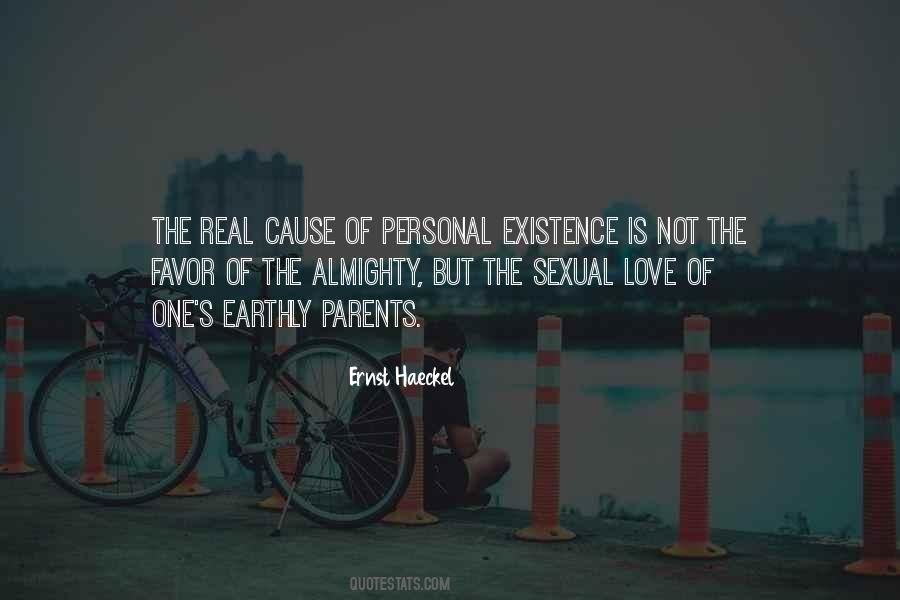 #70. I have a wonderful family: My parents are churchgoing, salt-of-the-earth Southern people. They gave me a lot of love and are so unaffected by fame. - Author: Faith Hill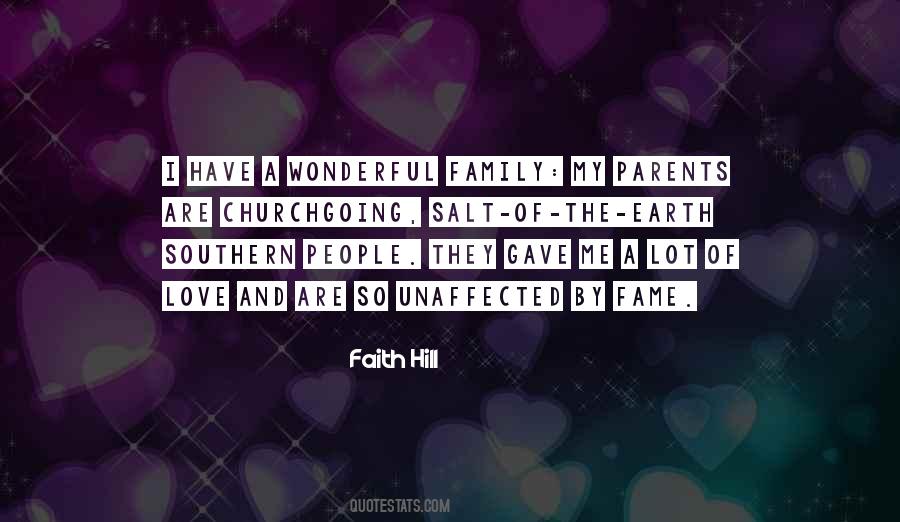 #71. Because survival and love are the immortal truths of humankind, no generation is a total stranger to the forerunner generations of humankind. - Author: Kilroy J. Oldster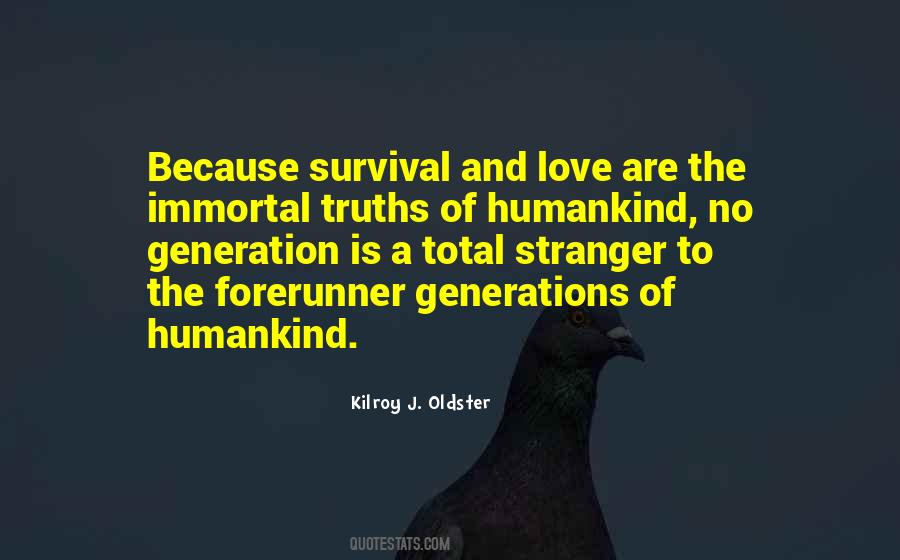 #72. Our two first parents, yet the only two Of mankind, in the happy garden placed, Reaping immortal fruits of joy and love, Uninterrupted joy, unrivalled love In blissful solitude. - Author: John Milton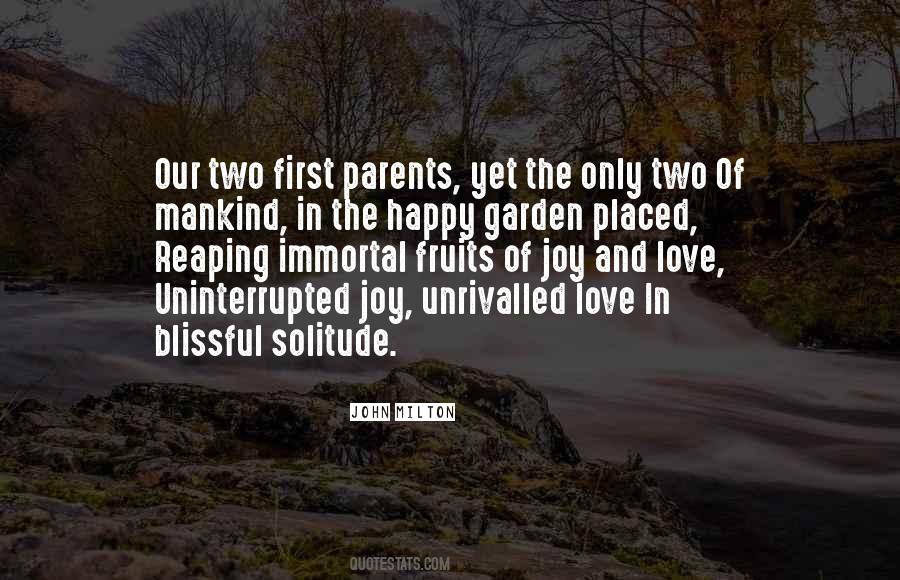 #73. Romantic Love delivers us into the passionate arms of someone who will ultimately trigger the same frustrations we had with our parents, but for the best possible reason! Doing so brings our childhood wounds to the surface so they can be healed. - Author: Harville Hendrix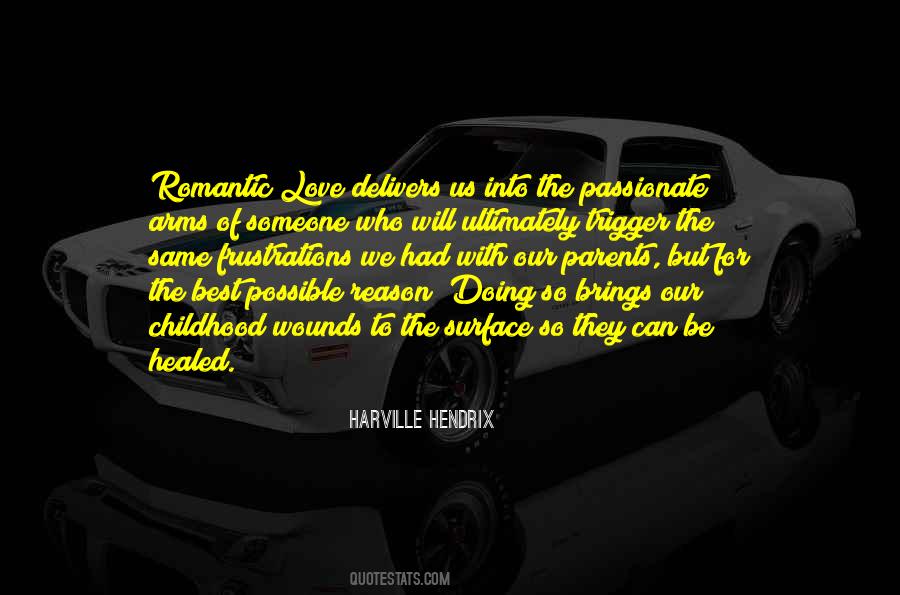 #74. A change in those moments, some switch turned off forever, the end of trust or safety or love, and how do we ever find the switch again? - Author: David Vann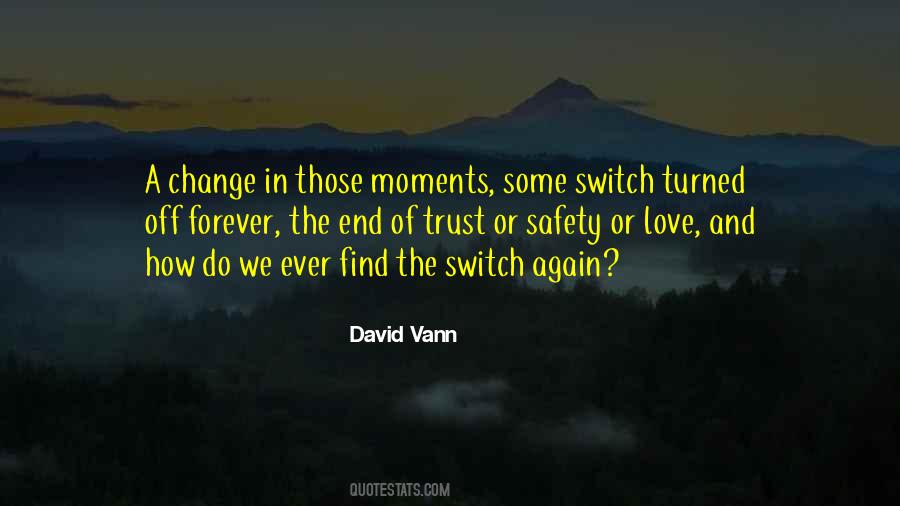 #75. Of course I love you, So let's have a kid. Who will say exactly What its parents did; "Of course I love you, So let's have a kid. Who will say exactly What its parents did; 'Of course I love you, So let's have a kid Who will say exactly What its parents did -'" Et cetera. -NOBLE CLAGGETT (1947-1966) - Author: Kurt Vonnegut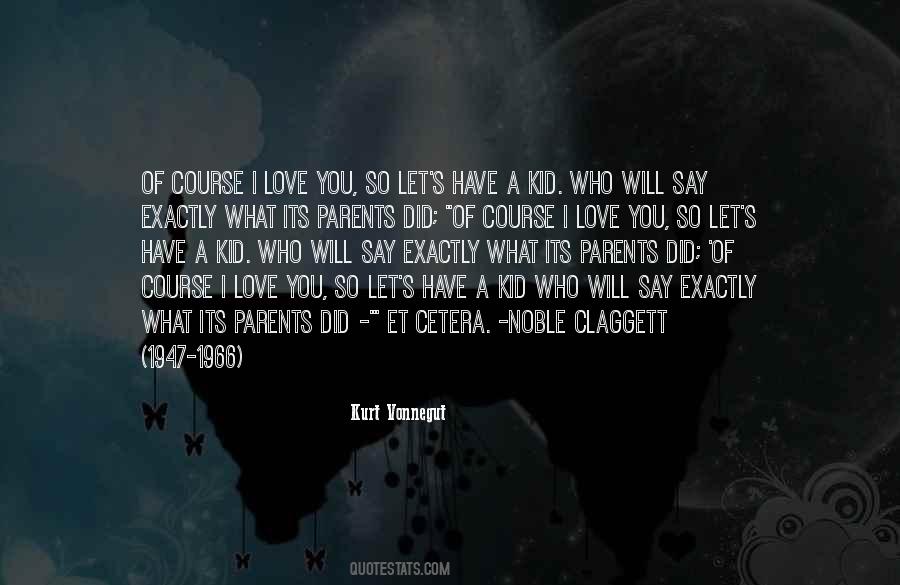 #76. I notice the silvery hair at his temples with a tinge of sadness. Why do parents grow old? Life is a castle of lies slowly dismantled by the passage of time. I regret not spending more time looking at the people I love. - Author: Shan Sa
#77. Of course, some families cannot be saved and their children cannot be returned. Yet, even then, their love for each other must be worth something. - Author: Andrew Bridge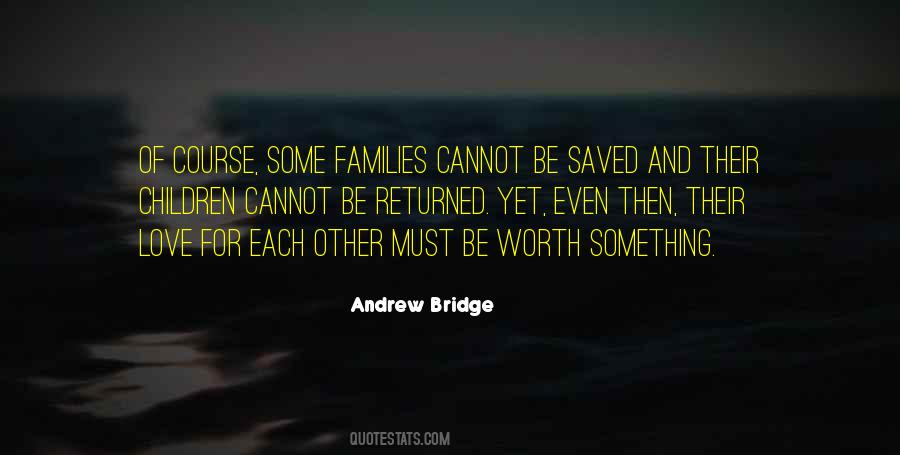 #78. This is what parents do
what all of us do, in fact, when we're at our unrivaled best. We bind ourselves to those who need us most, and through caring for them, grow to love them, grow to delight in them, grow to marvel at who they are. Gift-love at its purest. - Author: Jennifer Senior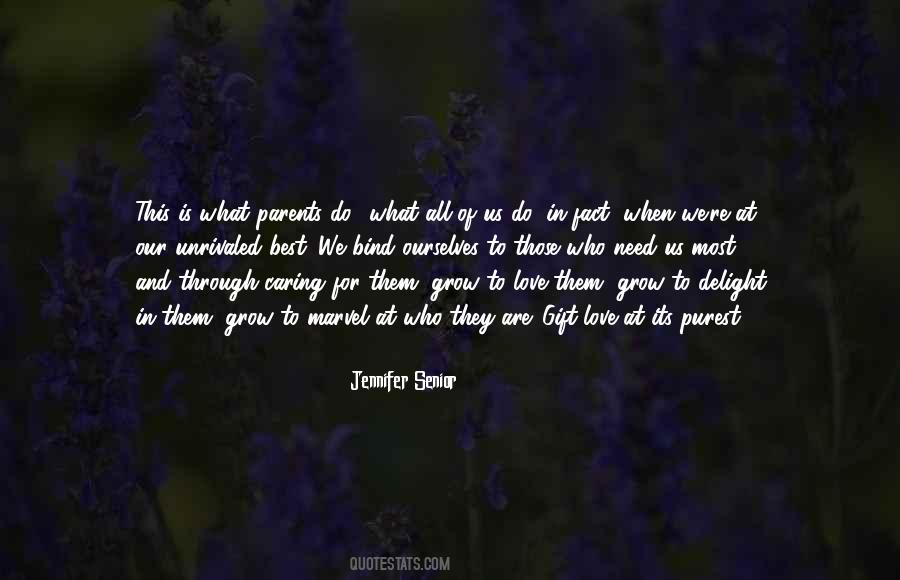 #79. 'Game of Thrones' cares about children. Children are heirs. There's no hemming and hawing about how they're desensitized to violence or they cost too much to send to college. They're a blessing - in many ways the only blessing - and even the evil ones have parents who love them. - Author: Ned Vizzini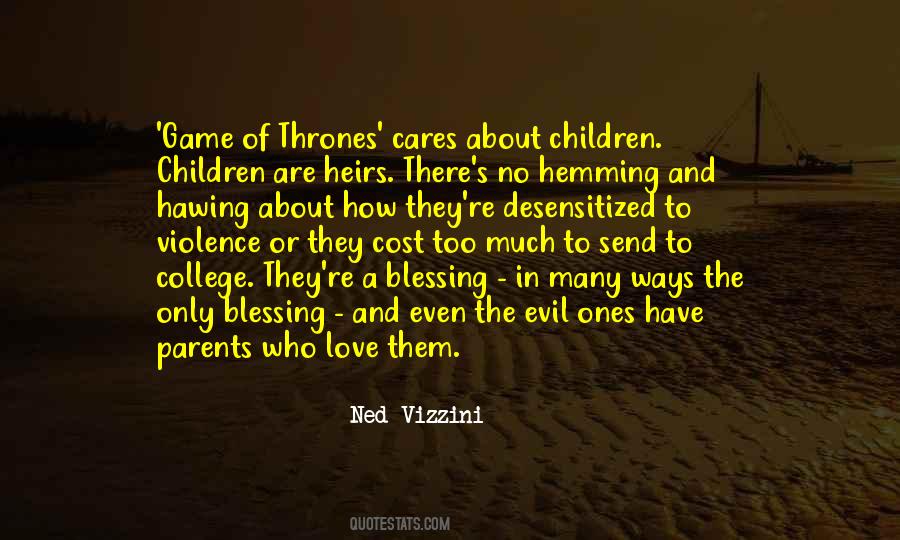 #80. Young people realize that something is amiss. There's a generation that fell in love with their phones, and it's very hard for them to see that there's a problem. But young people are desperate for the attention of their parents, who are really not paying attention to them. - Author: Judy Woodruff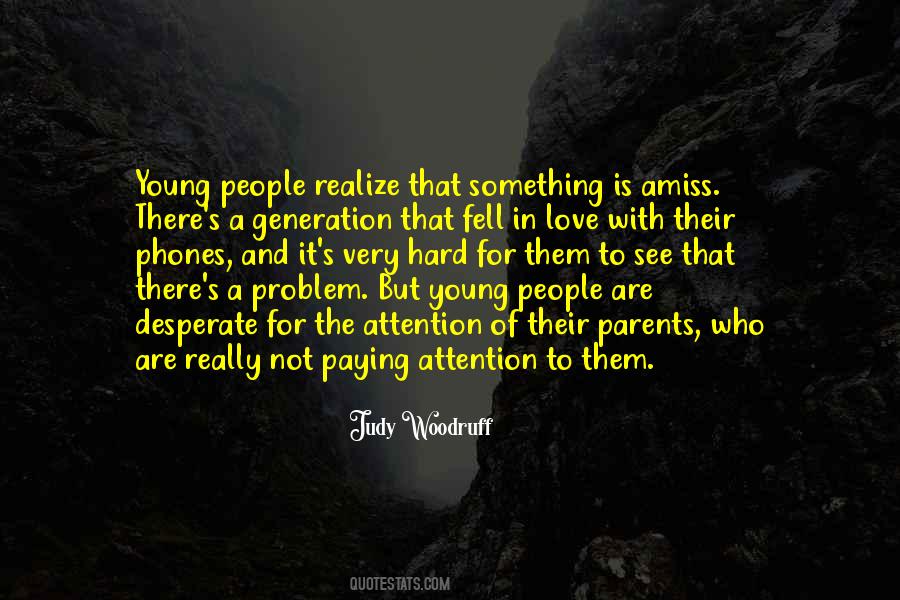 #81. Both of my parents would say they were atheists, so where I inherited my connection to God I don't know. But it's natural. No Bible, no Torah, just the love religion. - Author: Lisa Bonet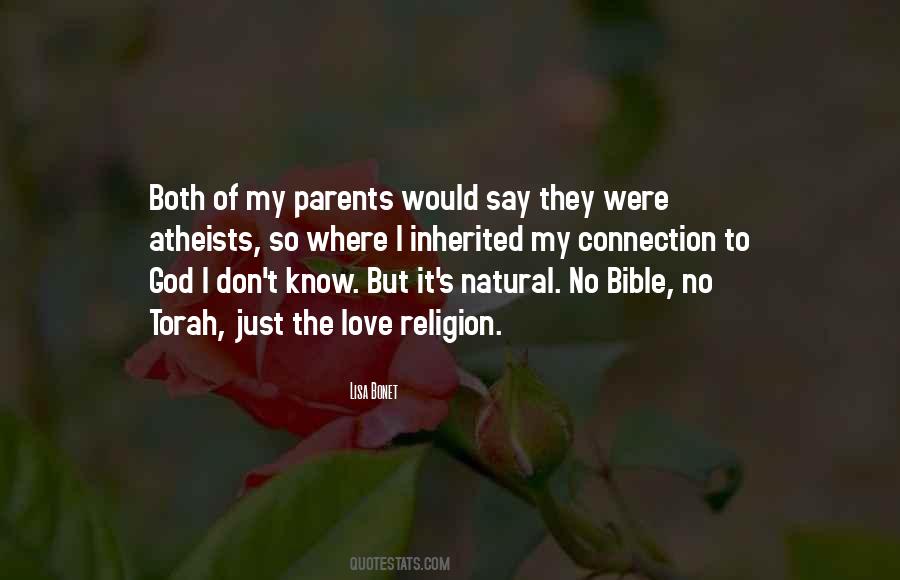 #82. It is important that parents pour out their love self-sacrificially for their children, which includes practicing what they preach, i.e. living in the love of Christ and seeking to emulate His example in their daily lives. - Author: Joseph Pearce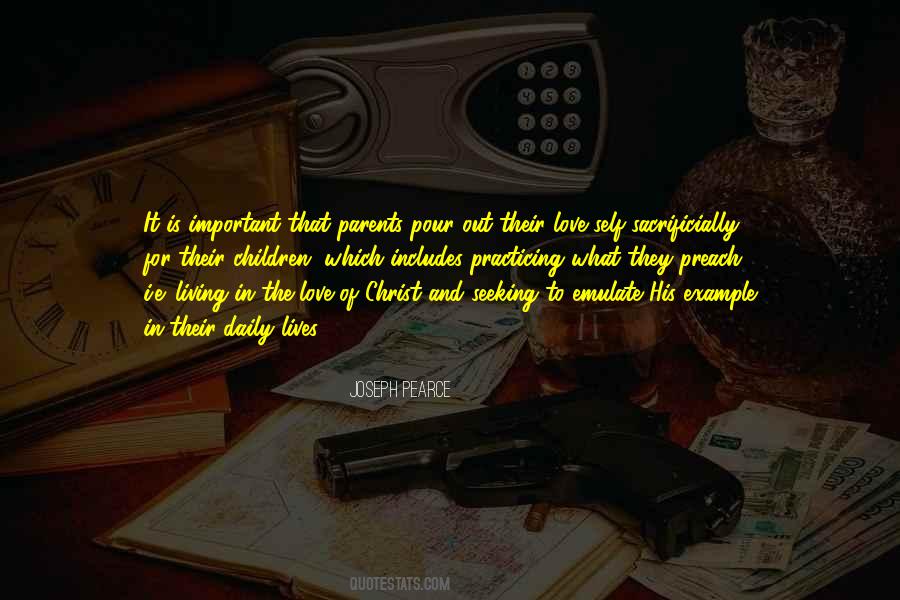 #83. I was raised to respect women, and I really like them to be strong, independent, and have their own identity. My parents are still together, and I grew up with a lot of love, and I feel that kids imitate what they have at home. - Author: Albert Hammond Jr.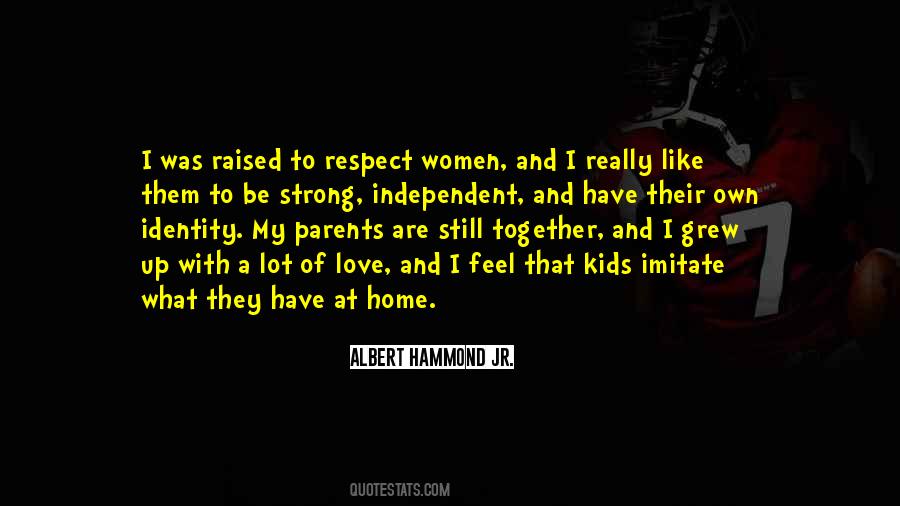 #84. It is the responsibility of parent to love and care for their children. - Author: Lailah Gifty Akita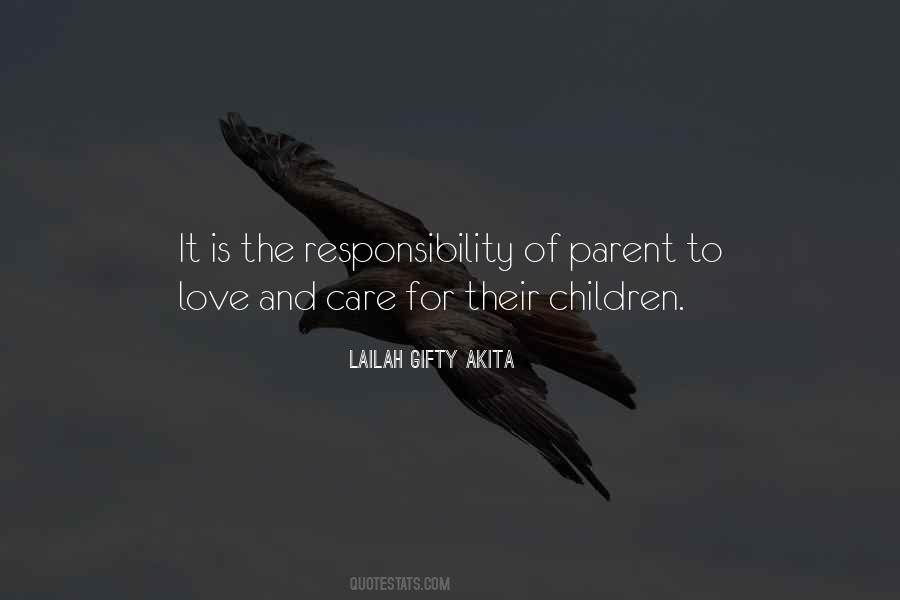 #85. Love can change a person the way a parent can change a baby- awkwardly, and often with a great deal of mess. - Author: Lemony Snicket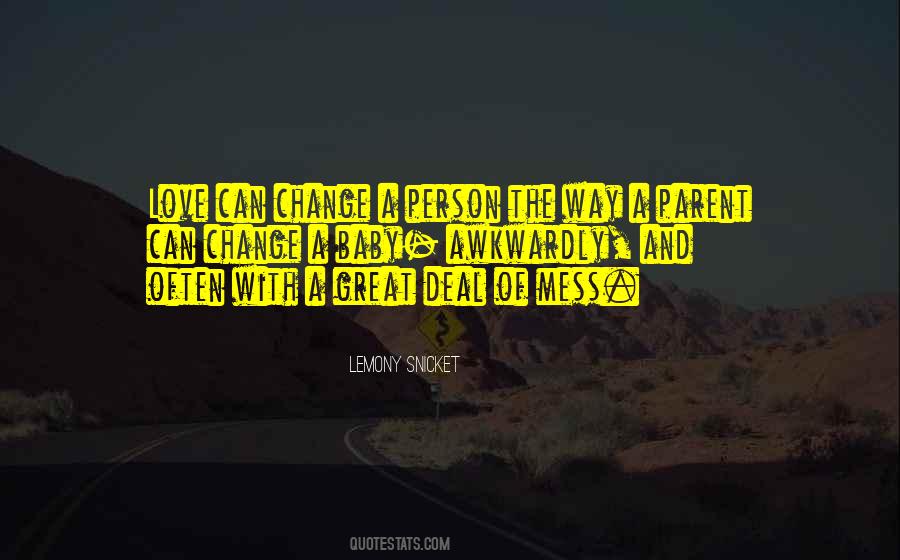 #86. Good guilt is a product of love and responsibility. It is a natural, positive instinct that parents and good child care providers have. If bad guilt is a monster, good guilt is a friendly fairy godmother, yakking away in your head to keep you alert to the needs of your baby. - Author: Jean Marzollo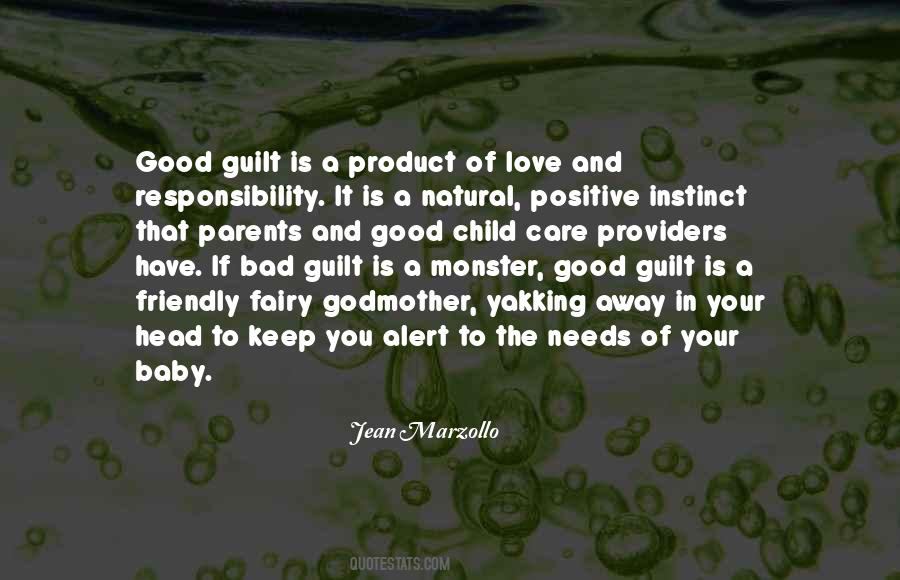 #87. Children are to be born into a family where the parents hold the needs of children equal to their own in importance. And children are to love parents and each other. - Author: Henry B. Eyring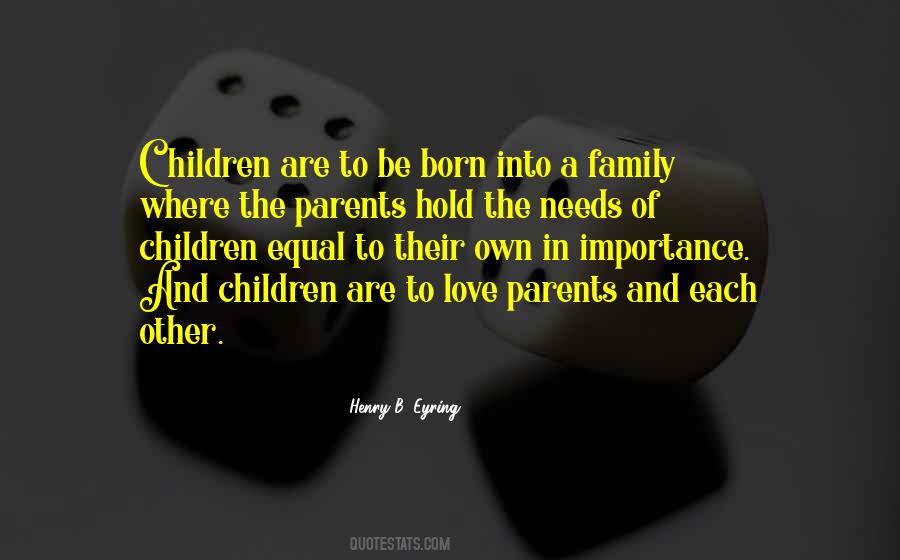 #88. Marriage and conjugal love are by their nature ordained toward the procreation and education of children. Children are really the supreme gift of marriage and contribute in the highest degree to their parents' welfare. - Author: Pope Paul VI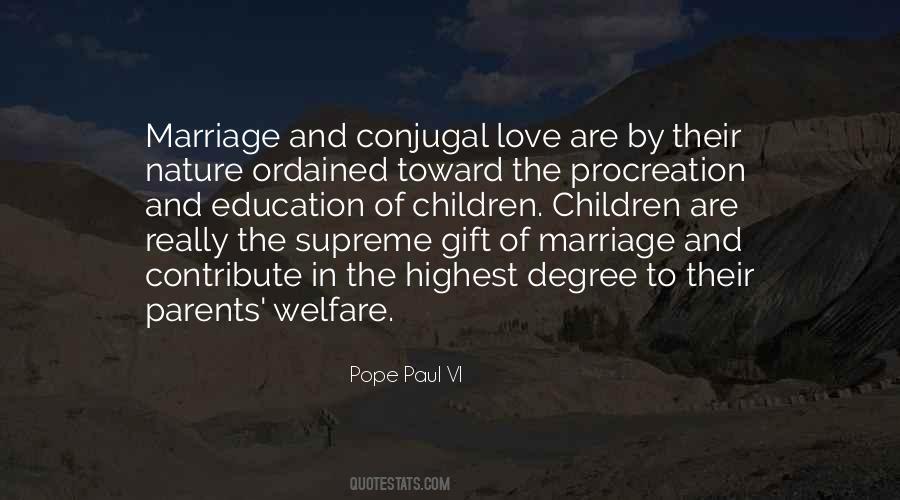 #89. My love of reading and the English language is something given to me by my parents, and I've passed it on to my children. - Author: Corin Tucker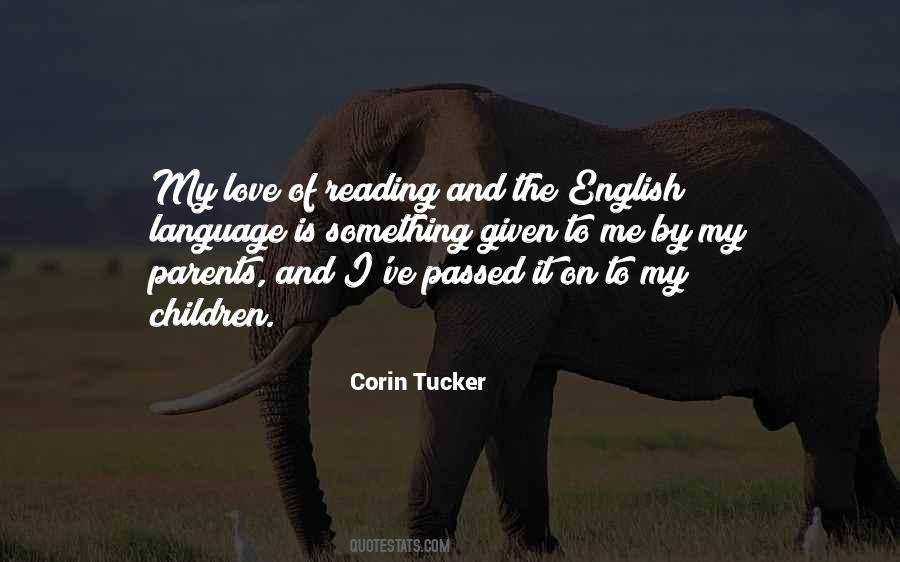 #90. My parents immigrated to the United States with $10 in their pocket and a belief that the America they had heard about really did exist as the land of opportunity. - Author: Mia Love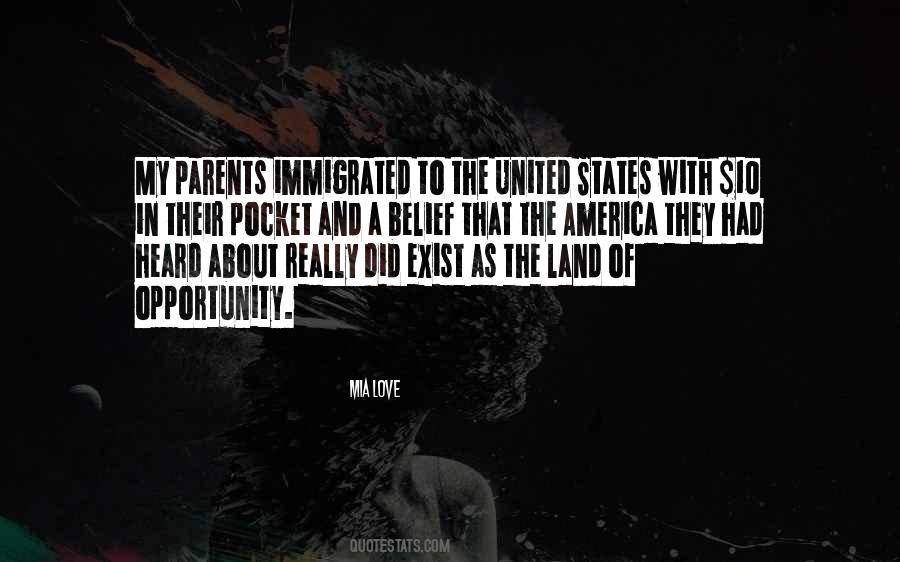 #91. It's not easy. It never is. That is the secret our parents fail to tell us, out of kindness and love, but it's a secret we need to know. Everything that begins, ends. Everything beautiful disappears. - Author: Alice Hoffman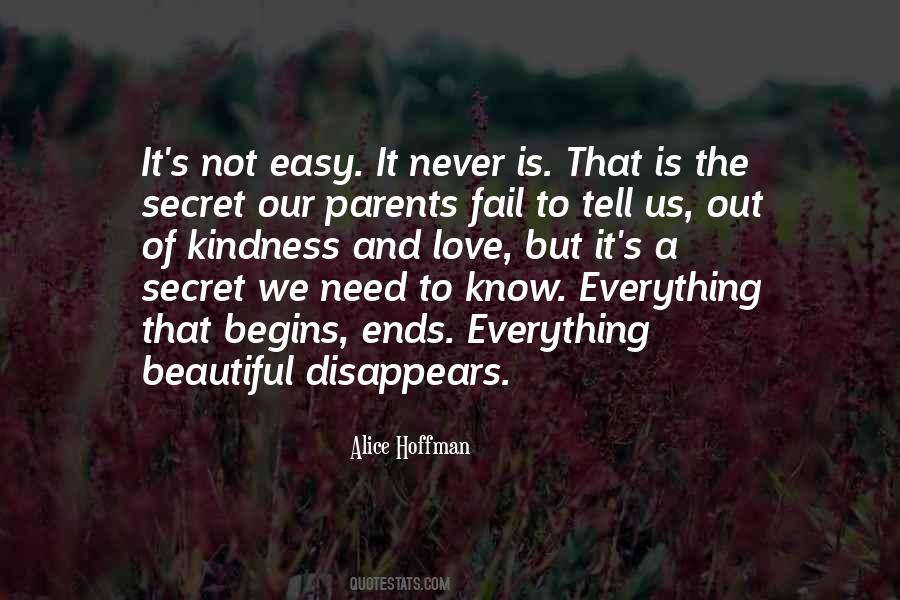 #92. I had parents who instilled in me the importance of love, morals and hard work. I give God all the glory because he has brought me through so much. - Author: Junior Seau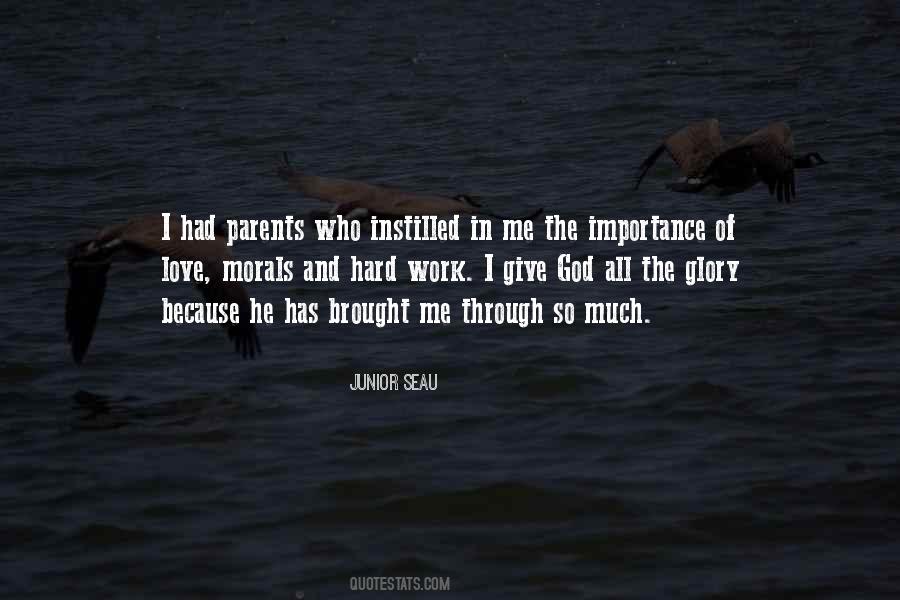 #93. Eyes. "I'm sorry for your loss, Emma," he said stepping forward, offering them to me. "The opened roses are for your parents, and the one that's still closed, is for you. With the love and support around you, it's just a matter of time before you bloom. - Author: Cameo Renae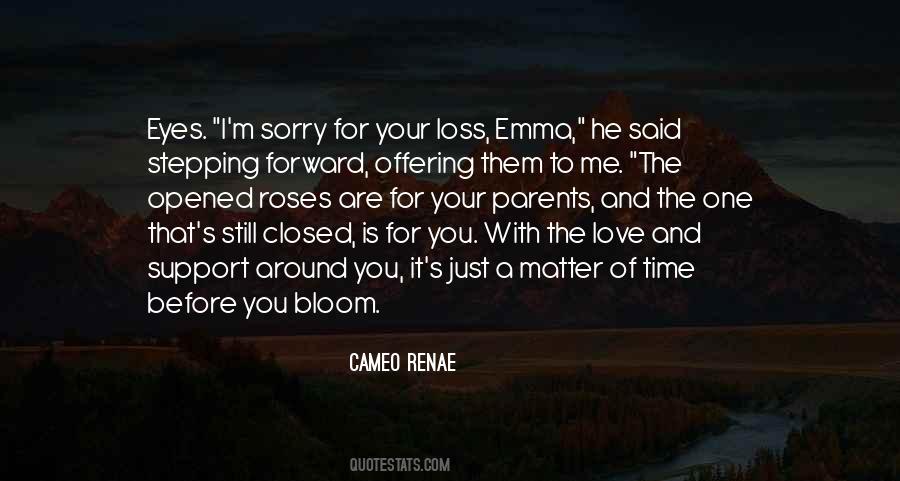 #94. When I saw the first I couldn't believe I was in another great movie that would be made into a trilogy. This movie is quite visible and I think it will stand the test of time. I think kids and parents will love this movie for a long time. - Author: Orlando Bloom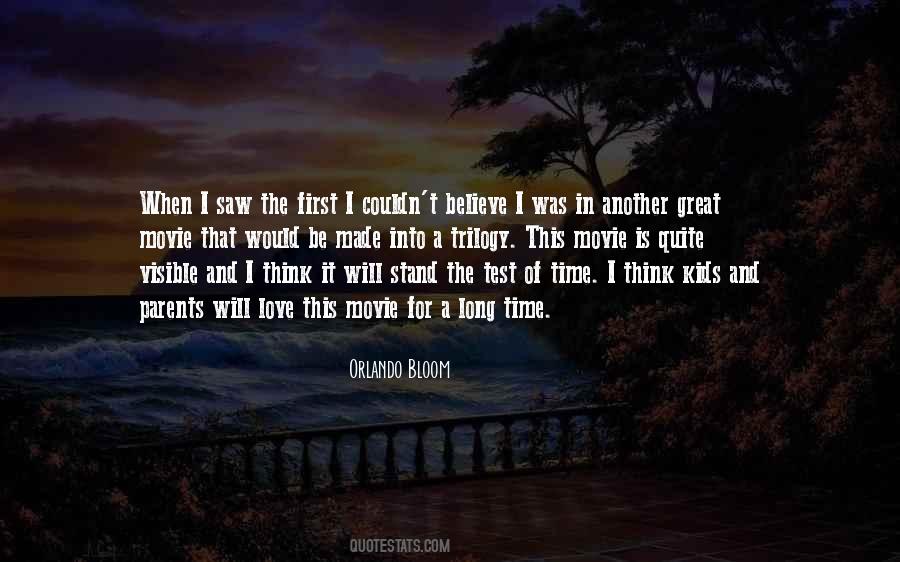 #95. We do not develop habits of genuine love automatically. We learn by watching effective role models - most specifically by observing how our parents express love for each other day in and day out. - Author: Josh McDowell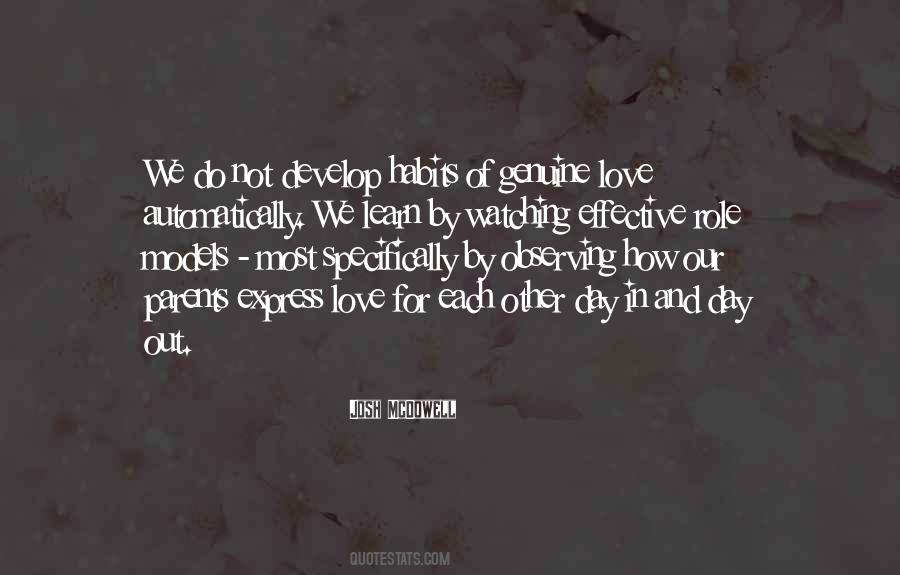 #96. But my dad said it was no excuse.
"But I love him!" I had never seen my sister cry that much.
"No, you don't."
"I hate you!"
"No, you don't." My dad can be very calm sometimes.
"He's my whole world."
"Don't ever say that about anyone again. Not even me." That was my mom. - Author: Stephen Chbosky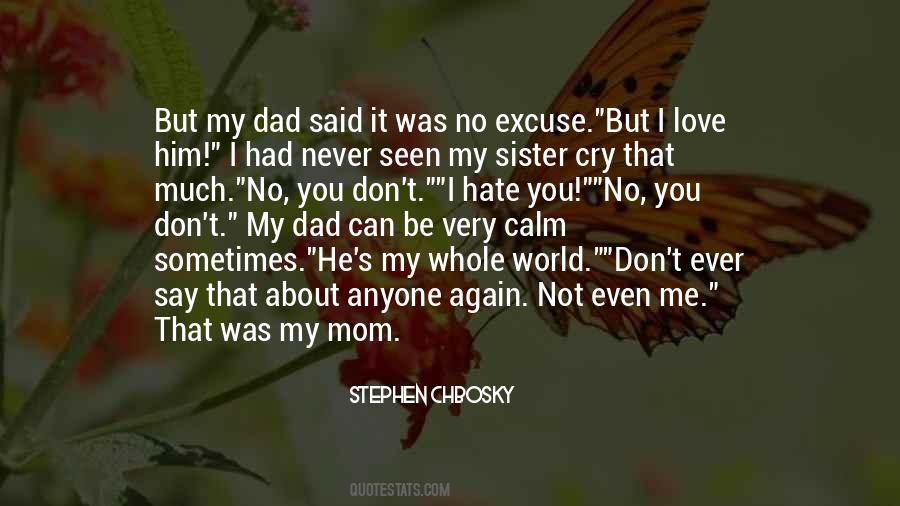 #97. Instead of celebrating my birth, my parents and their whole church mourned. "If God is a God of love," they wondered, "why would He let something like this happen?" MY - Author: Nick Vujicic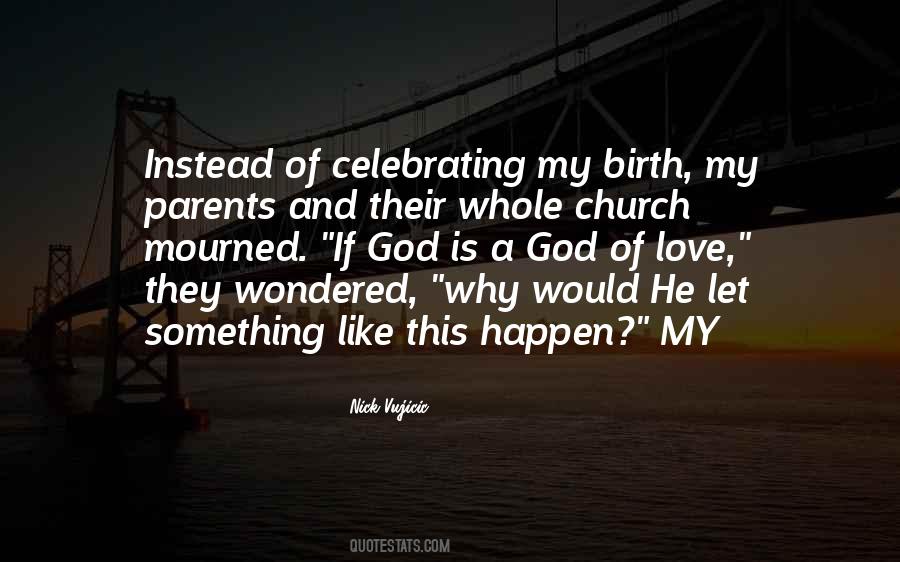 #98. Ever since I can remember feeling love for my parents, I've been frightened of losing them. - Author: Julia Sawalha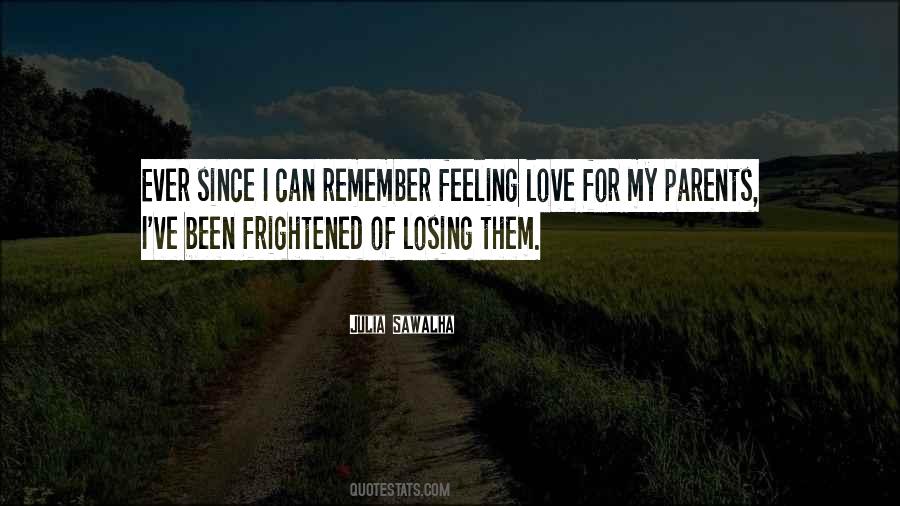 #99. I got the travel bug when I was quite young. My parents took me and my sisters out of school and we travelled all over Europe. It was an eye-opening experience and, although I love Norway, I also enjoy visiting new countries. I don't get homesick. - Author: Magnus Carlsen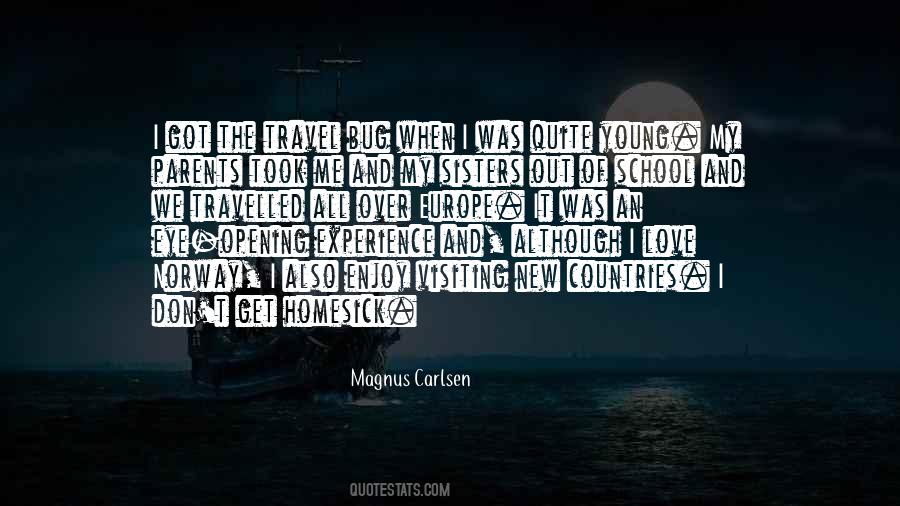 #100. The same way all the people I love factor in - my parents, my sister, my girlfriend [Lena Dunham], my best friend, all the people I love are always right there. I don't have a lot of people in my life, but there's a small group of people that I don't like to do things without. - Author: Jack Antonoff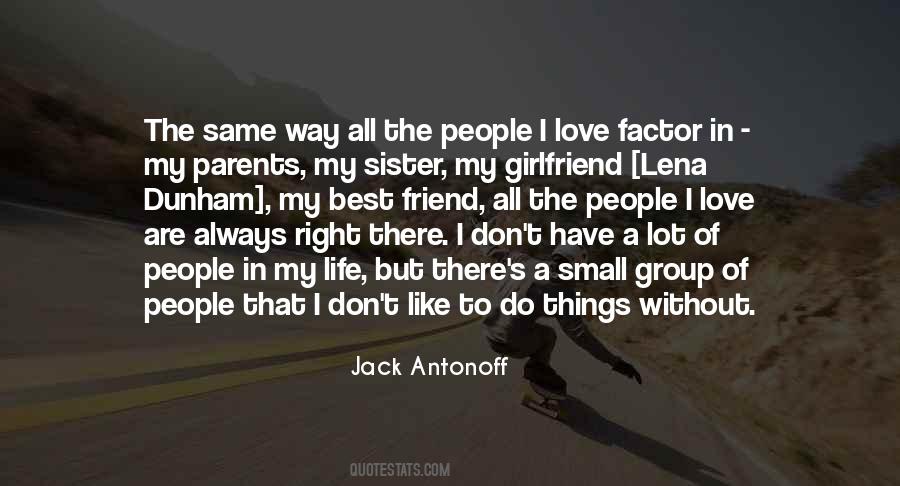 Famous Authors
Popular Topics