List of top 40 famous quotes and sayings about best comic strip to read and share with friends on your Facebook, Twitter, blogs.
Top 40 Best Comic Strip Quotes
#1. I need COFFEE to help me change the things I can ... and WINE to help me accept the things I can't!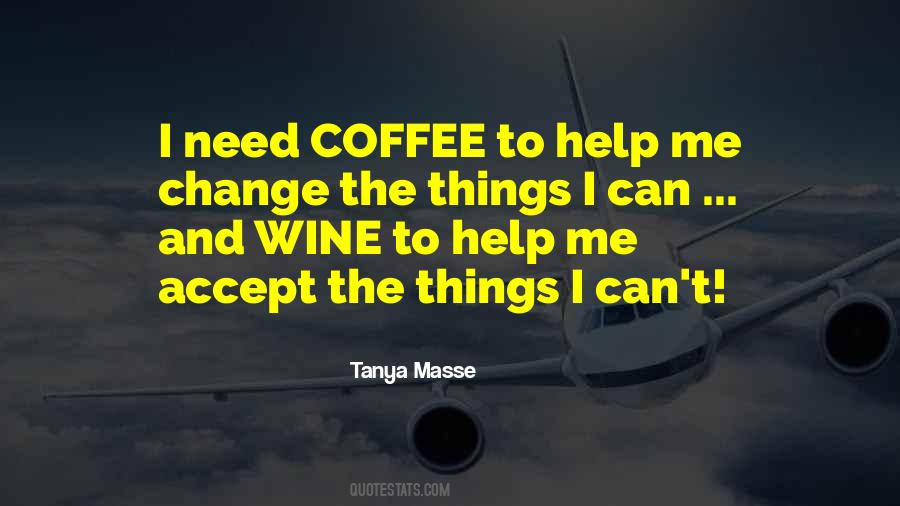 #2. Even AWESOME MOMS use the F-BOMB!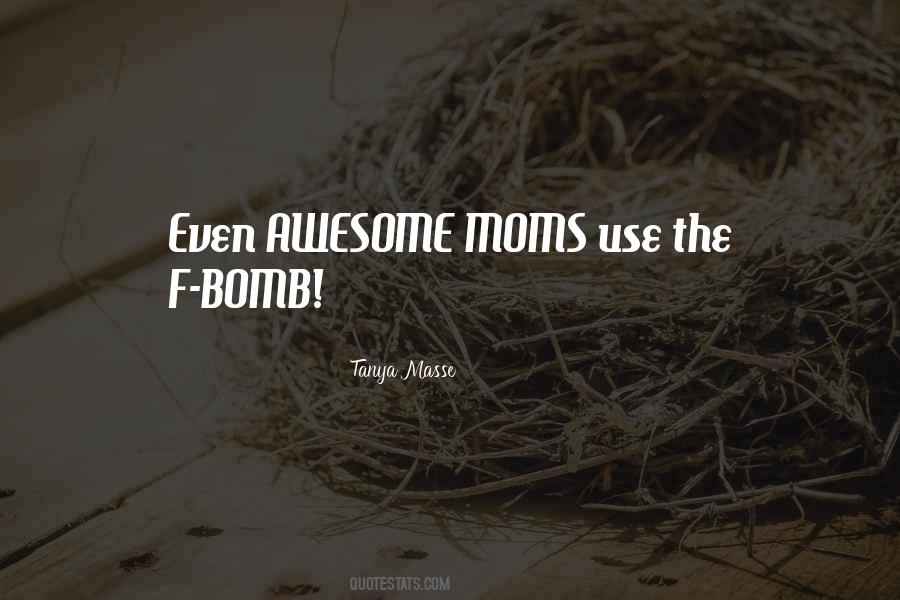 #3. Readers have told me that their children have learned to read after years of struggle after starting to read Garfield's comic strip and many people who have moved to the United States have said that they, too, learned English by reading Garfield.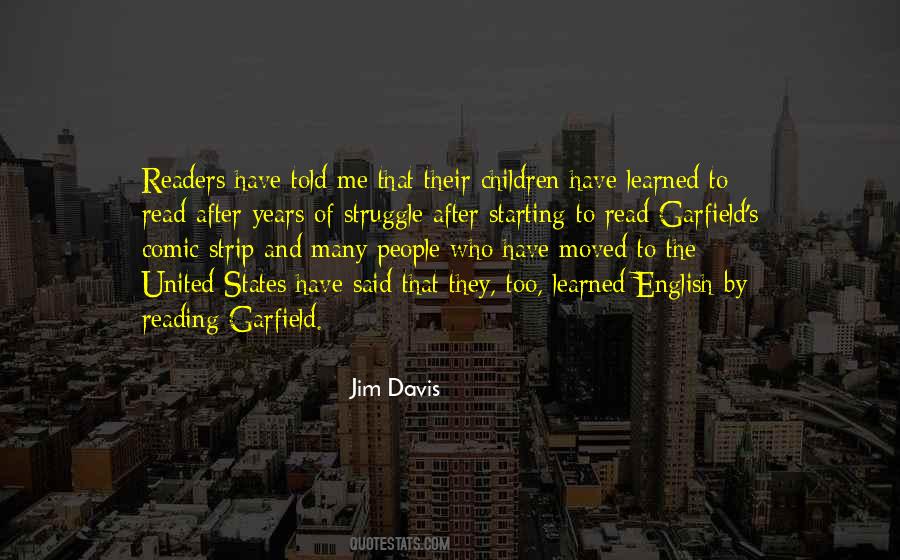 #4. MOM - noun - One who sacrifices her body, sleep, social life, spending money, eating hot meals, peeing alone, patience, memory, energy and sanity for LOVE!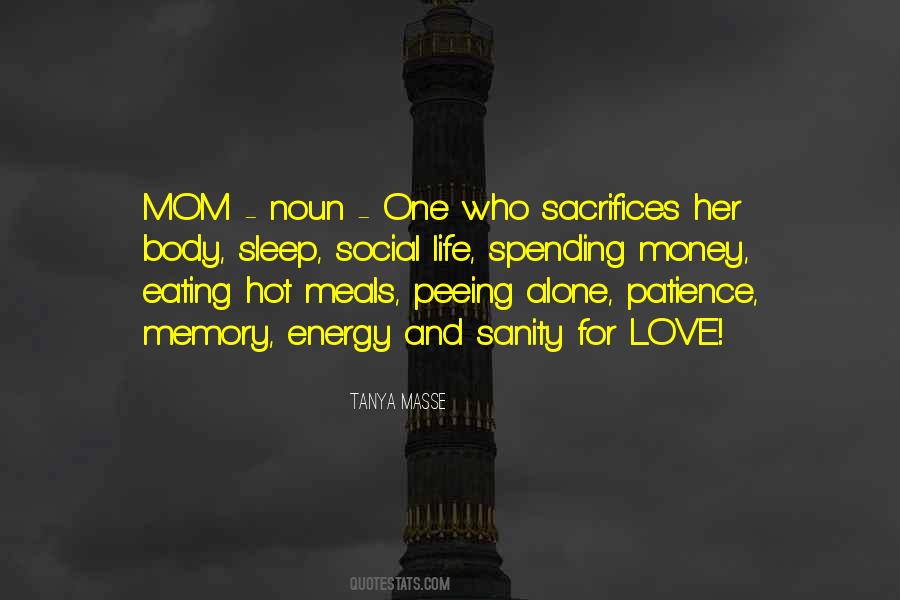 #5. They are not grey roots! This is my new fifty shades of grey OMBRE hairstyle!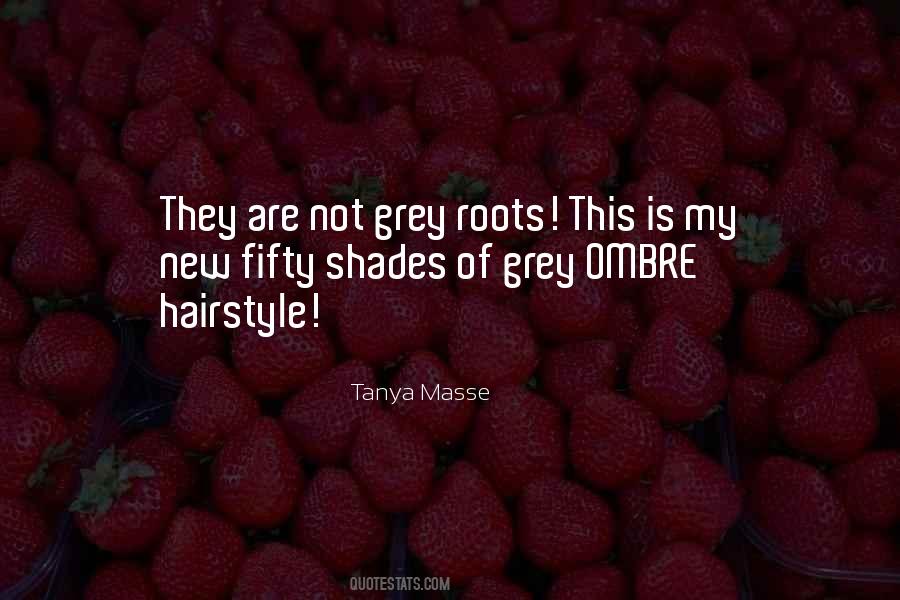 #6. Bill Watterson argued with his medium even as he eclipsed it. He was all too aware that no artistic expression better exemplifies our disposable consumer culture than the daily newspaper comic strip: today's masterpiece is tomorrow's birdcage lining.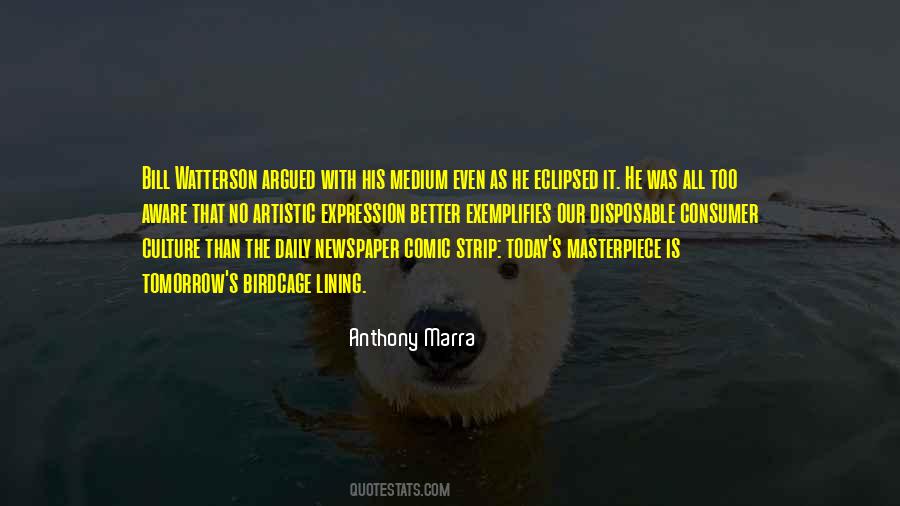 #7. Sometimes LIFE is rough and tough. That's still NO excuse for you to be.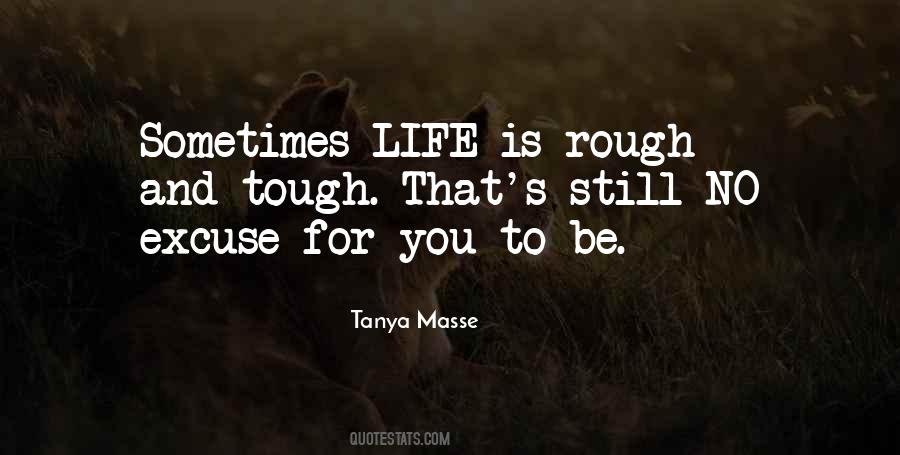 #8. Asking me to do ANYTHING before I've had my first cup of coffee should be an episode on 1000 Ways to DIE.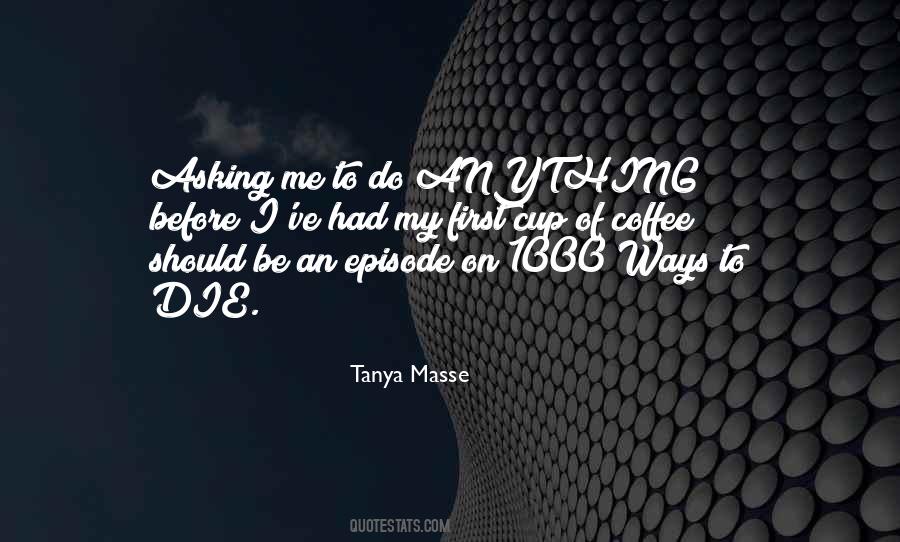 #9. Don't compare yourself to other MOMS ... We are all just winging it, just some hide it better than others.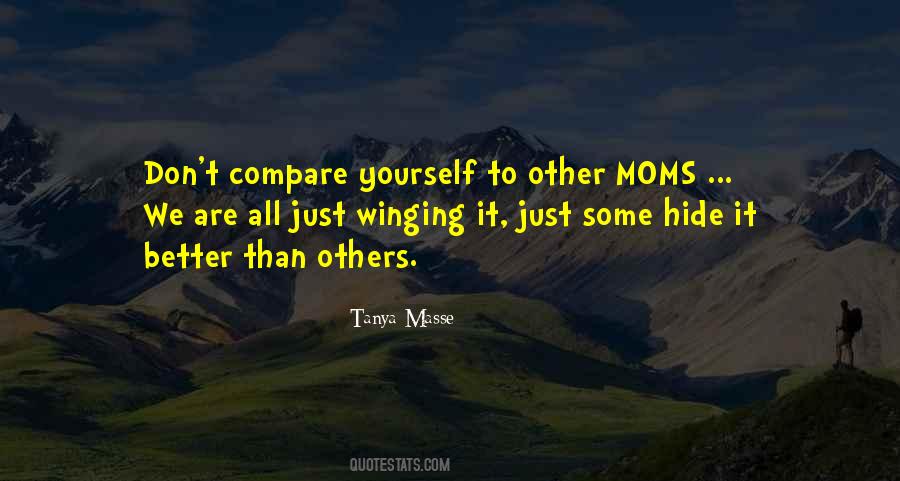 #10. If you want to see a comic strip, you should see me in the shower.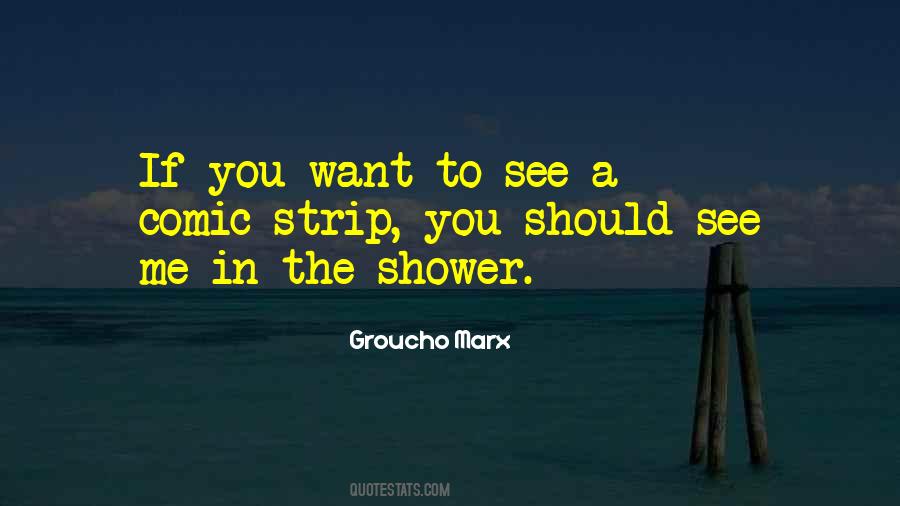 #11. I draw a weekly comic strip called Life in Hell, which is syndicated in about 250 newspapers. That's what I did before The Simpsons, and what I plan to do for the rest of my life.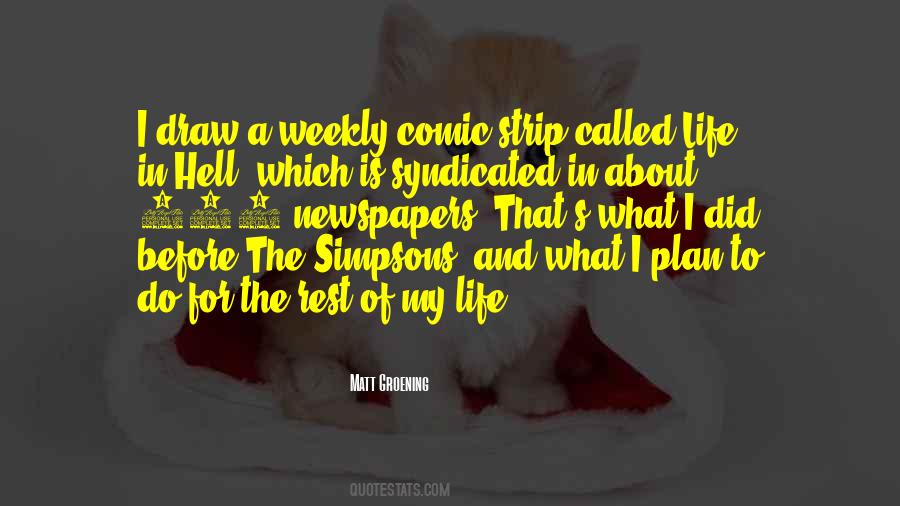 #12. You learn just by trying and experimenting. By the time I was 14, I had my own comic strip in the Kansas City paper.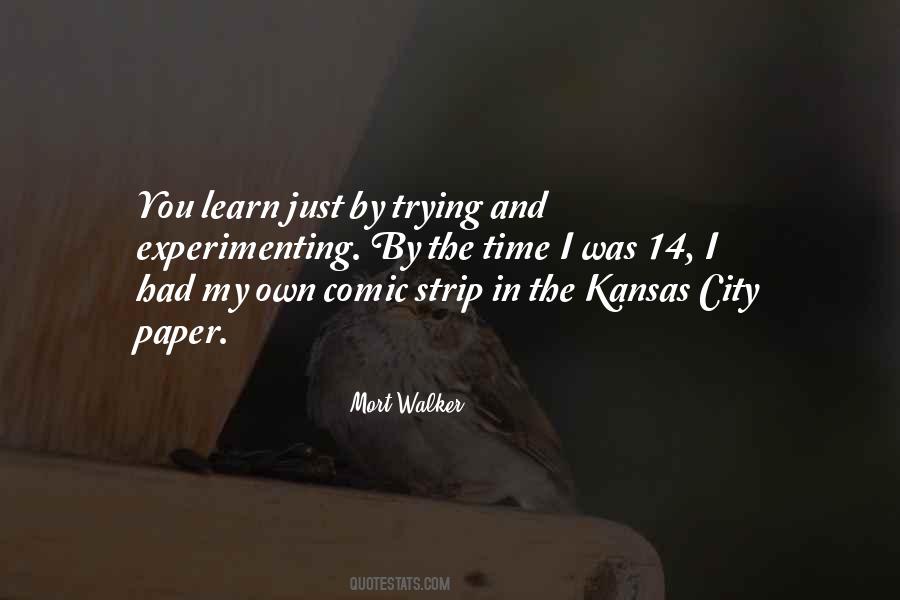 #13. I don't need a personal trainer ... I need someone to stalk me and threaten to kick my ass when I eat and drink stuff I'm not supposed to!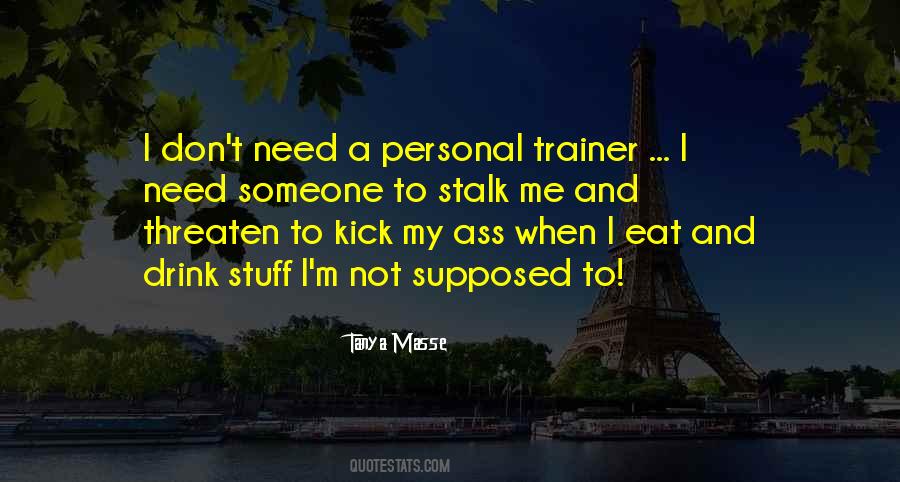 #14. In Brazil we have a comic strip in the newspaper. That one also attracts a different kind of followers.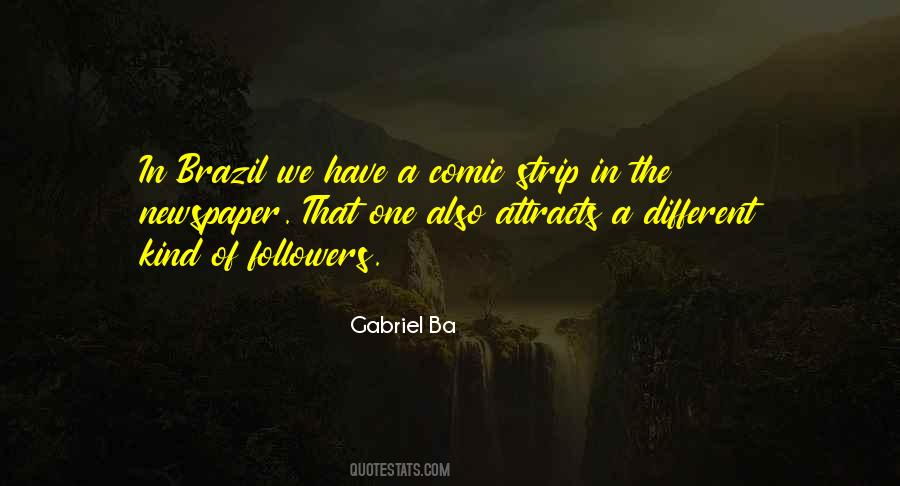 #15. One might almost say that to live in society today is something like living inside an enormous comic strip.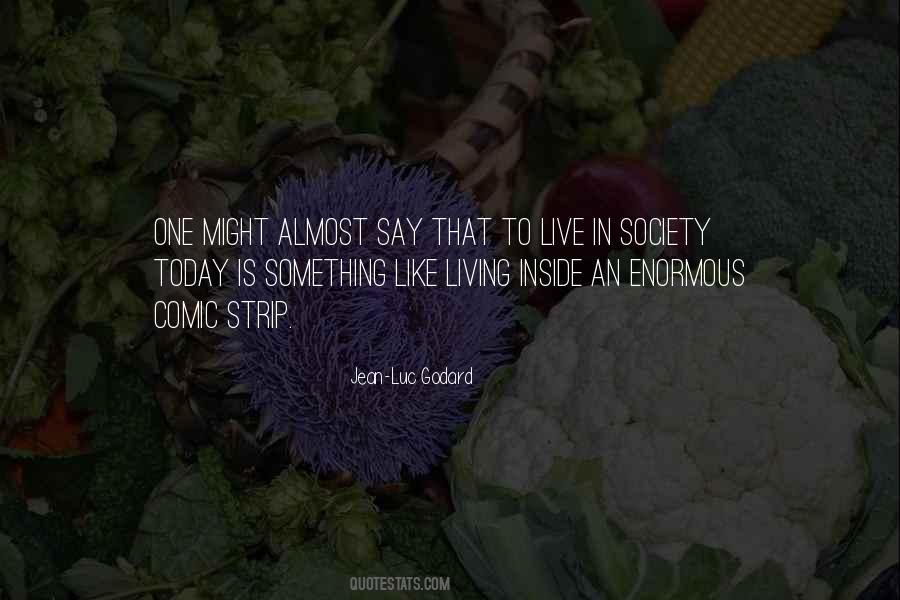 #16. I've always just loved drawing and loved cartoons. Growing up, I loved Disney films, I loved The Simpsons, and I was a big fan of the comic strip Calvin & Hobbes and the way that they would have weird fantasy and then down-to-earth funny character comedy.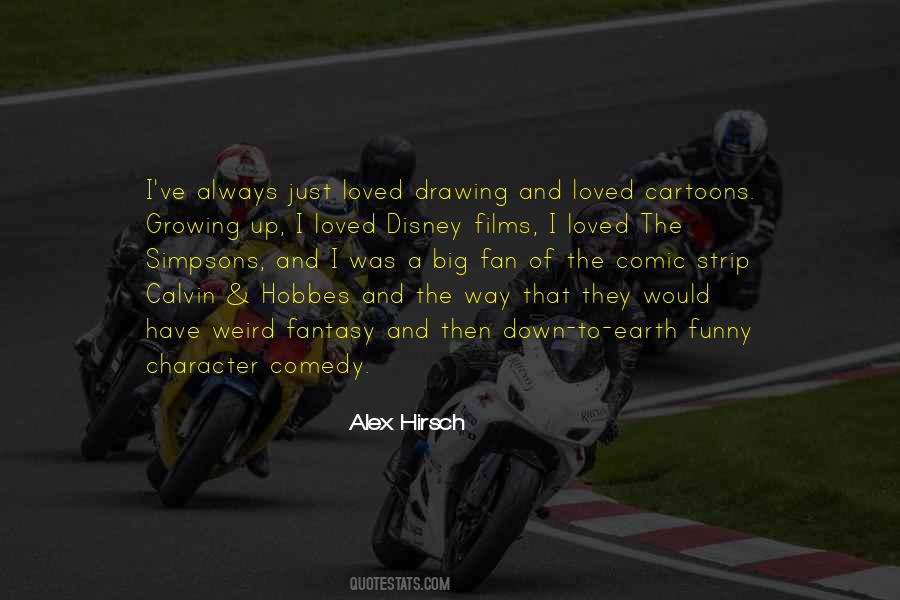 #17. I've always felt that the comic strip medium stands equally beside all the other story telling mediums: novels, movies, stage plays, opera, you know, you name it.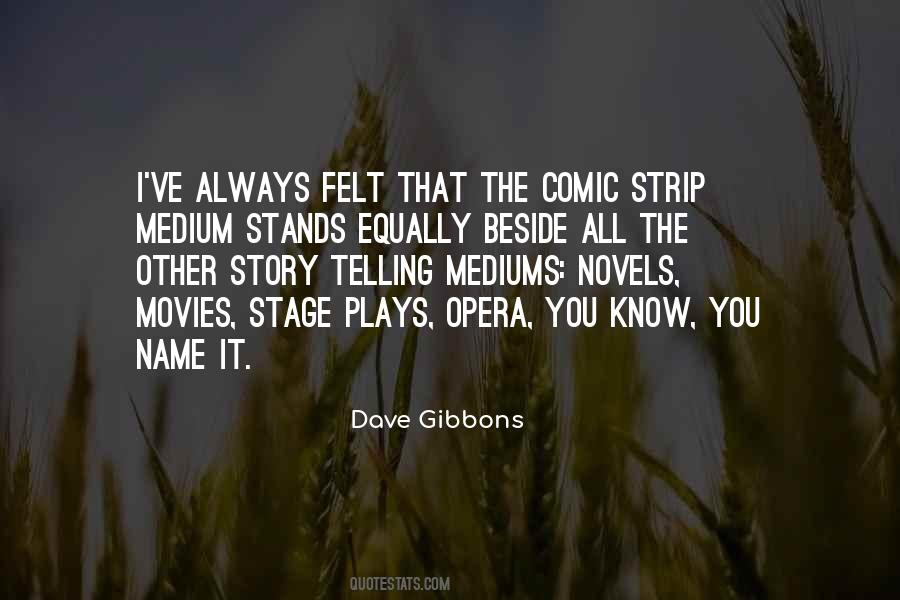 #18. The key to any good comic strip or television sitcom is to reset the board at the end of the episode because people like familiarity.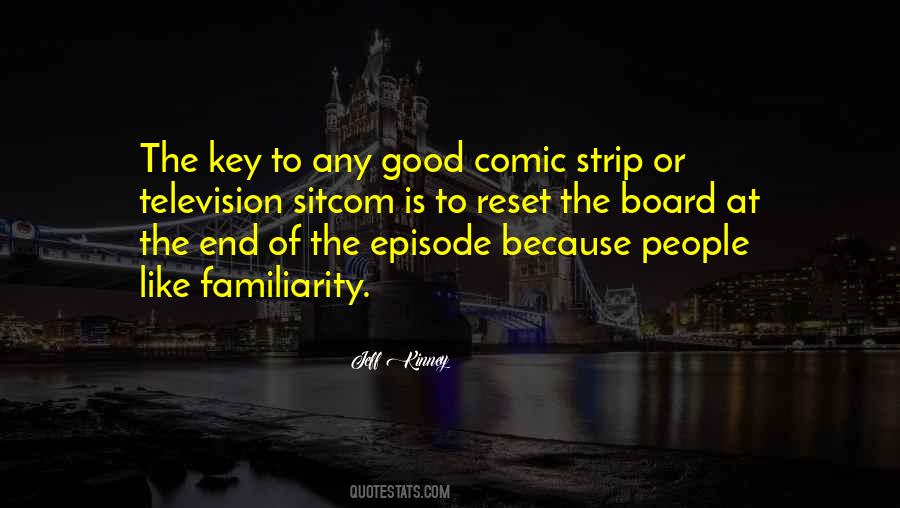 #19. After Katrina, I decided it's better to have a President who's competent rather than one who's beer-worthy.

Doonsebury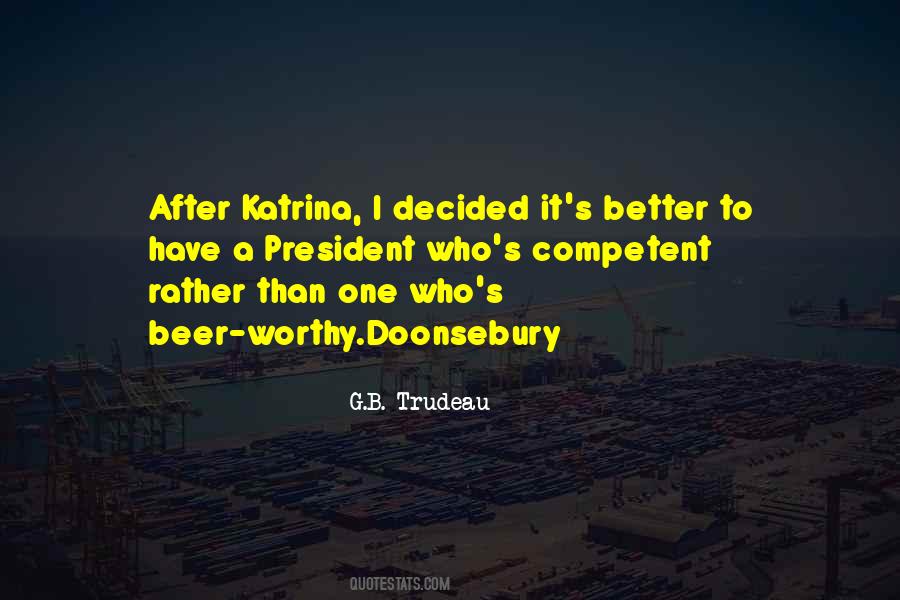 #20. I see no intrinsic reason why a doubly talented artist might not arise and create a comic-strip novel masterpiece.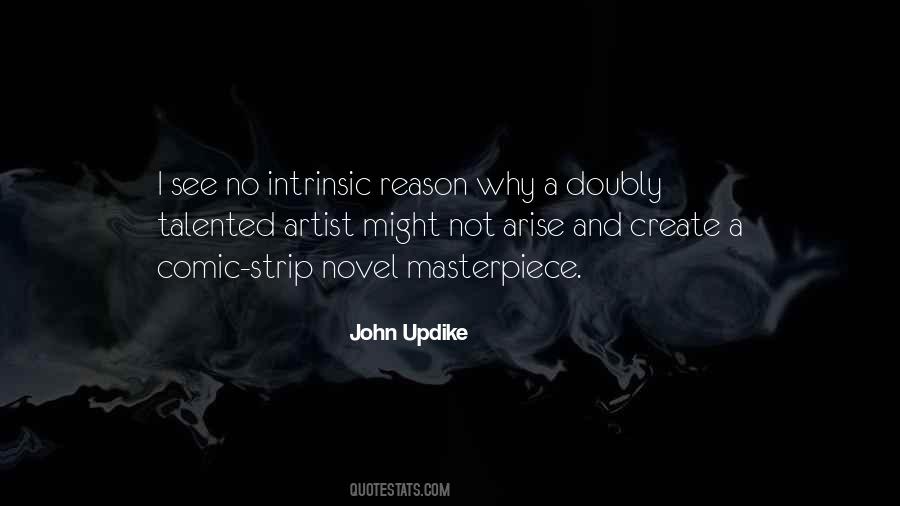 #21. Writing this book feels like a completely different activity from writing my comic strip because it's about real life. I feel like I'm using a part of my brain that's been dormant until now.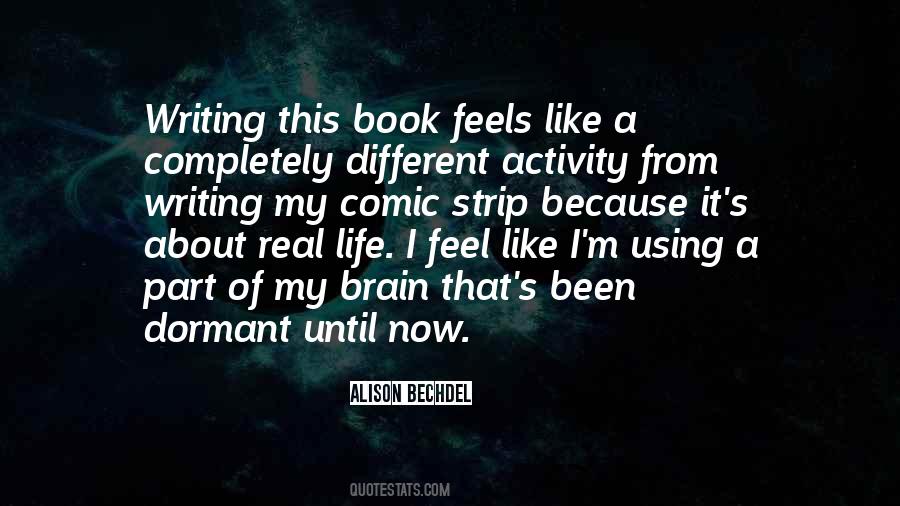 #22. Motherhood is a constant battle of wanting to go to bed early so you can catch up on sleep and wanting to stay awake so you can enjoy some peace and sanity!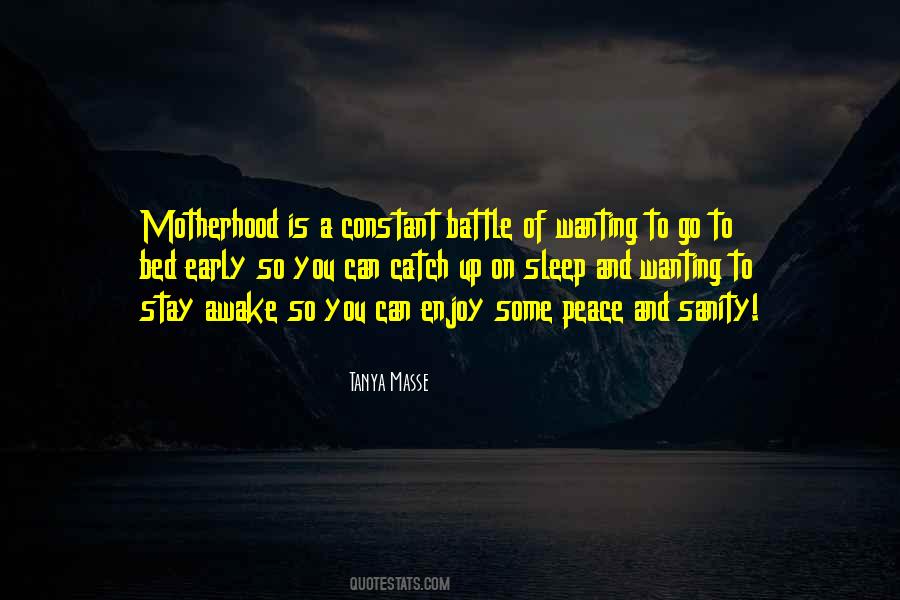 #23. In America, there's a very long tradition of a comic strip that comes in newspapers, which is not true all over the world. To sell papers, they put color comics in.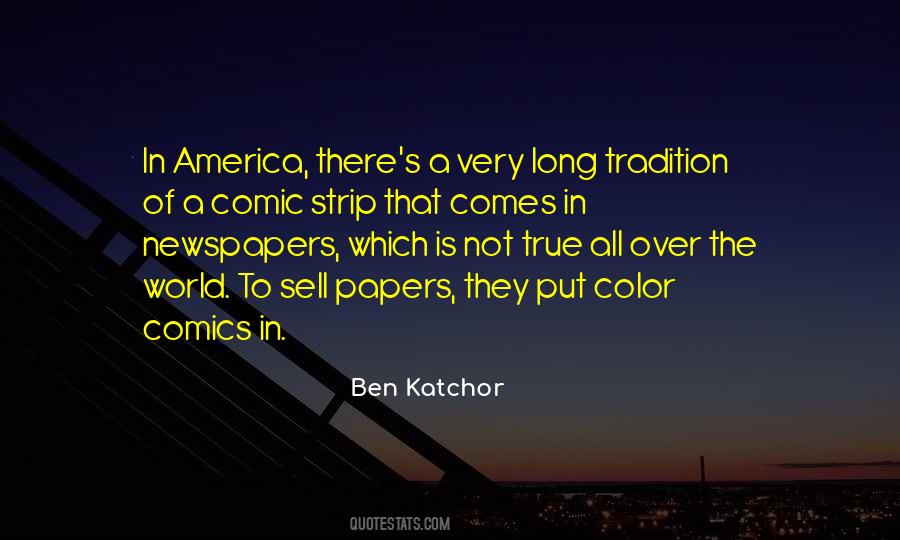 #24. 'Blade Runner' was a comic strip. It was a comic strip! It was a very dark comic strip. Comic metaphorically.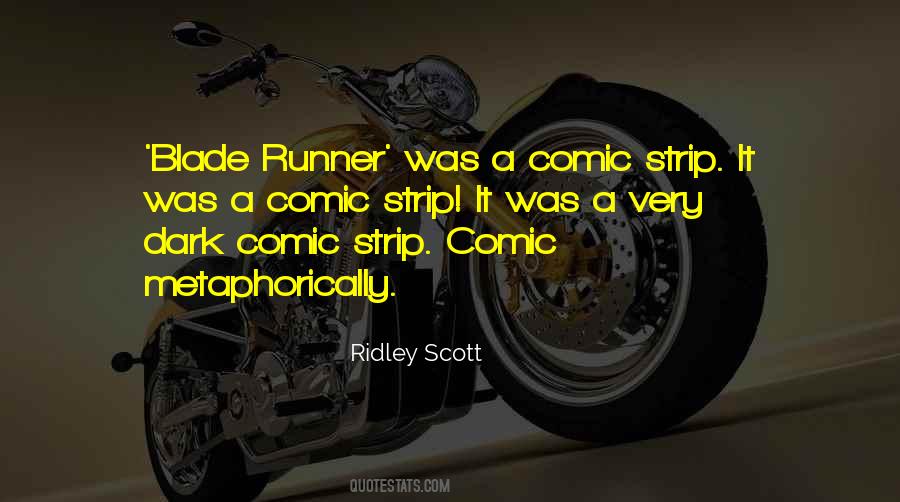 #25. MOMBIE - noun - Suffers from forgetfulness, fatigue, exhaustion, moodiness, sleeplessness, confusion and moments of insanity!
Has difficulty eating or drinking anything while it's still hot and peeing alone.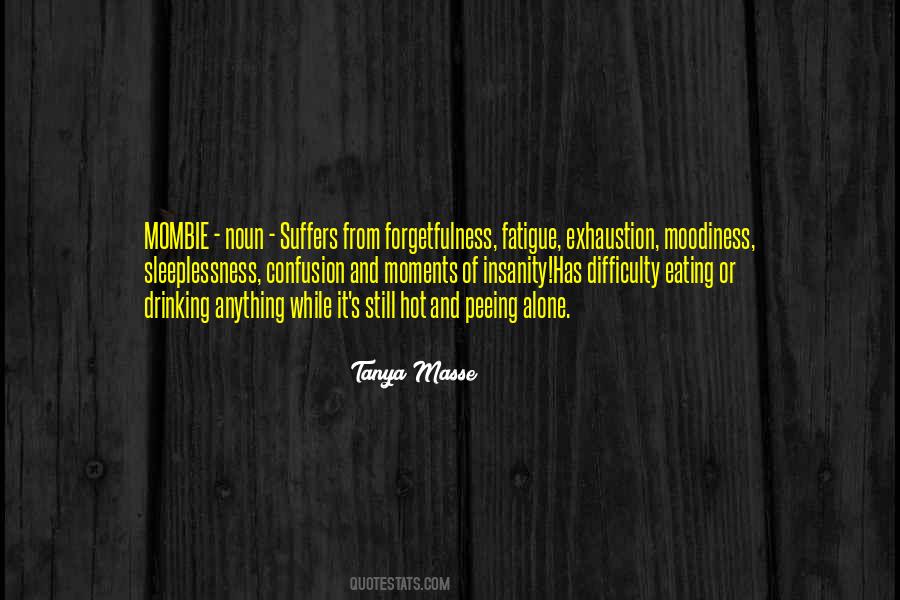 #26. We don't lose our loved ones when they die. We gain guardian angels. - Tanya Masse aka Comic Strip Mama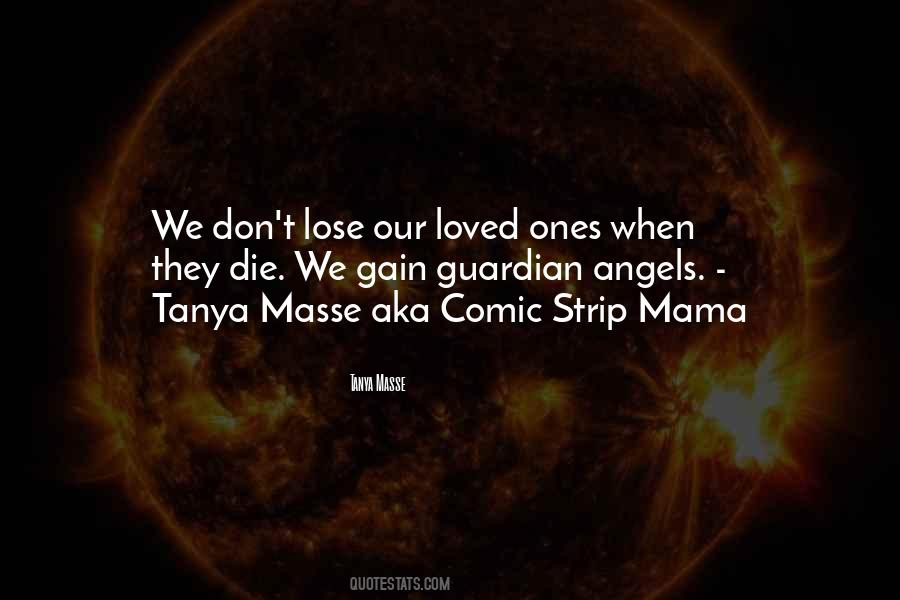 #27. Charles Schultz is a really interesting case. He wrote that comic strip and drew it himself from beginning to end, and it's a work of genius. It's very simply drawn, but it has some really deep emotions that you don't expect in a silly-looking comic strip.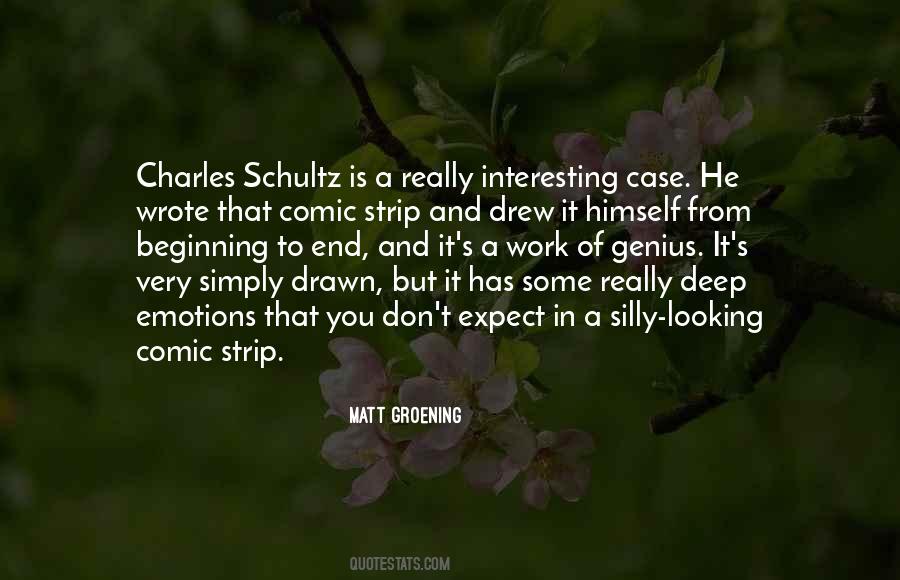 #28. It seems so absurd to get really mad with a cartoonist over a comic strip. It's sort of like getting in a fight with a circus clown outside your house. It's not going to end well.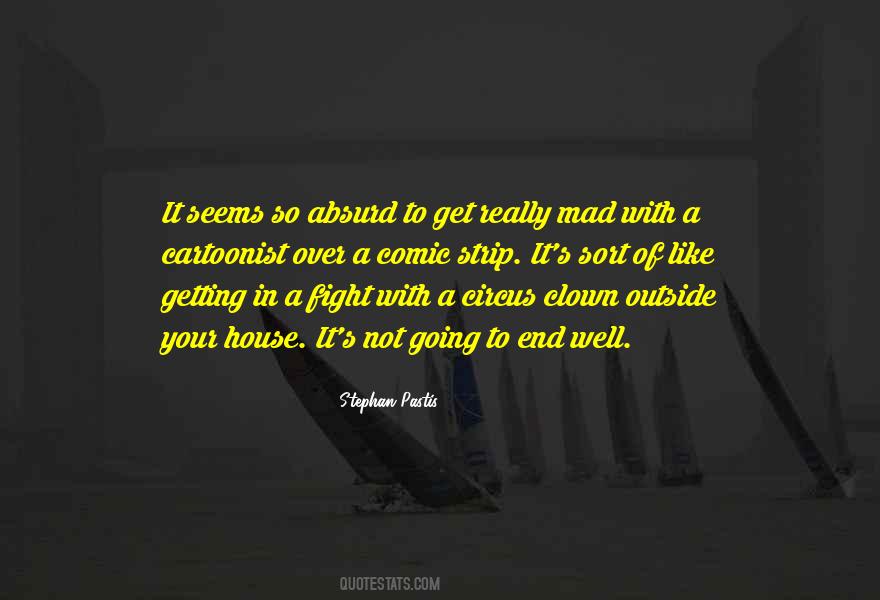 #29. I never thought Cathy would get married in the comic strip. And I also thought I would never get married in real life. So both are shocks to me.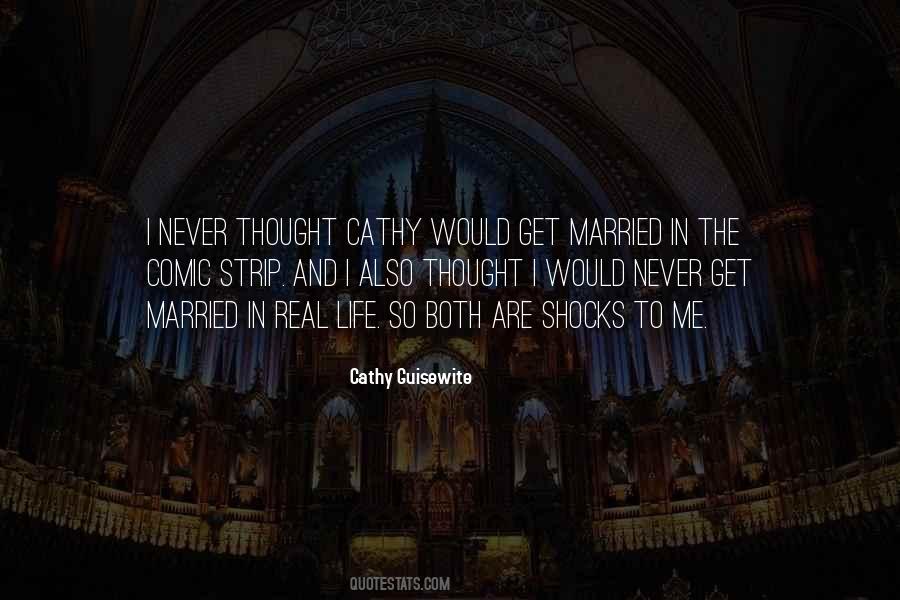 #30. A baby boy has a special way of brining out the man in his father and the little boy in his grandfather.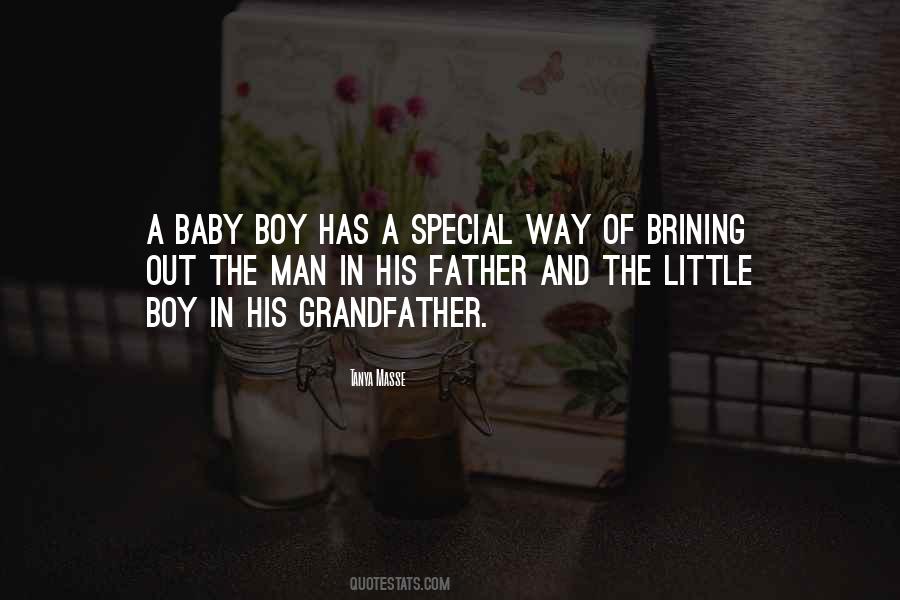 #31. Taking care of yourself, taking time for yourself & rewarding yourself is NOT selfish. It's important & absolutely necessary!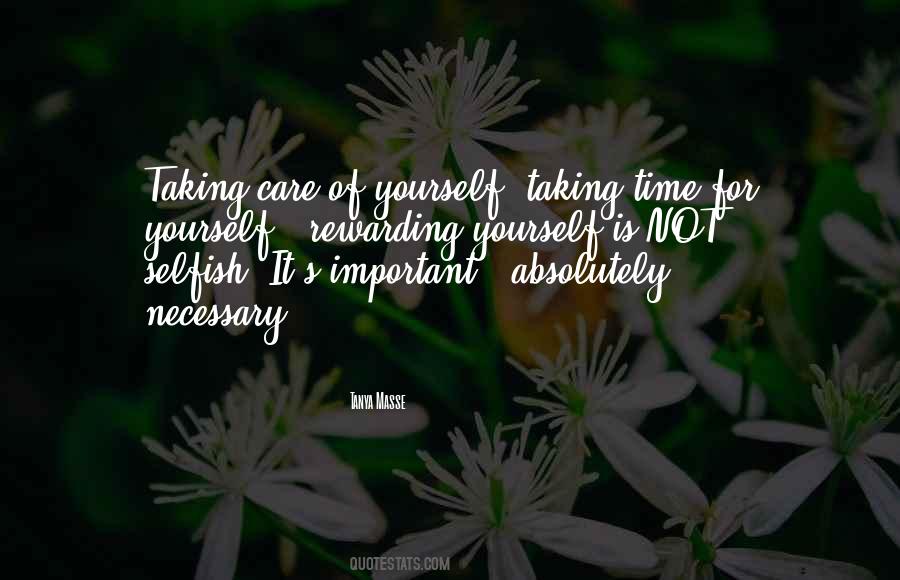 #32. In a comic strip, you can suggest motion and time, but it's very crude compared to what an animator can do. I have a real awe for good animation.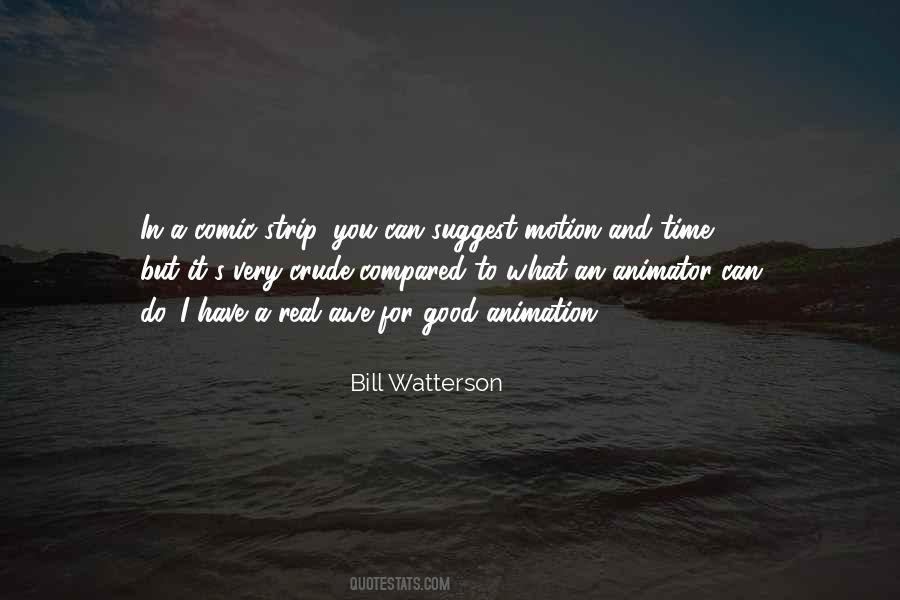 #33. I wasn't intending to create a comic strip to begin with. So I think I wasn't aware that when the strip started, there had never been a woman's voice quite like this in the newspaper.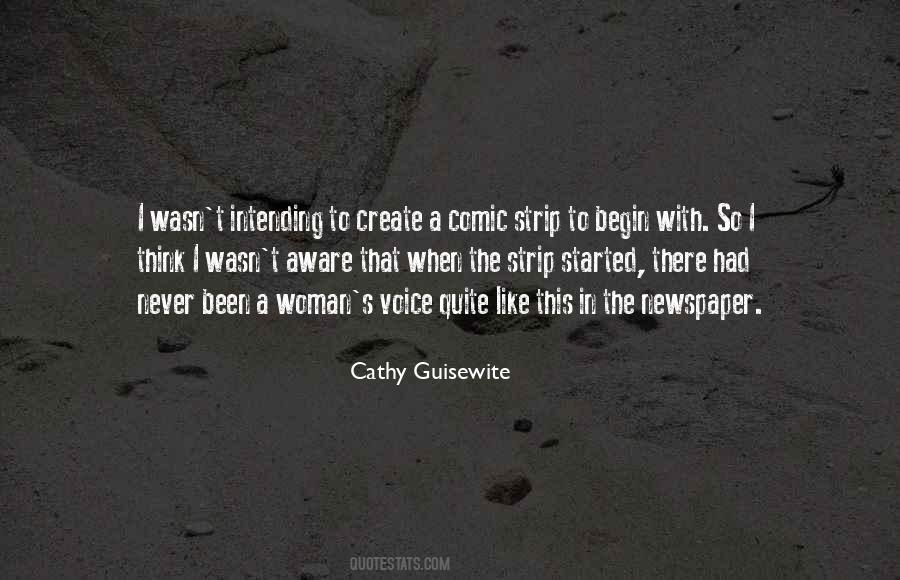 #34. If one door closes and another door opens, chances are your house is haunted.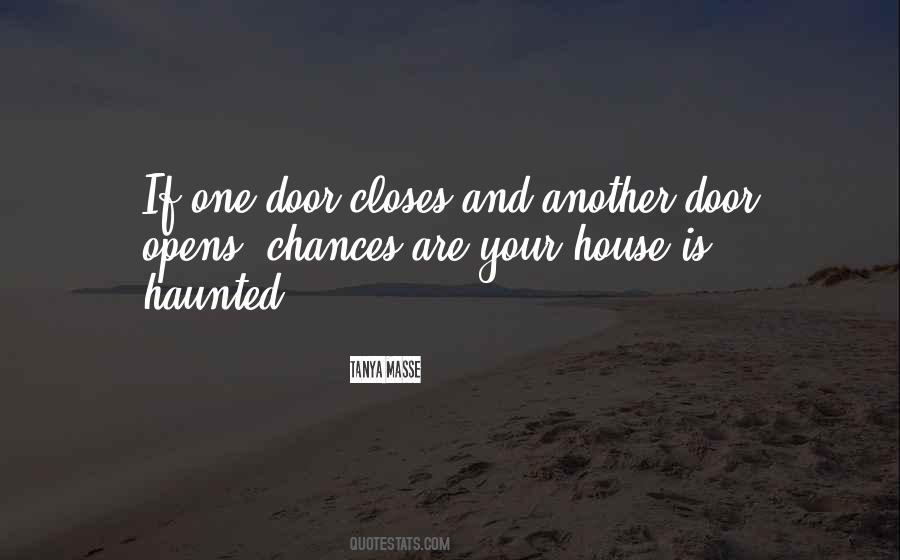 #35. WINE. Because...KIDS!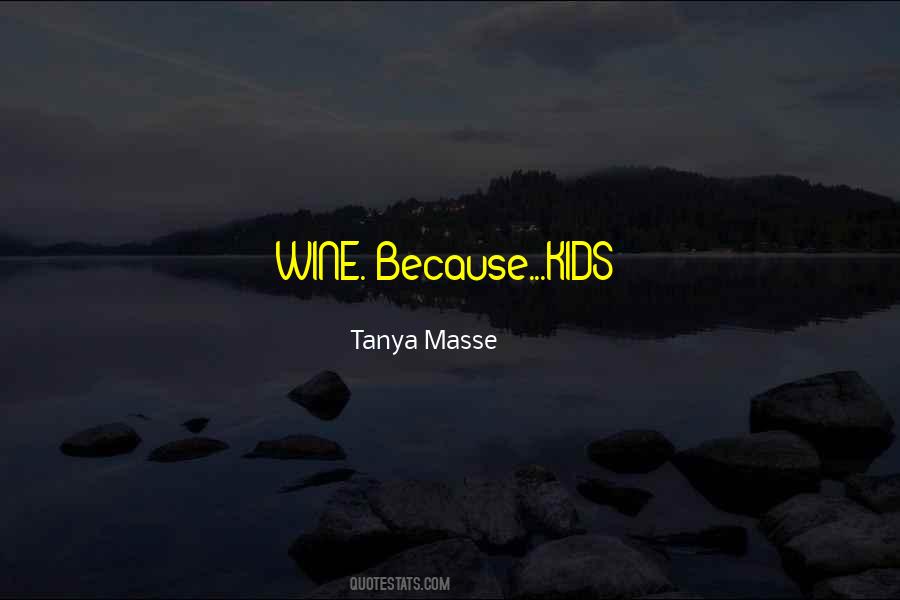 #36. One of the things you have to be able to do, as a comic strip artist, is to draw things repeatedly from a variety of angles, so you need references, and you find the best picture you can.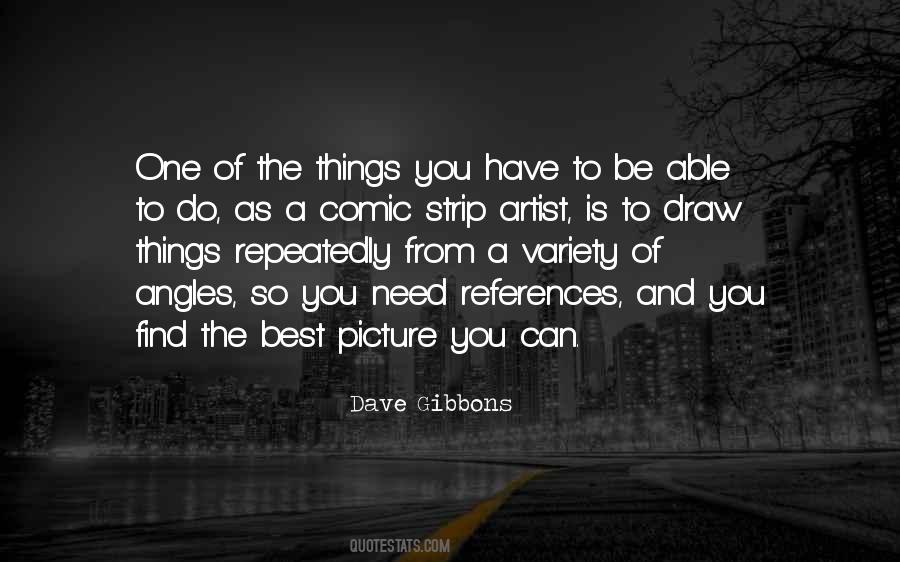 #37. For a long time, I was under the impression that 'Terry and the Pirates' was the best comic strip in the United States.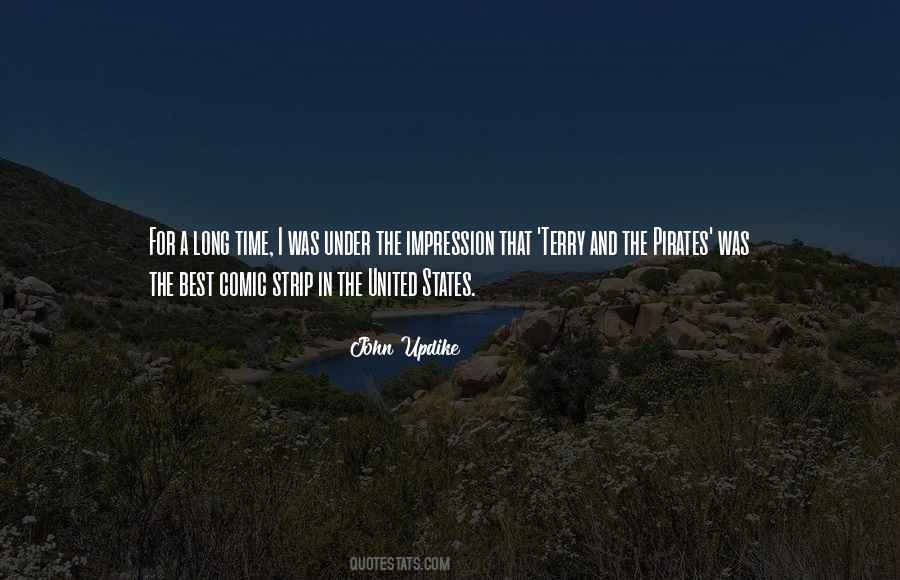 #38. It's gratifying to hear that from people who care about comic art. I never know what to make of it when someone writes to say, "Calvin and Hobbes is the best strip in the paper. I like it even more than Nancy."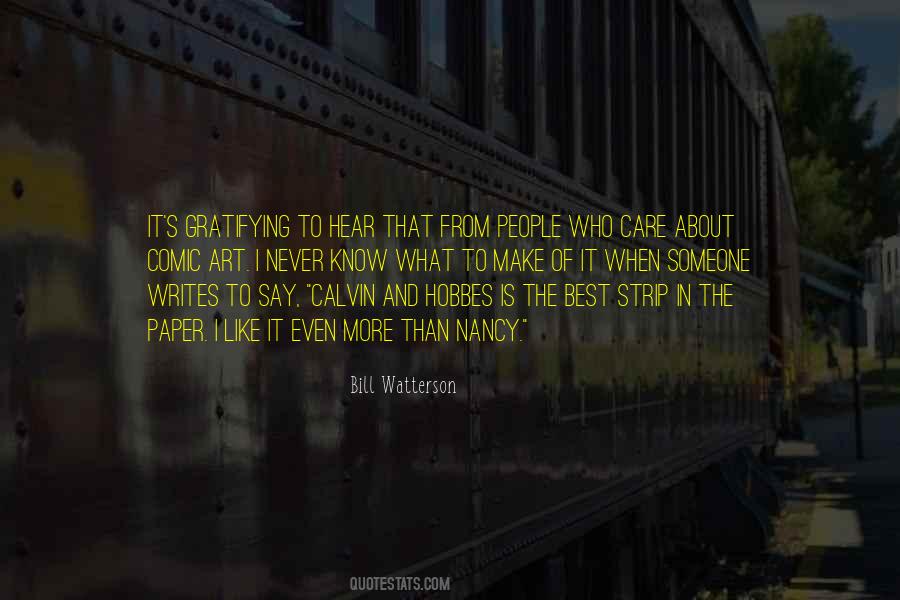 #39. The HAPPIEST people don't have the BEST of everything ... They just drink WINE.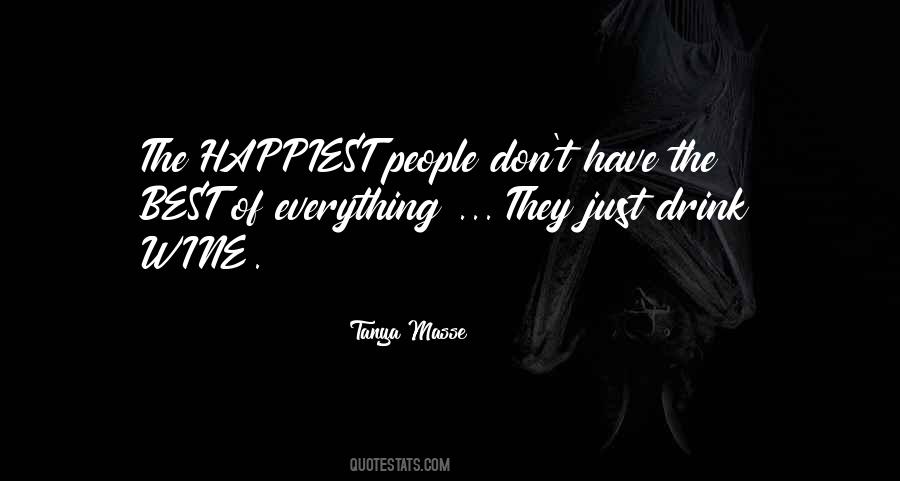 #40. You have two choices ... You can make the BEST of IT or you can let IT get the BEST of you!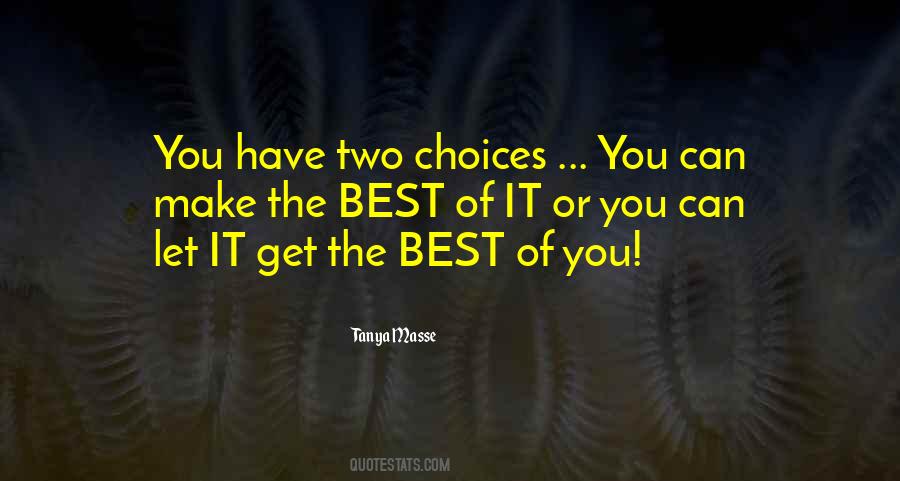 Famous Authors
Popular Topics