You Told Me To Leave Famous Quotes & Sayings
List of top 68 famous quotes and sayings about you told me to leave to read and share with friends on your Facebook, Twitter, blogs.
Top 68 You Told Me To Leave Quotes
#1. Learning from books and teachers is like traveling by carriage, so we are told in the Veda. But, the carriage will serve only while one is on the highroad. He who reaches the end of the highroad will leave the carriage and walk afoot. - Author: Johannes Itten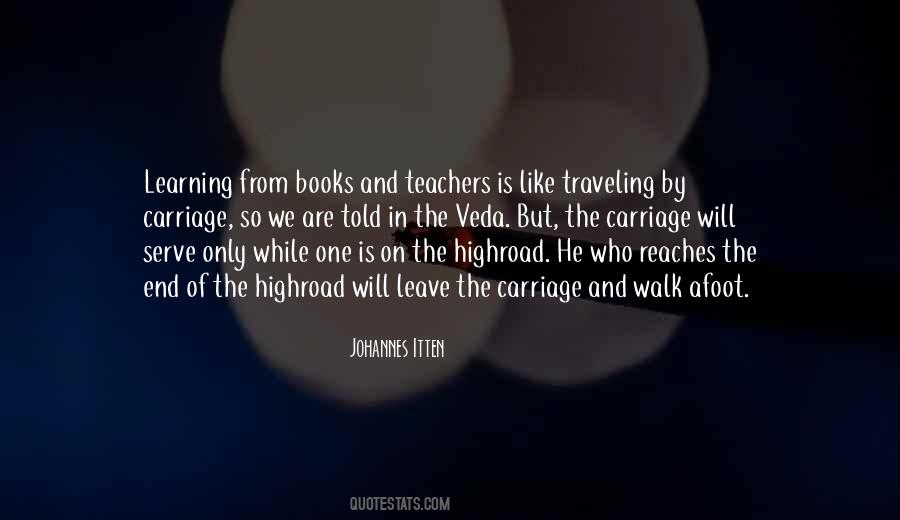 #2. Eden, it would be a lie if I told you I didn't want to kiss those perfect lips again. That's what I am fighting with at the moment, so no I do not want you to leave. I want you to stick around so you can continue to torment me. - Author: Rachel Brookes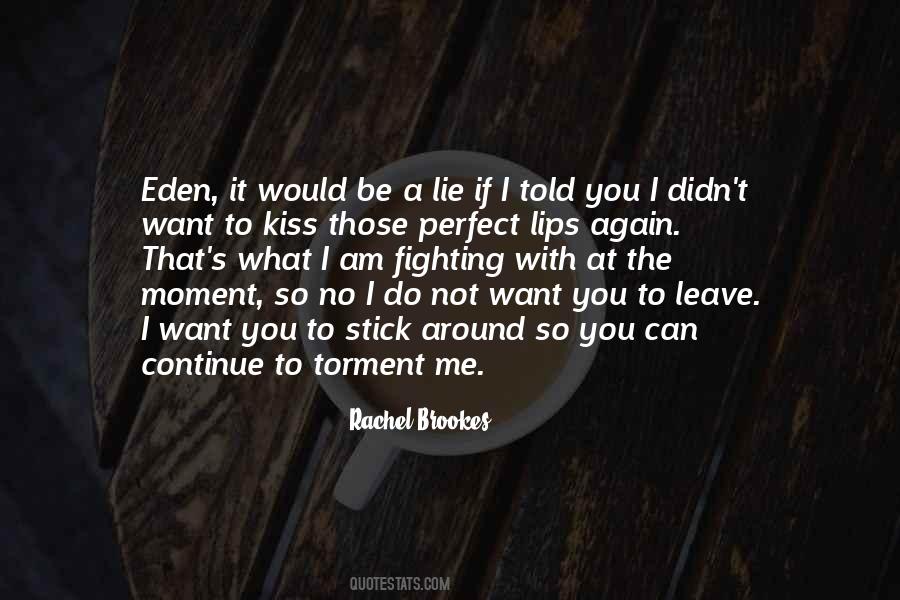 #3. There was an opinion expressed in the newspapers that, after 20 years, maybe the Israel Philharmonic should consider asking me to leave. I thought they might have a point, so I asked my orchestra. They told me overwhelmingly that they wanted me to stay. - Author: Zubin Mehta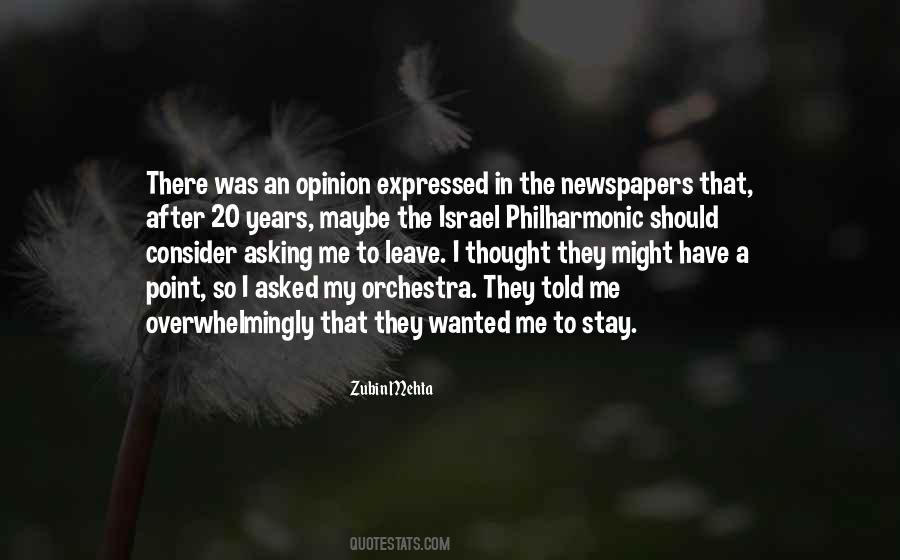 #4. I like not only to be loved, but also to be told that I am loved. I am not sure that you are of the same mind. But the realm of silence is large enough beyond the grave. This is the world of light and speech, and I shall take leave to tell you that you are very dear. - Author: George Eliot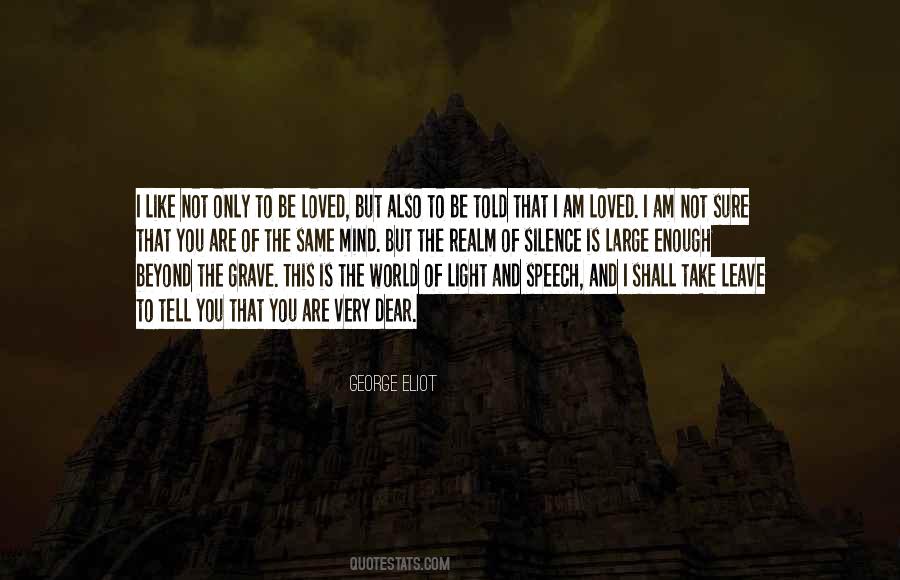 #5. I never thought I was going to leave the trap. I even told my mother, 'I'm gonna be the trap God.' - Author: Fetty Wap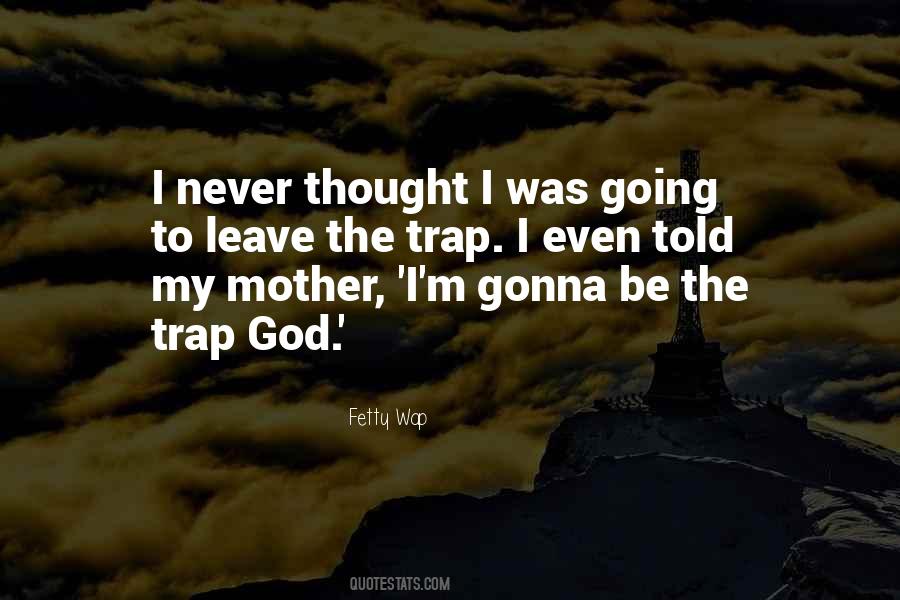 #6. Once a man I was leaving told me I could go if I would leave my skin behind. I was so young I didn't even know that I was wonderful.. - Author: Ellen Gilchrist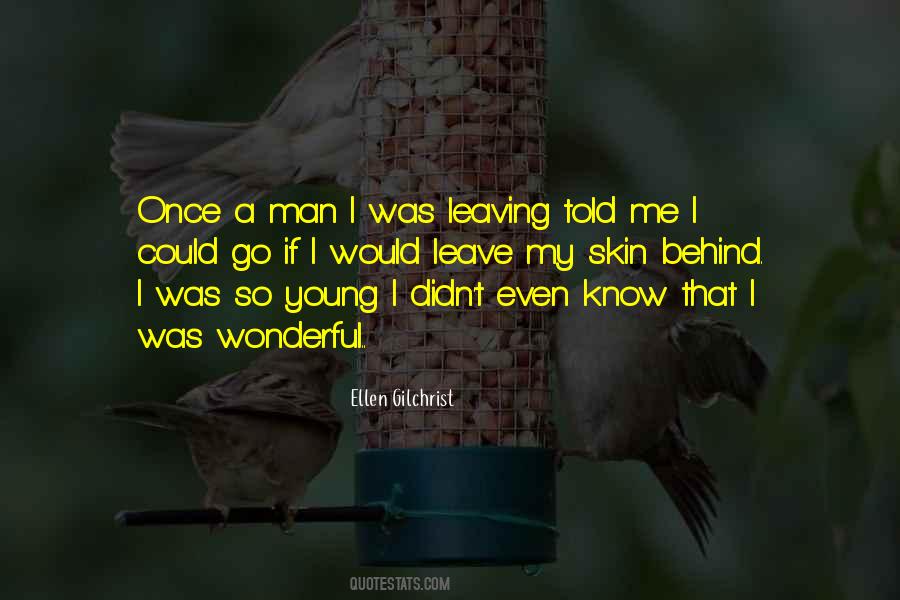 #7. A story should, to please, at least seem true,
Be apropos, well told, concise, and new:
And whenso'er it deviates from these rules,
The wise will sleep, and leave applause to fools. - Author: Benjamin Stillingfleet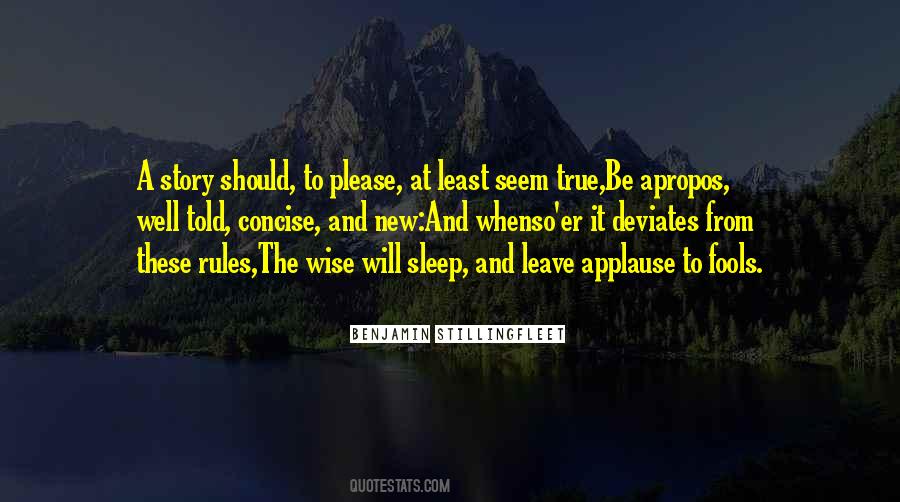 #8. You scratch whatever itches you choose," Charles told her, his voice cold and quiet."Enjoy yourself. But at the end of the day, you remember that Isaac belongs to my father - and to me. He is necessary to us as you are not. You will leave him unharmed or I will hunt you down and destroy you. - Author: Patricia Briggs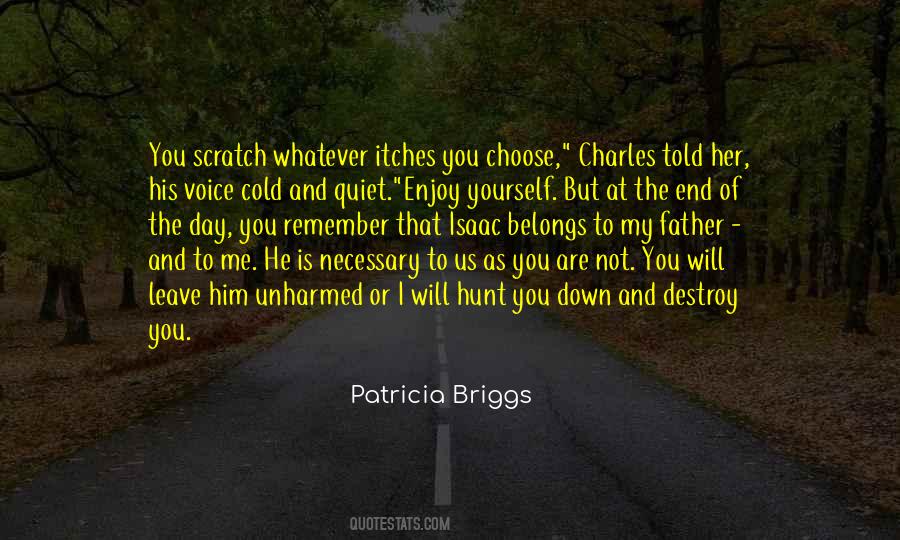 #9. After his failed political career, Lincoln often pondered the question of the purpose of the meaning of life. In 1850 [ten years before he was elected President], Lincoln told Herdon [his law partner] How hard, oh how hard it is to die and leave one's country no better than if one had never lived. - Author: Ronald C. White Jr.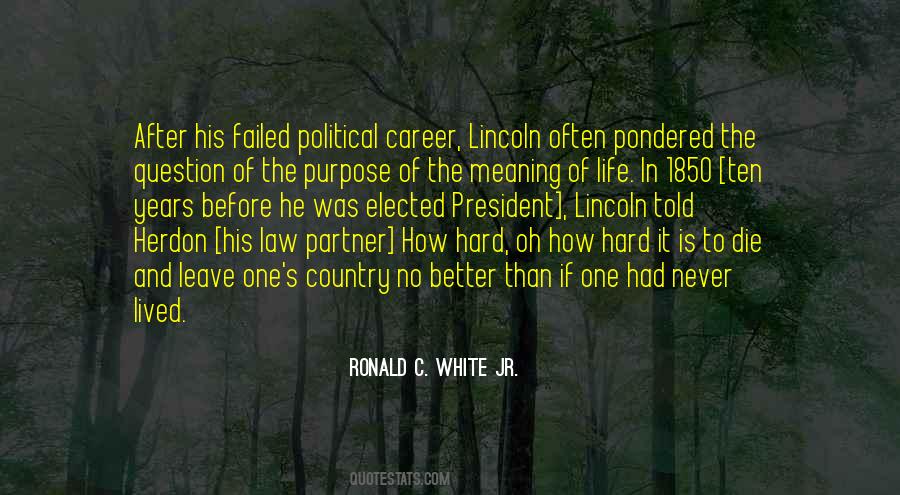 #10. There was a tap on his shoulder. The man who had fed him now told him to leave. - Author: Kurt Vonnegut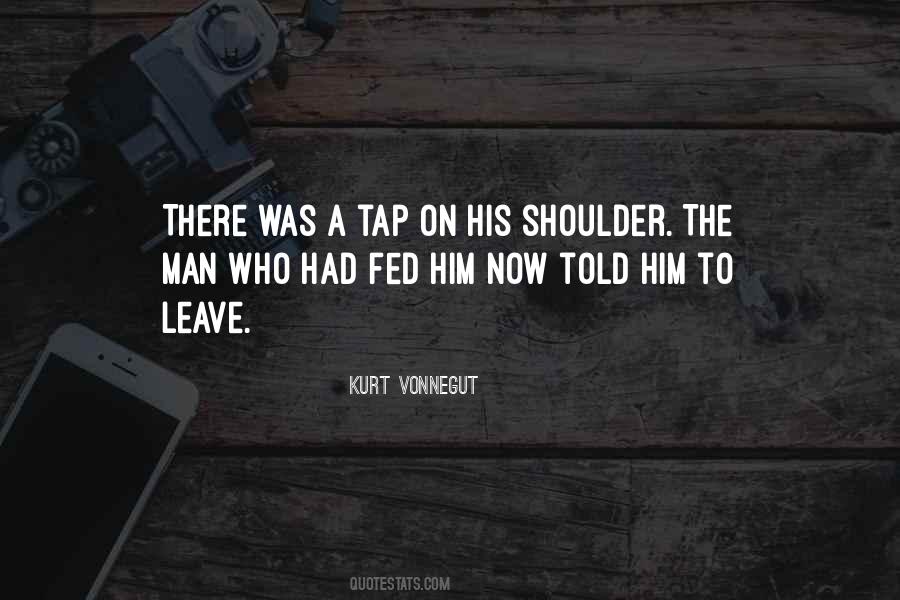 #11. I was told very sternly at the hospital to avoid boys at all costs. Mess up your levels."
"Oh, they do that!" Amy laughs. "Probably best to leave them alone for a while. The secret, though, is to start with one you're not that bothered about."
What is the point in that? - Author: Teri Terry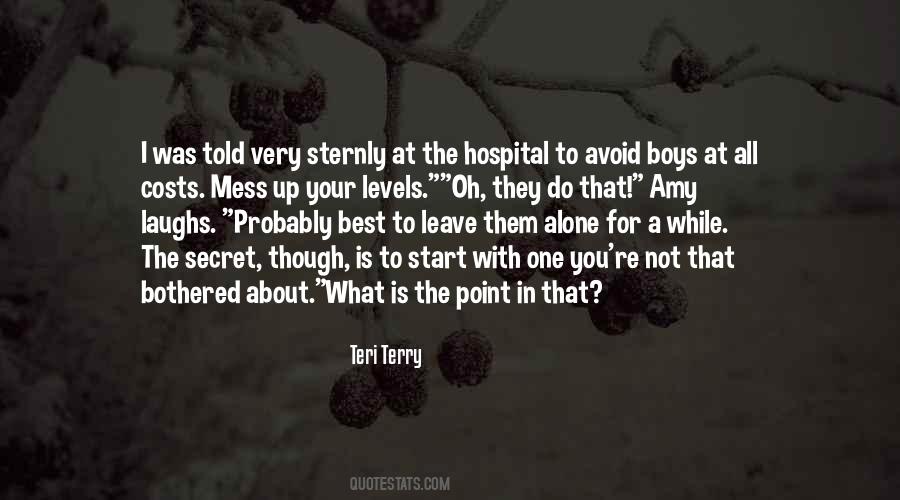 #12. I cried when Mario Gotze told me hell leave Borussia Dortmund & join Bayern Munich - Author: Marco Reus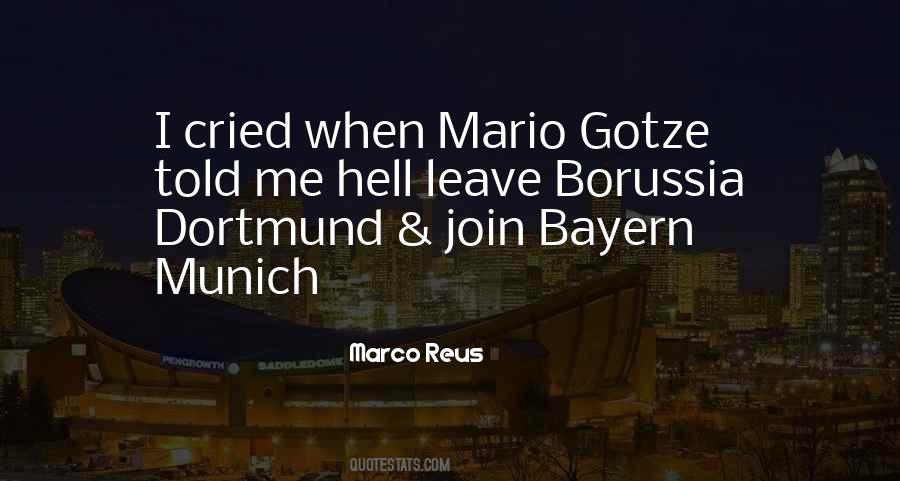 #13. I wanted to be a success on the stage, the screen, or the radio. So I saved my money and when I had bus fare and $16.82 over, I told my mother, Clara, I was going to leave home. She was heartbroken, but she believed in me. - Author: Carole Landis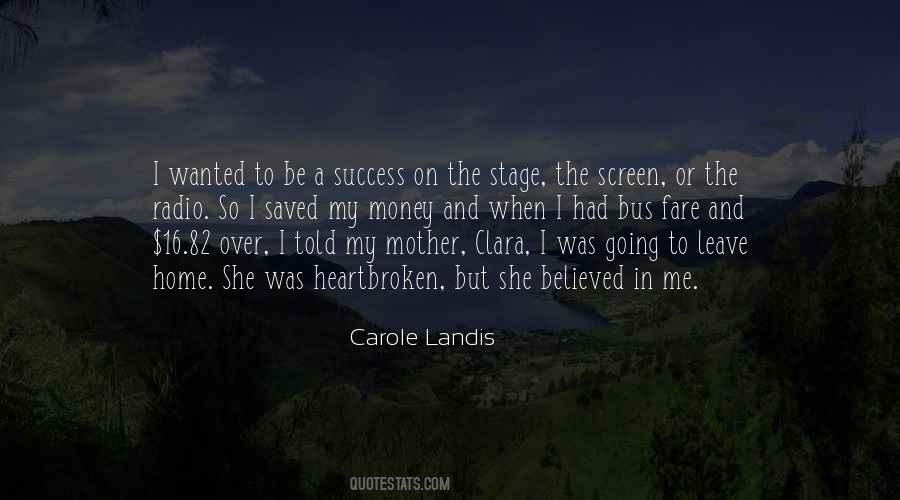 #14. He stays," she told her father.
"He most certainly does not."
"Simon stays with me, or I leave with
him," Isabelle said. "Those are your choices. - Author: Cassandra Clare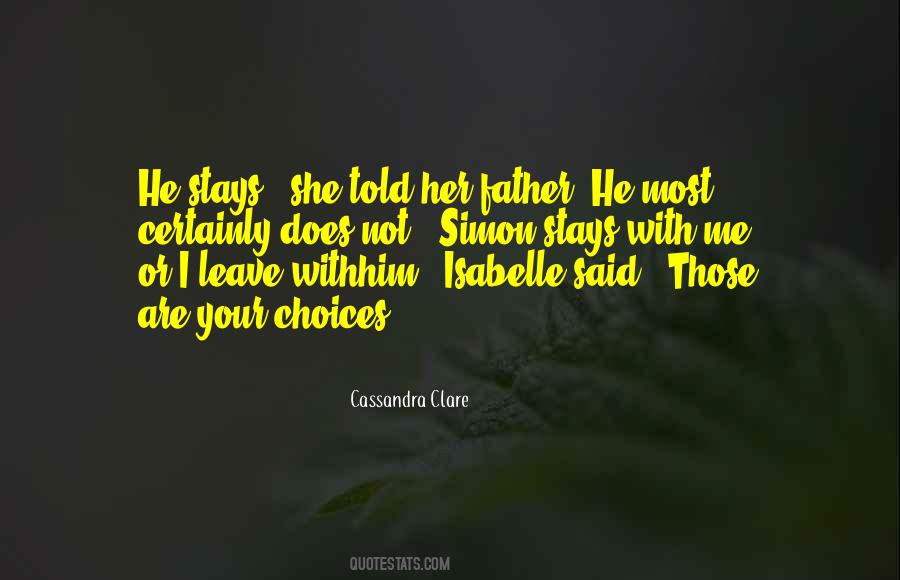 #15. Experience is the only teacher," Hey-Soos says. "Even if I could have told you, it would have been a lecture. Why do you think kids don't listen to their parents, or people don't leave churches and do what the preacher tells them? - Author: Chris Crutcher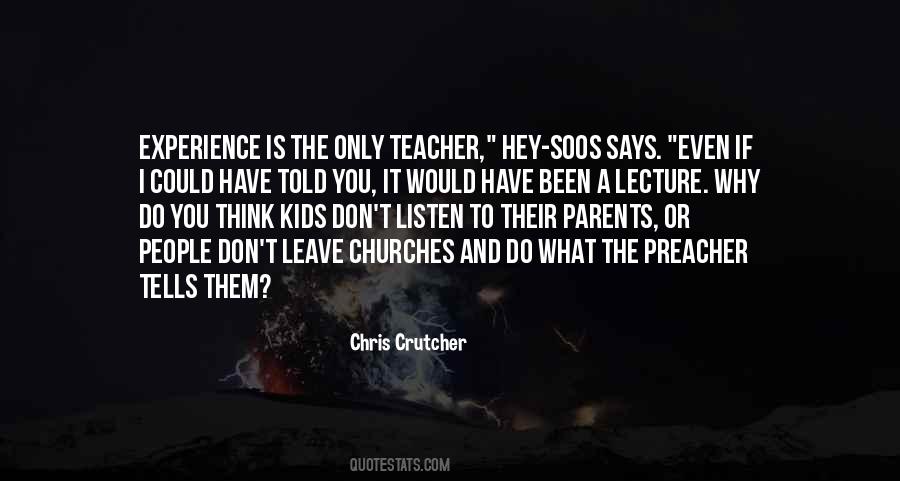 #16. I don't deserve your love, Eden. You have my heart, but yours should remain in your chest. Save it for a better man. Save it for someone who's worth it." His eyes shimmered as tears threatened to spill over. "You need to leave me."
"No," I told him, grabbing his face. "I need to love you. - Author: Karina Halle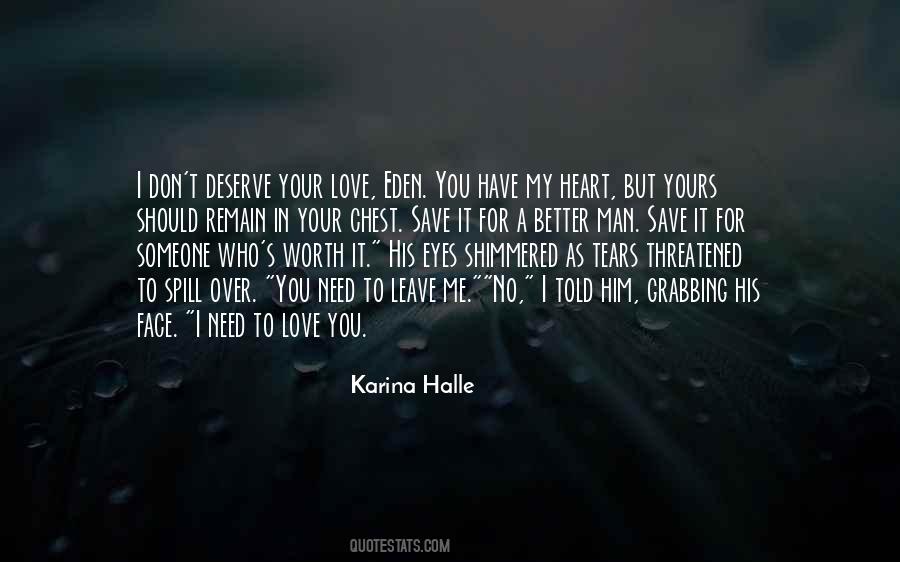 #17. Behind Tana there was the sounds of splintering wood, as though something very large had hot the door. "No," she said softly, "Oh no. No."
"Leave me," said Gavriel.
... "Shut up or I might," she told him. - Author: Holly Black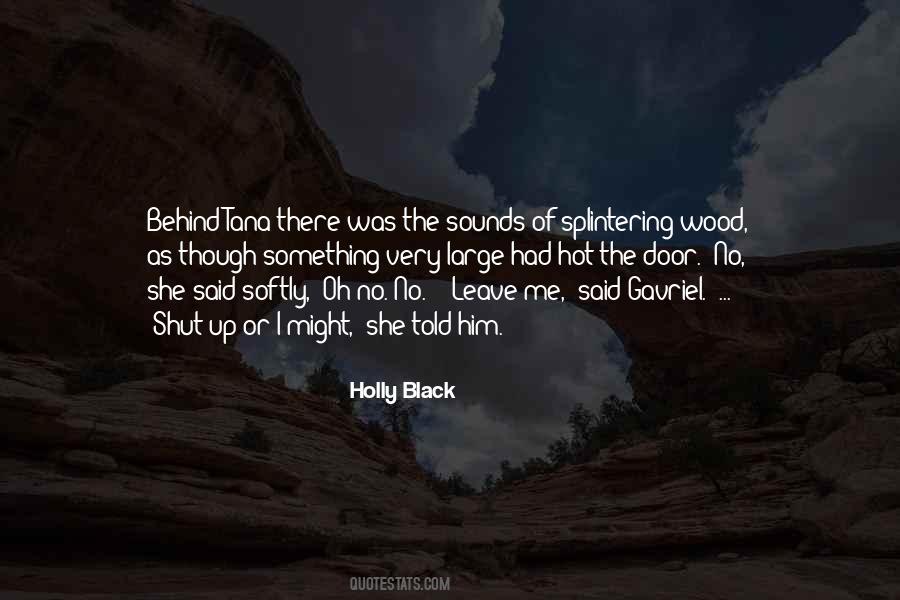 #18. The problem, as I see it, is that you've been told and not told. You've been told, but none of you really understand, and I dare say, some people are quite happy to leave it that way. - Author: Kazuo Ishiguro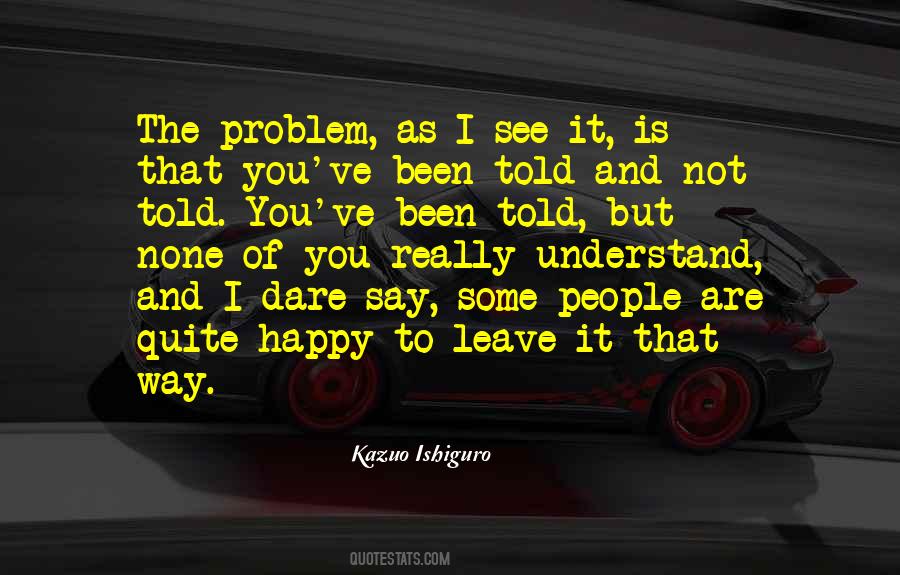 #19. Strange though it is,Sarov still cares about you. He told me to leave you alone. But I think, this time, I must disobey the general. You are mine! And I intend to make you suffer ... "
"Just talking to you makes me suffer," Alex said. - Author: Anthony Horowitz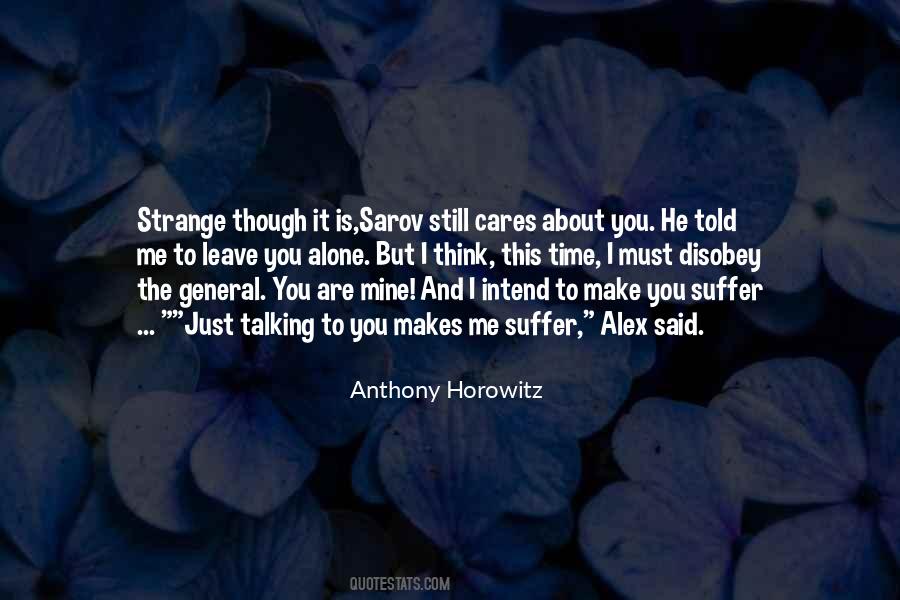 #20. At length he told the Lord he would leave it in His hands. Peace flowed back. No voice or light disclosed the next move, - Author: John Charles Pollock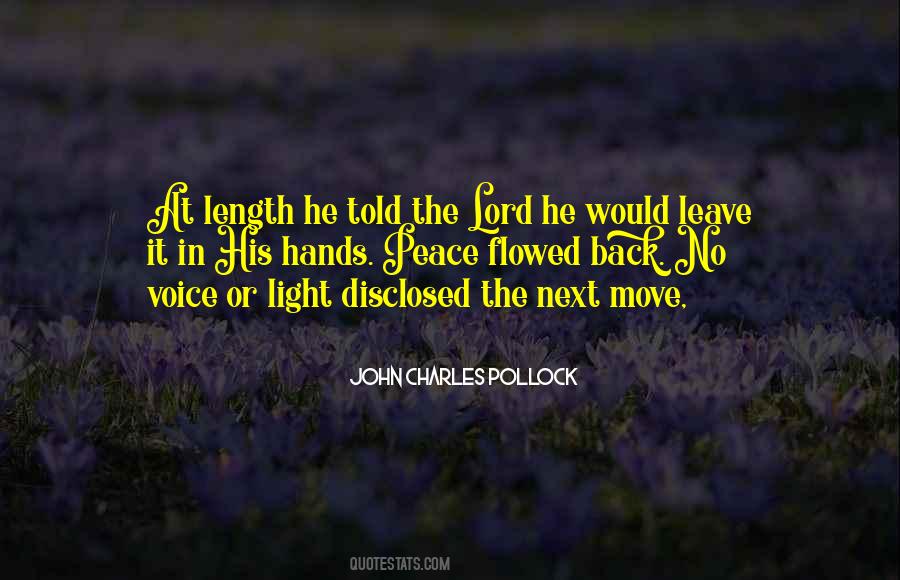 #21. So I figured I'd leave the area, because I had no ties there anyway except for this girl I was seeing. We had conflicting attitudes: I really wasn't into meditating and she wasn't really into being alive. I told her I knew when I was going to die because my birth certificate has an expiration date. - Author: Steven Wright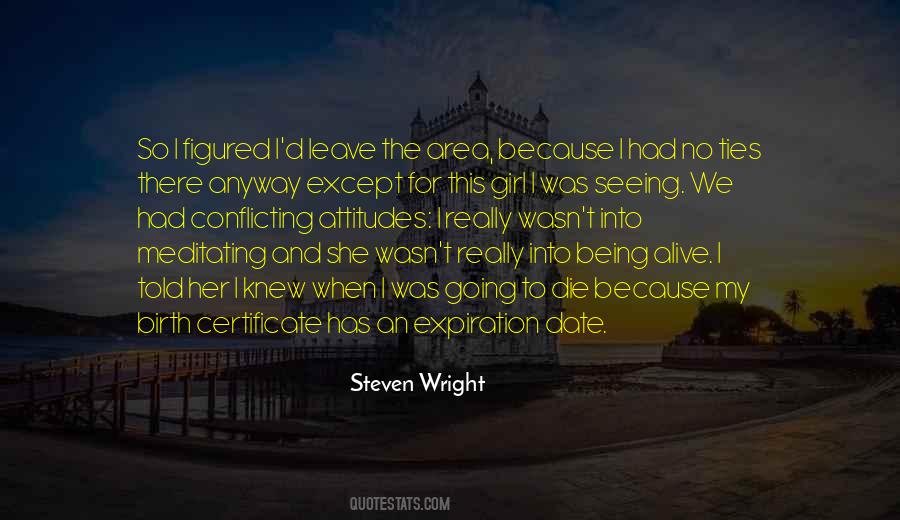 #22. And the bummer thing is, ghosts never leave. They might leave you alone sometimes, but they're always there deep down, whispering lies in your ear. They echo the lies others told you: That you're not smart enough; that you're not pretty; that you'll never amount to anything. - Author: Josh Shipp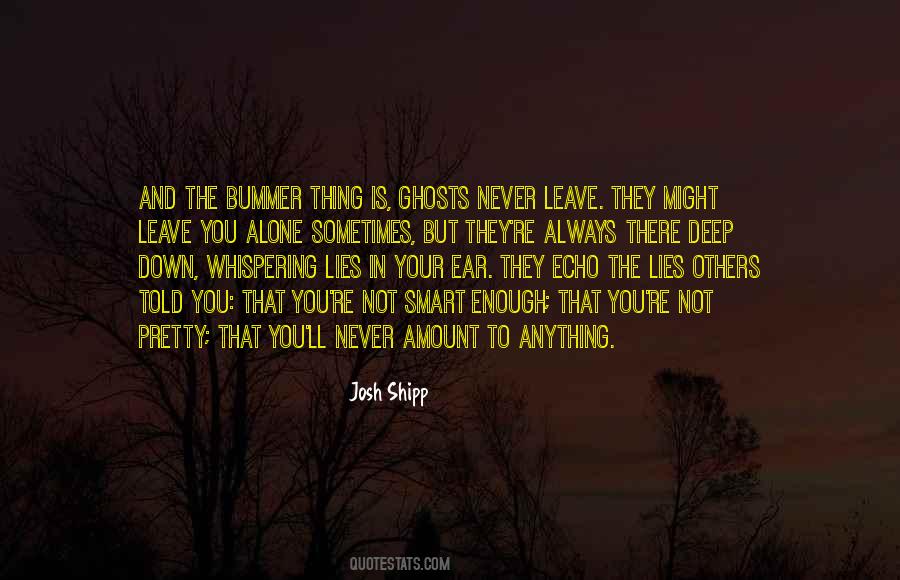 #23. I already told you it's over, he snaps. What else do you want? A maldito corpse? You women never know how to leave things alone. You never know how to let go. - Author: Junot Diaz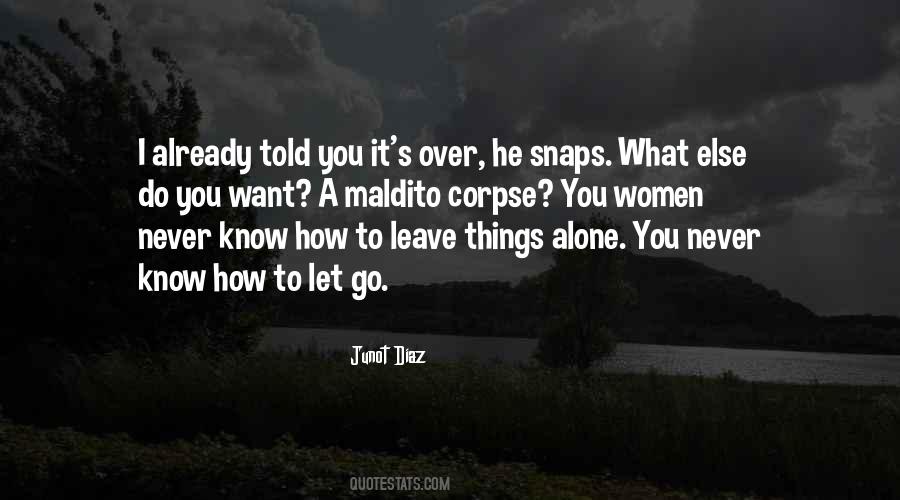 #24. Mary could have told him that it was no use, that she had called her father back and it had made no difference, that if something once desired to leave you it was lost already and forever. - Author: Susanna Kearsley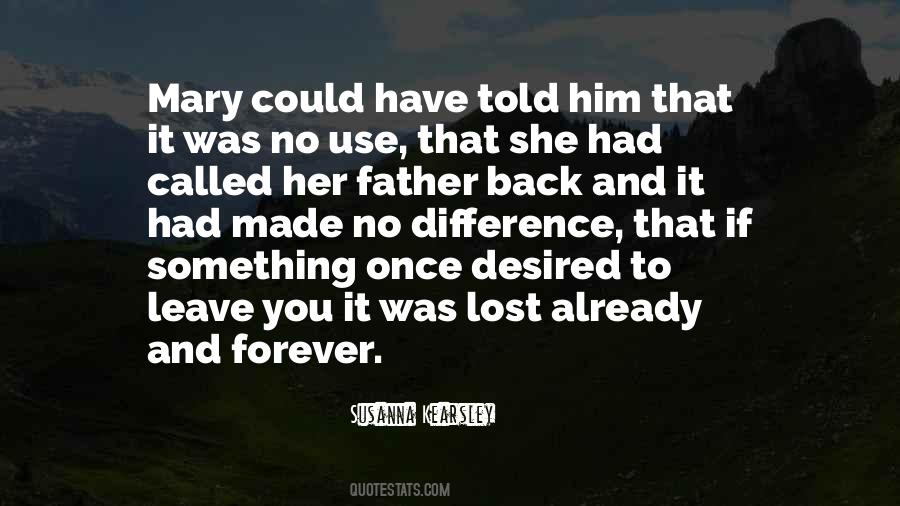 #25. It was my time to assume ascendency. My powers were in-play and in force. I told him to forbear question or remark; I desired him to leave me: I must and would be alone. He obeyed at once. Where there is energy to command well enough, obedience never fails. - Author: Charlotte Bronte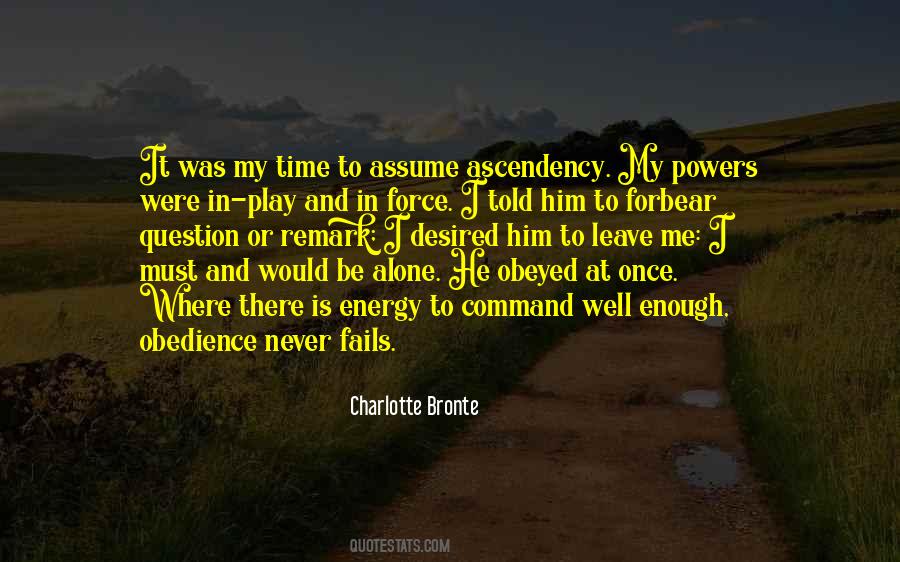 #26. You told us to leave you in the desert, because you planned to start a new life as cactus," Catarina said, her voice flat. "Then you conjured up tiny needles and threw them at us. With pinpoint accuracy. - Author: Cassandra Clare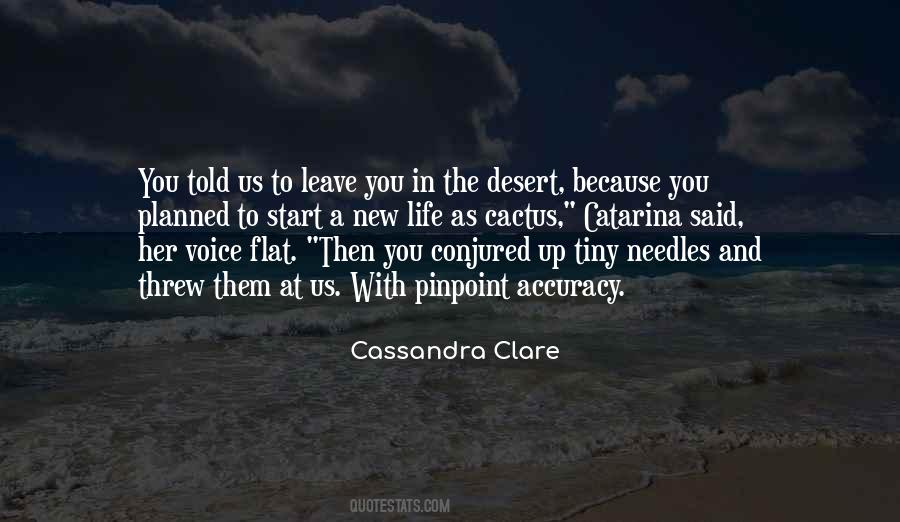 #27. Because what if instead of a story told in consecutive order, life is a cacophony of moments we never leave? What if the most traumatic or the most beautiful experiences we have trap us in a kind of feedback loop, where at least some part of our minds remains obsessed, even as our bodies move on? - Author: Noah Hawley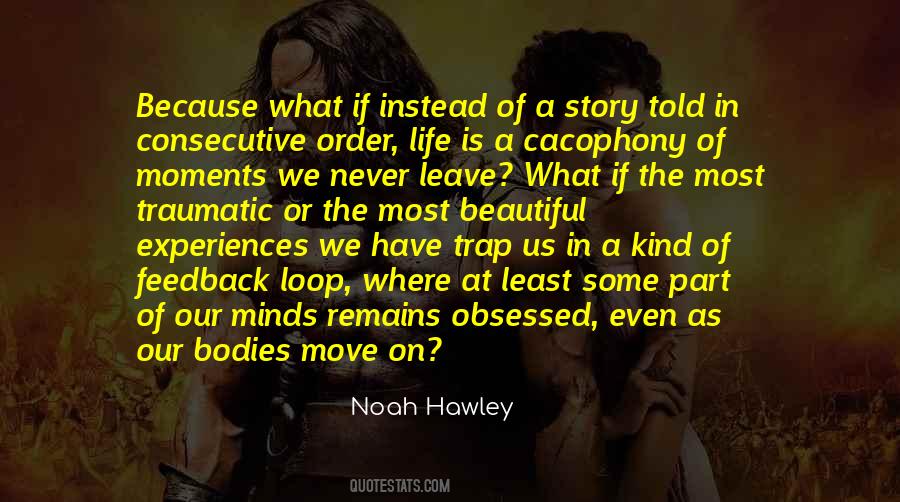 #28. That's why I had to leave Hair on Broadway, because I did it for about a year, and one night I was doing the show, and I realized, well, this is not real. I told the director. He says, man, it was a killer show tonight. - Author: Barry McGuire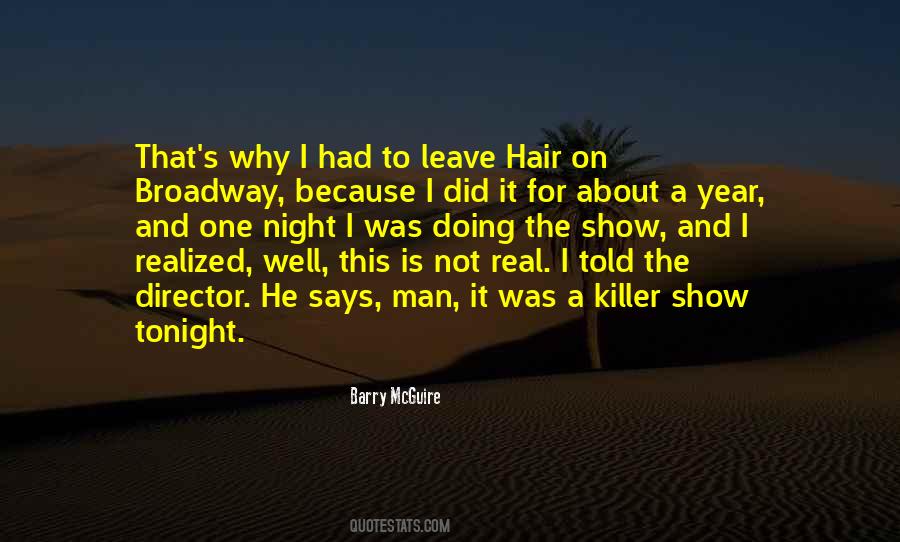 #29. I always knew you were unworthy of my Johnny. You couldn't even provide him with an heir!" Before Cassandra could reply, a shadow fell over them both. "You should leave now, madam, before I throw you out," Rafael Villar told her in a low voice. - Author: Brooklyn Ann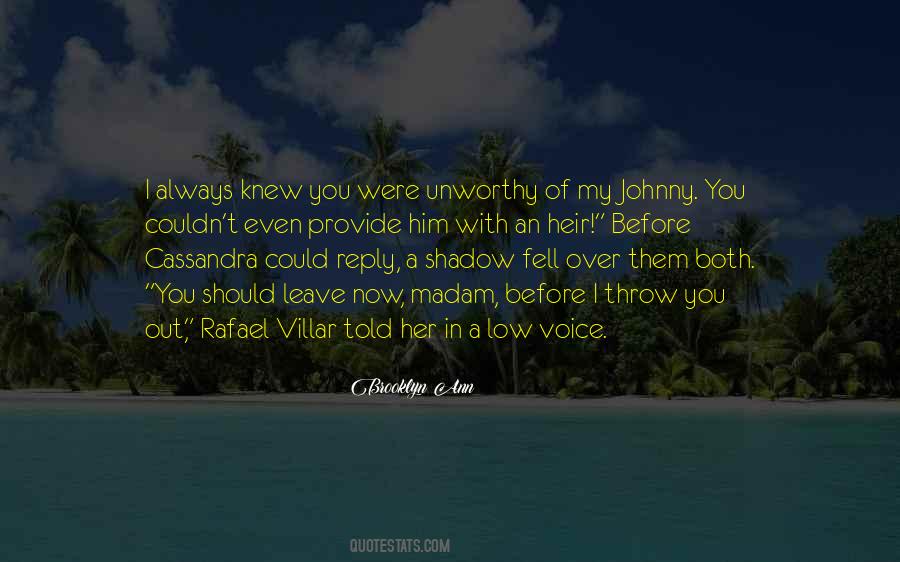 #30. I told him that I didn't want magic, that I wanted someone who wouldn't leave me if he could. Who wouldn't feel being committed to me was such a burden. - Author: Rainbow Rowell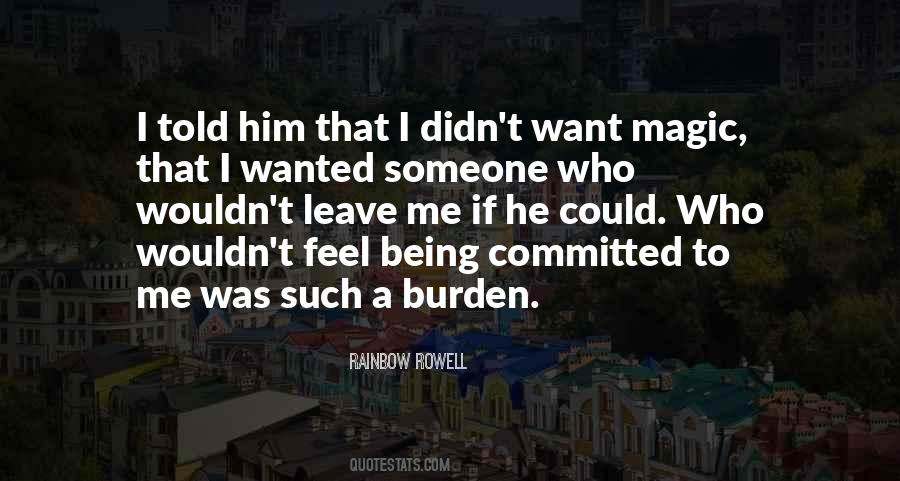 #31. When I was twelve, a fortune teller told me that my one true love would die young and leave me all alone.. Everyone said she was a fraud, that she was just making it up.. I'd really like to know why the hell a person would make up a thing like that. - Author: Tiffanie DeBartolo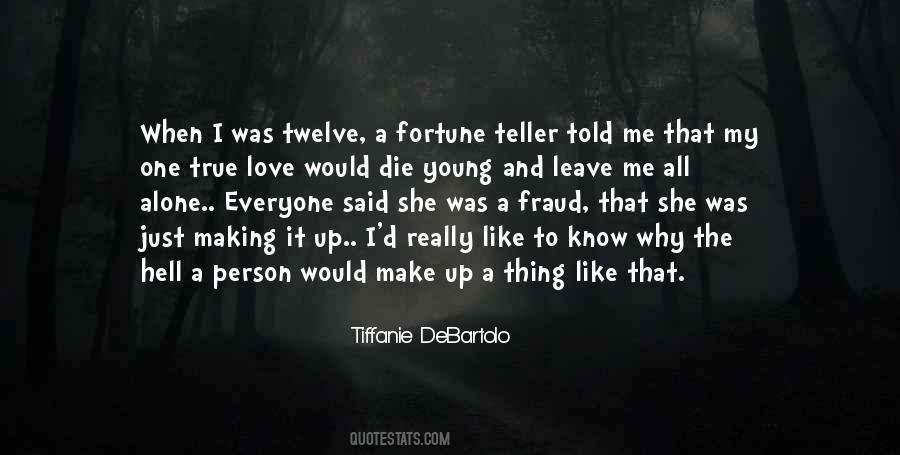 #32. We mark with light in the memory the few interviews we have had with souls that made our souls wiser, that spoke what we thought, that told us what we knew, that gave us leave to be what we inly are. - Author: Ralph Waldo Emerson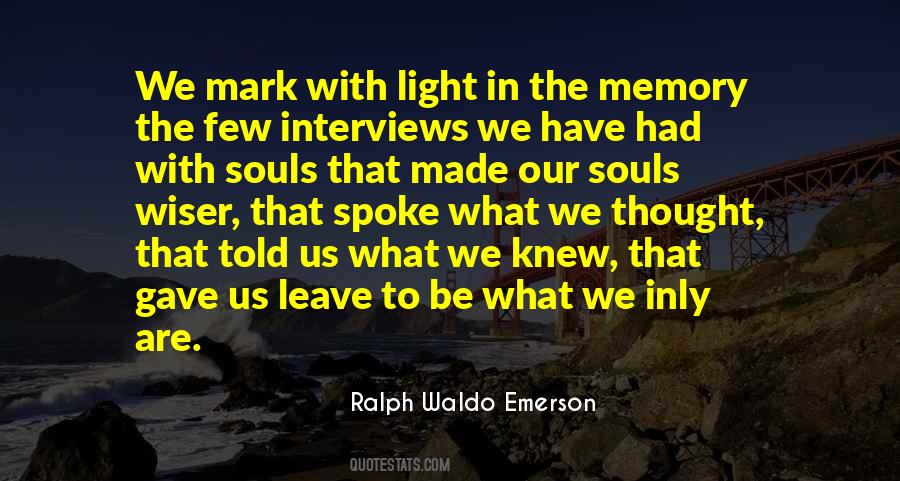 #33. Sam just told me to tell you that the most important thing
is to not do what you did to them on the episode."
"That won't happen," I replied, "because I doubt they'll
leave the keys in the car again. Wish me luck. - Author: Maggie Stiefvater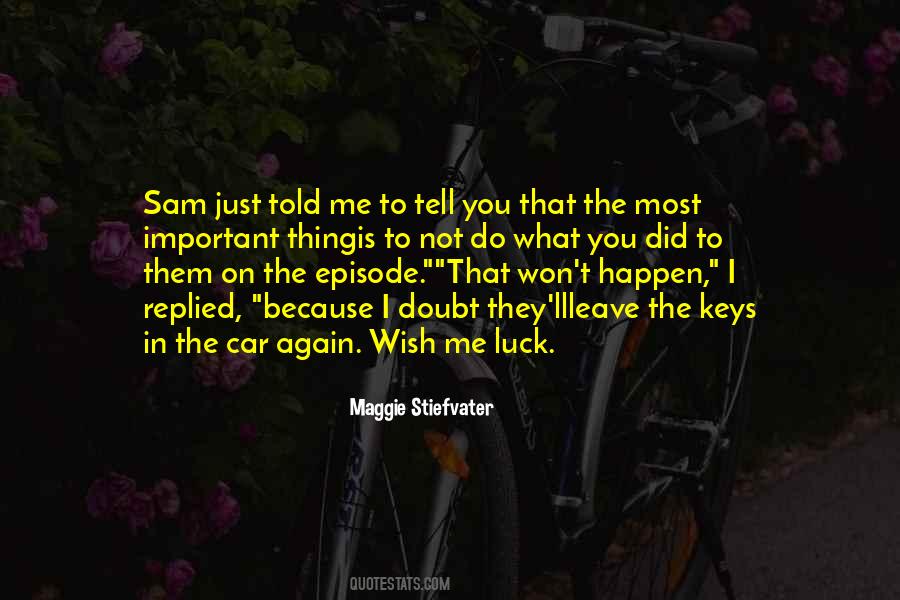 #34. In my talks with Coach Fran, I did tell him, "Fran, the worst thing you can do is take the job and then leave in two years, if we go on probation." He told me I had nothing to worry about, that he would be in it for the long haul. - Author: Mal Moore With Steve Townsend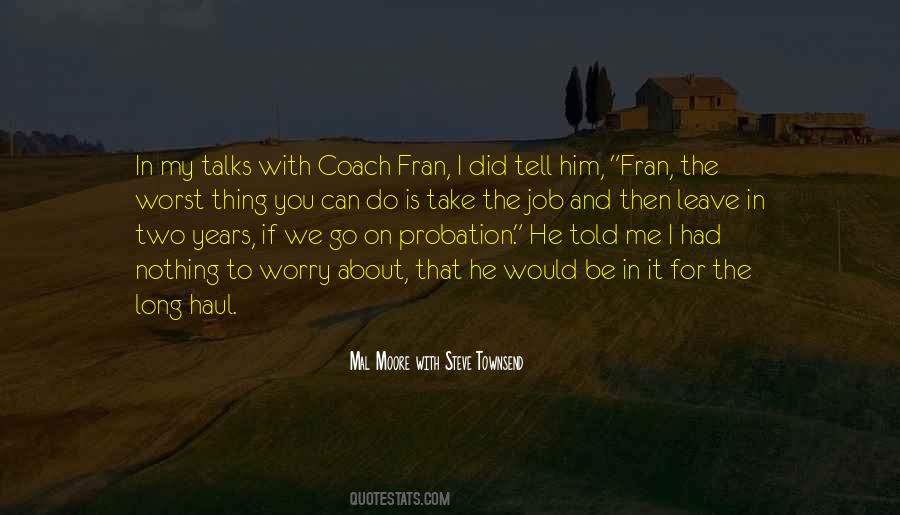 #35. It is love, the teeth told him, that resurrects life from death. Leave us here. Turn your head to the living. - Author: Naomi Benaron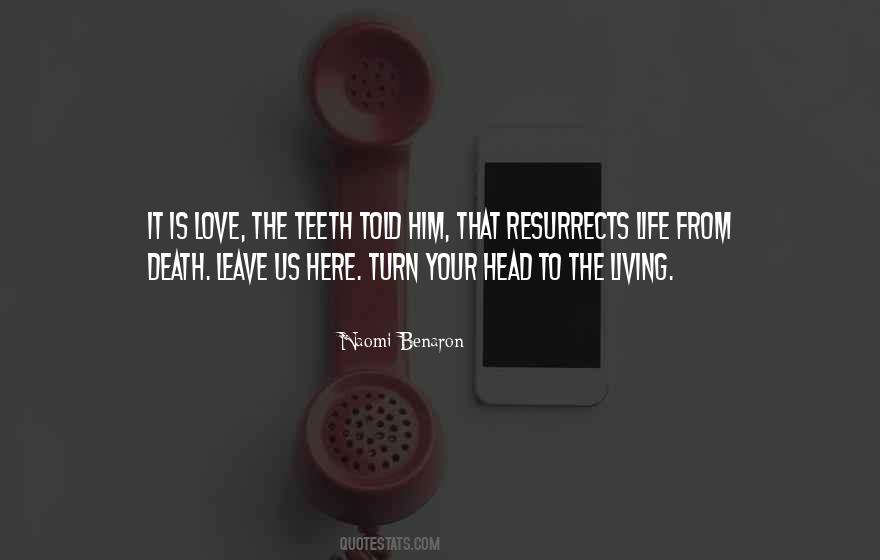 #36. What if I had told the boy I loved to leave and it ended up being for nothing? - Author: Gabrielle Zevin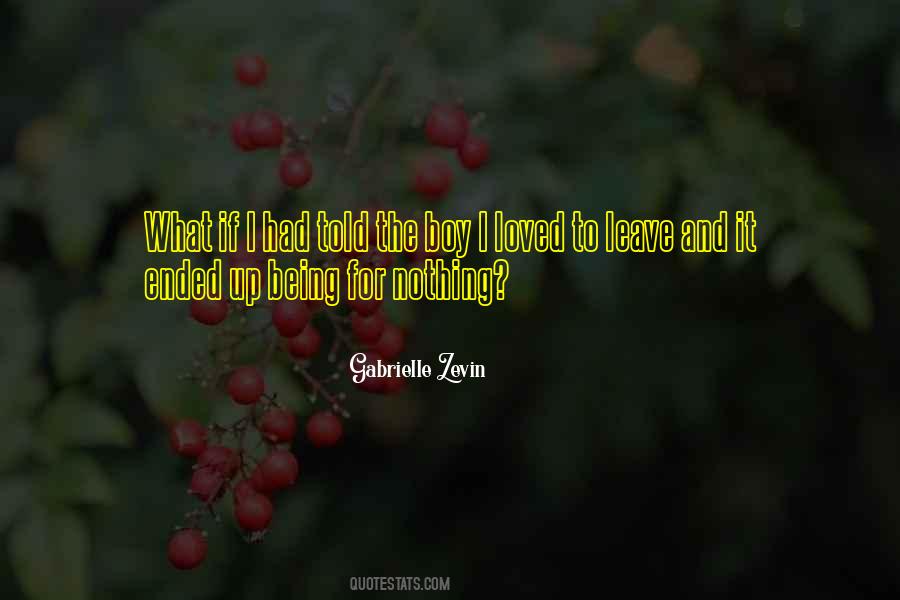 #37. I was told that there was nothing for me but to come here. But, as with life itself, it may not be our choice to come, but it is our choice to leave. - Author: Katherine Marsh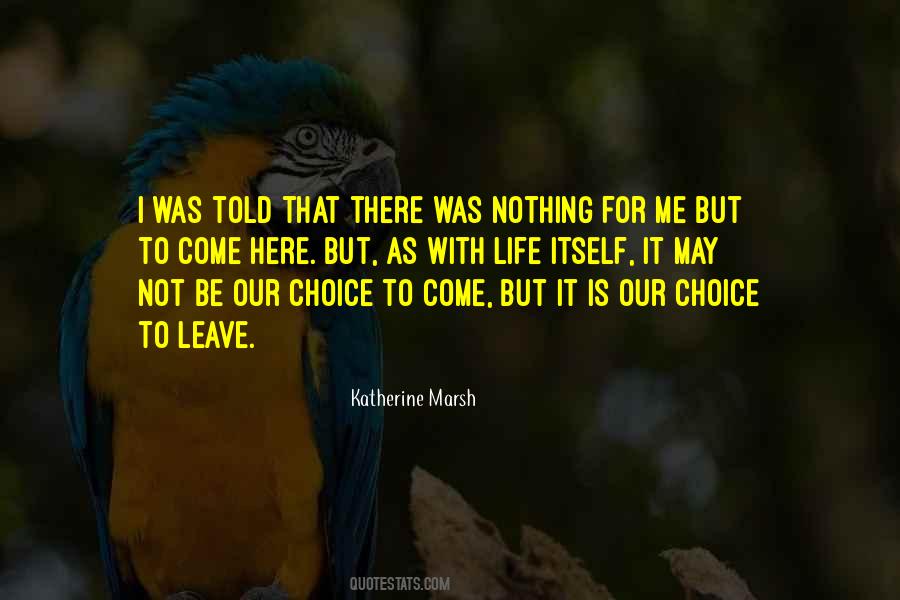 #38. A good friend once told me that problems are like cockroaches. If you bring them out into the light, they get scared and leave. - Author: Carlos Ruiz Zafon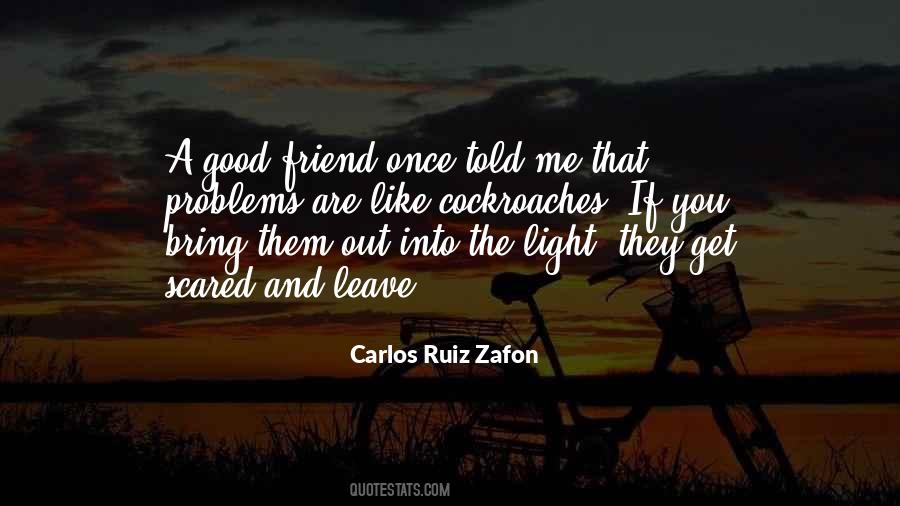 #39. Wing watched her leave and turned to Otto. 'My father once told me that only the foolish man pulls on the tiger's tail as it dangles from the tree.' It was the first time that Otto had seen him smile.

Otto grinned at Wing. 'True, but how else do you find out if it's a tiger at all? - Author: Mark Walden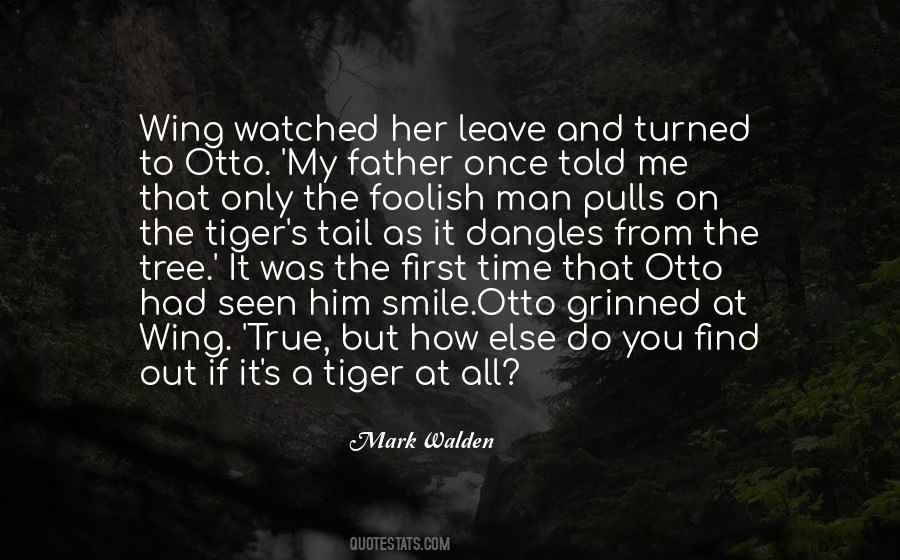 #40. If you were mine," Anthony said, "I wouldn't leave you alone for a minute."
"I bet you say that to all the girls."
"Don't," he said. "I hate that."
"Oh you can't pretend you haven't used all your best lines on other women first. I know you, Boot. You told me, remember? - Author: Jojo Moyes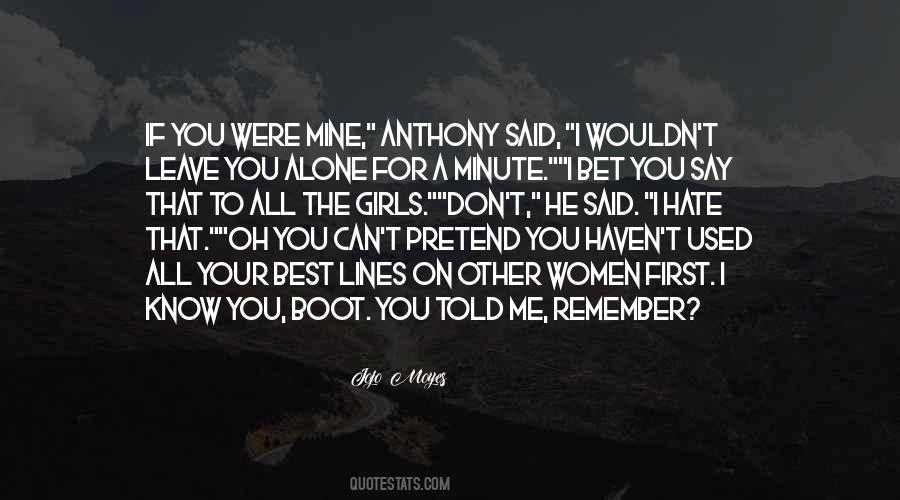 #41. There had been a fat Austrian lady who told us she could leave her head and walk around the ceiling; - Author: Neil Gaiman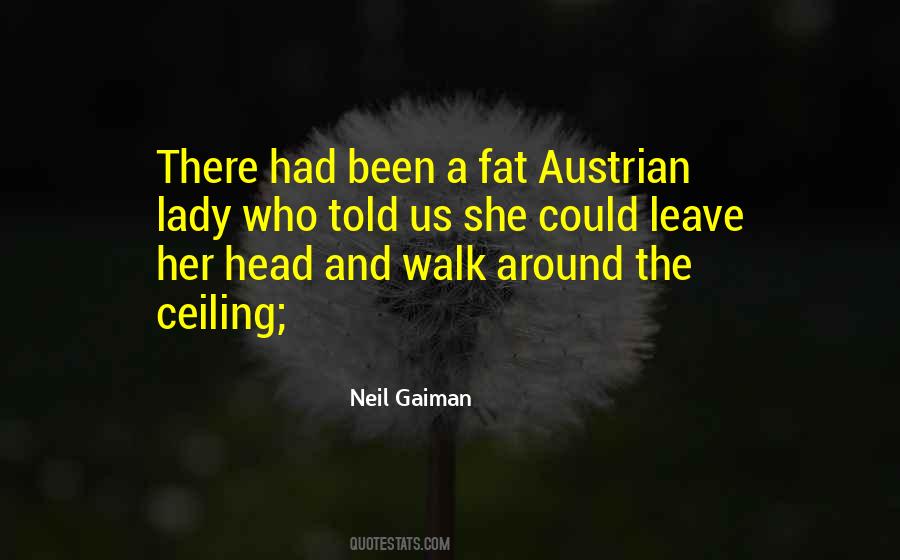 #42. As someone remarked, when told the new atomic bombs would explode without a bang, they can't leave anything alone. - Author: Quentin Crisp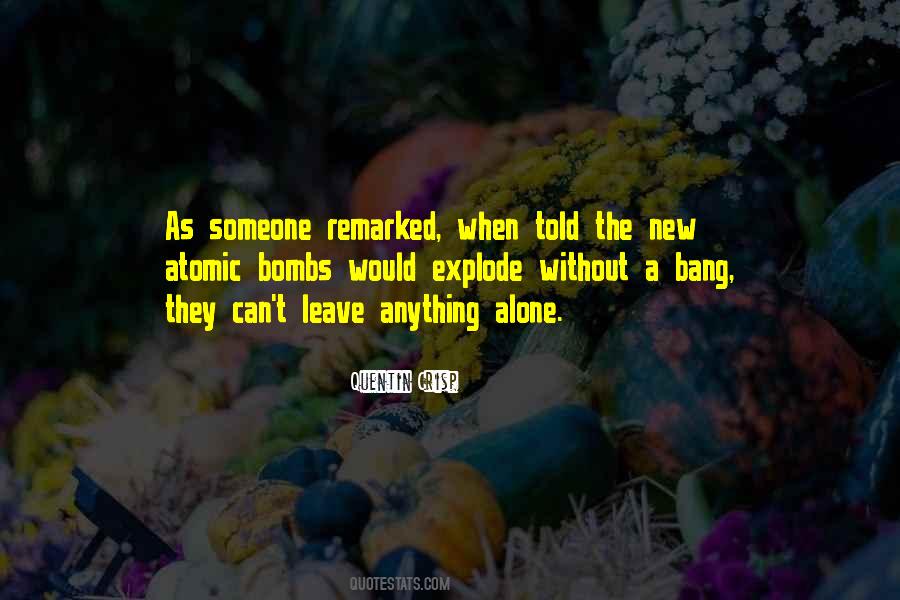 #43. Leave Dad alone" I told Aislinn. "His Britishness is sort-circuiting. - Author: Rachel Hawkins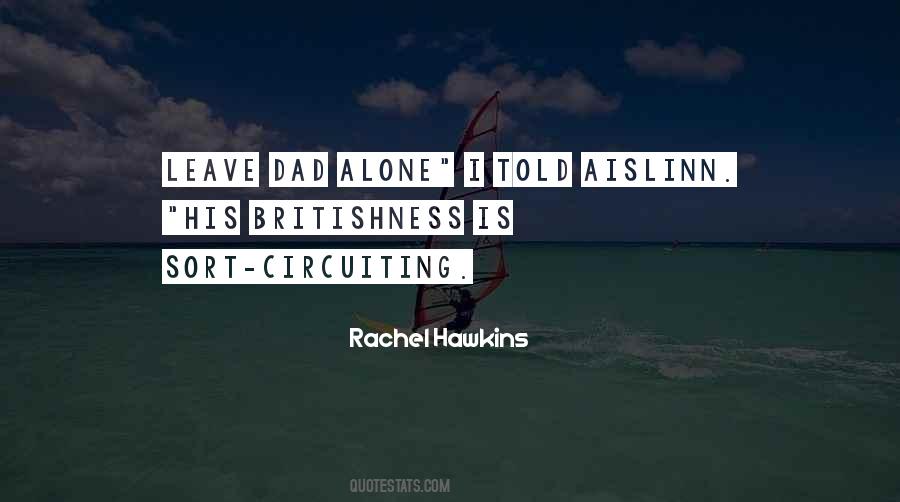 #44. ( ... )Take your time, because there
isn't a moment to spare,( ... ) That's what Stein told me when I had to leave Menak
for the first time. It kind of means that wherever your
destination is, now is the time to start working towards it,
or you will never get there. - Author: Daniel "Z" Hastings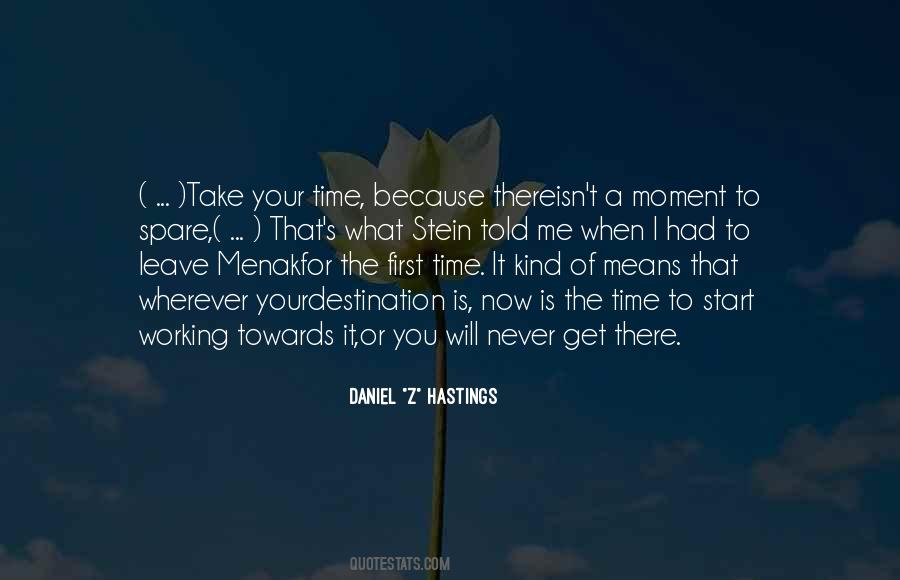 #45. If I told you what it takes to reach the highest high you'd laugh and say nothing that simple, but you've been told many times before messiah's point you to the door though no one's got the guts to leave the temple. - Author: Pete Townshend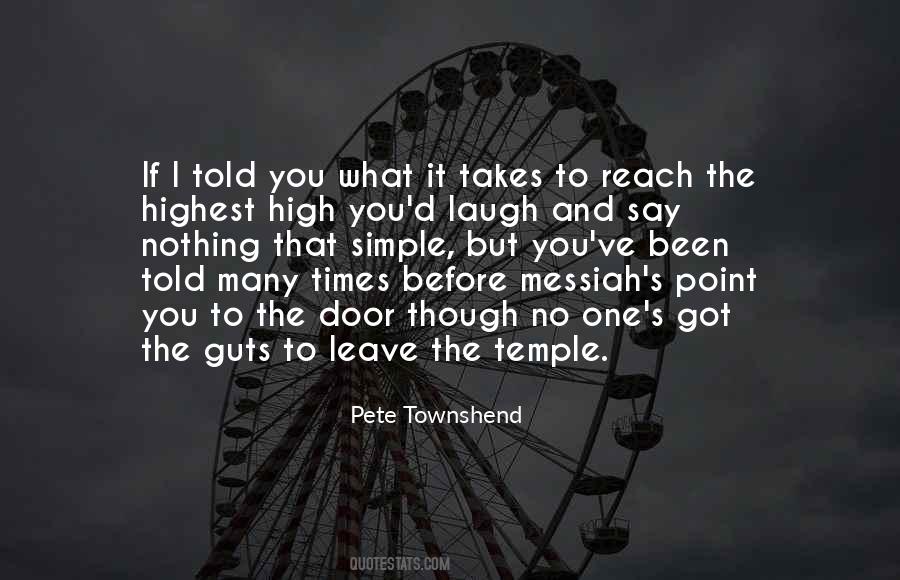 #46. There's not enough wrong with it to leave and there's just enough wrong with it to stay," Matthew later told me. "Fight to change it. - Author: Nadia Bolz-Weber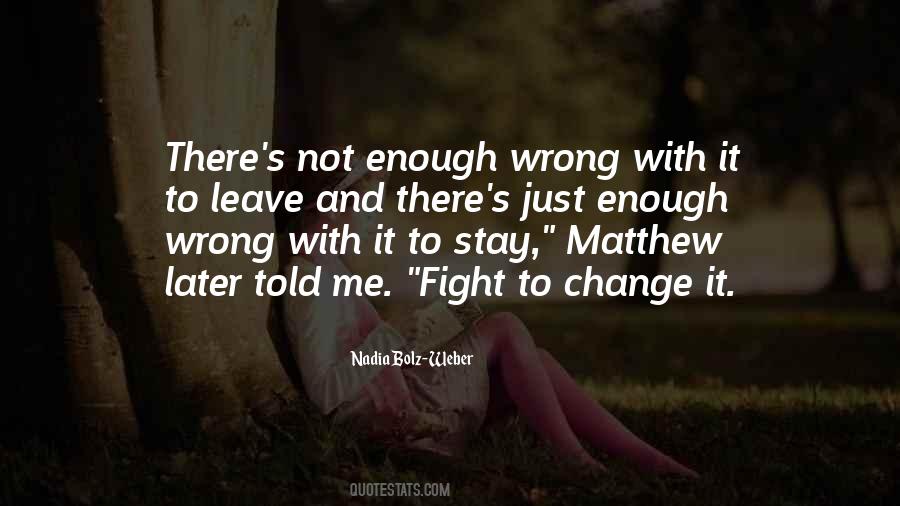 #47. God told you to leave that trunk in the basement for me?" Incredulous. Doubt. Awe. "I think He did. I believe He did. And you found it. And you wore it. - Author: Rachel Hauck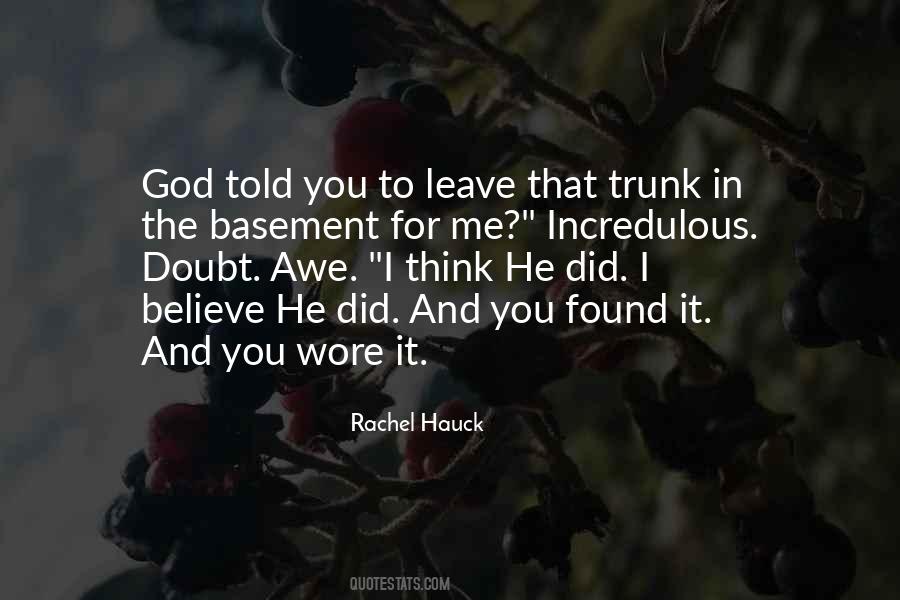 #48. God told Abraham to leave his home and set for journey and to have faith of being taken care of. Not just an external journey, it was also a journey upon into oneself. - Author: Daniel Gottlieb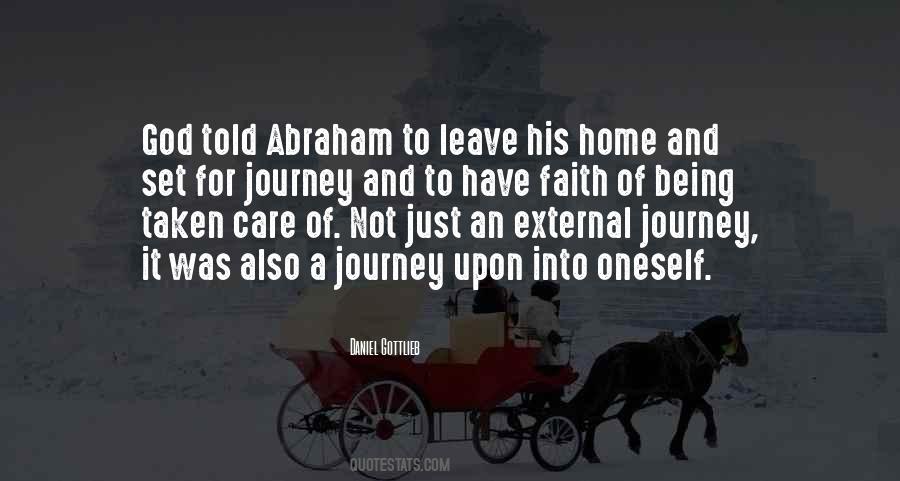 #49. If I am told to be at a shoot at 10 A.M., I am ready on time. By 11:30, I lose my patience. After that, I keep threatening to leave the sets if they don't begin soon. It works sometimes. - Author: Emraan Hashmi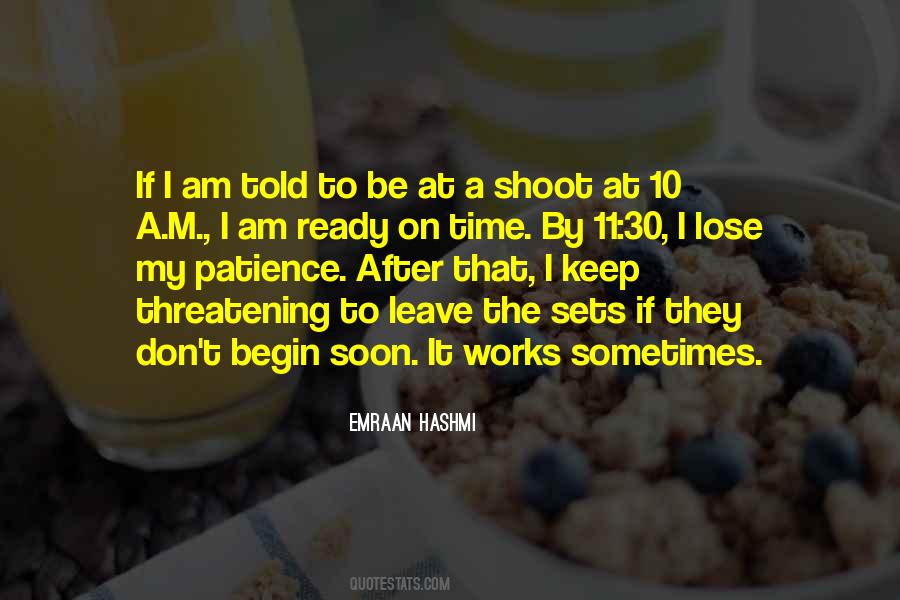 #50. One day," she told us, "you'll have to leave here and go out into the big world out there and earn your living like everyone else. To do that you need to learn. The more you learn now, the more interesting your life will be. - Author: Michael Morpurgo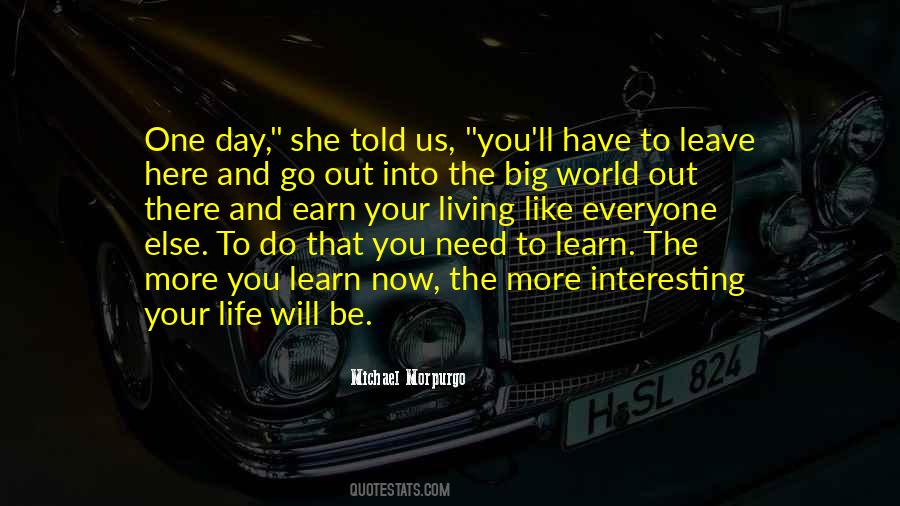 #51. I remembered the last thing my mom ever told me. I'd been reluctant to use the fire escape, reluctant to leave her, but she'd gripped my arms and made me look at her. Magnus, run. Hide. Don't trust anyone. I'll find you. Whatever you do, don't go to Randolph for help. - Author: Rick Riordan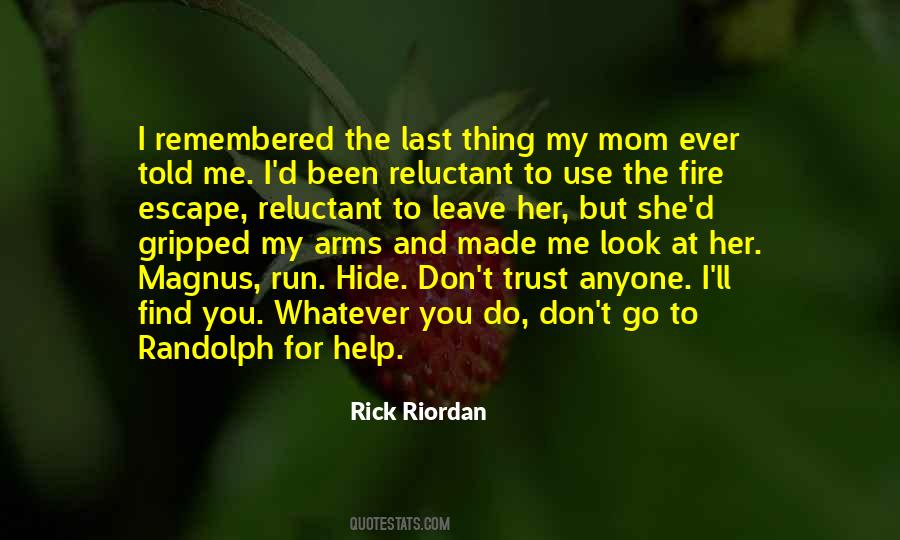 #52. The cosmic perspective opens our minds to extraordinary ideas but does not leave them so open that our brains spill out, making us susceptible to believing anything we're told. The - Author: Neil DeGrasse Tyson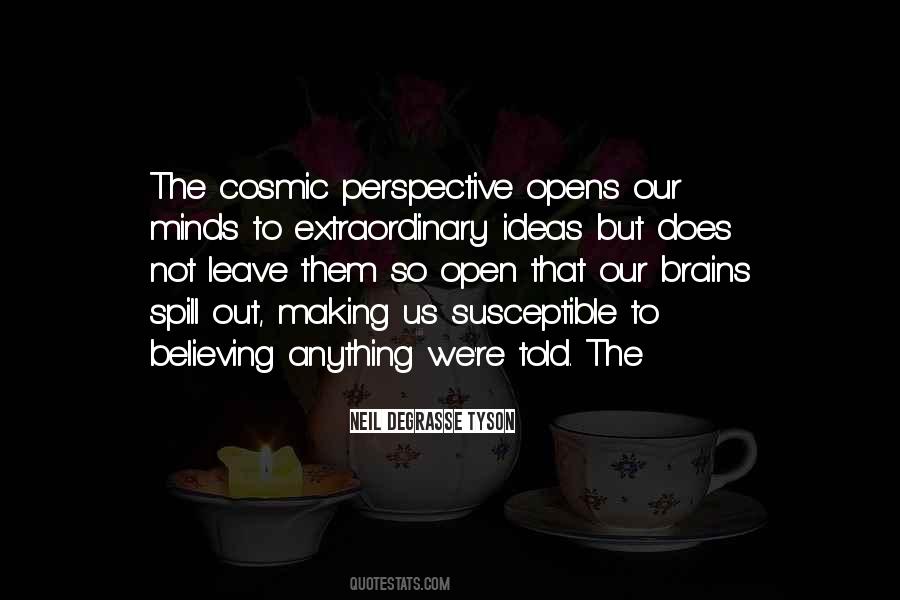 #53. I was at a small private school in London. I wasn't very academic. My dad said to me, 'OK, you might as well leave, since you're not working very hard'. When I told I him wanted to stay on for my A-levels, he said I'd have to pay my own fees, then he'd pay me back if I got good grades. - Author: Robert Pattinson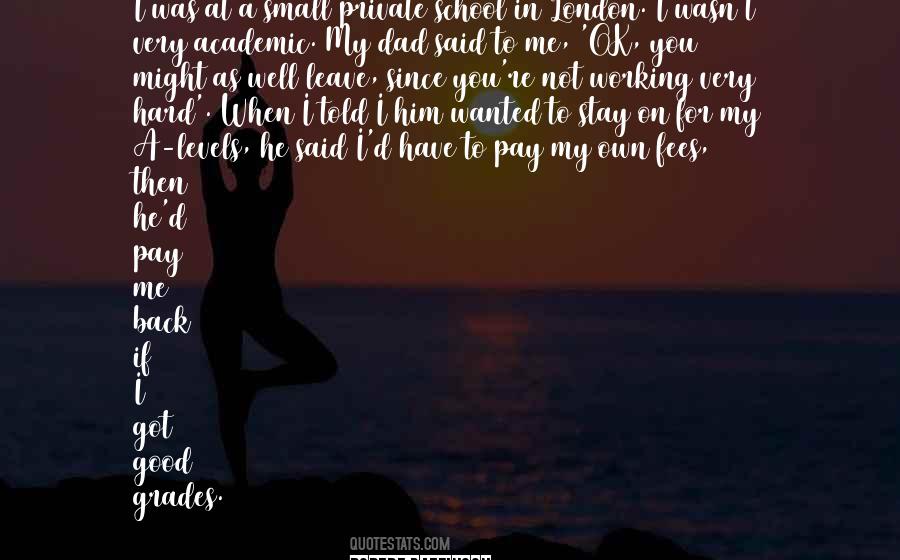 #54. Once coach I felt really connected with was Lions coach Jim Schwartz. I told him I didn't want to leave the meeting because I liked talking to him. He was very genuine. - Author: Rahim Moore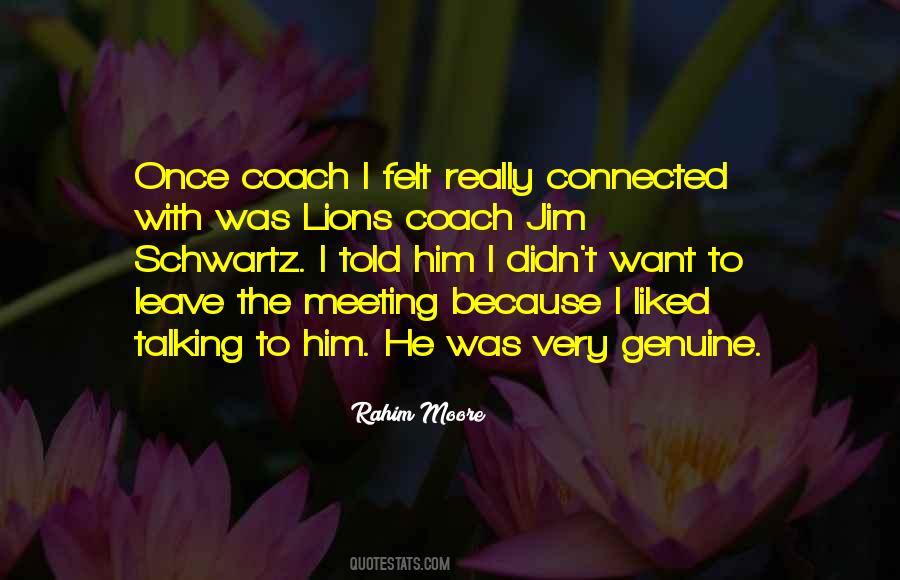 #55. It was easy to leave the art world after I found out that it was just another corporation. When they told me I had to create the same thing, I rebelled. - Author: Betty Dodson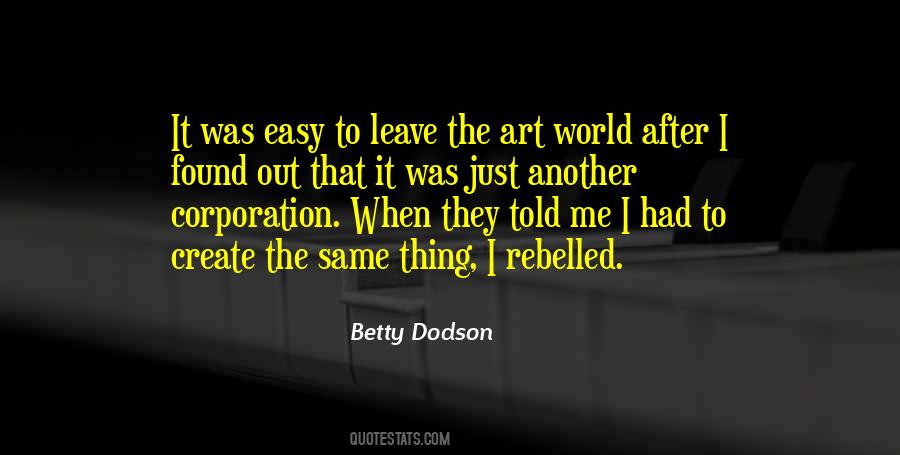 #56. Before my mother died, she told me not to leave Chelsea. - Author: Frank Lampard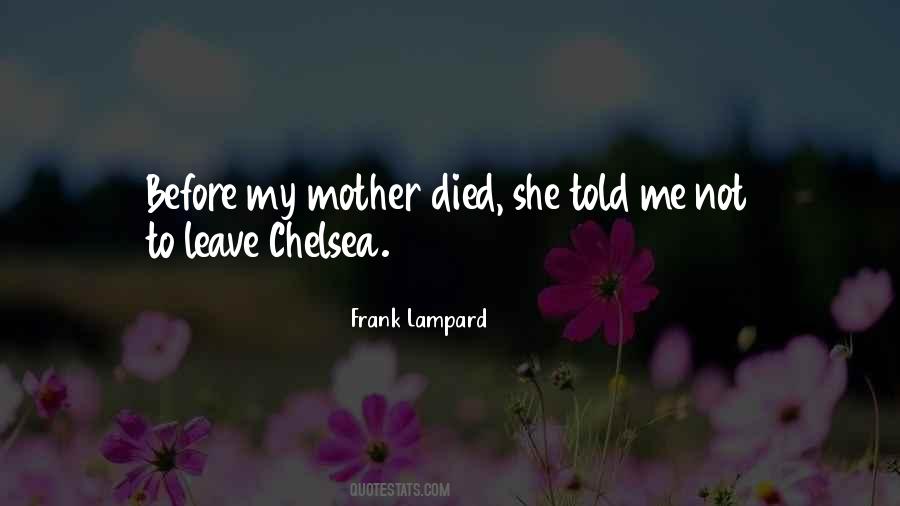 #57. I believe I'm done for," said Tom. "The cussed sneaking dog, to leave me to die alone! My poor old mother always told me 'twould be so. - Author: Harriet Beecher Stowe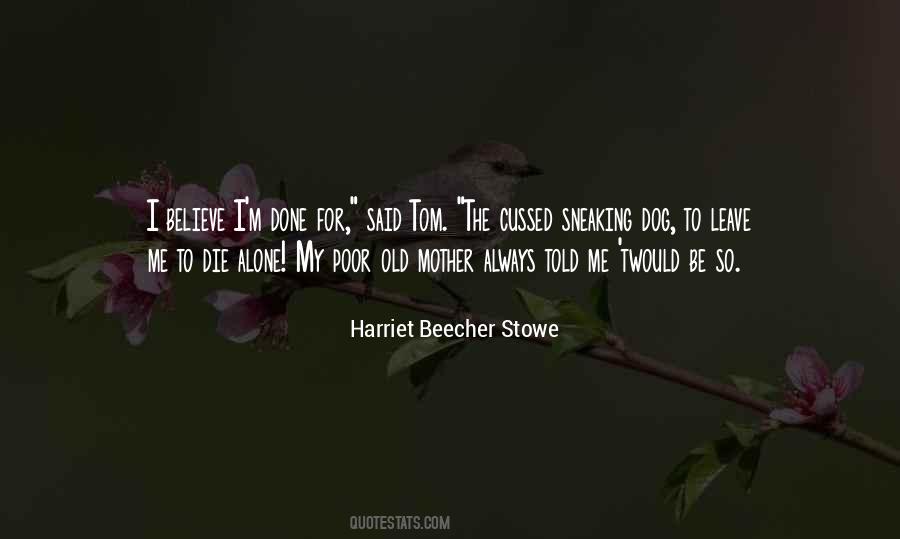 #58. You get a strange feeling when you're about to leave a place, I told him, like you'll not only miss the people you love but you'll miss the person you are now at this time and this place, because you'll never be this way ever again. - Author: Azar Nafisi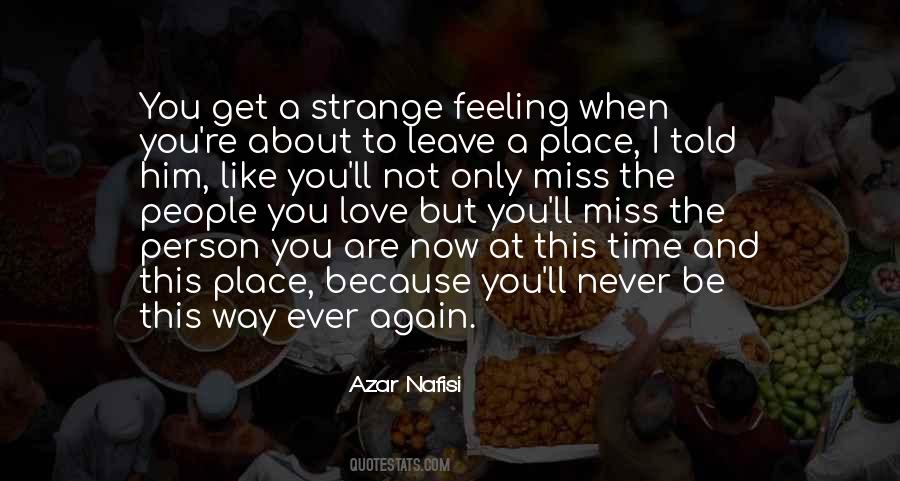 #59. There were so many women who had worked throughout the war in every possible job. They were told, "Now leave, so the men can come in" and there was this whole feminizing of women: You have to be very, very retiring and submissive and whatever. - Author: Geena Davis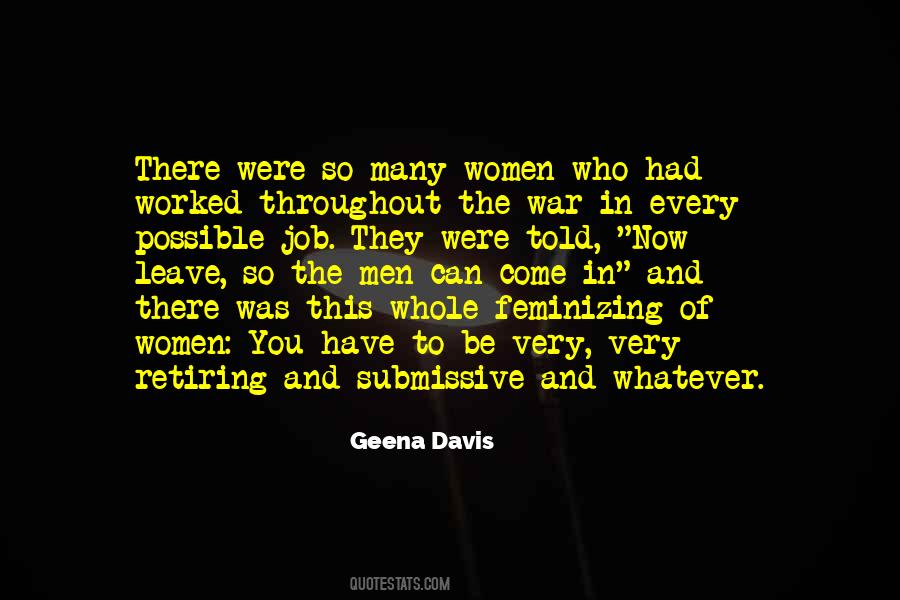 #60. I won't leave you. If you're in danger, then I should be with you. I won't let you risk your life alone. We're in this together, remember? That's what you told me when we ran away. - Author: Kristine Pierce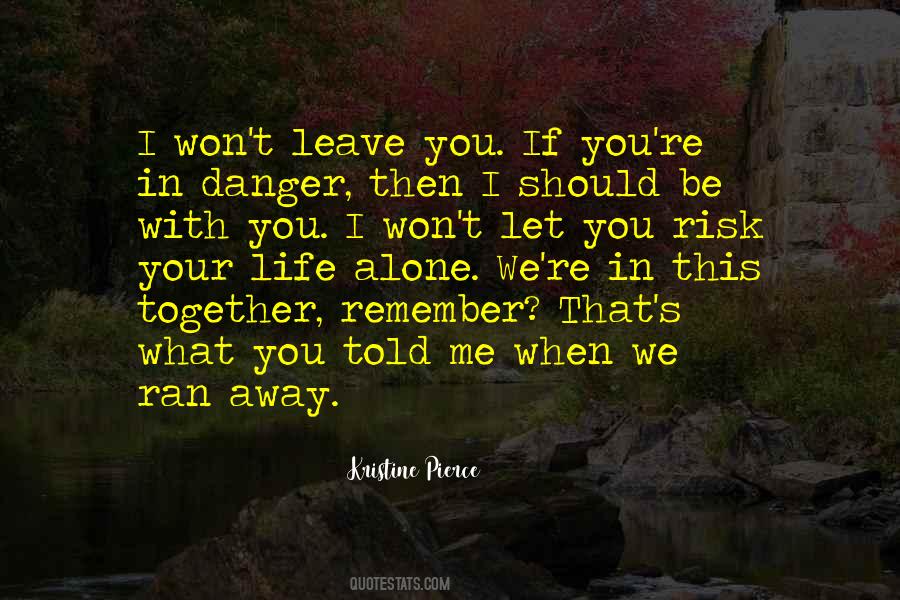 #61. I have stood in a department store, and seen something written on a price tag that told me I had to leave at once, but in different clothing. - Author: Lemony Snicket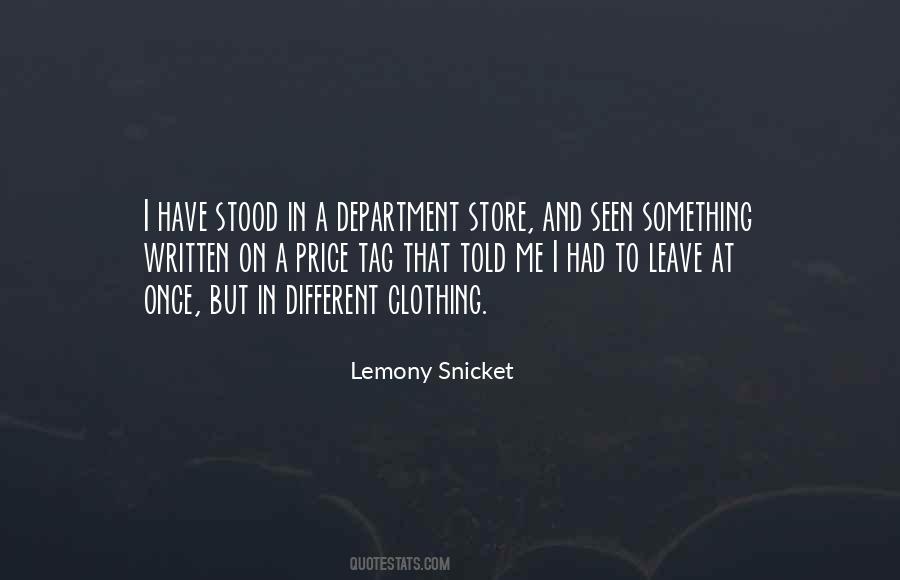 #62. I do not wish to offend you, believe me. I have told you my decision. Nothing can change it. I must leave, I must travel, I must be free. Let me thank you cordially once again, and let us bid each other a friendly farewell. - Author: Hermann Hesse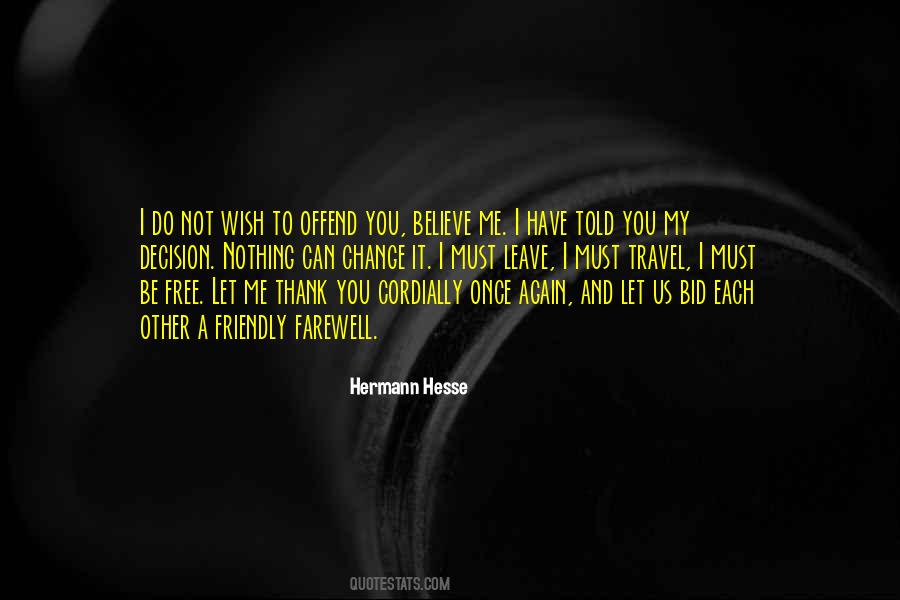 #63. I told you," Molly said, never looking toward me. "It's in the past. Leave it there."
"You listening to my head, kiddo?"
Her mouth twitched. "Only when I want to hear the roar of the ocean. - Author: Jim Butcher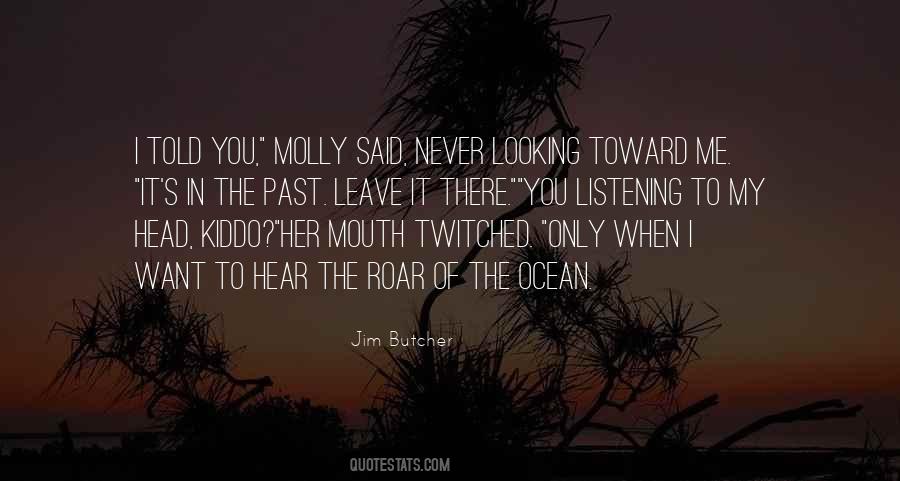 #64. All my life I thought love was supposed to be this amazing, wonderful feeling. I thought it was supposed to heal all wounds and conquer all. No one ever told me that it can leave a giant hole in your heart. No one ever mentioned that it could steal all the life away from you. - Author: Jen Naumann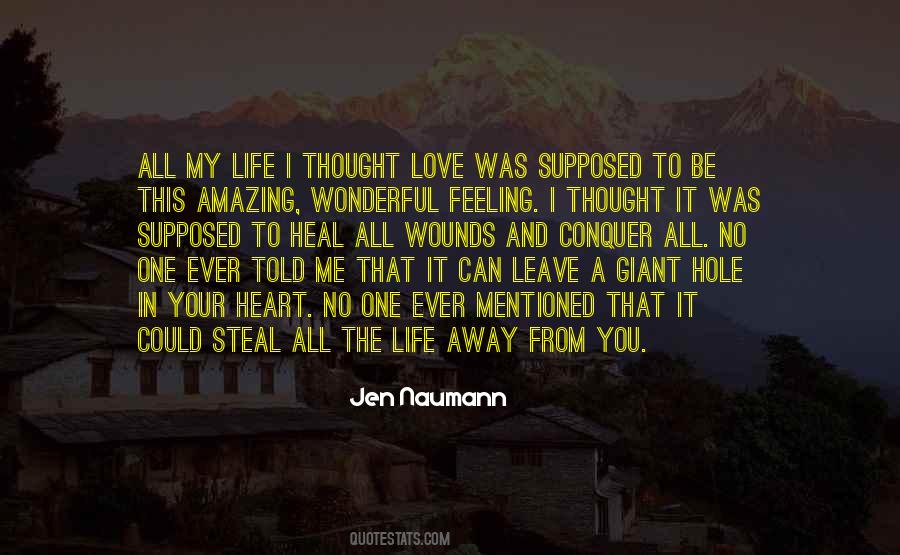 #65. They've drunk everything in the house, including a pitcher of African violet plant food I'd just mixed up and was stupid enough to leave on the counter."
Tremaine punched Eddie in the shoulder. "I told you it tasted weird."
Eddie shrugged. "Tasted okay to me. - Author: Susan Elizabeth Phillips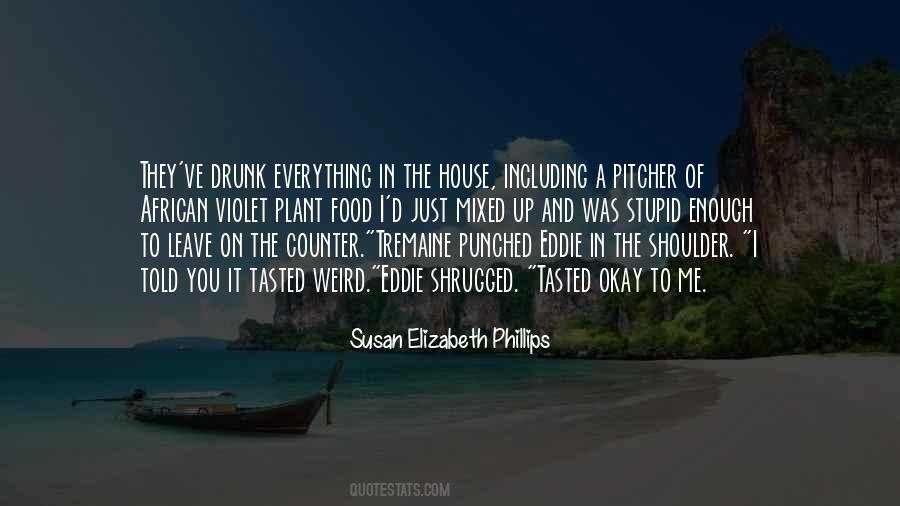 #66. I'm starting to understand what everyone says about you."
"And what, pray tell, do they say? Don't leave me in suspense here."
"That there's something seriously wrong with you."
"Oh, well, I could've told you that. There's a lot wrong with me. - Author: J.M. Darhower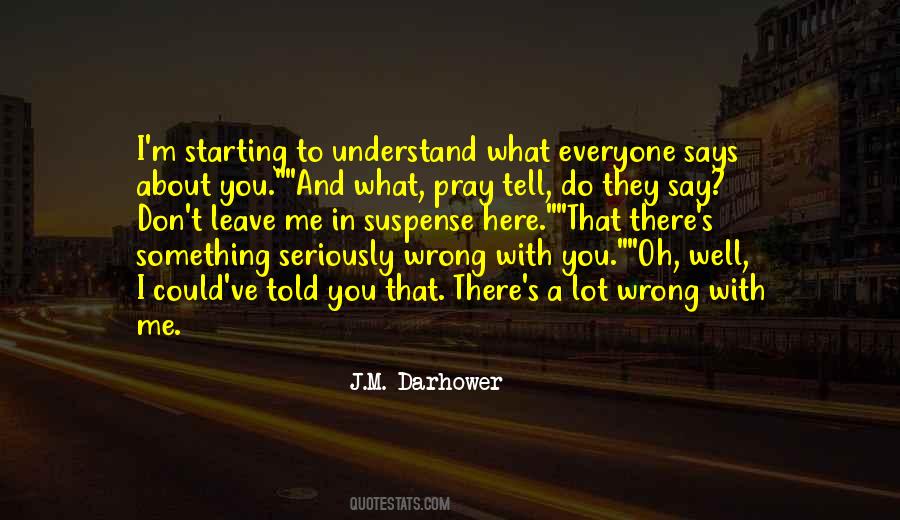 #67. This was a stupendously bad idea." William
"No bitching, Mr. Death I tried to get you to leave." Devyl
"Deeth! And I regret me decision, Captain. Seriously. Should have done it when you told me to."William - Author: Sherrilyn Kenyon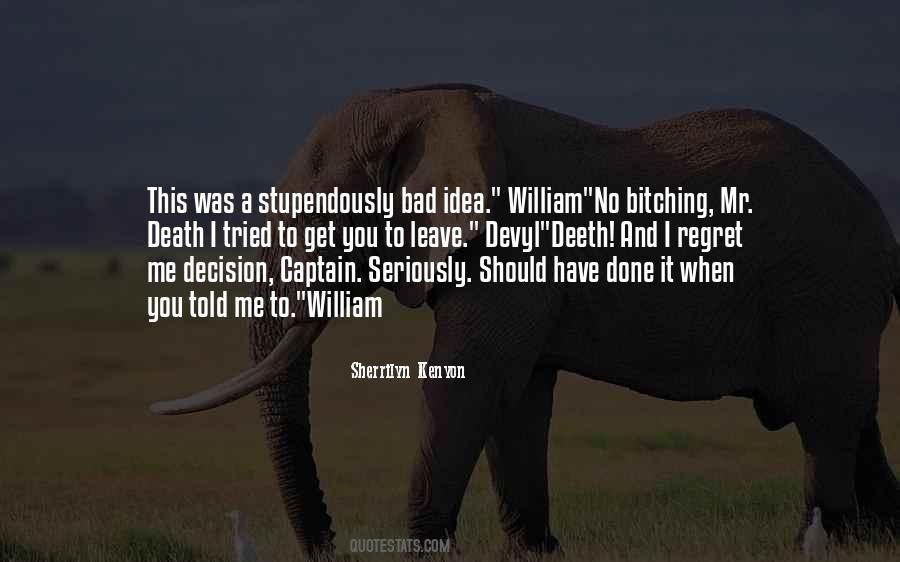 #68. When Michael pulled away, Eva was beyond shocked to see tears in his eyes.
I told myself I would be strong, that I would let you go if you wished it, but I cannot. Stay with me, Eva. Don't leave me. - Author: Rosalie Lario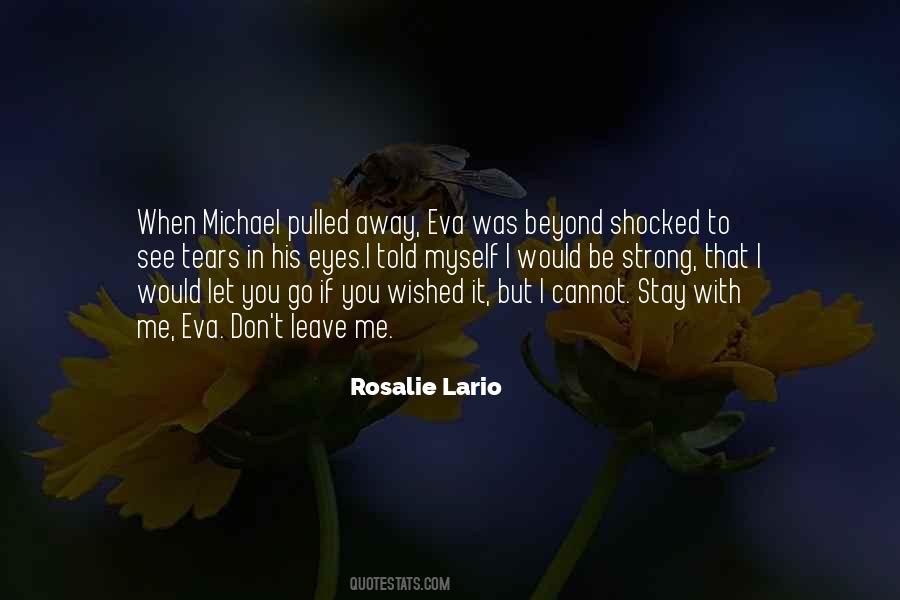 Famous Authors
Popular Topics