Wish You Birthday Famous Quotes & Sayings
List of top 86 famous quotes and sayings about wish you birthday to read and share with friends on your Facebook, Twitter, blogs.
Top 86 Wish You Birthday Quotes
#1. I'm beginning to think a dictionary would have been a far more advantageous birthday gift for you."
"More advantageous than being eaten alive by a giant, carnivorous bunny? Yes, most things fall in that category, I think. - Author: William Ritter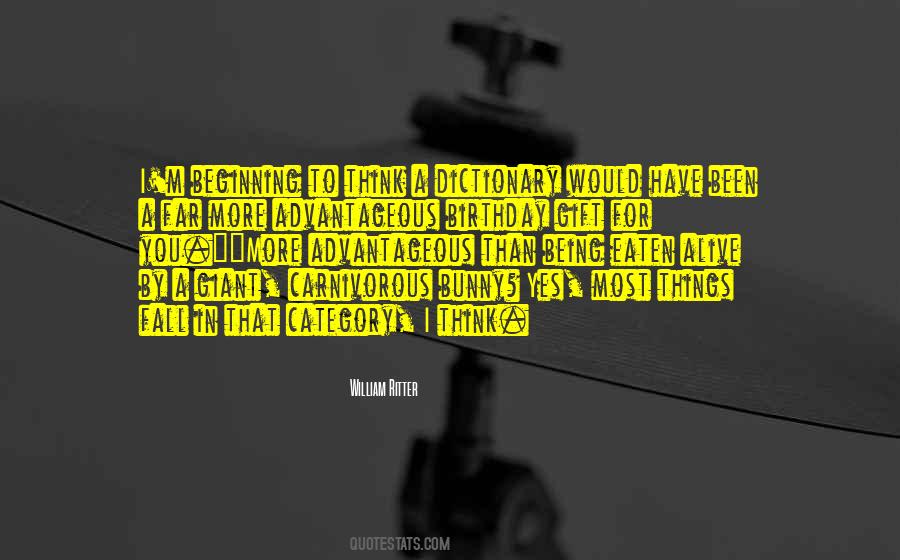 #2. Some friends of mine got me a sweater for my birthday. I'd have preferred a moaner or a screamer, but the sweater was OK. - Author: Steven Wright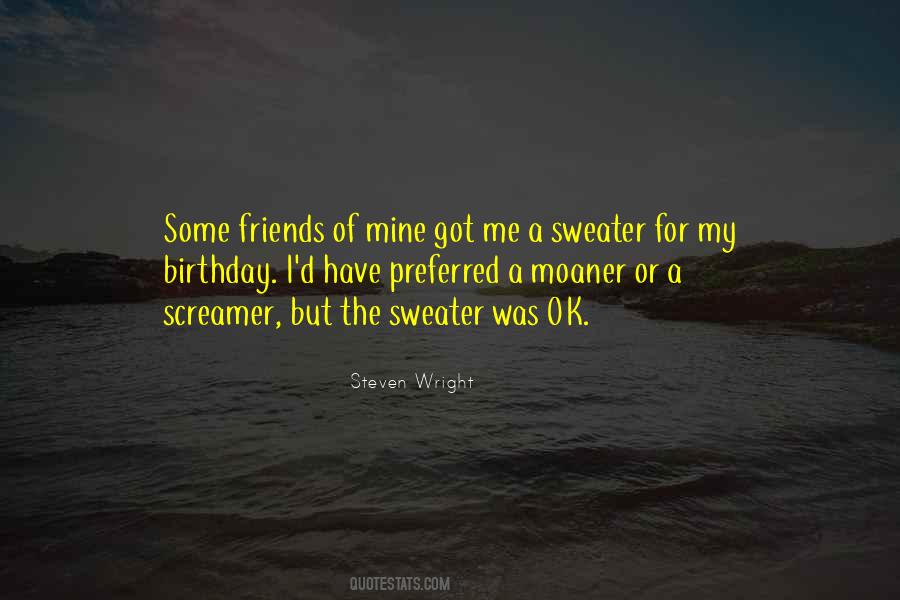 #3. The older we get, the fewer things seem worth waiting in line for. - Author: Will Rogers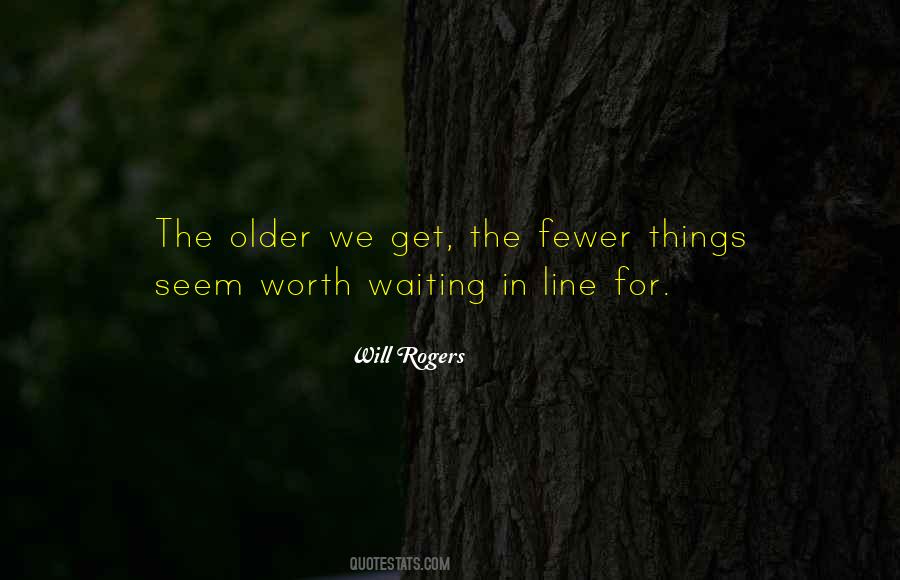 #4. I'm one of those people who had Christmas and my birthday always combined, and generally, my birthday was pretty much ignored. But my parents are always good about making some kind of special effort to make me feel like I also have a birthday that exists. - Author: Noel Wells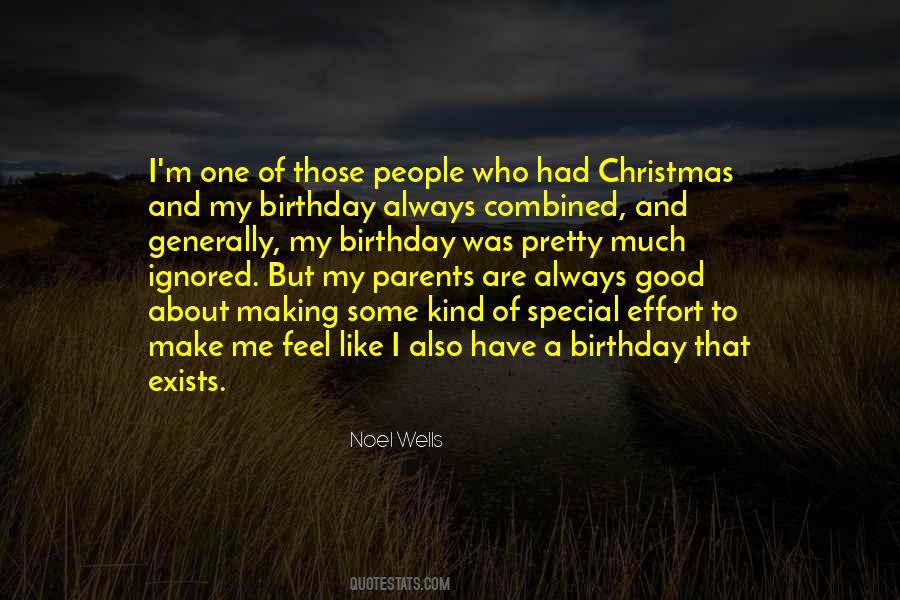 #5. Every village should celebrate its birthday & it will end the poison of casteism ... and once casteism ends, see how the strength of villages increase! - Author: Narendra Modi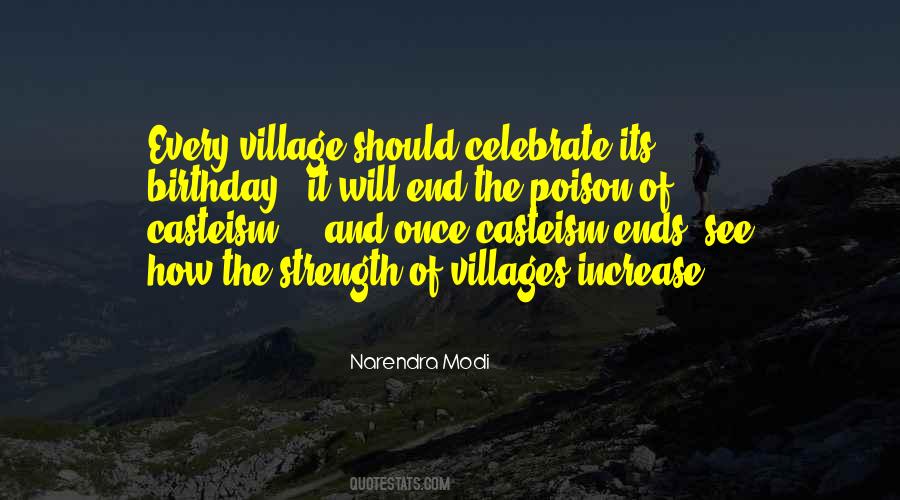 #6. The main prank that we play with props is for people's birthdays. The special effects people will put a little explosive in the cake so it blows up in their face - that's always fun to play on a guest star, or one of the trainees or someone who's new. - Author: Catherine Bell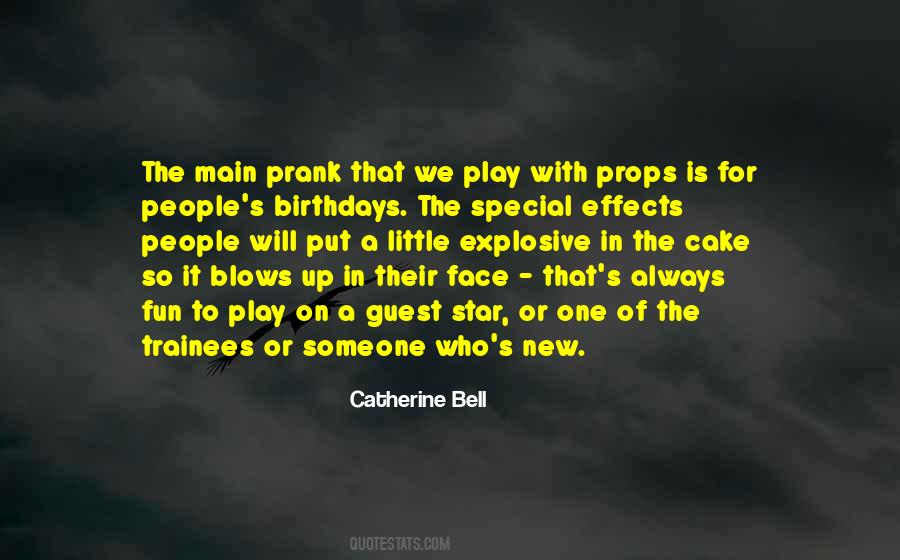 #7. The birth of a child is a joy to the parent and the world. - Author: Lailah Gifty Akita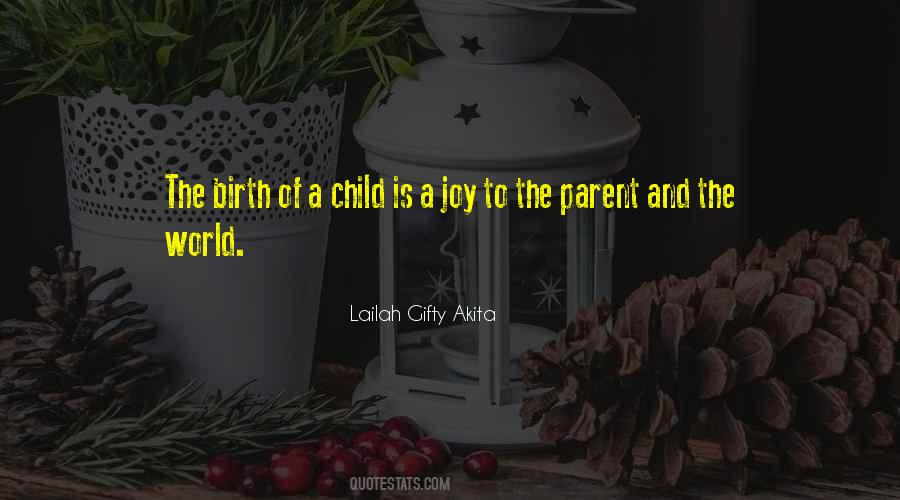 #8. Just short of my 40th birthday, I told my wife, Beth, I was going to build us a little weekend place in ... well, in the uh, Southern Hemisphere. The deep Southern Hemisphere, actually. New Zealand, maybe. Or Argentina. Possibly Chile. She suggested medication. - Author: Patrick Symmes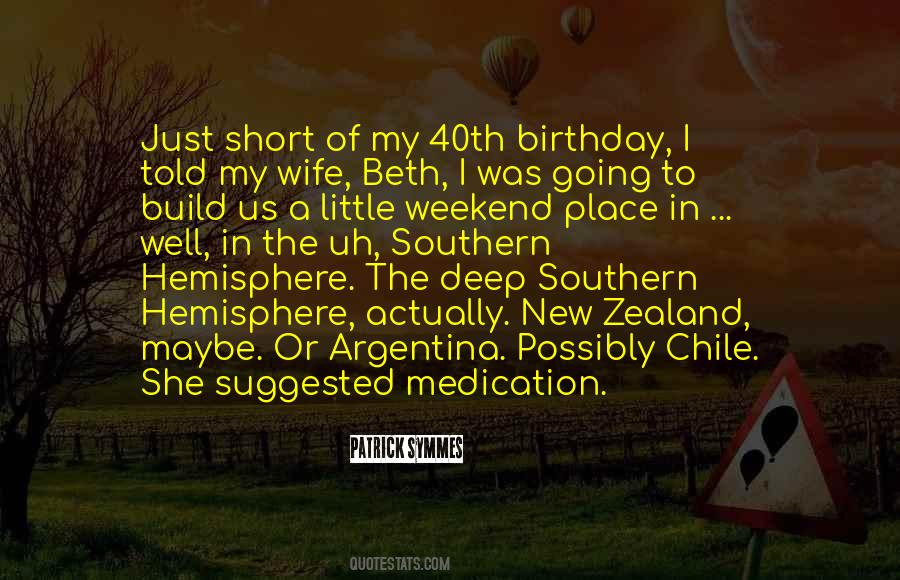 #9. Congratulations!
If I may be so bold
Only 40 years to go
Before you're a century old
Just saying - Author: John Walter Bratton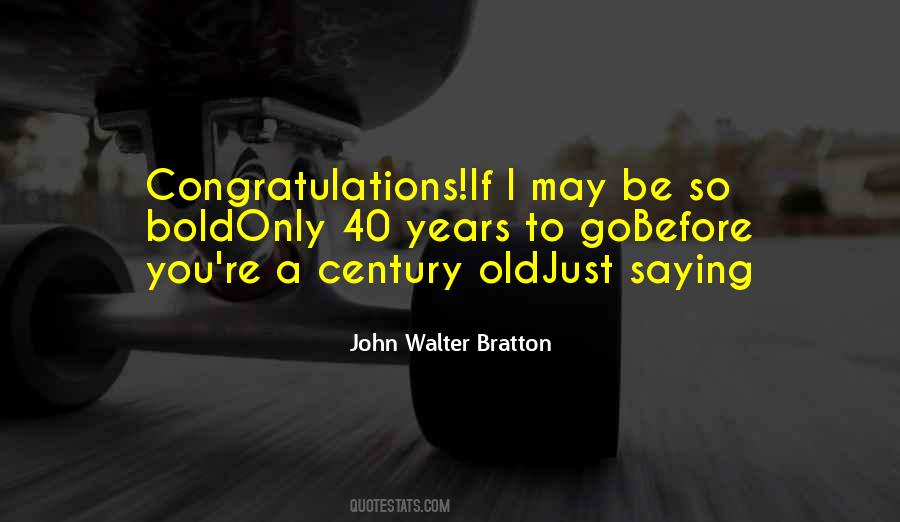 #10. I was very aware of Jeff Buckley. My brother actually bought me The Mamas And The Papas and Jeff Buckley for my birthday when I was in my early teens. - Author: Imogen Poots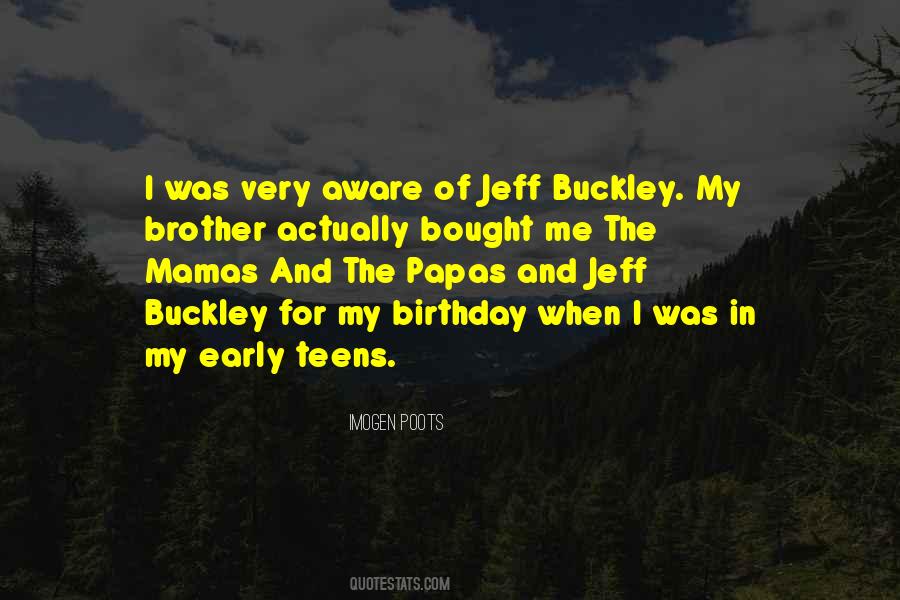 #11. A man thirty years old, I said to myself, should have his field of life all ploughed, and his planting well done; for after that it is summer time. - Author: Lew Wallace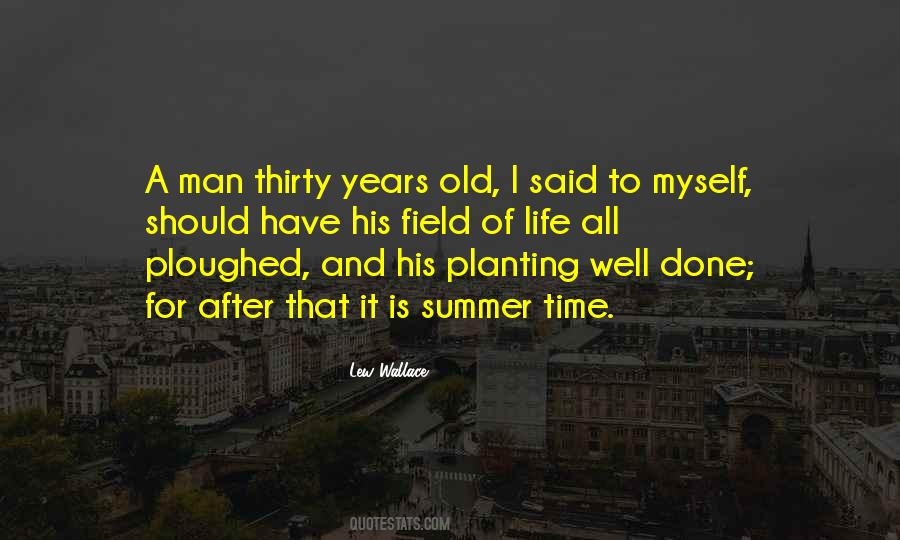 #12. Sounds to me like you're praying Violet, not wishing. When we wish, it's usually for something frivolous...Something not serious. Like what you want for your birthday. Prayers are for more serious things." -Mom - Author: Brenda Woods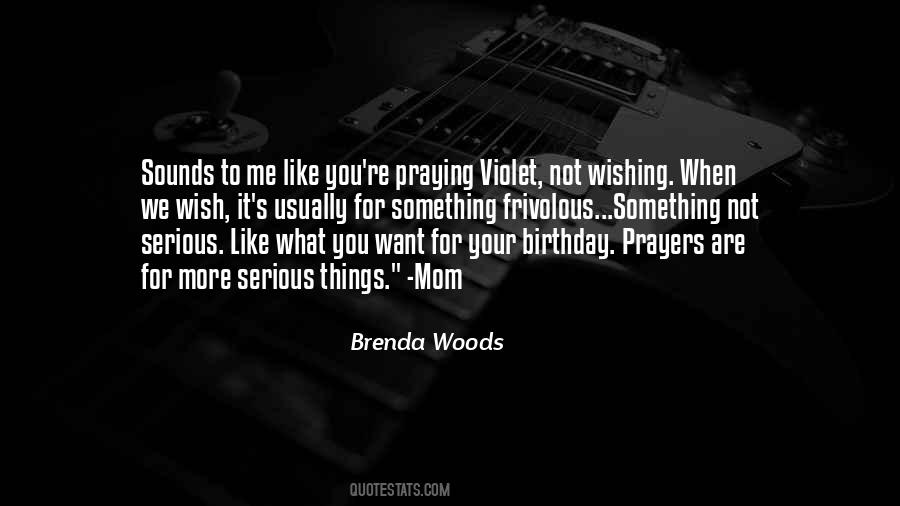 #13. I just had my 30th birthday and we went turkey shooting. It's what I wanted to do, so we went. - Author: Kelly Clarkson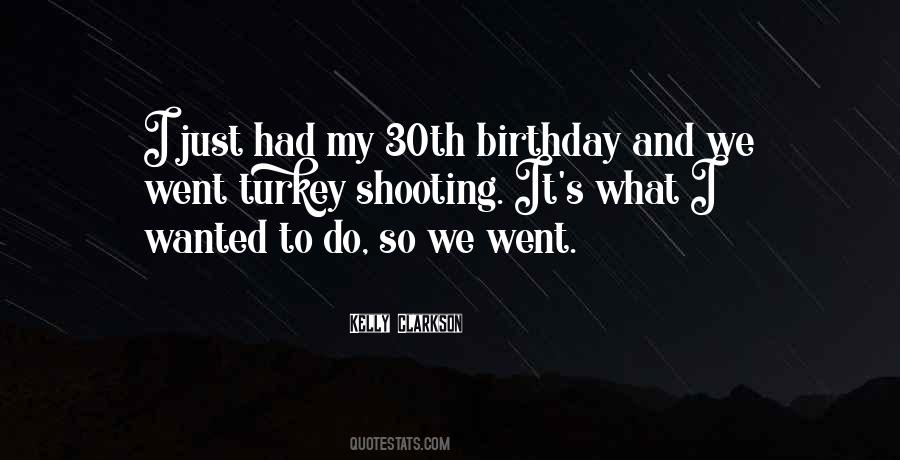 #14. Daniel Clemente offers family shows that are specially designed for people of all age groups. Family magic shows can be performed anywhere-camp ground or indoor. - Author: Daniel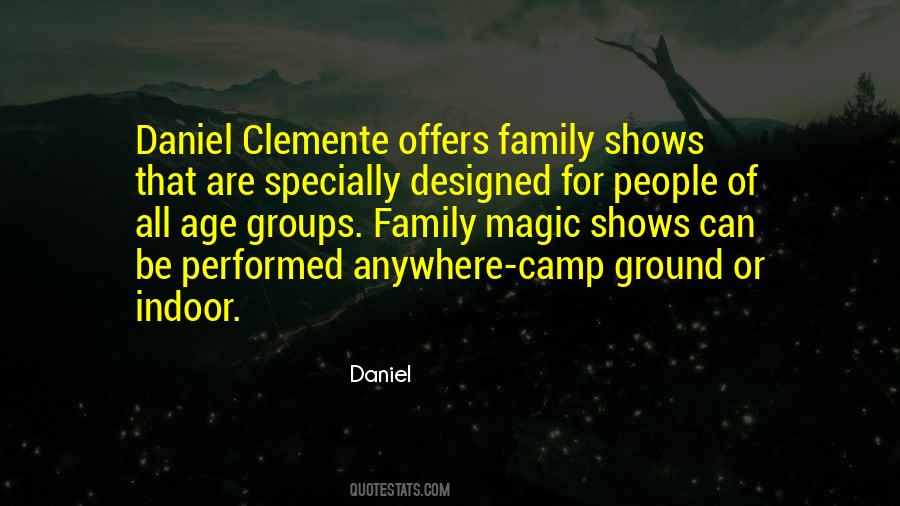 #15. When I get older losing my hair many years from now,
Will you still be sending me a Valentine, birthday greetings, bottle of wine?
If I'd been out till quarter to three would you lock the door?
Will you still need me, will you still feed me,
When I'm sixty-four? - Author: John Lennon
#16. I grew up doing all that stuff because I was obsessed with the '50s. I had sock hops for birthday parties. So I've always done The Twist and stuff. It was pretty natural and, with my parents doing it all the time, I'd just copy them. Not very pretty. - Author: Brittany Snow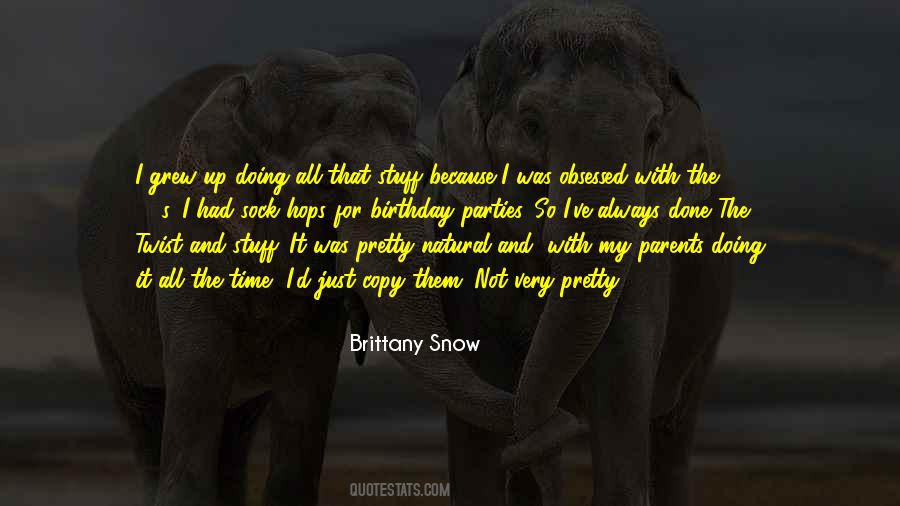 #17. Consider this on your birthday
You've got life's struggle beaten
For 60 years you've ate
And avoided being eaten - Author: John Walter Bratton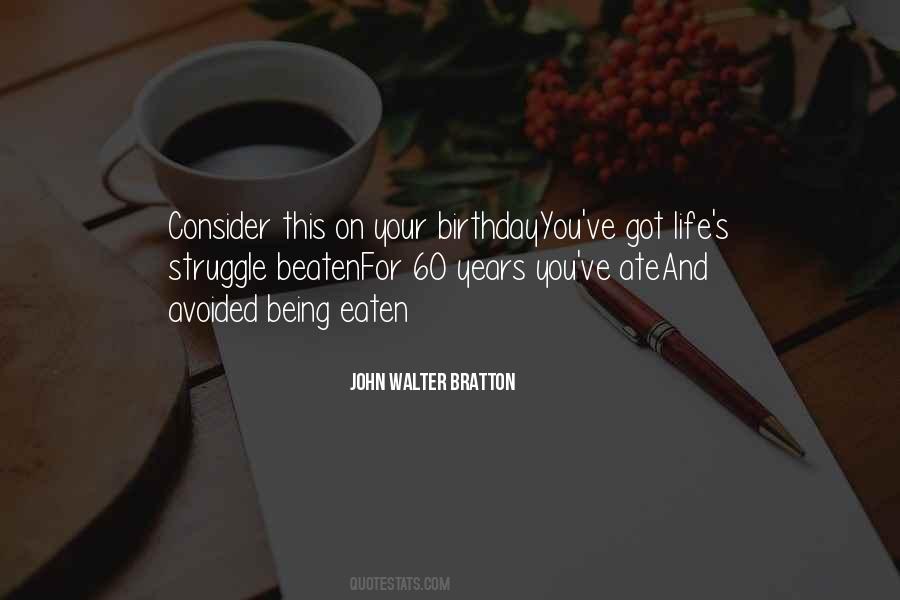 #18. In wartime, everyone's birthday turns into a commemoration of something so sad. - Author: Danny M. Cohen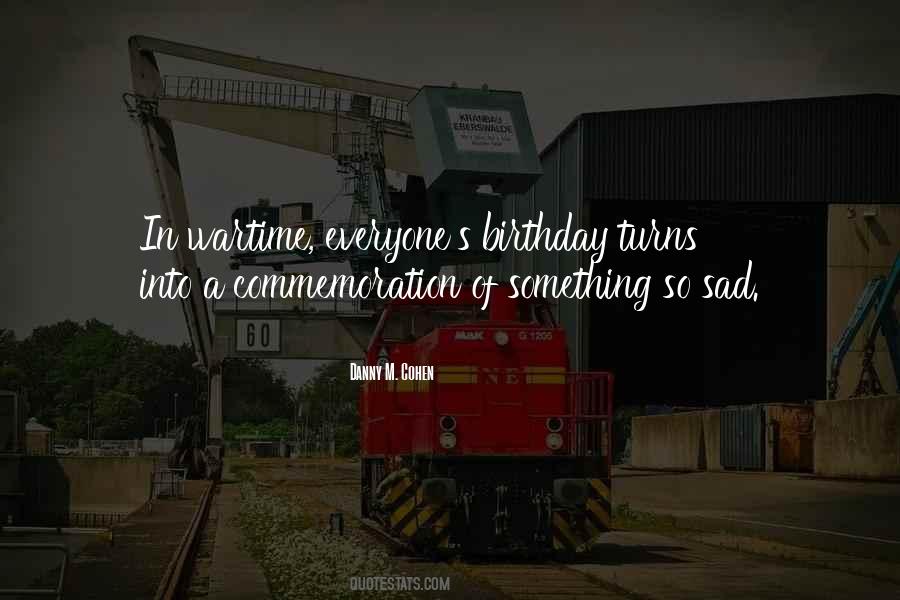 #19. Shawn rested his head against the seat then turned to talk to Sarah. "It's your birthday tomorrow." "Ruby Tuesday's thought it was three months ago." "Ruby Tuesday's has a touch of dementia. - Author: Nina Post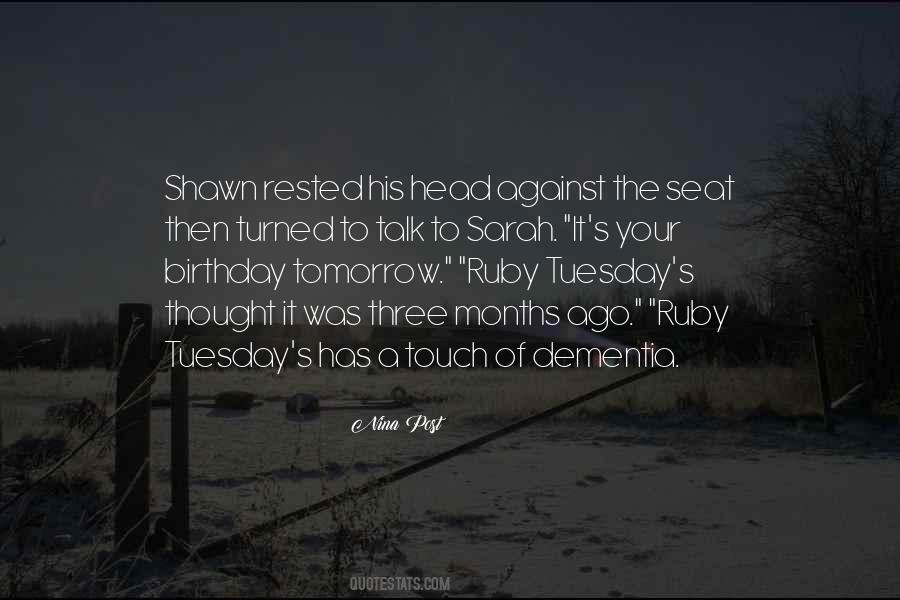 #20. Why ruin my sister's birthday simply because the entire planet was going to hell in a hand basket? - Author: T.C. Boyle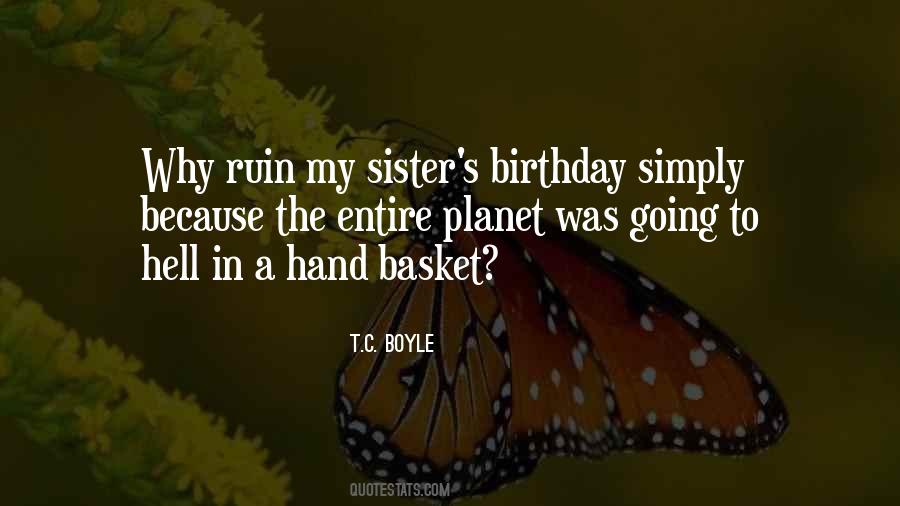 #21. I've got nothing against tattoos. I don't have one myself. If I did, it would be right there next to my watch. It would say Your wife's birthday is August 2nd, your anniversary is September 18th, don't let Ron White drive your car again. - Author: Jeff Foxworthy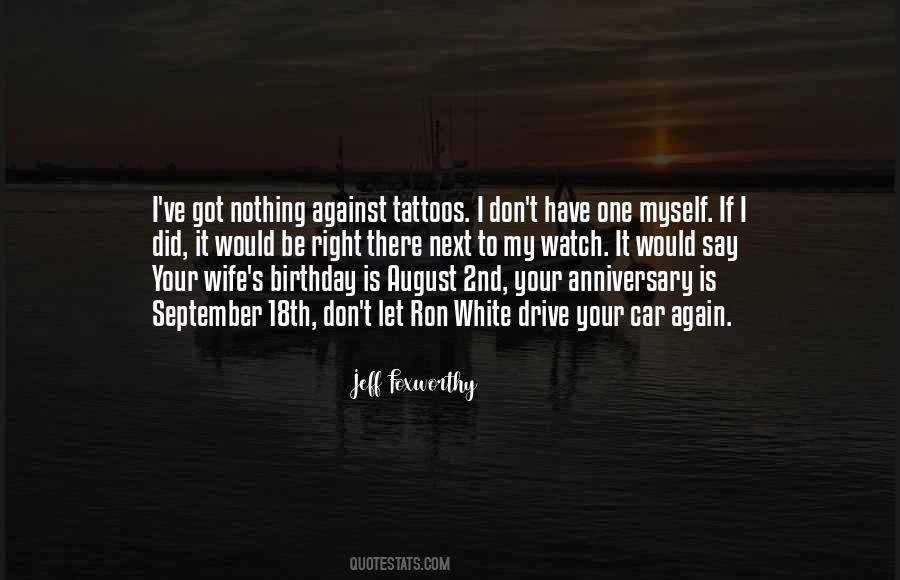 #22. I'm six foot eleven. My birthday covers three days. - Author: Darryl Dawkins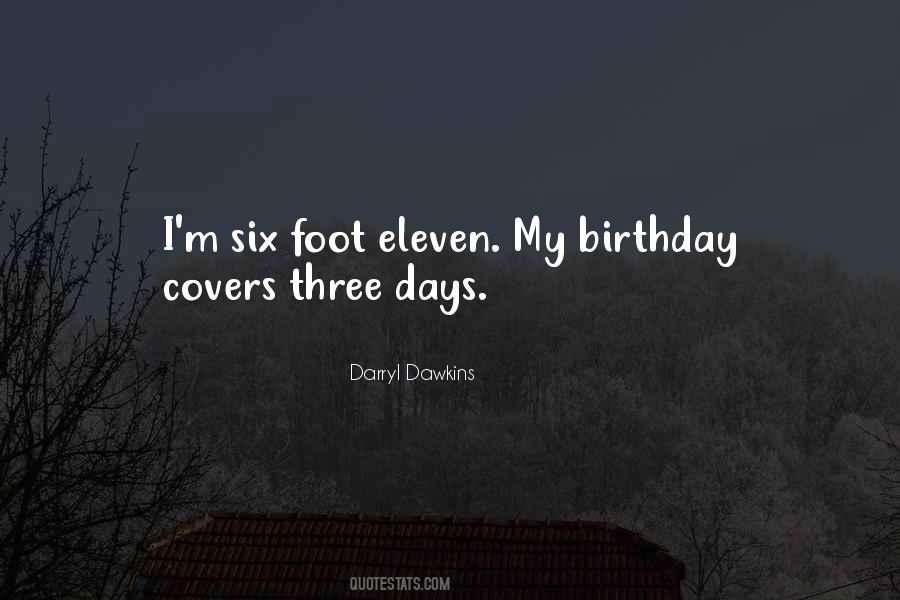 #23. Today you have won a thousand kisses. Happy birthday. - Author: Auliq Ice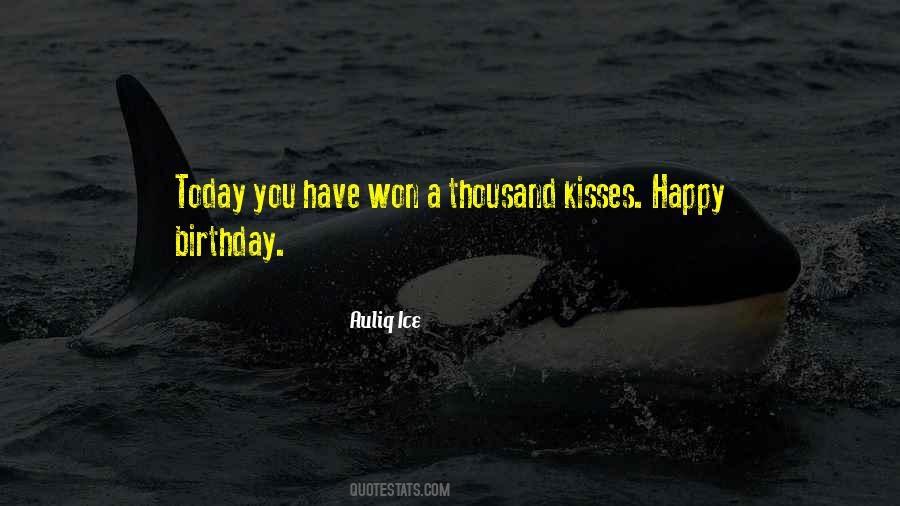 #24. I gave a friend a bottle of mercury for his eightieth birthday - a special bottle that could neither leak nor break - he gave me a peculiar look, but later sent me a charming letter in which he joked, "I take a little every morning for my health. - Author: Oliver Sacks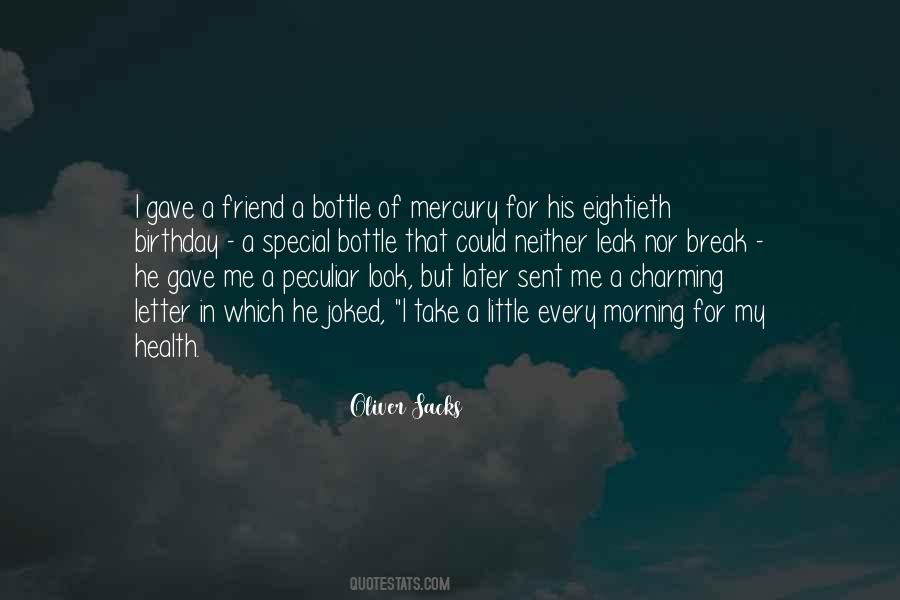 #25. The cake had a trick candle that wouldn't go out, so I didn't get my wish. Which was just that it would always be like this, that my life could be a party just for me. - Author: Janet Fitch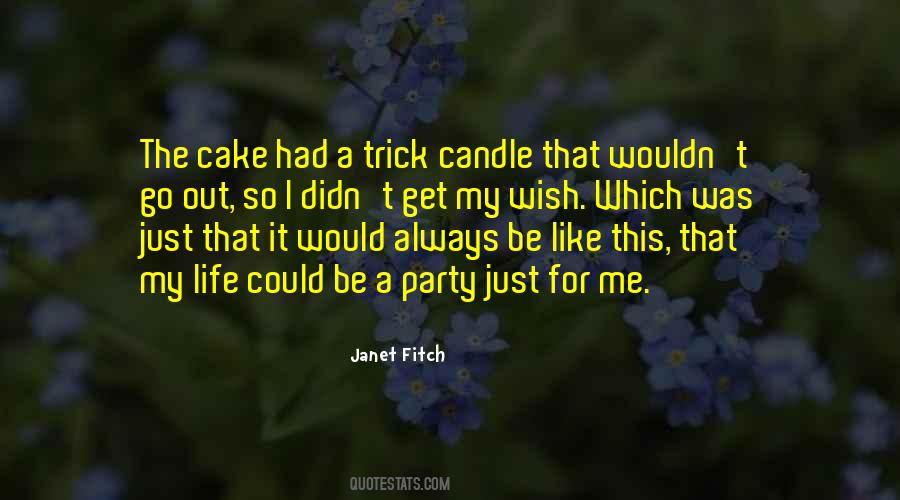 #26. Some people reach the age of sixty before others. - Author: Samuel Hood, 1st Viscount Hood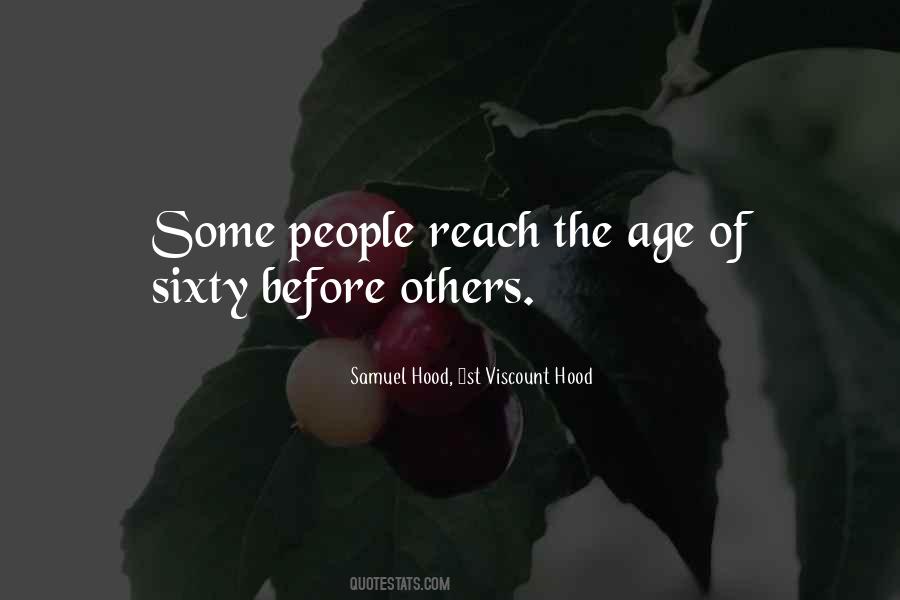 #27. The day which we fear is out last is buth the birthday of eternity - Author: Seneca.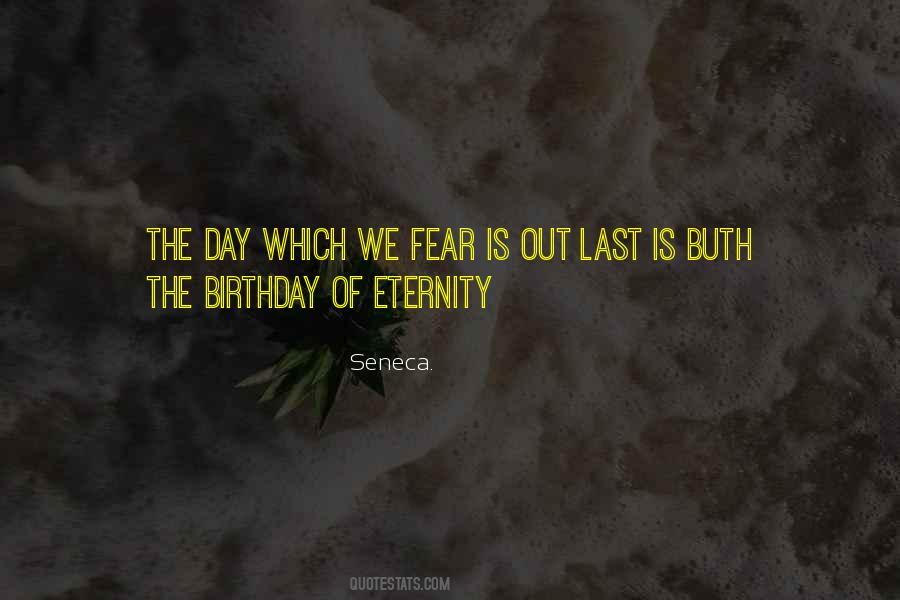 #28. I like to photograph miniature constructed scenes - I'll buy a very sad cake decoration like a plastic computer for a dreary office birthday party and construct a wildly colorful scene to put on its screen, or do a series of dollhouse chairs frozen in ice cubes. - Author: Matthea Harvey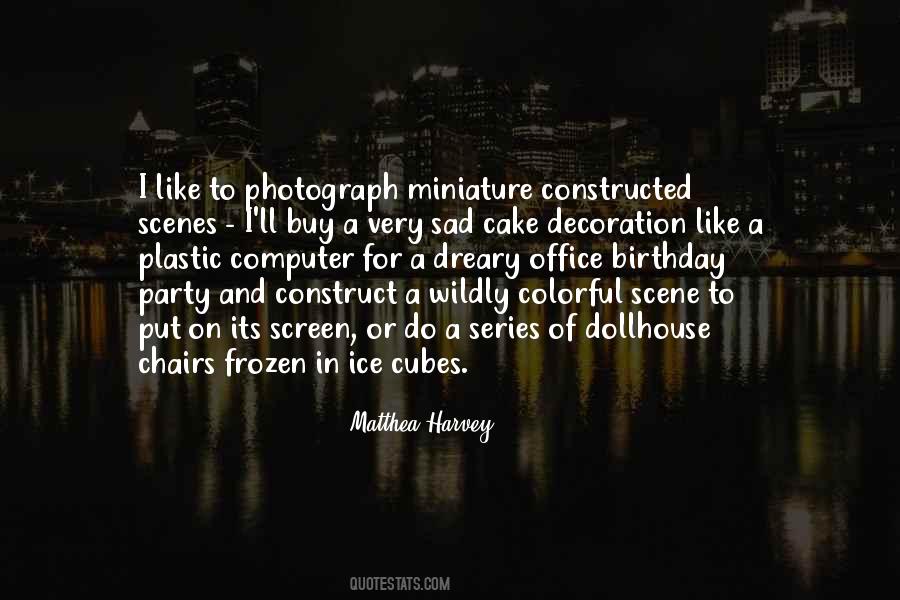 #29. What could be more exciting than an October day? It's your birthday, Fourth of July and Christmas all rolled into one. - Author: Peggy Toney Horton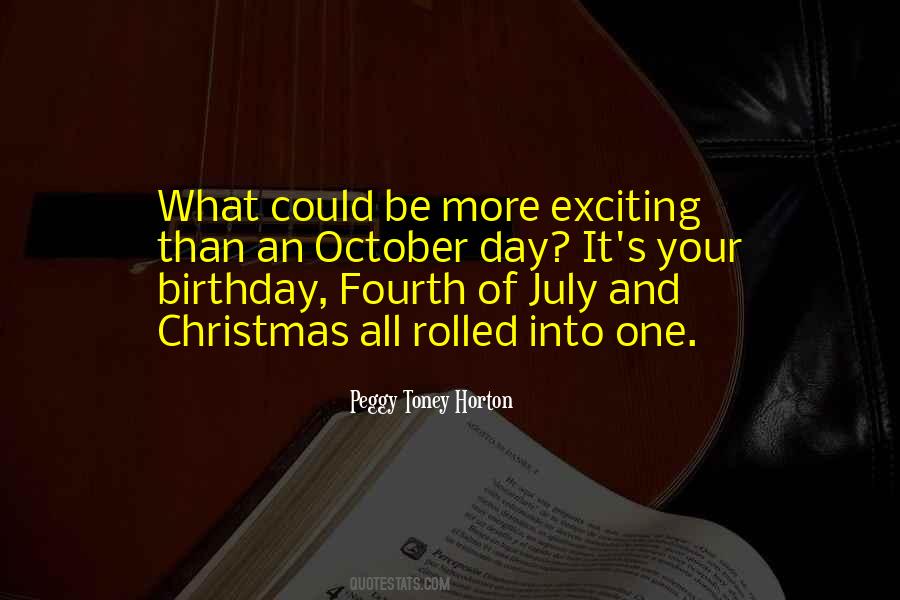 #30. Well, I started conducting kind of by accident. I wanted to give myself a special birthday present for my fortieth birthday, and I was living in San Francisco at the time and I started attending some of the concerts and then simply dropping hints. - Author: Bobby McFerrin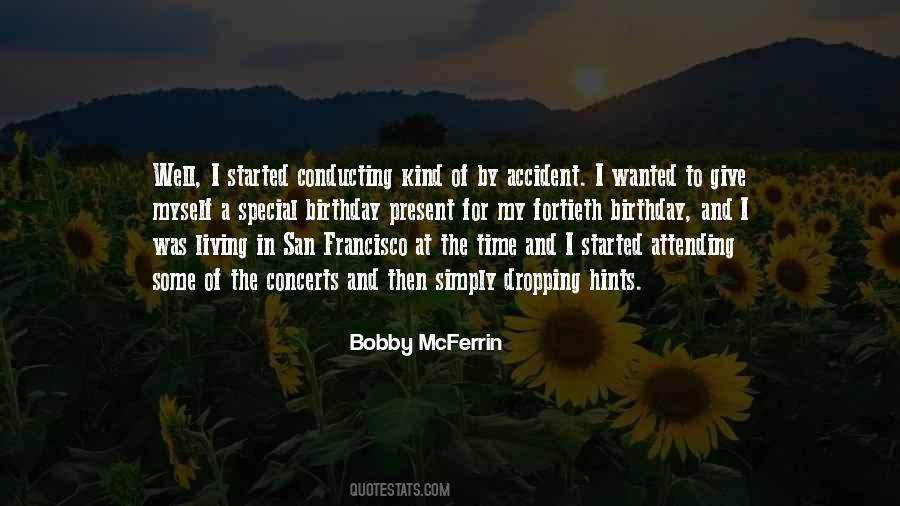 #31. I never got a chocolate birthday cake; I got a carob one. And when I went to other kids' houses, I was very covetous of things like Cheez Whiz that I'd find in their refrigerators. - Author: Amanda Marshall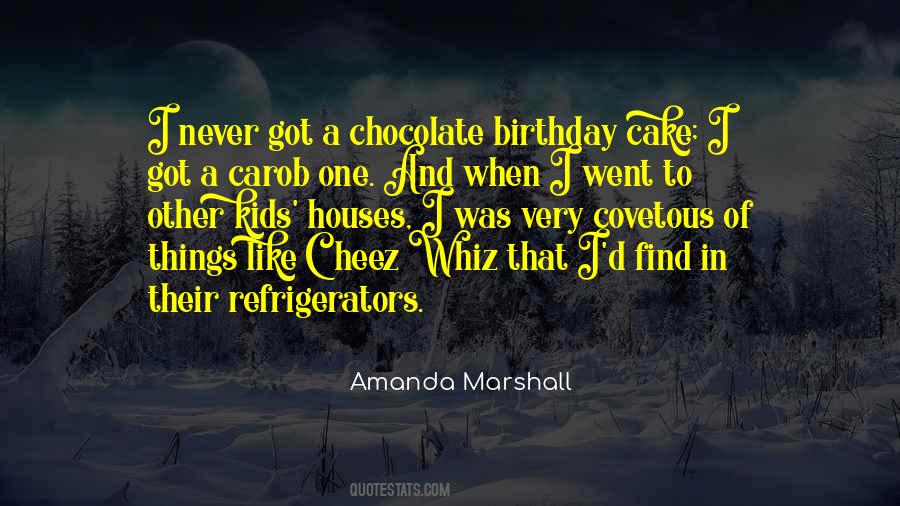 #32. birthday", seem to automatically raise their prices by something - Author: Maci Monroe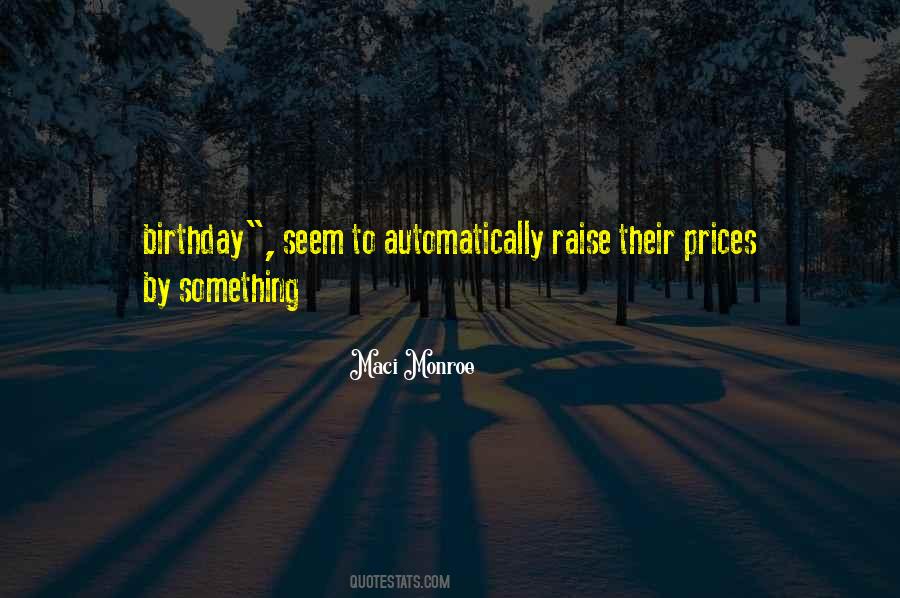 #33. My son had his eighth birthday recently and we had a chance to borrow the film and show it to all of his friends that was at his birthday party and they loved it. I was a little nervous. I said they might not even like it, and say his daddy's movie is wack, but they loved it. - Author: Blair Underwood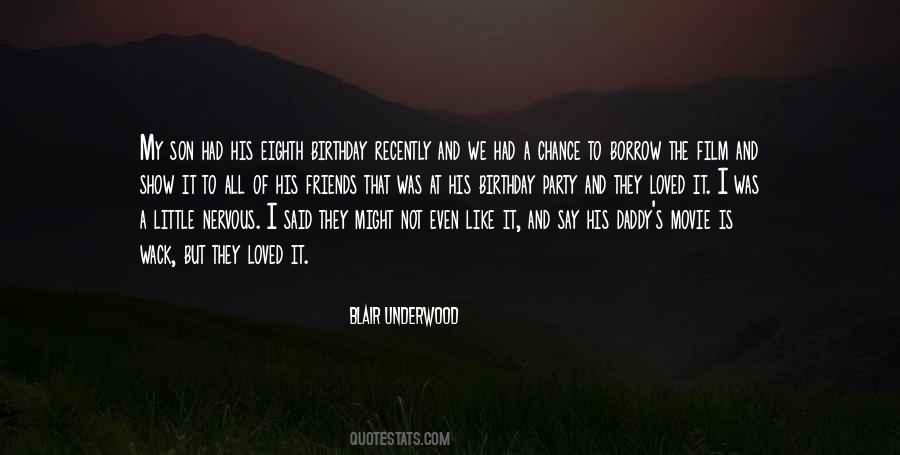 #34. If there was a birthday party or a gathering and I was at training and couldn't make it, then I guess I might have missed out on a few things, but I wouldn't see them as sacrifices because I love what I do so much. I feel I've made the right choices in the way I've lived my life. - Author: Liam Tancock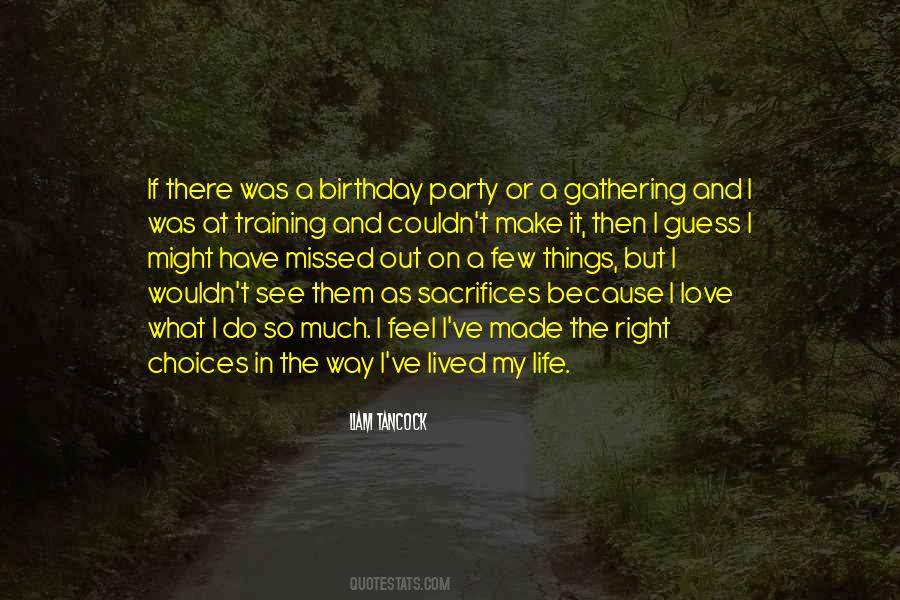 #35. Here's to honor. Get on her. Stay on her. If you fall off. Get back on her. If you can't cum in her. Cum on her! Happy Birthday Man! - Author: Kimberly Lauren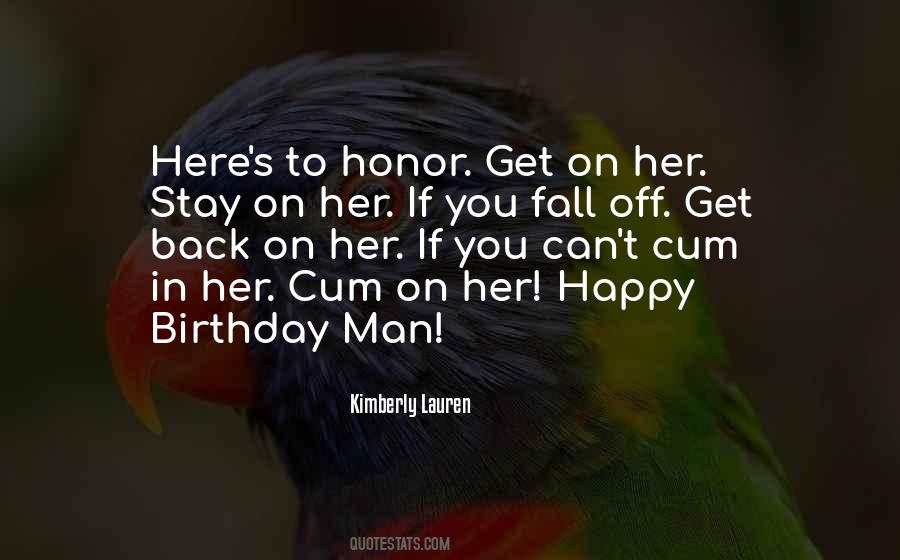 #36. In traditional 'Swan Lakes,' it's Prince Siegfried's 21st-birthday celebration, his coming-of-age. The entire court, from his mother the Queen on down, is on hand. - Author: Robert Gottlieb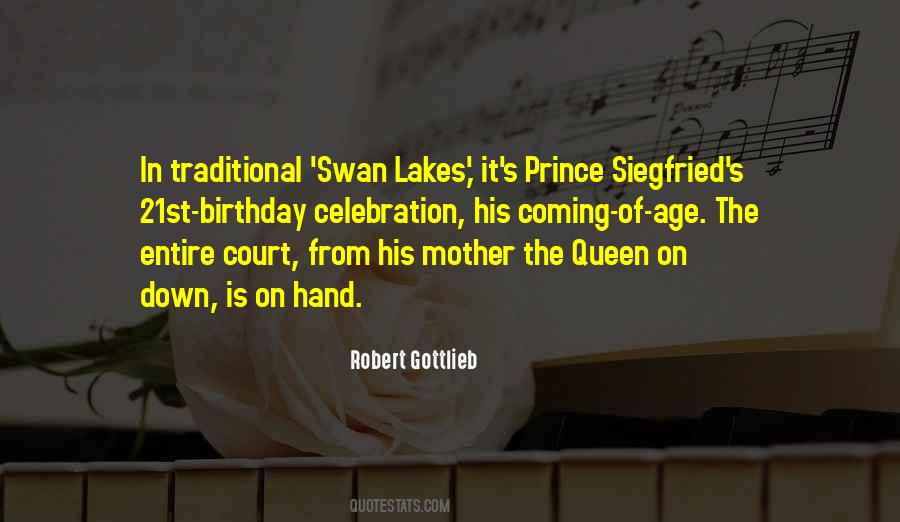 #37. Inspiration is very nice when you get it. It's like being given a present you weren't expecting. You don't hand the present back and say, 'My birthday's not till November.' You take it and run. - Author: Jan Mark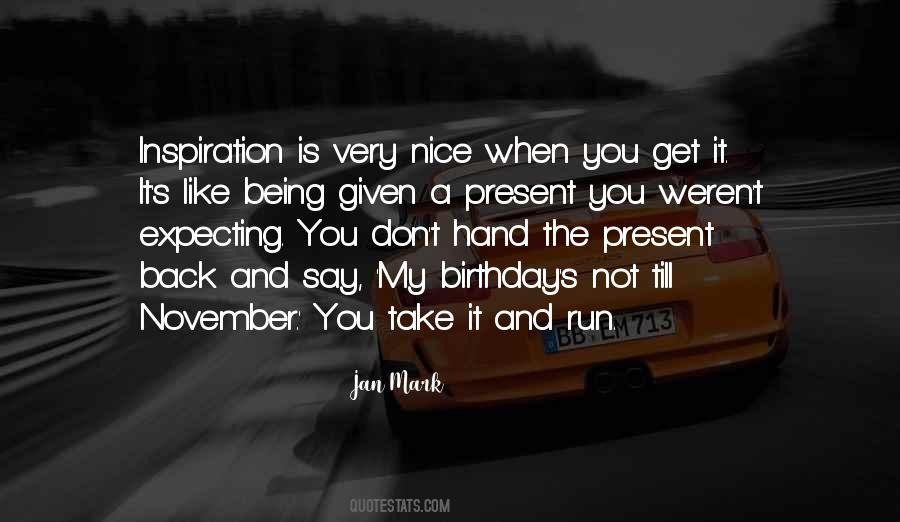 #38. If all else fails, I could go to a train station and open up my saxophone case and make some bucks. I can do "Mary Had A Little Lamb," I can do "Happy Birthday." - Author: Sean Price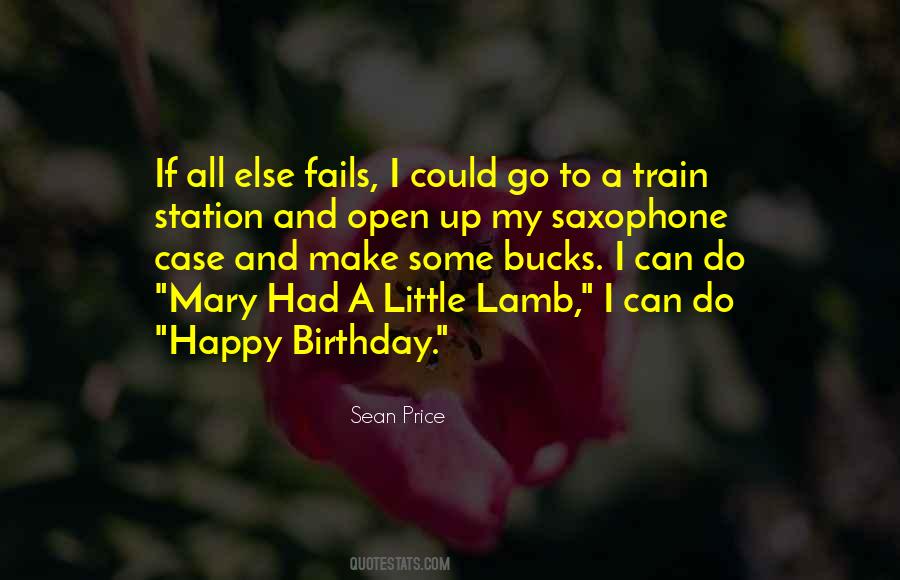 #39. Today is a special day for you and for the universe. Today you started your life's journey and the universe got a precious gift and that is you. I am wishing you a day of joy to fill your life with pleasant surprises. - Author: Debasish Mridha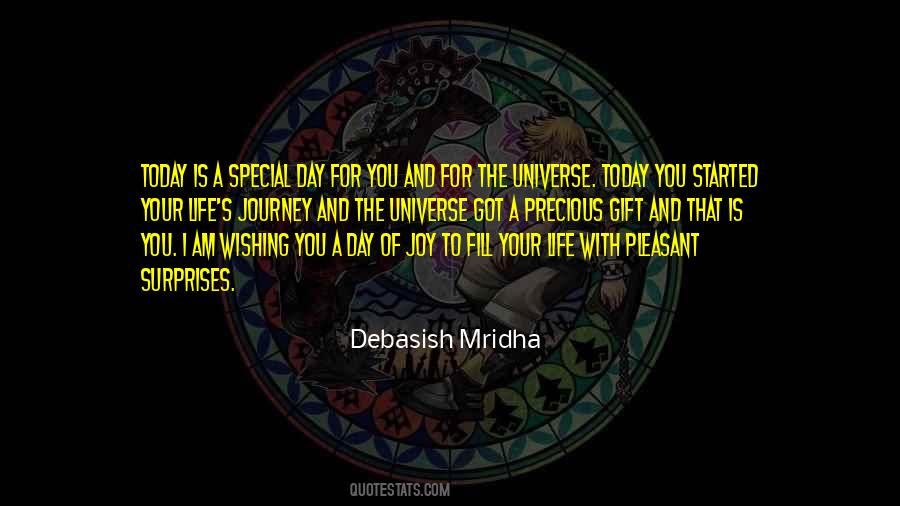 #40. Time, where did you go? / Why did you leave me here alone? / Wait, don't go so fast / I'm missing the moments as they pass - Author: Chantal Kreviazuk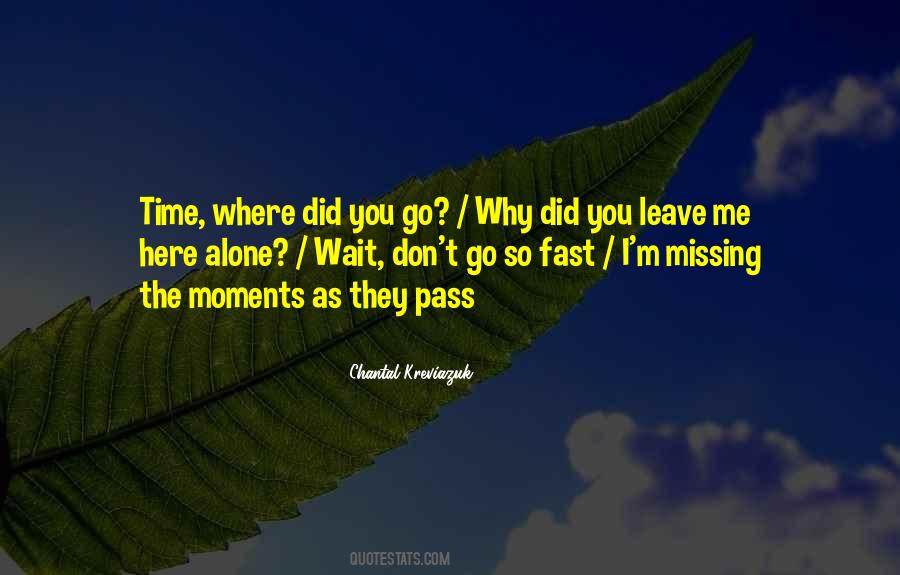 #41. We celebrate the Birthday of the Body. But, in reality, "We" are not the Body. We are the Soul, the Atman. Therefore, Celebrate every day, as We are Immortal. - Author: R.v.m.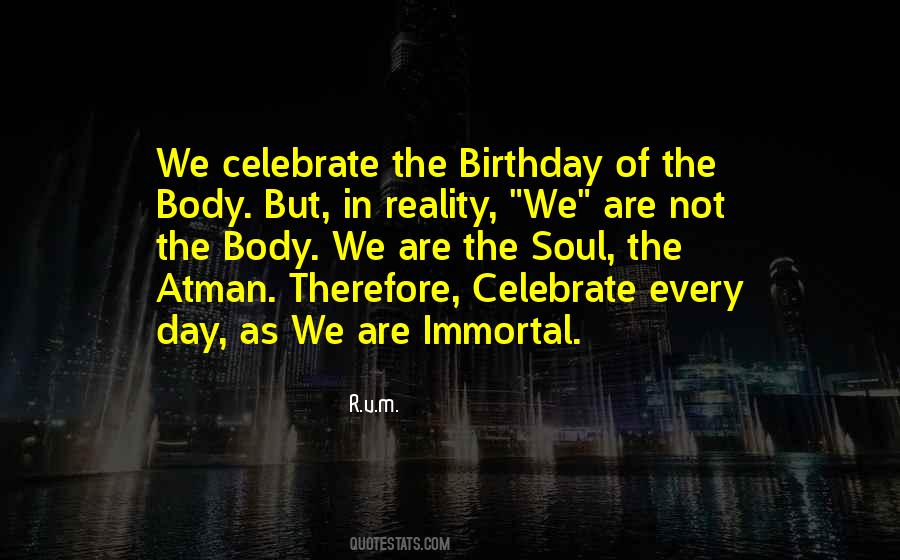 #42. At times is it seems that I am living my life backward, and that at the approach of old age my real youth will begin. My soul was born covered with wrinkles. Wrinkles my ancestors and parents most assiduously put there and that I had the greatest trouble removing. - Author: Andre Gide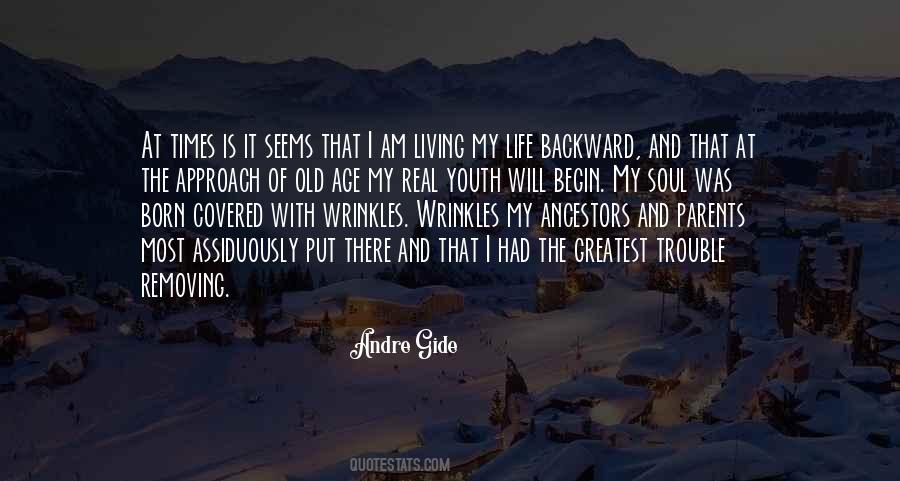 #43. Mom as it's your birthday
And, unfortunately, not mine
Give me some money and I'll get out your hair
While you have a large glass of wine
I try so hard to be thoughtful - Author: John Walter Bratton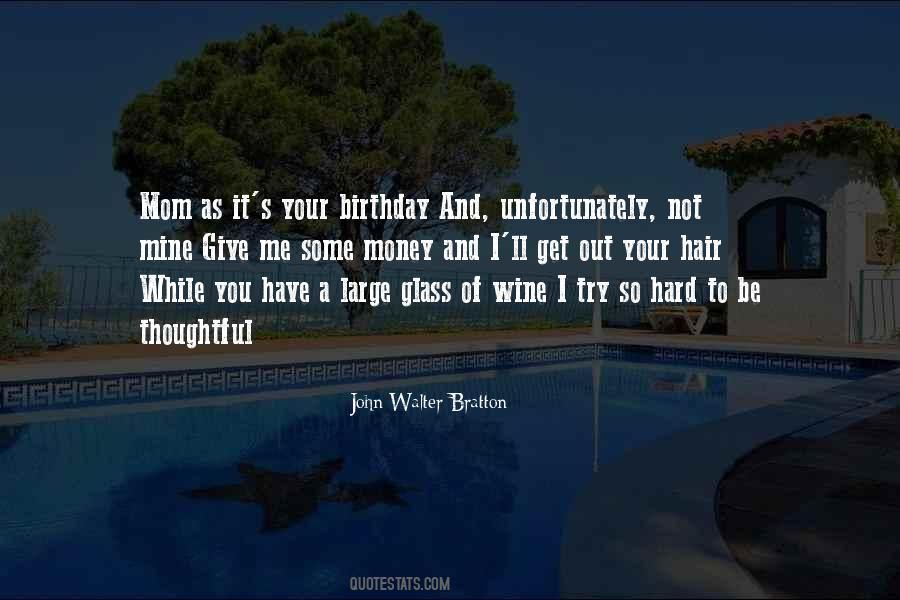 #44. As it's your 40th birthday
This, we'd like to say
May you be bathed in goodness, happiness and sunshineness
On this, your special day. - Author: John Walter Bratton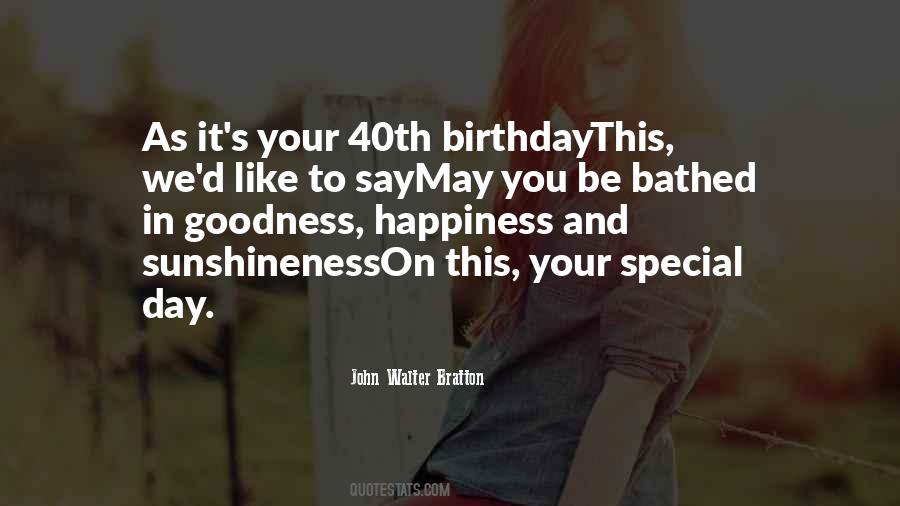 #45. The hideous thing is this: I want to forgive him. Even after everything, I do. A baby before my 17th birthday and a future as lonely as the surface of the moon and still the sight of him feels like a homecoming, like a song I used to know but somehow forgot. - Author: Katie Cotugno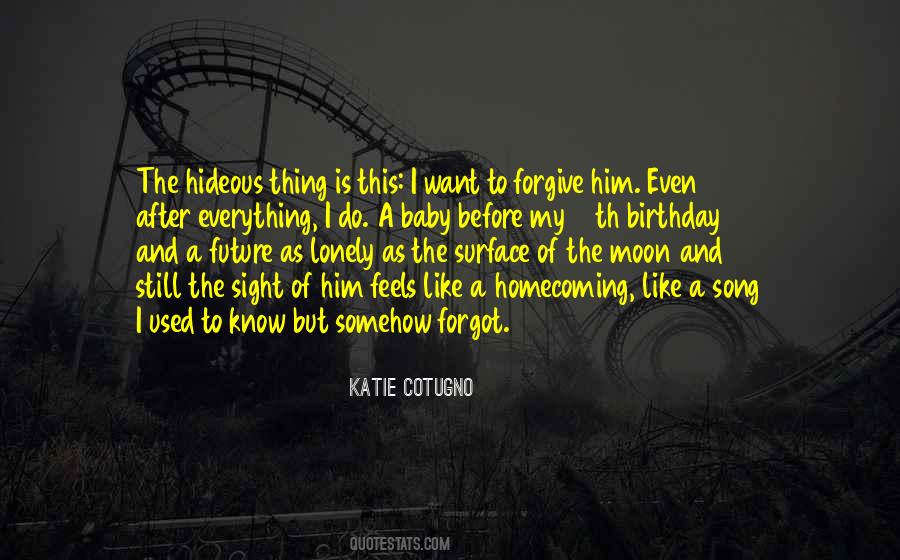 #46. Extra special birthday wishes are sent to you today, to wish you love and happiness in every single way. - Author: Susan Smith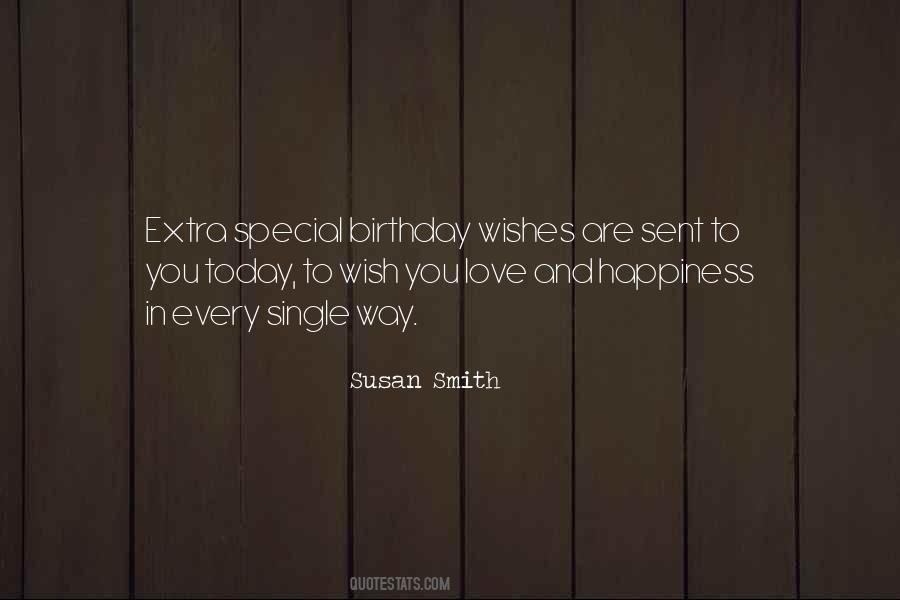 #47. It was like finding Attila the Hun at a yoga class. Like finding Darth Vader playing ultimate Frisbee in the park. Like finding Megatron volunteering at a children's hospital. Like finding Nightmare Moon having a birthday party at Chuck E. Cheese. - Author: Cory Doctorow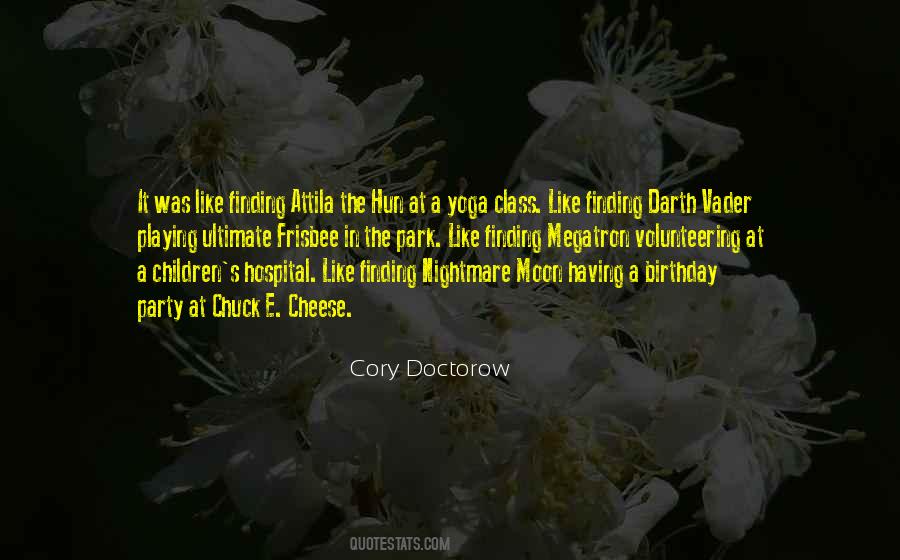 #48. Congratulations on your day. - Author: Auliq Ice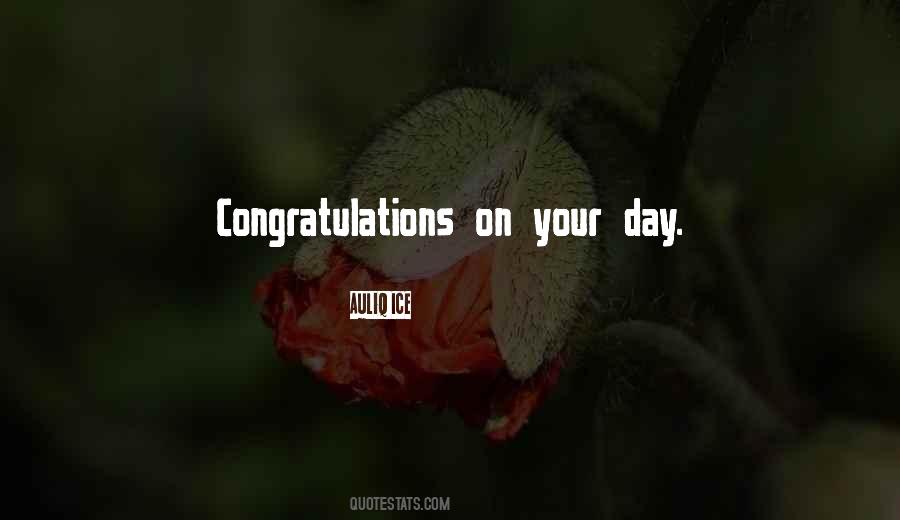 #49. You take all the experience and judgment of men over 50 out of the world and there wouldn't be enough left to run it. - Author: Henry Ford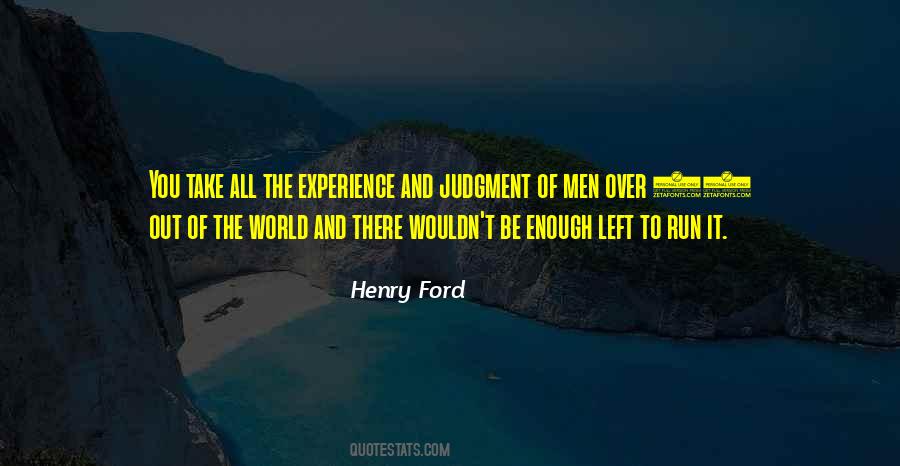 #50. Pie can't compete with cake. Put candles in a cake, it's a birthday cake. Put candles in a pie, and somebody's drunk in the kitchen. - Author: Jim Gaffigan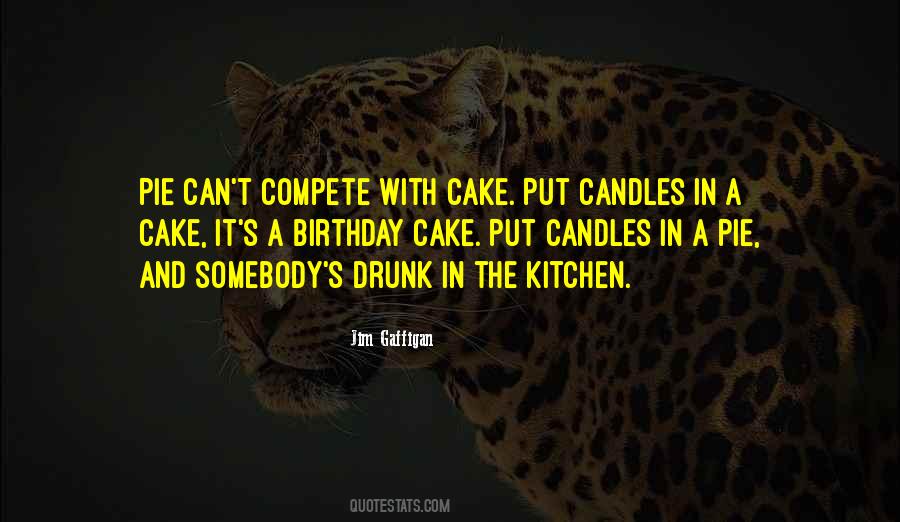 #51. Dark is a way and light is a place,
Heaven that never was
Nor will be ever is always true
Poem on His Birthday - Author: Dylan Thomas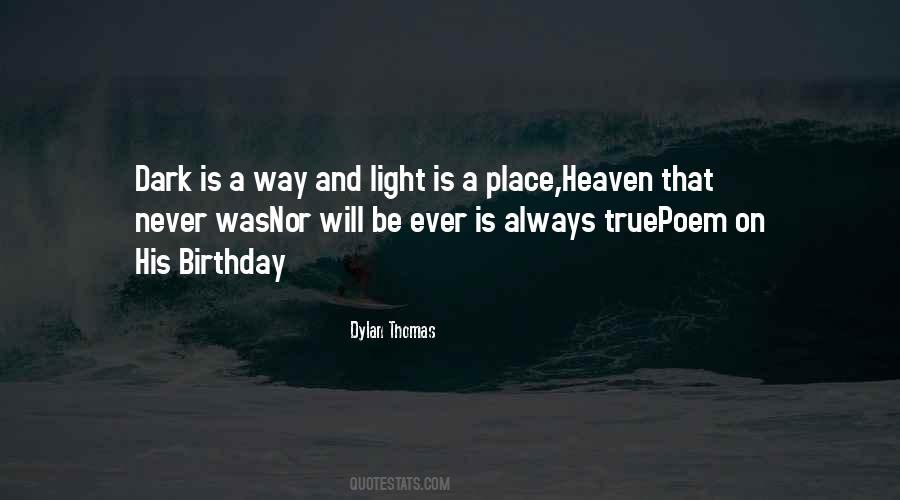 #52. Live your life to the fullest. - Author: Shakira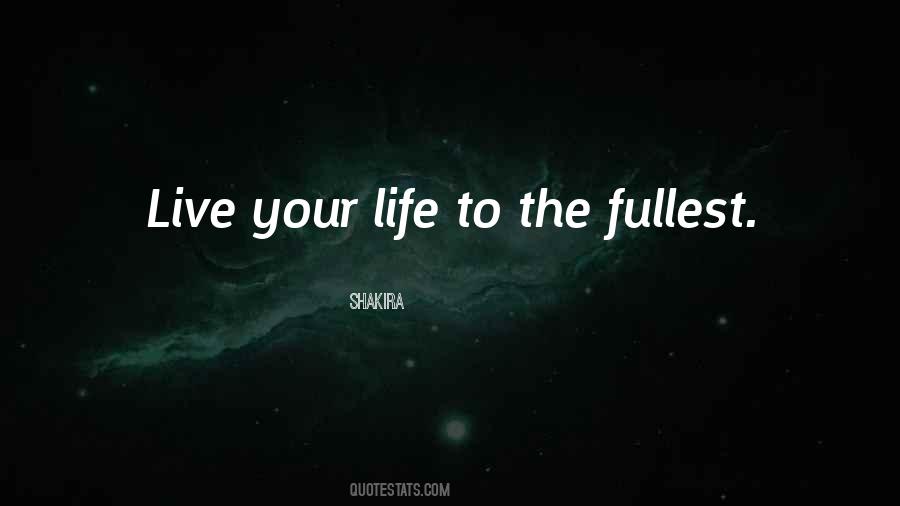 #53. Don't lament so much about how your career is going to turn out. You don't have a career. You have a life. Do the work. Keep the faith. Be true blue. You are a writer because you write. Keep writing and quit your bitching. Your book has a birthday. You don't know what it is yet. - Author: Cheryl Strayed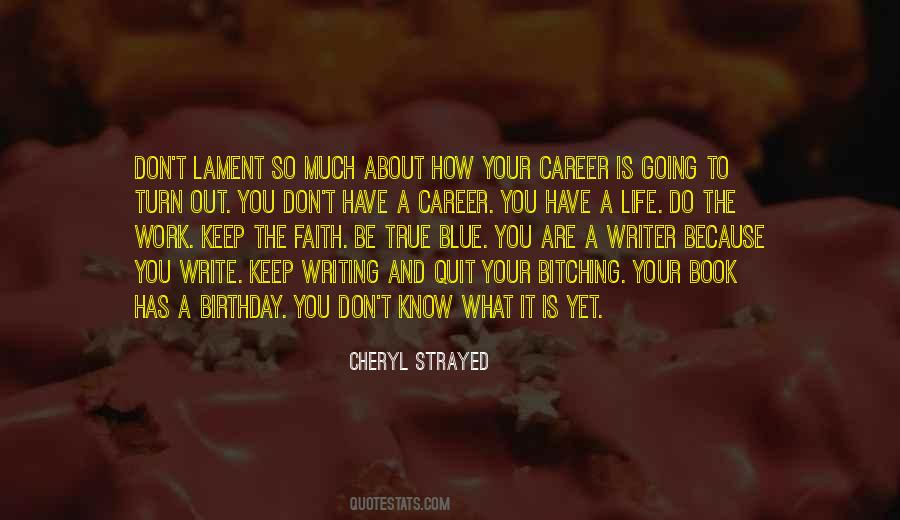 #54. I'm amazed. When I was 40, I thought I'd never make 50. And at 50 I thought the frosting on the cake would be 60. At 60, I was still going strong and enjoying everything. - Author: Gloria Stuart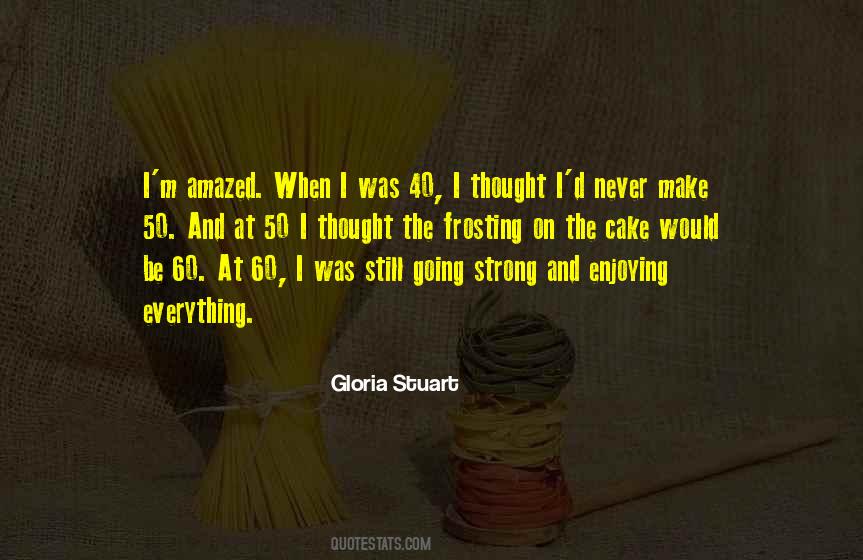 #55. The last birthday that's any good is 23. - Author: Andy Rooney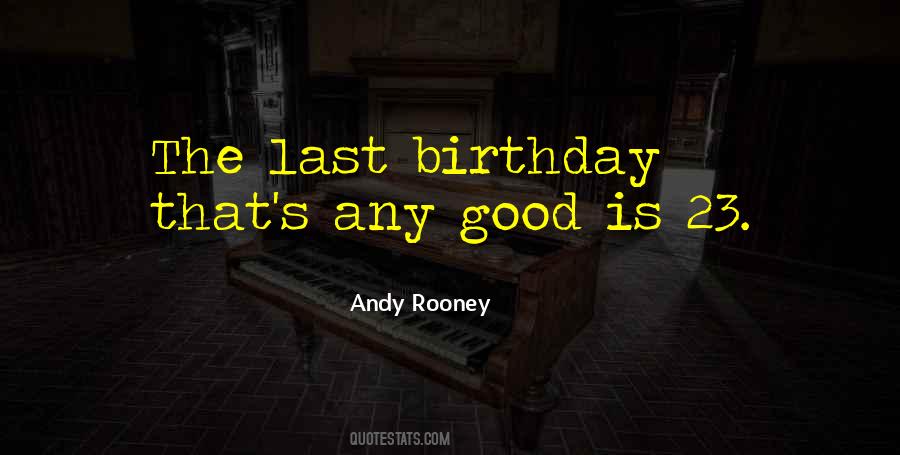 #56. Our teen-agers withdrew to their bedrooms on their thirteenth birthday and didn't show themselves to us again until it was time to get married. - Author: Erma Bombeck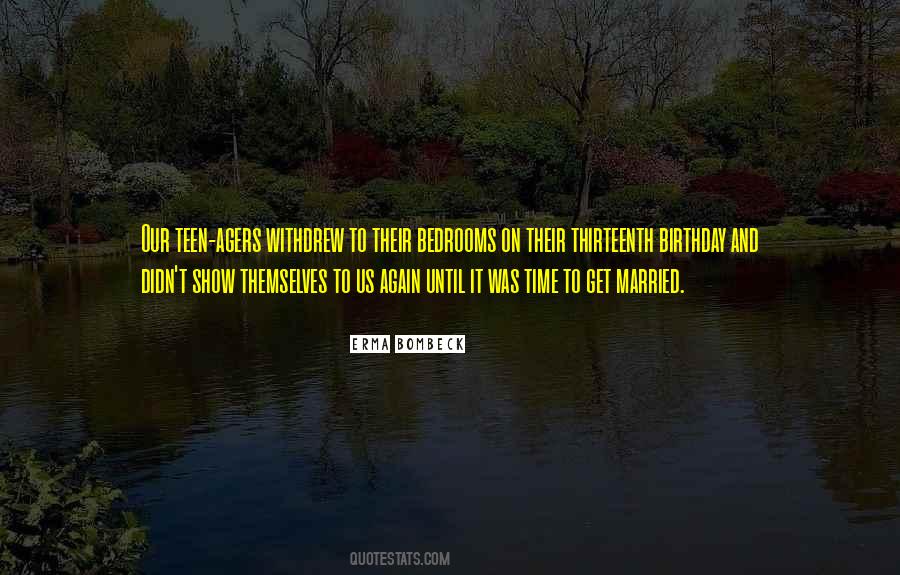 #57. You like the party?
Is it in honour of anything?
My cat's birthday.
Where's your cat?
I don't know, he ran away. - Author: Cassandra Clare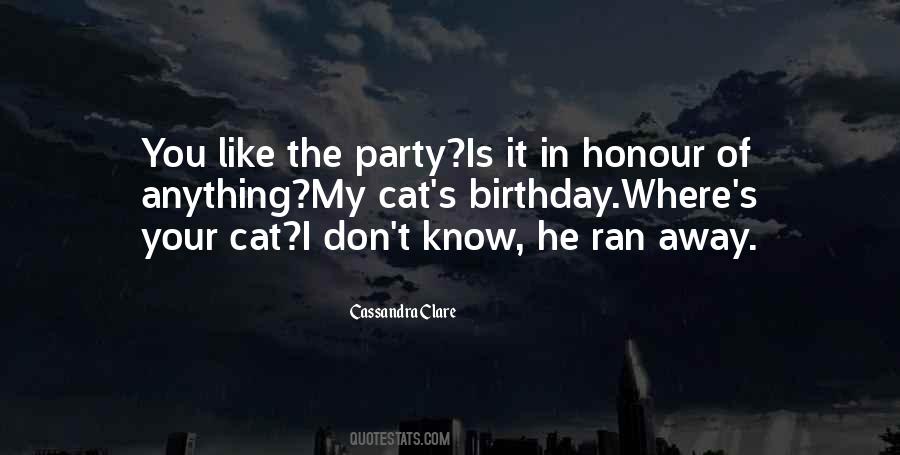 #58. As my nostrils filled with the stench of burnt hair and my friends scurried to clean up the mess, I thought, 'If your hair catches on fire while you're making a wish, does that mean it isn't coming true? - Author: Sarah Thebarge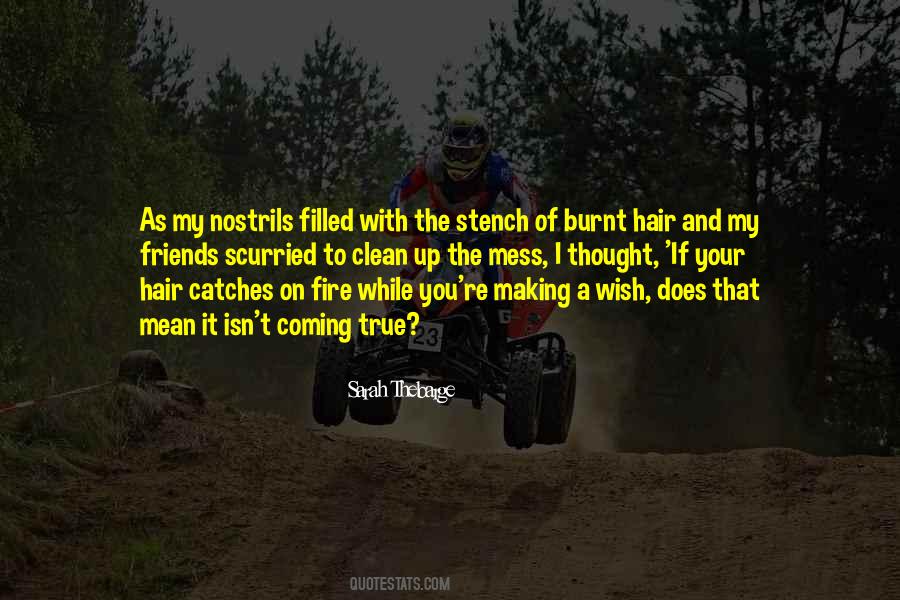 #59. Love the giver more than the gift. - Author: Brigham Young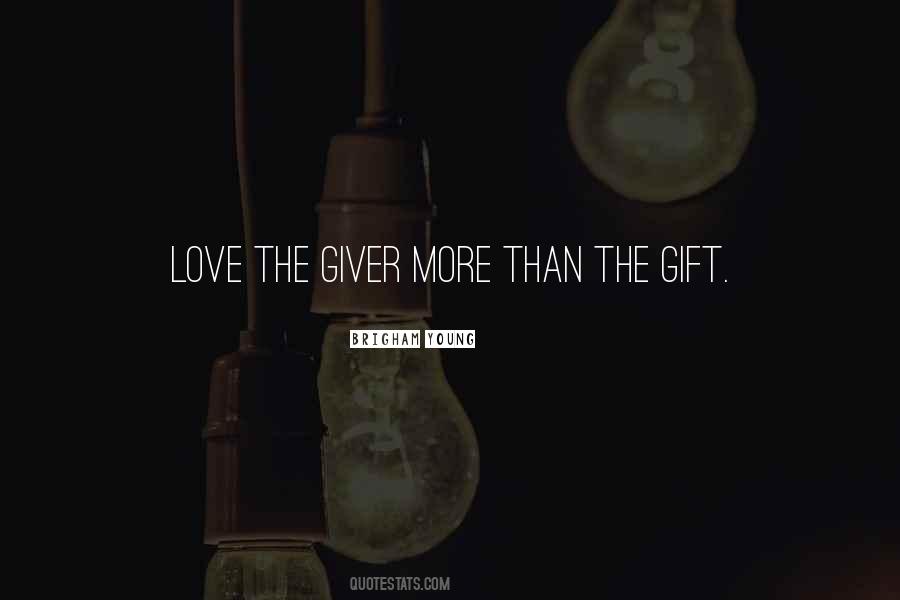 #60. If I have the power to post 'Happy Birthday' on someone's Facebook page and make them feel really good, it feels really good to make other people feel really good. I love it. I'm a huge Facebook and Twitter person. And I love talking to my fans. It's fun. - Author: Rebecca Mader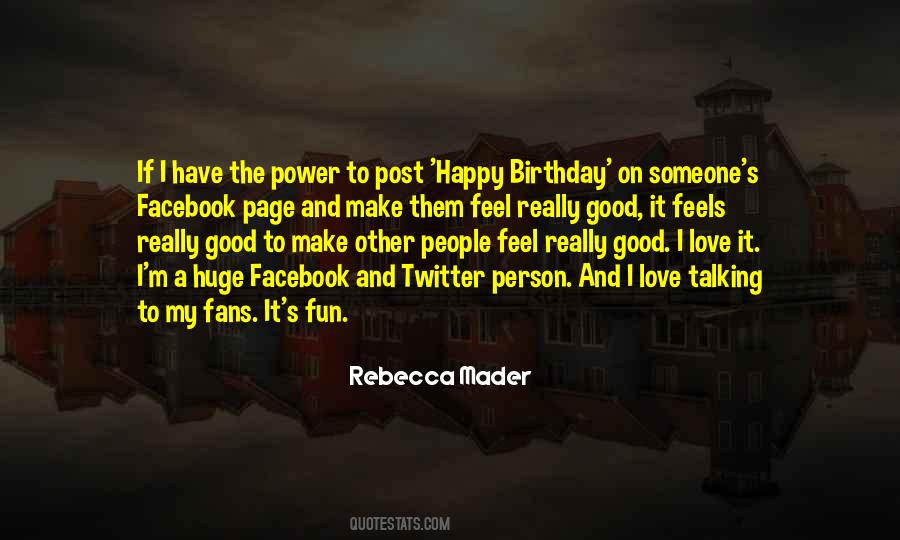 #61. Less than two weeks before my 34th birthday, I bought pots. Most people were amazed that I did not previously own pots, but that was before I explained that I had never used my oven, and used my stovetop for my dishrack. - Author: Rachel Sklar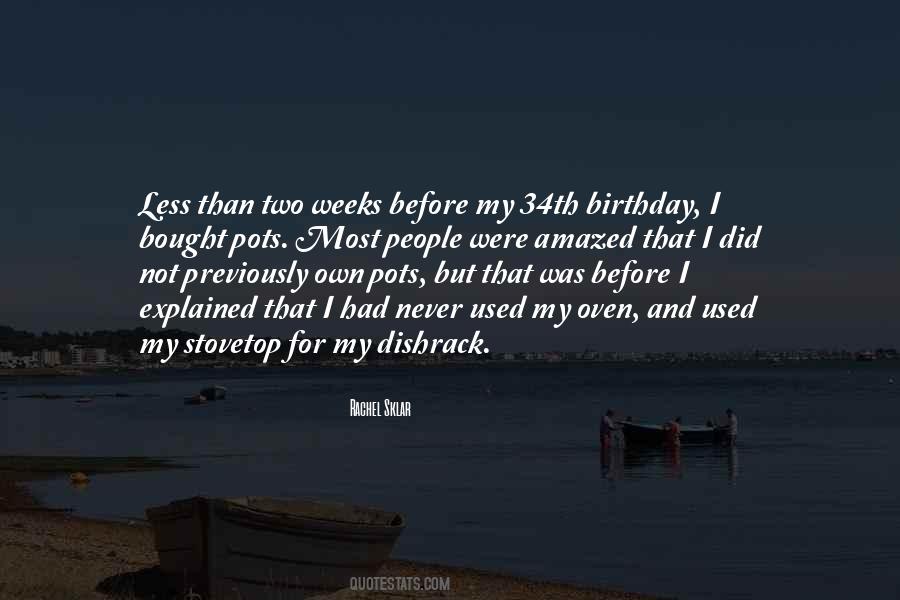 #62. We've sent this message in this card to wish you a happy birthday, hope your day is a special one because you deserve it in every way. - Author: Susan Smith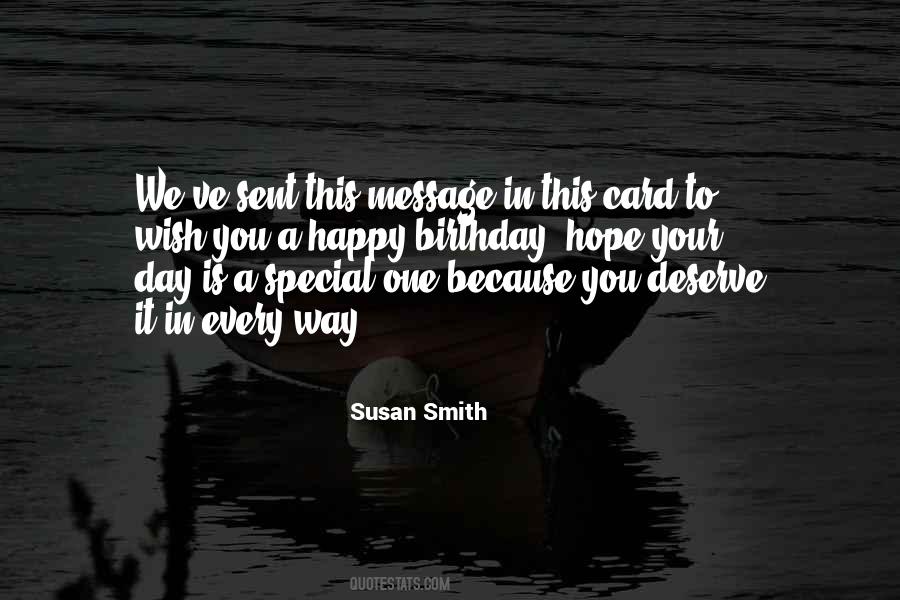 #63. I wish you a vivacious day of love, laughter, and joy. Have an awesome birthday! - Author: Debasish Mridha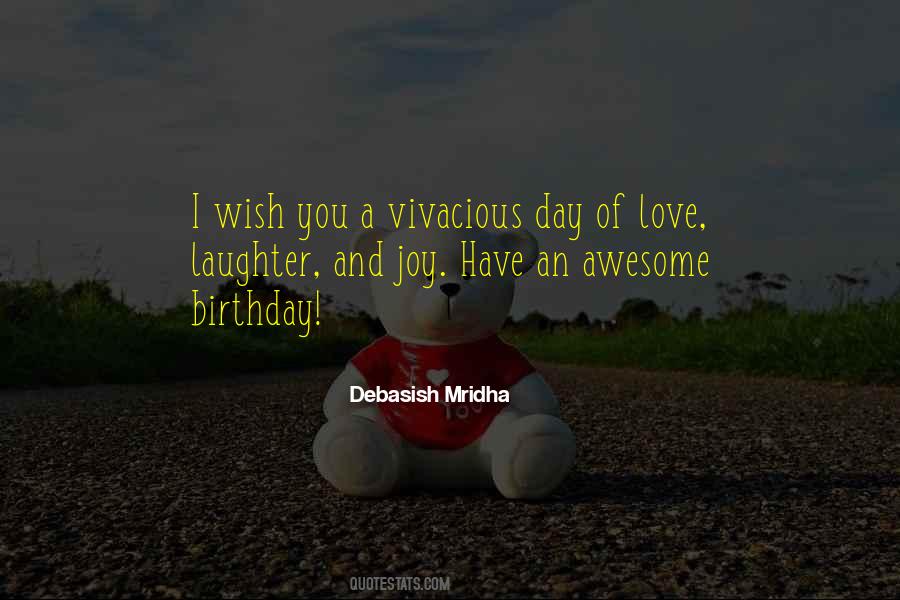 #64. Whatever you wish for yourself today I'm wishing it doubled - in the nicest way! Have a Happy, Happy Birthday - Author: Margaret Jones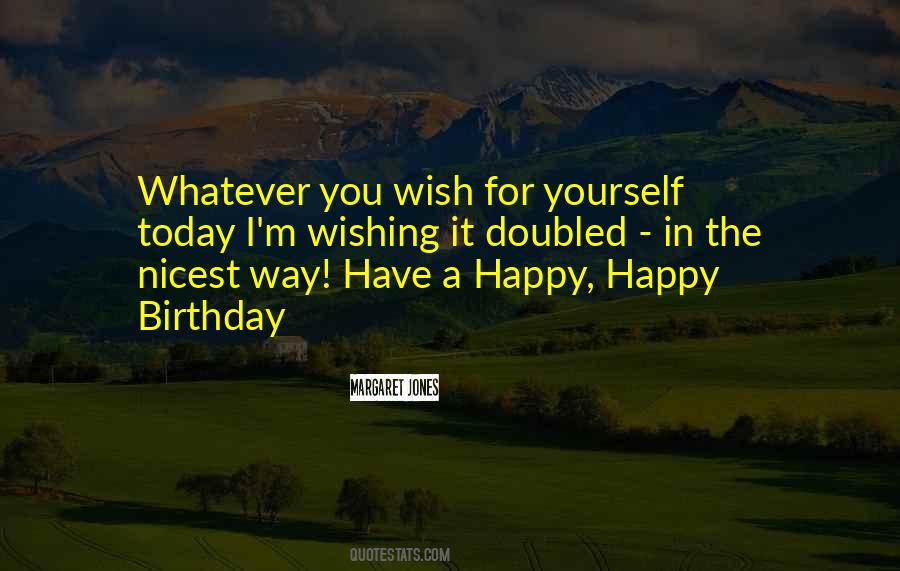 #65. Congratulations to your mom and dad for birth of a sweet child!

Sorry that I couldn't wish them when you were born. - Author: Hasil Paudyal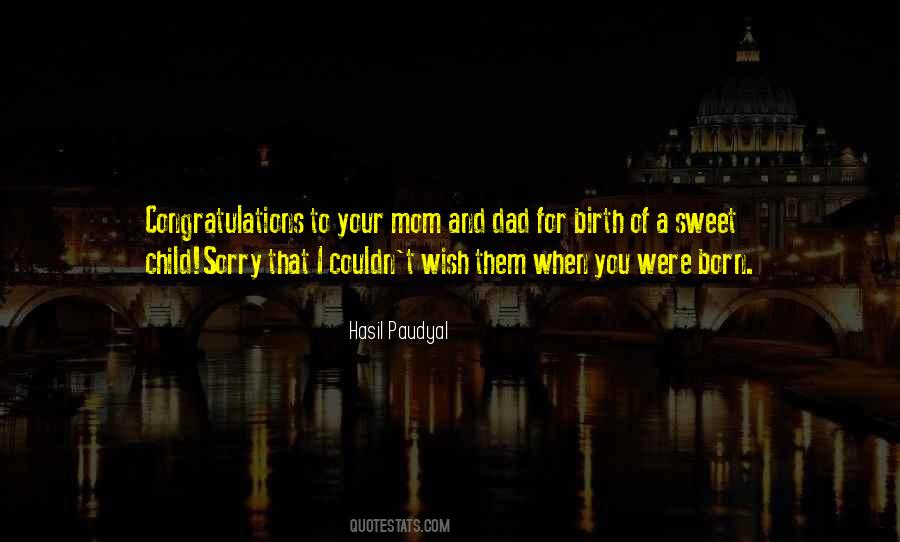 #66. And once again we wish you All joyous things and more A day that's filled with happiness And memories to store. - Author: Janet Horne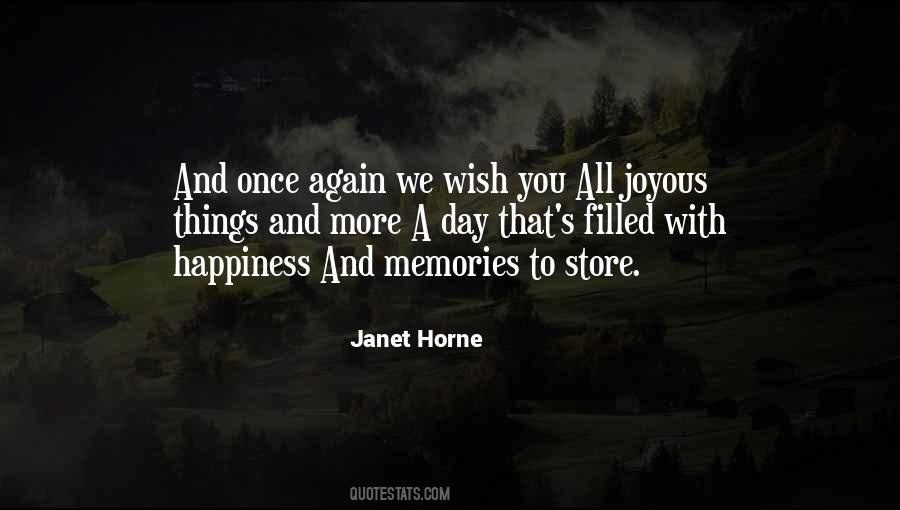 #67. For Swan's birthday, Calla made pineapple upside-down cake, which is not the kind of cad you put candles on. So there was nothing to blow and make wishes on. Nobody missed the candles, because when you're eating pineapple upside-down cake, there is nothing much left to wish for - Author: Jenny Wingfield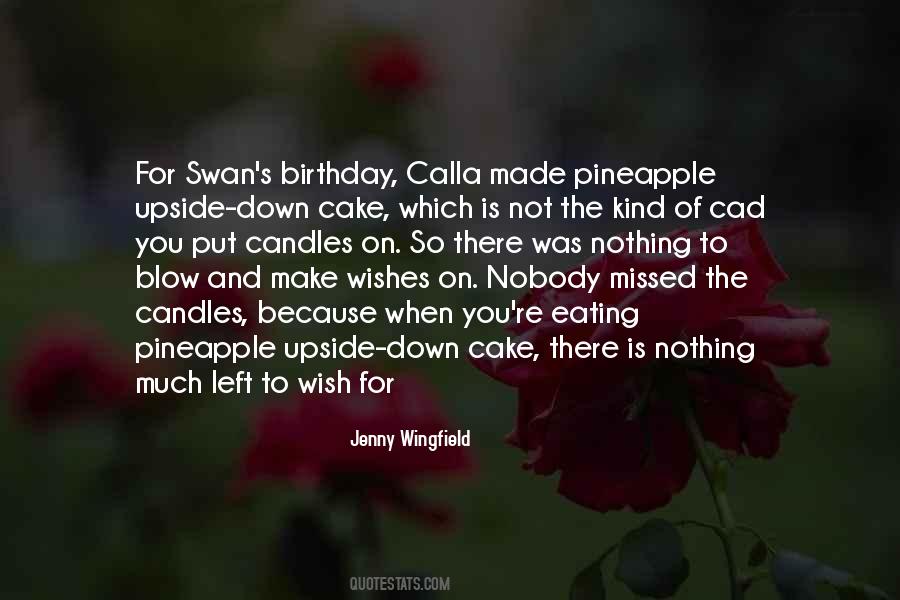 #68. On this special Fathers Day, we'd like to wish all of you a very Happy Birthday. - Author: Ralph Kiner
#69. Today we send a special wish
which comes with love to you,
to wish you a day of love
and laughter in all you do. - Author: Susan Smith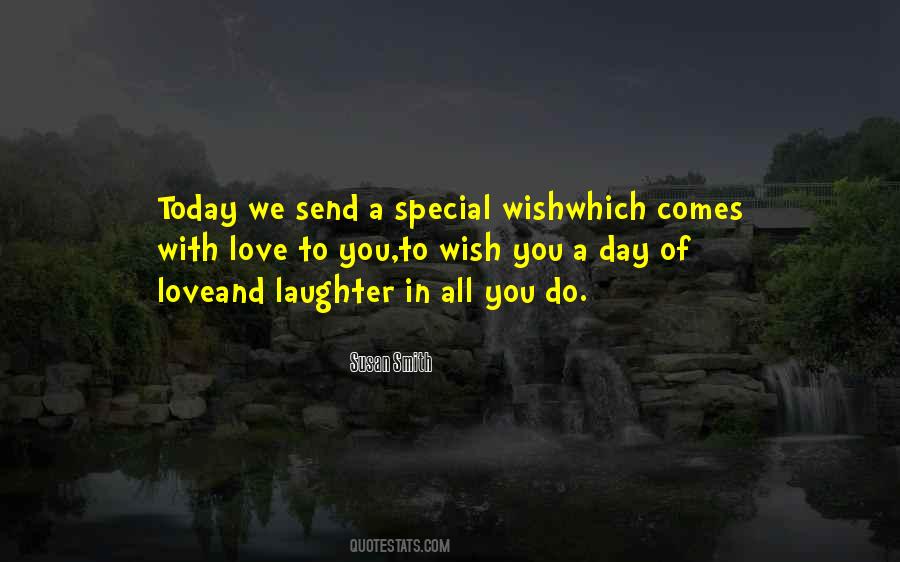 #70. Turning one hundred was the worst birthday of my life. I wouldn't wish it on my worst enemy. Turning 101 was not so bad. Once you're past that century mark, it's just not as shocking. - Author: Annie Elizabeth Delany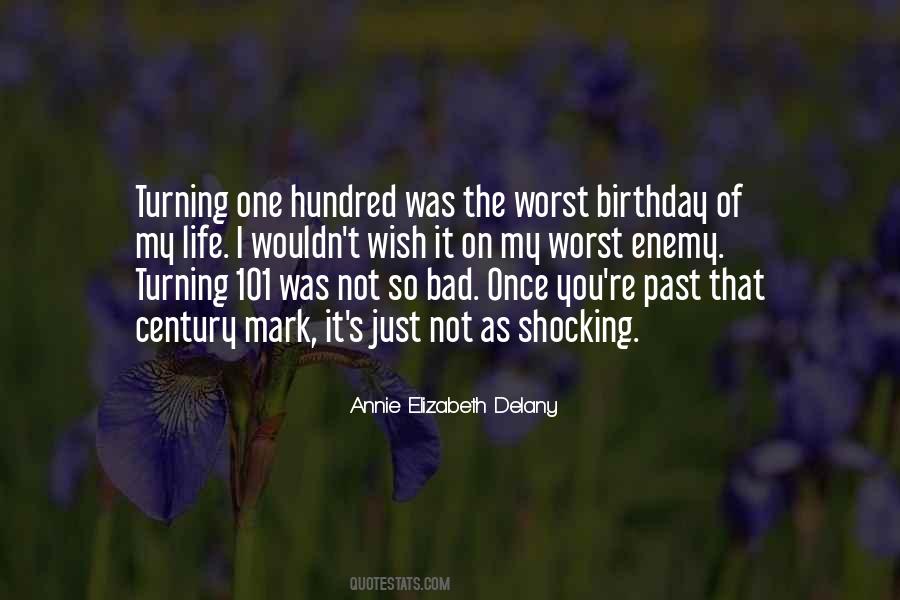 #71. On Father's Day, we again wish you all happy birthday. - Author: Ralph Kiner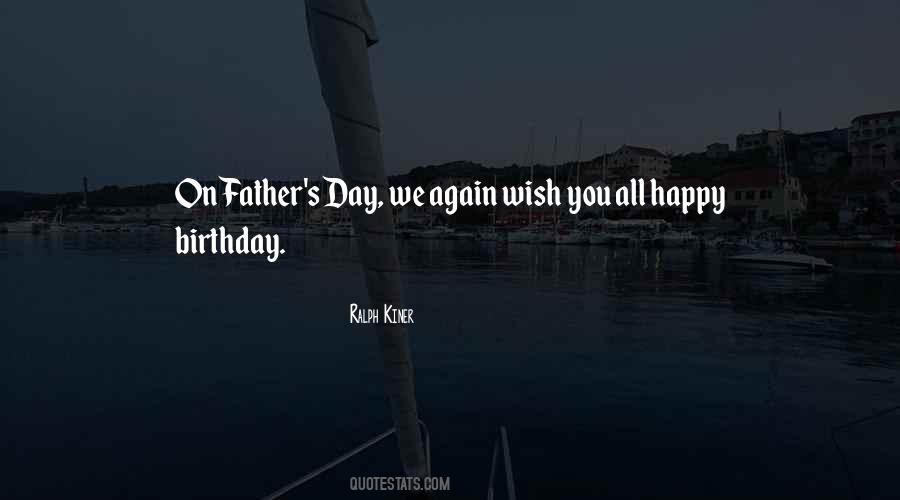 #72. Birthday Wishes Are sent your way! To wish you Such Wonderful Day! - Author: Julie McGregor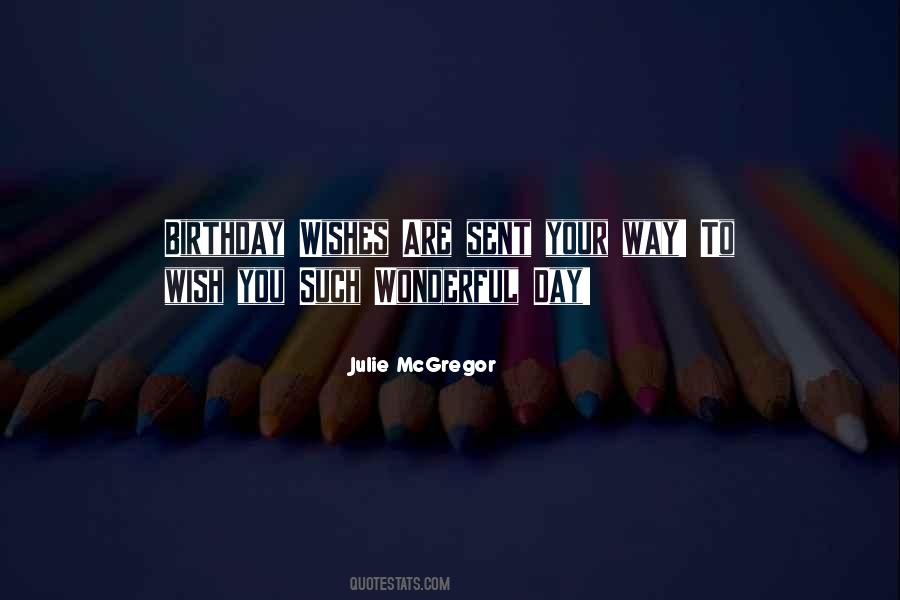 #73. The only day you truly wish to spend being a good person is your birthday. - Author: Pratik Akkawar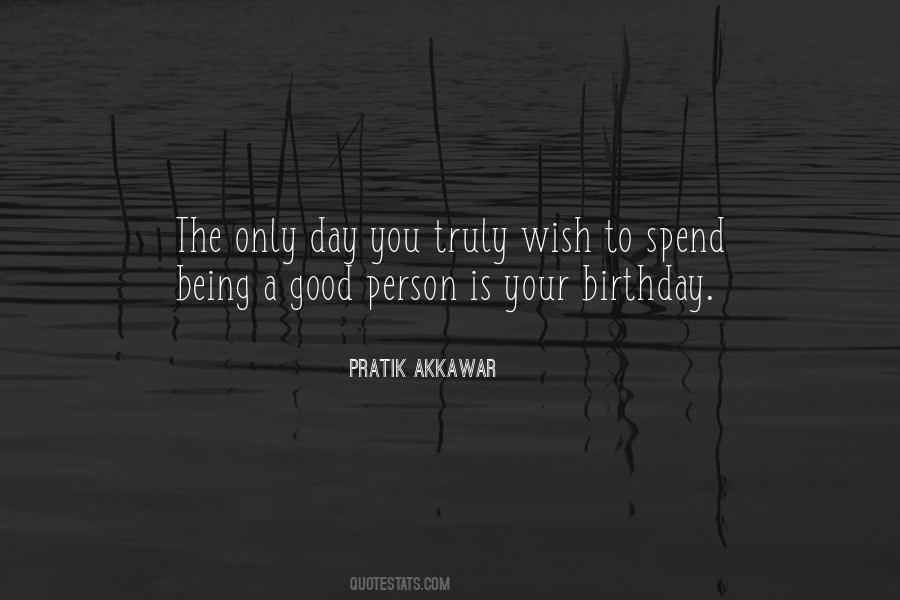 #74. Live as you will wish to have lived when you are dying. - Author: Christian Furchtegott Gellert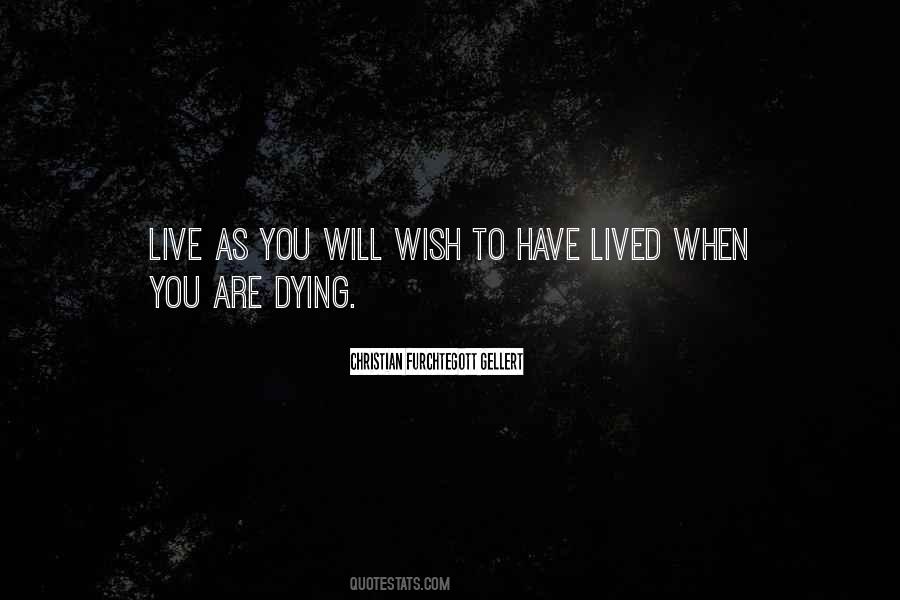 #75. I'm soooo happy you're my Dad
And soooo I want to say
I love you, Dad, and wish you
A sooo very best birthday - Author: John Walter Bratton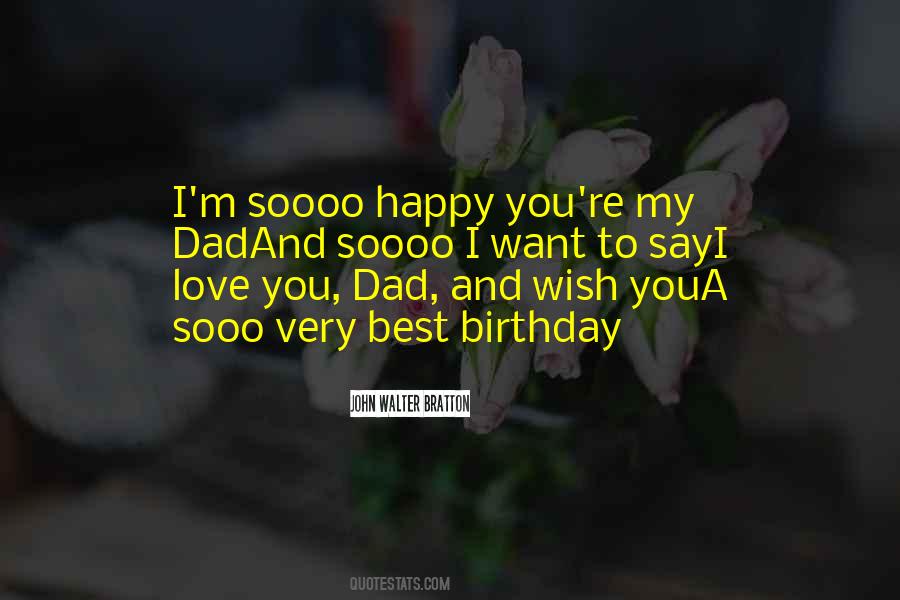 #76. Today you have added another candle of knowledge and wisdom to your life. May it give you the power to enlighten the whole world. On your birthday, I wish you joy and happiness. - Author: Debasish Mridha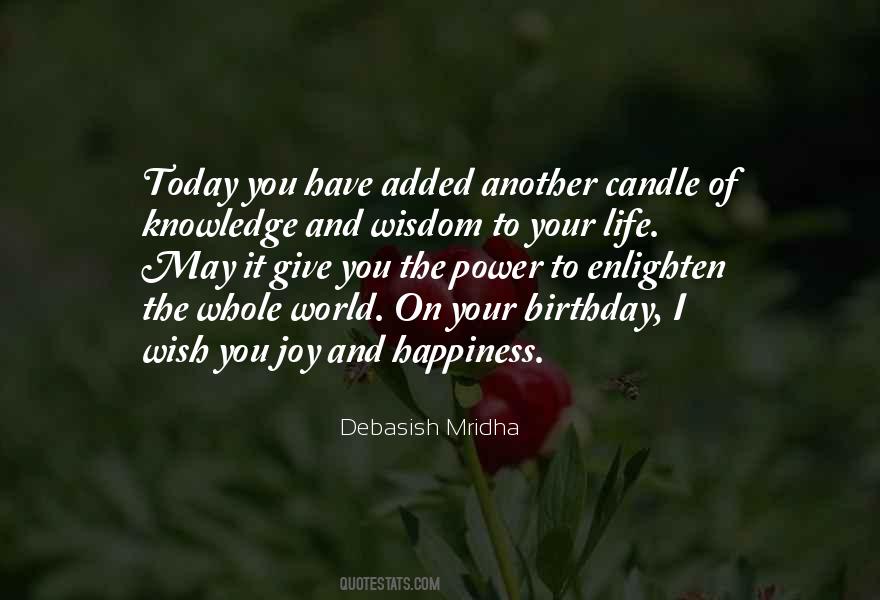 #77. Tendai remembered his last birthday. It seemed one shouldn't make wishes idly. Who knew which spirits were listening. He considered a moment and then thought, I wish for courage. Because with courage, you weren't afraid to look at the truth. You weren't afraid to ask questions or do the right thing. - Author: Nancy Farmer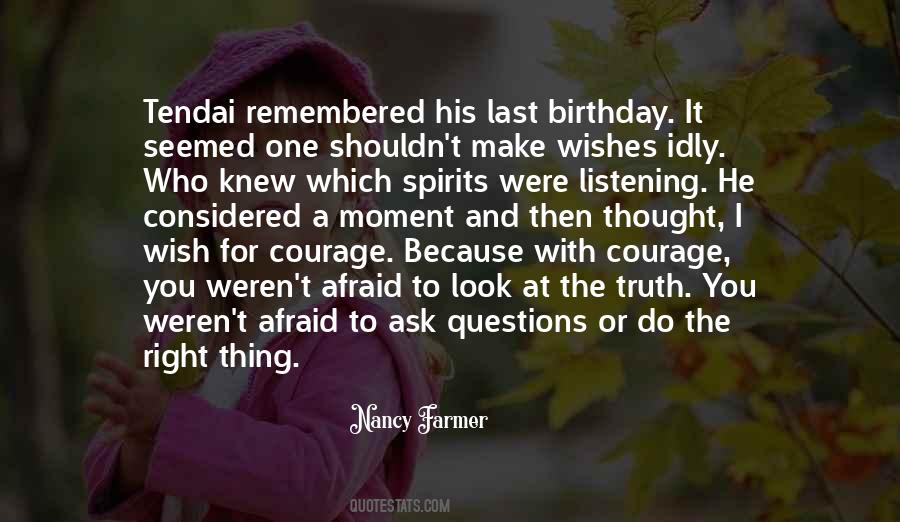 #78. Lots of birthday wishes
Are sent to you today
Hope your day will be
One of the best
You've ever had! - Author: Julie McGregor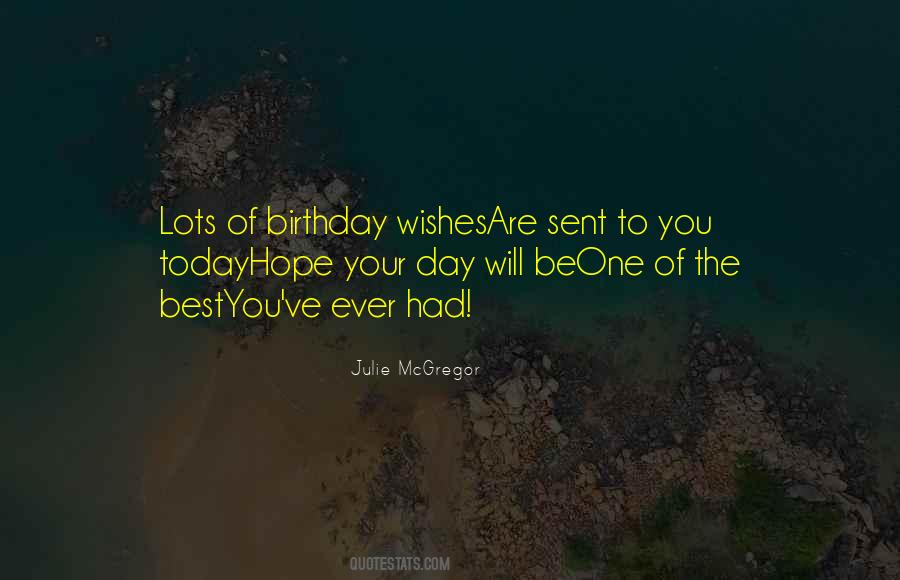 #79. I raise a glass, to make a toast wishing everything good for you, so happy birthday for today and health and happiness too. - Author: Susan Smith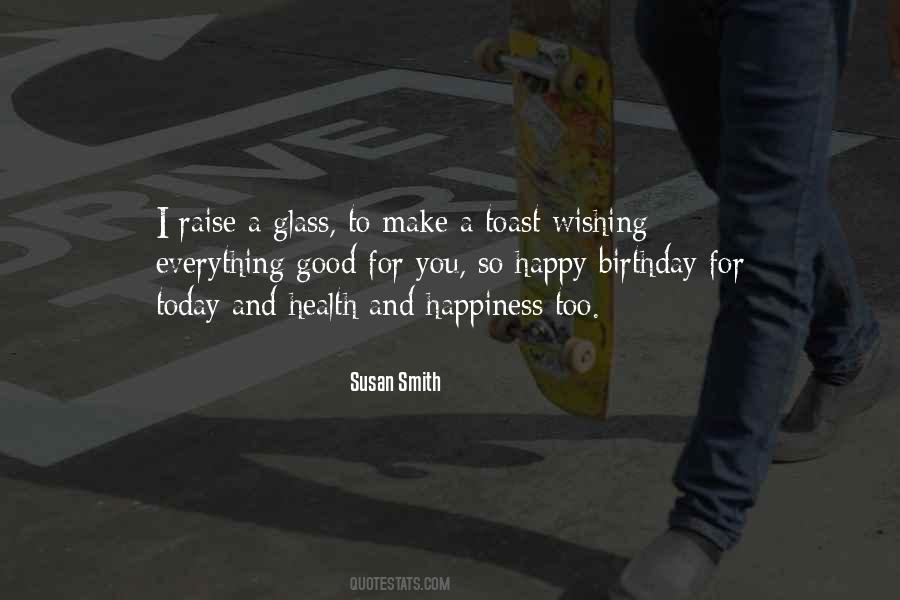 #80. probably never said I love you to another human being . . . How could Kate have said that? And then not called to apologize . . . or to say hello . . . or even to wish her a happy birthday? - Author: Kristin Hannah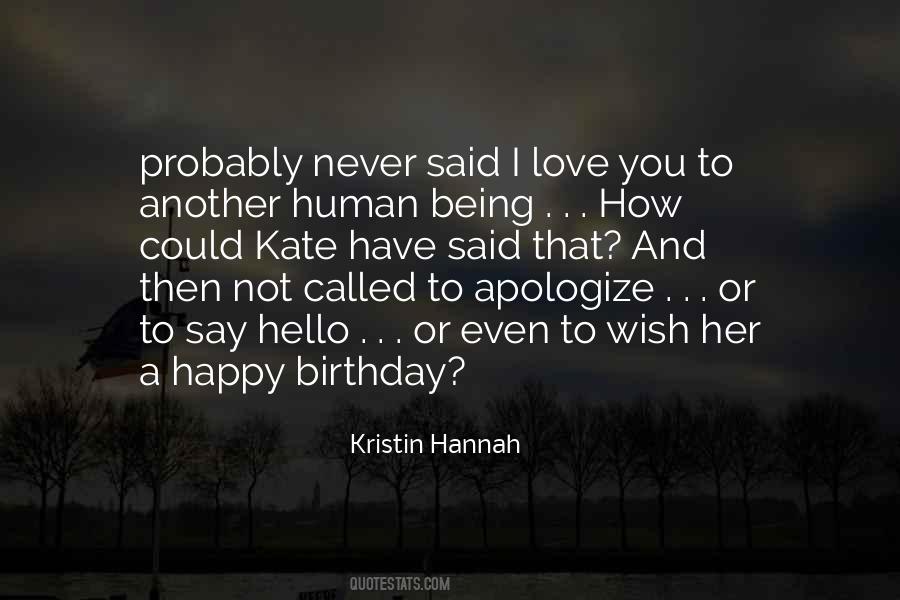 #81. Made this card especially for you
because today's a special day,
I wanted it to be wonderful
I wanted it to say,
hope everything you wish for,
comes true on this your birthday. - Author: Susan Smith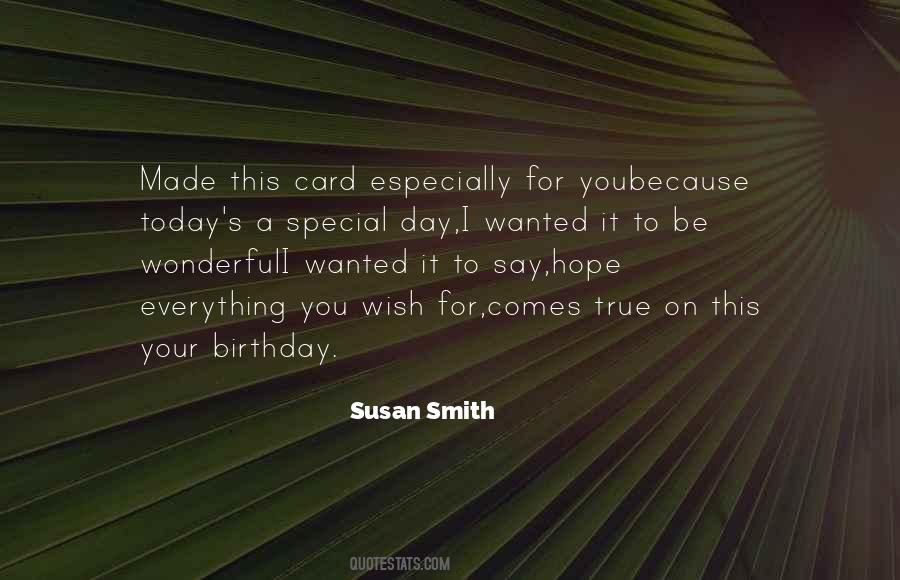 #82. True Friends are the bacon bits
In the salad bowl of life. How true
I read that and straight away,
My thoughts turned to you
And especially today on your 60th
These special wishes I send
Have a really wonderful birthday
My special "bacon flavored" friend - Author: John Walter Bratton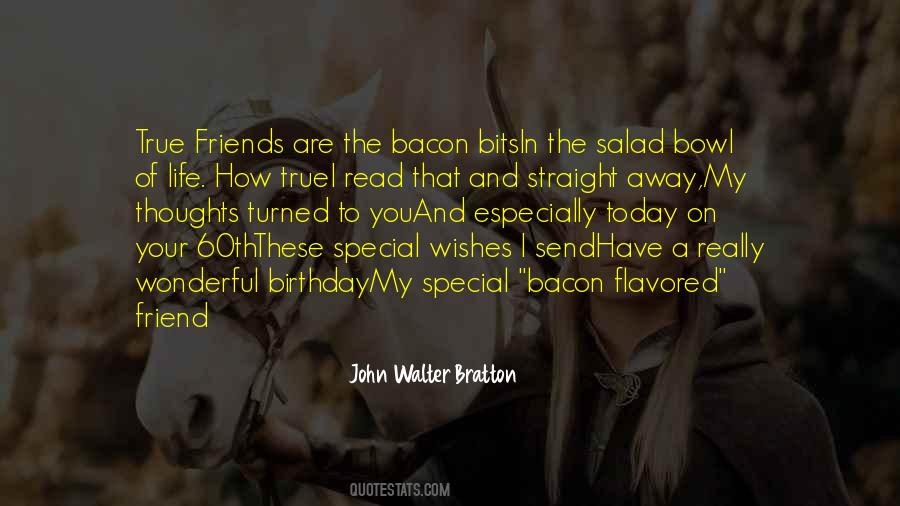 #83. This card is sent today
to wish to you,
a very happy birthday
and lots of love too. - Author: Susan Smith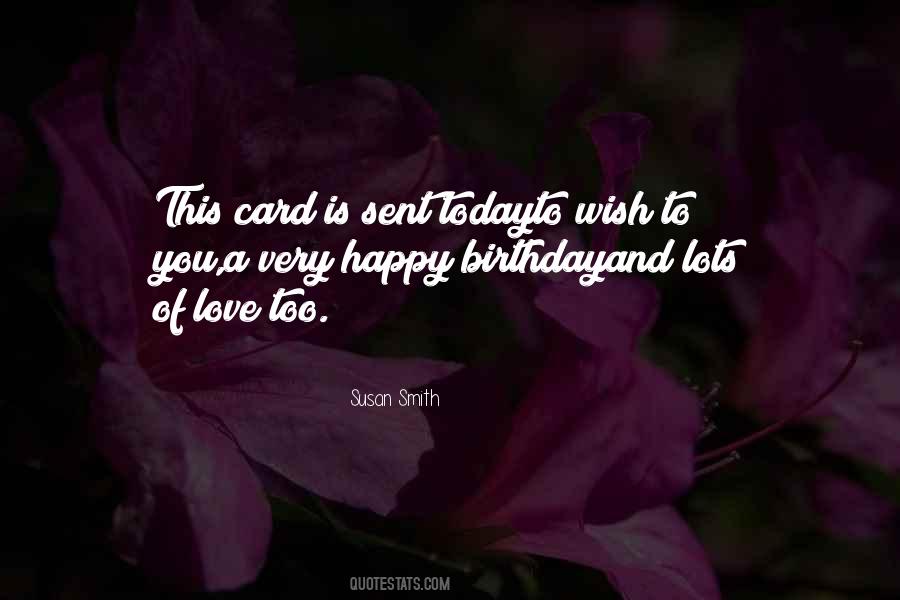 #84. I wish you many congratulations on your birthday. - Author: Auliq Ice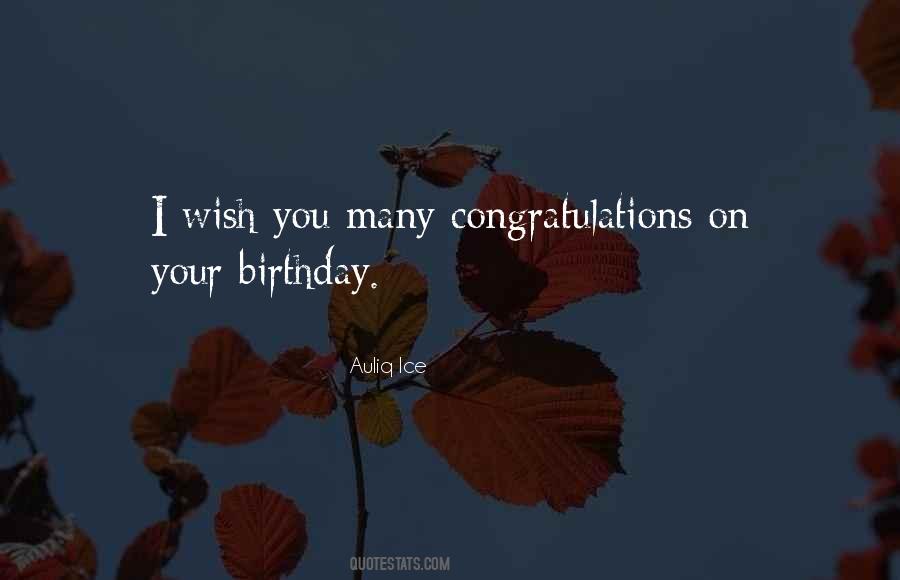 #85. Happy birthday greetings and warmest wishes, too May today, tomorrow, everyday Be truly happy for you. - Author: Margaret Brown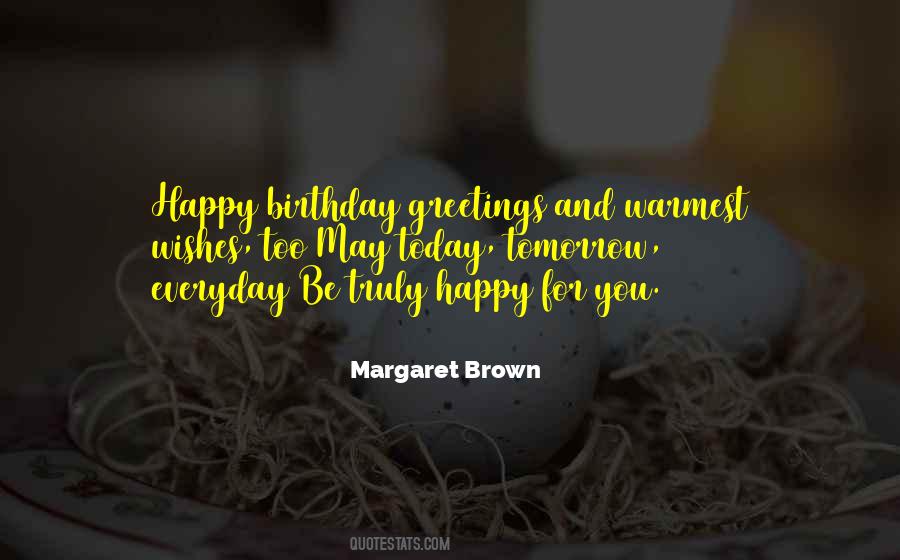 #86. I called to wish you an unhappy birthday because you're evil and you lie and if you should die I may feel slightly sad, but I won't cry. - Author: Morrissey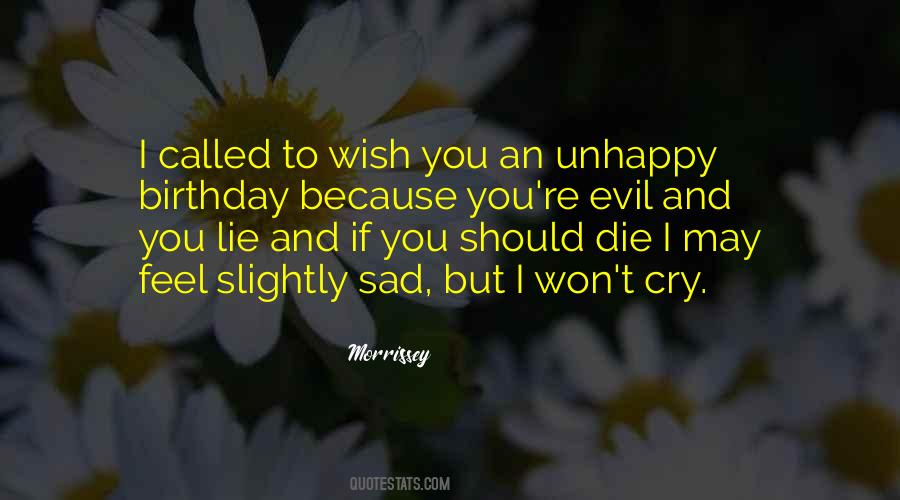 Famous Authors
Popular Topics