Win It All Famous Quotes & Sayings
List of top 100 famous quotes and sayings about win it all to read and share with friends on your Facebook, Twitter, blogs.
Top 100 Win It All Quotes
#1. 'Lincoln' was OK; I thought it was a rock-solid eight out of 10, but it shouldn't win all the awards. - Author: Evan Goldberg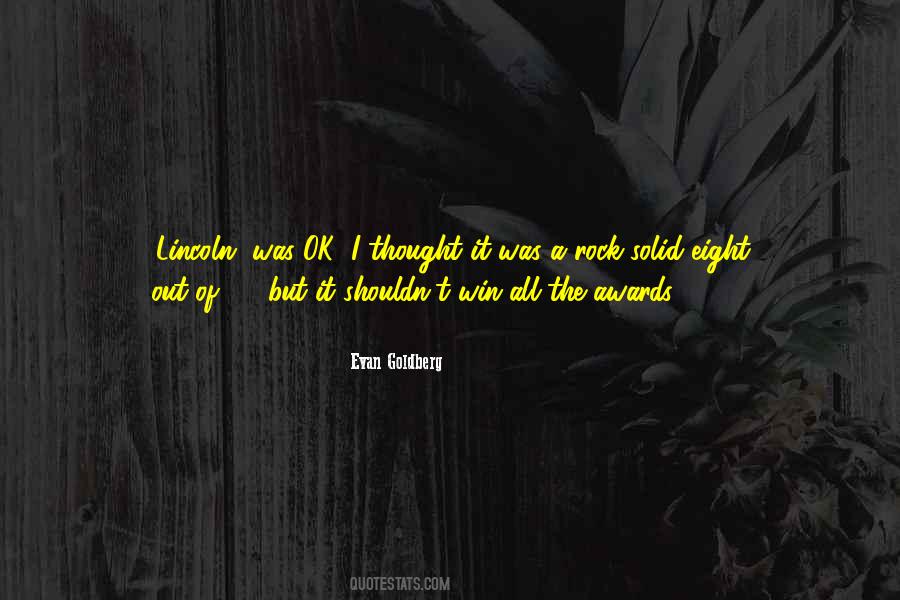 #2. It's easy to believe in something when you win all the time ... The losses are what define a man's faith. - Author: Brandon Sanderson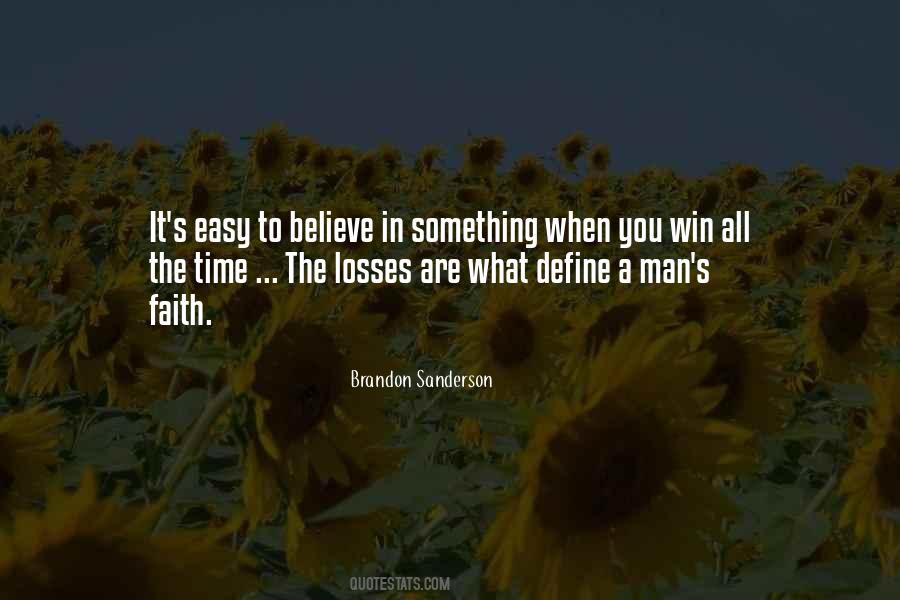 #3. I don't take anything for granted; awards and all that go with it are very nice, and it's nice to get a positive response, but for me, it's about the music. I don't make music to win awards. I make music for the people. - Author: Stephen Marley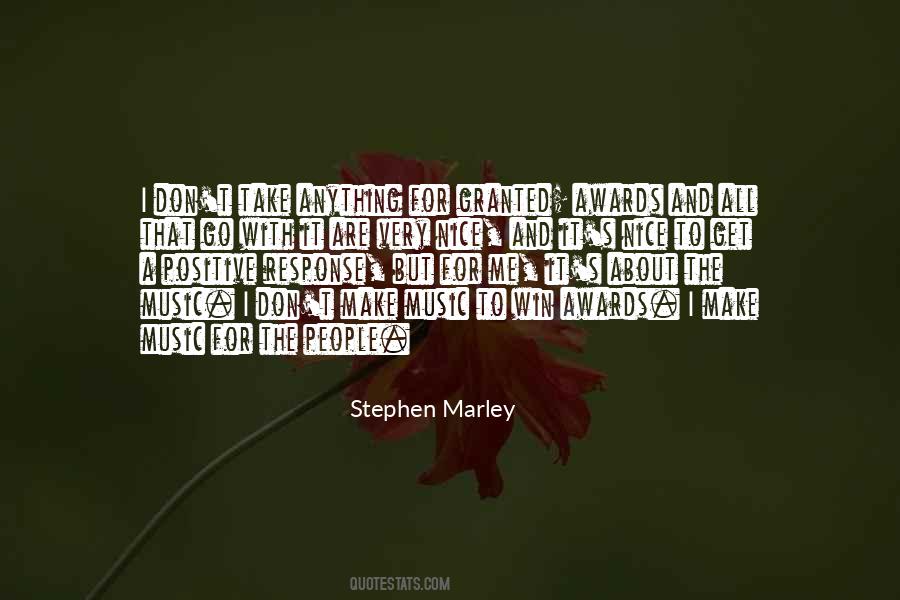 #4. So basically it's very simple: to start with, if you want to win the match, you shouldn't be afraid of him. There are still many, many things to do, but above all this is the most important: Don't be scared of him! - Author: Vladimir Kramnik
#5. It all starts fresh. Right here, right now. We're brothers and sisters now. Doesn't matter we don't know each other's names, we are brothers and sisters and we're going to survive , and we're going to win, and we're going to find out way to some kind of happiness again. - Author: Michael Grant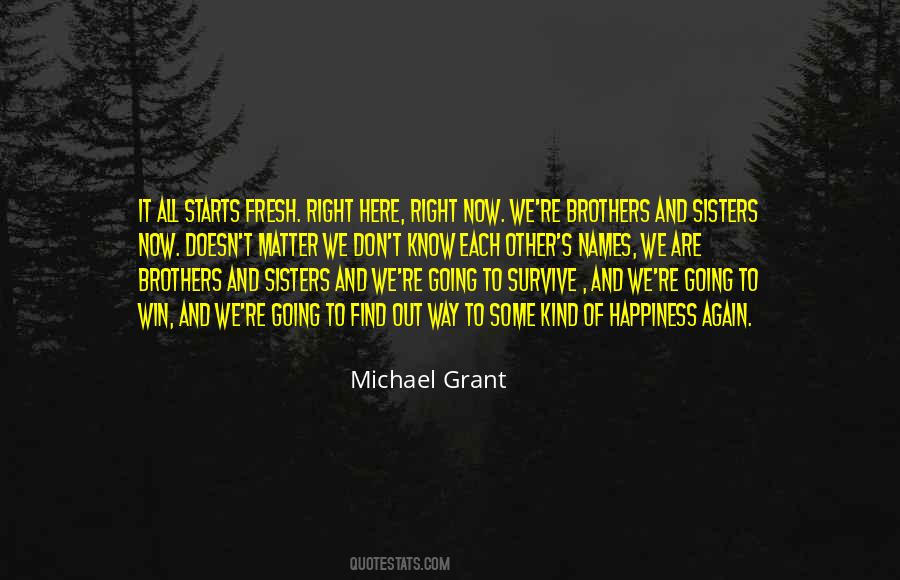 #6. I do genuinely believe that young people who play sport at a competitive level, sensibly controlled, sensibly organised, that has to be a good thing. It will teach them to win, it will teach them to lose with dignity and magnanimity - all the things you want. It's a pretty good metaphor for life. - Author: Sebastian Coe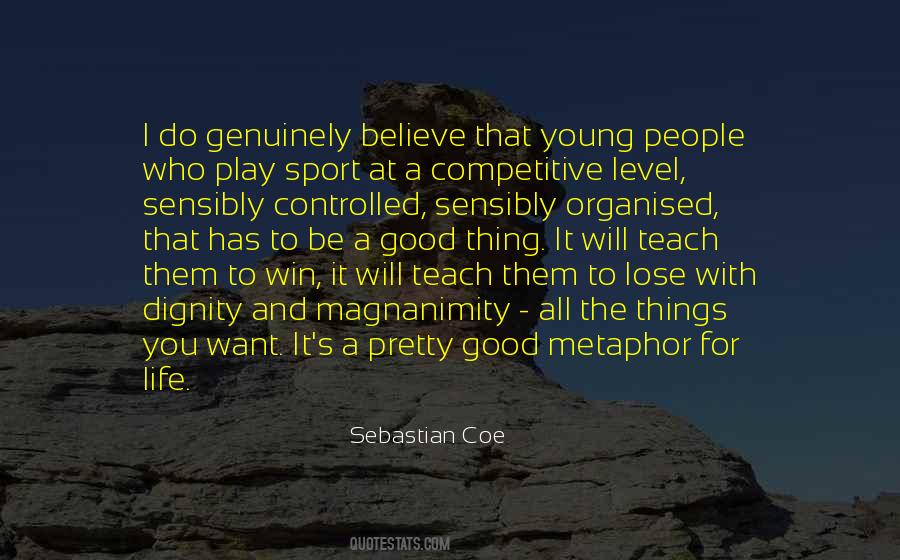 #7. Our coaches want to be a part of South Carolina football when they win it for the first time. When they win the division, when they win the SEC, win a major bowl game, etc. The opportunities to do it all for the first time here make it extra special. - Author: Steve Spurrier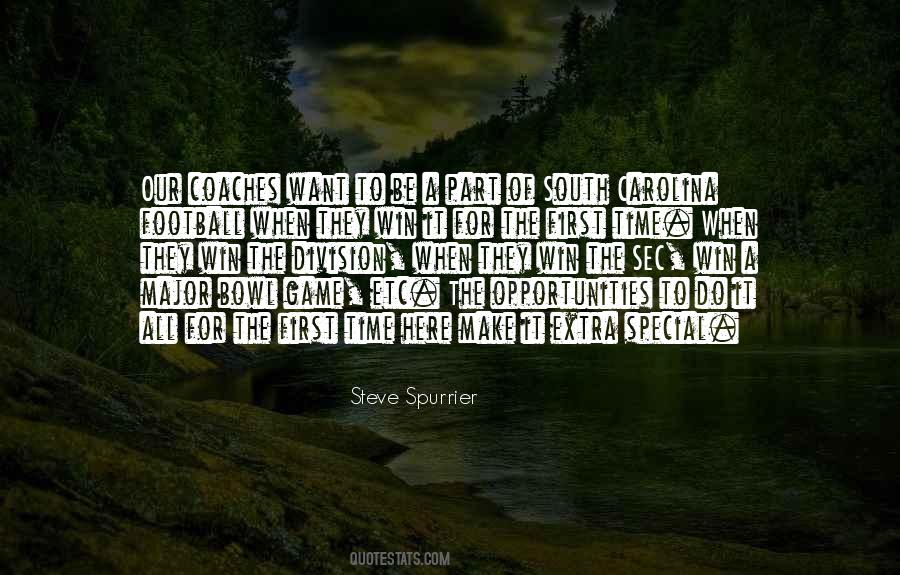 #8. There is no point winning the semi if you don't win the final. It's as simple as that. No one will remember a big semifinal if you lose the final, so you have to do it all again. - Author: Brian O'Driscoll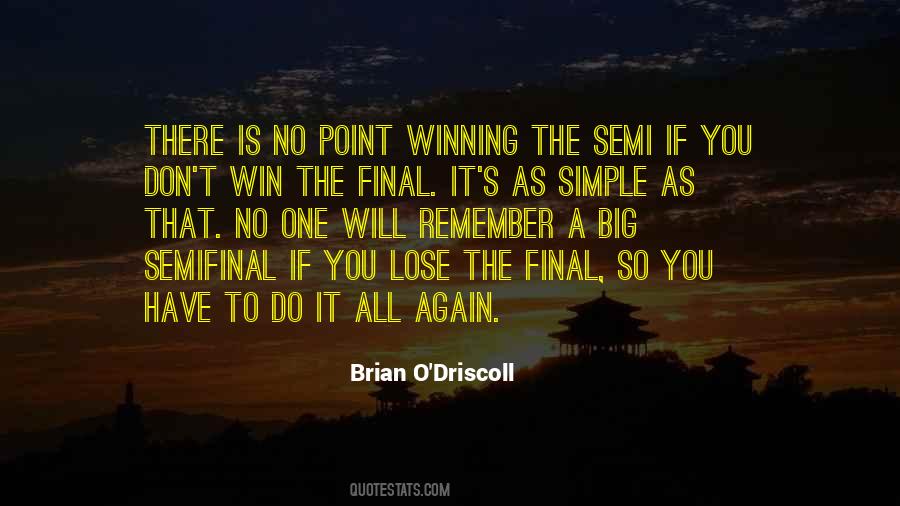 #9. It's like the Negro in America seeing the white man win all the time.
He's a professional gambler; he has all the cards and the odds stacked on his side, and he has always dealt to our people from the bottom of the deck. - Author: Malcolm X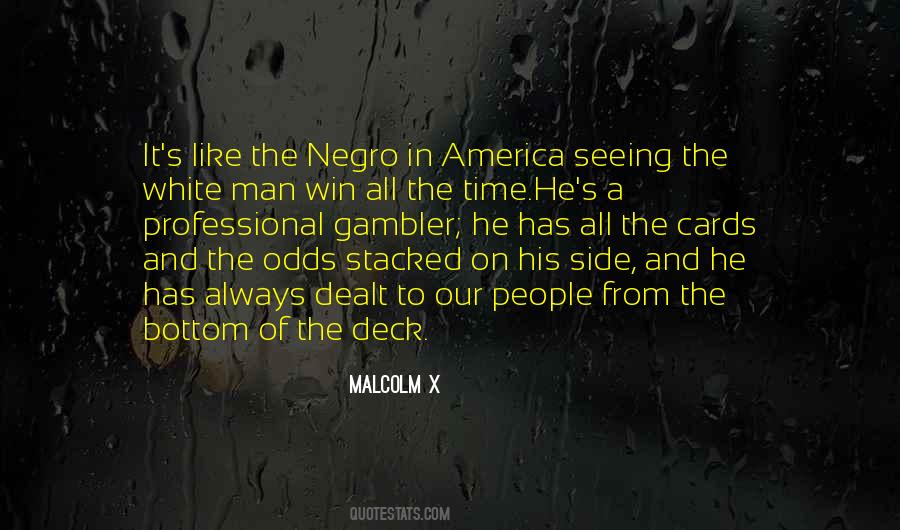 #10. All my life I've been that way - ever since I was a kid. It doesn't matter whether we played video games or even before that when we had board games when you played with your sister and mom and dad - I didn't like losing then and didn't want to do anything but win when we played. - Author: Tony Stewart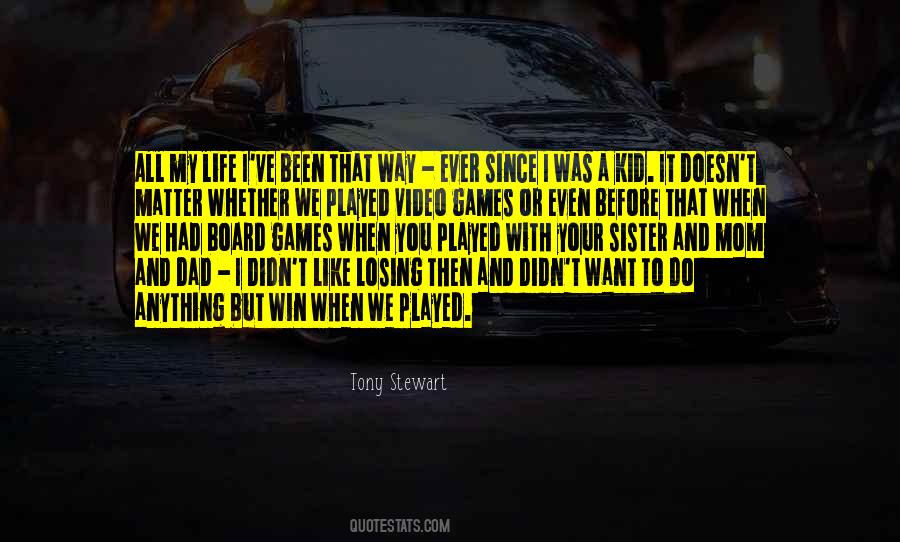 #11. I keep thinking the bad guys will win in the end and take it all away, but somehow it all seems to keep working. - Author: Tom Scharpling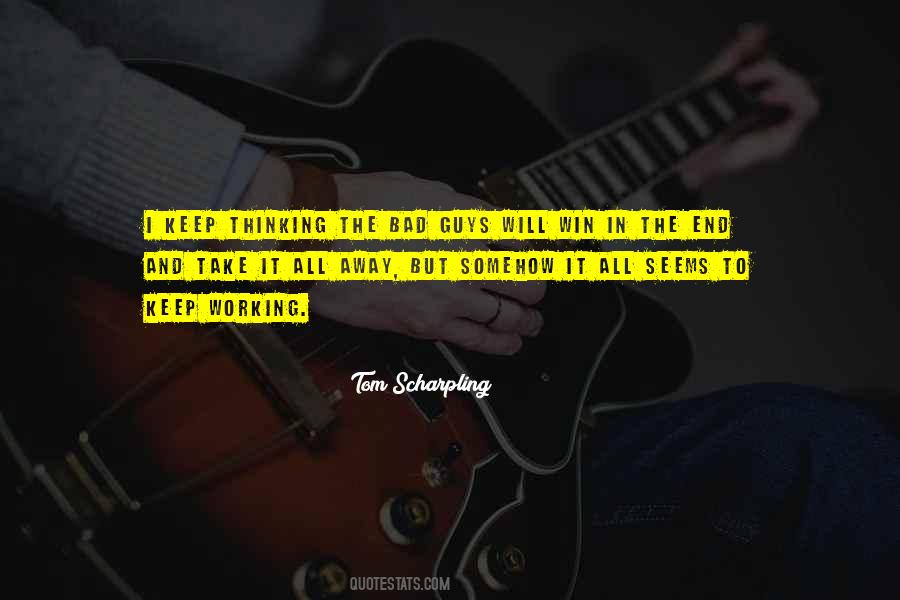 #12. It doesn't matter if I ever win another award or get to play another major jazz festival in America. I would rather not garner any of those things and speak honestly about the things that I see my people endure in this country and all over the world. - Author: Christian Scott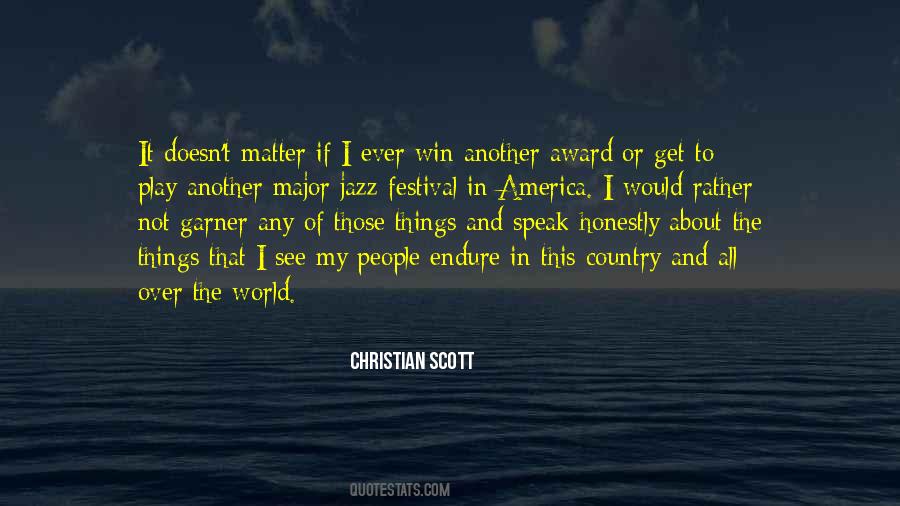 #13. Like you can't have a car that can take the kids to schools on Friday and win the grand prix on Saturday, you can't make a microscope that can do it all. - Author: Eric Betzig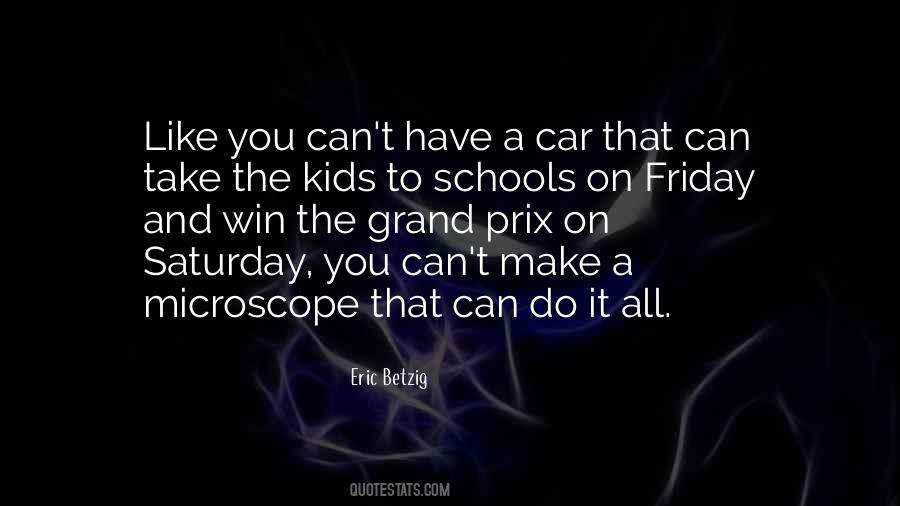 #14. One minute you're a developing athlete trying to get to the top, then the next minute you do well and win a medal somewhere, and then it's all foisted on you. You never know when it's going to happen. You don't think about the media side of things when you're a young athlete trying to do well. - Author: Jessica Ennis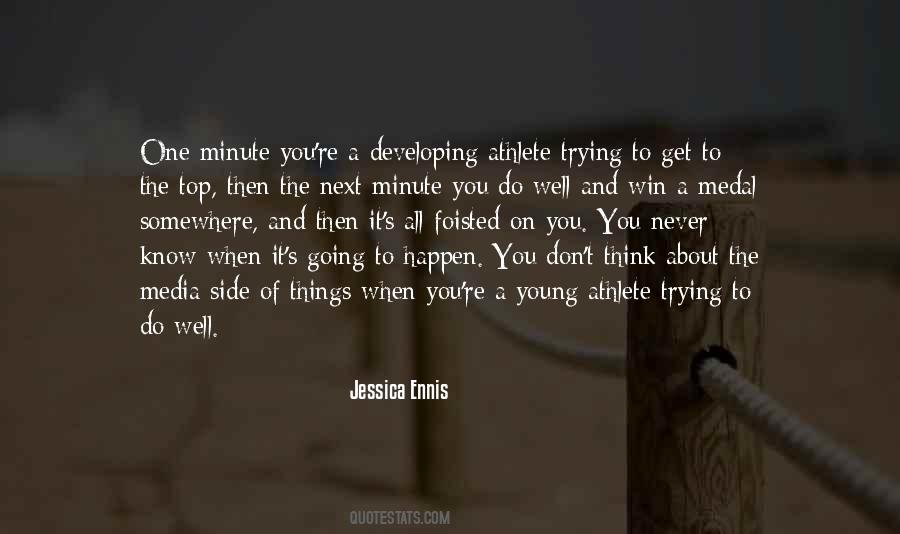 #15. You can win all the tournaments you want, but the majors are what you're remembered for. It's how you're measured as a champion in our sport. The majors are where it's at. - Author: Tiger Woods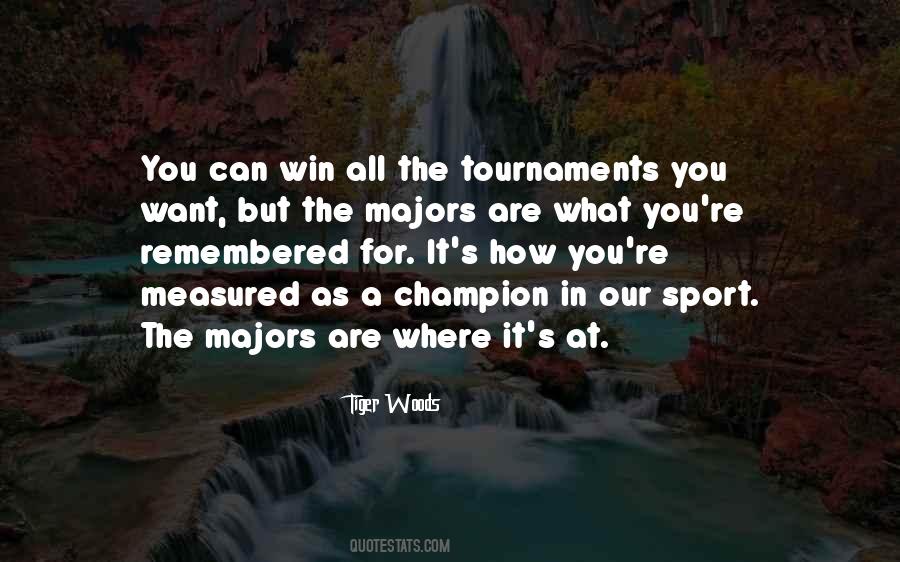 #16. Yelling doesn't win ball games. It doesn't put any points on the scoreboard. And I don't think words win ball games all the time. Players do. Preparation does. - Author: Jerry Tarkanian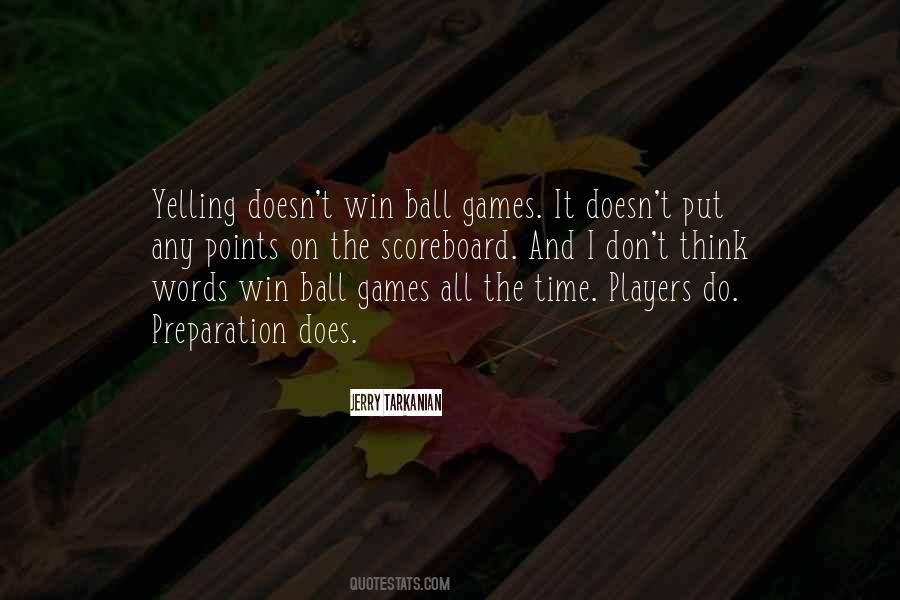 #17. There is some one thing that you can do better than anyone else in the world could do it. Search until you find out what this particular line of endeavor is, then organize all of your forces and attack it with the belief that you are going to win. - Author: Napoleon Hill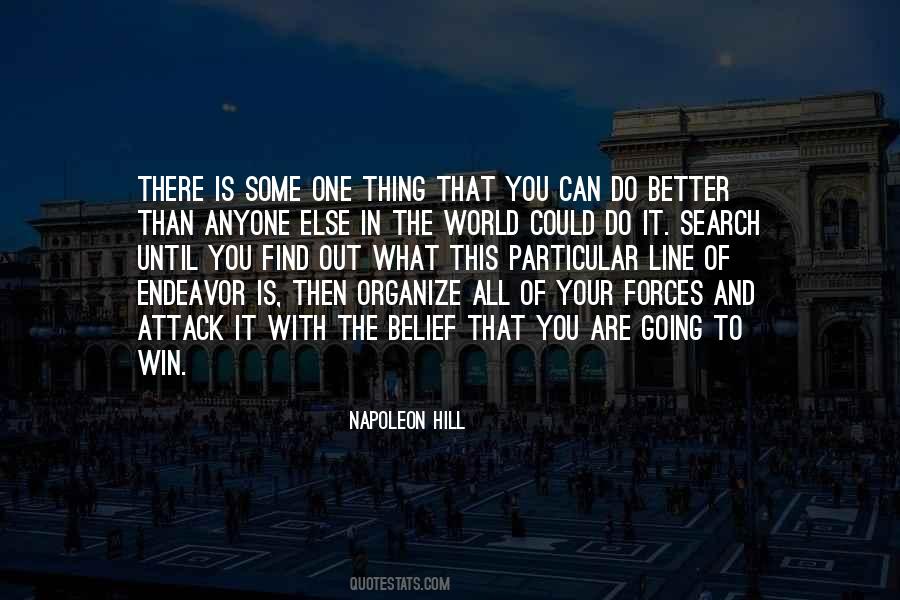 #18. You gotta win. That's all it takes. - Author: Kevin Durant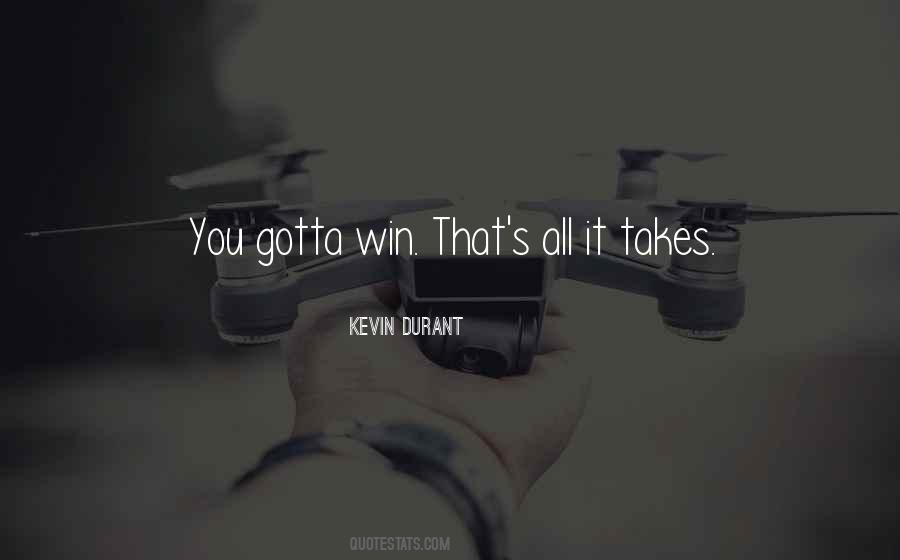 #19. All who joy would win
Must share it
Happiness was born a twin. - Author: George Gordon Byron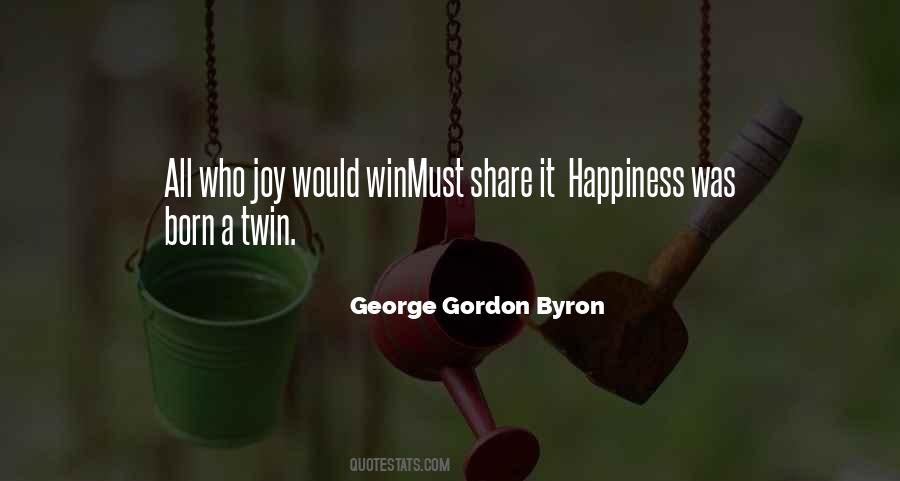 #20. Couple in the next room bound to win a prize, they've been going at it all night long. - Author: Paul Simon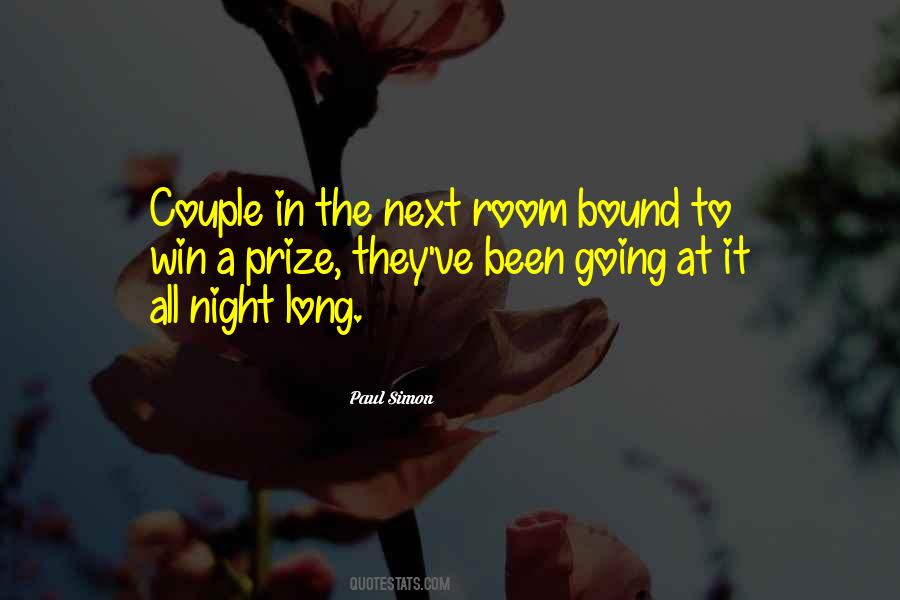 #21. Did we win?" Salan asked as Karol stood. "Hell yes, we did," Karol said, glad that he didn't have to lie to say it. "You just stay there and wait your turn. And don't get impatient. We don't rush the cunning men for pinpricks and scrapes." "Be all right with me if they rushed a little, sir. - Author: Daniel Abraham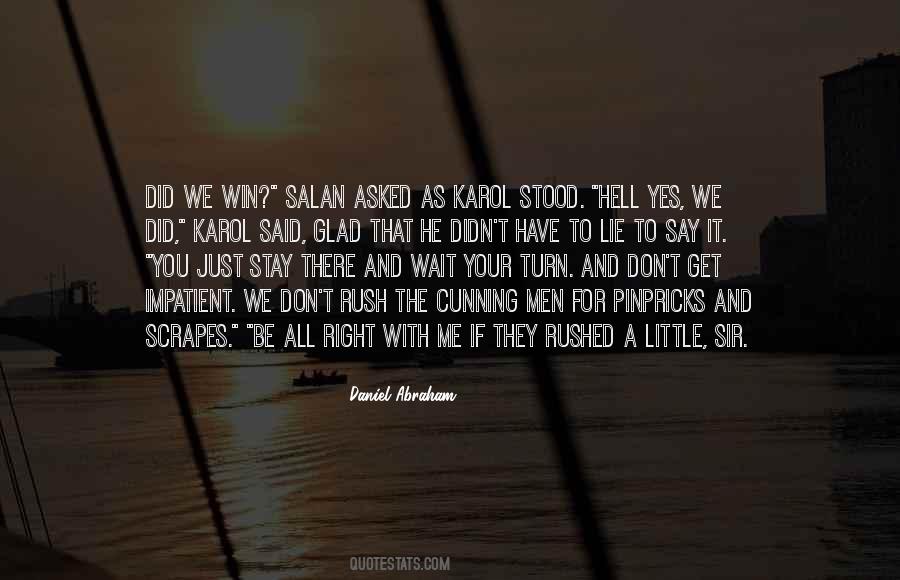 #22. Then what's the point of trying if you can't even win?"
"You win in lots of different ways," Asher said. "Lots of little wins. The point of this life is not to be good all the time. It's to be as good as you can. No one is perfect. No one does it right all the time. That's not what life is. - Author: Cate Tiernan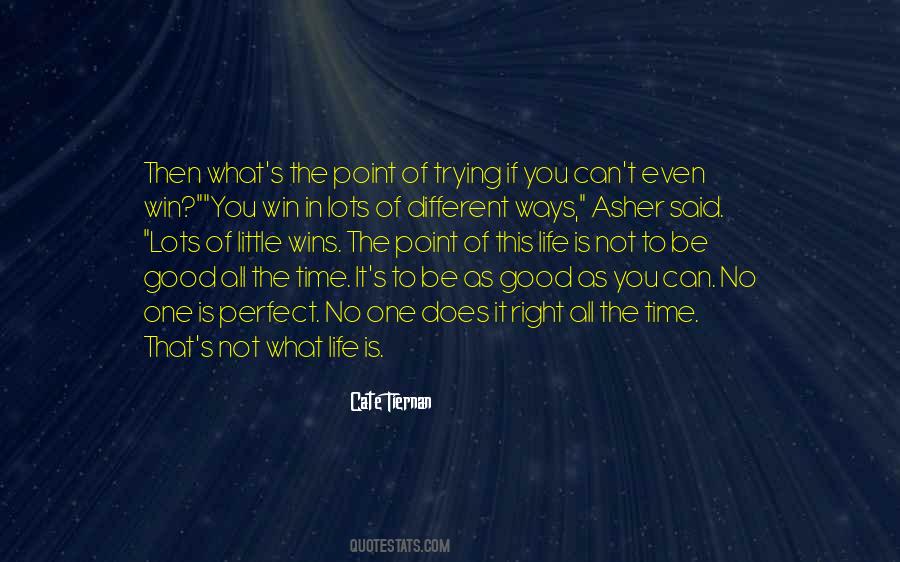 #23. It goes back to all of us wanting to be in Hollywood. We're all dying to win an Oscar. - Author: Jerry Della Femina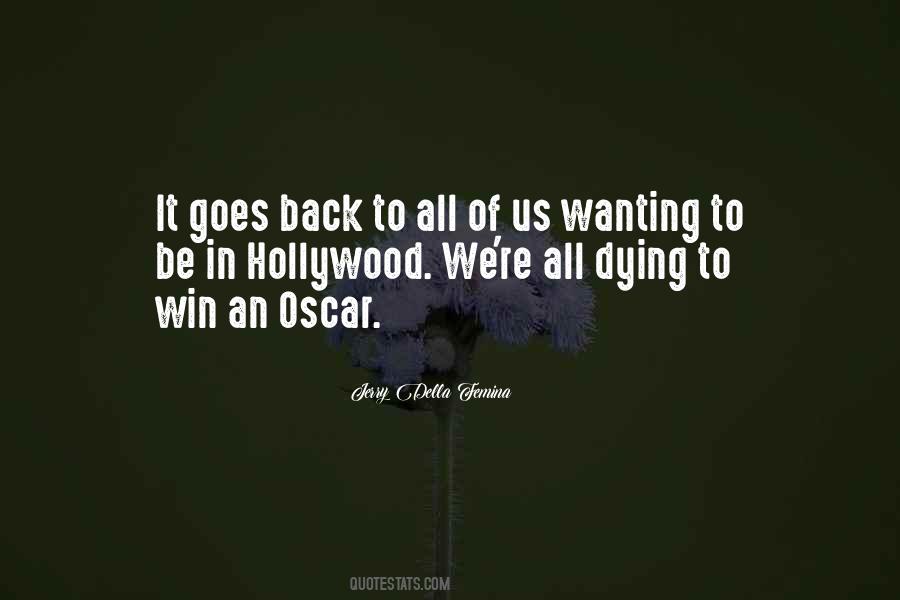 #24. You realize that you can't win 'em all. You try to win 'em all; you get frustrated, but you gotta have a short fuse either way. Success in the NFL is just as deadly as allowing yourself to kinda wallow in sorrow. It works both ways. - Author: Jon Beason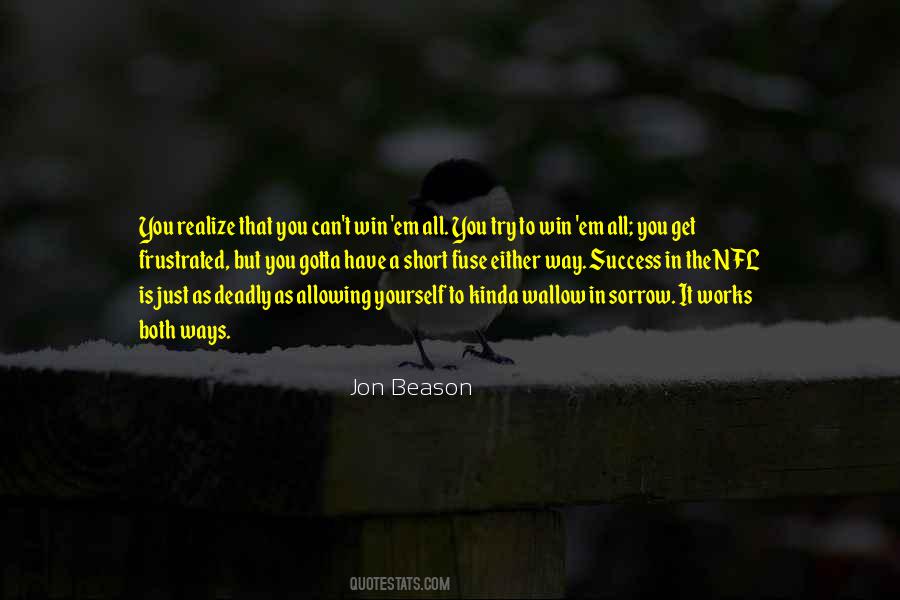 #25. It is. It's all over. The system is fucked. You can't win by doing things the right way in this world. No. There is no right and wrong. There's only what you get away with and what you don't. - Author: C.D. Reiss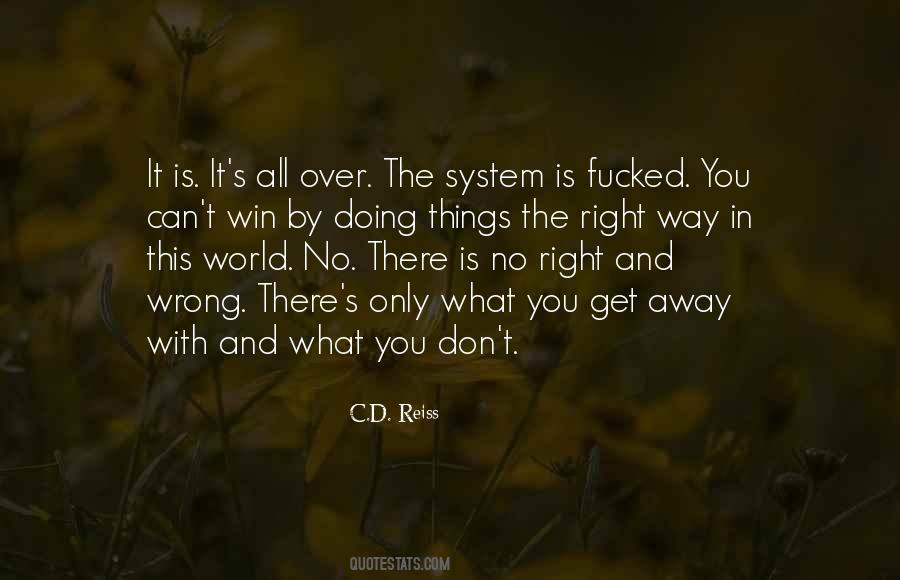 #26. If you think about it, if you've ever been to a Catholic service, it's practically a laser light show. It's very dramatic, very theatrical. The outfits they wear, it's all designed to be impressive. - Author: Win Butler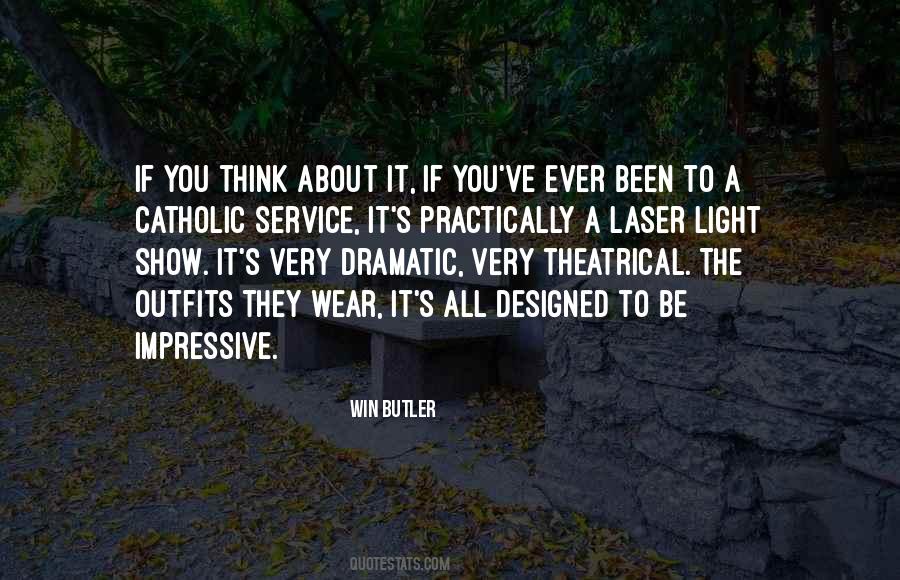 #27. Stop the blame game; you can't win it! All fans of blame are defeated in every way ... Don't join them! - Author: Israelmore Ayivor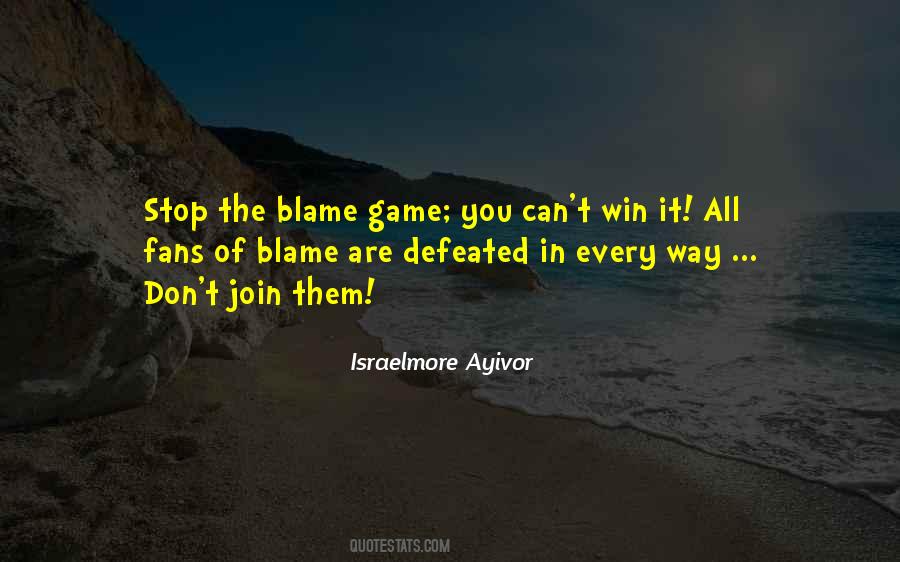 #28. Spinning has been such an amazing part of my exercise. I love the music, the energy, and the sweat. It's a tough class, which makes me feel like I've really accomplished something. It's a great way to burn fat and lean out the body. An all-around win! - Author: Alison Sweeney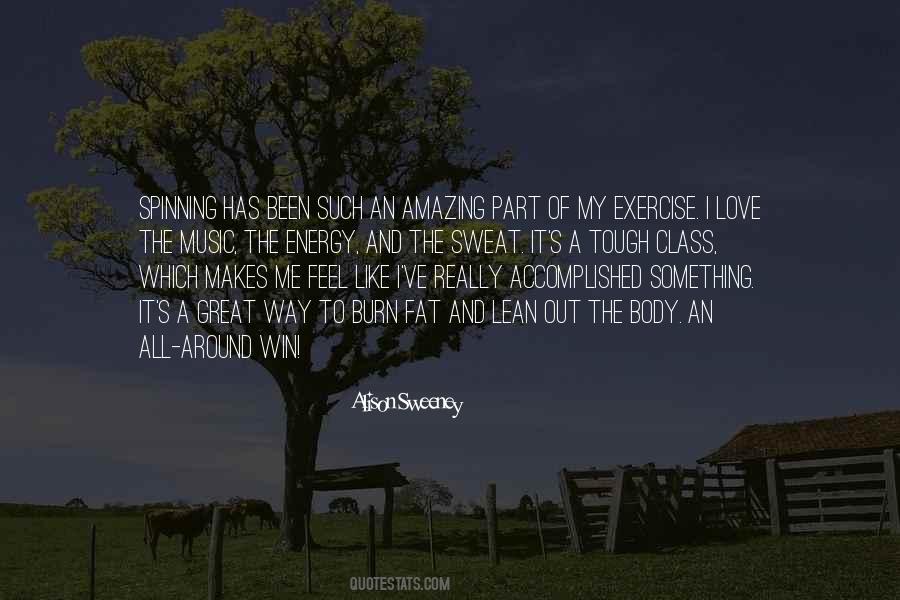 #29. At some point he seemed to lose all confidence trying to break down the Berlin Wall. He was still fighting as only Kasparov can, but I could see it in his eyes that he knew he wasn't going to win one of these games. - Author: Vladimir Kramnik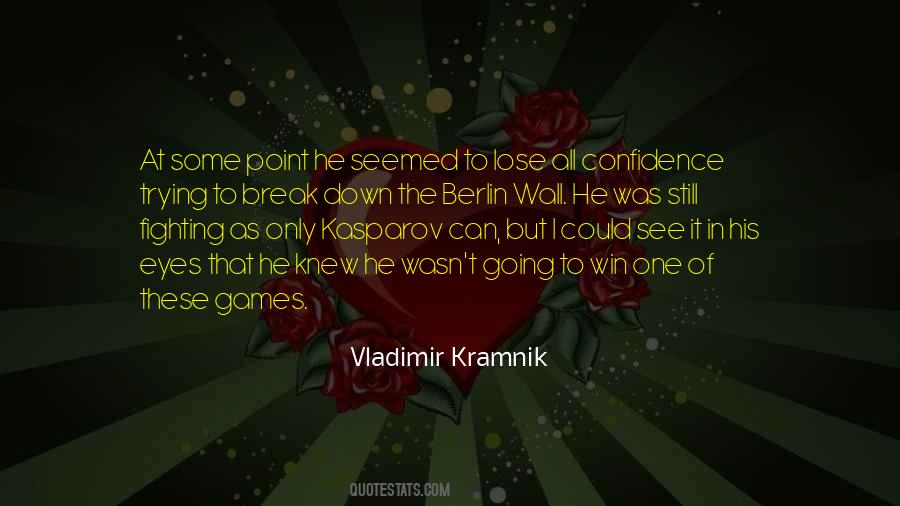 #30. If you win all the time, it's not good for the coaches or the kids. - Author: DeLoss Dodds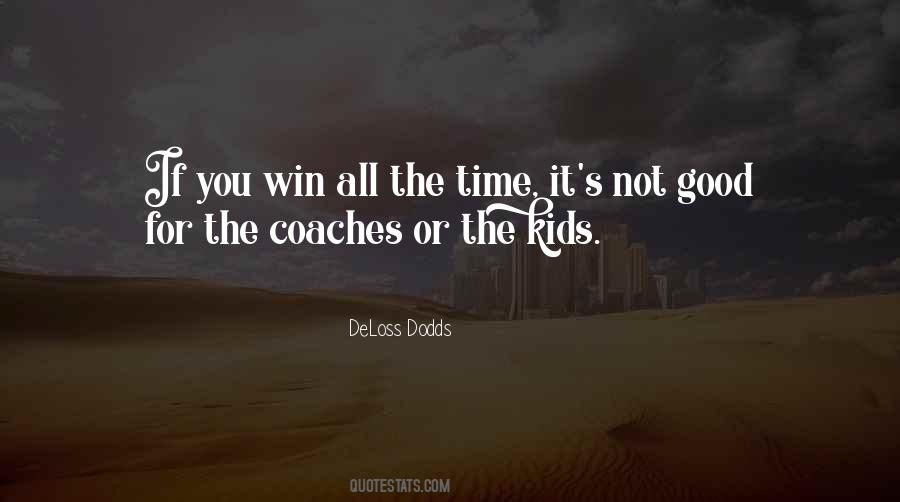 #31. Don't try to win the heart of men, be yourself and they will love you for who you are. - Author: Lailah Gifty Akita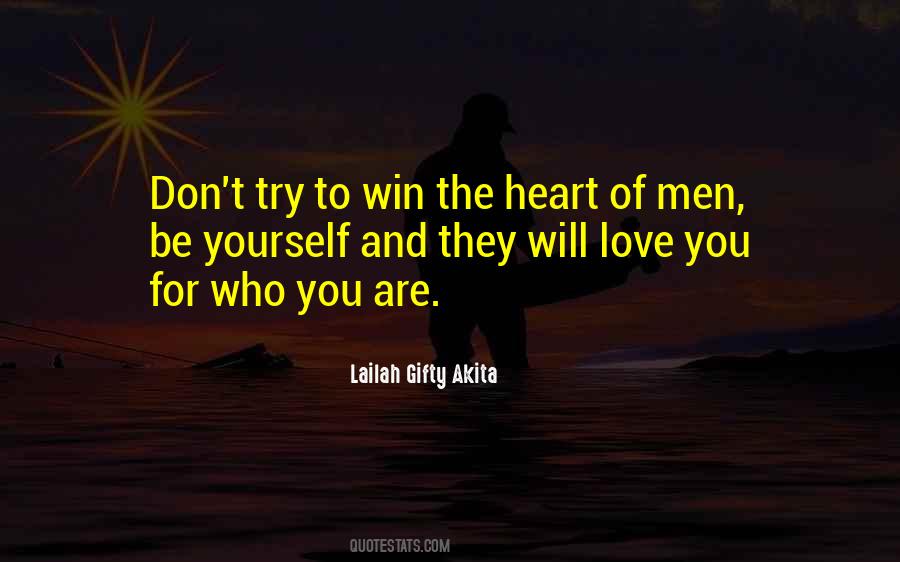 #32. It was a problem that needed squaring away and I squared it away for them. By now it seemed like it was something I was doing all my life. If you count my father sending me out to beat up other boys so he could win beer bets, maybe it was. Evidently - Author: Charles Brandt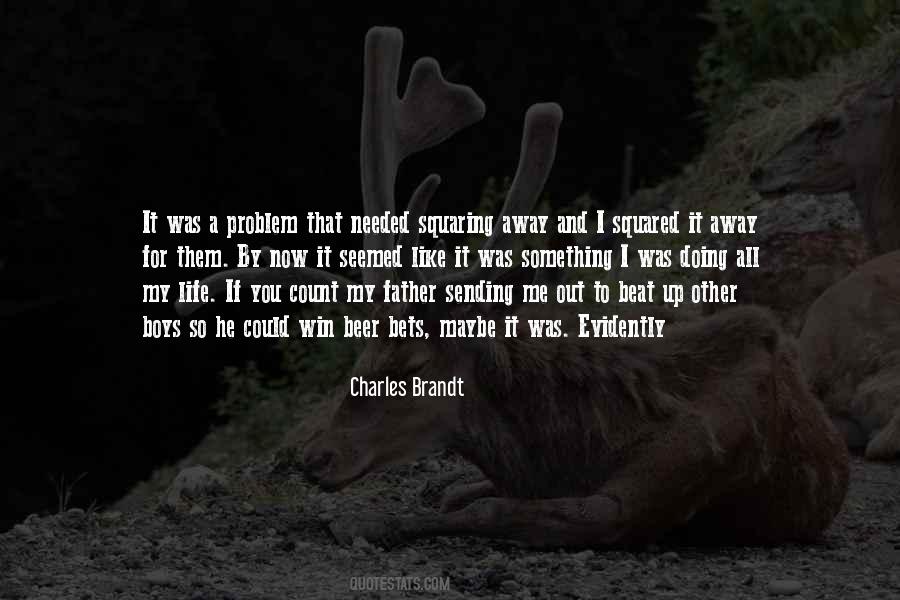 #33. All elections revolve around and are often resolved by who raises the most money. That's unfair. I'd like to see that process changed, but it seems once you win and get to Congress, that doesn't happen. - Author: John Murray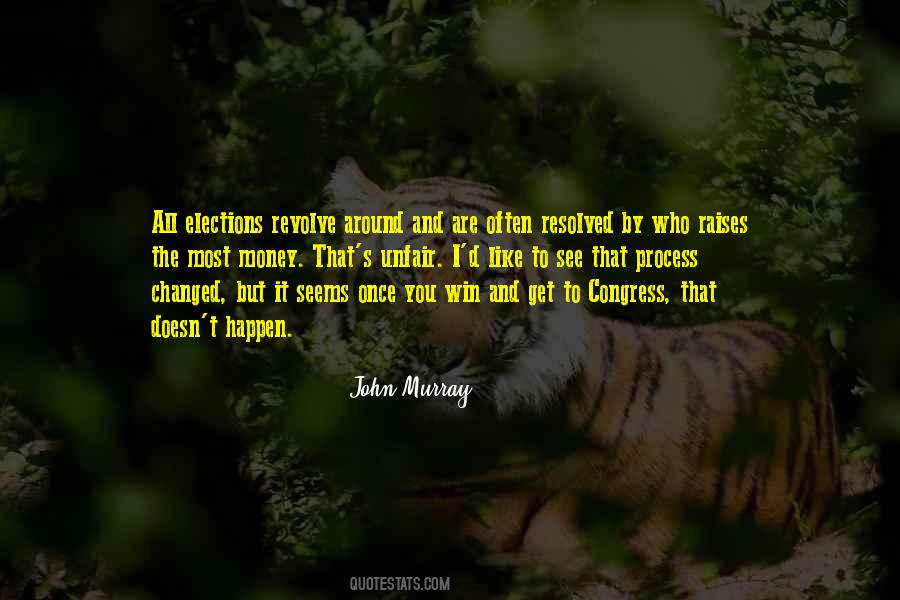 #34. Perhaps it was all just another game that I can't win, I thought. Heartbreak, a meaningful career, a dead-end ambition. I can't win. I think it was at that moment that I was released. - Author: M.K. Williams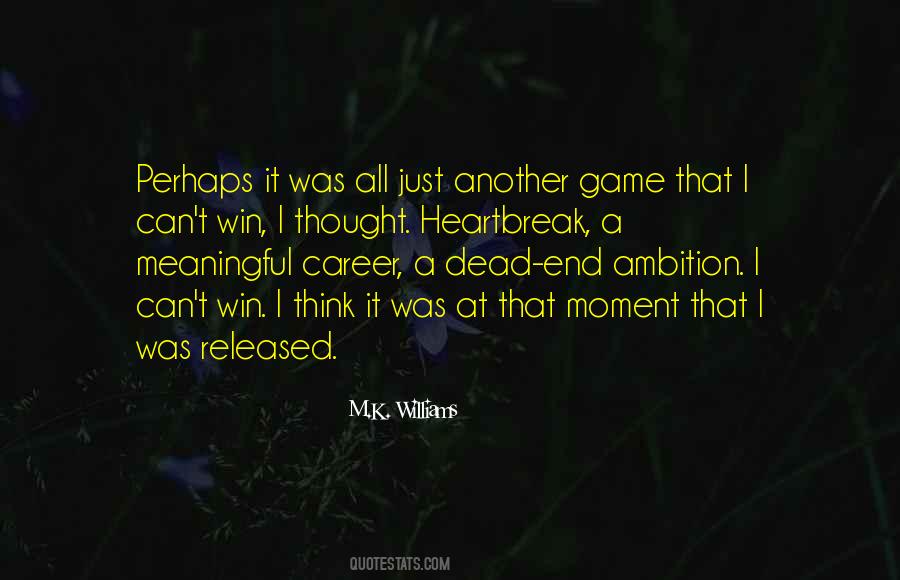 #35. To me it's the best trophy you can win and to bring it back for all them fans that have supported us right through would be something special. - Author: Steven Gerrard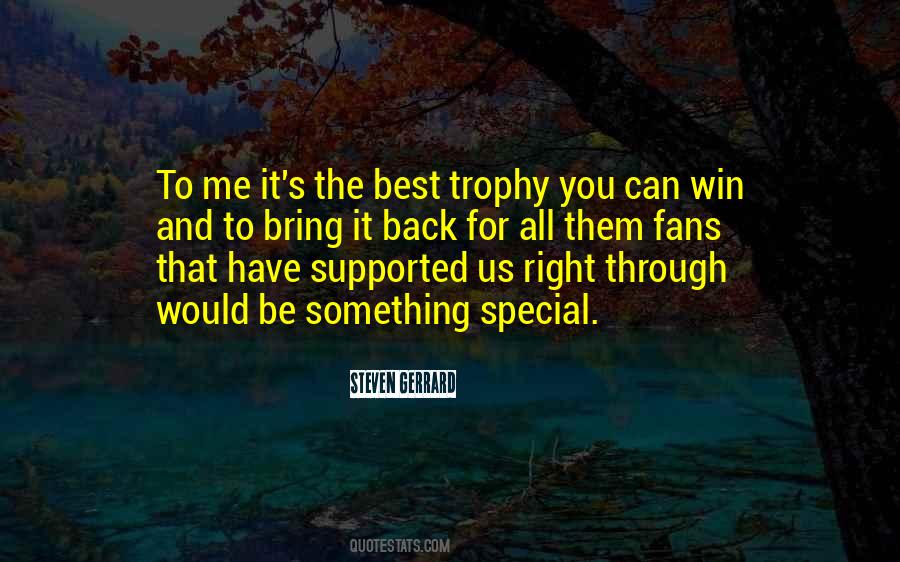 #36. Go in all simplicity; do not be anxious to win a quiet mind, and it will be all the quieter. Do not examine so closely into the progress of your soul. Do not crave too much to be perfect, but let your spiritual life beformed by your duties, and by the actions which are called forth by circumstances. - Author: Saint Francis De Sales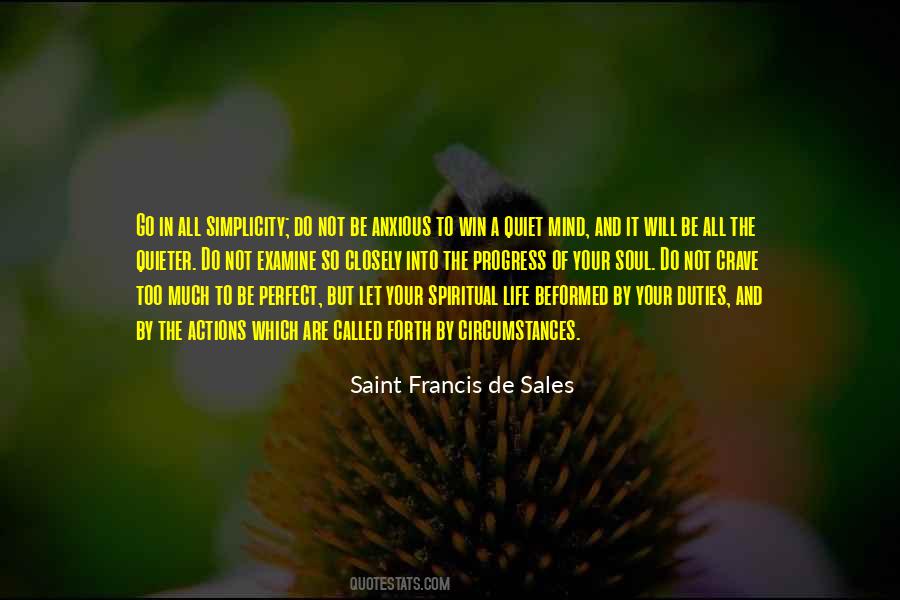 #37. It is possible for the human spirit to win after all. - Author: Jack Kerouac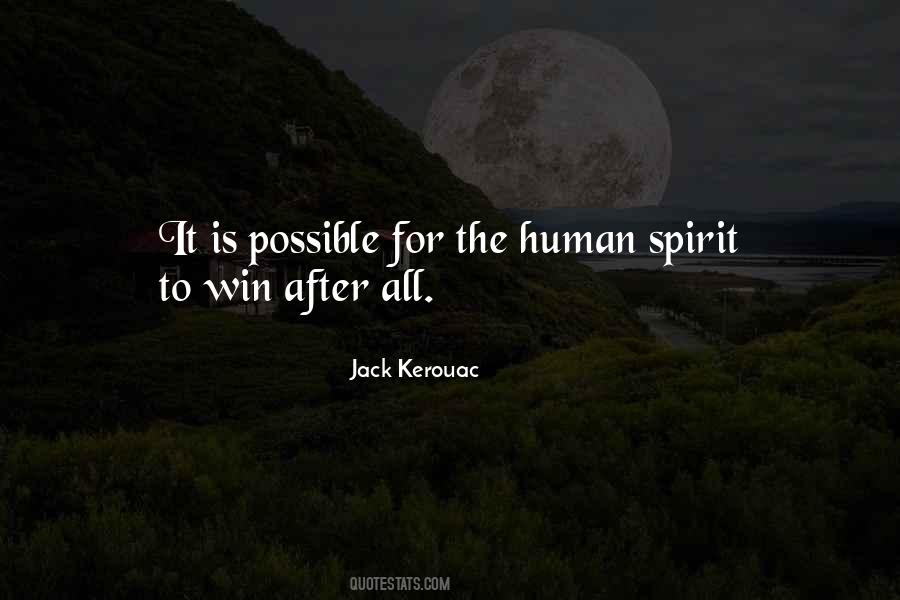 #38. I had a coconut on the way, which was another first for me. A drink and food all in one. It didn't look like the normal coconuts you win at fairgrounds. There was no hair on it. I don't know if that's how they grow here or if it's that Brazilians hate hair on anything and they've waxed them. - Author: Karl Pilkington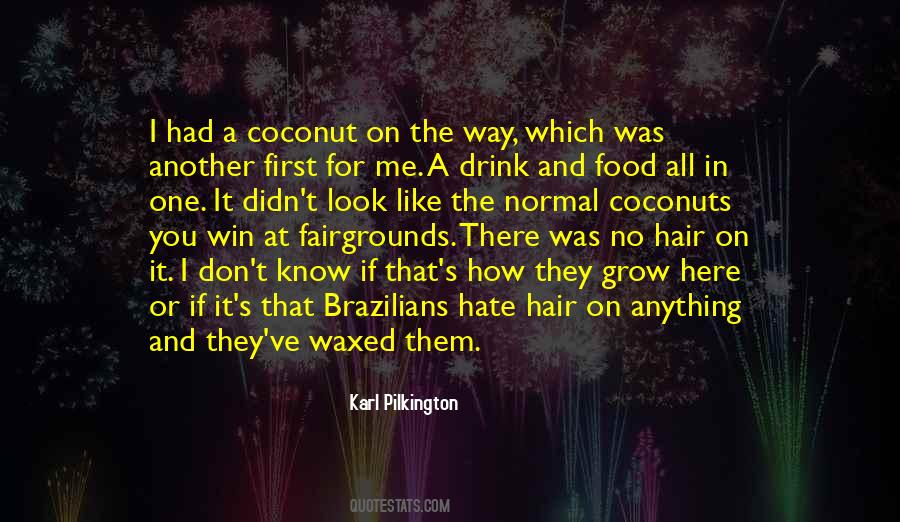 #39. You can read books on stuff all day long, but until you get out there and just do it, if you want to start playing, and you want to make some music, then go out and play. Go find yourself a venue and play, even if it's in your home. Just play every day. You win the fight by fighting. - Author: Christian Kane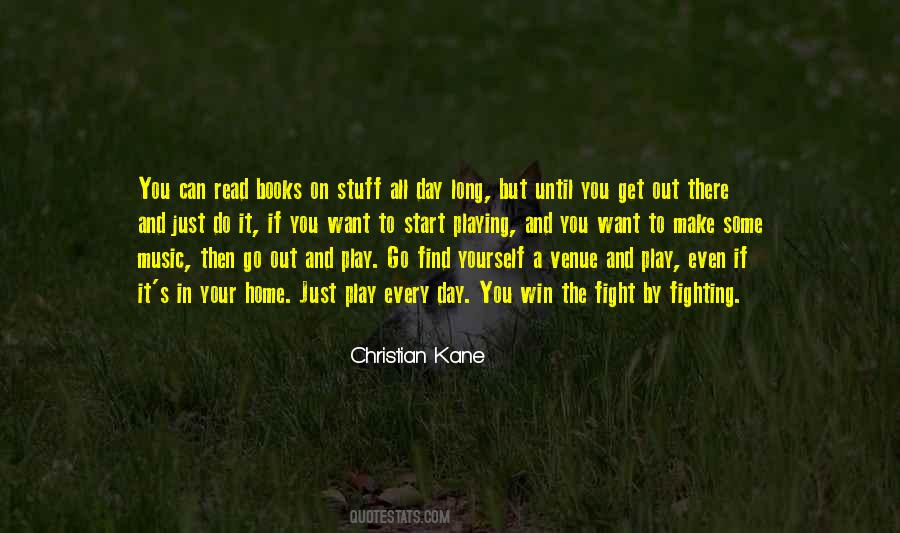 #40. First of all, the idea that natural gas is better than coal is a lie, especially when it comes to fracking for natural gas. It is a lie that was bought into by a lot of Democrats and a lot of environmentalists because I think they wanted to have a win against something; against coal. - Author: Josh Fox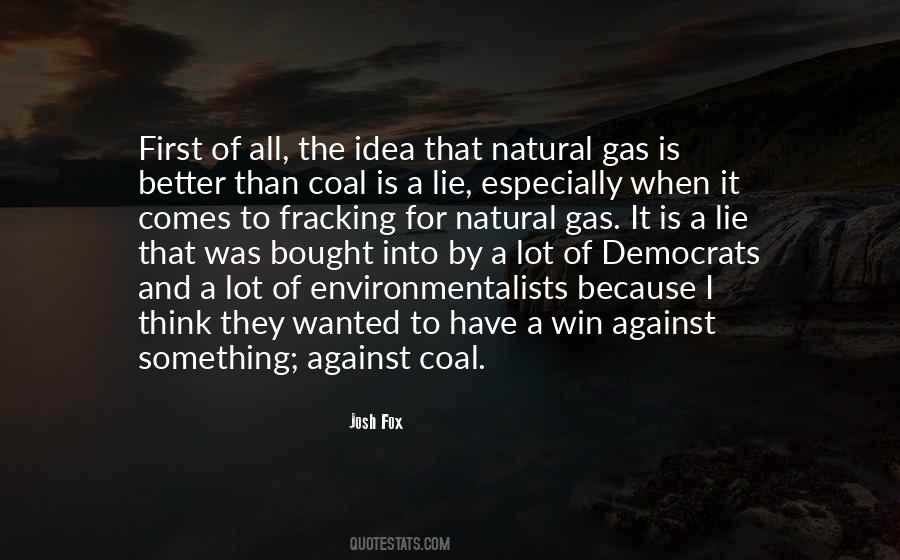 #41. I have short goals - to get better every day, to help my teammates every day - but my only ultimate goal is to win an NBA championship. It's all that matters. I dream about it. I dream about it all the time, how it would look, how it would feel. It would be so amazing. - Author: LeBron James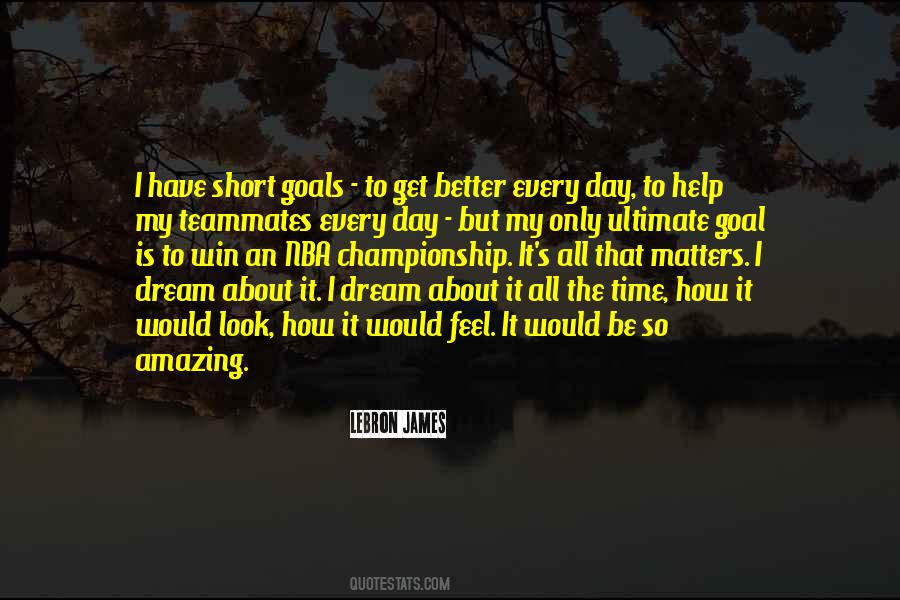 #42. We all play chess with Fate as partner. He makes a move, we make a move. He tries to checkmate us in three moves, we try to prevent it. We know we can't win, but we're driven to give him a good fight. - Author: Isaac Bashevis Singer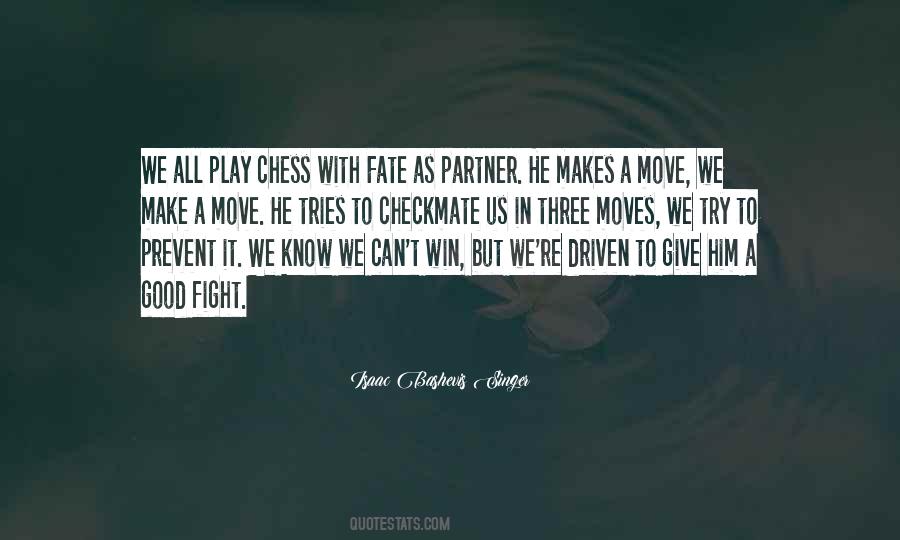 #43. You didn't win the game of life by losing the least. That would be one of those-what were they called again?-Pyrrhic victories. Real winning was having the most to lose, even if it meant you might lose it all. Even though it meant you would lose it all, sooner or later. - Author: Tommy Wallach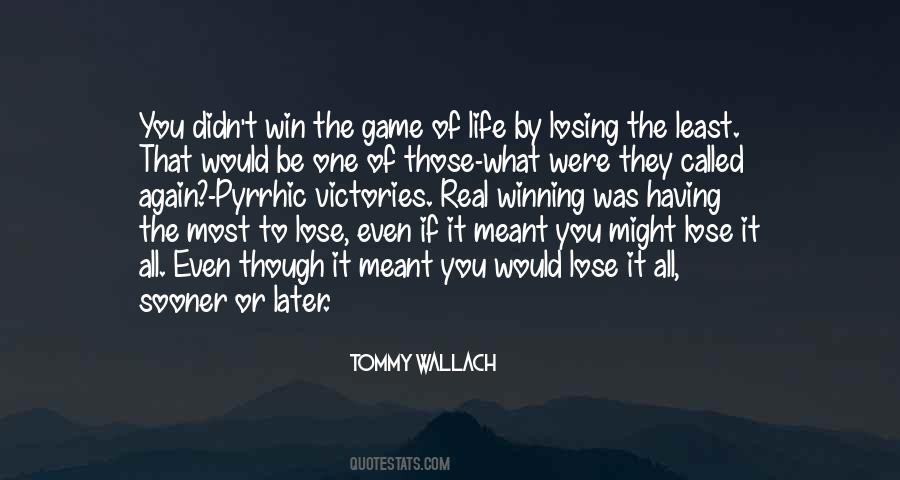 #44. I like cheating. It makes me feel good about myself. It's a very easy way to win, since all relationships, especially more "serious" ones, are, in a way, wars. - Author: A.D. Aliwat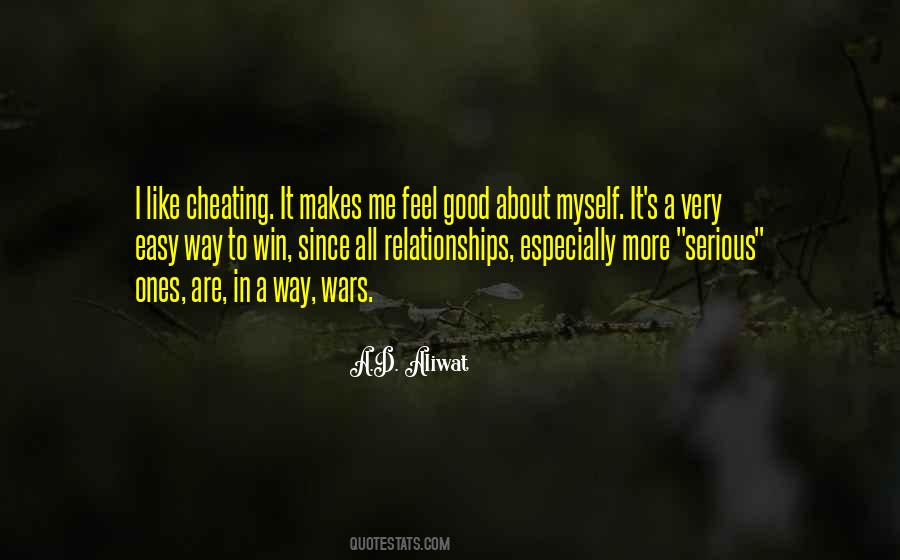 #45. Servant-leader ship is all about making the goals clear and then rolling your sleeves up and doing whatever it takes to help people win. In that situation, they don't work for you, you work for them. - Author: Ken Blanchard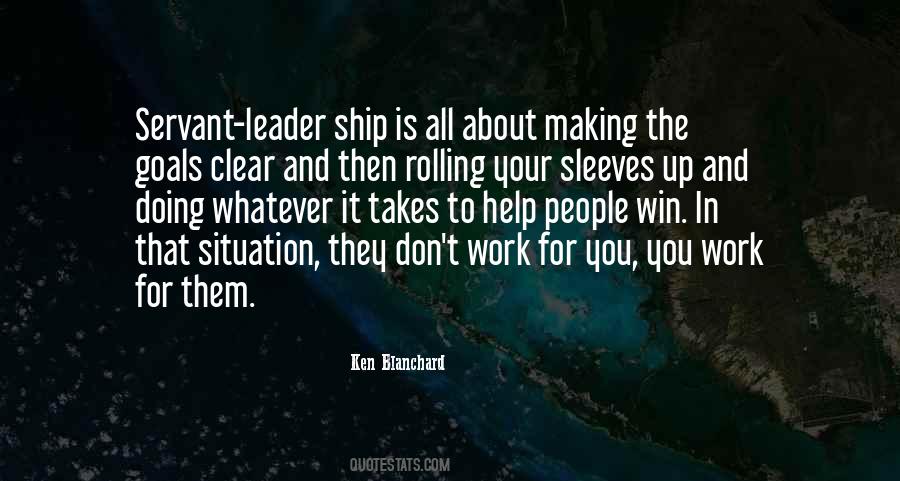 #46. It's flattering if people think I'm attractive. If it helps, great, but it's not going to get in the way of me wanting to win. That's what I'm all about. - Author: Lorrie Fair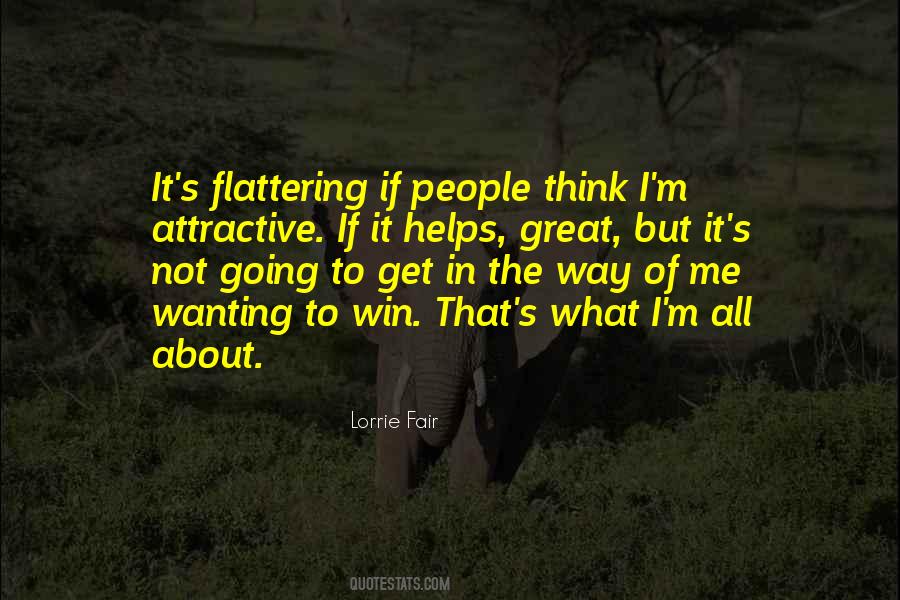 #47. Kids love to be scared; we all do. But there's a difference between leaving them hanging out there, with their fears, and then bringing them safely home. Kids love it when someone like them stands up against real evil, something really horrendous and frightening, and win. - Author: Henry Selick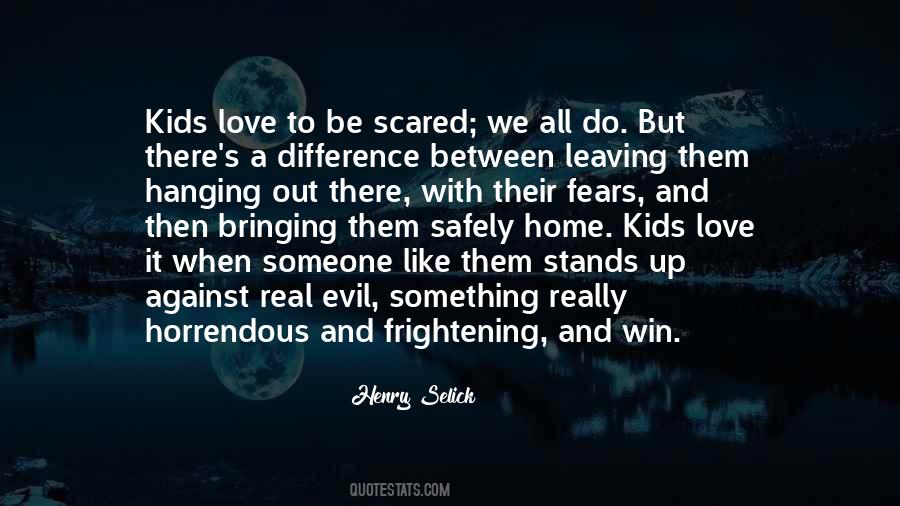 #48. This cosmic dance of bursting decadence and withheld permissions twists all our arms collectively, but if sweetness can win, and it can, then I'll still be here tomorrow to high-five you yesterday, my friend. Peace. - Author: Pendleton Ward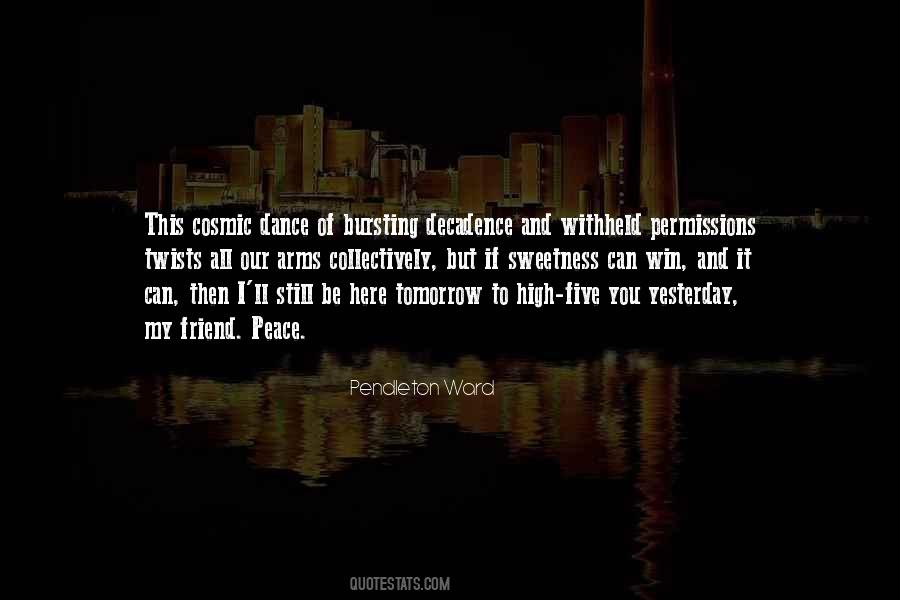 #49. Many a wrong, and it's curing song,
many a road, and many an inn,
Room to roam, but only one home,
for all the world to win.
George MacDonald, (Lilith) - Author: George MacDonald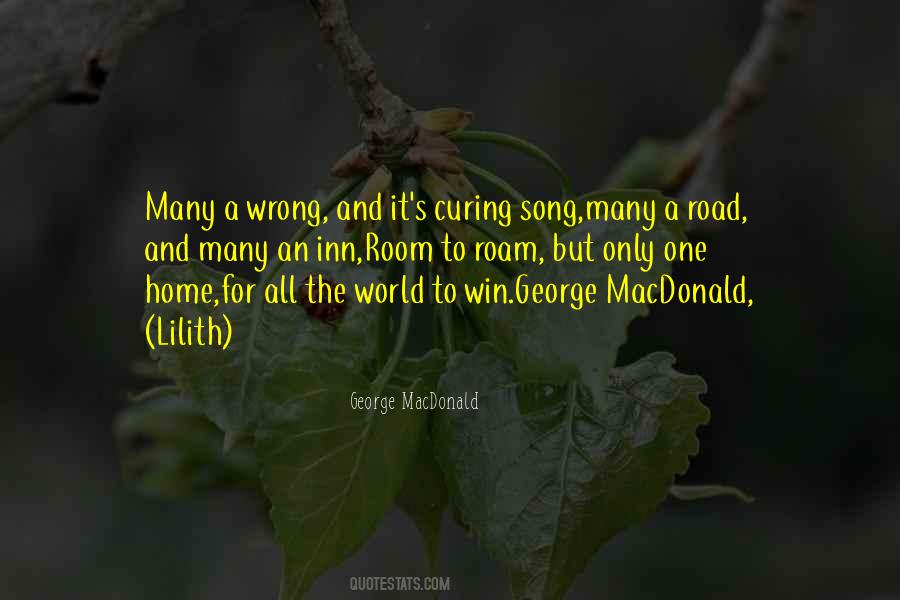 #50. It's very hard to find true friends when your life is a bumpy ride full of twists and turns. But, I'm glad that amidst all the ramblings in my life I have managed to win some great friends. - Author: Harbhajan Singh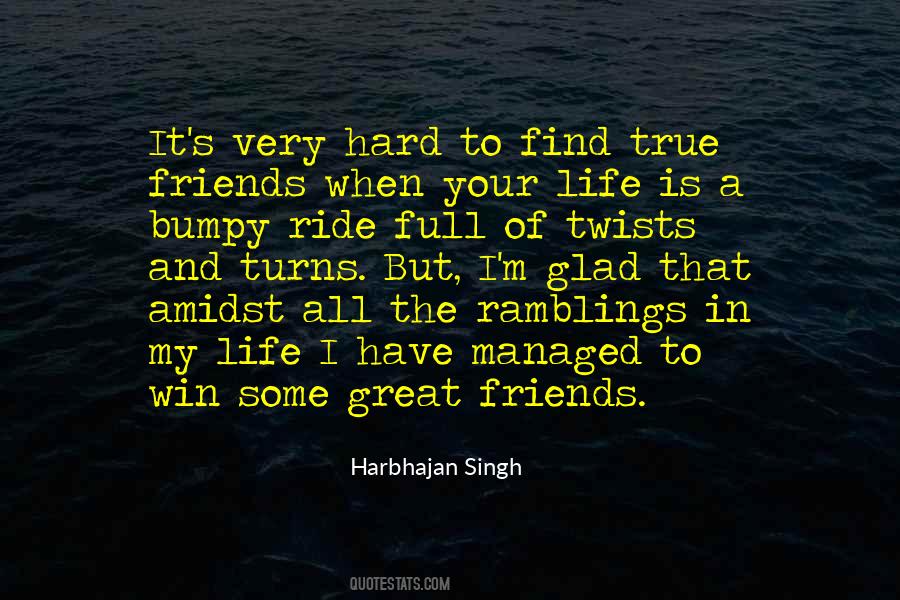 #51. Let's get rid of all the economic (expletive) this country represents! Bring it on, I hope the Muslims win! - Author: Chrissie Hynde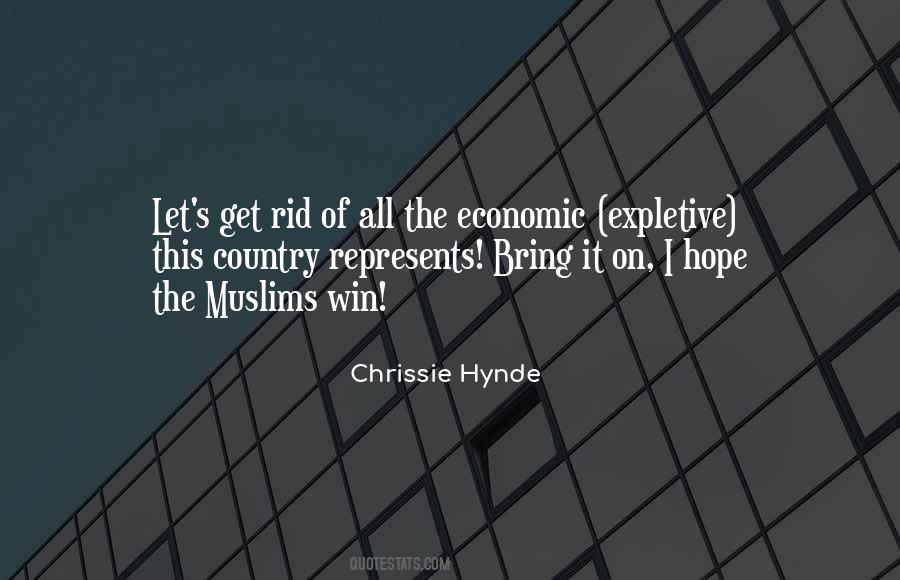 #52. See, here's the thing. Morgan was right: you can't win them all. But that doesn't mean that you give up. Not ever. Morgan never said that part - he was too busy living it. - Author: Jim Butcher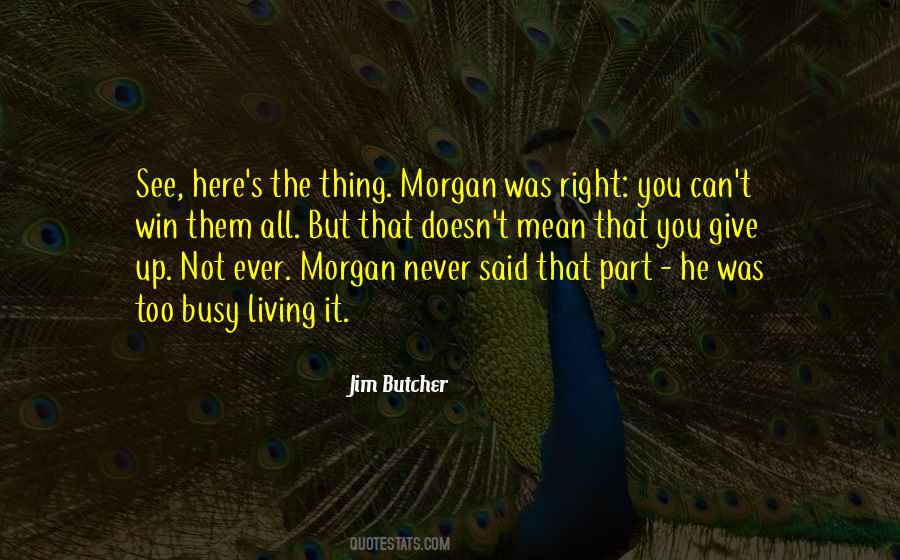 #53. Prepare like no other, know that there was nothing left for you to do when it's all said and done. This way a loss is just a stat. The better man will always win if he prepared like no other. - Author: Dan Harris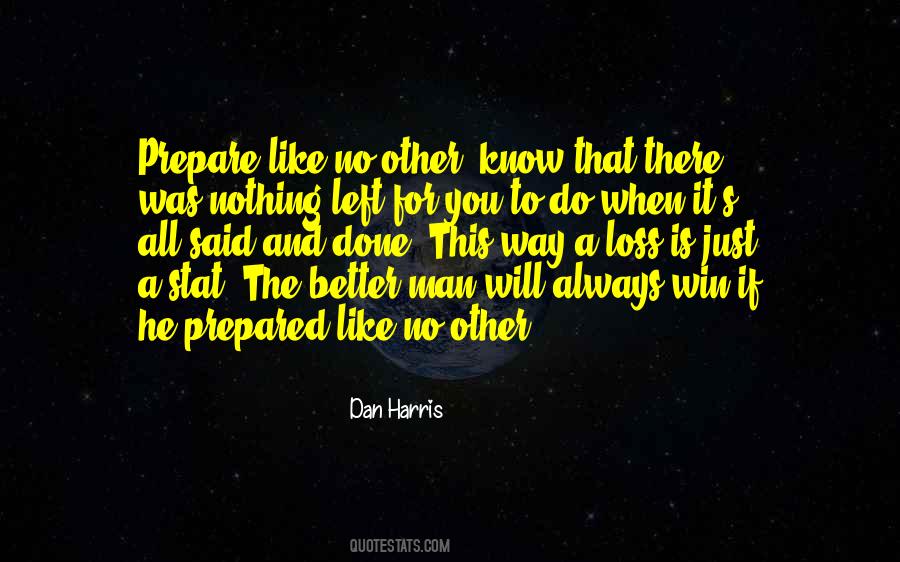 #54. Some of the best things about being a vegetarian include, of course, contributing towards the welfare of animals. Being a vegetarian can also make you a healthier person, and it helps the environment. All of these things make vegetarianism worthwhile. It's really a win-win situation. - Author: Laura Mennell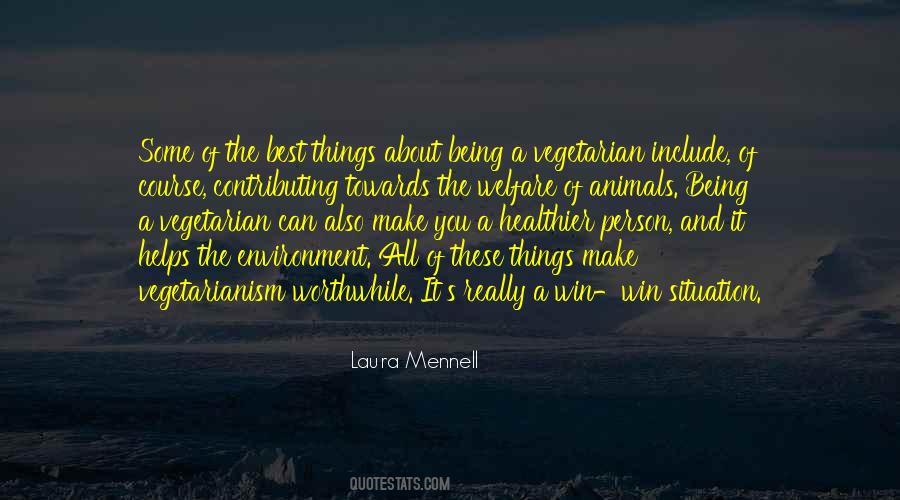 #55. There are pitfalls in World Cups, there are players who can win penalties and players who get the slightest touch and go down holding their face or whatever and get someone sent off. There are all these little things and you're hoping that you're not on the wrong end of it. - Author: Michael Owen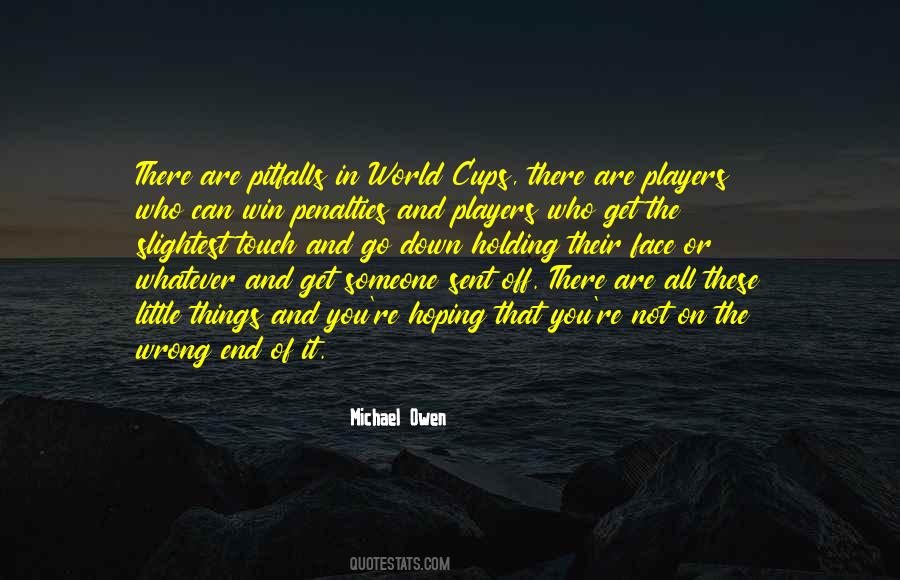 #56. My heart is in this work, for it is not a question of 'Will we win' or 'Will we lose.' We must win, and that is all there is to it. - Author: William Kalush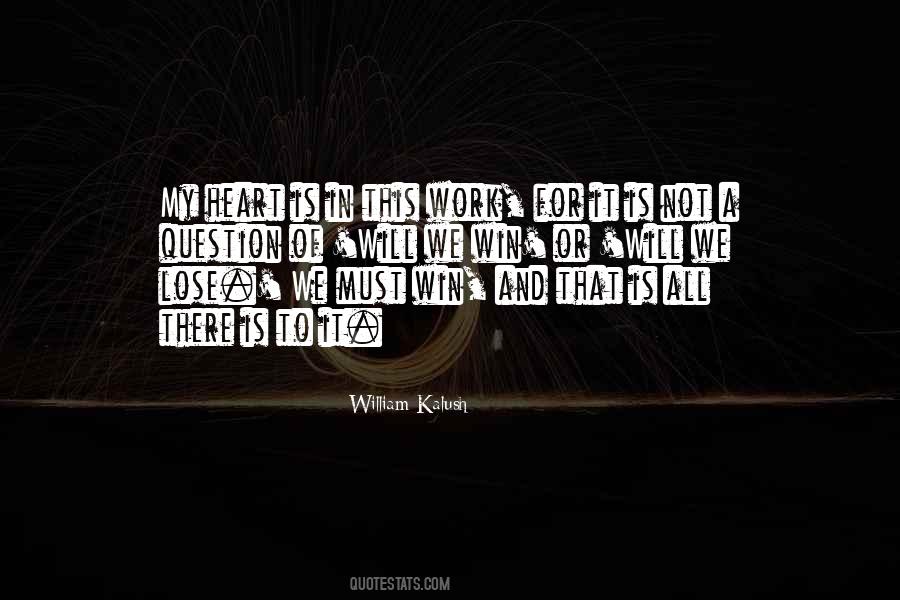 #57. We have no idea, but its not like we're going to win any awards for normalcy anytime soon. So you get into people's heads? The two of us can throw people around like toys. Zu once blew up an AC unit, and all she did was walk by it. - Author: Alexandra Bracken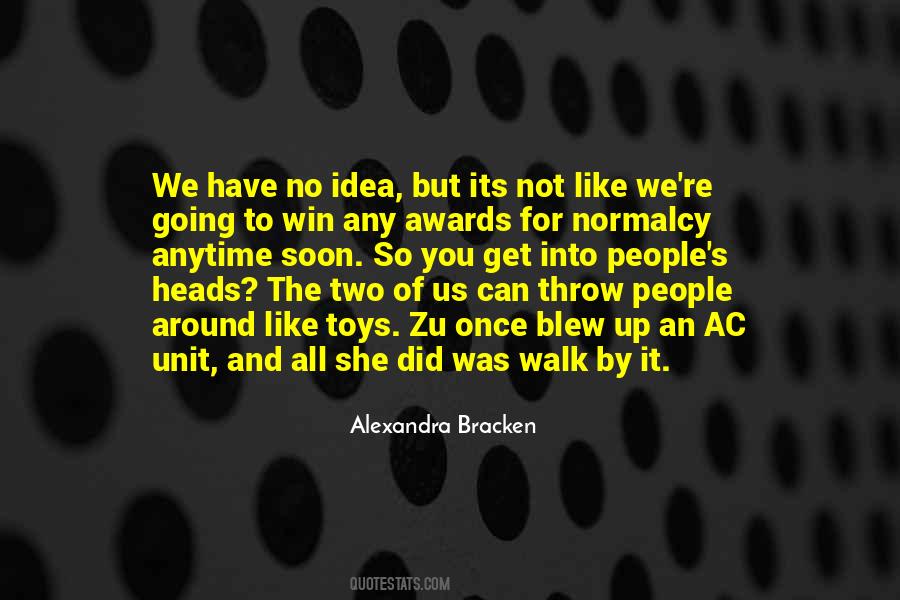 #58. By some special graciousness of fate I am deposited - as all good photographers like to be - in the right place at the right time. Go into it as young as possible. Bring all the asset you have and play to win. - Author: Margaret Bourke-White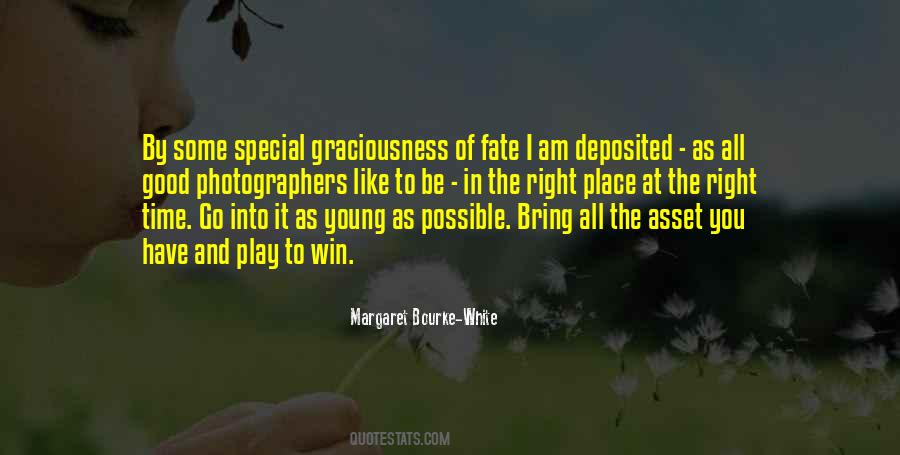 #59. We all have our moments of being fed up ... but give me your hand and I'll hold it. If you are being bullied I am thinking of you. You are not alone and it will get better. Don't let them win. It's okay not to be okay. - Author: Jessie J.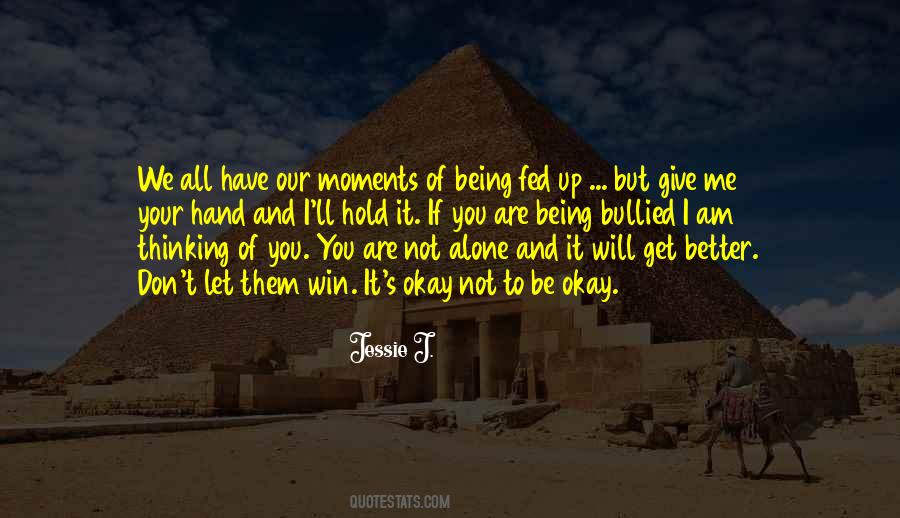 #60. If you have to fight a crowd of boys, it's best to go for the biggest one. That way you won't have to fight them all. The others will see that you mean business and you will win their respect. - Author: Suzanne Vega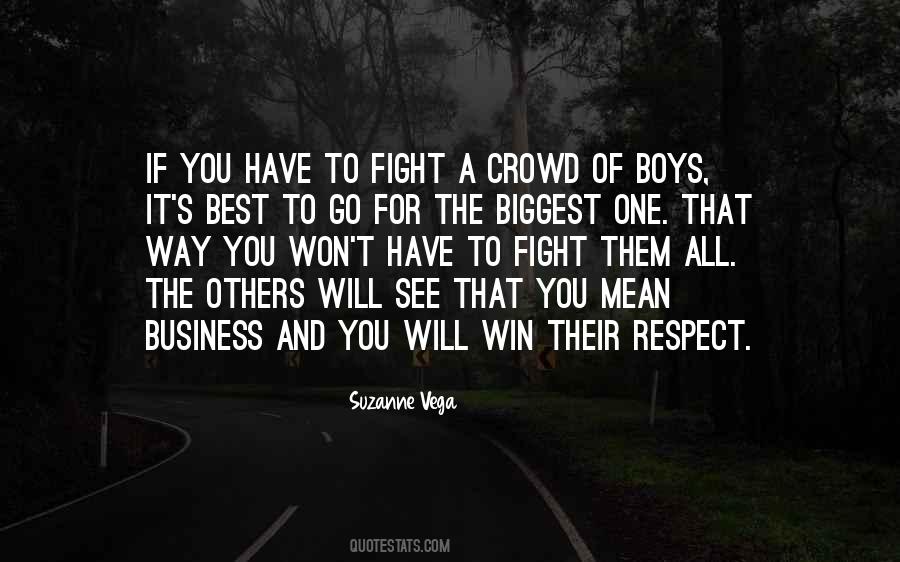 #61. At that moment his soul is fuller of the tomb and him who lies there than of the altar and Him of whom it speaks. Such stages have to be gone through, I believe, by all young and brave souls, who must win their way through hero-worship to the worship of Him who is the King and Lord of heroes. - Author: Thomas Hughes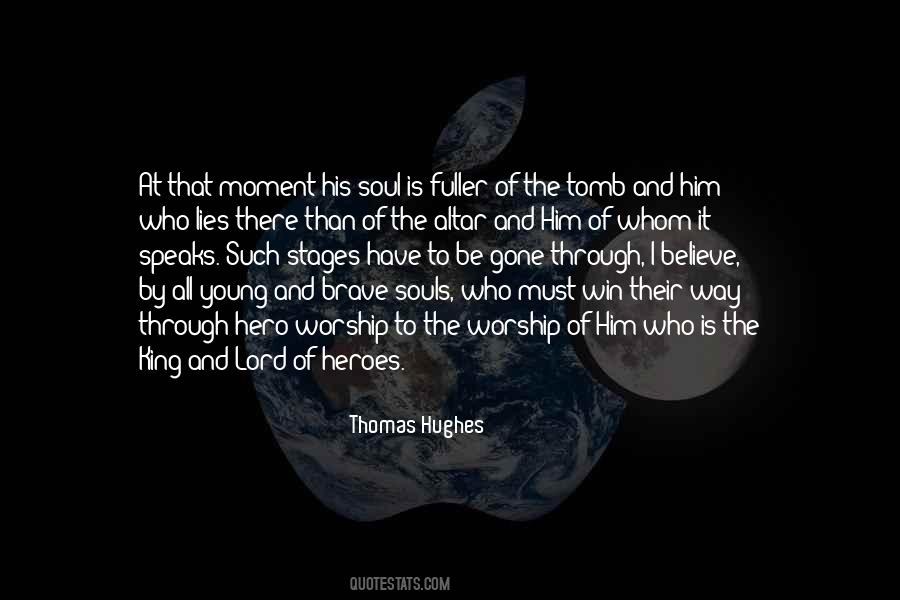 #62. A competitor will find a way to win. Competitors take bad breaks and use them to drive themselves just that much harder. Quitters take bad breaks and use them as reasons to give up. It's all a matter of pride. - Author: Nancy Lopez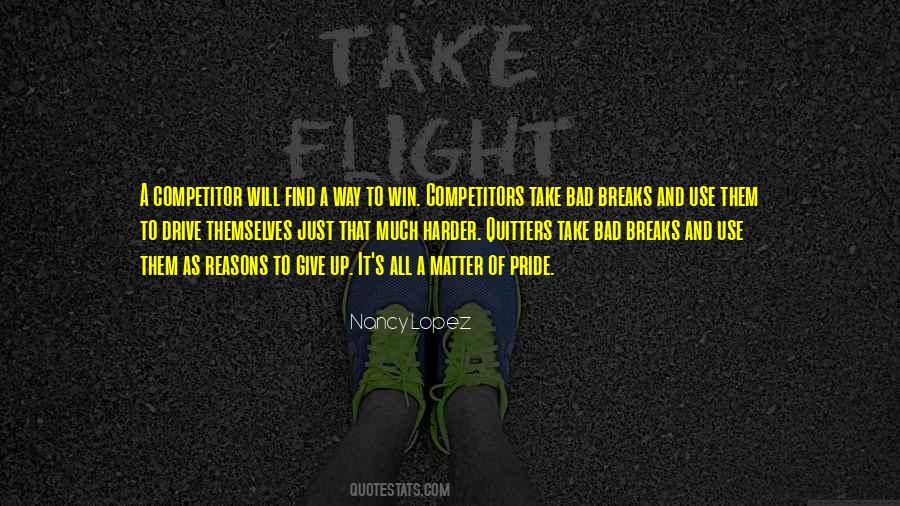 #63. This wasn't about the chase. We all knew who would win. It was about defiance. - Author: Pepper Winters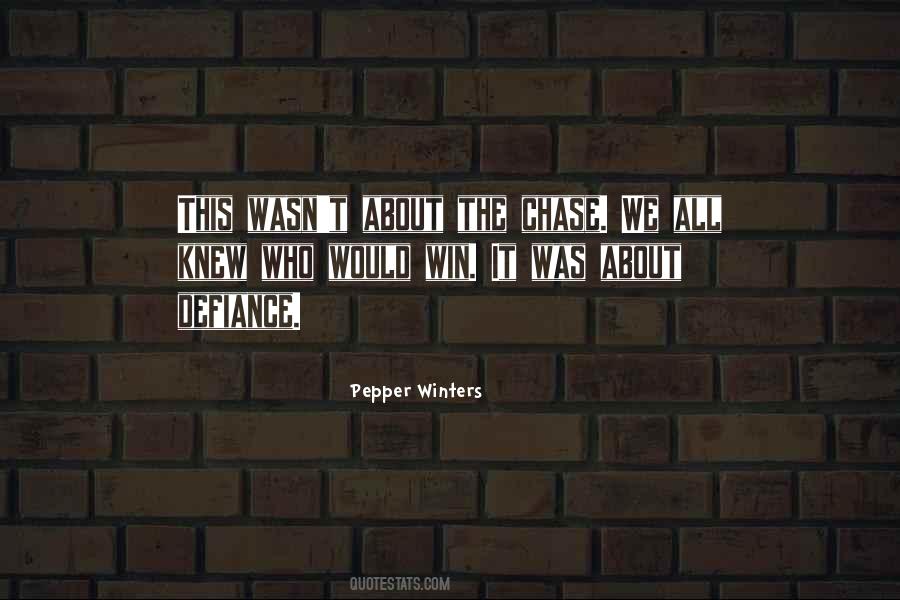 #64. Intelligent people need a fool to lead them. When the team's all a bunch of scientists, it is best to have a peasant lead the way. His way of thinking is different. It's easier to win if you have people seeing things from different perspectives. - Author: Jack Ma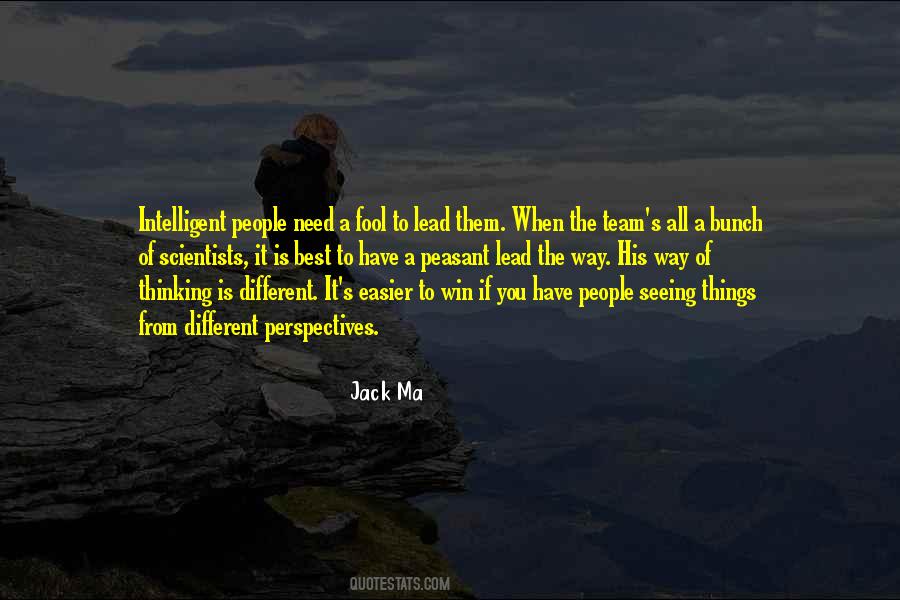 #65. Words move, turning over like tumbling clowns; like certain books and like fleas, they possess activity. All men equally have the right to say, 'This word shall bear this meaning,' and see if they can get it across. It is a sporting game, which all can play, only all cannot win. - Author: Rose Macaulay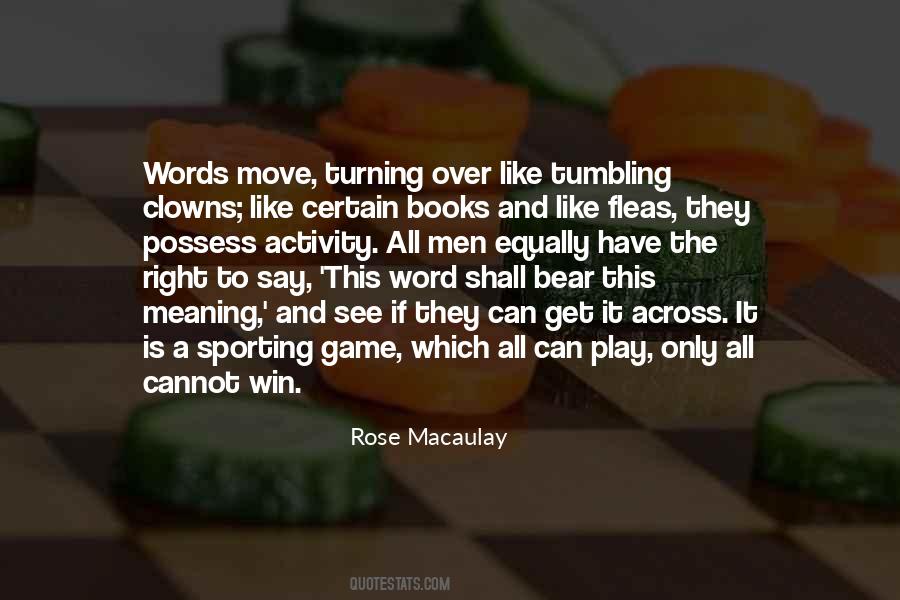 #66. Sometimes when they all talk I feel like shouting, 'so your life went wrong - why assume mine will? Maybe it'll work for me!' But this would only invite a pitying smile, and a 'she'll learn' comment. You can't win with them. You can't even compete. - Author: Kate Cann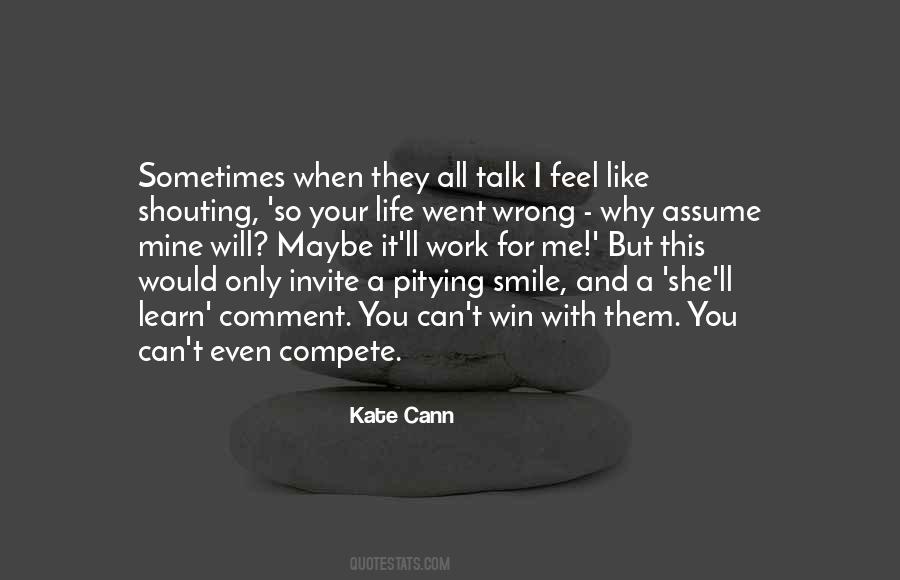 #67. Sometimes it's all about the win, sometimes it's about the skiing. - Author: Bode Miller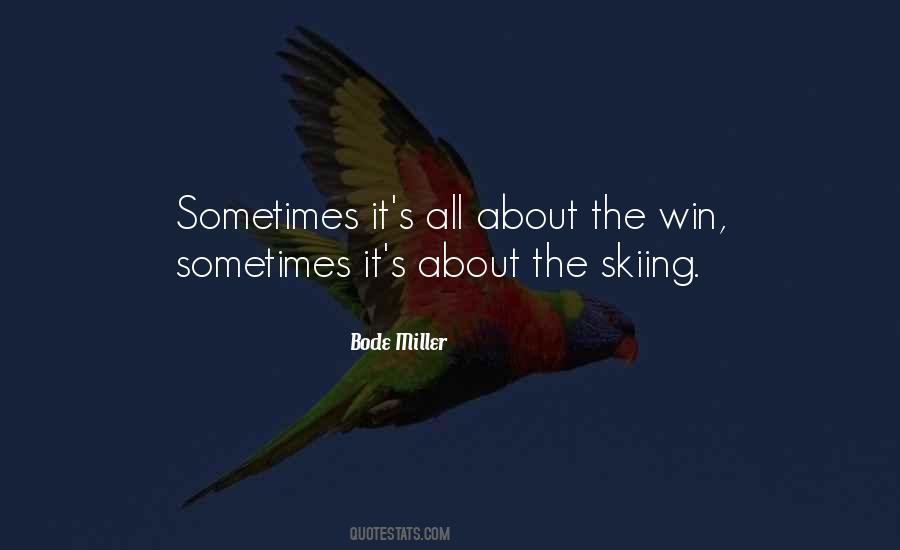 #68. When I was really low, when it was all I could do not to feel sorry for myself, I played that game too. I knew I could never win, but some days, the dark days, the allure of playing 'if only' was too strong to resist. - Author: Becca Fitzpatrick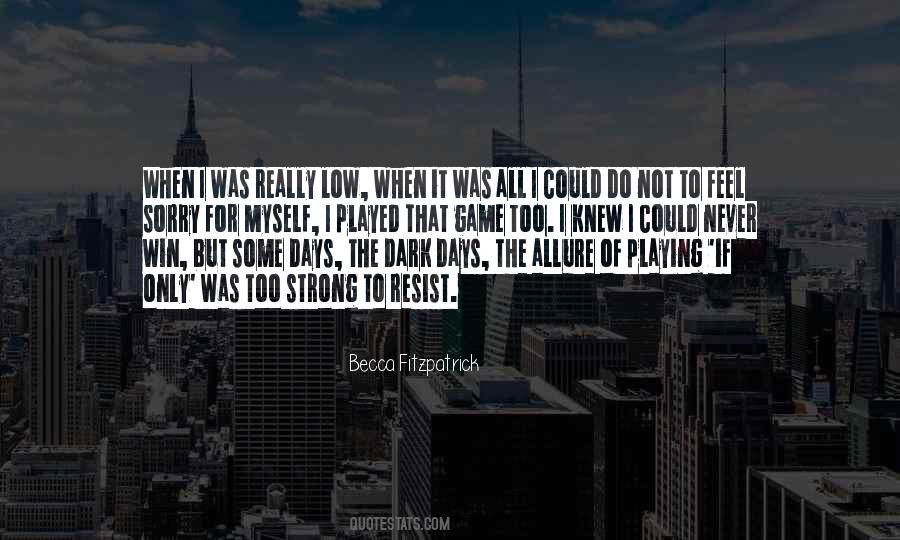 #69. I know it is something of a cliche to say that love makes all things possible, but I believe it does. It is not a magic wand that can be waved over life to make it all sweet and lovely and trouble free, but it can give the energy to fight the odds and win. - Author: Mary Balogh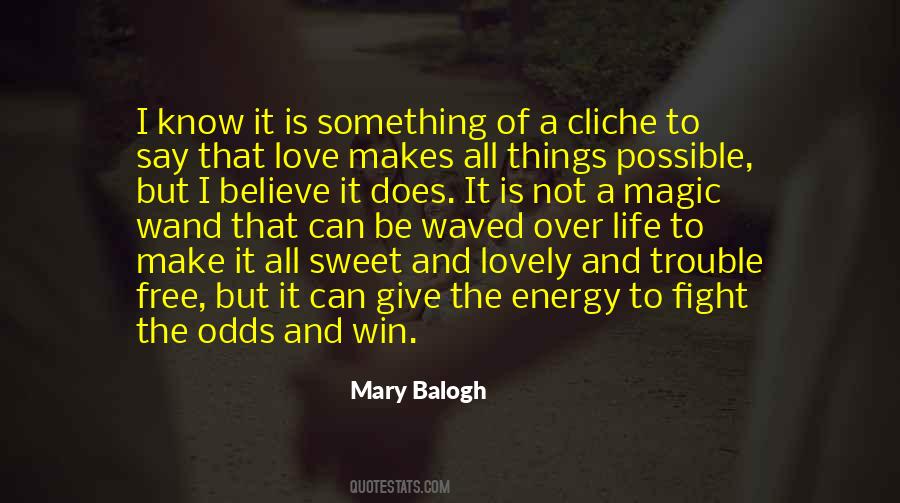 #70. I have found a way to beat myself
I win by losing, something like that
I'm told that I'm stupid
So ok, I'll be stupid
If I can't register the pain
Then it's not there
I'm not so stupid after all
I'll show them - Author: Henry Rollins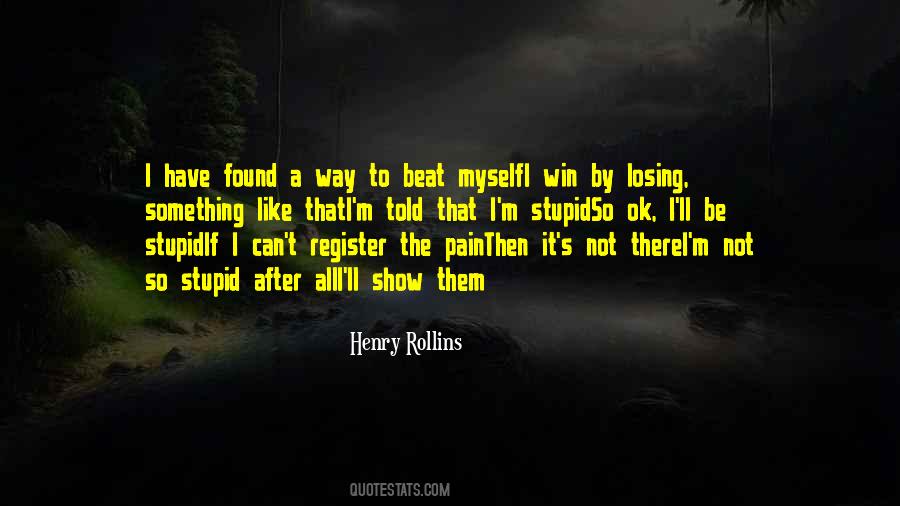 #71. The thing about information is that information is more valuable when people know it. There's an exception for business information and super timely information, but in all other cases, ideas that spread win. - Author: Seth Godin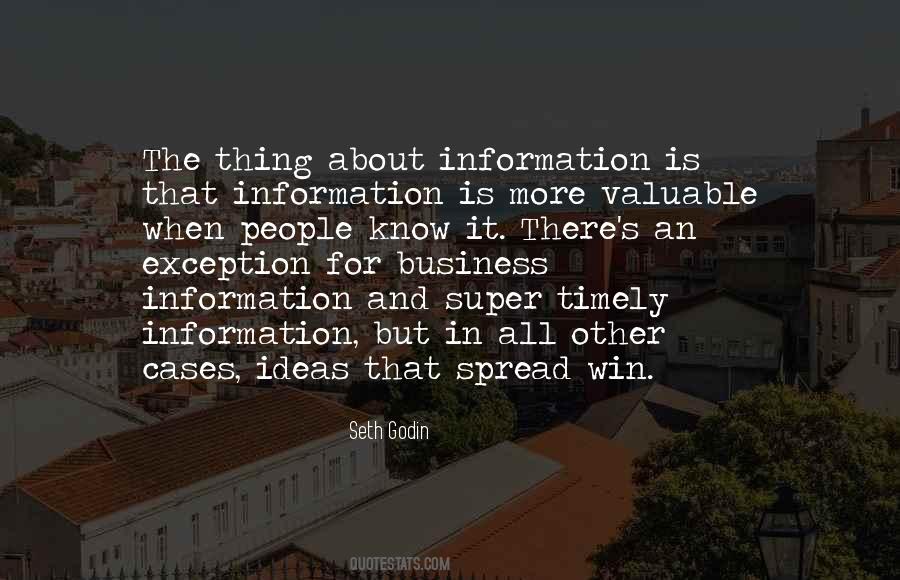 #72. Hillary Clinton and Barack Hussein Obama cannot win, and they are put in place to assure a victory by Mitt Romney ... this is the plan of all the insurance companies that are owned by Mormon interests. It is unfolding as the Mormon Church planned over the last fifty years. - Author: Roseanne Barr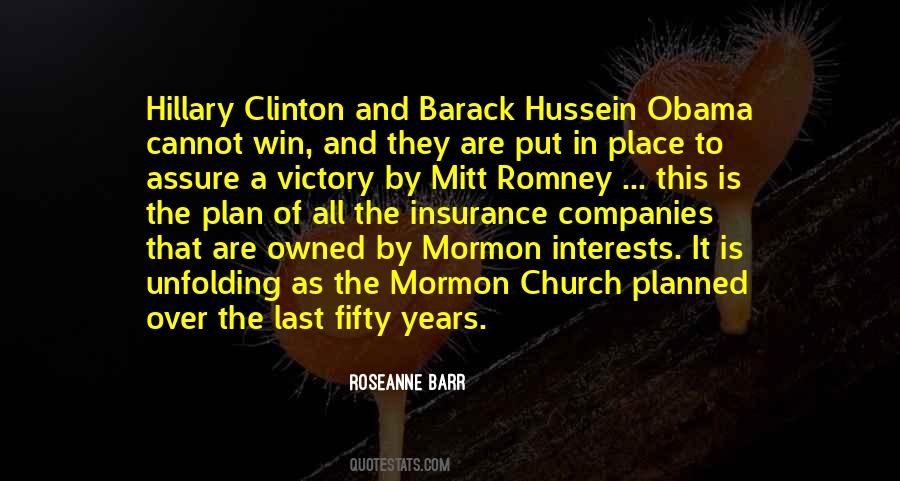 #73. As Jeopardy devotees know, if you're trying to win on the show, the buzzer is all. On any given night, nearly all the contestants know nearly all the answers, so it's just a matter of who masters buzzer rhythm the best. - Author: Ken Jennings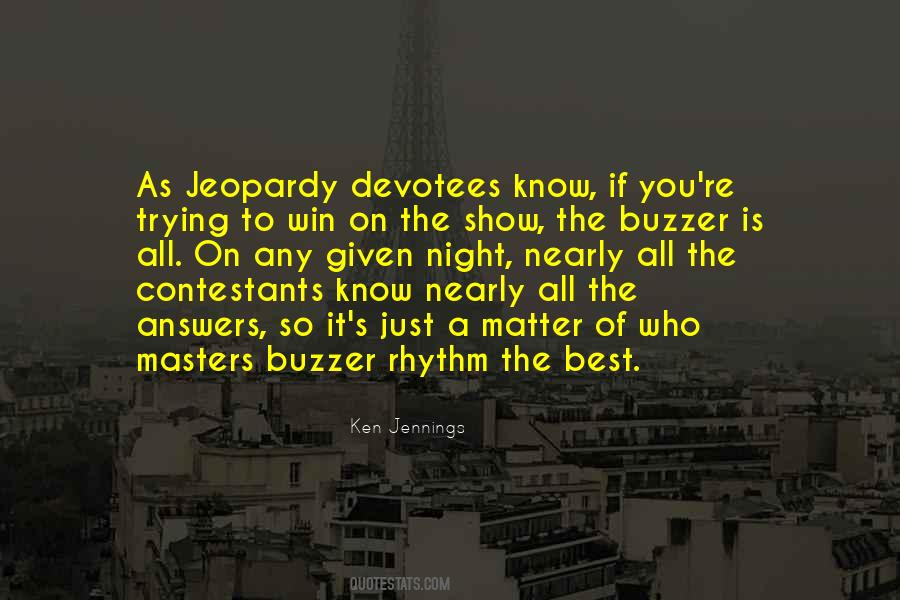 #74. With United, we'd all grown up together, we all wanted to win the biggest trophy in football. We did it togther. - Author: David Beckham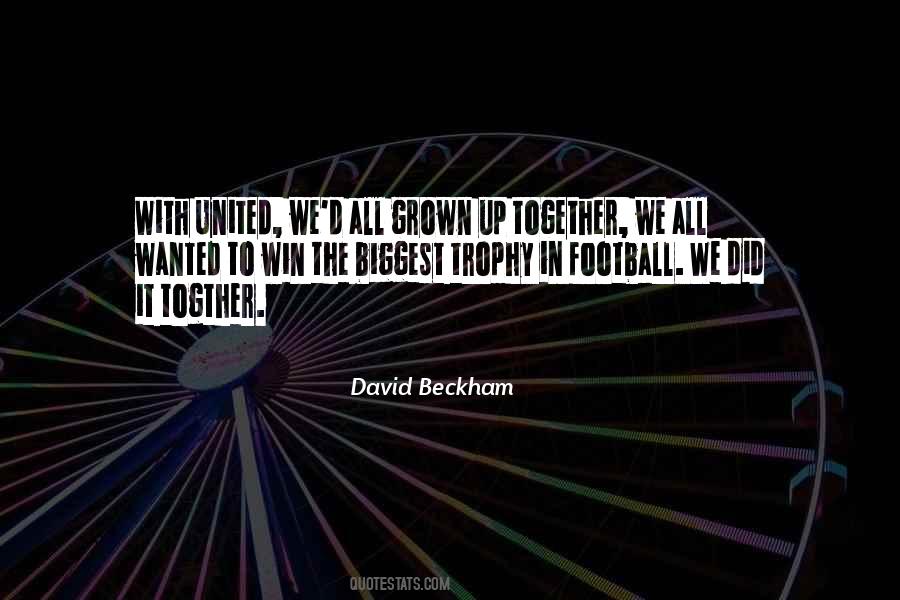 #75. So you win. No matter what, you win. It all works out for you in the end. Always. Someone or something's looking out for you. It's maddening. - Author: Lauren Groff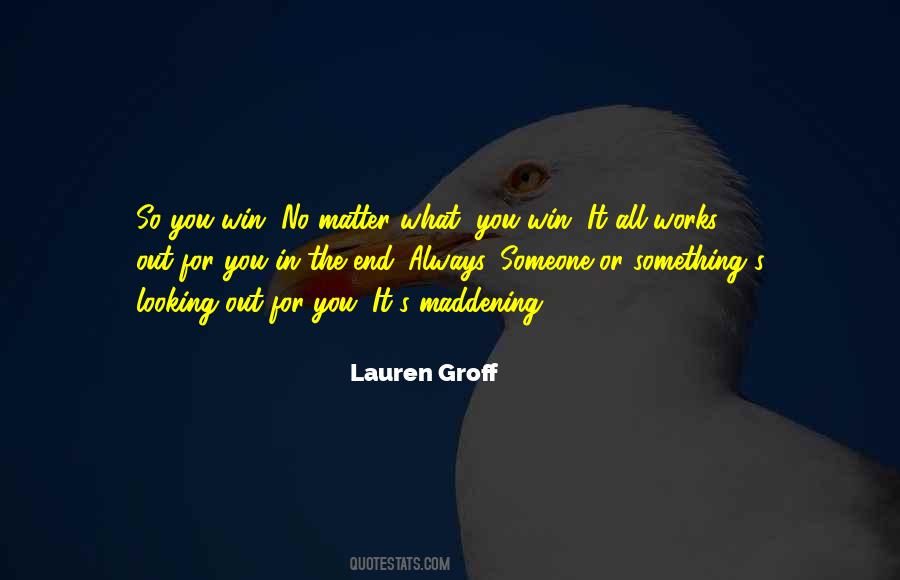 #76. It's all very simple: if you score one more than your opponent, you win. - Author: Johan Cruijff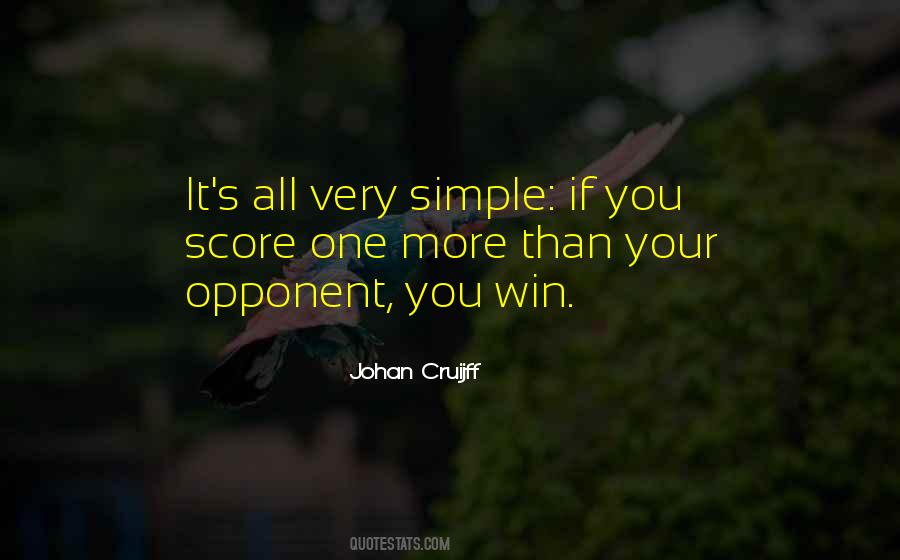 #77. I feel like I just returned a 100-yard kickoff in the last two minutes of the Super Bowl to win it all, only to have my run called back by a flag on the play. - Author: Kobe Bryant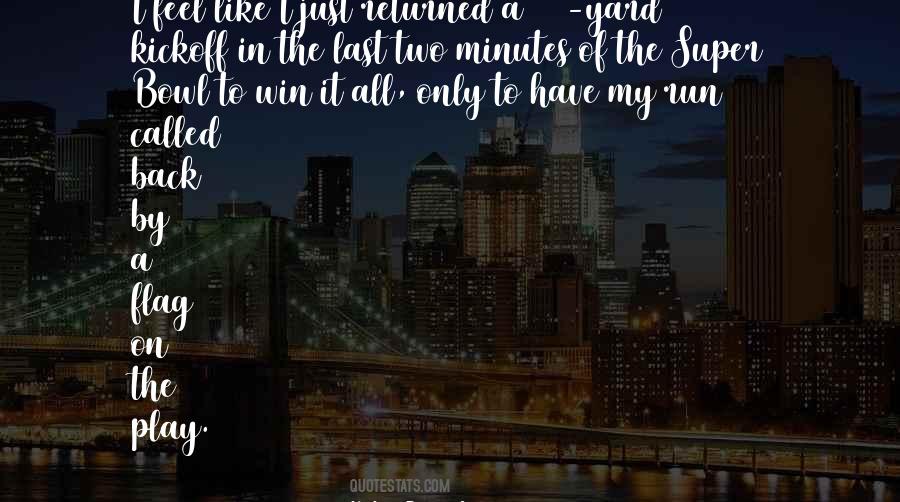 #78. Setting aside its failure to win over most people, the Bible can't even communicate clearly to the people who already cherish it deeply and believe in it with all their heart. - Author: Guy P. Harrison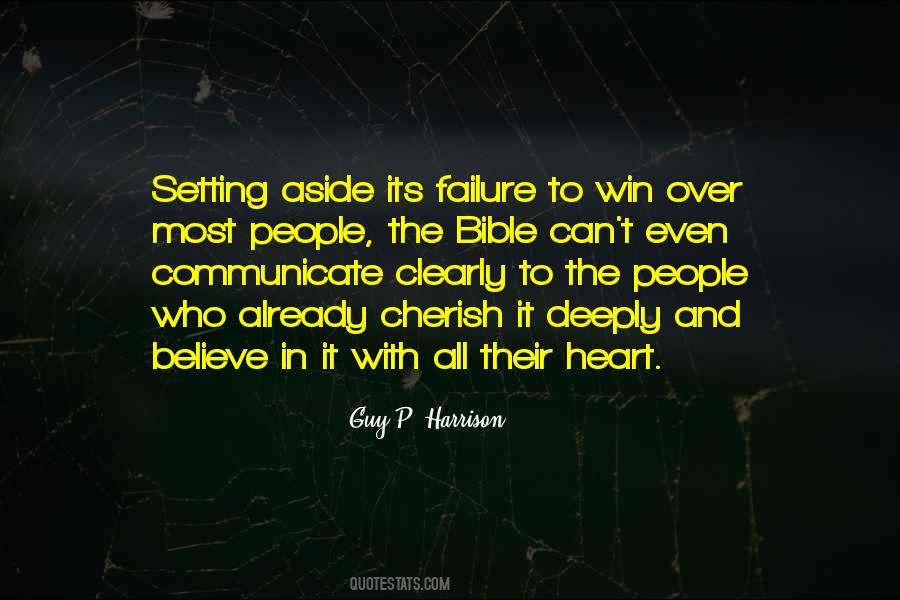 #79. If they want to win right now, I'm all for it. That's all I said the whole time. If you want to wait five years, let me know. My legs aren't as young as they used to be. - Author: Kobe Bryant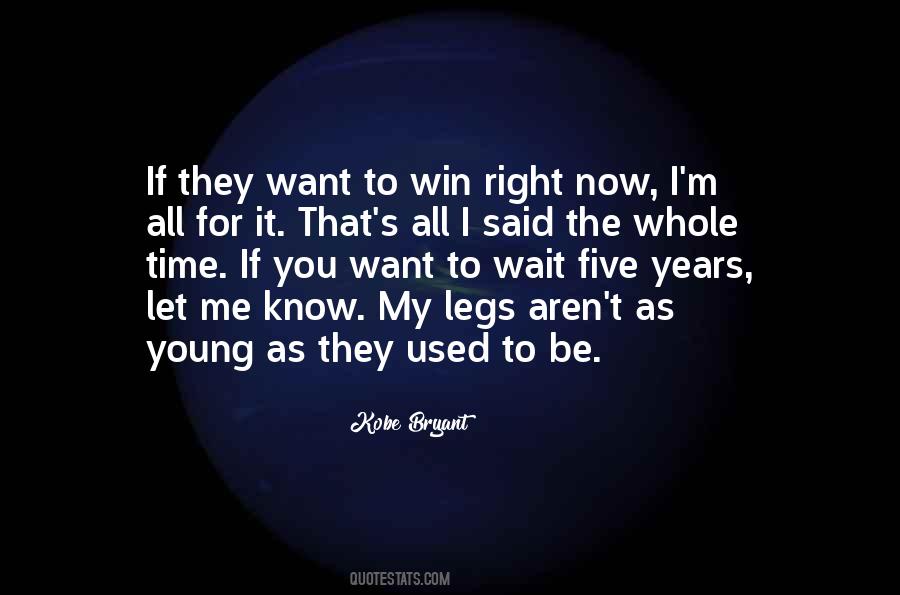 #80. If there were a race among all artists to the human heart, my money would be on music to win. It knows a shortcut. - Author: Marie-Helene Bertino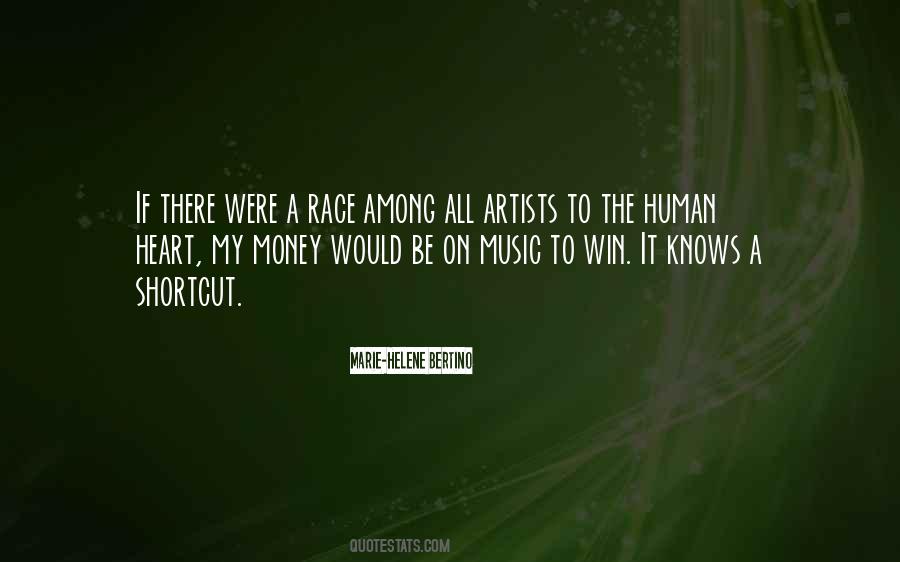 #81. If I could have had everything exactly the way I wanted, this is how I would have written it down. Win all my fights in the first round, then go to the UFC and headline a show, and have it as a pay-per-view and at home. People's dreams don't come true like that. - Author: Ronda Rousey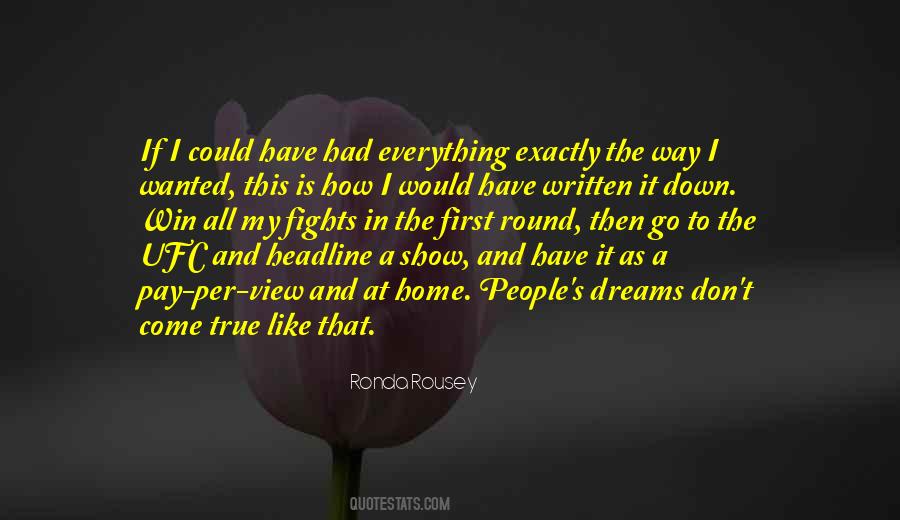 #82. We spent last night listening to Liverpool football team on the radio, wanting them to win so badly. Paul supports Liverpool. He was Everton for a while because of his family - but it's all Liverpool now. - Author: Linda McCartney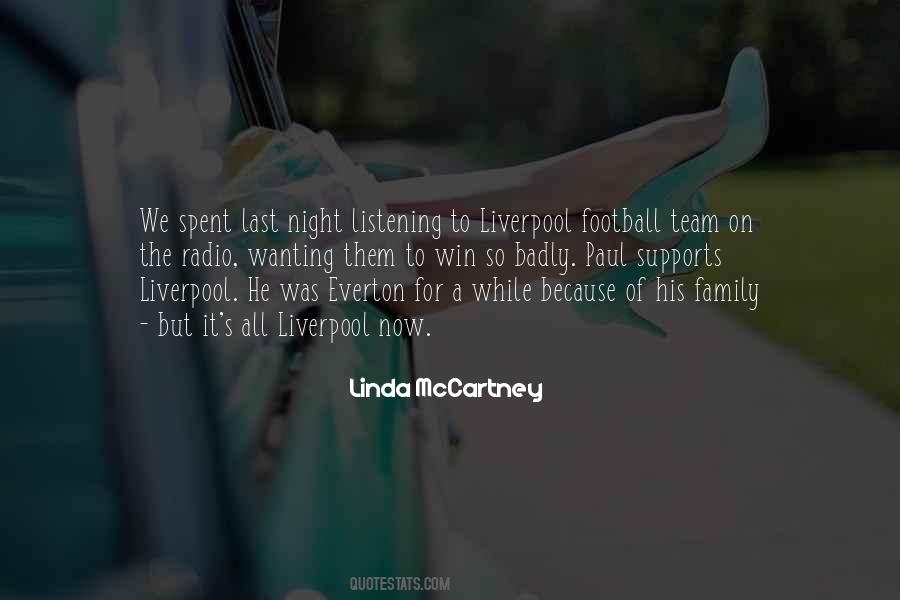 #83. The days when it was possible to win a serious game only by merit of sporting character or depth of chess understanding have vanished forever. Chess knowledge has become dominant, bypassing all the other factors that contribute to success. - Author: Anatoly Karpov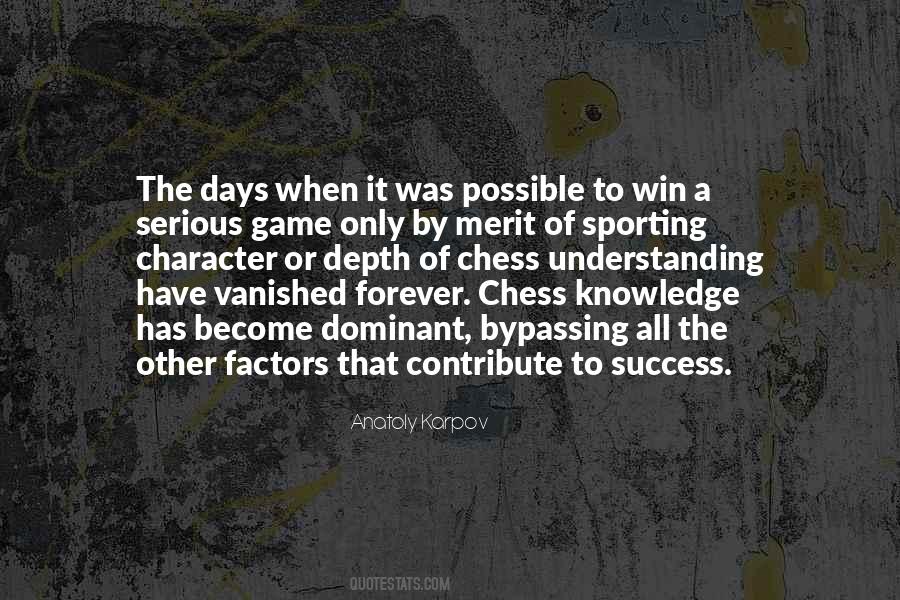 #84. You can only win the game when you understand that it is a game. Let a man play chess, and tell him that every pawn is his friend. Let him think both bishops holy. Let him remember happy days in the shadows of his castles. Let him love his queen. Watch him lose them all. - Author: Mark Lawrence
#85. As Olafsson showed me, White can win ... It's hard to believe. I stayed up all night analysing, finally convicing myself, and, incidentally, learning a lot about Rook and Pawn endings in the process. - Author: Bobby Fischer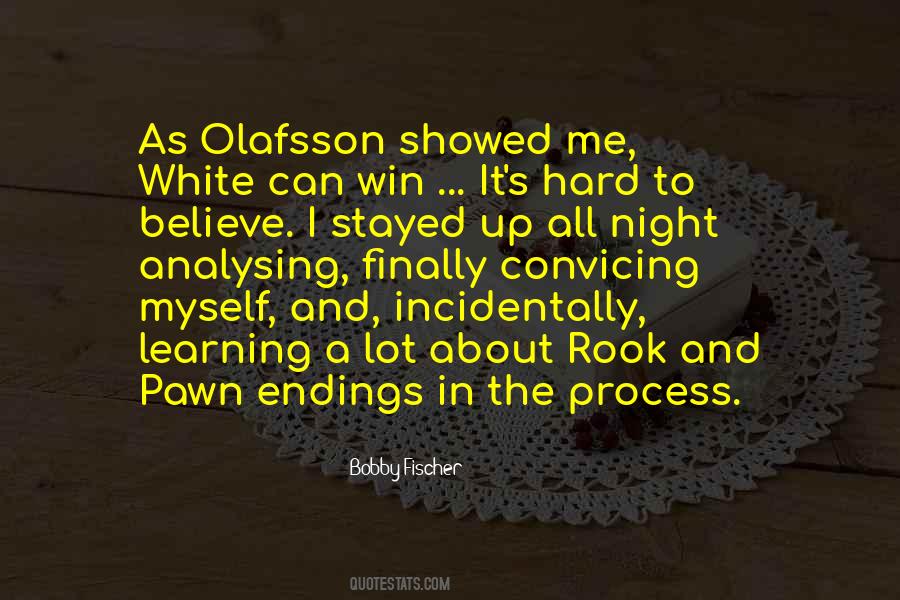 #86. Defeating depression is like playing the carnival game Whac-a-mole. You have to give it your all and be on target to beat that sucker down when it pops up again and again. If you pay attention, learn from your past efforts, and keep at it, you can win." -Mel. Edwards - Author: Mel Edwards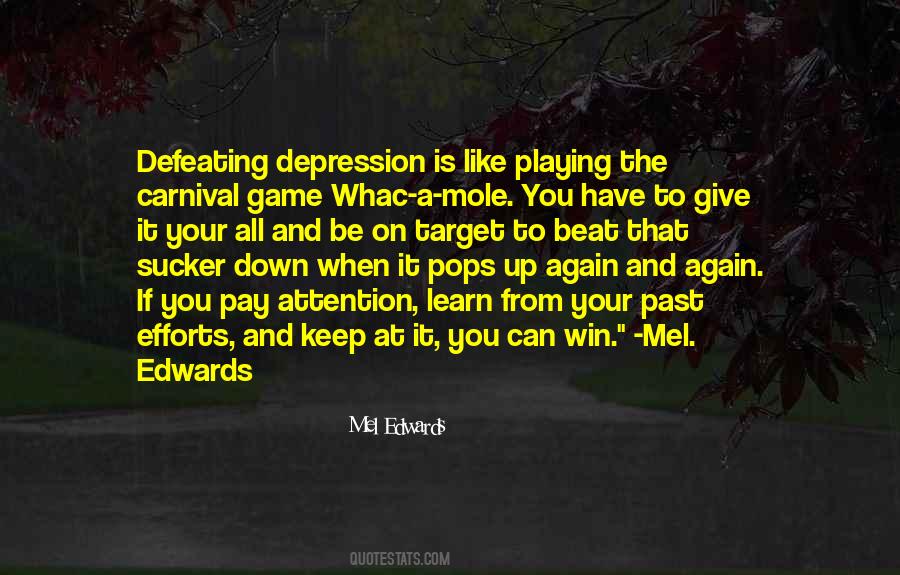 #87. To me, it doesn't matter how good you are. Sport is all about playing and competing. Whatever you do in cricket and in sport, enjoy it, be positive and try to win. - Author: Ian Botham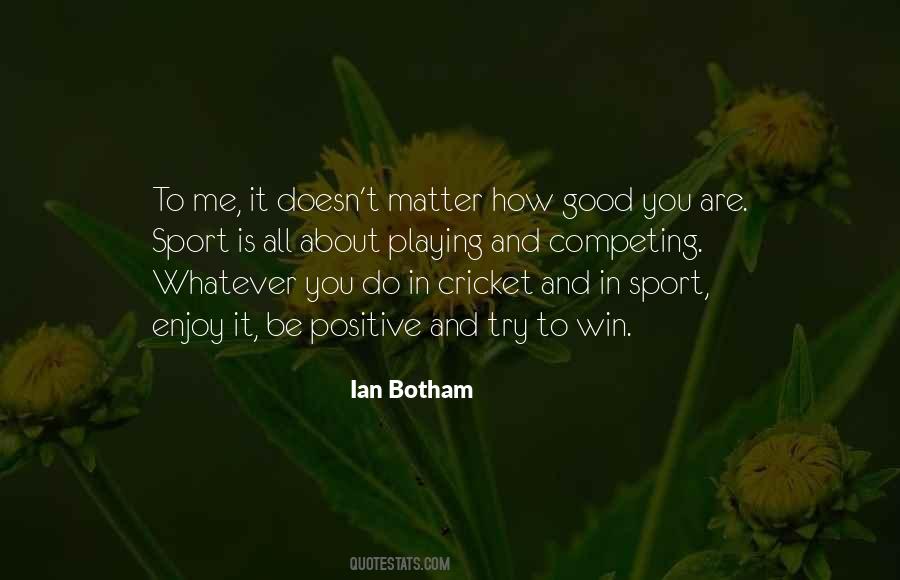 #88. He said we were all cooked but we were all right as long as we did not know it. We were all cooked. The thing was not to recognize it. The last country to realize they were cooked would win the war. - Author: Ernest Hemingway,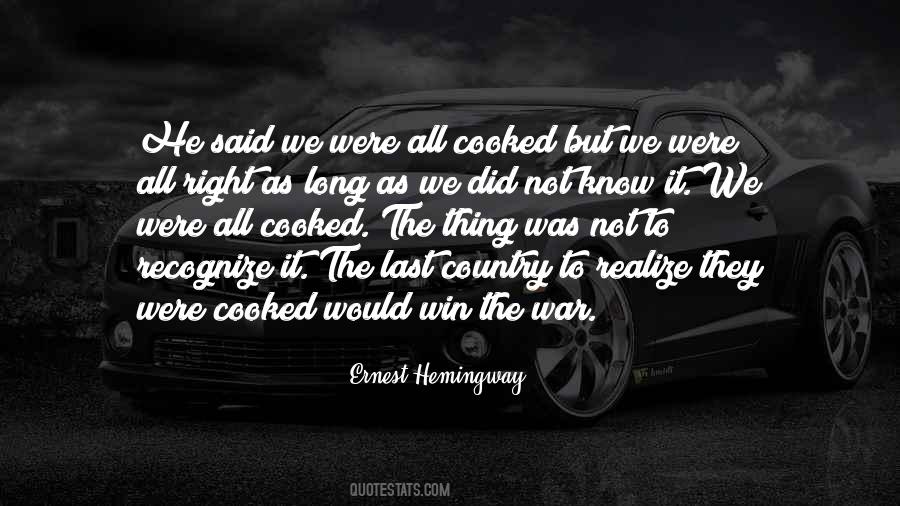 #89. I fire people that win gold medals, great champions, everything else, and, you know, it's not - it's not easy. People say oh well it comes easy for me, it doesn't. And it's never fun. It's all to easier though when I don't like somebody or when they're really, really bad then it becomes much easier. - Author: Donald Trump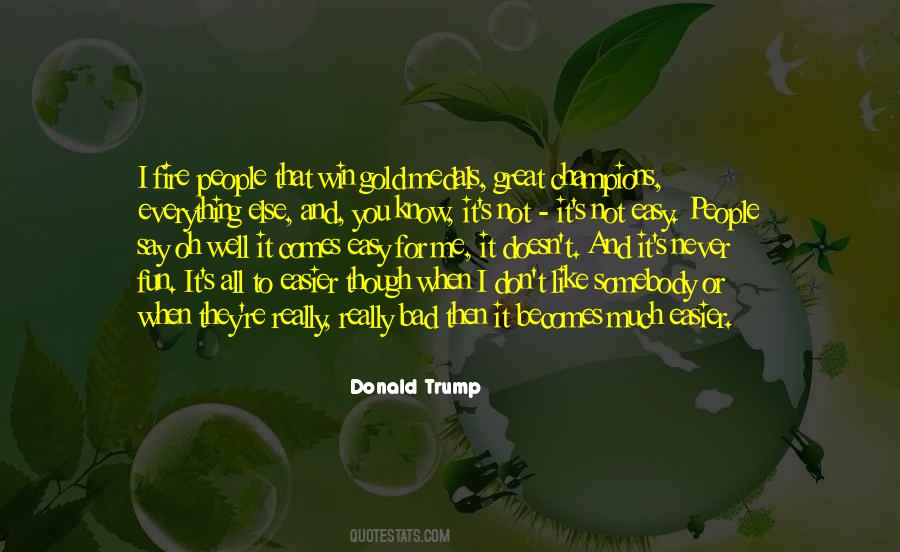 #90. If I had won ... all those other championships, my life might be totally different, but I didn't win. It's not going to affect my life. - Author: Greg Norman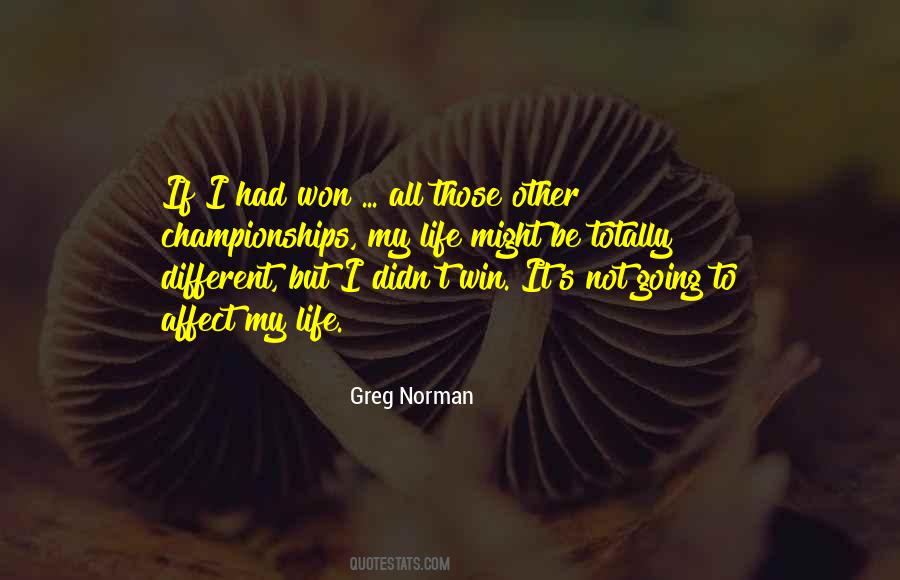 #91. I wouldn't feel good about it at all. At the end of the day I'm here to win a team prize, and that's to win a championship, not an individual prize. - Author: LeBron James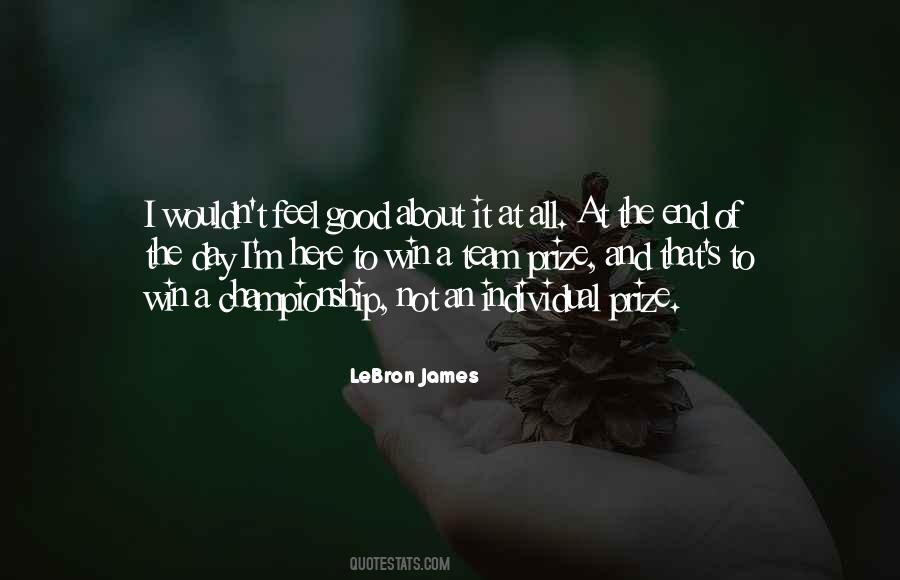 #92. It is necessary to go through all the daily tasks and bring perfection to them, to learn to be perfect in your meditation, and to win in all your endeavors so that one day you will complete again. - Author: Frederick Lenz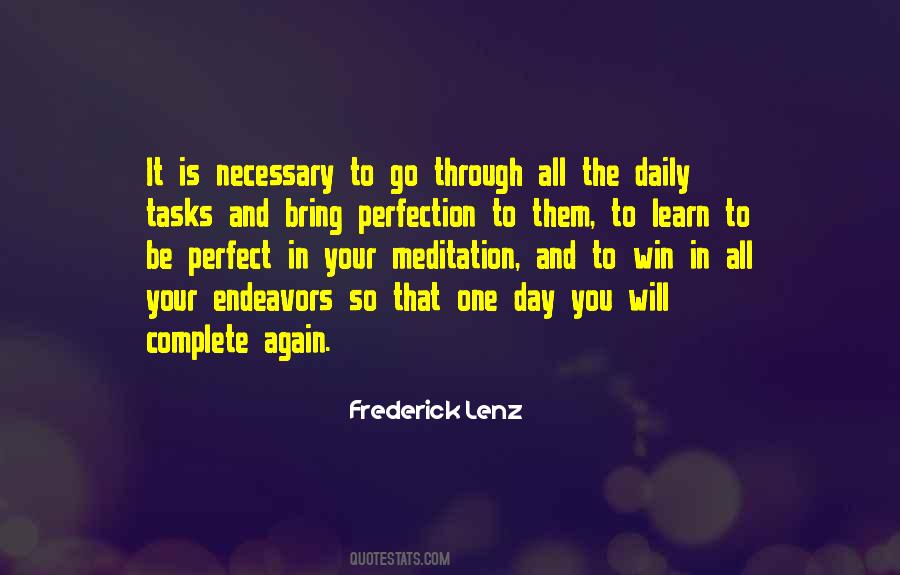 #93. If his decision is correct, he will win the battle, even if it lasts longer than expected. If his decision is wrong, he will be defeated and he will have to start all over again- only this time with more wisdom.
But once he has started, a warrior of the light perseveres until the end. - Author: Paulo Coelho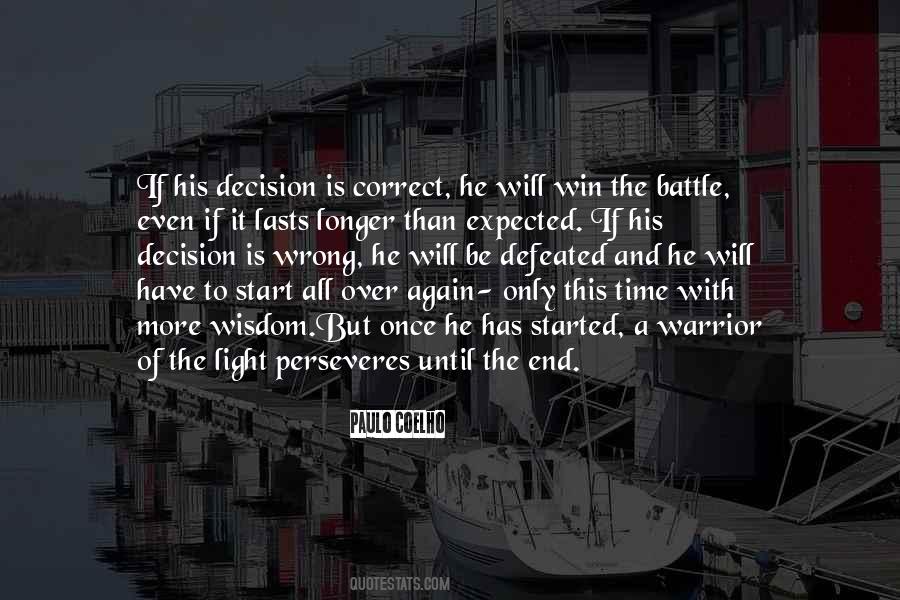 #94. If anything goes bad, I did it. If anything goes semi-good, we did it. If anything goes really good, then you did it. That's all it takes to get people to win football games for you. - Author: Paul Bryant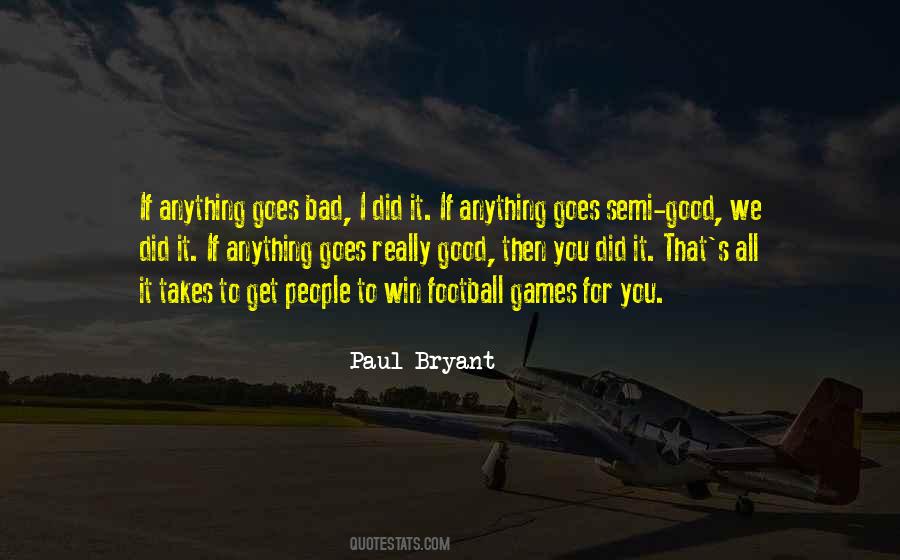 #95. Arguments escalate when we want to be right more than we want to be CHRIST. It's easy to get blinded in the heat of disagreement. Soon, all we want is to win. Even if victory requires sin. The one who wins the argument is usually the one who acts LESS like Christ. - Author: Francis Chan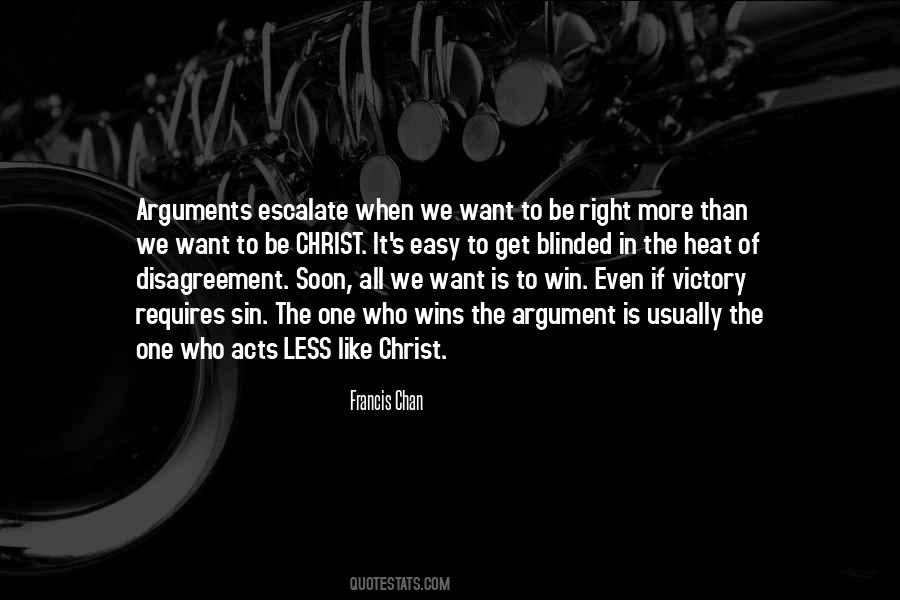 #96. It's funny that it all becomes about clothes. It's bizarre. You work your butt off and then you win an award and it's all about your dress. You can't get away from it. - Author: Reese Witherspoon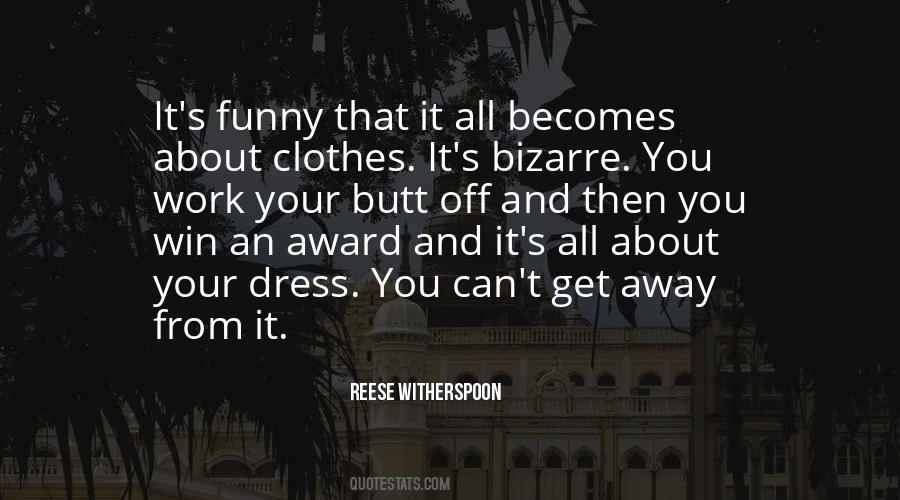 #97. I would love to try to win another game. Obviously, it's more fun when you win. I'd rather try and not win than not try at all. - Author: Greg Maddux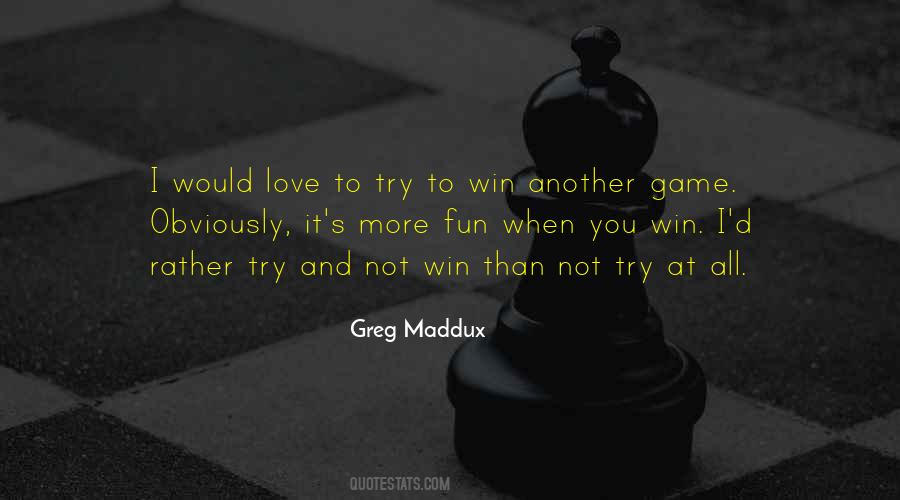 #98. You win the modern financial-regulation game by filing the most motions, attending the most hearings, giving the most money to the most politicians and, above all, by keeping at it, day after day, year after fiscal year, until stealing is legal again. - Author: Matt Taibbi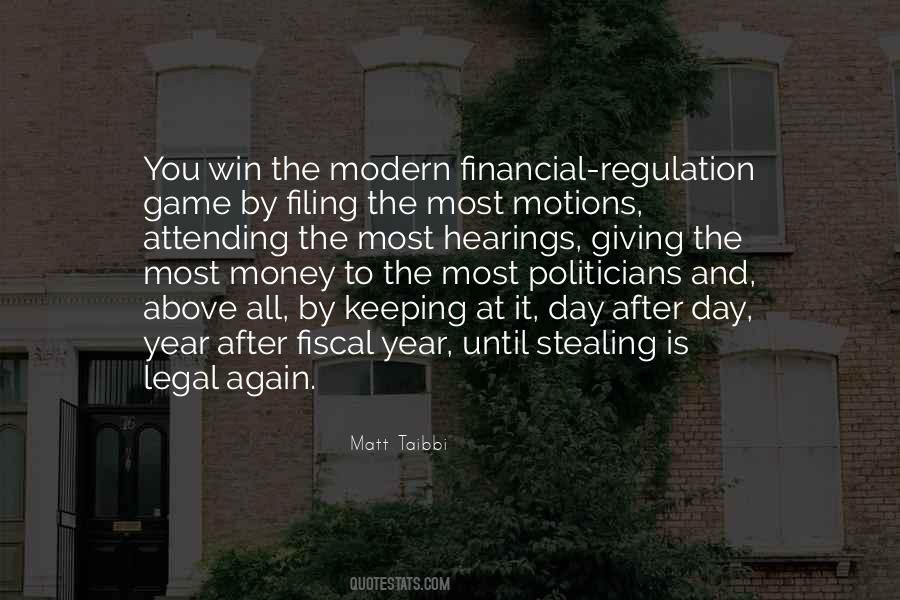 #99. Winners never quit, and quitters never win. Once you give up, you'll have to start all over again. Success take time, especially when you need it. The one is patient remains undefeated. - Author: Bianca McCormick-Johnson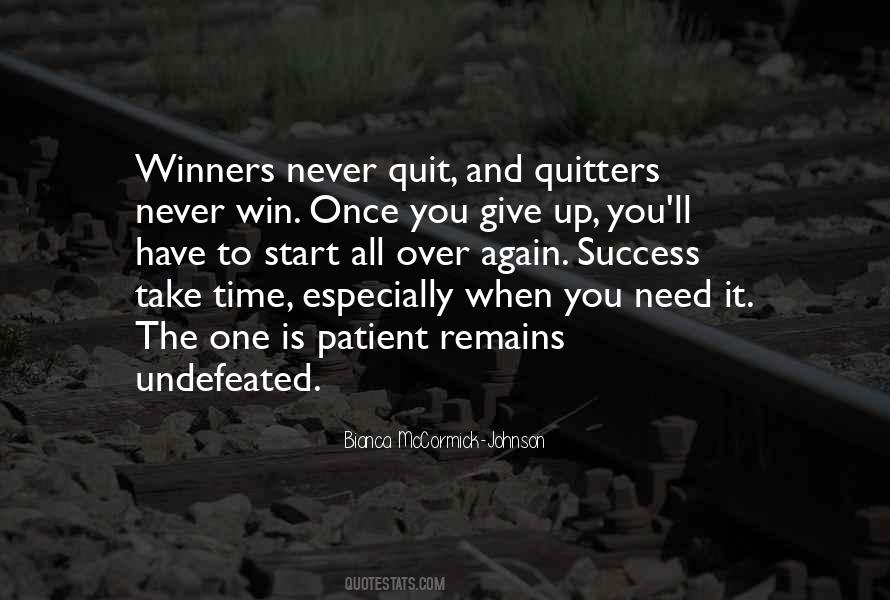 #100. I don't think I could ever put myself out there like there, not without some guarantees."Hormones win every time." "So you think it's all just physical?" "No but we don't get to choose who we fall for. - Author: Kris Dinnison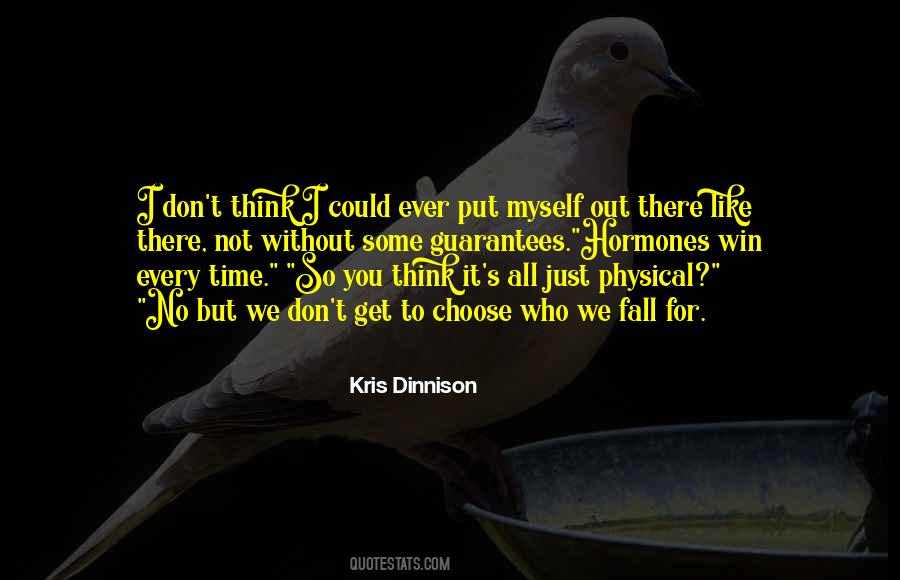 Famous Authors
Popular Topics