List of top 31 famous quotes and sayings about tree stump to read and share with friends on your Facebook, Twitter, blogs.
Top 31 Tree Stump Quotes
#1. Quentin went to work on a bitter single malt Scotch that tasted like it had been decanted through the stump of an oak tree that had been killed by lightning.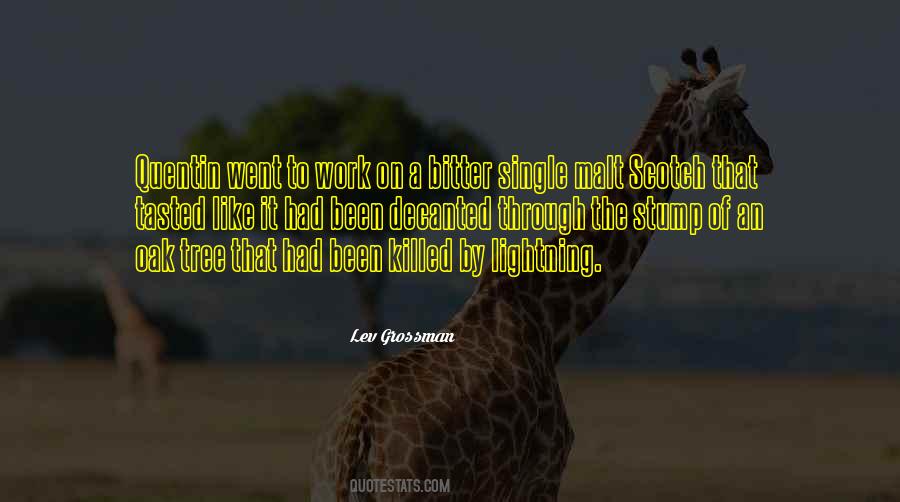 #2. It's true there are moments - foolish moments, ecstasy on a tree stump - when I'm all but gone, scattered I like to think like seed, for I'm the sort now in the fool's position of having love left over which I'd like to lose; what good is it now to me, candy ungiven after Halloween?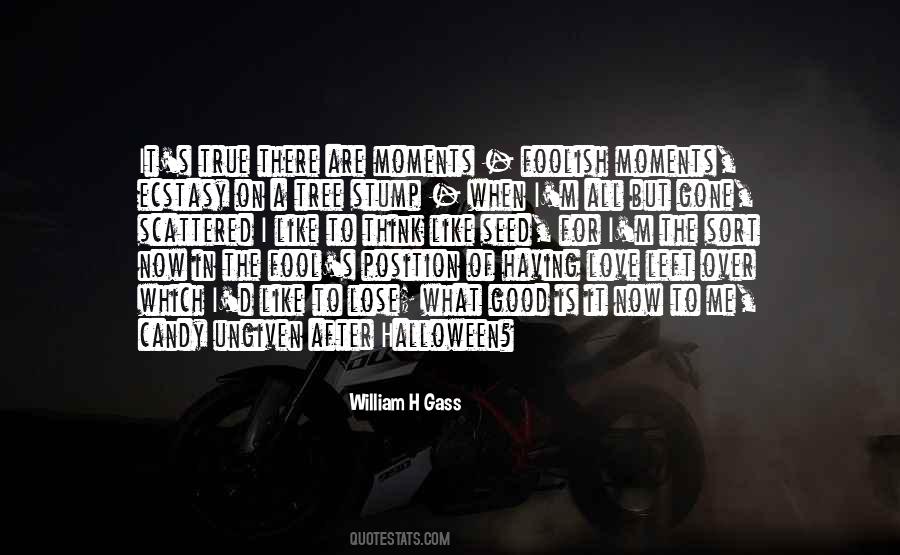 #3. But this tree in the yard-this tree that men chopped down ... this tree that they built a bonfire around, trying to burn up it's stump-this tree lived!
It lived! And nothing could destroy it.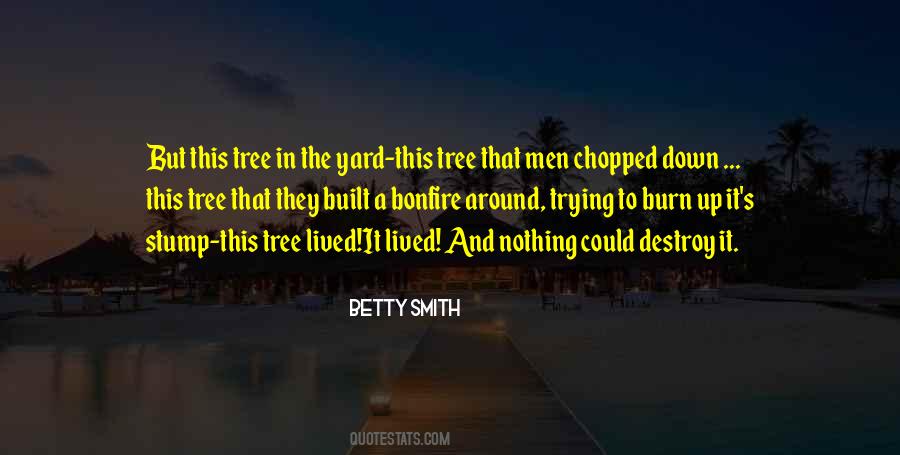 #4. Don't you worry about that, Mr. Adamsson. Why don't you head back to Reykjavik and spend some of that extortionate fee you charged me for a couple of hours' usage of your frankly third-rate restaurant and perhaps find a friendless tree stump to listen to your woes?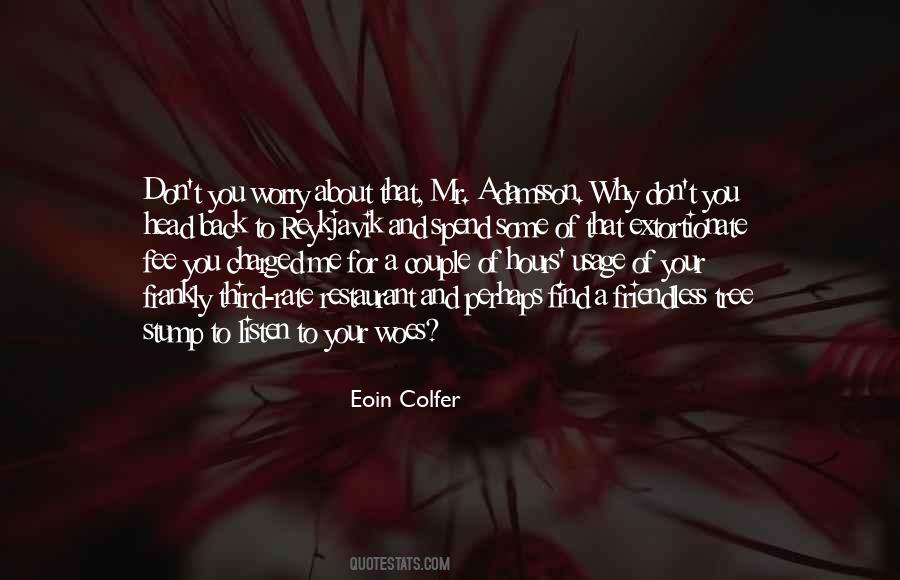 #5. I never did understand
why the tree was still happy
at the end. The little boy
used her until she was
nothing but a stump.
She couldn't even run away.
But the ending was always the same:
And the tree was happy.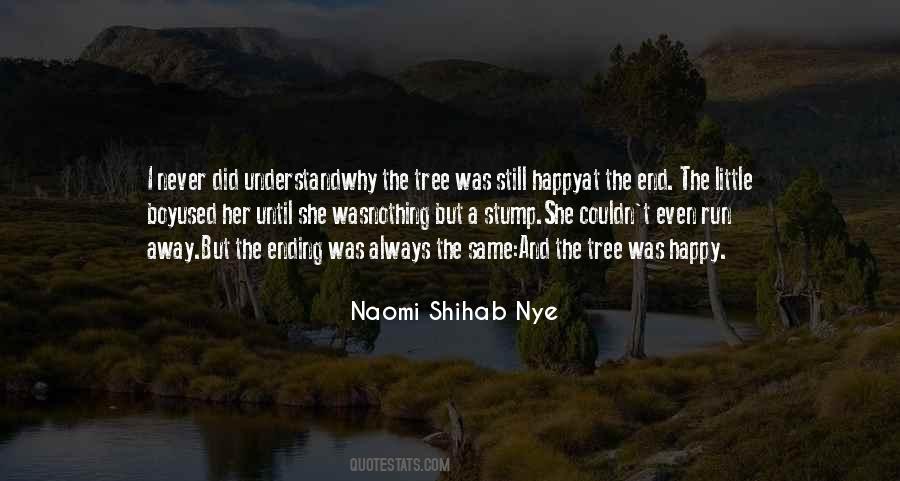 #6. If you turned a Labrador into a person you would make Brad Kline. He's happy and gushy and about as interesting and complex as a tree stump.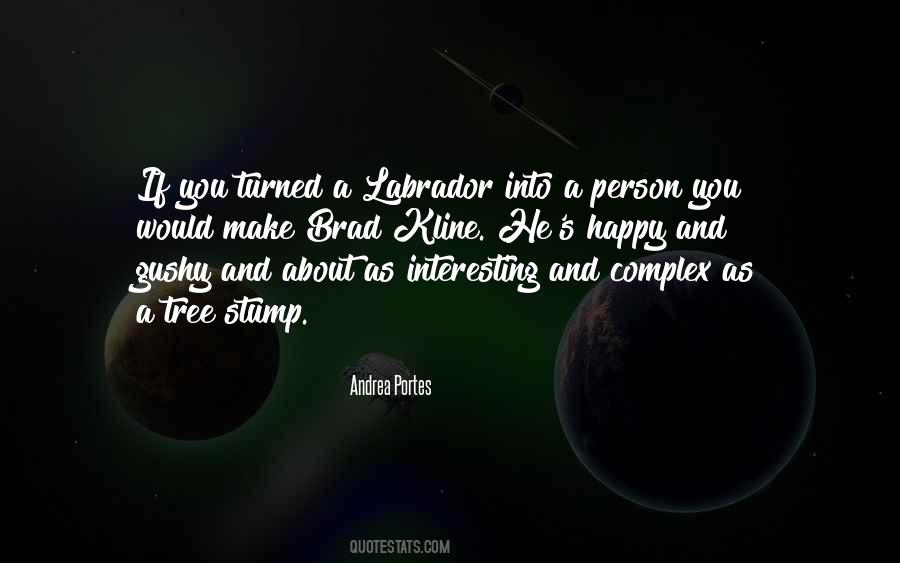 #7. A life devoted to things is a dead life, a stump; a God-shaped life is a flourishing tree. PROVERBS 11:28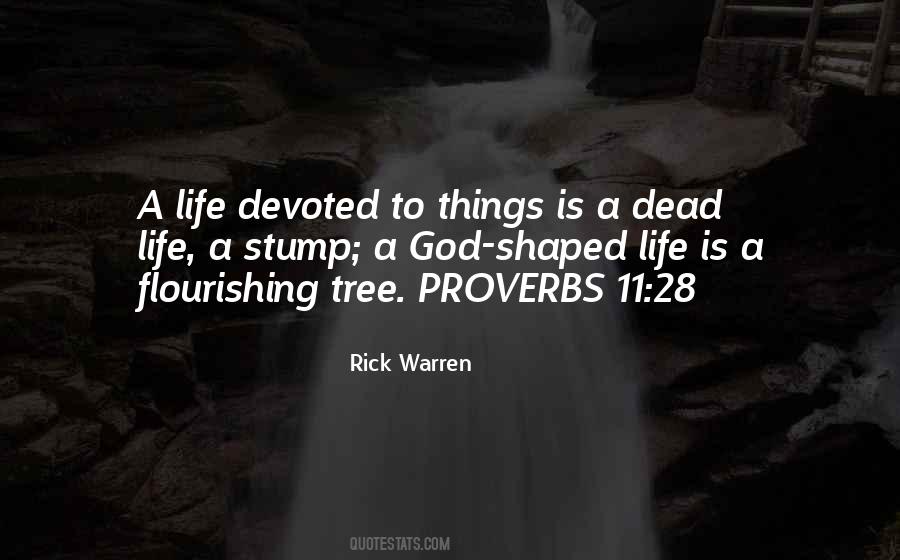 #8. Look for a tree stump in the woods. Compare it to love.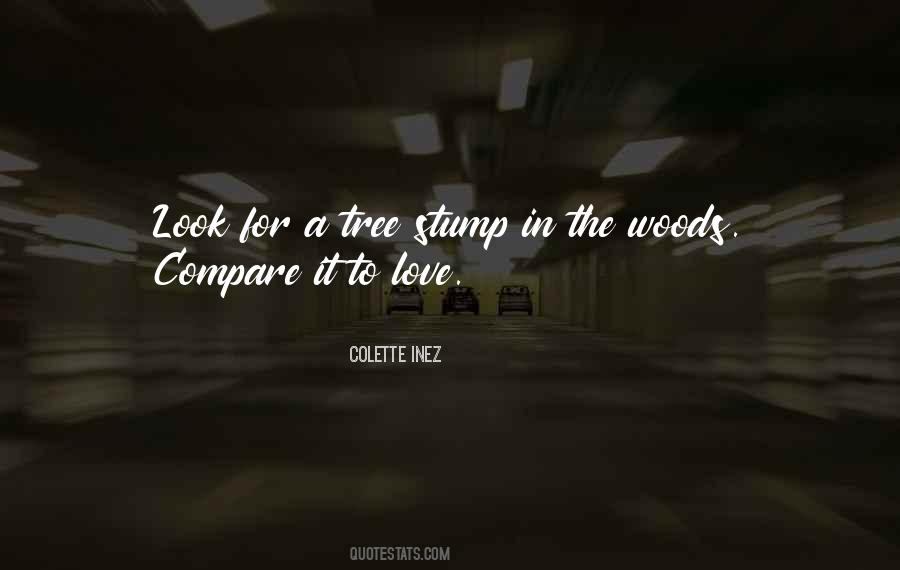 #9. Darkness will come knocking. It will offer everything you never had. But its gift is just a cheap knockoff of something it cannot be. Never accept the hand of the Beast.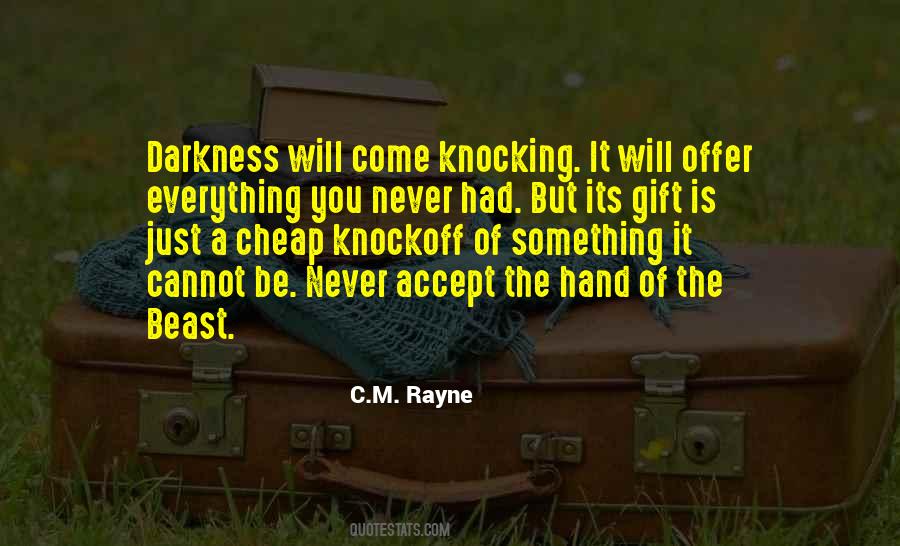 #10. When I was 5, I did a commercial for Whirlpool sitting on a tree stump eating a popsicle that dripped all over my clothes.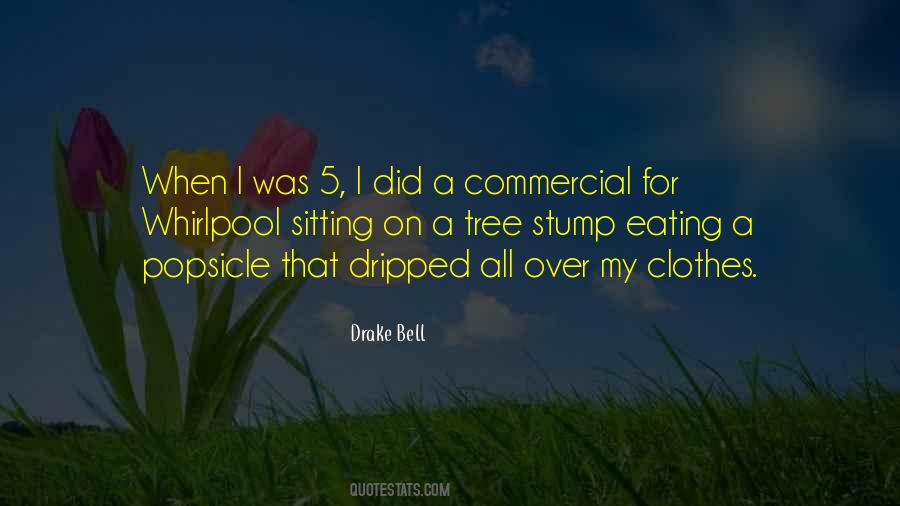 #11. Everything looked like death to me, a bush was hunched-over grizzly, a skinny tree stump was a wolf staring right at me. My heart was thumping and kicking in me like it was trying to get free a' my stupid.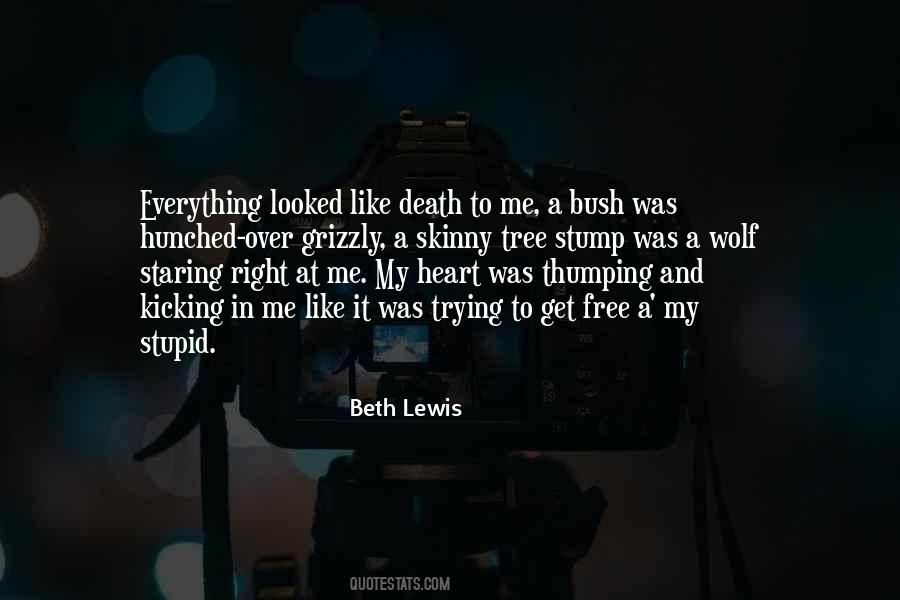 #12. How hard we work to overburden and overcomplicate our lives!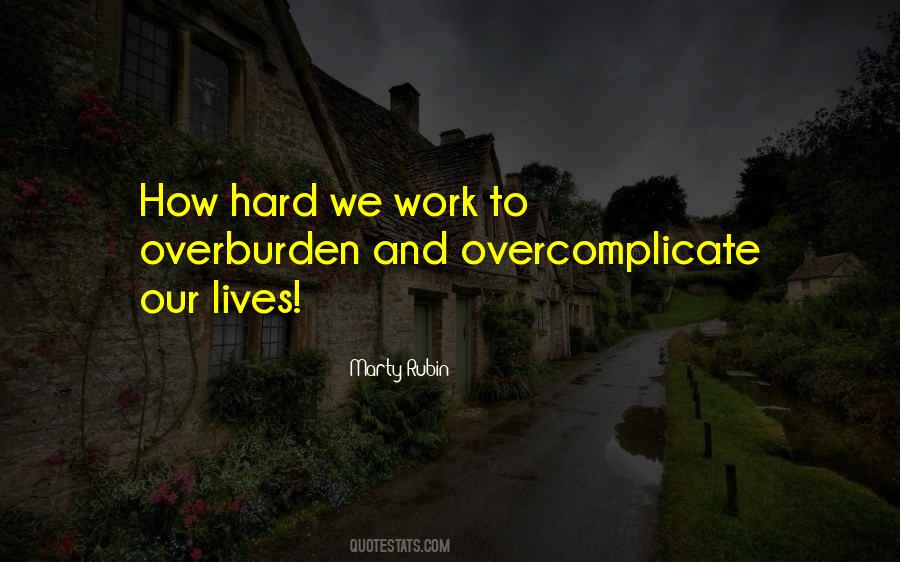 #13. The Anglo-American can indeed cut down and grub up all this waving forest, and make a stump speech on its ruins, but he cannot converse with the spirit of the tree he fells, he cannot read the poetry and mythology which retire as he advances. He ignorantly erases mythological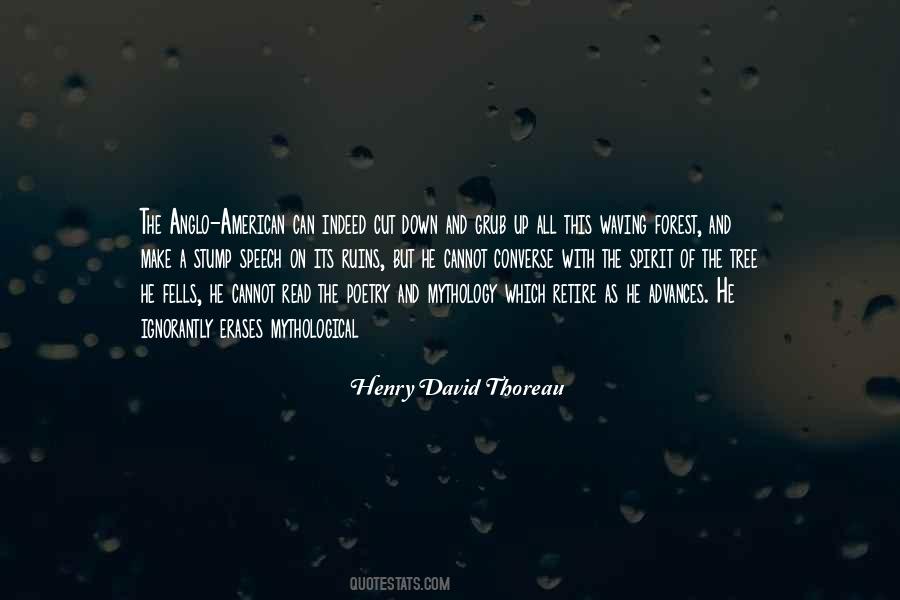 #14. Why am I going home? he asked himself. But he knew why. It was time. In order not to lose all that he had gained, he had to move forward and risk it all.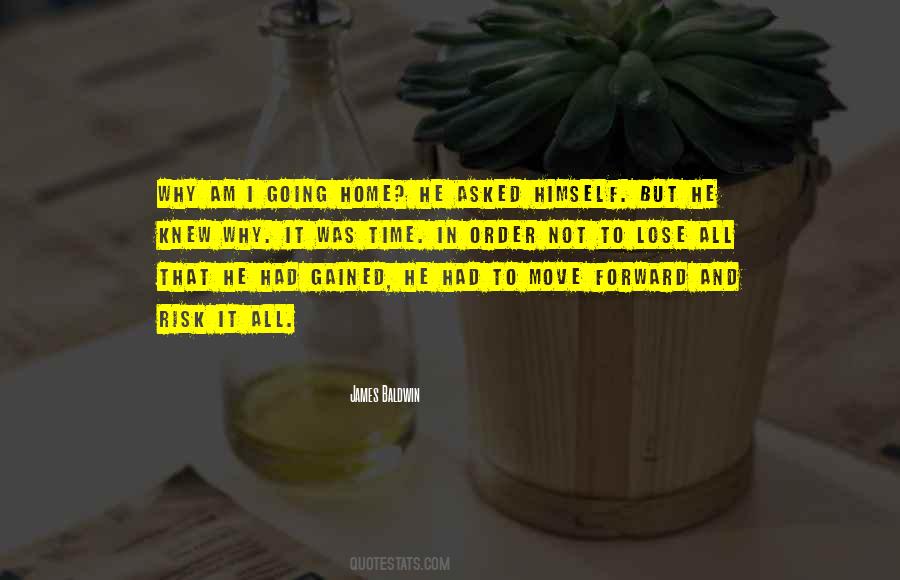 #15. Caring about him was like trying to love a tree stump - a cold, mean-spirited paternalistic tree stump. With fungus.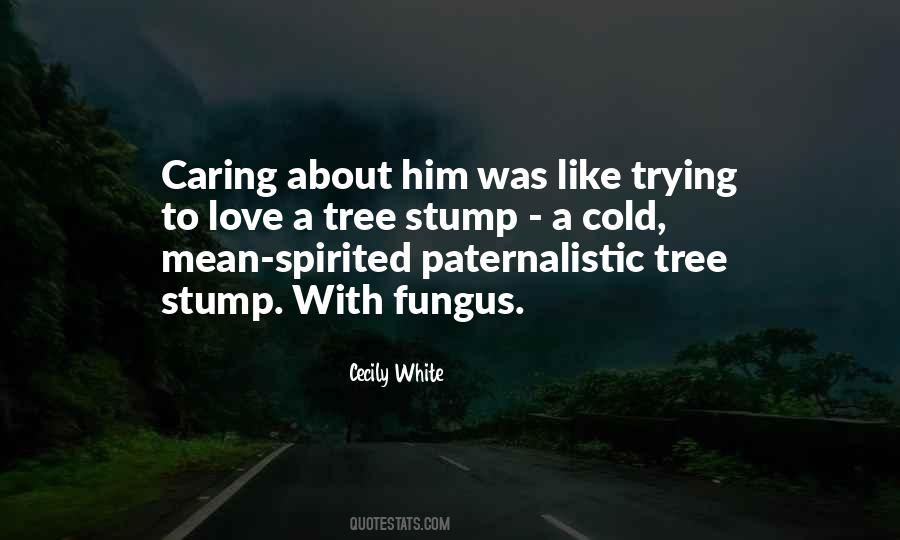 #16. In France the men all live in cafes, the children are all put out to nurse, and the women, saving the respect of mademoiselle
well, the less said about them the better.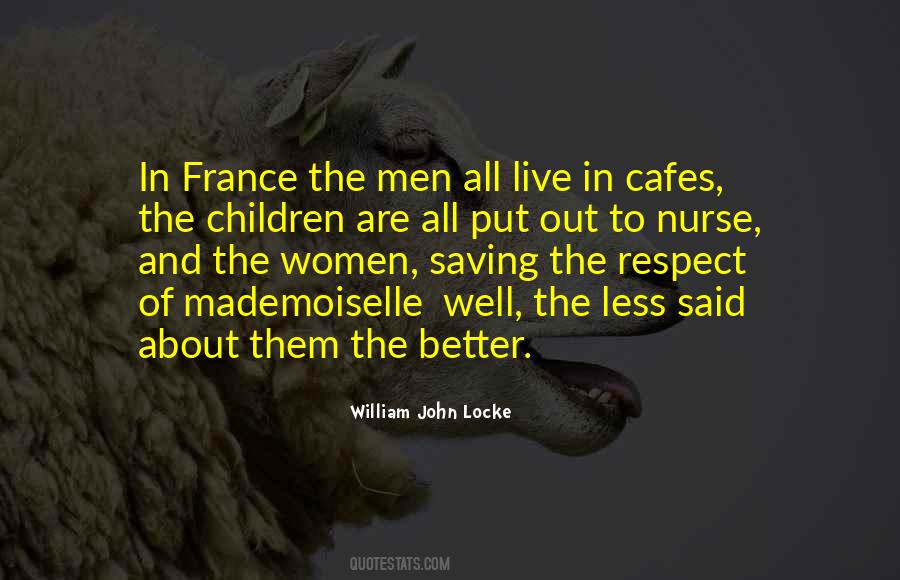 #17. I wish my life were a movie and I could take it into the editing room and totally cut this part out. And some other parts. Some other parts definitely need to be cut.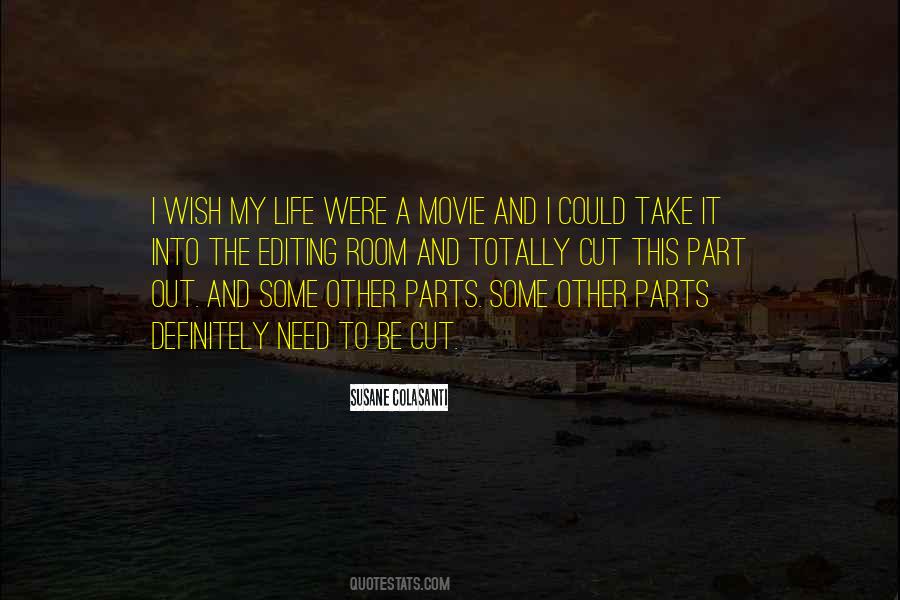 #18. Design is people.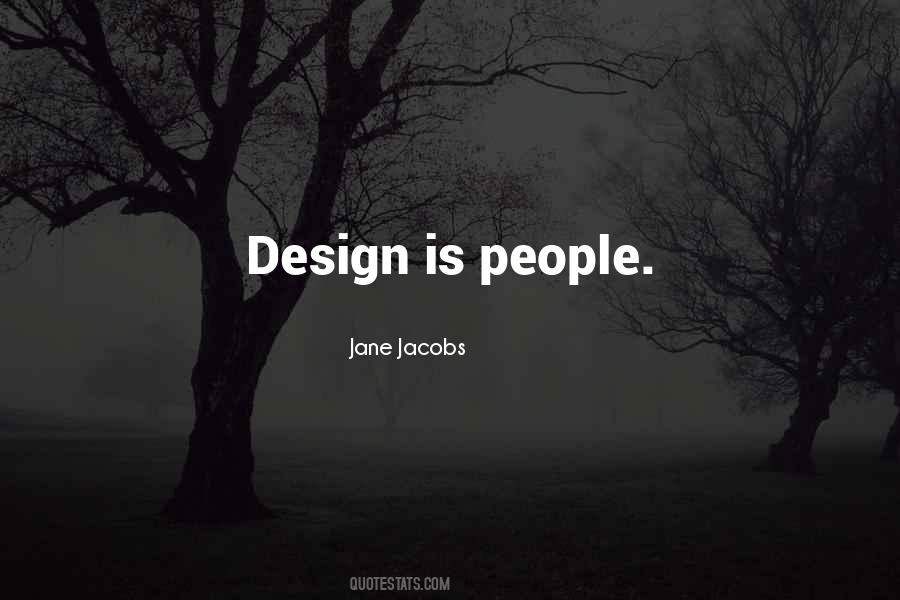 #19. The blue sky adds Dont call me eternity, call me God if you like, sll of you talkers are in paradise: the leaf is paradise, the tree stump is paradise, the paper bag is paradise, the man is paradise, the sand is paradise, the sea is paradise, the man is paradise, the fog is paradise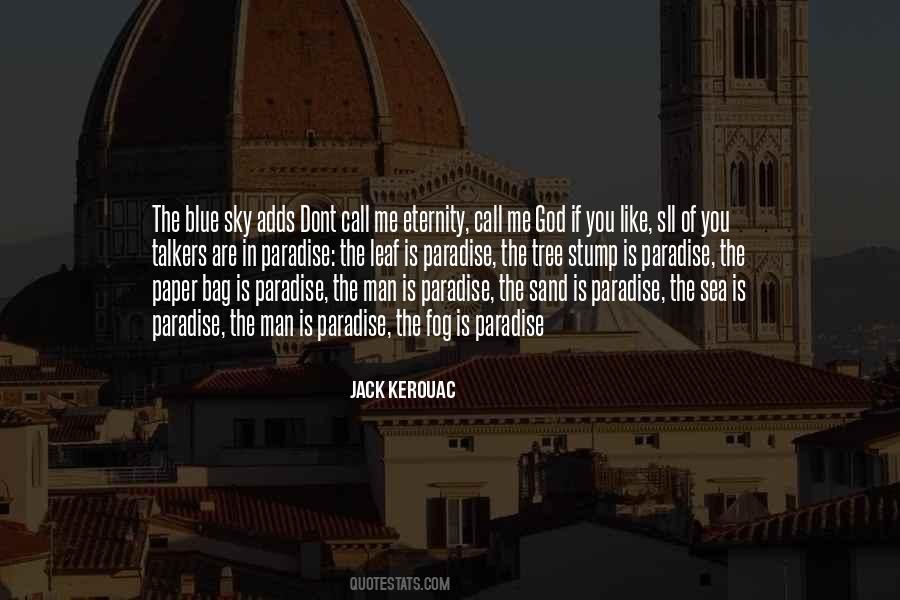 #20. Every time I leave the apartment, I mistake the tree stump across the street for two people kissing/holding each other. I've forgotten every time that it's a tree stump. I'm disappointed every time it's a tree stump.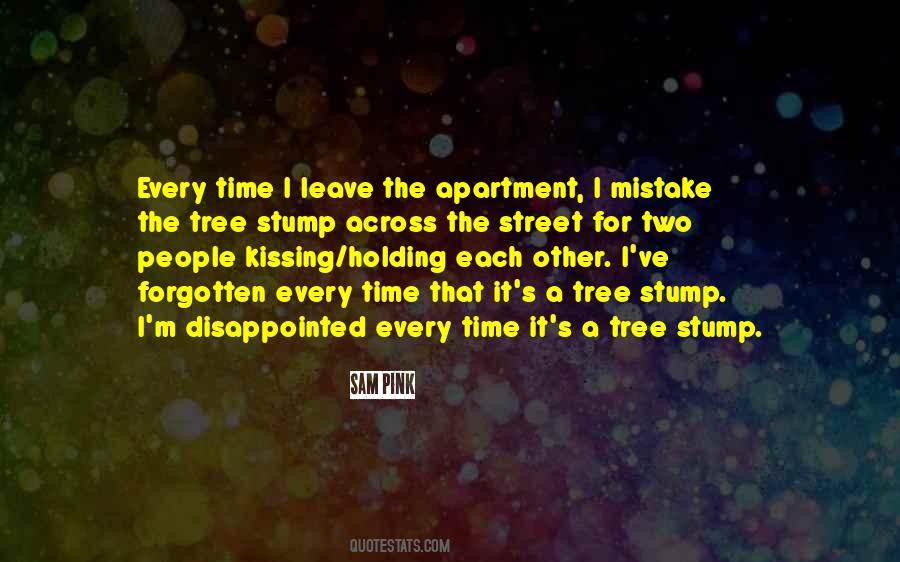 #21. I thought masturbating was embarassing. I didn't even know why. It just was. It was like having sex with yourself. Having sex with yourself was really weird. Autoeroticism.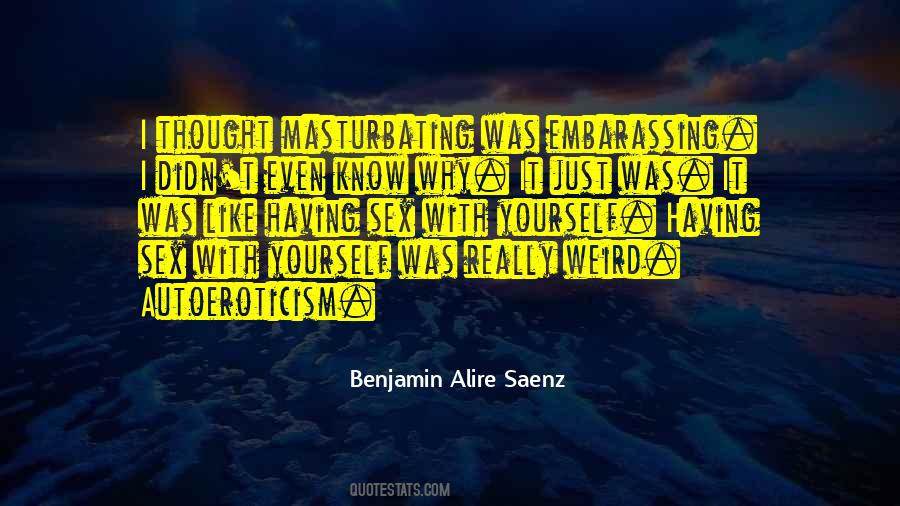 #22. I towed the panel away like a redneck removing a tree stump.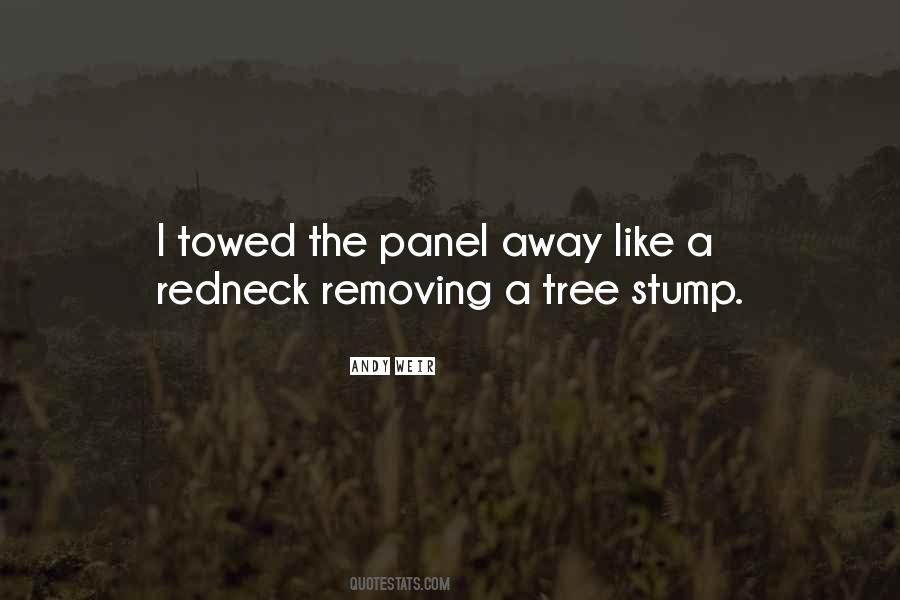 #23. The room did not go quiet like something out of an old Western where the sheriff pushes open the creaking door and sashays into the saloon. Maybe that was the problem. Maybe the door needed to creak.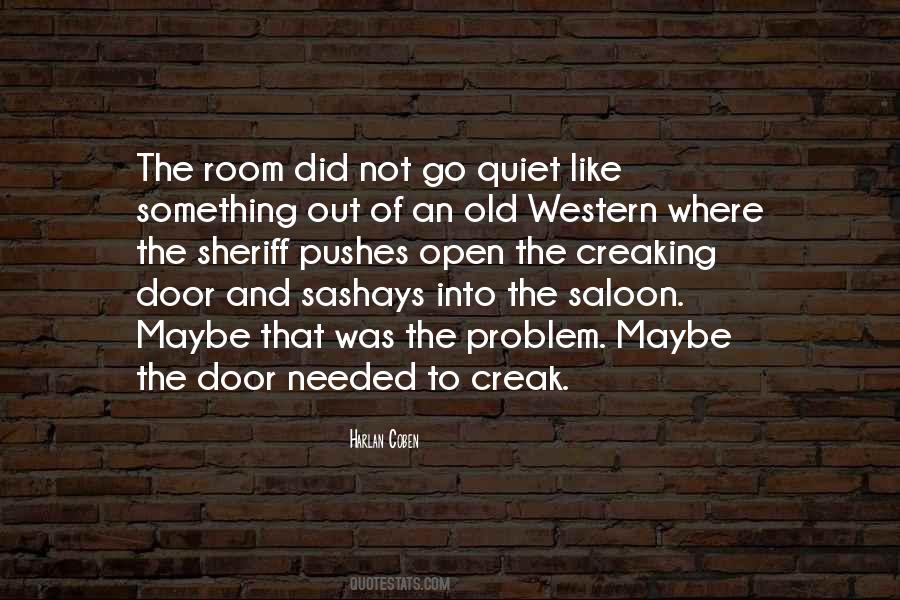 #24. What makes us so afraid is the thing we half see, or half hear, as in a wood at dusk, when a tree stump becomes an animal and a sound becomes a siren. And most of that fear is the fear of not knowing, of not actually seeing correctly.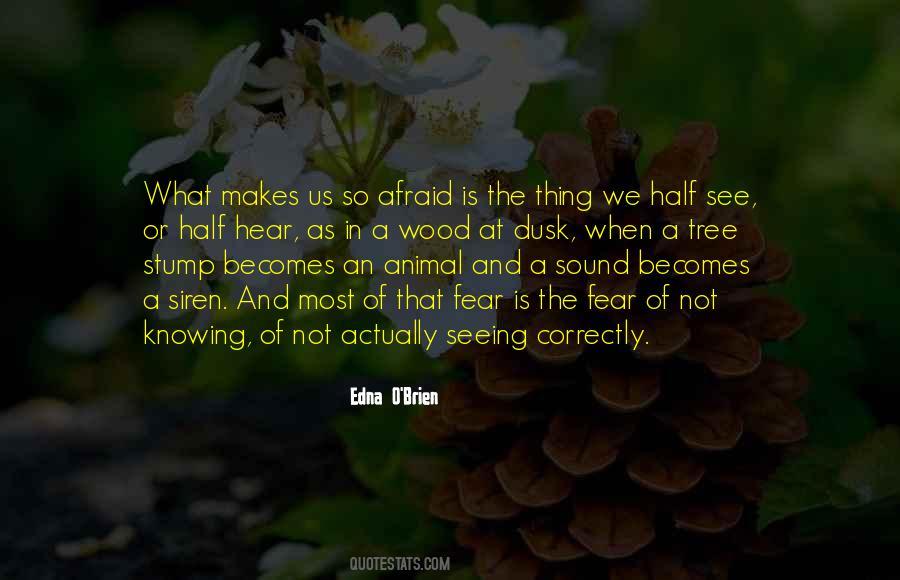 #25. A hypocrite is the kind of politician who would cut down a redwood tree, then mount the stump and make a speech for conservation.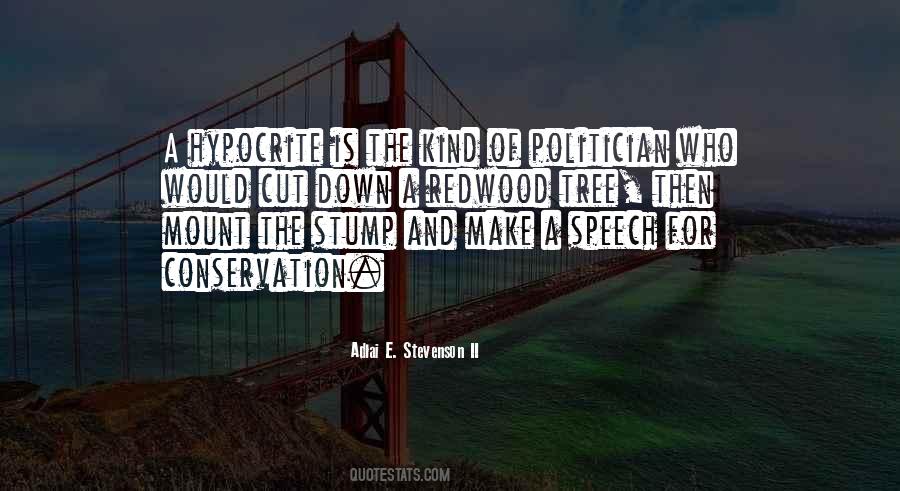 #26. A blue jay swoops onto a fungus-ruffled tree-stump by Hershey's grave, emits a volley of harsh jeers, then a breathy trill.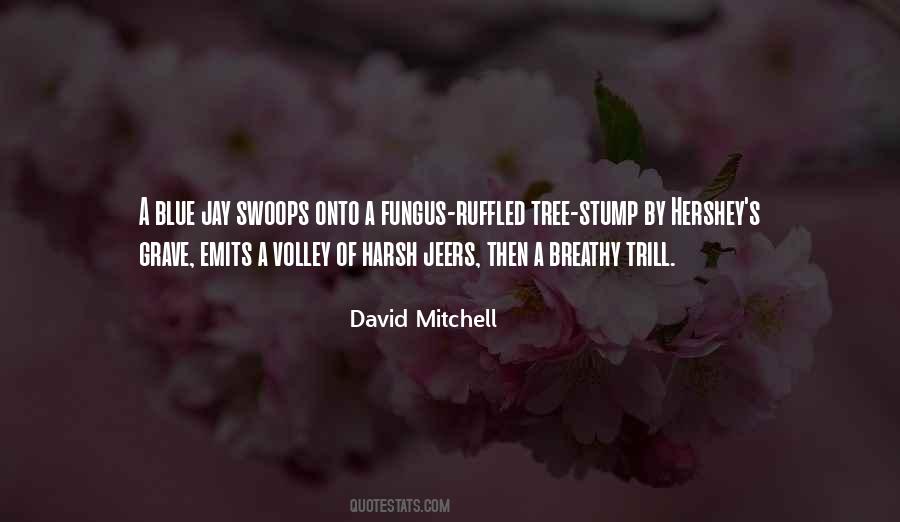 #27. Spencer walked into my life, tipped me upside down, and shook the love right out of me. My love spills out all over the place. My love piles up at his feet.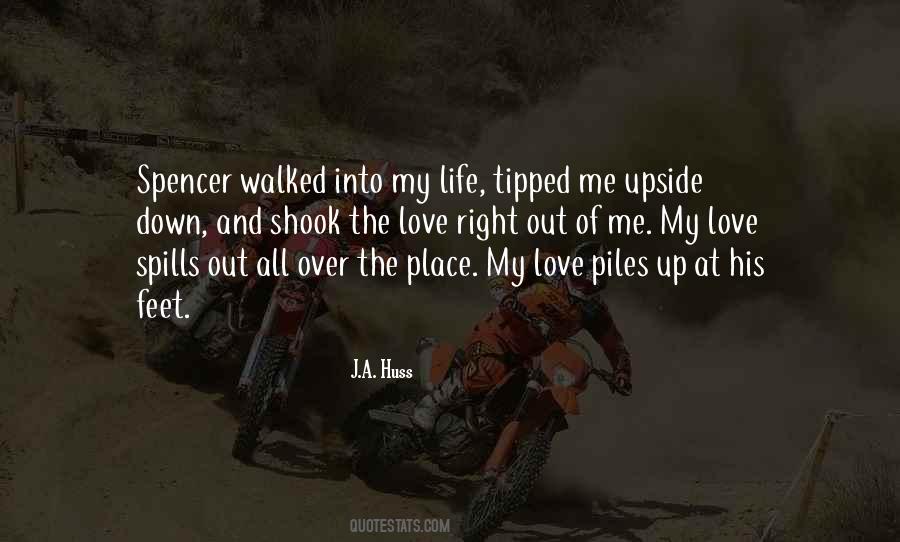 #28. And there was a tree stump outside the Black Barn everyone called 'Dave's stump' because for over three years, until a few weeks before our arrival, he'd sat on it to read and write, sometimes even when it was raining or cold.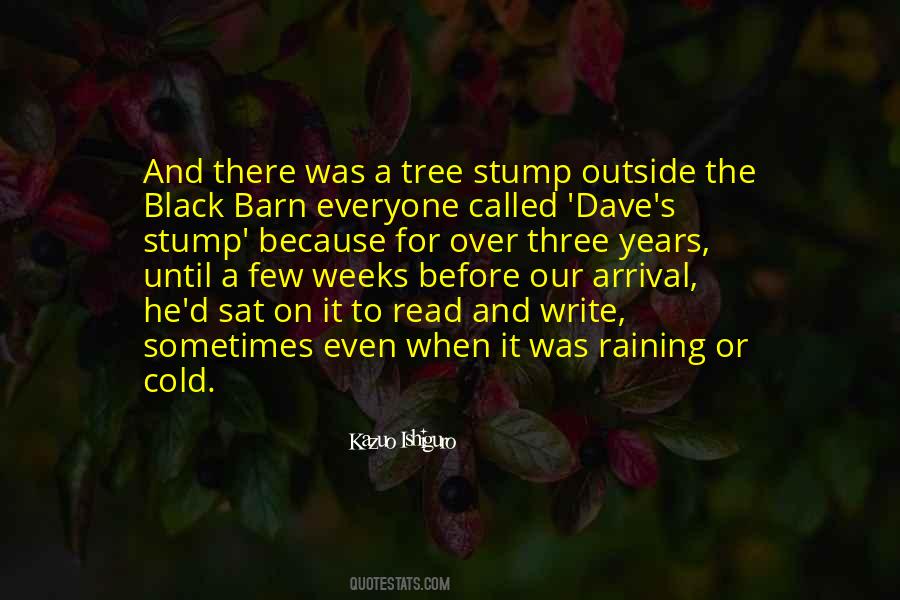 #29. Allow your attention to gently alight on your belly, as if you were coming upon a shy animal sunning itself on a tree stump in a clearing in the forest. Feel your belly rise or expand gently on the inbreath, and fall or recede on the outbreath.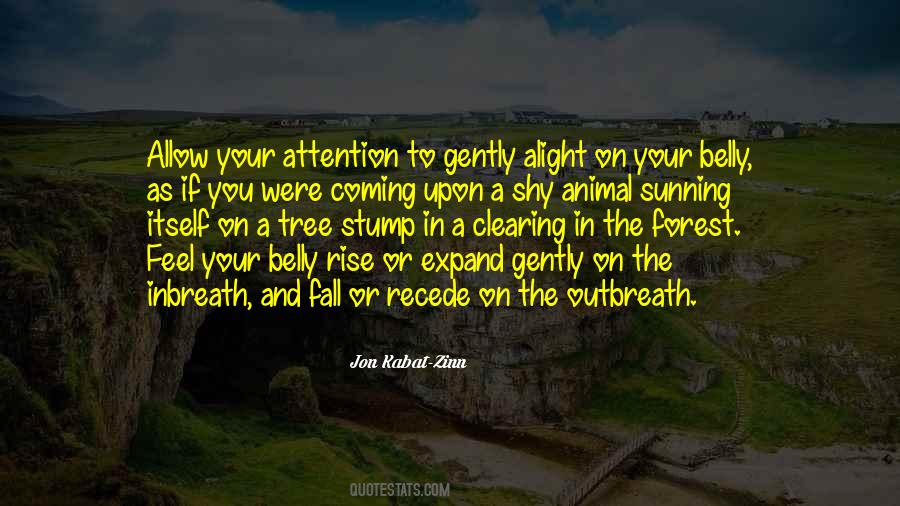 #30. [Stump speeches] are to oratory what a stump is to a tree.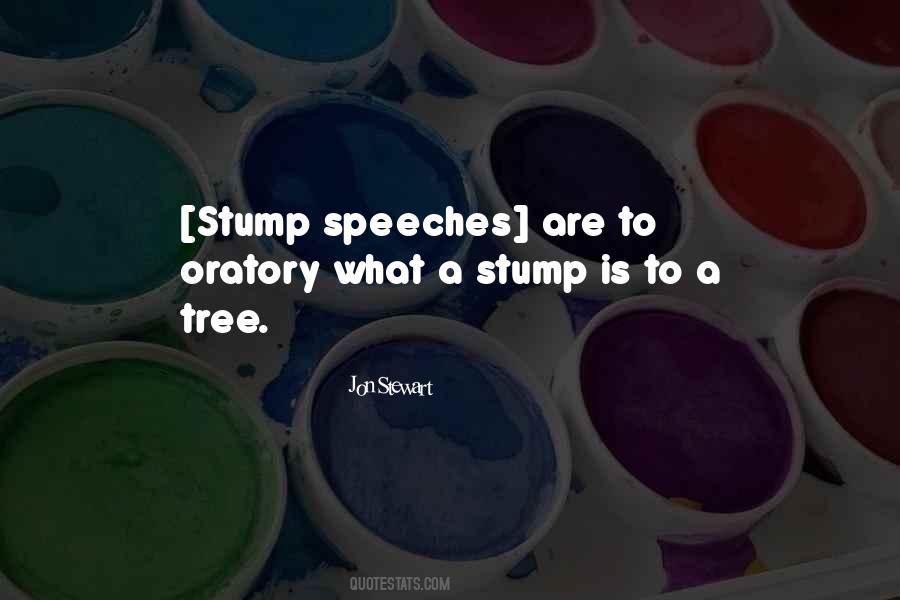 #31. Alexander smoked and watched her from his tree stump bench. What are you doing? she would ask him.
Nothing, he would reply. Nothing but growing my pain into madness.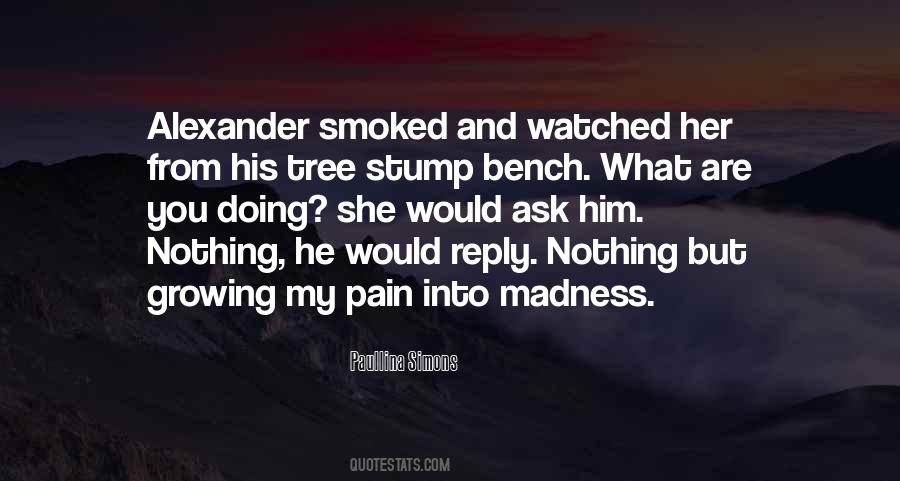 Famous Authors
Popular Topics