Too Much Tuna Famous Quotes & Sayings
List of top 32 famous quotes and sayings about too much tuna to read and share with friends on your Facebook, Twitter, blogs.
Top 32 Too Much Tuna Quotes
#1. My favorite off-camera memory of Jon Stewart is watching him jump from the second level of a tuna tower into the waters off Grand Cayman. - Author: Stephen Colbert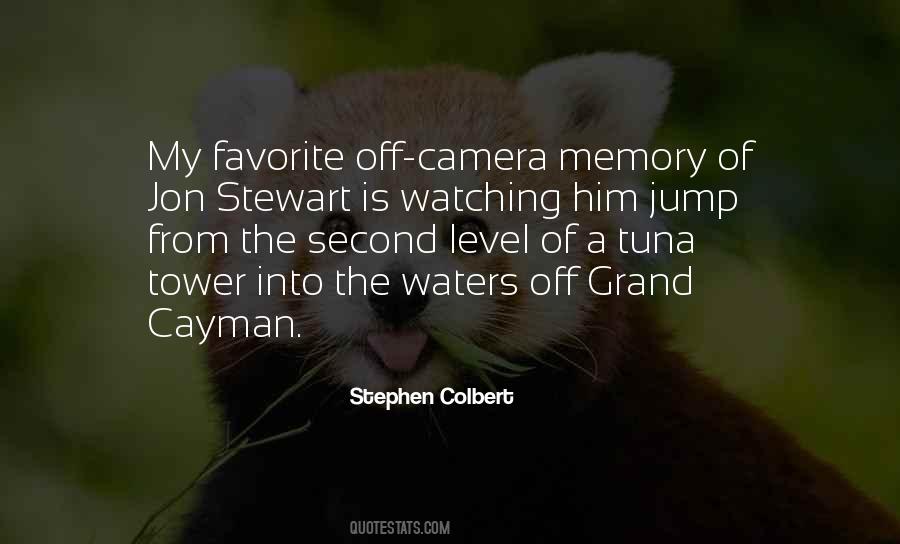 #2. Taste my tuna casserole - tell me if I put in too much hot fudge. - Author: Woody Allen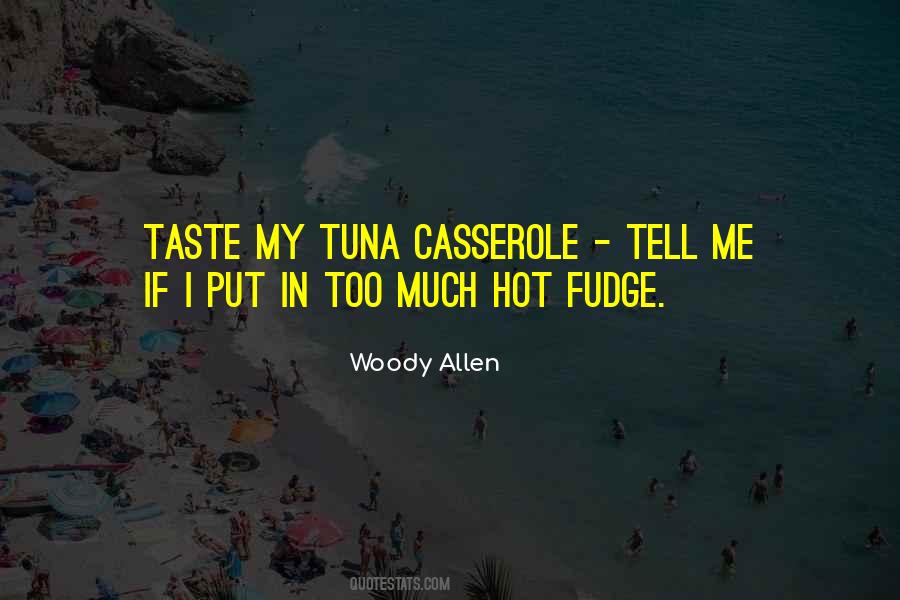 #3. Large fish such as tuna are shown already cut into fillets and bought by the block. Fillets should be almost transparent. Avoid tuna that looks rainbow-colored or black. - Author: Nobu Matsuhisa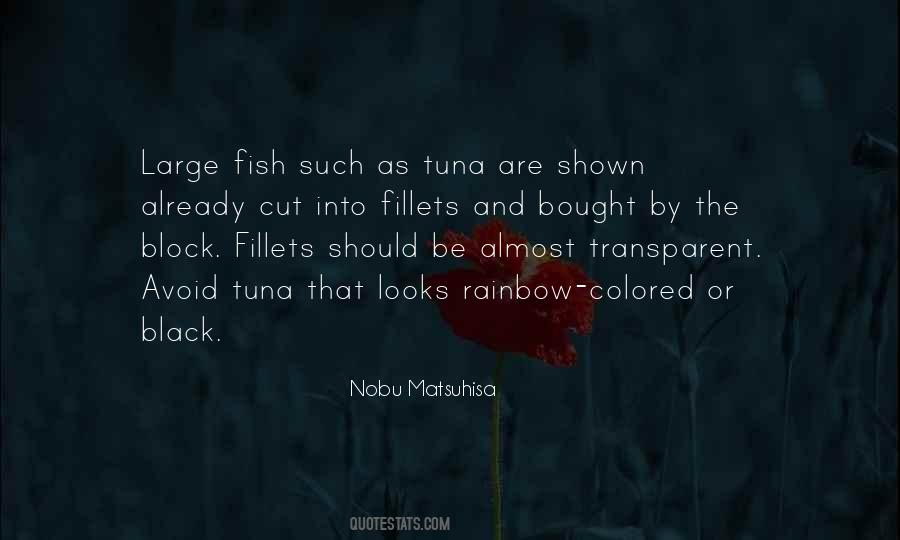 #4. Otter! Otter! Otter!
Don't lead cows to slaughter!
I love you, and I know
I should've told you soon-a
But you didn't buy the dolphin-safe tuna! - Author: T.J. Klune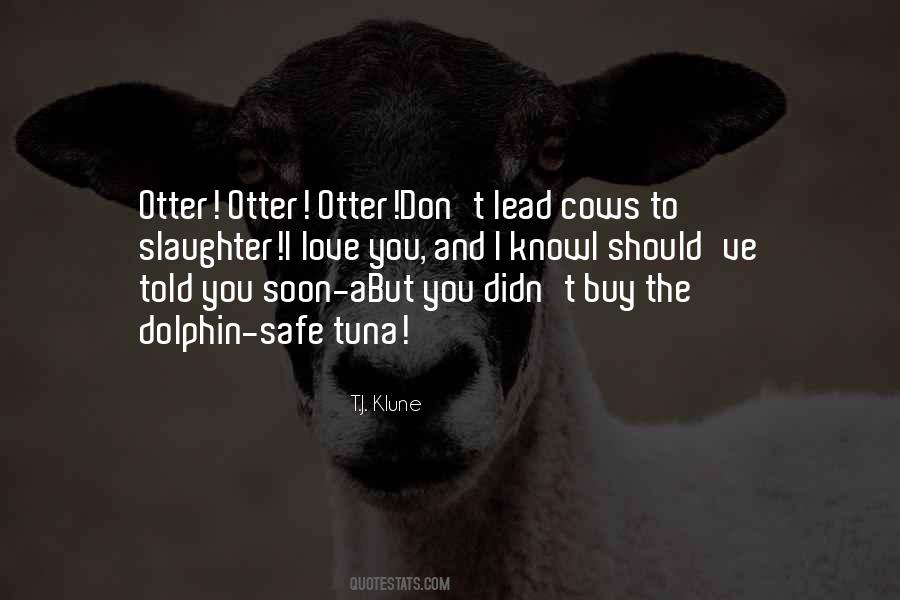 #5. I wasn't eating the right kinds of calories. I didn't know about healthy carbs such as brown rice and lentils. Now I eat small meals throughout the day: oatmeal with cinnamon to start, fruit and yogurt as a snack, and vegetables or with chicken or tuna, and a healthy carb, like a yam, for lunch. - Author: Alison Sweeney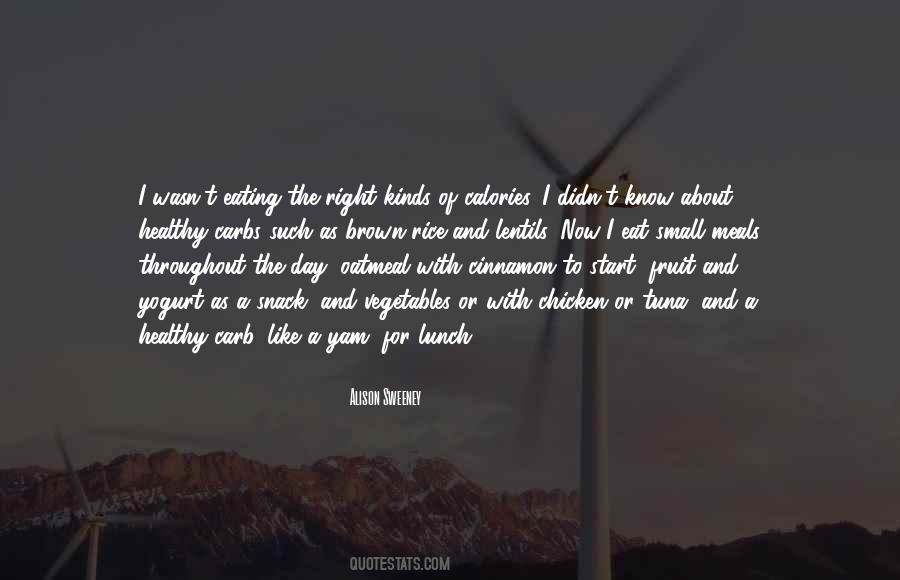 #6. I didn't like crab. Not at all. My stepmother had tricked my into eating a crab sandwich once in a cafe in Cromer, told me it was tuna. I'd never forgiven her. - Author: Rebecca Stott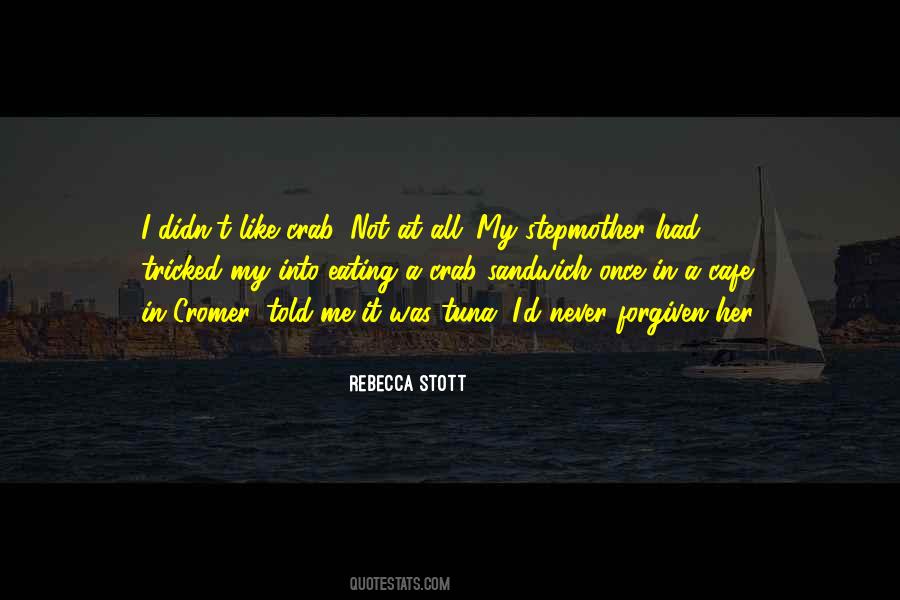 #7. Hope is the fuel that raises our standards. Losing it deletes our most basic desires. - Author: Doug Pedersen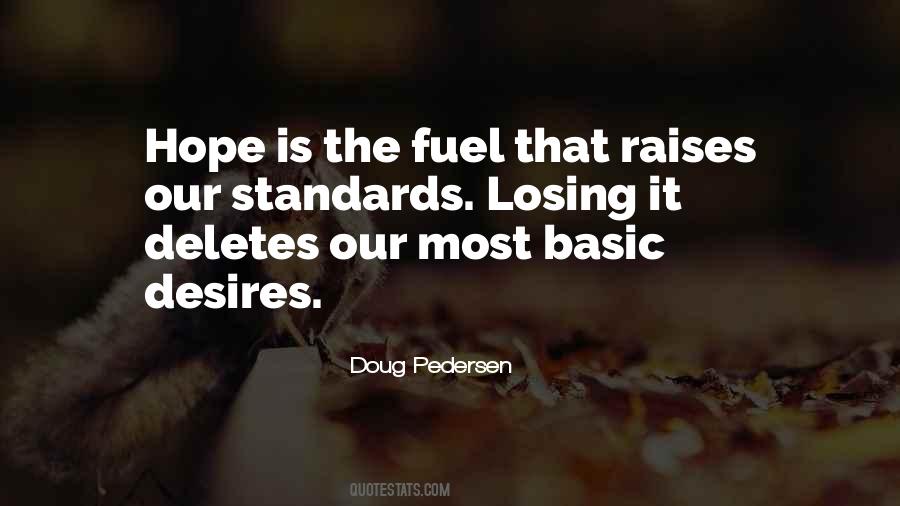 #8. Maybe he's MTB," she says, cutting me off, "but maybe not. And until you figure that out, I'm just saying there are other fish in the sea, Julia. Big fish. Tasty fish. Tuna fish! - Author: Lauren Morrill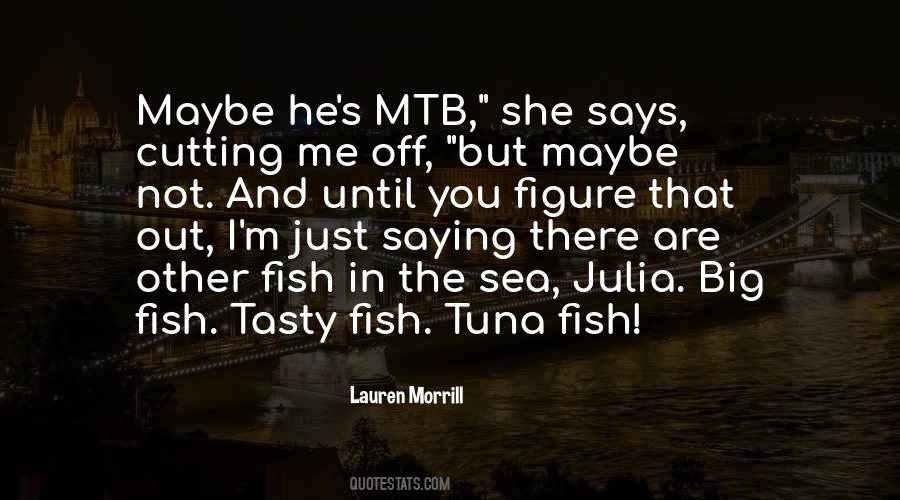 #9. Better to be happy with the cod fish in your plate now, than to linger for the taste of a tuna that is still swimming in the sea. - Author: Dennis E. Adonis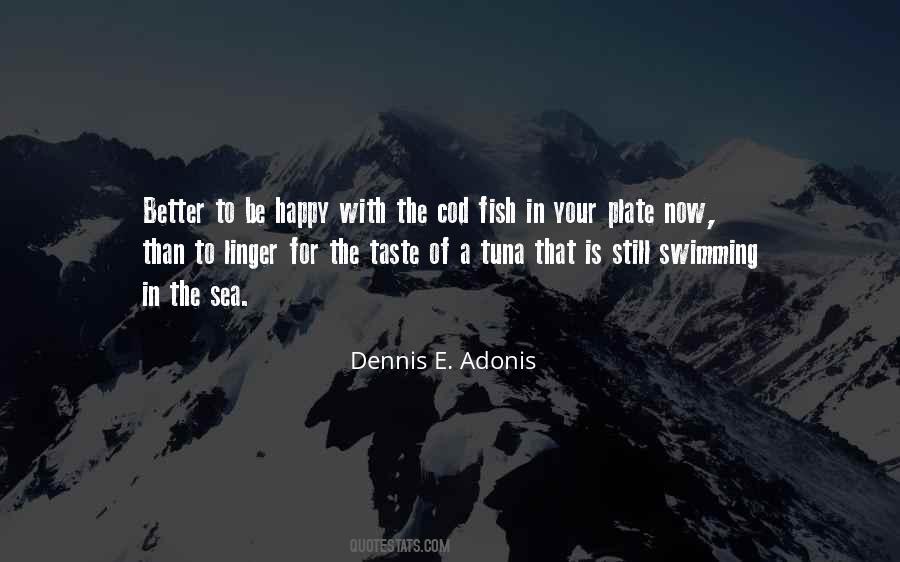 #10. I'm the only one who gives her a whole can of tuna for lunch, and I'm not talking dreck, either. I'm talking Chicken of the Sea, Alex. - Author: Philip Roth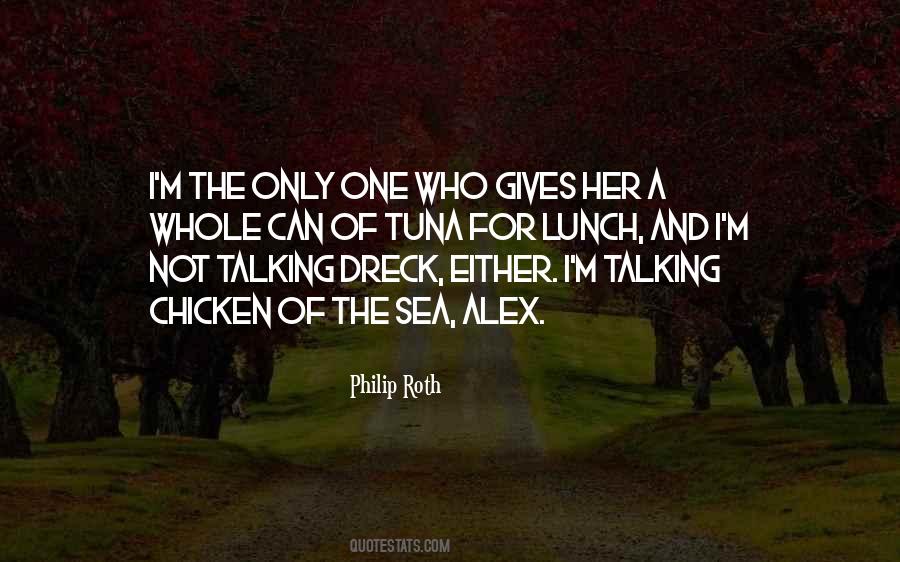 #11. Whenever possible, buy a fish whole. With tuna, this isn't practical; with smaller fish, it is. - Author: Nobu Matsuhisa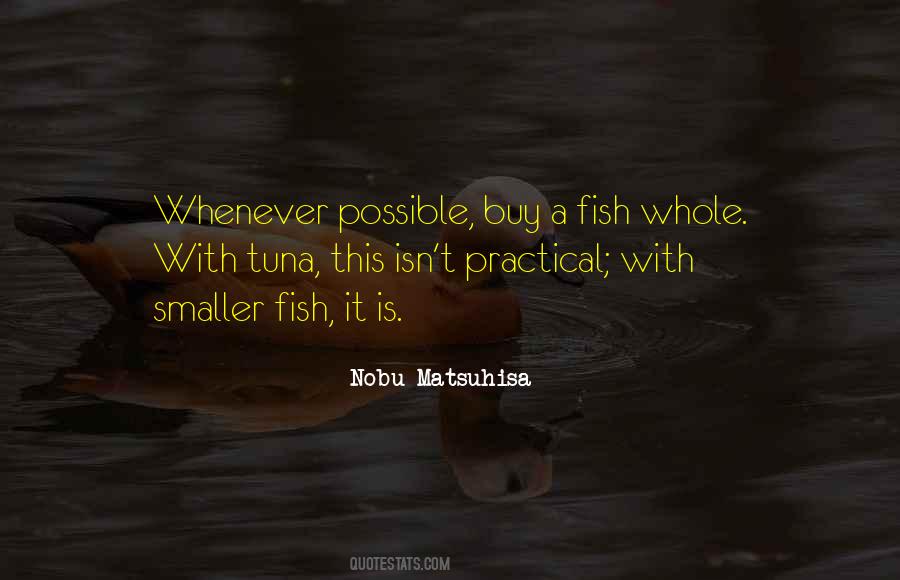 #12. This might be the last time you get to drive the beef bus to tuna town," I say. "You'd better make it good, so I don't have any excuses to forget your hot ass. - Author: Kendall Grey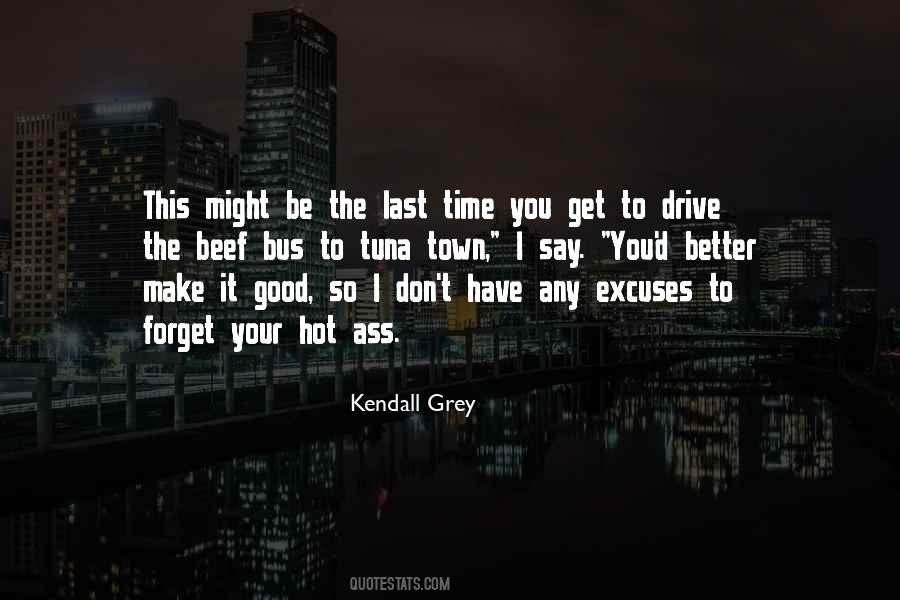 #13. Bluefin tuna spawn just south of the oil spill and they spawn only in the Gulf. If they were to go through the area at a critical time, that's one instance where a plume could destroy a whole species. - Author: Larry J. McKinney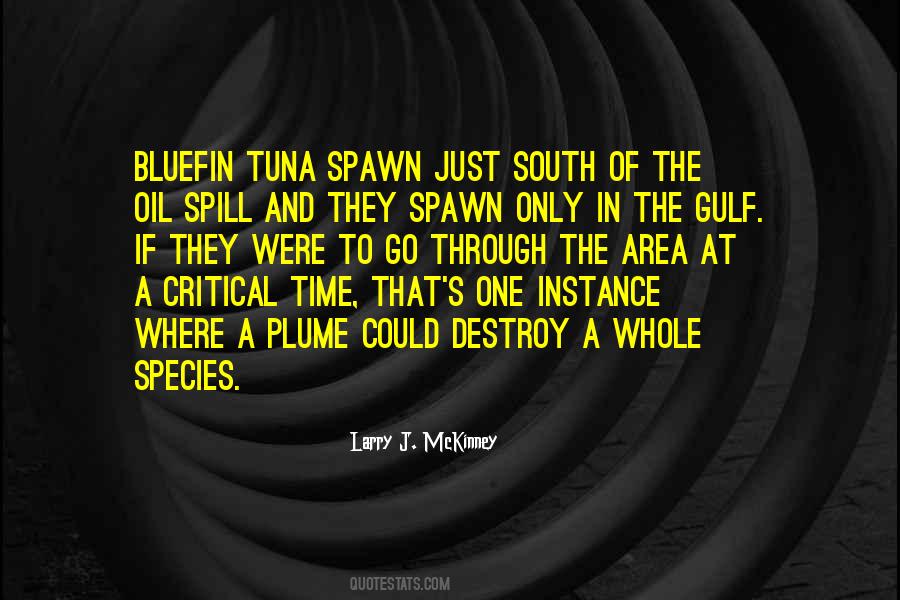 #14. Tuna, like eggs, can be kind of stinky, so if you work with a bunch of uptight dickwad complainers, bring a tuna sandwich for lunch and give them something to complain about. - Author: Hilah Johnson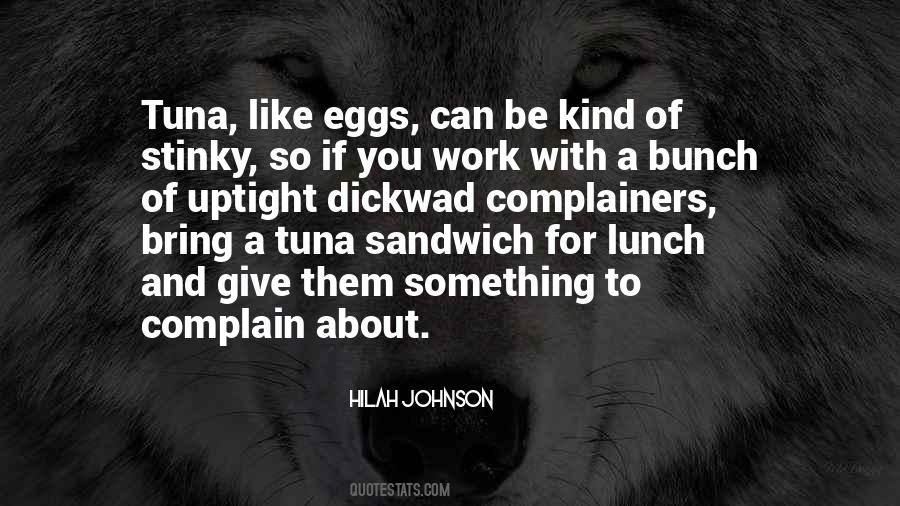 #15. My husband would say my signature dish is pasta with a tin of tuna plonked on top. So, no. Although I make a good bangers and mash. I have been known to stick cocktail umbrellas in it, take a photo and send it to James upstairs with a text saying, 'Your food's ready'. - Author: Joanna Page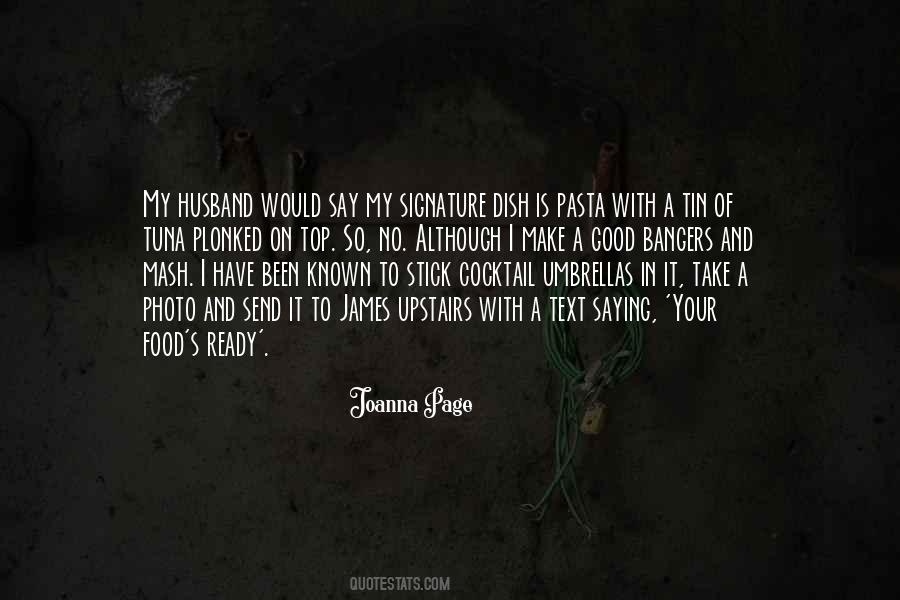 #16. I know people that could serve me canned tuna and saltine crackers and have me feel more at home at their table than some people who can cook circles around me. The more you try to impress people, generally the less you do. - Author: Alton Brown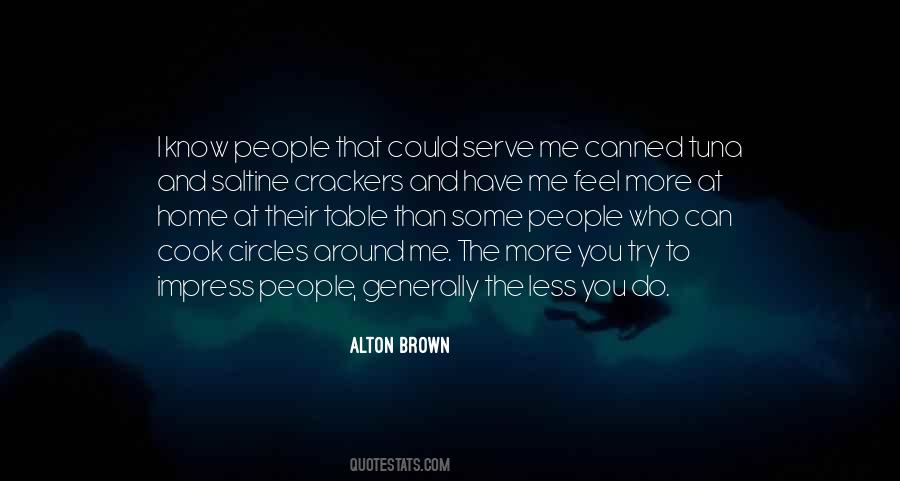 #17. You ever go to shop for tuna, and it says "dolphin safe", and you look at it and kind of go, "Yeah, but"-like somehow you think it's not going to be as good? Like, "I want to do the right thing-but it's probably kind of bland without the dolphin." - Author: Louis C.K.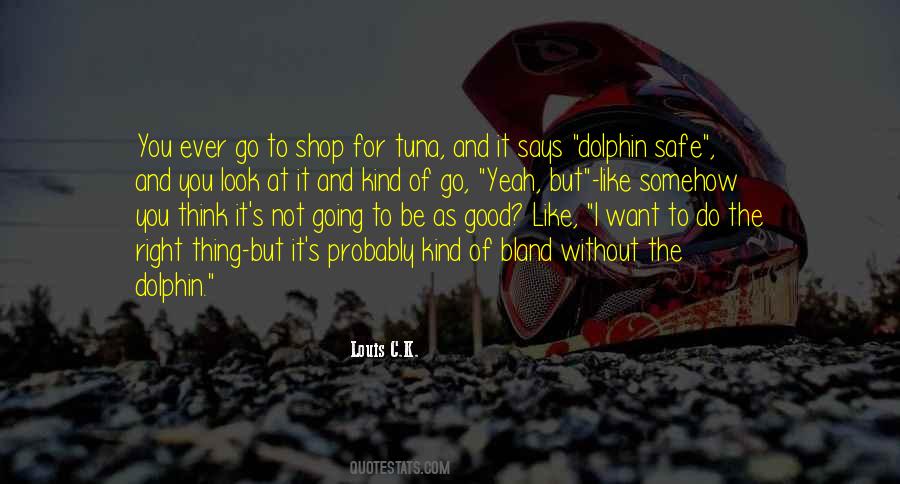 #18. I don't make shit, I make masterpieces," she replied, pretending to take offence from Charlie's words. "And just for that, I'll take a BBQ sauce base with tuna, anchovies and pineapple please. - Author: Beth Ashworth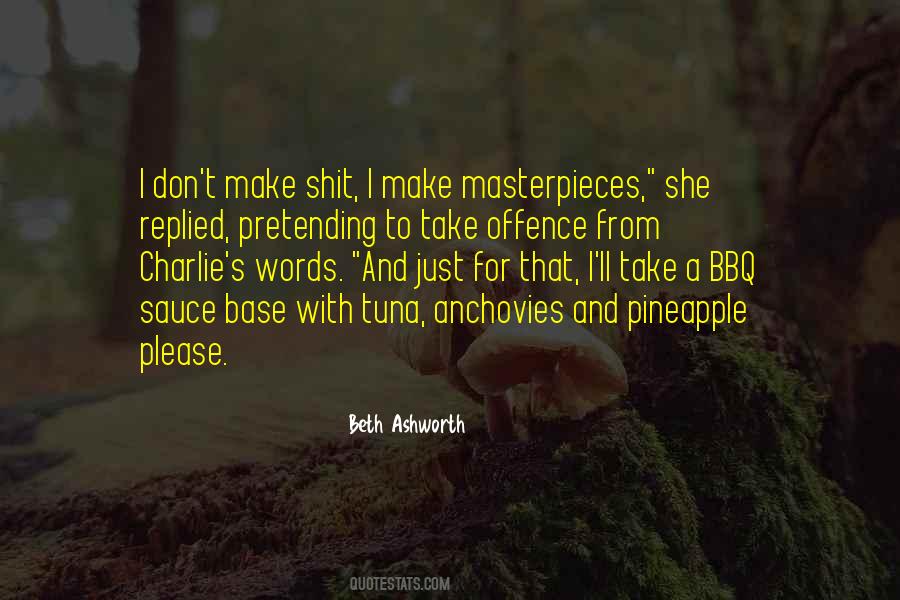 #19. In Africa, as resources inevitably disappear, people have to make do with a lot less. You have to be much more ingenious with a lot less, and accept that you can't get your perfect tuna sandwich on a street corner. - Author: Damon Albarn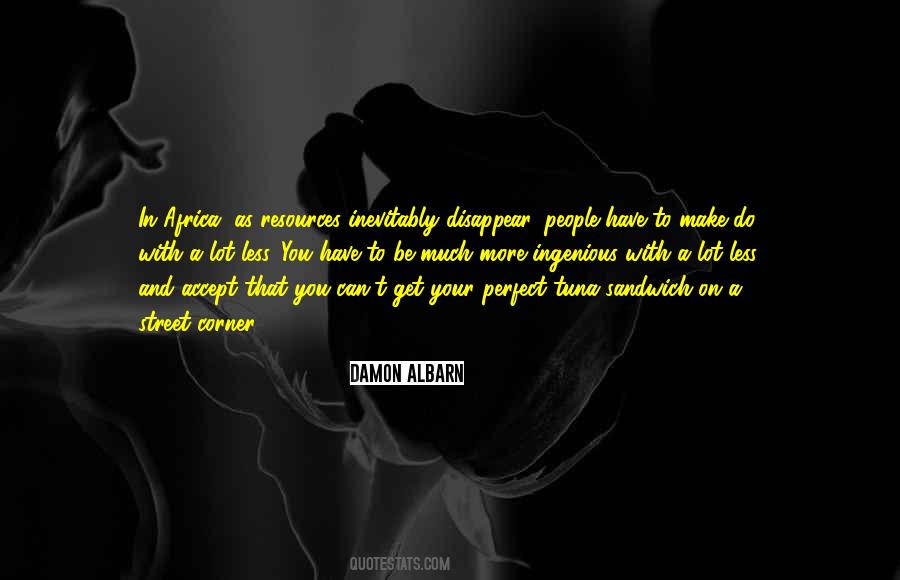 #20. Eating a tuna roll at a sushi restaurant should be considered no more environmentally benign than driving a Hummer or harpooning a manatee. - Author: Daniel Pauly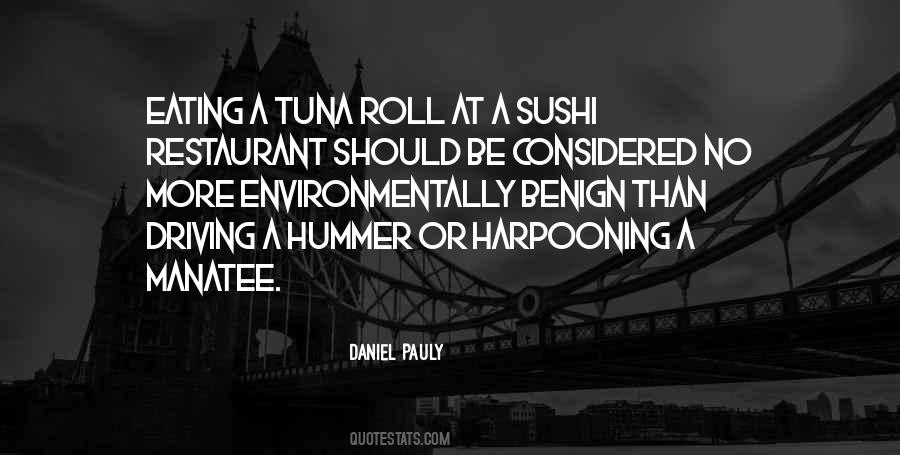 #21. There are so many issues in our oceans - like the near extinction of blue fin tuna - that should be taken more seriously worldwide. - Author: Heston Blumenthal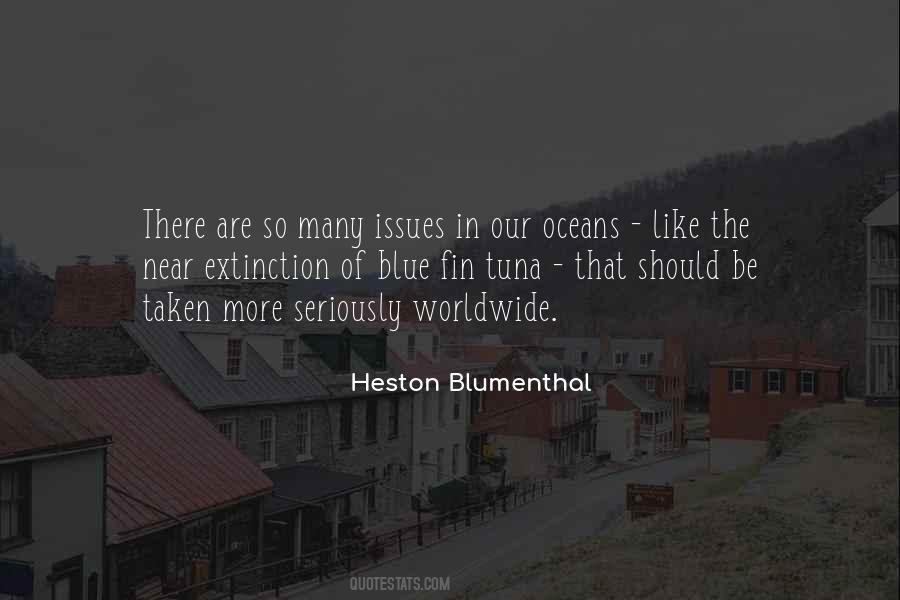 #22. Would you like a tuna-salad sandwich?'
'Yes,' God said. 'Thank you. - Author: Octavia E. Butler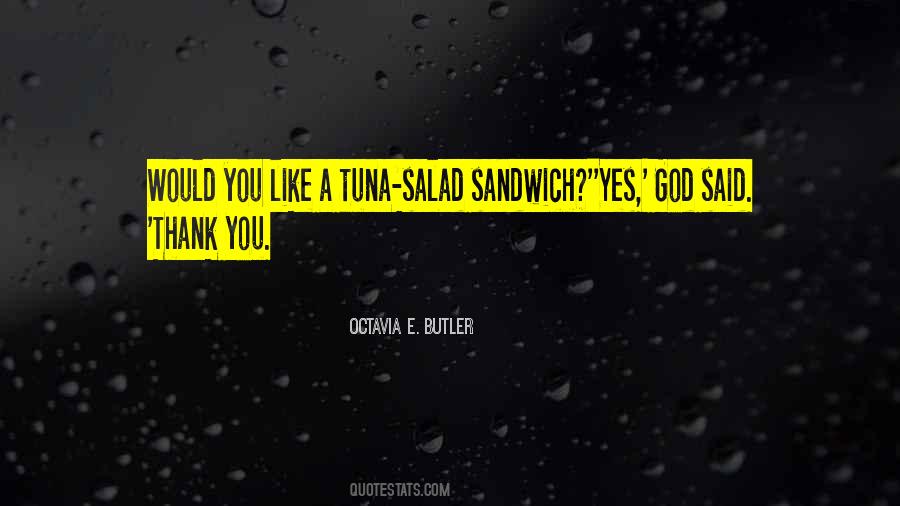 #23. Amid attempts to protect elephants from ivory poachers and dolphins from tuna nets, the rights of children go remarkably unremarked. - Author: Anna Quindlen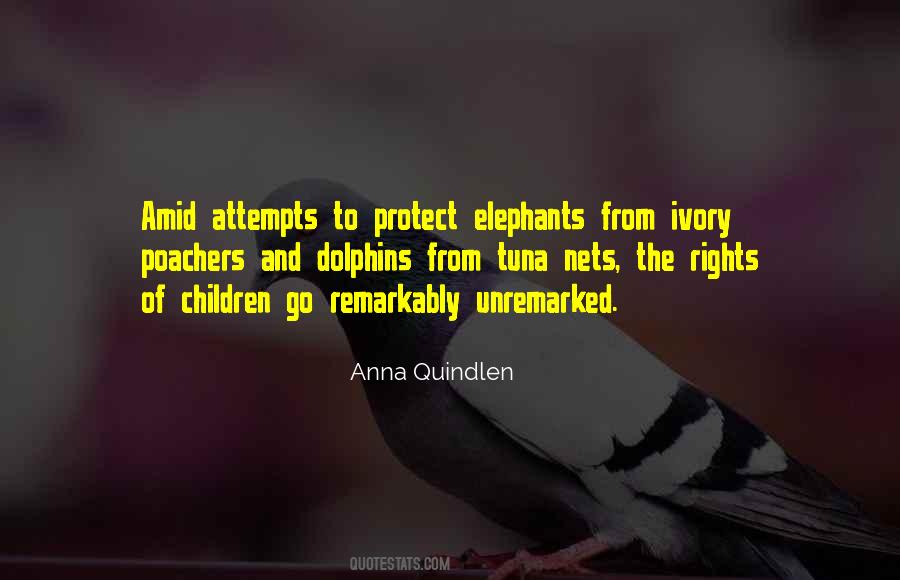 #24. Pigs eat more tuna than all the planet's sharks combined. - Author: Paul Watson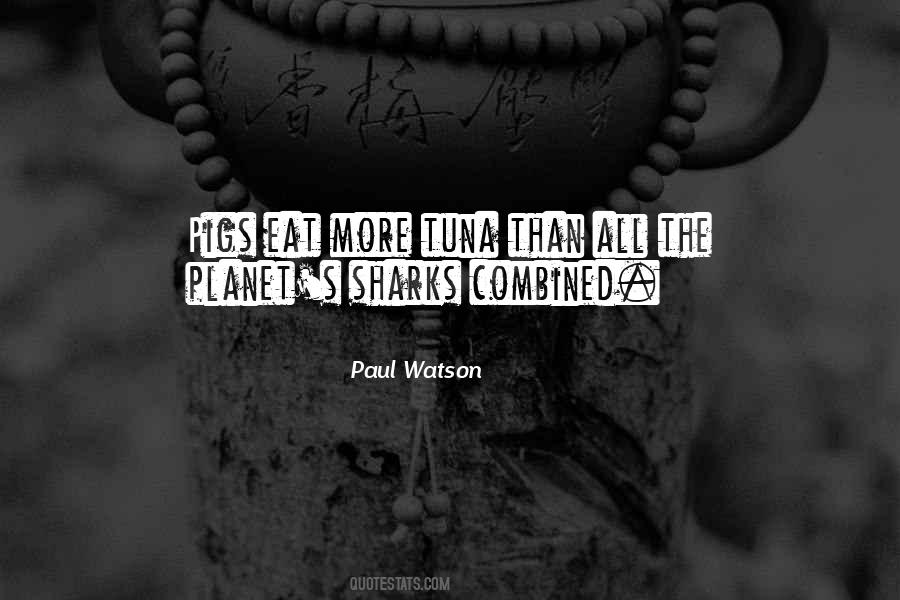 #25. Doing 20 minutes of stretching, light weights and floor exercises three times a week takes the same amount of time as a long coffee break - and eating a tuna fish salad, sardines on toast or scrambled eggs is surely preferable to a Big Mac or KFC. - Author: Joan Collins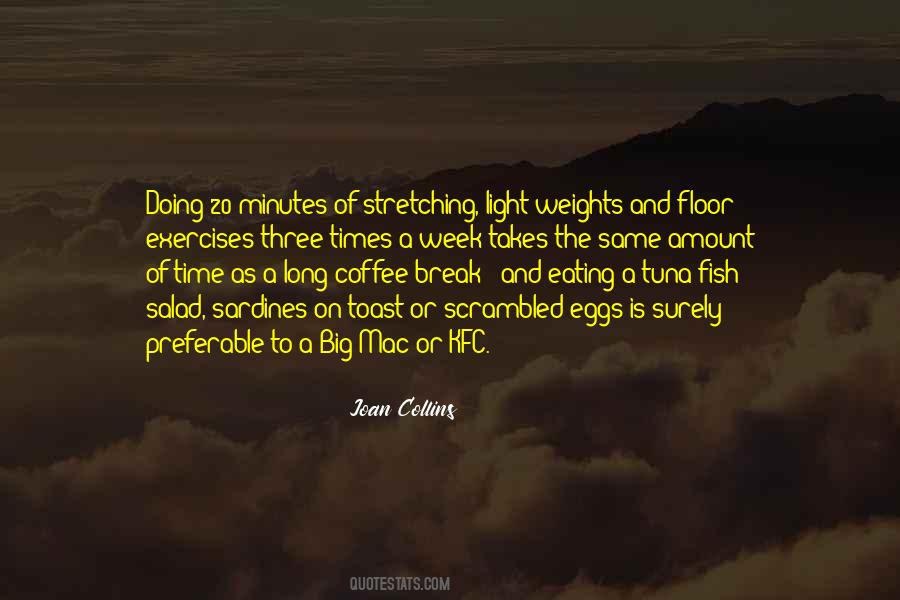 #26. Negative self talk costs more than even the richest person can afford. So be nice to yourself whenever possible ... and know that it is always possible. - Author: Doug Pedersen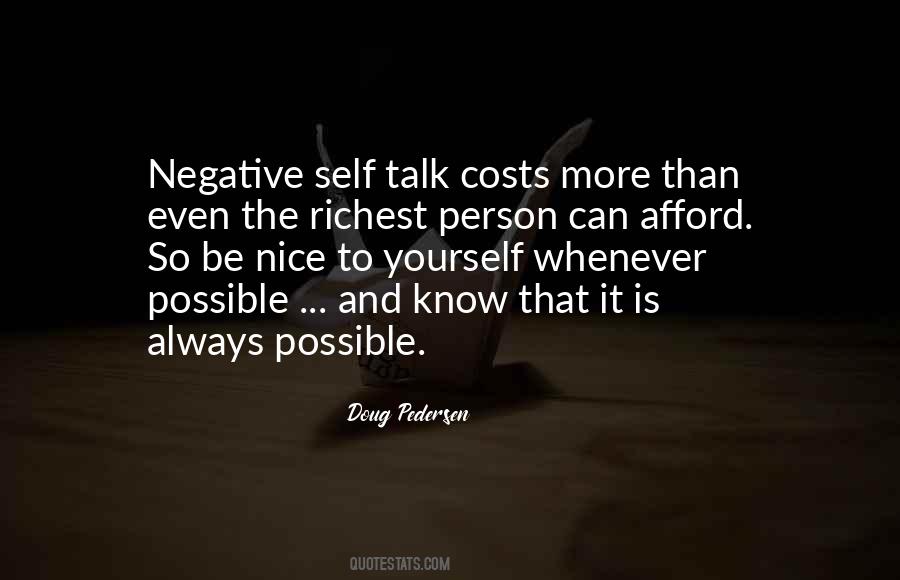 #27. Good tuna-fish sandwiches; he's the tallest man I've ever seen! (Pam) - Author: Sherrilyn Kenyon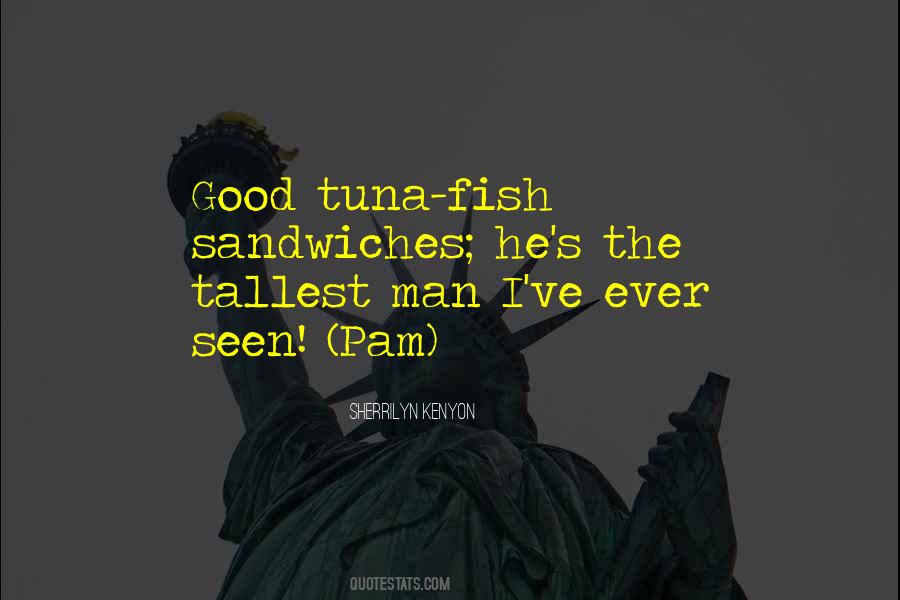 #28. BRAINSTORMING! Every night after dinner - which is usually something like tuna noodle casserole made with cream-of-wallpaper soup - I escape to the privacy of my bedroom. - Author: James Patterson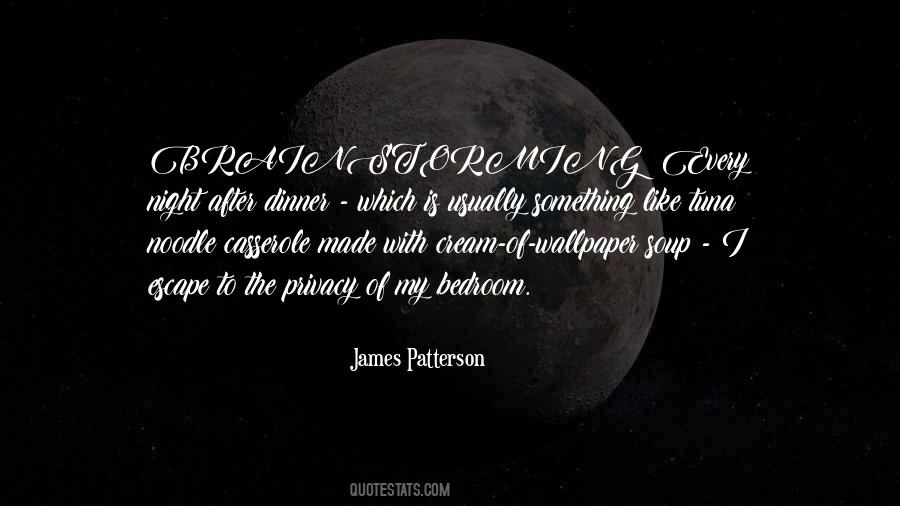 #29. And I have stopped eating tuna until the tuna nets cease killing tens of thousands of dolphins every single year. - Author: Steve Irwin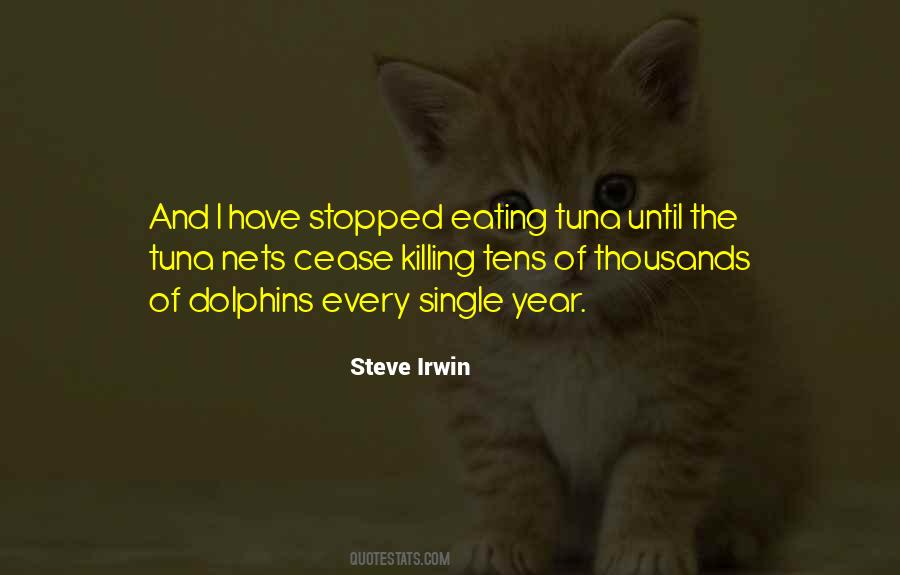 #30. I feel very uncomfortable when I eat in restaurants. I'm obnoxiously polite with the waiters: 'I just want a tuna sandwich. I'll go get it. You sit here - I'll get it, I'll make it. - Author: Dana Gould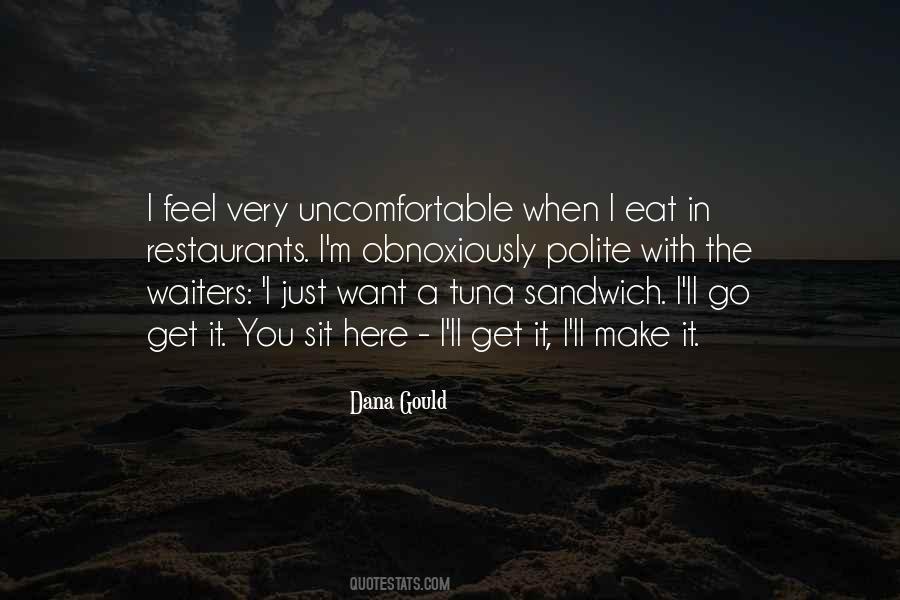 #31. You can tune a guitar, but you can't tuna fish. Unless of course, you play bass. - Author: Douglas Adams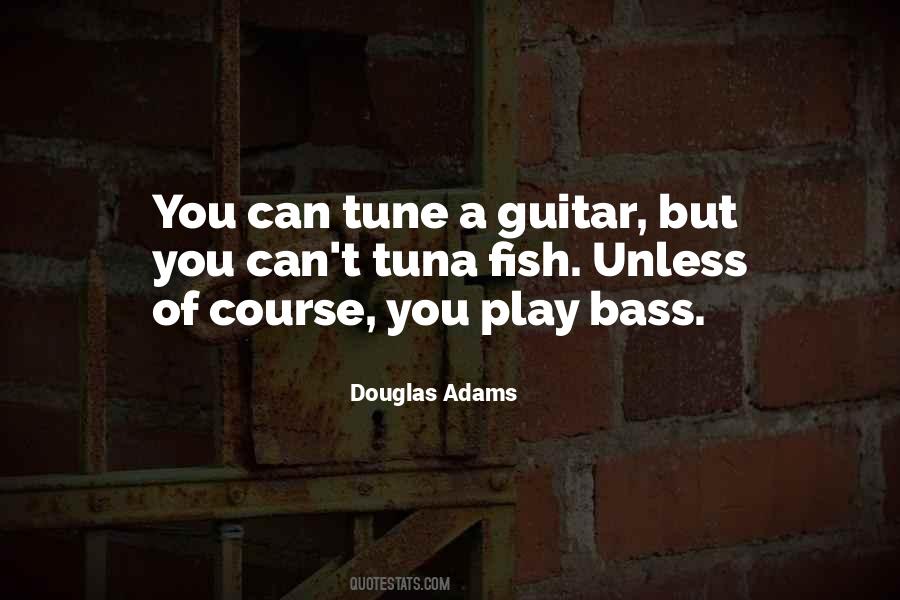 #32. Take the tail of the female tuna - and I'm talking of the large female tuna whose mother city is Byzantium. - Author: Mark Kurlansky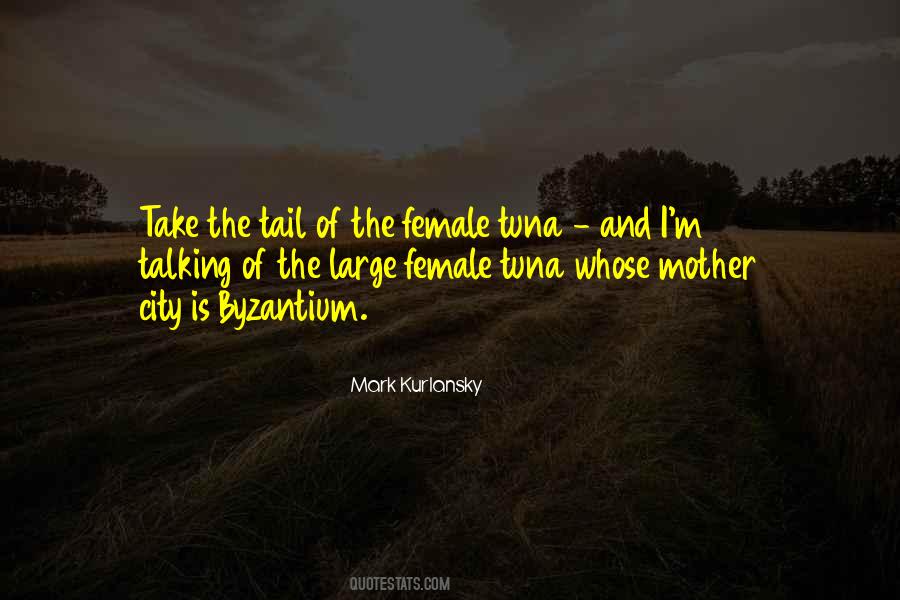 Famous Authors
Popular Topics