To Be Awesome Famous Quotes & Sayings
List of top 100 famous quotes and sayings about to be awesome to read and share with friends on your Facebook, Twitter, blogs.
Top 100 To Be Awesome Quotes
#1. Everything is about "IF", if there was a way to avoid this I will do it. If I could win without giving a chance to the people to return objects in the board it will be awesome - So you get it! - Author: Deyth Banger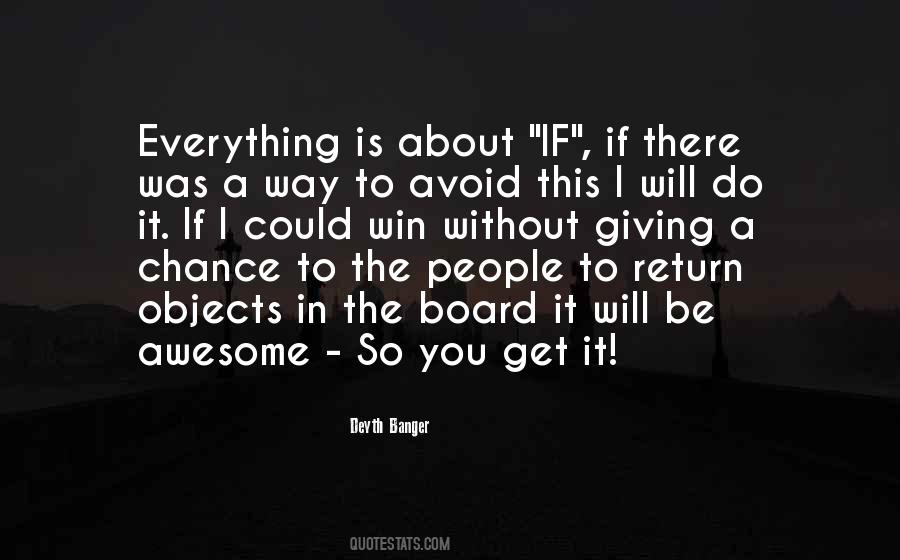 #2. As far I'm concerned, being an adult is way more fun than being a kid. But then I was a kid who wanted to be an adult. I'd watch shows like 'Bewitched' and see Darren come home and mix a martini and I'd go, 'That looks awesome! I want to do that!' - Author: Paul Feig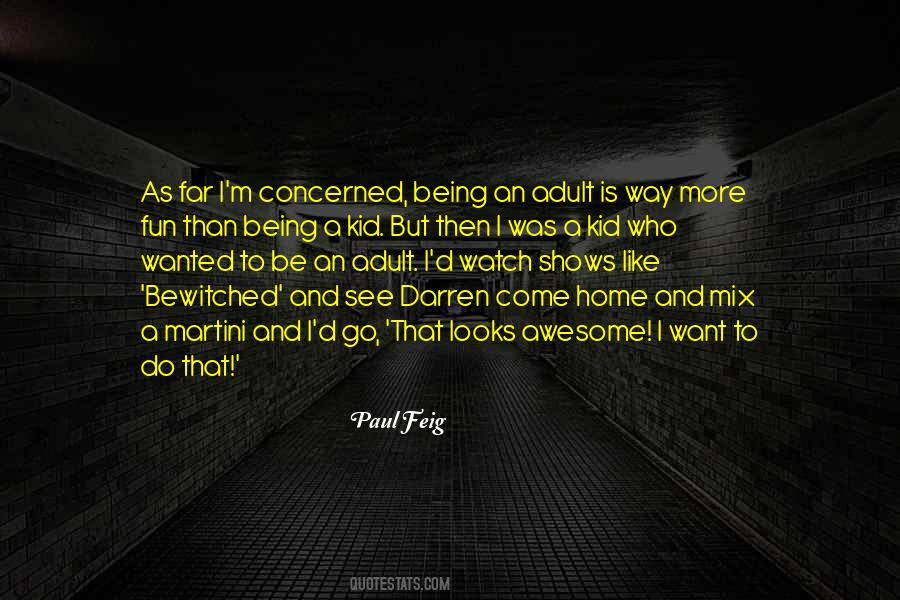 #3. Legal dialogue is awesome, but you can't ad lib. It's much more fun to be looser and say things like, 'Can I work in a Han Solo reference?' I'm a 'Star Wars' freak. - Author: Diane Neal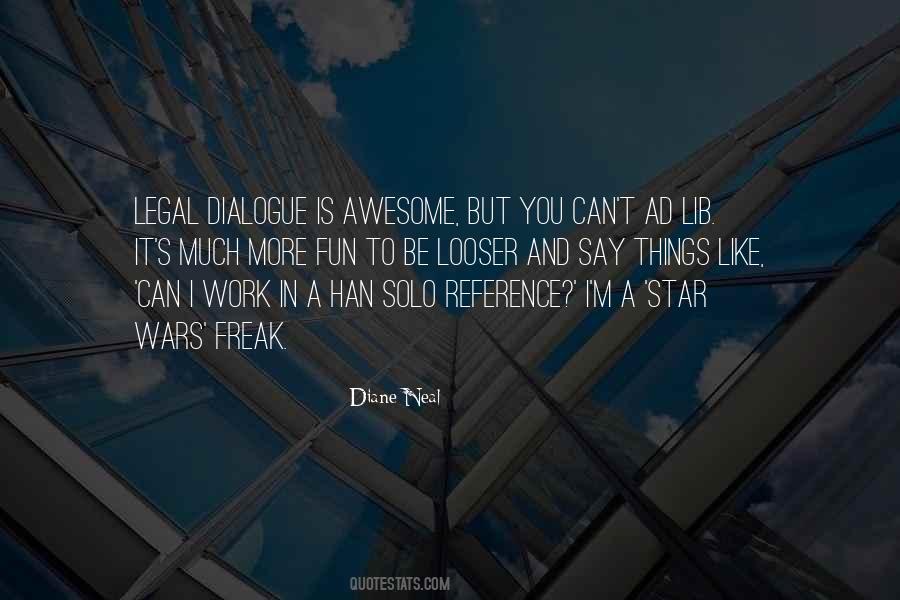 #4. When someone has been mean to you, why would you want to be good to them?' 'You wouldn't want to. That's what makes it hard. You do it anyway. Being good is hard. Much harder than being bad. - Author: Jeanne DuPrau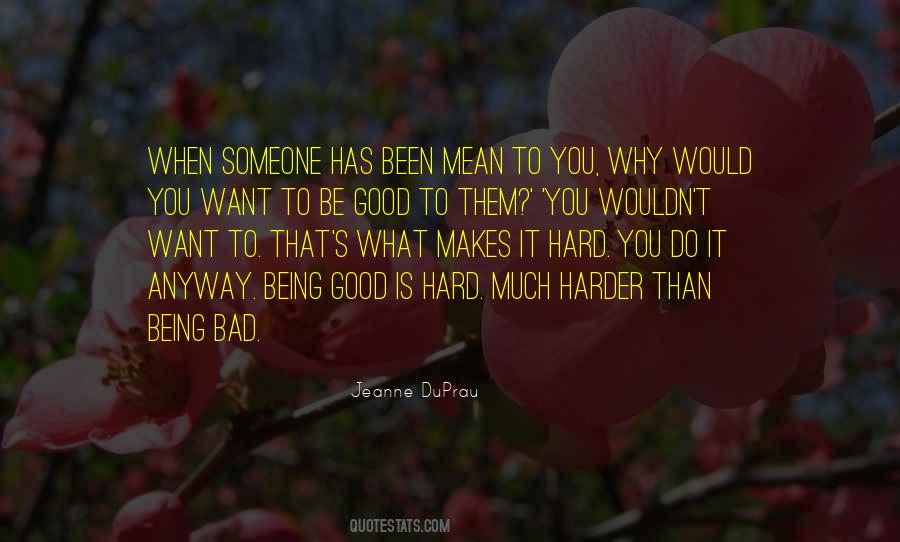 #5. I know you don't want to be me. But I'd hate for you to ever feel like you're in my shadow. You're not and you never will be. You are awesome, and there is some kind of amazing future waiting for you. - Author: Gwenda Bond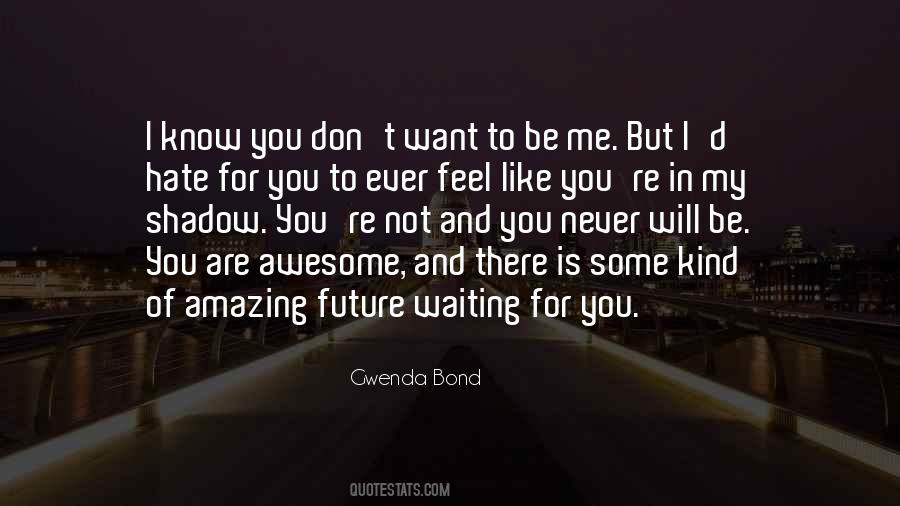 #6. I am so grateful to be here on this awesome planet with it's diverse life - everything we need to not just survive but to thrive. I am excited to continually learn more about it, and always curious to see what is going to come up next. - Author: Jay Woodman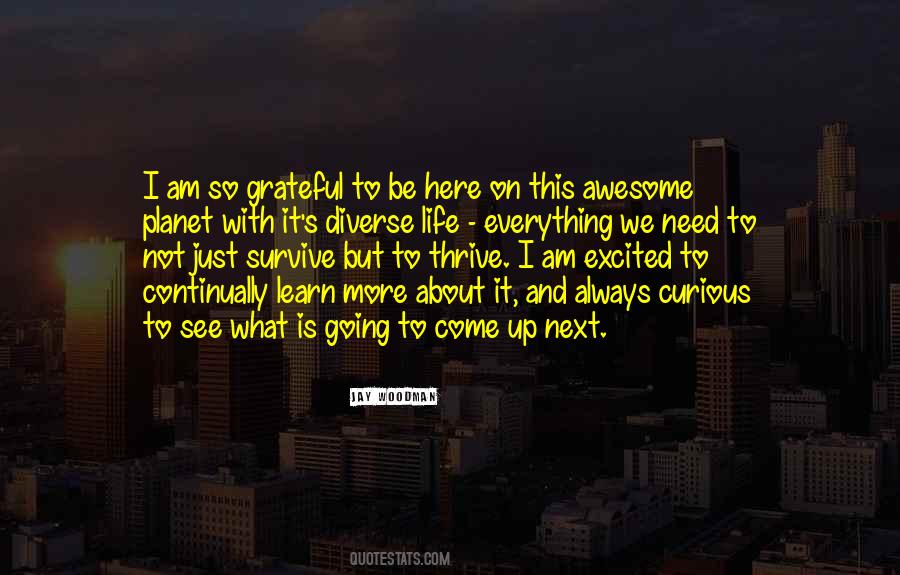 #7. Ladies, you wake up tomorrow and the newspaper reads Scientists have discovered a way for men to experience childbirth. That would be awesome. - Author: Bill Engvall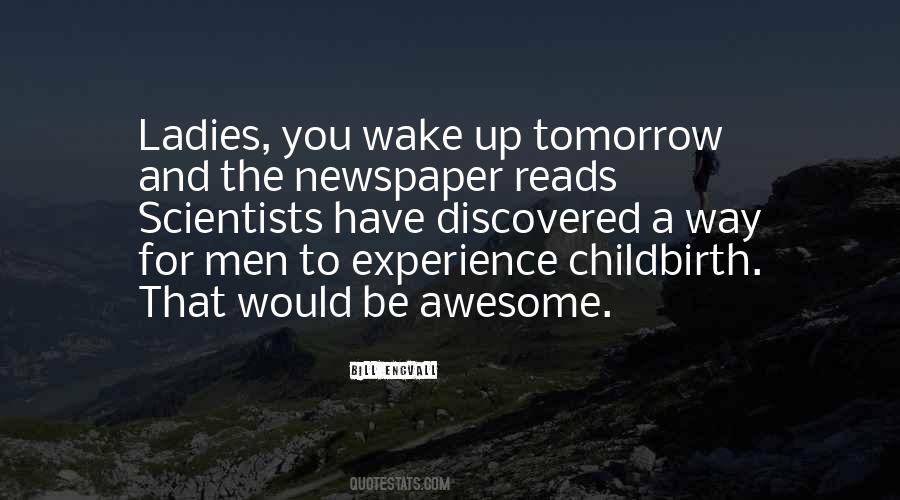 #8. For you. The reader. Smile.
Be yourself.
Don't try to be someone else, because you are awesome and beautiful just the way you are.
Be yourself, and strive to be the best you can be. Everything will be alright. - Author: Maya Starling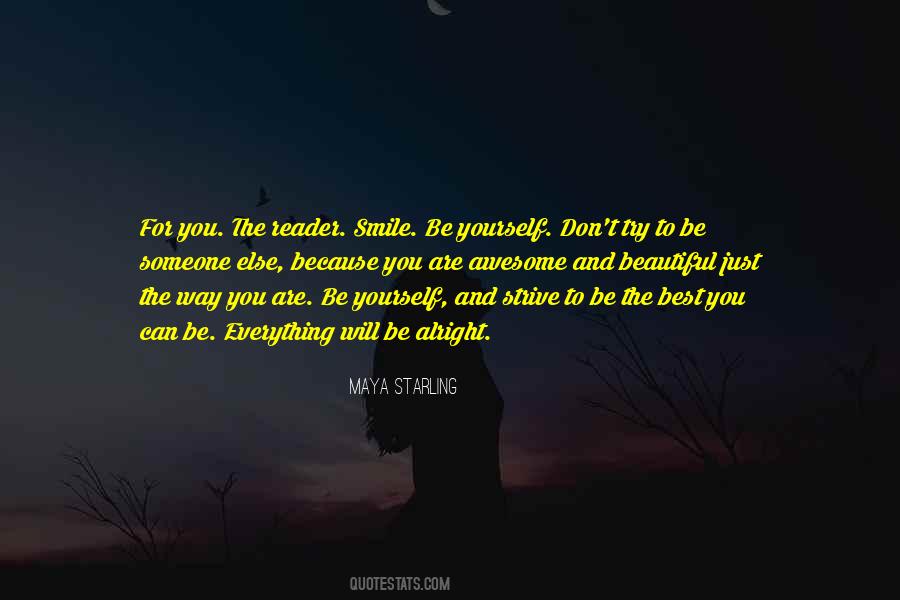 #9. It's just mind-blowingly awesome. I apologize, and I wish I was more articulate, but it's hard to be articulate when your mind's blown-but in a very good way. - Author: Elon Musk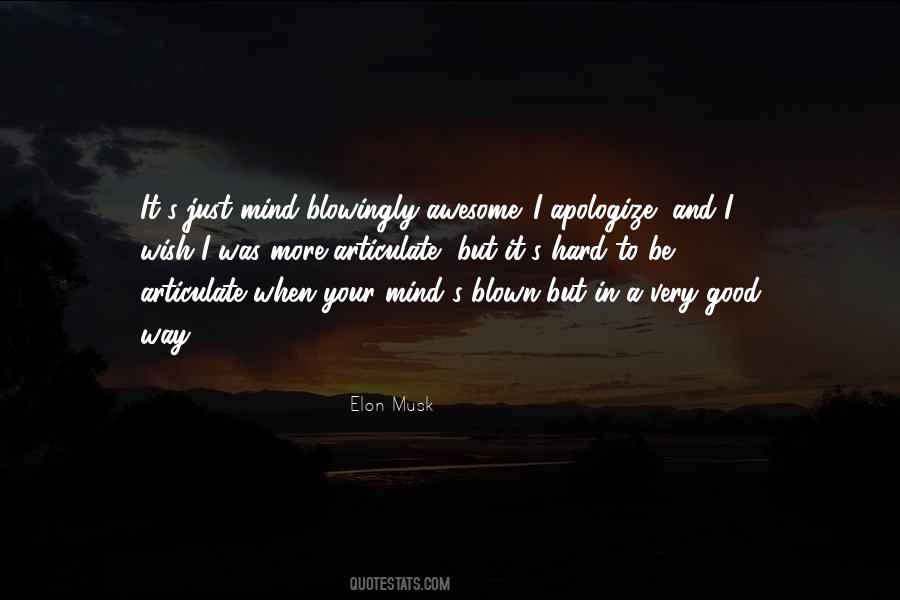 #10. Energy should be used to check out stuff and think on them... So far I used it to criticize victims and killers... So far it's awesome job. - Author: Deyth Banger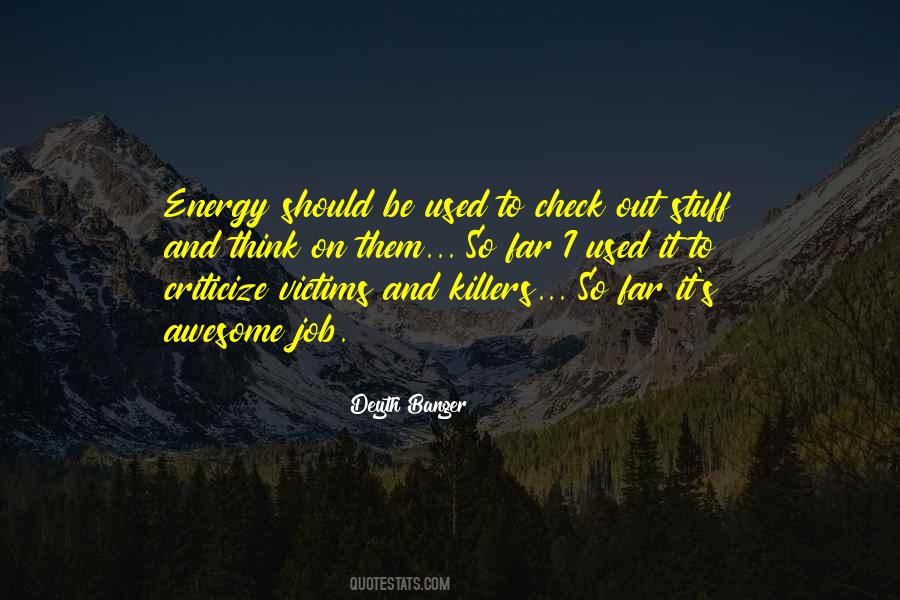 #11. There is a God of awesome grace who meets his children in moments of darkness and difficulty. He is worth running to. He is worth waiting for. He brings rest when it seems like there is no rest to be found. - Author: Paul David Tripp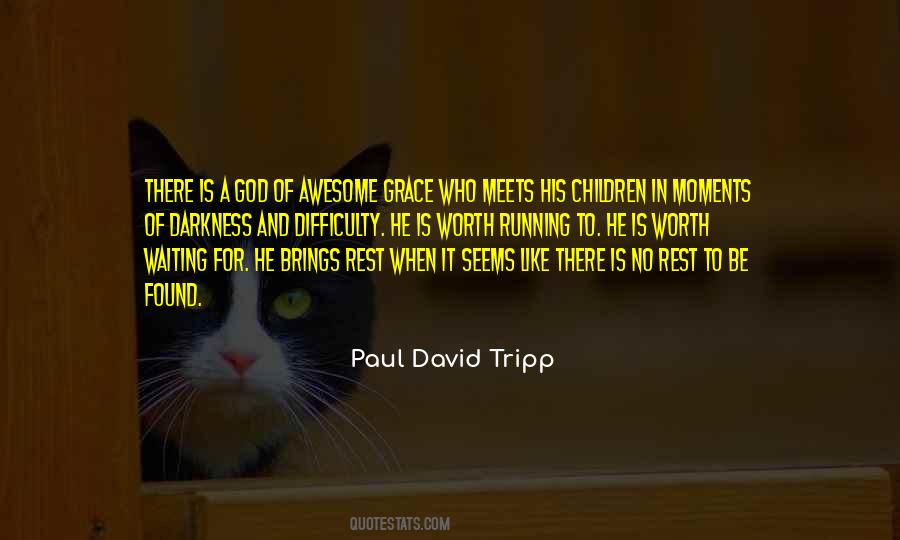 #12. Wouldn't it be awesome if we had a jetpack that wasn't a death trap? The problem is that it is going to be so power inefficient. I just couldn't live with that ... it would be as loud as a motorcycle. - Author: Astro Teller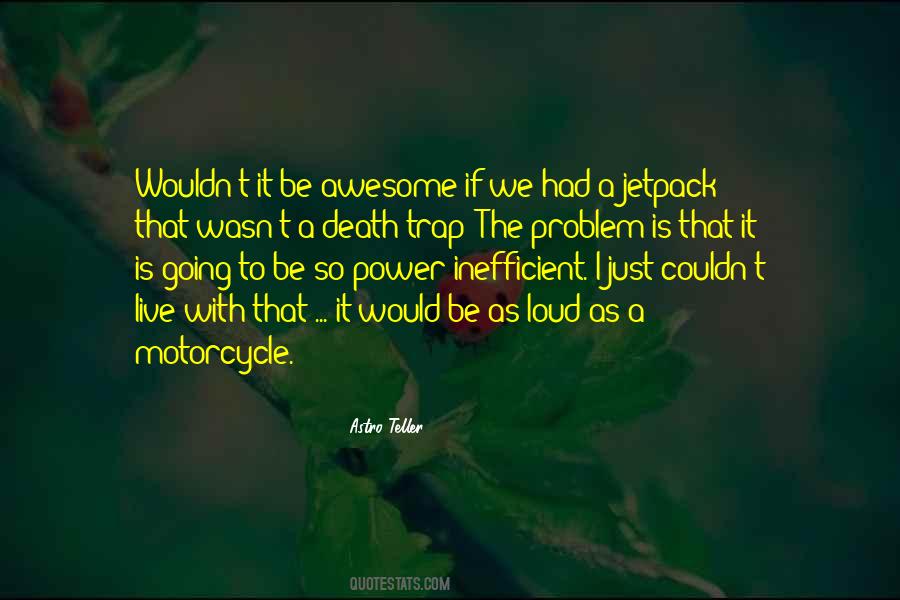 #13. Moping around with sadness and sorrow ... what will come of it? Even dead people can do that. However, i'll live and stand on my own two legs. If we are going to die one day, wouldnt it be better to have no regrets - Author: Black Butler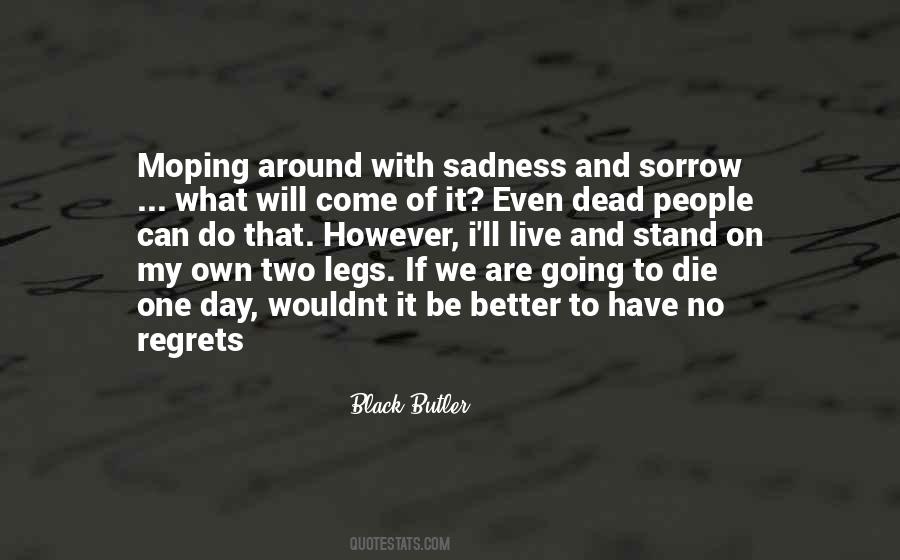 #14. I knew I wanted to be a father; I didn't know it was going to be this awesome or that my kid would come out so beautiful and lovely. - Author: Mike Myers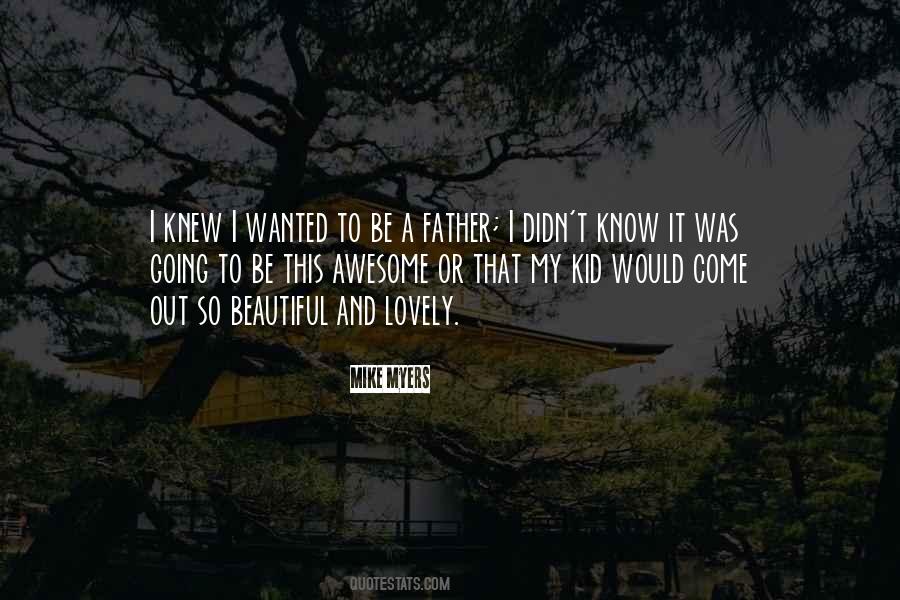 #15. It's always good to be recognized, you know, for sport. I think being up there with Venus and Serena, I think, that's awesome. I'm excited. I'm happy that I am improving and getting better, and that I can be here. - Author: Sloane Stephens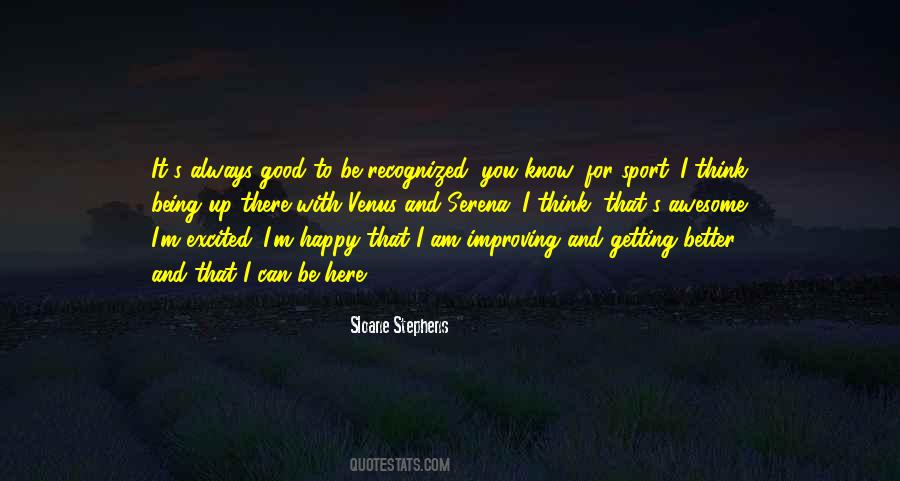 #16. Ten years ago, if you asked me where I'd be now, I'd have said F-ing dead. But I'm not dead. I have an awesome life. And I'm just very grateful. That's the one thing I try to convey. Gratitude. - Author: Mike Tyson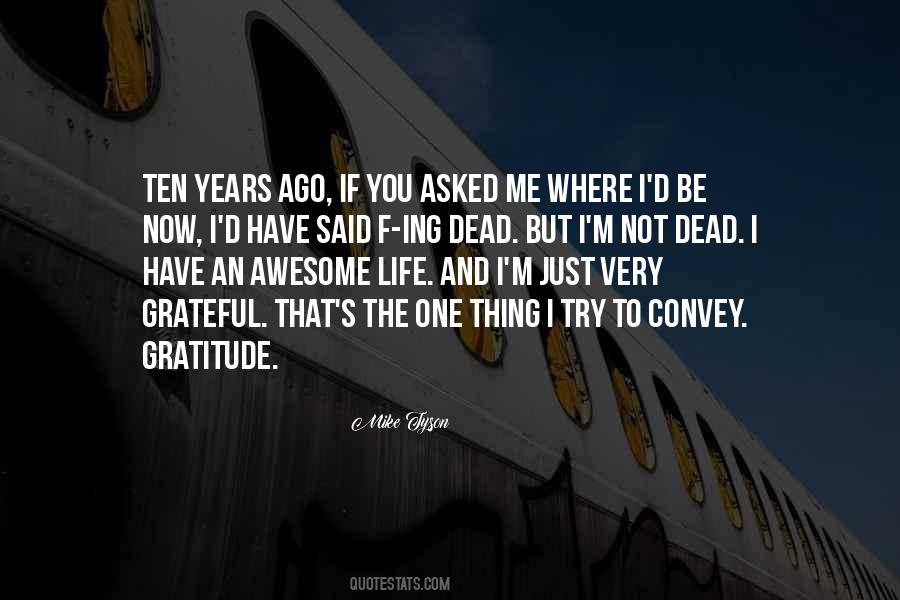 #17. Adele shattered the image of how the stereotypical singer is supposed to look. She has that whole 'Screw you, I'm awesome for what I do' attitude, which I really look up to and want to be a part of. - Author: Mary Lambert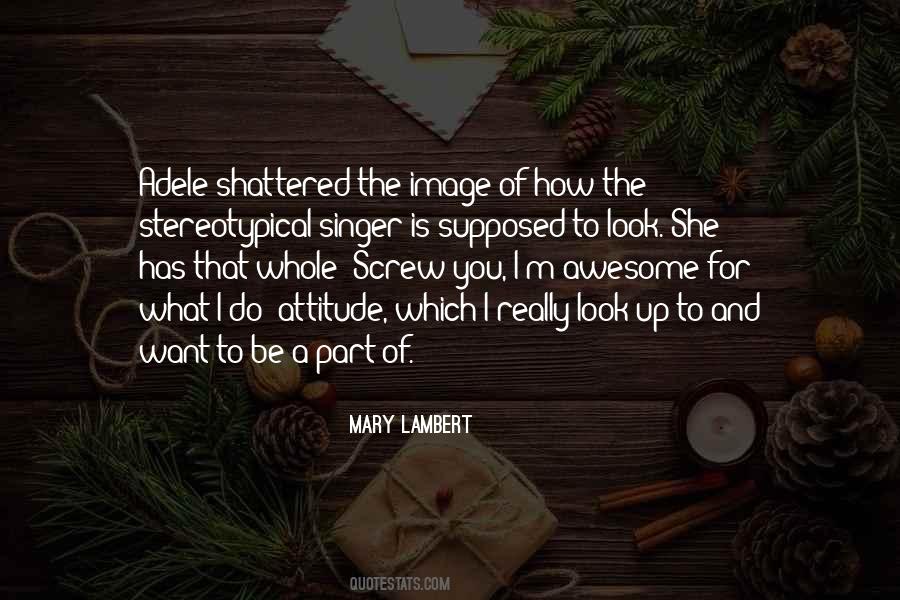 #18. I used to be a Geico Caveman for live events. I was a corporate mascot. It was the silliest job. It was actually awesome and fun, but it was retarded. - Author: Eric Andre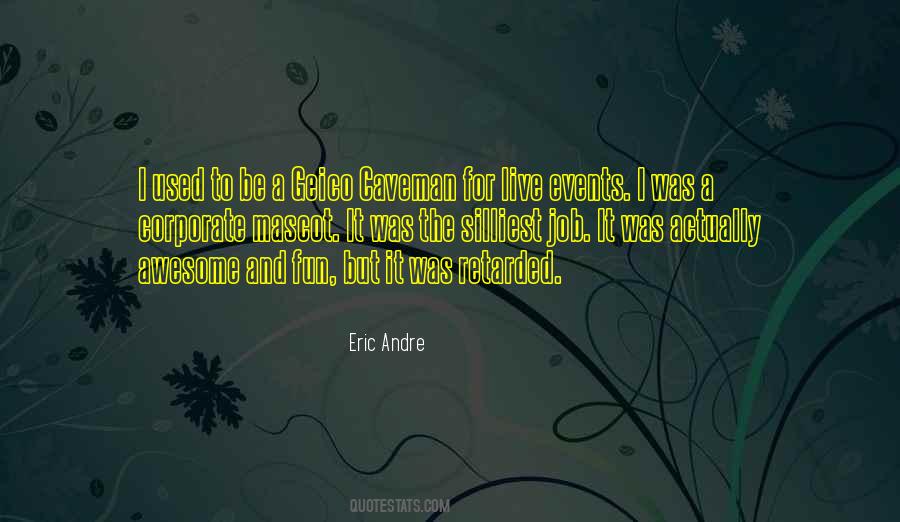 #19. Metal has its own code of cool, but it's not really trying to be cool. And that was very refreshing to me, that metal is very much about expressing something that seems awesome to you even if, at the time, much of the world was going to mock and reject it. - Author: John Darnielle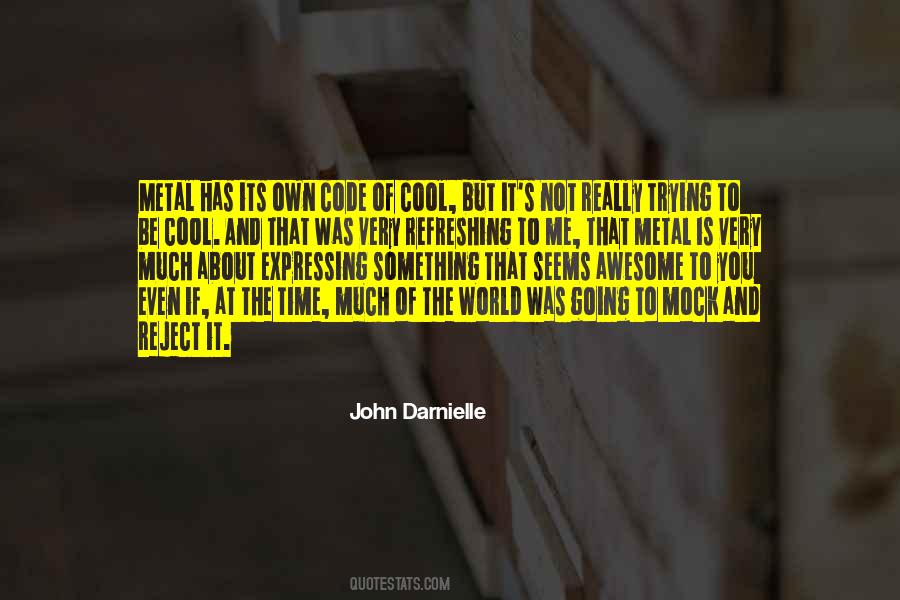 #20. It will be awesome, if the people had the chance all stuff which surround them to see them as larger as possible so to be differences like you are a mice or something like this.... - I'm sure that people will see stuff which as normal size everything they won't see! - Author: Deyth Banger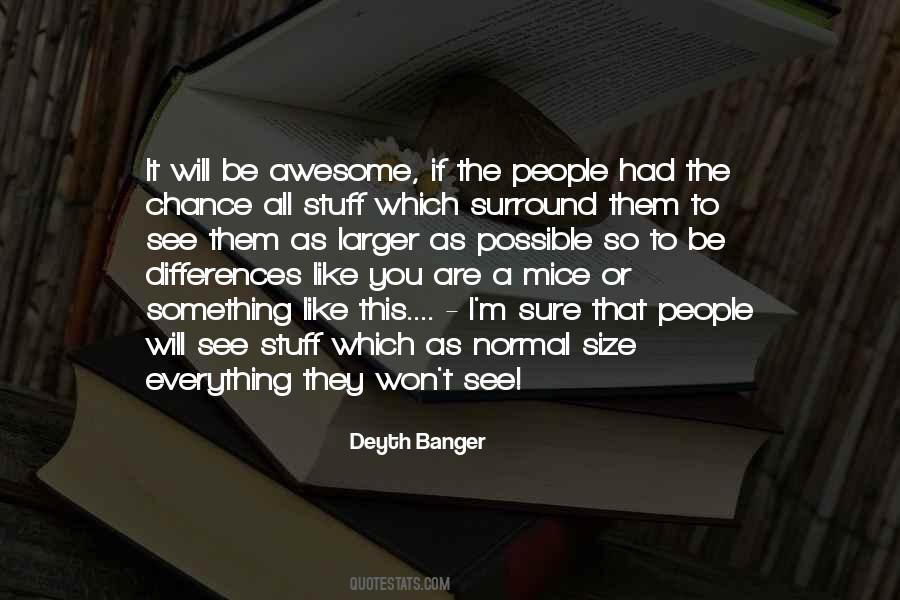 #21. Create content that teaches. You can't give up. You need to be consistently awesome. - Author: Neil Patel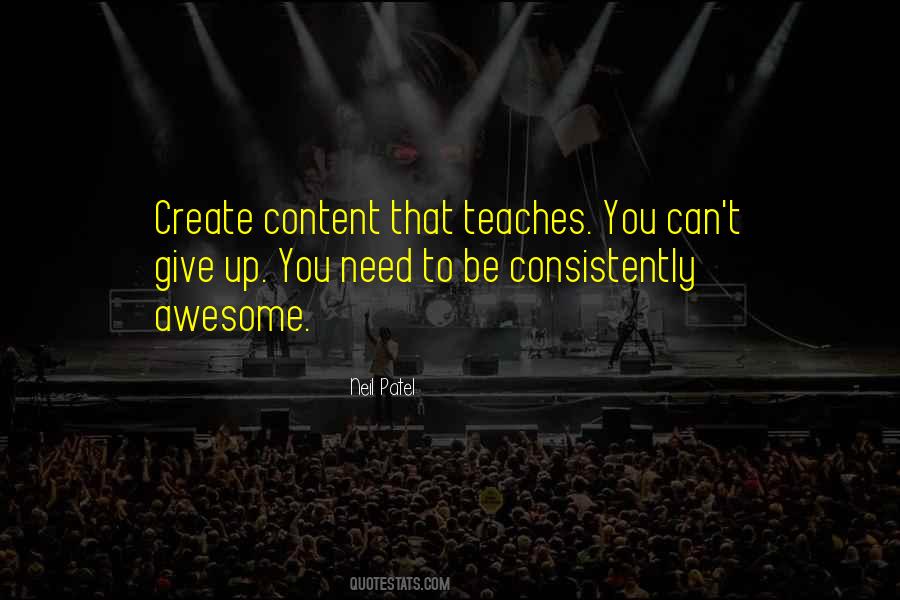 #22. I think the Smart Car is awesome. The only problem is I've been on the freeway and felt like I was going to be blown away like a Tim Hortons coffee cup, so I may have to upgrade to a Mini Cooper - something a little stronger. - Author: Ellen Page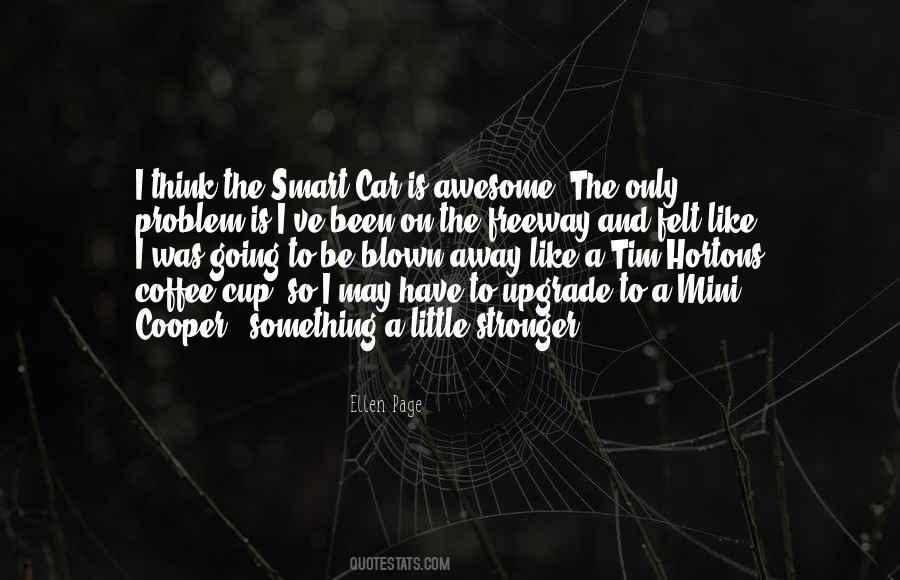 #23. When watching movies, I was always inspired by the performances of the cast. Of course, the story and the direction and all that intrigued me. But what actors would propel themselves to do, and be, was awesome. It was like, how could these people give so much? - Author: Rinko Kikuchi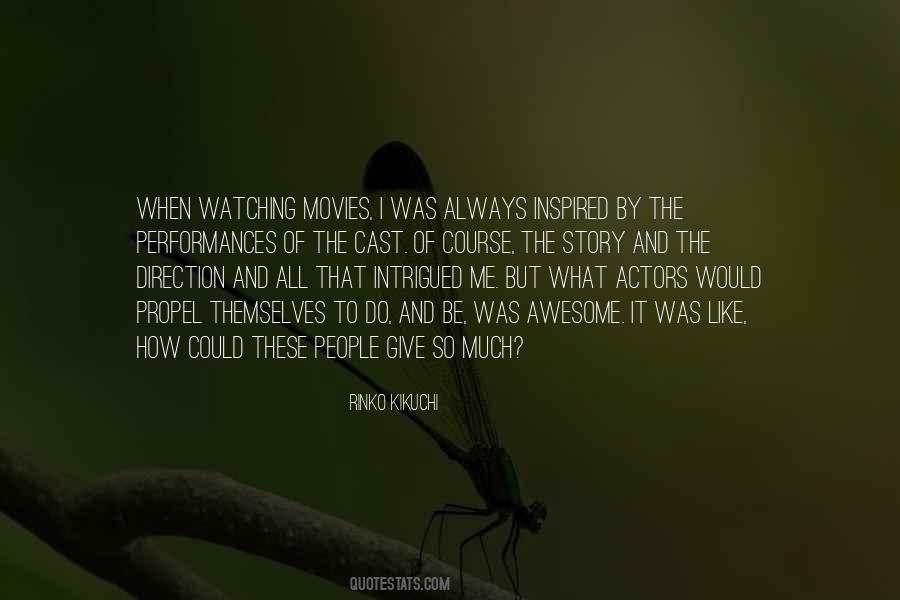 #24. Be SO AWESOME that when people are exposed to you, they want to BE AWESOME too! - Author: Tanya Masse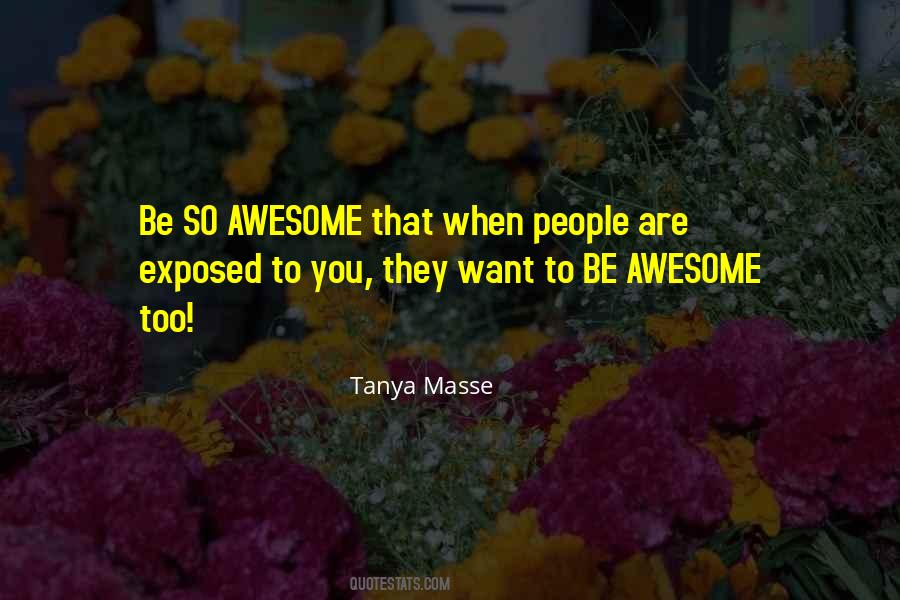 #25. For many people out there in the world, music is the only thing that gives them relief, so it's awesome to be a part of that tradition. - Author: Richard Patrick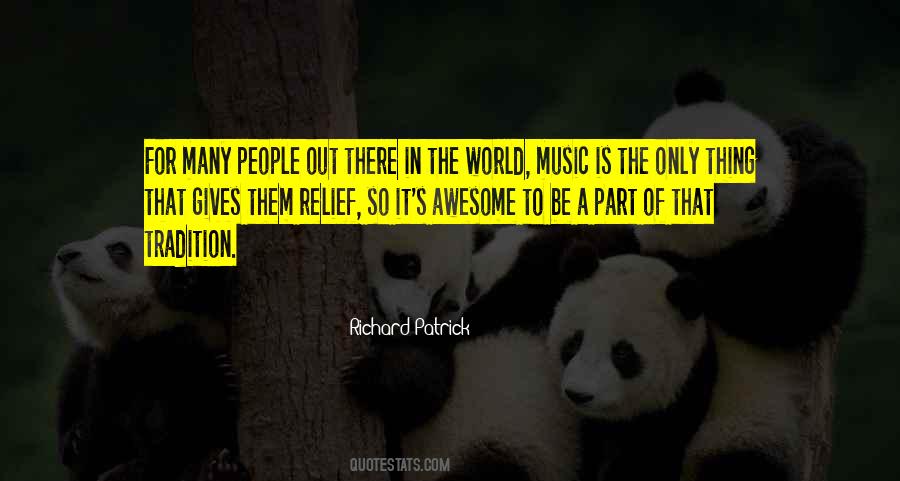 #26. I'm dying to do something sci-fi! I would love to be on a spaceship and firing a laser gun! Something like that would be really awesome. Or something with dinosaurs. Or preferably both at once. - Author: Richard Madden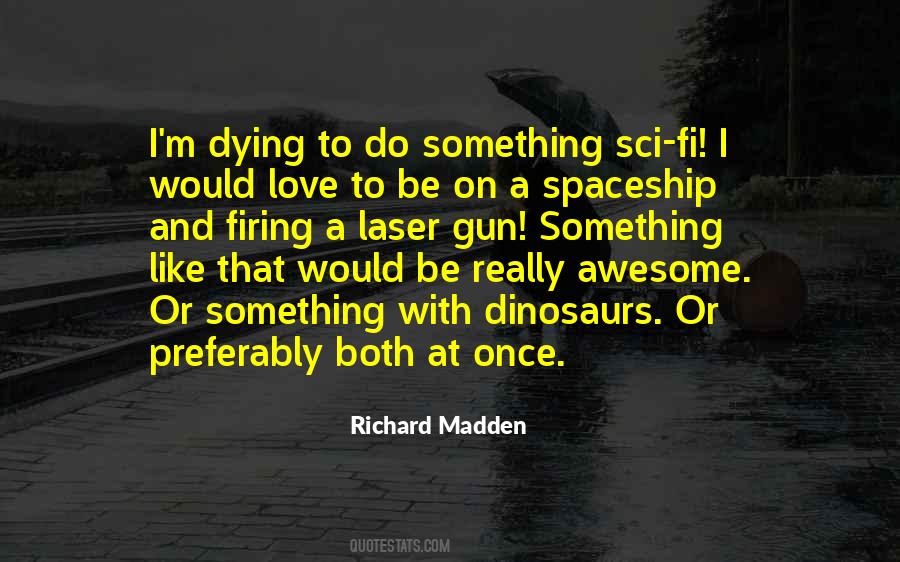 #27. I'm an only child, and after making the movie [Yours, Mine and Ours], I know it would be awesome to have 17 brothers and sisters in real life. - Author: Miranda Cosgrove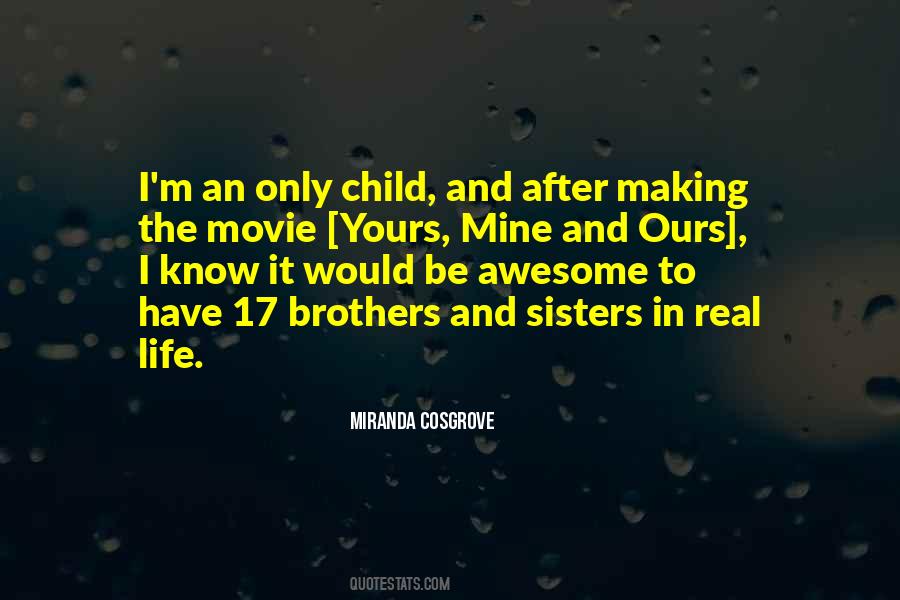 #28. Yeah, well. I don't try to be awesome. It just comes natural. - Author: Rick Riordan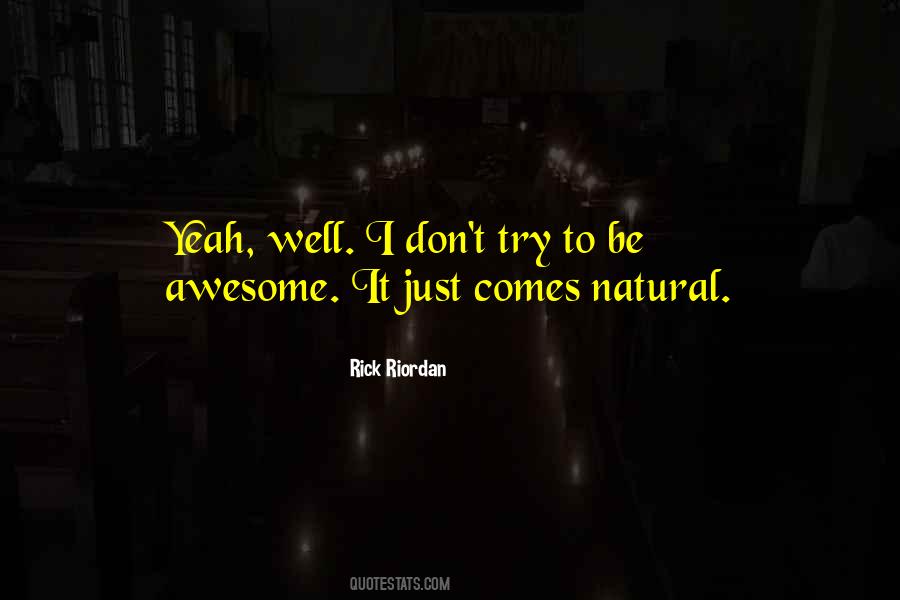 #29. Please don't arrest me."
"Listen to me, I'm not going to arrest you, ok? I'm not a cop."
"Are you sure?"
"Am I sure I'm not a cop? yes, I'm sure."
"You could be undercover. - Author: Derek Landy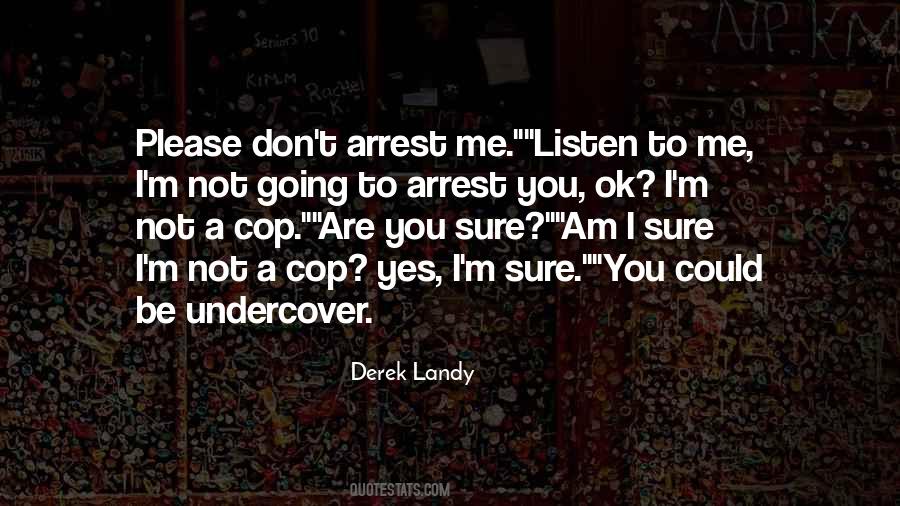 #30. I didn't want to work at Pizza Hut and I didn't want to join the Army. So I just decided to go out and be awesome. - Author: Henry Rollins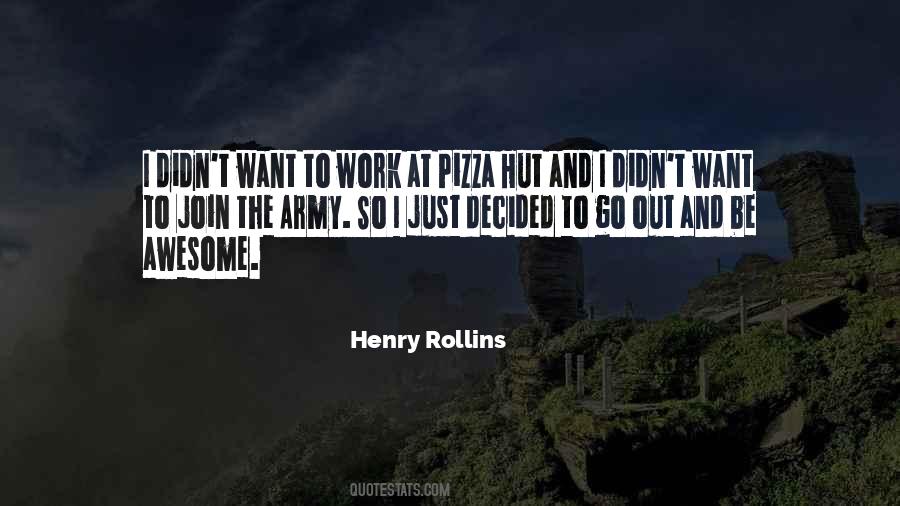 #31. And now it appeared that there was a mysterious Queen clothed by rumour with dread and wonderful attributes, and commonly known by the impersonal but, to my mind, rather awesome title of She. - Author: H. Rider Haggard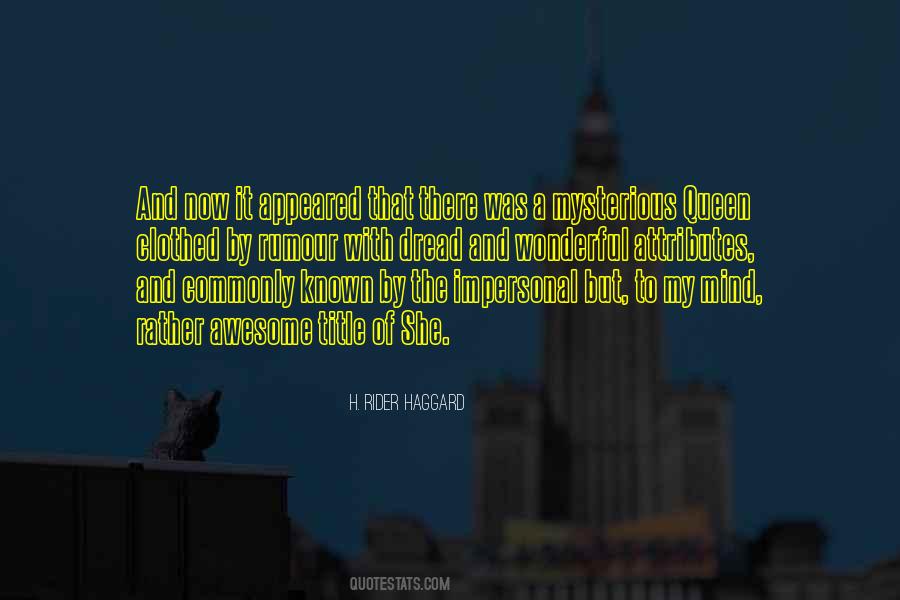 #32. But the more time I spend with you . . . the more like you I become." He pulls back and I'm left with that heavy, yet strangely flattering, confession. I'm not sure what I should say. So I awkwardly mumble, "Well, be prepared to become totally awesome. - Author: Karina Halle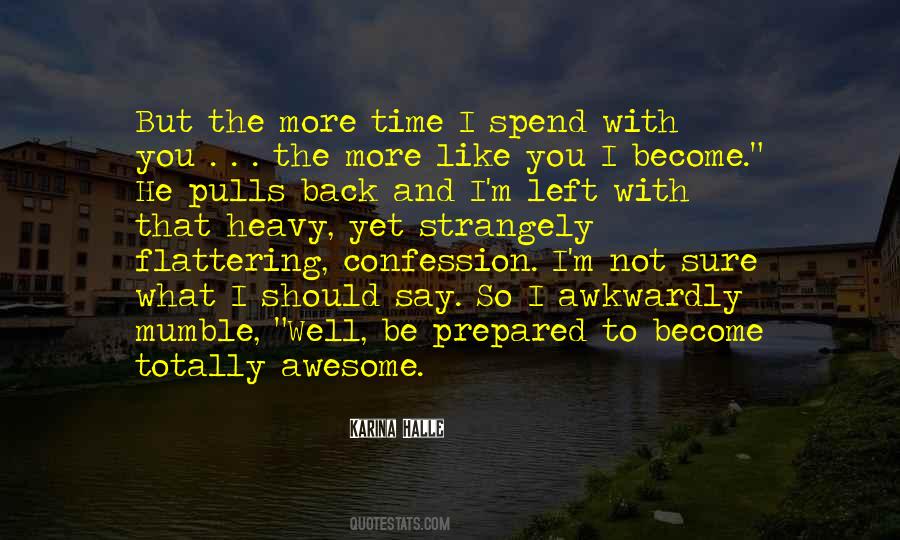 #33. Macey shrugged. "I have a jet," she said, because I guess "free jet" is an asset that should never be undervalued.
"Guys, that's awesome, but I can't go to Rome. You know that right?"
"But ... " Macey started, then trailed off, pointed at her name. "Jet. - Author: Ally Carter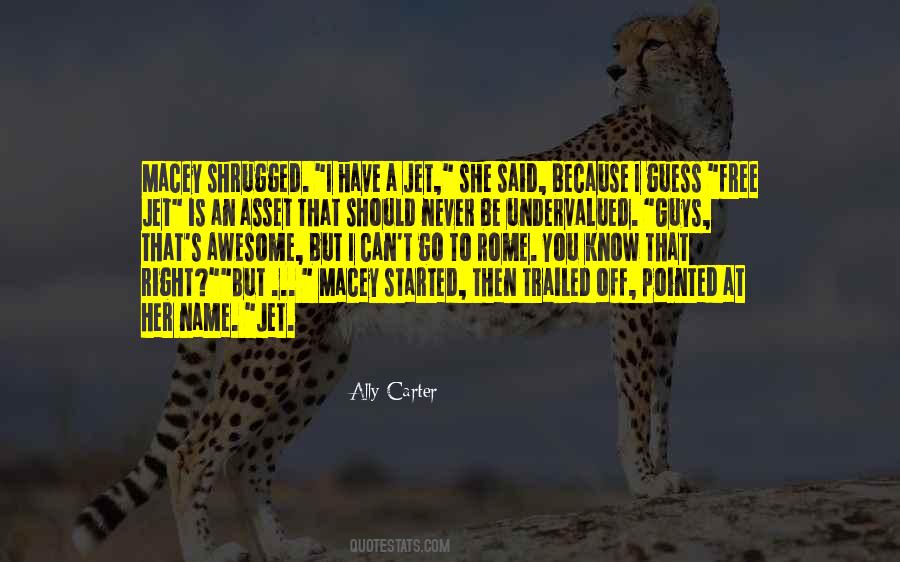 #34. I just want to be a warrior maiden and go on adventures. I don't want to fall in love, - Author: Tamora Pierce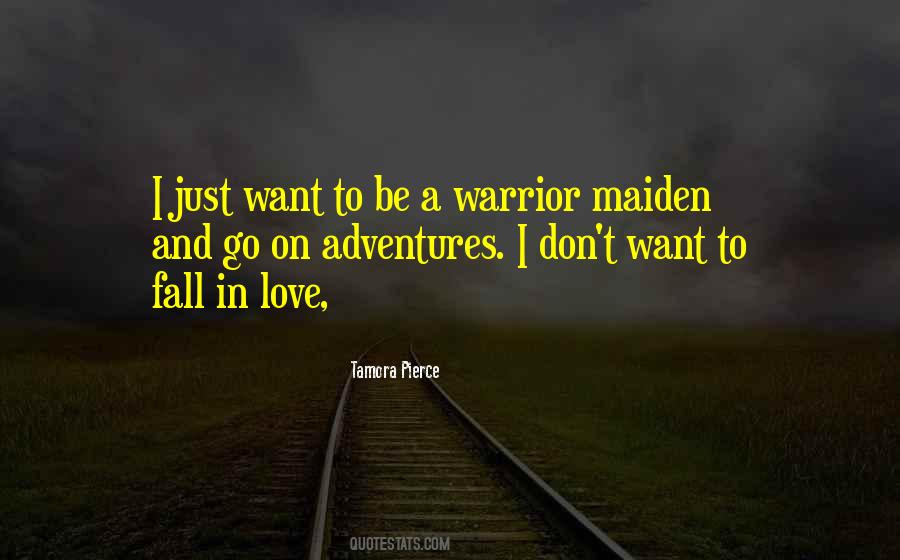 #35. It is an awesome thing to comprehend the magnitude of the fact that what a human being dreams and imagines can be realized. The power of that truth needs to be directed toward our creation of a future that is worthy of true human value and the world civilization. - Author: Vanna Bonta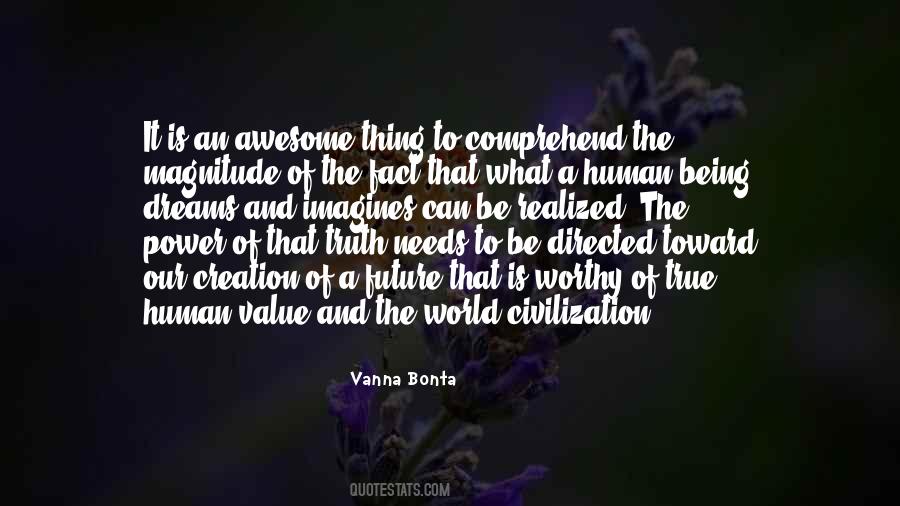 #36. I think it's really cool, but Jimmy Eat World and Gin Blossoms did it better than anyone. People don't realize just how awesome the Arizona history is, especially for alternative music. Growing up, that's all I ever wanted to be was those two bands. - Author: Nate Ruess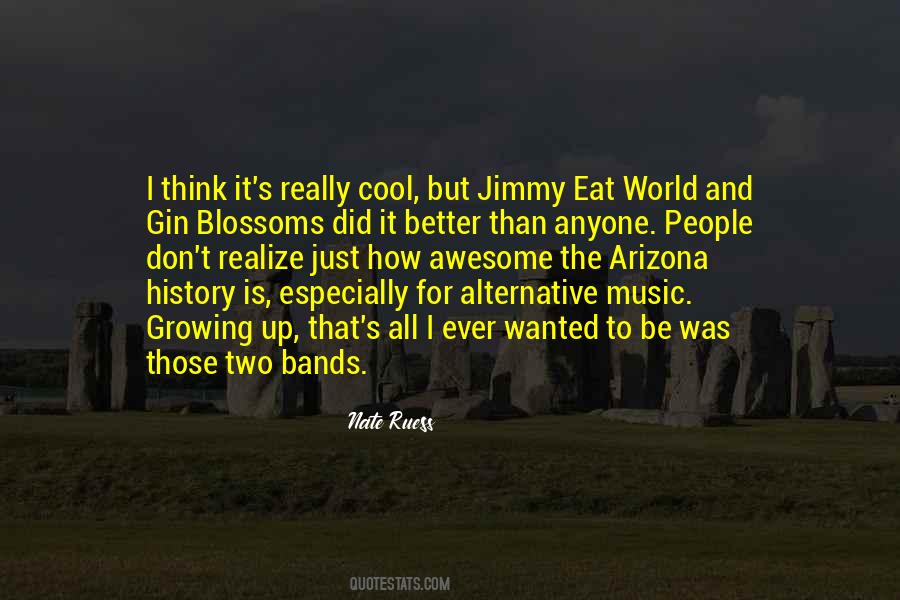 #37. I've long considered becoming a writer to be the death of nightmares. For me at least, since I started writing I hadn't had any. Something really terrible or awful happens in a dream and you wake up and think, awesome, and reach for a pen and paper. - Author: Logan Kain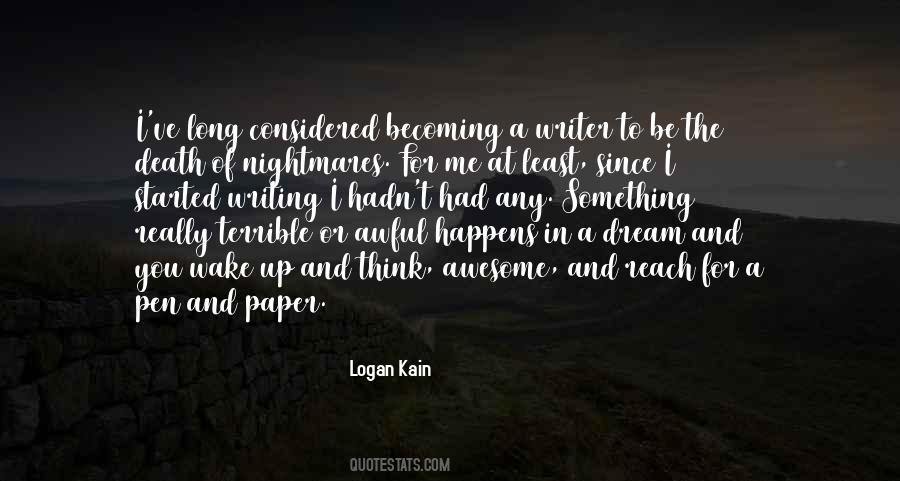 #38. Sci-fi fans are awesome. They're very smart, they like to be involved, they like to ask questions. I've been asked questions I don't even know the answer to. I've never had any aggressive interactions. I've had lovely interactions. - Author: Rachel Nichols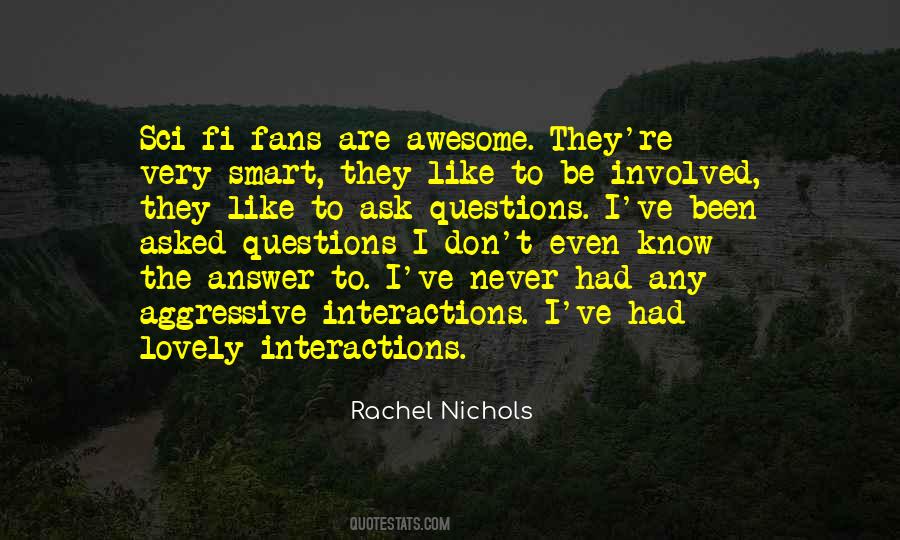 #39. Most consumers don't have a good metric for deciding on whether the dictionary they want to use is a good one ... so they flip the book over, then go to the back, and it says, 'Over 250,000 entries.' And they go, 'Great, this dictionary must be awesome!' - Author: Erin McKean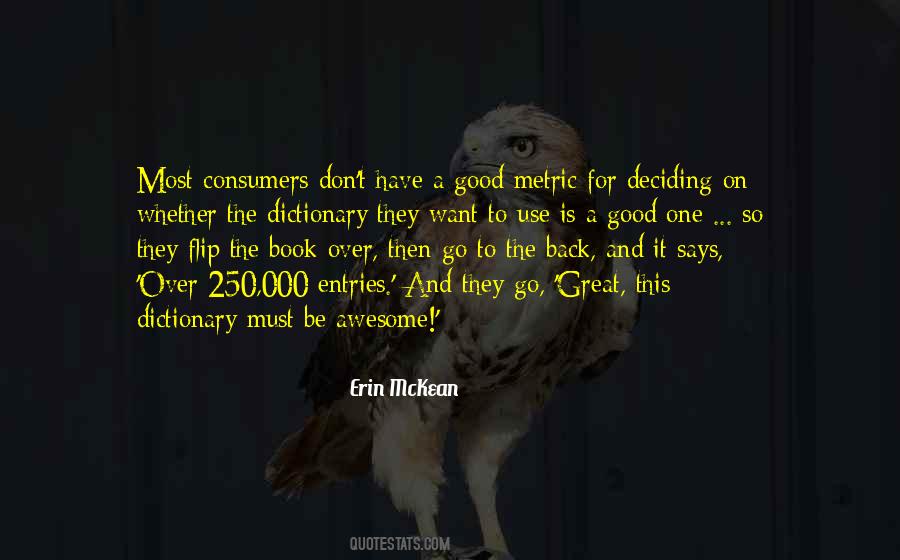 #40. it is good to have wealth. It is great to leave in comfort. It is awesome to obtain possessions but, don't be too eager for material possessions for the same material possessions that bring joy are the same possessions that bring sorrow and pain and also leave a big had I know on our minds - Author: Ernest Agyemang Yeboah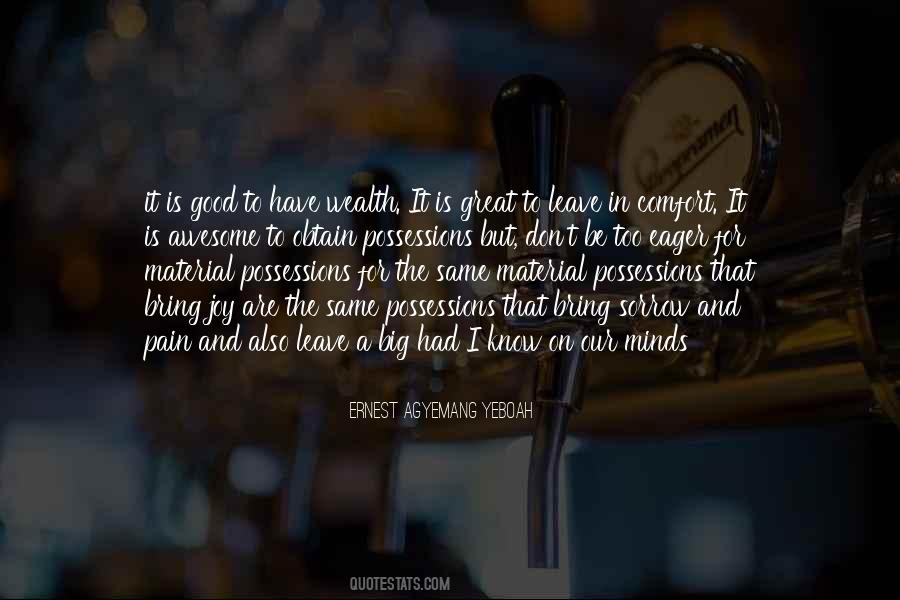 #41. It's really nice to be in something that you really love and want to share with people. And then, for it to actually get shown and for people to be able to see it is awesome. It's really exciting. - Author: Kate Mara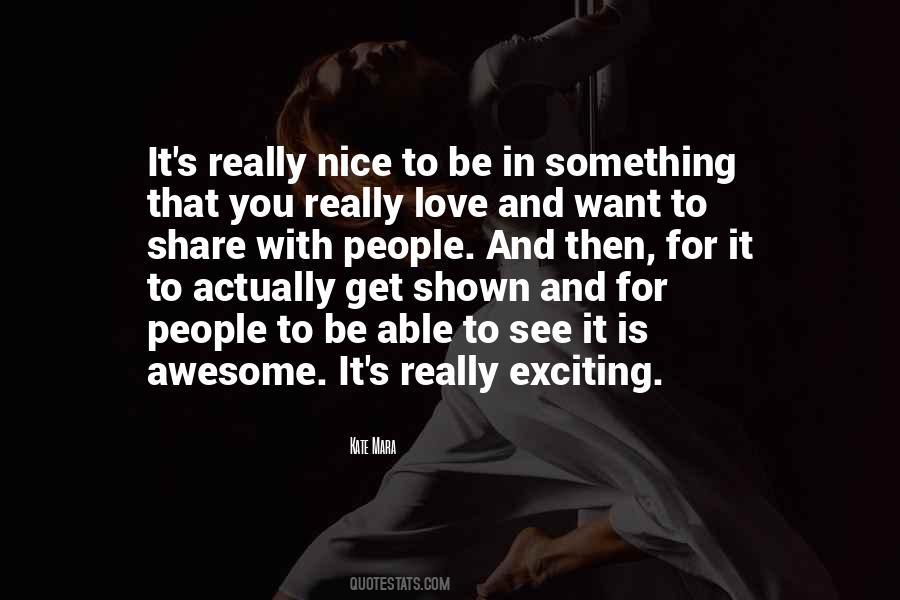 #42. Maybe Park had paralyzed her with his ninja magic, his Vulcan handhold, and now he was going to eat her.
That would be awesome. - Author: Rainbow Rowell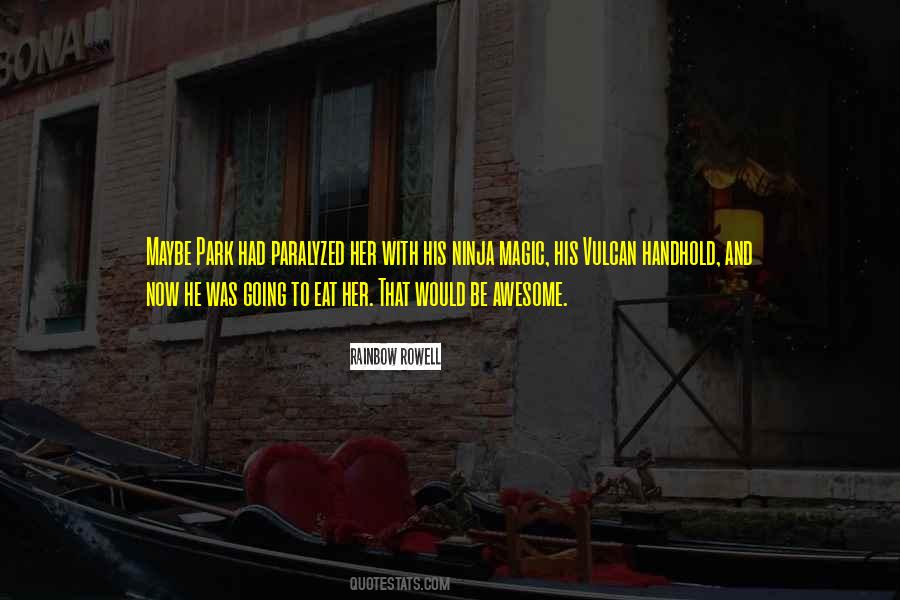 #43. First of all, let me say, 1:15 in the morning, for 20,000 people to still be here, I wasn't the winner, tennis was. That's awesome. I don't know if I've ever felt so good here before. - Author: Andre Agassi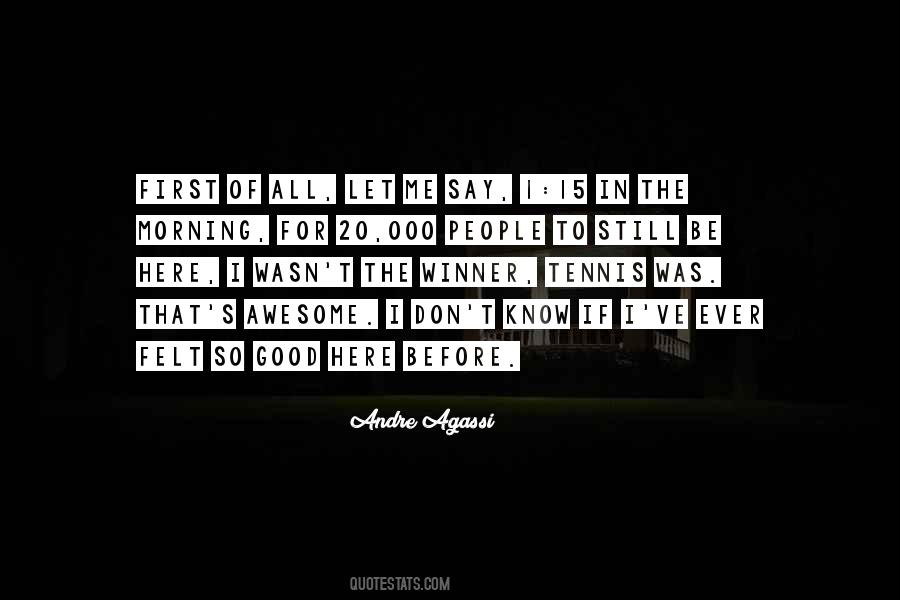 #44. Irrespective of the conflict with America it is a human duty to show sympathy with the American people, and be with them at these horrifying and awesome events which are bound to awaken human conscience. - Author: Muammar Al-Gaddafi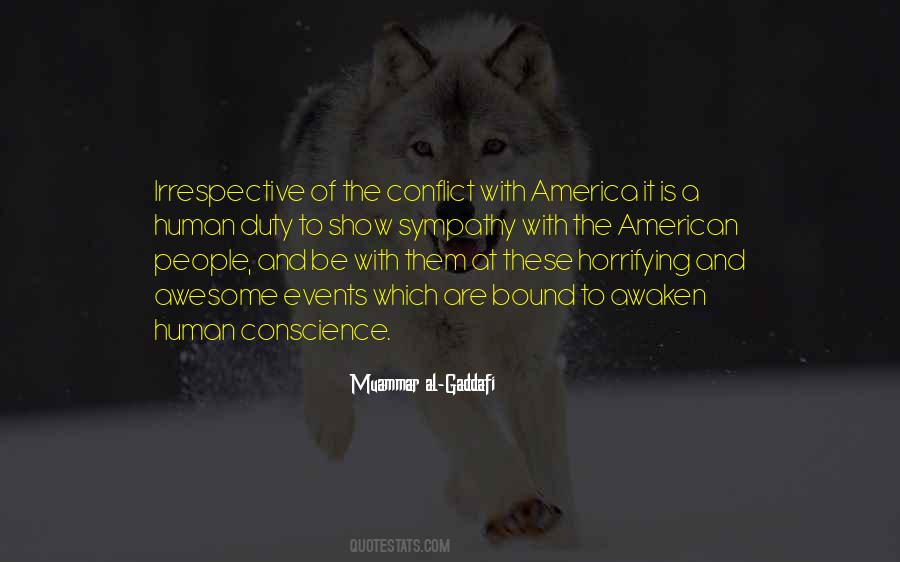 #45. I wanted to be Carrie Vaughn the awesome writer, not the chick who writes the 'Kitty' books. - Author: Carrie Vaughn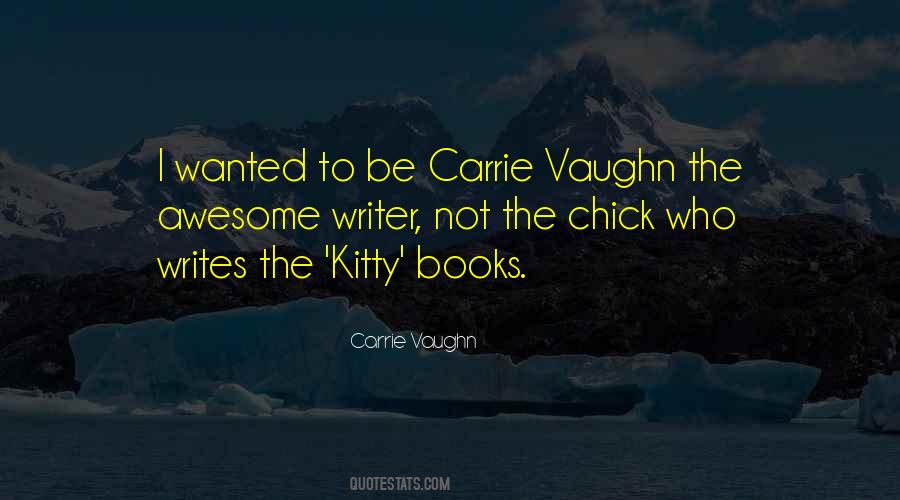 #46. I like to think I'll just be walking down the street one day and stop and meet someone, like, 'Oh my God, you're awesome,' and then we start dating. - Author: Laura Prepon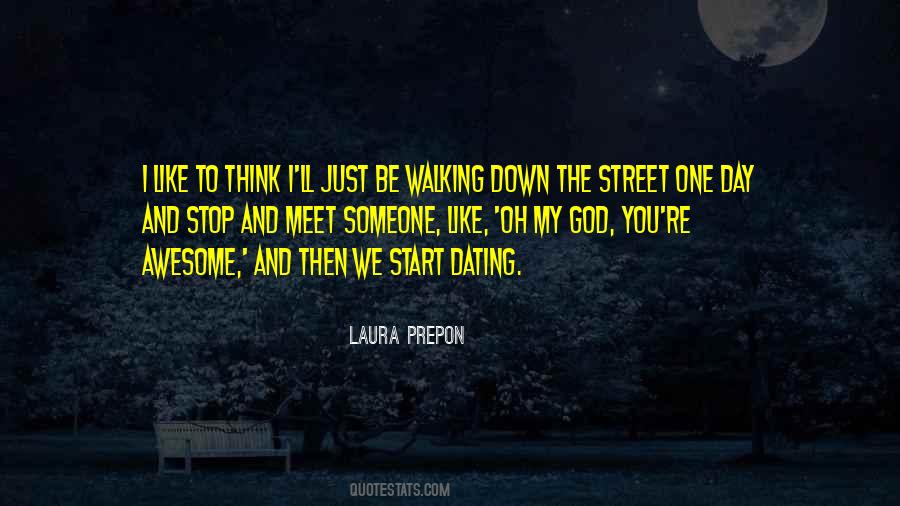 #47. New teacher, if old was GreenHollyWood the new.... will be.... will be.... why not Holly Grendery... a teacher who lives agony - My Father (Bill) used to say if somebody is feeling miserable... let's take him out of his own misery. - Author: Deyth Banger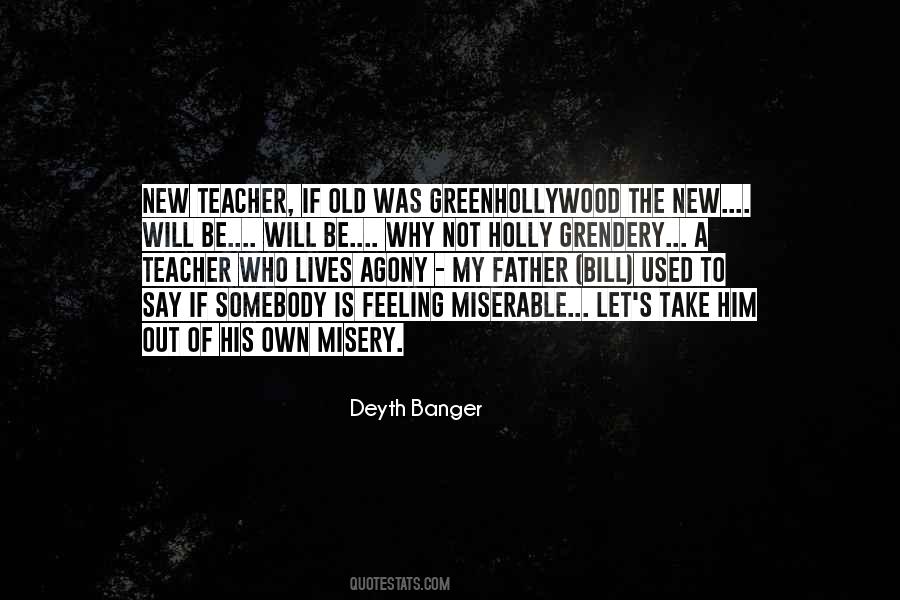 #48. Observation: It would be awesome to fly in a superfast airplane that could chase the sunrise around the world for a while. - Author: John Green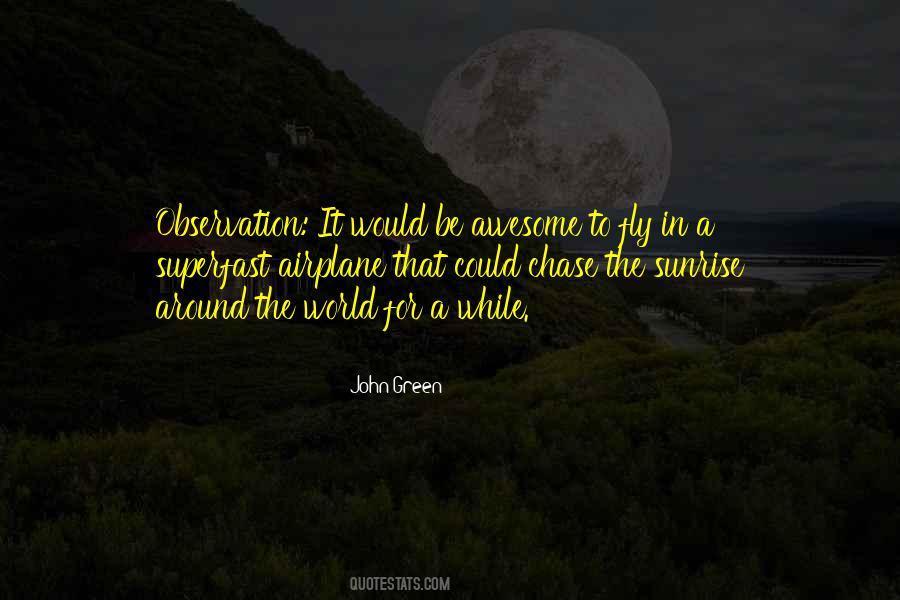 #49. It is awesome to note that the works your work are working but that should not be a joy. The ultimate joy should be that the works of your work are indelible. - Author: Ernest Agyemang Yeboah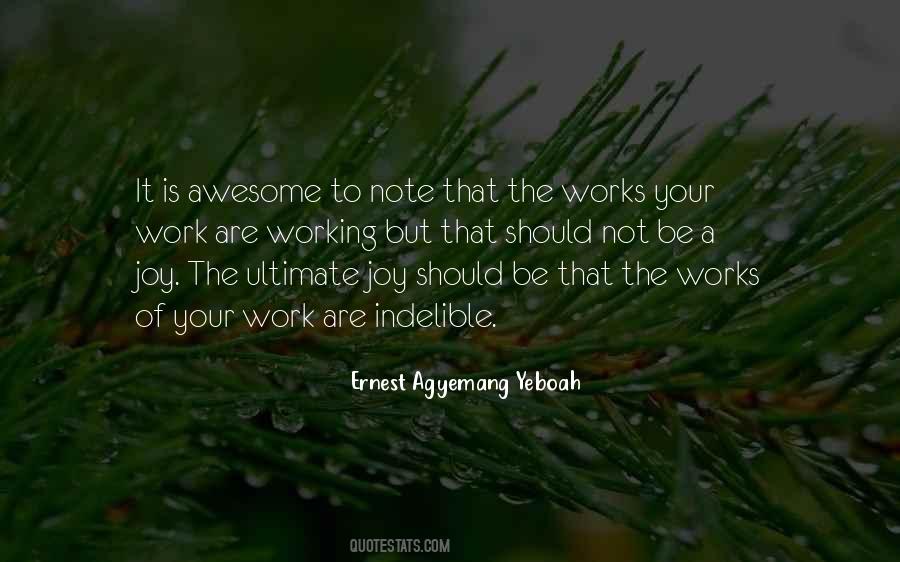 #50. Be too AWESOME to be sad. - Author: Katina Marshell Cotton-Sliwa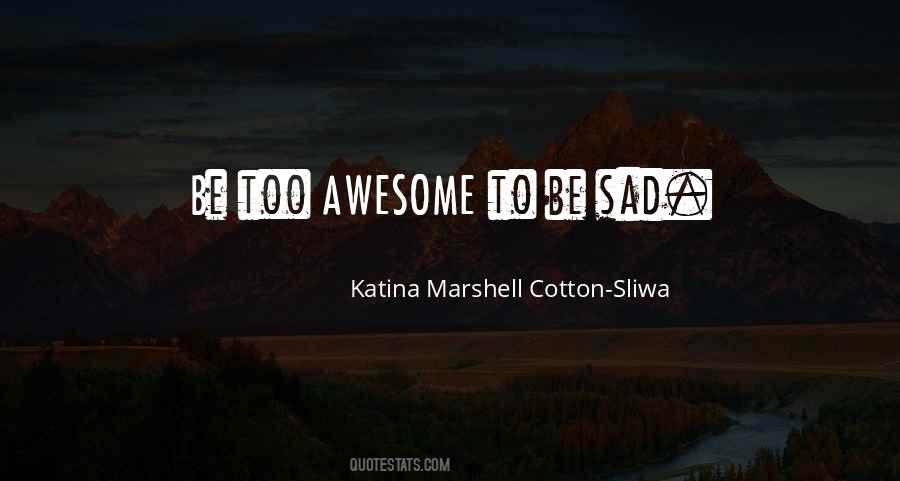 #51. That would be awesome, to be totally making records whenever I want and to play a show and have a few hundred thousand people there at any city you go to because people know you and your music. - Author: Gin Wigmore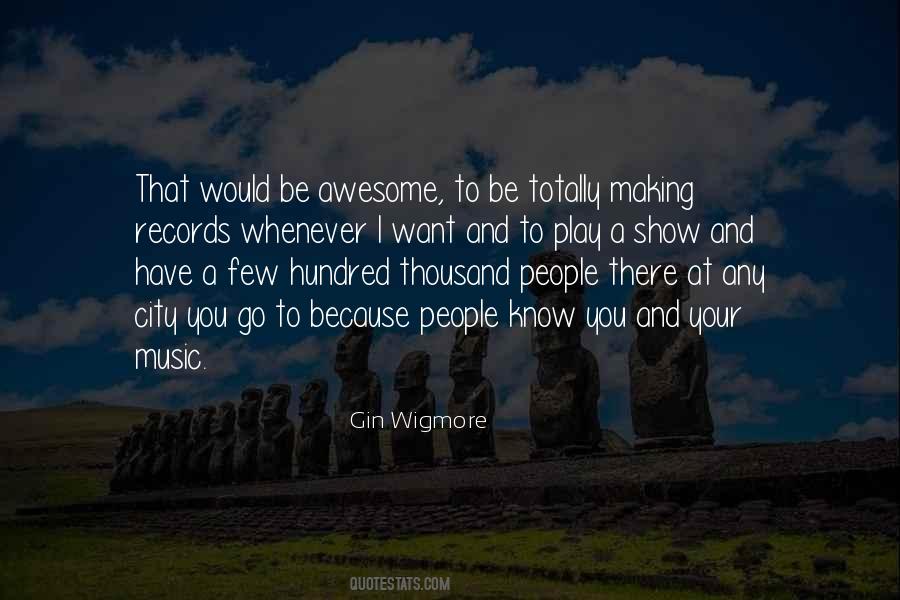 #52. God, she's beautiful. I mean, look at her. She's like a volcano going off - fierce and fiery and breathtaking. If she doesn't find a way to ugly herself down, I'm going to be spending an awful lot of time pissing her off. Which might not be such a bad thing in the end. Angry sex is awesome. - Author: Emma Chase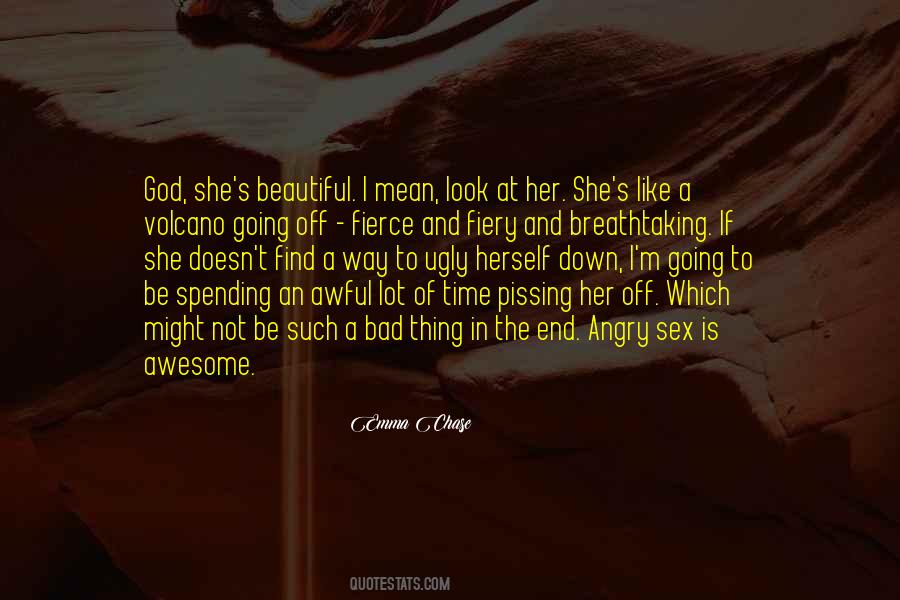 #53. what if we were just to do awesome, incredible stuff together while we're here on earth and the fact that only He knew would be enough? - Author: Bob Goff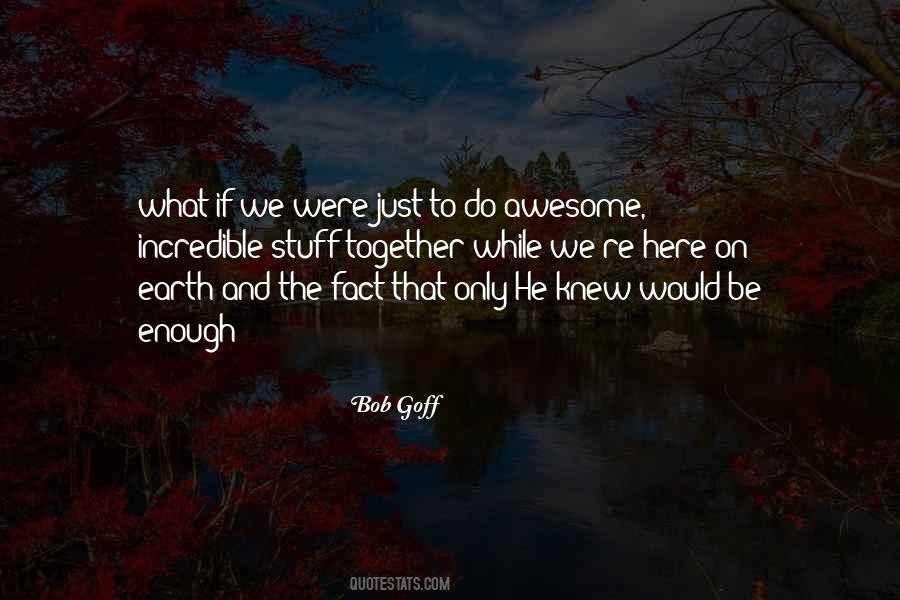 #54. It's just how it is. What's wrong with talking about it? Mum said if women don't learn to self-orgasm at your stage of development, they can miss out on a whole world of pleasure further down the track. There's nothing to be ashamed or guilty about, if you are healthy in your thoughts about it. - Author: Rachael Treasure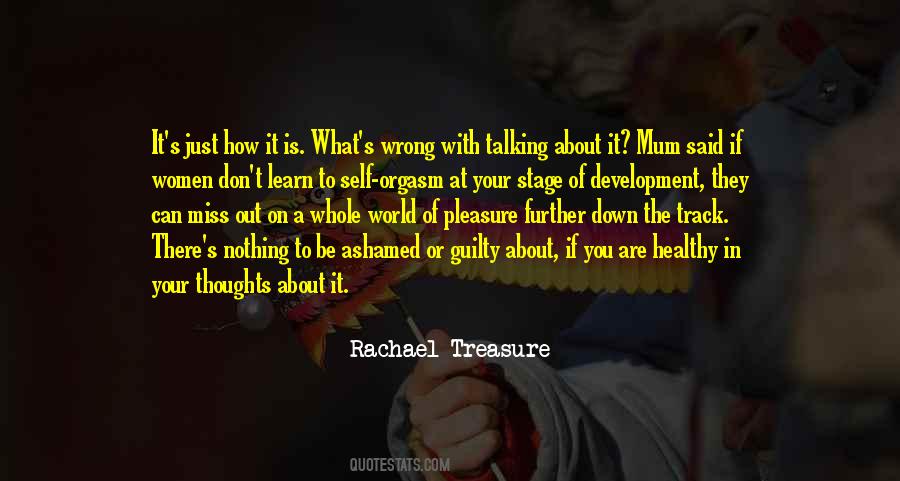 #55. I think it's important to be able to say that you did live a normal life and struggled to make ends meet. It all has to do with work ethic and how I apply myself to my awesome job now. I've always been used to working because I've been working since I was four. - Author: Naya Rivera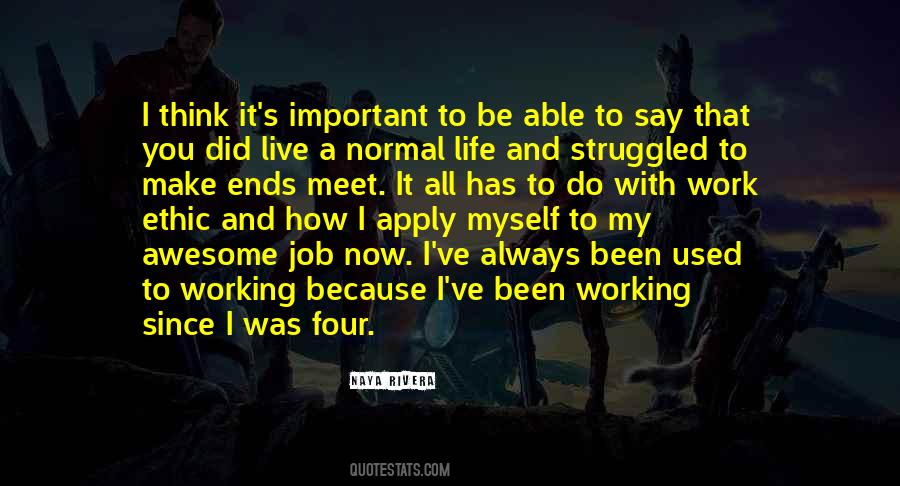 #56. Tread softly as you draw near to the bedside of a dying man, for the space around him is holy ground. Speak in hushed tones, with awe and reverence, as you would in a cathedral. Let not the mind engage in trivial thoughts. The awesome majesty of Death can only be met in silence. - Author: Jennifer Worth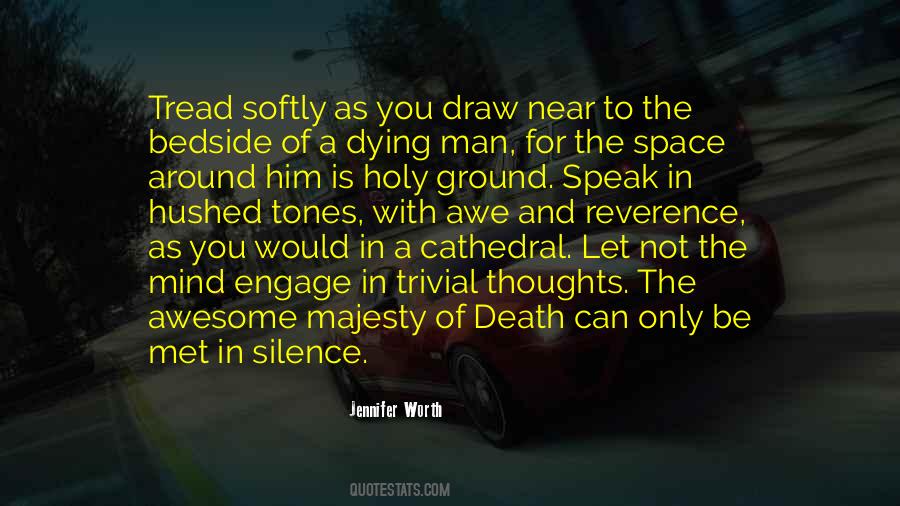 #57. This is going to be awesome, Jackie gurgled. Deborah did not appear to agree. - Author: Jeff Lindsay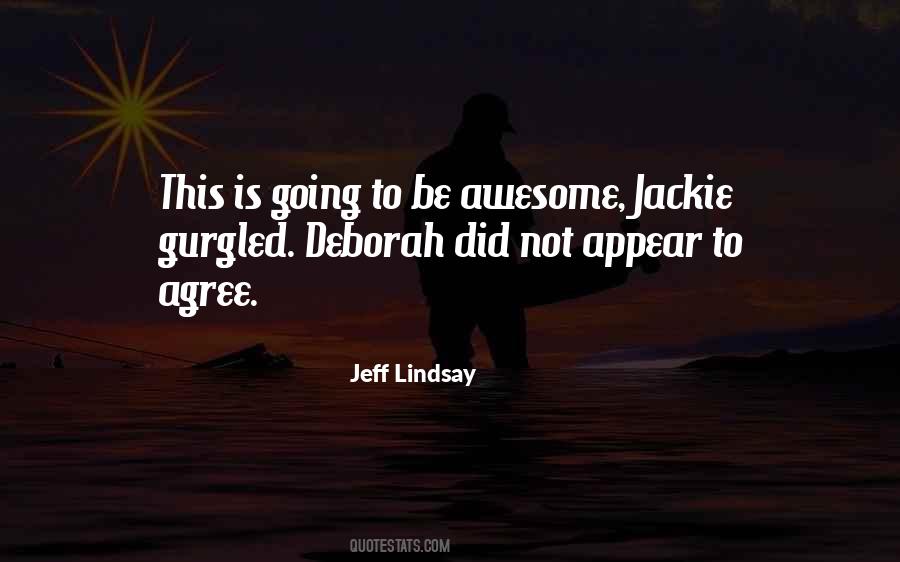 #58. I think being a dragon would be pretty awesome ... you get to fly. - Author: Josh Keaton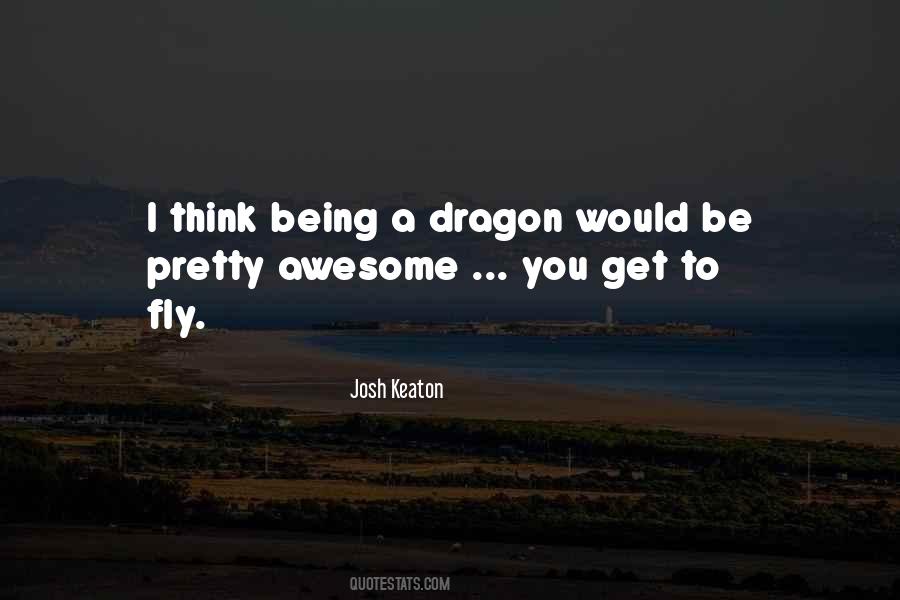 #59. Remember to be awesome. - Author: Umair Haque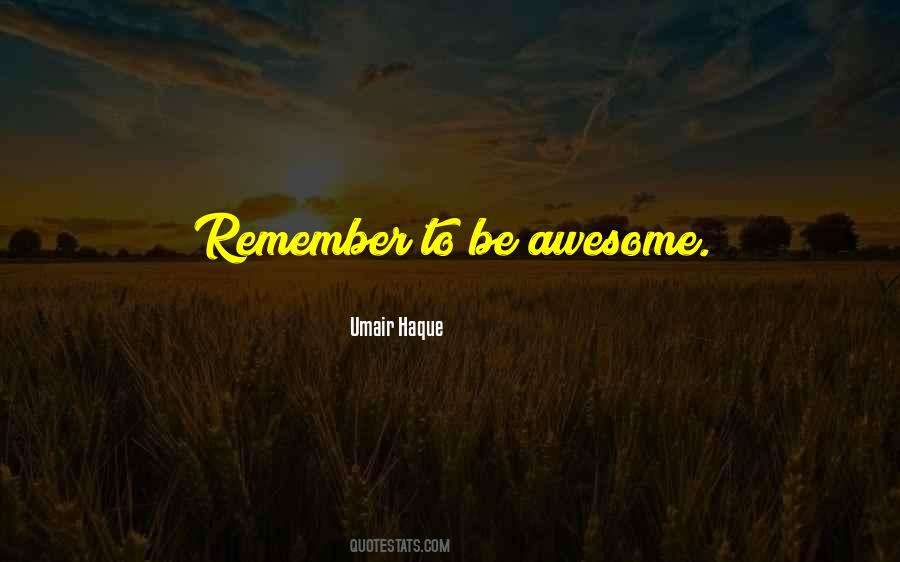 #60. The one thing I've come to figure out is this equation where the more uncomfortable I am, the better I'm going to look. I'm like, "This one really hurts. I must look awesome!" The corsets are uncomfortable, but they are so flattering. No, my waist will never be that small. - Author: Kristin Bauer Van Straten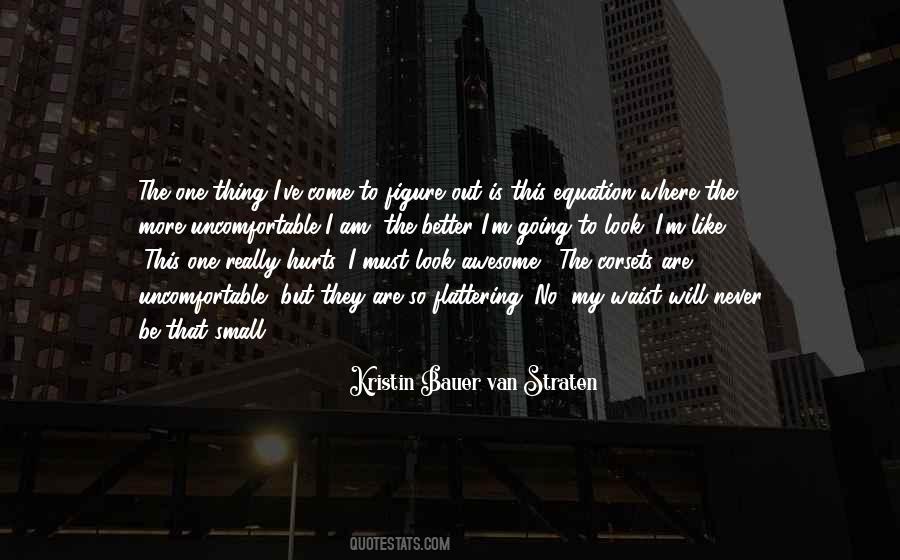 #61. Saying you want to be a model when you grow up is akin to saying you want to win the Powerball when you grow up. It's awesome, and it's out of your control, and it's not a career path. - Author: Cameron Russell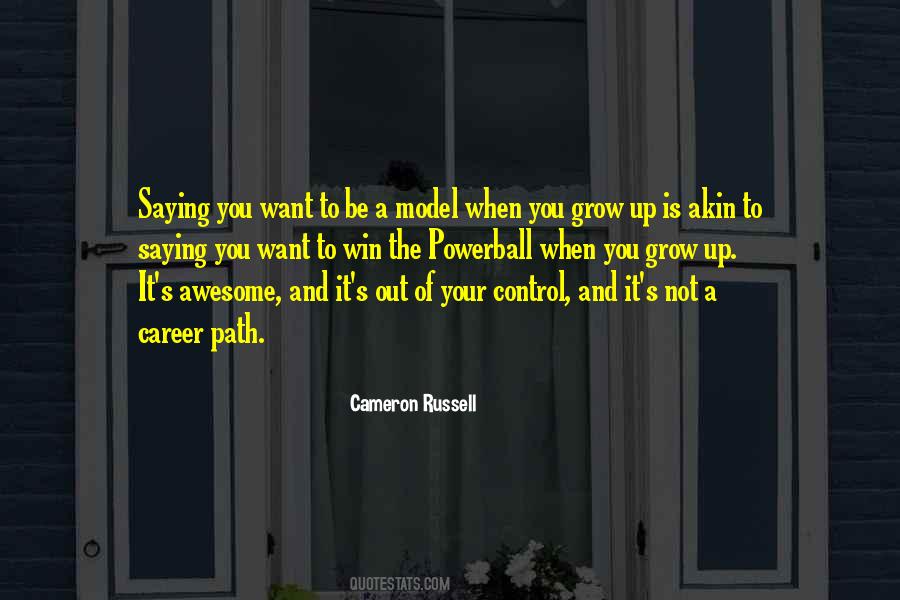 #62. The LORD will be awesome against them; s for he will famish all the gods of the earth, and t to him shall bow down, each in its place, all u the lands of the nations. - Author: Anonymous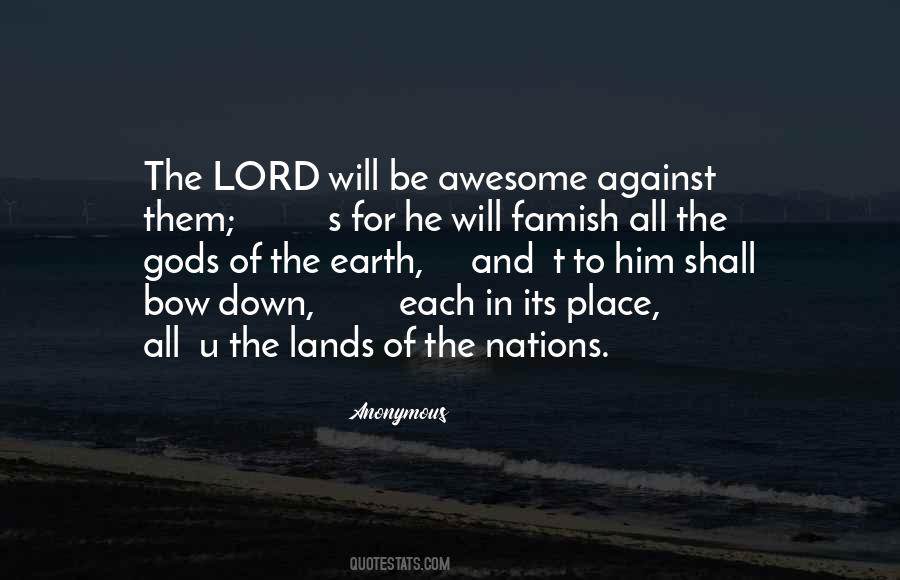 #63. 'Victorious' for me was a chance to write a song exactly how I was feeling - I was feeling triumphant, I was feeling like I could do anything as long as I've got the people that I love by my side. We're gonna go out and conquer it, and party, and just be awesome. - Author: Brendon Urie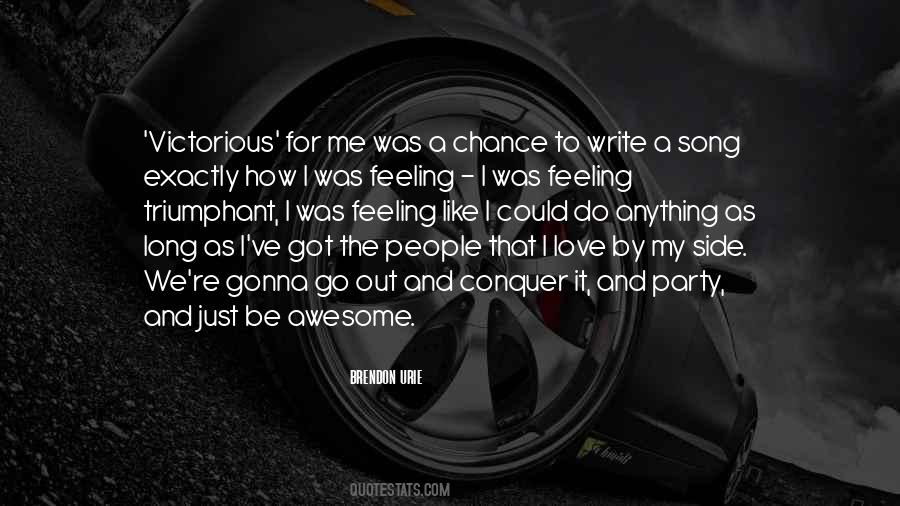 #64. Miles was still mourning the loss of his Romantic Plan. 'There was going to be champagne, and oysters, and you'
he held out both hands as though shifting a piece of furniture
'were going to be sitting there, and I was going to get down on one knee, and ... and ... - Author: Lauren Willig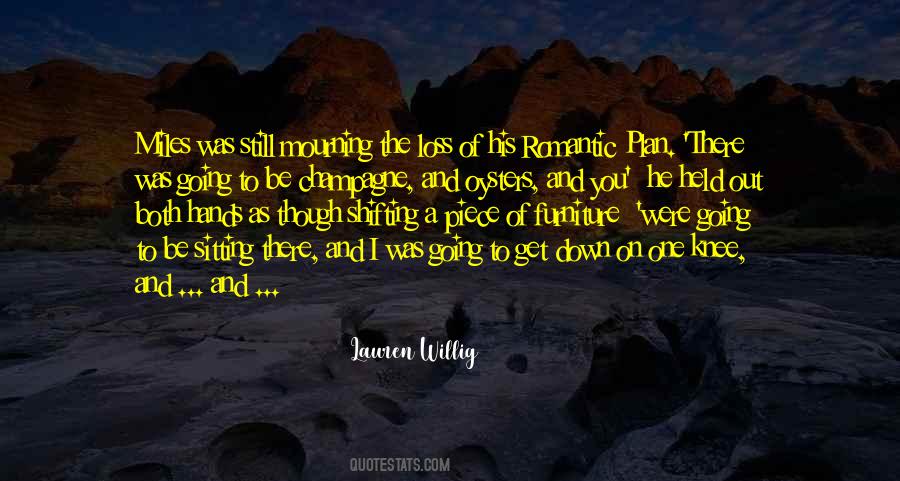 #65. To be awesome, never forget to smile. - Author: Debasish Mridha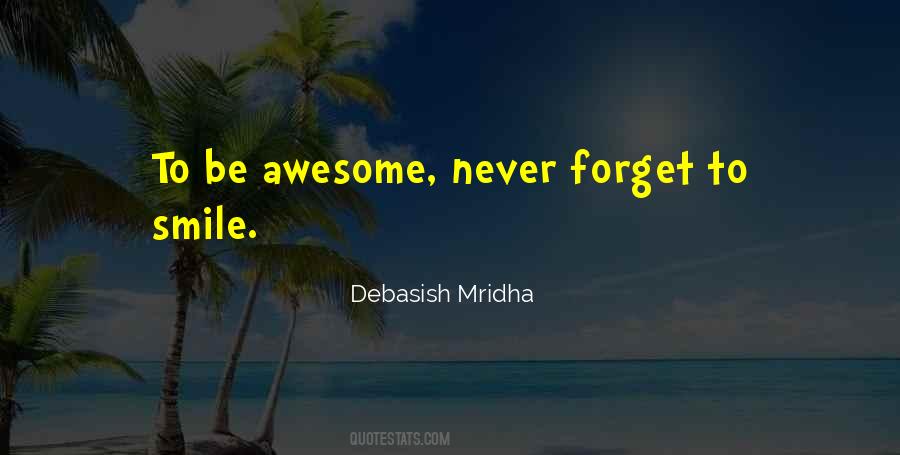 #66. Don't be afraid ... " We need this reassurance. Even for those of us who believe implicitly in angels, to be confronted by one is an awesome thing." - Author: Madeleine L'Engle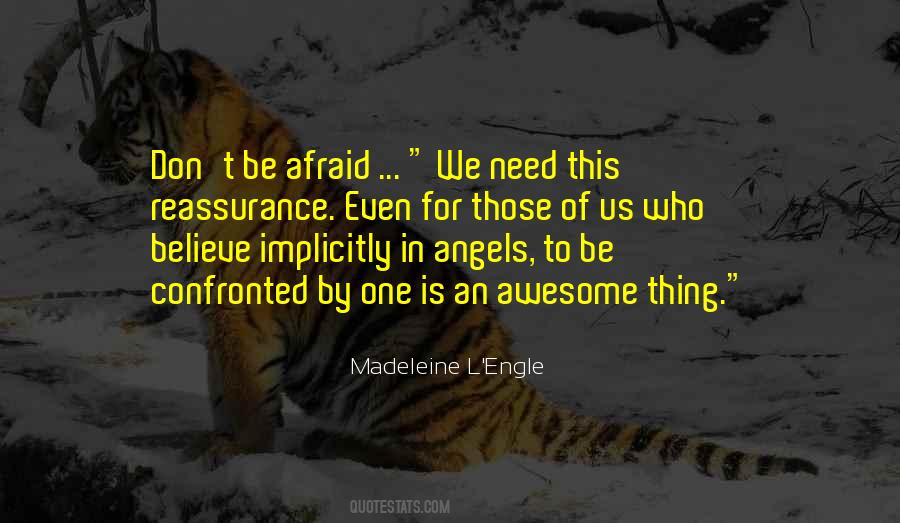 #67. I'm really close to my parents and my sisters. It is awesome to have a built-in support system and people who love you unconditionally. I wouldn't be the person I am without my crew! - Author: Marisa Miller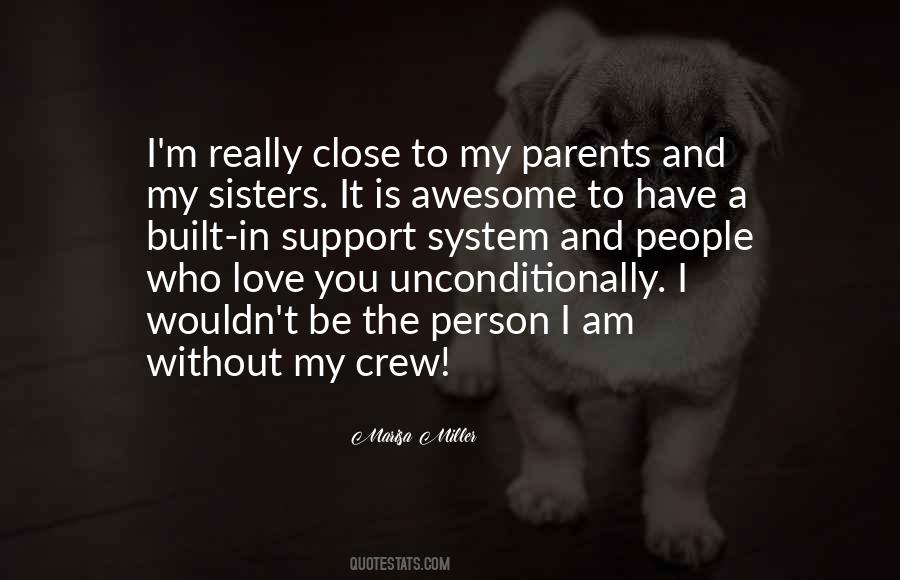 #68. Why can't it be awesome to work for a food company? Why can't we create an environment where people are trying to push each other to do great things, and we're not trying to steal from anybody - we're trying to be good to our farmers and run an honorable business, if there is such a thing anymore? - Author: David Chang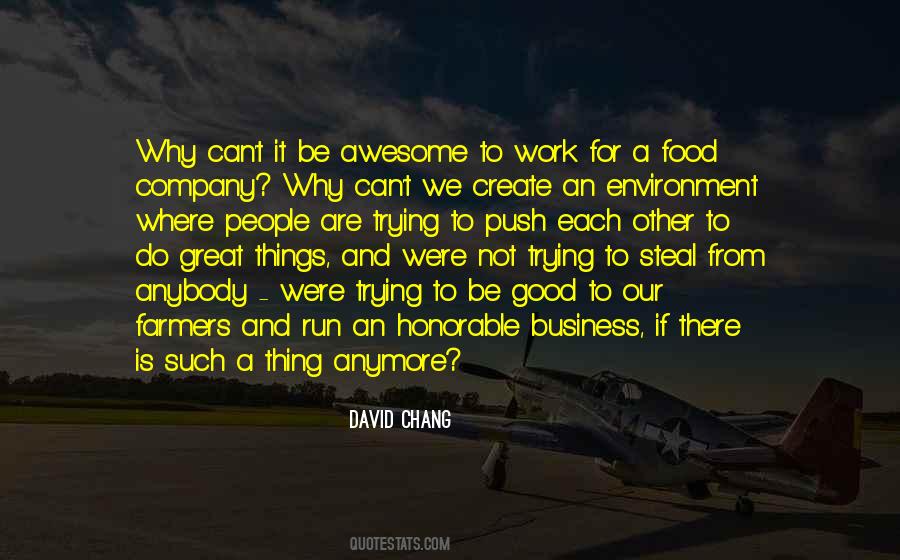 #69. Seriously, what is going to be awesome about touring with the mut of rock, who has hit on me every time I see him? Nothing - that's what. - Author: Samantha Towle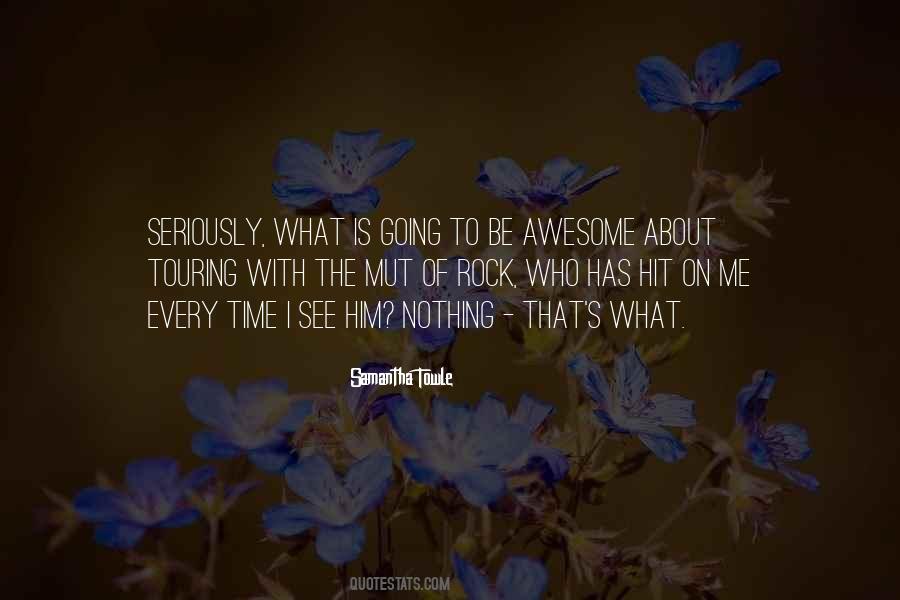 #70. I just wanted to be good at this. And competent. And tough. And, ultimately, just: anybody but me. I was tired of being a disaster. I was tired of being a trampled-on flower. I wanted to be awesome. That wasn't too much, was it? - Author: Katherine Center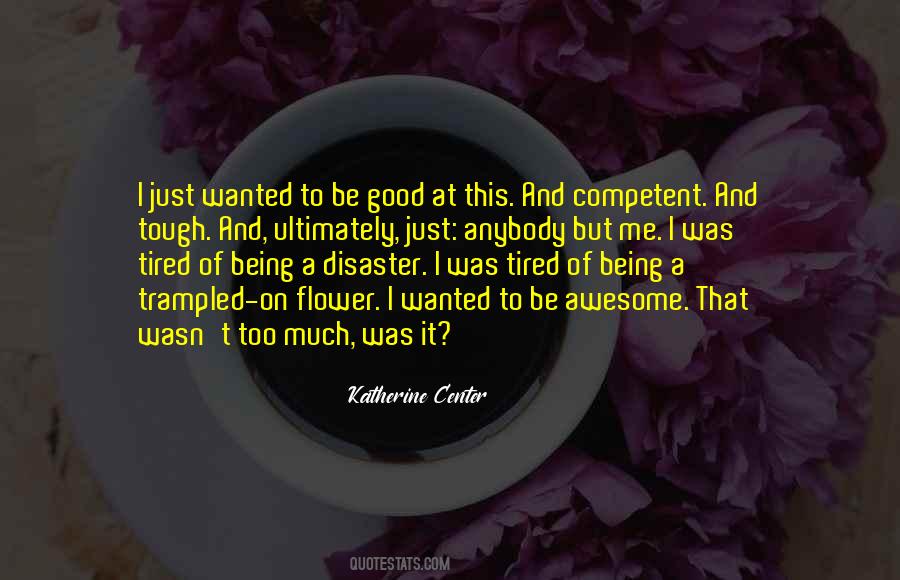 #71. Together we gazed out over corkscrew switchbacks cut through a barren, rocky landscape stretching to the horizon. It was simultaneously awesome and insane to be in this spot as a family, though, for a flicker of an instant, the lone explorer in me longed to be out there alone with just a 4x4. - Author: Alan Paul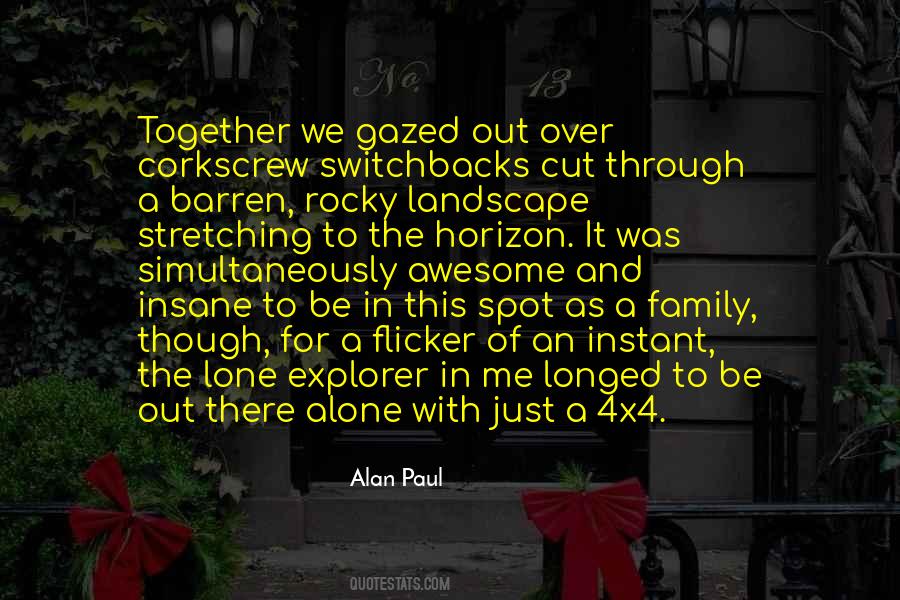 #72. Taffy bounds up to him and gives him a sloppy, drunken hug. "Oh my God, I knew your art would be awesome!" she gushes.
Bitch. How dare she intrude on our private moment! - Author: Kitsy Clare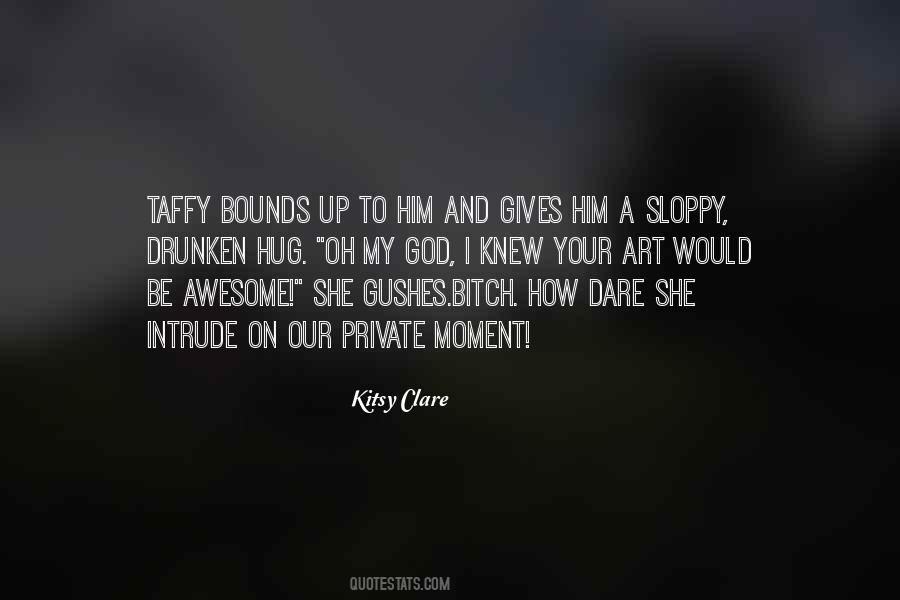 #73. I think it's awesome to be able to make people laugh. - Author: Bridgit Mendler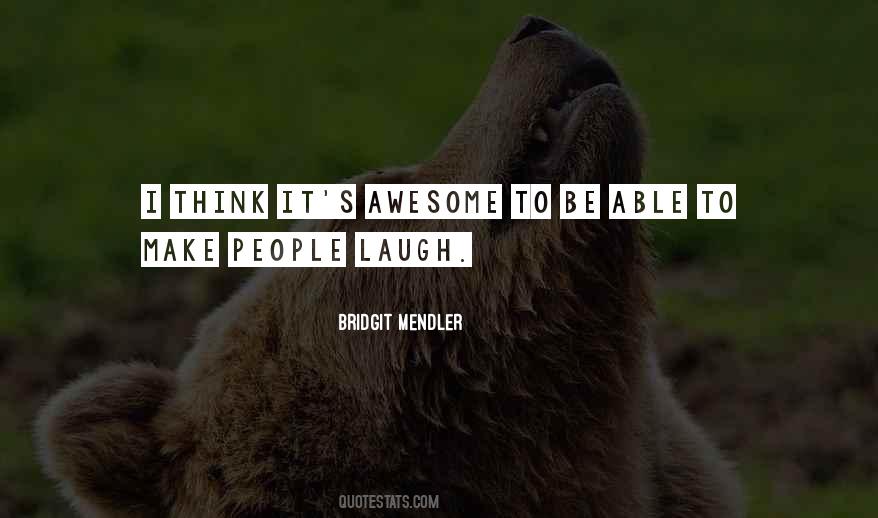 #74. I told my parents, 'You've taken care of me all my life, helped me through college. You've been awesome, but now it's my turn to be my own man.' - Author: Eric Close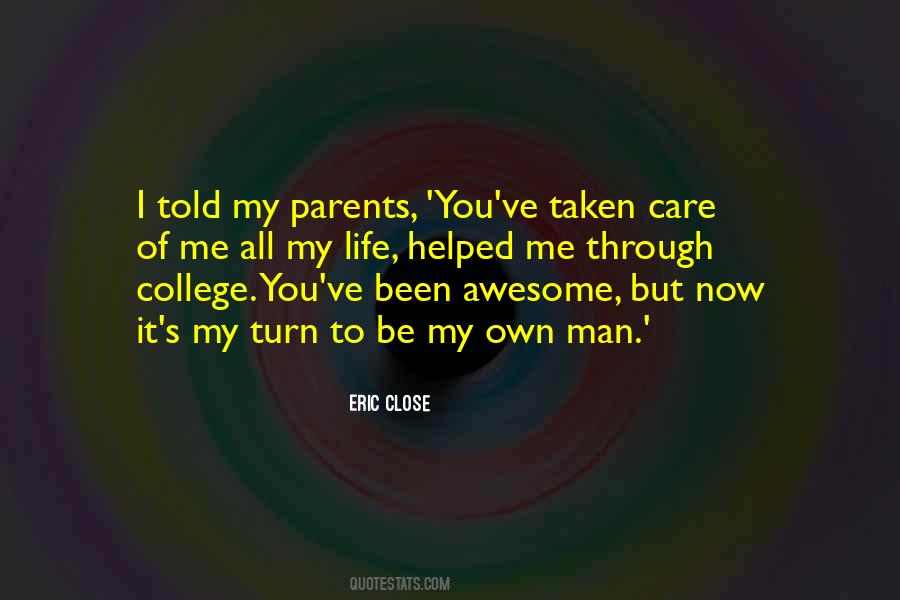 #75. When I was going on auditions, it was nerve-racking. I'd always say to my mom that it would be awesome if I could get a series. When Modern Family came along, I said, 'You know what, Mom? I believe I'm going to get this role.' - Author: Rico Rodriguez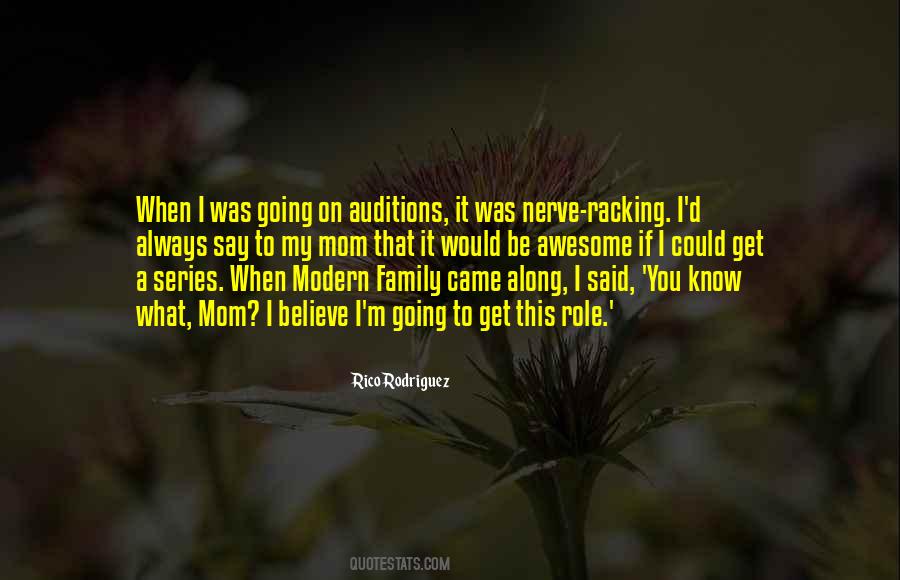 #76. Not all days are good. One day might be a total fucked up and one day could be awesome. It is up to you which day would matter. - Author: Jezi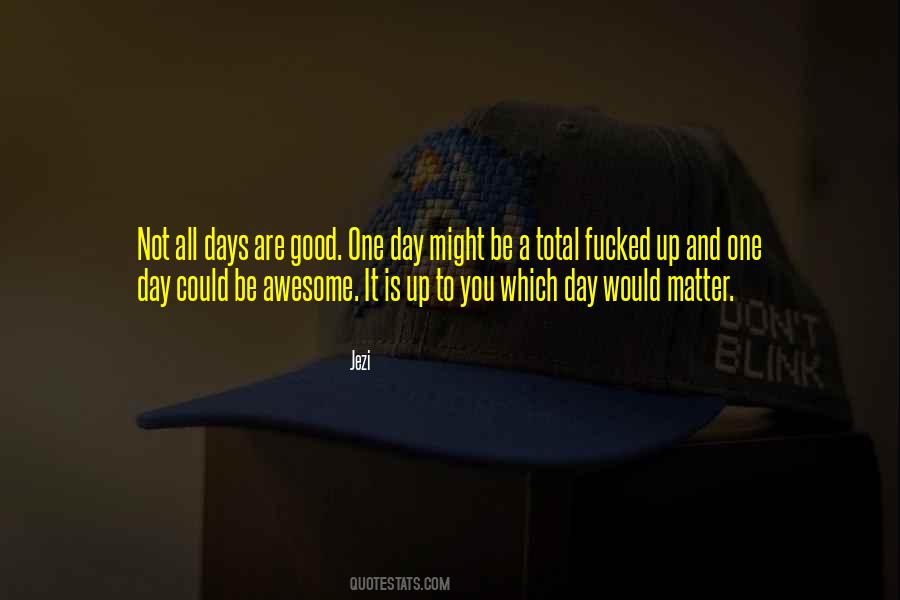 #77. Adele's amazing, I think the world of her and her music and I think Tinie Tempah is cool. To work with someone like Kanye West would be awesome. - Author: Joe Jonas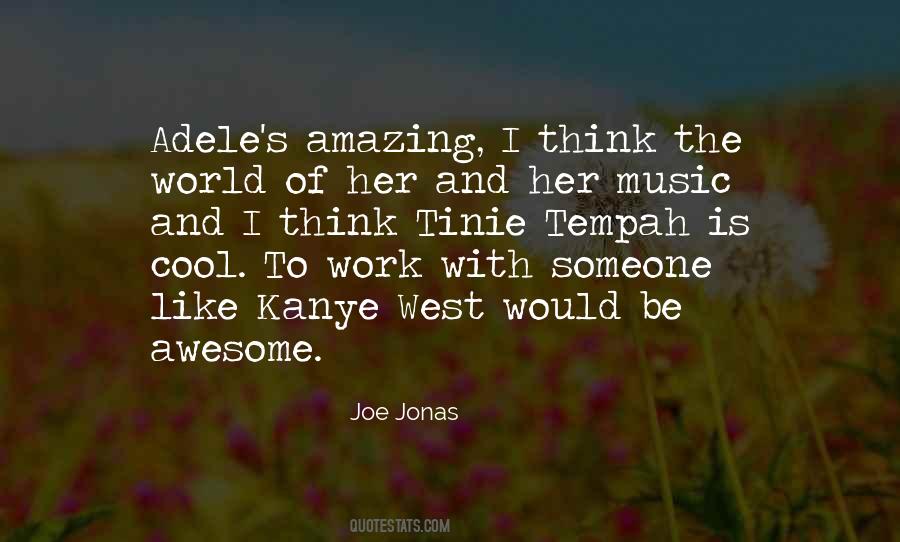 #78. A beautiful face will age and a perfect body will change, but an awesome woman will always be an awesome woman! - Author: Tanya Masse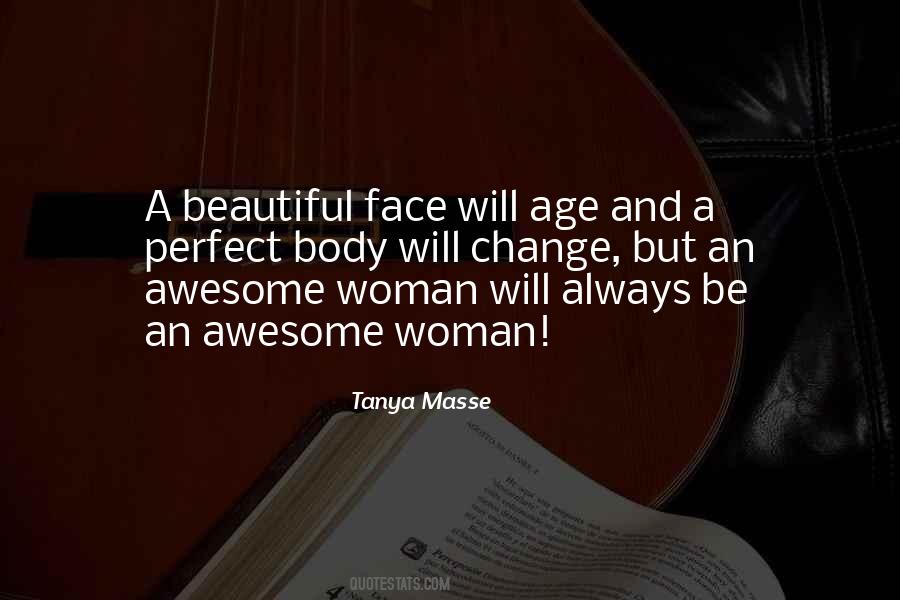 #79. You don't have to be perfect to be awesome. - Author: Katherine Center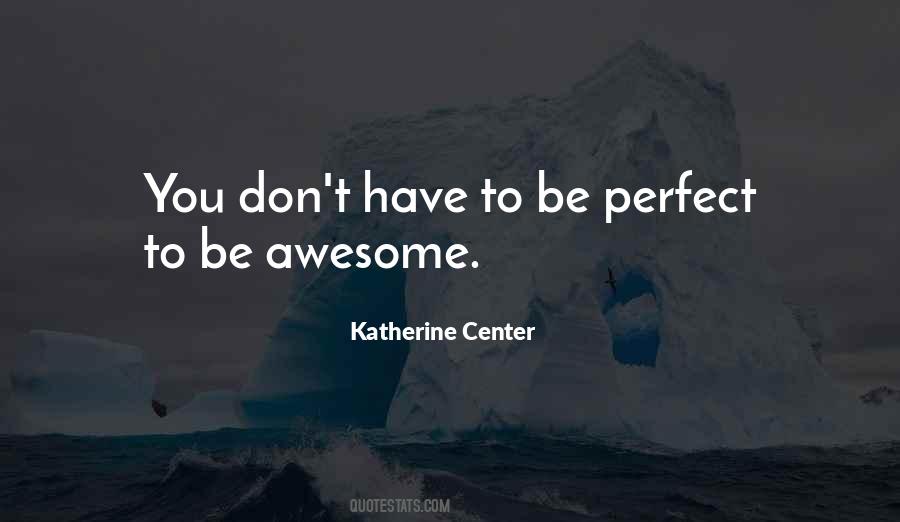 #80. I would love to be on Broadway. I would love to do a three-month run, similar to how celebrities do a three-month run on 'Chicago.' Something like that would be awesome. So, I'm putting it out there. - Author: Rochelle Aytes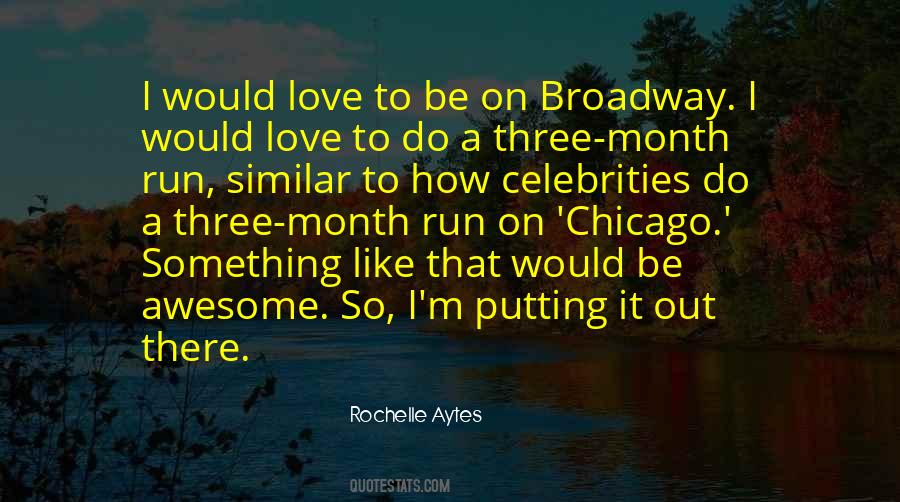 #81. You promise?"
"I cross the place where my heart used to be and wish to be even more deader than I am now. - Author: Derek Landy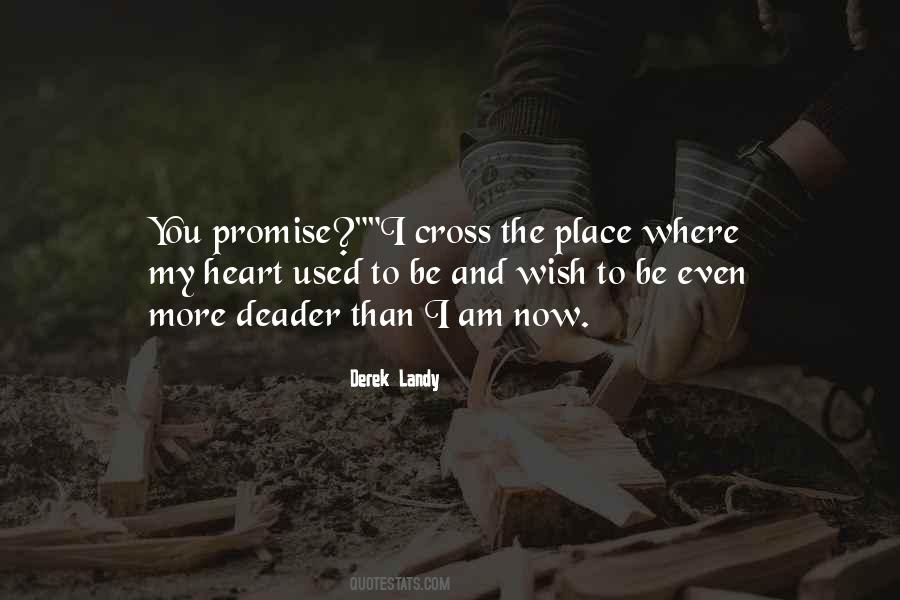 #82. I'm competitive. I'd love another chance to be part of a Stanley Cup championship team. That'd be awesome. - Author: Ed Belfour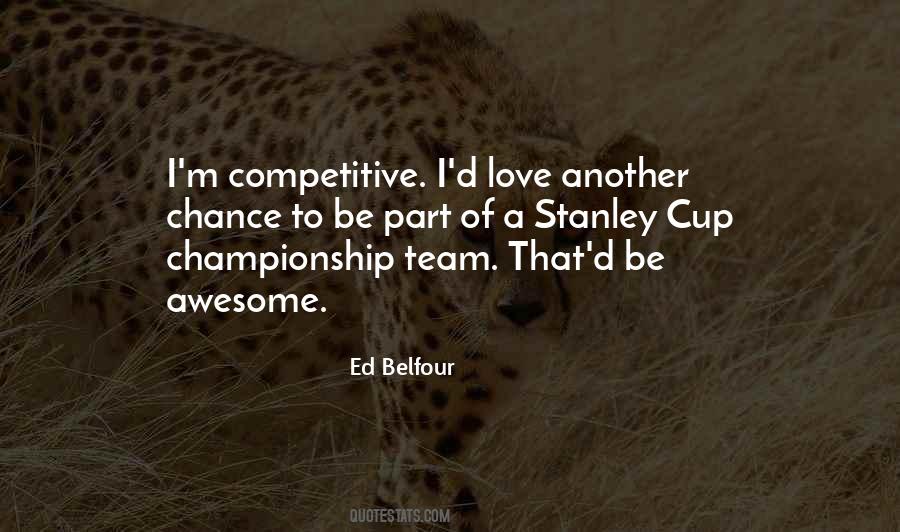 #83. Sometimes you have to succeed to see that there is nothing awesome in the thing which will be achieved! - Author: Mehmet Murat Ildan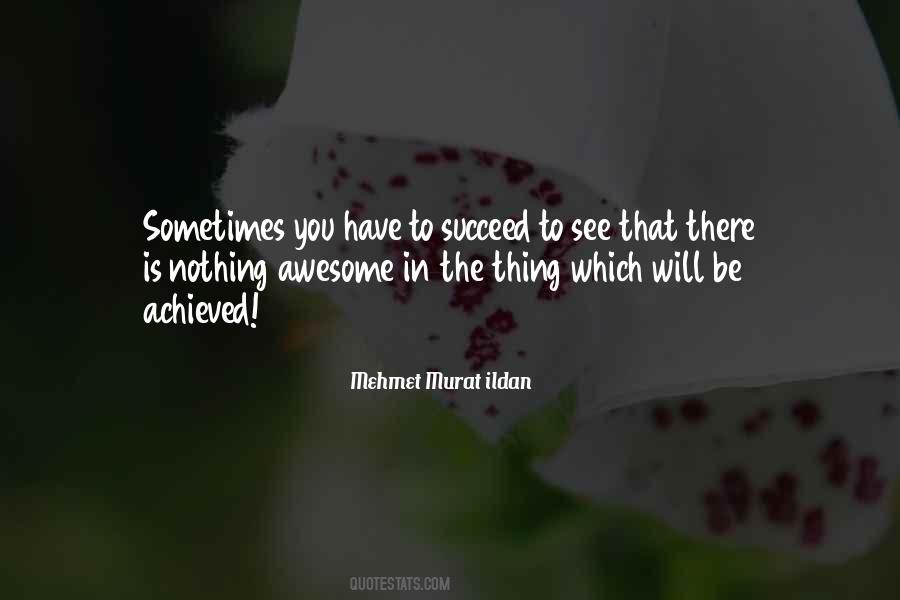 #84. So what. He was made of awesome. Anyone who couldn't see that wasn't smart enough to be with him, anyway. - Author: Gena Showalter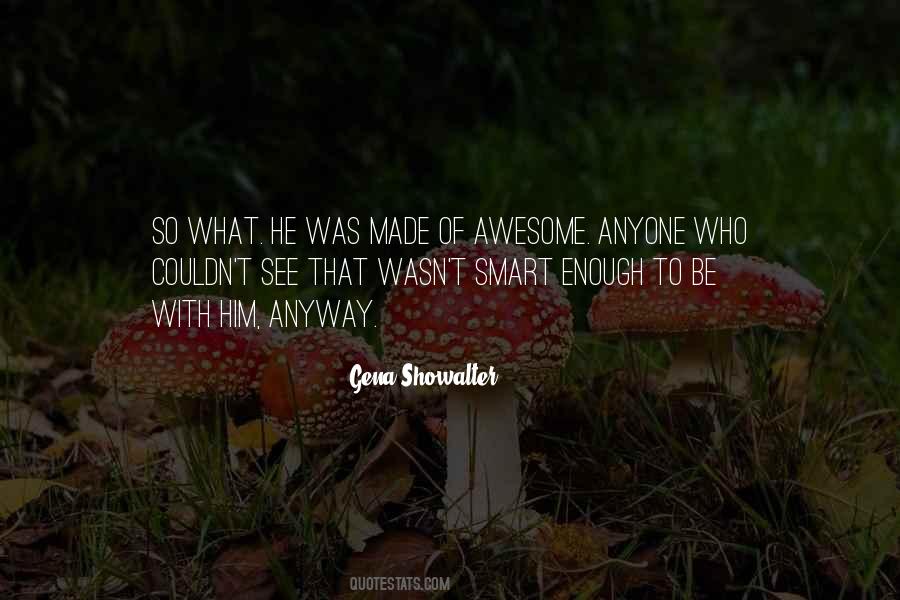 #85. They ate dinner in silence. Her husband did not look at her. her face annoyed him, he did not know why. She could be good-looking but there were times when she was not. Her face was like a series of photographs, some of which ought to have been thrown away. Tonight it was like that. - Author: James Salter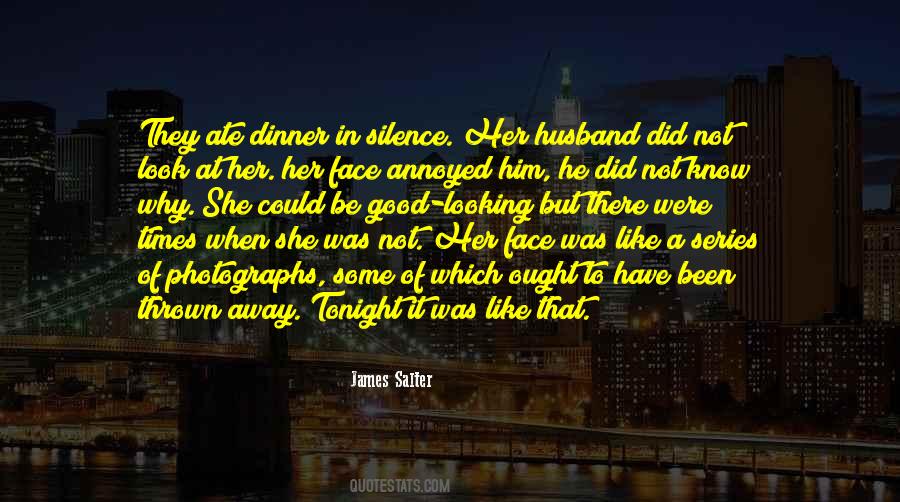 #86. I'm a huge fan of movies, and I watch DVDs all day, and I like to be able to watch DVDs that are different from what was in theaters. Whether that's uncut or a director's cut. I think it's an awesome way to rediscover the movie. - Author: Alexandre Aja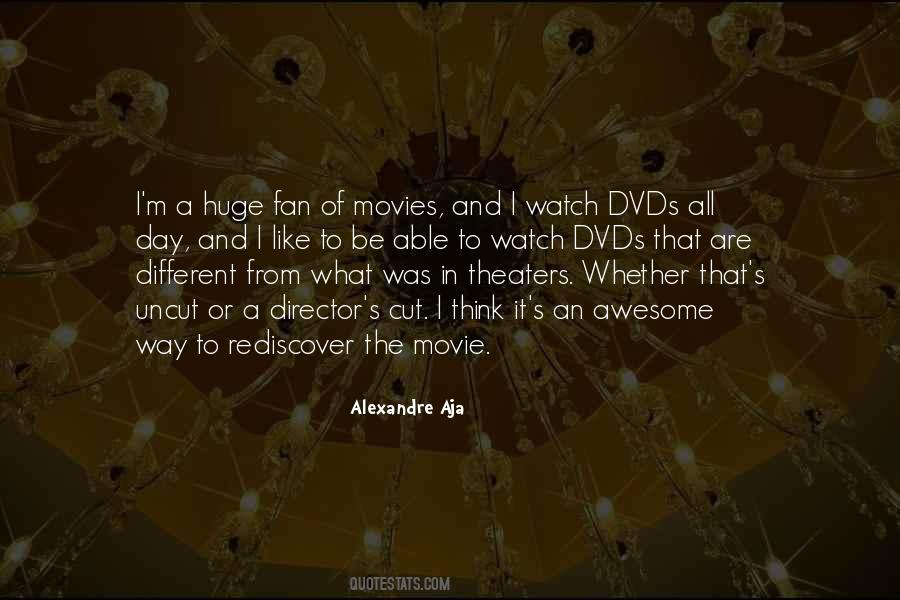 #87. I want we to be friends, not to follow you.
I want you to stop the lies, it's not awesome. - Author: Deyth Banger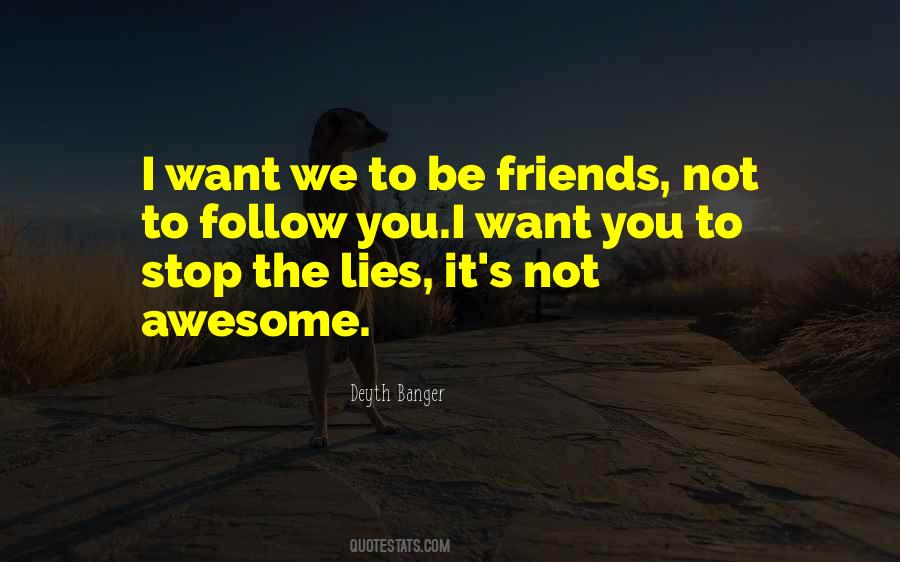 #88. Instant replay is going to be awesome. For too long, tennis has been stuck in its traditions, which is part of its strength as a game. But you have to be able to change some things and get fans interested. - Author: Patrick McEnroe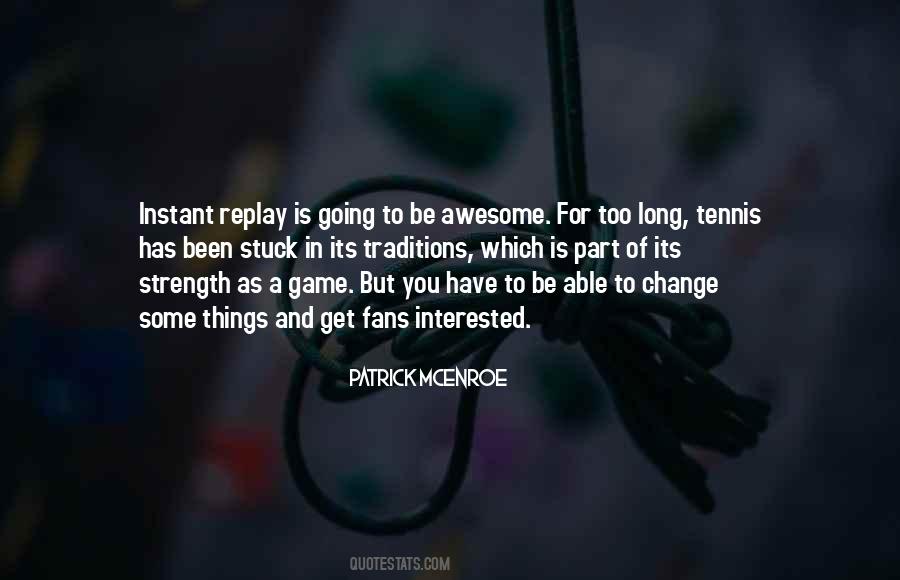 #89. You don't need to be special to be awesome. You just need to do the work. - Author: Jason Ellis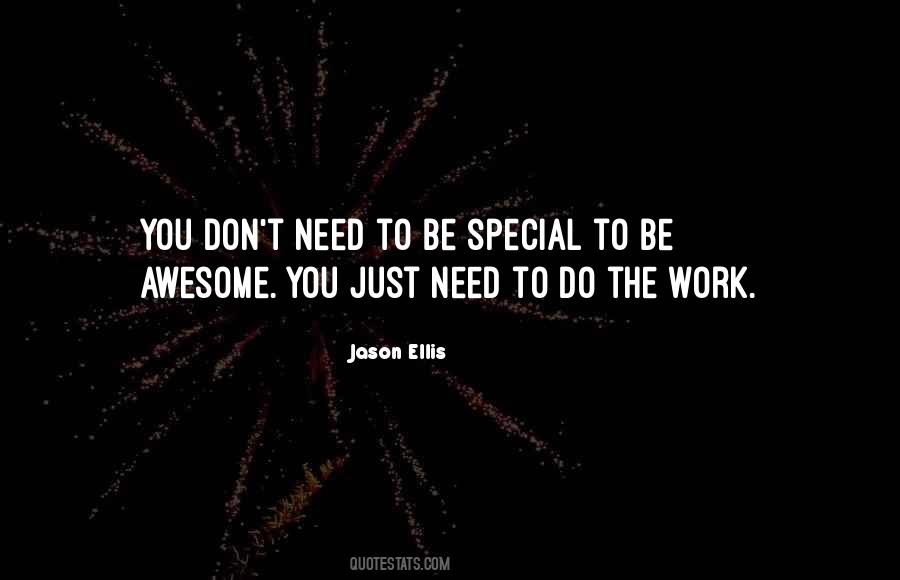 #90. Could I imagine being a piano? That'd be awesome. I'd throw a D-minor at you to make you sad, then an F-major to make you happy! - Author: Brendon Urie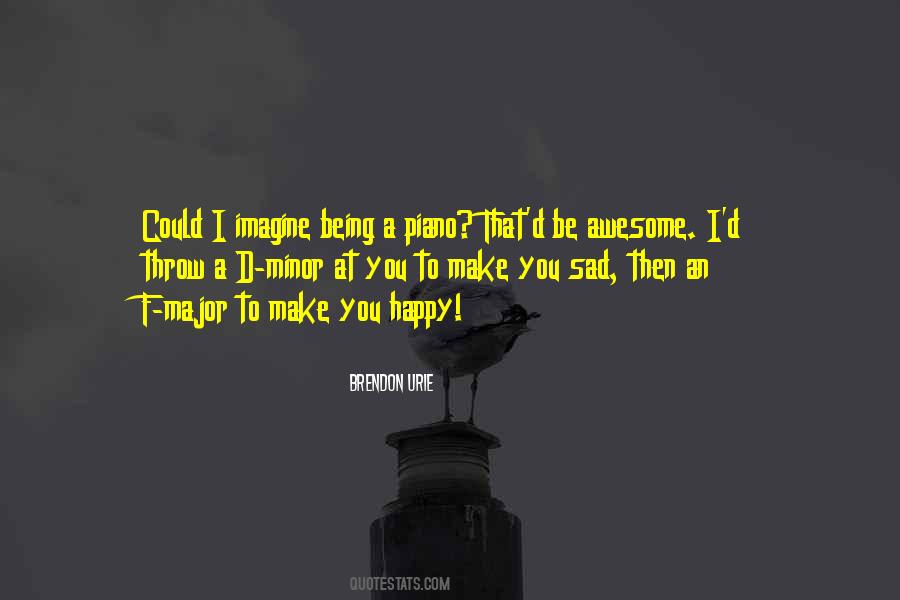 #91. I'm a confident person. I just try to be me. I like to make people laugh, I am a comedienne - so if people find me sexy, that's awesome. - Author: Ashley Tisdale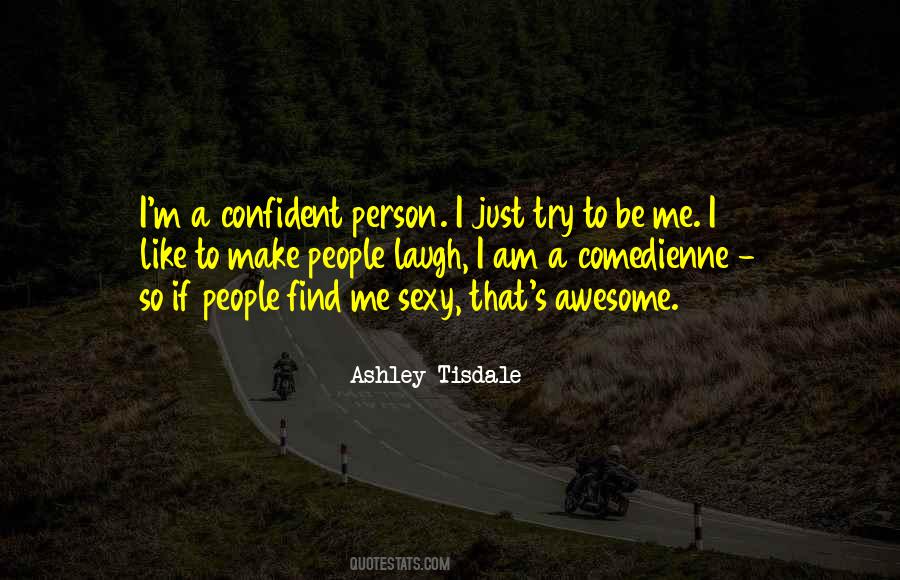 #92. It doesn't matter how long we've used something; all that matters is how awesome the thing replacing it is. MP3s and automobiles happen to be really, really awesome, whereas ebooks - at least so far - are fairly limited in their awesomeness. - Author: John Green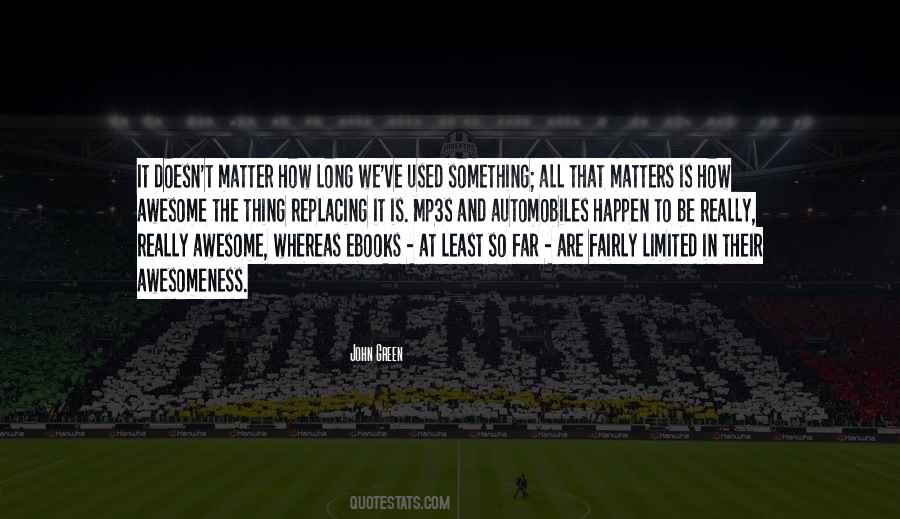 #93. Hams are the people who nearly cause traffic accidents because they are gaping at awesome antennas when they should be paying attention to their driving. A - Author: ARRL Inc.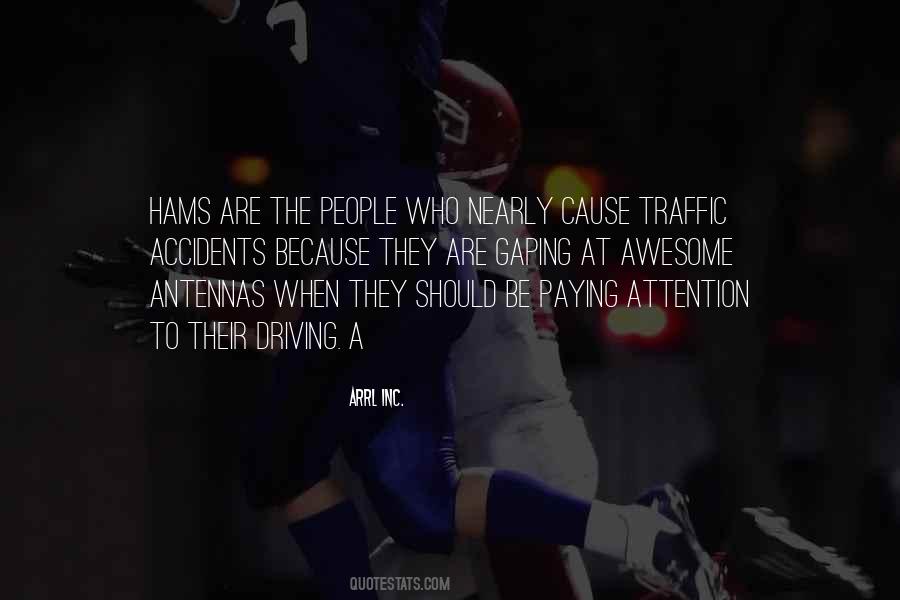 #94. My second passion besides fighting is traveling. So, for me to be able to go somewhere like the places I've been is just awesome. - Author: Jake Hecht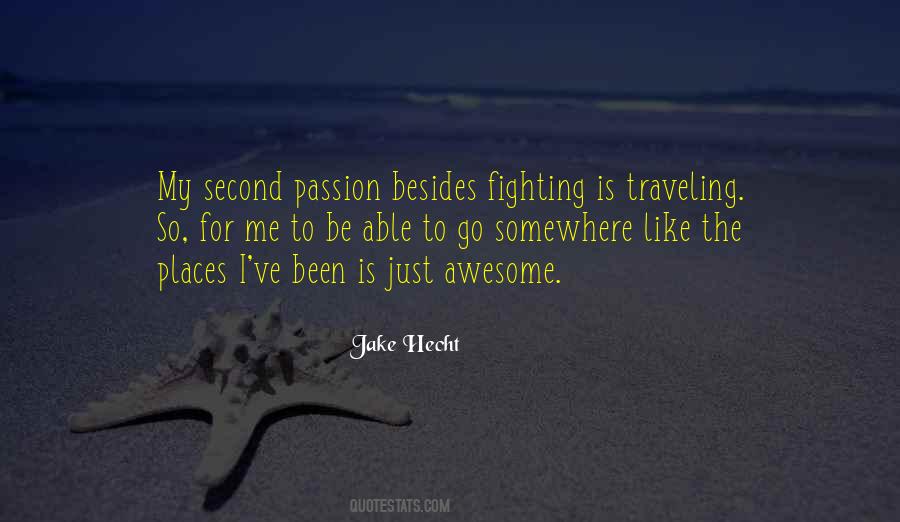 #95. I tried to bring in the live orchestra like Bjork does. I love the feeling that that music gives me when I just listen to it. I mean it would be awesome to do an entire record like that. But unfortunately that's not my style. So rather than do a record like that I just got inspired by it. - Author: Willa Ford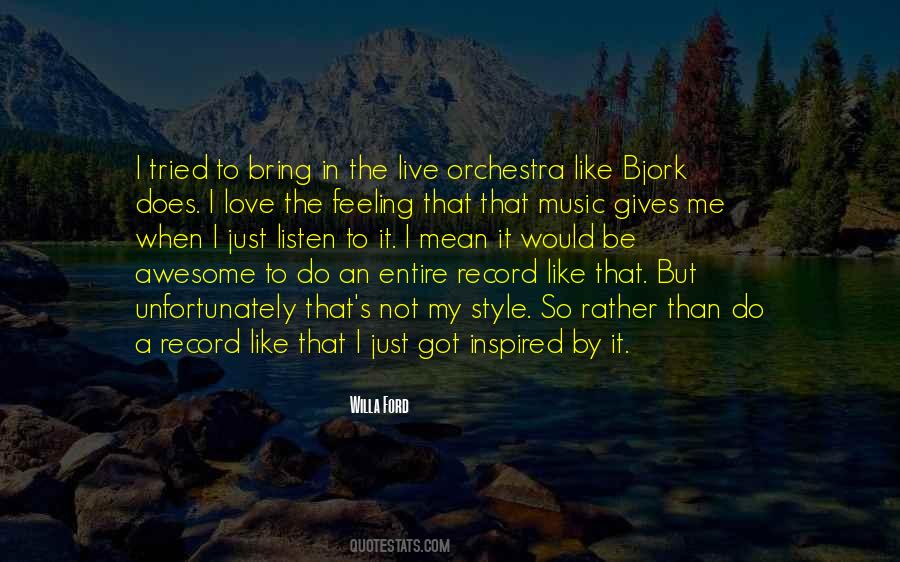 #96. So fast you couldn't realise it, from one face to another - that's called an actor. Then what happens??
Victim a killer, victim a killer wow. One time be a part of a victim, other being a part of a killer - awesome just awesome. - Author: Deyth Banger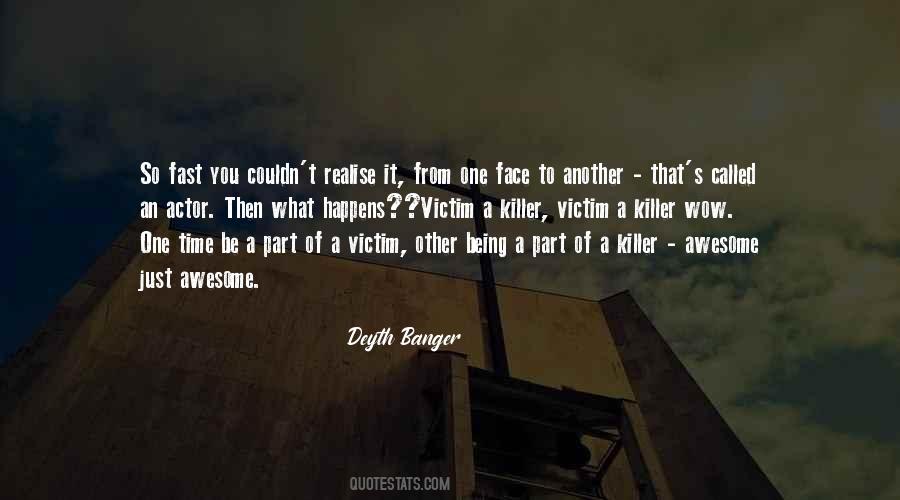 #97. When I came to America I thought, 'Wouldn't it be awesome to get into one movie?' And then I get cast in 'Bridesmaids' as my first job here and it's such a huge movie. - Author: Rebel Wilson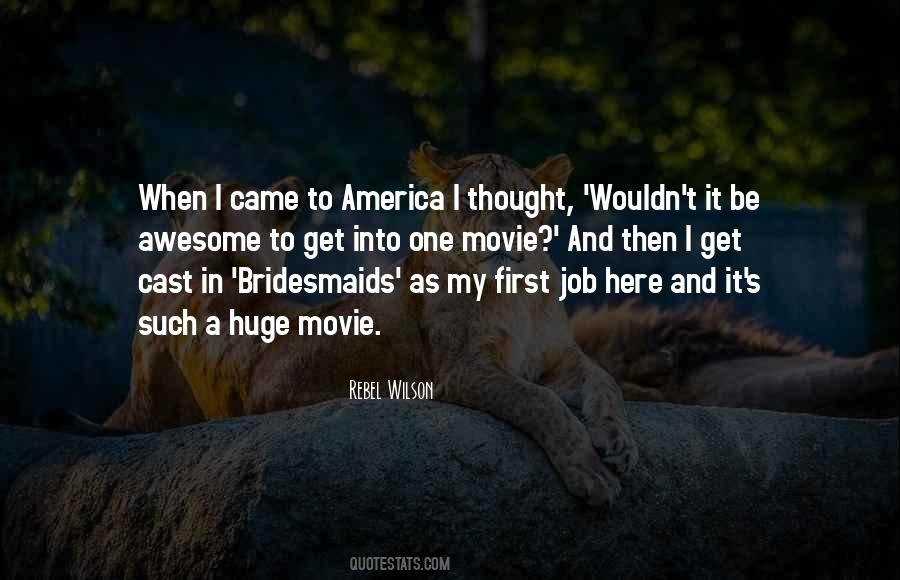 #98. I like BuzzFeed, and I understand the pressure that online reporters are under. But I think everyone agrees that, despite all the awesome kitten gifs, they're still obligated to be skeptical of government officials and ask the right questions. - Author: Michael Moore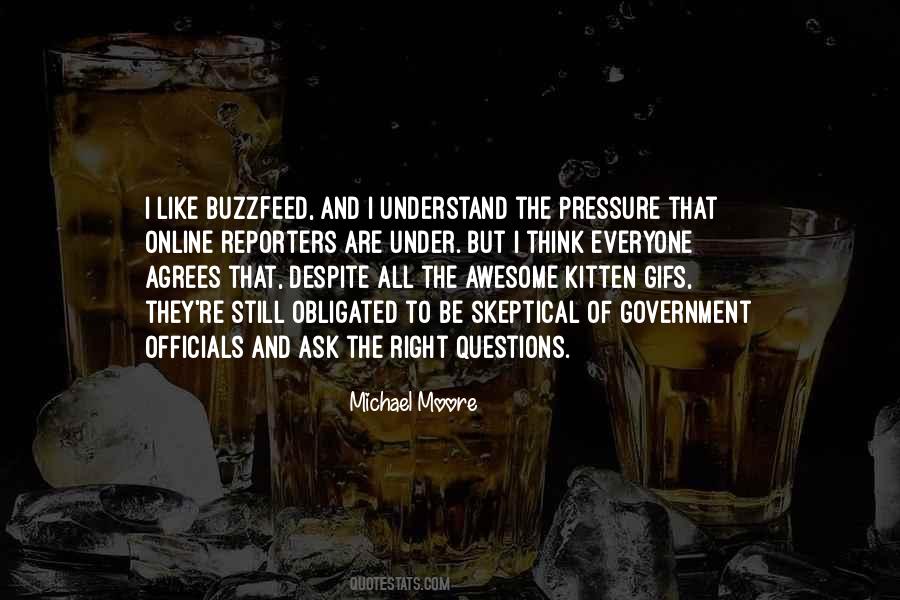 #99. Do I want to change the world? To a certain extent yeah. It needs to be changed ... it needs a kick up the ass. - Author: Green Day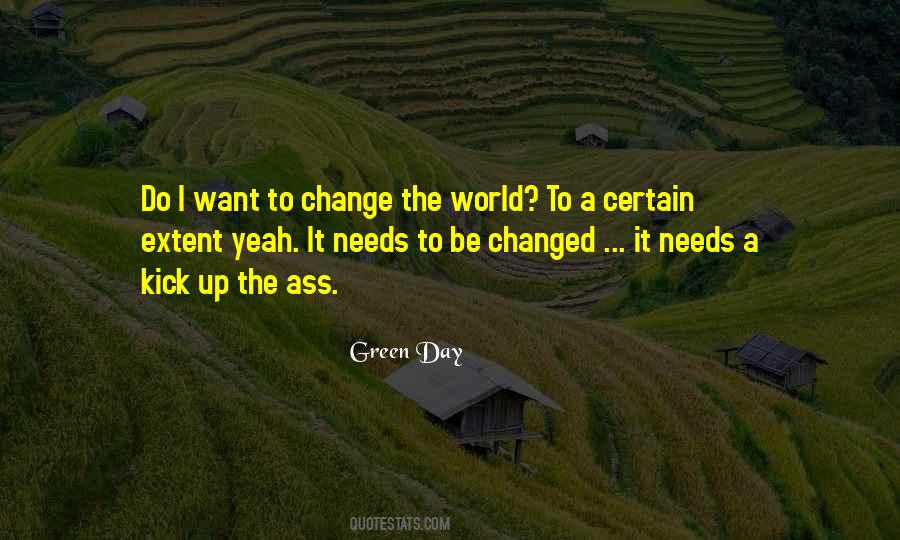 #100. I grew up in the industry, so this whole entertainment thing is my world. If I had to leave it, maybe I'd be a race-car driver. That'd be awesome. - Author: Mitchel Musso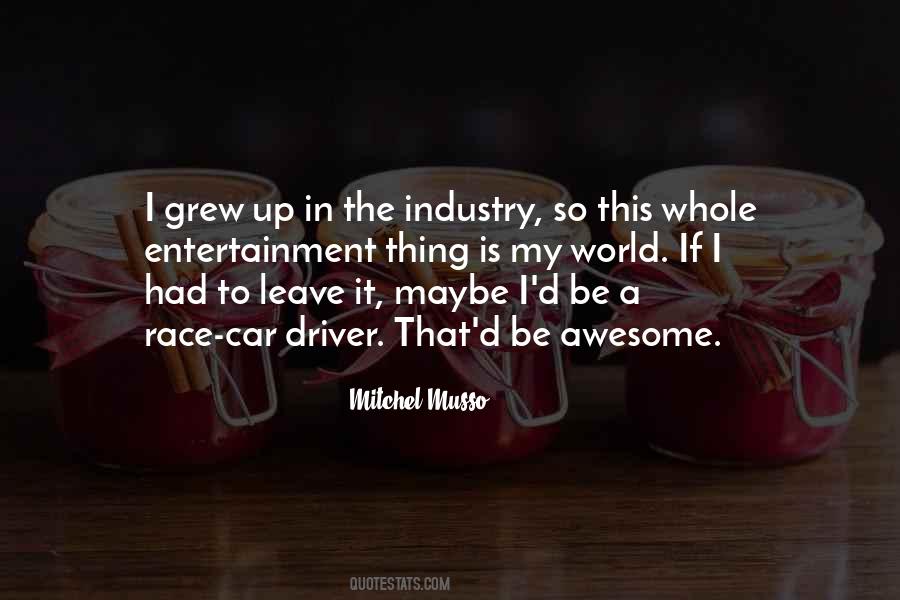 Famous Authors
Popular Topics