Winning The Contest Famous Quotes & Sayings
List of top 36 famous quotes and sayings about winning the contest to read and share with friends on your Facebook, Twitter, blogs.
Top 36 Quotes About Winning The Contest
#1. Yes, believe me I am black and blue. Plus I just finished a Seth MacFarlane movie called Ted and I can't believe the cast I got to work with there [Mila Kunis, Mark Wahlberg]. I feel like I am winning some kind of contest to trick people into working with me. - Author: Joel McHale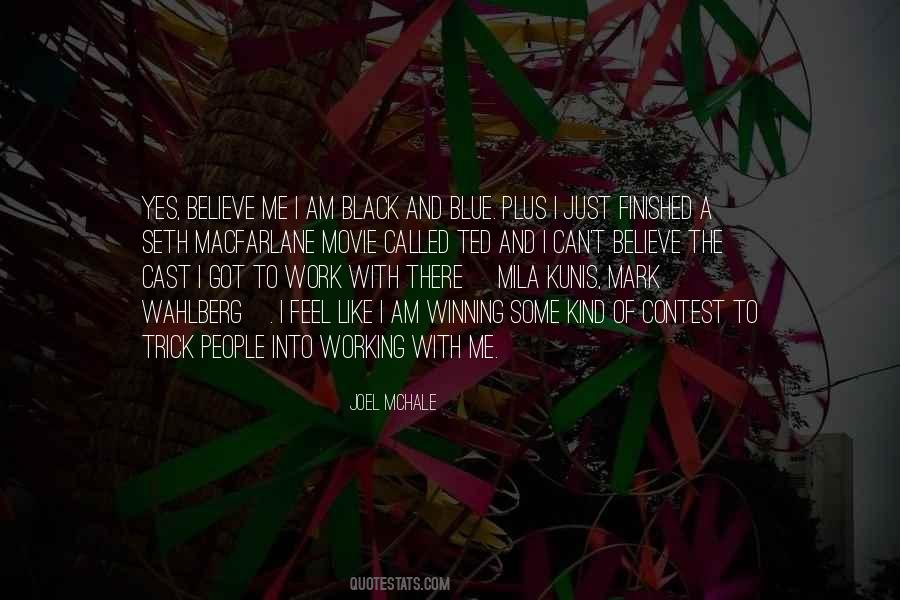 #2. It's great to win, but it's also great fun just to be in the thick of any truly well and hard fought contest against opponents you respect, whatever the outcome. - Author: Jack Nicklaus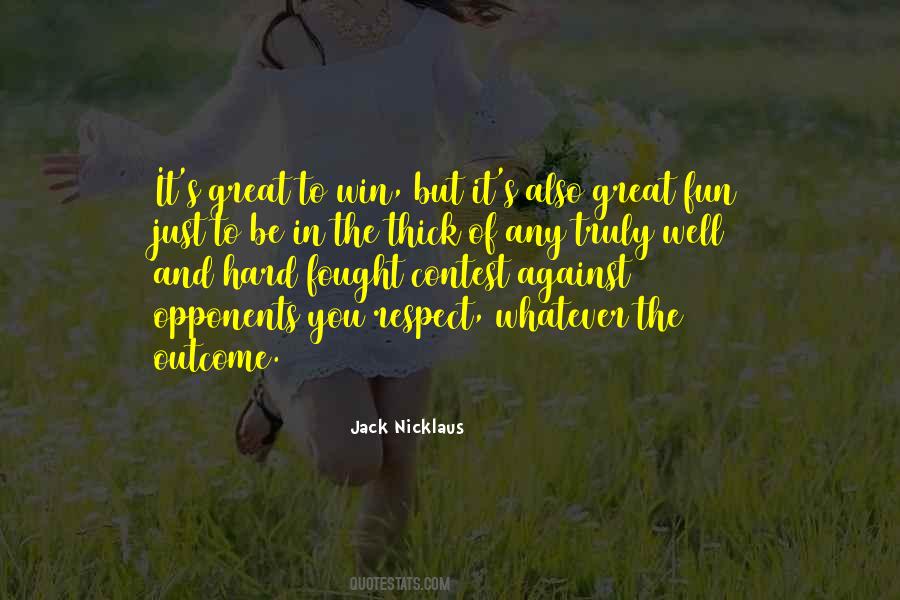 #3. I never see problems. I always see challenges. By definition, a problem is something unwelcome or harmful, whereas a challenge is a contest. Contests can be won; and, I love winning. - Author: Wayne Gerard Trotman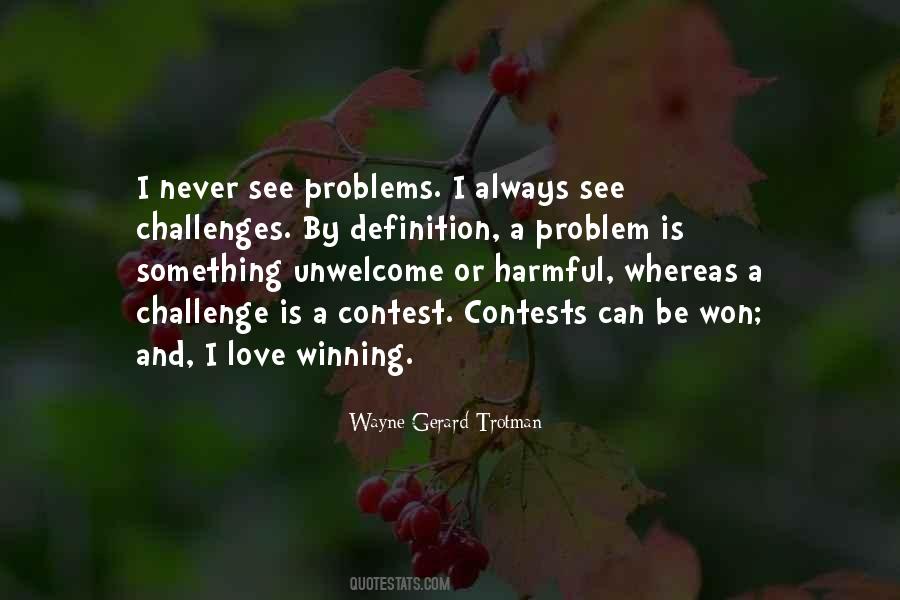 #4. Winners expect to win before the contest starts; losers don't. Any individual becomes what he or she thinks about most. If you want to be a champion, then that thought must dominate your life. But most important, winners dwell on the rewards of winning; losers dwell on the penalties of failure. - Author: Wade Schalles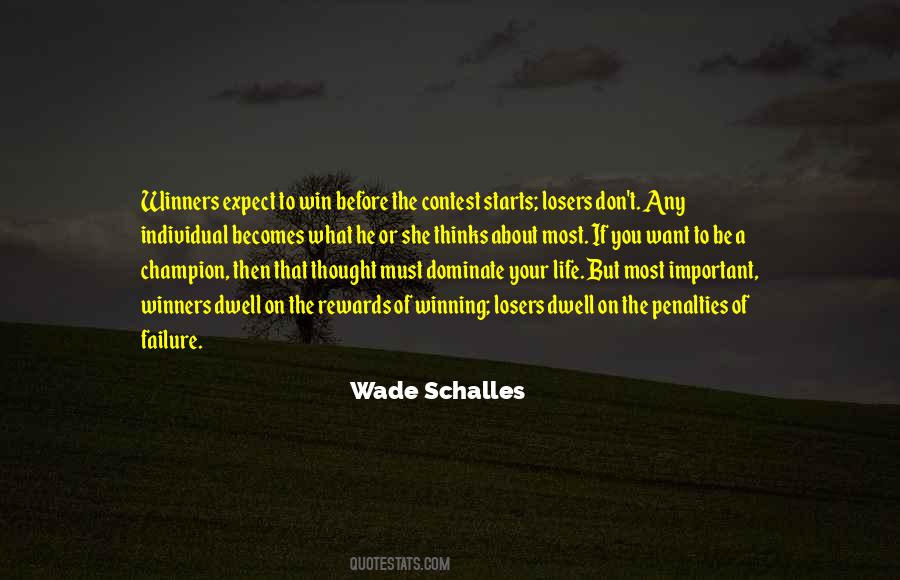 #5. I'm not in this business to win a popularity contest, I just want to be a good actor. Well, you've failed at being a good actor. Why not try for the popularity contest? - Author: Roger Moore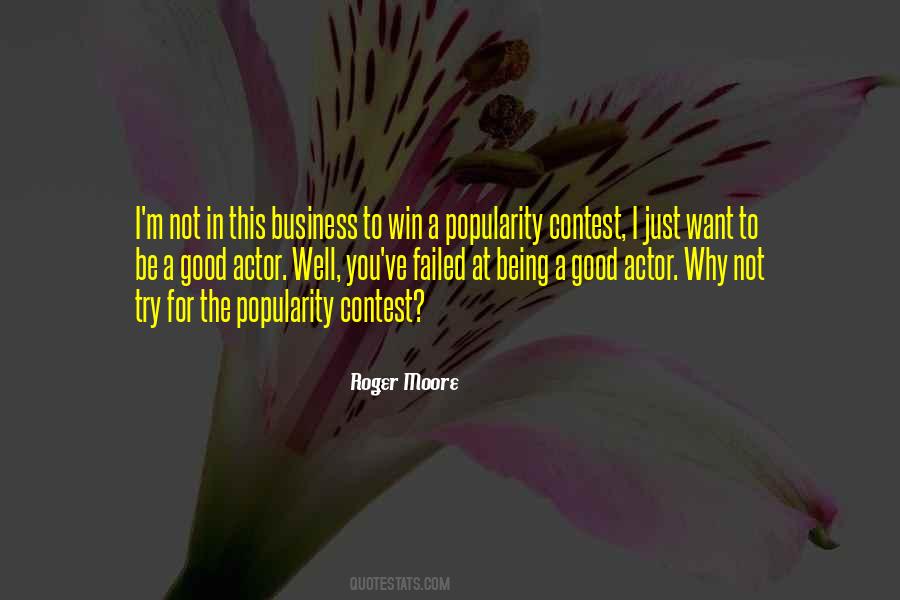 #6. Then the anger washed over her again, a tide crashing against the rocks and nothing mattered but revenge, and winning this contest, this duel of breaking each other," ~Fallenwood 2: Forgetting Fallenwood - Author: Leslie D. Soule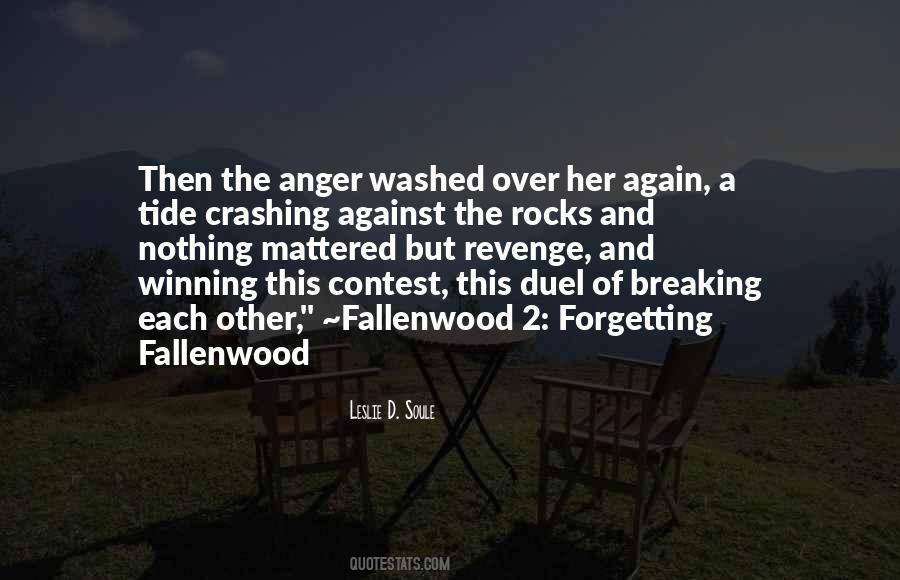 #7. Dusty Rhodes wouldn't win a body building contest for best abs, MacMahon, he'd win for MOST abs. - Author: Jesse Ventura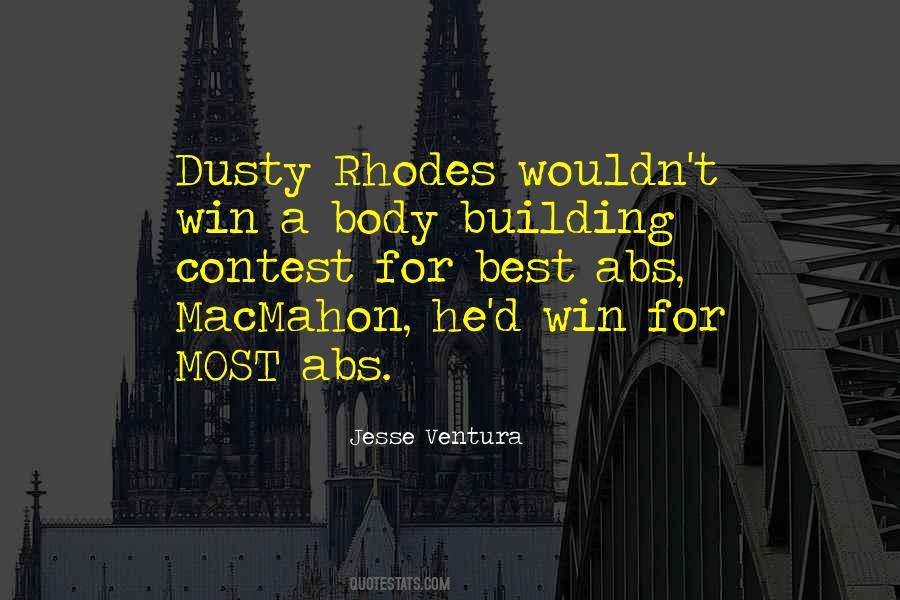 #8. In America you're conditioned to regard everything as a contest. You have to make the Ten Best Dressed List, win this, win that. It drives me nuts sometimes. Who cares, for Christ's sake? - Author: Arthur Ashe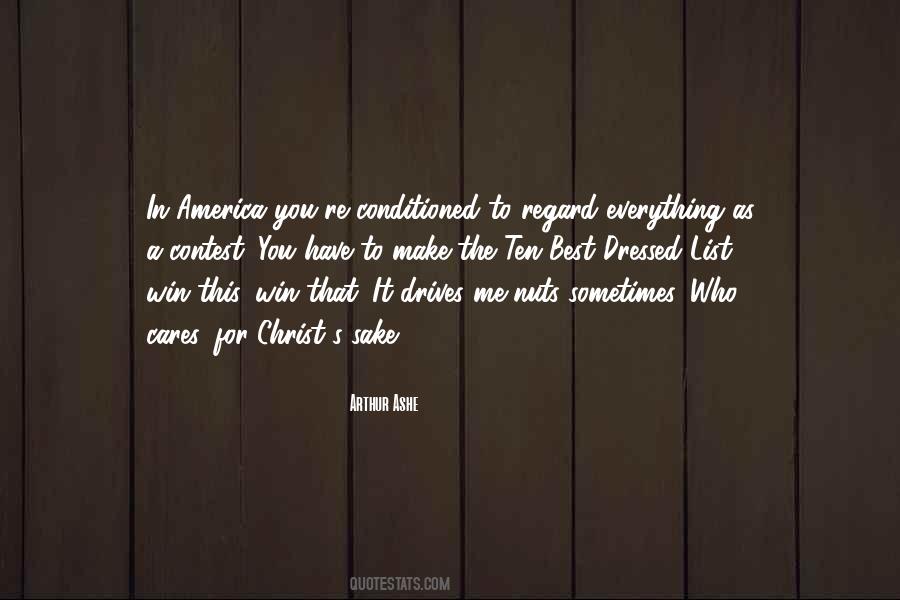 #9. When conflict becomes a win-lose contest in our minds, we immediately try to win. - Author: Thomas Crum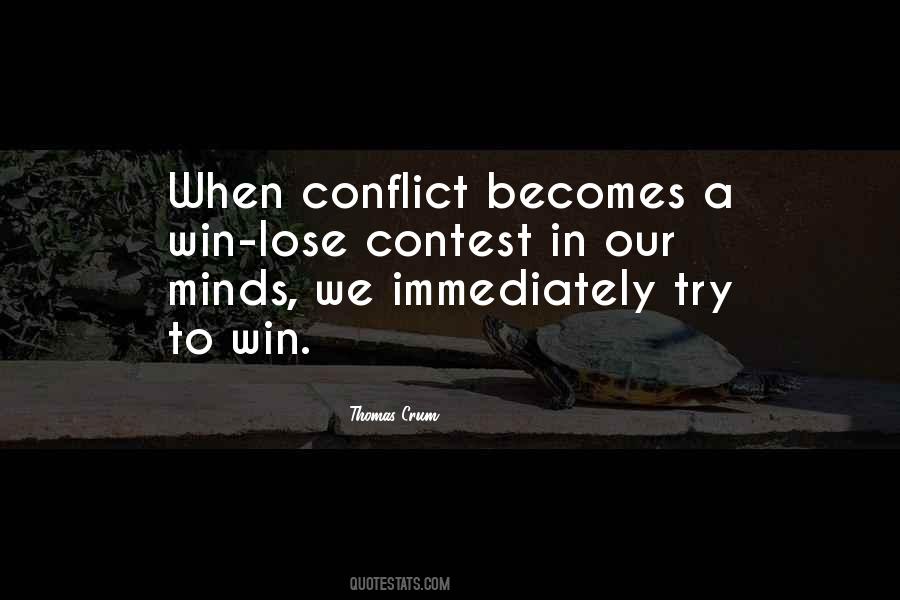 #10. That summer, there was a Name the Babies contest, an annual event organized by the Whale Museum on San Juan Island. A young girl from Bellingham submitted the winning entry. The little orca should be named "Luna", she wrote, because "the whale explores the ocean like the moon explores the Earth. - Author: Michael Parfit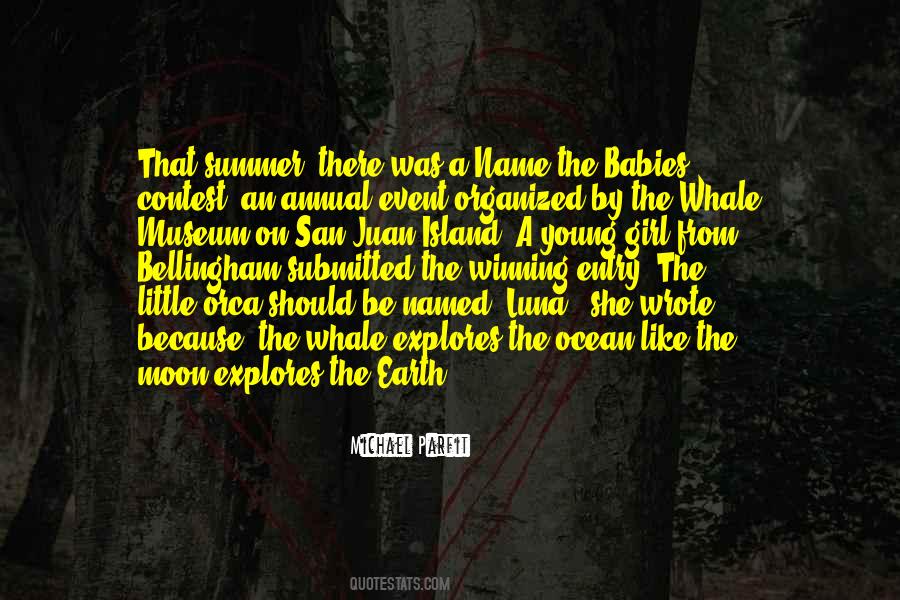 #11. I could barely believe myself. IOI had actually tried to kill me. To prevent me from winning a videogame contest. It was insane. - Author: Ernest Cline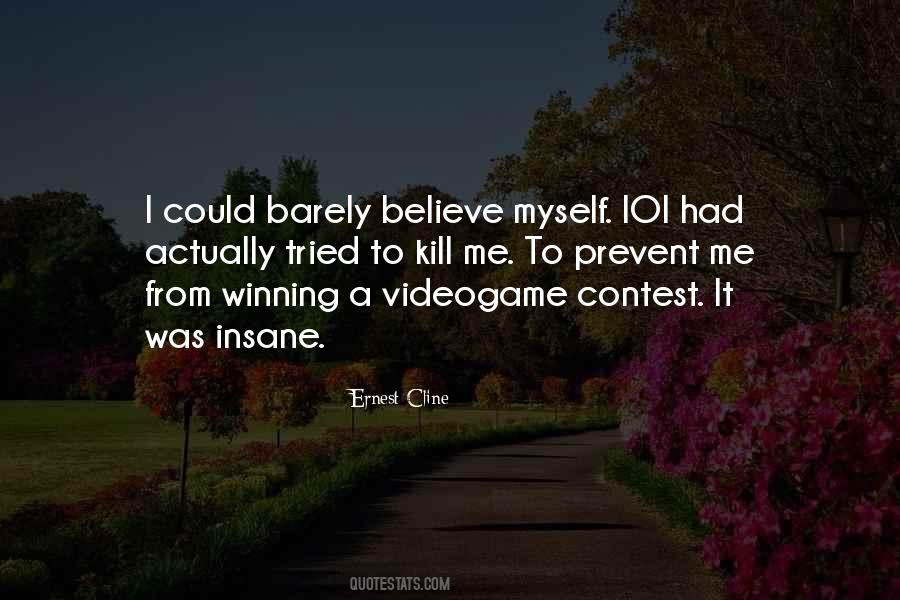 #12. No victory without war. No prize without price. No winning without contest. - Author: Ikechukwu Joseph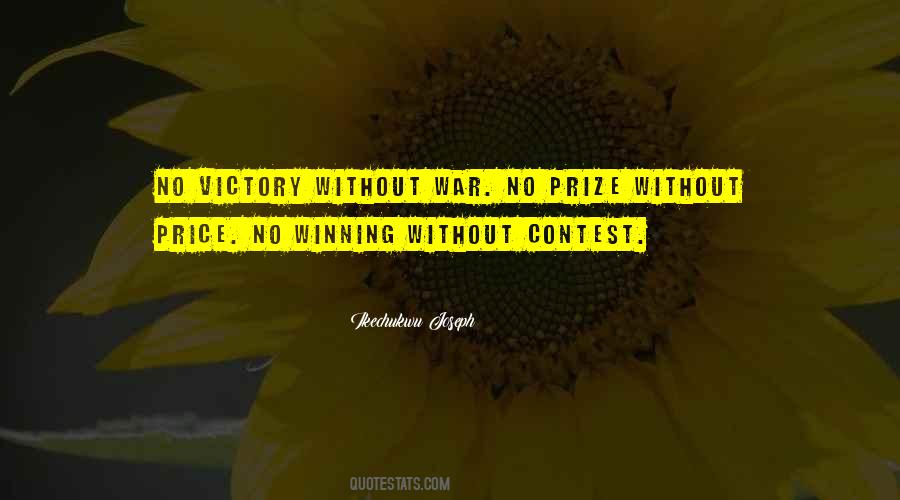 #13. I was that overachieving, annoying kid who was always trying to win some contest or win the role. I look back on it now and I'm like, "Chill, man." Calm down. - Author: Mary Elizabeth Winstead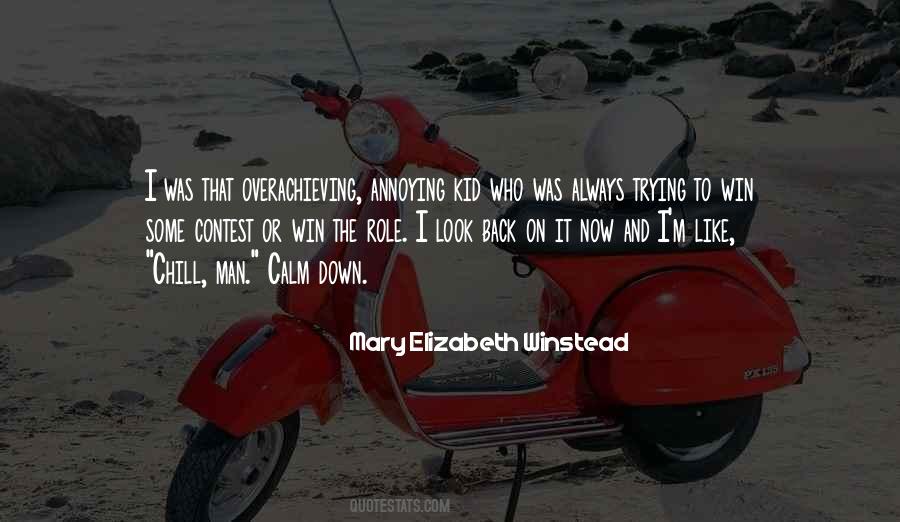 #14. You are not a leader to win a popularity contest-you are a leader to lead. - Author: Jack Welch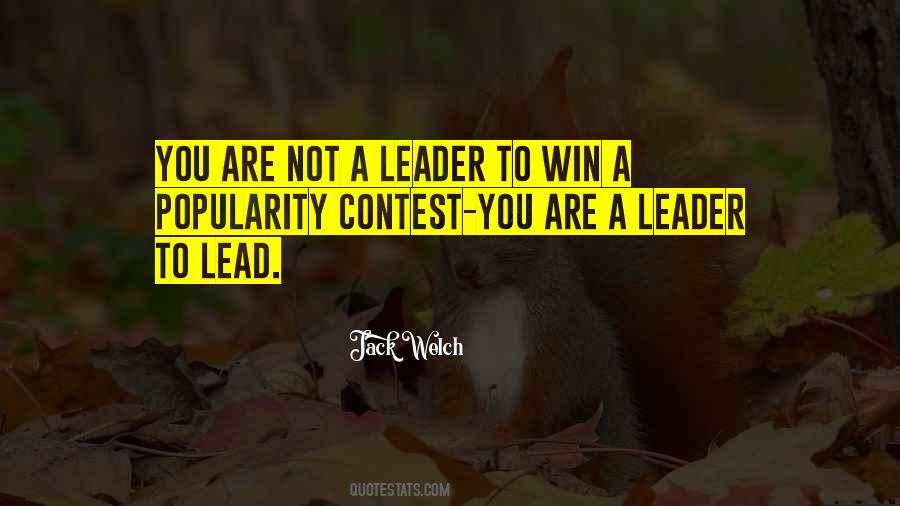 #15. Neutrinos ... win the minimalist contest: zero charge, zero radius, and very possibly zero mass. - Author: Leon M. Lederman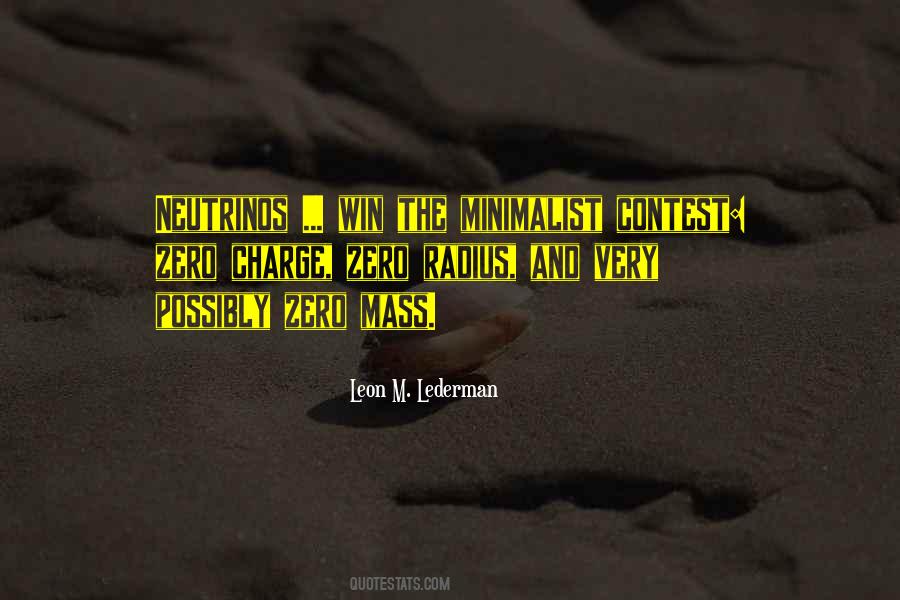 #16. I'm not here to win a popularity contest. I'm here to work and have a career. Let the haters hate. I'm ready for the criticism. - Author: Rosie Huntington-Whiteley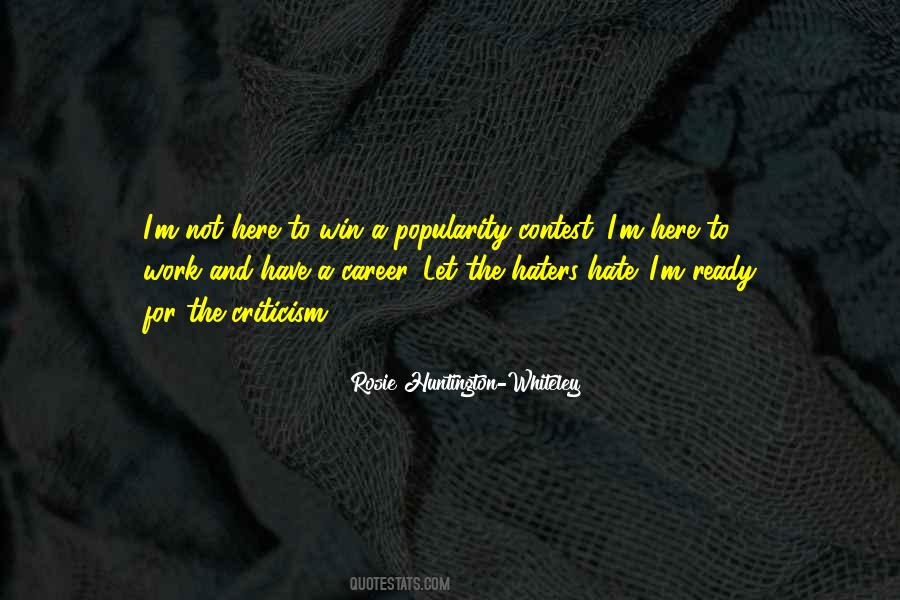 #17. Somehow we must transform the dynamics of the world power struggle from the negative nuclear arms race which no one can win to a positive contest to harness man's creative genius for the purpose of making peace and prosperity a reality for all of the nations of the world. - Author: Martin Luther King Jr.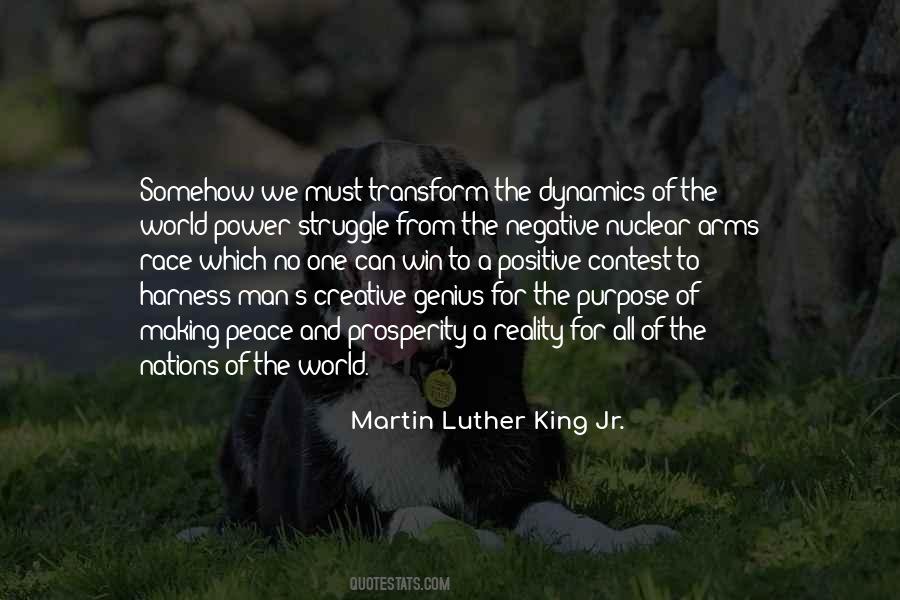 #18. An unforgettable experience happened on December 15, 1996 when I won the Supermodel contest while still in school. I was just seventeen years old then. Winning that competition was the turning point of my life. That's how I got into modeling and later started acting. - Author: Bipasha Basu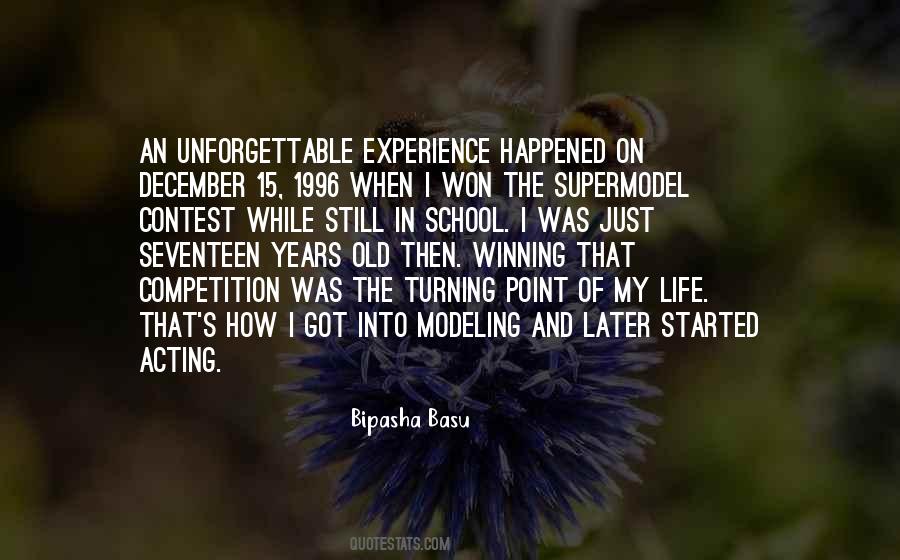 #19. Put a good person in a bad system and the bad system wins, no contest. - Author: W. Edwards Deming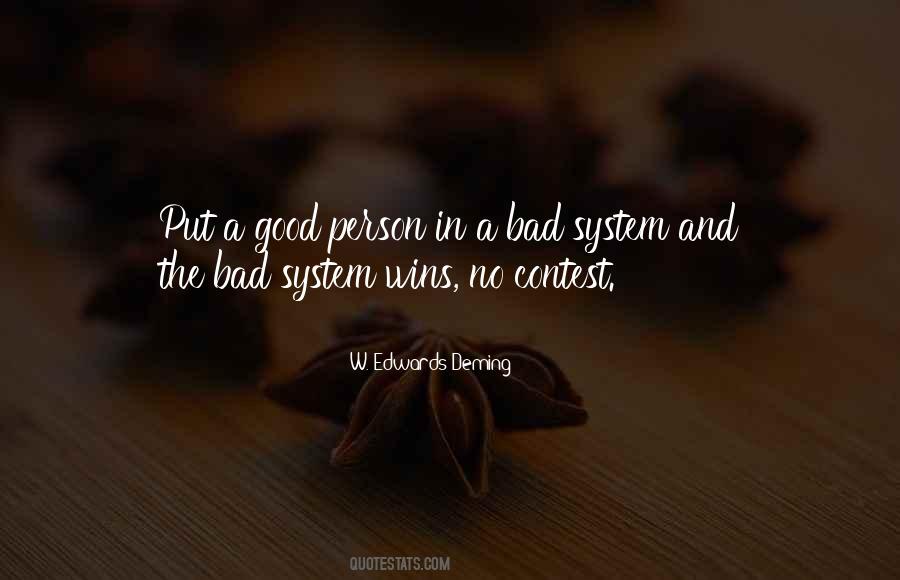 #20. In every contest, there comes a moment that separates winning from losing. The true warrior understands and seizes that moment. - Author: Pat Riley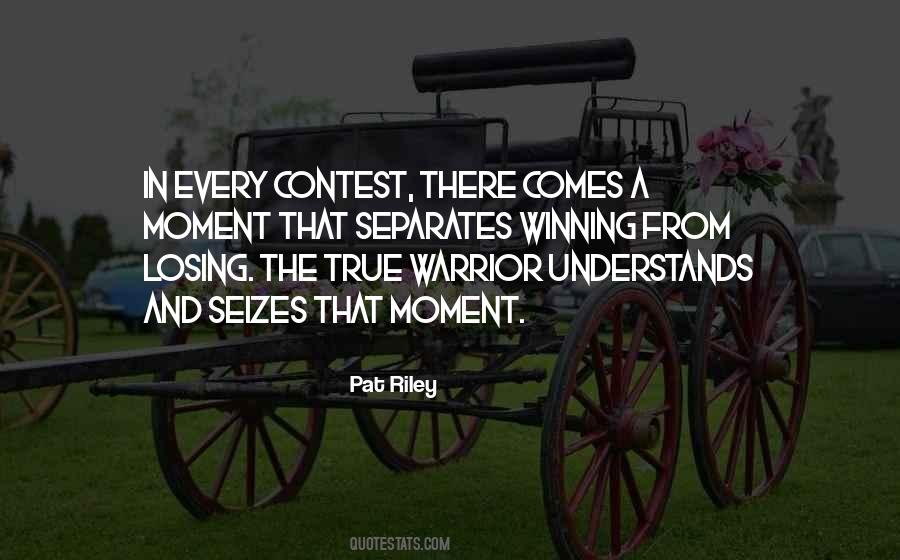 #21. Pakistan would be confident after their series win over England. The series will be a very close and good contest and if all the players play to their potential we're in for some wonderful cricket. - Author: Greg Chappell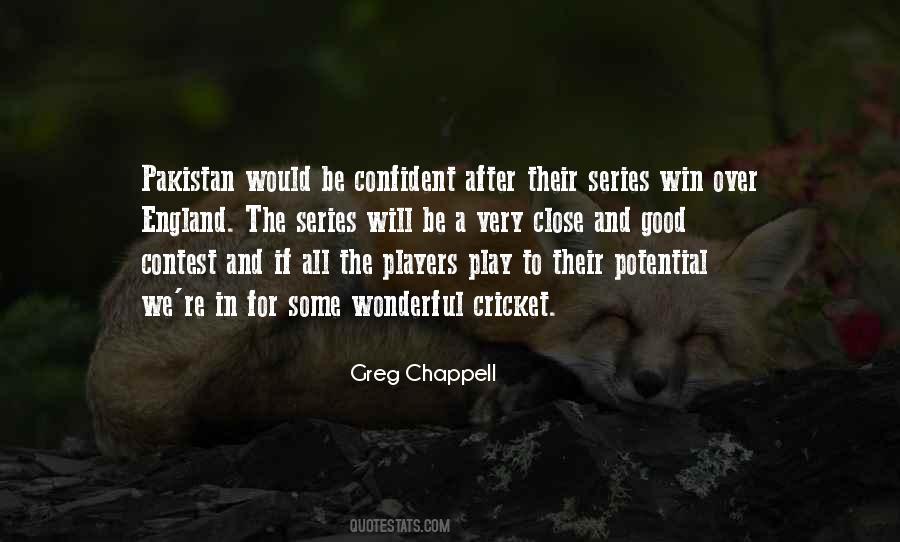 #22. It was a revolving door that kept going in circles. I got to the point where I thought, "Man, none of this is doing it." but I'd keep repeating the same actions. I'd go win another contest, open another company, invent a new maneuver. - Author: Christian Hosoi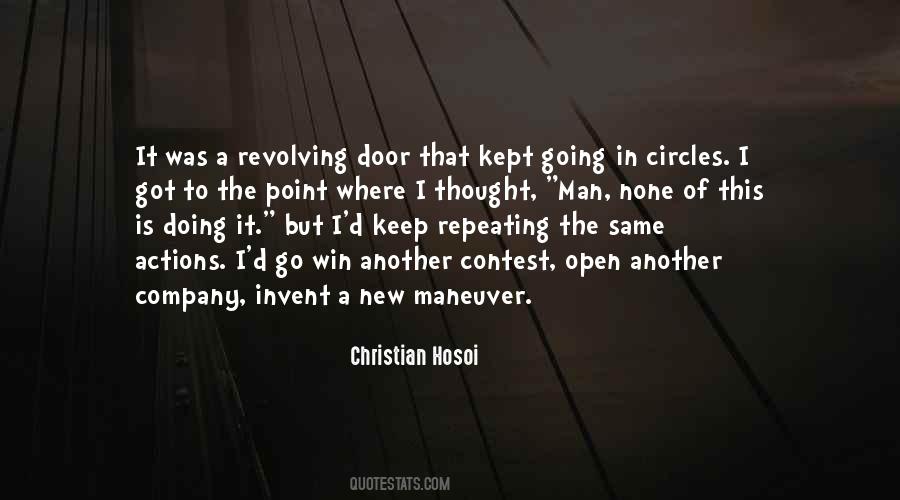 #23. Grandiosity is when we are wrapped up in winning life's false contest. This happens only when we live to impress the abusive parents in our heads, not when we are soberly and philosophically working to advance civilization. - Author: Steven Franssen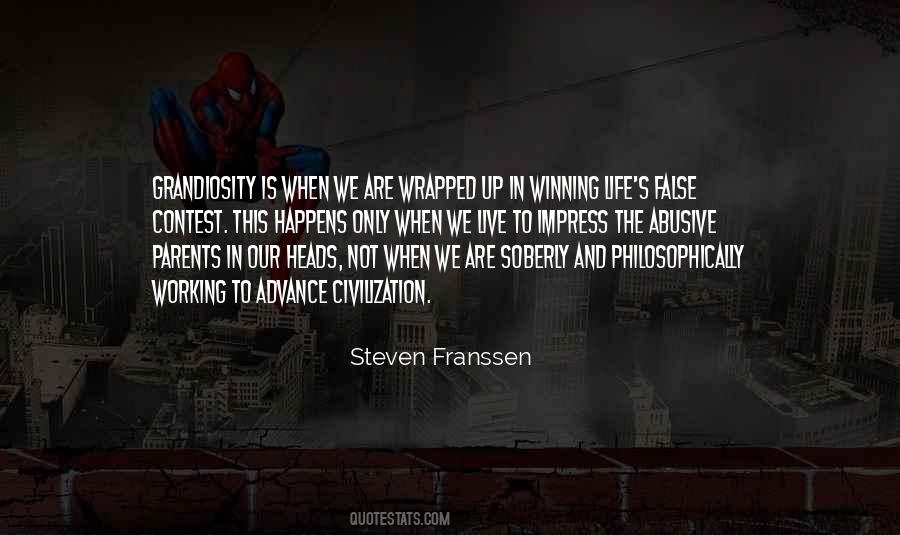 #24. Brady was staring at me from across the table. Unmoving. Unblinking. Not speaking. It was like an old Western. The house was too quiet as I stared back at him. He was winning this contest. And I'd had no idea we were even in one to begin with. Break, kid. Break - Author: Amber L. Johnson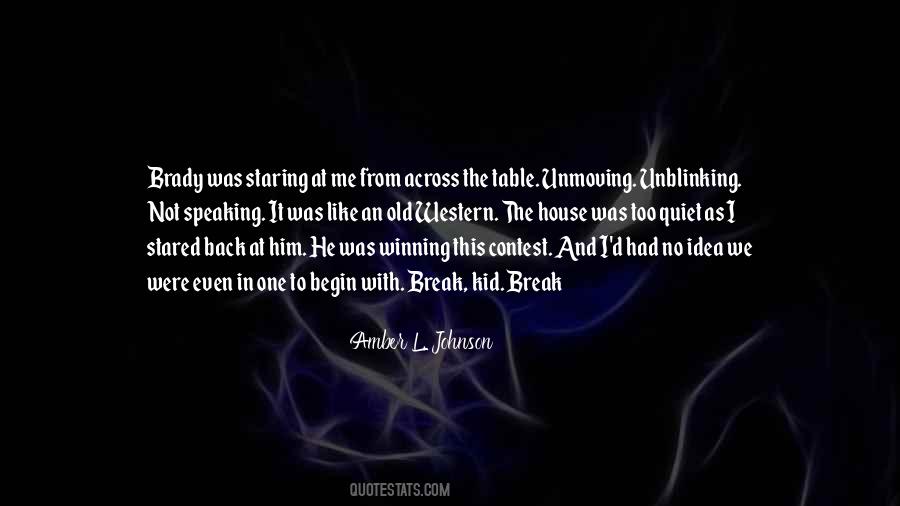 #25. I don't think anybody says to Coetzee or Dostoyevsky or Kafka, "Your characters aren't likeable." It's not about your character winning a popularity contest. That's not the writer's job. - Author: Lynne Tillman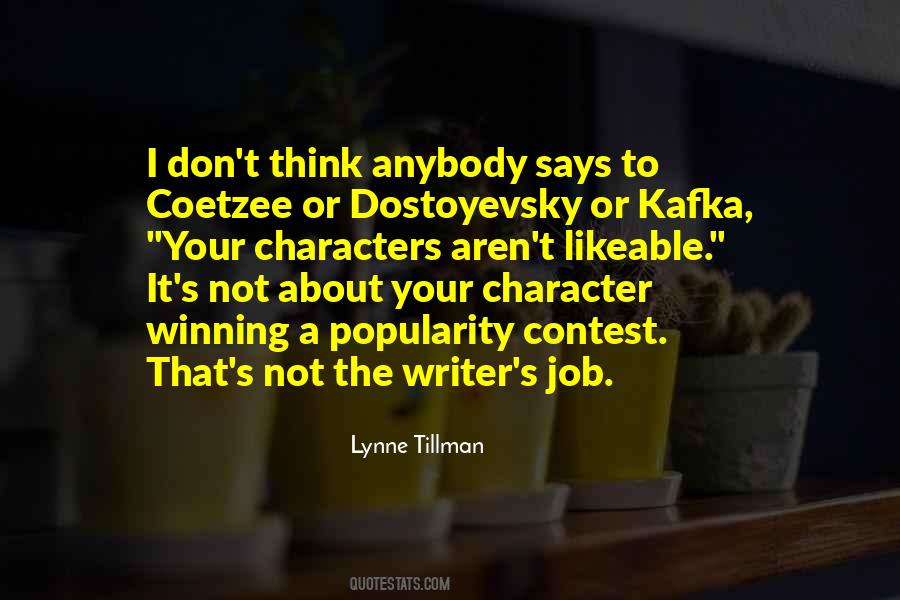 #26. A contest was held in 1994 to rename the Los Angeles Convention and Exhibition Center after an extensive renovation and expansion. The winning name, chosen from over ten thousand entries, was the Los Angeles Convention Center. - Author: James Frey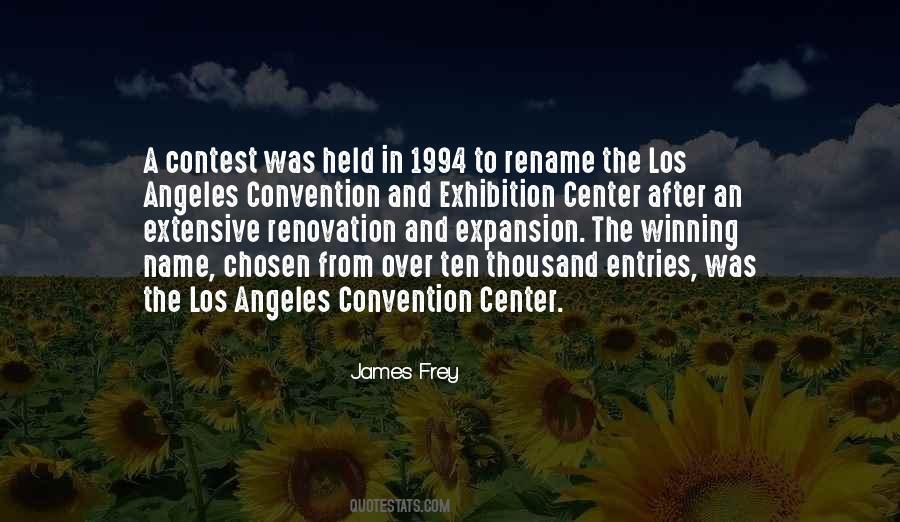 #27. Focus on winning the contest with yourself. - Author: John Kessel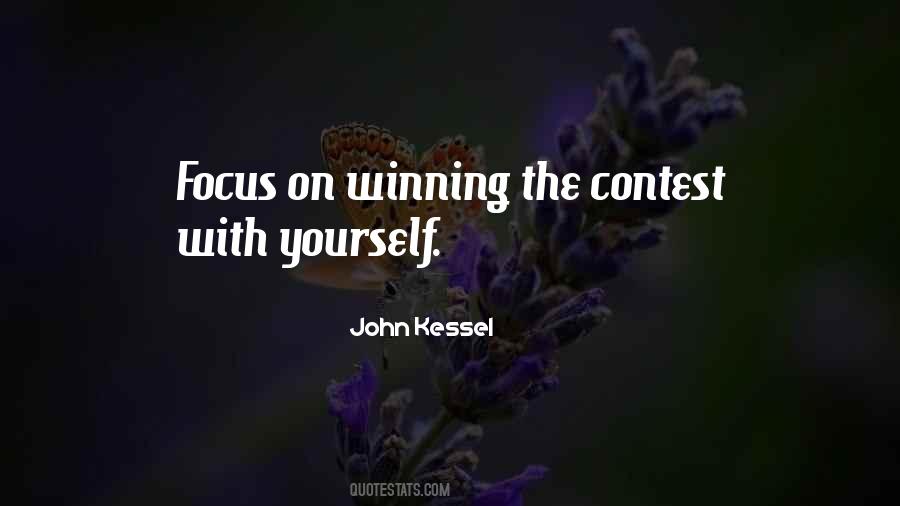 #28. Every author these days is an award-winning novelist. Why? Because they set up an award contest and they dub themselves the winner. - Author: Karen E. Quinones Miller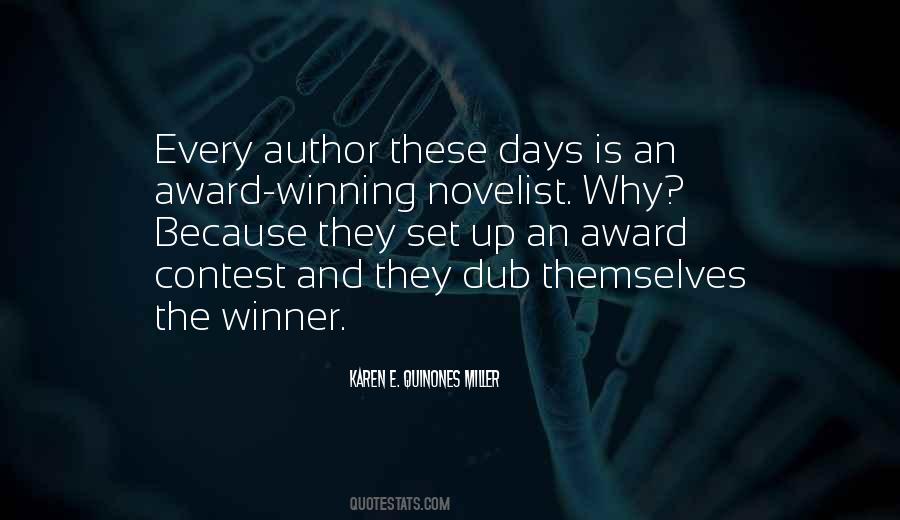 #29. I had a clear vision of myself winning the Mr. Universe contest. It was a very spiritual thing, in a way, because I had such faith in the route, the path, that there was never a question in my mind that I would make it. - Author: Arnold Schwarzenegger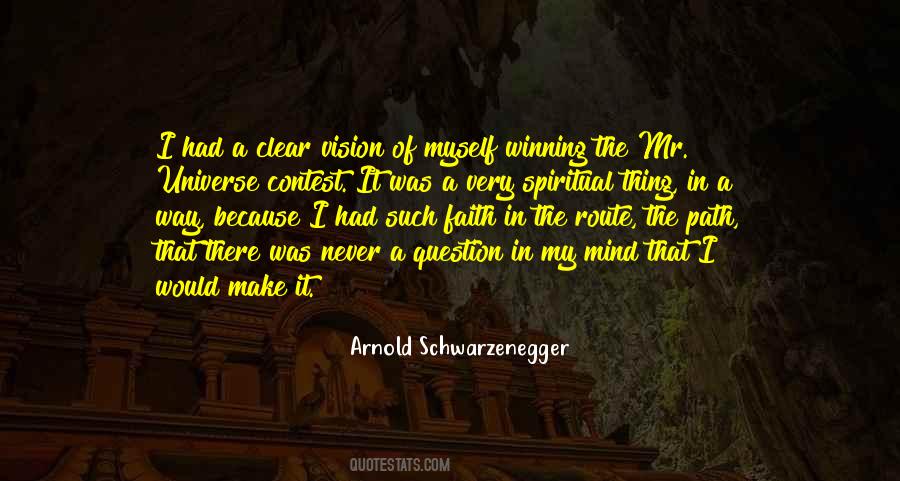 #30. You know, I've occasionally tried to watch other shows besides Scrubs, but comparing them is a bit like me competing in the special Olympics. Obviously I would win without contest, but the point is that they are trying their best. - Author: Zach Braff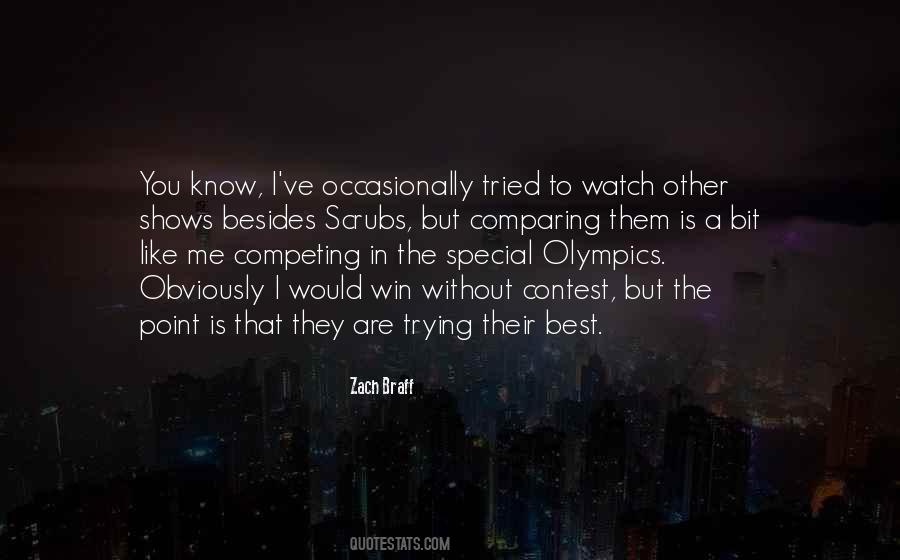 #31. When you have kids, there's no such thing as quality time. There's just time. There's no, 'Ooh, his graduation's better than going to the mall.' It's all kind of equal. Changing her diaper and her winning a contest - it's all good. - Author: Chris Rock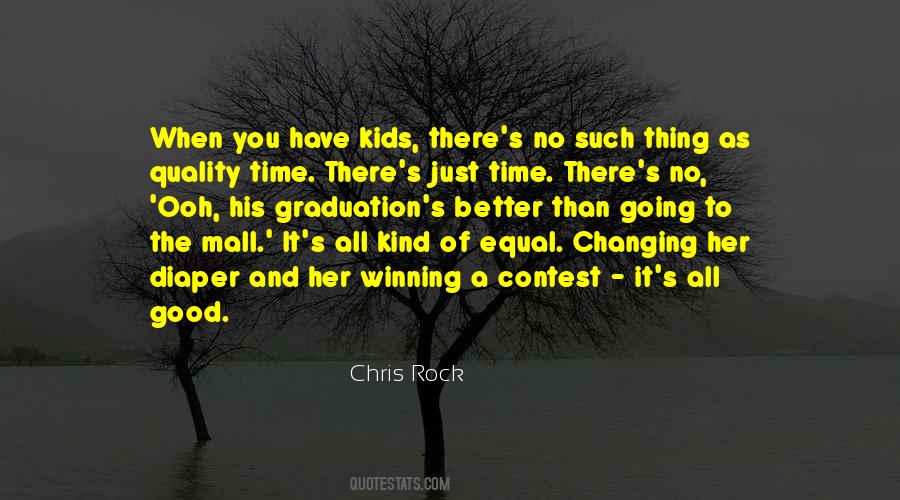 #32. I just paint to fulfill an urge. When I don't have the urge, I just don't paint. This is not some stupid contest. But if it is, I feel like the winner that came in last. - Author: Jim Rowe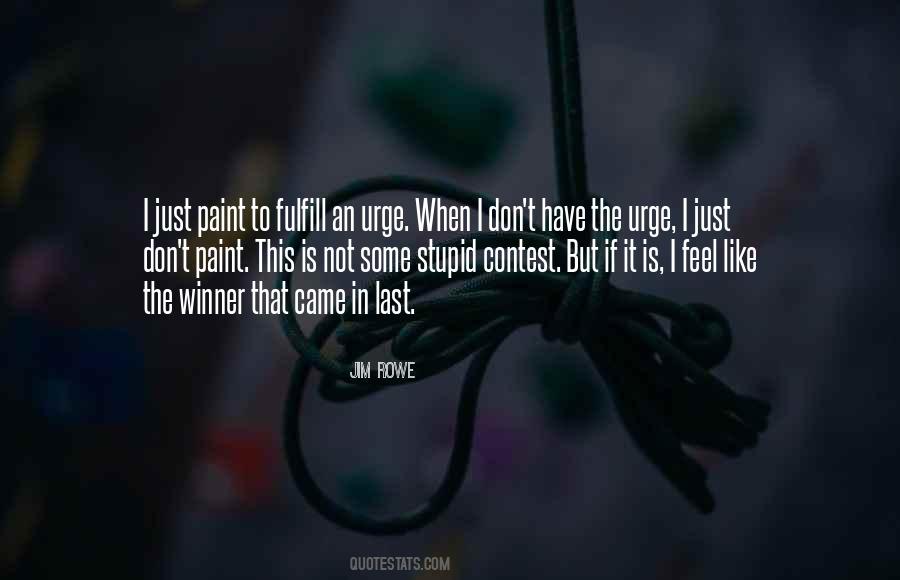 #33. I'm not a big fan of the thought that you can become a star by winning a contest. I'm sort of old-fashioned. I think people need to get out there and they need to work and they need to do their music because they love it. If they become successful, then great, and if they are not, whatever. - Author: Rob Zombie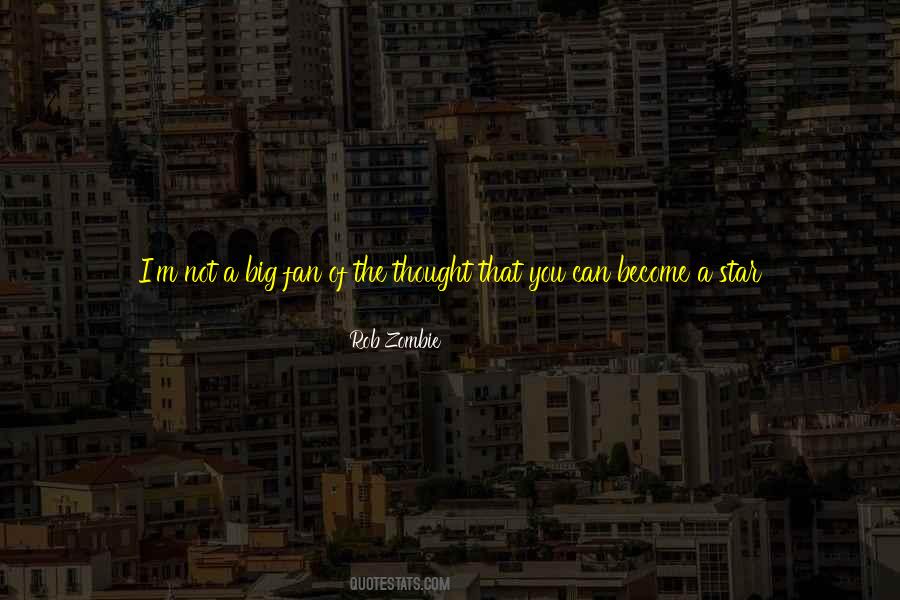 #34. It is impossible to win a contest with a helpless opponent since if you win you have won nothing. - Author: Jay Haley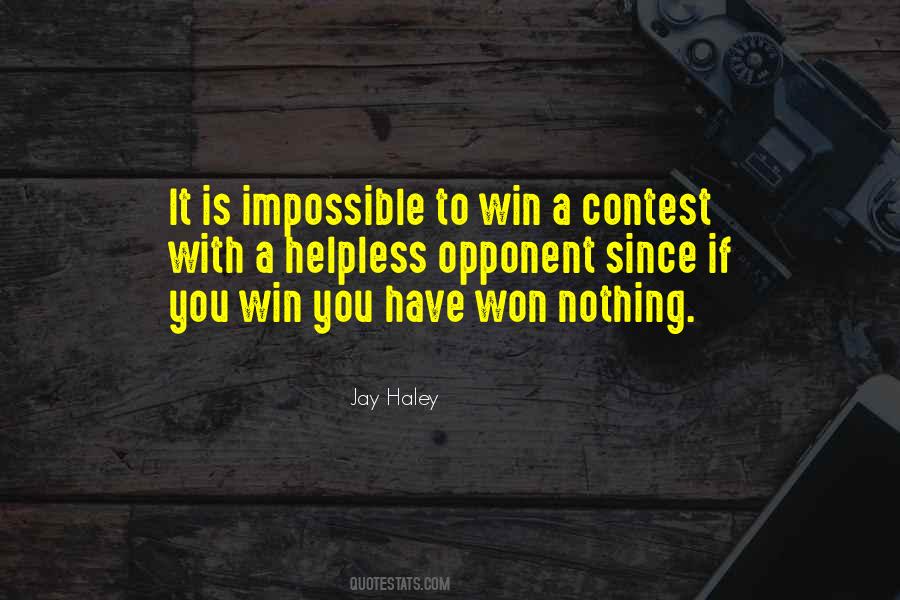 #35. In a surprising unanimous ruling, the Supreme Court ruled the police cannot search what is on your phone without a warrant. Court observers said a unanimous decision from this court was slightly less likely than Scalia winning the annual Supreme Court wet robe contest. - Author: Peter Sagal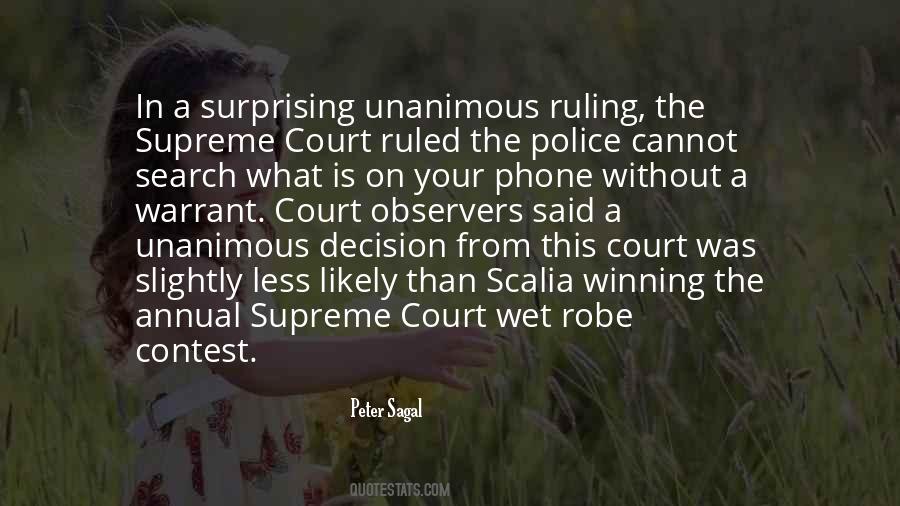 #36. Anyone can win a slam-dunk contest. The real Superman is dead. He was assassinated by Pat Riley. I'm the Big Cactus now and ready to roll again. - Author: Shaquille O'Neal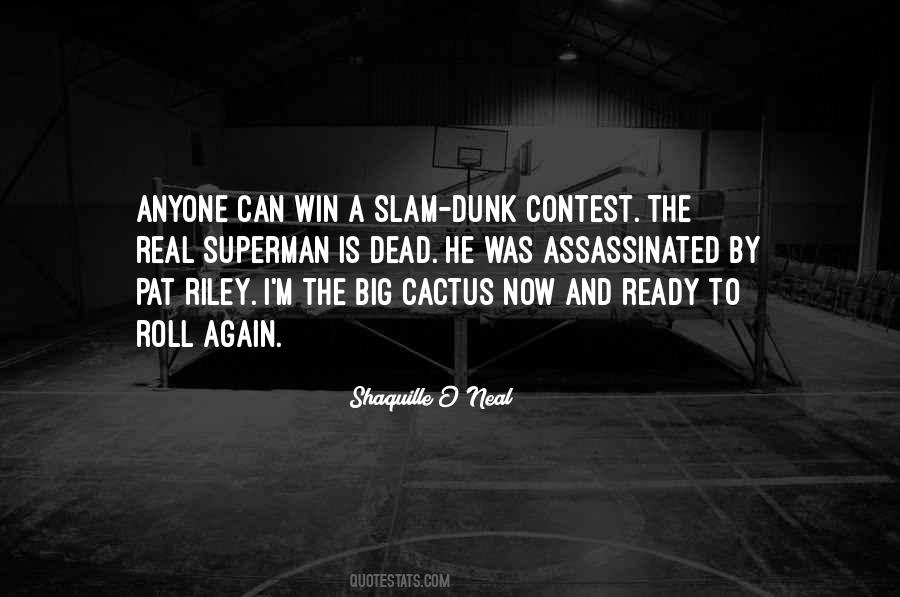 Famous Authors
Popular Topics