Winning Sports Famous Quotes & Sayings
List of top 100 famous quotes and sayings about winning sports to read and share with friends on your Facebook, Twitter, blogs.
Top 100 Quotes About Winning Sports
#1. There is no getting around the fact that the moment you are at your very best is the moment you begin to become worse and worse. Others will come along who can run faster, jump higher, hit harder, and you will be forgotten. Your winning moment is dated to die. - Author: Charlie Higson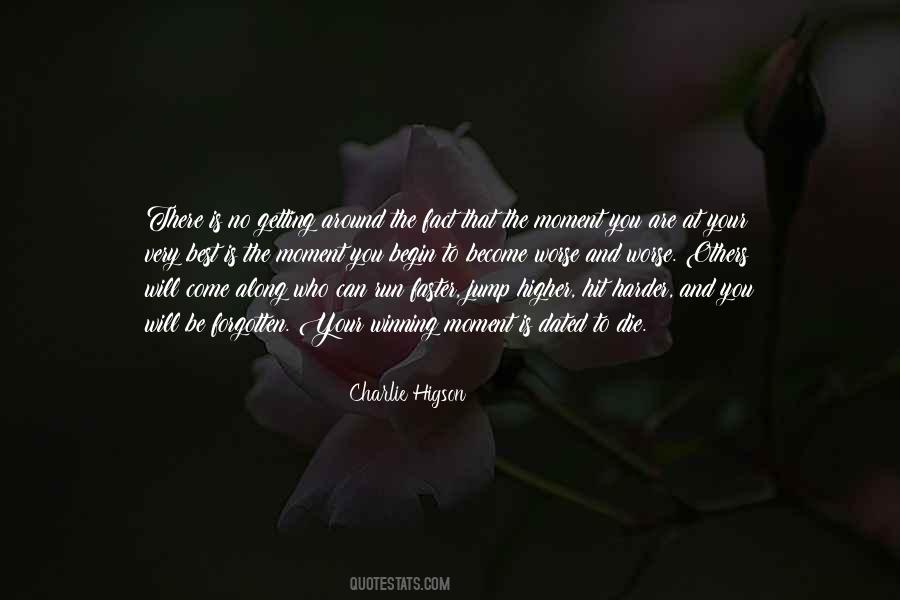 #2. I feel like I don't have to win anymore. I've had a wonderful career. Tennis has given me so much, things I would have never expected in my life. I feel honored to even be a part of such a wonderful sport. - Author: Serena Williams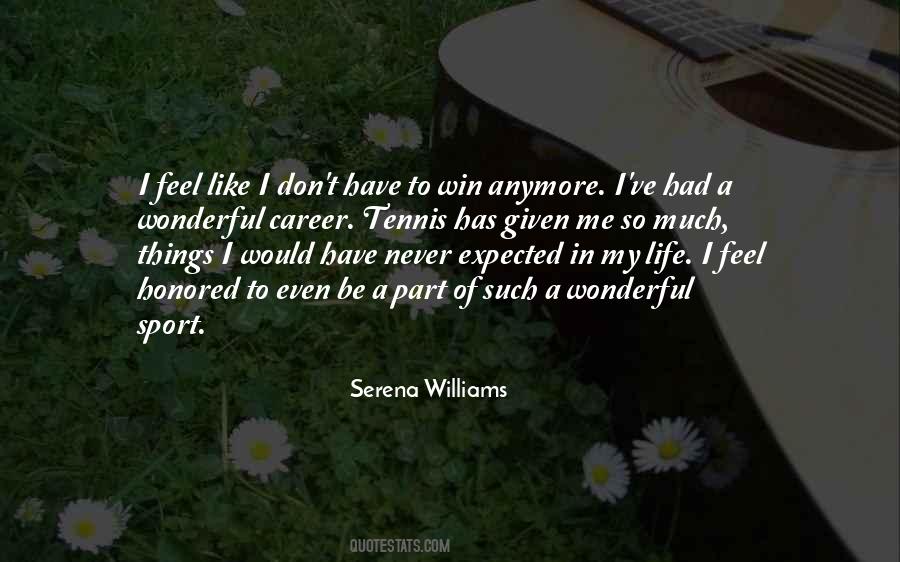 #3. I don't plan on being disappointed. We plan on being really good, and obviously we plan on winning. - Author: Gregg Troy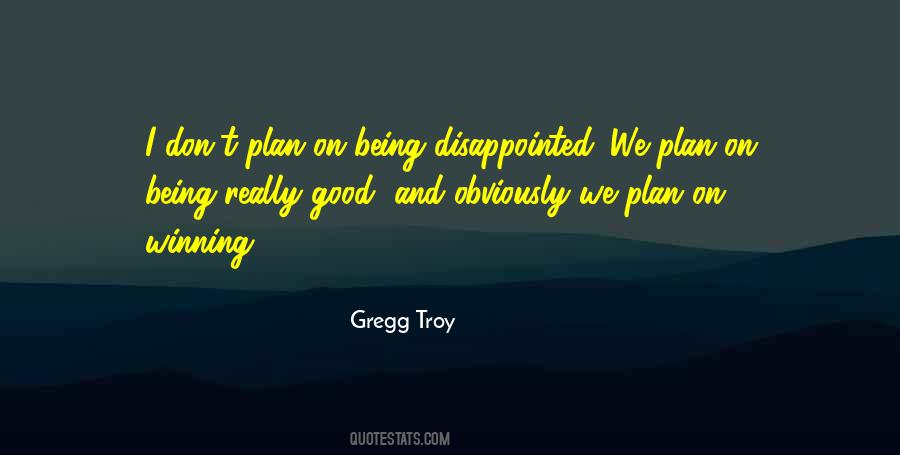 #4. Winning is euphoric, but it lasts a short time. You've got to lap it up, then move on to the next thing. I think I've kept winning because I haven't attached myself to past successes. - Author: Stephanie Gilmore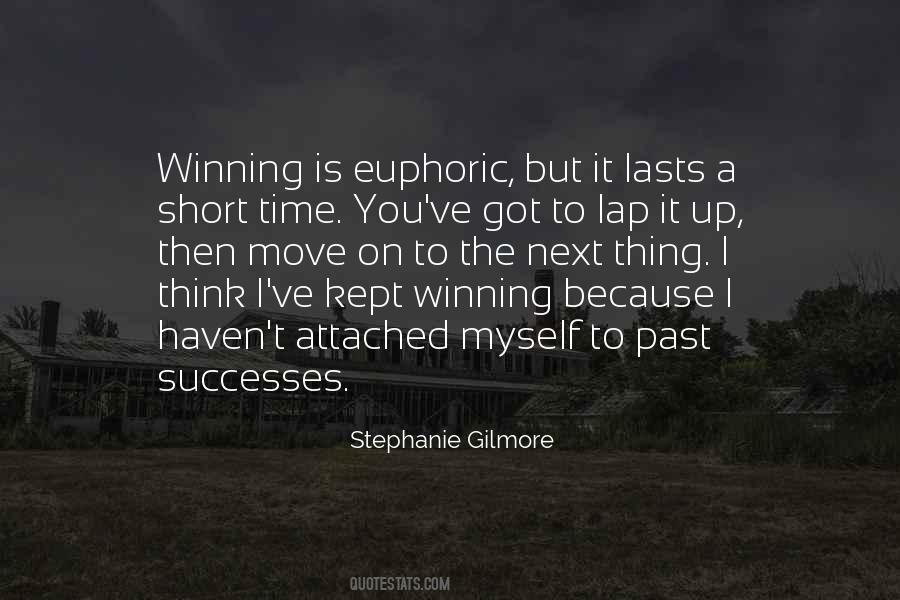 #5. We don't pray to win. We pray to play the best we can, and to keep us free from injury. And the prayer we say after the game is one of thanksgiving. - Author: Vince Lombardi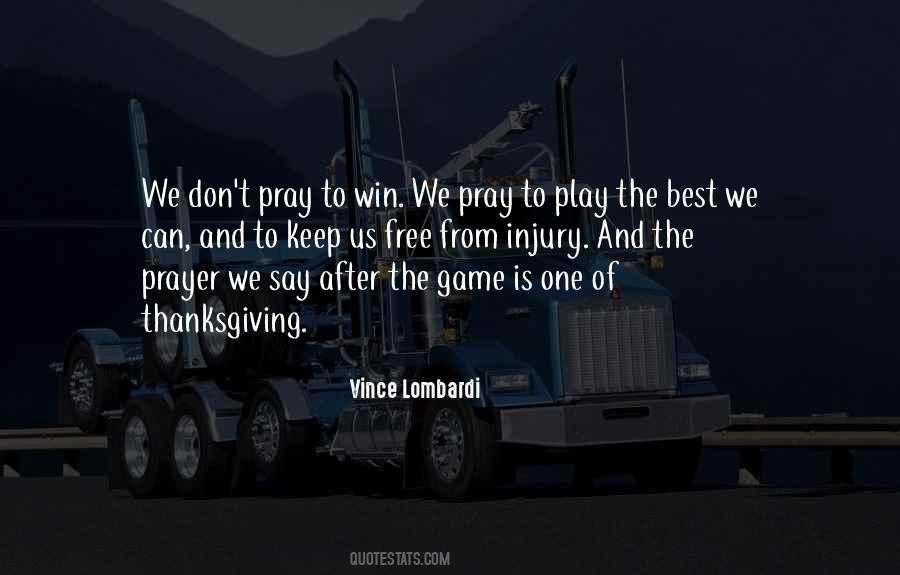 #6. If you want to win, do the ordinary things better than anyone else does them day in and day out. - Author: Chuck Noll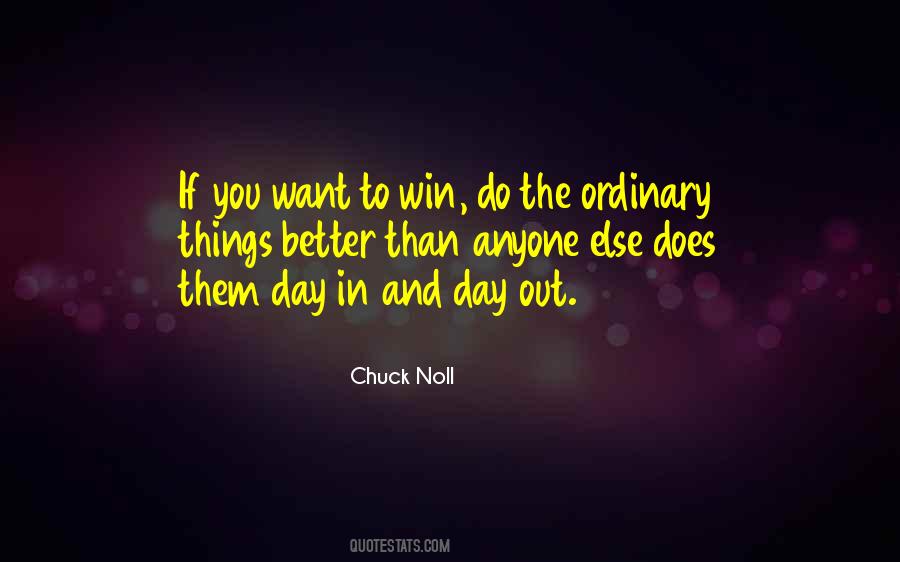 #7. The only reward in this game is winning. It's no fun to practice; it's no fun to play and lose. - Author: Gerry DiNardo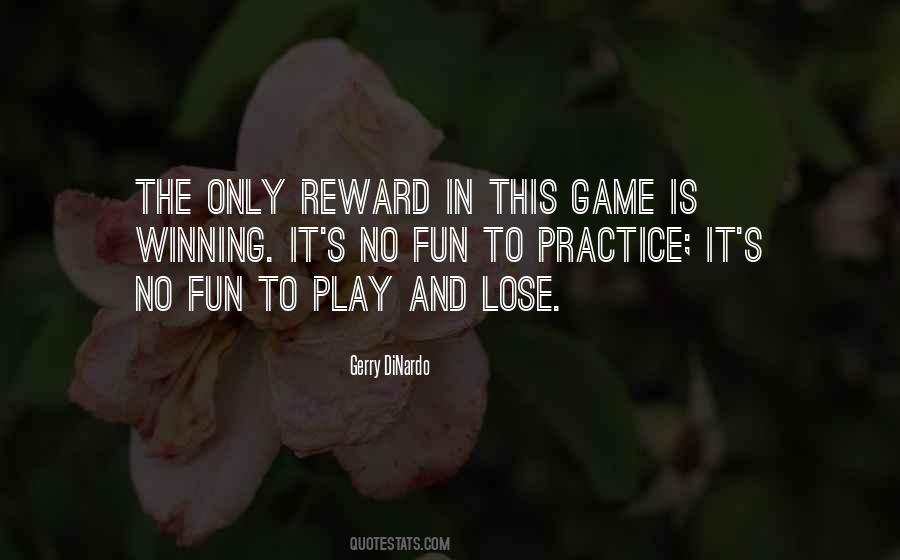 #8. I don't play the sport for fame. I don't try to win tournaments for fame. I don't do any of that. It's just me. I'm just Bubba. I goof around. I joke around. I just want to be me and play golf. - Author: Bubba Watson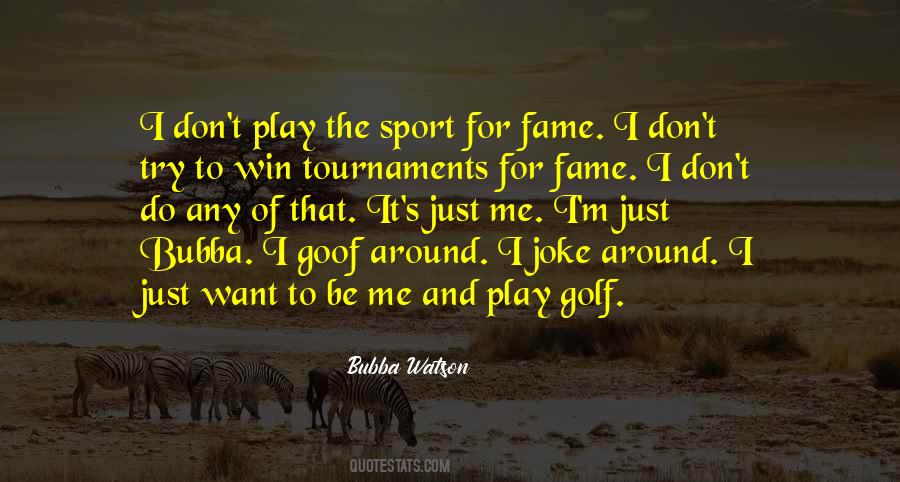 #9. Winning as a team is better than anything. It's great to share success. - Author: Jim Harbaugh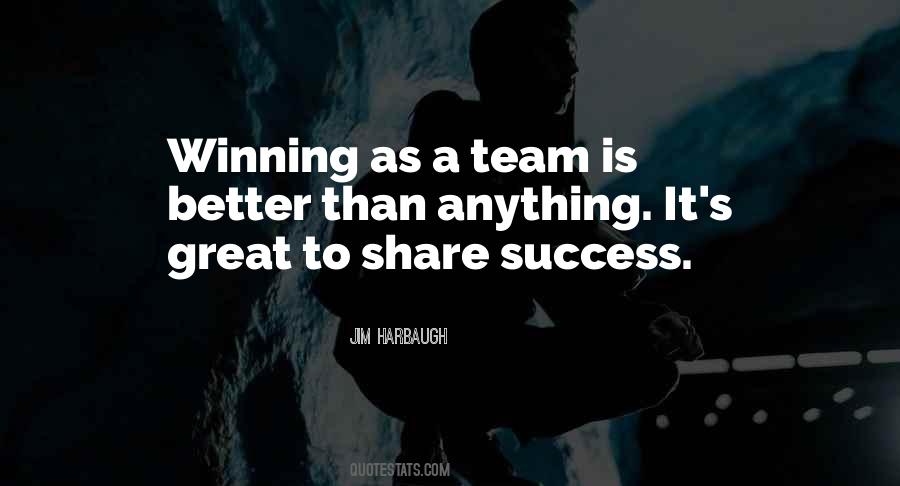 #10. One of the biggest gaps in sports is the difference between the winning and losing teams of the Super Bowl. They don't invite the losing team to the White House. They don't have parades for them. They don't throw confetti on them. - Author: John Madden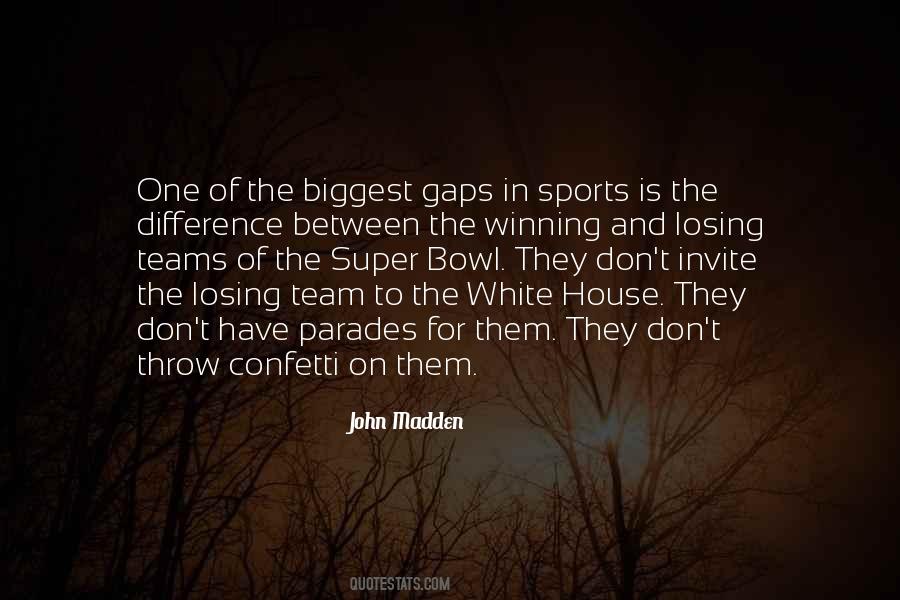 #11. In a race, sooner or later there's a moment that separates the winner from those who don't win. That instant is your chance, the moment you've been waiting for. - Author: Seth Godin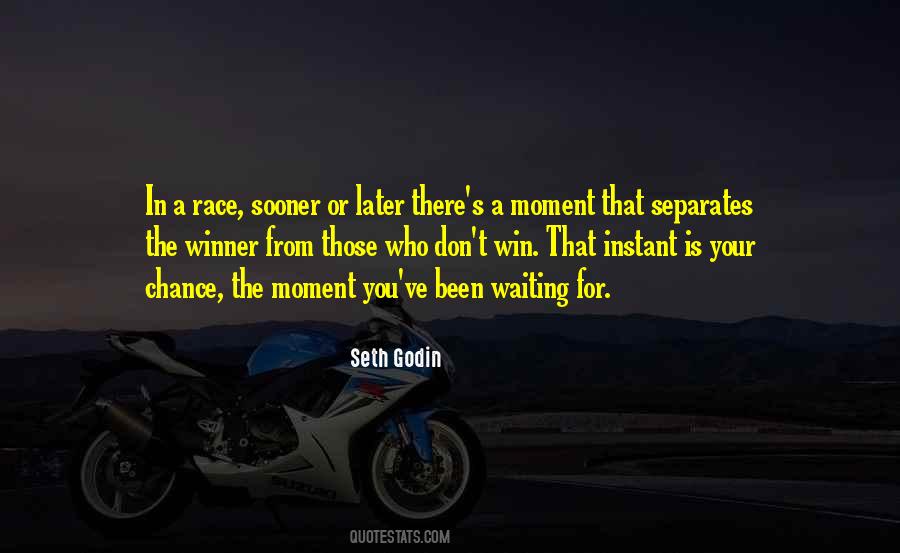 #12. Yankee caps pop up all over the world, not as a statement of loyalty to that team, but as a symbol of - what? Winning 27 so-called World Series? Much of the world doesn't even play that sport. - Author: George Vecsey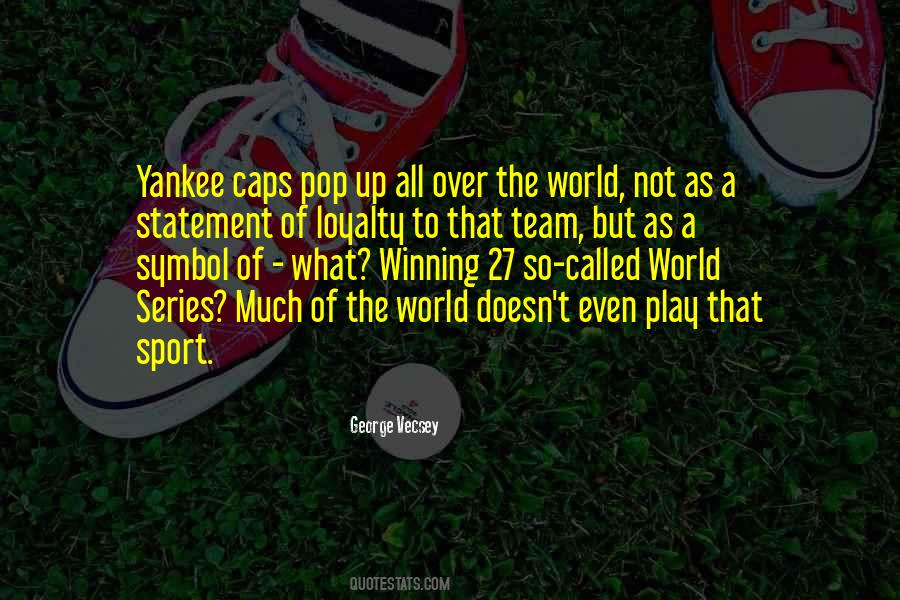 #13. There is no physical punishment in chess; suffering goes on inside the mind. You defend a bad position for hours, you suffer. You lose, you suffer like in any other sport. Suffering euphoria comes when the opponent blunders in a winning position, but it is undeserved. - Author: Lubomir Kavalek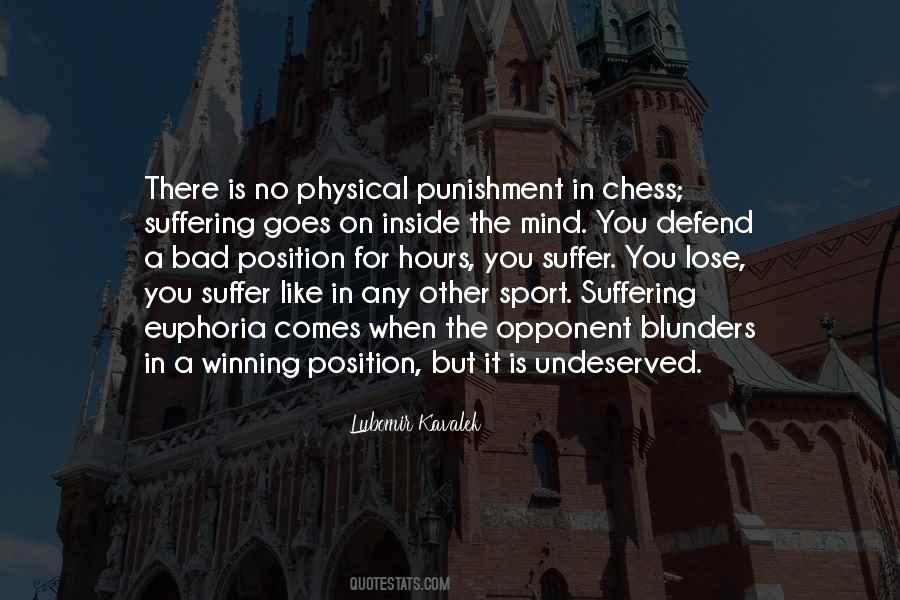 #14. There's that old journalism rule that sunshine is the great disinfectant - which is how reporters bust their way into meetings and such all the time. In sports, I really think winning is the great disinfectant. - Author: J.R. Moehringer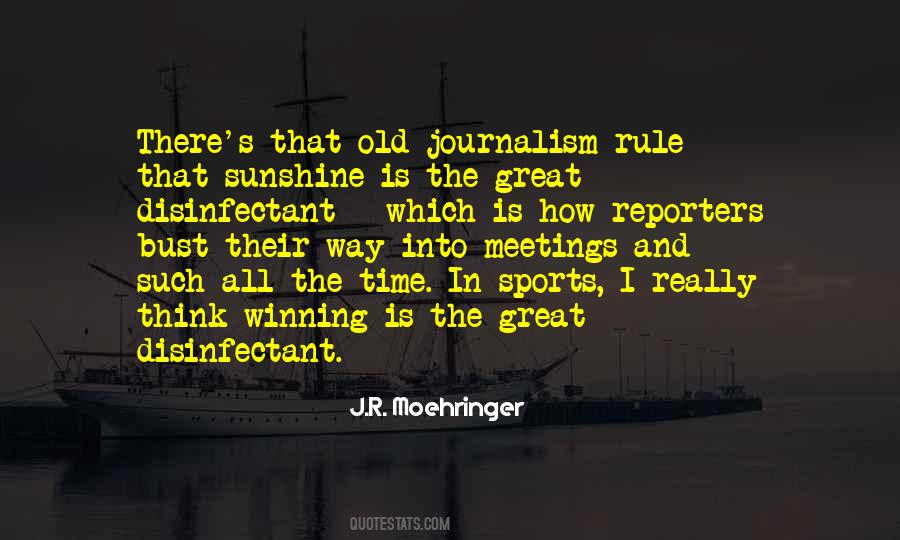 #15. Part of being a champ is acting like a champ. You have to learn how to win and not run away when you lose. - Author: Nancy Kerrigan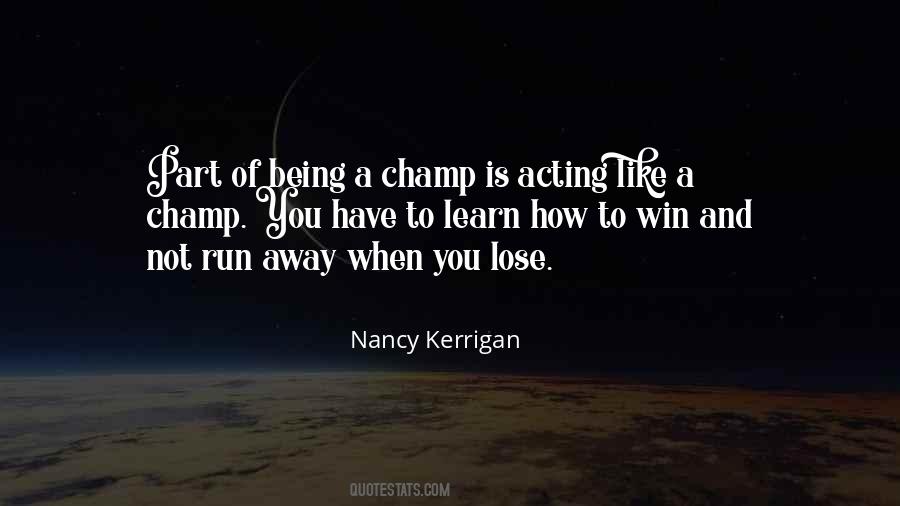 #16. I don't have any ideas; my coaches have them. I just pass the ideas on and referee the arguments. - Author: Bear Bryant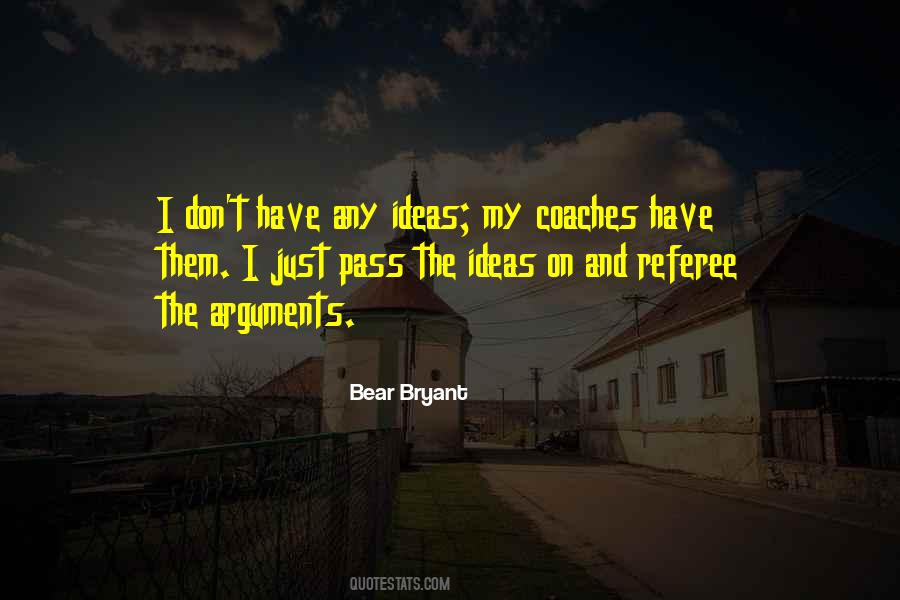 #17. I never got into MMA to be famous, I got into it to compete and pursue athletic aspirations. They were my pure intentions. I came from a true sport, an Olympic background, winning multiple national, international and Olympic medals. So I entered MMA as a sport. - Author: Matt Lindland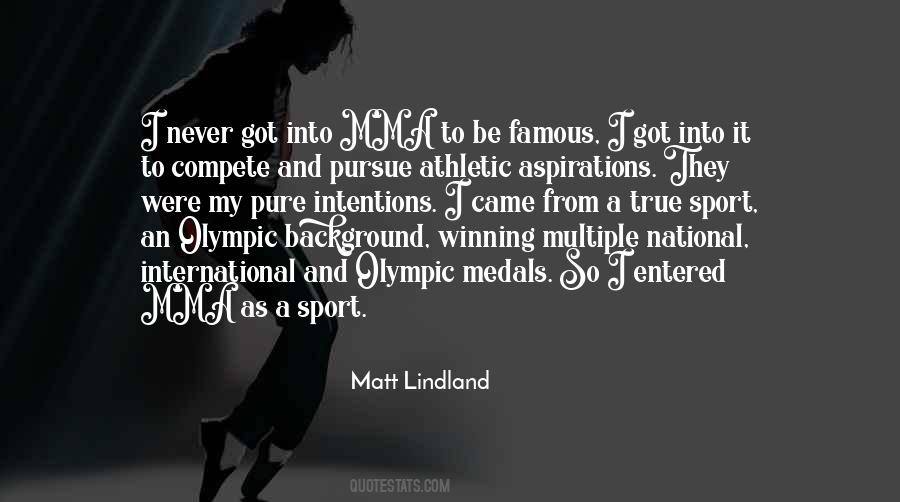 #18. If you sacrifice early, you'll win late. - Author: Charles Haley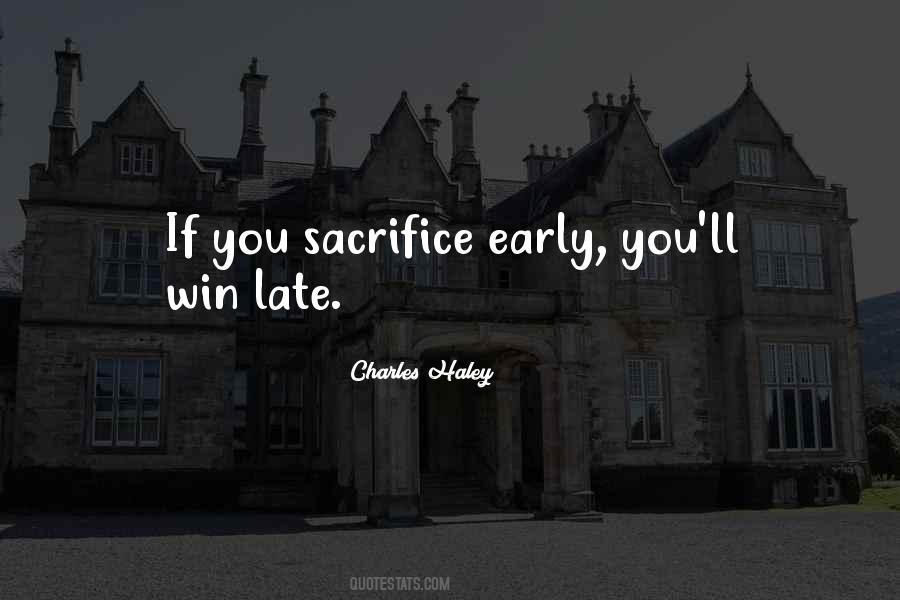 #19. I told him how winning never feels as good as losing feels bad and when he asked why, I told him that my wins were for someone else but my losses were all on me. - Author: Douglas Brunt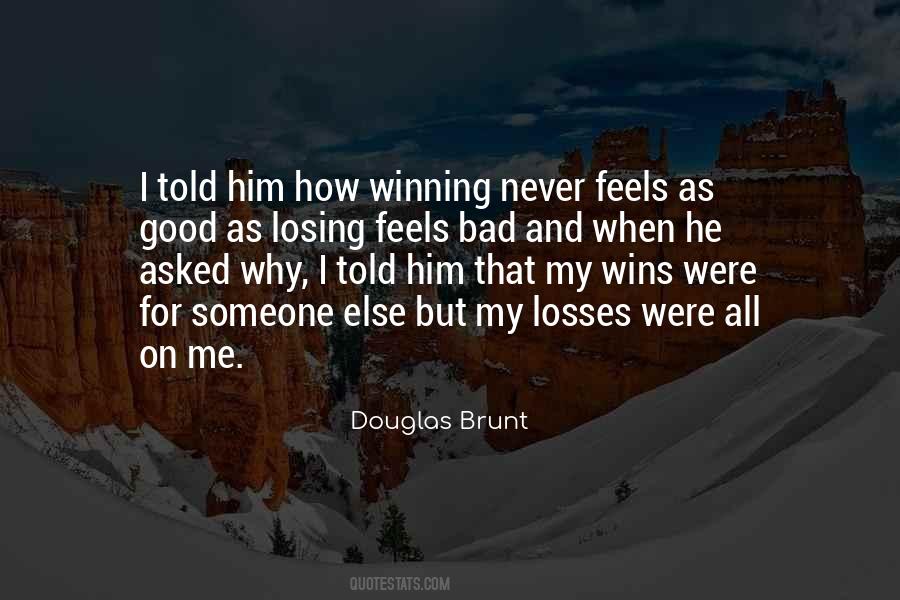 #20. The coach's job is twenty percent technical and training, and eighty per cent inspirational. He may know all there is to know about tactics, technique and training, but if he cannot win the confidence and comradeship of his pupils he will never be a good coach - Author: Franz Stampfl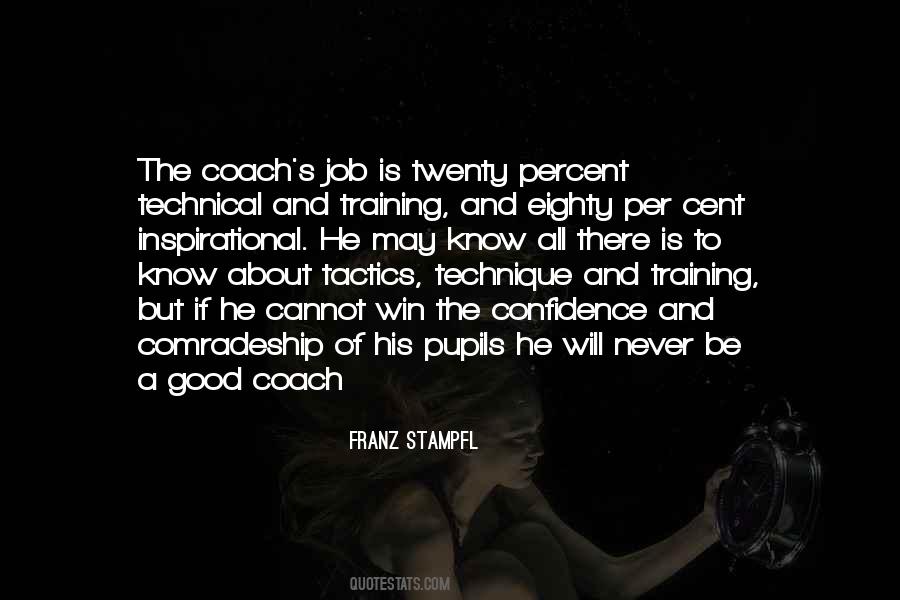 #21. To win takes a complete commitment of mind and body. When you can't make that commitment, they don't call you a champion anymore. - Author: Rocky Marciano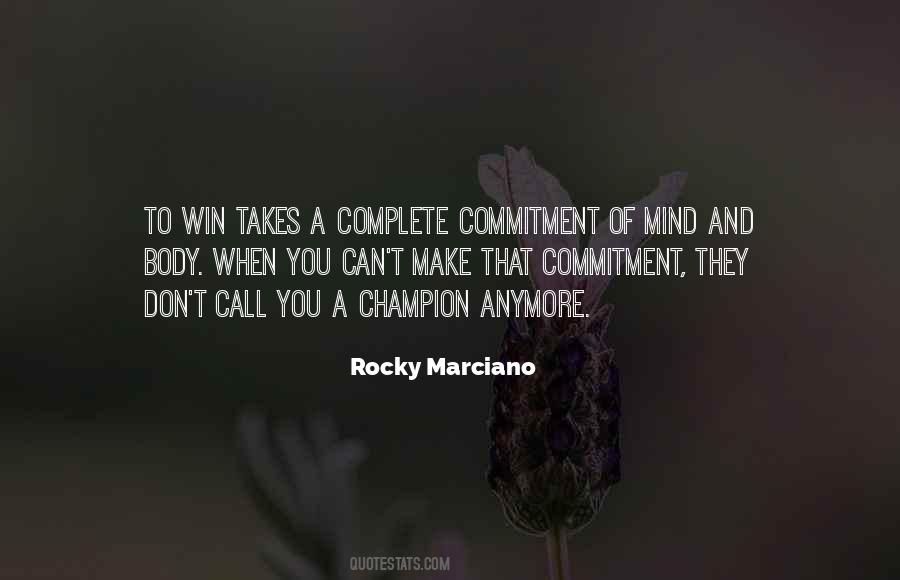 #22. In the end, the game comes down to one thing: man against man. May the best man win. - Author: Sam Huff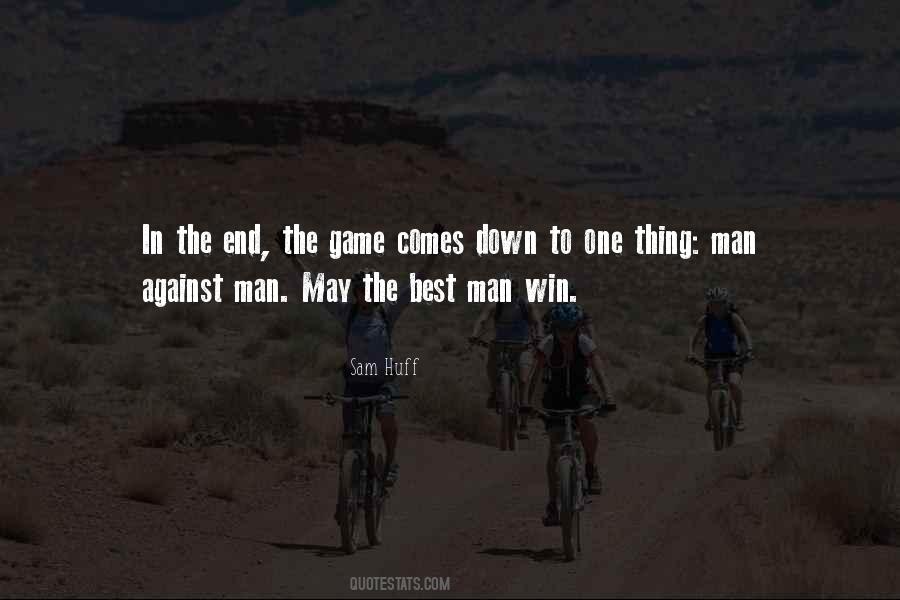 #23. Life is too precious to be a spectator sport. We are no longer merely fans, rooting for the winning team. We are the team. We are the grown-ups. Whatever you believe is true, now is the time to give your respectful, inquisitive, and compassionate self to it. - Author: Vicki Robin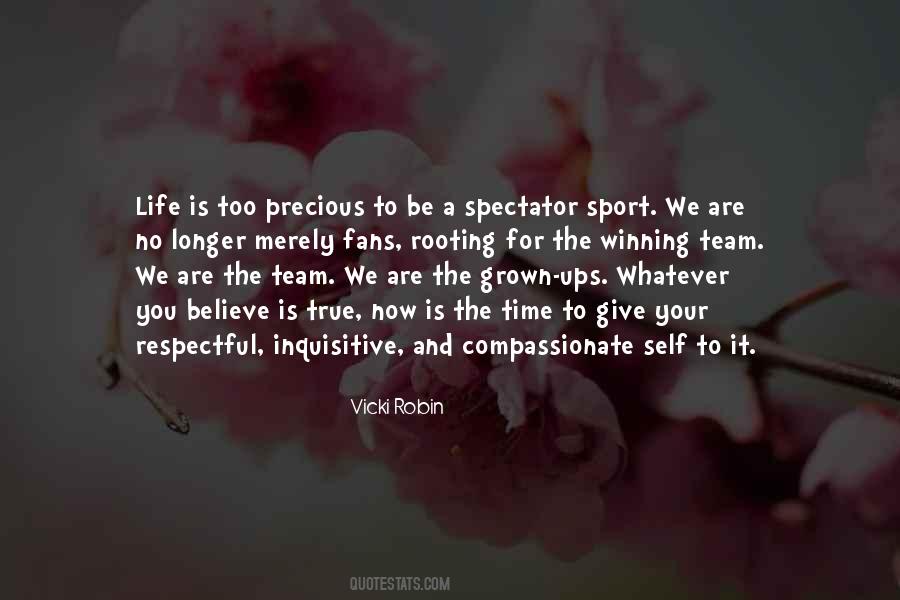 #24. Most coaches study the films when they lose. I study them when we win -to see if I can figure out what I did right - Author: Bear Bryant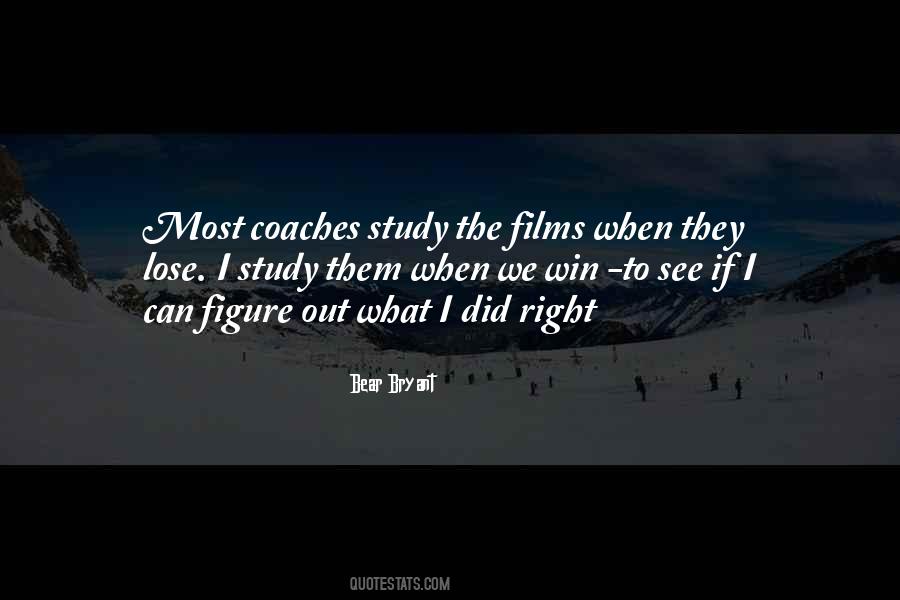 #25. Both sexes like the exercise and challenge of sports, but for men it's also a basic display behavior for impressing and winning a mate. - Author: Helen Fisher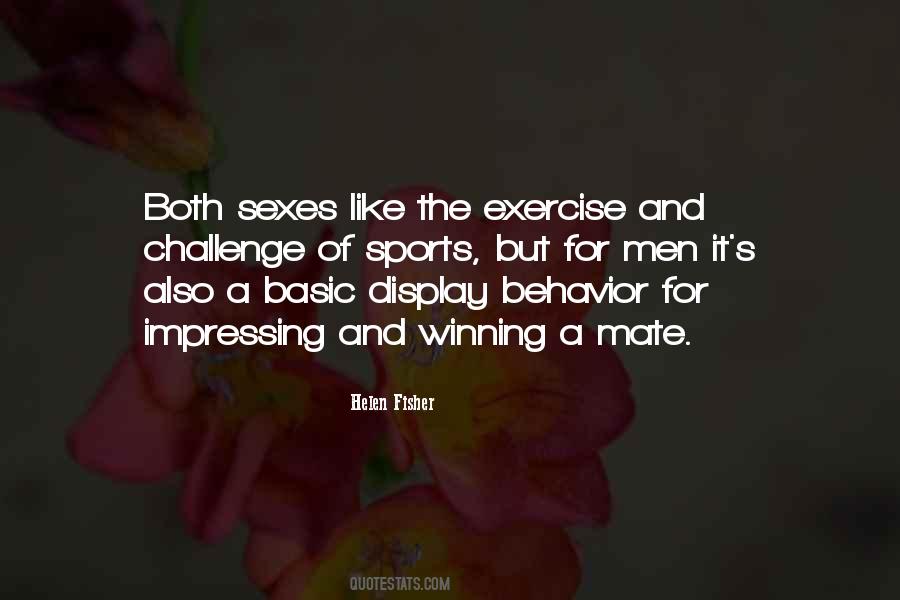 #26. To win it all, winners have to be obsessive about the fundamentals and doing the little things right. - Author: Don Meyer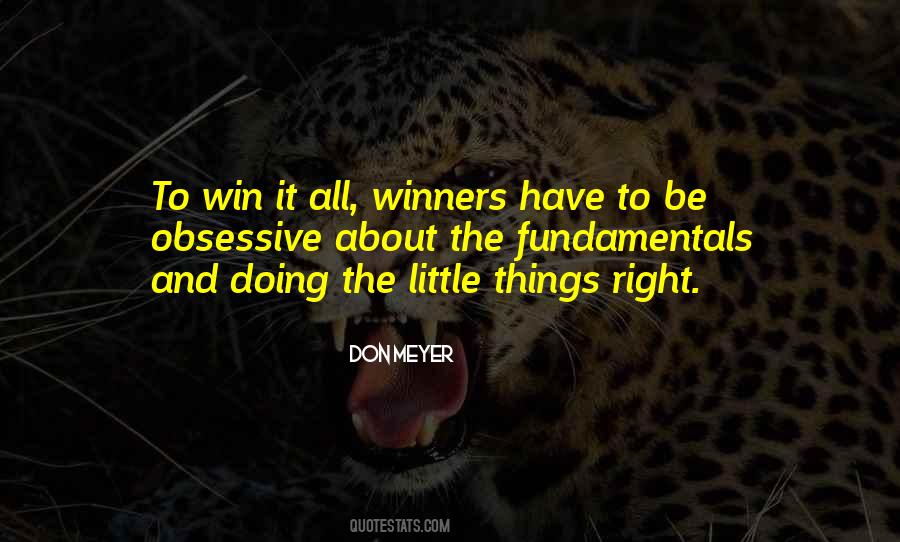 #27. If you can't win, make the one ahead of you break the record. - Author: John McKeithen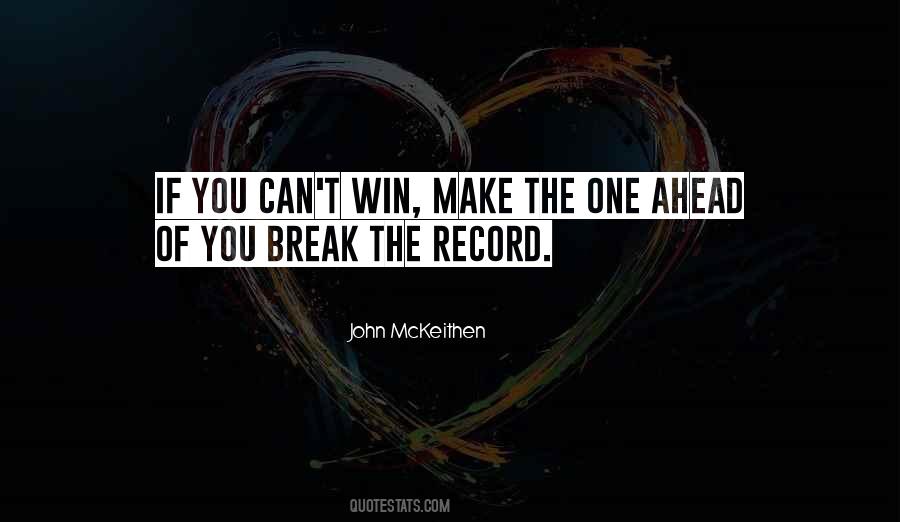 #28. At the base of it was the urge, if you wanted to play football, to knock someone down, that was what the sport was all about, the will to win closely linked with contact. - Author: George Plimpton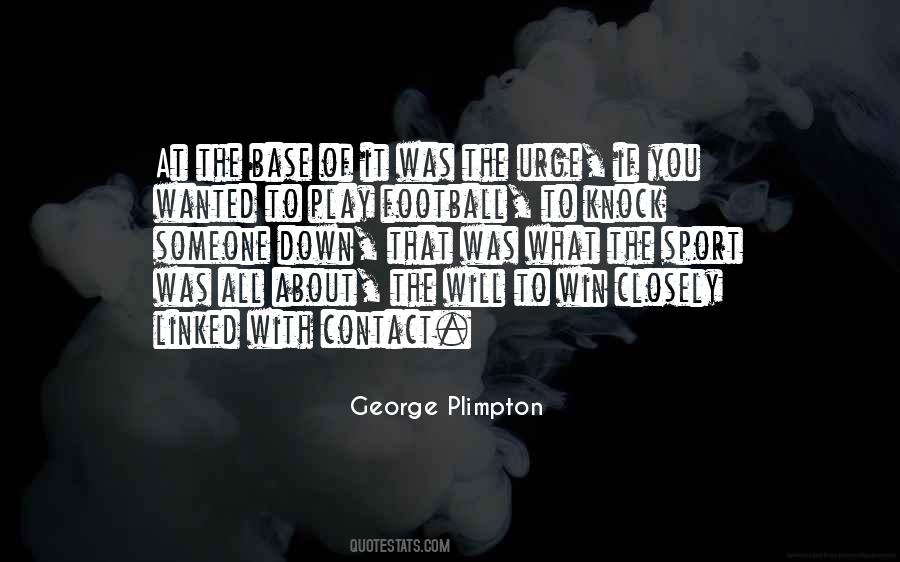 #29. I am going to go out a winner if I have to find a high school race to win my last race. - Author: Johnny Gray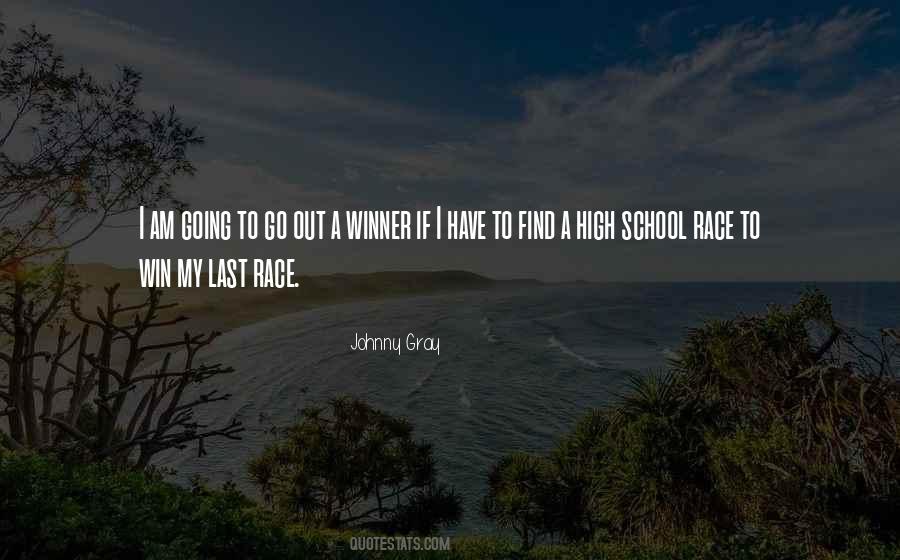 #30. Nothing amuses people more than a cocky guy who starts losing. - Author: Criss Jami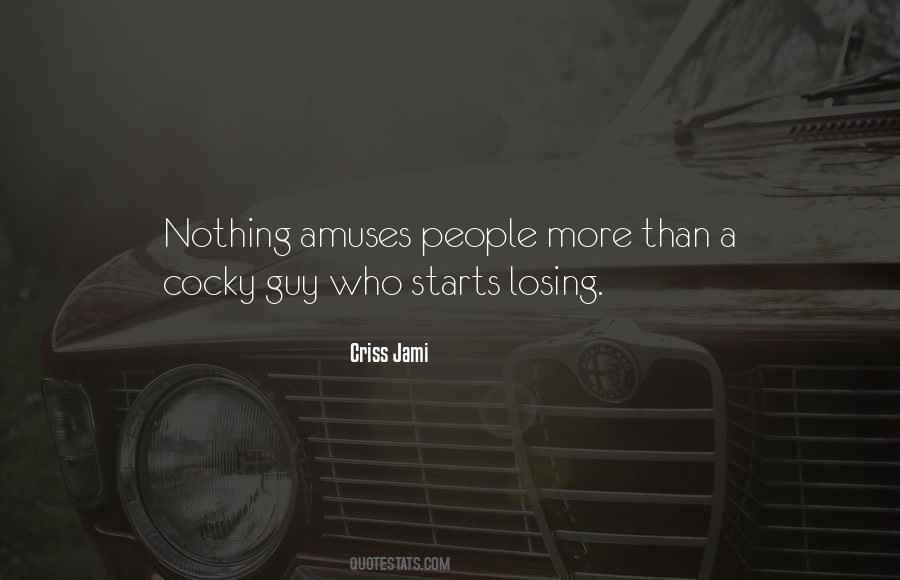 #31. The most important thing about winning is believing that you can win no matter who you are playing. - Author: Lawrence Dallaglio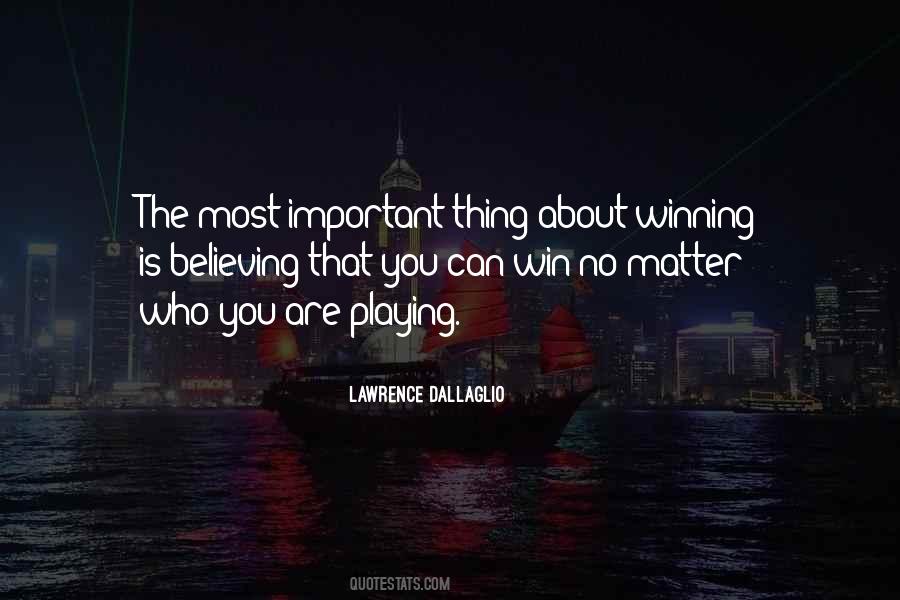 #32. You want to be the guy who makes an impact in every game. In this sport it's all about results-winning games and making the playoffs. - Author: Martin St. Louis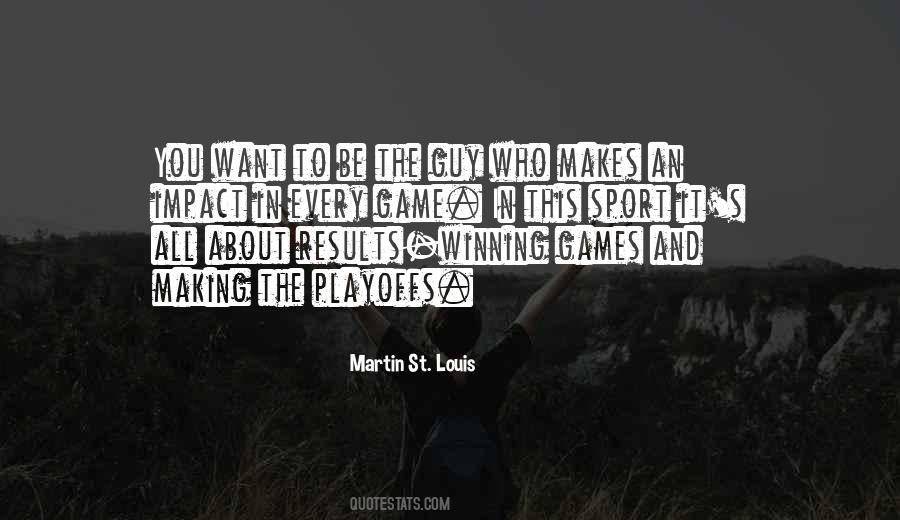 #33. Winning has always meant much to me, but winning friends has meant the most. - Author: Babe Didrikson Zaharias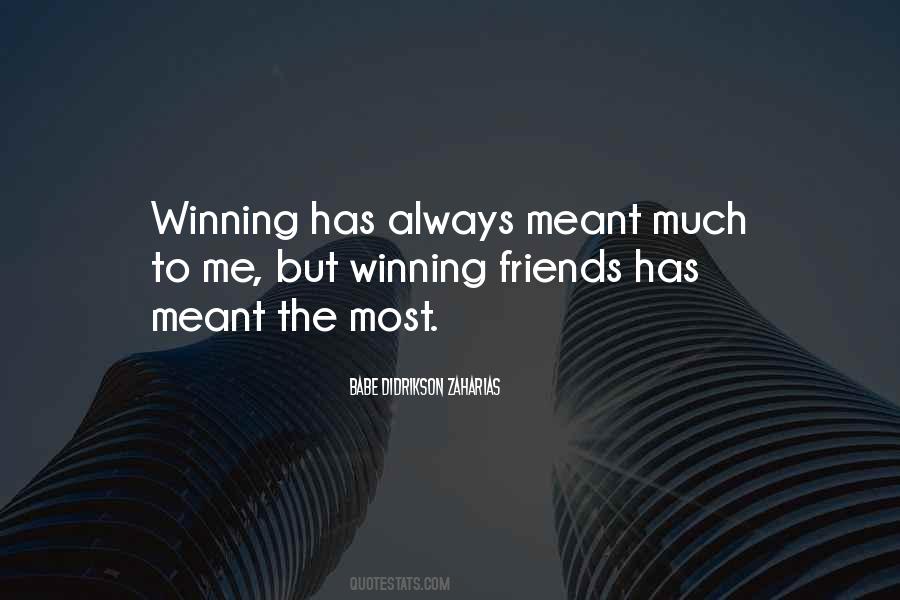 #34. The ocean humbles you. You can go and win a world title, but you're never going to beat the ocean. - Author: Stephanie Gilmore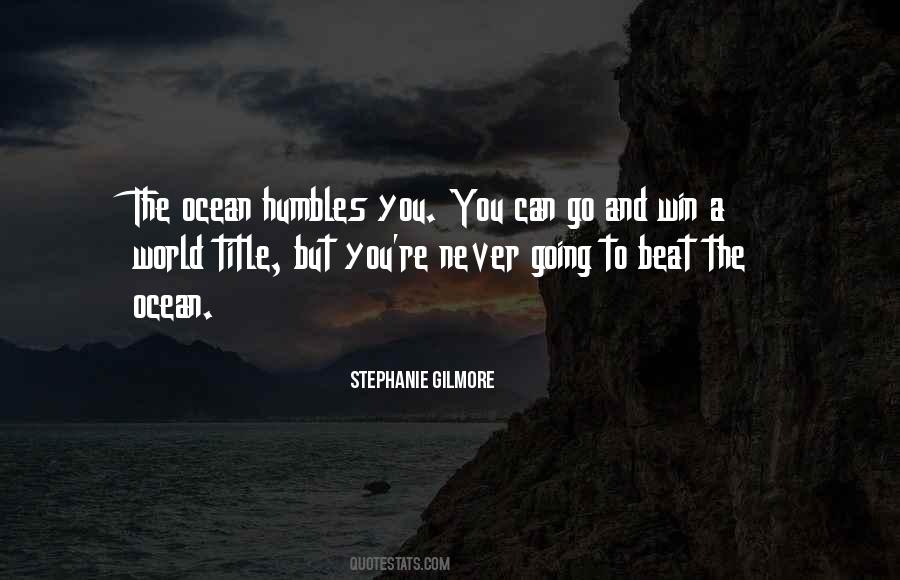 #35. His mouth made him feel like he was gonna win. Not his hands, I had my hand. He had his lips. - Author: Joe Frazier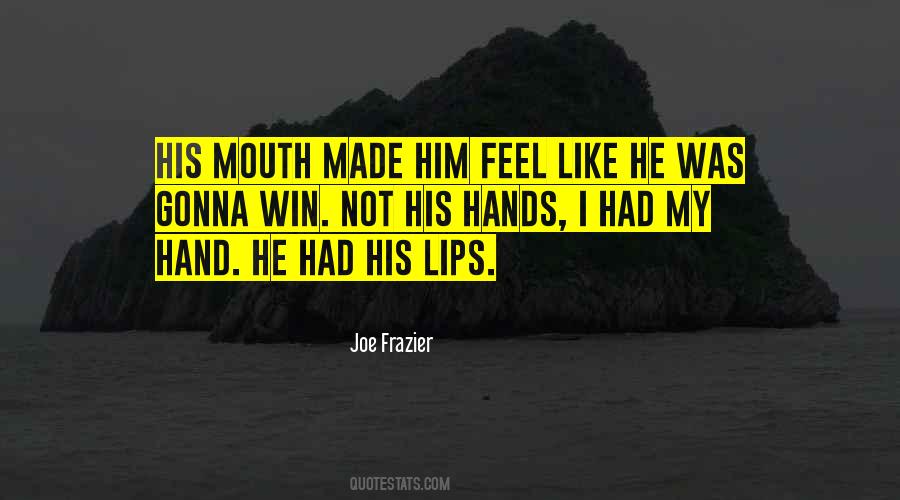 #36. The country is full of good coaches. What it takes to win is a bunch of interested players. - Author: Don Coryell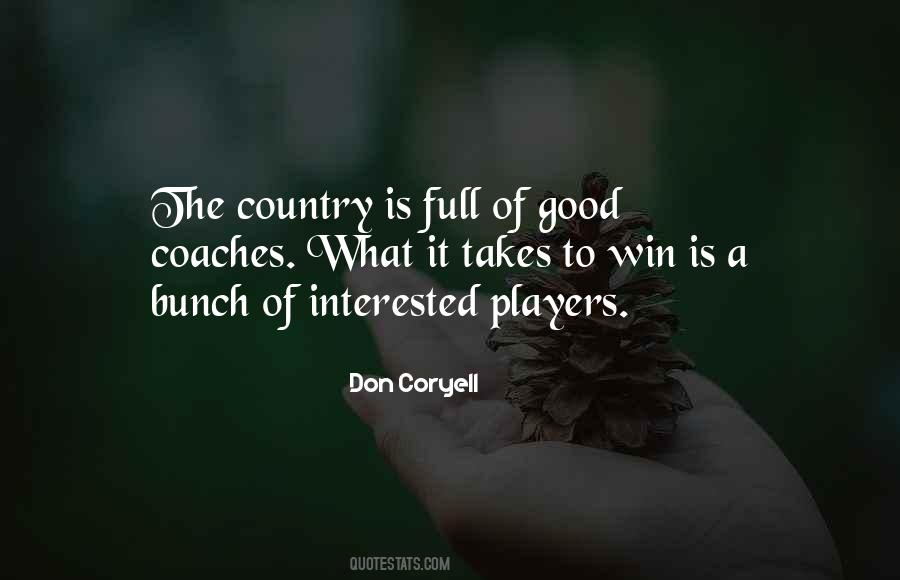 #37. Winning isn't everything, but striving to win is. - Author: Vince Lombardi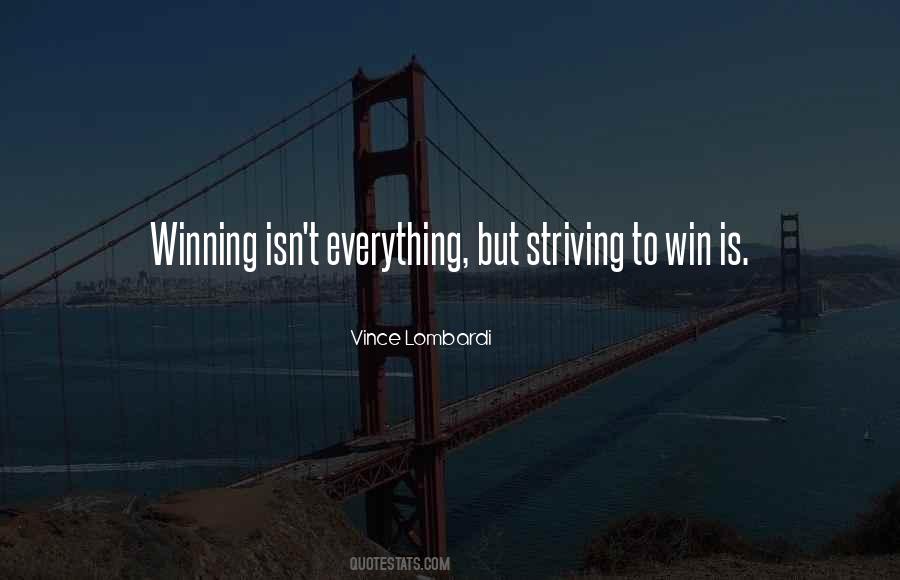 #38. There should be a new way to record standings in this league; one column for wins, one for losses and one for gifts. - Author: Gene Mauch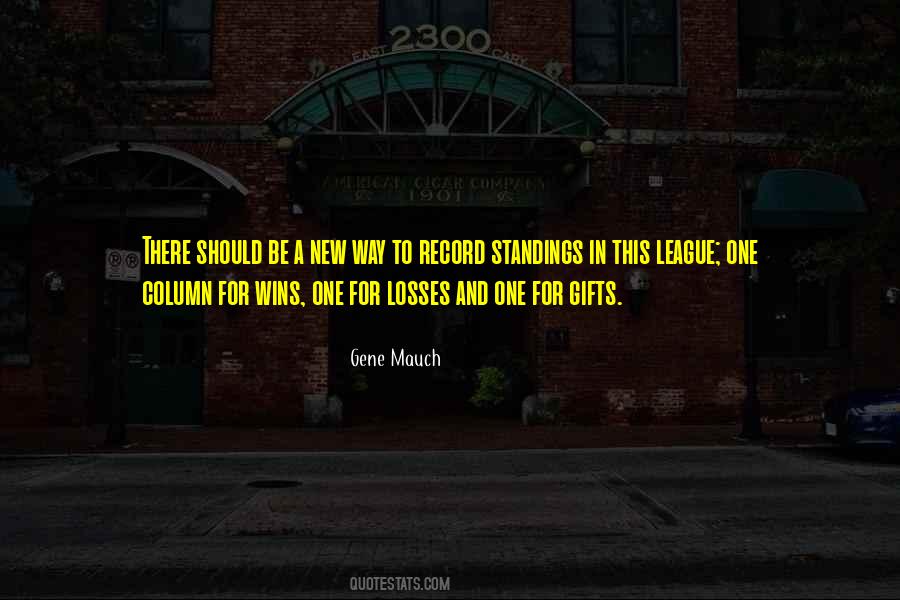 #39. On the street luge side, you need to have a solid core and balance. A healthy body is a must in that sport if you want to compete for wins, and my diet has certainly enabled me to make the most of myself. - Author: Andy Lally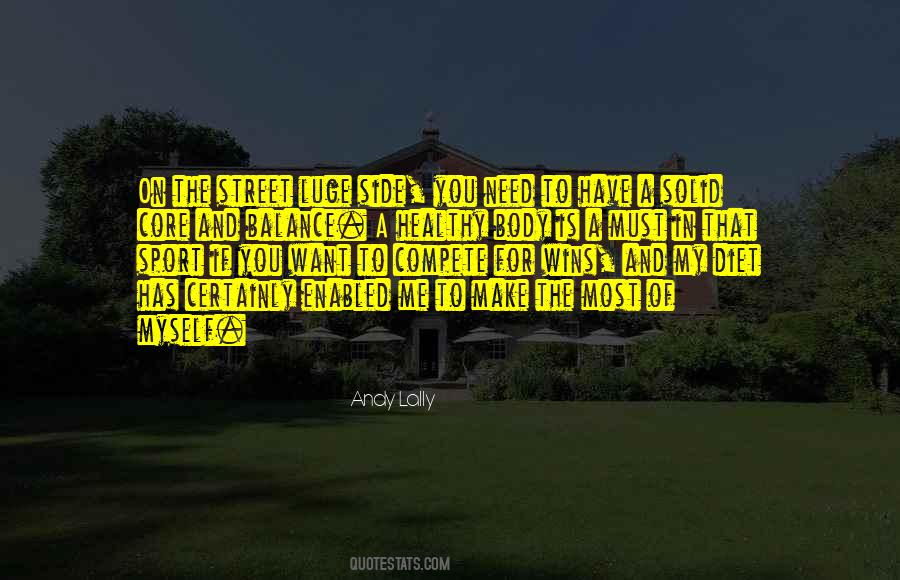 #40. In sports and in business, the greatest leaders are those who make the best decisions in the most crucial of situations. They are the ones who focus their energy on turning tough decisions into winning decisions. - Author: Don Yaeger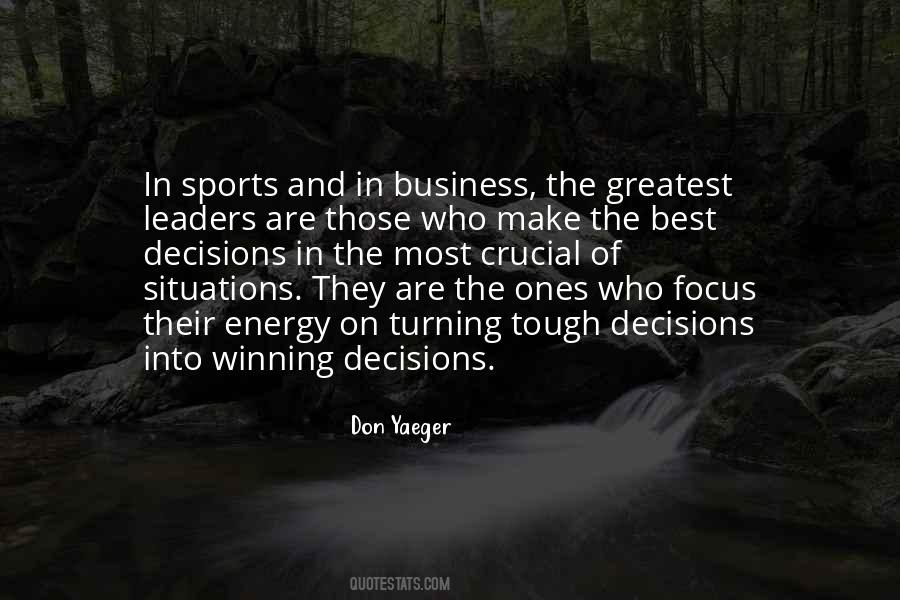 #41. Essentially, I am a dreamer. I've dreamed all my life. When I started, I dreamed I'd be Champion because it is a sport that is all about the people who win the most, and I have a fear of not winning. - Author: Tony McCoy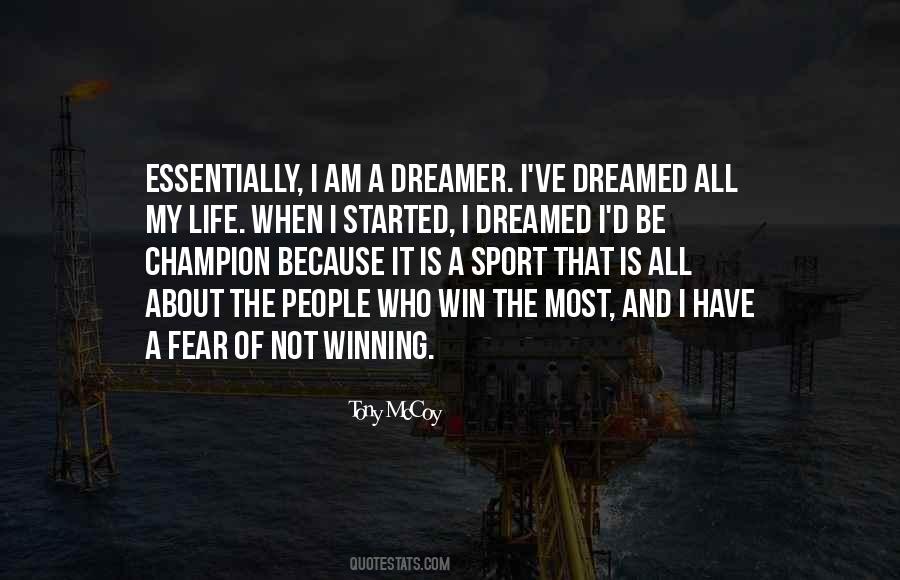 #42. If your team is going to win, you need to play better than the other quarterback. - Author: Peyton Manning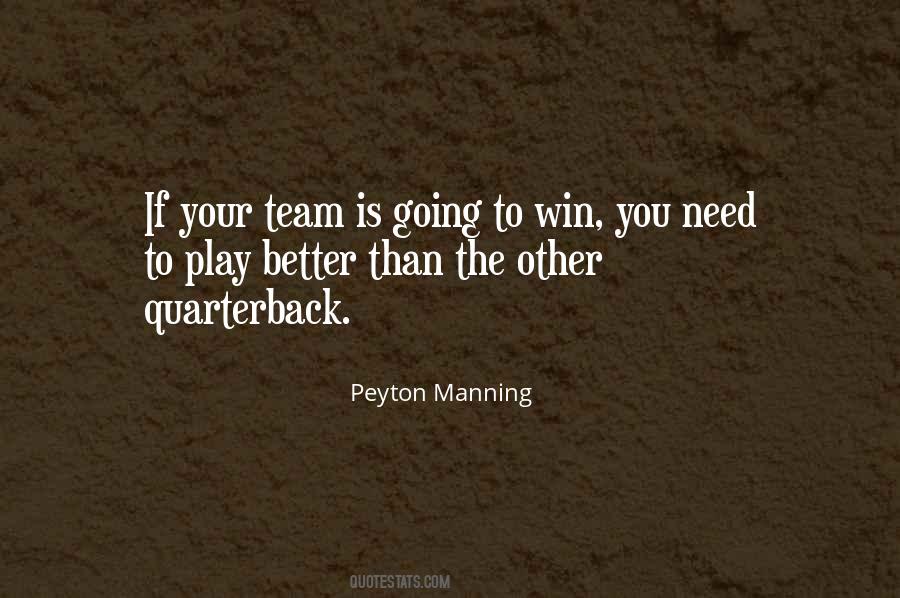 #43. It's funny, you can get over the win pretty quick and get ready for the next opponent. When you lose, it just eats at you ... What could we have done? What should I have done? All those things. Just part of playing professional sports and sports in general. - Author: Tony Romo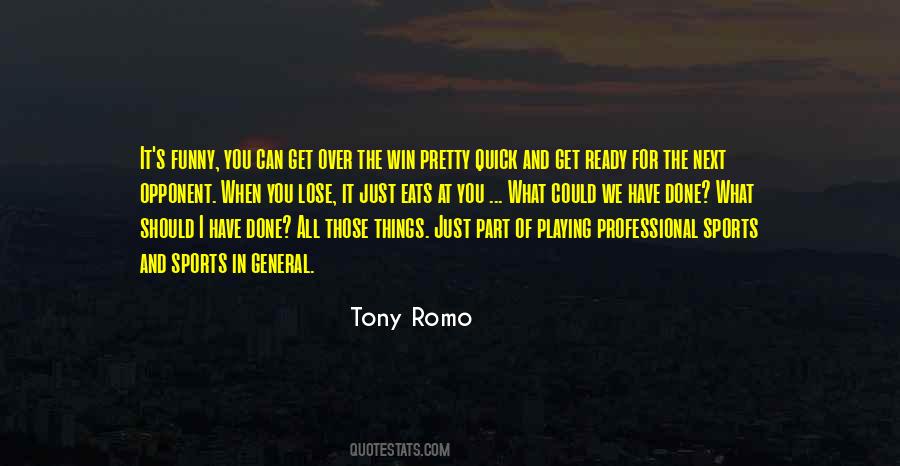 #44. Action is the antidote to fear. If you want to play the game, you have to act. There is both an inner game and an outer game in a winning presentation. Did you catch on to the sports metaphor? - Author: Diane Windingland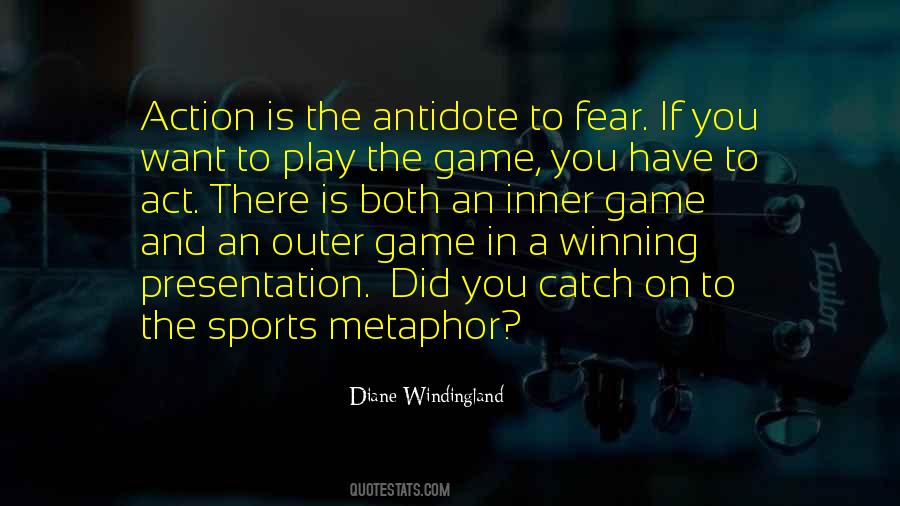 #45. Sport is not just about entertainment. It is equally about winning and losing, pooling and galvanising the energy of the youth, upgrading people's physical fitness and mental prowess. - Author: Nita Ambani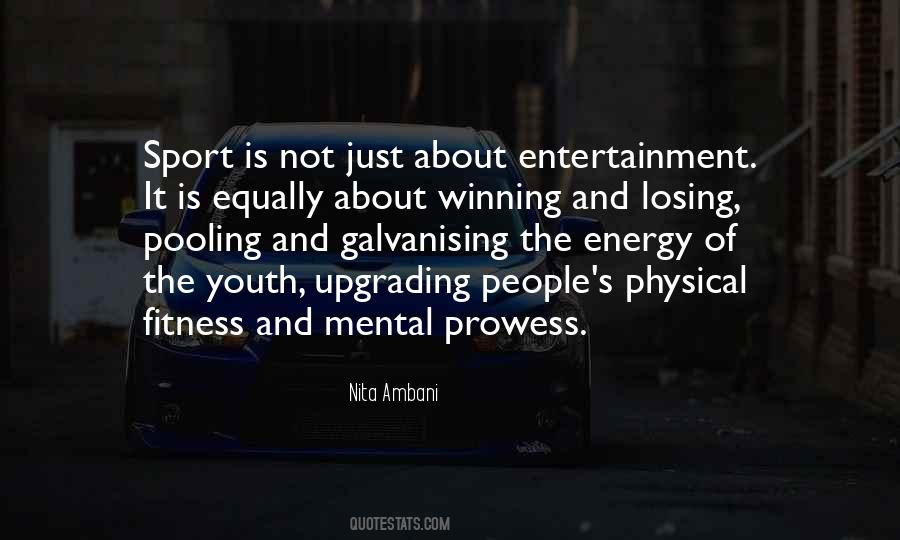 #46. I used to beat myself up everyday if I did not win an event. I am quite open about those things now and that has been a big change. - Author: Leisel Jones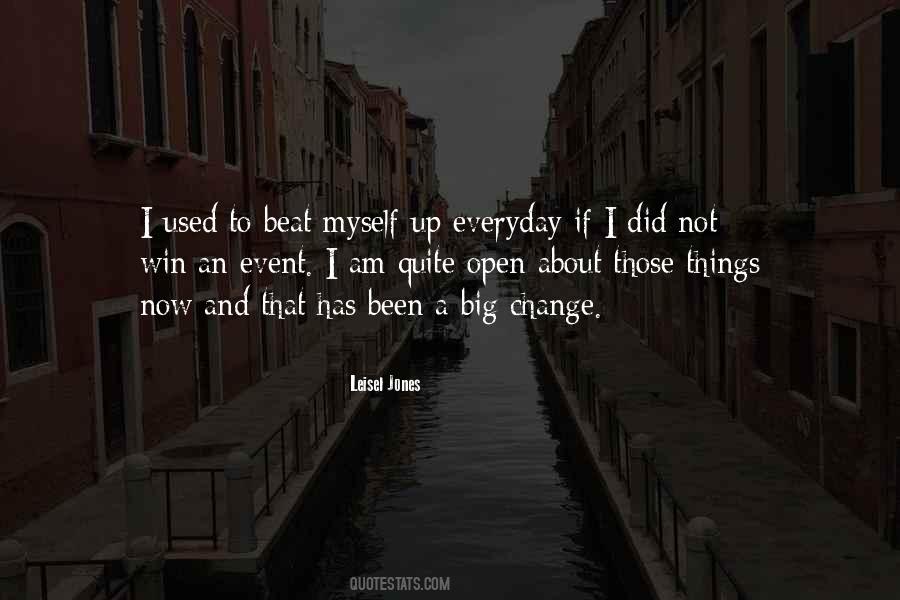 #47. Winning is great, but it's the l9ong road to get there that makes it worthwhile. - Author: Stan Smith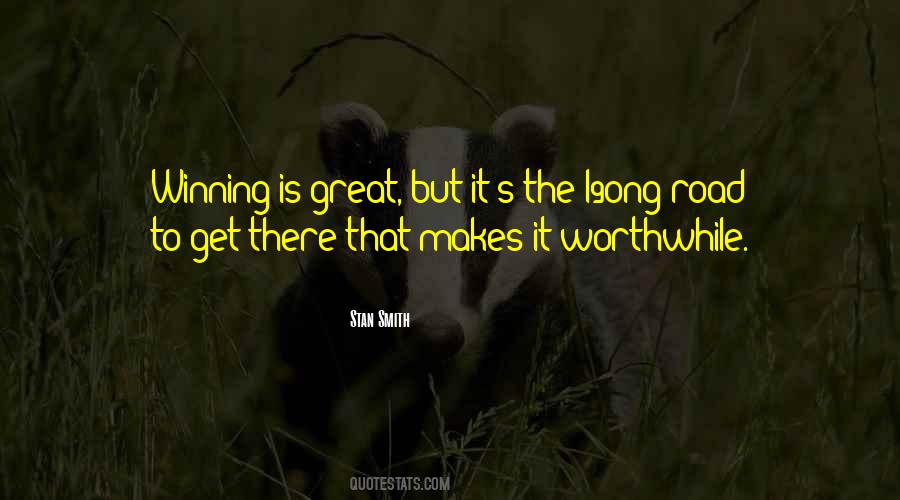 #48. World War II was a must win. - Author: Marv Levy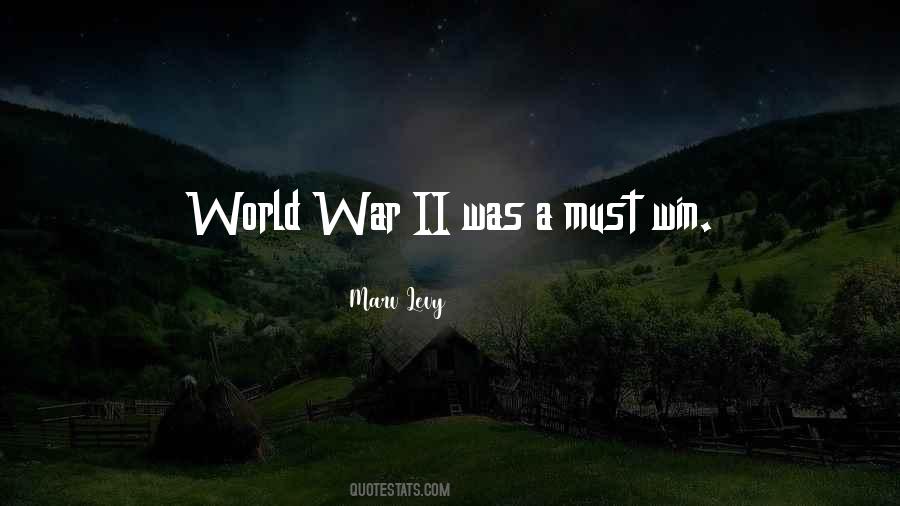 #49. I know If I score we're going to win the match. - Author: Cristiano Ronaldo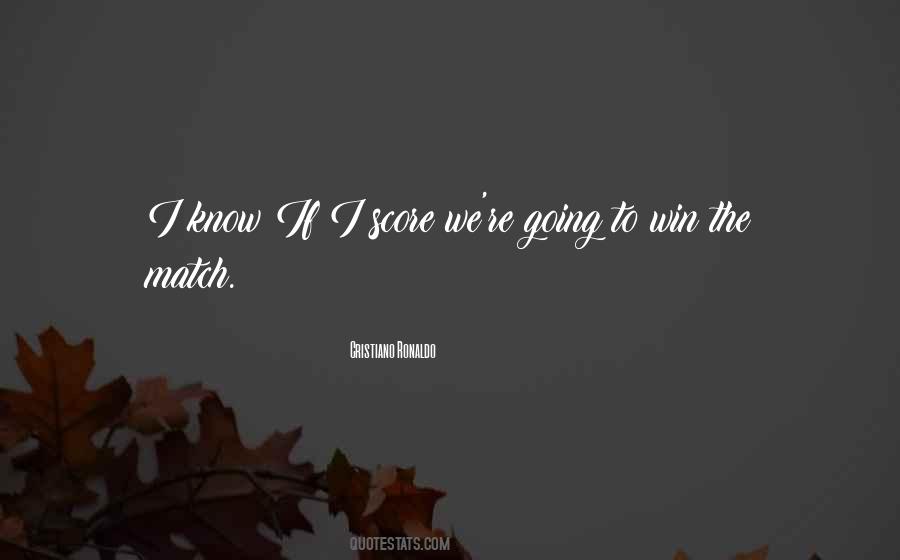 #50. I have no sense of humor about losing - Author: Rafael Nadal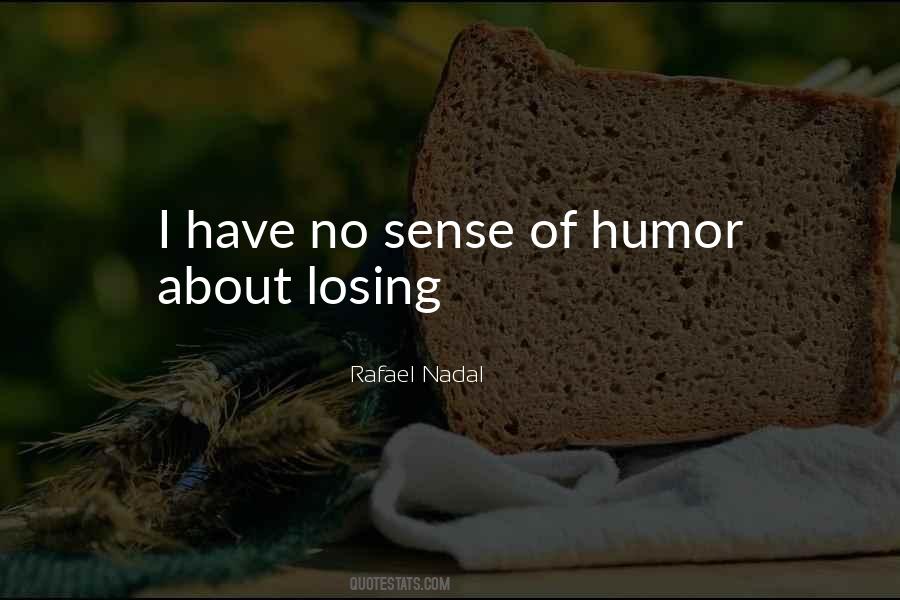 #51. One of the things that separates climbing from other sports is how independent and personal it is. With most sports, you either win or lose, but climbing is about your own personal experience. - Author: Chris Sharma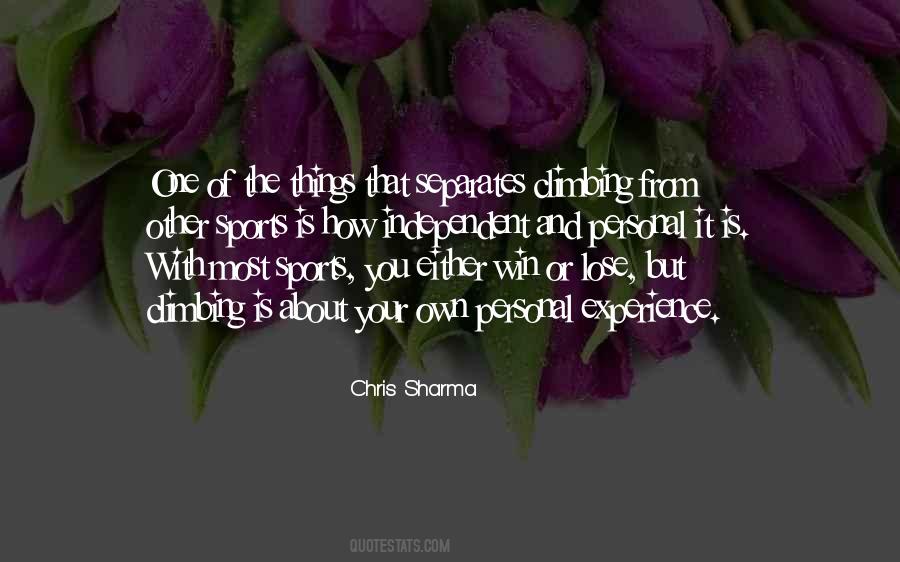 #52. You play to win the game ... Hello. You play to win the game. - Author: Herman Edwards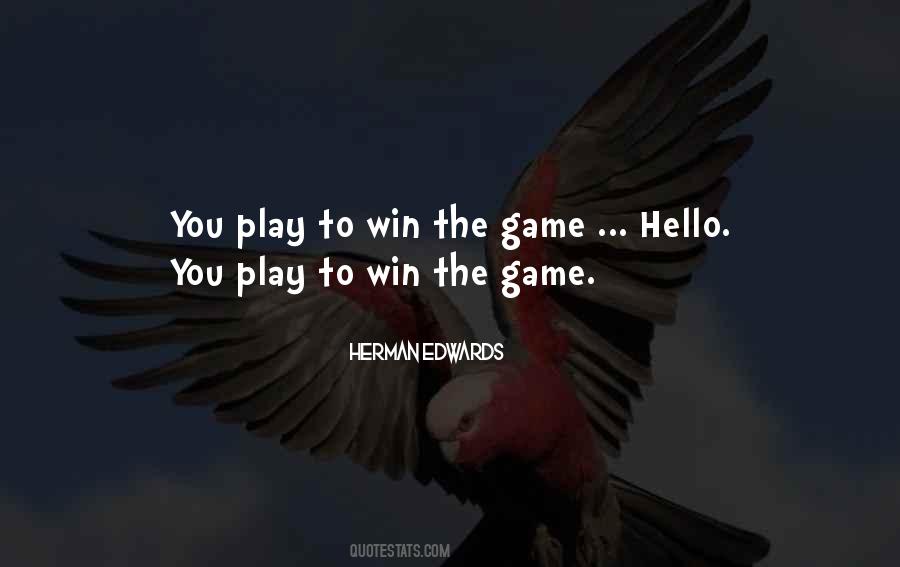 #53. It's a nice bonus but, you know, I have to pay taxes too. (after winning the Grand Slam Cup. - Author: Venus Williams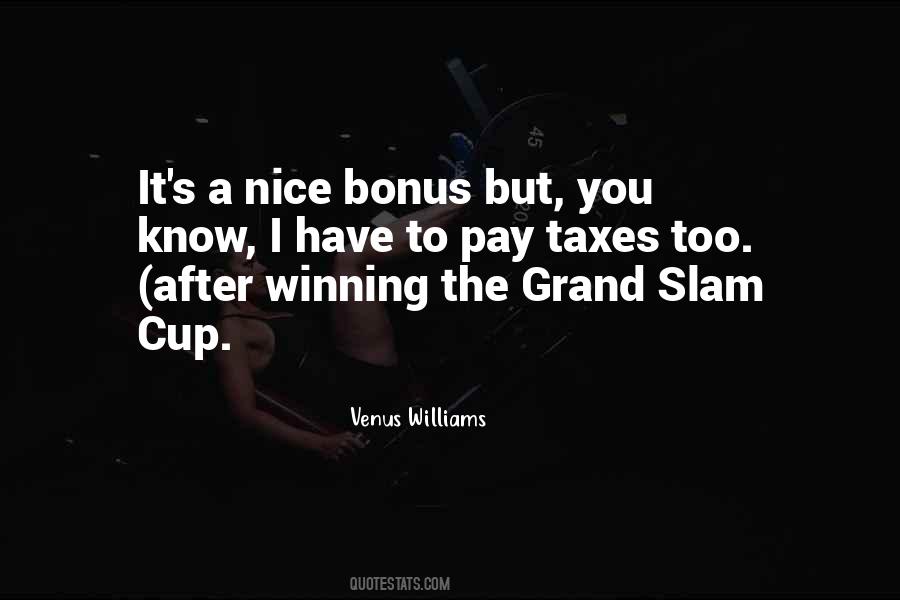 #54. When it comes to anything that's social, whether it's your family, your school, your community, your business or your country, winning is a team sport. - Author: William J. Clinton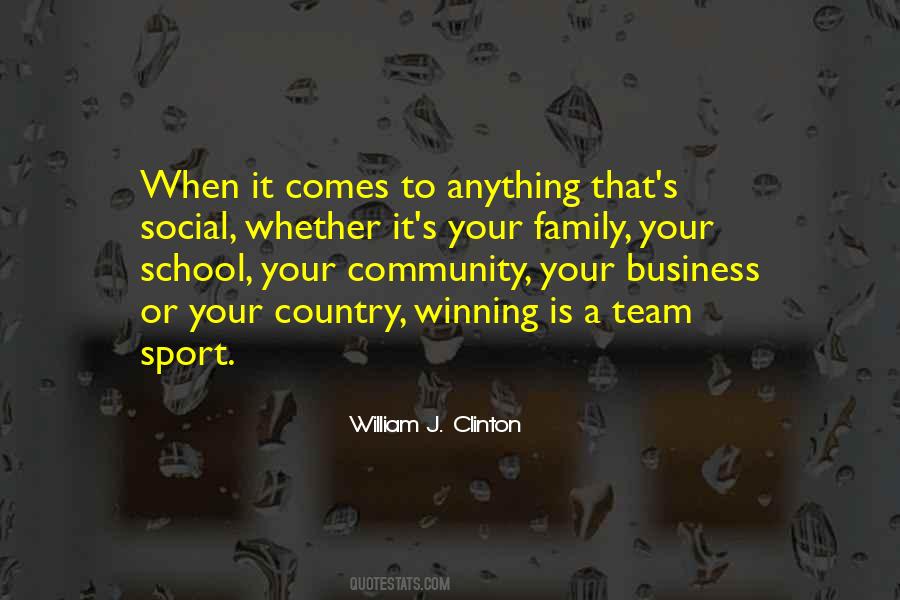 #55. Listen, I believe I should be winning Sport Personality of the Year because if it's about sporting achievements and it's about personality, then I'm a winner hands down. - Author: Tyson Fury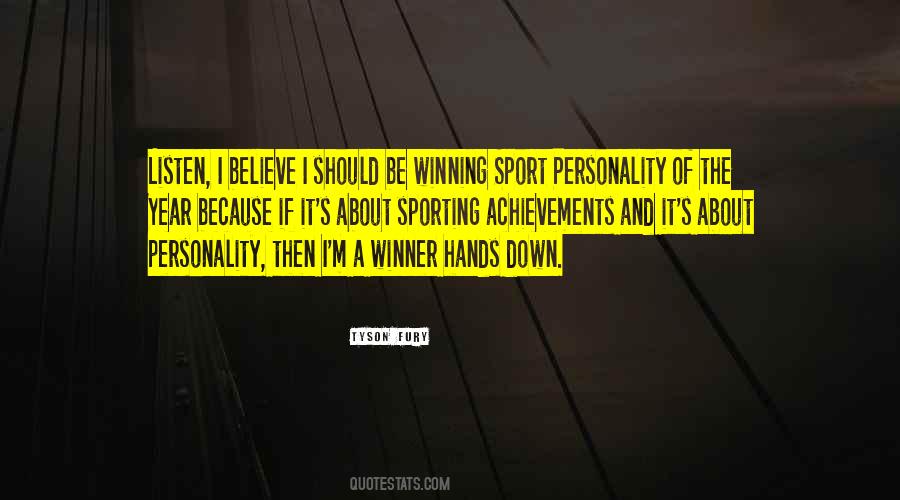 #56. I began these clinics because I want to share my years of experience in around the ring, in addition to my proven winning methods. I have seen the good and the bad. I have learned valuable lessons, which I want to pass along to those truly interested in the sport. - Author: Emanuel Steward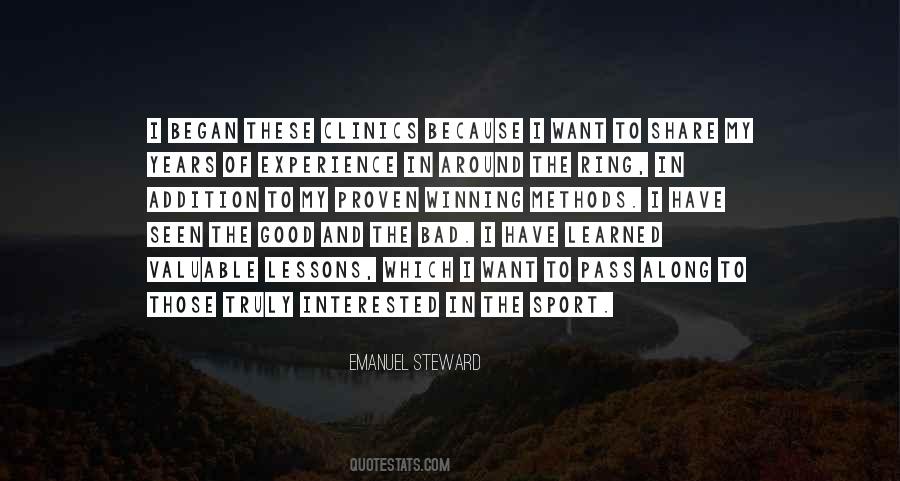 #57. Girls playing sports is not about winning gold medals. It's about self-esteem, learning to compete and learning how hard you have to work in order to achieve your goals. - Author: Jackie Joyner-Kersee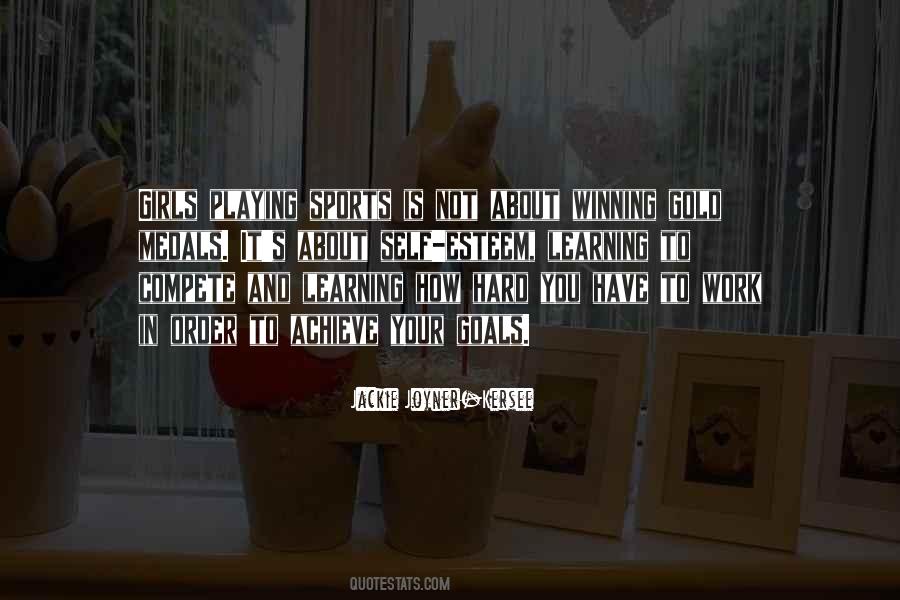 #58. I think you've got to pay the price for anything that's worthwhile, and success is paying the price. You've got to pay the price to win, you've got to pay the price to stay on top, and you 've got to pay the price to get there. - Author: Vince Lombardi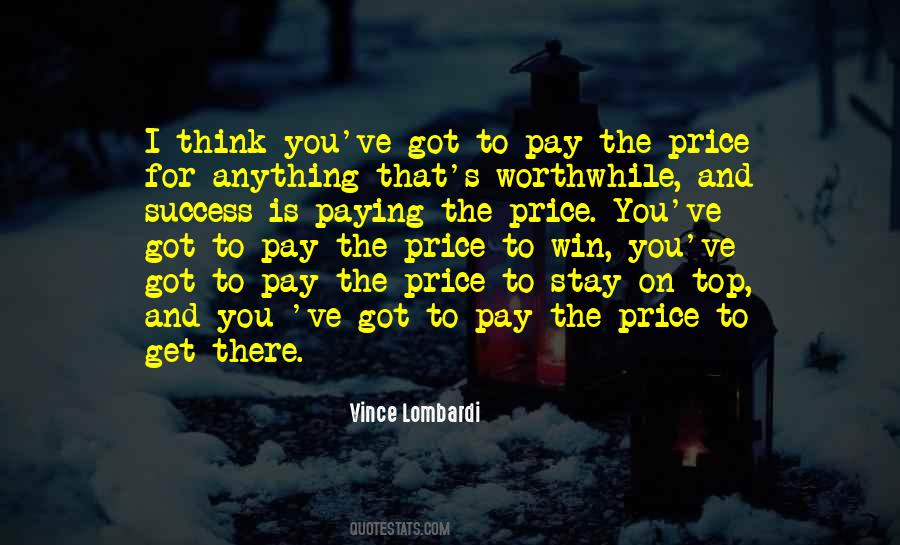 #59. One shouldn't be afraid to lose; this is sport. One day you win; another day you lose. Of course, everyone wants to be the best. This is normal. This is what sport is about. This is why I love it. - Author: Oksana Baiul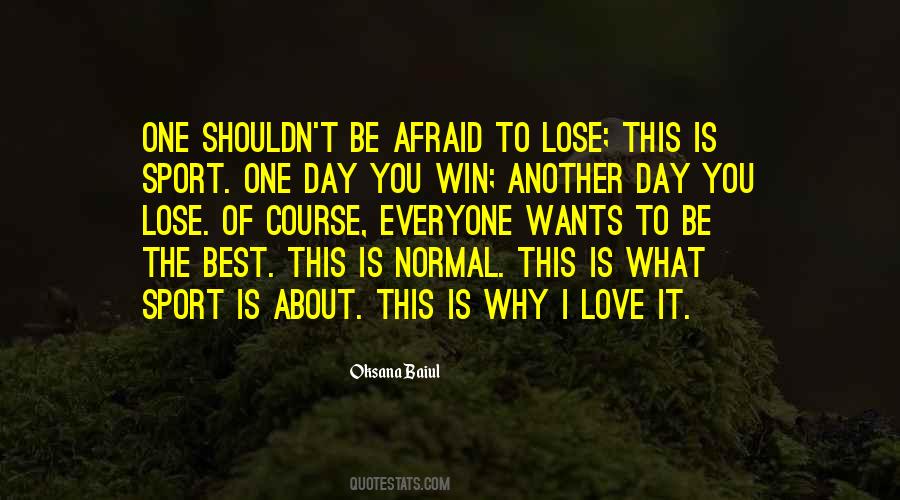 #60. All I know is, I don't want to stop coaching, and I don't want to stop winning, so we're gonna break the record unless I die. - Author: Bear Bryant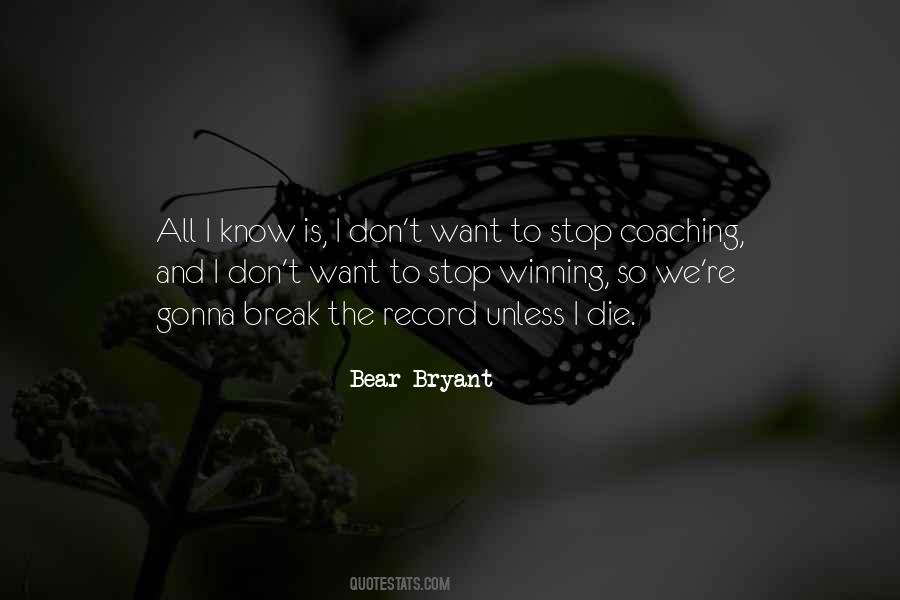 #61. You can't win all the time. There are guys out there who are better than you. - Author: Yogi Berra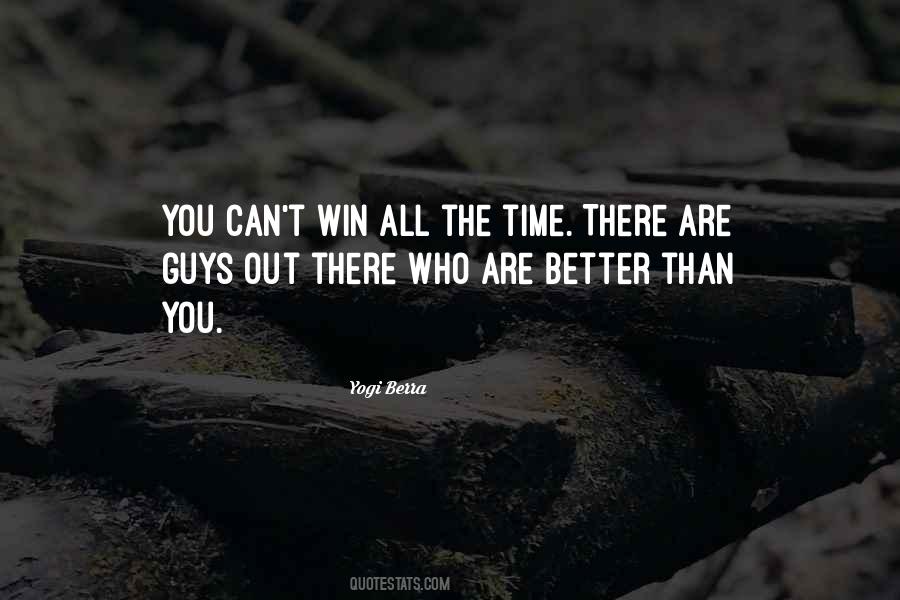 #62. My job is to call attention to the things that I think are the difference between winning and losing. If I can't do that then I have failed as a coach. - Author: Bill Parcells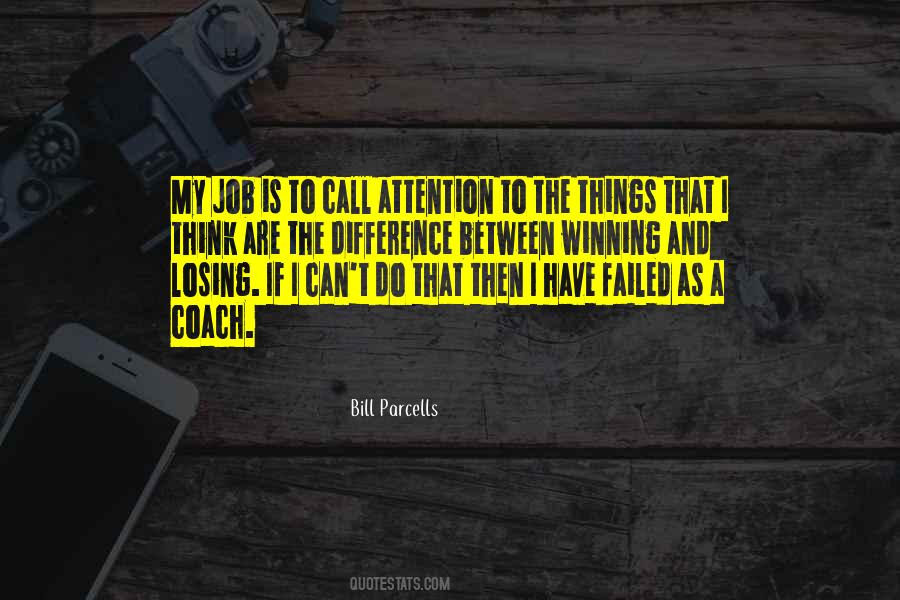 #63. If you don't invest very much, then defeat doesn't hurt very much and winning is not very exciting. - Author: Dick Vermeil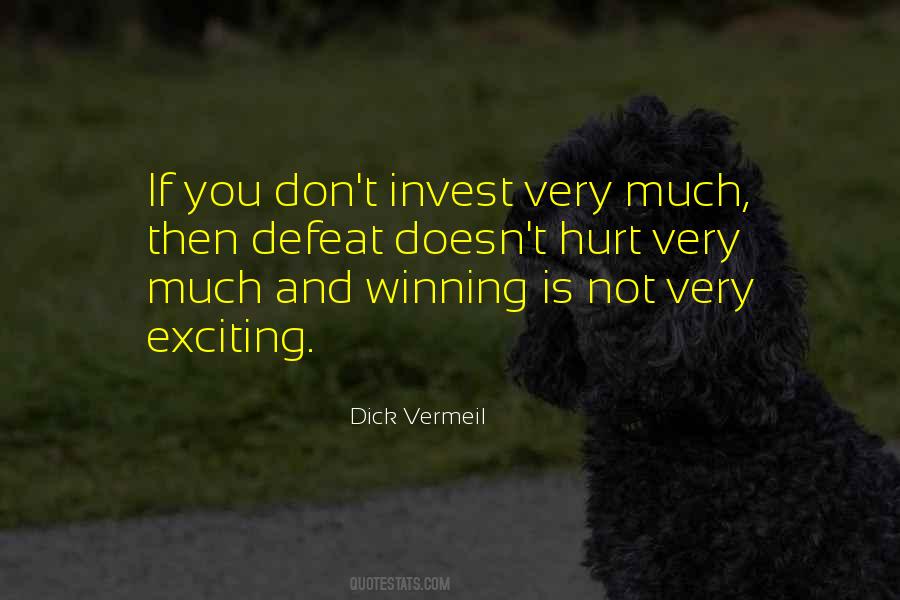 #64. Athletes are born winners, there not born loosers, and the sooner you understand this, the faster you can take on a winning attitude and become sucessful in life. - Author: Charles R. Sledge Jr.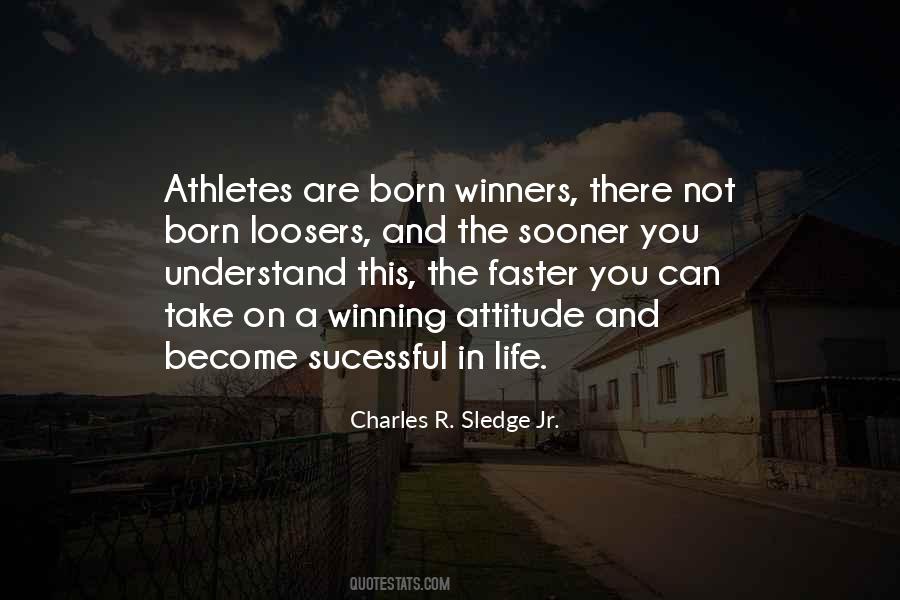 #65. Winning the world championship in '66 was really the pinnacle of the whole thing, because to win a championship with an Australian made engine was a fantastic feather in our cap ... - Author: Jack Brabham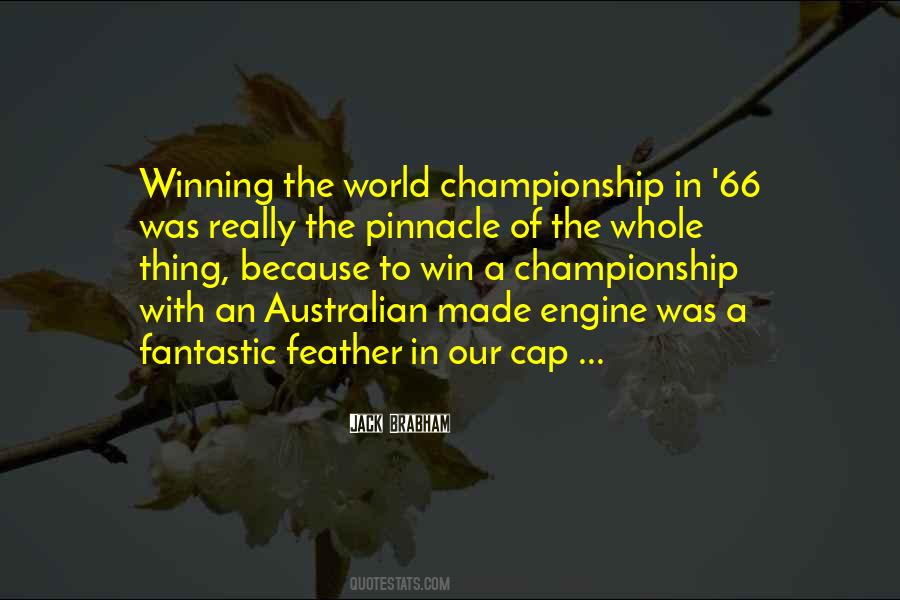 #66. If you do what you did yesterday you'll be beaten. If you do today what others are doing you'll be competitive. To win you much be doing today what others will be doing tomorrow. - Author: Robert De Castella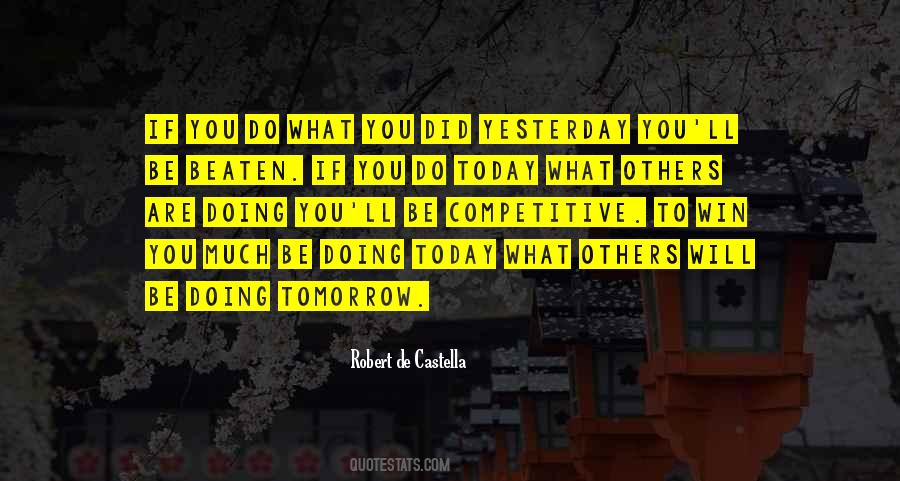 #67. Your power play can win you games, and your penalty killers can save you games. - Author: Emile Francis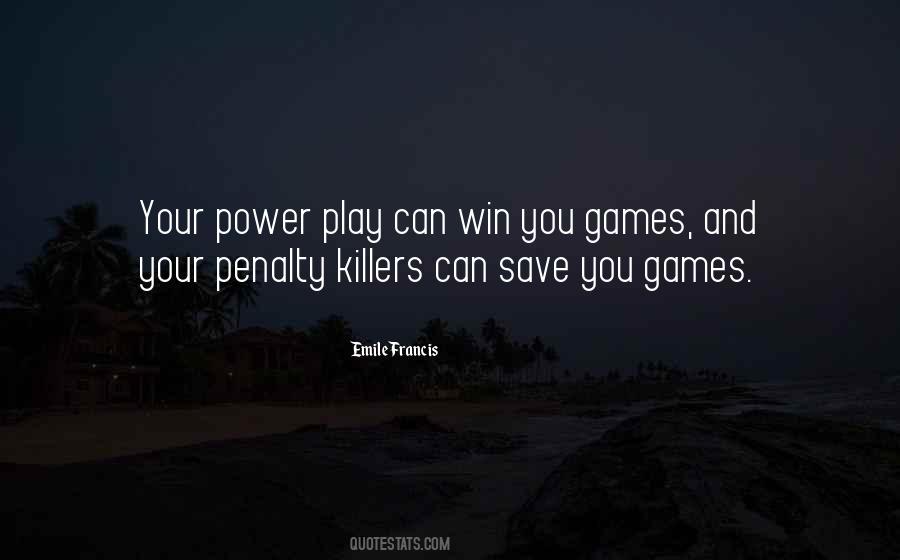 #68. The mind is absolutely instrumental in achieving results, even for athletes. Sports psychology is a very small part, but it's extremely important when you're winning and losing races by hundredths and even thousandths of a second. - Author: Michael Johnson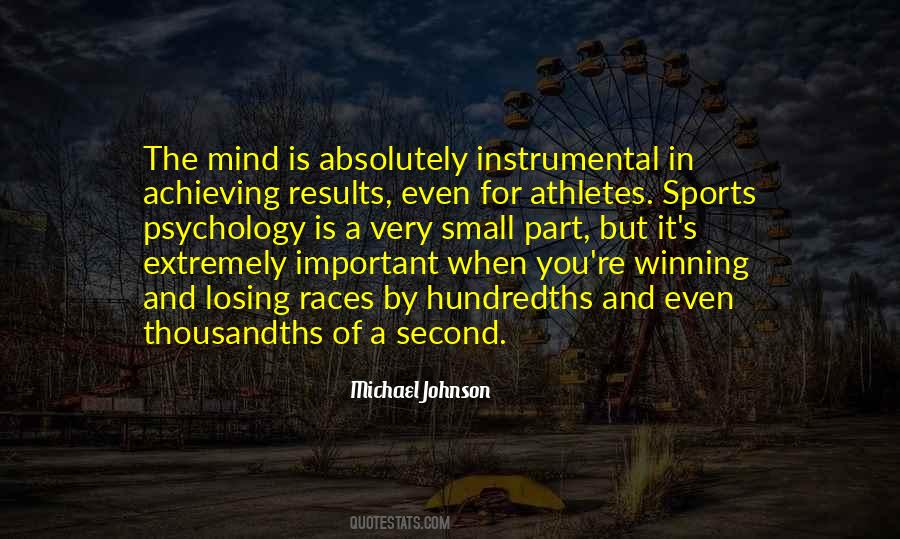 #69. Boxing is rough. Even if you win, you get hurt. - Author: Joyce Carol Oates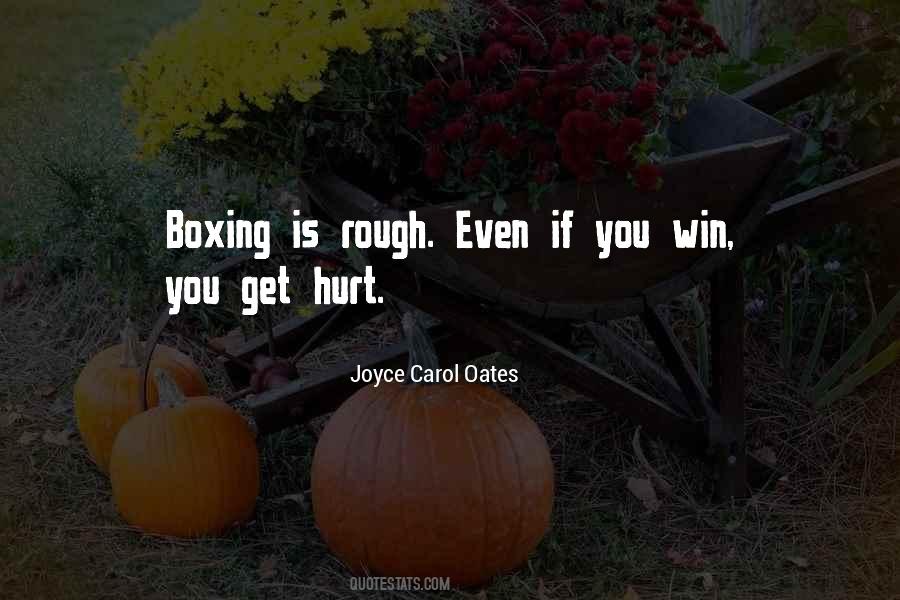 #70. I started writing stories in sixth grade. But writing wasn't cool, like being good at sports, or being part of the in crowd, or winning fights on the playground. - Author: Rodman Philbrick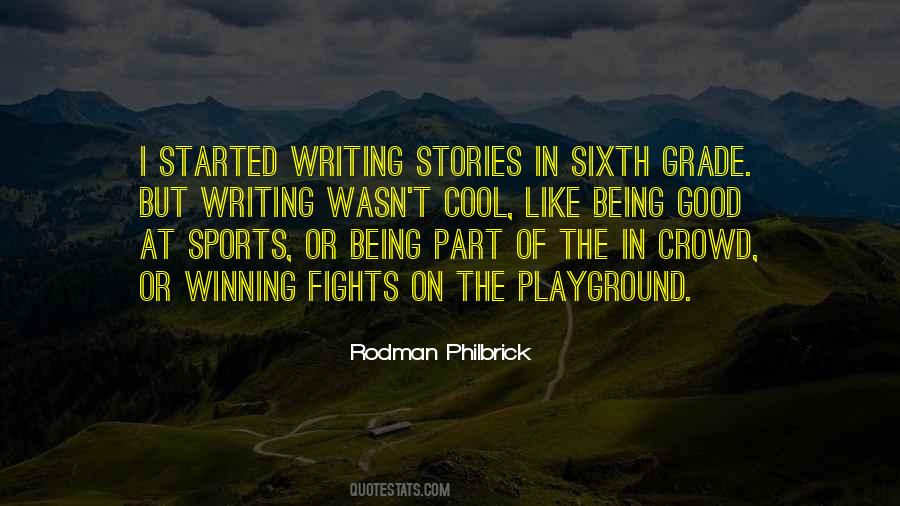 #71. Being strong is not how hard you hit but its as hard you can get hit and keep going that is how winning is done. - Author: Rocky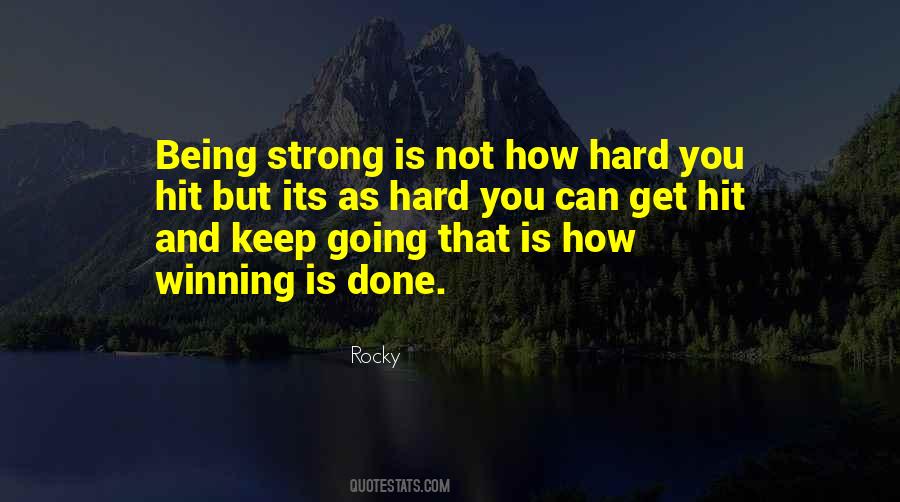 #72. Winning isn't enough. The acme of all skill is to defeat your enemy before taking the field. - Author: Sun Tzu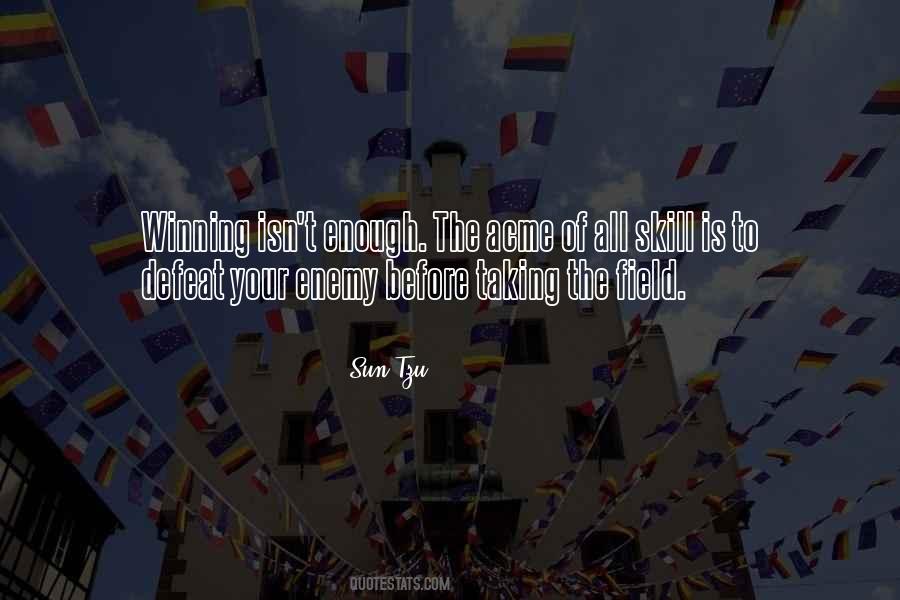 #73. Business is a sport and I want to win. I want to kick your ass. I may not win every game. But I certainly am going to try. - Author: Mark Cuban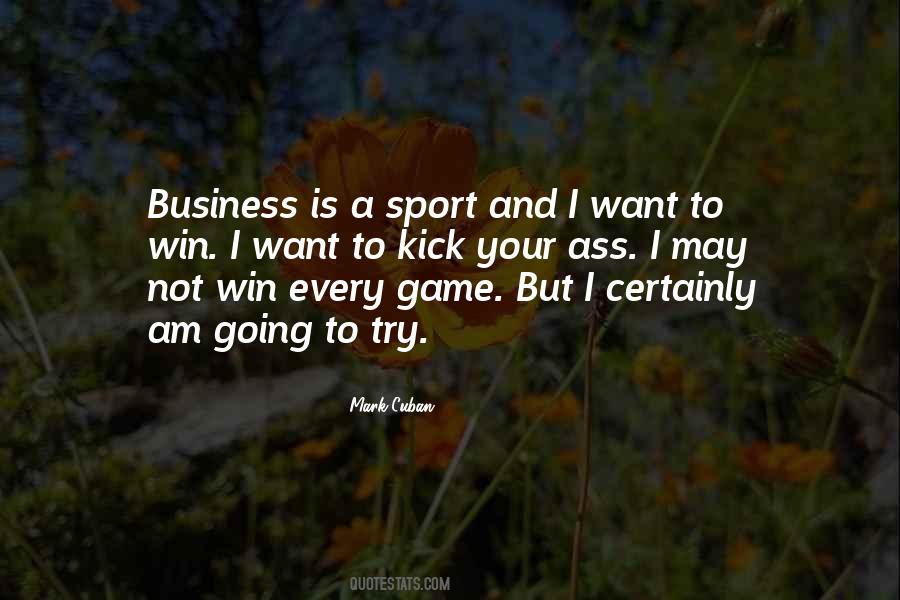 #74. Worse than getting kicked out of your slot to go on to a winning season is to lead during a losing one. Nobody wants to be king of the losers. - Author: A.D. Aliwat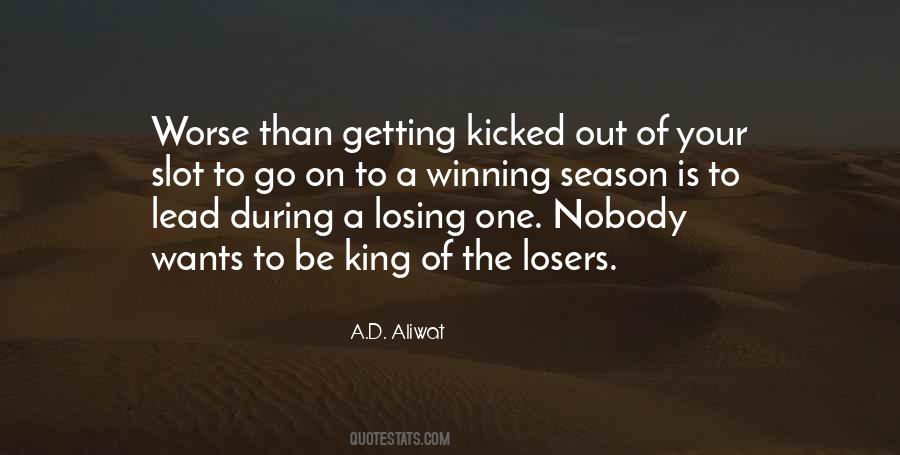 #75. Winning isn't everything, but playing and competing and striving and going through things can be a lot of fun and really important. As long as you're doing it in a way that's healthy, sports can be an incredible opportunity. - Author: Andrew Shue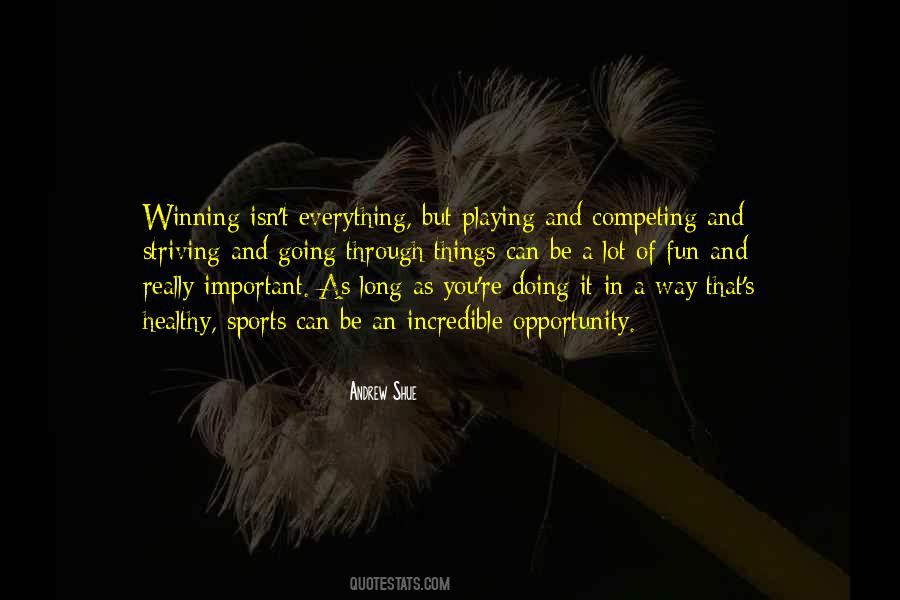 #76. When you know both yourself as well as your competition, you are never in danger. To know yourself and not others, gives you half a chance of winning. Knowing neither yourself or your competition puts you in a position to lose. - Author: Sun Tzu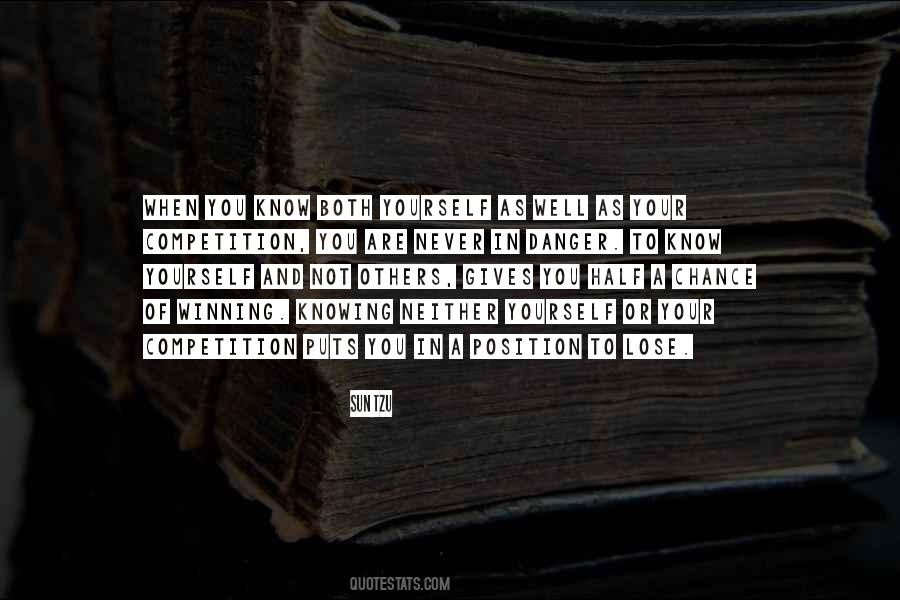 #77. I had a clear vision of myself winning the Mr. Universe contest. It was a very spiritual thing, in a way, because I had such faith in the route, the path, that there was never a question in my mind that I would make it. - Author: Arnold Schwarzenegger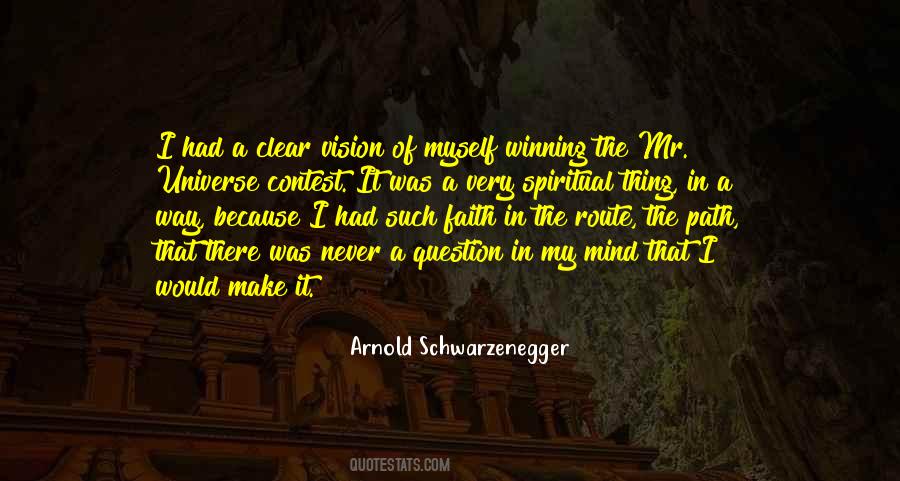 #78. The team that keeps winning is not the most talented but the most hard-working. - Author: Zoltan Andrejkovics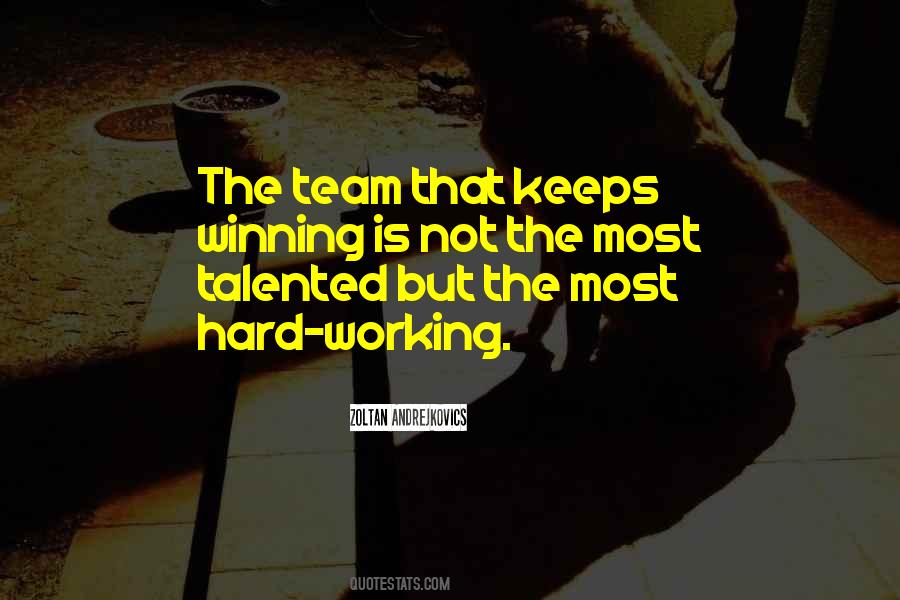 #79. Winning does not always mean coming in first ... real victory is in arriving at the finish line with no regrets because you know you've gone all out. - Author: Apolo Ohno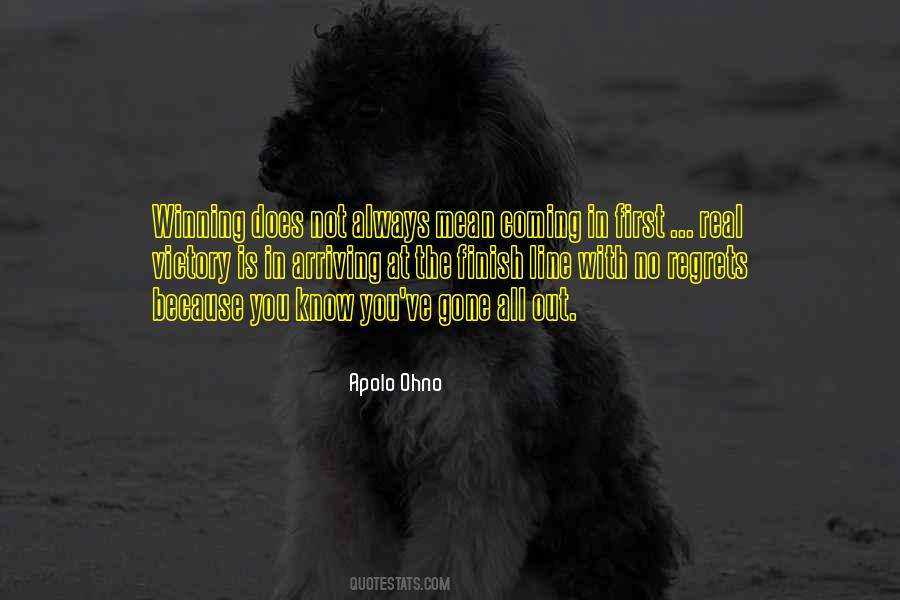 #80. Tonight was not about winning, it was about focusing on myself and what I was aiming to do. It's the reason why I was able to swim so well - Author: Libby Trickett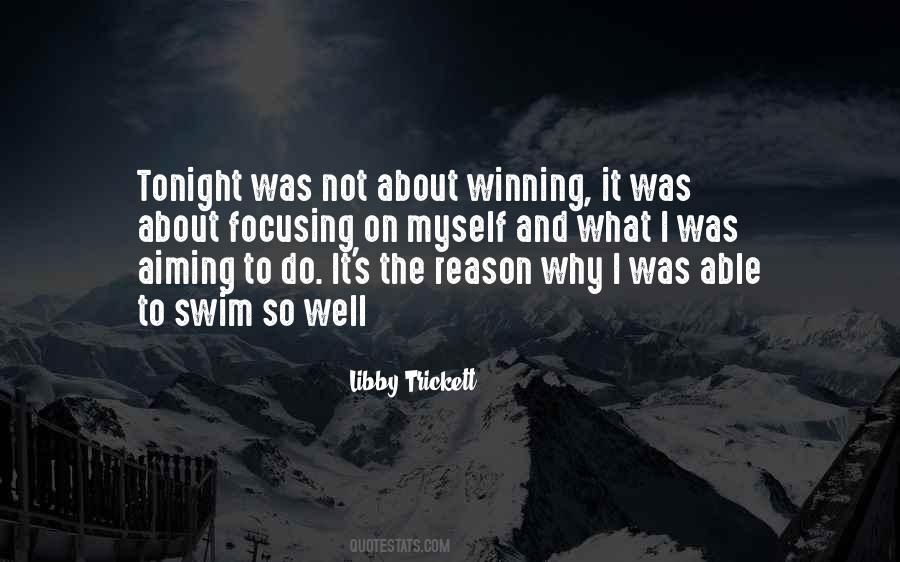 #81. I had to put it on the line, but it was my Tour to win and mine to lose. - Author: Cadel Evans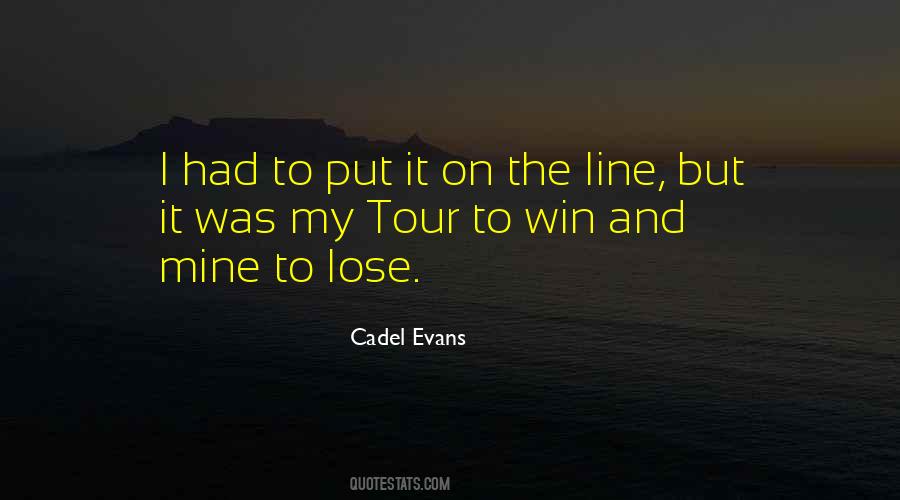 #82. Winning is habit. Unfortunately, so is losing. - Author: Vince Lombardi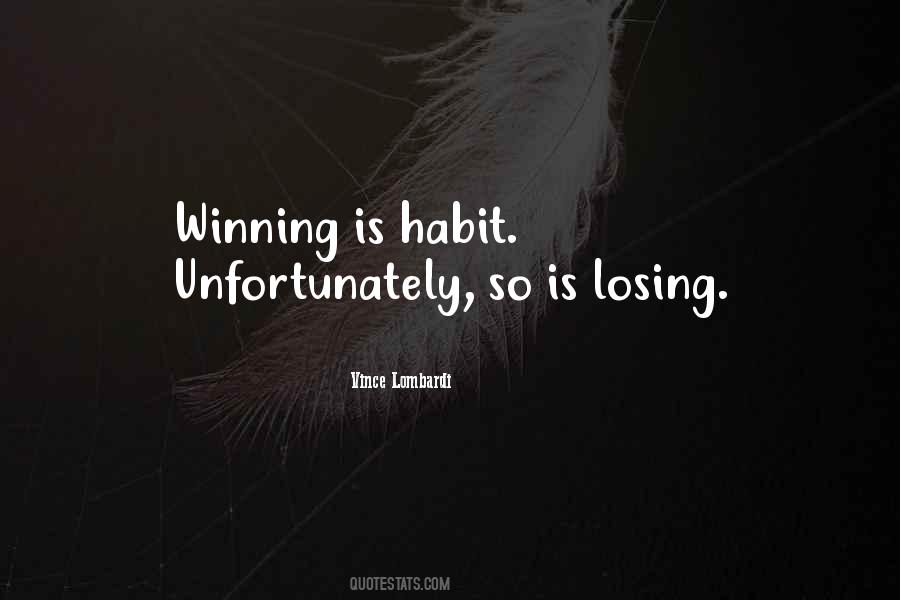 #83. Focus on winning the contest with yourself. - Author: John Kessel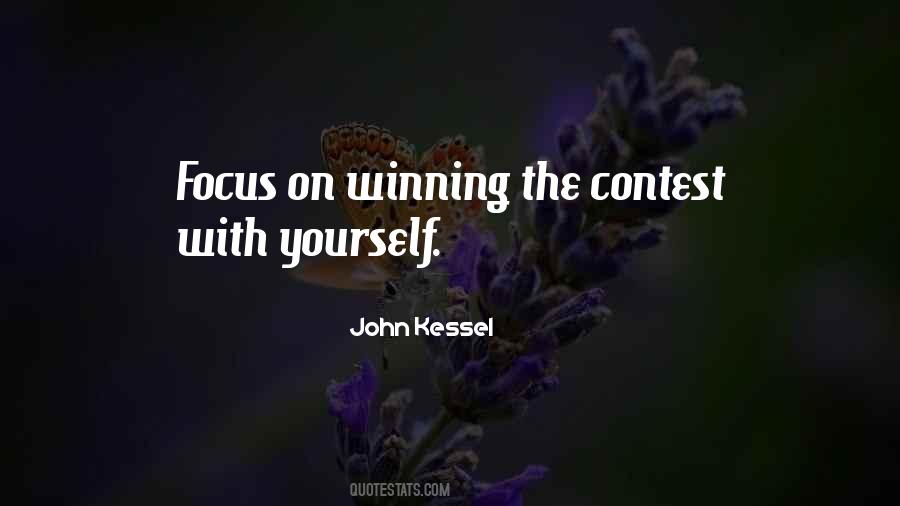 #84. I much preferred winning to thinking and I didn't like losing at all. - Author: Aleksandar Hemon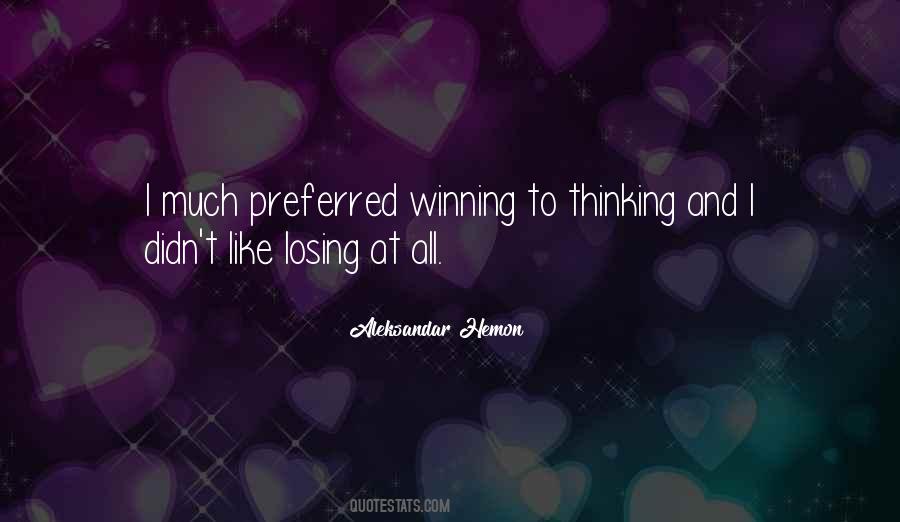 #85. We make too much of winning. The mere fact of winning doesn't make you great. - Author: Wilt Chamberlain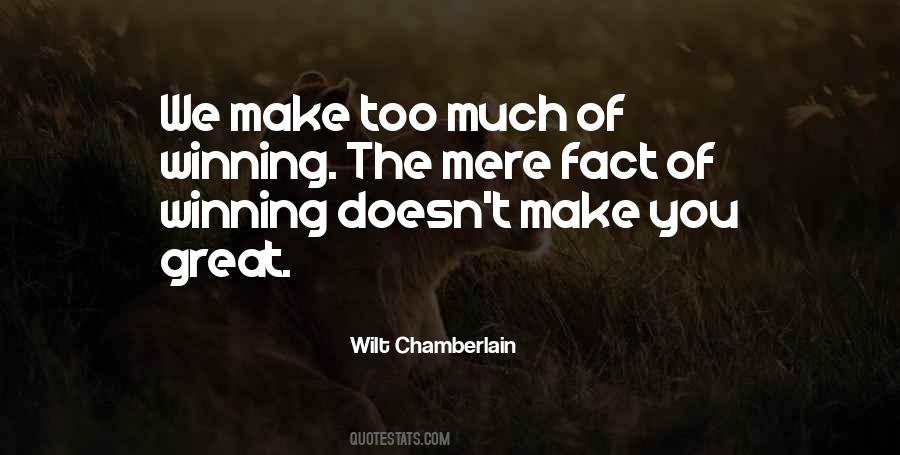 #86. Pressure bursts pipes. I thank God for giving me peace of mind to overcome pressure. The difference between winning and losing is when pressure hits. - Author: Evander Holyfield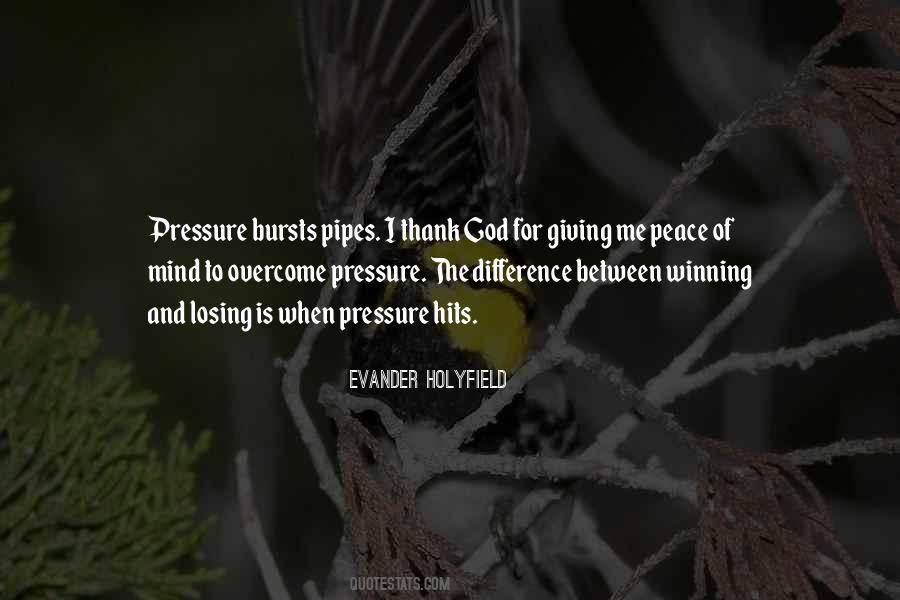 #87. You've always got to be aware of why you don't win; otherwise you'll keep losing. Every mistake is a learning experience and, hopefully, you won't make the same mistake again. - Author: Layne Beachley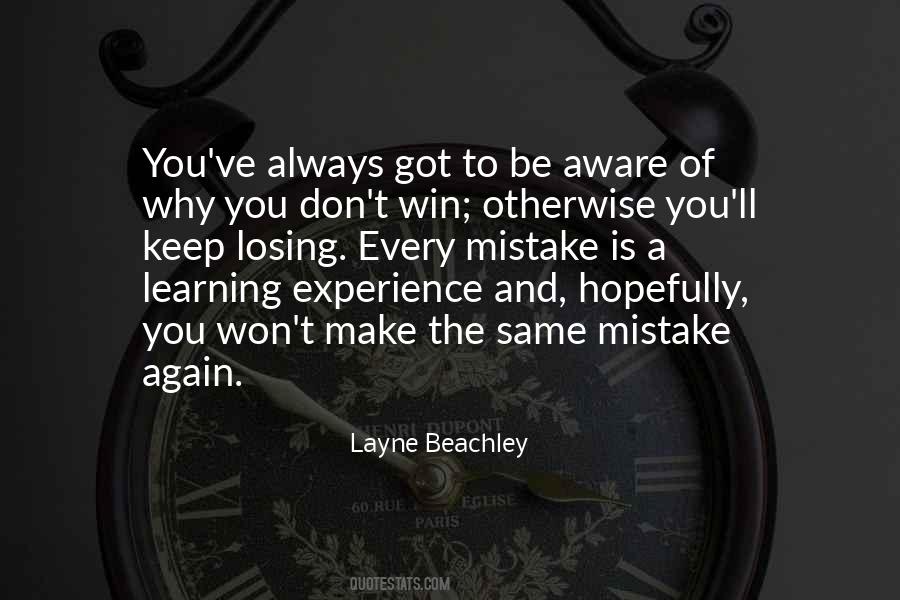 #88. Doubters don't win, winners don't doubt. - Author: Denis Waitley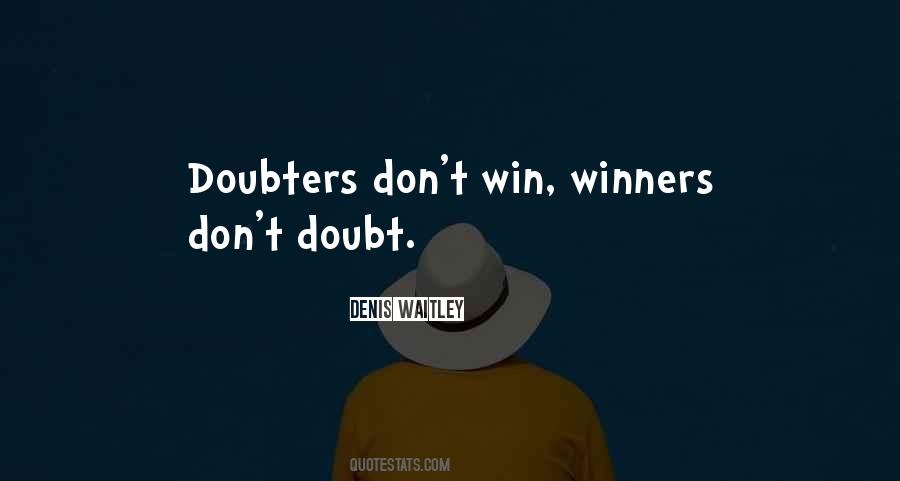 #89. I am a sore loser. I've always been like that ever s'nce I started playin' sports and just life in general. I hate to lose and I play to win. - Author: Snoop Dogg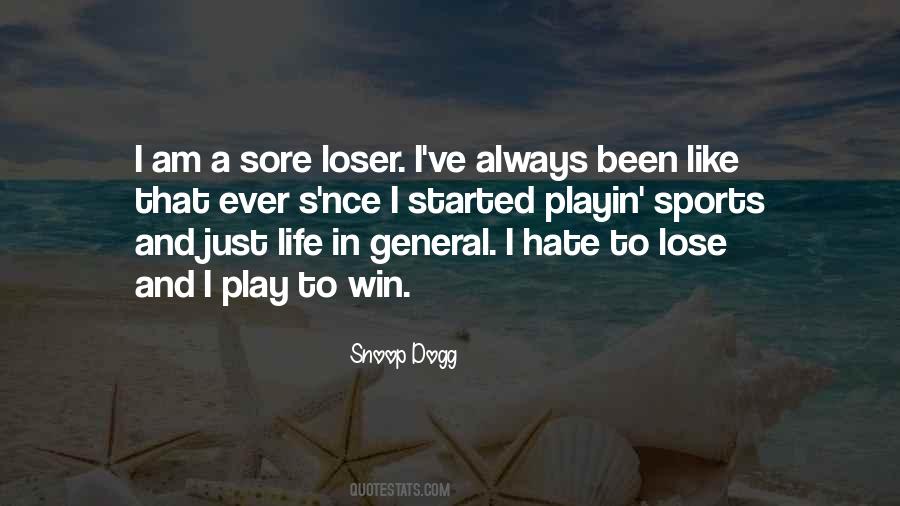 #90. What if winning the gold medal at the Olympics wasn't the end?
What if ... it was only the beginning? - Author: Amanda Dubin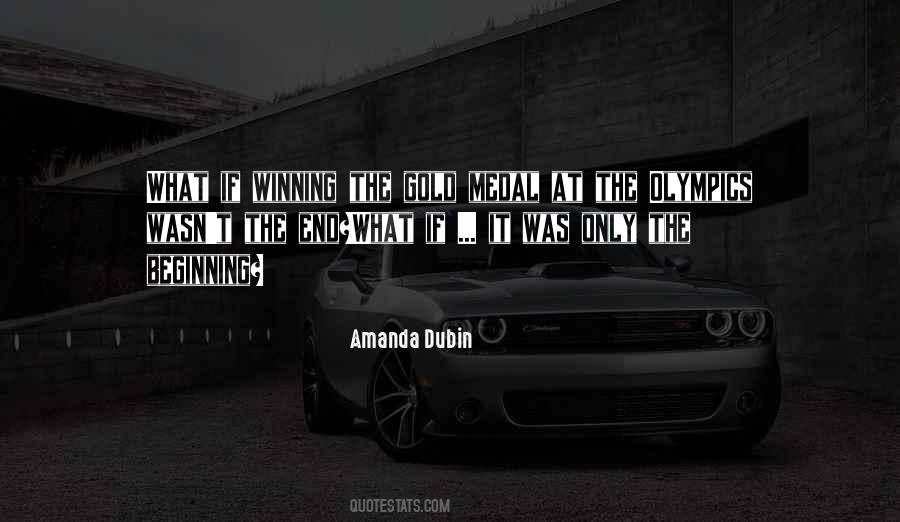 #91. When you love to run and you train hard enough to really feel it, running is all about freedom. Also, I find that sharing the value of our sport is very important. When I think back on my life, it isn't the winning that I remember so much, it's the people who I met through running. - Author: Doris Brown Heritage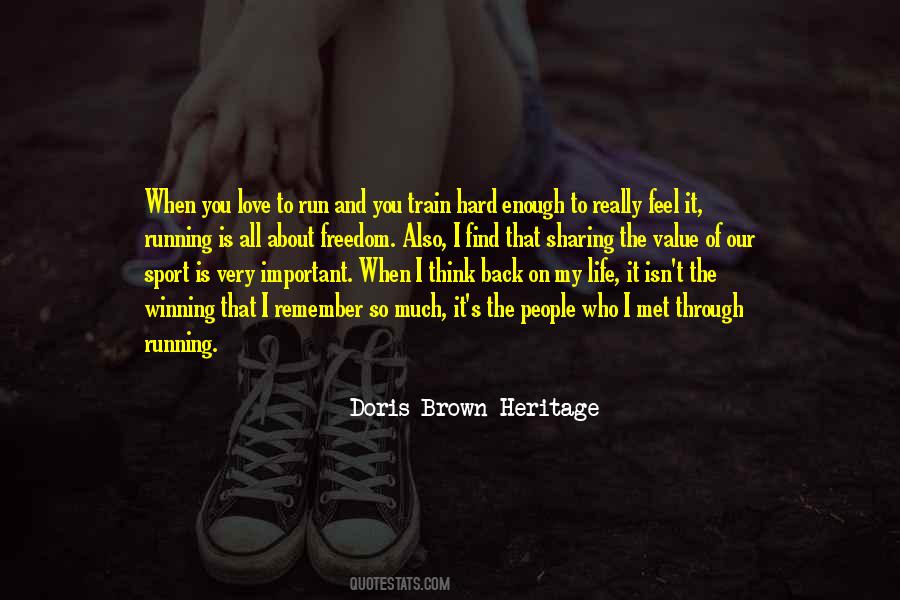 #92. We play with enthusiasm and recklessness. We aren't afraid to lose. If we win, great; but win or lose, it is the competition that gives us pleasure. - Author: Joe Paterno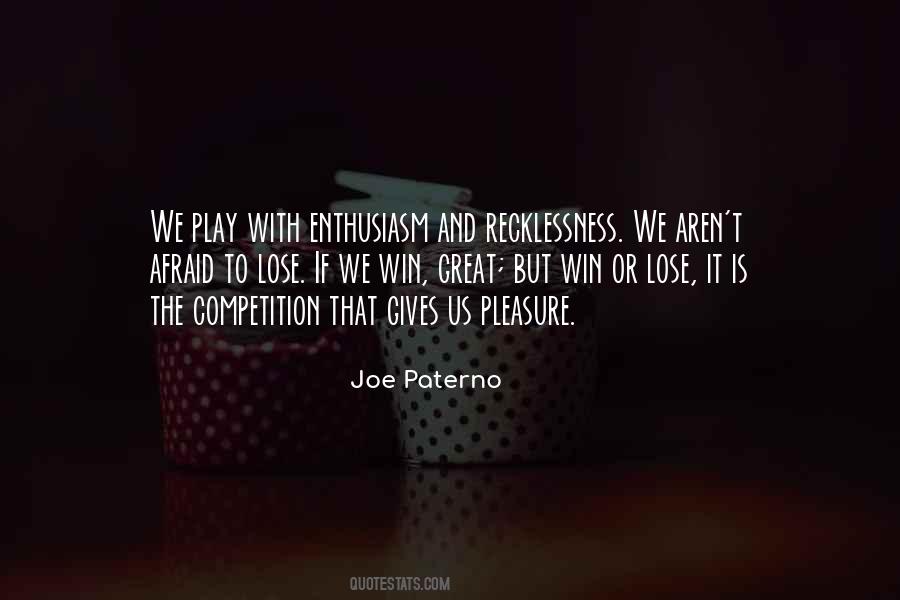 #93. Band members have a special bond. A great band is more than just some people working together. It's like a highly specialized army unit, or a winning sports team. A unique combination of elements that becomes stronger together than apart. - Author: Steven Van Zandt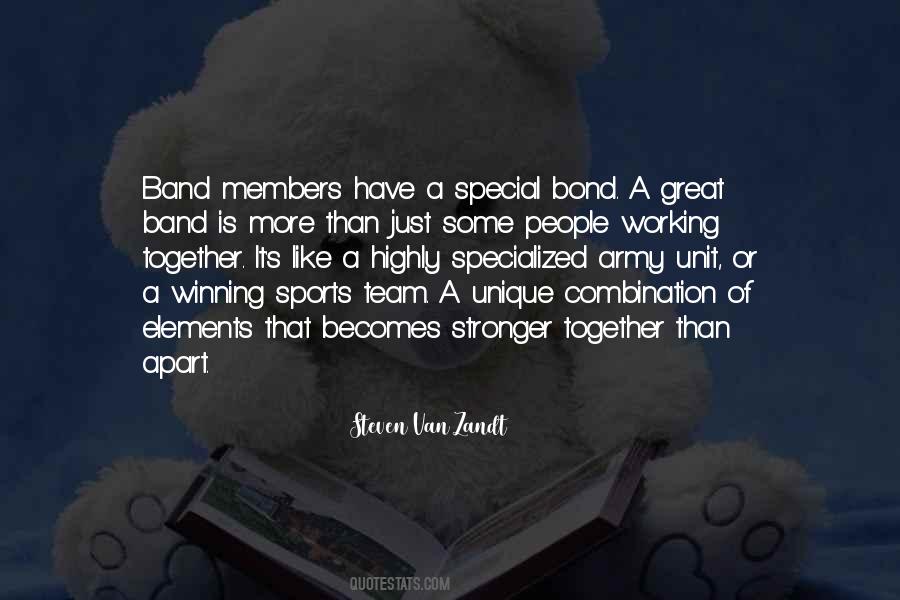 #94. I think sports for kids is the greatest thing in the world because it teaches you how to share, about winning and losing and pressure. But I don't think you should force your kid to become a professional athlete. - Author: Wayne Gretzky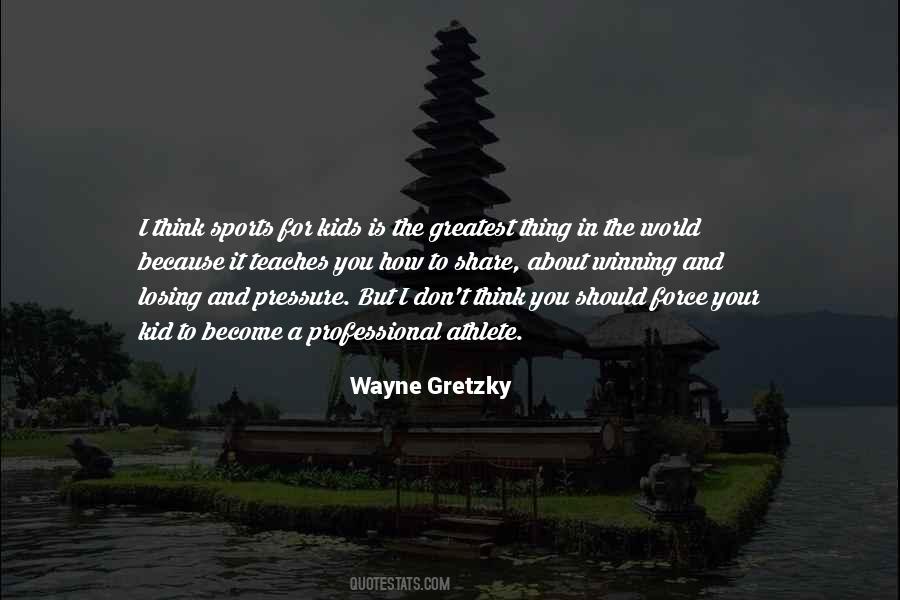 #95. Two weeks ago, I was in a fantastic situation, winning at Roland Garros. Now, losing in the first round, it's tough. The tour continues. Life continues. This is a sport of victories, not a sport of losses. Nobody remembers the losses. I don't want to remember the loss. - Author: Rafael Nadal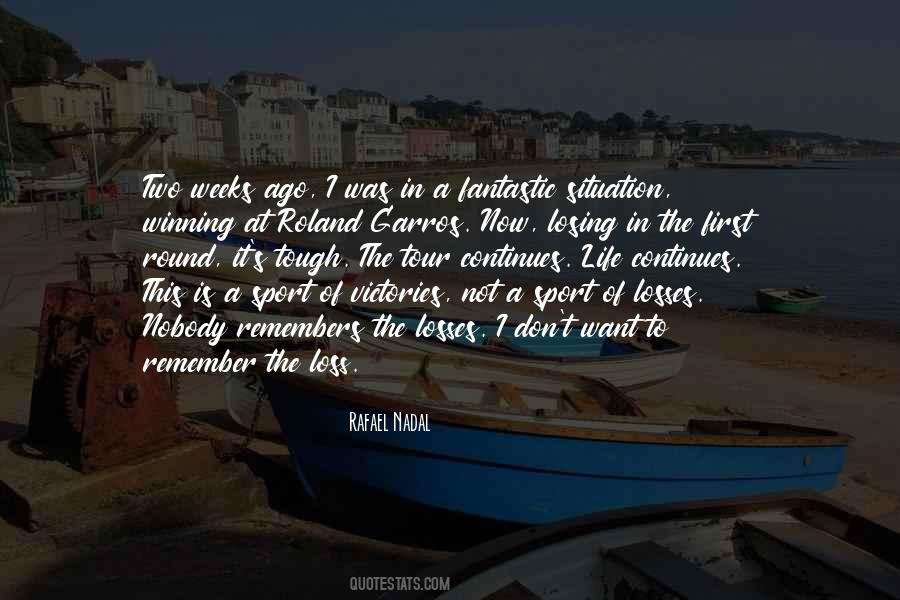 #96. When I am trying to understand the method of winning in the endgame with two bishops against the knight, chess is a science, when I admire a beautiful combination or study, then chess is art, and when I am complicating position in the approaching time trouble of my opponent, then chess is sport. - Author: Ashot Nadanian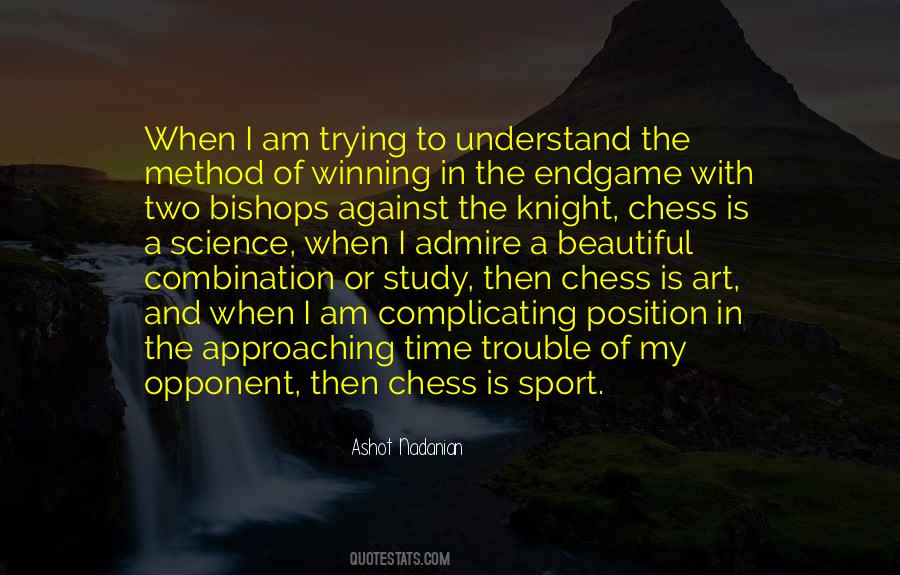 #97. All I know is I have a job here as long as I win. - Author: Toe Blake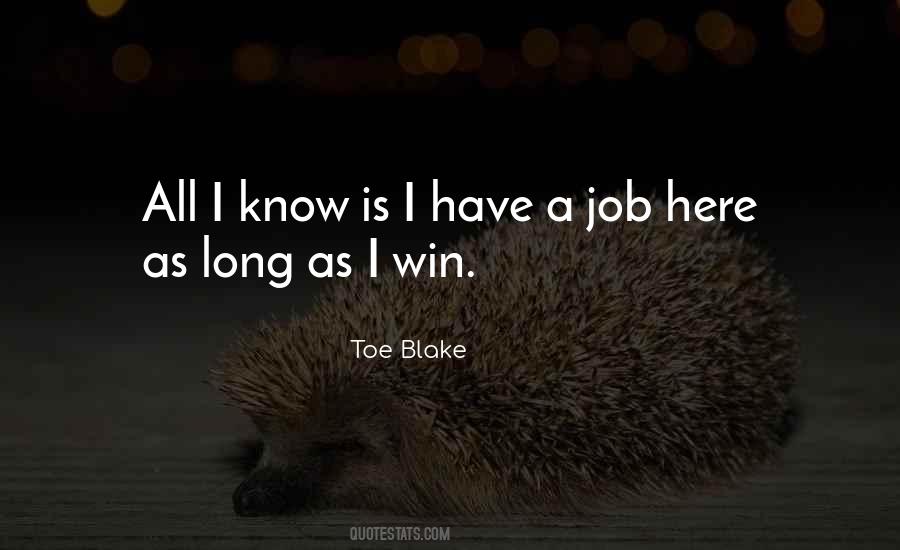 #98. As a sports fan, the Los Angeles Kings winning the Stanley Cup makes me feel very alive. - Author: Five For Fighting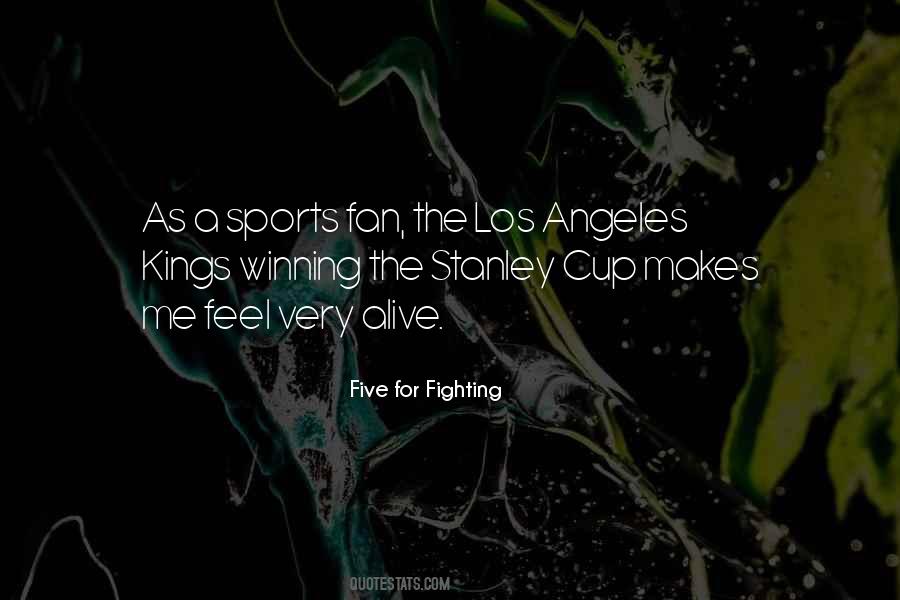 #99. Beliavsky told me that, when he scolded Misha for giving to the Sports Committee almost all of his prize of several thousand dollars for winning the World Blitz Championship in Saint John, Misha simply replied: 'Well, they asked me for it and I gave it to them. - Author: Genna Sosonko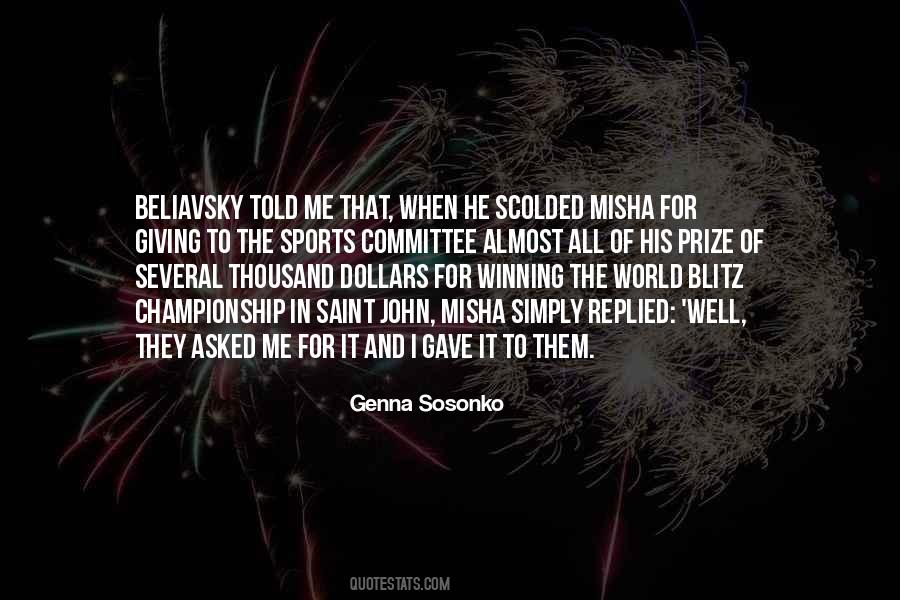 #100. I haven't celebrated coming in No. 2 too many times. - Author: Mark Messier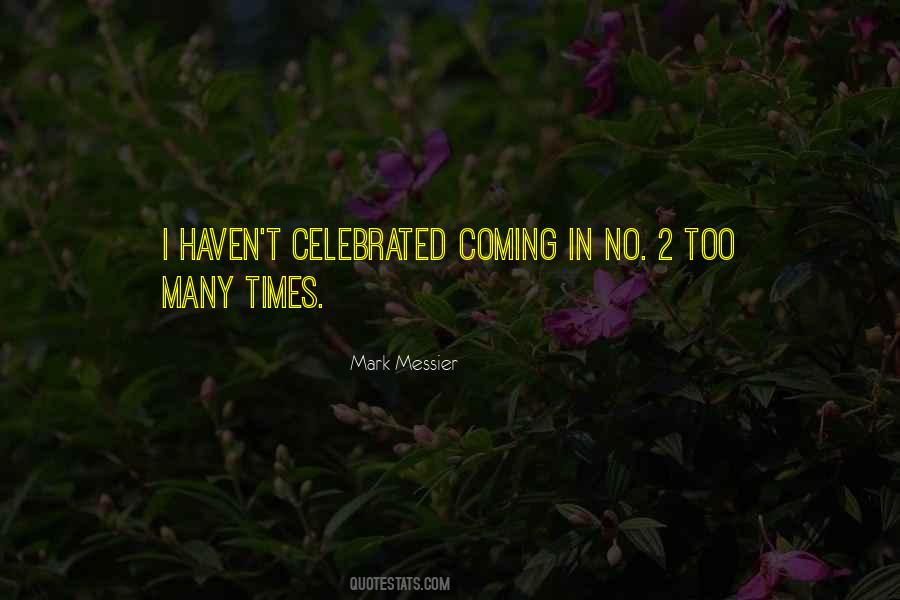 Famous Authors
Popular Topics