Living High Life Famous Quotes & Sayings
List of top 42 famous quotes and sayings about living high life to read and share with friends on your Facebook, Twitter, blogs.
Top 42 Living High Life Quotes
#1. What's important is that you make the leap. Jump high and hard with intention and heart. Pay no mind to the vision that the commission made up. It's up to you to make your life. Take what you have and stack it up like a tower of teetering blocks. Build your dream around that. - Author: Cheryl Strayed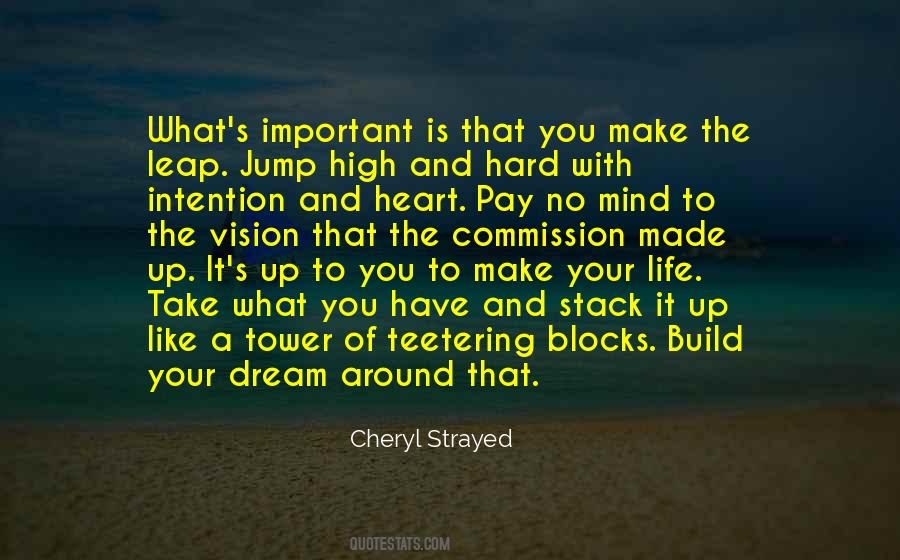 #2. Emotions don't distract high performers. - Author: Abhishek Ratna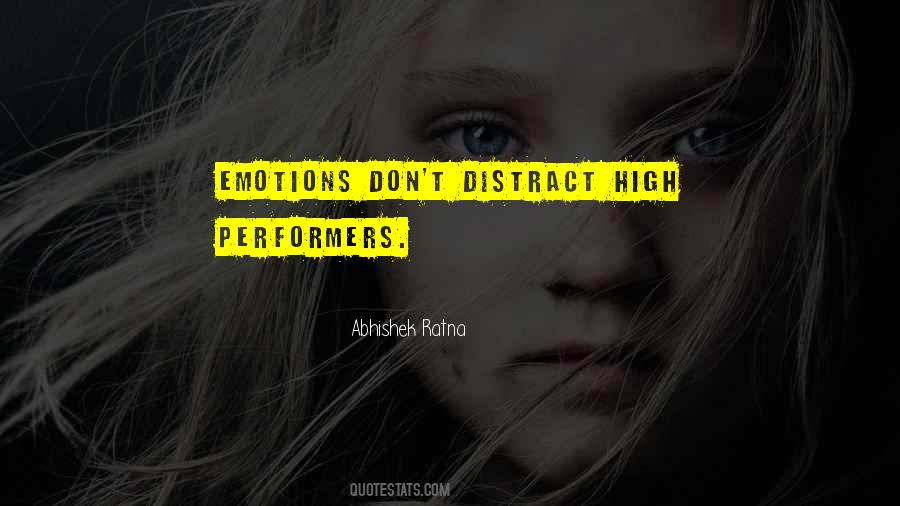 #3. I'm fine," [her dad] said gently. "Back on the horse, Cath.'
'What's the horse?' she sighed, watching him pull on a South High hoodie. 'Jogging? Working too much?'
'Living,' he said, a little too loud. 'Life's the horse. - Author: Rainbow Rowell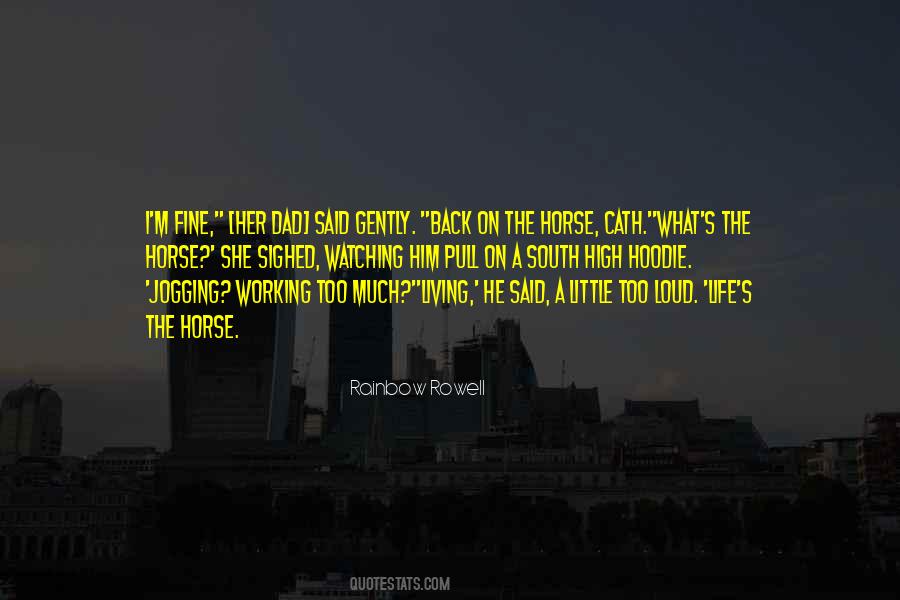 #4. When I got out of high school I hit the road. I lived like a gypsy. Those were the best times of my life. I was living from club to club not knowing where my next meal was coming from. No credit cards, no apartment, no bills, no managers, just on the road with a truck and five guys. - Author: Rex Smith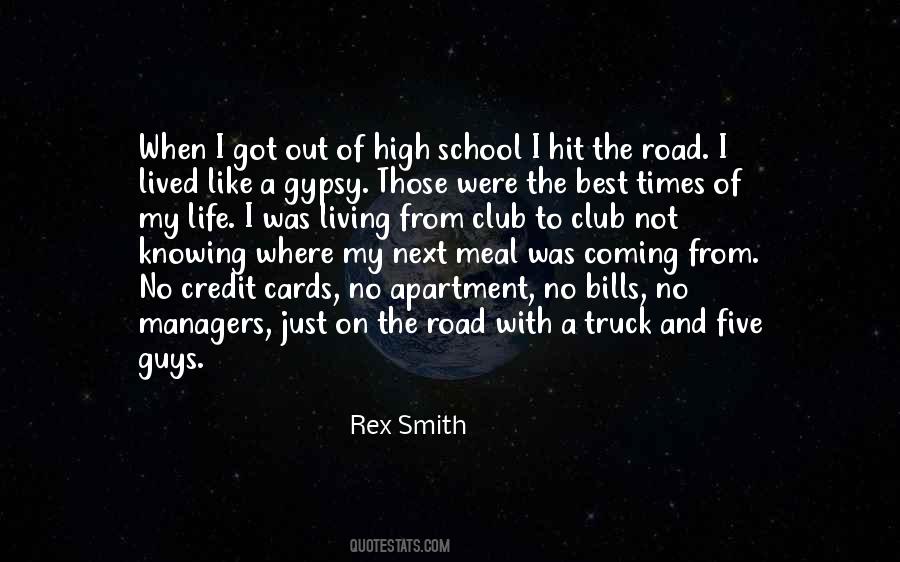 #5. There was no Twitter when I was in high school, so I can't even imagine the pressures or the expectations of pursuing likes or living life in that kind of mentality. - Author: Tyler Oakley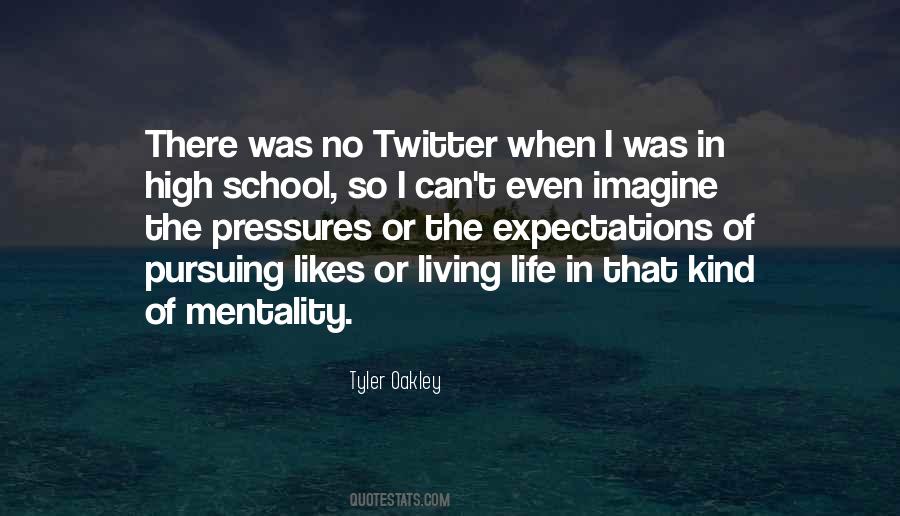 #6. Without people coming in to our lives we never evolve, we just remain stagnant. Surely there is more to life than standing still whilst letting it pass you by. What's even worse, is living a life pretending to be someone, or something that you believe others want you to be. - Author: Skye High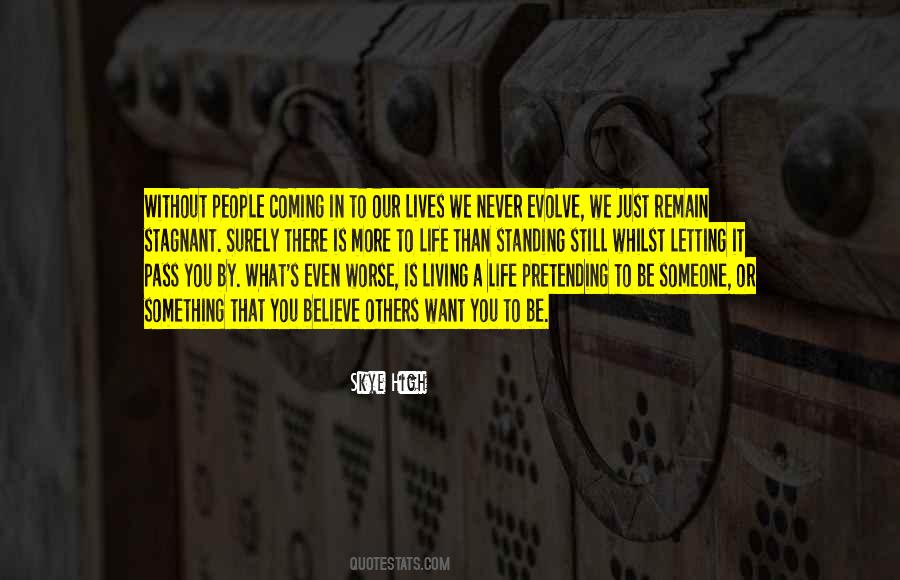 #7. Life has been reduced to a series of long periods of boredom in the office punctuated by high-octane "experiences" which you can rack up on your list of things to do before you die. That's not really living: that is slavery with the occasional circus thrown in. - Author: Tom Hodgkinson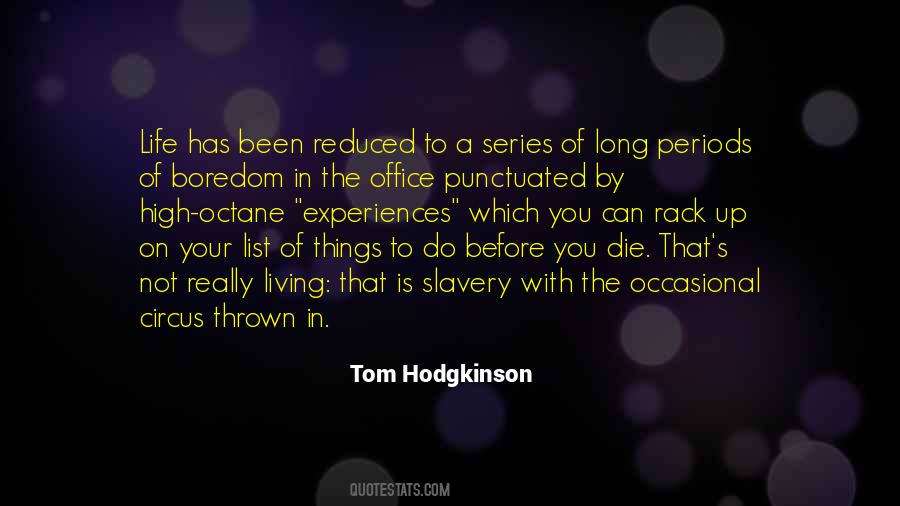 #8. ...among whom the art of living well and getting the most out of life at a moderate expense has been attained to a very high degree. - Author: Maria Gentile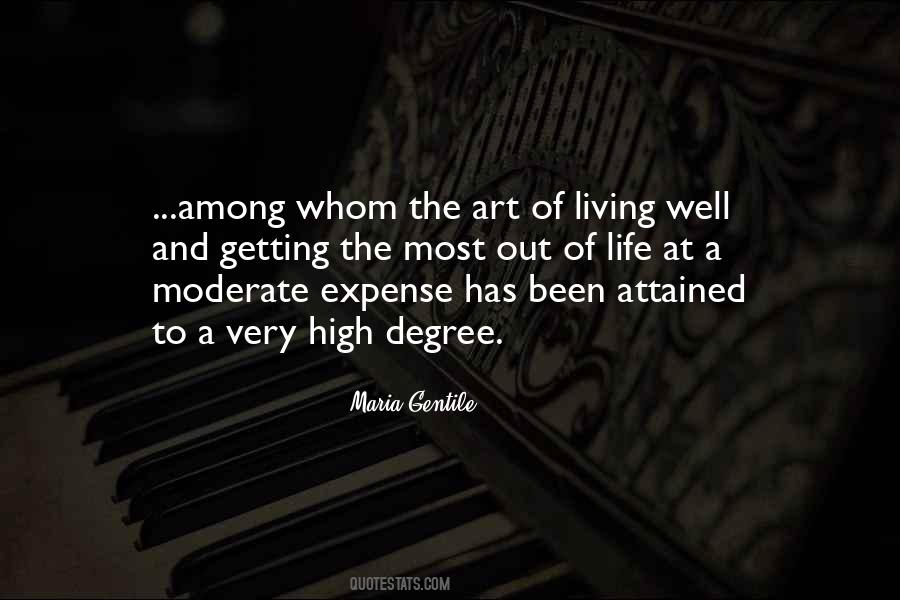 #9. I wanted to be a painter when I was a kid. And then, I had to make a living. I had a child when I was in high school, so I kind of had that work phase in my life. - Author: Colleen Atwood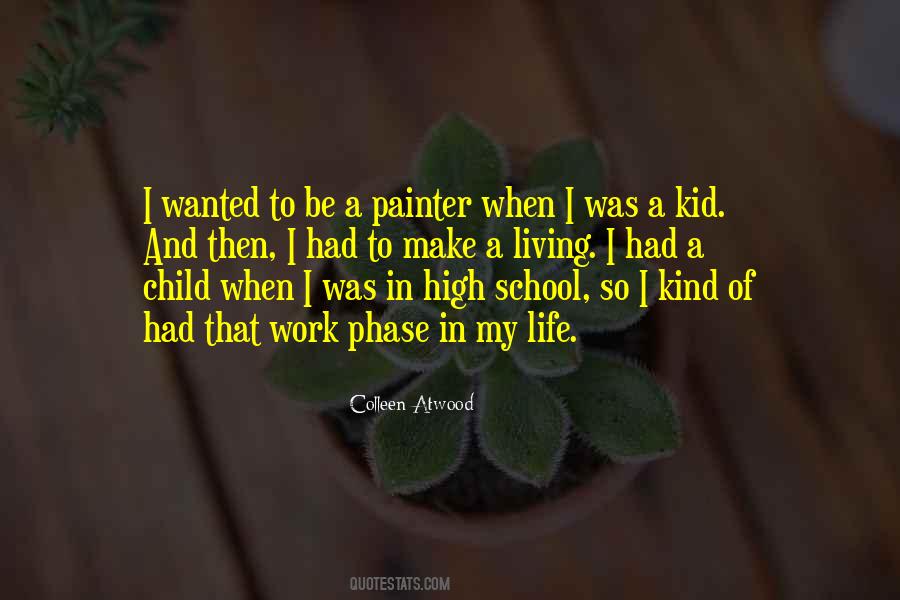 #10. A dream is a divine prophecy. - Author: Lailah Gifty Akita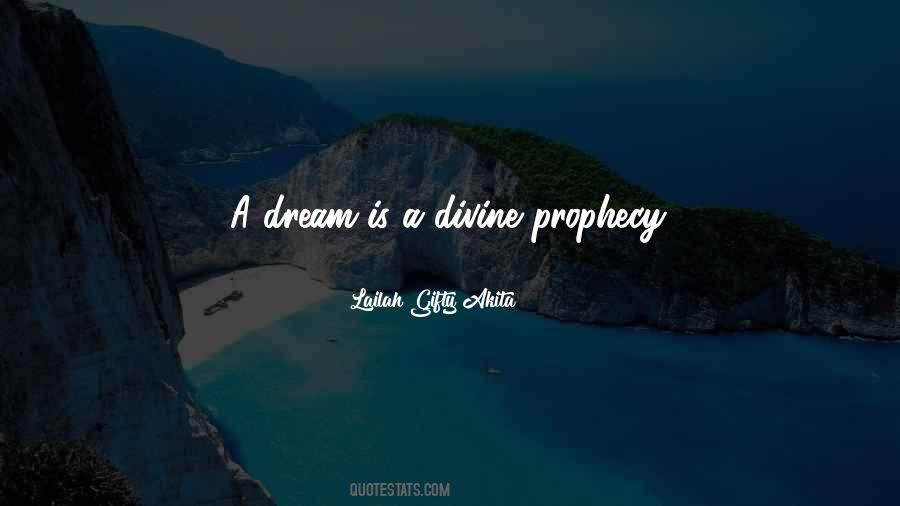 #11. It helps to think of soil as a living organism covered with skin like a human. We can live with a certain percentage of our skin damaged, but if too high a percentage is damaged, we die. So, too, does soil and thus most life - Author: Allan Savory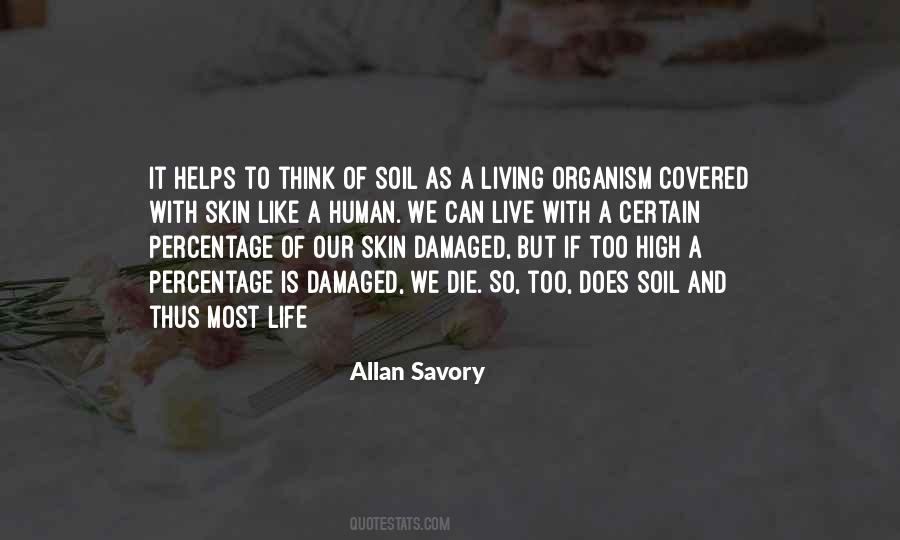 #12. He is not dead who departs from life with a high and noble fame; but he is dead, even while living, whose brow is branded with infamy. - Author: Ludwig Tieck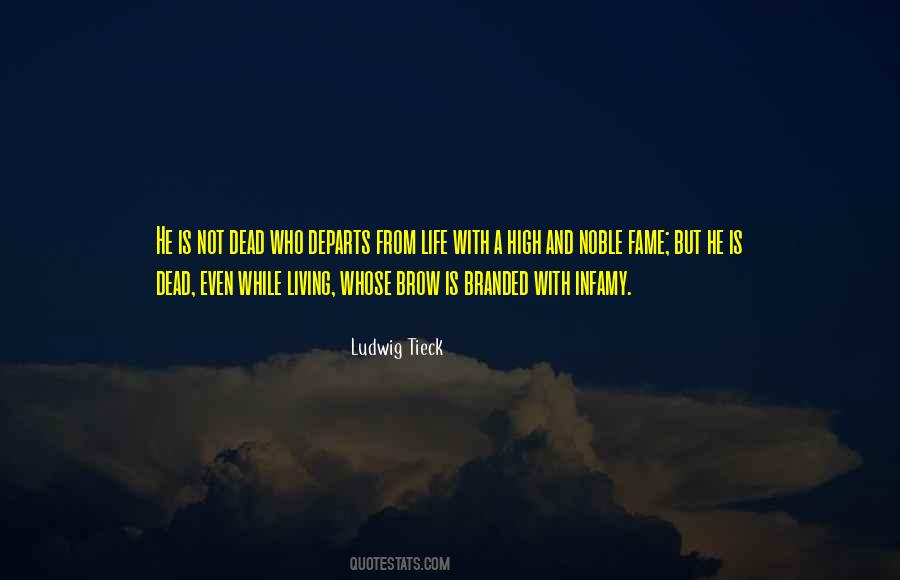 #13. Always keep in mind its not about how high you can jump, its landing on level ground that matters! - Author: Victoria Addino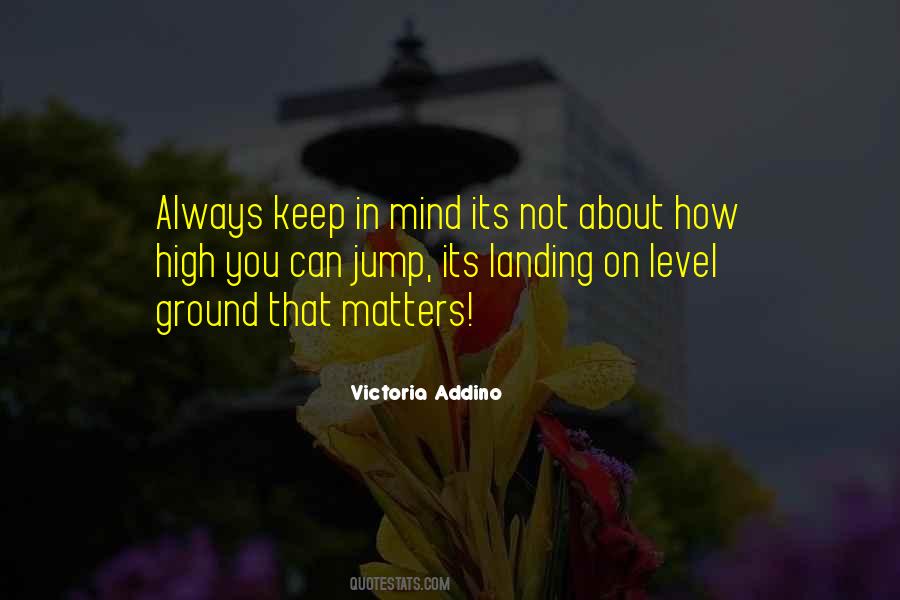 #14. We don't consider manual work as a curse, or a bitter necessity, not even as a means of making a living. We consider it as a high human function, as the basis of human life, the most dignified thing in the life of the human being, and which ought to be free, creative. Men ought to be proud of it. - Author: David Ben-Gurion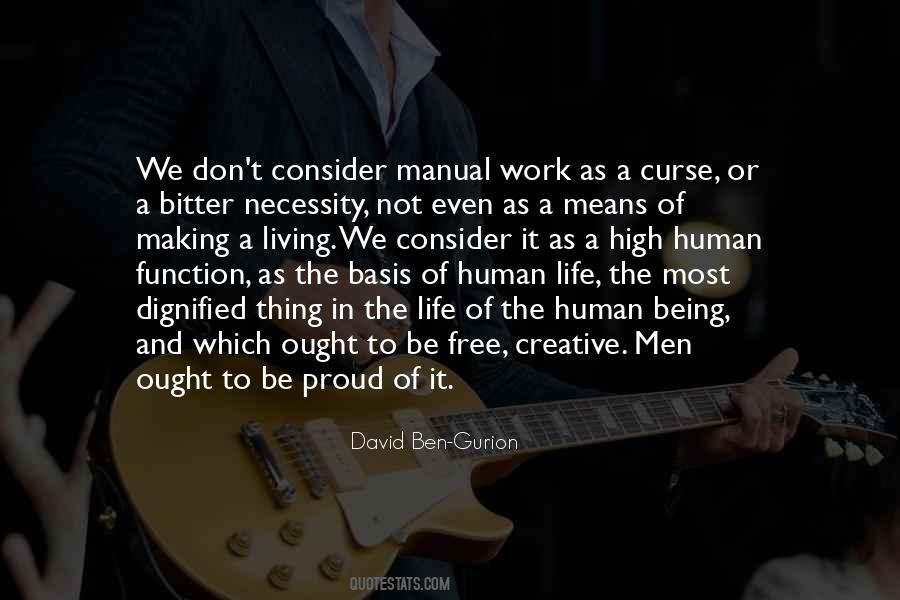 #15. The cost of ignorance is high and it can erode life, vision and wealth to the barren grounds of poverty and perplexity. - Author: Ernest Agyemang Yeboah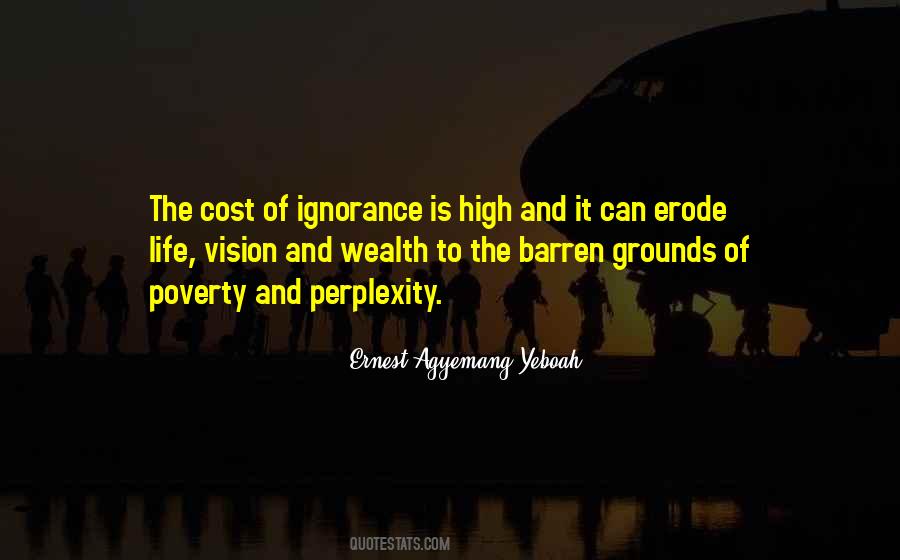 #16. I believe that any man's life will be filled with constant and unexpected encouragement, if he makes up his mind to do his level best each day, and as nearly as possible reaching the high-water mark of pure and useful living. - Author: Booker T. Washington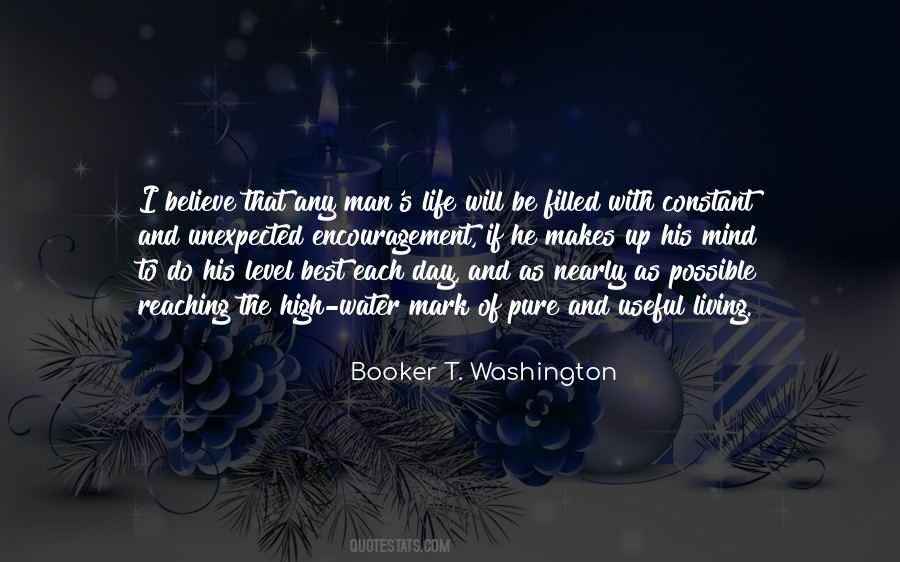 #17. Only those who have not paid a high price for the gentle joy of living and breathing can allow themselves feelings of melancholy, denial and lofty disdain of life. - Author: Alexander Kushner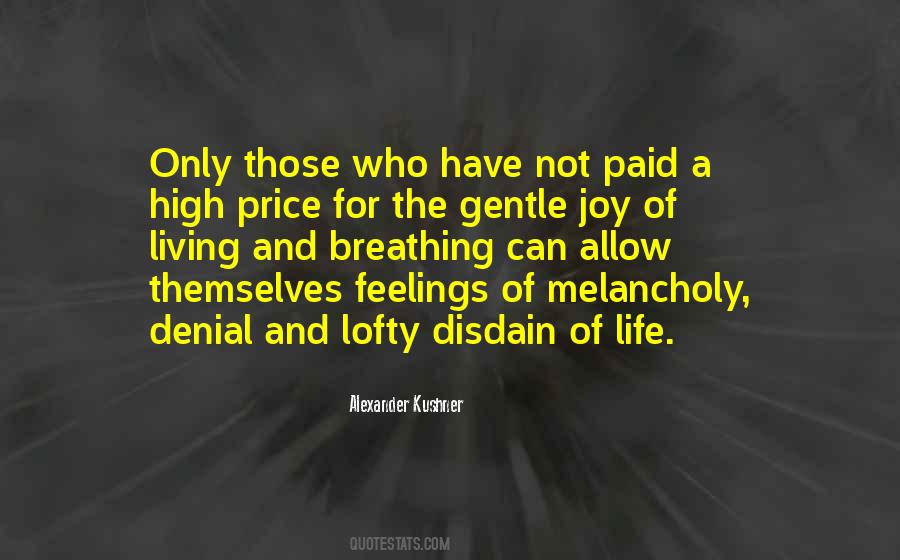 #18. When you are committed to living a life in service to the most high, the choices to be great, to serve and be served, to love and be loved are apparent. - Author: Debbie Ford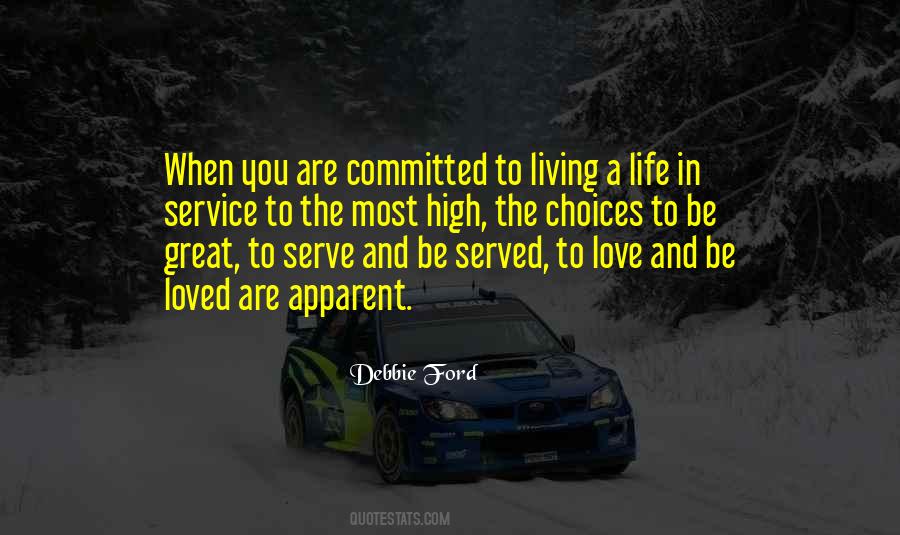 #19. Our aims are absolutely clear: They are a high living standard in the country and a secure, free and comfortable life. - Author: Vladimir Putin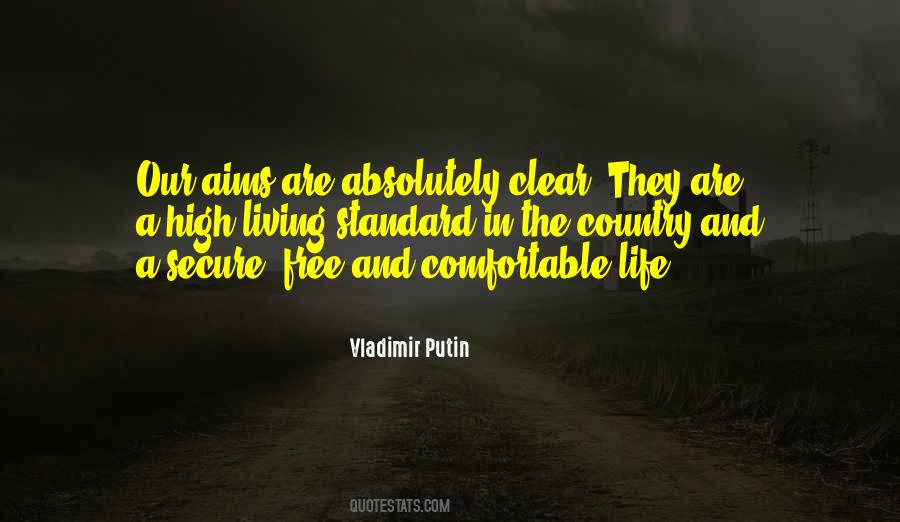 #20. If you're eating poorly, neglecting your health, or living a high-stress lifestyle, you're depleting your inner resources. That will make it difficult to maintain the energy you need to participate fully and actively in your life. - Author: Lauren Mackler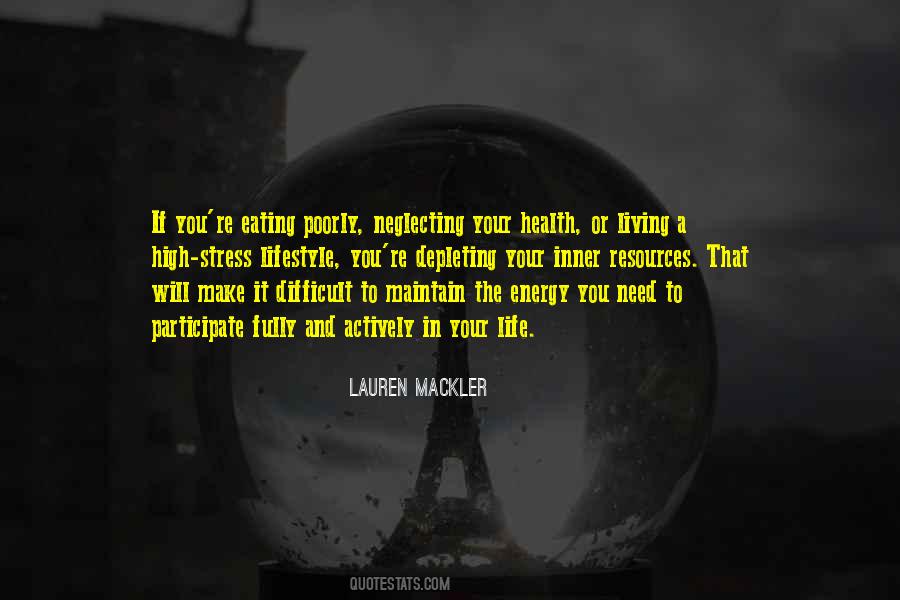 #21. We can possess many great lands by faith. - Author: Lailah Gifty Akita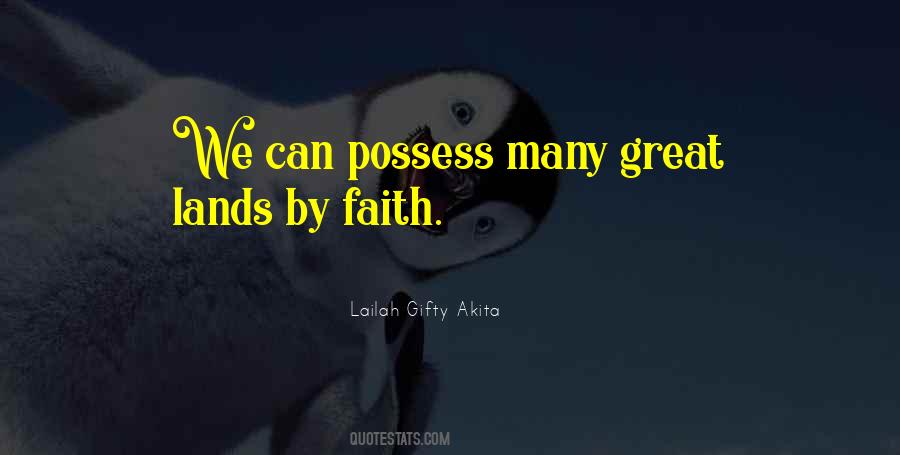 #22. The chorus of "Jack and Diane" is: Oh yeah, life goes on, long after the thrill of living is gone. Are you kidding me? The thrill of living was high school? Come on, Mr. Cougar Mellencamp. Get a life. - Author: Mindy Kaling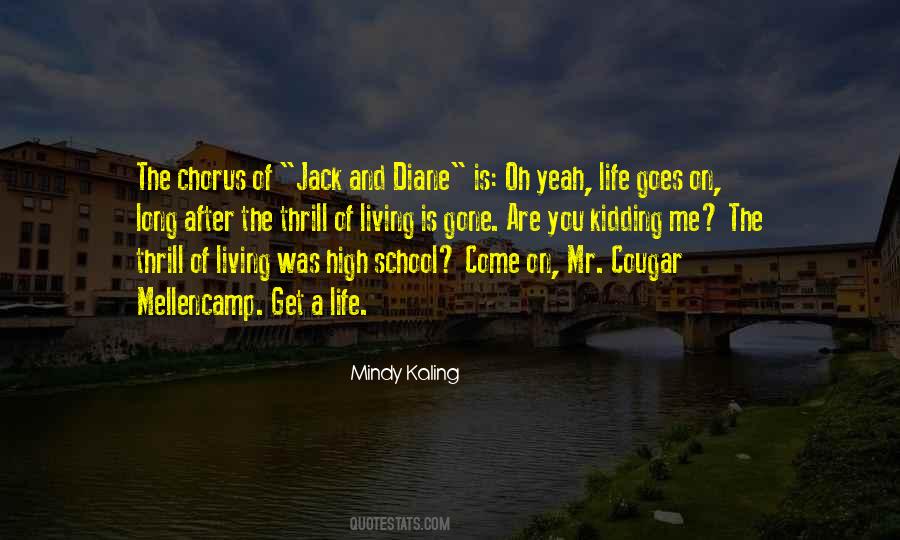 #23. The Kite Charm

For A Life Filled with High-Flying Fun, Play with the Wonder of A Child - Author: Viola Shipman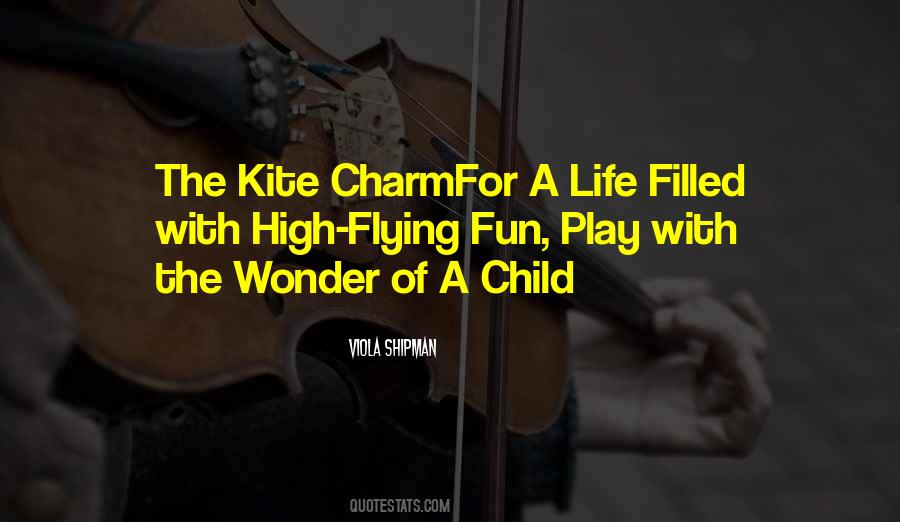 #24. You ain't living unless your living high - Author: Lazaro Cesar Ruiz Sr.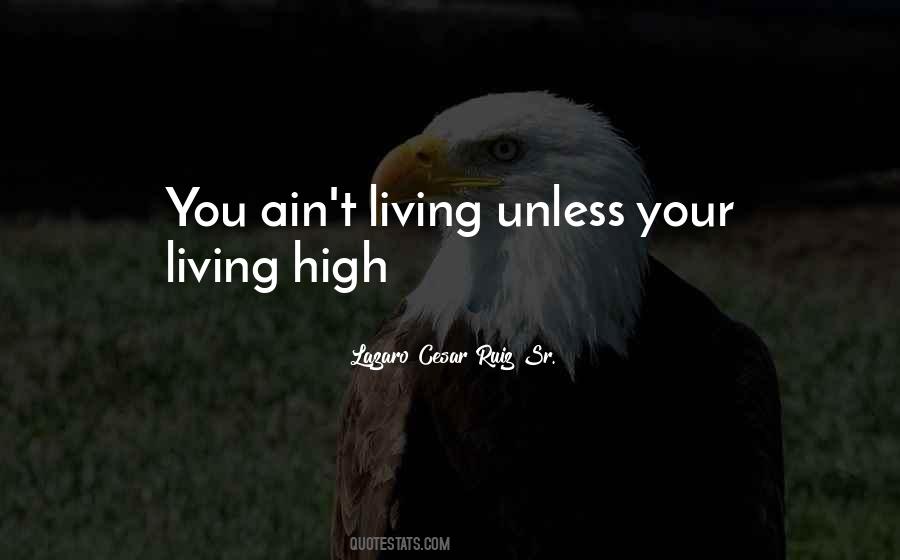 #25. A high-school girl, seated next to a famous astronomer at a dinner party, struck up a conversation with him by asking: "What do you do for a living?" "I study astronomy," he replied. "Really? said the teenager, wide-eyed. "I finished astronomy last year." - Author: James Keller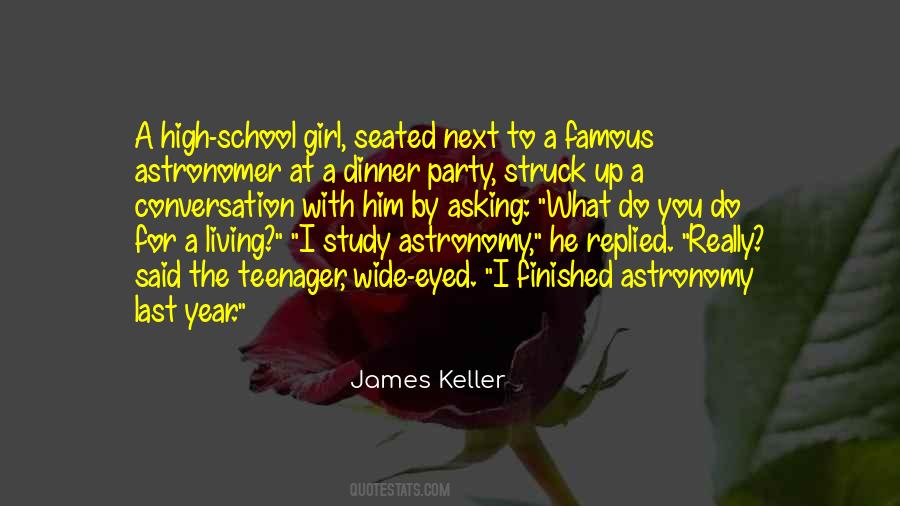 #26. I had grown up accustomed to living a life of high drama. - Author: Lorna Luft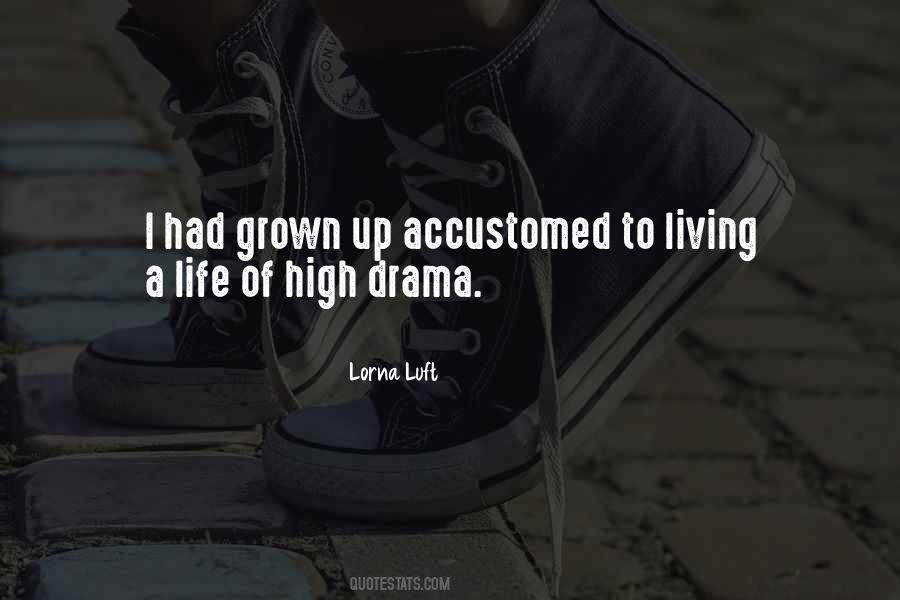 #27. My driving career is low, but musically, it's all pretty high. It's a test of patience, takes forever, but I guess that's the nature of the thing of life. I'm glad to be living the musical life. - Author: Steve Kimock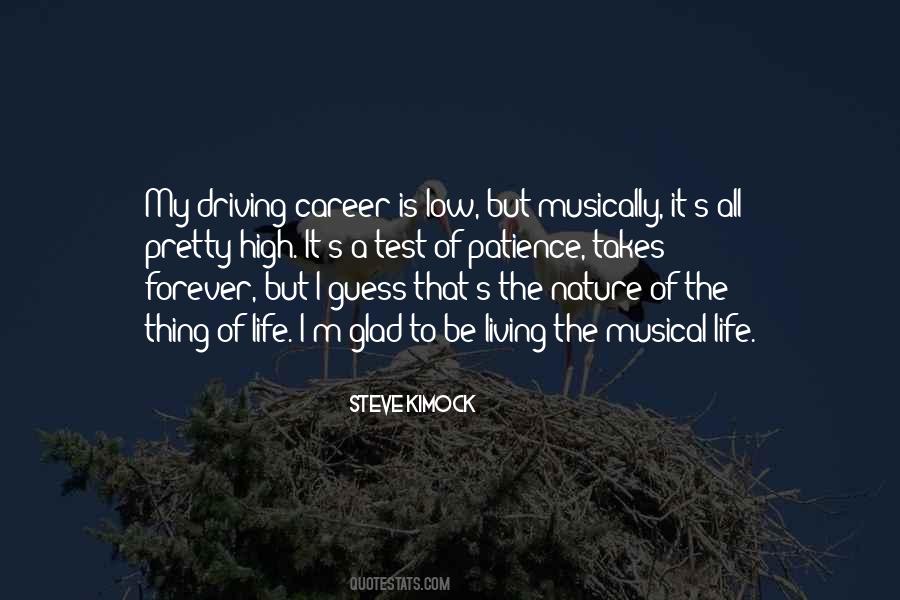 #28. Mountaineering is one of the most difficult sports - we are away from routine life for days, living in tents, and it requires high degree of physical and mental strength. - Author: Samina Baig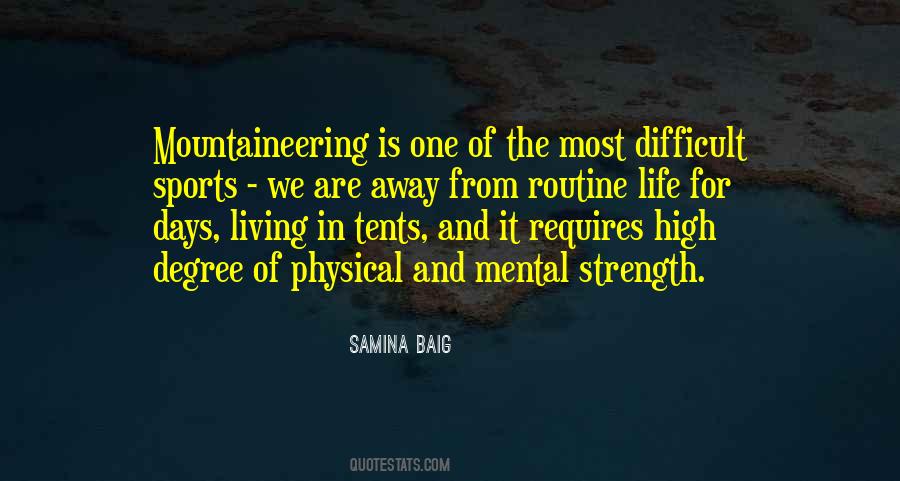 #29. Grace is what picks me up and lifts my wings high above and I fly! Grace always conquers! Be graceful in everything; in anger, in sadness, in joy, in kindness, in unkindness, retain grace with you! - Author: C. JoyBell C.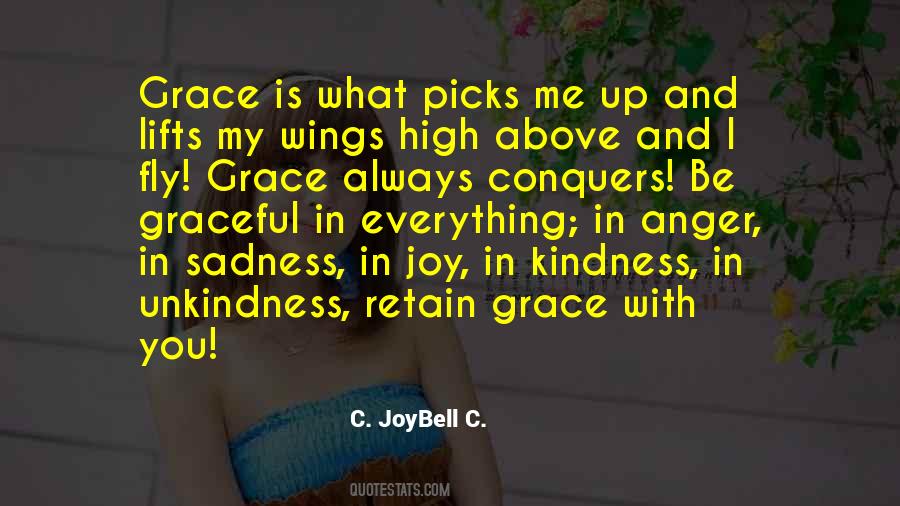 #30. The whole quality of your life depends on your state of mind. There are very high states of mind that very few people experience. They are also quite pragmatic and practical and they make you more efficient at living and working in the world. - Author: Frederick Lenz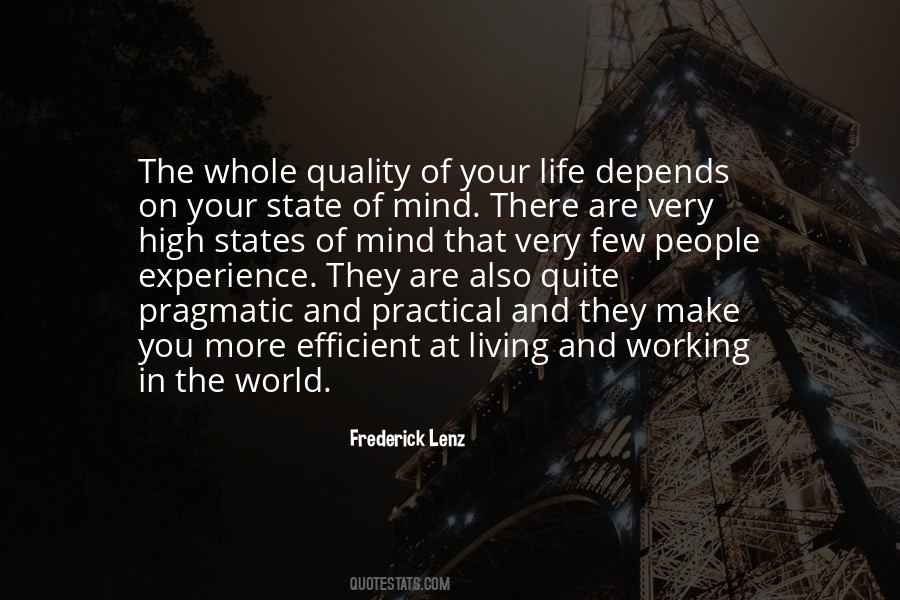 #31. Living in a community with very wounded people, I came to see that I had lived most of my life as a tightrope artist trying to walk on a high, thin cable from one tower to the other, always waiting for the applause when I had not fallen off and broken my leg. - Author: Henri Nouwen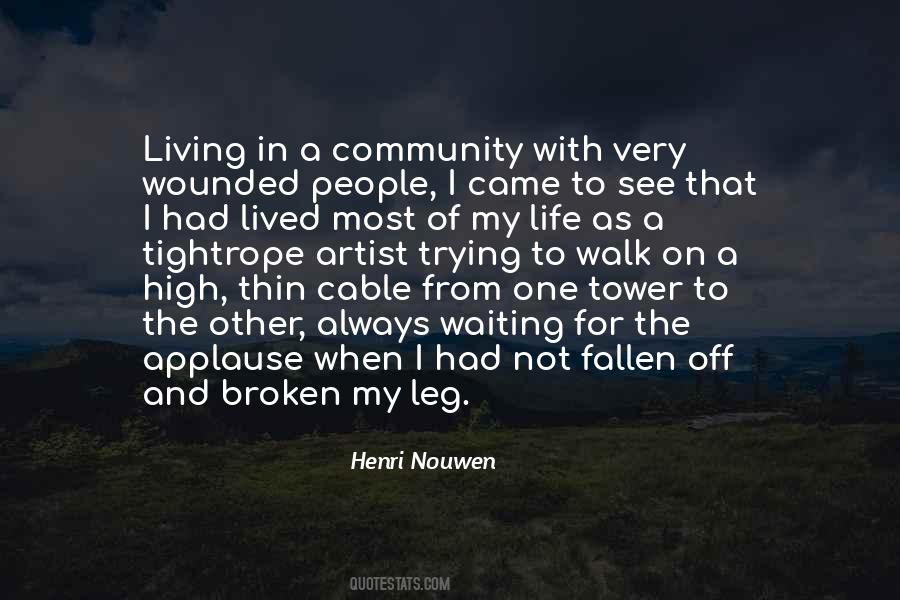 #32. We got a saying around here about our corn, 'it grows knee-high by the Fourth of July. - Author: Richard Puz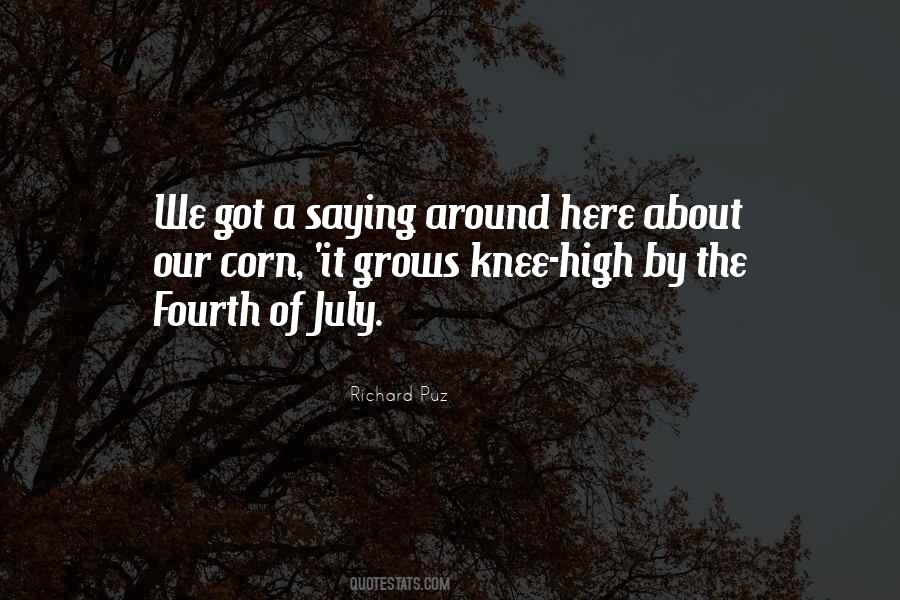 #33. Conditions have changed, but we are still operating financially by the rules established during the Industrial Revolution-rules based on creating more material possessions. But our high standard of living has not led to a high quality of life-for us or for the planet. - Author: Joseph R. Dominguez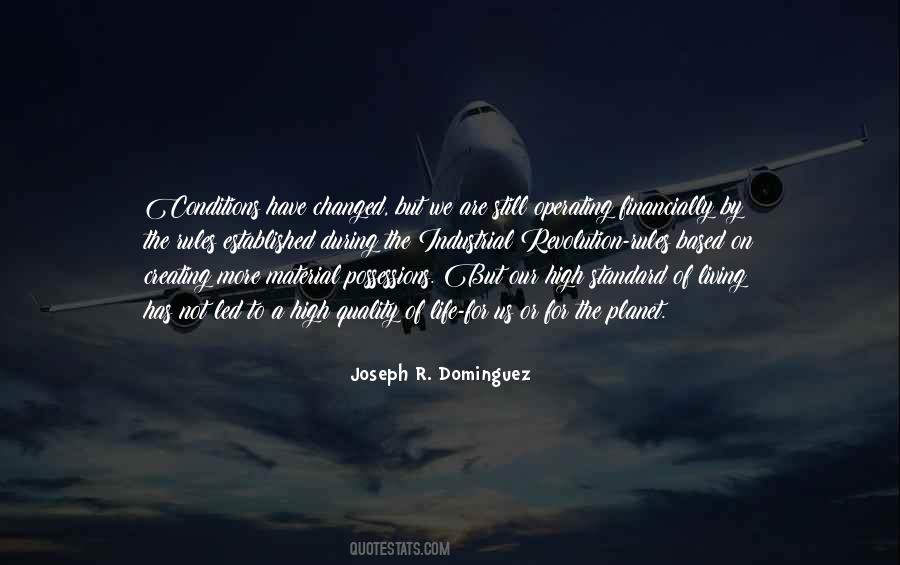 #34. Emma and I had both died twice, and for me, that second one actually stuck. Now I was a "resurrected American," better known, in colloquial terms, as life-challenged. Or undead. Or the living dead. But I'm not a zombie. I'm just a little less alive than your average high school junior. - Author: Rachel Vincent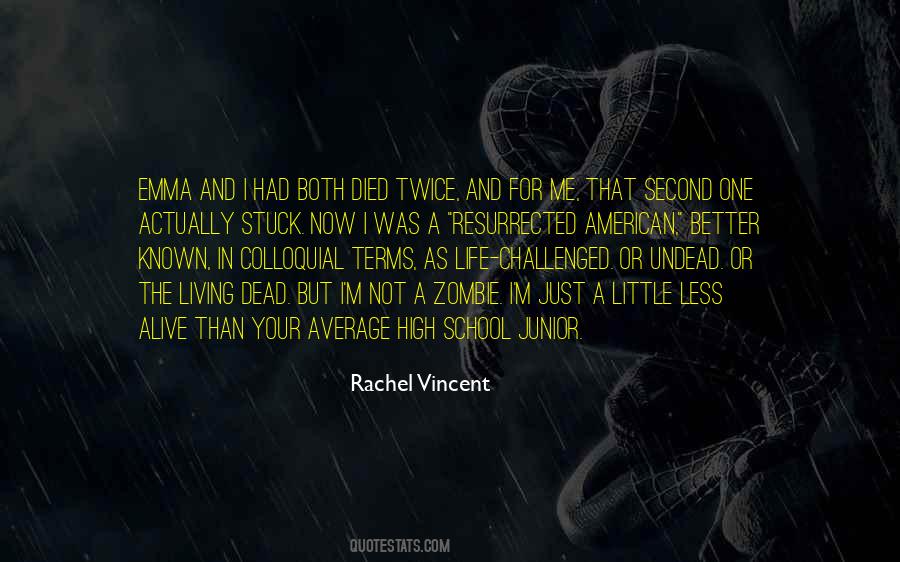 #35. I swear that I will never cause trouble for anybody, as long as I live!! So please! Nobody cause any trouble for me, either!! - Author: Minoru Furuya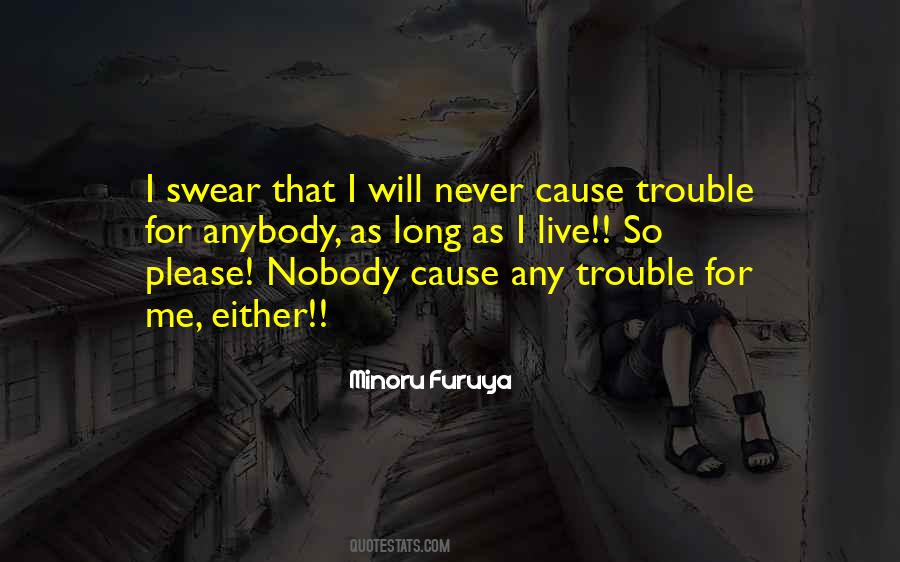 #36. The high cost of low living. - Author: Ezra Taft Benson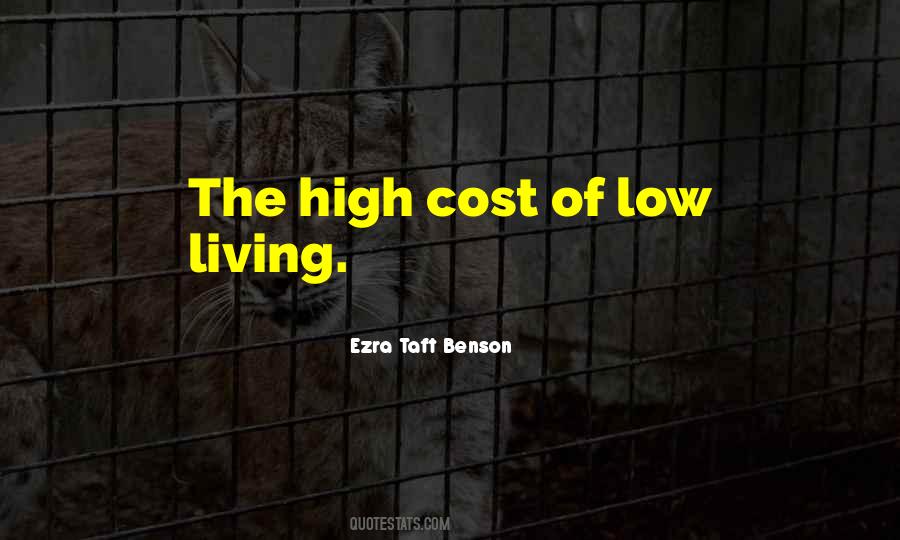 #37. I honestly think vulnerability is a beautiful thing: it's tenderness, authenticity, and risk-taking. It means you're living a life where the stakes are high and you are continuing to push your own boundaries and learn new things. It keeps you flexible and young. - Author: Jaime Murray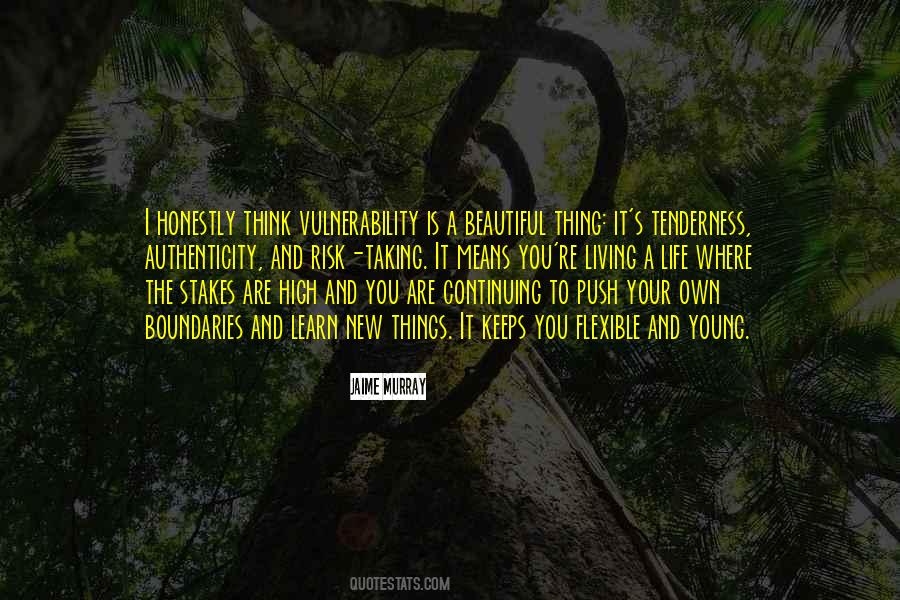 #38. Getting drunk or high every night. Being hungover every morning. You run out of options at a certain point. You come to understand why everybody else is living the boring life. And it doesn't look so boring anymore. - Author: Paul Russell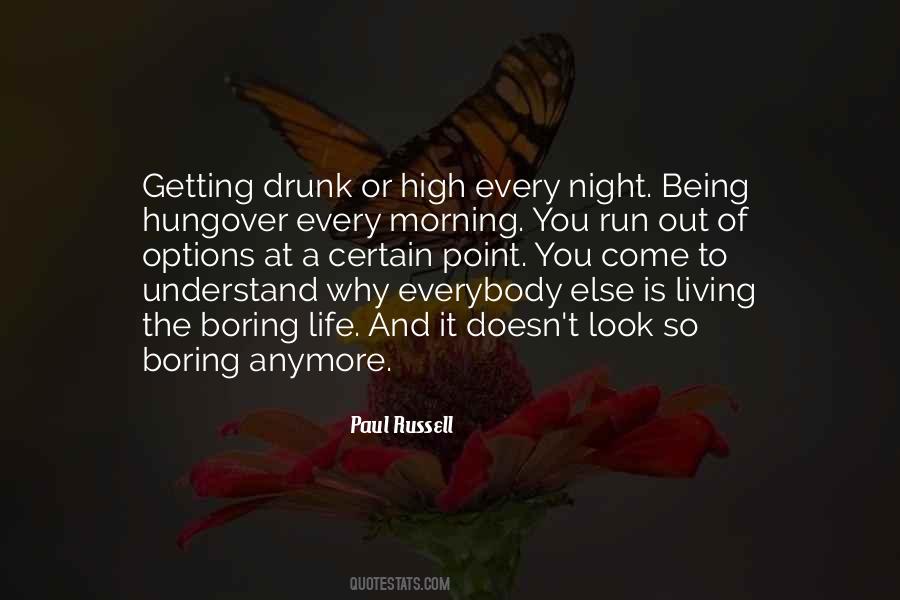 #39. When he feels the world is closing in, he turns his stereo way up high. He just spends his life, living in a rock and roll fantasy. - Author: Ray Davies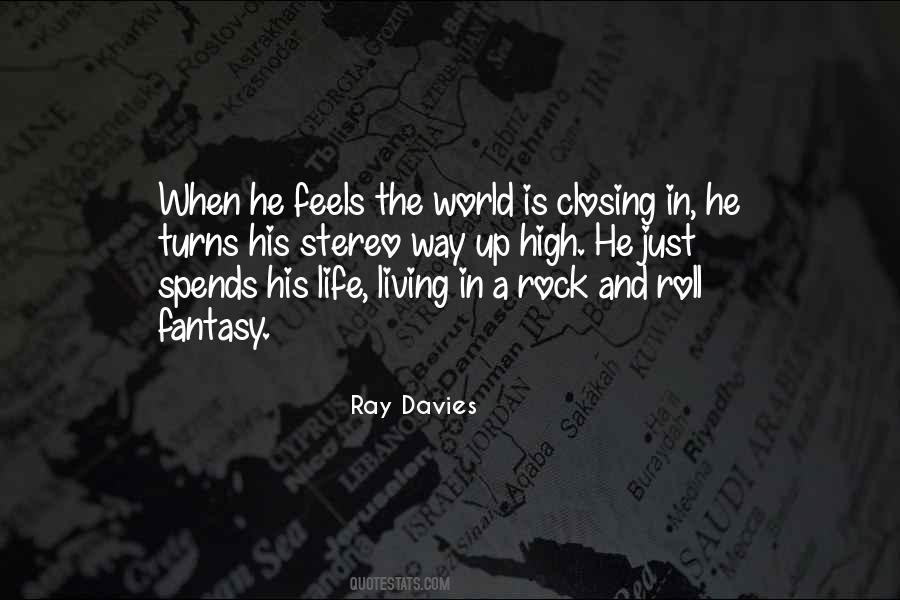 #40. Plain living and high thinking are no more. The homely beauty of the good old cause Is gone; our peace, our fearful innocence, And pure religion breathing household laws. - Author: William Wordsworth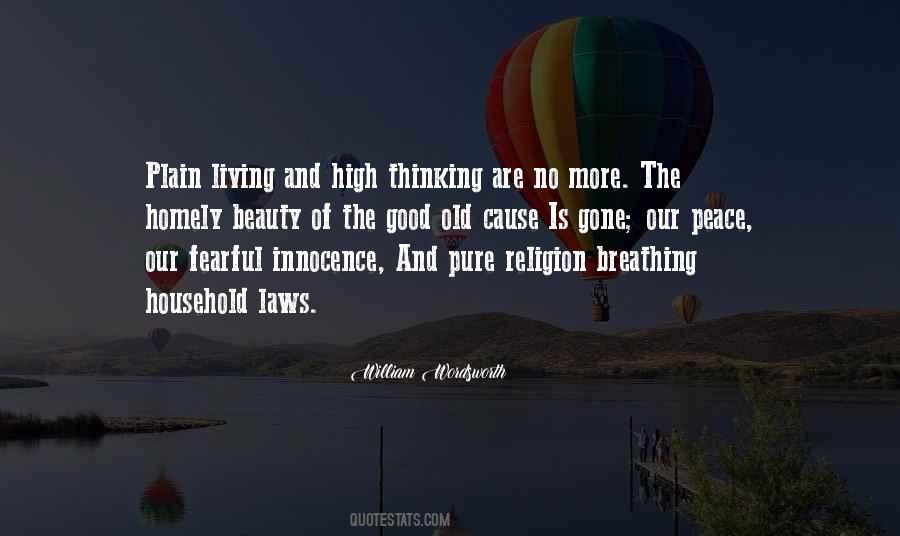 #41. Life isn't about constantly trying to scale peak after peak, it's about living at a high plateau & thriving - Author: Anne McKevitt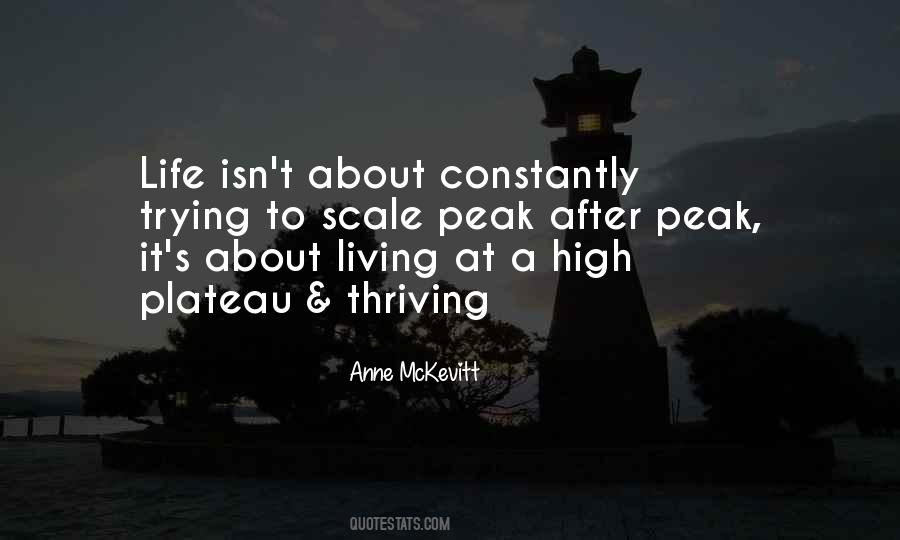 #42. I've got an air mattress for a bed ... really living the high life. - Author: Clayton Kershaw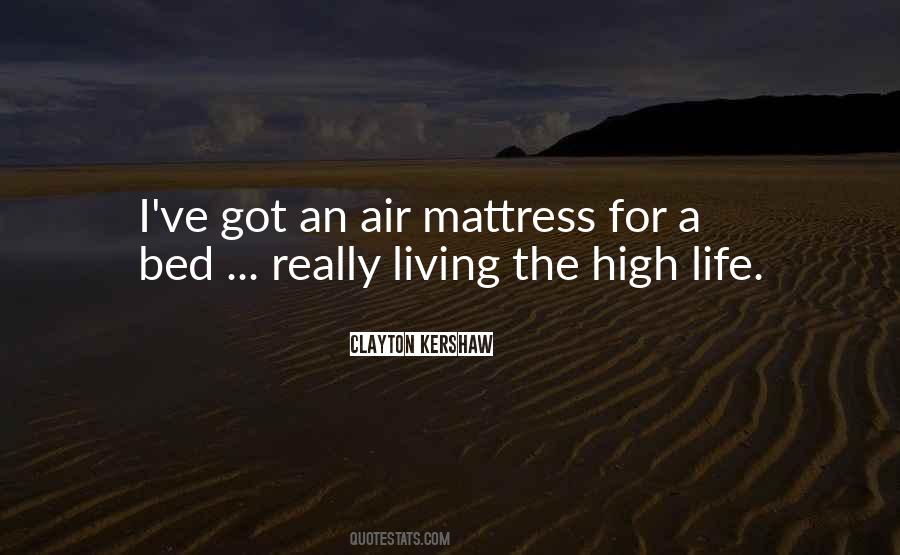 Famous Authors
Popular Topics