Good Word Famous Quotes & Sayings
List of top 100 famous quotes and sayings about good word to read and share with friends on your Facebook, Twitter, blogs.
Top 100 Good Word Quotes
#1. I'm not a good kid. Yeah, look, I'm just a piece of paper with the word sad and a bunch of cuss words written on it.
A lousy piece of paper. That's me.
A piece of paper that's waiting to be torn up. - Author: Benjamin Alire Saenz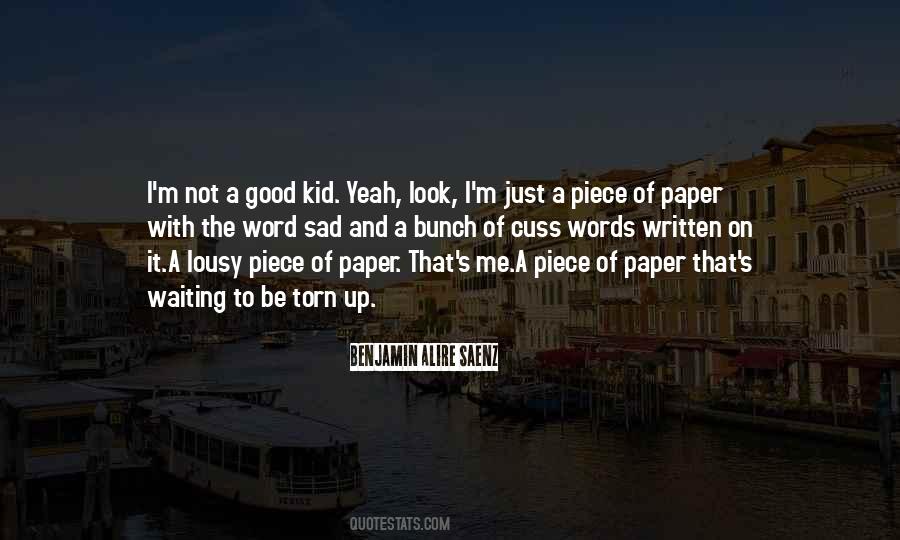 #2. Most playwrights go wrong on the fifth word. When you start a play and you type 'Act one, scene one,' your writing is every bit as good as Arthur Miller or Eugene O'Neill or anyone. It's that fifth word where amateurs start to go wrong. - Author: Meredith Willson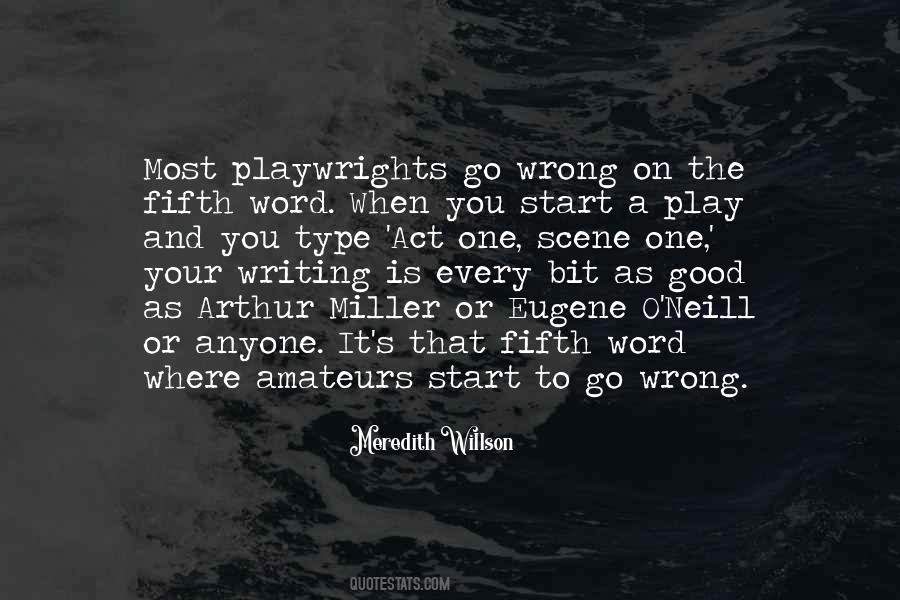 #3. You are a good counter...

T-Man (......You used the F word 31 times.......) - Author: Deyth Banger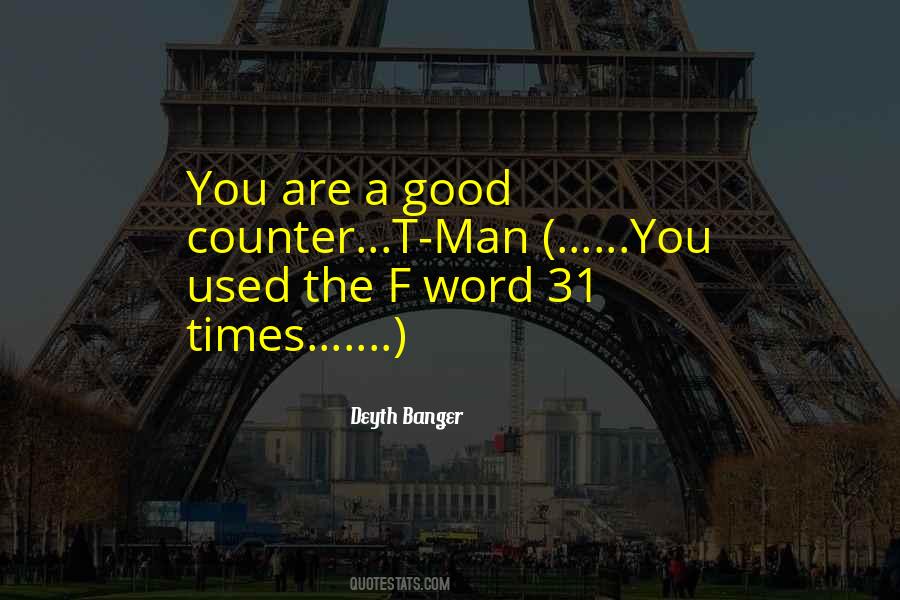 #4. Do not sow the Word of God plus man's philosophies, man's theories, man's traditions. Just sow the pure Word of God. A good farmer washes his seed before he sows it. A good spiritual farmer makes sure he does not mix God's Word with anything defiling. - Author: Warren W. Wiersbe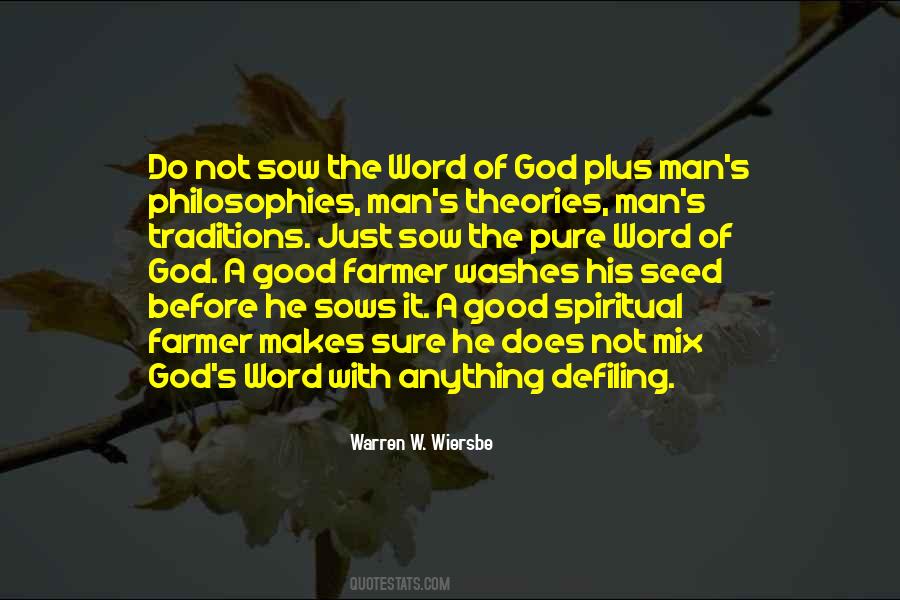 #5. The L Word reaffirmed that good storytelling has a way of creating community. Fans everywhere have been connecting with each other online, in public and at home-viewing parties. - Author: Jennifer Beals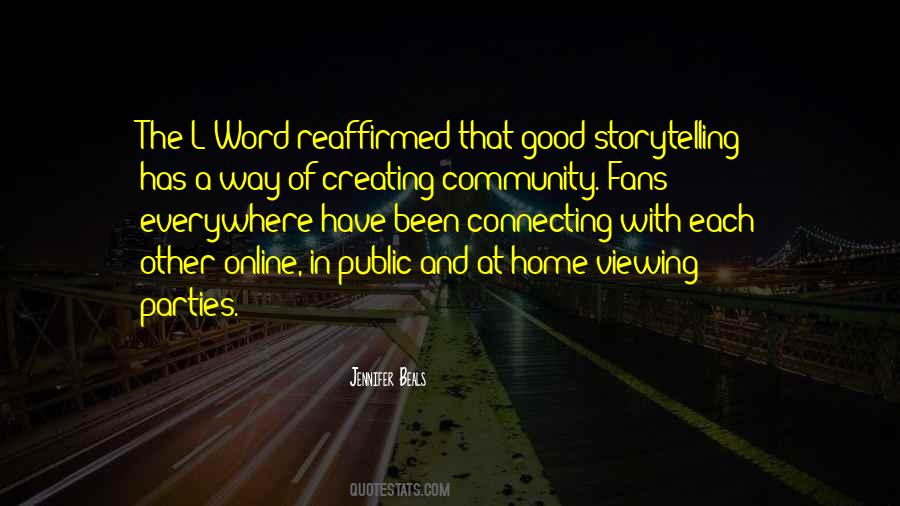 #6. OWE, v. To have (and to hold) a debt. The word formerly signified not indebtedness, but possession; it meant "own," and in the minds of debtors there is still a good deal of confusion between assets and liabilities. - Author: Ambrose Bierce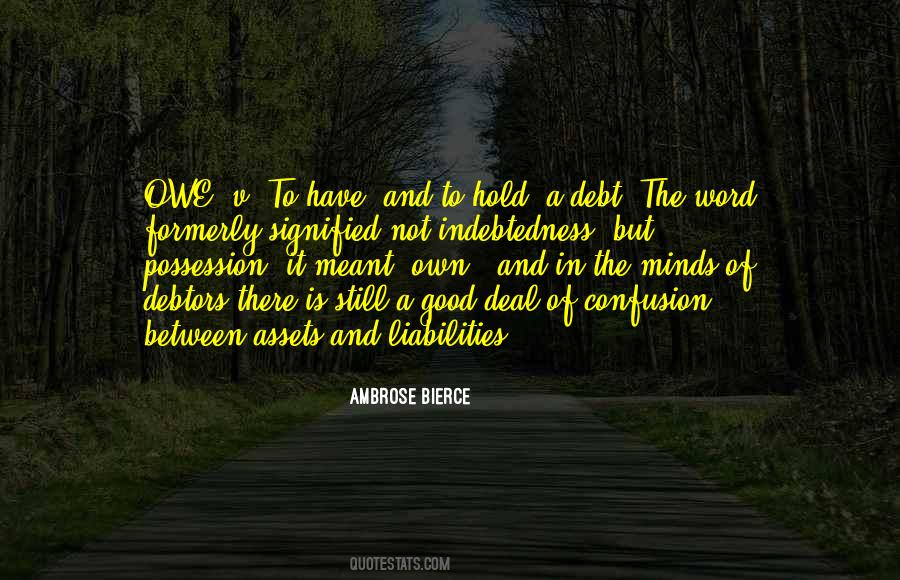 #7. When I first came to work her i spotted a problem that needed to be solved, but I didn't know what to do. So I called the One Minute Manager. When he answered the phone, I said, Sir, I have a problem. Befor I could get another word out, he said, Good! That's what you've been hired to solve. - Author: Kenneth H. Blanchard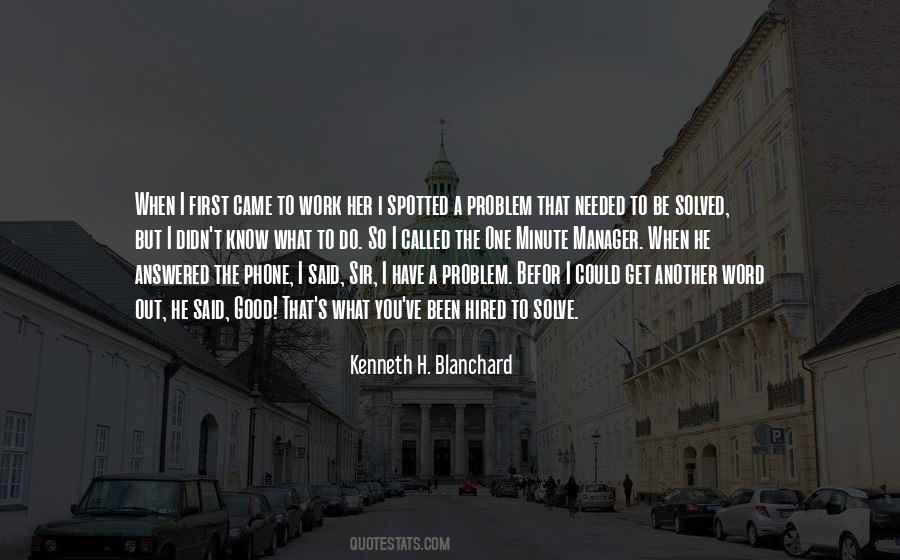 #8. Hope was supposed to be a good thing, but it was starting to feel like every other four-letter word you're not supposed to say. - Author: Elizabeth Scott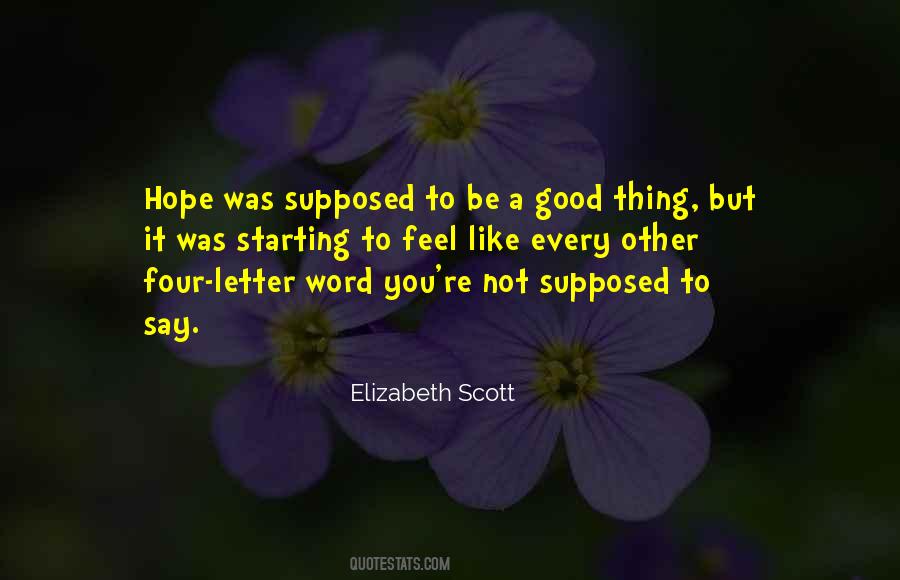 #9. The power of the gospel is the word of God ... nobody needs a gospel if there's no judgment, or law, if God is not a God of judgment. If there is no such thing as hell, what good is the gospel? - Author: R.C. Sproul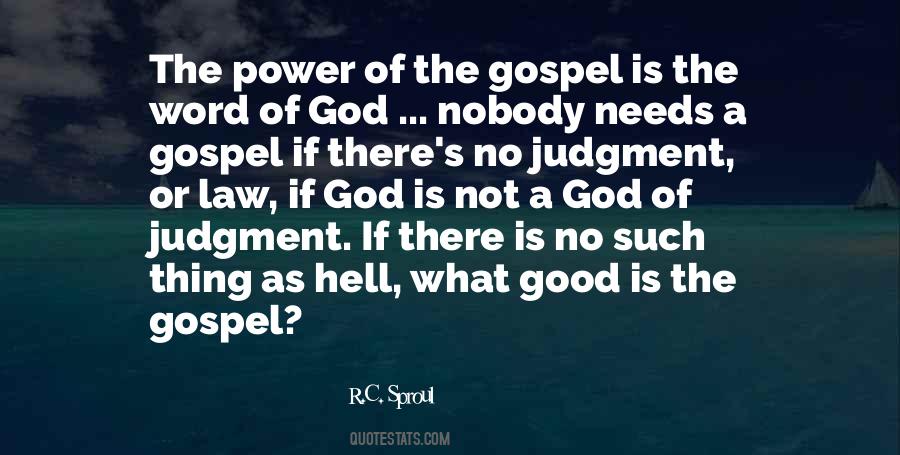 #10. If a man suffers ill, let it be without shame; for this is the only profit when we are dead. You will never say a good word about deeds that are evil and disgraceful. - Author: Aeschylus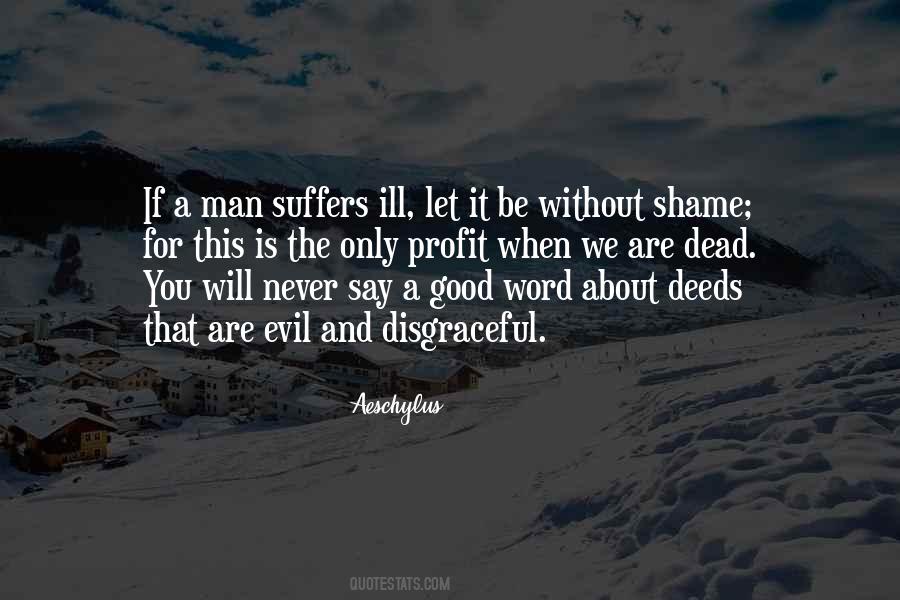 #11. Note to self: Caymen is very good at sarcasm."
"If you're recording notes for an official record, I'd like the word 'very' stricken and replaced with 'exceptionally. - Author: Kasie West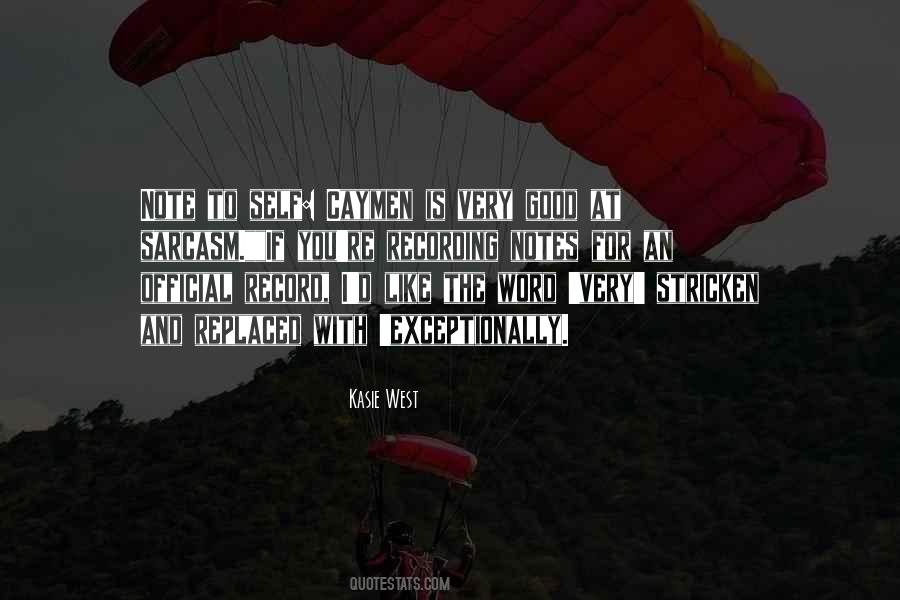 #12. I always thought that "humanist" was a good word long before I understood that anyone thought it was a bad word. - Author: Gloria Steinem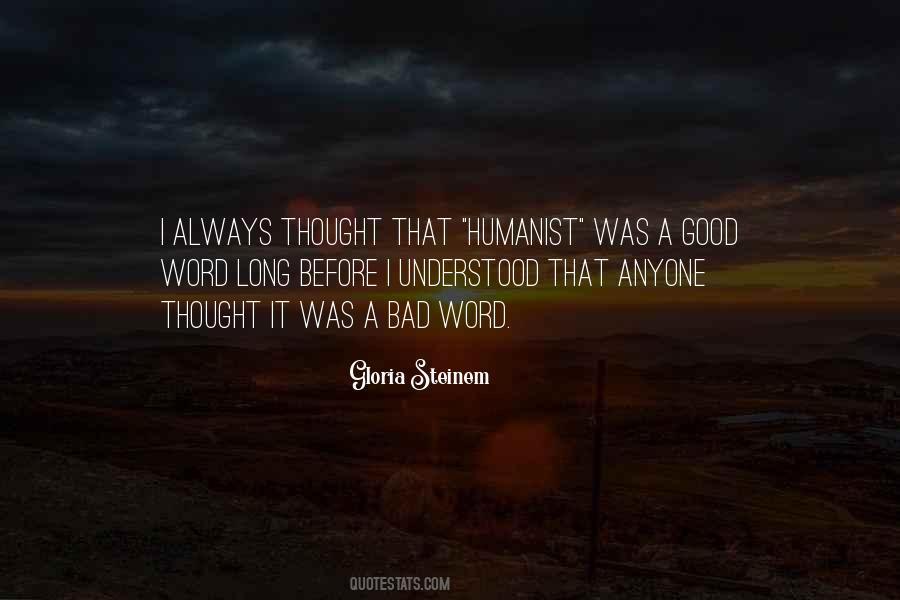 #13. She smiled. "How ... cute." She chose the word rather like a candy, which she bit. - Author: Matthew Skelton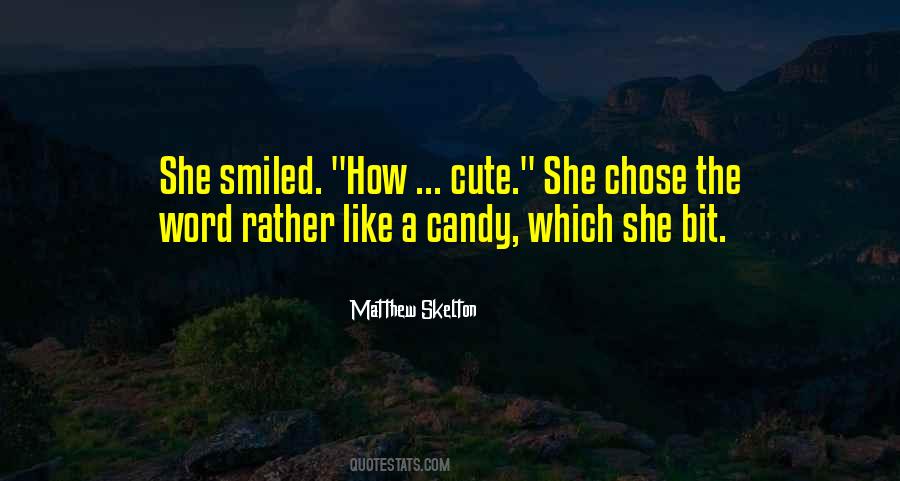 #14. Some think, excuse me if I use the word, that in order to be good Catholics, we have to be like rabbits - but no. - Author: Pope Francis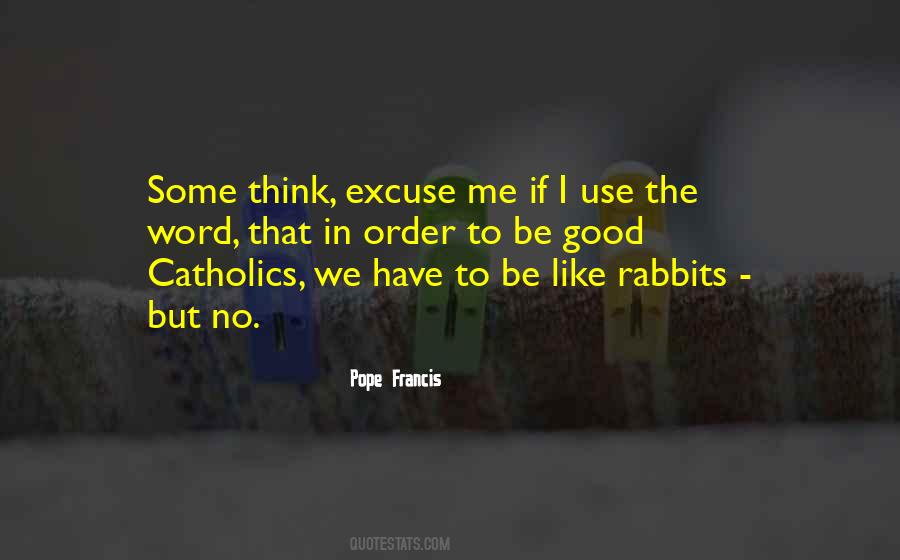 #15. No good sentences ever include the word 'should.' I should have paid the tavern bill; now they're coming to break my legs. I should never have run off with my best friend's wife; now she devils me constantly. I should - - Author: Cassandra Clare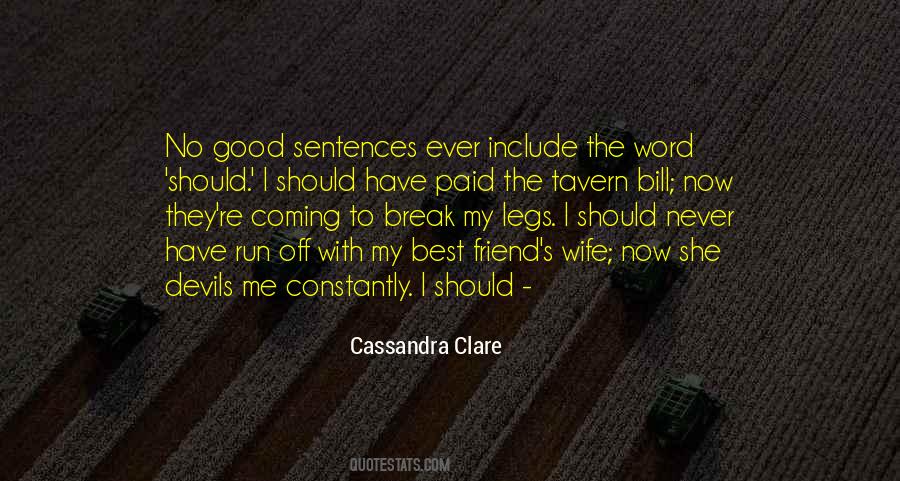 #16. Do you believe in that Infinite, good Providence working in and through you? If you believe that this Omnipresent One is present in every atom, is through and through, Ota-Prota, as the Sanskrit word goes, penetrating your body, mind and soul, how can you lose heart? - Author: Swami Vivekananda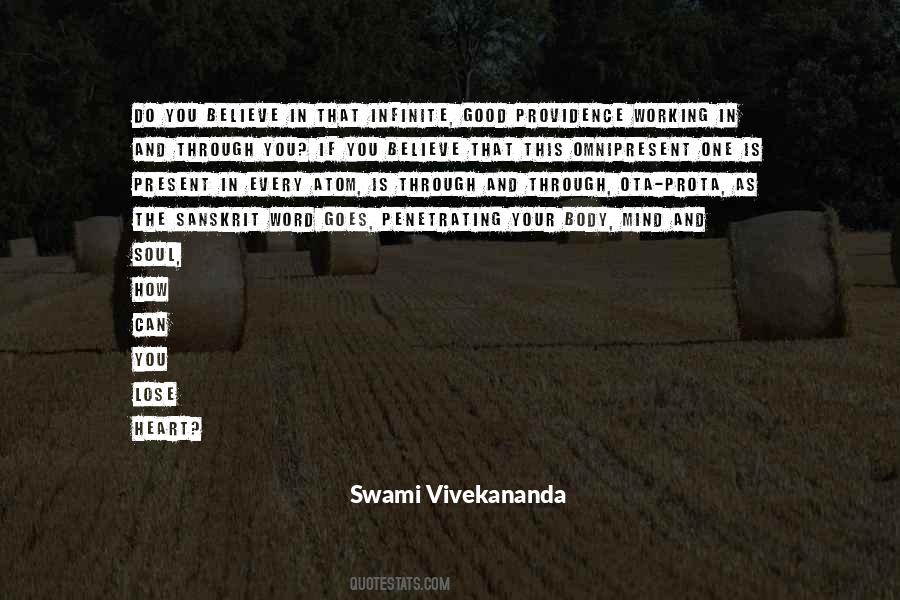 #17. I never said good-bye.'
'Such a needless word, she said, 'when you love somebody. - Author: Mitch Albom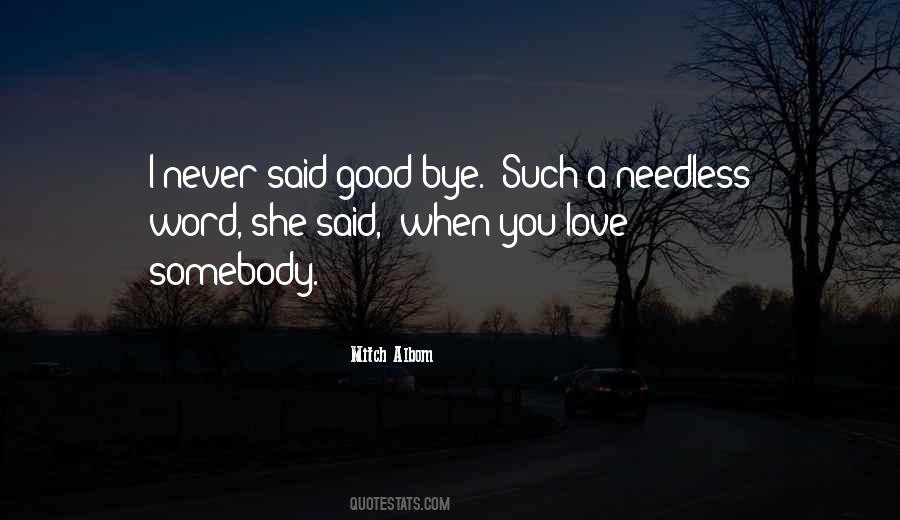 #18. The gospel is good news - a message to be proclaimed, a truth to be taught, a word to be spoken, and a story to be told. - Author: Tim Chester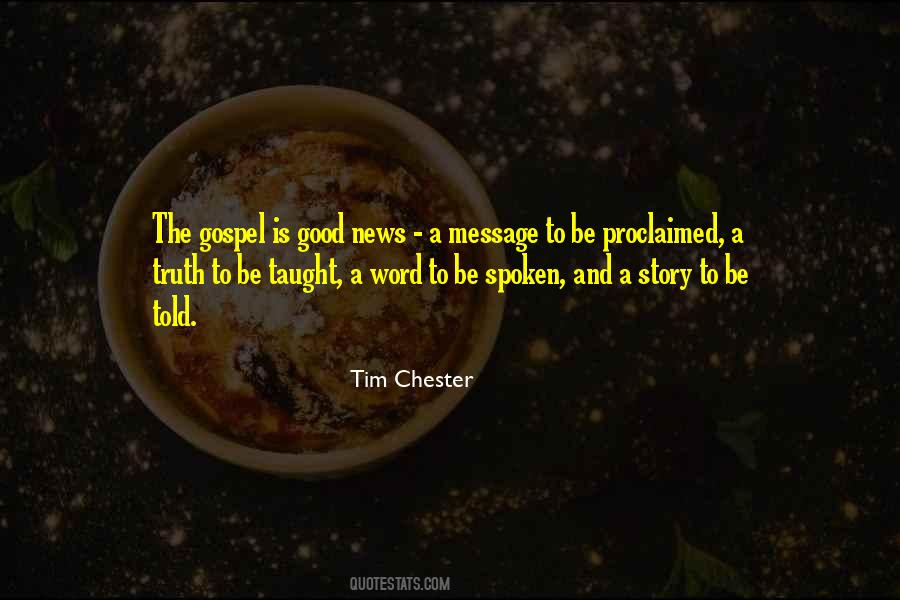 #19. The quintessential good and beauty in life is what each has to offer to others valuing the gesture ourselves into confluence with the Word of God. - Author: Pierre Teilhard De Chardin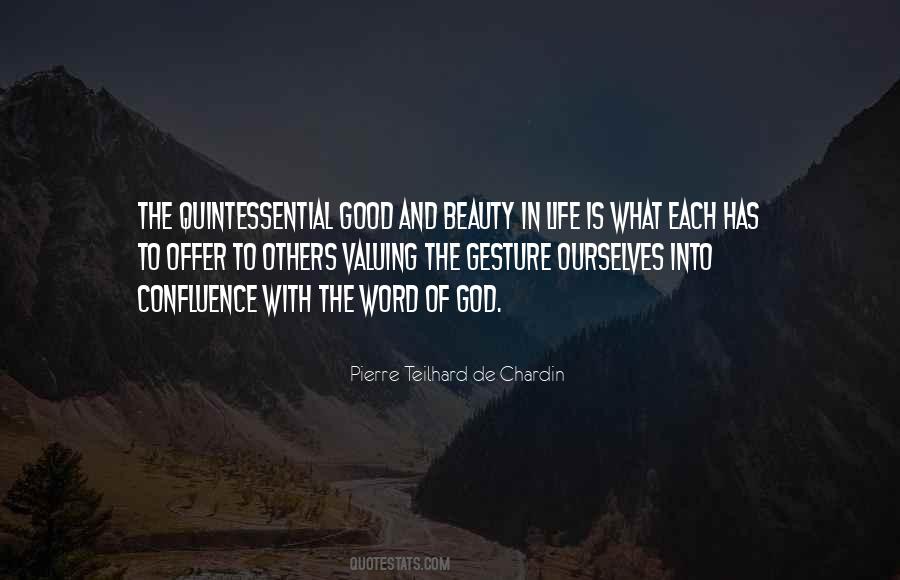 #20. But I don't think that poetry is a good, to use a contemporary word, venue, for current events. - Author: Diane Wakoski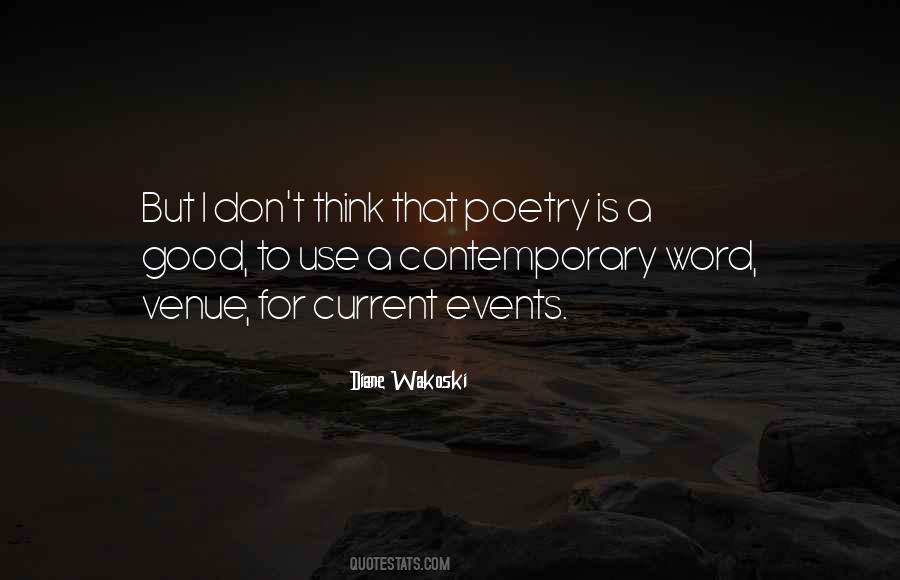 #21. This is a moral universe, which means that despite all the evidence that seems to be to the contrary, there is no way that evil and injustice and oppression and lies can have the last word ... that is what has upheld the morale of our people, to know that in the end good will prevail. - Author: Desmond Tutu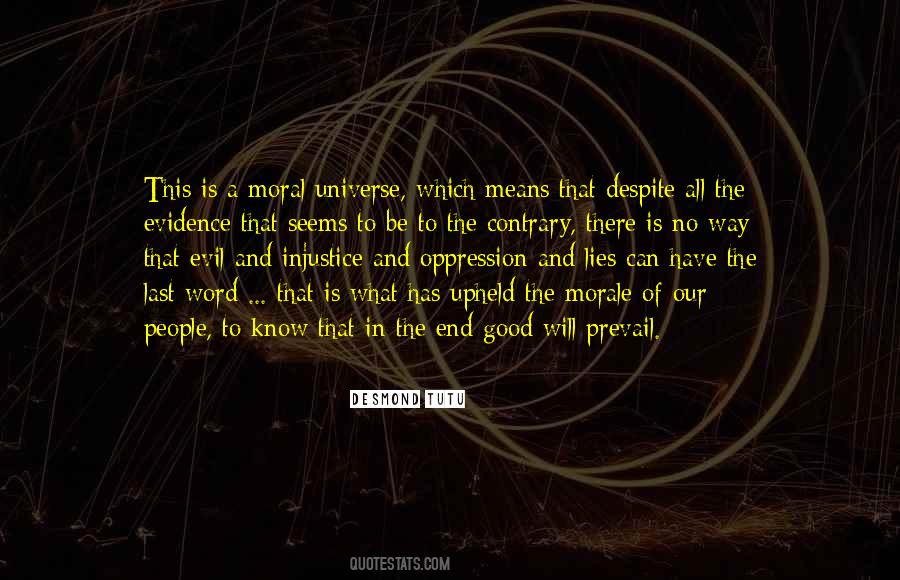 #22. Everything God tells us to do is for our good. Whether it's direction you get in His Word or something He's specifically put in your heart for your situation in life, the absolute best thing you can ever do is obey Him promptly and completely. - Author: Joyce Meyer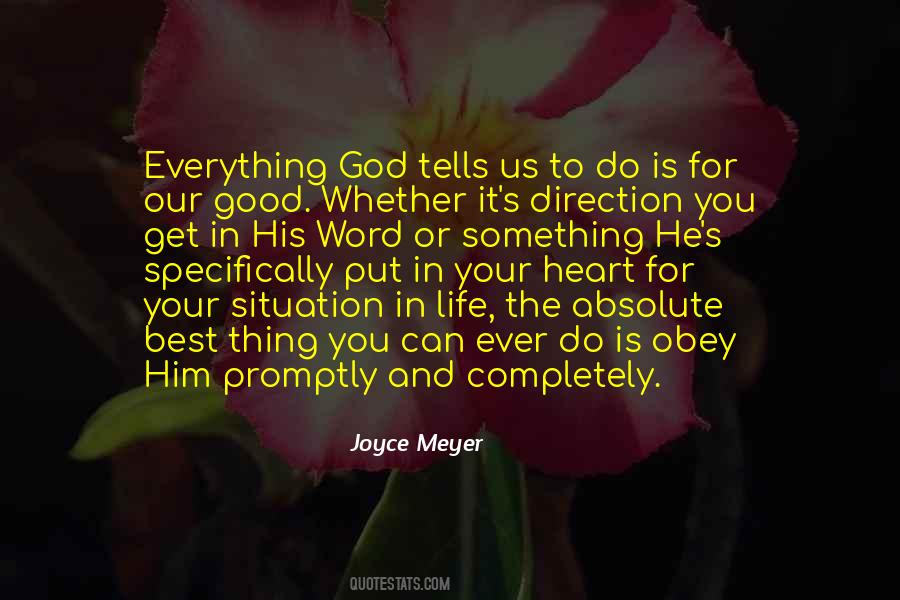 #23. The stars, that in their courses roll, Have much instruction given; But Thy good Word informs my soul How I may climb to Heaven. - Author: Isaac Watts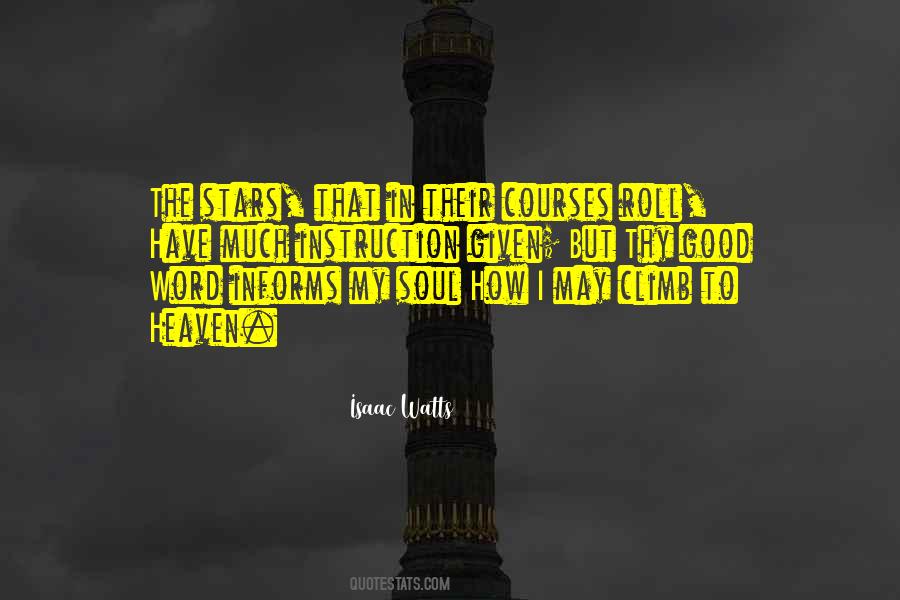 #24. The gospel of Jesus Christ must be the bad news of the conviction of sin before it can be the Good News of redemption. The truth is revealed in God's Holy Word; life can be lived only in absolute and disciplined submission to its authority. - Author: Charles Colson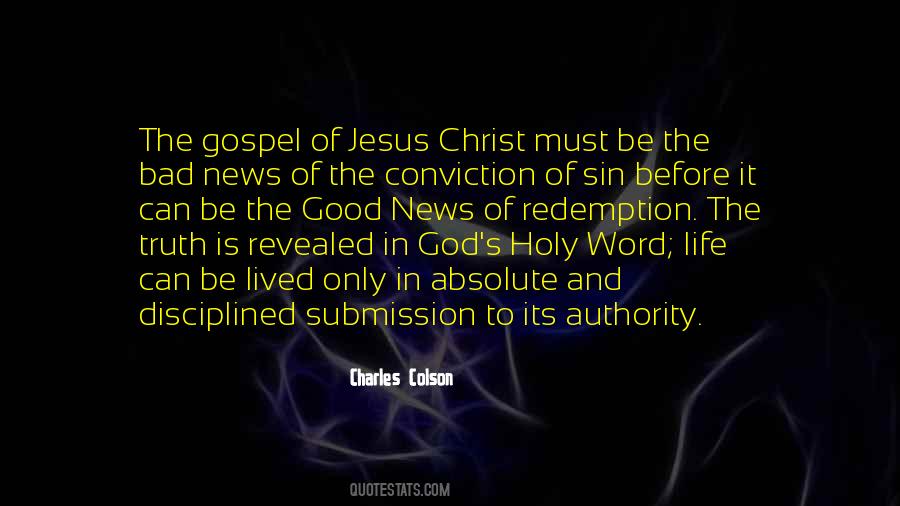 #25. Music is a means of spreading the good word and spreading positivity and productivity. Those things speak to me. - Author: CeeLo Green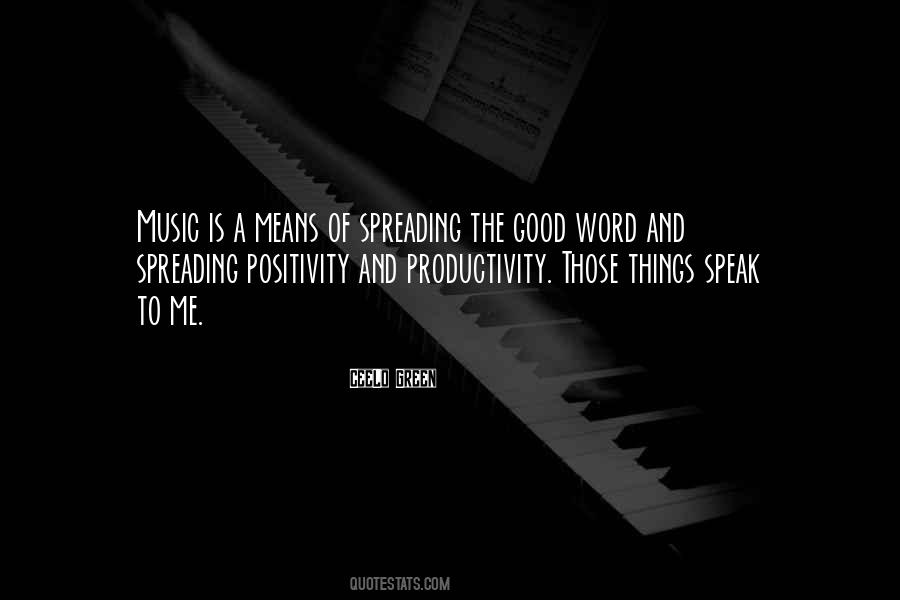 #26. Farewell has a sweet sound of reluctance. Good-by is short and final, a word with teeth sharp to bite through the string that ties past to the future. - Author: John Steinbeck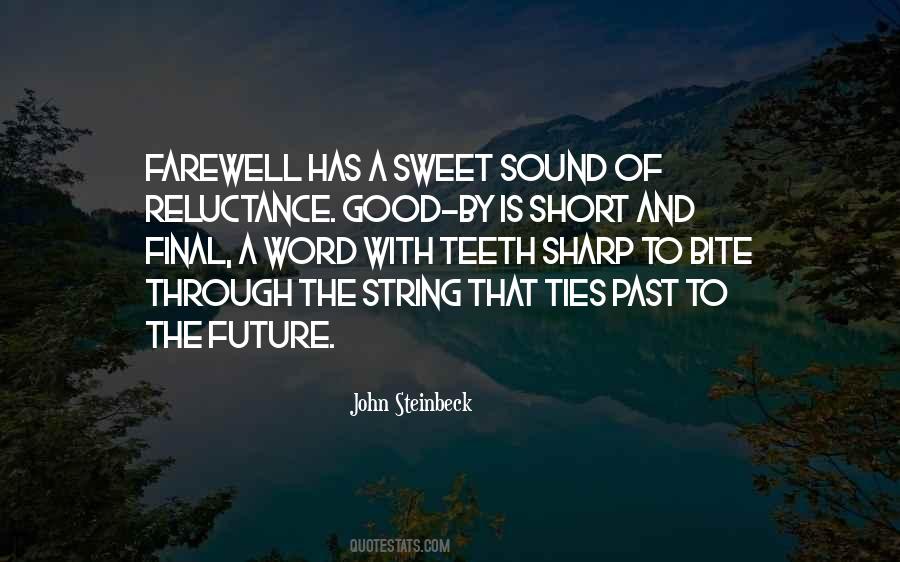 #27. I don't know much about Americanism, but it's a damn good word with which to carry an election. - Author: Warren G. Harding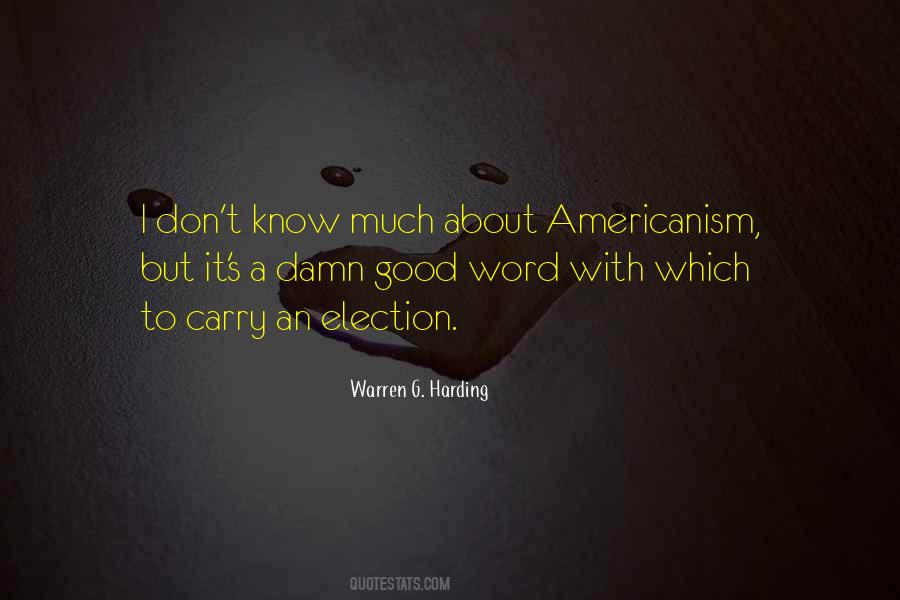 #28. Even with good maps, there's no guarantee that the public will get the word about landslide hazards, or that state and local governments will take action to discourage or prevent building in dangerous areas. - Author: Bill Dedman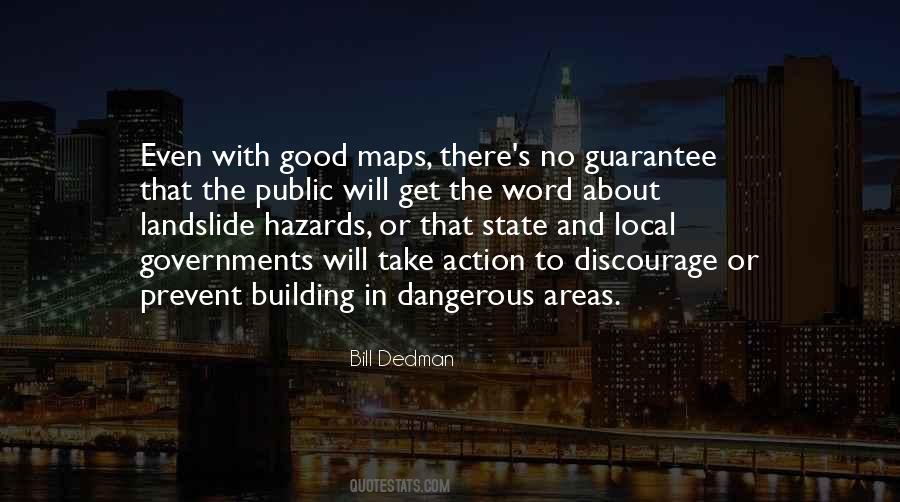 #29. If we had in this room a hundred teachers, good teachers from good schools, and asked them to define the word education, there would be very little general agreement. - Author: William Glasser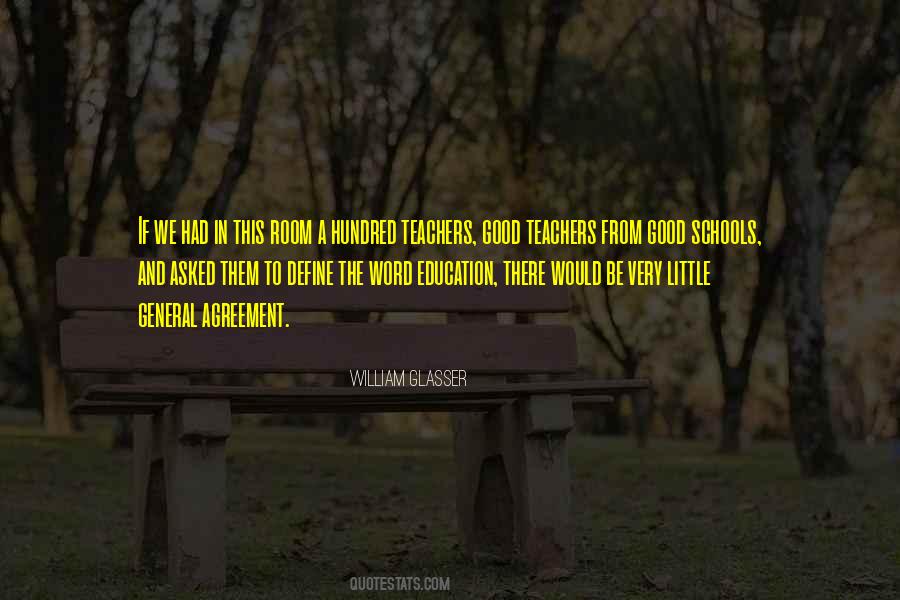 #30. Biologists have determined brookies to be indicators of ecosystem health and have been recently campaigning to get the word out. If brookies inhabit a stream, the odds are good that the waterway is in excellent condition. - Author: Joseph Monninger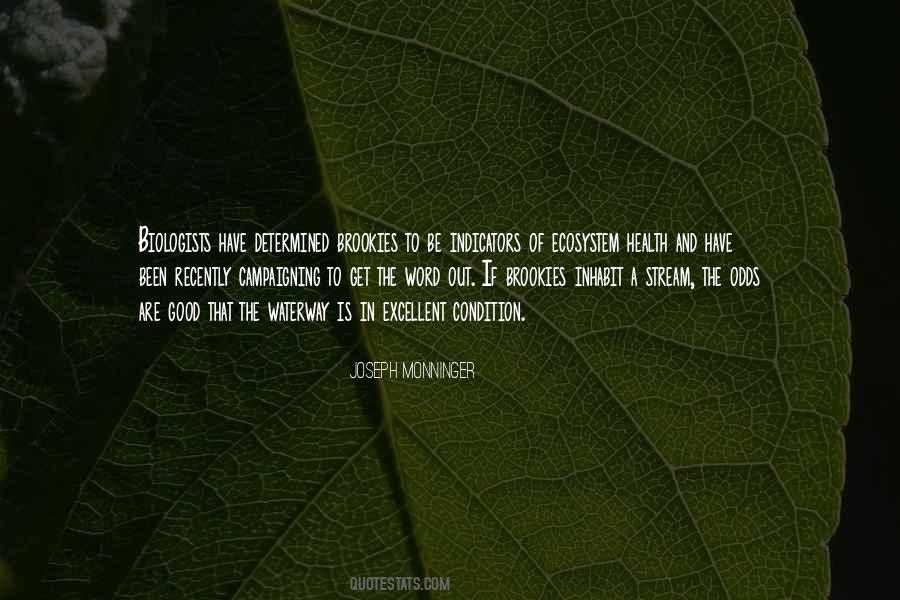 #31. The God who loans you life sees your every move, hears each word you speak, and knows your every thought. And this is a good thing. You are seen by God. Noticed. Known. - Author: Francis Chan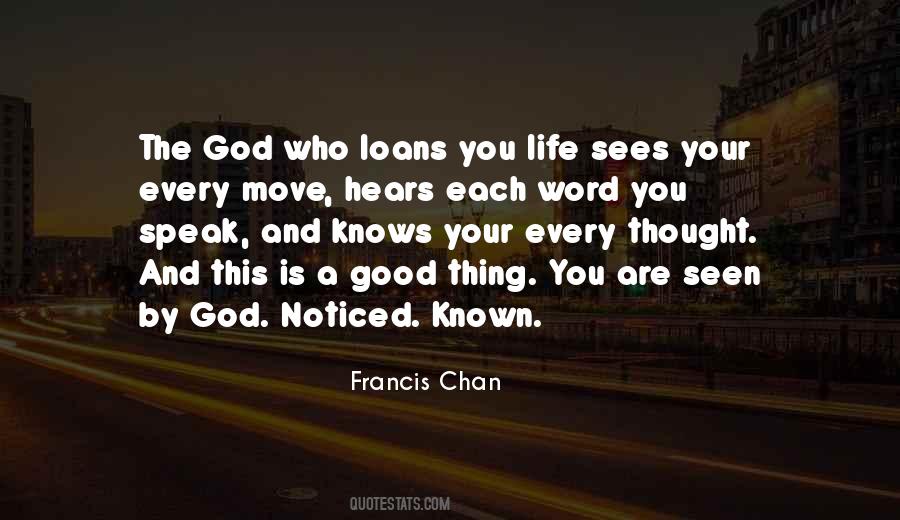 #32. I guess "rut" isn't the right word. A rut is something you subconsciously want to get out of. The thing is, when I admitted it to myself, I was happy. Happy happy happy. And that's a good thing. - Author: Sean Kennedy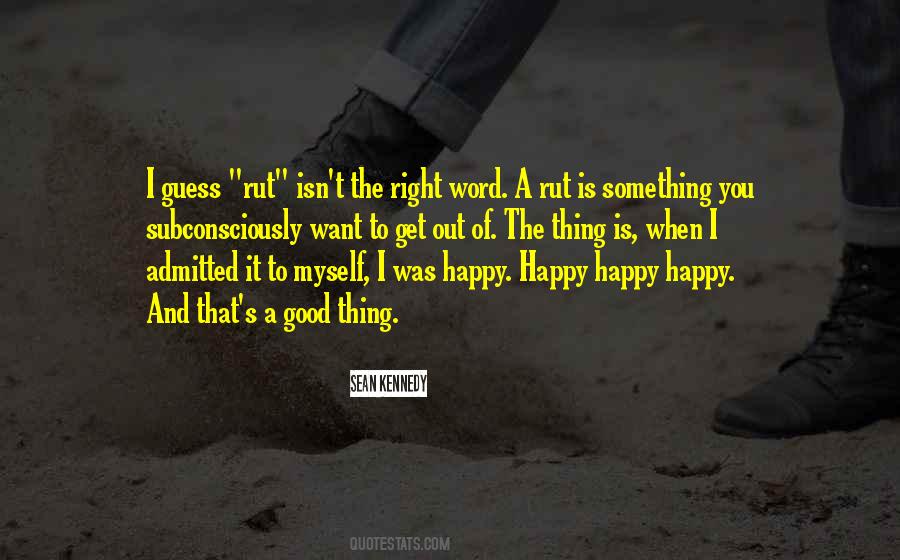 #33. The word "tip" stands for "to insure promptness." So when should you give it? Up front,of course. Sophisticated people don't take chances on poor service, they insure good service. - Author: Jim Rohn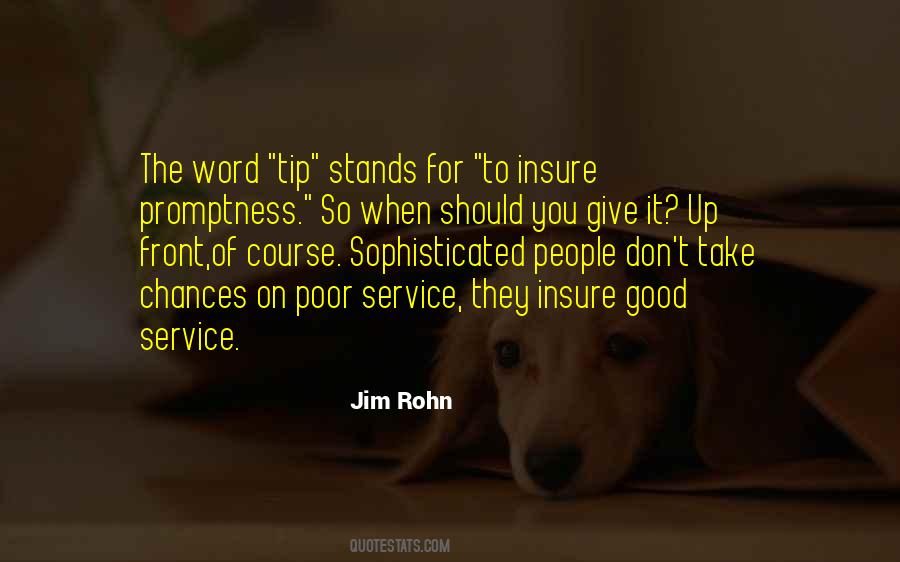 #34. The final word belongs to one of Truman's aides, George Elsey. "It's all well and good to come along later and say the bomb was a horrible thing," he commented subsequently. "The whole goddamn war was a horrible thing. - Author: William E. Leuchtenburg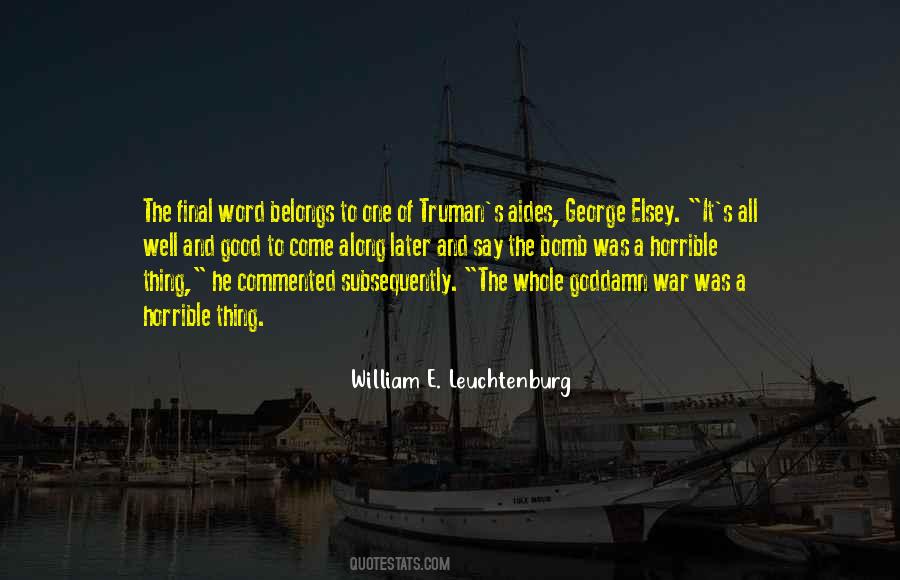 #35. Taking the first footstep with a good thought, the second with a good word, and the third with a good deed, I entered Paradise." Book of Arda Viraf (circa 6th century) ZOROASTRIAN RELIGIOUS TEXT - Author: Rhonda Byrne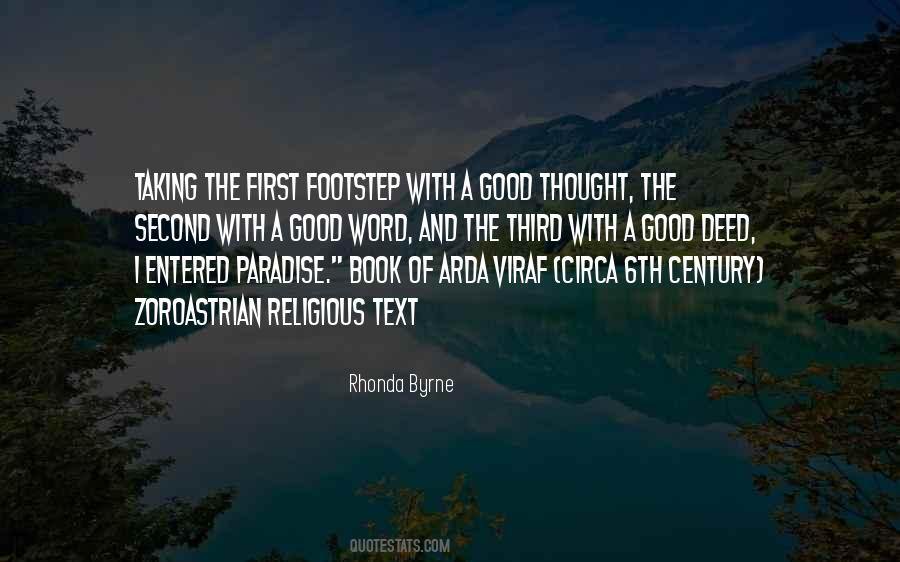 #36. It is Christ Himself, not the Bible, who is the true word of God. The Bible, read in the right spirit and with the guidance of good teachers, will bring us to Him. We must not use the Bible as a sort of encyclopedia out of which texts can be taken for use as weapons. - Author: C.S. Lewis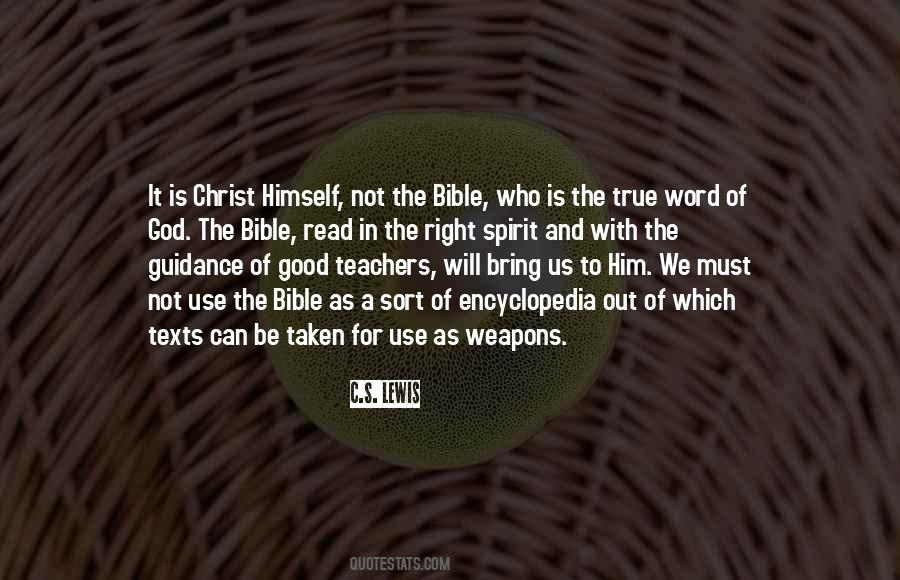 #37. Up until I came here this week, and I met so many women and young girls who feel, to use their word - and I'm a bit embarrassed, but it's a good word - empowered, by watching. I realized this isn't a burden, this is an honor. - Author: Lucy Lawless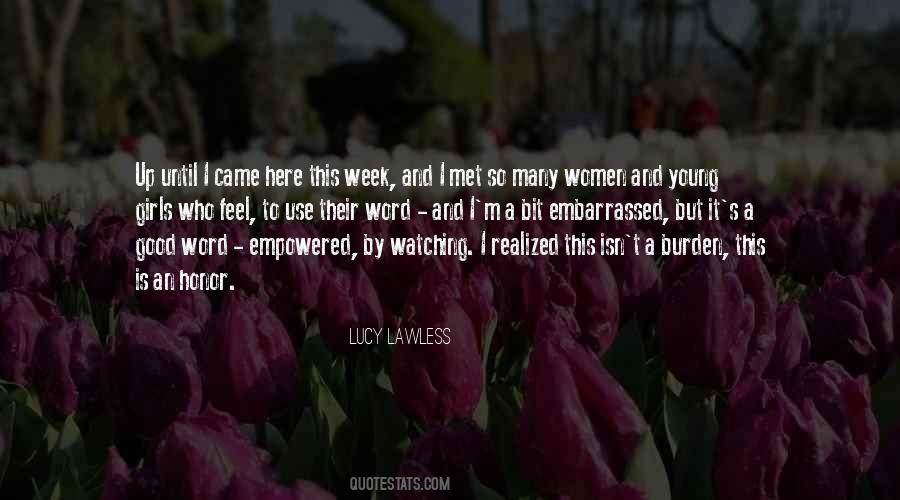 #38. Like your mouth has the gift of reading and I'm your favorite book. Find your favorite page in the soft spot between my legs and read it carefully. Fluently. Vividly. Don't you dare leave a single word untouched. And I swear my ending will be so good. - Author: Rupi Kaur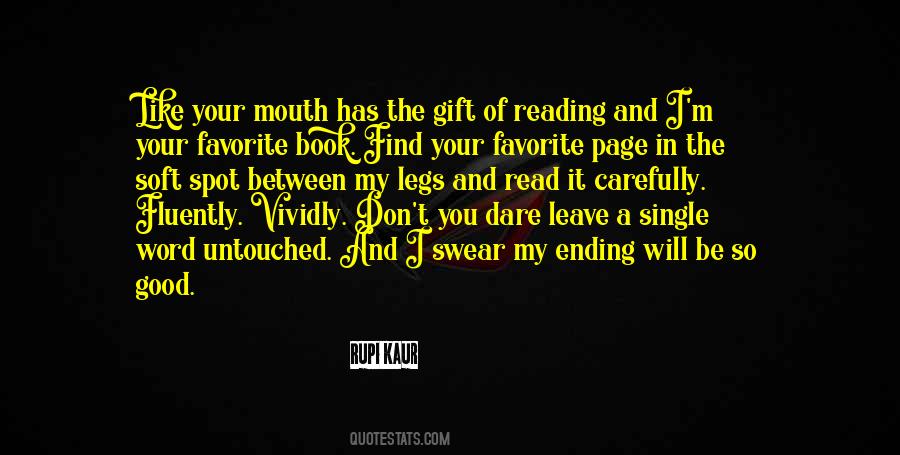 #39. If I had to sum up in a word what makes a good manager, I'd say decisiveness. You can use the fanciest computers to gather the numbers, but in the end you have to set a timetable and act. - Author: Lee Iacocca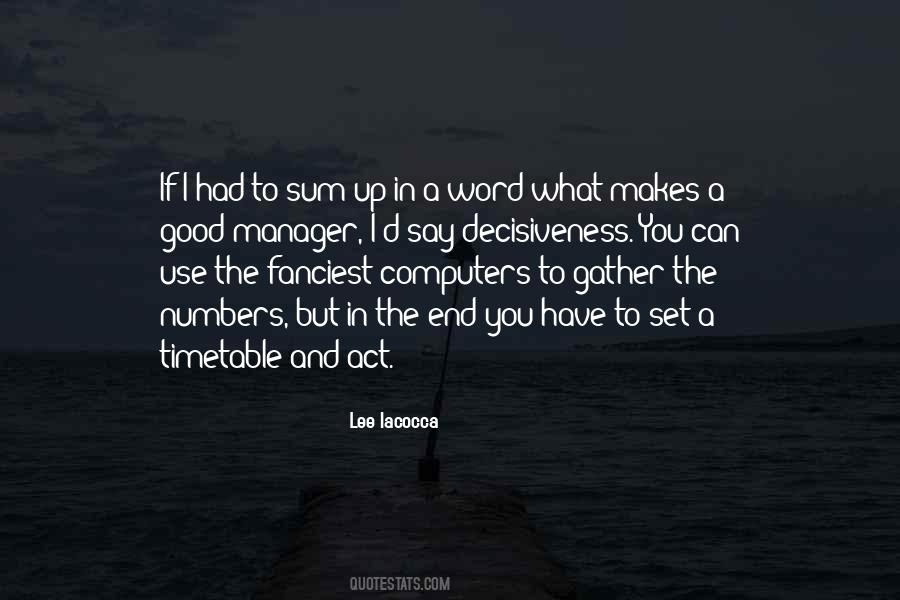 #40. Well. That's helpful. We'll put an APB out on the Gingerbread Man. I'm not hopeful it'll do us much good, though. Word on the street is you can't catch him. - Author: Joe Hill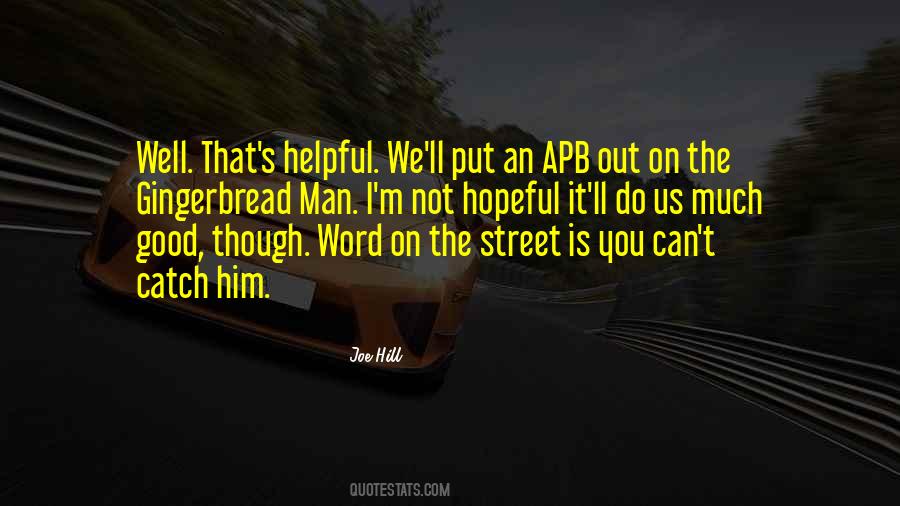 #41. No matter how sophisticated our choices, how good we are at dominating the odds, randomness will have the last word. - Author: Nassim Nicholas Taleb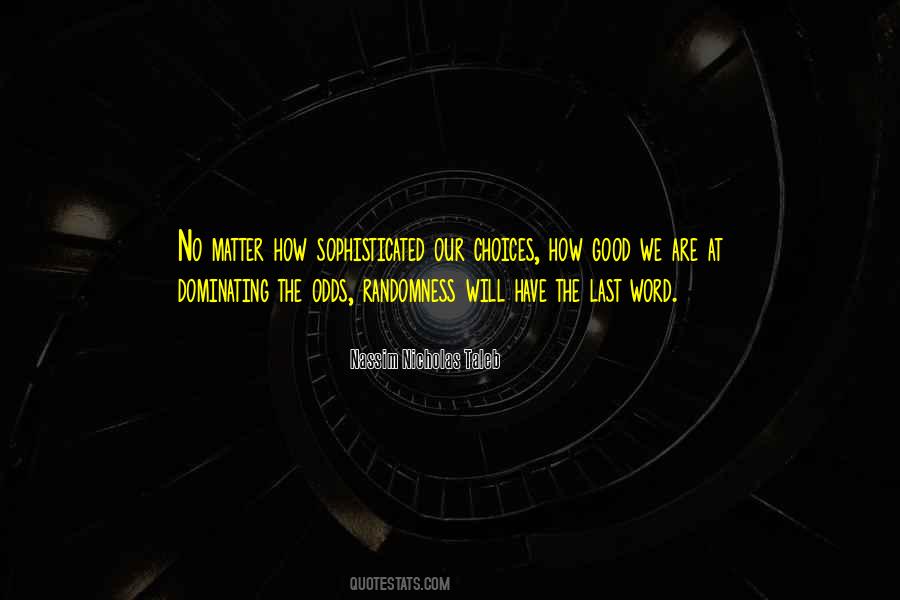 #42. If I Had To Sum Up In One Word The Qualities That Make Up A Good Manager, I'd Say Decisiveness. - Author: Lee Iacocca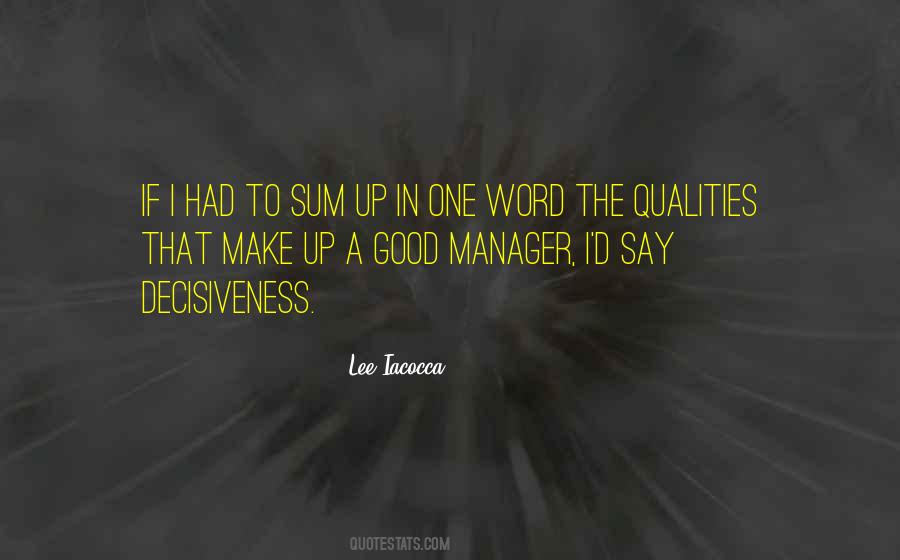 #43. Every day that we wake up is a good day. Every breath that we take is filled with hope for a better day. Every word that we speak is a chance to change what is bad into something good. - Author: Walter Mosley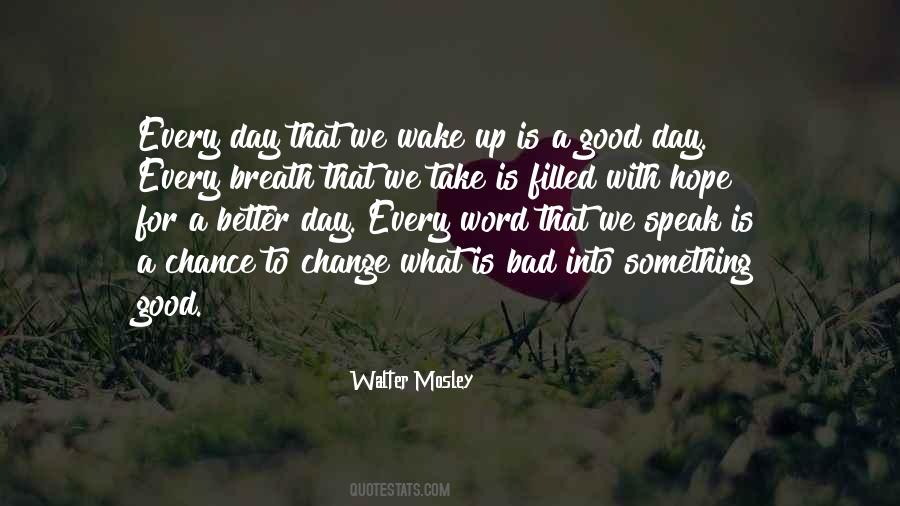 #44. Neighborhood is a word that has come to sound like a Valentine. As a sentimental concept, 'neighborhood' is harmful to city planning. It leads to attempts at warping city life into imitations of town or suburban life. Sentimentality plays with sweet intentions in place of good sense. - Author: Jane Jacobs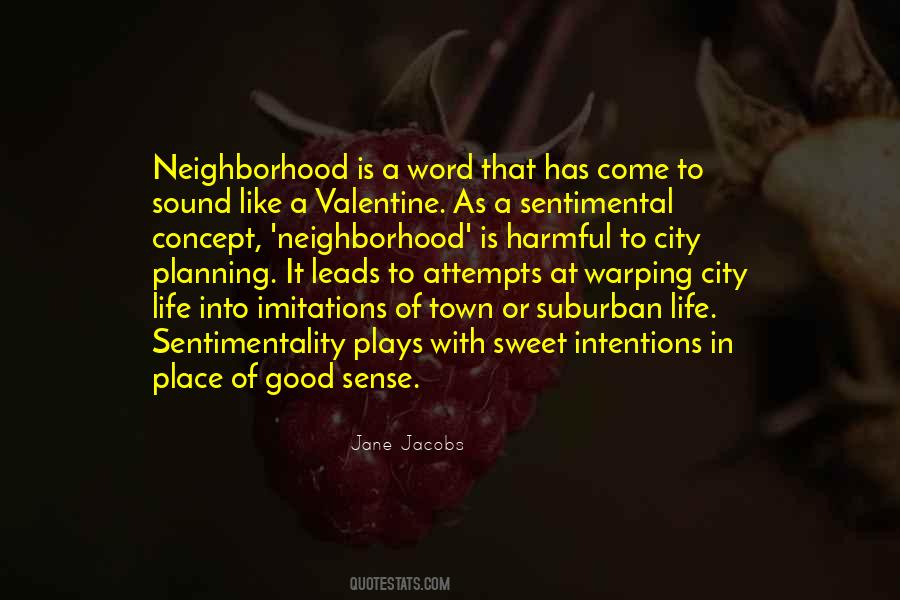 #45. The word 'star' doesn't mean an awful lot to me. 'Good actor' and having the respect of one's peers means more. - Author: Pierce Brosnan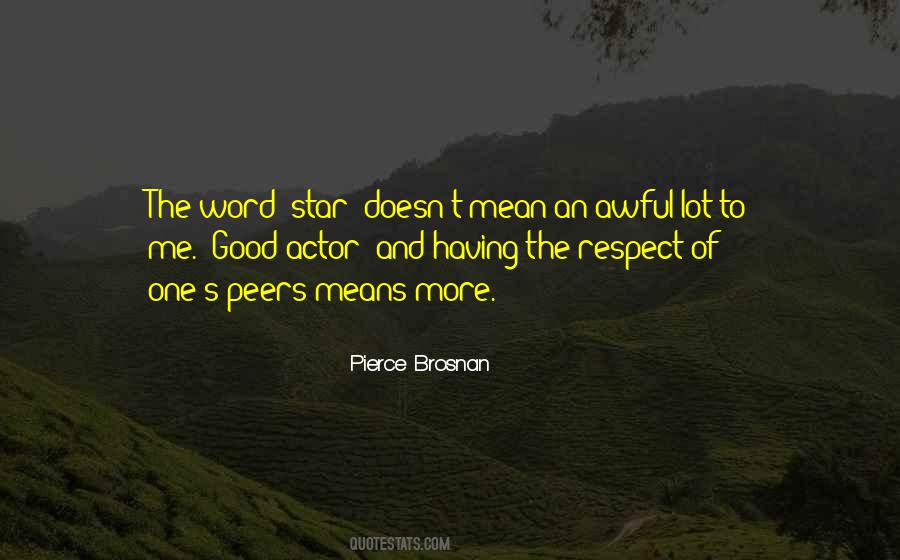 #46. So, given what we learn about the word "faithful" in the Scriptures, if we are to be faithful parents we will be steadfast, trustworthy, and true concerning our commitment to God and his Word.
We will also be like God, reliable in our parental care and in our commitment to our children's good. - Author: Martha Peace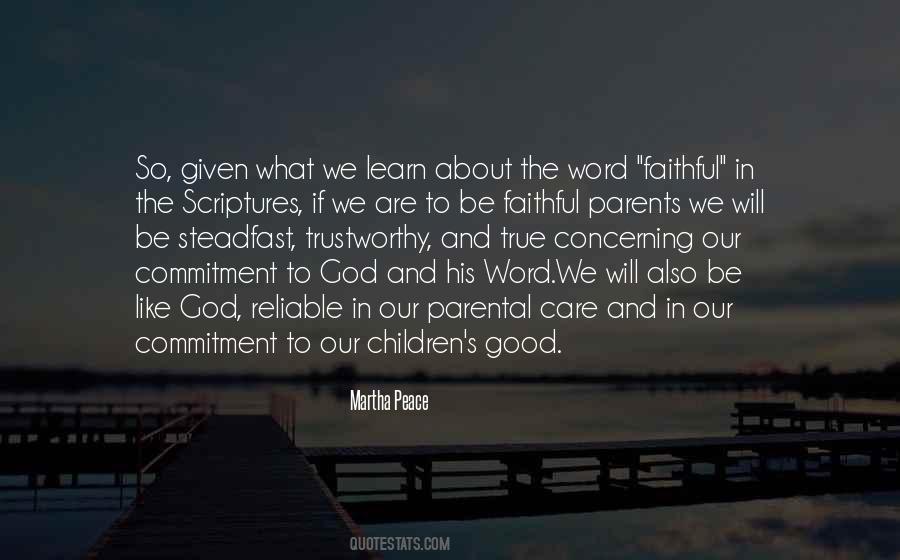 #47. The finest compliment you can pay a man is that his word was as good as gold. - Author: Evel Knievel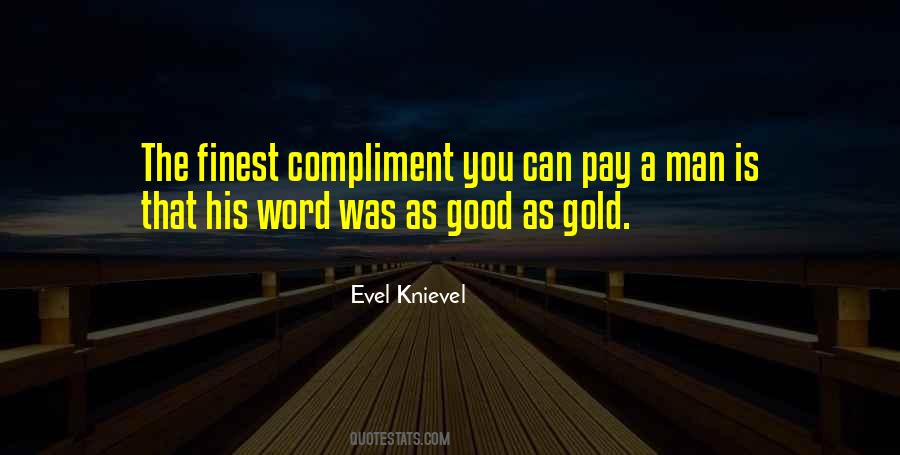 #48. No man of honor, as the word is usually understood, did ever pretend that his honor obliged him to be chaste or temperate, to pay his creditors, to be useful to his country, to do good to mankind, to endeavor to be wise or learned, to regard his word, his promise, or his oath. - Author: Jonathan Swift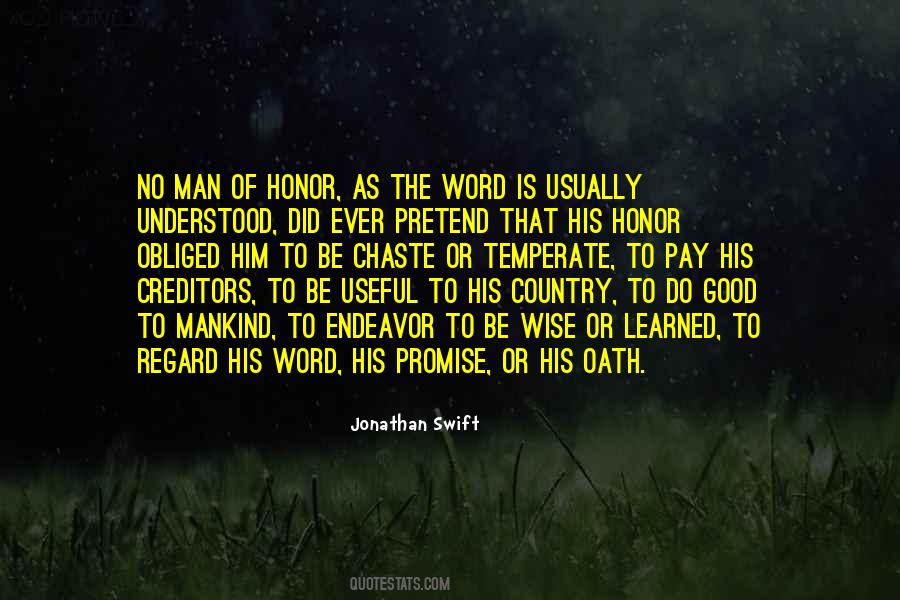 #49. We take ourselves way too seriously, and we don't take God seriously enough. It is not by accident that humor and humility come from the same root word. If you can laugh at yourself, you'll always have plenty of good material. - Author: Rick Warren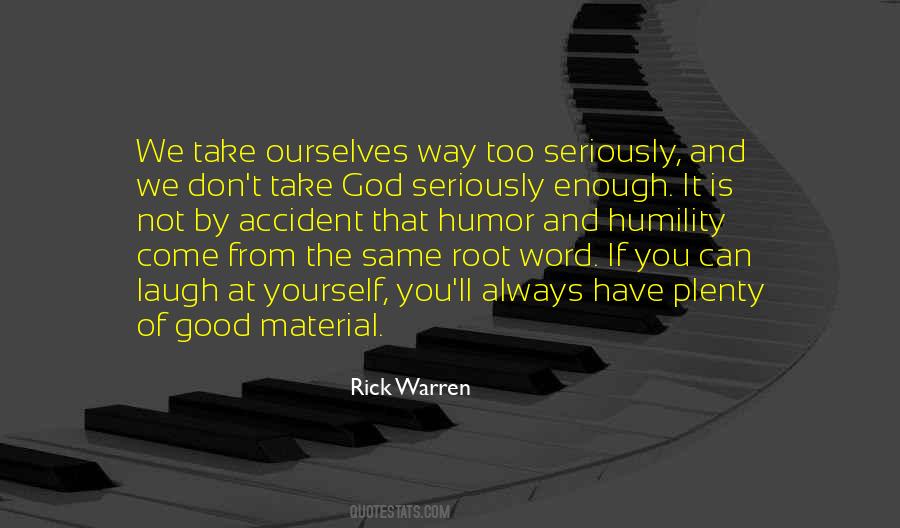 #50. Something good happened to my writing when I stopped being afraid to do something simple, for the fear that people might think I couldn't do something more complex. Don't be confused by the word simple. Simple is not easy, it is clear voiced, and fearlessly elegant. - Author: Carrie Newcomer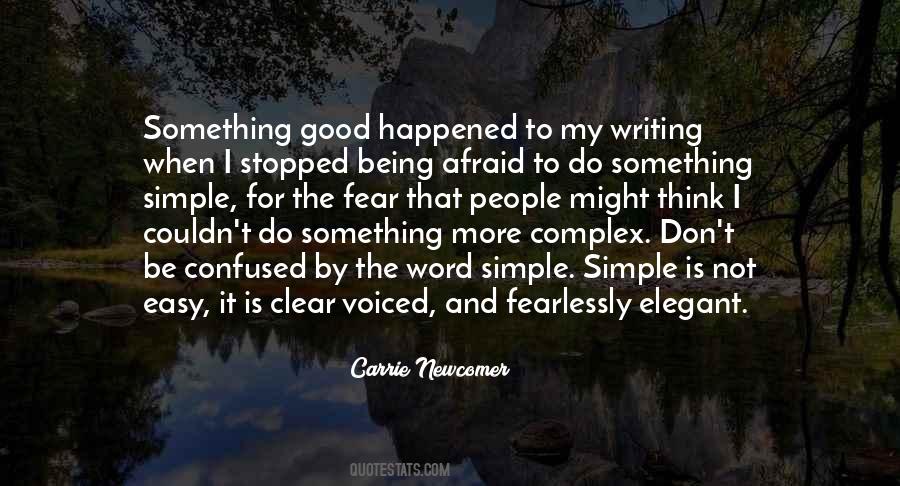 #51. A good marriage drags a long tail of memory behind it. A single word or gesture, a tone of voice can conjure up so many remembrances. - Author: William Landay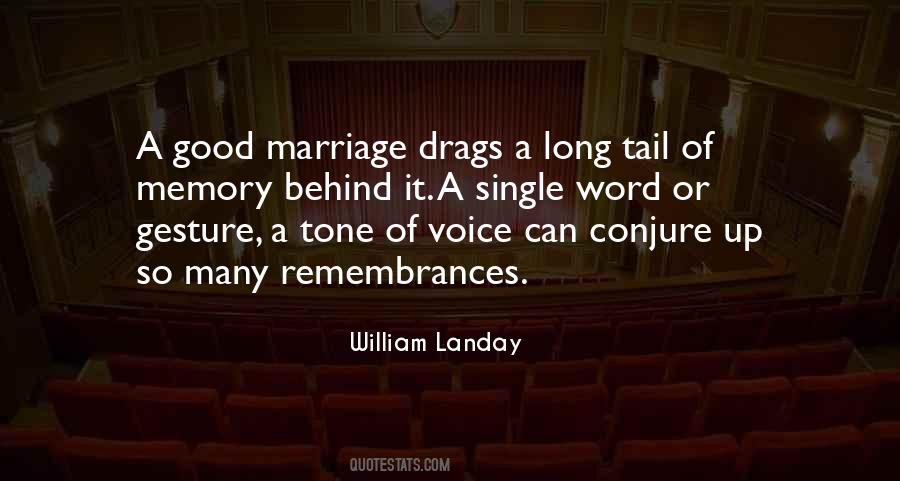 #52. 'Natural' is a word that has become unmoored by its meanings. If you go into a vitamin shop, things are natural, and people look at that, and they think it's good. It's no different than any other thing you swallow. - Author: Michael Specter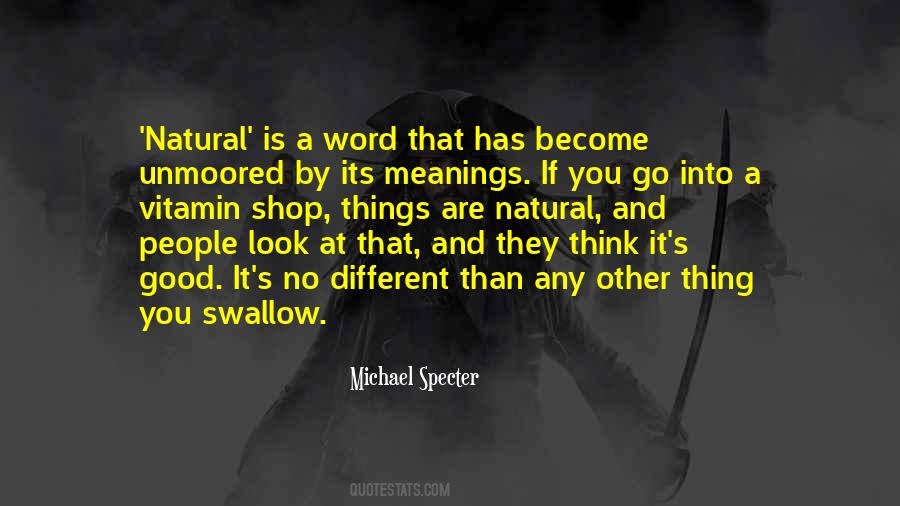 #53. Happiness is an emotion based on positive circumstances within our lives. The origin of the word "happiness" was
derived from the same root "hap", similar to the word "happening." Depending on what's happening in our lives, we're either happy or sad. It's based on pure luck and good fortune. - Author: Dana Arcuri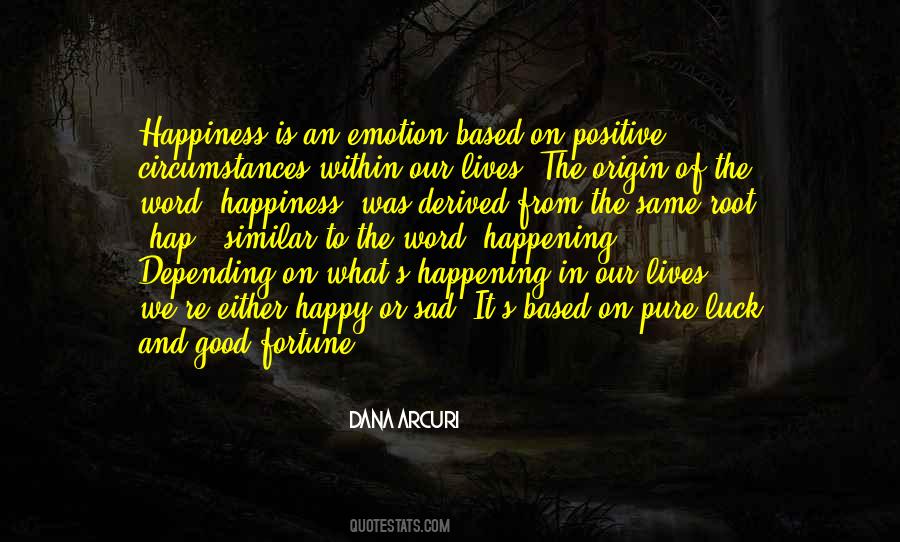 #54. The desire, let alone the gesture,to meet her needs was good enough to loft her spirits to the place where she could take the next step: ask for some clarifying word; some advice about how to keep on with a brain greedy for news nobody could live with in a world happy to provide it. - Author: Toni Morrison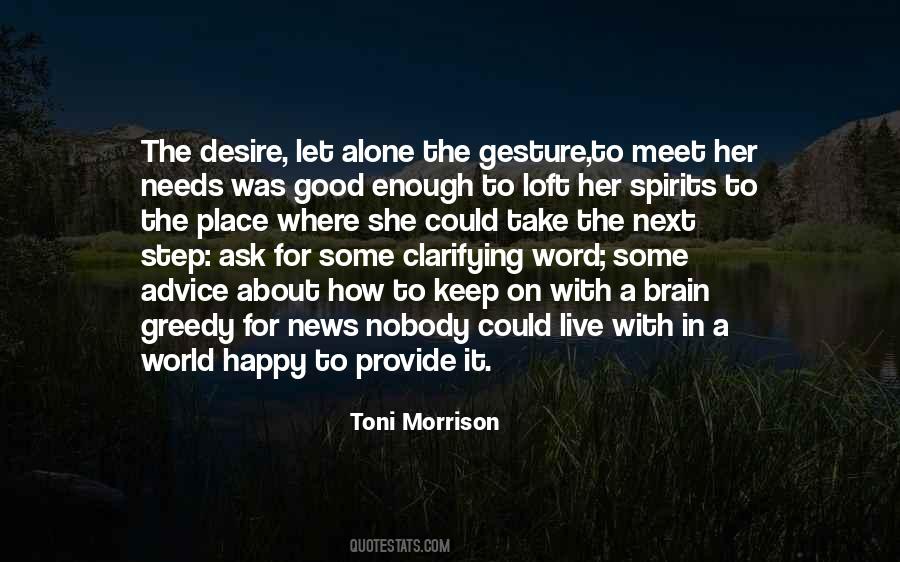 #55. Don't. If either one of us says another word, there's a pretty damn good chance we'd end up on your bed. Fuck it, probably the floor. Without clothes." His jaw tensed. "So, I'm going to leave. - Author: Angela McPherson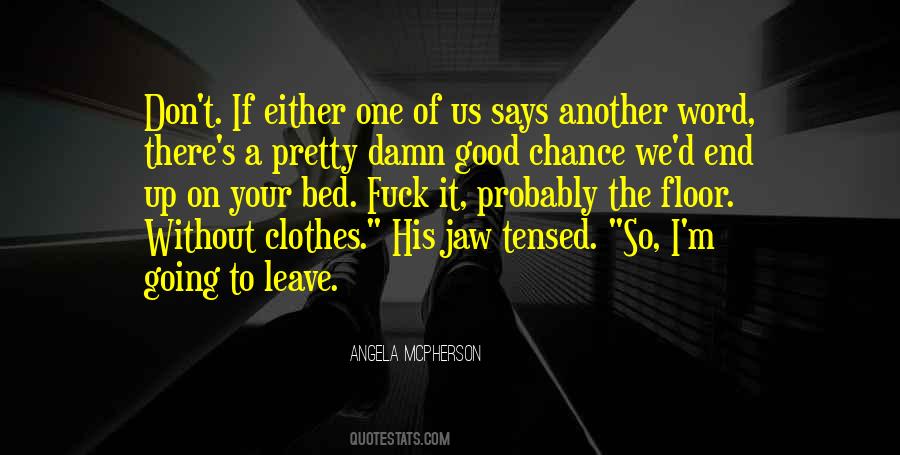 #56. I am sure that no one coming to this ceremony expected a High Court judge to use the occasion to talk about that four-letter word, love. But that's a good thing. In life, never be predictable. It's so uncool. - Author: Michael Kirby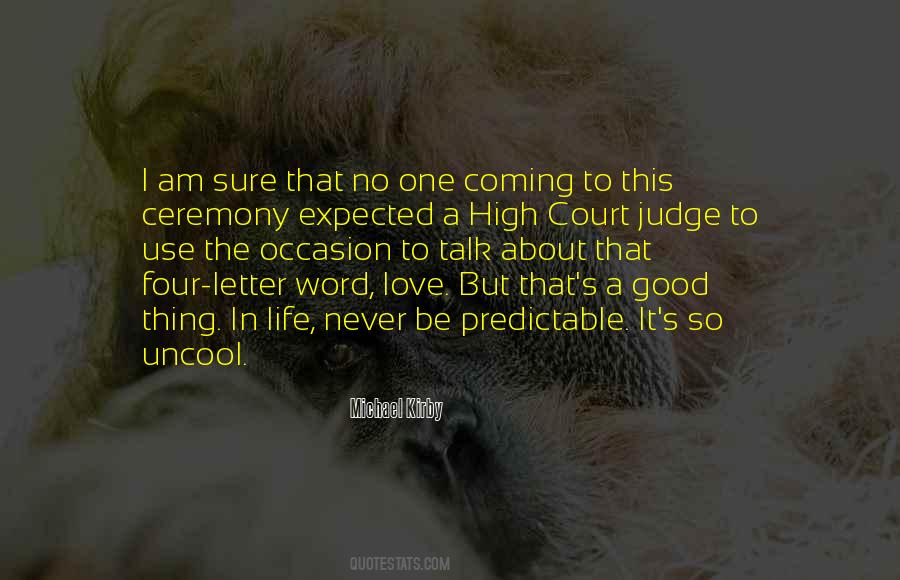 #57. I thought the line 'I am the daughter of the former governor of Alaska' was very funny. I think the word is 'sarcasm.' In my family we think laughing is good. My parents raised me to have a sense of humor and to live a normal life. - Author: Andrea Fay Friedman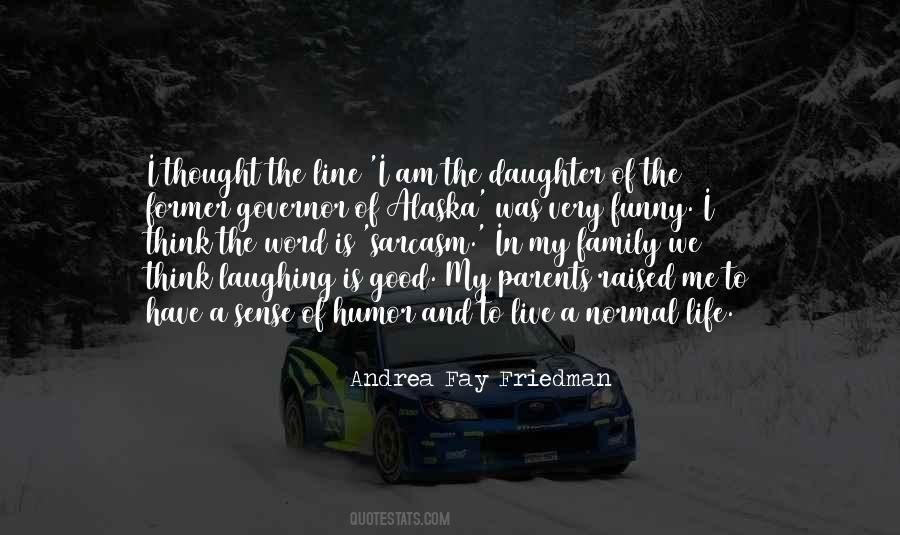 #58. I could give you my word as a Spaniard," Inigo said.
"No good," the man in black replied. "I've known too many Spaniards. - Author: William Goldman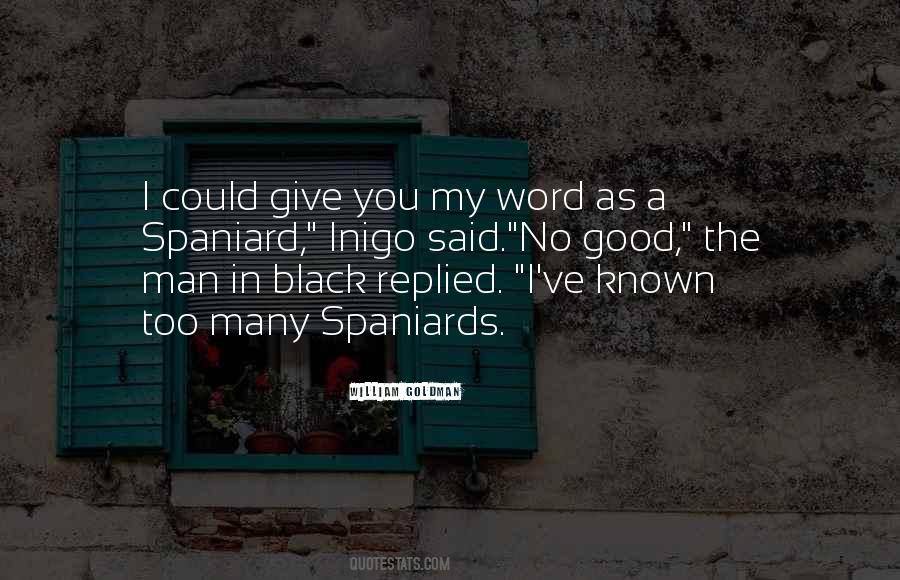 #59. You know what I'm great at? Trivial Pursuit. What good is that gonna do you in life? It has the word 'trivial' in the name. The game is basically telling you that you pursue trivial things. Trivial - as in not important. Trivial - as in maybe you should've gone to grad school. - Author: Christian Finnegan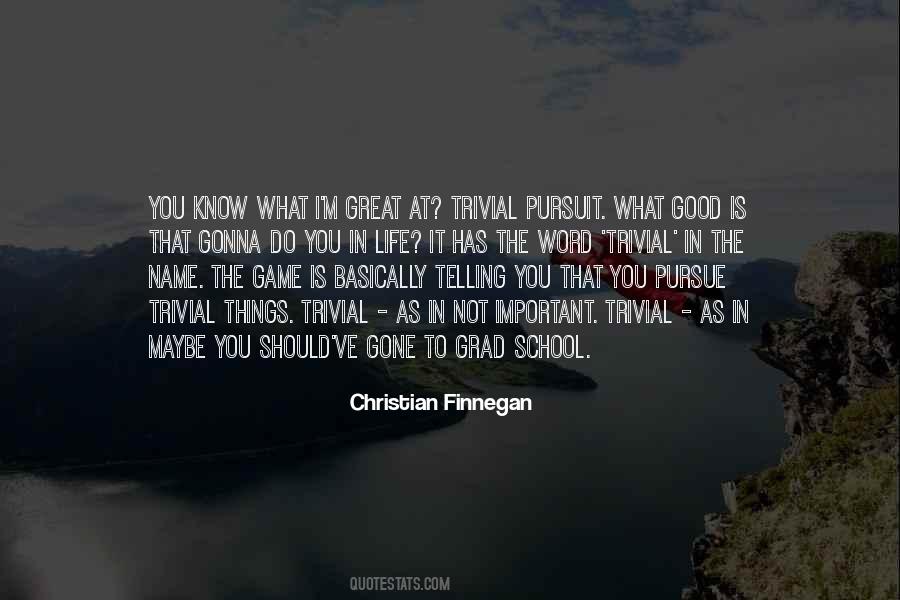 #60. You don't have to spend a jillion dollars on advertising to get your word out. What matters is that customers have a good experience with your product at every single point of contact. - Author: David Neeleman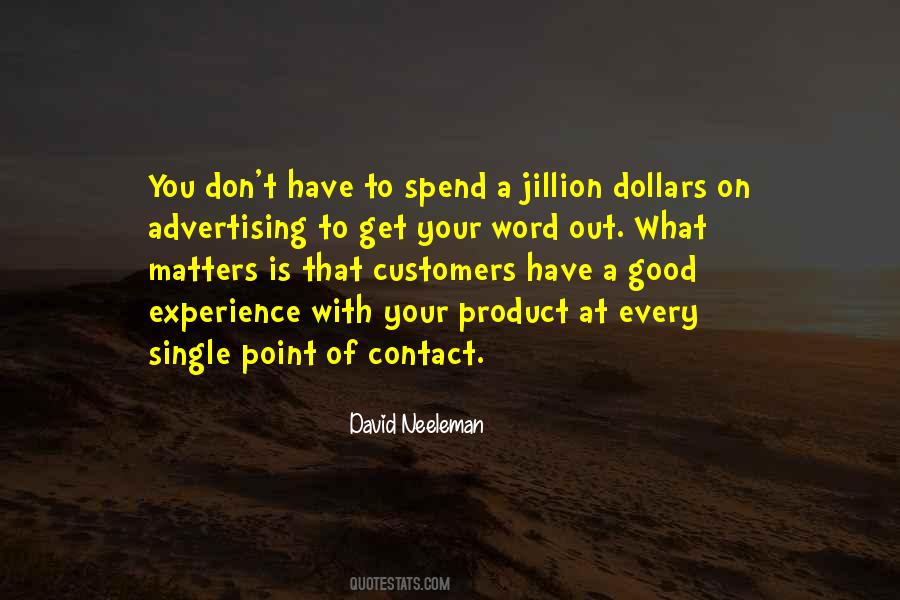 #61. And wow! Hey! What's this thing coming towards me very fast? Very very fast. So big and flat and round, it needs a big wide sounding word like ... ow ... ound ... round ... ground! That's it! That's a good name - ground! I wonder if it will be friends with me? - Author: Douglas Adams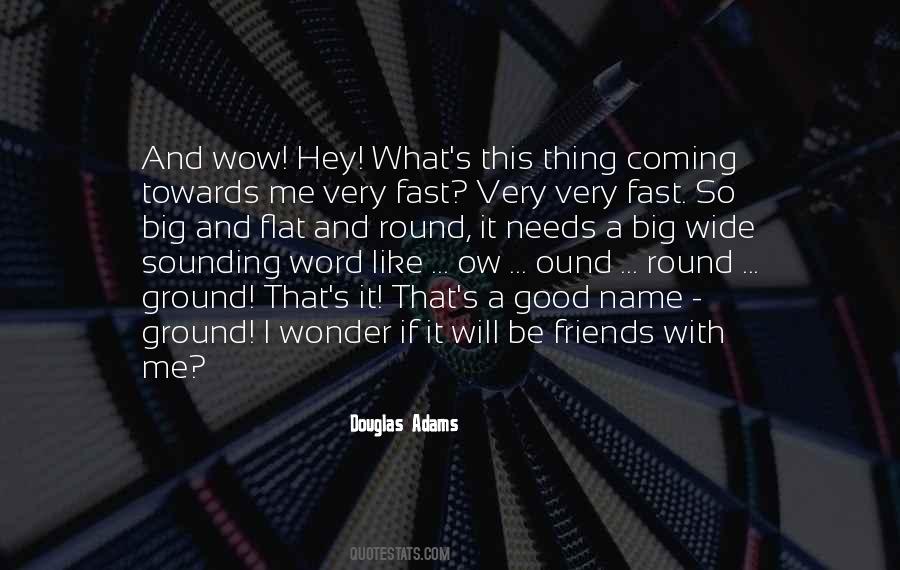 #62. God's Word is as good as He is. There is an old saying that a man is as good as his word. Well, God is as good as His Word. His character is behind what He has said. - Author: J. Vernon McGee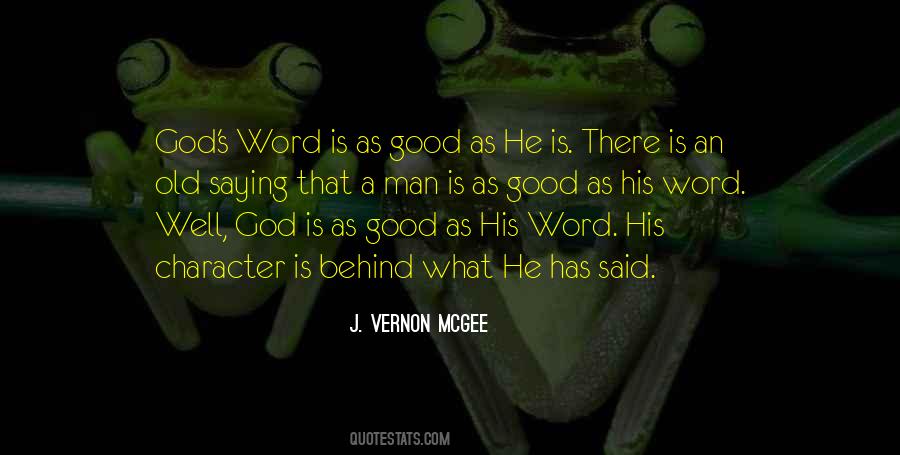 #63. A good test of a relationship is how a person responds to the word 'no.' Love respects 'no,' control does not. - Author: Henry Cloud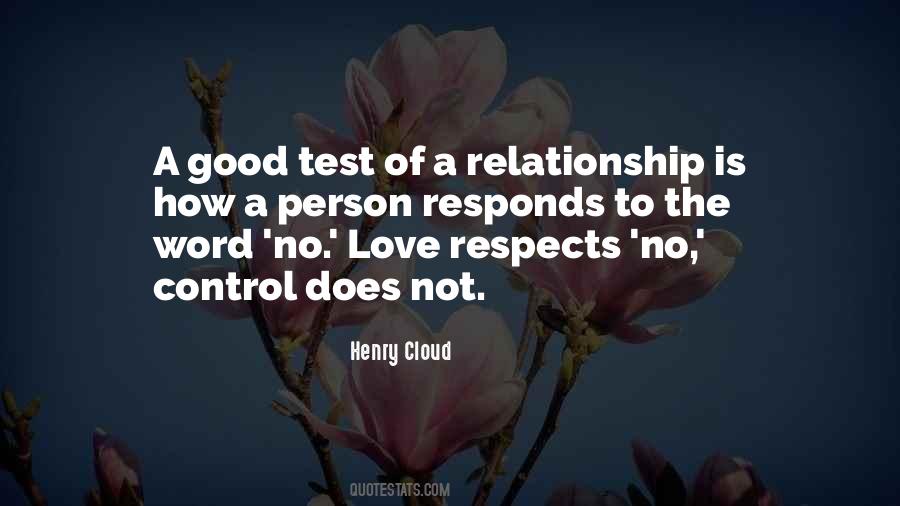 #64. Comeback is a good word, man. - Author: Mickey Rourke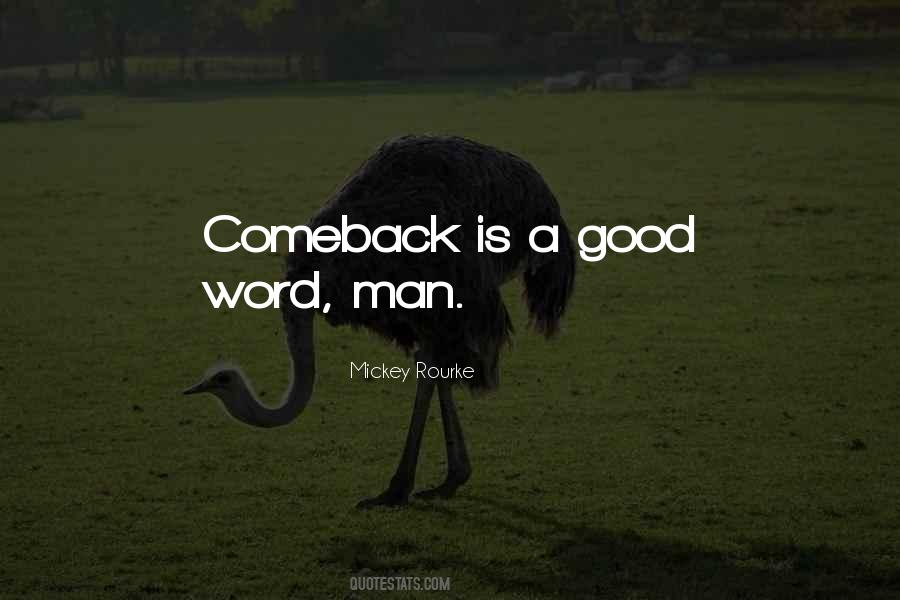 #65. Good. Or instead, what if I just told you that I love you?" Payton gazed
into his eyes. "What would you say, J. D. Jameson, if I told you that?"
J.D. smiled. He touched his forehead to Payton's, closed his eyes, and
answered her with one word.
"Finally. - Author: Julie James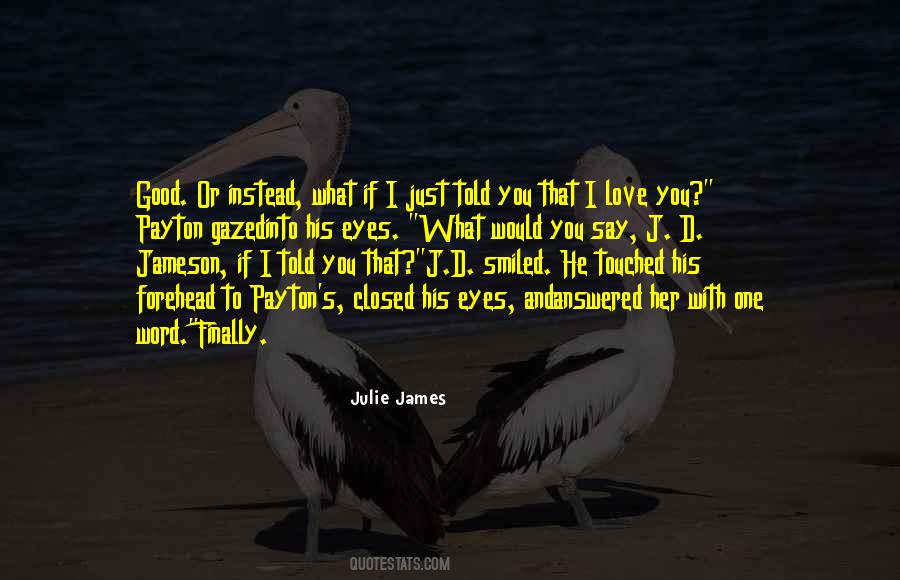 #66. And the good writer chooses his words for their 'meaning', but that meaning is not a a set, cut-off thing like the move of knight or pawn on a chess-board. It comes up with roots, with associations, with how and where the word is familiarly used, or where it has been used brilliantly or memorably. - Author: Ezra Pound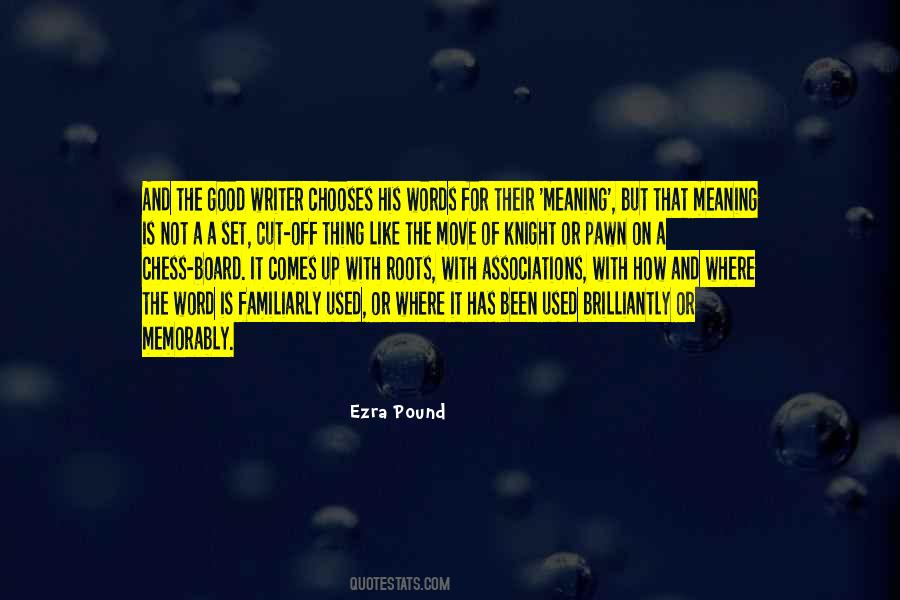 #67. We know that this nation entered into solemn treaties [with Indian tribes] which have been continuously violated for more than 250 years. It's a disgrace. It's an outrage. We must do everything in our power to keep those treaties. Otherwise, the word of the United States government is no good. - Author: John McCain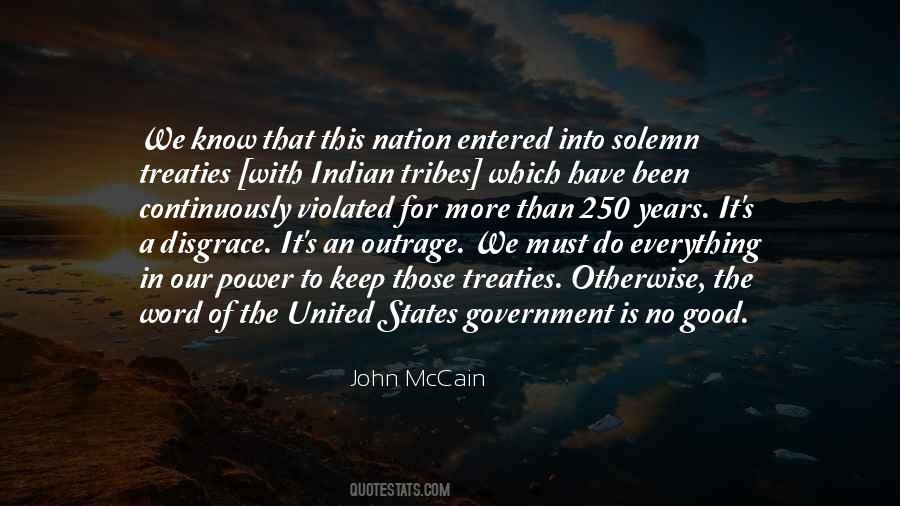 #68. God's word is the way to God himself. If you miss the word of God, you will miss God. Jesus is the word! - Author: Israelmore Ayivor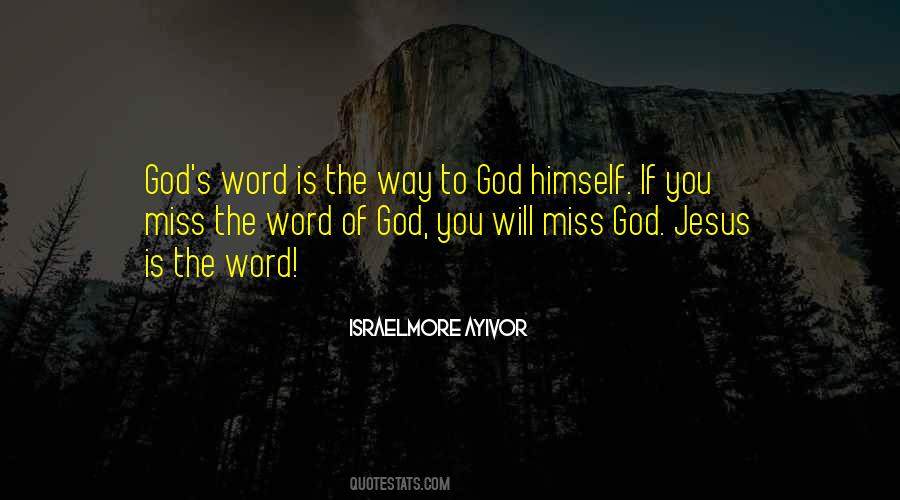 #69. Anxiety in a man's heart weighs him down, but a good word makes him glad. - Author: Solomon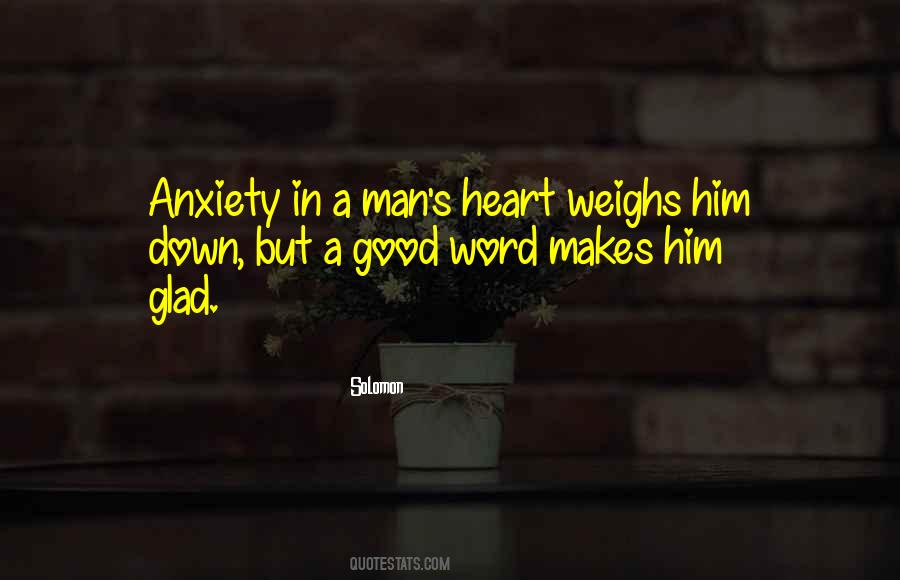 #70. Mia: I was sixteen when I first realized my mom was more concerned about my appearance than I was ... I'll be talking to my mom and realize she hasn't heard a word because she's studying my face to see if the foundation I'm using is a good match for my skin tone. - Author: Mia Fontaine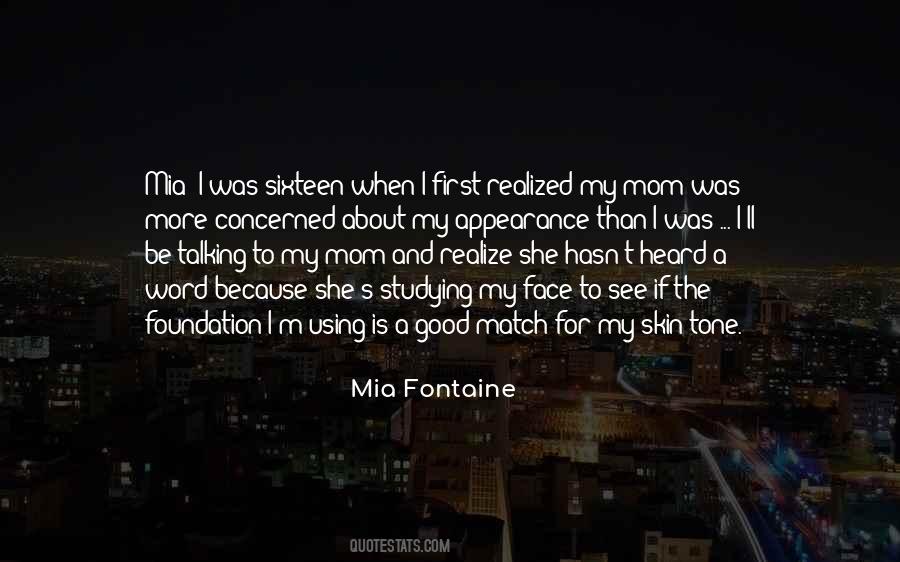 #71. That wild word, "Moor Eeffoc," is the motto of all effective realism; it is the masterpiece of the good realistic principle - the principle that the most fantastic thing of all is often the precise fact. - Author: G.K. Chesterton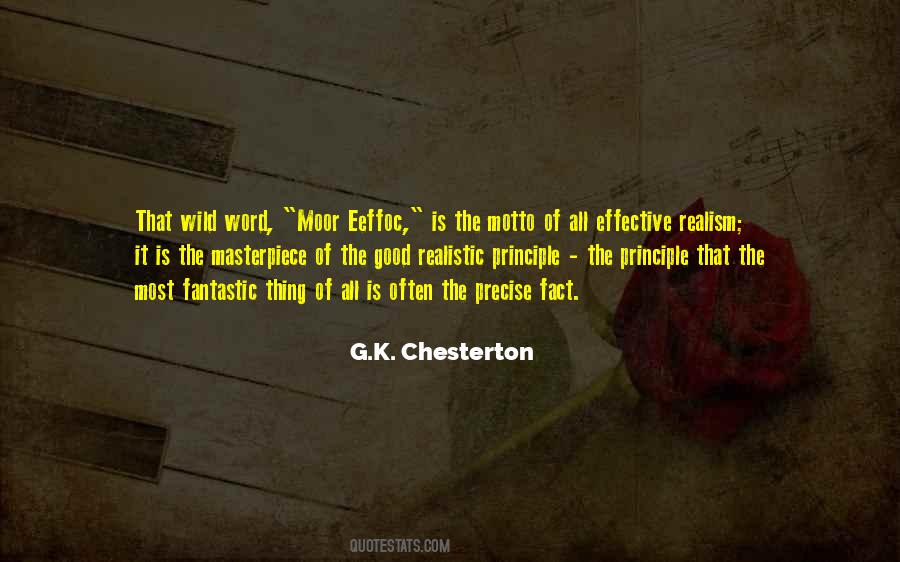 #72. Given is the word. Given publicly, on the first Good Friday, on a hill, in the sight of all, was the visible demonstration of the only permanent way to overcome evil. Human nature demands something more enduring than the unquiet equilibrium of rival powers. - Author: Muriel Lester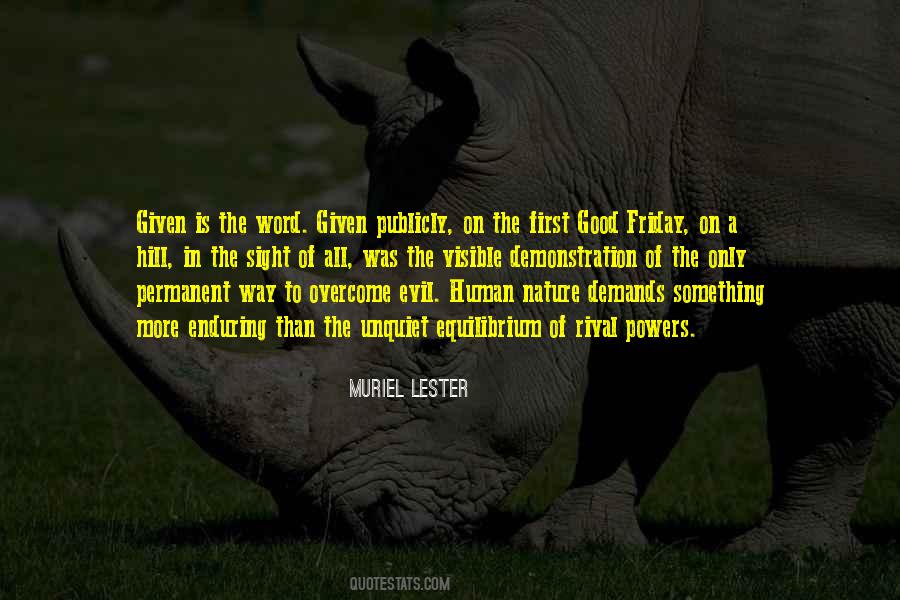 #73. My life isn't theories and formulae. It's part instinct, part common sense. Logic is as good a word as any, and I've absorbed what logic I have from everything and everyone ... from my mother, from training as a ballet dancer, from Vogue magazine, from the laws of life and health and nature. - Author: Audrey Hepburn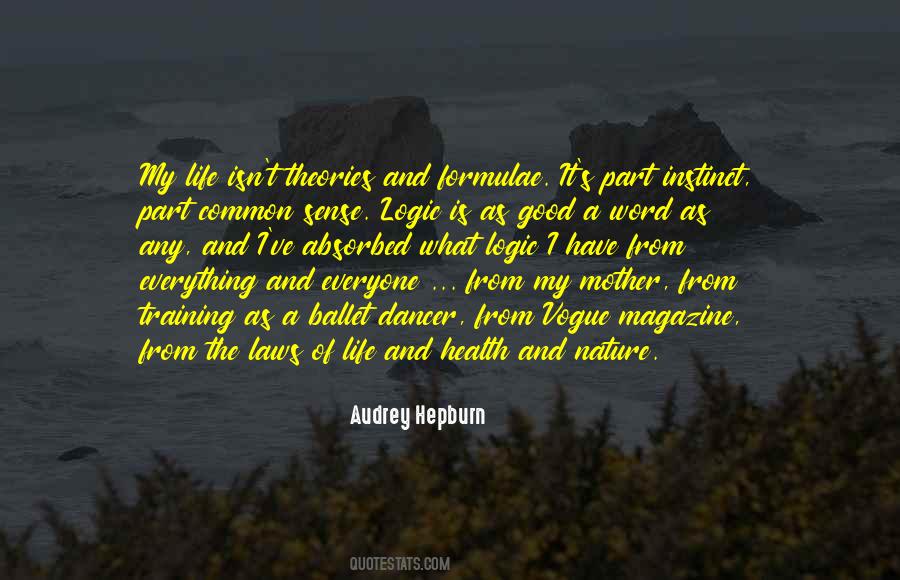 #74. The radical tension between good and evil, as man sees it and feels it, does not have the last word about the meaning of life and the nature of existence. There is a spirit in man and in
the world working always against the thing that destroys and lays waste. - Author: Howard Thurman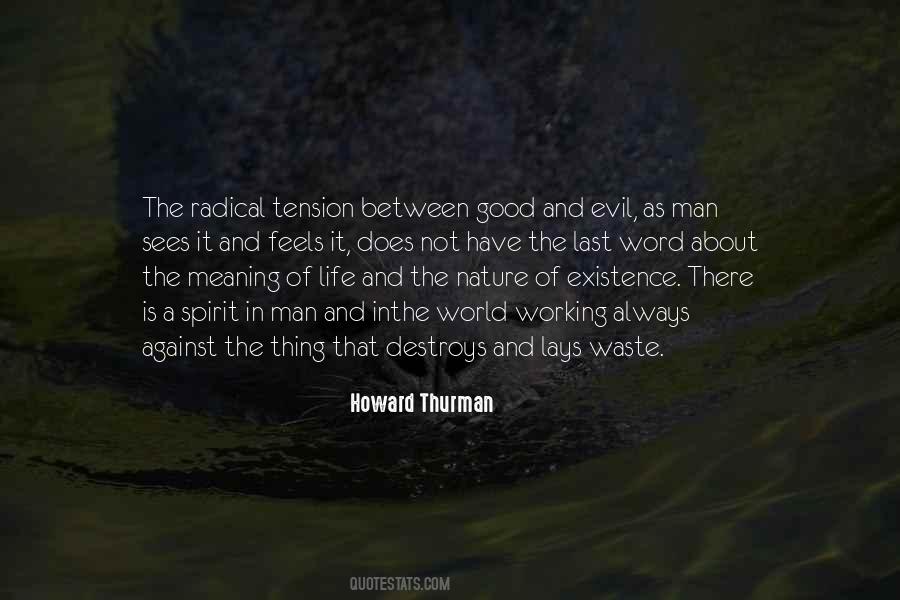 #75. I hope for an America where neither "fundamentalist" nor "humanist" will be a dirty word, but a fair description of the different ways in which people of good will look at life and into their own souls. - Author: Edward Kennedy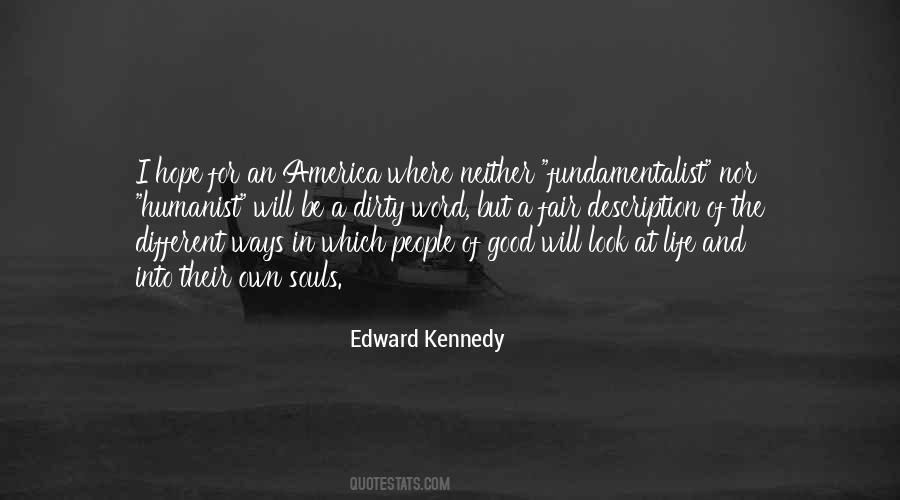 #76. If you wish to good ways, study the word of God. - Author: Lailah Gifty Akita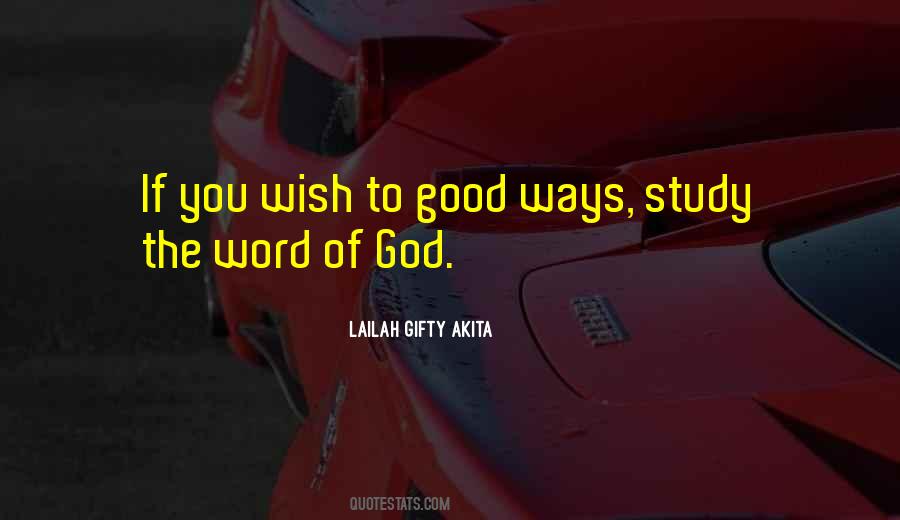 #77. To see evil and call it good, mocks God. Worse, it makes goodness meaningless. A word without meaning is an abomination, for when the word passes beyond understanding the very thing the word stands for passes out of the world and cannot be recalled. - Author: Stephen R. Lawhead
#78. Those that set God always before them and walk before him with all their hearts, shall find him as good as his word and better; he will both keep covenant with them and show mercy to them. - Author: Matthew Henry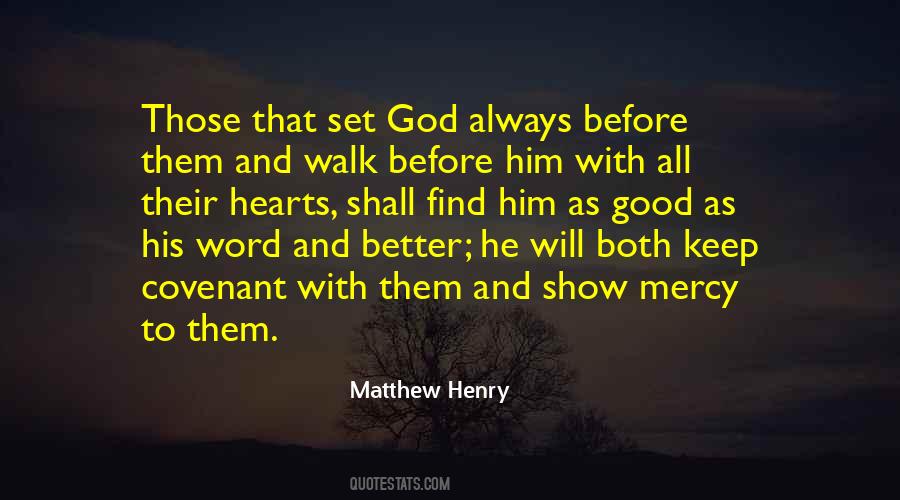 #79. People from the most horrendous of childhoods can have good lives, but it comes down to a very seemingly simple word. 'Choice.' - Author: Laura Schlessinger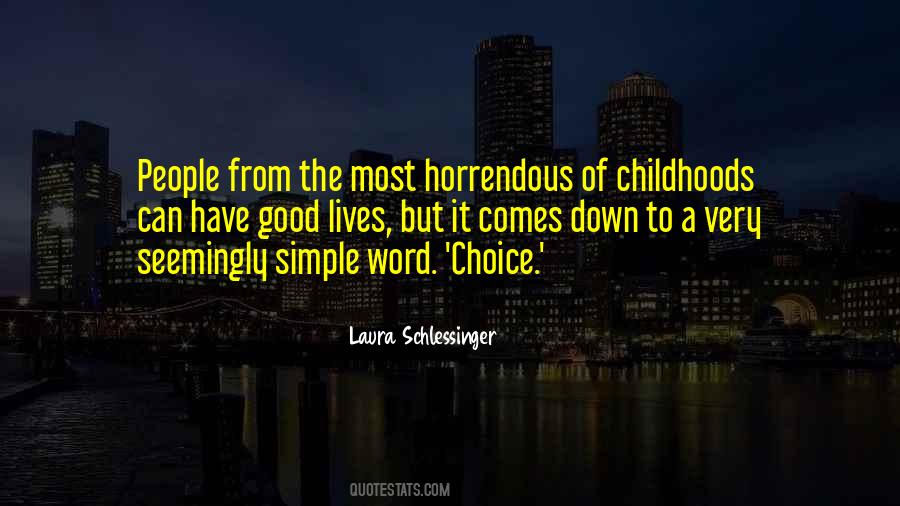 #80. There is no society or conversation to be kept up in the world without good-nature, or something which must bear its appearance and supply its place. For this reason mankind have been forced to invent a kind of artificial humanity, which is what we express by the word Good-Breeding. - Author: Joseph Addison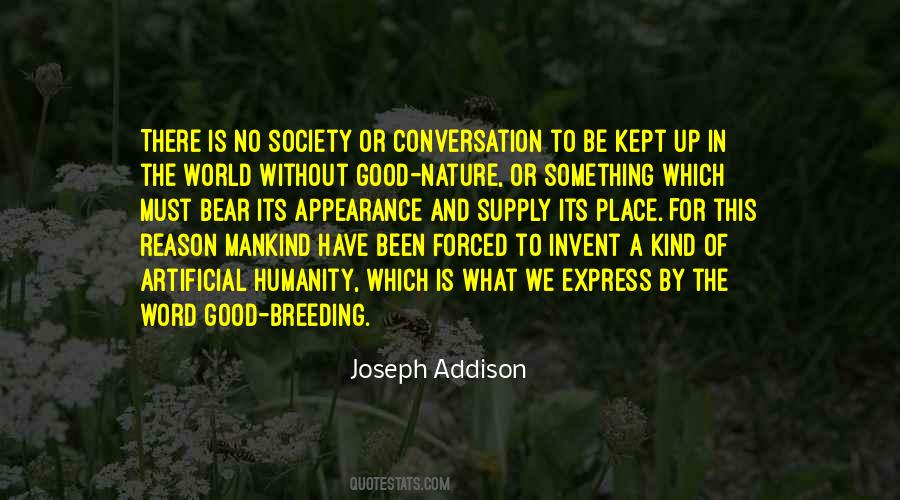 #81. Having solidarity is important and having conviction and sticking with it and also consistency. You can't just have one good record, or a couple of good singles, you have to continue making good music to be considered to be a great band. Having some degree of integrity, that's it in one word. - Author: Ryan Jarman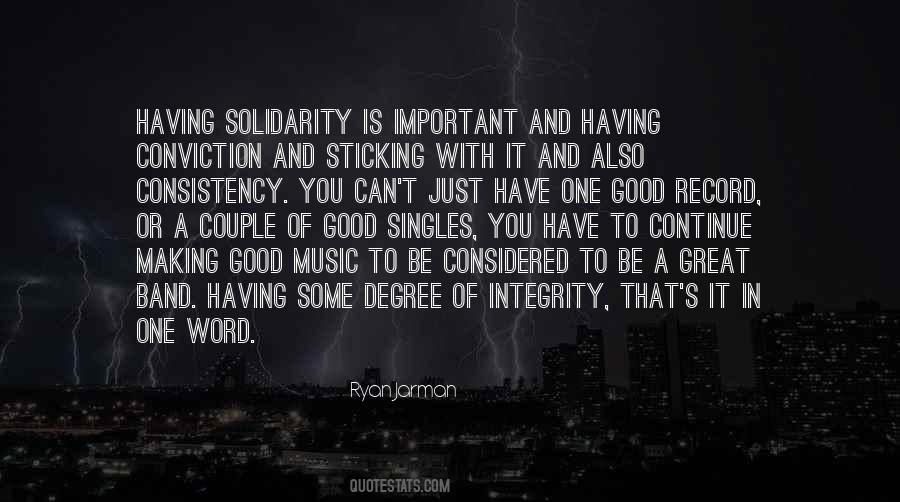 #82. I always give money to a sidewalk con if the story is a good one, even if I don't believe a word of it. Art deserves to get paid. - Author: Luc Sante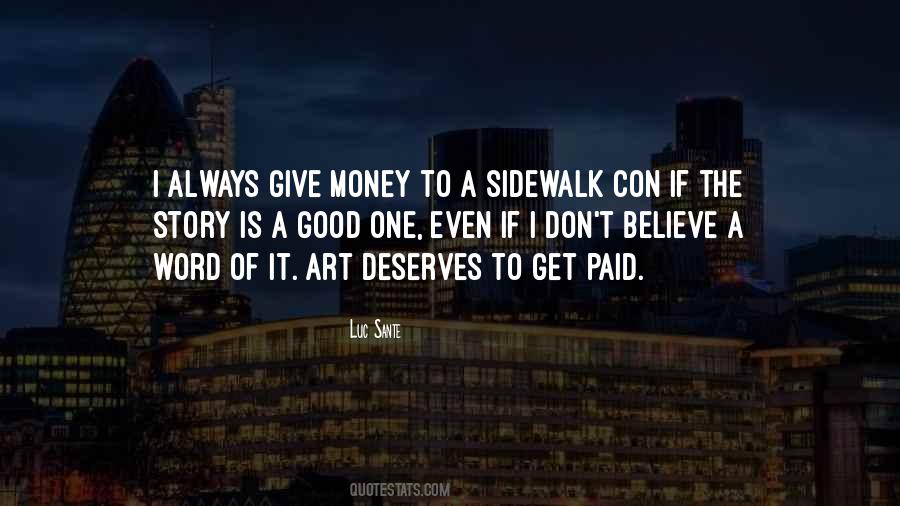 #83. We help other people because we can, or because it makes us feel good, not because we're counting on some future payback. There is a word for this; love. - Author: Eric Weiner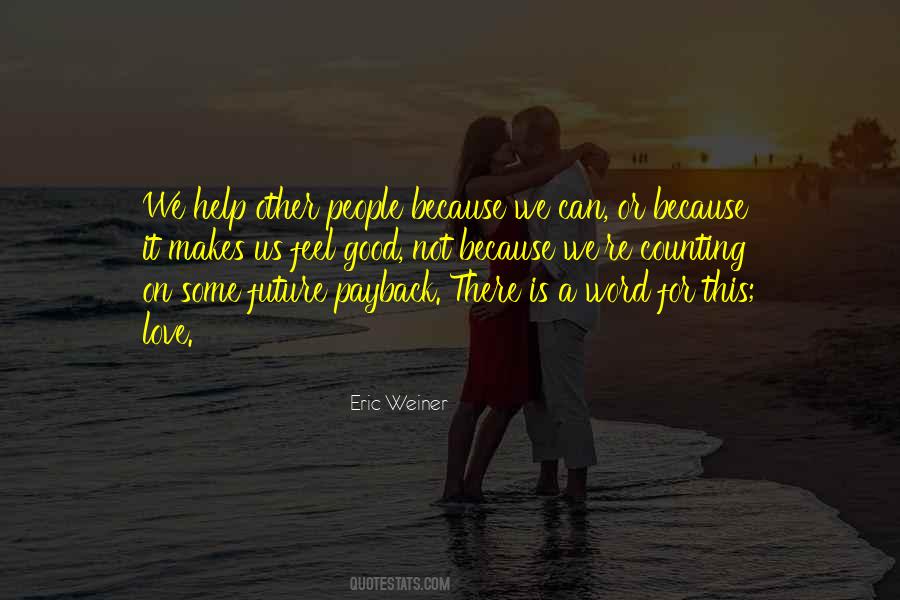 #84. When you hear the word 'tyranny of magic' as we heard from Elder Caldell, you will know that it is the calling card of killers. Don't be fooled by their platitudes that is for the common good. Their real power is to strip us of our abilities so that they may easily conquer and rule us. - Author: Terry Goodkind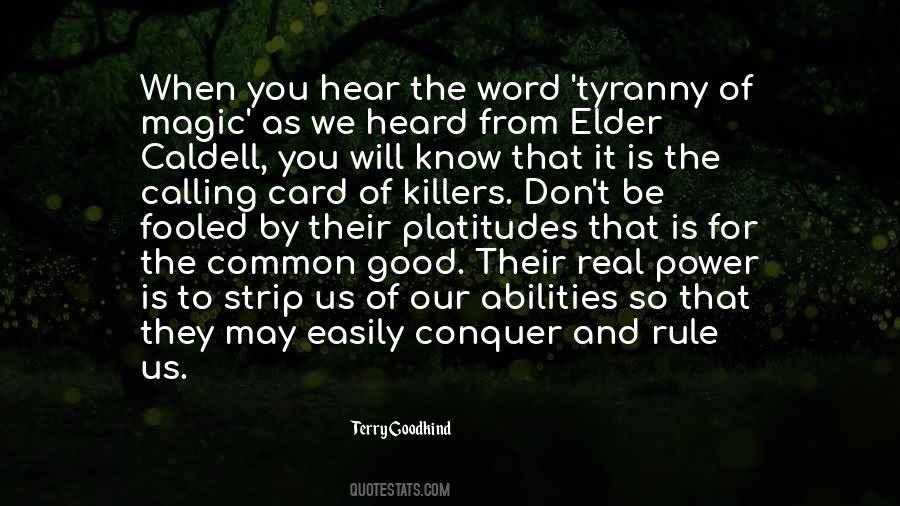 #85. Doctor. The word for healer and wise man throughout the universe. We get that word from you, you know?' River Song, A Good Man Goes to War - Author: Cavan Scott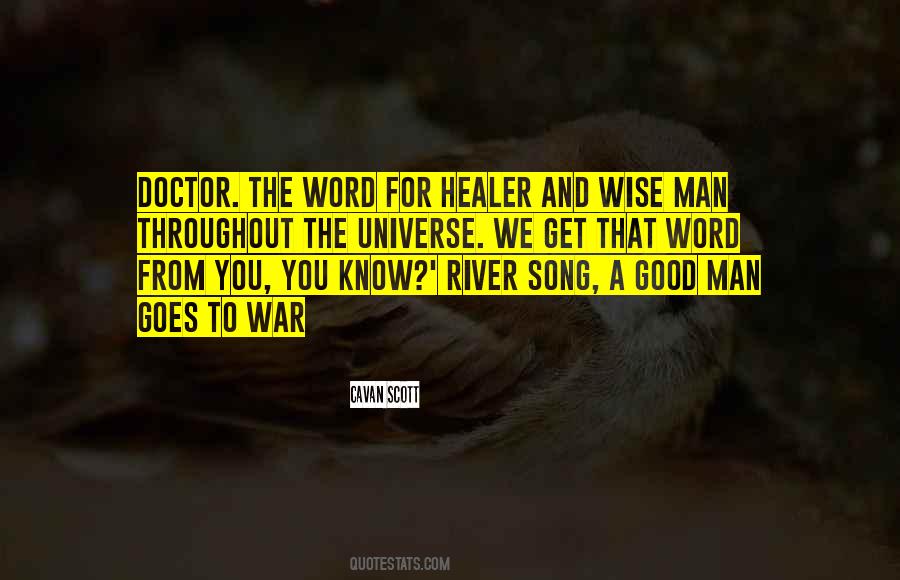 #86. It's in no way my interest (according to the common acceptance of that word) to convince the world of their errors; that is, I shall get nothing from it but the private satisfaction of having done good to mankind, and I know nobody that reckons that satisfaction any part of their interest. - Author: Mary Wortley Montagu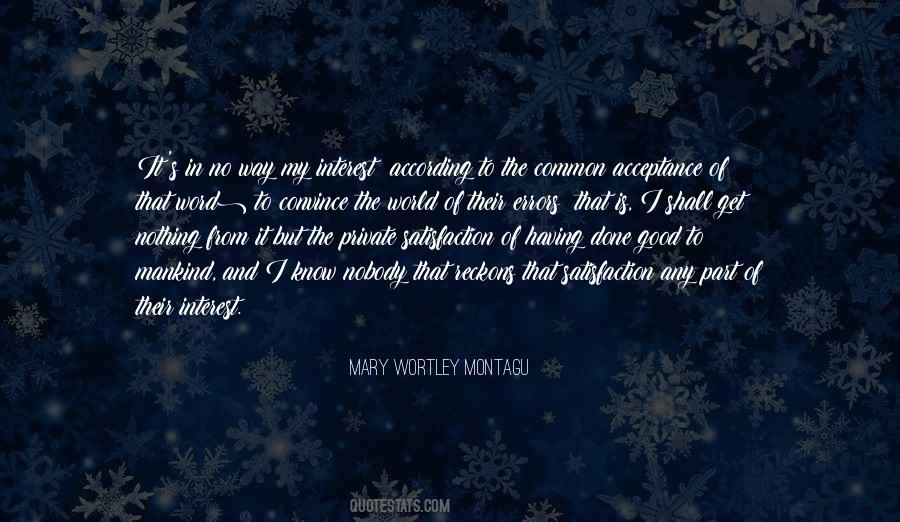 #87. Twitter. It's not a good sound, is it? If it were worth doing, there would be a better word for it. - Author: Roy Blount Jr.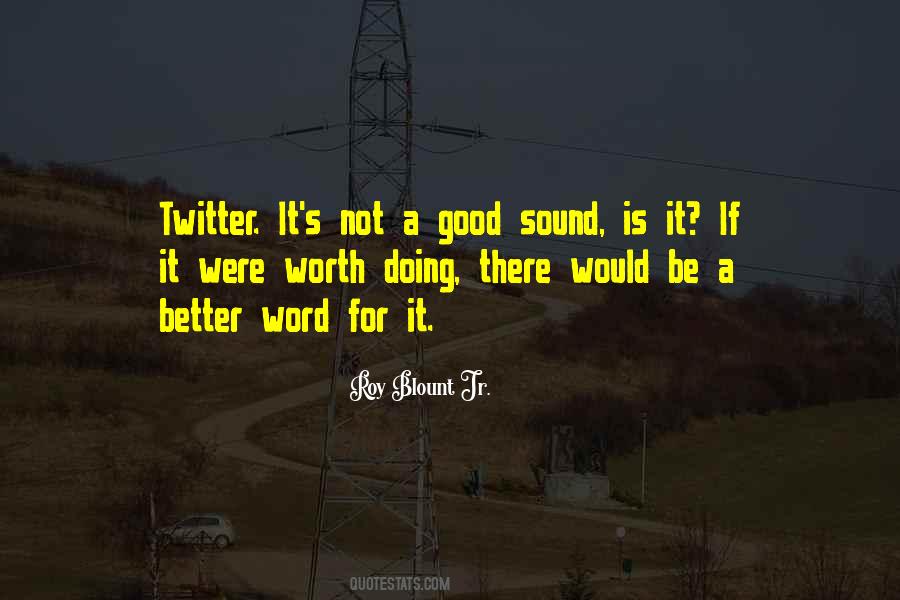 #88. Good's a pretty funny word. Never seems to have the same meaning to any two people" -T. Walker - Author: Holly Schindler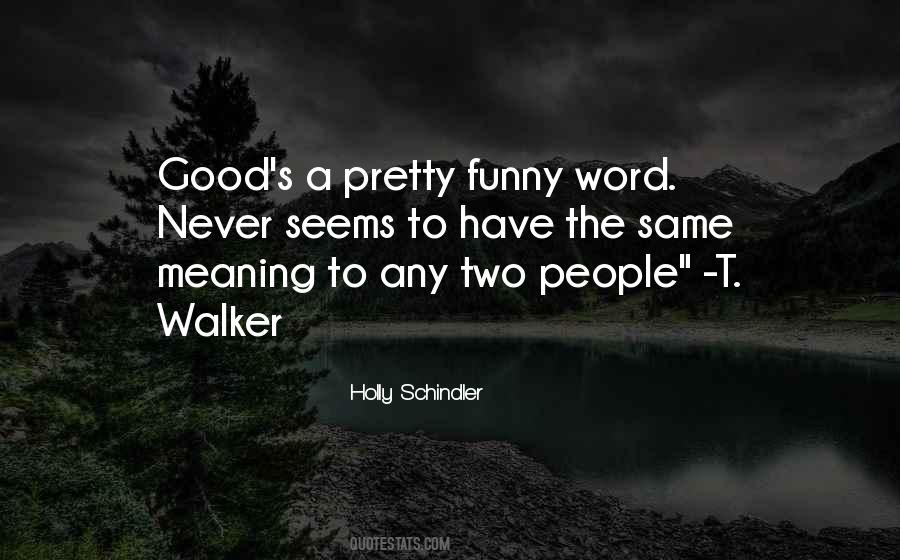 #89. For the world was changing, and sweetness was gone, and virtue too. Worry had crept on a corroding world, and what was lost- good manners, ease and beauty? Ladies were not ladies anymore, and you couldn't trust a gentleman's word. - Author: John Steinbeck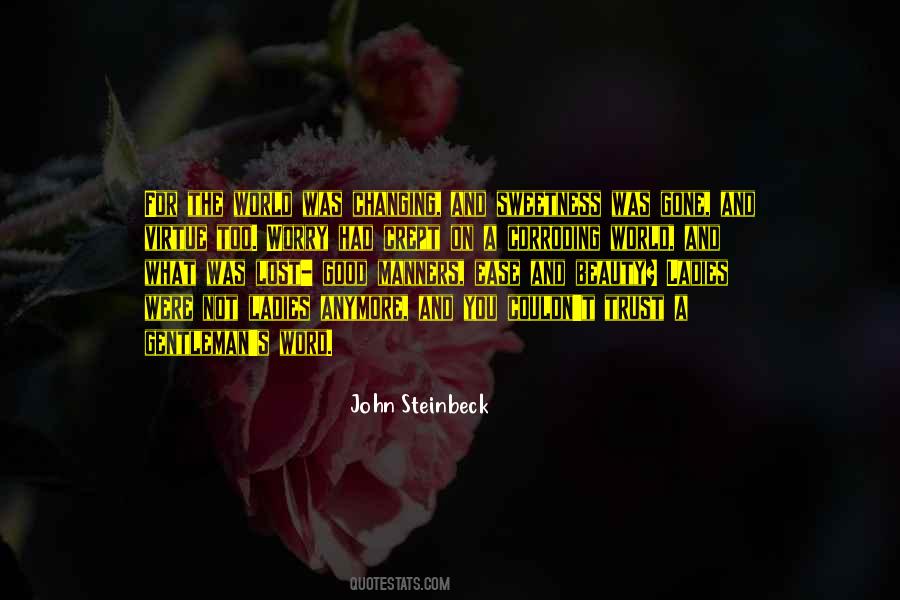 #90. What positive change? Why didn't we hear a word about all of Hillary Clinton's good works for the Clinton charitable foundation? I mean, you would think that's where it would all be.But we didn't hear about it. - Author: Rush Limbaugh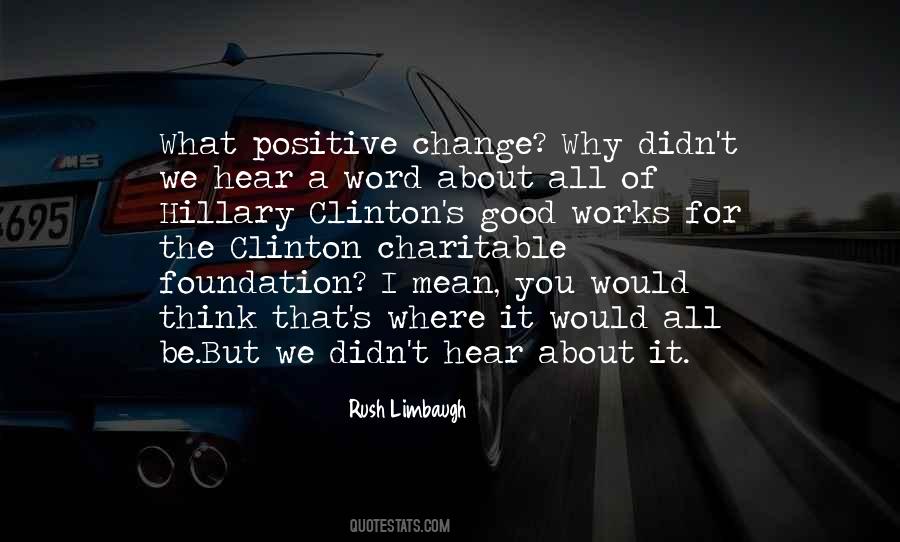 #91. Take up your own daily cross; it is the burden best suited for your shoulder, and will prove most effective to make you perfect in every good word and work to the glory of God. - Author: Charles Spurgeon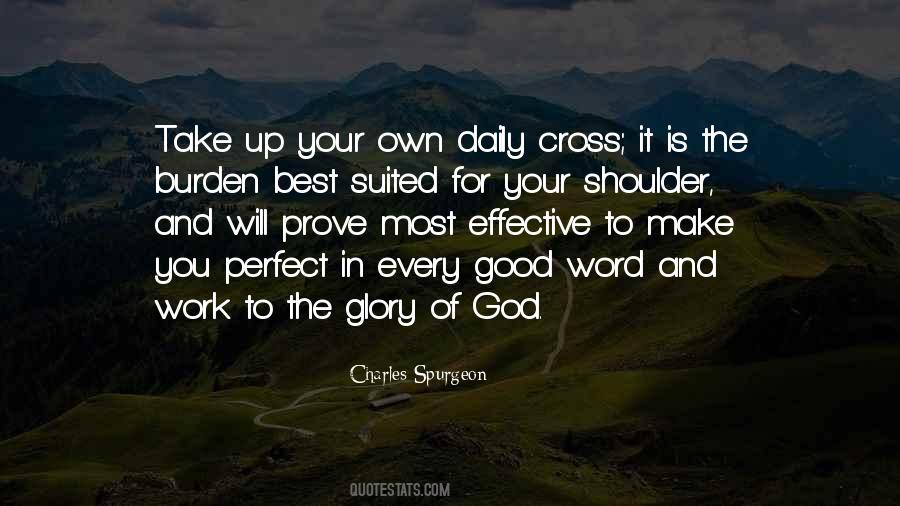 #92. How would you start to write a poem? How would you put together a series of words for its first line - how would you know which words to choose? When you read a poem, every word seemed so perfect that it had to have been predestined - well, a good poem. - Author: Ashley Hay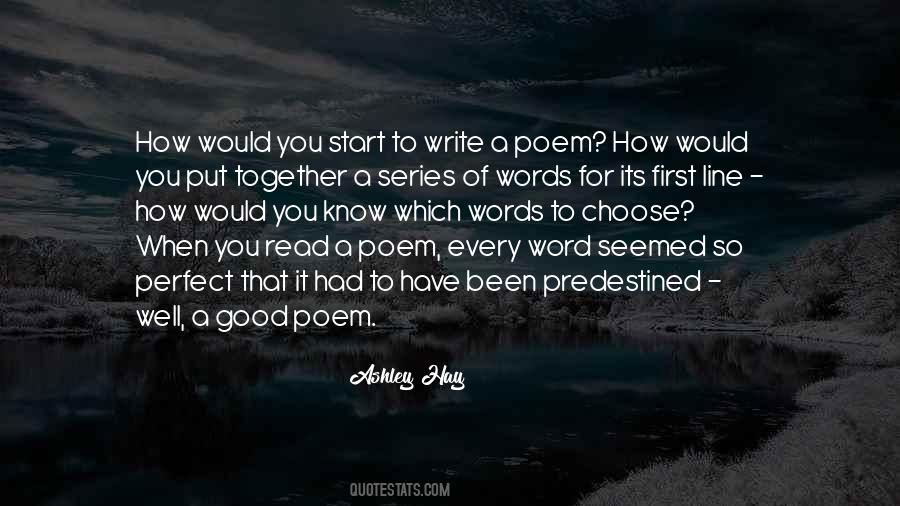 #93. As people are showing the Rift to friends, word will spread that VR can be that good. So I'm not so worried in terms of adoption of the Rift. - Author: Brendan Iribe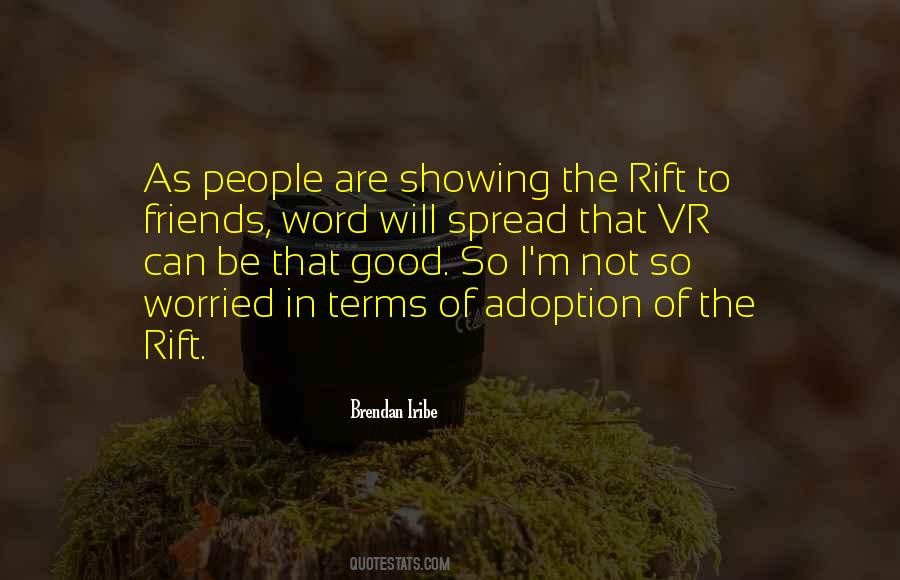 #94. You and I certainly had out issues, Cooper. But I never, for a moment, doubted that you could be trusted. My father told me once that your word was good amber. I have no reason to believe otherwise. - Author: Jayne Castle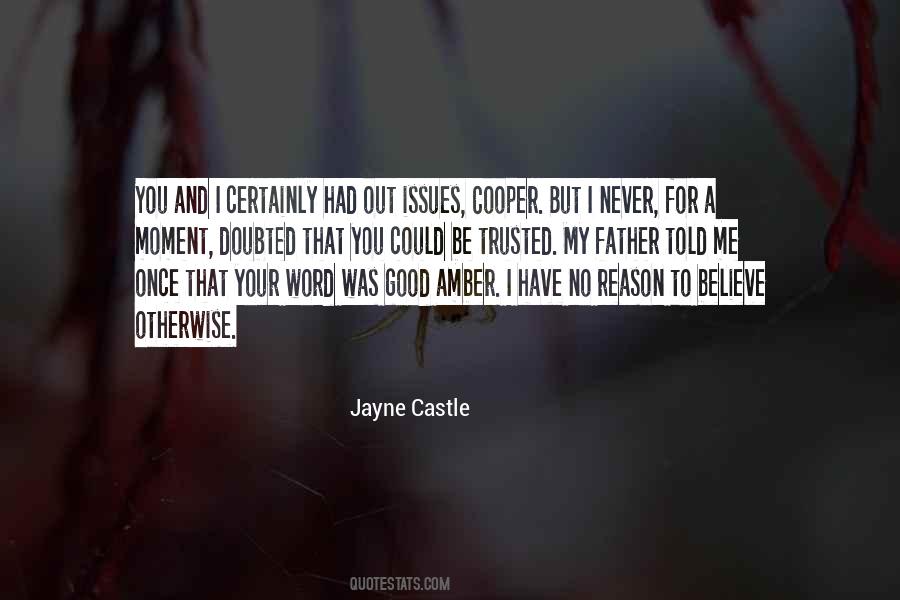 #95. If it's a good record or a good recording, then word of mouth will build for that reason, not before the fact, not before anyone's heard it, not because of MySpace or the label. - Author: Spencer Krug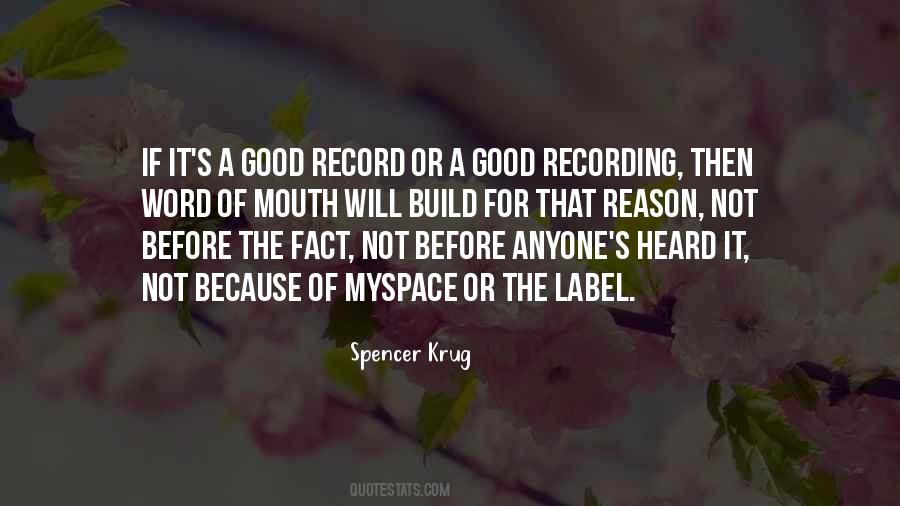 #96. I take it that our state, having been founded and built up on the right lines, is good in the complete sense of the word. - Author: Plato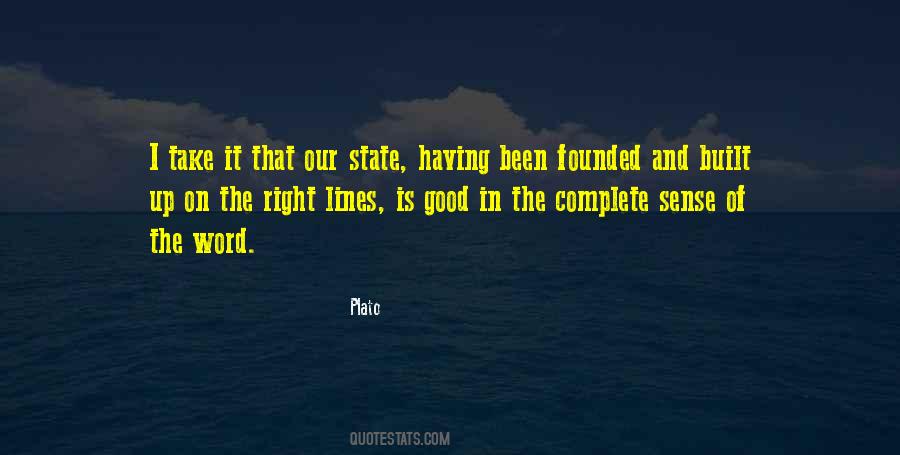 #97. The word feminism has negative connotations for men. Rather, we are wanting to celebrate females and their confidence. There is no political agenda behind my work. I'm just trying to make music that makes me feel good and confident. We've got a cool message. - Author: Nicole Scherzinger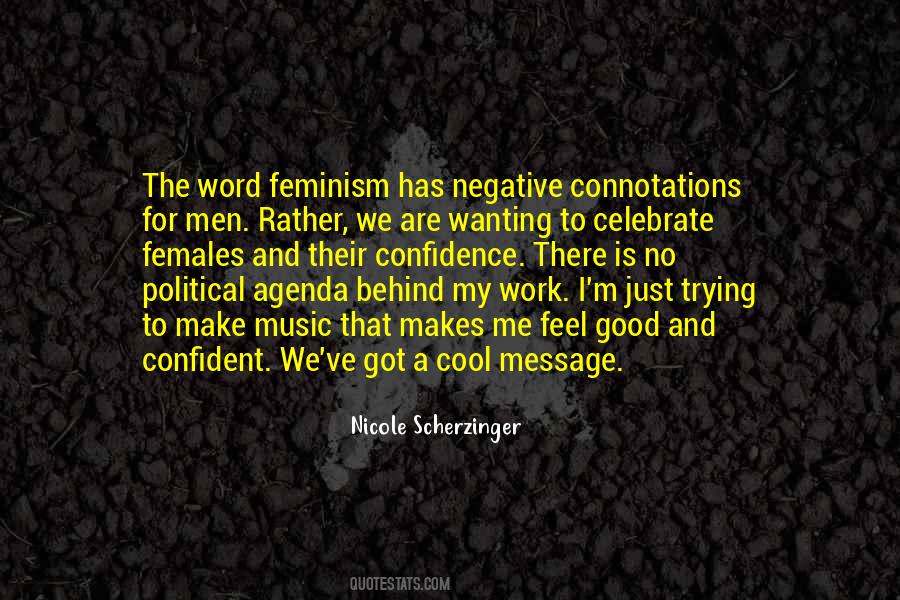 #98. The word 'question' is derived from the Latin quaerere 'to seek,' which is the same root as the word for quest. A creative life is a continued quest, and good questions are useful guides. - Author: Paul A. Kaufman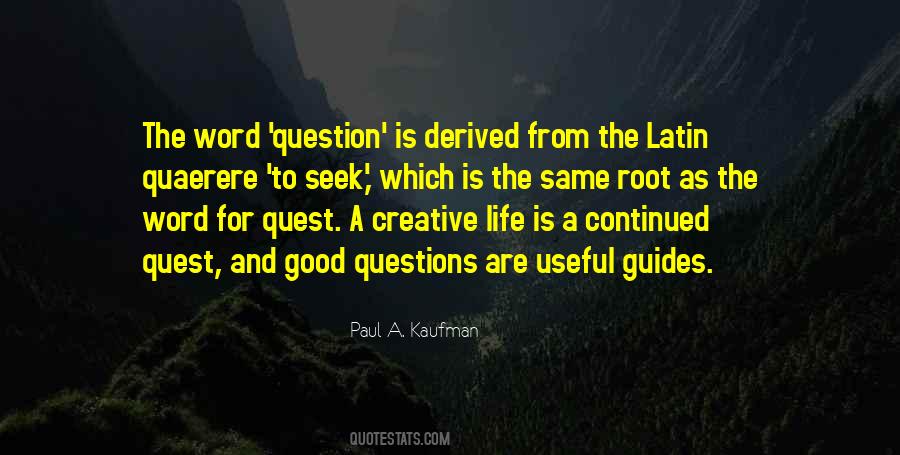 #99. I will remember this word," he said. "Shenanigans. It is a good word. - Author: John Flanagan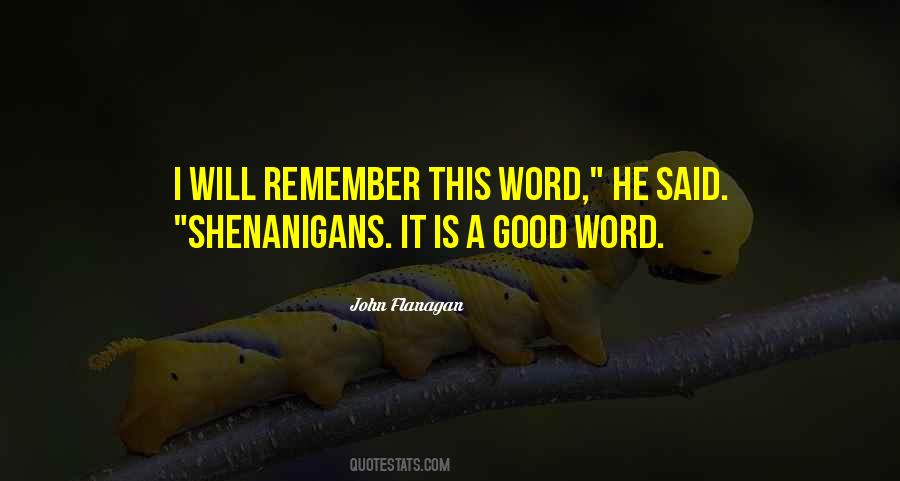 #100. The four-step strategy that the Laptop Millionaire taught me was very simple: 1. Find a niche market with a problem that needs solving, research some great solutions, and create a Word document with that information in it. This can be a simple 30-page Word document, with one really good idea in it! - Author: Mark Anastasi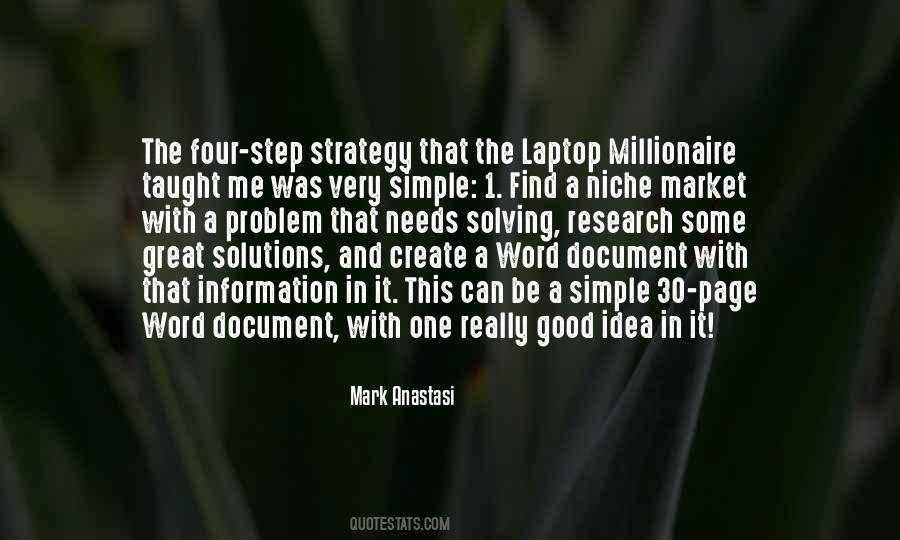 Famous Authors
Popular Topics