Find Someone Who Famous Quotes & Sayings
List of top 100 famous quotes and sayings about find someone who to read and share with friends on your Facebook, Twitter, blogs.
Top 100 Find Someone Who Quotes
#1. There's someone out there who needs you. You must live your life so that person can find you. - Author: Jan Phillips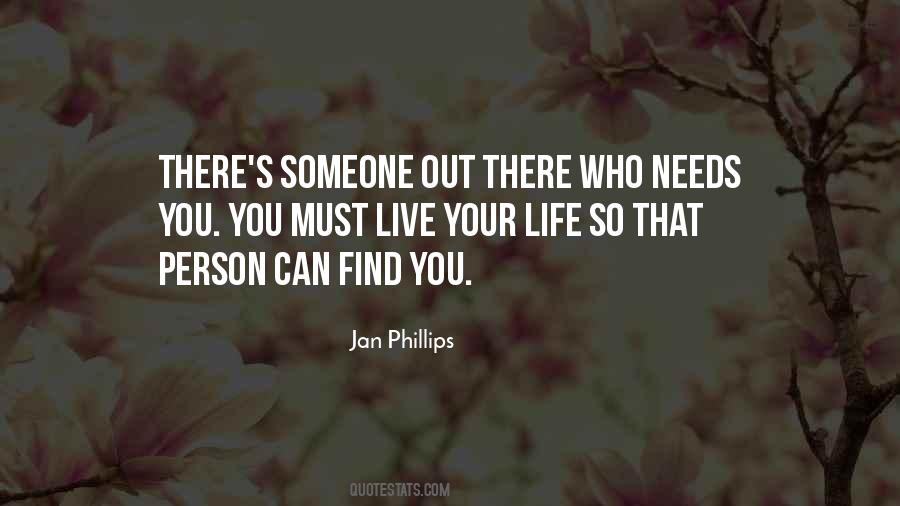 #2. For a brief second I remember everything about who and what I used to be. But most of all, I remember Harlin. And I wonder how he'll find me if I'm someone else. - Author: Suzanne Young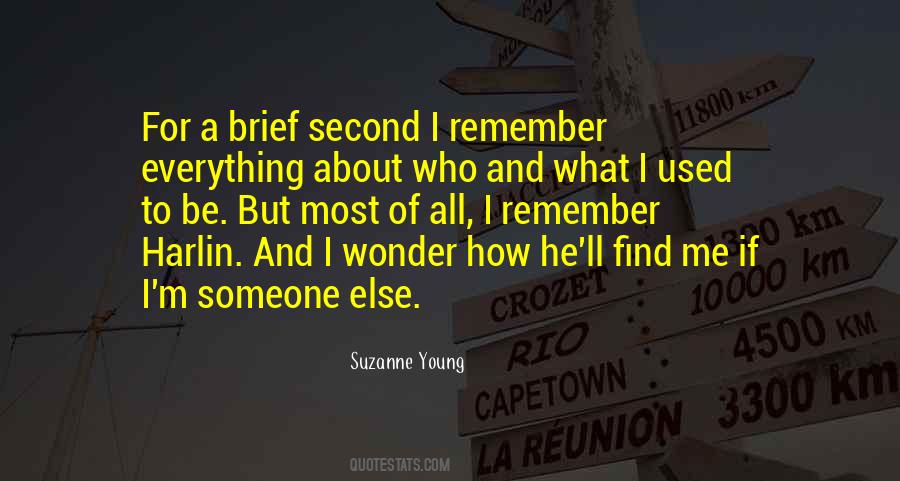 #3. It's very hard to find someone who's successful and dislikes what they do. - Author: Malcolm Gladwell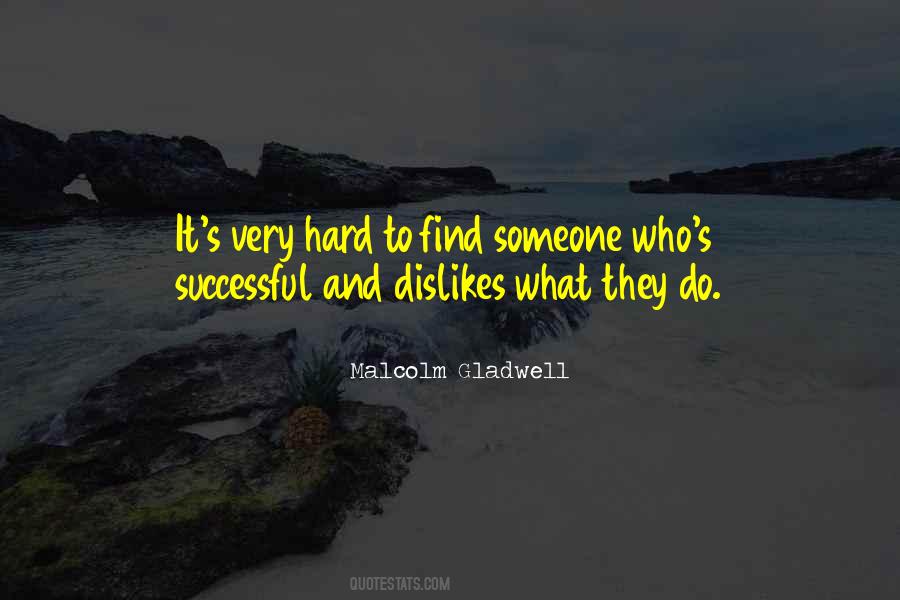 #4. A writer who has never explored words, who has never searched, seeded, sieved, sifted through his knowledge and memory ... dictiona ries, thesaurus, poems, favorite paragraphs, to find the right word, is like someone owning a gold mine who has never mined it. - Author: Rumer Godden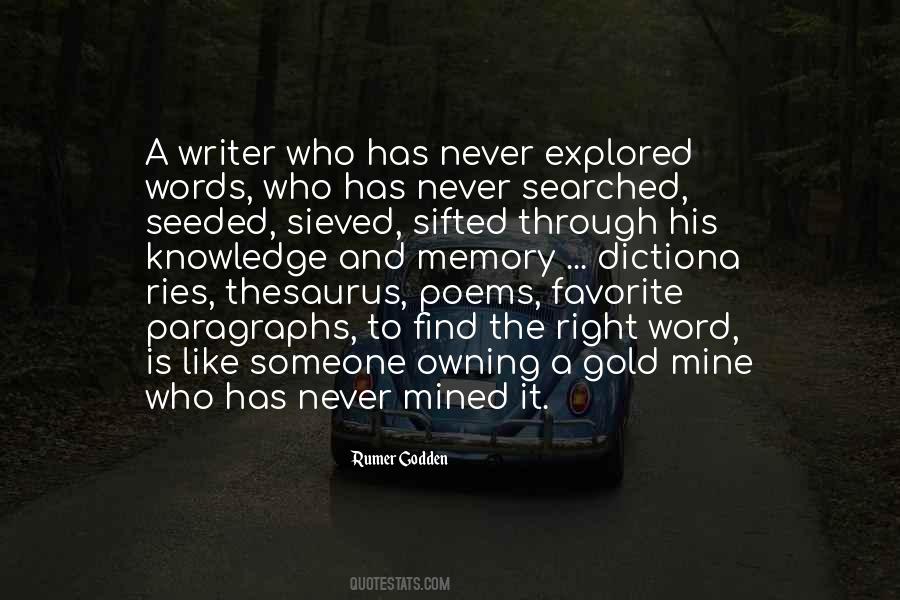 #5. If you find someone who makes you feel like you're complete, you need to fight for them. - Author: Veronica Forand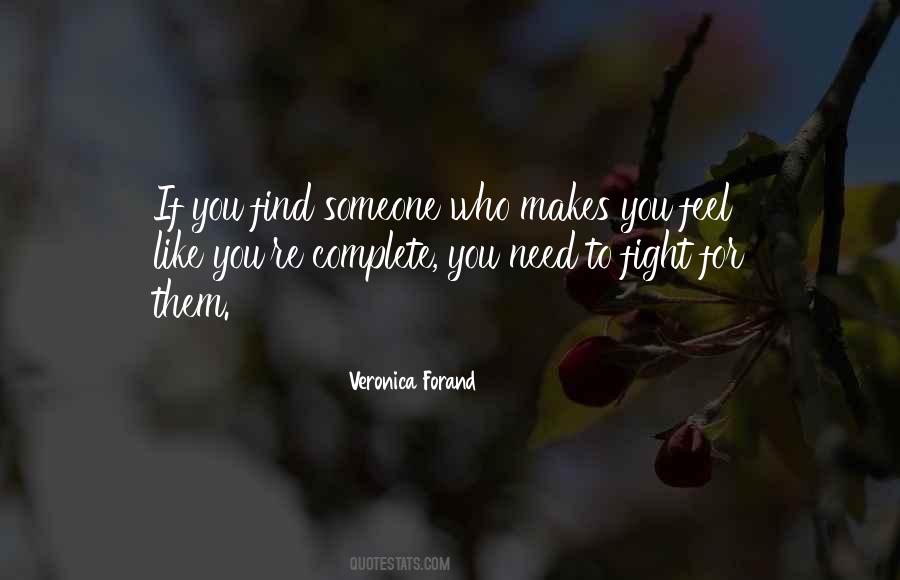 #6. I would rather do surrogacy before adopting. If I can't do it, I'd rather find someone who would do it for me. - Author: Tasha Smith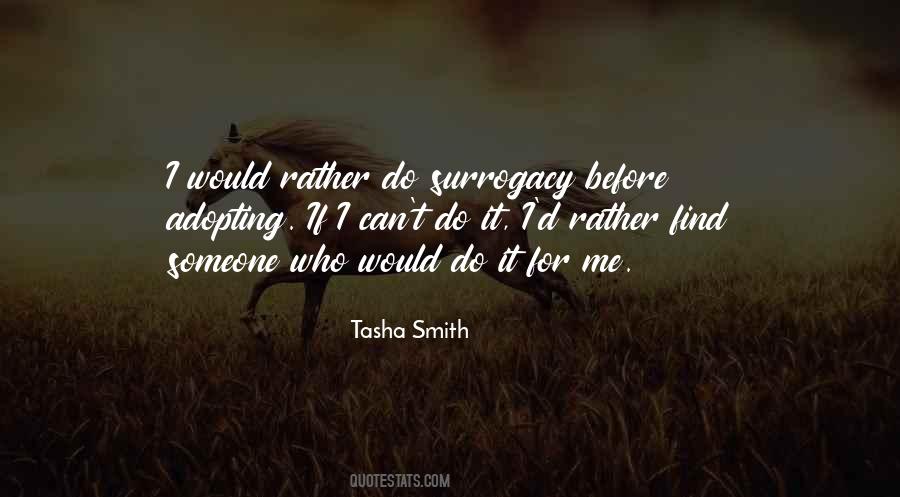 #7. Find someone who is having a hard time, or is ill, or lonely, and do something for him or her. - Author: Thomas S. Monson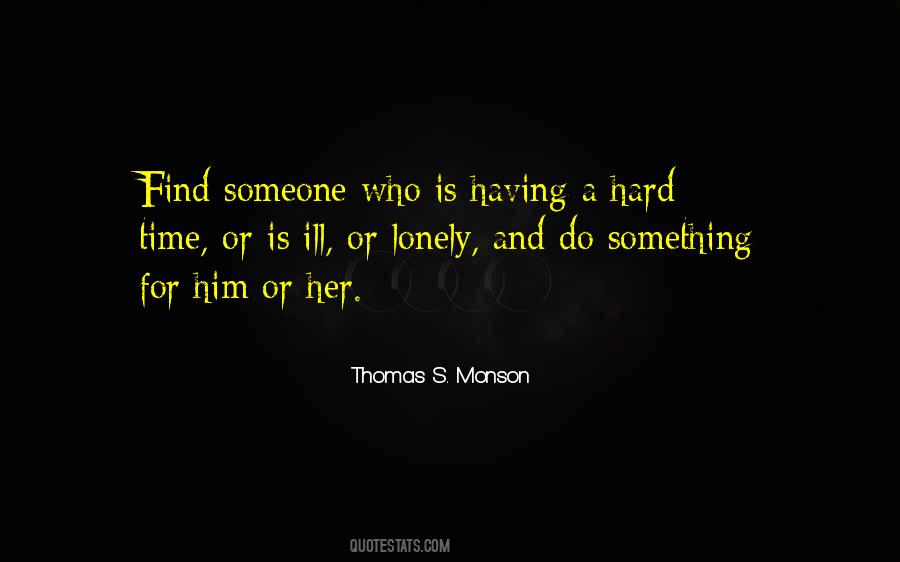 #8. On education - Every bit does some good. I'm lucky I know how to read. It's a candle in a dark room. What I don't know, I can find out for myself. It's easier to fool someone who can't figure things out on his own. - Author: Nadia Hashimi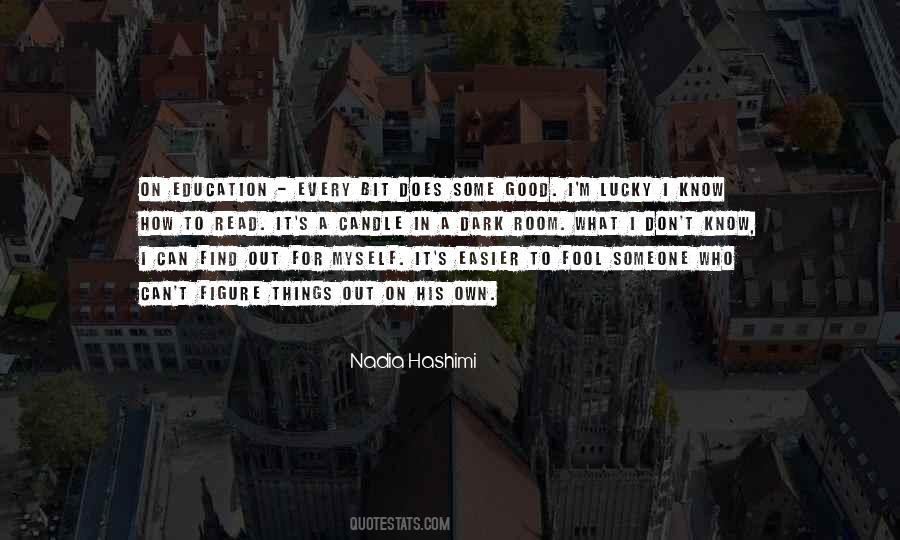 #9. But that's the thing about being the girl who's spent years convincing the world she's not afraid of anything: At some point, someone is going to find out you're afraid of everything. - Author: Ally Carter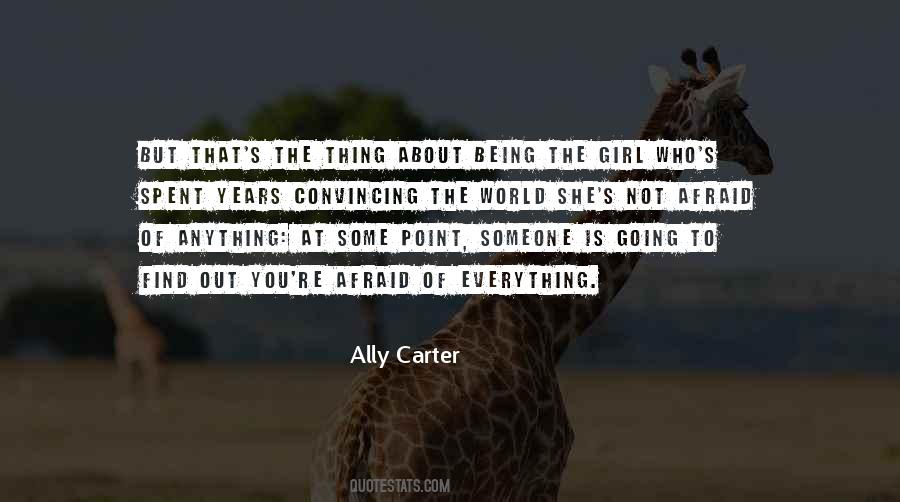 #10. Oddly, I do have a problem with authority. I find it very difficult to knuckle down and follow rules. Which are the classic symptoms of someone who has a troubled relationship with their father. And yet, I never had a problem with my father. - Author: Toby Young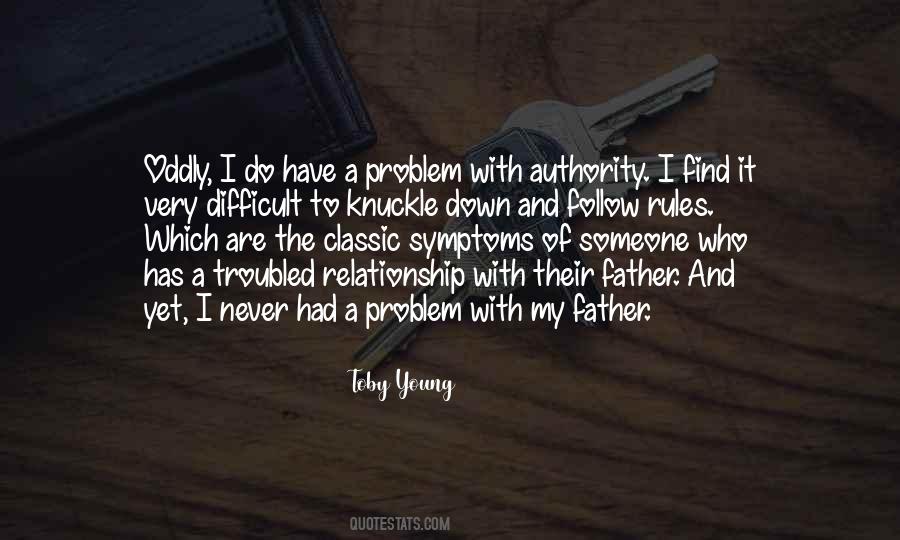 #11. I'm gonna find someone someday who might actually treat me well - Author: Taylor Swift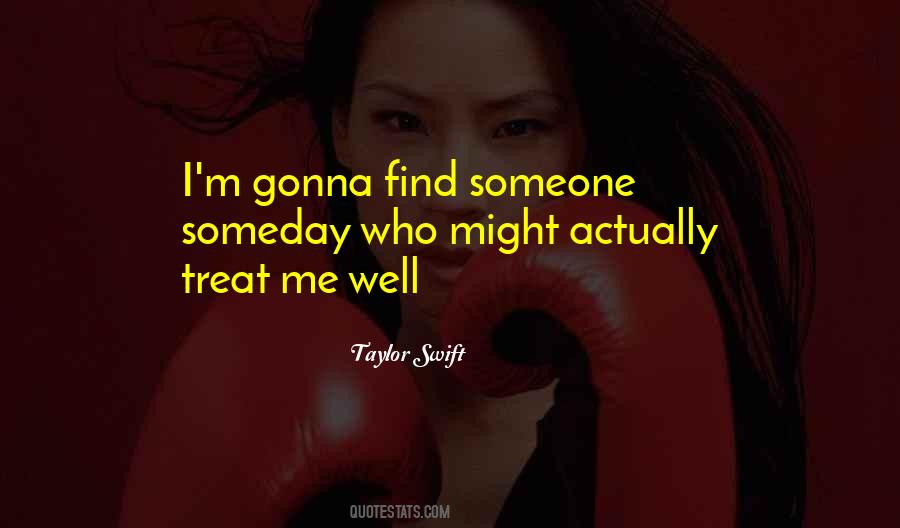 #12. I'd grown to trust Mr. Bradshaw, even though he was the one who had taught me how to lie. Not to mention the day he lectured me on how to get close to someone to find out the truth about them, as if he was the ultimate expert. Nevertheless, I trusted him. I really did. - Author: Embee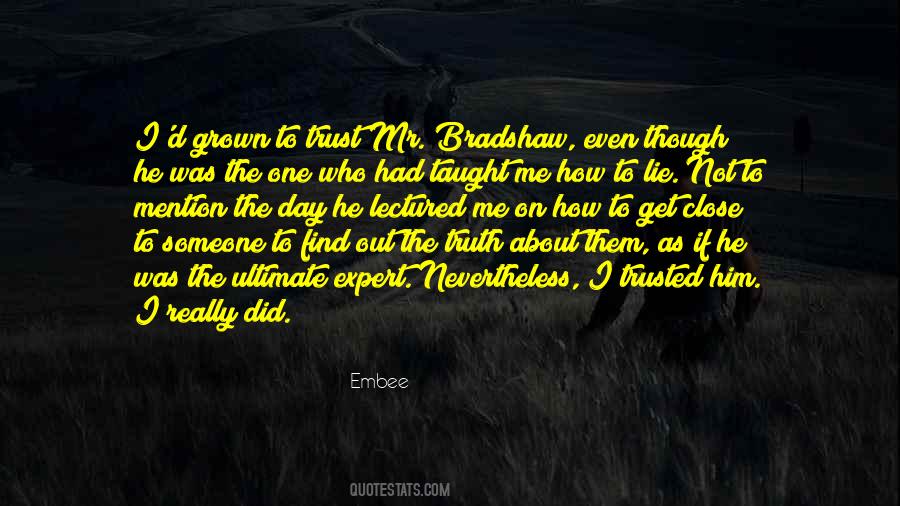 #13. A lonesome town, though. He who had grown up alone had lately learned to avoid solitude. During the past several months he had been careful, when he had no engagement for the evening, to hurry to one of his clubs and find someone. Oh there was a loneliness here
- Author: F Scott Fitzgerald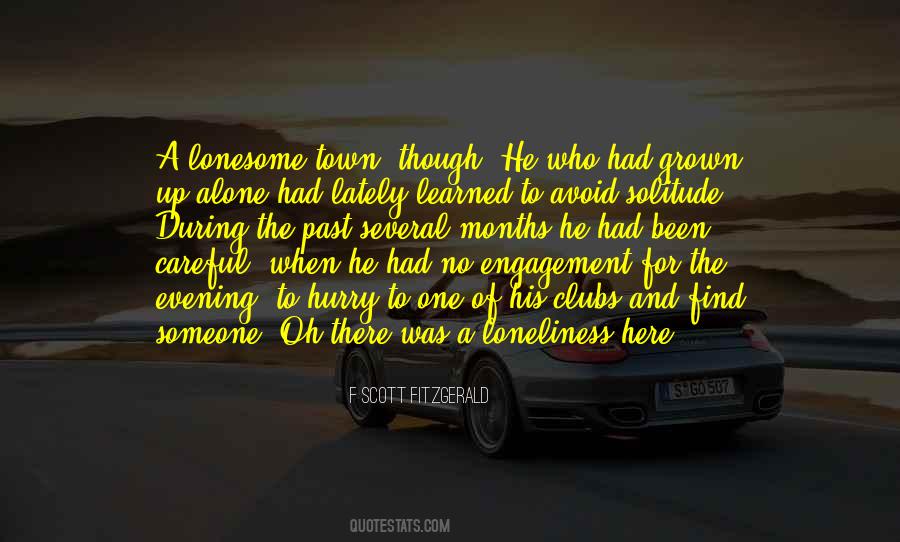 #14. You grow up. You move on. You find someone new. And for God's sake, you don't ask the first woman who lets you fuck her to marry you. - Author: Tiffany Reisz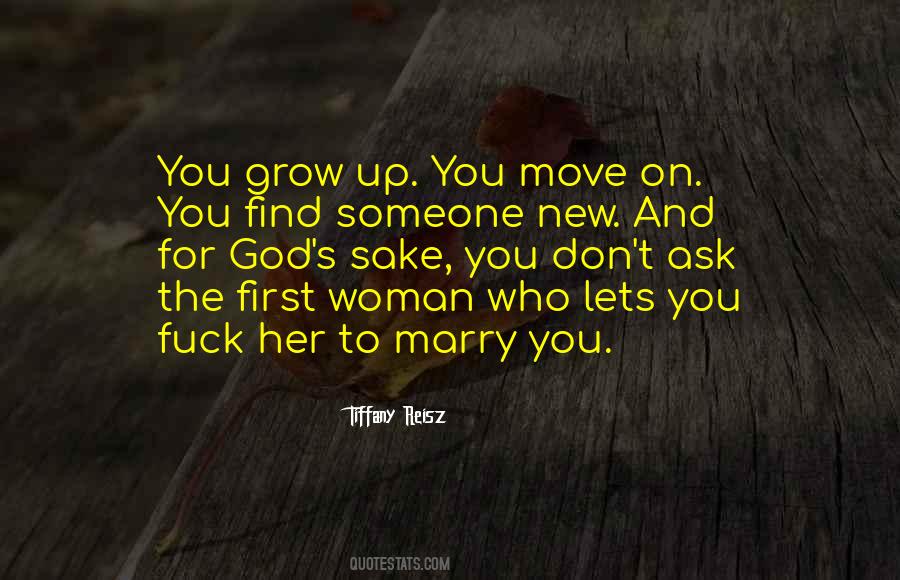 #15. Congress is going to start tinkering with the Ten Commandments just as soon as they find someone in Washington who has read them. - Author: Will Rogers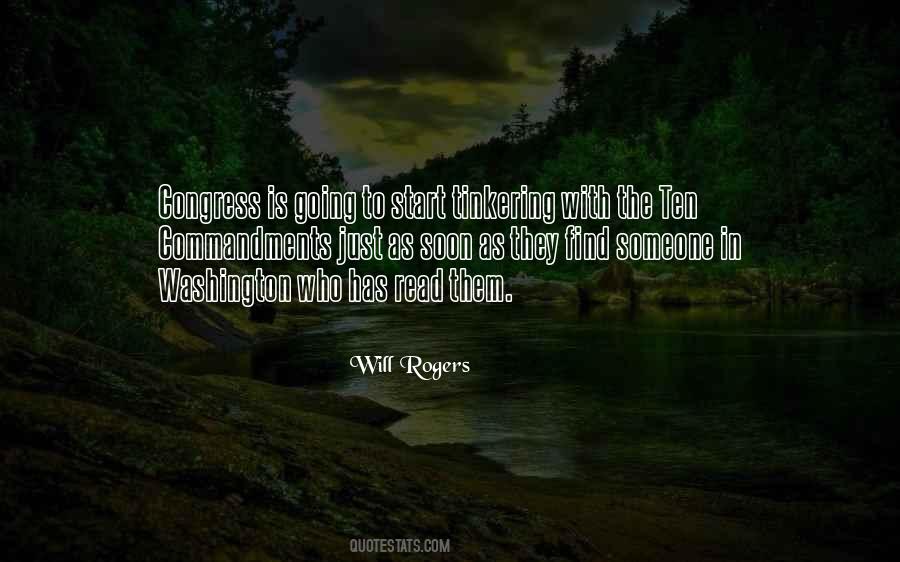 #16. A new reader shouldn't be able to find you in your work, though someone who's read more may begin to. - Author: E.L. Doctorow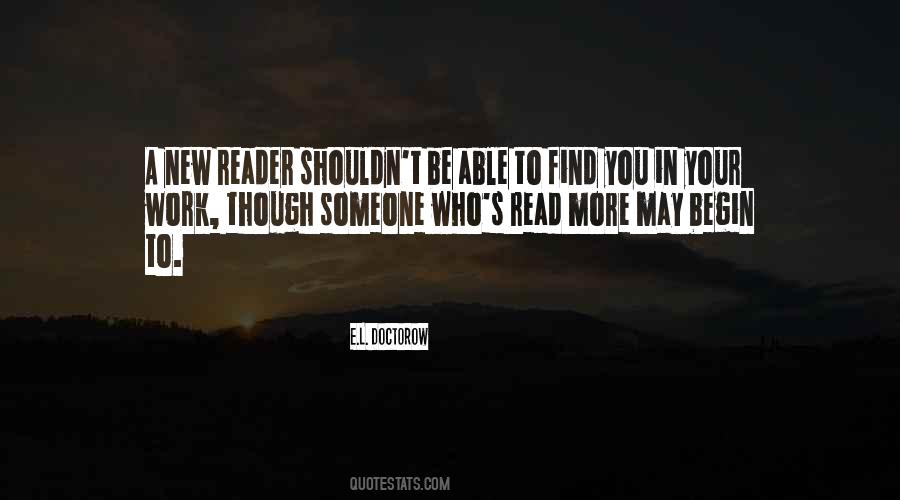 #17. If you want to be successful, find someone who has achieved the results you want and copy what they do and you'll achieve the same results. - Author: Tony Robbins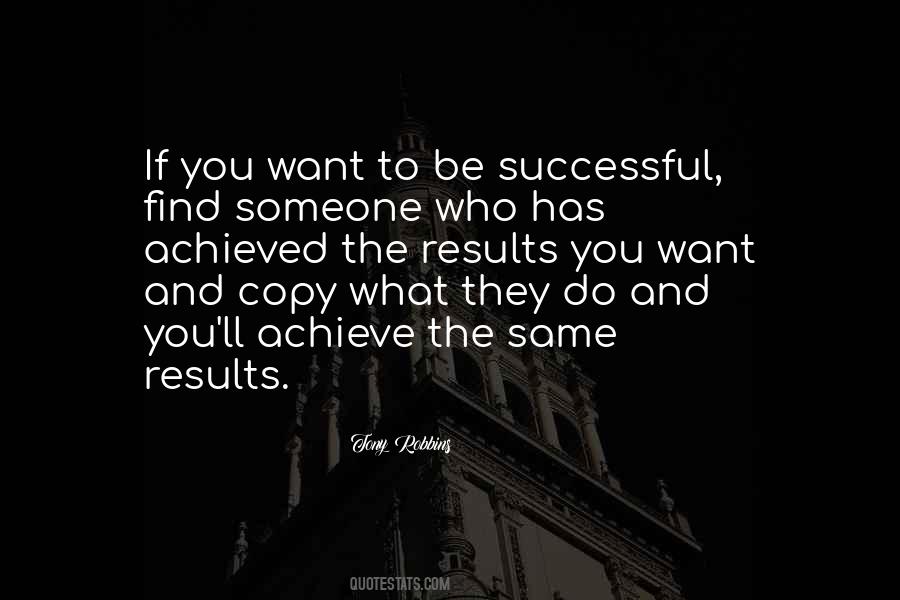 #18. I like my life alone. I mean, I love being with friends, and I love kissing and loving someone to pieces. But it's hard to find someone who doesn't ultimately start judging you and your choices. - Author: Sarah Silverman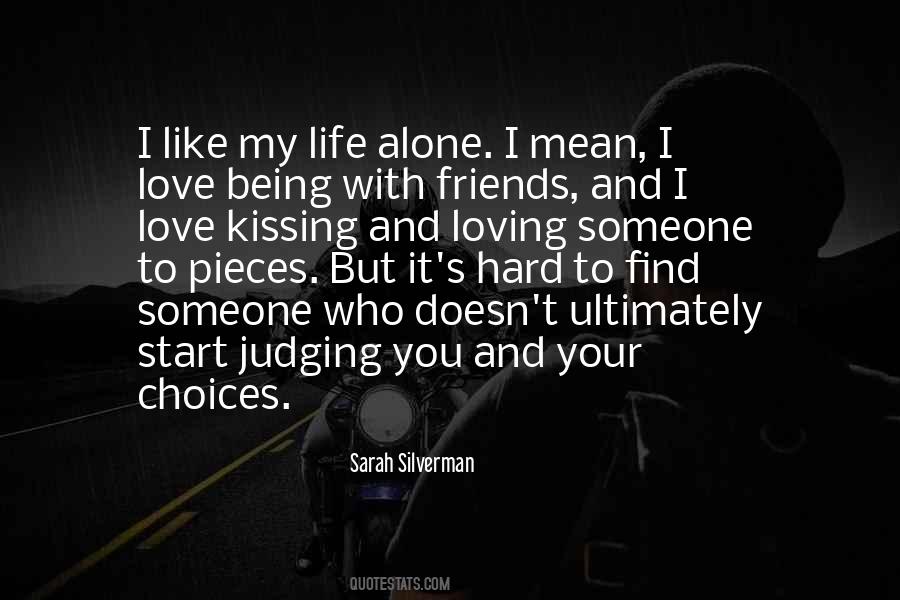 #19. Failure is like flu. It can happen to anyone. Just as it is difficult to find a person who hasn't had the flu, it is difficult to find someone who has not been stuck by failure at some time. - Author: Anup Kochhar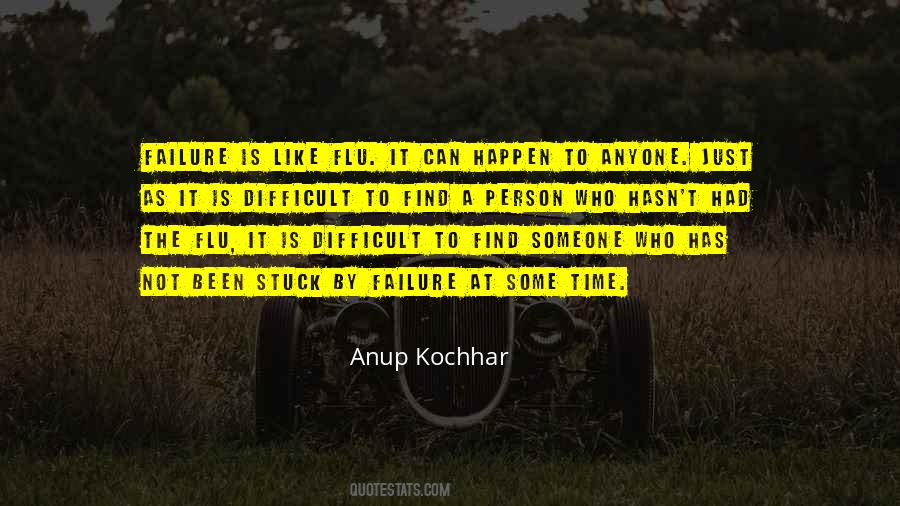 #20. While there is nothing wrong with physical desire per se, and wanting a partner who you consider to be physically attractive, you should also understand that if you are serious about finding that special someone and perhaps growing old with them, looks fade but character does not. - Author: Stephen Richards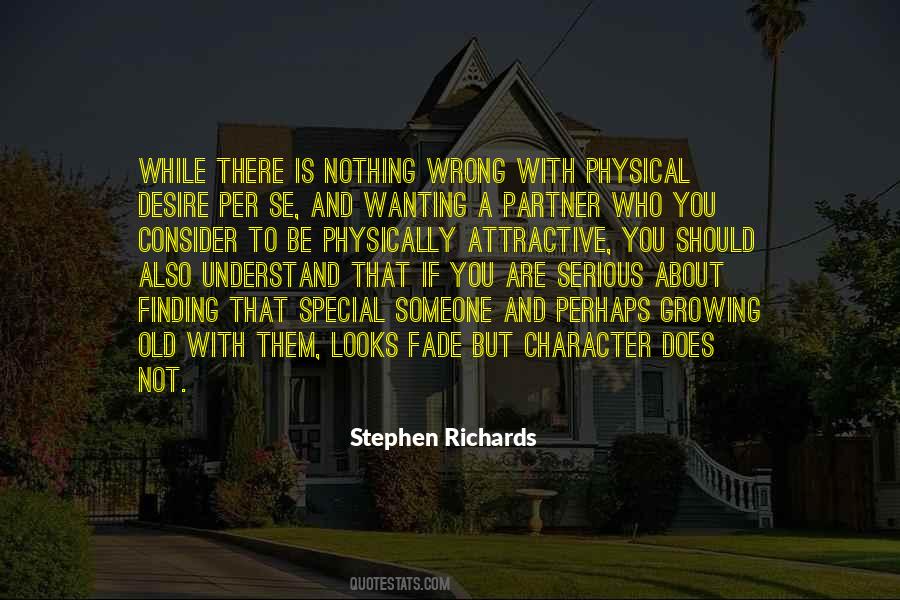 #21. you keep a lot to yourself because its difficult to find someone who understands - Author: Erin Hanson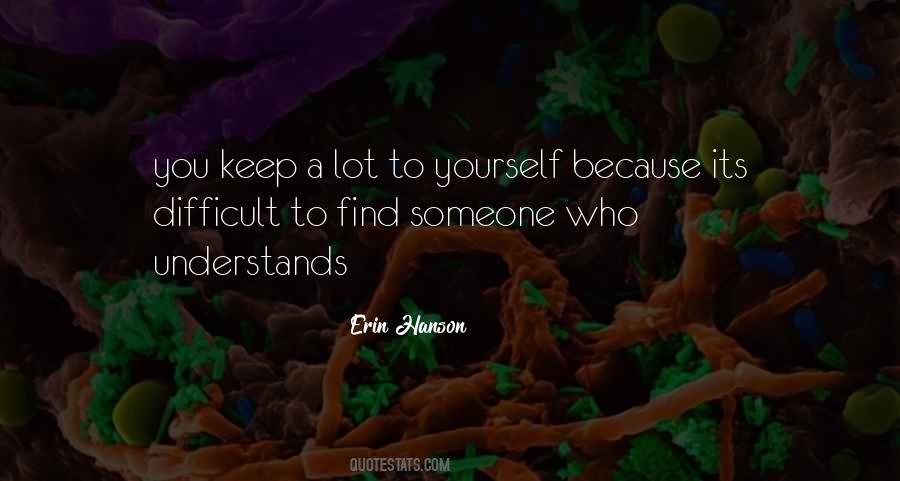 #22. I spent my whole single life trying to be thin just to find someone who'd love me once I got fat. - Author: Stephanie Klein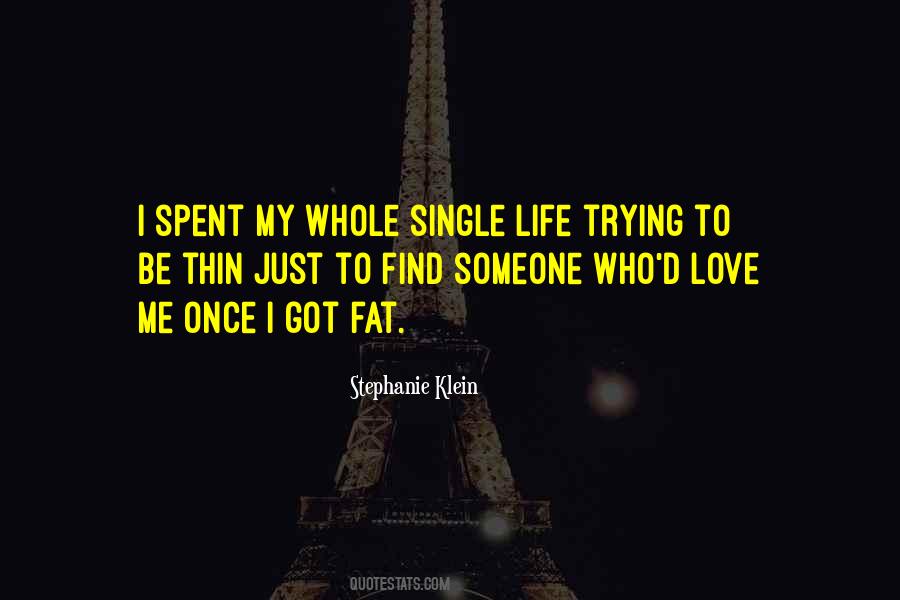 #23. I'm someone who likes to keep busy, especially with projects that I find meaningful and fulfilling. - Author: Niki Taylor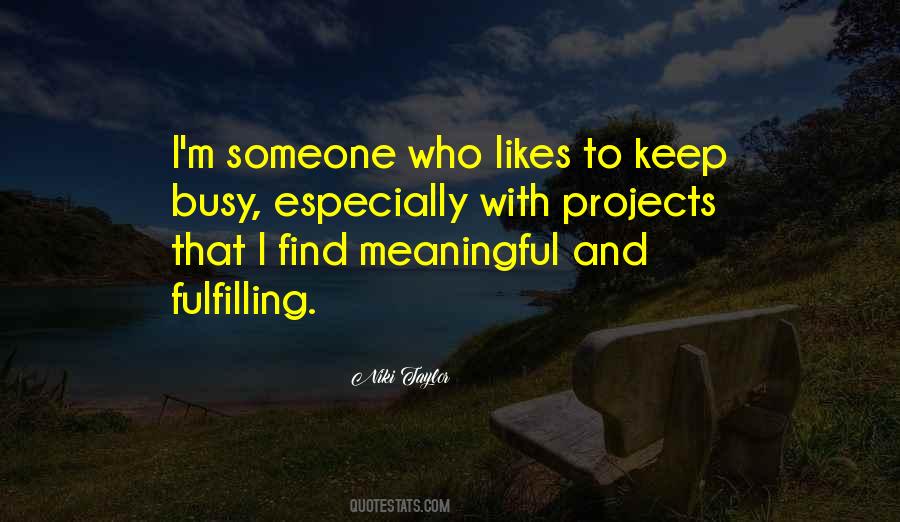 #24. Always can find someone who have more pain, more hurt than you. Always can find someone who need help. And you always have something to give. Even when you think you have nothing. - Author: Julie Cantrell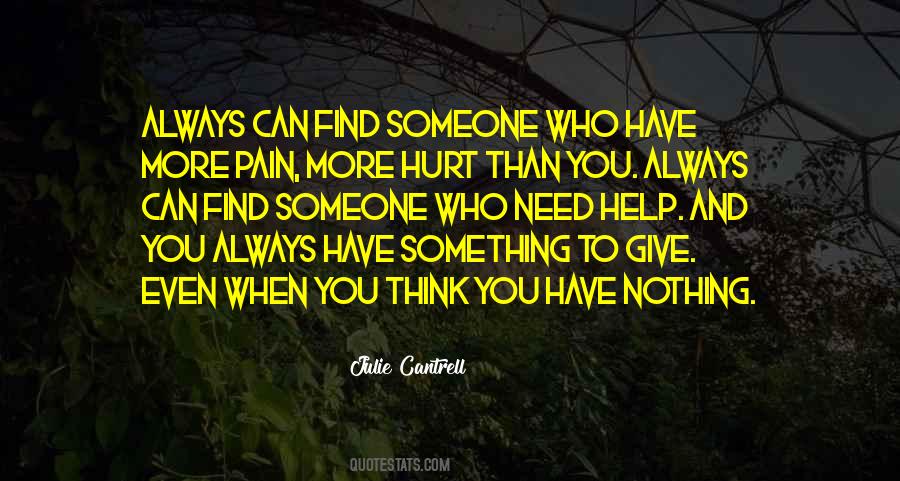 #25. I never cake someone who doesn't want to be caked - at least, I try not to. Sometimes I miss my target. I'm pretty much going through the crowd making sure I find someone who wants to get caked. If you don't want to get caked, shake your head or tell me you don't want to get caked. It's that easy. - Author: Steve Aoki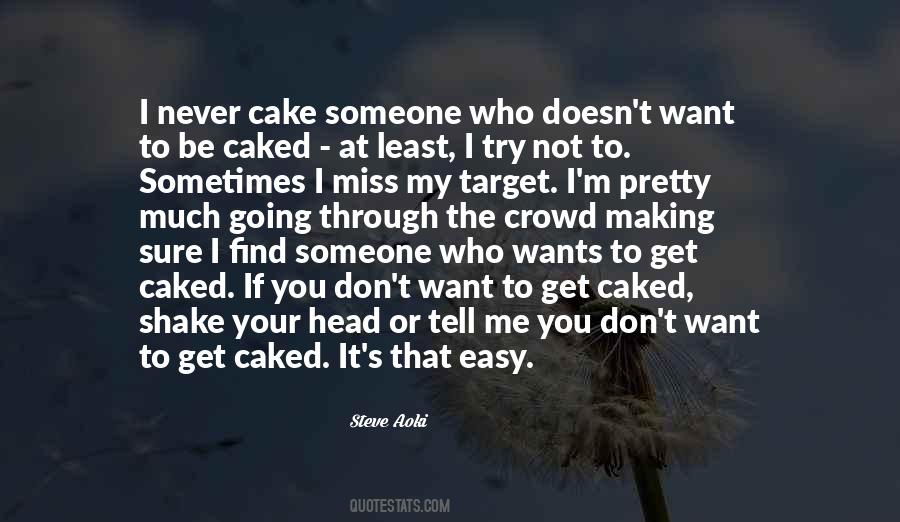 #26. I don't find it fun watching someone trying to be sexy. It's whack. I'm trying to just show my true personality, and I think that means more than anything else. I think when personality is at the forefront, its not about male or female, its just about, who is this weird character? - Author: Nicki Minaj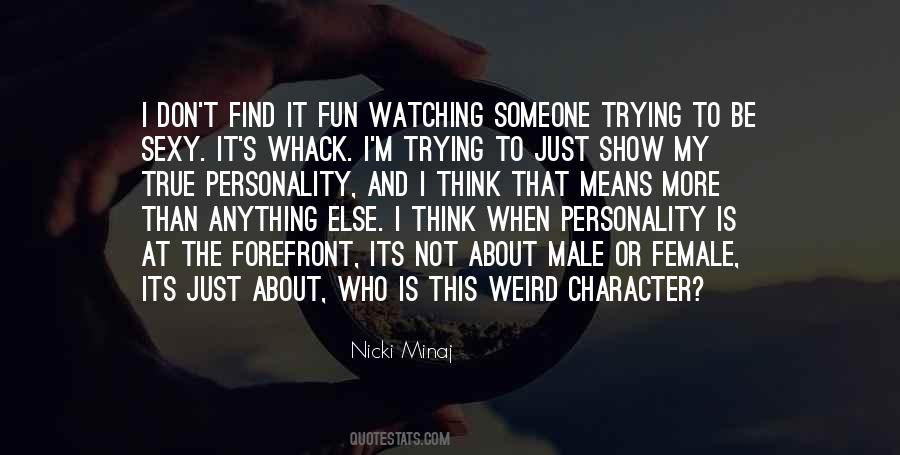 #27. Whatever life we have experienced, if we can tell our story to someone who listens, we find it easier to deal with our circumstances. - Author: Margaret J. Wheatley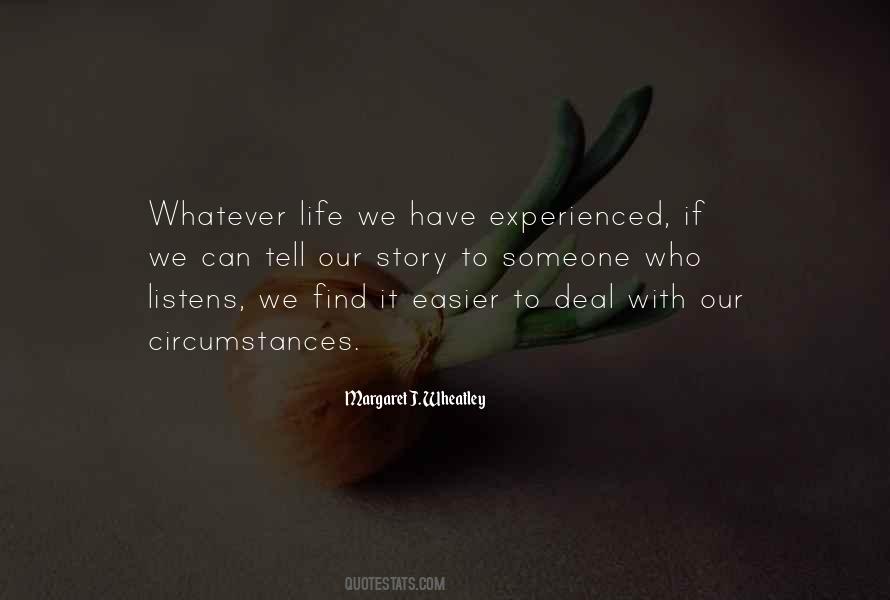 #28. And... And I love him enough to want him to find someone who can truly love him like he deserves. And I love myself... I love myself enough to not want to settle until I find that person, too. - Author: Sarah J. Maas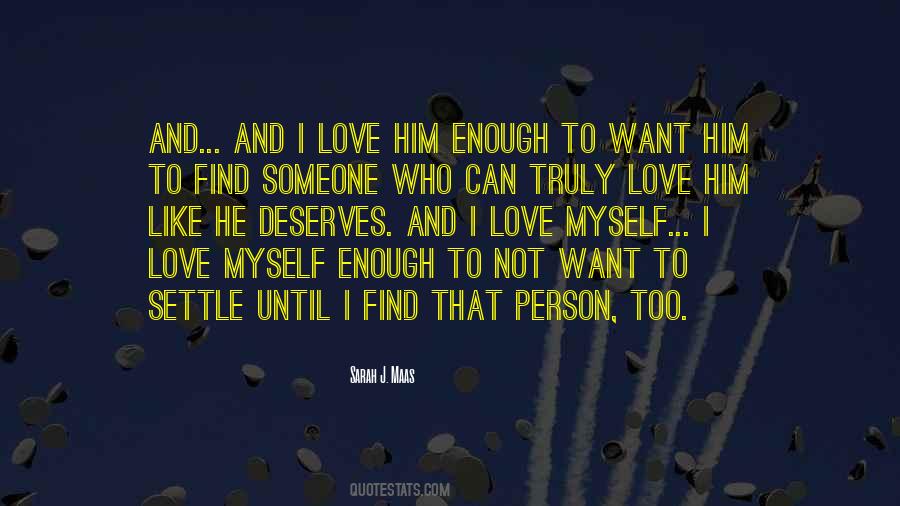 #29. An old meaning of the word 'restoration' is to find someone with a royal bloodline who has been removed from the throne and then restore the person to that throne - to a position of honor. - Author: Danny Silk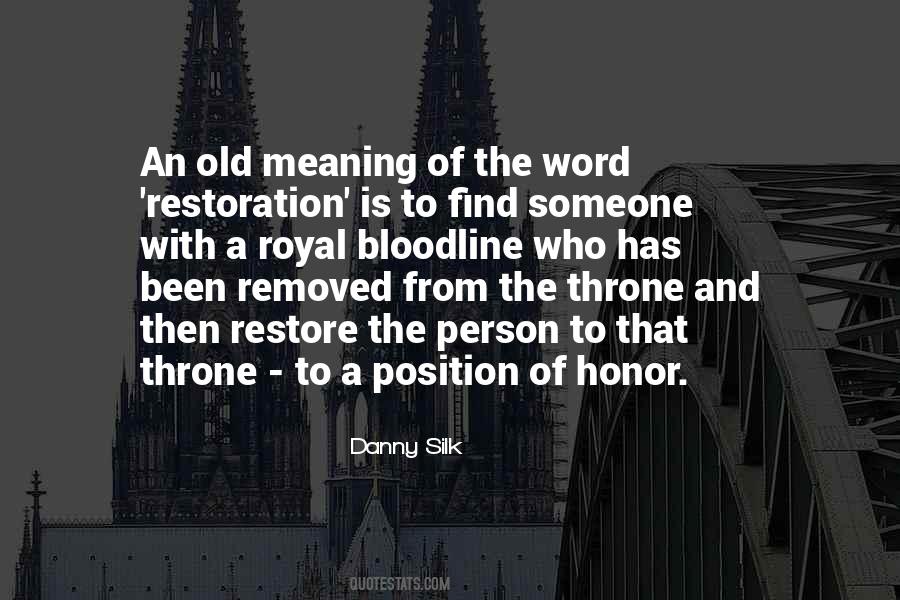 #30. The second fiddle. I can get plenty of first violinists, but to find someone who can play the second fiddle with enthusiasm - Author: Leonard Bernstein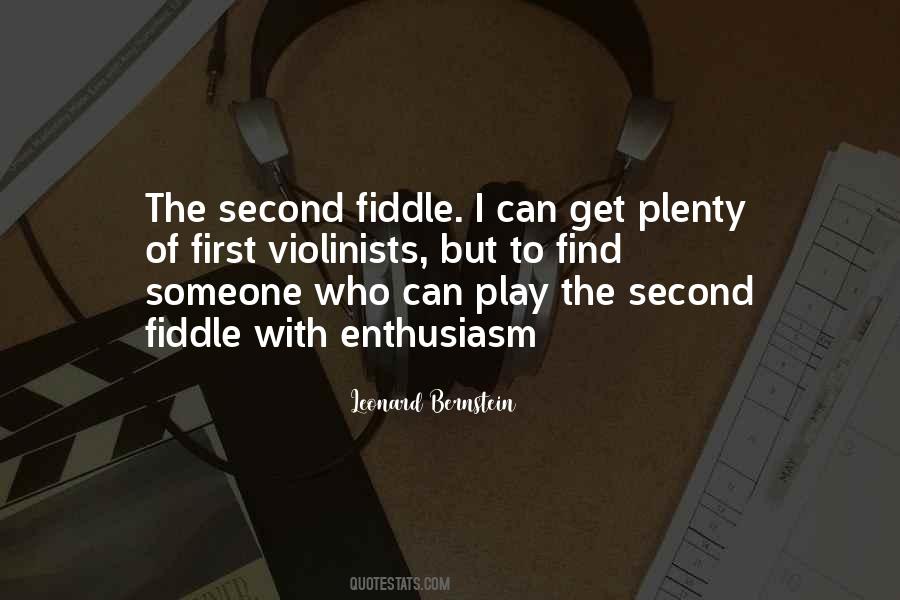 #31. It's tough as an artist to have such a specific vision for your video in mind when you write a song. Reaching out to directors is like going on blind dates and trying to find someone who sees the exact vision behind your music, which can be really difficult. - Author: Hayley Kiyoko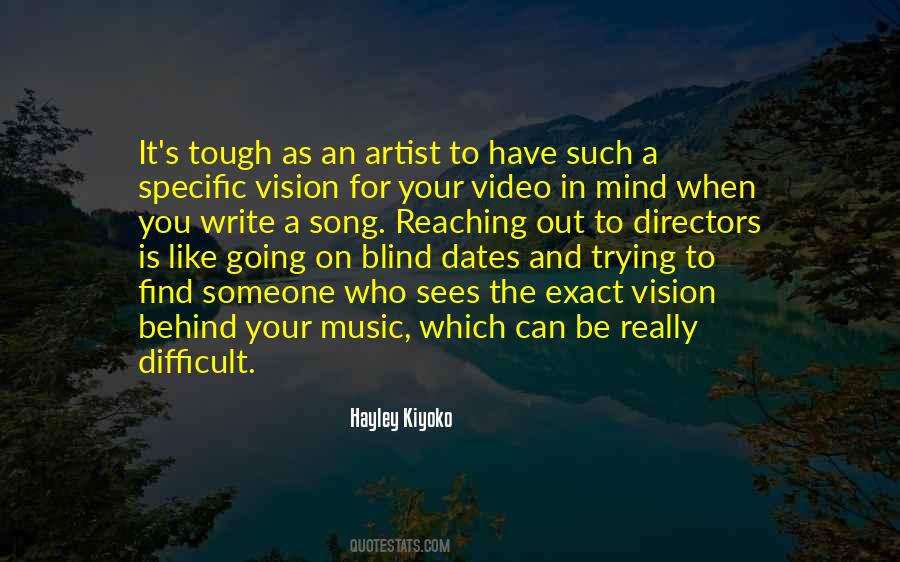 #32. Pick a co-founder that communicates in the same fashion that you do. If you are a screamer, then the only way you will ever listen to a conflicting point of view is to find someone who is passionate enough to yell back at you. - Author: Jay Samit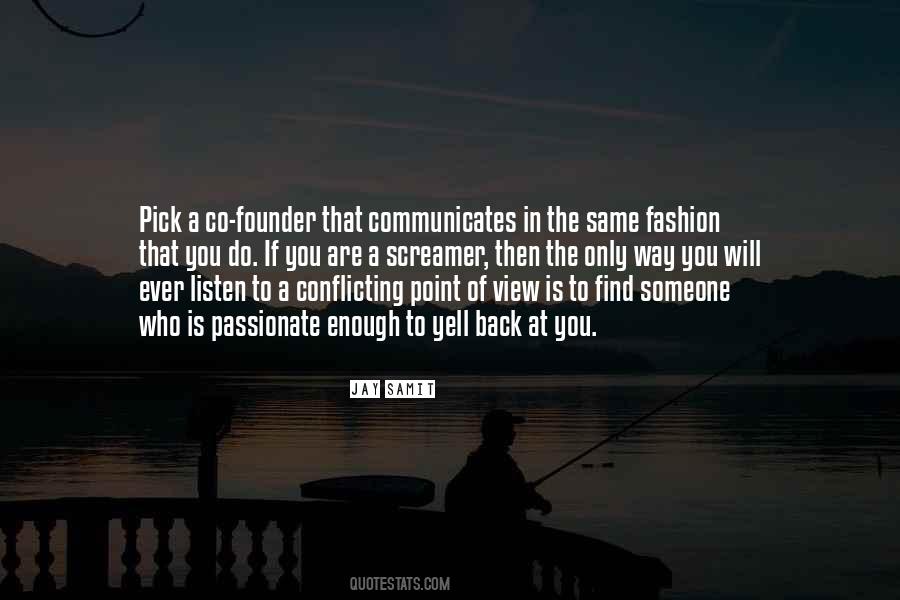 #33. Inner resilience and the ability to bounce back are personal qualities ... Align yourself with someone who has this kind of resilience so that your own can be strengthened. Find another oak to weather the storm with you. Anyone who is in touch with his or her core self will always respond. - Author: Deepak Chopra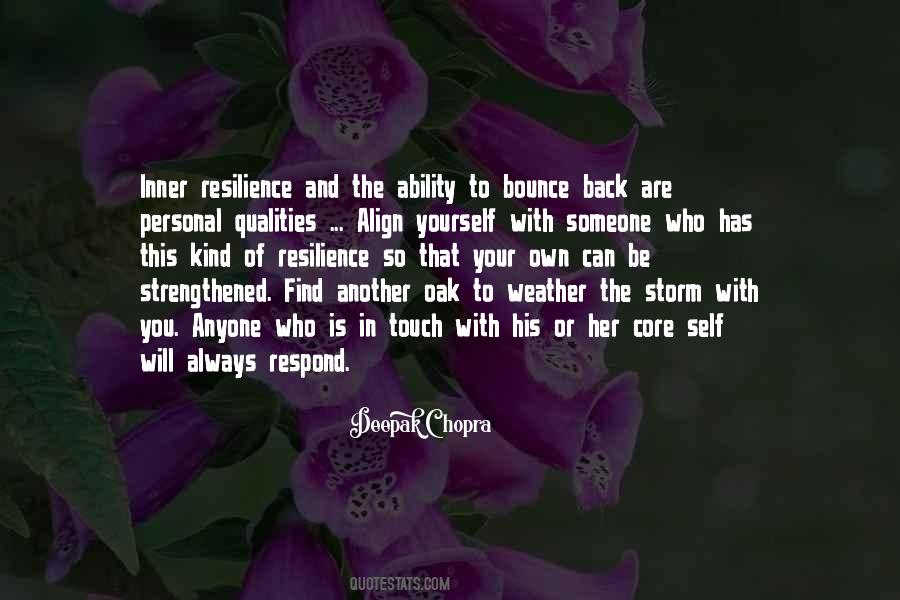 #34. After all, the only way to communicate is to find someone who can comprehend; the only way to be forgiven is to find someone who is willing to forgive. - Author: Jodi Picoult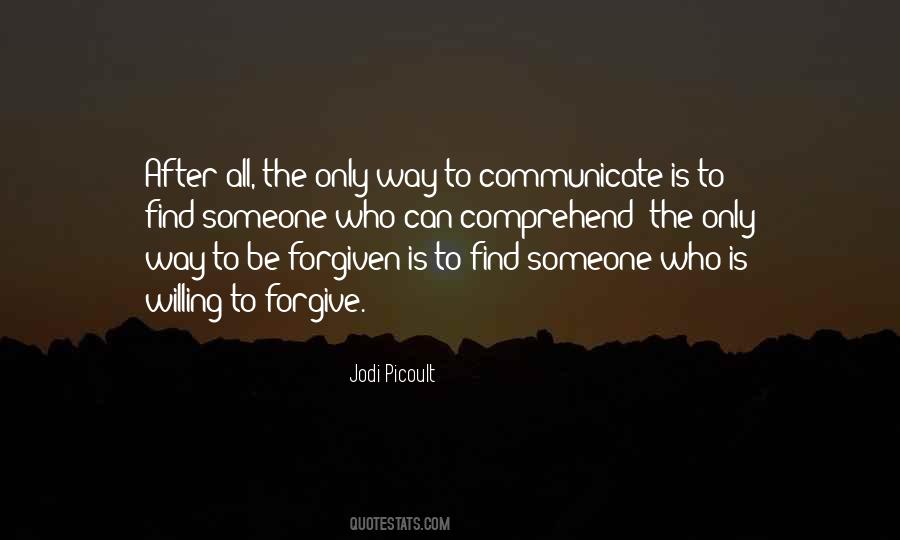 #35. Find someone who will change your life, not just your relationship status. - Author: Abdul'Rauf Hashmi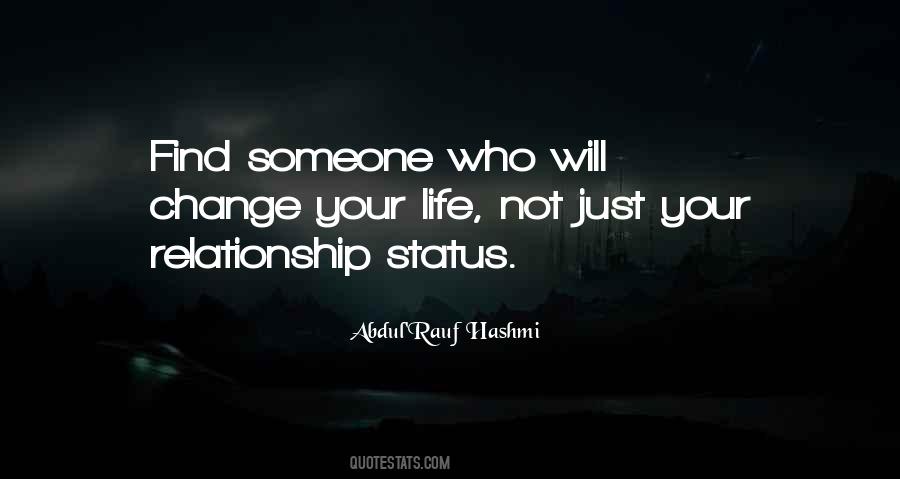 #36. Maybe it's time to let him go. Find someone who truly appreciates you. That person is out there."
I wanted to believe her. I really did. - Author: Summer Felix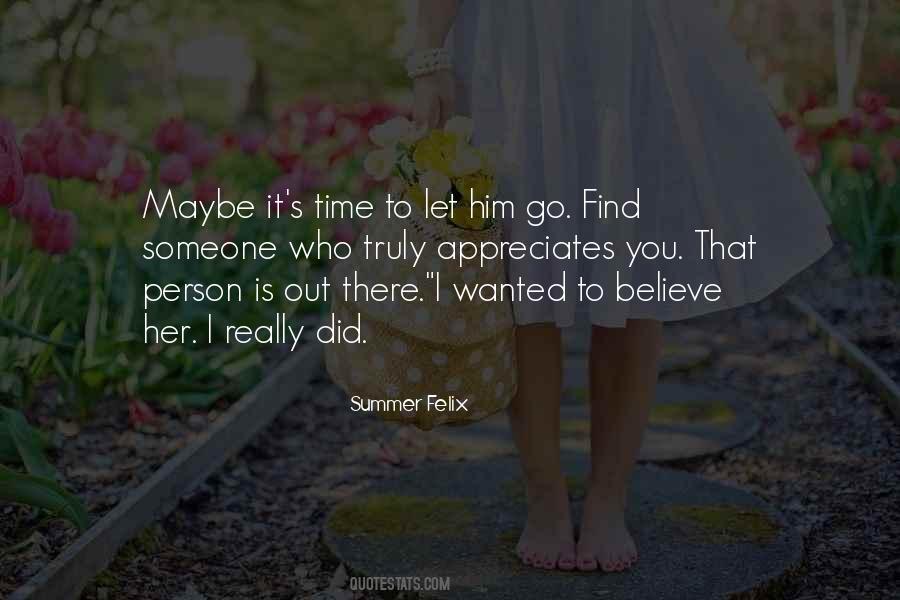 #37. ... he who seeks to deceive will always find someone who will allow himself to be deceived. - Author: Niccolo Machiavelli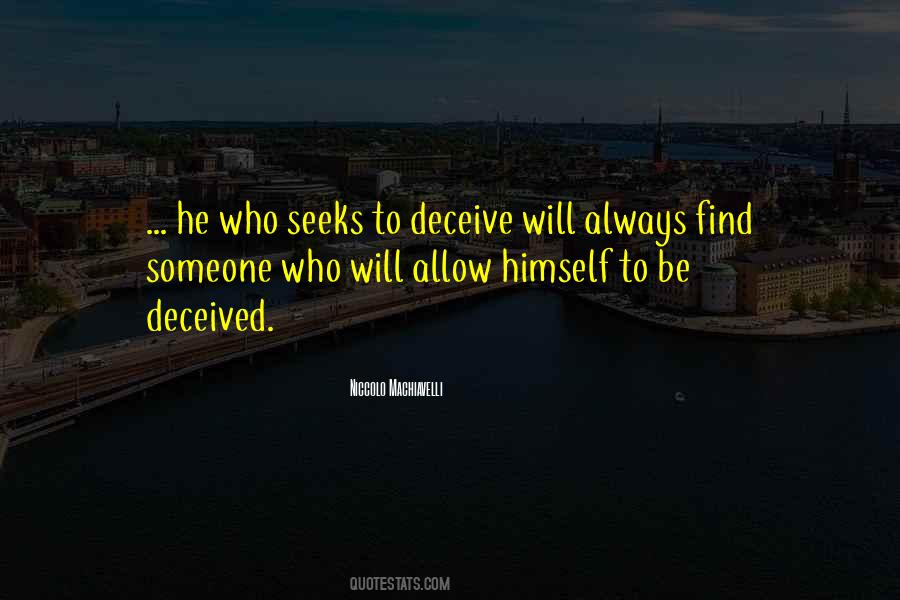 #38. I want someone who is proud to be with me, someone who won't turn on me the moment others find out we're together. - Author: Erin Gough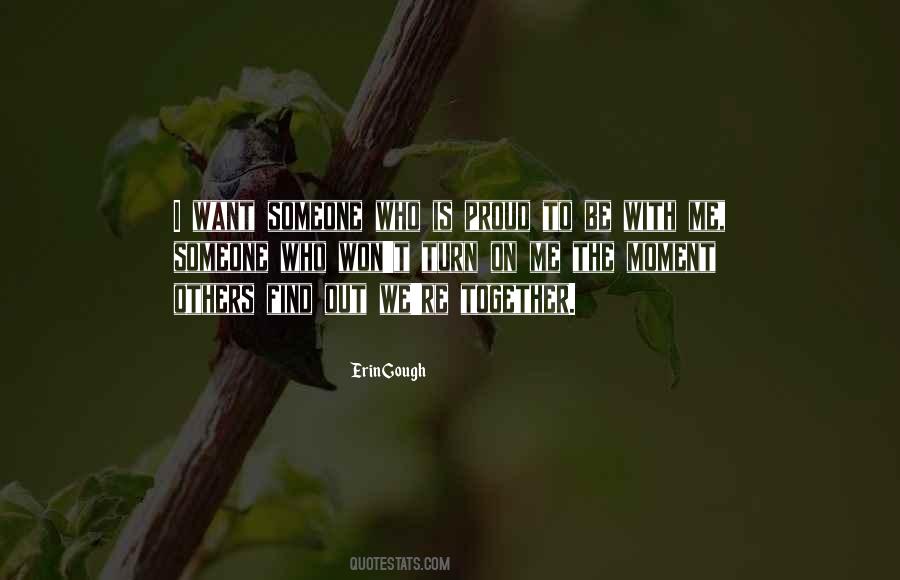 #39. It's not easy to come somewhere new and have to find your place. You might feel someone doesn't like you, or you might need to find new friends. It's not easy, and I don't like this kind of thing. It's not easy, so you want to protect the players who are alone. - Author: Fernando Torres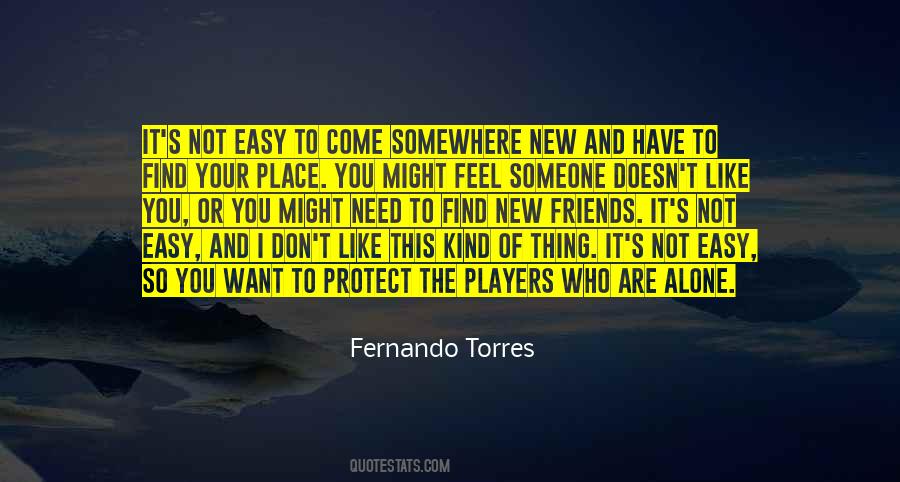 #40. The first thing I say when someone says they want to be an actor is, 'Go get 'Backstage.' You know what's going on, you know who's doing what, and there's work that you can find in there. It's an incredible resource, and there's nothing else like it. - Author: Geneva Carr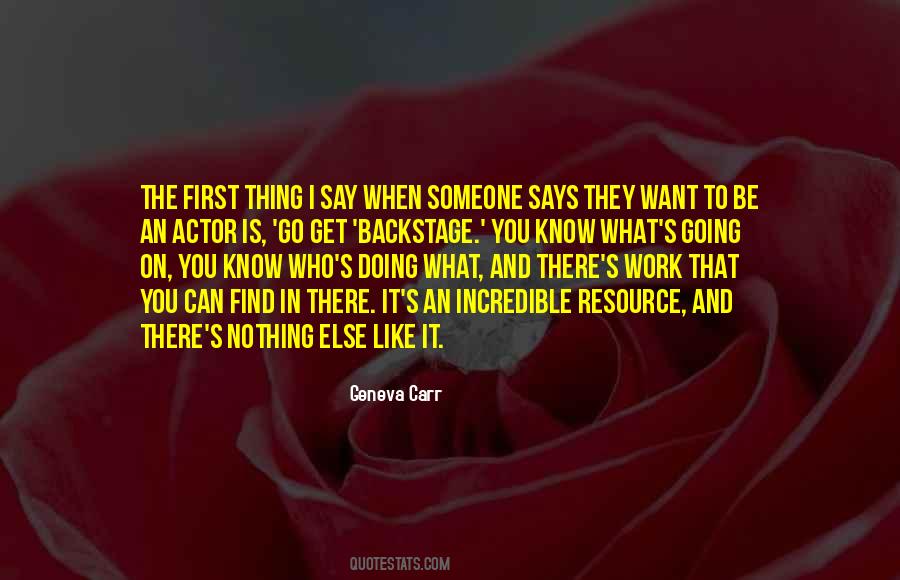 #41. You don't want somebody who doesn't know his own heart, do you? You'll find someone who's brave enough to love you. Someday. One day. Not today. - Author: Sandra Cisneros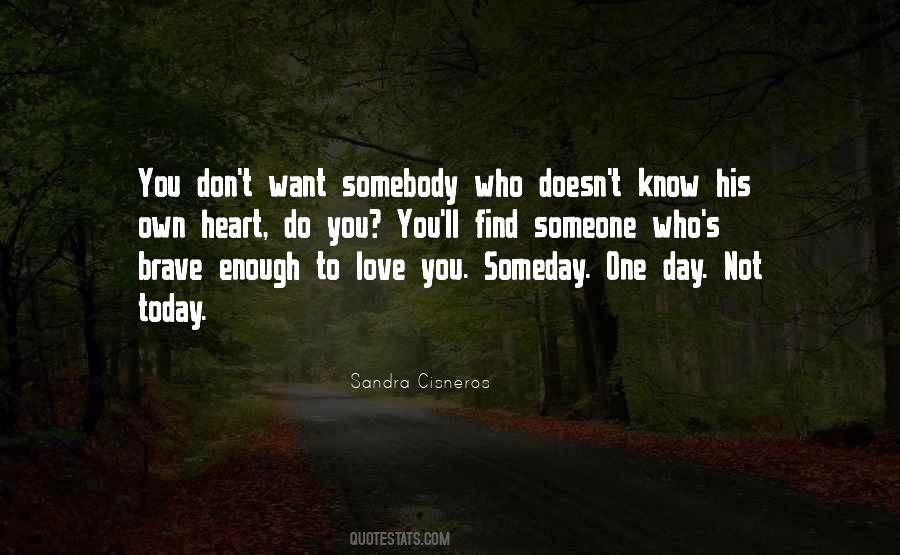 #42. There's no such thing as a "wanna-be". Only someone who hasn't found the drive to take on a dream head on. Find the drive, be what you want to be. - Author: Chris Almeida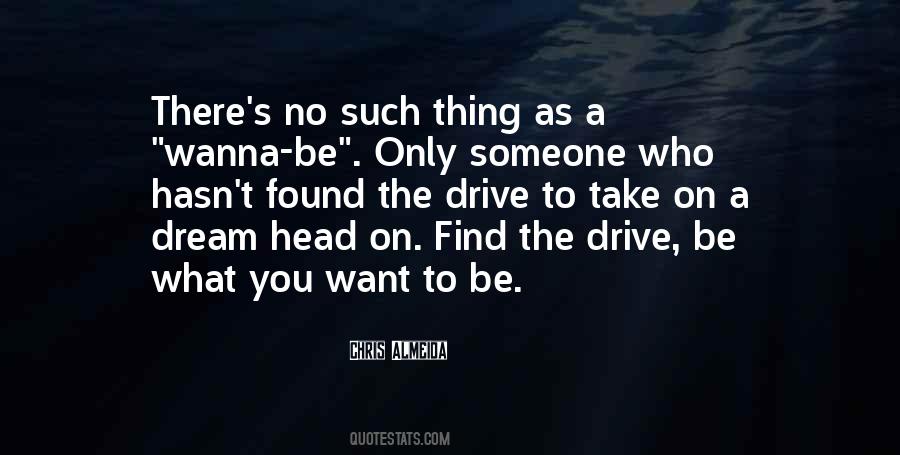 #43. Who knows? Maybe I'll find myself a great girl. Someone like you. - Author: Jus Accardo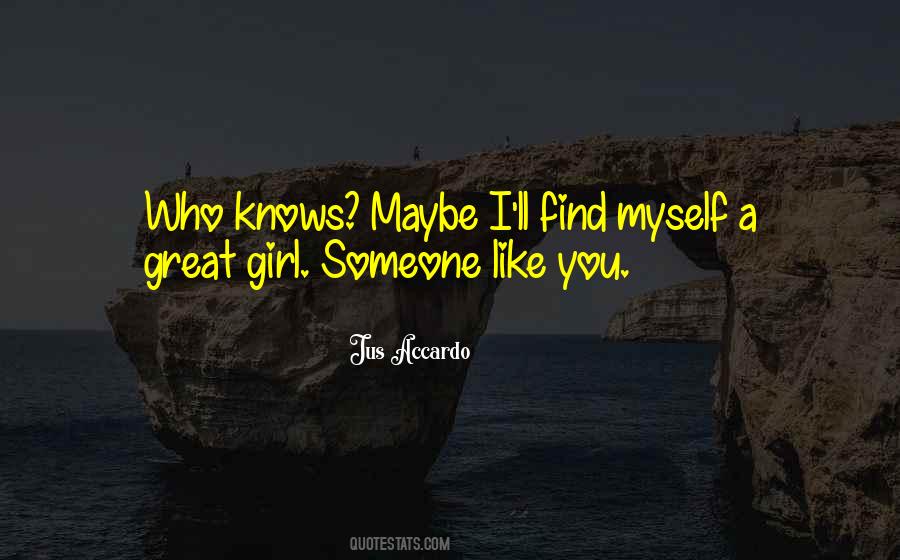 #44. Find someone who disagrees and invite them to your table. - Author: Daryl Davis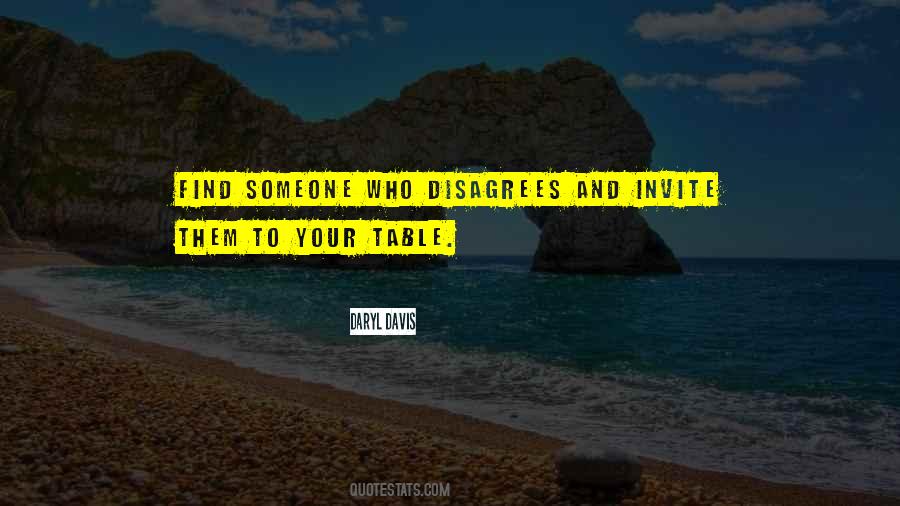 #45. Mentor is someone who has already done what you want to do and is successful at doing it. Don't find an advisor. An advisor is someone who tells you how to do it but may not have personally done it. - Author: Robert T. Kiyosaki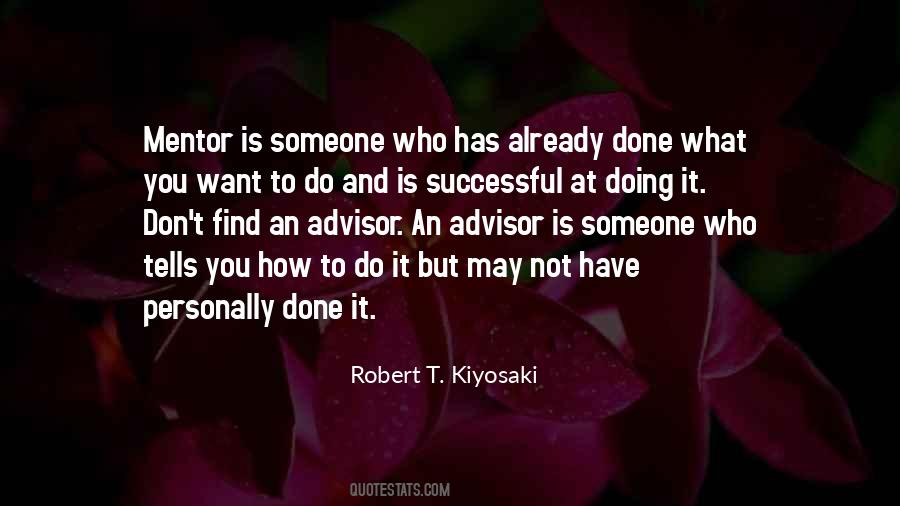 #46. Hopefully my books are improving. One of the ways I find motivation to improve is looking at someone who is already at a high level and continues to get better with each book. That's really what you want to emulate. - Author: Michael Koryta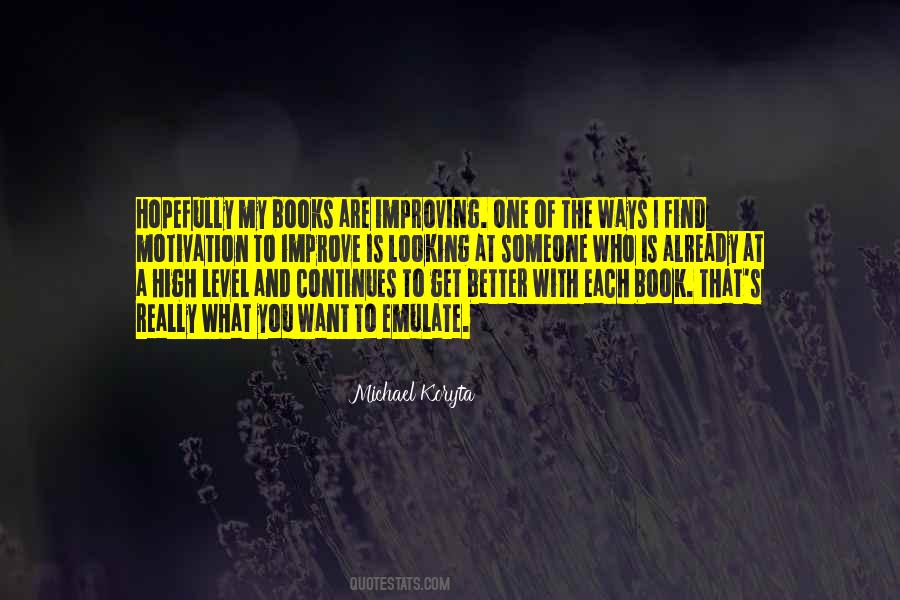 #47. Did I think I'd ever find someone I could live with, she asked me, and I said yes, and she said who, and I said me with a vagina and cleavage a little dog could get lost in. - Author: Lionel Fisher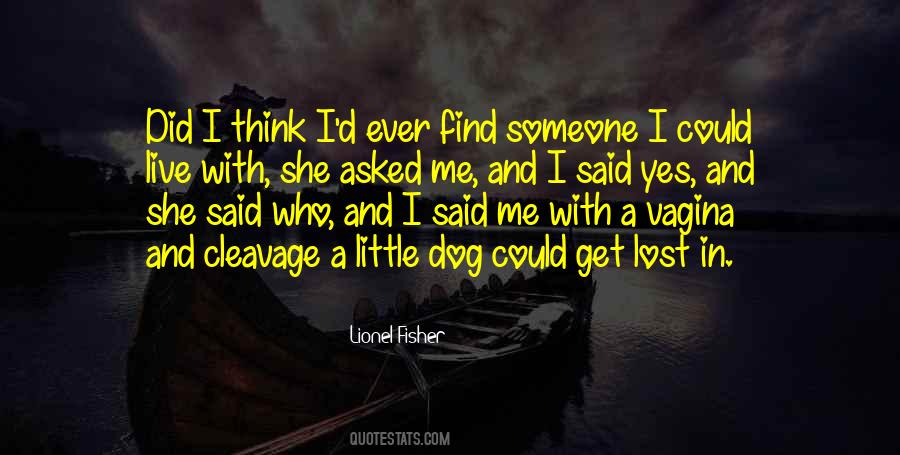 #48. I think that once you're born, the thing you have to do is find out who you are and live that life as well as you can. You can't spend your time wondering how things would have been if you were someone different. - Author: Fuyumi Ono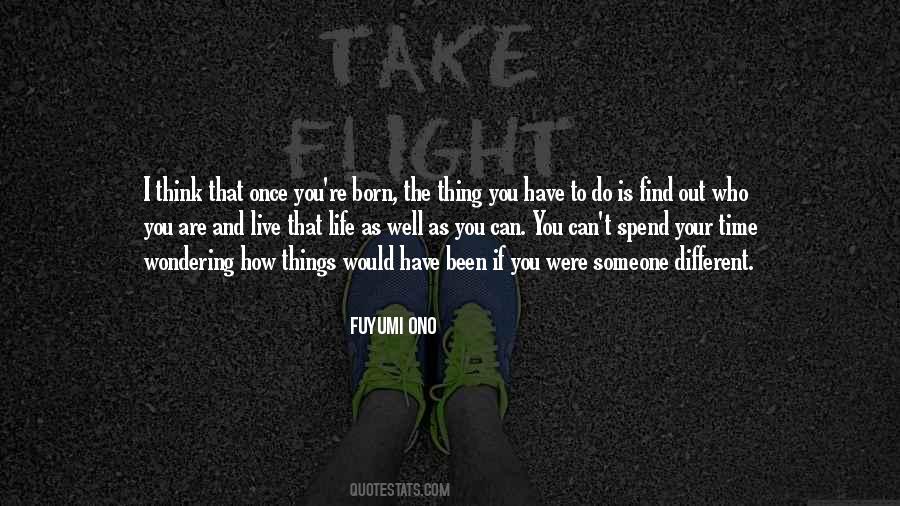 #49. When we want to see someone in a certain way, we find a way, but when we don't we have to wake up and see who they truly are and not what our pain or anger chooses to believe. - Author: Shannon L. Alder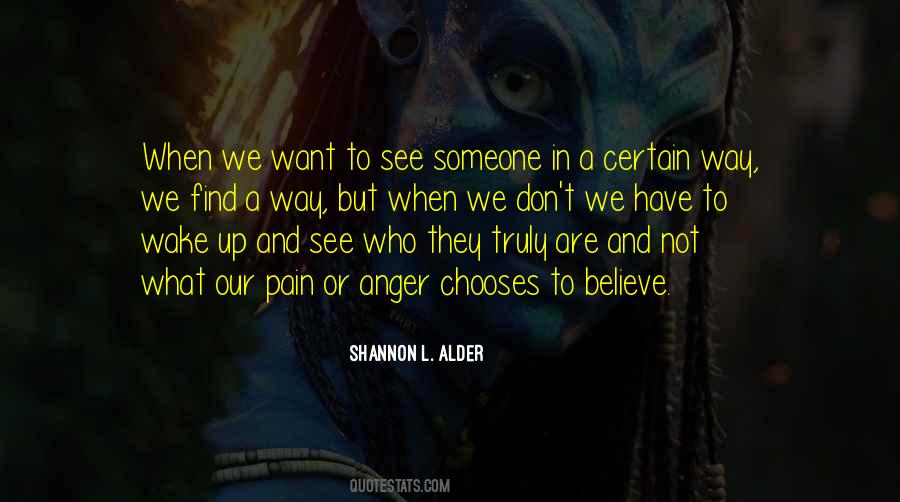 #50. Nobody makes a movie about a woman in her mid-30s who wishes she could have met someone to have children with and still doesn't know where to find a date. - Author: Uma Thurman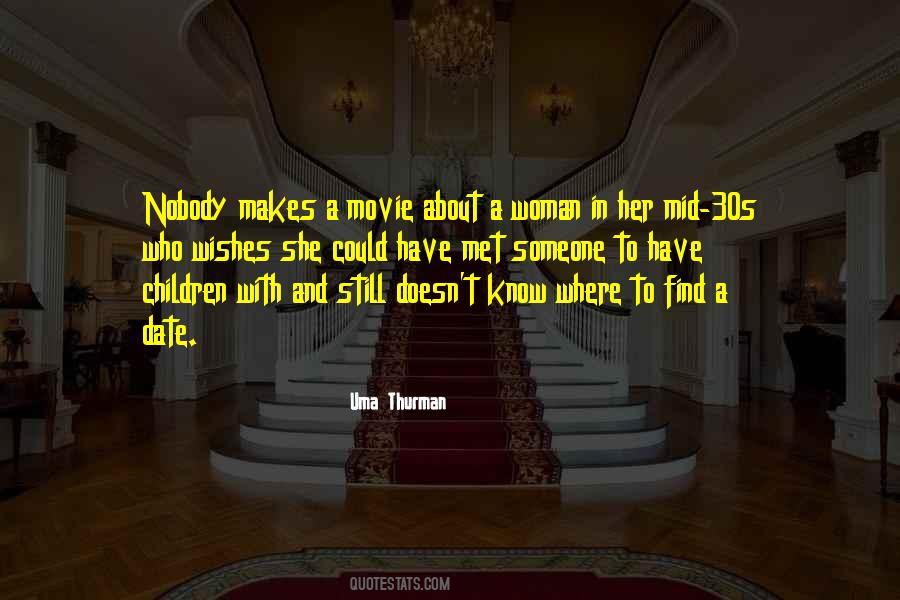 #51. This is where any sensible person pulls together the remnants of their self-respect, announces that they deserve more, and walks off to find someone who can give them a whole self, not snatched lunchtimes and haunted, empty evenings. - Author: Jojo Moyes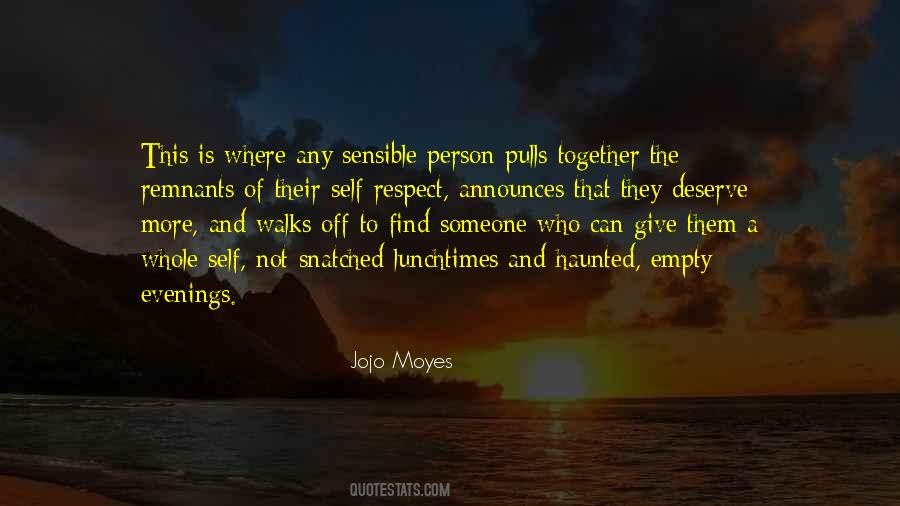 #52. It's hard to believe how much light you cand find in the darkness, when you have someone who loves you. - Author: Cassandra Clare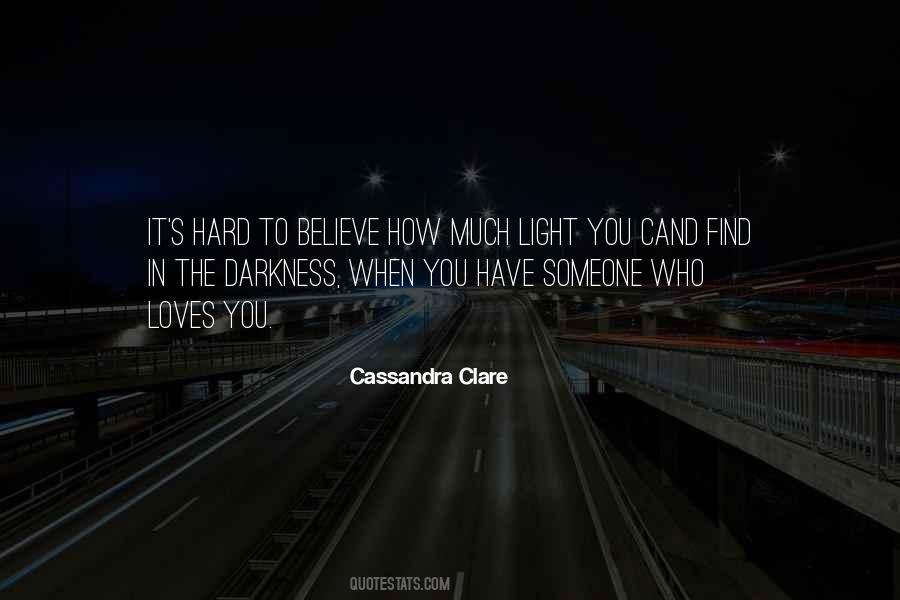 #53. It's not often you find someone who is a good friend and good writer, Charlotte was both. - Author: E.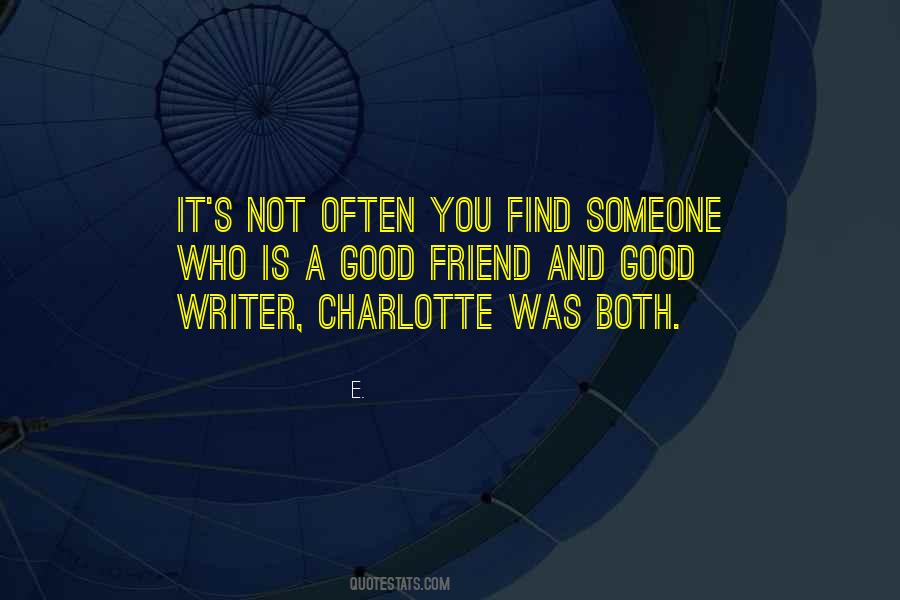 #54. I have no problem playing anyone who has different politics than me. In fact, I don't take that into consideration at all. You have to find something sympathetic in a man. It's that common ground you need to connect with someone. - Author: Leonardo DiCaprio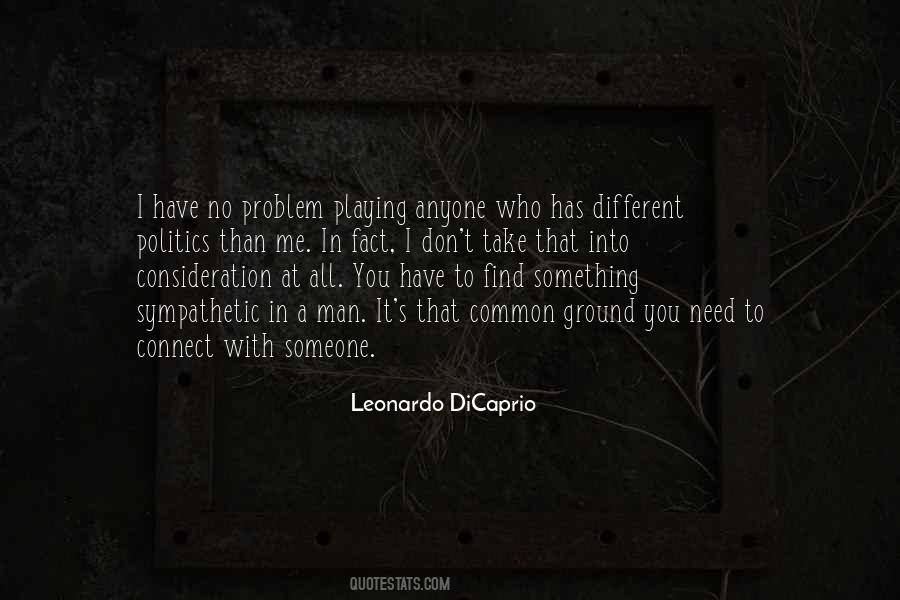 #55. I find more of an authenticity in people who are a little strange - so I really like characters who are just the tiniest bit weird. I find enormous comfort in that - someone who's kind of normal just doesn't feel as true. - Author: Missi Pyle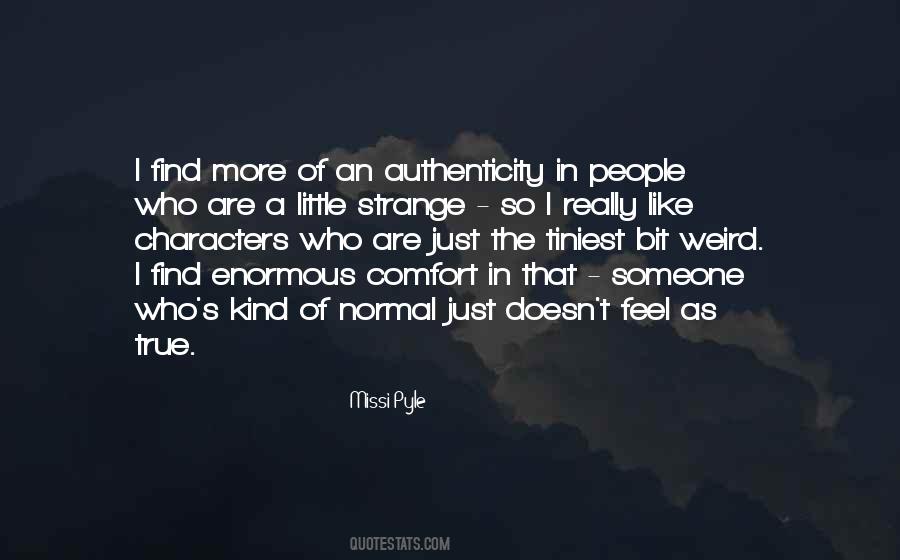 #56. Surprises are one of the secrets of a good relationship. Find someone who, out of the blue, will grab you, and a blanket, take you to a secluded spot and canoodle as the sun rises... - Author: Virginia Alison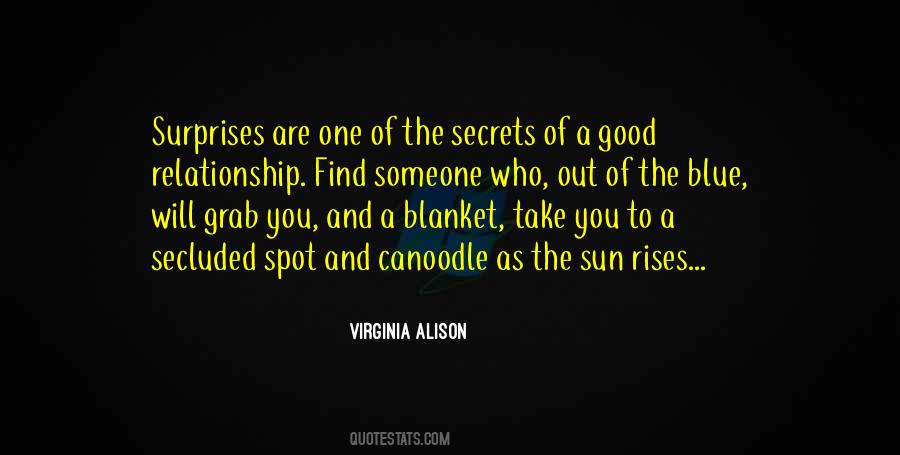 #57. It was possible to find someone, somewhere, who objected to anything. - Author: Terry Pratchett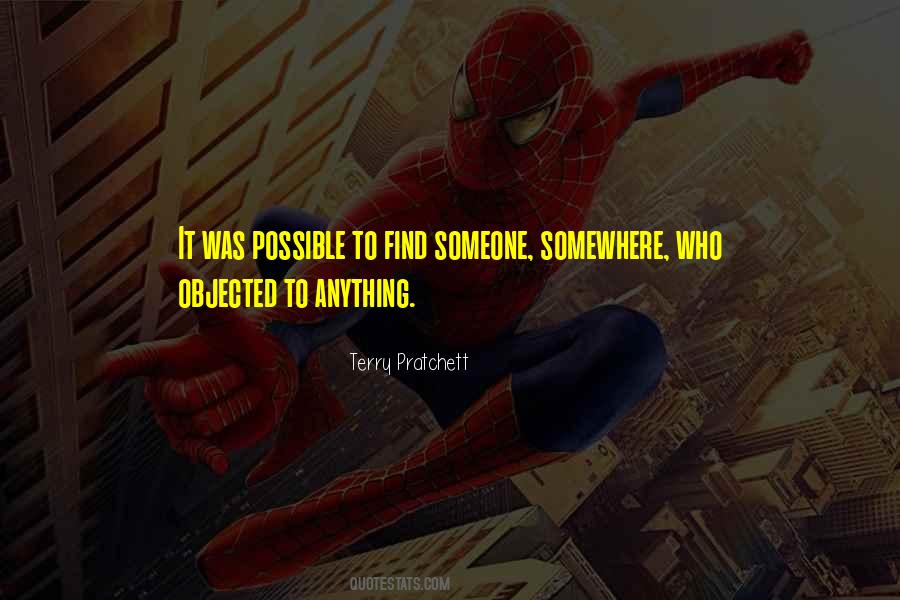 #58. It was in her nature to love and to nurture; she would not leave those feelings within herself to fester and sour, but instead she chose someone who would receive her gifts gladly. She did not hold herself to be so special that only one special person could she find satisfactory. - Author: Sena Jeter Naslund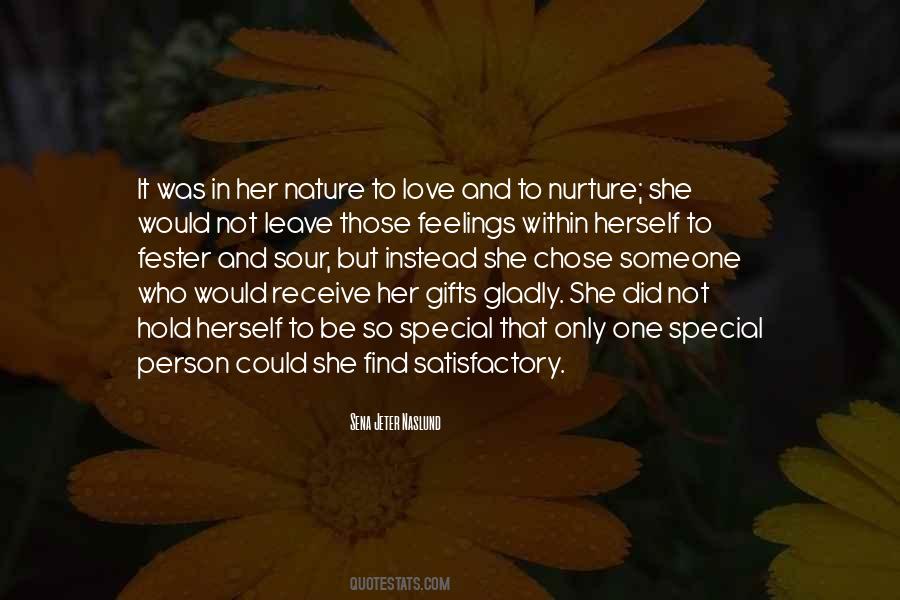 #59. If we are fortunate, we one day find that person who impacts our world in such a way that our life is never the same again. By chance, or by design, we met that someone who offers the support, encouragement, and inspiration to become more than we ever thought possible. - Author: Jim Rohn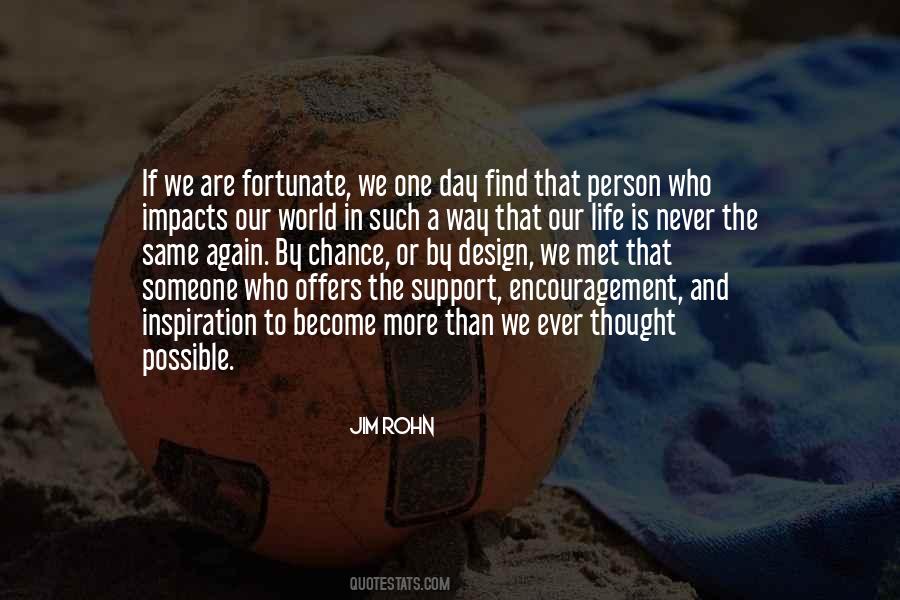 #60. How does a person become productive? Find your strength and then find someone who needs your strength. - Author: John C. Maxwell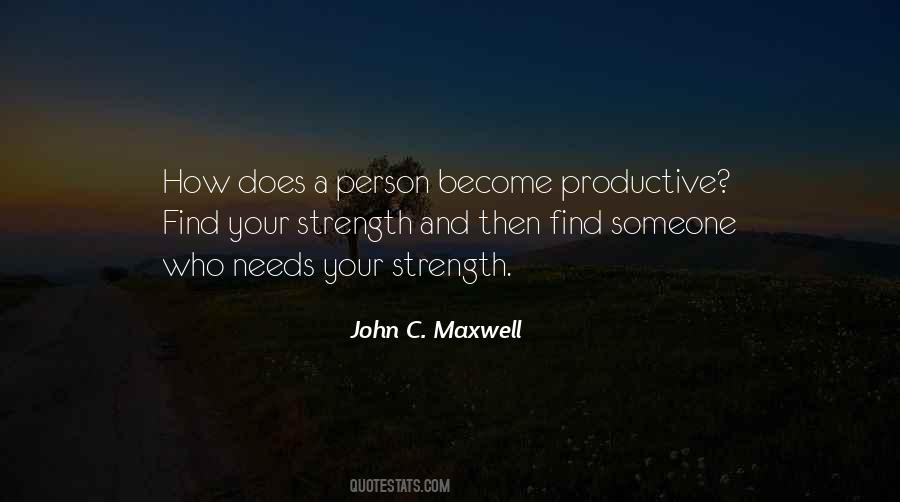 #61. If we can find someone who has earned the right to hear our story, we need to tell it. Shame loses power when it is spoken. In this way, we need to cultivate our story to let go of shame, and we need to develop shame resilience in order to cultivate our story. - Author: Brene Brown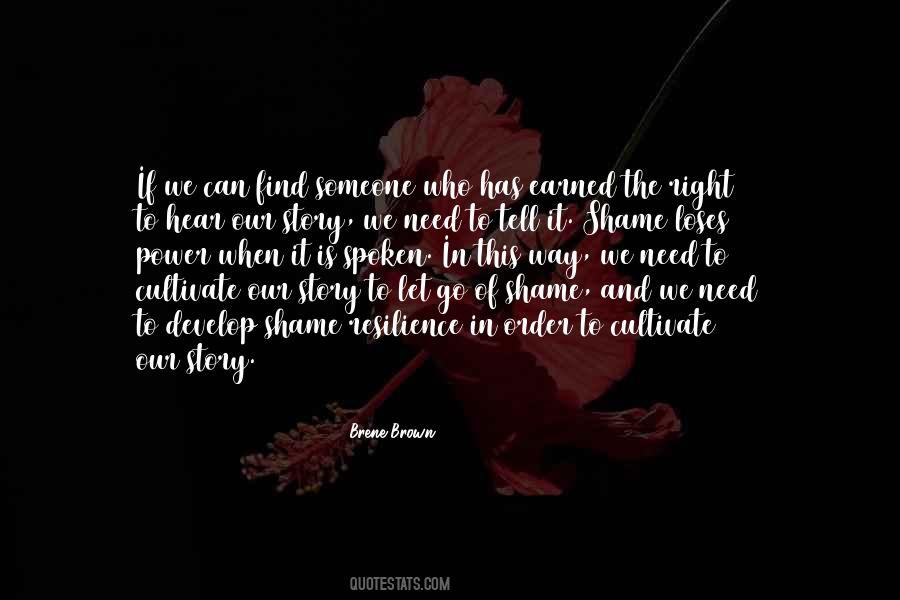 #62. One of the greatest acts of service you can do is to find someone who is secretly lonely and be a friend to them, if only for a day. - Author: Dan Pearce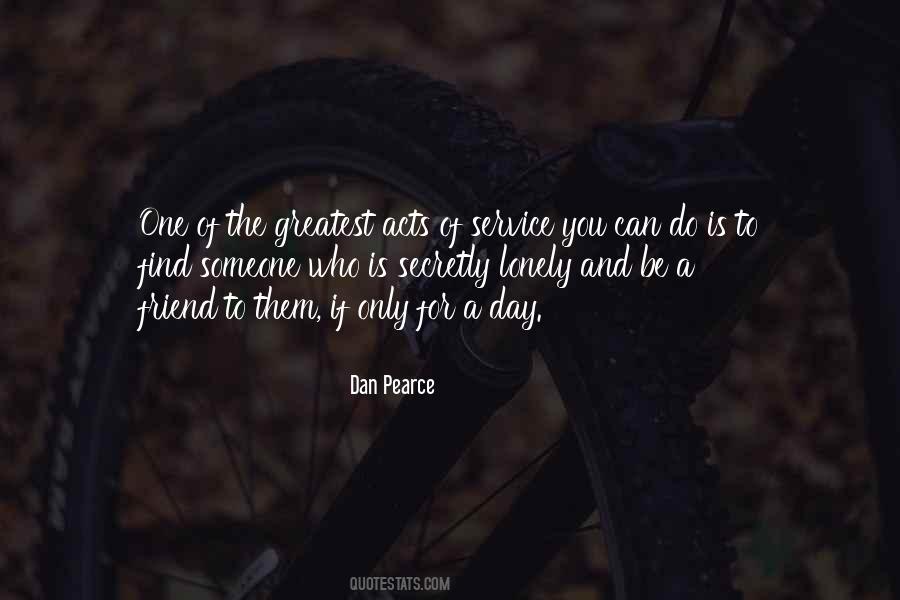 #63. You must find a boy your own age. Someone mild and beautiful to be your lover. Someone who will tremble for your touch, offer you a marguerite by its long stem with his eyes lowered. Someone whose fingers are a poem. - Author: Janet Fitch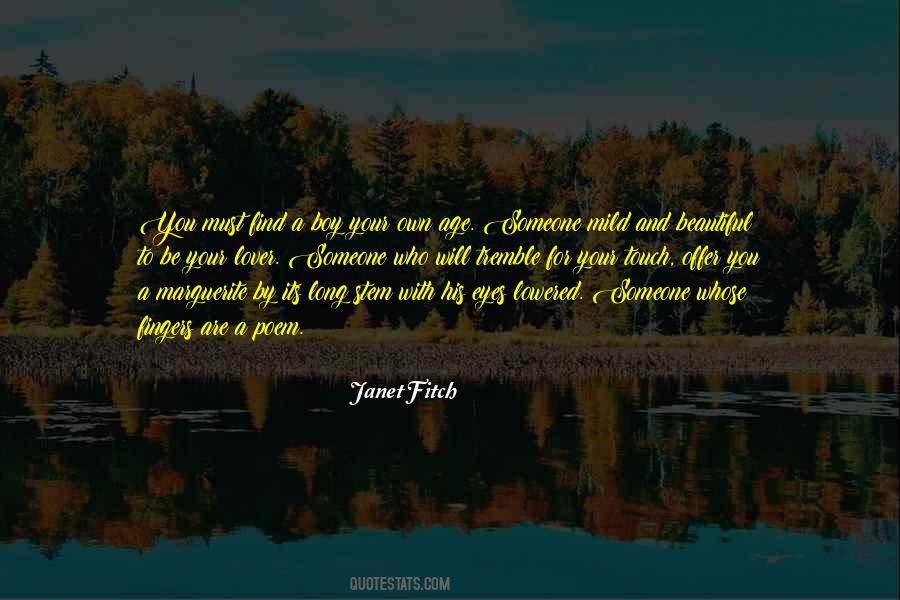 #64. We have people in our lives who help us evolve along the way. If you're lucky, you find someone who evolves along with you, and that's what you call a long-term relationship. - Author: Richard LaGravenese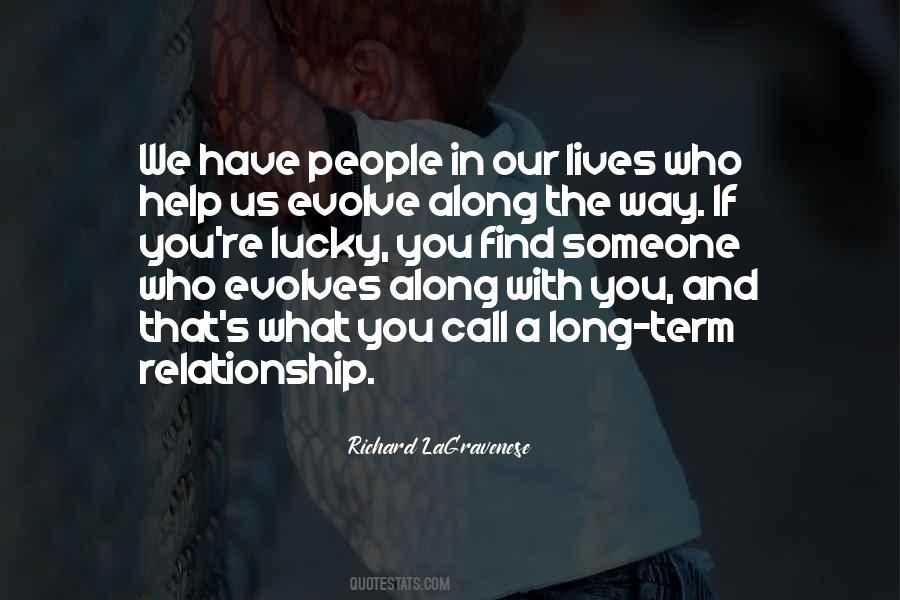 #65. How does someone find out between lunch and dinner one day that they aren't who they thought they were? - Author: Jason F. Wright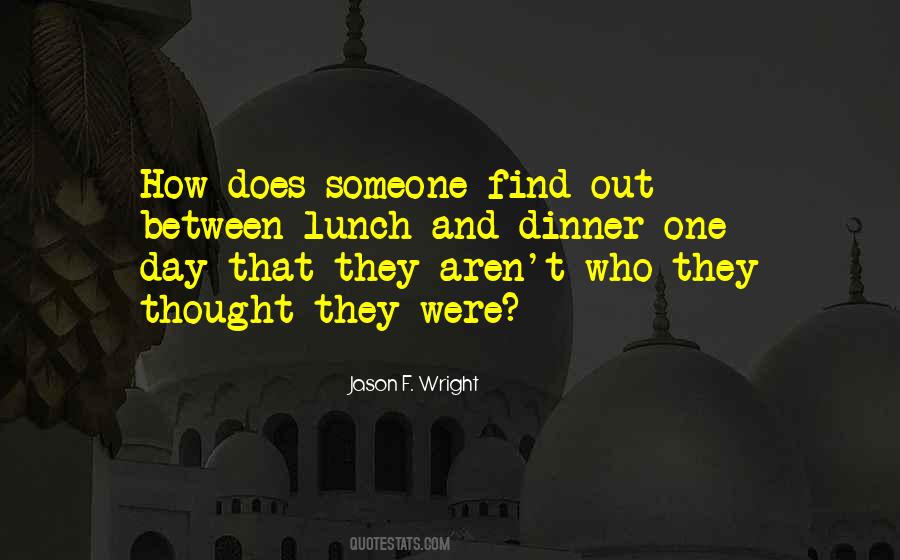 #66. In my whole existence, I have been lost in many different ways. However, there has always been someone who shines brightly for me, and helps me find my way home. I have come to realize that Jesus is my brightest Star who always rescues me and consistently helps me through. - Author: Kcat Yarza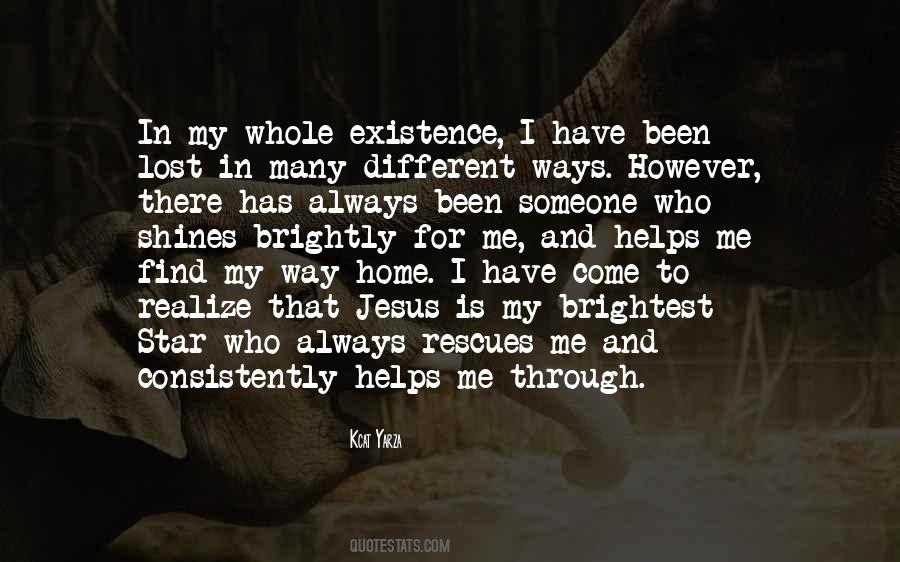 #67. Some people live their entire life not knowing who they are, others live their life thinking they are something they are not. Only a luck few are blessed enough to find themselves in someone else. - Author: Robert Hawkins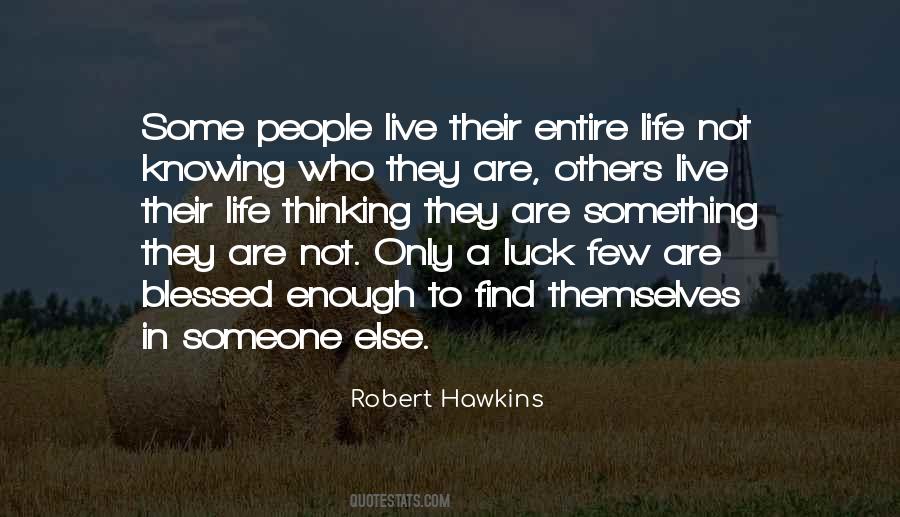 #68. If children know there is someone standing over them who knows all the answers, they are less inclined to find the answers for themselves. - Author: Sugata Mitra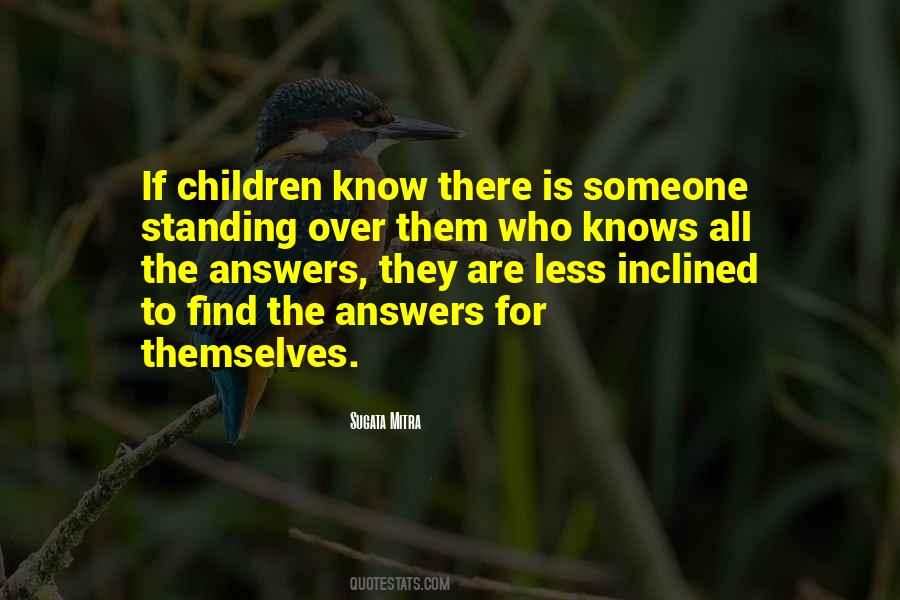 #69. If we are truly fortunate, we have employers who did not abandon us, family who stood by us, and perhaps someone who helped us find our way back, who never forget that beneath all the appalling behavior there was a human being. - Author: Elizabeth Vargas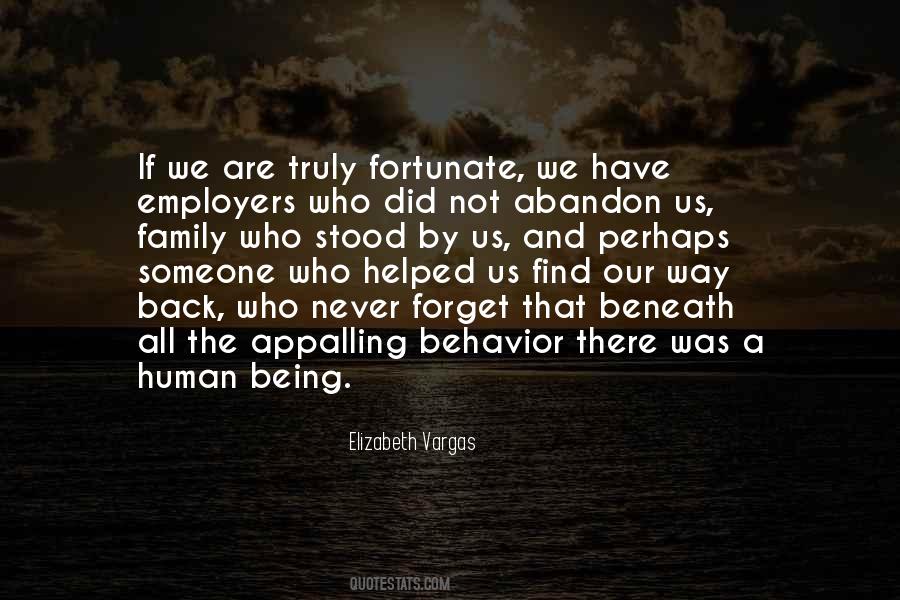 #70. Love is passion, obsession, someone you can't live without. If you don't start with that, what are you going to end up with? Fall head over heels. I say find someone you can love like crazy and who'll love you the same way back. And how do you find him? Forget your head and listen to your heart. - Author: William Parrish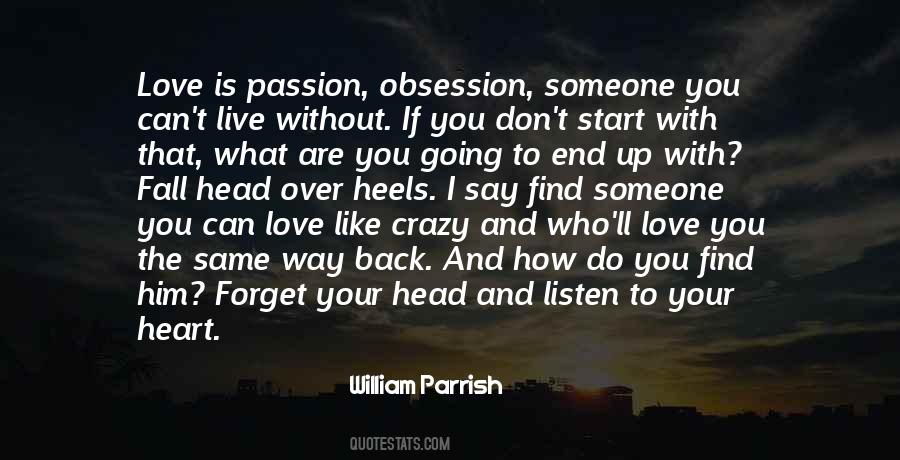 #71. When you can't find the answers inside yourself God will lead you to someone who does. - Author: Shannon L. Alder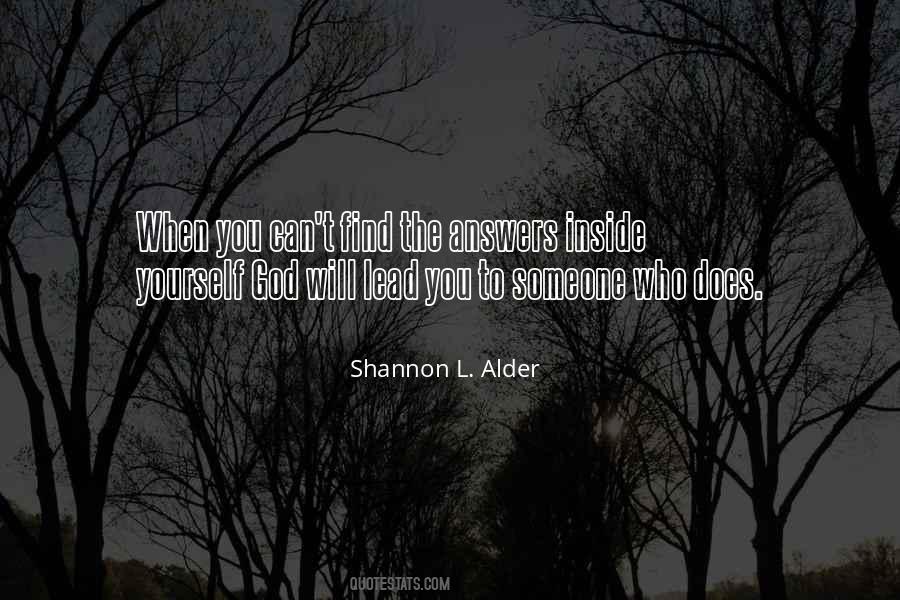 #72. Love doesn't look the same after you lose the person who made you see it in the first place...until that one day when you find someone else who can make you see it again. - Author: Lan LLP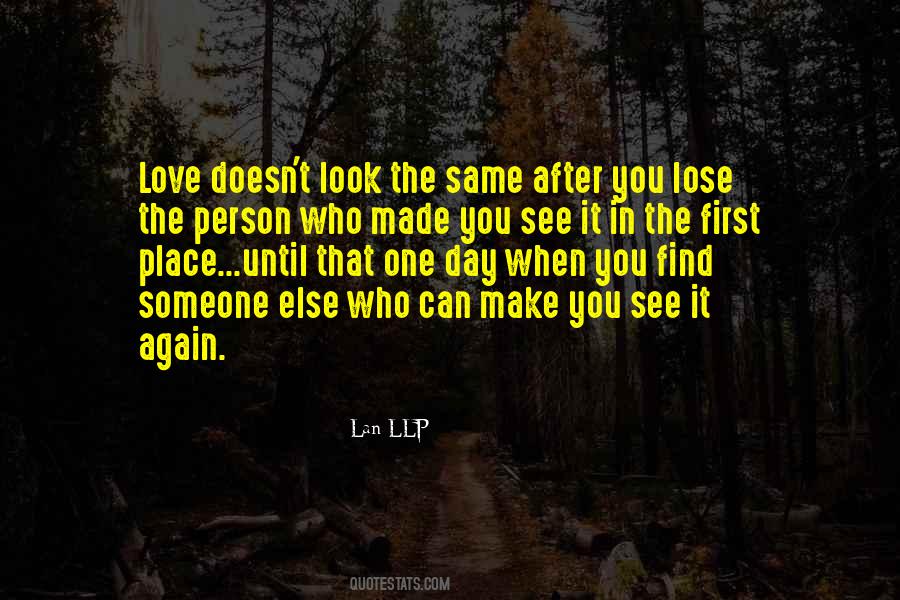 #73. Somebody is going to find a way digitally that is just as innovative. In the end, the tools can change, but there is always someone who can think of something cool to do. - Author: Patton Oswalt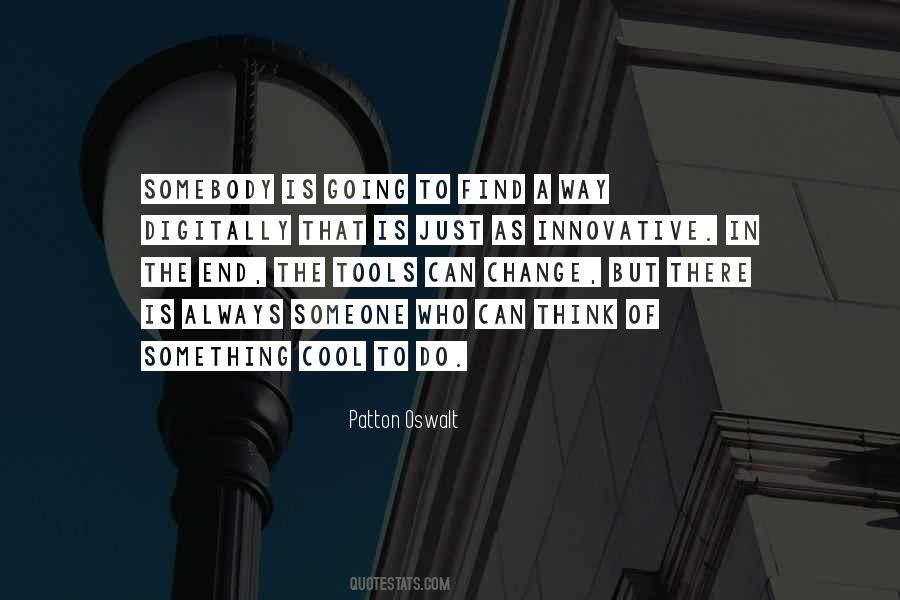 #74. You need a quiet place where you can find someone who will listen, someone who will make you feel less like a mistake in a universe intended for assholes and Marines. - Author: Christopher Rice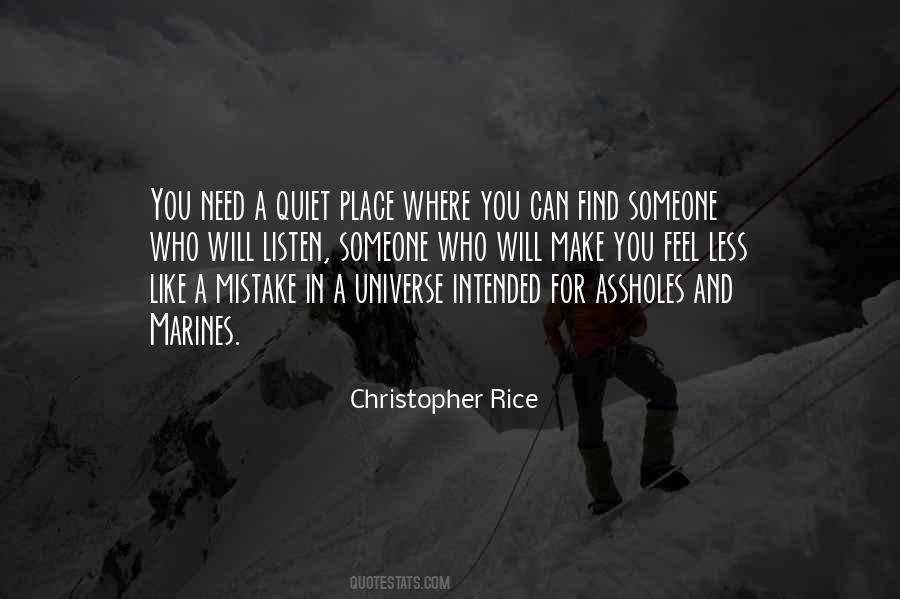 #75. I was very similar at 19. I wanted something to happen in life, I wanted a bit more. I wanted to find someone who could challenge my ideas. So I definitely tapped into that. - Author: Billie Piper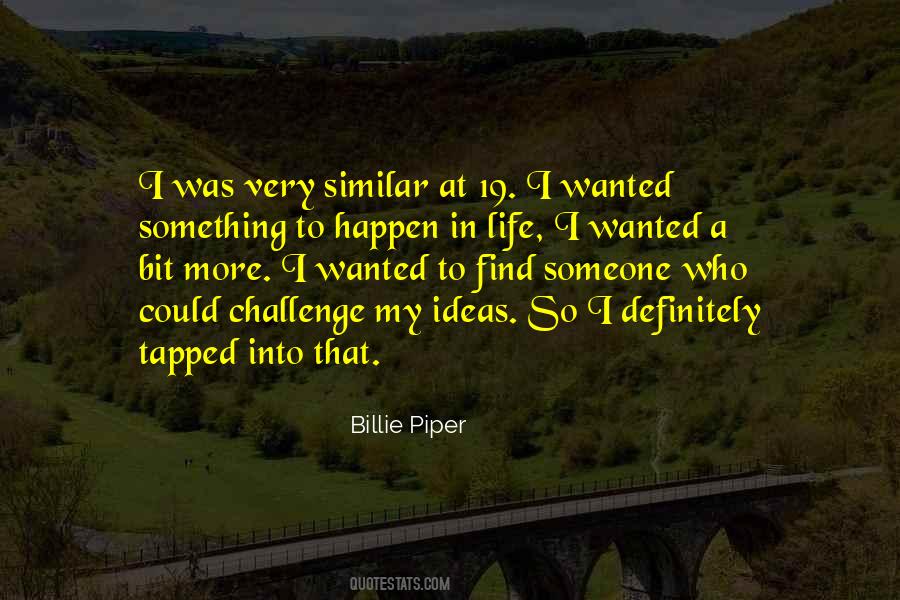 #76. And yet, even if my heart beats for Evil, that doesn't mean I can't find love. That doesn't mean I can't find happiness. It just means I have to find love with someone who embraces my darkness instead of fighting it. - Author: Soman Chainani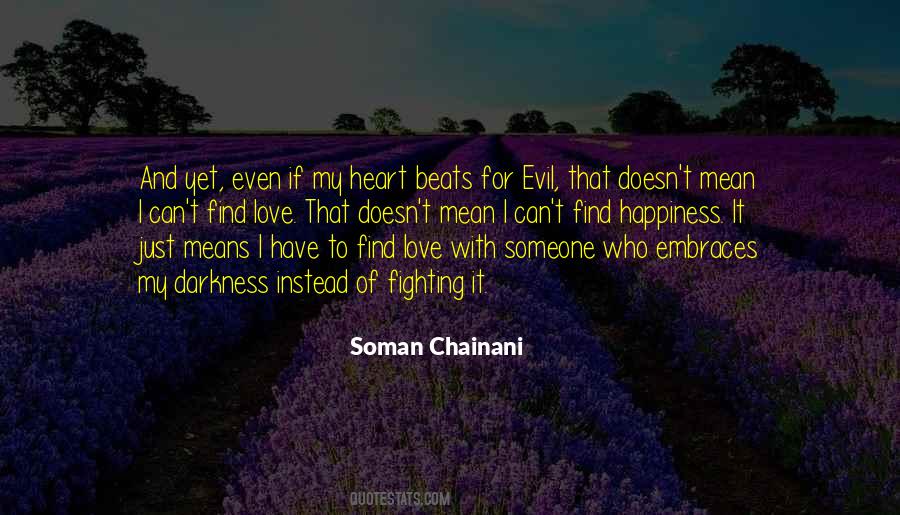 #77. It's not luck, Waverly. I mean yeah, to find someone who really gets you, maybe that's luck, but if you treat people like they matter, they remember it. - Author: Brenna Yovanoff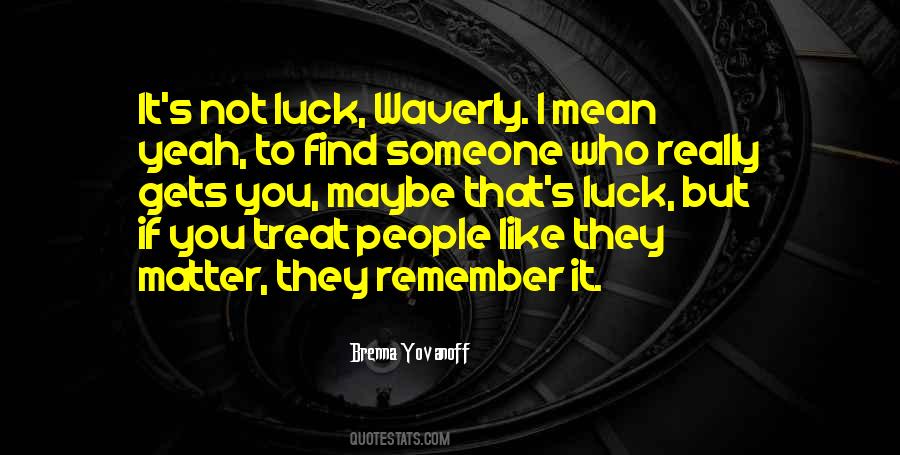 #78. But most of all, what really attracted me to her was her manner. She laughed a lot, and it's easy to fall for someone who can find humor in any situation. She was also intelligent, well read, and well spoken, willing to listen and confident in her beliefs. And most of all, she was warm. - Author: Nicholas Sparks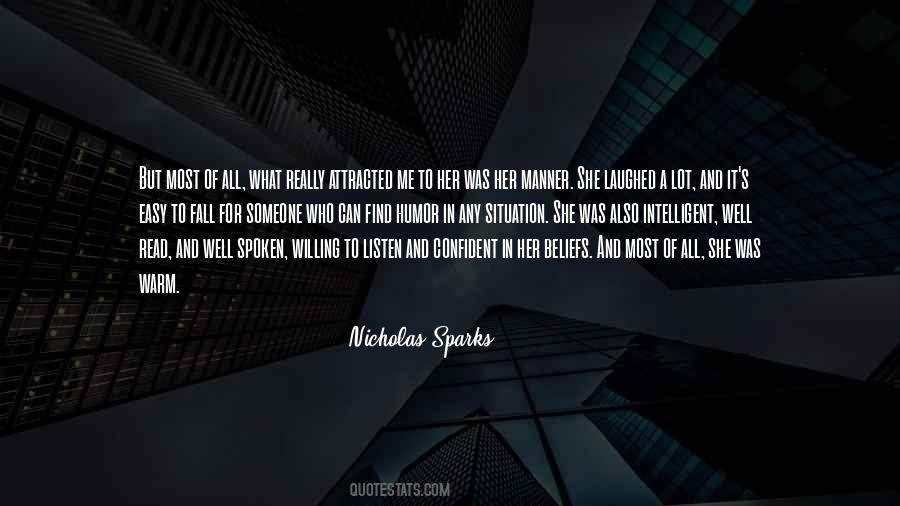 #79. I sensed that Confucius is an interesting character. This is someone who lived over 2,500 years ago and is still speaking to us. That people are still reading and repeating what he said so long ago is something I find quite fascinating. - Author: Russell Freedman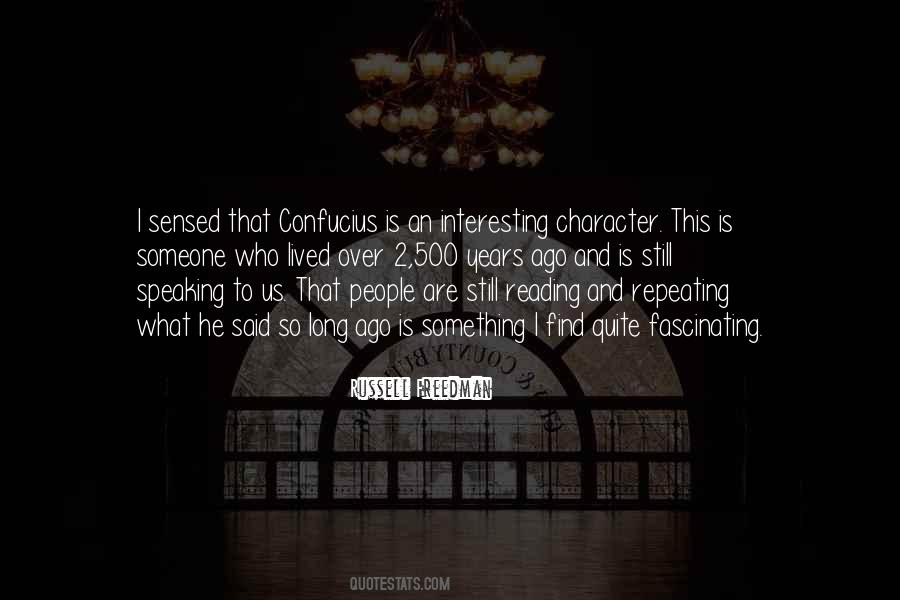 #80. Friends are hard to come by in L.A., especially in the entertainment industry. I've known a lot of people who hang out with someone because they're working on a show, and as soon as that show gets canceled, they find someone new. - Author: Sarah Hyland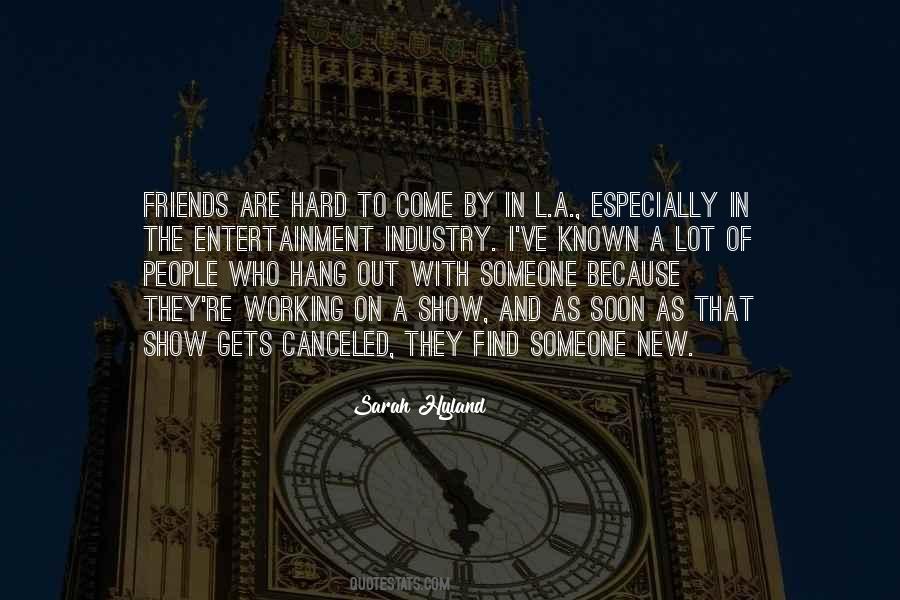 #81. I'd spent time with all those girls trying to find someone who outshone you, who I thought I could want more, and I failed. I felt hopeless. - Author: Kiera Cass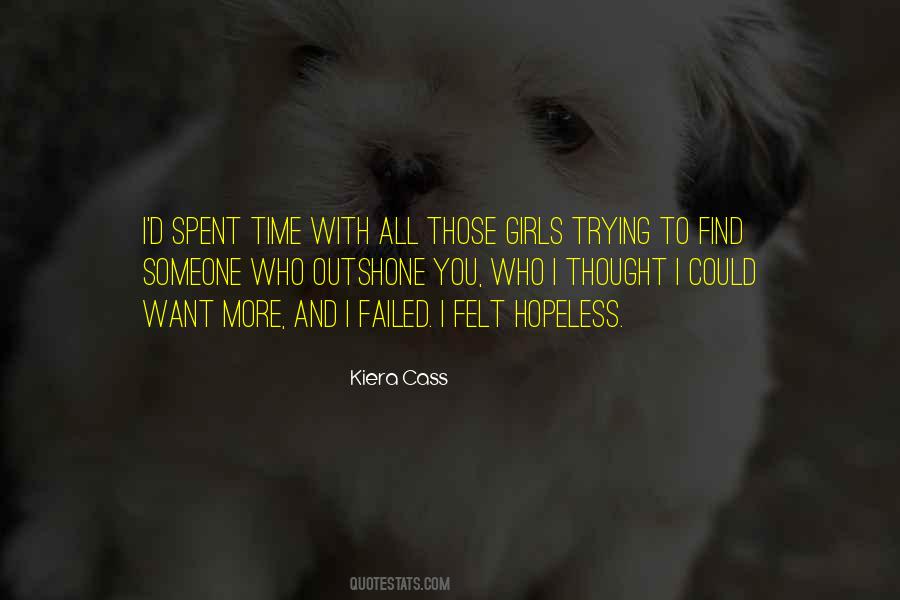 #82. Daisy said to me that I was trying to find ways to protect my heart but I was doing it wrong. She told me the best way to protect my heart was to trust it to someone who will protect it for me.
More silence but his body went completely still.
That's you. It's always been you. - Author: Kristen Ashley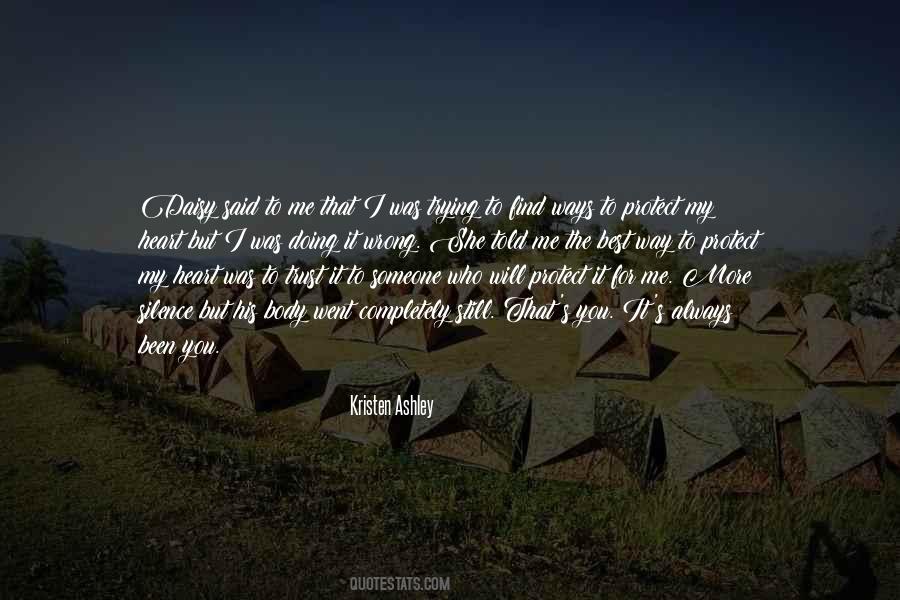 #83. Finding a good nurse is not just about checking off a list of skills the nurse can perform; it's also about finding someone who is a good fit for your home. - Author: Charisse Montgomery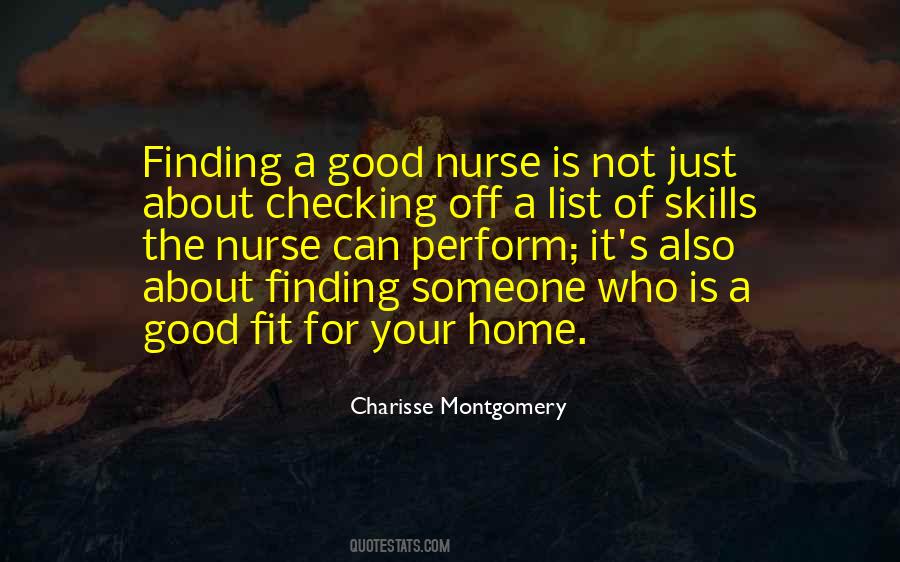 #84. The best you can hope for in a relationship is to find
someone whose flaws are the sort you don't mind. It is
futile to look for someone who has no flaws, or someone
who is capable of significant change; that sort of person
exists only in our imaginations. - Author: Scott Adams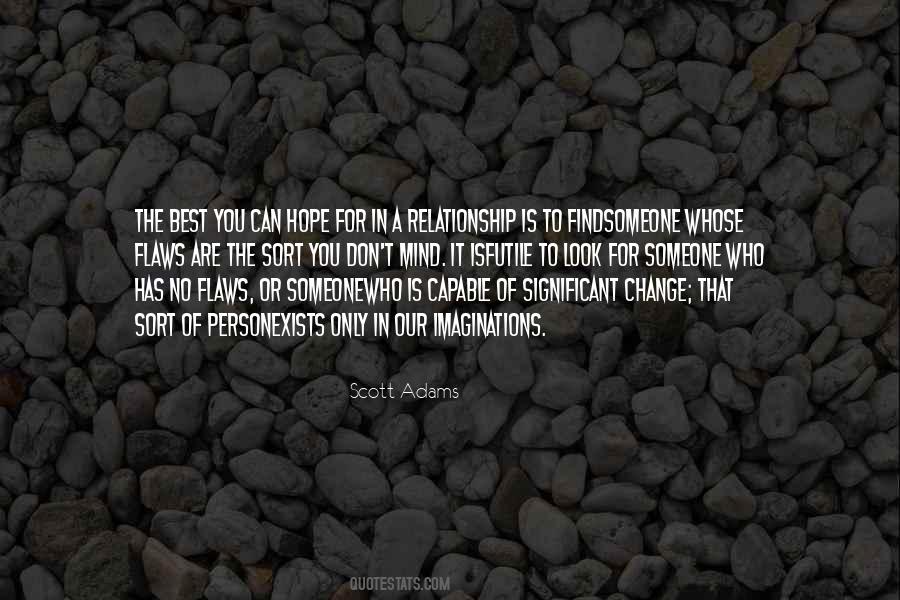 #85. I'm, like, a person who likes love. And I can find love in any type of person. I've dated girls, and I've liked girls. But they're usually straight girls, so it never works out. I mean, I'm not that gay, so I don't have the energy to convince someone else to be gay, you know? - Author: Kreayshawn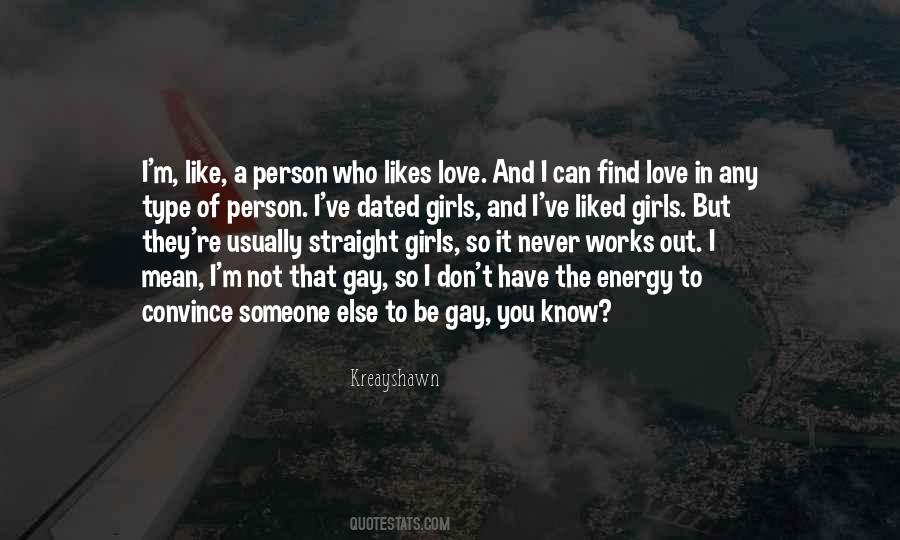 #86. They looked and seemed like a perfect match in every way possible.
I wanted that. I wanted to find someone who belonged with me like the stars belonged with the sky. Someone I could get lost in, who would make me forget about reality for a while(...) - Author: C.J. English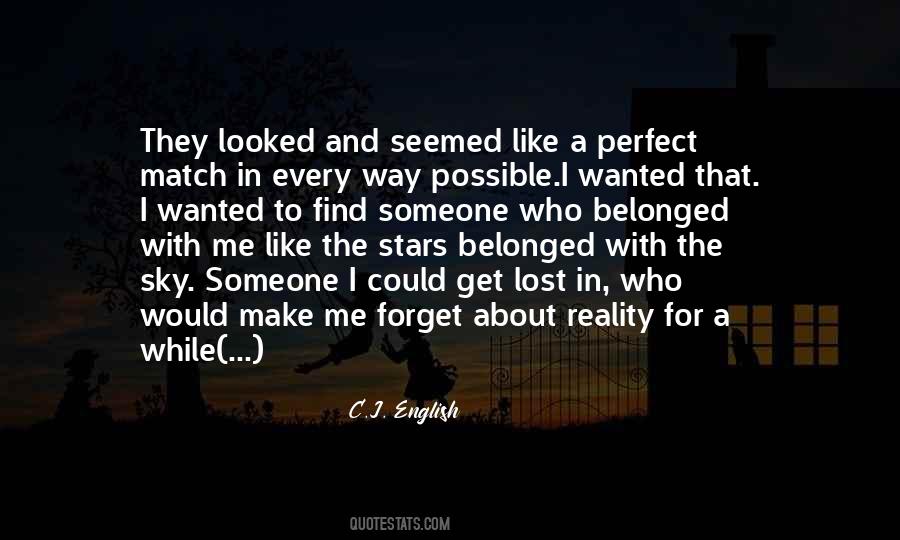 #87. Find someone who makes you smile, because it only takes a smile to make a day better - Author: Paulo Coelho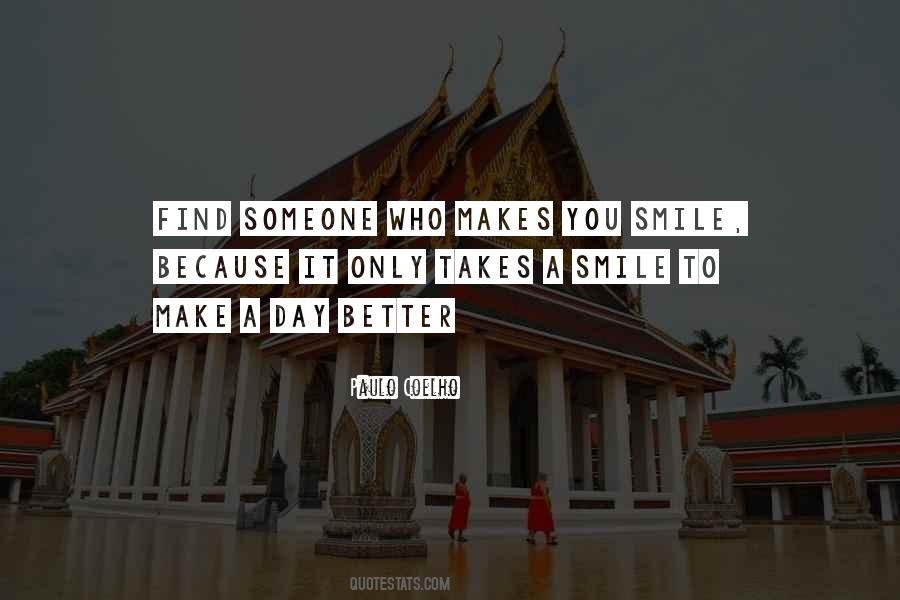 #88. Well, that's society for you, I'm afraid," said Carrot. "Everything is dumped on the people below until you find someone who's prepared to eat it. That's what Mr. Vimes says. - Author: Terry Pratchett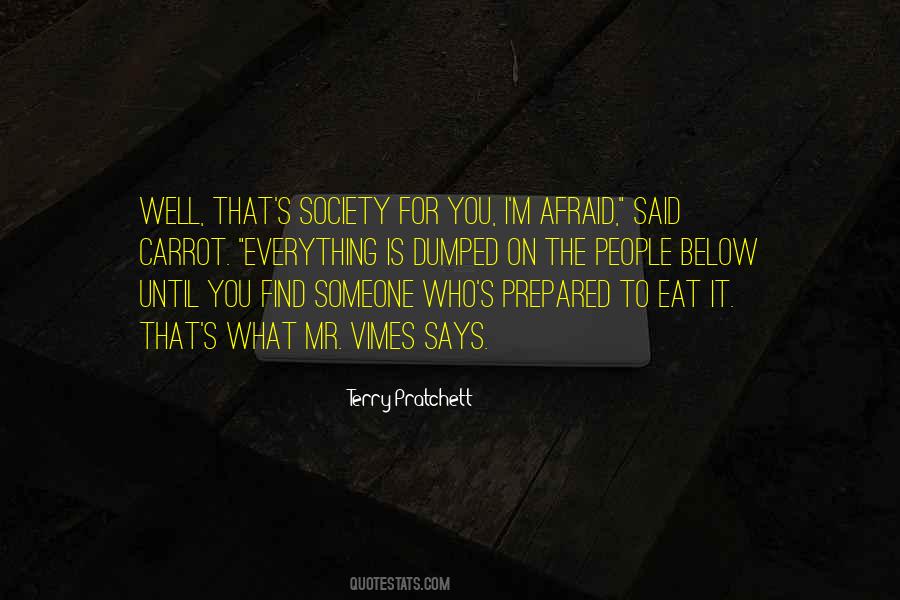 #89. I don't need a boyfriend to be happy. If I meet someone and I want to be with him, then I will be. I'm very confident in being single until I find someone who I'm extremely crazy about and who I want to devote my time and love to. Until then, I will just be on my own and I am totally fine with that, - Author: Nina Dobrev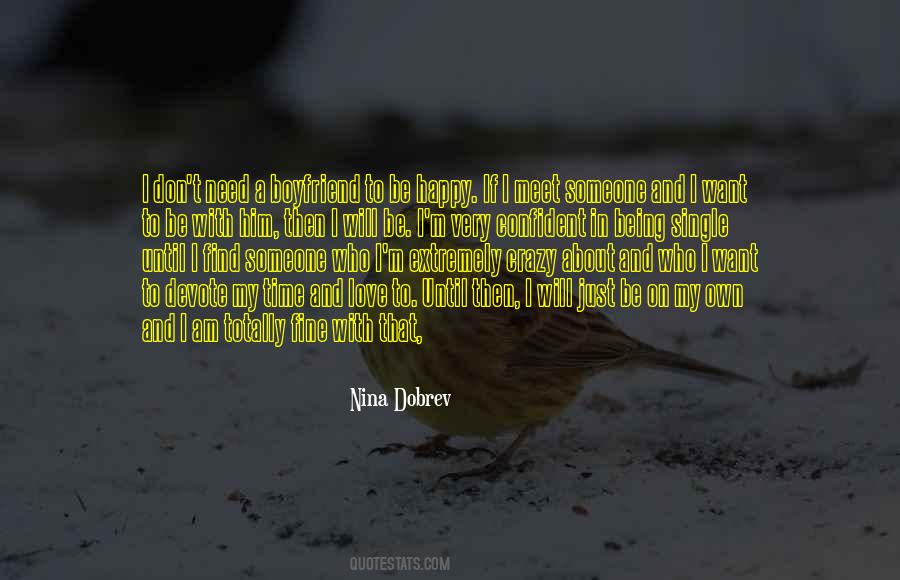 #90. The worst part of success is to try to find someone who is happy for you. - Author: Bette Midler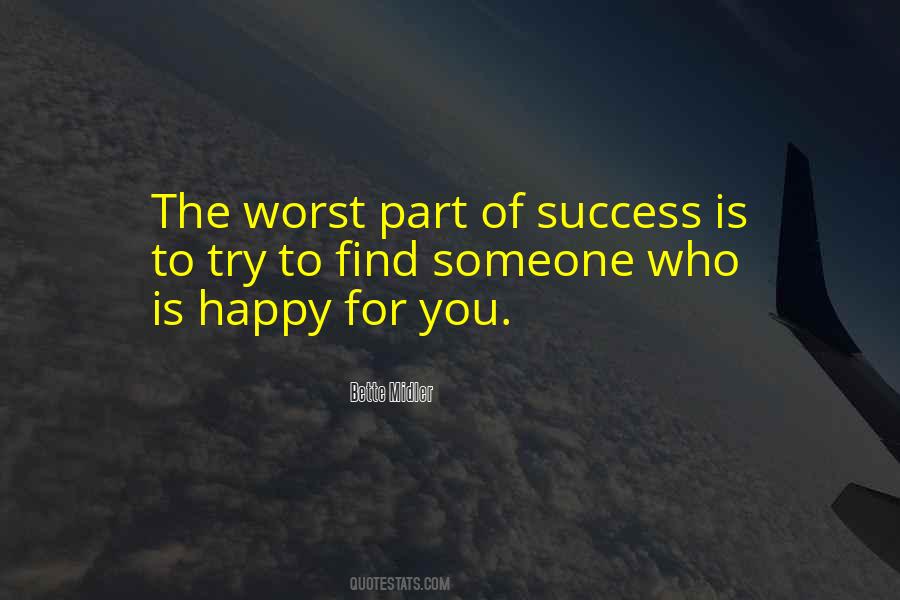 #91. If you find a fork on your way when you are in need of a spoon, take it to give someone who is in need of a fork! - Author: Mehmet Murat Ildan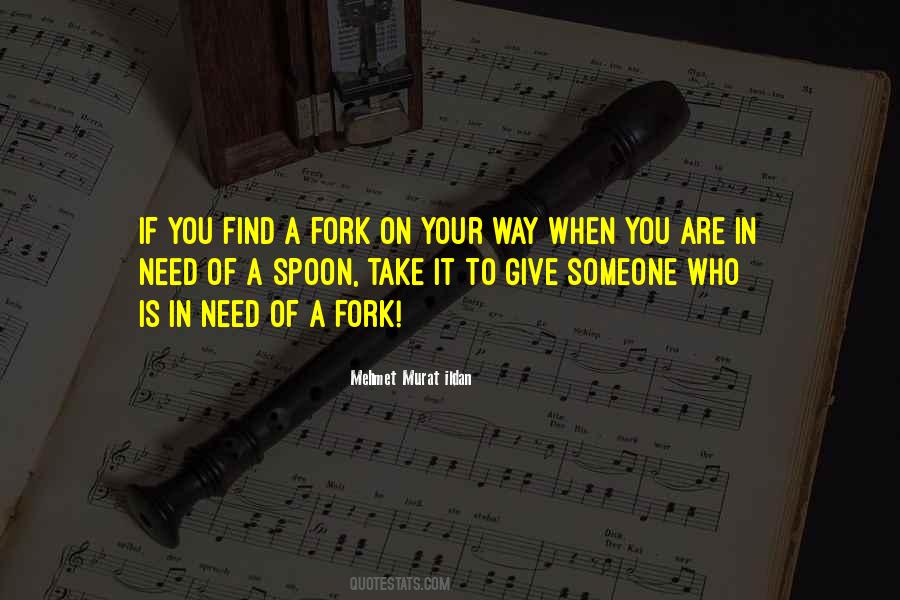 #92. We're all frightened. We go through life like little children. Every single one of us pretending to be an adult. All you can really do is find someone to be with who's less scared than you are. - Author: Peter Quilter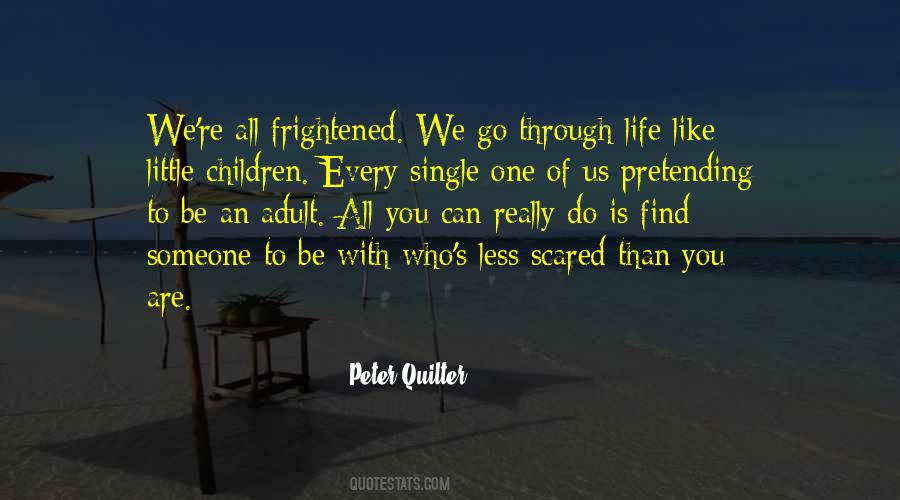 #93. If you have doubts about someone, lay on a couple of jokes. If he doesn't find anything funny, your radar should be screaming. Then I would say be patient with people who are negative, because they're really having a hard time. - Author: Michael J. Fox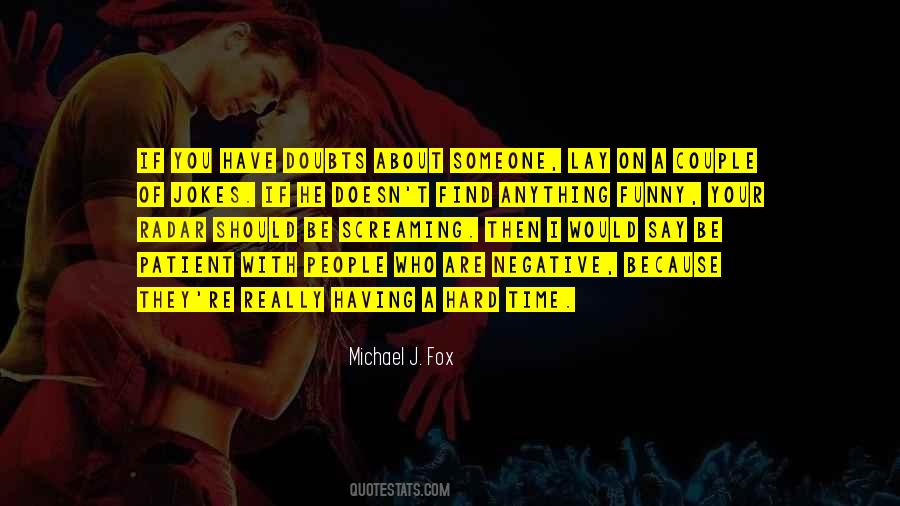 #94. I do think it's possible to go through life and never fall in love, or find someone who loves you. - Author: Morrissey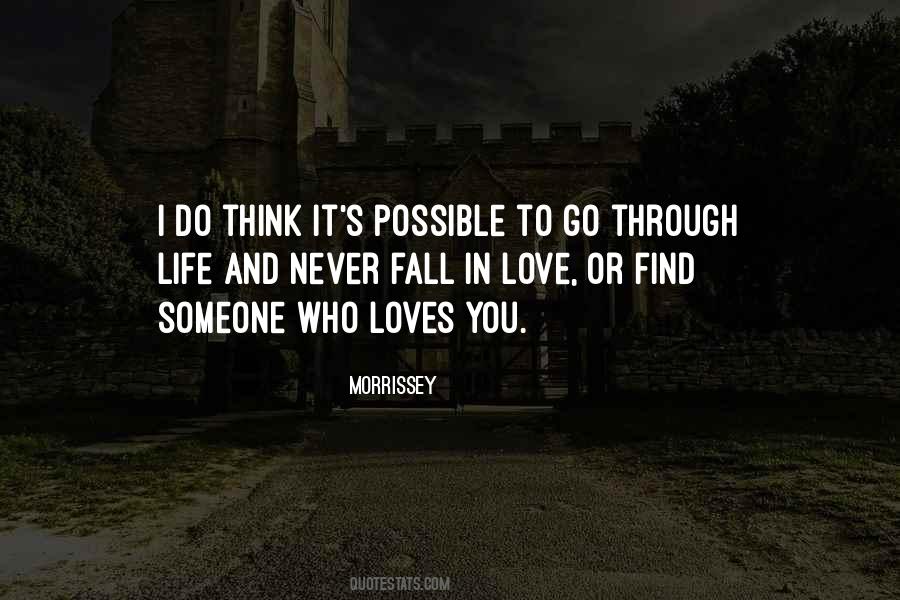 #95. Maybe someday, I'd find someone who'd prove he really loved me. Someone who'd hold me rather than let me fall. Someone who'd never lie to me. - Author: J.C. Reed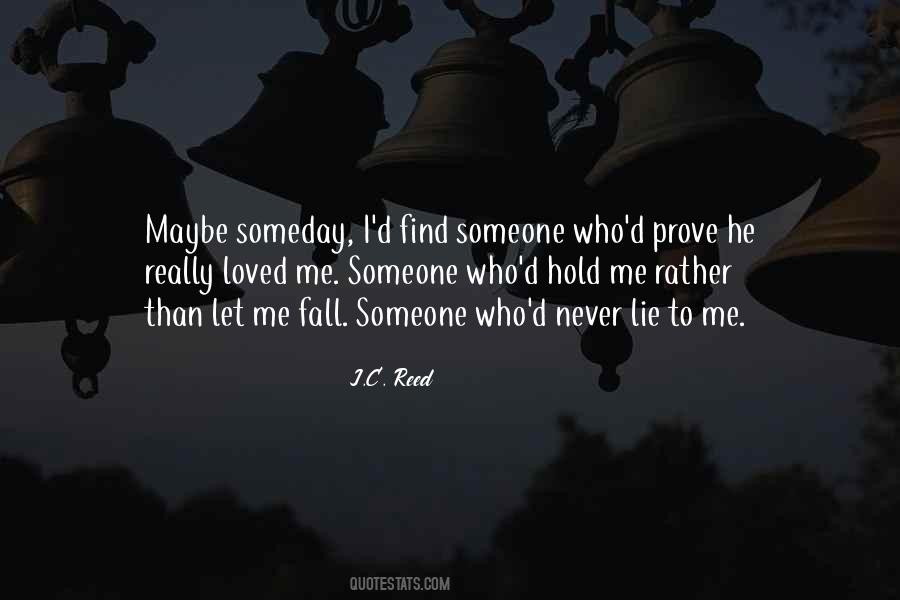 #96. I don't think there's room in video games for people to bring an ego. It's very frustrating for any actor to have someone who's a celebrity take over your place. Like the 'Uncharted' film, they're trying to find someone to play Nathan Drake. And it's like, why do they not think of us? We do this. - Author: Nolan North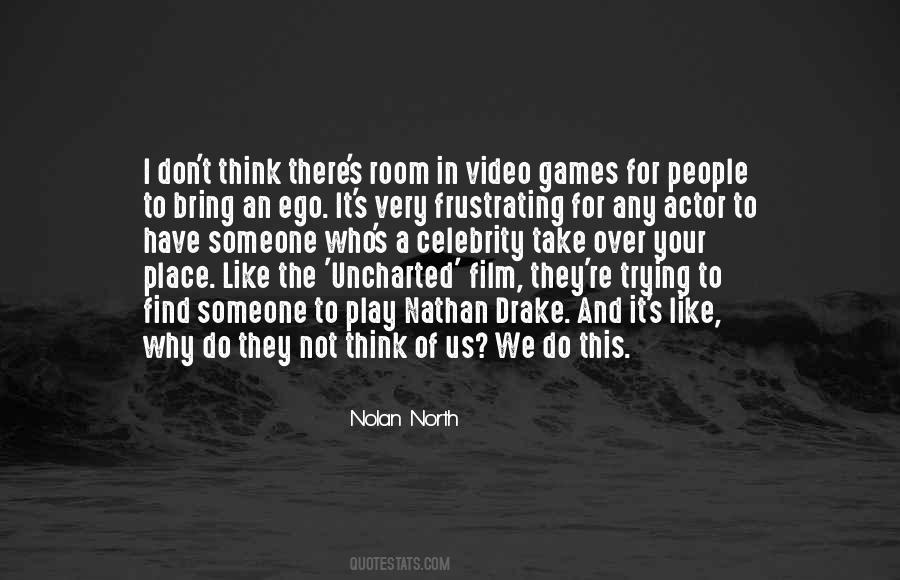 #97. I want you to find someone," Deborah said.
"And who would that be?" I asked.
"Me," she said. "I want you to find me. - Author: Jeff Dowson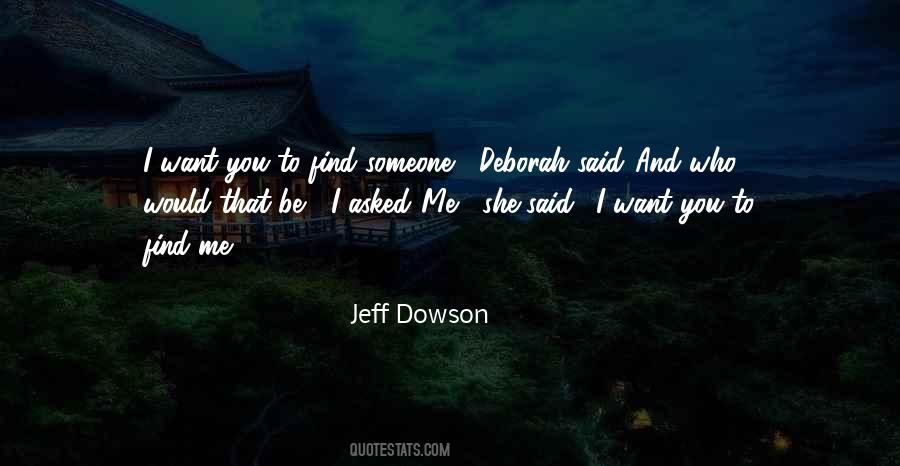 #98. Someone has to ask you a question," George continues meaningly, "before you can answer it. But it's so seldom you find anyone who'll ask the right questions. Most people aren't that much interested ... - Author: Christopher Isherwood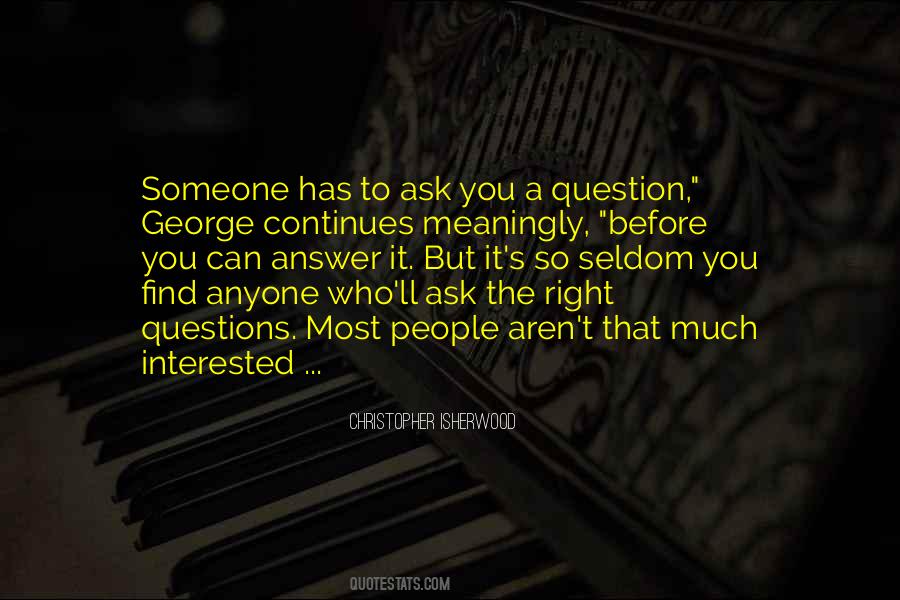 #99. When life gives you lemons, you make lemonade. Then find someone who's life is givin' them vodka and have a party! - Author: Ron White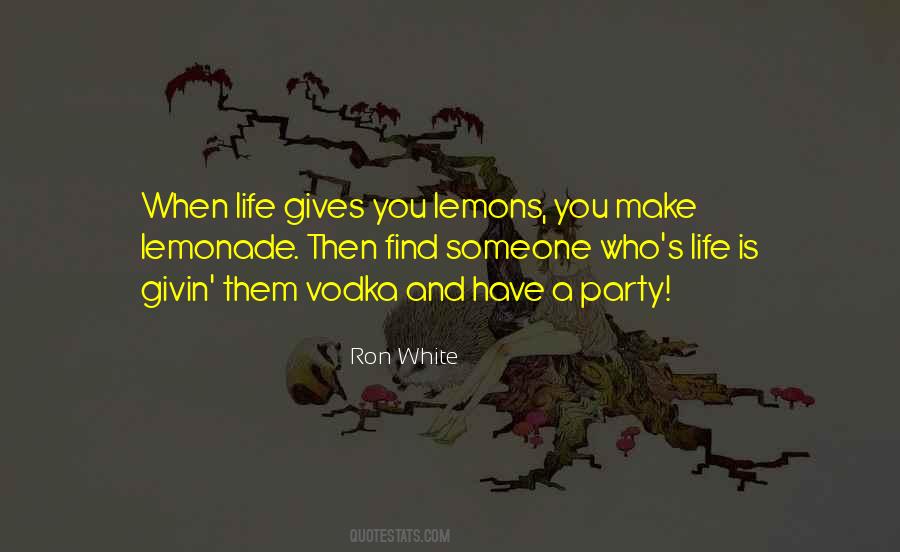 #100. Spend a long time alone, especially if you're someone who's never been that social to begin with, and you find yourself craving solitude. - Author: Ron Rash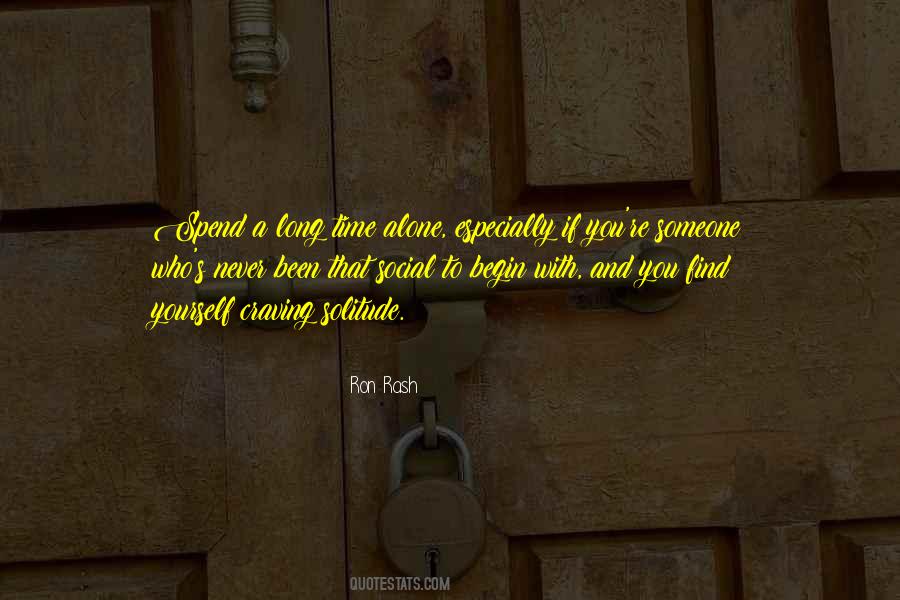 Famous Authors
Popular Topics