Called Fat Famous Quotes & Sayings
List of top 32 famous quotes and sayings about called fat to read and share with friends on your Facebook, Twitter, blogs.
Top 32 Called Fat Quotes
#1. I was called fat and ugly in the press almost my entire life. I understand that being judged by others comes with the territory, but it broke my heart and ruined my self-esteem. - Author: Kelly Osbourne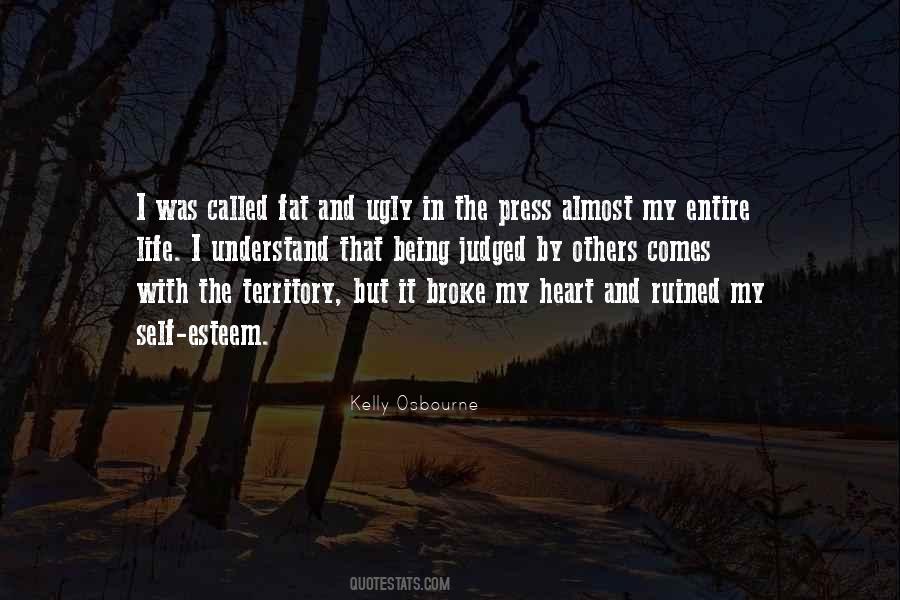 #2. And I, Agnolo di Tura, called the fat, buried my wife and five children with my own hands." The - Author: John Kelly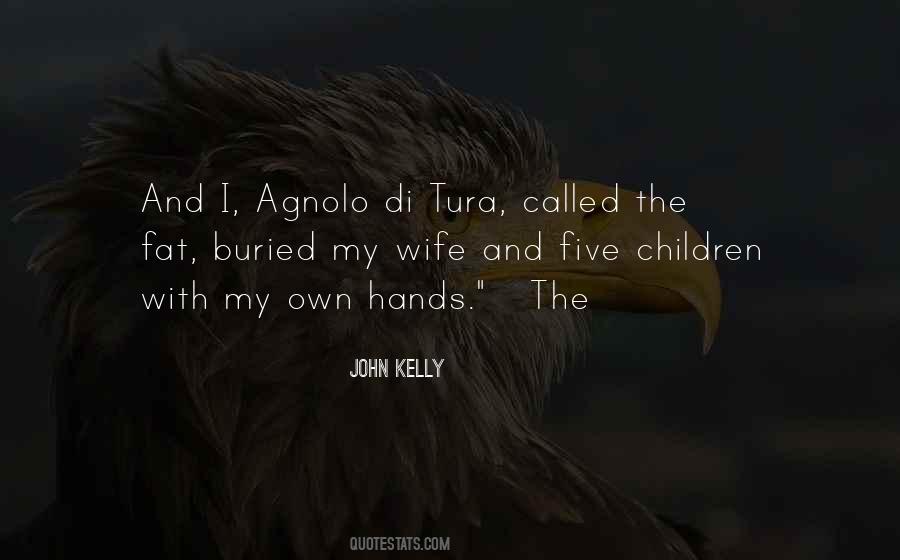 #3. Being called ugly and fat and disgusting to look at from the time I could barely understand what the words meant has scarred me so deep inside that I have learned to hunt, stalk, claim, own and defend my own loveliness. - Author: Margaret Cho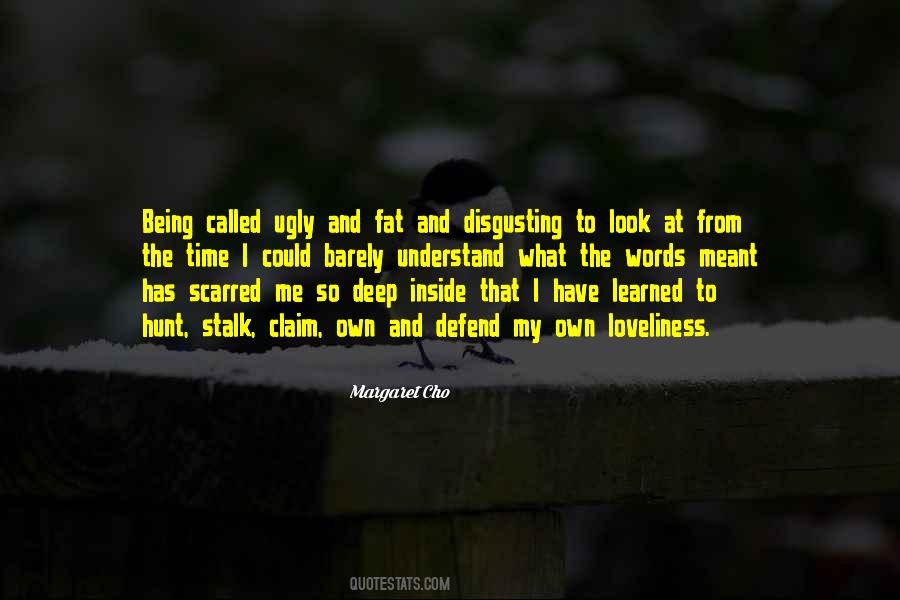 #4. I've never tried fatback. Probably 'cause it's called fatback. I don't know which word creeps me out more: fat or back. Why don't they just throw in "hairy" while they're at it? "This is some delicious hairy fatback." - Author: Jim Gaffigan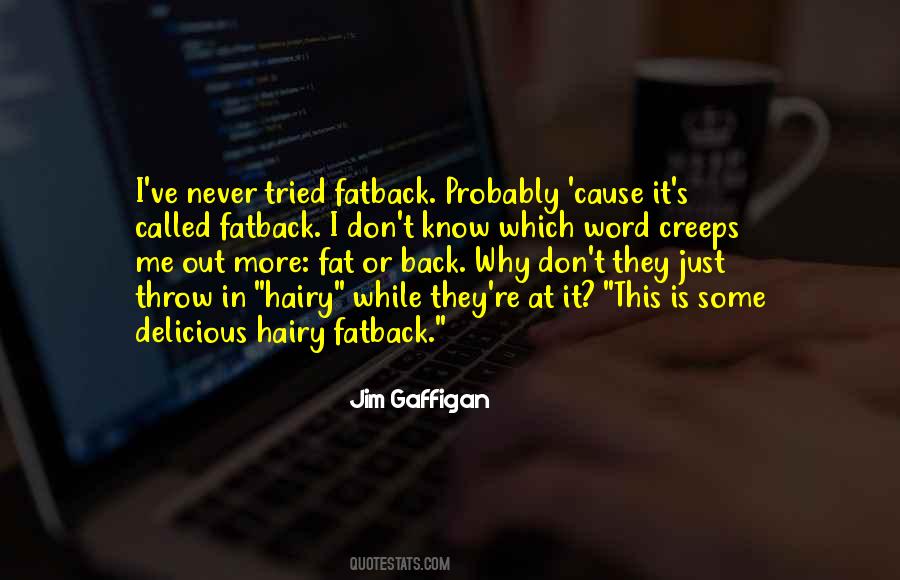 #5. This last year ... I learned something about family. Like it's not about blood alone. It's being connected ... it's growing up together and loving each other. It's believing in the same God and knowing you'd do anything for the person across from you at dinner. - Author: Karen Kingsbury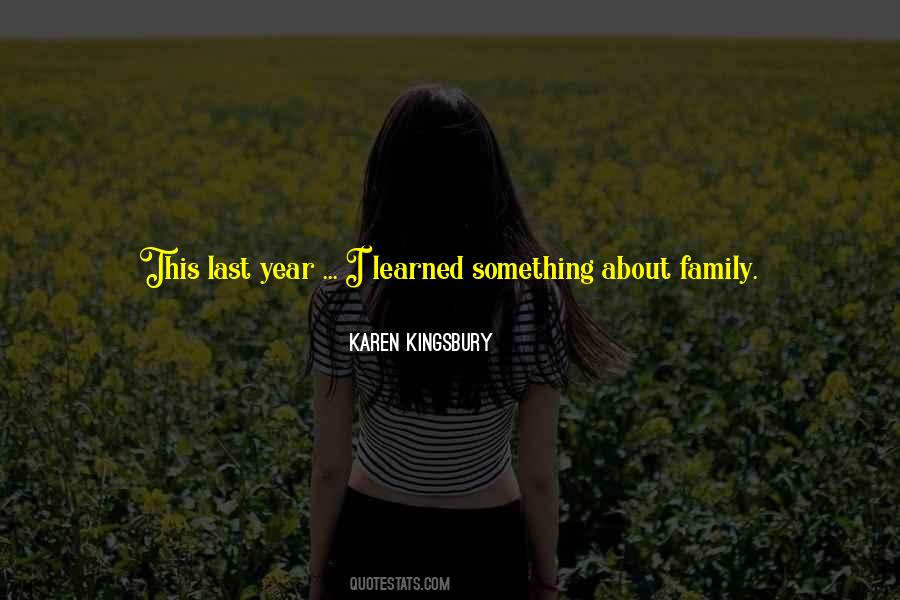 #6. At the Sharper Image store, I saw a body fat analyzer. Didn't that used to be called a mirror? - Author: Jay Leno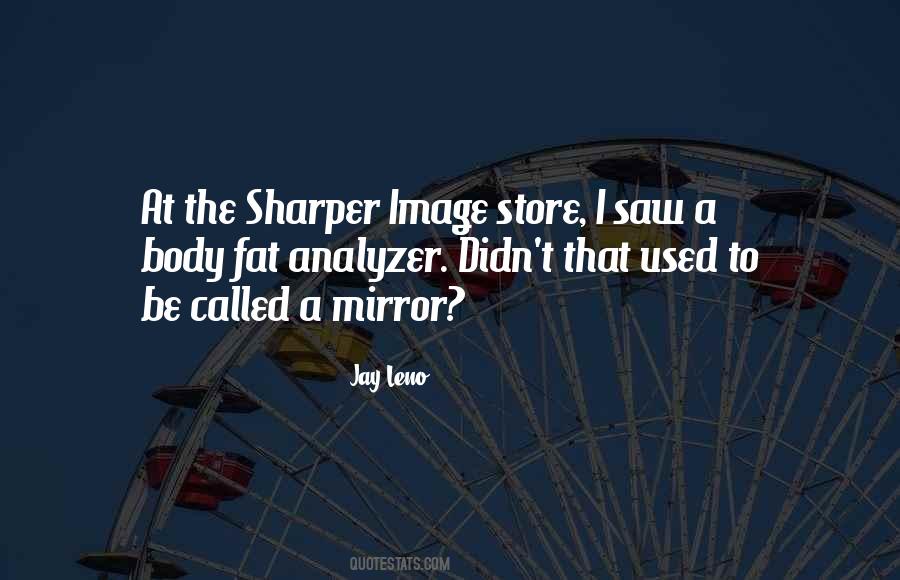 #7. I think he was pretty surprised to hear from me. I once called him a fat-assed phony. - Author: J.D. Salinger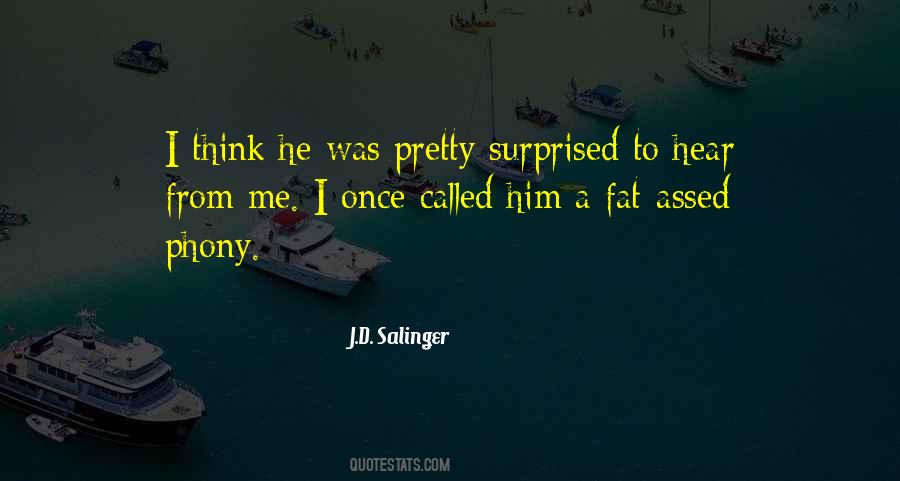 #8. Obese patients who try to reduce their weight by semi-starvation, as Rony noted, will always be fighting what he called their "spontaneous impulses of eating and activity." Once they give in to these impulses, which is effectively preordained, they will get fat again. - Author: Gary Taubes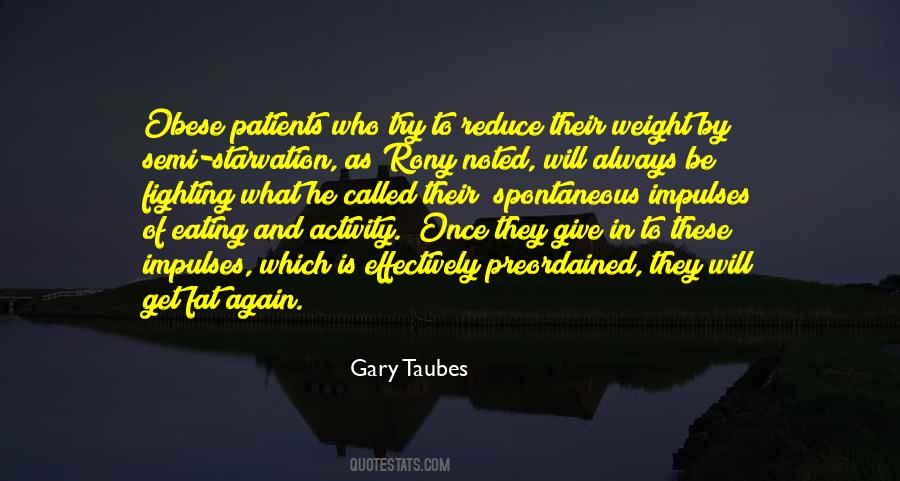 #9. I think I would envy me too, if I didn't know me better ... - Author: Rich Mullins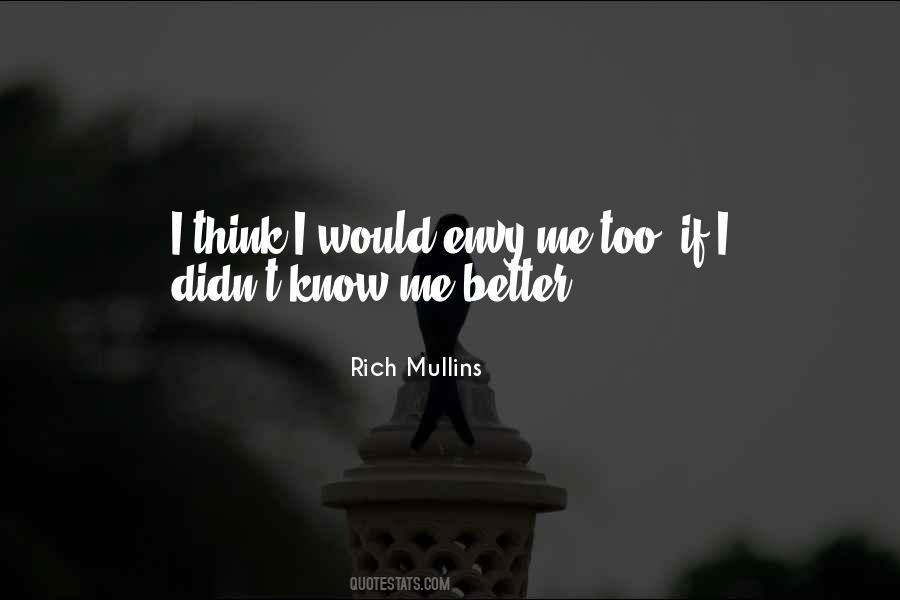 #10. I know first hand what its like to be called names and to be affected by things. They would call me fat, they would call me promiscuous in different words. At the time, when I was 12-years-old, that was like the end of the world. To me, bullying is one of my biggest platforms. Lets change the world. - Author: Demi Lovato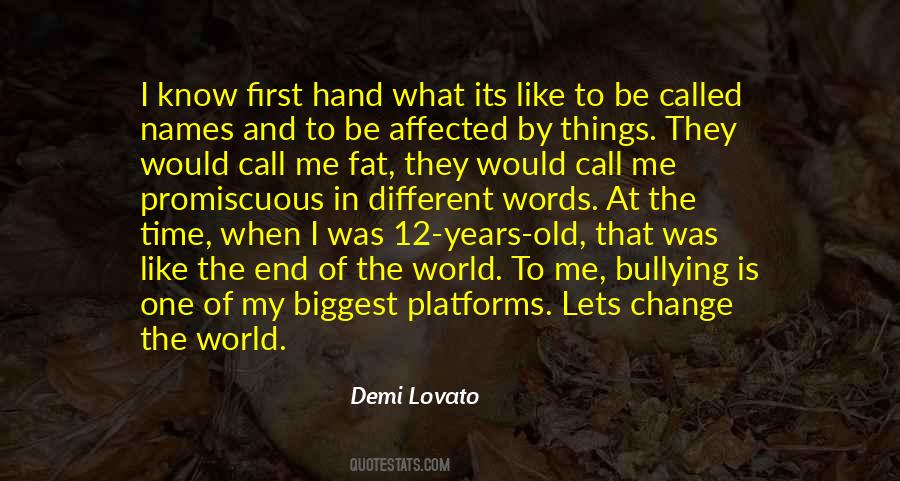 #11. Whatever you are be a good one - Author: Abe Lincoln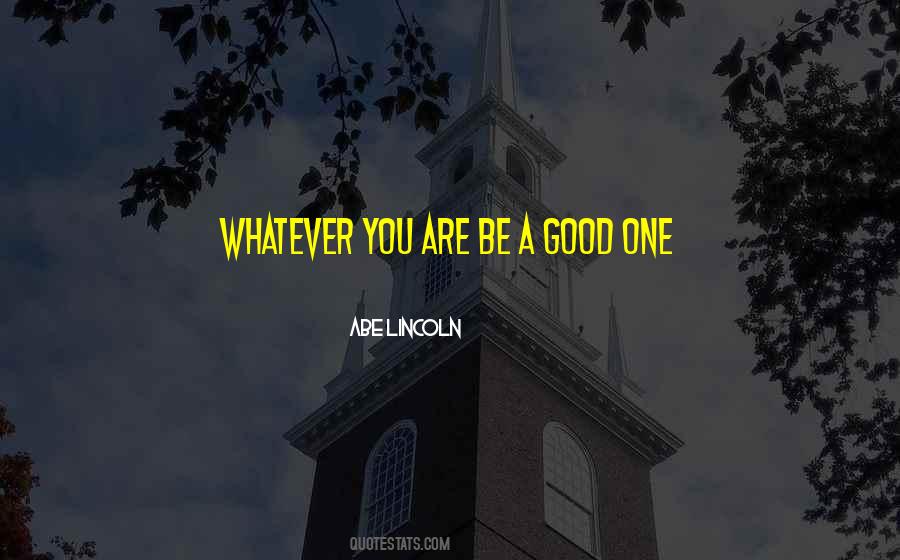 #12. One popular new plastic surgery technique is called lip grafting, or 'fat recycling,' wherein fat cells are removed from one part of your body that is too large, such as your buttocks, and injected into your lips. People will then be literally kissing ass. - Author: Dave Barry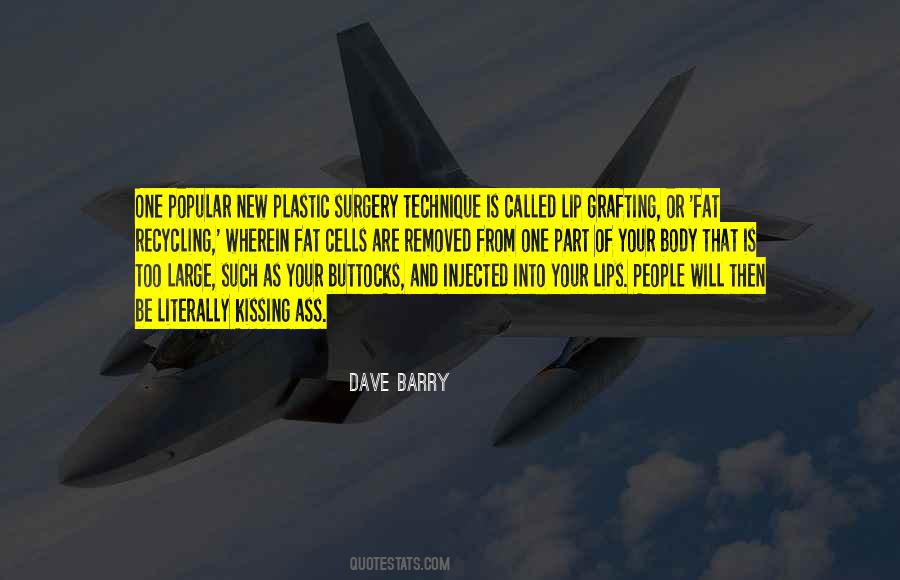 #13. You only live once, why be miserable? Fat people are miserable
you are carrying 50 lbs on your shoulders all day, you get a disease called "pooped-out itis". Don't tell me that they are happy with the way they look and feel. I have to be honest, that is all I have. - Author: Jack LaLanne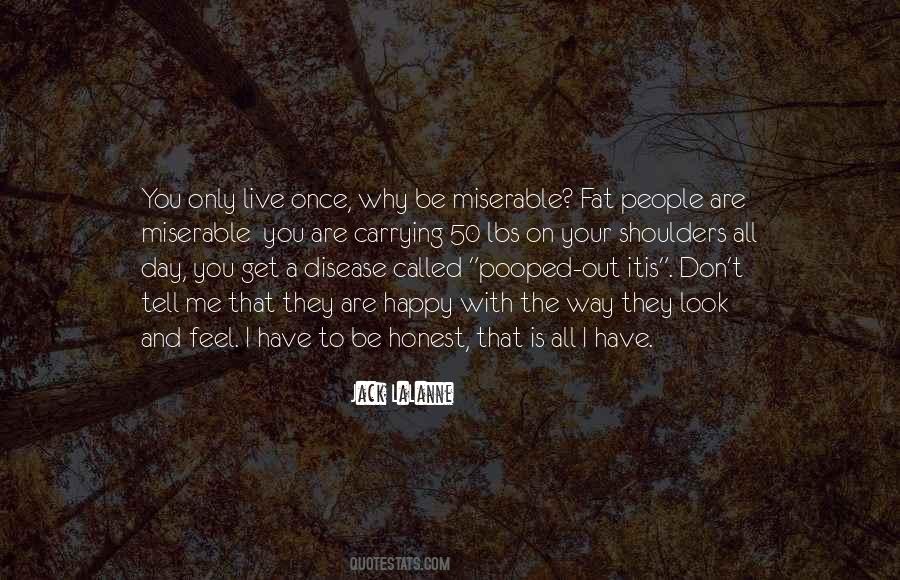 #14. When a fat person goes in the water naked, would it still be called skinny-dipping? - Author: Anthony Liccione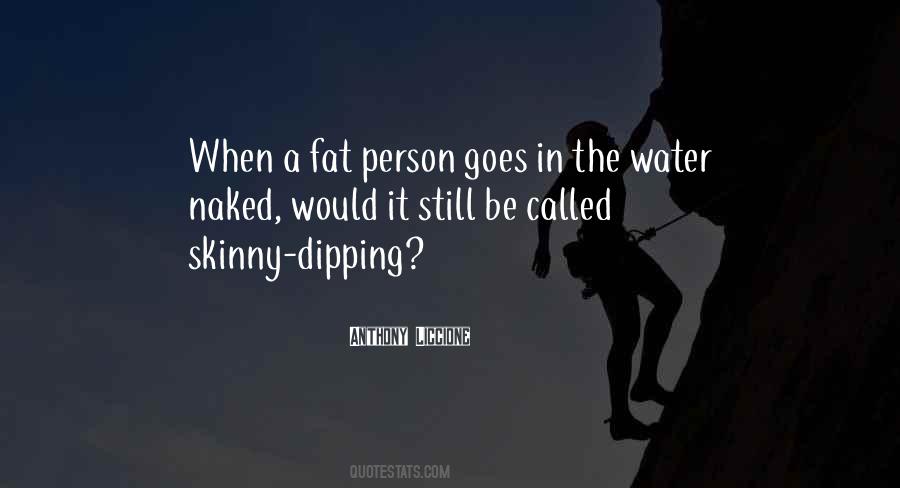 #15. It goes without saying that it's hard to attain a certain level of success. - Author: T.I.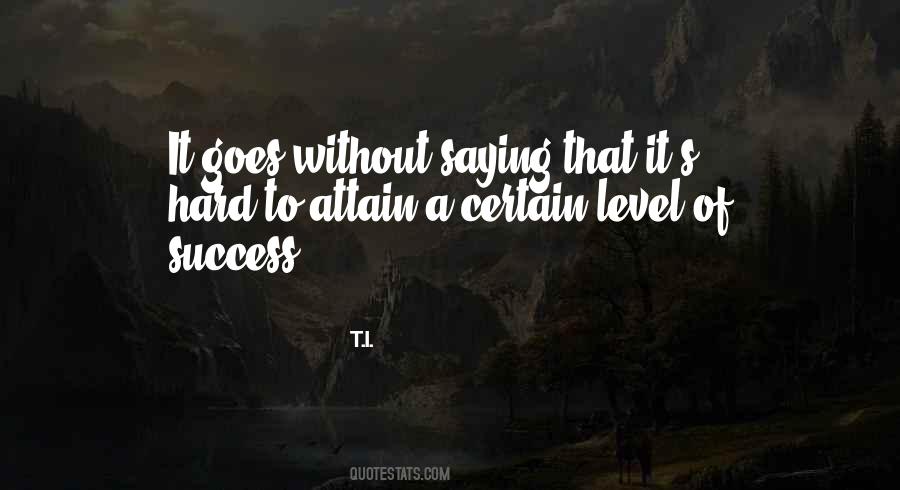 #16. The marketing people are always talking about something called 'consumers'. I have this image of a fat little man in baggy Bermuda shorts, a Hawaiian shirt, and a straw hat with beer-can openers dangling from it, clutching fistfuls of dollars. - Author: Robert James Waller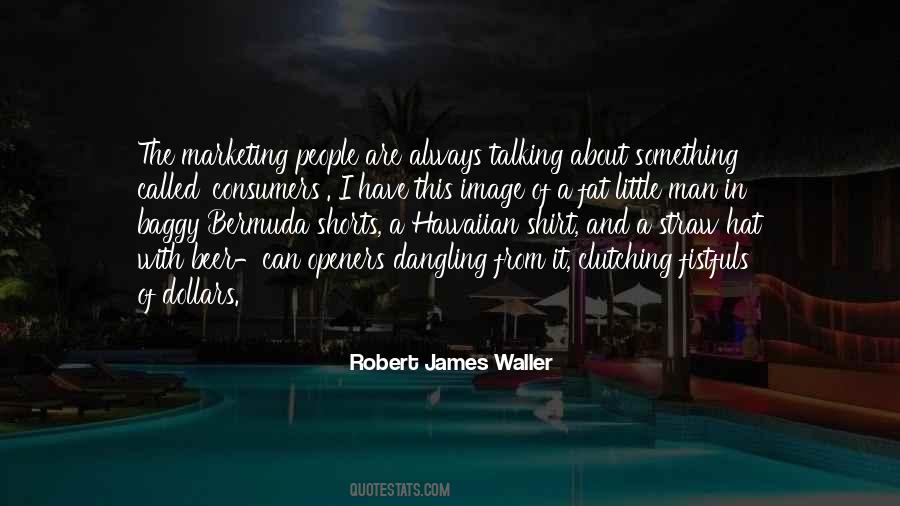 #17. Well I don't remember exactly what I called her, but it was something along the lines of sniveling, repulsive, idiotic, backenridden, snaggletoothe, fat-assed bitch with the worst hair in Central Florida and that's saying something. - Author: John Green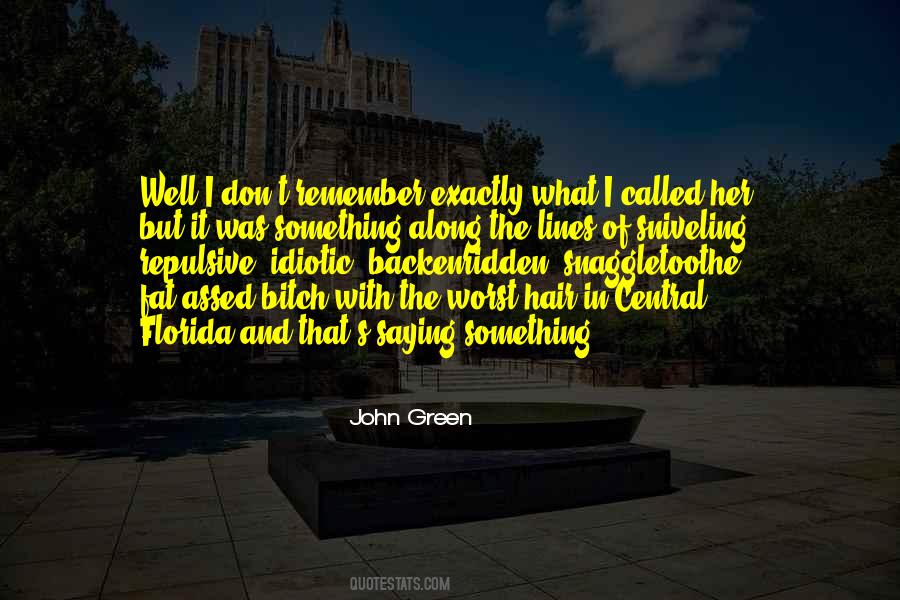 #18. If someone called me fat, that affects me way more than someone calling me a f----t. I think just because I've accepted that, if someone calls me a f----t, it's like, I am gay and I'm proud to be gay so there's no issues there. If something calls you fat, that's something I want to change. - Author: Sam Smith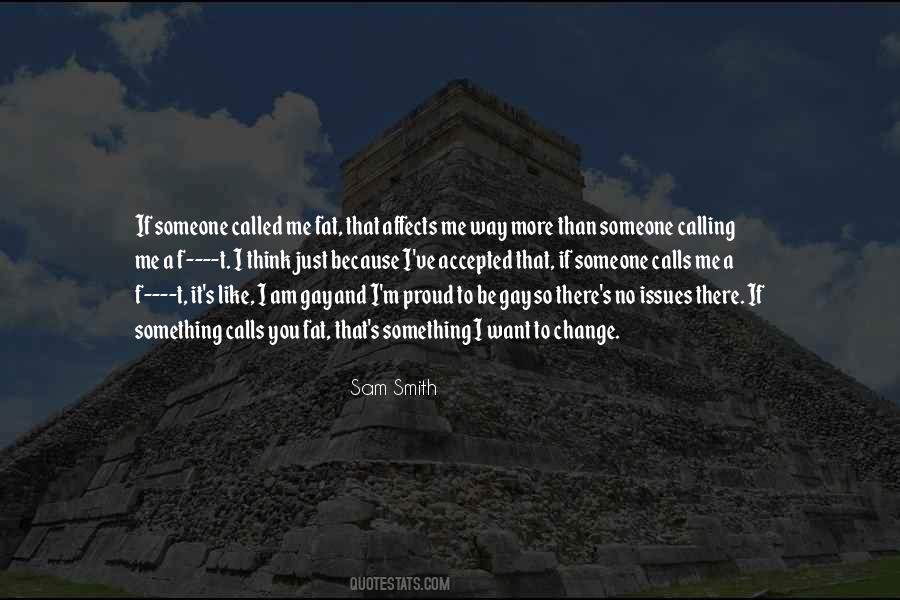 #19. A lie with confidence is more powerful than a truth without it. - Author: M.F. Moonzajer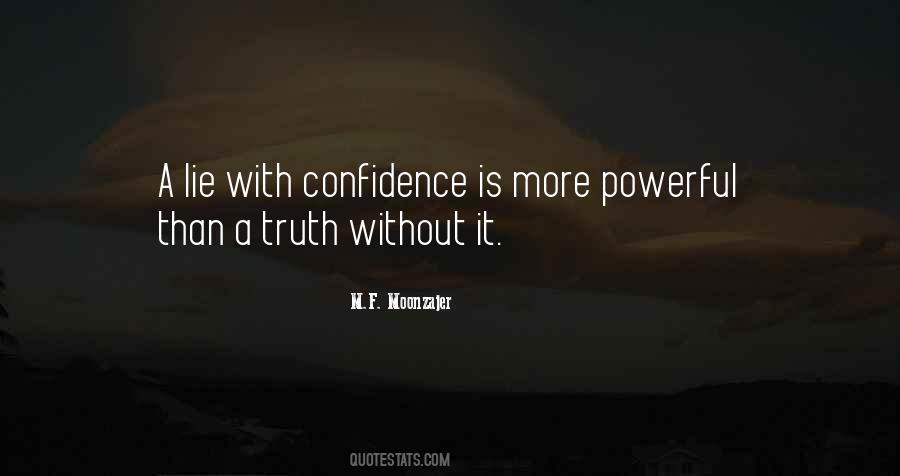 #20. Being called fat is not like being called stupid or unfunny, which is the worst thing you could ever say to me. - Author: Mindy Kaling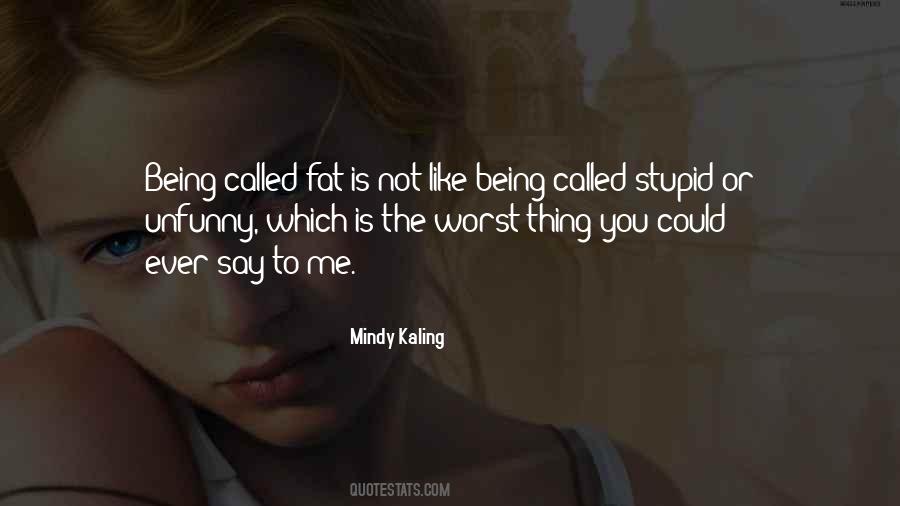 #21. There's an indie movie I did called 'Fat Kid Rules the World,' which was based on a teen book, and it's a fabulous story, and hopefully it'll go to theaters because it is an amazing story. - Author: Lili Simmons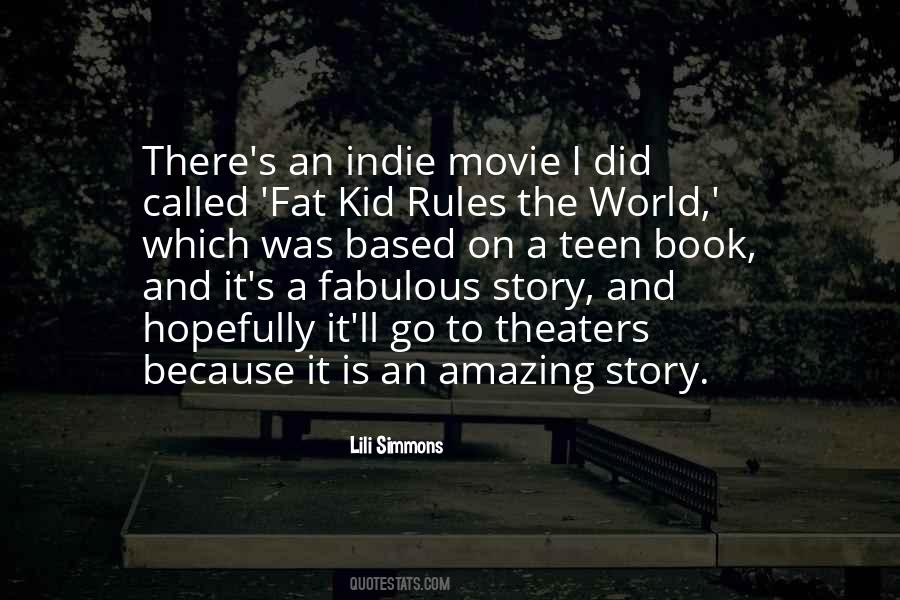 #22. My mother always called me 'sturdy' and said I have big bones. A little fat is what I am. - Author: Andy Rooney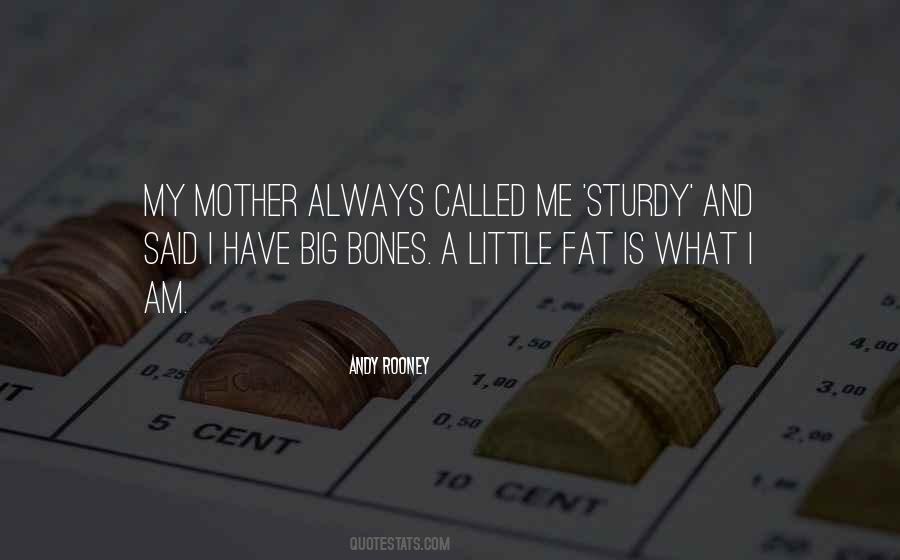 #23. Three mornings a week, I exercise before eating - it's called 'fasted cardio' - to burn fat. - Author: Tim Howard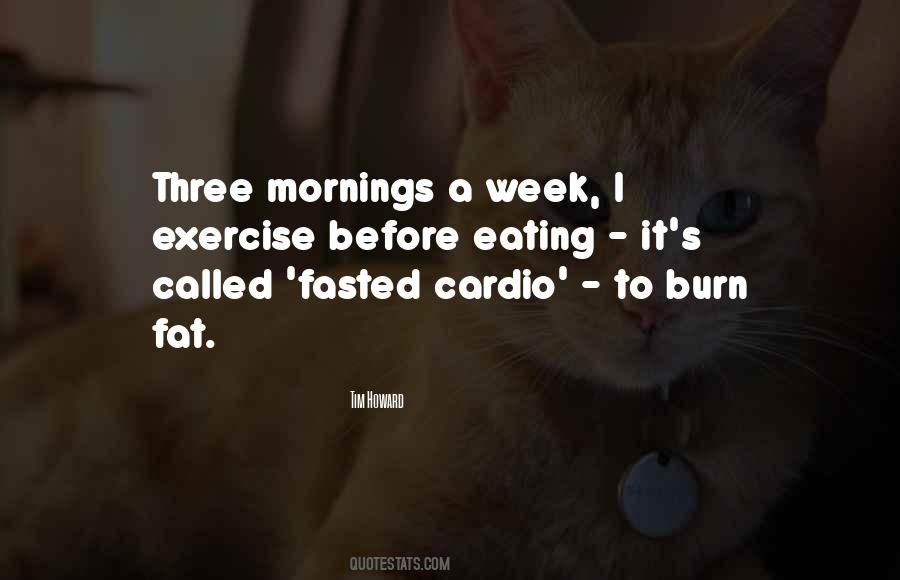 #24. Life is the greatest chance that has been given to all of us. So how do you choose to live your life? You've got a pen. Write it down. - Author: Kcat Yarza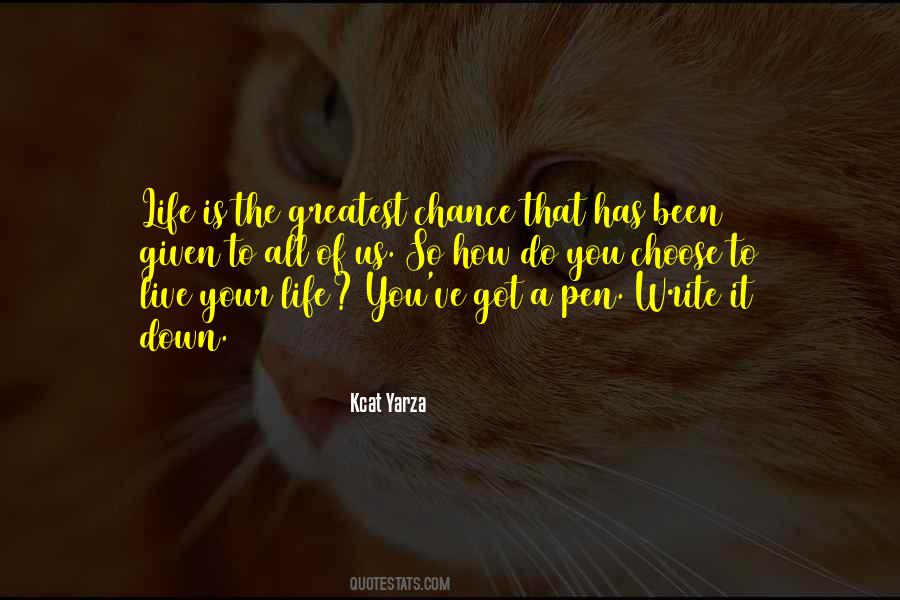 #25. I called him up from a phone booth. The voice that answered was fat. It wheezed softly, like the voice of a man who had just won a pie-eating contest. - Author: Raymond Chandler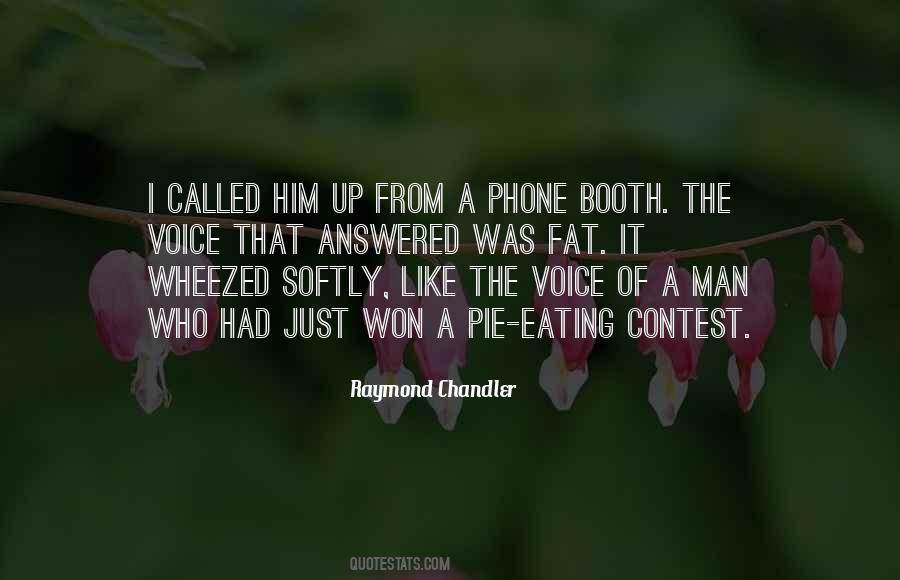 #26. In high school, she'd been the loner fat girl and I'd been the asshole jock. There had always been something between us; we had gotten on so easily. I remember being both confused and upset that when I'd finally experienced that thing everyone called chemistry, it had been with her of all people. - Author: Rose Fall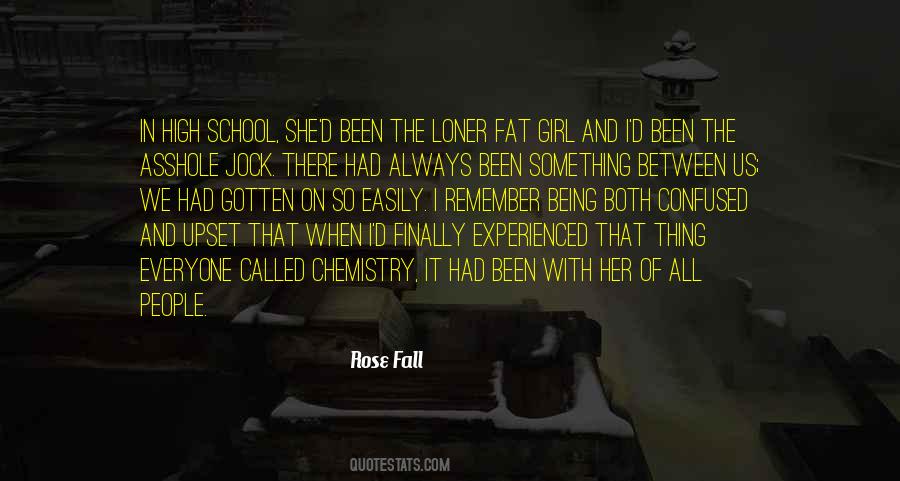 #27. I was a fat kid who didn't discover the joys of active play at the time of life when we're supposed to be imprinted with a love of movement. That means that I'd rather be called for jury duty than go to the gym, but I go anyway. - Author: Victoria Moran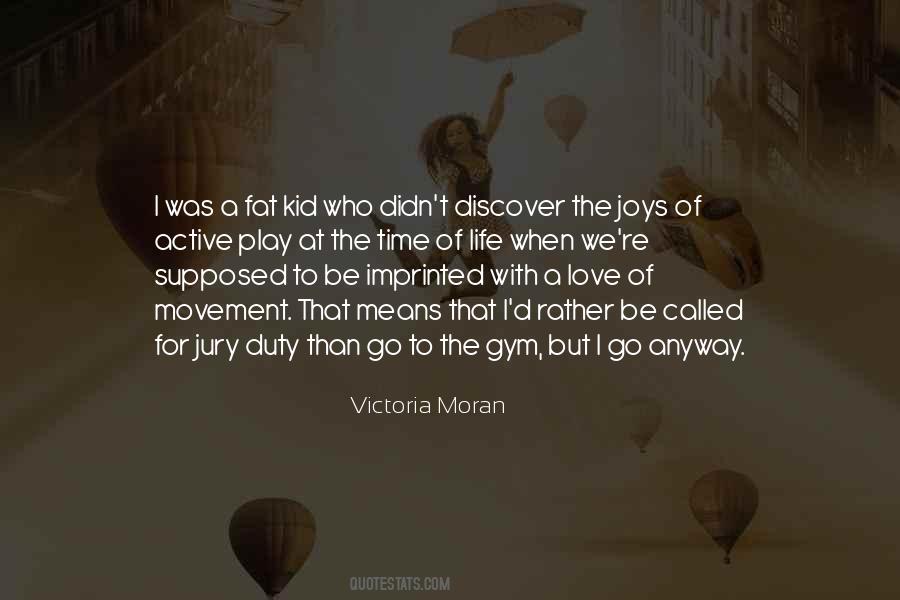 #28. My fears came true: People called me fat and hideous, and I lived. And now I keep living. - Author: Lena Dunham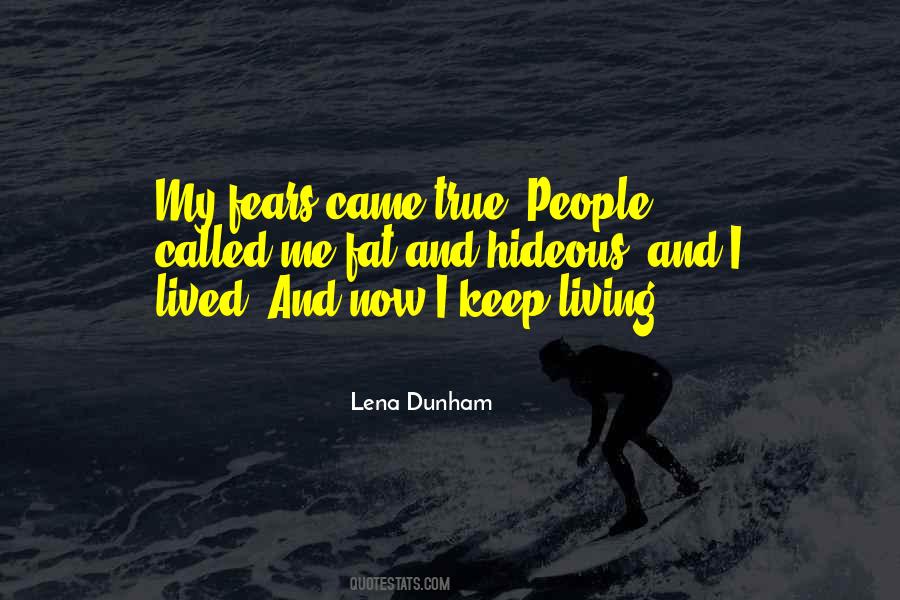 #29. The Greatest Generation gets too much credit. Those World War II guys, if they had all the shit we have today, they'd be assholes too. It's just circumstantial. It's what you're called on to do that makes you great. We haven't been called on to do anything but buy shit and get fat. - Author: Louis C.K.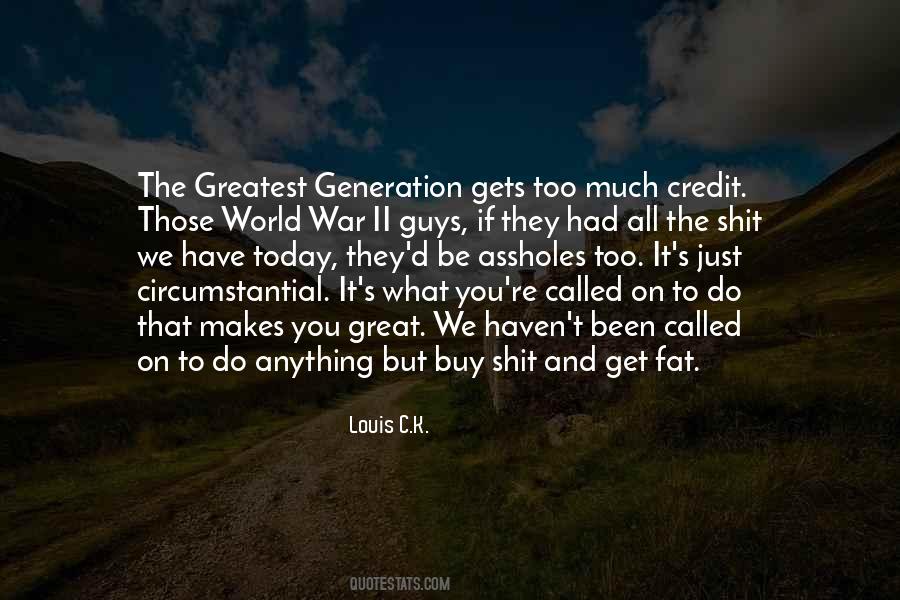 #30. The album's called A to B, right?" Bosco said. "And that's the question I want to hit straight on: how did I go from being a rock star to being a fat fuck no one cares about? Let's not pretend it didn't happen. - Author: Jennifer Egan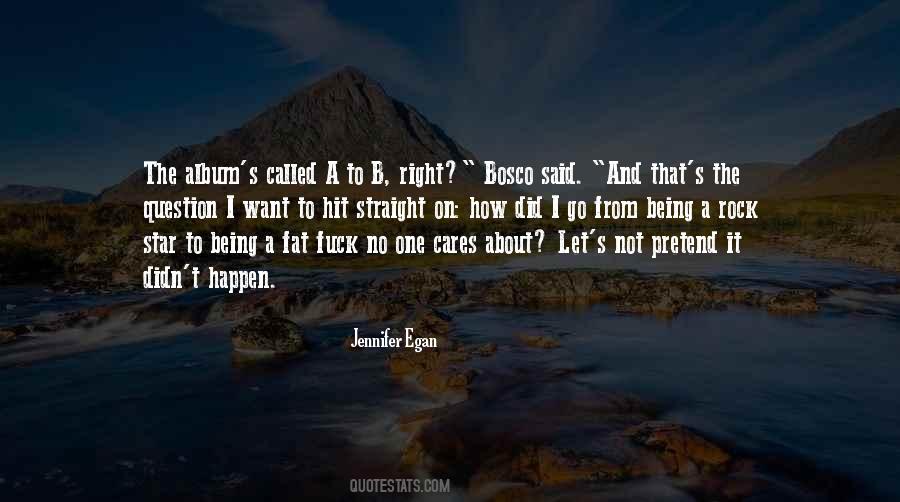 #31. Who would have thought that the girl who was forced to go to the hospital because she's so skinny would one day be called too fat? - Author: Tyra Banks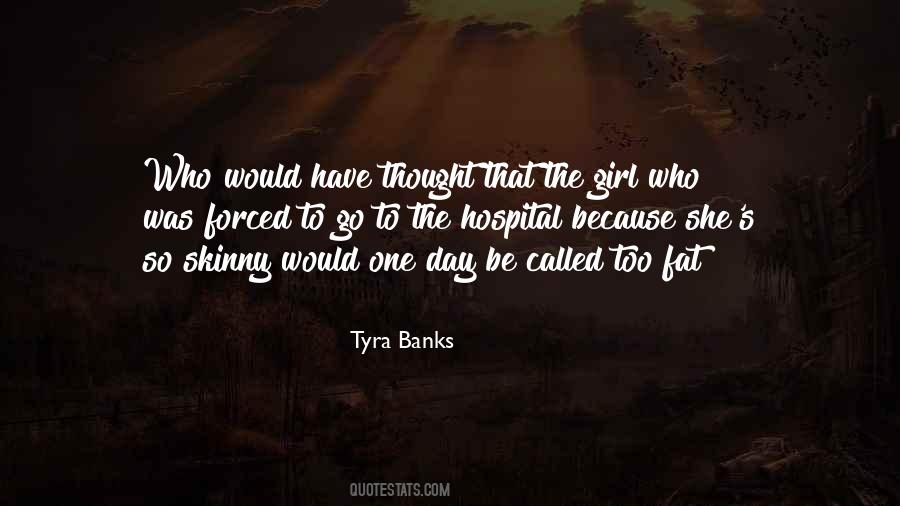 #32. To be an uncommon woman is to do what's unnatural. Like streams in the desert, the uncommon woman has the capacity to find refreshment and be a source of refreshment no matter where life finds her. - Author: Susie Larson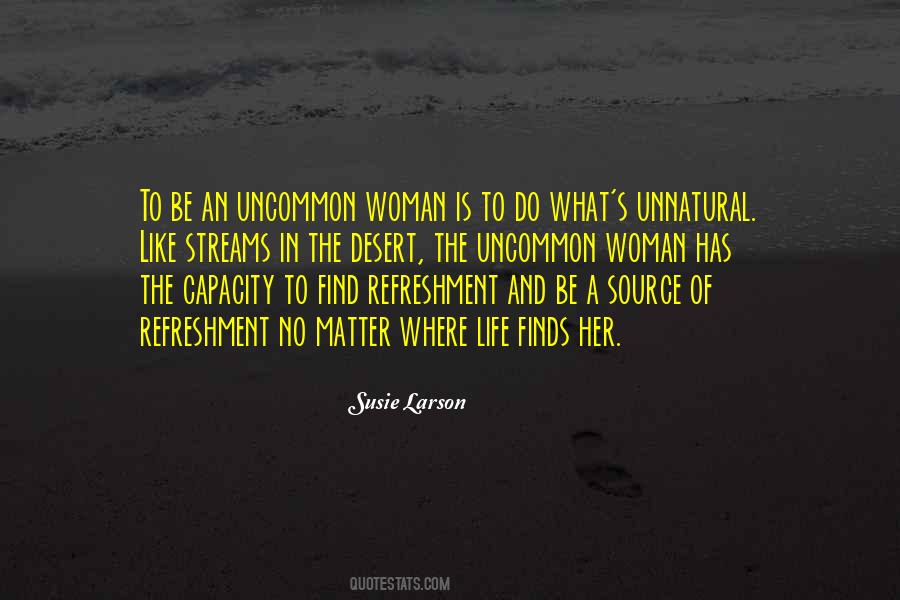 Famous Authors
Popular Topics