We Stand Out Famous Quotes & Sayings
List of top 100 famous quotes and sayings about we stand out to read and share with friends on your Facebook, Twitter, blogs.
Top 100 We Stand Out Quotes
#1. I've learned that you cannot fulfill your destiny if you're not being yourself; you can't fulfill your destiny, trying to be somebody else. We are created unique not so that we can fit in, but so that we can stand out. - Author: Jeanette Coron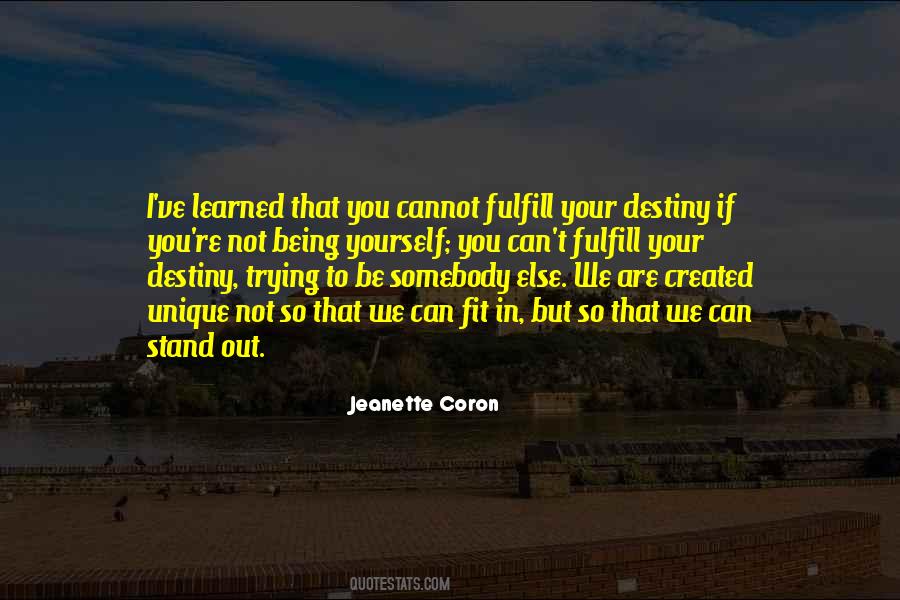 #2. It turns out that the God whose word will stand forever does not exist to insure our fantasies that we will not have to die as individuals or as a species. Such a God, moreover, does not invite us to presume we can comprehend God's creation. - Author: Stanley Hauerwas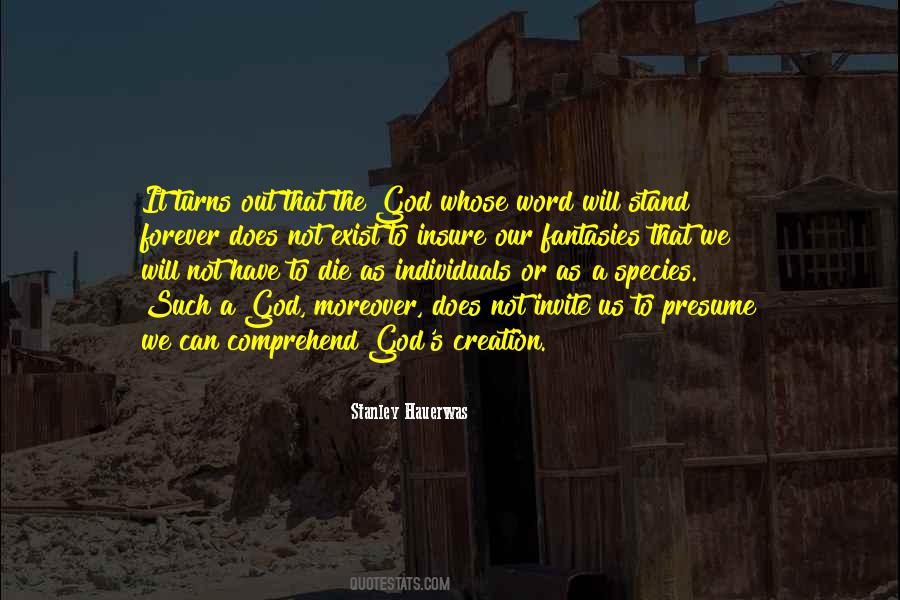 #3. I like weird. Conformity bores but is inescapable for the most part. We all follow something, even if it is following the goal of wanting to stand apart. We are a sea of ordinary people; it is always the quirk, the flaw or the ingenuity that stands out. - Author: Donna Lynn Hope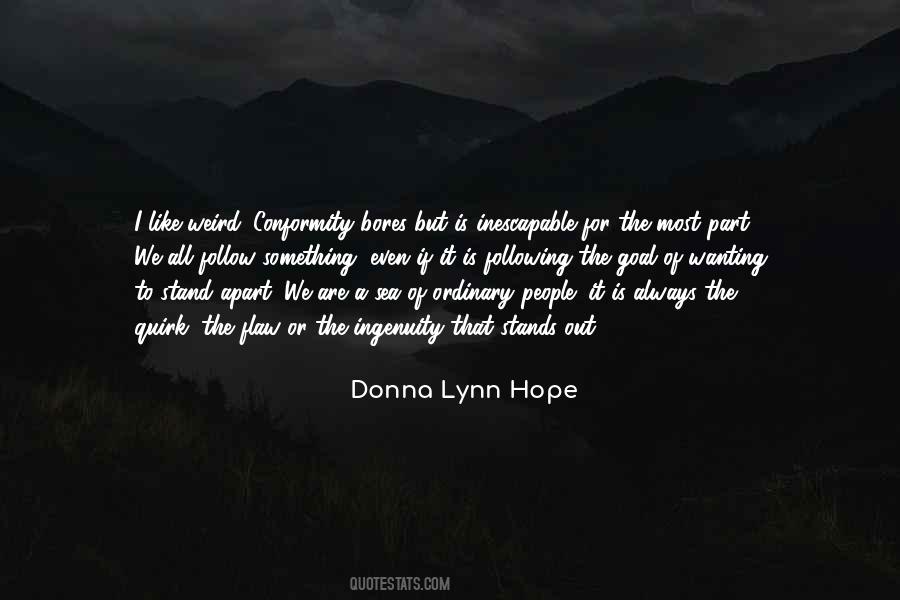 #4. We need to change attitudes. We can only change attitudes by working together. Government will do its bit, but I want you all to do your bit, too. So speak out, stand up against violence against women and girls, and that's the way we can eradicate it. - Author: Theresa May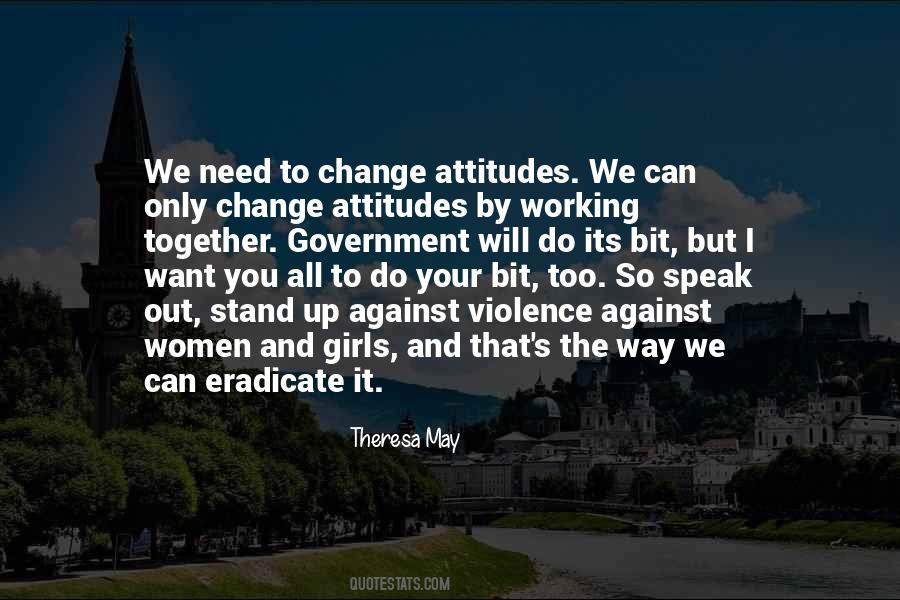 #5. Too often instead of taking a stand we try to take the shortest route directly out of wherever we've found ourselves standing. - Author: Craig D. Lounsbrough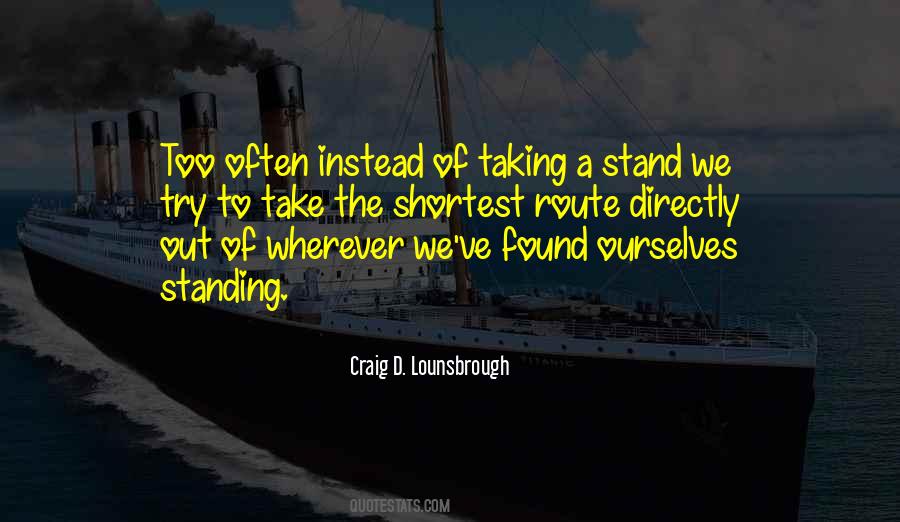 #6. Sometimes we have the absolute certainty there's something inside us that's so hideous and monstrous that if we ever search it out we won't be able to stand looking at it. But it's when we're willing to come face to face with that demon that we face the angel. - Author: Hubert Selby Jr.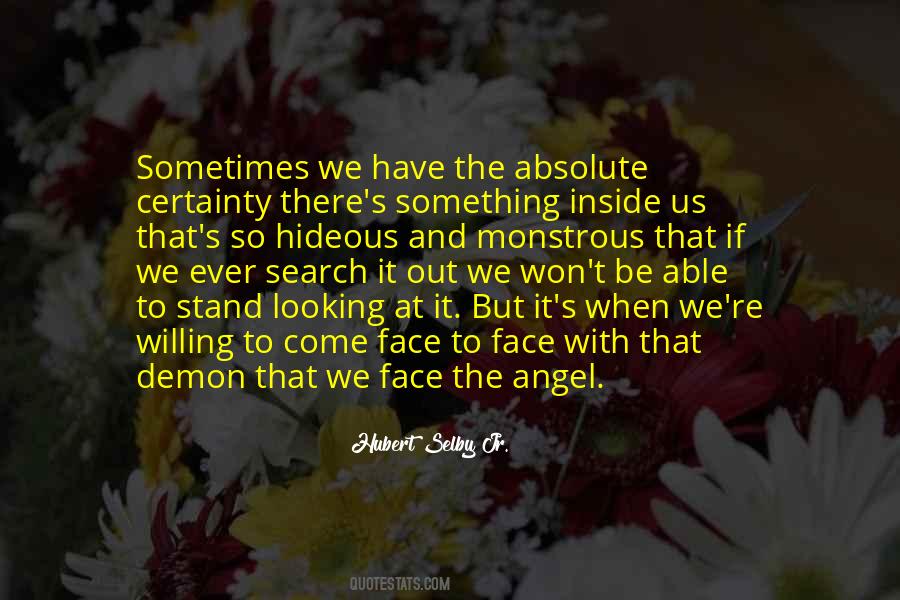 #7. Not to find out new principles, or new arguments, never before thought of ... but to place before mankind the common sense of the subject, in terms so plain and firm as to command their assent, and to justify ourselves in the independent stand we are compelled to take. - Author: Thomas Jefferson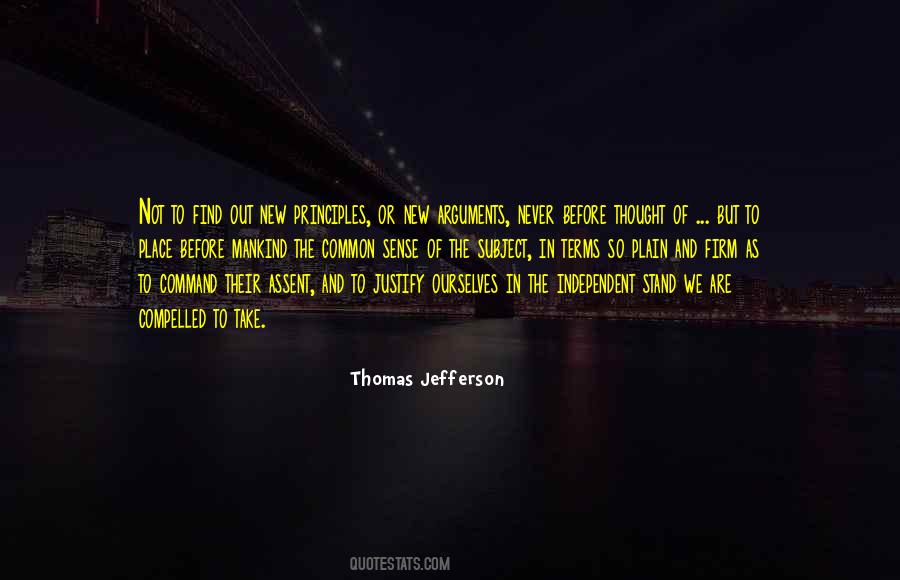 #8. To flee from God is to rise against God. It is stand-up, straight-out, in-your-face defiance against the One to whom we owe all loyalty and love. It means insisting that our way of doing things is better than God's way. - Author: Tullian Tchividjian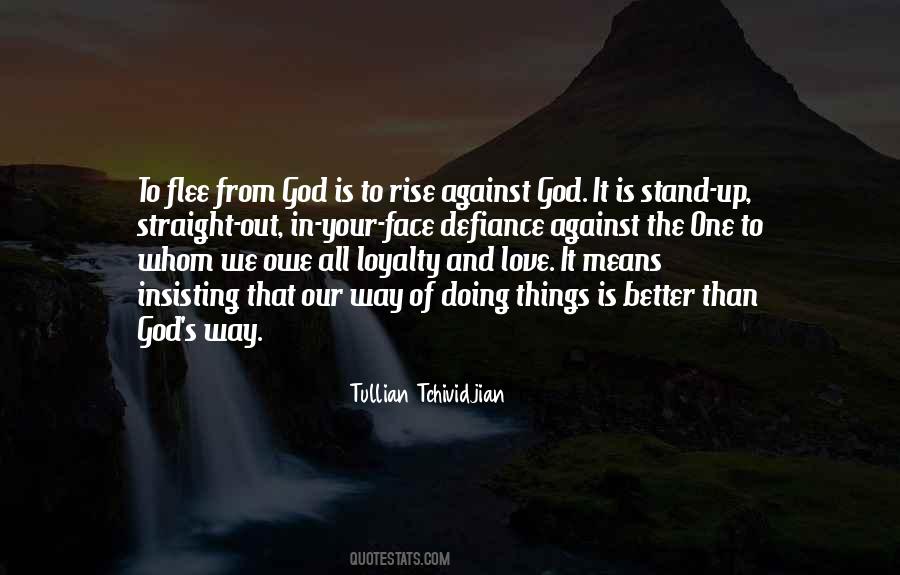 #9. So we have only one place of hope, one solid rock on which to stand, and that rock is Christ Jesus. Only when we admit that we have awe-fickle hearts will we begin to reach out for and cling to the forgiving, transforming, rescuing, and delivering grace of Jesus. - Author: Paul David Tripp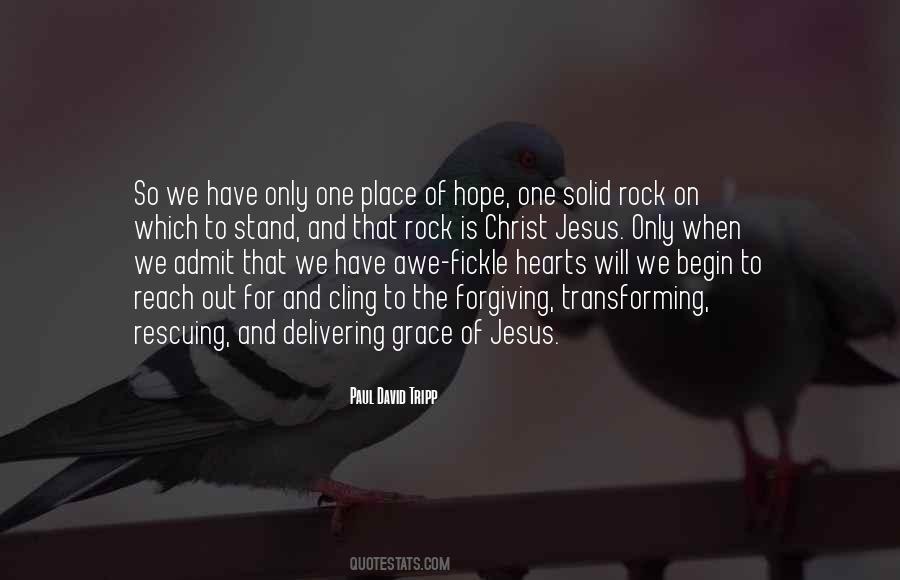 #10. [Gold] gets dug out of the ground in Africa, or someplace. Then we melt it down, dig another hole, bury it again and pay people to stand around guarding it. It has no utility. Anyone watching from Mars would be scratching their head. - Author: Warren Buffett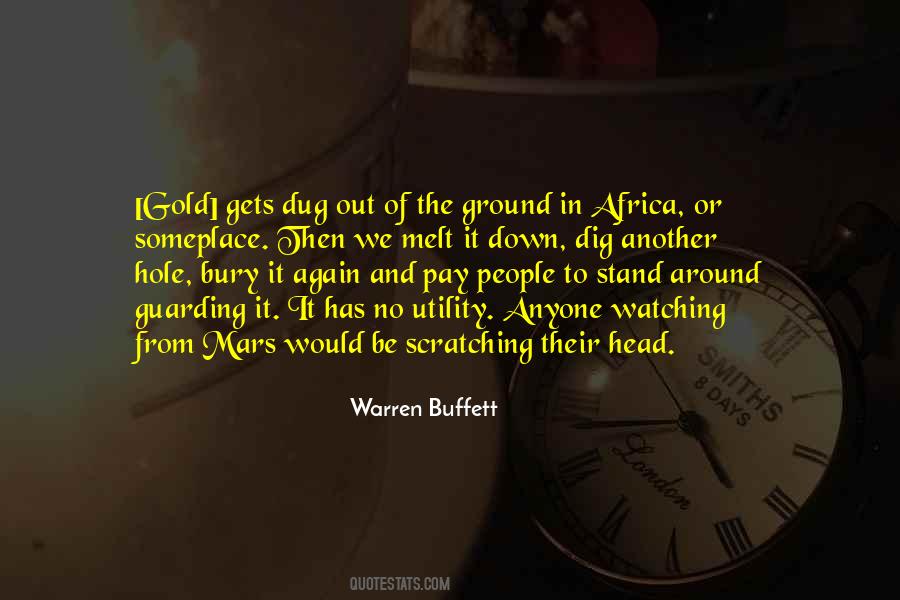 #11. When I'm writing, I am trying to find out who I am, who we are, what we're capable of, how we feel, how we lose and stand up, and go on from darkness into darkness. - Author: Maya Angelou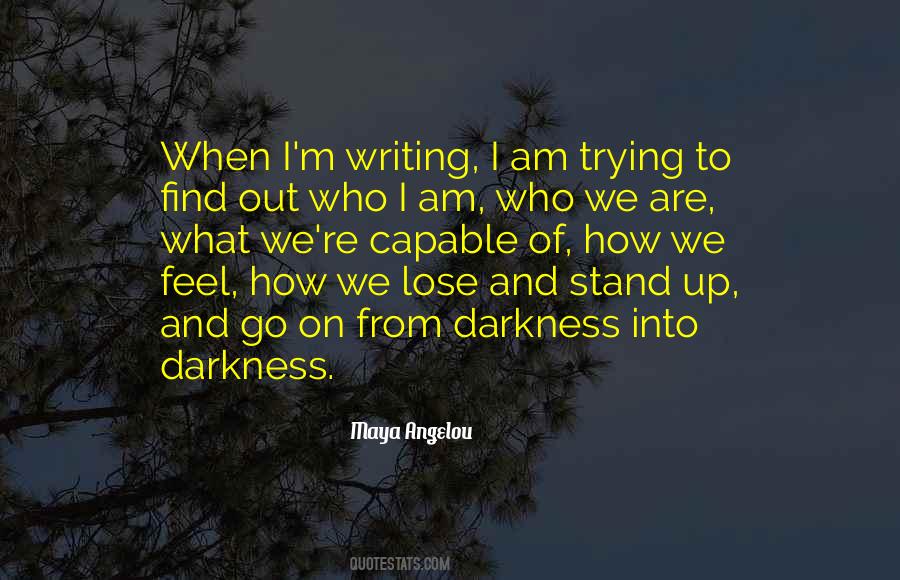 #12. When I was young, we were taught not to dunk. We were taught not to stand out from the rest of the team. It's different now. - Author: Yao Ming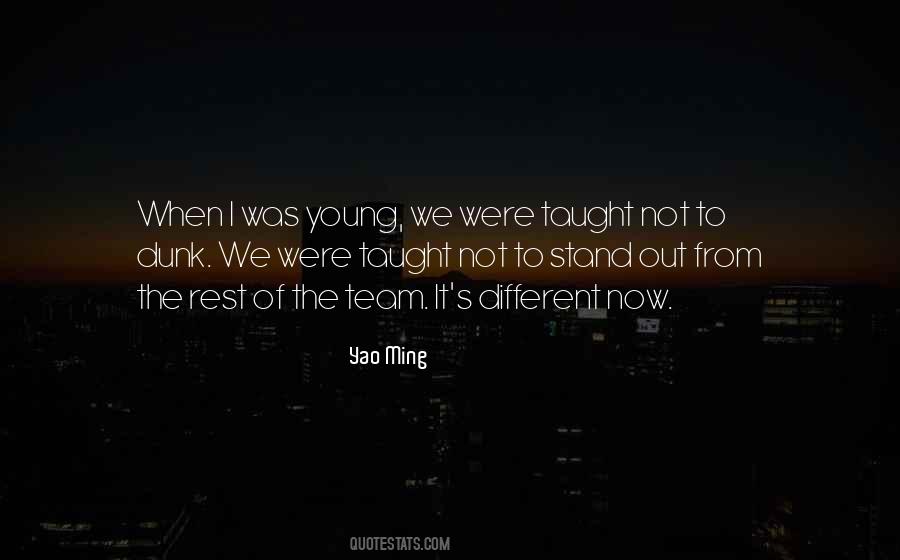 #13. Can we imagine a togetherness that isn't founded on gross generalizations, conceptualizing ourselves as unique individuals who still stand to gain from looking out for one another? Can we identify with each other rather than with categories or masters? - Author: CrimethInc.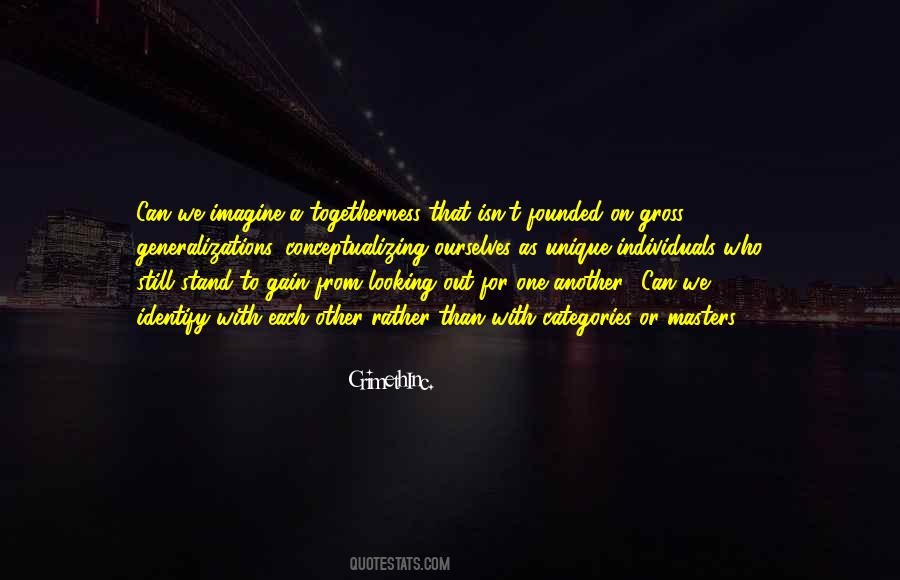 #14. (On period costume posture coaching
We all stand about like parboiled spaghetti being straightened out. - Author: Emma Thompson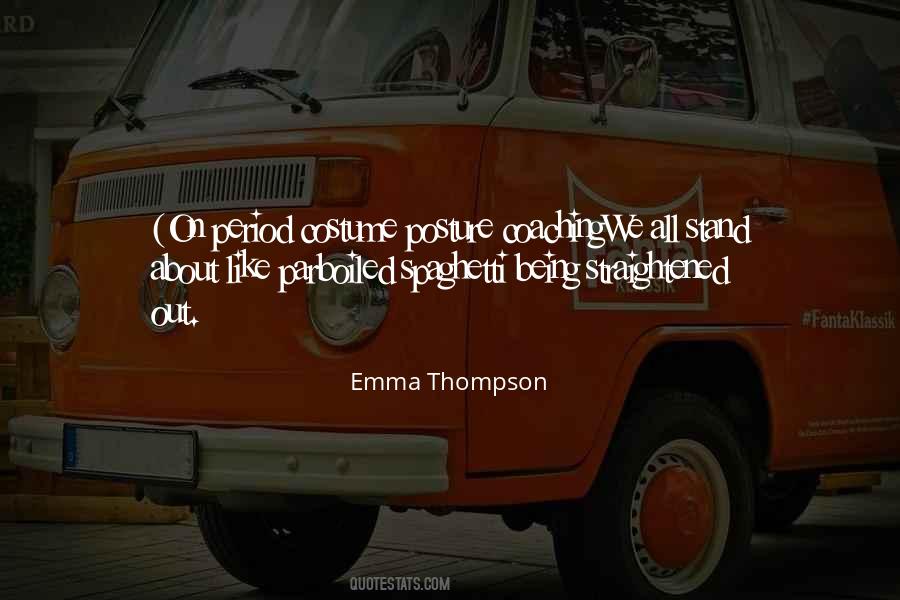 #15. It is surely one of the strangest of our propensities to mark out those we love best for the worst usage; yet we do, all of us. We can take any freedom with a friend; we stand on no ceremony with a friend. - Author: Samuel Laman Blanchard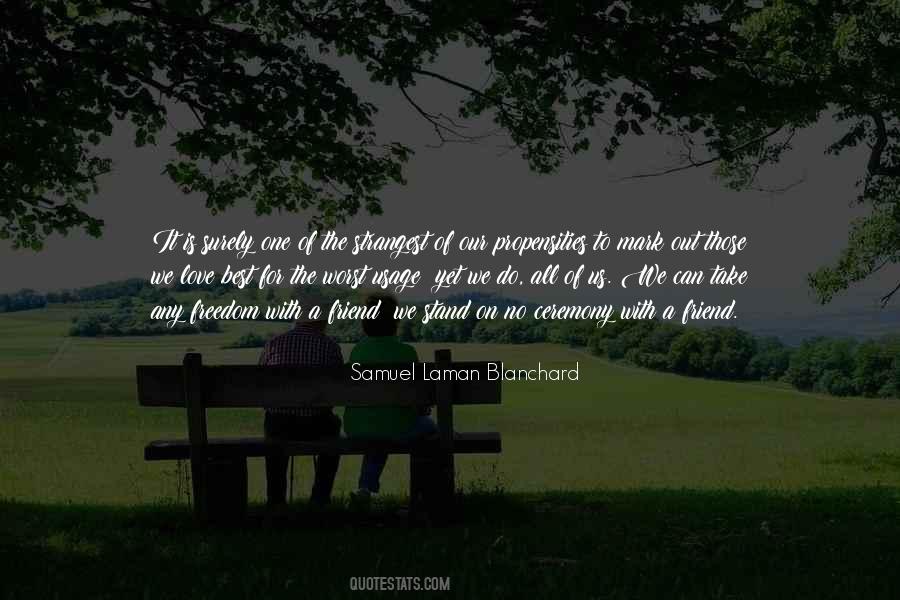 #16. The helicopter was a U.S. Navy helicopter. There were no civilian helicopters available to film companies, so they just made some stuff out of two-by-four wood. And I would straddle a two-by-four out from the helicopter with a camera and what we call a high hat, which is a low metal stand. - Author: Haskell Wexler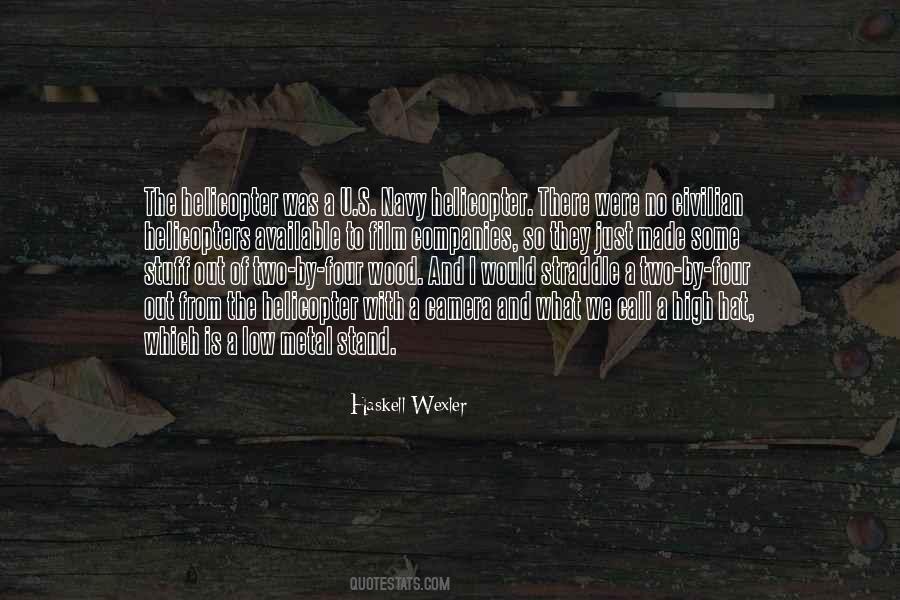 #17. Sometimes I go to the beach and stand facing the wind, which I wish were icy, colder than we know it in these parts. I wish it would blow all the hackneyed words, all the insipid habits of language out of me so that I could come back with a cleansed mind, cleansed of the banalities of the same talk. - Author: Pascal Mercier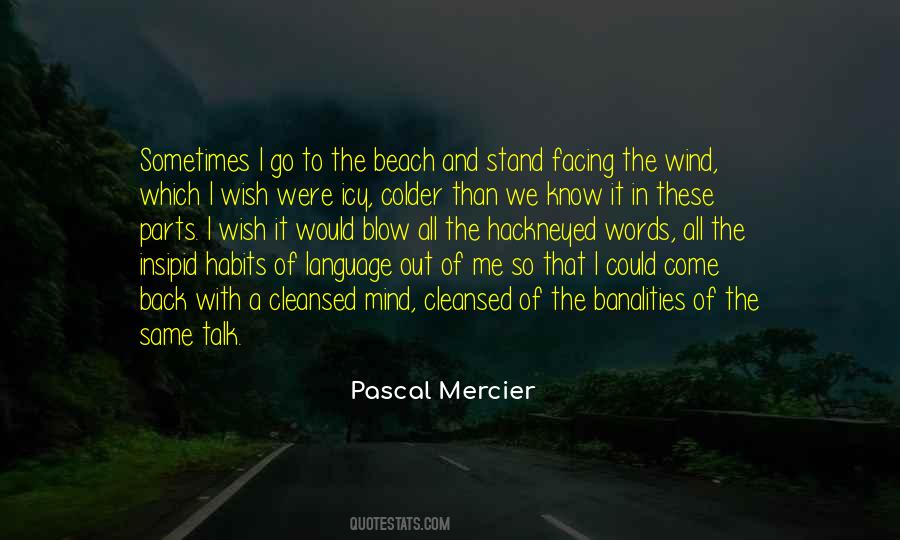 #18. Enemies may seek our destruction, but they also keep us on our toes and often help us figure out who we are and what we stand for. - Author: Clare Boothe Luce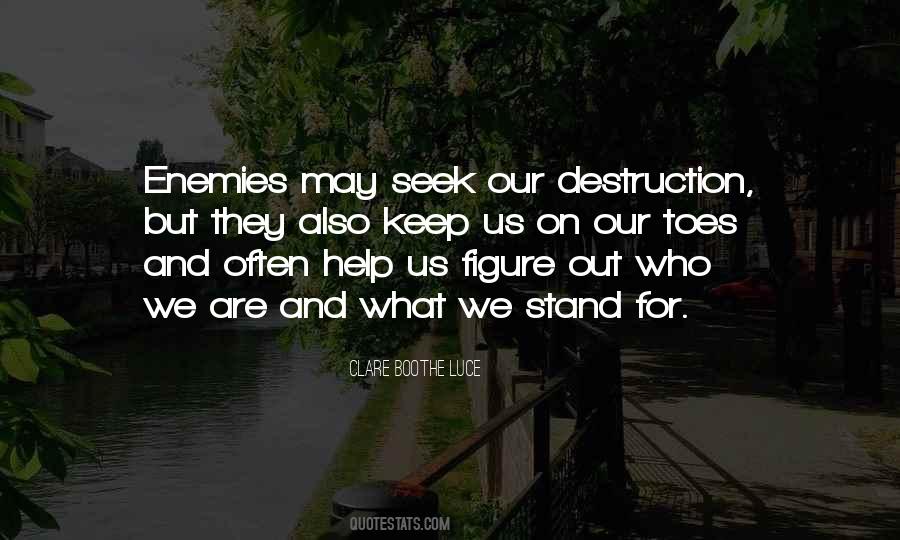 #19. People want to avoid the past. I suppose that's natural. When we tally up all we've said and done over the years, despite the wonderful memories, the regrets may be fewer but stand out more prominently, glowing coals that we can never quite extinguish, try though we might - Author: Jeffery Deaver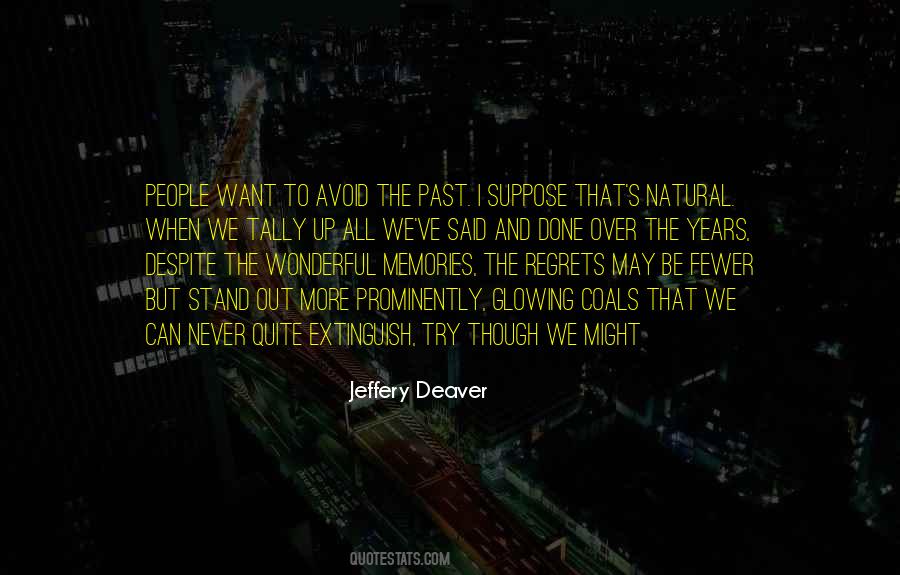 #20. We've given Iraq a chance. Now they need to stand on their own. This is a 1,400-year-old conflict, and unless we are prepared to bankrupt ourselves spending another 1,400 years policing it, we need to stay out. - Author: Rick Nolan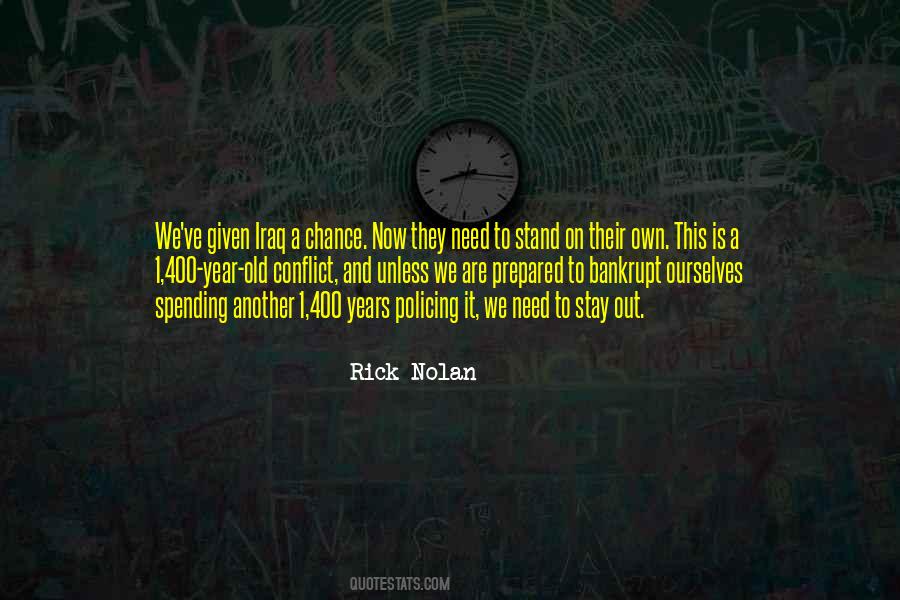 #21. I wish for you to stand up for what you care about by participating in a global art project, and together we'll turn the world ... INSIDE OUT. - Author: JR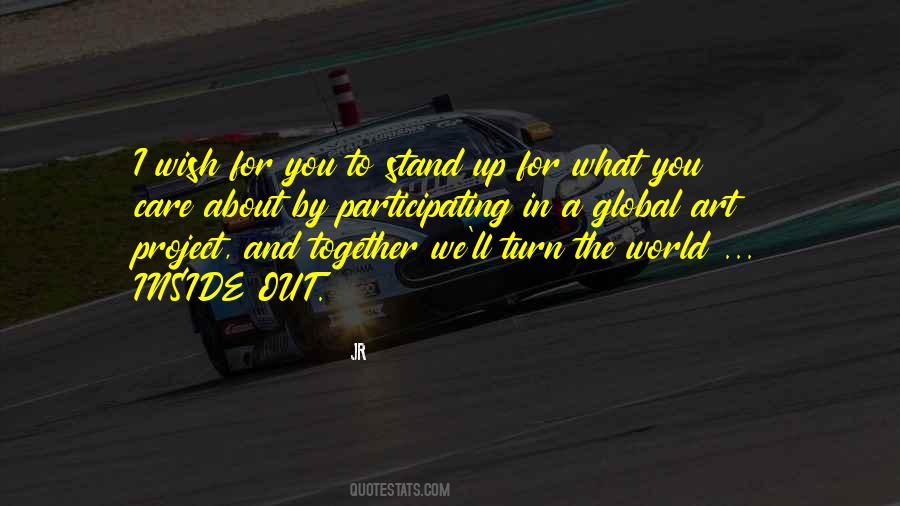 #22. How do we figure out when to call, when to text, and when to just drop everything, stand outside someone's window, and serenade them with your favorite nineties R&B tune, perhaps "All My Life" by K-Ci & JoJo? - Author: Aziz Ansari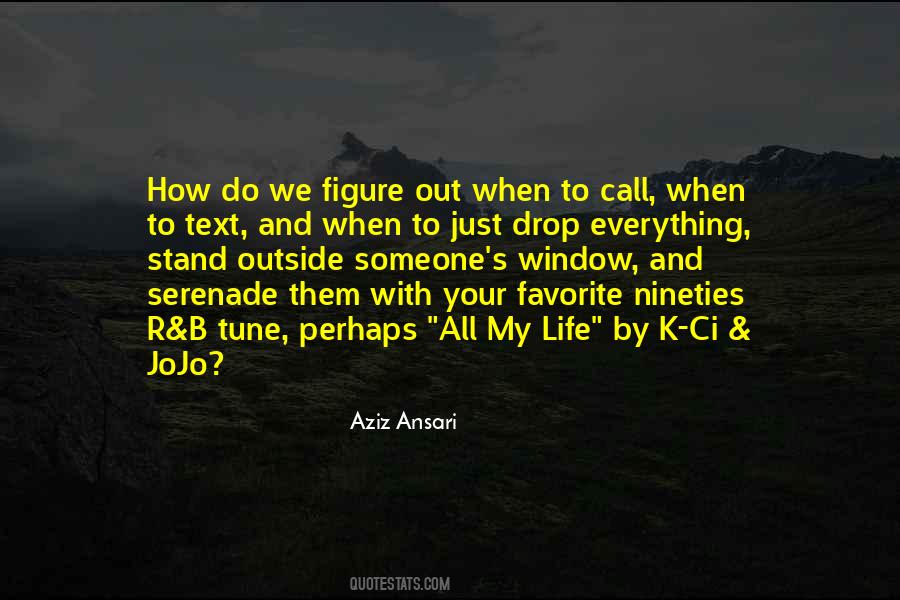 #23. When I work in San Francisco doing stand-up, I usually schedule it for July, and we'll drive up the coast and camp in Santa Barbara, San Luis Obispo, Big Sur, and we'll just camp our way up the coast, and then we'll get to San Francisco and hang out there for four days. - Author: Greg Fitzsimmons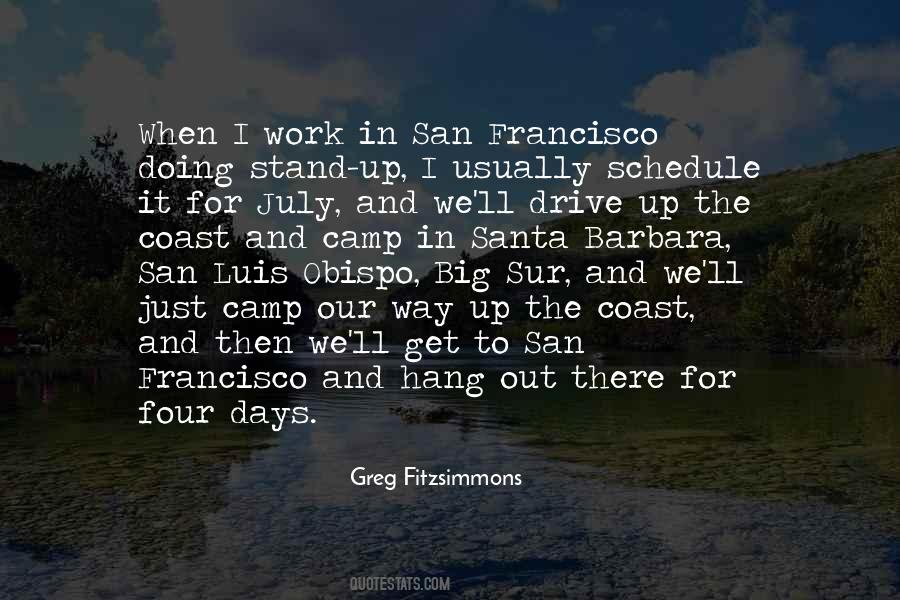 #24. We like companionship, see, but we can't stand to be around people for very long. So we go get ourselves lost, come back for a while, then get the hell out again. - Author: Jon Krakauer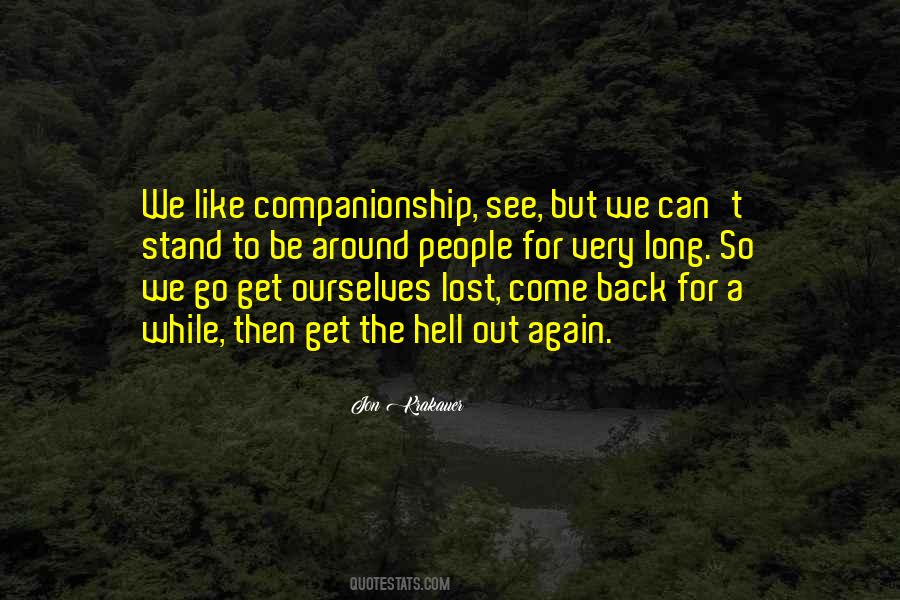 #25. We're not meant to fit in. We're meant to stand out. - Author: Sarah Ban Breathnach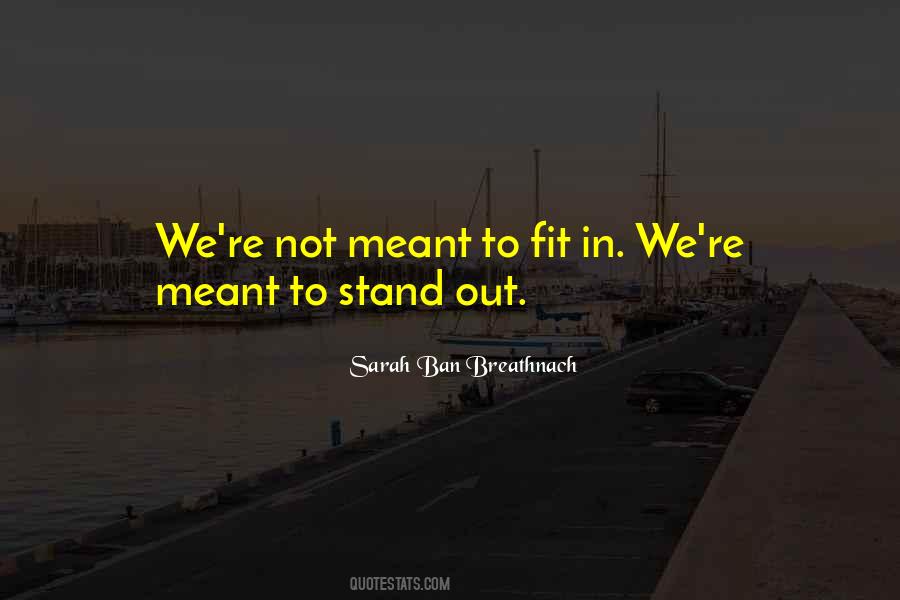 #26. My son, in the eyes of Heaven, we are all as little children. No one of us is more important than another. In fact, the more important we think we are, the less we stand out in the eyes of the Lord. - Author: Neal Stephenson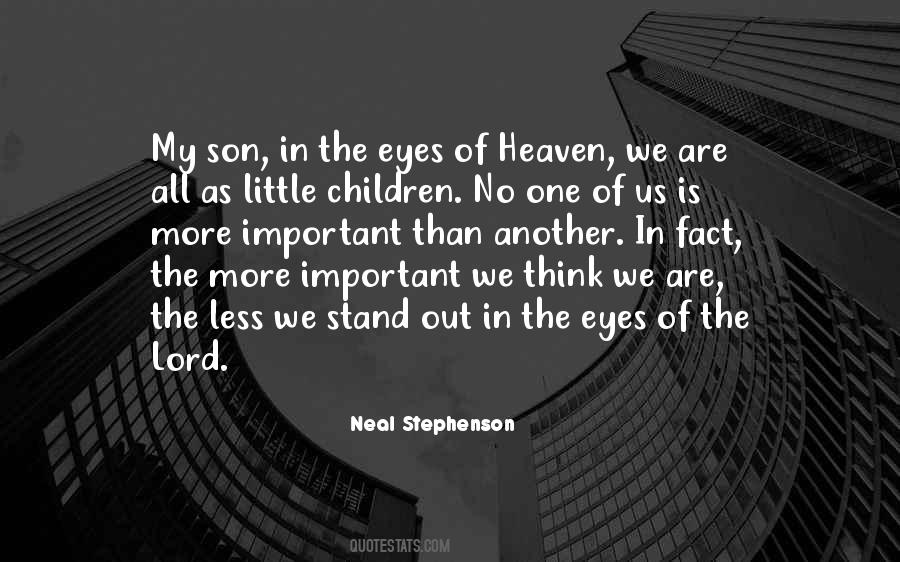 #27. We stand up for the farmers
Who can't keep enough to eat
We walk out for the workers
Who don't know the taste of meat
We run forward for the children
With no shoes upon their feet
We will march this kingdom down
We will break the golden crown - Author: Shannon Hale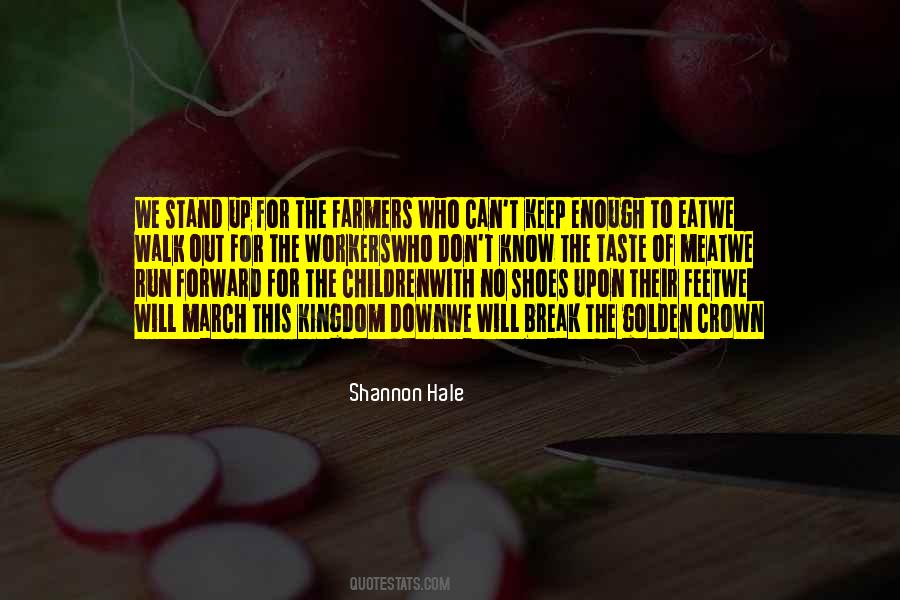 #28. There's so many ways to do stand up, and I think, for awhile, people weren't really maximizing the freedom of it. We were all kind of doing a similar kind of stand up, and I started to see some original voices come out of Boston. - Author: Greg Fitzsimmons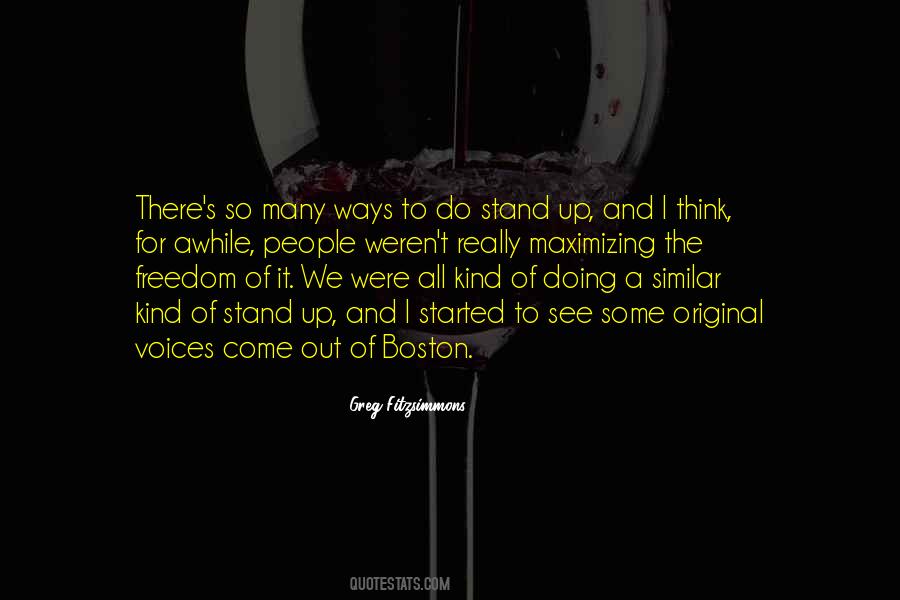 #29. As a people, Serbians are very tall, and we have olive skin and dark hair, which can look very nice. You have to be very beautiful to stand out. - Author: Ana Ivanovic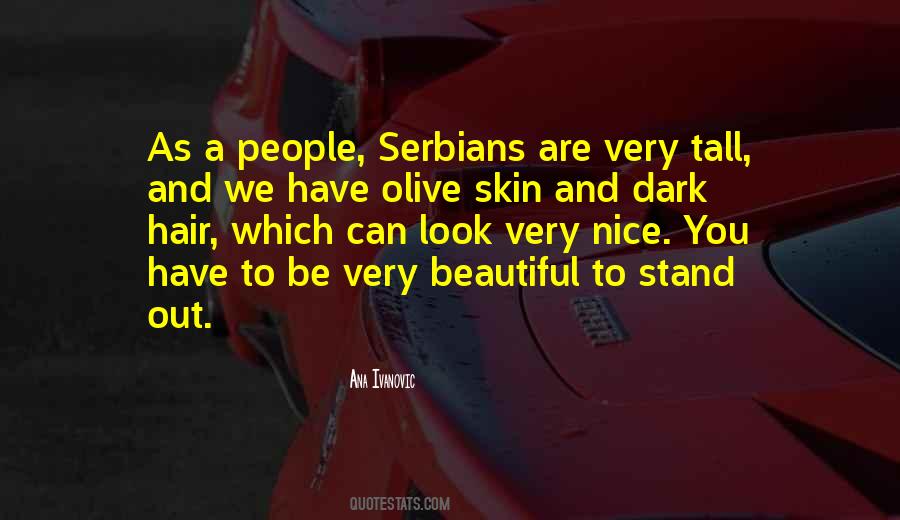 #30. My theory is - we don't really go that far into other people, even when we think we do. We hardly ever go in and bring them out. We just stand at the jaws of the cave, and strike a match, and quickly as if anybody's there. - Author: Martin Amis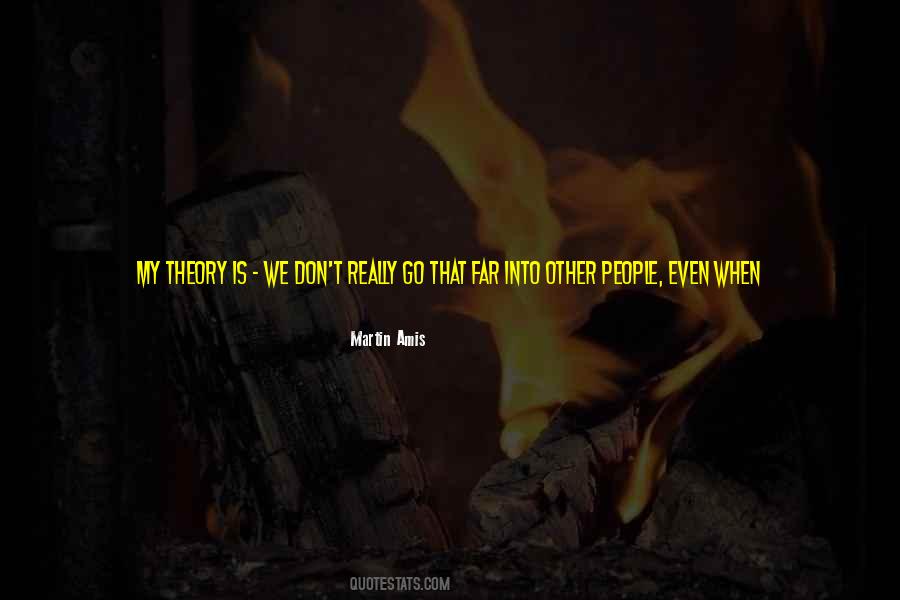 #31. She would, through habit, have yielded to his desire; not with any sense of submission or obedience to his compelling wishes, but unthinkingly, as we walk, move, sit, stand, go through the daily treadmill of the life which has been portioned out to us. - Author: Kate Chopin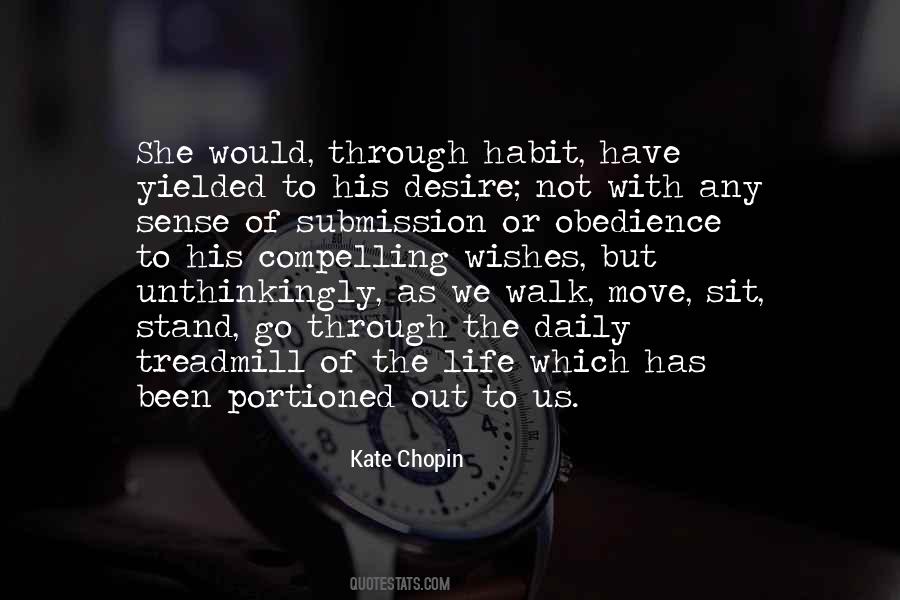 #32. As individuals, we will be judged in our lives by the totality of our actions. Not one thing will stand out. And I think that's how we get judged by our colleagues and that's how we get judged by the good lord. - Author: Rahm Emanuel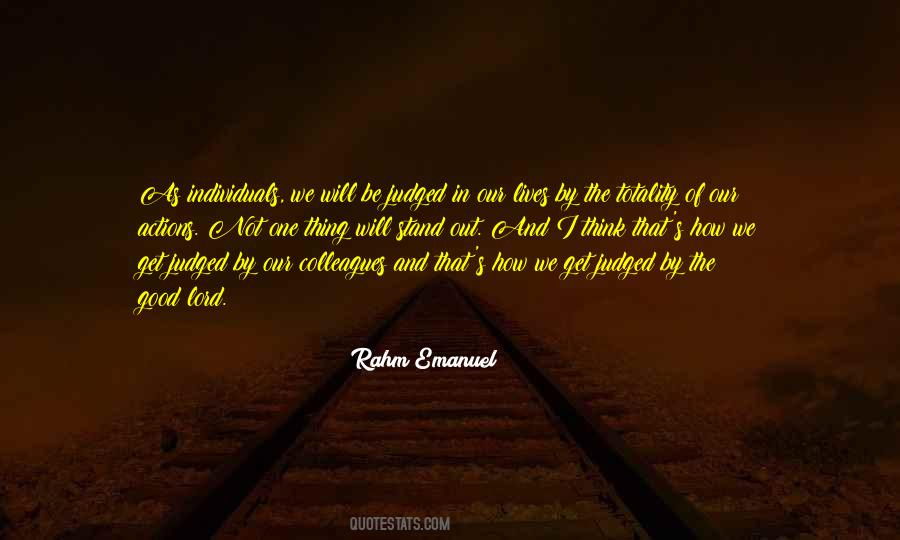 #33. Let come the forces of night! We will stand!"
"We will get the hell out of here is what we will do," I muttered. - Author: Jim Butcher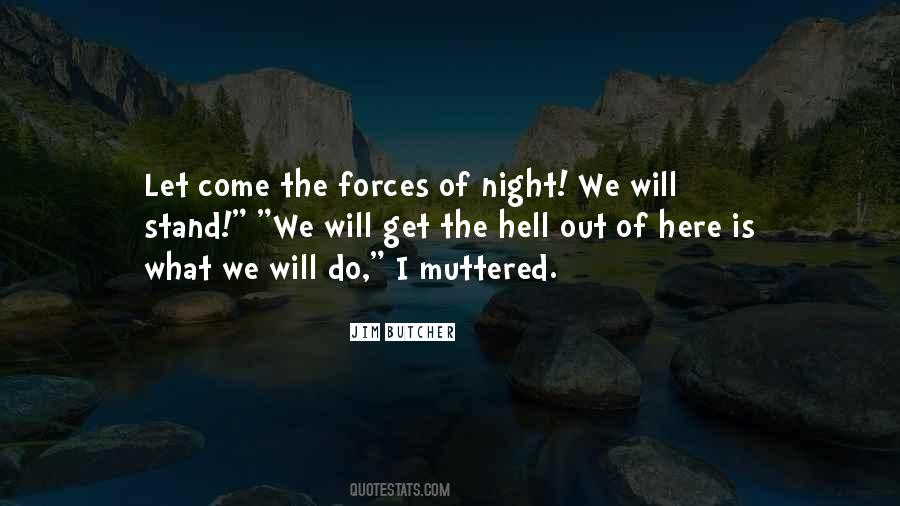 #34. We've been trained to prefer being right to learning something, to prefer passing the test to making a difference, and most of all, to prefer fitting in with the right people, the people with economic power. Now it's your turn to stand up and stand out. - Author: Seth Godin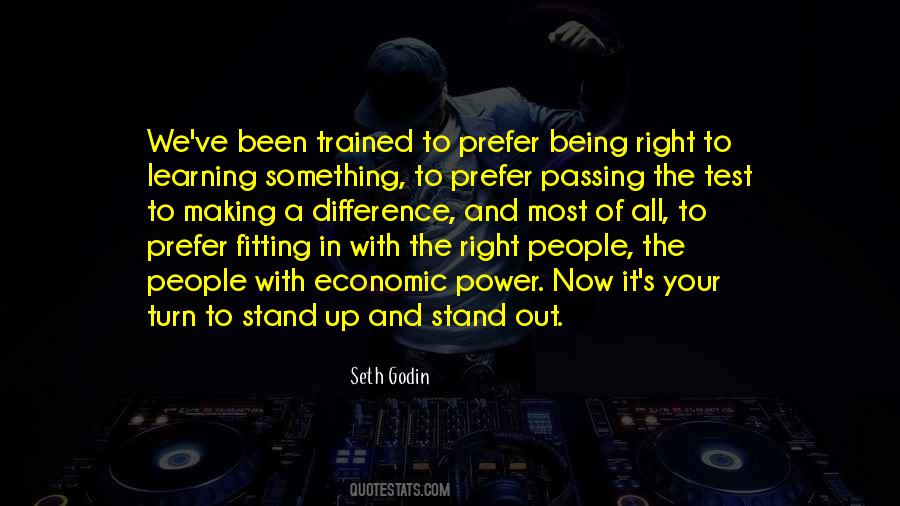 #35. As a print journalist, if you hear a rumour you try to stand it up and if you can't, the story dies. With a blog you can throw the rumour out there and ask for help. You can say: 'We don't know if this is true or not.' - Author: Nick Denton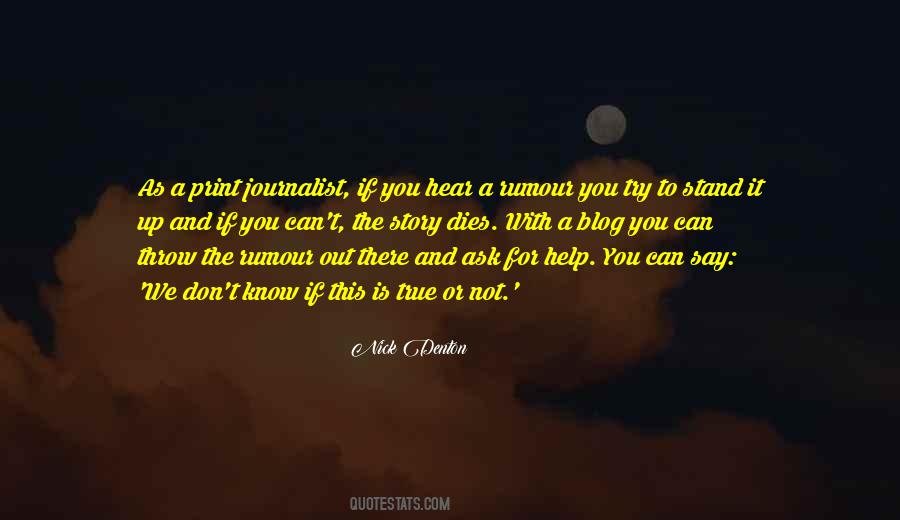 #36. In comics, we're all weird together. I can go to a comics convention and not stand out, even though I'm the only woman in a headscarf there, because the guy next to me has a beard and a Sailor Moon costume. - Author: G. Willow Wilson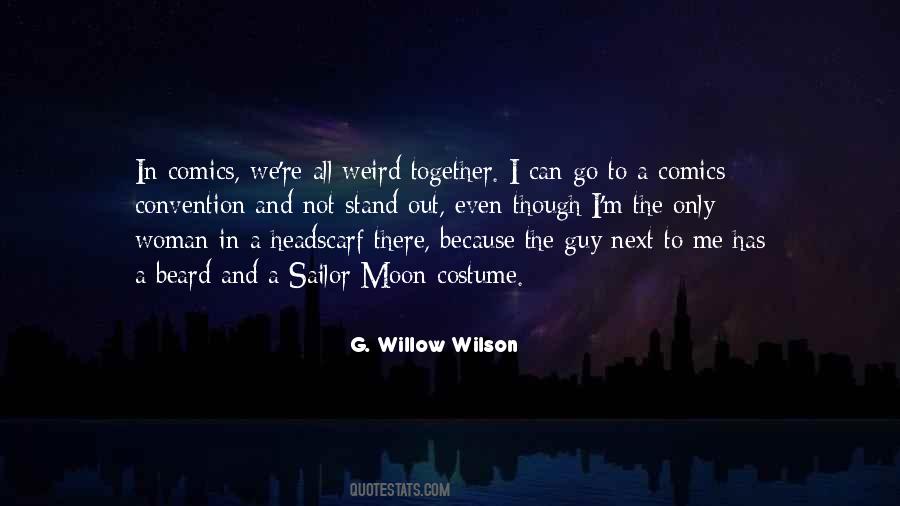 #37. We are all social chameleons, adjusting our skin to blend in with, or sometimes stand out from, whatever crowd we happen to be in. - Author: Kevin Ashton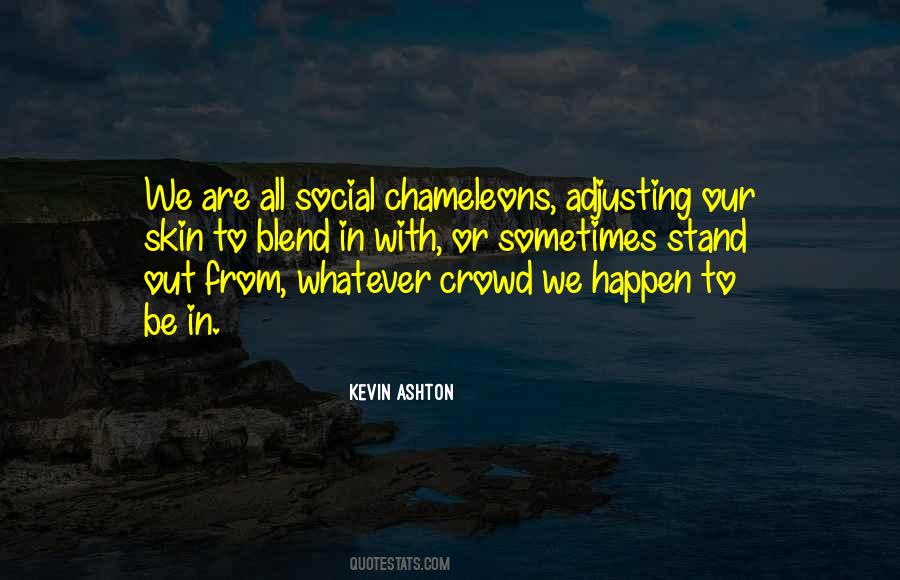 #38. I want my testimony to stand on that point. But I would point out that Zona Research Inc. showed we have increased market share among business users, educational users, and government users over the past several months - and that's more recent than the IDC report. - Author: Jim Barksdale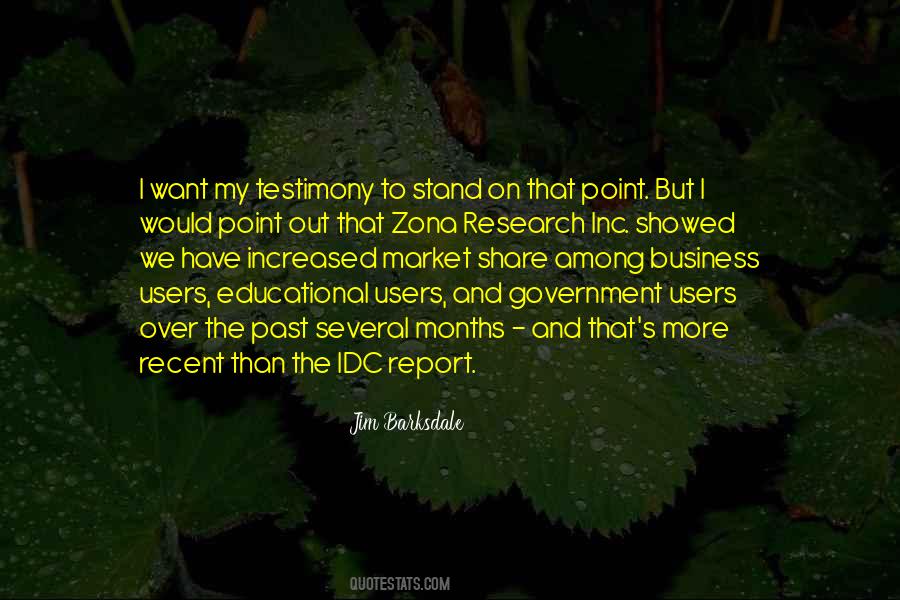 #39. I remember when we were shooting 'Boogie Nights,' all of my stand-ins were wiping out all the time. I'd practice before I got to the set, but they'd just show up and put on the roller-skates, and they'd be skating over these wires and cables, so they would all fall over. It was totally dangerous. - Author: Heather Graham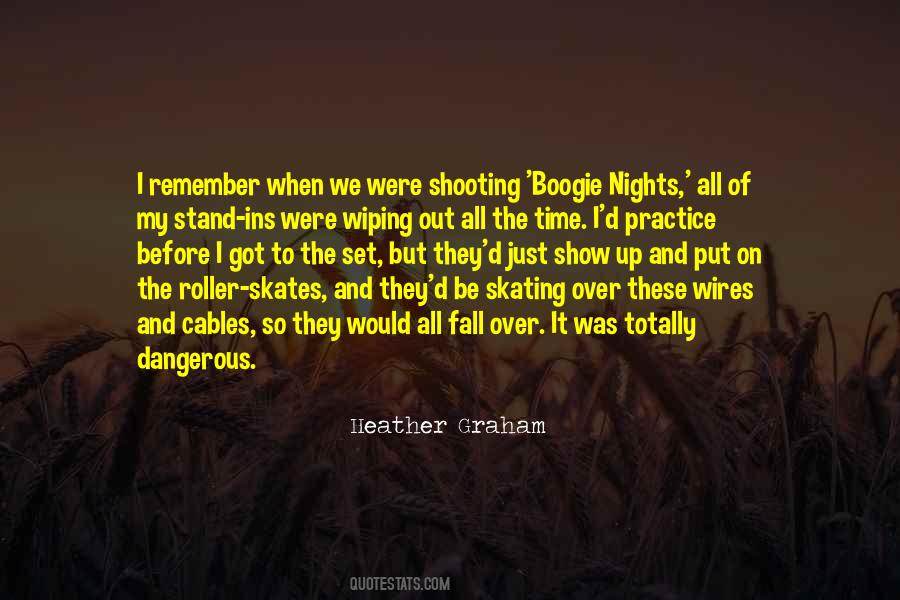 #40. It stands to reason that if we direct all our efforts towards reaching a goal, we stand in grave danger of losing everything on which we have based our daily activities. For when a goal is superimposed on an activity instead of evolving out of it, we often feel cheated when we reach it. - Author: Viola Spolin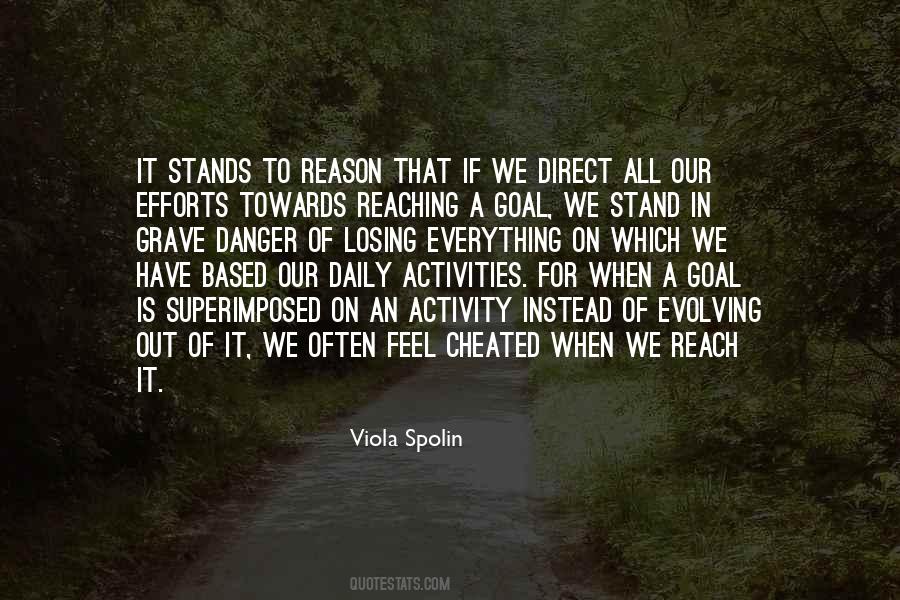 #41. Another example of getting flack from the boys is what happened when Jack Black dumped me. That's right. I fucked Jack Black. Okay, we went out only two or three times, but that's a relationship in my book. And by the way, this is my book. - Author: Kathy Griffin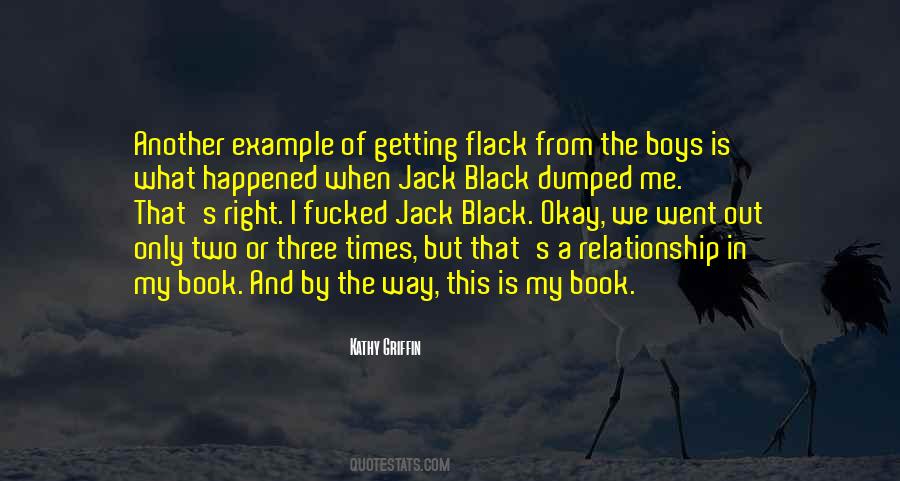 #42. There are so many moments to remember and sometimes I think that maybe we're not really people at all. Maybe moments are what we are ... Sometimes I just survive. But sometimes I stand on the rooftop of my existence, arms stretched out, begging for more. - Author: Markus Zusak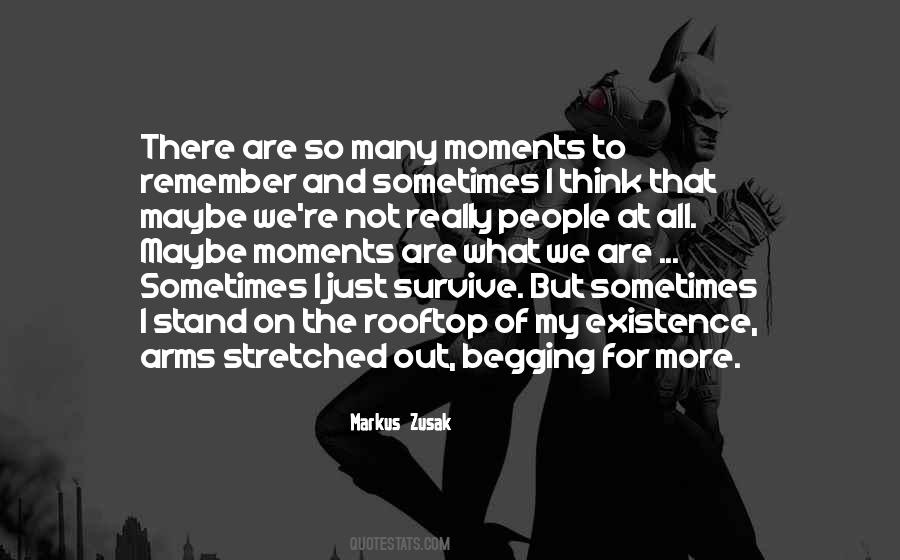 #43. If we pulled out of Iraq tomorrow, Islamic jihadism is on the rise. And they continue, as we see in Lebanon, to seek to destroy the State of Israel and seek to drive America back and bring us to our knees. We must stand tall and straight. - Author: Zach Wamp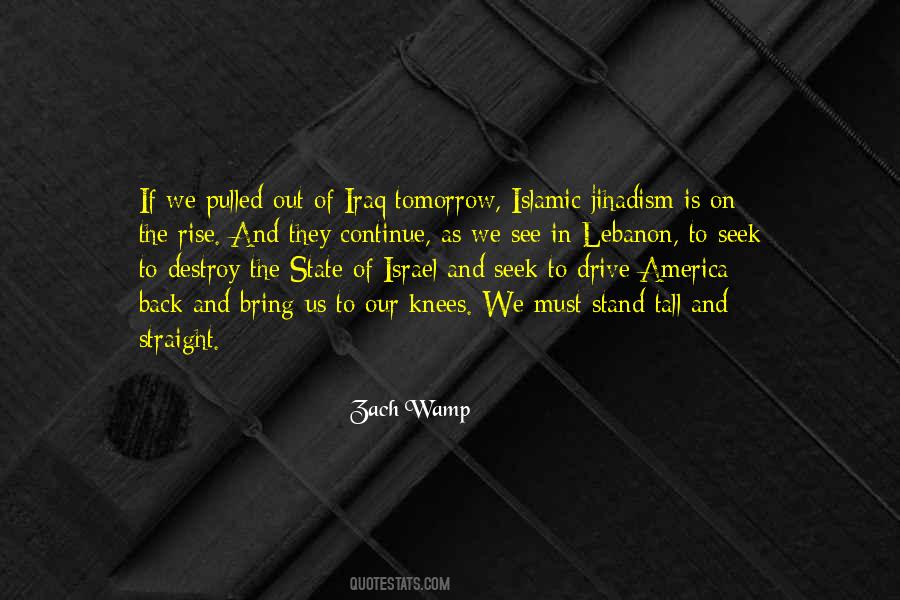 #44. Every GP Masters race will stand out because we will be available for fans, media and sponsors. - Author: Nigel Mansell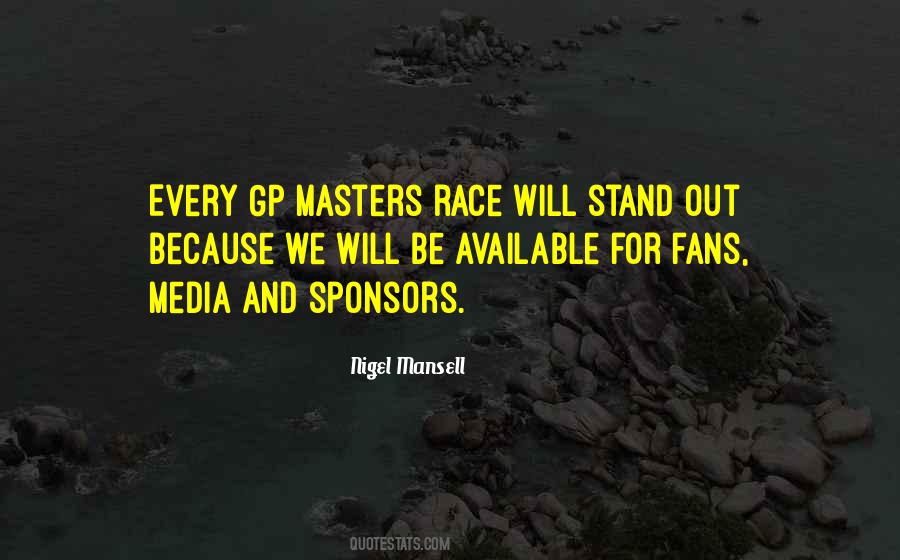 #45. Reach out, share your truth, tell someone, "This is who I am. This is what I stand for. Hold me to it." Often, we'll do far more for another than we will do for ourselves. - Author: Kamal Ravikant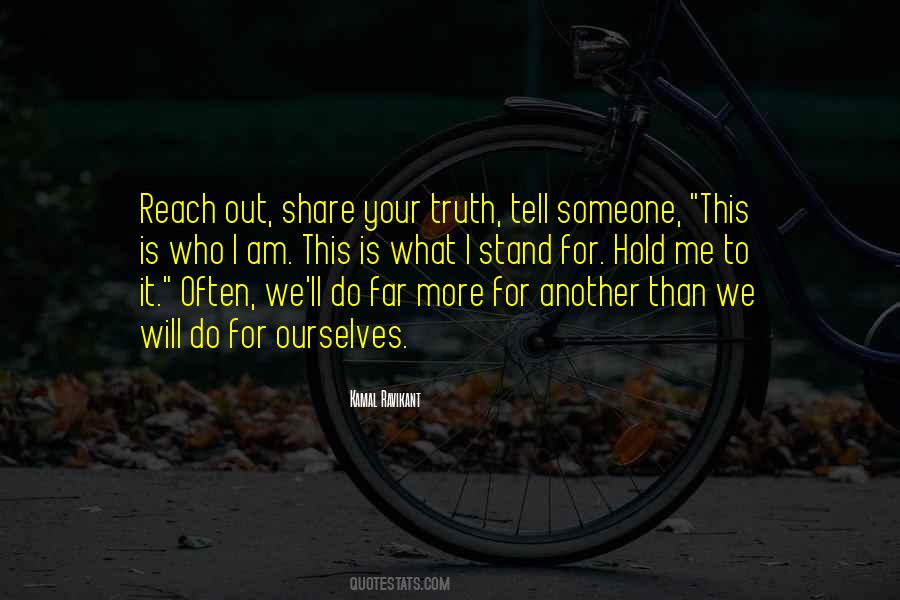 #46. One thing's for sure. We're not gonna fit in, but we're gonna stand out" -Keisha - Author: Lynda Mullaly Hunt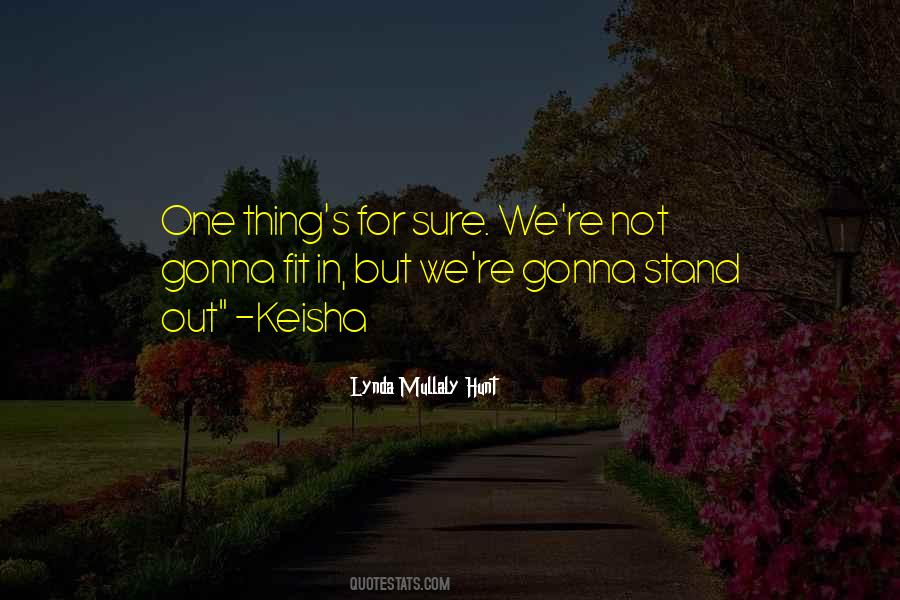 #47. We can want peace, but unless we are spiritually at peace ourselves, we dont mean it. It is our thoughts which keep that part of the universe where each of us stand out of or in balance. - Author: Little Crow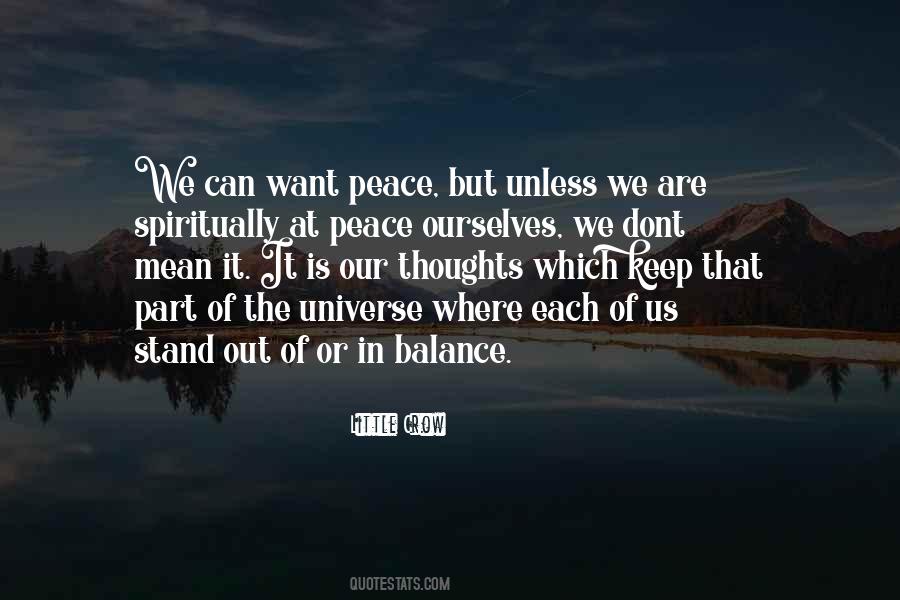 #48. Donate! Volunteer! Speak up! Speak out! Stand Up! We All Can Contribute Something To Help End Abuse & Violence! - Author: Timothy Pina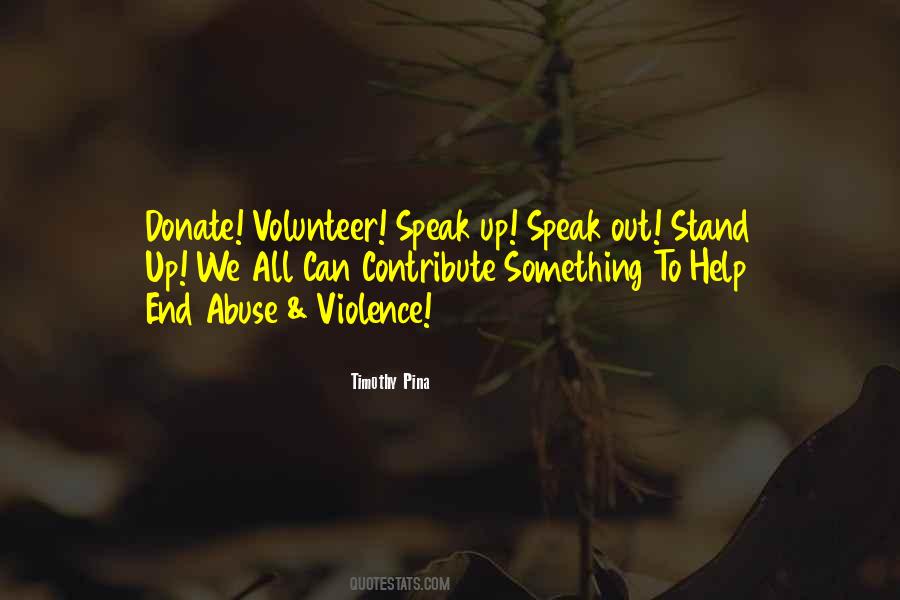 #49. Americans have called on moderates in Muslim countries to speak out against extremists, to stand up for the tolerance they say they believe in. We should all have the guts do the same at home. - Author: Nicholas D. Kristof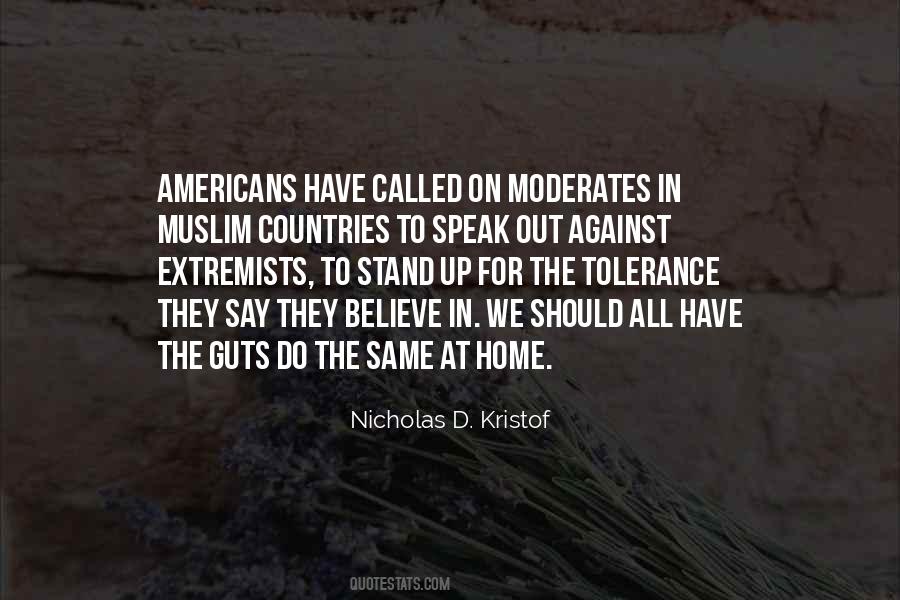 #50. The times we worked harder to make the day stand out.
our story demanded that we change and so we did. - Author: Donald Miller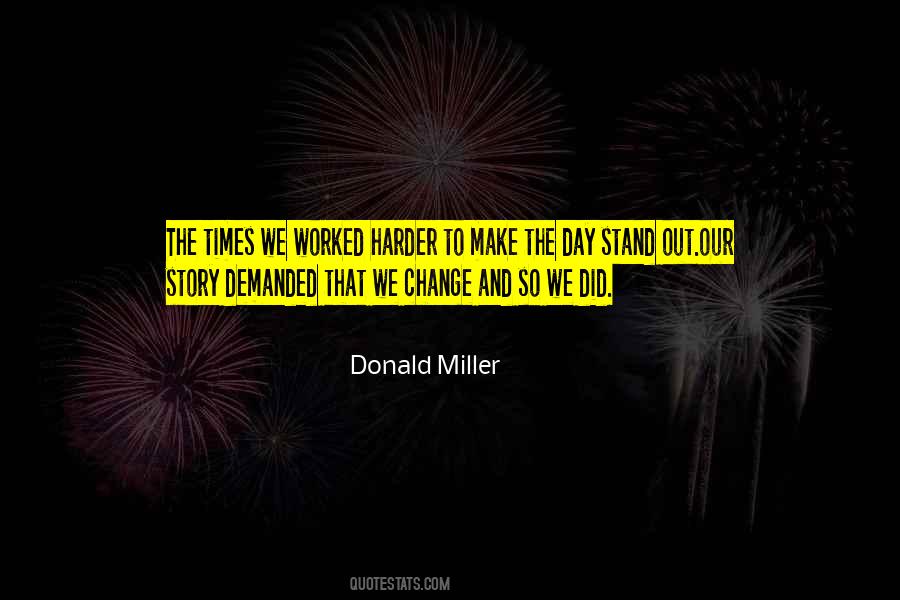 #51. Innovators are developing the ideas and bringing them to life in amazing new applications. All we, as an industry, need to do now is focus on standardizing the interfaces to ensure interoperability - and stand out of the way. - Author: Henry Samueli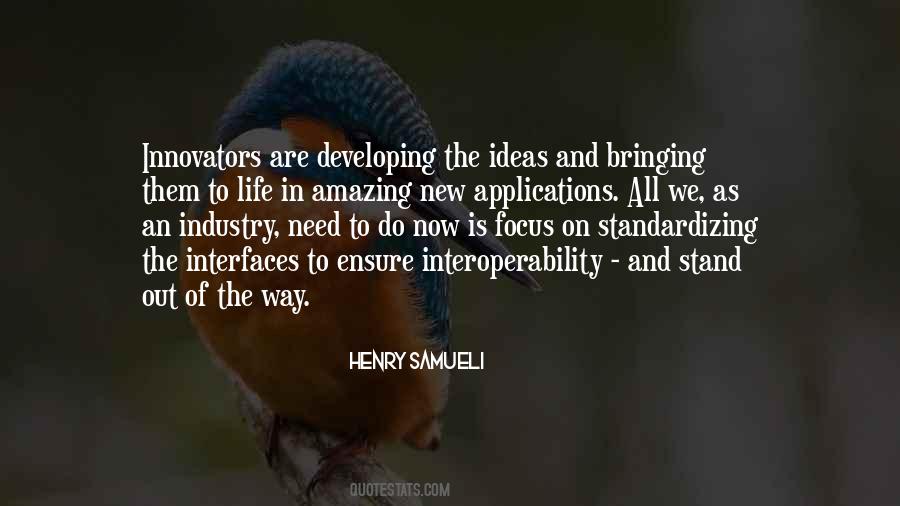 #52. Awareness is everything. Hallie once pointed out to me that people worry a lot more about the eternity *after* their deaths than the eternity that happened before they were born. But it's the same amount of infinity, rolling out in all directions from where we stand. - Author: Barbara Kingsolver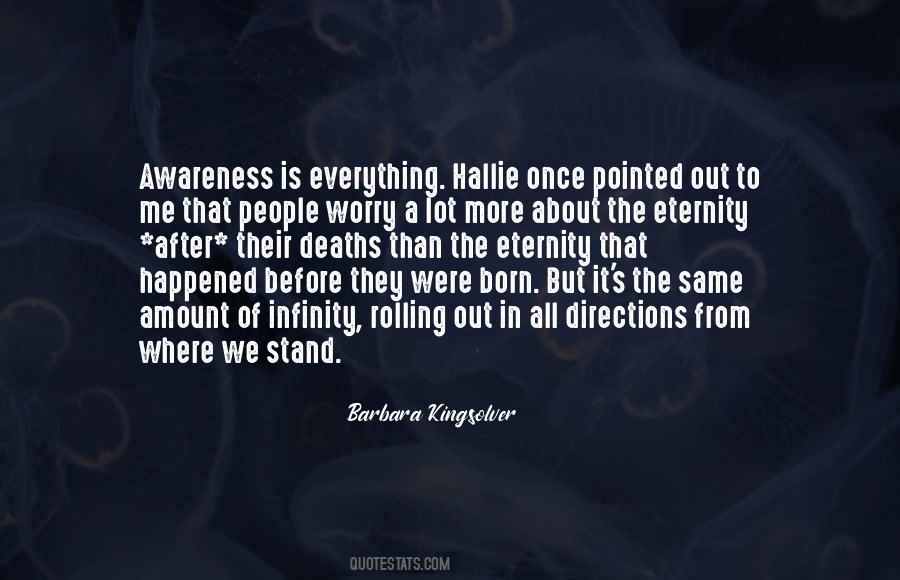 #53. Look: the trees exist; the houses we dwell in stand there stalwartly. Only we pass by it all, like a rush of air. And everything conspires to keep quiet about us, half out of shame perhaps, half out of some secret hope. - Author: Rainer Maria Rilke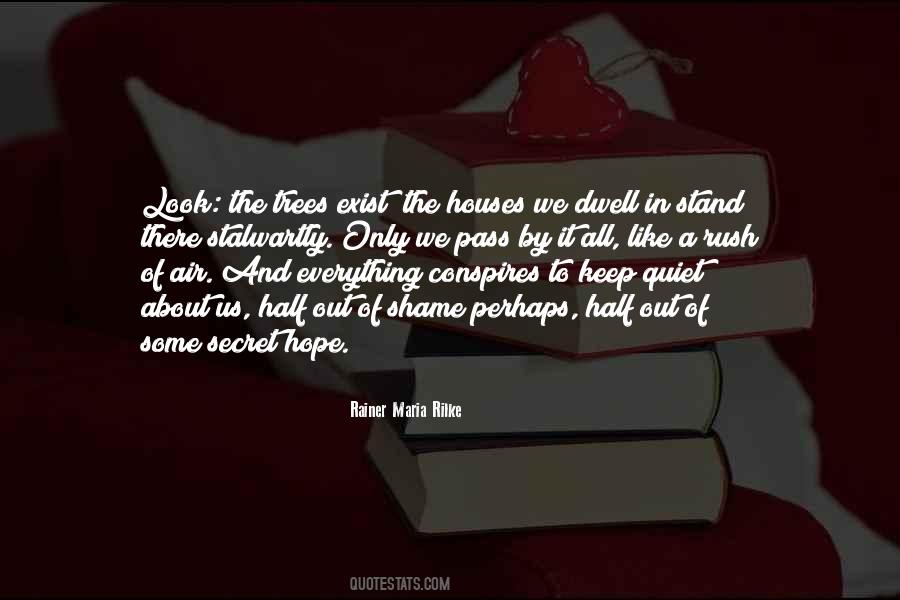 #54. When I look at Washington today, we need to bring us together. We need to solve problems, we need to rebuild our military so we can stand up to radical Islam, we need to get our economy growing much faster by throwing out the corrupt tax code and lowering the rates. - Author: George Pataki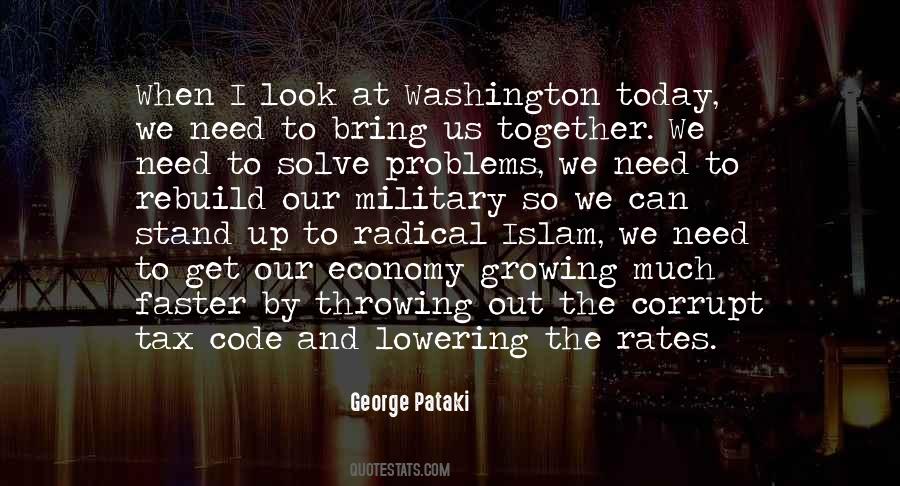 #55. When it first shoots up out of the earth, we don't condemn it as immature and underdeveloped, nor do we criticize the buds for not being open when they appear. We stand in wonder at the process taking place, and give the plant the care it needs at each stage of its development. - Author: Paulo Coelho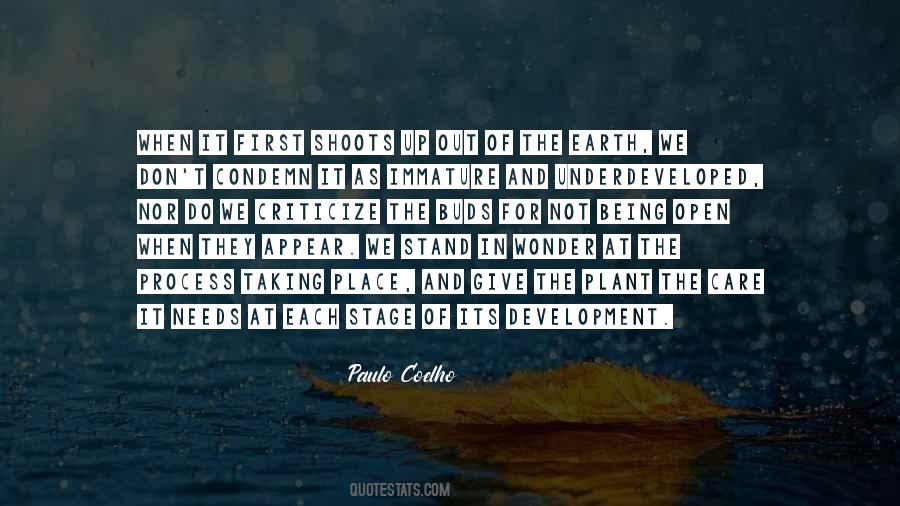 #56. When we look back on our lives, what we will remember are the crazy things we did, the times we worked harder to make a day stand out. - Author: Donald Miller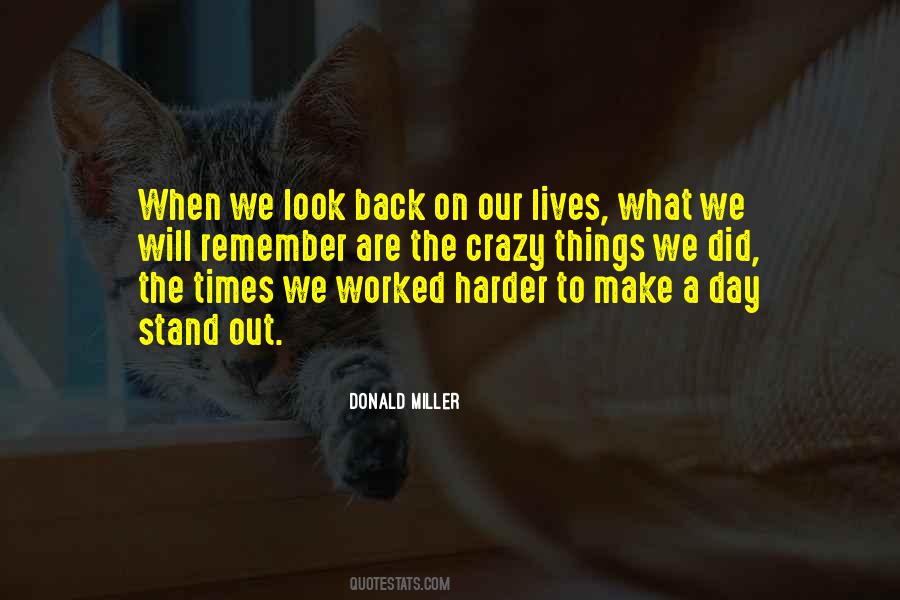 #57. Life's got to be a game we are playing, so stand back and check out your moves. - Author: Jay Woodman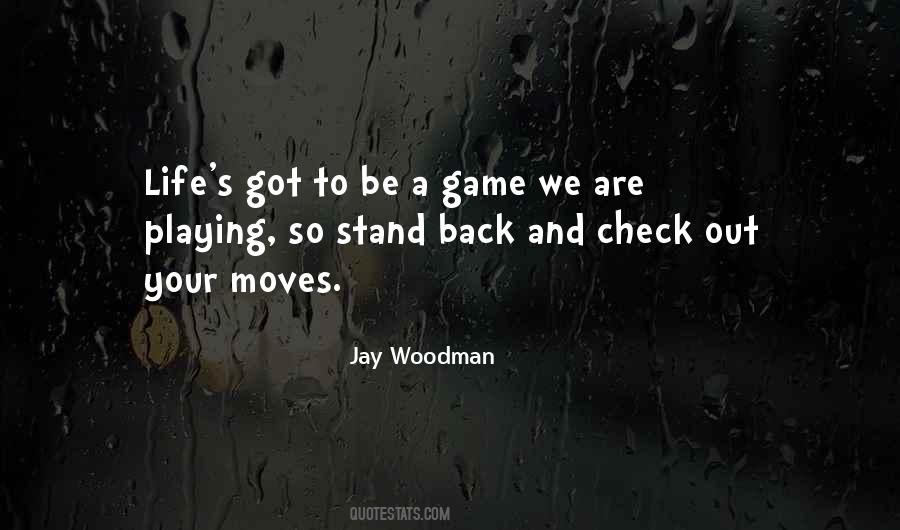 #58. For me the problem of induction is a problem about the world: a problem of how we, as we are now (by our present scientific lights), in a world we never made, should stand better than random, or coin-tossing chances changes of coming out right when we predict by inductions ... - Author: Willard Van Orman Quine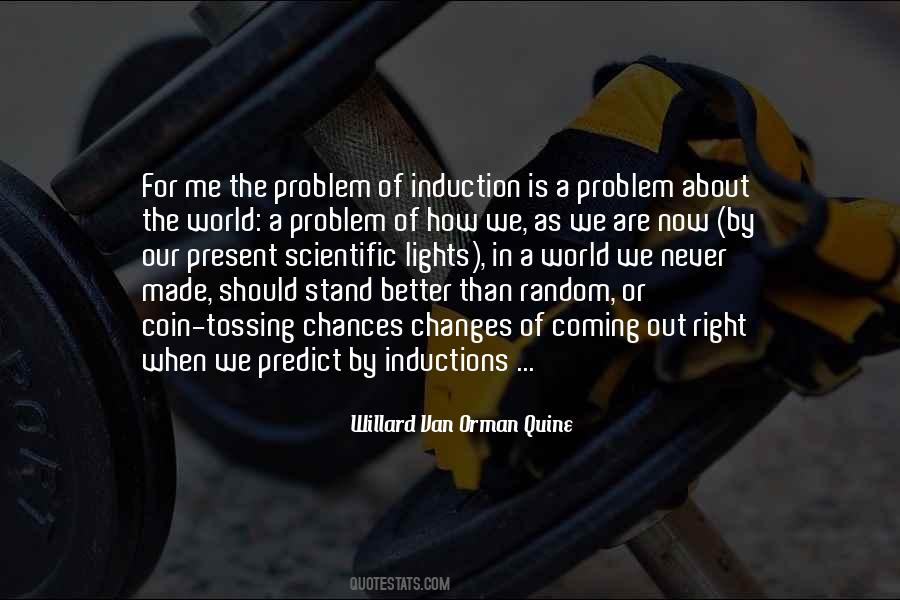 #59. The days, the weeks, the years out here shall come back again, and our dead comrades shall then stand up again and march with us, our heads shall be clear, we shall have a purpose, and so we shall march, our dead comrades beside us, the years at the Front behind us: - against whom, against whom? - Author: Erich Maria Remarque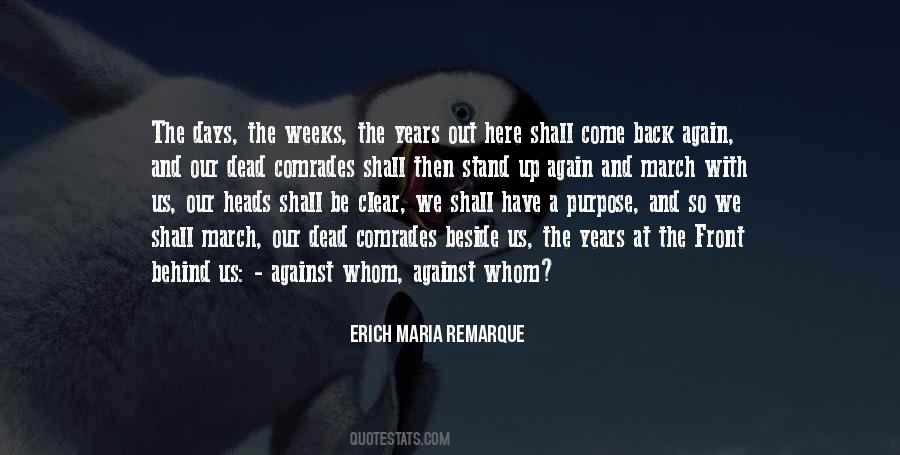 #60. Whats the point of fitting in, when we were meant to stand out? - Author: Dr. Seuss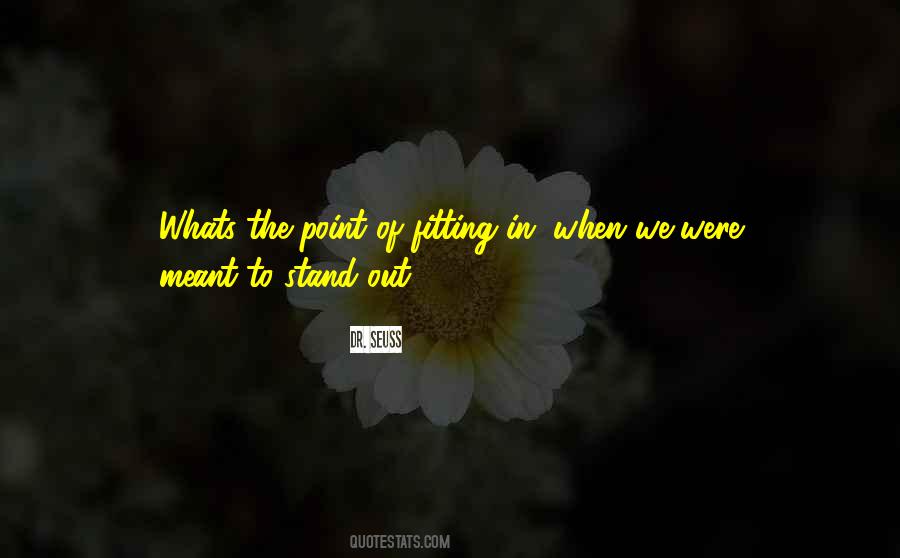 #61. To create the needed change ... We must become angry enough to stand up & speak out against all ABUSE & INJUSTICE against Humanity! Wrong is Wrong and NEVER can be Right! - Author: Timothy Pina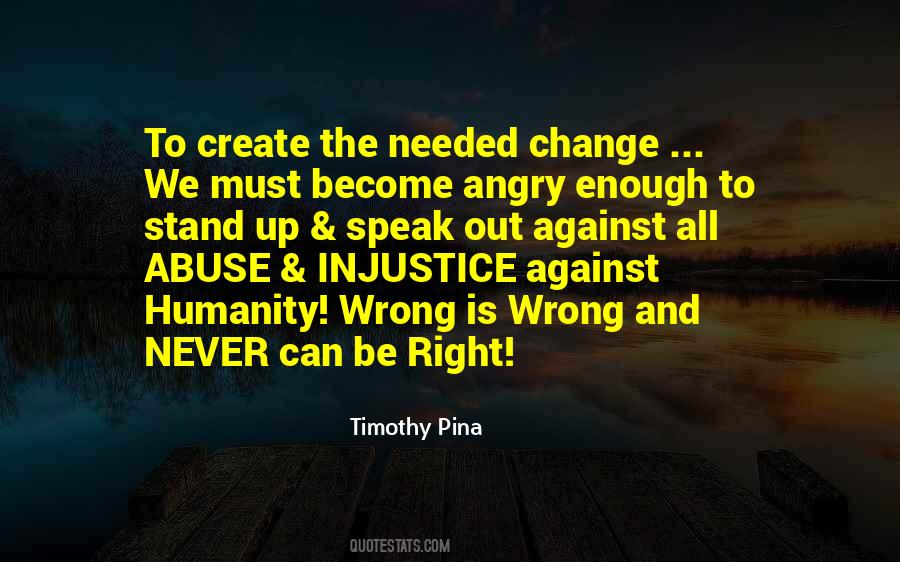 #62. You stand up straw men," Nynaeve said. "We have a saying in the Two Rivers. 'Whether the bear beats the wolf or the wolf beats the bear, the rabbit always loses.' Take your contest somewhere else and leave Emond's Field folk out of it. - Author: Robert Jordan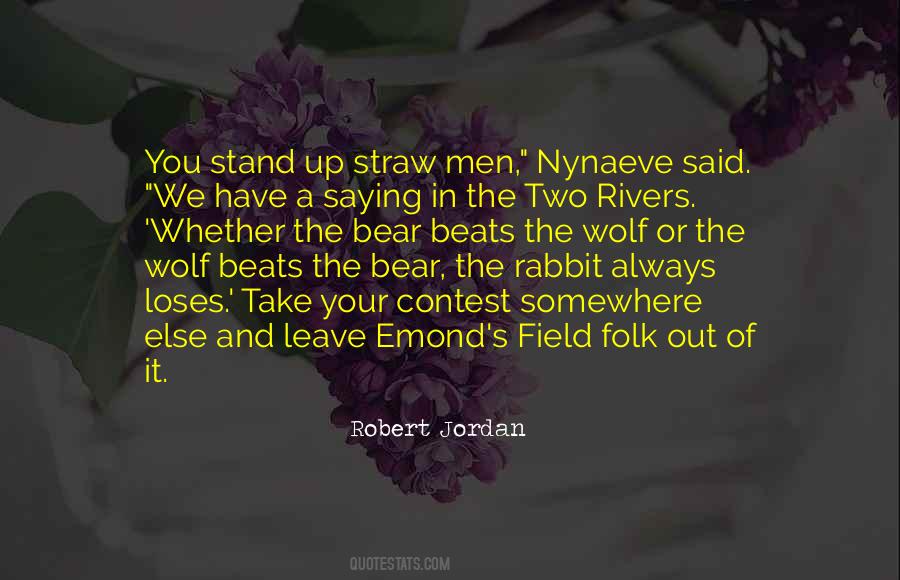 #63. To heal, it seems we have to stand in the middle of the horror, at the foot of the cross, and wait out another's suffering where that person can see us. To be honest, that sucks. It's the worst, even if you are the mother of God. - Author: Anne Lamott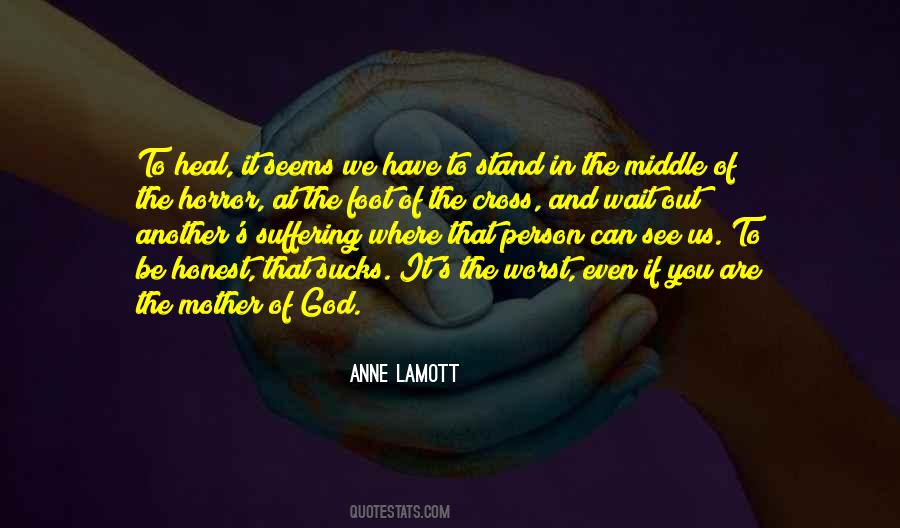 #64. This music isn't Top 40, we really stand out from anyone. - Author: Dustin Diamond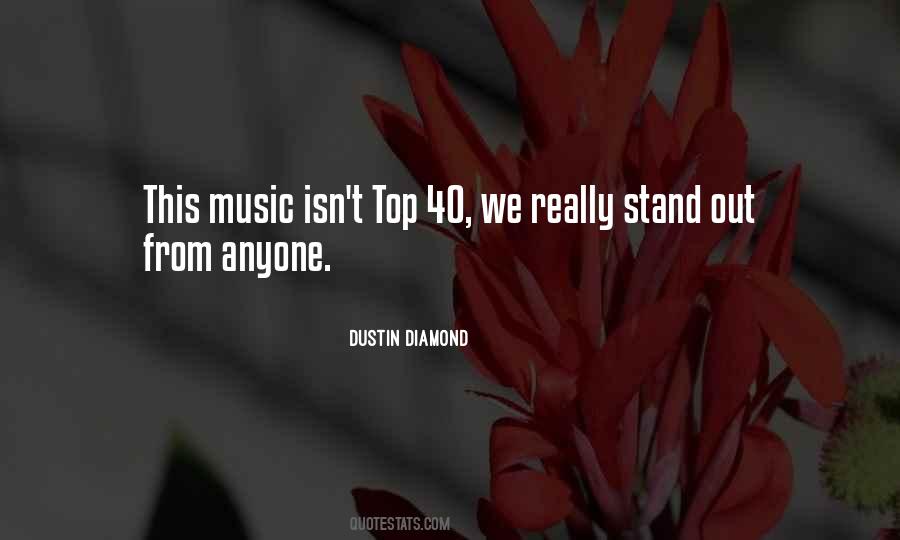 #65. We can all help turn the tide against bullying ... If we stand up and speak out strongly against it! - Author: Timothy Pina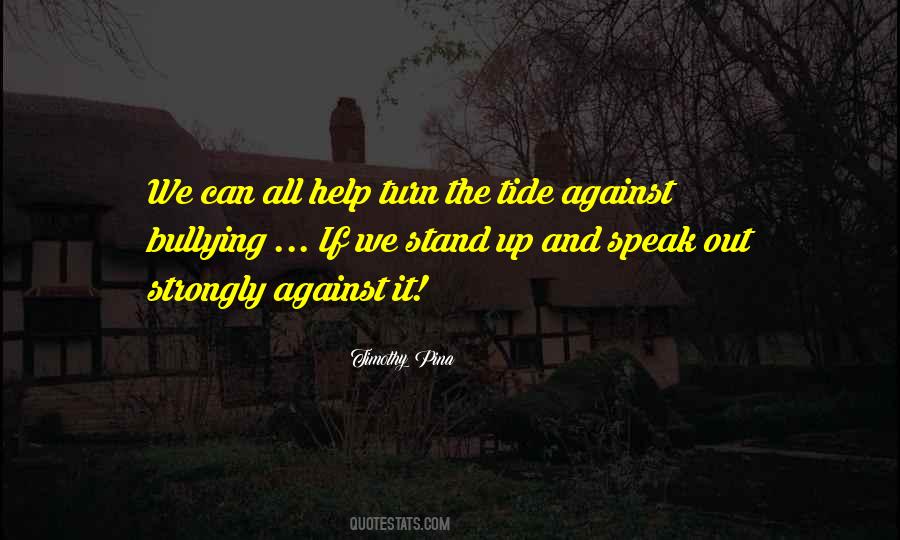 #66. We are the boys who go to a particular place, at H-hour, occupy a designated terrain, stand on it, dig the enemy out of their holes, force them then and there to surrender or die. We're the bloody infantry. - Author: Robert A. Heinlein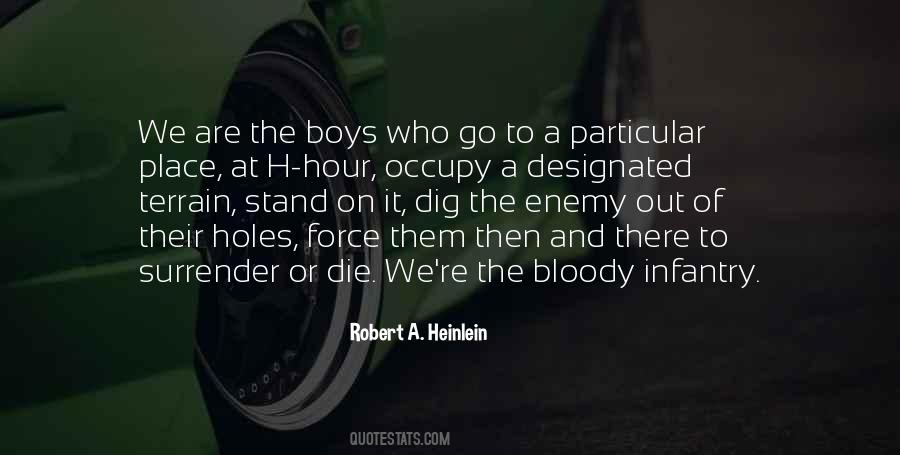 #67. We are pursued (persecuted and hard driven), but not deserted [to stand alone]; we are struck down to the ground, but never struck out and destroyed; - Author: Anonymous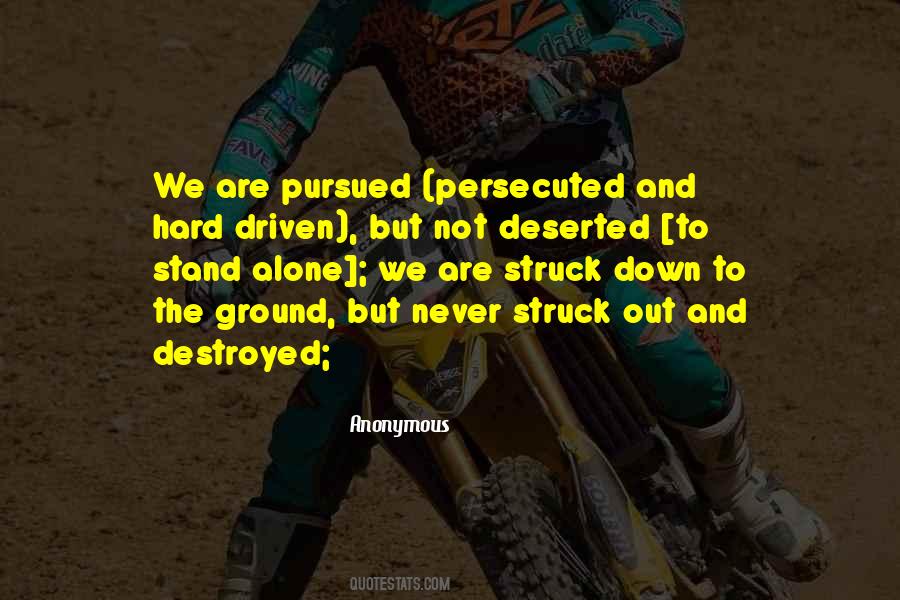 #68. My husband would do anything for me ... ' It's degrading. No human being ought to have such power over another."
"It's a very real power, Harriet."
"Then ... we won't use it. If we disagree, we'll fight it out like gentlemen. We won't stand for matrimonial blackmail. - Author: Dorothy L. Sayers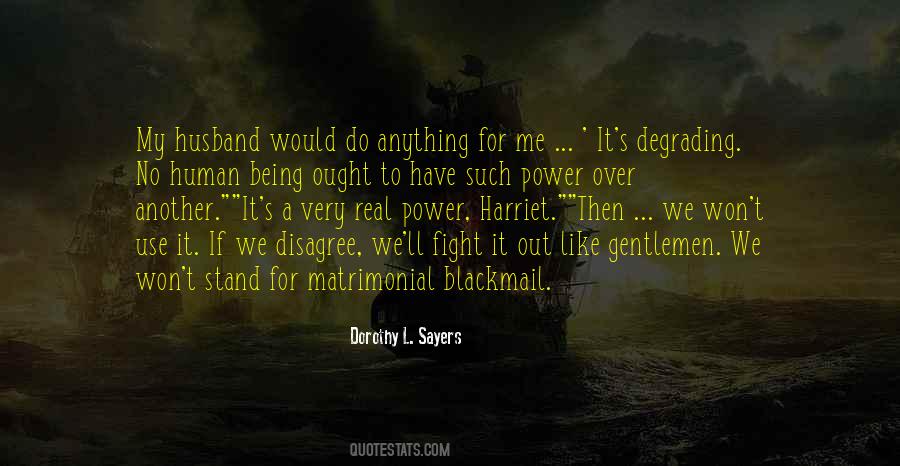 #69. If [we] have a good, miserable day once in a while, or several in a row, stand steady and face them. Things will straighten out. There is great purpose in our struggle in life. - Author: Boyd K. Packer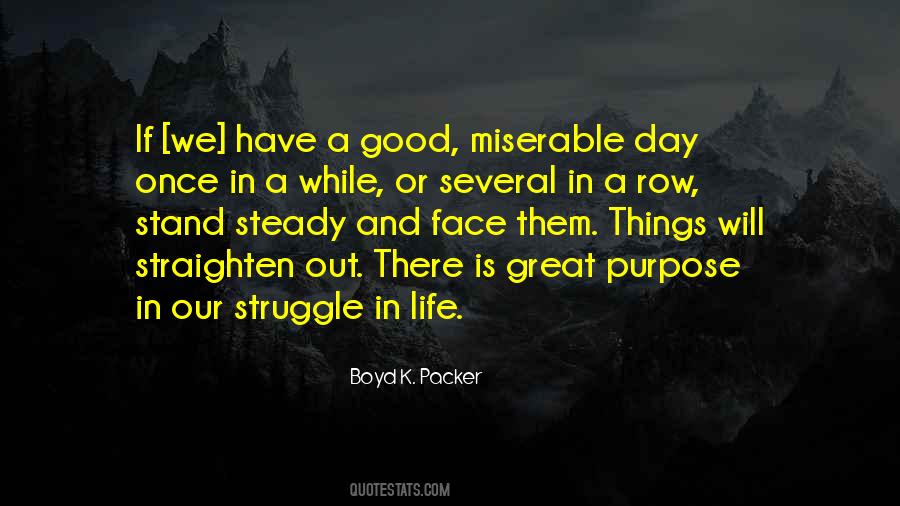 #70. This is very interesting because the Liberal Party of Canada, heading into an election, at the last minute they always stand up and they say: We know there's people out there that want to vote NDP and God love you. - Author: Rick Mercer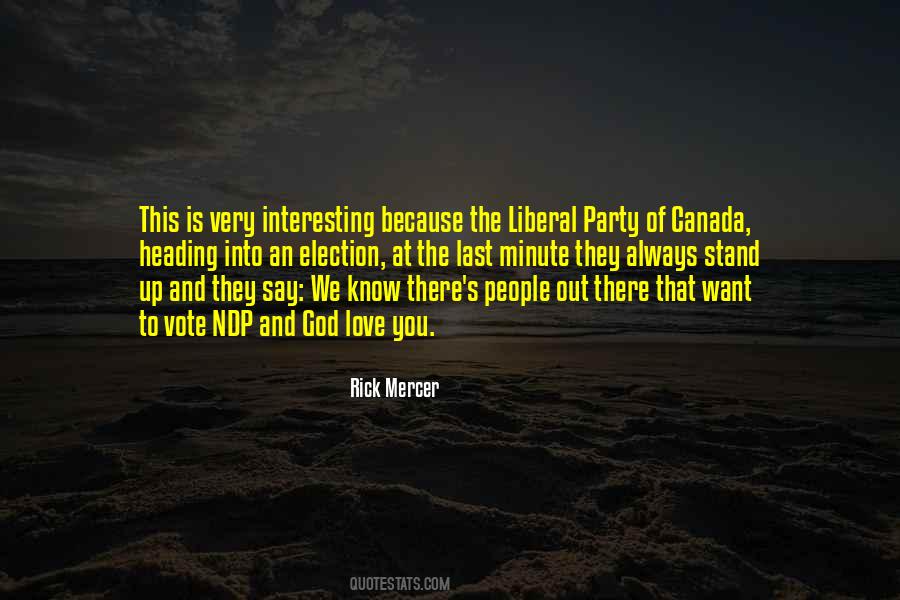 #71. We don't always come out unbreakable the first time. So we are broken and rebuilt several times, until there is no question that we can stand on our own - Author: Arlene Lagos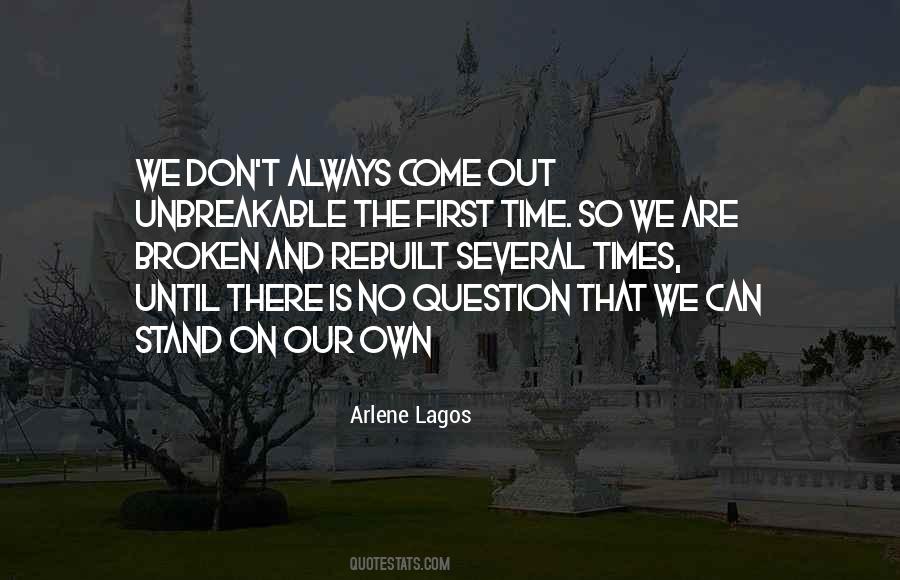 #72. Mostly actors are progressive because we are accustomed to all the nuances of human life, whereas dictators just try to flatten it all out. So we usually try to stand up to dictators like, well, we won't mention names. - Author: Jane Fonda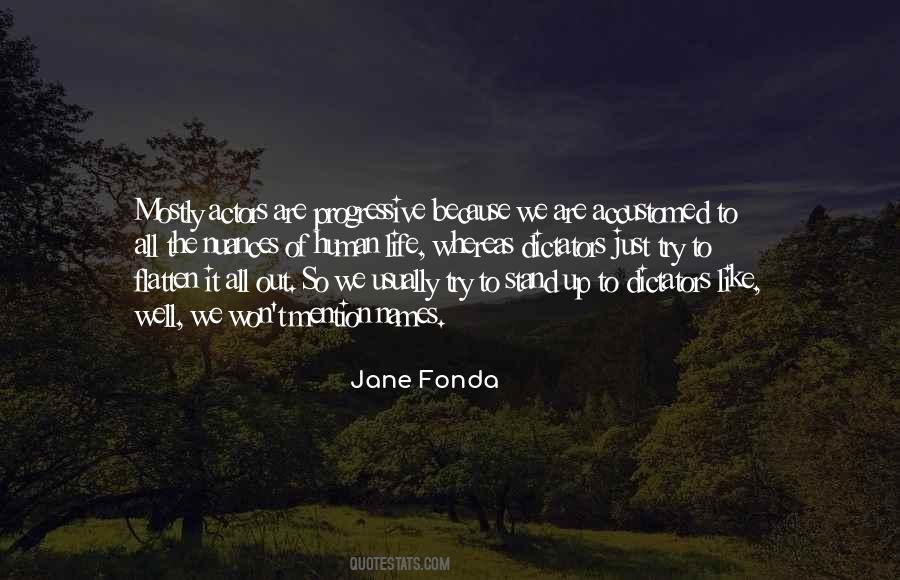 #73. I often think that the last holiday is the greatest, but then some really stand out in my mind. One of the best was one my wife and I had in the Lake District. We stayed in a B&B and walked around the countryside for two weeks. - Author: Jay Parini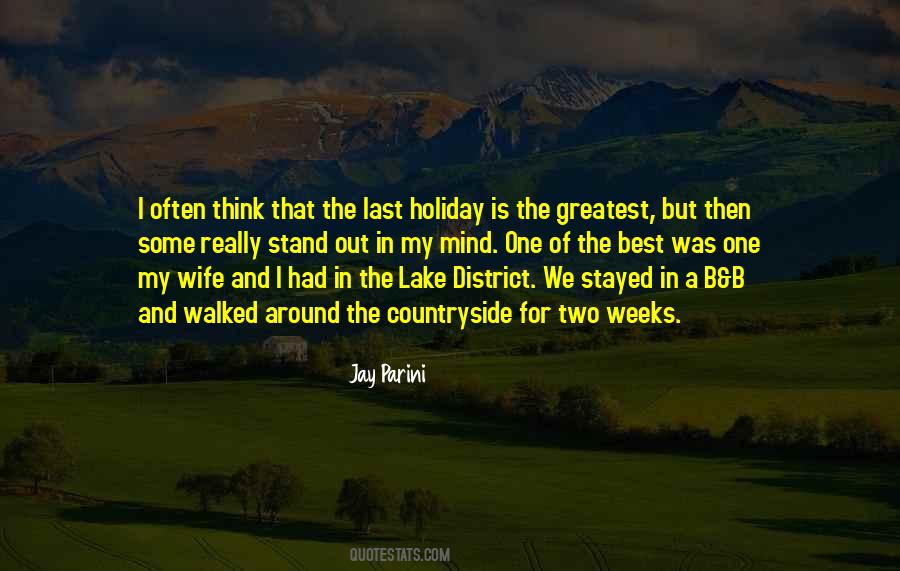 #74. Bit if you look too long at the small rights, Jake - the ones that lie close at hand - it's easy to lose sight of the big ones that stand farther off. Things are out of joint - going wrong and getting worse. We see it all around us, but the answers are still ahead. - Author: Stephen King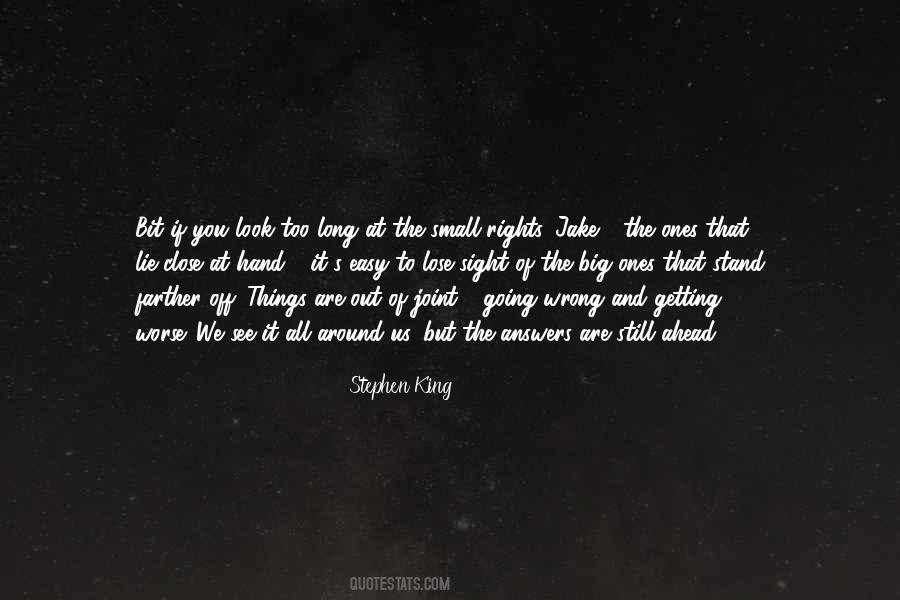 #75. I believe the ones who stand up for what we say, which is stay inside the Eurozone, try to fix some things in the memorandum and try to help Greece get out of this mess without leaving the Eurozone, without leaving Europe. - Author: Eva Kaili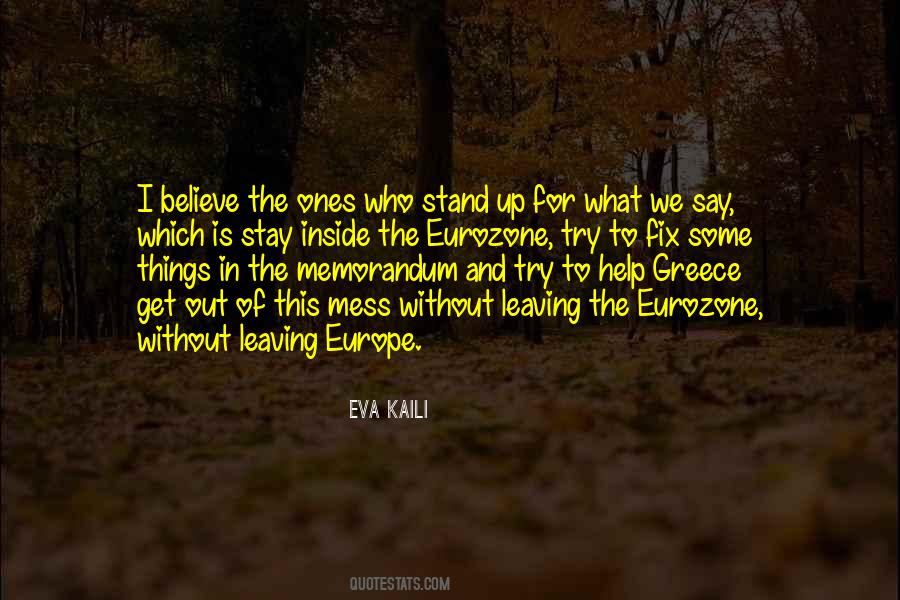 #76. I took group lessons at a rink near my home. We first had to learn how to stand up on the ice wearing skates. Eventually we learned to move forward, but soon found out that it was not that easy to stop! So that was our next important lesson. - Author: Nancy Kerrigan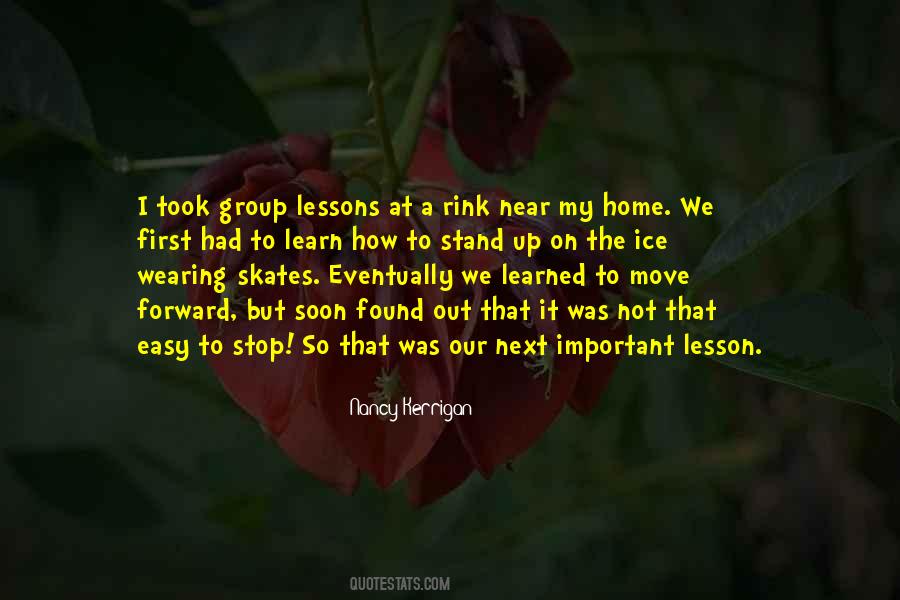 #77. But I'm here to say that when we do speak out, we're going to do so because the United States of America does believe, and will always stand for, a certain set of universal values. - Author: Barack Obama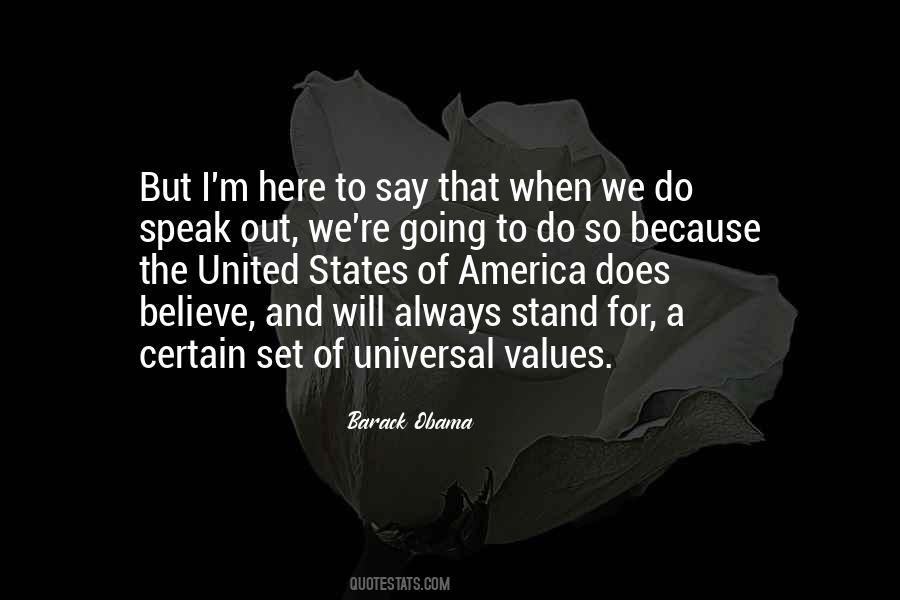 #78. At some point the rhetoric runs out, and we have to ask ourselves, 'Are we simply going to standby while somebody's rhetoric is good, but their actions are so lousy?' Are we going to stand up for that? - Author: Matt Gonzalez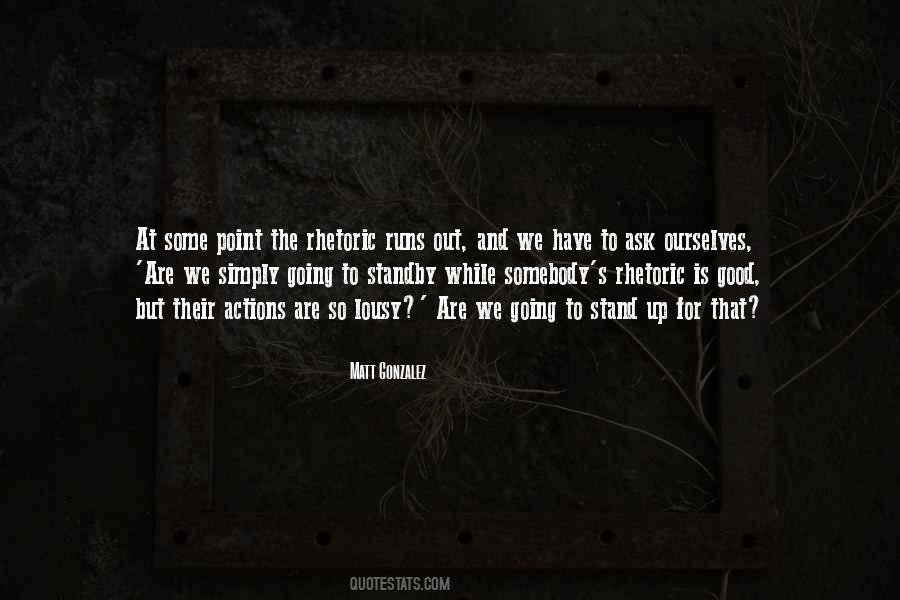 #79. Whatever there is of God and goodness in the universe, it must work itself out and express itself through us. We cannot stand aside and let God do it. - Author: Albert Einstein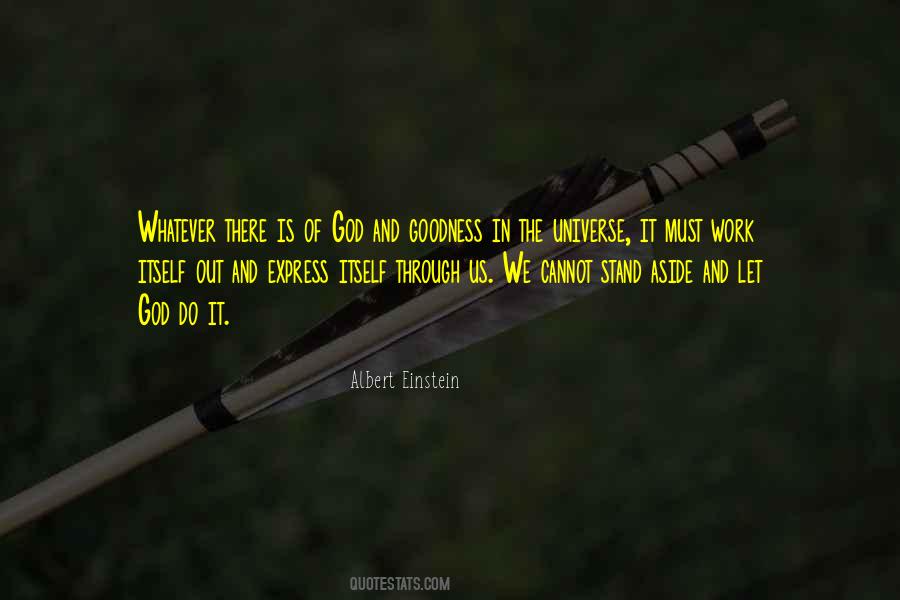 #80. Right in the difficult we must have our joys, our happiness, our dreams: there against the depth of this background, they stand out, there for the first time we see how beautiful they are. - Author: Rainer Maria Rilke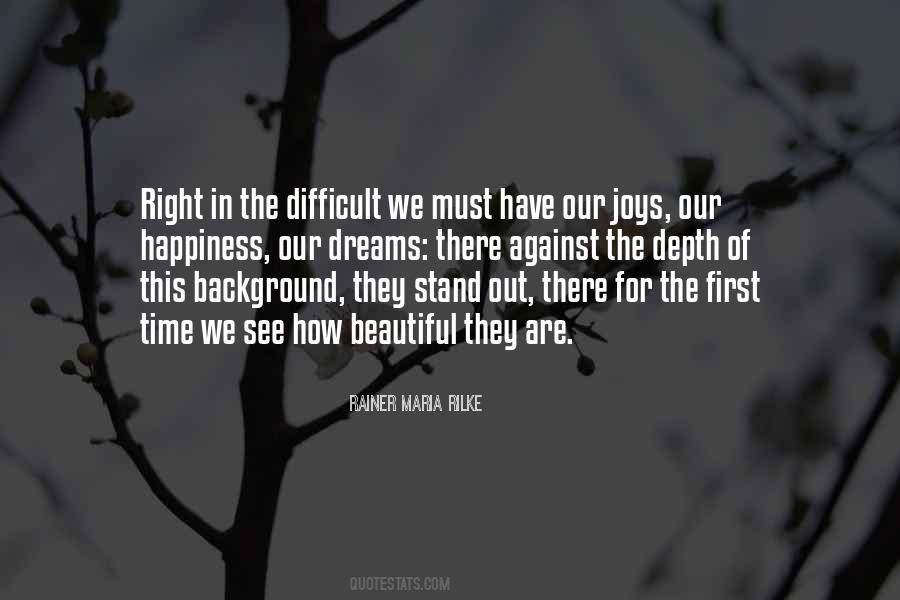 #81. When our children die, we drop them into the unknown, shuddering with fear. We know that they go out from us, and we stand, and pity, and wonder. - Author: Henry Ward Beecher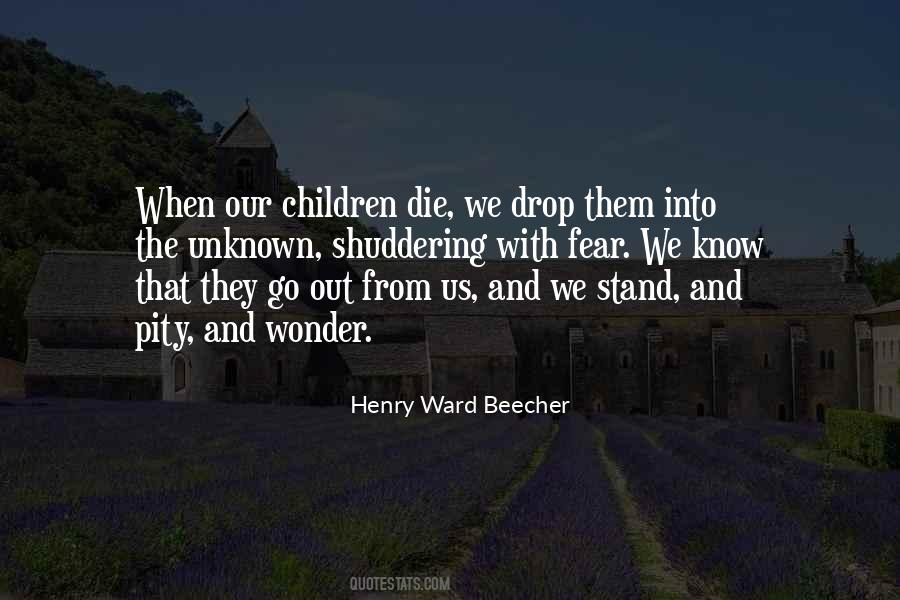 #82. I always stand out by the voting lines on Election Day, and I can't tell you how many people say, 'I've never voted for a Democrat in my life, but I'm splitting my ticket for you.' They're more engaged and thoughtful than we give them credit for. - Author: Wendy Davis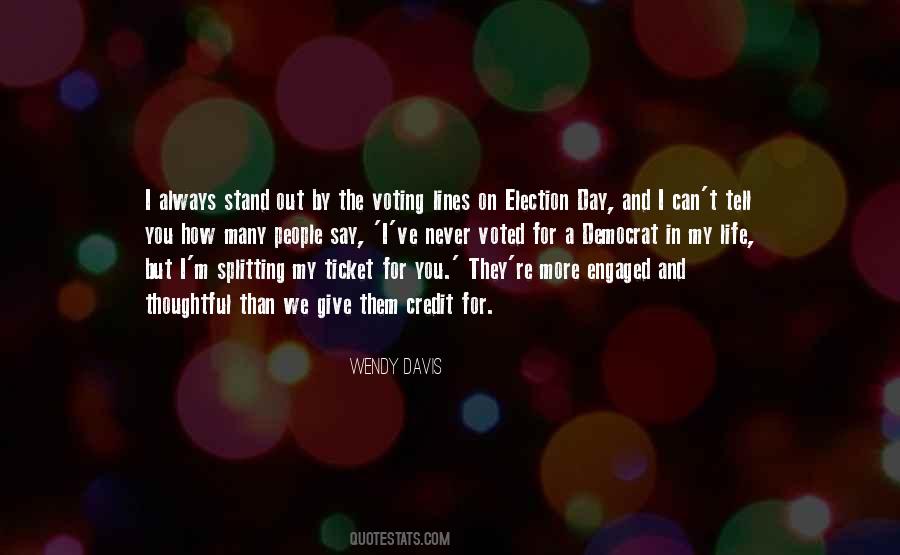 #83. I think we each have a certain number of unnecessary apologies, which we willingly dish out before we realize it's time to stand and fight. I may still have two or three left. - Author: Joyce Rachelle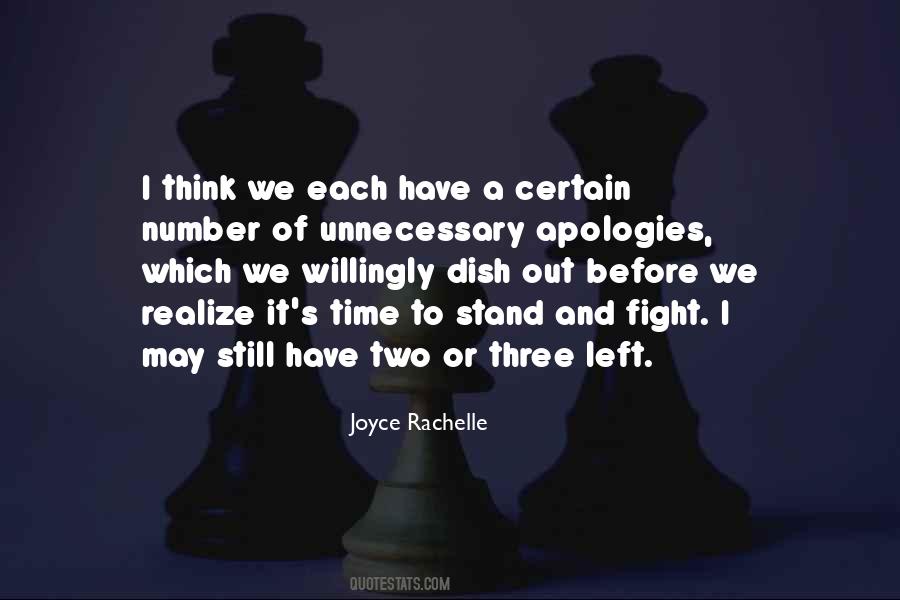 #84. As they spread out their blankets, Saphira commented with satisfaction,
We are becoming more powerful, Eragon, both of us. Soon no one will be able to stand in our way.
Yes, but which way shall we choose?
Whichever one we want, she said smugly, settling down for the night. - Author: Christopher Paolini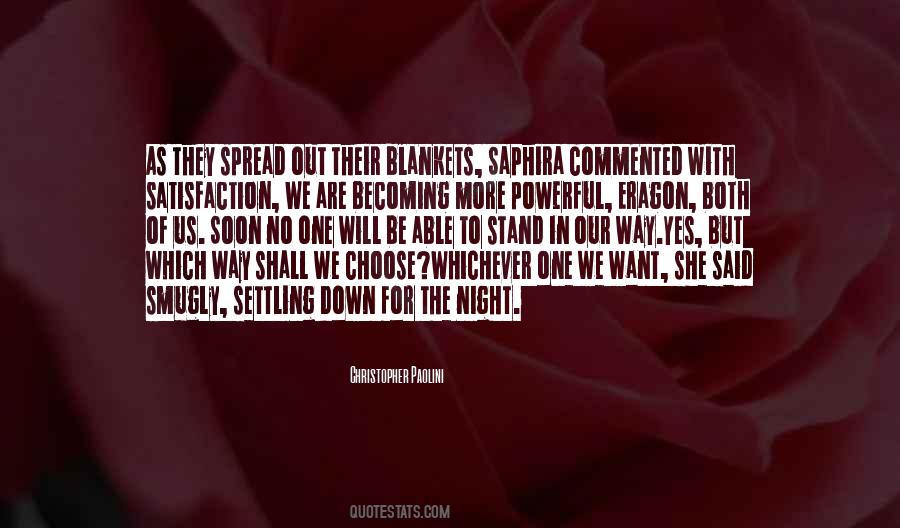 #85. We all stick up for ourselves and I think that's why we stand out, because we really don't care what other people think. - Author: Nicole Polizzi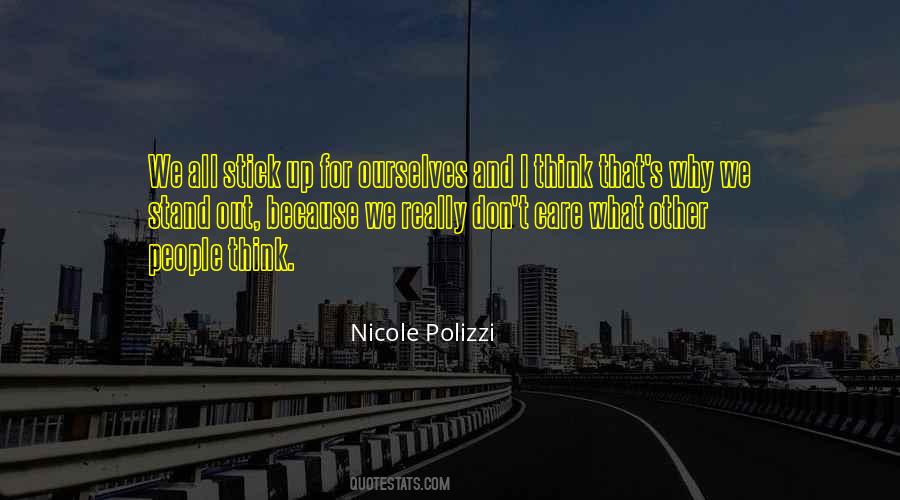 #86. Sisyphus, I. I cling to my rock, you don't have to chain me. Stand back! I roll it up - up, up. And ... down we go. I knew that would happen. See, I'm on my feet again. See, I'm starting to roll it up again. Don't try to talk me out of it. Nothing, nothing could tear me away from this rock. - Author: Susan Sontag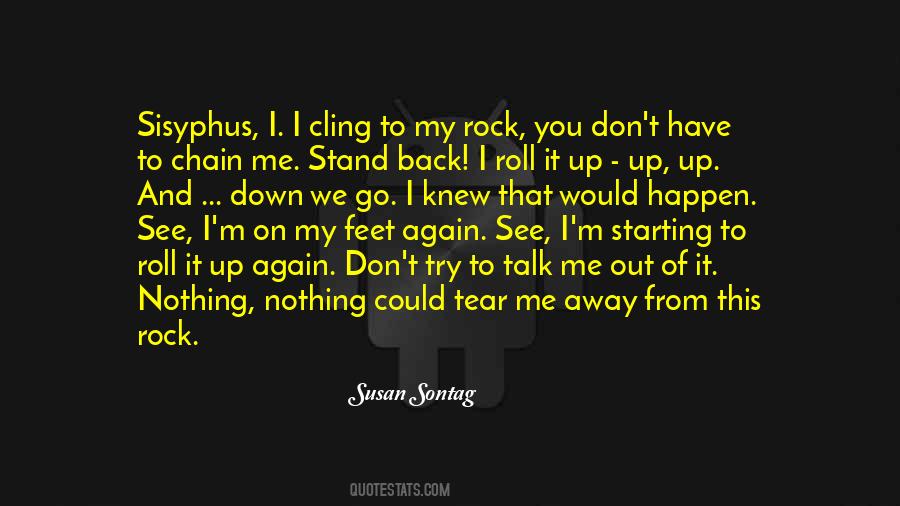 #87. Before men we stand as opaque bee-hives. They can see the thoughts go in and out of us; but what work they do inside of a man they cannot tell. Before God we are as glass bee-hives, and all that our thoughts are doing within us he perfectly sees and understands. - Author: Henry Ward Beecher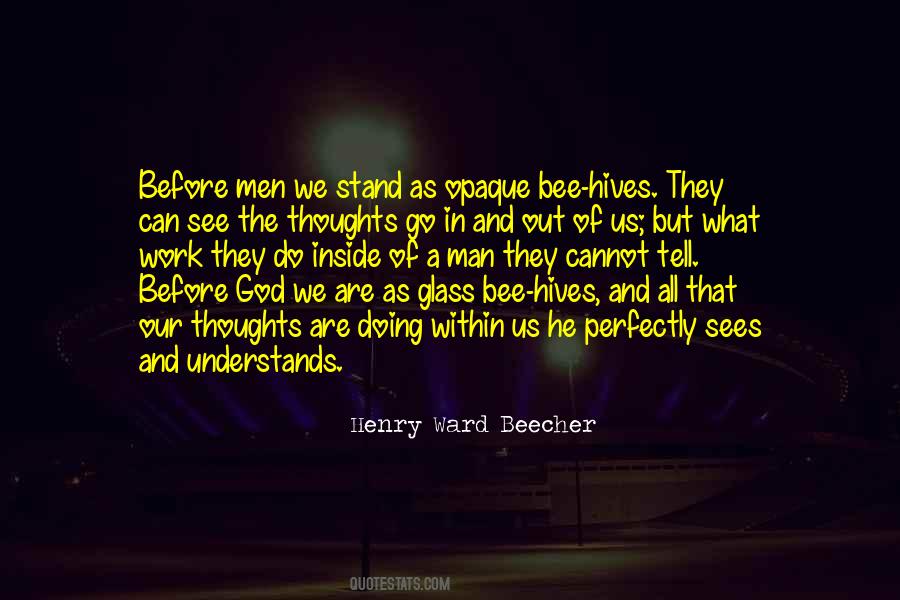 #88. The Liberal Party of Canada, heading into an election, at the last minute they always stand up and they say: We know there's people out there that want to vote NDP and God love you. But if you vote for them you're throwing your vote away. - Author: Rick Mercer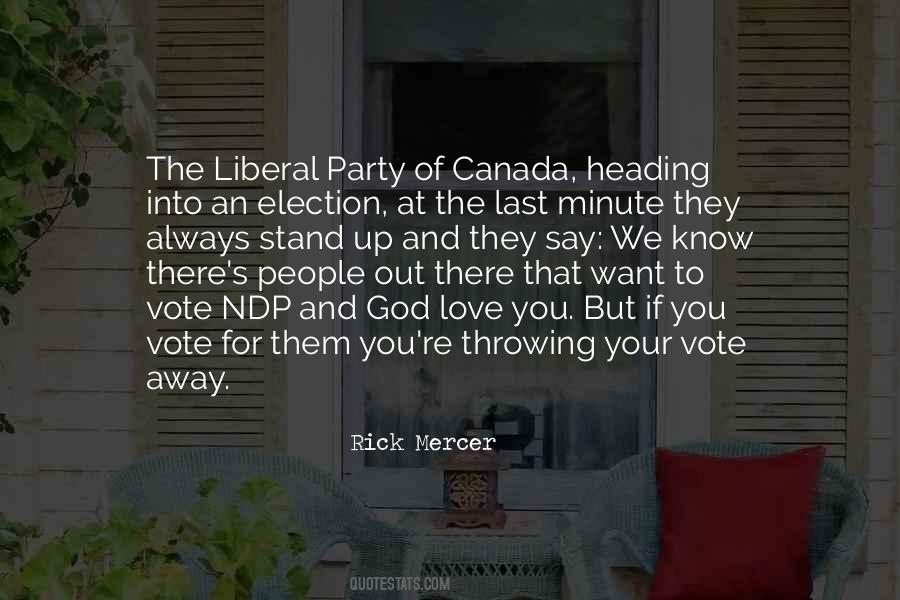 #89. Where were the peacekeepers? Where was the UN? Why was the entire world ignoring Saddam's attack upon his own people? Were we Kurds considered so unworthy, so disposable? I longed to stand at the top of the mountain and shout out, Where are you, world? Where are you ? - Author: Jean Sasson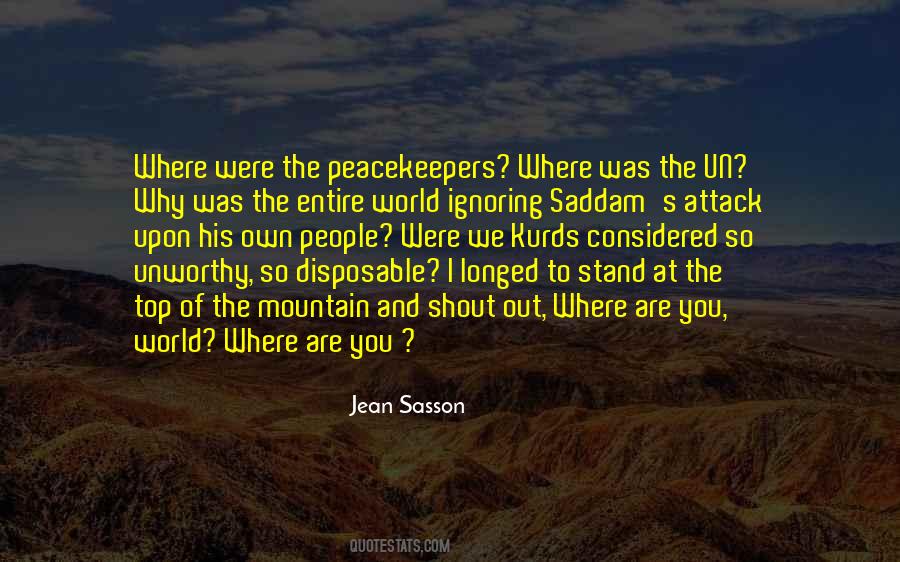 #90. Muslim women must stand up and speak out about who we are, what we believe and where we are going. I think we need to know that our counterparts in the west are also willing to listen and reciprocate. - Author: Queen Rania Of Jordan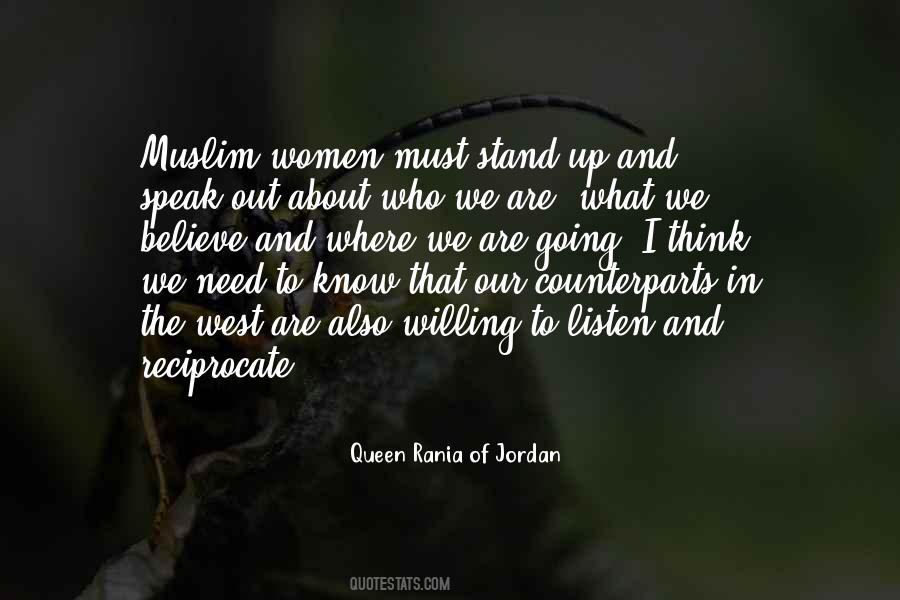 #91. If I have learned anything over this last year it's that you have to live your own life too so that if something we hoped for doesn't work out, you still have two legs to stand on, you still have your own path. - Author: T.S. Krupa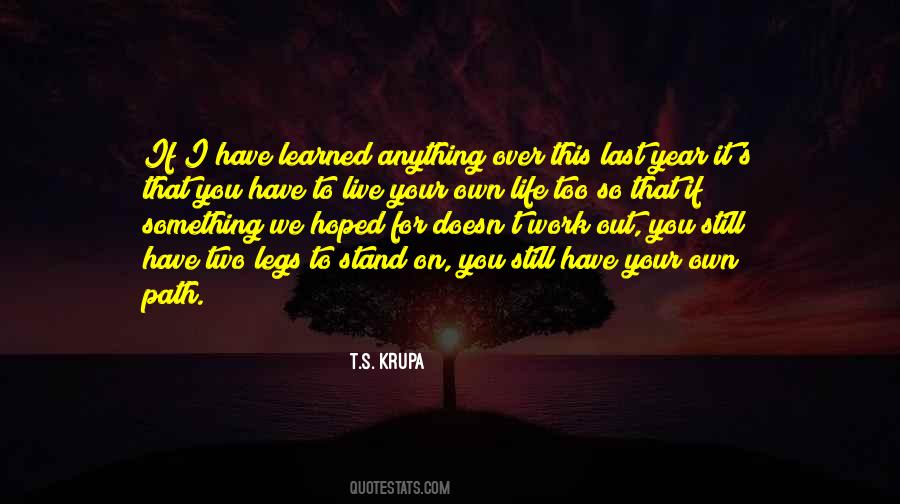 #92. You can take things that Jimi Hendrix took, from Curtis Mayfield or from Buddy Guy for example, because we are all children of everything, even Picasso. But if you want to stand out, you have to learn to crystallize your existence and create your own fingerprints. - Author: Carlos Santana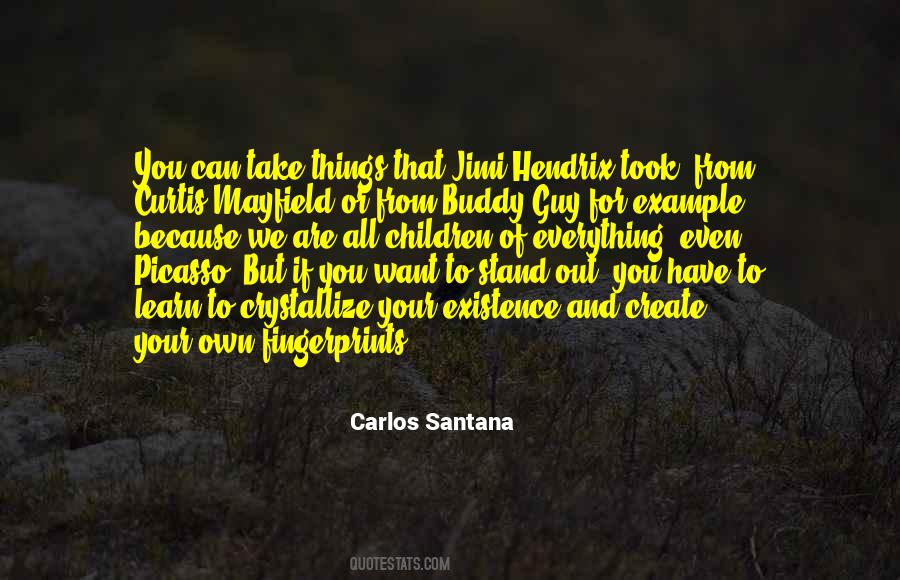 #93. Each and every one of us has a fire that burns inside us. They can try like
hell to put it out, but as long as we know in our minds who we are meant to be,
they will never stand a chance. - Author: Andy Biersack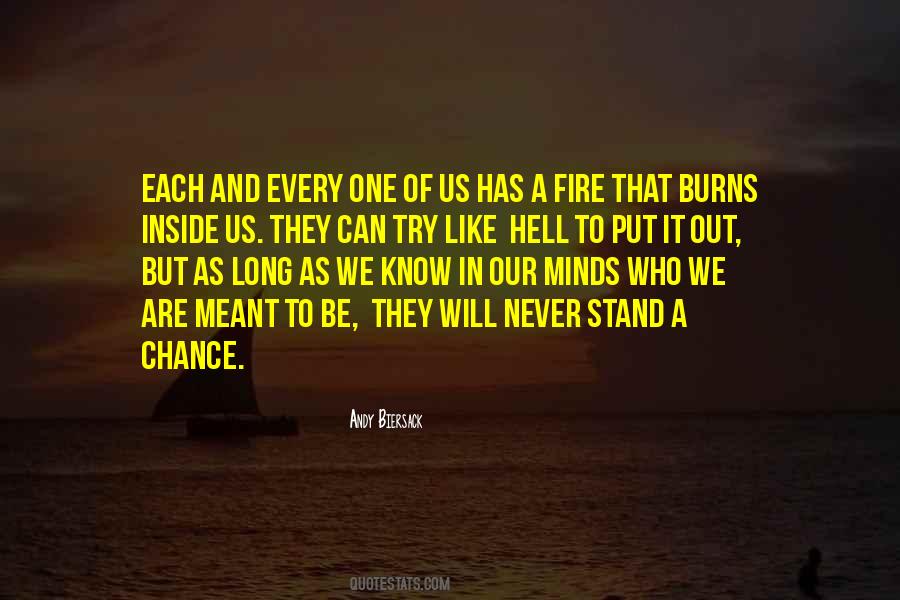 #94. I like to make my fights exciting and different. Everybody in UFC can fight; we're capable of kickboxing, wrestling, but I like to stand out. That's what I really pride myself on. What can I do to stand out from the other people in my sport. - Author: Anthony Pettis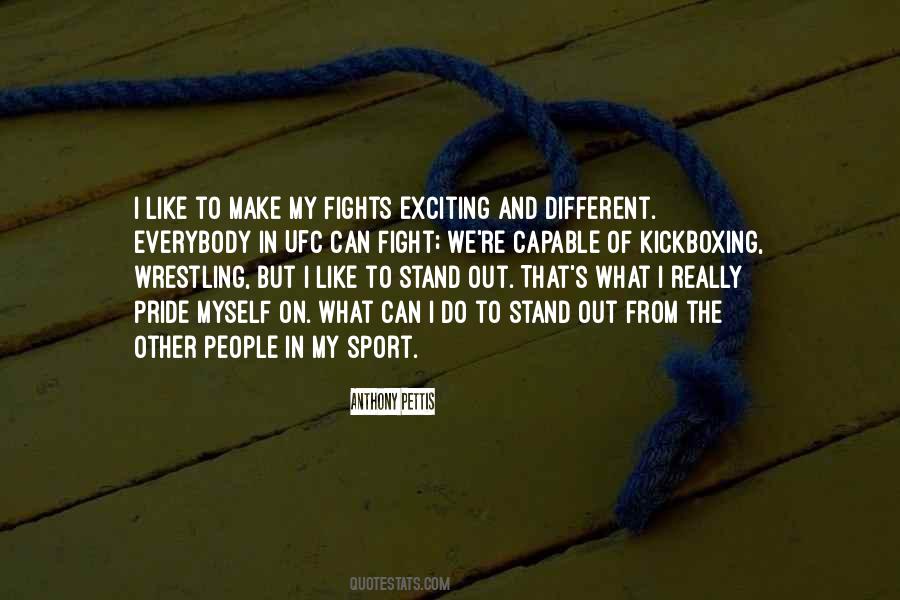 #95. People took part in the referendum because they were tired of the war. They are afraid of talking about it out loud, but they have shown exactly where they stand: Yes, we want peace, and we want to be a part of Russia. - Author: Akhmad Kadyrov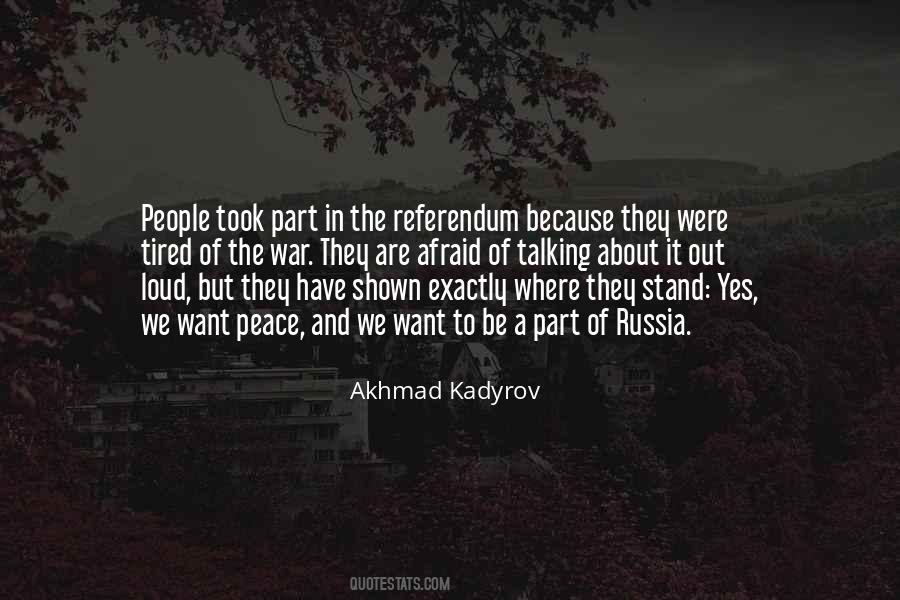 #96. Sometimes I stand there going, 'I'm not doing any of this right!' And then I get this big man belch out of her, and I go, 'Ah, we accomplished this together.' - Author: Christina Applegate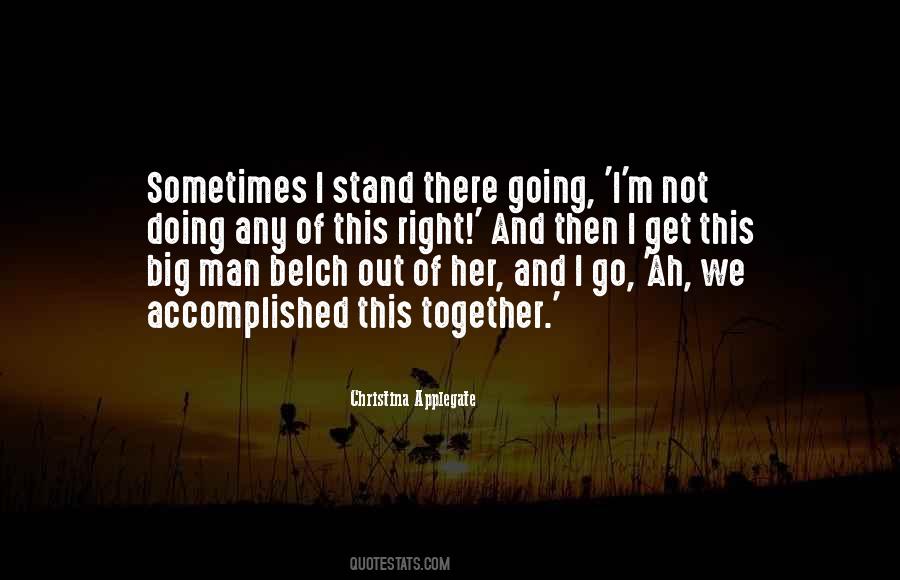 #97. When we do what's right, regardless of circumstances or consequences, we set the table for God to turn the tables. All we need to do is stand up, step in, or step out. - Author: Mark Batterson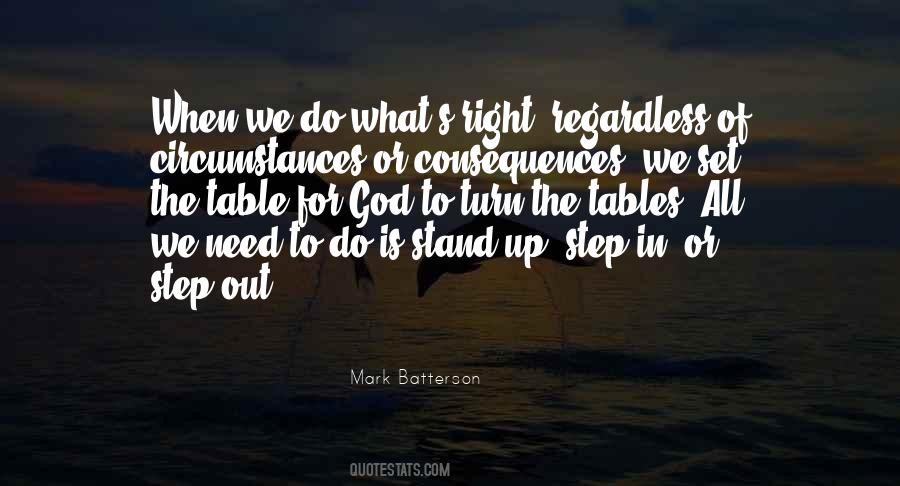 #98. There is nothing stronger than the American labor movement. United, we cannot and we will not be turned aside. We'll work for it, sisters and brothers. We'll stand for it. Together. Each of us. To bring out the best in America. To bring out the best in ourselves, and each other. - Author: Richard Trumka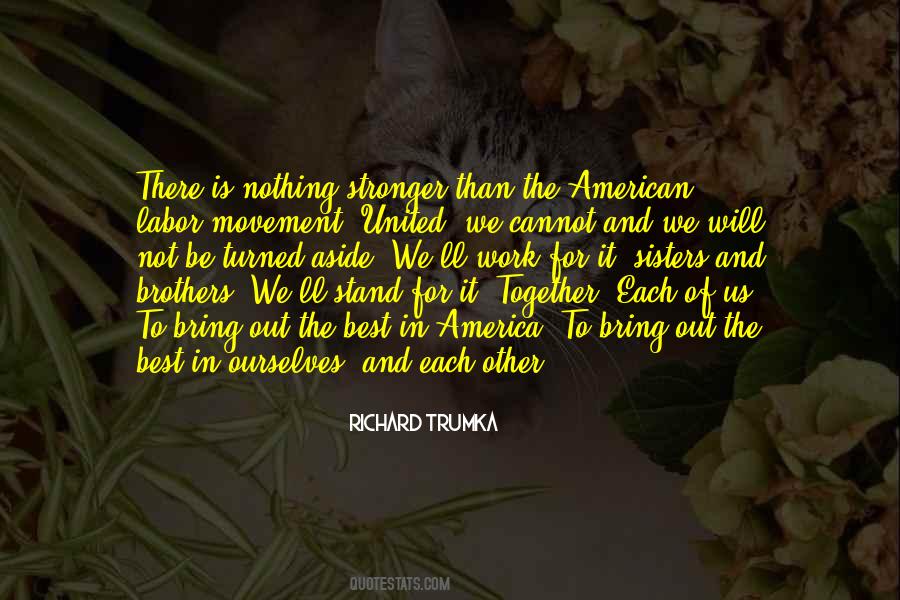 #99. Selfhood is a heavy, hardly translucent medium, which cuts off most of the light of reality and distorts what little it permits to pass.' This is Huxley's central notion [of Grey Eminence], that we should 'stand out of our own light' in order to see the eternal truths. - Author: Nicholas Murray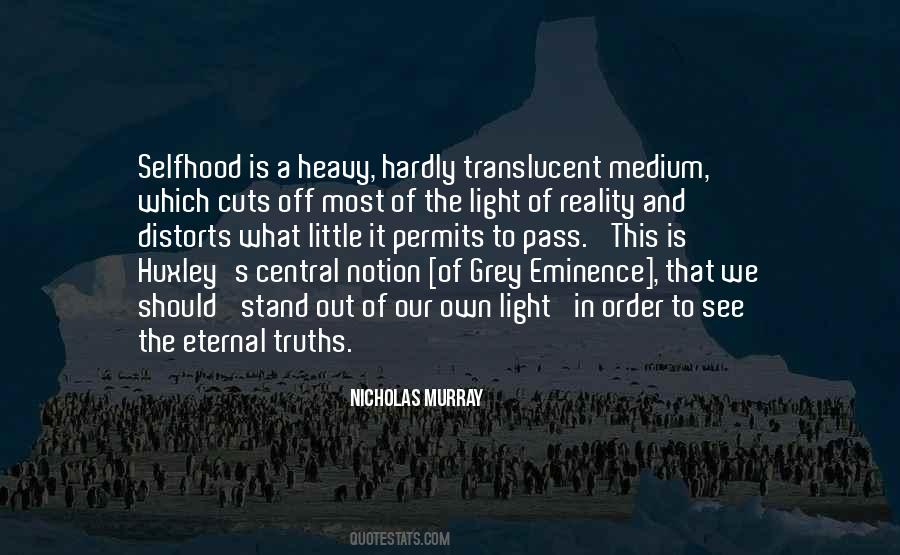 #100. in spite of the cold, this ash tree does not shy
from shrugging off its coat, sloping its nude
shoulders to the night. So, you said, undo,
unbutton, unclasp, slowly remove. Let down your
hair, breathe out. Stand stark in this room until
we remember how not to feel the chill. - Author: Ruby Robinson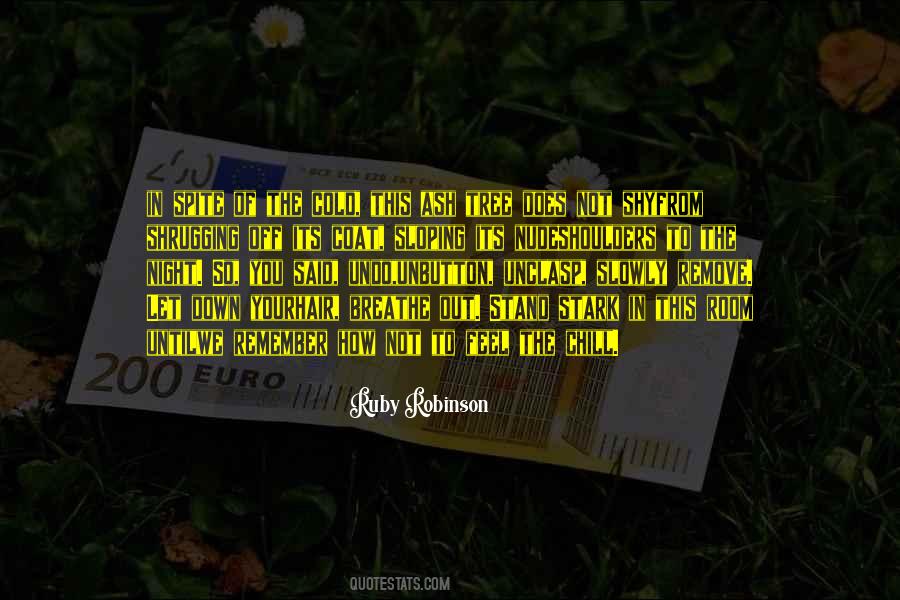 Famous Authors
Popular Topics