To Call Famous Quotes & Sayings
List of top 100 famous quotes and sayings about to call to read and share with friends on your Facebook, Twitter, blogs.
Top 100 To Call Quotes
#1. The true call of a Christian is not to do extraordinary things, but to do ordinary things in an extraordinary way. - Author: Dean Stanley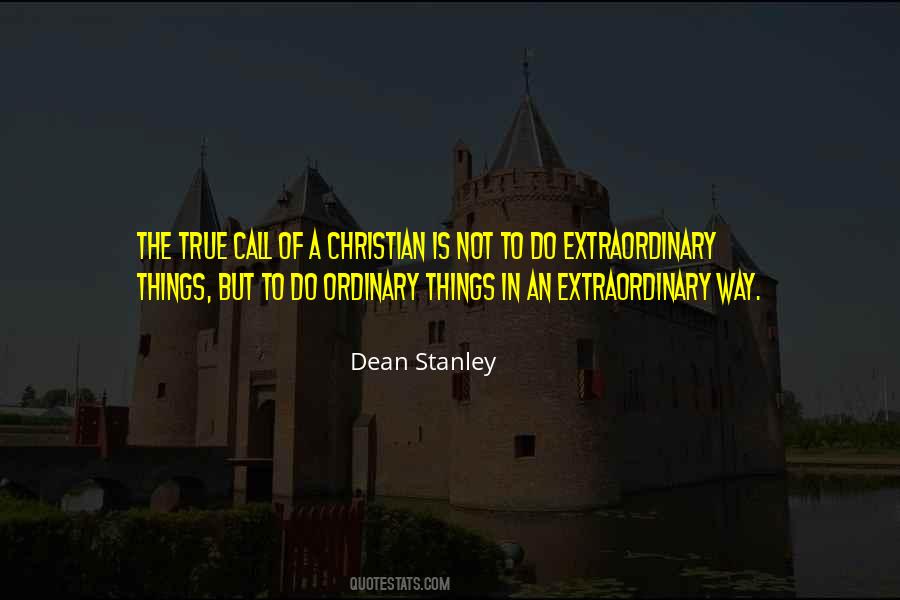 #2. Do you mind if I call you?" Adam asked.
"You can if you want to," Patrice replied as she unlocked her dorm room door.
"Can I get your number?"
"You already have it."
"I do?"
"Check your right pocket in your jacket. - Author: Daria White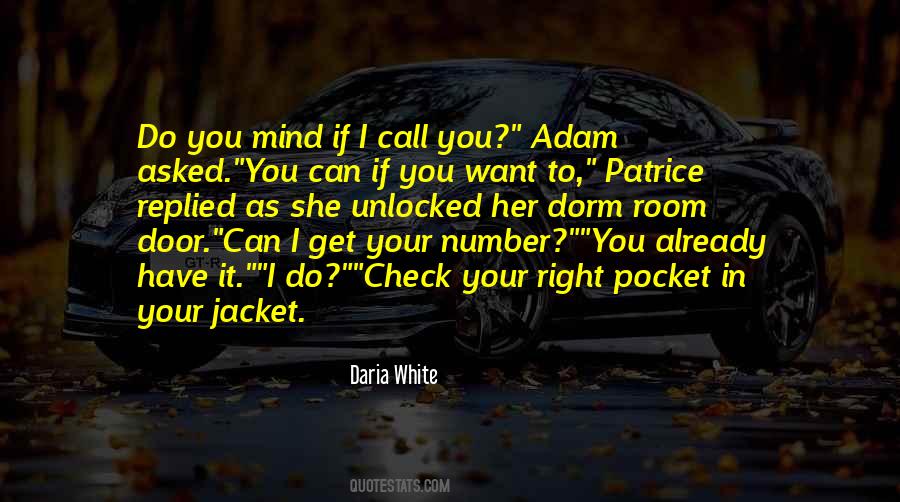 #3. So, do you have to send The Piano Man the secret code word to come down?"
"Did you just call Josh The Piano Man?"
"Well, I thought we should have a code name for him in case anyone's listening when we talk about you, and your mom said he plays the piano. - Author: Jennifer Comeaux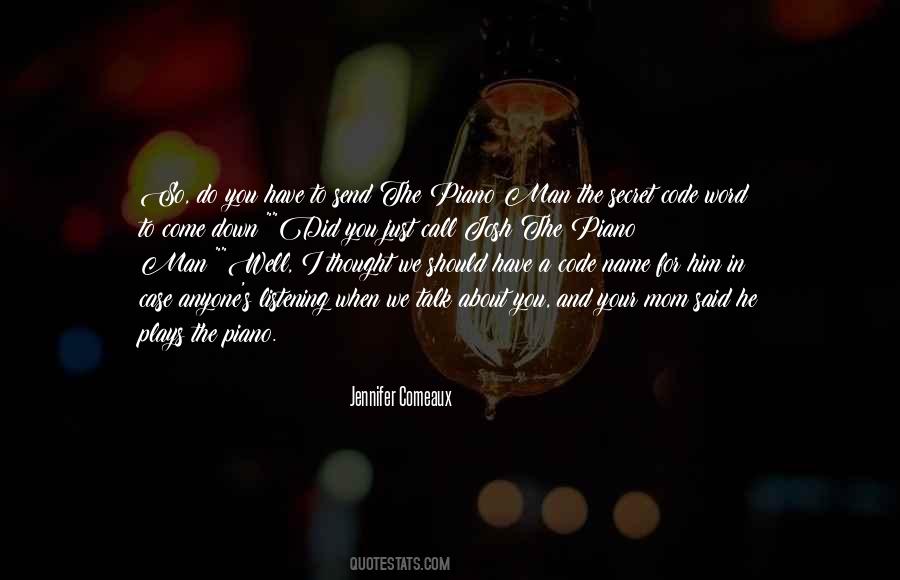 #4. Most people only work enough so that it feels like work, whereas successful people work at a pace that gets such satisfying results that work is a reward. Truly successful people don't even call it work; for them, it's a passion. Why? Because they do enough to win! - Author: Grant Cardone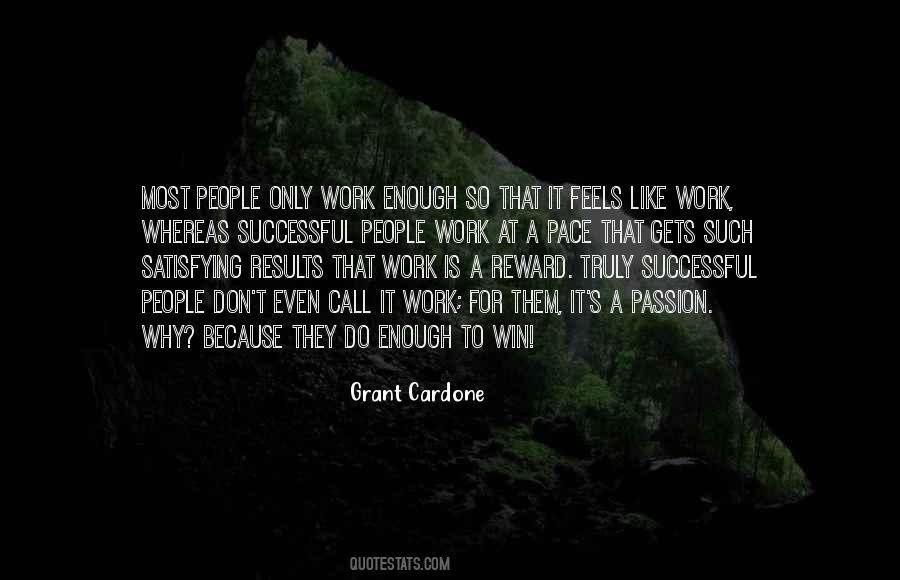 #5. Veryone has to do one really bad thing in life to call their life a life. - Author: Rick Bass
#6. But when I call for a hero, out comes my lazy old self; so I never know who I am, nor how many I am or will be. I'd love to be able to touch a bell and summon the real me, because if I really need myself, I mustn't disappear. - Author: Pablo Neruda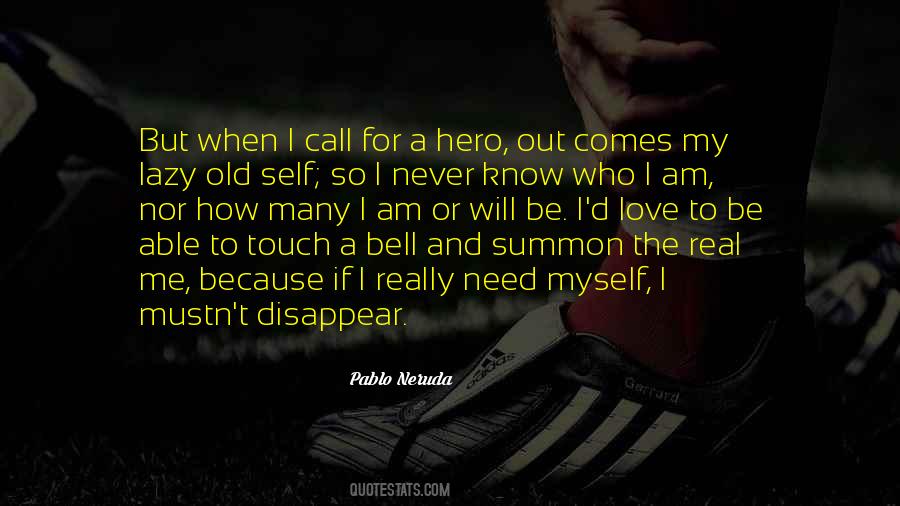 #7. The Grave is no bar to my call."

"Let whosoever sounds me think not of glory, but only of salvation. - Author: Robert Jordan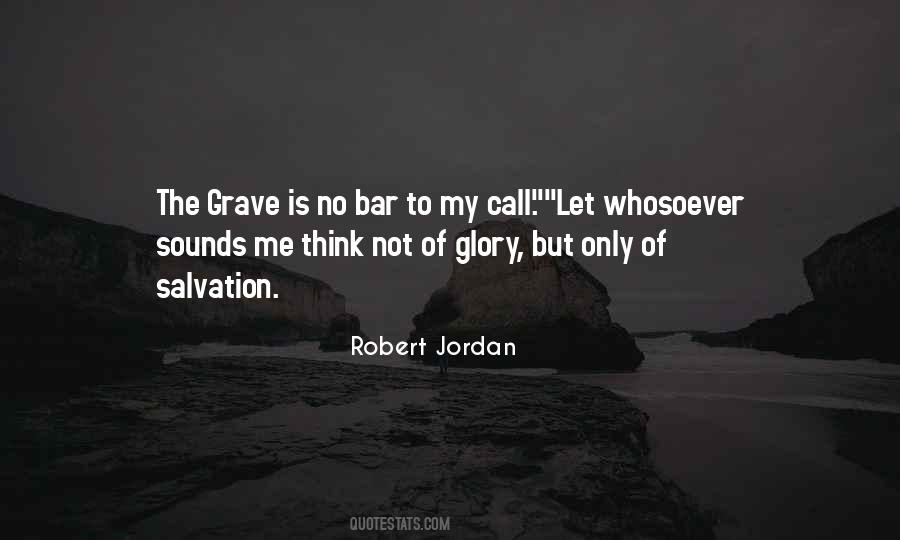 #8. If there was a crayon, and I was to put a label on it, I would call it dinosaur skin.
-So B. It - Author: Sarah Weeks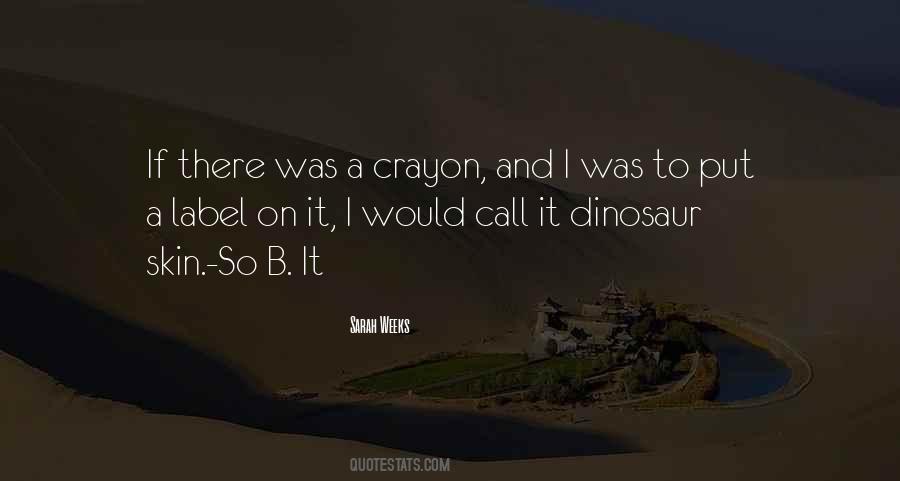 #9. The airline business is it is mostly run by a bunch of spineless nincompoops who actually don't want to stand up to the environmentalists and call them the lying wankers that they are. - Author: Michael O'Leary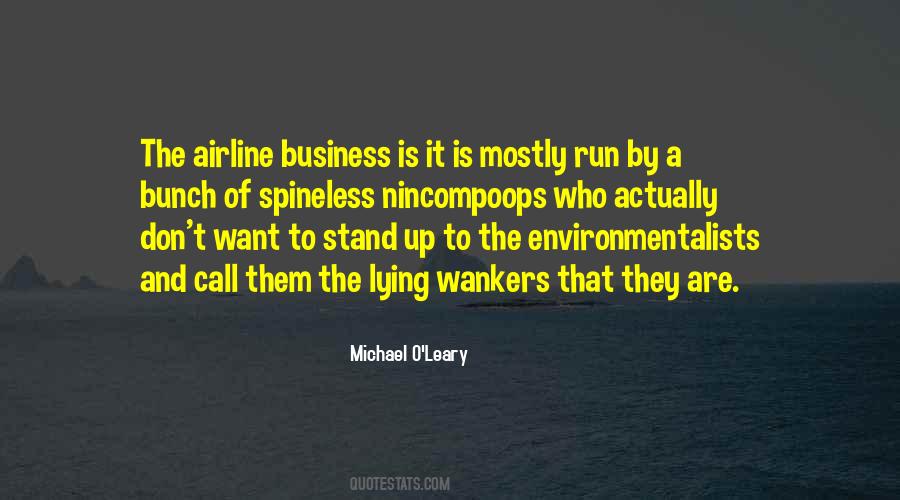 #10. Crime fiction makes money. It may be harder for writers to get published, but crime is doing better than most of what we like to call CanLit. It's elementary, plot-driven, character-rich story-telling at its best. - Author: Linwood Barclay
#11. Hiking is great because it's a lifelong sport and you're outdoors, active, so whether you call that a sport or a hobby or a recreation, I think the wording - it's a great way to get exercise, and it can be as challenging as you want to make it. - Author: Jennifer Pharr Davis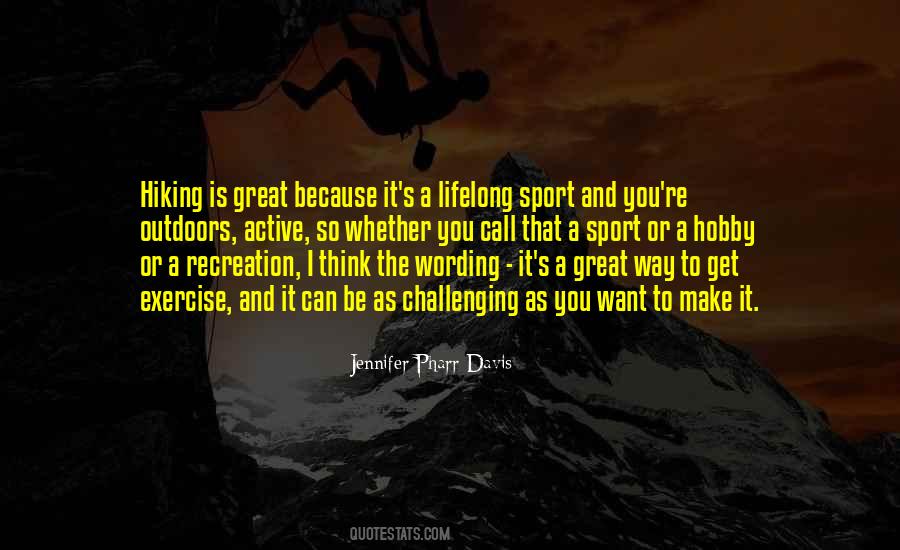 #12. We were going to call it "Star Trek: The Avengers", and for a while we were like, "People are going to love that title". No, we had a whole bunch of titles, we never had any official title until we came out with this, we had different conversations about other things. - Author: Bryan Burk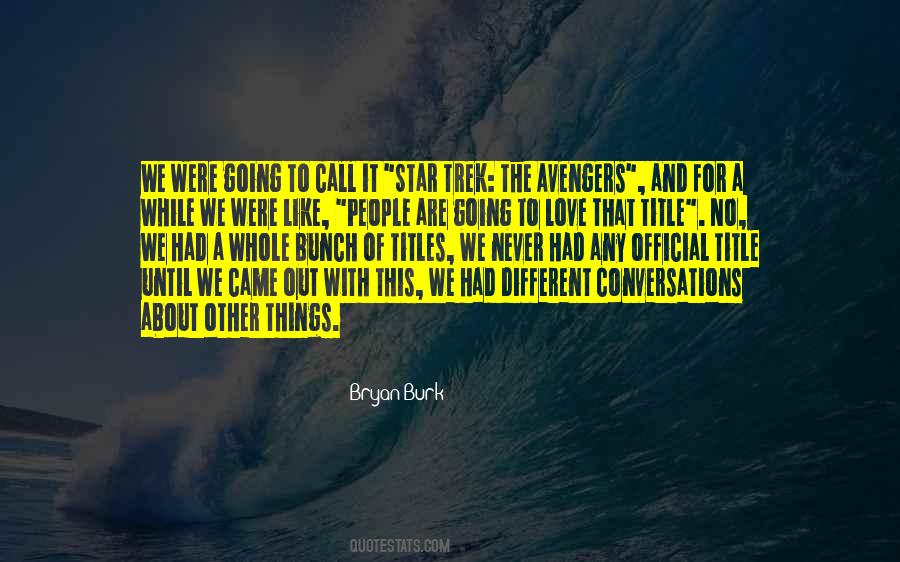 #13. A President must call on many persons
some to man the ramparts and to watch the far away, distant posts; others to lead us in science, medicine, education and social progress here at home. - Author: Lyndon B. Johnson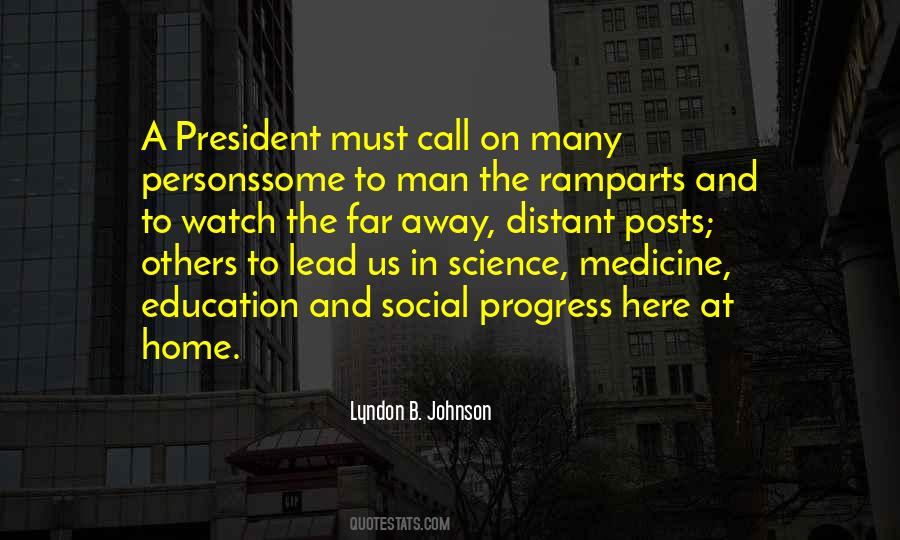 #14. She clenched the blanket in her fist, and sighed, and breathed his name, and if she hasn't said it out load, he wouldn't have known what to call himself, because everything was her. - Author: Laura Ruby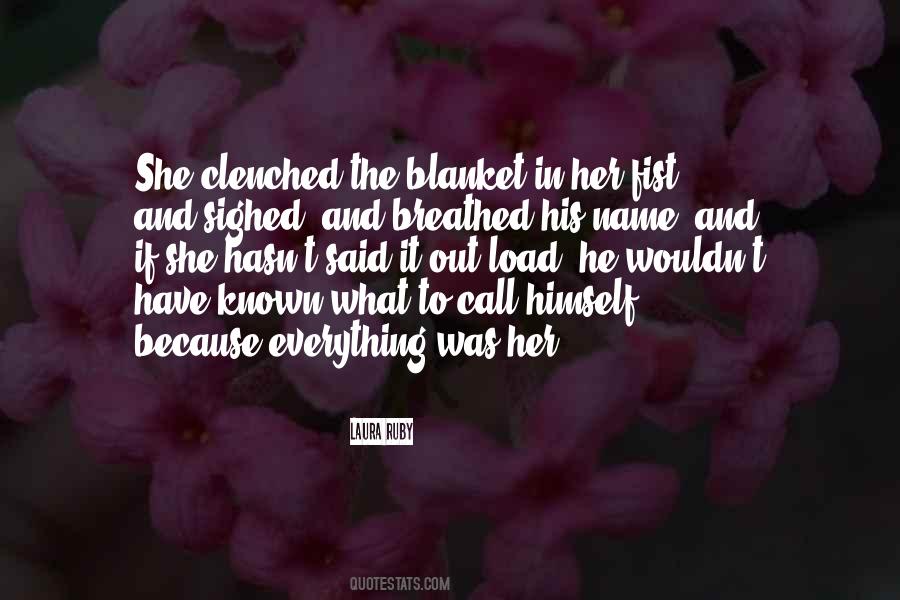 #15. Even the richest personality is nothing before he has chosen himself, and on the other hand even what one might call the poorest personality is everything when he has chosen himself; for the great thing is not to be this or that but to be oneself, and this everyone can be if he wills it. - Author: Soren Kierkegaard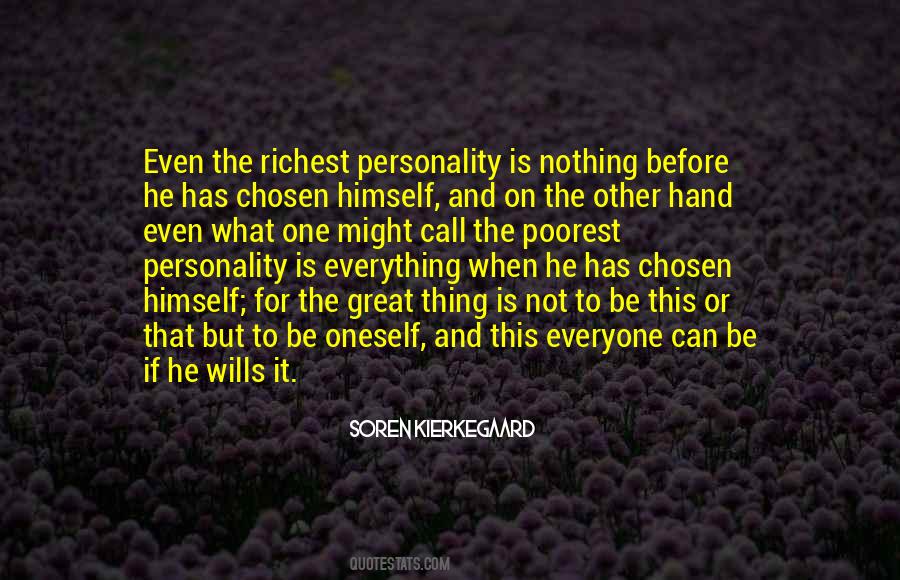 #16. History is not just a tale of men's making, but is a thing tied to the land. We call a hill by the name of a hero who died there, or name a river after a princess who fled beside its banks, and when the old names vanish, the stories go with them and the new names carry no reminder of the past. - Author: Bernard Cornwell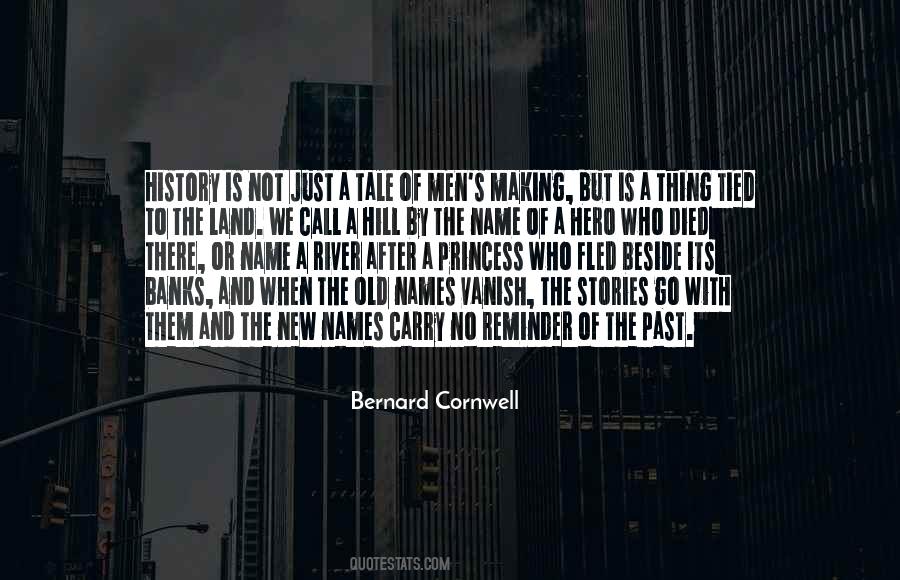 #17. You're the only person in the galaxy who would ever call me lovable."
"I'm the only person in the galaxy crazy enough to believe it. - Author: Marissa Meyer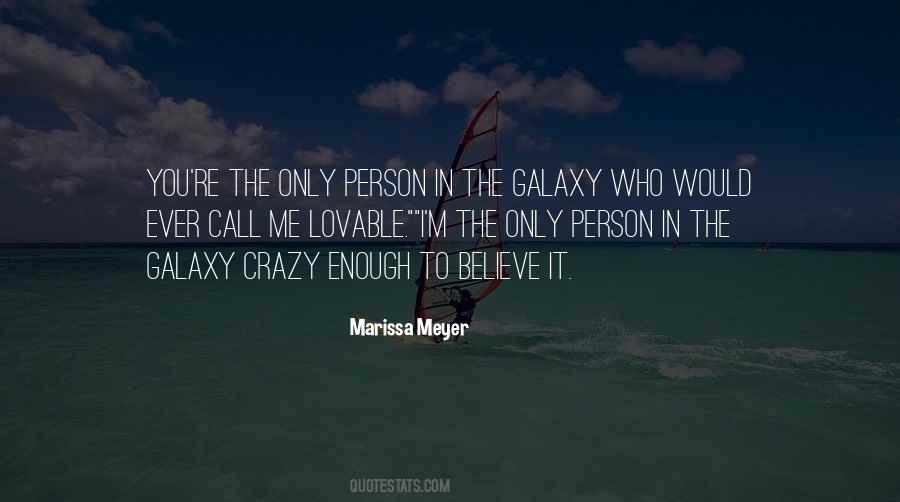 #18. We also call upon the king to hand over power to the political parties and for the political parties to shoulder their responsibility and turn the people's demands for democracy and good governance into reality. - Author: Joseph Adam Ereli
#19. Again, if I was going to call Romney and the Republicans stupid, I'm certainly not going to call the Democrats and President Obama stupid. - Author: Antonio Villaraigosa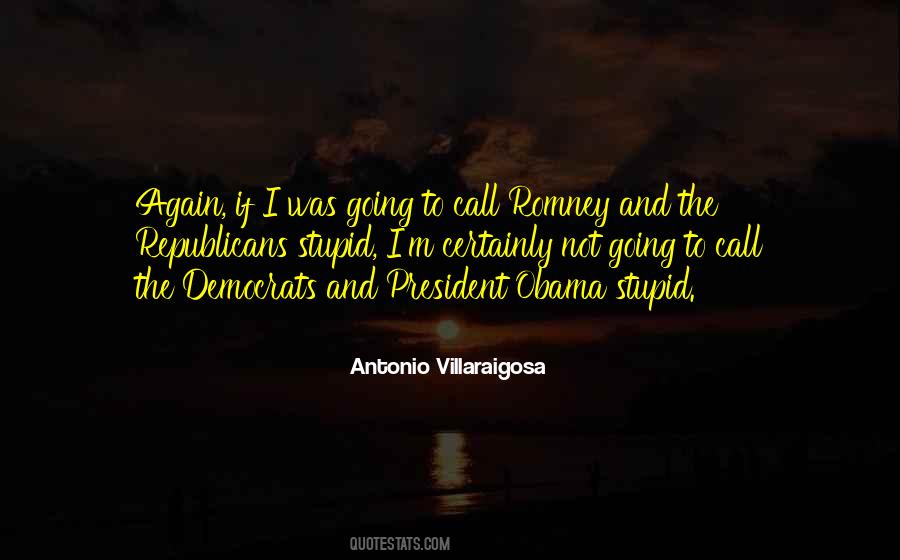 #20. I want to be with you, Demetria. Go on dates, have sex and pointless arguments, figure out why you like to eat rabbit food, be the person you call first when you've had a bad day, come over and hold your hair when you're sick. How much clearer can I make this? - Author: Genevieve Dewey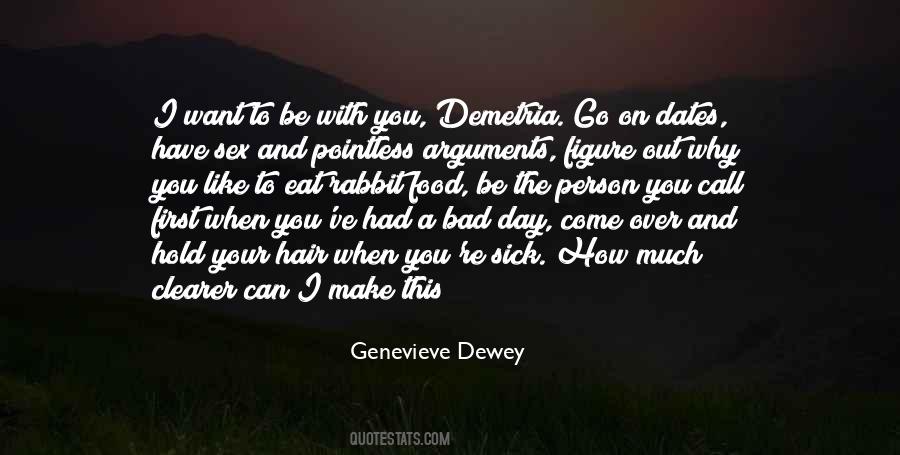 #21. You can call me your friend if you like, but I think of you when I stroke myself. When last I checked, that points to feelings that are decidedly more than friendly. - Author: Courtney Milan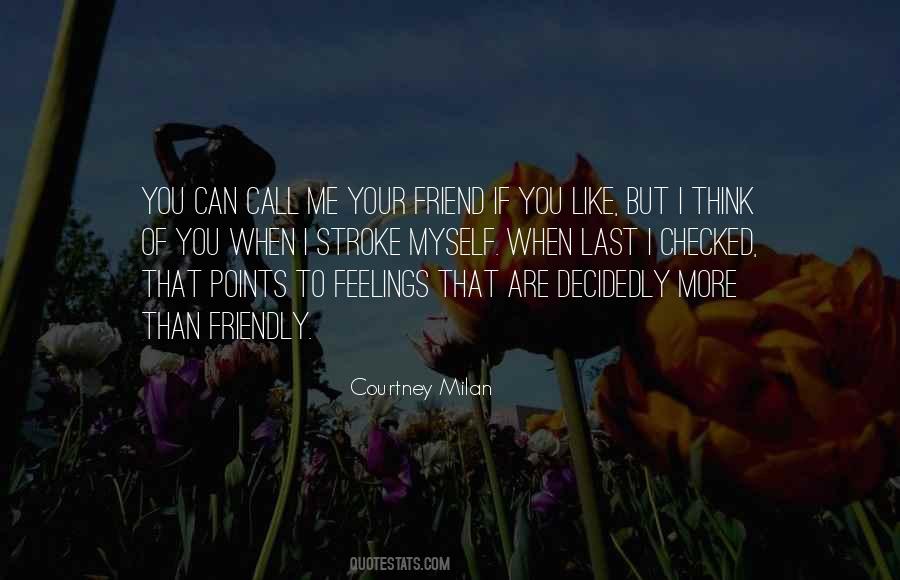 #22. I found my way to street level and into what optimists call 'fresh air - Author: Gunnar Staalesen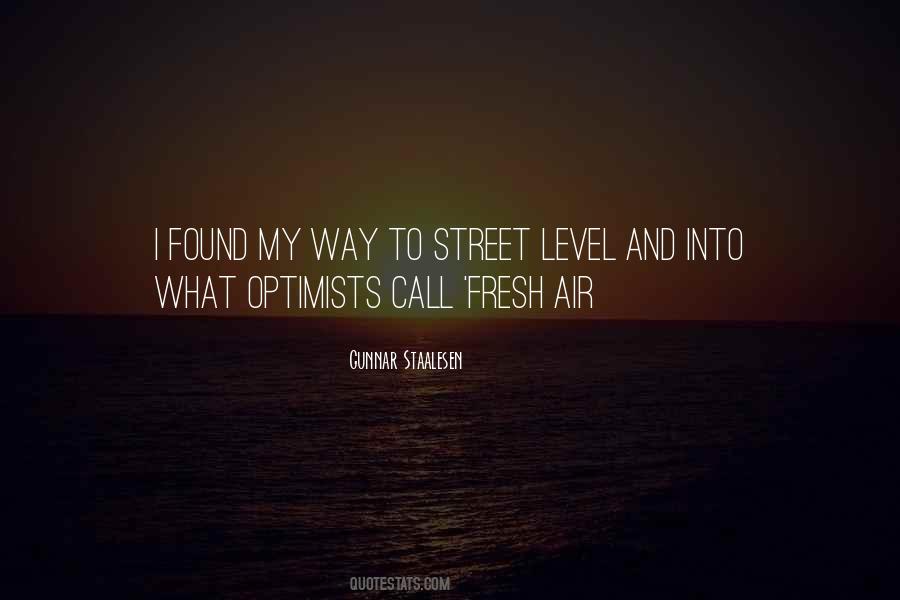 #23. Thus the Convention is unequivocal in its call for children to be consulted, to have their opinions heard and to have their best interests considered when law and policies are being drafted. - Author: Carol Bellamy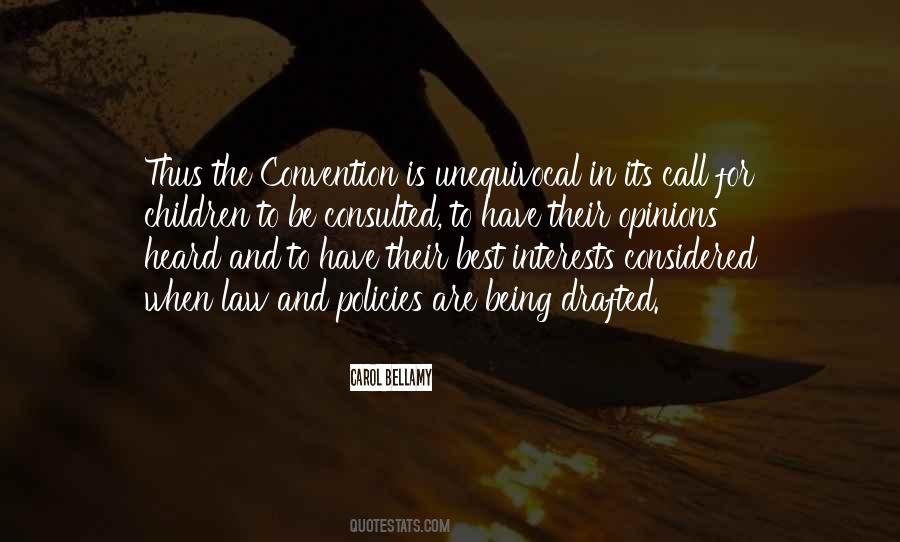 #24. I may have a general broad-based idea of what I want to write about when I sit down to write a book, but I don't have any idea of what it's going to say. I would call my experience of creativity 'inspired by God' to produce certain pieces of information that might be useful to others. - Author: Neale Donald Walsch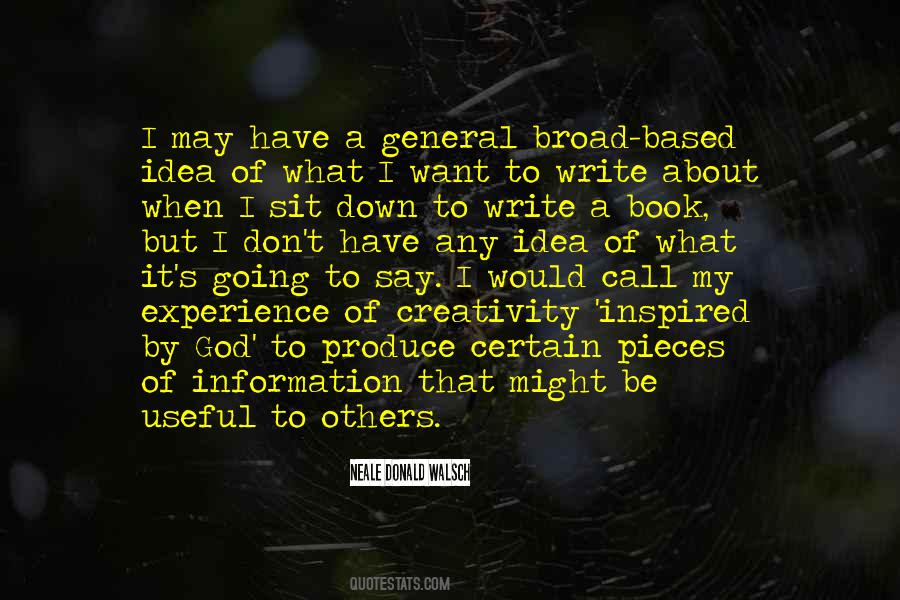 #25. While Ratan was awaiting her call, the postmaster was awaiting a reply to his application. - Author: Rabindranath Tagore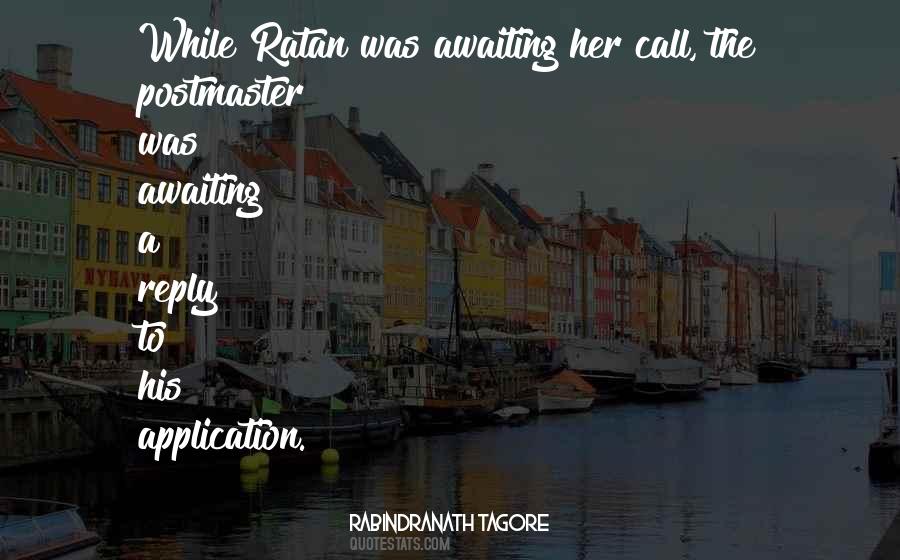 #26. I would love to work with Leonard Cohen, Tom Waits, B.B. King. I'd love to do something with Arctic Monkeys, Miles Kane, and The Last Shadow Puppets. If I got a call from Juliette Lewis or PJ Harvey, or Chrissie Hynde, that'd be a thrill. - Author: Imelda May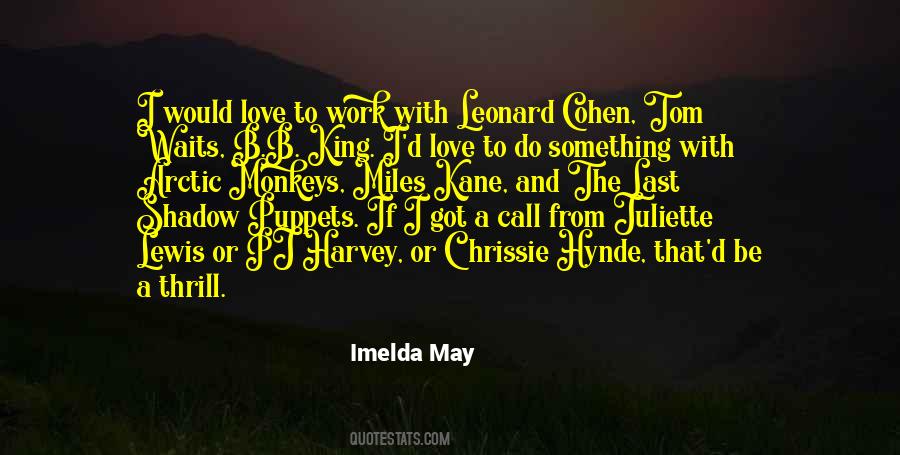 #27. If I pop everyone who calls me a diva then I'm going to spend the rest of my life in prison. - Author: Chaka Khan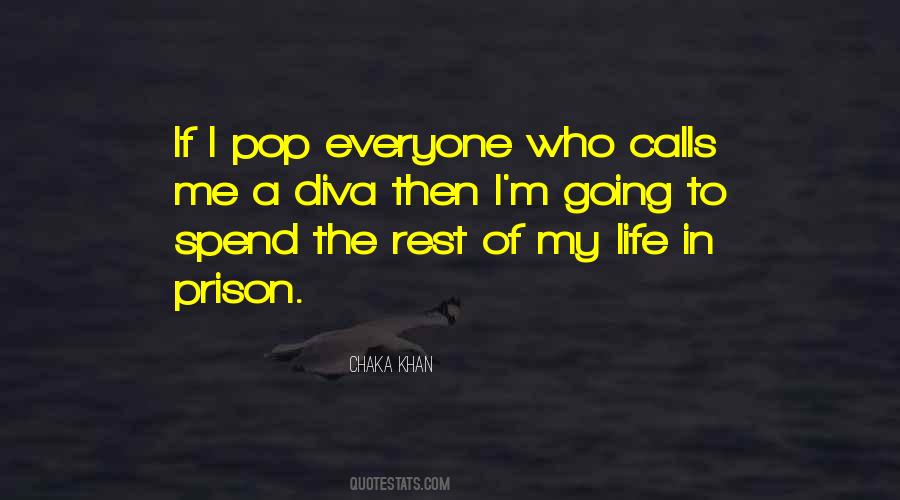 #28. Whom the Gods wish to destroy, they first call promising. - Author: Cyril Connolly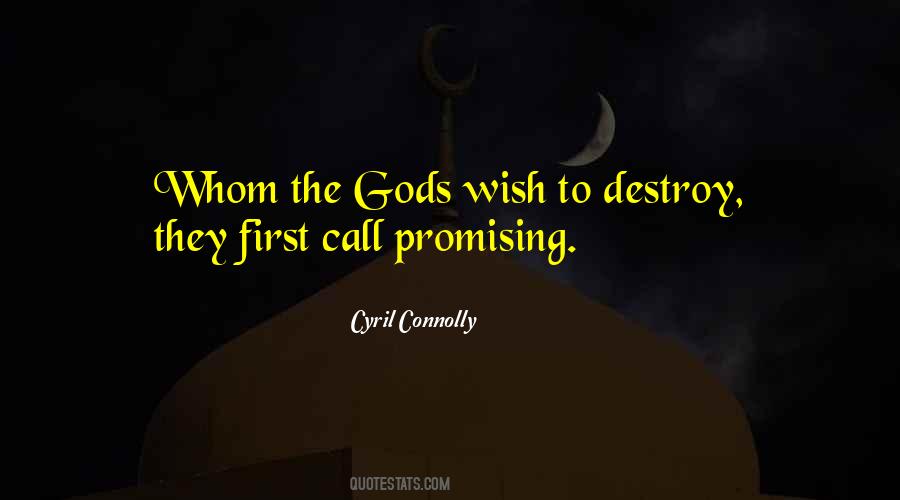 #29. It's not unusual for writers to look backward. Because that's your pool of resources. If you were to write something now, I bet there's a pretty good chance you'd call on your teenage years, your experiences then, stuff you learned then. - Author: Paul McCartney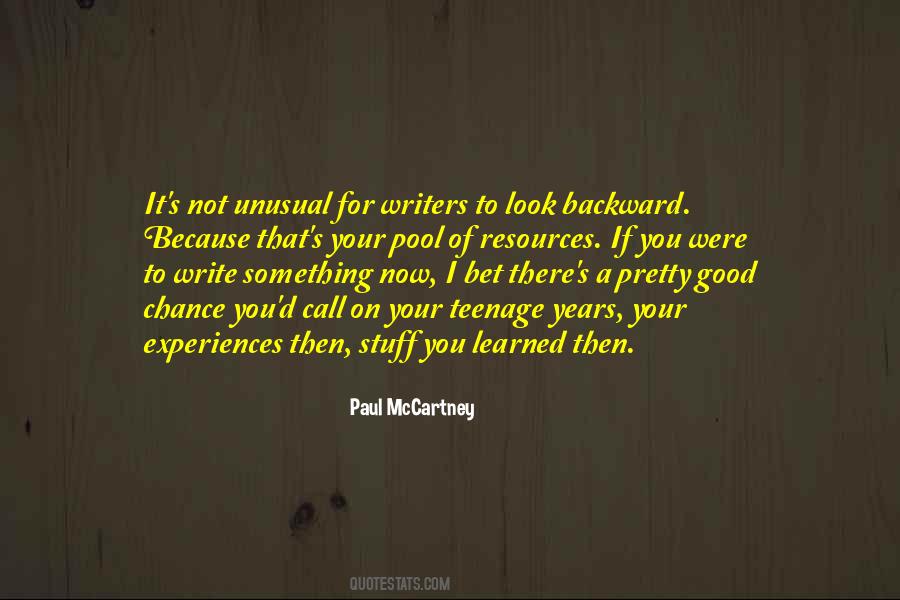 #30. We call upon priesthood bearers to store sufficient so that you and your family can weather the vicissitudes of life. Please see to it that those entrusted to your watchcare receive these two pamphlets entitled All Is Safely Gathered In. Exhort them to prepare now for rainy days ahead. - Author: Keith B. McMullin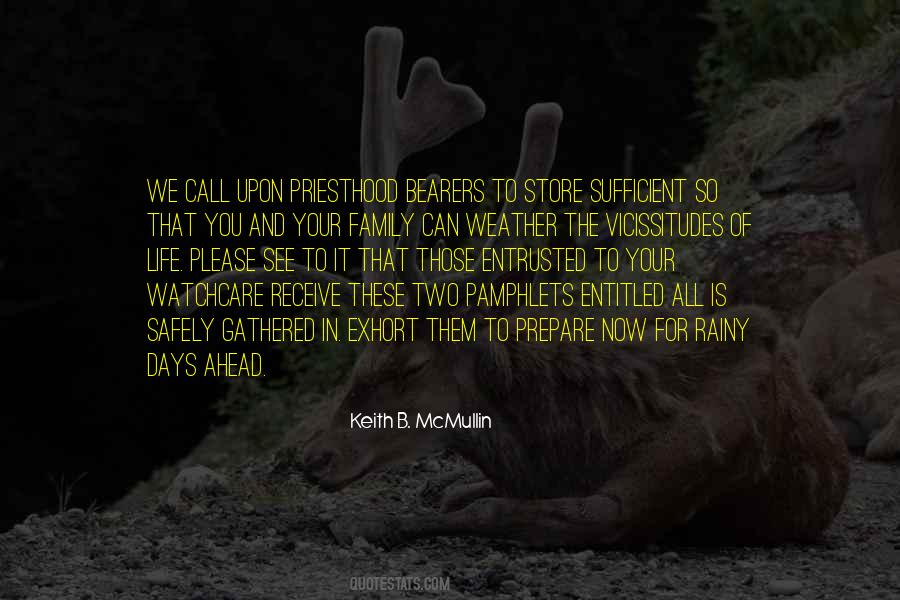 #31. Discipline is "the systematic management of your life to prepare and position you for your divine design." Discipline and stewardship are one and the same. Discipline brings order to life and is absolutely required if we're going to be good stewards of the call to leadership. - Author: Kent Ingle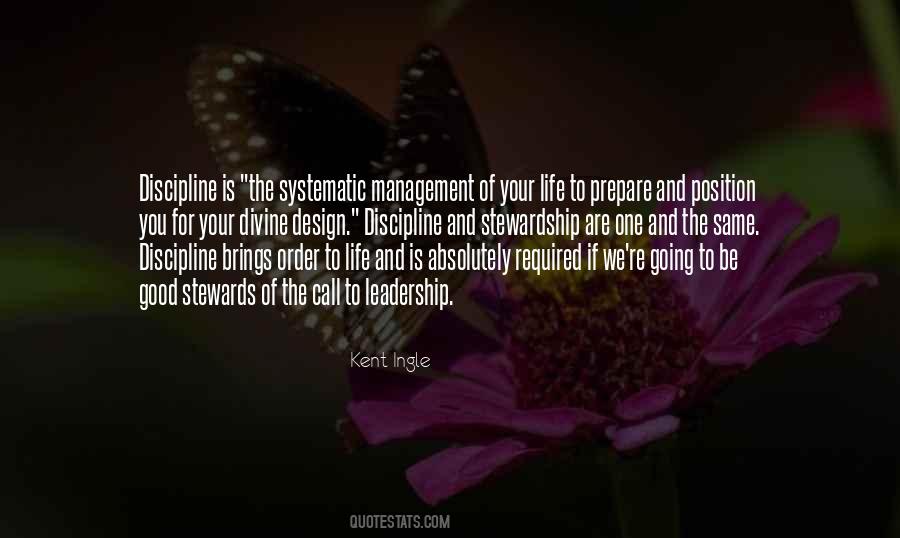 #32. The special calling of the artist is to call the world to a kind of rest or remind it of its restlessness - Author: William A. Dyrness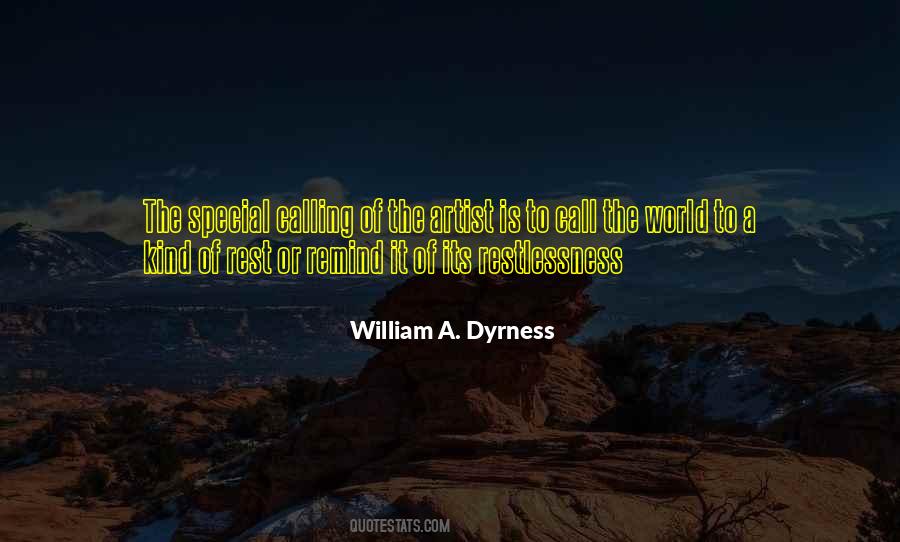 #33. In other words, "free markets" ideology, with its libertarian idealism, has in fact produced Mussolini-style corporatism. And until we learn to call the resulting looting by its proper name, it is certain to continue. - Author: Yves Smith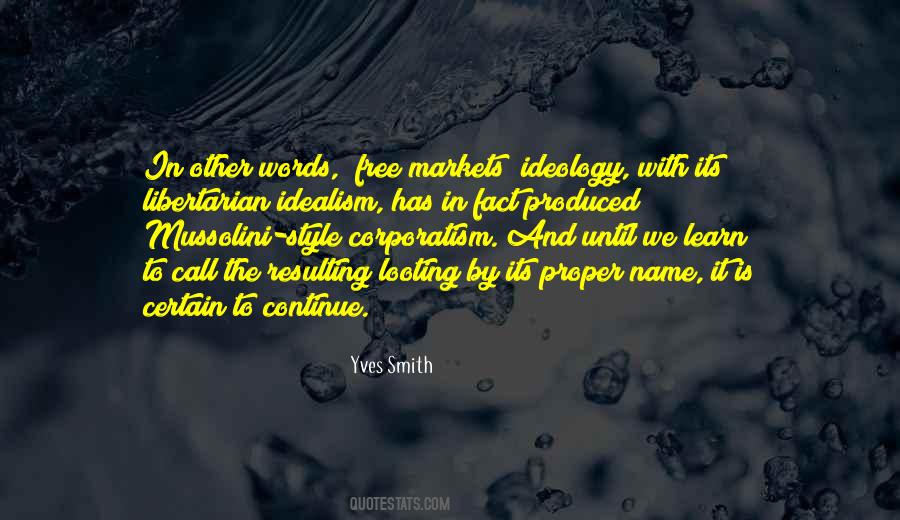 #34. I have not hesitated to call the system of Government under which we are labouring 'satanic' and I withdraw naught out of it. - Author: Mahatma Gandhi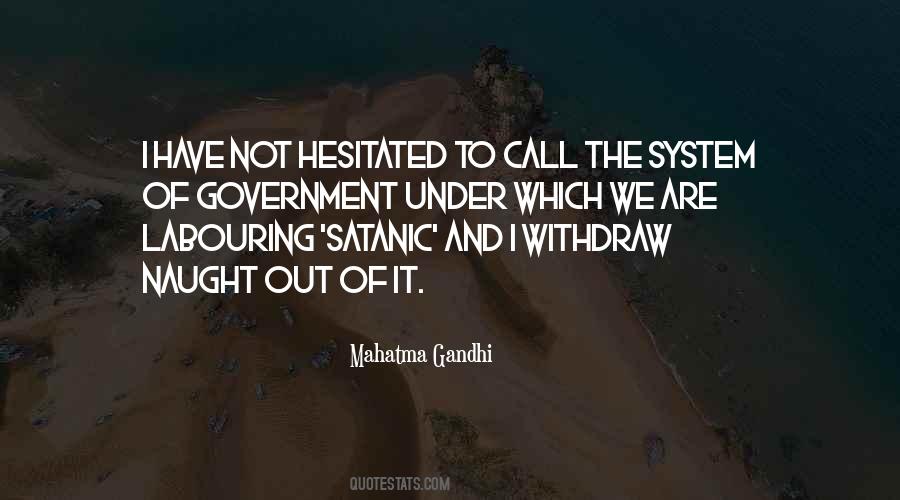 #35. There are characters in movies who I call 'film characters.' They don't exist in real life. They exist to play out a scenario. They can be in fantastic films, but they are not real characters; what happens to them is not lifelike. - Author: Philip Seymour Hoffman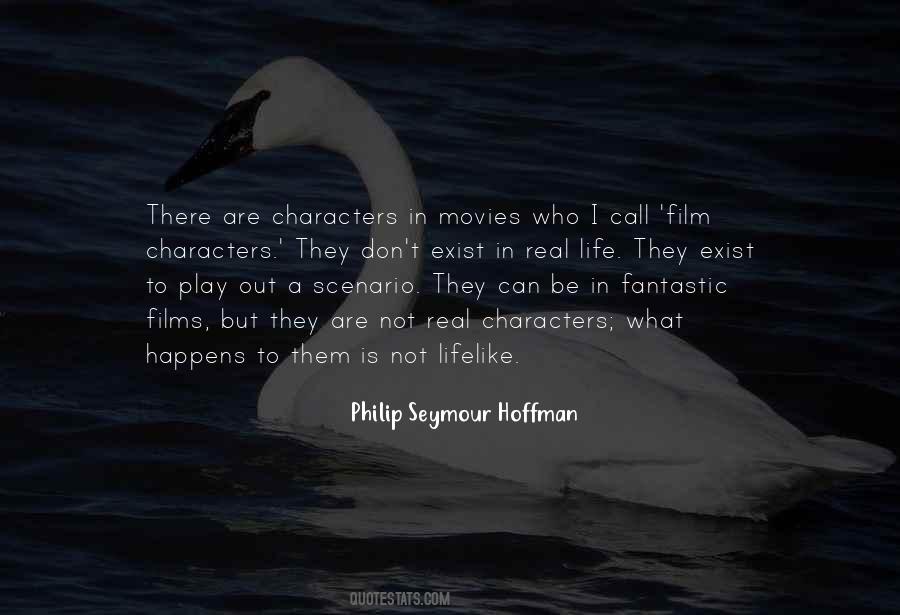 #36. And if you call one a real estate agent and he won't sell you anything. He is a REALATOR. It's the same as what the old fashioned real estate agent used to be only the commission is different. - Author: Will Rogers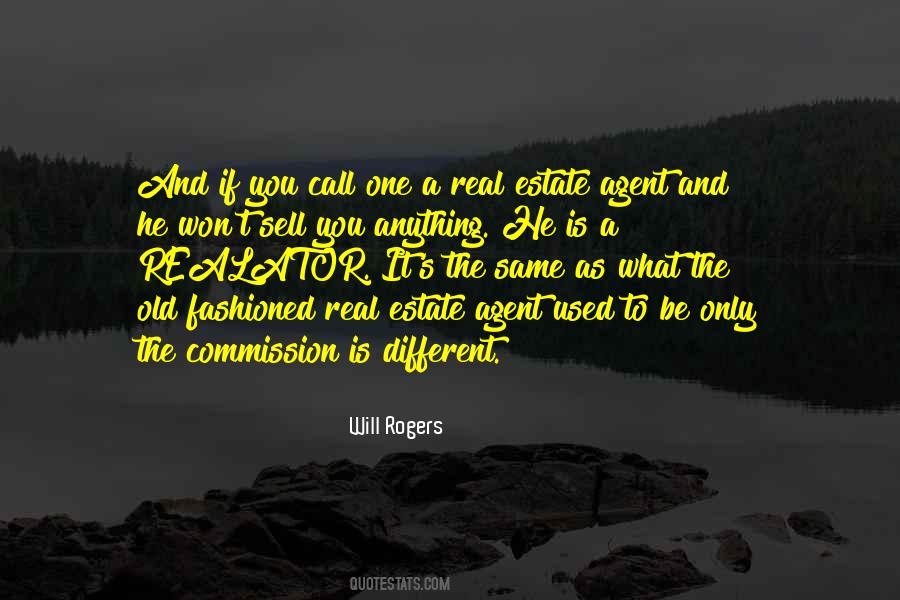 #37. I am almost inclined to coin a word and call the appearance fluorescence, from fluor-spar, as the analogous term opalescence is derived from the name of a mineral. - Author: George Stokes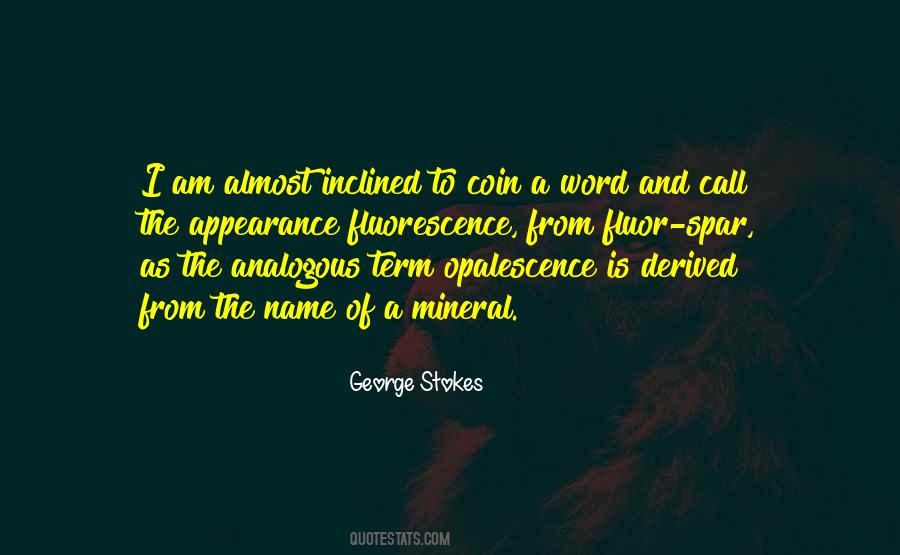 #38. I'd never allow myself to let myself call myself a coward. - Author: Graham Taylor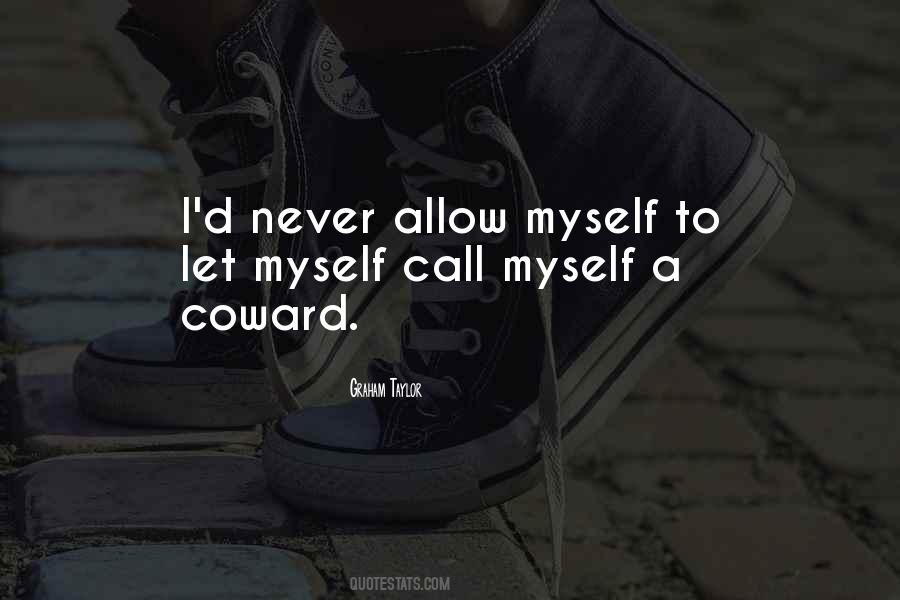 #39. If you chase the market, it's not going to come to you. You have to have faith in yourself. I think one of the differences in what I call 'civilians' and 'authors' is that we have an antenna hat buzzing all the time. - Author: David Morrell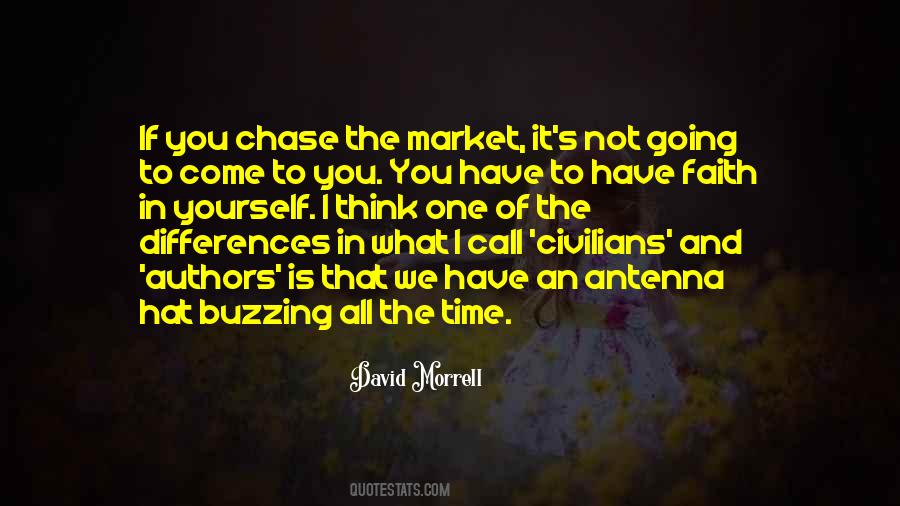 #40. The Christian faith does not call for us to put our minds on the shelf, to fly in the face of common sense and history, or to make a leap of faith into the dark. The rational person, fully apprised of the evidence, can confidently believe ... - Author: William Lane Craig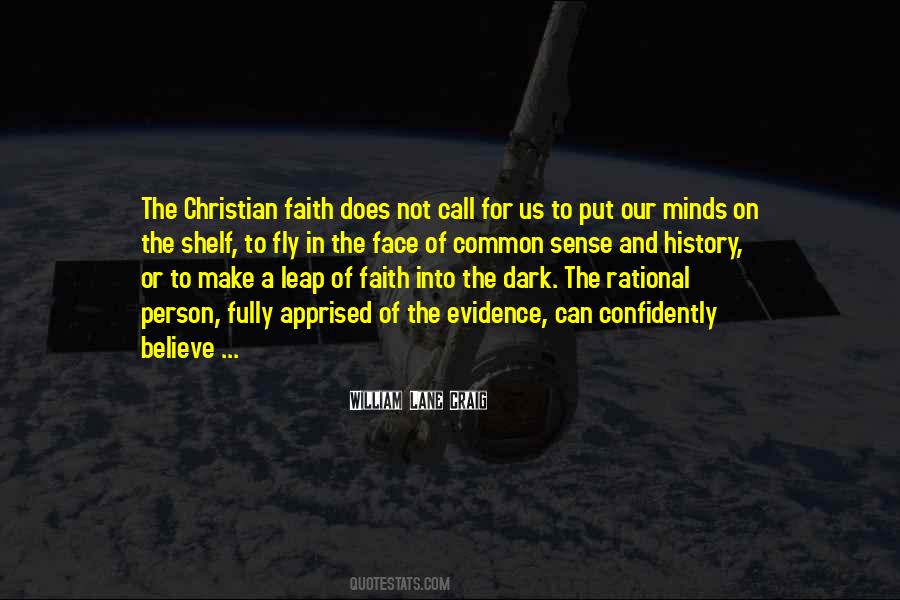 #41. He feels excited. He feels ashamed. He wants to talk to her, but he is afraid. Maybe he imagined it all. Maybe she will call him a bad name if he asks her what happened. - Author: Naomi Alderman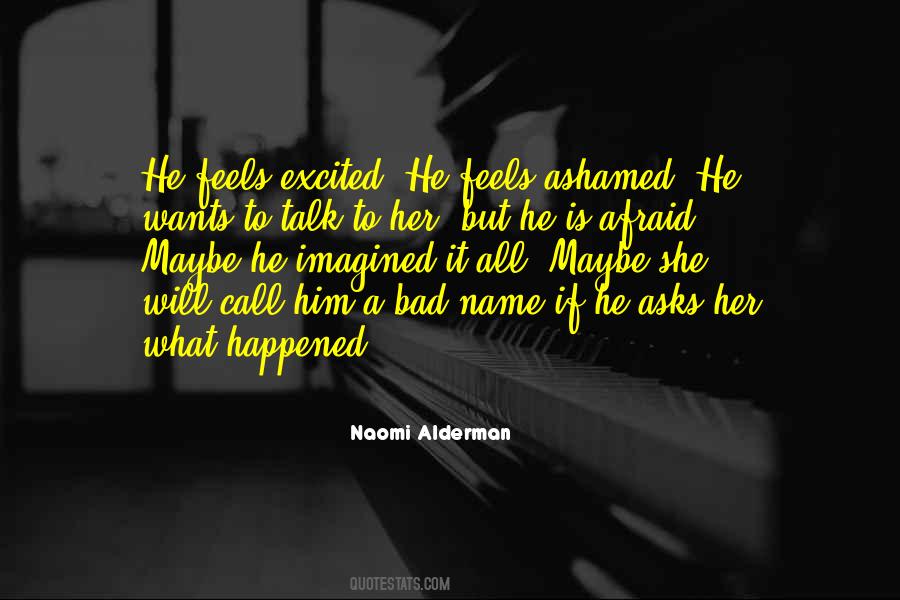 #42. We have an idea that God is leading us to a particular end, a desired goal; He is not ... What we call the process God calls the end. His purpose is that I depend on Him and His power NOW. It is the process, not the end that is glorifying to God. - Author: Oswald Chambers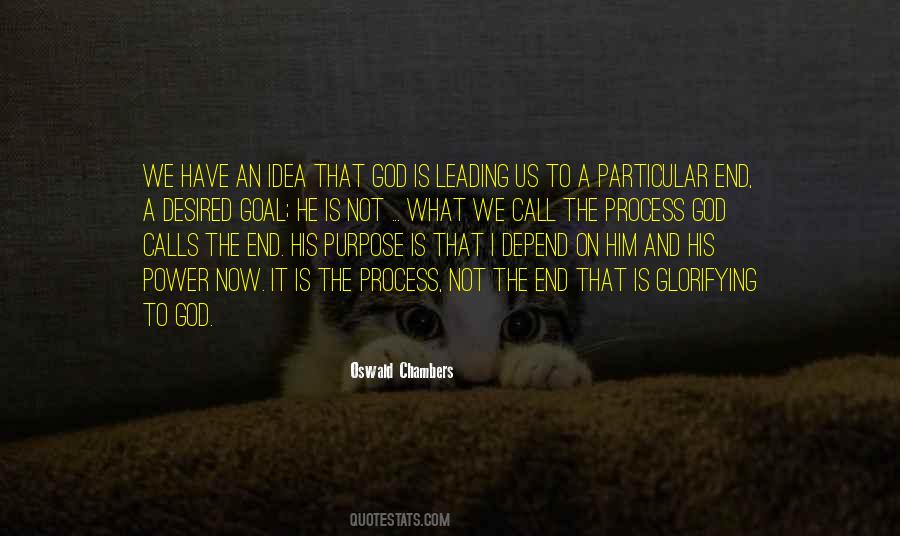 #43. To call a fashion wearable is the kiss of death. No new fashion worth its salt is ever wearable. - Author: Eugenia Sheppard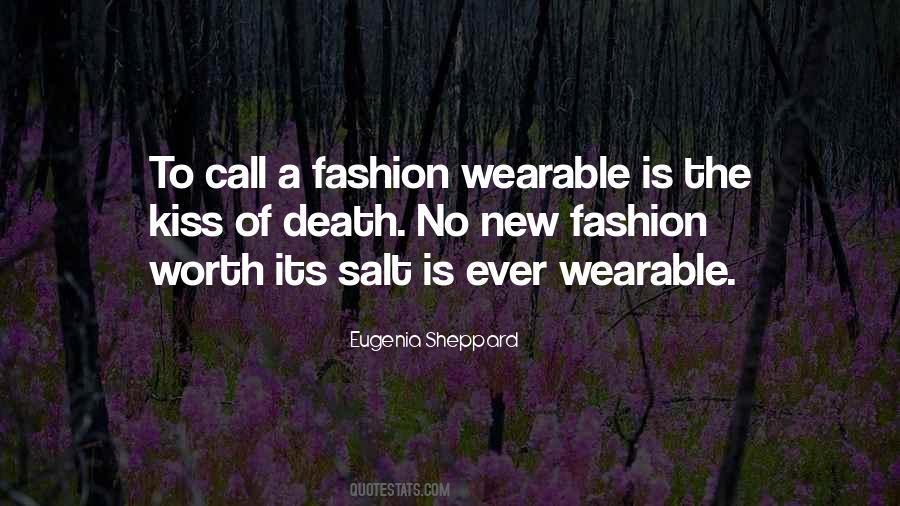 #44. Men can be unjust towards me, my dear Junot,' he wrote to his faithful aide-de-camp, 'but it suffices to be innocent; my conscience is the tribunal before which I call my conduct. - Author: Andrew Roberts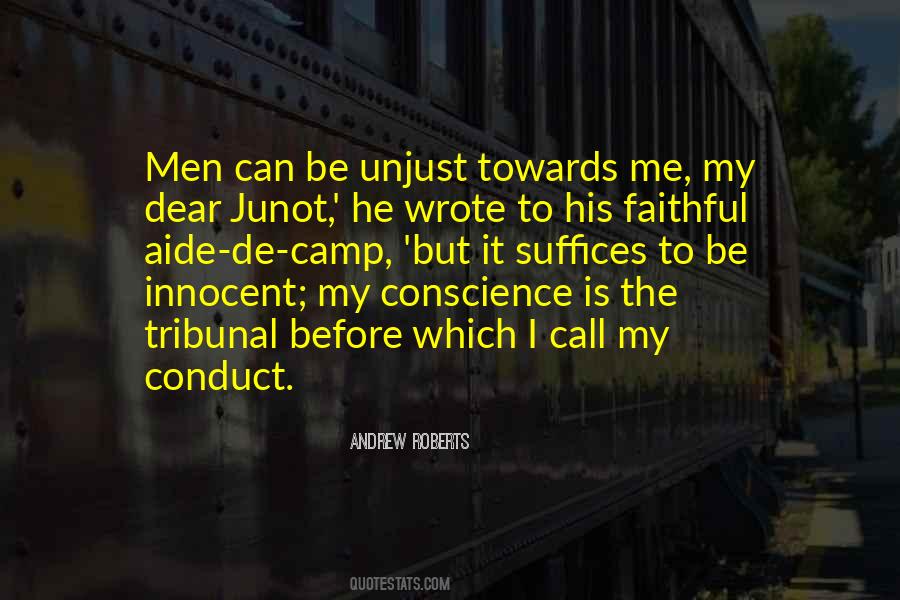 #45. Religion - the wishful thinking of an ape that talks! You know what I think?" he asked rhetorically, trying to distract himself from yet another death. "Random shit happens, and we turn it into stories and call it sacred scripture - - Author: Mary Doria Russell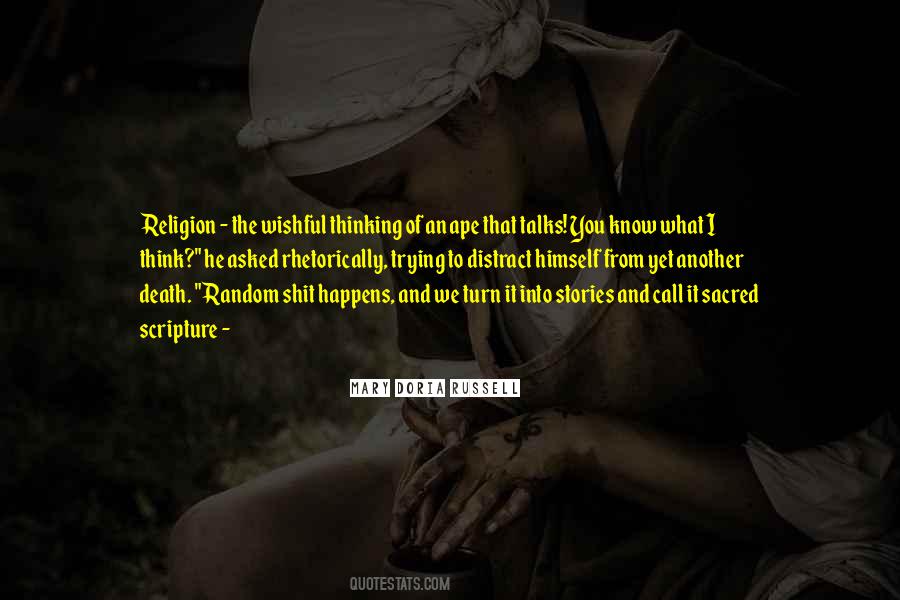 #46. I would like to play Pebble Beach at some point. I keep waiting for them to call and ask me to that little pro-am thing, but I'm not big enough. - Author: Lewis Black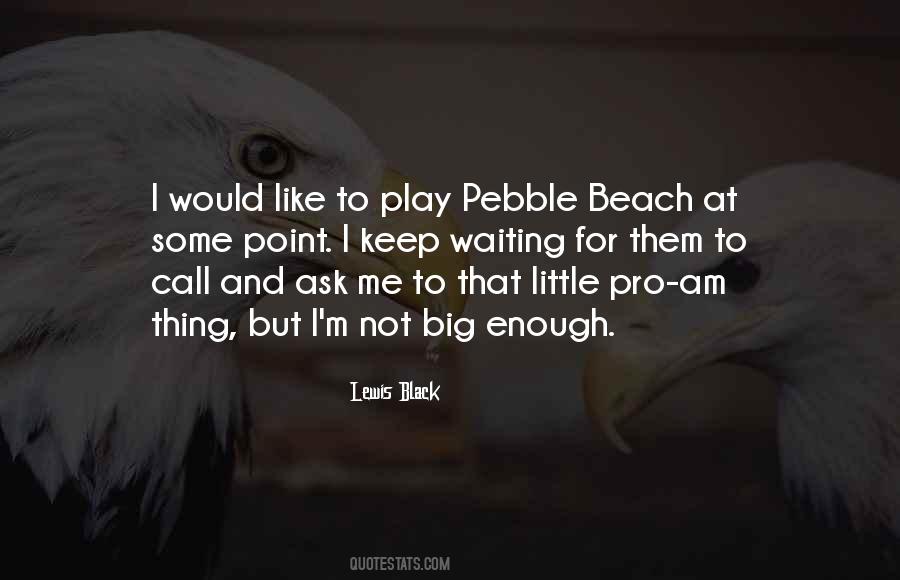 #47. To deal with someone from other infinites is problematic at times, to deal with a true master of all the realms of the yogas. We call them someone with the seven seals of enlightenment, meaning that their gradated perception has past through all the realms. - Author: Frederick Lenz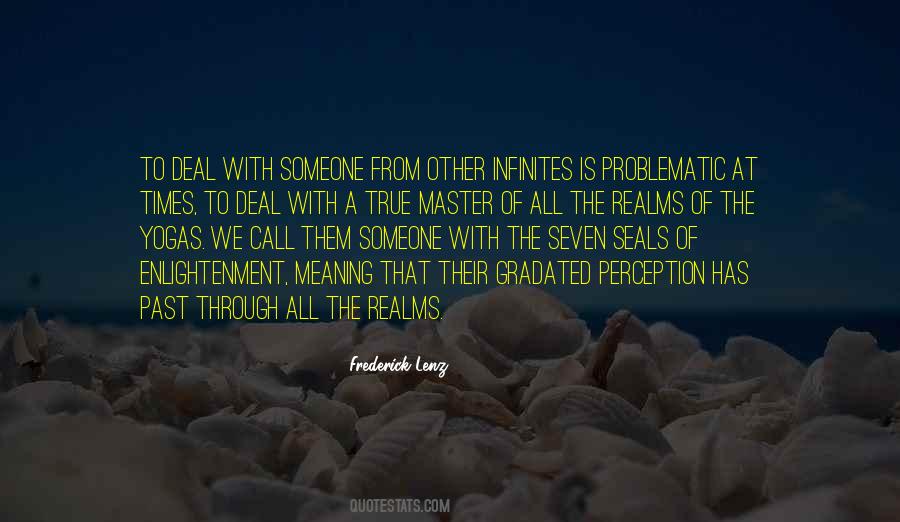 #48. If we're fighting, we call Khloe. She's our peacemaker. Kourtney keeps us down-to-earth. - Author: Kendall Jenner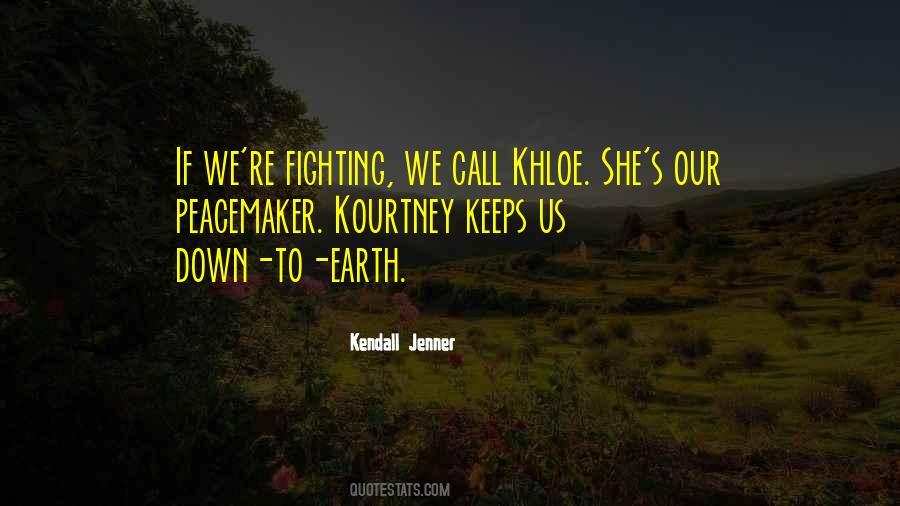 #49. With all due respect to arachnophobes, I love spiders. Some might call me obsessed, but I've been studying spiders and spider silks for many years now and don't see an end in sight. There is simply too much to do. - Author: Cheryl Hayashi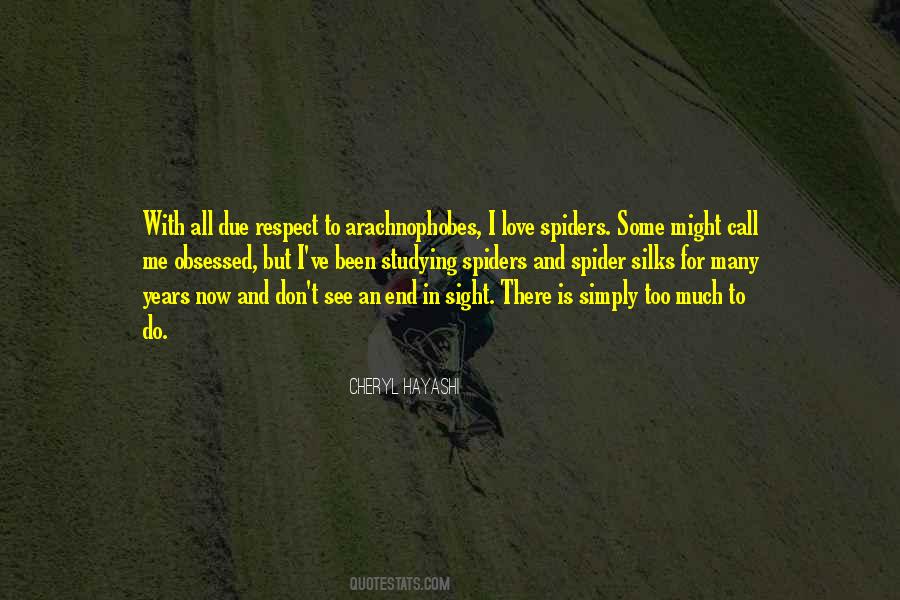 #50. The traitor of other races is generally confined to the mediocre or irresponsible individual, but, unfortunately, the traitors among the Negro race are generally to be found among the men with the highest place in education and society, the fellows who call themselves leaders. - Author: Marcus Garvey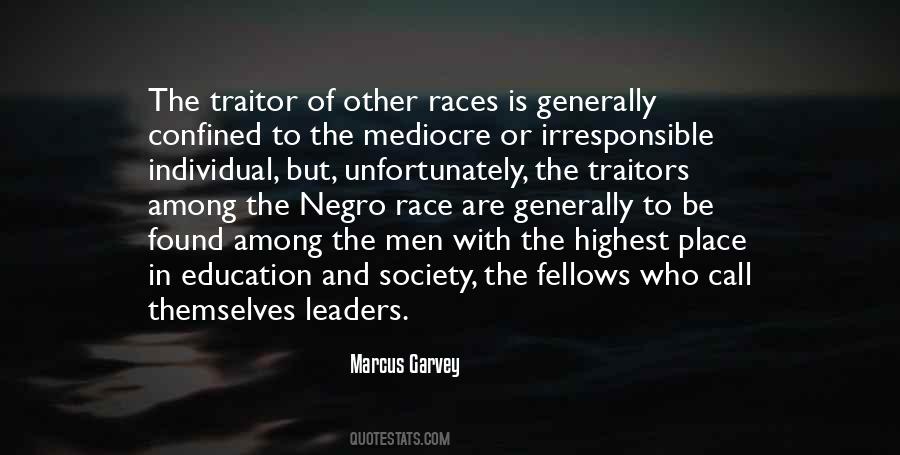 #51. We have all got to exert ourselves a little to keep sane, and call things by the same names as other people call them by. - Author: George Eliot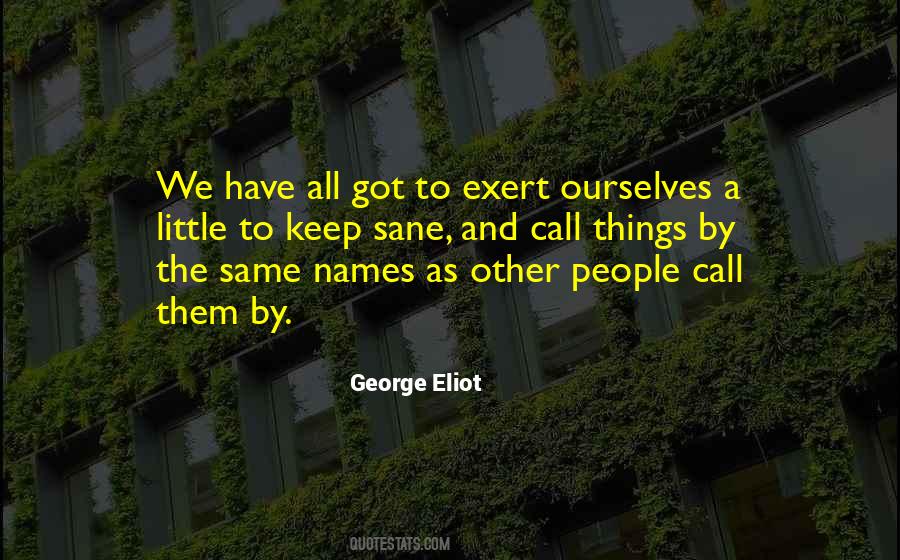 #52. Cut out some of your "important social engagements," and make your home the center of your social life. God will honor you, and your children will grow up to call you "blessed" [Proverbs 31:28]. - Author: Billy Graham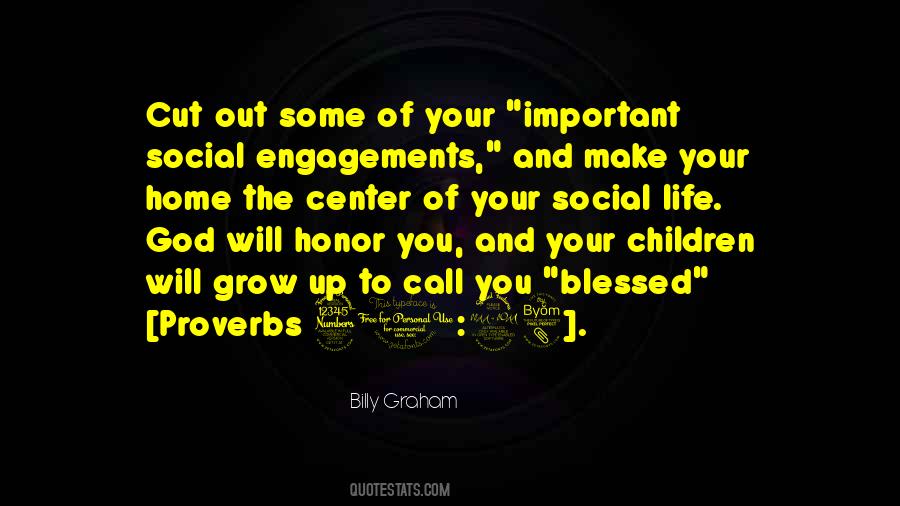 #53. O sinner, be not discouraged, but have recourse to Mary in all you necessities. Call her to your assistance, for such is the divine Will that she should help in every kind of necessity. - Author: Saint Basil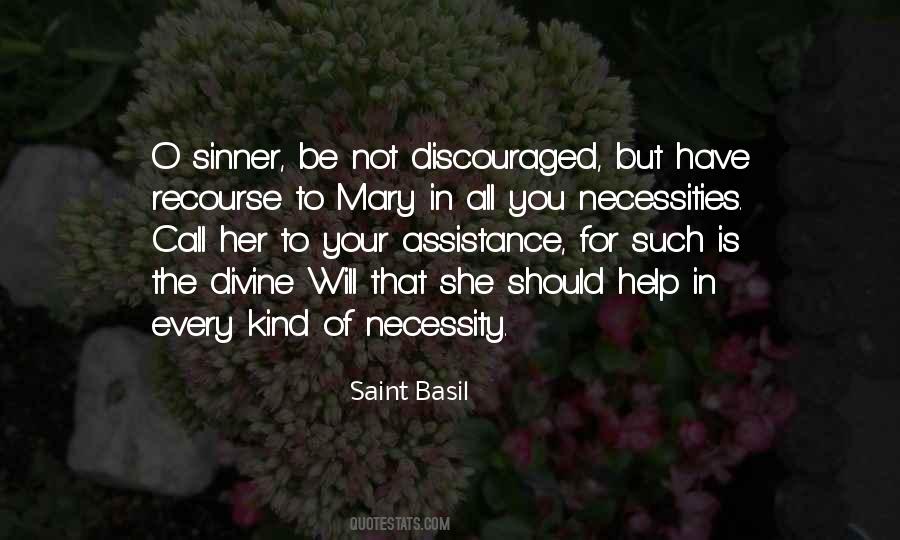 #54. Disciple making is not a call for others to come to us to hear the gospel but a command for us to go to others to share the gospel. - Author: David Platt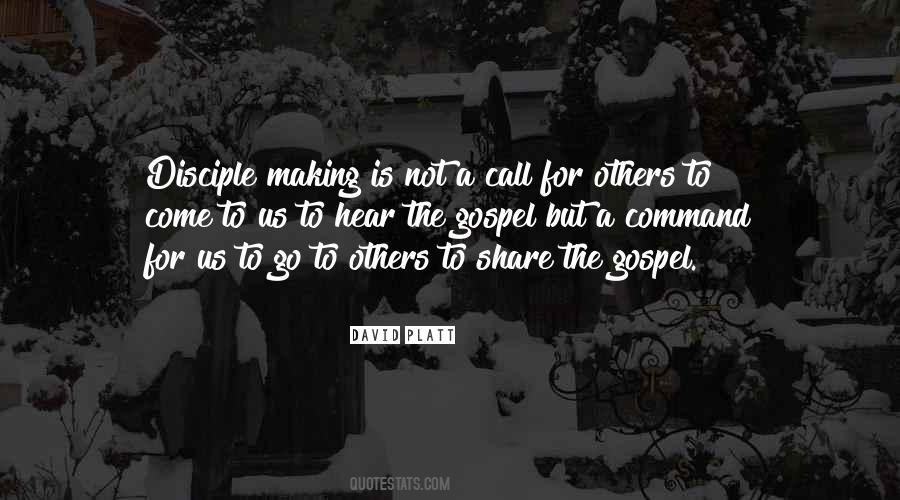 #55. Bush has done more to create passions for what they call terror than any other Administration in this nation's history. I get rather afraid when the most powerful man in the world talks to, and gets answers back from, God. - Author: Randall Robinson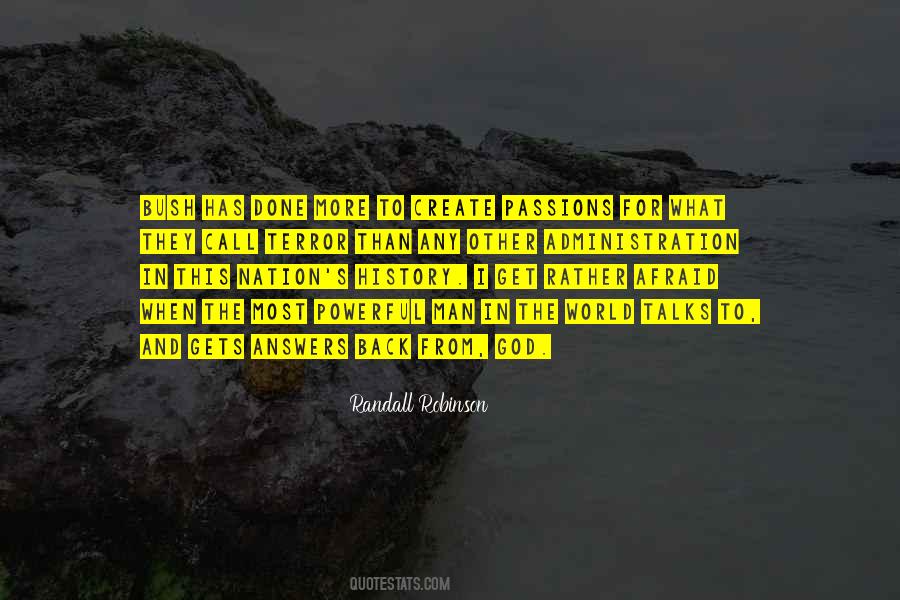 #56. Reagan was extreme. Beginning of his administration, one of the first things was to call in scabs - hadn't been done for a long time, and it's illegal in most countries - in the air controller strike. - Author: Noam Chomsky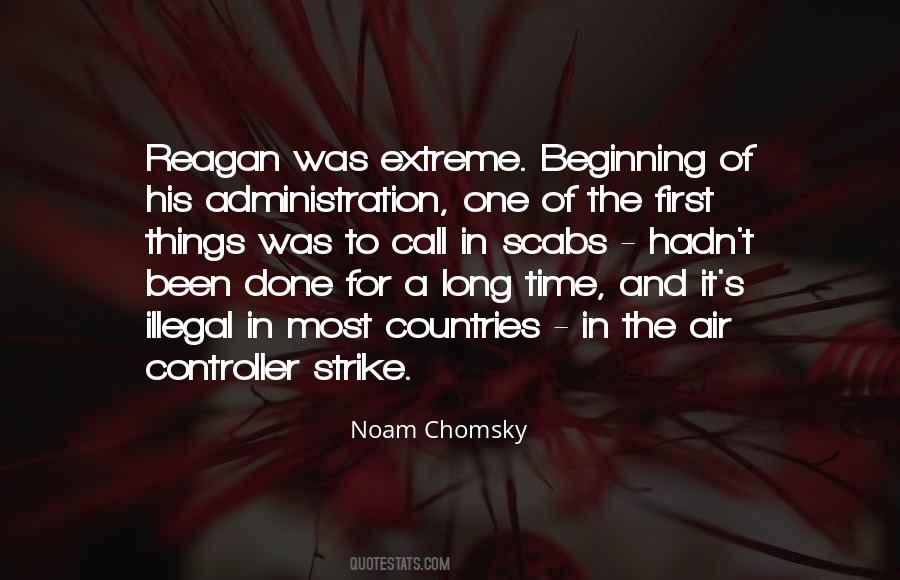 #57. The attempt to force human beings to despise themselves is what I call hell. - Author: Andre Malraux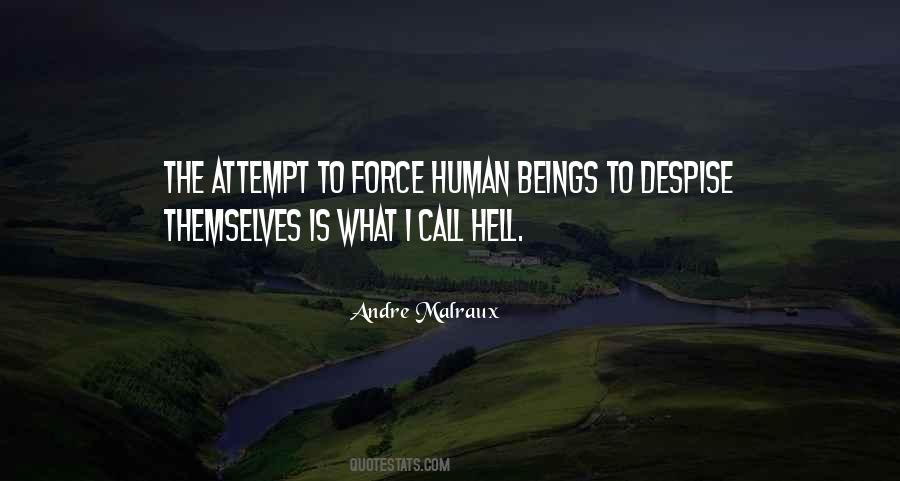 #58. The time will come when all people will view with horror light way in which society and its courts of law now take human life; and when that time comes, the way will be clear to device some better method of dealing with poverty and ignorance and their frequent byproducts, which we call crime. - Author: Clarence Darrow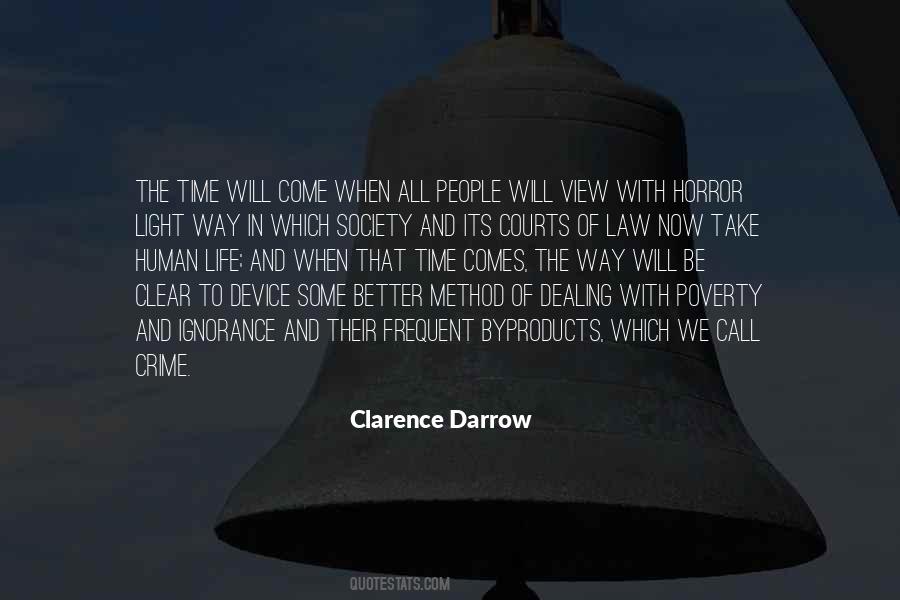 #59. The emphasis in doing any in-depth photography is on building relationships, quality relationships. It's what I call thirty-cups-of-coffee-a-frame photography. You need to enter into the community - not just photographically, but intellectually and emotionally. - Author: Lynn Johnston
#60. Jewish fundamentalism is teaching that Jews can fight with guns and with civil war, against being relocated off the West Bank, and disobey the orders of their government. That is the call to jihad, to several kinds of jihad. - Author: Arthur Hertzberg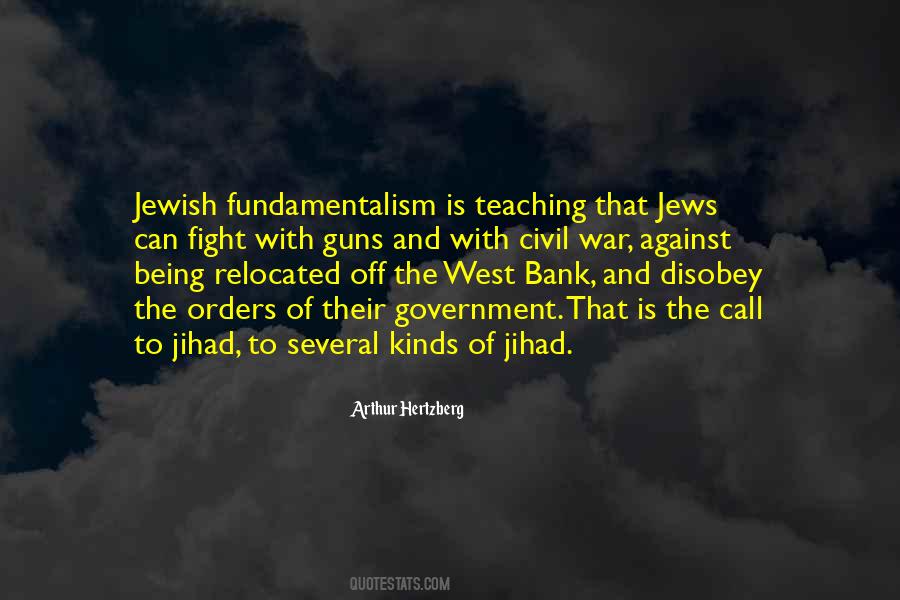 #61. I can tell you this: If I'm ever in a position to call the shots, I'm not going to rush to send somebody else's kids into a war. - Author: George H. W. Bush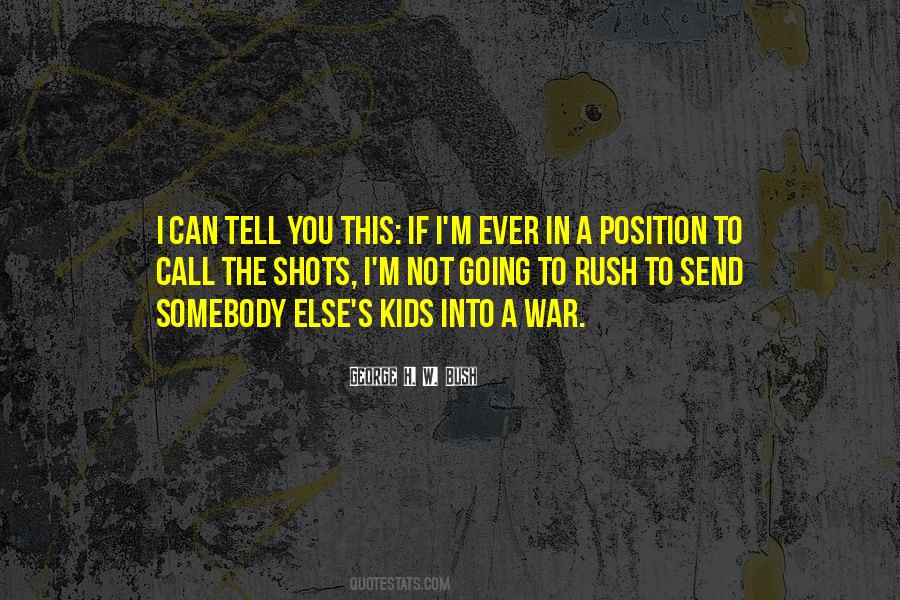 #62. We call those poets who are first to mark, Through earth's dull mist the coming of the dawn, Who see in twilight's gloom the first pale spark, While others only note that day is gone. - Author: Oliver Wendell Holmes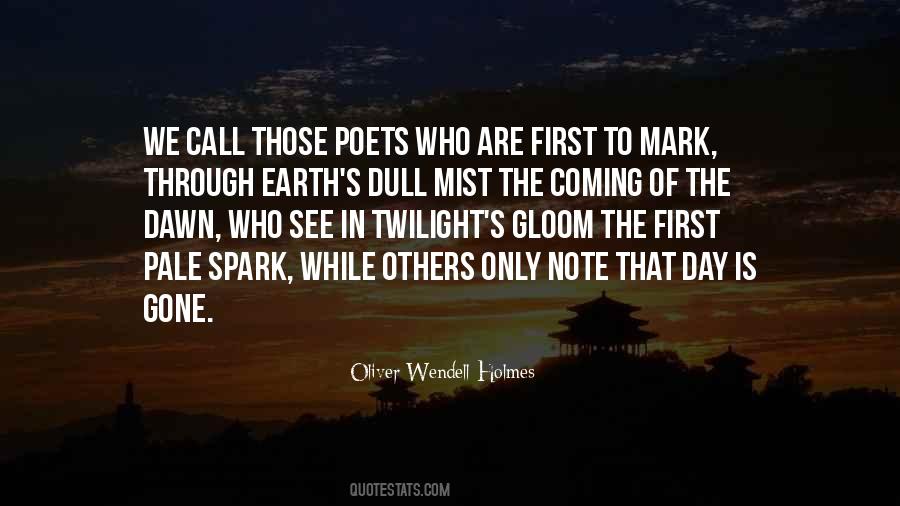 #63. I preach on specific sins because people are not convicted by sermons on sin in general. It was when our Lord said to the Samaritan woman, 'Go call thy husband ... ' (John 4:16), that she really faced up to her sinfulness. - Author: Vance Havner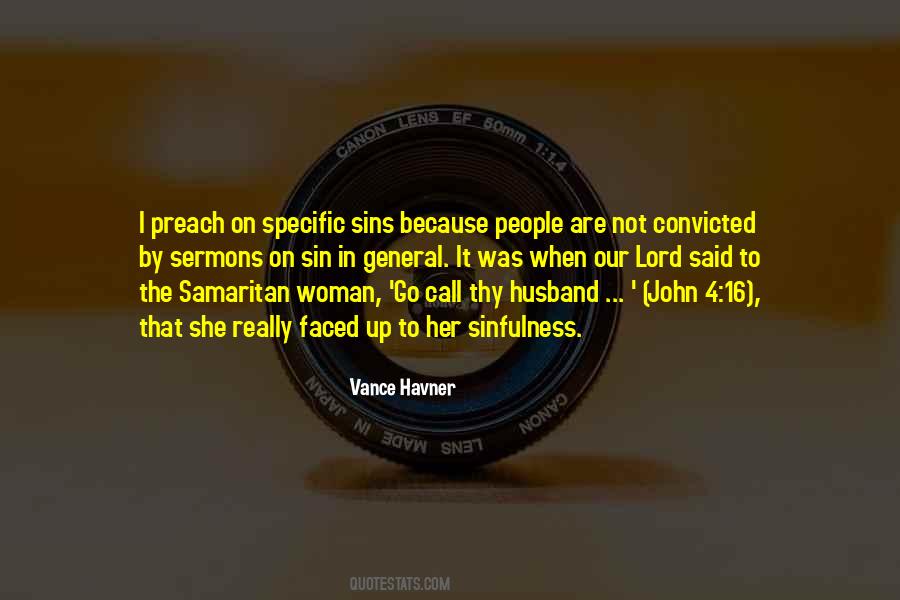 #64. If you have a problem with me, call me. If you don't have my number then that means you don't know me well enough to have a problem. - Author: Eleanor Calder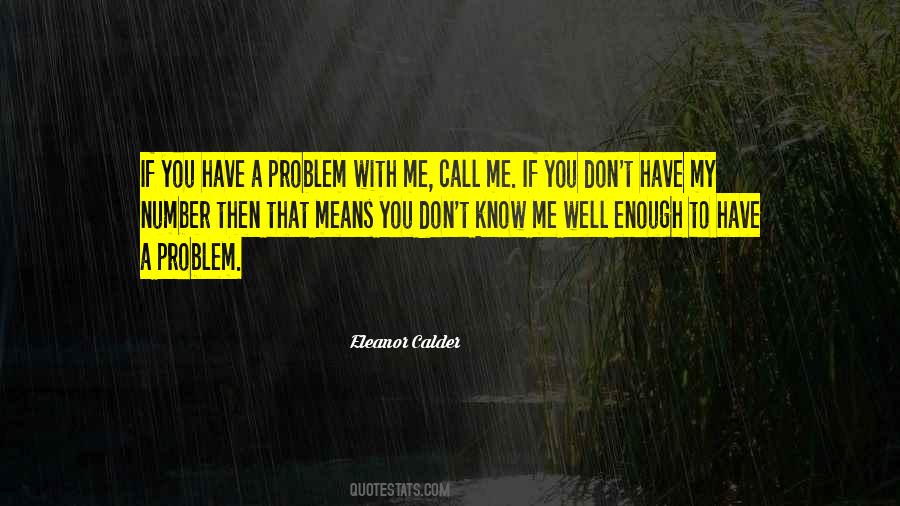 #65. I used to call my grandmother 'Nana,' so that seems right to me, but maybe I'll just be 'Jade', in that modern way. - Author: Jade Jagger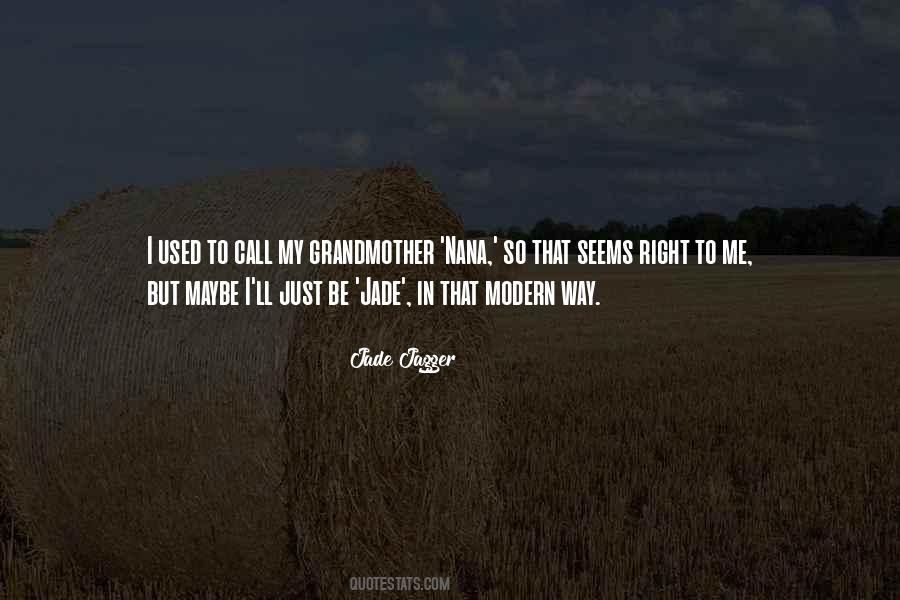 #66. It's nice that people can call me an artist and it's nice that I can refer to myself as such, but it also kind of separates me from the common man in a way that I don't wish to be, so craftsperson makes me feel a bit more connected. - Author: Matana Roberts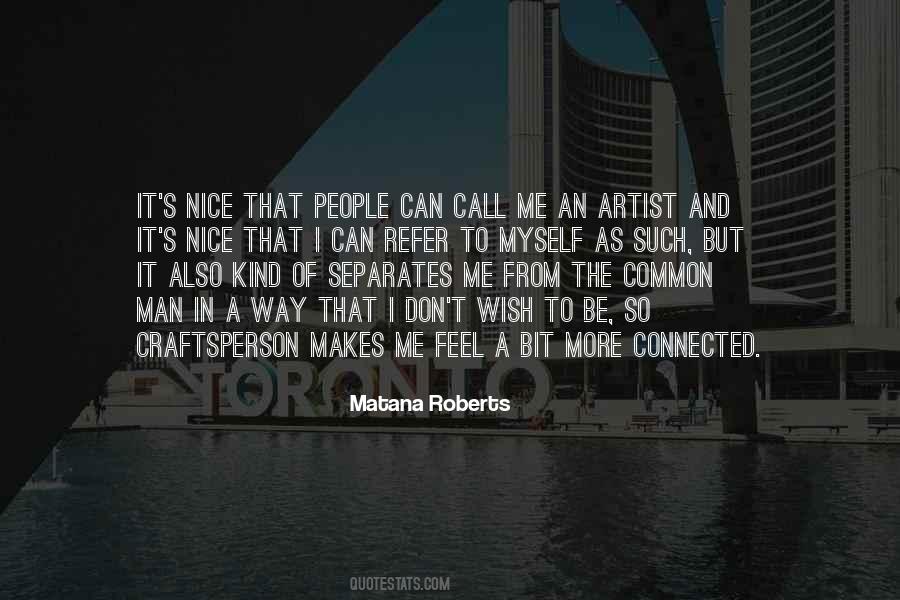 #67. I did a play I think my first six months on the show, called Bullpen. Then I got involved with Theater Forty and did this play called Plastic which is about two male models coming to a casting call. - Author: Austin Peck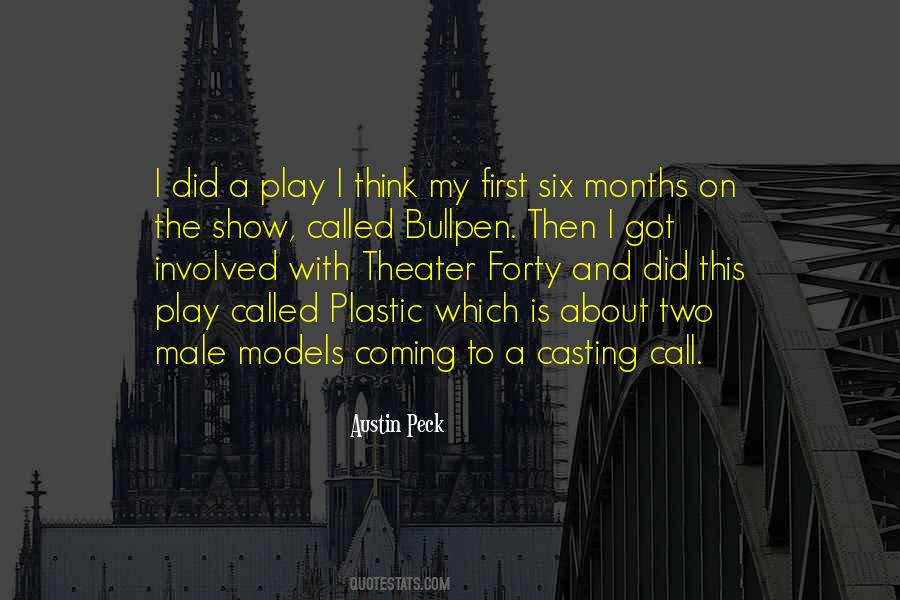 #68. At two o'clock in the morning, if you open your window and listen,
You will hear the feet of the Wind that is going to call the sun.
And the trees in the Shadow rustle and the trees in the moonlight glisten,
And though it is deep, dark night, you feel that the night is done. - Author: Rudyard Kipling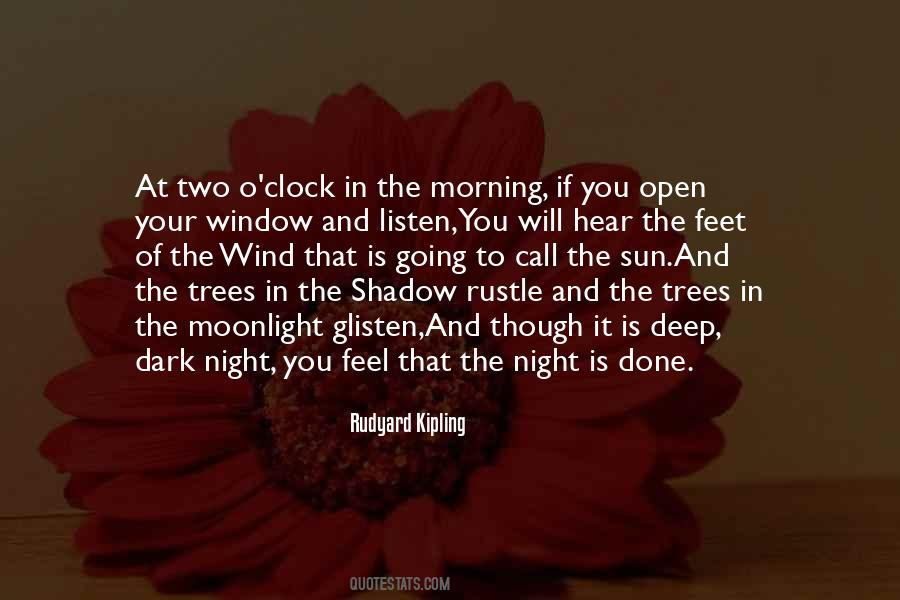 #69. We are what God calls us to be. Even if we're not what he's calling us to be, we are. Because he called us. - Author: Tim Hiller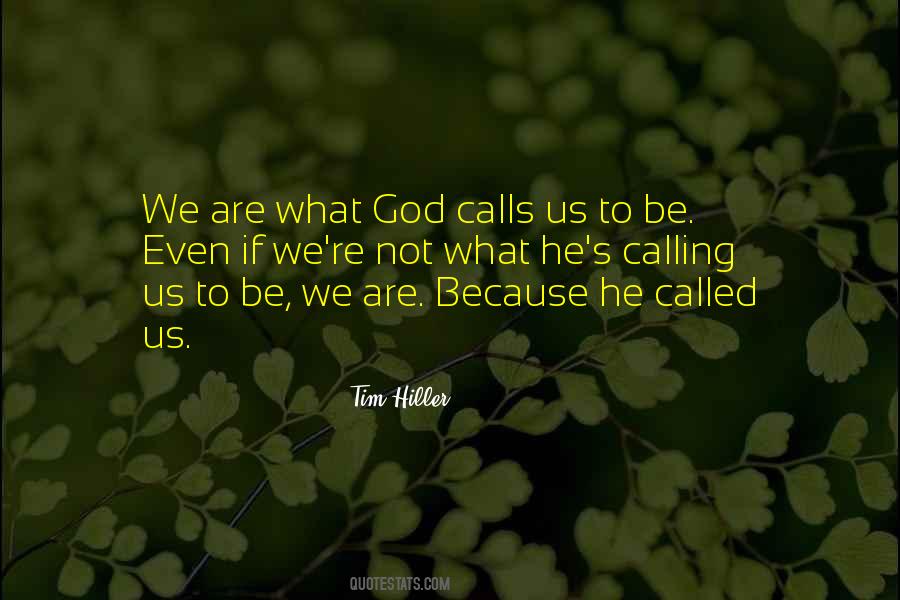 #70. LUCK is a word used by people who did not take action when greatest opportunities were presented. They use it to describe the success of those who have acted.
Some use FAITH to describe what others call LUCK - Author: Elie Jerome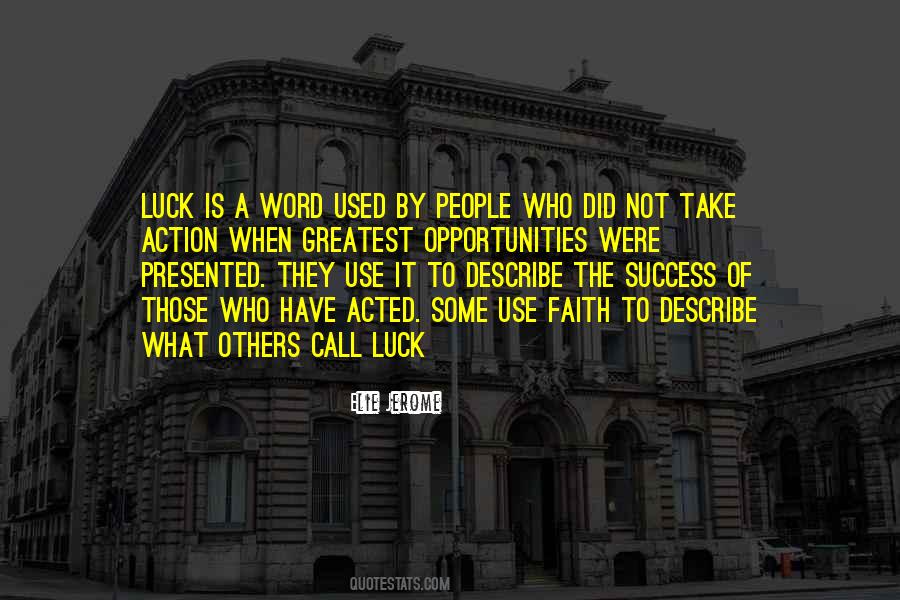 #71. When a man comes out of great danger, he is apt to be a little deaf to the call of duty. - Author: John Buchan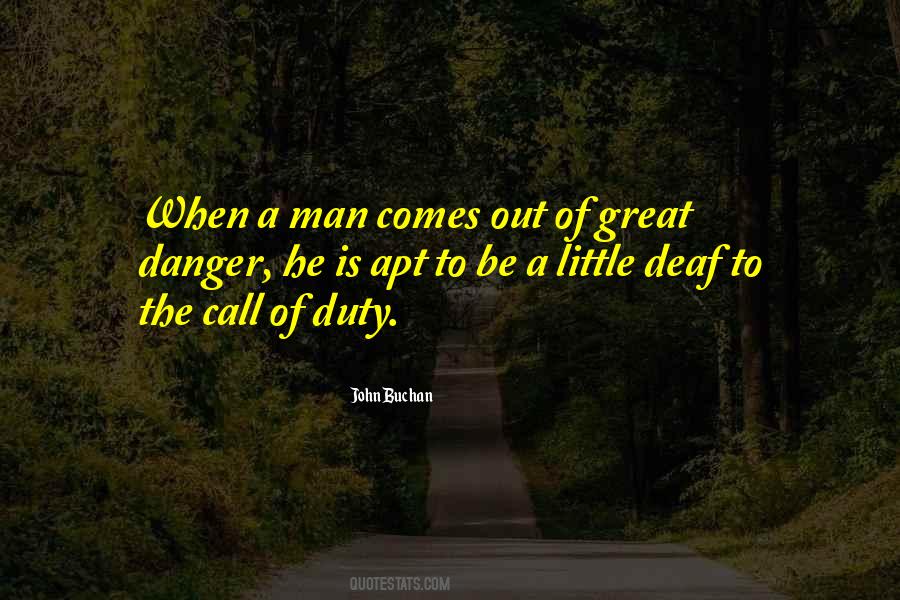 #72. Now the soul of man is divided into two parts, one of which has a rational principle in itself, and the other, not having a rational principle in itself, is able to obey such a principle. And we call a man in any way good because he has the virtues of these two parts. - Author: Aristotle.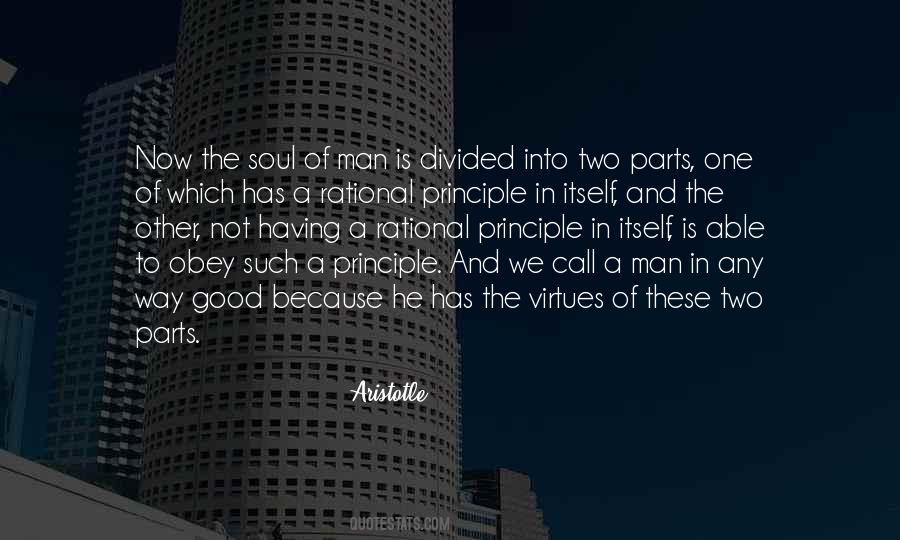 #73. My friends like to play as me in the baseball games, and they call to tell me about every bag I steal. And you know, every time a new game comes out, I check to make sure my speed is up to par. But to me, when you talk video games, you're talking 'Madden.' - Author: Carl Crawford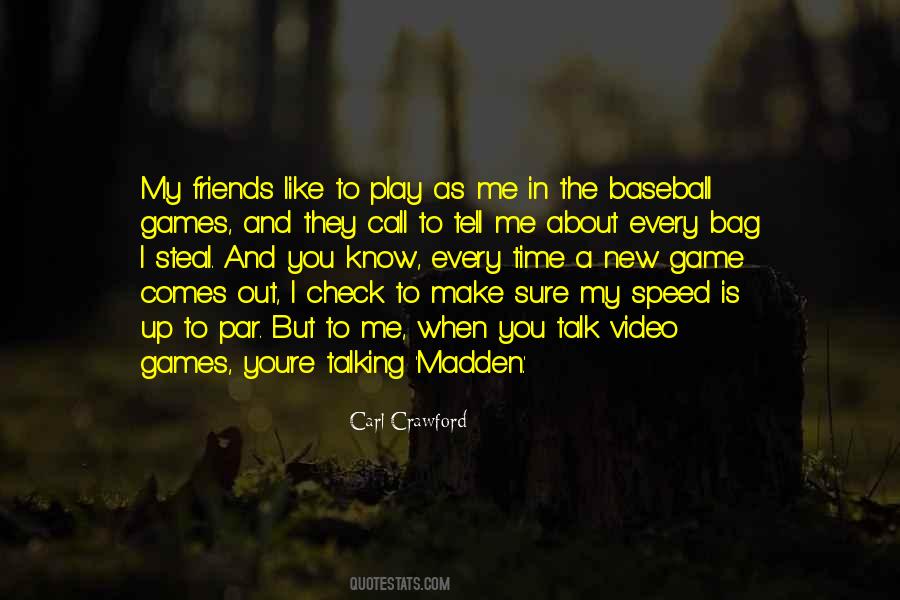 #74. I like to call myself a 360-degree artist. I'm a musician, but I have other things I do, too. - Author: Rita Ora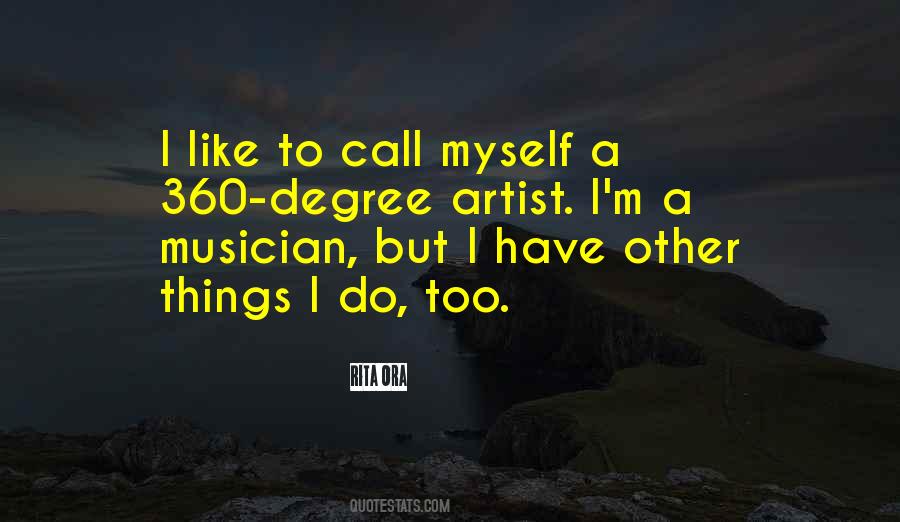 #75. I love the camera; there's something very special and sensual about it, and I have a tendency to call it a he, like it was a man. But, unlike a man, a camera is accepting of everything I do. - Author: Lena Olin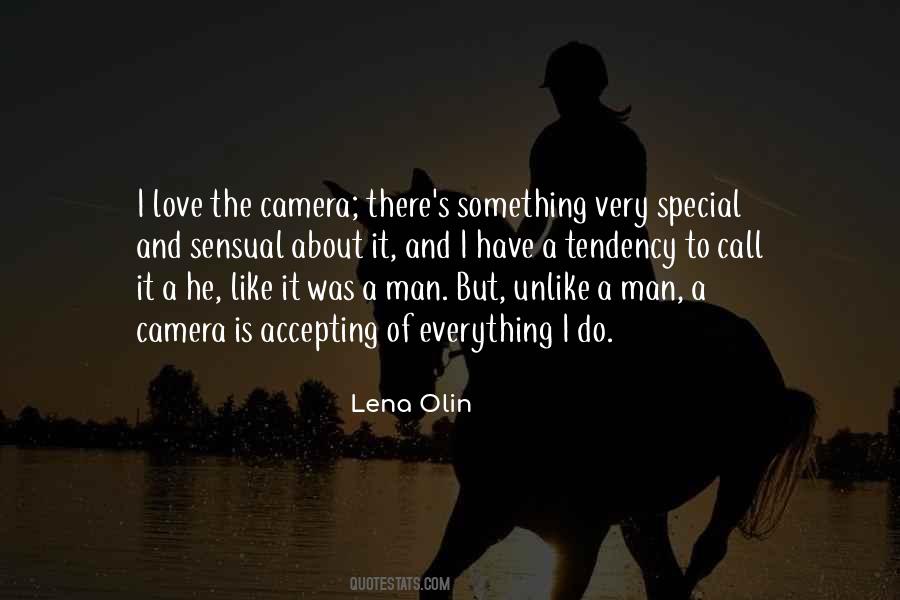 #76. We listen to those whom we know to be of the same opinion as ourselves, and we call them wise for being of it; but we avoid such as differ from us. - Author: Walter Savage Landor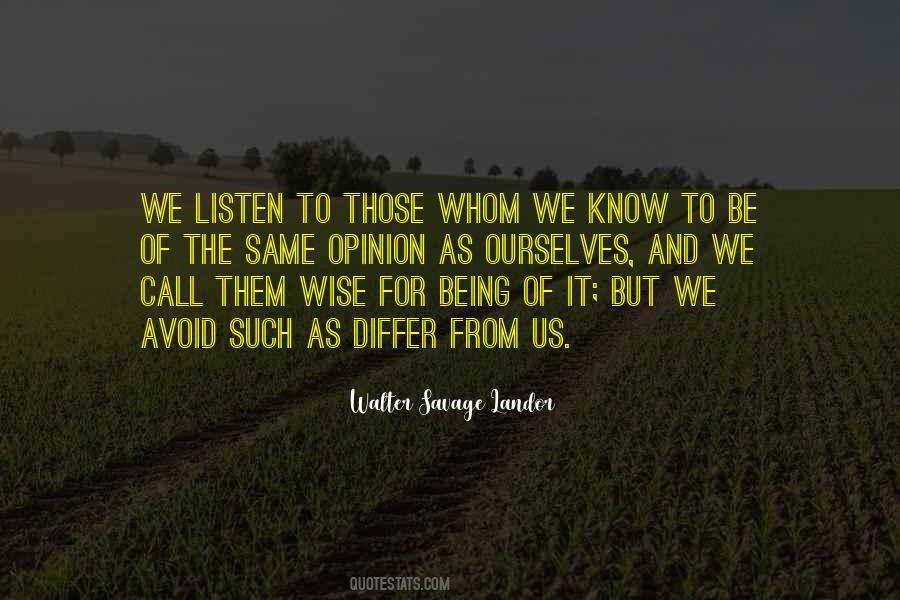 #77. How a man who holds the entire population of a country as his prisoners, and punishes the families of those who escape, can be admired by people who call themselves liberals is one of the many wonders of the human mind's ability to rationalize. Yet such is the case with Fidel Castro. - Author: Thomas Sowell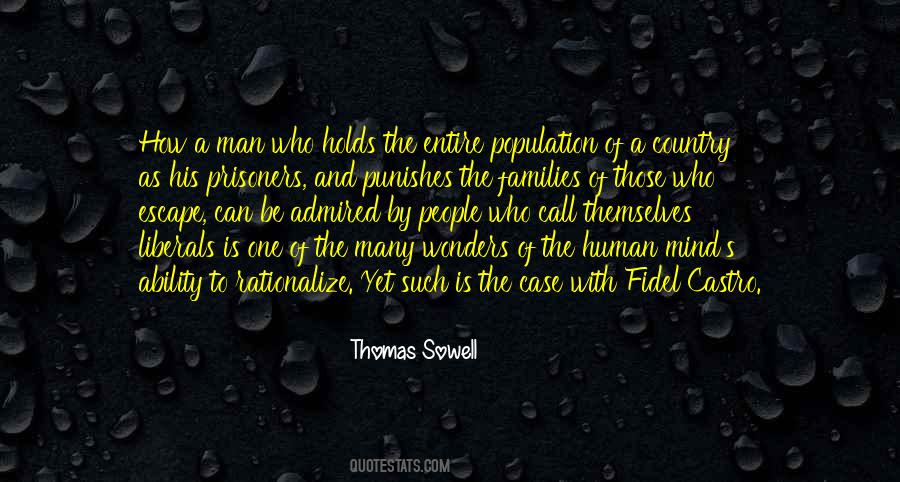 #78. Animation is a great way to work. No early morning call times, no make-up chair. In live action, you're always fighting the clock; the sun is always going down too soon. - Author: John C. Reilly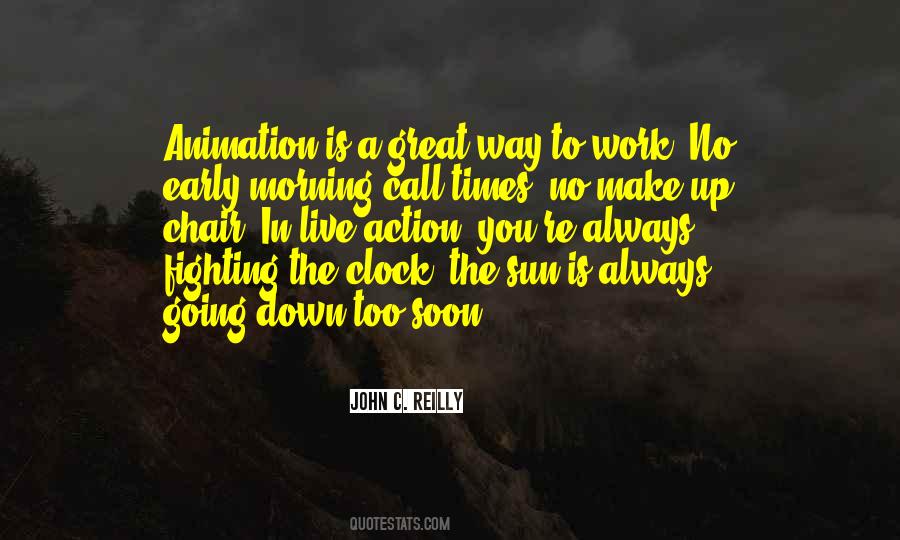 #79. about the biology of stress and recovery, stress seems to have an effect on the brain similar to that of vaccines on the immune system. In limited doses, it causes brain cells to overcompensate and thus gird themselves against future demands. Neuroscientists call this phenomenon stress inoculation. - Author: John J. Ratey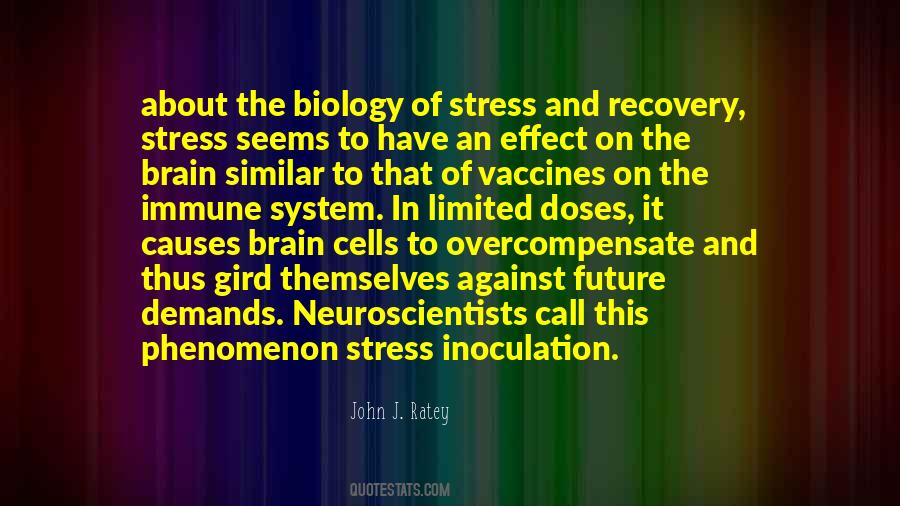 #80. DO NOT put infants in a recovery position. They are not able to support themselves in this position. Instead, take the infant with you to call 9-1-1. - Author: American National Red Cross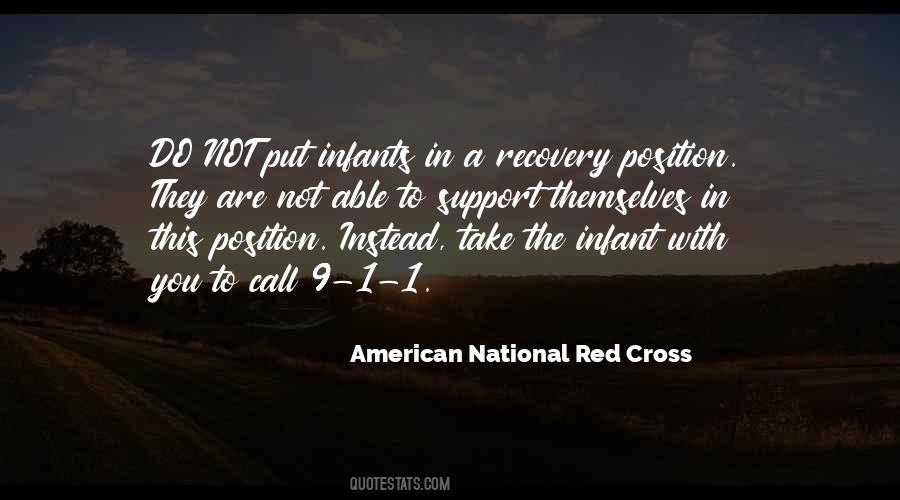 #81. Sometimes the women much resent the men who call for war and have been known to rush upon them and beat them severely about the head and shoulders. - Author: Peter Matthiessen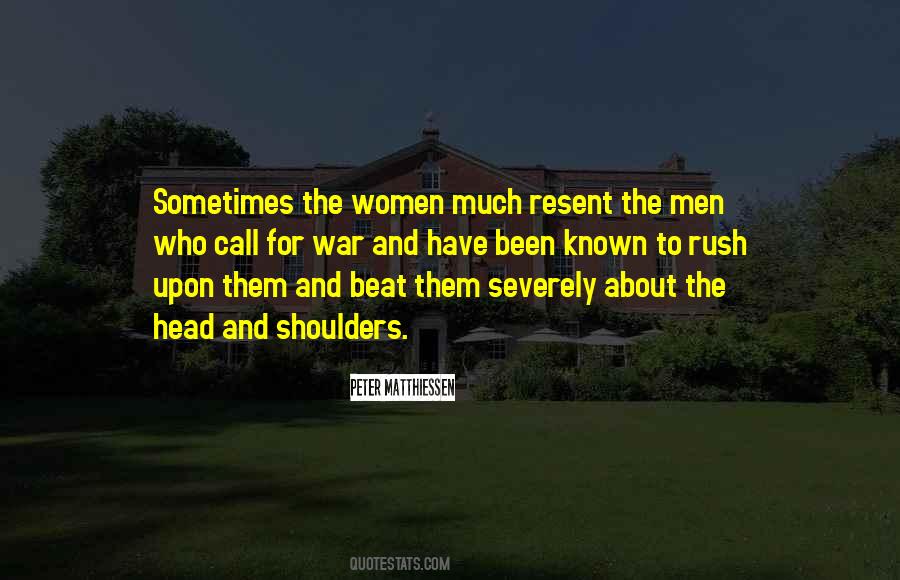 #82. So much emotion can be brought in an animated film that's very hard to get in a live-action film. I haven't quite put my finger on why, but it might be because the characters can make facial expression that, if you made them in a movie, they'd call them corny. - Author: Steve Martin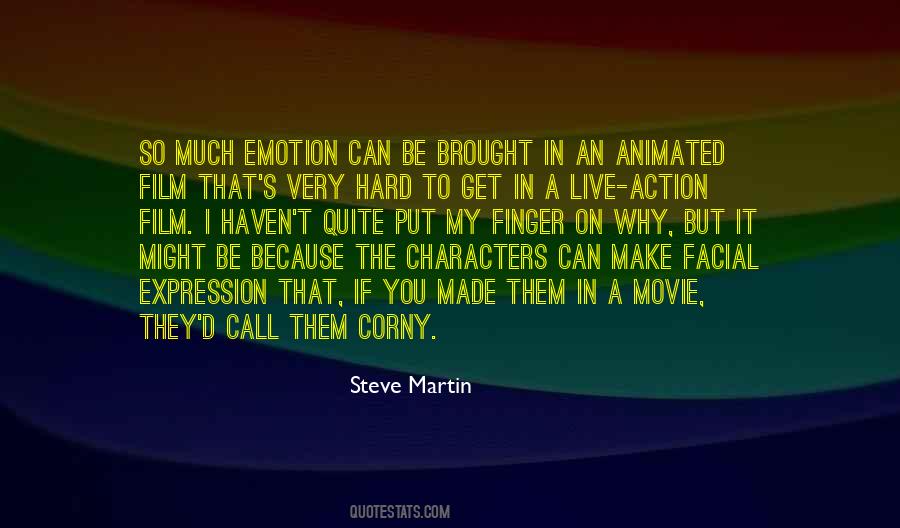 #83. It is impossible to avoid the suspicion that historical Jesus research is a very safe place to do theology and call it history, to do autobiography and call it biography. - Author: John Dominic Crossan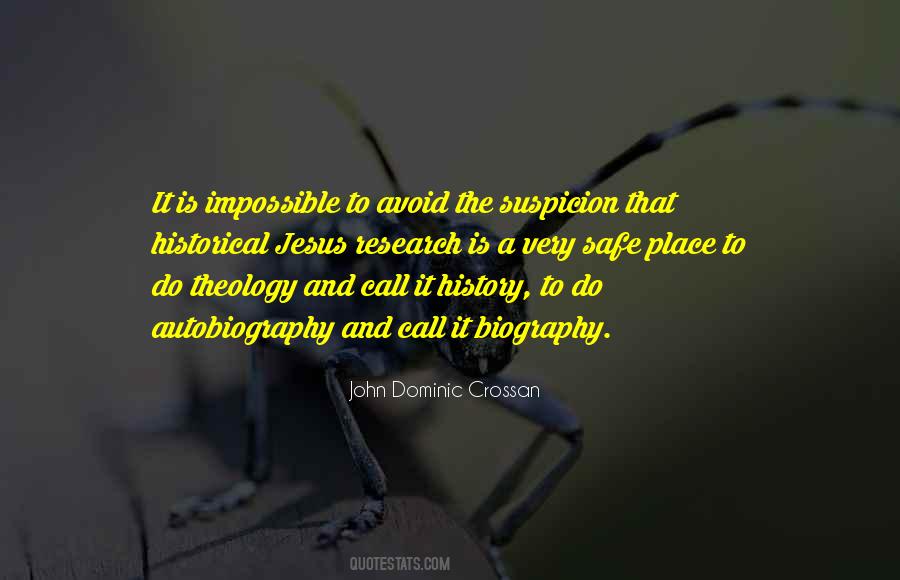 #84. I do remember the moment when, as a child, I realized that the things we call 'TV shows' are really just the stuff that gets put between commercials. Later, I came to see that the kinds of things that get on 'free' TV are shows that help sell products. - Author: Douglas Rushkoff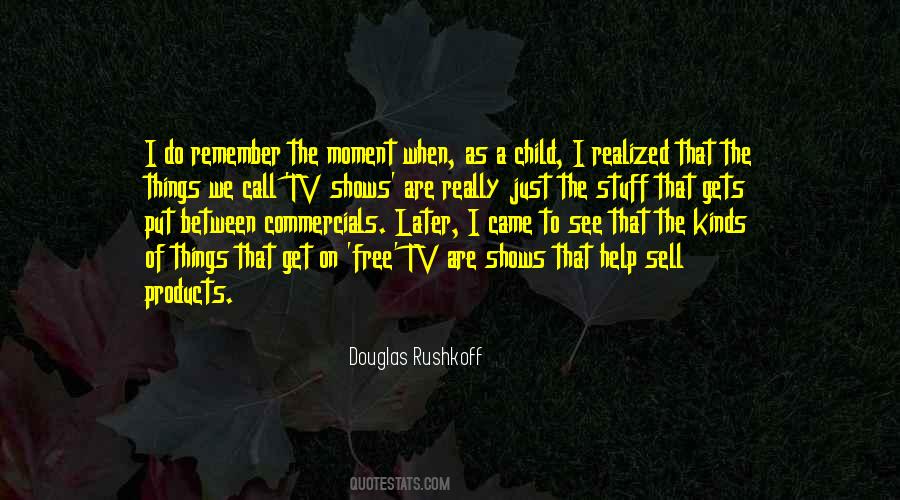 #85. It is silly to call fat people 'gravitationally challenged' - a self-righteous fetishism of language which is no more than a symptom of political frustration. - Author: Terry Eagleton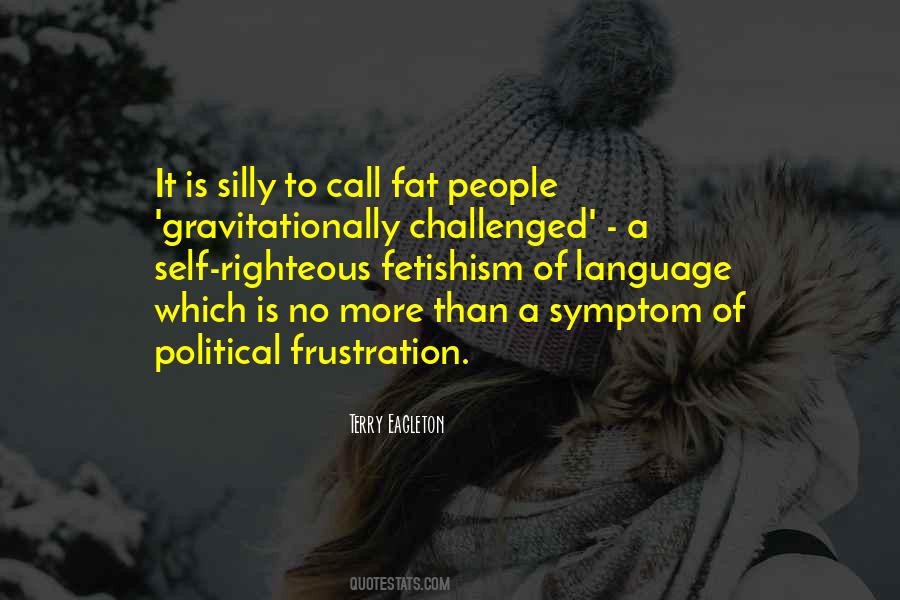 #86. Some day I'm gonna call me up on the phone, so when I answer, I can tell myself to shut up. - Author: Miles Davis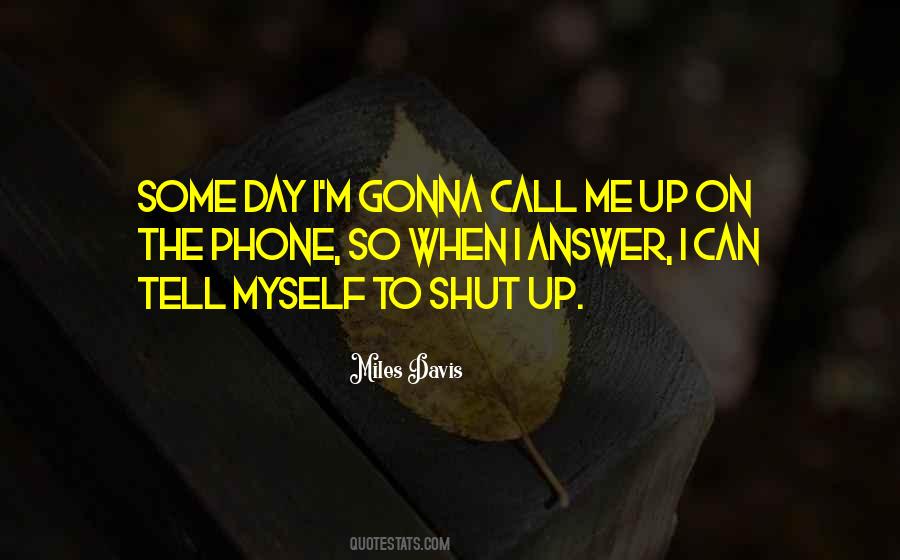 #87. I think editors are excellent marketers. They know their audience and produce copy to appeal to them - they just don't call it marketing. - Author: David Robinson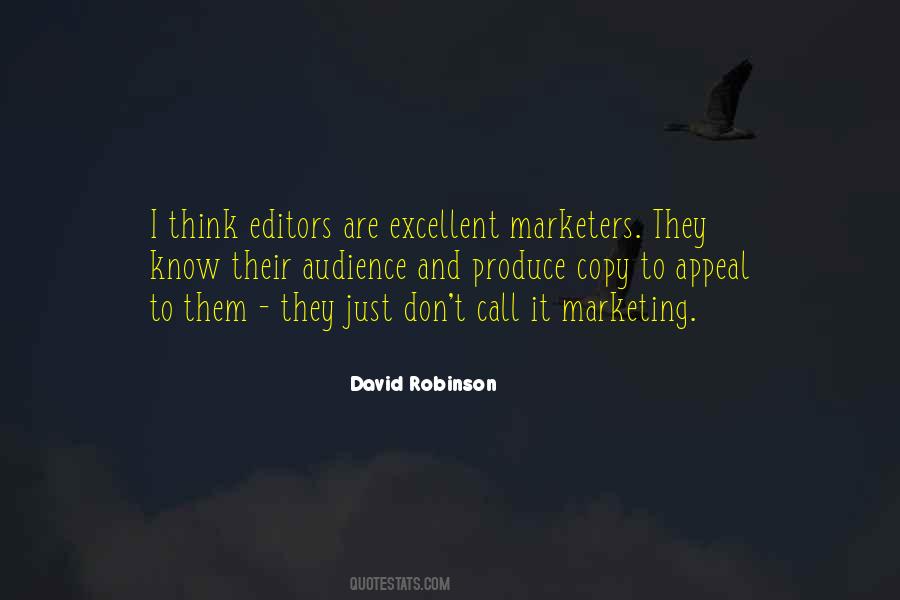 #88. I watched Ricki Lake's documentary, 'The Business of Being Born,' and that led me to call a midwife, and not an ob-gyn, when I found out I had conceived. My delivery was not easy - they call it 'labor,' not 'a vacation!' - but I was incredibly grateful that I did it that way. - Author: Sarah Wayne Callies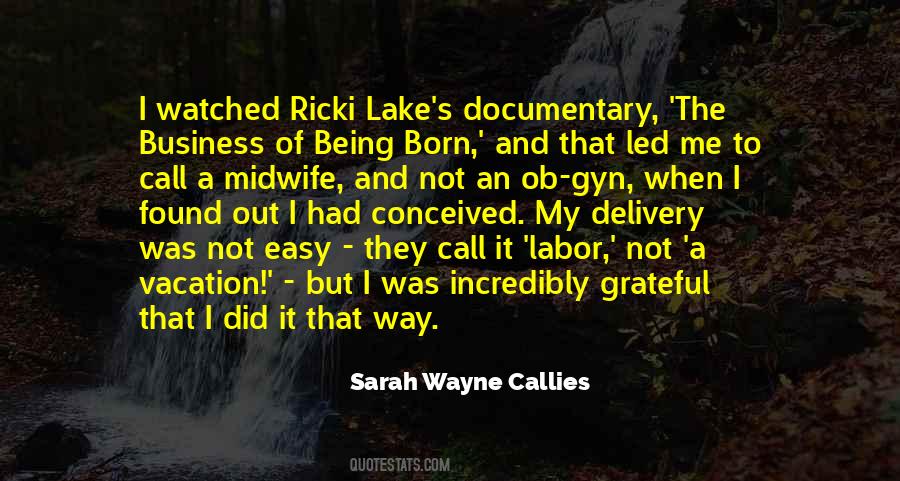 #89. Countries such as the U.S. and Britain have taken it upon themselves to decide for us in the developing world, even to interfere in our domestic affairs and to bring about what they call regime change. - Author: Robert Mugabe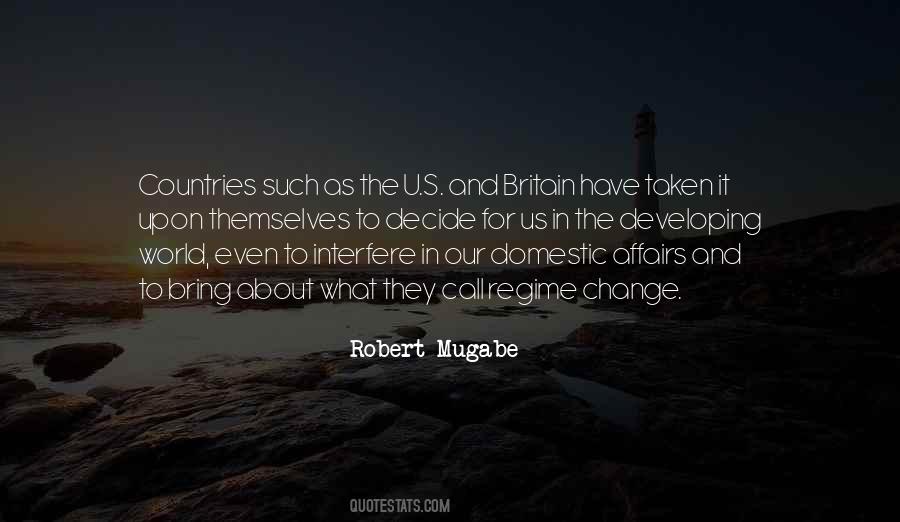 #90. Alone
everything changes.
Some might call it distorted reality
but it's exactly the place I need to be. - Author: Ellen Hopkins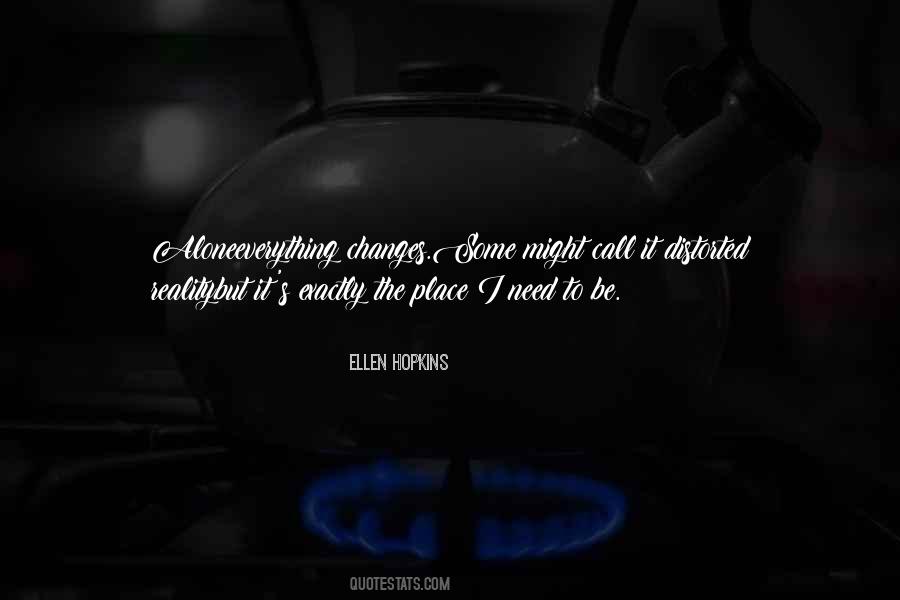 #91. What is Art? It is the response of man's creative soul to the call of the Real. - Author: Rabindranath Tagore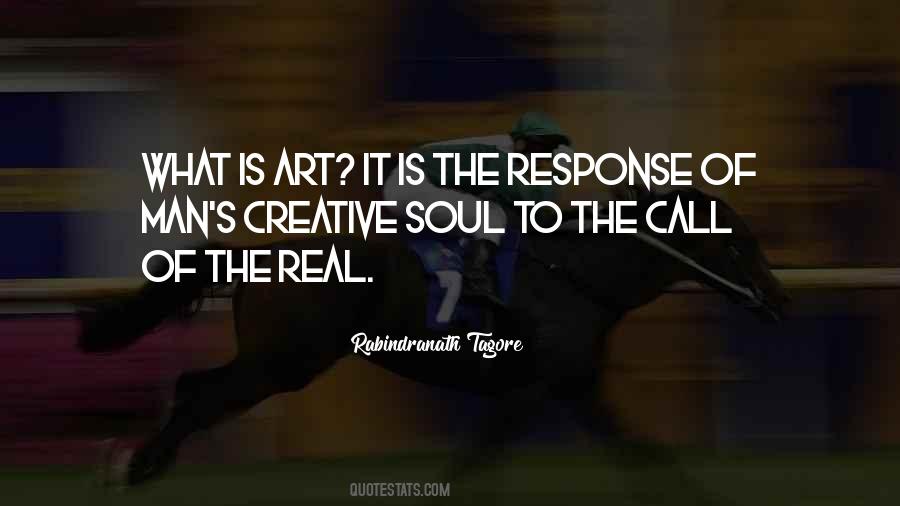 #92. What men call love is a very small, restricted, feeble thing compared with this ineffable orgy, this divine prostitution of the soul giving itself entire, all its poetry and all its charity, to the unexpected as it comes along, to the stranger as he passes. - Author: Charles Baudelaire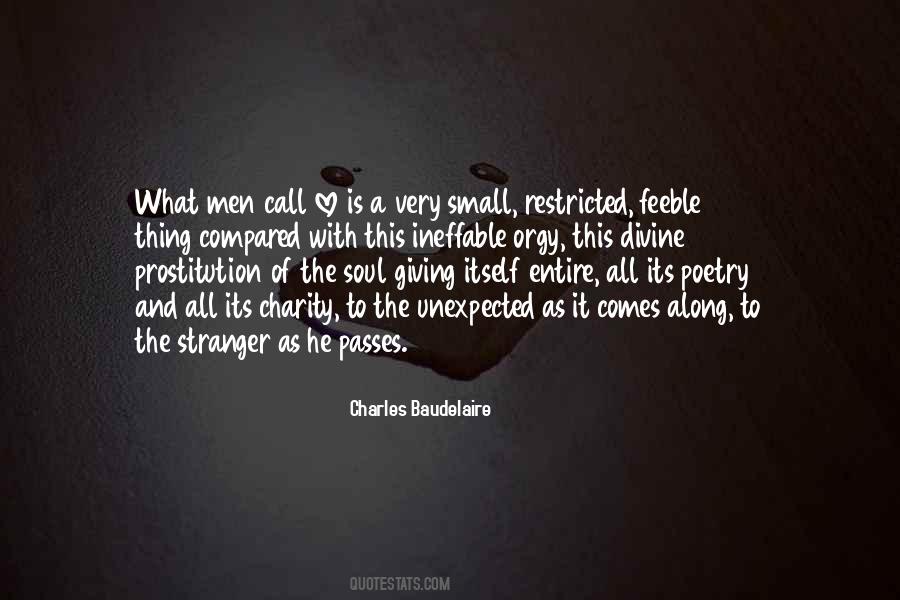 #93. In 1963, while my brothers were engaged in their lives, I call this period of my life 'my character-building years.' I adhered to the saying, 'When the going gets tough, the tough get going. - Author: Marc Ashton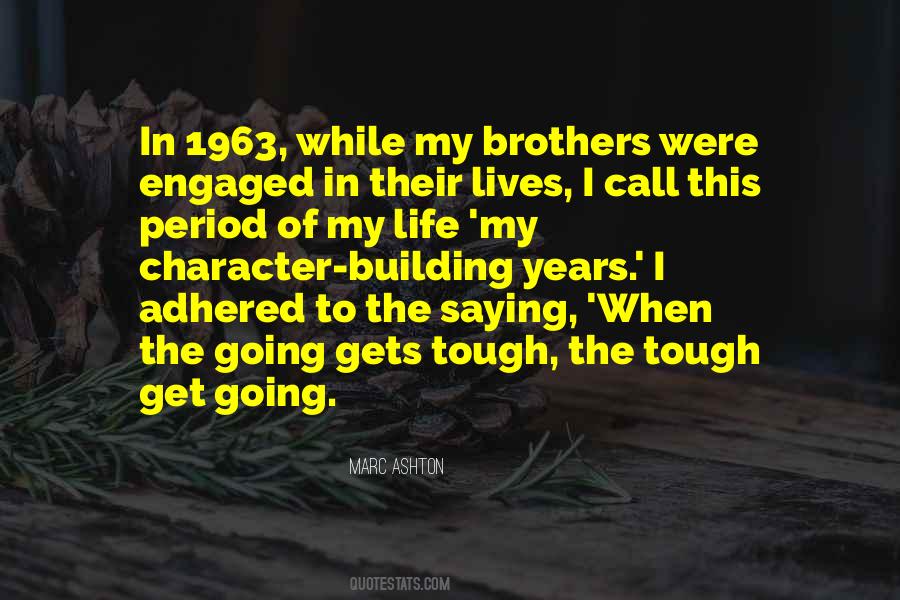 #94. We do not want to be told what we know. We do not want to call things by their names, although we're willing to call one another bad ones. We call meanness nobility and hatred honor. The way to make yourself a hero is to make me out a scoundrel. You won't admit that either, but it's true. - Author: Thomas Wolfe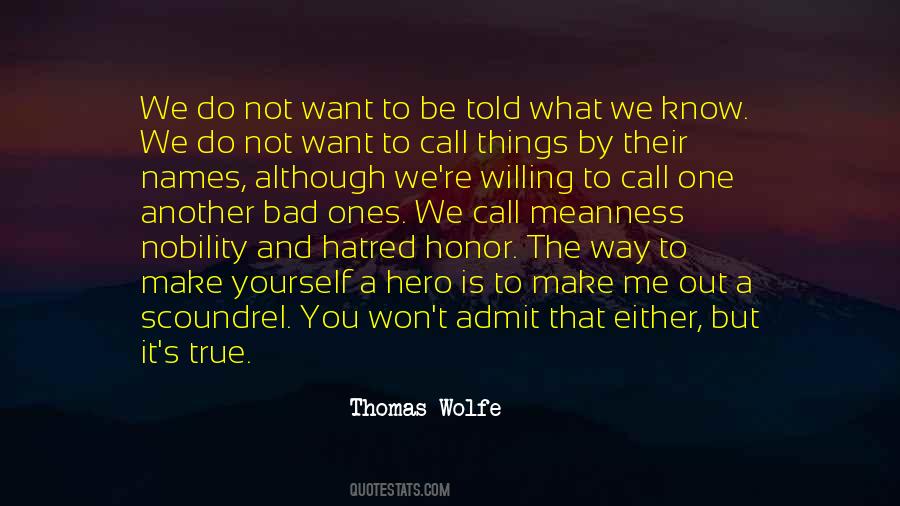 #95. Thi is the malady onf the humans, that they can hold on to that which is fleeting and of little consequence and call it everlasting. They focus on awards, achievements, and whatc an be done in their own strength while the Almighty desires to work trough their weakness. - Author: Chris Fabry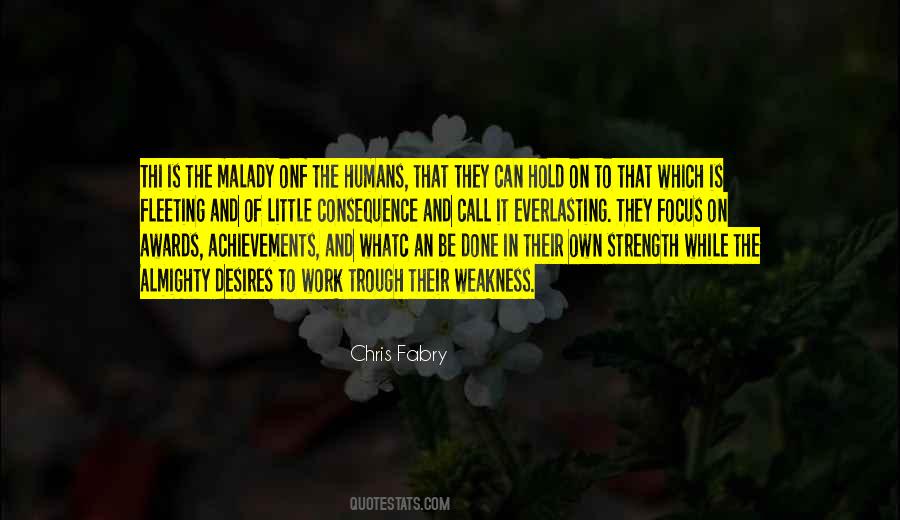 #96. Christ always calls us to life and constantly to greater joy, but rarely does He call us to comfort. - Author: Mark Hart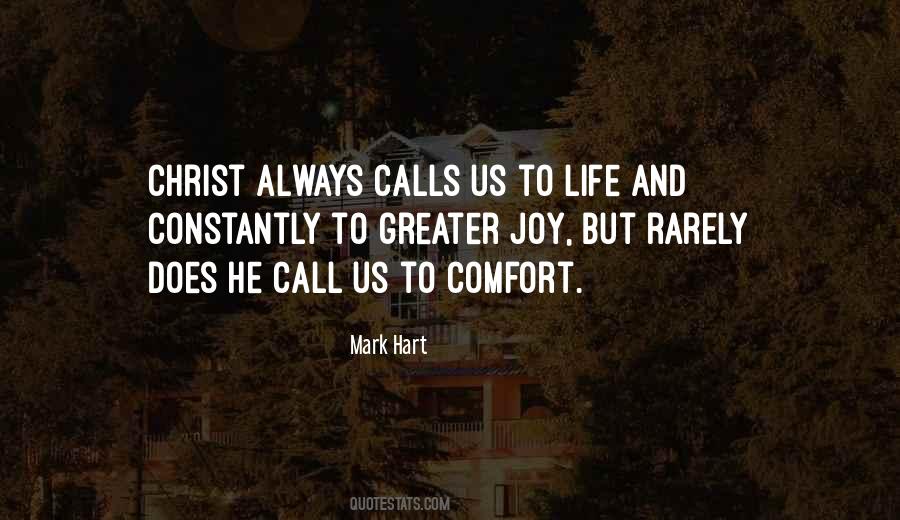 #97. When I was very young in London, I had a bank account, which didn't have a great deal in it. I should think at least every three months the bank manager would call me up and threaten to strangle me because I had no money, and I was writing checks. - Author: Peter Mayle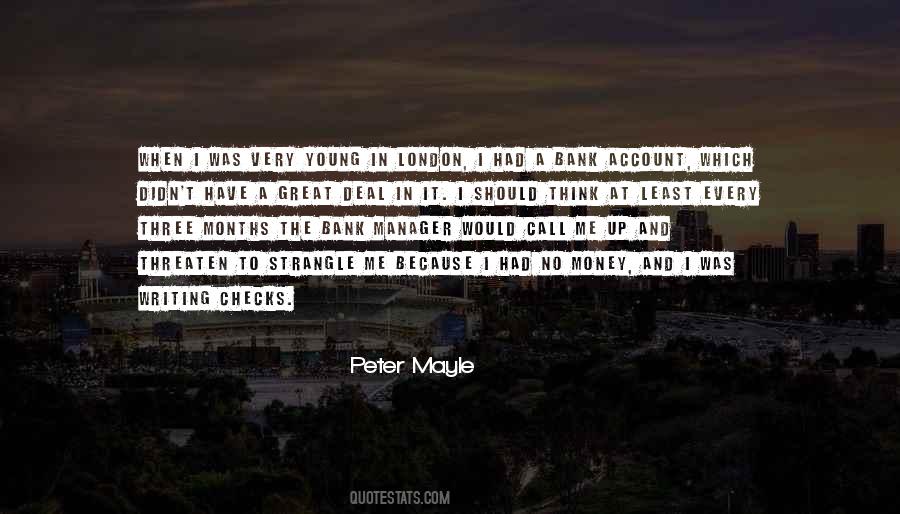 #98. It seemed a bit euphemistic to call a murder an incident, almost as if it were in the same category as a purse snatching. - Author: Joyce Tremel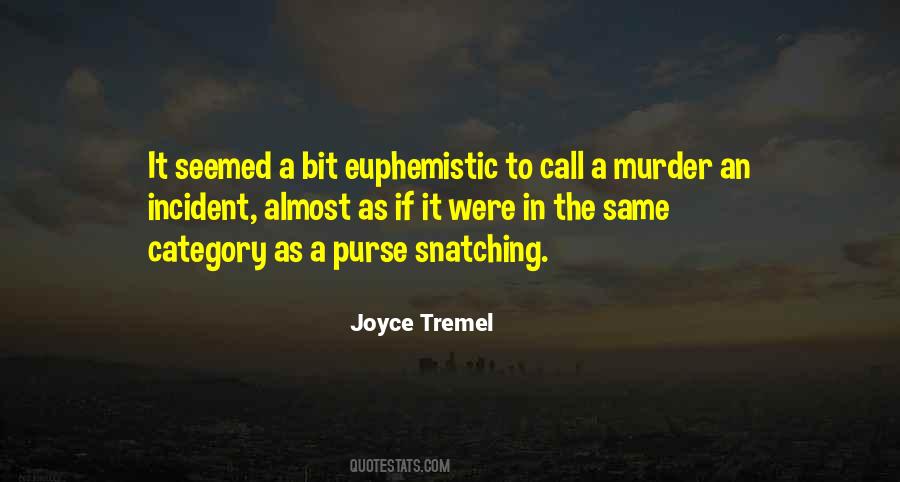 #99. The art of spreading rumors may be compared to the art of pin-making. There is usually some truth, which I call the wire; as this passes from hand to hand, one gives it a polish, another a point, others make and put on the head, and at last the pin is completed. - Author: John Newton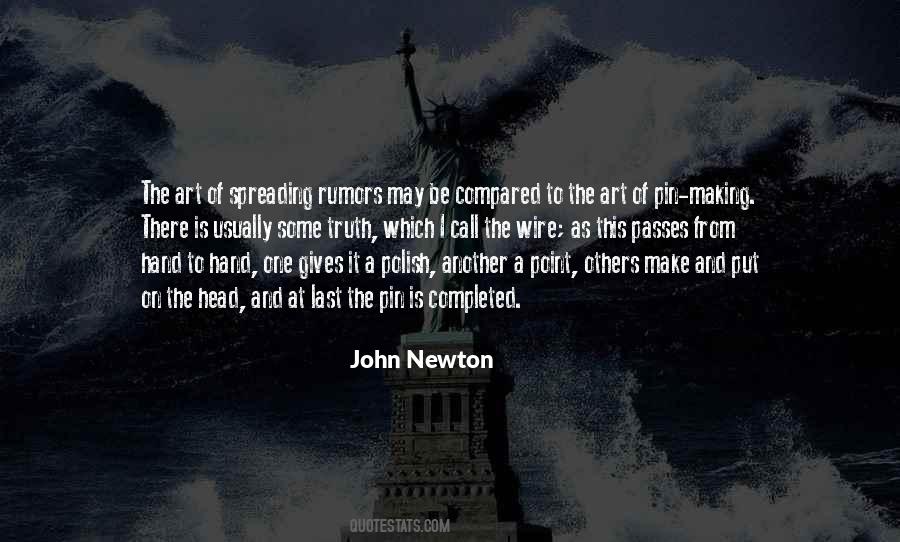 #100. To call it helmet hair was an insult to my helmet. - Author: Jessica Fortunato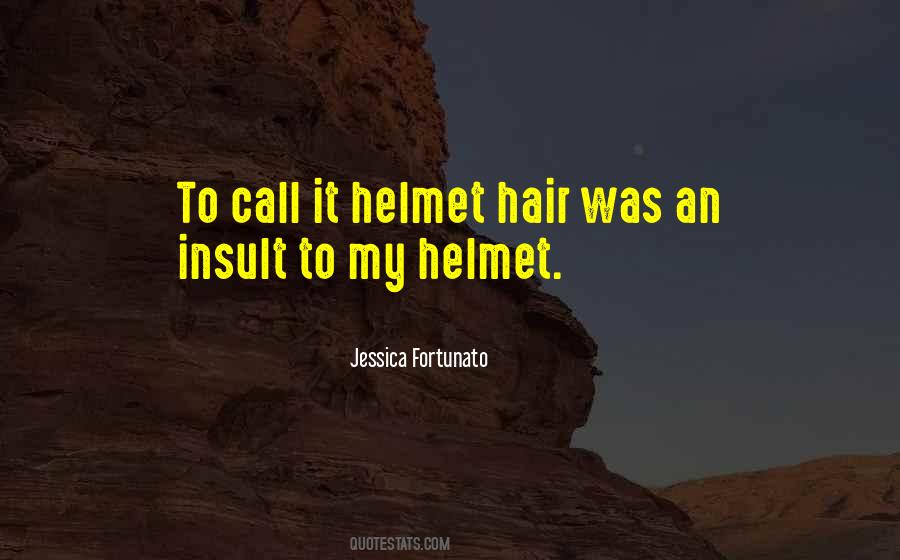 Famous Authors
Popular Topics