Thank You But No Thank You Famous Quotes & Sayings
List of top 43 famous quotes and sayings about thank you but no thank you to read and share with friends on your Facebook, Twitter, blogs.
Top 43 Thank You But No Thank You Quotes
#1. [Depression is] like combating the Four Horsemen of the Apocalypse with a handful of popcorn. But that handful of popcorn keeps you going. There is no sense in going on, there is no sense in any of those things, but thank God one does not live by reason alone. - Author: James Tiptree Jr.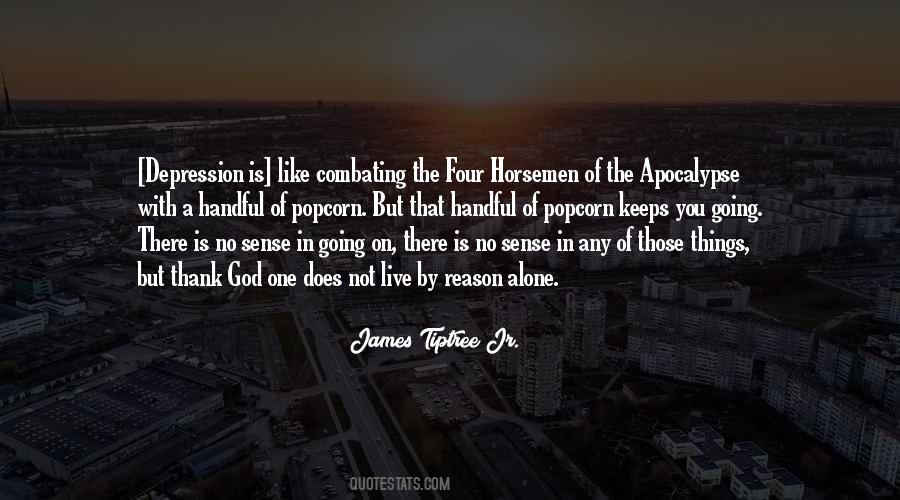 #2. Punch a man on the nose, kick an old man downstairs, shoot somebody or any old thing like that, that's my job. But argue with women in love - no thank you! - Author: Mikhail Bulgakov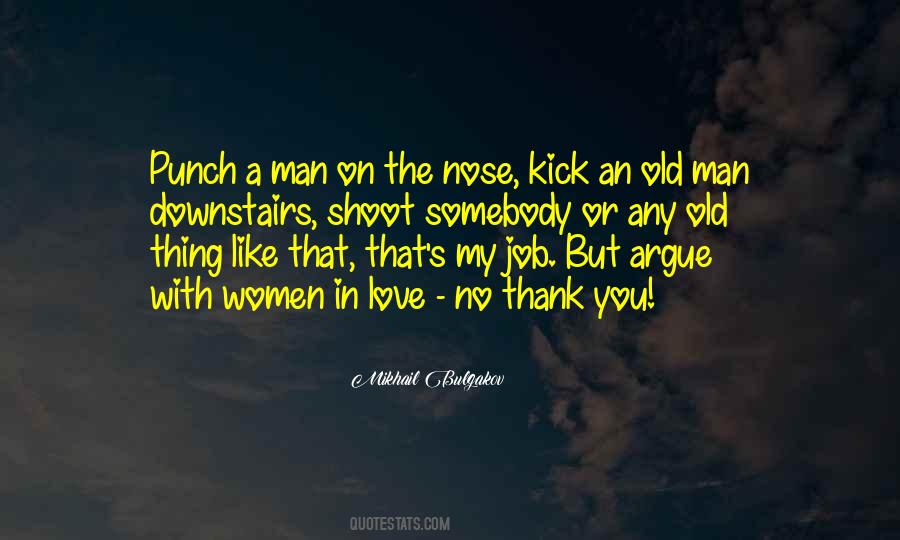 #3. Know your worth so you know when to say, "Yes", and when to say, "Thank you but no thank you. - Author: Sam Owen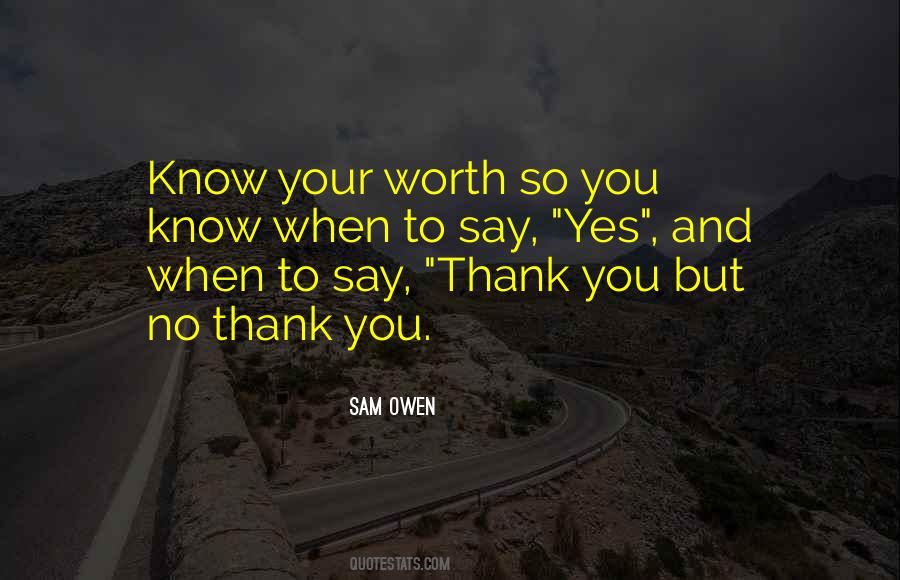 #4. Fuck you. (Dev)
Thank you so much for the offer, but while you do have a certain feminine quality in your demeanor and a remarkable head of hair that any woman would envy, you're far too hairy for my tastes. No offense. (Fury) - Author: Sherrilyn Kenyon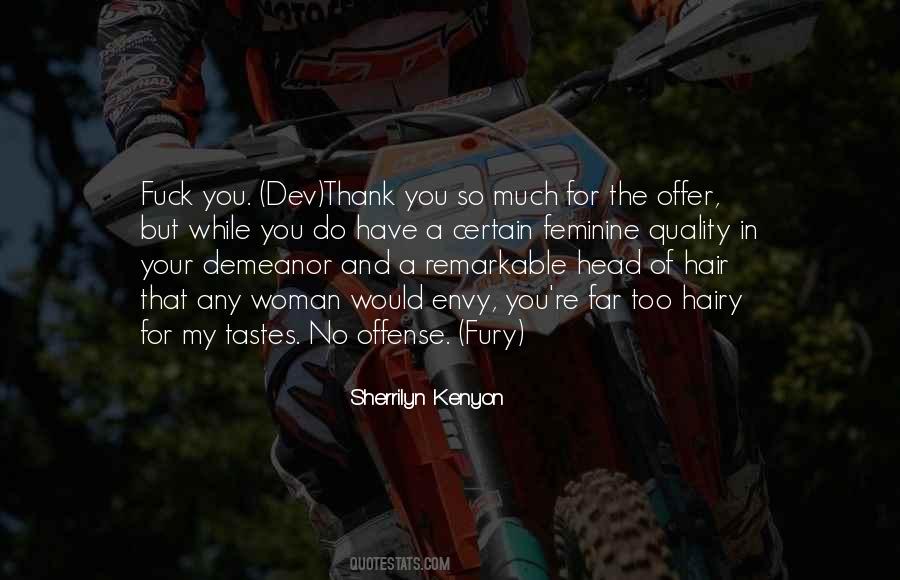 #5. No matter what happens," she said quietly, "I want to thank you."
Chaol tilted his head to the side. "For what?"
Her eyes stung but she blamed it on the fierce wind and blinked away the dampness. "For making my freedom mean something. - Author: Sarah J. Maas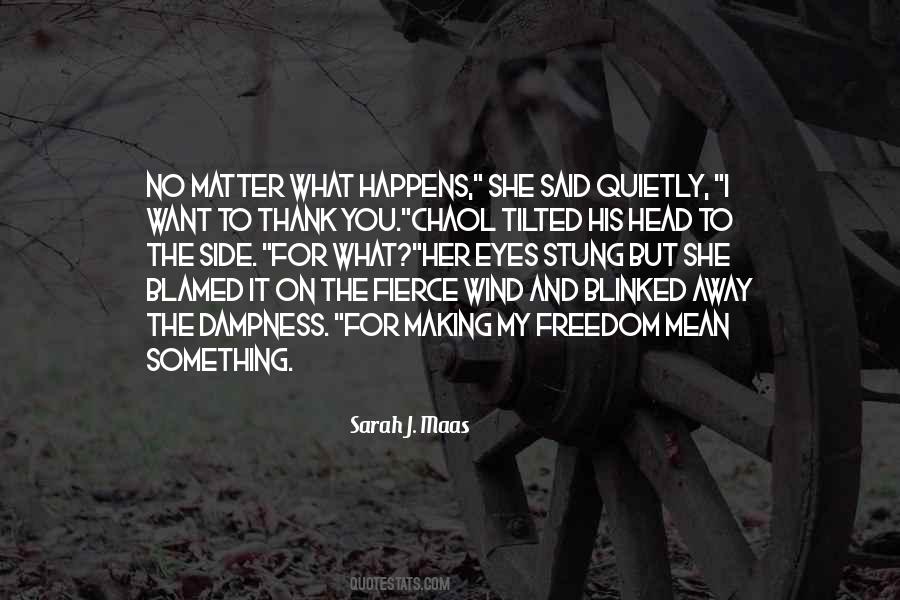 #6. Thank you? Was that like a thanks, but no thanks? Thanks, but I'm watching a movie, leave me alone? - Author: Cora Carmack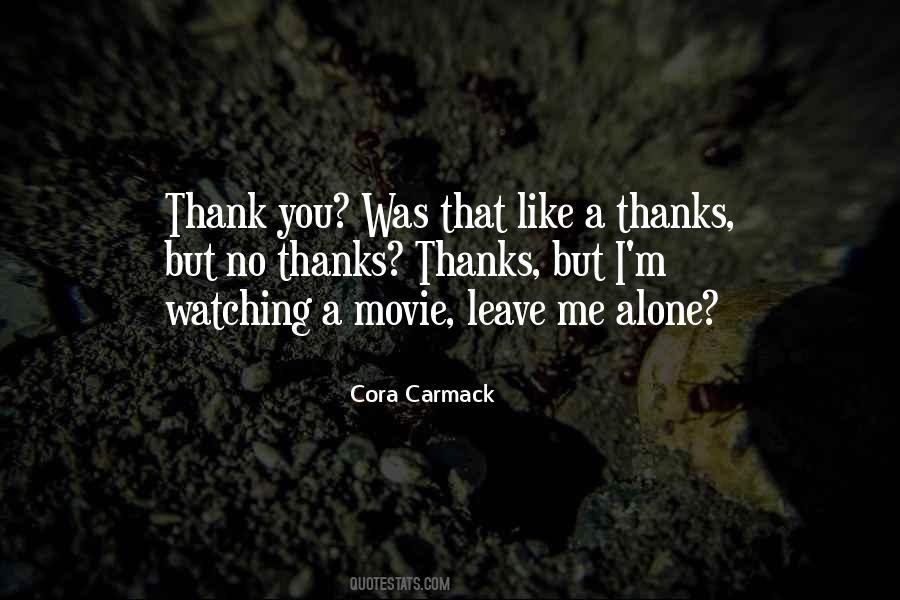 #7. Demon," the woman spat onto the road. "Well, girl, thank you. I grant no one's wishes and so you mark me 'demon.' I grant no wishes and I do as I see fit to be done. I will not answer to you, girl, nor to any one of yours, but I will always look. I am not the one who turns away. - Author: Tamara Rendell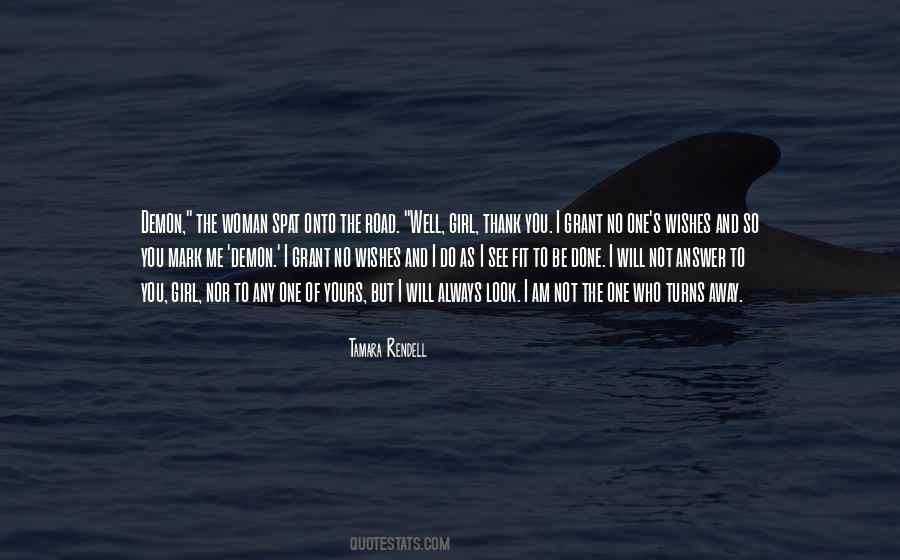 #8. You cannot hope to bribe or twist, thank God! The British journalist.
But seeing what the man will do unbribed, there's no occasion to! - Author: Humbert Wolfe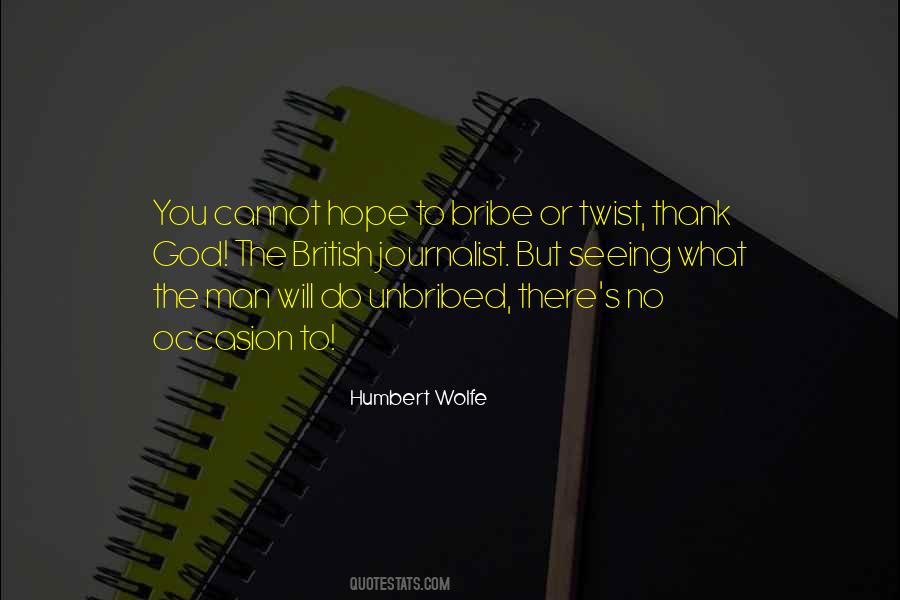 #9. I've heard some pretty bad things in my life. I'm just one of those people I've gotten to a point where I don't want to be rude, but if it's uninvited attention from people it's like, "Thank you, but no." I'm going to shut you down right away. - Author: Sophia Bush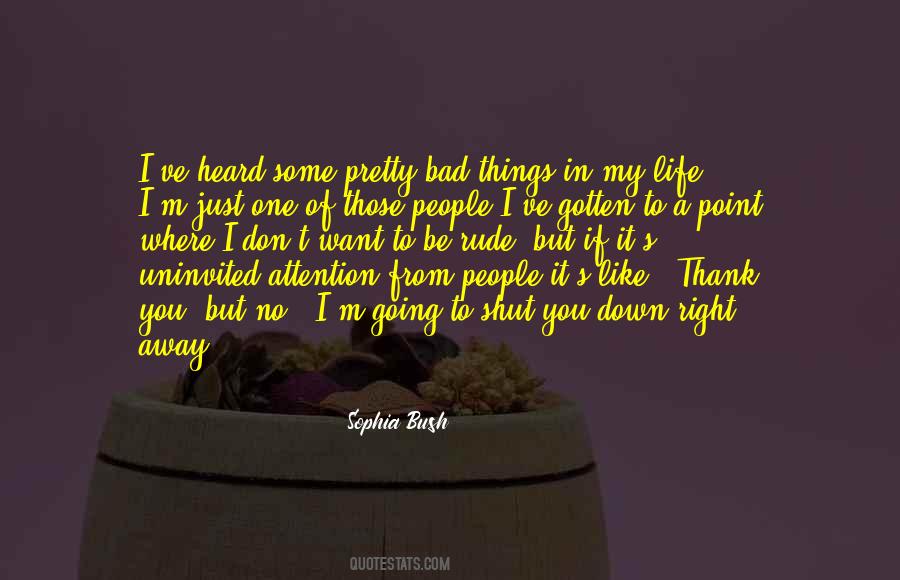 #10. It's bad enough to be a baby-making machine with no epidural in sight in exchange for the state-sanctioned title of 'Mrs' before one's name. But to be a 'Miss' with an ever-increasing brood of children, just waiting for the man to grow weary of stretch marks and spit-ups? No thank you? - Author: Laurie Viera Rigler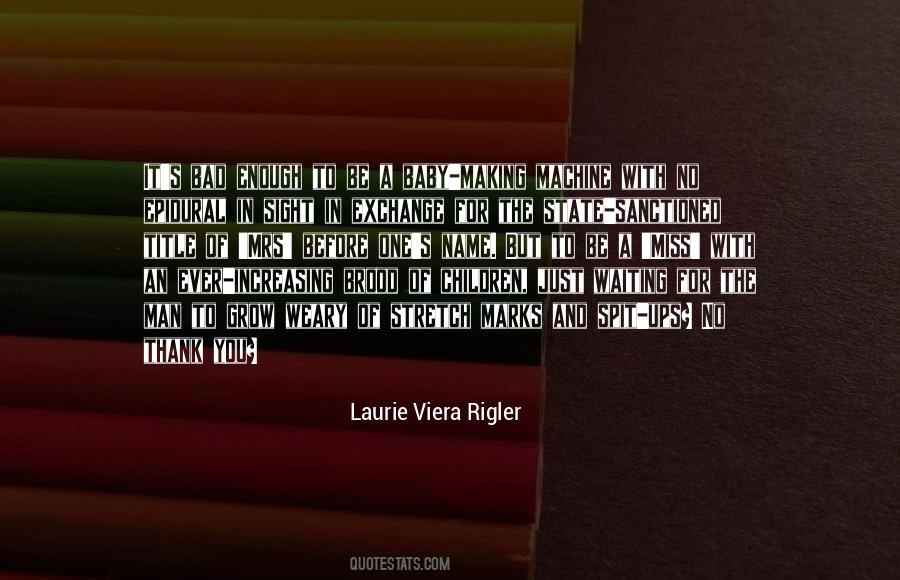 #11. I love cooking. I cook for myself every day. I like the ceremony of it. It takes me into a different zone. I make a lot of pasta. But cooking for a crowd of five or ten or, heaven forbid, twenty? No, thank you. I don't like feeling like a slave to the care and feeding of my guests. - Author: Tim Gunn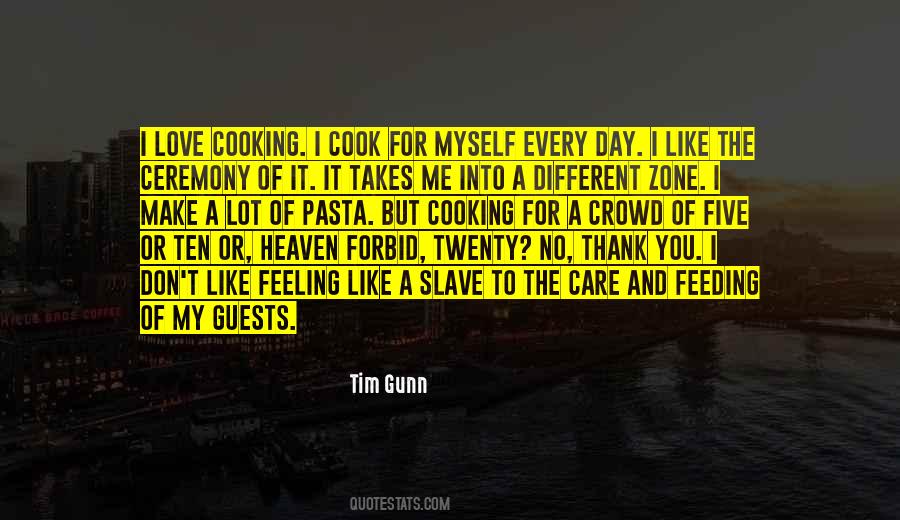 #12. You look sad even though we just met No need to get upset But I got a show, gotta go, so I thank you And if you wanna still get sexed down You could catch the next Greyhound But until then, I gotta go, so I thank you - Author: Eamon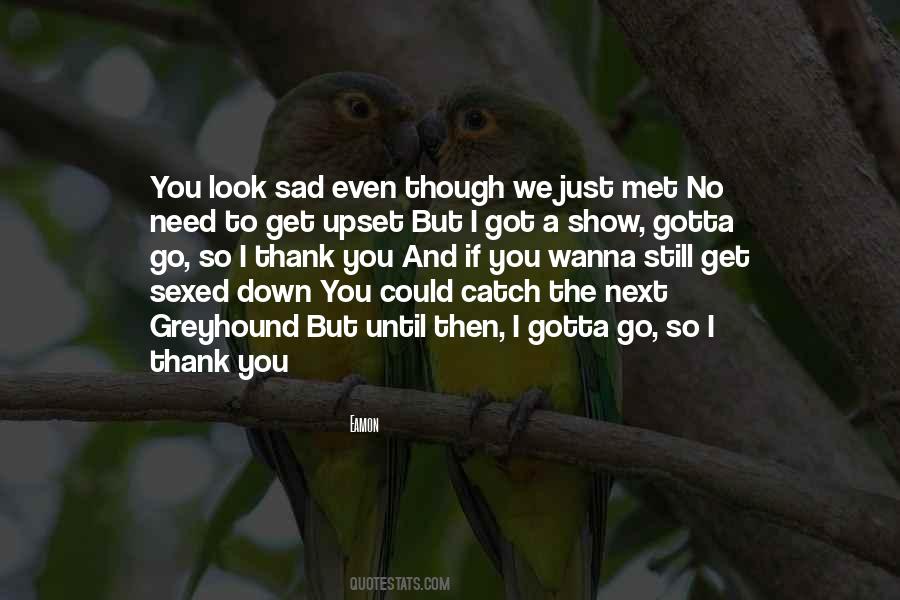 #13. Thank you, but I have never had a large capacity for grief. I prefer looking ahead to looking back. Swimming to Hong Kong limited my soul as well as my body. So trying new things, even at my age, holds no fear for me. I suspect you have the same spirit of independence and adventure. - Author: Ian Hamilton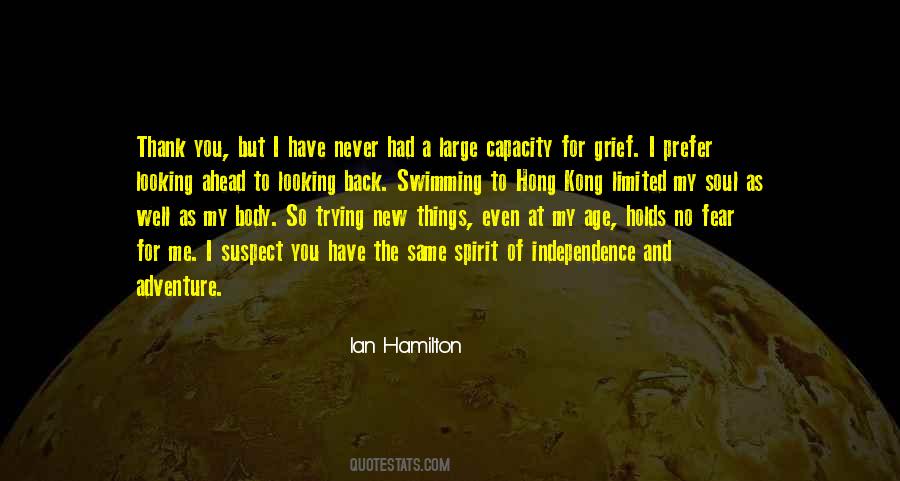 #14. He was intelligent and healthy, but decent to a point that crippled him as a master of his home or an accumulator of wealth. Madelaine had once characterized him as standing on the edge of the mainstream of life, smiling and saying, "Pardon me," "After you,"and "No, thank you. - Author: Karen Russell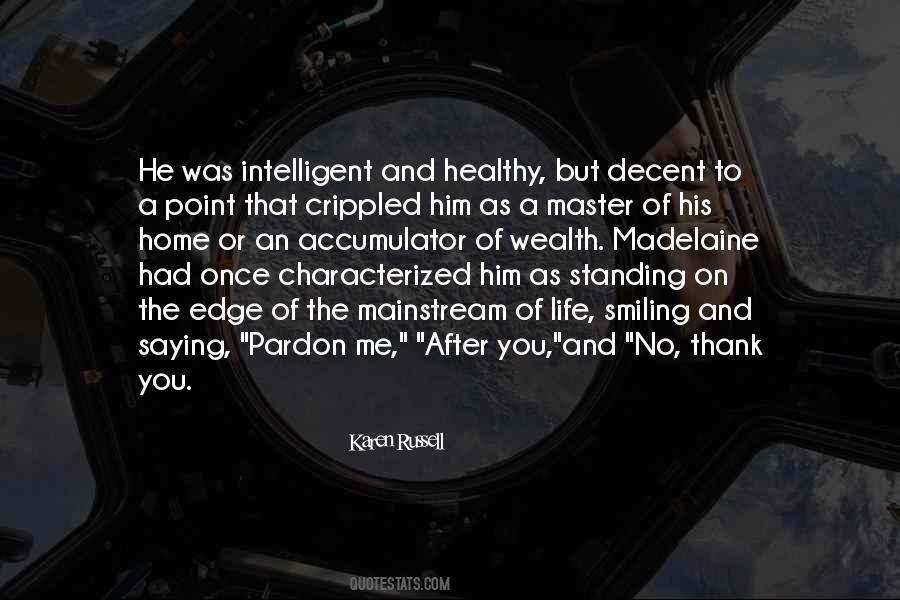 #15. Will you be my slave?"
"No,"Praline said.
"But thank you for offering. - Author: Marshall Thornton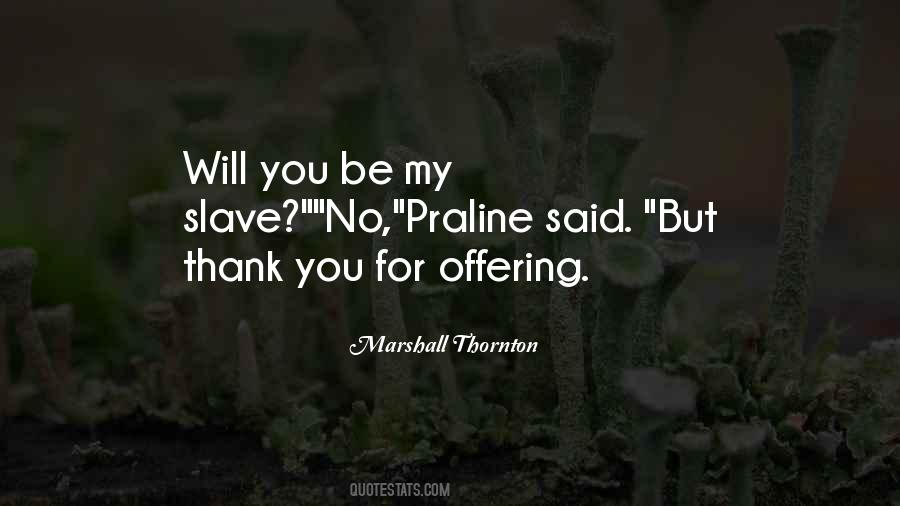 #16. You got a problem?"
"Aside from the fact that we are about to die? No. But I want to say thank you before it is too late. - Author: Diana Pharaoh Francis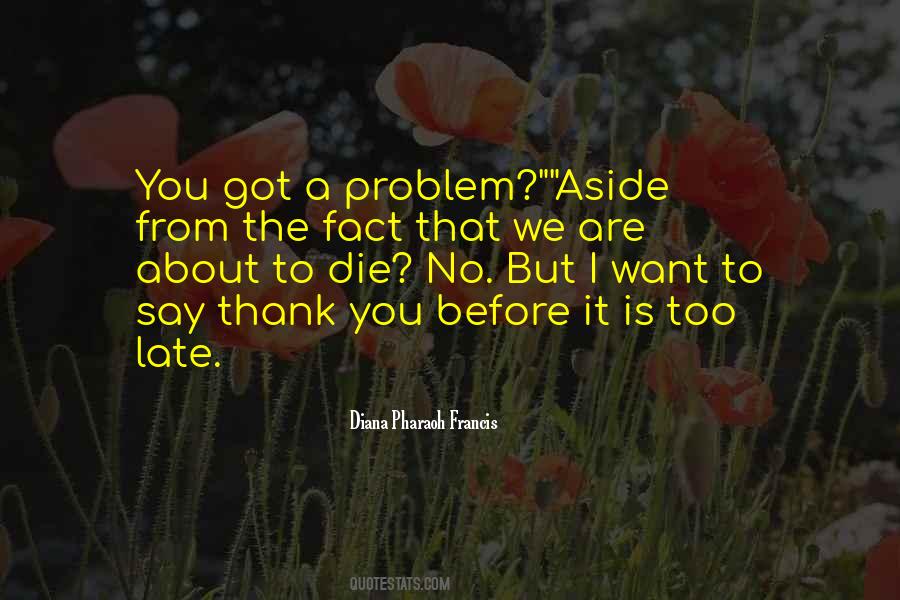 #17. Special circumstances." She surveyed him for a long moment, her brows knitting together. "Murder?" His grin grew. "Thank you, but no. I started a riot on the yard." He adjusted his collar, before adding, "We were protesting the soap. - Author: Marissa Meyer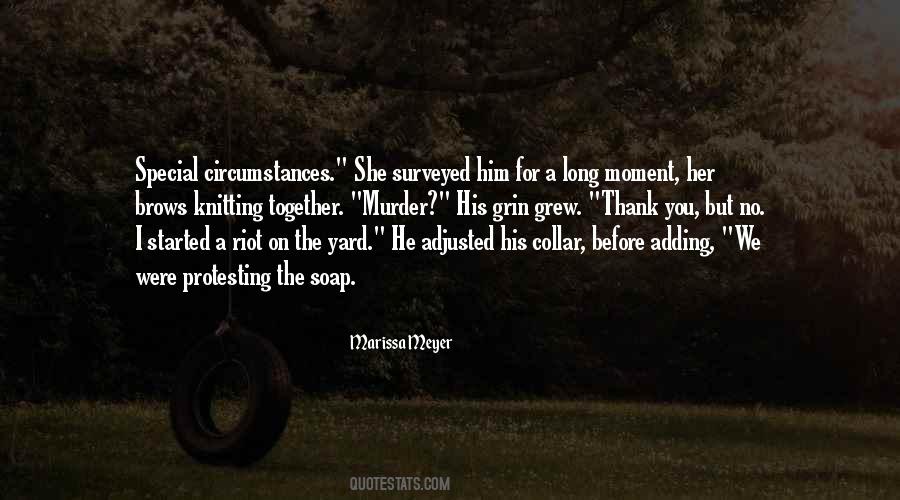 #18. I almost forgot how gorgeous Adonis is," she [Ava] said, "We should have made him one of us."
She [Ava] wouldn't have gotten any argument out of me, but a strange sound escaped from James, almost like he was growling. "And have to endure another narcissistic blond running around? No, thank you. - Author: Aimee Carter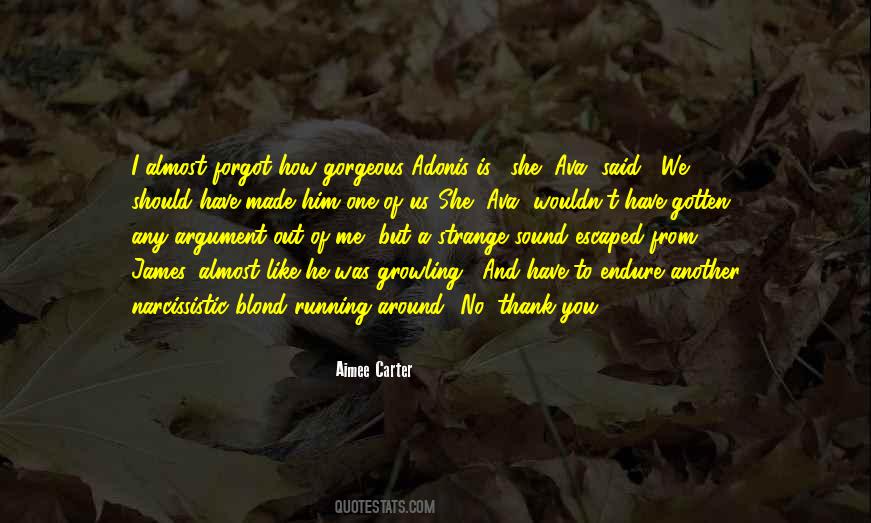 #19. He played with enormous energy and great fighting spirit. Offering him a draw was a waste of time. He would decline it politely, but firmly. "No, thank you," he would say and the fight would go on and on and on. - Author: Lubomir Kavalek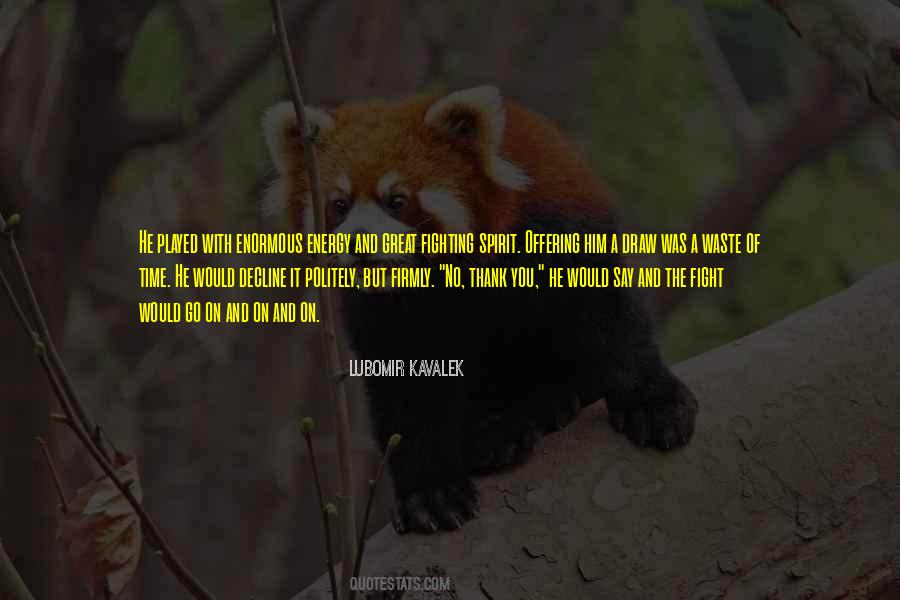 #20. That one was beautiful, though." She flushes. "Thank you. I started taking classes a month ago. I like them, but I dropped out because all the teacher wanted me to paint were ugly, soulless little watercolor landscapes. No feeling! No passion! - Author: Sara Wolf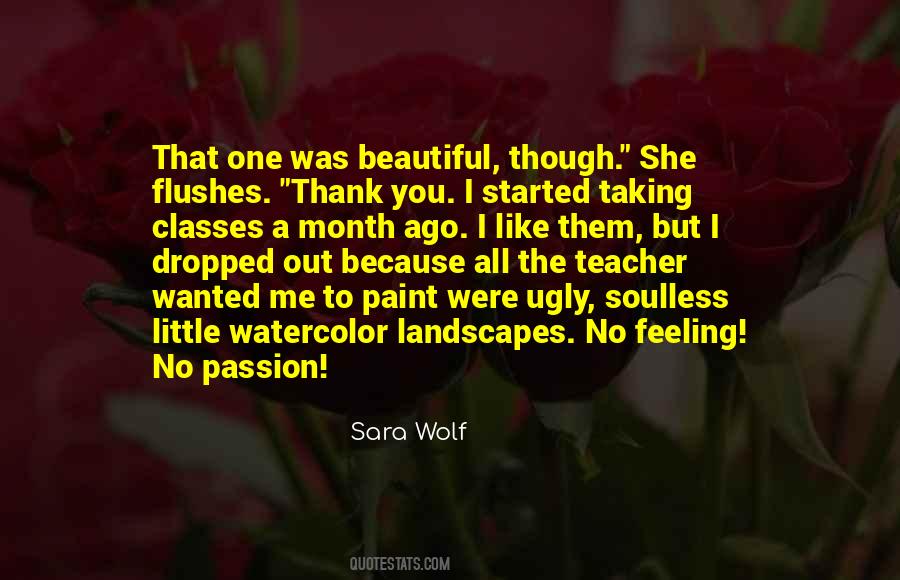 #21. No person is perfect. I haven't, thank God, had any infidelity issues. But you can't say what you won't ever do. And you can't say that you won't have forgiveness in your heart if there were to be an issue like that. - Author: Tasha Smith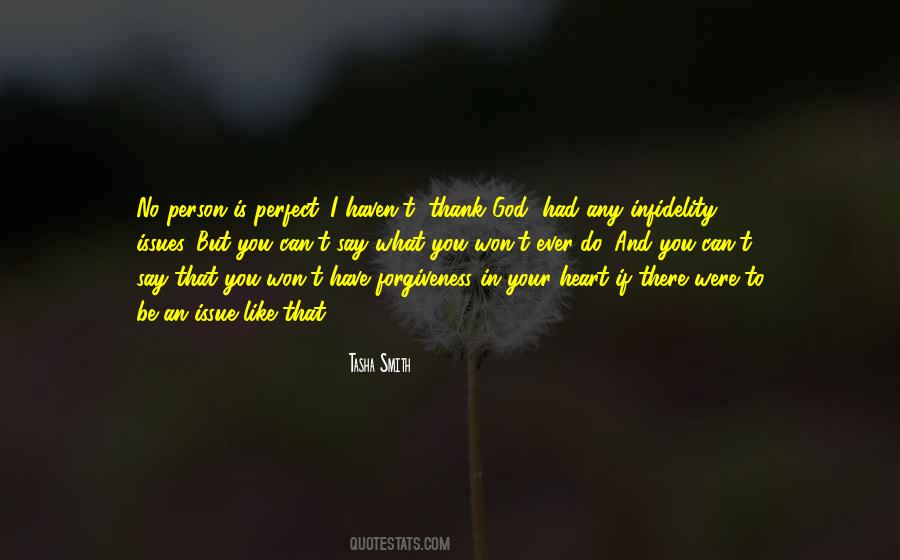 #22. She glanced at the man quickly. "Thank you." She meant to say more, but something was caught in her throat. Her eyes stung. "Weep not, proud Diana," Maximus murmured. "The moon will not allow it." "No." She agreed, swiping fiercely at her cheeks. "There's no need for tears yet. - Author: Elizabeth Hoyt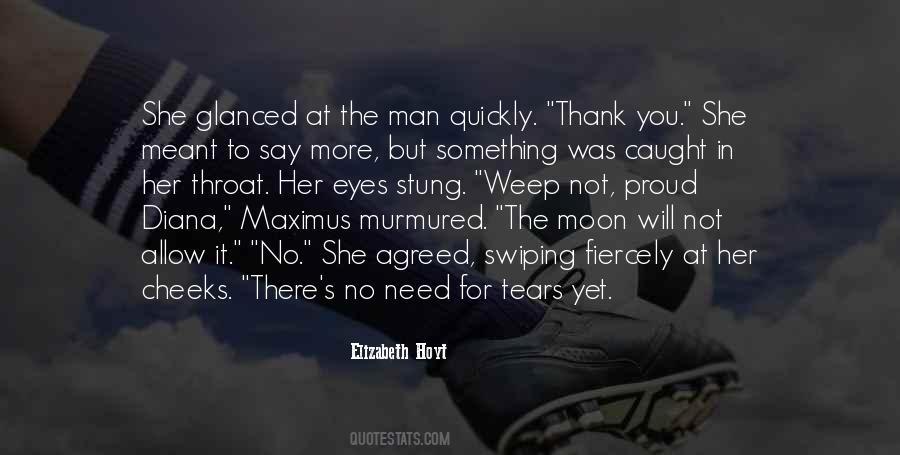 #23. Thank you for continuing this journey with me, Perky. There is no way I was ready to let you go. I don't know what this is, but it's the best thing I have in my life right now, and I don't want to lose it. - Author: Penelope Ward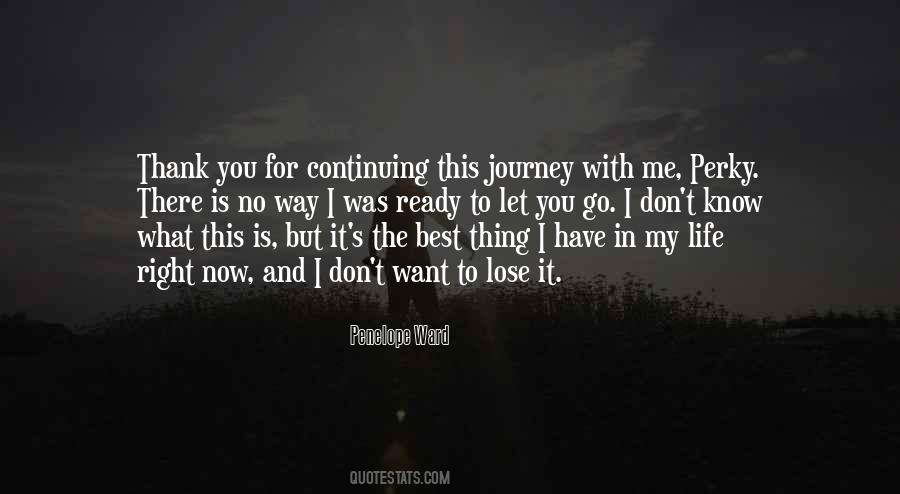 #24. I've met men who've stood in long lines on my book tours, and they've said things like, 'I've read your books and they've changed the direction in my life, and I want to thank you.' I think they're standing in line for their wife or their mother or their sweetheart or somebody, but no. - Author: Beverly Lewis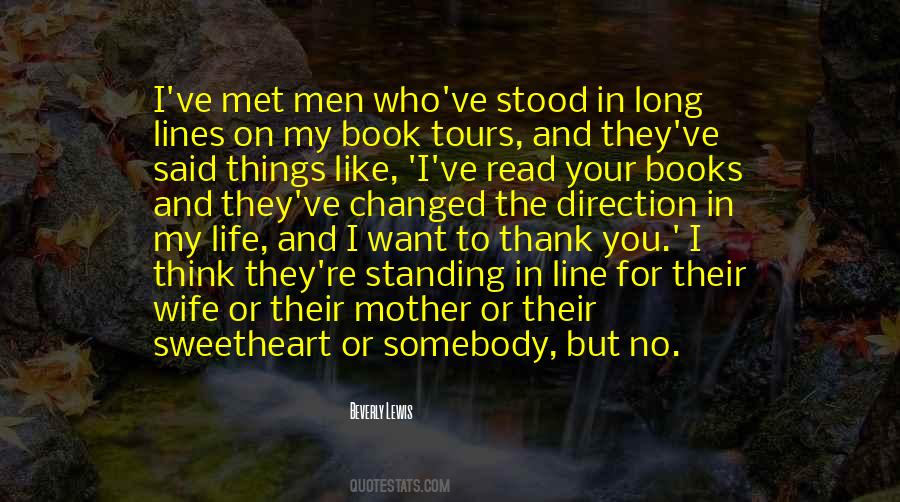 #25. Thank you for inviting me into this good thing of yours. It is as extraordinary as you are. But any new yes I give means a no to my family and sanity. Please accept my sincere regrets and count on my prayers, - Author: Jen Hatmaker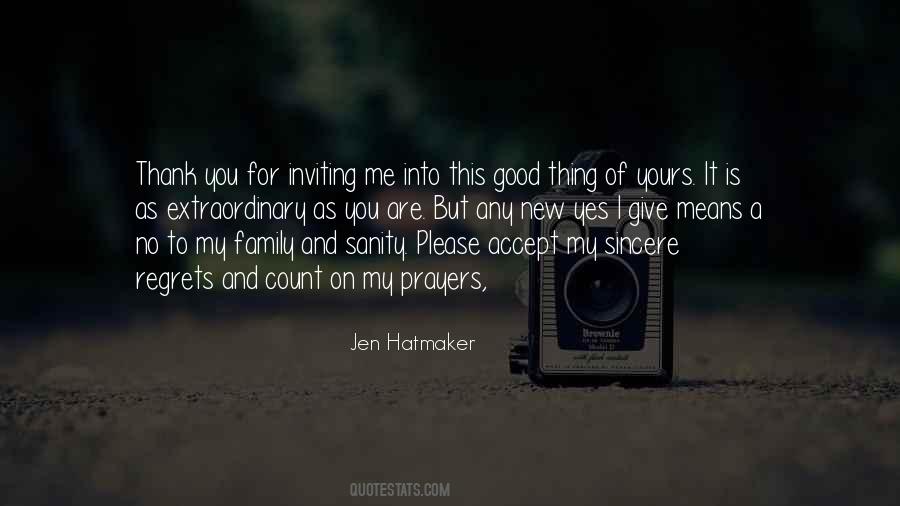 #26. First you have your baby, which in and of itself is a stunning feat. I won't go into specifics, but ouch and no thank you. - Author: Ellen DeGeneres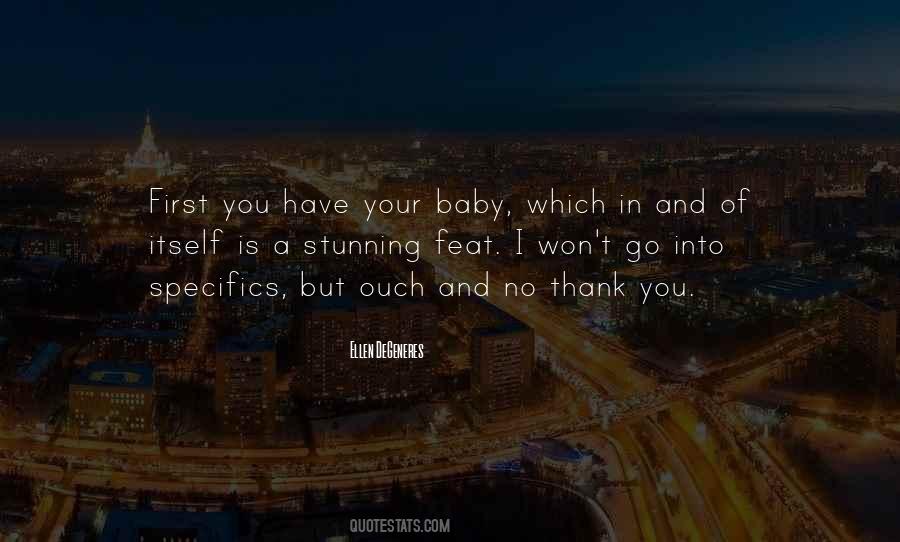 #27. Great. I didn't say thank you, because it seemed wrong. I wanted to call her a bitch and shoot her between the eyes, but then I would have had to shoot Enzo, too. And how would I explain that to the police? She was breaking no laws. Dammit. - Author: Laurell K. Hamilton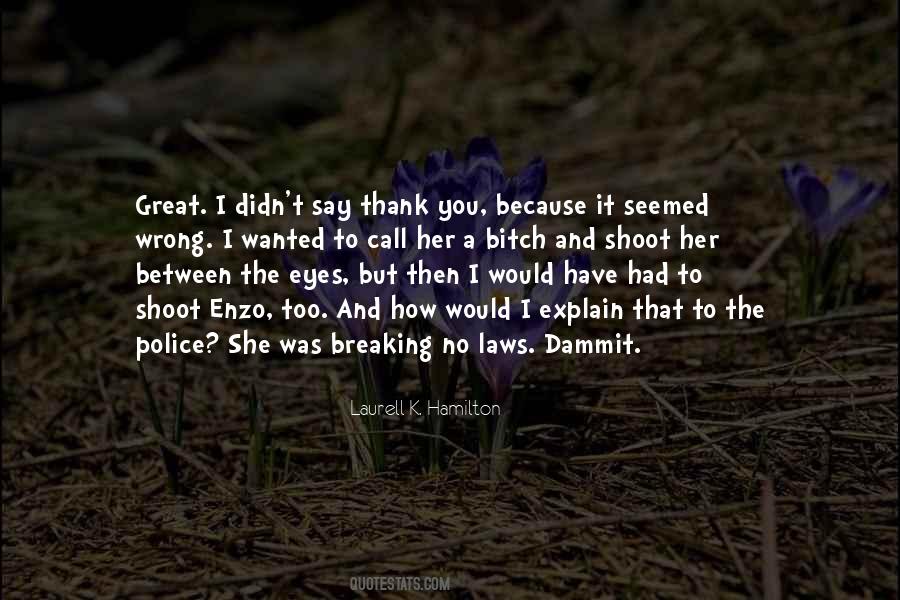 #28. There are many kinds of sincerity and insincerity. When you say 'thank you' for the salt, do you mean what you say ? No. When you say 'the world is round,' do you mean what you say ? No. It is true, but you don't mean it - Author: G.K. Chesterton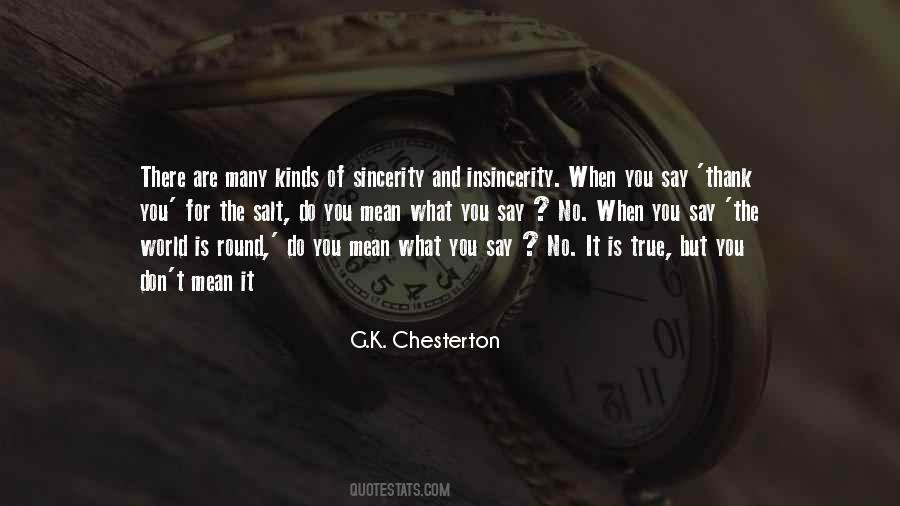 #29. I told you it's pointless talking about ifs and if nots. But...I do think it's nice if there could come a time where we could have fun talking about if and if nots, no matter how pointless it is...You know, I feel really happy right now. I'm so glad I was able to meet you in this life. Thank you. - Author: Inio Asano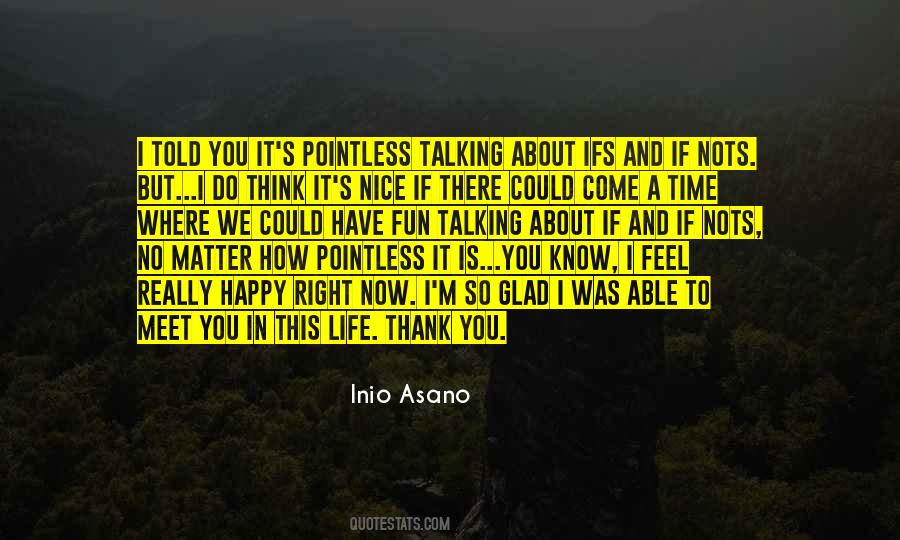 #30. People face difficulties, no matter who you are. I faced difficulties with a lot of things. I face opposition every day, but I didn't kill myself and now, thank God, I'm here. - Author: Nicki Minaj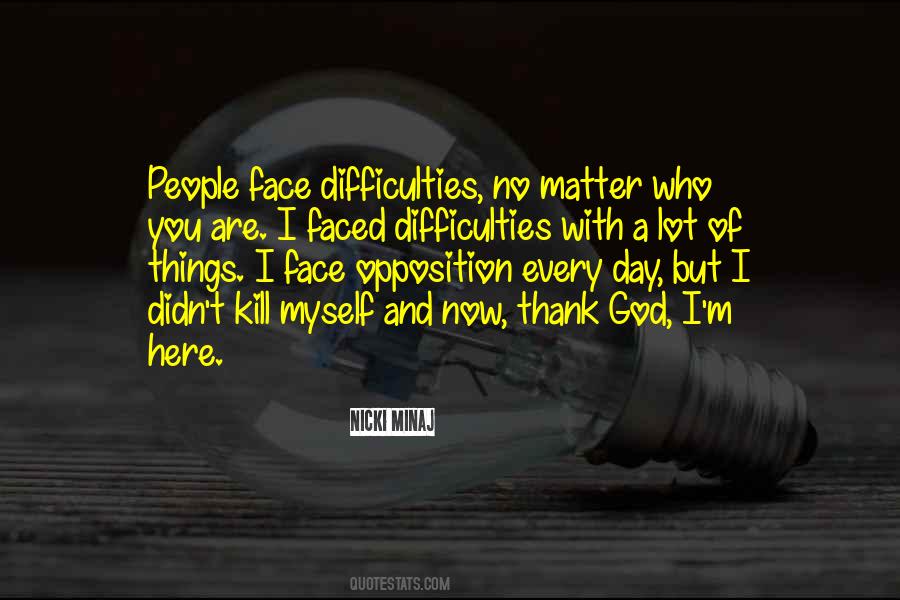 #31. Disco boy, no one understands, but thank the lord you still got hands. - Author: Frank Zappa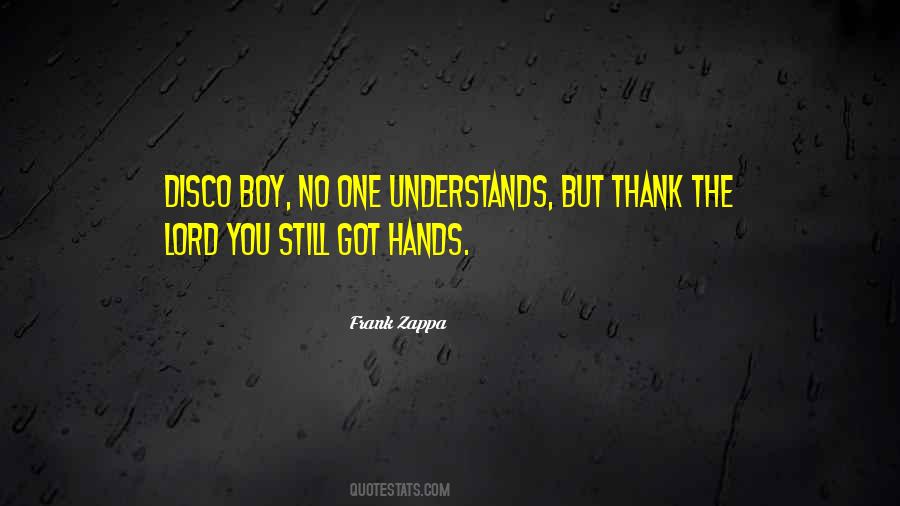 #32. Now I'm no expert, but I don't think you need to thank someone for loving you. You just need to ... I don't know ... appreciate it, I guess. - Author: Belle Aurora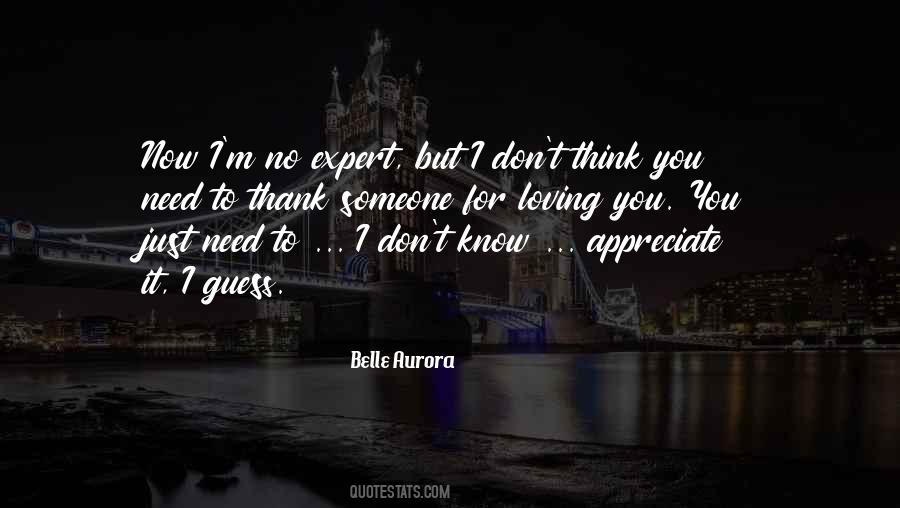 #33. I wondered if it would've been too subtle to wear a T-shirt that said thank you for your interest, but I am no longer dating.
I knew Todd, wasn't a huge fan of reading, but he did like to stare at my shirts. - Author: Elizabeth Eulberg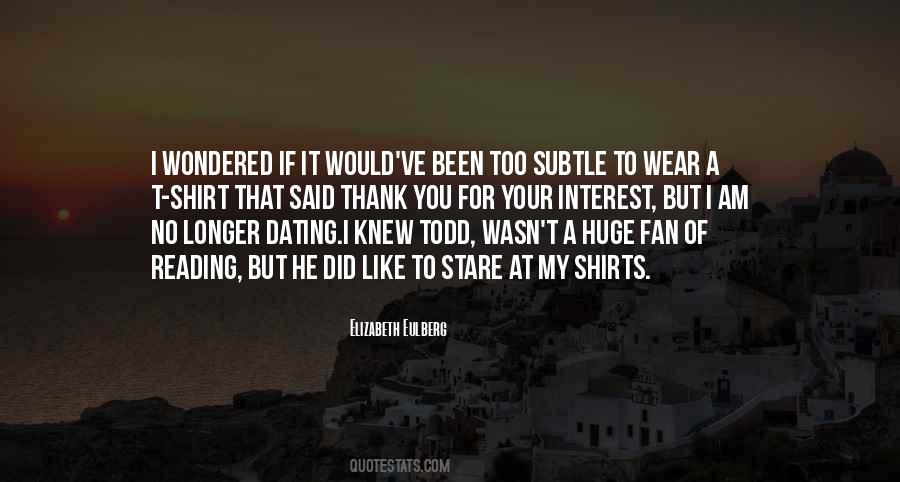 #34. But all I can come up with is:
'See you, Mr. Musker.
And Thank you.'
Words that are too small
because there are no words
big enough. - Author: Kelly Bingham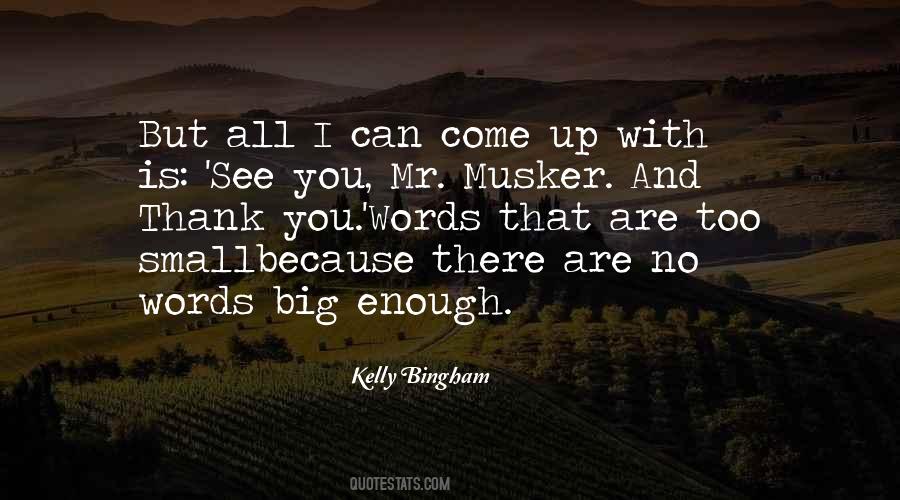 #35. I was offered a free villa in Hollywood, but I said no thank you, I prefer to live in Italy. - Author: Ennio Morricone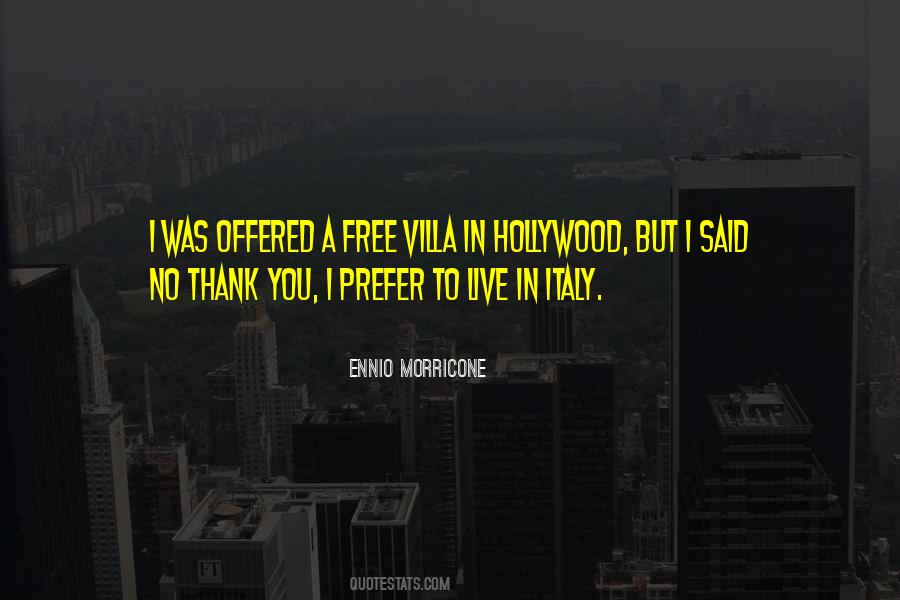 #36. But let's face it, the world of sex is weird no matter how you look at it. I mean-fourteen hours after you've had your face smashed into someone's genitals, you're walking down the street with the boy as though that were all just fine, thank you, how are you! - Author: Carrie Fisher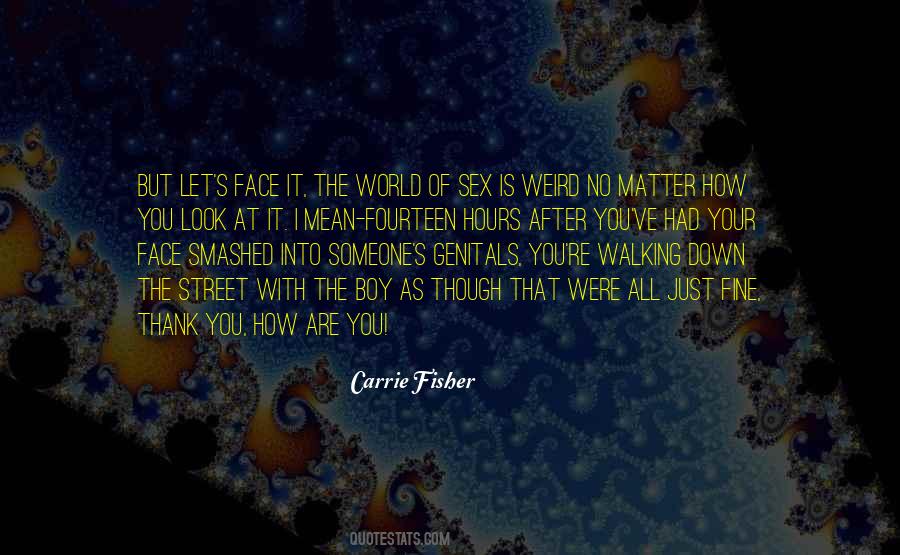 #37. If Bear Grylls bred with Chuck Norris, I would be their love child. That's how skilled I am." Lucy's face remained carefully blank. "Thank you for that disturbing imagery. But we both know Chuck Norris needs no one. He creates children from thought alone." "Agree - Author: Jaymin Eve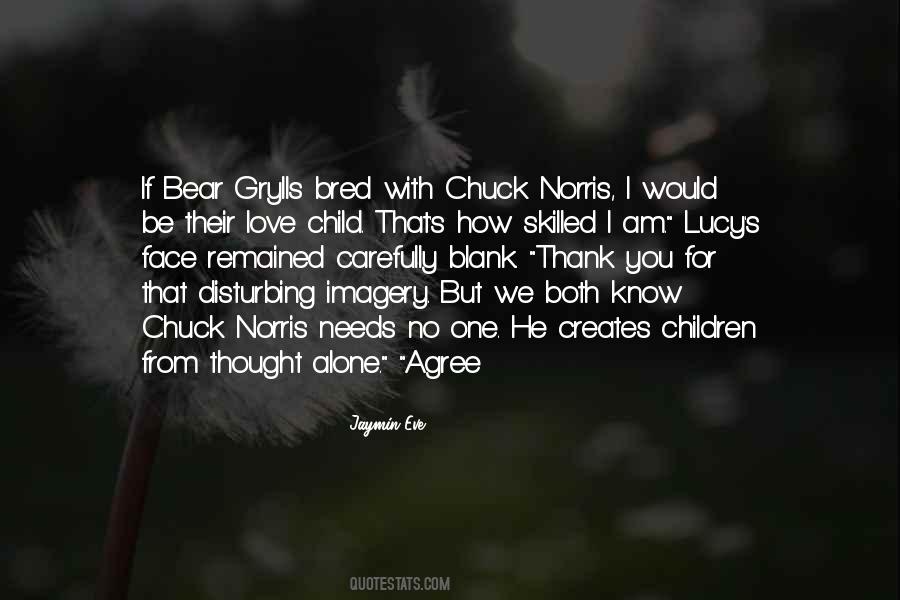 #38. I want to thank my wife who I don't normally usually associate with Iran. I want to thank you for working on our marriage for 10 Christmases. It's good. It is work, but it's the best kind of work, and there's no one I'd rather work with! - Author: Ben Affleck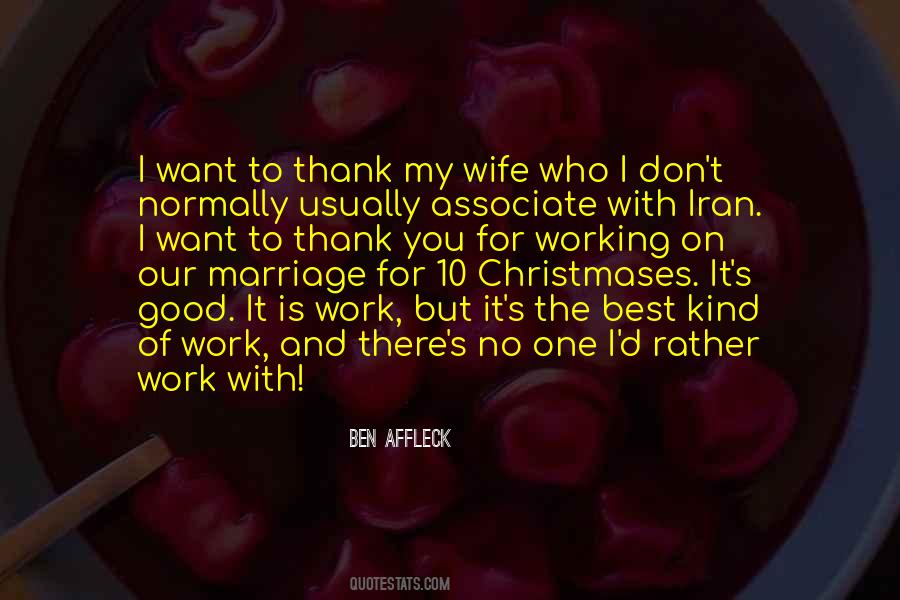 #39. No, thank you." Isis turned back to Mercer. "You should discuss this with him. He'll be at dinner, but I'd suggest bringing it up after, when you can catch him alone. You don't want a repeat of this morning. - Author: Nick Thacker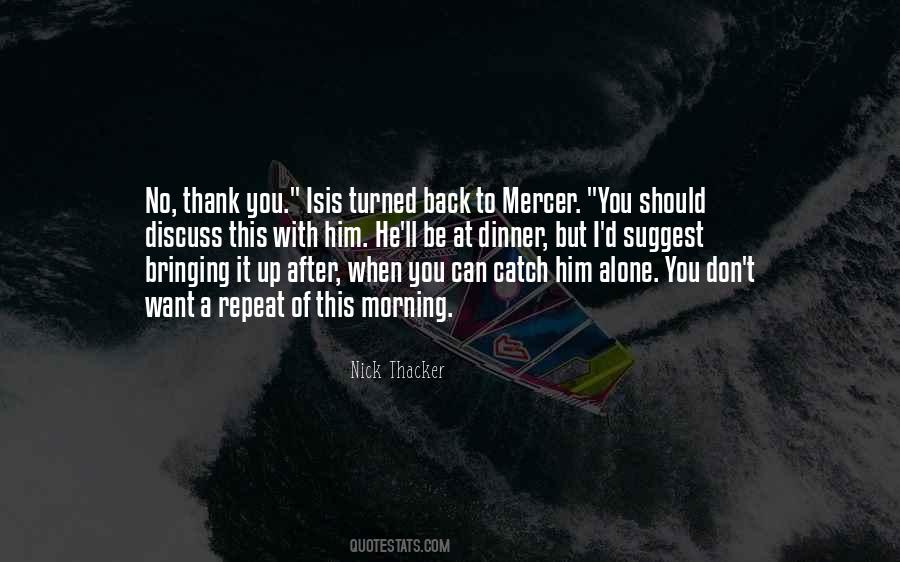 #40. Jesus died! He chose the most grueling death to bring you to God! Everything is changed! You and I were destined for a horrifying encounter with God - we were "objects of wrath" (Eph. 2:3) - but that has all changed! Death no longer scares me! I can't wait to die! Thank you Jesus!!! - Author: Francis Chan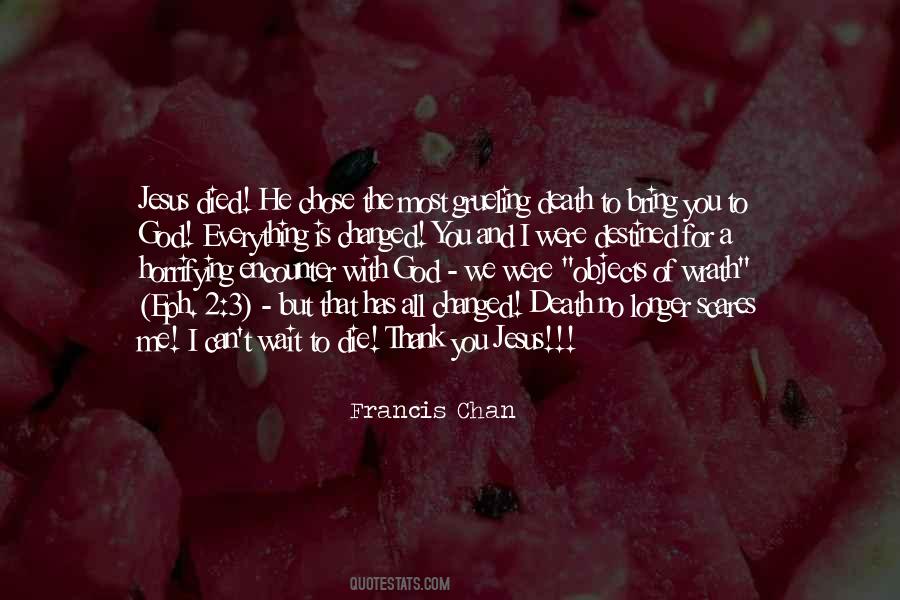 #41. No," De Roos said. "You mustn't thank me. The relatives of patients thank the physician as if the physician were God. It's no good, and if the patient dies it turns to ash - not just for them, but, as you can imagine, for me. I'll see you later. - Author: Mark Helprin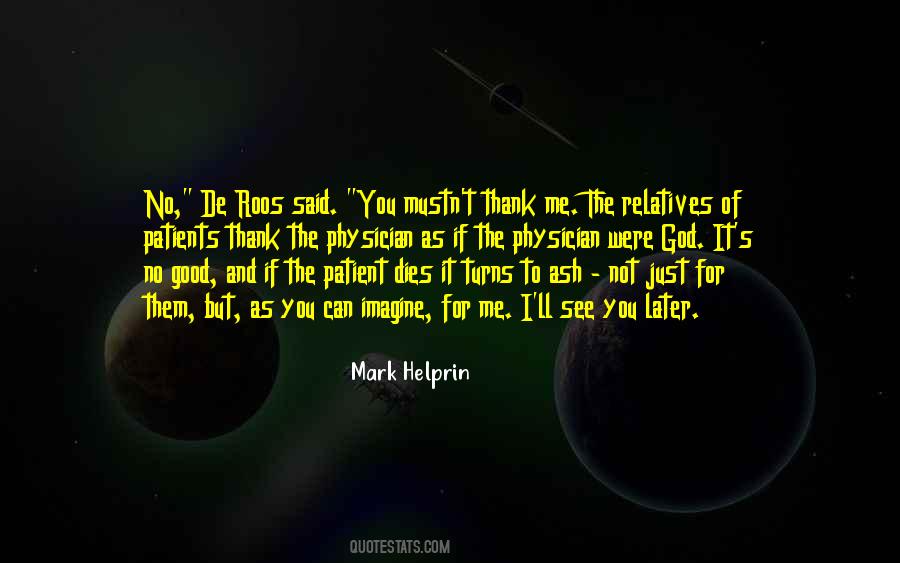 #42. A lady I will be, but a man's accessory, his handbag, no thank you. I will not be someone's ornament. I will not just be someone's honey, baby, sweetheart. - Author: Deb Caletti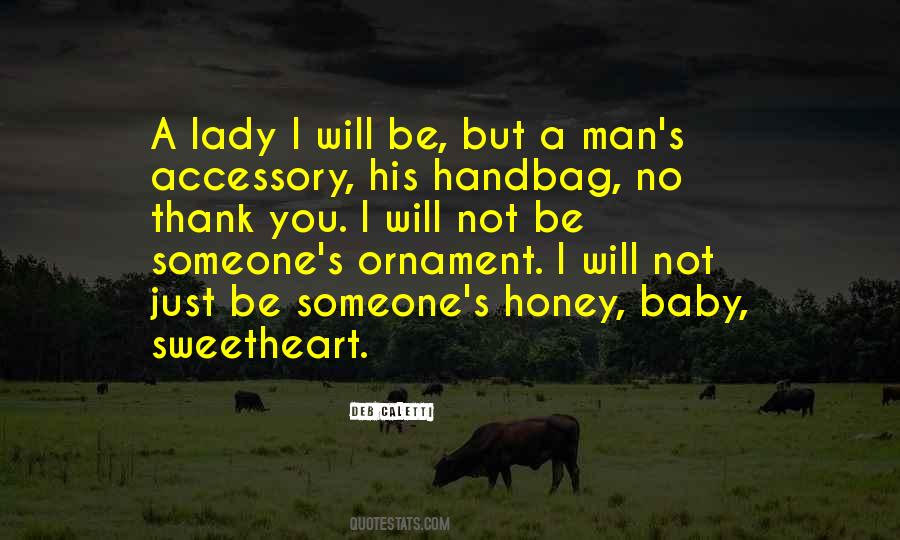 #43. One French guy at a bar wanted several of us to "faire le parachutisme." He said it was easy, you just jumped out of a plane. It sounded very exciting but no, thank you. He said "I'm not a homo." I said it's not a question of whether or not you're a homo, I just don't want to jump out of a plane. - Author: Nicholson Baker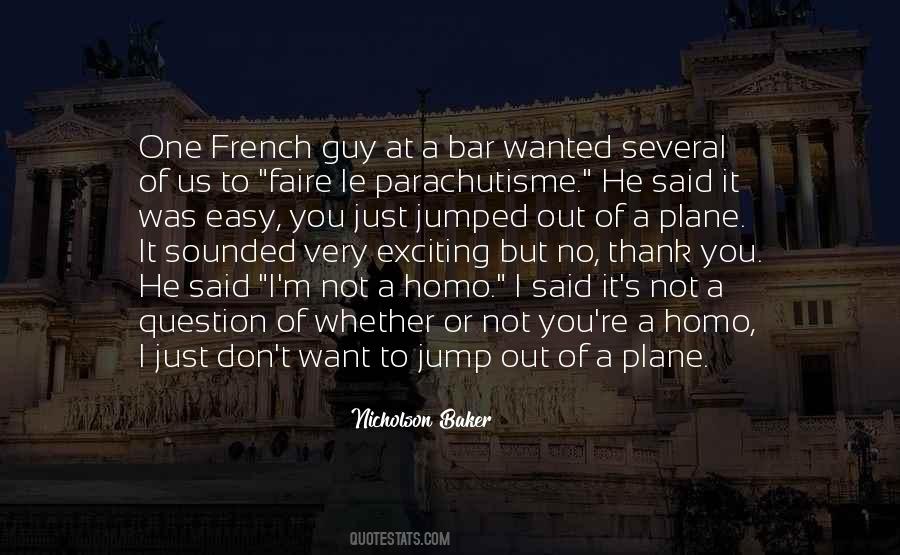 Famous Authors
Popular Topics