Good Pictures Famous Quotes & Sayings
List of top 100 famous quotes and sayings about good pictures to read and share with friends on your Facebook, Twitter, blogs.
Top 100 Sayings About Good Pictures
#1. Is she a good baby? People would ask me. Well, no, I'd say.
That swirl of hair on the back of her head. We must have taken a thousand pictures of it. - Author: Jenny Offill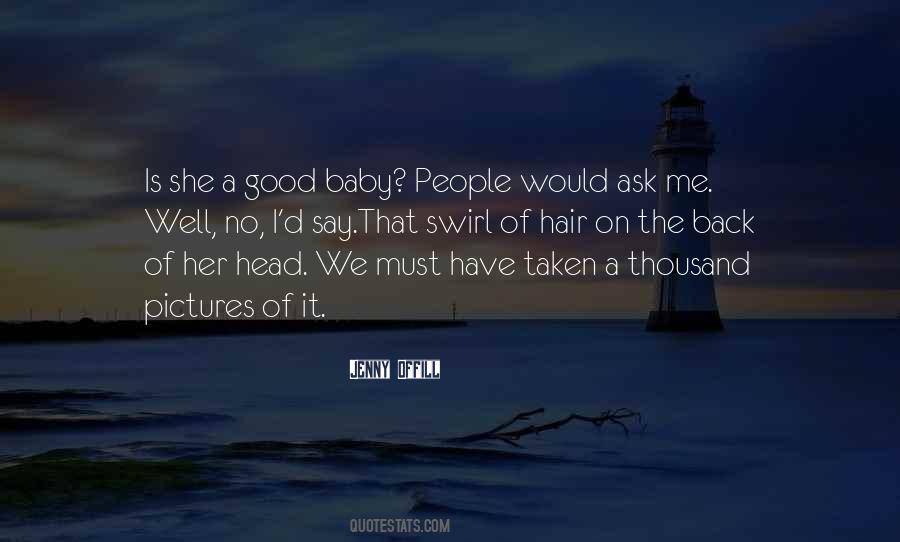 #2. If you are capable of making good pictures it's immoral not to do so, for whatever reason or excuse you might give. - Author: Jeff Wall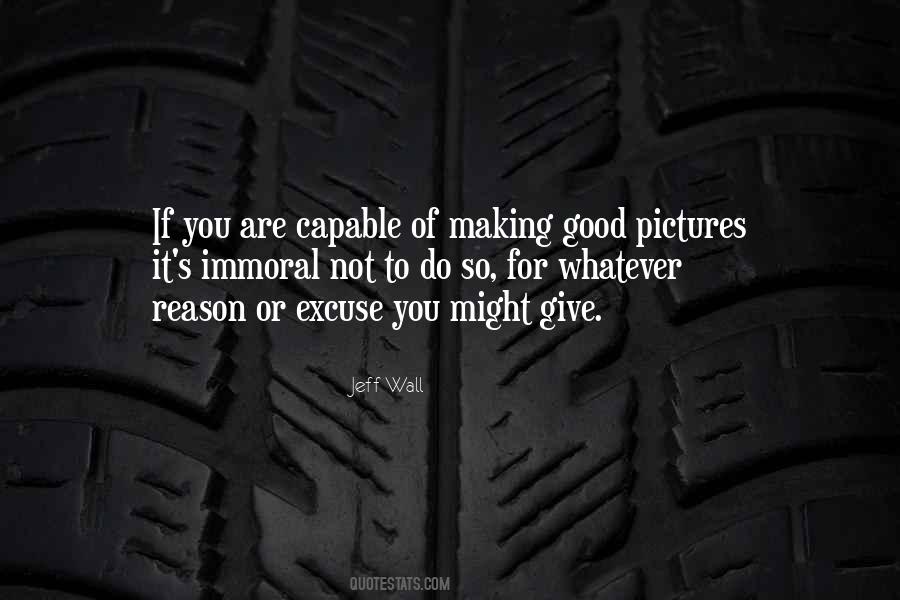 #3. Pictures, even beautifully drawn pictures, that do not properly relate to one another in a narrative sequence do not make good comics. - Author: Carl Potts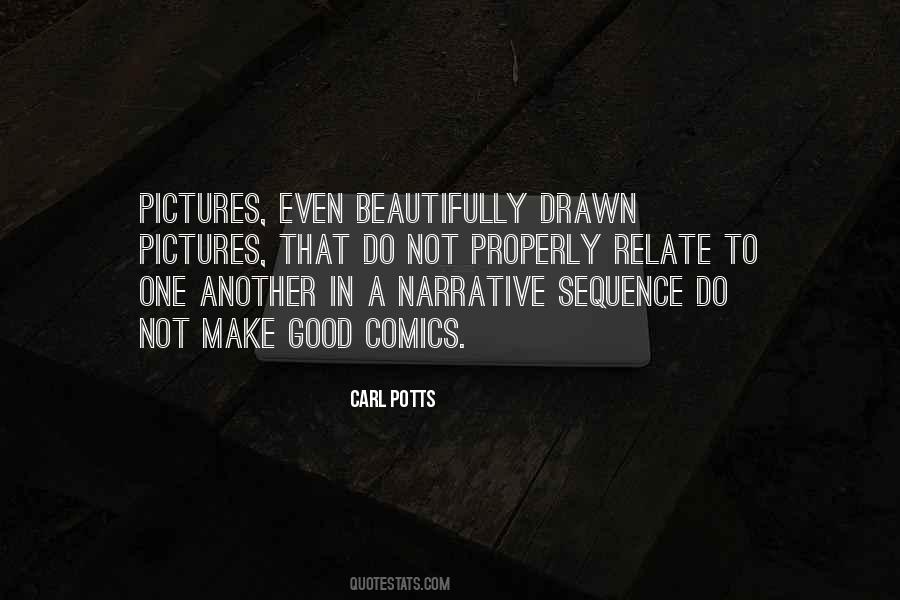 #4. I hadn't done just a straight-out comedy in a long time, just letting an ensemble do really good character acting, having them carry the movie as in my earlier pictures. - Author: Brian De Palma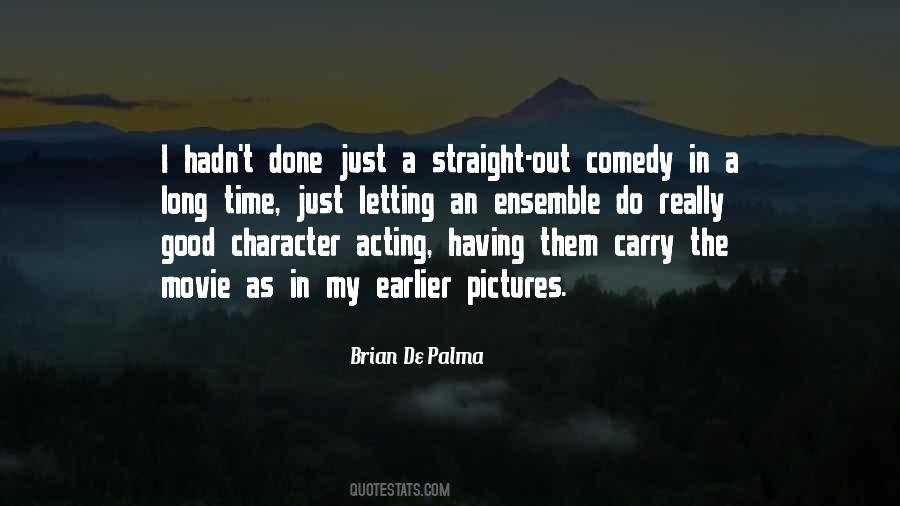 #5. The kids like to get pictures of me for their parents. They know how proud I am of them-they have a lot more to worry about than my stardom. They are trying to make good choices for their own lives, but this gives them a little fun. They are part of my family. - Author: Mark Goddard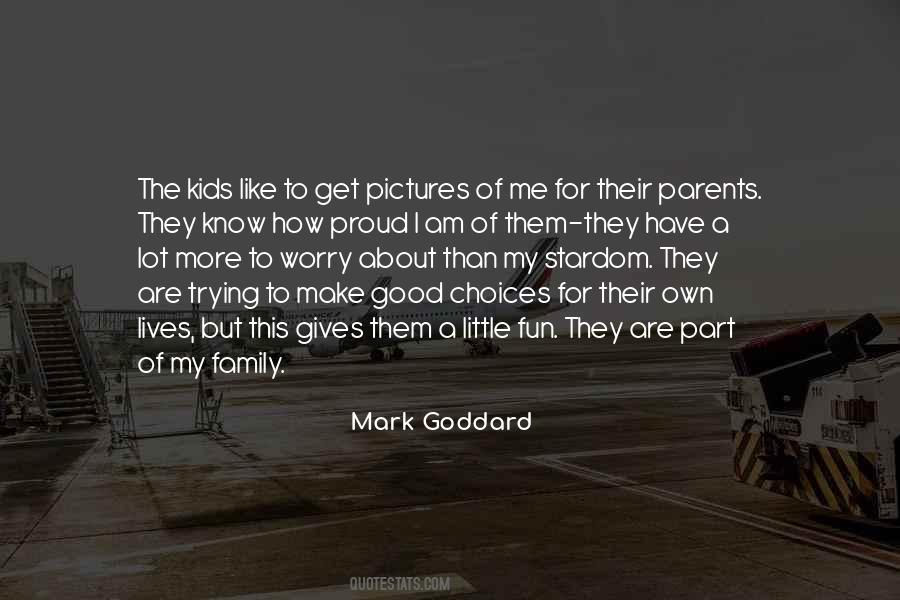 #6. We are all photographers, that's how we remember things; with pictures in our minds. Some of us have good taste and passion to make it an art form and just a few warriors who know the technicalities and marketing make a living out of it. - Author: Ben Tolosa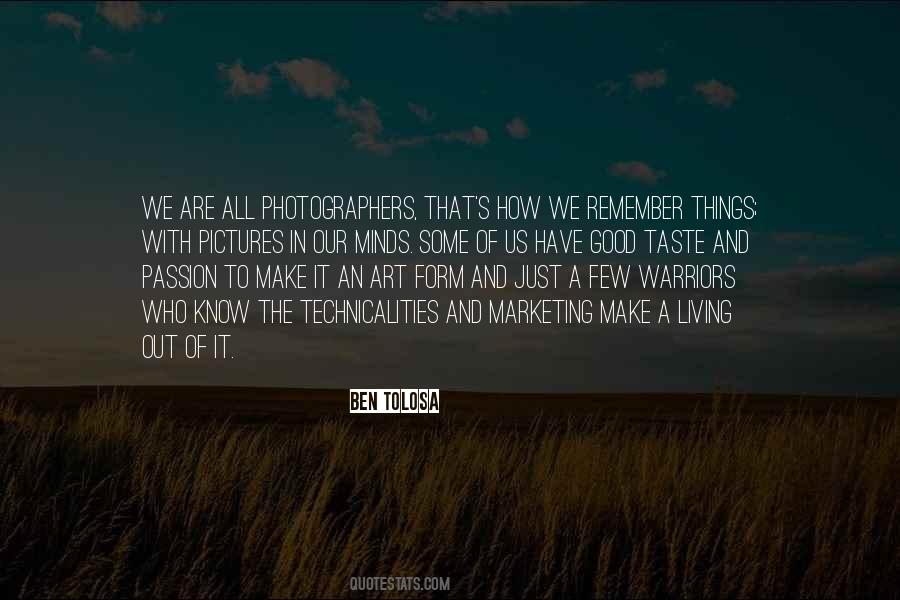 #7. I don't take good pictures 'cause I have the kind of beauty that moves. - Author: Ani DiFranco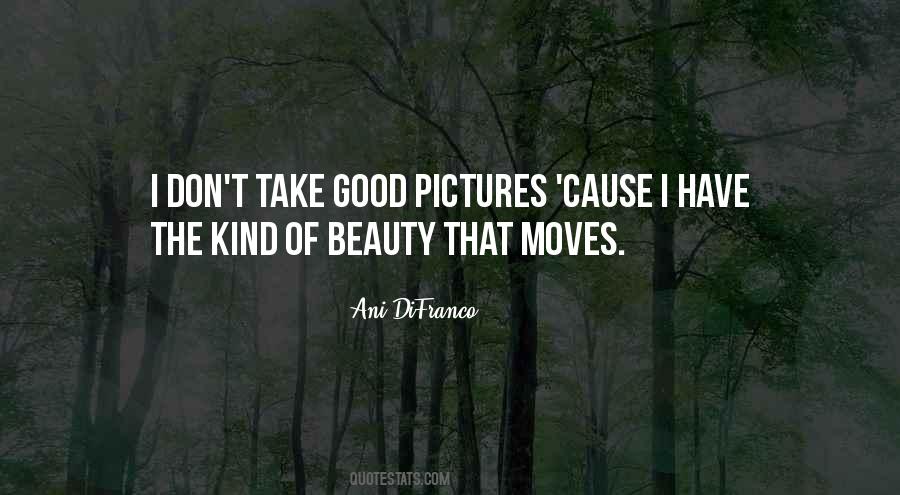 #8. The news business is simple but it's not easy to do well. You know the story, you have to cover it, you need pictures, you need good writers, you have to get it to the screen but it's obviously not easy to do well. - Author: Jai Courtney
#9. Britney and I wore matching denim outfits [to the 2001 American Music Awards]. Yeah, another bad choice. I'd probably pay good money to get some of those pictures off the internet. - Author: Justin Timberlake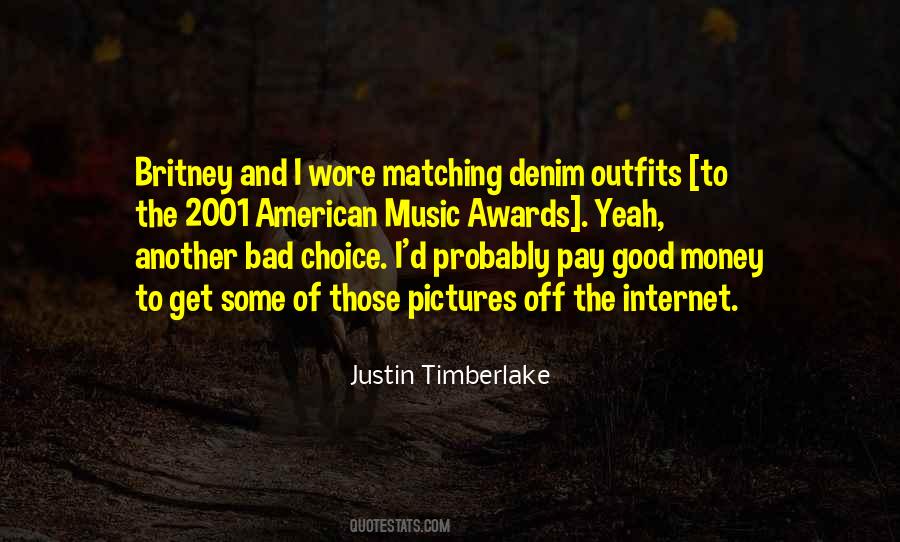 #10. I made some good pictures, and I made some bad ones. I wasn't trying to build an image, though; I was trying to build a life for myself. - Author: Sal Mineo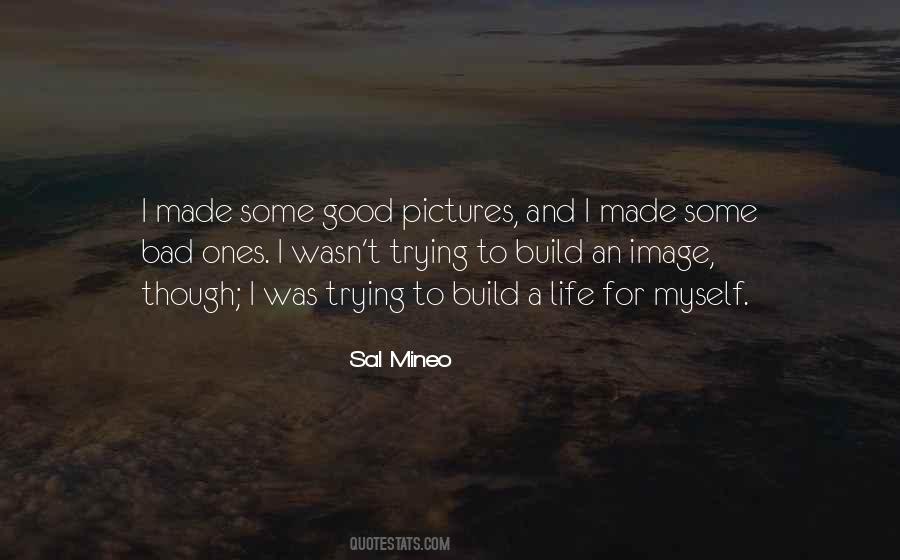 #11. FDR had been Assistant Secretary of the Navy. They told me, now forgotten, just how many pictures of ships they took out of the White House after he died. But he could choose good men. - Author: Stuart Symington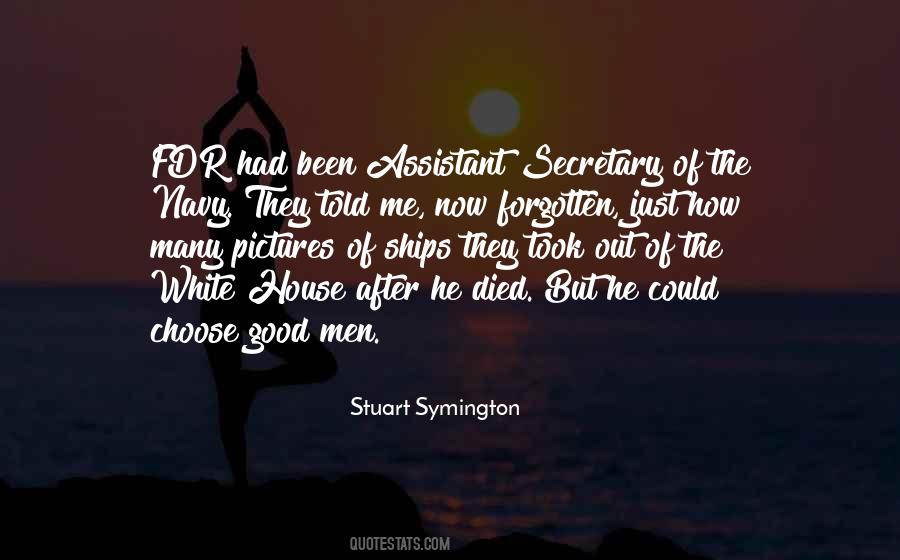 #12. I never take pictures. Skies are much larger in reminiscences and my friends are much better-looking. Photos crop reality into little squares; instead, I have very good binoculars. - Author: Nell Zink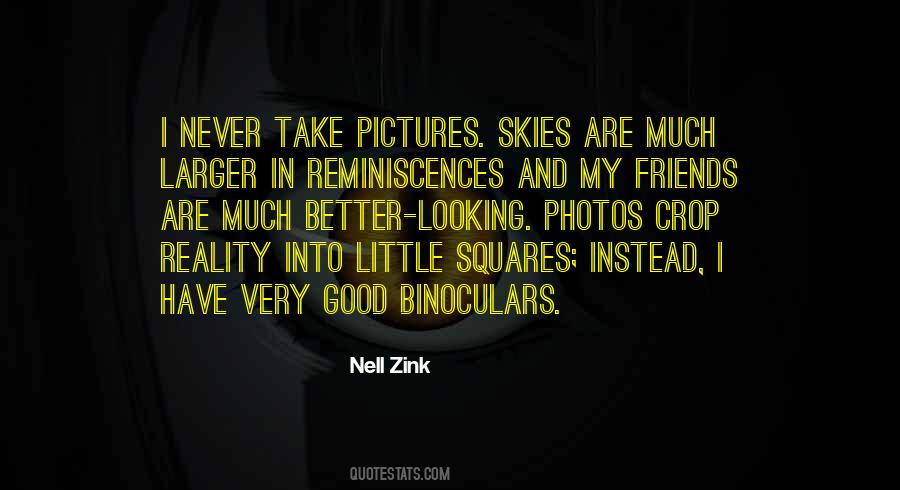 #13. You can follow the action, which gets you good pictures. You can follow your instincts, which will probably get you in trouble. Or, you can follow the money, which nine times out of ten will get you closer to the truth. - Author: Jack Nicholson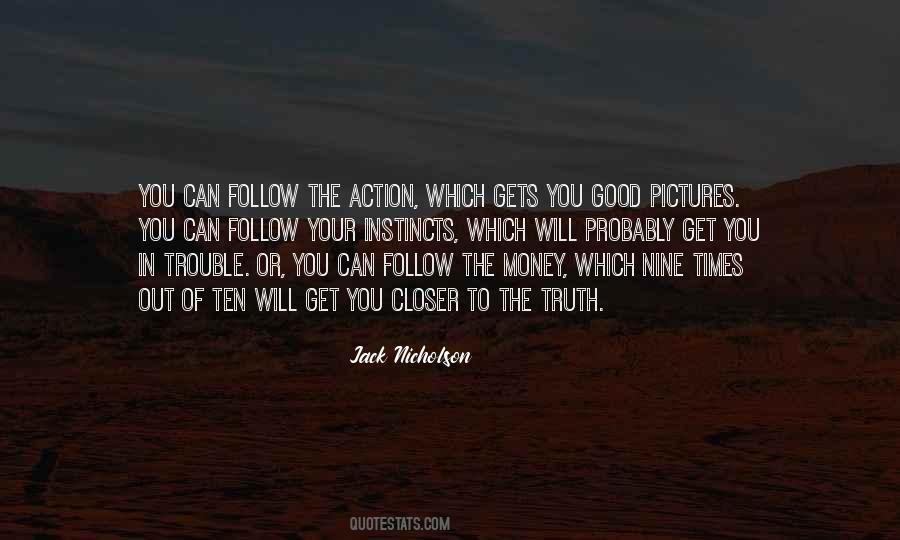 #14. It comes down to risk, again and again. If you risk coming out, if you risk making pictures that aren't good, you might discover something in a photograph that is the key. The very doorway to your own interest. - Author: Joel Meyerowitz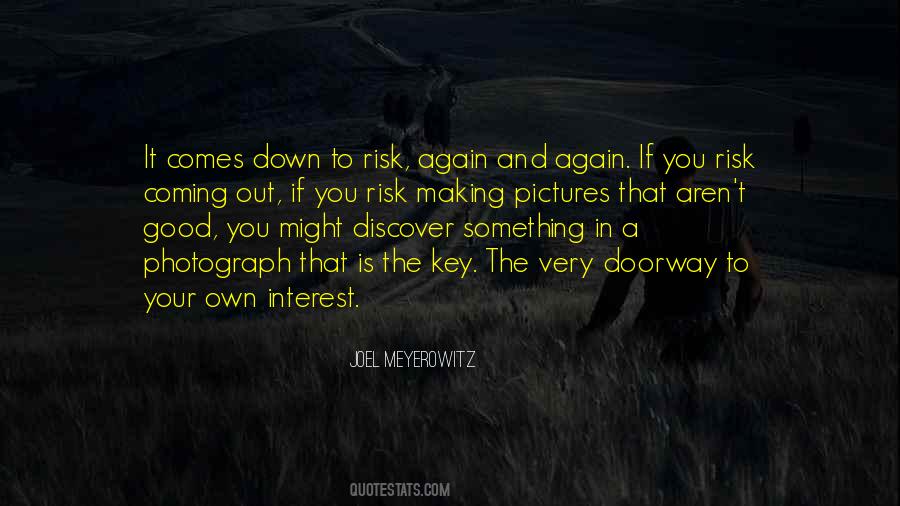 #15. The pictures placed for ornament and use, The twelve good rules, the royal game of goose. - Author: Oliver Goldsmith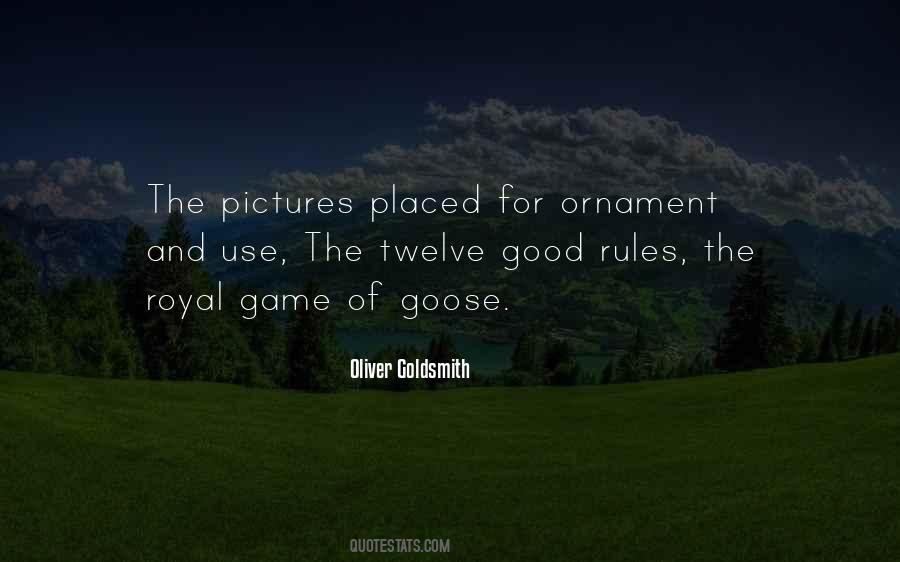 #16. When I started in movies, they said I'd be this big star, but I was only a moderate one. Not enough good pictures. It's important to be in a good piece of work no matter the size of one's own part. - Author: Suzanne Pleshette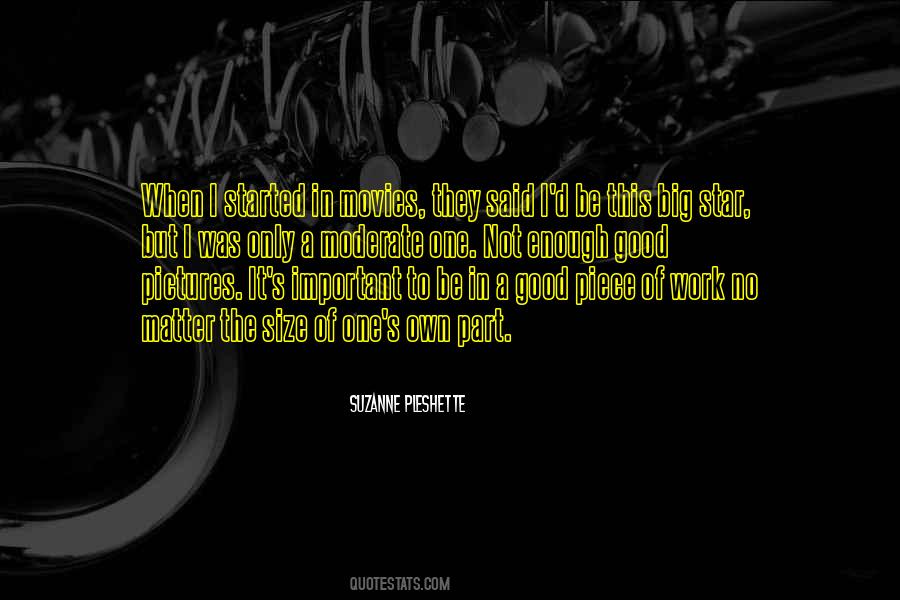 #17. I don't want to be myself, ever. I'm terrible at a snapshot. Terrible. I blink all the time. I've got facial Tourette's. Unless I'm working and in that zone, I'm not very good at pictures, really, - Author: Kate Moss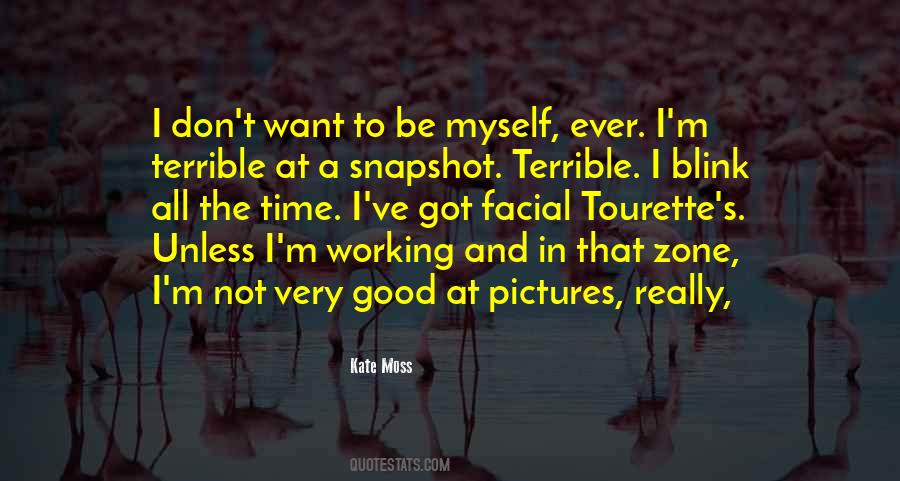 #18. Most people if I like their music, I can get good pictures. - Author: Linda McCartney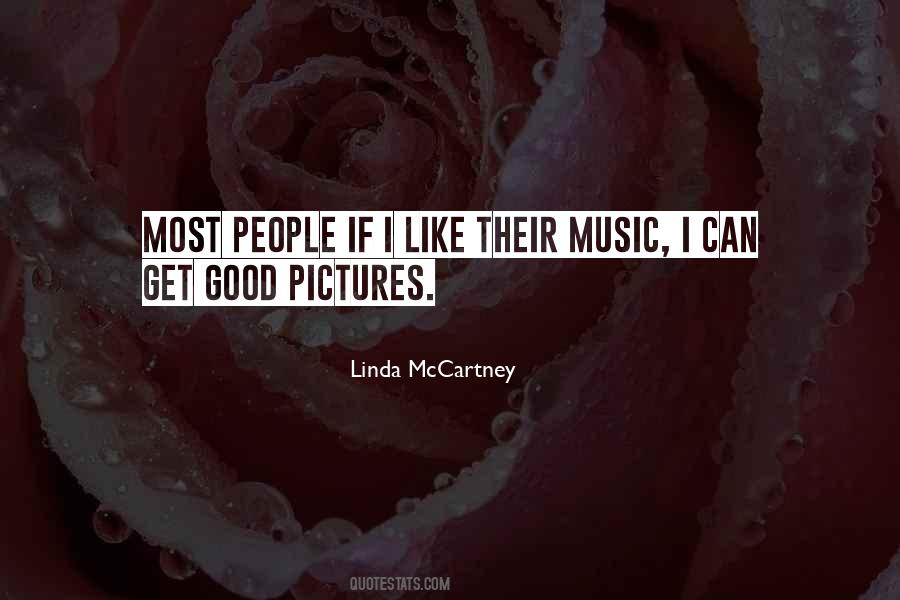 #19. If your pictures aren't good enough, you aren't close enough. - Author: Robert Capa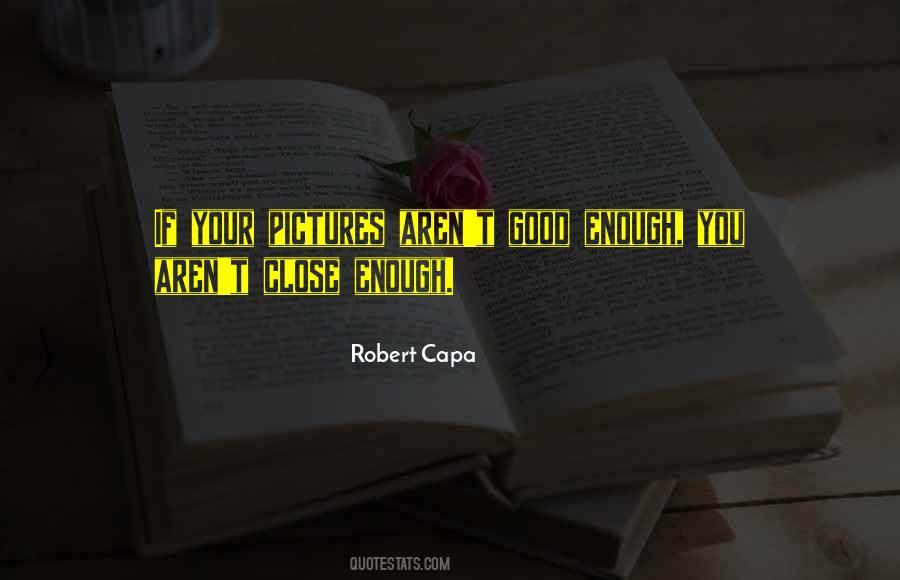 #20. But the wicked passions of men's hearts alone seem strong enough to leave pictures that persist; the good are ever too luke-warm. - Author: Algernon H. Blackwood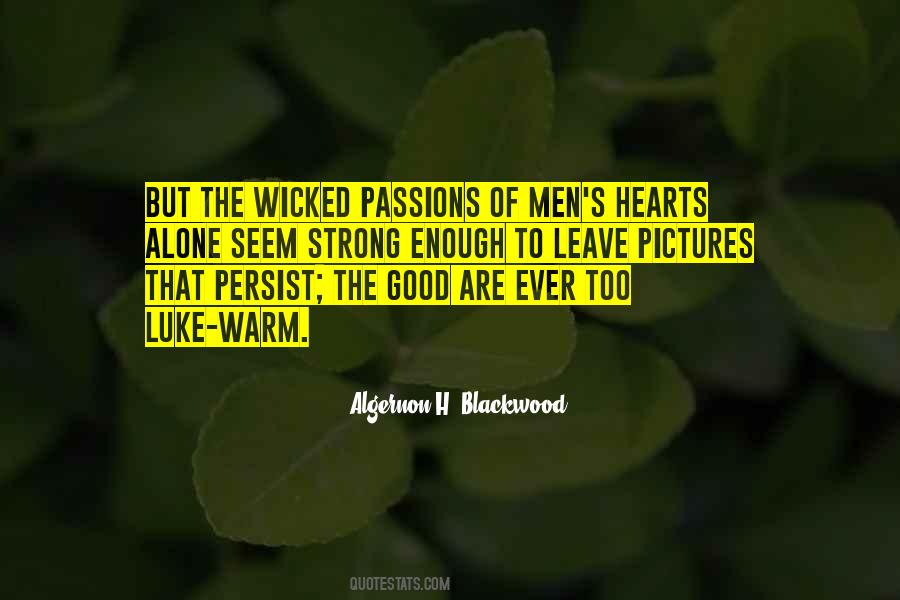 #21. When the good pictures come, we hope they tell truths, but truths 'told slant,' just as Emily Dickinson commanded. - Author: Sally Mann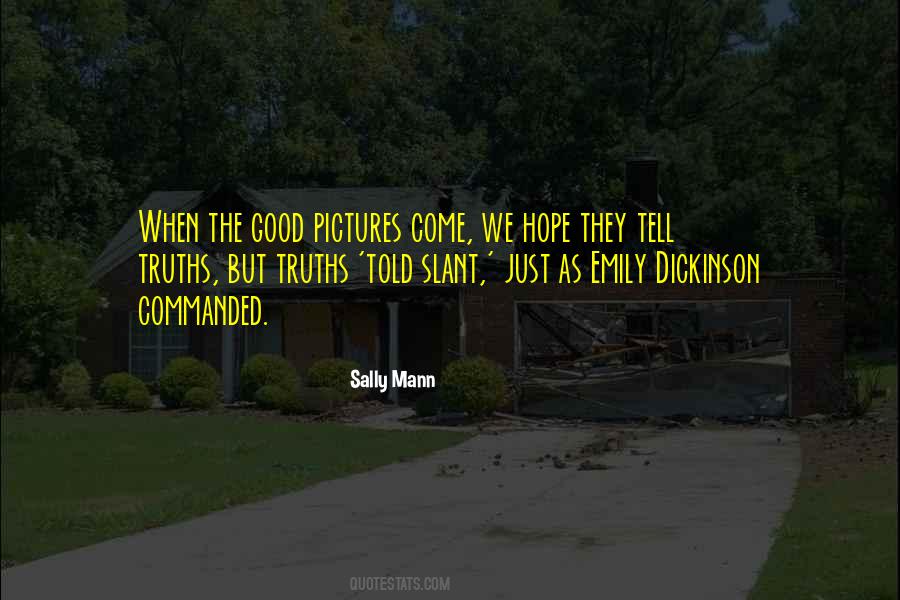 #22. We think of photography as pictures. And it is. But I think of photography as ideas. And do the pictures sustain your ideas or are they just good pictures? I want to have an experience in the world that is a deepening experience, that makes me feel alive and awake and conscious. - Author: Joel Meyerowitz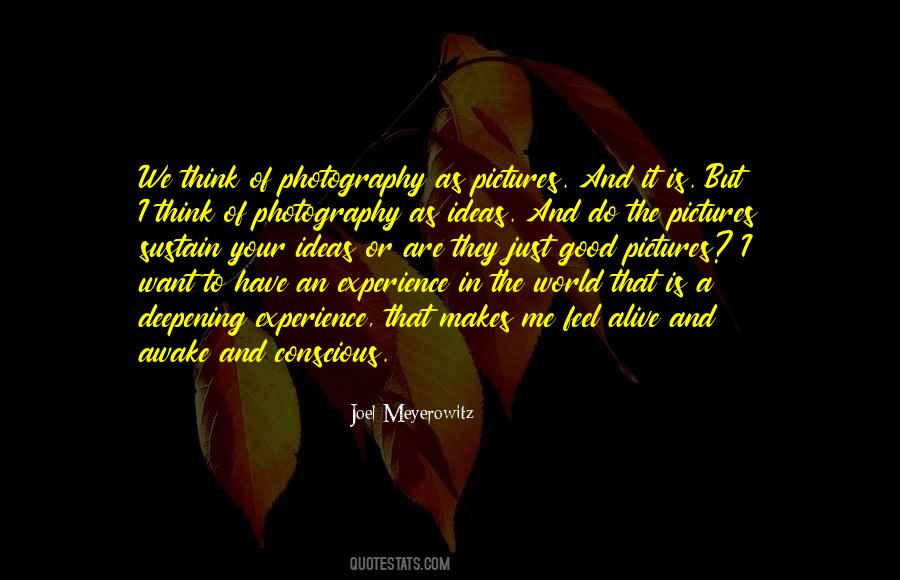 #23. Digital technology has thrown a closed shop wide open, and there are more people out there snapping away than ever before. Some of the pictures are bad, some of them are good, and many of them need some seasoning and direction. - Author: Joe McNally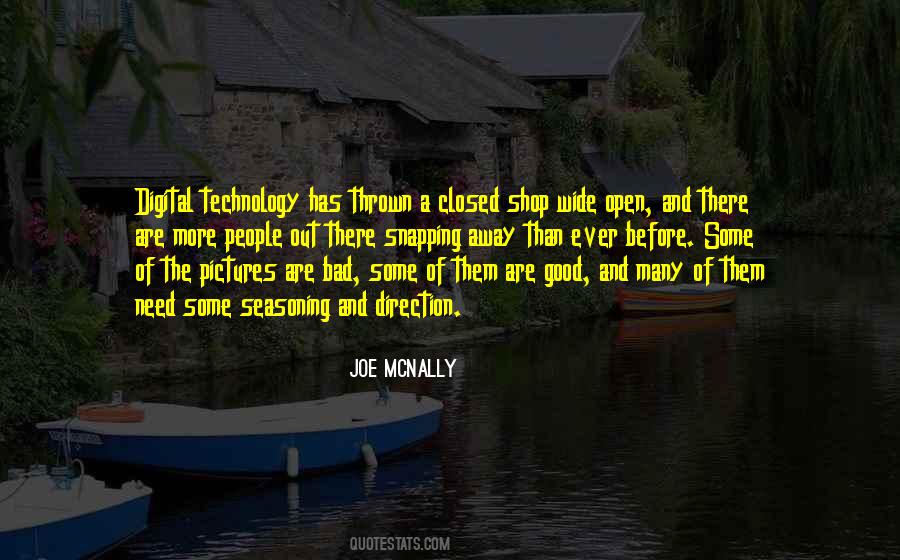 #24. I want fans to give me advice on girls; why do they always say they don't look good in pictures, even though they look great? - Author: Kevin Jonas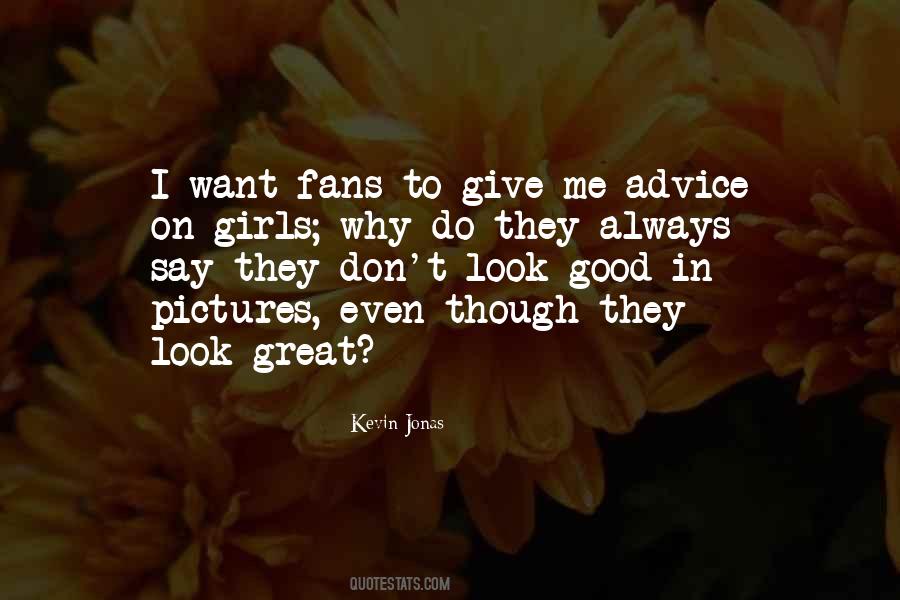 #25. Cheyenne Autumn was received not too successfully. I still think it was a very good movie. It was kinda Ford's apology for the way he had treated Indians in his past pictures. - Author: Richard Widmark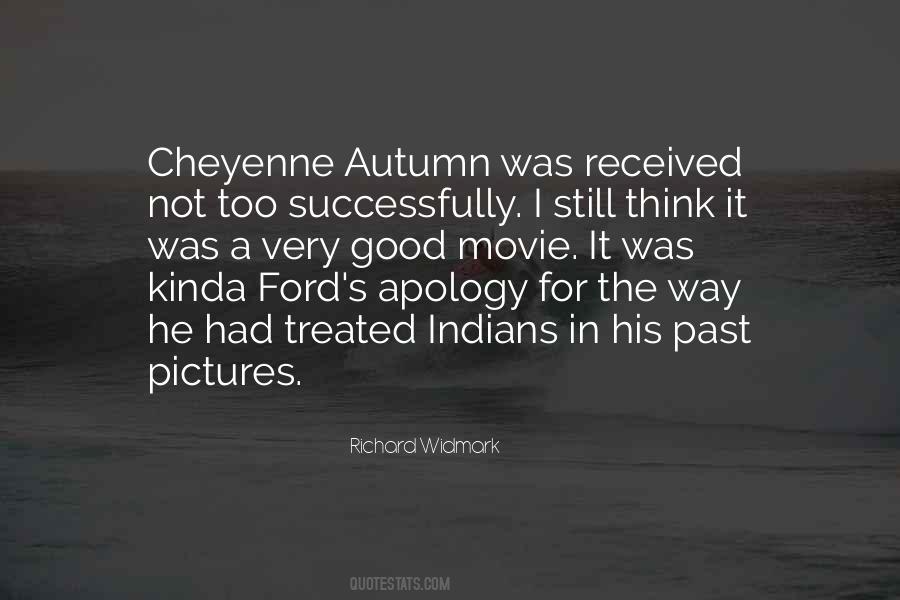 #26. How many pictures have you torn up because you hate them? What ends up in your scrapbook? The pictures where you look like a good guy and a good family man, and the children look adorable - and they're screaming the next minute. I've never seen a family album of screaming people. - Author: Richard Avedon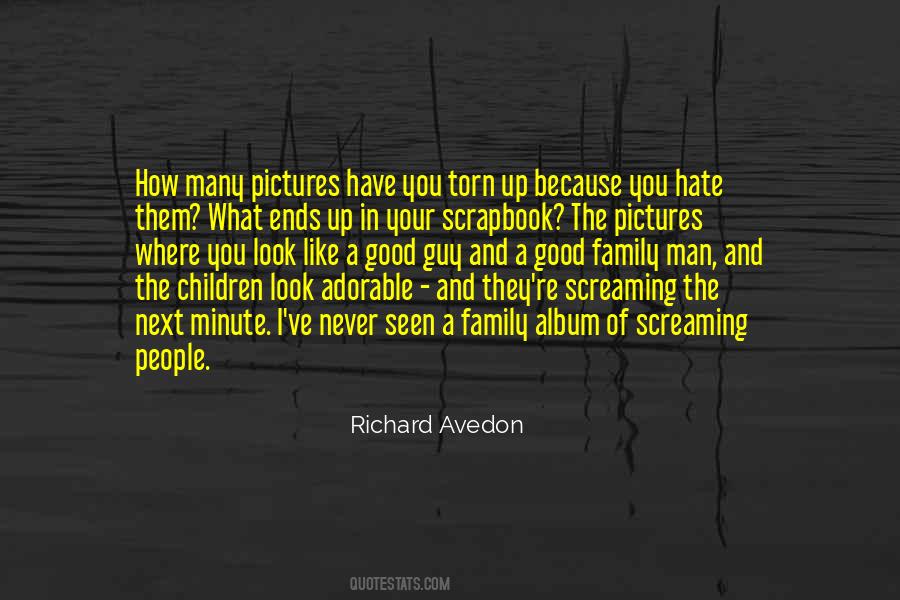 #27. How do you tell a valuable French book?'
'First there are the pictures. Then it is a question of the quality of the pictures. Then it is the binding. If a book is good, the owner will have it bound properly. All books in English are bound, but bound badly. There is no way of judging them. - Author: Ernest Hemingway,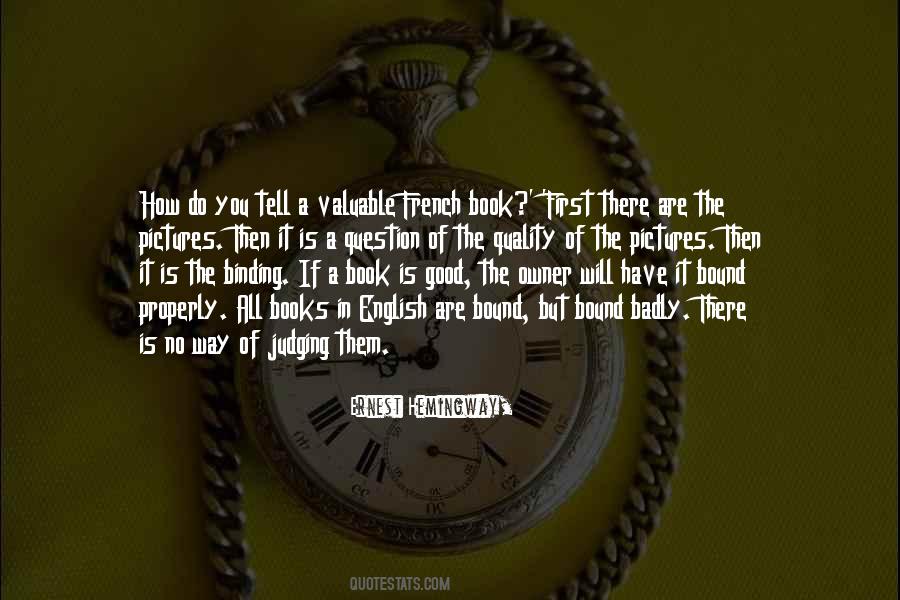 #28. My writing philosophy is throwing spaghetti against the wall. That's how I take pictures, too. If I take 100, surely one will be good. - Author: Amanda Peet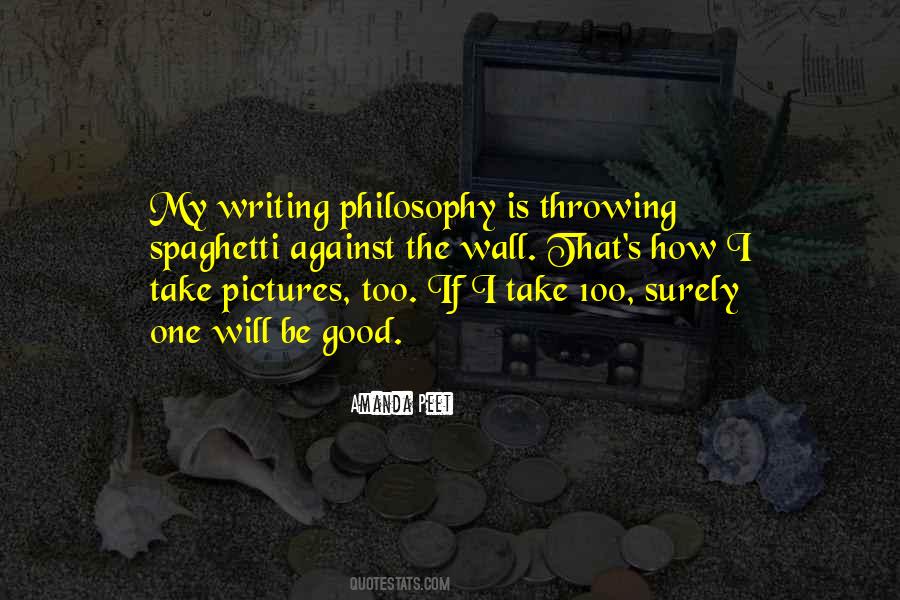 #29. Once they are gone they will never come back
Looking at pictures and remembering the good times wont help like people say
nothing will bring them back - Author: Julia Knight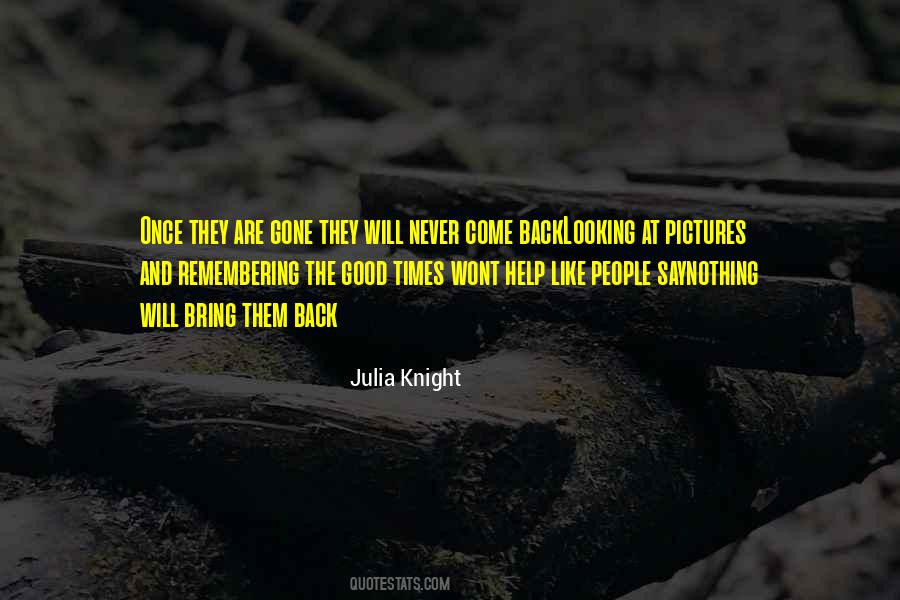 #30. It's good that everyone has an opportunity to take pictures, the chance to be a photographer. Some are good, too. But the bad thing is that it's very, very difficult to take a great picture. Everyone can take a good picture - even a child - but it's hard to make a great one. - Author: Mary Ellen Mark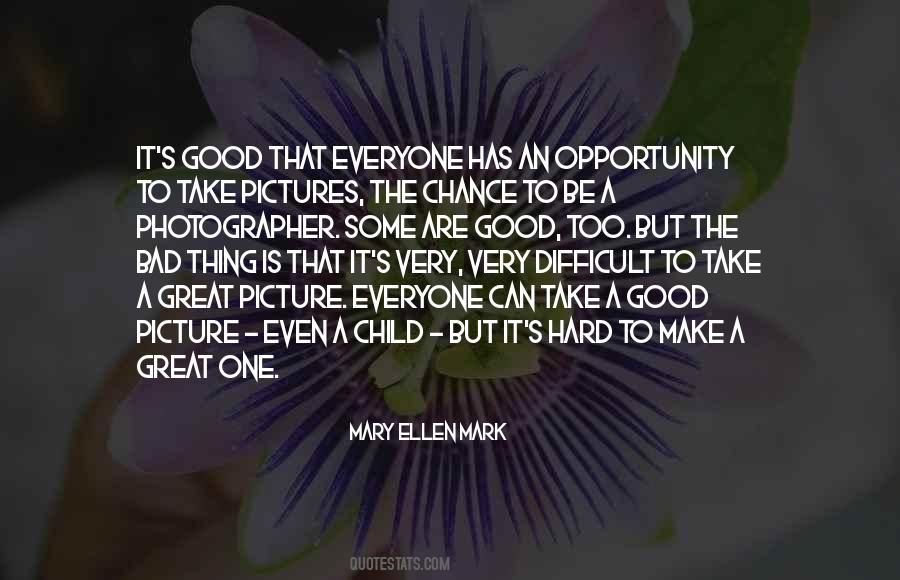 #31. It's never a good idea for a celebrity to sign autographs or take pictures if a crowd is gathering. - Author: Chevy Chase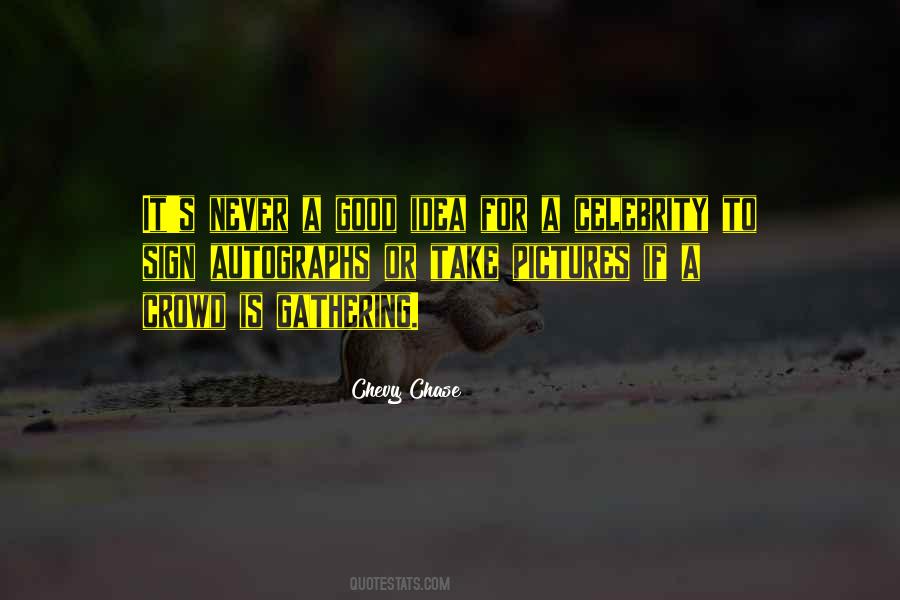 #32. We're trying to get good pictures. Don't worry very much about what I say. - Author: Bob Dole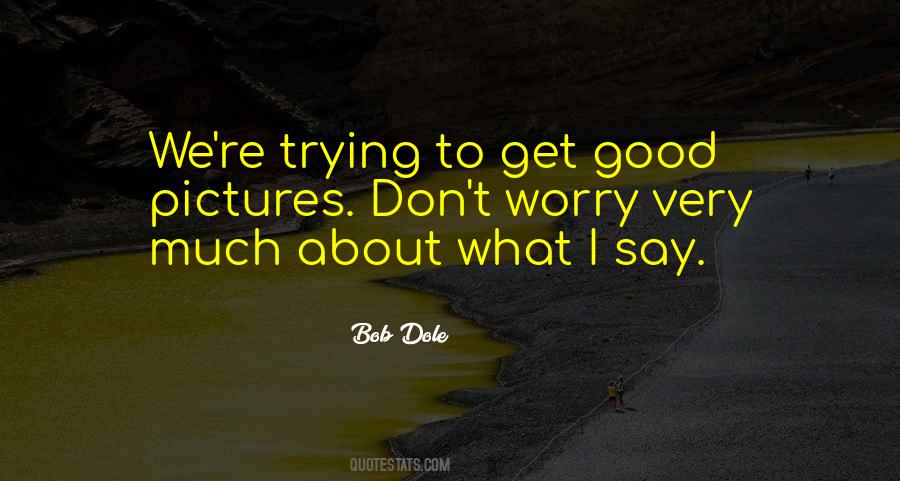 #33. People will come to your site because you have good compelling content. You need to hit it from all angles: blog posts, articles, graphs, data, infographics, interactive content - even short pictures when you Tweet. - Author: Chris Bennett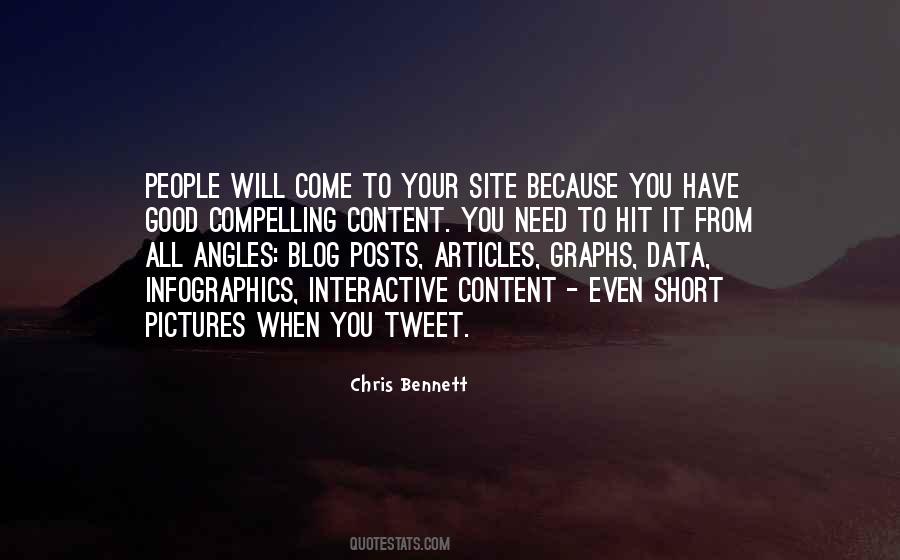 #34. It didn't happen without a selfie. It's good Netiquette to take safe pictures of thy self at events. - Author: David Chiles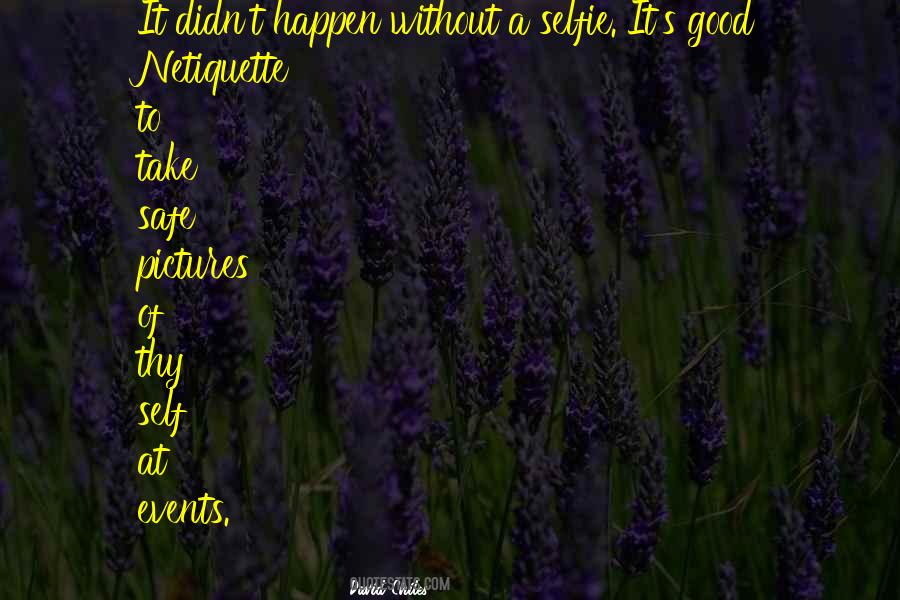 #35. It's not a lack of confidence, because I can't argue with the fact that I've taken some good pictures. But it's just a raw fear that you've taken the last one. - Author: Sally Mann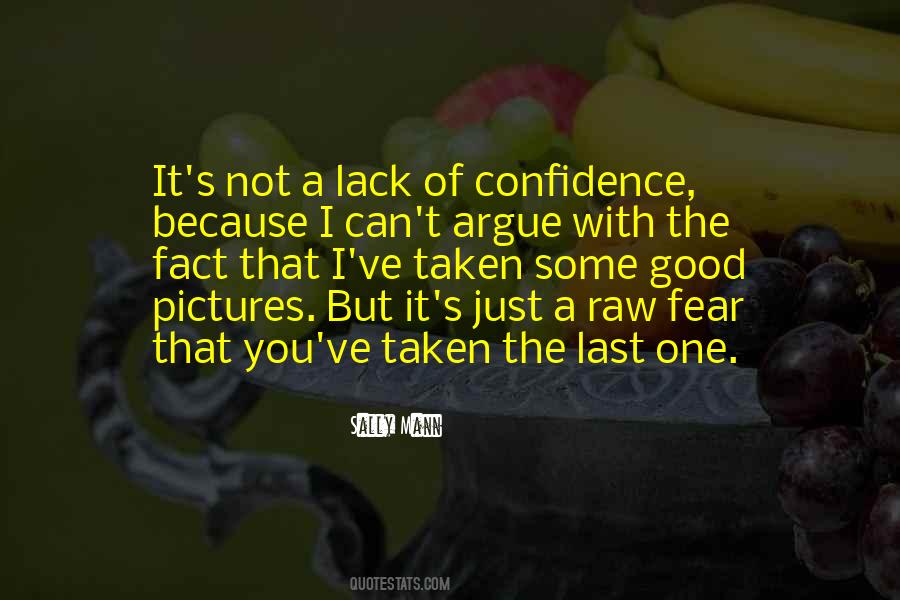 #36. Don't be afraid to take bad pictures, because good pictures are the mistakes of bad pictures. - Author: Gueorgui Pinkhassov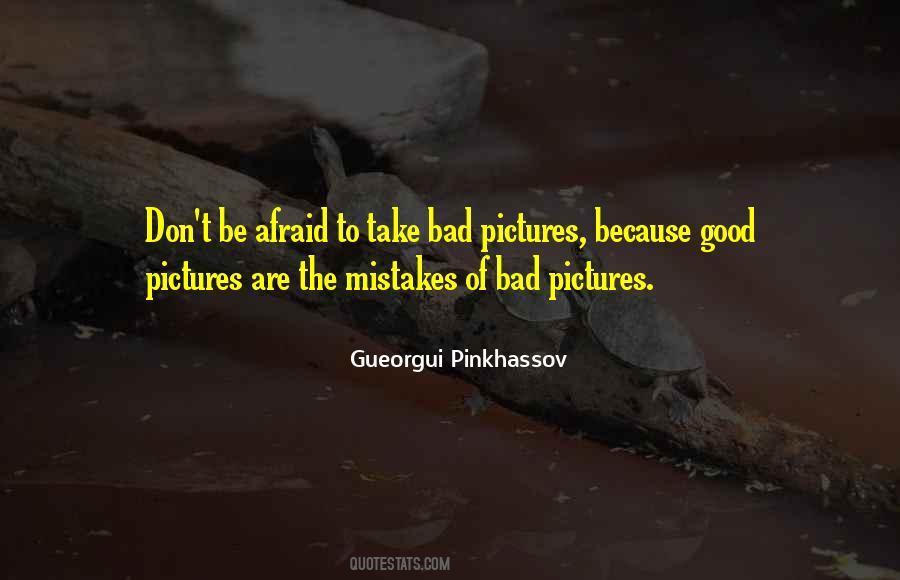 #37. They are good furniture pictures, unworthy of praise, and undeserving of blame. - Author: John Ruskin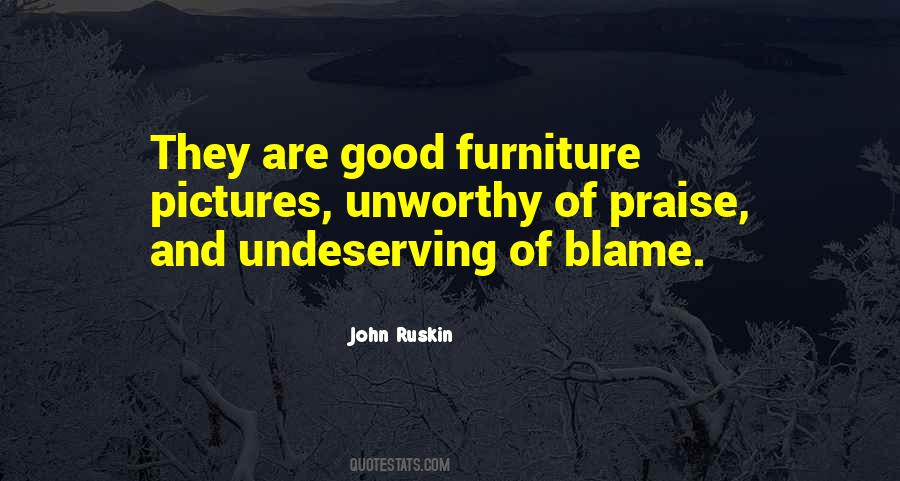 #38. Family photos, pictures of groups, those are truely wonderful. And they are just as good as the old masters, just as rich and just as beautifully composed (what does that mean anyway). - Author: Gerhard Richter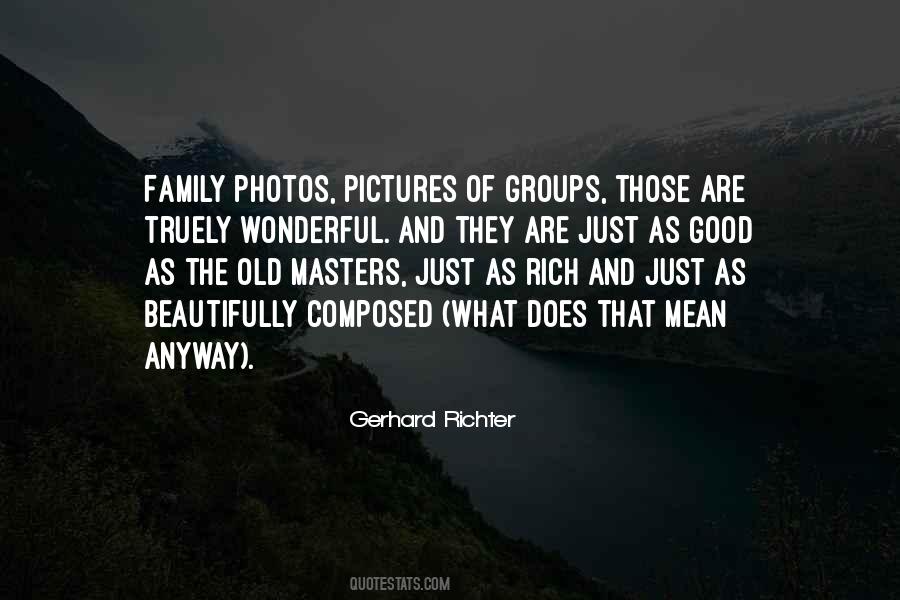 #39. It always felt good typing up a review on a book I enjoyed and I went all out, finding bizarre pictures to emphasis the wow factor. I preffered ones with cute kittens and llamas. And Dean Winchester. Hitting 'publish post' cracked a smile. - Author: Jennifer L. Armentrout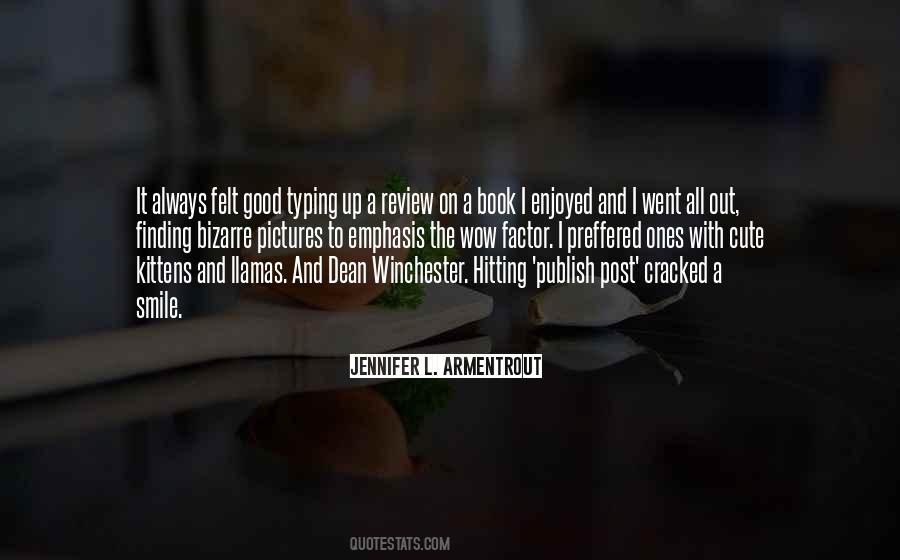 #40. All the good pictures that came so easily now make the next set of pictures virtually impossible in your mind. - Author: Sally Mann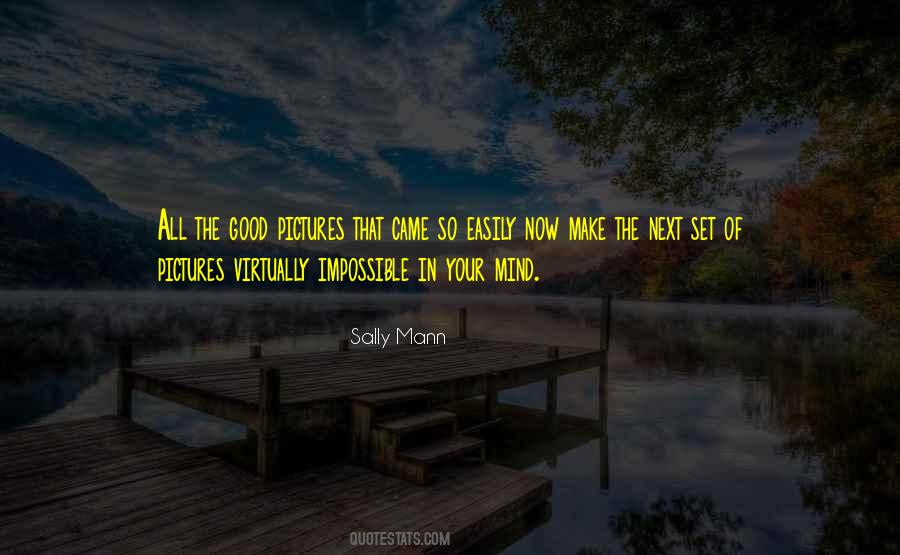 #41. I'm not a good faster. My friends have visions of God, I have visions of hamburgers. The only time I watch the Food Channel is when I'm fasting. It's pitiful. We did a 40 day fast. I bought 29 cookbooks. I don't cook, but the pictures! I bought a deep-fryer and we don't eat deep-fried food! - Author: Bill Johnson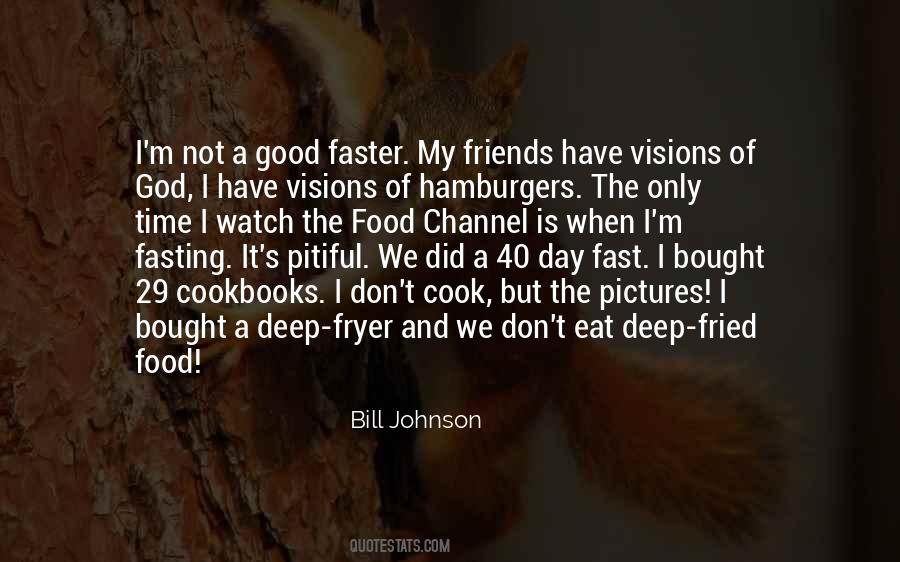 #42. Things looked funny because my pictures depend on an emotional state ... I know this is true and I thought about this for a long time. Somehow it made me feel very, very good. - Author: Francesca Woodman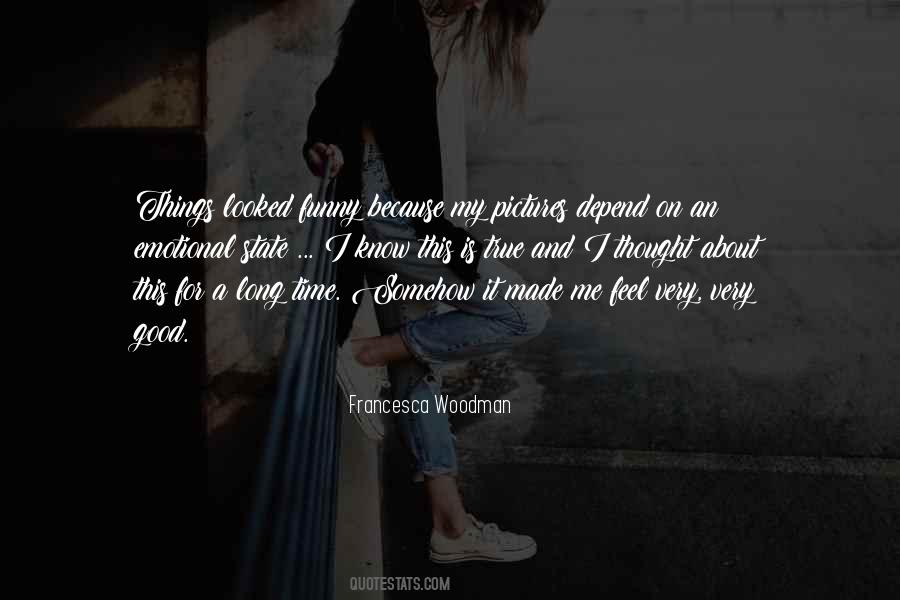 #43. That is one reason so many of the Japanese pictures are not good, they cannot spare all the footage necessary for that bow, which is repeated over and over again. - Author: Sessue Hayakawa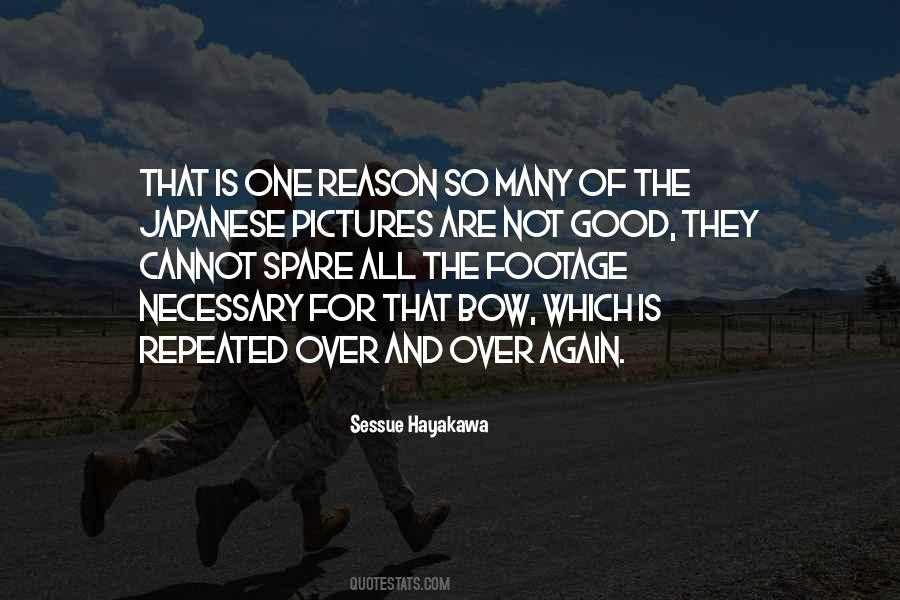 #44. My thing with fans is, it's always about being really good to them and taking the time to take every picture. If there are 300 people, you should take 300 pictures - you shouldn't take 250 because then fifty people will go home sad. Why would you do that? - Author: Ansel Elgort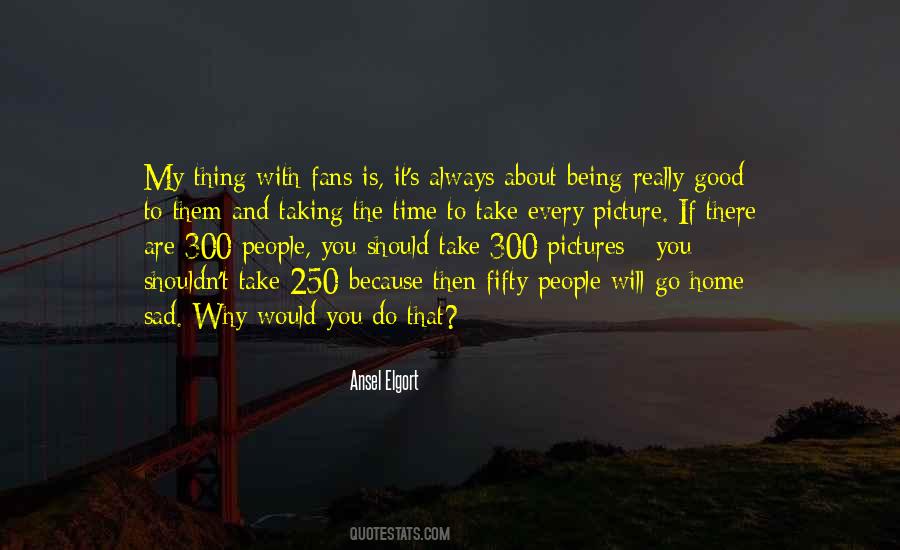 #45. Photography belongs to a fraternity of its own. I was young and enthusiastic and wanted to take good pictures to show the other photographers. That, and the professional pride of convincing an editor that I was the man to go somewhere, were the most important things to me. - Author: Don McCullin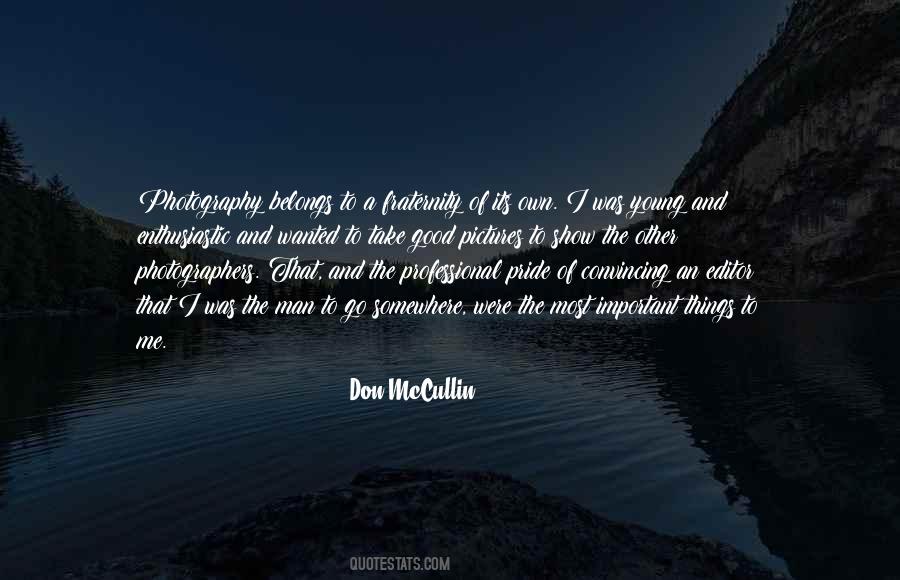 #46. Most of the good things in pictures happen by accident - Author: John Ford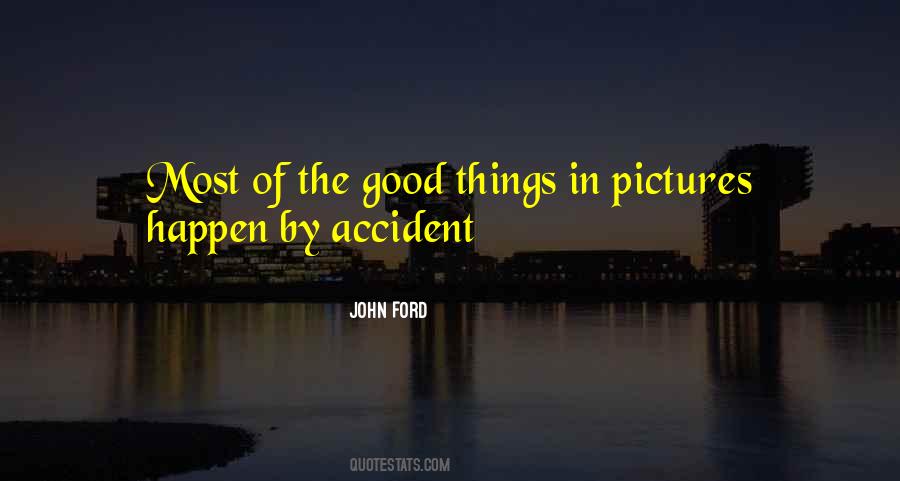 #47. All pictures painted inside in the studio will never be as good as the things done outside. - Author: Paul Cezanne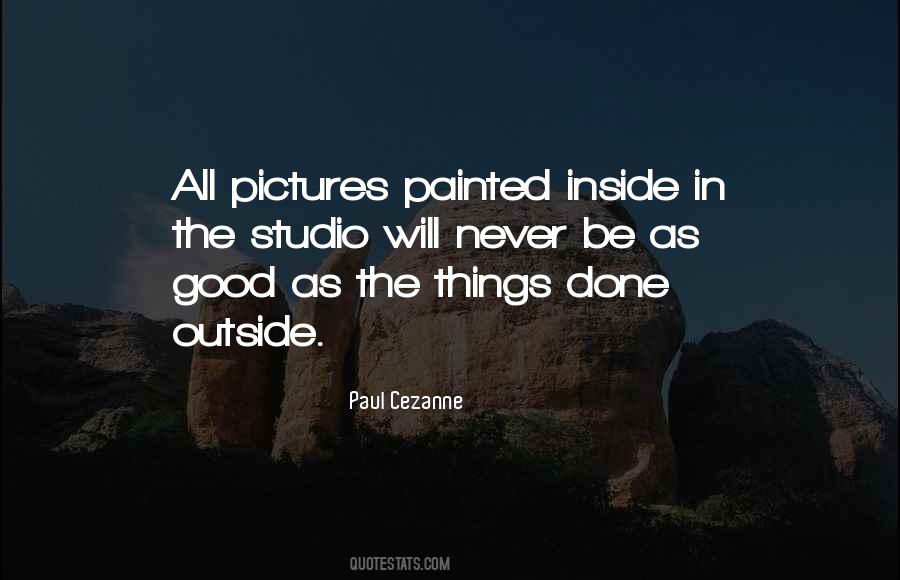 #48. I told myself, 'When I grow up, I want to make pictures that can inspire and nourish people.' Immediately, when I was 10, I started photographing nature. I built a darkroom. My first really good darkroom, not just down in the cellar, was when I was 14. - Author: Bill Atkinson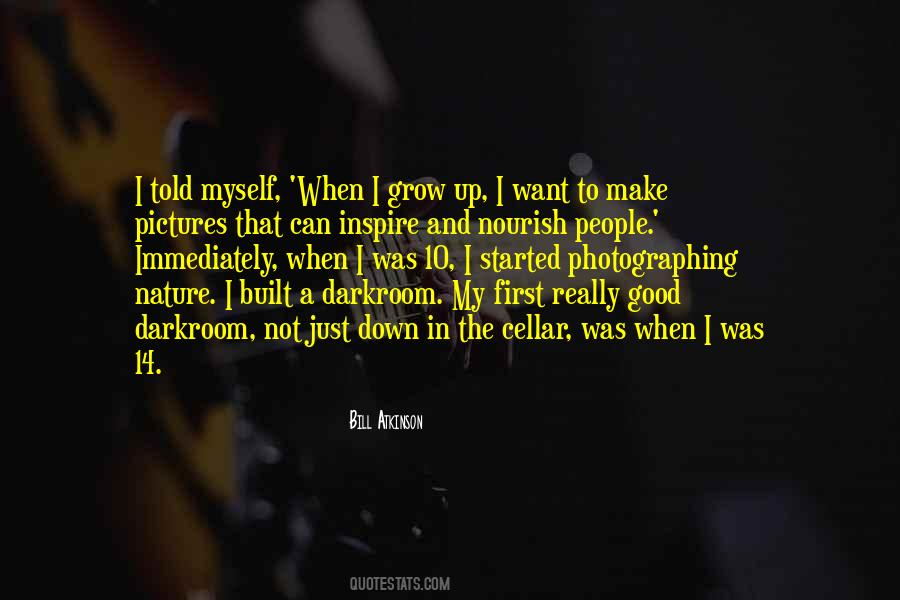 #49. (1) The more thoroughly a photographer explores his subject with the camera (i.e., the more pictures he makes), the more he sees and the better his chance of getting good results. (2) Even slight changes in subject approach can make significant differences in the effect of the picture. - Author: Andreas Feininger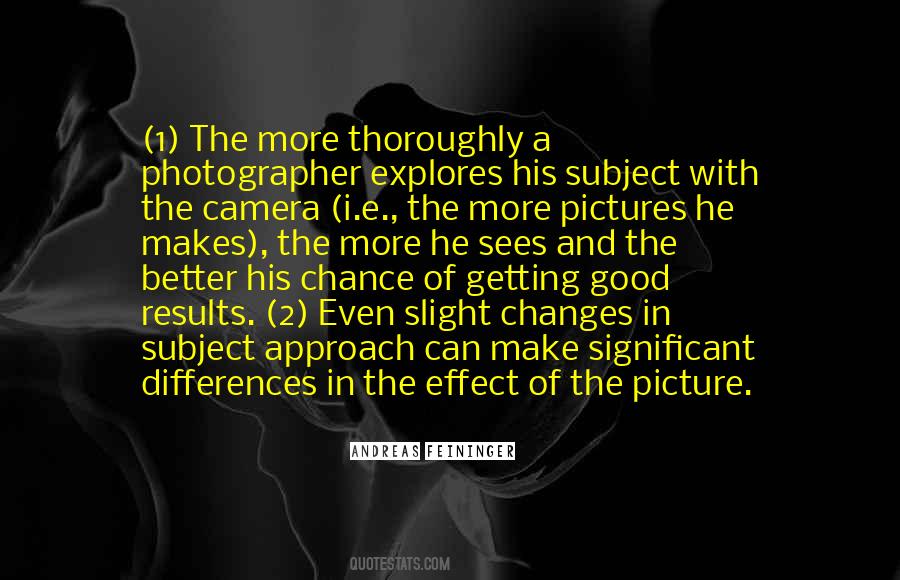 #50. It is easy to take good pictures, difficult to take very good pictures, and almost impossible to take
great pictures. - Author: Constantine Manos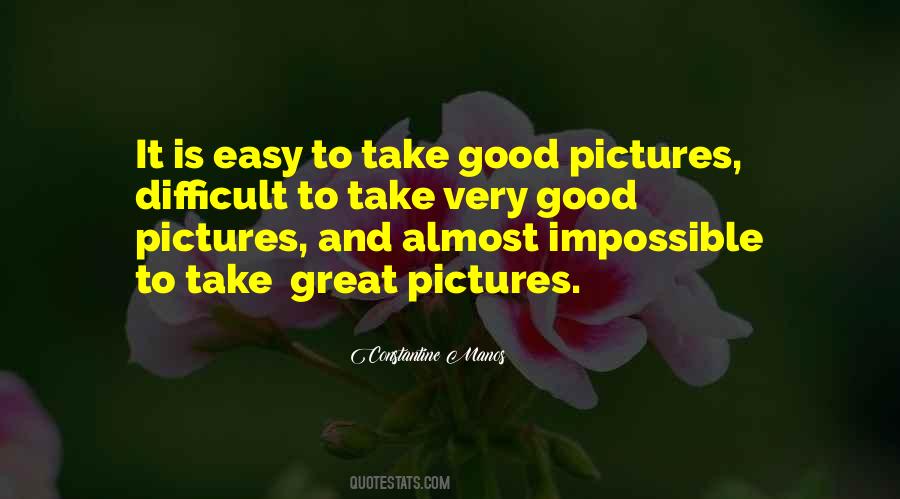 #51. I don't regret the numerous pictures of Brigitte Bardot, but I'd rather have a good photograph of my father. - Author: Raymond Depardon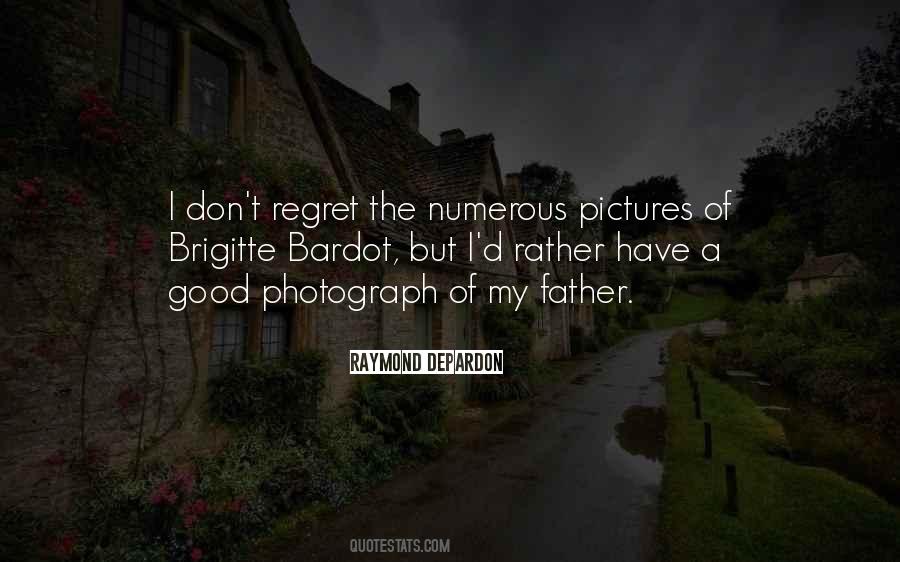 #52. My dad always said he wanted to be remembered for his body of work, and he's made more than 75 pictures, some good, some bad, and they will be his legacy to the world of acting. - Author: Charlton Heston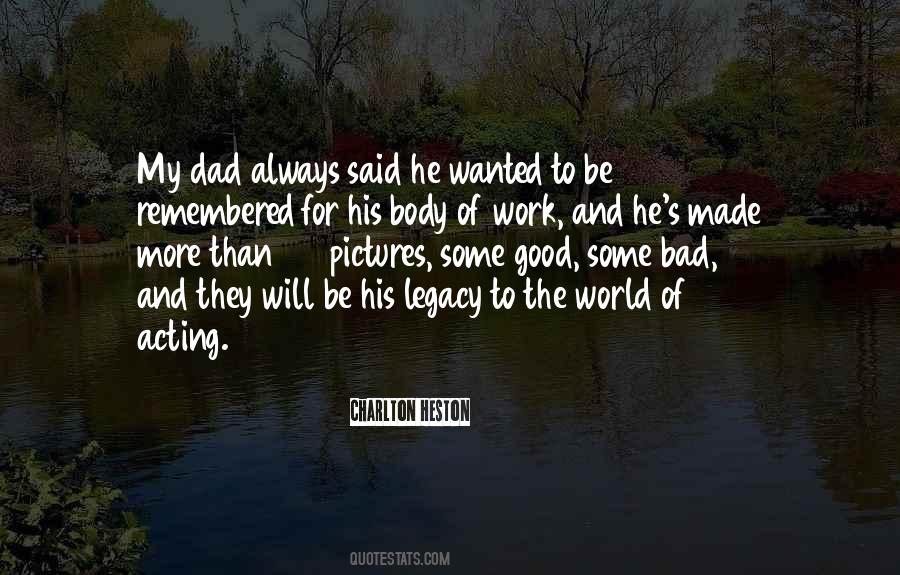 #53. I know. I'm sorry. And the bizarre part is that I really am. I want to be good, to use the right fork and wear a pretty linen dress to breakfast. I want to be the girl in the pictures upstairs. But I can't be. That girl is dead. - Author: Ally Carter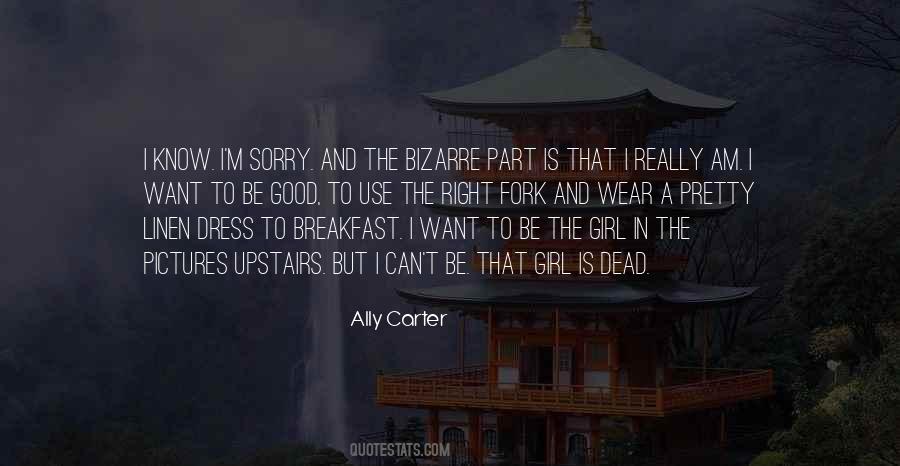 #54. There's a good many pictures I'd like to make; we'll see how many I'll be allowed to make. - Author: Terrence Malick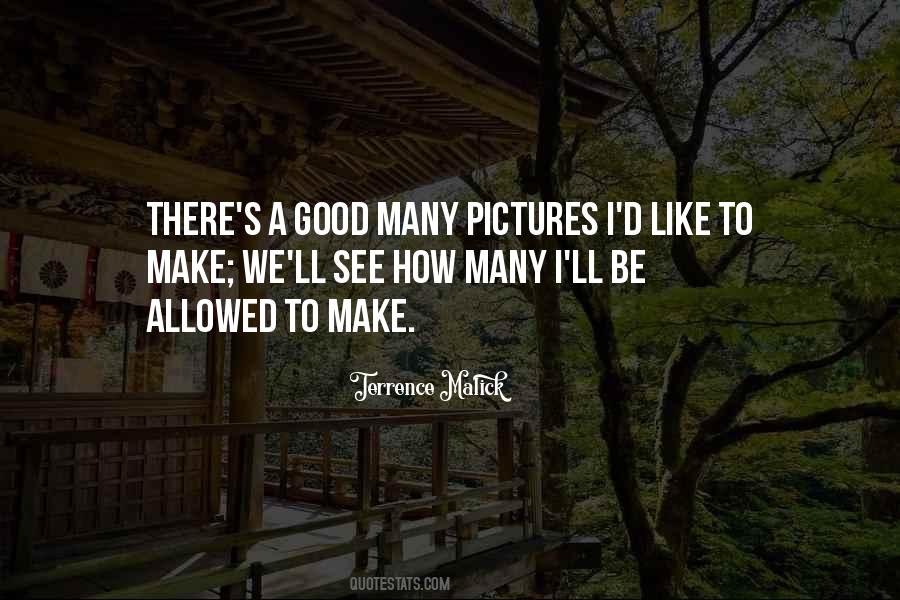 #55. Posting dramatic charts or funny pictures is good and giving people smart reasons to believe what they already think is great. - Author: Derek Thompson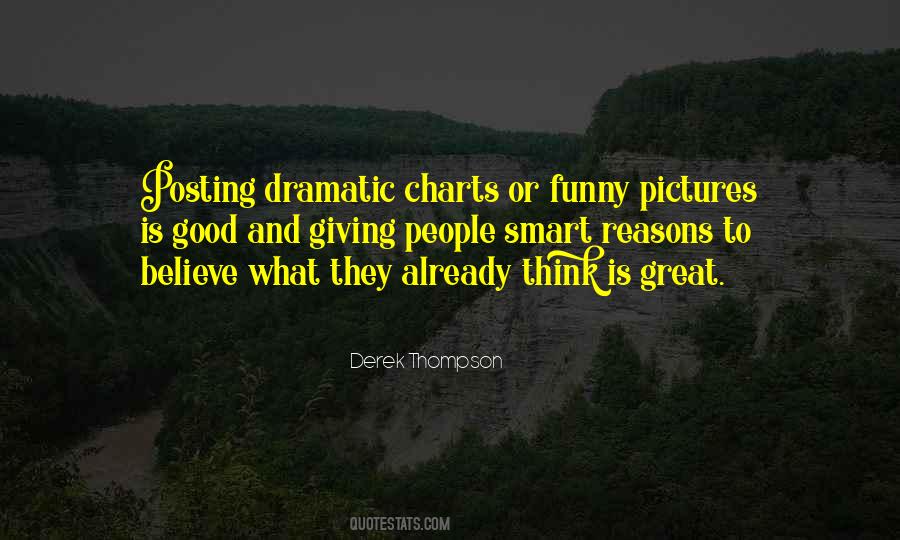 #56. In the long run I don't think anyone can overlook these images of hunger, that people can ignore all my pictures - no, definitely not. And even if only a vague impression remains, in time this will create a basis that will help people distinguish between what is good and what is objectionable. - Author: Werner Bischof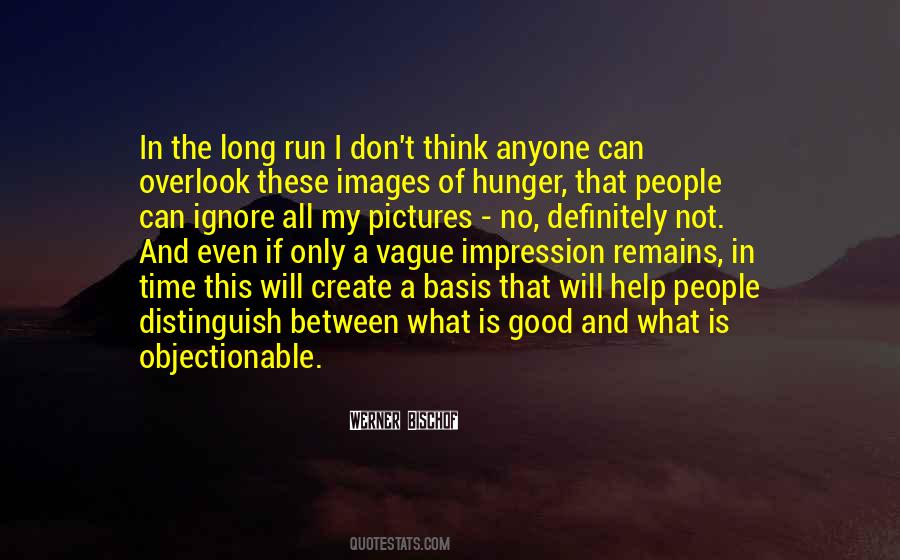 #57. Catching up on pictures of your good friend's kids ahead of a visit across the country to see her is a great way to deepen your time together. Following near-strangers can leave us feeling detached and lonely. - Author: Michelle Gielan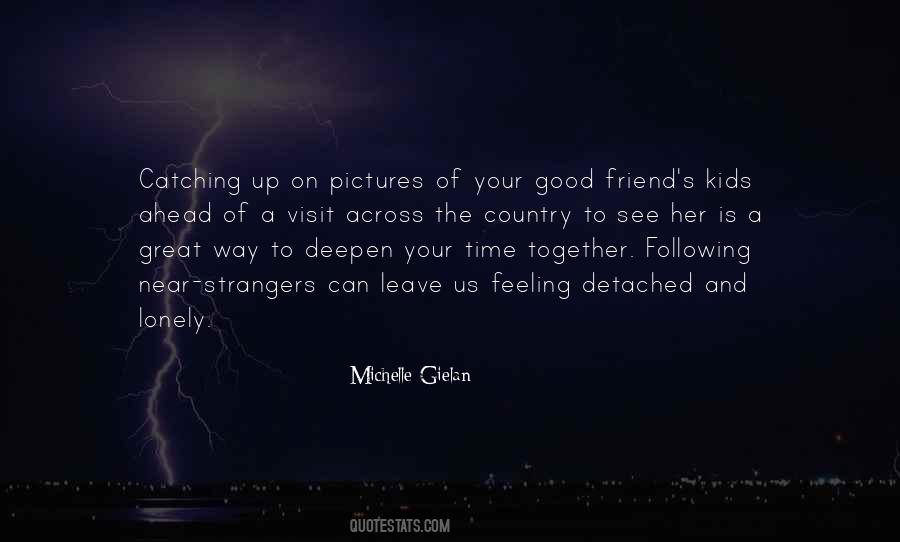 #58. I couldn't find any good pictures in magazines of ordinary modern street corners in America, so I persuaded this guy I knew in Sacramento - Stanley Something-or-other - to spend a day with me driving around just to take snapshots. - Author: Robert Crumb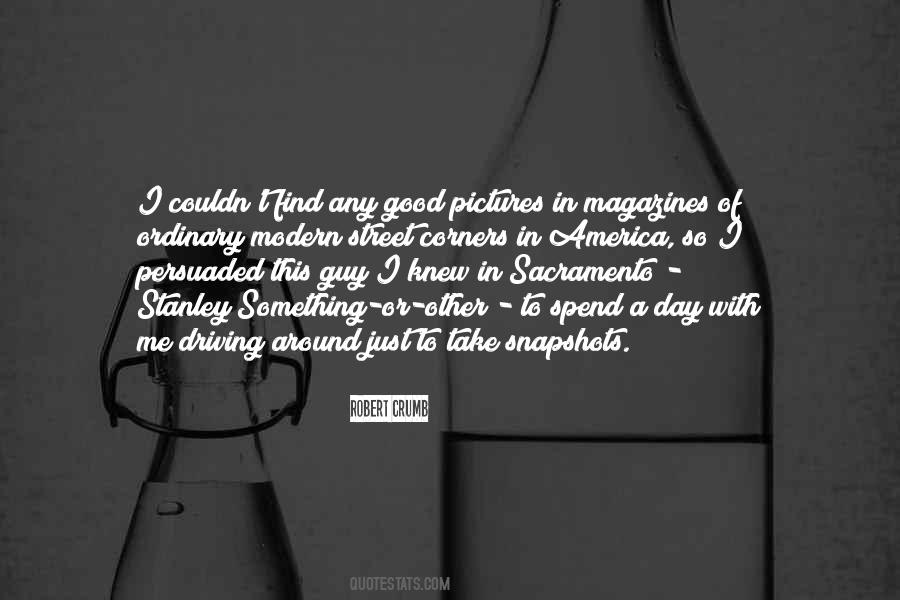 #59. The reason good women like me and flock to my pictures is that there is a little bit of vampire instinct in every woman. - Author: Theda Bara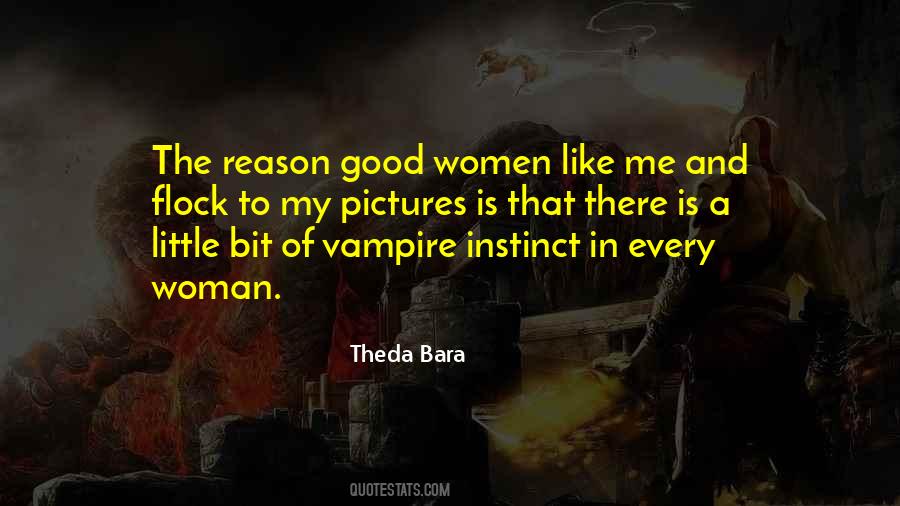 #60. If the guy behind the camera is not good, the pictures are bad. It's still you, and it's the same lines and everything, but it doesn't work. - Author: Vincent Cassel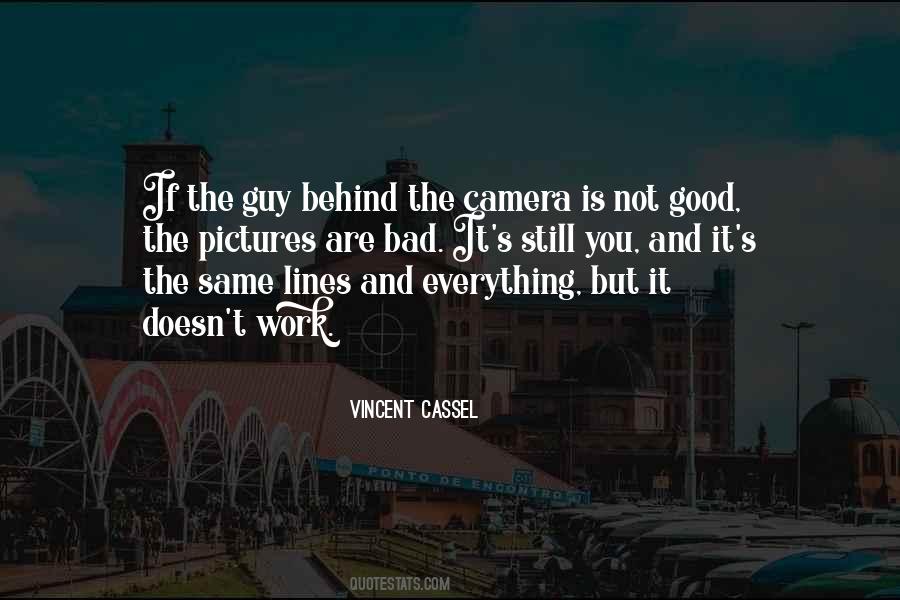 #61. The main thing is to study pictures and stop listening to the pontifictaions of photographers. Photographers aren't oracles of wisdom. If they're good photographers, then take a good look at their pictures - what else do you need? - Author: Elliott Erwitt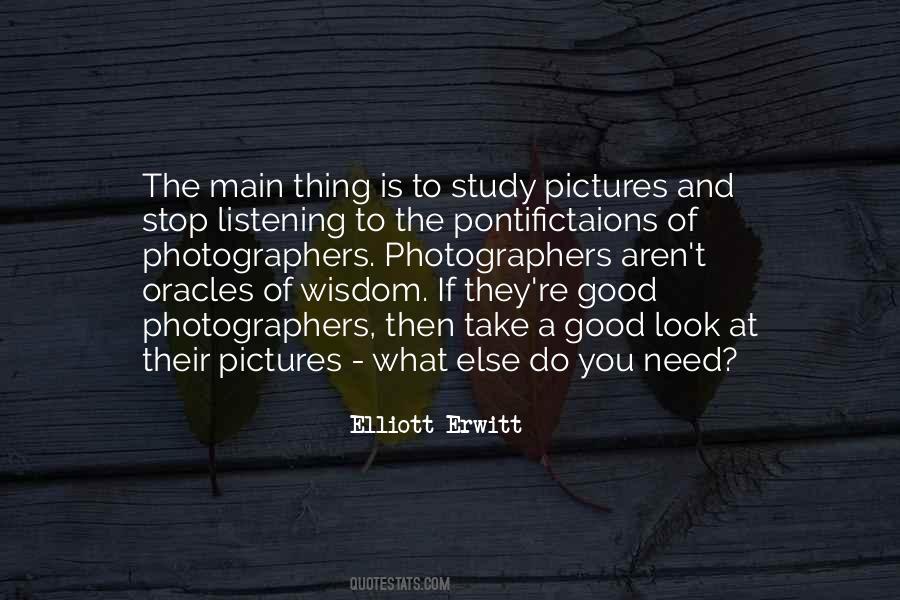 #62. There's a sadness to the human condition that I think music is good for. It gives a counterpoint to the visual beauty, and adds depth to pictures that they wouldn't have if the music wasn't there. - Author: Mike Figgis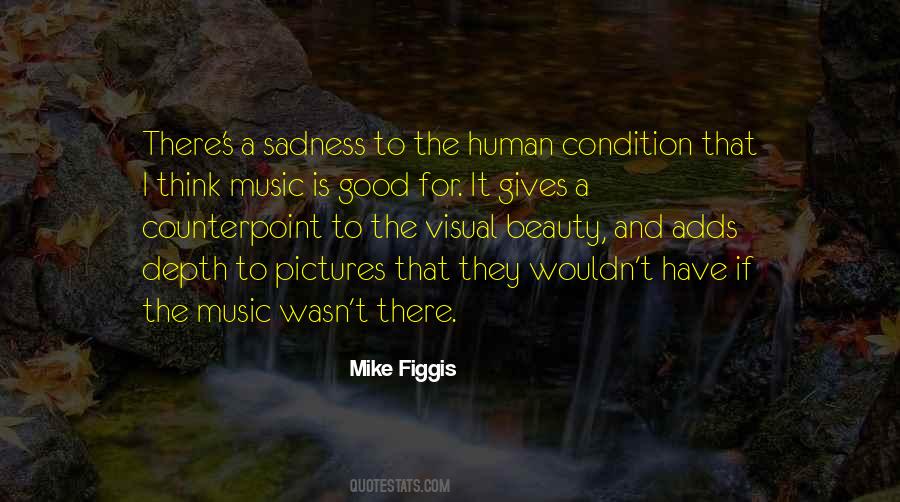 #63. My idea of a good job would be to be paid really well to sit on my ass all day to look at pictures. - Author: Michael Lesy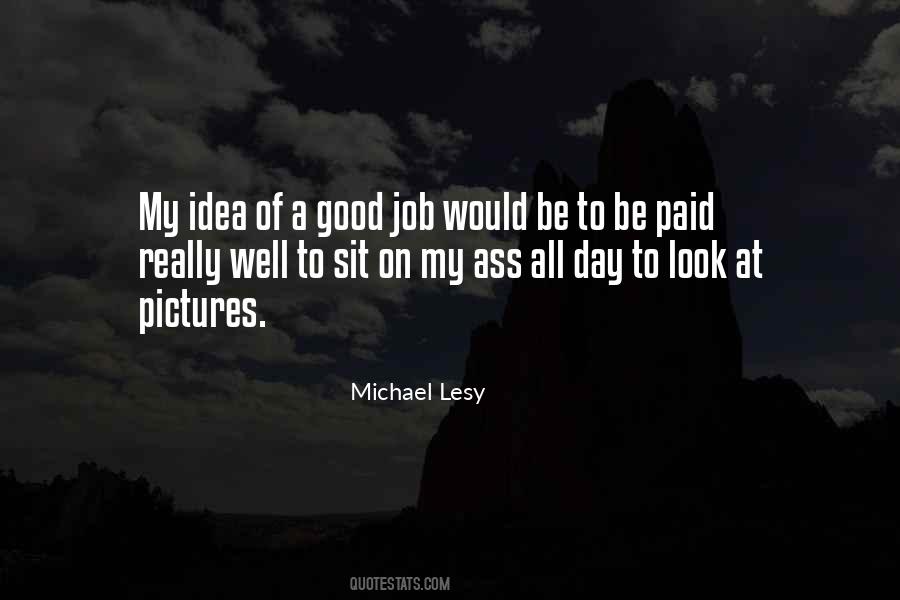 #64. Taking good pictures is easy. Making very good pictures is difficult. Making great pictures is almost impossible - Author: Constantine Manos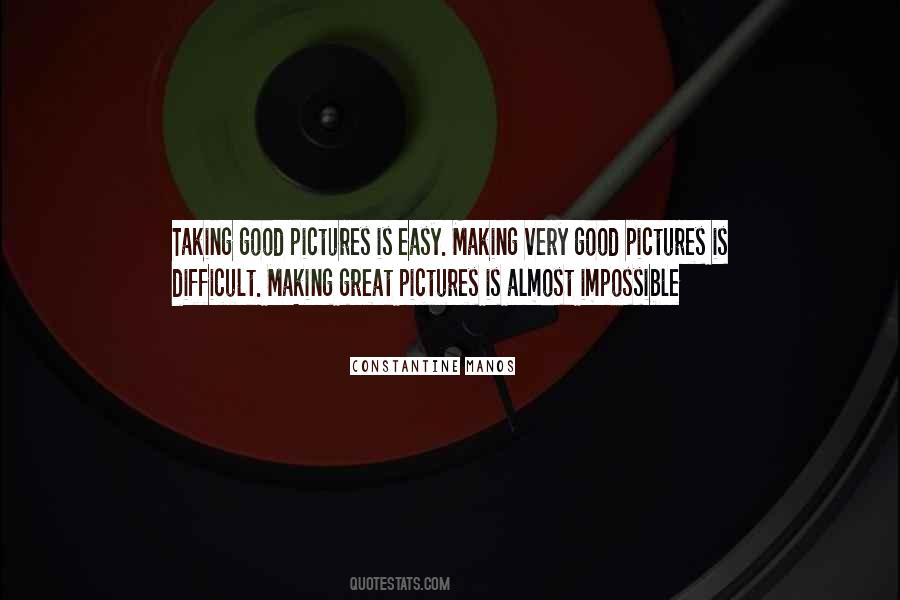 #65. Whatever power there is in the urban pictures is bound to the closeness with which they skirt banality. For a shot to be good - suggestive of more than just
what it is - it has to come perilously near being bad, just a view of stuff. - Author: Robert Adams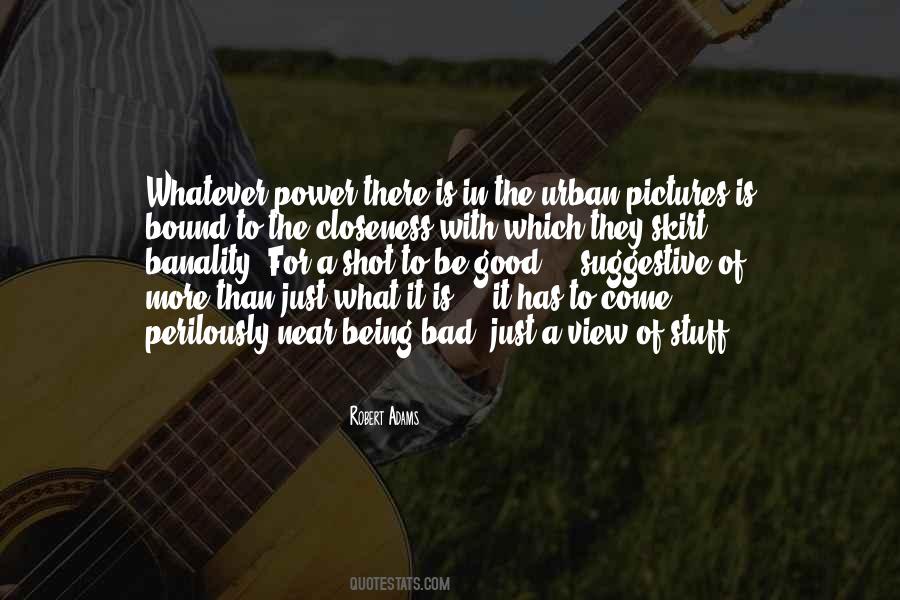 #66. I don't know why my pictures come out looking so good. I just don't get it. - Author: Robert Mapplethorpe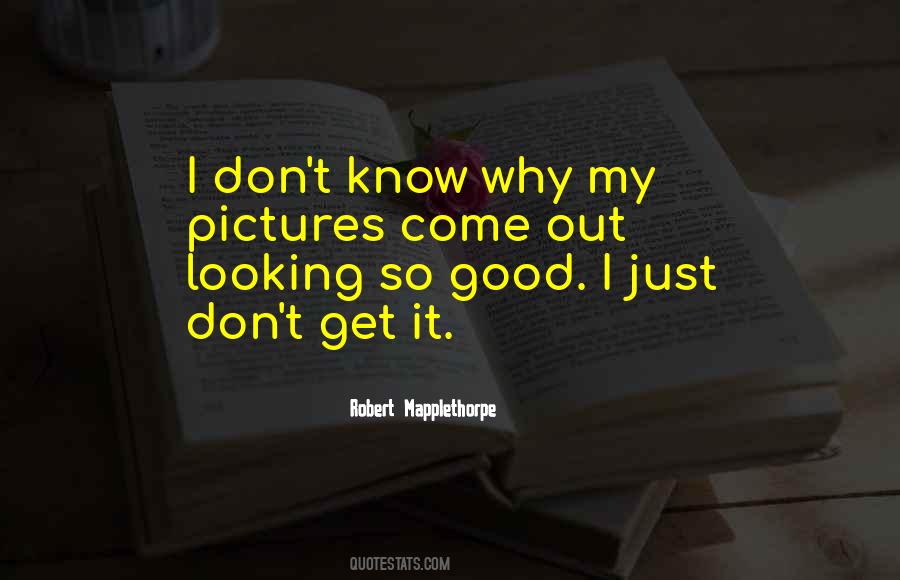 #67. The ratio of successful shots is one in God-knows-how-many. Sometimes you'll get several in one contact sheet, and sometimes it's none for days. But as long as you go on taking pictures, you're likely to get a good one at some point. - Author: Elliott Erwitt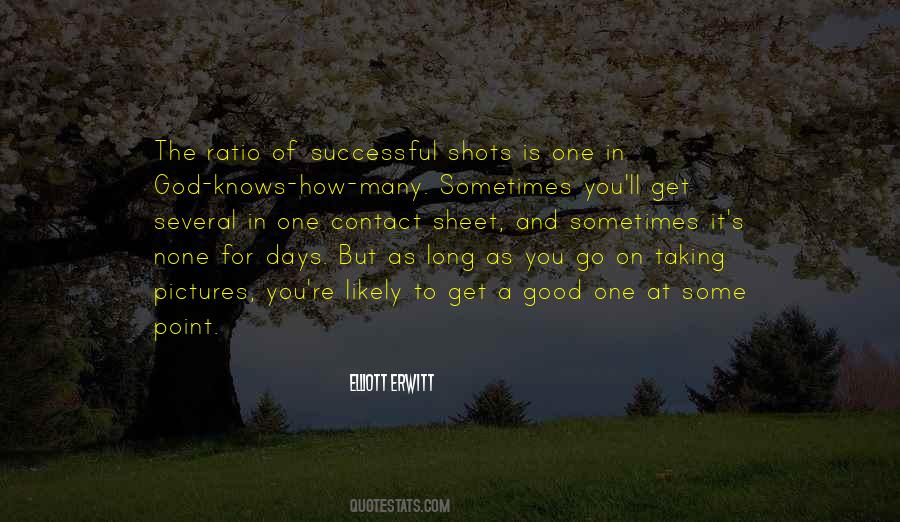 #68. Much of the blame is the malarkey that artists have created to glorify war, which as we all know, is nonsense, and a good deal worse than that - romantic pictures of battle, and of the dead and men in uniform and all that. And I did not want to have that story told again. - Author: Kurt Vonnegut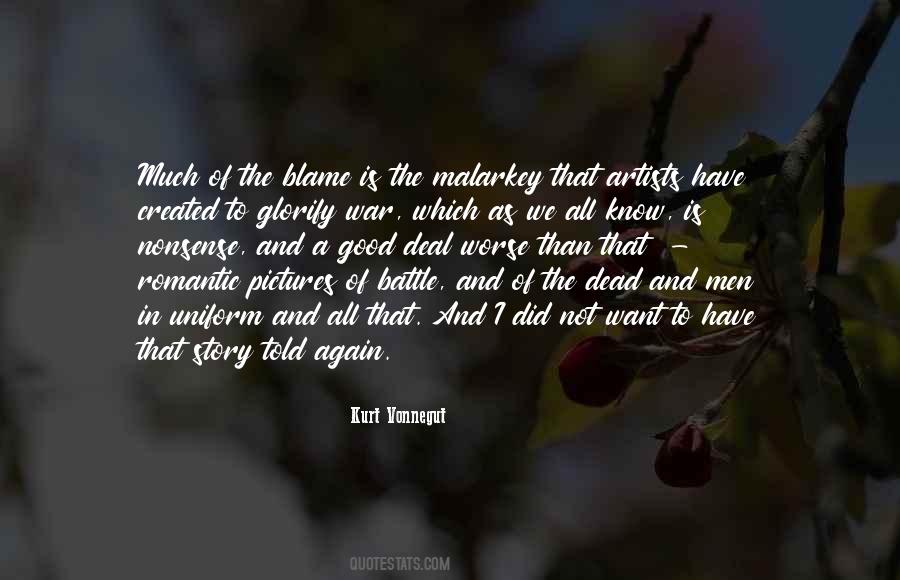 #69. You have to take a lot of bad pictures. Dont' be afraid to take bad pictures ... You have to take a lot of bad pictures in order to know when you've got a good one. - Author: Martin Parr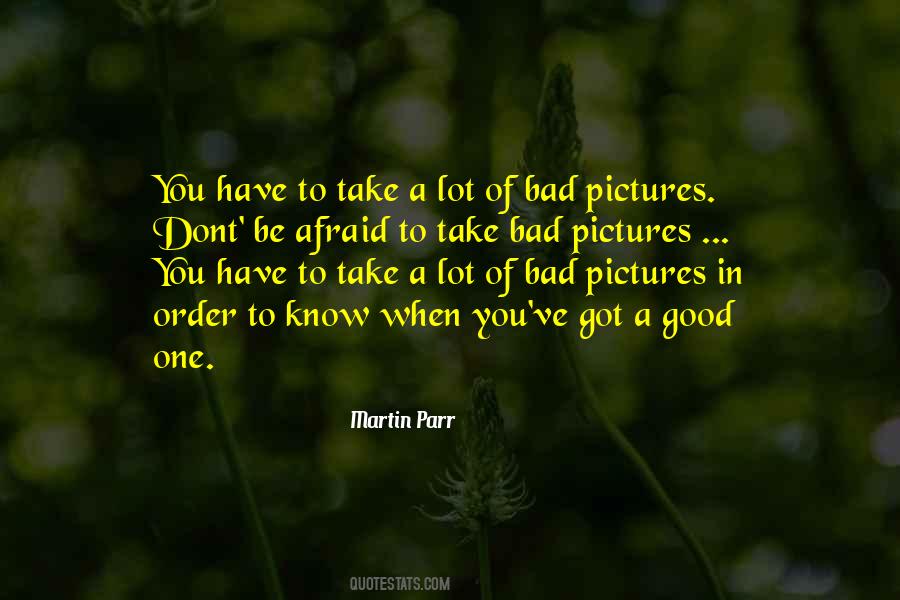 #70. I would sooner play in a good British picture than in the majority of American pictures I have seen. - Author: Glynis Johns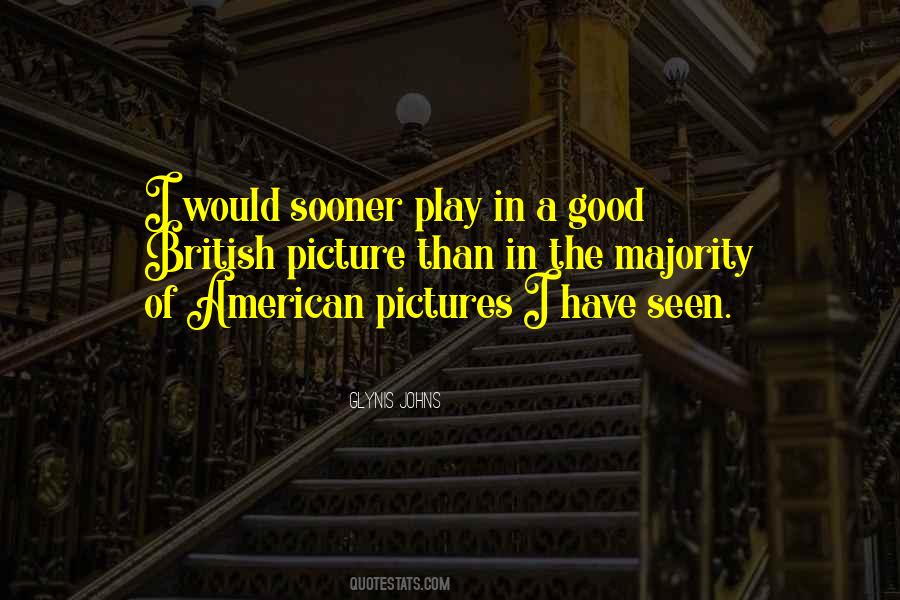 #71. Carnegie Hall is as good as they say it is. It's not like Stonehenge which looks great in books but then you go there and it's a pile of rocks next to a highway. There's actually a highway right next to it, but you don't see that in pictures. - Author: Bill Burr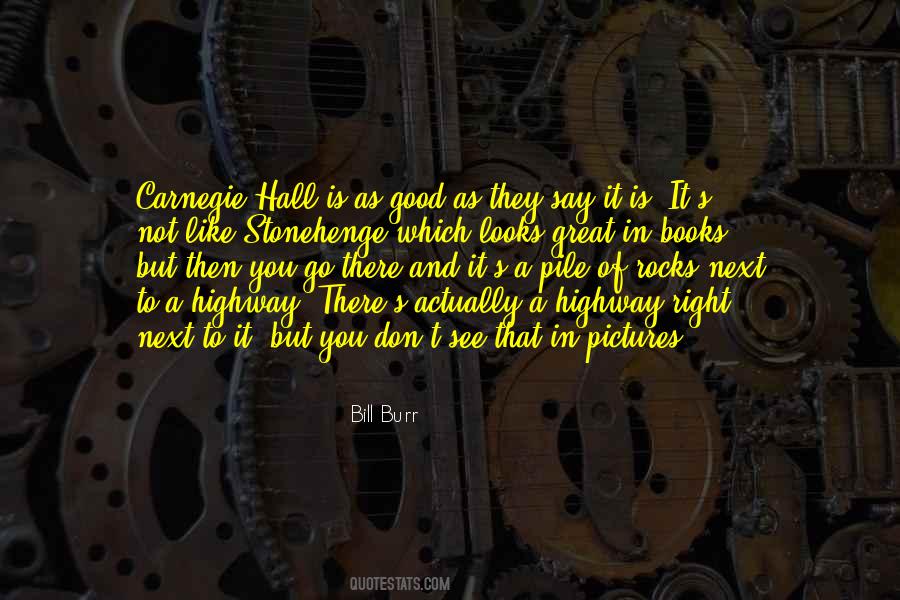 #72. I'm not very good at working for other people. I mostly make pictures because of some whim. With luck, I get a glimpse of something, and then it turns into an adventure, and then into a project. - Author: Nicholas Nixon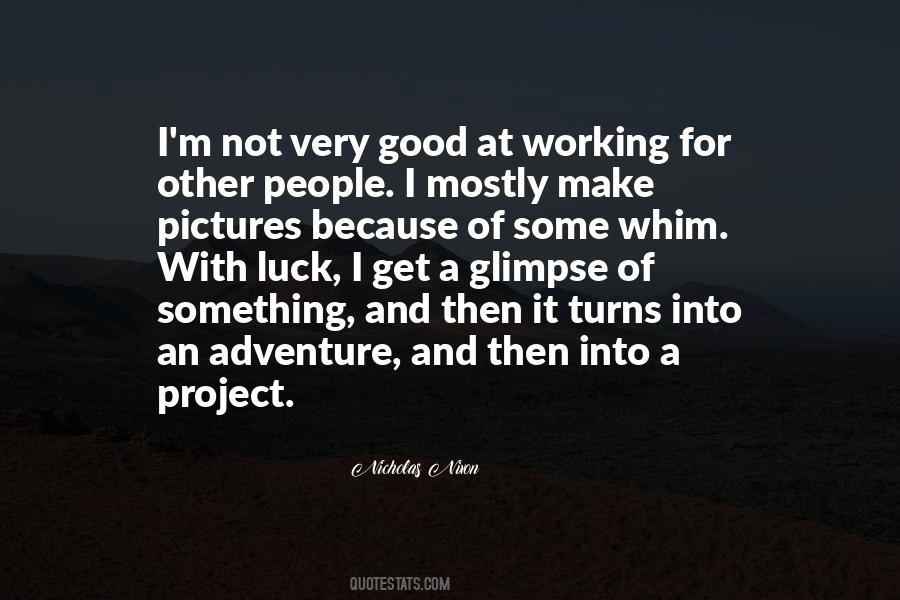 #73. It was the joy of your life to know Clark Gable. He was everything good you could think of. He had delicious humor, he had great compassion, he was always a fine old teddy bear. In no way was he conscious of his good looks, as were most other men in pictures at that time. Clark was very unactorly. - Author: Joan Blondell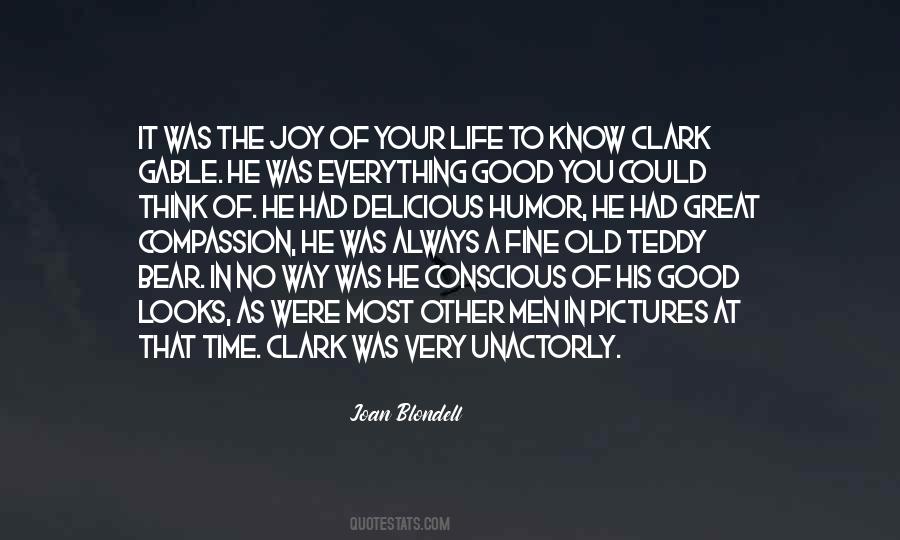 #74. Television isn't inherently good or bad. You go to a bookstore, there are how many thousands of books, but how many of those do you want? Five? Television's the same way. If you're going to show people stuff, television is the way to go. Words and pictures show things. - Author: Bill Nye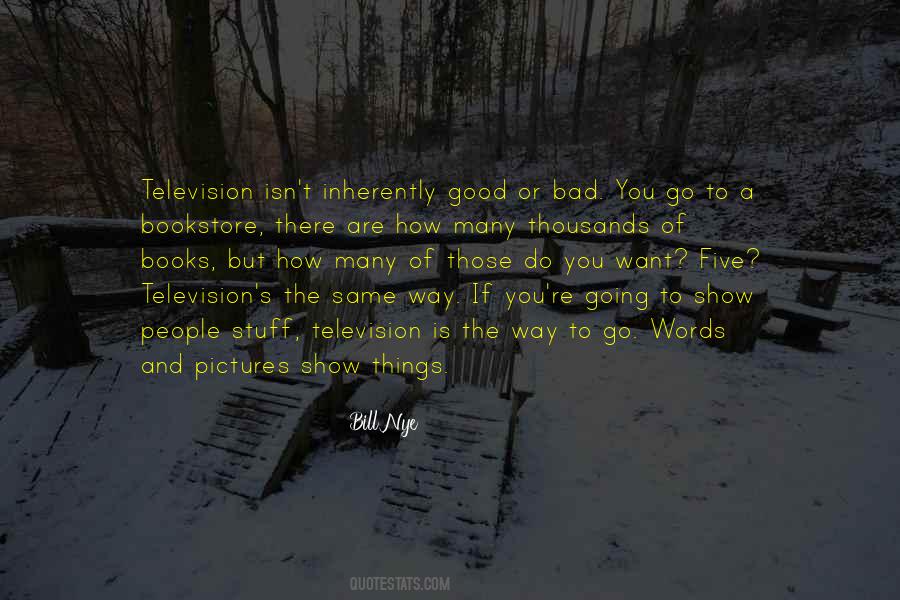 #75. Someday, when he was good enough, he would ask her to write them in a book and let him do all the pictures. - Author: Katherine Paterson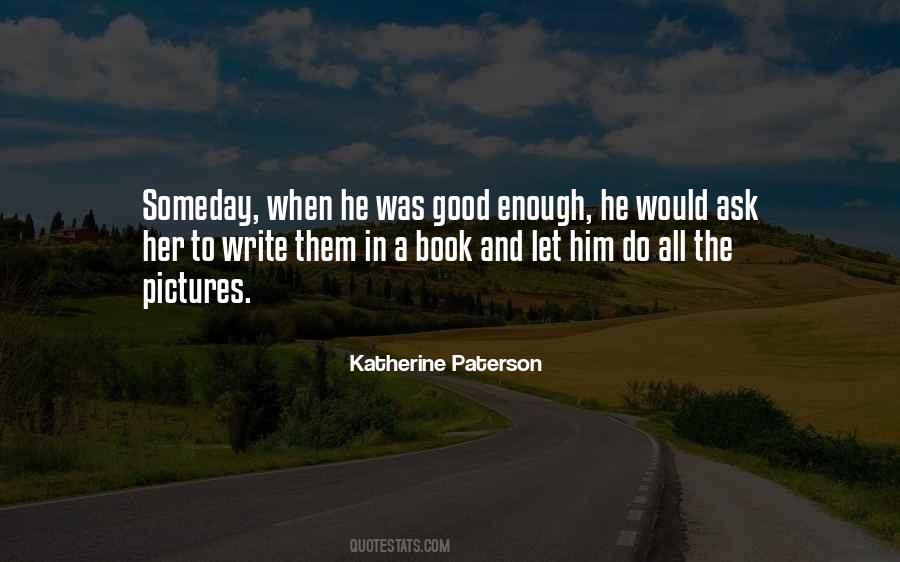 #76. As a rule I do not like to explain my photographs, I want my pictures to be read and explored. I believe a good picture is open to many individual (subjective) associations. I am usually pleased when a viewer finds interpretations that I myself had not been aware of. - Author: John Gutmann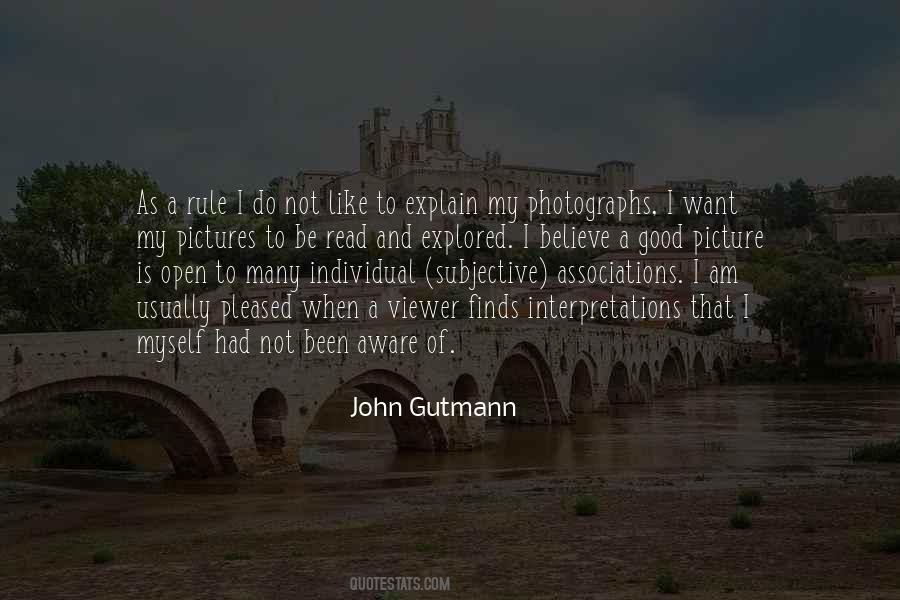 #77. You know it has to do with Kelley and drugs, and me ... and there's like, what is it? I didn't read it. That's my thing. That's what I do, I don't read things if I don't think they're going to be good. I don't even look at the pictures. - Author: Kim Deal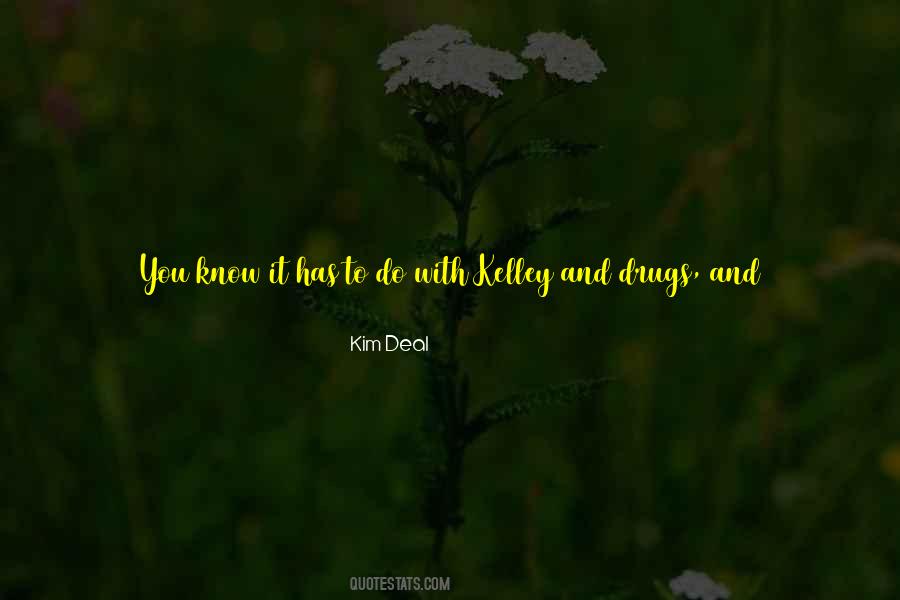 #78. I need to add pictures for two of my books. I enjoygGoodreads but don't understand it all. Have many friends on here Sorry 1 book is listed three times. - Author: Betty Inabnitt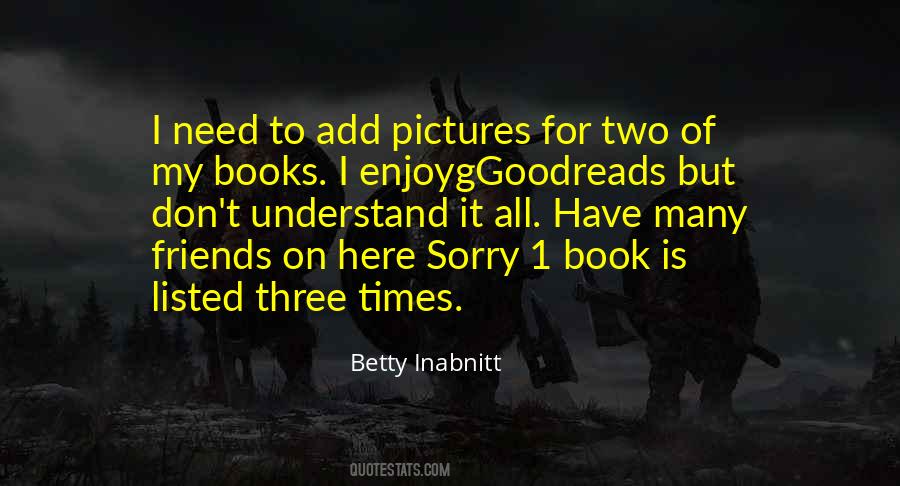 #79. I know I shall not live very long ... If I've painted three good pictures, then I shall leave gladly with flowers in my hand and my hair. - Author: Paula Modersohn-Becker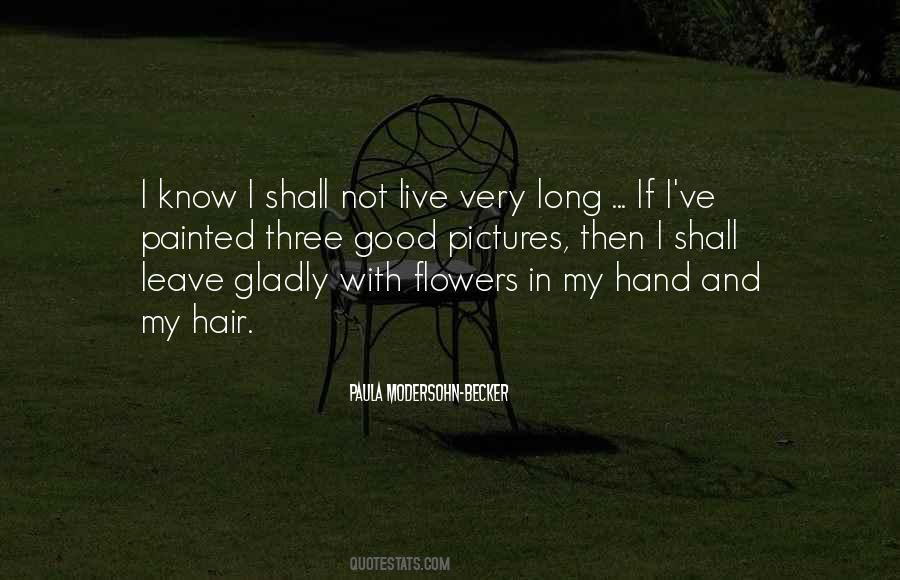 #80. If I take enough pictures, I'm going to get a good one, and I know not to stop at a bad one. - Author: Sally Mann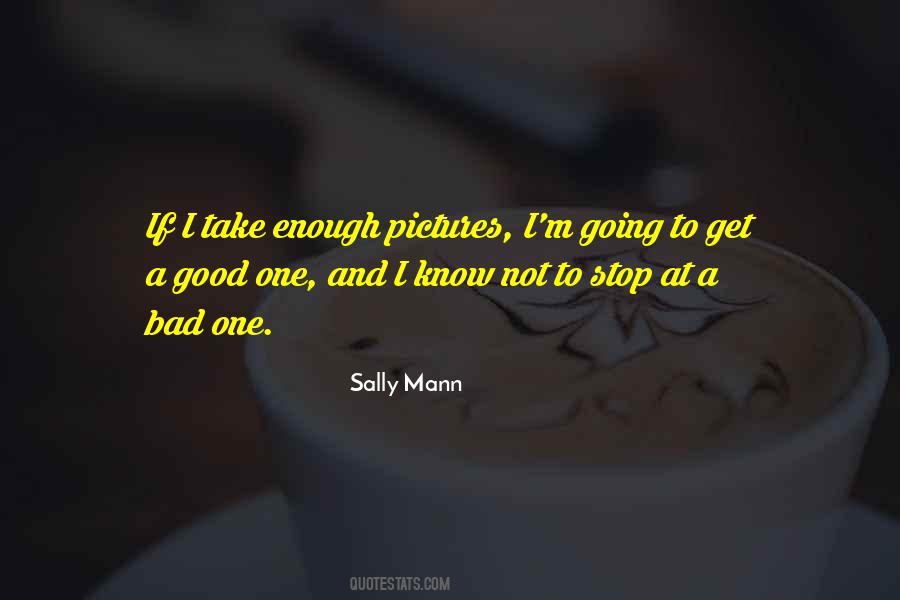 #81. I thought that it would be easier to learn that if I worked in motion pictures. So I went to work with one motion picture producer who was developing a color system. This didn't do to me much good. All I did was pick filters for the camera. - Author: John Hench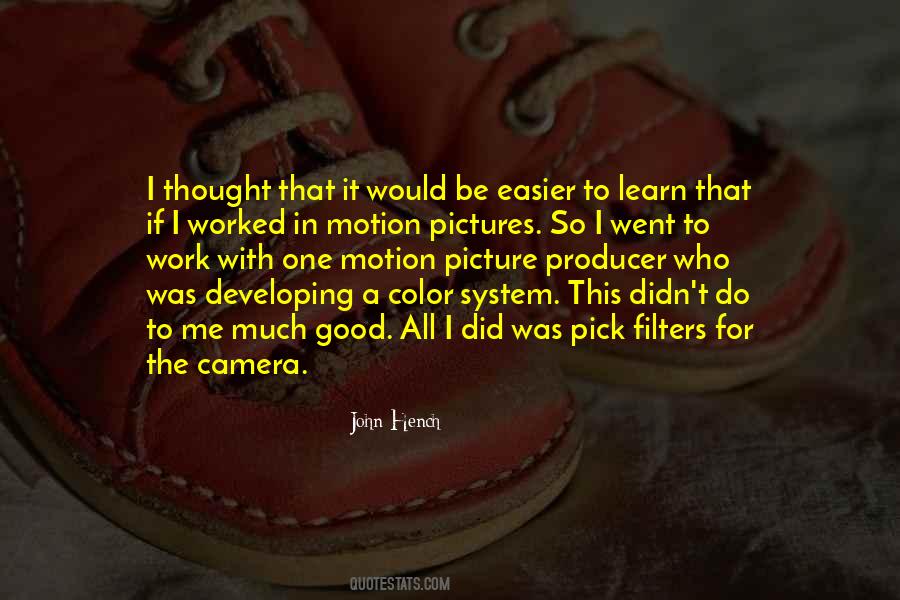 #82. There is no recipe for good layout, what must be maintained is a feeling of change and contrast. A layout man should be simple with good photographs. He should perform acrobatics when the pictures are bad. - Author: Alexey Brodovitch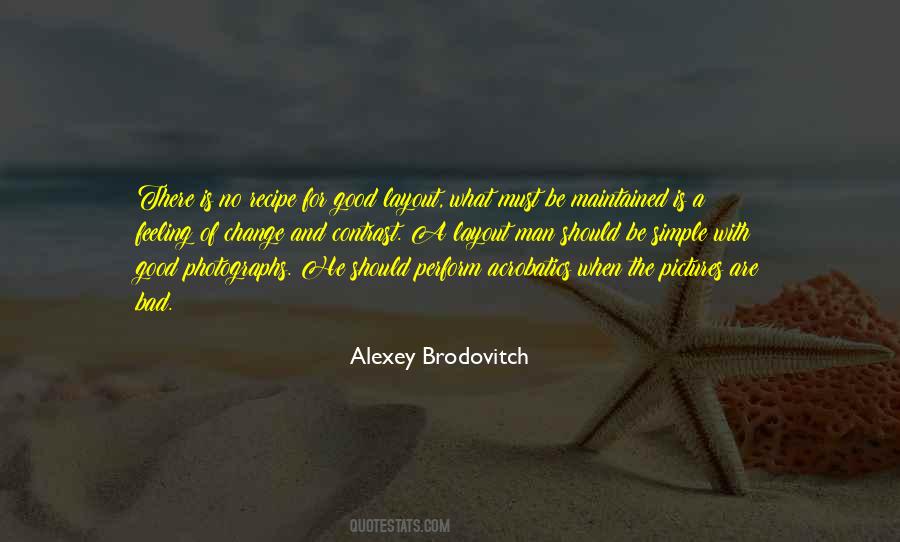 #83. Harriet, Hi! Light of my eye! Come to the pictures and have a good cry, For it's jolly old Saturday, Mad-as-a-hatter-day, Nothing-much-matter-day-night! - Author: A.P. Herbert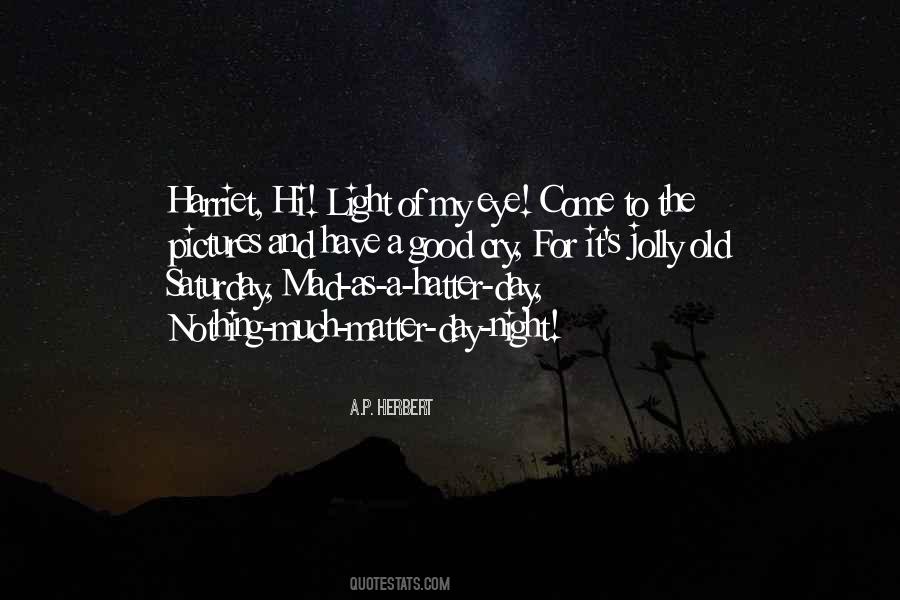 #84. Every guy has feminine qualities. You're raised by your mother and father, and so you get qualities from your mother and father. I was mostly with my mother, but I think the pictures turned out good. Whatever. - Author: Justin Bieber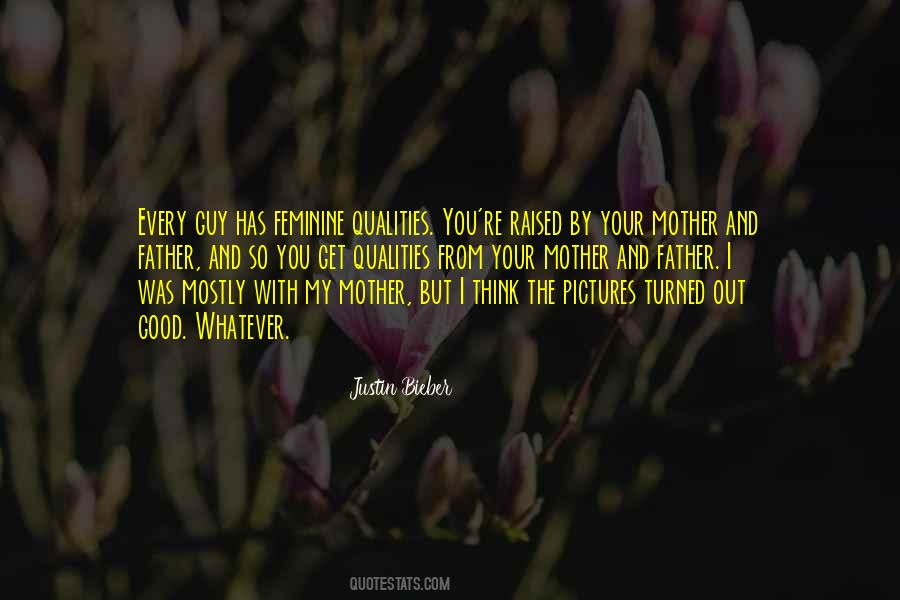 #85. Syn watched Day look around at his lack of furniture ... or pictures ... or art ... or decorations ... or any other amenities that made a house a home. "Oh good. It looks like we didn't miss the housewarming party. Are you registered? - Author: A.E. Via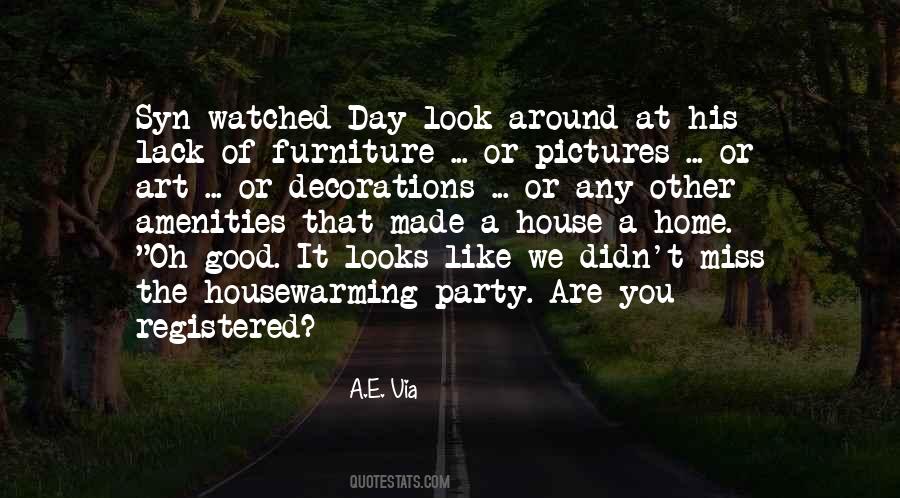 #86. I have no interest in ever coming out. I'm just trying to make the pictures look good; I'm not into trying to make myself look good. And besides, it's a pretty safe bet that the reality of me would be a crushing disappointment to a couple of 15-year-old kids out there. - Author: Banksy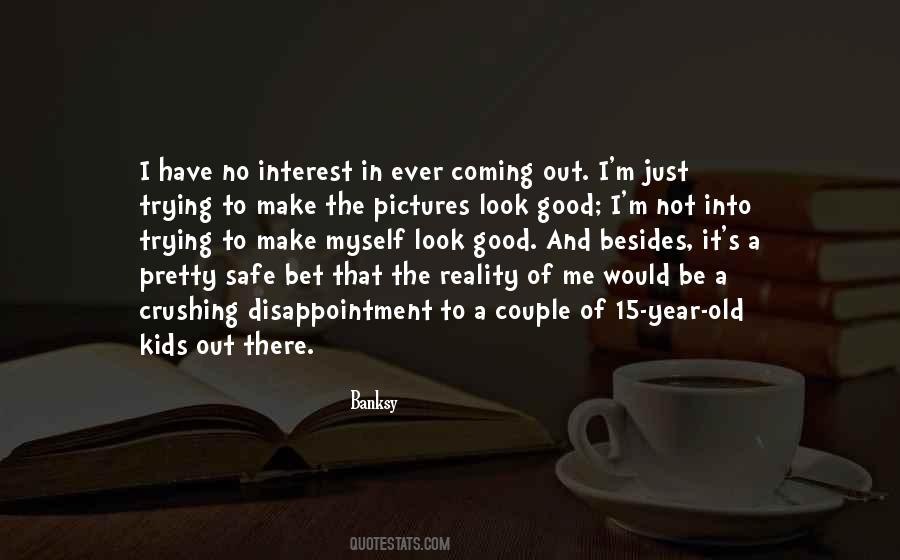 #87. My son is really good at being on trips with me. He understands what's going on. He grew up with me modeling, so it's quite normal for him to be on a shoot and in pictures because he sees me doing it. - Author: Arizona Muse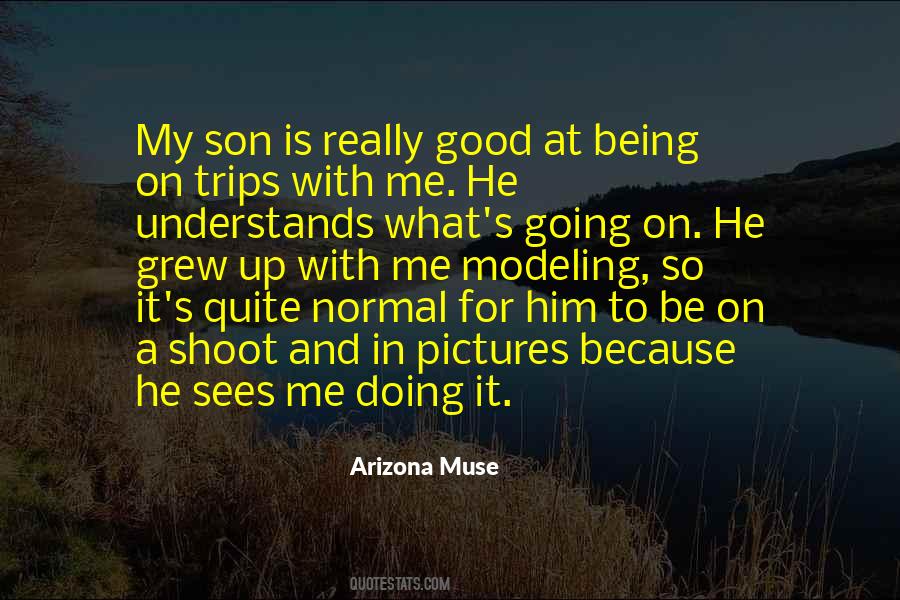 #88. Take pictures all the time. Don't worry if you take a bad photograph; you learn more by taking a bad picture than a good one. If you don't like it, study it and figure out why you don't like it. You'll learn from your mistake. - Author: Patrick Demarchelier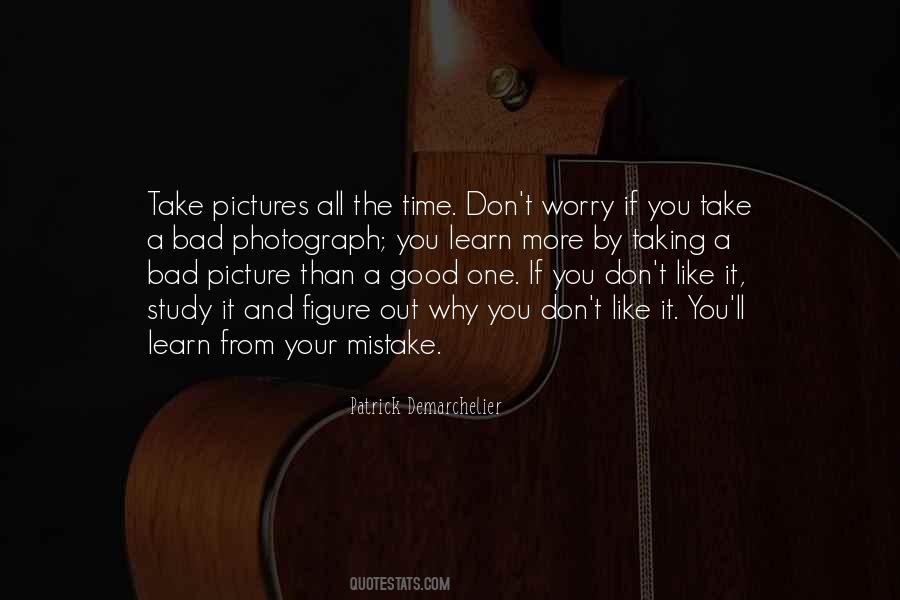 #89. When I look at the fields, all I can see is how fake they are, how poor an imitation they are of the pictures of Sol-Earth fields.
[ ... ]
And that's why I'll never be as good an Eldest as he is.
Because I like a little chaos. - Author: Beth Revis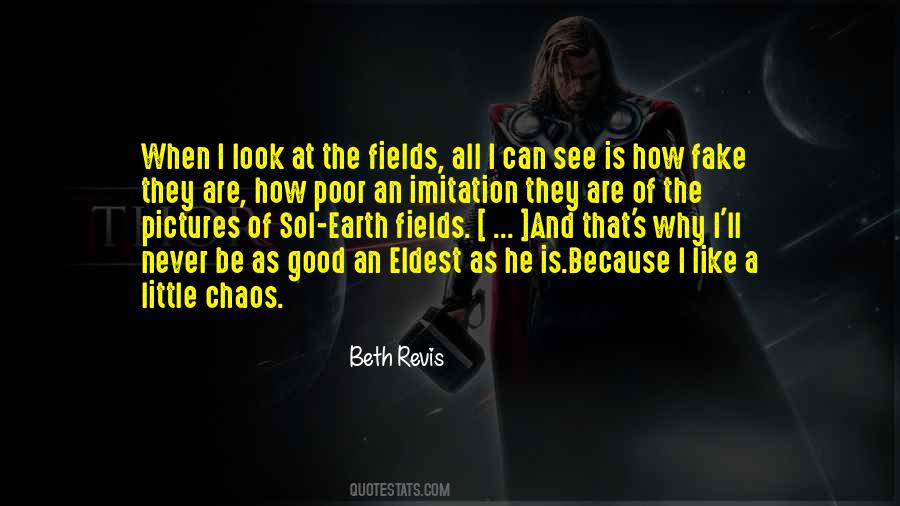 #90. My freshman English professor at Kent State University in 1984 told me I was a good writer, and she loved all the silly pictures I drew in my notebook. She said I should try writing children's books, and so I did. - Author: Dav Pilkey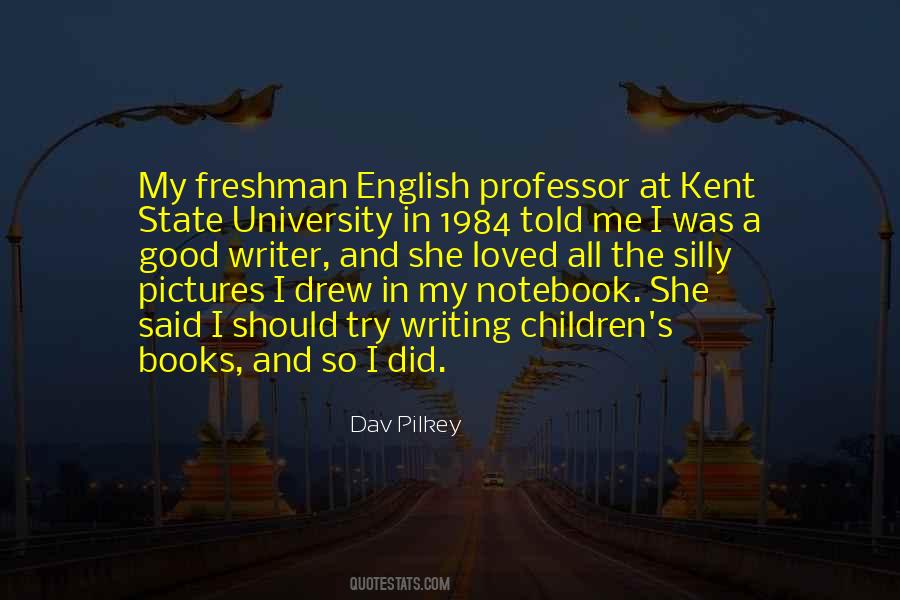 #91. You don't take pictures, the good ones happen to you. - Author: Ernst Haas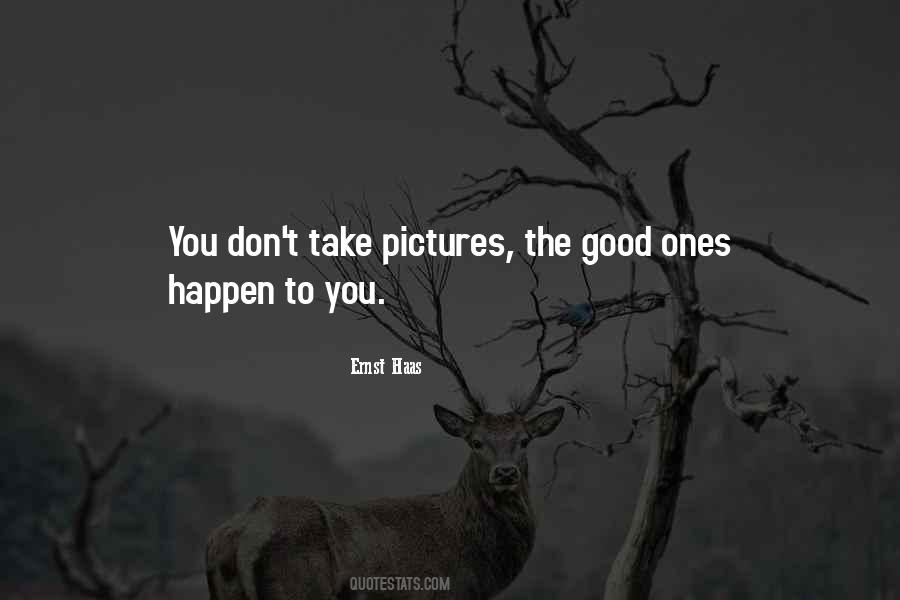 #92. In all our pictures, we had an antagonist who becomes the good guy, and the underdog fulfills his quest. - Author: Arthur Rankin Jr.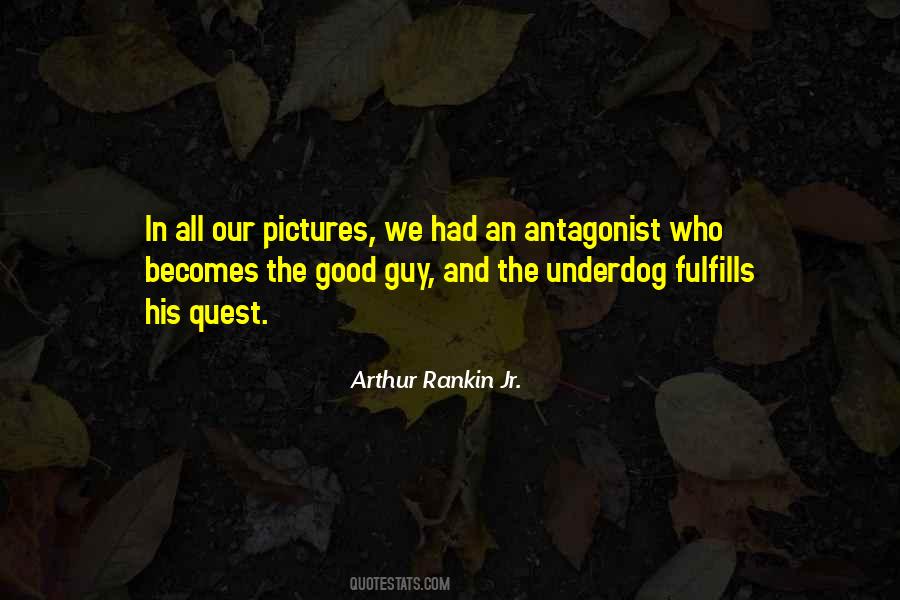 #93. I wouldn't want to put myself up for something that I didn't think I could do a good job on. I wouldn't to direct material I didn't feel I could serve, but I don't have anything against doing bigger pictures. - Author: Kurt Voss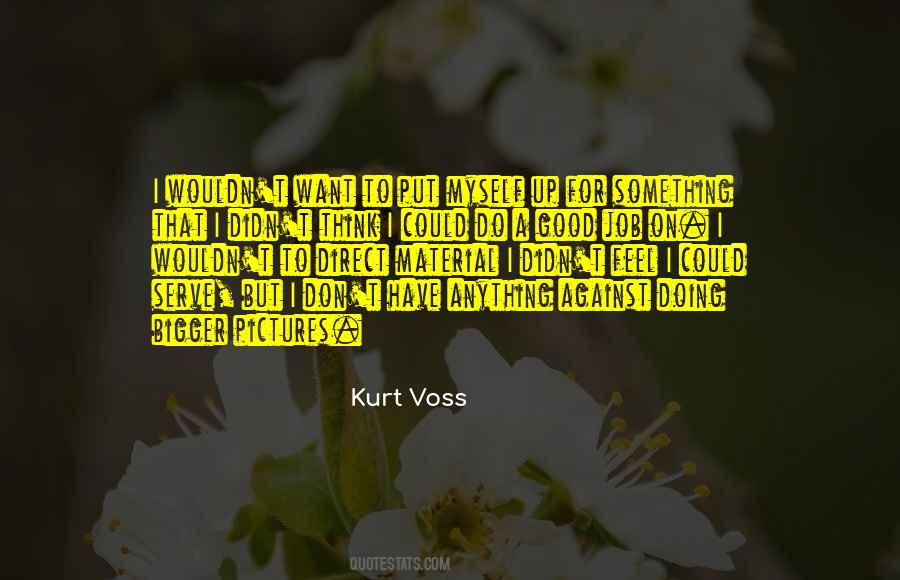 #94. He asked me whether I had seen the movie 'The Color Purple.' I said no she hadn't. And Bobby said, 'Well, it's a terrible picture. They don't make good, decent, moral pictures nowadays.' - Author: Tommy Bond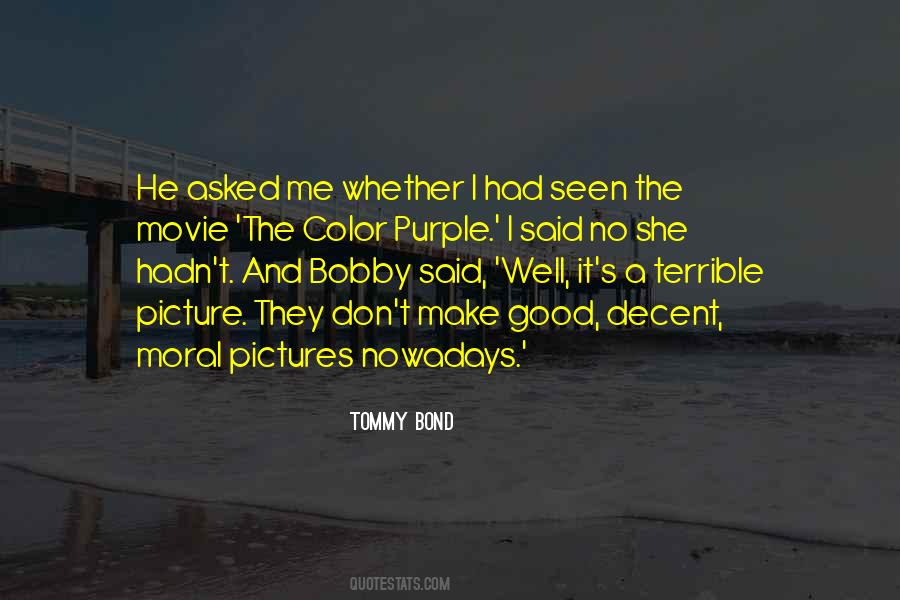 #95. You have to be very, very good looking to get ahead in motion pictures. - Author: Elaine Stritch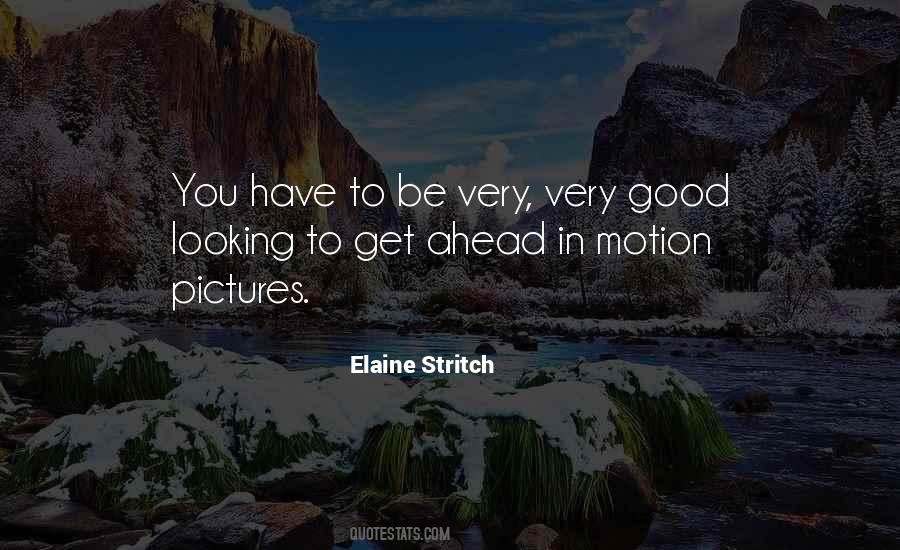 #96. I'd like to take more pictures of real celebrities. It would be fabulous to photograph Brad Pitt. He's so good-looking and just such a star. - Author: Alison Jackson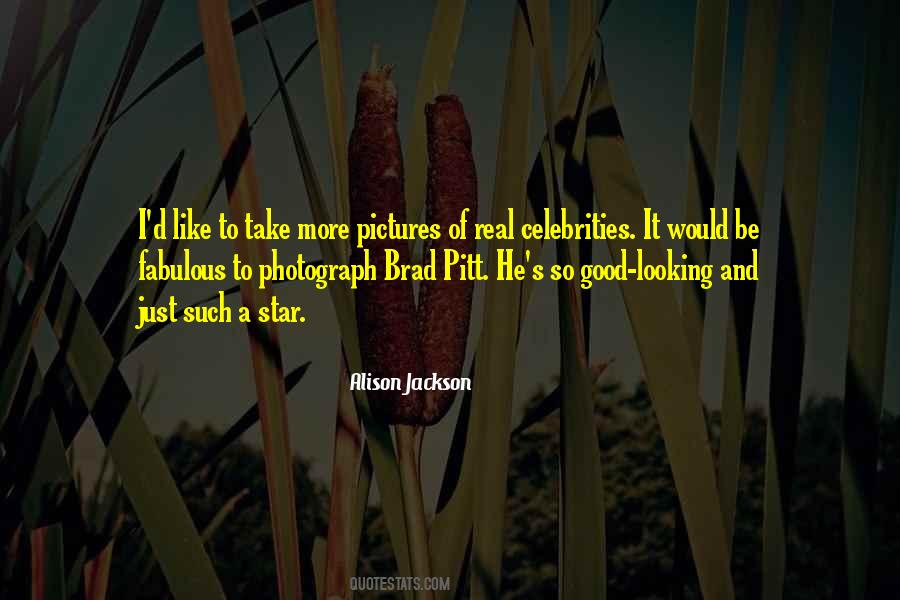 #97. Pictures all around, of how good a life should be, a model for the rest, that bred insecurity, I walked a jagged line and then came back for more, it's always in my mind, an institution with no law. - Author: Ian Curtis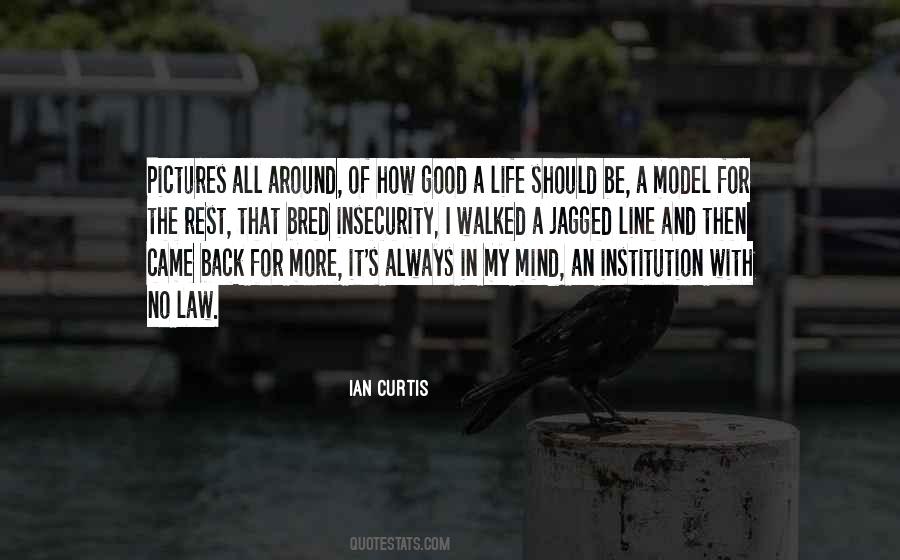 #98. Working alone on stories, I began to feel the anonymity of motels on interstate highways reached by jet planes and rental cars. It was hard to have a good time, and the only way I could make the loneliness excusable was by taking pictures I thought were very good, even valuable. - Author: John Loengard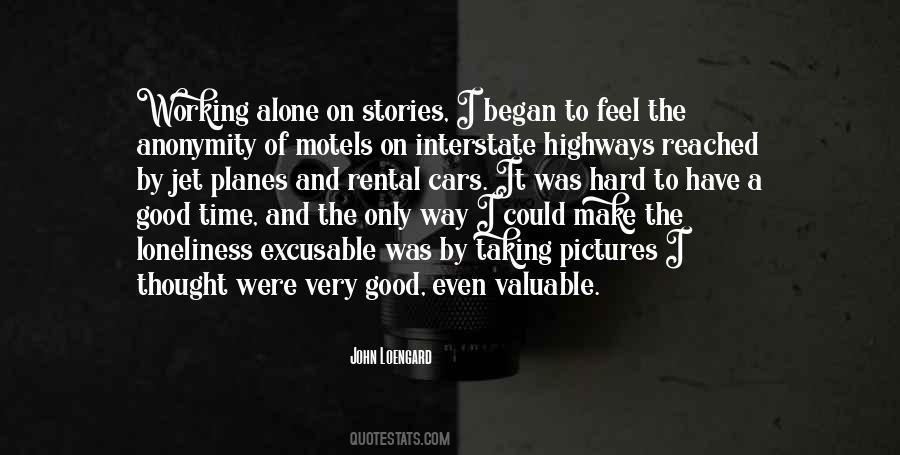 #99. We are surrounded by pictures; we have an abundance of theories about them, but it doesn't seem to do us any good. Knowing what pictures are doing, understanding them, doesn't seem necessarily to give us power over them. - Author: William J. Mitchell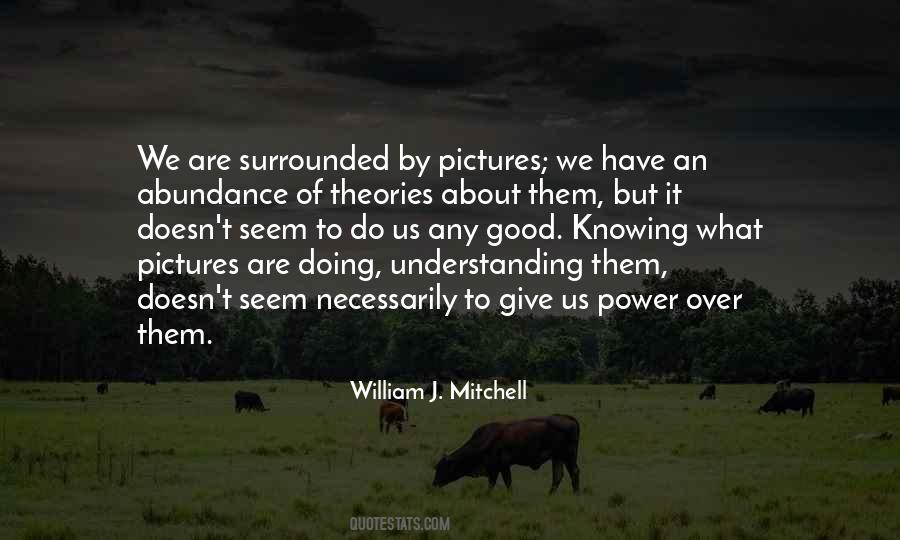 #100. I'm not good at taking pictures. I can't give a good face. I crack up. - Author: Chrissy Teigen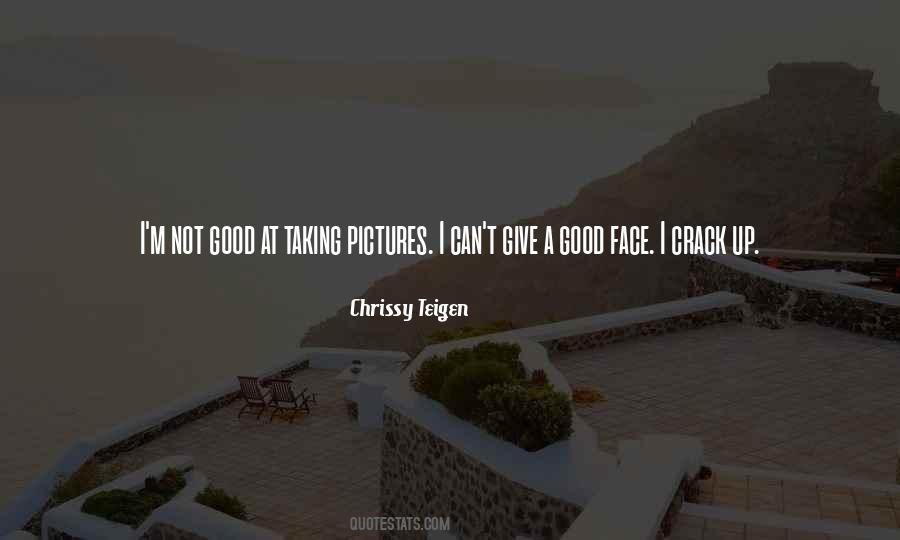 Famous Authors
Popular Topics