Writing By Writers Famous Quotes & Sayings
List of top 100 famous quotes and sayings about writing by writers to read and share with friends on your Facebook, Twitter, blogs.
Top 100 Quotes On Writing By Writers
#1. Writing is a sickness only cured by writing. - Author: Niall Williams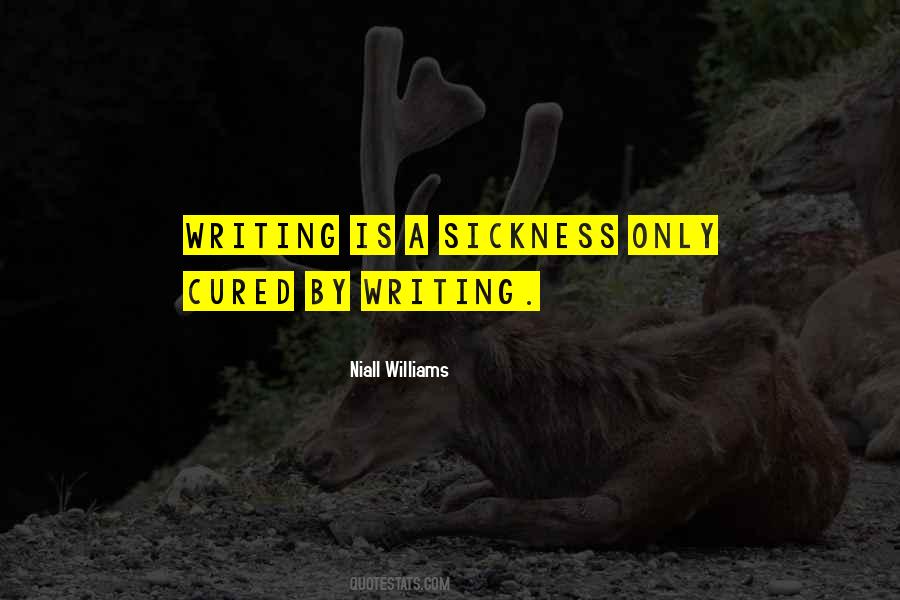 #2. We writers don't really think about whether what we write is good or not. It's too much to worry about. We just put the words down, trying to get them right, operating by some inner sense of pitch and proportion, and from time to time, we stick the stuff in an envelope and ship it to an editor. - Author: Garrison Keillor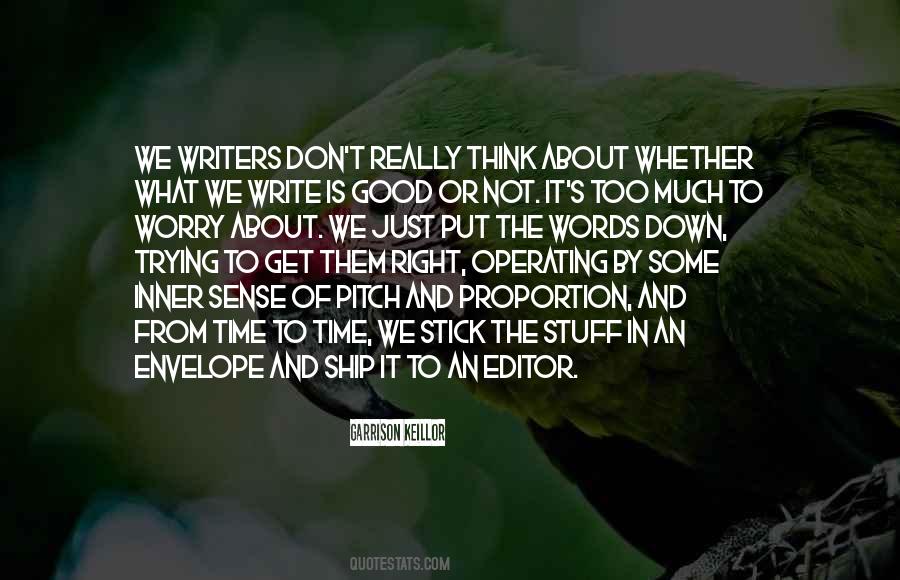 #3. Described as a "workaholic speed-writing freak" by fellow writers, a "creative writing class drill sergeant" by his writing 'padawans', Voinov is a self-confessed geek and has enlarged his days by 12 secret hours in return for the sacrifice of ten albino virgin pygmy hippos. - Author: Aleksandr Voinov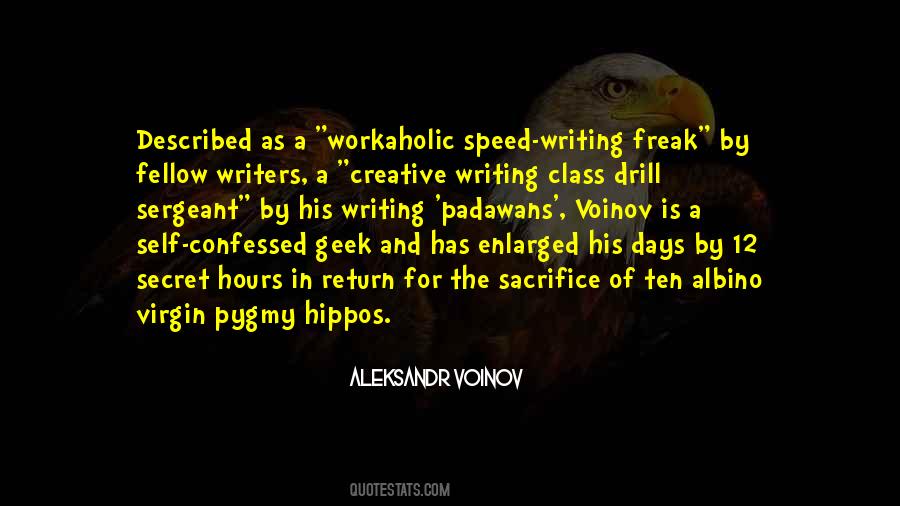 #4. I do not think one can assess a writer's motives without knowing something of his early development. His subject matter will be determined by the age he lives in ... but before he ever begins to write he will have acquired an emotional attitude from which he will never completely escape. - Author: George Orwell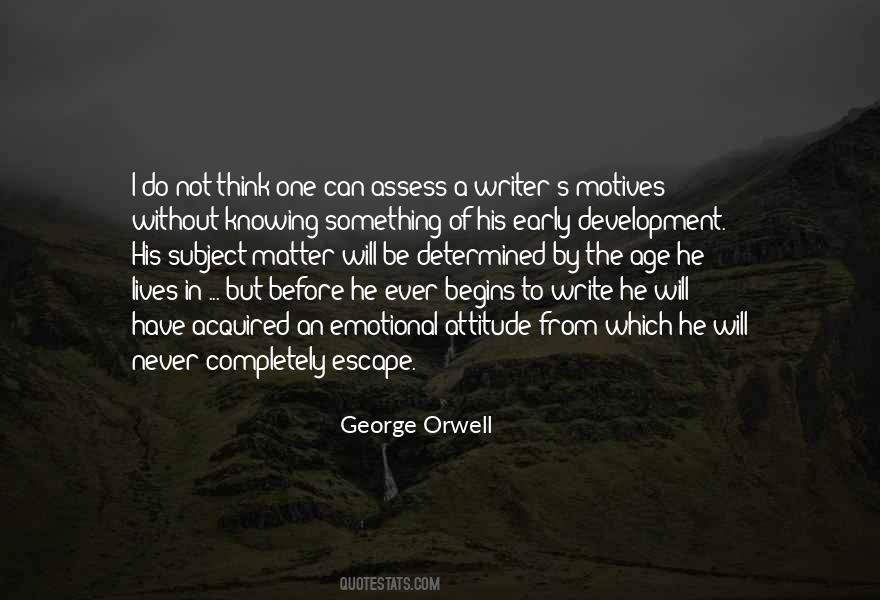 #5. There is nothing like been consumed by the blazing fire of untold story. - Author: Lailah Gifty Akita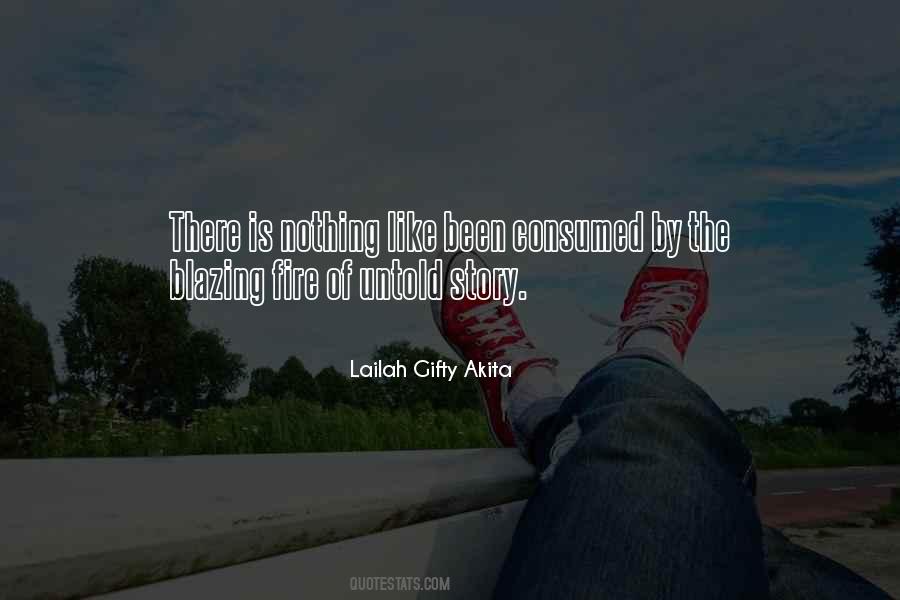 #6. [Science fiction is] out in the mainstream now. You can tell by the way mainstream literary authors pillage SF while denying they're writing it! - Author: Terry Pratchett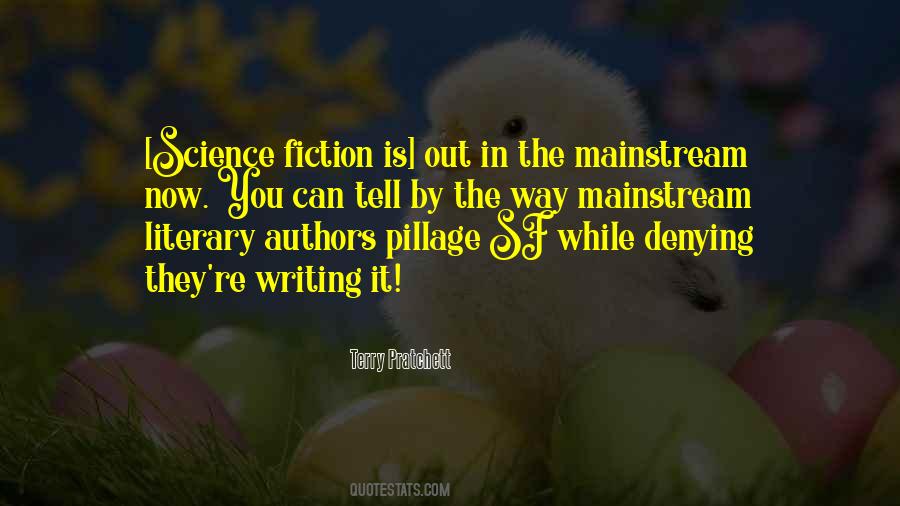 #7. And you must not worry about me. You must follow your dreams. You have your life ahead of you. I am just a wanderer passing by. - Author: Avijeet Das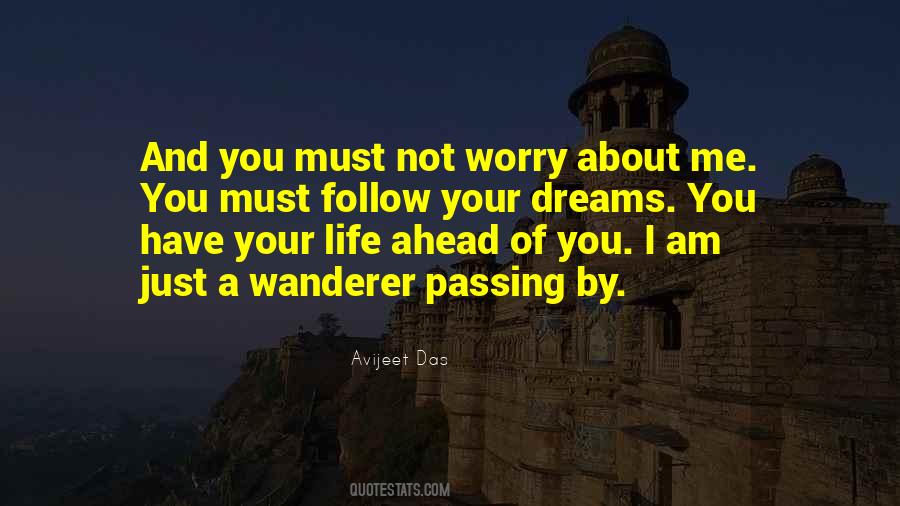 #8. I'm always amazed by writers who tell me they plan everything at the beginning. I feel their writing days must be very bland. - Author: Rose Tremain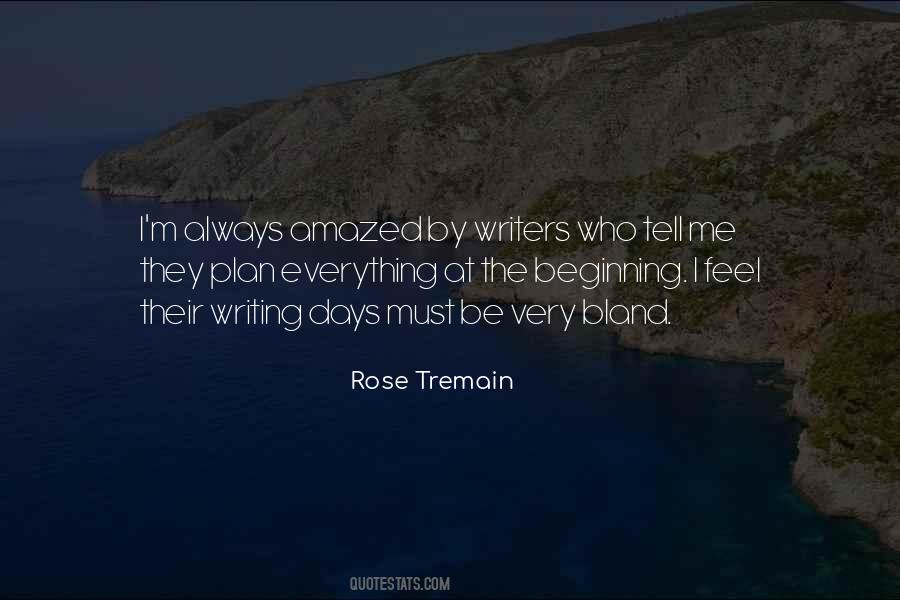 #9. I was at a party in 1989 and Ian McEwan, Martin Amis and Salman Rushdie were sitting on a sofa wondering where the next generation of great British writers would come from. As we talked, it became clear they had never read a word by me. - Author: Jeanette Winterson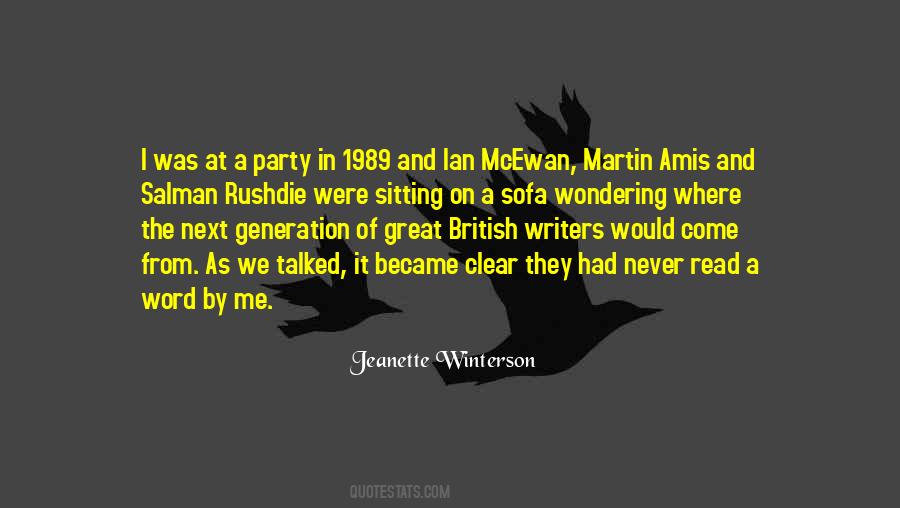 #10. She is no longer sure that people are always improved by what they read. Furthermore, she is not sure that writers who venture into the darker territories of the soul always return unscathed. - Author: J.M. Coetzee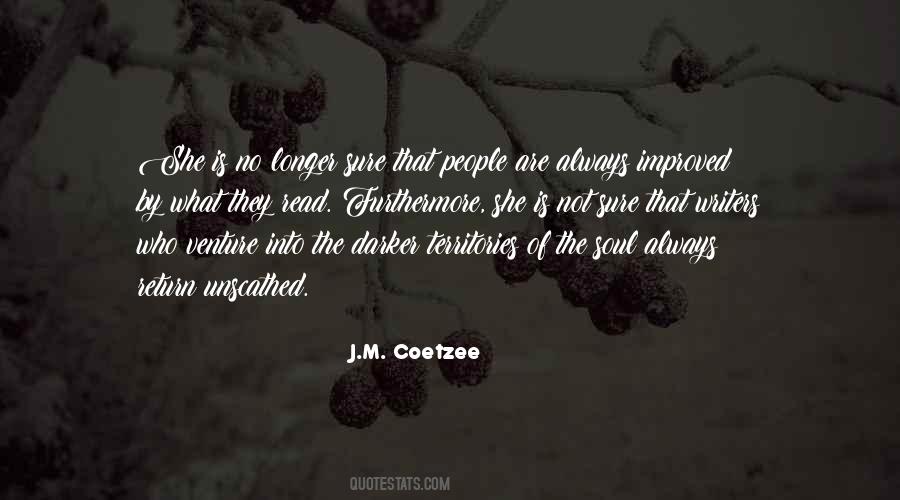 #11. Probably having fallen in love with music and movies at a young age and then first learning about writing by kind of following the path of writers like Dave Marsh and Lester Bangs and being a rock journalist. - Author: Cameron Crowe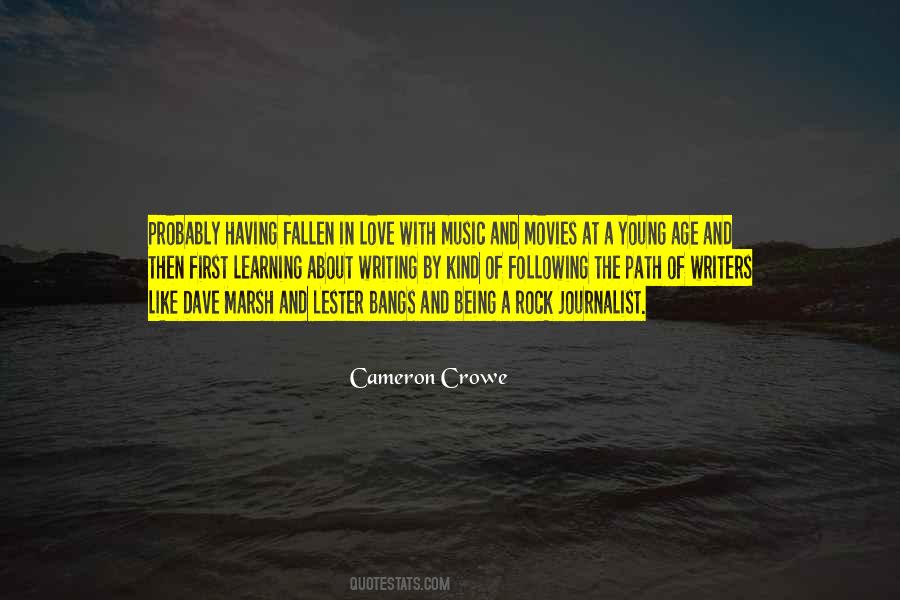 #12. A lot of writers ... sit in a log cabin by the lake and put their feet up by the fire in the silence and write. If you can have that that's all very well, but the true writer will learn to write anywhere
even in prison. - Author: Louis Auchincloss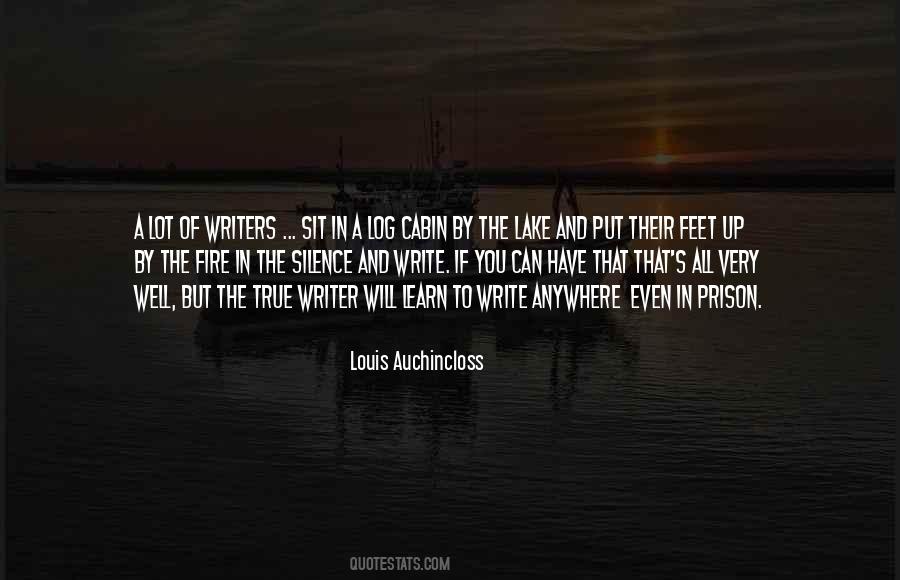 #13. It seems to me that many writers, by virtue of environments of culture, art and education, slip into writing because of their environments. - Author: Robert E. Howard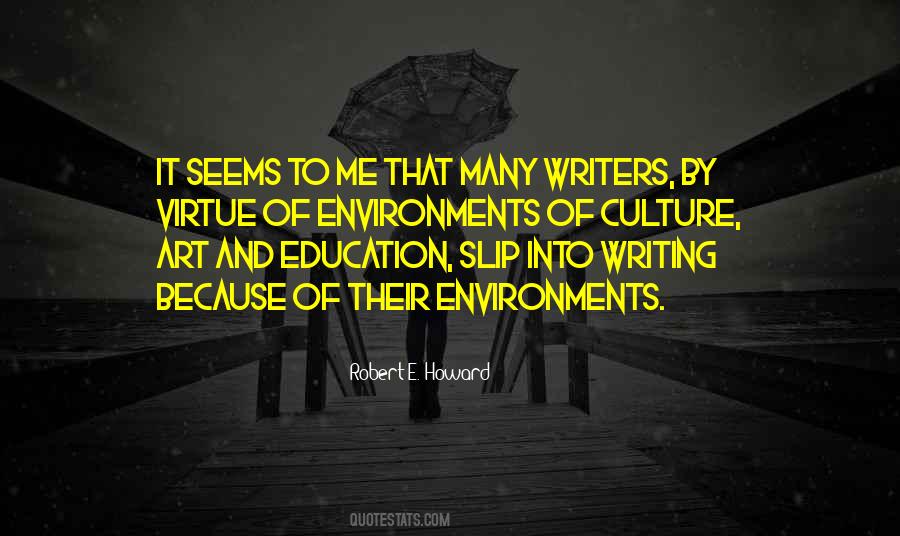 #14. You do an awful lot of bad writing in order to do any good writing. Incredibly bad. I think it would be very interesting to make a collection of some of the worst writing by good writers. - Author: William S. Burroughs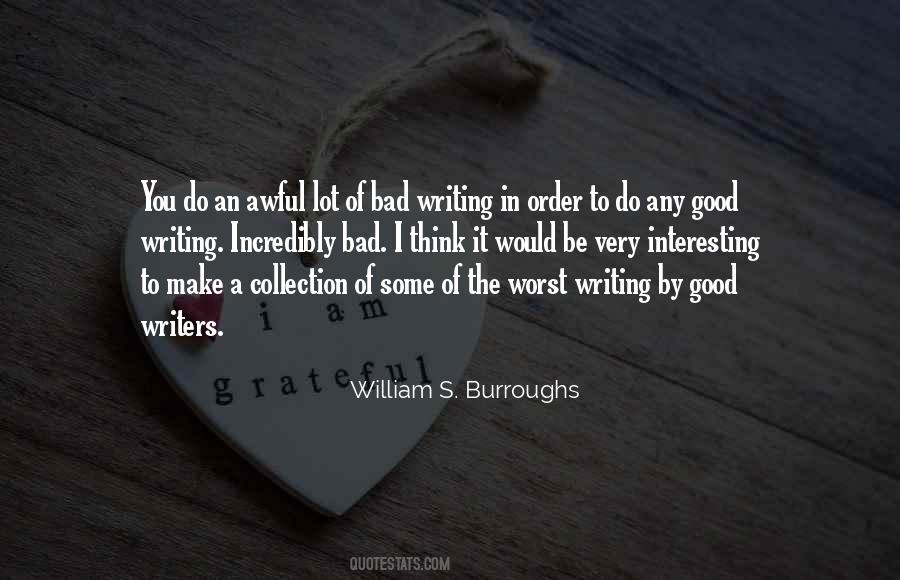 #15. You can't undo the past, but you can remedy it by creating a better future. - Author: A.D. Posey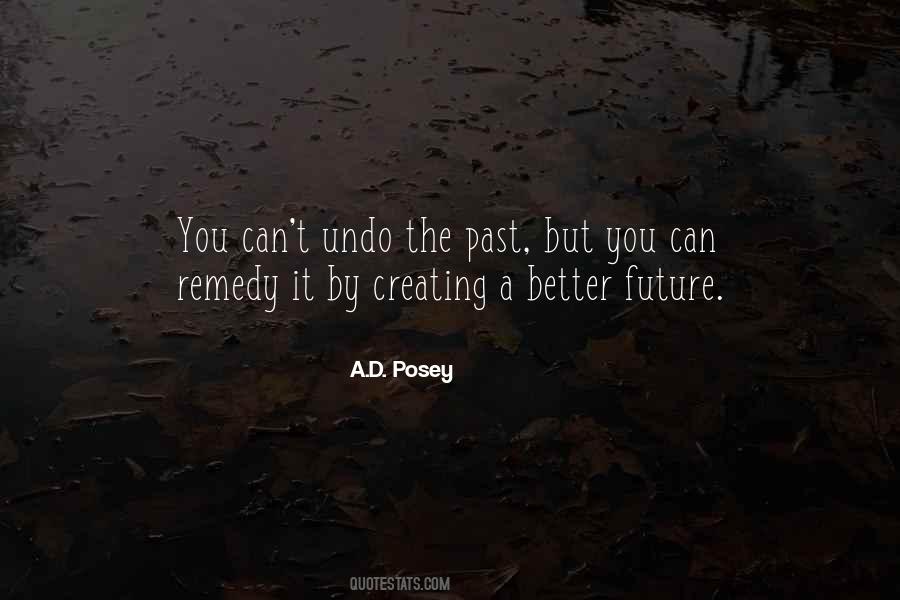 #16. In one particular chapter in Ulysses, James Joyce imitates every major writing style that's been used by English and American writers over the last 700 years - starting with Beowulf and Chaucer and working his way up through the Renaissance, the Victorian era and on into the 20th century. - Author: Frederick Lenz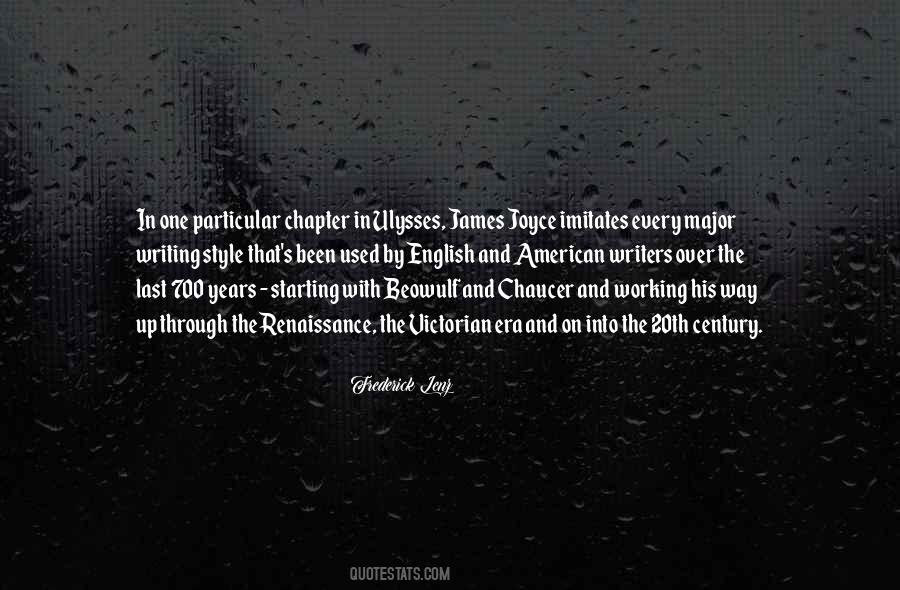 #17. An ad for cigars appears in 100,000 newspapers; sales of that brand increase by 3% for a short time thereafter. A new play receives a viciously negative review in a theatrical journal that prints 500 copies; the playwright shoots himself. Who's the better writer? - Author: Jason Lutes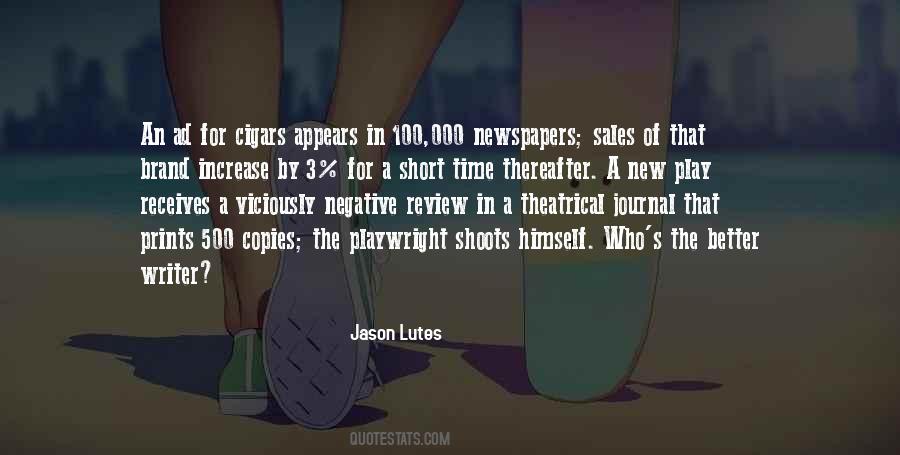 #18. Novelist by day; screenwriter by night. - Author: A.D. Posey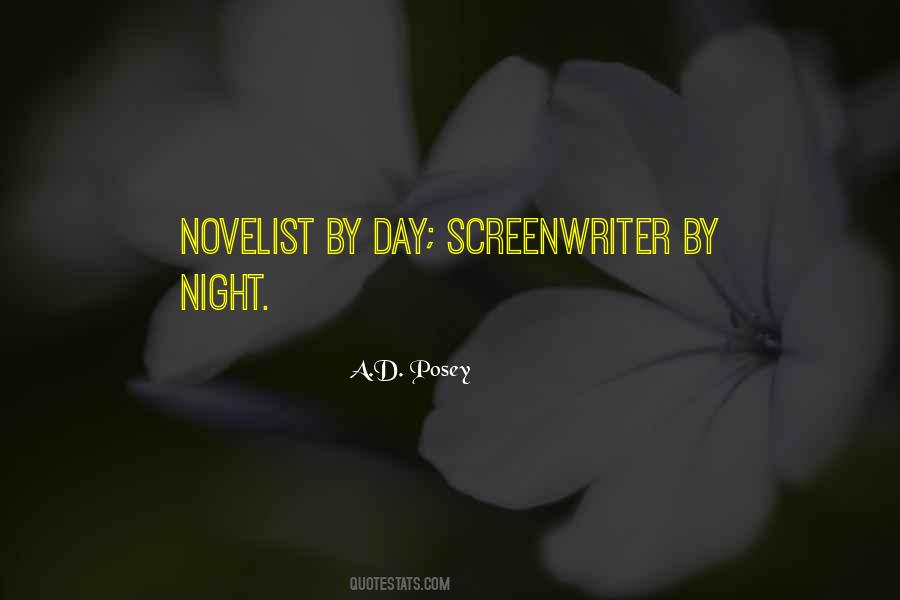 #19. I personally believe that one learns to write by writing. - Author: Jack Jordan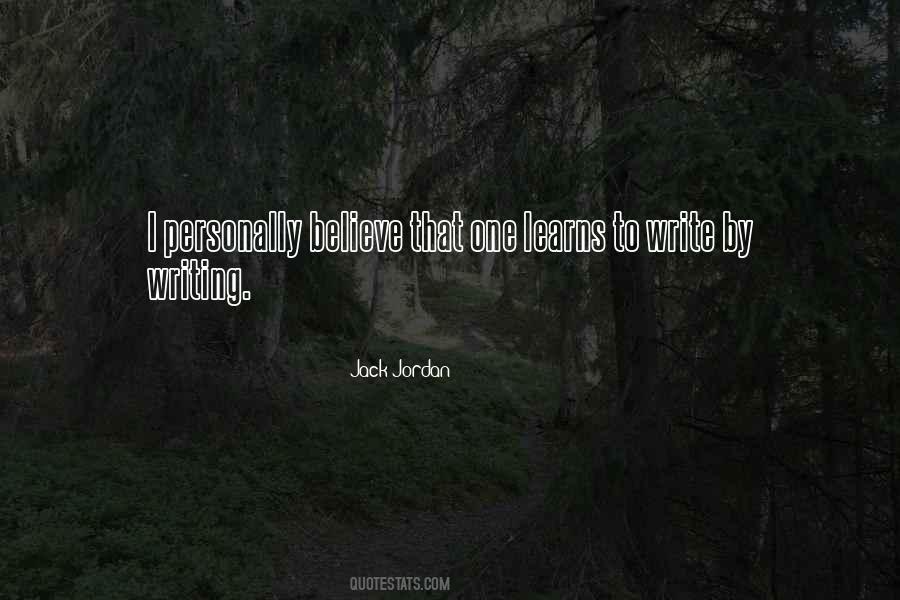 #20. What compels me to write now is the same as all those years ago. It is the love of writing and storytelling, driven by a desire to escape. - Author: Fennel Hudson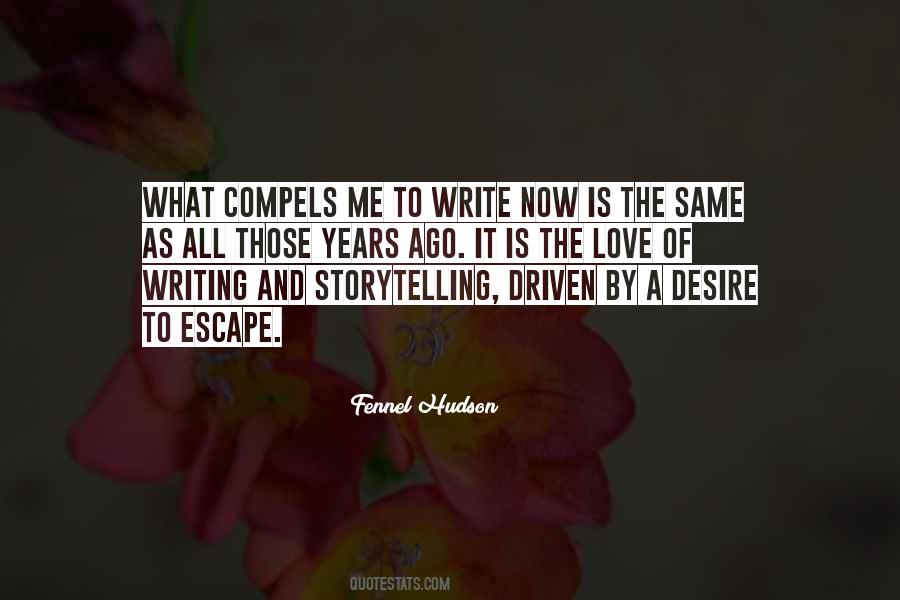 #21. I admire writers who have the tenacity to write a blog, and I'm told by everyone that it's an important element in remaining visible in the online world. That said, I'm personally turned off by writers' blogs that do nothing but sing their own accomplishments. - Author: David Starkey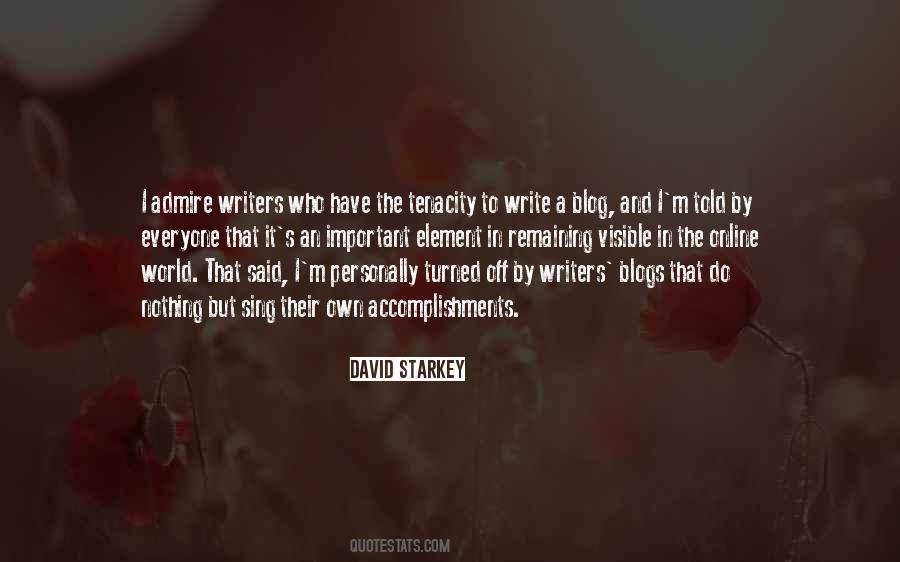 #22. I see so, so many novels written by people who are obviously short story writers. What they end up doing, it's going the full distance, covering three hundred pages or so, but they do it by just writing five or six long stories, and weaving them together, making them interdependent. - Author: Stephen Graham Jones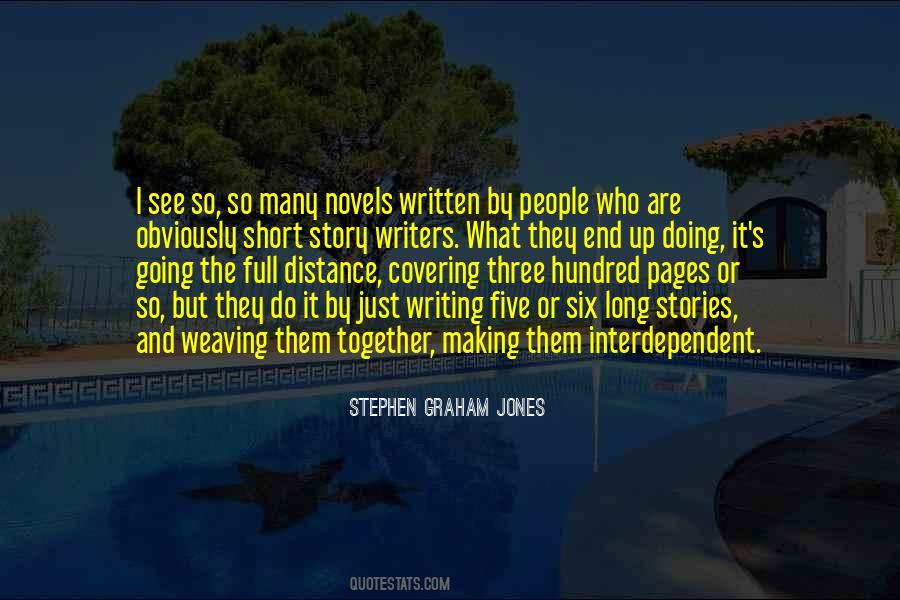 #23. I know there are writers who get up every morning and sit by their typewriter or word processor or pad of paper and wait to write. I don't function that way. I go through a long period of gestation before I'm even ready to write. - Author: Wole Soyinka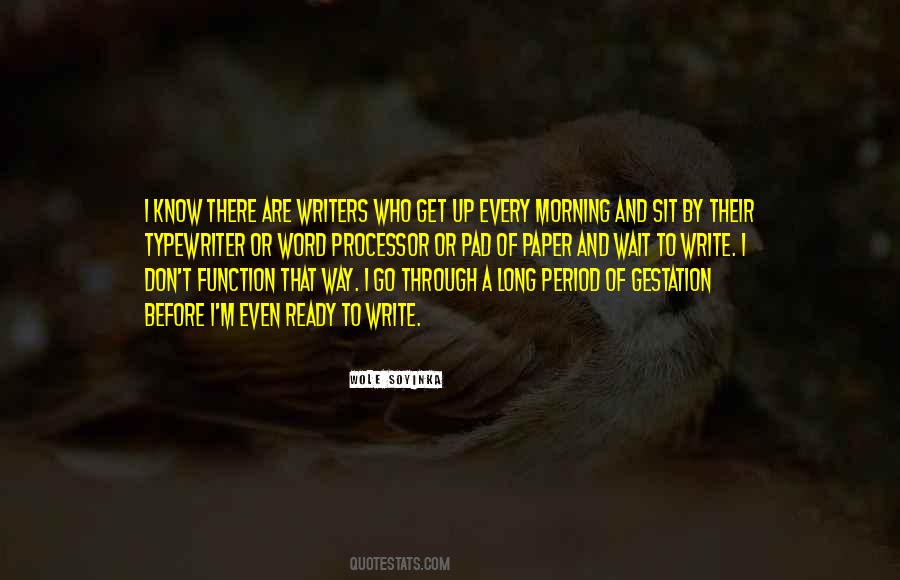 #24. I was looking at a lot of experimental writers, and I was very intrigued by short-short fiction, writers who would write little things, what I call buttons now, little vignettes. - Author: Sandra Cisneros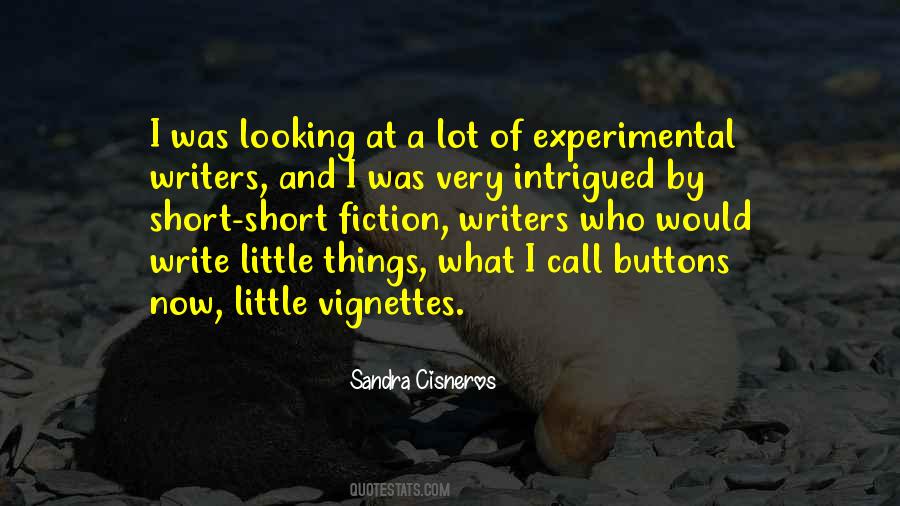 #25. I'm often dismayed by the sludge I see appearing on my screen if I approach writing as a task--the day's work--and not with some enjoyment. - Author: William Zinsser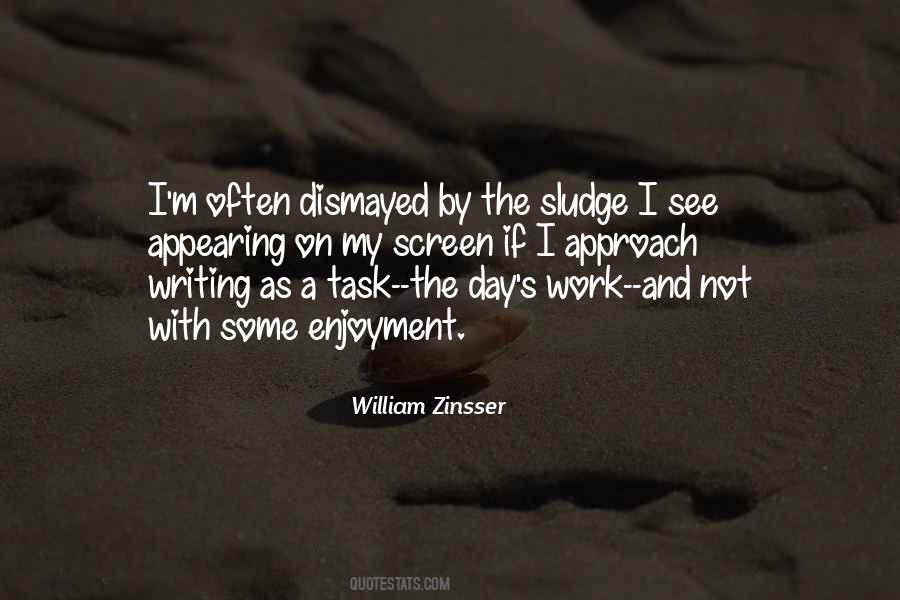 #26. As much as I thought the end of 'Friday Night Lights' was a really great ending, I was one of those people who wanted to make it into a movie. Even though it ultimately didn't work to do that movie, I did work with some of the other writers and by myself writing a script for that. - Author: Jason Katims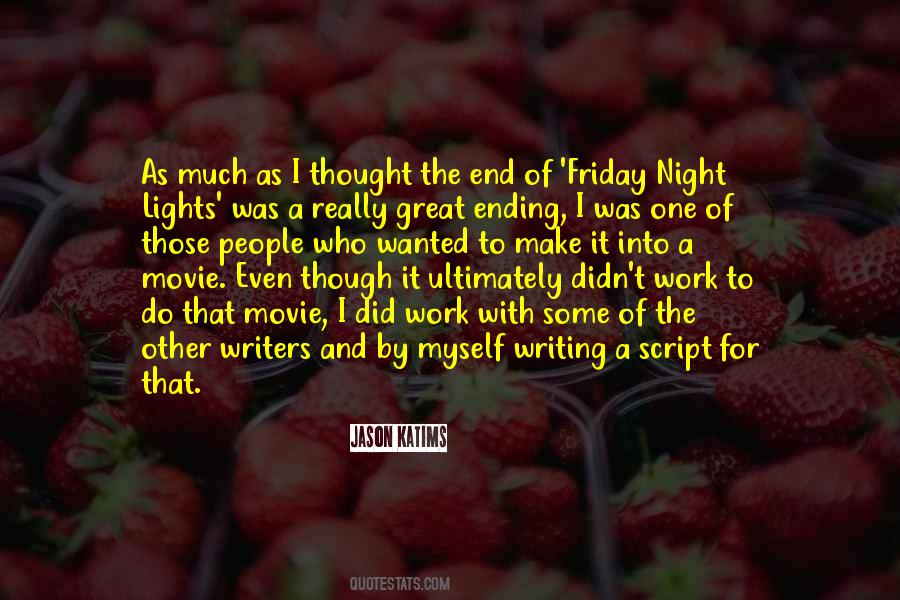 #27. When you consider all the writers who never even had a machine. Who would have given an eyeball for a good typewriter. Any typewriter. All the ones who wrote on a matchbook covers. Paper bags. Toilet paper. Who had their writing destroyed by their jailers. Who persisted beyond all odds. - Author: Sam Shepard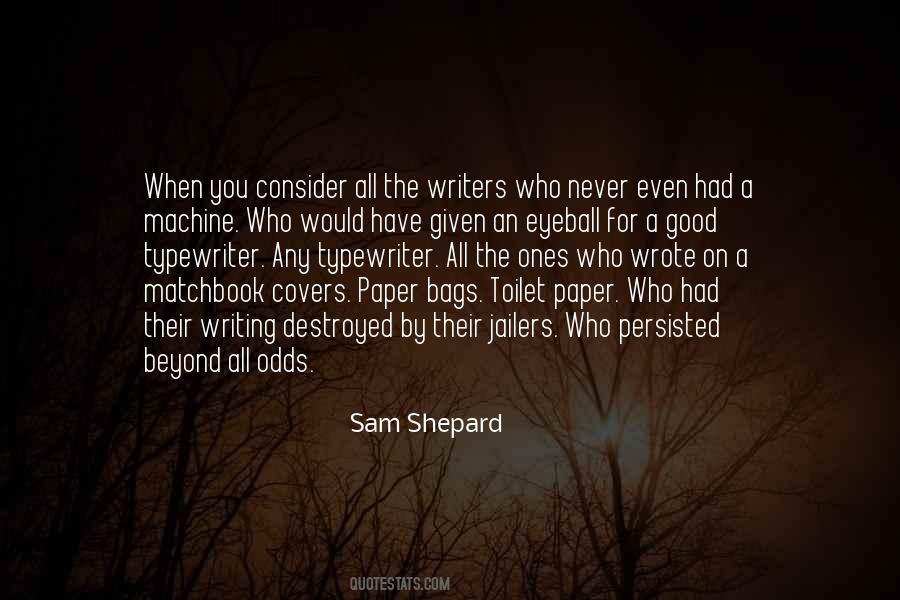 #28. That is how we writers all started: by reading. We heard the voice of a book speaking to us. - Author: Margaret Atwood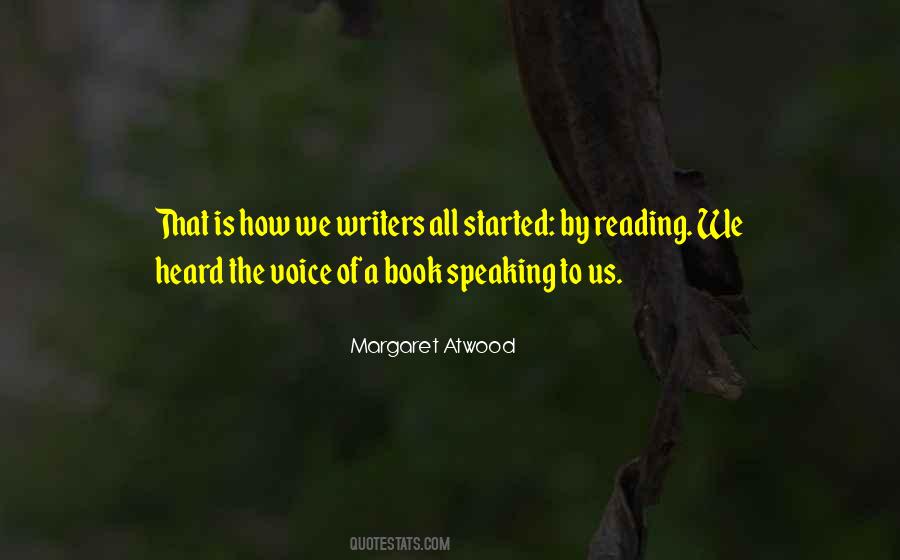 #29. Completing any writing project, particularly a novel, is a daunting prospect. Many people become frozen by the prospect. Others keep waiting for the right time. Some wait for the spark of inspiration. Even experienced writers find it is easier to do anything other than actually write. - Author: Bob Mayer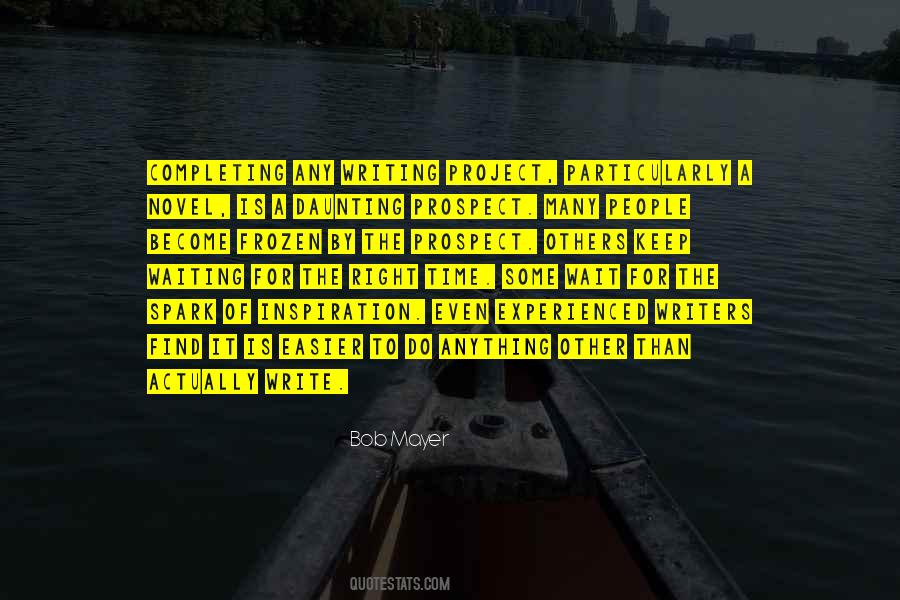 #30. A writers desire to write can only have come from previous experience of literature, and he'll start by imitating whatever he's read, which usually means what the people around him are writing. - Author: Northrop Frye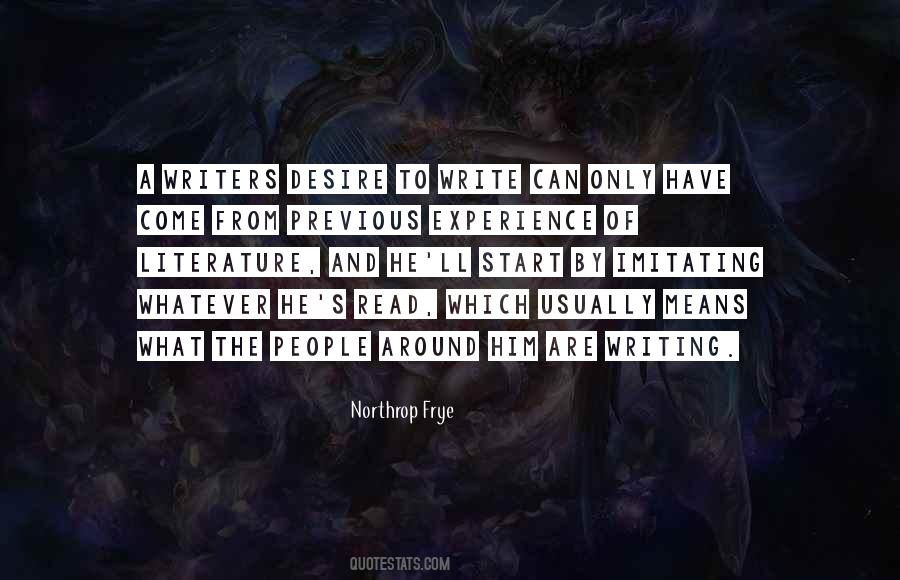 #31. I love to read. And right now I'm on my last hundred pages of 'The Corrections' by Jonathan Franzen, and I really enjoyed it. His writing is just - he's one of those writers where you just go, 'There are people just meant to be novel writers.' - Author: Candice Accola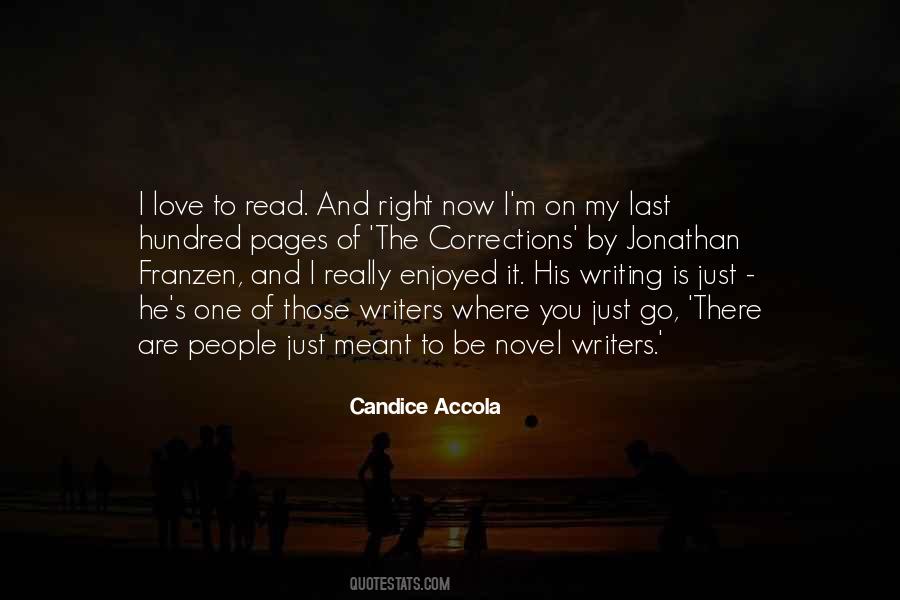 #32. The divine thoughts comes from God, we are only vessel for its transmission. - Author: Lailah Gifty Akita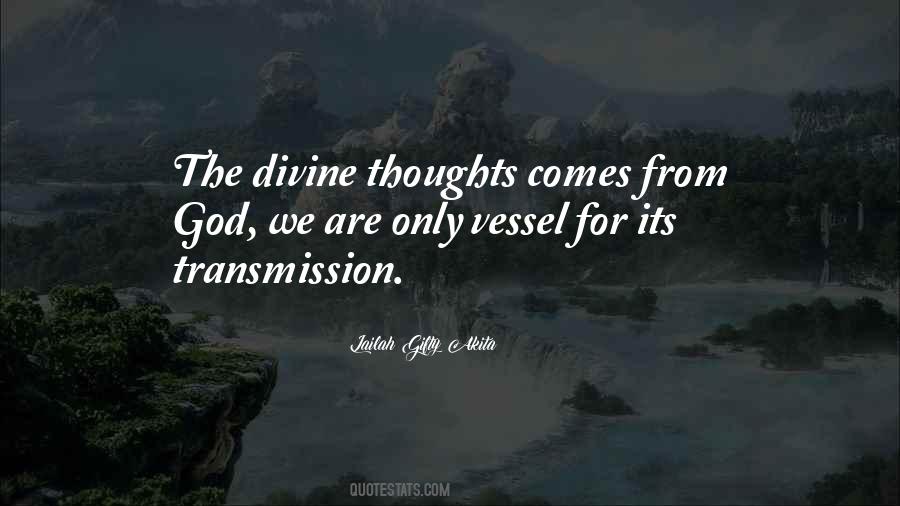 #33. I learned to write by reading the kind of books I wished I'd written. - Author: Barbara Kingsolver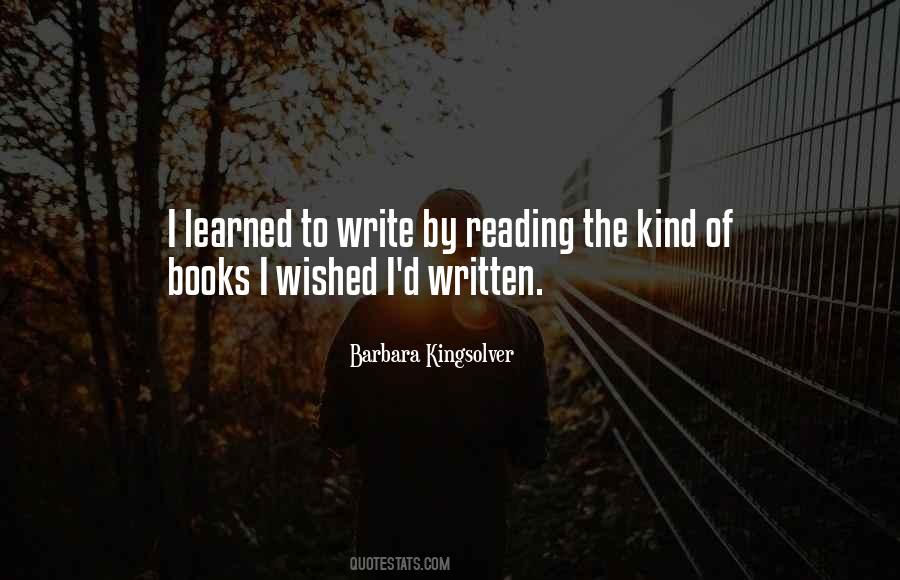 #34. Who thought up the dumb idea to arrange the memoir section in the bookstore by subject? - Author: Slash Coleman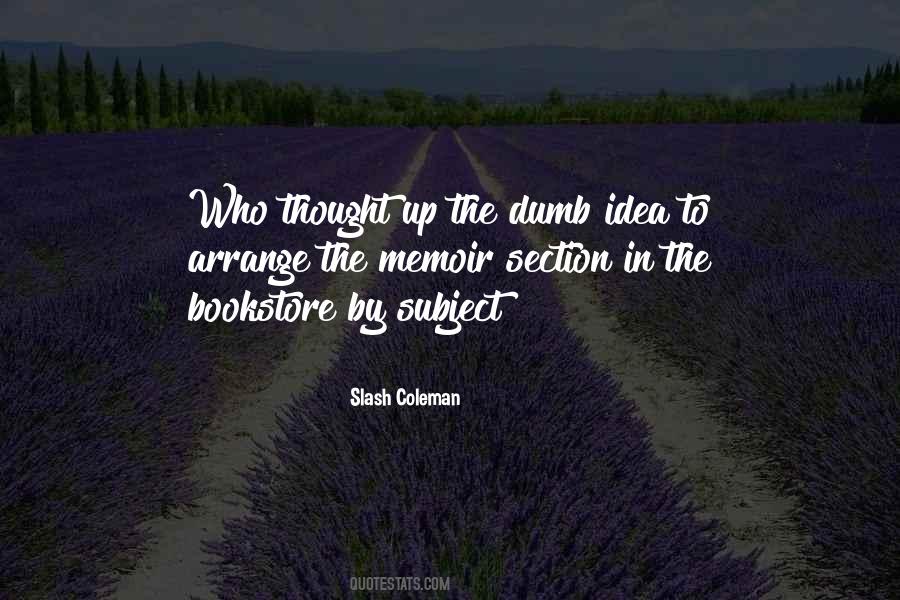 #35. Don't annoy your readers by over-explaining--by telling them something they already know or can figure out. Try not to use words like "surprisingly," "predictably" and "of course," which put a value on a fact before the reader encounters the fact. Trust your material. - Author: William Zinsser
#36. Despite my vast interest in other universes and new ideas and space, travel and time travel, which by the way I think is impossible, the basic thing is human character, which is the main thing of most writers. - Author: Philip Jose Farmer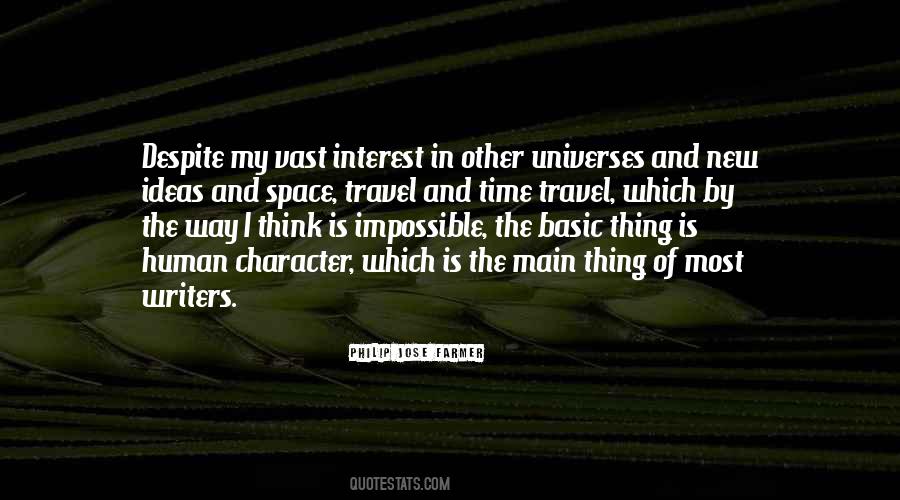 #37. Writers cheat death by constructing an immortality vessel. - Author: Kilroy J. Oldster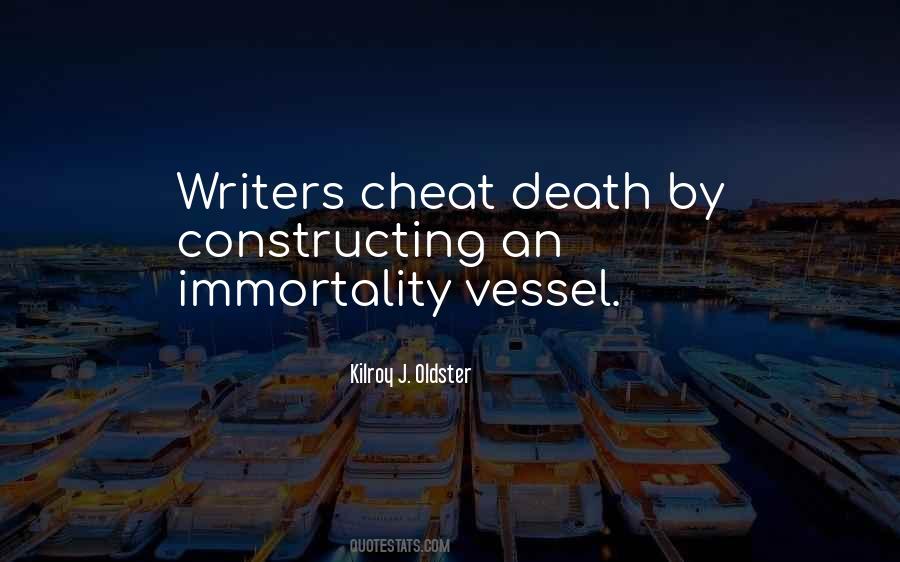 #38. Writing isn't necessarily a gift it is a passion. You can write a one page masterpiece to 99 pages of crap. What keeps you coming back is that Zen moment when you enlightened your own self with a few cleverly arranged words and saved yourself a $200 trip to the shrink, by simply buying a #2 pencil. - Author: Shannon L. Alder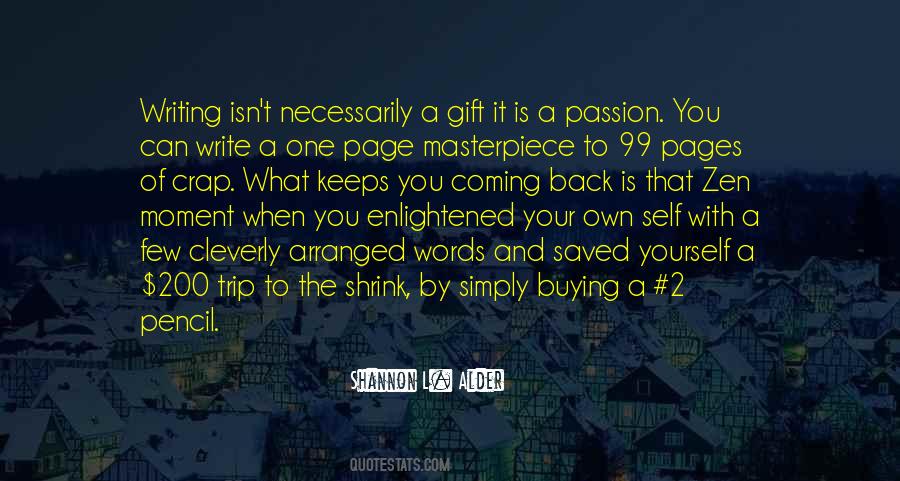 #39. I love new writing, new blood, modern works by unknown writers. - Author: Joseph Fiennes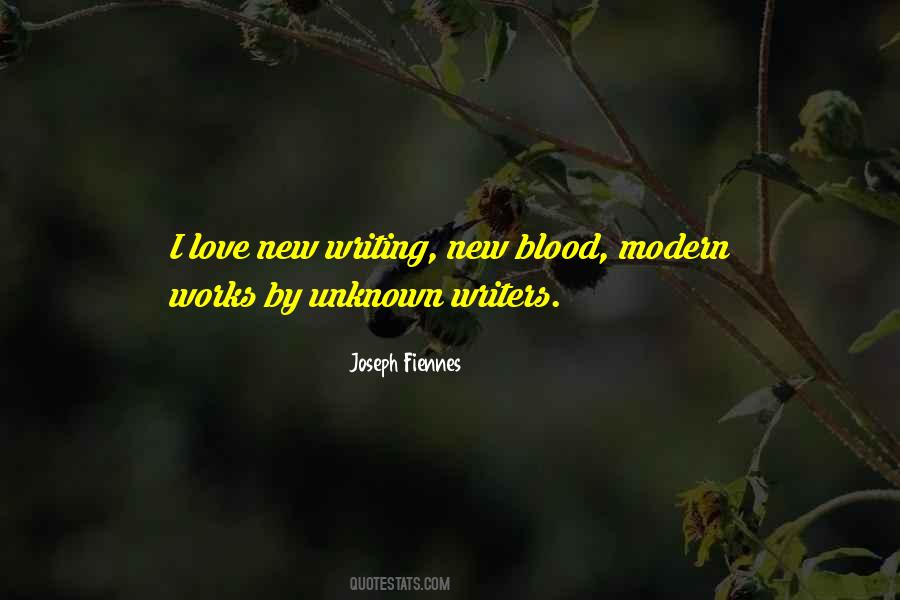 #40. Writing is a kind of revenge against circumstance too: bad luck, loss, pain. If you make something out of it, then you've no longer been bested by these events. - Author: Louise Gluck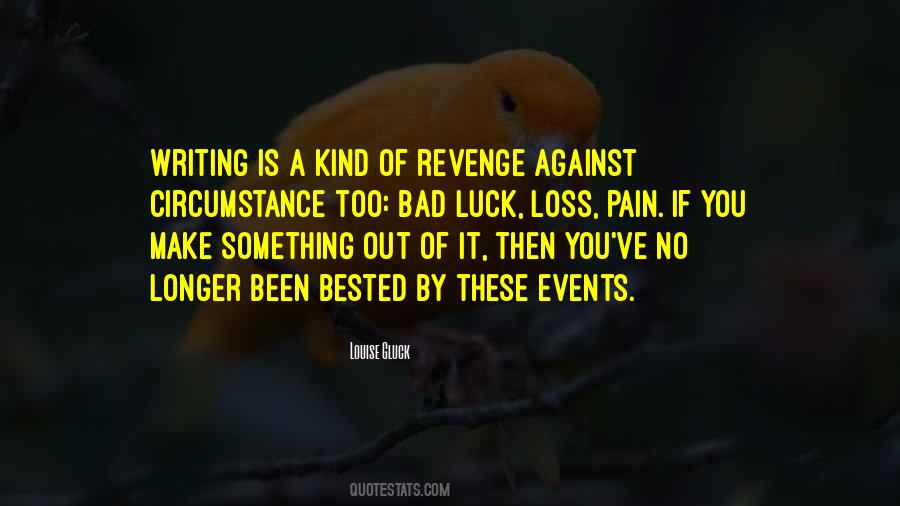 #41. A real writer learns from earlier writers the way a boy learns from an apple orchard
by stealing what he has a taste for, and can carry off - Author: Archibald MacLeish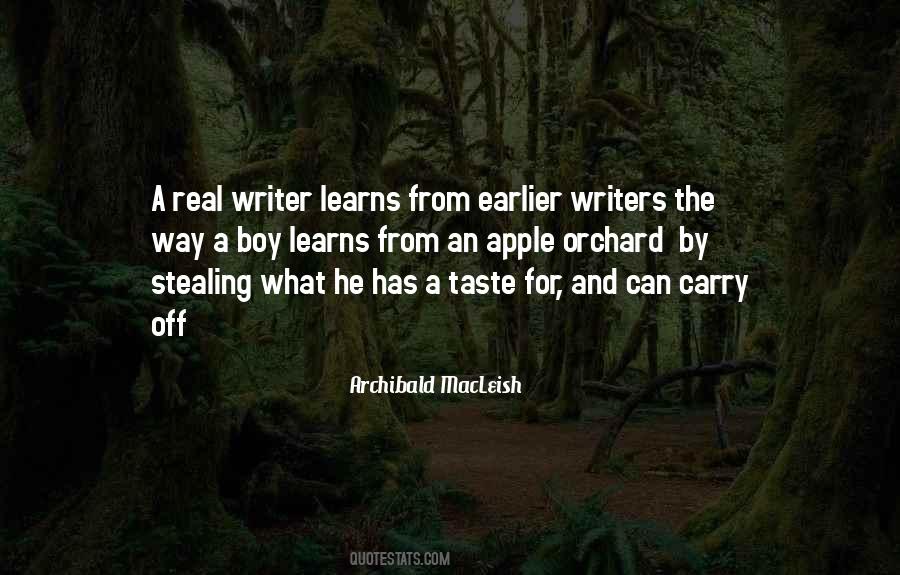 #42. A day's brightness is determined by the light in our hearts. - Author: A.D. Posey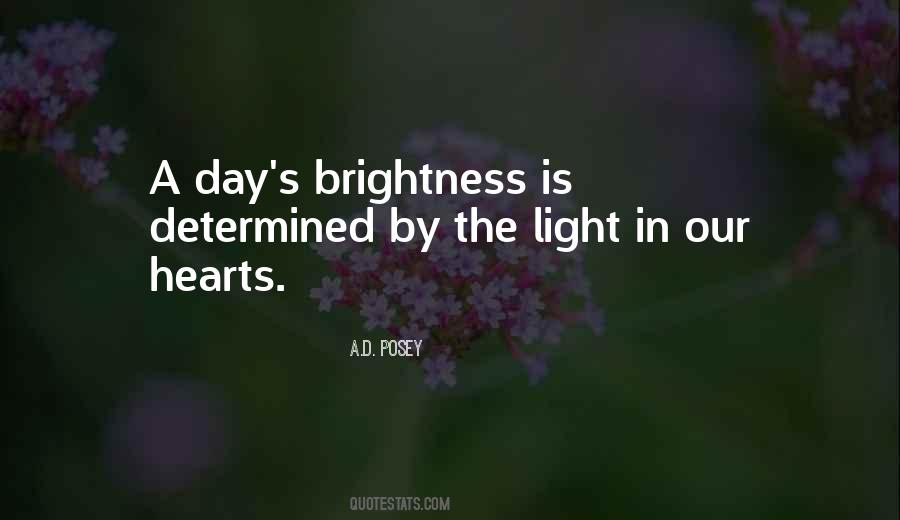 #43. Writers will be judged by what they write. - Author: Raymond Carver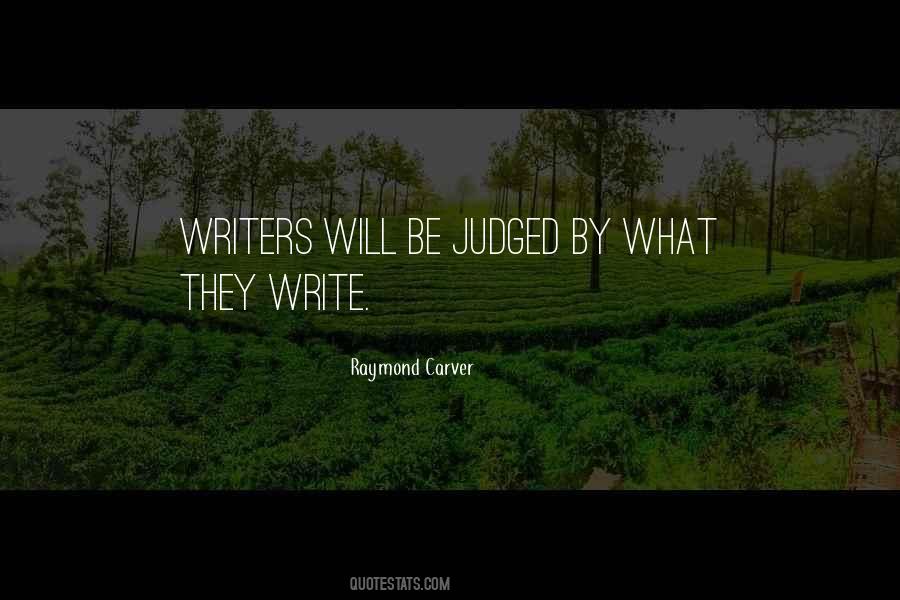 #44. The triumph of writing fiction is that by doing so, writers can build a more ideal world in themselves. - Author: Lauren Groff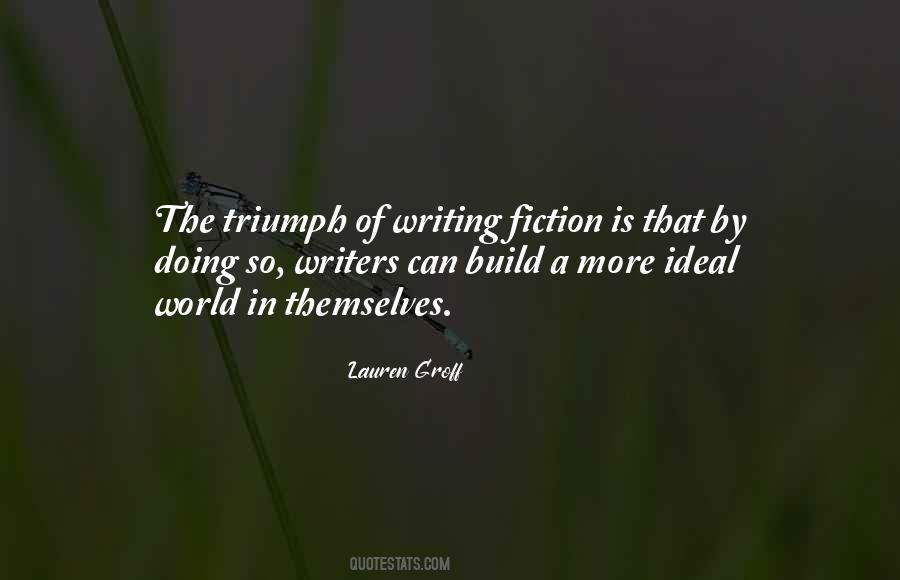 #45. You learn to write by writing, and by reading and thinking about how writers have created their characters and invented their stories. If you are not a reader, don't even think about being a writer. - Author: Jean M. Auel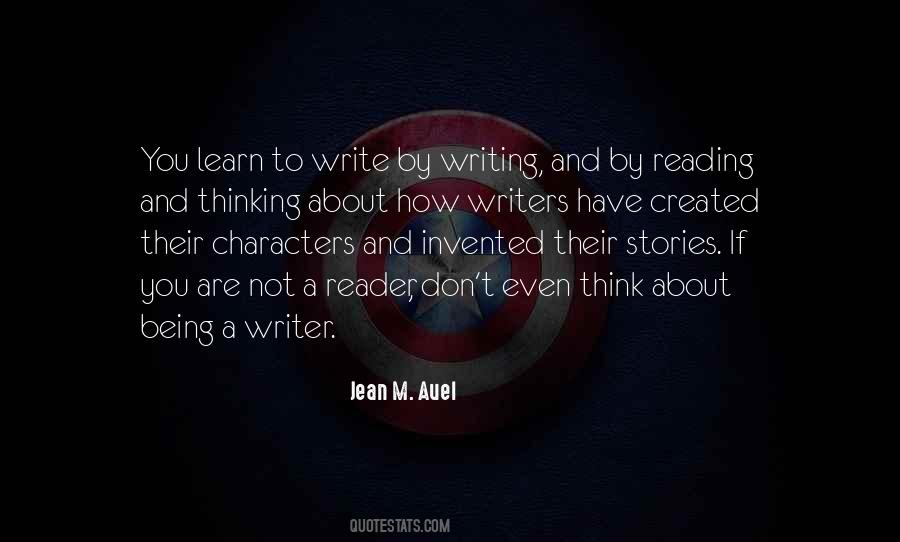 #46. Act as if you're a writer. Sit down and begin. Act as if you might just create something beautiful, and by beautiful I mean something authentic and universal. Don't wait for anybody to tell you it's okay. - Author: Dani Shapiro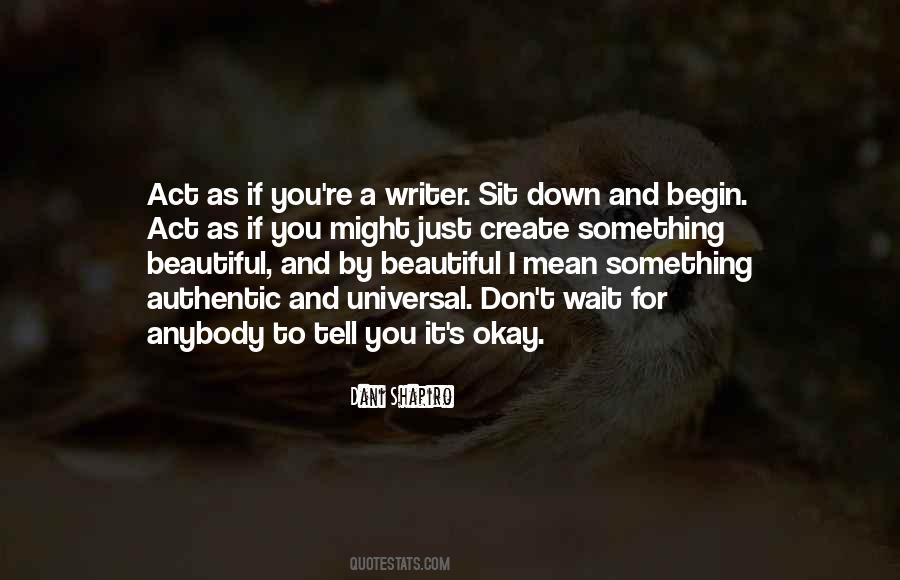 #47. When words lose their meaning, physical force takes over.

from an essay for Writers by Nancy Crampton - Author: W. H. Auden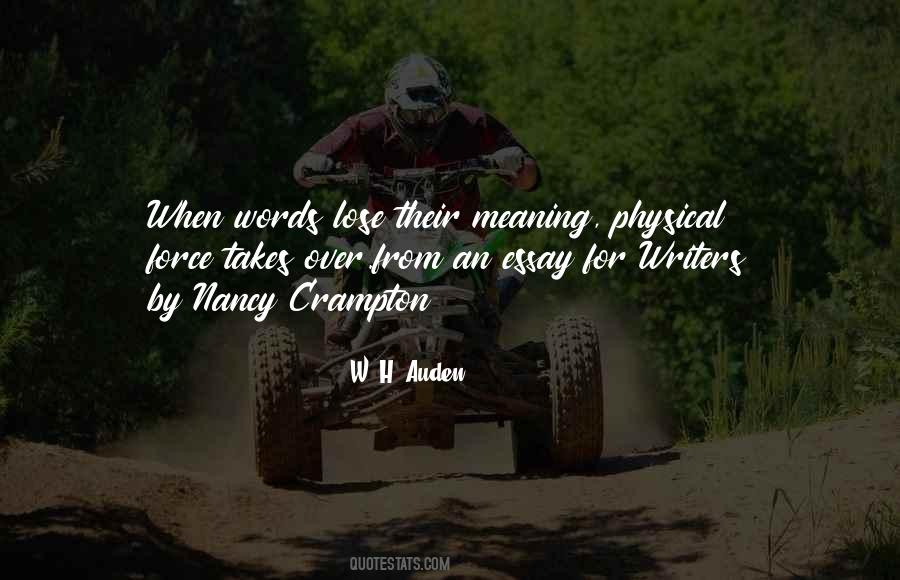 #48. Grabbing readers by the imagination is a writer's job. - Author: Sara Sheridan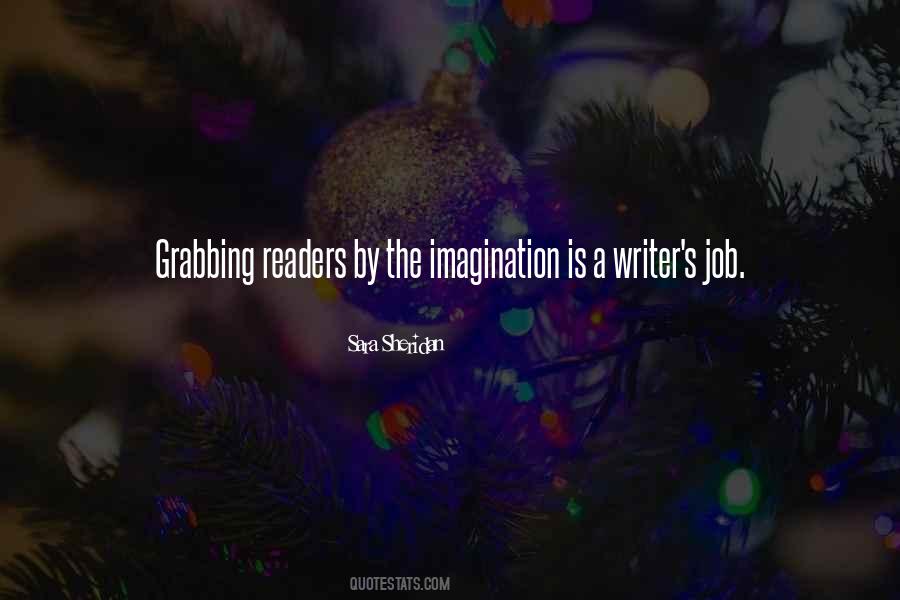 #49. I've probably put my 10,000 hours into writing, but I believe writing well is also greatly influenced by certain intangibles like mood and inspiration. - Author: Bill Loguidice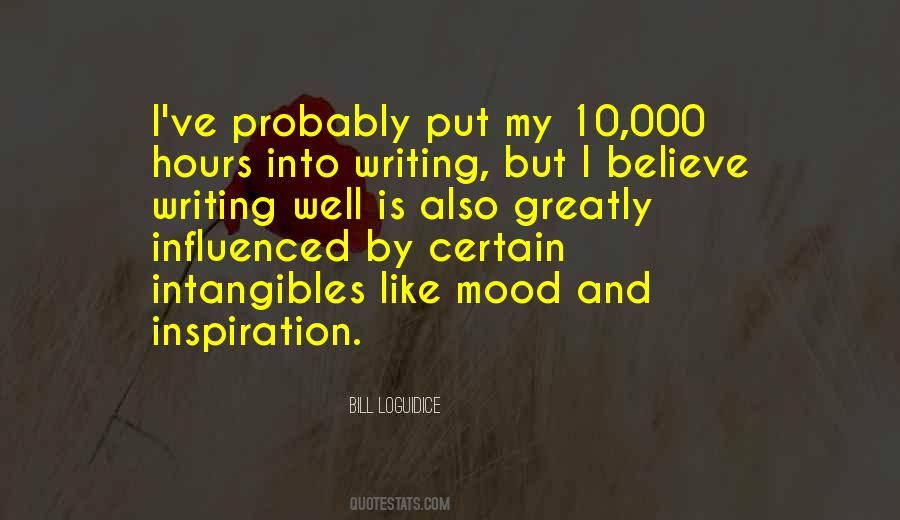 #50. Like most writers, I tend to find out what I feel on a subject by writing about it. It is how we interpret the world, how we make sense of it. - Author: Robert Galbraith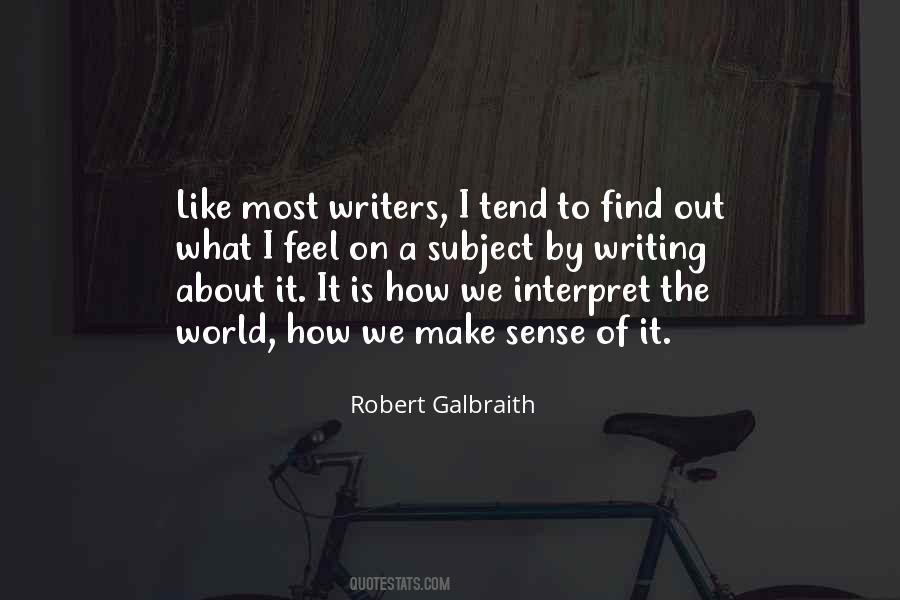 #51. Of course, the fact that Dostoevsky can tell a juicy story isn't enough to make him great. If it were, Judith Krantz and John Grisham would be great fiction writers, and by any but the most commercial standards they're not even very good. - Author: David Foster Wallace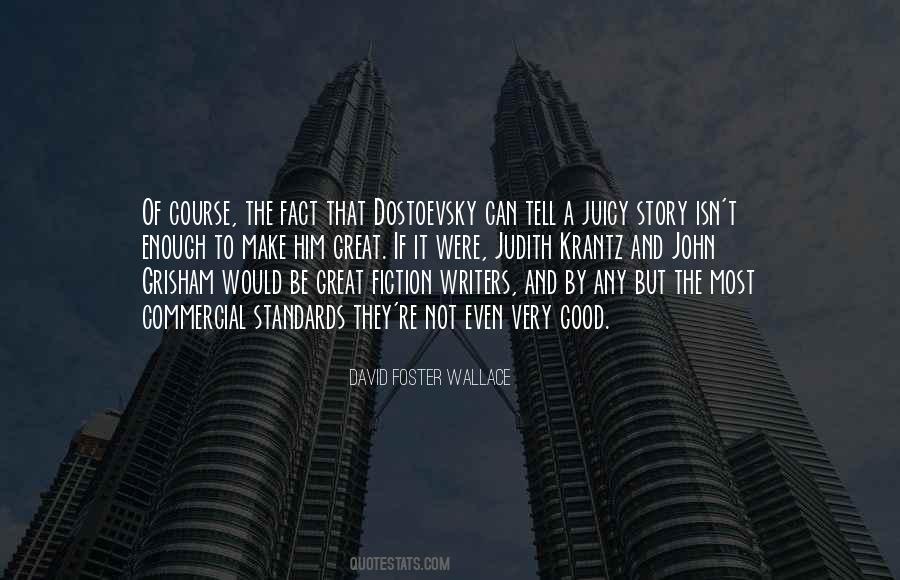 #52. It also seems that the unhappy writers are the enduring writer. Hampered or limited by their suffering, literature becomes their focus and salvation, forcing them to give their best every moment of creation. Writing becomes their medicine, their way of escape, the catalyst for their imagination. - Author: Cirilo F. Bautista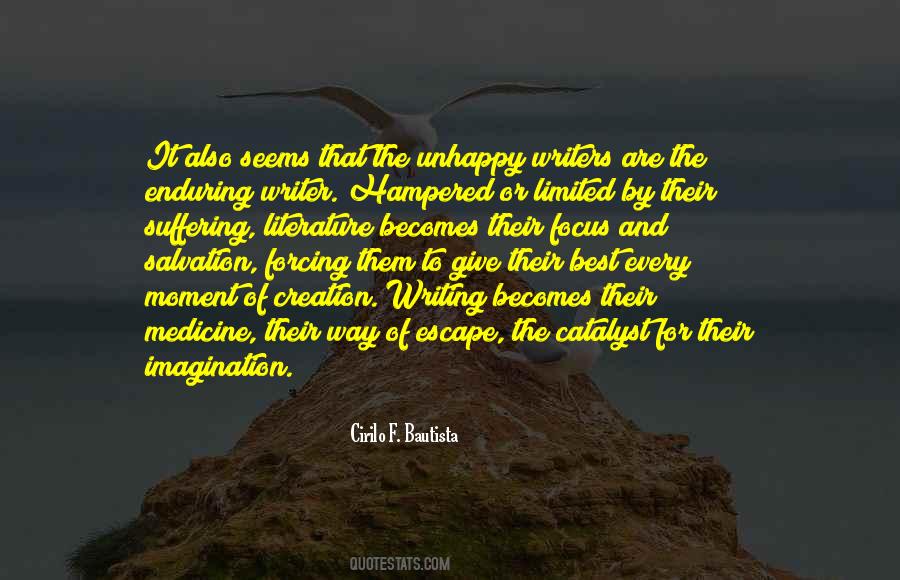 #53. All authors go to heaven; we have paid our dues on earth by choosing to the hellish career of writing - Author: Carl Henegan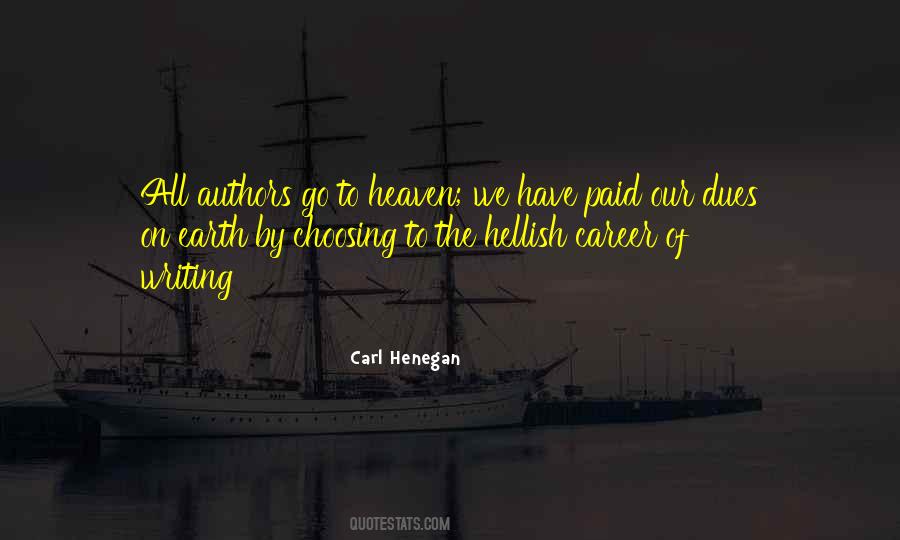 #54. Often as writers, we are surprised by what we learn about ourselves. It runs counter to what we've thought about who we are. But it is closer to the truth. - Author: Rob Bignell, Editor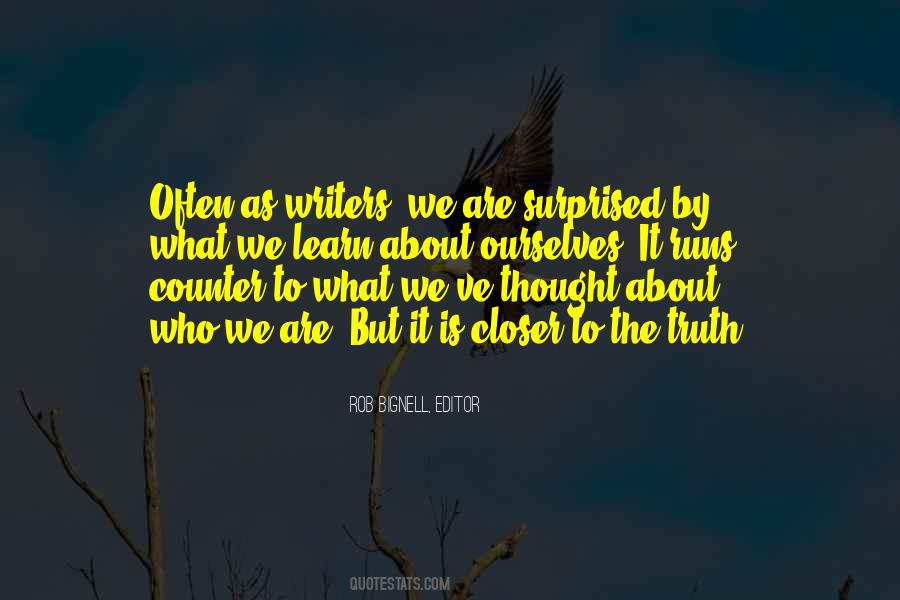 #55. Writing 'Schottenfreude' has reinforced the fact that there are few, if any, emotions that have not been experienced, and analyzed, by some of the world's greatest writers. - Author: Ben Schott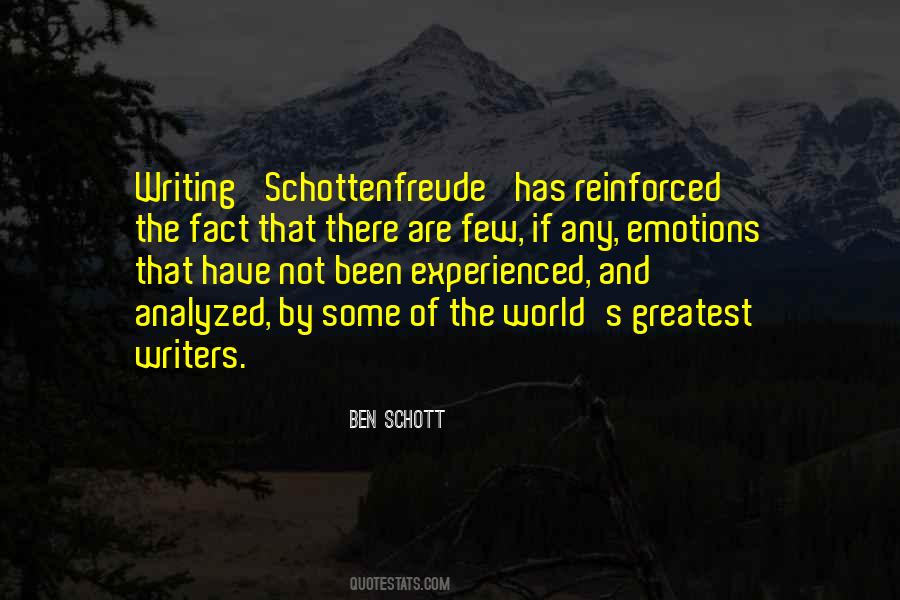 #56. Readers have a loyalty that cannot be matched anywhere else in the creative arts, which explains why so many writers who have run out of gas can keep coasting anyway, propelled on to the bestseller lists by the magic words AUTHOR OF on the covers of their books. - Author: Stephen King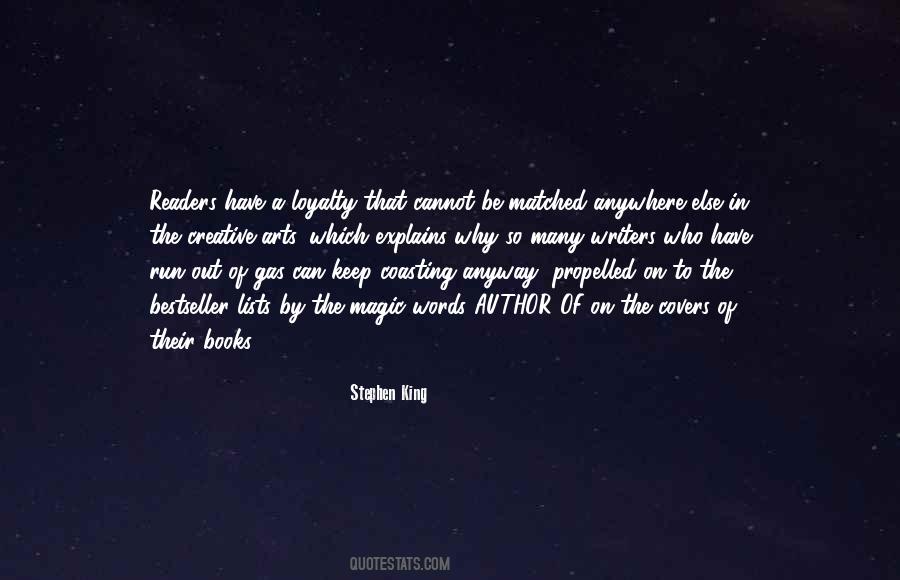 #57. At times you have to fight really hard to remember it. Fight within your mind's dungeons and bring it out alive before it could have been killed and buried forever by the demons living deep down inside your mind's dungeons. - Author: Avijeet Das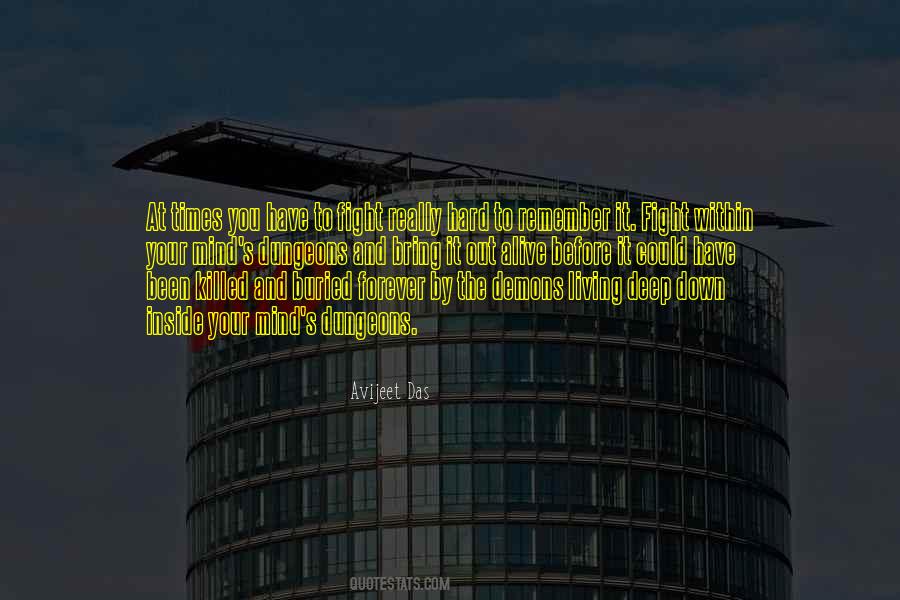 #58. Writer's block is caused by forcing your will on the Divine. - Author: Chriscinthia Blount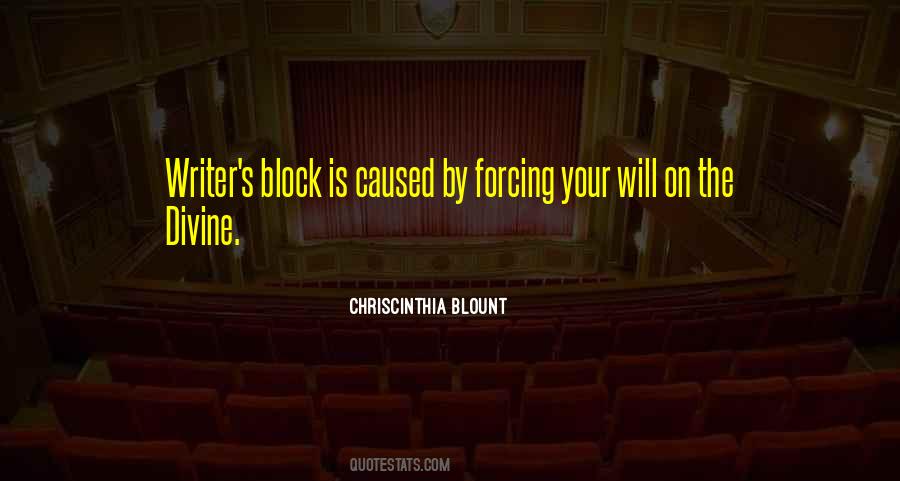 #59. Since when did the community become our moral compass - our viability and ethics as writers determined so much by our team spirit? ... What if all this communing actually hurts the primary means by which I set out to participate and communicate - my writing itself? - Author: Meghan Tifft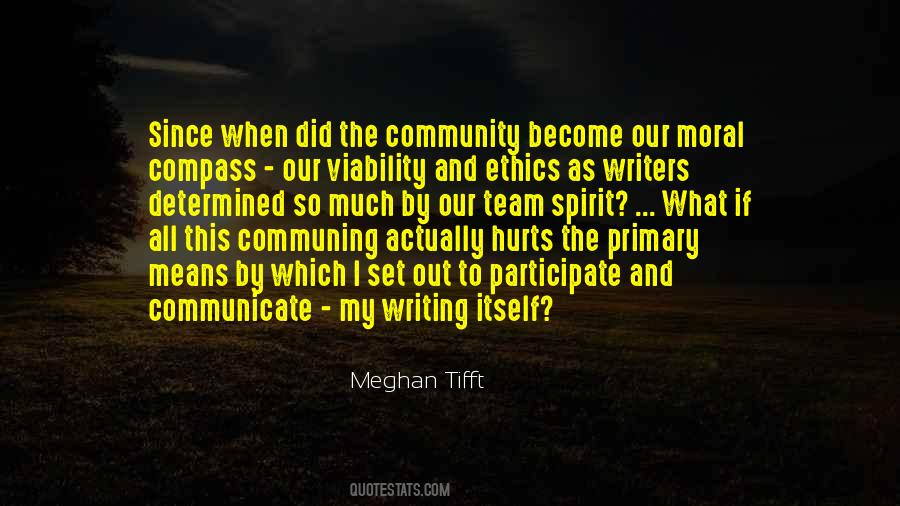 #60. We writers dream of a future where actors are mostly computer generated and their performances can be adjusted, by us, on a laptop, alone. - Author: Tina Fey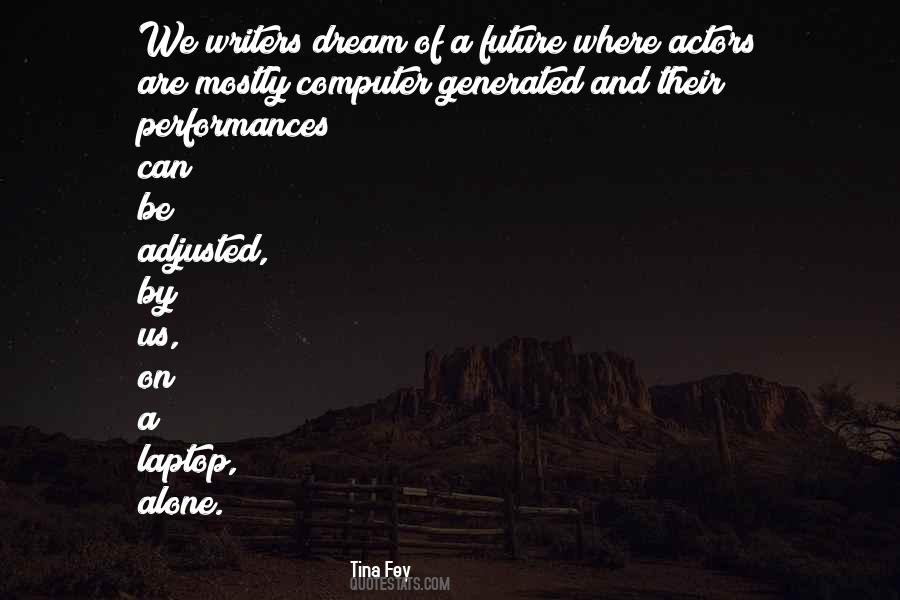 #61. I had neither expert aid nor advice. I studied no courses in writing; until a year or so ago, I never read a book by anybody advising writers how to write. - Author: Robert E. Howard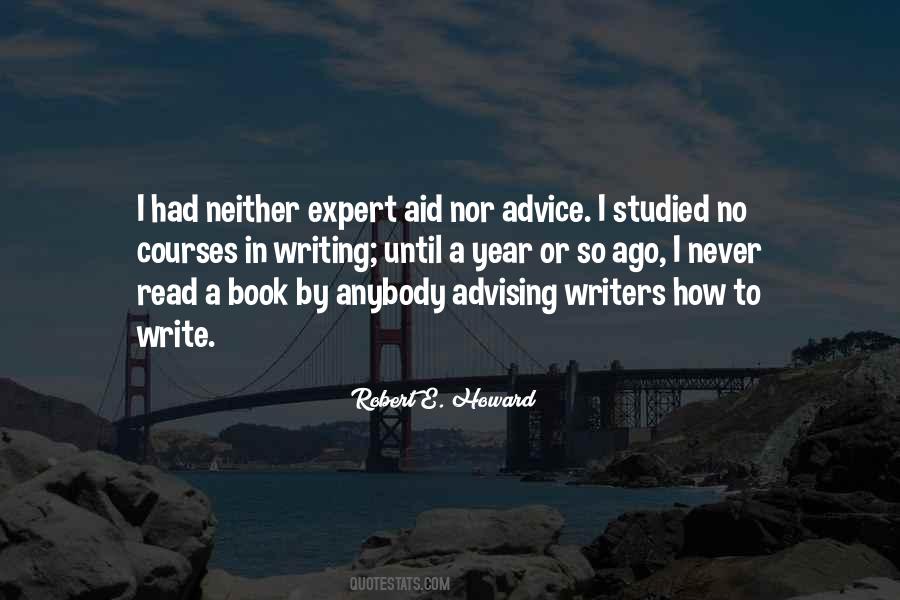 #62. I'm dazzled by your facility. In ten days you'll have written six stories! I don't understand it ... I'm like one of those old aqueducts: there's so much rubbish cogging up the banks of my thought that it flows slowly, and only spills from the end of my pen drop by drop. - Author: Gustave Flaubert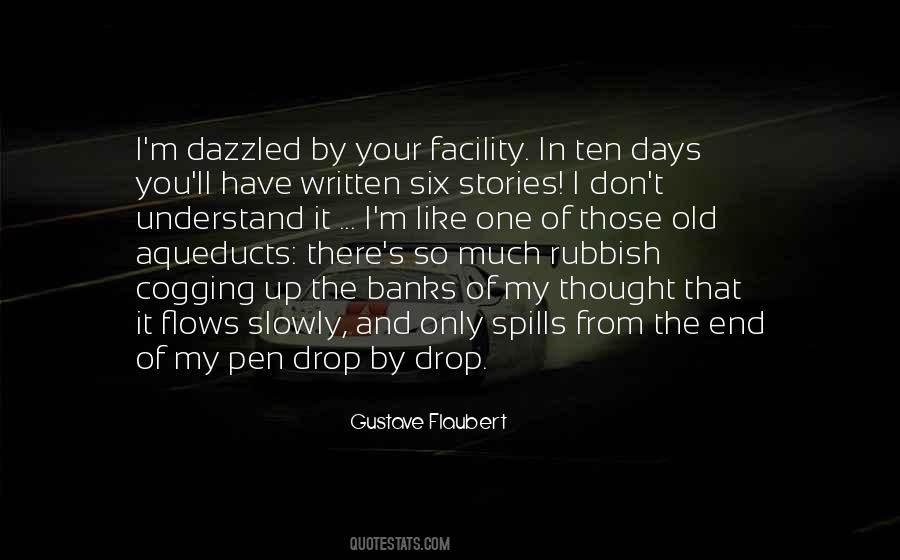 #63. The problem of knowledge is that there are many more books on birds written by ornithologists than books on birds written by birds and books on ornithologists written by birds - Author: Nassim Nicholas Taleb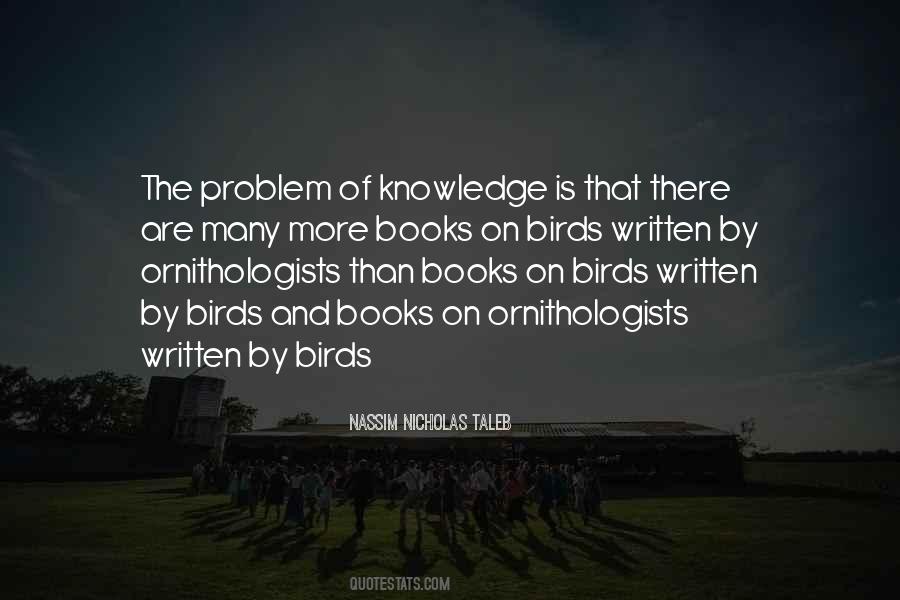 #64. Like many writers, I started by writing short stories. I needed to learn how to write and stories are the most practical way to do this, and less soul-destroying than working your way through a lengthy novel and then discovering it's rubbish. - Author: Kate Atkinson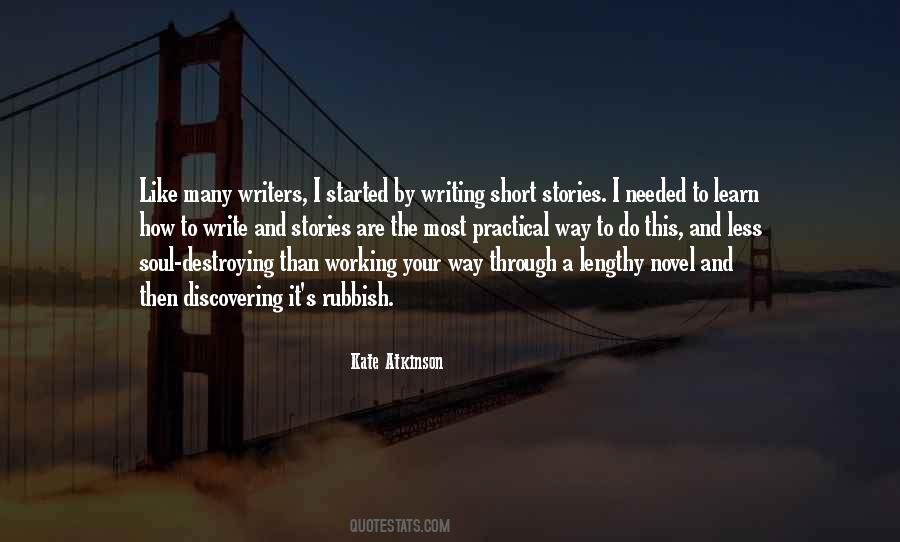 #65. I believe that writers, unless they consider themselves terribly exquisite, are at heart people who live by night, a little bit outside society, moving between delinquency and conformity. - Author: Guillermo Cabrera Infante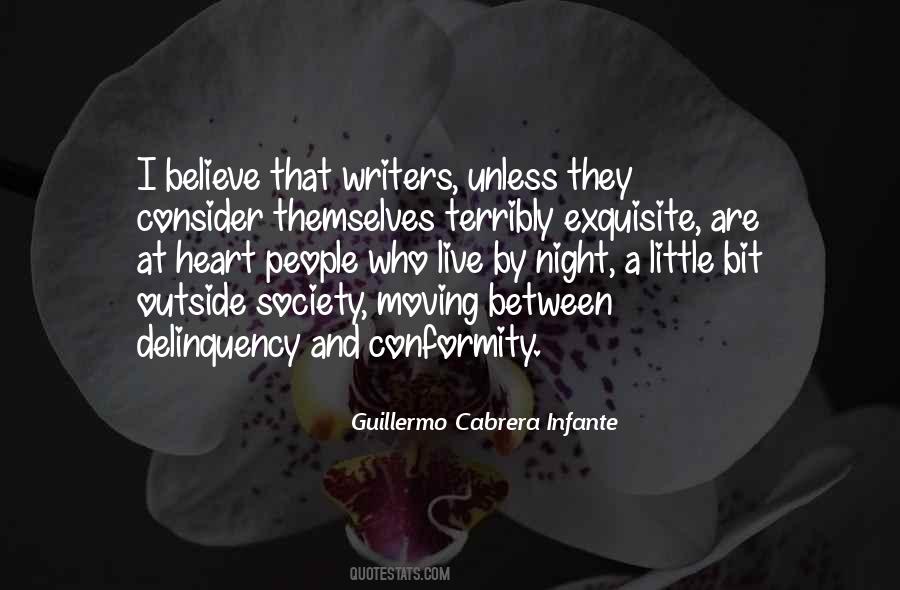 #66. I think everything we do, on one level or another, as writers, most of our writing is informed by our world view. - Author: Ted Dekker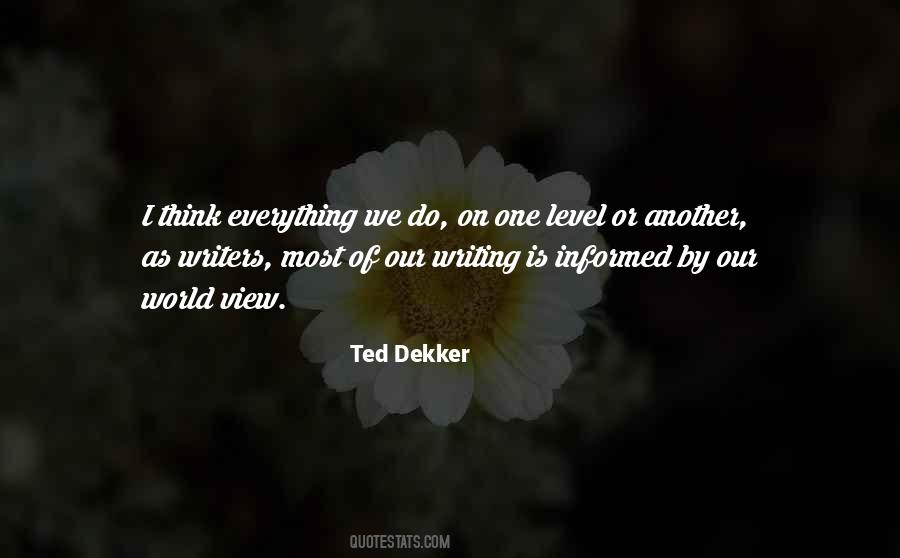 #67. In politics, the pen is at its heaviest because it is weighed down by the collective responsibility it holds towards its people and their future in the eyes of the world. - Author: Aysha Taryam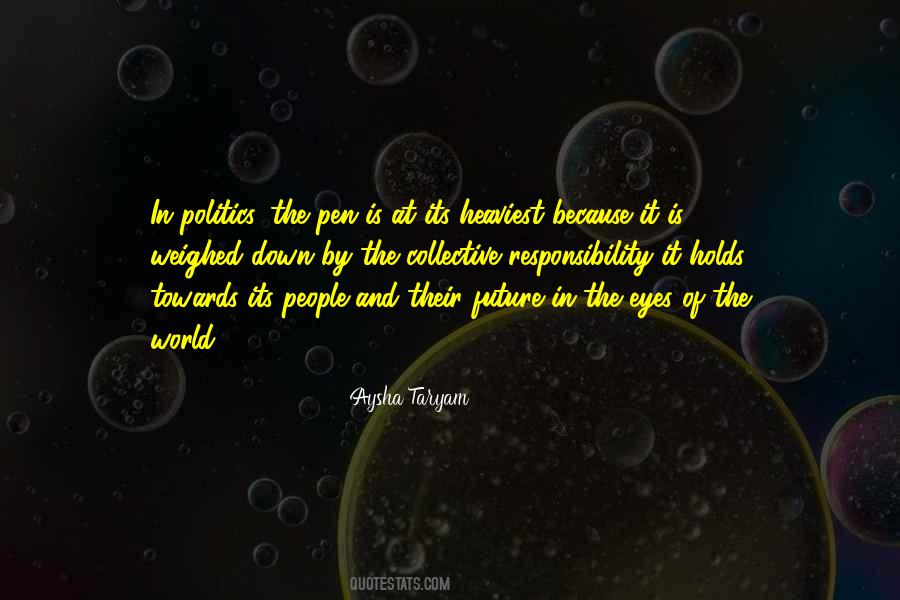 #68. My female writers have always been my backbone. I had a writing room of six women for five years so I know what women do. Cultivated by me, by the way! - Author: Michael Patrick King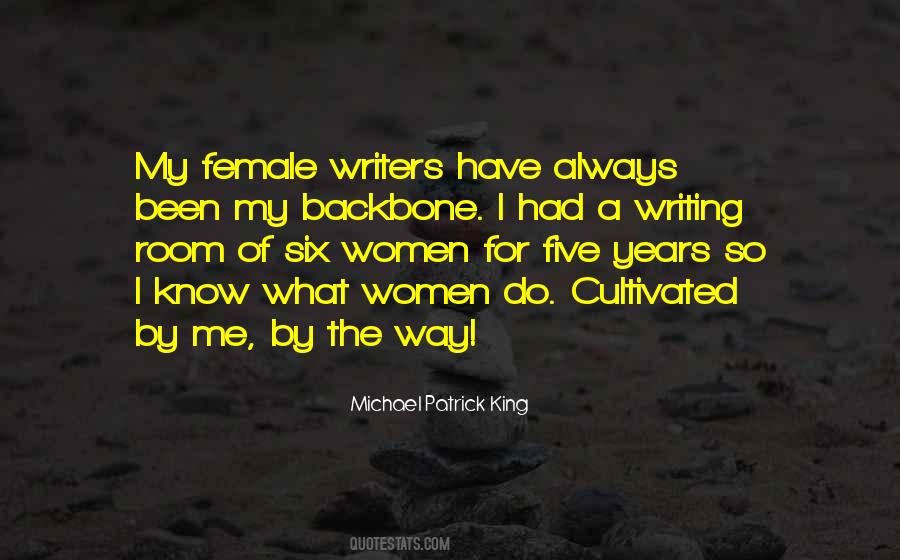 #69. When my father first took me to Ennis Library I went down among the shelves and felt company, not only the company of writers, but the readers too, because they had lifted and opened and read these books. The books were worn in a way they can only get worn by hands and eyes and minds - Author: Niall Williams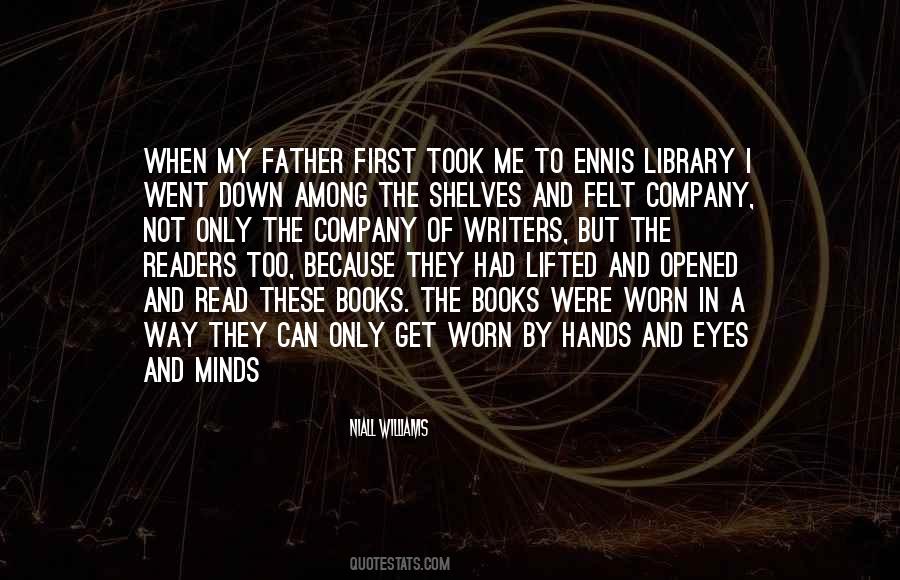 #70. Writers use narratives to select from everything there is, and make contexts by putting the pieces into relation; that's what writers do, they make contexts. - Author: Paul Shepheard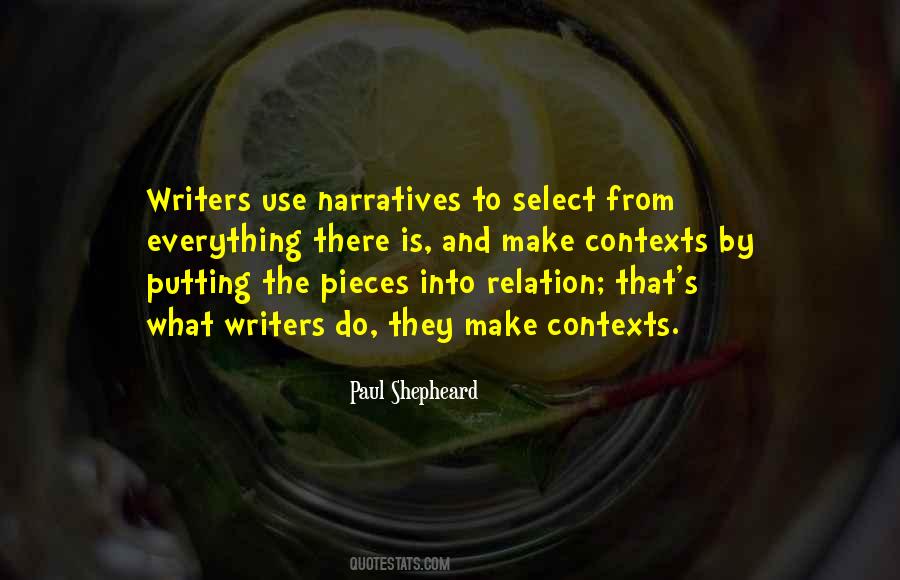 #71. They always tell you to do what you love. But they forget to add that writing doesn't pay by the hour. - Author: Joyce Rachelle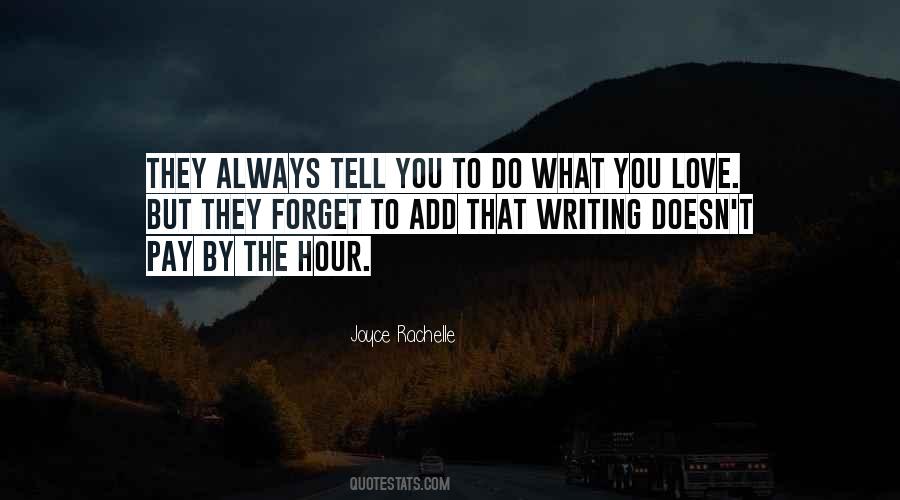 #72. I before E except after C. Weird?
By rebelling against the rules the word itself denotes its very meaning: of strange or extraordinary character, odd, fantastic.
I think all writers are weird. - Author: Day Parker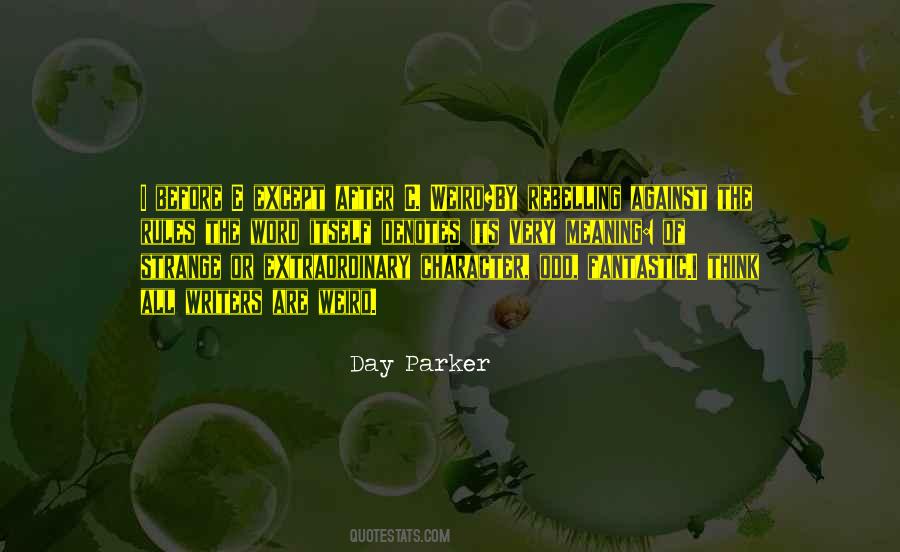 #73. It's the first thing I tell my students: If you could understand, really understand, that no one needs to read your work, then your writing would improve vastly by the time we meet in this classroom again. - Author: Dan Barden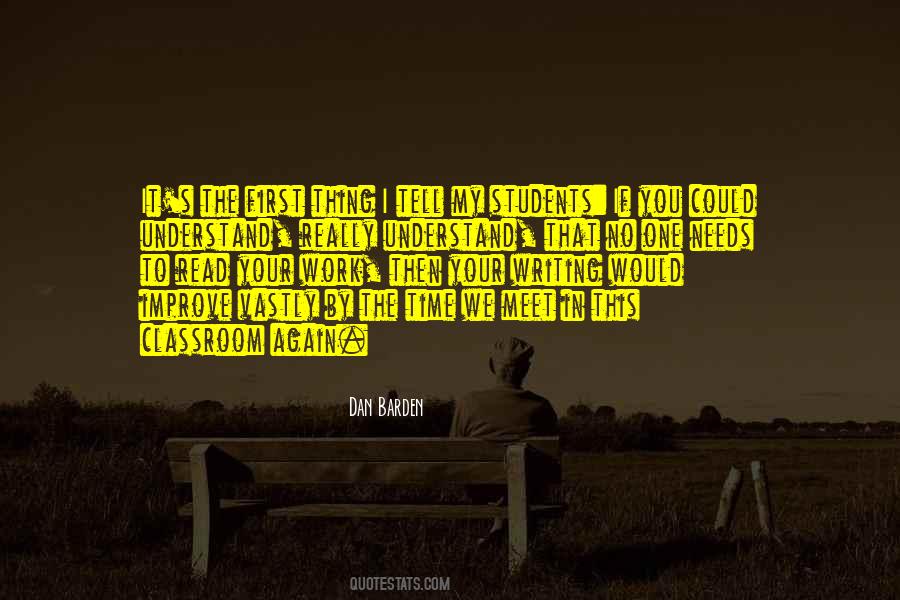 #74. (the modern writer's aim is) general revelation by suggestion (and) making a very tiny part do for a whole. - Author: Sean O'Faolain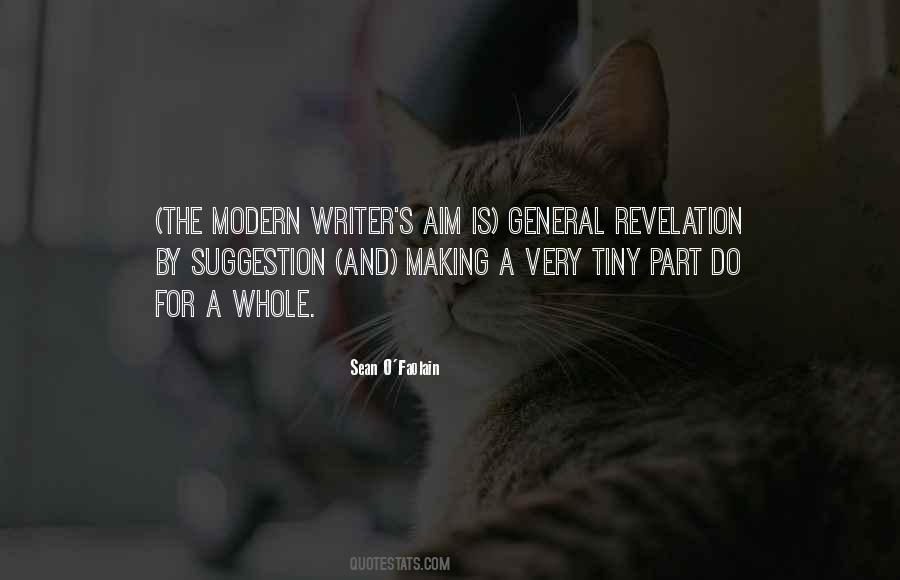 #75. To sit down so often with nothing to say,-to say something so often, almost without consciousness of saying and without any remembrance or having said,-is a power of which I will not violate my modesty by boasting; but I do not believe everyone has it. - Author: Michael Kelahan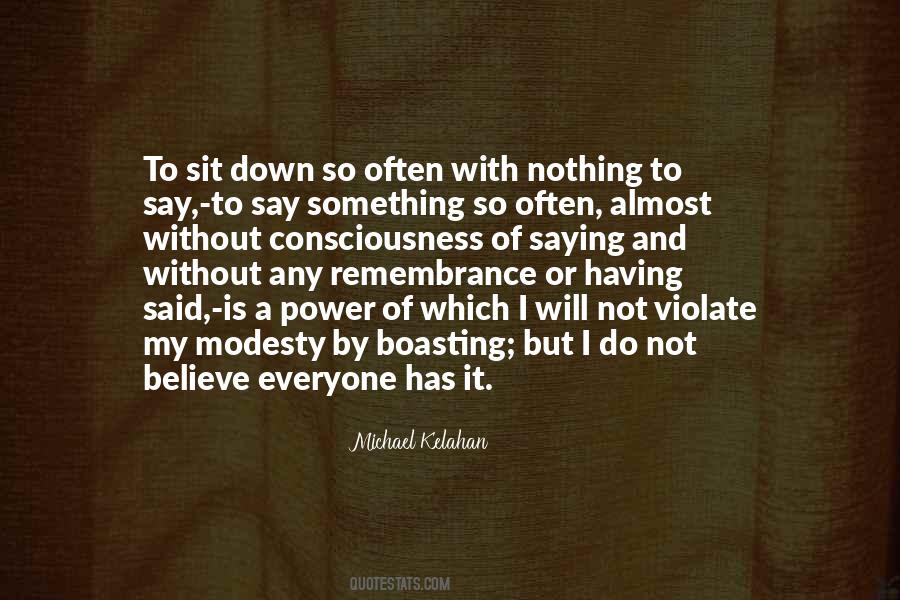 #76. Writing might never be an easy act, but with TBL, writers don't have to go at it alone. - Author: Tethered By Letters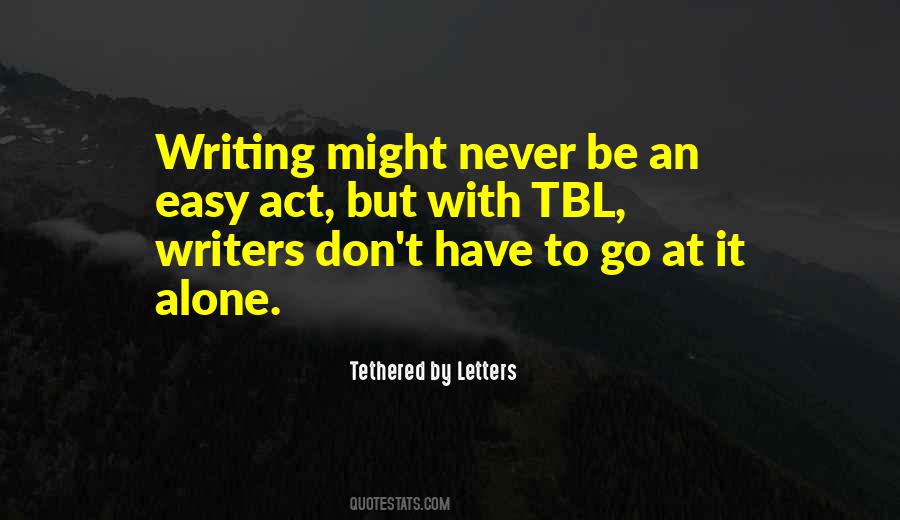 #77. I suddenly feel a vague pity for all those writers who have to ply their trade from sleepy American suburbs, writing divorce scenes symbolized by the very slow washing of dishes. - Author: Teju Cole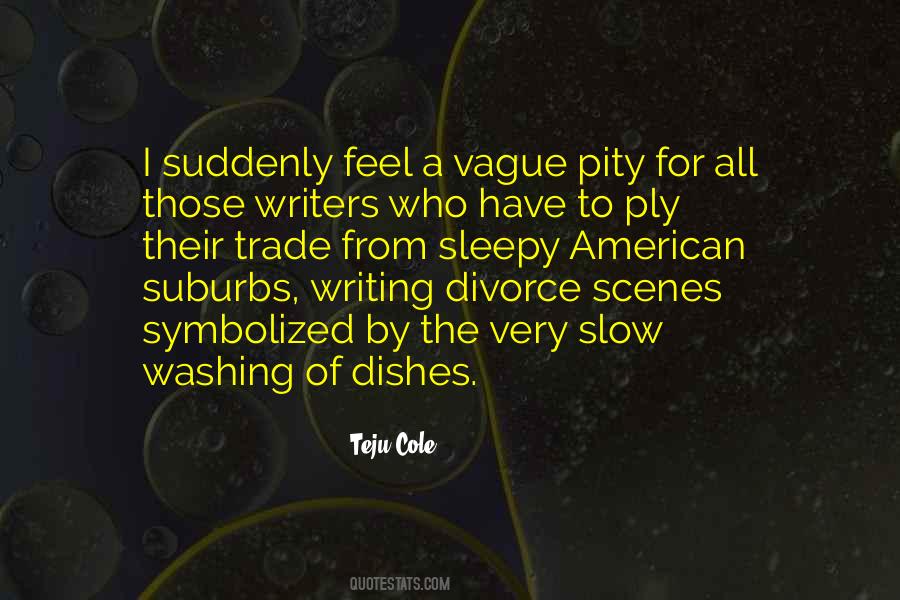 #78. Never correct or rewrite until the whole thing is down. - Author: John Steinbeck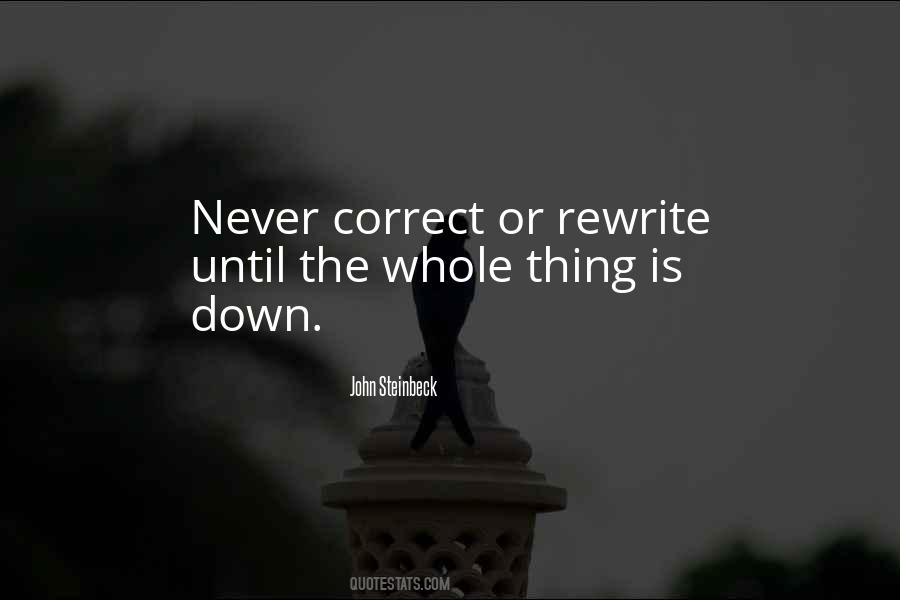 #79. A lot of crime fiction writing is also lazy. Personality is supposed to be shown by the protagonist's taste in music, or we're told that the hero looks like the young Cary Grant. Film is the medium these writers are looking for. - Author: Peter Temple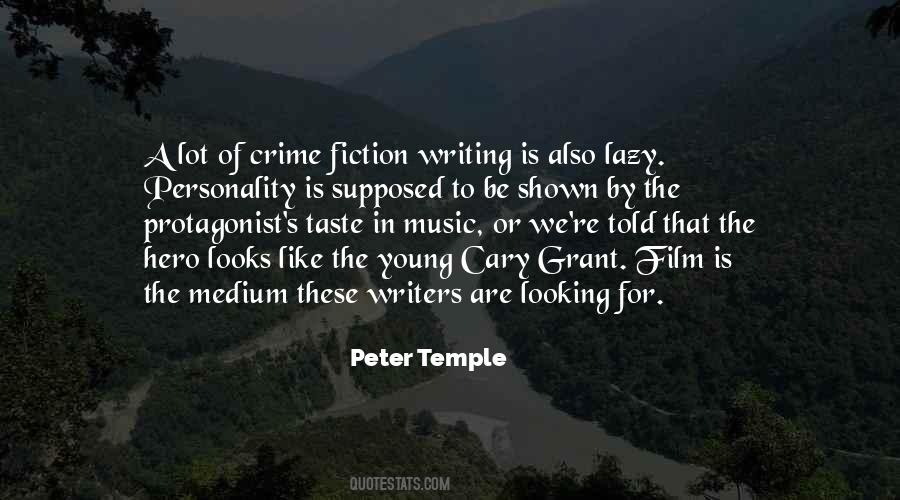 #80. A warm sunny evening, the plash and gurgle of the waves in the rock pools, the rush of the cold gin. I thought for the first time of my novel, abandoned, all these years, and I came up, unprompted, with the perfect title. Octet. Octet by Logan Mountstuart. Perhaps I will surprise them all, yet. - Author: William Boyd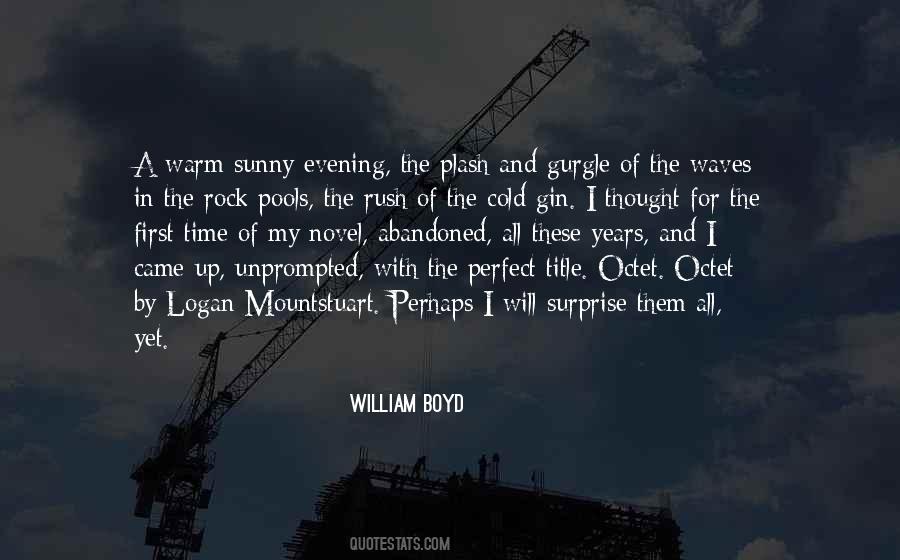 #81. I don't believe in writers' block. Do doctors have 'doctors block?' Do plumbers have 'plumbers' block?" No. We all have days when we don't feel like working, but why do writers turn that into something so damn special by giving it a faintly romantic name. - Author: Larry Kahaner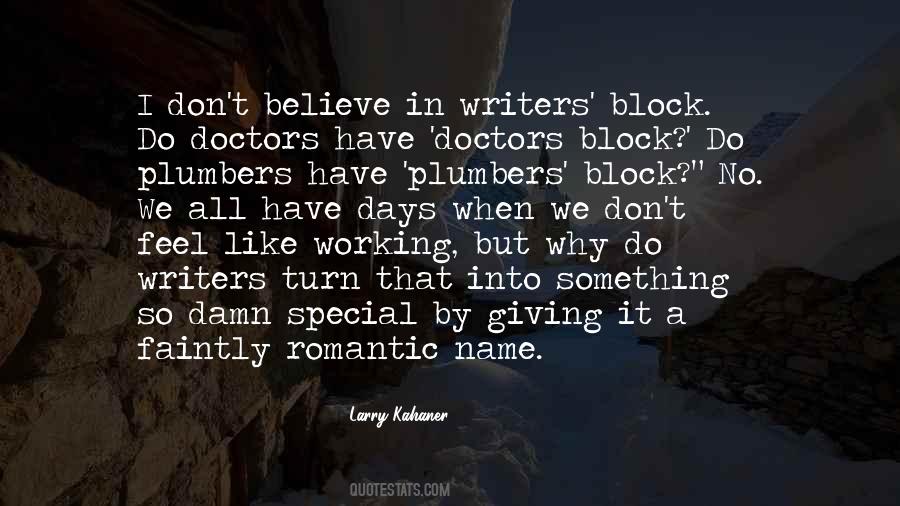 #82. You connect yourself to the viewer by by sharing something that is inside of you that connects with something inside of him. All you have as your guide is that you know what moves you. - Author: Steven Brust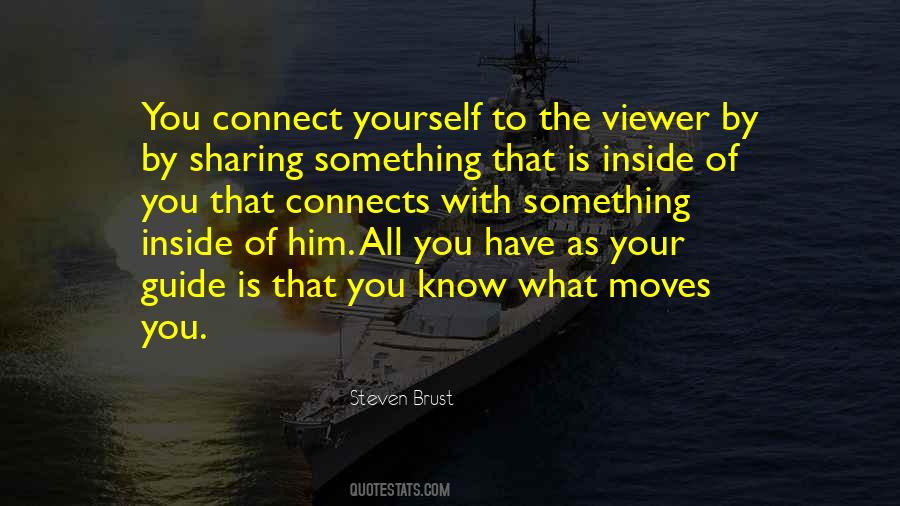 #83. I have found that a writer is formed not so much by their experiences but by the way in which they view and capture those experiences. - Author: Sophia Rose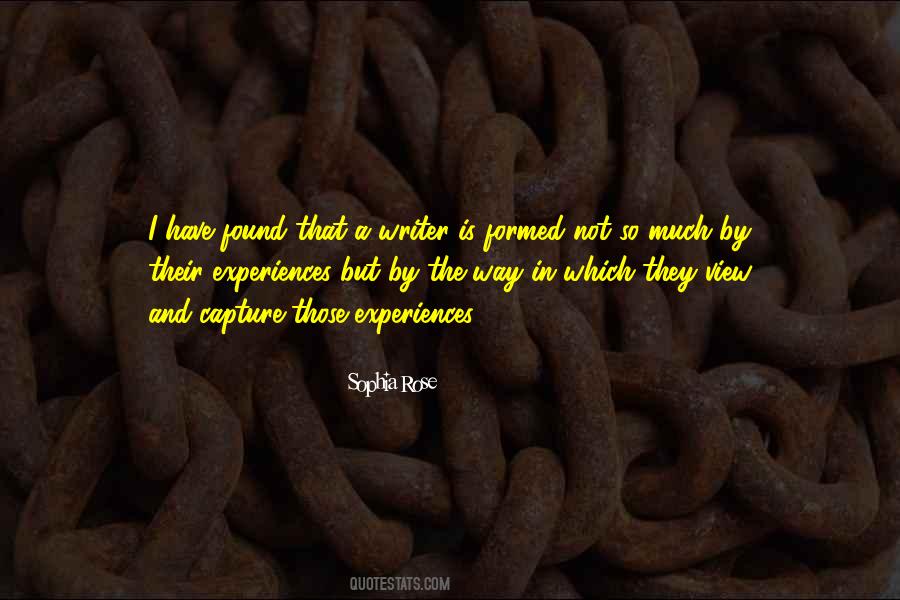 #84. All deeply good characters in imaginative literature, have to be, as it were, diluted with weakness or eccentricity; for only on such conditions are they comprehensible by readers and expressible by writers. Aldous Huxley - Author: Nicholas Murray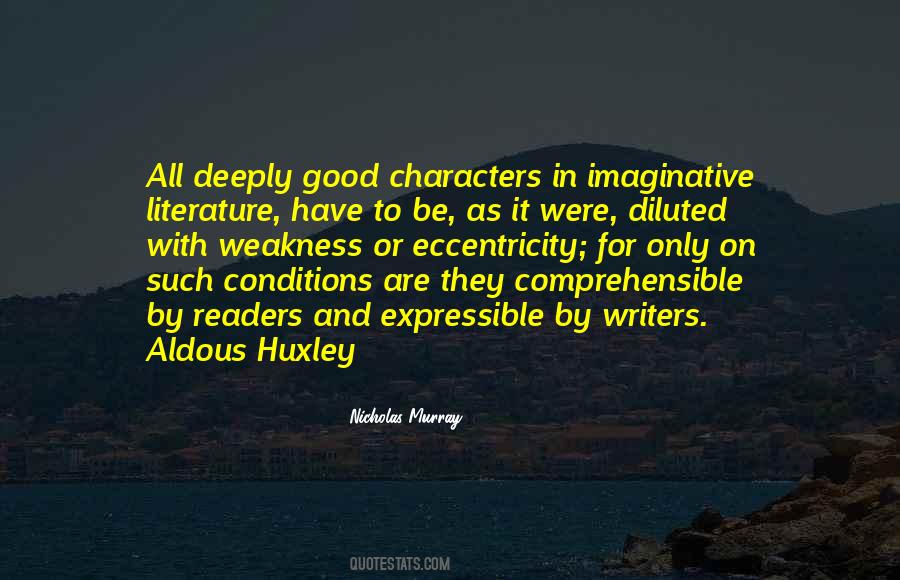 #85. Why do I write? Out of fear. Out of fear that the memory of the people I write about might go lost. Out of fear that the memory of myself might get lost. Or even just to be shielded by a story, to slip inside a story and stop being recognizable, controllable, subject to blackmail. - Author: Fabrizio De Andre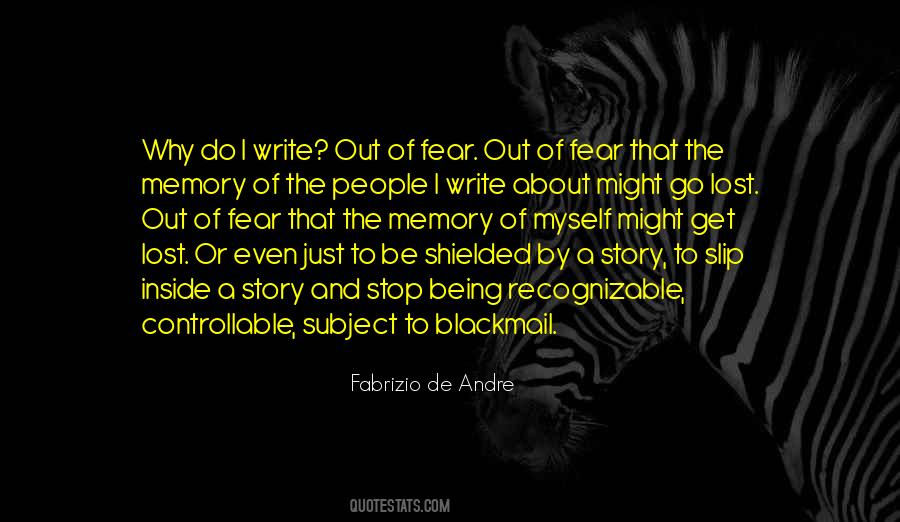 #86. Dance above the surface of the world. Let your thoughts lift you into creativity that is not hampered by opinion. - Author: Red Haircrow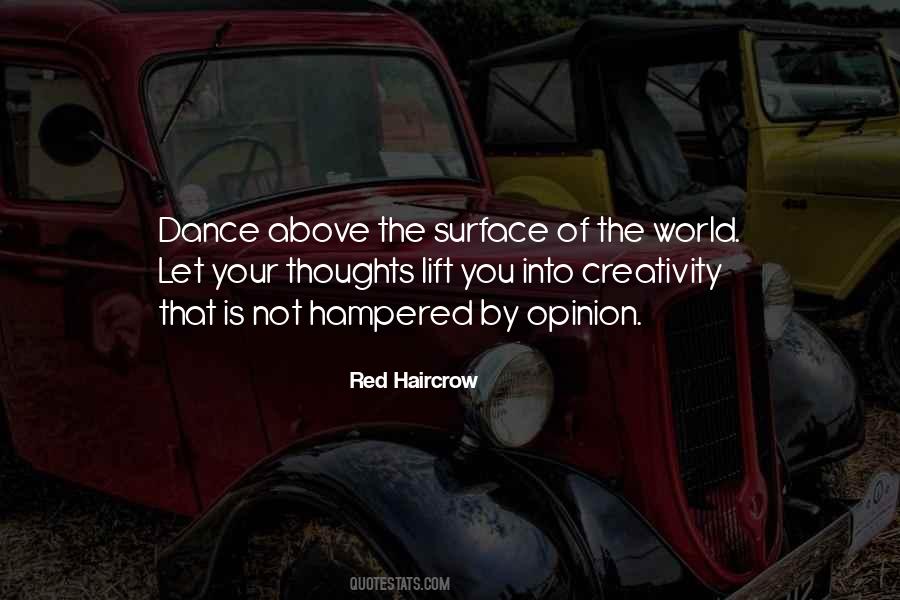 #87. The writer must be universal in sympathy and an outcast by nature: only then can he see clearly. - Author: Julian Barnes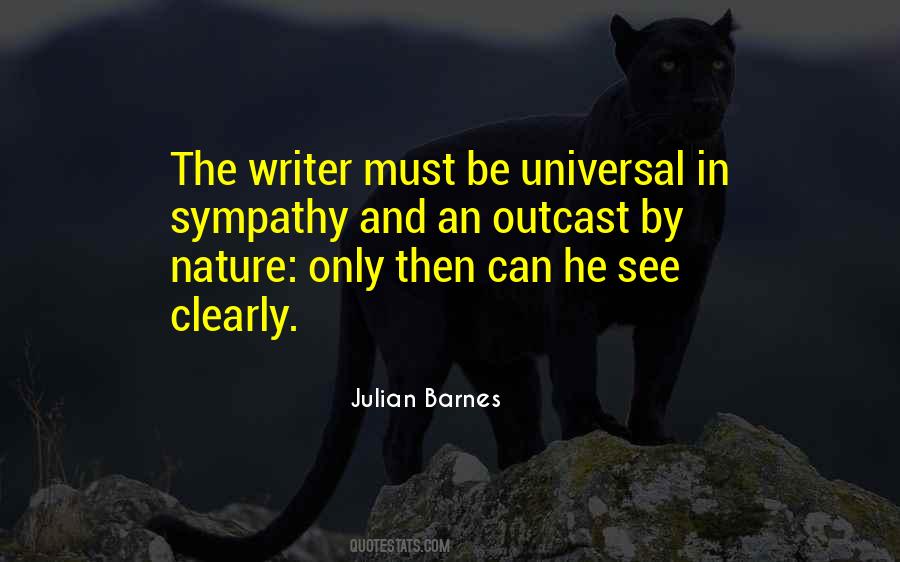 #88. I am always chilled and astonished by the would-be writers who ask me for advice and admit, quite blithely, that they "don't have time to read." This is like a guy starting up Mount Everest saying that he didn't have time to buy any rope or pitons. - Author: Stephen King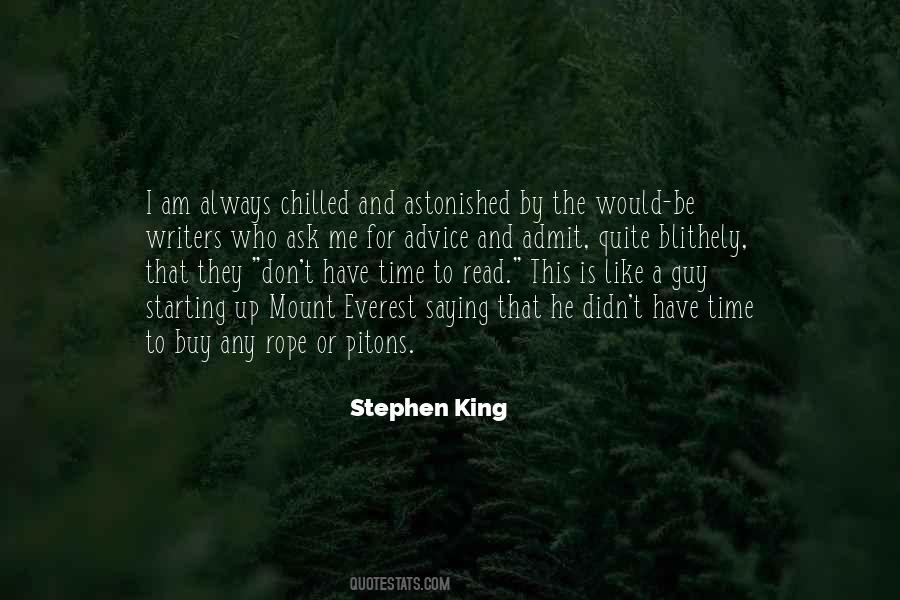 #89. The design of a book is the pattern of a reality controlled and shaped by the mind of a writer. - Author: John Steinbeck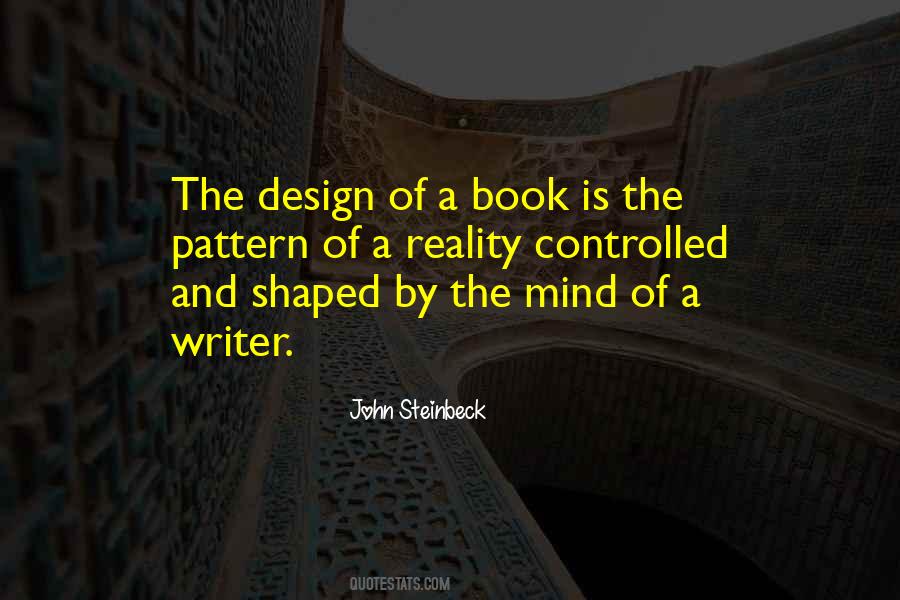 #90. Writers will often find themselves steering by stars that are disturbingly in motion. - Author: William Strunk Jr.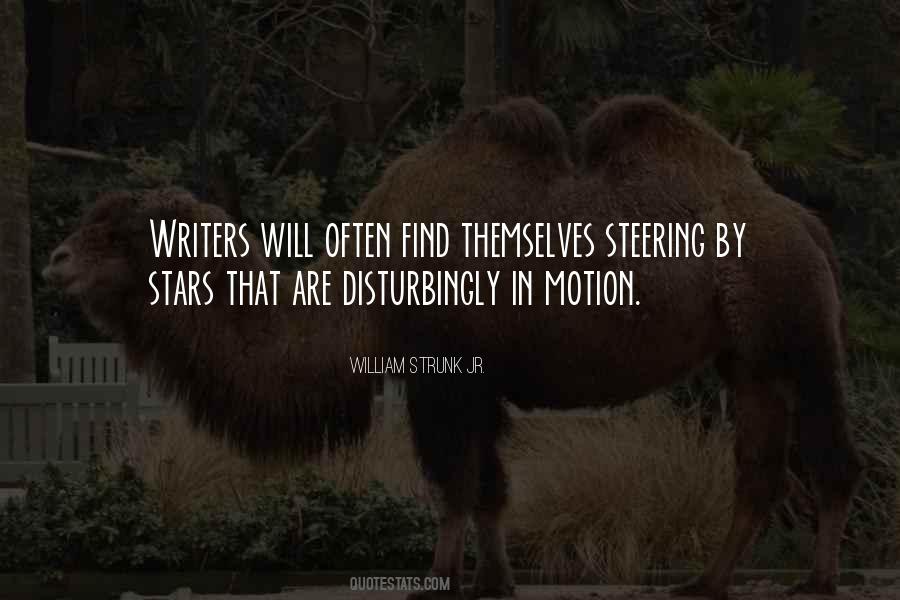 #91. No one says a novel has to be one thing. It can be anything it wants to be, a vaudeville show, the six o'clock news, the mumblings of wild men saddled by demons. - Author: Ishmael Reed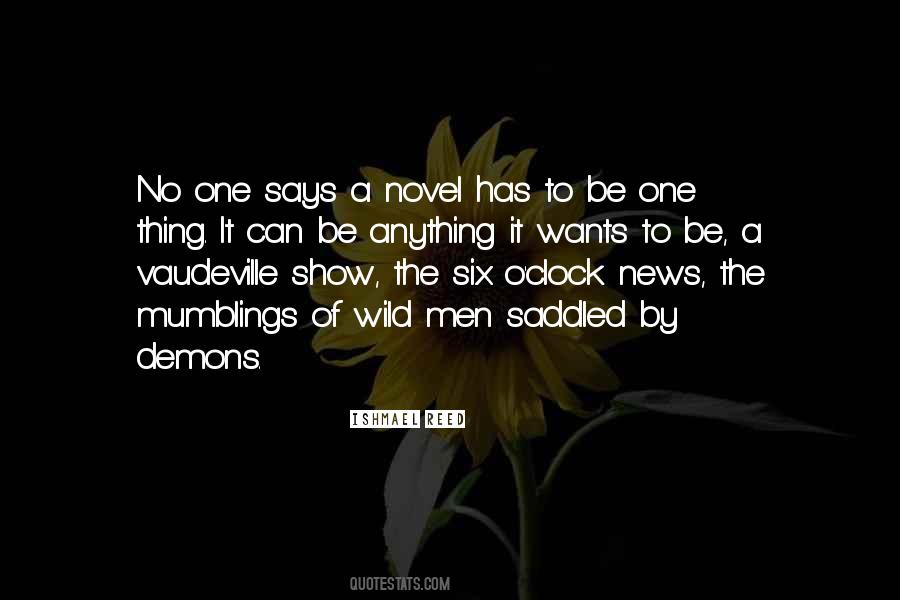 #92. Anyway, the way political history is passed down is influenced and spoiled by the closeness of the writers to the political figures that they're writing about. It's a sad state of affairs, but there's probably more veracity of reporting in my work than there is in the newspapers. - Author: Raymond Pettibon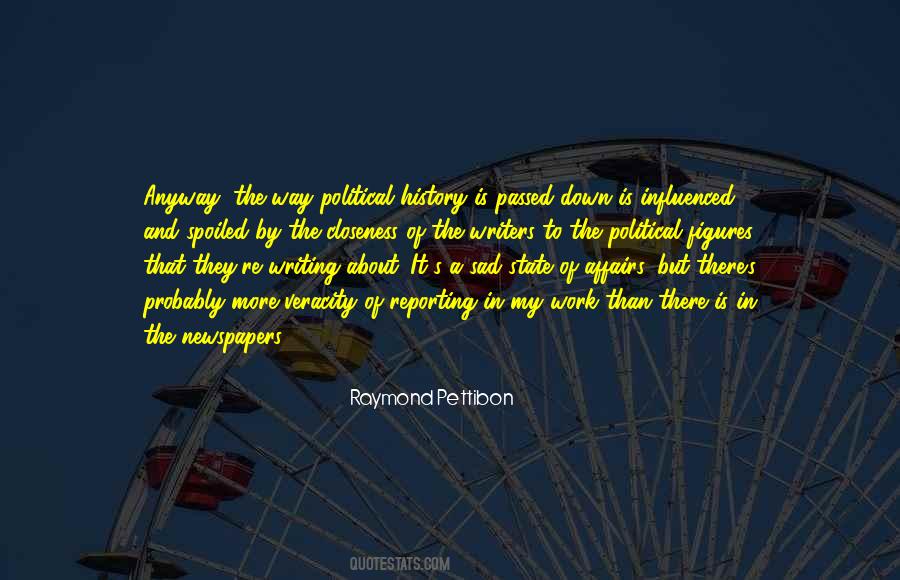 #93. We write out of our humanity by writing through our direct experience. That which is most personal is most general, which becomes both our insight and protection as a writers. This is our authority as women, as human beings. - Author: Terry Tempest Williams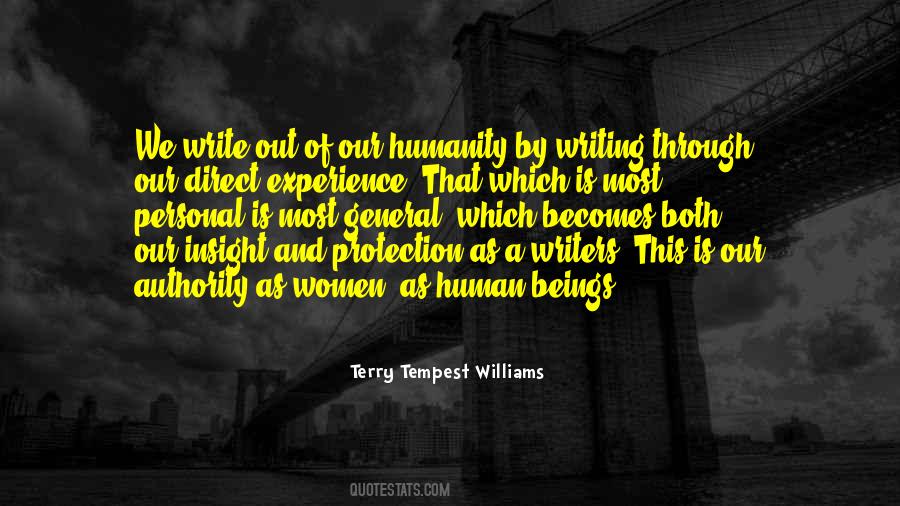 #94. Other people get into occupations by accident or design; but writers are born. I could work at selling motels, or slopping hogs, for fifty years, but if someone asked my occupation, I'd say writer, even if I'd never sold a word. Writers write. Other people talk. - Author: W.P. Kinsella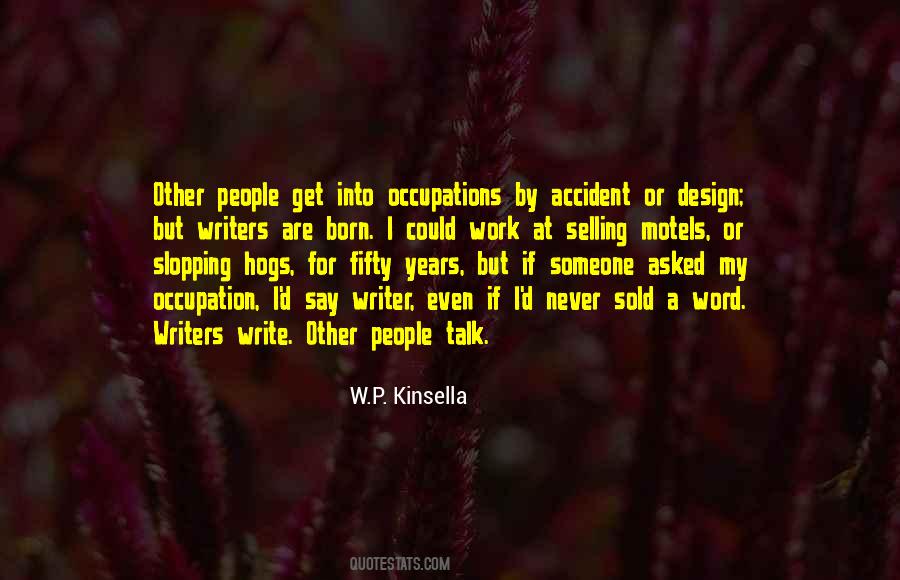 #95. The isolated imagination is easily corrupted by theory, but the writer inside his community seldom has such a problem. - Author: Flannery O'Connor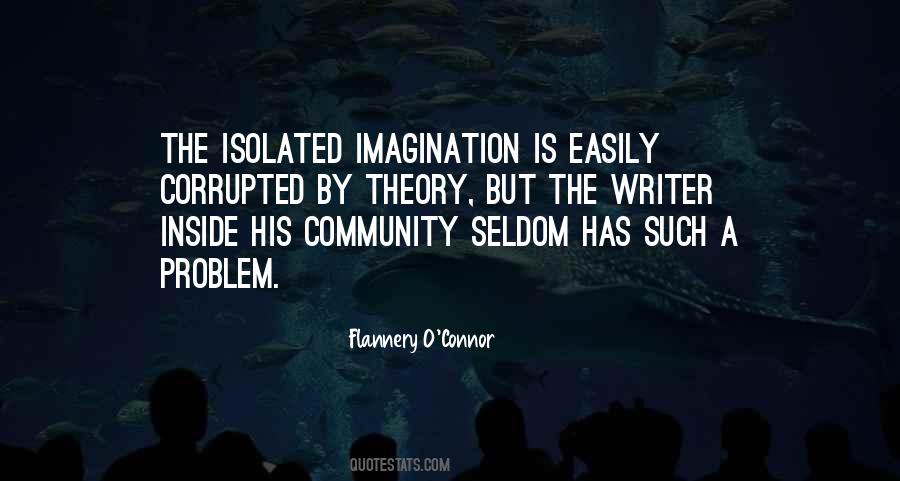 #96. By definition he [the writer] cannot put himself today in the service of those who make history; he is at the service of those who suffer it - Author: Albert Camus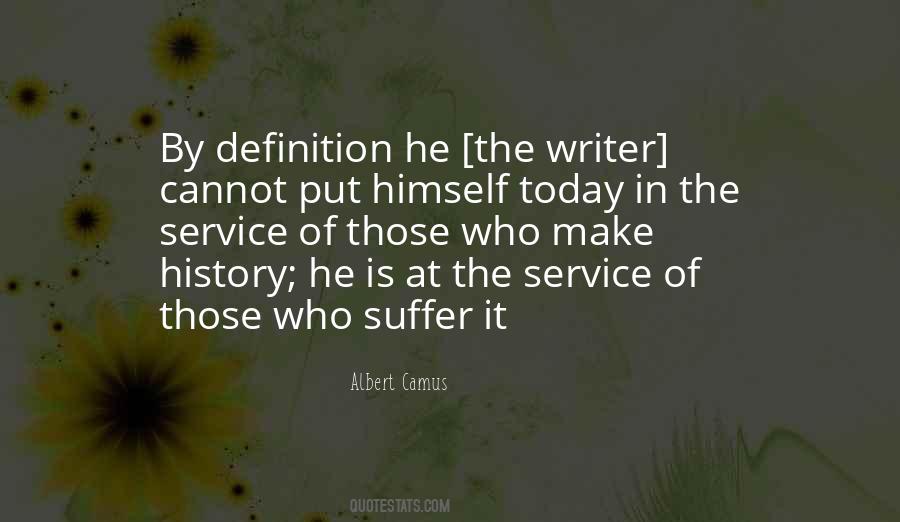 #97. Don't talk about writing. Write. Don't show unfinished work to anyone. Don't show finished work to non-writers. Get your opinions, not from friends and family, but by sending your work out to editors. An endless stream of rejection slips means you need to learn more. So learn more. - Author: Holly Lisle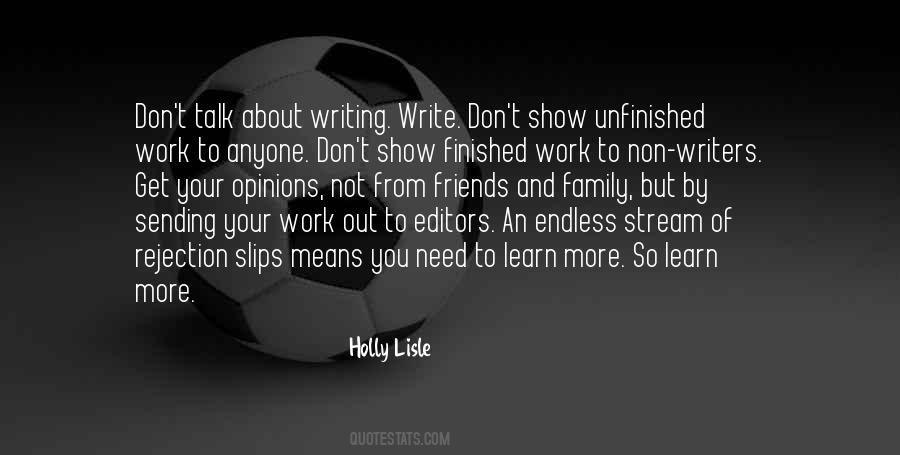 #98. It is in this matter that I fall foul of so many American writers on writing; they seem to think that writing is a confidence game by means of which the author cajoles a restless, dull-witted, shallow audience into hearing his point of view. Such an attitude is base, and can only beget base prose. - Author: Robertson Davies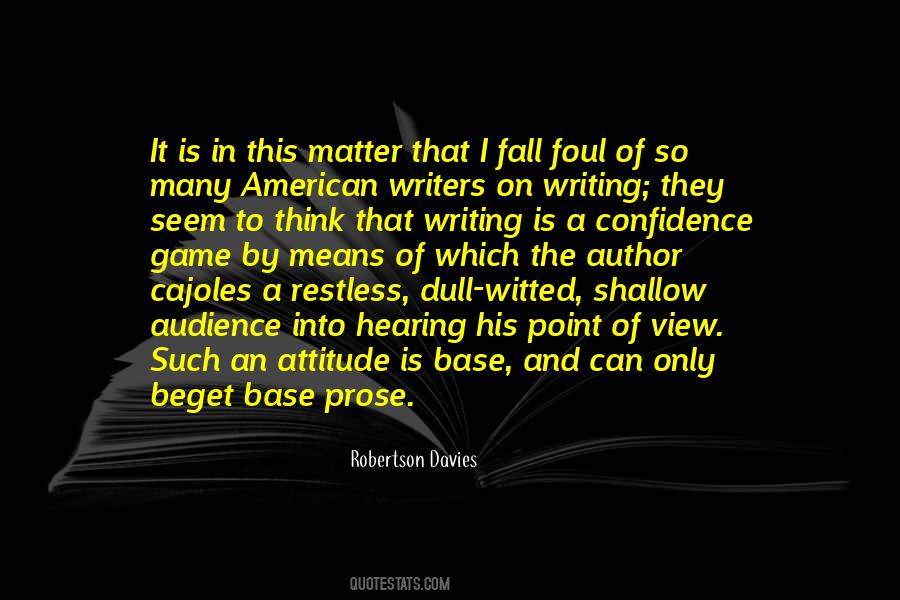 #99. One of the things that draws writers to writing is that they can get things right that they got wrong in real life by writing about them. - Author: Tobias Wolff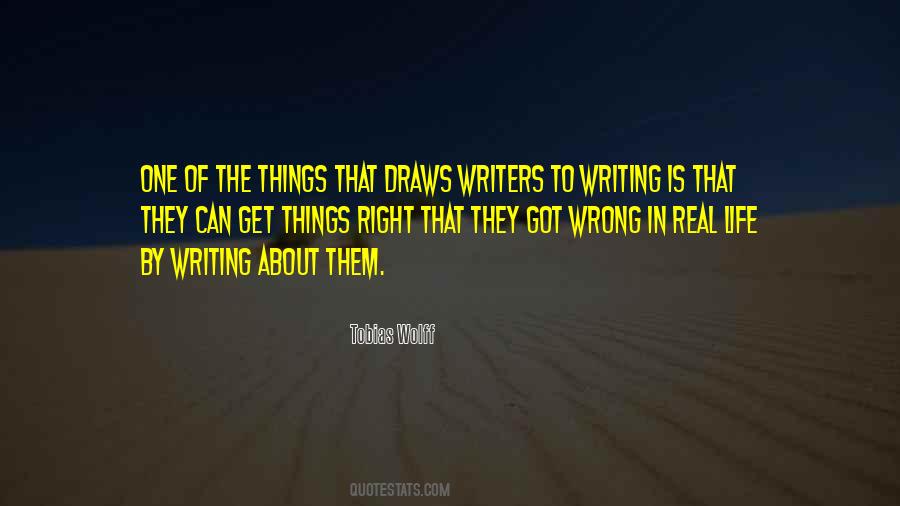 #100. In fiction writing, I would say there are several different strands that have been woven through my own writing, and each influenced by a different group of writers. - Author: Alan Lightman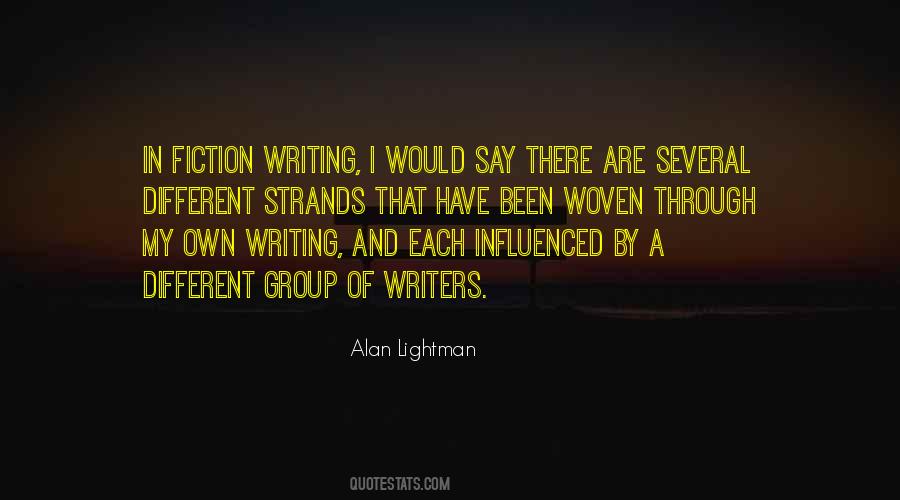 Famous Authors
Popular Topics