Third Person In Friendship Famous Quotes & Sayings
List of top 32 famous quotes and sayings about third person in friendship to read and share with friends on your Facebook, Twitter, blogs.
Top 32 Quotes On Third Person In Friendship
#1. A divine person is the prophecy of the mind; a friend is the hope of the heart. - Author: Ralph Waldo Emerson
#2. Feelings, rationale and values are the top qualities that make a person exceedingly human. - Author: Janvier Chouteu-Chando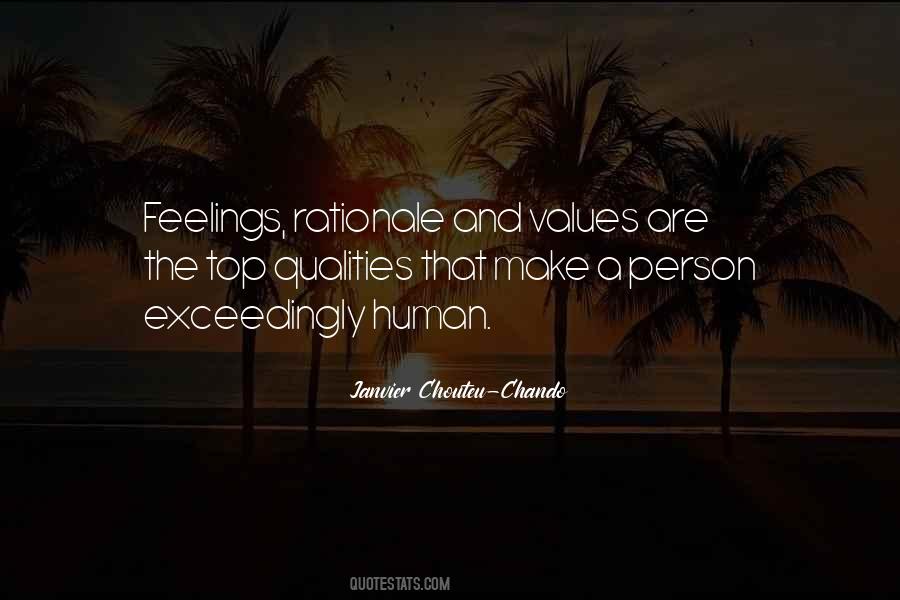 #3. Friendship, as has been said, consists in a full commitment of the will to another person with a view to that person's good. - Author: Pope John Paul II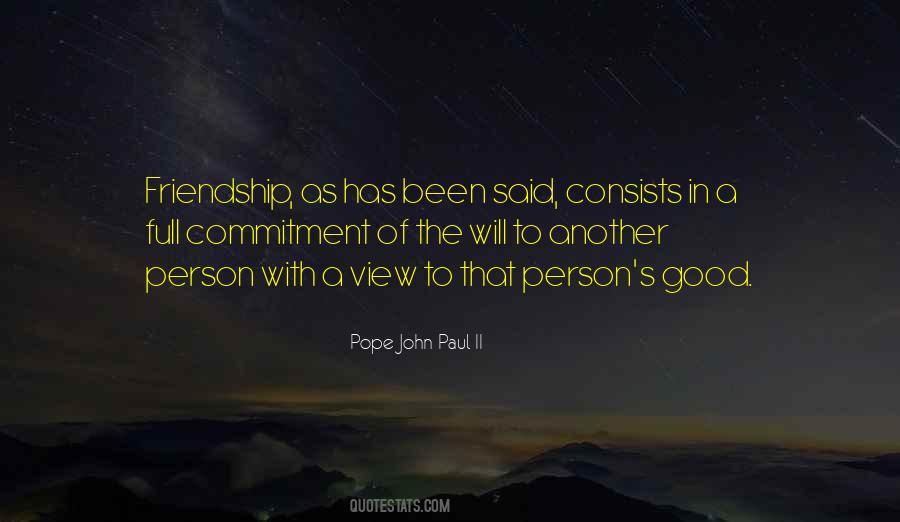 #4. You miss a lot of a person's life when you don't keep in touch. Maybe that's the point. - Author: Bryant A. Loney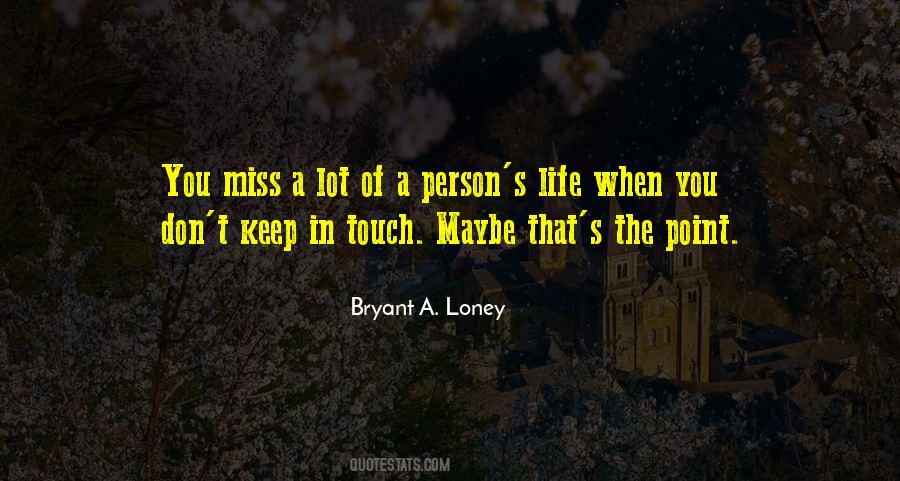 #5. Love and passion are well and good while they last, but in the end what mattes is whether you like the person you are with. Friendship and companionship matter more. They are the things that last. And if in the end we learn to be friends, I will be content. - Author: Arlene J. Chai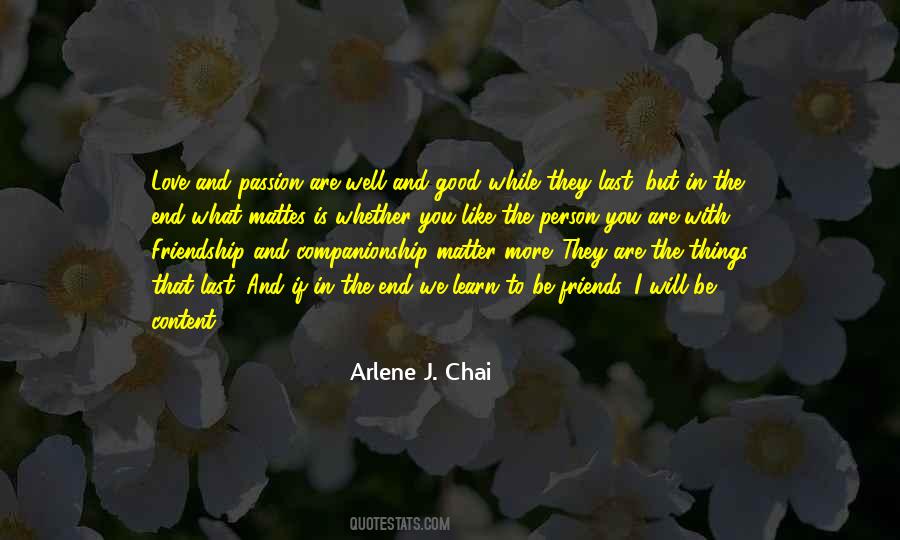 #6. Honesty is not always the best
policy when it hurts the
person you care about the
most and pushes them away. - Author: Alison G. Bailey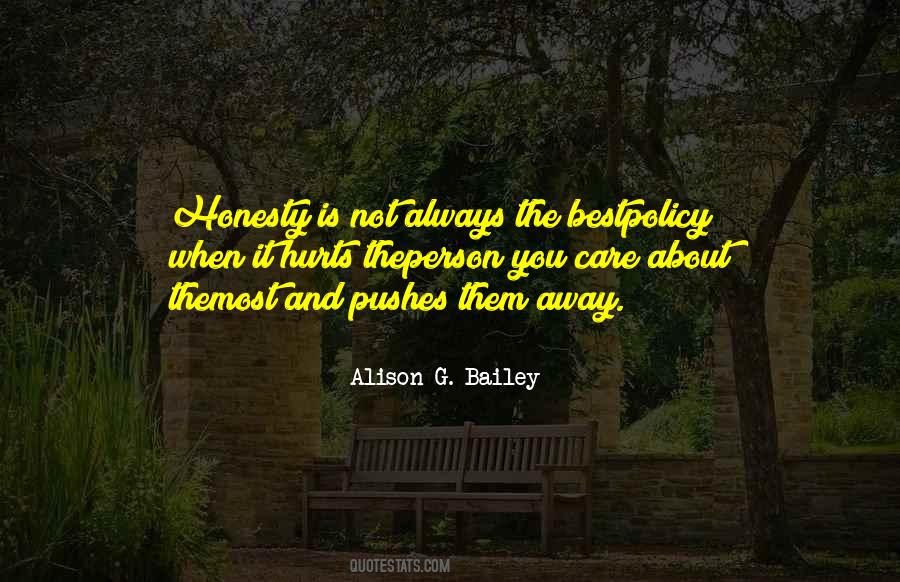 #7. Every once in a while your world stands still ... There are certain friendships that are so important they leave a mark on you long after the person is gone. - Author: Art Buchwald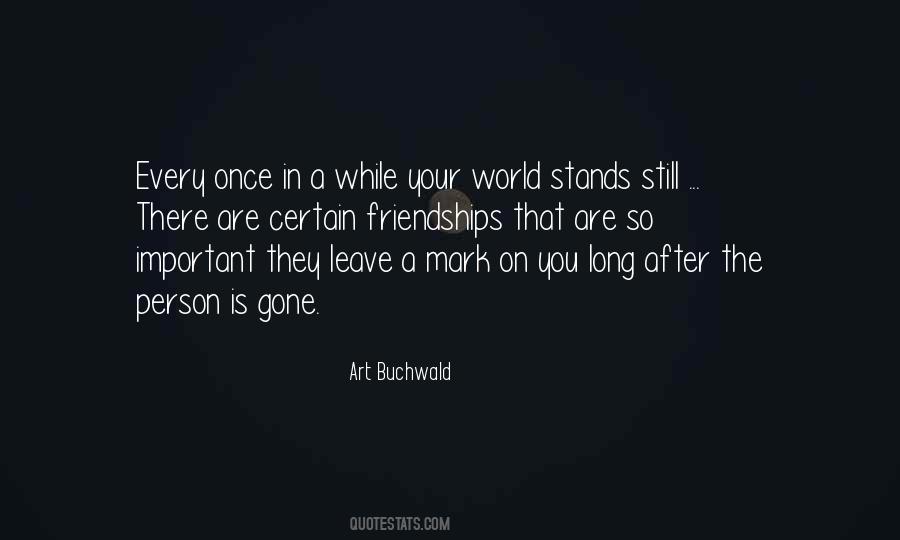 #8. Friendship is born at that moment when one person says to another: What! You too? - Author: C.S. Lewis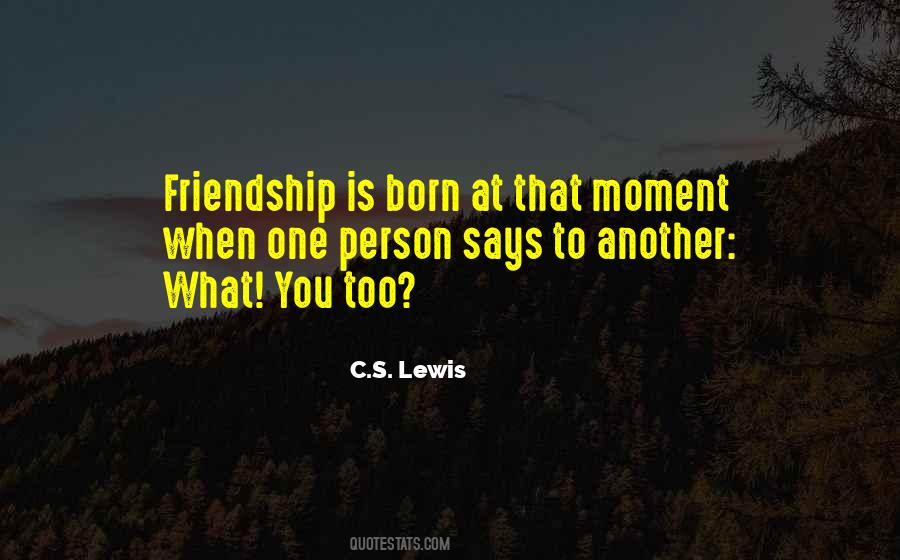 #9. Marriage is a framework to preserve friendship. It is valuable because it gives much more room to develop than just living together. It provides a base from which a person can work at understanding himself and another person. - Author: Robertson Davies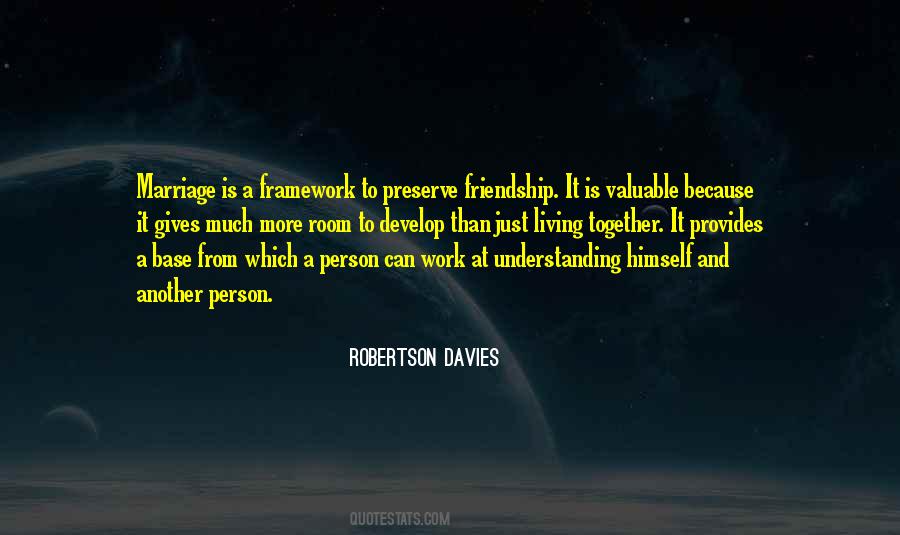 #10. If a normally kind, agreeable person makes an enemy of you, you ought to ask yourself why. - Author: Joyce Rachelle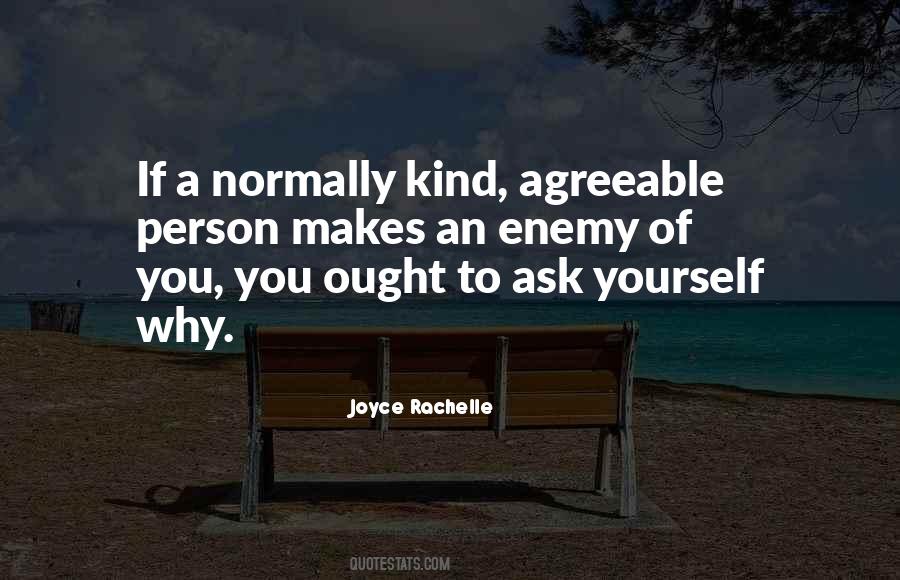 #11. To know a person in his home is not to know him at all: to meet him on a country road with only his baggage is to at last contact the core, the inner cell of his personality. - Author: John Tibbetts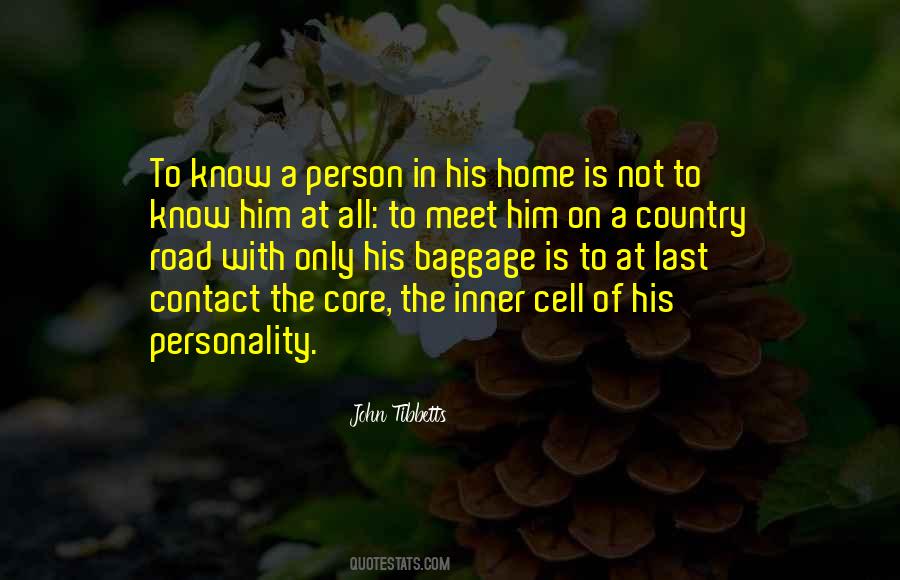 #12. You'd be hard-pressed to find an old person who would trade in a true friend for any amount of popularity or fame. You'd also be hard-pressed to find a young person who wouldn't. - Author: Dan Pearce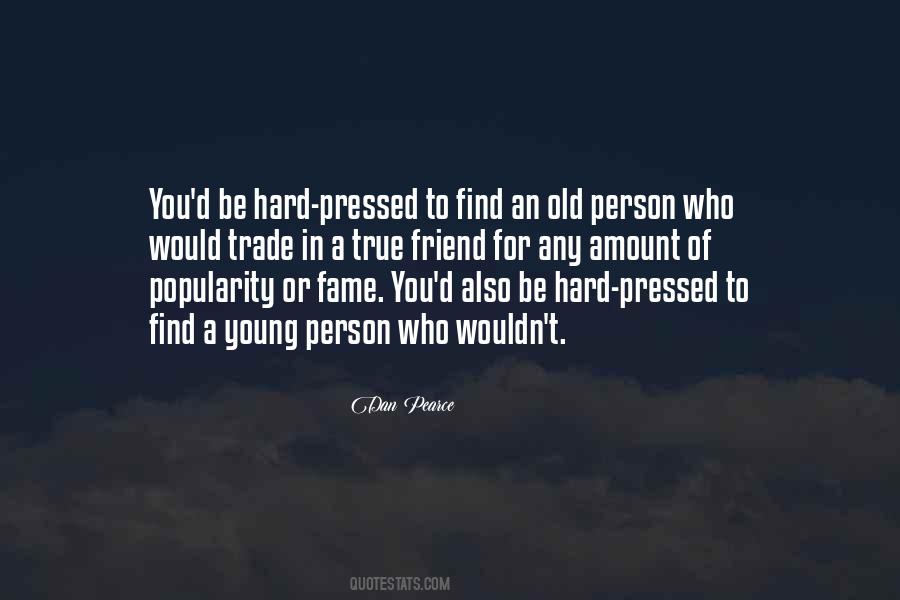 #13. A Platonic friendship is perhaps only possible when one or other of the Platonists is in love with a third person. - Author: Evelyn Beatrice Hall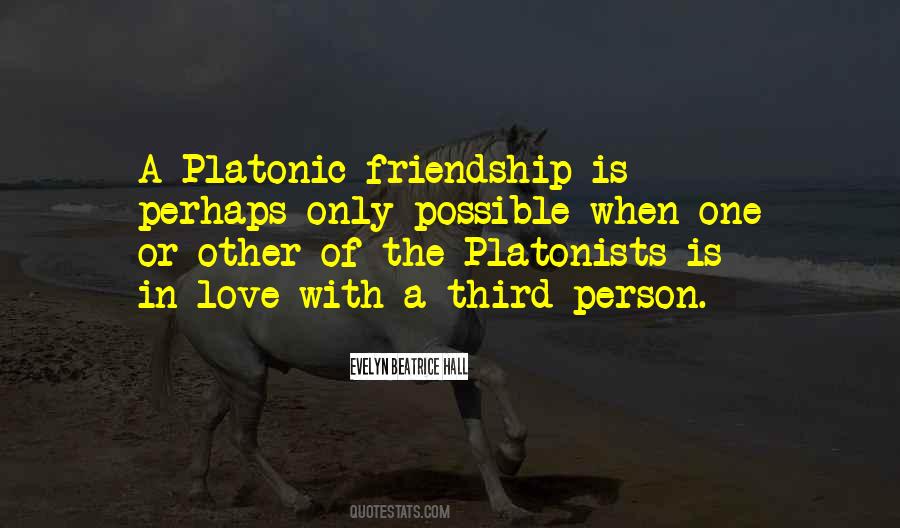 #14. Snow Flower was my old same for life. I had a greater and deeper love for her than I could ever feel for a person who was my husband. - Author: Lisa See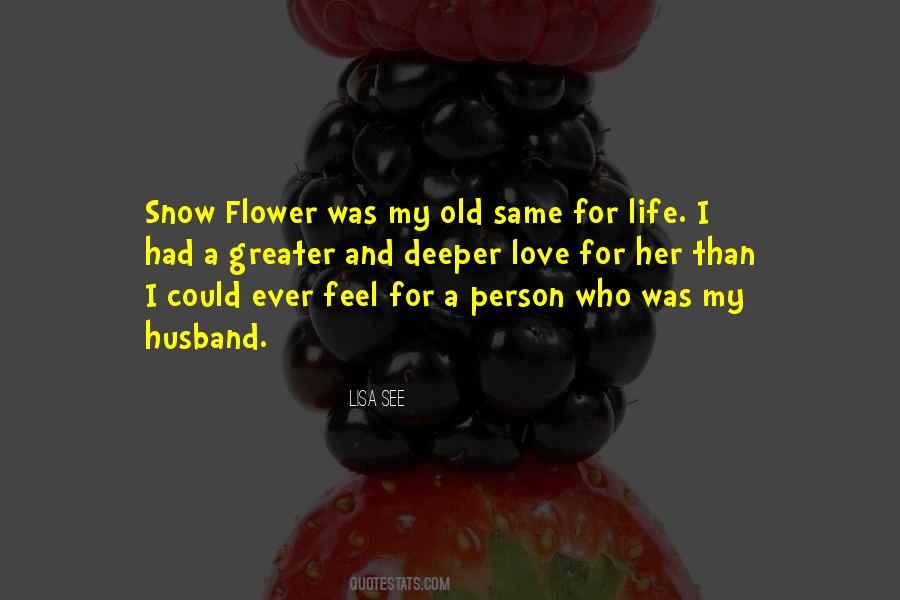 #15. A friend is a person whom you can love without judging and share your thoughts without fearing. - Author: Debasish Mridha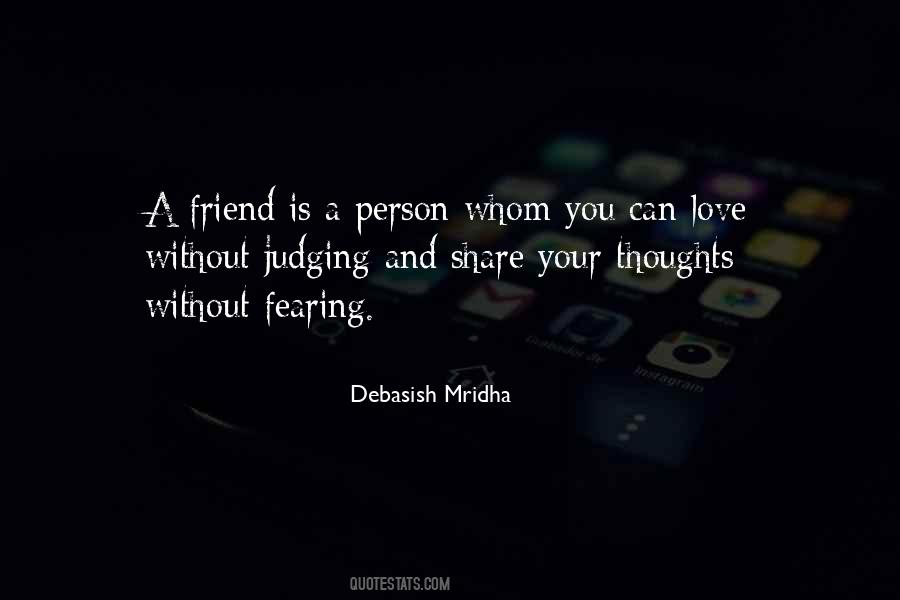 #16. A true friend is a person who knows the darkest part of your life and still loves you. - Author: Osunsakin Adewale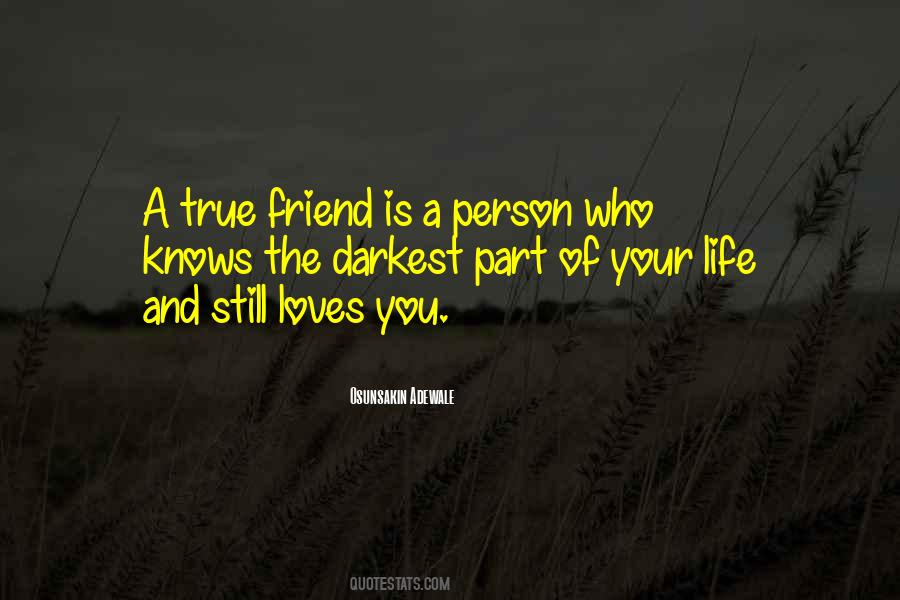 #17. Become the kind of person who brightens a room just by entering it. - Author: H. Jackson Brown Jr.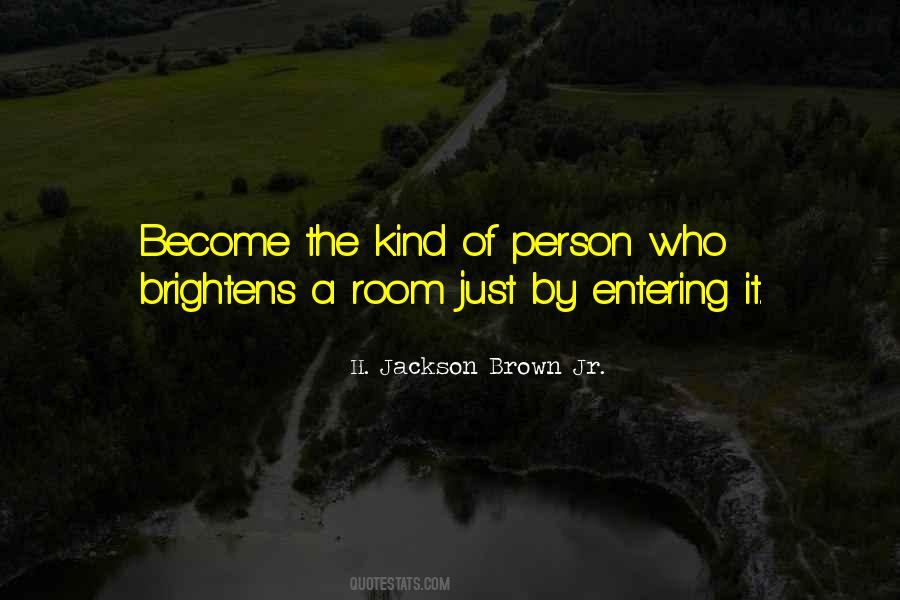 #18. Don't flatter yourself that friendship authorizes you to say disagreeable things to your intimates. The nearer you come into relation with a person, the more necessary do tact and courtesy become. - Author: Oliver Wendell Holmes Jr.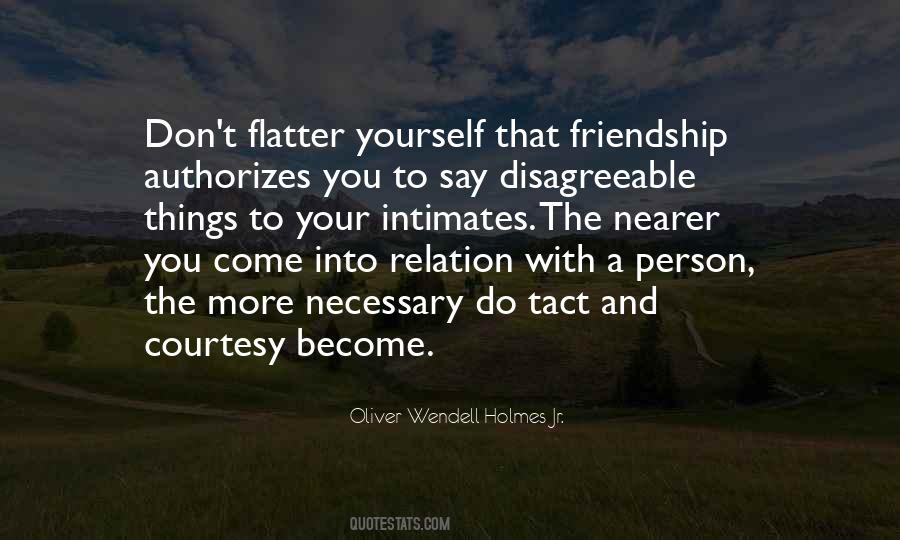 #19. I realize i will never hear from dena again, and i will never call her. it gives me a chill. it is a strange thing to end a friendship, even if you know it's what you want. it's like a death; all of a sudden your experience of a person become finite. - Author: Melissa Bank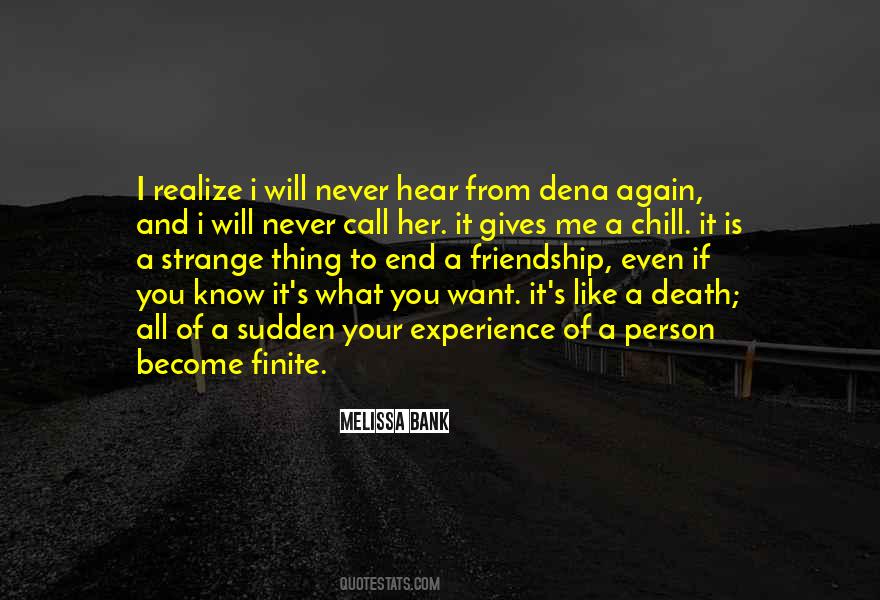 #20. One way to tell if you're really comfortable with a person is if you can be quiet together sometimes and not feel awkward. If you don't feel obligated to say something brilliant or funny or surprising or cool. You can just be together. You can just be. - Author: Phyllis Reynolds Naylor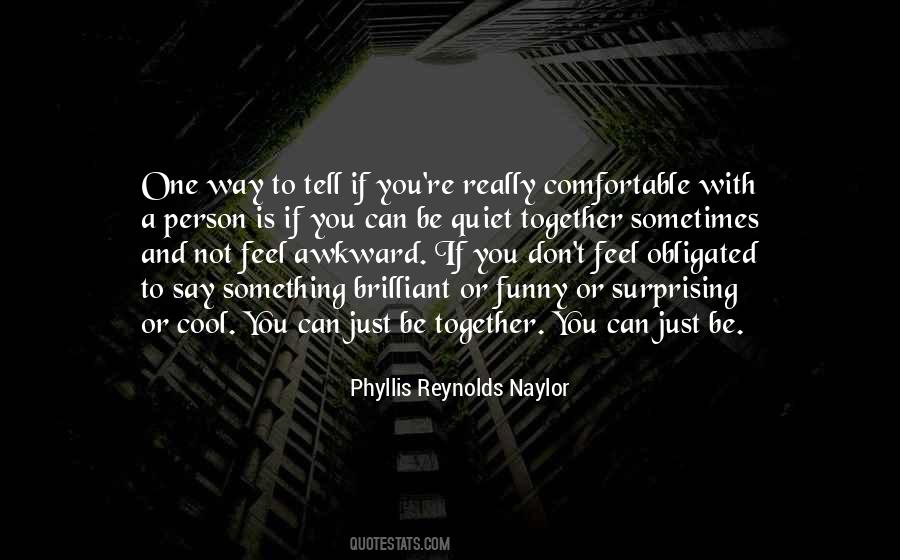 #21. You had to know a person well to make them laugh like that. - Author: Cassandra Clare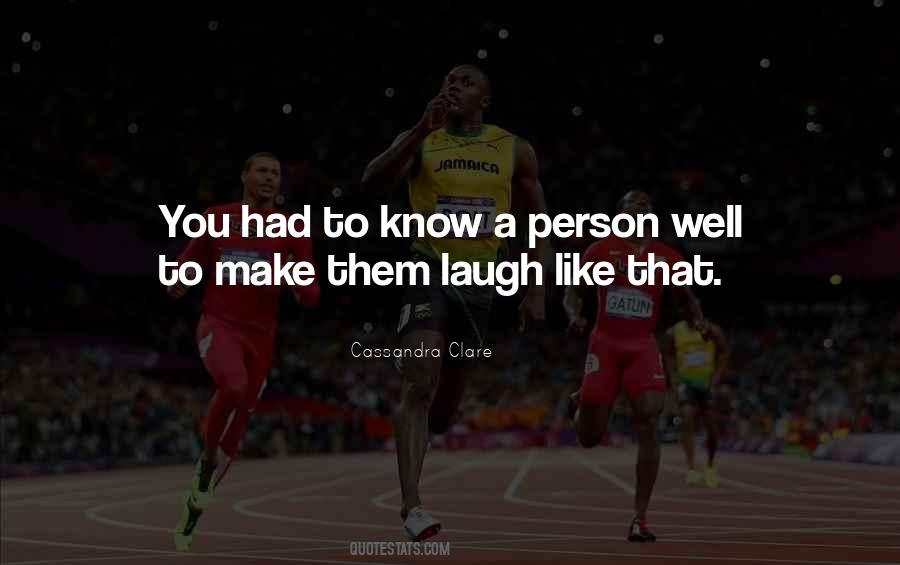 #22. An evil person will have evil friends;
a righteous person will have righteous friends.
The company you keep is hidden treasure or masked demise. - Author: Matshona Dhliwayo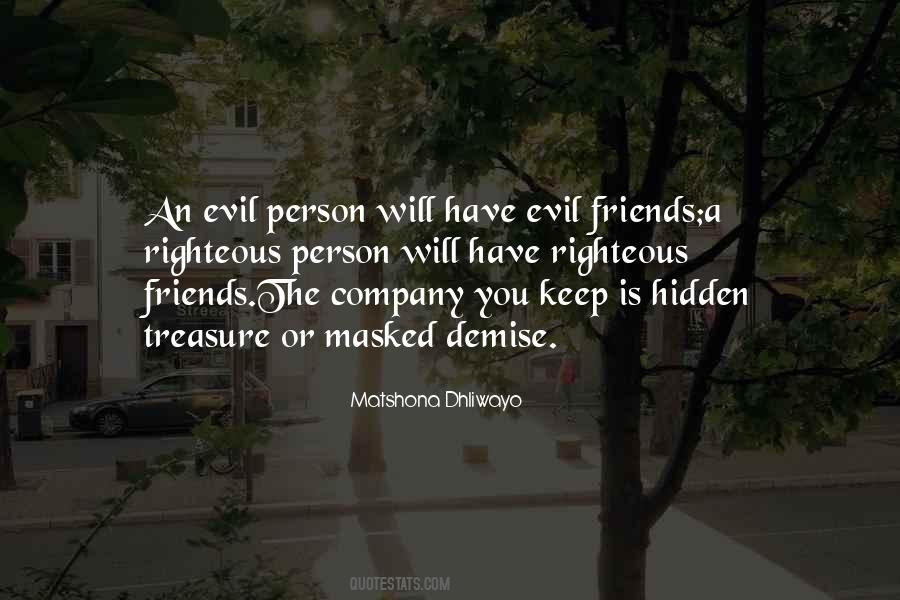 #23. Madame Merle had once said that, in her belief, when a friendship ceased to grow, it immediately began to decline - there was no point of equilibrium between liking a person more and liking him less. - Author: Henry James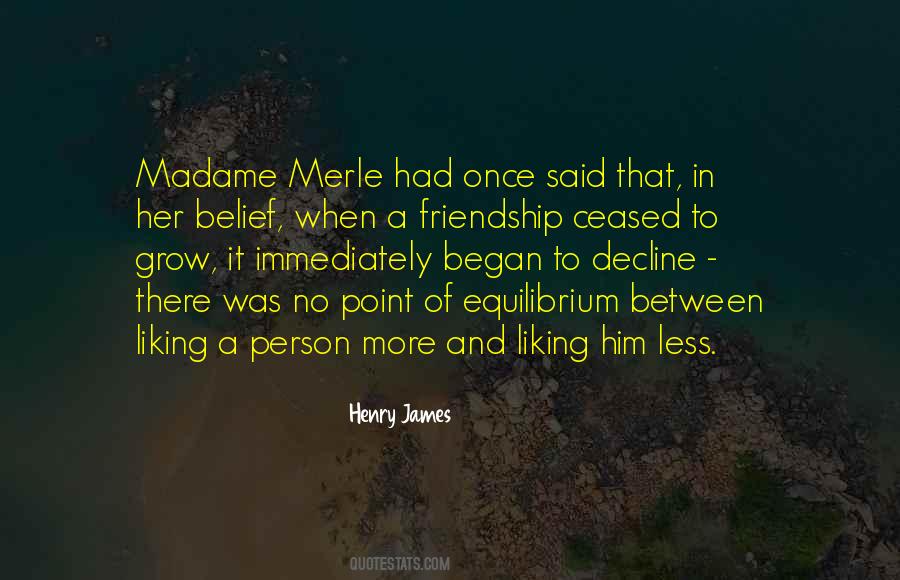 #24. It is not easy to stop thinking ill of others.Usually one must enter into a friendship with a person who has accomplished that great feat himself.Then something might start to rub off on you of that true elegance. - Author: Hafez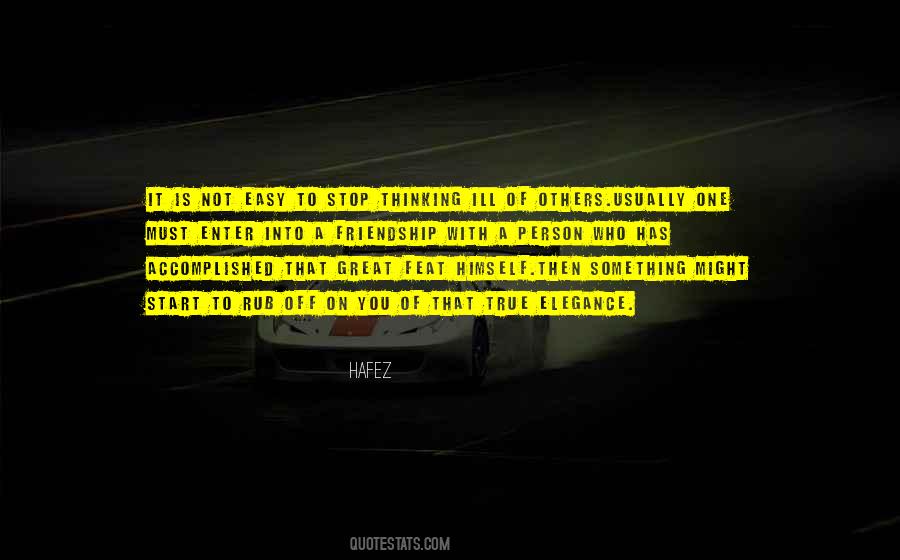 #25. In civilized society [a person] stands at all times in need of the cooperation and assistance of great multitudes," Smith wrote, "while his whole life is scarce sufficient to gain the friendship of a few persons. - Author: Arthur Herman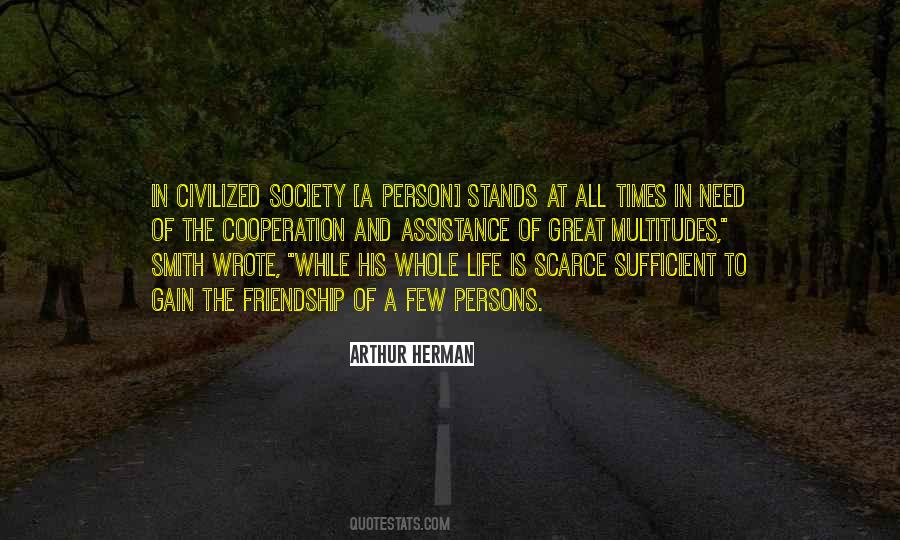 #26. Friendship is the inexpressible comfort of feeling safe with a person, having neither to weigh thoughts nor measure words. - Author: George Eliot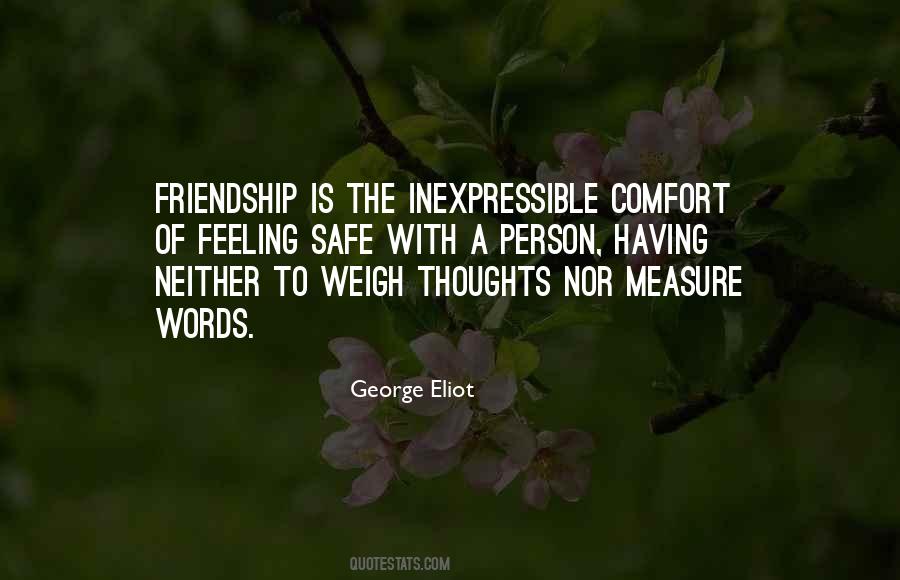 #27. Always show more kindness than seems necessary, because the person receiving it needs it more than you will ever know. - Author: Colin Powell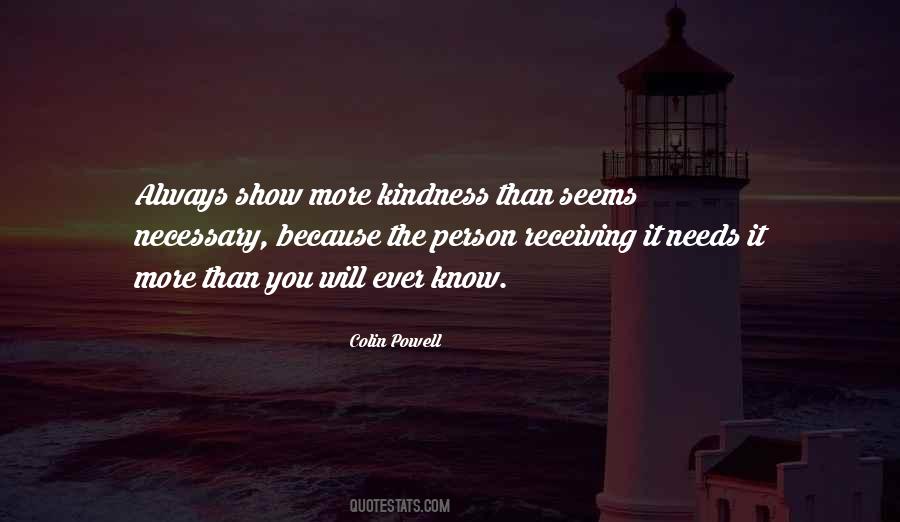 #28. I find too there are few Friendships in the World Marriage-Proof; especially when the Person our Friend marries has not a Soul particularly capable of the Tenderness of that Endearment ... we may generally conclude the Marriage of a Friend to be the Funeral of a Friendship ... - Author: Katherine Philips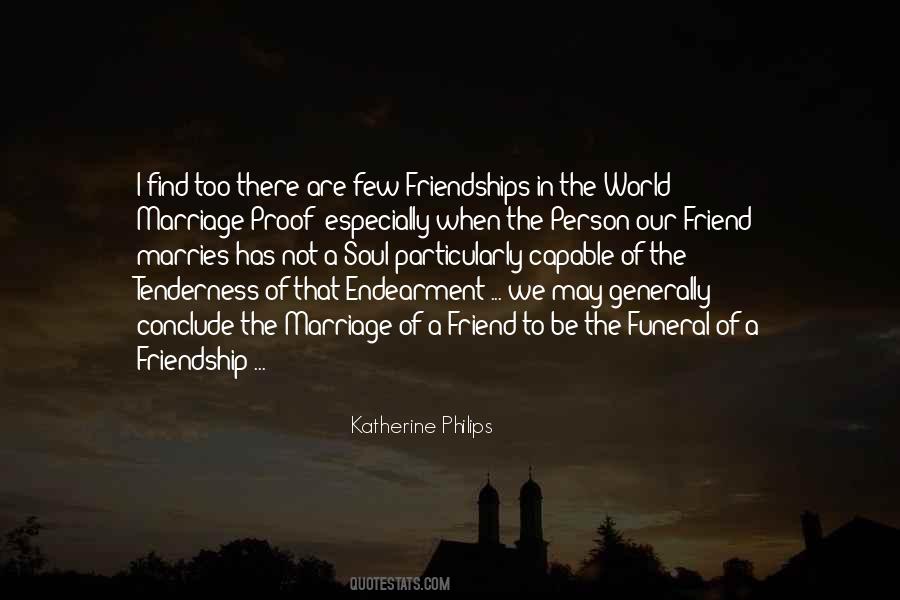 #29. Trouble is a part of life, and if you don't share it, you don't give the person who loves you enough chance to love you enough. - Author: Dinah Shore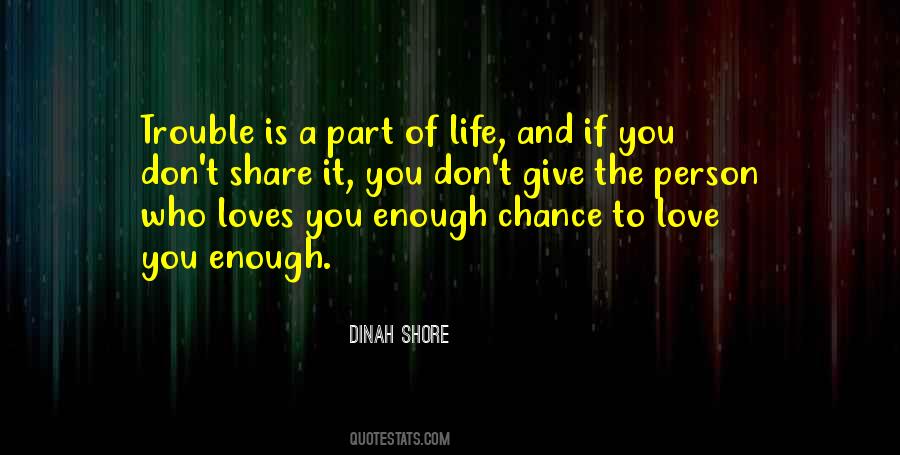 #30. If she allowed herself to give in to the whole sadness of it, she'd never ever be able to operate like a normal person again. - Author: Melina Marchetta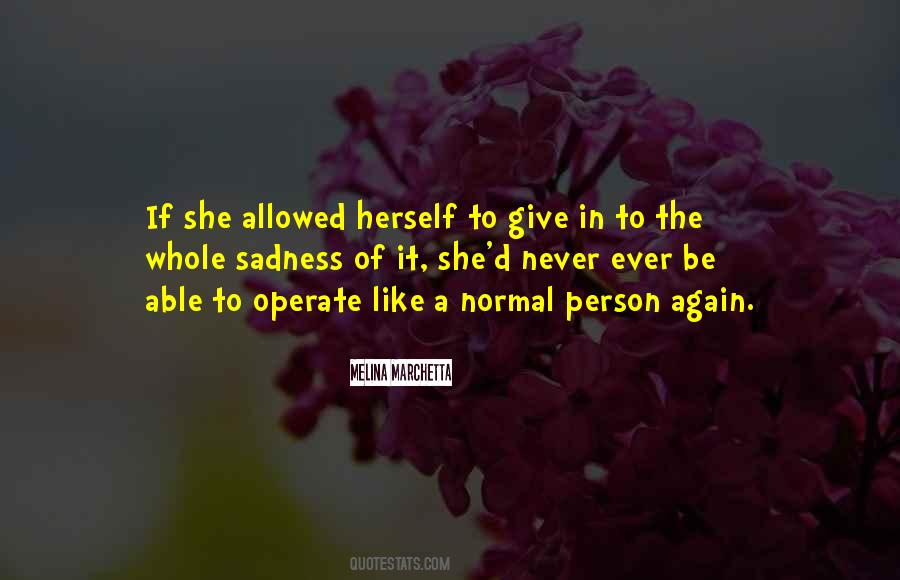 #31. Friends make the world bearable. It's an honor of sorts. Of all the people that a person knows, they pick you to be their friend, and you try to be worthy of that friendship. - Author: Ilona Andrews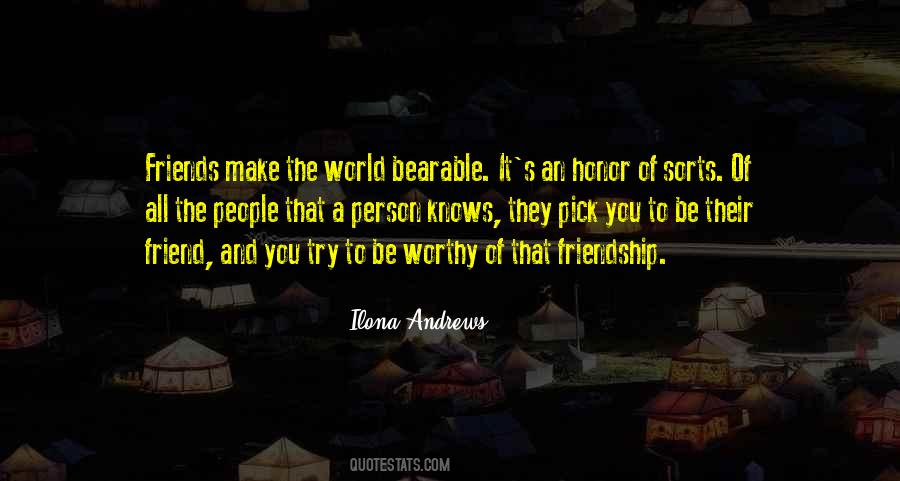 #32. The practical implementation of friendship, affection and love consists of incorporating the welfare (the rational welfare) of the person involved into one's own hierarchy of values, then acting accordingly. - Author: Ayn Rand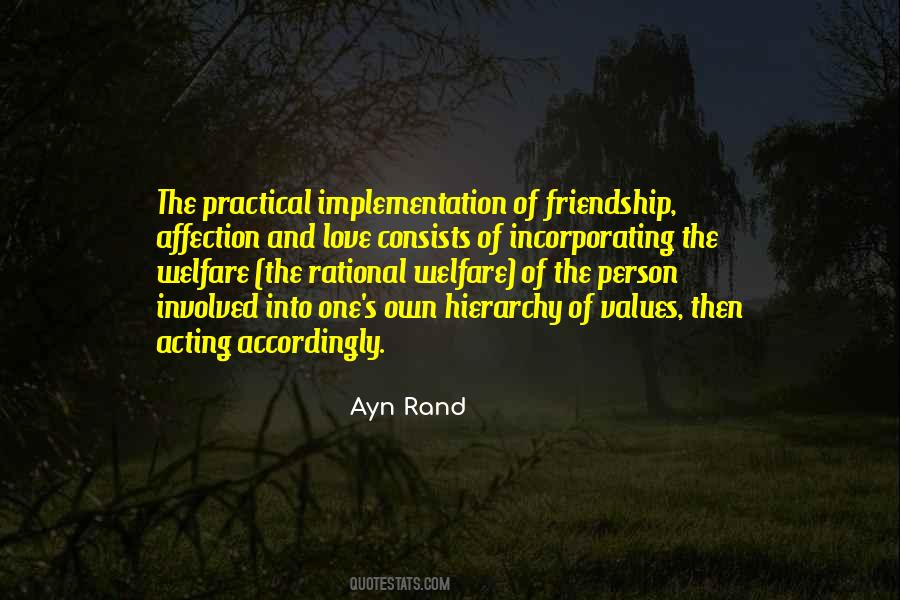 Famous Authors
Popular Topics