Myself Love Famous Quotes & Sayings
List of top 100 famous quotes and sayings about myself love to read and share with friends on your Facebook, Twitter, blogs.
Top 100 Quotes For Myself Love
#1. I find myself wishing that I could work that magic for her. That I could bring the smile back to her face. But I slap at those thoughts as if they were mosquitoes. What am I doing, caring so much about my best friend's love? I deny my feelings for her because they shouldn't exist. - Author: Amy Plum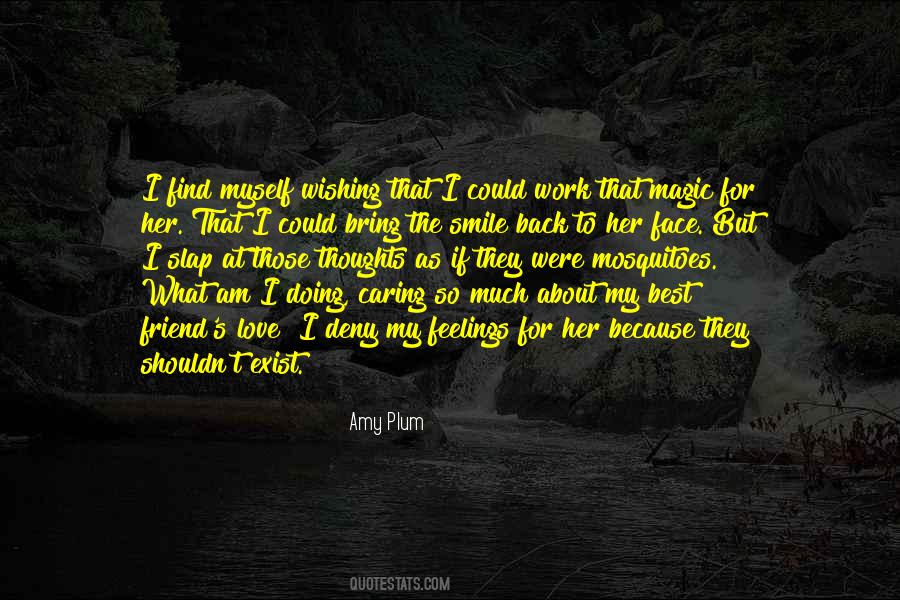 #2. As I love and approve of myself and others, my life gets better and better. - Author: Louise Hay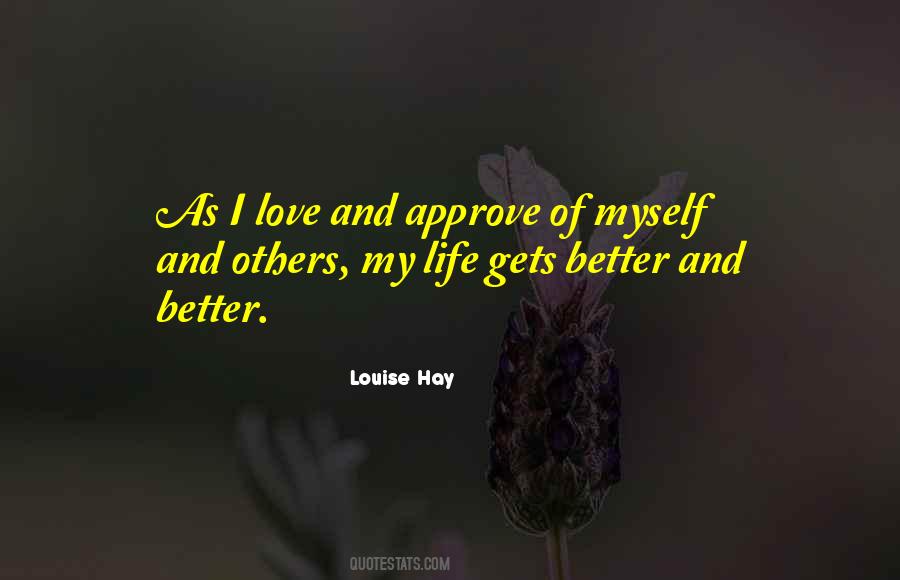 #3. Marriage is always something of a compromise, as I'm sure you're now aware. Any long-term relationship is - and one does have to see it in the long term, Charles. No, I expect your mother and myself will never divorce. It's uneconomic and, at my age, usually unnecessary. - Author: Martin Amis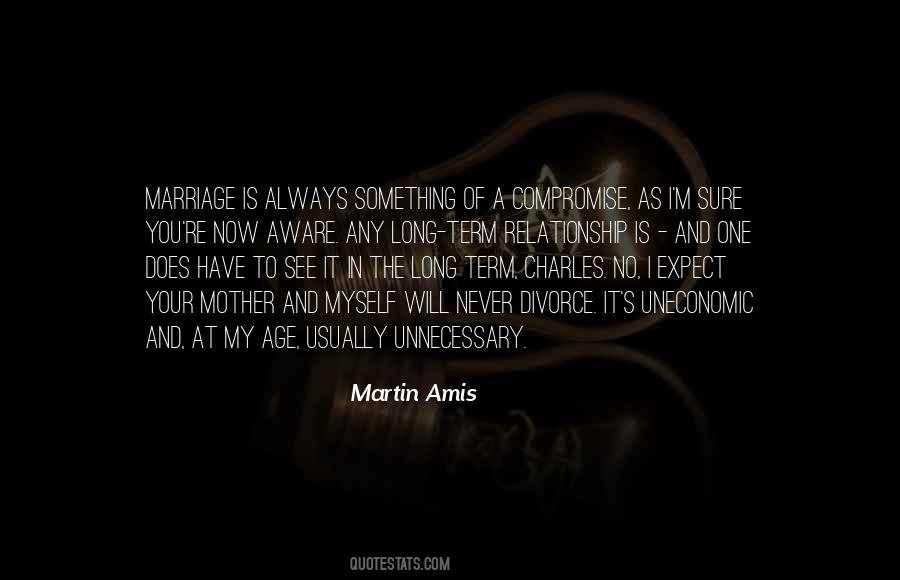 #4. The cavemen, when they saw the antelopes, they had to scratch them on to the caves because they needed to express the immediacy of what they were being affected by - and I love that. That is why I do what I do. I need to express myself. - Author: Alejandro Gonzalez Inarritu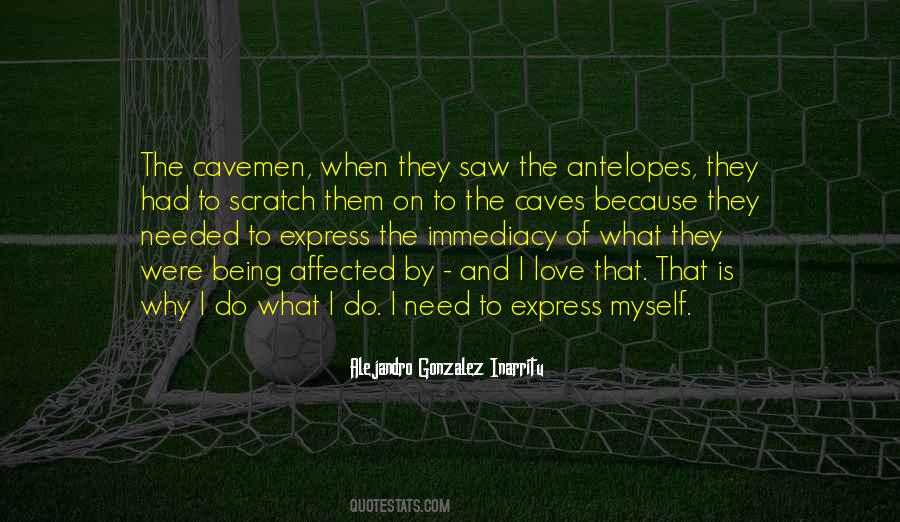 #5. She wanted, with her fickleness, to make my destruction constant; I want, by trying to destroy myself, to satisfy her desire. - Author: Miguel De Cervantes Saavedra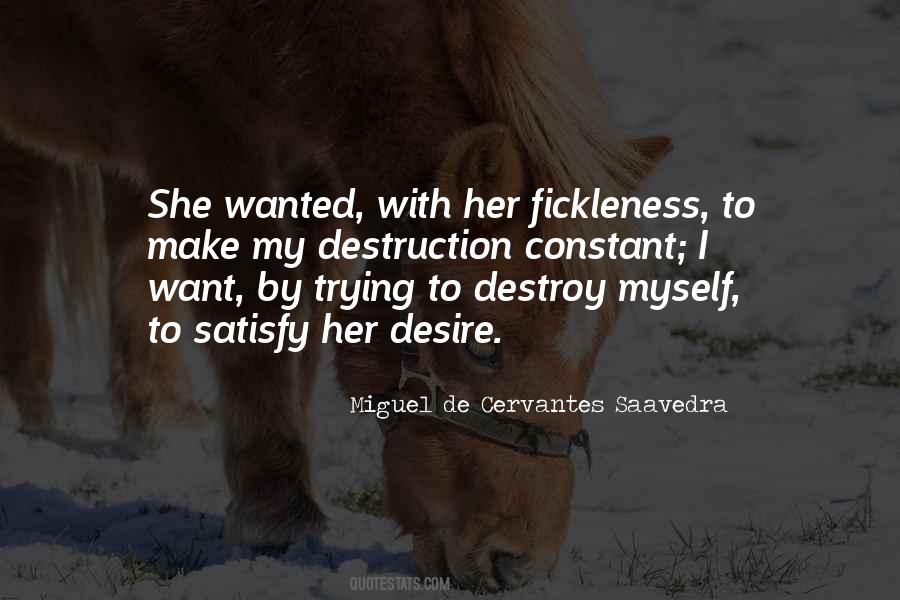 #6. Love' was a word I had cheapened with overuse over the years, bleeding it dry of meaning by saying it purely from force of habit, or to convince myself of something of which I was far from sure. I wanted to wait until the words started to feel meaningful again before I used them. - Author: Catherine Sanderson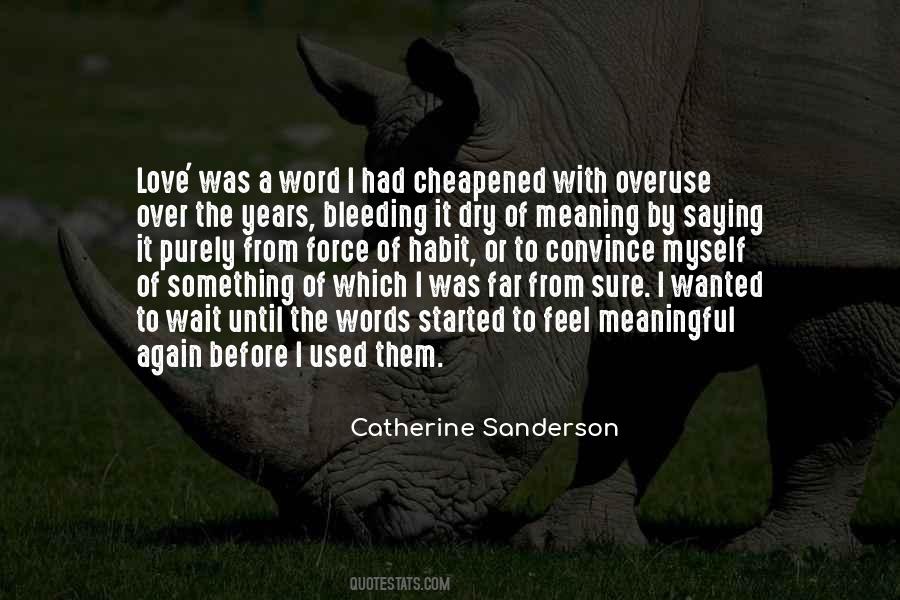 #7. What's important is to be myself! To dream doesn't mean putting yourself in a box. It means realizing the essence ... of what you really want to do. - Author: Bisco Hatori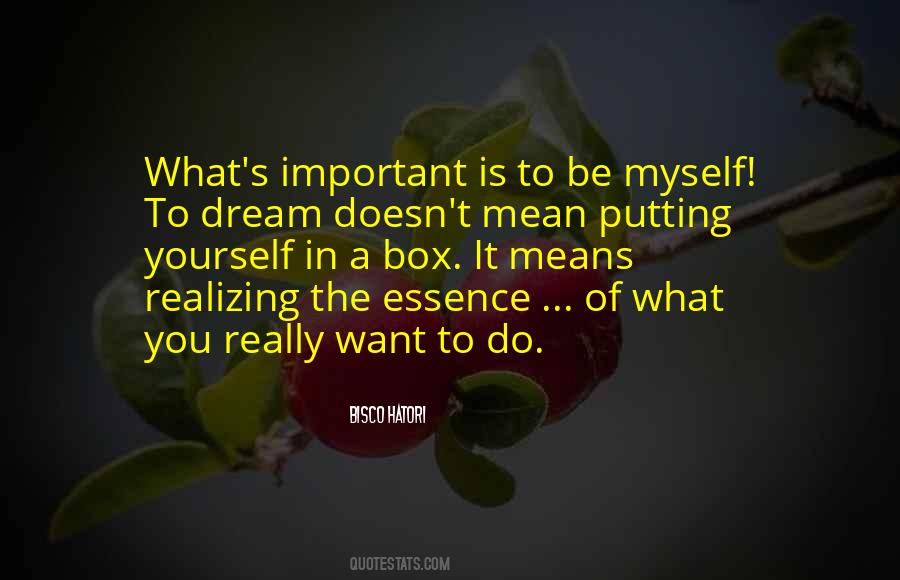 #8. I think I have a hard time expressing myself in my relationships. I use songs to tell people how I'm feeling. If I can't say 'I love you,' I'll write a song about it and hope that the person figures it out. - Author: Jenny Lewis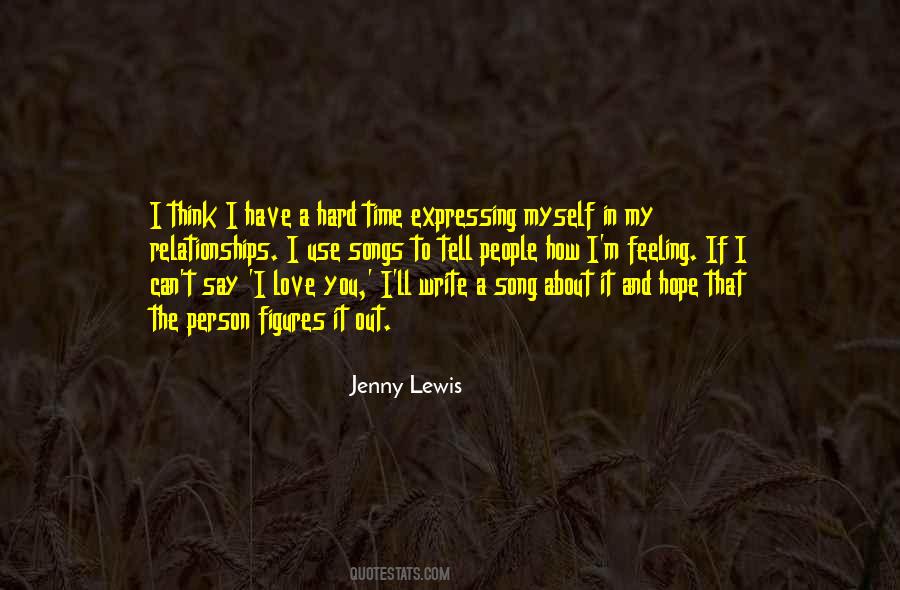 #9. If it is a virtue to love my neighbor as a human being, it must be a virtue - and not a vice - to love myself, since I am a human being too. - Author: Erich Fromm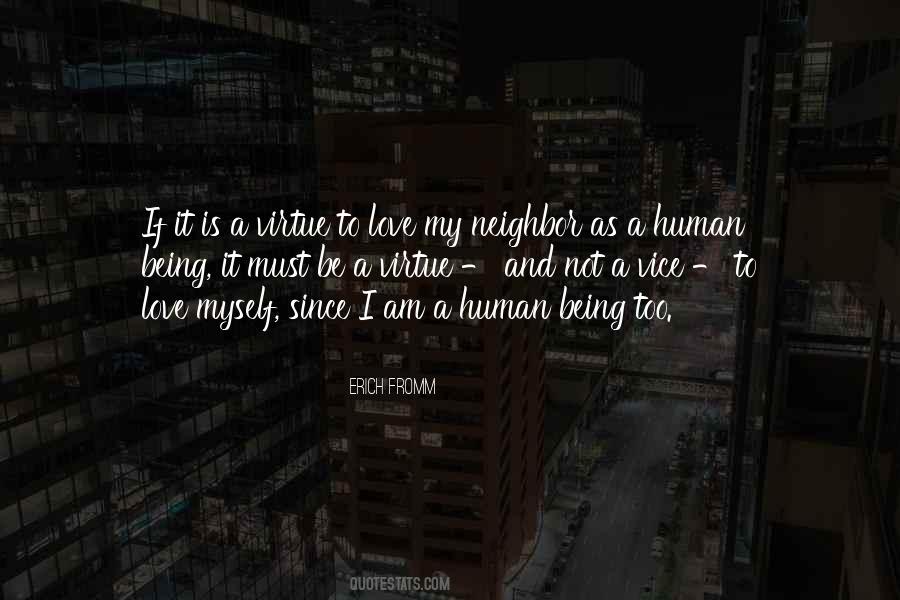 #10. Today, love came knocking at my window. To share with dad such a confusing, yet wonderful occasion would be great. Still, I keep this to myself. Who knows? In the future maybe dad and I can share more than silence but not until dad allows love to knock for me at the front door. - Author: Anthony Paull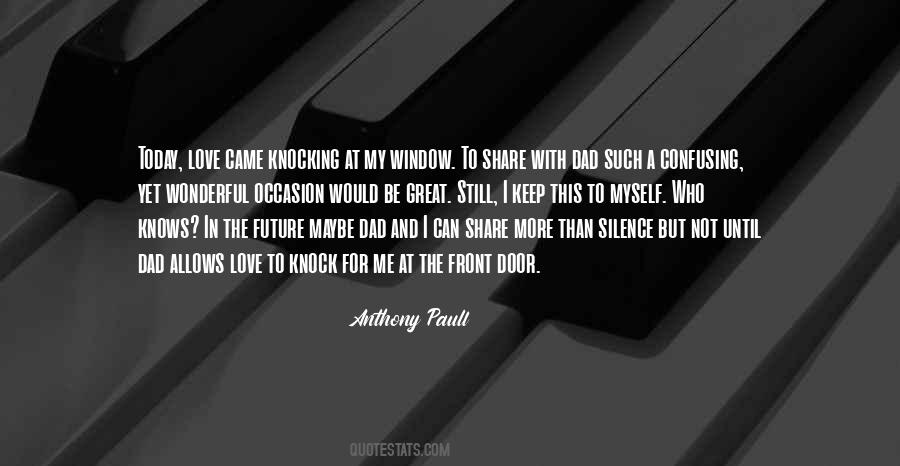 #11. If I wait until I become perfect before I love myself, I will waste my whole life. I am already perfect right here and right now. I am perfect exactly as I am. - Author: Louise Hay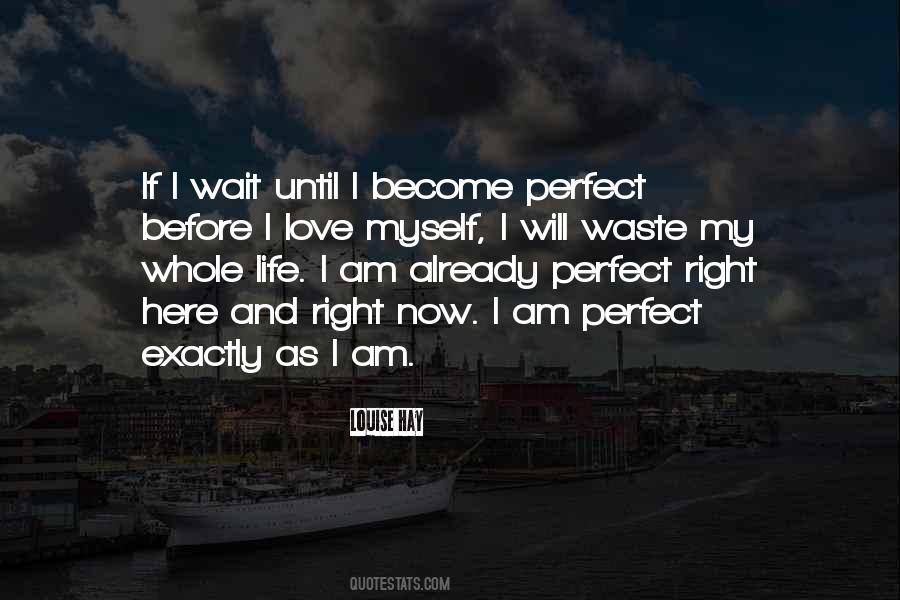 #12. If you can look at somebody and say, 'I never loved you, you were a mistake,' that's one thing. But if you look at him and say, 'You were everything and I poisoned it because I wouldn't stand up for myself,' that's hard. That's too hard ... - Author: Jennifer Crusie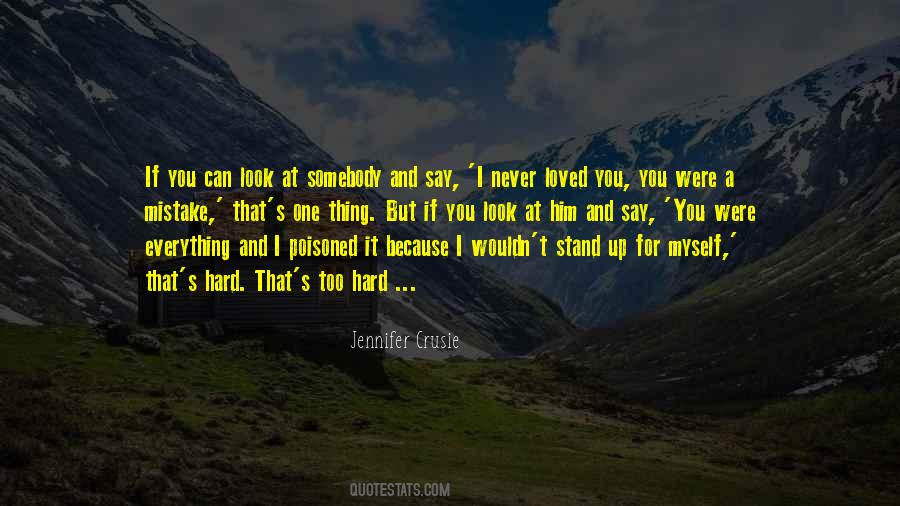 #13. I hope these simple things are what I forever love about life, for then I will be happy no matter where I find myself. - Author: R. YS Perez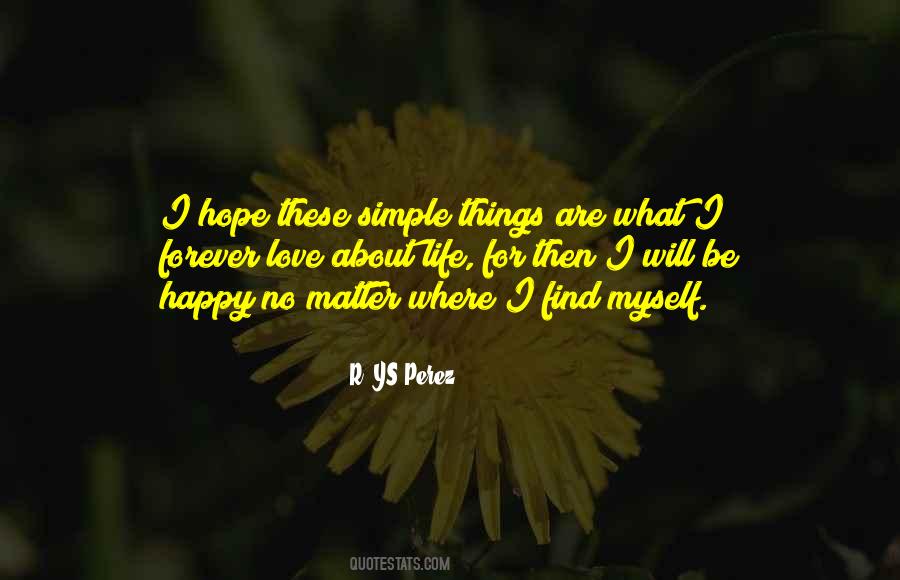 #14. I love myself and I don't care if you don't love me - Author: Ram Gopal Varma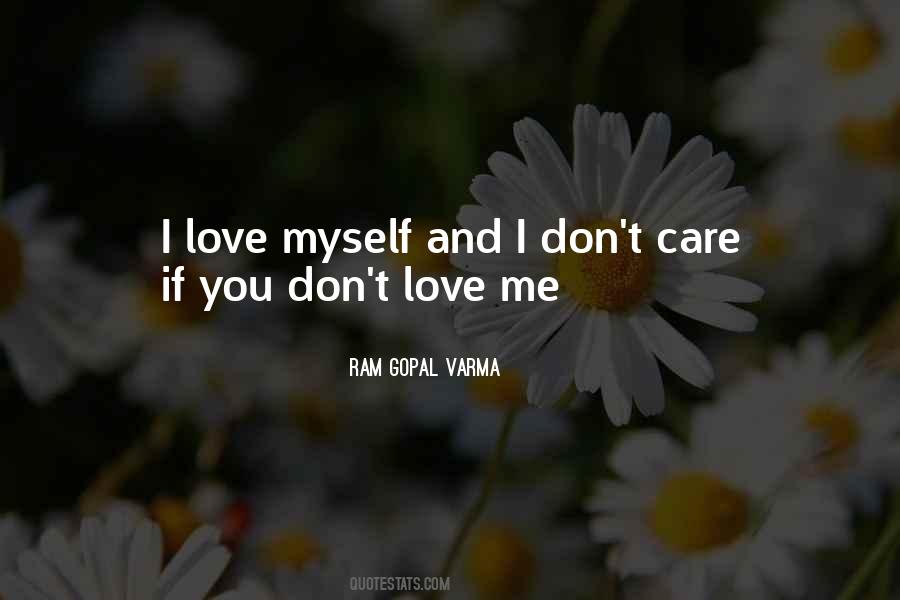 #15. Well, I love fishing. I wouldn't kill a fly myself but I've no hesitation in killing a fish. A lot of men are like that. No bother. Out you come. Thump. And that's not the only reason. - Author: Norman MacCaig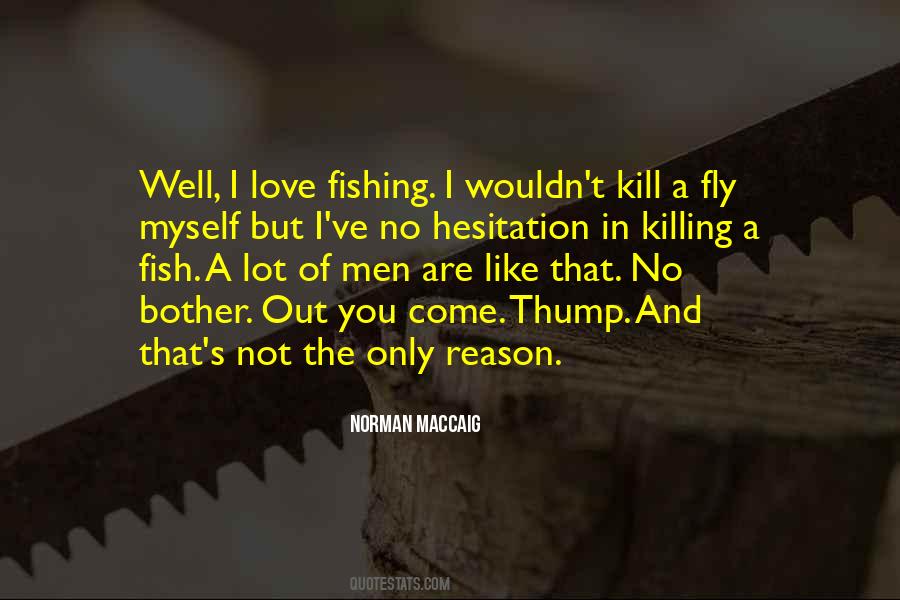 #16. With all the media attention, all the love from the fans, I felt I needed to prove myself. Prove that I'm not a marketing tool, I'm not a ploy to improve attendance. Prove I can play in this league. But I've surrendered that to God. I'm not in a battle with what everybody else thinks anymore. - Author: Jeremy Lin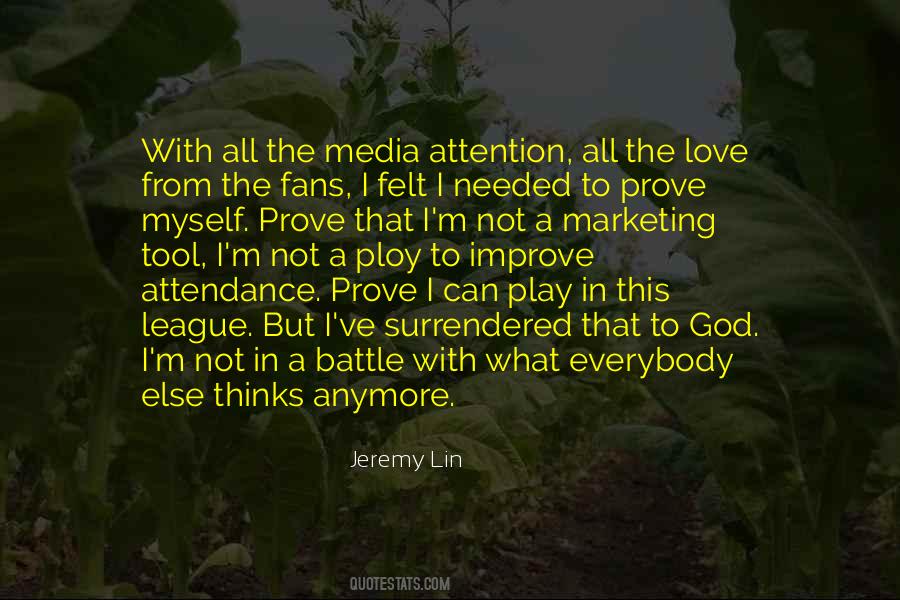 #17. I cannot remember a time when I was not in love with them
with the books themselves, cover and binding and the paper they were printed on, with their smell and their weight and with their possession in my arms, captured and carried off to myself. - Author: Eudora Welty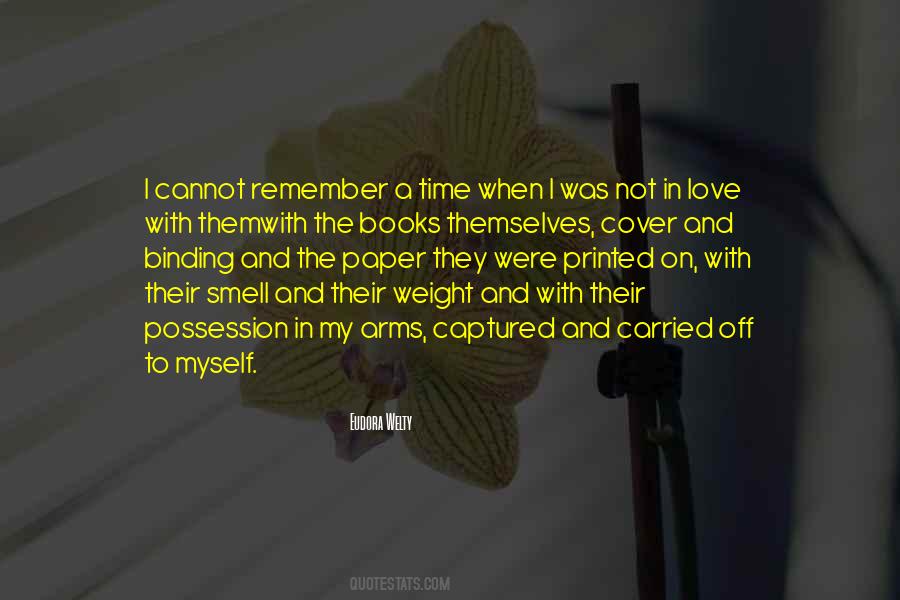 #18. It was the first time I was ever in love, and I learned a lot. Before that I'd never even thought about killing myself. - Author: Steven Wright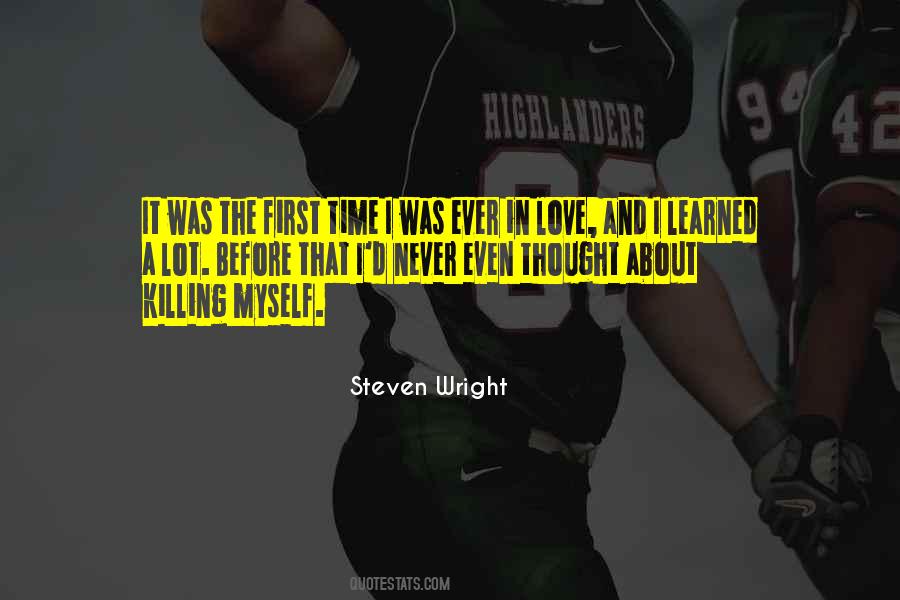 #19. I look coolly in to the blue eyes of the person who is now my greatest opponent, the person who would keep me alive at his own expense. And I promise myself I will defeat his plan. - Author: Suzanne Collins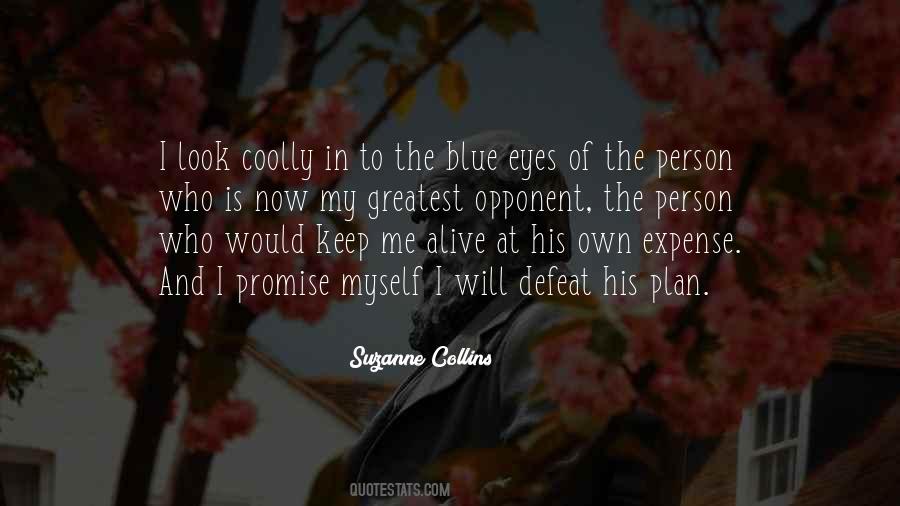 #20. How to do half-hour comedy innovatively is something I do pride myself on. We invented it with 'I Love Lucy.' - Author: Lucille Ball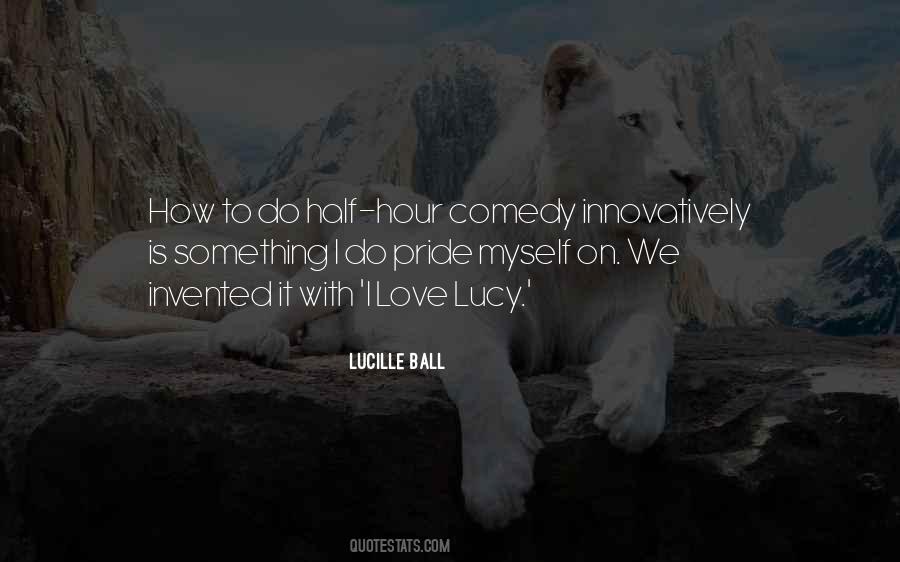 #21. there's only one future, if I want to keep those I love alive and stay alive myself. I'll have to marry Peeta. - Author: Suzanne Collins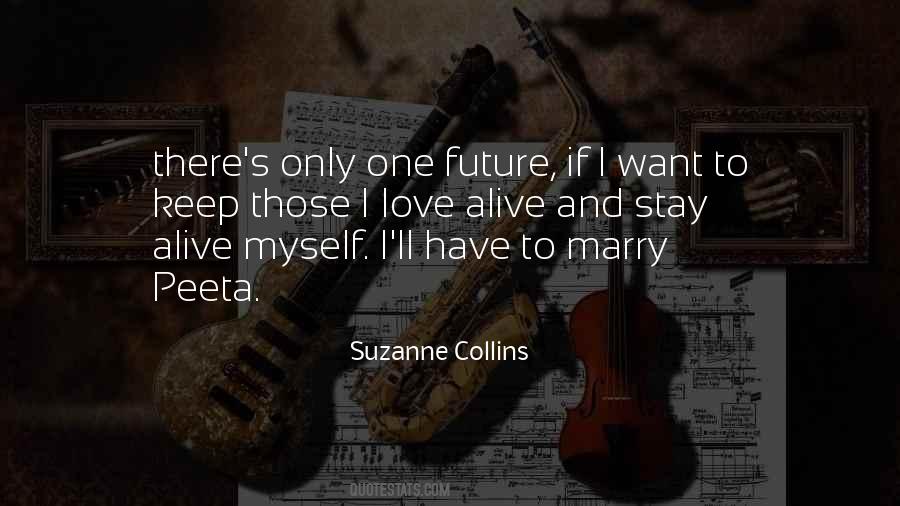 #22. When I was around 18, I looked in the mirror and said, 'You're either going to love yourself or hate yourself.' And I decided to love myself. That changed a lot of things. - Author: Queen Latifah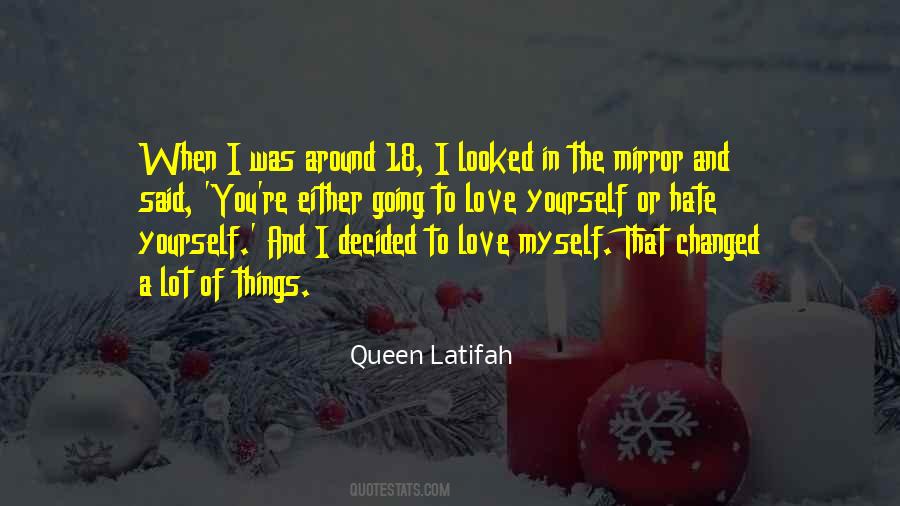 #23. Music I can discover a part of myself that I haven't been able to for a long time, and acting is the opposite. I'm in love with both of them and I would never choose one over the other. - Author: Tammin Sursok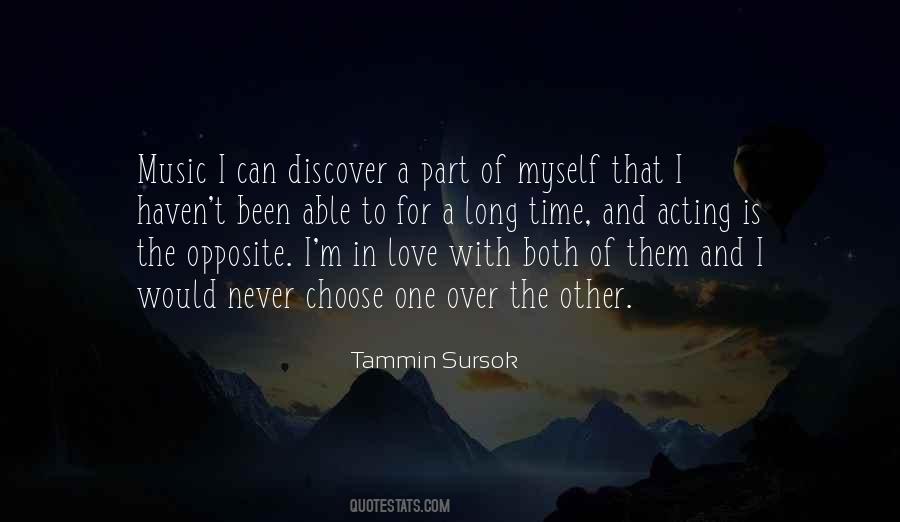 #24. Ironically, being a coach on 'The Voice' and spending time with those kids, Xenia and Dia especially, I learned a lot about myself. It reminded me how lucky I am that this happened for me, and it kind of lit the spark inside me again for my love of music. - Author: Blake Shelton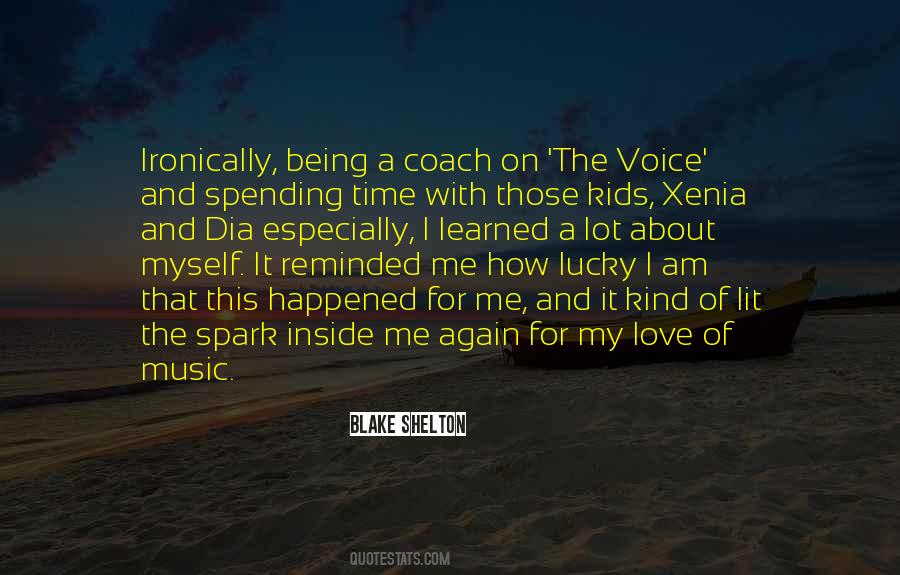 #25. I do like to teach. Sitting in my great chair at school, I used to consider myself as some dictator at the head of a commonwealth ... To fire a newborn soul with ardor for learning! At that time I thought the world could afford no greater pleasure.' - Those Who Love, p. 177 - Author: Irving Stone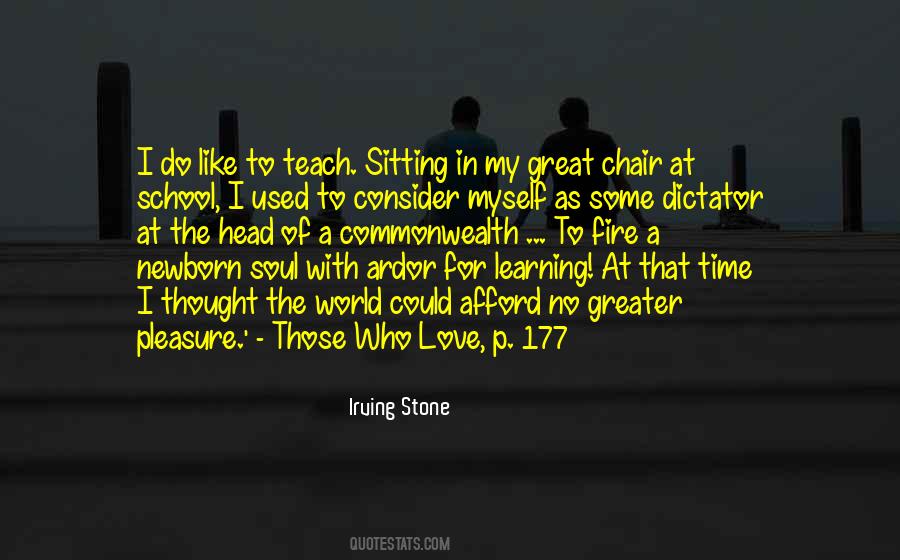 #26. The more I try to impress people, the more I separate myself from them. Vulnerability attracts love. - Author: Donald Miller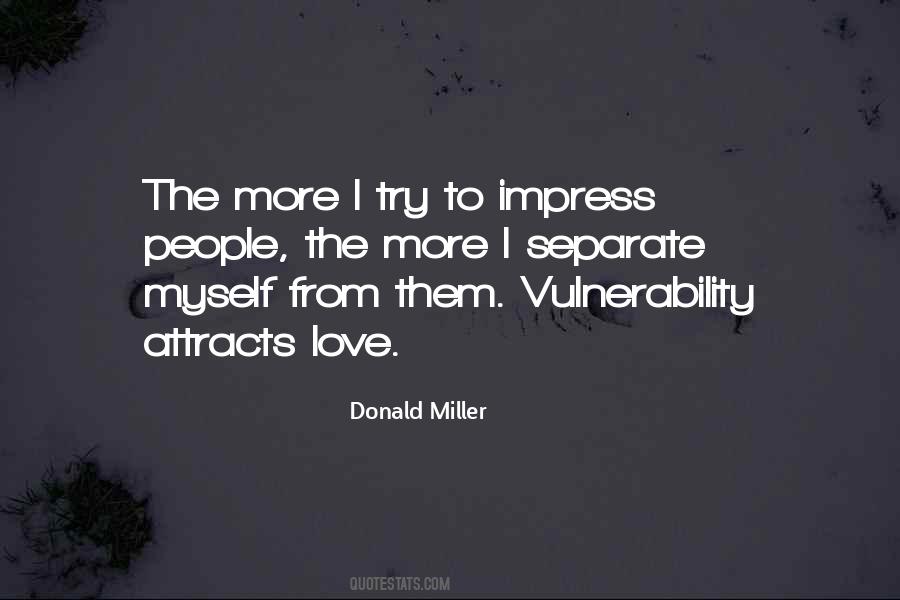 #27. I freeze and burn, love is bitter and sweet, my sighs are tempests and my tears are floods, I am in ecstasy and agony, I am possessed by memories of her and I am in exile from myself. - Author: Francesco Petrarca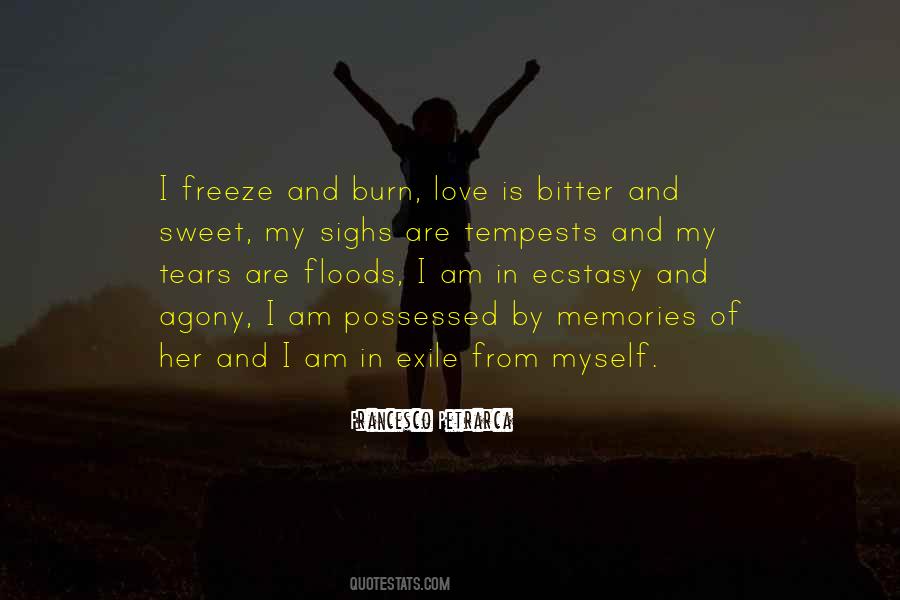 #28. You either like me or you don't. It took me twenty-something years to learn how to love myself, I don't have that kinda time to convince somebody else. - Author: Daniel Franzese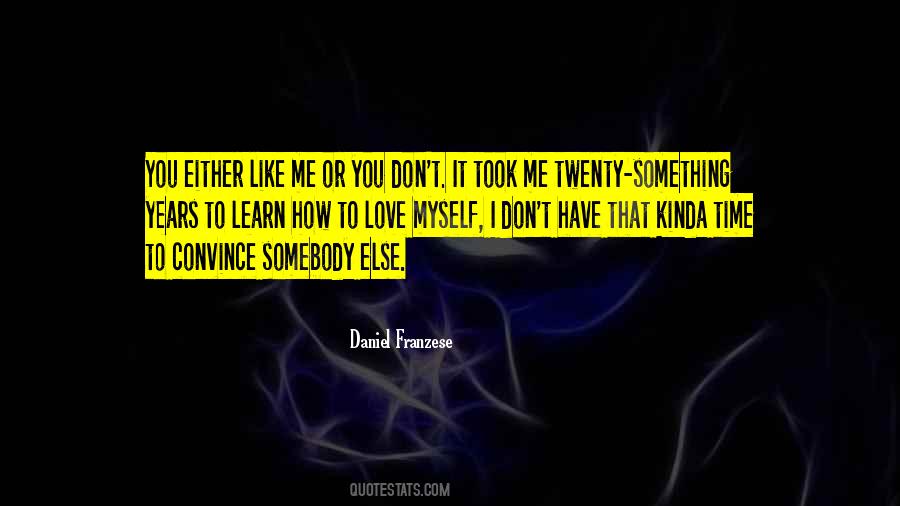 #29. Why do we do this to ourselves?" I asked, mostly to myself. "We're grown adults. Love makes us so stupid. - Author: Jamie McGuire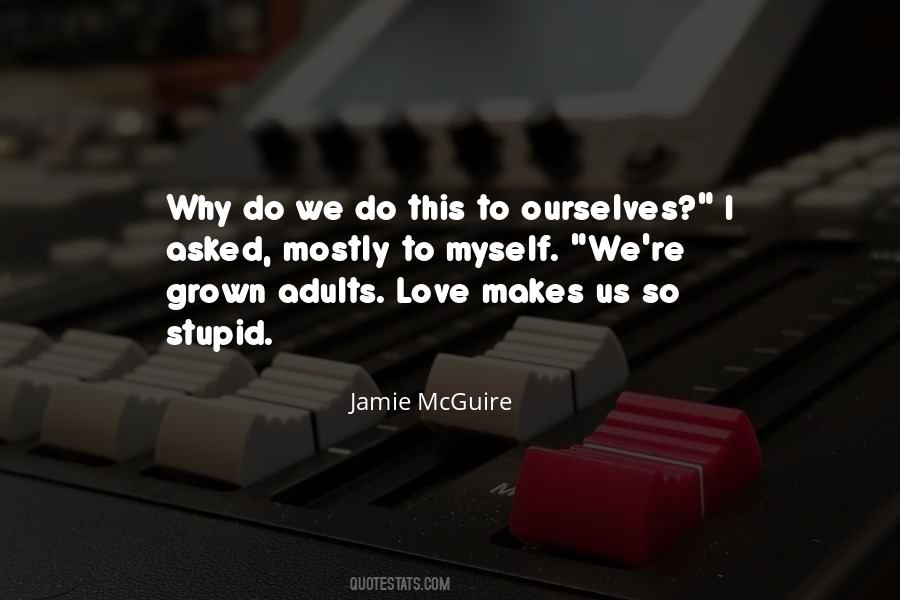 #30. I no longer know If I wish to drown myself in love, vodka or the sea. - Author: Franz Kafka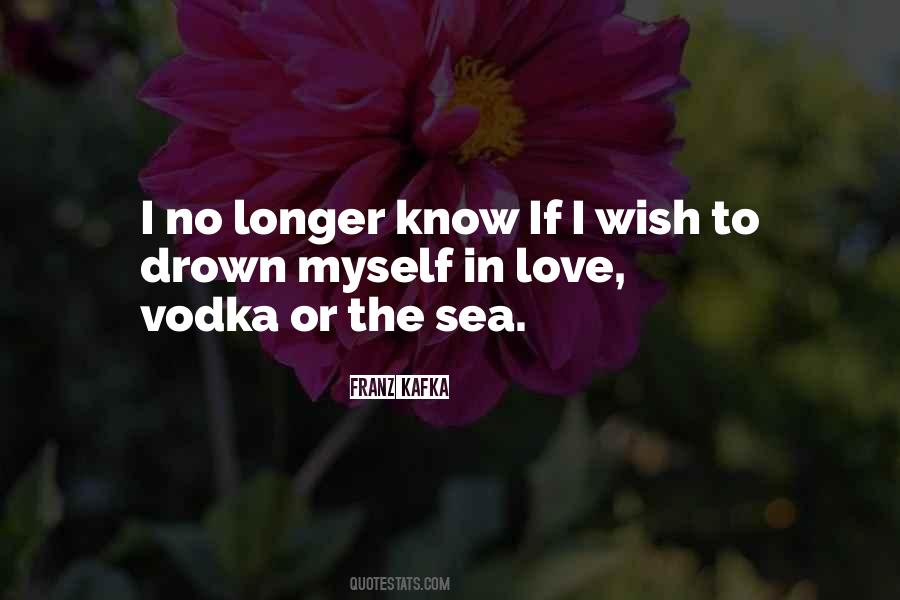 #31. As a child, I was a clown. I didn't hesitate to make a fool of myself and I would love to completely take on wacky characters. - Author: Gemma Ward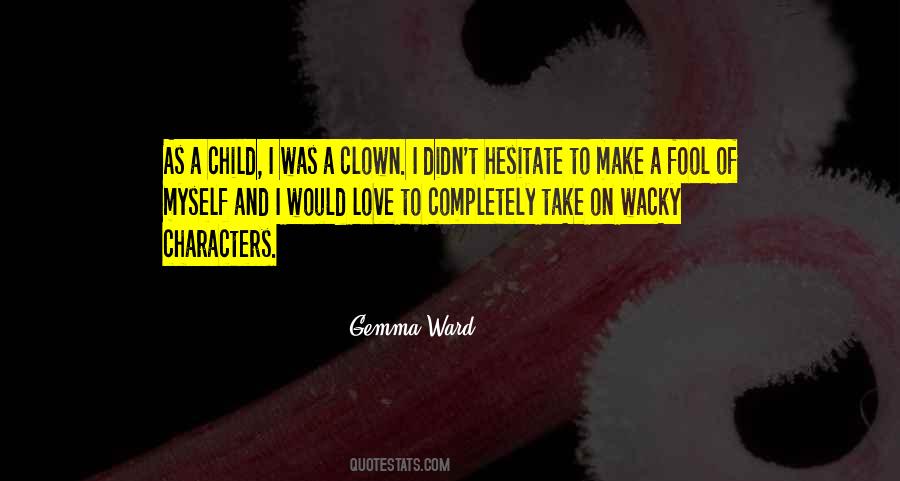 #32. I know I express myself best singing love songs, and Jim Steinman gave me my rock style, which I have always wanted. I can express myself best putting a lot of emotion into singing rock songs. - Author: Bonnie Tyler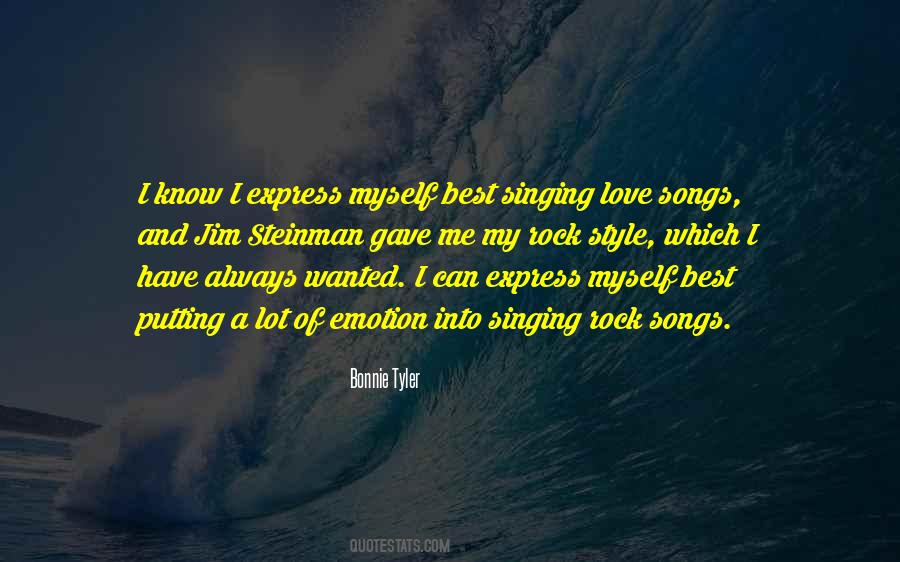 #33. I'd never watch a horror film, but after I found out I was going to be in one, I watched, like, four of them, including The Shining, I was terrified - I couldn't sleep for days. But I wanted to get myself used to things I was going to see on the set. - Author: Jennifer Love Hewitt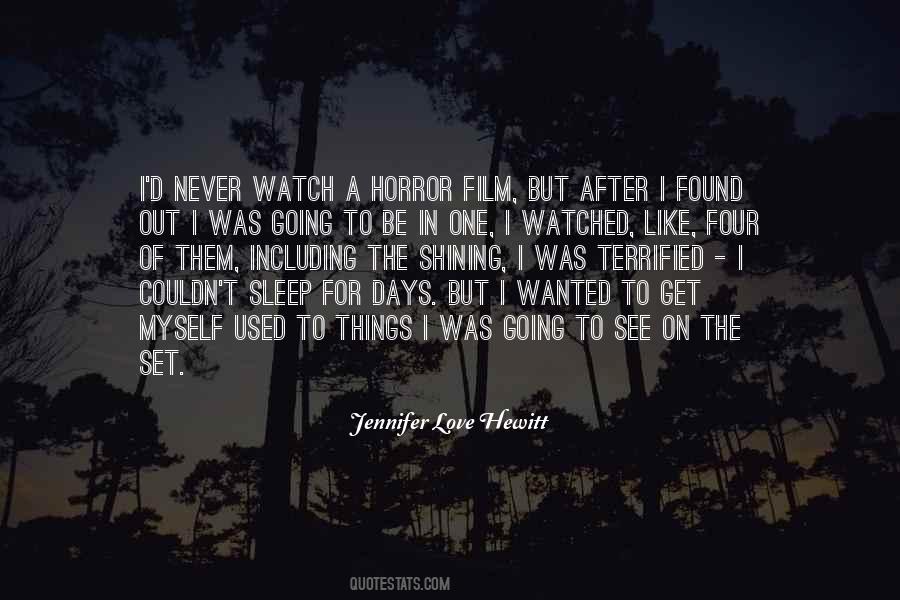 #34. I realize I love crazy ladies. Of course I don't like to think of myself as one, but maybe I am, too. I dunno. I'm always drawn to them; I think it's because I'm attracted to people who aren't in the business of people-pleasing: saying what they really think, not passive-aggressive at all. - Author: Michaela Watkins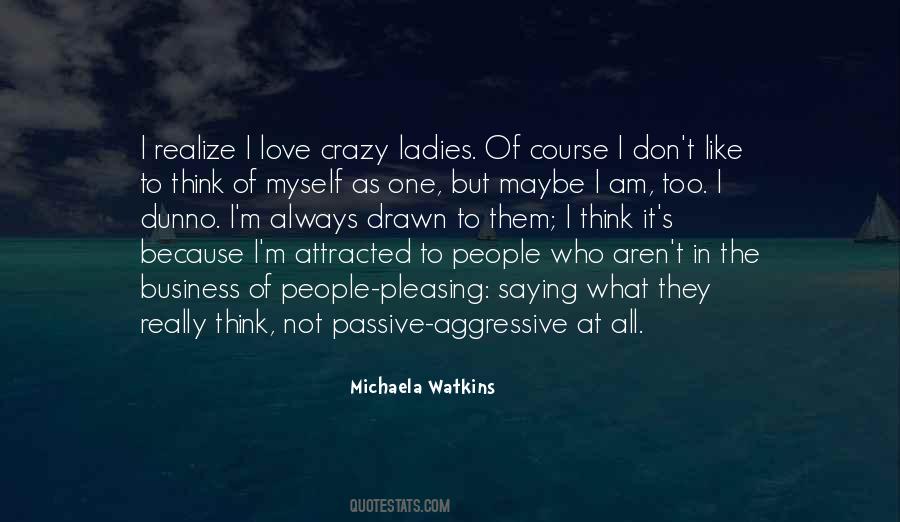 #35. I love all of myself in all ways for all time. I am made of pure love, and it permeates all of my selves. - Author: Amy Leigh Mercree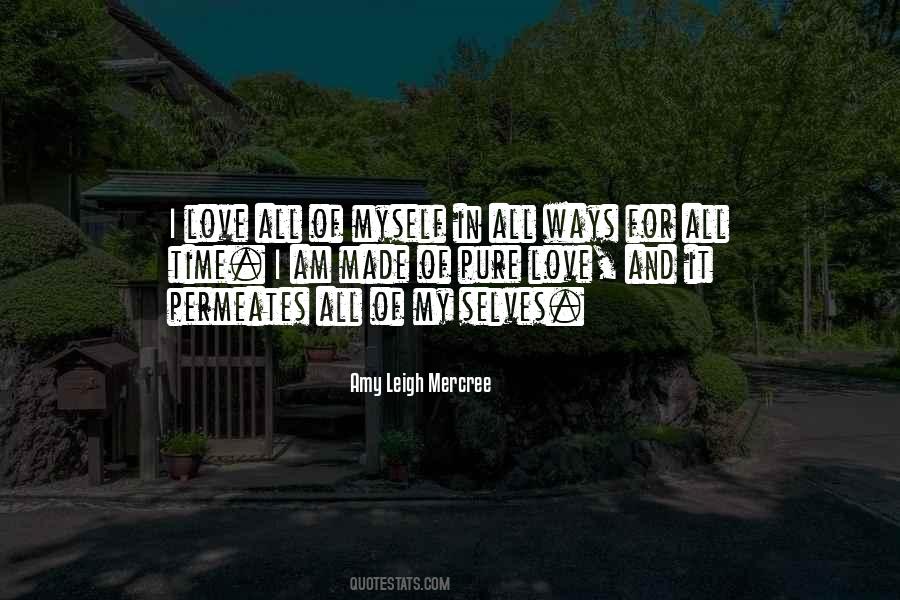 #36. You can't rely on love. Love will let you down every time. Every. Single. Time.
I don't love Jecca. I don't love Fanboy.
But ...
God, the buts in life will kill you absolutely every time, won't they.
I don't love. But I need. I can admit that to myself. - Author: Barry Lyga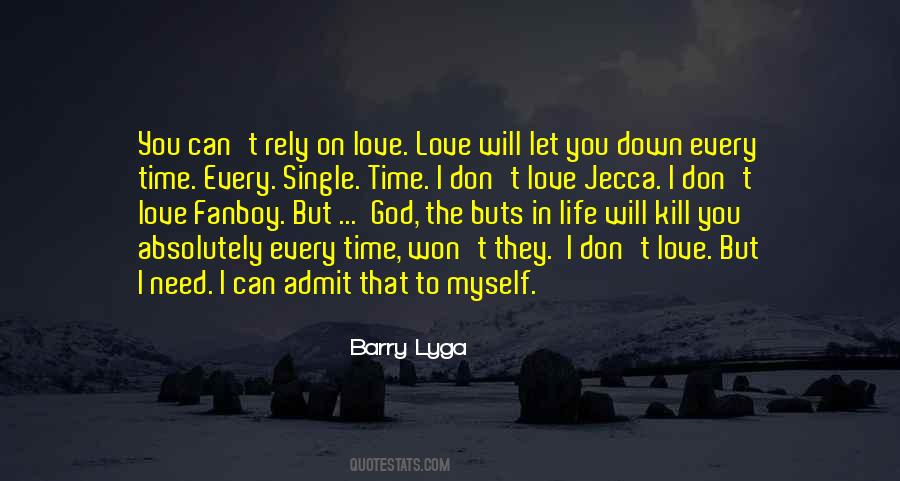 #37. I don't date as an active activity anymore because the work of loving myself is enough. - Author: Gita Jackson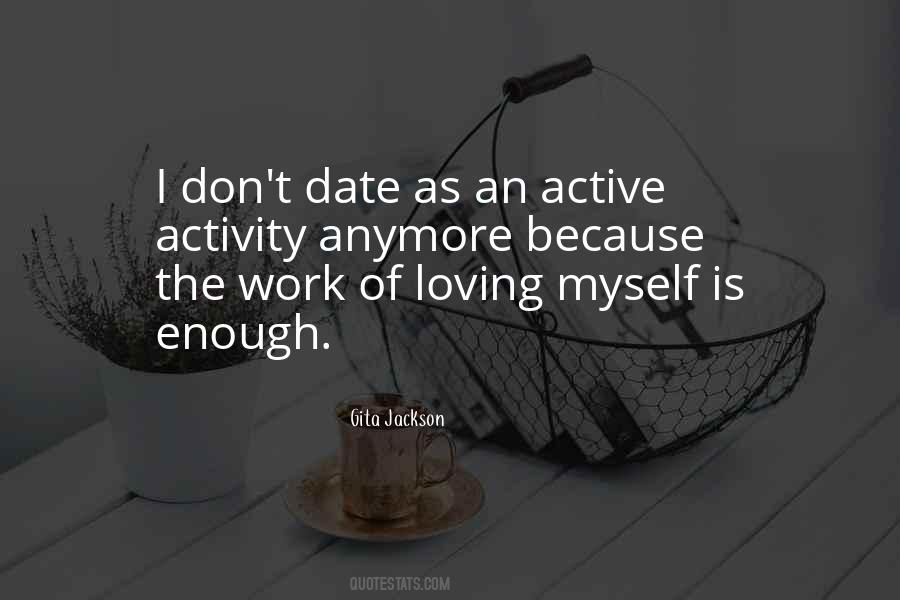 #38. My ego mind - my own self-hatred masquerading as self-love - would point me always in the direction of fear, luring me toward the blaming thought, the attack or defense, the perception of guilt in myself or others. - Author: Marianne Williamson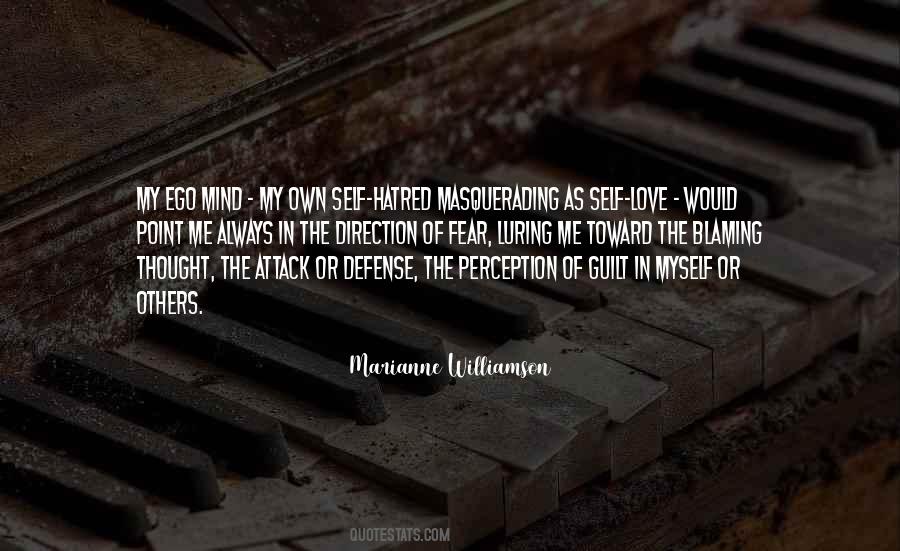 #39. Sometimes I don't understand how another can love her, is allowed to love her, since I love her so completely myself, so intensely, so fully, grasp nothing, know nothing, have nothing but her! - Author: Johann Wolfgang Von Goethe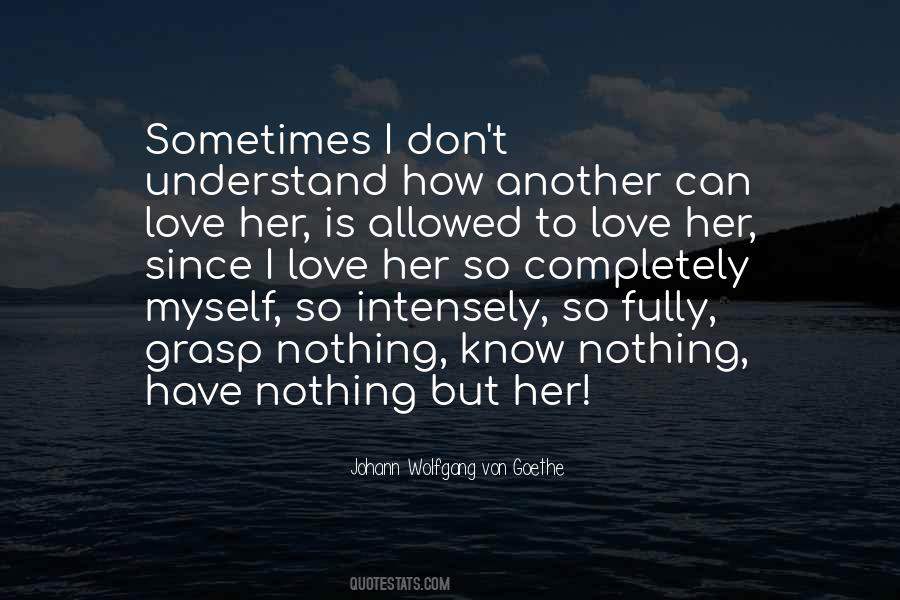 #40. As a rapper, I feel like image is always important but even more so than image, I really love clothes, that's why I don't use stylists. I want to do it myself because I really love it. - Author: Kanye West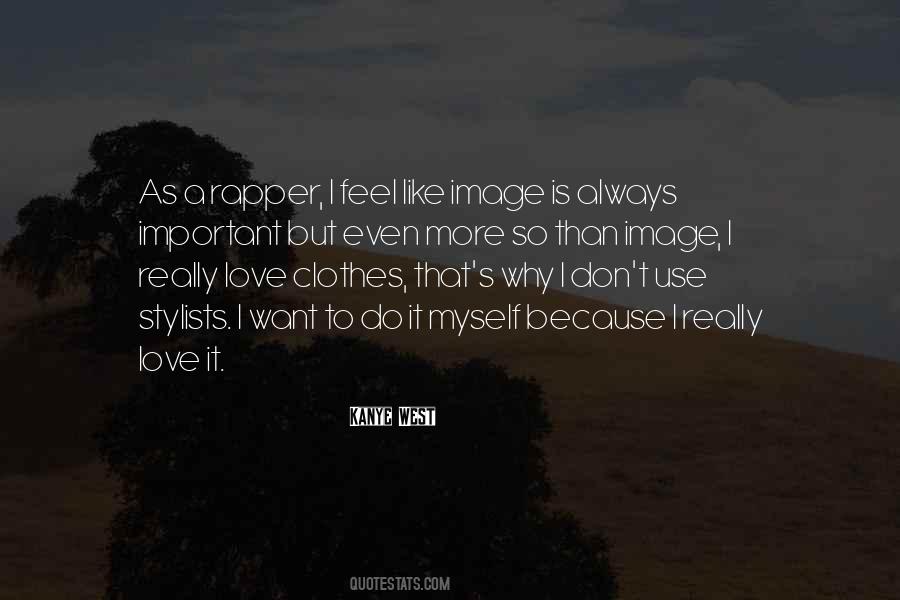 #41. What I have sought in love is a reprieve from the itch of consciousness -- to transcend myself and my human imperfections -- but this has yet to happen. - Author: Melissa Broder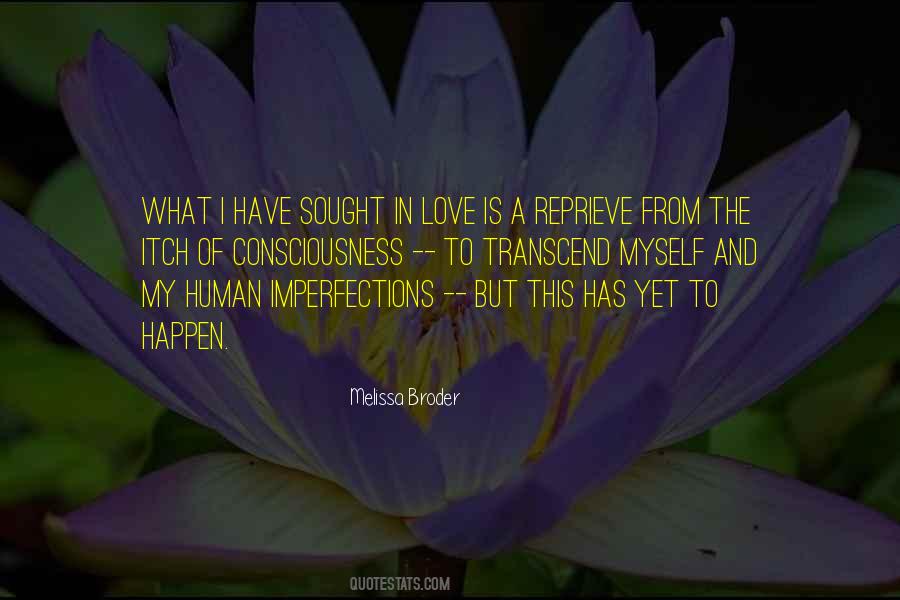 #42. I am simply content to find myself always imperfect, and in this I find my joy. Good deeds count as nothing, if done without love. - Author: Therese Of Lisieux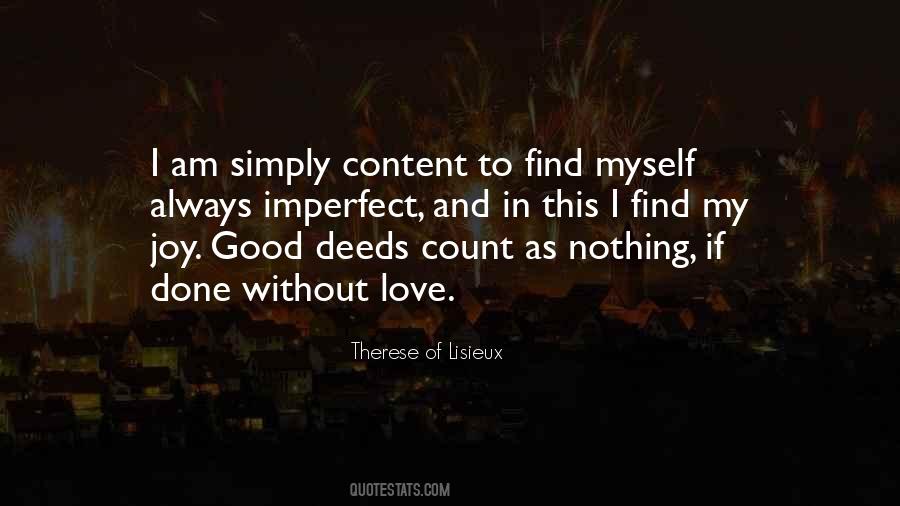 #43. Only art can make the future love you, and that is what art is about: attraction at a distance, seduction from the past, inveiglement from beyond the grave. Art is a plea to love me when I'm gone. And yet, I thought to myself, who could love what I do? Who could possibly love me for this? - Author: Supervert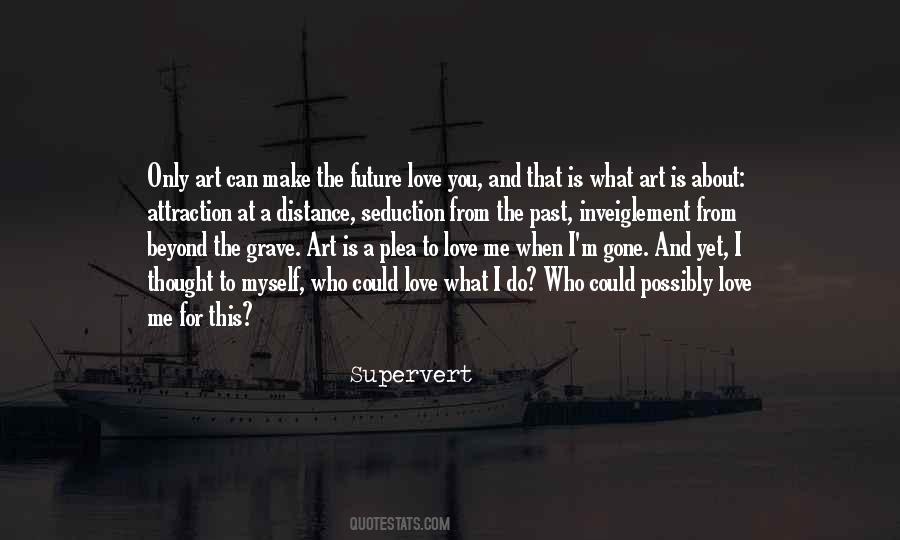 #44. I'd rather live a life I truly love by spending my time doing things I love and have that be my only life rather than devote myself to someone who can't be proven exists at all that wants our time and our love more than our virtues simply just so I can live again - Author: Anonymous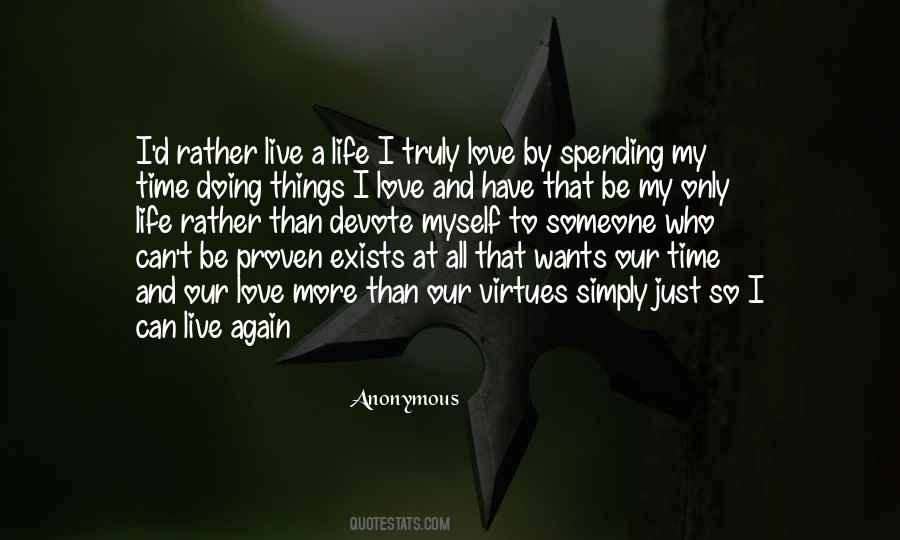 #45. I made myself unhappy measuring my love against a given norm. The truth is, we make ourselves happy in among a wide variety of loves; all count. - Author: Monique Roffey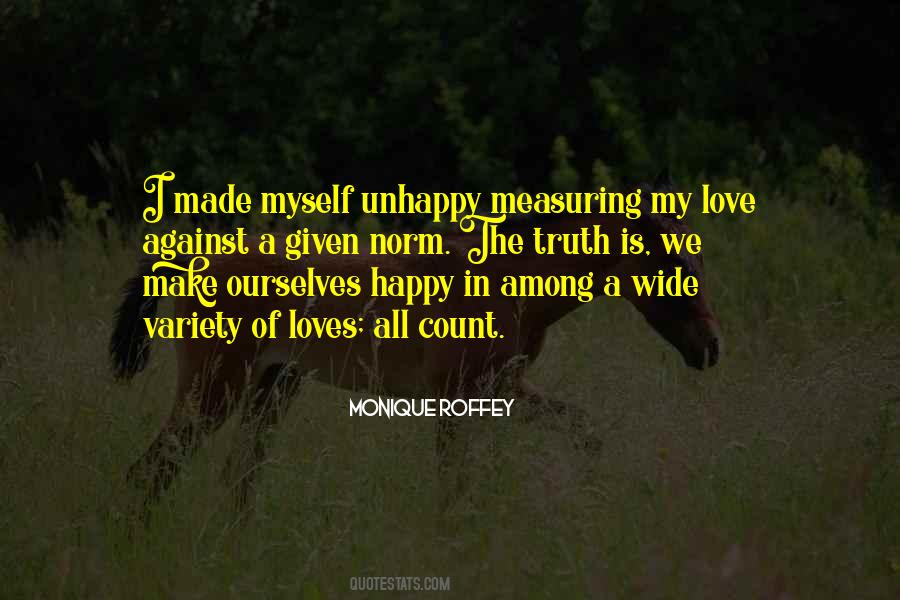 #46. She understood from it all what a woman, if she loves sincerely, always understands before anything else
namely, that I myself was unhappy. - Author: Fyodor Dostoyevsky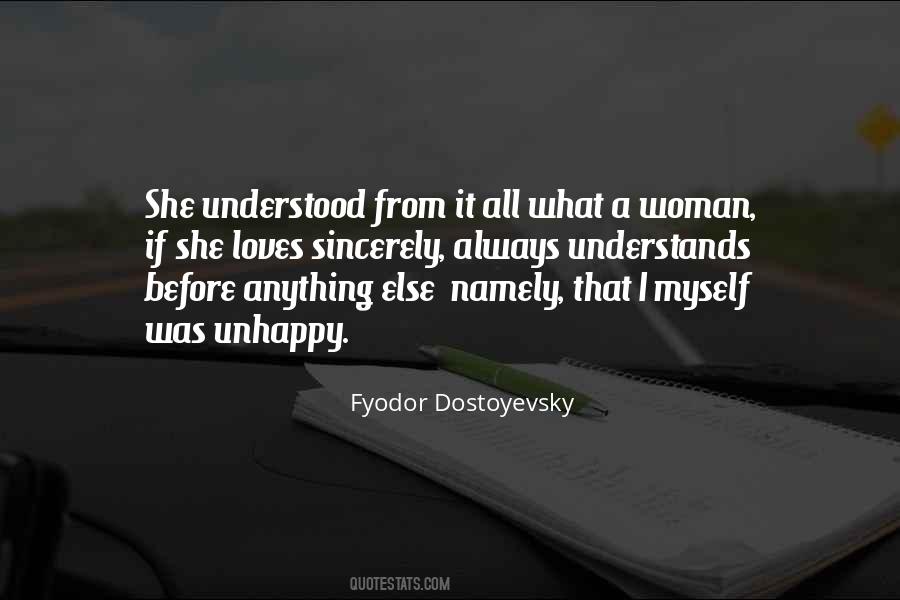 #47. I could never release something on the label I didn't personally love. The label's really an extension of my own musical career, and I'm intensely involved with every aspect personally, so it'd be a betrayal to myself if I released something simply because I thought it would make money. - Author: Michael Gira
#48. As far back as I can remember I would escape from my humdrum world by burying myself in books
the
one true love of my life when growing up. - Author: Jane Green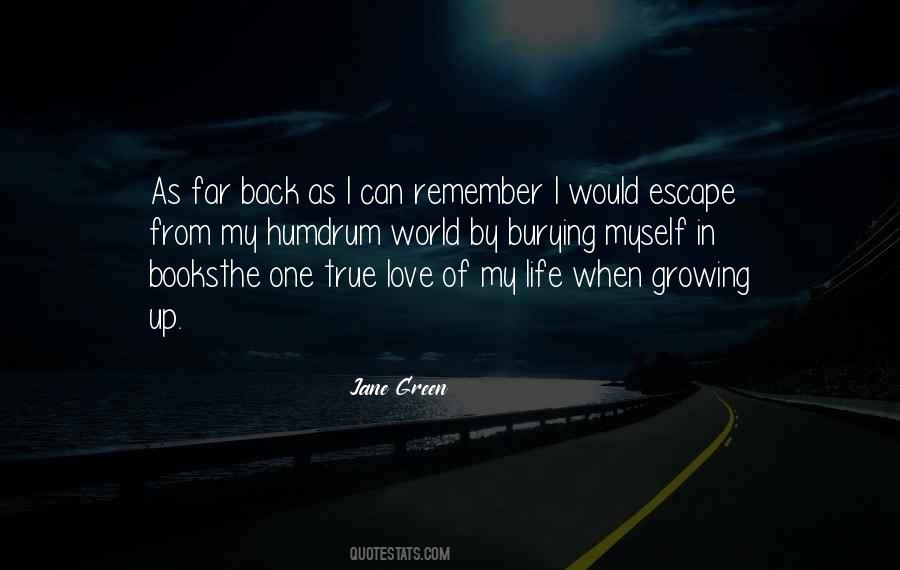 #49. Much to my surprise, as I set them free, I was able to forgive myself for the judgments I had made about them. I now hold them in a loving space in my heart and honor them as my ancestors who love me and guide me each day. - Author: Iyanla Vanzant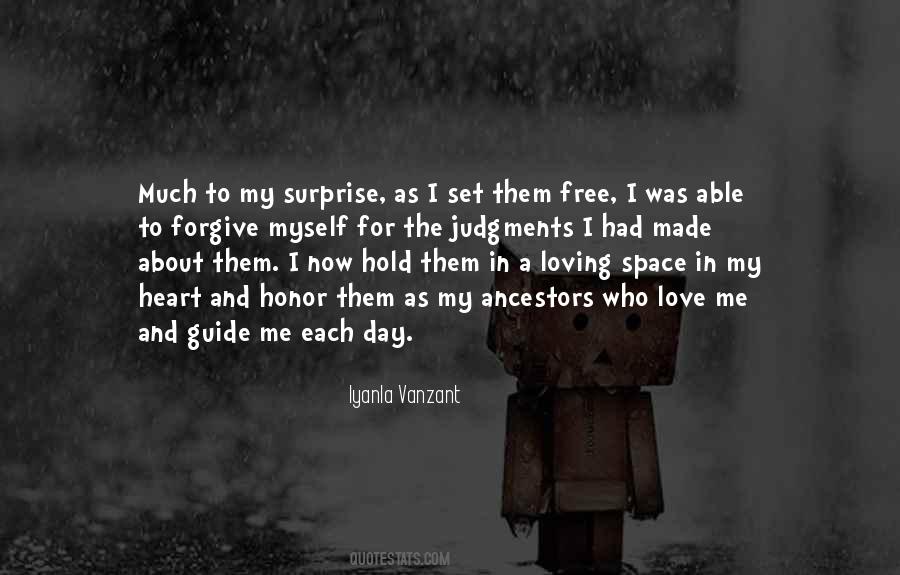 #50. Yet I will make you all love me and I will punish myself to spite your love. - Author: Joyce Carol Oates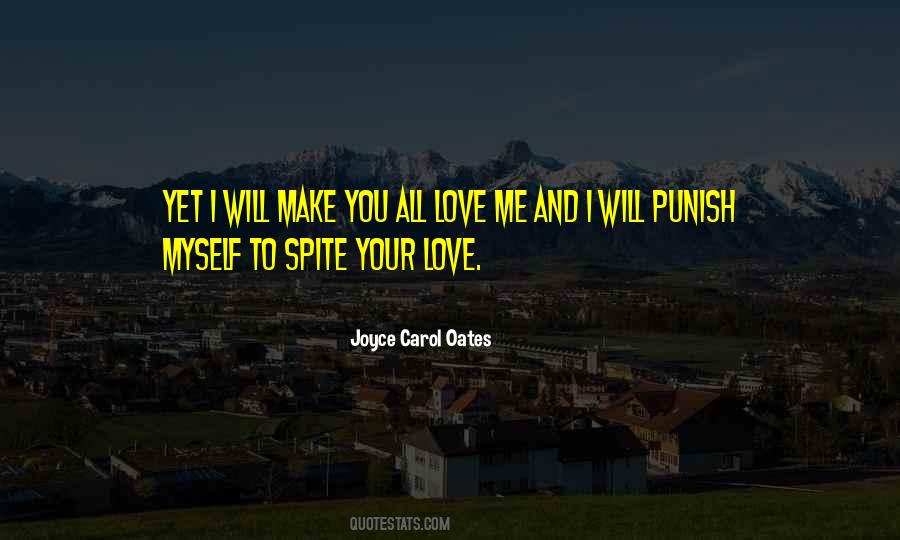 #51. And so I found myself in a kind of love lock: pining for the wrong person, grieving beside a woman whose body I can't touch, being given a second chance I can't find the clarity to take. - Author: Courtney Maum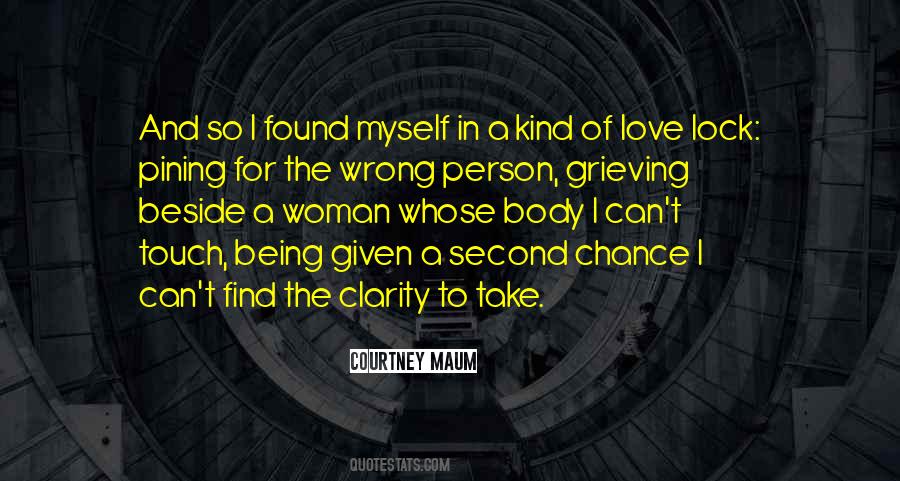 #52. When younger, I was thin as a rail. As I've grown older, I've put on weight. I have continued to love myself in all those roles. Part of my spirituality, I always tell people, is to accept yourself for who you are. - Author: Troy Perry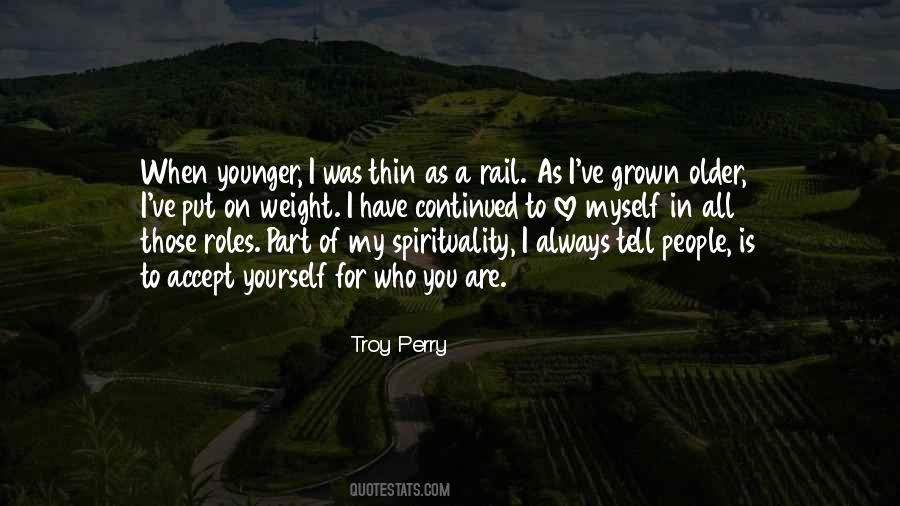 #53. I met Rob in Austin, Texas. He was hitchhiking to California and I was driving to California, so it seemed like a perfect match. He had long blond hair and blue eyes and golden skin and so did I. It was like falling in love with myself. - Author: Lorena Cassady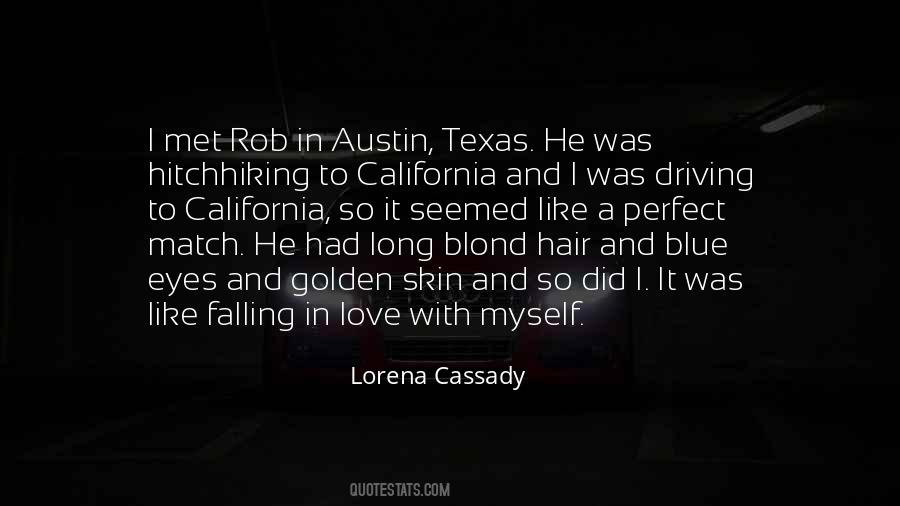 #54. Archangel Michael, please sever and release any cords of fear. I am willing to let go of this unhealthy, unbalanced energy. I choose instead to align myself with love and light. I ask you to remove any negative energies from my body. Please release all effects of these cords now. Thank you. - Author: Robert Reeves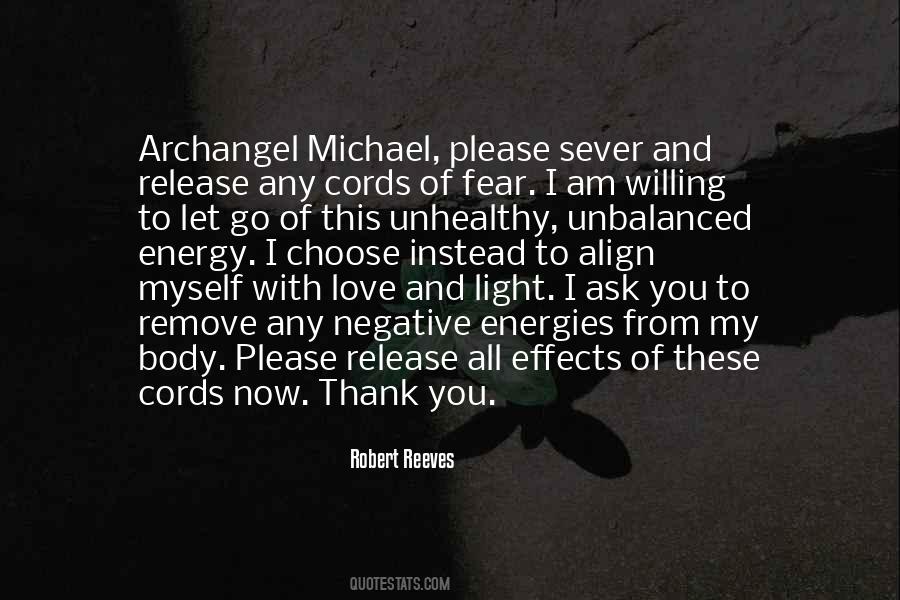 #55. First, I think of myself as a brand, a businesswoman. Musician is something I just do because it's my passion - I love it and it's something I do for fun. I love music and I love to make people dance. - Author: Paris Hilton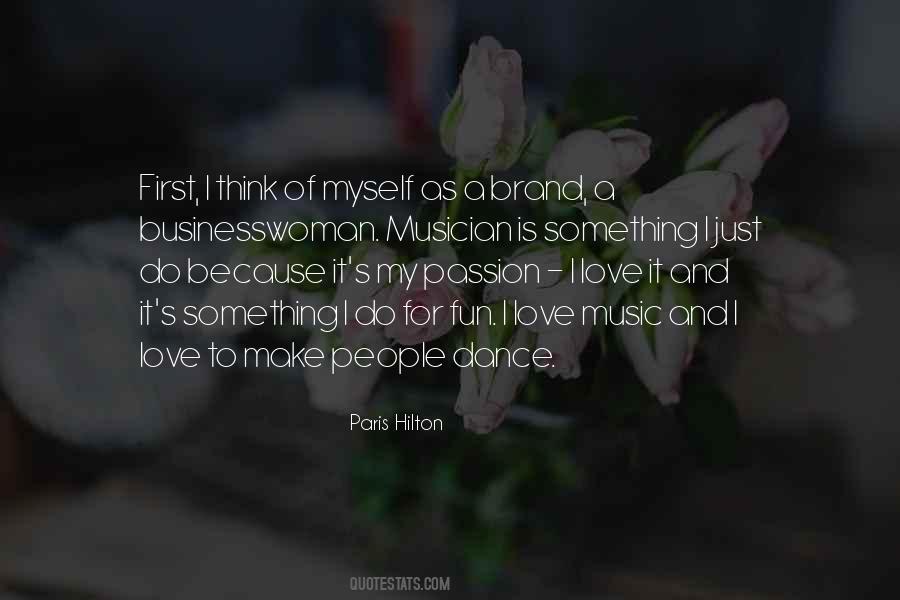 #56. I love to have confidence, but that confidence doesn't come from myself. It comes from God, and that's what I wanted America to see. - Author: Ashthon Jones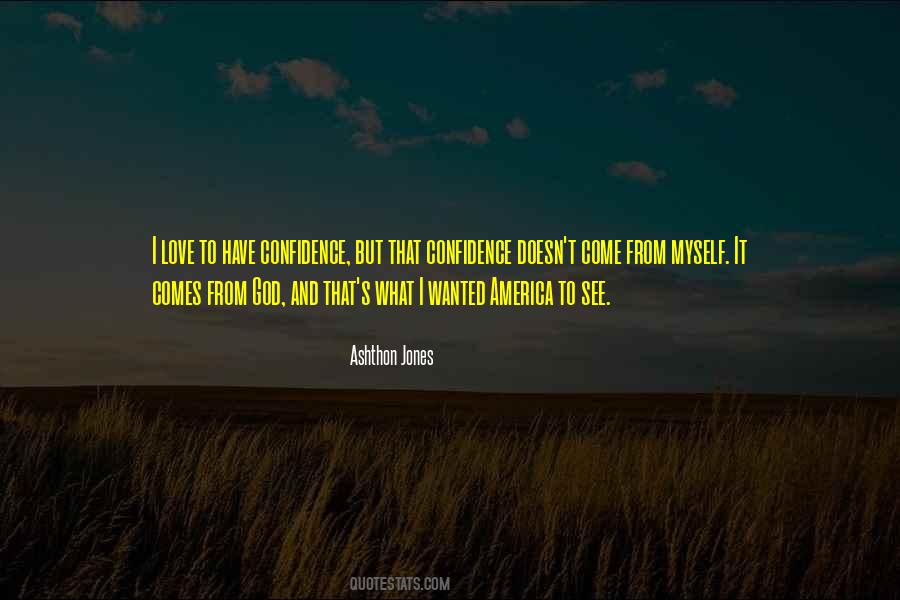 #57. I once considered learning to love iced coffee, but then I remembered I'd have to kill myself, so I gave up the idea. - Author: Richard Kadrey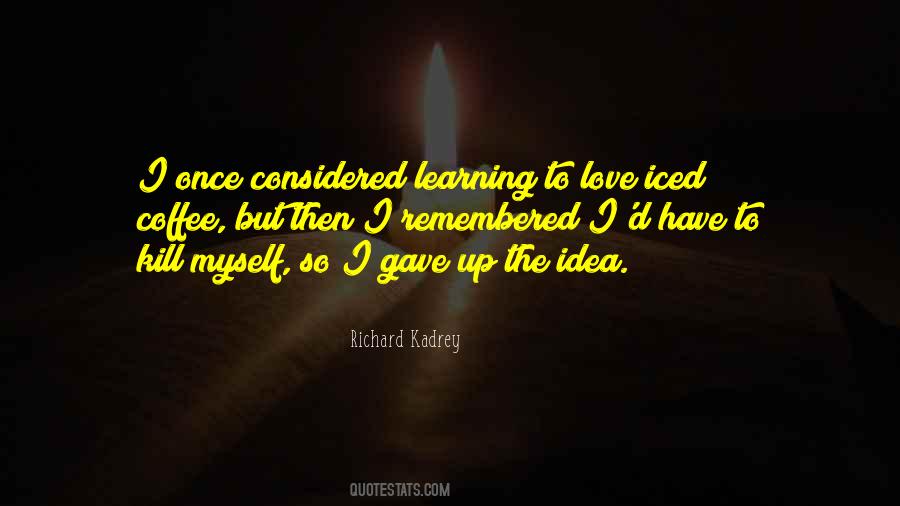 #58. I had so much fun doing Django, and I love westerns so much that after I taught myself how to make one, it's like, 'OK, now let me make another one now that I know what I'm doing.' - Author: Quentin Tarantino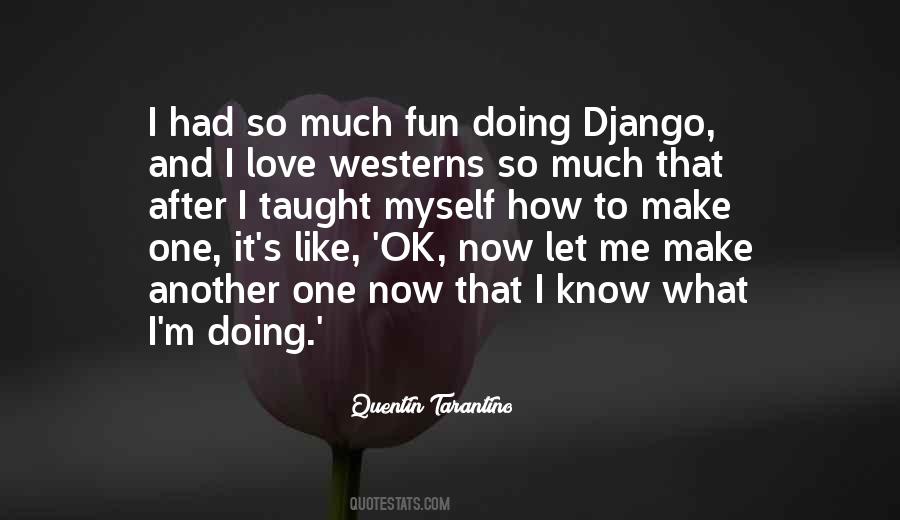 #59. But when I call for a hero, out comes my lazy old self; so I never know who I am, nor how many I am or will be. I'd love to be able to touch a bell and summon the real me, because if I really need myself, I mustn't disappear. - Author: Pablo Neruda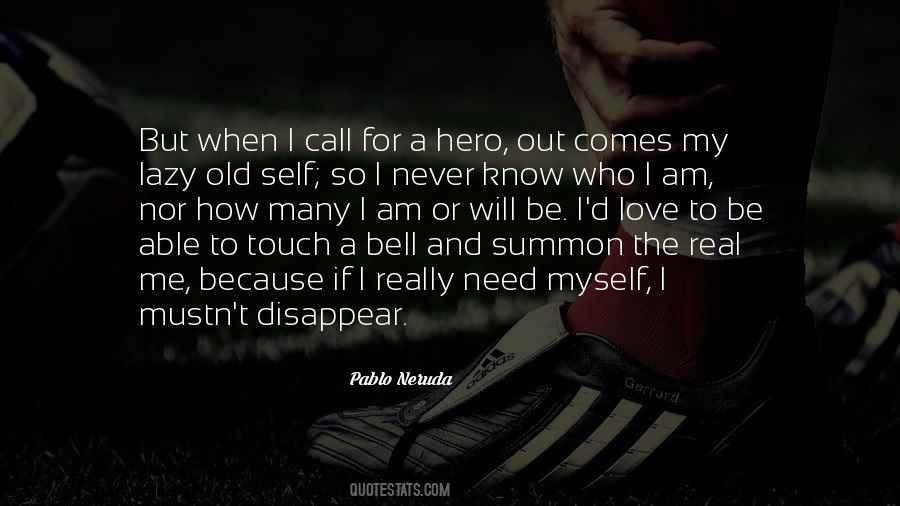 #60. There are black men who are madly in love with white women. God bless them, if that's what works for them. I just hope that we can strike a balance that portrays black folks and the black family in a light that's not extreme. Those are the types of characters that I find myself attracted to. - Author: Nia Long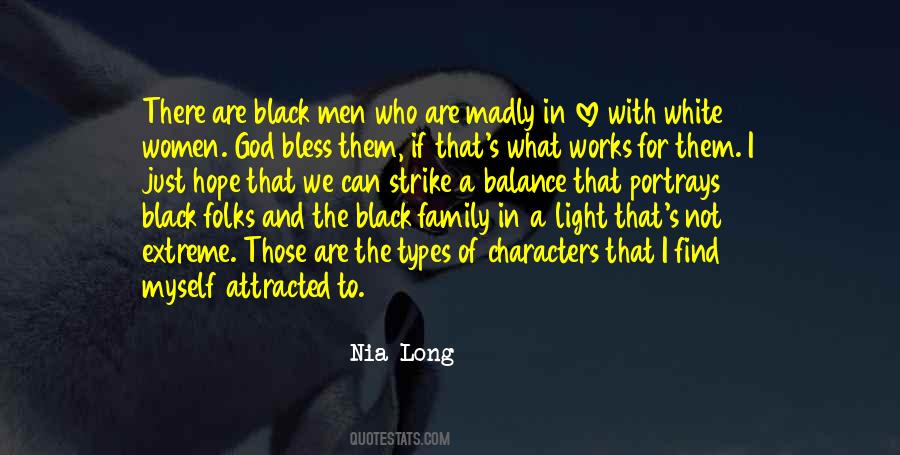 #61. I'm gonna give them the advice that I always took myself, that it's better to get to know somebody before you jump into the sack with them. Because then if you jump into the sack and fall in love, and you liked them already, you're home free. - Author: Pia Zadora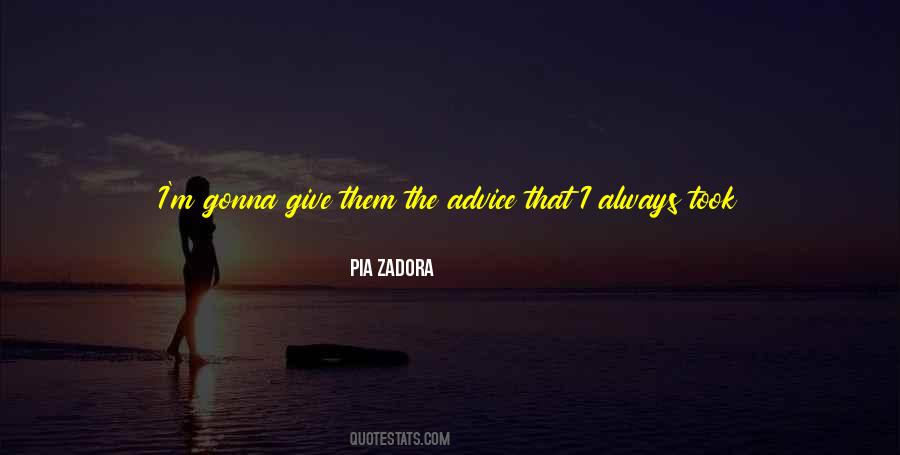 #62. If I'm going to merely ramble, maybe I should just snuggle under the warm covers, think of Miu, and play with myself. - Author: Haruki Murakami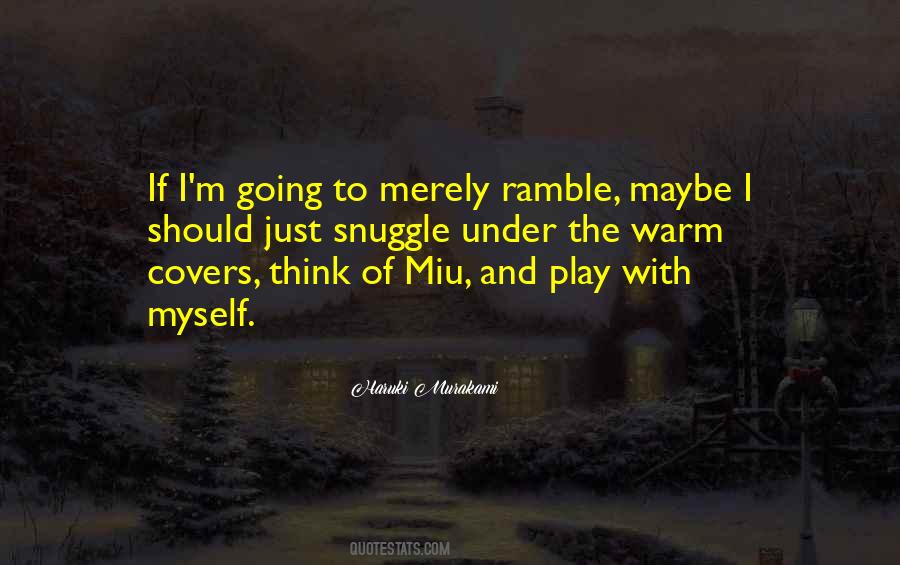 #63. I love thinking about the film, the project and committing myself as much as possible. - Author: Vin Diesel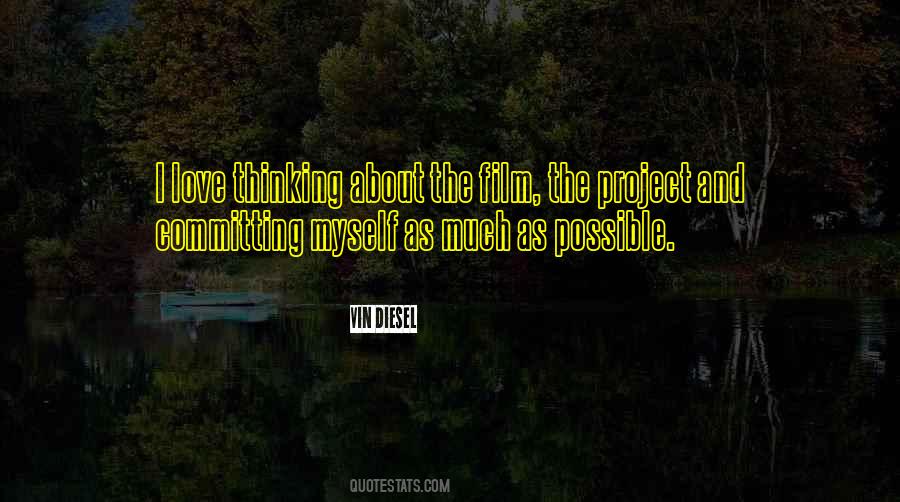 #64. he did not teach me how to love myself, but he was the bridge that helped me get here. - i thank the universe every day for you. - Author: Amanda Lovelace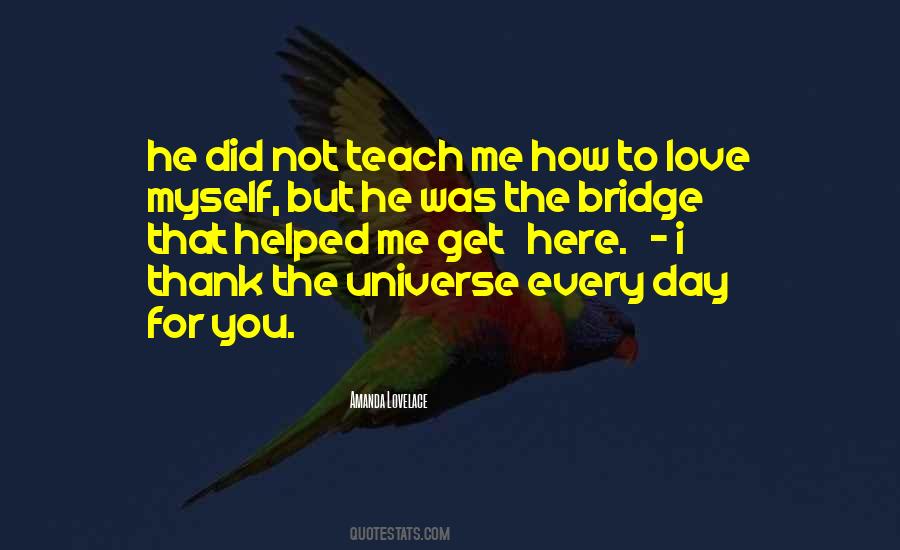 #65. I'm dying to go to India ... because the culture seems so vastly different from what I'm used to in the States. I would love to do some yoga there. And be amongst people who are so different than myself. There's so much you can learn from people who grew up in a different environment. - Author: Christa B. Allen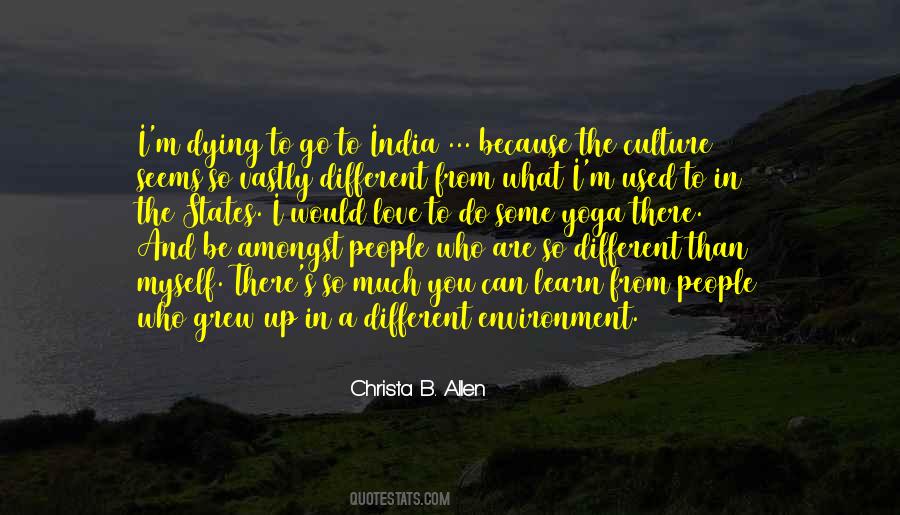 #66. Rainbows is a pretty honest look at my approach to life and love. While I admit to not exactly being an angel, I do try and live life to the fullest and give as much as I can of myself in the process - Author: Beccy Cole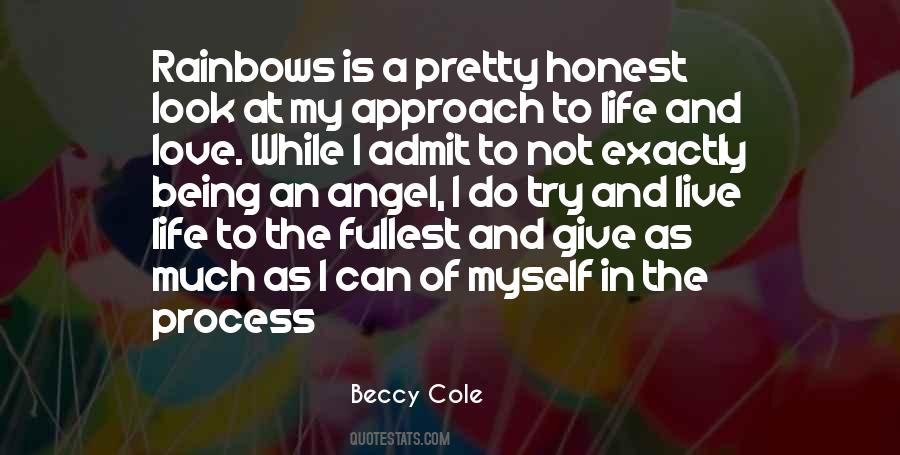 #67. Something within me is waking from long sleep, and I want to live and move again. Some zest is returning to me, some immense gratefulness for those who love me, some strong wish to love them also. I am full of thanks for life. I have not told myself to be thankful. I am just so. - Author: Alan Paton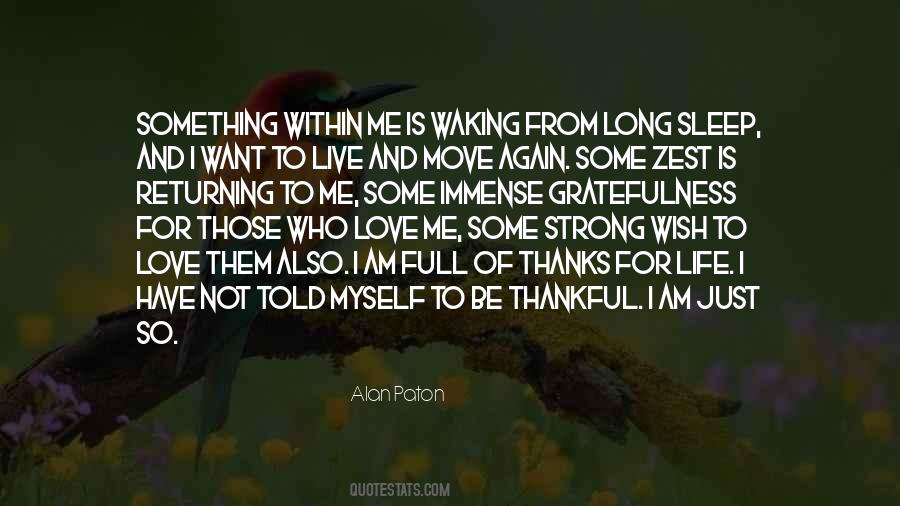 #68. Claire:dont do anything dumb or ill kill you myself
shane:ouch girl whatever happend to unconditional love around here - Author: Rachel Caine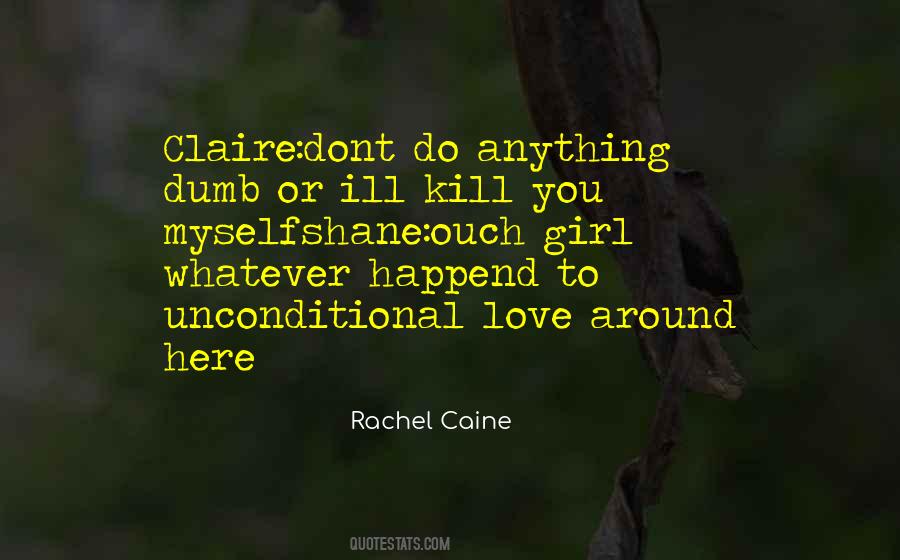 #69. I love being in an arena that has like 10,000 people and huge crowds. I want to do a show at like the Viper room so badly. Like go up on stage and thrash myself around, go jump into the crowd. You can effing swear, get drunk on stage and do whatever you want basically. - Author: Avril Lavigne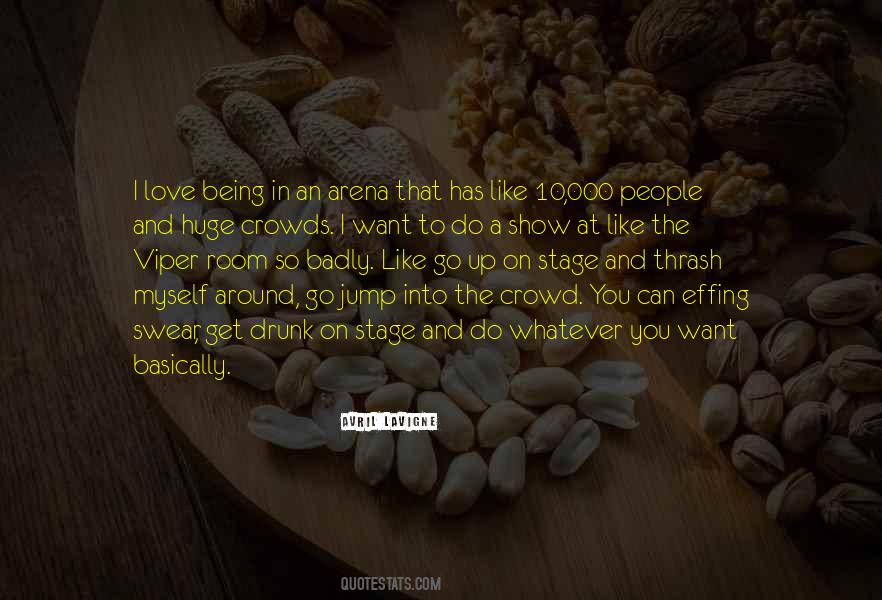 #70. [ ... ] we drank each other up with so much yearning and need that afterward I felt myself drained of all the things the Chairman had taken from me, and yet filled with all that I had taken from him. - Author: Arthur Golden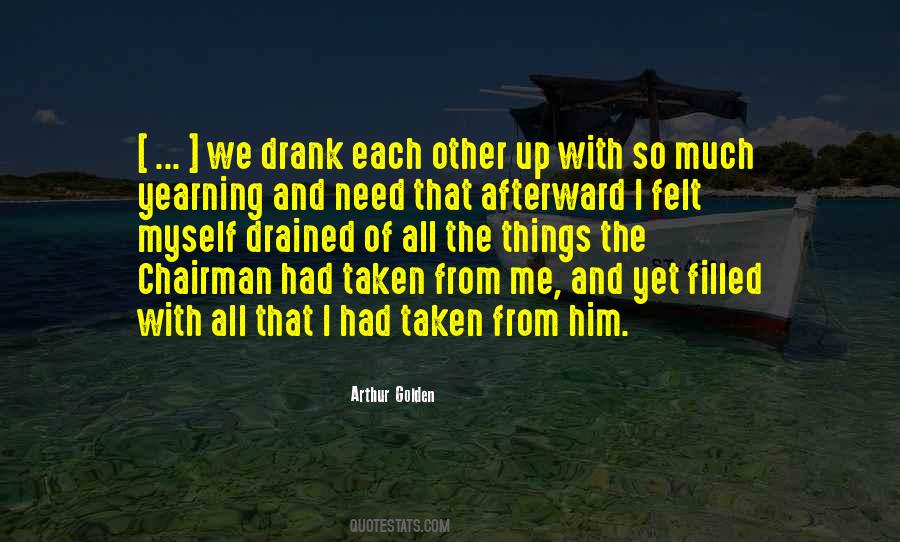 #71. I am a nyctophile, and I can't stop or help myself from falling in love for the darkest ends of your soul, rather than the light in your eyes. - Author: Akshay Vasu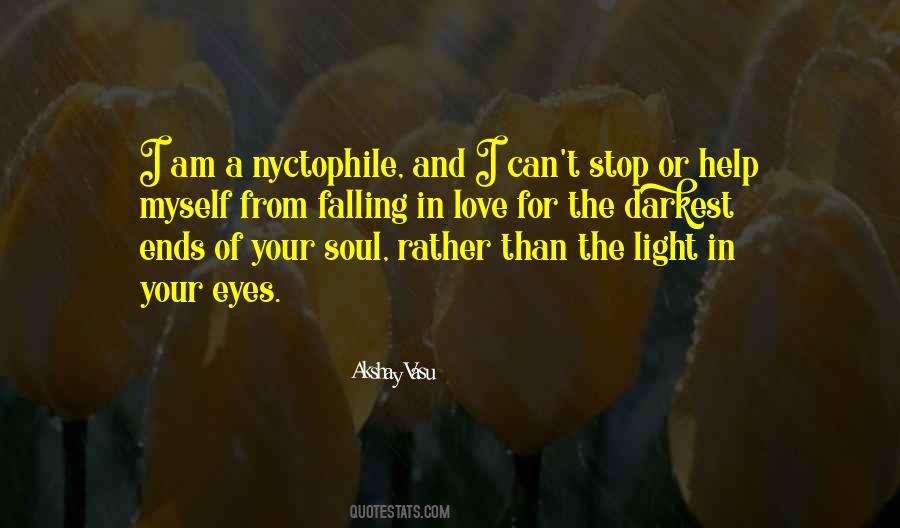 #72. Perfect love casts out fear. Where there is love there are no demands, no expectations, no dependency. I do not demand that you make me happy; my happiness does not lie in you. If you were to leave me, I will not feel sorry for myself; I enjoy your company immensely, but I do not cling. - Author: Anthony De Mello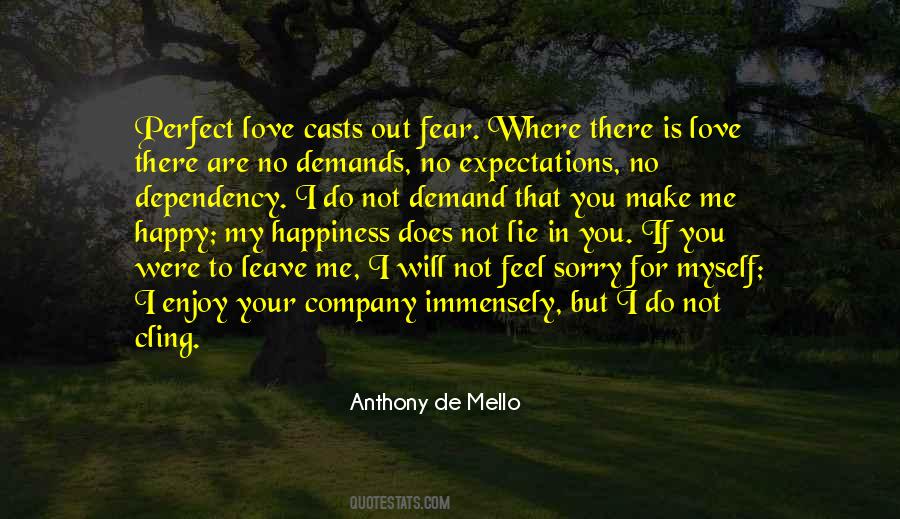 #73. By serving humanity, I automatically serve myself. - Author: Vironika Tugaleva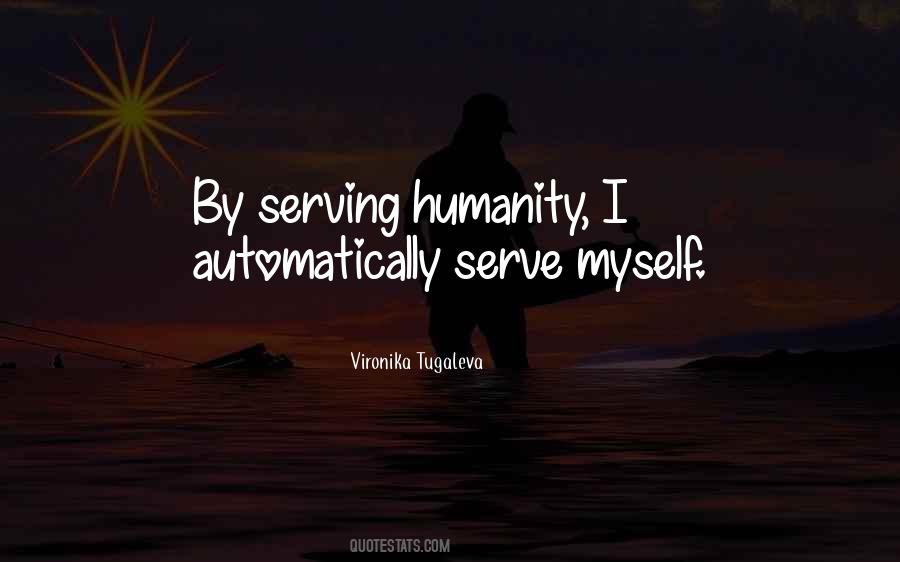 #74. I love fashion, and that's how I express myself. - Author: Victoria Beckham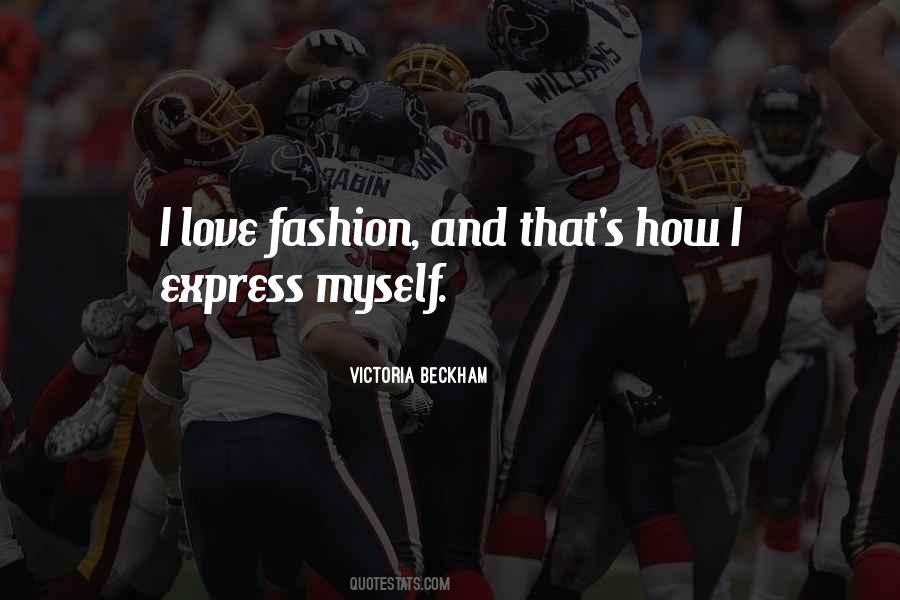 #75. My boy, that was a TV show. I used a stunt double. I always use a stunt double. Except in love scenes. I insist on doing those myself. - Author: William Shatner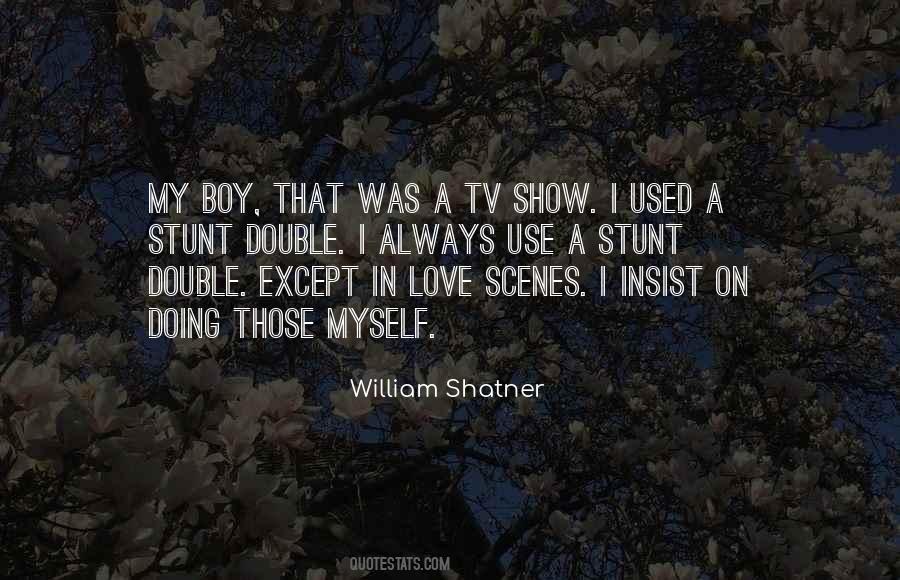 #76. If I abuse myself daily, who can I love? - Author: Big K.R.I.T.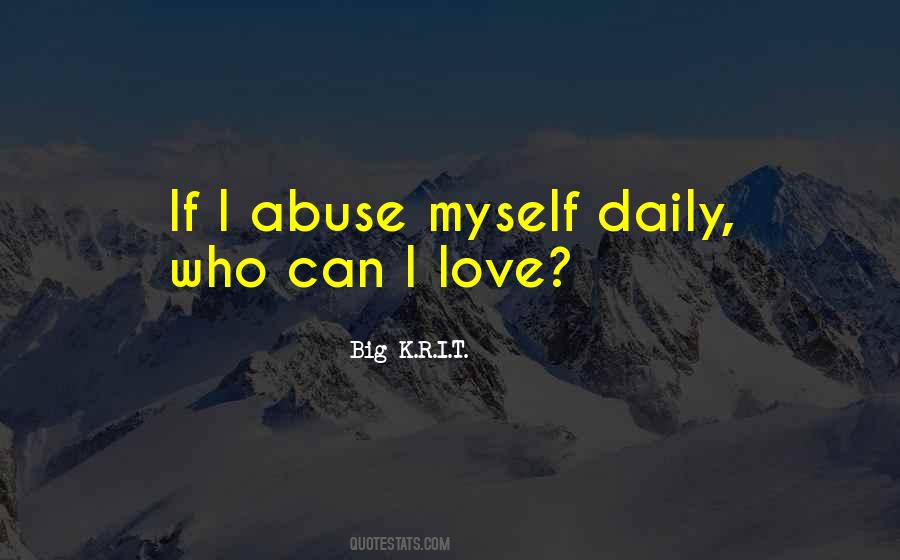 #77. If I hadn't been a singer, I might have been a photographer or an artist. But it's singing I love. I sing all the time, and I feel really good that I've expressed myself. - Author: Annie Lennox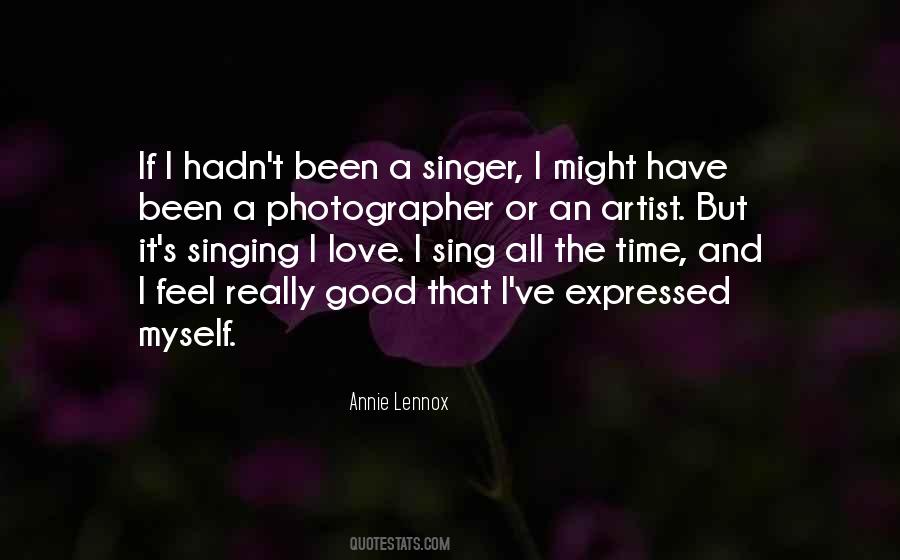 #78. to myself as I glanced over at her thick ass lying naked next to me. I was so in love with her smooth cocoa skin and that fat ghetto ass. She had me hypnotized by her big brown eyes... that long black hair...and her smell!!! Damn my bitch was fine and I loved the shit out of her, but - Author: Niki Jilvontae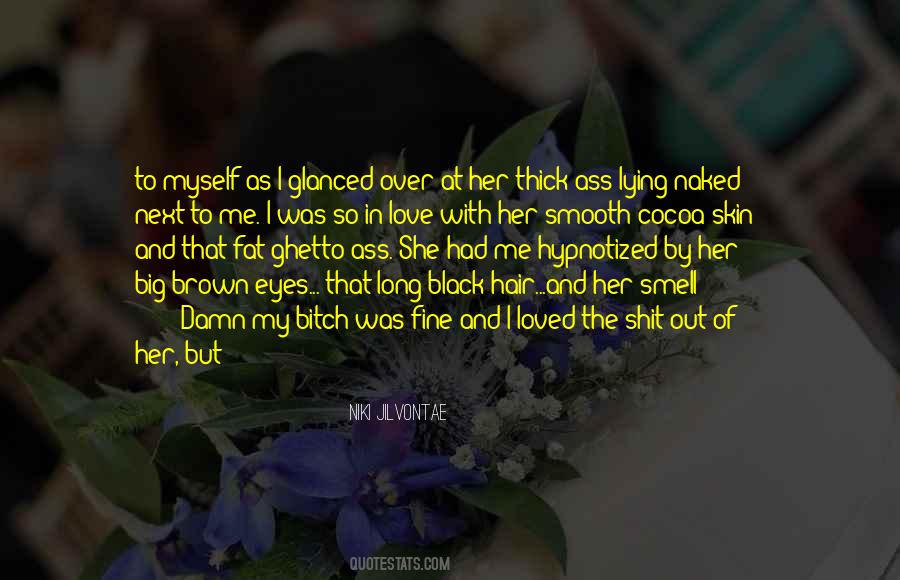 #79. It's hard for me to feel bad for myself because I'm doing what I love to do. I'm in a good position. - Author: Dom Kennedy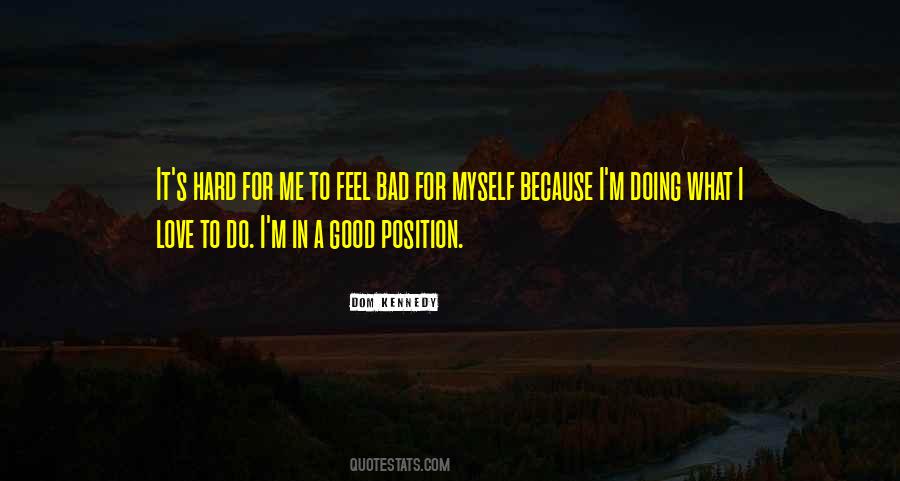 #80. Tonight when the moon
was almost full
the sky too bright for love

I met in a wood
a dream pale owl
with eyes that were not blue

and like myself, he was not wise
and he was not good
but sometime he was true. - Author: John Squadra
#81. I will eliminate hatred, envy, jealousy, selfishness, and cynicism, by developing love for all humanity, because I know that a negative attitude toward others can never bring me success. I will cause others to believe in me, because I will believe in them, and in myself. - Author: Napoleon Hill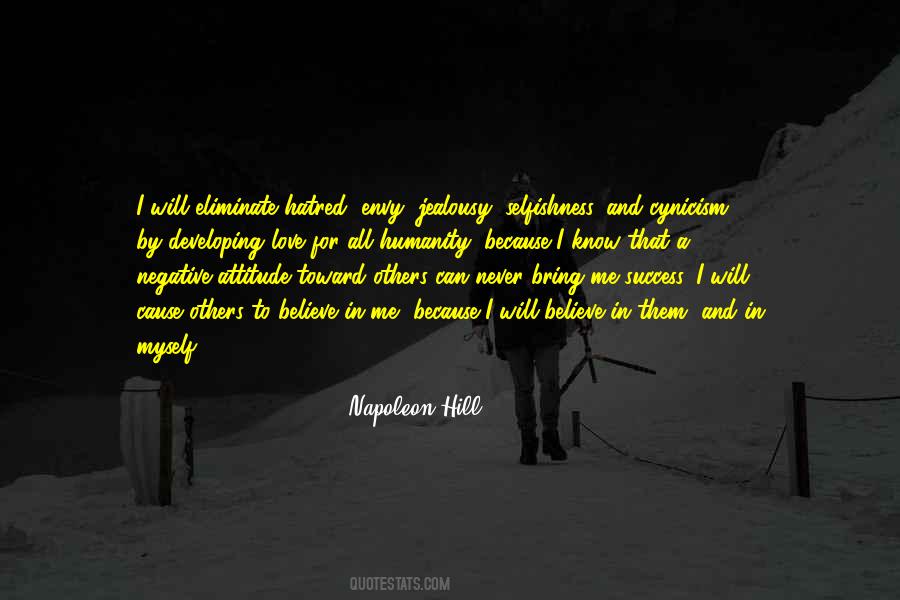 #82. it took
losing him
to finally
find
myself.

It took
losing him
a second time
to be sure
of myself.

that
was my
first act
of
self-love. - Author: Amanda Lovelace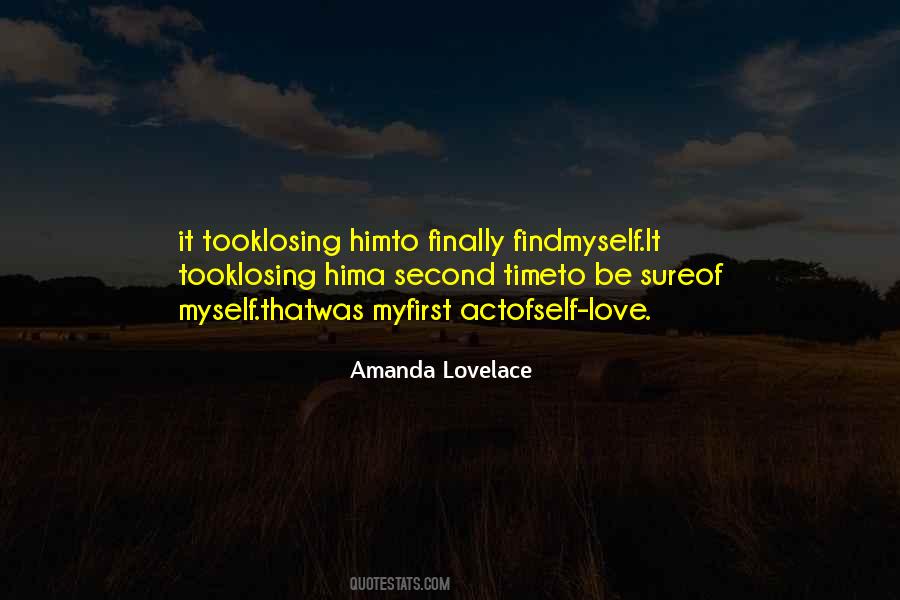 #83. Eventually, I told myself not to expect anything from him, and as a result it has gotten easier for me to take what comes. - Author: Jodi Picoult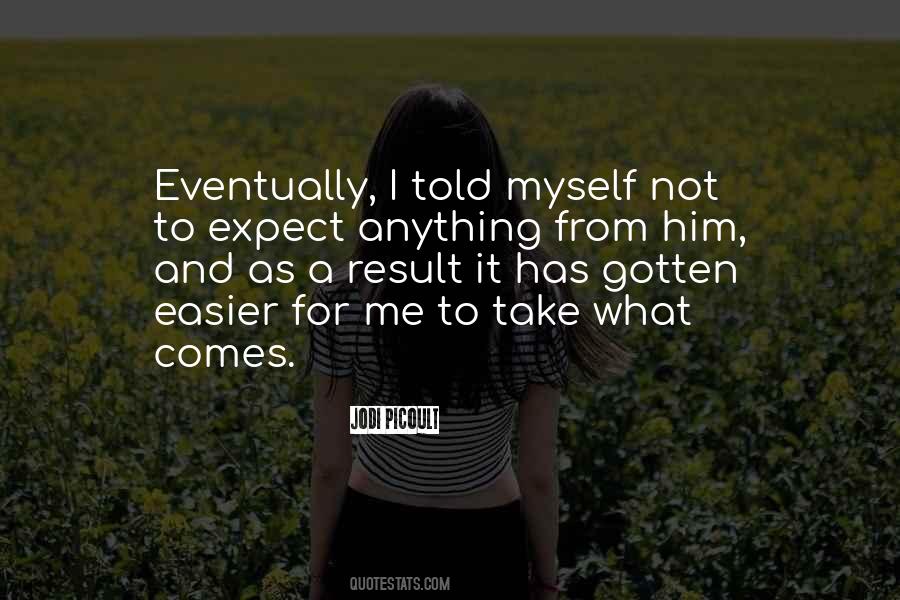 #84. I may as well shackle my wrist to a bolt of lightning as attach myself to a mortal. - Author: Jessica Khoury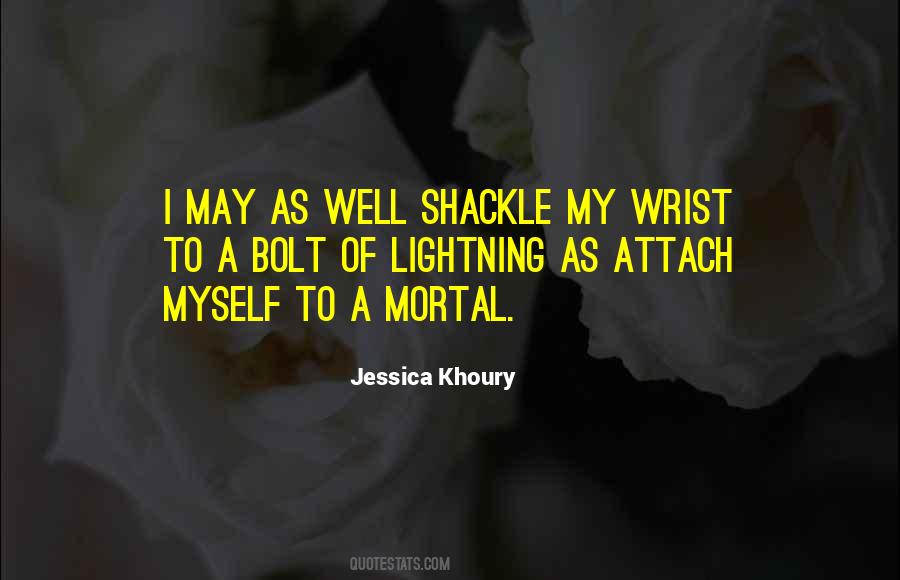 #85. [A]ll these years, I had been telling myself that my feelings for you were a juvenile infatuation; a dream inspired by my secret hope that somewhere there could be a creature who could love me. - Author: Kellyn Roth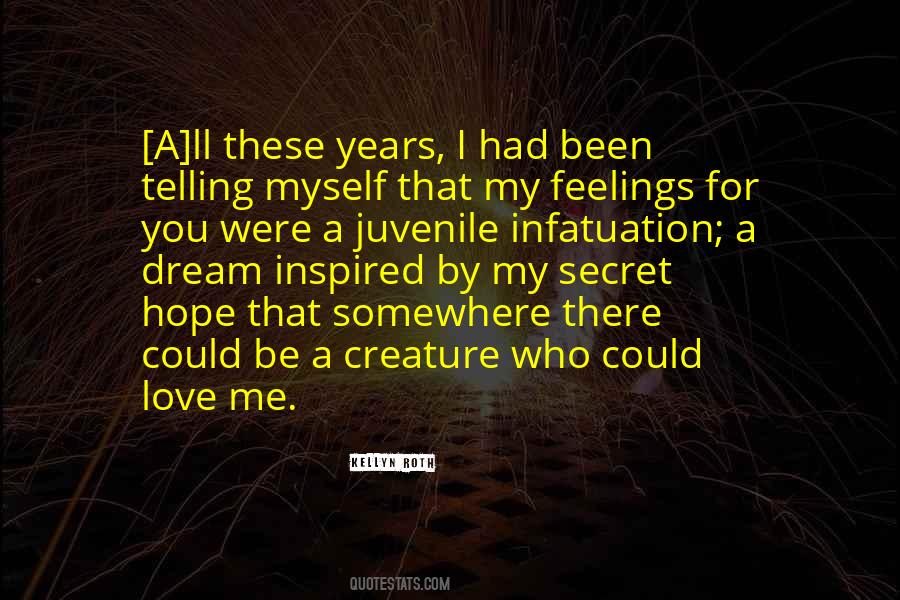 #86. I had to face: I had chosen. My choice, this was love. I had chosen I think the way out of the chains of the cage. I needed this woman. Without her to choose over myself, there was only pain and not choosing, rolling drunkenly and making fantasies of death. - Author: David Foster Wallace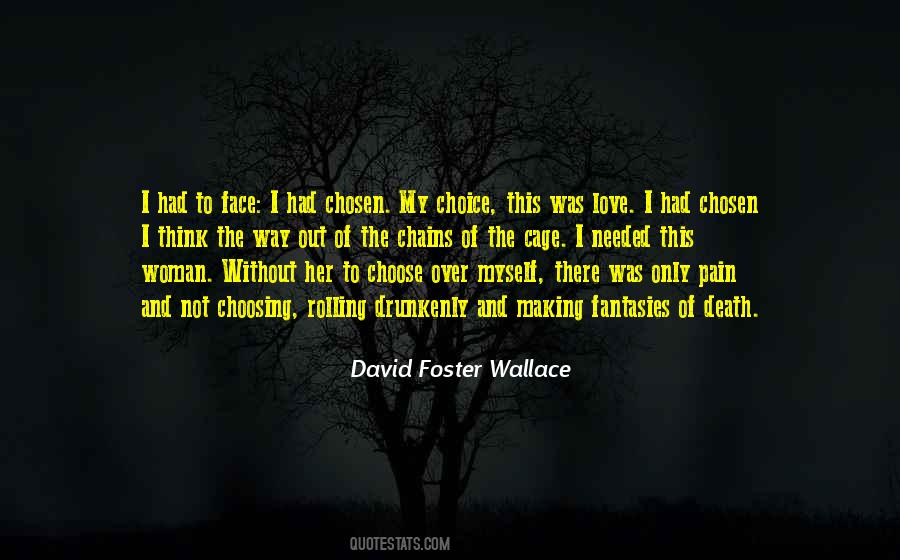 #87. Yeah, touring can get rough some times and draining, but I always have to pinch myself and realize that I'm doing what I love. - Author: Jonny Lang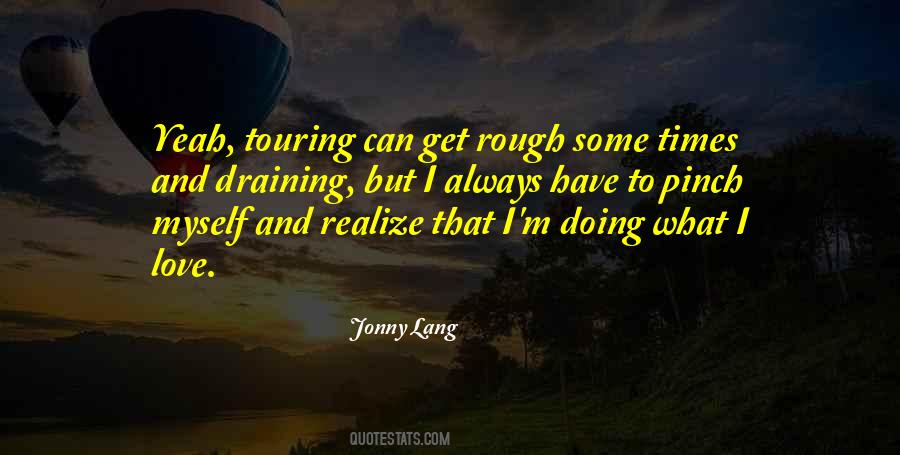 #88. It was hard to love my wife and kids because I was all wrapped up in loving only myself. I did what I wanted, when I wanted, without any real concern for them. - Author: Phil Robertson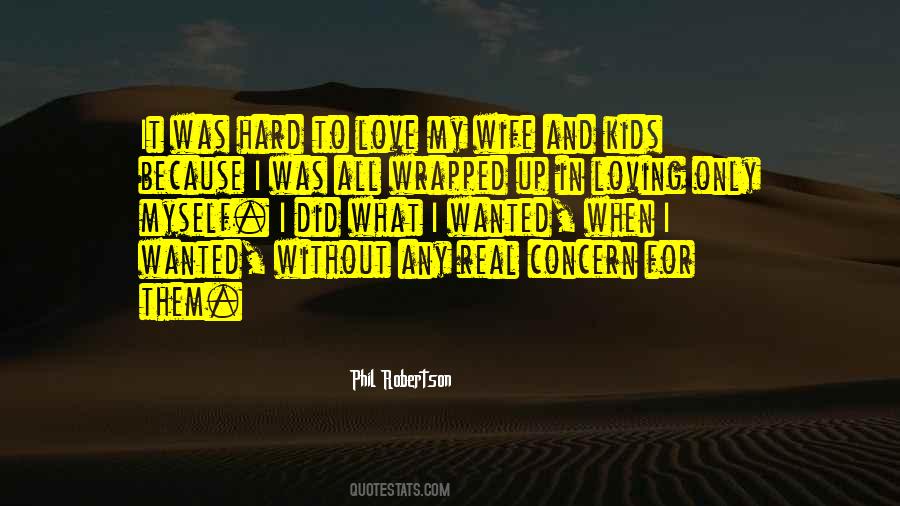 #89. I don't fall in love very easily. It takes a long time, and then, when I have fallen in love, I'm still not sure. I'm suspicious of myself. What if tomorrow I don't feel the same? I have to wait, to be sure. And I wait and wait. - Author: Joey Comeau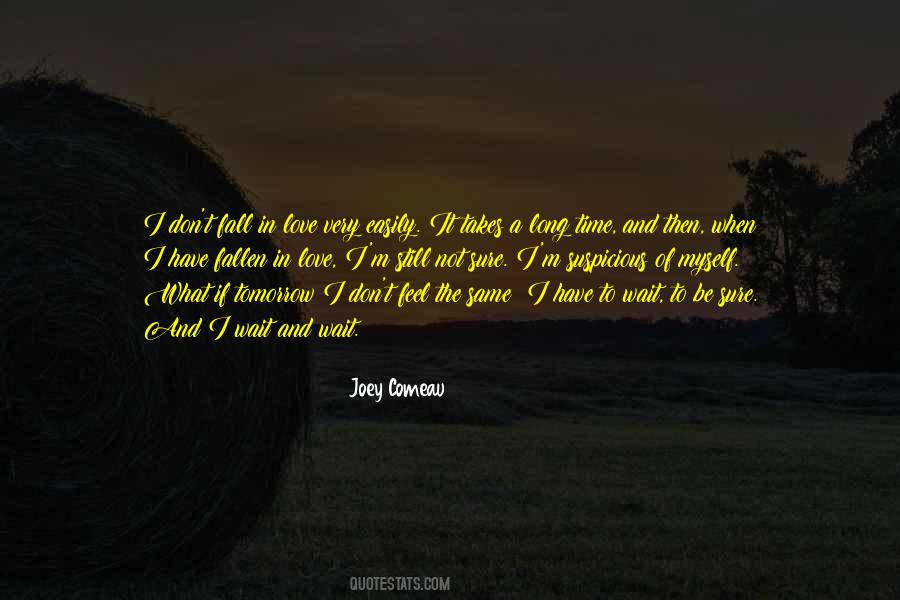 #90. The only person who can pull me down is myself, and I'm not going to let myself pull me down anymore. - Author: C. JoyBell C.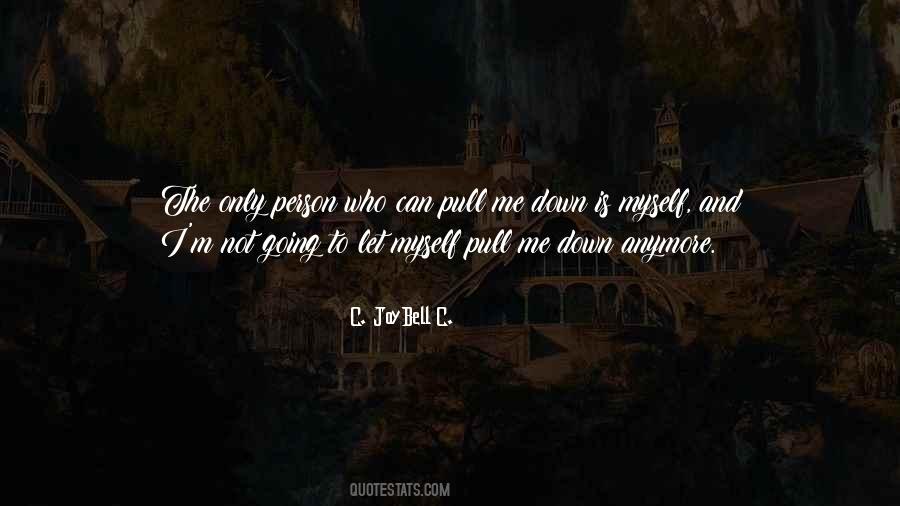 #91. This is hell,
but I planned it. I sawed it,
I nailed it, and I
will live in it until it kills me.
I can nail my left palm
to the left-hand crosspiece but
I can't do everything myself.
I need a hand to nail the right,
a help, a love, a you, a wife. - Author: Alan Dugan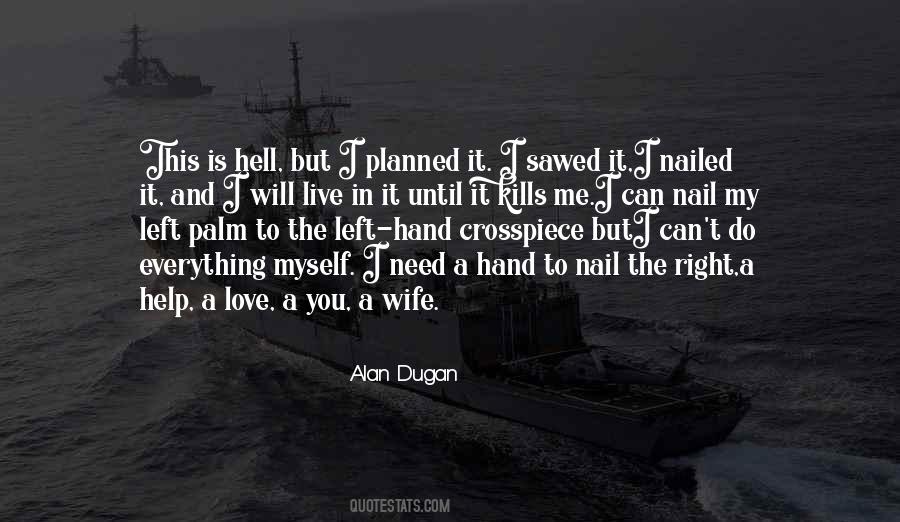 #92. I only found myself when I stopped looking. . . - Author: Erik Christian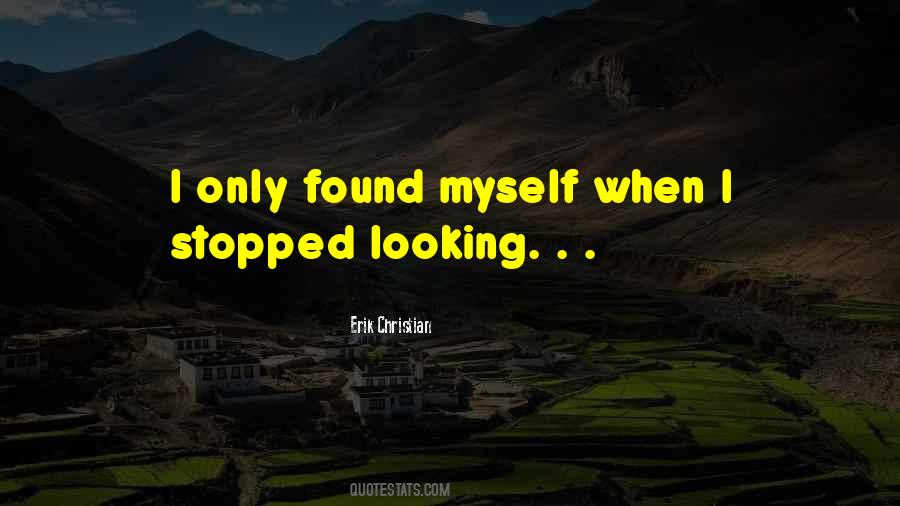 #93. Maybe our souls touched underneath that tree. Maybe I decided to love her. Maybe love wasn't our choice. But when I looked at that woman, I saw myself differently. - Author: Tarryn Fisher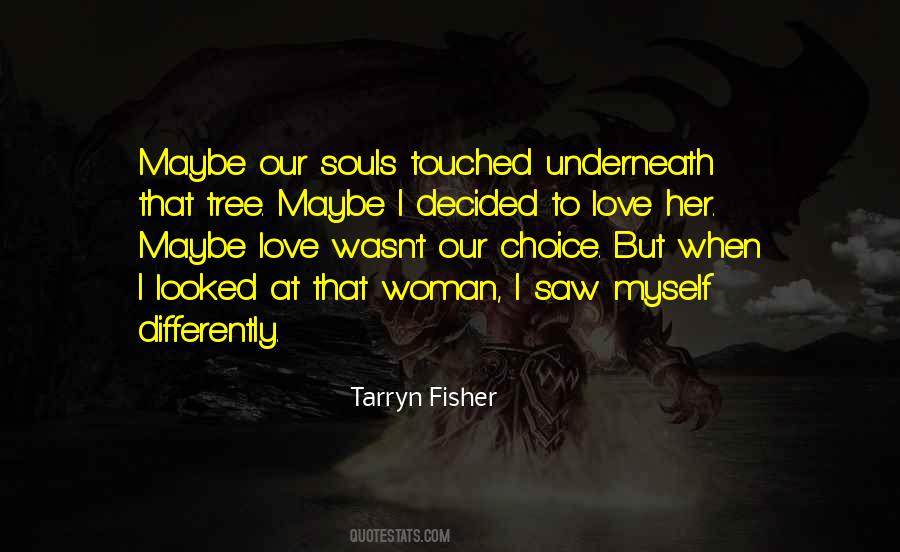 #94. At that time I told myself that I didn't want to fall in love ever again. But that night while praying for your happiness Nana, I thought that despite all the wounds and all the pains it could cause I wanted to dream again, and love someone with all my heart. - Author: Ai Yazawa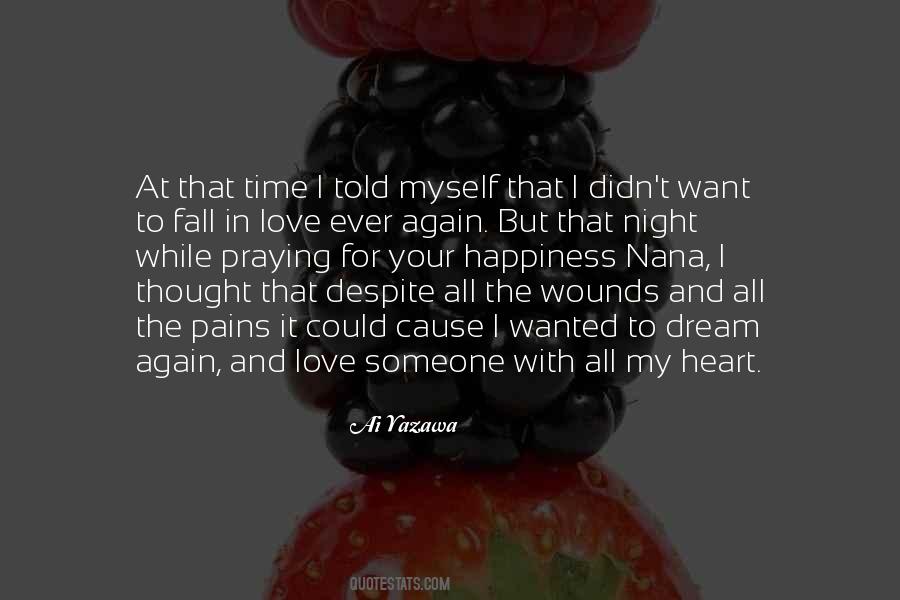 #95. I would love mainland Chinese to read my book. There is a Chinese translation which I worked on myself, published in Hong Kong and Taiwan. Many copies have gone into China but it is still banned. - Author: Jung Chang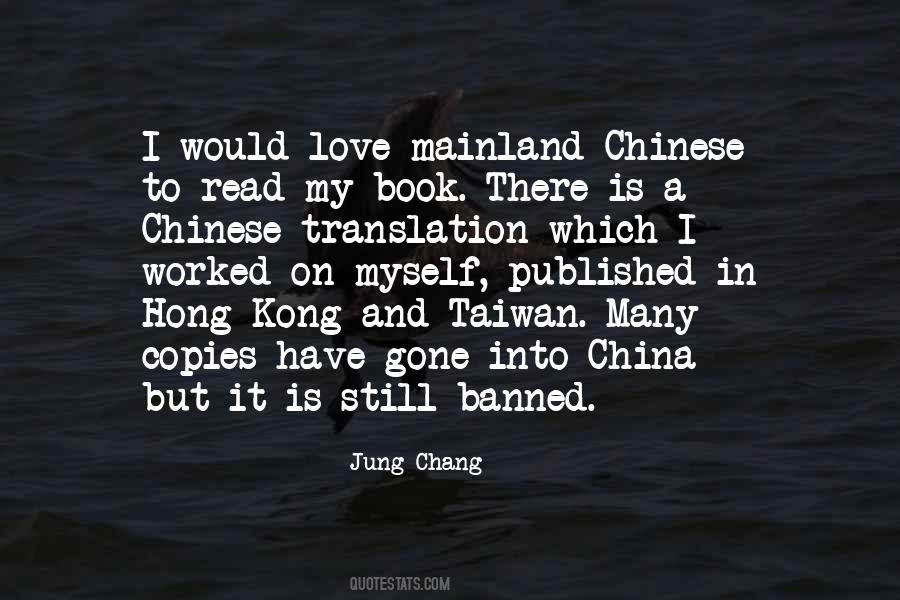 #96. I love to learn. But just going back into school because of what I do I'm so set in this path that I'm on right now and I'm so excited about it and I love doing it so much that I like to focus myself on one thing at a time. - Author: Hayden Panettiere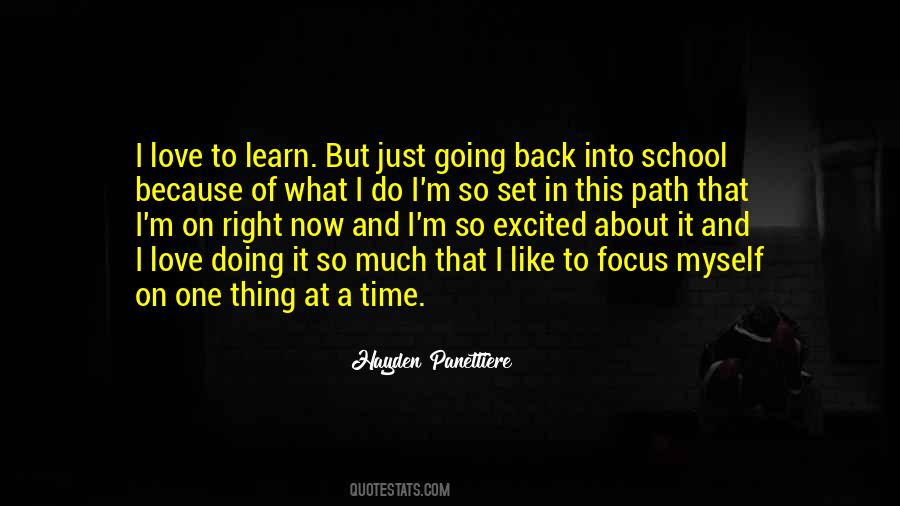 #97. I was looking for someone to inspire me, motivate me, support me, keep me focused; someone who would effectively love me, cherish me, make me happy and then I realized that all along I was looking for myself. - Author: Alex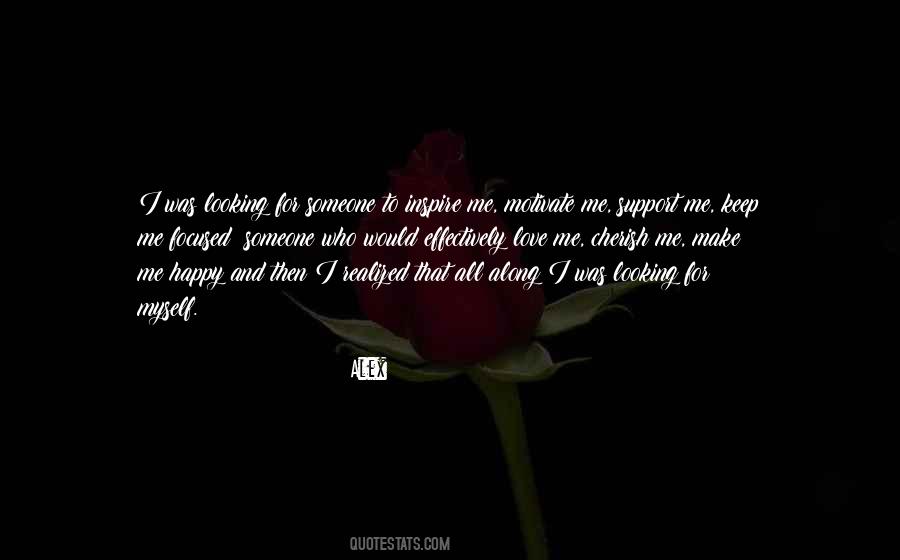 #98. But what does the word insist mean after a whole life of love and understanding? I have never asked anything for myself that I did not also wish for him. - Author: Simone De Beauvoir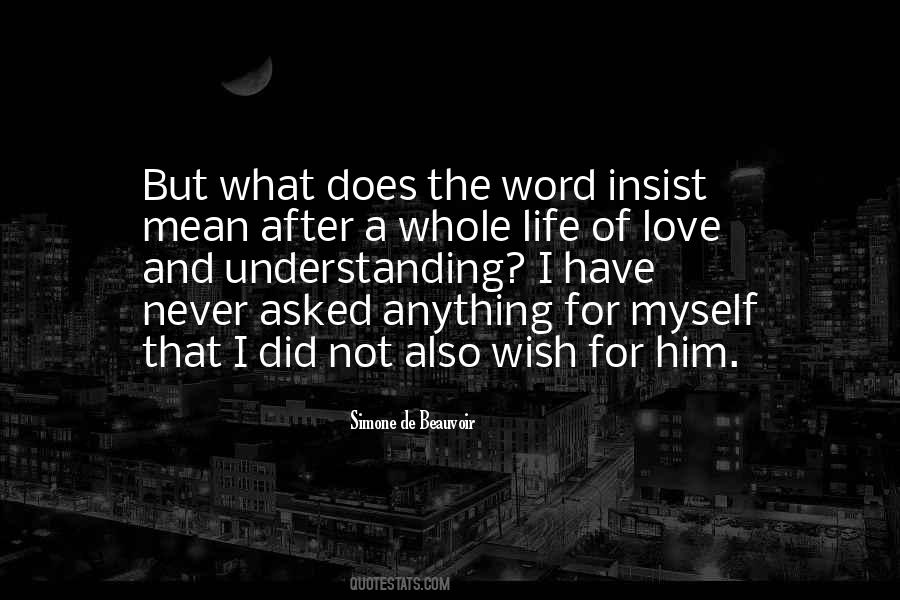 #99. I love myself, I no longer need cupid. - Author: Rapsody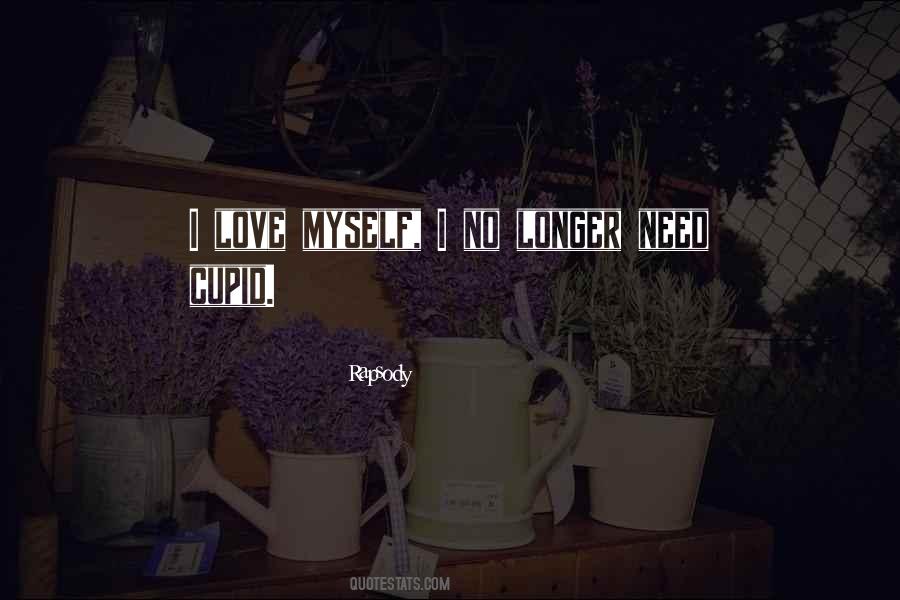 #100. I can't wait to design the performance. I want to make a moment that is about much more than me. Performing in space is such an honor. I want to challenge myself to come up with something that will not only bring everyone together but will also have a message of love that blasts into the beyond. - Author: Lady Gaga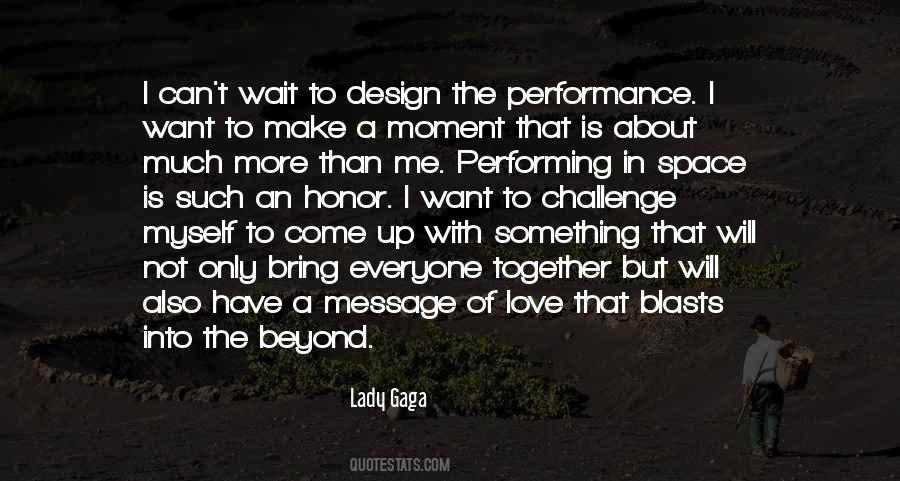 Famous Authors
Popular Topics