Classical Dancer Famous Quotes & Sayings
List of top 22 famous quotes and sayings about classical dancer to read and share with friends on your Facebook, Twitter, blogs.
Top 22 Quotes For Classical Dancer
#1. If I had to reflect on the finest classical male ballet dancers of my time, Vladimir Vasiliev of the Bolshoi and the Danish dancer Eric Bruhn were, I feel, without peer. - Author: Jacques D'Amboise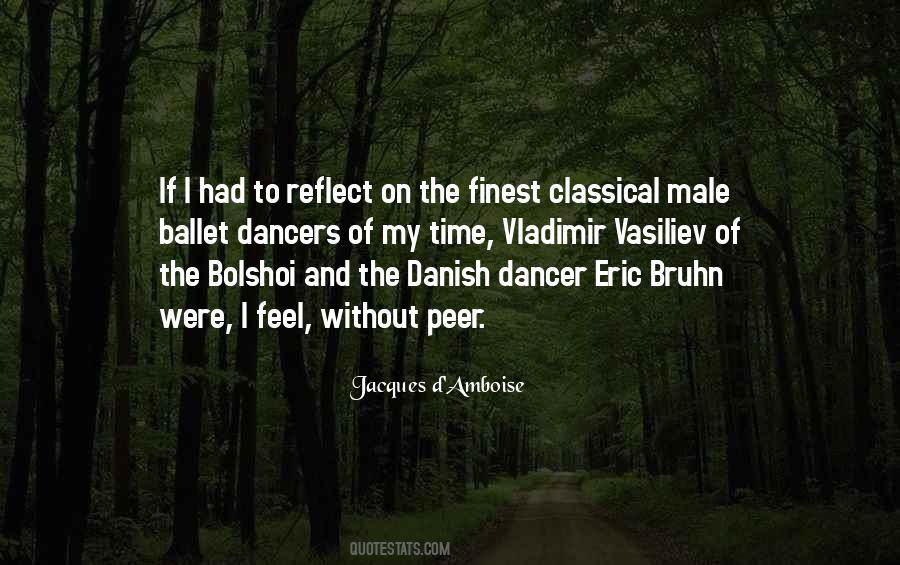 #2. We are different from previous generations of conservatives ... We are no longer working to preserve the status quo. We are radicals, working to overturn the present power structure of this country. - Author: Paul Weyrich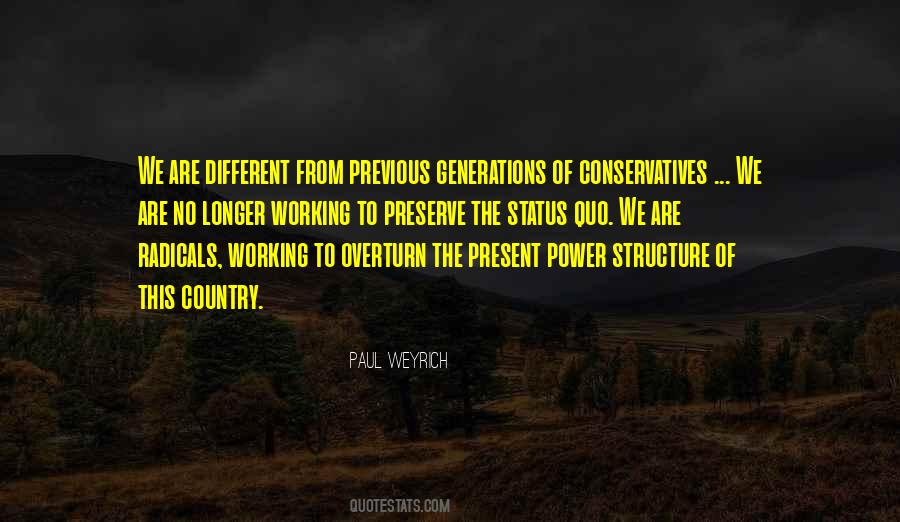 #3. Th' newspaper does ivrything f'r us. It runs th' polis foorce an' th' banks, commands th' milishy, controls th' ligislachure, baptizes th' young, marries th' foolish, comforts th' afflicted, afflicts th' comfortable, buries th' dead an' roasts thim aftherward. - Author: Finley Peter Dunne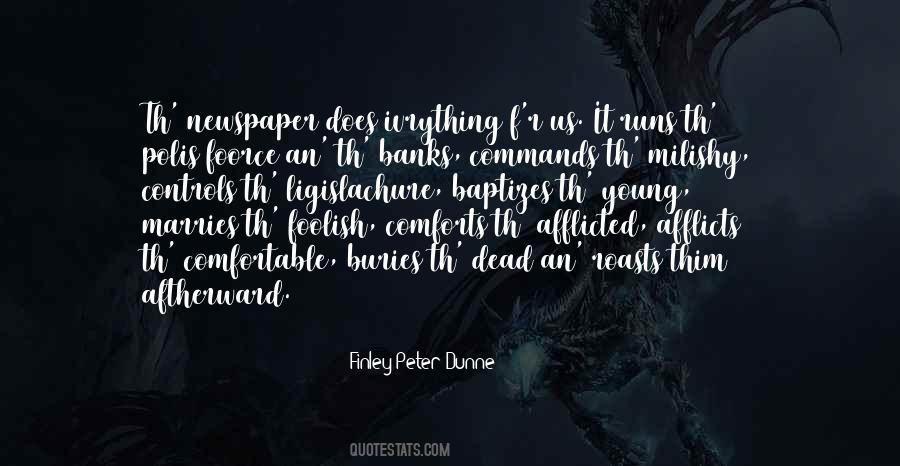 #4. Certainly, when you train as a classical dancer, you are very much influenced by 'Giselle.' You see it all the time; you start to learn the steps a little. - Author: David Hallberg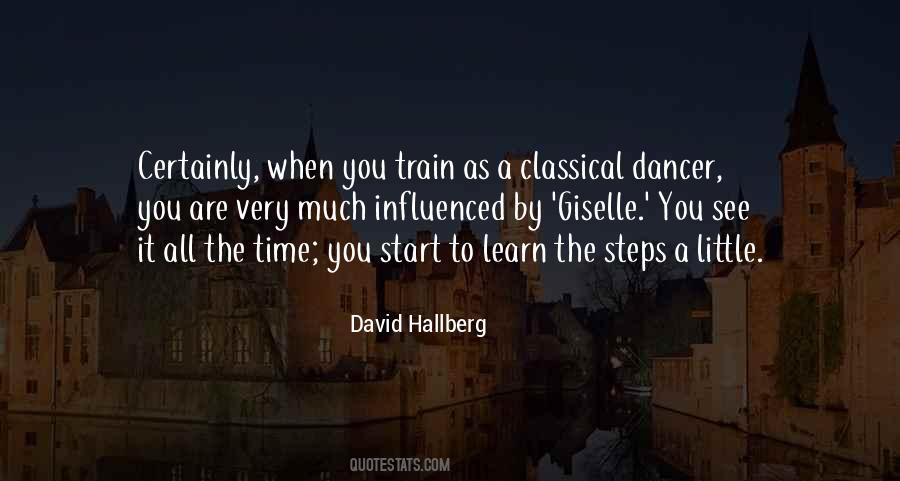 #5. Just as a classical dancer repeats the same movements again and again, in order to achieve a greater perfection of line and balance, so Degas repeats the same motifs - it was one of the things that gave him so much sympathy with dancers. - Author: Kenneth Clark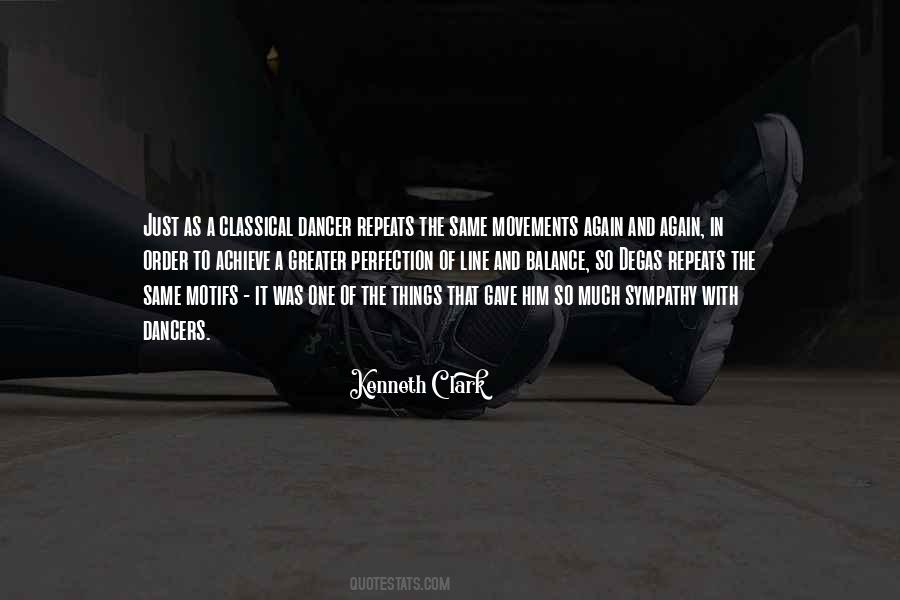 #6. Innovation, sales and marketing are less about ideas and persuasion and more about understanding. We forget that. People don't want one more nudge in the direction we have decided they need to go. They need us to build our businesses around what we notice will make their lives better. WHERE - Author: Bernadette Jiwa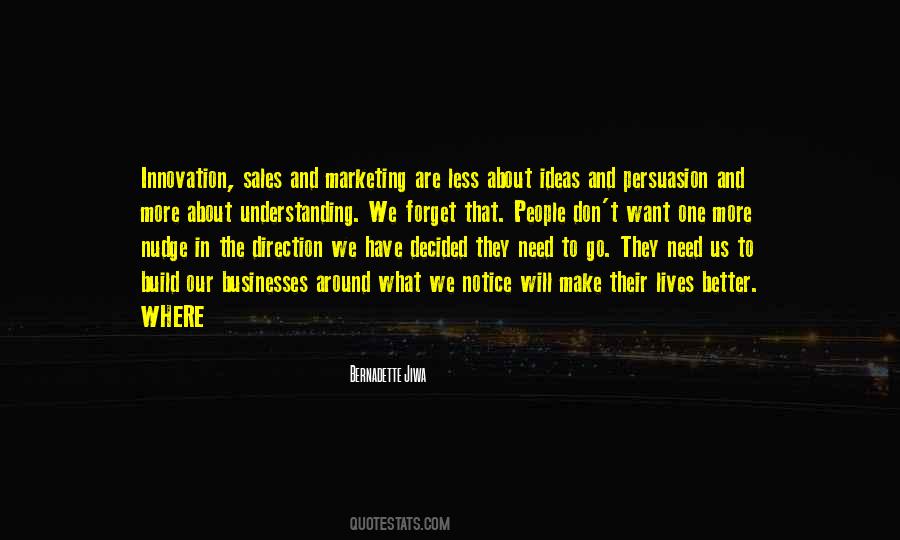 #7. I've learned, that not all worth is measured by price. I've found so many gems that didn't cost me much! - Author: C. JoyBell C.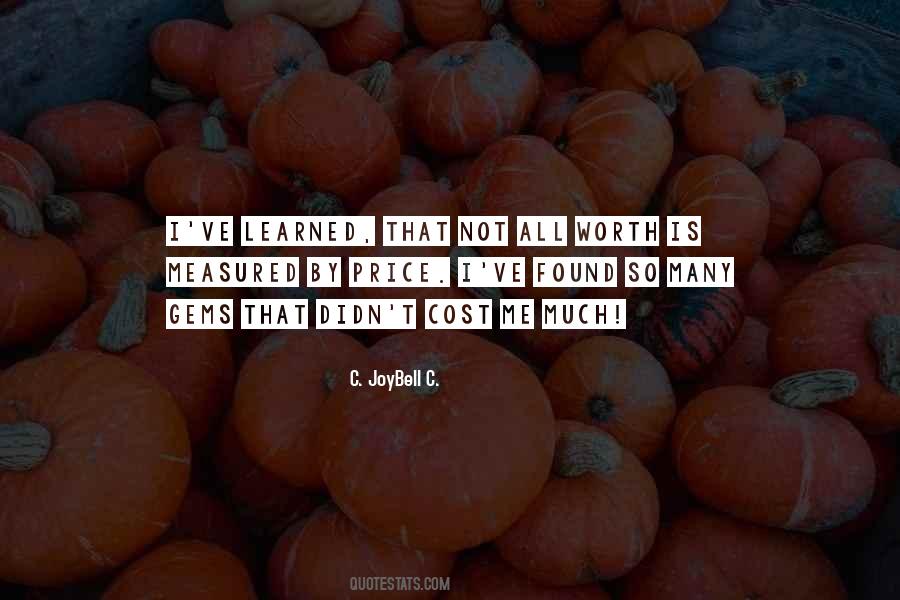 #8. You cannot dance physically certain things. But look at tango dancers or flamenco or Japanese classical theater. You can, if you're smart enough and you collaborate with the right choreographers, you could really dance your age. - Author: Mikhail Baryshnikov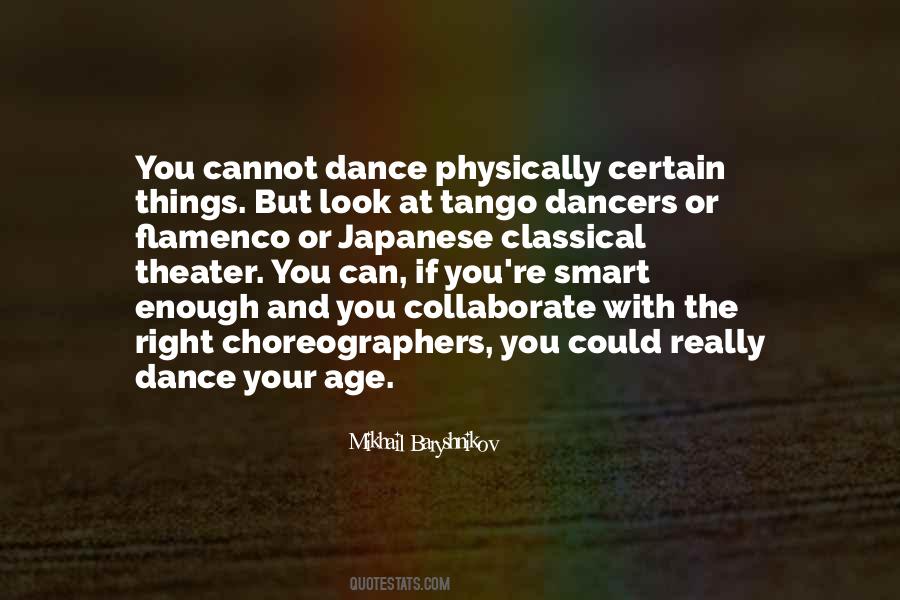 #9. I would like to tell all dancers to forget themselves and the desire for self display. They must become completely absorbed in the dance. Even in a classical variation there should never be any thought of a dancer doing a variation
he should become identified with it. - Author: Antony Tudor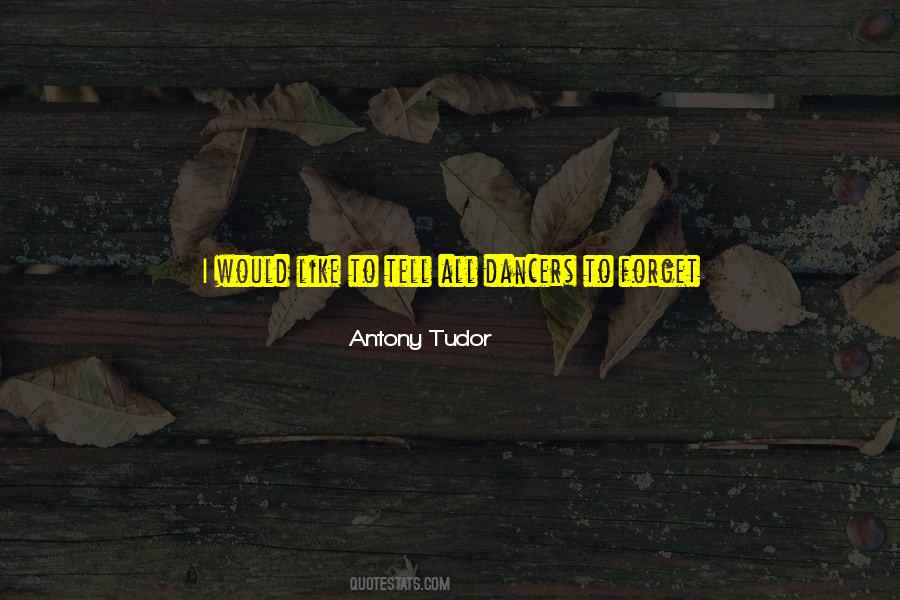 #10. Bad news. If you can see it coming, you brace yourself; you weigh the outcome. But there's always that niggling voice, that voice of hope whispering, 'Maybe it's good news.' Whether you can admit it or not, that little whisper is a potent thing. - Author: Lily Gardner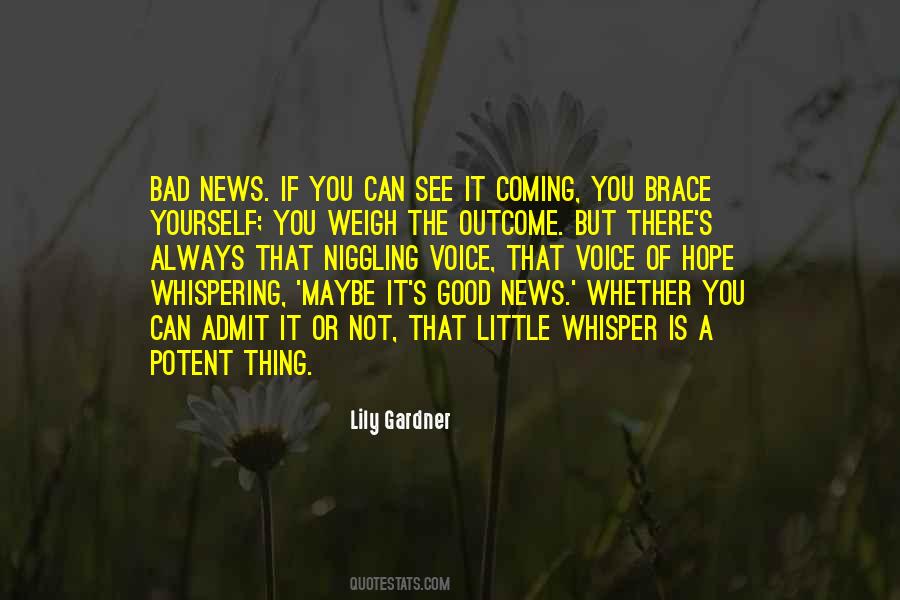 #11. Madame LaFleur would say that you're more of a classical ballet dancer instead of a jazz dancer. But sometimes all you have to do is change costumes to become something different. - Author: Karen White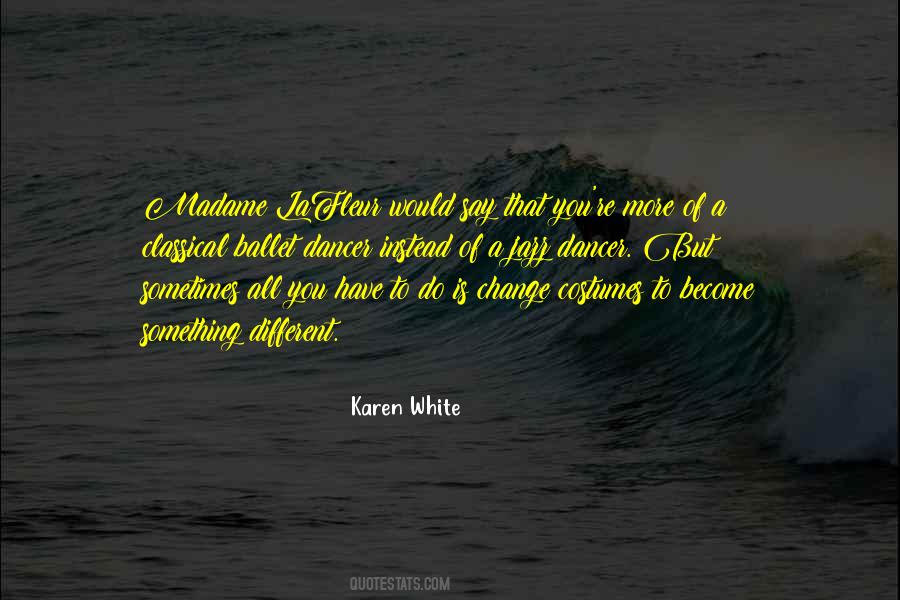 #12. I think it's useful to experience other types of dance and other cultures, and the life of a classical dancer these days is certainly not all tutus! So experience of other dance forms is a good idea. - Author: Deborah Bull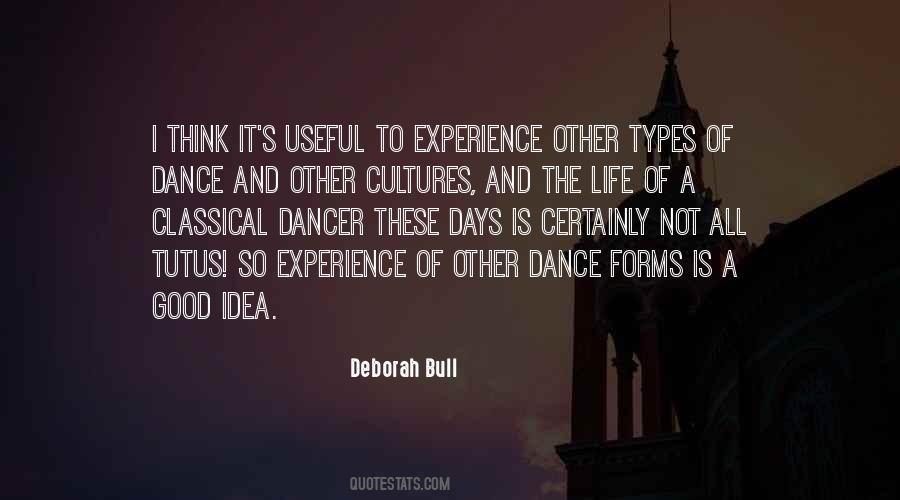 #13. When people say they hate life, to what are they comparing it to? The alternative isn't any more appealing. - Author: Carroll Bryant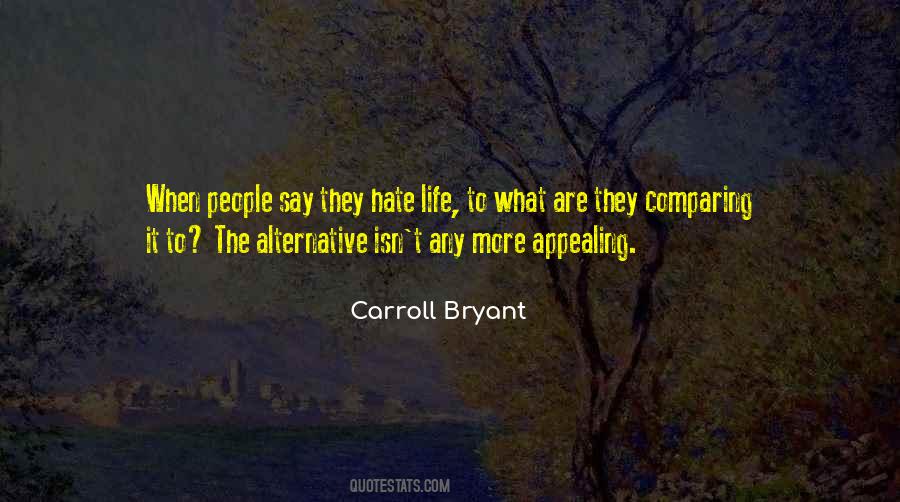 #14. I grew up as a dancer. I did tap, classical ballet, all of that. I did Indian dancing, or Bharata Natyam, classic temple dancing from Madras, originally. My mother always had the great idea that I should learn it. - Author: Roselee Goldberg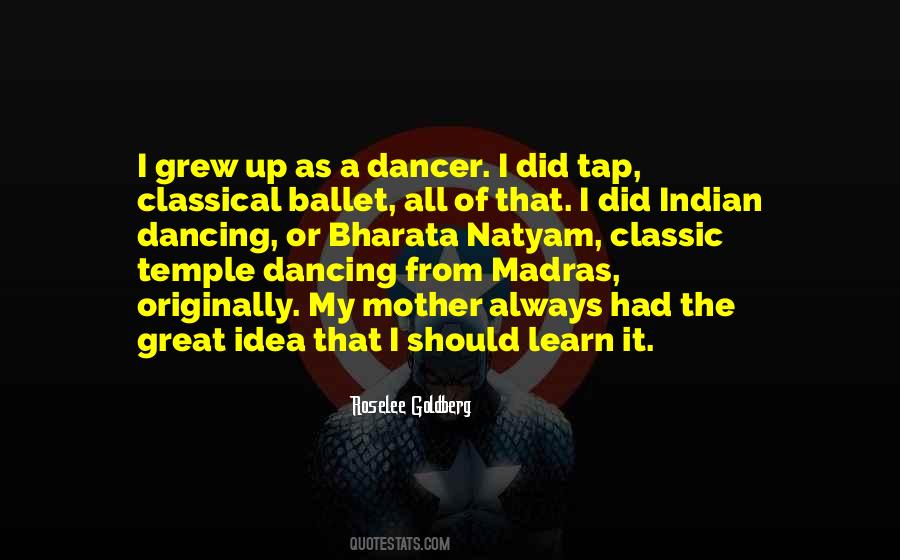 #15. I'm a classical ballet dancer, and at the end of the day I want to be with American Ballet Theater, performing classical ballets. - Author: Misty Copeland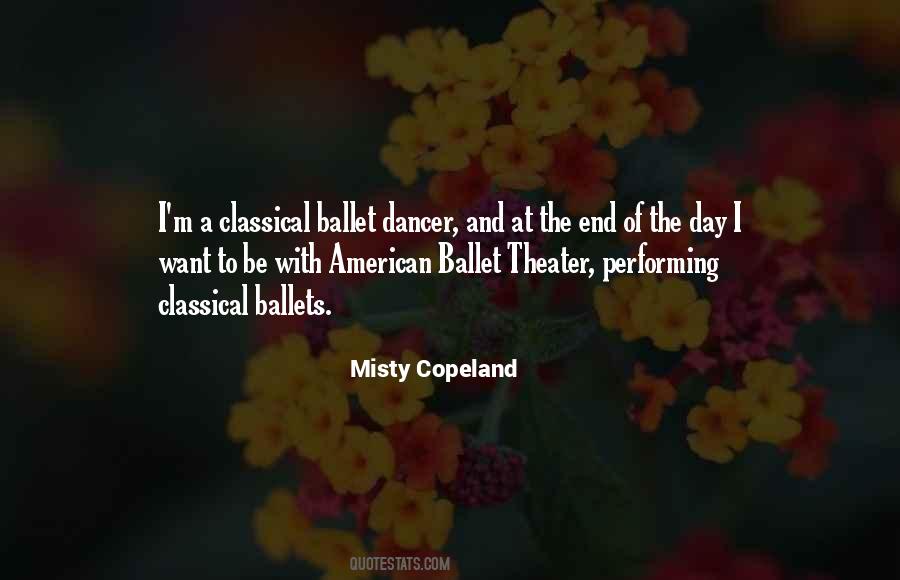 #16. No matter how much we love a book, the experience of reading it isn't complete until we can give it to someone who will love it as much as we do - Author: Ann Patchett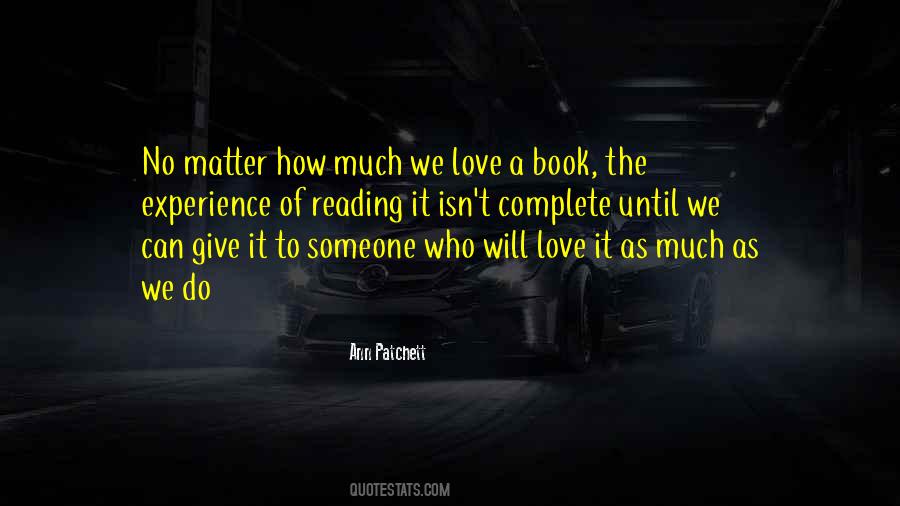 #17. The first time I saw Giggsy, he was playing for Salford Boys against United's apprentices. He was thin and wiry but he just glided past four of our apprentices as if they weren't even there, then he put the ball in the back of the net. I just thought 'This kid's an absolute natural' - Author: Bryan Robson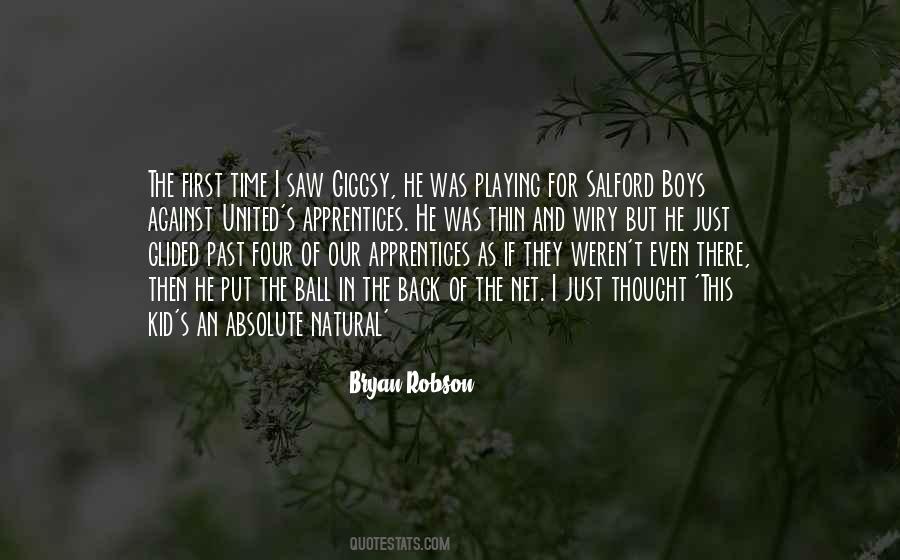 #18. I tend to dress a little more sophisticated than most women do. - Author: Nicole Richie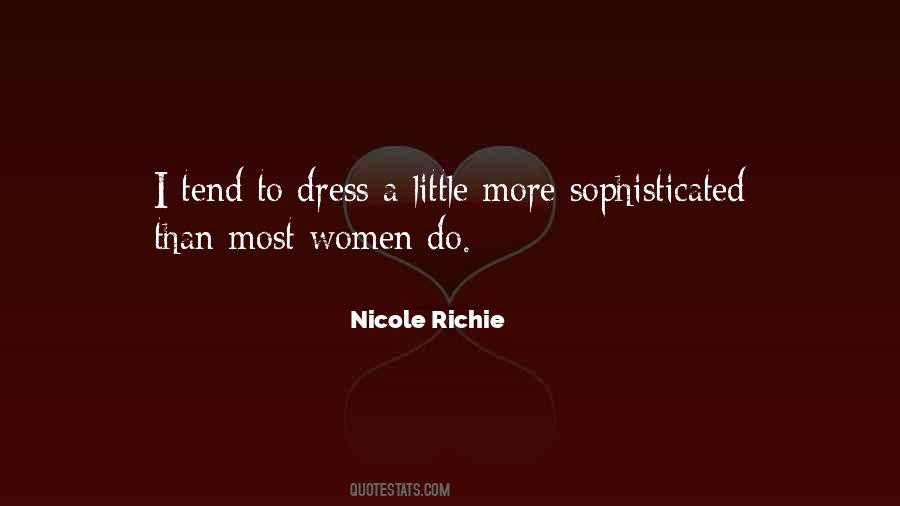 #19. Altogether, the Old Bailey, at that date, was a choice illustration of the precept, that "Whatever is right;" an aphorism that would be as final as it is lazy, did it not include the troublesome consequence, that nothing that ever was, was wrong. - Author: Charles Dickens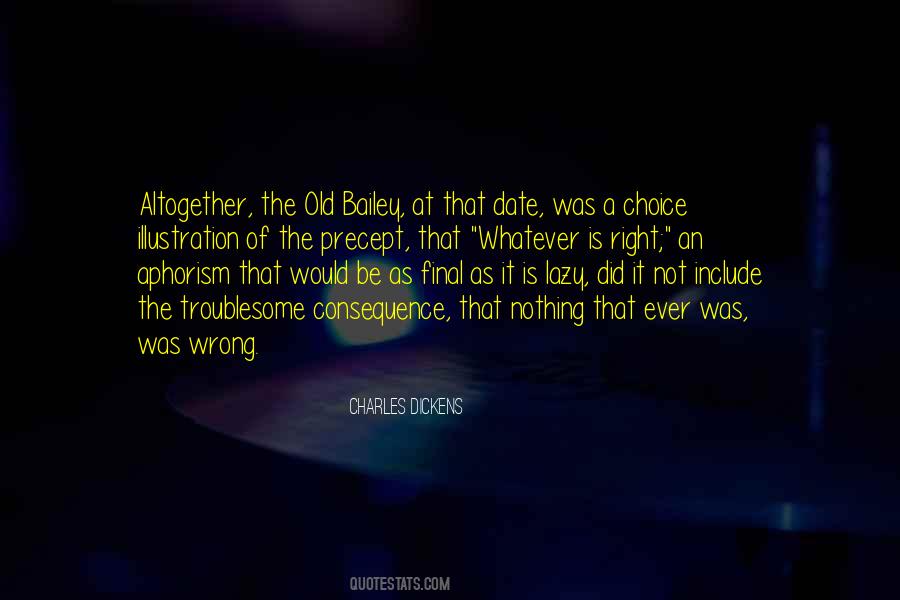 #20. I think of my parents as a single unit, and it's interesting because they shared so much, and they were totally opposite. My mother, a Martha Graham dancer, had a classical background; my father had a back-porch background. - Author: Arlo Guthrie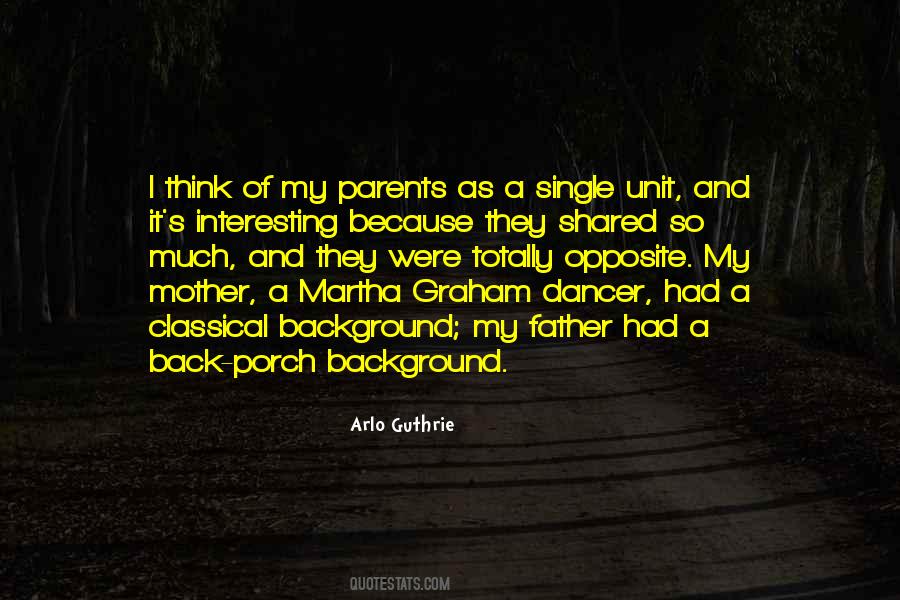 #21. I have spent my whole life educating myself. - Author: Penelope Wilton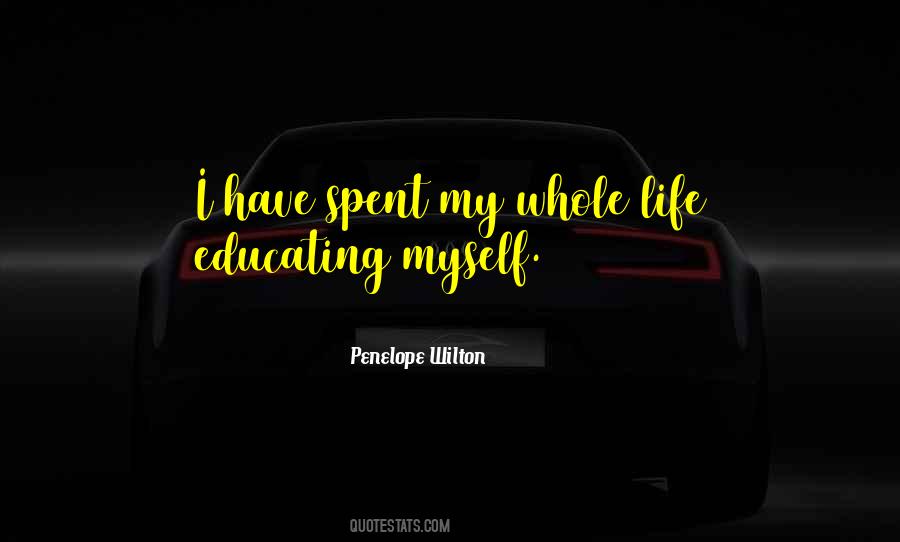 #22. I grew up with classical music when I was a ballet dancer. Now when I have to prepare an emotional scene, to cry or whatever, I listen to sonatas. Vivaldi and stuff. It's just beautiful to me. - Author: Diane Kruger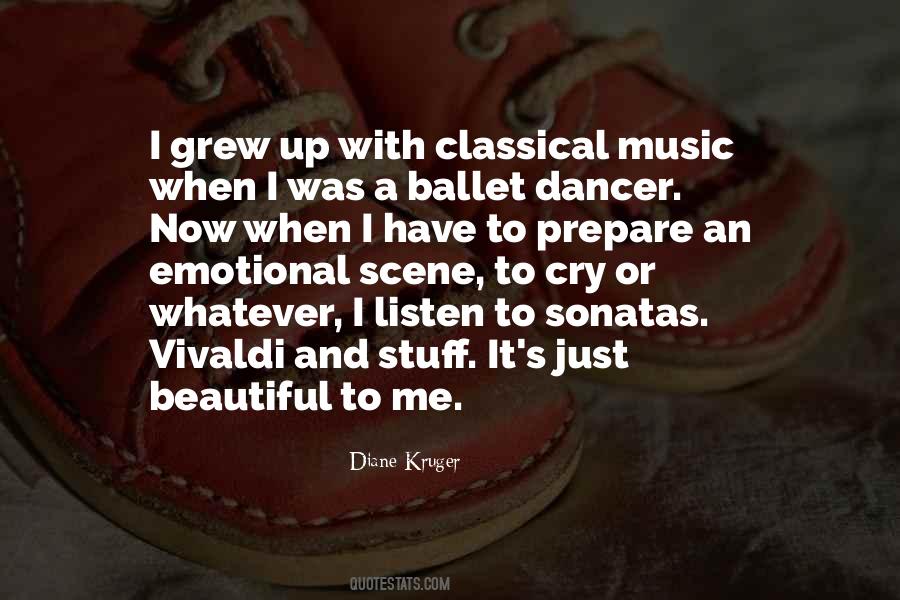 Famous Authors
Popular Topics