Sports Inspirational Famous Quotes & Sayings
List of top 100 famous quotes and sayings about sports inspirational to read and share with friends on your Facebook, Twitter, blogs.
Top 100 Quotes About Sports Inspirational
#1. The spirit, the will to win, and the will to excel are the things that endure. These qualities are so much more important than the events that occur. - Author: Vince Lombardi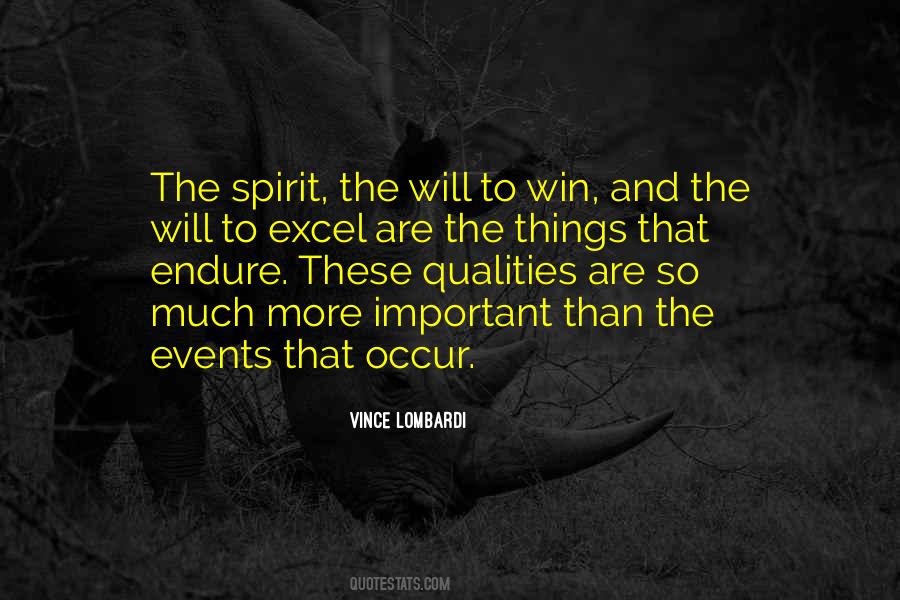 #2. Is it or is it not a matter of importance that a young man starts out in life with an ability to shut his jaw hard and say "I will," or "I will not," and mean it? - Author: John William Heisman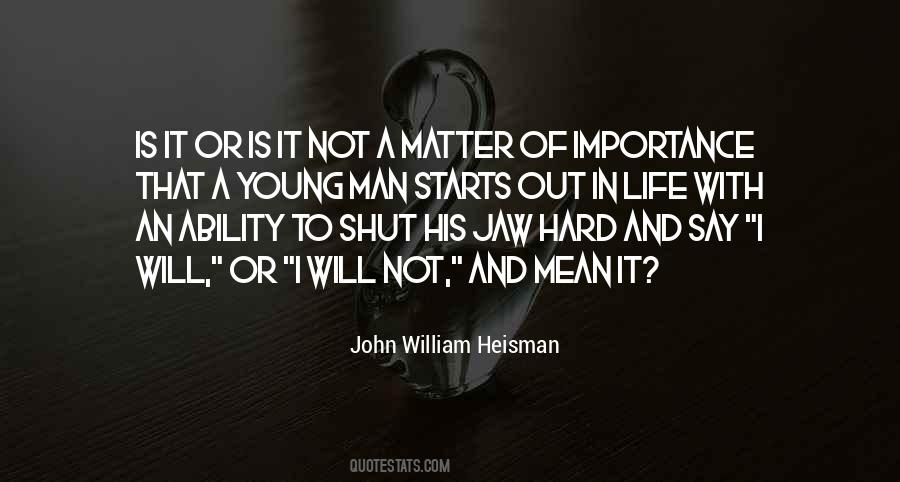 #3. Getting more exercise isn't only good for your waistline. It's a natural anti-depressant, that leaves you in a great mood. - Author: Auliq Ice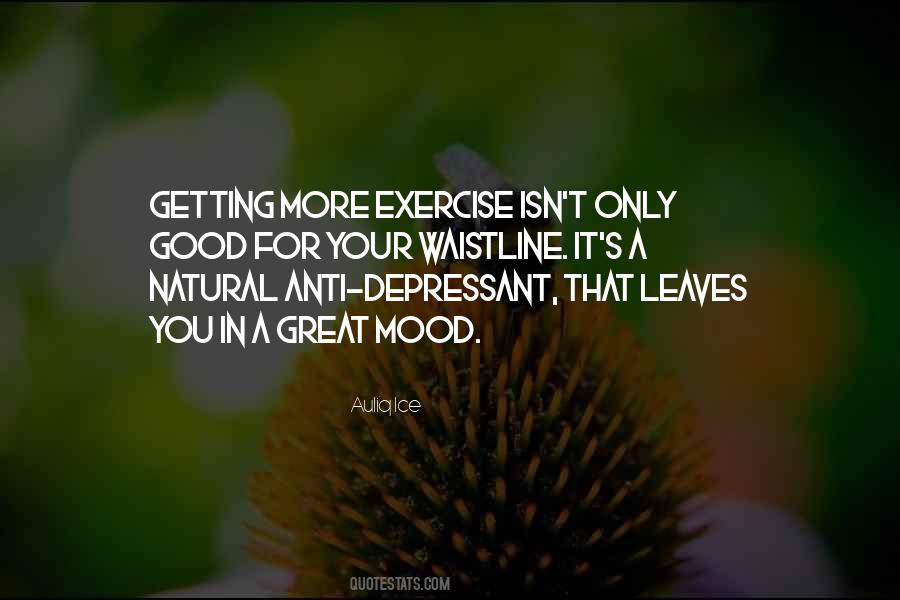 #4. Tennis taught me to take chances, to take life as it comes. To hit every ball that comes to me no matter how hard it looks, to give it my best shot. - Author: Thisuri Wanniarachchi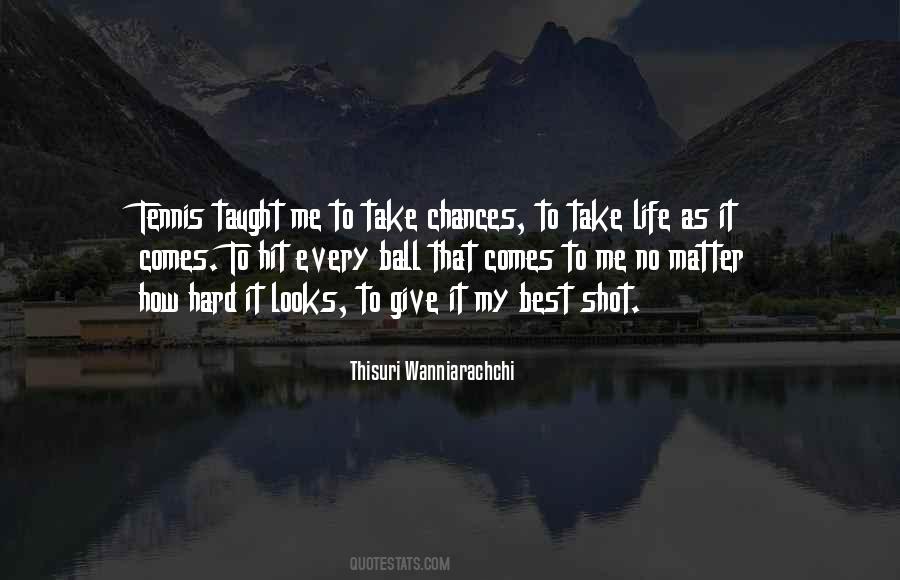 #5. In sports teams, apart from talk of sporting prowess and the imparting of inspirational thought, an extraordinary amount of time is spent discussing, and flaunting, material possessions. - Author: Harsha Bhogle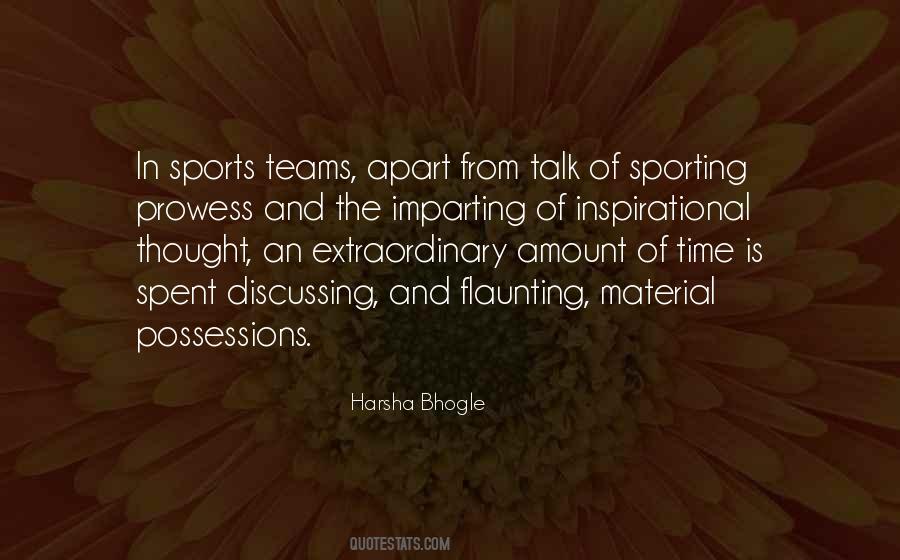 #6. During my 18 years I came to bat almost 10,000 times. I struck out about 1,700 times and walked maybe 1,800 times. You figure a ballplayer will average about 500 at bats a season. That means I played seven years without ever hitting the ball. - Author: Mickey Mantle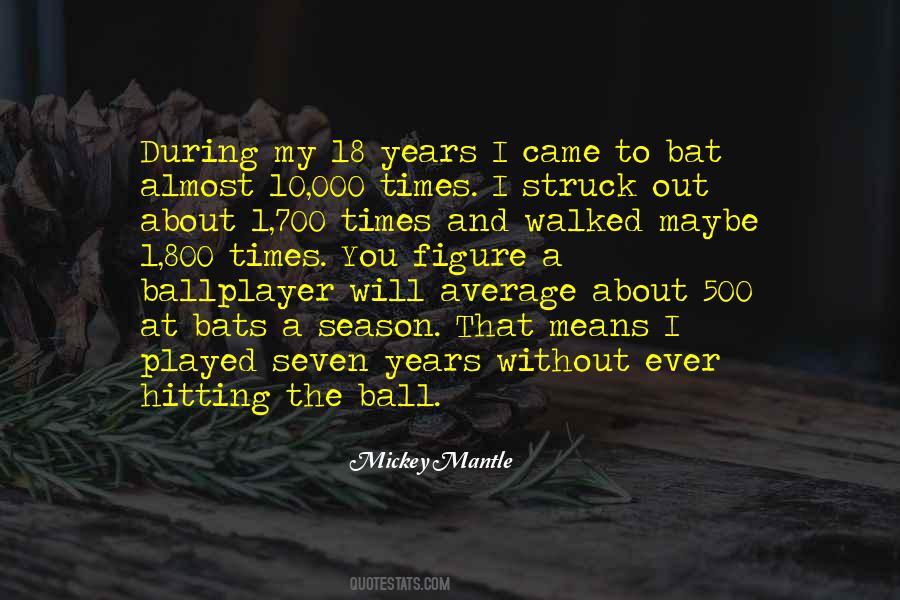 #7. If at first you don't succeed, you're obviously not me. - Author: Madonna Ciccone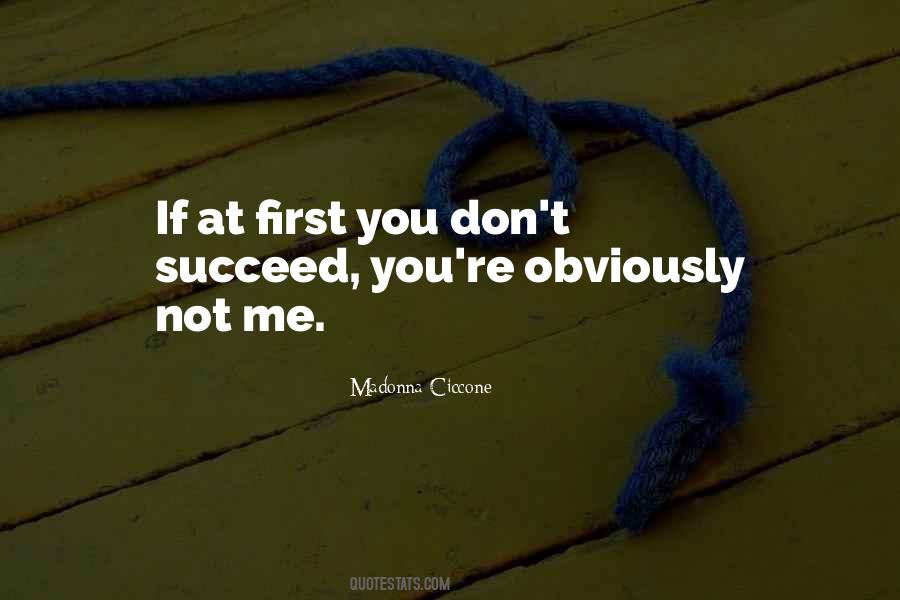 #8. I'd like to thank everyone who voted for me. And the one guy who didn't vote for me, thank you, too. - Author: Shaquille O'Neal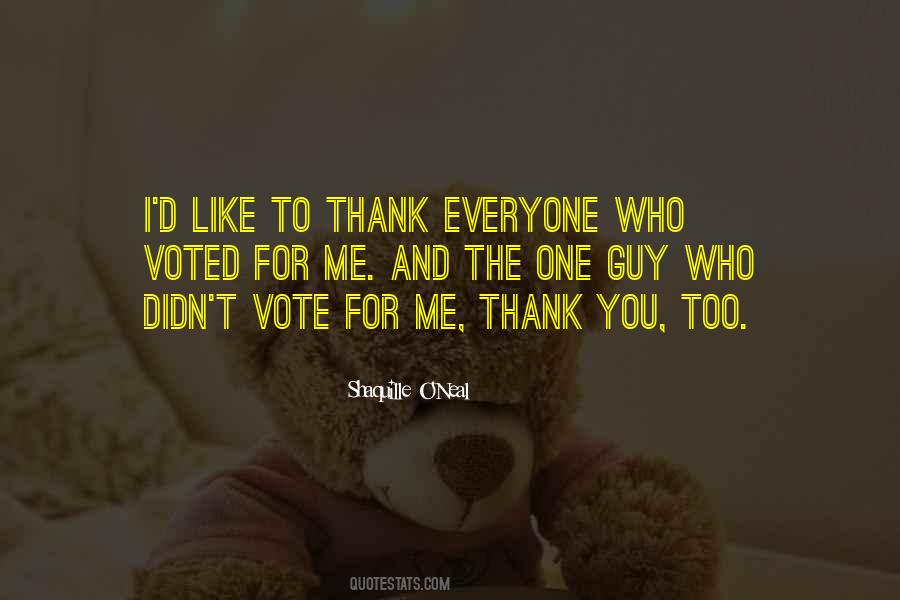 #9. It is in experiencing and accepting the pain of defeat, that we may truly acknowledge the joy of victory. - Author: Andre Bramble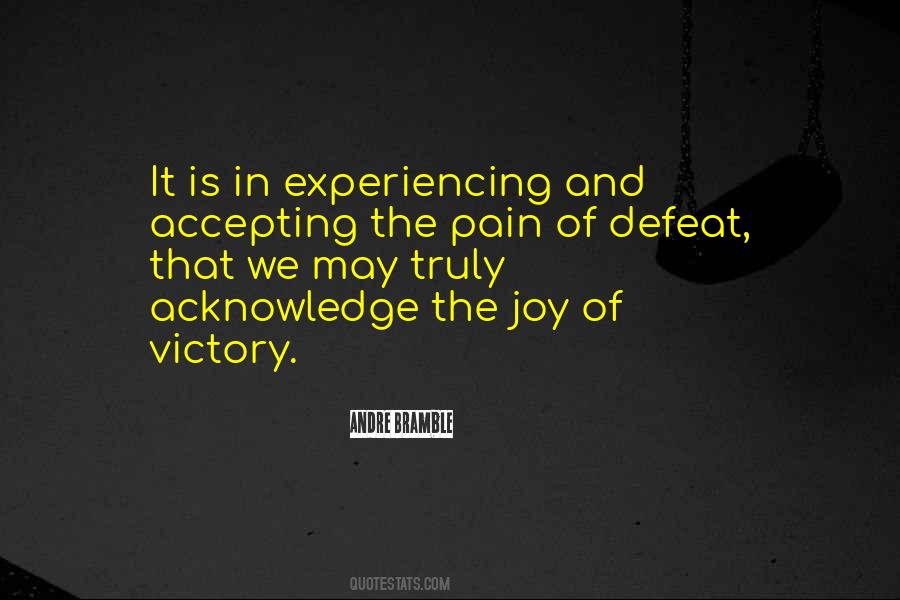 #10. His straight and perfect figure, muscled as the best of the ancient Roman gladiators must have been muscled, and yet with the soft and sinuous curves of a Greek god, told at a glance the wondrous combination of enormous strength with suppleness and speed. - Author: Edgar Rice Burroughs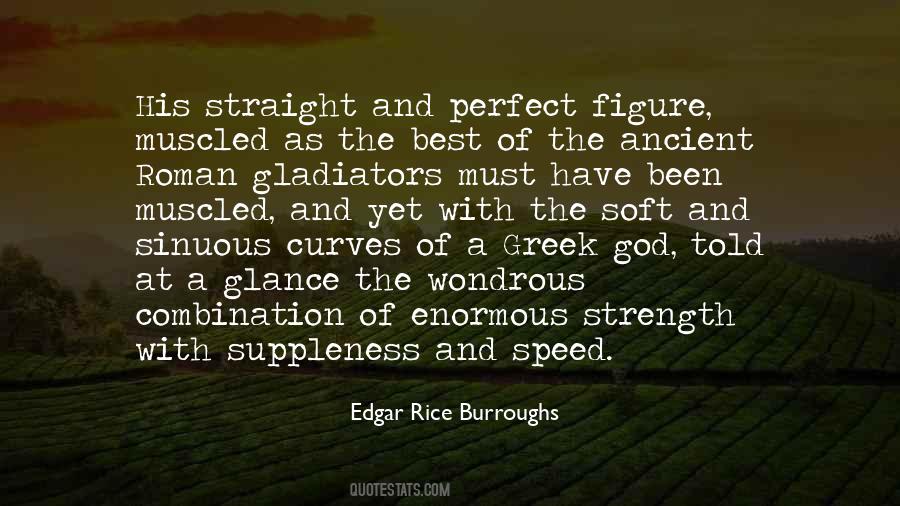 #11. Sport provides the spectacle, the metaphor, the religious ritual, the putty to fill the cracks in countless lives. - Author: Phillip Adams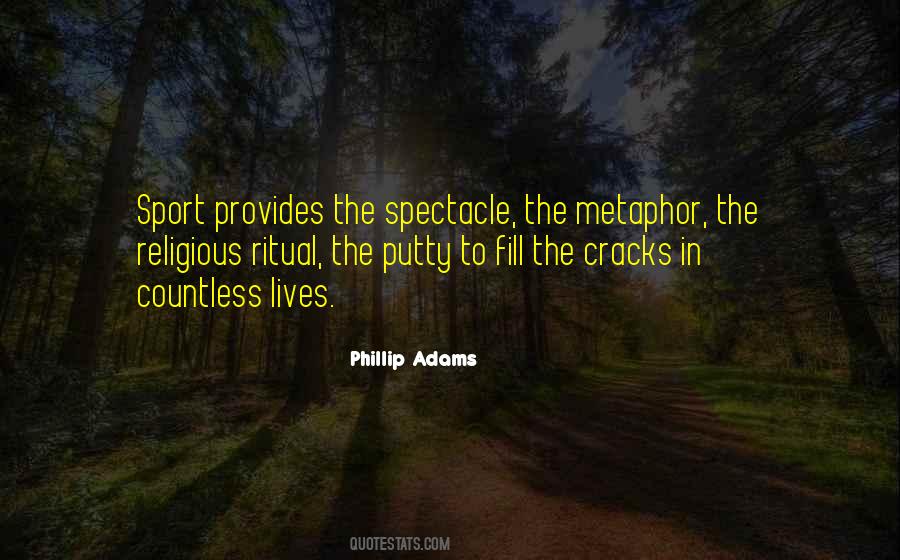 #12. Soccer forces life to move on. There's always a new match. A new season. There's always a dream that everything can get better. It's a game of wonders. - Author: Fredrik Backman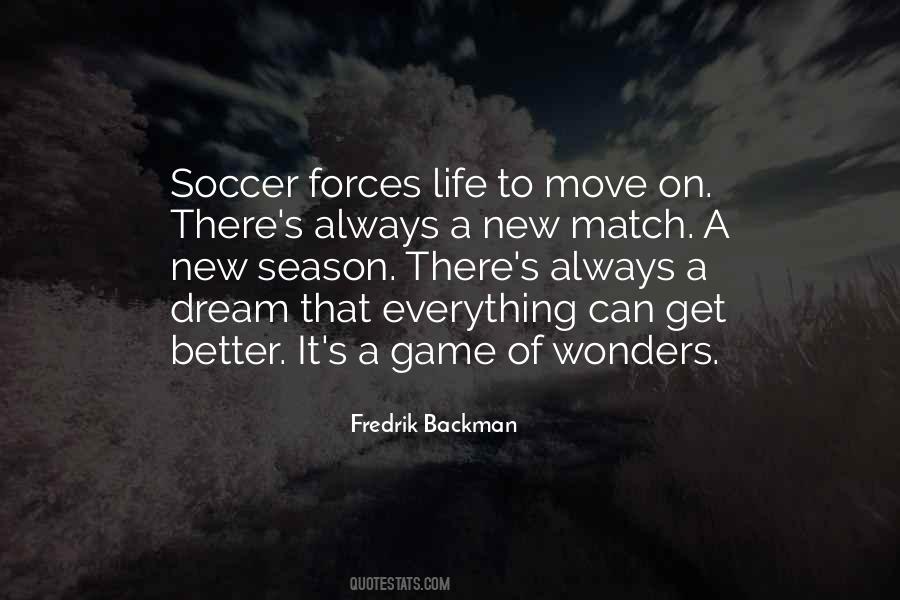 #13. Choose the body to live in. - Author: Lailah Gifty Akita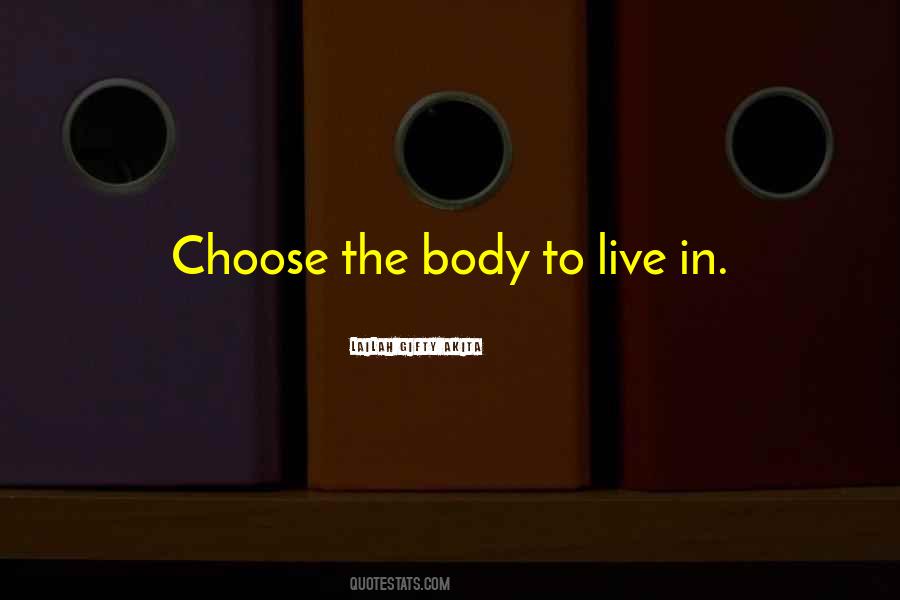 #14. A champion, he said, wins a World Series or an Olympic and is hoisted on the shoulders of teammates and fans. A hero carries the people on his shoulders. Champions live for the moment- heroes, like Jackie Robinson, transcend time. - Author: Sharon Robinson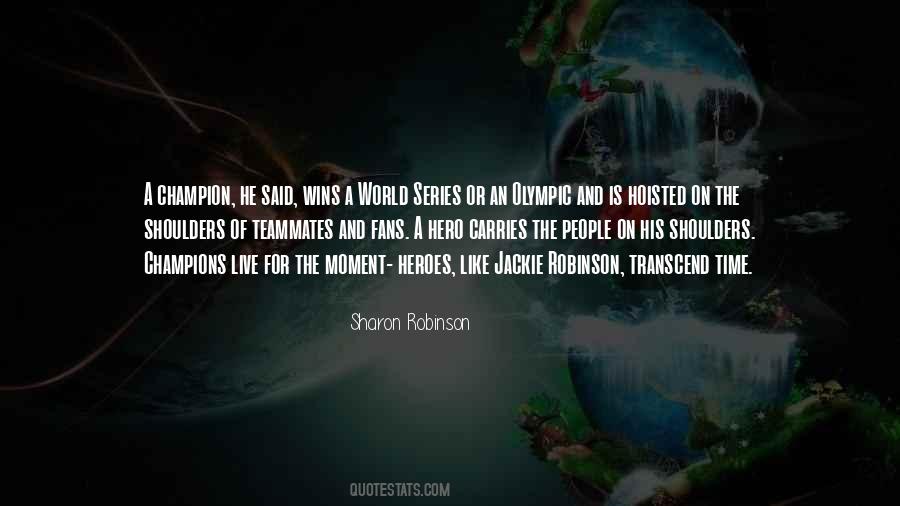 #15. If you don't invest very much, then defeat doesn't hurt very much and winning is not very exciting. - Author: Dick Vermeil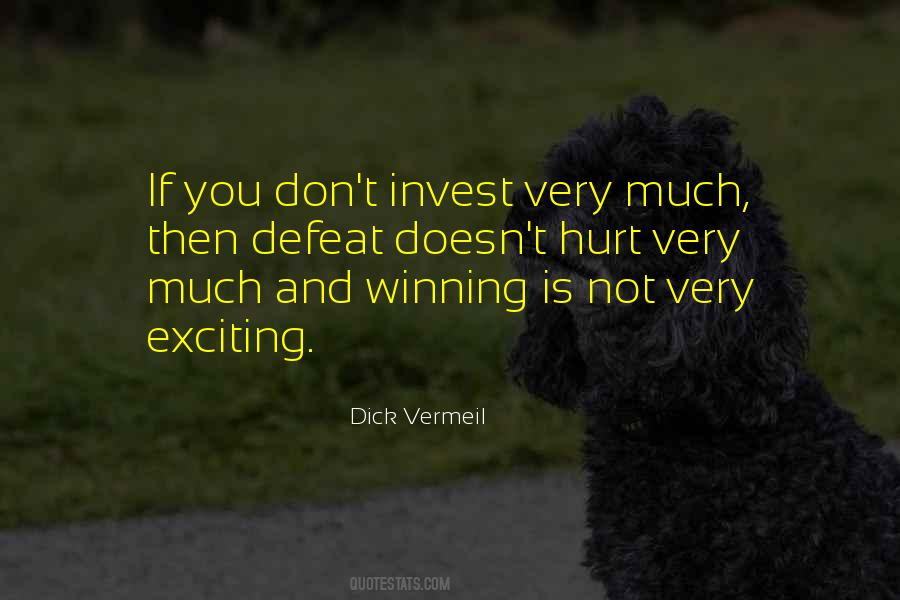 #16. I love that fact that Kayla actually persevered and went back to her sport," she said. "That's the role models. Sometimes, things like that happen and what do you do? Do you crumble with your life or do you go forward? Hee said she chose to go forward. - Author: Dana Hee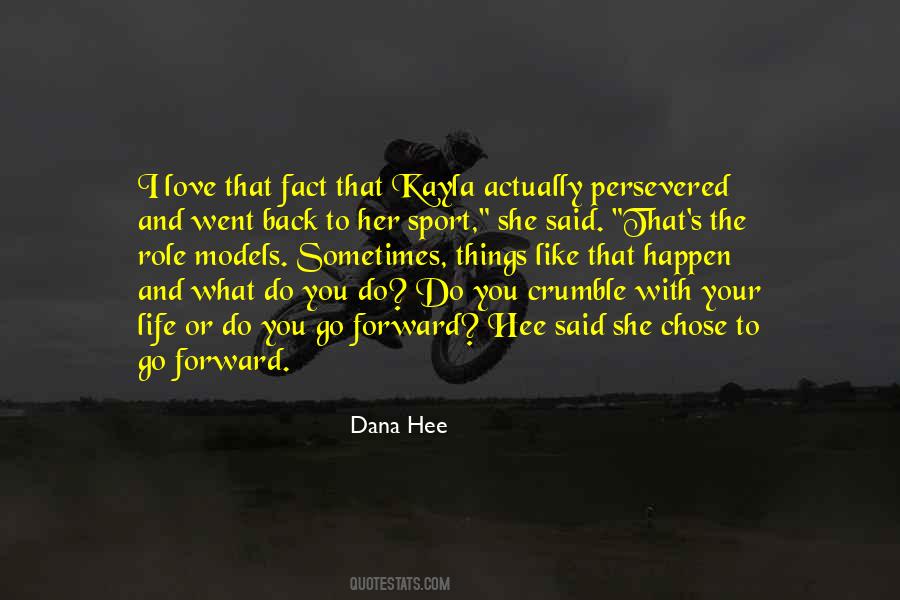 #17. NO MAN CAN AVOID BEING BORN AVERAGE, BUT NO MAN HAS TO STAY AVERAGE. - Author: Satchel Paige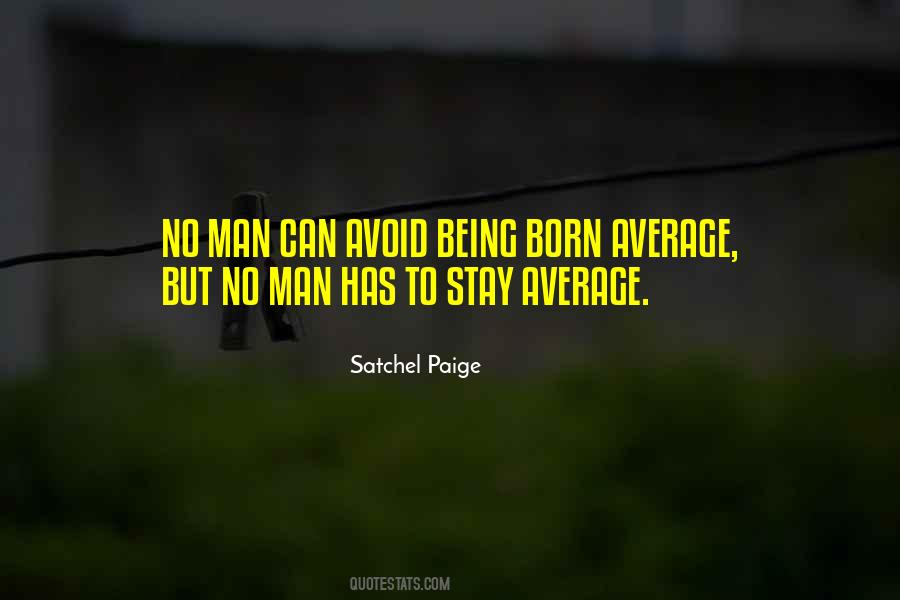 #18. Sent off, carried off, but never backed off. - Author: David Dunworth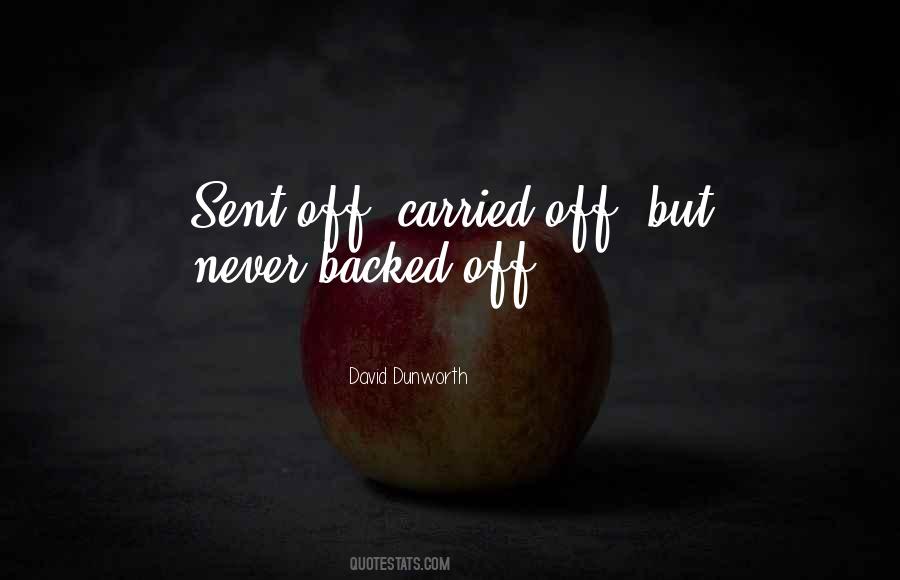 #19. If you're not at the front, you're not in the race. - Author: David Millar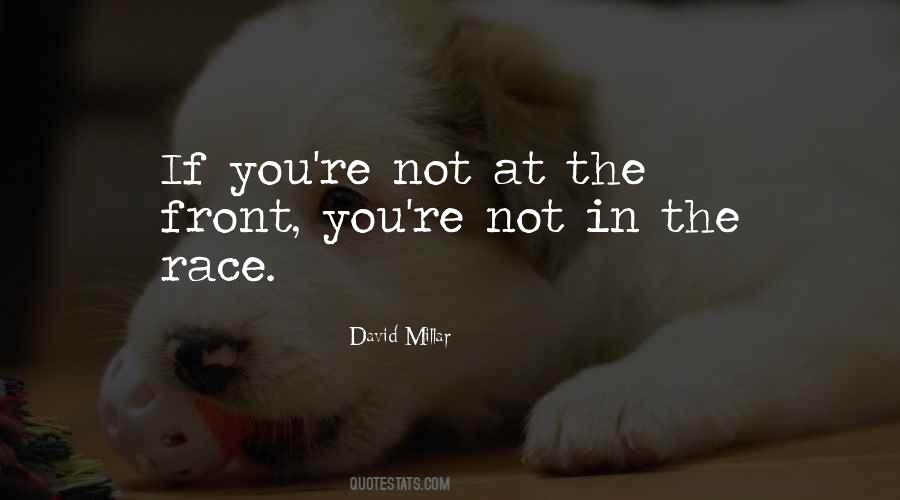 #20. As your training integrates Mind, Body and Spirit, enjoy the process. Your journey to the marathon finish will last a few hours. Your journey to the start will influence a lifetime. - Author: Gina Greenlee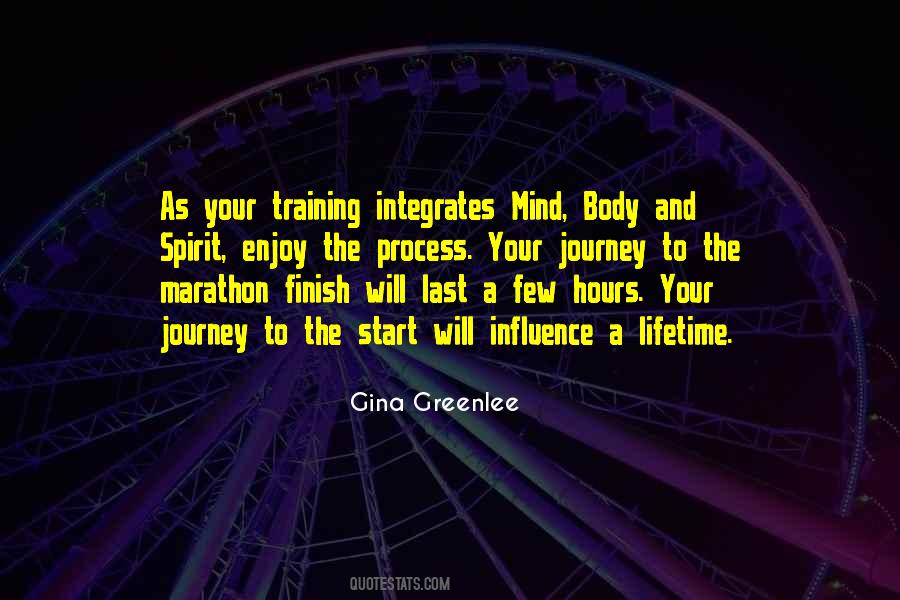 #21. I haven't celebrated coming in No. 2 too many times. - Author: Mark Messier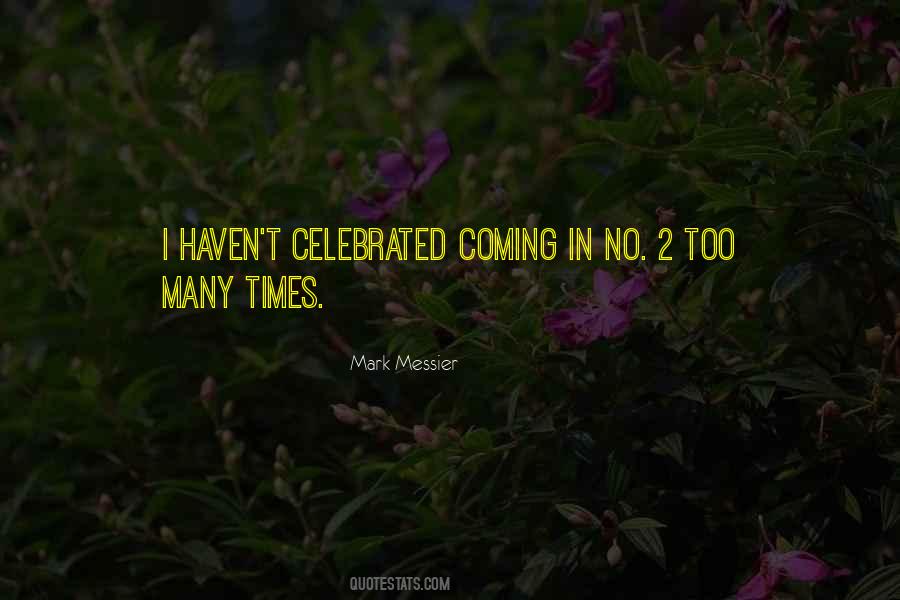 #22. Persevere with a positive attitude - Michael Jordan - Author: Sharon Hughson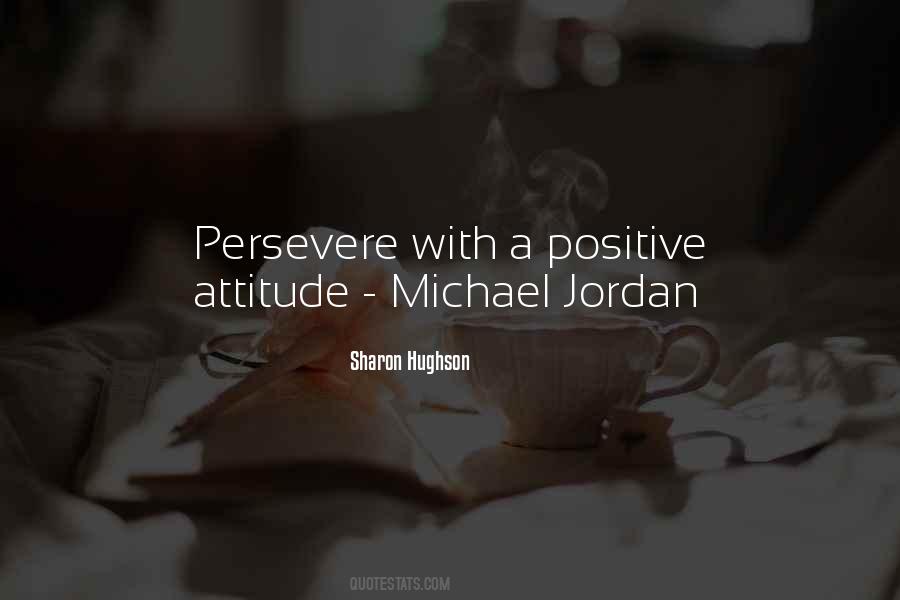 #23. Just keep going. Everybody gets better if they keep at it. - Author: Ted Williams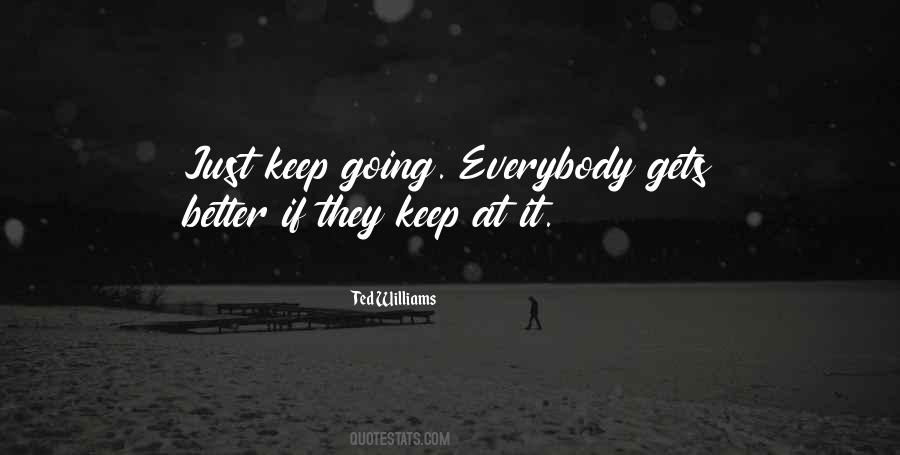 #24. You either commit yourself as a professional racing driver that's designed to win races or you come second or you come third or fifth and am not design to come third, fourth or fifth, I race to win. - Author: Ayrton Senna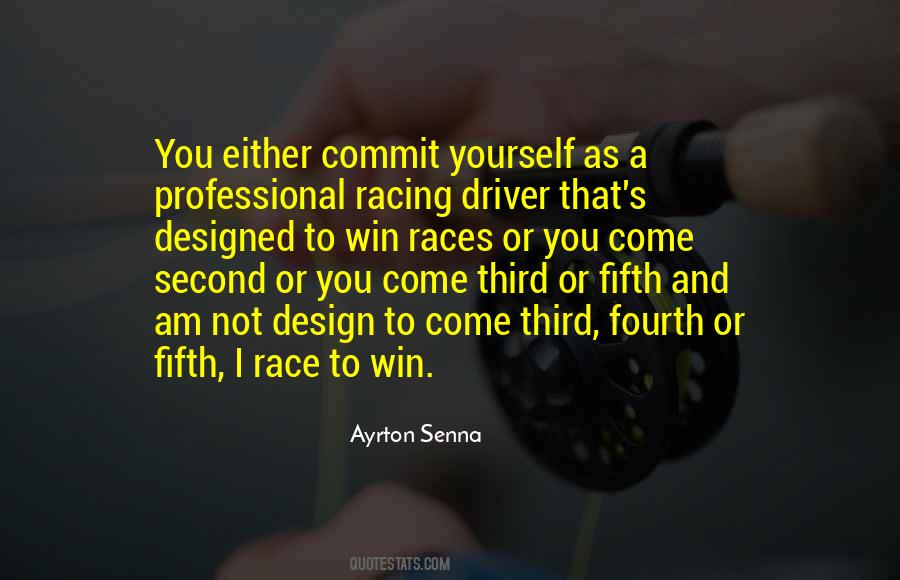 #25. Many people say I'm the best women's soccer player in the world. I don't think so. And because of that, someday I just might be. - Author: Mia Hamm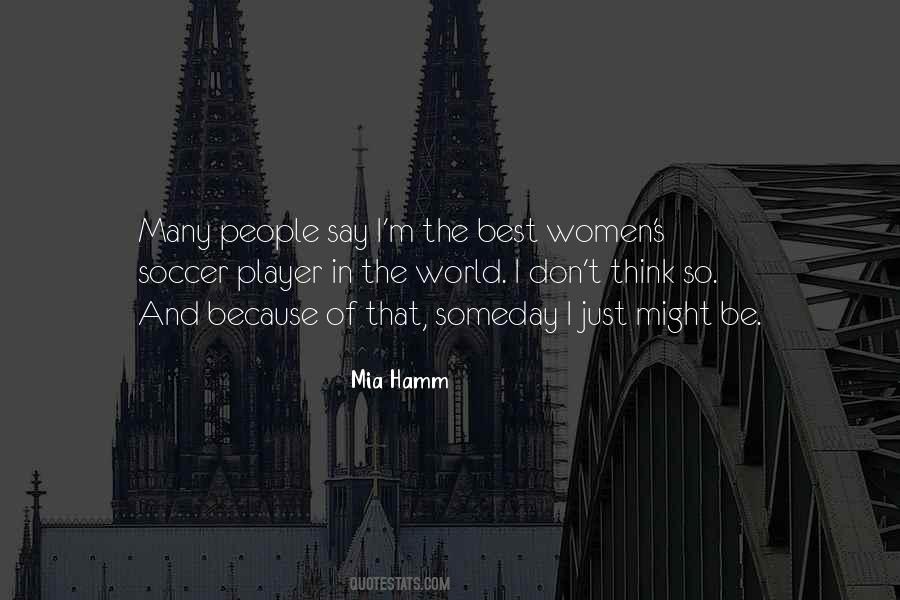 #26. A person really doesn't become whole, until he becomes a part of something that's bigger than himself. - Author: Jim Valvano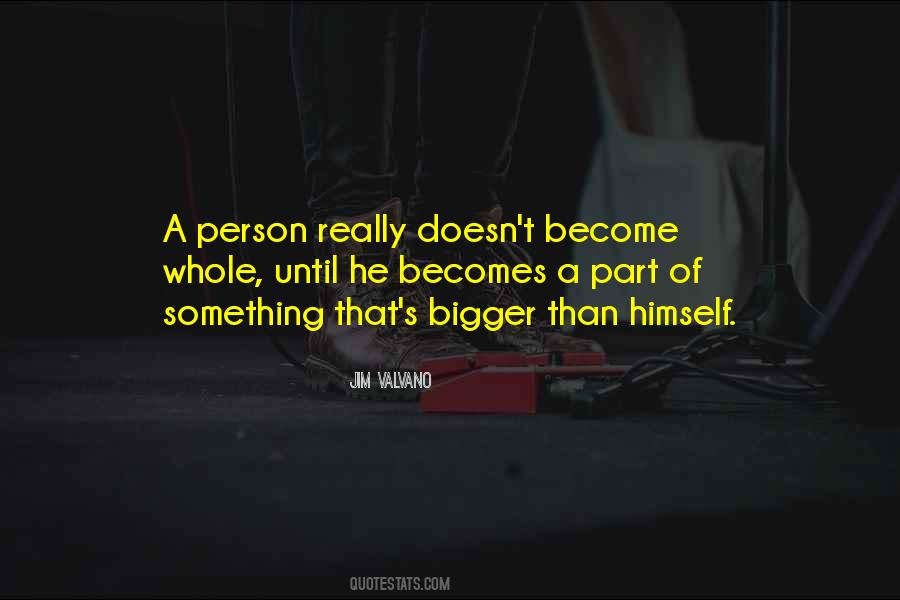 #27. Keep your mind on the things you want and off the things you don't want. - Author: Hannah Whitall Smith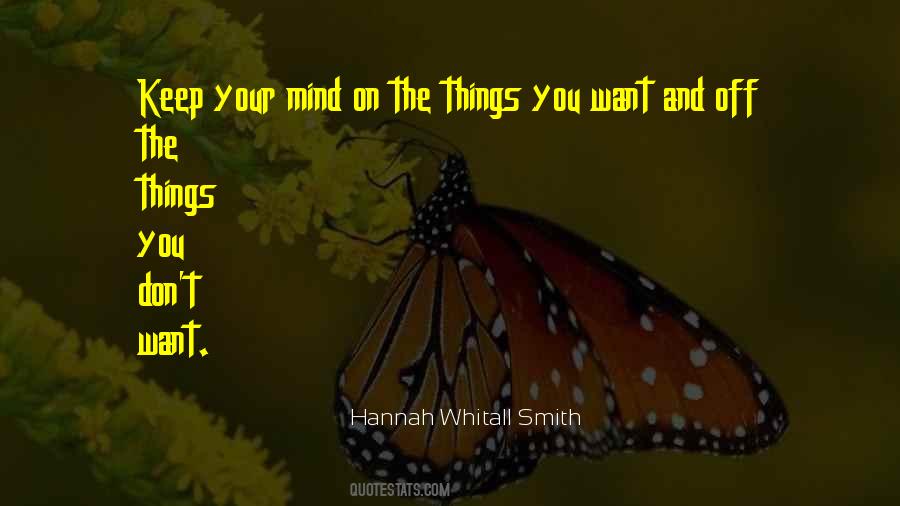 #28. In wheelchair sports, people thought athletes with disabilities were courageous and inspirational. They never give them credit for simply being competitive. - Author: Jean Driscoll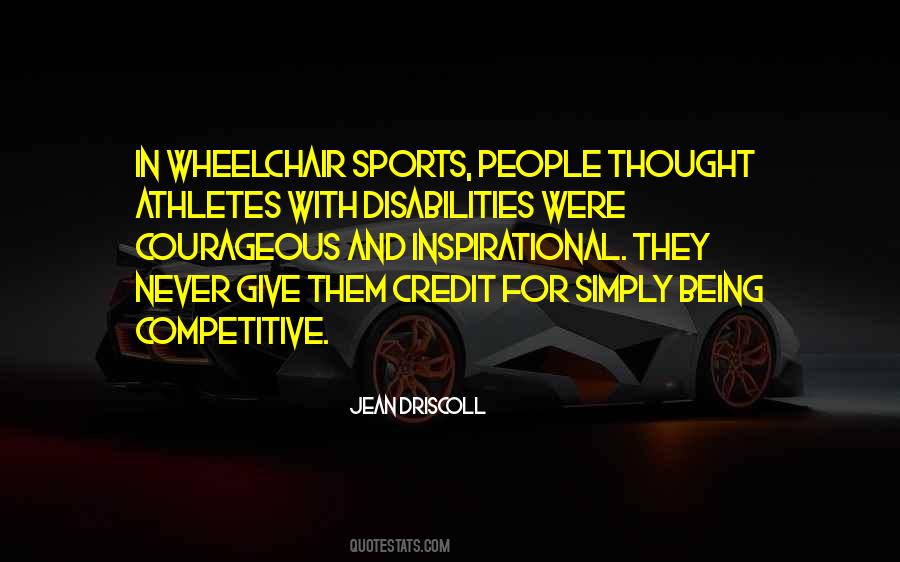 #29. Positioning yourself and effective branding should not be left to sports and movie stars. Your need a personal coach, manager or mentor otherwise your expertise, skills or talent will not go far. You might have what it takes but sometimes you lack strategy and some finer elements. - Author: Archibald Marwizi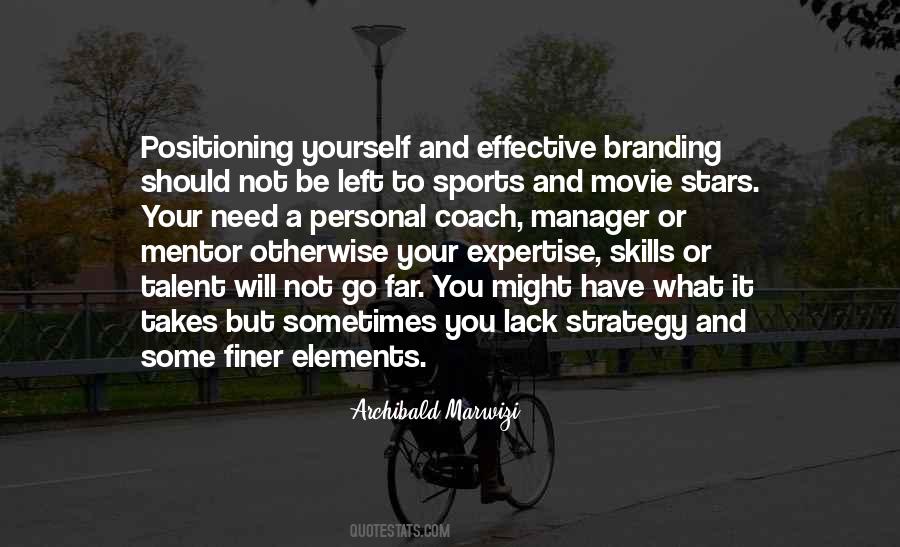 #30. Manny has swung with many men, but many men never seen Manny's blissful swing. - Author: Anthony Liccione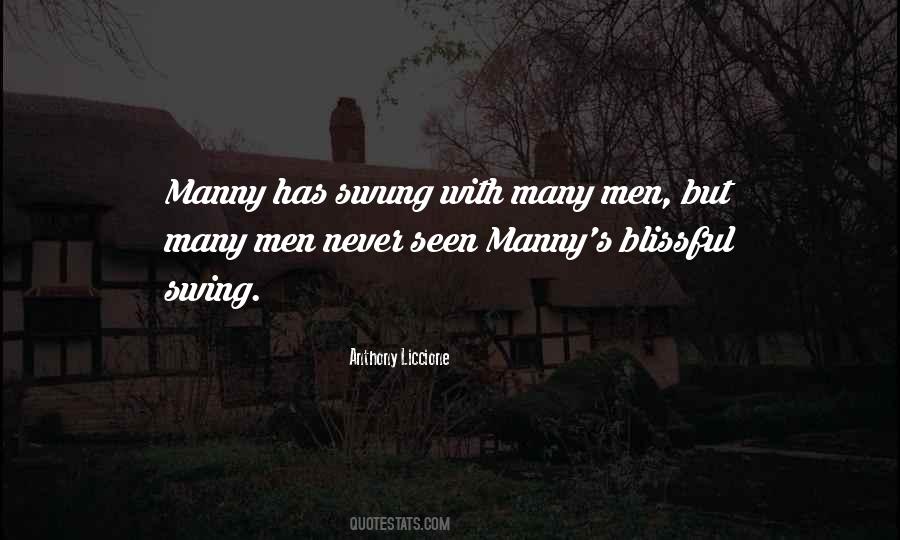 #31. The ability to learn faster than your competitors may be only sustainable competitive advantage. - Author: Arie De Geus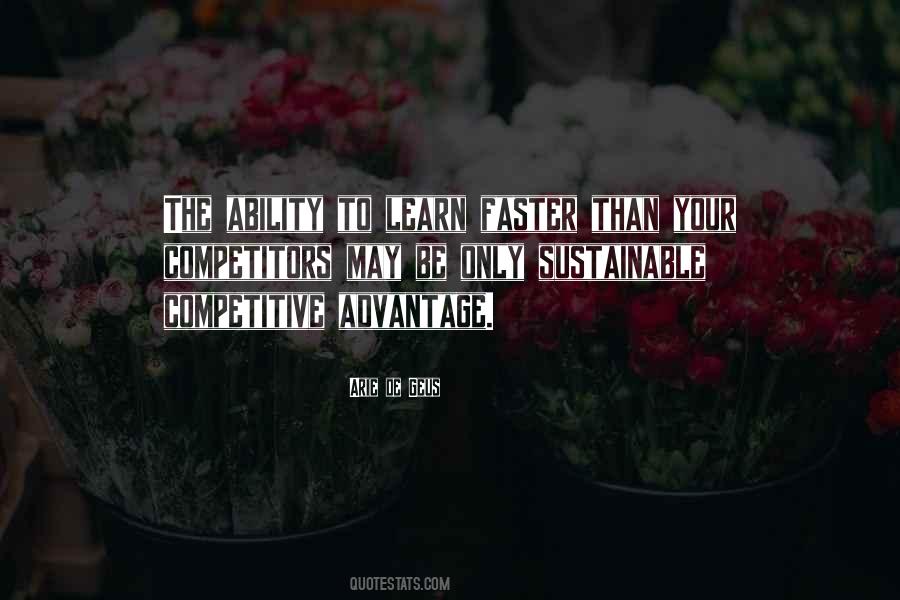 #32. How we approach each obstacle is relevant, whether we are on the field or not. - Author: Colleen Mariotti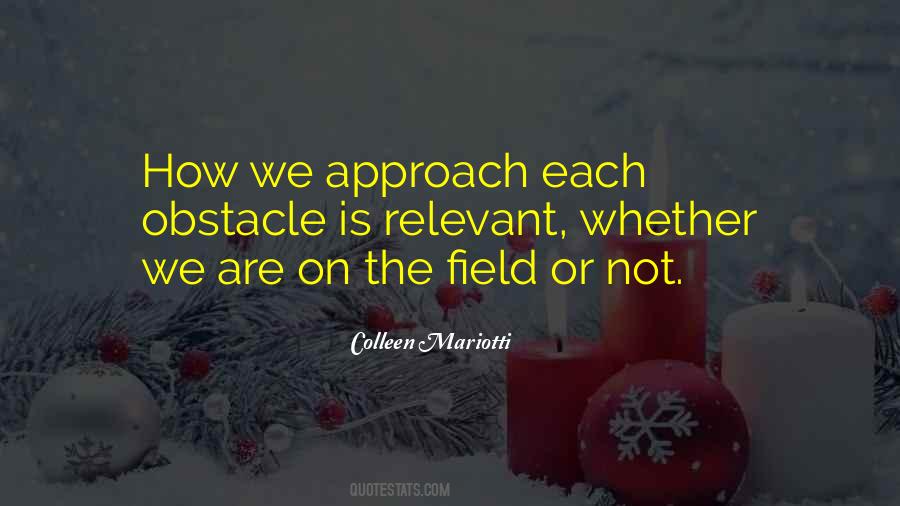 #33. The coach's job is twenty percent technical and training, and eighty per cent inspirational. He may know all there is to know about tactics, technique and training, but if he cannot win the confidence and comradeship of his pupils he will never be a good coach - Author: Franz Stampfl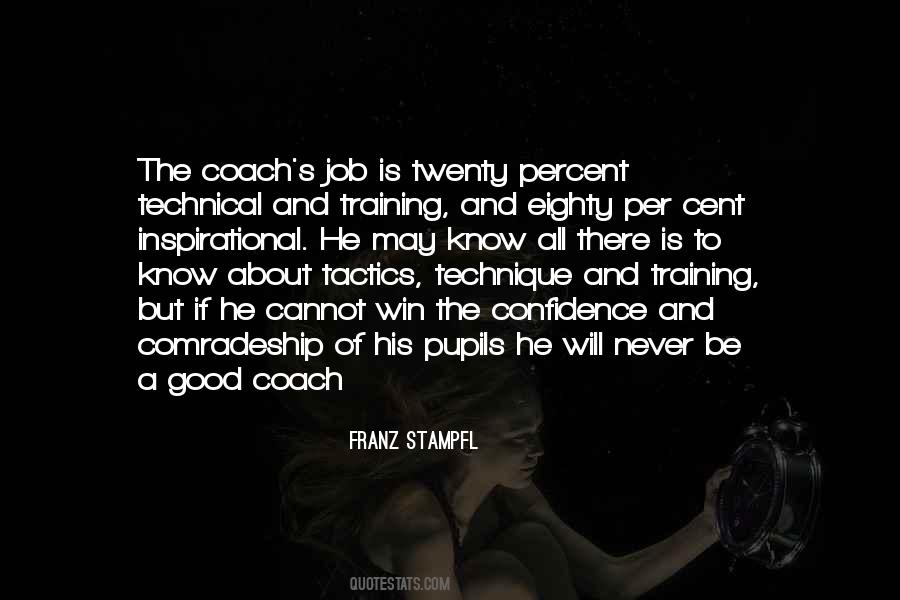 #34. The goal of this book is do for you what Greg did for me: reframe 26.2 miles as accessible and inspire your first marathon journey, one mile at a time. - Author: Gina Greenlee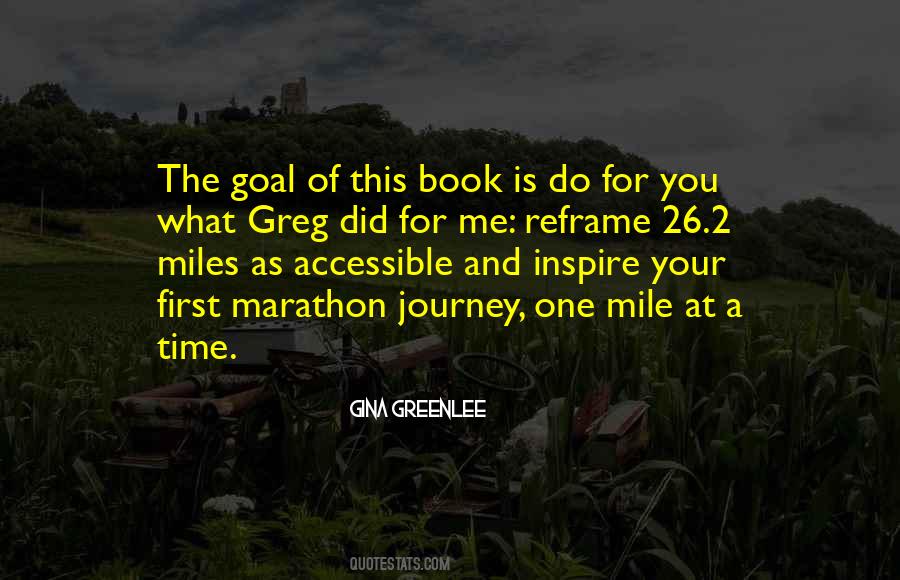 #35. Champions aren't made in the gyms. Champions are made from something they have deep inside them-a desire, a dream, a vision. - Author: Muhammad Ali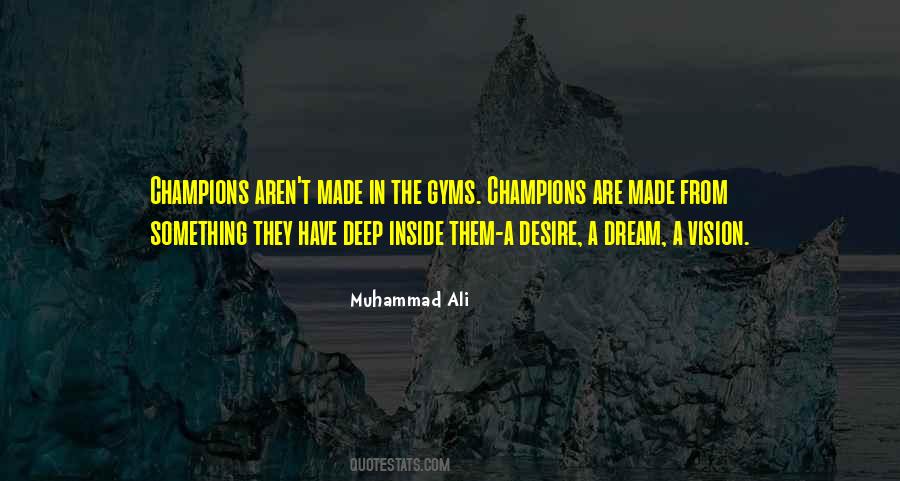 #36. Art reaches its greatest peak when devoid of self-conciousness. Freedom discovers man the moment he loses concern over what impression he is making or about to make. - Author: Bruce Lee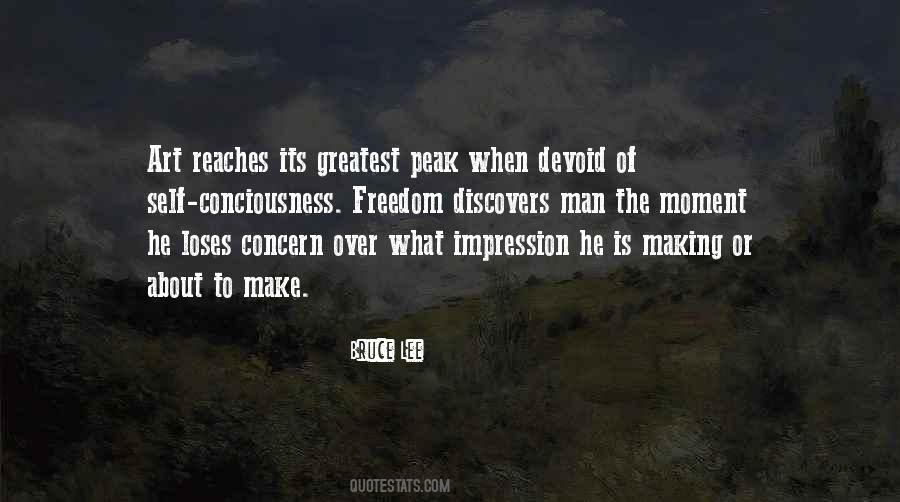 #37. What the new mate, sports car, or unexpected check could never do, Christ says, "I Can." You'll love how he achieves it. He reconnects your soul with God. - Author: Max Lucado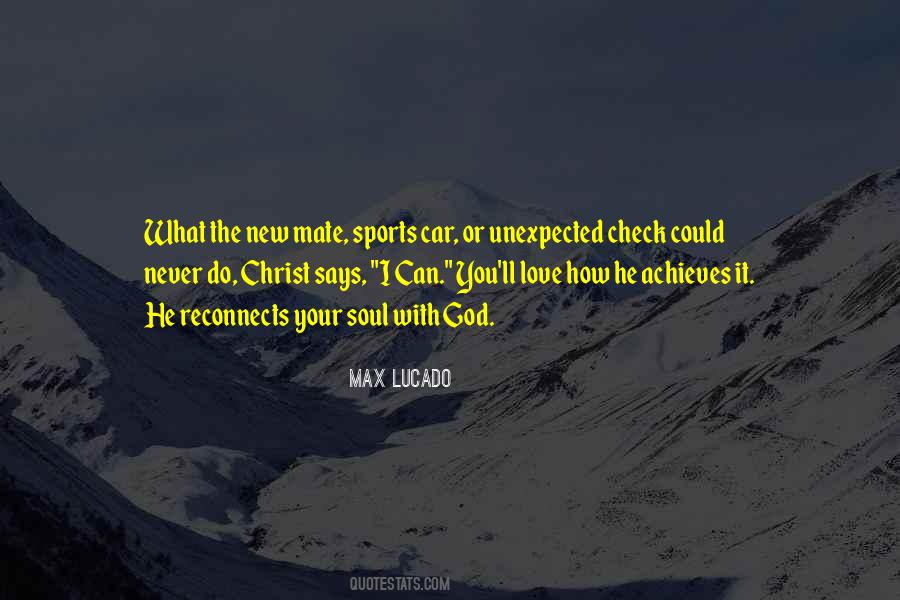 #38. The burn is my girlfriend, failure is my ex. I'm married to the track and engaged to success. - Author: Andre Bramble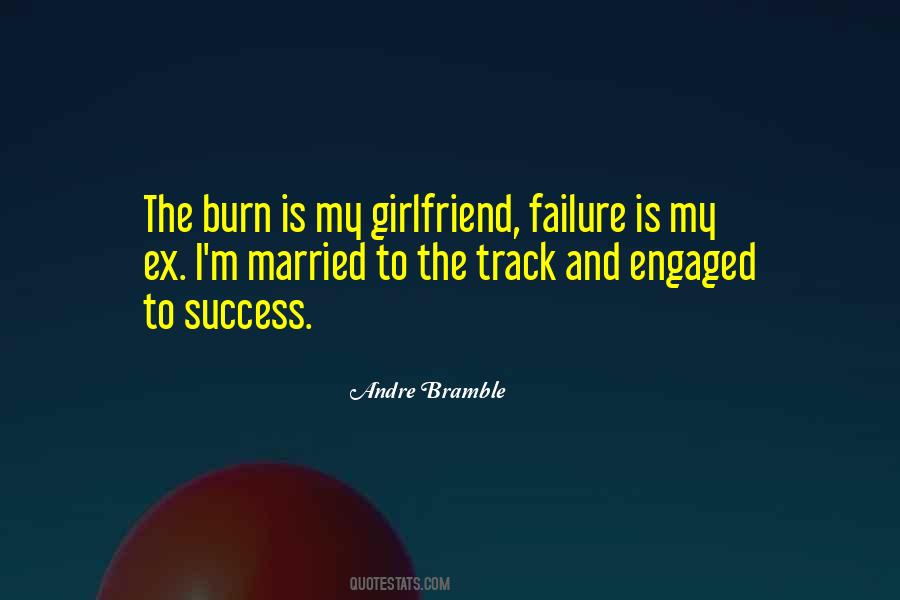 #39. If at first you don't succeed, you can always become an ultramarathoner. - Author: Bruce Fordyce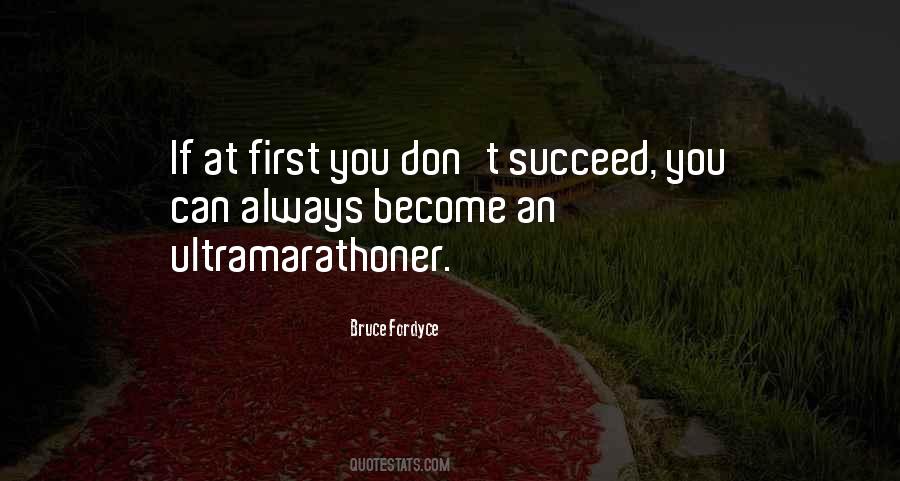 #40. What's tough is being good every day. - Author: Willie Mays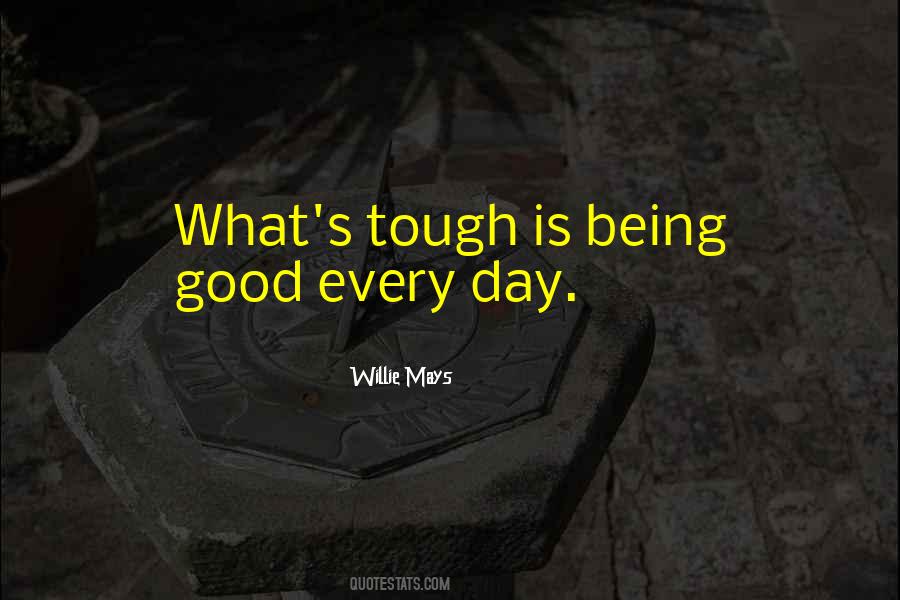 #41. It isn't hard to be good from time to time in sports. What is tough, is being good every day. - Author: Willie Mays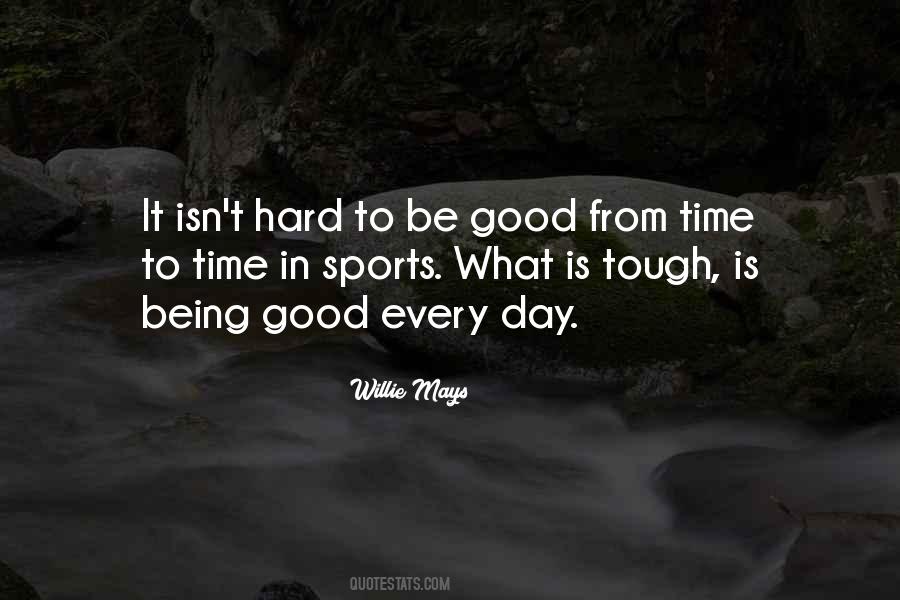 #42. Just as we tell women today to vote, in honour of the suffragettes who campaigned for the right to do so, we owe it to these female sports pioneers to draw inspiration from their stories, to continue the fight. - Author: Anna Kessel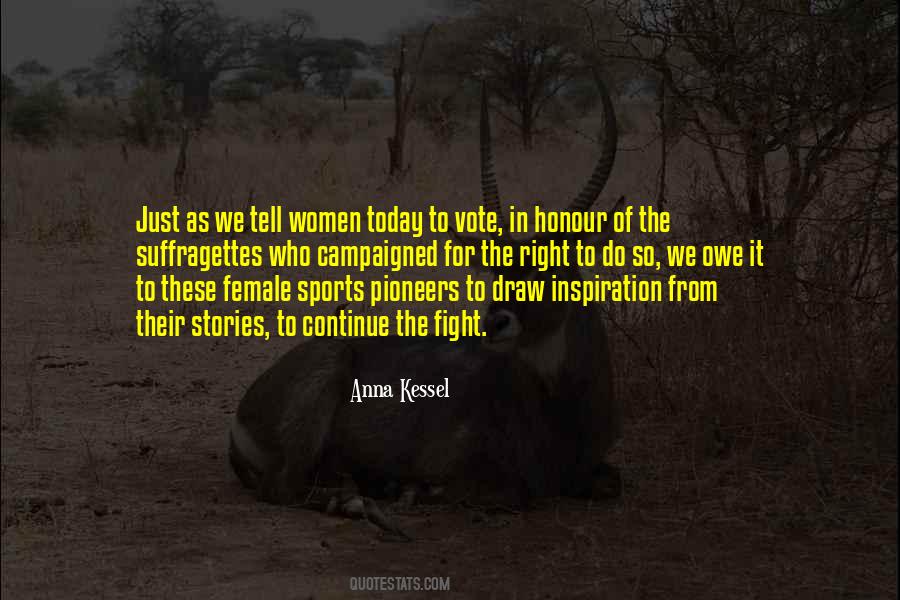 #43. There is no getting around the fact that the moment you are at your very best is the moment you begin to become worse and worse. Others will come along who can run faster, jump higher, hit harder, and you will be forgotten. Your winning moment is dated to die. - Author: Charlie Higson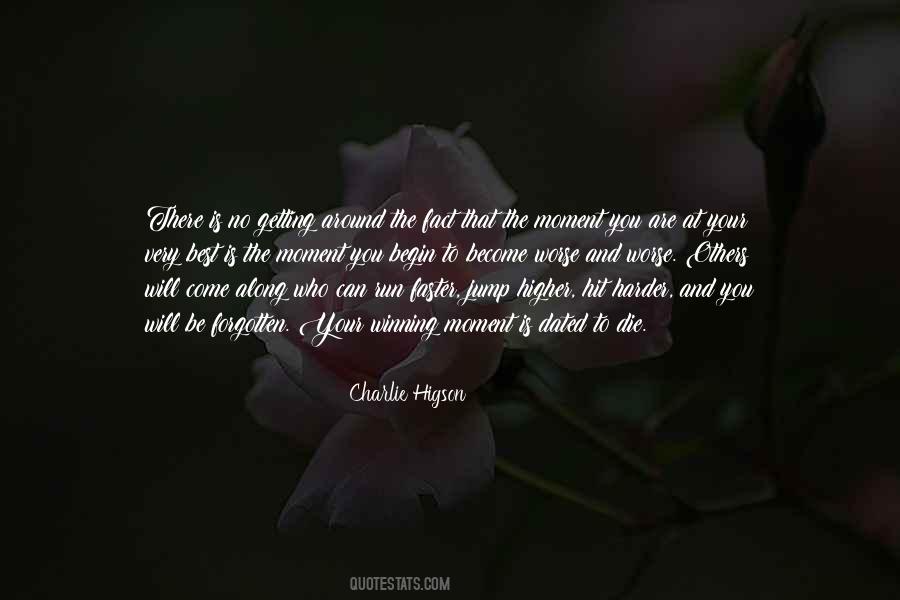 #44. Appearances can be misleading. You just never know what's inside someone until he's tested. - Author: Daniel Rodriguez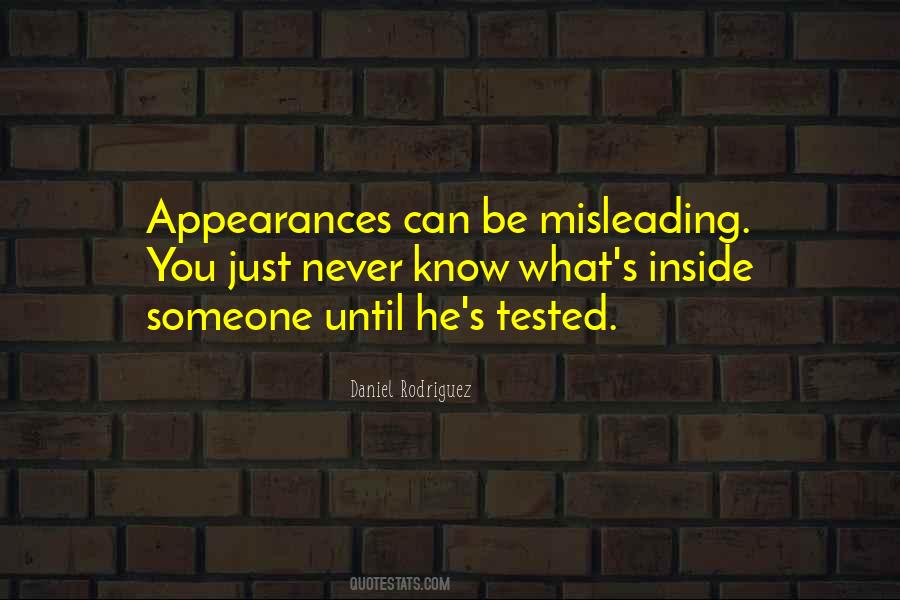 #45. Nobody will outwork, out-train or out-will me ! - Author: Andre Bramble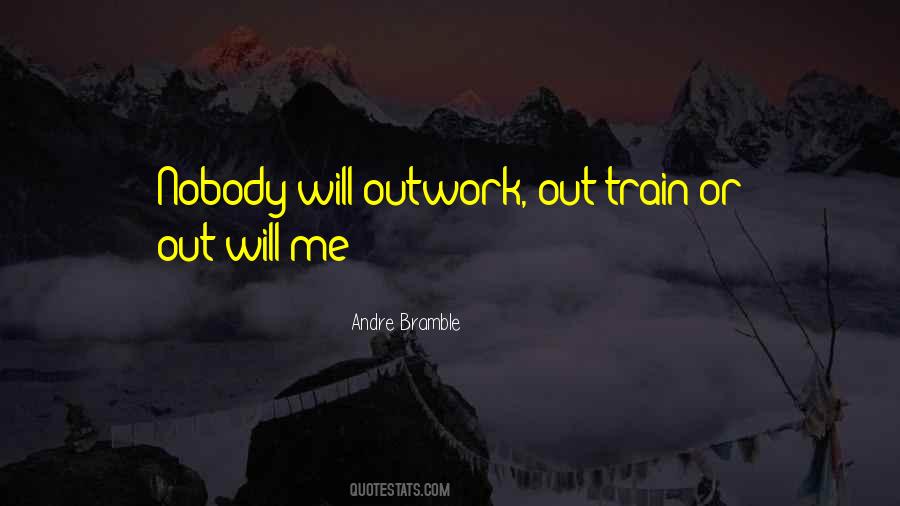 #46. It's because you absolutely love the sport. - Author: Nastia Liukin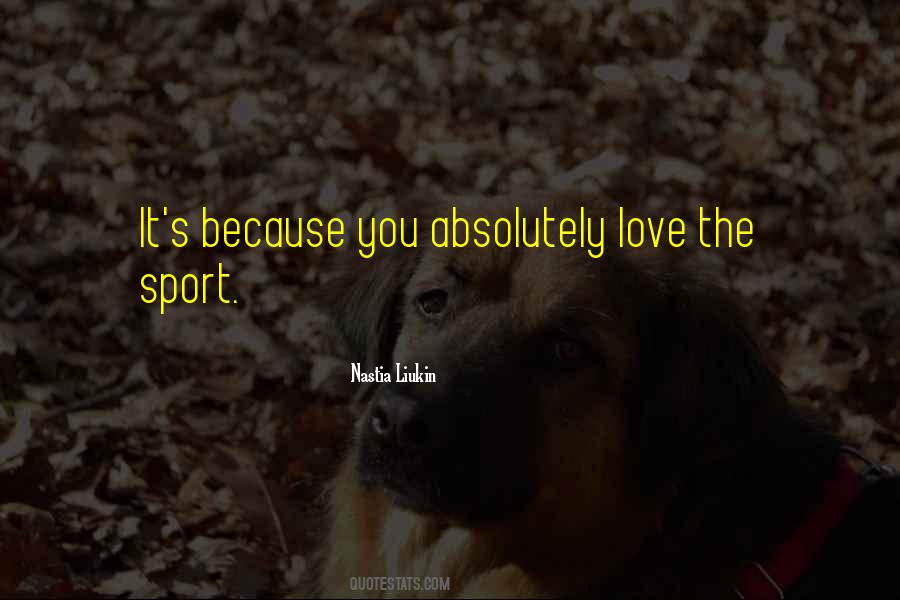 #47. Killing animals for sport, for pleasure, for adventure, and for hides and furs is a phenomena which is at once disgusting and distressing. There is no justification in indulging is such acts of brutality. - Author: Dalai Lama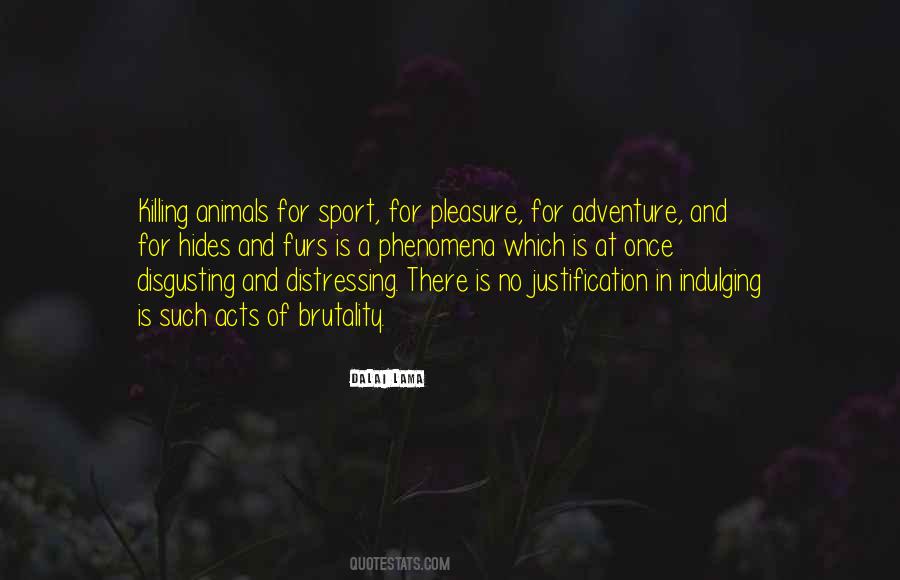 #48. You've got to go through hell ... Before you get to heaven ... Let's do 10 more - Author: Frank Giampaolo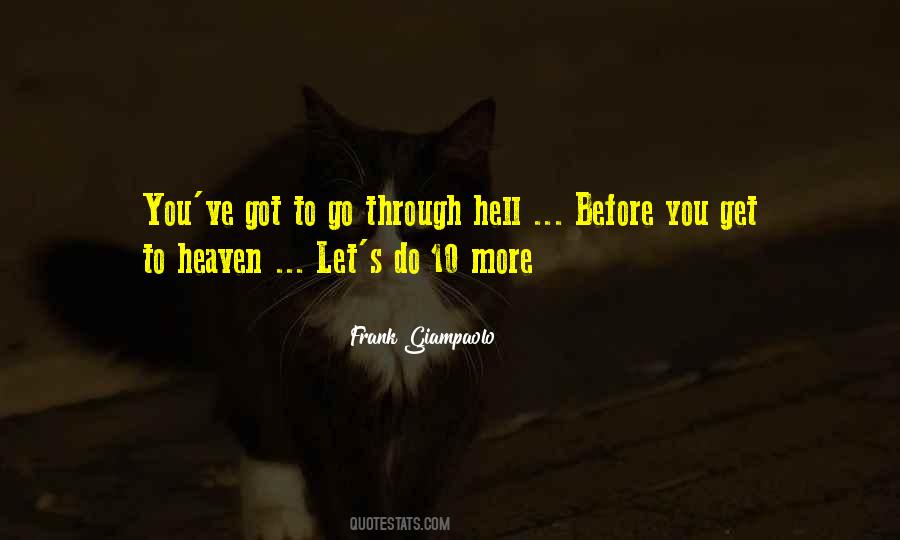 #49. Make sure your worst enemy doesn't live between your two ears. - Author: Laird Hamilton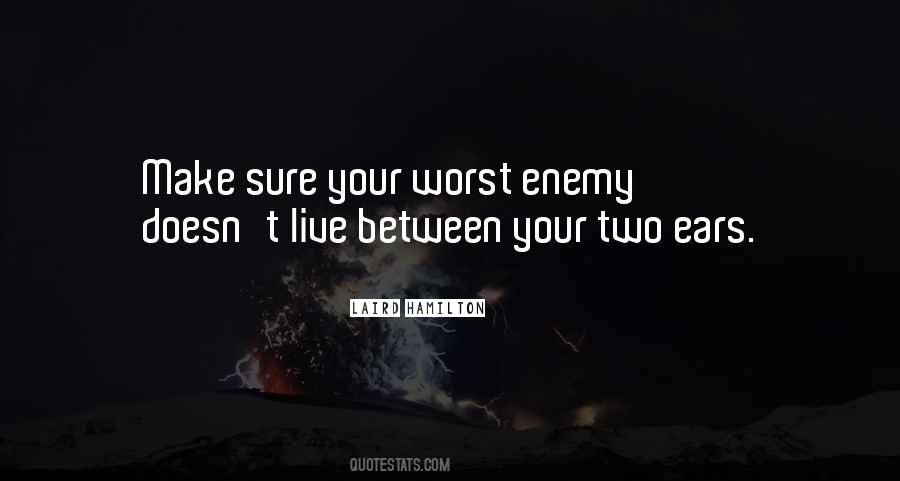 #50. I have three messages," said the breathless Nyad."One is we should never ever give up. Two is you are never too old to chase your dreams. And three is it looks like a solitary sport but it takes a team. - Author: Diana Nyad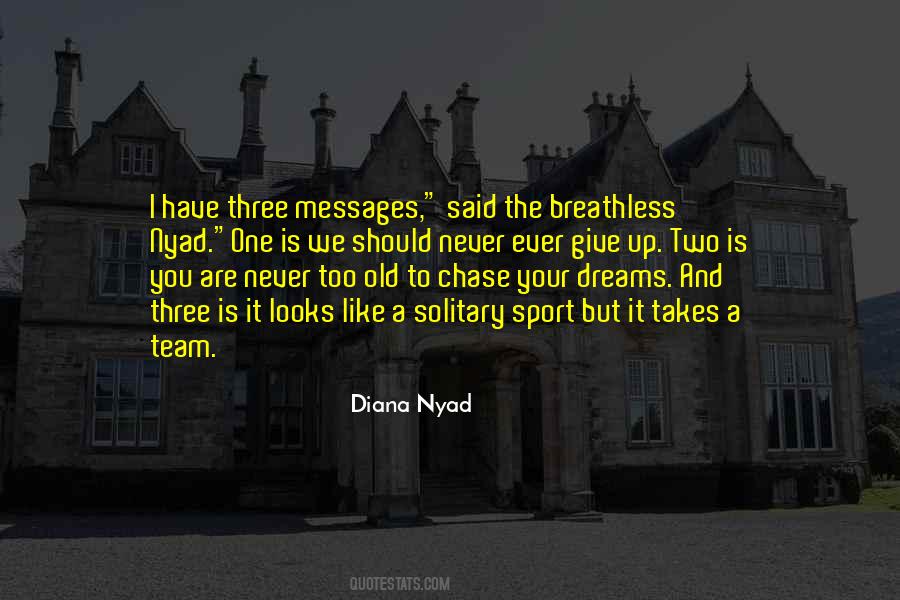 #51. It's not whether you win or lose - but whether I win or lose. - Author: Sandy Lyle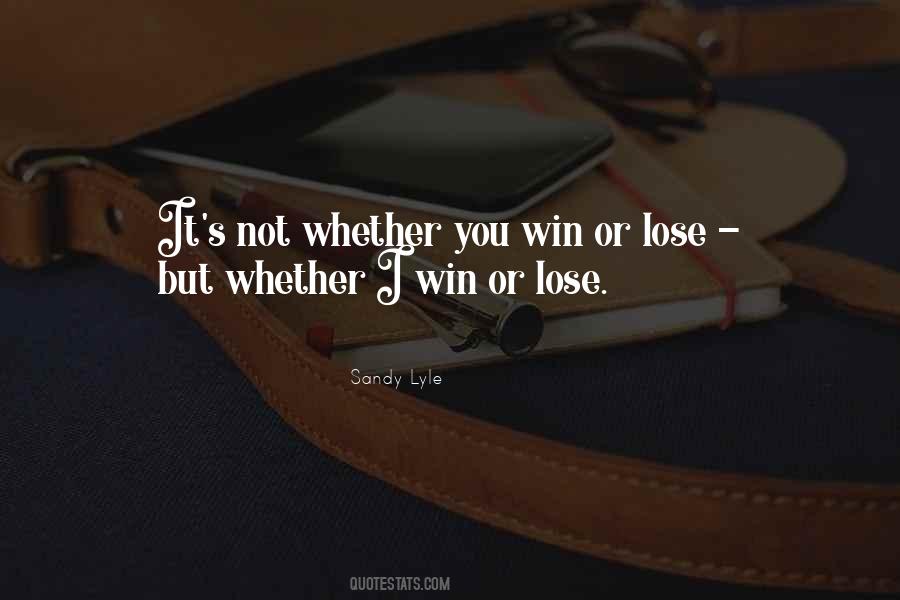 #52. You stop accepting yourself and stop connecting three realms of the triangle of awareness within you. You fail to realize that this is mistaken notion that "a lighter you is a happier you" isn't making you happier at all. - Author: Scott Abel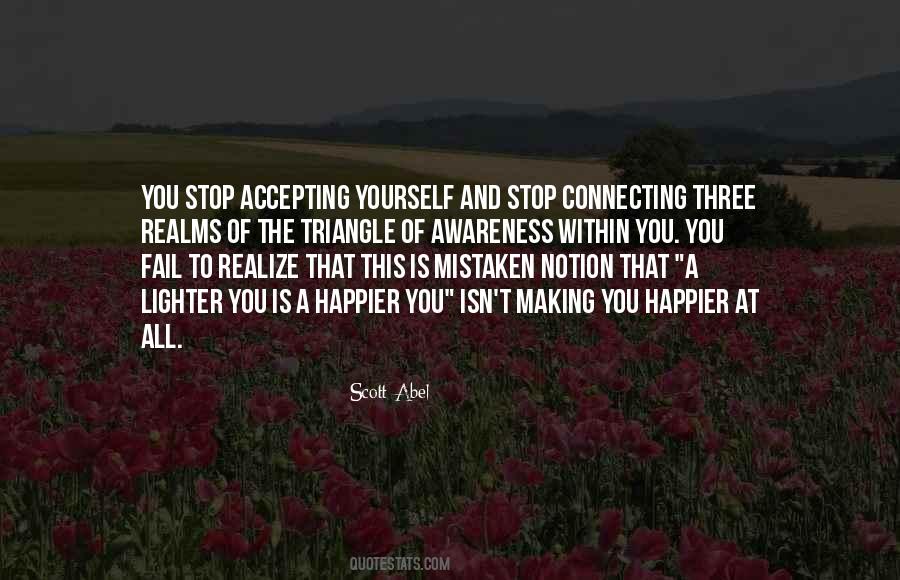 #53. If you can't support us when we lose or draw, don't support us when we win - Author: Bill Shankly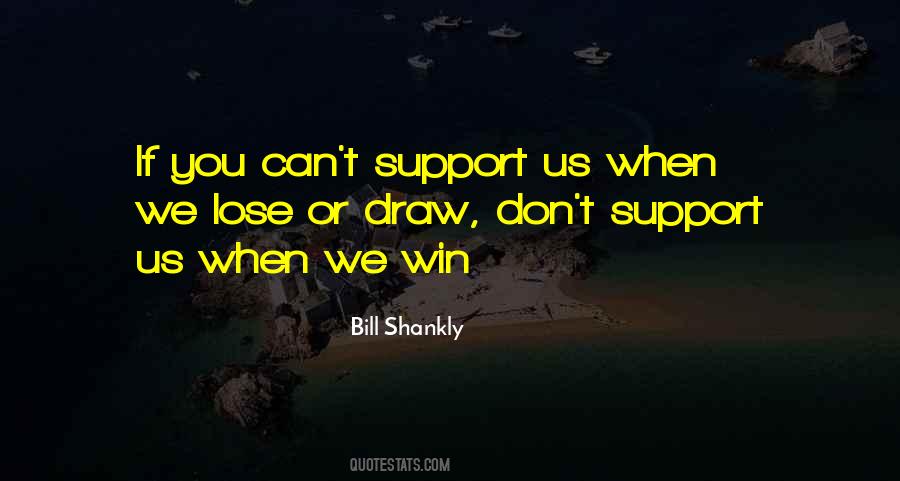 #54. Sports for me is when a guy walks off the court, and you really can't tell whether he won or lost, when he carries himself with pride either way. - Author: Jim Courier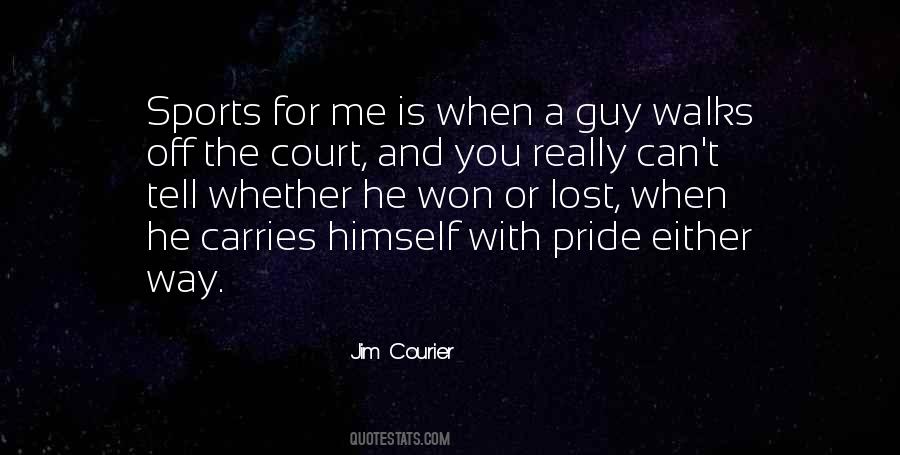 #55. Find something you love, and go after it, with all of your heart. - Author: Jim Abbott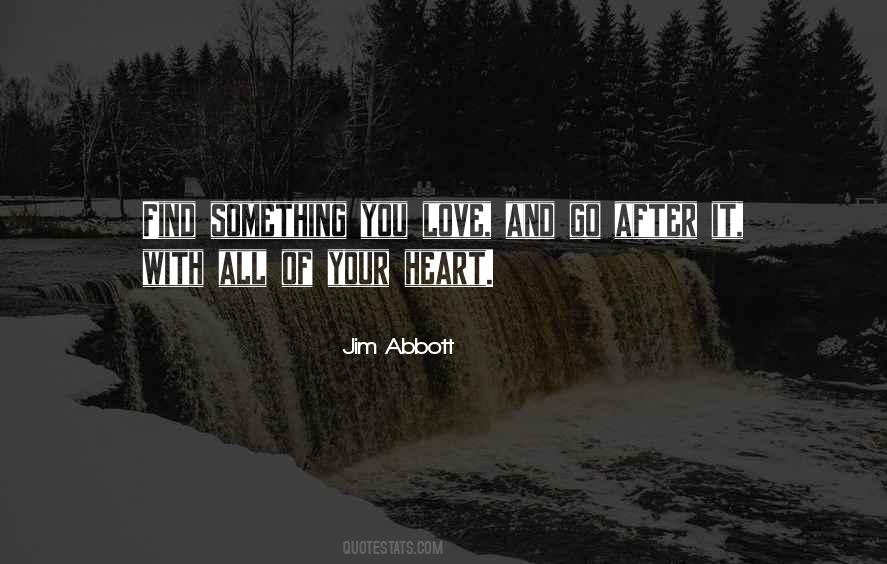 #56. In hindsight everything is much clearer. - Author: Bart Cummings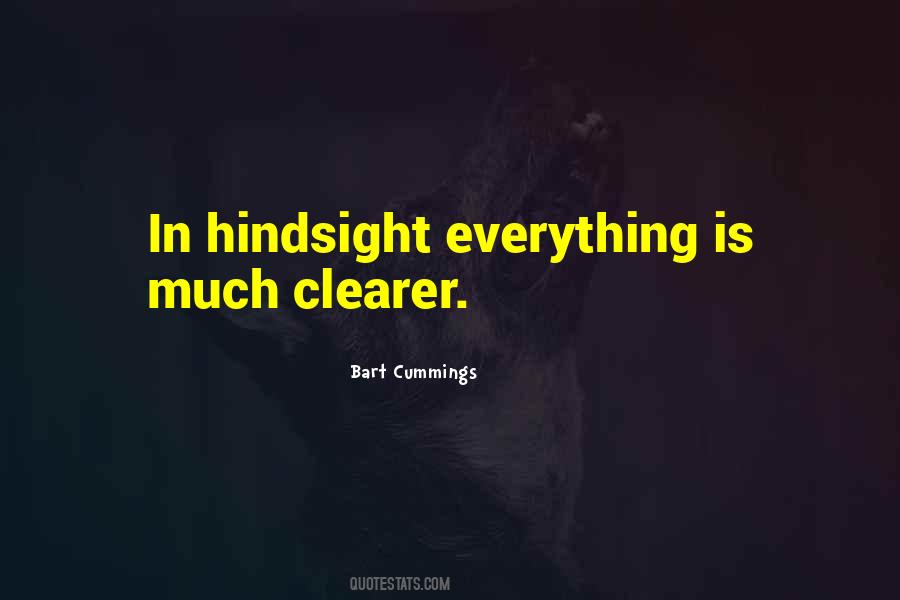 #57. Play to win but never fear to lose. Win or lose-either way you are a winner. - Author: Debasish Mridha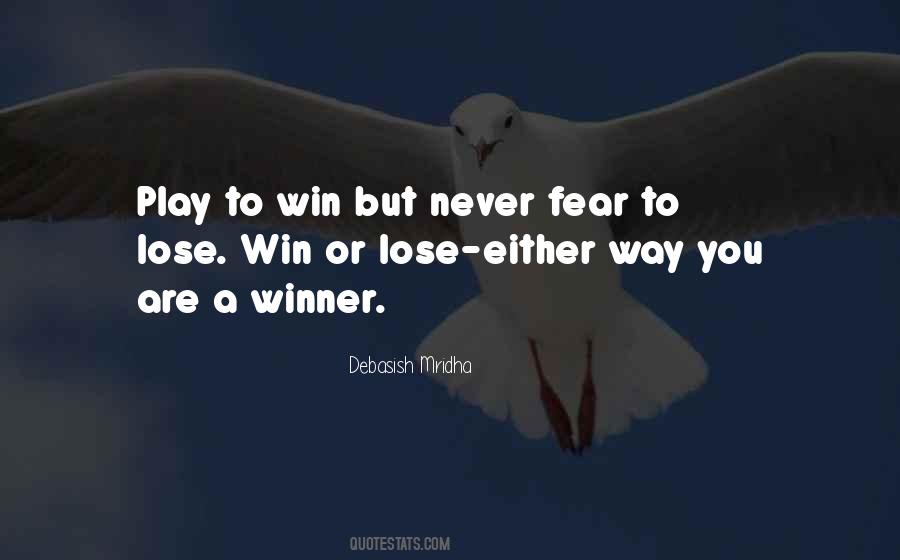 #58. A champion always prepares to win. - Author: D.C. Gonzalez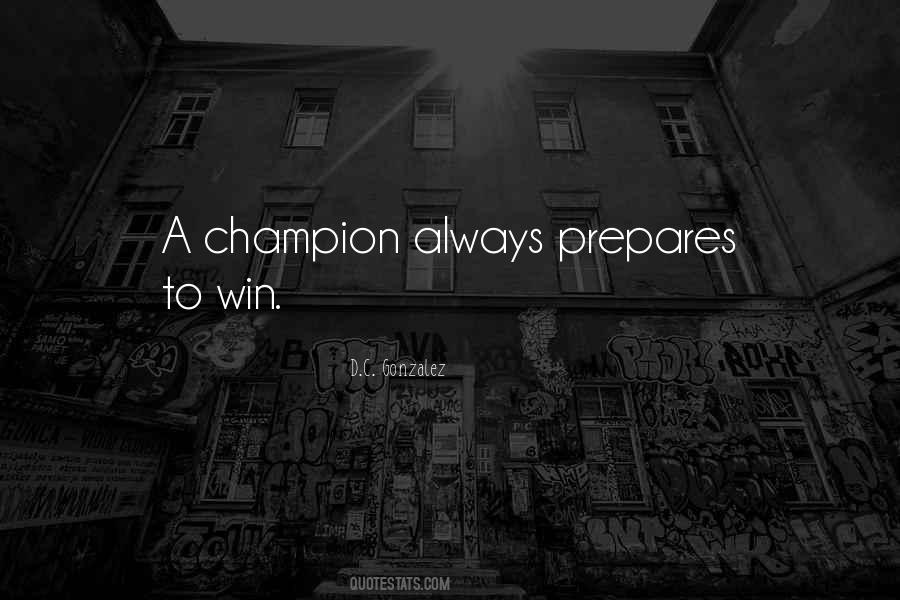 #59. If you don't practice you don't deserve to win. - Author: Andre Agassi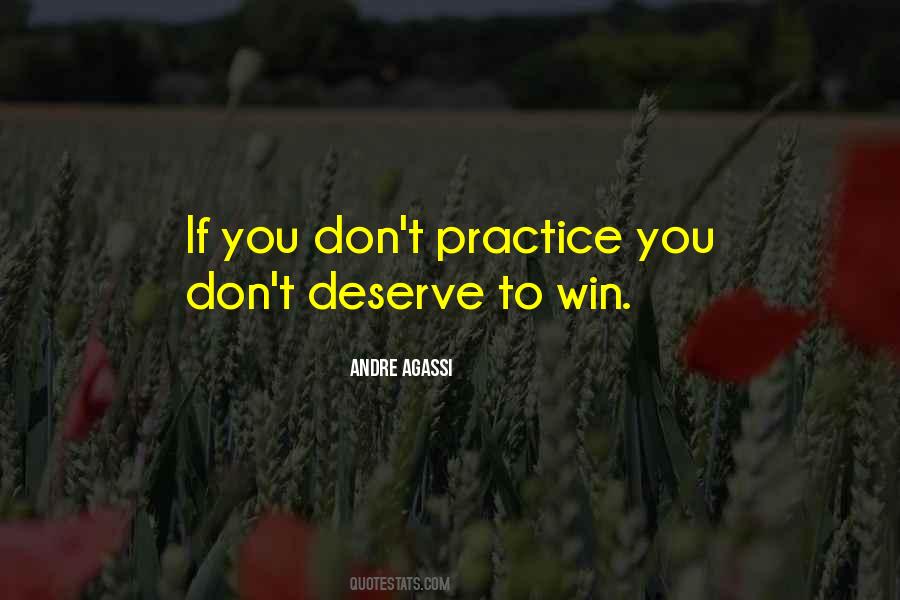 #60. We old athletes carry the disfigurements and markings of contests remembered only by us and no one else. Nothing is more lost than a forgotten game. - Author: Pat Conroy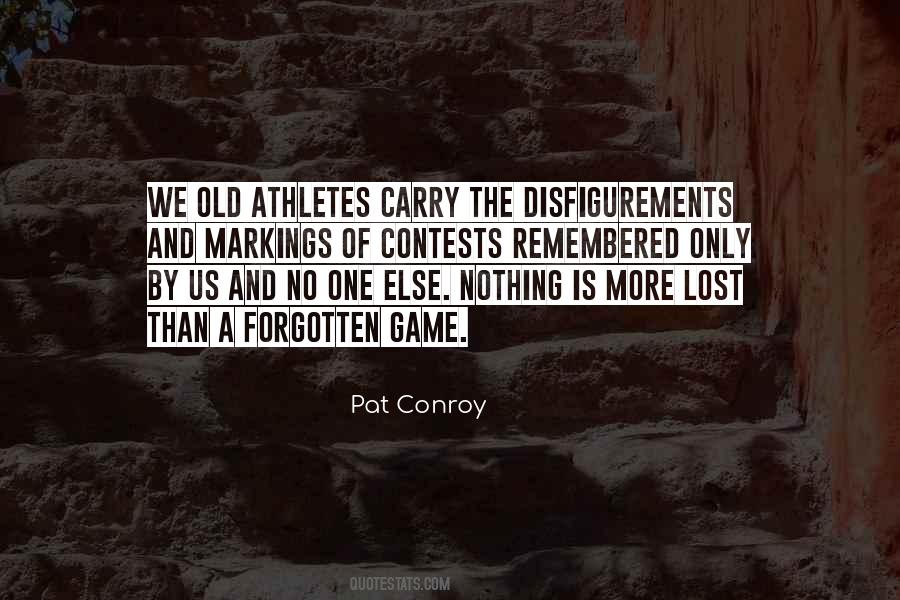 #61. If you stop fighting for what you want, what you don't want will automatically take over - Author: Gordon Attard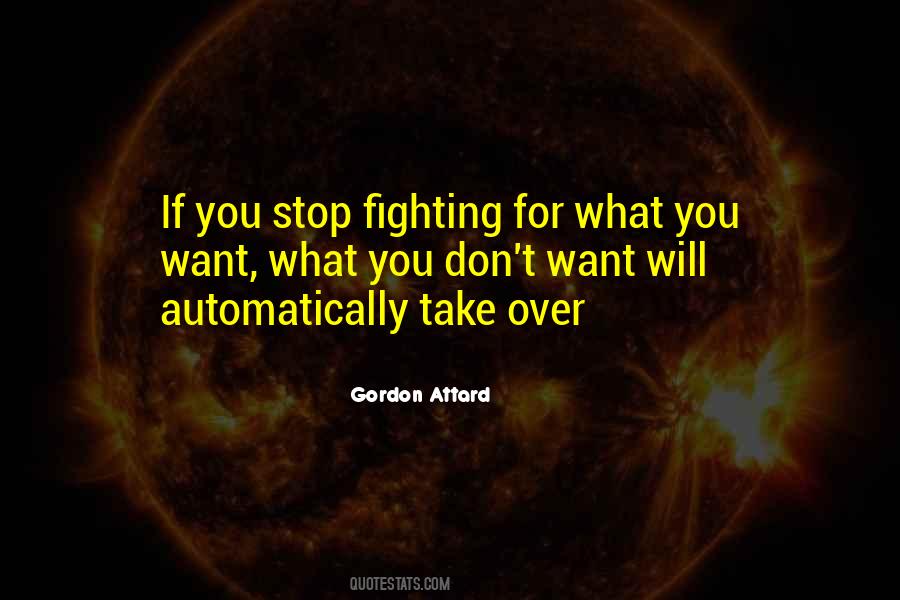 #62. The five S's of sports training are: stamina, speed, strength, skill, and spirit; but the greatest of these is spirit. - Author: Ken Doherty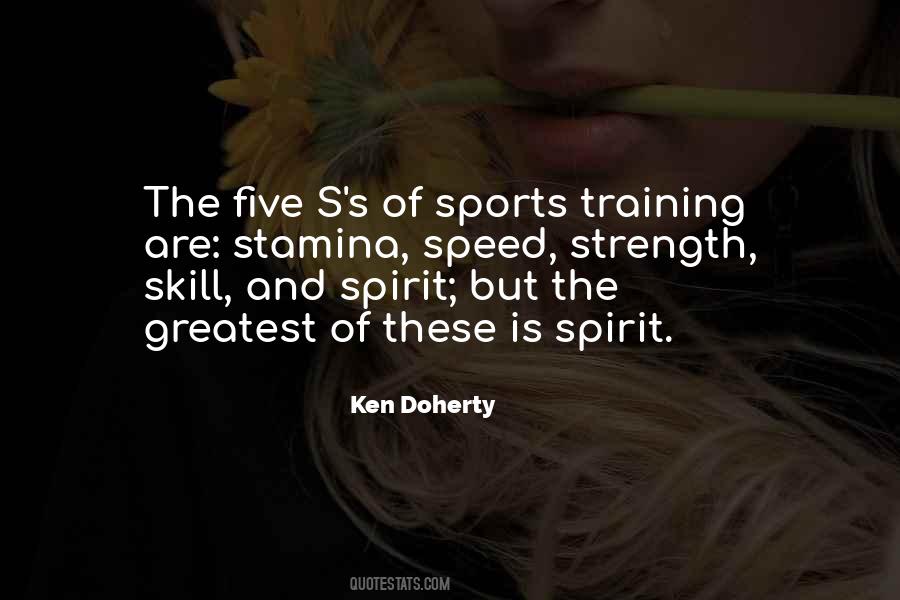 #63. Have you never, when waves were breaking, watched children at sport on the beach, With their little feet tempting the foam-fringe, till with stronger and further reach Than they dreamed of, a billow comes bursting, how they turn and scamper and screech! - Author: Alfred Austin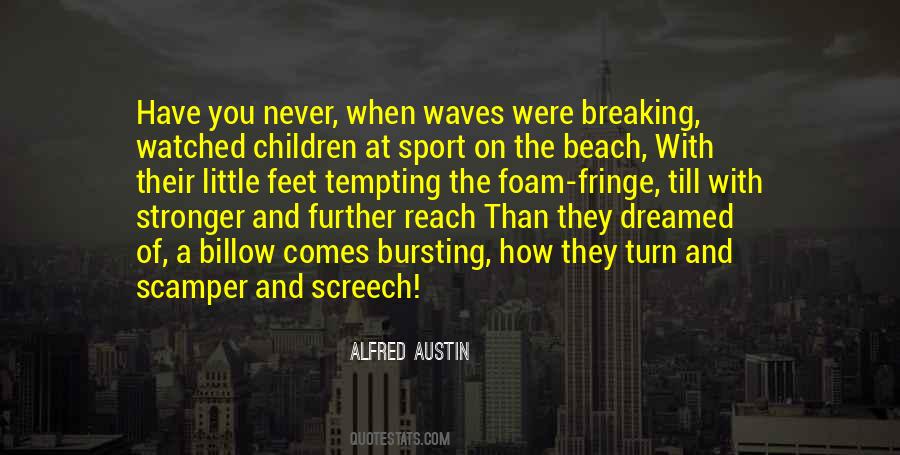 #64. The trouble with being a good sport is that you have to lose to prove it. - Author: Croft M. Pentz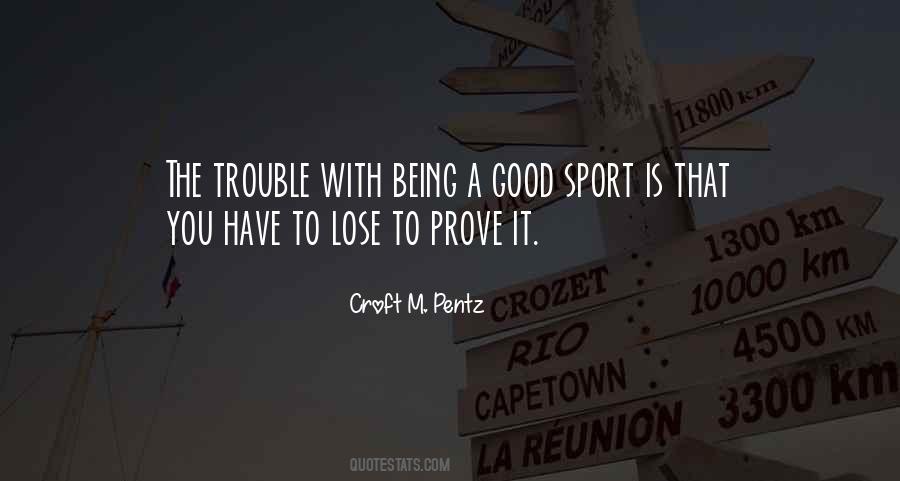 #65. Luck? Sure. But only after long practice and only with the ability to think under pressure. - Author: Babe Didrikson Zaharias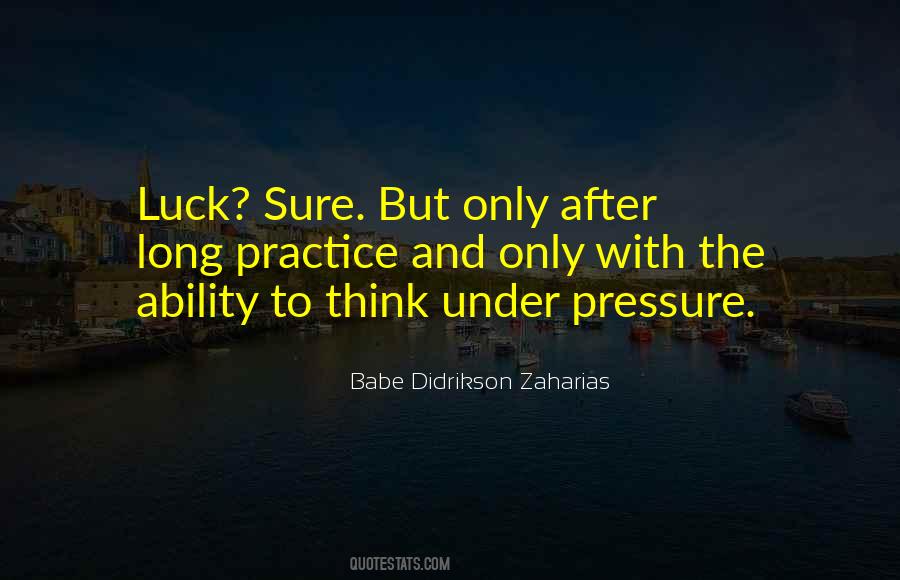 #66. I have to race because racing is a part of me. But I had to learn to race from a place of joy. Not pain. Not sorrow. Not anger. Not to fix things I can't control. But for a connection with other people. With the wilderness. With myself. - Author: Erin Beresini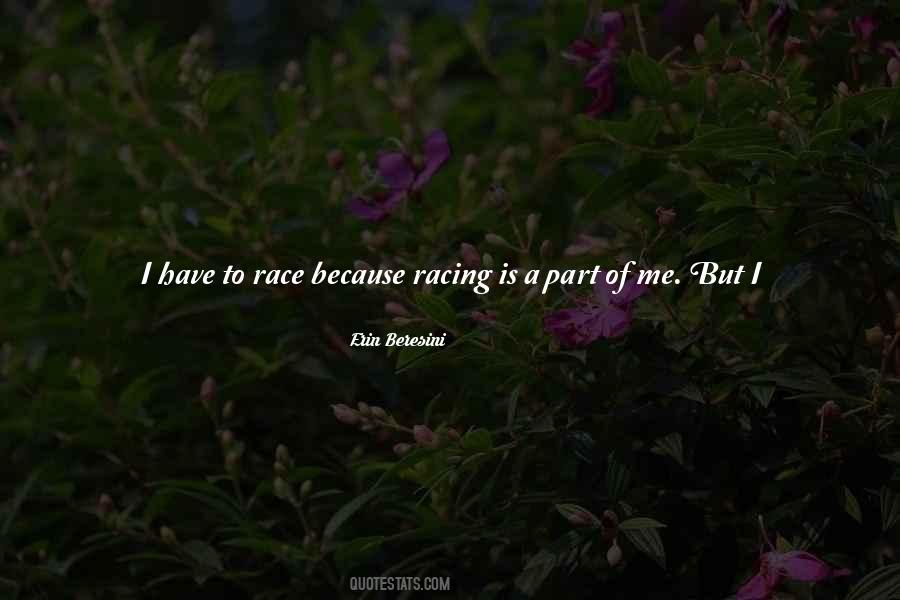 #67. You have to train your mind like you train your body. - Author: Bruce Jenner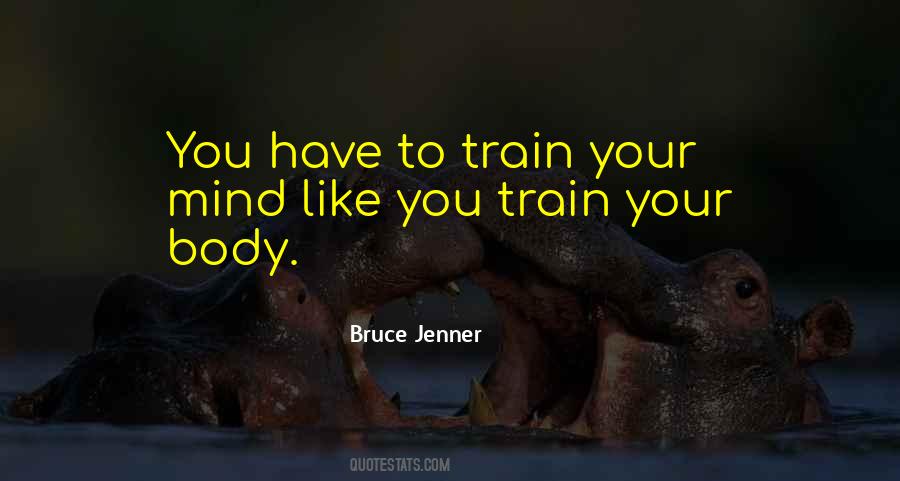 #68. When you're as small as I am, people don't expect you to be much of an athlete. You either wilt under the weight of low expectations, or you rise above them. - Author: Daniel Rodriguez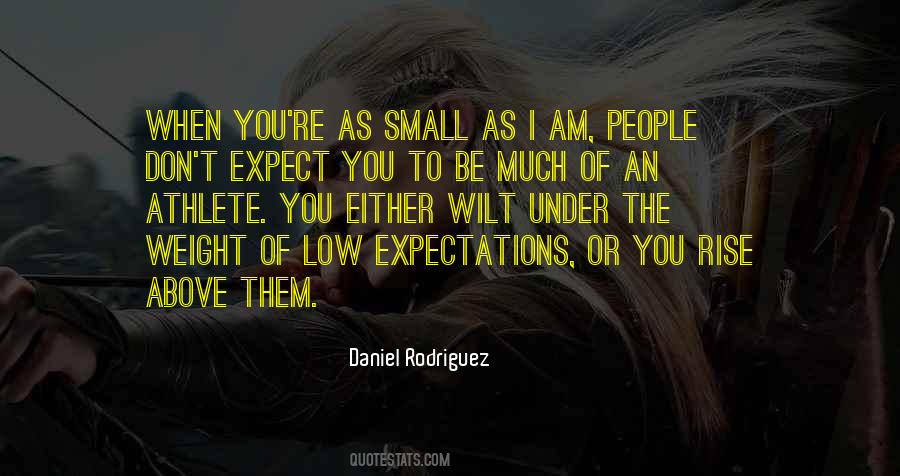 #69. As a general man I tried watching movies, playing sports, going to picnics and other entertainments but I still got bored, then I tried heroism and now I am hero, and I never get bored. - Author: Amit Kalantri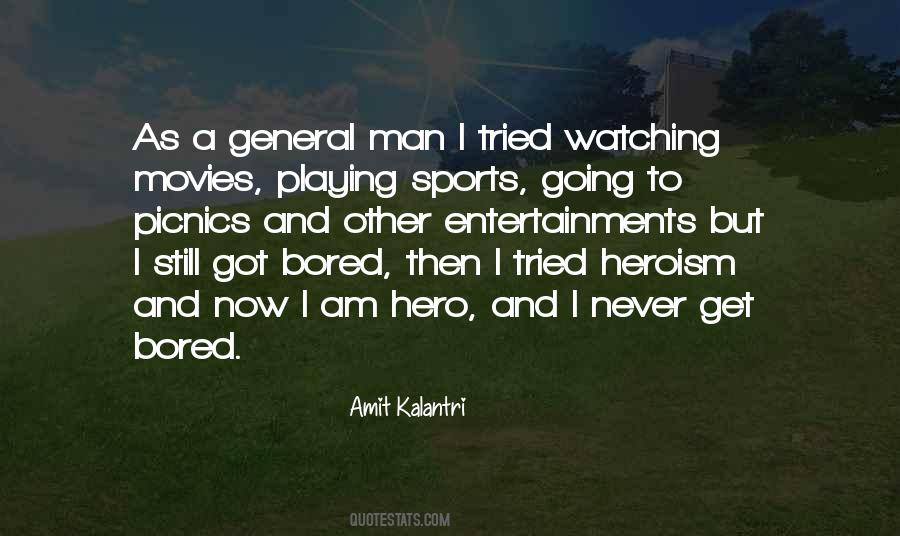 #70. Make time daily for your well-being. - Author: Lailah Gifty Akita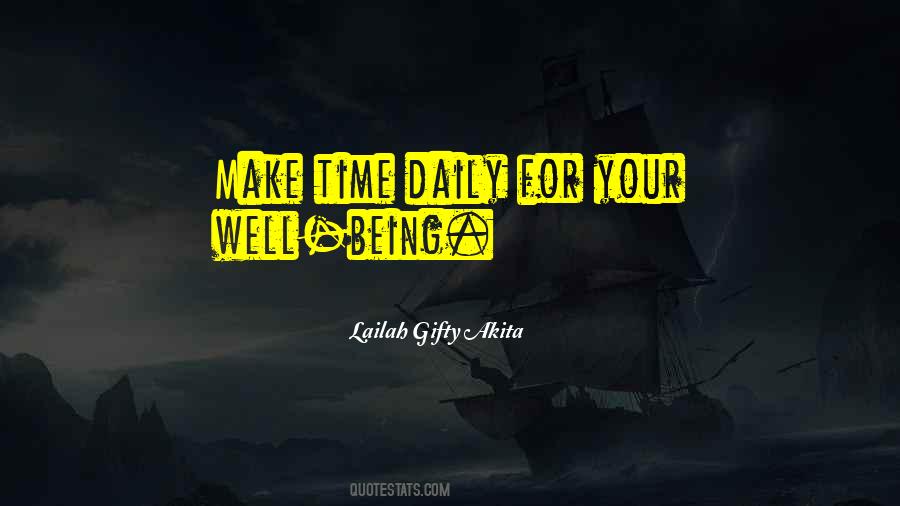 #71. My husband is so confident that when he watches sports on television, he thinks that if he concentrates he can help his team. If the team is in trouble, he coaches the players from our living room, and if they're really in trouble, I have to get off the phone in case they call him. - Author: Rita Rudner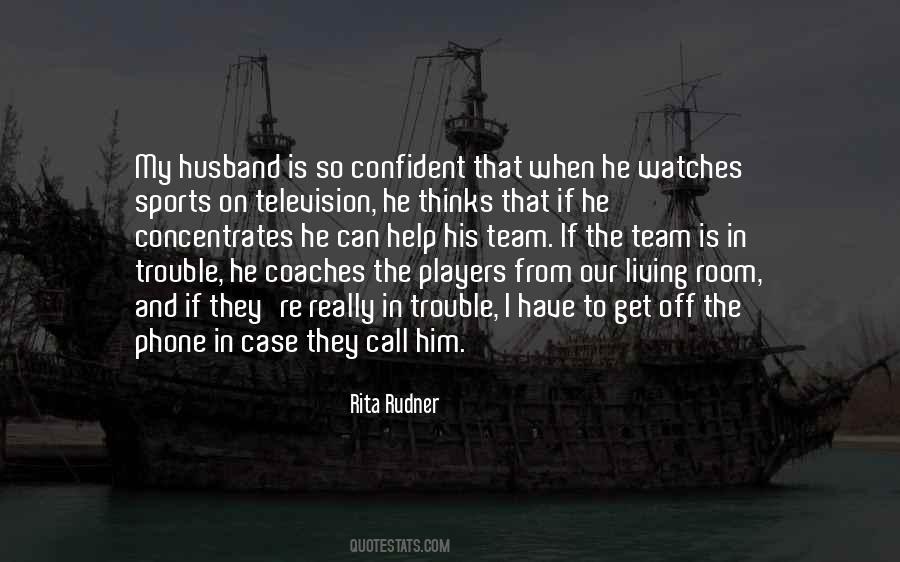 #72. If you only ever give 90% in training then you will only ever give 90% when it matters. - Author: Michael Owen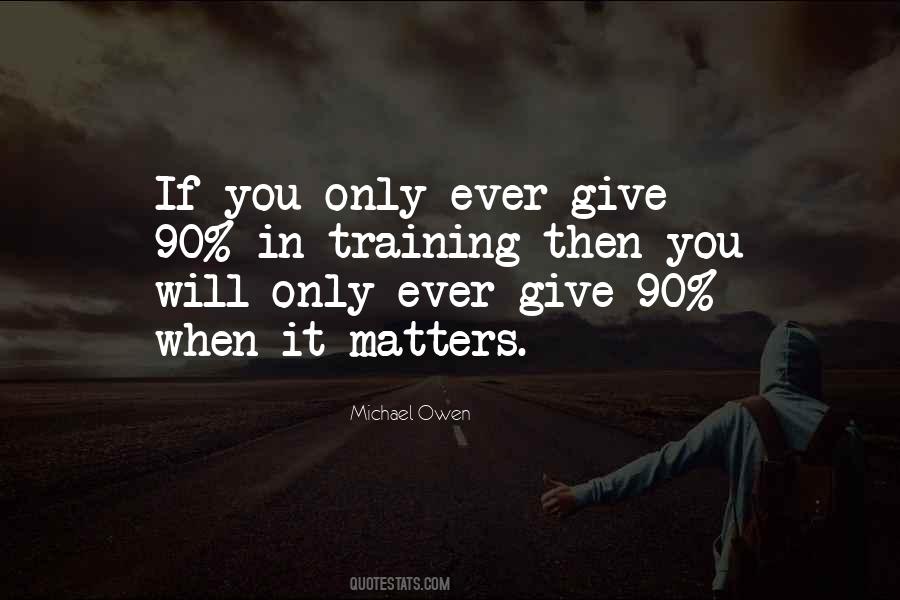 #73. History shows us that the people who end up changing the world - the great political, social, scientific, technological, artistic, even sports revolutionaries - are always nuts, until they are right, and then they are geniuses. - Author: John Eliot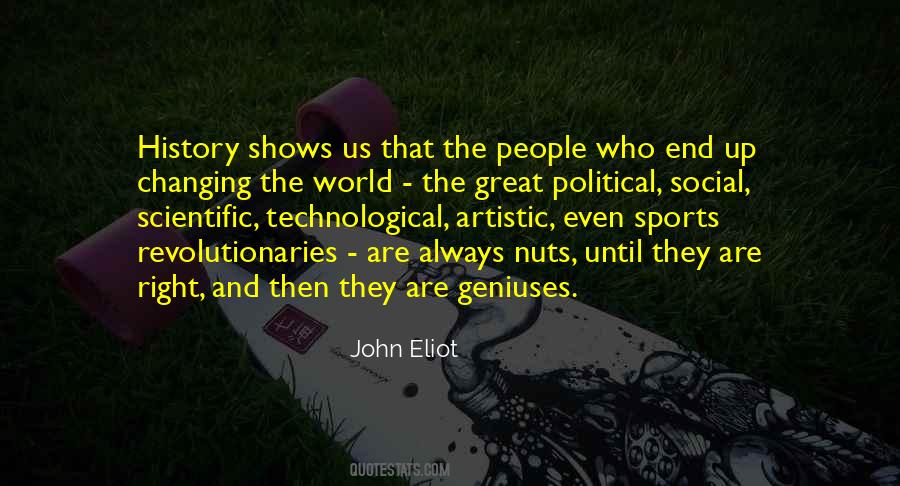 #74. Without self-discipline, success is impossible, period. - Author: Lou Holtz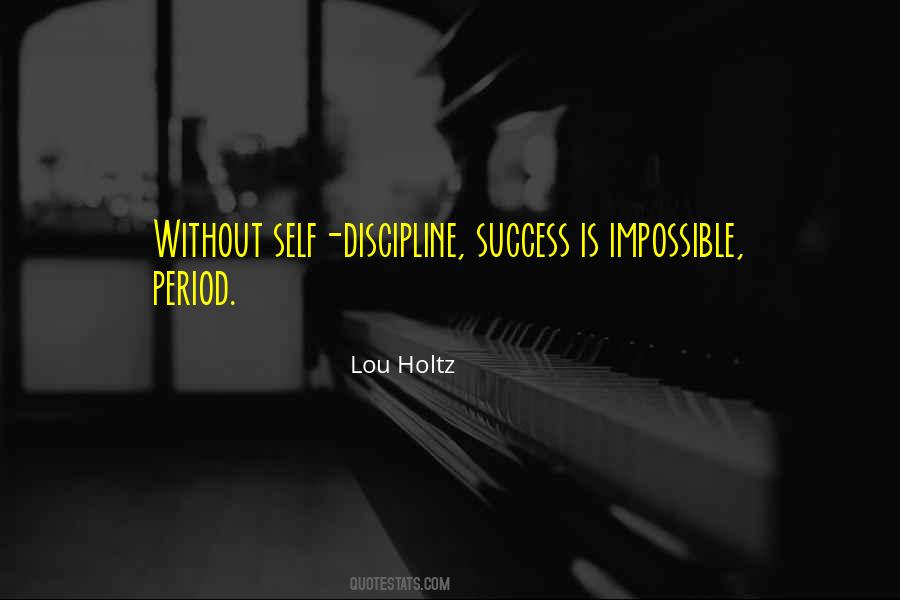 #75. It feels good to show some courage. - Author: Joe Namath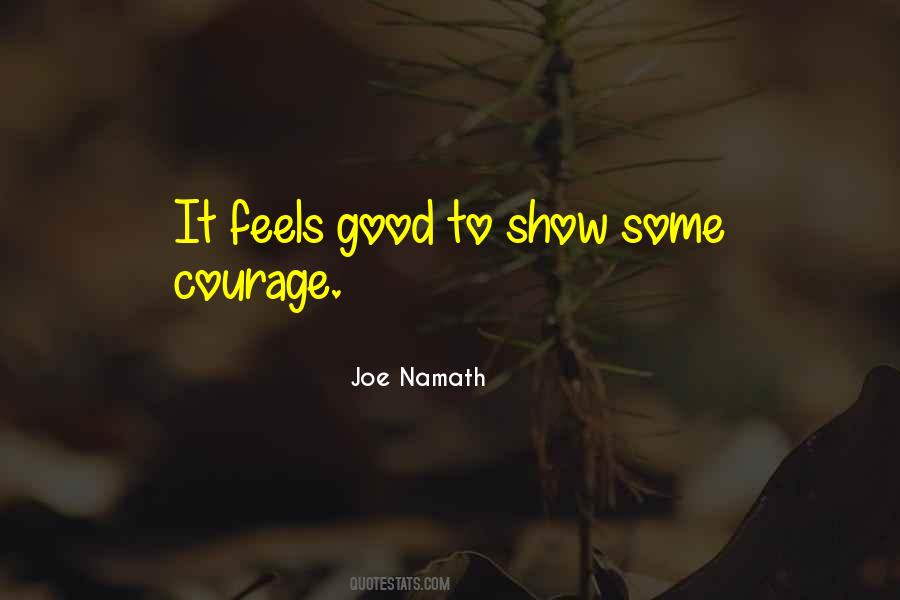 #76. Racing is an escape from society. From symbols of status, and self-perception. A chance to just be. For everyone to just be, with each other. - Author: Erin Beresini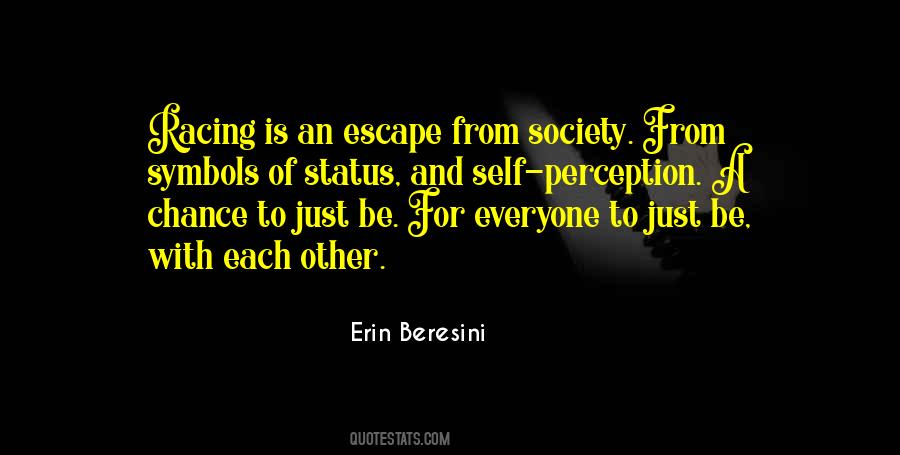 #77. Never underestimate the heart of a champion! - Author: Doc Rivers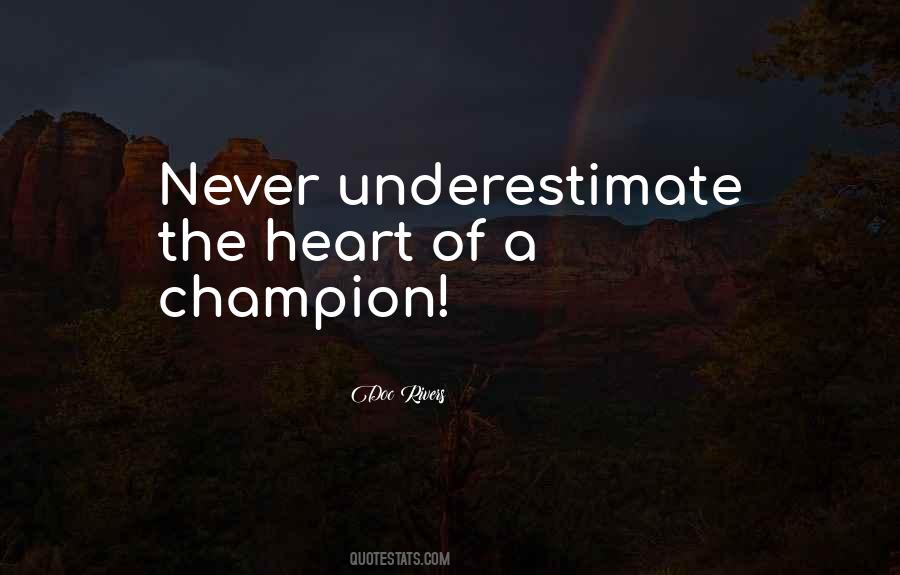 #78. When he throws one in from half court and raises his arms triumphantly, spectators' emotions rise in sympathetic gasps of joy; childhood revisited for a brief moment - Author: Brian Triptow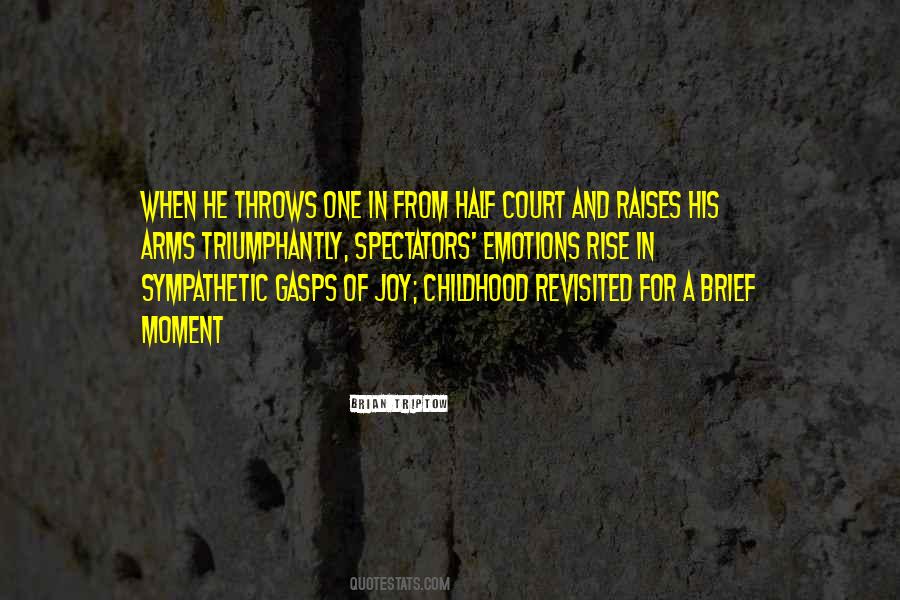 #79. I never go into a race expecting to win, but I do go in expecting to fight. - Author: Chrissie Wellington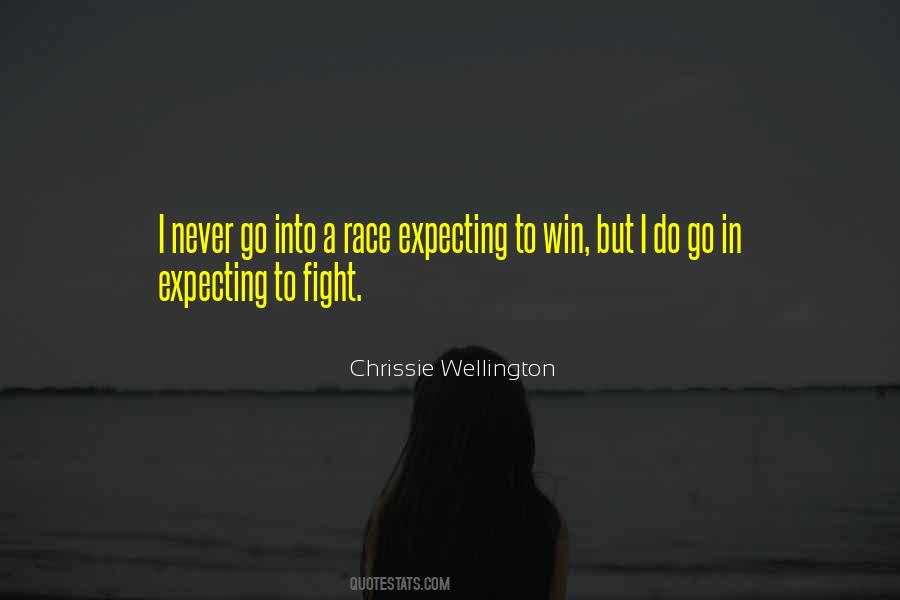 #80. When we're down and the momentum is stacked against us. Those are the moments when we find out what we're made of. When we learn to trust and lean on each other. - Author: Charles Martin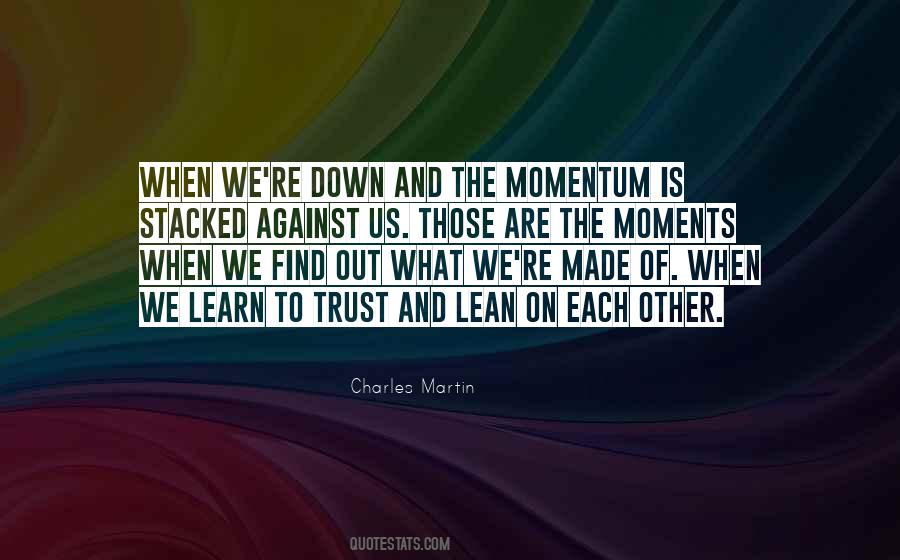 #81. I'm just me - the way I am. - Author: Louise Sauvage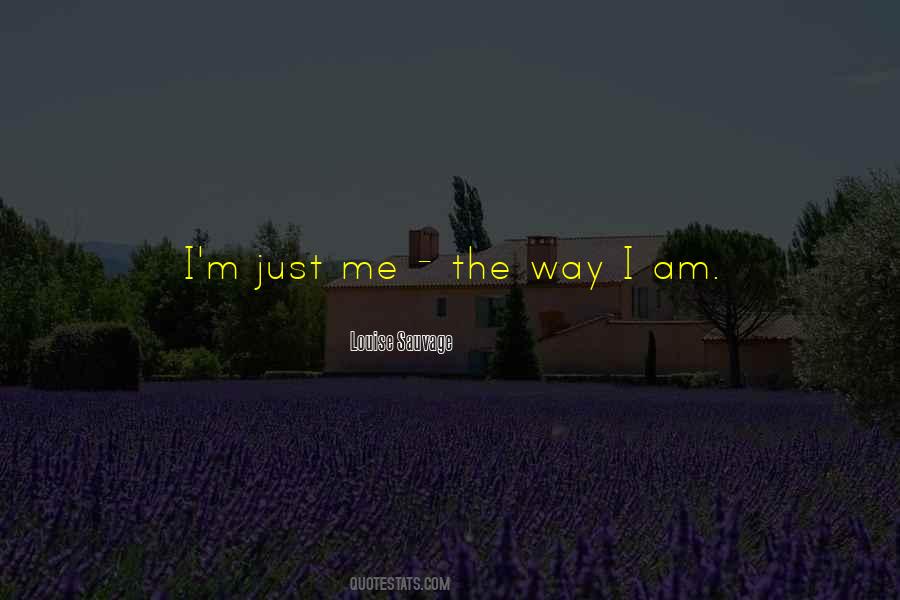 #82. I was told over and over again that I would never be successful, that I was not going to be competitive and the technique was simply not going to work. All I could do was shrug and say "We'll just have to see". - Author: Dick Fosbury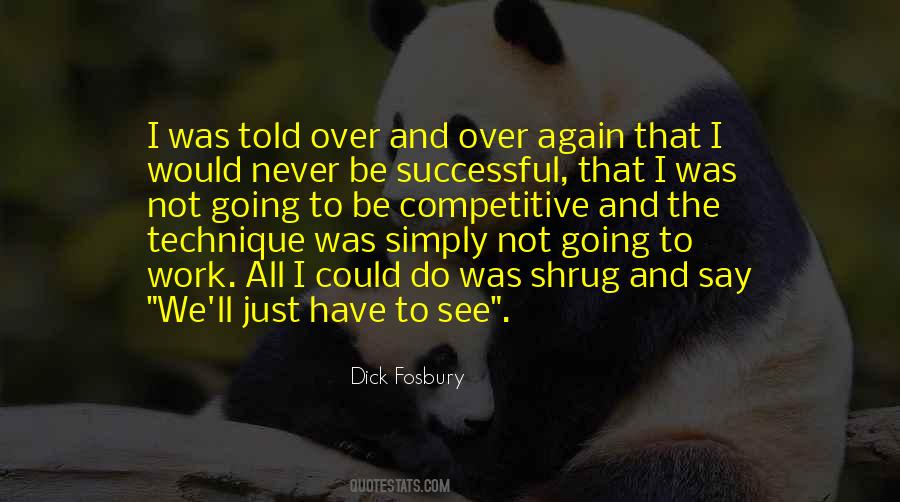 #83. This town needs to win at something. We need to feel, just once, that we're best. I know it's a game. But that's not all it is. Not always. - Author: Fredrik Backman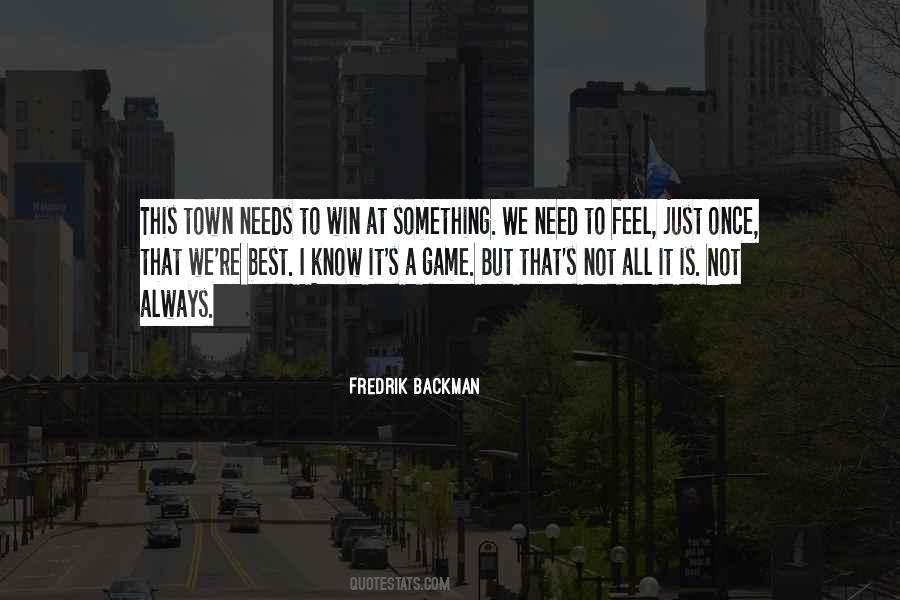 #84. The coach should be the absolute boss, but he still should maintain an open mind. - Author: Red Auerbach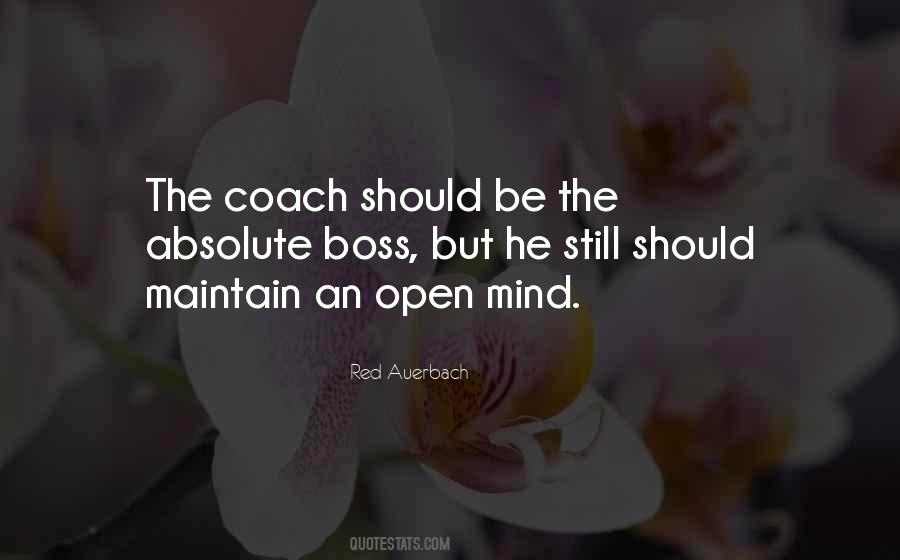 #85. I am the person you'll see everyday training when everyone else has gone home. I live for the one moment of glory when I save that goal or sink that 3-point shot and score the winning basket. I am the sport, I am the glory, nothing can change that. I am an athlete, no one can forget that. - Author: Alexa Wilkinson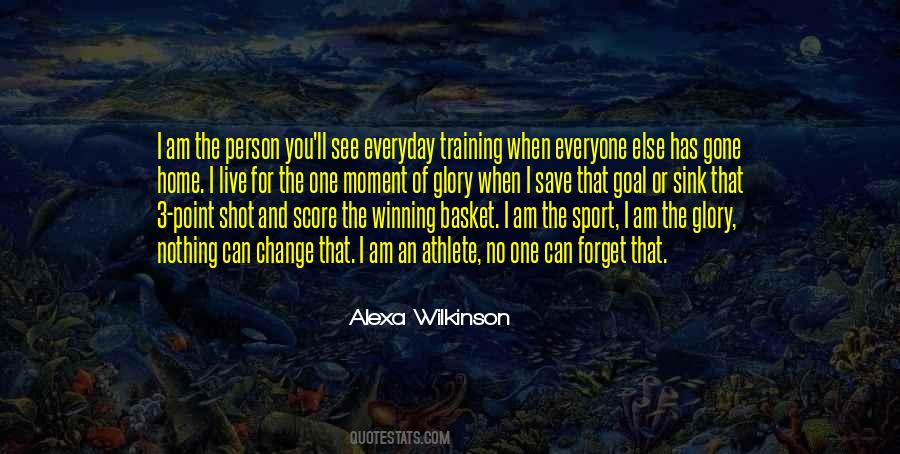 #86. Stubbornness usually is considered a negative; but I think that trait has been a positive for me. - Author: Cal Ripken Jr.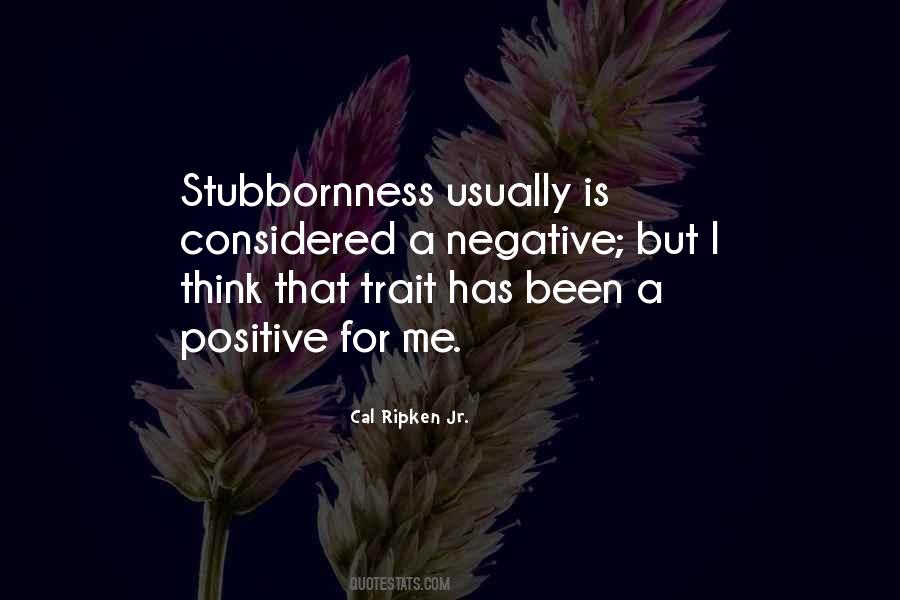 #87. No man who really is a man ever cared for the easy task. There is no enjoyment in the game that is easily won. It is that in which you have to strain every muscle and sinew to achieve victory that provides real joy. - Author: Eric Liddell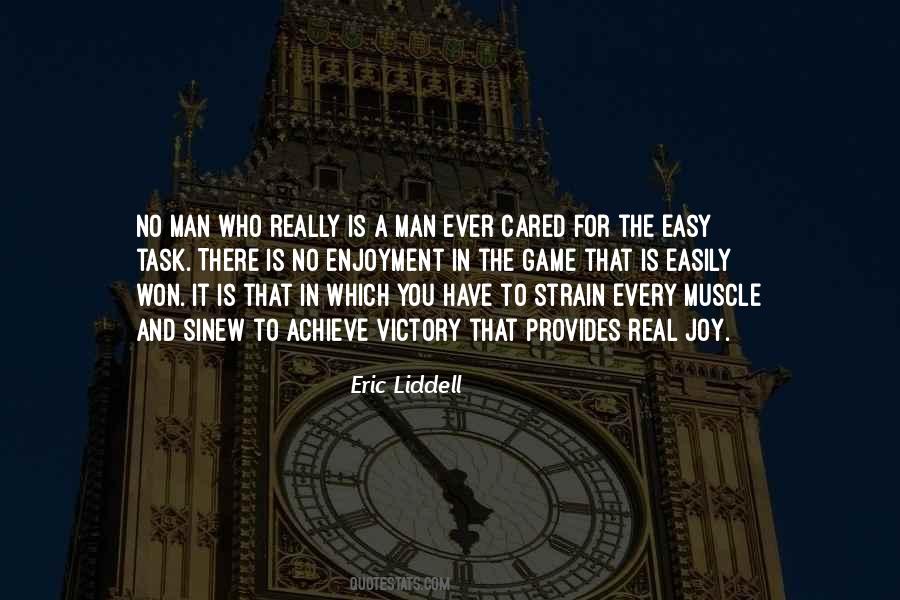 #88. Sports can unite worlds, tear down walls and transcend race, the past, and all probability. Unlike life, sport matters. - Author: Shehan Karunatilaka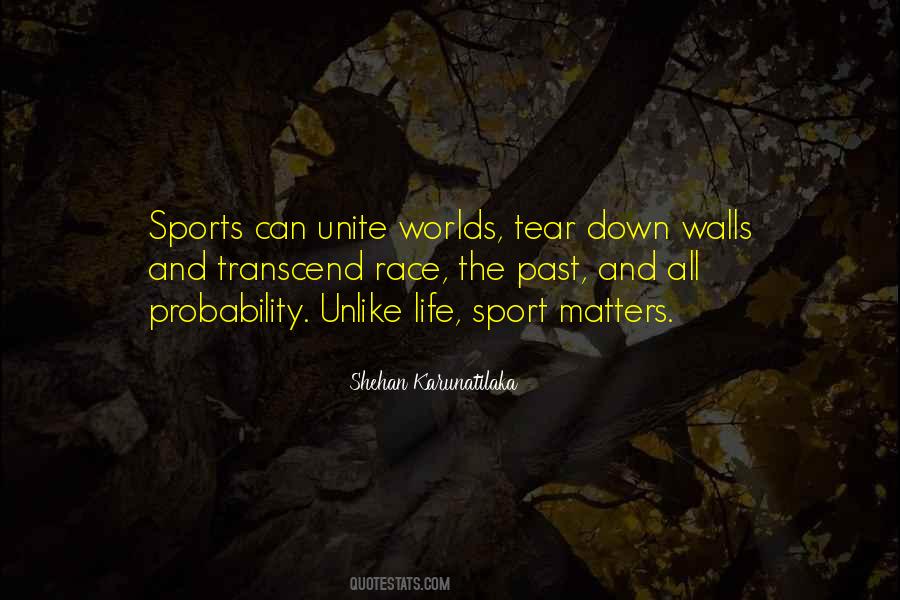 #89. Everything you need is already inside. - Author: Bill Bowerman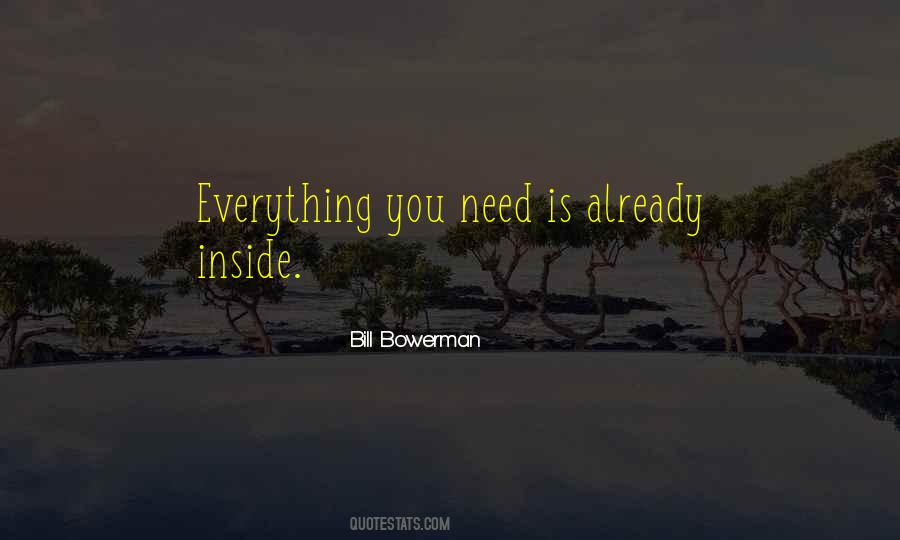 #90. I never left the field saying I could have done more to get ready and that gives me piece of mind. - Author: Peyton Manning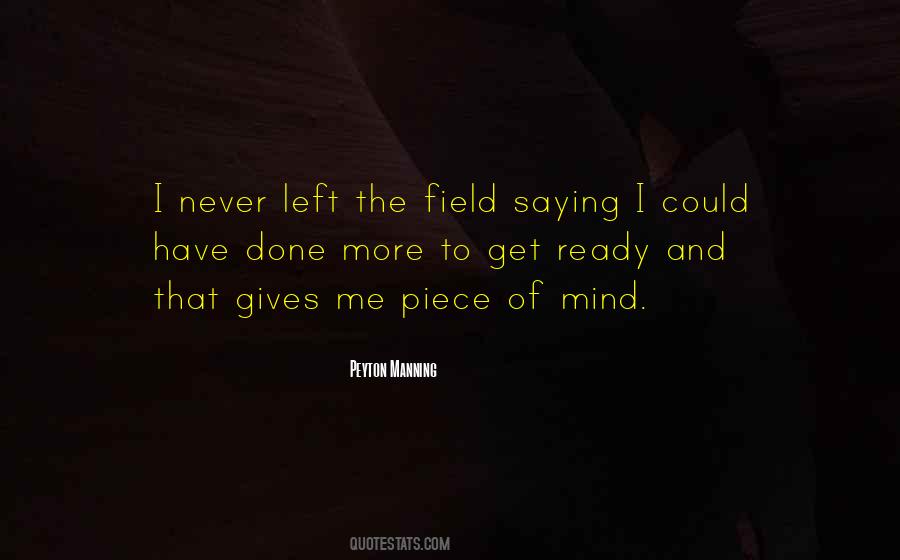 #91. You will boost your productivity with active exercise. - Author: Lailah Gifty Akita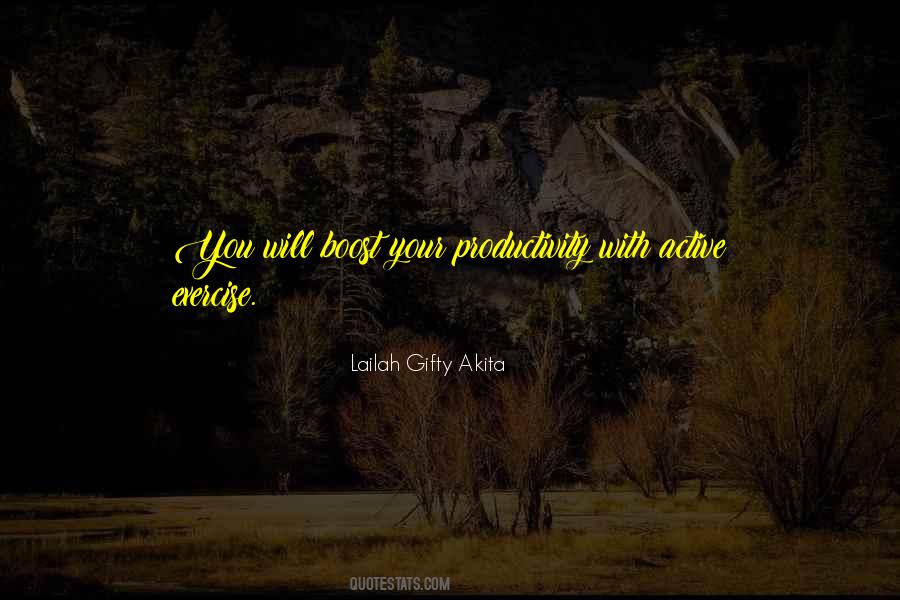 #92. It was very quiet at the hotel, as if there had been a death in the family. When you have quit the Tour, nobody really knows what to say or do. ( ... ) Everything I'd previously achieved meant nothing; all I was now was a pro rider who couldn't finish the Tour de France. - Author: David Millar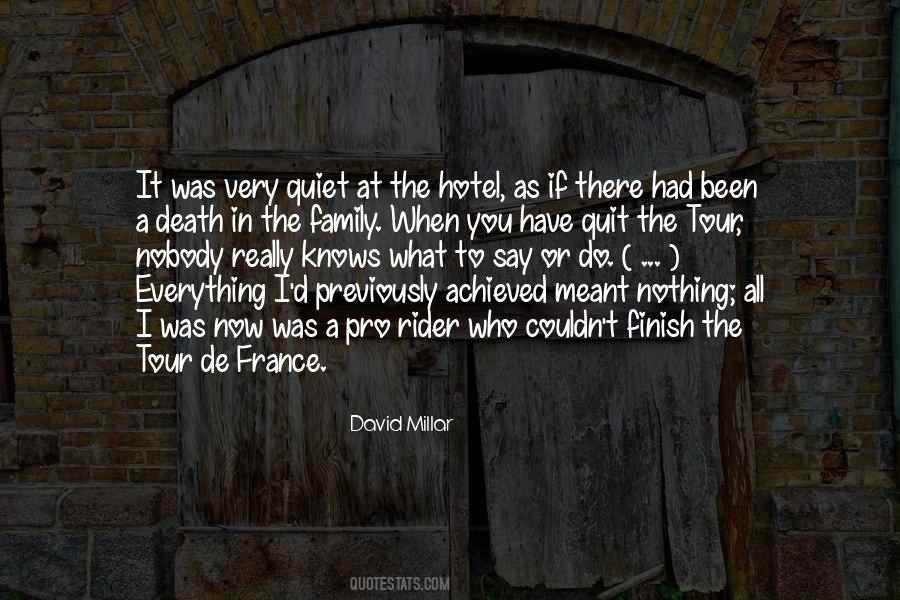 #93. When you're playing against a stacked deck, compete even harder. - Author: Pat Riley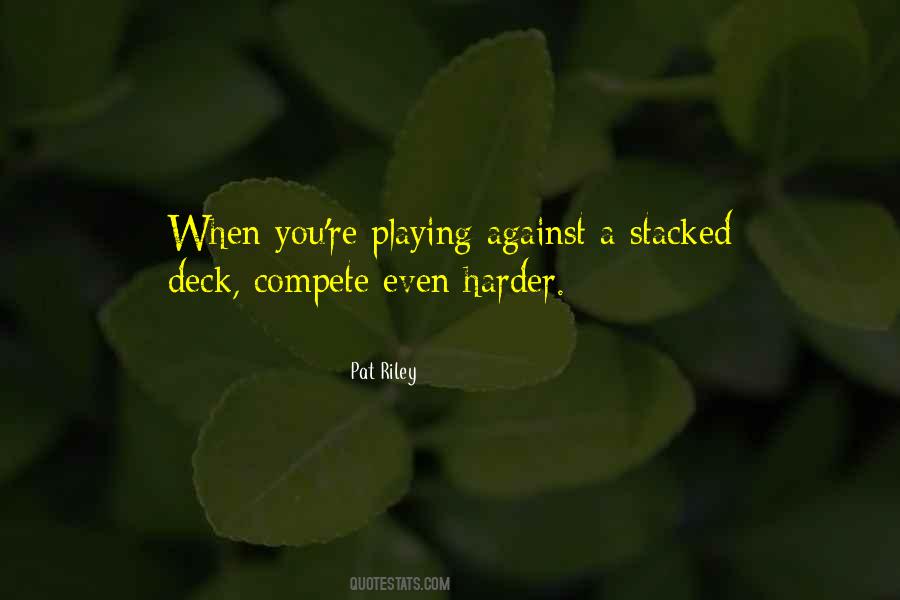 #94. Healthy life is a sacred being. - Author: Lailah Gifty Akita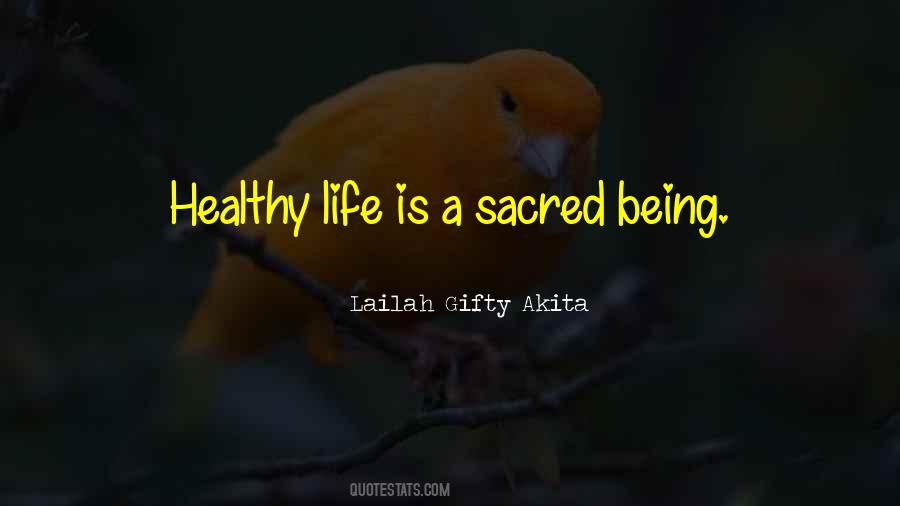 #95. Maybe they hate me because I'm too good! - Author: Cristiano Ronaldo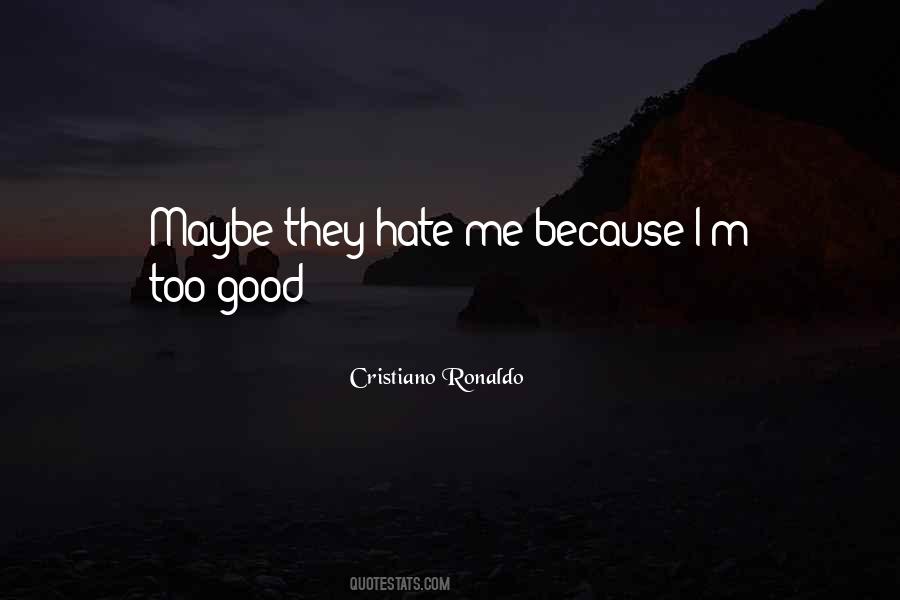 #96. I might have changed, but that did not mean the sport had. - Author: David Millar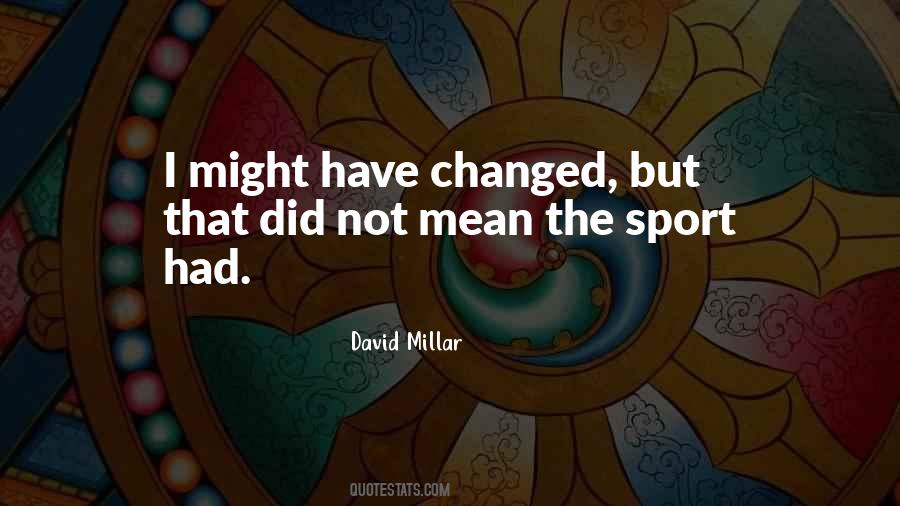 #97. I've never worked a day in my life. Don't get me wrong. I work at track. If you love what you do, it's not work. - Author: Marion Jones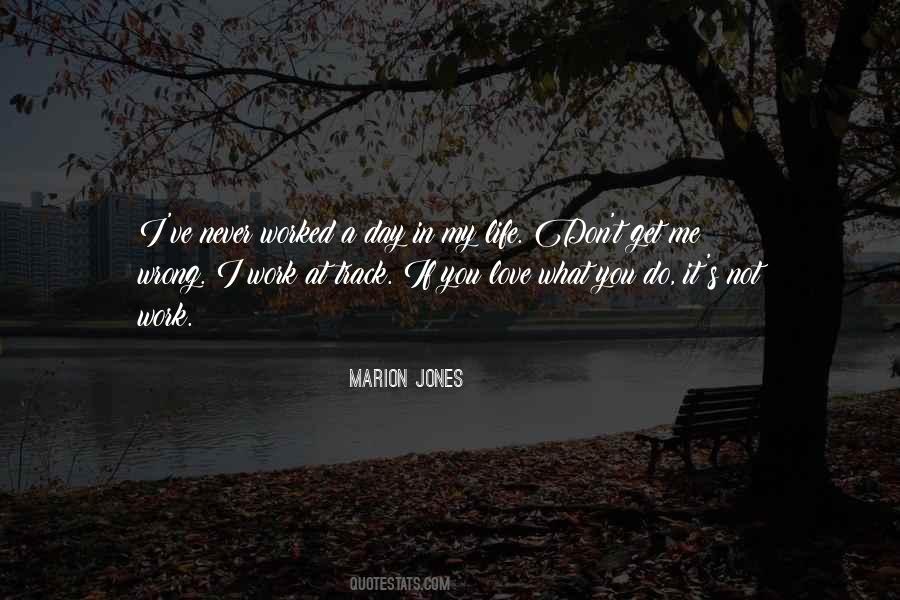 #98. Train hard while others don't, so you can win while your opponents wont. - Author: Andre Bramble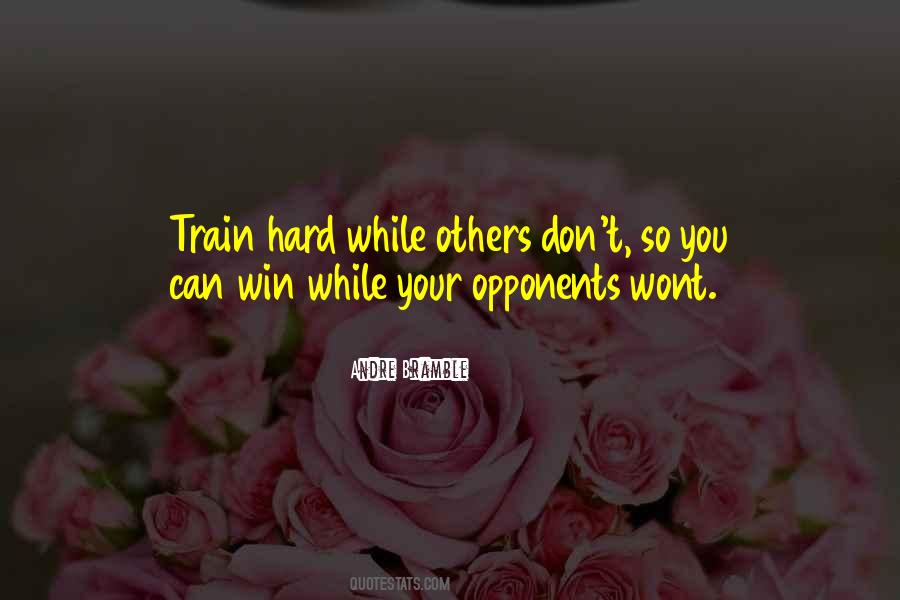 #99. Each of us has a fire in our hearts for something. It's our goal in life to find it and keep it. - Author: Mary Lou Retton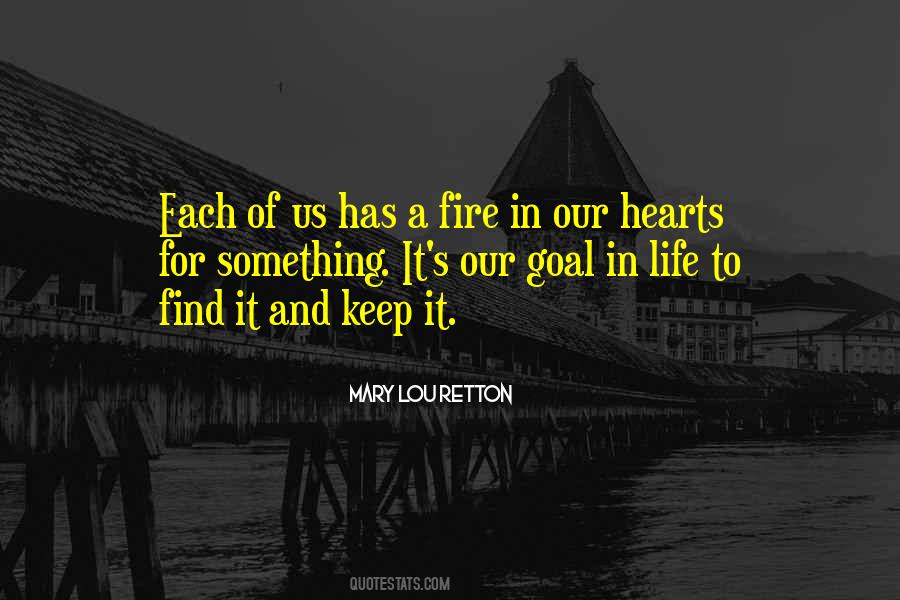 #100. No wrong in aiming or applauding the win but always agnize one's efforts. - Author: Mohith Agadi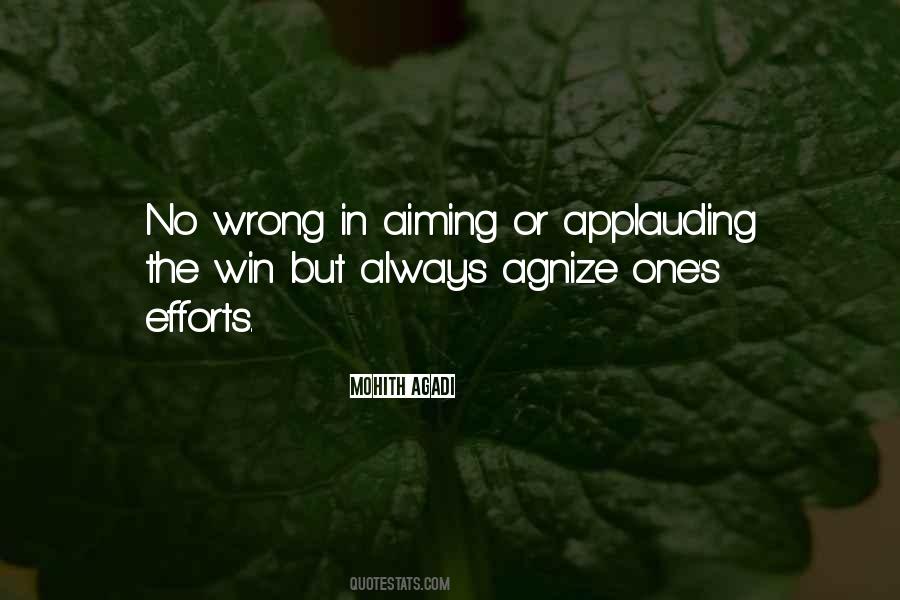 Famous Authors
Popular Topics