Motivate Yourself Famous Quotes & Sayings
List of top 44 famous quotes and sayings about motivate yourself to read and share with friends on your Facebook, Twitter, blogs.
Top 44 Quotes About Motivate Yourself
#1. Neither formal education, desire, hard work, nor being a good person guarantees success... the most important key to success is self-motivation. And a consciously chosen vision of the future is a powerful aid to motivate yourself. - Author: Phil Laut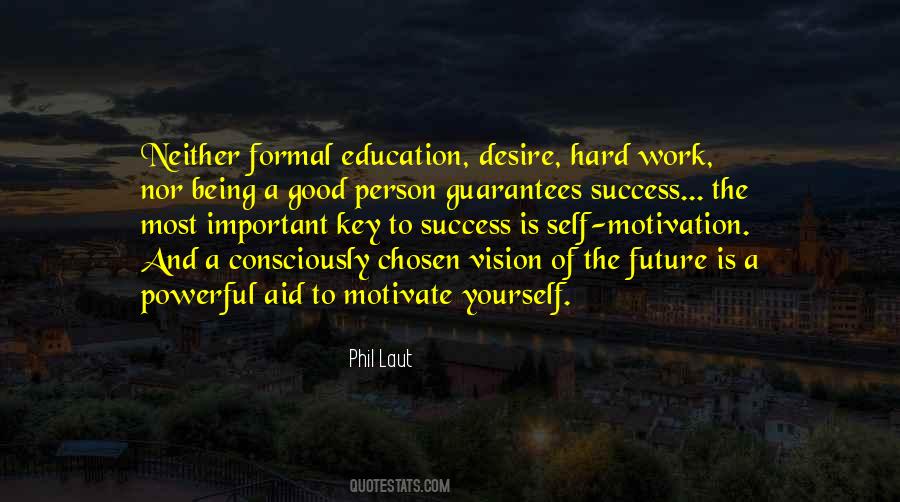 #2. How can you motivate yourself to continue to follow a leader when he appears to be going around in circles? - Author: Andy Grove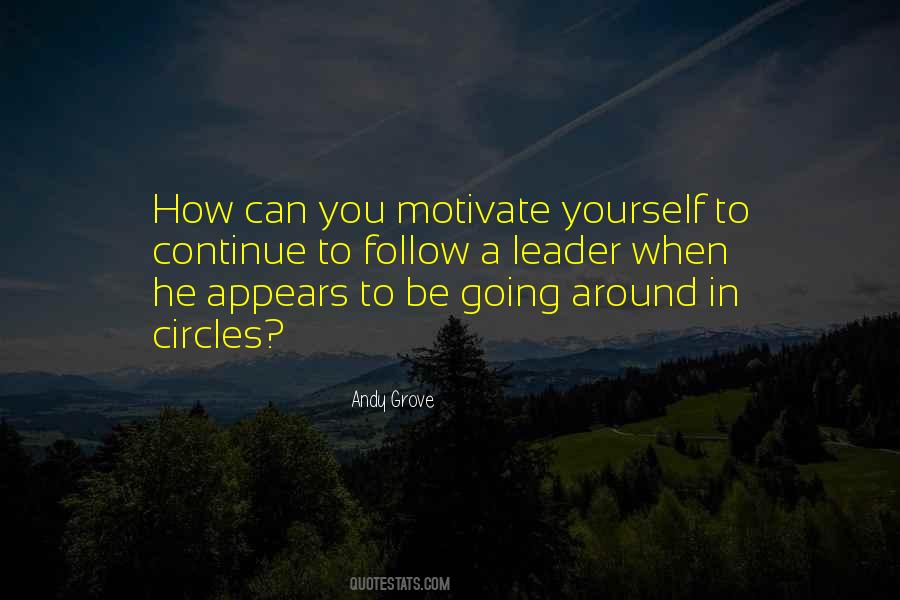 #3. Do not wait for someone to Motivate you; Consider it as a self service and do it yourself. - Author: Mohith Agadi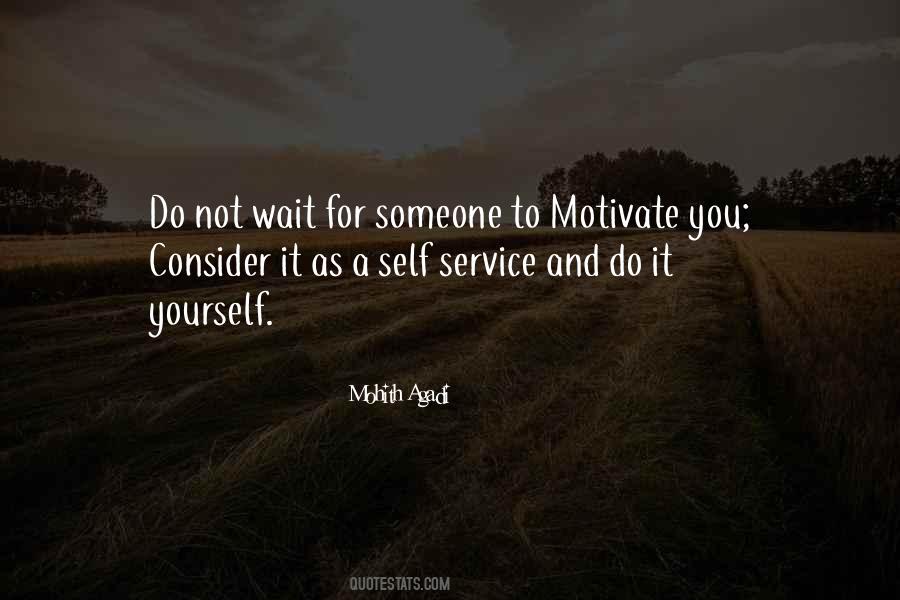 #4. Don't devalue yourself, you are the world's most precious stone. - Author: Michael Bassey Johnson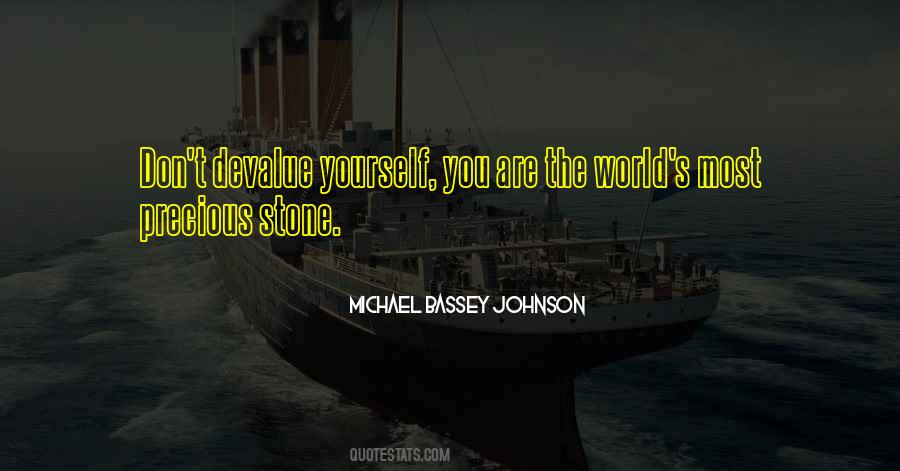 #5. Eat clean. Think straight. Work consistently. Speak positively. Motivate others. Believe in yourself. - Author: Toni Sorenson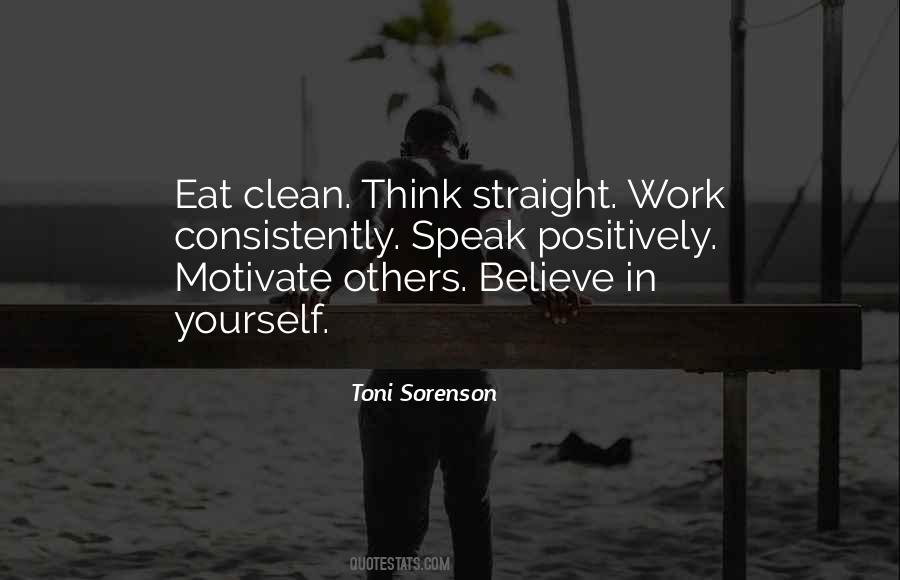 #6. you have outgrown this skin.
stop trying to hold it in.
stop trying to hold it together.

let yourself break. - Author: AVA.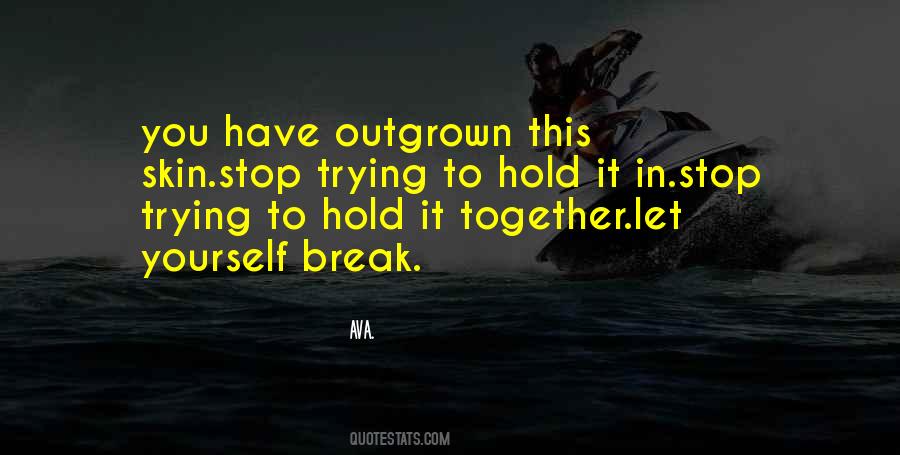 #7. I think Saturday may be Latin for stay in pajamas til noon then eventually motivate yourself to shower and get ready for bed that night. - Author: Bart Millard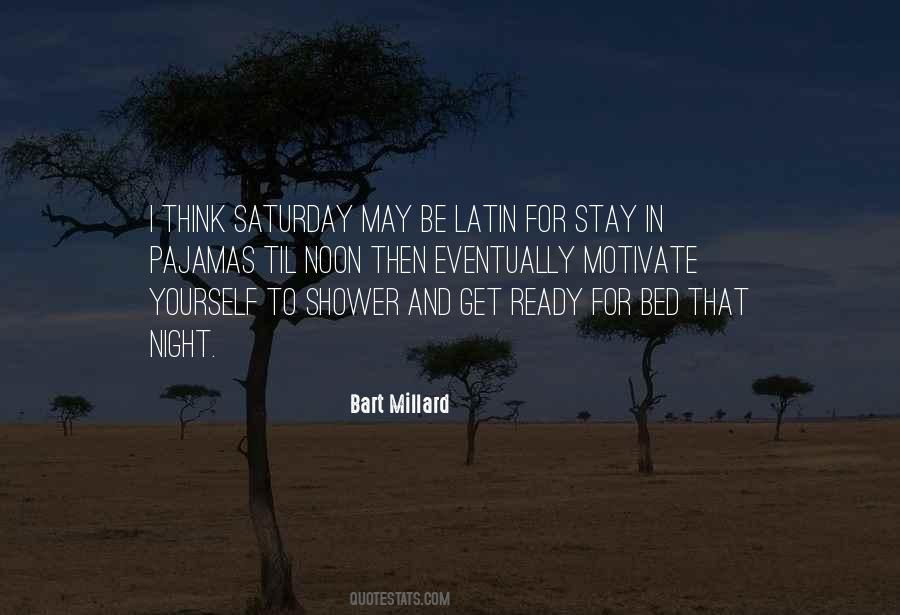 #8. Do you depend on others for motivation - or can you motivate yourself? - Author: William Arthur Ward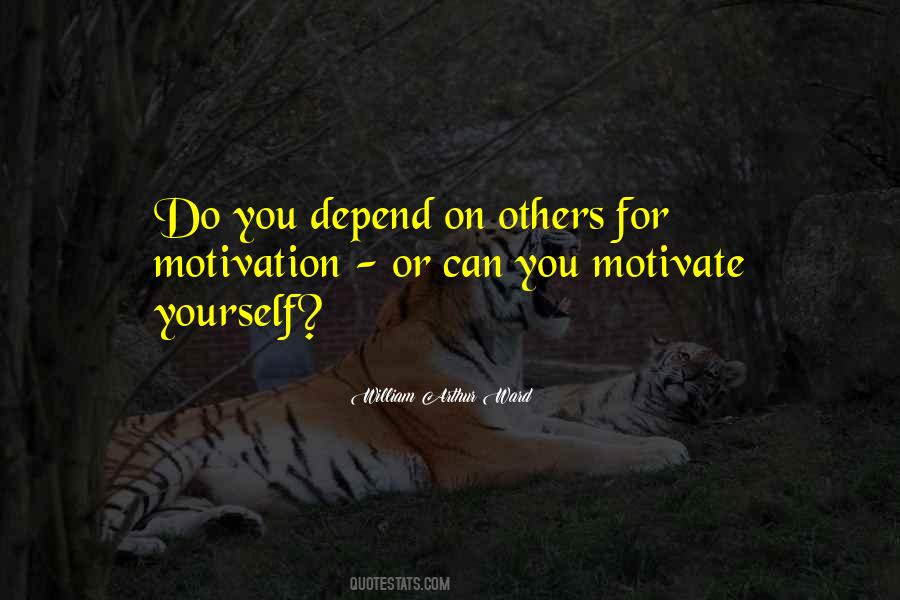 #9. Motivate Yourself to Inspire Others. - Author: Mohith Agadi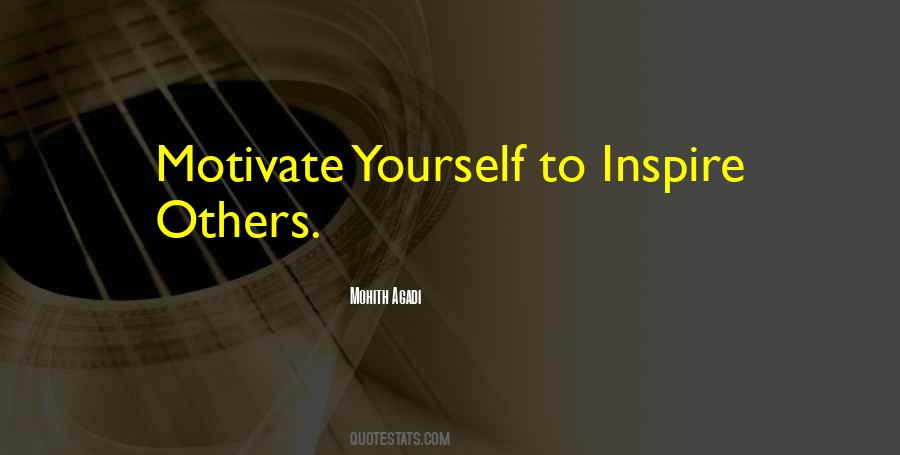 #10. If you're a manager and you're stuck doing the same thing year after year, you're going to get stale and not know how to motivate people. Part of becoming better at what you do requires challenging yourself on a constant basis. - Author: Art Briles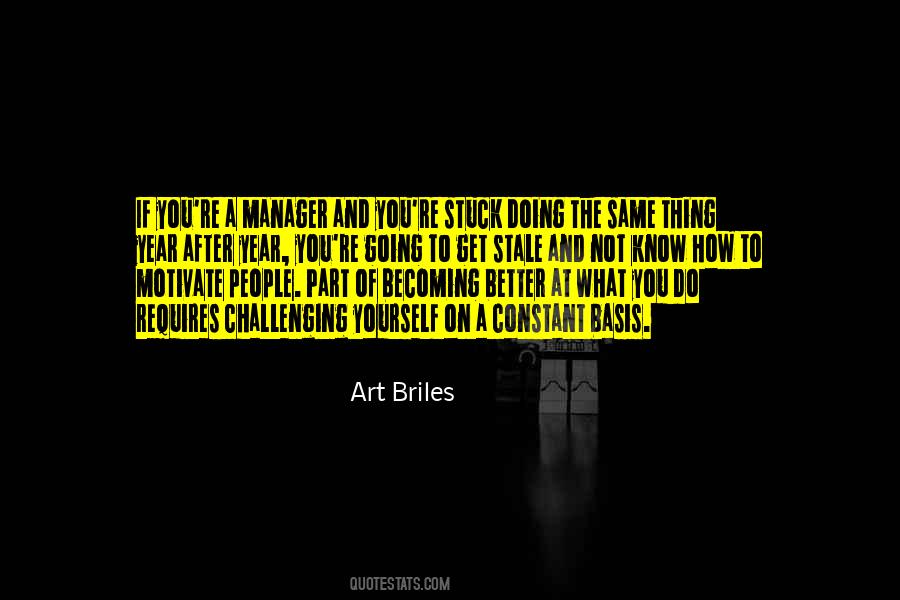 #11. Visualization prepares you for the experience of success. As you become increasingly optimistic and excited about ideas that motivate you, you open yourself to new ideas, meaningful relationships, and exhilarating opportunities. - Author: Julie Connor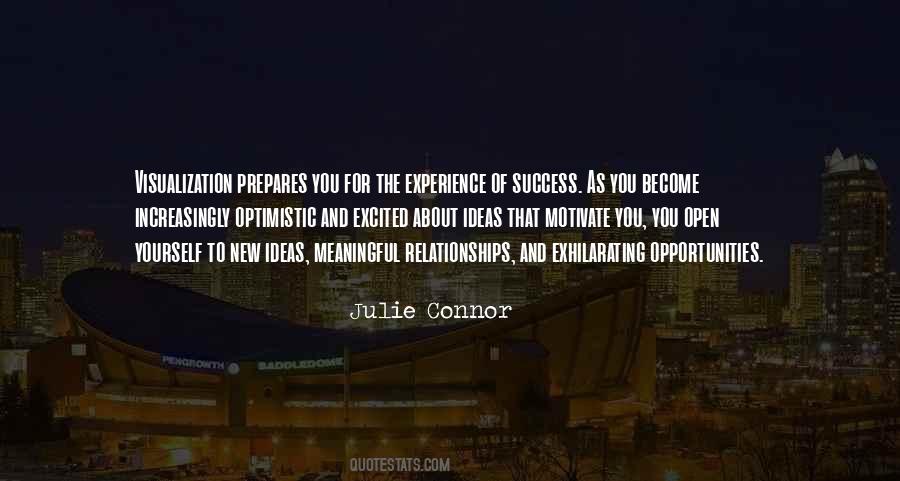 #12. A brick could be used as a way to motivate yourself to succeed. I'm proof that it works. It's how I managed to get second to last in my last race. - Author: Jarod Kintz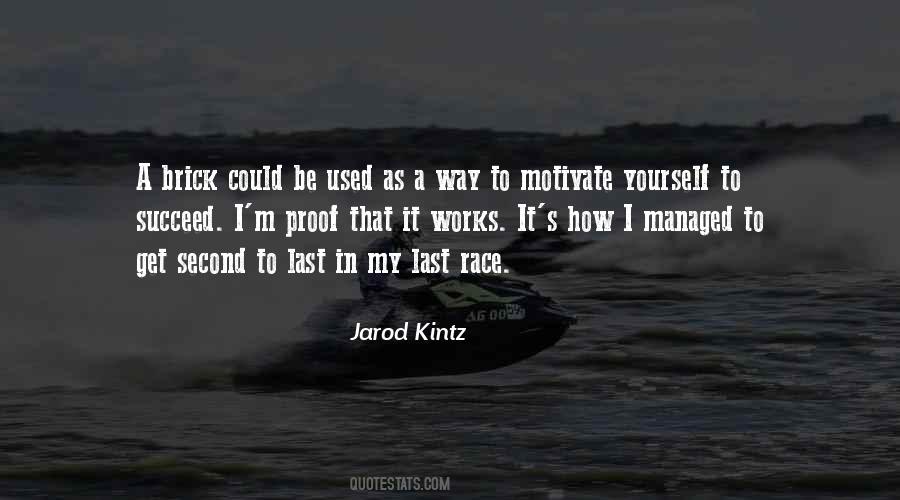 #13. Be miserable. Or motivate yourself. Whatever has to be done, it's always your choice. - Author: Wayne W. Dyer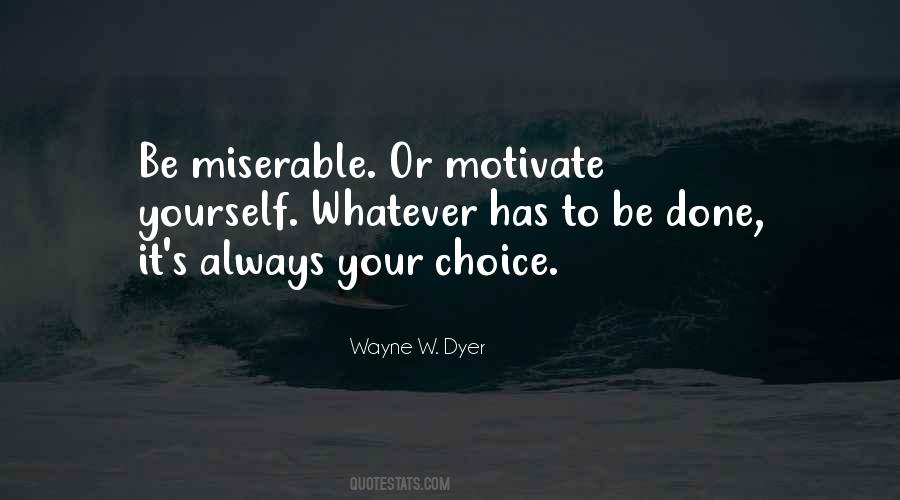 #14. You can either take it as a way to motivate yourself or be happy with what you've got. - Author: Jeremy Bonderman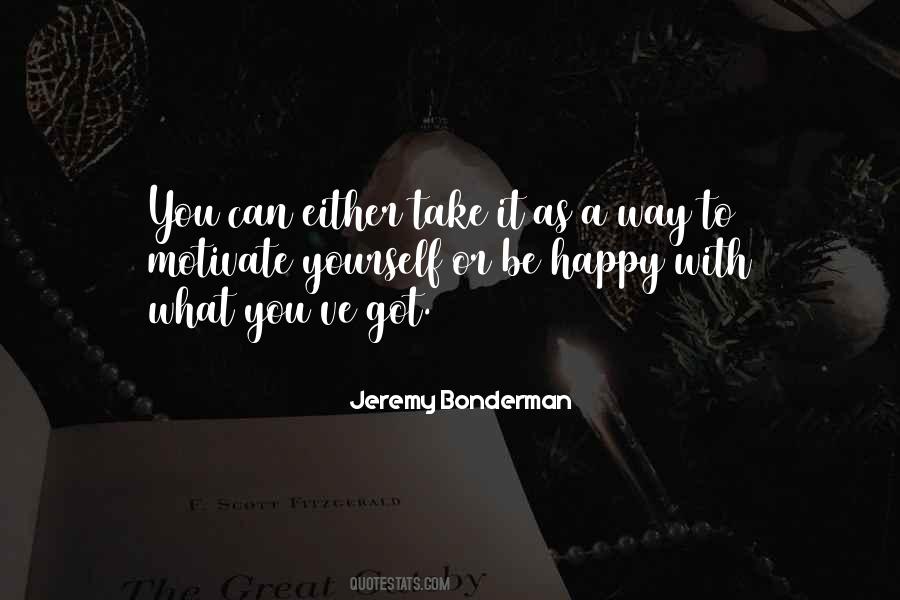 #15. I think if you are truly convinced of why you're writing something, if it's a strong enough dream of yours to share this vision and see it realized, you can almost always find a way motivate yourself, to keep going back to the drawing board and trying new things and approaches. - Author: Diane Drake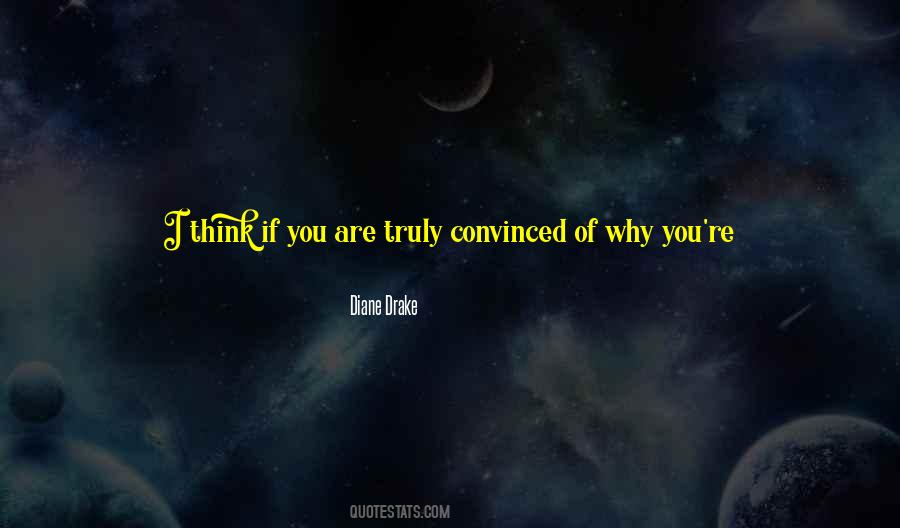 #16. Dumped? Fired? Scorned? Humiliated? Totally pissed off? If so, I've got great news! You might be on your way to living your best life ever - if you consciously choose to channel this pain into fuel - and use it to motivate yourself to become your highest potential self! - Author: Karen Salmansohn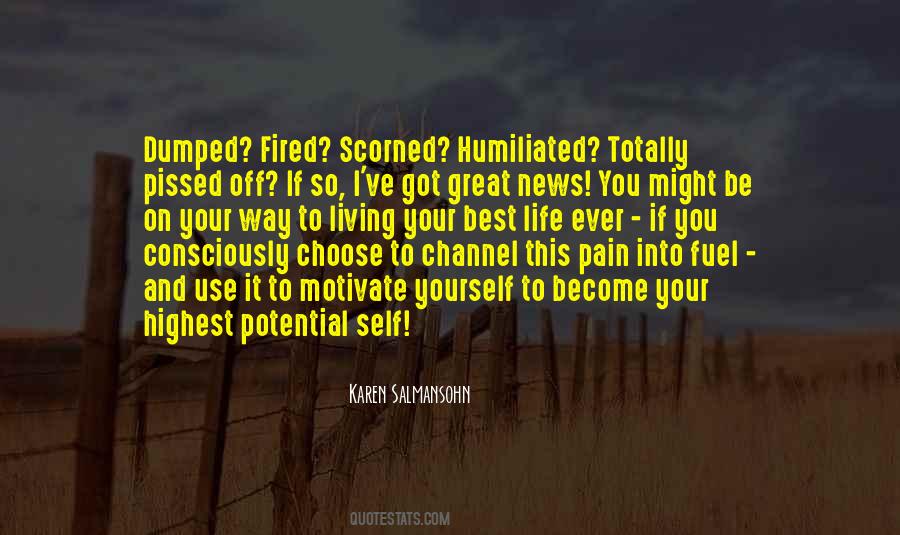 #17. Believe and love yourself. - Author: Lailah Gifty Akita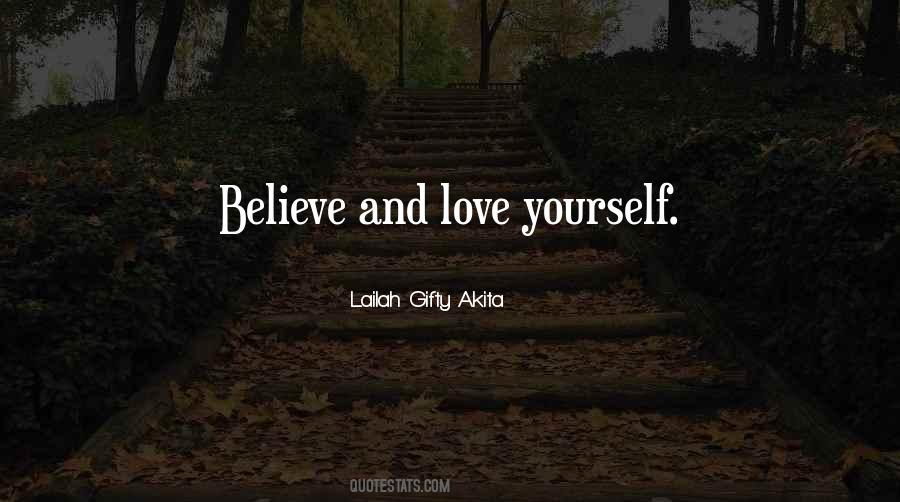 #18. You need to motivate yourself, no matter what-definitely when things are bad, but also when things are good. Or else, you risk becoming complacent. - Author: Viswanathan Anand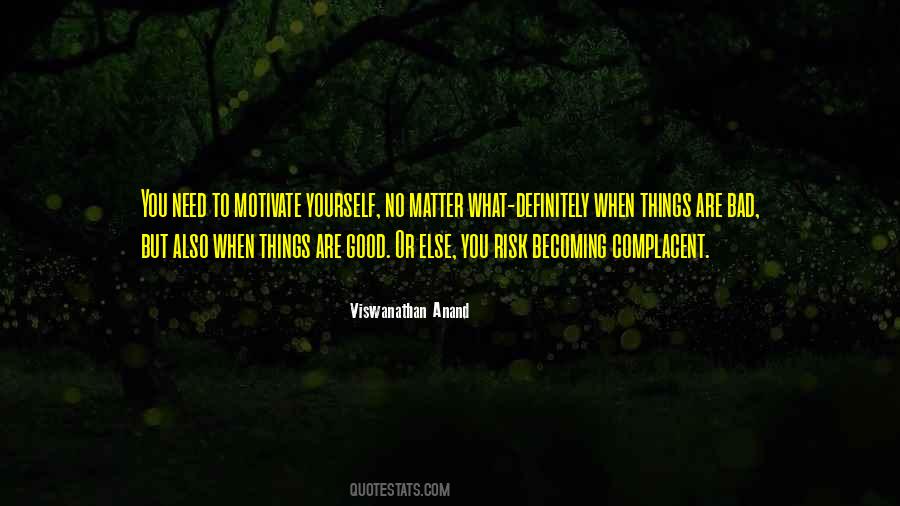 #19. Sometimes you have to suffer a little bit in your youth to motivate yourself to succeed in later life. If Bill Gates had got laid in high school, do you think there'd be a Microsoft? - Author: Greg Giraldo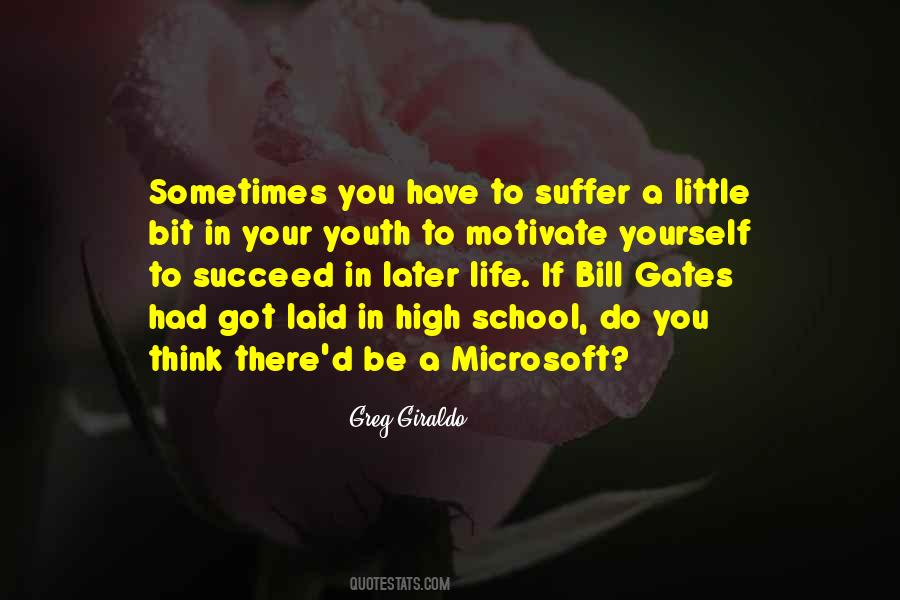 #20. Trying to motivate yourself with fear is like screaming
at a child, "Do something, dammit!" You'll either
freeze up or act in counterproducti ve ways. Fear
widens the knowing-doing gap. Don't use it. - Author: Martha Beck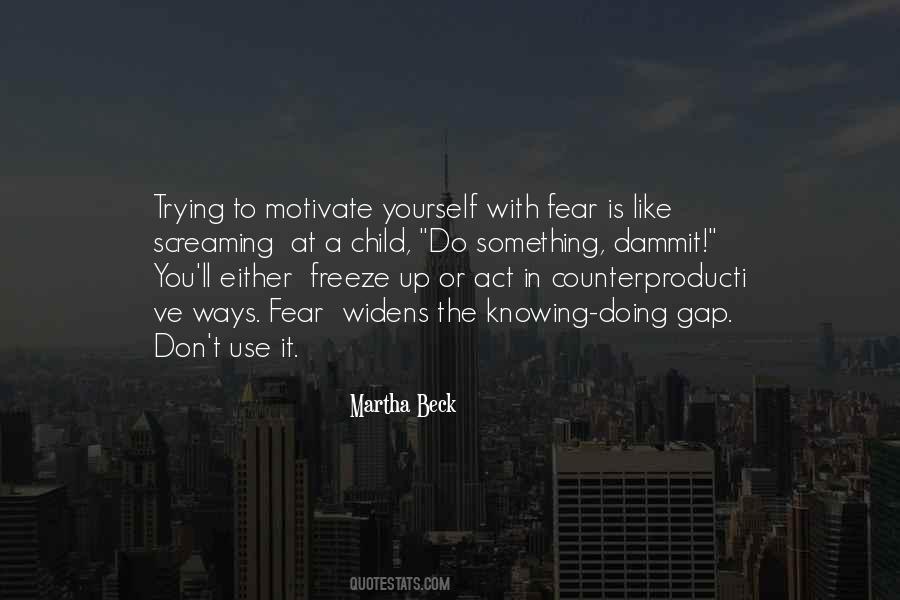 #21. It is sometimes difficult to motivate yourself every day, and friendships and relationships might not be in the places you want them to be. Sometimes life might not unfold as we had hoped it would, and although life can seem complicated, it can also be good. - Author: Lynette Ferreira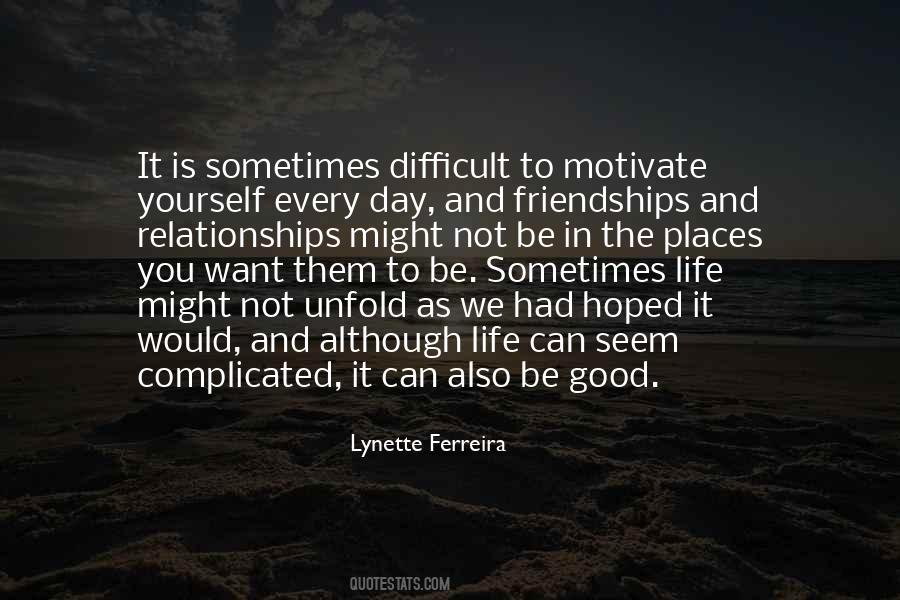 #22. No one can motivate you to do anything. You motivate yourself, based on information you receive and how directly you can relate it to your own potential achievement. - Author: Mark Barnes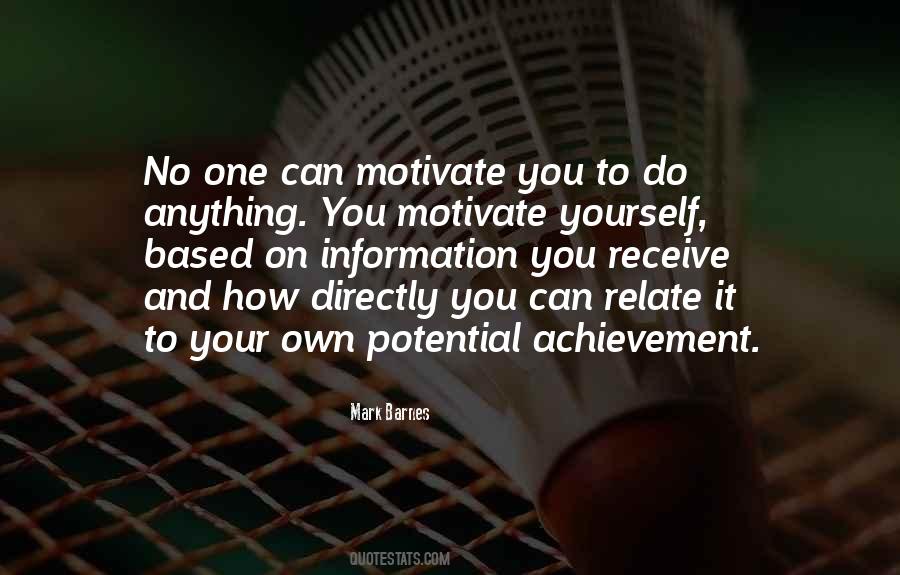 #23. Inspire yourself in order to motivate others, that will later become inspired by you. - Author: Black Barbie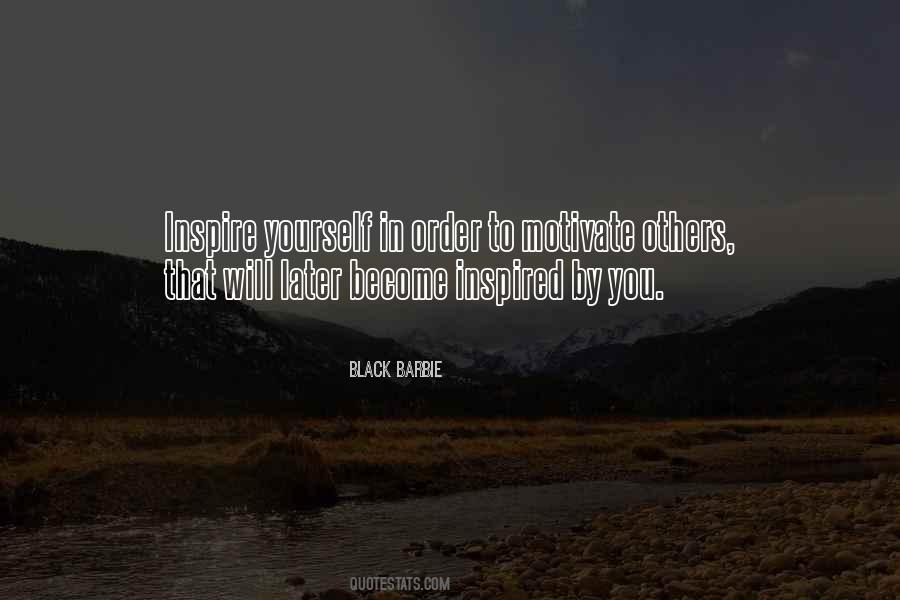 #24. A lot of us lead relatively sedentary lifestyles, so you have to motivate yourself and force yourself to go to the gym and do active things. The folks that have figured it out, found that thing that they love and made it a big part of their lives, it's easy for them to stay in shape. - Author: Randy Couture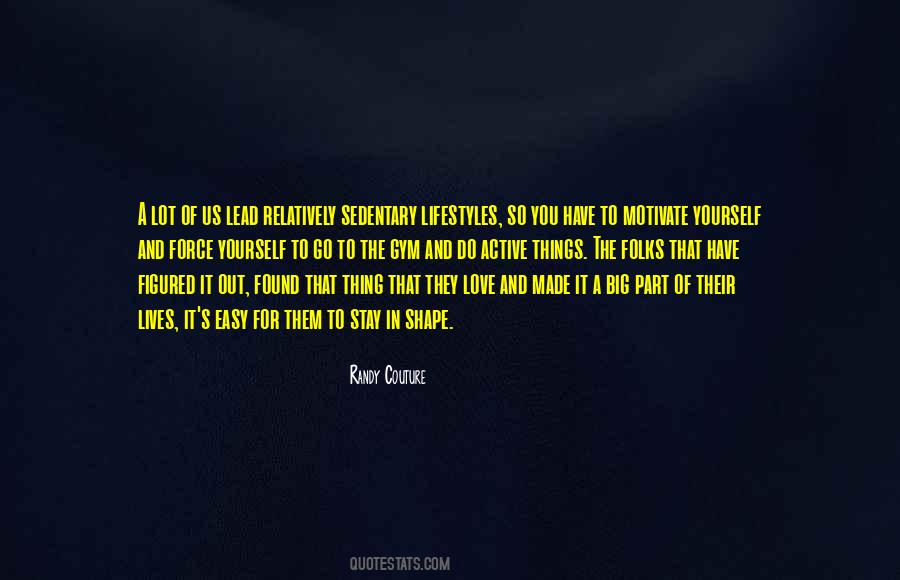 #25. Locate things that motivate you and surround yourself with people that inspire you - Author: Sunday Adelaja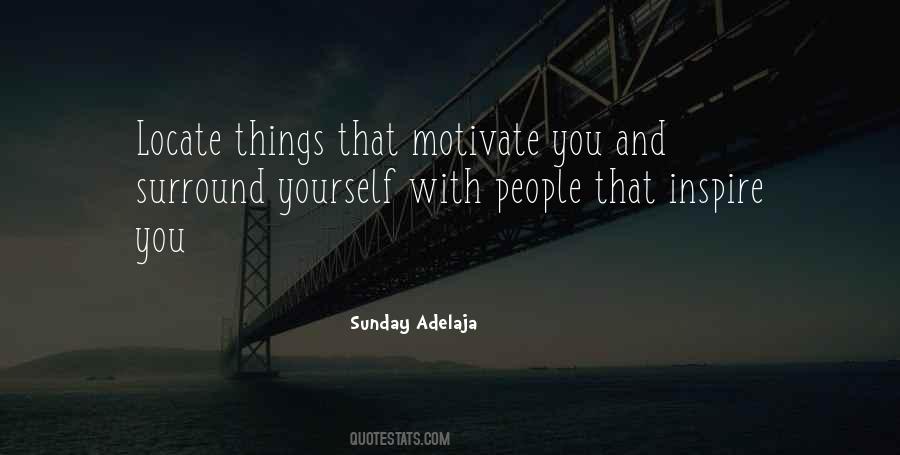 #26. no one needs love from you
more than you need love from you.

love yourself first,
and you will always be in love. - Author: AVA.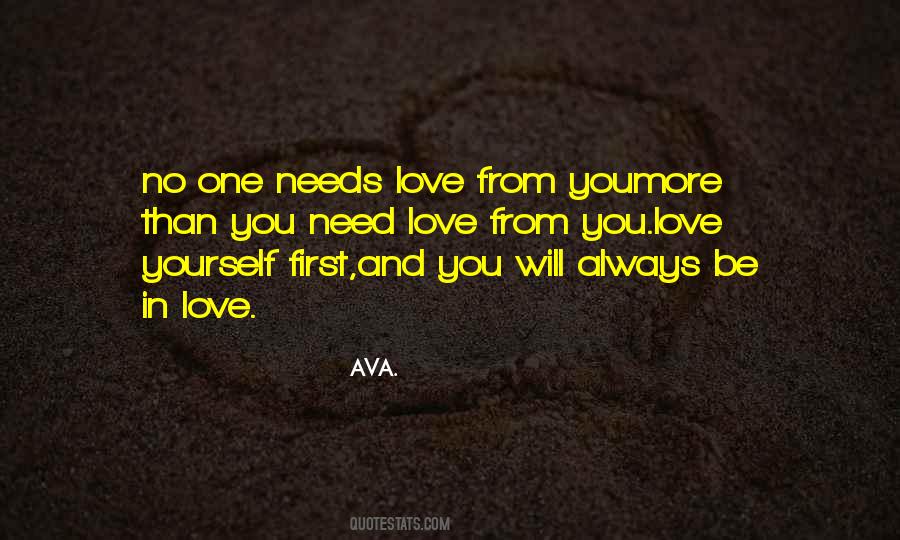 #27. When you promise yourself something, make a commitment, you can't give up. Because, when you're in the gym, you have to fulfill the promise you made to yourself. The people who can self motivate - in any field - are usually the ones who win. Regardless of talent. - Author: Tom Platz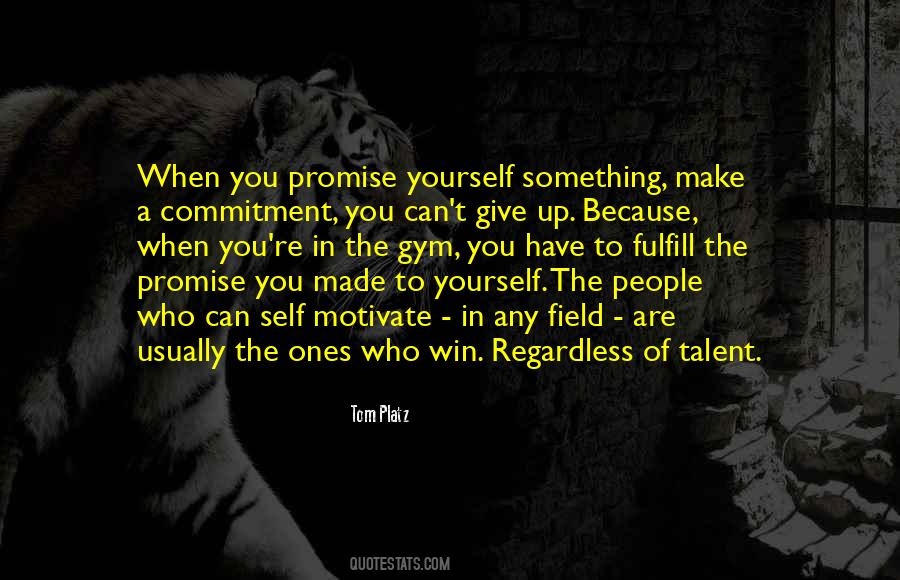 #28. Spending a few moments right when you wake up to inspire and motivate yourself can make all the difference in the rest of your day. - Author: Daniel Willey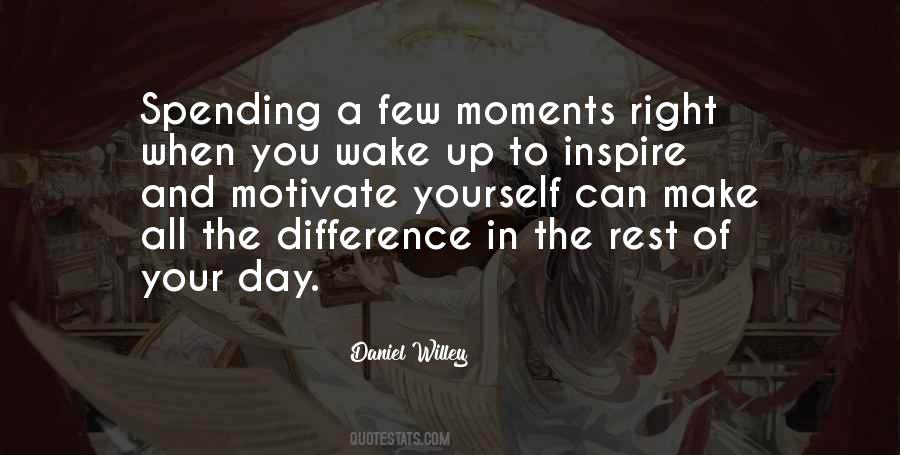 #29. If you can learn to motivate yourself, you can always tap into an abundance of energy that will drive you to the success you dream of. - Author: Rachael Bermingham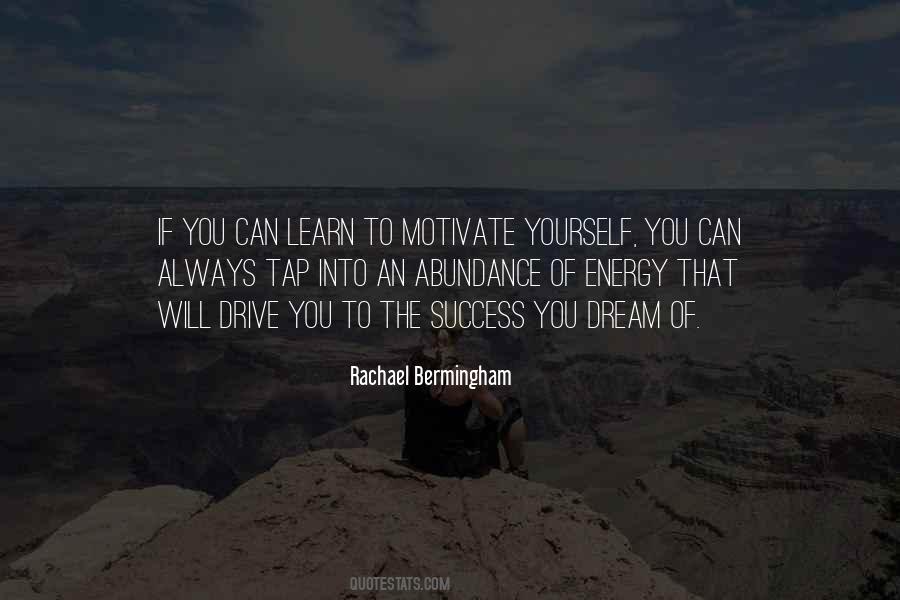 #30. I think looking at your own life, on- and offscreen, you can motivate anything, or you can delude yourself into anything. - Author: Susan Sarandon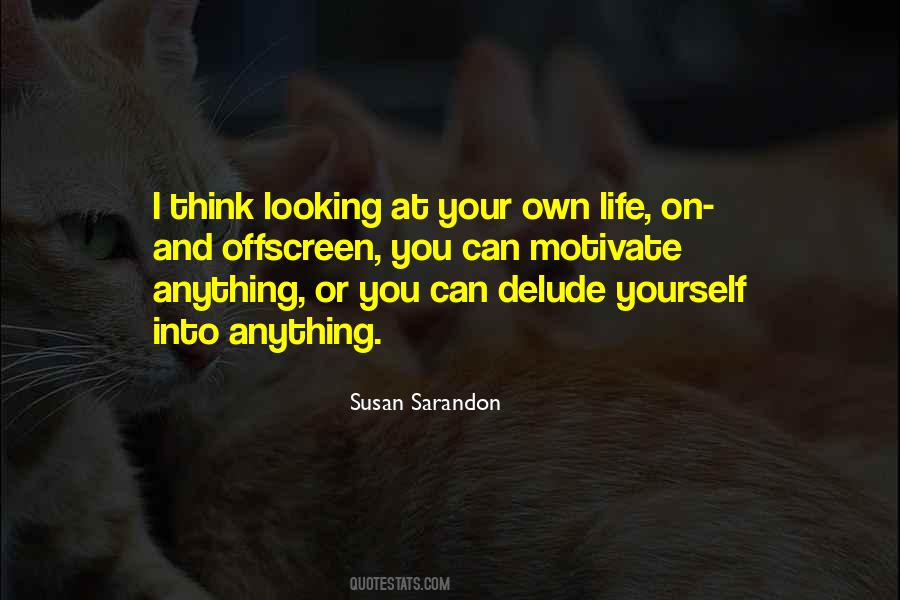 #31. You cannot motivate anyone but yourself. To enhance or cause action in another person, you must create an atmosphere around them wherein they will want to motivate themselves. - Author: Hyrum W. Smith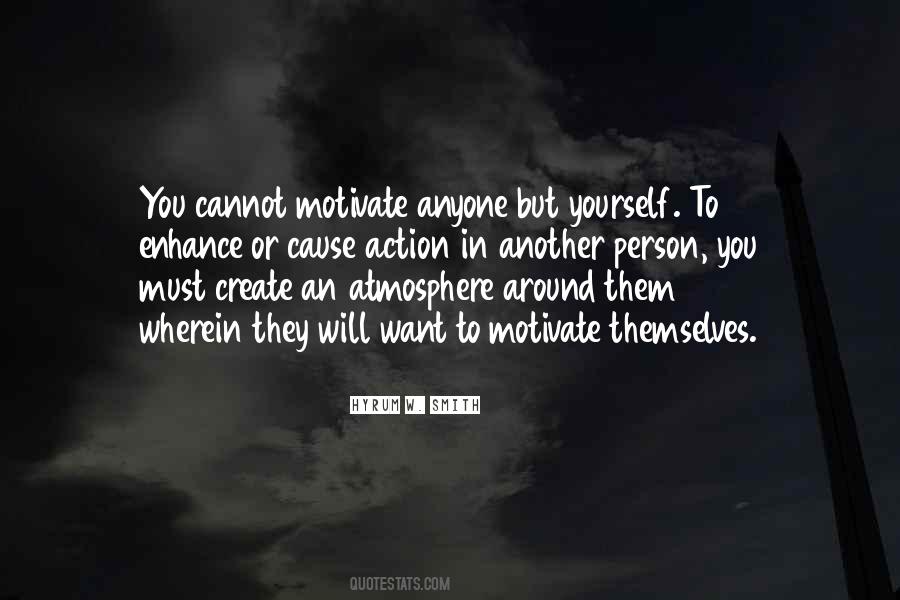 #32. To wonder is to recreate a sacred self. - Author: Lailah Gifty Akita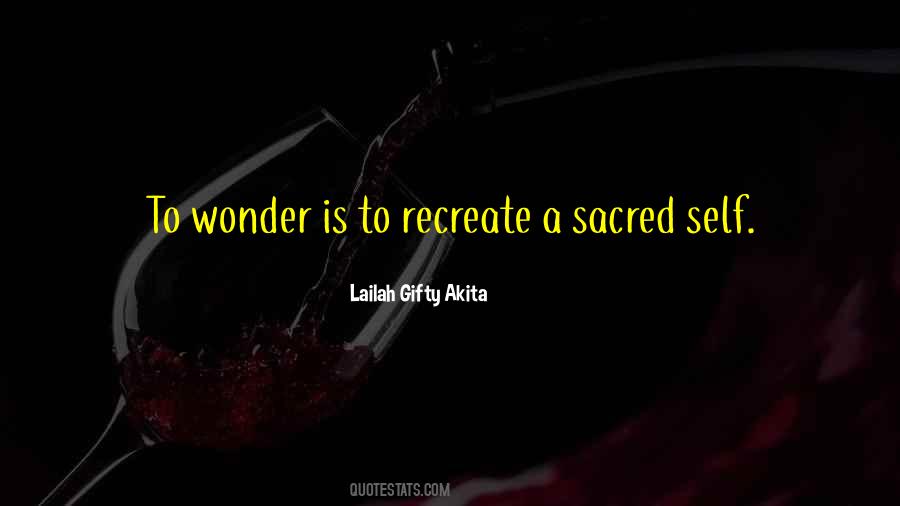 #33. You really need to have that discipline. It's not even discipline. I just put down these rules. It's not like a vague, 'Motivate yourself!' and do something. It's specific hours set aside every day for certain things. - Author: Kumail Nanjiani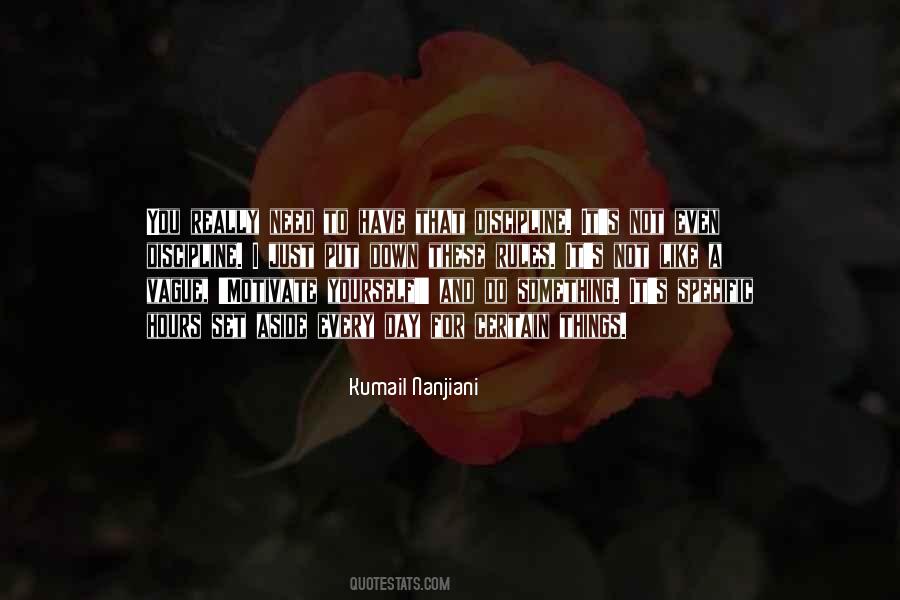 #34. Looking for perfection is the only way to motivate yourself. - Author: Ronnie O'Sullivan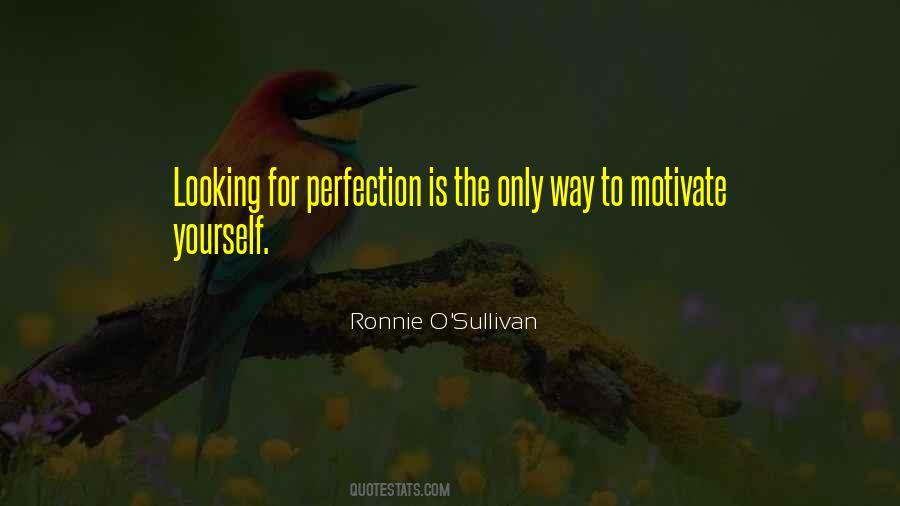 #35. There are parents, siblings, teachers and friends, but counting on them to motivate you isn't fair. They've all got their own lives, and while the may be able to help you out, if you can motivate yourself, then you're golden. - Author: Shannon Miller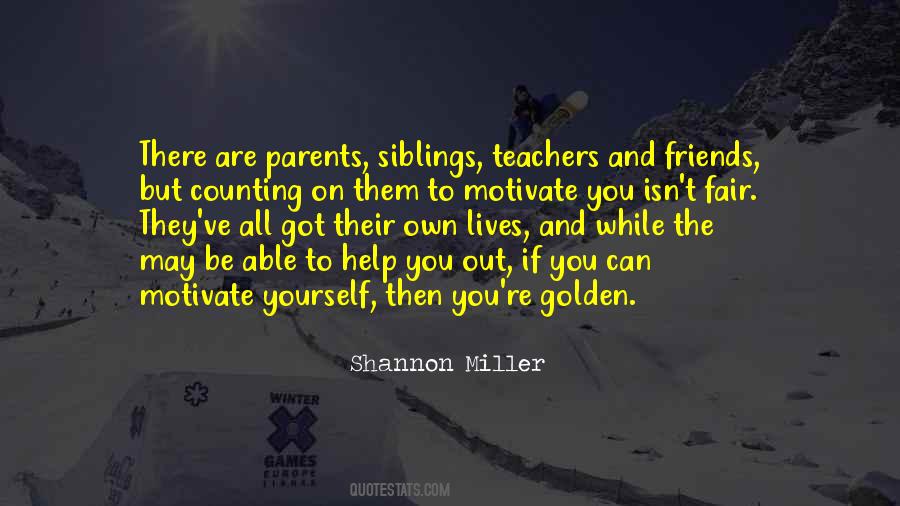 #36. Here's other quotes and sayings you can motivate yourself with. Practice only makes for improvement. - Author: Les Brown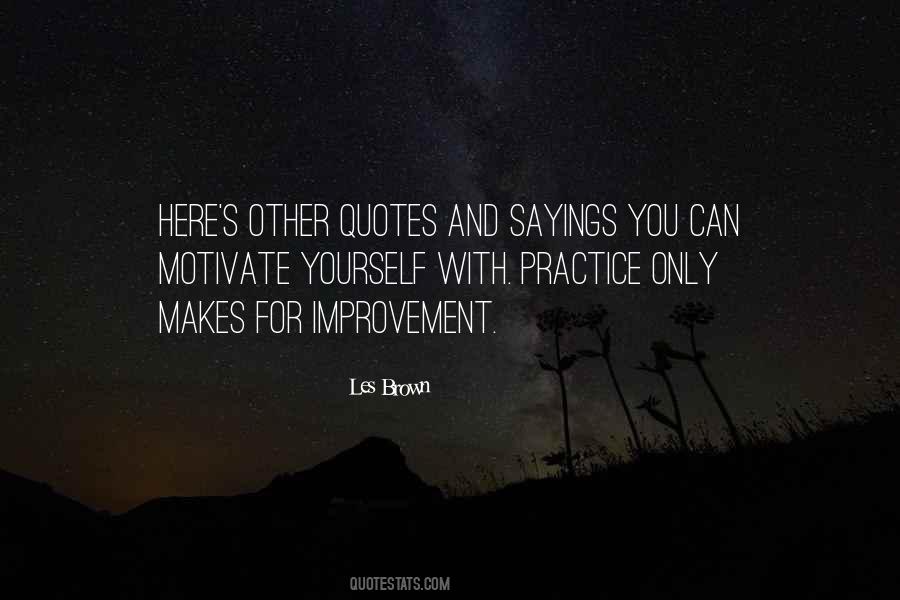 #37. I always joke about letting the haters motivate you. Everybody has that in their life, people who doubt them or make them feel less than they are. It just takes faith and belief in yourself, and you've got to dig deep into that. That has to come from you - nobody's going to give you that. - Author: Jennifer Lopez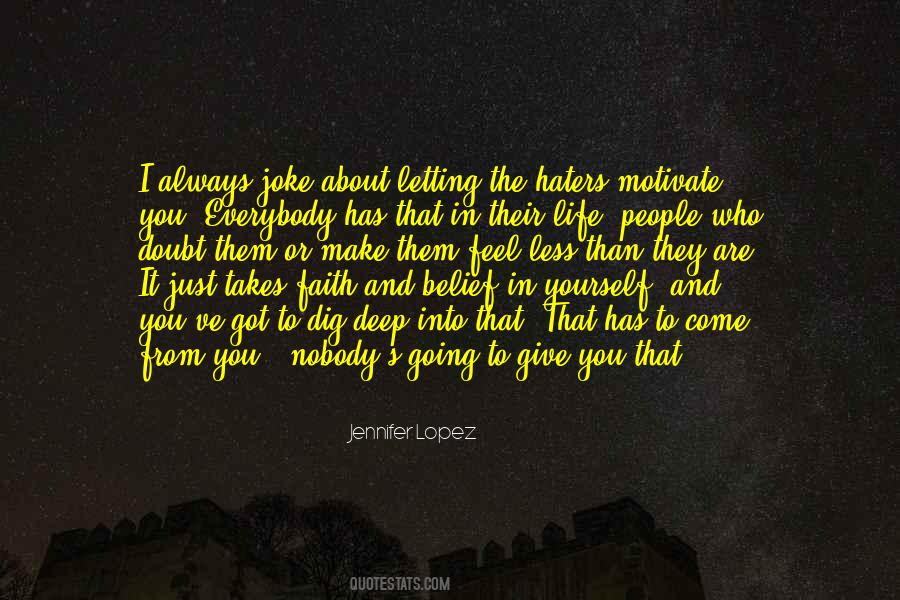 #38. Bill collectors and harassing phone calls is enough to motivate some people to become successful. Maybe the pain is not great enough yet for you to act. Are you going to continue to feel sorry for yourself? On the other hand, are you ready to do what you need to do to change your situation? - Author: Jon Jones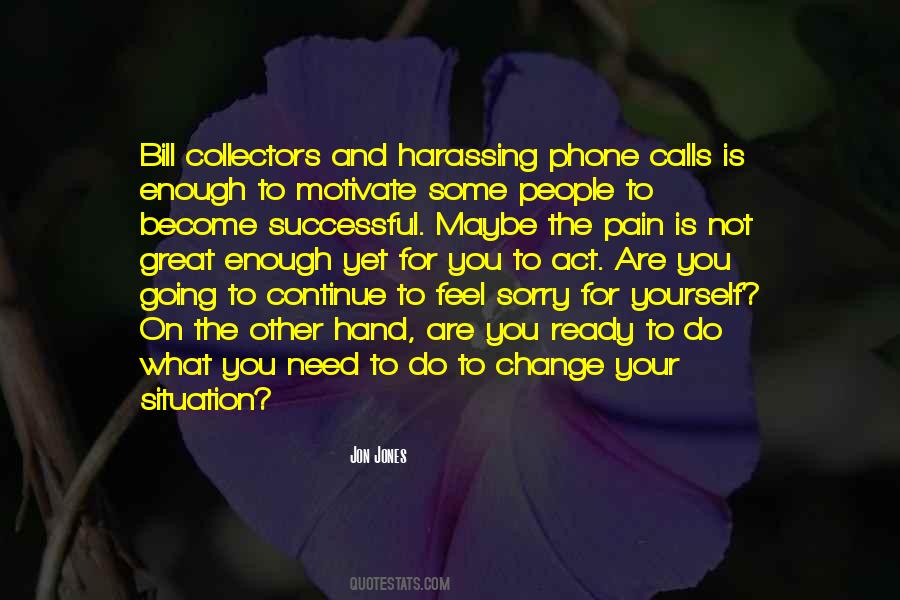 #39. You have to motivate yourself with challenges. That's how you know you're still alive. - Author: Jerry Seinfeld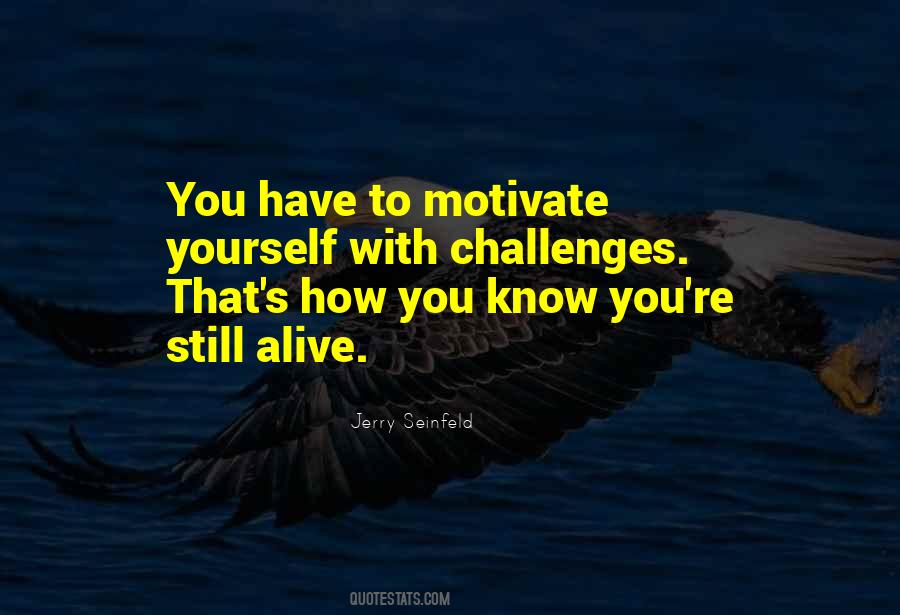 #40. When you learn to talk people up, you will never talk yourself down. - Author: Richmond Akhigbe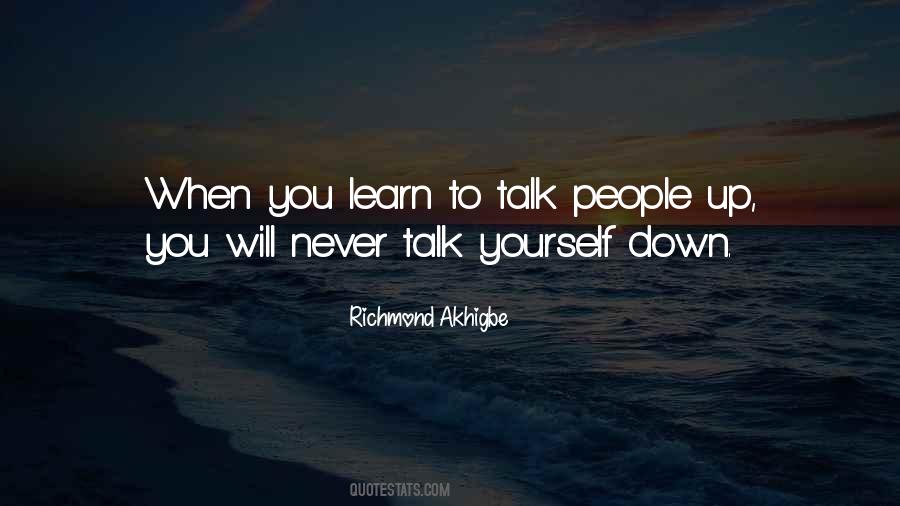 #41. You do not even have to believe in yourself or your work. You have to keep open and aware directly to the urges that motivate you. Keep the channel open ... - Author: Martha Graham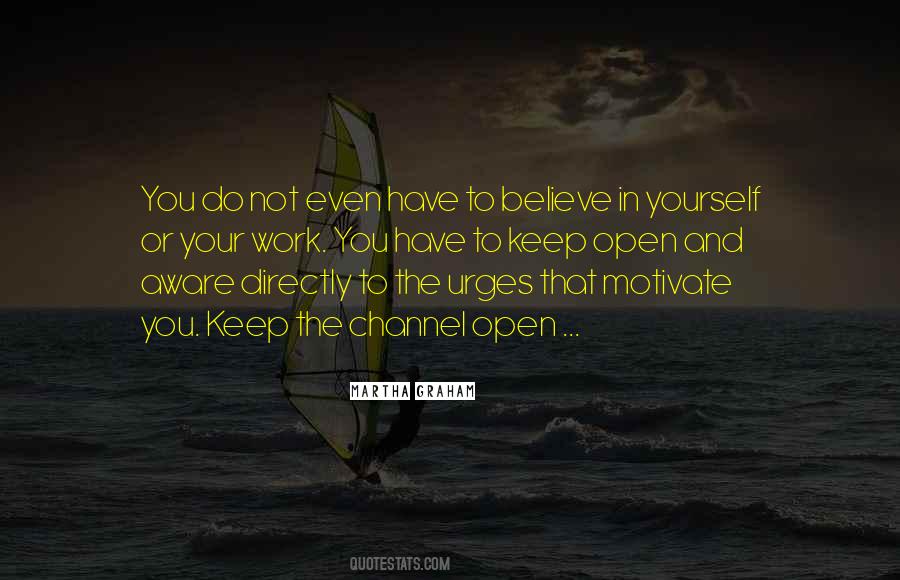 #42. The goal is to keep yourself moving, remember? don't linger. don't hover. you are not going to stay. - Author: Terra Elan McVoy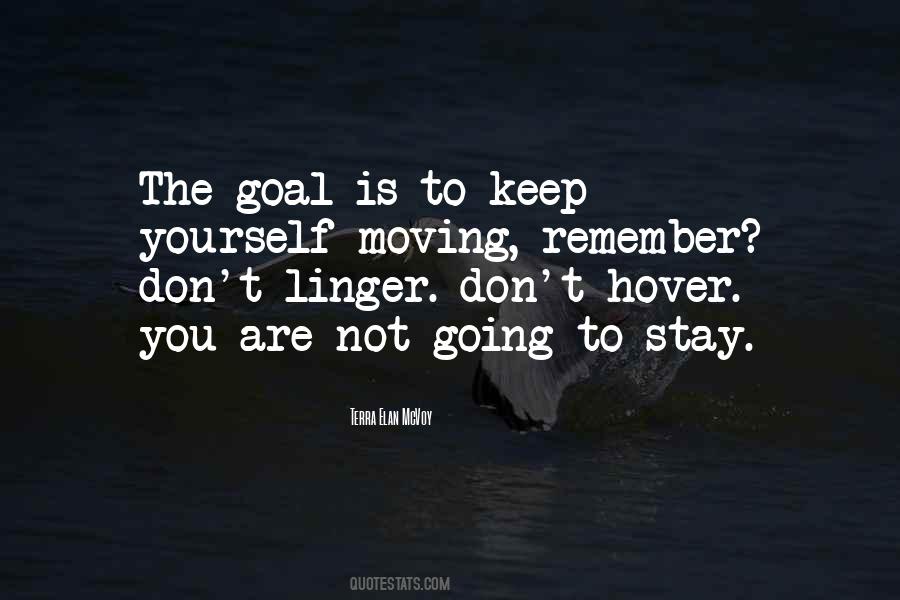 #43. People make a big mistake when they say, 'I need to be motivated.' You motivate yourself. I might inspire somebody, but that person has to be motivated within themselves first. Look inside yourself, believe in yourself, put in the hard work, and your dreams will unfold. - Author: Billy Mills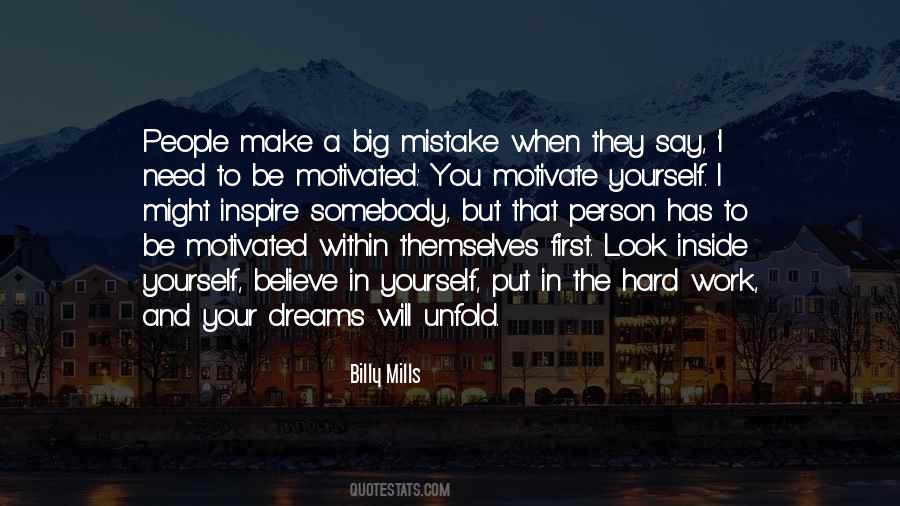 #44. Find yourself a way to mentally and internally motivate yourself. - Author: Chris Johnston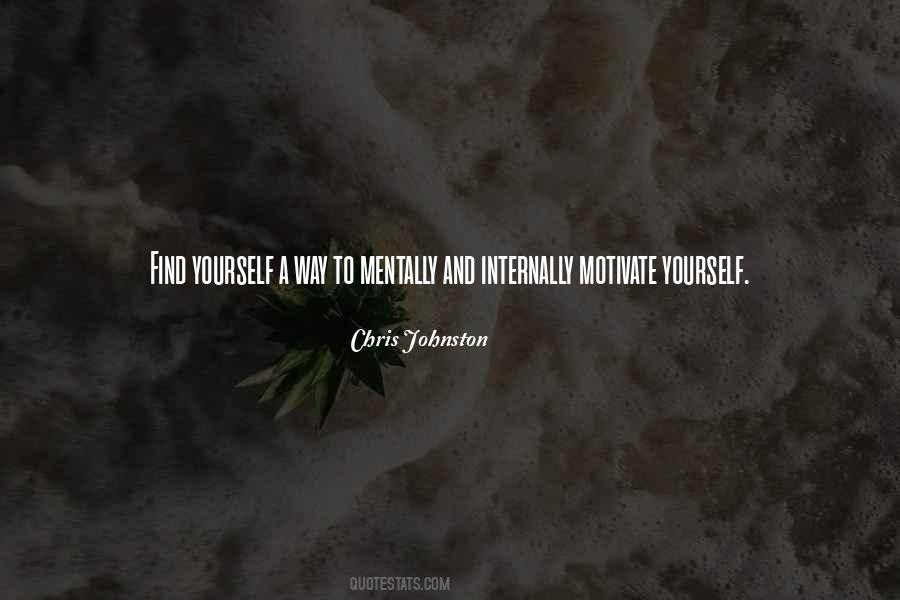 Famous Authors
Popular Topics