Job Interviews Famous Quotes & Sayings
List of top 58 famous quotes and sayings about job interviews to read and share with friends on your Facebook, Twitter, blogs.
Top 58 Quotes About Job Interviews
#1. You won this job because you were the best for the job. You are smart, quick to learn, and can quickly acquire any skill you might be lacking. - Author: Carla Harris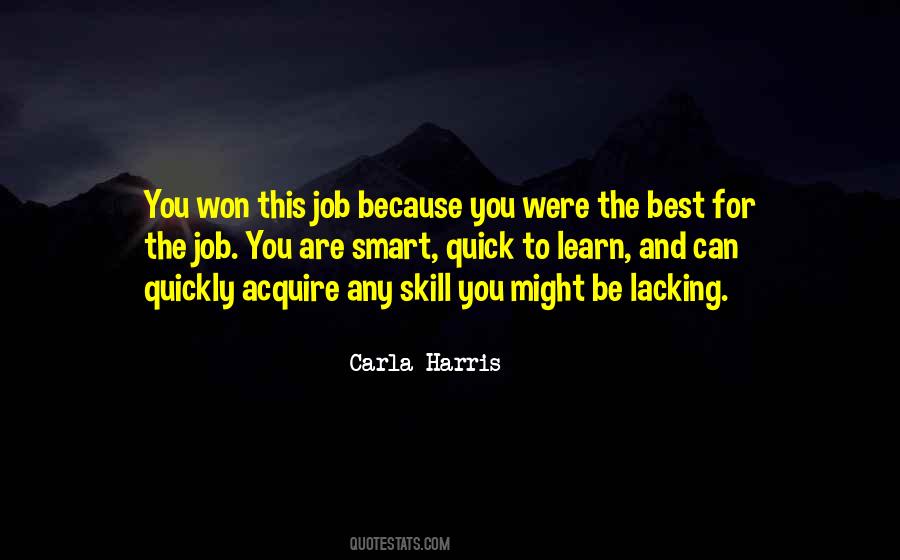 #2. My job in the Senate is not just to give speeches and do interviews, it's to solve problems. - Author: Marco Rubio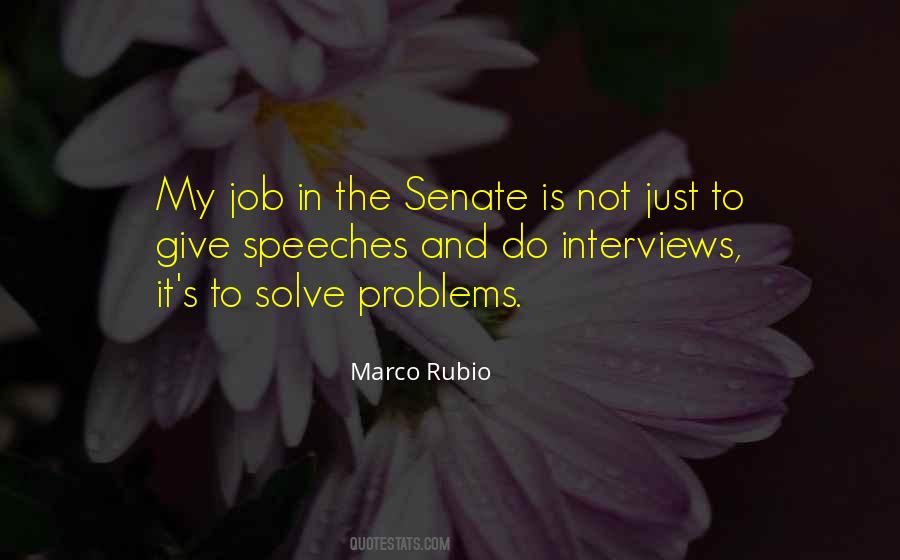 #3. I have had interviews and got close to taking a managerial job. I would consider going back into football. - Author: Alan Shearer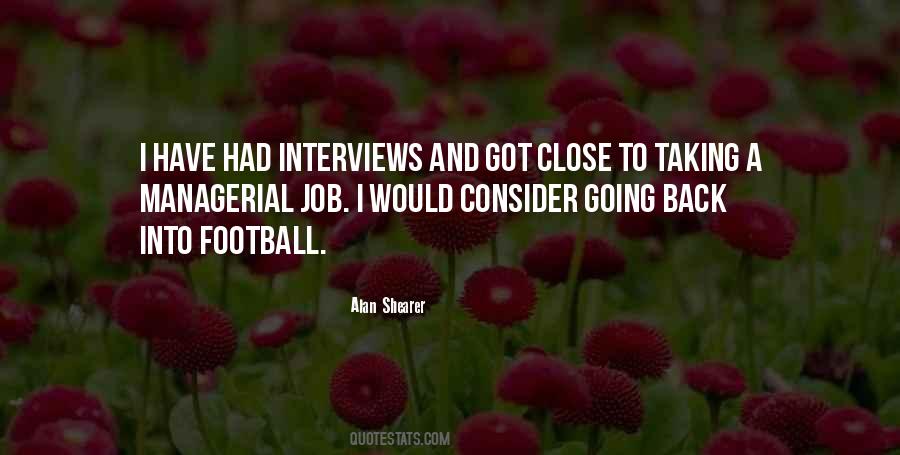 #4. Upon graduation, believe it or not, I had no job. I had no interviews. I had no prospects. I had no worries. What I did have, I had passion. I had enormous passion. I had passion for financial markets. I had fallen in love with financial markets. - Author: Gary Cohn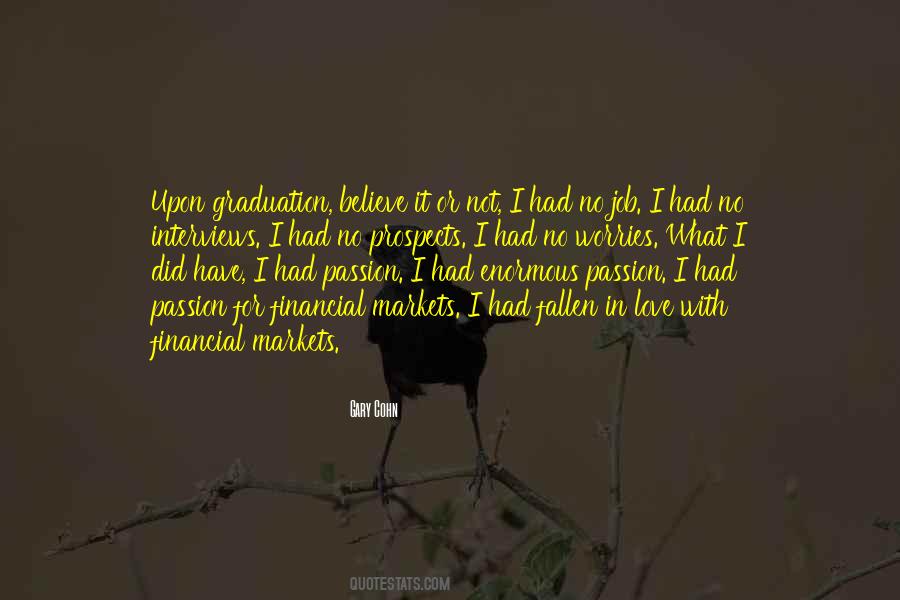 #5. Experts tell us that the global economy will worsen while household appliances will get smarter. By the time your child is twenty-one years old and ready to enter the workforce, all of her job interviews will be conducted by Roombas. - Author: Rick Chillot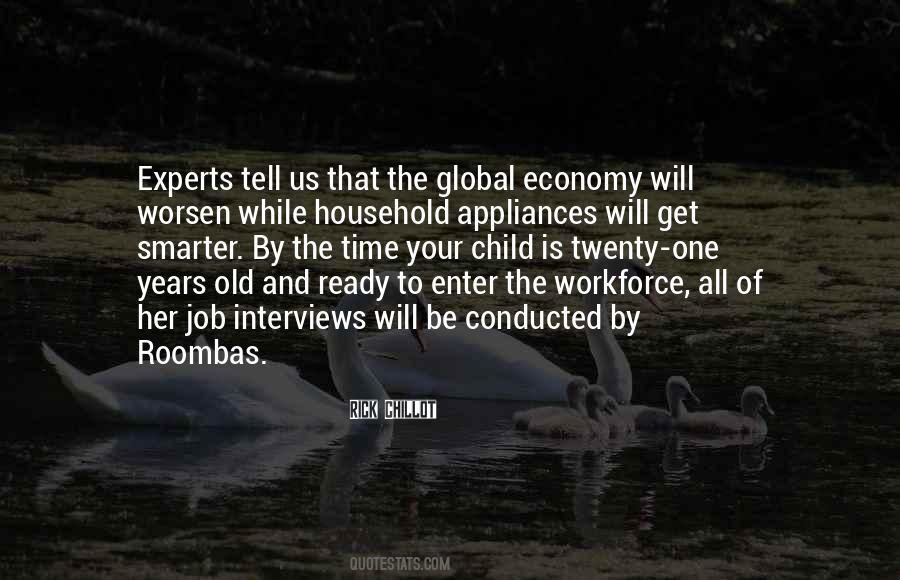 #6. I get mad at people who talk about traumatic job interviews, about going on one and getting rejected. I get rejected all the time and not only do I get rejected, but people have no problem being really specific about why I was rejected. - Author: Julia Sweeney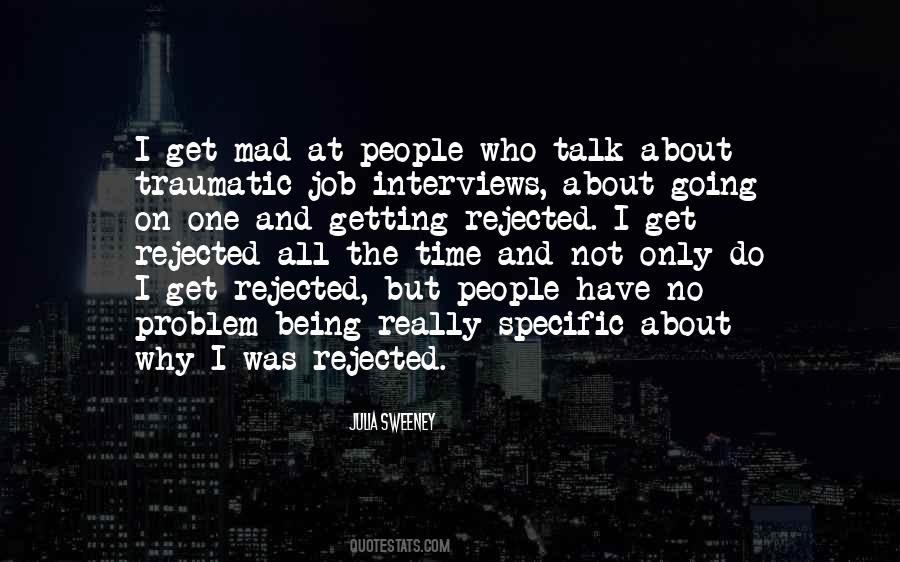 #7. Go to lots of interviews, at least one a month even when you don't need a job, to keep in training for when you do. - Author: Jilly Cooper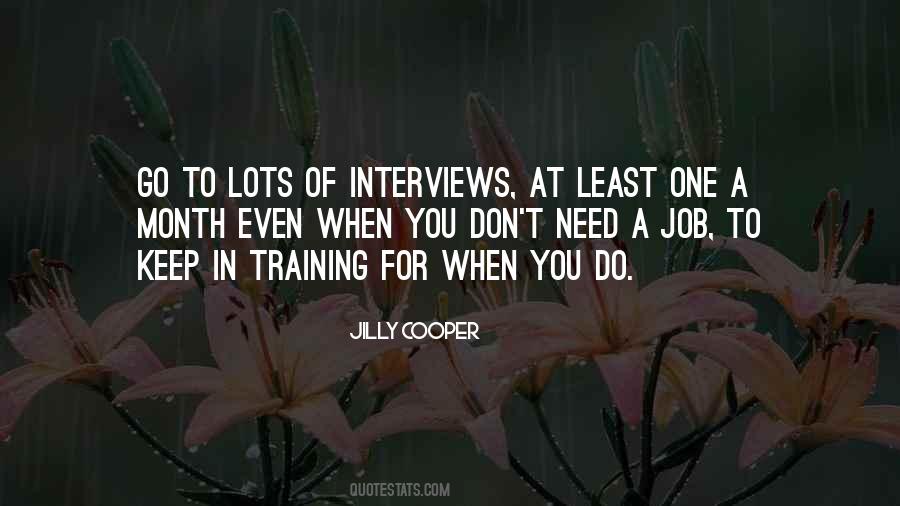 #8. I think anyone about to leave one job not surprisingly would use their knowledge, their experience, their skills drawn from their previous positions to try and earn a living in the future. That's what happens in all interviews. - Author: Geoff Hoon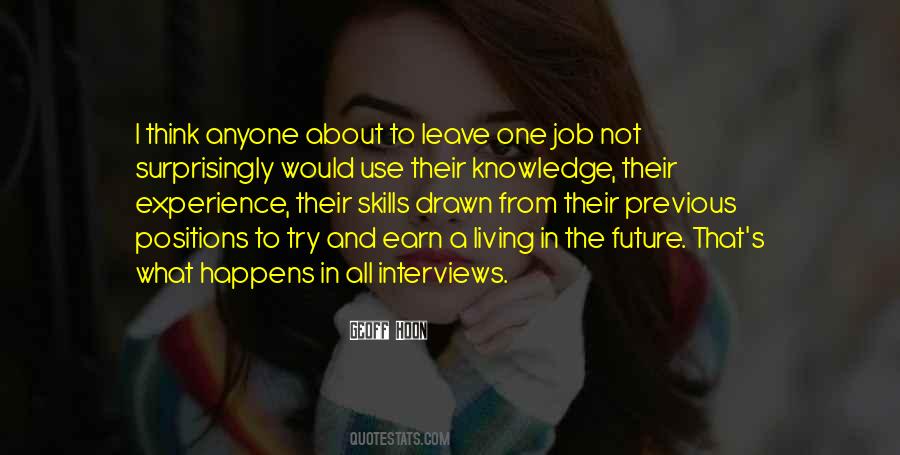 #9. Can't we do better with Applicant Tracking System (ATS) software? - Author: Miles Anthony Smith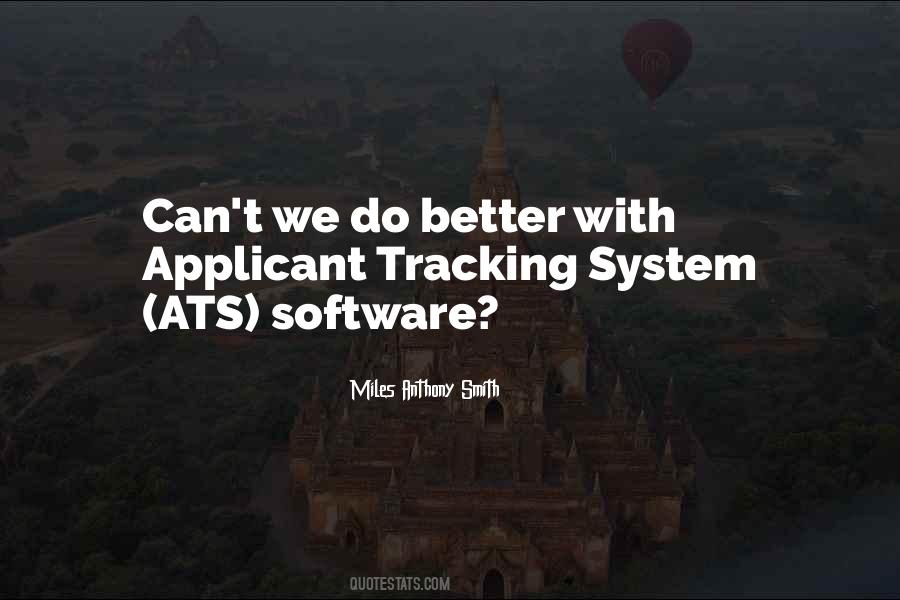 #10. People say, 'Why don't you do interviews? What do you think about this? What do you think about that?' My job in the band is to play drums, to get up on stage and hold the band together. That's what I do. At the end of the day that's all that's important. Everything else is irrelevant. - Author: Larry Mullen Jr.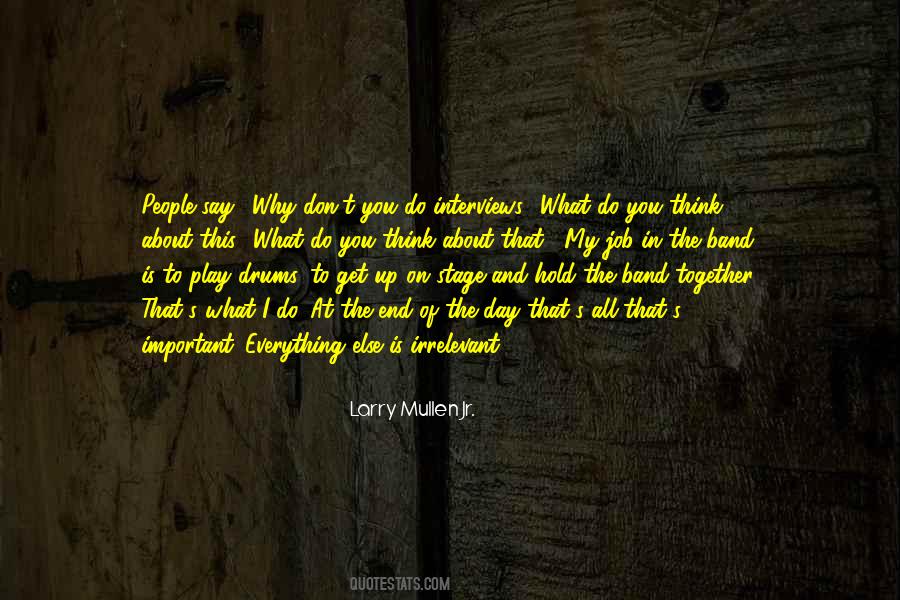 #11. Some writers are more natural public performers than others; personally I find it quite strange giving interviews. But everyone has parts of their job that they like more than others. You can't complain if you get to do what you love doing most of the time, can you? - Author: Monica Ali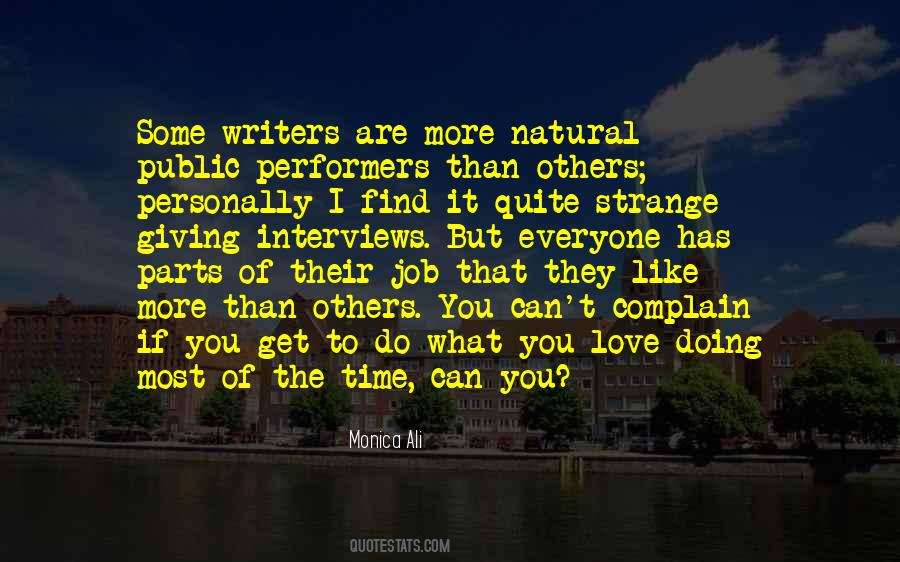 #12. Do you want a level of income to fit your lifestyle or a lifestyle to fit your income level? - Author: Miles Anthony Smith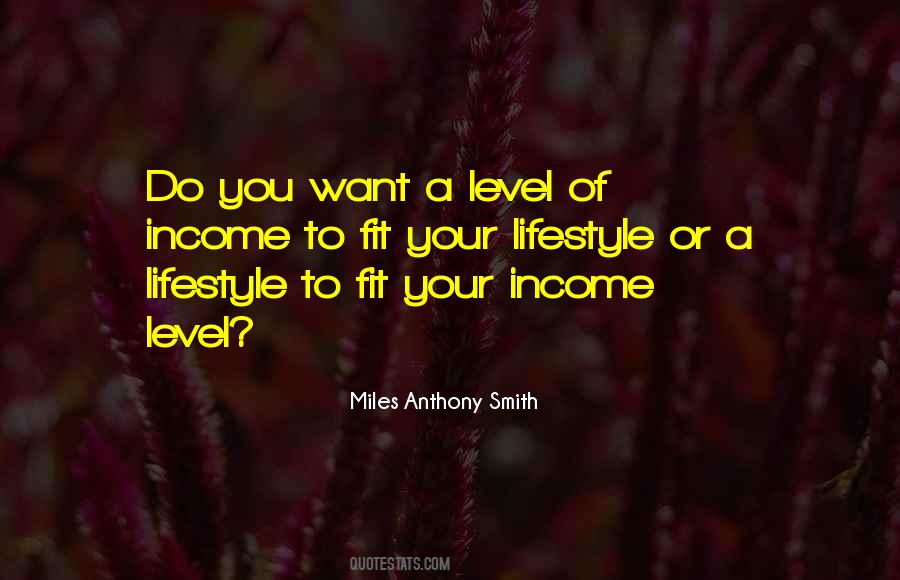 #13. I use job interviews for two things. First, to recruit people. Second, to get some help with my work. I give job candidates problems I can't - Author: Robert I. Sutton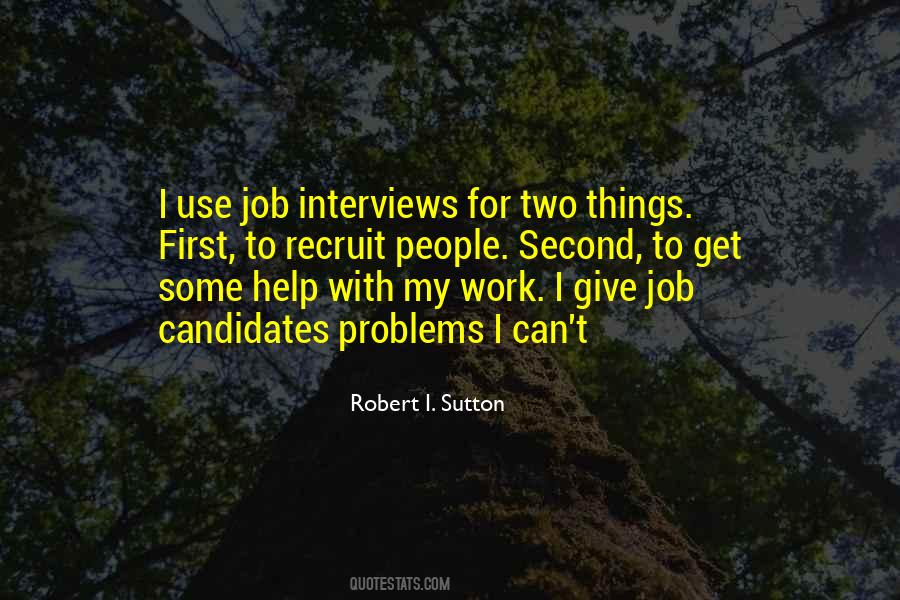 #14. I love having people around who are better interviewers than I am and who can make the time to do a really great job. All of the interviews that we've published are with people who really interest me. - Author: Lorin Stein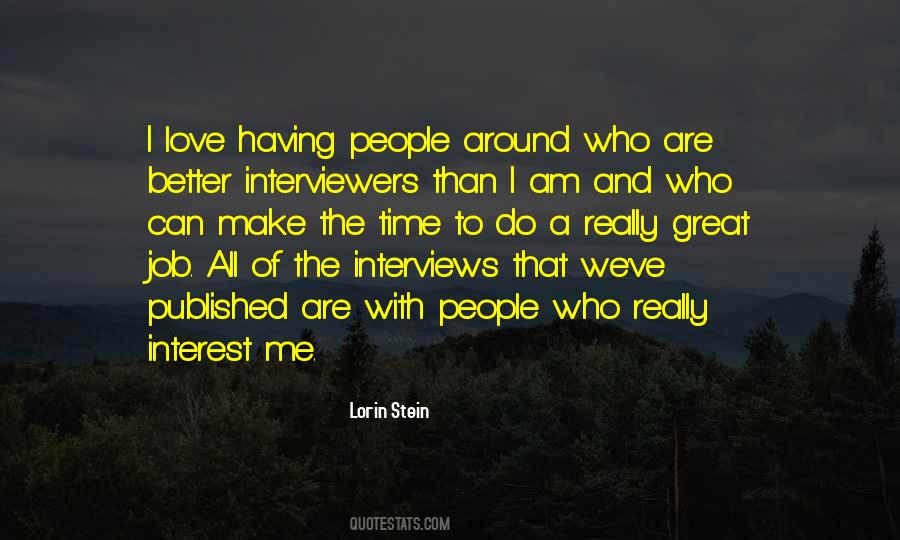 #15. Investigation was like a series of job interviews. Getting the door slammed in your face at every attempt wasn't the exciting life of the detective portrayed on film or television. - Author: Kenneth Eade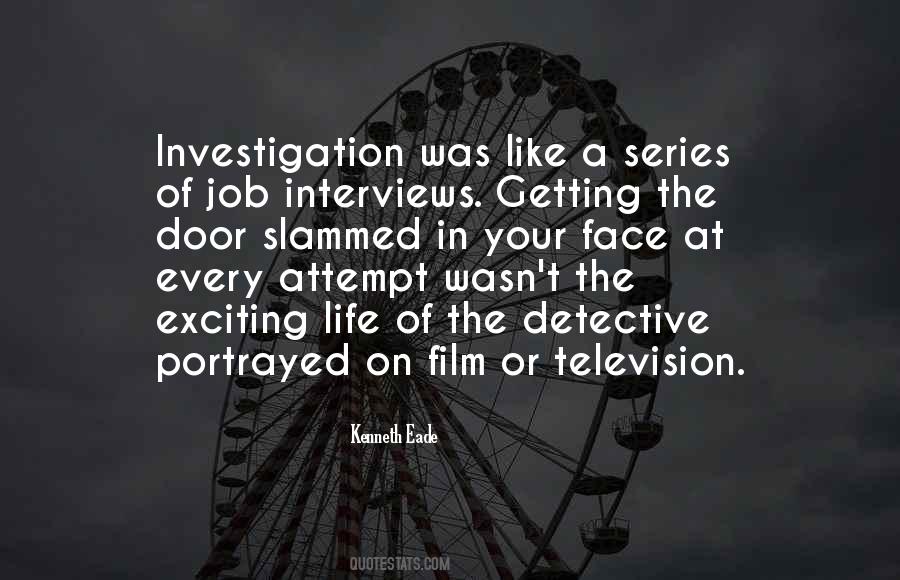 #16. If you lived in the wild, you'd need to know how to make fire to survive. But you live in an urban world, and you need to make money. That means you need a job, and the only way to get a job is by turning a job interview into a job offer. - Author: Martin Yate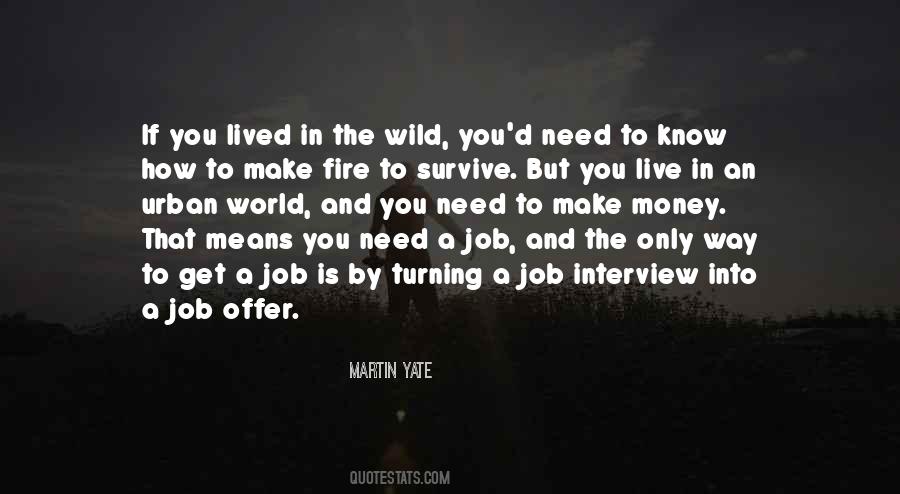 #17. I am suggesting that we don't put the "income" cart before the "contentment" horse. - Author: Miles Anthony Smith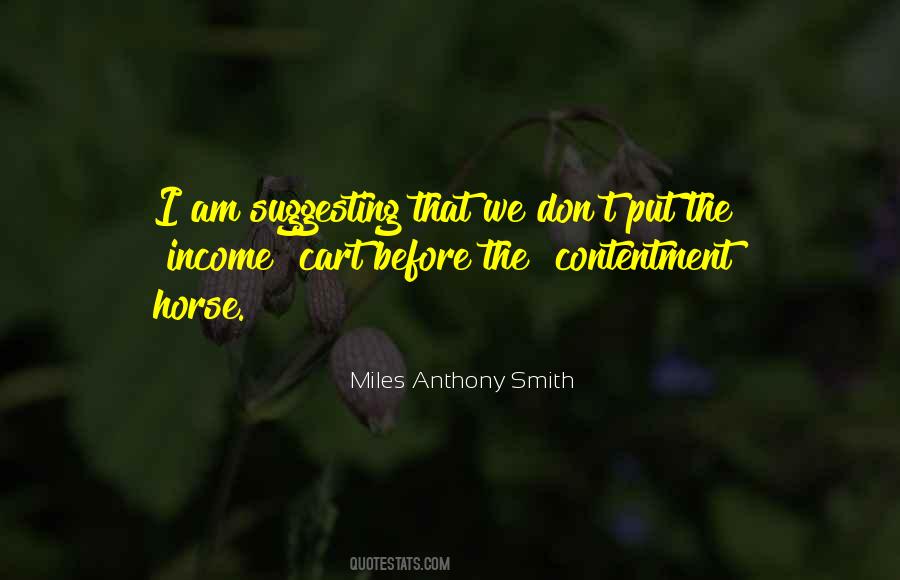 #18. The surest way to ensure career extinction is to resist change and adaptation. - Author: Miles Anthony Smith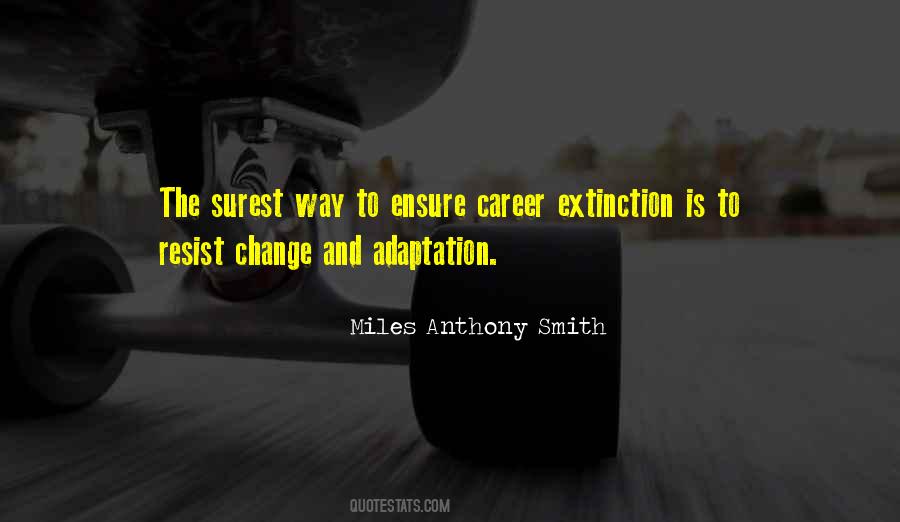 #19. I conducted a bunch of interviews for Interview magazine. They actually paid me. I think I was probably 18 or 19. I was in college and I remember feeling, like, "Wow." I had a real job, and they paid me money, and it was exciting. - Author: Jodie Foster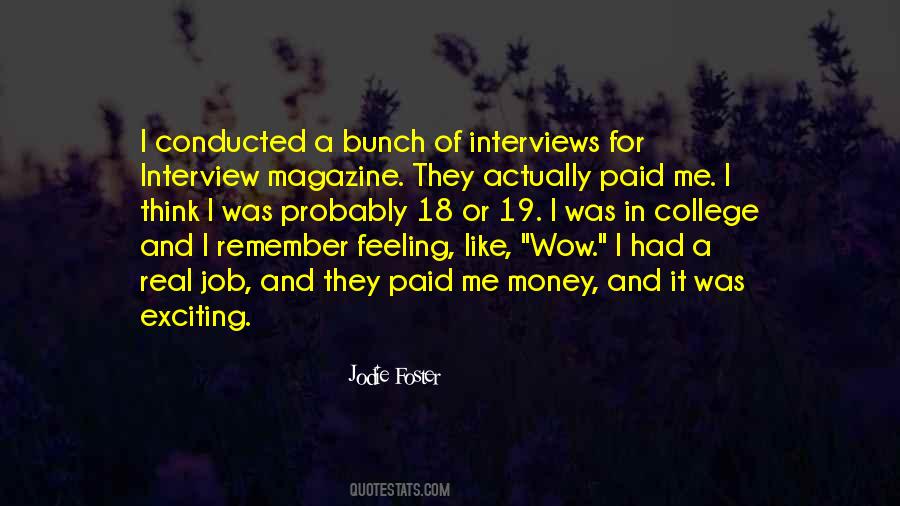 #20. When presented with an open door in your job, drive a Mack truck through it. - Author: Miles Anthony Smith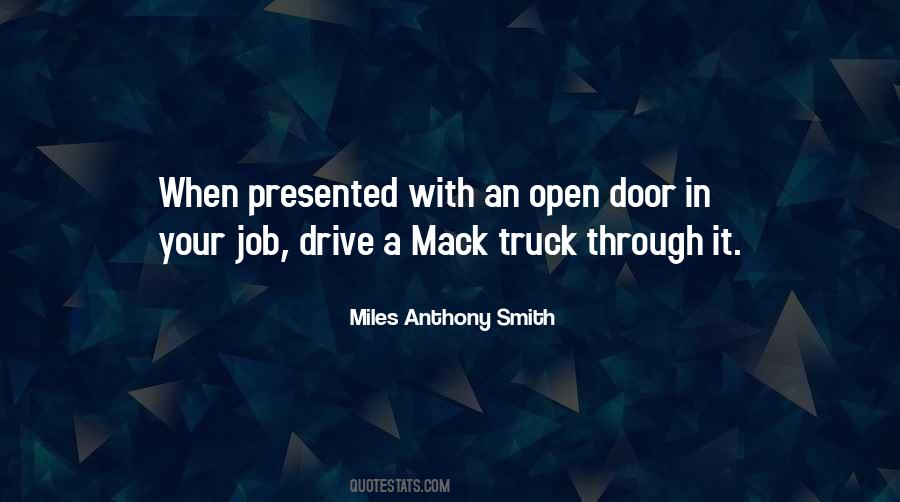 #21. I did apply to get a job, many times, but no one ever hired me. I think my hyperactive nature didn't score me any points, and I remember when I went for interviews, I would ask all the questions - this probably confused the people who were hiring. - Author: Ronnie Apteker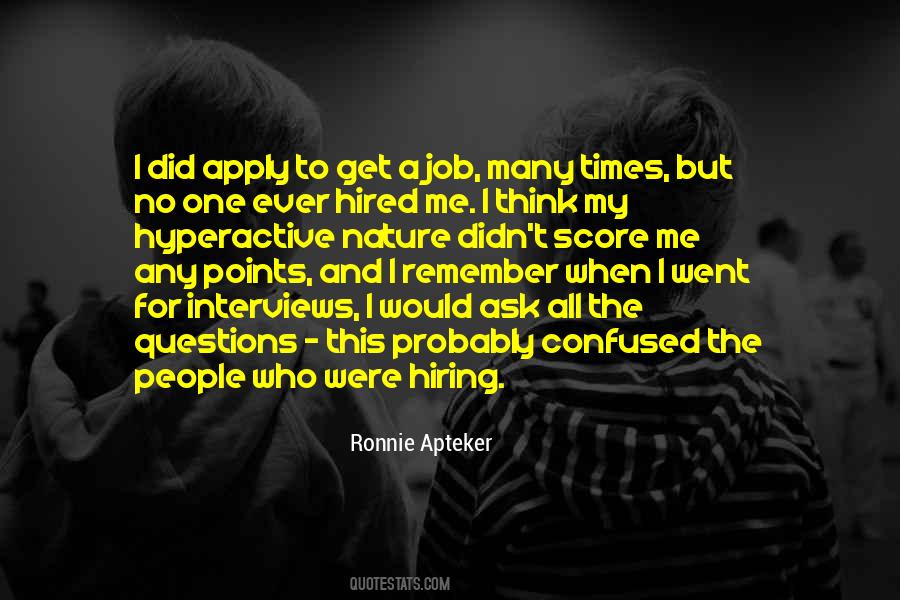 #22. Everyone is dispensable but some are more dispensable than others. - Author: Miles Anthony Smith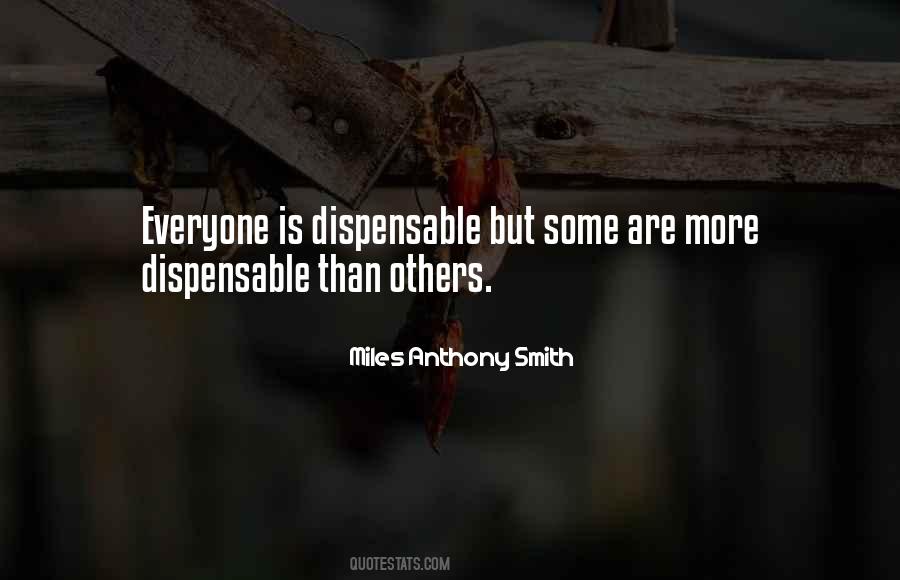 #23. Labor saving devices have destroyed many jobs but have given rise to many new ones. It simply is up to us if we are going to resist or embrace the future. - Author: Miles Anthony Smith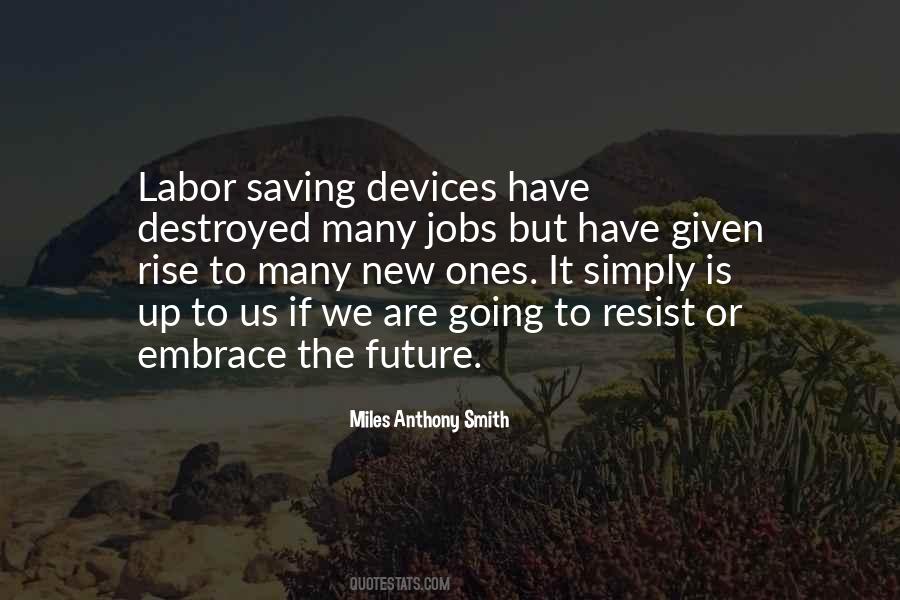 #24. I get so many requests for interviews. If I talk to everyone, we can't do our job with our customers and work on our software. It would be hard to stay focused. - Author: Judith Faulkner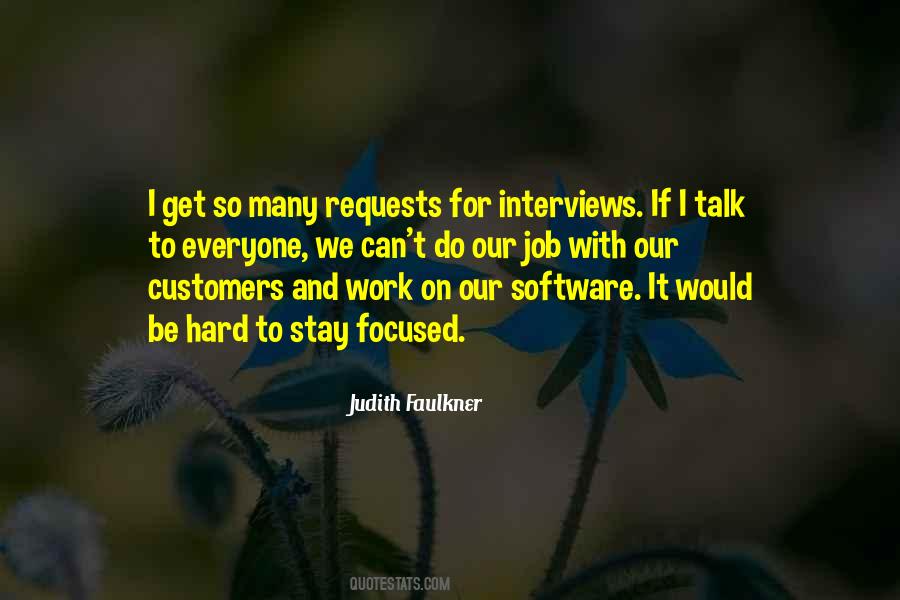 #25. Radical transparency has an enormous impact on our personal lives. We can no longer share thoughts, quips, photos or personal opinions anywhere on the web without being mindful that they may turn up where we least expect it (notably job interviews, divorce proceedings or public media). - Author: Simon Mainwaring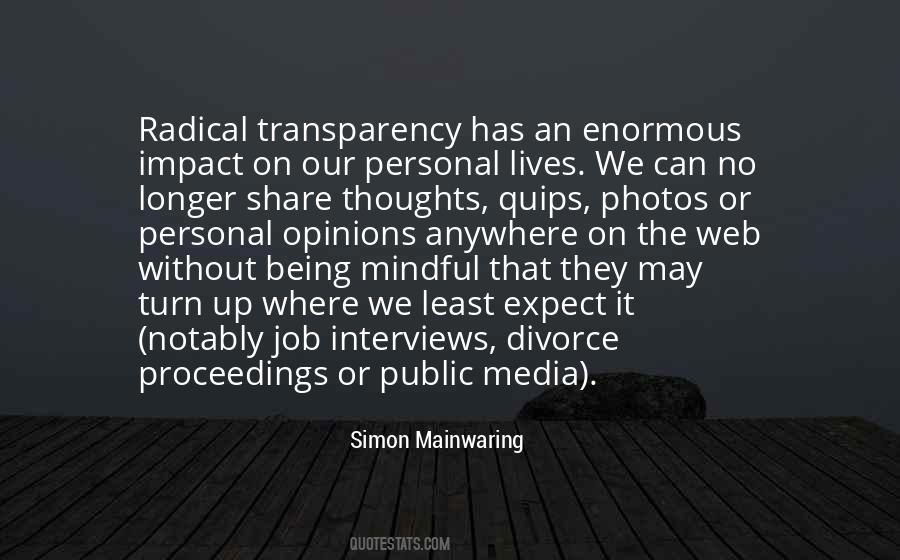 #26. A president views, interviews, and reviews everything he presides over, if he's doing his job in the correct manner. - Author: David Foster Wallace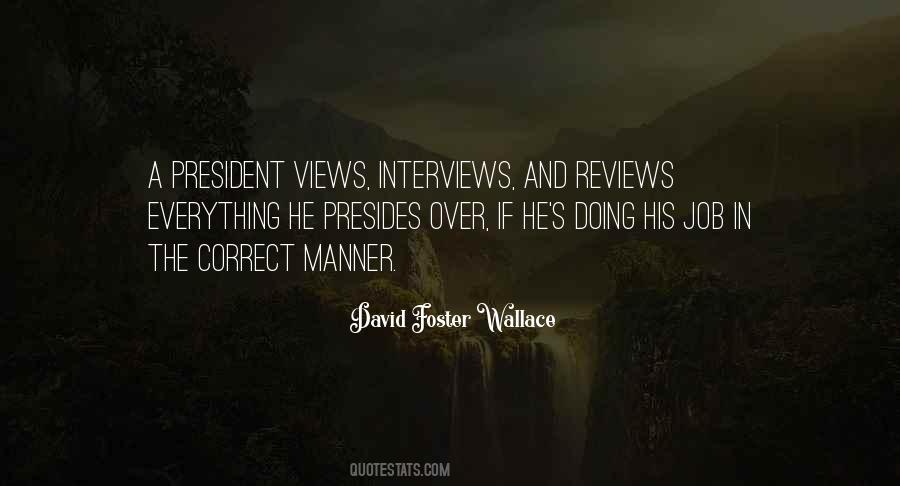 #27. Young adults living with a stutter is hard work. How do they handle job interviews? What do they do when the phone rings? How do they 'chat someone up'? All these things the average person takes for granted prove to be a stammerer's biggest challenge. - Author: Gareth Gates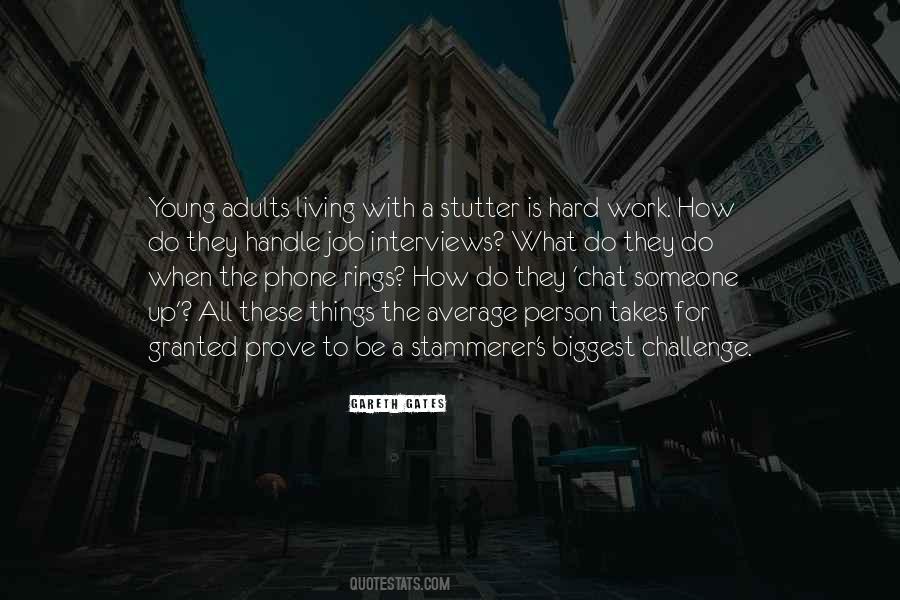 #28. One of the best things about my job is that I get to meet a lot of great children's and YA authors at events all over the country. So I figured it might be fun to interview some of them and turn the interviews into short online comics. - Author: Steve Sheinkin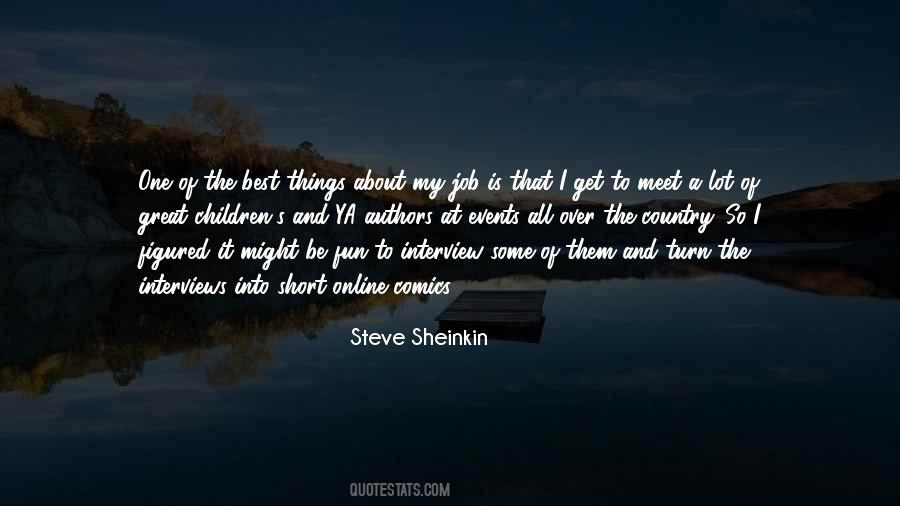 #29. Come right out and say you want it: It's been great hearing you talk about the position. I'd love to work here, and I think I could do a terrific job for you. - Author: Kate White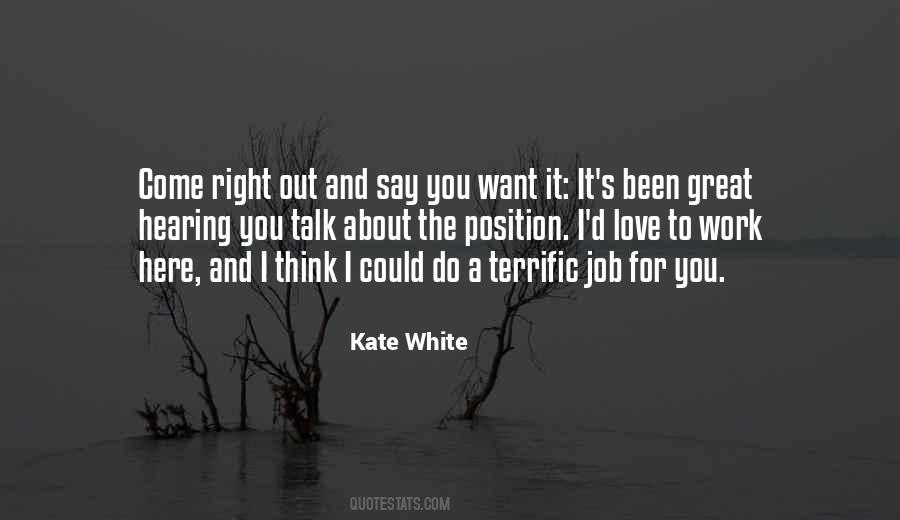 #30. When I was older and I first started working, I was obsessed with buying my first Chanel jacket. I saved up my hard-earned money, went to Barneys, and bought a little black Chanel jacket. It saw many, many job interviews and many, many events. I'm not fitting into it lately, but I still have it. - Author: Nina Garcia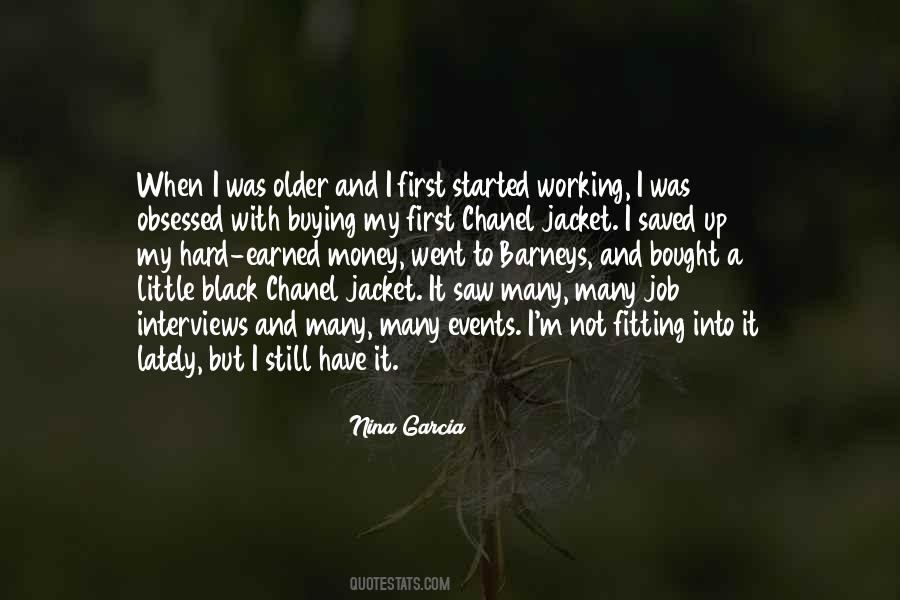 #31. You must fall in love with your job, over and over again, to own it. - Author: Lailah Gifty Akita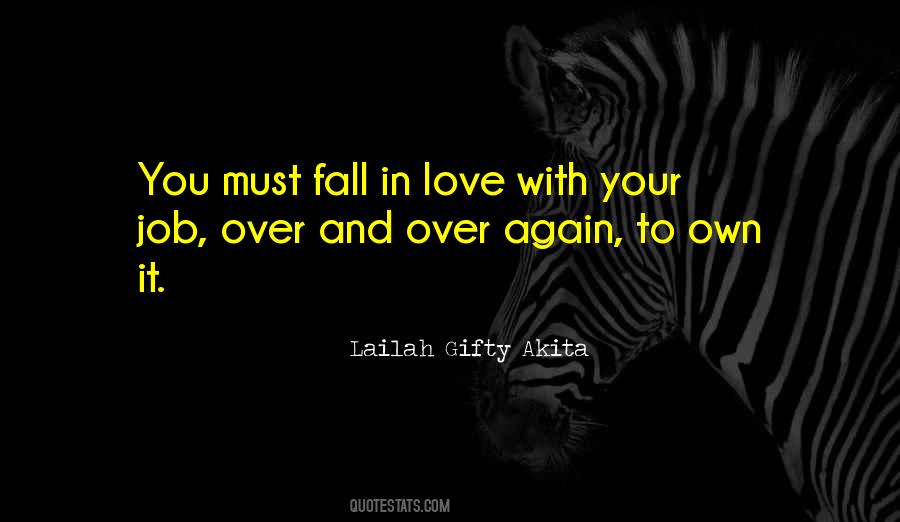 #32. Finding a job that is a good fit is as much about you selecting the right company as it is about them selecting the right candidate. - Author: Miles Anthony Smith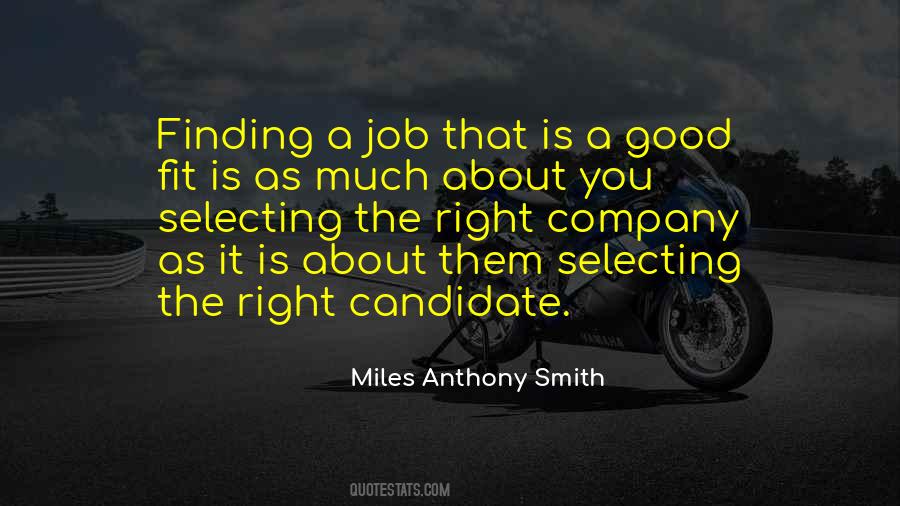 #33. There remains a natural career progression even though the tougher job climate seeks to delay it. - Author: Miles Anthony Smith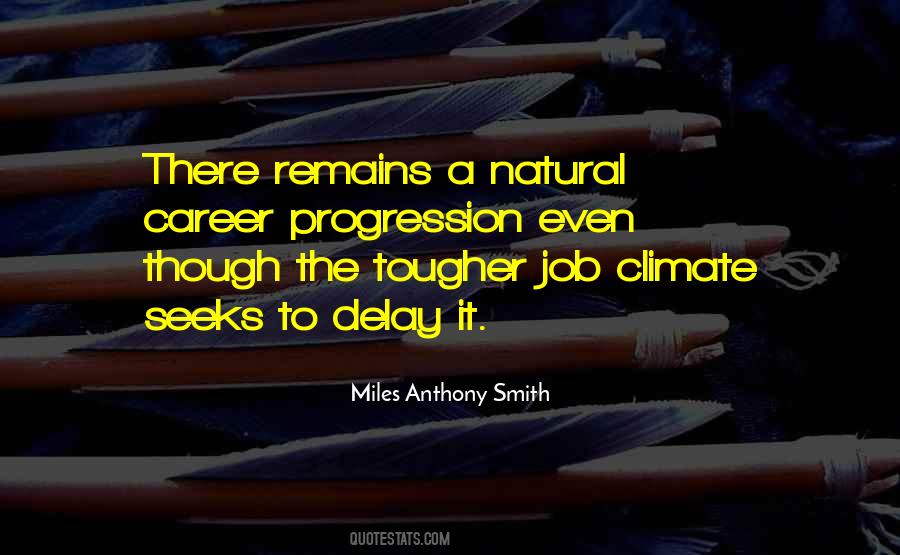 #34. Our career mantra should be learn, relearn, repeat. - Author: Miles Anthony Smith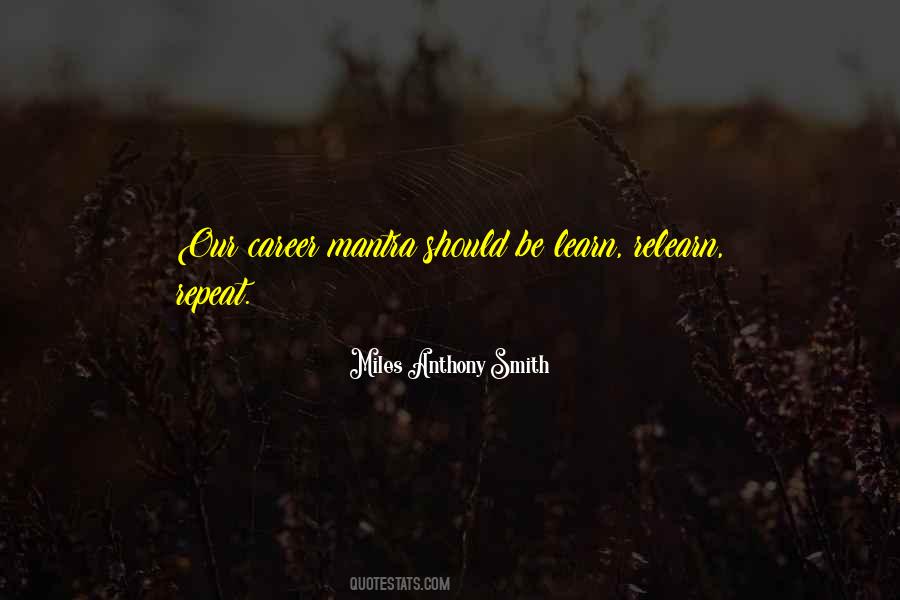 #35. People think that I can just walk into a room and get a job, but of the 200 interviews and auditions I go through a year, I may get three yeses. I just have to use my sense of humour to get me through. - Author: Oona Chaplin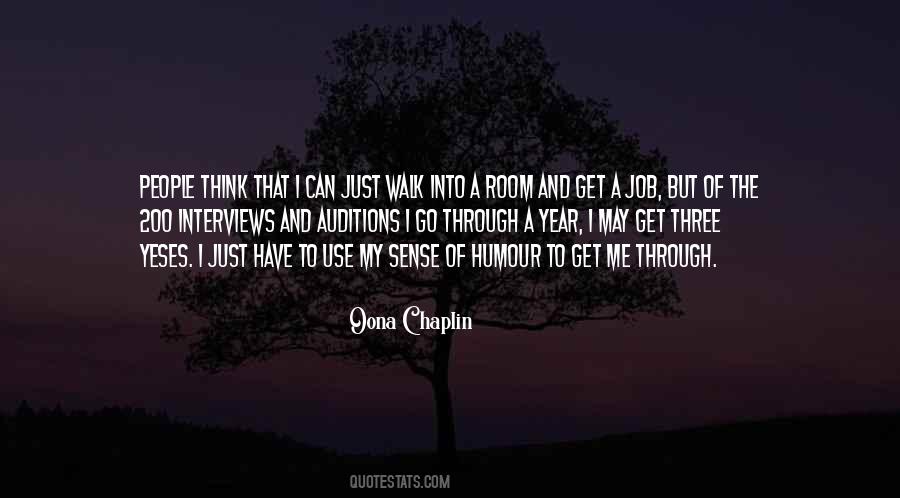 #36. Your palms break sweat and you sit there, needy, while your work ethic and character are available for comment from strangers you wouldn't share a joint with at a blues festival. - Author: Daniel Woodrell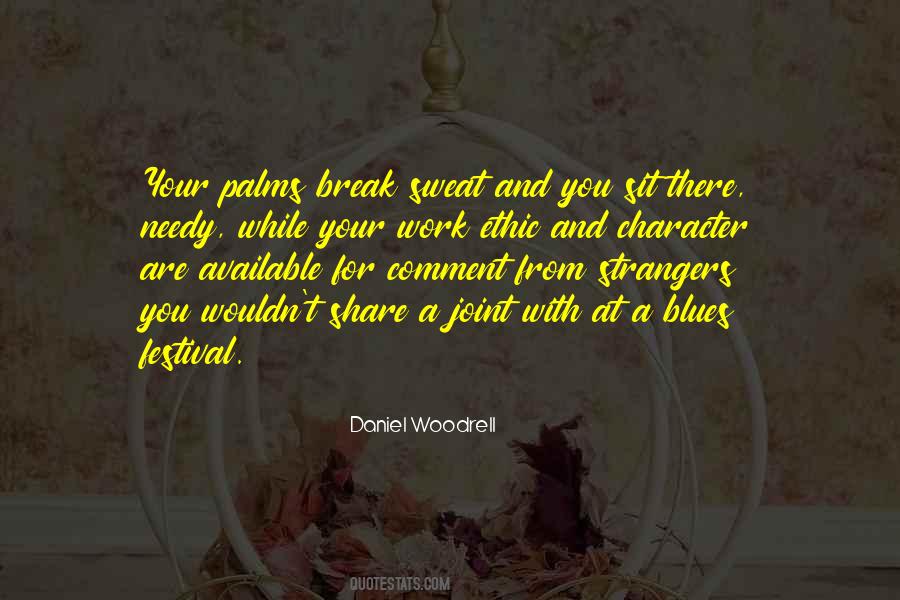 #37. But for every hour and a half on stage, you have a five hour long bus ride, waiting for five hours at the airport, five hours of interviews ... I know, it's part of the job, but that doesn't imply I have to like it. - Author: Andrew Eldritch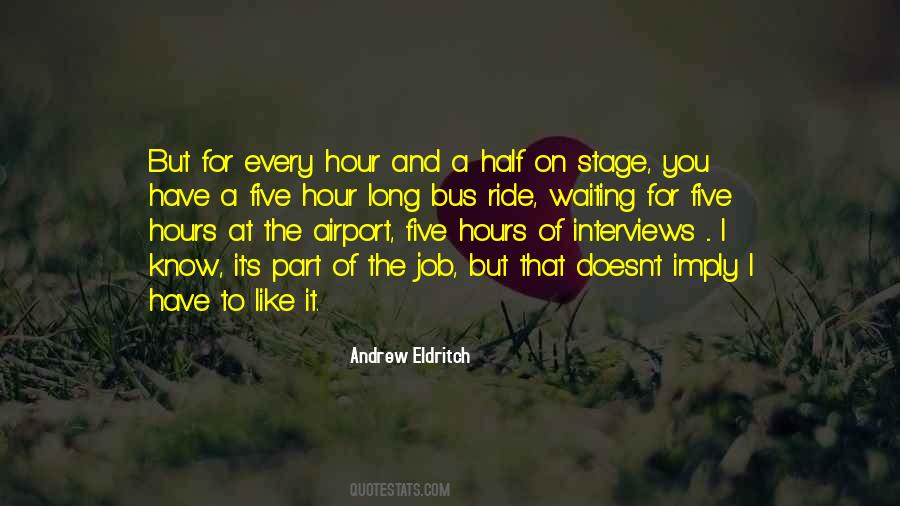 #38. Who can tell me which president had a cross-eyed wife with a bad case of the uglies?" Chaney asked.
"Make sure you get that down," Travis whispered. "I'm gonna need to know that for job interviews. - Author: Jamie McGuire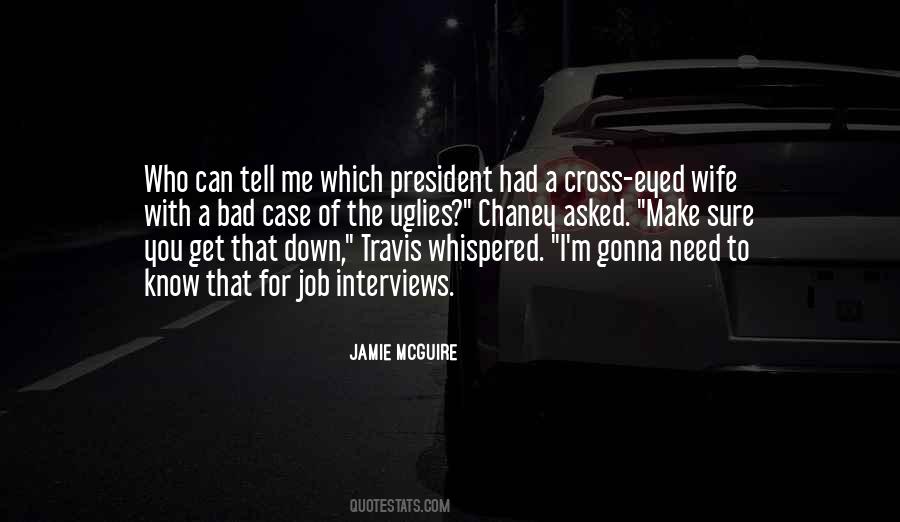 #39. During job interviews, when they ask: 'What is your worst quality?', I always say: 'Flatulence'. That way I get my own office. - Author: Dan Thompson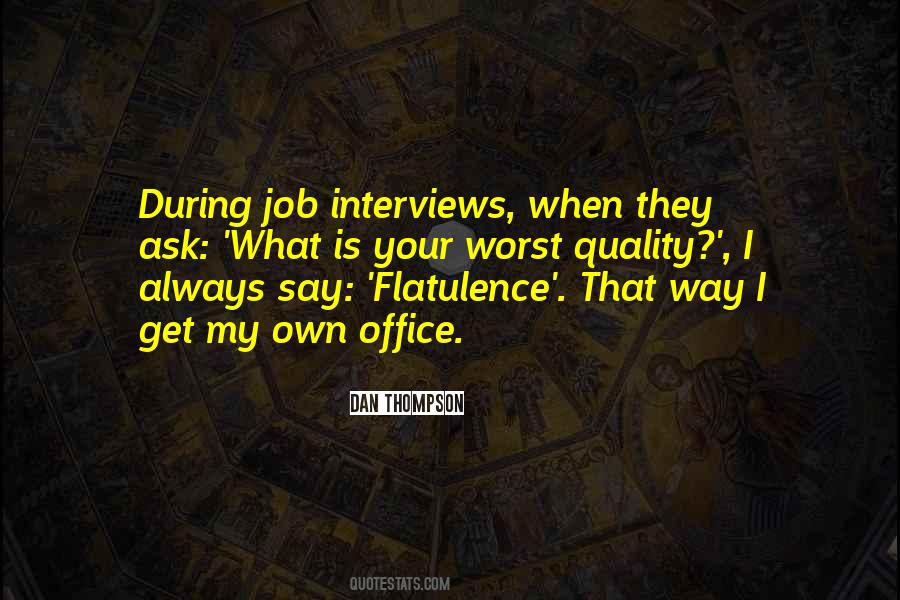 #40. I just simply am not a dater. I think I have been on three official dates in my life. They are like job interviews and I refuse to be romantically employed. - Author: Holland Roden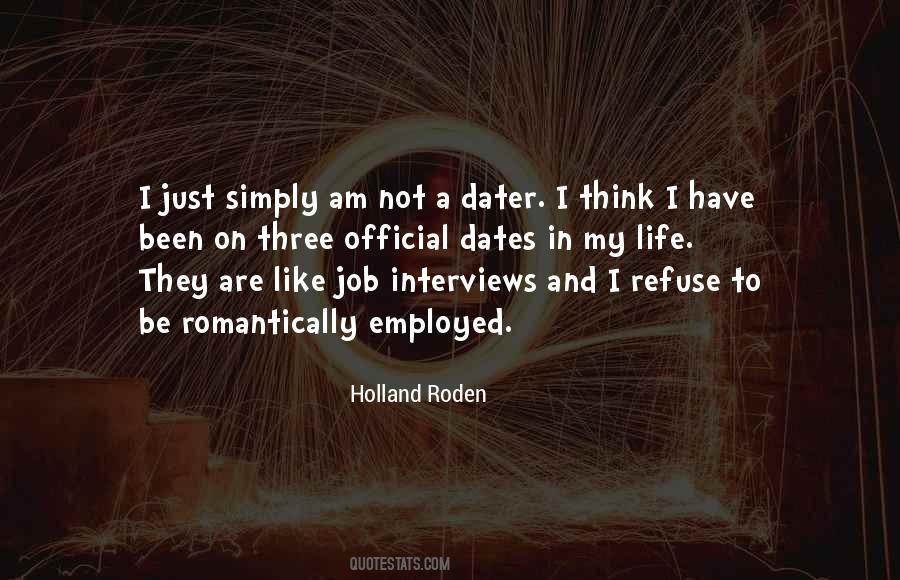 #41. In most job interviews, people say they are looking for people skills and emotional intelligence. That's reasonable, but the question is, how do you define what that looks like? - Author: Susan Cain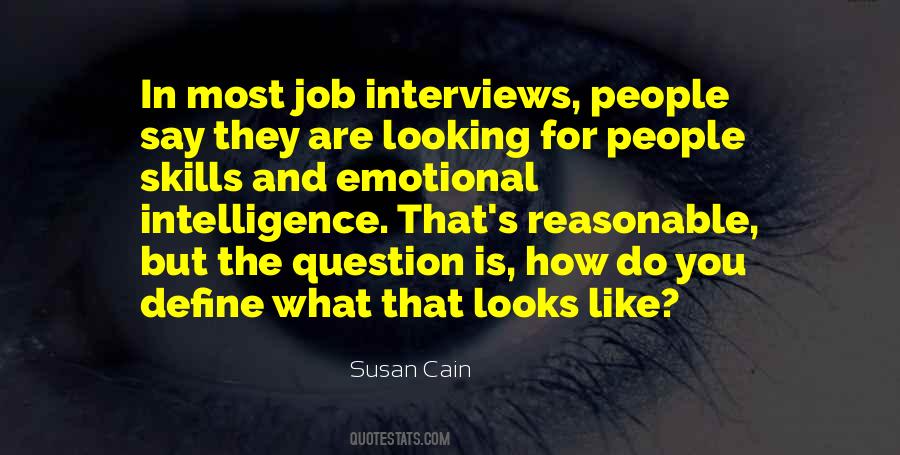 #42. Young people need the hands-on training that comes with a summer job. They need to know how to dress for success and nail job interviews. But most of all, they need mentorship, guidance, and inspiration. - Author: Hilda Solis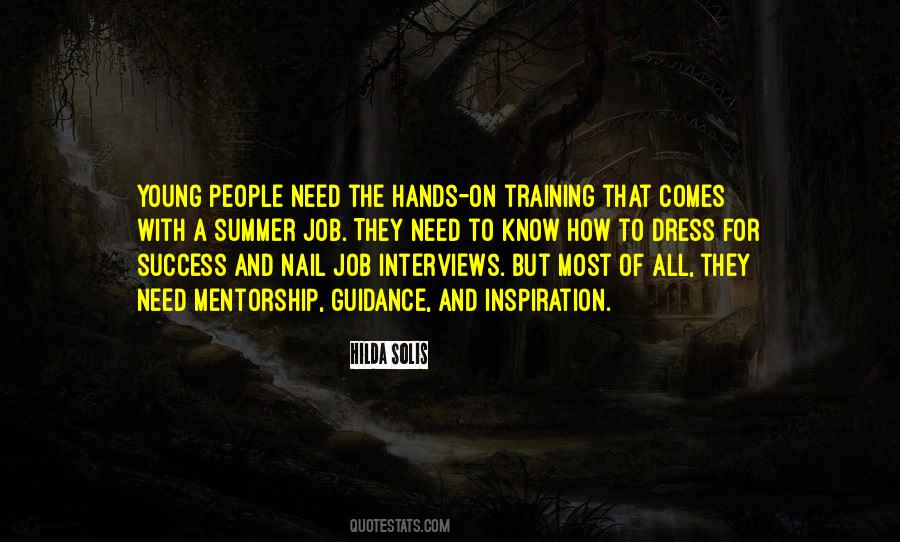 #43. If someone out of work knows only three words about their impending job-hunt, I'm willing to bet those
three words will be: resumes/CV, interviews, and networking. - Author: Richard N. Bolles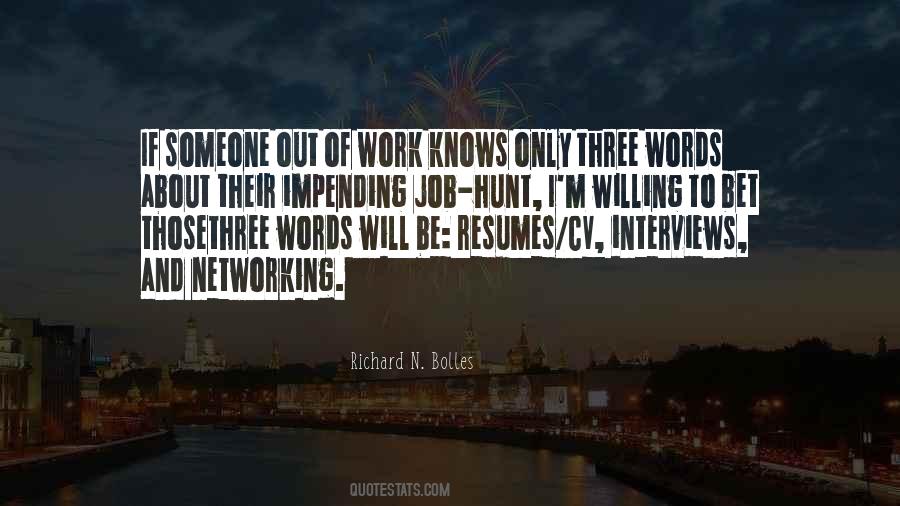 #44. A foolproof plan for not getting a job - show up for your interview wearing flip flops. - Author: Alan Davies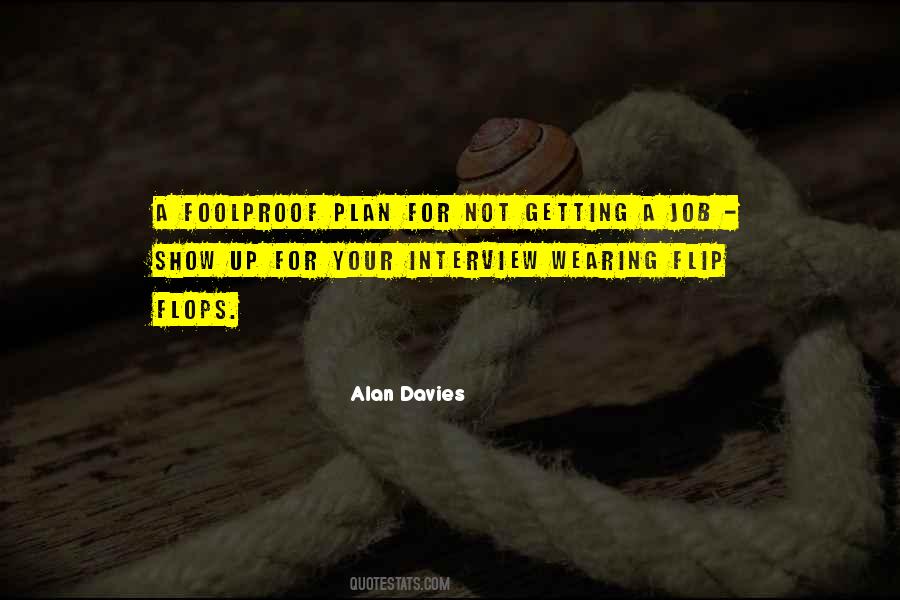 #45. This is a very superficial job. I sit in a chair for two hours and get hair and makeup done and talk about myself in interviews. That's a very vain thing to do. And I do get caught up in it sometimes. - Author: Selena Gomez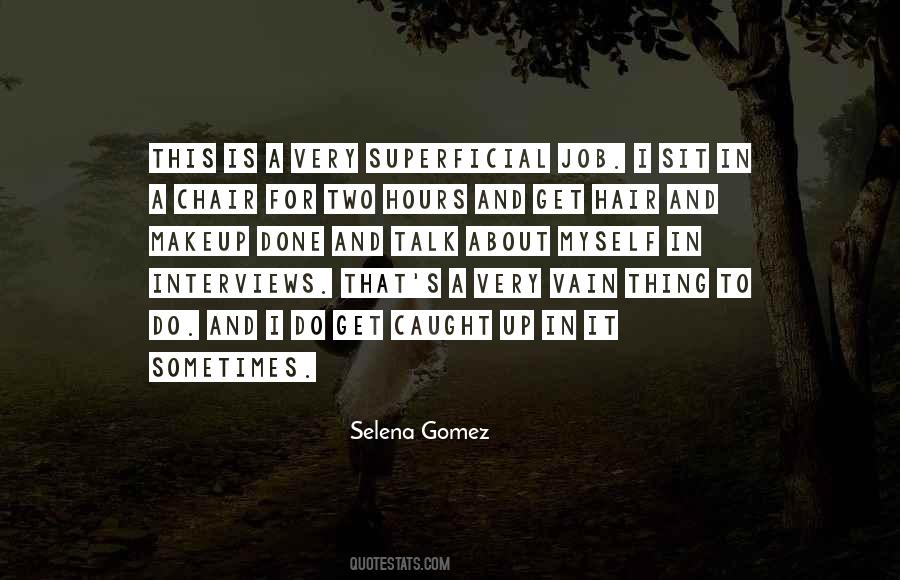 #46. In the name of all that is holy, please consider the wages of a particular profession before you select that degree plan. - Author: Miles Anthony Smith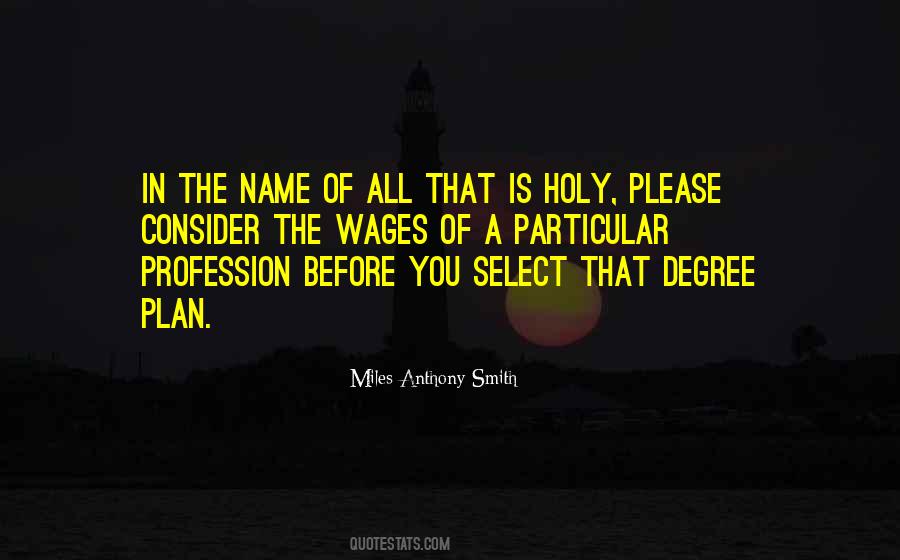 #47. What someone may lack in talent can be more than made up for in self-motivation, self-direction, and follow-through. - Author: Miles Anthony Smith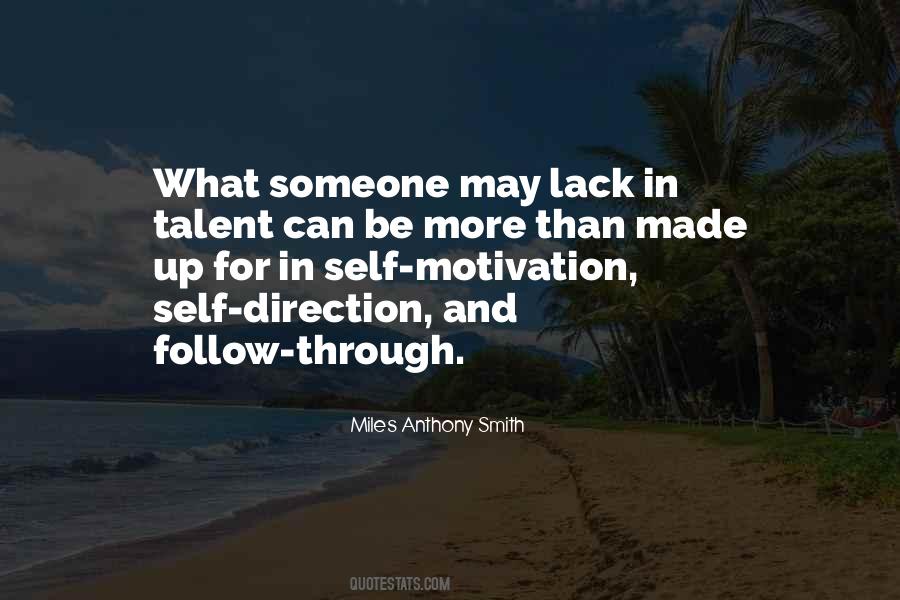 #48. Let's face it: a date is a job-interview, that lasts all night. The only difference between a date and a job interview is: not many job-interviews is there a chance you'll end up naked at the end of it. - Author: Jerry Seinfeld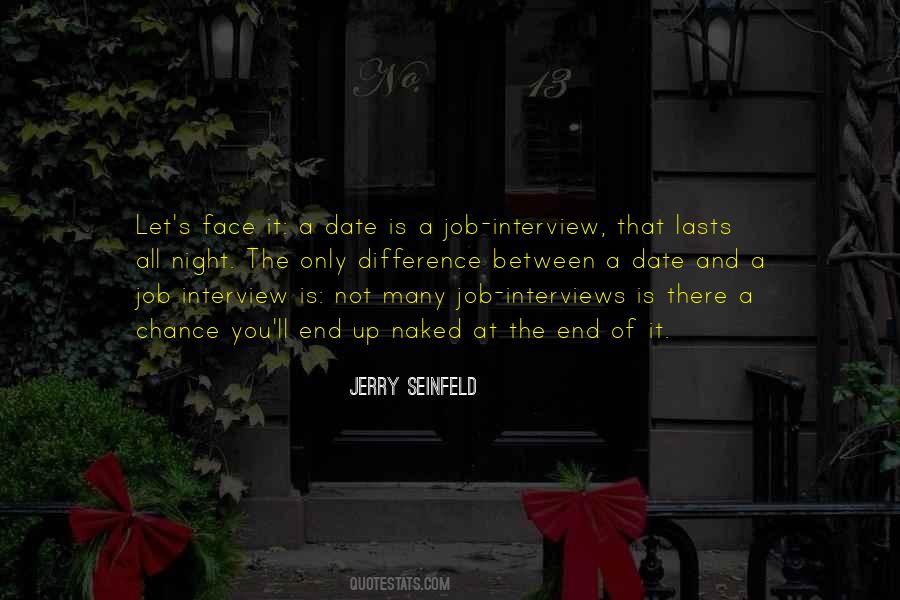 #49. We don't deserve our job. Period. - Author: Miles Anthony Smith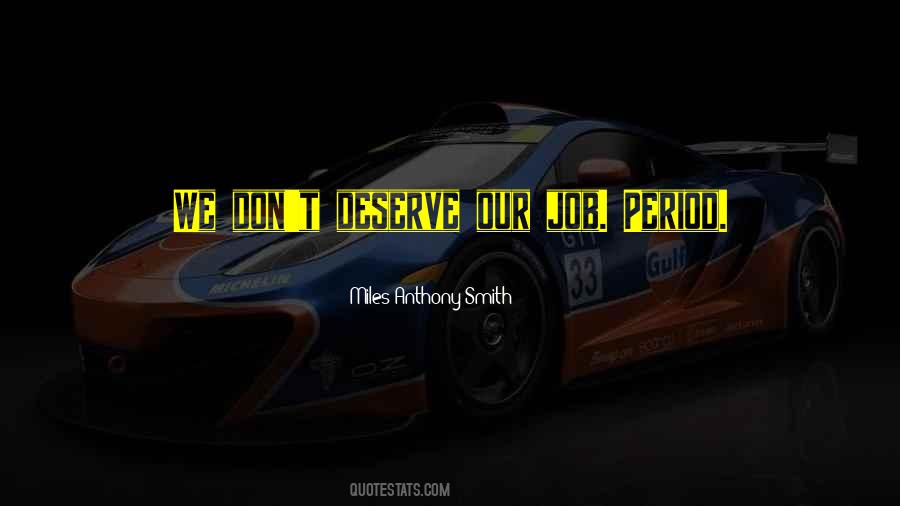 #50. The problem suggests the solution. - Author: Tom Payne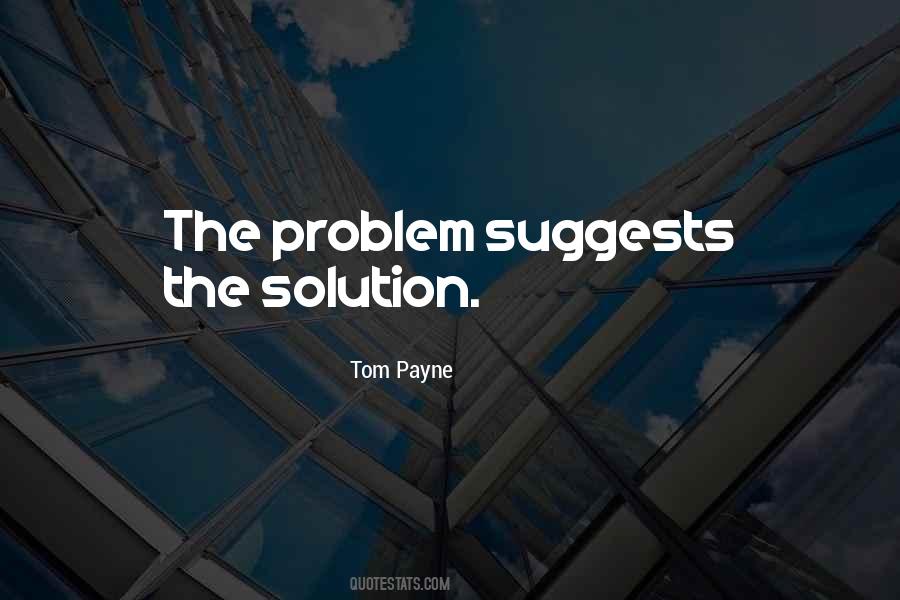 #51. Besides getting several paper cuts in the same day or receiving the news that someone in your family has betrayed you to your enemies, one of the most unpleasant experiences in life is a job interview. - Author: Lemony Snicket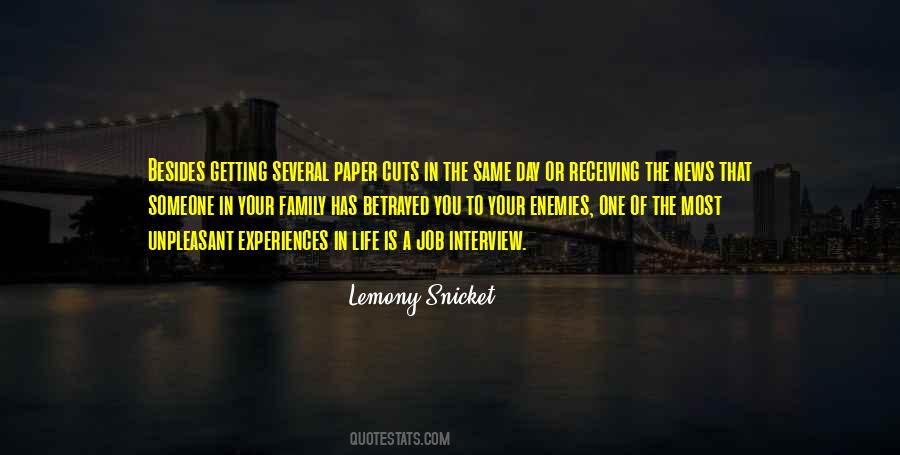 #52. By late 1953, going to New York on vacation, I had lined up several Time Inc. interviews - and what they did was give me a lifelong appreciation of the importance of luck in getting a job. - Author: Carol Loomis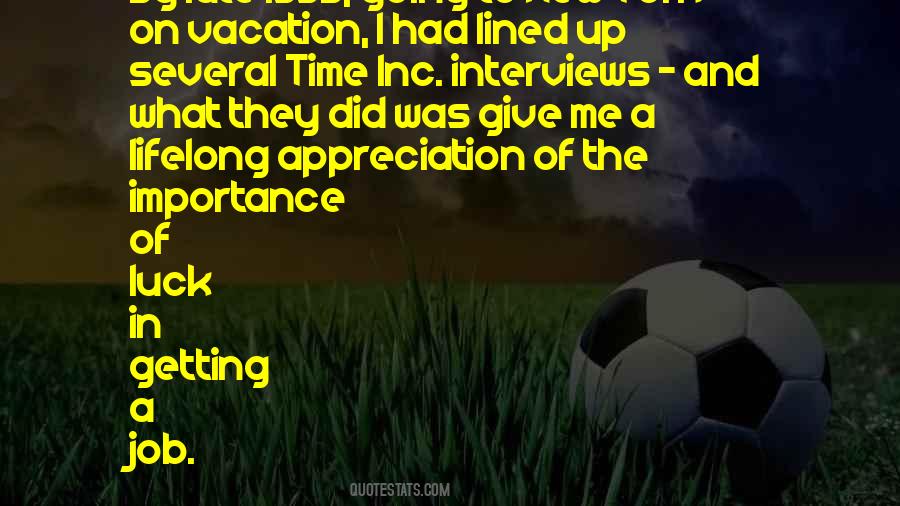 #53. In interviews I gave early on in my career, I was quoted as saying it was possible to have it all: a dynamic job, marriage, and children. In some respects, I was a social adolescent. - Author: Jessica Savitch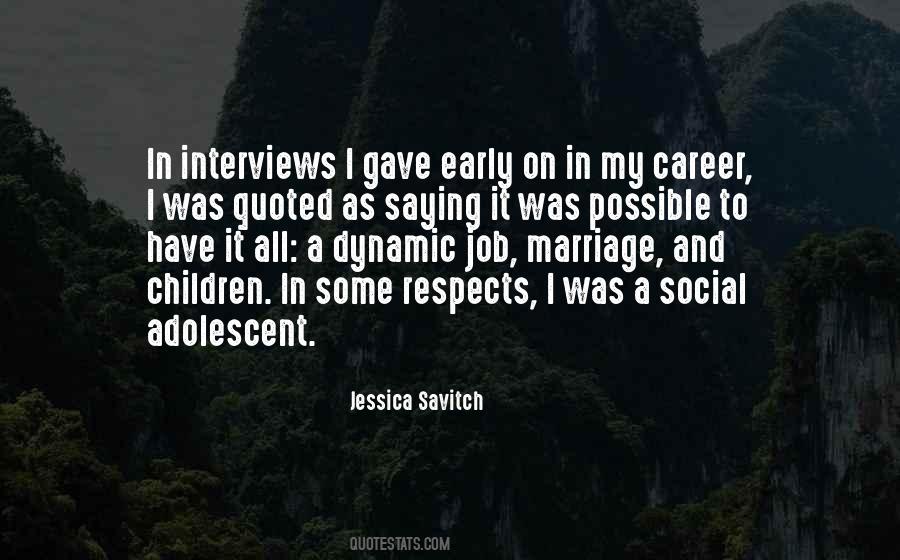 #54. My job is to be a spokesman - the spokesman, I suppose - for the President, for the White House, to do the daily briefings, to manage the press corps in terms of travel, day-to-day needs, access, interviews, all those issues. - Author: Dee Dee Myers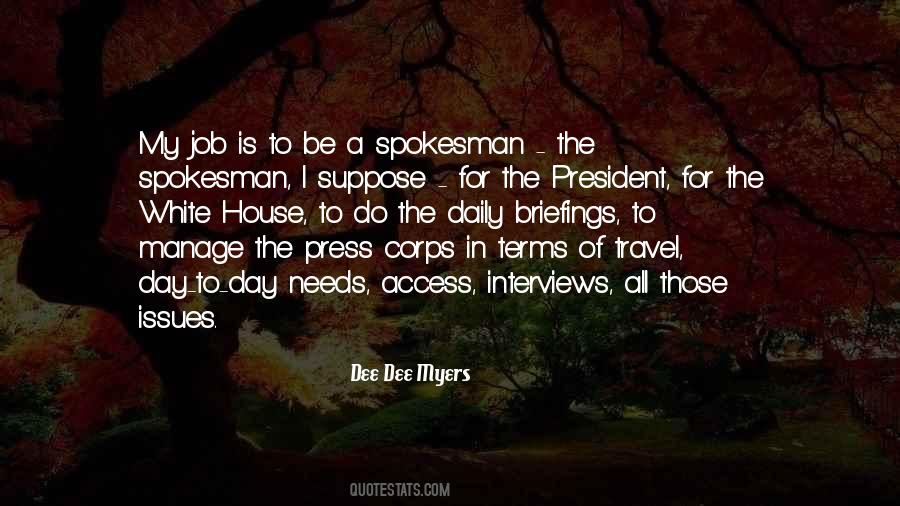 #55. I have to remember to not criticize other networks for other shows when I'm doing interviews because some day I'm going to be going to them, looking for a job, I'm assuming. - Author: Kristin Bauer Van Straten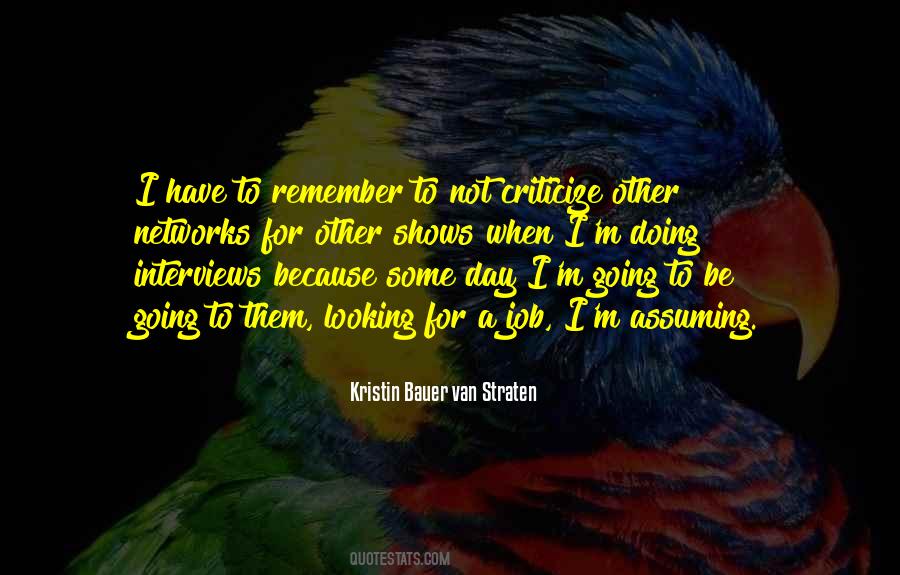 #56. Research has found that interviews are less predictive of job performance than work samples, job-knowledge tests, and peer ratings of past job performance. Even a simple intelligence test is substantially more predictive than an interview. - Author: Chip Heath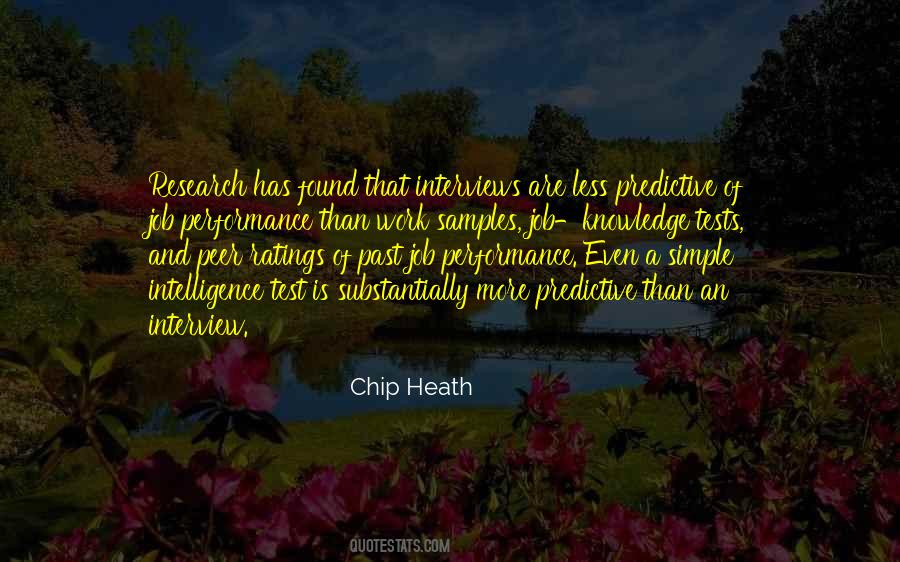 #57. Adaptability is the name of the game; if you understand that you must now be adaptable and flexible, you will find a way to succeed in your career. If not, you will succumb to job market pressures. - Author: Miles Anthony Smith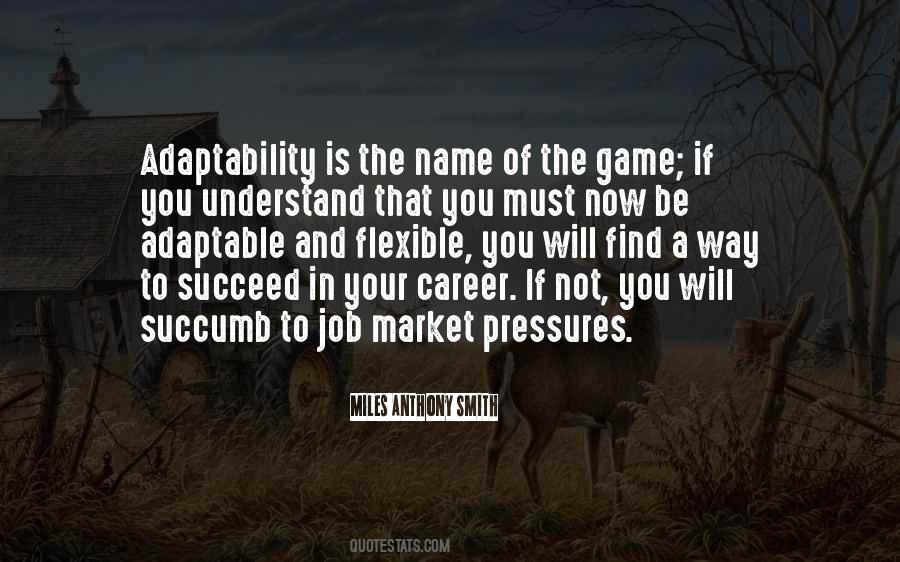 #58. Whereas previous generations had to face some unpredictability, current generations are facing unprecedented levels of instability. - Author: Miles Anthony Smith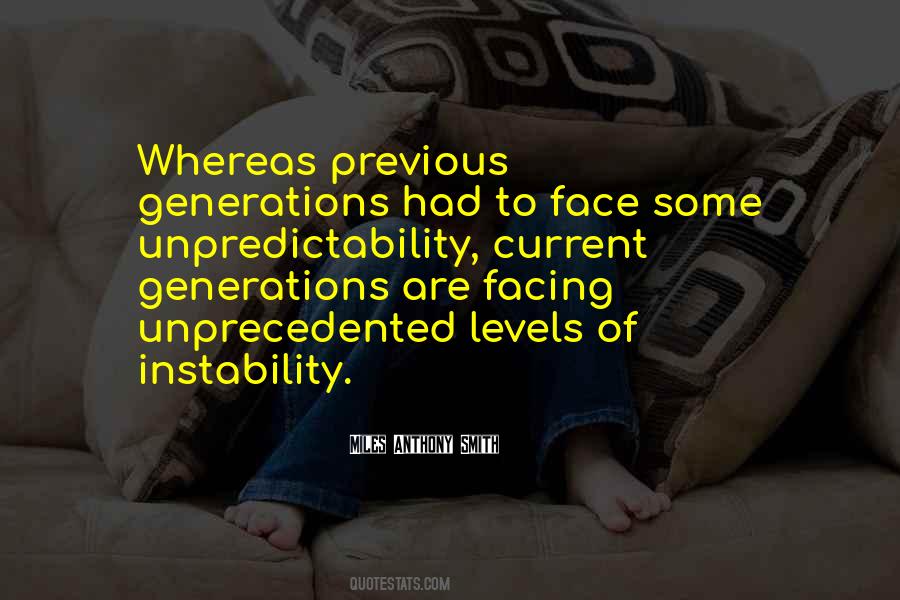 Famous Authors
Popular Topics