List of top 94 famous quotes and sayings about befriend to read and share with friends on your Facebook, Twitter, blogs.
Top 94 Quotes About Befriend
#1. Because (grandparents) are usually free to love and guide and befriend the young without having to take daily responsibility for them, they can often reach out past pride and fear of failure and close the space between generations.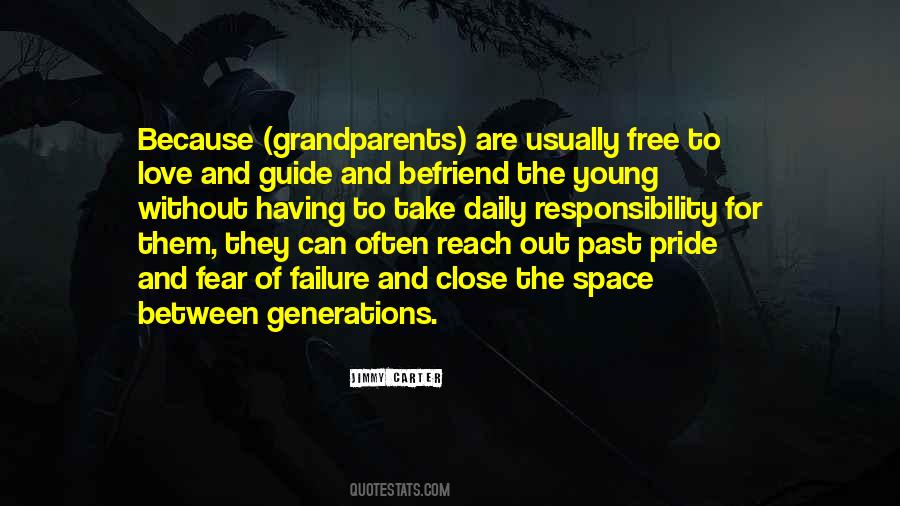 #2. When you don't make it too far from the plantation, you might as well befriend your captors.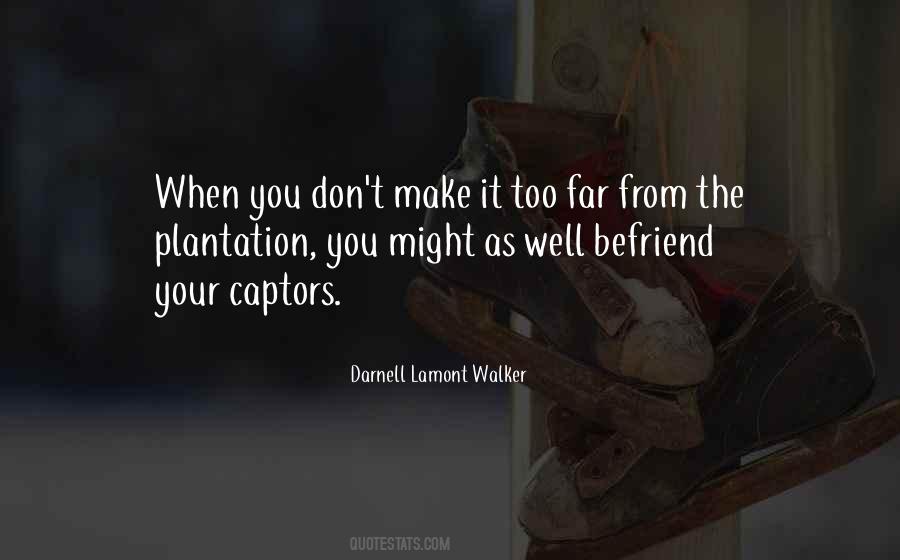 #3. The men in the nearby village fear us, thinking we are witches. Women who live without men - especially old women who grow herbs, heal the sick, and befriend wild animals - are always suspect.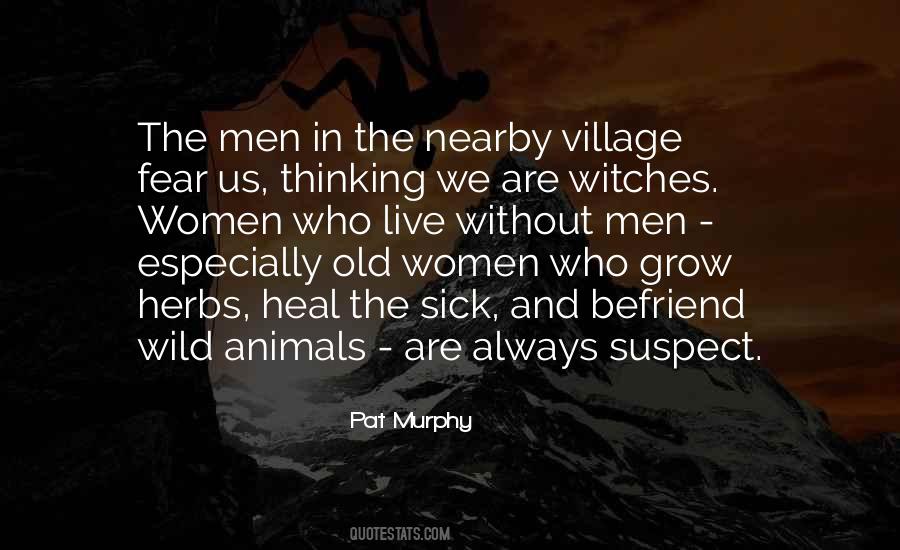 #4. advanced socialbot software, a program to create and operate fake profiles that looked and acted like real people on Circles. Socialbots were designed to befriend real Circles users and dupe them into divulging their sensitive personal and financial information.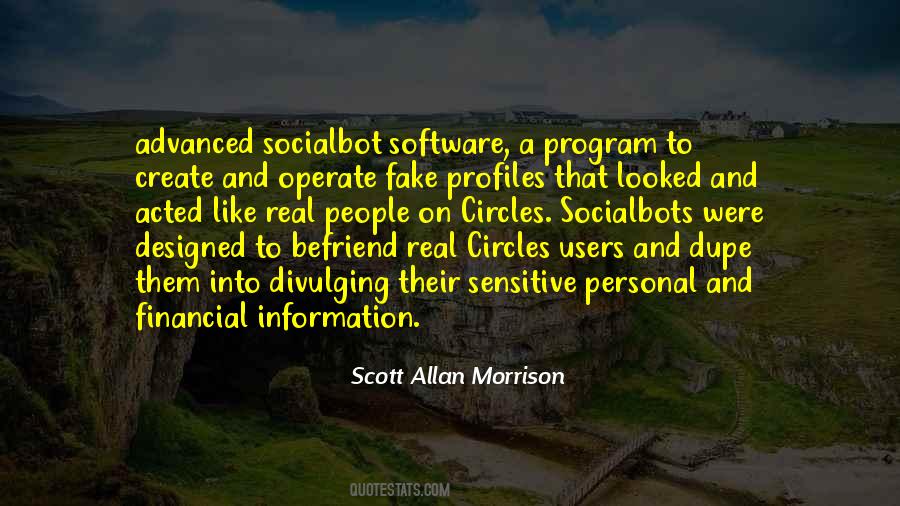 #5. It is easy enough to be friendly to one's friends. But to befriend the one who regards himself as your enemy is the quintessence of true religion. The other is mere business.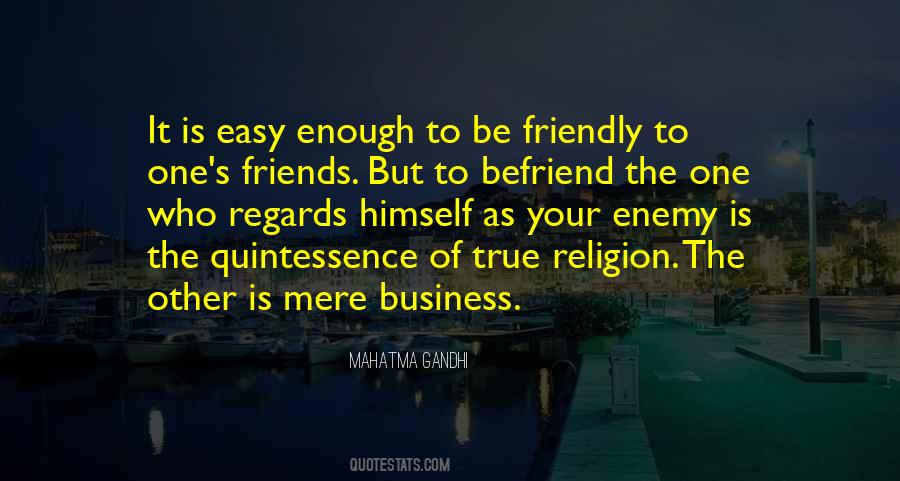 #6. I befriend people too quickly - I don't think that's wrong, but I get told that I should be a bit more careful.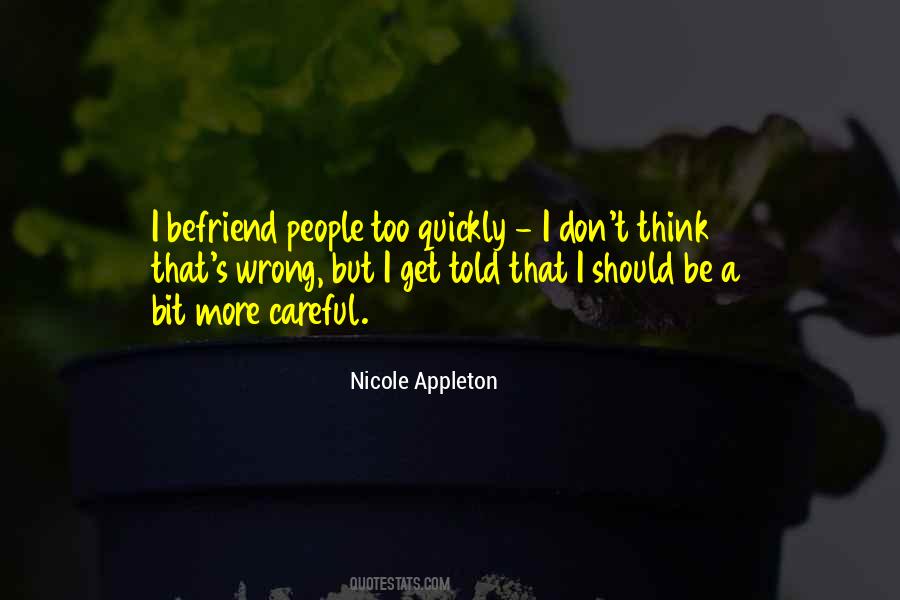 #7. I usually befriend the camera department very early on in the film and drive them nuts. I'm constantly bombarding them with questions and going through the stills photography. A film set is a great place for me and I love it.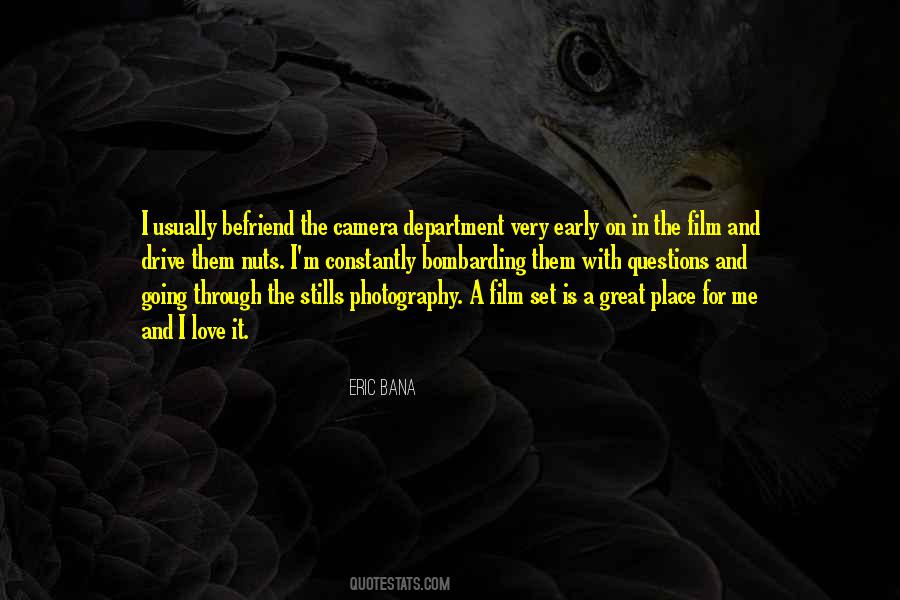 #8. Her eyes the glowworm lend thee,
The shooting stars attend thee;
And the elves also,
Whose little eyes glow
Like the sparks of fire, befriend thee.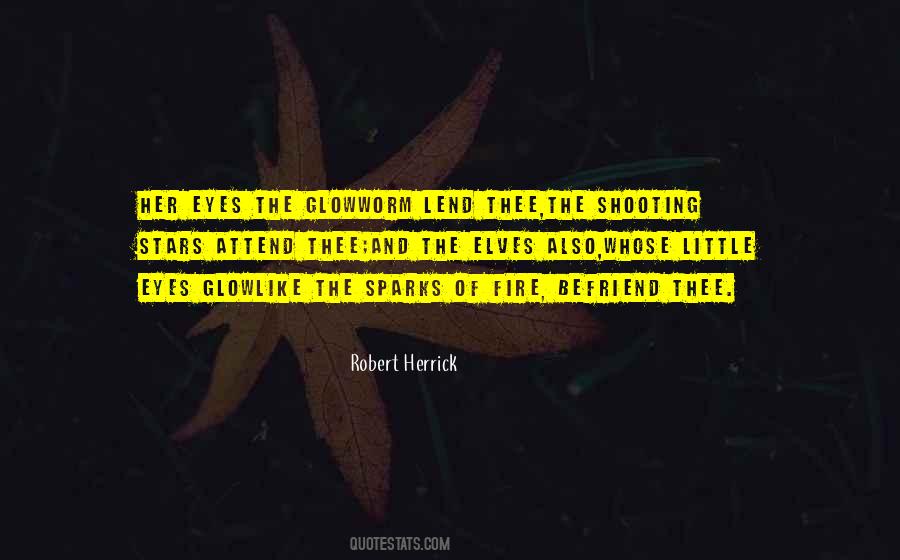 #9. I think it's a delightful thing, for a young teenage girl to befriend someone of another generation. She is like a window into the past, I think to myself.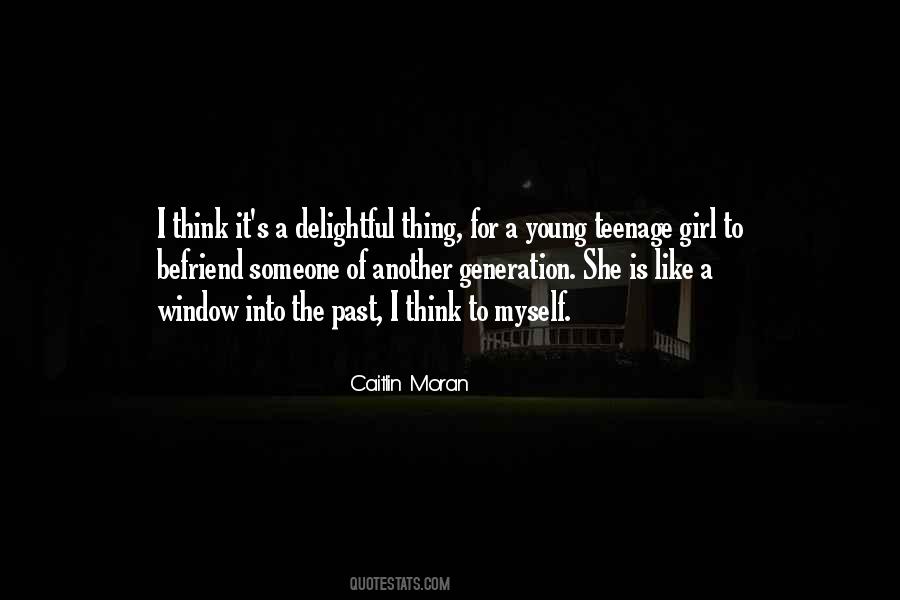 #10. Where 'Dragon Quest Monsters' originated from was 'Dragon Quest V,' where you had a monster befriending system as a main part: you could actually befriend monsters and have them fight on behalf of your party, as part of your party.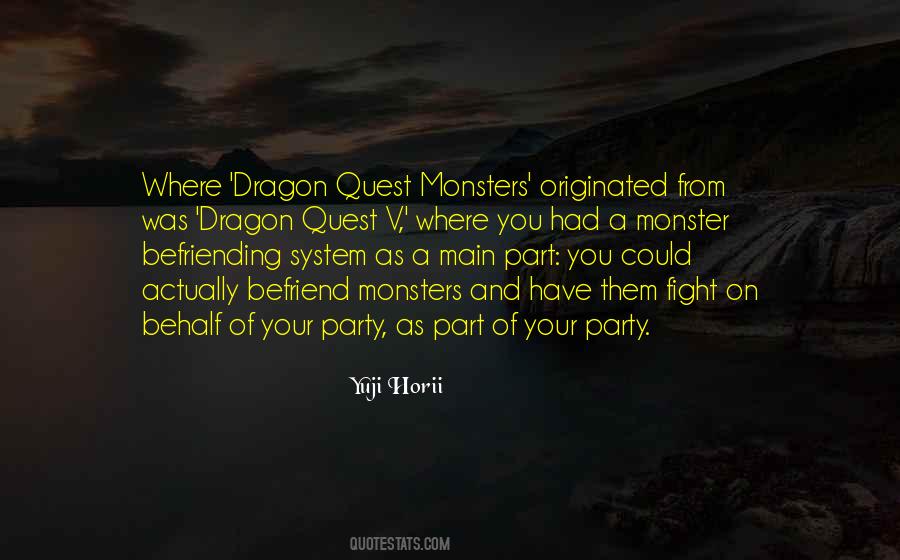 #11. A mafia could never kill an alliance. That's how you become safe from the enemy, you befriend them.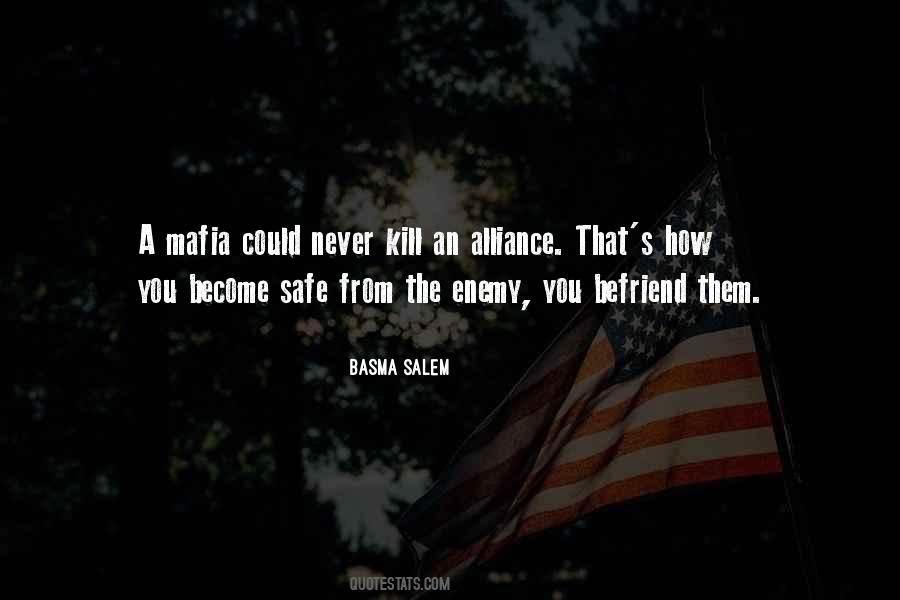 #12. Role models can inspire. Campaigns can motivate. But if we want all girls everywhere to rise up, then we must find them, befriend them and support them.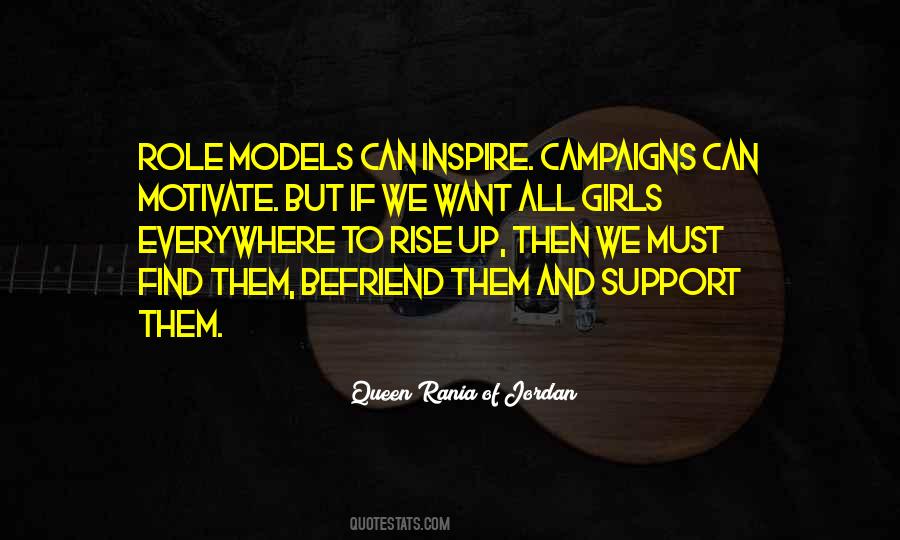 #13. Egoism does not have eyes of its own. Some days, it sees through the eyes of the intellect (buddhi). However, what will happen if you befriend a blind man?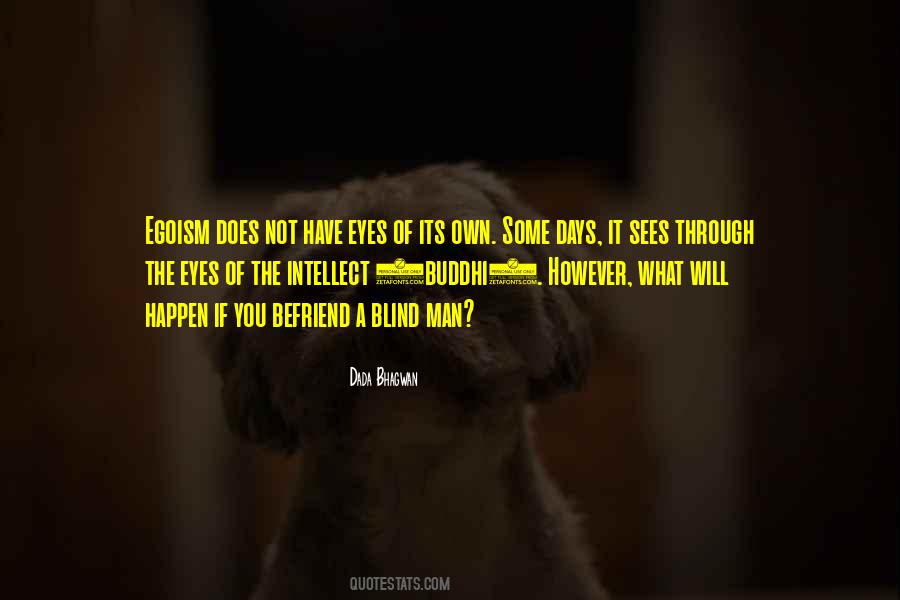 #14. No one survives in times of war unless they make war their home. How did I get so old and wise, but for welcoming war into my house and making friends with him? Better to befriend the enemy and hang on. Something worse might come along, which might be amusing or might not.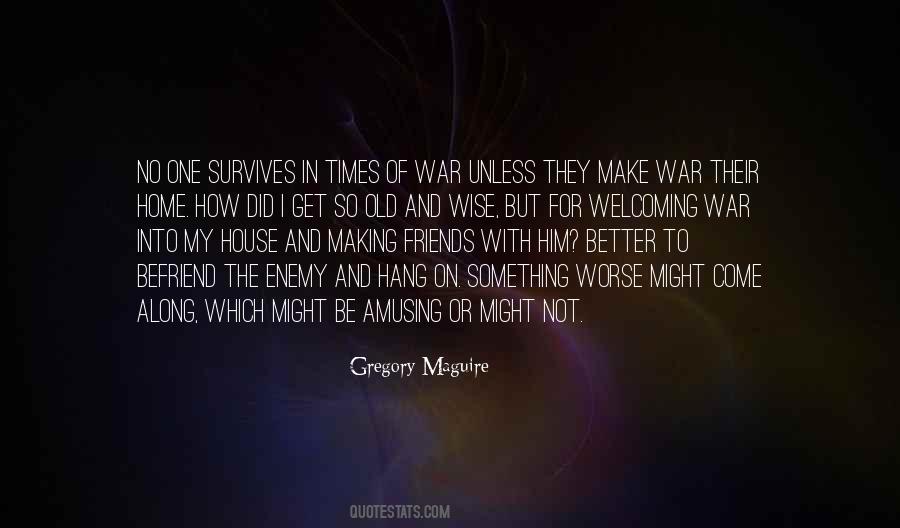 #15. The poet would befriend and comfort himself, if only he could.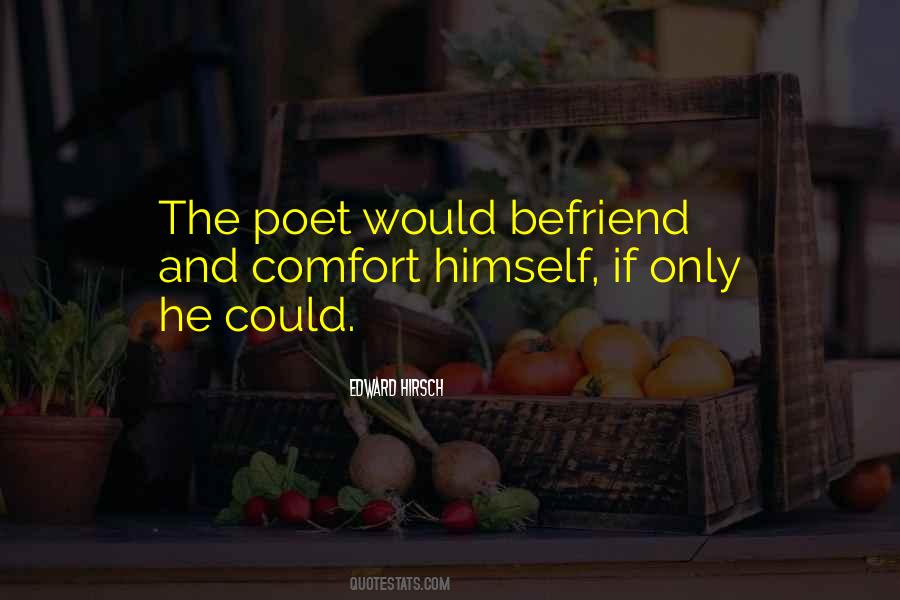 #16. The good befriend themselves.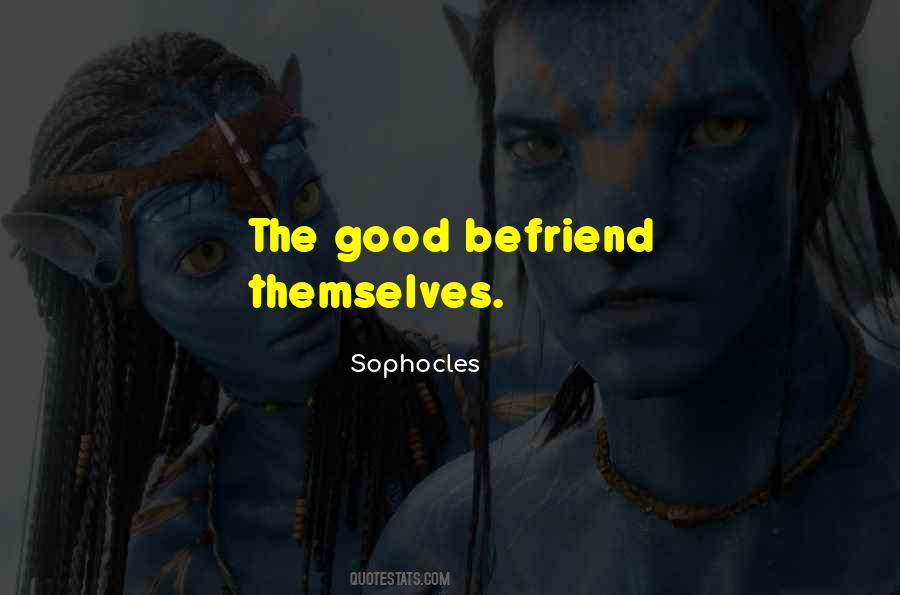 #17. Have a religion but don't let religion have you! Befriend God because you wanted to, not because they have said it to you.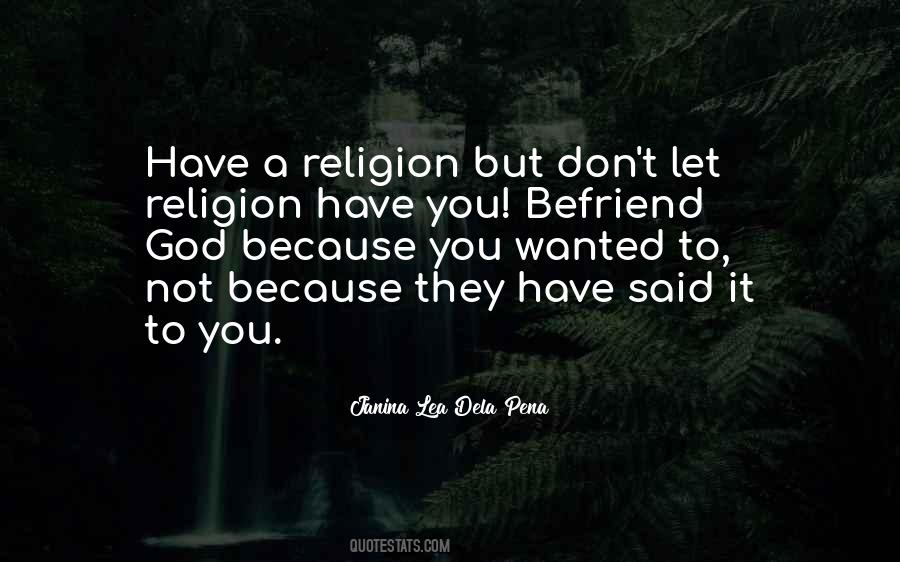 #18. Fear is only an enemy of those who have not learned to befriend its cause.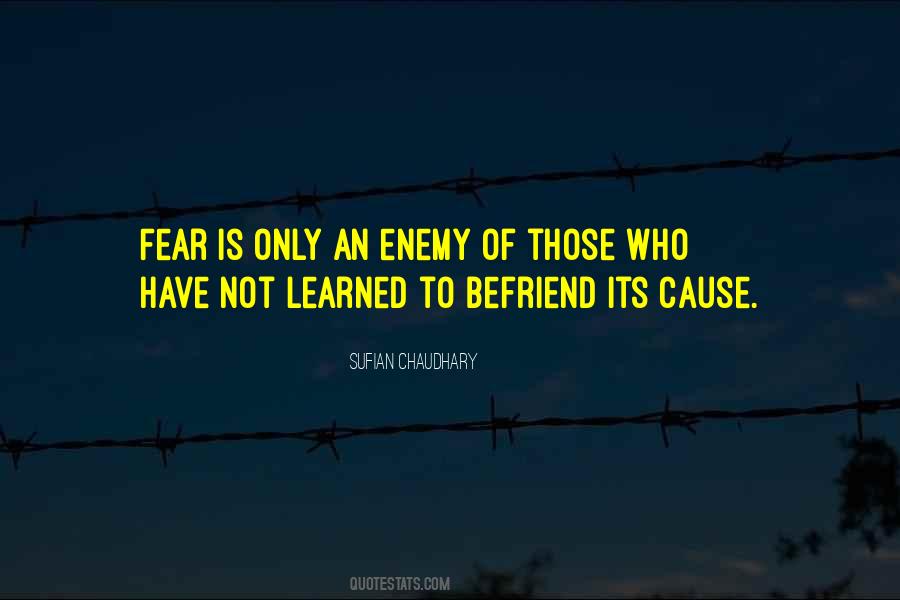 #19. But if we never hug a harlot, befriend a beggar, or forgive our enemy seventy times seven, then we confess grace with our lips but mock it with our lives.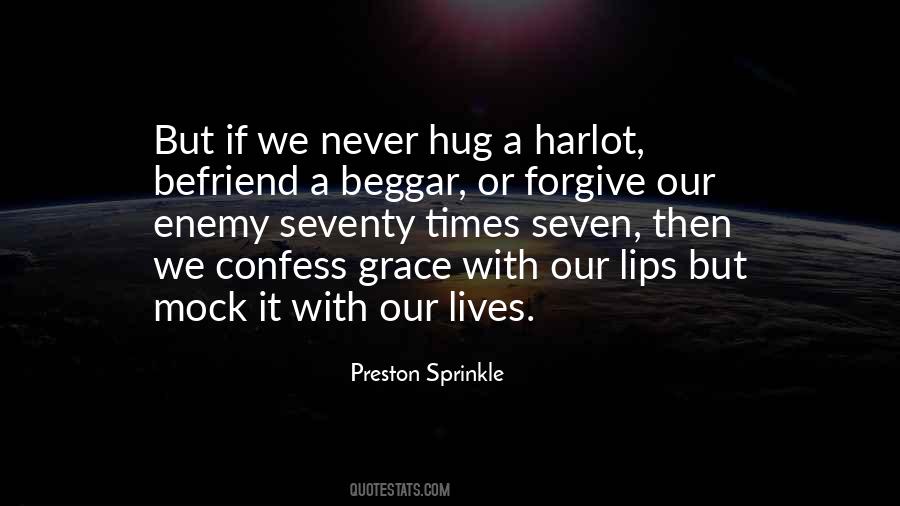 #20. A man's genius seems to befriend the more when he reads with open heart, the masterpiece of masterminds, the sagacity of sages, and the ingenious words of geniuses of ages.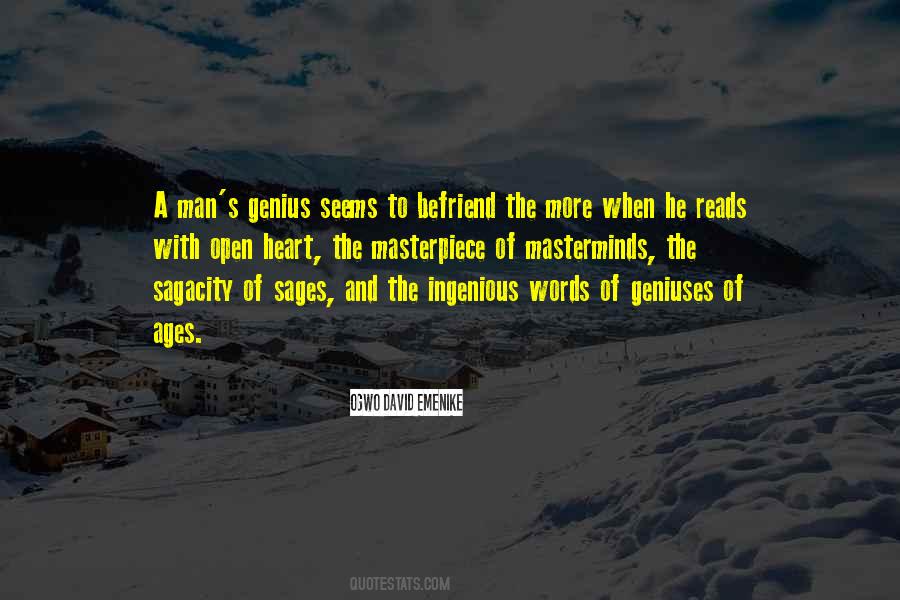 #21. Do not fight your negative emotions. Observe and befriend them.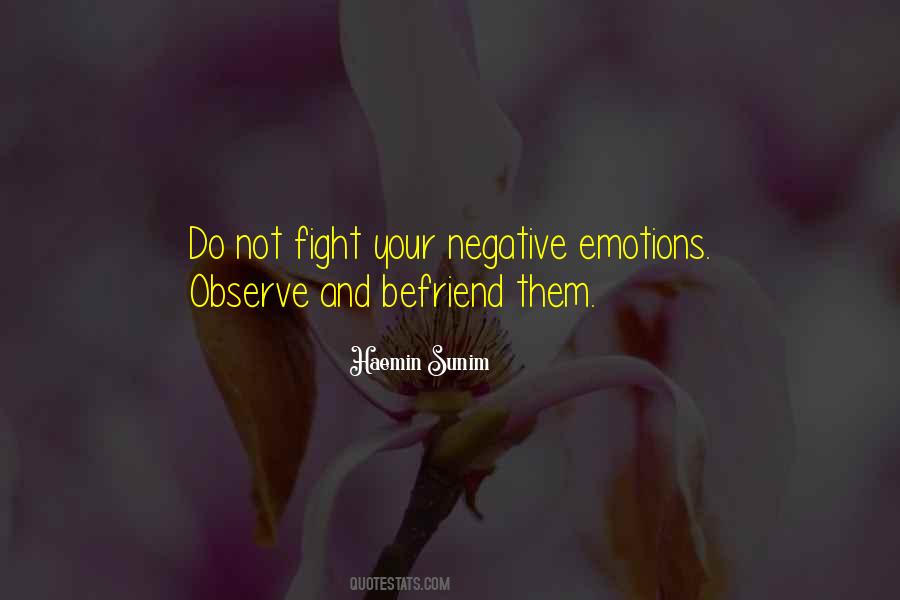 #22. In the late hours of the night, befriend the prayer mat.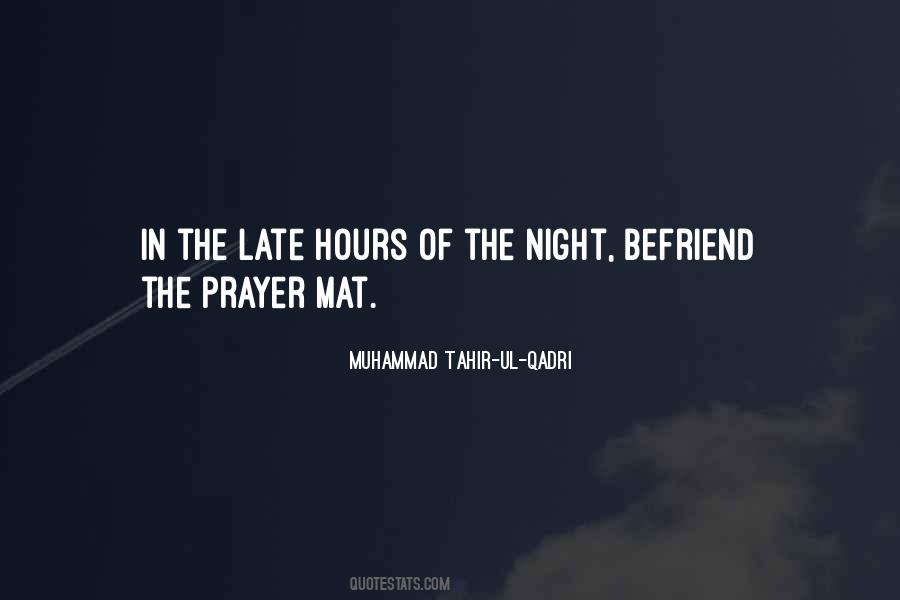 #23. We are so isolated here in Haworth, with no one of our own age to befriend, and the men and women of Verdopolis are real, in a way. It wouldn't seem strange to me if ... Someone ... Might even fall in love with one of them.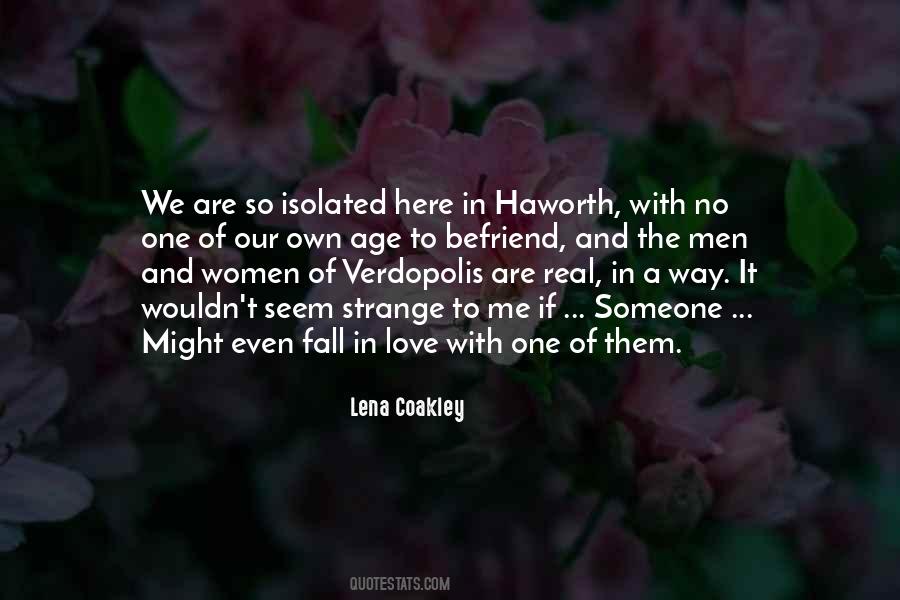 #24. I am married to a happy camper. He's a criminal lawyer who thinks people are inherently good and will befriend him. His father, at 93, is the same way.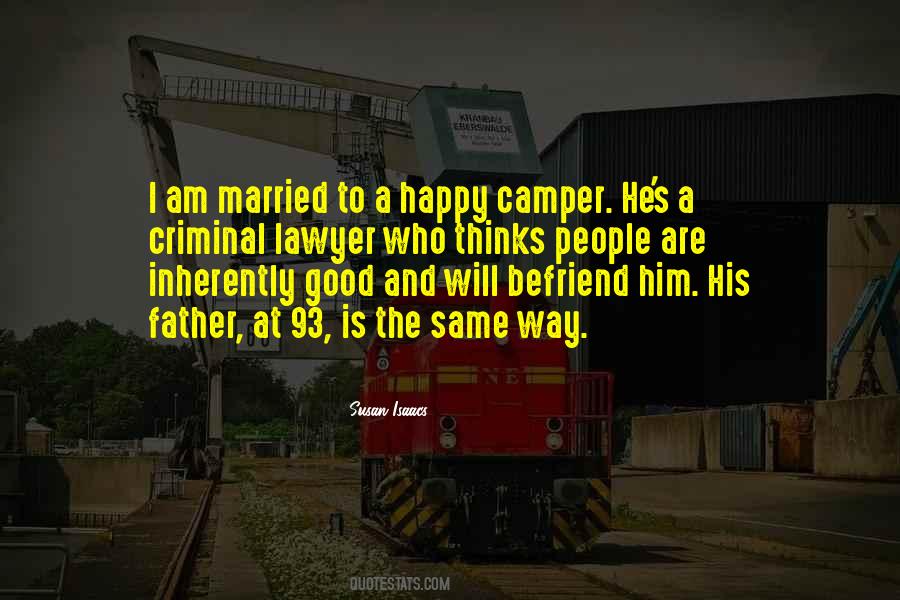 #25. TALK TO ALL THOSE YOU MEET. BEFRIEND THE FRIENDLESS. SPEAK KINDLY.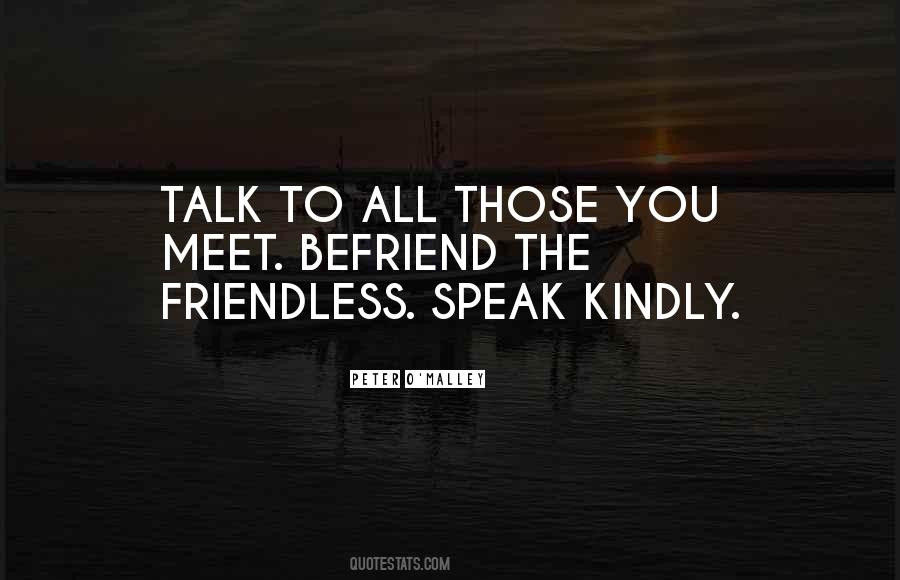 #26. Love frees us of all pain, or of any restraint.
Once a circle that ever widens without end.
Various colors it shines in our lives to paint
Excelsis, glorious manifestation to befriend.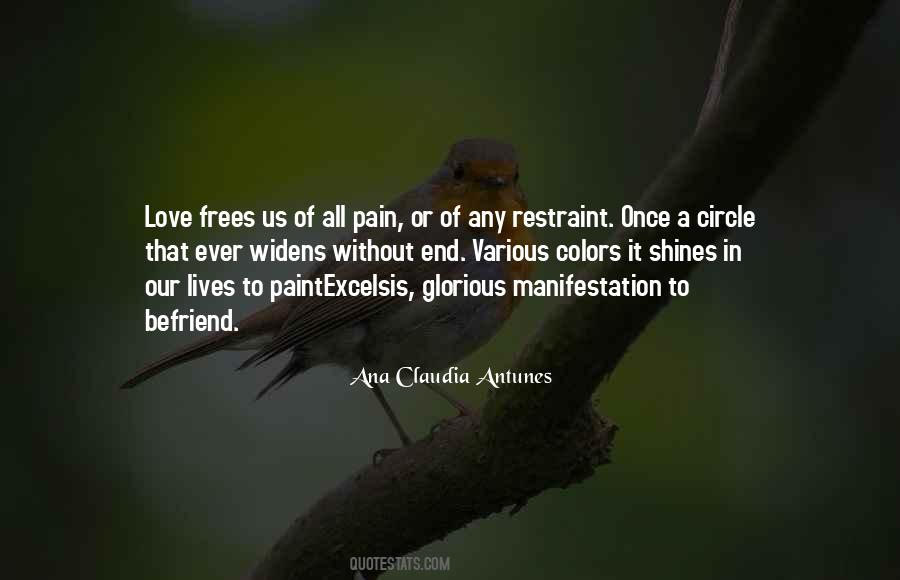 #27. I worked next to an elephant. And considering that she could step on your toes, it's a good idea to keep a certain distance. It's also a good idea to befriend the trainer.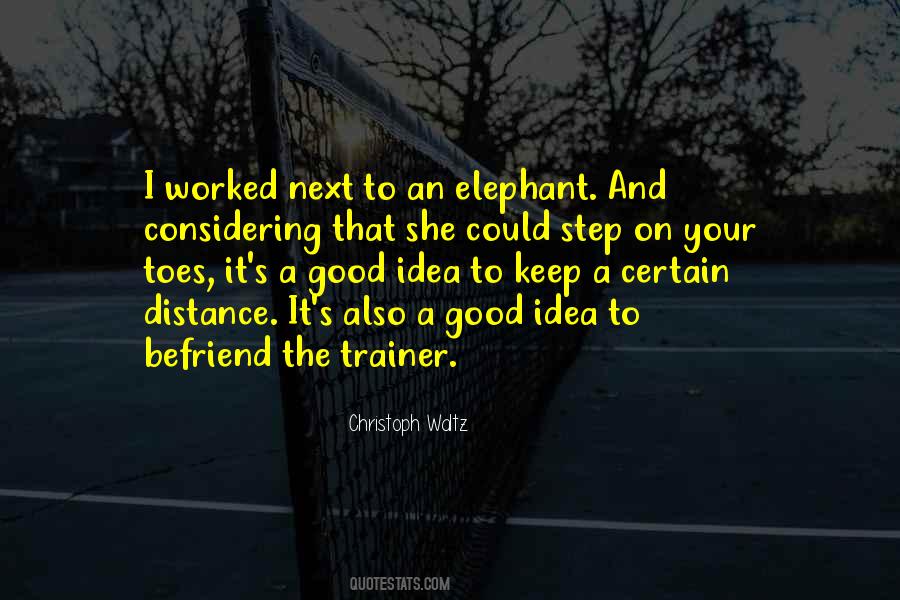 #28. A man might befriend a wolf, even break a wolf, but no man could truly tame a wolf.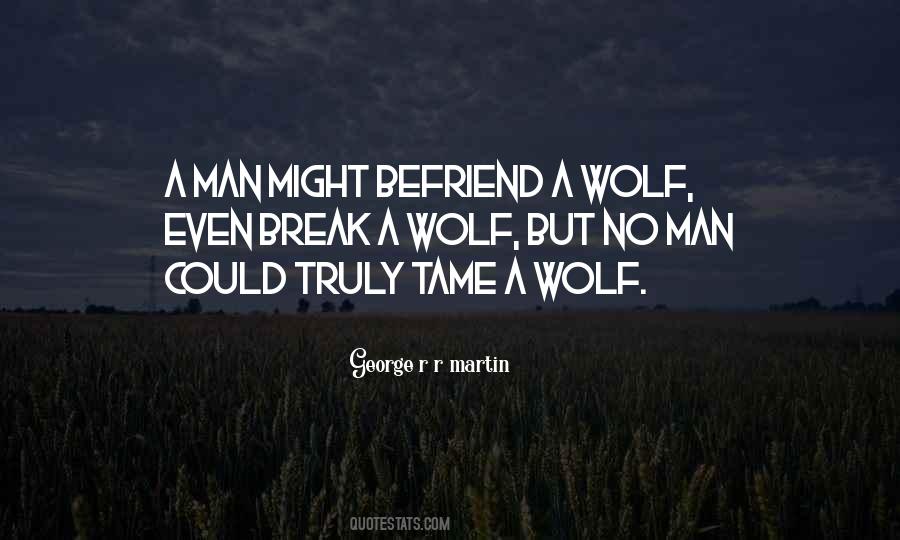 #29. When you sign up for Facebook, the service first searches for any mentions of your name and suggests you befriend anyone who has mentioned you in their posts. It then asks to access your e-mail account so you can connect with anyone with whom you regularly correspond.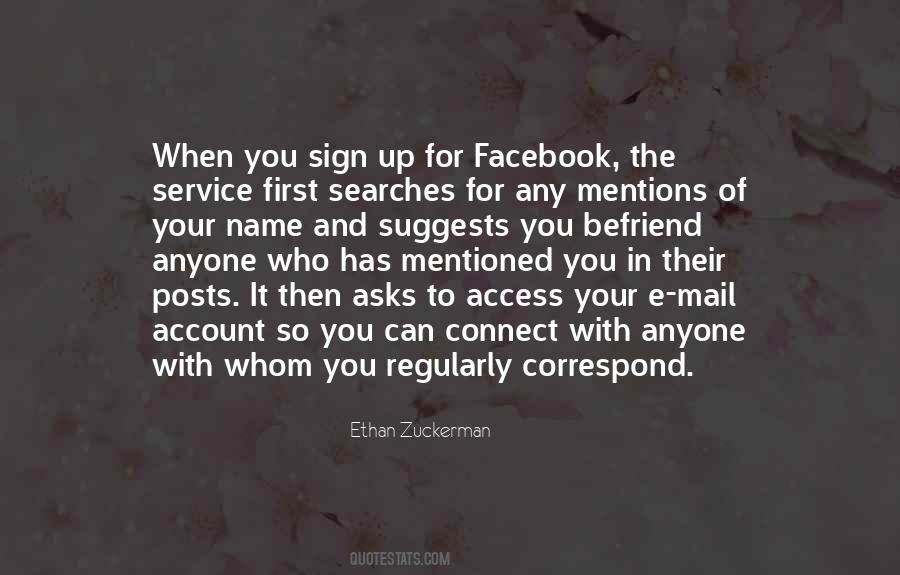 #30. Neuroscience research shows that the only way we can change the way we feel is by becoming aware of our inner experience and learning to befriend what is going inside ourselves.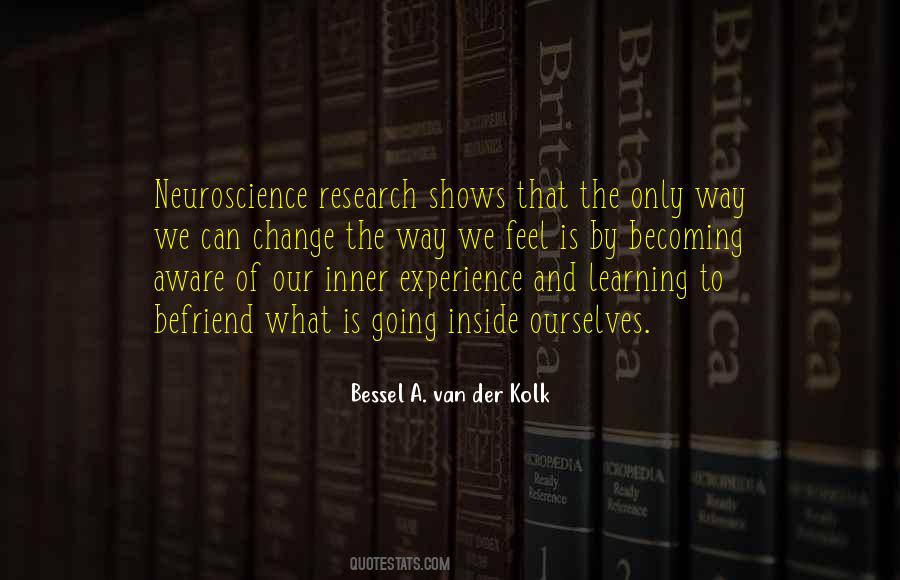 #31. Good luck befriend thee, Son; for at thy birth The fairy ladies danced upon the hearth.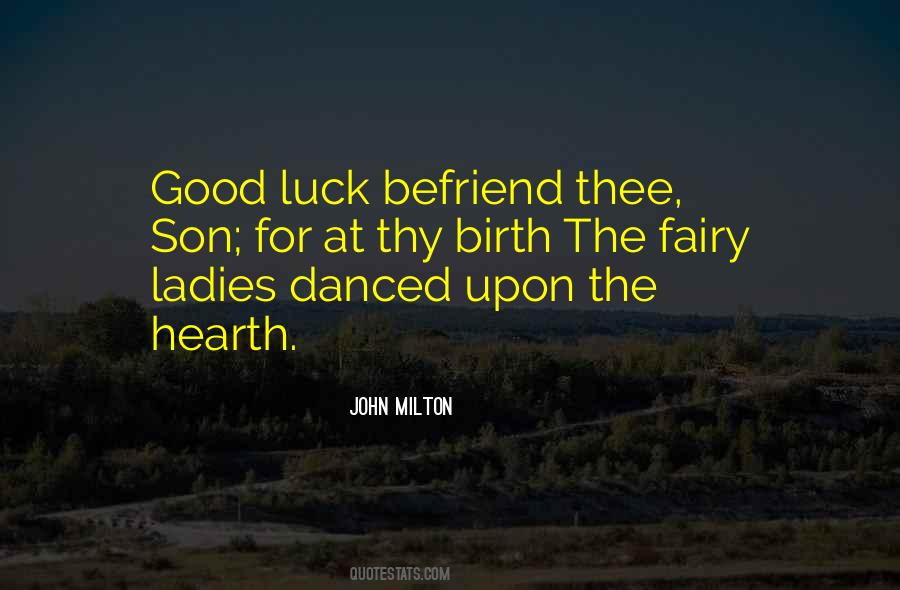 #32. I'd rather be befriended as an aimless lost soul than be befriended for adornment, gain or goal.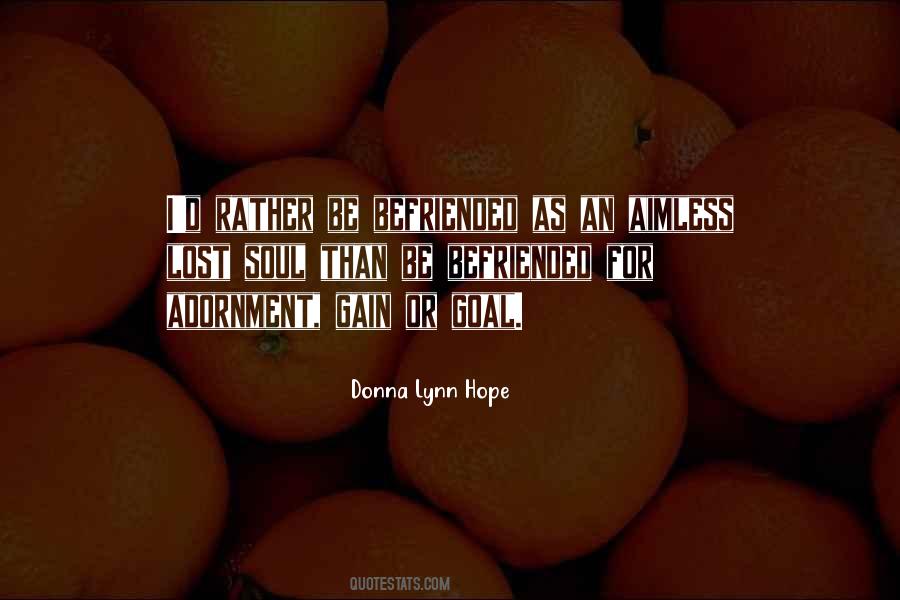 #33. And you should never befriend something if there's a possibility it may take a fancy to eating you in your sleep.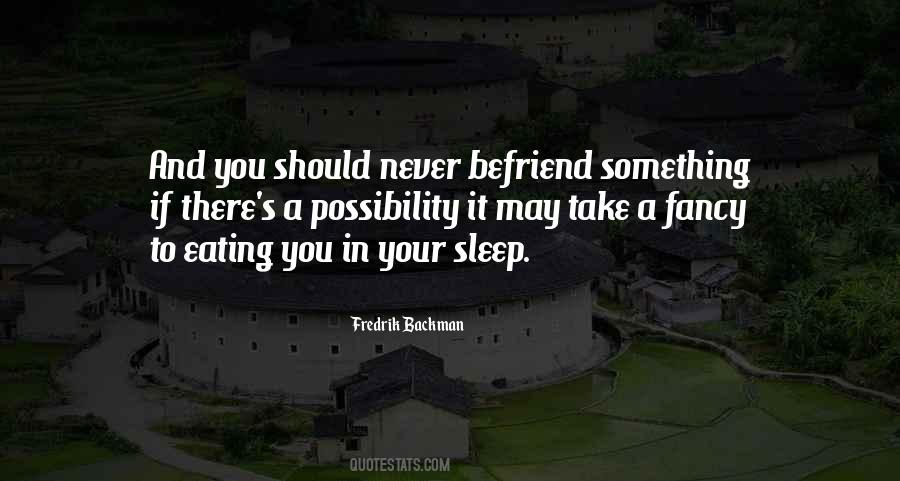 #34. I came to declare that I am a friend to Arabs, at a time when it is not easy to be friend to Arabs, because nowadays those who have ambitions and interests would not befriend Arab.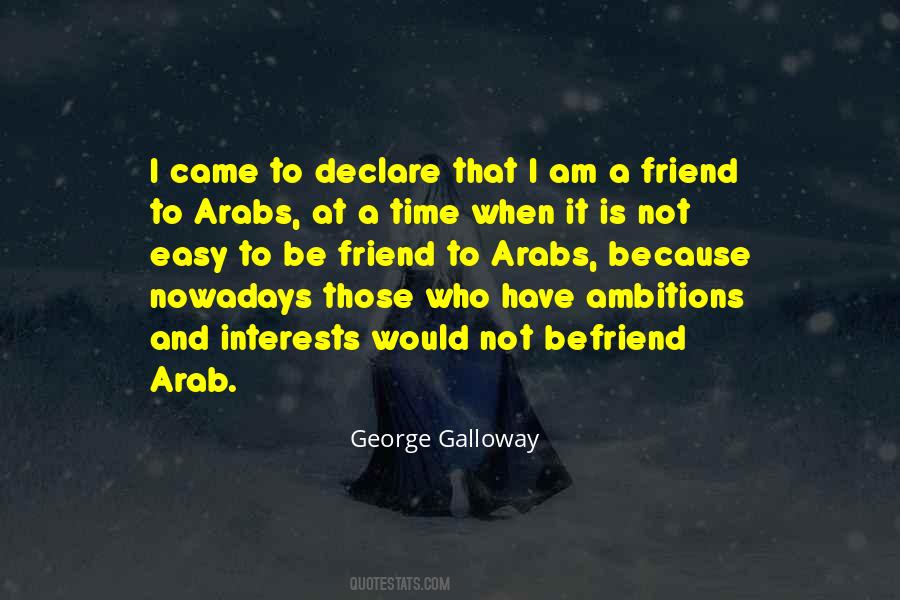 #35. To befriend vampires
May mean to sacrifice blood
A very high cost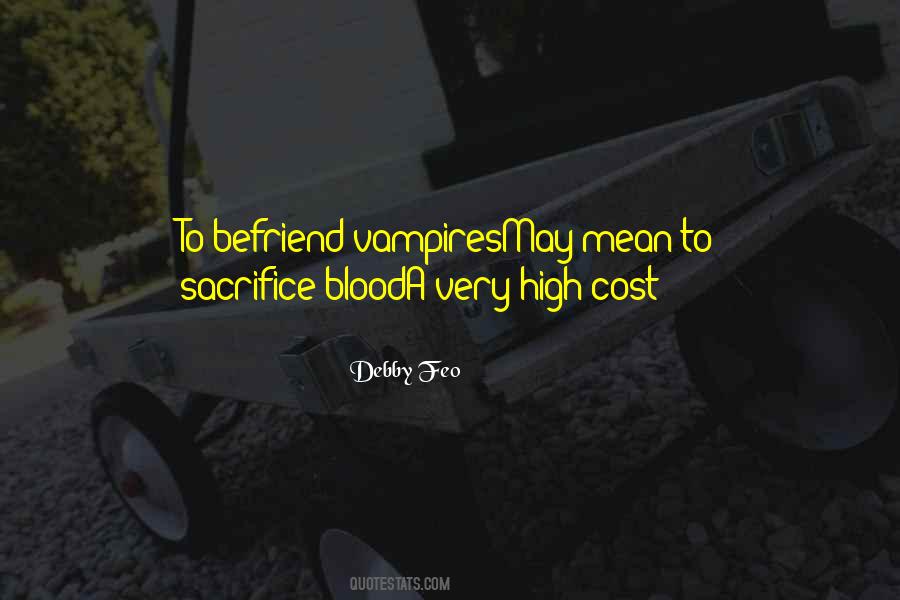 #36. So I narrowed my world, cutting put everyone who'd known me or tried to befriend me. It was the only thing I knew to do.
#37. I really have to befriend this asshole?" I whispered harshly to Dilmore "Yep."
"Well thanks Dilmore this is going to turn out swell.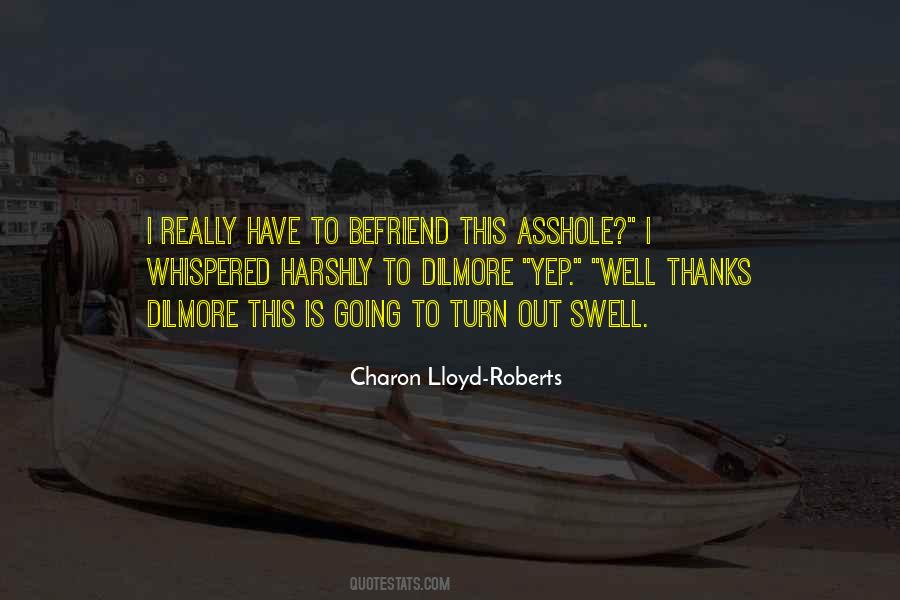 #38. I am extremely proud of my rags-to-riches story. It's fun to be a misfit or an underdog if you acknowledge your gifts and befriend your obstacles.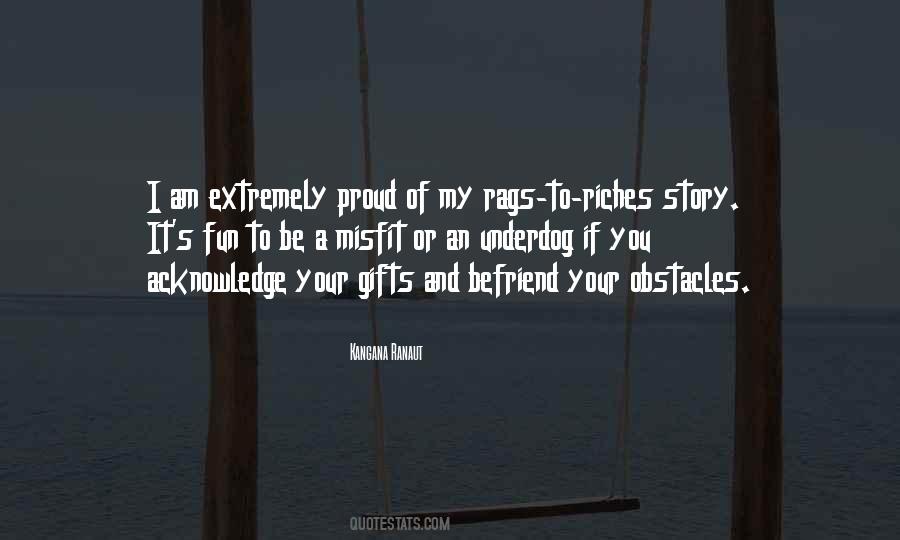 #39. Be thou the first true merit to befriend, his praise is lost who stays till all commend.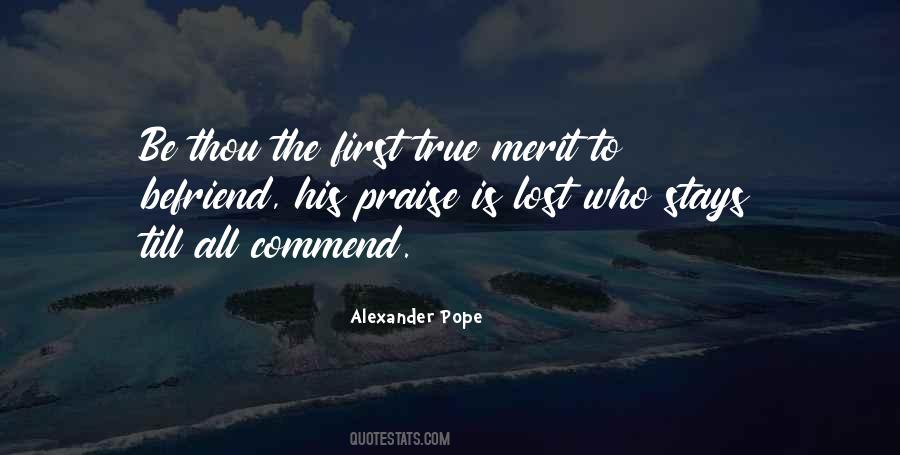 #40. When befriended, remember it; when you befriend, forget it.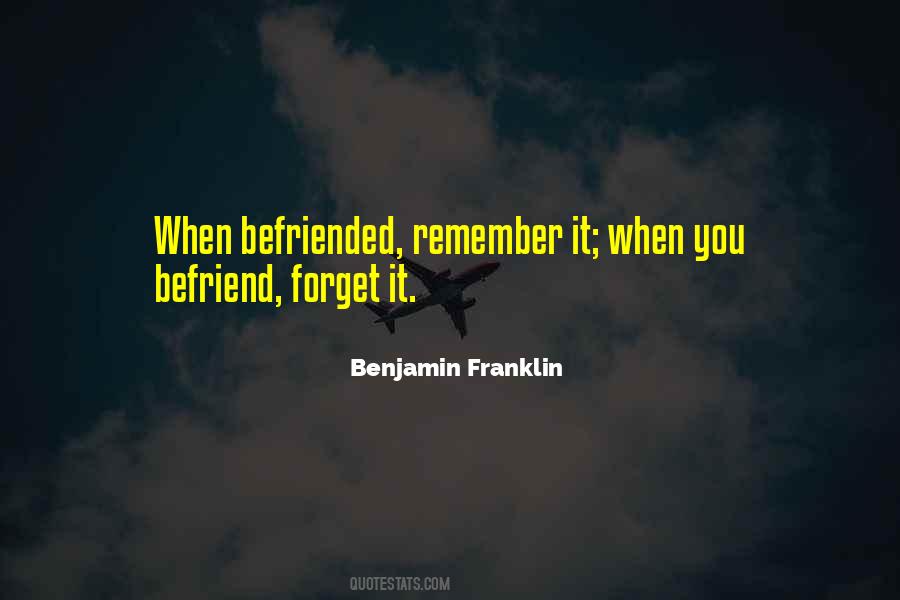 #41. Misha didn't appear taken by her charm. He eyed her as if she's asked him to make her a garlic pizza in the shape of a cross. I laughed: I couldn't help it. Leave it to Shayna to try to befriend the guy who'll probably suck us dry by sundown.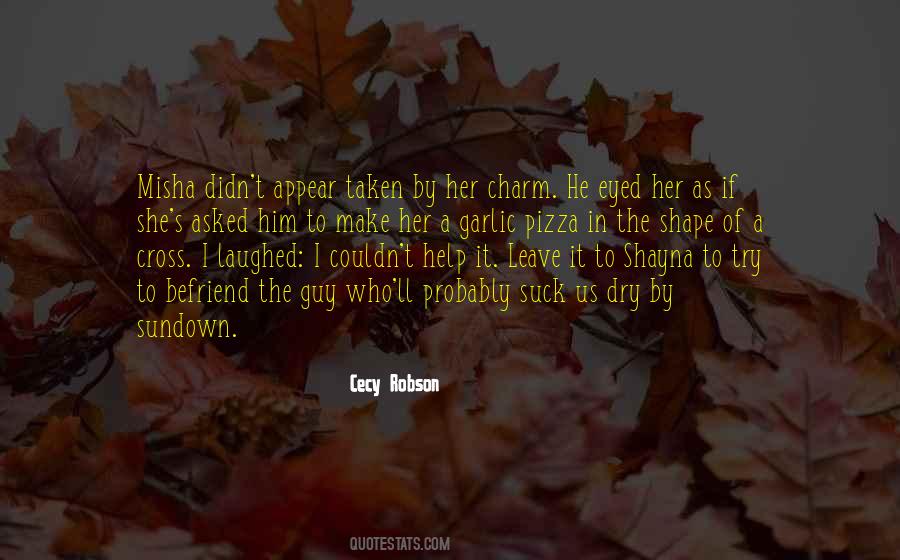 #42. Proceed with caution when you befriend a writer, for if you fall out of their good graces they have the delightful capability of doing any number of dastardly things to you upon the written page.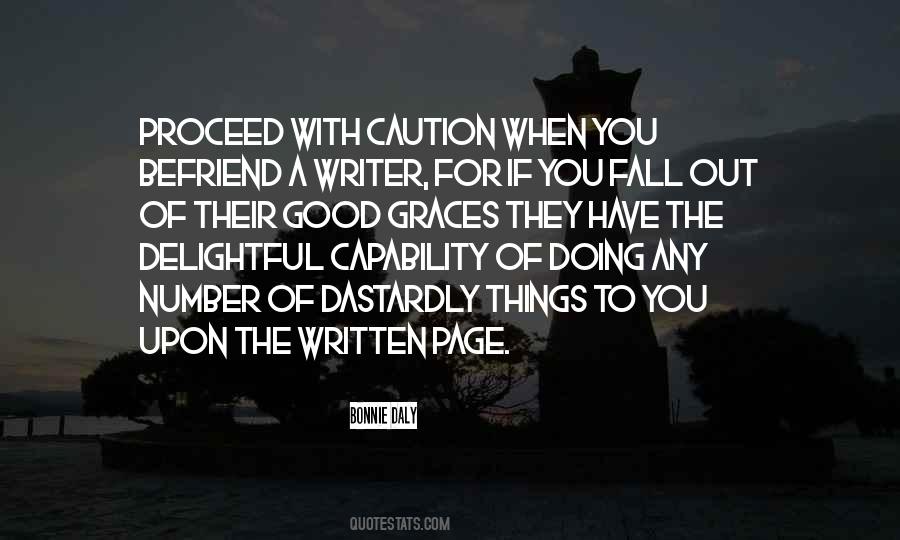 #43. This morning the world by moonlight seemed to be an immemorial acquaintance I had always meant to befriend. If there was ever a chance, it had passed. Strange to say, I feel a little that way about myself.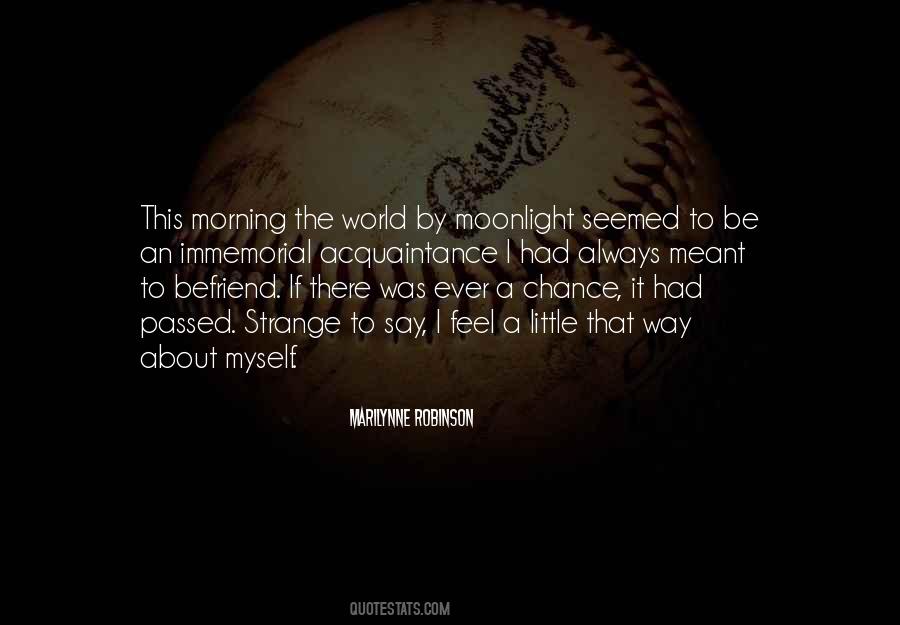 #44. We are born to be ourselves-in need of upgrading the gene-to look back again and again and befriend the person we once intended to become.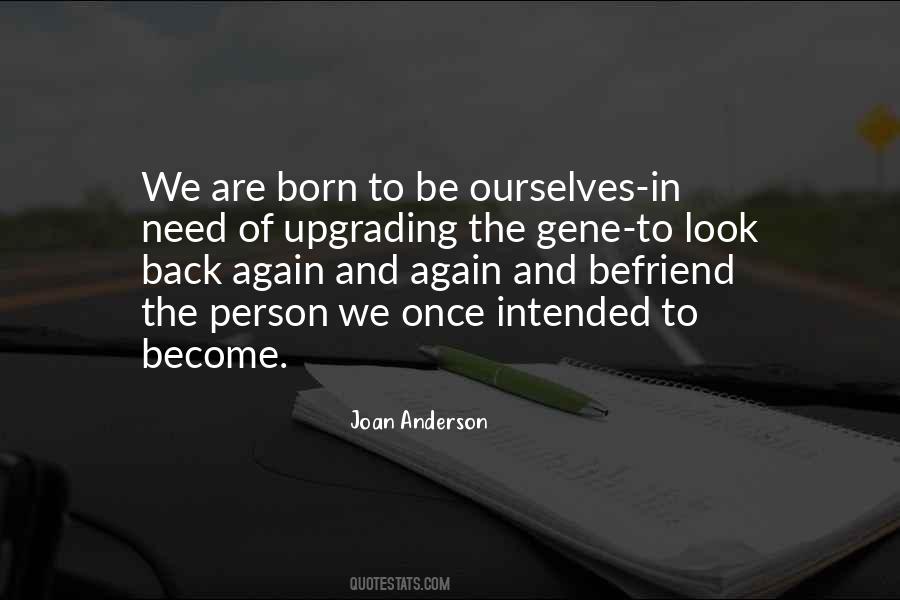 #45. What you resist will persist; what you befriend, you will transcend.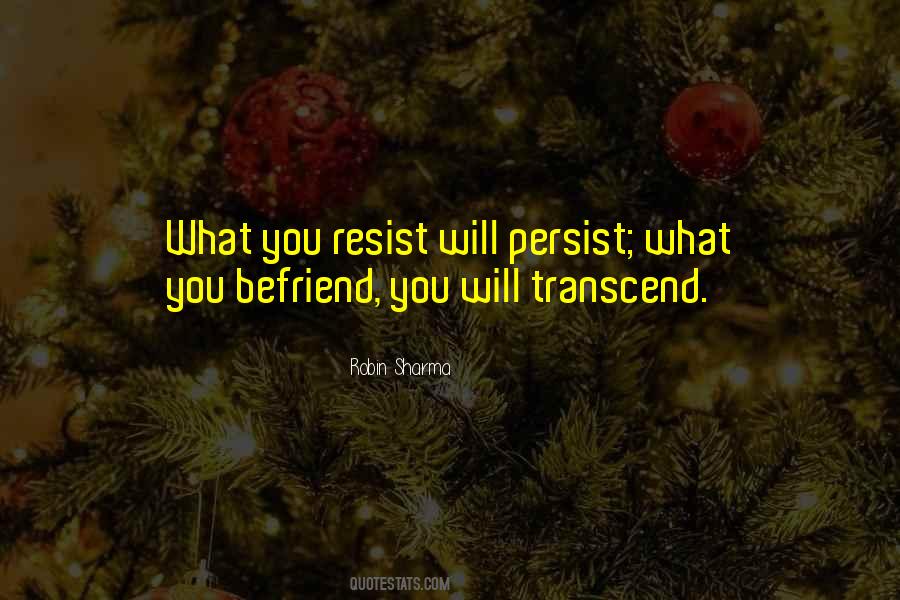 #46. As for people who are politically backward, Communists should not slight or despise them, but should befriend them, unite with them, convince them and encourage them to go forward.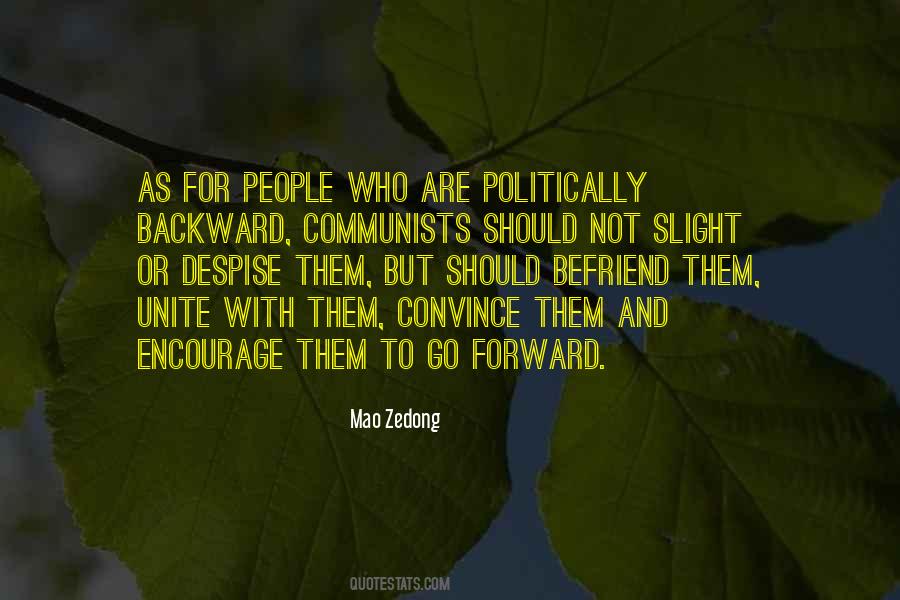 #47. As we befriend our crush and get to know him better, make sure that you are honest and true all the time. Do not be someone you are not just to impress him.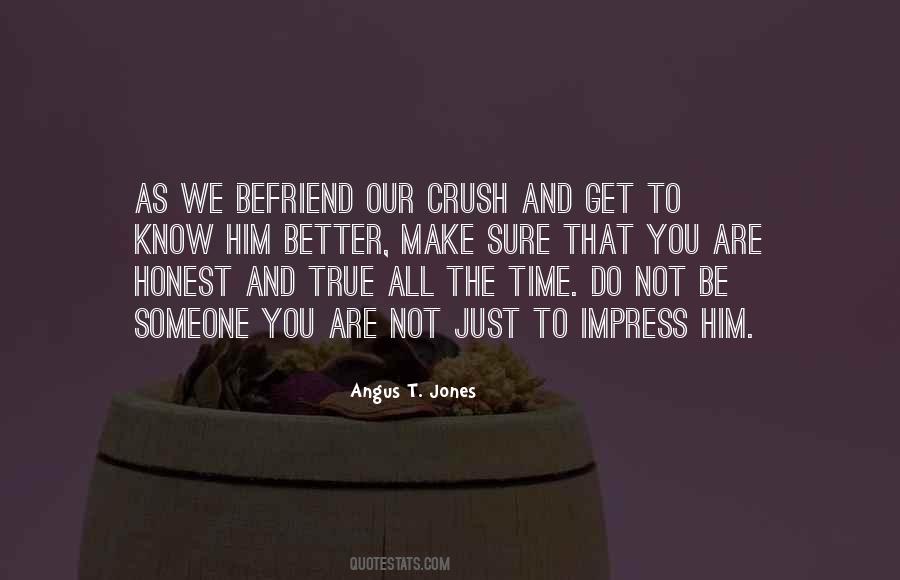 #48. It's extraordinary how many people read a book that's new and weird and befriend it.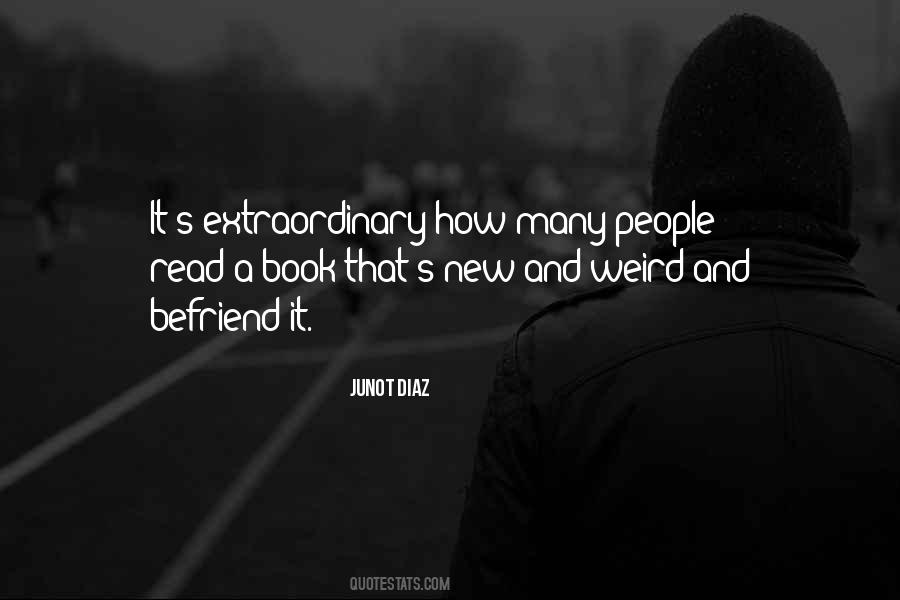 #49. There is little to be said in favour of poverty, but it was often an incubator of true friendship. Many people will appear to befriend you when you are wealthy, but precious few will do the same when you are poor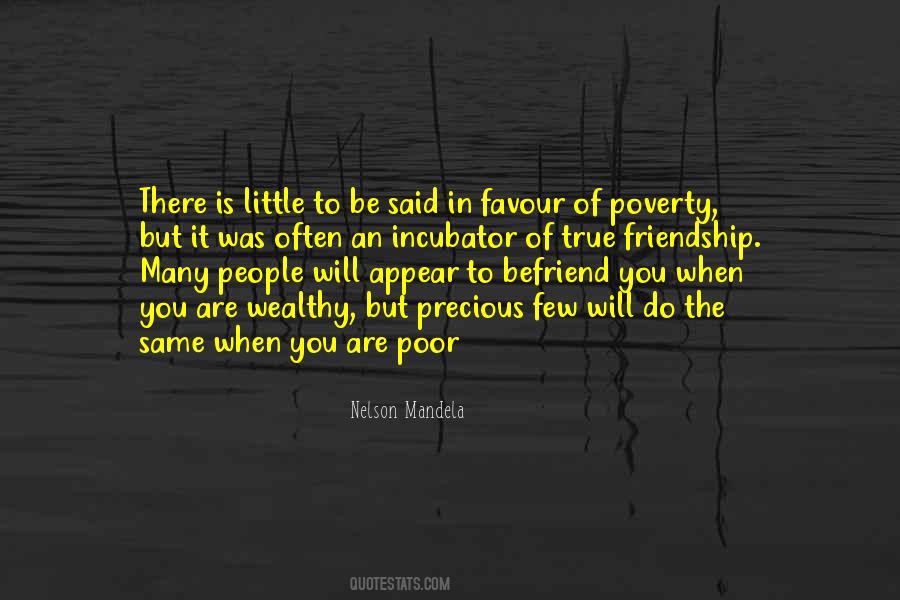 #50. For heartsickness of the unending variety, befriend a dove. Do not catch it, not even so that you can set it free. Just get down on the ground with bread crumbs on your chest and wait for it to find you interesting.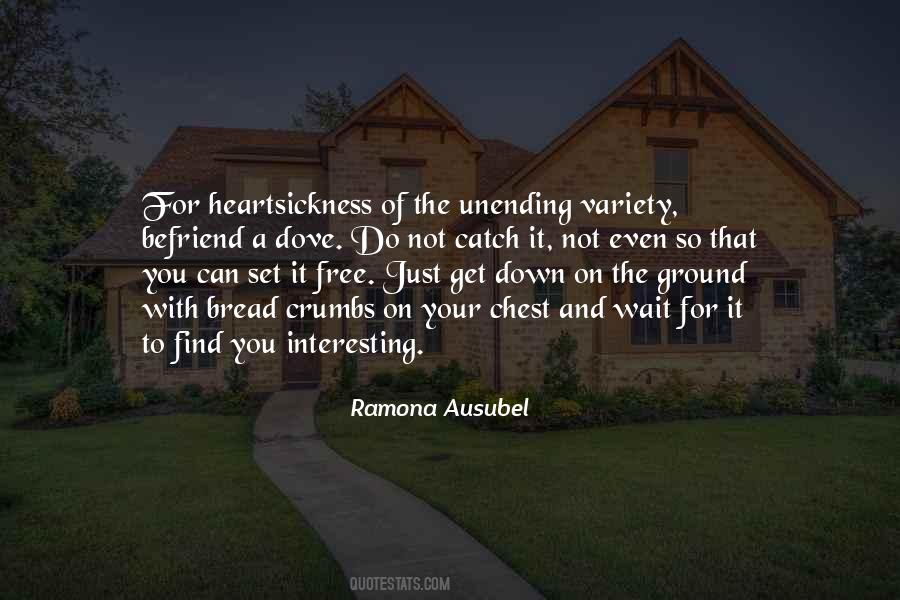 #51. You can love people, and you can befriend them, but the only person you can ever one hundred percent depend on is yourself.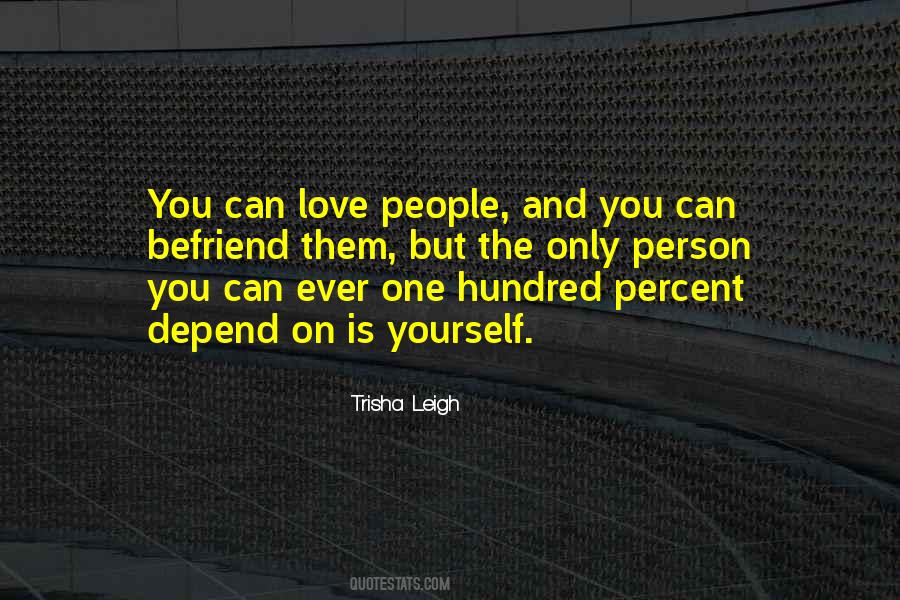 #52. Will pointed a finger accusingly in their direction. "You're ganging up on me. Is this how it's going to be from now on? I'll be the odd man out? Dear God, I'll have to befriend Jessamine."
"Jessamine can't stand you," Jem pointed out.
"Henry, then."
"Henry will set you on fire.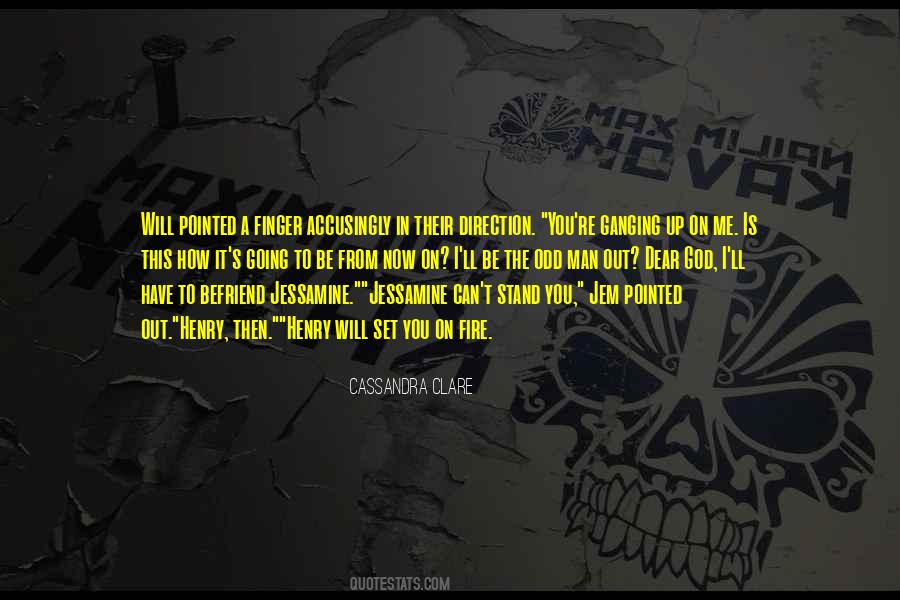 #53. Reluctance to begin is quick to befriend procrastination ...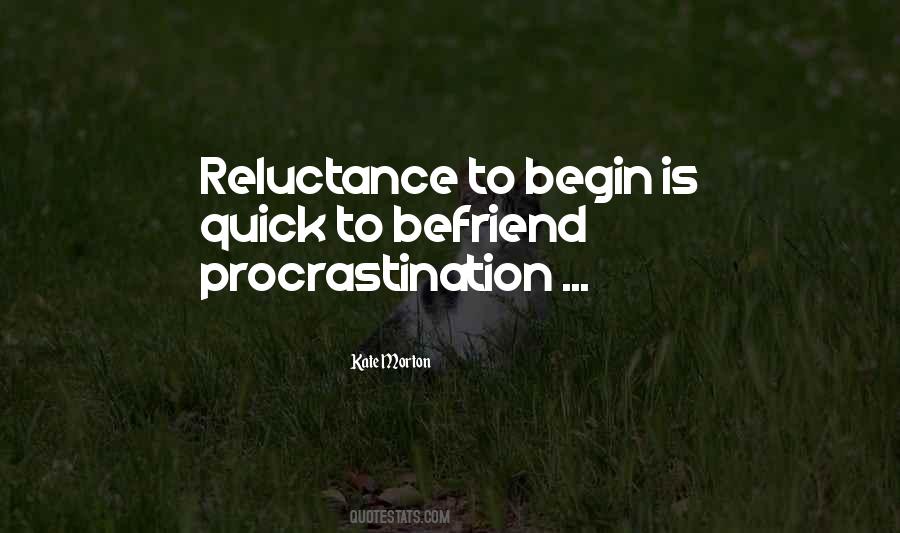 #54. Today, befriend a stranger, or if you feel up to more of a challenge, befriend a loved one.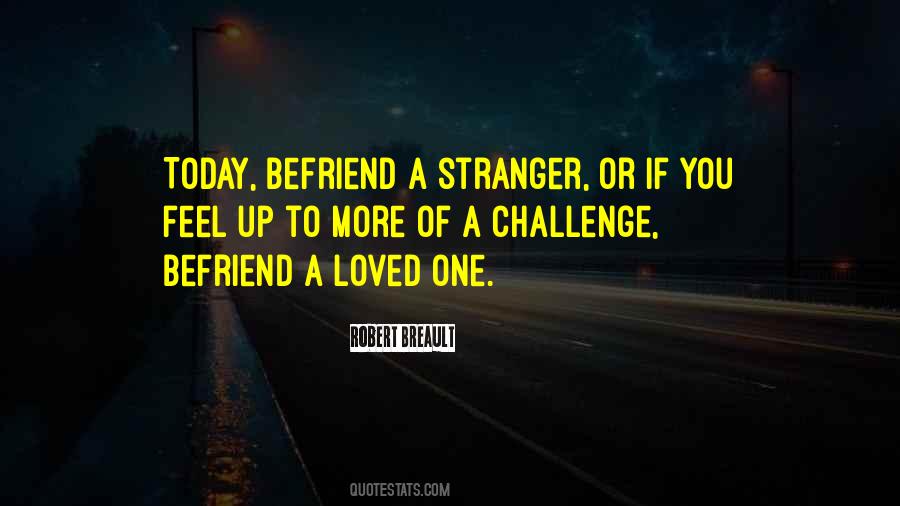 #55. Do not concentrate on showing the misdeeds of the government, for we have to convert and befriend those who run it.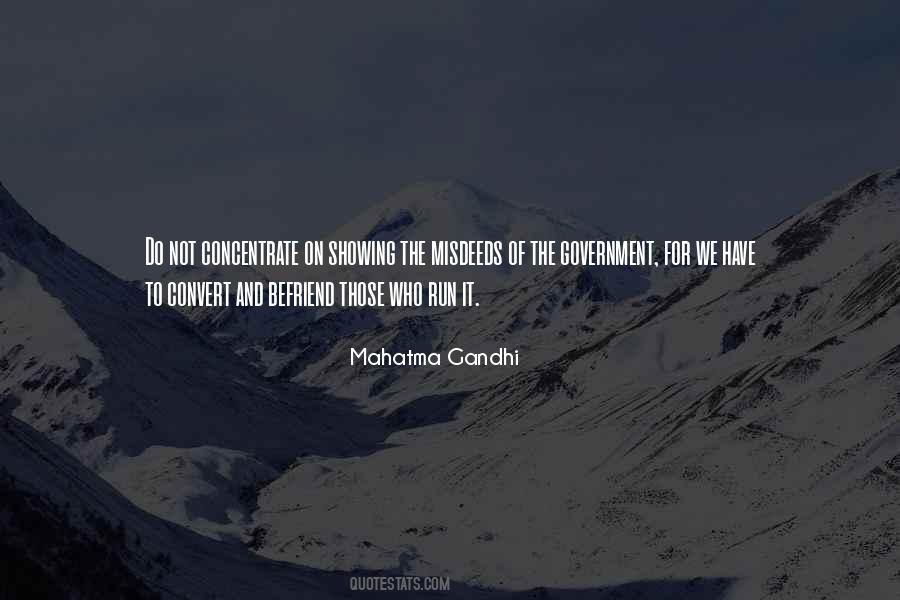 #56. The essence of true religious teaching is that one should serve and befriend all.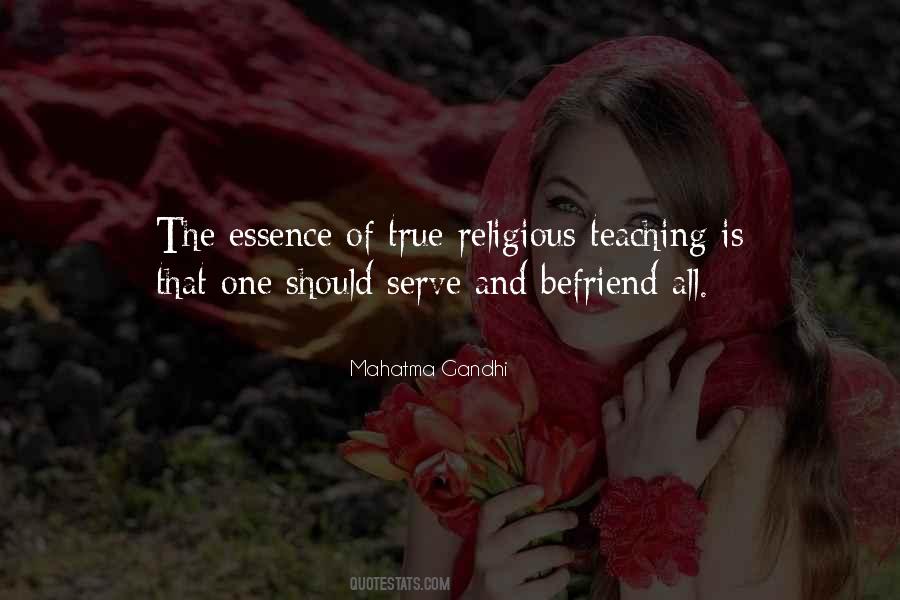 #57. True ahimsa should wear a smile even on a deathbed brought about by an assailant. It is only with that ahimsa that we can befriend our opponents and win their love.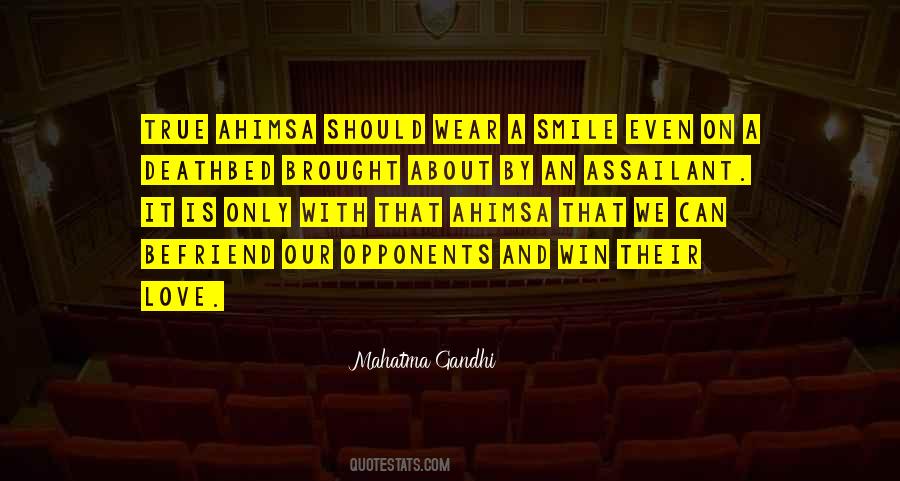 #58. How do you tell your mom you're following your dream when it's the one that warned you to befriend a psychotic boy before he shoots up your school?
-- from the upcoming "Streaks of Blue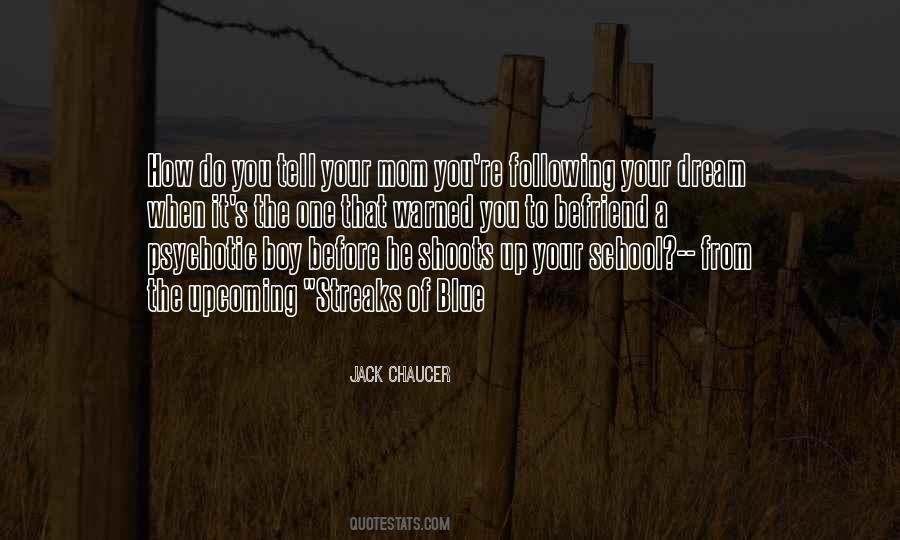 #59. I bleed words.
I dream in narrative.
I live in infinite worlds.
I befriend figmental characters.
I wish on stars in other galaxies.
I harvest stories from a brooding muse.
I bloom under moonlight in hushed seclusion.
I am a writer.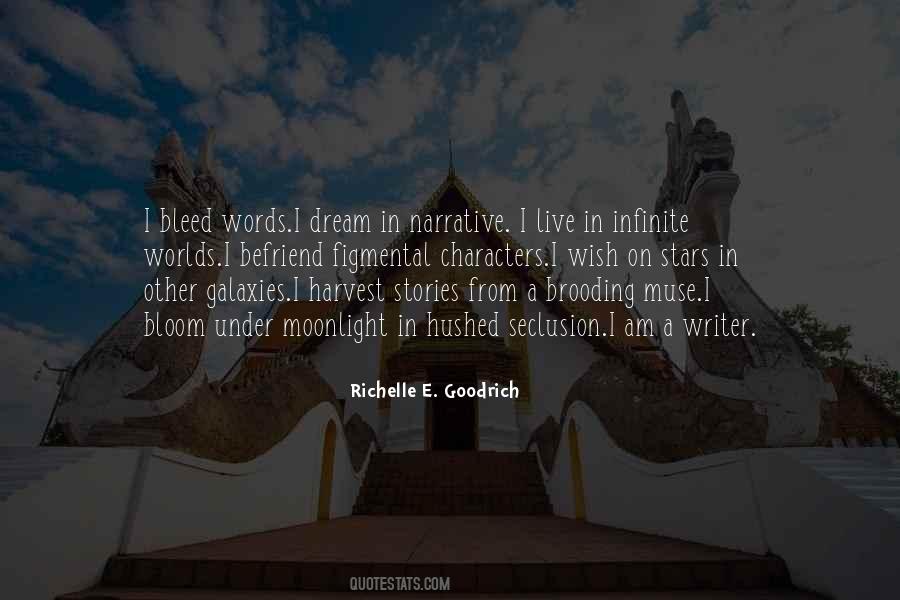 #60. The Yherajk were a less immediate but infinitely more complicated problem - alien globs who want to befriend a humanity that, if asked, would probably prefer to be befriended by something with an endoskeleton.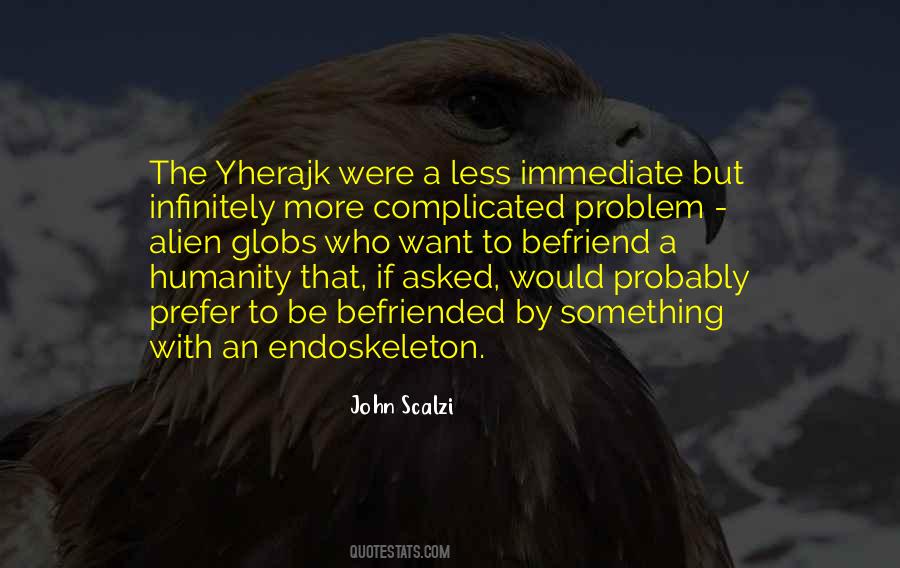 #61. The future exists only in our imagination
it is a collective story waiting for our voices to express
that can only happen when you and I are willing to enter the emptiness
listening in the silence
until we can begin to create a future we can befriend.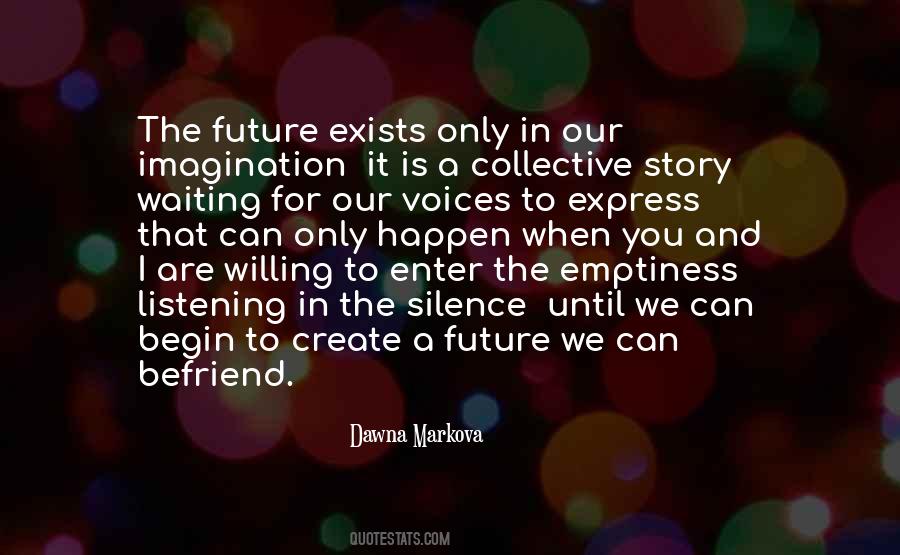 #62. Be loyal and trustworthy. Do not befriend anyone who is lower than yourself in this regard.
#63. It turns out that we literally don't empathize unless we're physically present - that the oxytocin, the famous "tend and befriend" hormone is not produced unless we're present with all five senses.
#64. I believe it stands for 'mother I'd like to ... befriend,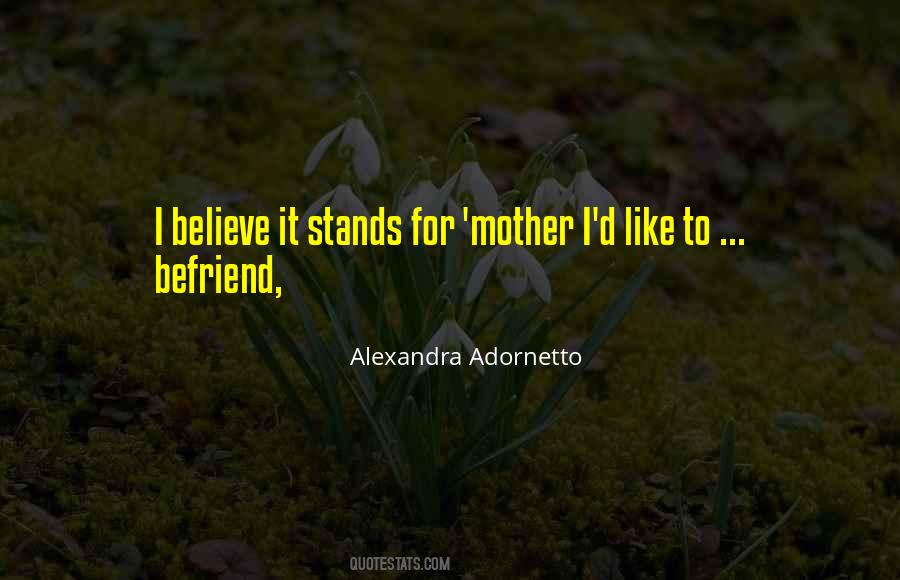 #65. When you unfriend the people you need, soon you will have to befriend the people you don't need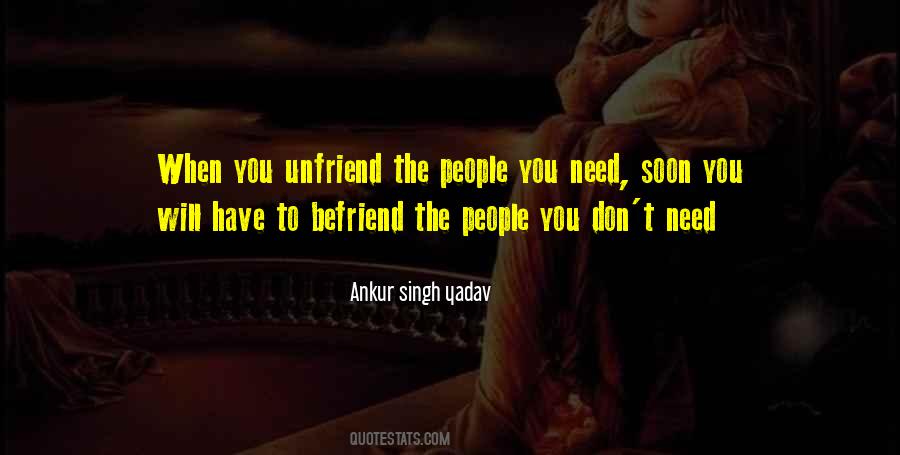 #66. It's probably a bit of a power trip when you befriend somebody enough that they trust you to tell you things.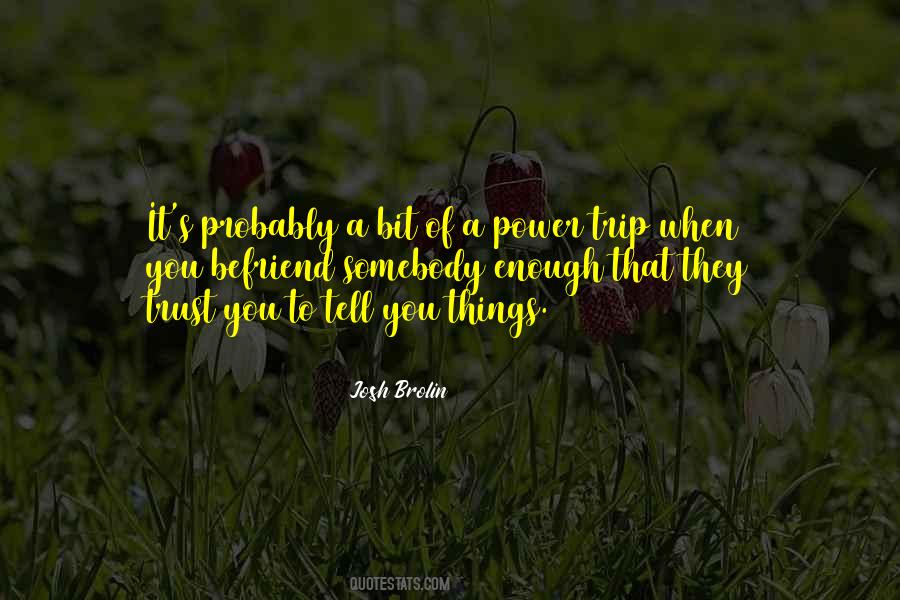 #67. The best way to befriend His Illegitimate Highness Prince Severin, Elle decided based on his personality and her observations, was to be as inconspicuous as possible as she steadily invaded his life.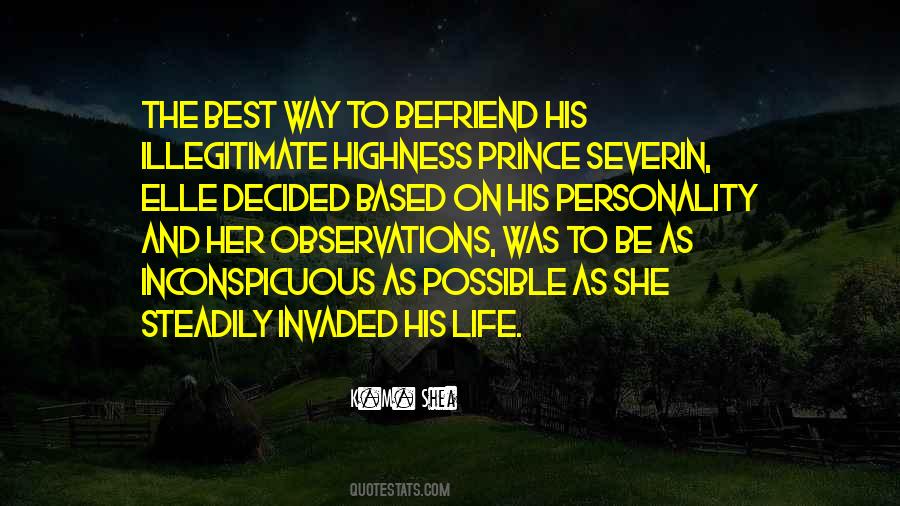 #68. Befriend knowledge;
ignorance is your enemy.
Wisdom is strength;
ignorance is weakness.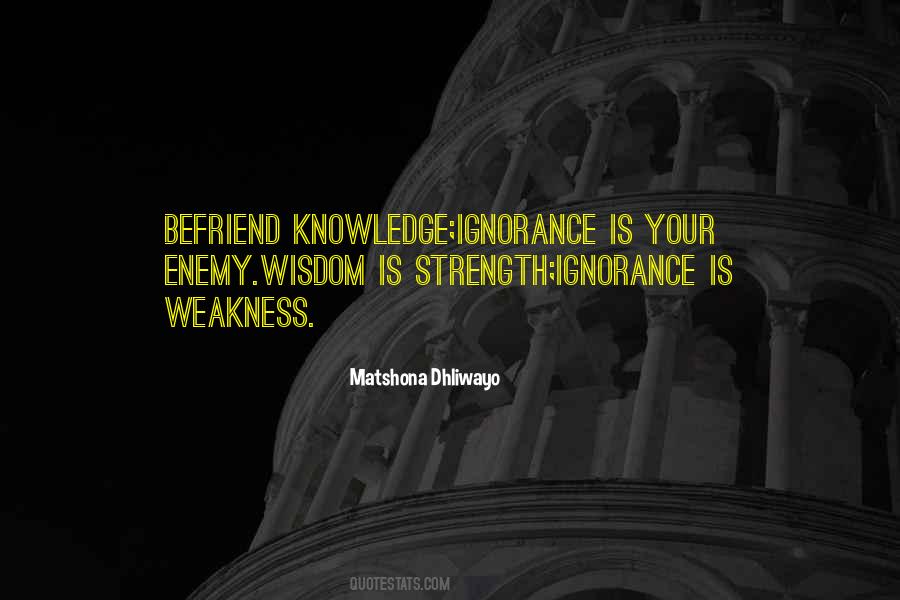 #69. Sheep can befriend a hungry wolf only for briefly.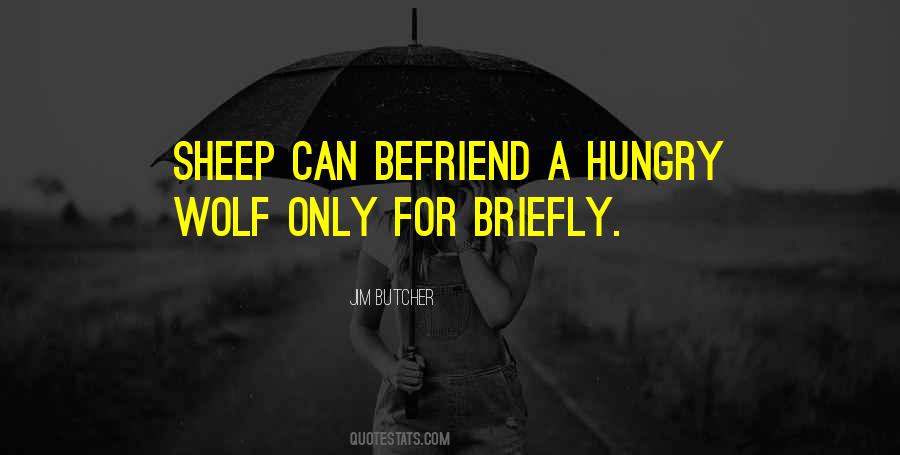 #70. Mortals, while through the world you go,
Hope may succor and faith befriend,
Yet happy your hearts if you can but know,
Love awaits at the journey's end!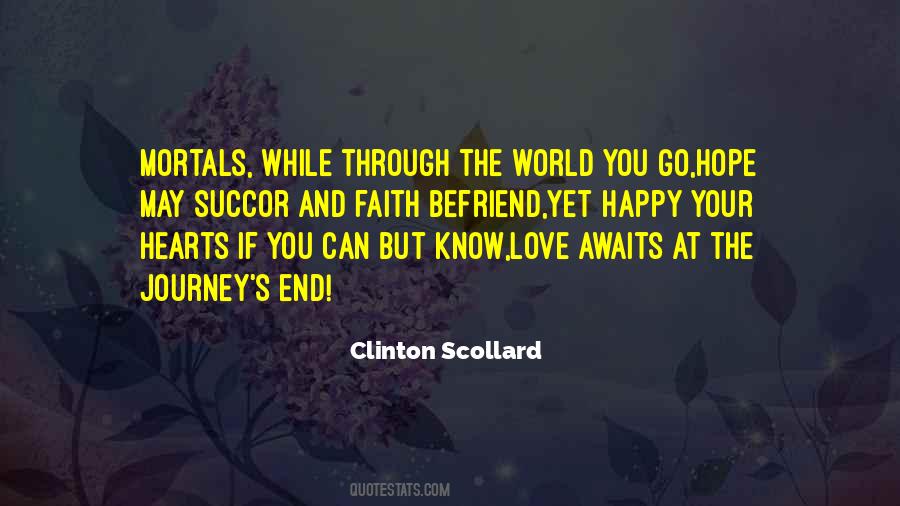 #71. You must befriend a few skeletons before you'll find your deepest self.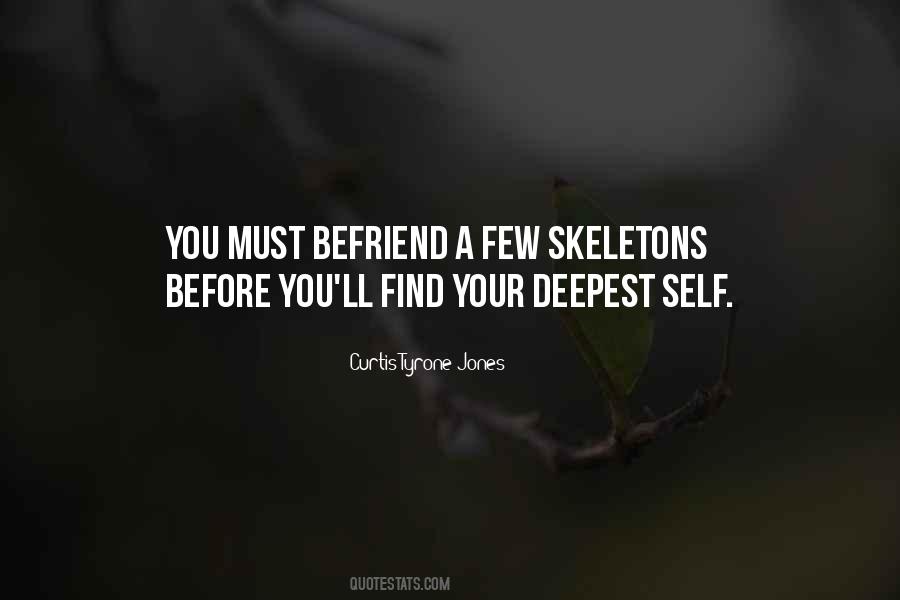 #72. Ego is something that you come to know - something that you befriend by not acting out or by repressing all the feelings that you feel.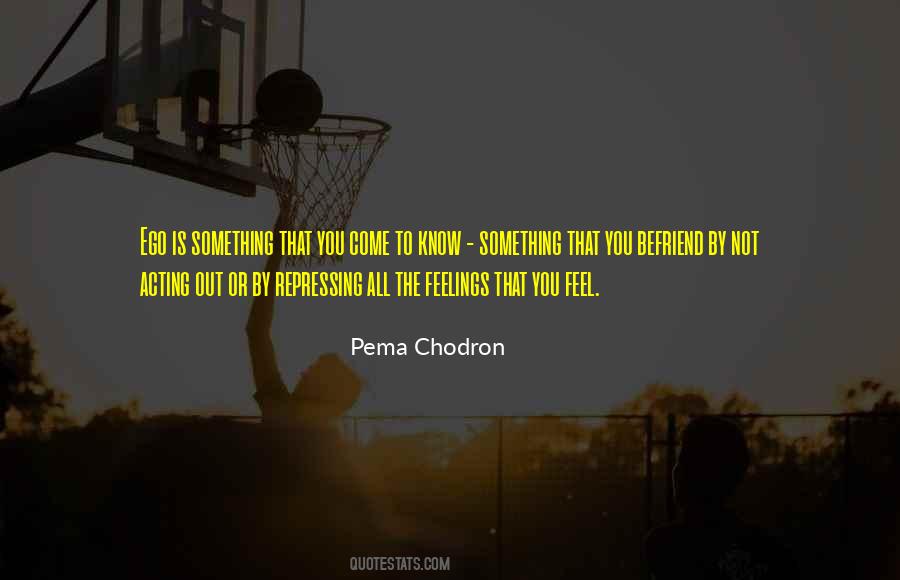 #73. Outer peace can only be manifested through inner peace for what goes on within us will manifest outwardly. It's important to take some time each day to go within to befriend our inner self
Sasha Samy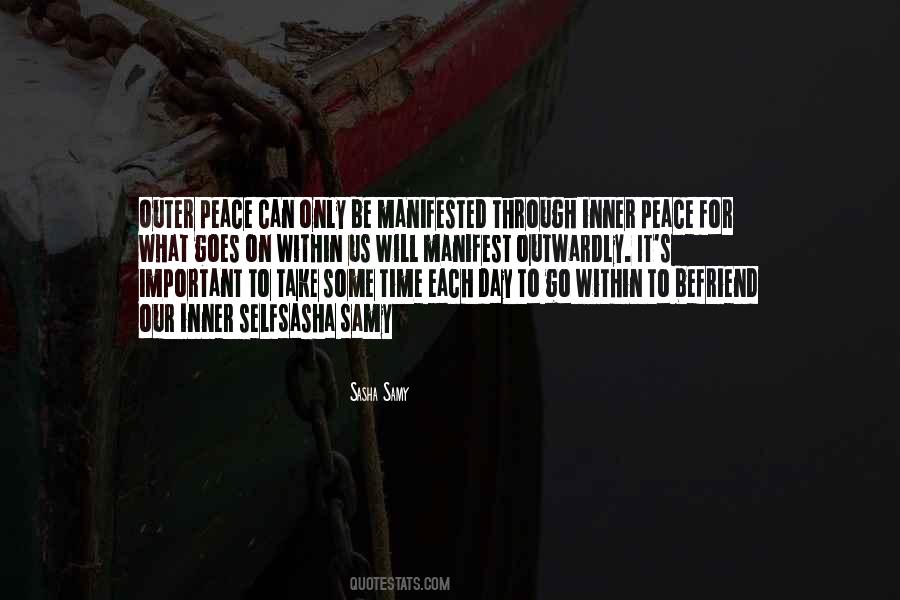 #74. I wish I could turn to the church for help, but so many congregations are preoccupied with keeping the lights on right now that the last thing they want to talk about is how to befriend the dark.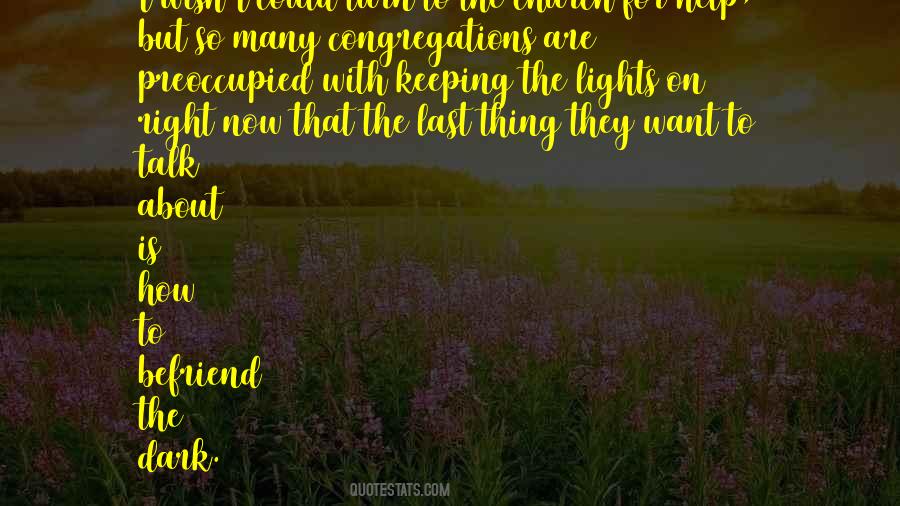 #75. Make an enemy of certainty and befriend doubt. When you can change your mind, you can change anything.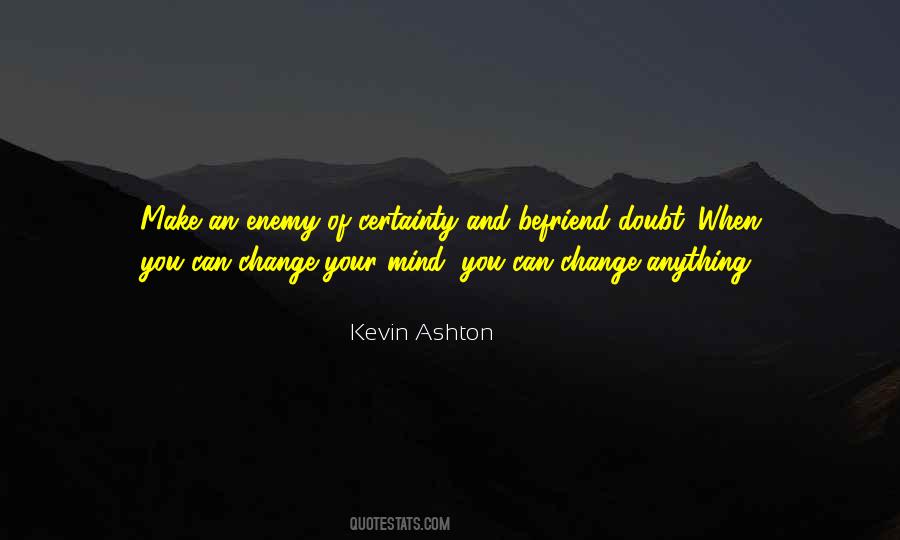 #76. Perform your task and I shall know you. Perform your task and your genius shall befriend the more.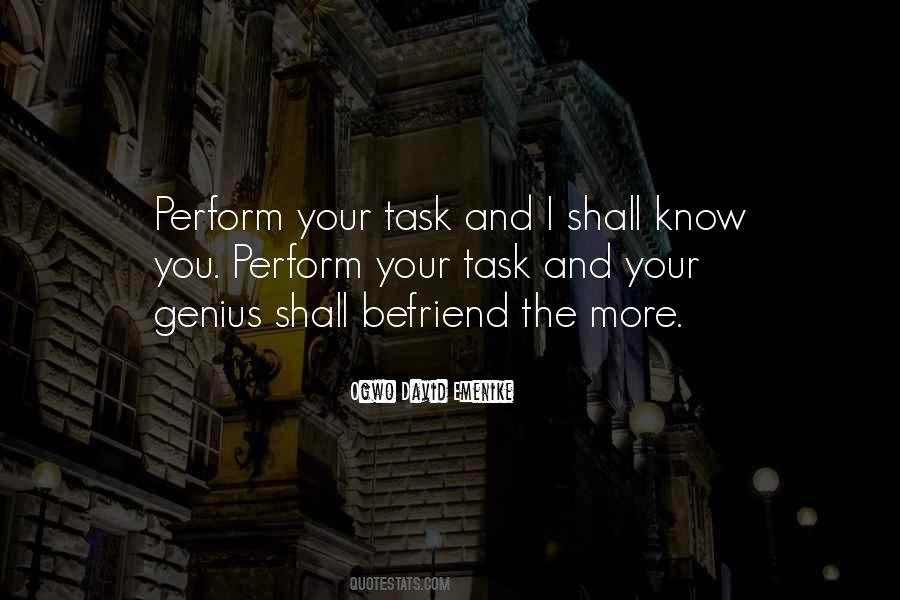 #77. If a fox is unable to befriend a tiger, then the fox should create an illusion of close association with the tiger by carefully trailing behind the cat while boasting of the deep friendship they share. In this way, he creates an impression that his well being is of great concern to the tiger.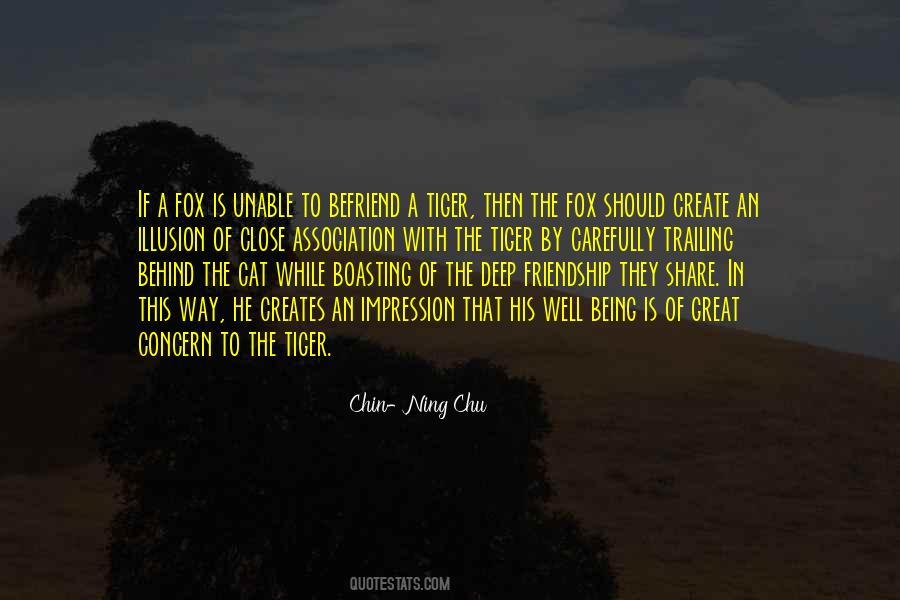 #78. I saw this girl dancing, and I moved closer to her because I liked the way she looked, haughty and sexy but not in a slutty way, and when I got closer to her, I realized she was me and I was looking at my reflection in the mirror. I looked like the kind of girl I'd always wanted to befriend.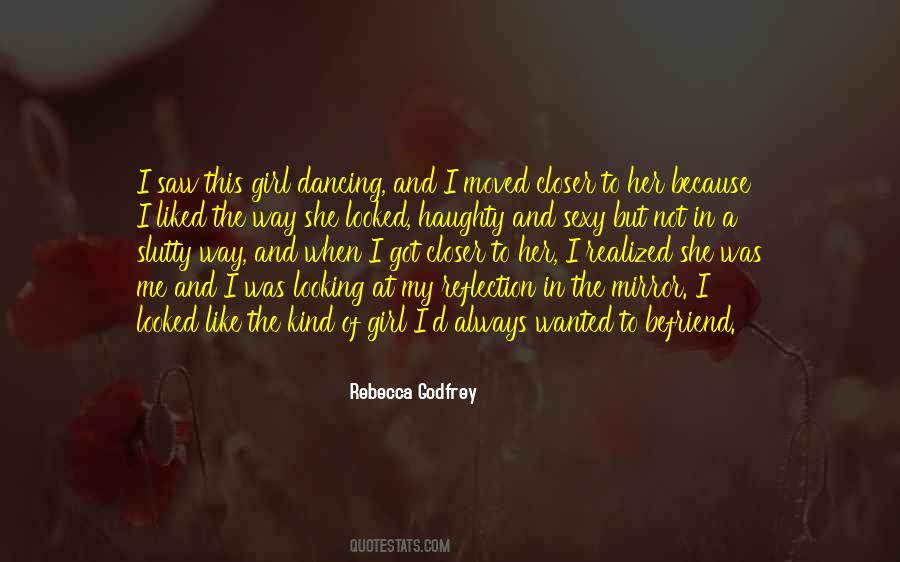 #79. Never befriend the oppressed unless you are prepared to take on the oppressor.
#80. If you stay passionate and committed, mediocrity will never be eager to befriend you.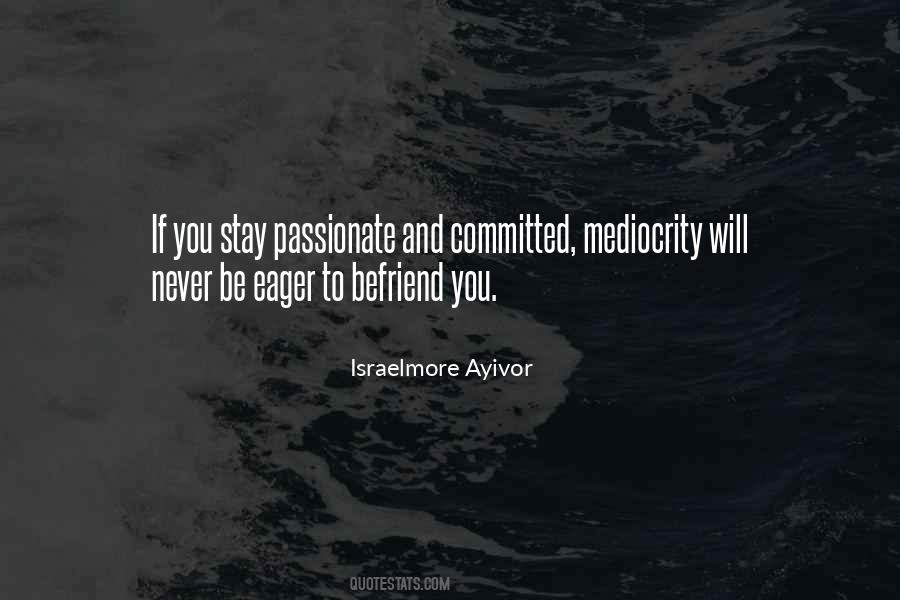 #81. When the sweet ache of being alive, lodged between who you are and who you will be, is awakened, befriend this moment. It will guide you. Its sweetness is what holds you. Its ache is what moves you on.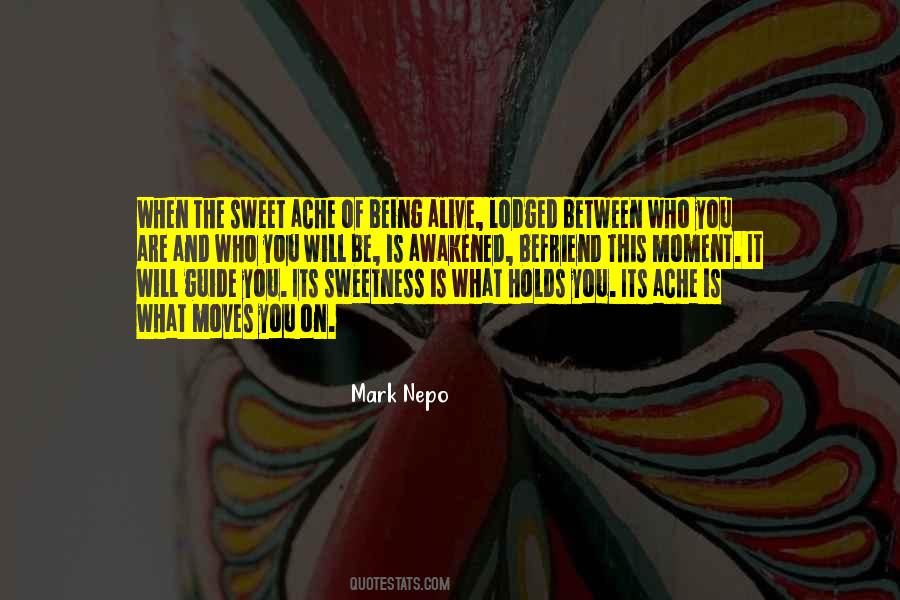 #82. You love young ones and babes, I know this. The young will always befriend and admire you ... all the young ones of the earth belong to you in friendship. Be good to them.
- Breeze, to Sunflash the Mace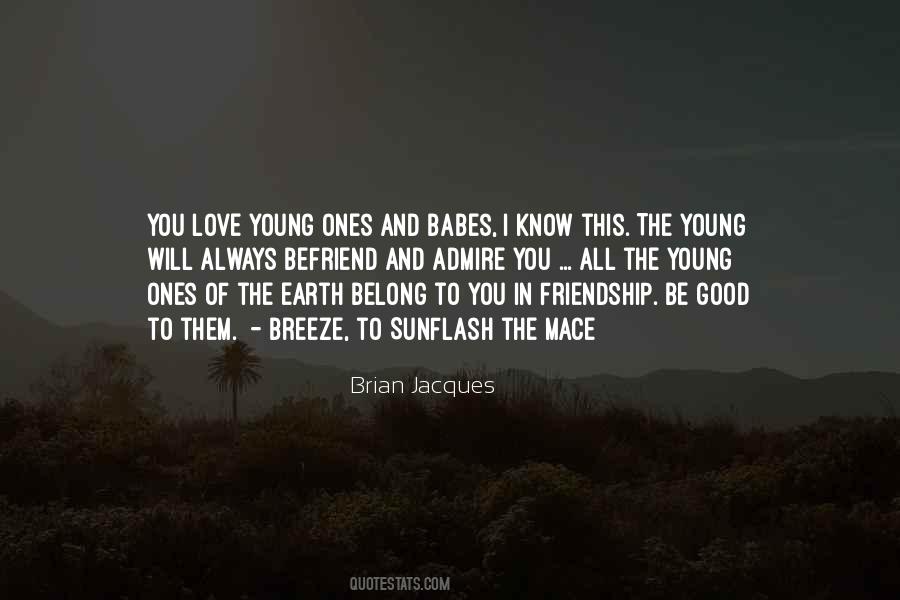 #83. It is equally bad when one speeds on the guest unwilling to go, and when he holds back one who is hastening. Rather one should befriend the guest who is there, but speed him when he wishes.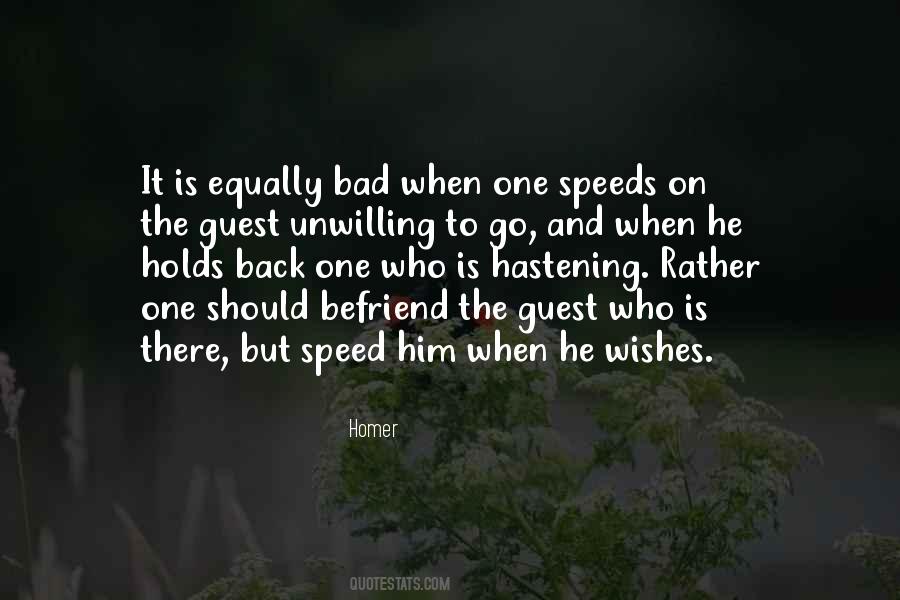 #84. If you wish to befriend someone, look for a person who loves first God then themselves. If they love God, they will be able to love their neighbor, too.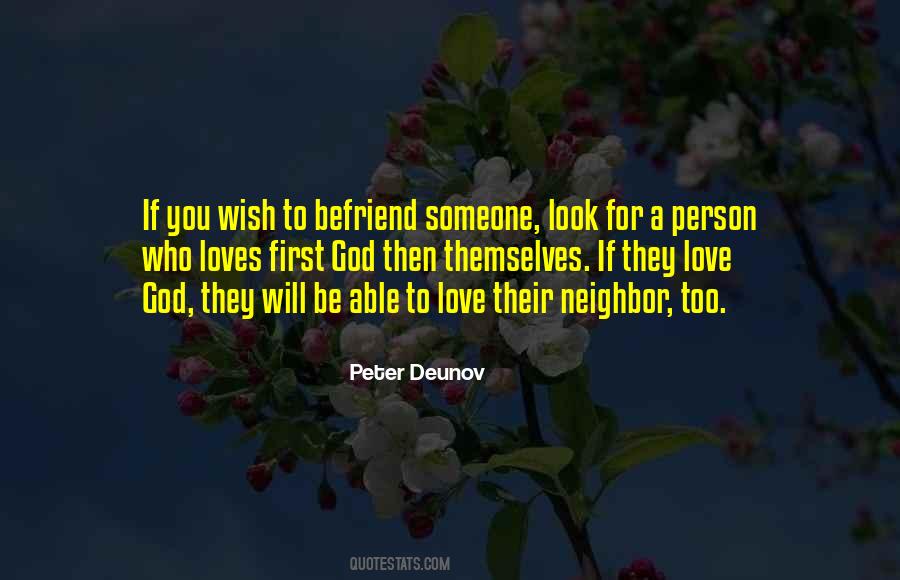 #85. Destiny chose me to befriend him, to save him, to love him.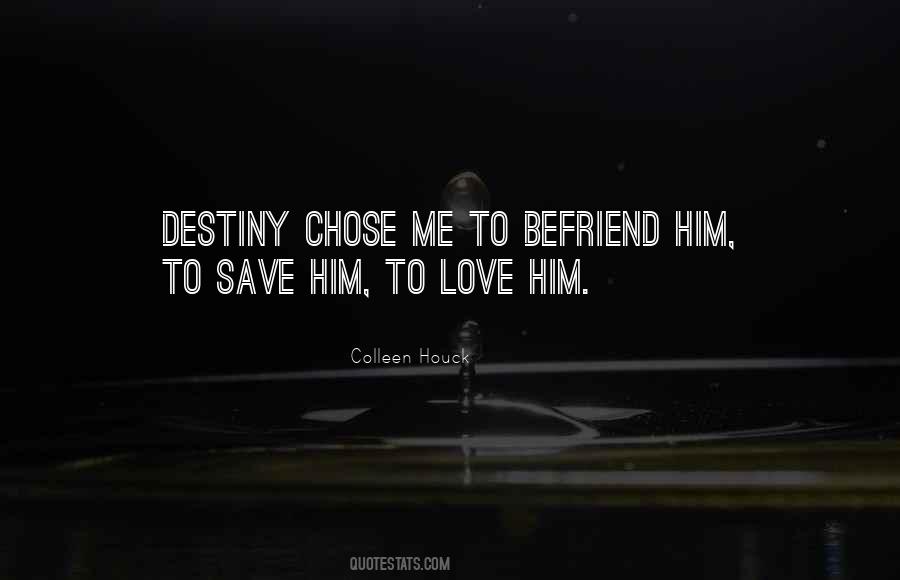 #86. You try and nurture the relationship. This day and age we have to do a little more networking than we used to do. All that does is make sure you befriend the people you are working with on a project so you hopefully carry it over to the next one.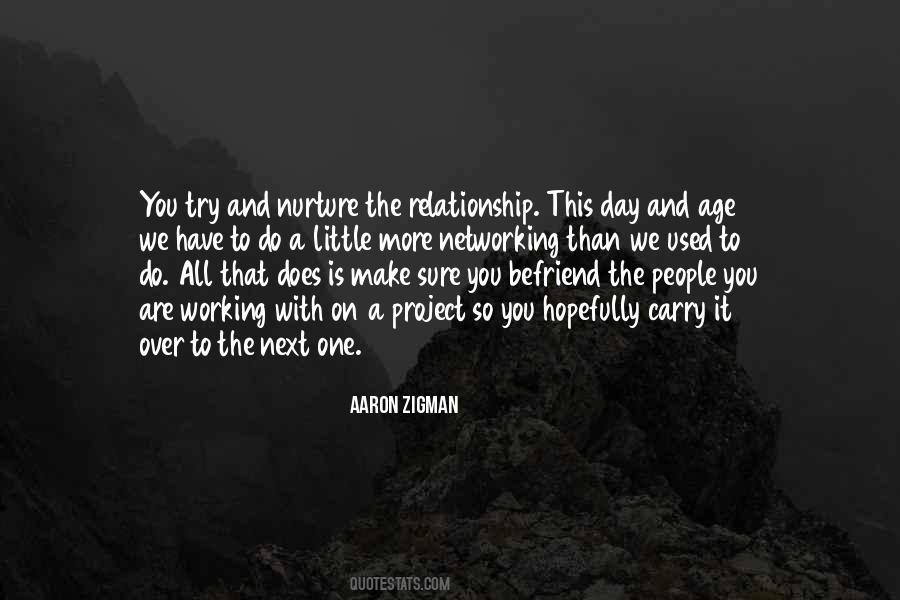 #87. Each day befriend a single fear, and the miscellaneous terrors of being human will never join together to form such a morass of vague anxiety that it rules your life from the shadows of the unconscious. We learn to fly not by being fearless, but by the daily practice of courage.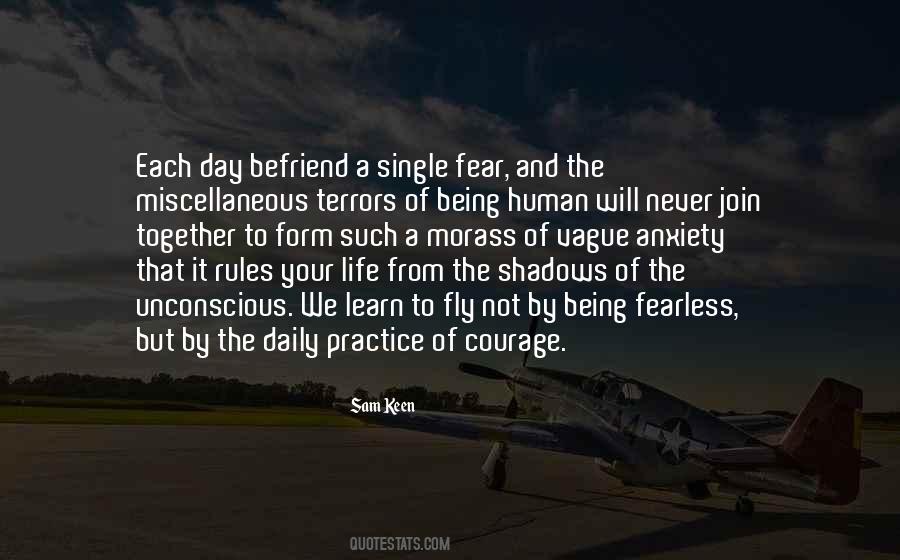 #88. I have found no other cure for loneliness than to befriend it.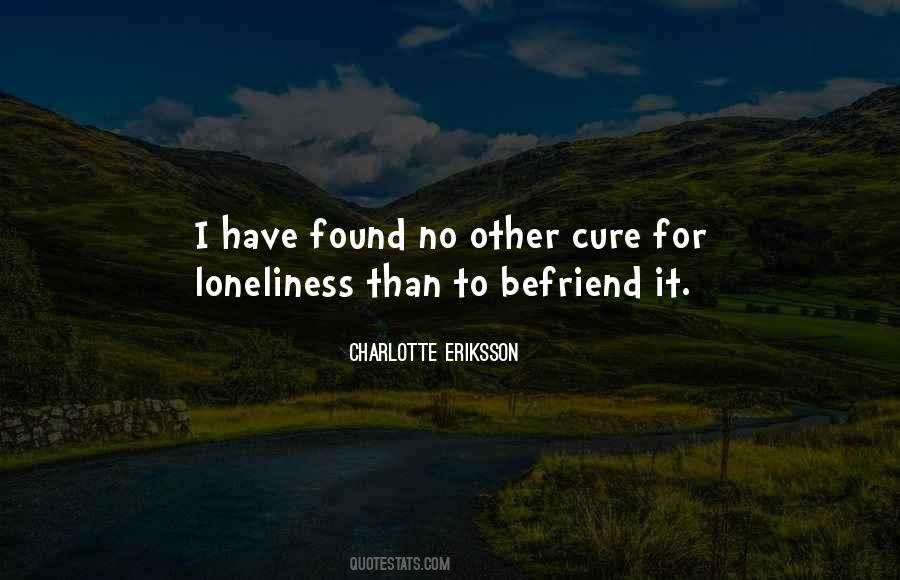 #89. We must reach out our hand in friendship and dignity both to those who would befriend us and those who would be our enemy.
#90. You shall love the stranger, for you were strangers in the land of Egypt." Those most likely to befriend strangers, in other words, are those who have been strangers themselves. The best way to grow empathy for those who are lost is to know what it means to be lost yourself.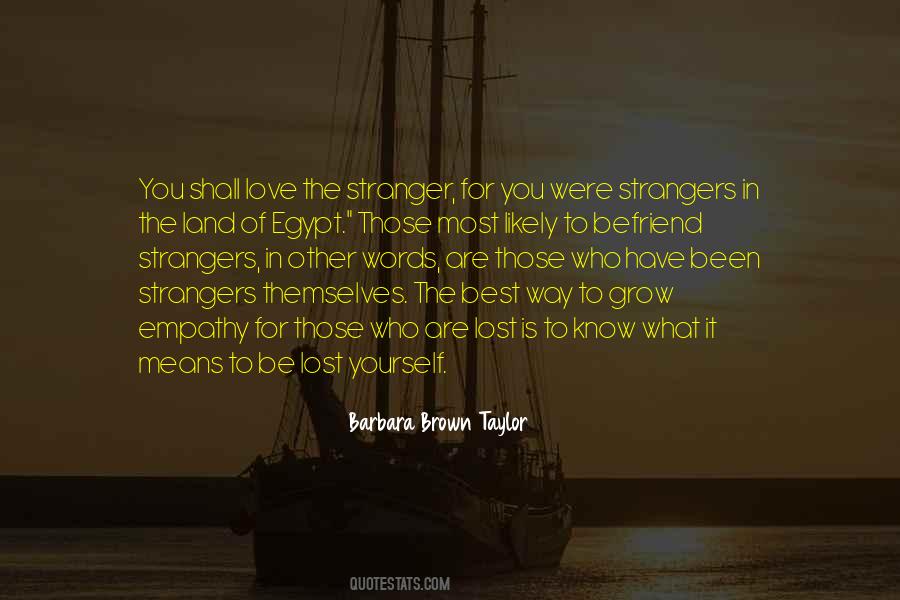 #91. This place felt like home; not her home perhaps, but someone's home, accustomed to shelter and keep and befriend its master.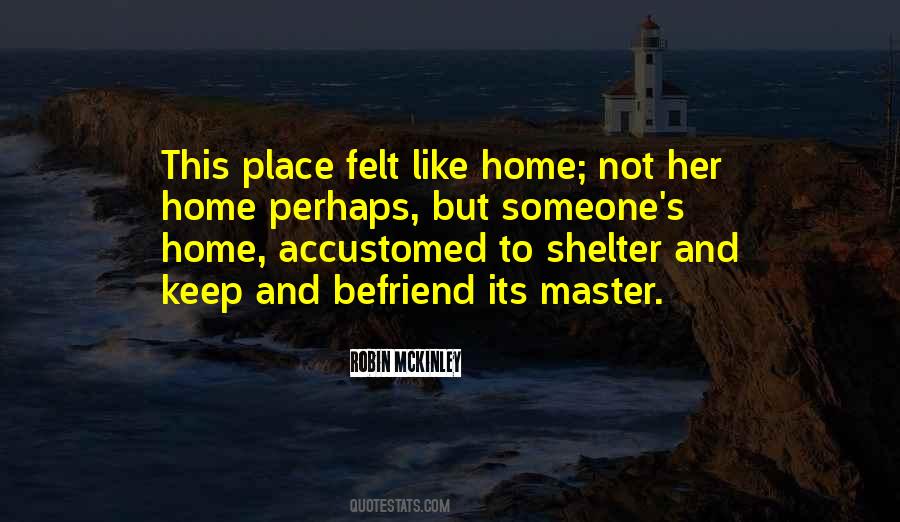 #92. Your shrewdest enemies will try to befriend you.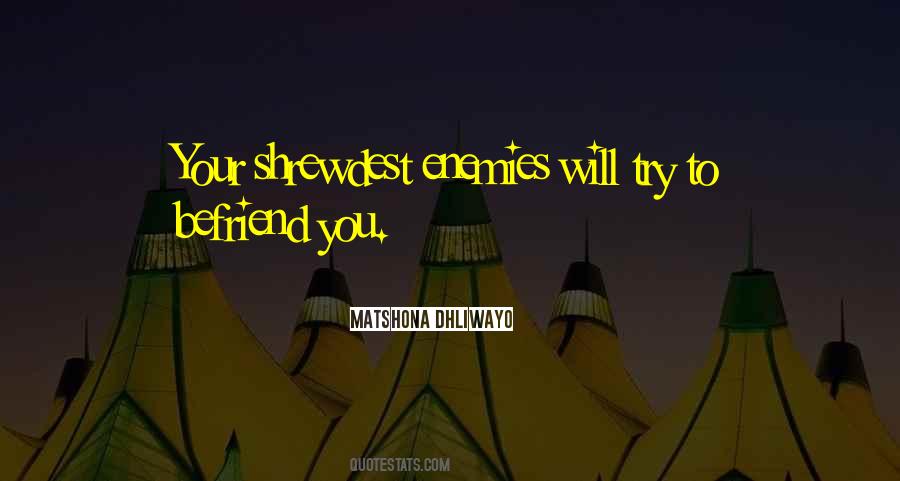 #93. Only befriend those who offer encouragements instead of advice." Henna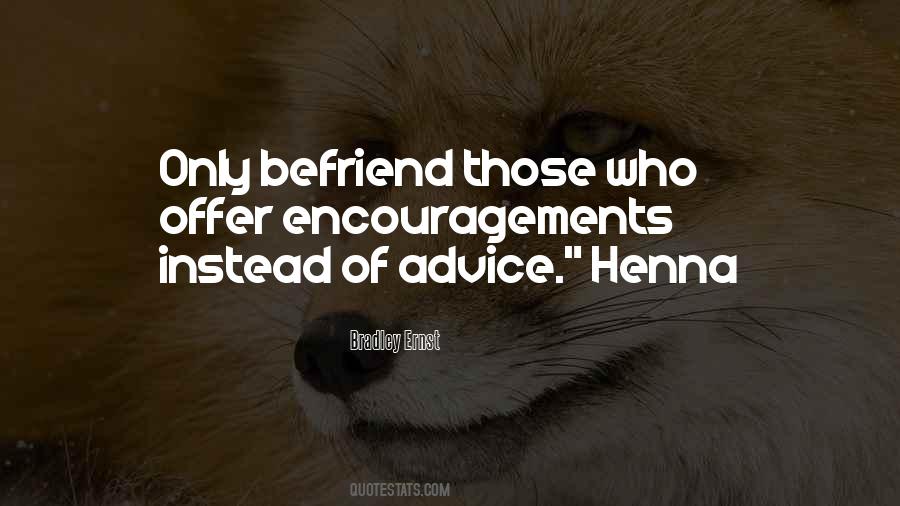 #94. The solution, she advises, is, "when you meet a woman who is intimidatingly witty, stylish, beautiful, and professionally accomplished, befriend her. Surrounding yourself with the best people doesn't make you look worse by comparison. It makes you look better." Marital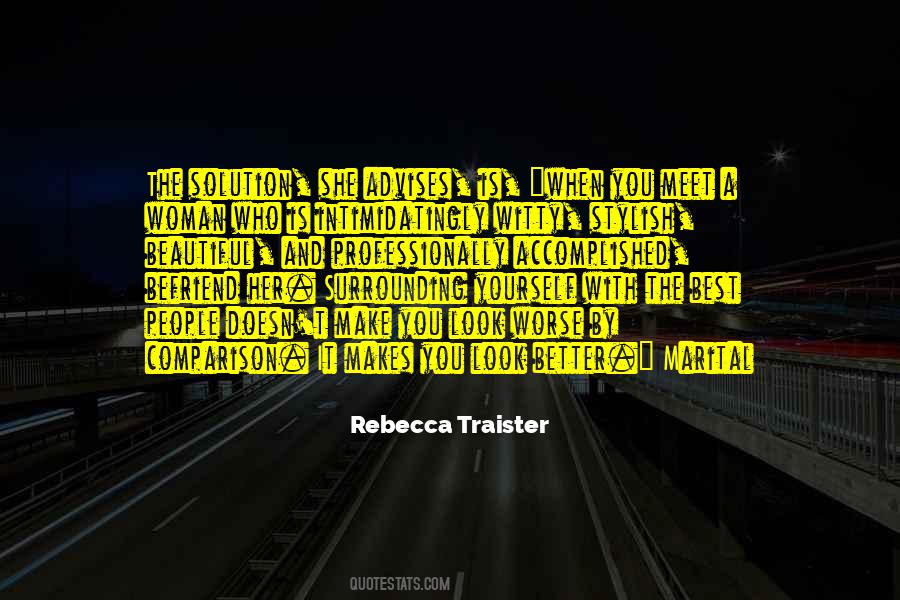 Famous Authors
Popular Topics