Lawyer Client Famous Quotes & Sayings
List of top 27 famous quotes and sayings about lawyer client to read and share with friends on your Facebook, Twitter, blogs.
Top 27 Lawyer Client Quotes
#1. There must be some point, at which the lawyer's own personal and social morality will rebel against his traditional allegiance to his client. - Author: Harry Jones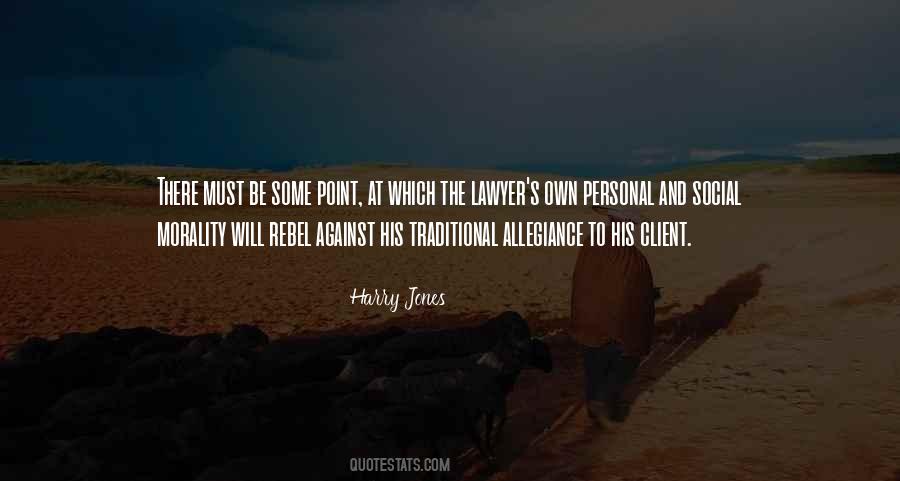 #2. Have you ever noticed that the lawyer always smiles more than the client? - Author: George Carlin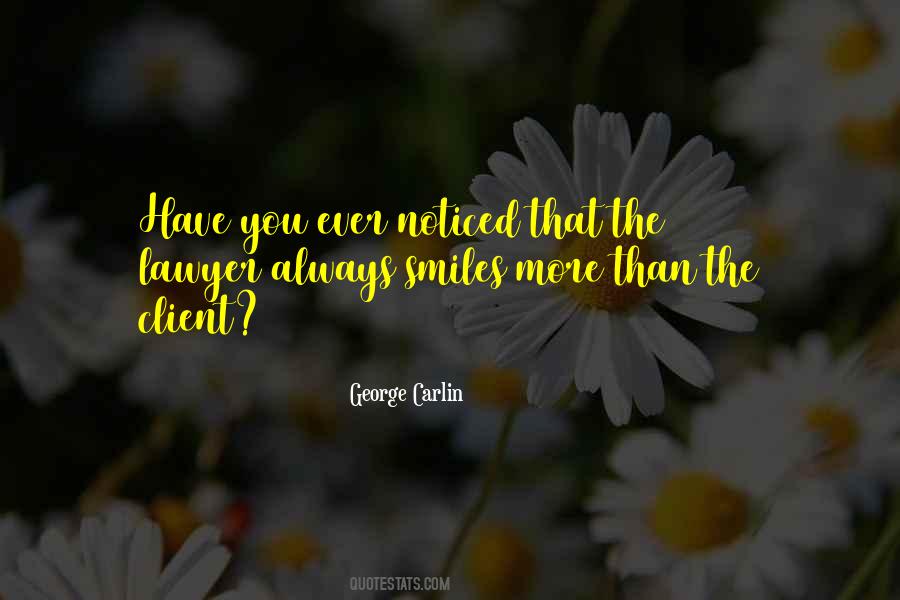 #3. You slide down in your seat and make yourself comfortable. On the screen in front of you, the movie image appears - enormous and overwhelming. If the movie is a good one, you allow yourself to be absorbed in its fantasy, and its dreams become part of your memories - Author: Roger Ebert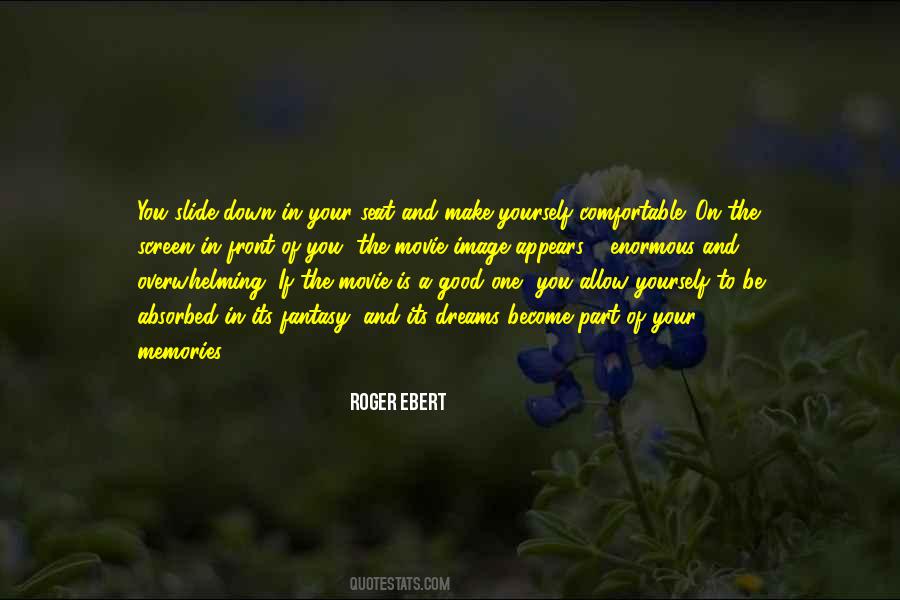 #4. He recalled what Phillip Pryce had said about hatred forming the undercurrent to the legal proceedings, and thought there had to be a way to turn that rage around. He thought the best lawyer finds a way to harness whatever external force is directed at his client and take advantage of it. - Author: John Katzenbach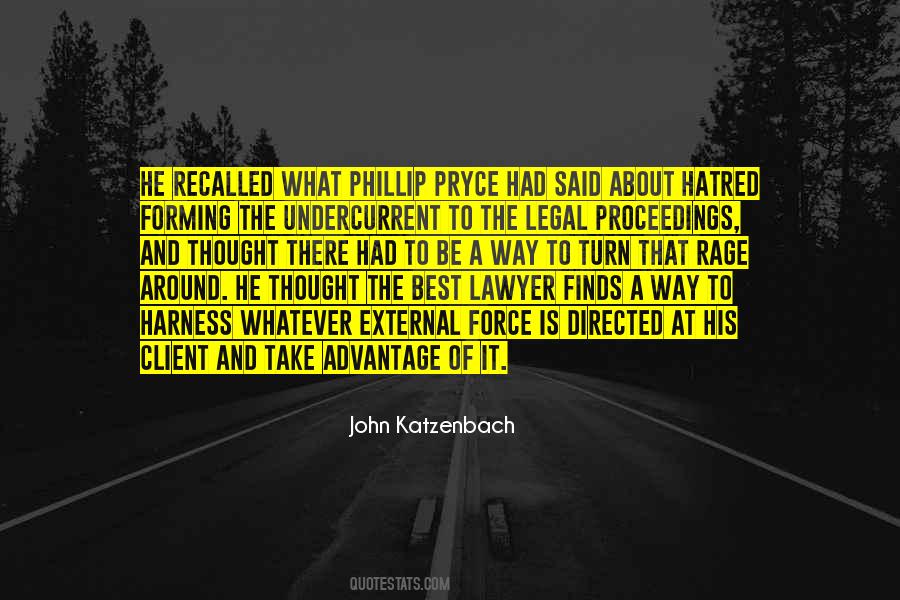 #5. Criminal law is one of the few professions where the client buys someone else's luck. The luck of most people is strictly non-transferrable. But a good criminal lawyer can sell all his luck to a client, and the more luck he sells the more he has to sell. - Author: William S. Burroughs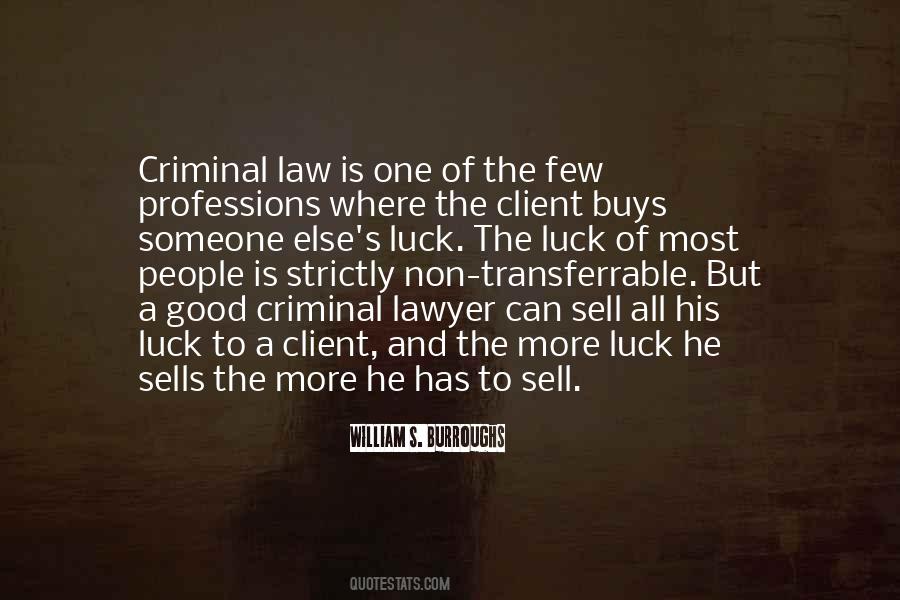 #6. Every lawyer shall tell his or her client that becoming involved with the legal system is like three years of experimental chemotherapy, one hundred percent guaranteed not to work. - Author: Lawrence Joseph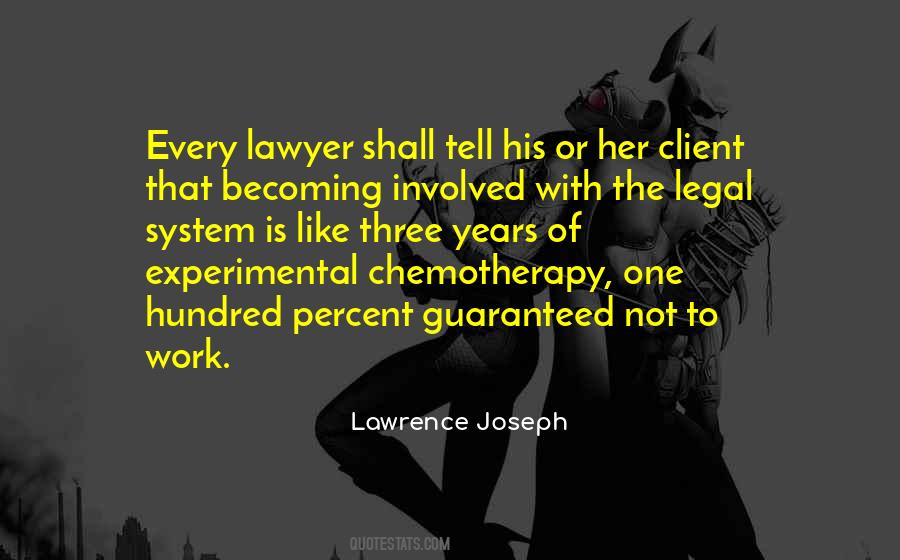 #7. Well, I guess most people would only know me from The O.C. I did a few episodes of Gilmore Girls before that. I was also a client on a lot of lawyer shows. - Author: Adam Brody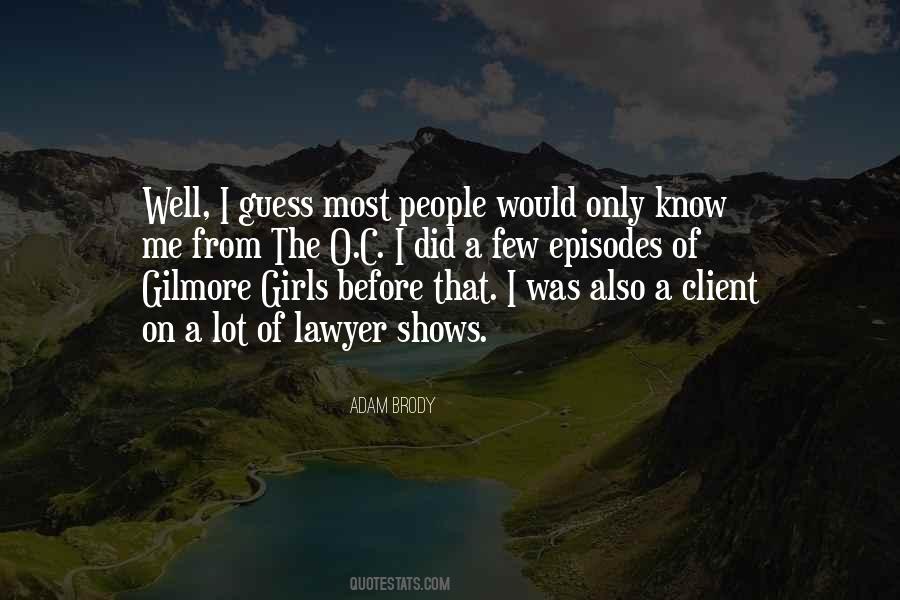 #8. DeBlass's eyes darted left and right. His breathing grew hard and fast.
"My client does not acknowledge ownership of the weapon in question."
"Your client's scum."
The lawyer puffed up. "Lieutenant Dallas, you're speaking of a United States Senator."
"That makes him elected scum. - Author: J.D. Robb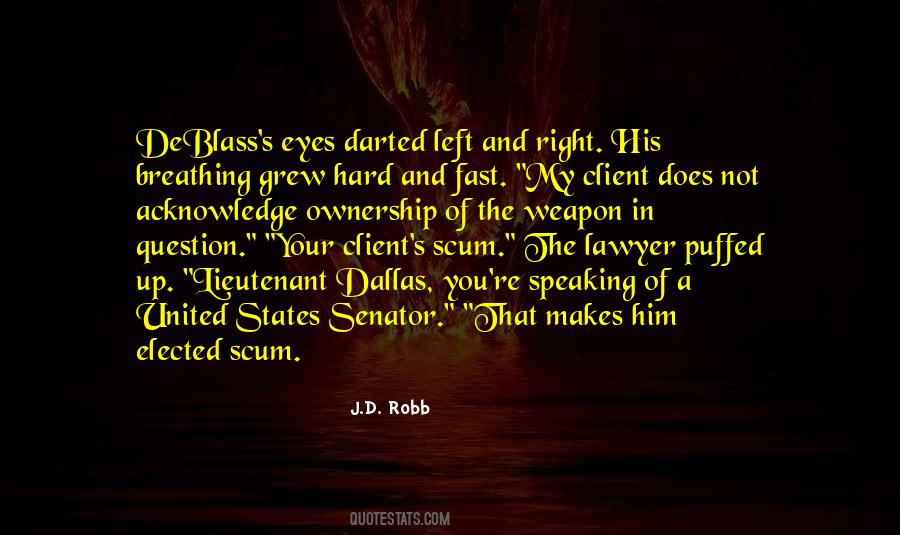 #9. I am motivated by thoughts of my sorrowful little client and the screwing that he got. I'm the only lawyer Donny Ray has, and it will take much more than paper to slow me down. - Author: John Grisham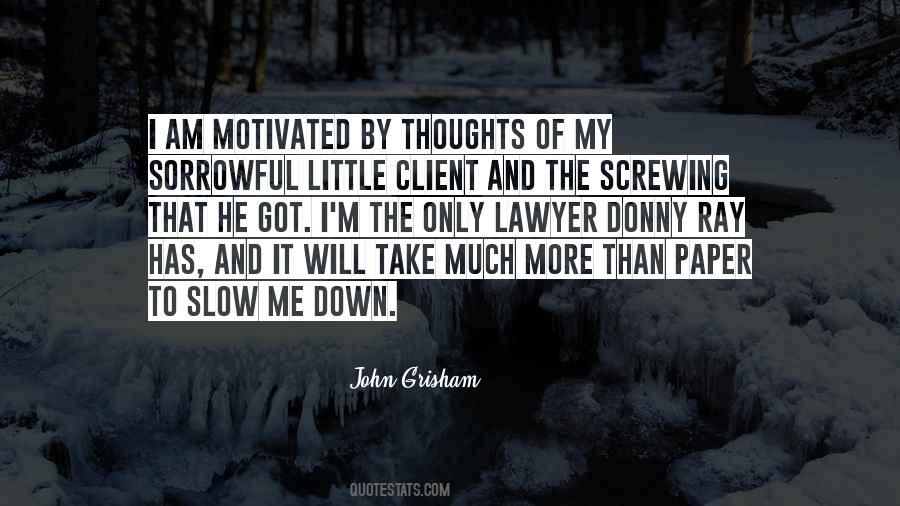 #10. I do not expect I shall ever again have the opportunity of defending and murdering a client in the same day. - Abraham Lincoln, Vampire Hunter - Author: Seth Grahame-Smith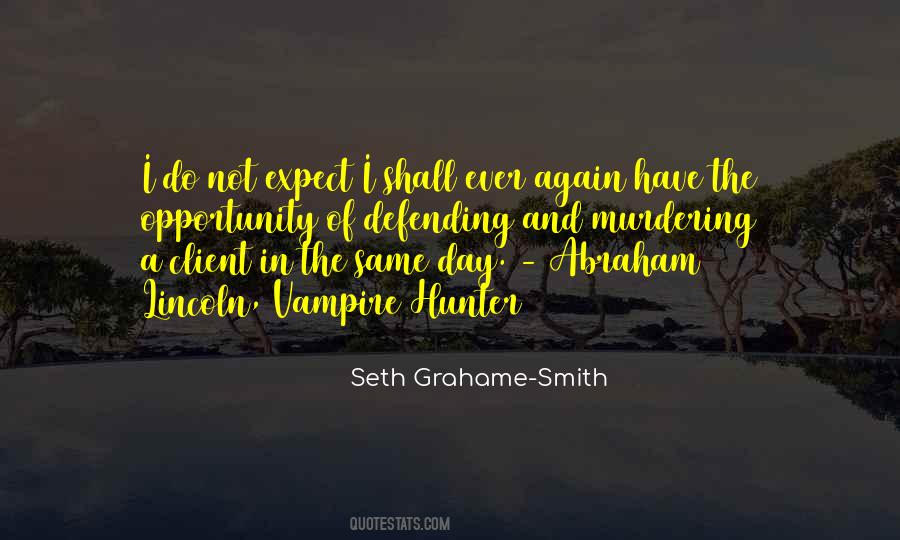 #11. No living orator would convince a grocer that coffee should be sold without chicory; and no amount of eloquence will make an English lawyer think that loyalty to truth should come before loyalty to his client. - Author: Anthony Trollope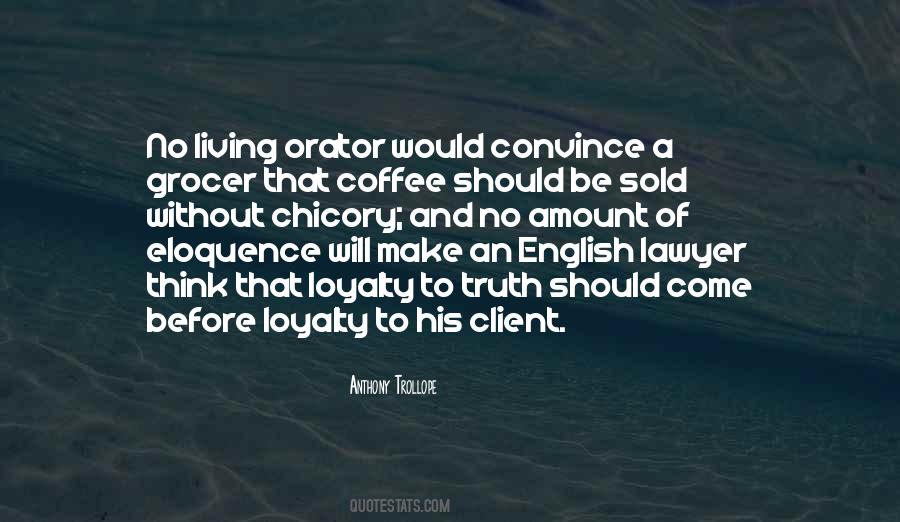 #12. A lawyer has no business with the justice or injustice of the cause which he undertakes, unless his client asks his opinion, and then he is bound to give it honestly. The justice or injustice of the cause is to be decided by the judge. - Author: Samuel Johnson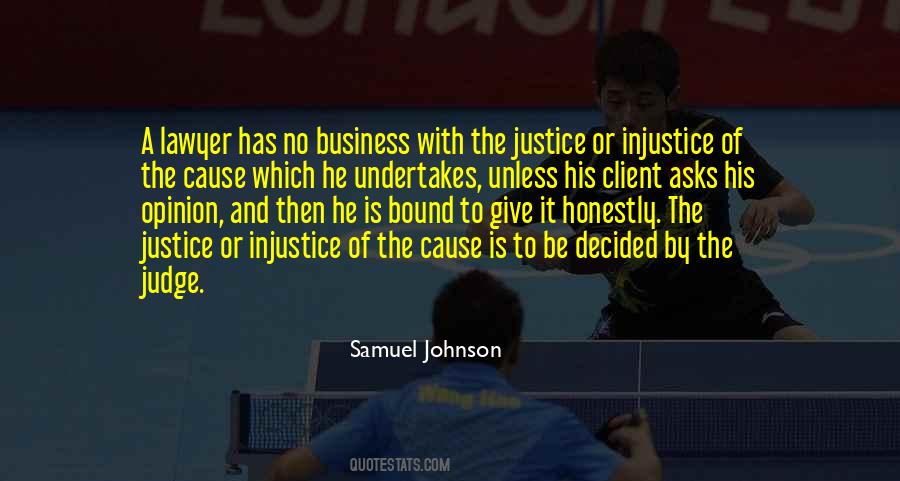 #13. A lawyer's empathy for her client deepens when she realizes that she has only seen the last couple of phases of his decline. How hard it must his initial adjustment have been to his loss of freedom? - Author: Ron Suskind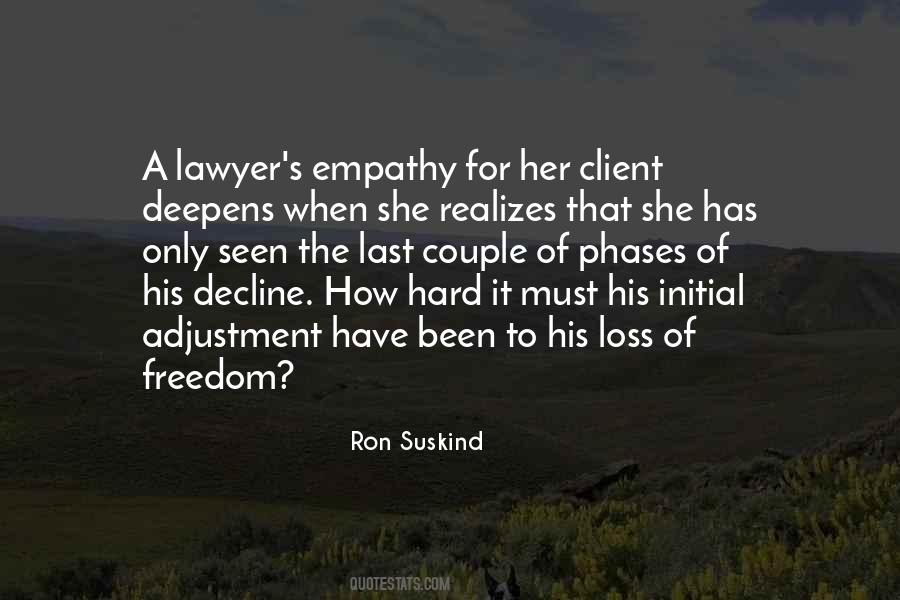 #14. If there is any truth to the old proverb that "one who is his own lawyer has a fool for a client," the Court now bestows a constitutional right on one to make a fool of himself. - Author: Harry A. Blackmun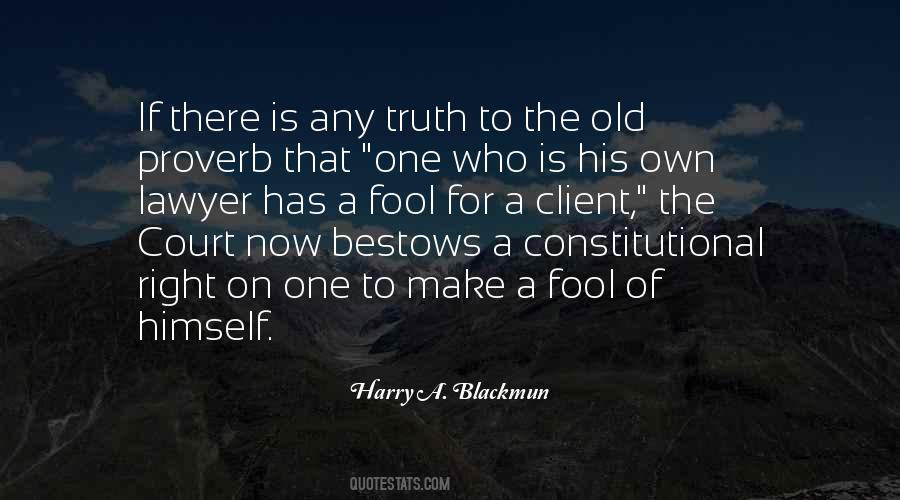 #15. My client," the lawyer said forcefully, "is pleading the Fifth. - Author: Jennifer Lynn Barnes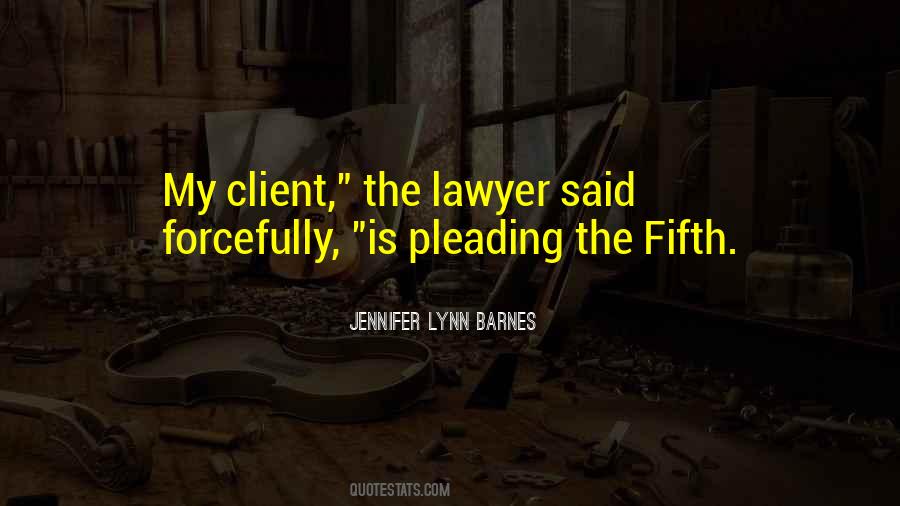 #16. I've never seen an 'English' books section in, well, an English bookshop, but in Scotland, most bookshops have a set of shelves dedicated to Scottish authors. - Author: Sara Sheridan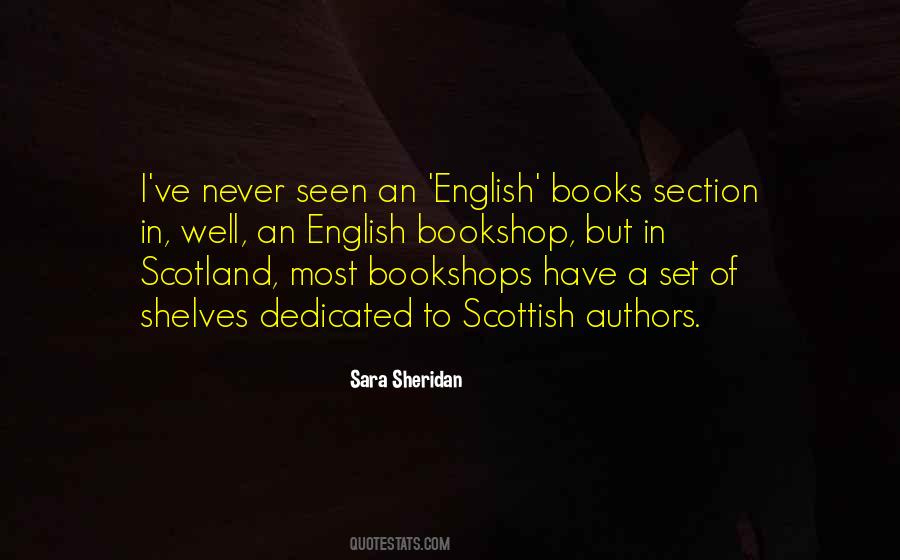 #17. The tradition of chopping down a pine tree and putting it in your living room may seem like the behavior of a drunk guy, but you do it sober. - Author: Jim Gaffigan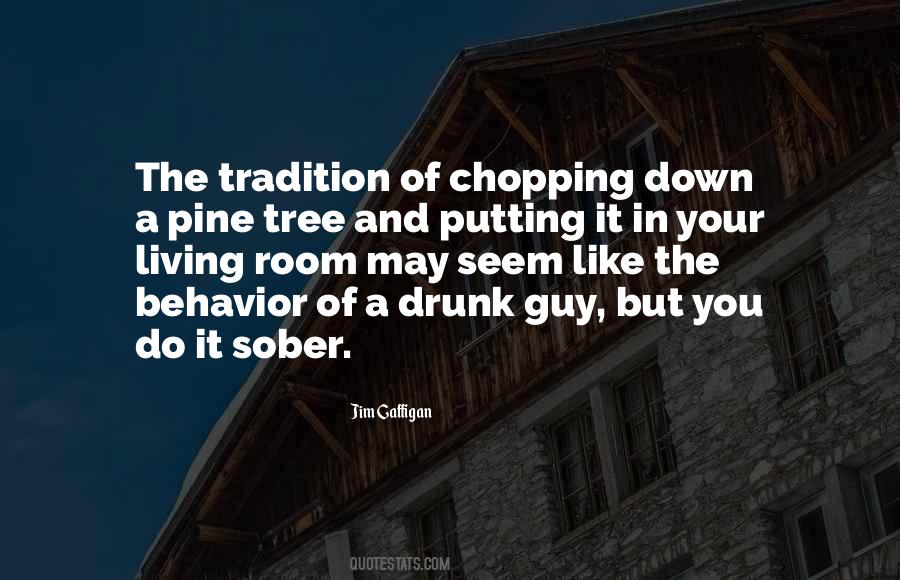 #18. The matter of fees is important, far beyond the mere question of bread and butter involved. Properly attended to, fuller justice is done to both lawyer and client. - Author: Abraham Lincoln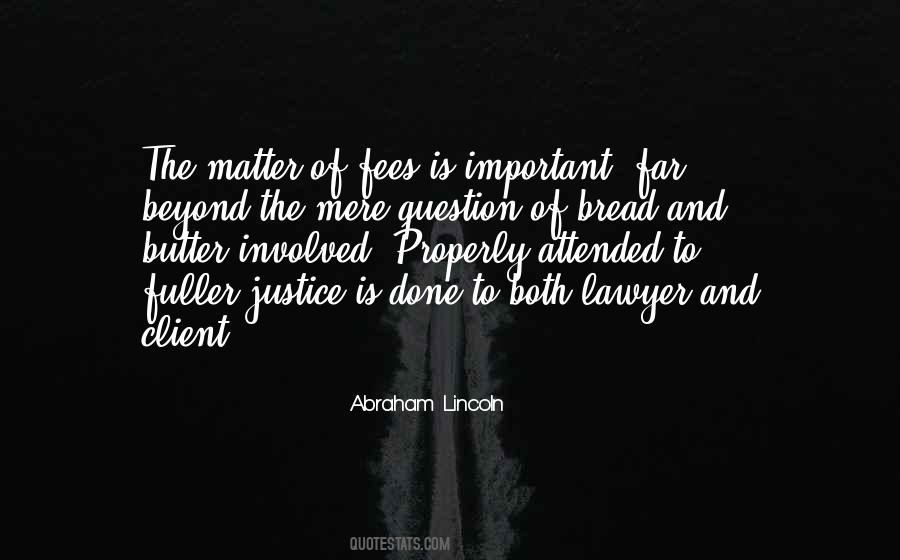 #19. If I was a lawyer, I'd be my own best client. - Author: Robert Downey Jr.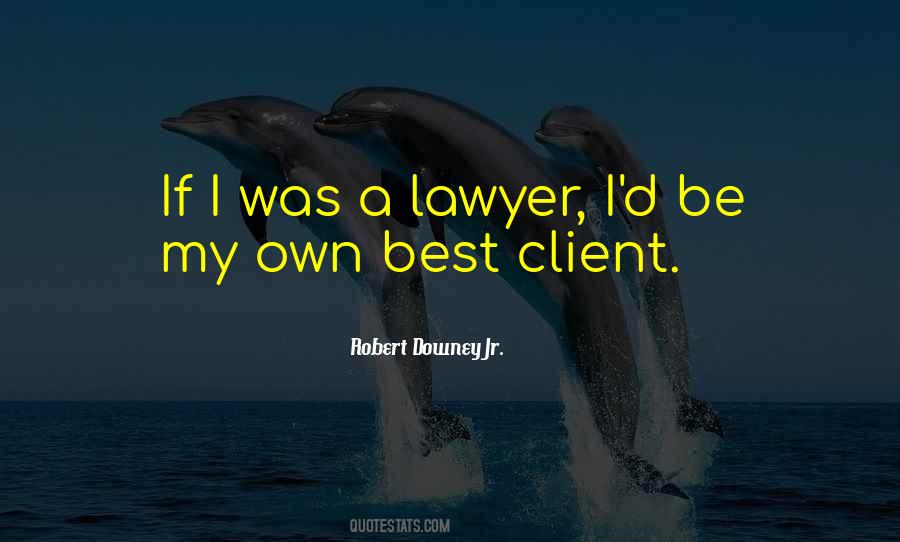 #20. Some of our clients have not been saints, but no lawyer can dictate morals to his client. - Author: John Grisham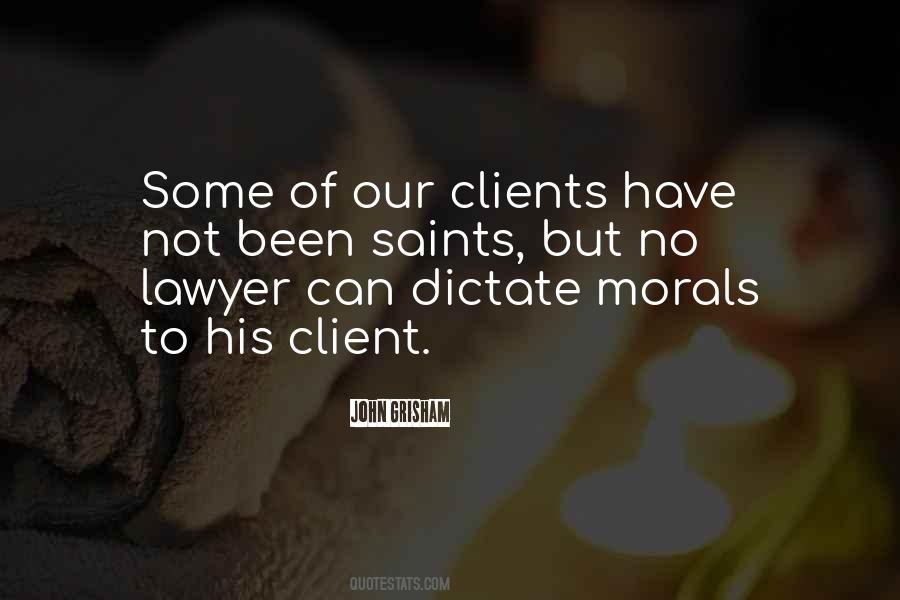 #21. Tea is my best drink. - Author: Lailah Gifty Akita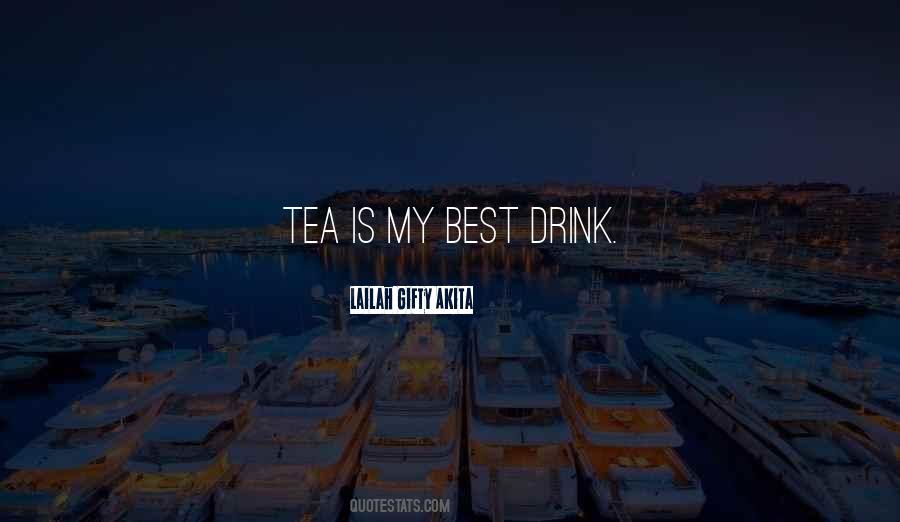 #22. The man who acts as his own lawyer has a fool for a client. - Author: Joseph Hansen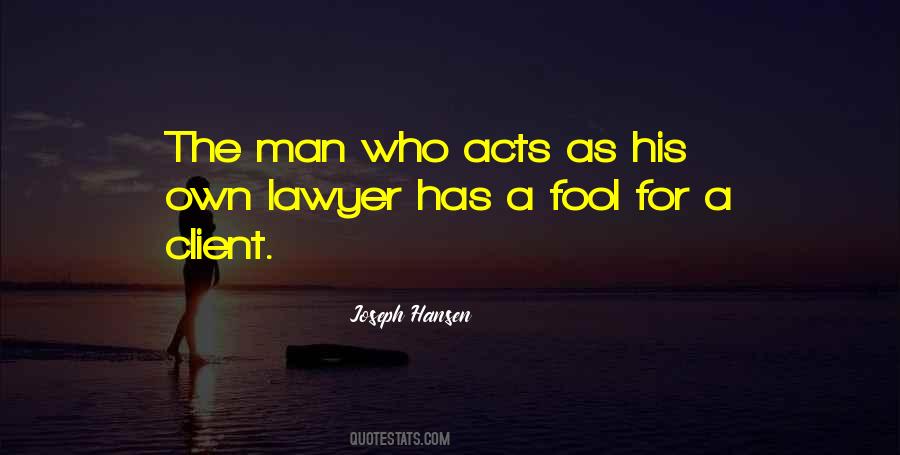 #23. A good lawyer is part con man, part priest
promising riches, threatening hell. My ethical rules are simple. I won't lie to the court or let a client do it. But I've never been in this position. How far would I go for a woman who mattered? Is there anything I wouldn't do to win? - Author: Paul Levine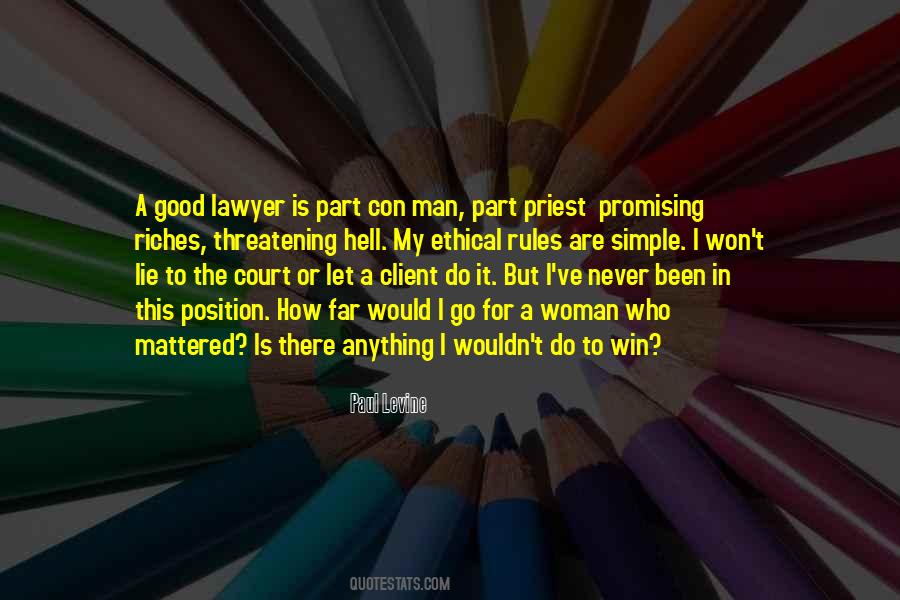 #24. Such professions as the soldier and the lawyer ... give ample opportunity for crimes but not much for mere illusions ... If you have lost a battle you cannot believe you have won it; if your client is hanged you cannot pretend that you have gotten him off. - Author: Gilbert K. Chesterton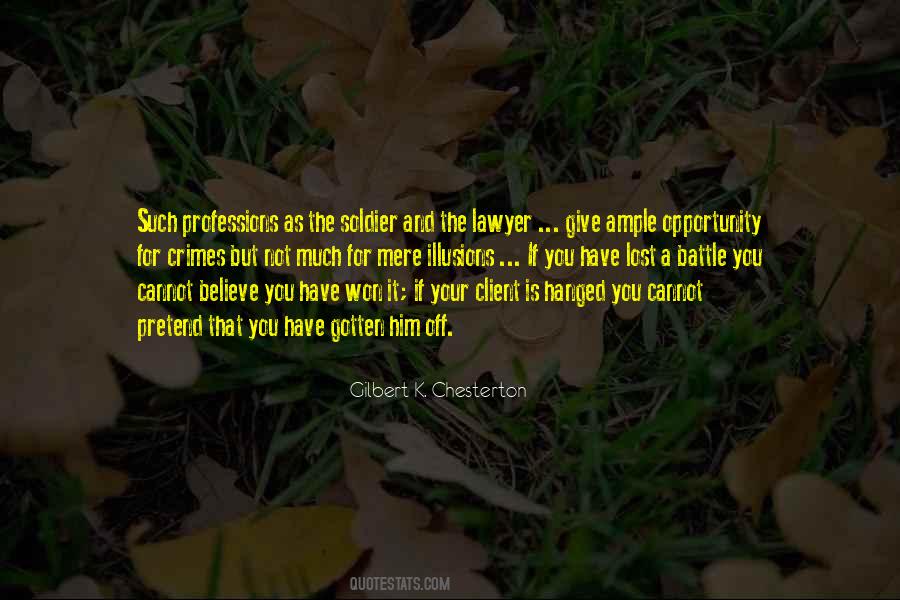 #25. The last word smelled of desperation,and the old lawyer sighed. 'I can tell you that the law is an ocean of darkness and truth, and that lawyers are but vessels on the surface. We may pull one rope or another, but it is the client, in the end, who charts the course. - Author: John Hart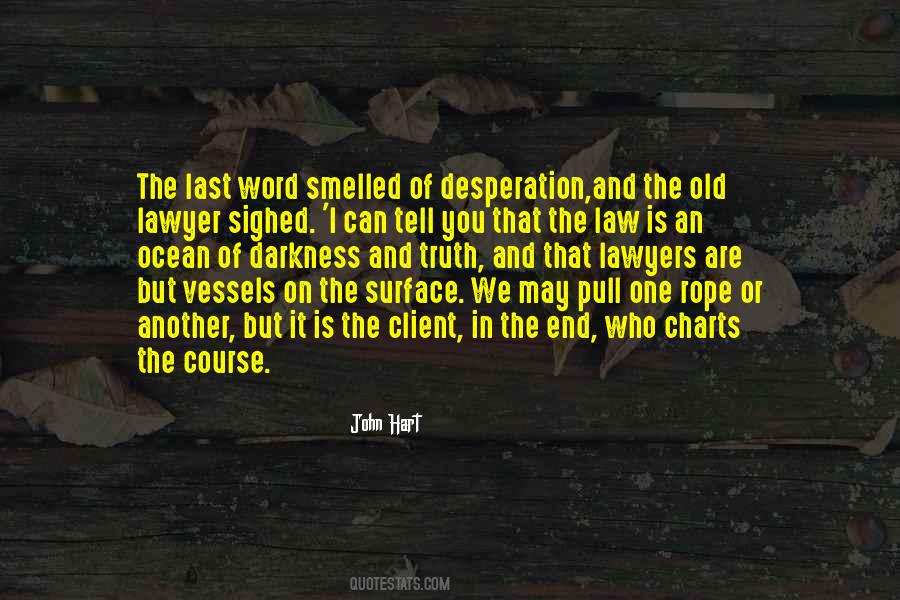 #26. Any attorney with a conscience always speaks the truth. An attorney can and should practice law in a scrupulous manner, but some dishonest attorneys disregard ethical mandates in order to win. Unethical attorneys shape their clients stories, which is a fancy way of assisting them tell a fib. - Author: Kilroy J. Oldster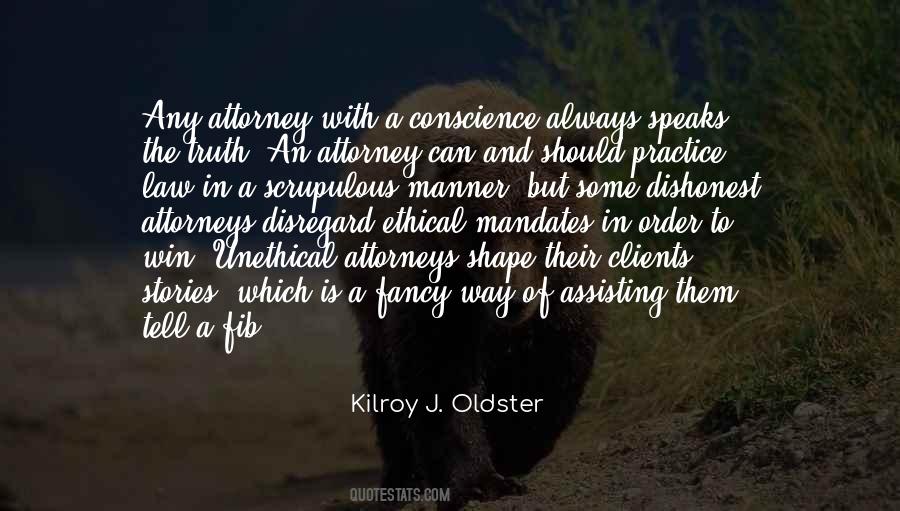 #27. We bring forth weeds when our quick minds lie still. - Author: William Shakespeare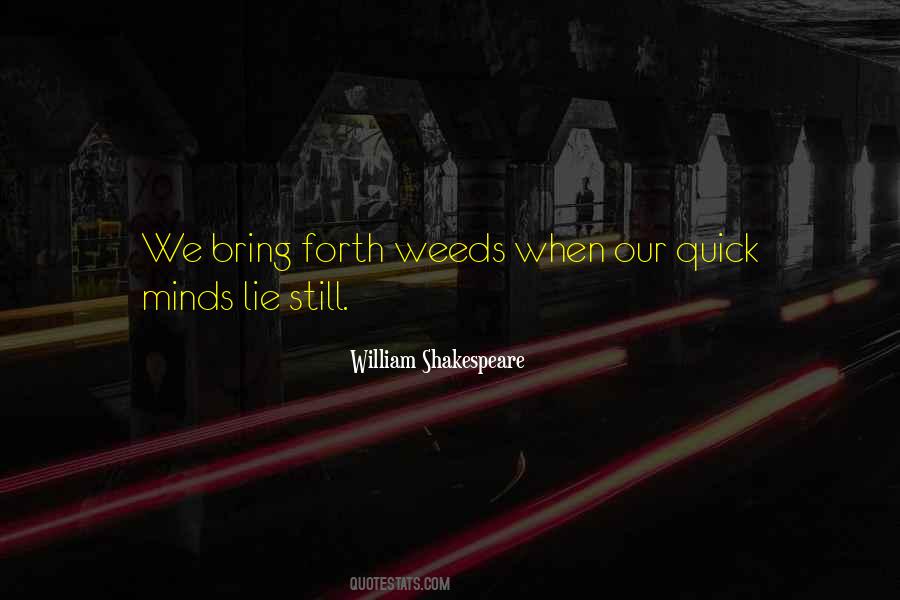 Famous Authors
Popular Topics