Humorous Wisdom Famous Quotes & Sayings
List of top 31 famous quotes and sayings about humorous wisdom to read and share with friends on your Facebook, Twitter, blogs.
Top 31 Humorous Wisdom Quotes
#1. Life, people learned, was not easy. Life was not cake. Life was not a carrot cake. - Author: Tao Lin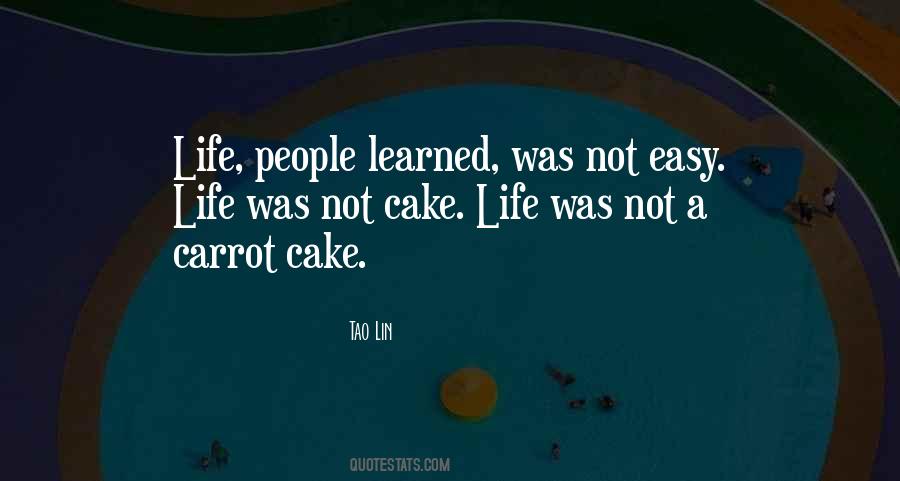 #2. What is your Self? Self is nothing but joy. A joyous person is definitely a person who has got his Self expressing through his joy. Such a person is so joy-giving, so humorous, and never degrading anyone. - Author: Nirmala Srivastava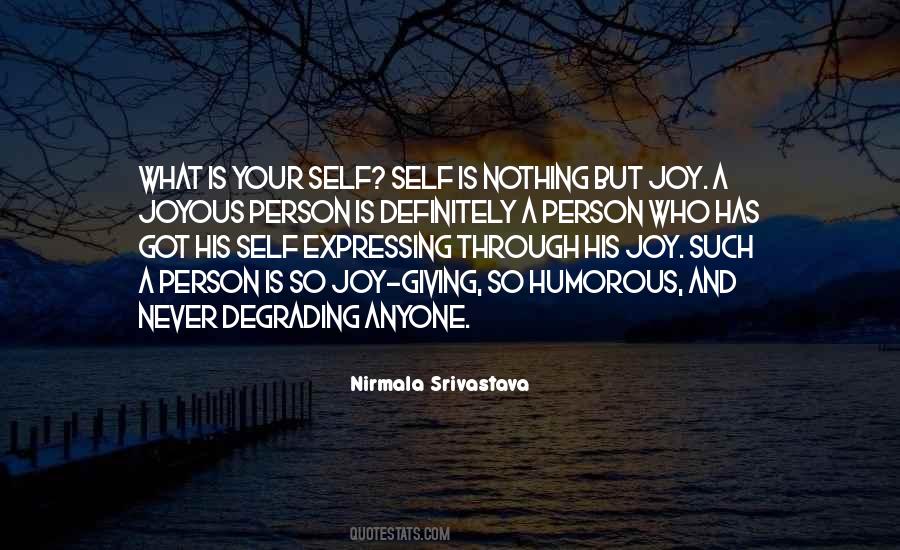 #3. Different isn't good or bad. It isn't a qualifier. It just is. - Author: Jodi Carmichael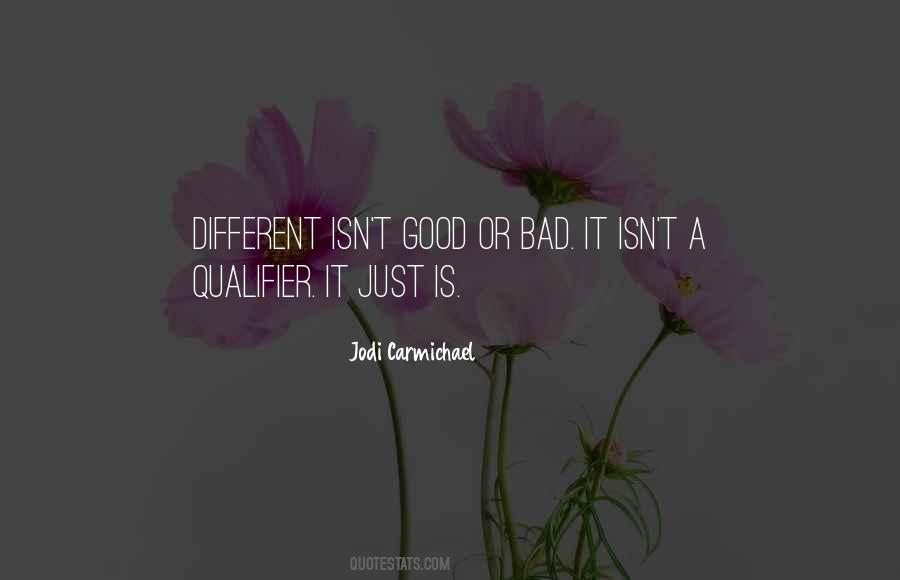 #4. Wishing of all employments is the worst. - Author: Edward Young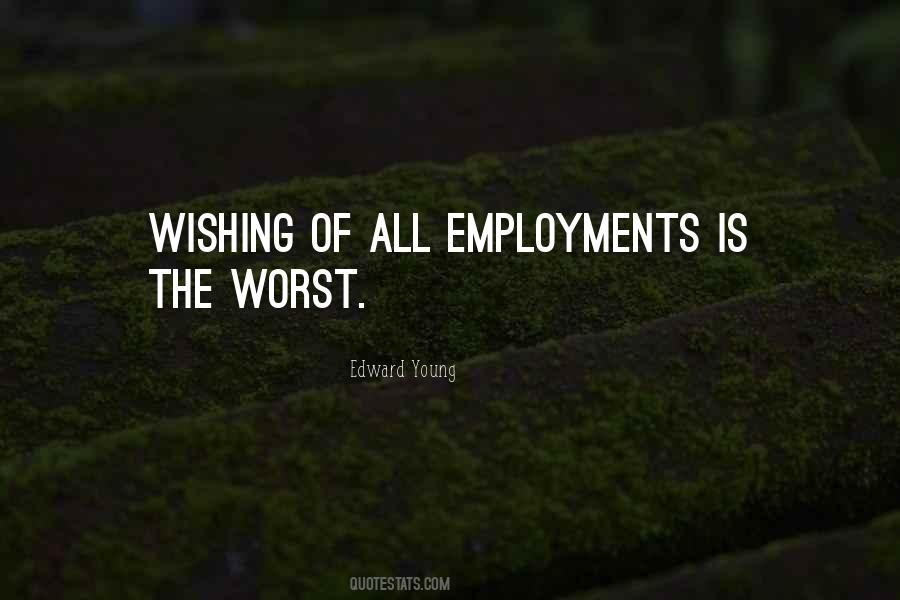 #5. The police can't use clubs or gas or dogs. I suppose they will have to use poison ivy. - Author: William F. Buckley Jr.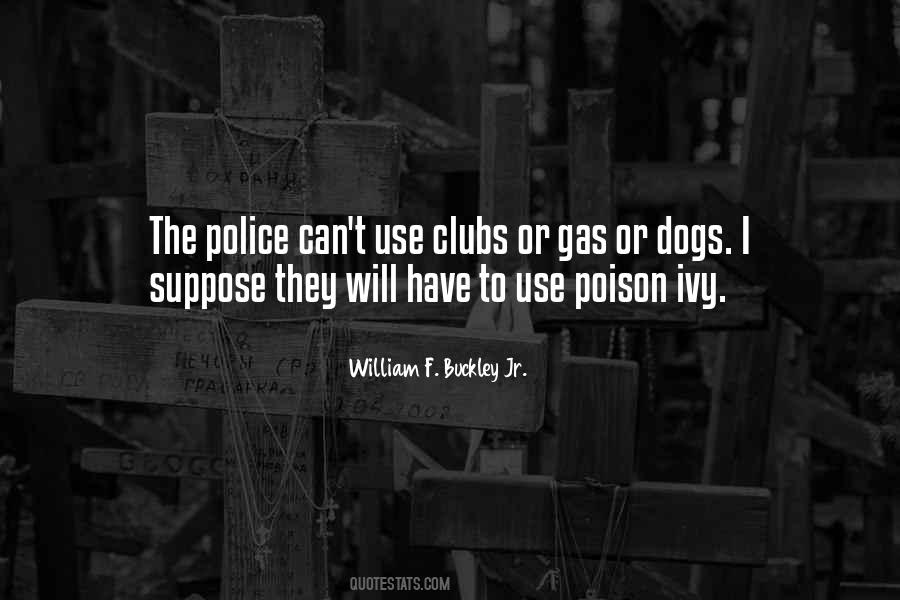 #6. But the character of the music emphasized the tale as allegory
humorous, poignant, humane allegory
disclosing the metamorphosis of life itself, in which man moves from confident inexperience through the bitterness of experience, toward the rueful wisdom of self-knowledge. - Author: Robertson Davies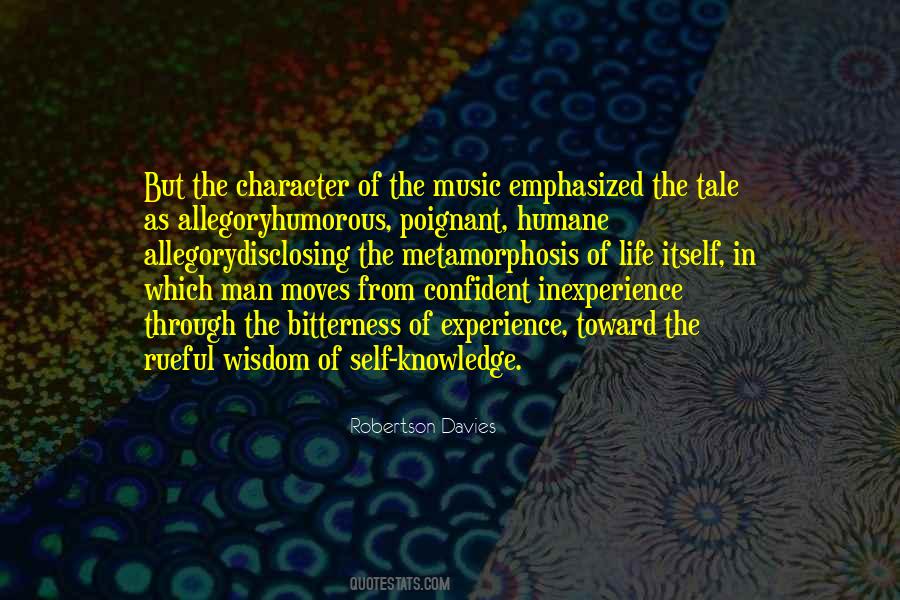 #7. Wisdom of the Ages: Another Bush in the White House-Yep they keep forgetting to grab the TV and silverware. - Author: Matthew D. Heines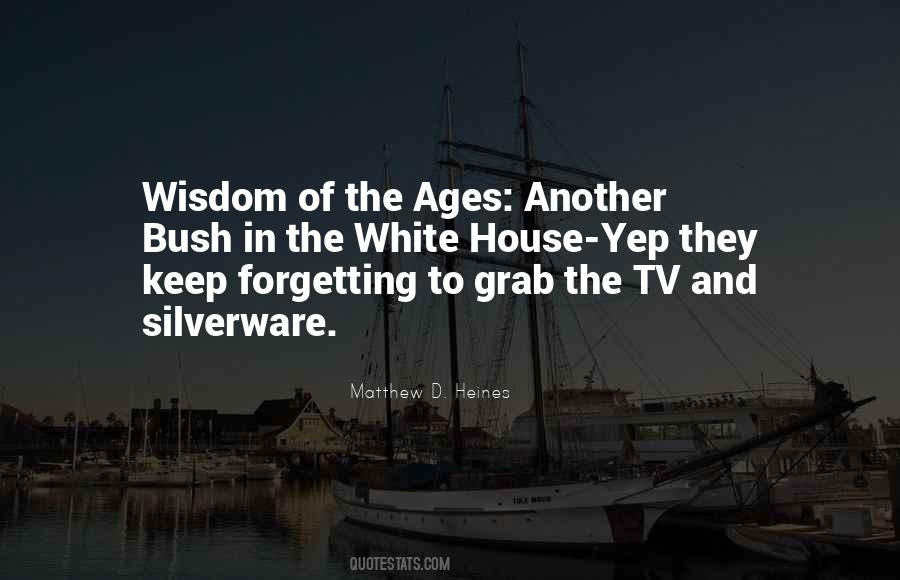 #8. A meeting is a collective tacit confession of participants' unwillingness to work. - Author: Pawan Mishra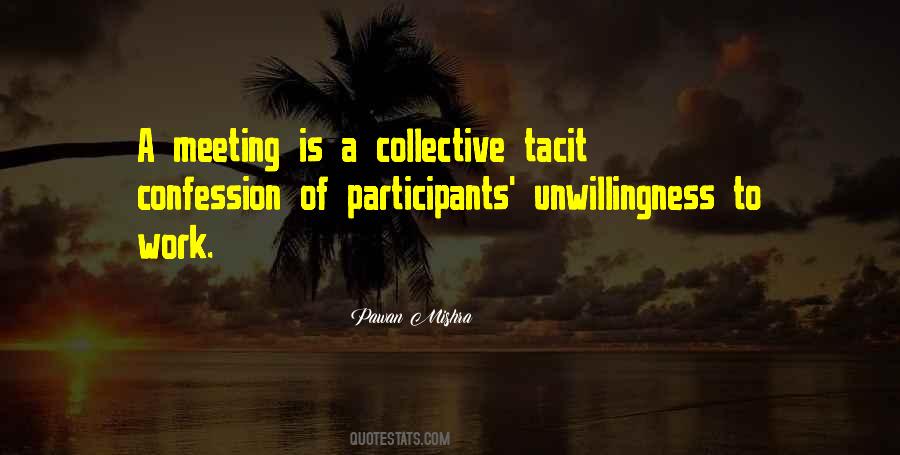 #9. Julesa: "Are you a fool? Father will have you hung if he realises you've escaped."
Never: "Everyone dies from something. - Author: Ashley Capes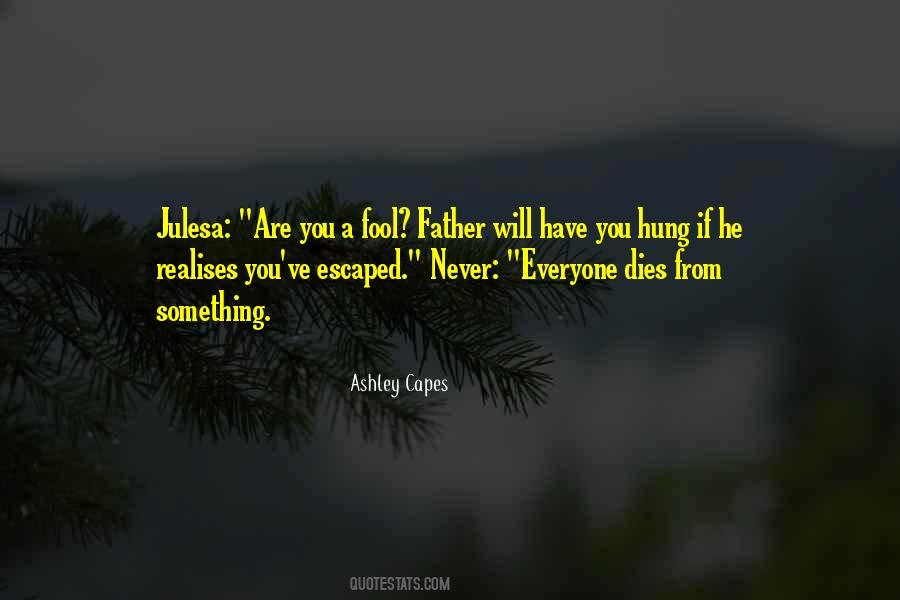 #10. Actually, watching television and surfing the Internet are really excellent practice for being dead. - Author: Chuck Palahniuk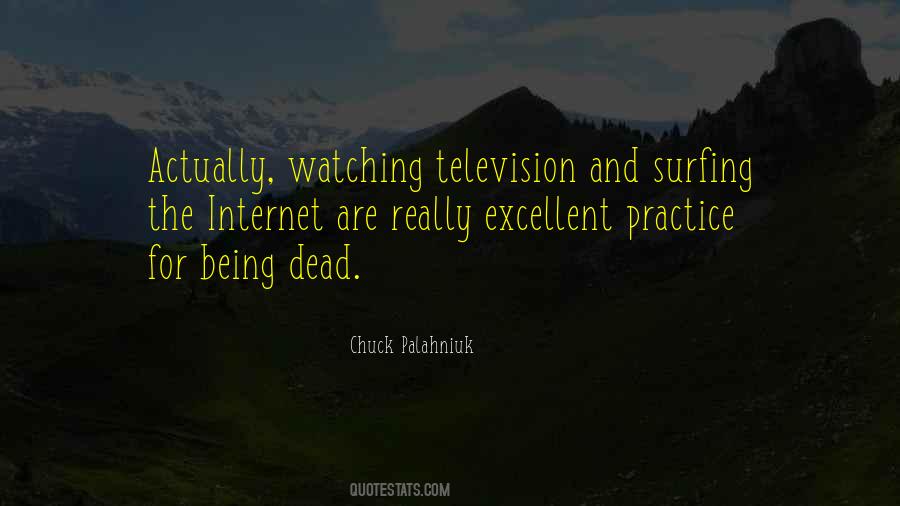 #11. Darkness is necessary for evolvement. - Author: Lailah Gifty Akita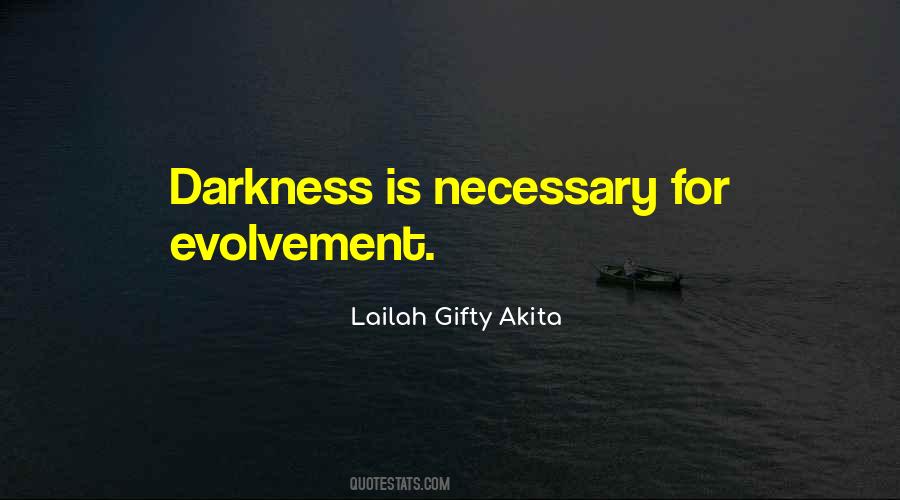 #12. I'm not a fashion victim, and I don't closely follow trends. I dress the way I feel comfortable because, at the end of the day, you have to be comfortable. - Author: Michelle Yeoh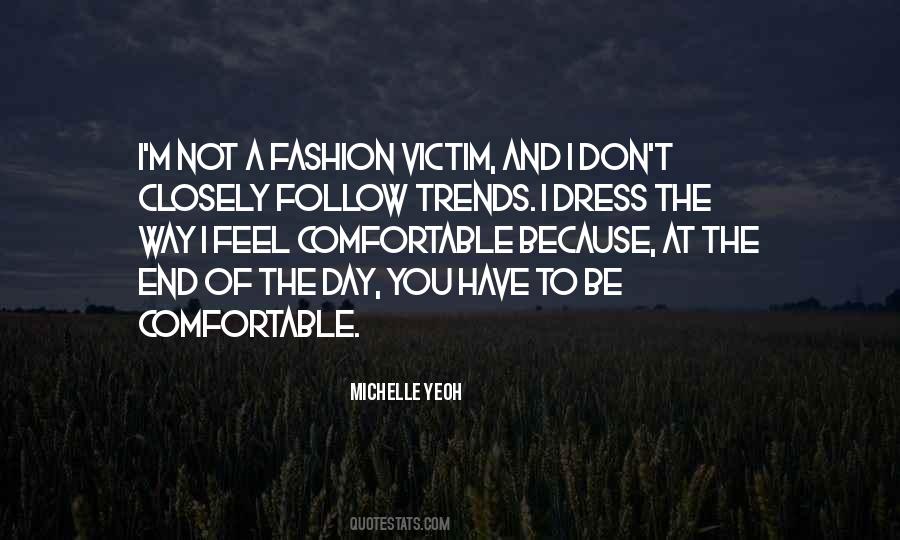 #13. ...life's about accumulating wrinkles, deep as rivers and as wide as is needed to travel along their path, so that by the time you're ready to die, your life can be read. - Author: Liam Howley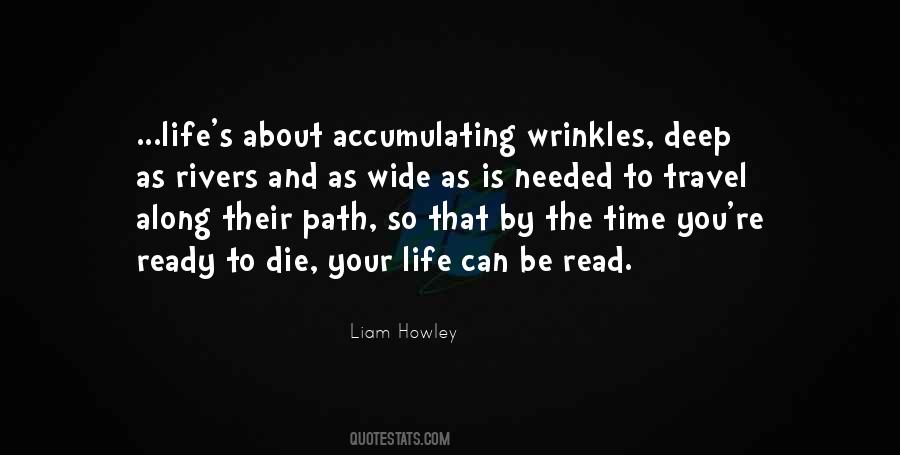 #14. The Truth burns the heart like a hammer breaking a rock. - Author: Lailah Gifty Akita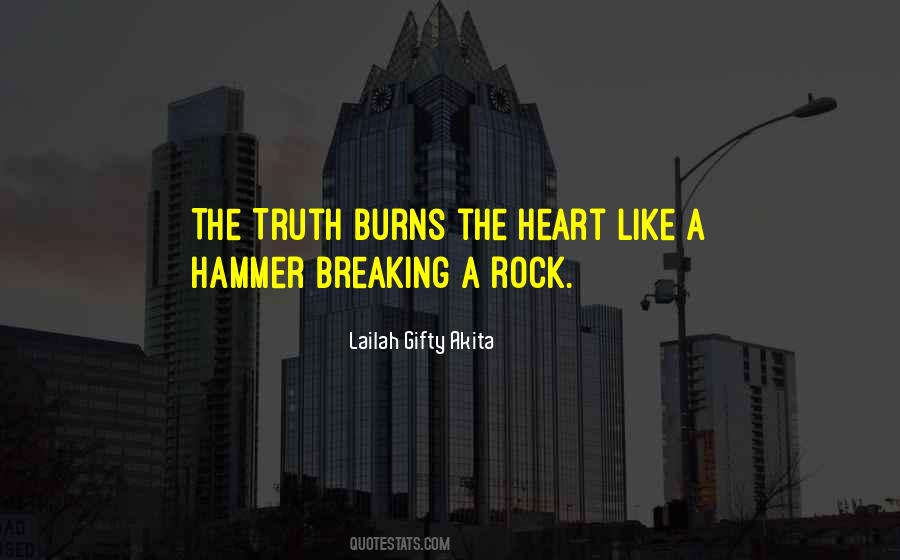 #15. That's the way literary recognition works, at least to a certain degree. It's all a matter of rumor, a rumor that multiplies like a virus until it becomes a collective affinity. - Author: Valeria Luiselli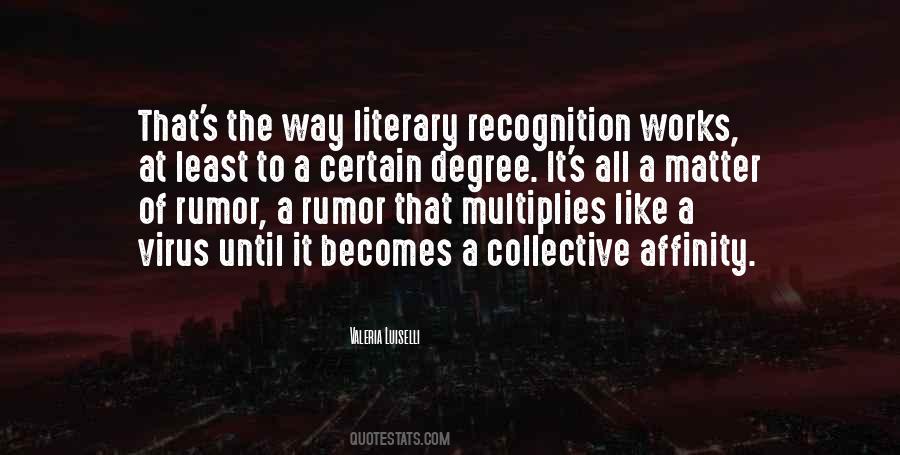 #16. What I learn today I shall know forever. Whether or not I remember that I know it is a different story. - Author: Richelle E. Goodrich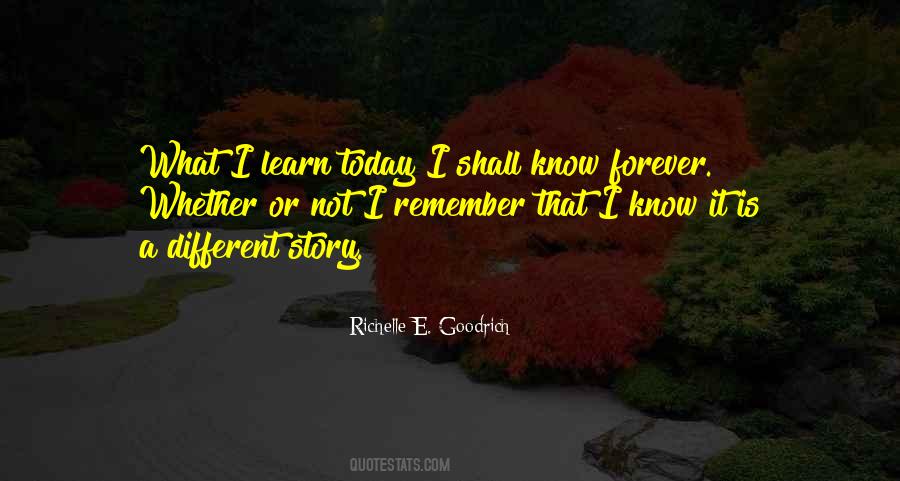 #17. Always take a compliment, even if it's not yours - Author: Benny Bellamacina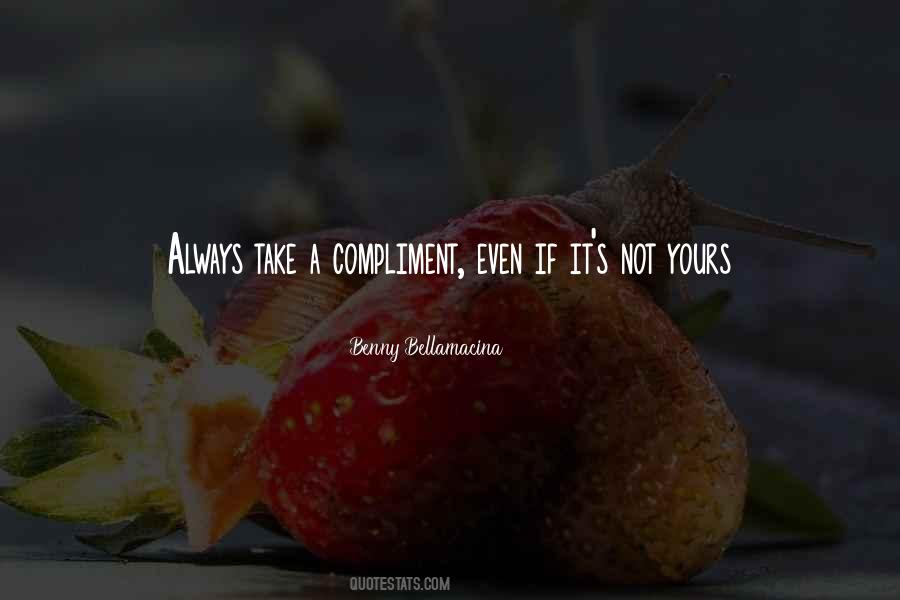 #18. What you know
and don't deny that
you don't know
and knowing this
you know
what and why
you don't know.
Right? - Author: Jennifer Hillman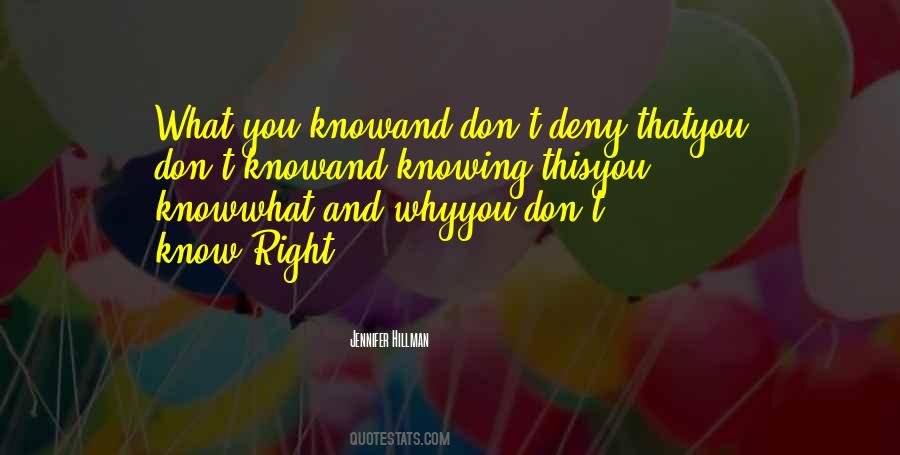 #19. You like me, Josie Moraine. You just don't know it yet. - Author: Ruta Sepetys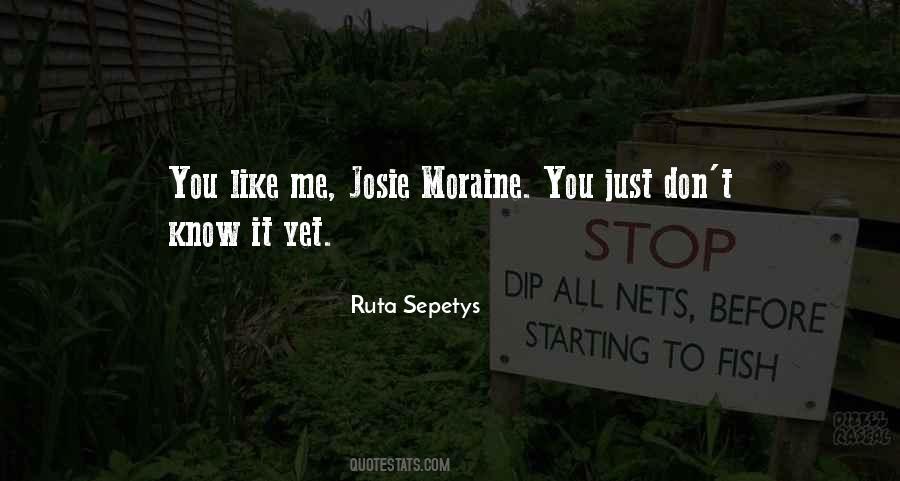 #20. He even pinched himself, just to make sure he'd actually woken up this morning to a pop star in his arms, a Bear on his front steps, and now, God in his backseat. - Author: Amy Harmon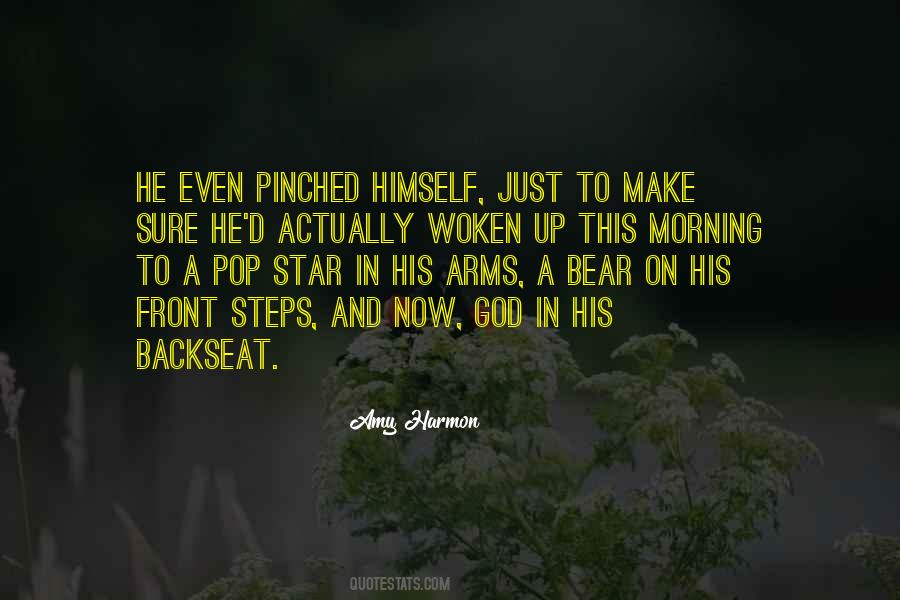 #21. Never make an important decision with your pants down. - Author: Katie Thayne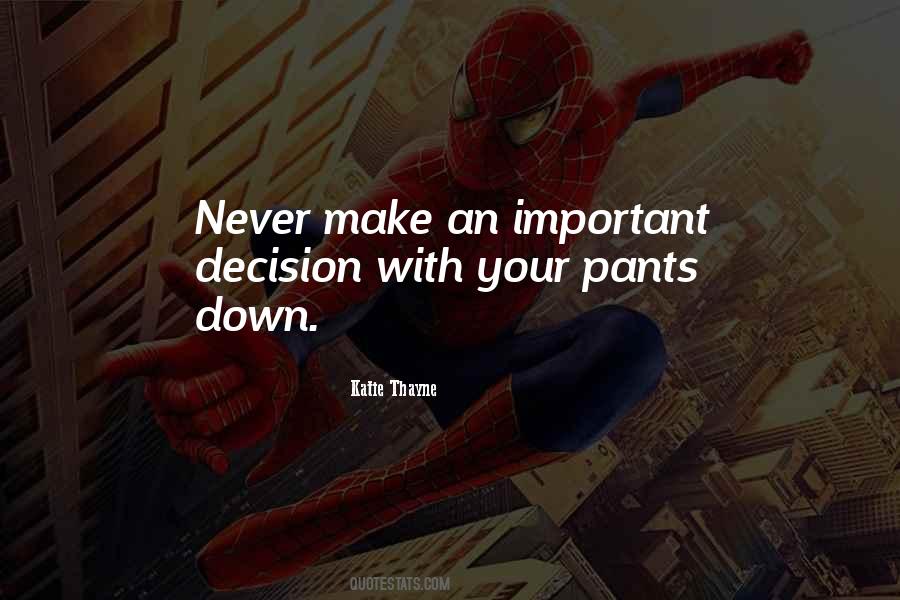 #22. I wanted to find my voice, so I sat in silence.
I wanted joy, so I cried my heart open.
I wanted wisdom, so I capered in bodacious foolishness.
I wanted freedom, so I felt my bonds. - Author: Catherine Scott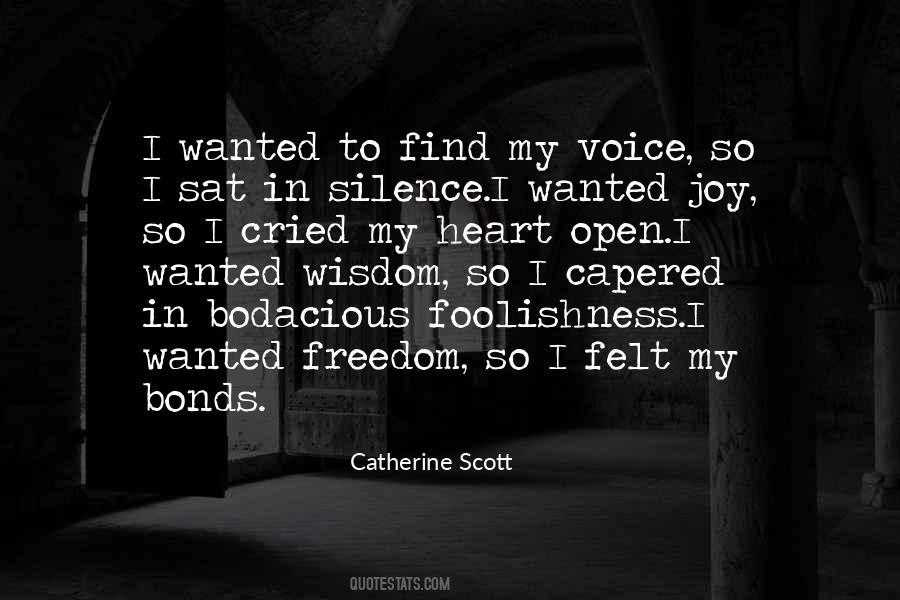 #23. Another Chief remembered that since the Great Father promised them that they would never be moved they had been moved five times. "I think you had better put the Indians on wheels," he said sardonically, "and you can run them about whenever you wish. - Author: Dee Brown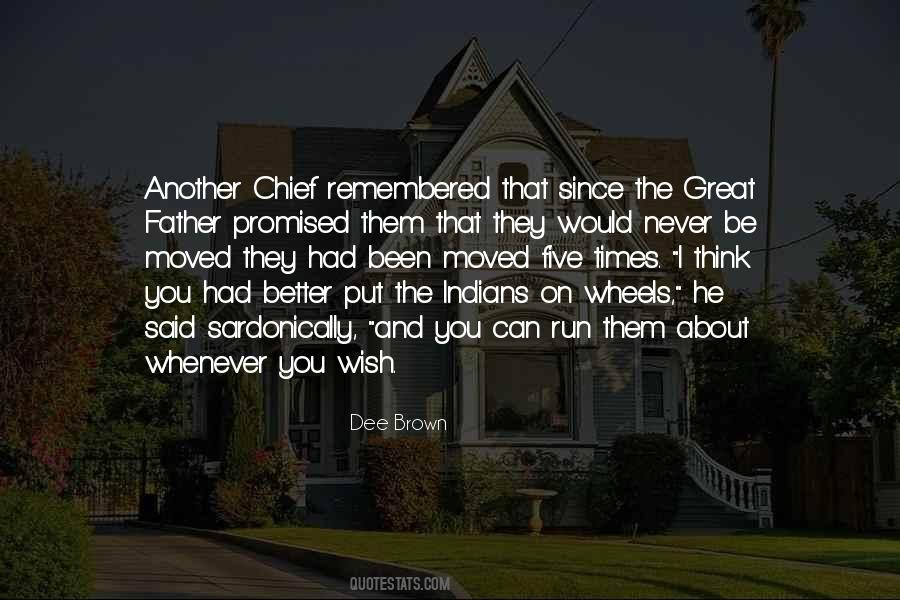 #24. Special Super Bowl Wisdom of the Ages: "Marshawn Lynch" Not really shy. Still extremely embarrassed he believed you can't be charged for beating up on large groups of people-as long as you are carrying a football. - Author: Matthew D. Heines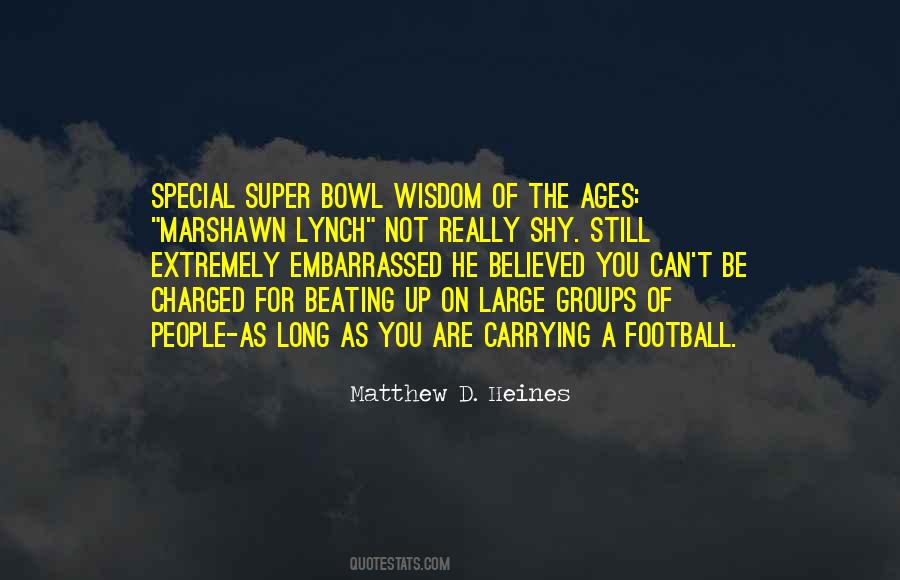 #25. Wisdom of the Ages: "Boxing Day" In the UK, the day after Christmas is named after the first activity that takes place between husband and wife after the Christmas receipts are added up. - Author: Matthew D. Heines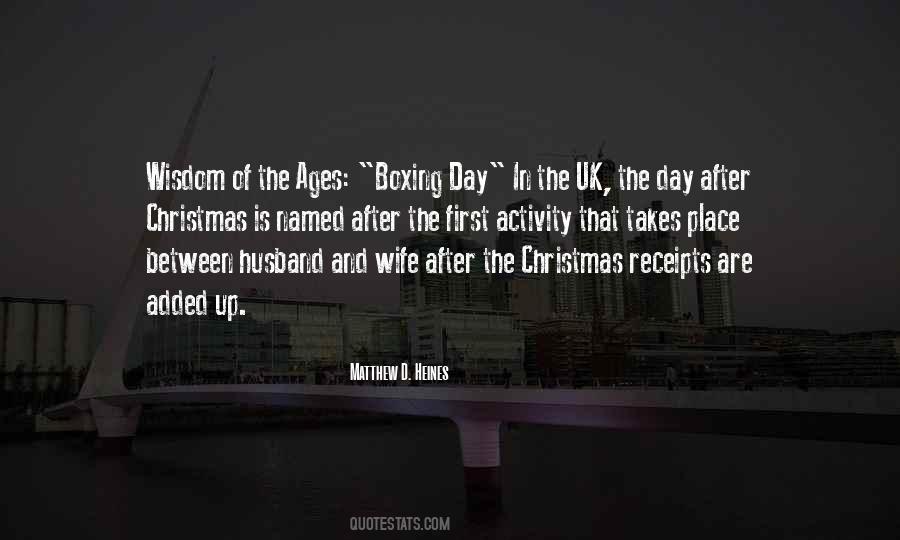 #26. You got it all wrong in your way of thinking. - Author: Lailah Gifty Akita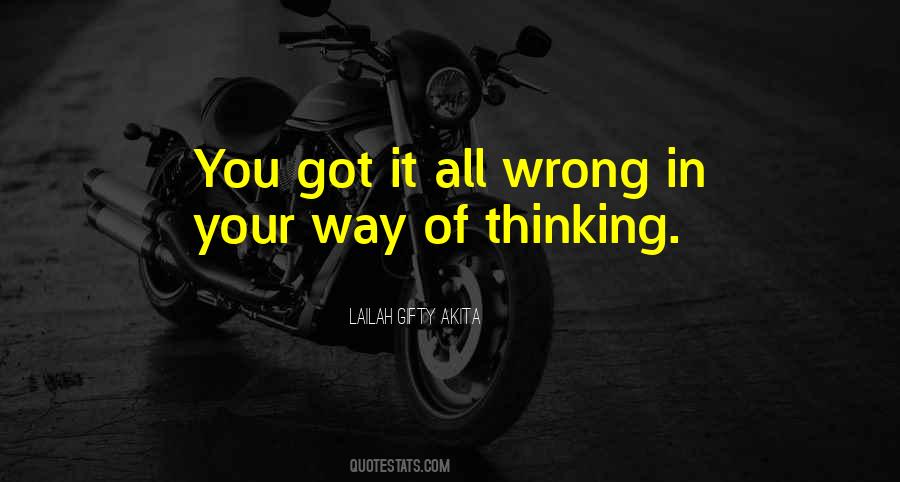 #27. Wisdom of the Ages: "The Nativity" The Son of God was born in a manger-not surprising, have you seen the prices of hotel rooms in Bethlehem? Oy Vay! Merry Christmas, Happy Hannukah Peace! - Author: Matthew D. Heines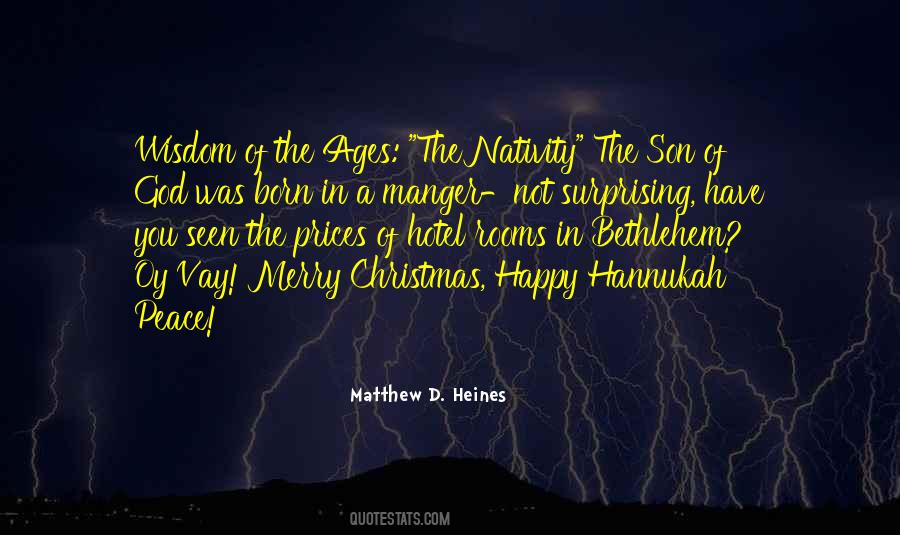 #28. I think anything Tony Kaye would've done would've been interesting, definitely. And worth seeing. - Author: Ethan Suplee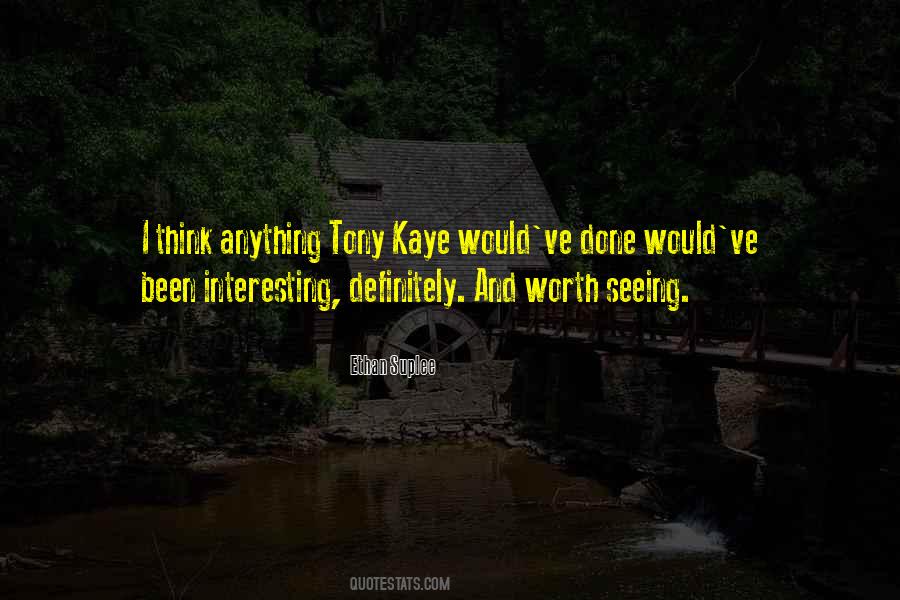 #29. Blast ignorant people with high-powered streams of information and wisdom, but only when fire hoses are not readily available. - Author: Cassandra Duffy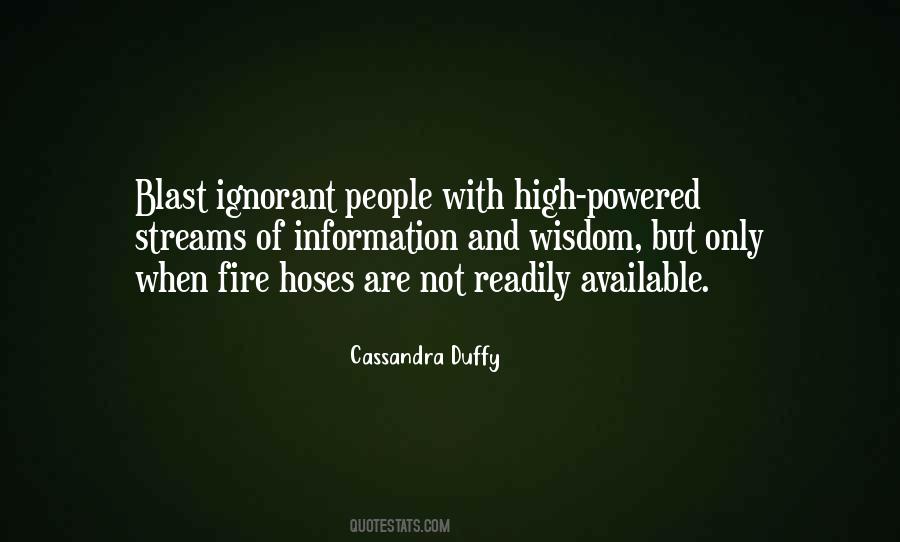 #30. I wish always to be quoted as George Eliot. - Author: George Eliot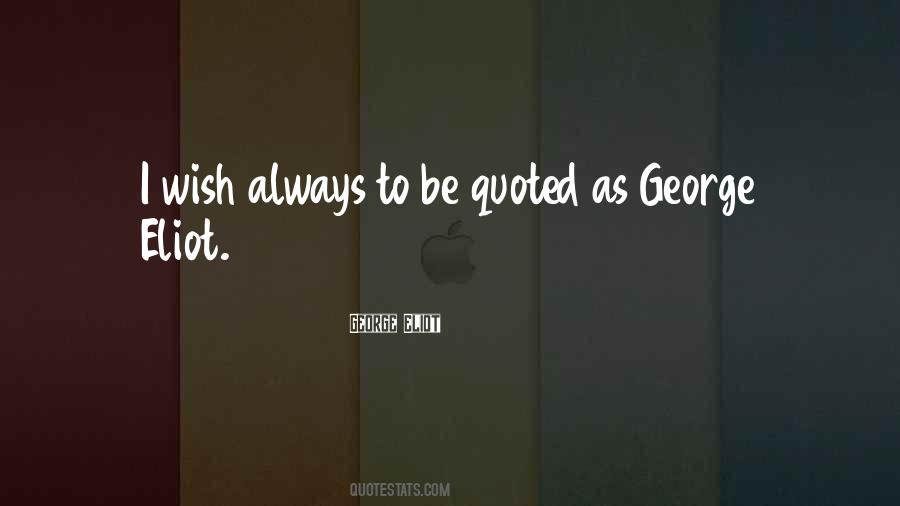 #31. Wisdom of the Ages: "New Year" For a kid, the ultimate source of confusion. They say it's a new year, but after the break, you realize you are still in the same class, with the same lousy people. - Author: Matthew D. Heines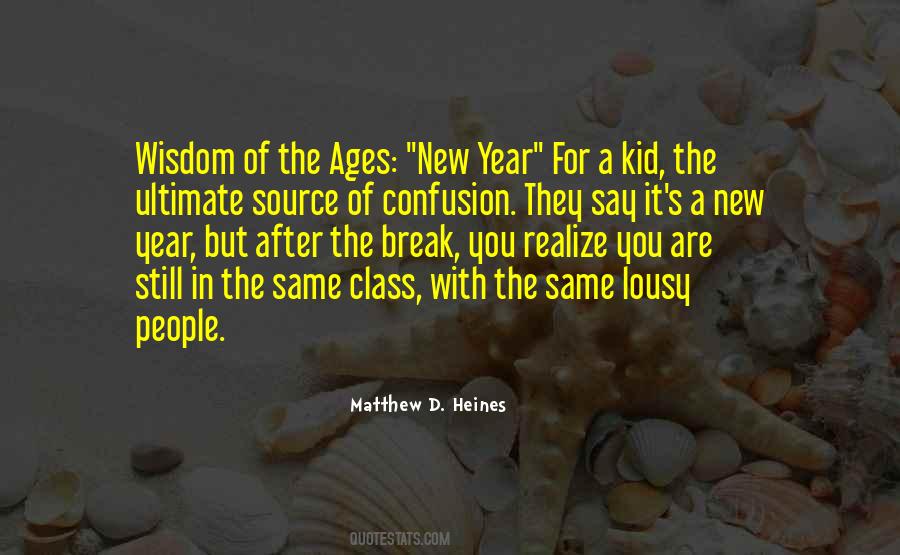 Famous Authors
Popular Topics