Help In Time Of Need Famous Quotes & Sayings
List of top 86 famous quotes and sayings about help in time of need to read and share with friends on your Facebook, Twitter, blogs.
Top 86 Help In Time Of Need Quotes
#1. Even the best parents have to spend so much time making ends meet that they cannot help their kids with homework or afford the extra tutoring that wealthier students enjoy. To address these unjust disparities, we need an early education revolution. - Author: Sal Albanese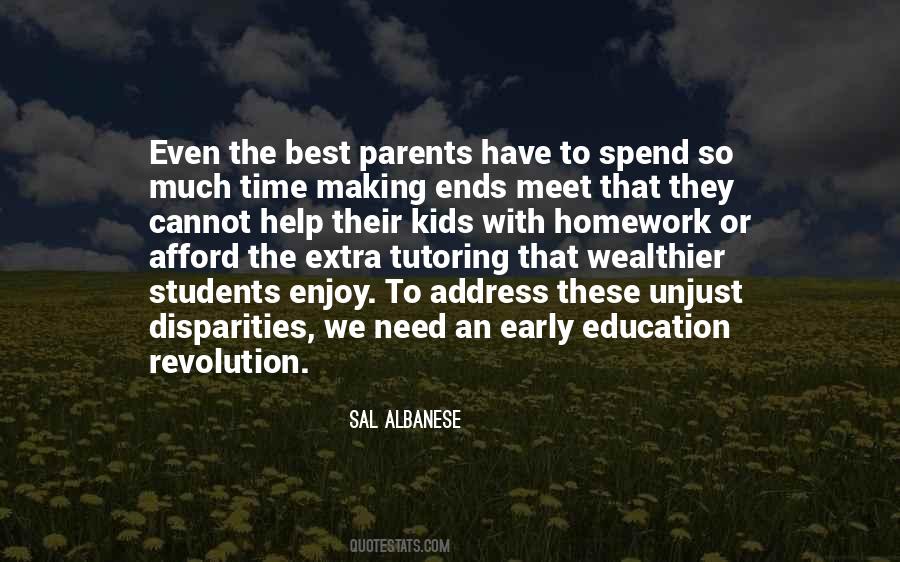 #2. My work is not, of course, pure art in the sense that Schmidt-Rottluff's is, but it is art nonetheless ... It is all right with me that my work serves a purpose. I want to have an effect on my time, in which human beings are so confused and in need of help. - Author: Kathe Kollwitz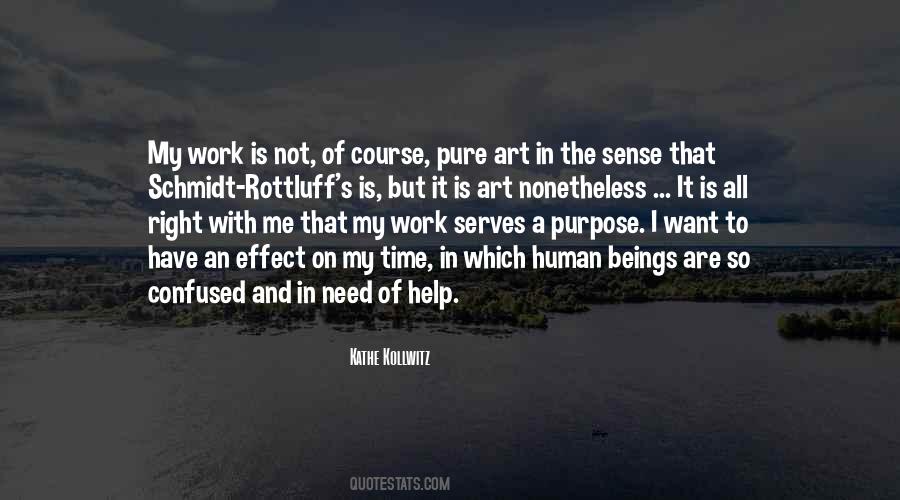 #3. I need a stylist to help me pull together a wardrobe. I just don't have a lot of time to go shopping. So I have a stylist that knows what I want to wear, what cut of clothing I like, someone that really thinks and understands what my style and how I want to feel in the clothes. - Author: B.o.B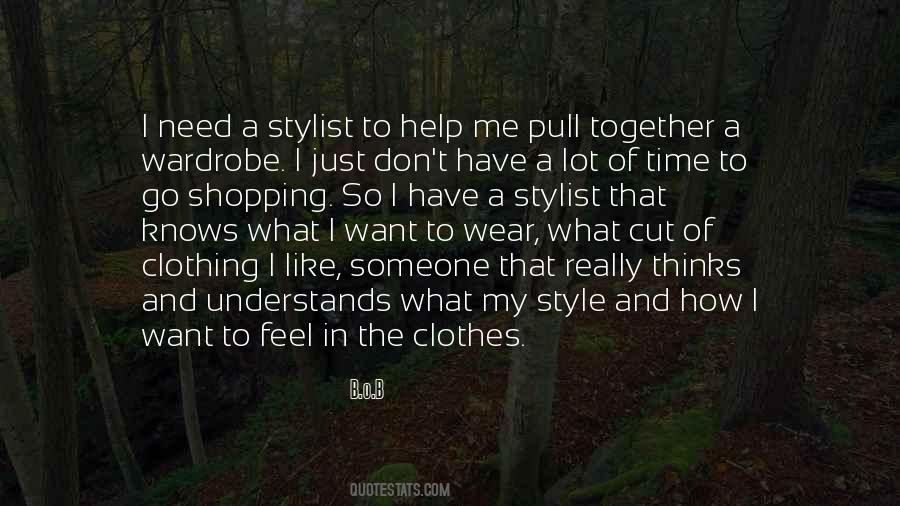 #4. This is the time to pull together as a Nation, as different people from all over the States with different perspectives and different social statuses and different income brackets, to unify into one and help those on the ground who need our help the most. - Author: Jack Kingston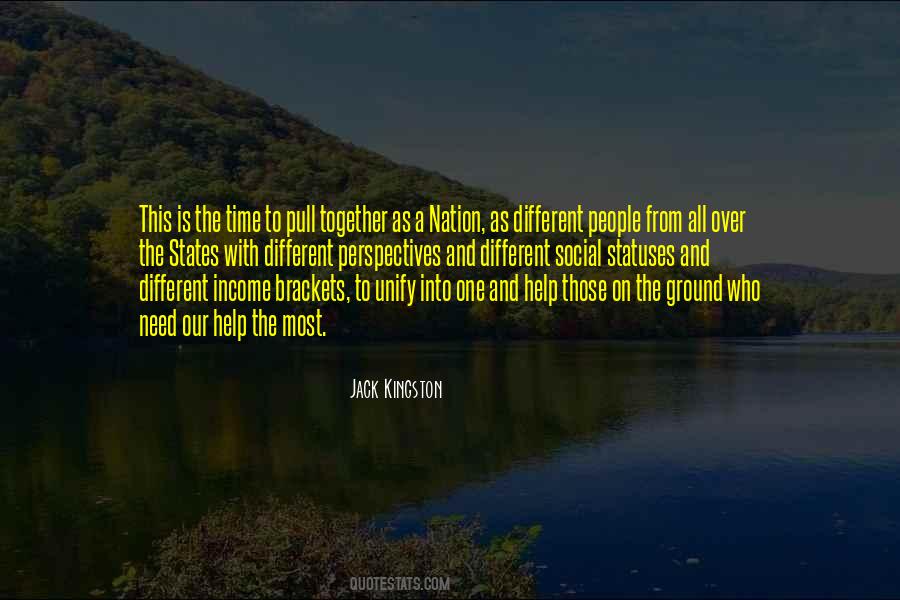 #5. Law enforcement officers are never 'off duty.' They are dedicated public servants who are sworn to protect public safety at any time and place that the peace is threatened. They need all the help that they can get. - Author: Barbara Boxer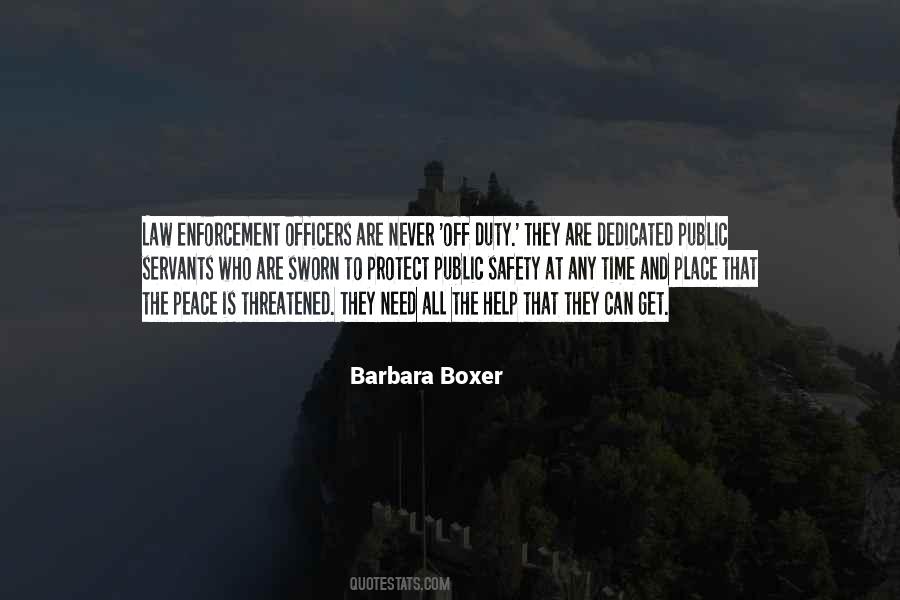 #6. Wait, I really do need your help with this." He turned his computer monitor toward her and pointed. "Is this funny? It's a Snoopy/Snoop Dogg thing, and every time Charlie Brown tries to feed him, he's like, 'Thanks, Chizzuck.' ... - Author: Rainbow Rowell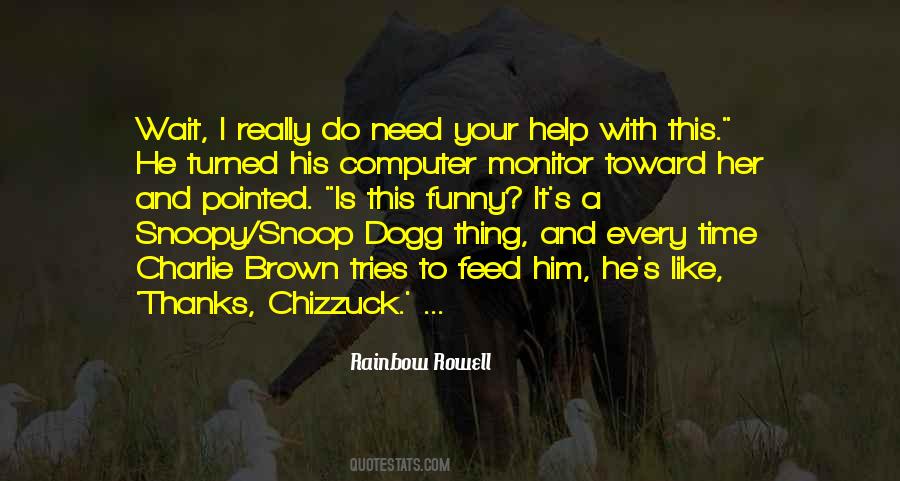 #7. I think there is need for economic stimulus ... and government can help make that up in a very difficult time. - Author: Mitt Romney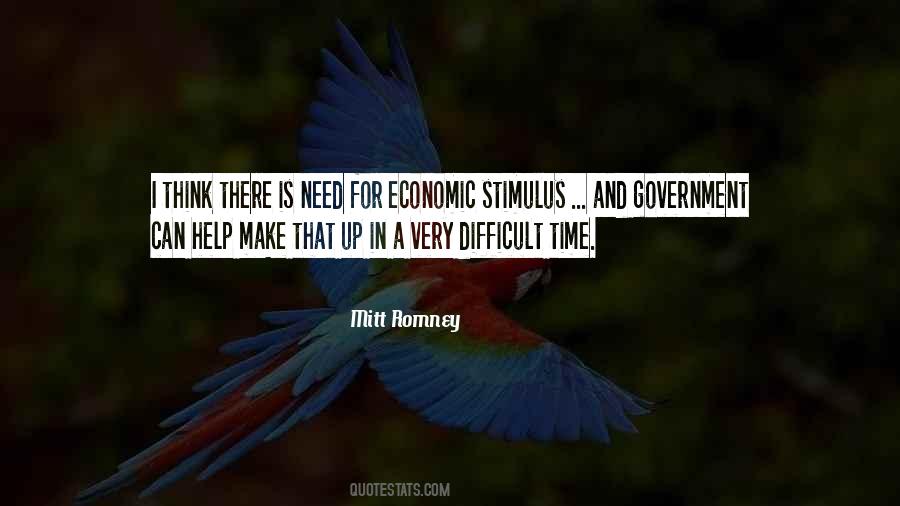 #8. Proportion ... You can't help thinking about it in these London streets, where it doesn't exist ... It's like listening to a symphony of cats to walk along them. Senseless discords and a horrible disorder all the way ... We need no barbarians from outside; they're on the premises, all the time. - Author: Aldous Huxley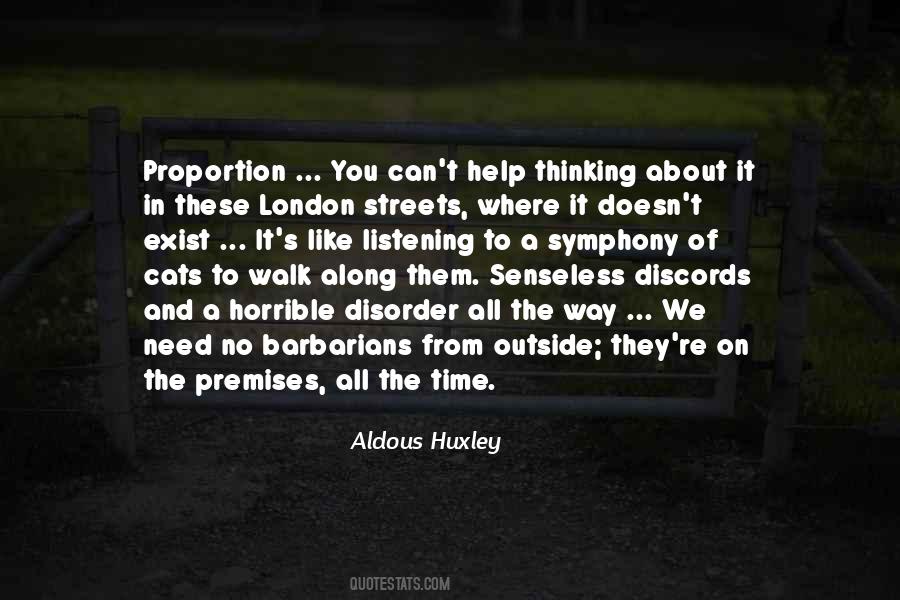 #9. The greatest gift you can give is your time. Not money, not items, not food, not pretty cards with handwritten sentiment, but time. People need your presence. The way you can help a soul the most is to simply be there. - Author: Richelle E. Goodrich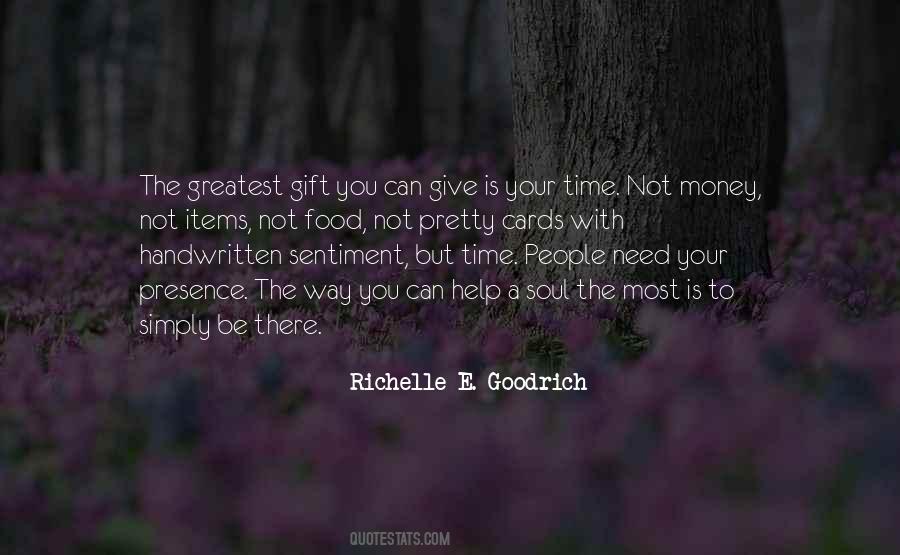 #10. We know we need bosses and deadlines to help us get work done. But sometimes we can also use an external push to make us have a good time. In both cases, our future self will appreciate the help. - Author: Virginia Postrel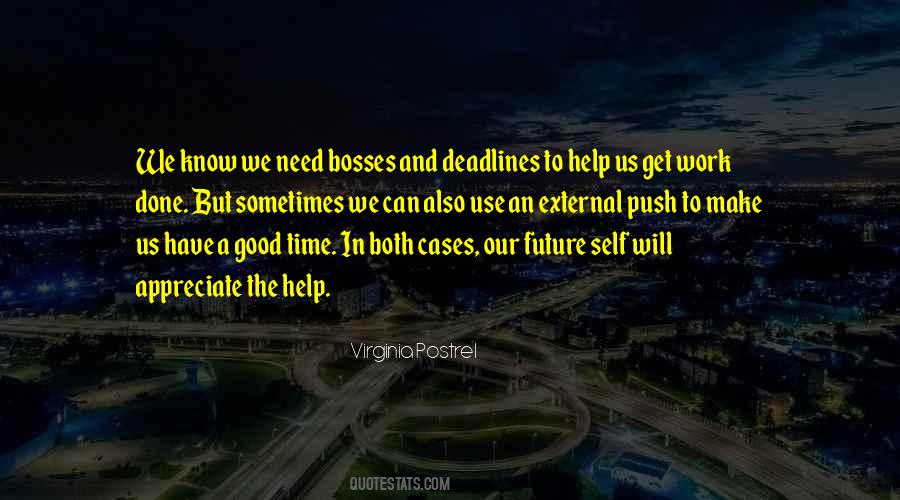 #11. The second time around, I'll understand that, as a husband, my wife doesn't care about my opinions. I just need to tell her the things that will continue to help me stack the brownie points. - Author: Kevin Hart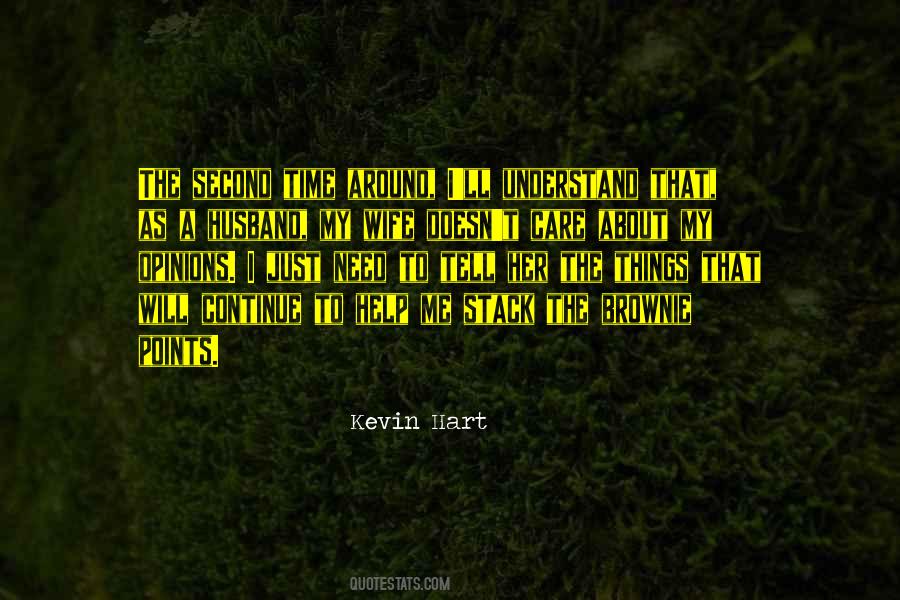 #12. You only need to walk in mindfulness, making peaceful, happy steps on our planet. Breathe deeply, and enjoy your breathing. Be aware that the sky is blue and the birds' songs are beautiful. Enjoy being alive and you will help the living Christ and the living Buddha continue for a long, long time. - Author: Nhat Hanh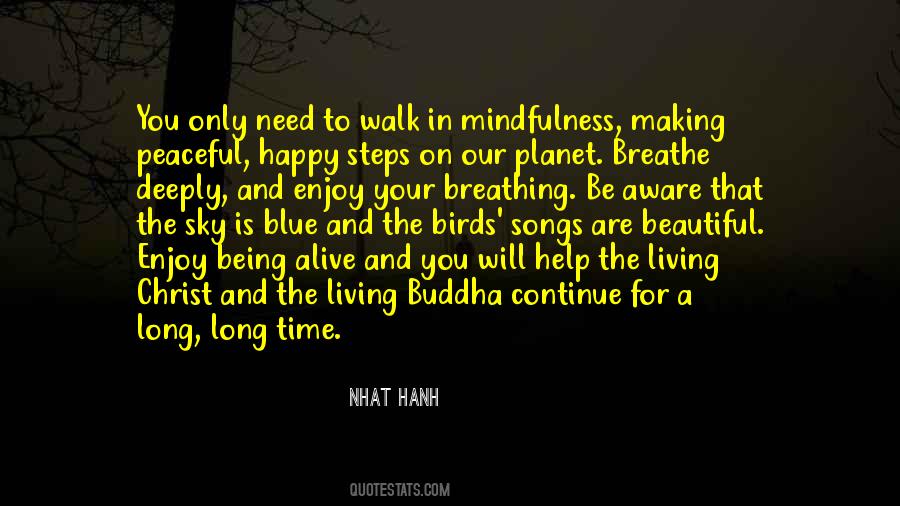 #13. You'll need someone's help to get it. If people like you, they will be disposed to give you their time and their efforts. And the better the quality of rapport you have with them, the higher the level of their cooperation. - Author: Nicholas Boothman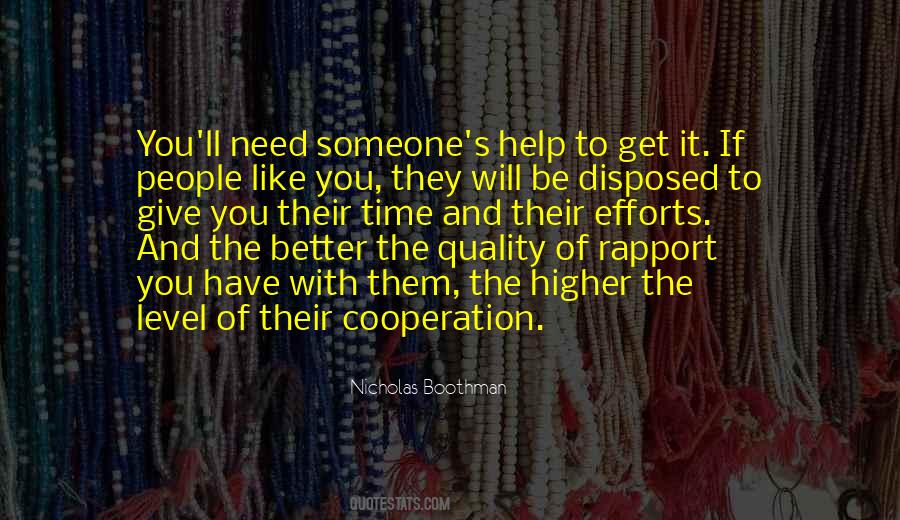 #14. If God were small enough for you to control, he would be too small to help you in time of need. - Author: Anonymous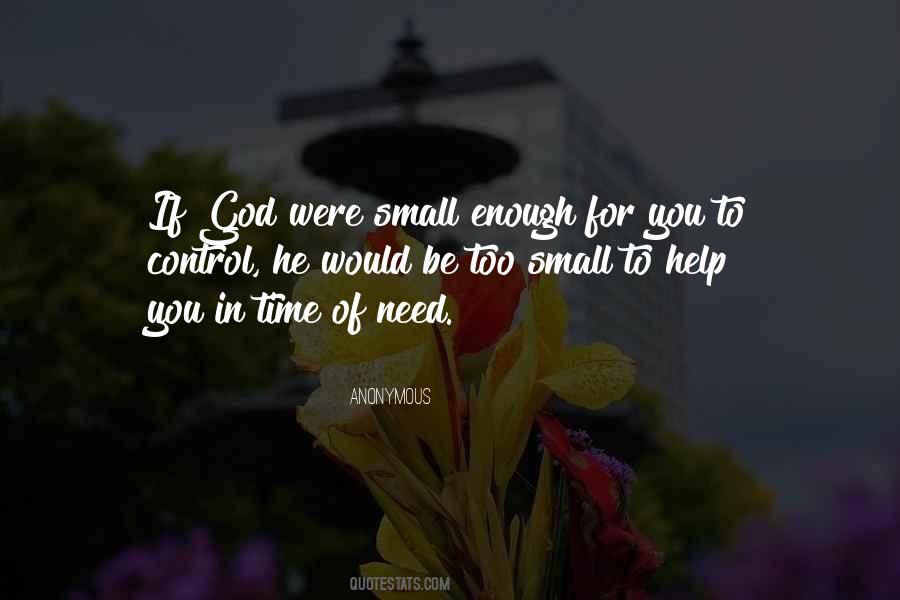 #15. I spend as much time as I possibly can doing things for other people, if I can. If I see a need and I feel that I can help, I do it. I work a great deal in terms of charities and things. - Author: Jane Seymour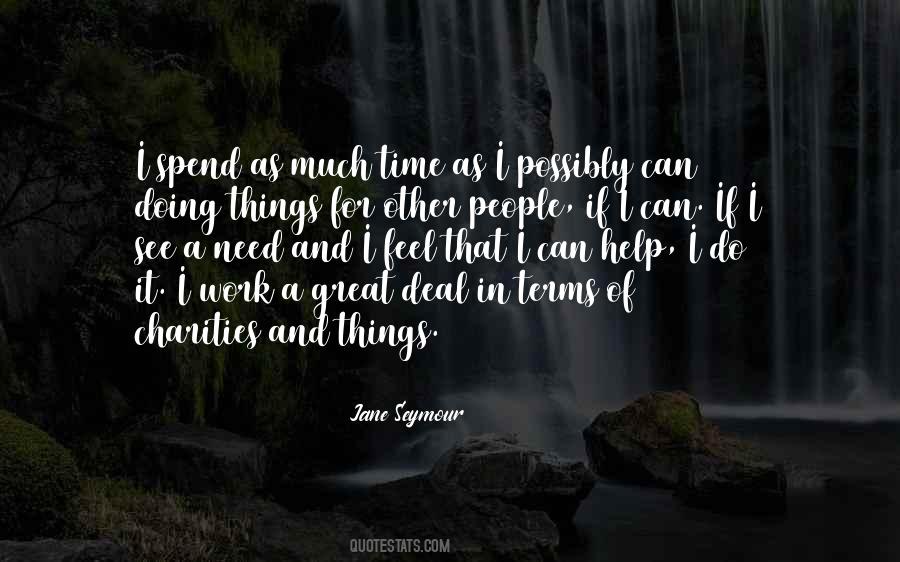 #16. I spend a lot of time working by myself developing songs, but I really need some other counterpart to help me pull it all together, because you go nuts working if I had to finish an entire project all within my own head. - Author: Andrew Bird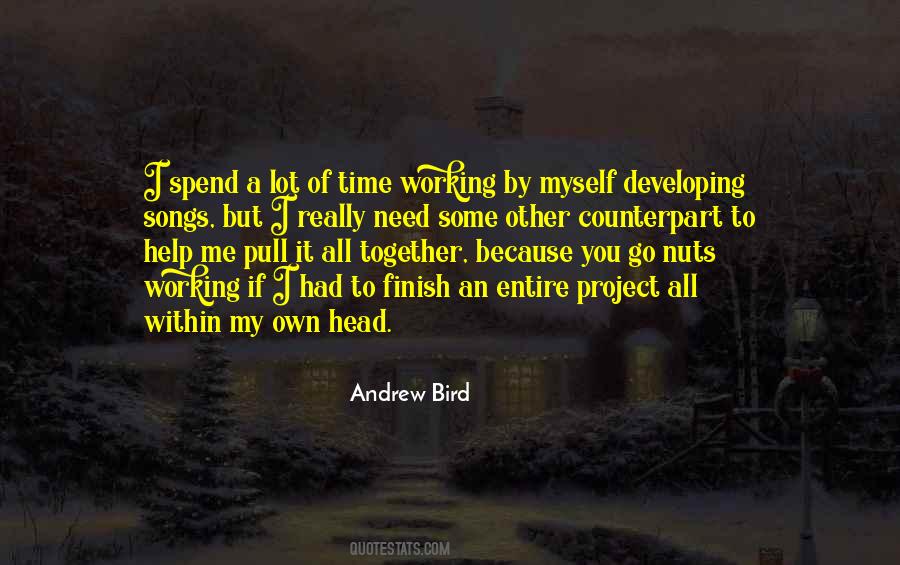 #17. They meant abnormal. Divisions of the kind were fashionable at that time, and it was so easy to stifle one's need to help by deciding that help could neither be accepted nor understood. - Author: Janet Frame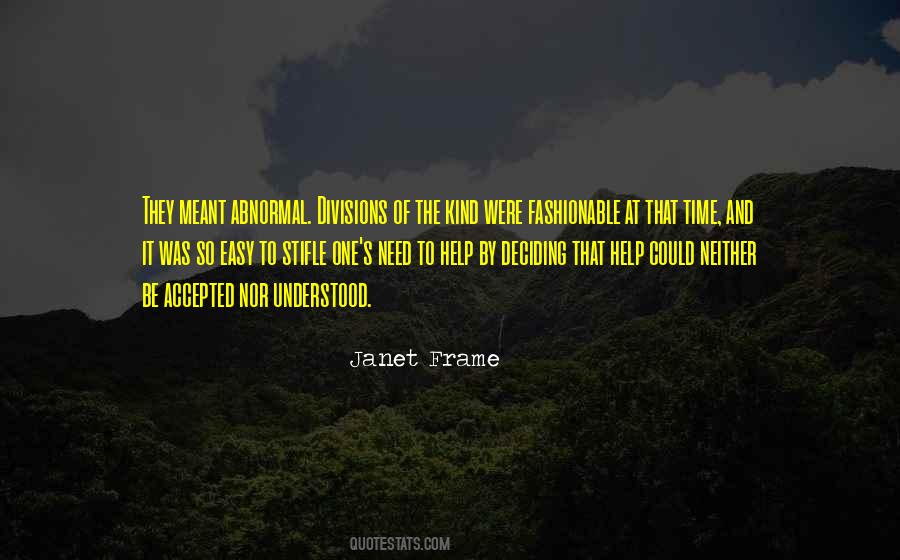 #18. Don't make a sound!" she whispered, giving me a little shake. "I need your help."
Damn! She had given the female password - spoken those magic words that stretched back through the mists of time to a bond made in some primordial swamp. - Author: Alan Bradley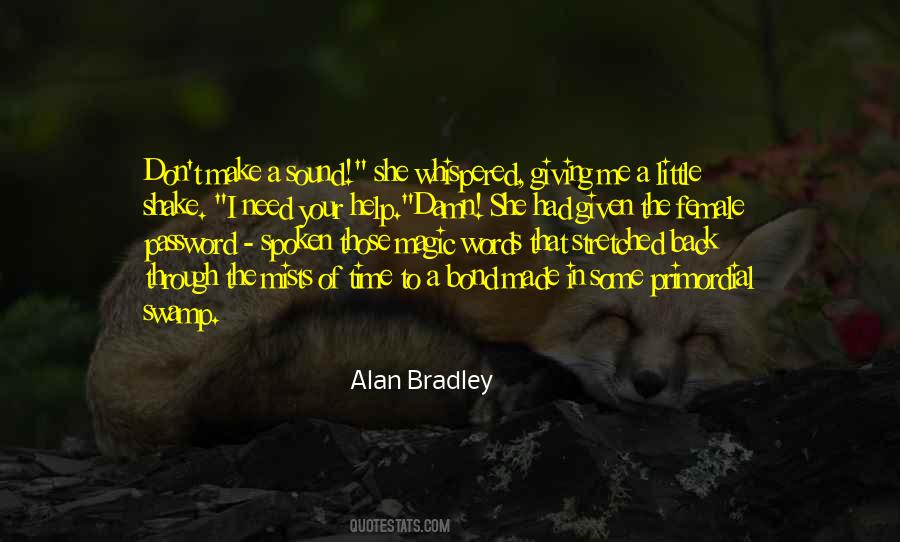 #19. The public is ready now for a safety net for the middle class, something not just for the poor, but for everyone who will need help, from time to time, in order to own a home, educate their kids, keep themselves healthy or have something to retire on. - Author: Barney Frank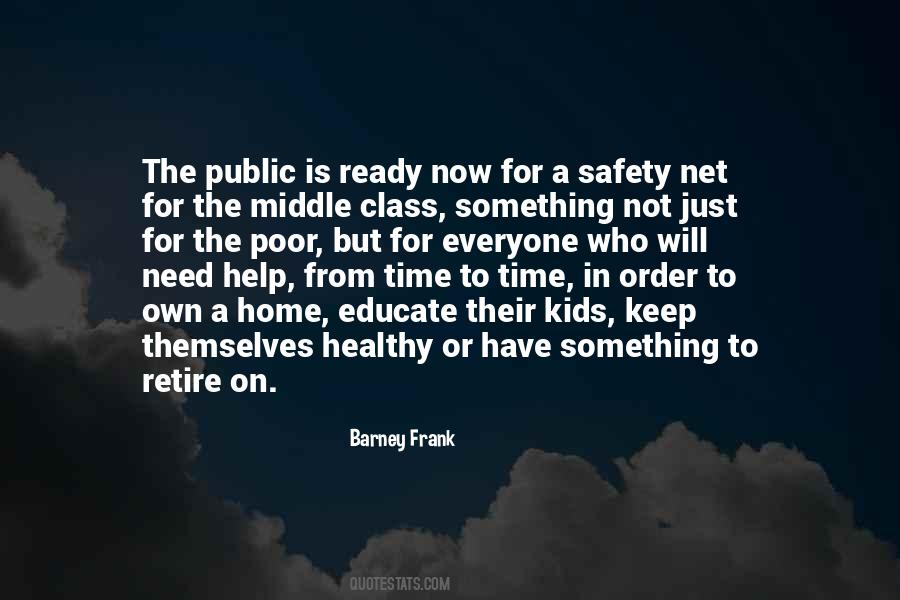 #20. It's time for our business and political leaders to help redefine morality beyond sex, drugs, and rock and roll to include lying, hypocrisy, and callous indifference to those in need. - Author: Arianna Huffington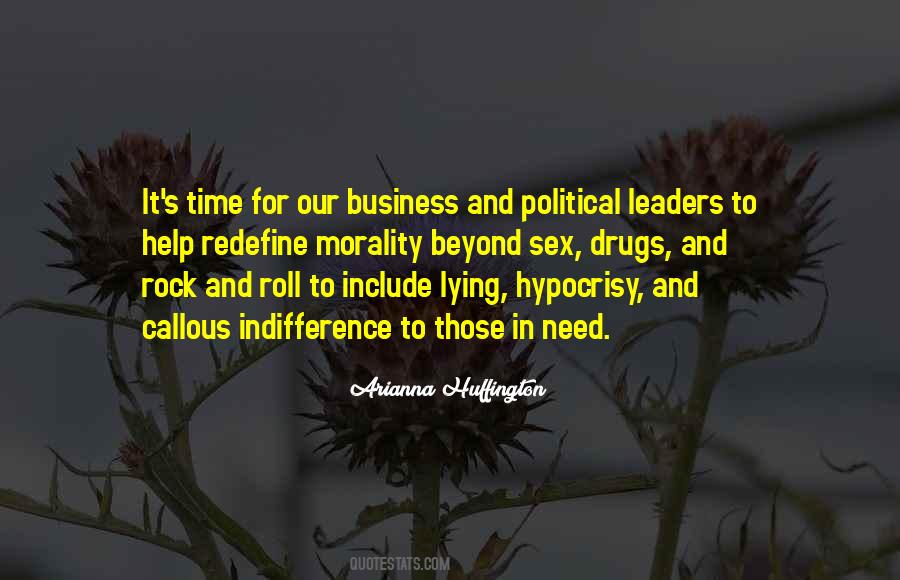 #21. As a mom, you're so panicked and starved for time, you just need help. - Author: Leah Busque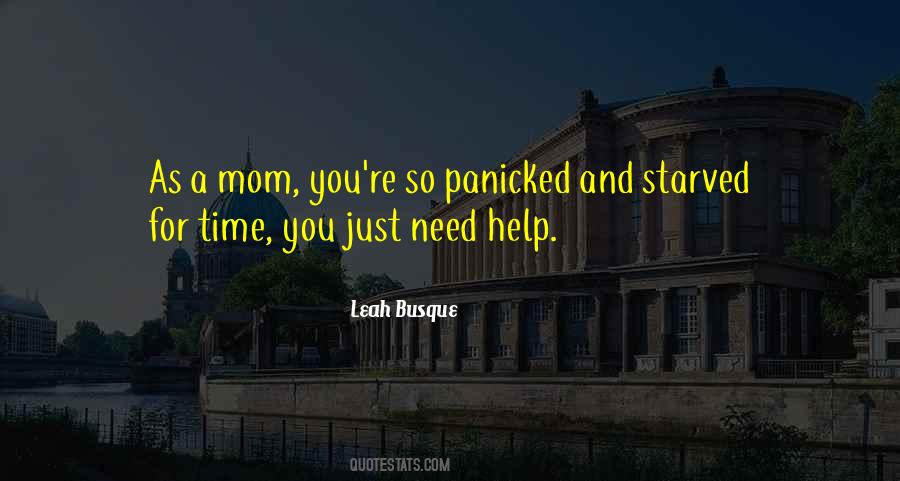 #22. In His Presence Let us therefore come boldly unto the throne of grace, that we may obtain mercy, and find grace to help in time of need. HEBREWS 4:16 KJV - Author: Barbour Publishing Inc.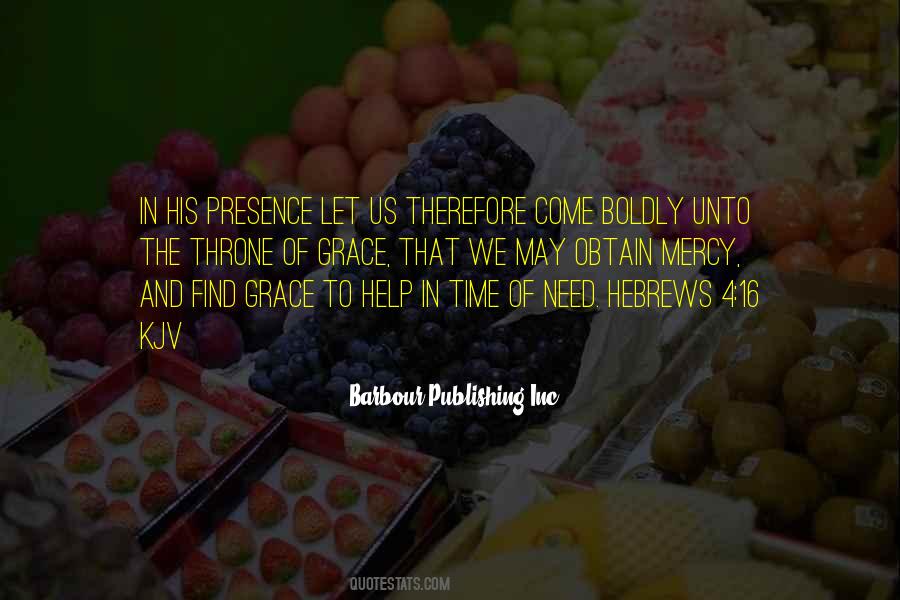 #23. The demand for good bookkeepers is at an all time high as more people make the leap into self-employment each year and need competent bookkeeping help. - Author: Sylvia Jaumann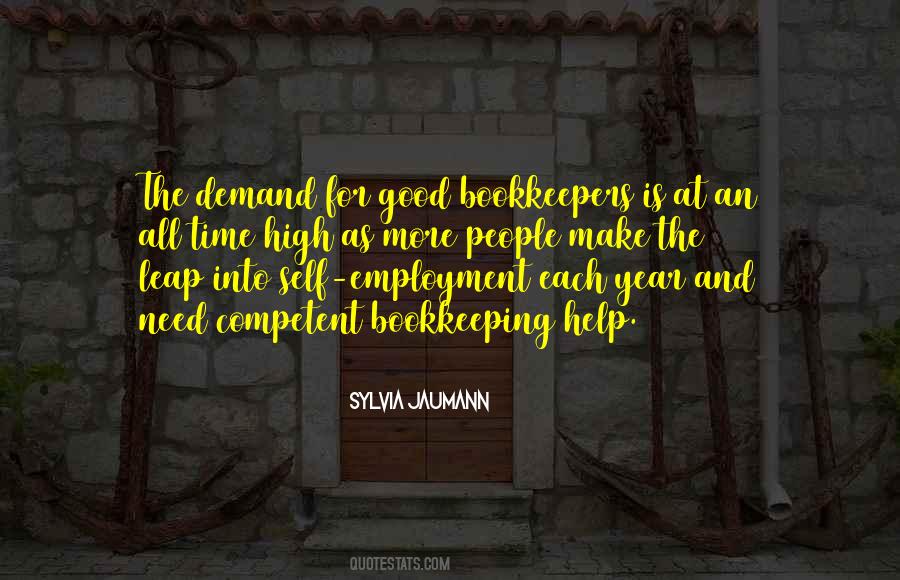 #24. Great power can come from memorizing scriptures. To memorize a scripture is to forge a new friendship. It is like discovering a new individual who can help in time of need, give inspiration and comfort, and be a source of motivation for needed change - Author: Richard G. Scott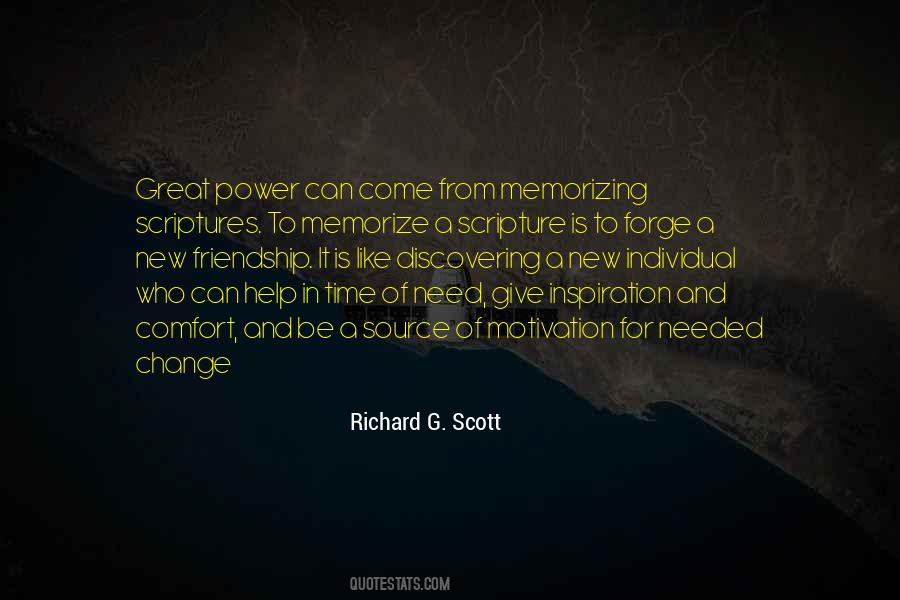 #25. Money you won't need to use for at least seven years is money for investing. The goal here is to have your account grow over time to help you finance a distant goal, such as building a retirement fund. Since your goal is in the future, money for investing belongs in stocks. - Author: Suze Orman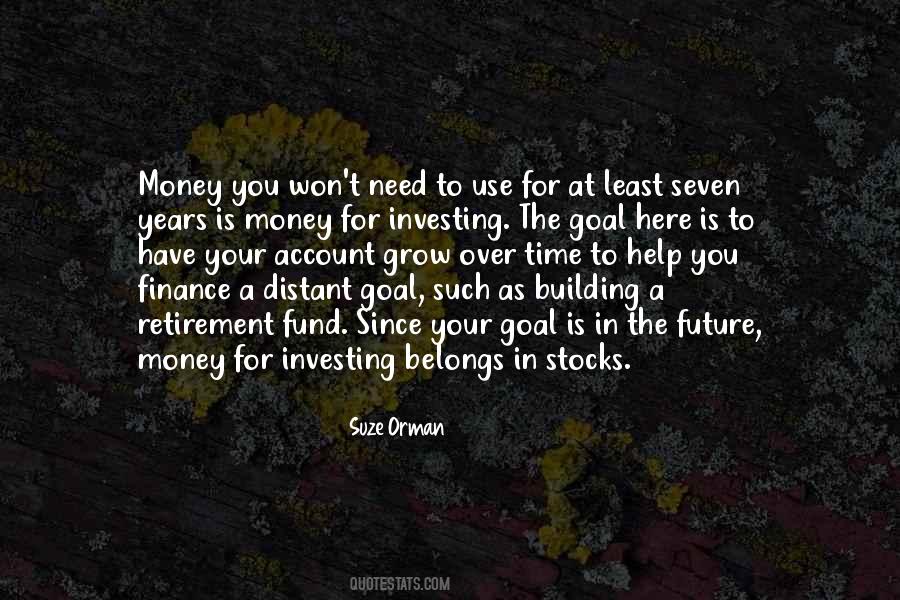 #26. I pray because I can't help myself. I pray because I'm helpless. I pray because the need flows out of me all the time- waking and sleeping. It doesn't change God- it changes me. - Author: William Nicholson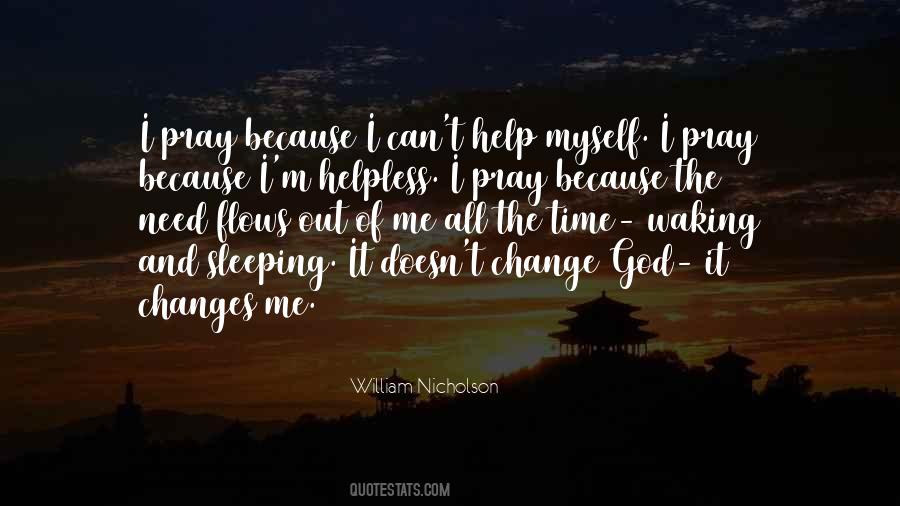 #27. No one is ever better off with dictators but there comes a time you know, when you're on an airplane, they always say, "in case of an emergency oxygen masks will drop down. Put yours on first and then administer help to your neighbor." We need oxygen right now. - Author: Benjamin Carson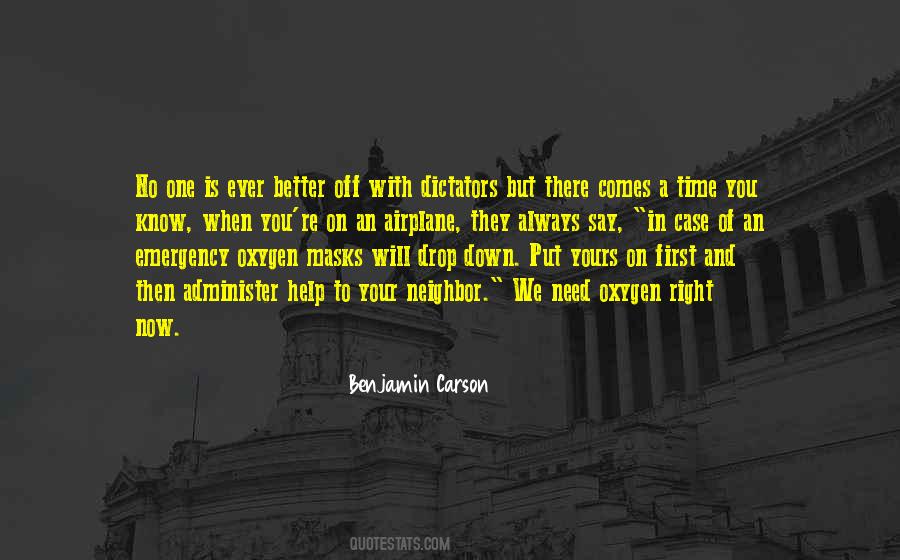 #28. If you can not get the results you need yourself, then it is time to get help from somewhere else. - Author: Nina Montgomery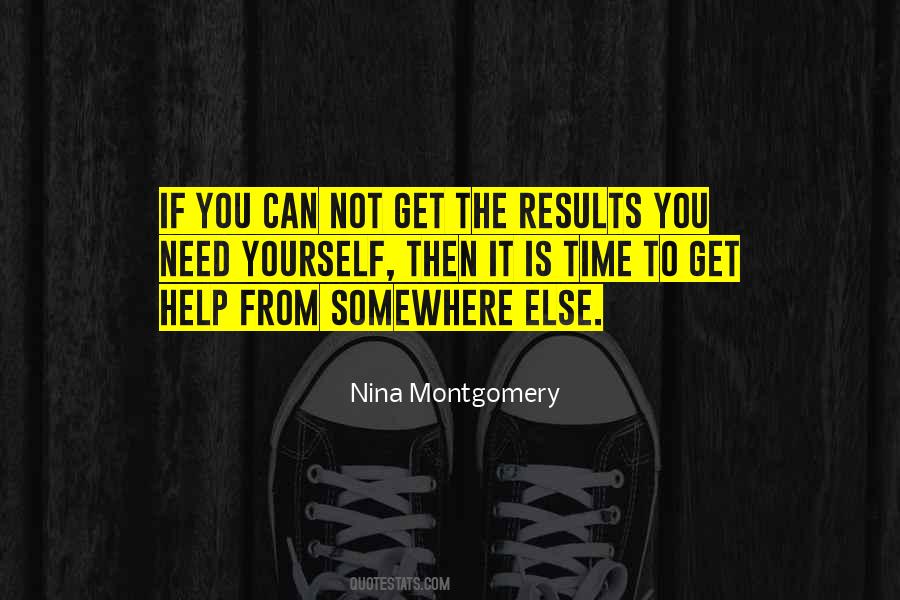 #29. Chefs don't eat at normal hours, so the only time you feel like you really need a meal is after service, when you're exhausted and just crave something to help you wind down. - Author: Marcus Samuelsson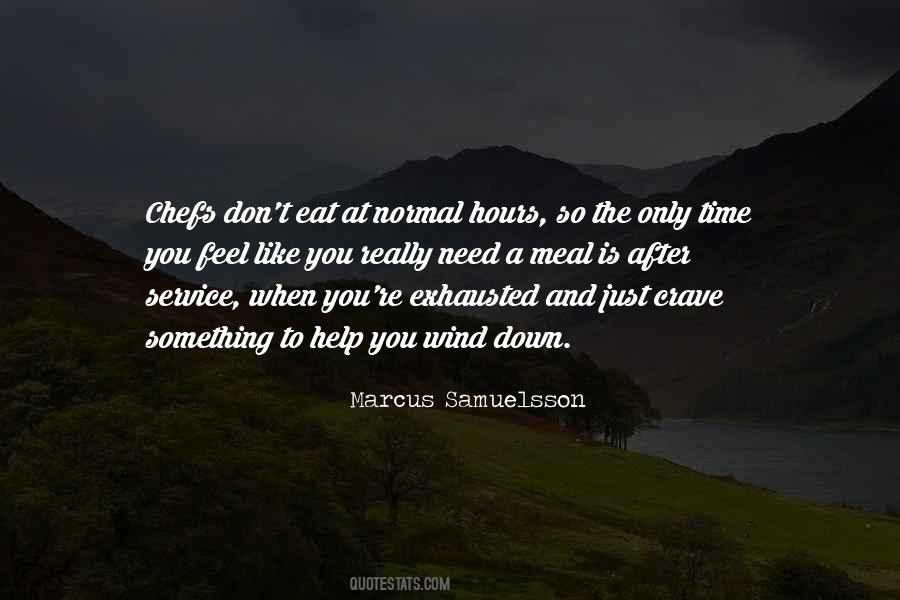 #30. [T]o really try to be informed and literate today is to feel stupid nearly all the time, and to need help. - Author: David Foster Wallace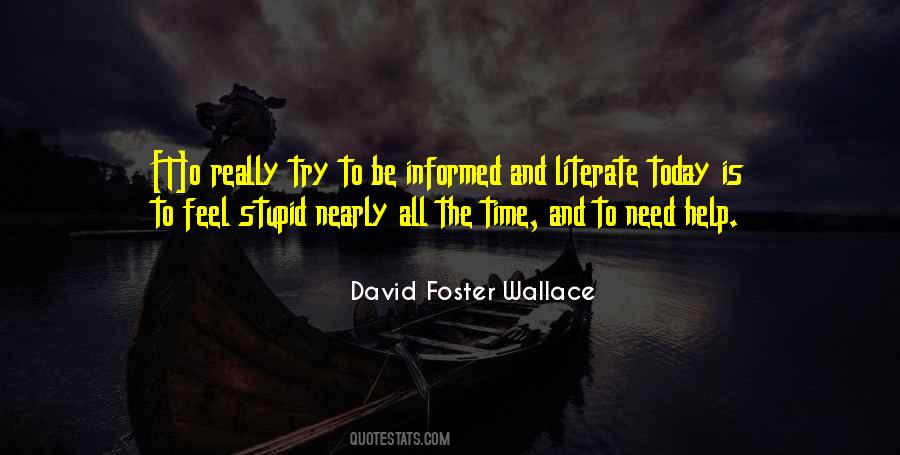 #31. Have faith that God has you right where you need to be, though all around seems bewildering. Have faith that He sent you help when you needed it, that He will guide you on from this moment too. One step at a time. You don't have to figure it all out now." She wanted - Author: Lori Benton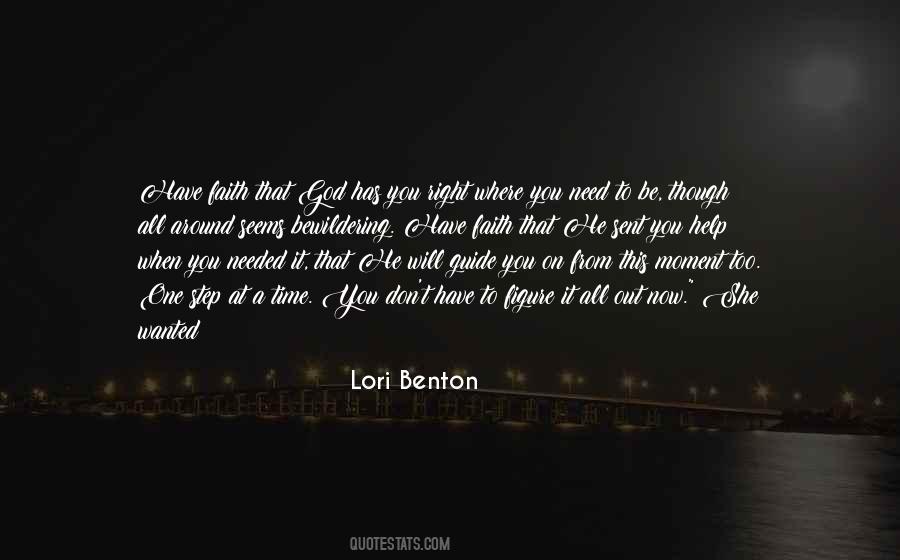 #32. I will focus on smoking in movies and with the amount of time that I have left in the world, I will do the best I can to stop smoking in movies and also to help people stop smoking, just normal ordinary people who may need help. - Author: Joe Eszterhas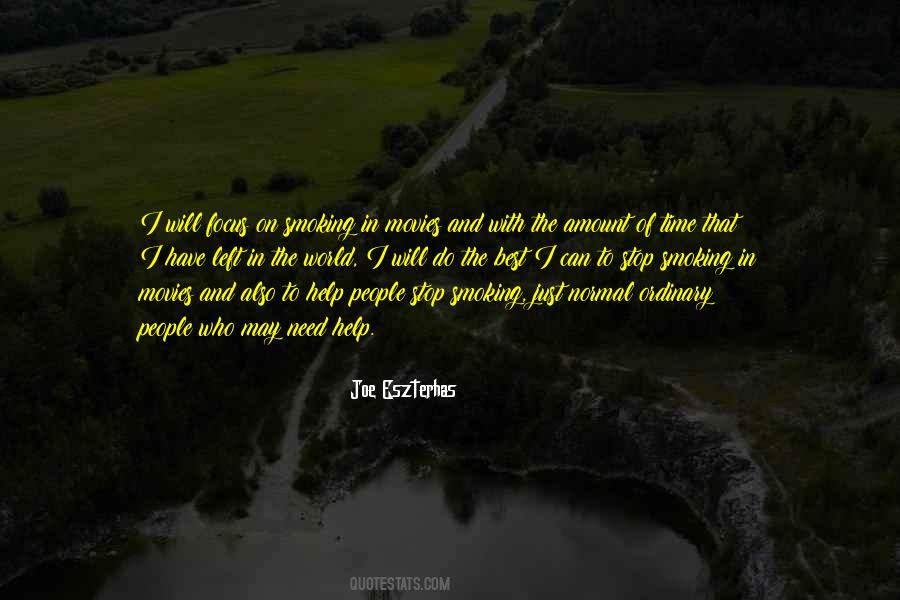 #33. Sometimes when family members least deserve love, they need it most. Love is not appropriately expressed in threats, accusations, expressions of disappointment, or retaliation. Real love takes time, patience, help, and continuing performances. - Author: Marvin J. Ashton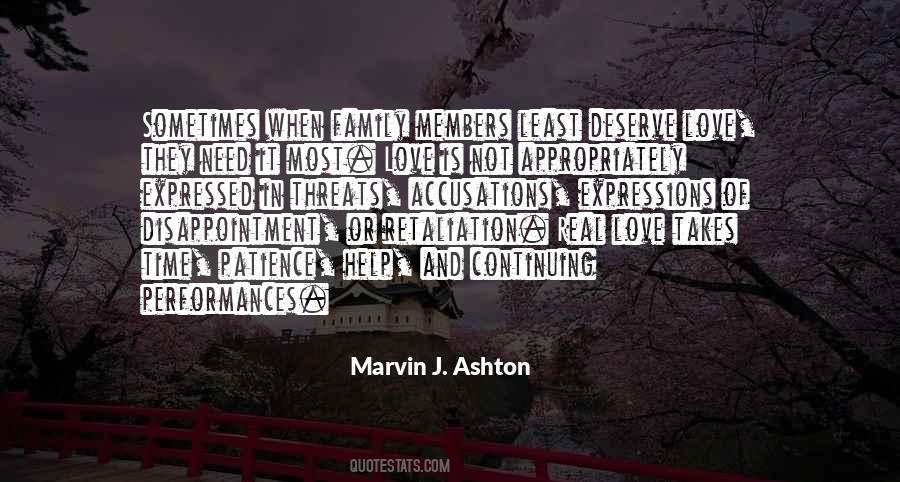 #34. It is quite fitting that charity should begin at home ... but then it should not end at home; for those that help nobody will find none to help them in time of need. - Author: Maria Edgeworth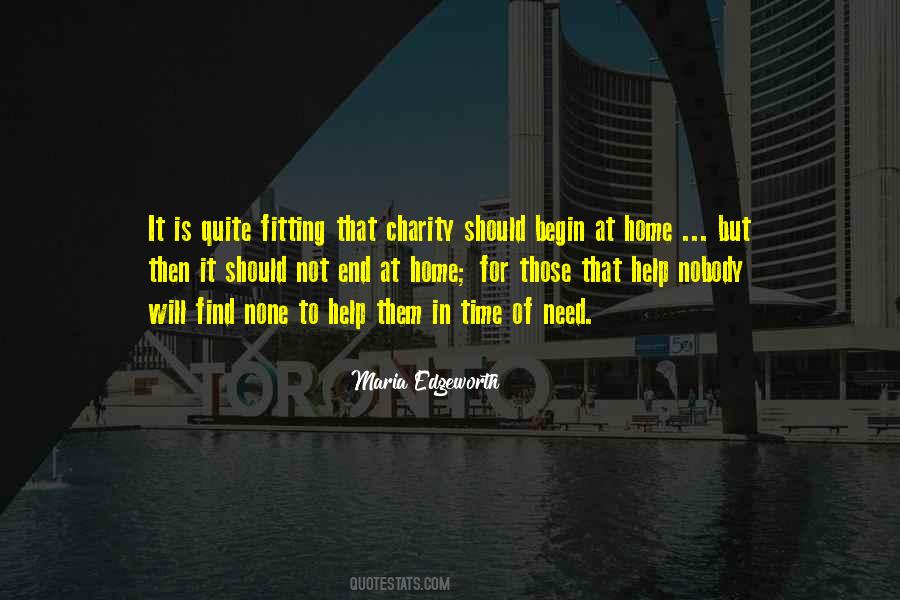 #35. Just taking the time to put your mental health first, acknowledging that it deserves respect and care, and accepting help when you need it, can save your life. You are worth saving. And you are not alone. - Author: A.J. Mendez Brooks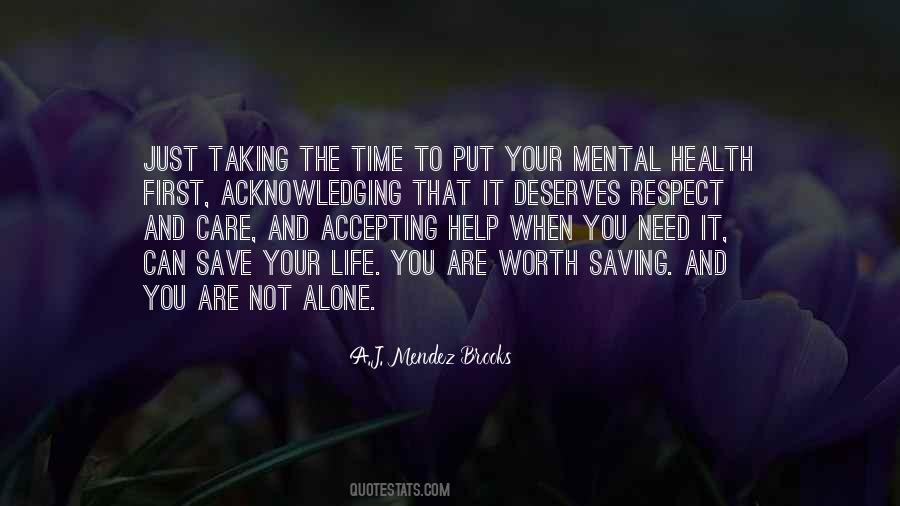 #36. I don't make records for pleasure. I did when I was a younger artist, but I don't today. I record so that I can feed people what they need, what they feel. Hopefully, I record so that I can help someone overcome a bad time - Author: Marvin Gaye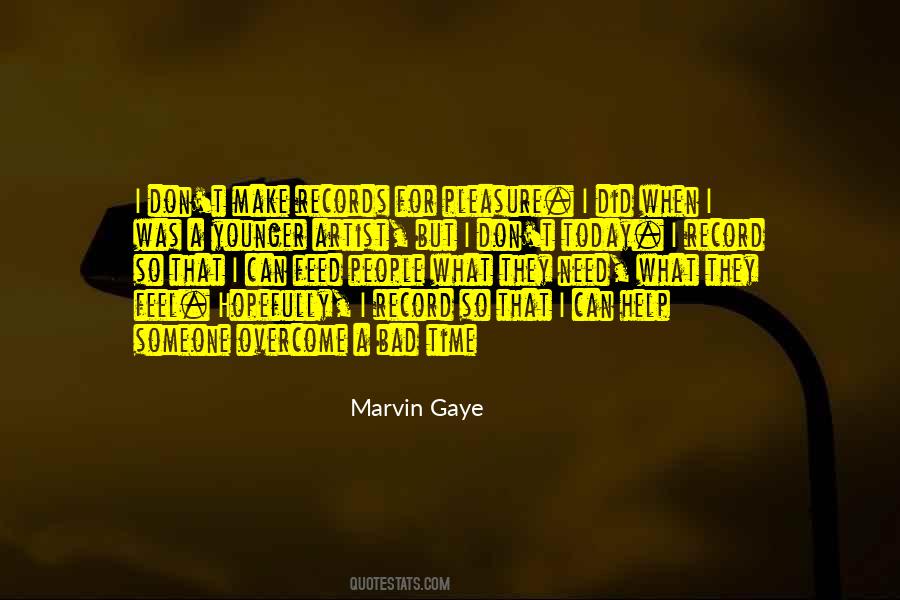 #37. Good. And you know what Peregrine wants you to do. You know he wants you to help us?"
"I never said that," Perry said.
Time stopped. The look on Hess's and Sable's faces-and even the Guardians behind them-was worth and price Perry would need to pay. - Author: Veronica Rossi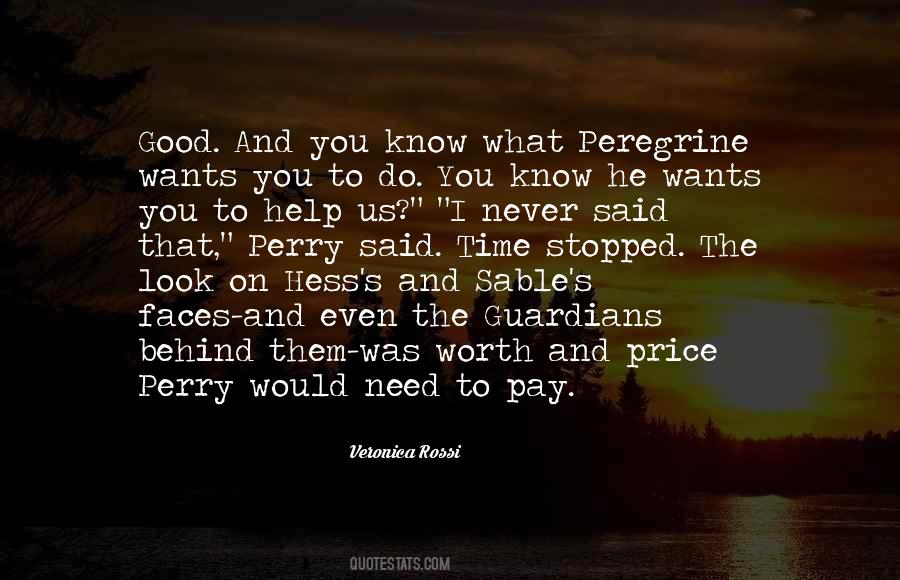 #38. It's a tough time my friends. We need to make sacrifices to ensure our troops have the tools they need in order to get the job done. This budget will help us win the War on Terror. - Author: Dennis Hastert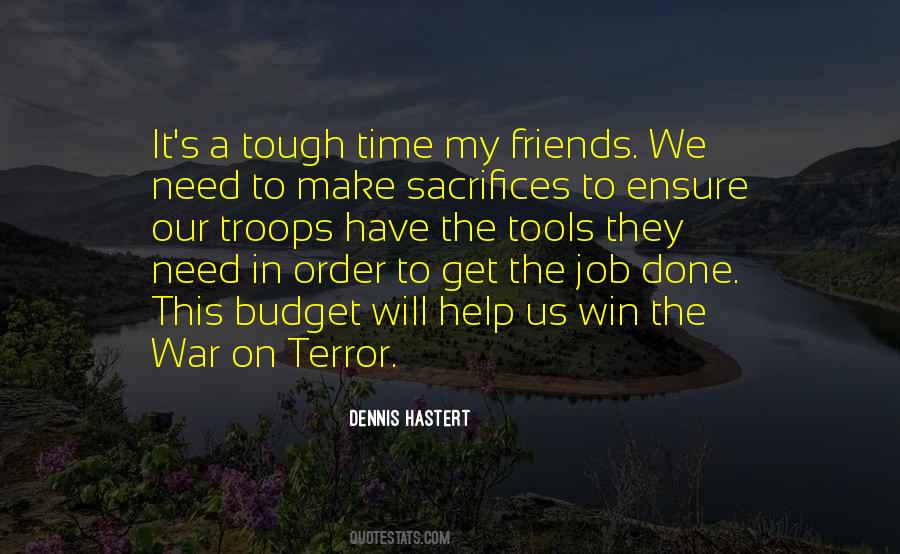 #39. (P.S. If you have addictions, not only do they ruin your sixth sense, they ruin everything else as well. Keep in mind that as you reach for higher ground, it's necessary to leave the swamp. Before you can go one step further, you must be honest and admit you need help. Then get it. It's time.) - Author: Sonia Choquette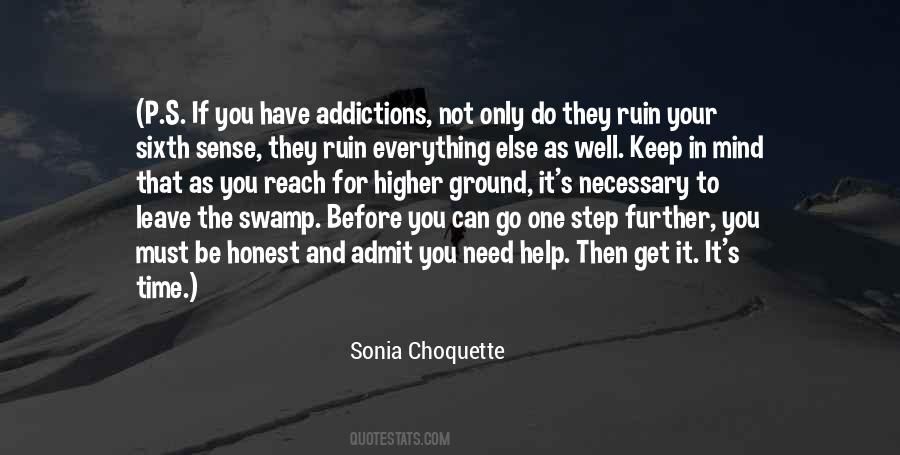 #40. On this National Agriculture Day, when we all should be taking time to thank and pay tribute to America's farmers, ranchers and their families who produce the food for our tables, we are finding those same people in dire need of our help and support. - Author: Michael McCaul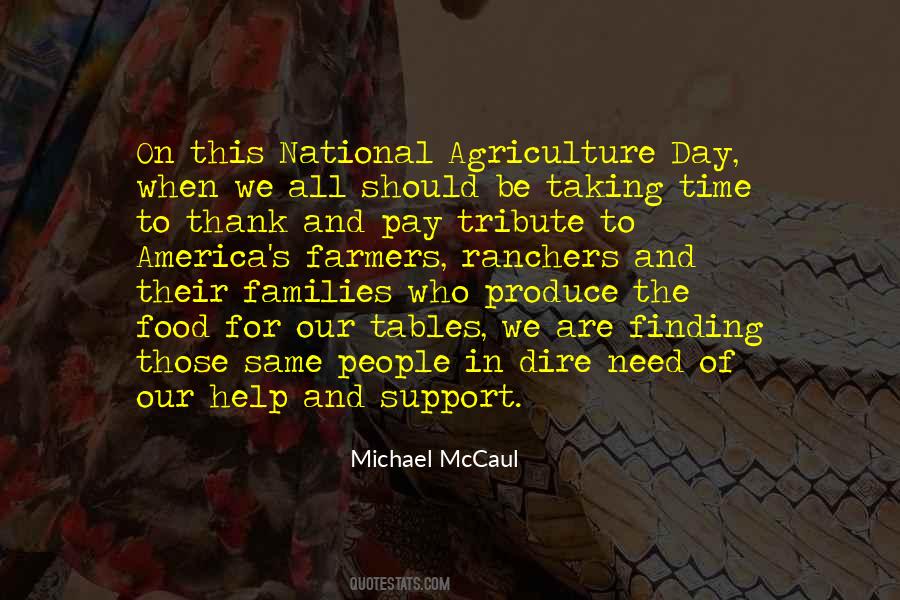 #41. 15For we do not have a high priest g who is unable to sympathize with our weaknesses, but one who in every respect has been d tempted as we are, h yet without sin. 16 i Let us then with confidence draw near to the throne of grace, that we may receive mercy and find grace to help in time of need. - Author: Anonymous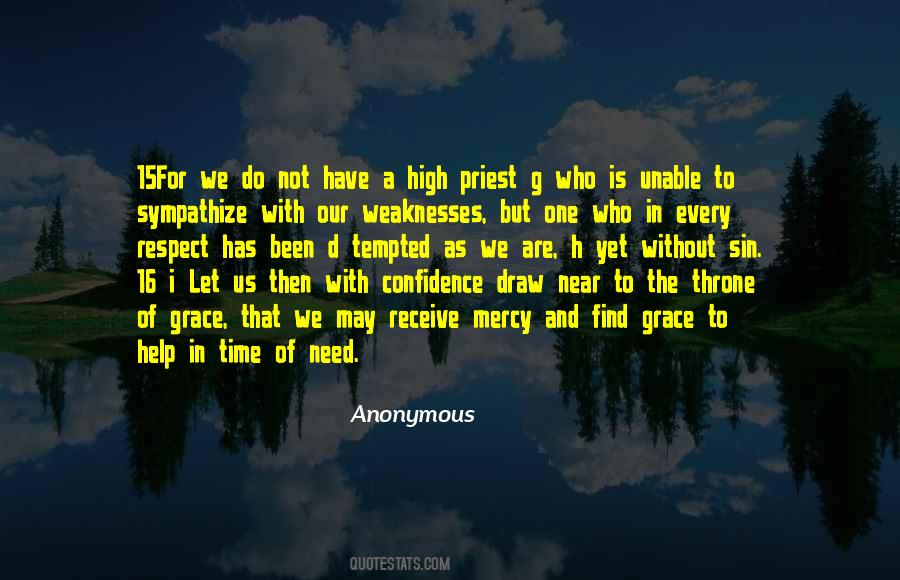 #42. There has certainly been criticism of the timing involved in getting help to the victims of the storm, and much of it may indeed be warranted. However, this is not the time for pointing fingers; rather, it is the time for offering a helping hand to our neighbors in need. - Author: Jo Bonner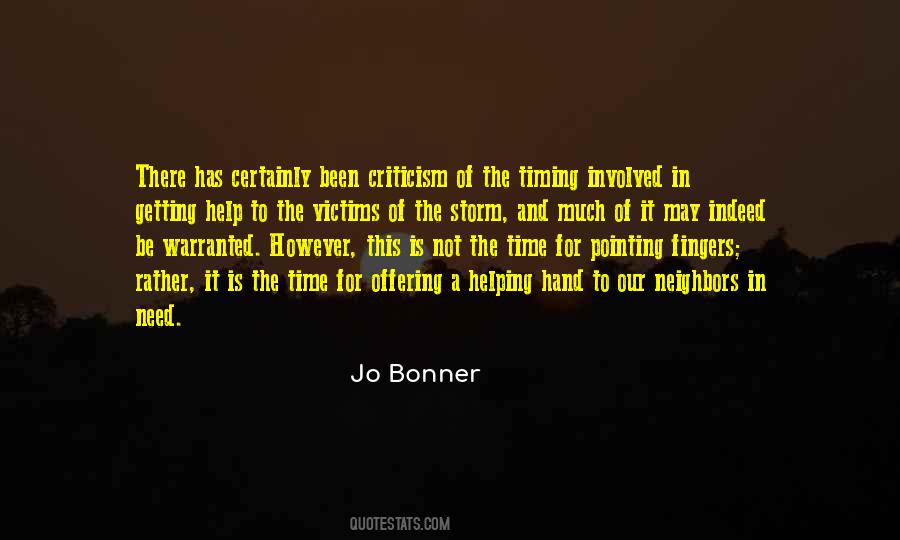 #43. We know that you must be very Upset and sad But just to let you know That we are here for you Should you need Help and support At this very sad and hard time That you must be going through - Author: Julie McGregor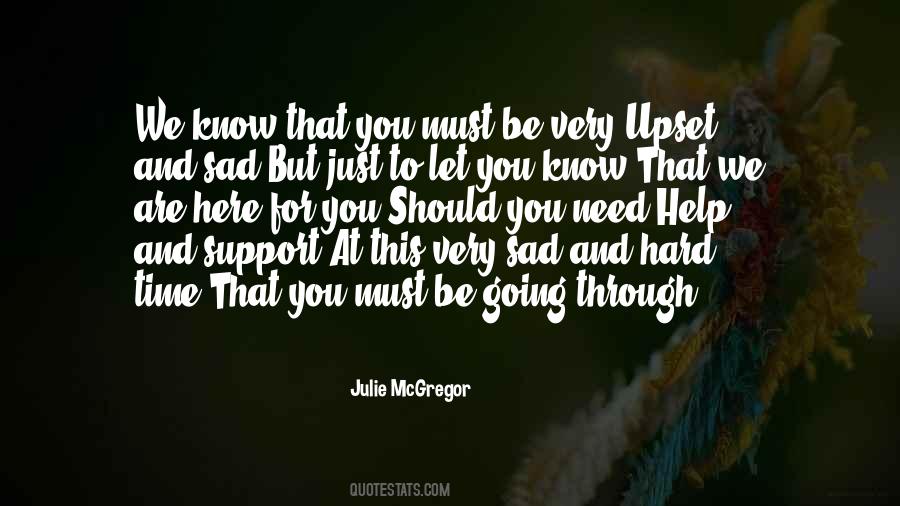 #44. Lord, help me to make time today to serve you in those who are most in need of encouragement or assistance. - Author: St. Vincent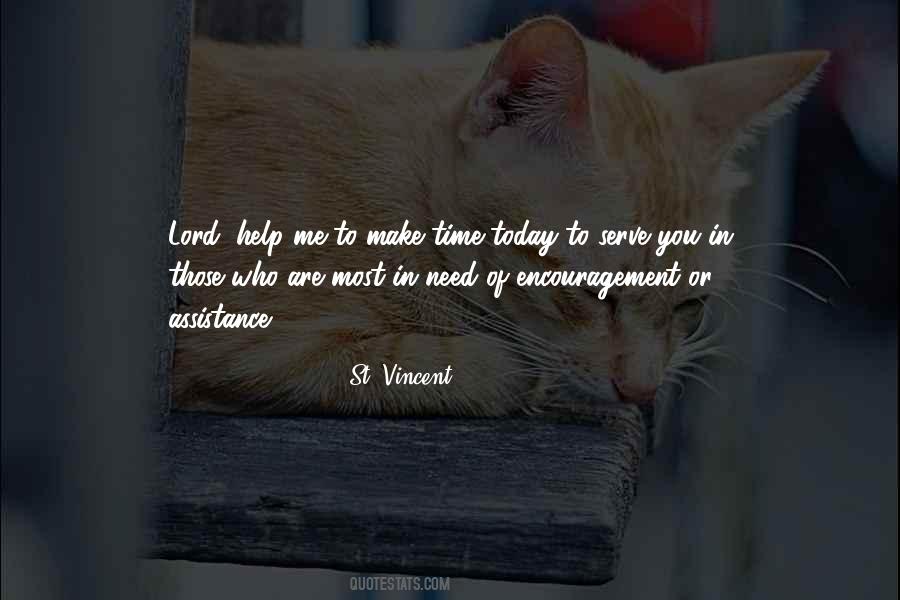 #45. Don't invite the friend in distress to call; just show up - and don't forget the mop and broom. - Author: David P. Ingerson
#46. If you think that trusting someone - allowing them to help you by performing their own duties honorably - somehow makes you less, then it might be time to reexamine yourself. Start asking why you need to do everything. How can you really be close to someone if you never let them in?" "Forgive - Author: Jodi Meadows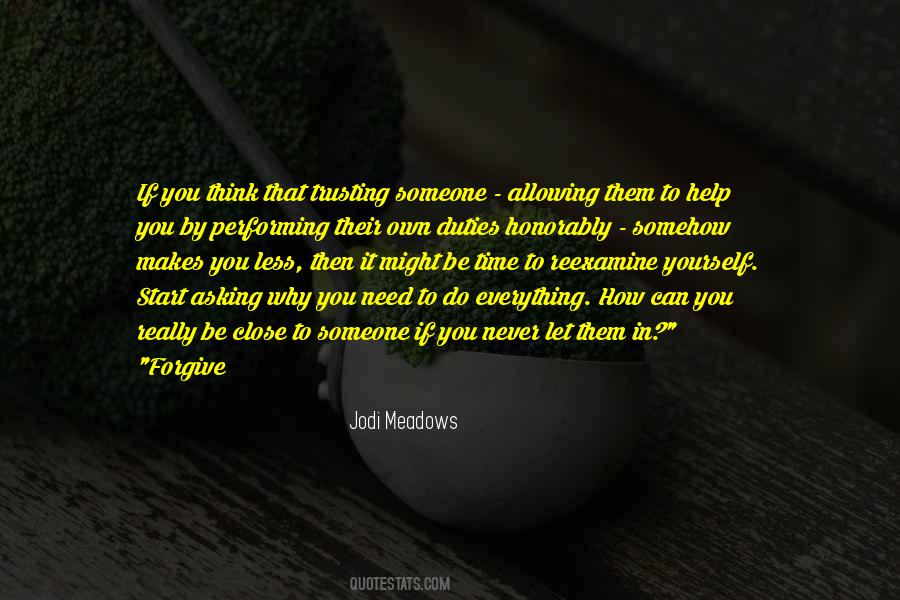 #47. The Bible teaches that we have a Christian duty to help our neighbors in their time of need. We are called by God to bring the water of life for both soul and body. God created them both, and His purpose is to redeem them both. - Author: Billy Graham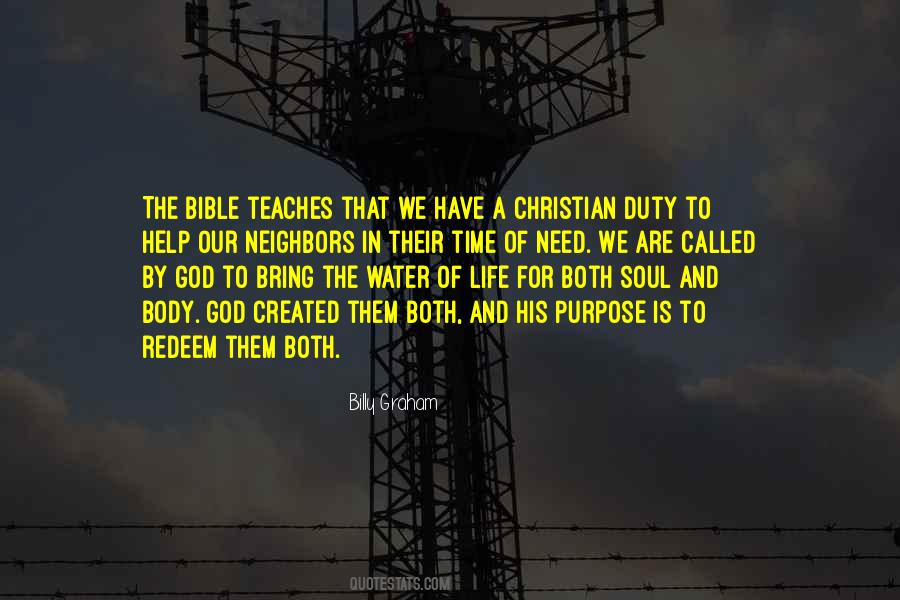 #48. I am very happy with all my friends and co-workers, because if they don't remember me in their happy times or in their success. However, they never forget me if they are in a problem or need my help ... - Author: Nutan Bajracharya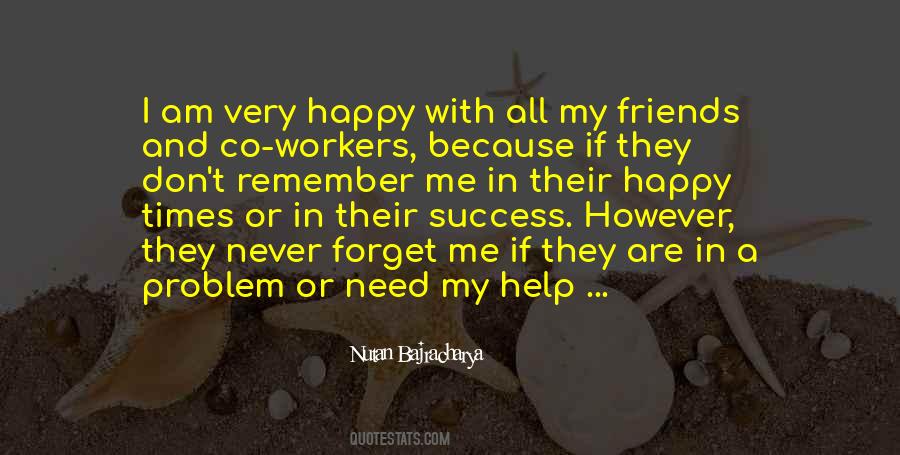 #49. We know that children need help to read, and the best time to start them reading is very young. We believe that when children see adults from all walks of life and from throughout the community reading to them, that is another opportunity for children to see the importance of reading. - Author: Jane Bown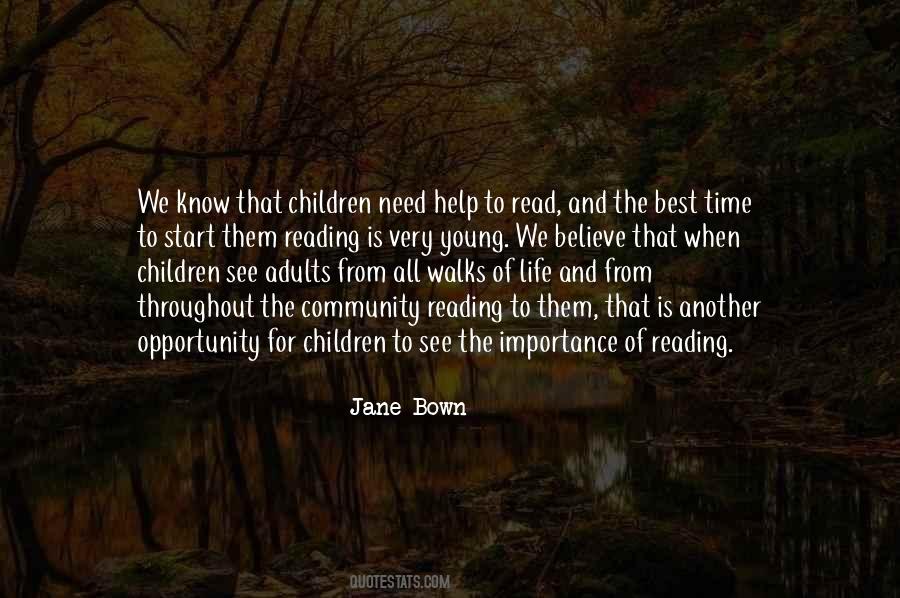 #50. I would have to make an evaluation based on the circumstances at the time I took office as to how much help they continue to need. Because it's not just the Taliban. We now are seeing outposts of, you know, fighters claiming to be affiliated with ISIS. - Author: Hillary Clinton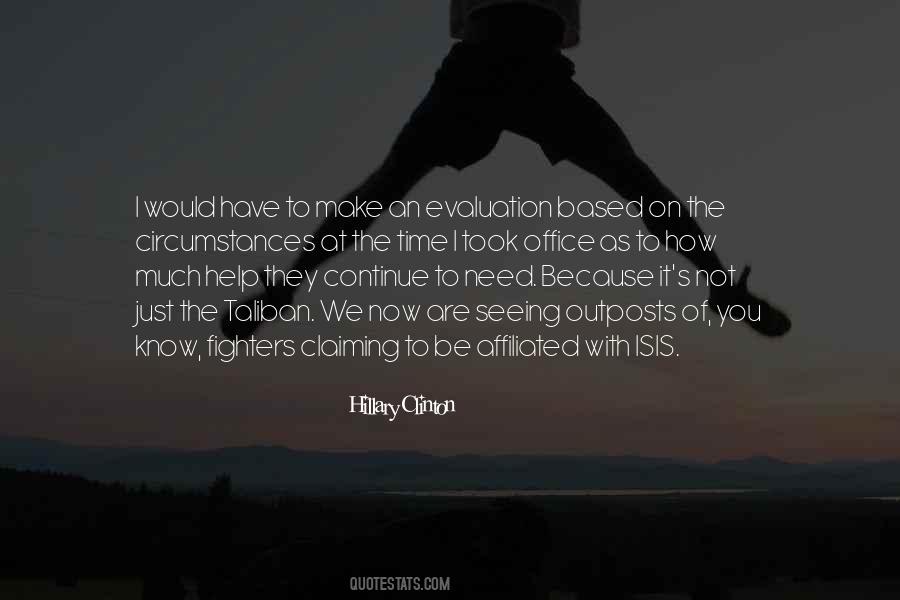 #51. Every time I go into a new venture, I find a "rabbi" who has the business acumen to help me understand the mechanics of that industry, the costs involved in developing a product, and what you need to do in order to make a profit. - Author: Russell Simmons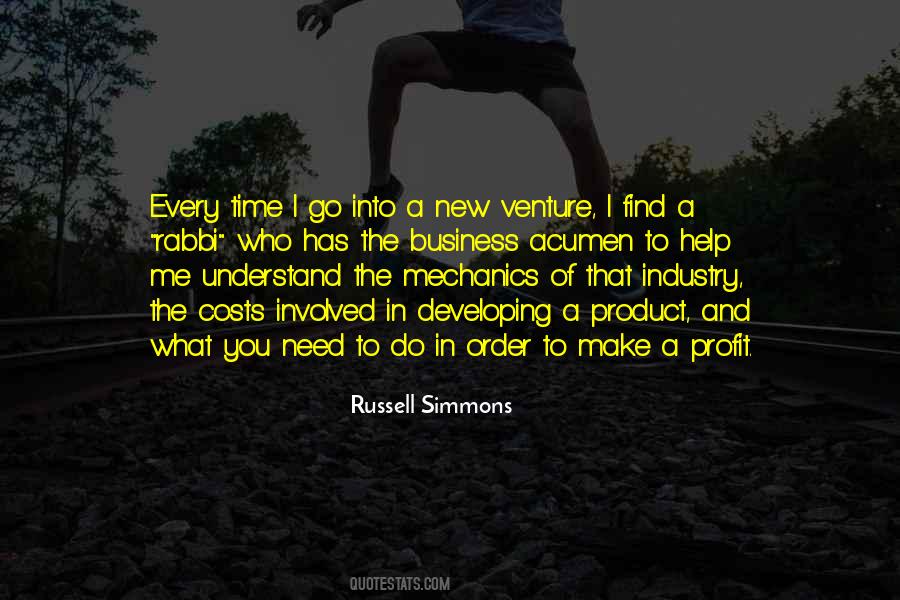 #52. You don't need help to write a song. You just need to get over this experience that bummed you out so bad. The relationship you were in is over, it was over a long time ago, and you need to move on. - Author: Stevie Nicks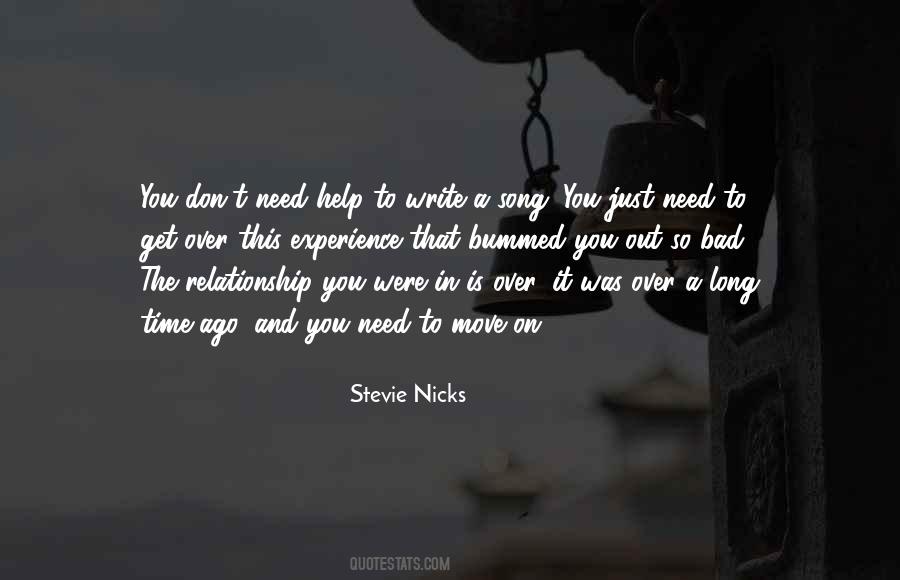 #53. All of us, at some time or other, need help. Whether we're giving or receiving help, each one of us has something valuable to bring to this world. That's one of the things that connects us as neighbors - in our own way, each one of us is a giver and a receiver. - Author: Fred Rogers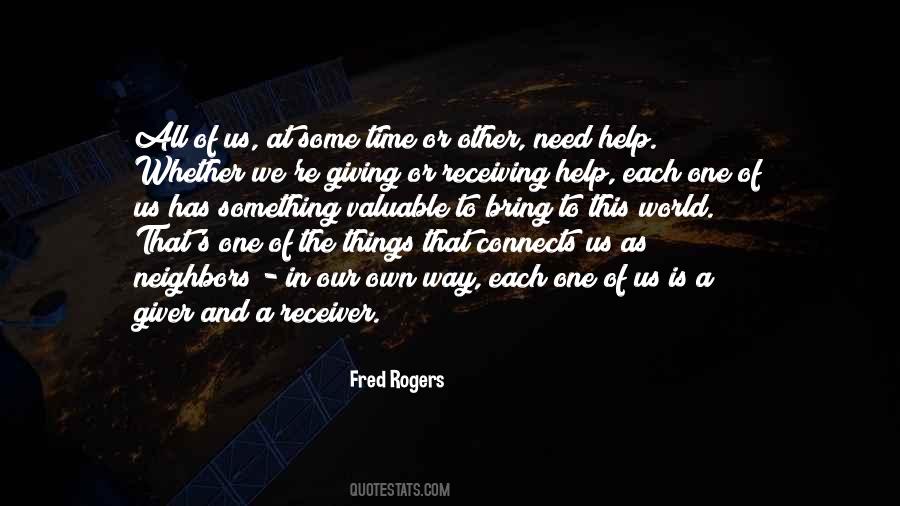 #54. A timely benefit, -though thing of little worth,
The gift itself, -in excellence transcends the earth - Author: Thiruvalluvar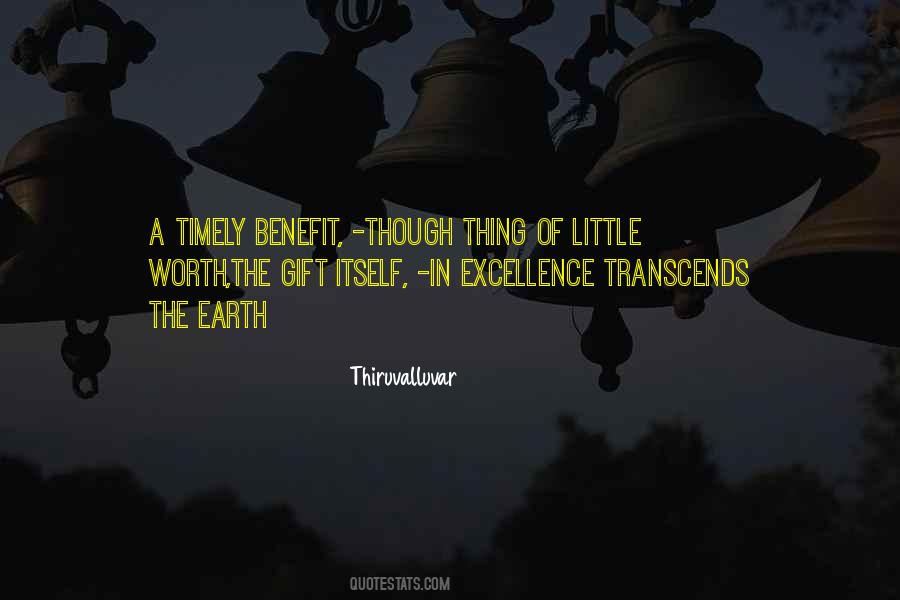 #55. To help a friend in need is easy, but to give him your time is not always opportune. - Author: Charlie Chaplin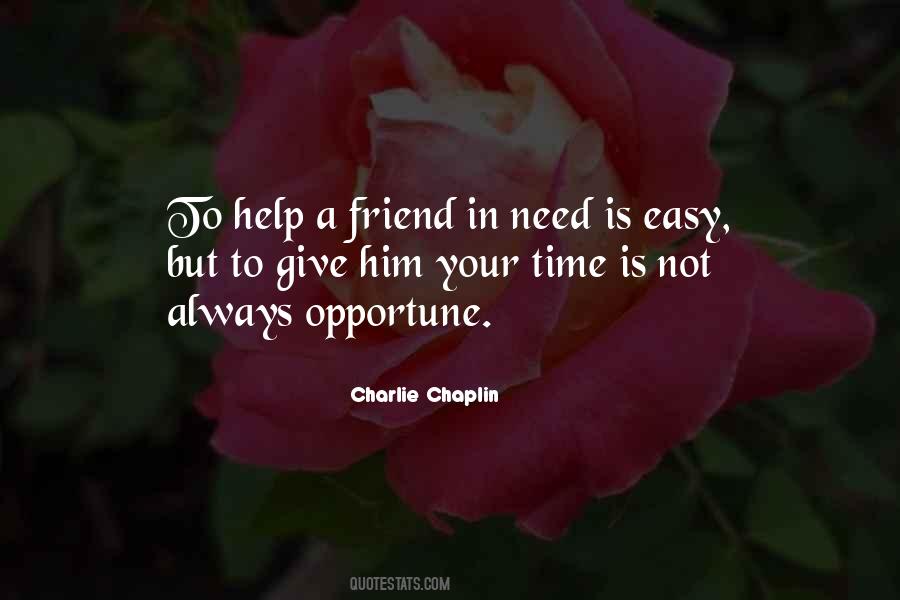 #56. Psychologists tested the story of the Good Samaritan. What they learned gives us reason to pause. The greatest determinant of who stopped to help the stranger in need was not compassion, morality, or religious creed. It was those who had the time. Makes me wonder if I have time to do good. - Author: Richard Paul Evans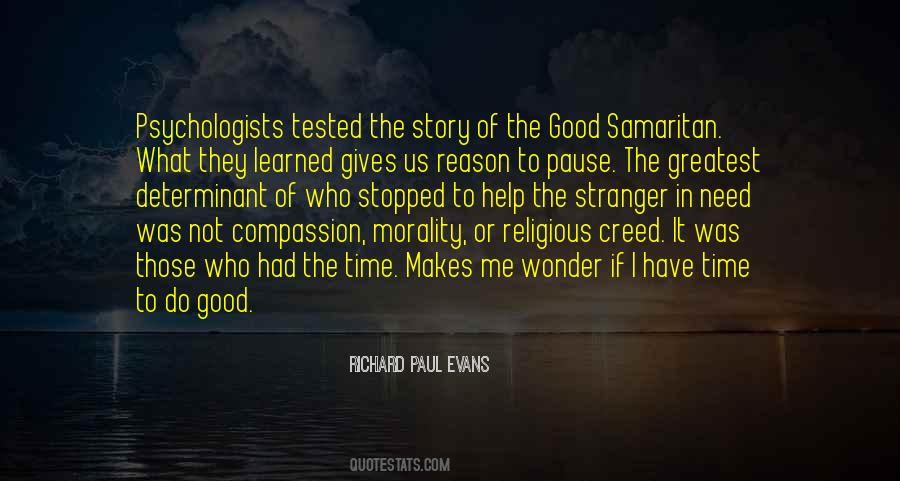 #57. I do believe that we should substantially lower student debt in this country, which is crushing millions of people. We pay for it, in my view, by a tax on Wall Street speculation. The middle class bailed out Wall Street in their time of need. Now, it is Wall Street's time to help the middle class. - Author: Bernie Sanders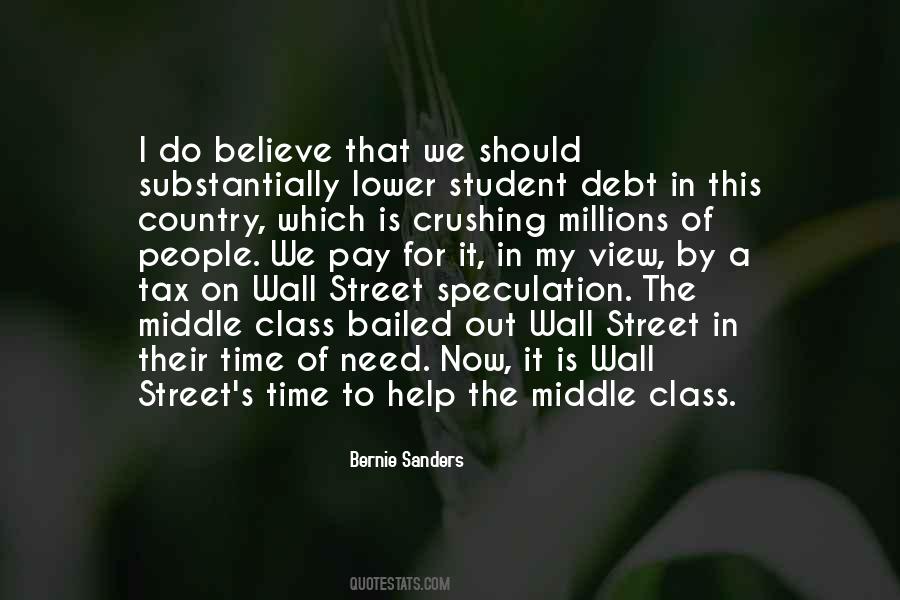 #58. I think a lot of people feel like they need other people to help identify themselves, whether that's friends or relationships or whatever that may be. But it's you who identifies yourself and you need to take time to do that. - Author: Lights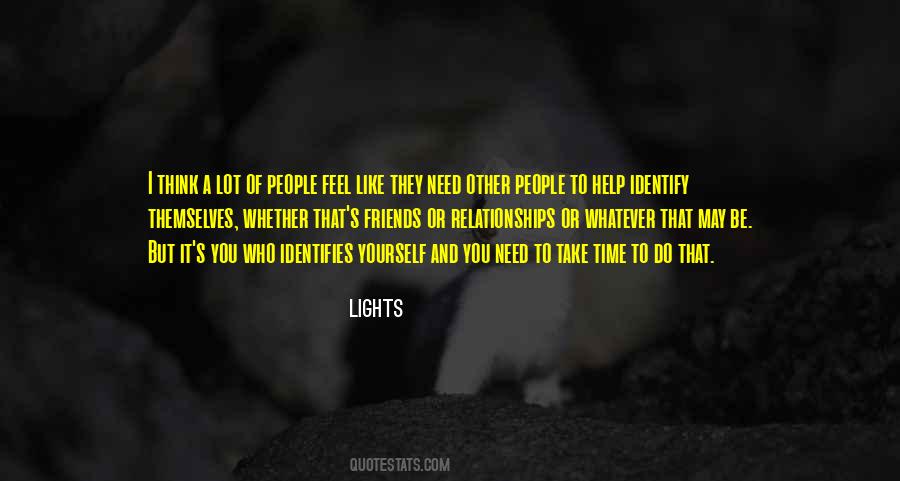 #59. You cannot do everything by yourself, you need to learn how to delegate responsibility and trust people that everything will be done on time and with highest quality - Author: Sunday Adelaja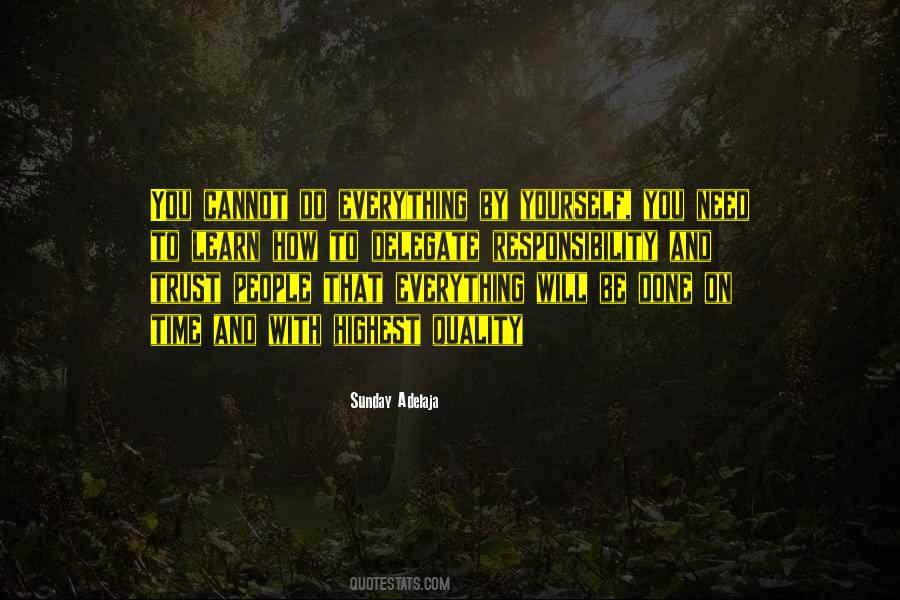 #60. The person who is rich is the one who possess kindness, caring, help others when needed, gives things that money can't buy, and spend time with those who need someone to listen to their stories. Sometimes money isn't needed. - Author: Ellen J. Barrier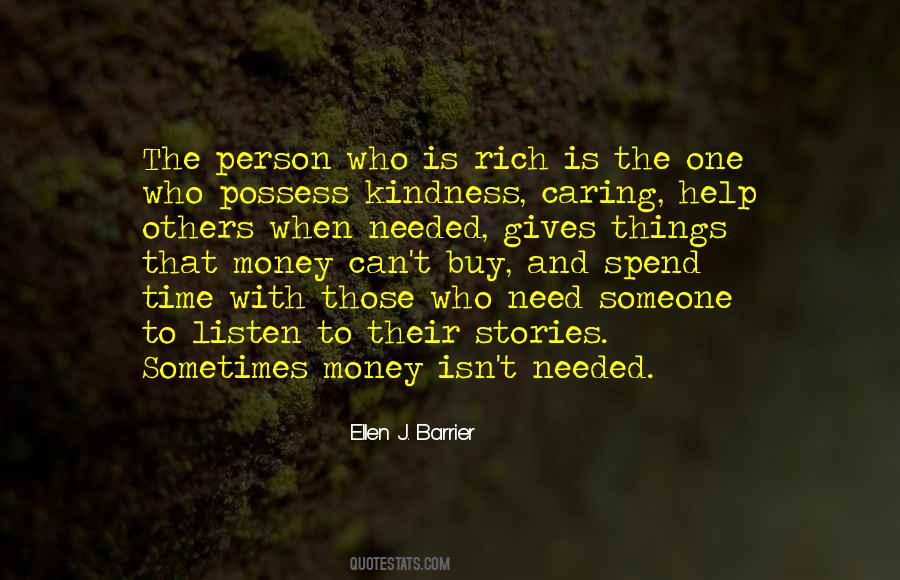 #61. You don't feel the need to talk all the time, do you," she said.
He smiled. "No."
"Most people don't know how to appreciate silence. They can't help talking."
"I talk, I just want to have something to say first. - Author: Nicholas Sparks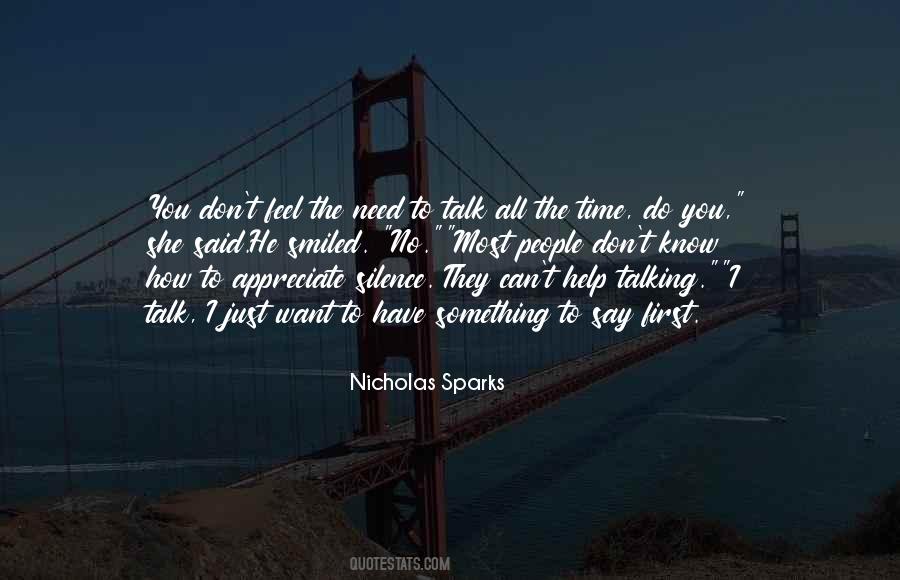 #62. Why is it every other person you meet says they're an artist? A real artist doesn't need to gas on about it, he doesn't have time. He does his work and sweats it out in silence, and no one can help him at all. - Author: Paula McLain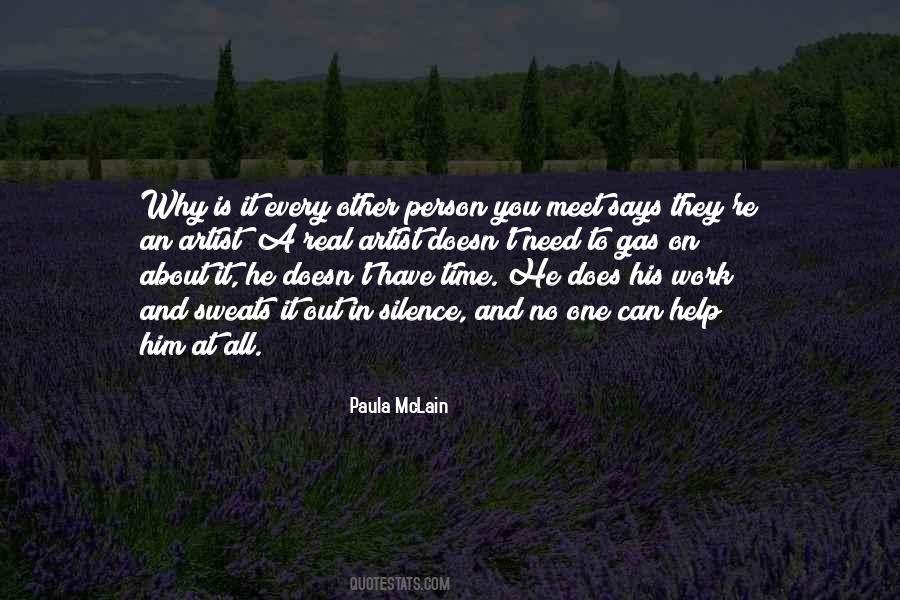 #63. We Are So Sorry To Hear About The Loss Of Your Little One No One Can Know What You Are Going Through But We Are Thinking Of You At This Very Very Sad Time We Are Here Should You Need Help Or Support God Bless You And Your Little One And Let Him Take care Of Him Till You Meet Again - Author: Julie McGregor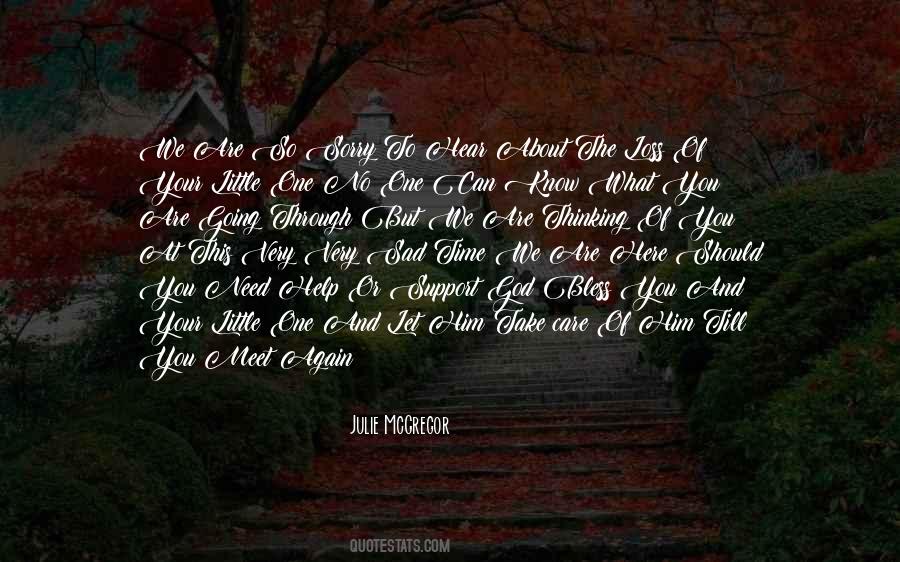 #64. I think more of the little kids from a school in a little village in Niger who get teaching two hours a day, sharing one chair for three of them, and who are very keen to get an education. I have them in my mind all the time. Because I think they need even more help than the people in Athens. - Author: Christine Lagarde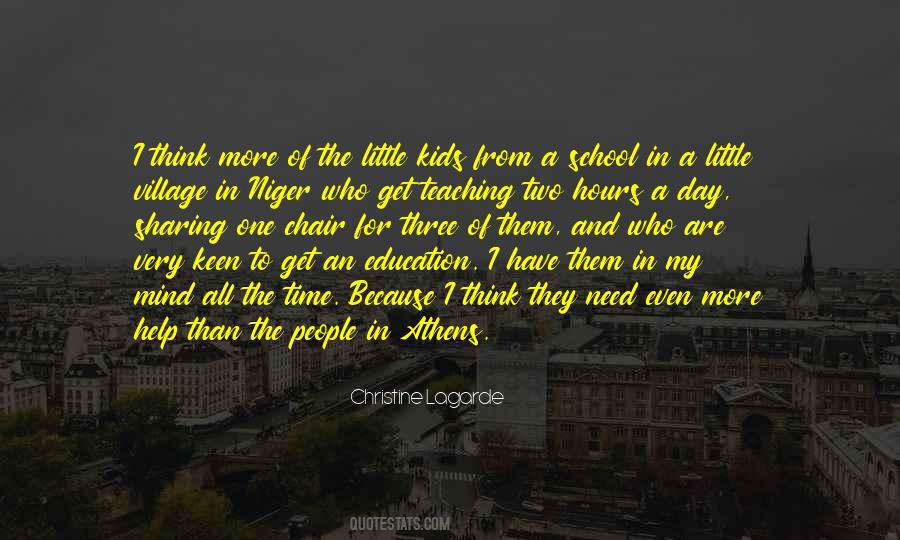 #65. To me, Garth, he's kind of like my guardian angel. It's like every time I need some help, he's there. - Author: Chris LeDoux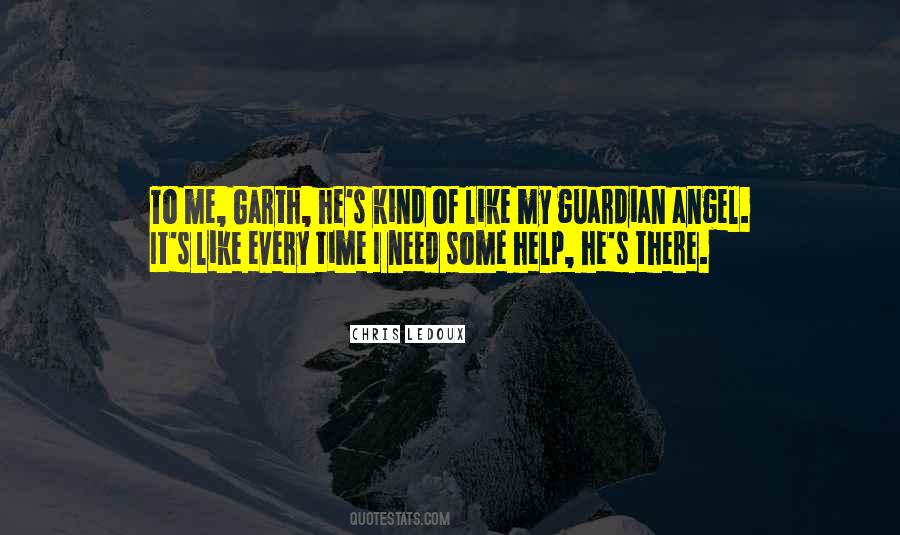 #66. During the CPAC conference, Rand Paul told the crowd it was time for a new president and that people need to help make the change. Of course, most people agreed with him, since that's how term limits work. - Author: Jimmy Fallon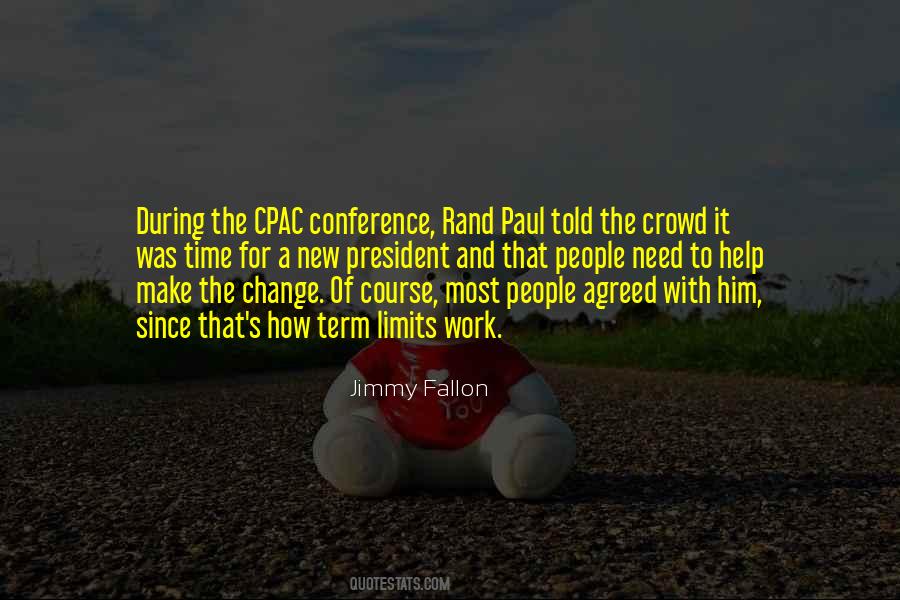 #67. Tap into 'The Force' and soon, at any given time that you need that extra shot of high octane confidence; you will soon be like a Jedi Master at this technique. - Author: Stephen Richards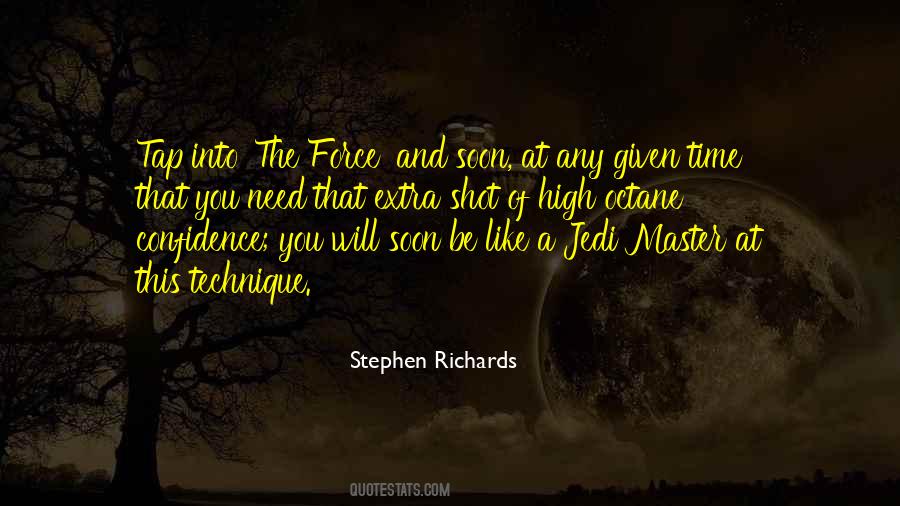 #68. Help one person in need at a time with your heart and mind. - Author: Debasish Mridha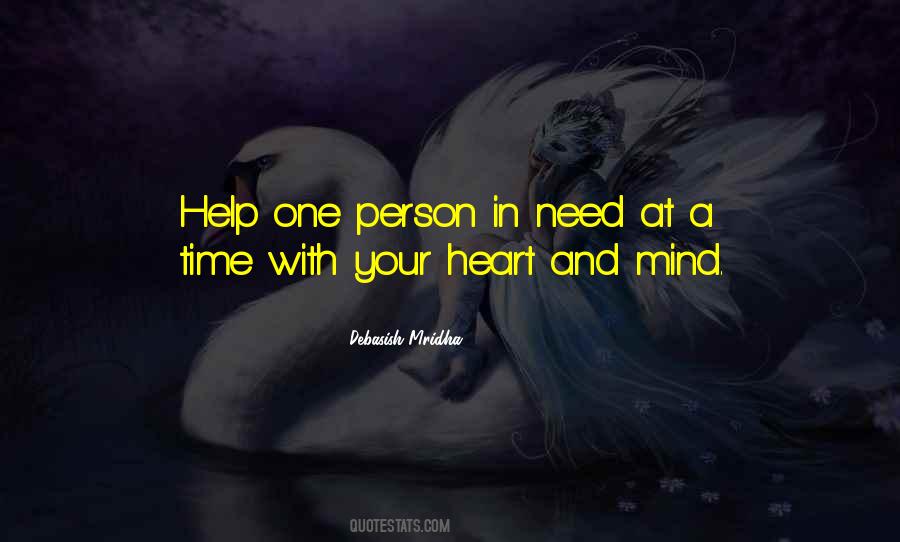 #69. There's a duality of a guy calling on God: 'Where are you when I need you?' and then, at the same time, 'God helps those who help themselves.' I think that contradiction does exist in all of us, those of faith and those who profess to have no faith. - Author: Joe Carnahan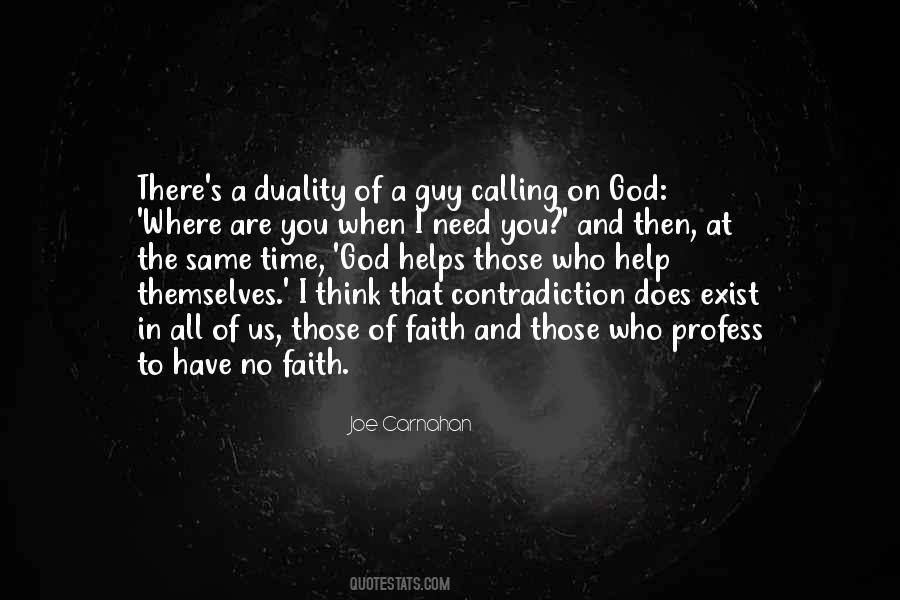 #70. We tend to think that it's up to others to respect our needs and fill them for us. But that doesn't ever work, and for the following reason:
If you have a hard time knowing what it is you really need, then how on earth can you logically expect someone else to know? - Author: Amanda Butterworth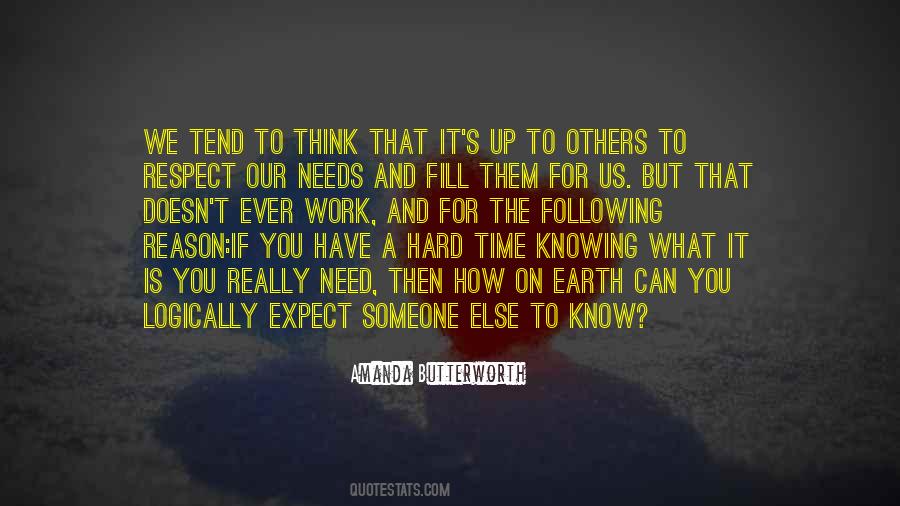 #71. If someone is not spiritually present during a time when you need their help, then how will their physical presence make a difference? - Author: Shannon L. Alder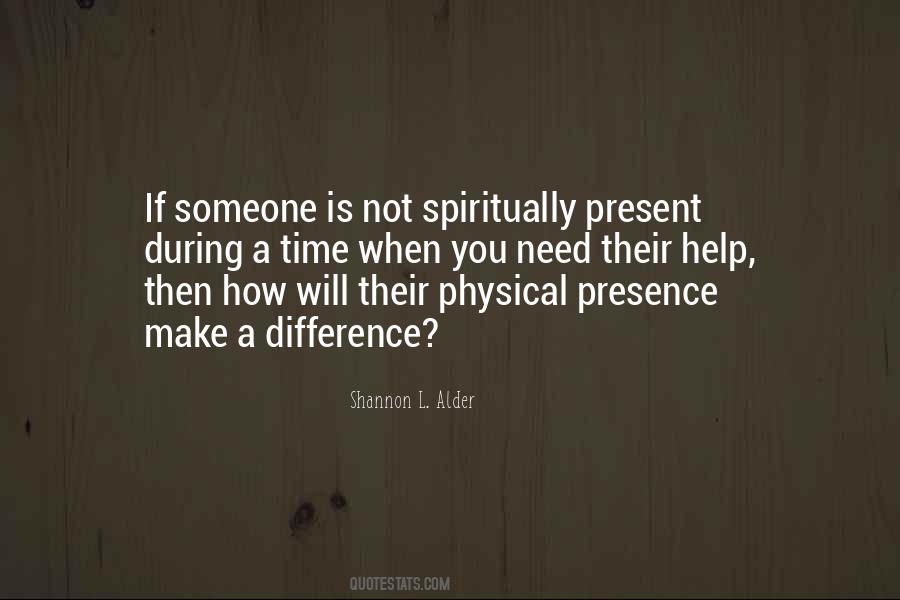 #72. A lie," he was once heard to declare on the floor of the Senate, "is an abomination unto the Lord and an ever-present help in time of need. - Author: David McCullough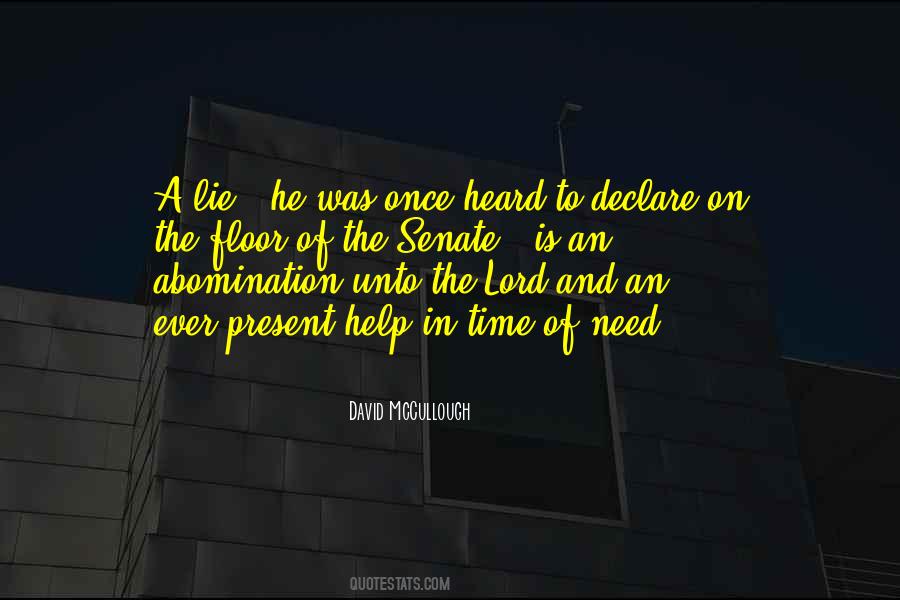 #73. I'm not always good at asking for help..." "Neither I am. But it's time for us to grow up, Dhalia. I think part of that is learning to ask for help when you need it. Nobody is an island or something. - Author: Kelly Thompson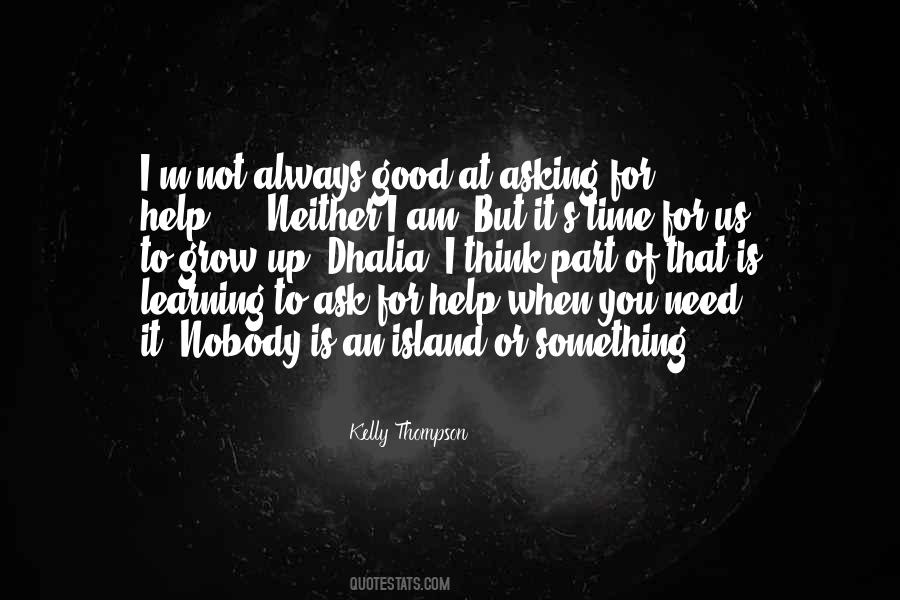 #74. The grace of God is like insurance. It will help you in your time of need without any limit. - Author: Sathya Sai Baba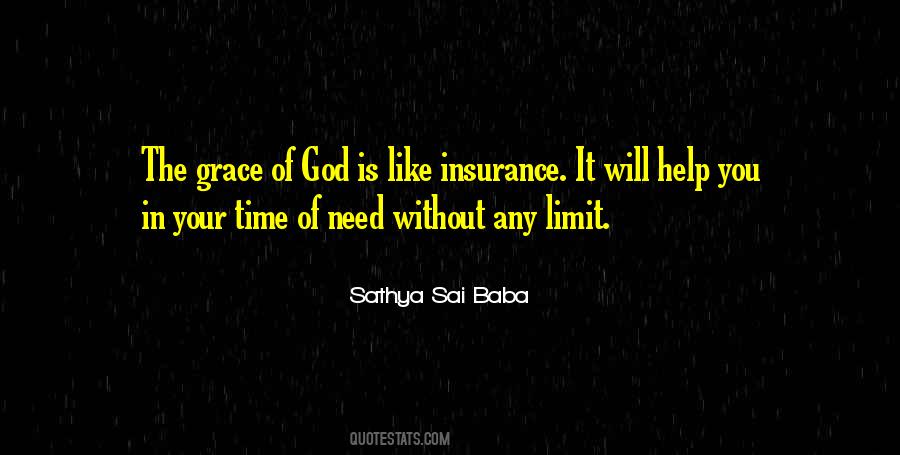 #75. I don't mind being around those who need help and want to be helped, but I don't like to be around those who are unhappy and negative all of time,because they drain you down. - Author: Beta Metani'Marashi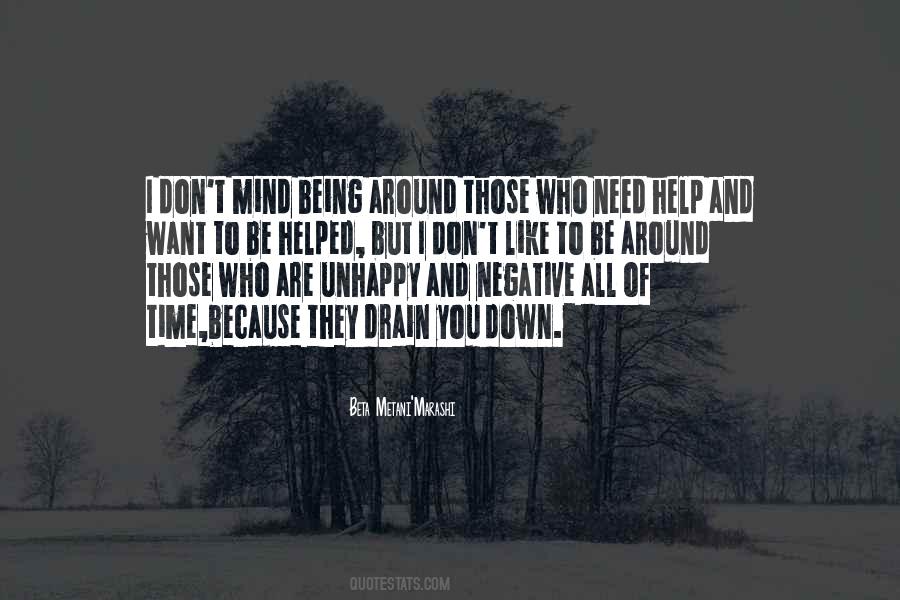 #76. I love children. I just don't know if I'm ready to have kids. I feel like I have more time. Kids are cute, you know? They need a lot of help - that's the thing. - Author: Taylor Schilling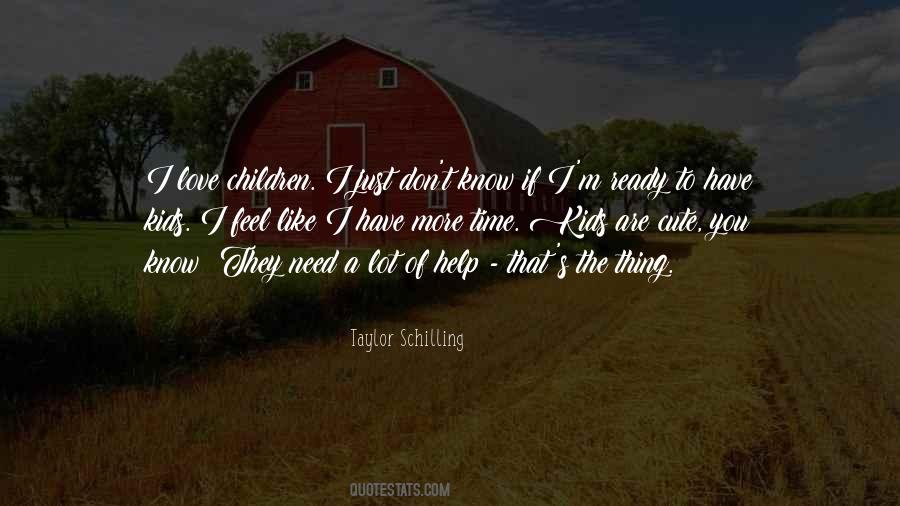 #77. I'm fortunate to have a team of people who help me. I've got an assistant, an office manager, a nanny - she's not full-time, but she's there when I need her. - Author: Marcia Gay Harden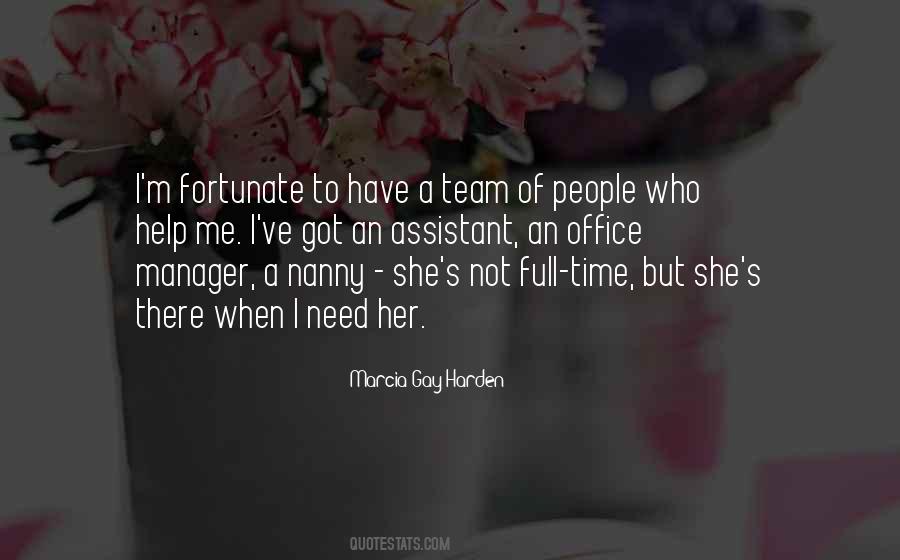 #78. I'd like to work with some of the videogame companies for the simple fact that they obviously need some sort of writer's help. I play videogames, and lately it's hard for me to enjoy them because I'm spending all my time cringing at the corny dialogue, thin characters, and glaring plot holes. - Author: Patrick Rothfuss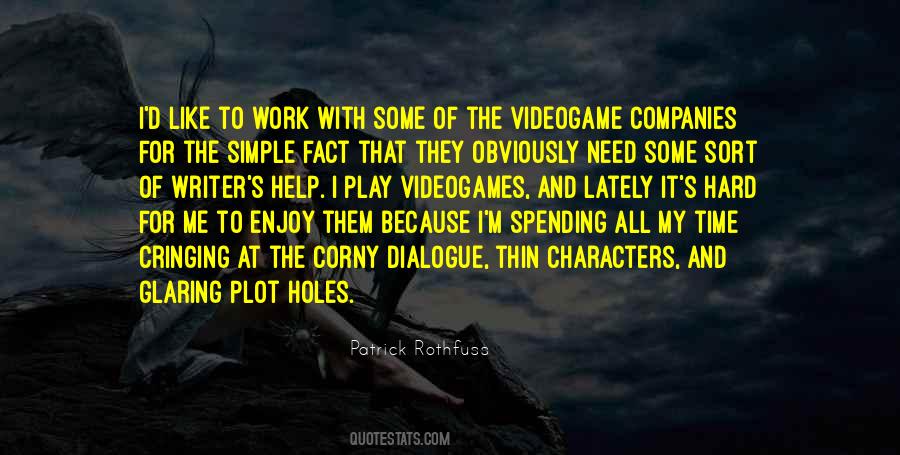 #79. Sometimes in this whole Medicare prescription drug debate, we focus on the prescription drug benefit, and I am glad we do because it is the first time we have ever offered real help to seniors, especially the poor, those in need. - Author: John Shimkus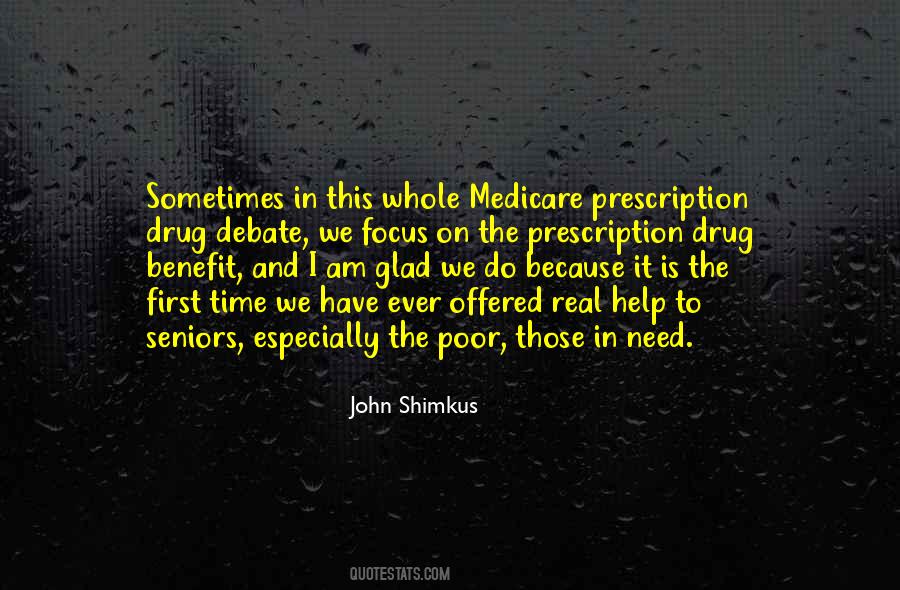 #80. There are things we can all do to help, including carpooling and traveling only when necessary, in order to save gas during this time. However, there is also something more important which we can all do: buy only the gas which you need. - Author: Jo Bonner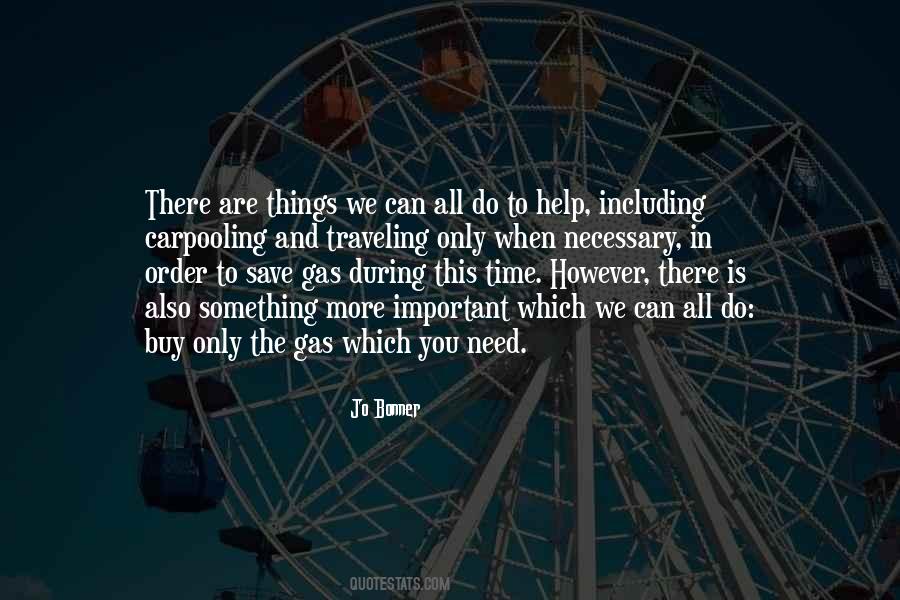 #81. I spend my time living. Not surviving. And I don't help everyone. Just people who happen to need me at a time I can help them. - Author: Amy Impellizzeri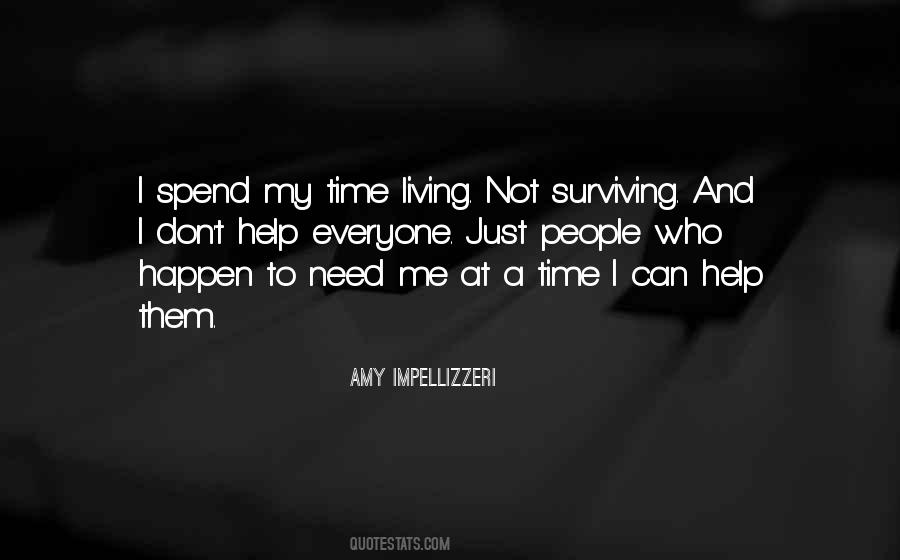 #82. In order to really understand, we need to listen, not reply. We need to listen long and attentively. In order to help anybody to open his heart we have to give him time, asking only a few questions, as carefully as possible in order to help him better explain his experience. - Author: Paul Tournier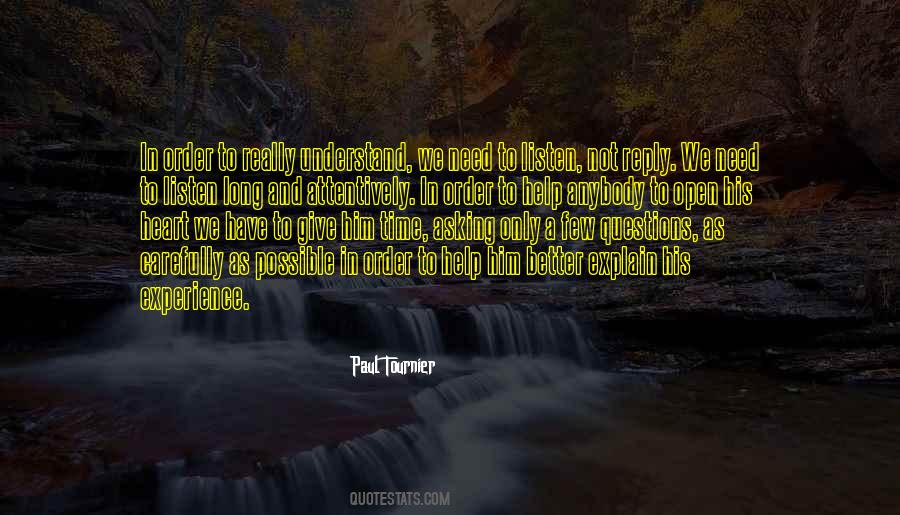 #83. In the wake of this disaster, the people of Louisiana, Mississippi, Alabama and Florida should know that the United States Congress stands ready to help them in their time of need,. - Author: Bill Frist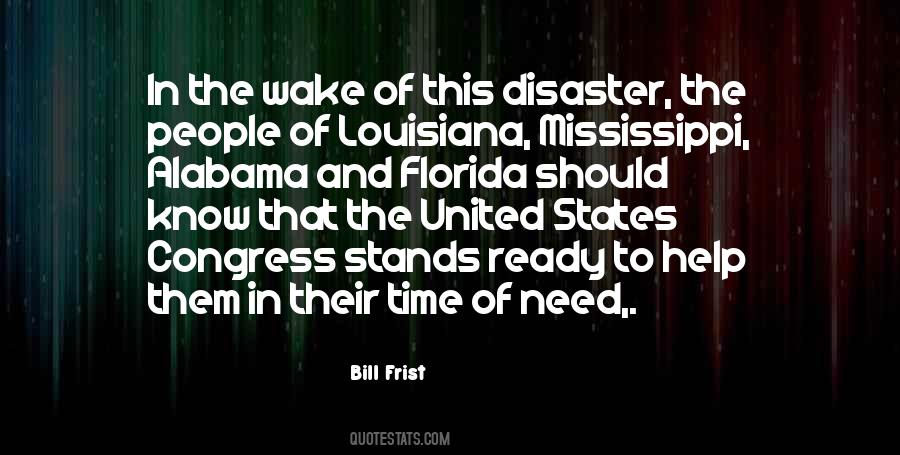 #84. Call time out when you need help and ask the Coach for help. Don't wait. Do it when you need it. - Author: Paul H. Dunn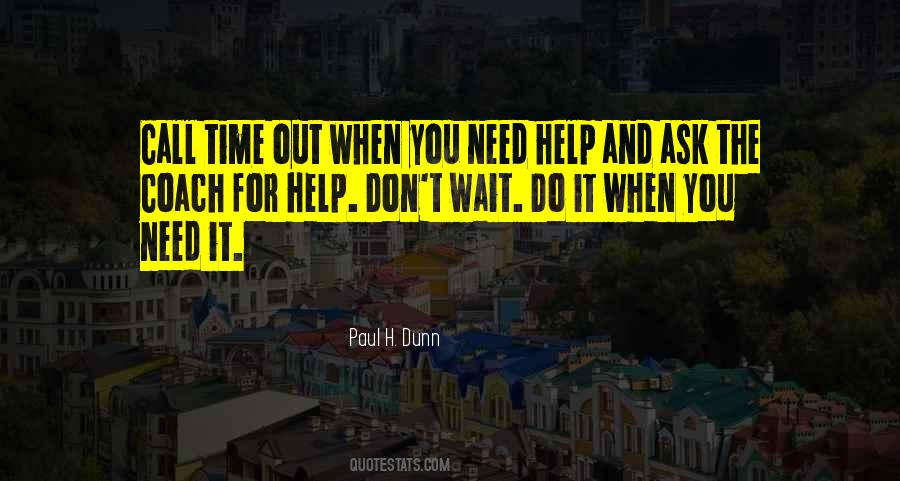 #85. As wonderful as charity is, that money runs out. It's not sustainable. It lasts for a certain period of time and it's gone. What i really think people need is the opportunity to help themselves. - Author: Emma Watson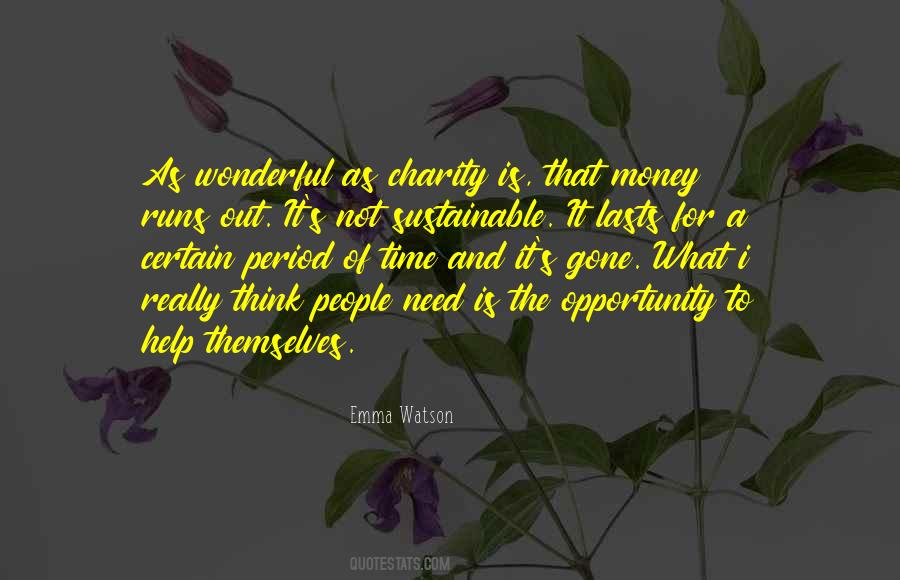 #86. Love is not all you need. I need time ... a lot of it. Love won't help me forget. It was the reason why I'm like this. It was all the reason behind this pain I am feeling. Because. Of. Love. - Author: Kristine Cuevas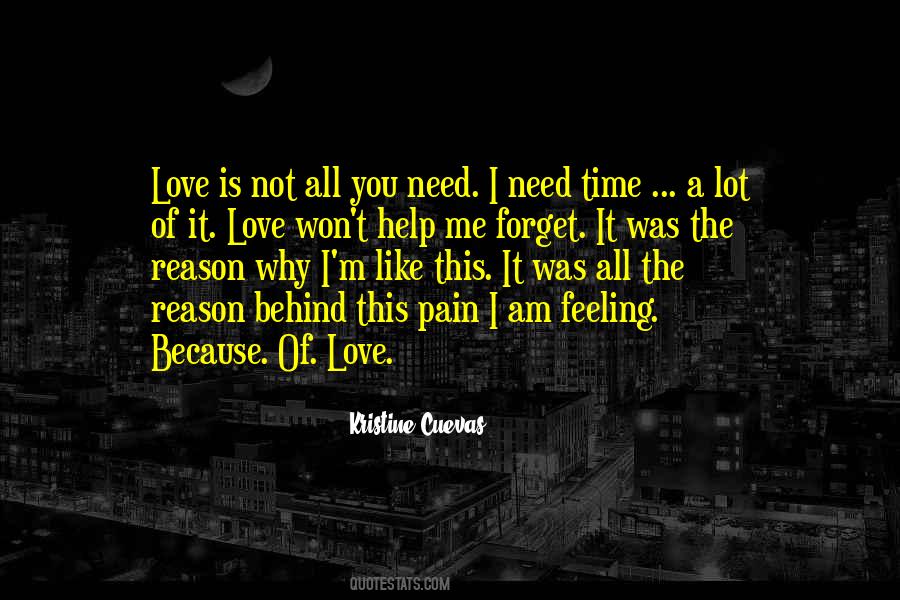 Famous Authors
Popular Topics