List of top 35 famous quotes and sayings about age thirteen to read and share with friends on your Facebook, Twitter, blogs.
Top 35 Age Thirteen Quotes
#1. I also say "Boy" a lot. Partly because I have a lousy vocabulary and partly because I act quite young for my age sometimes. I was sixteen then, and I'm seventeen now, and some times I act like I'm about thirteen. It's really ironical, because I'm six foot two and a half and I have gray hair.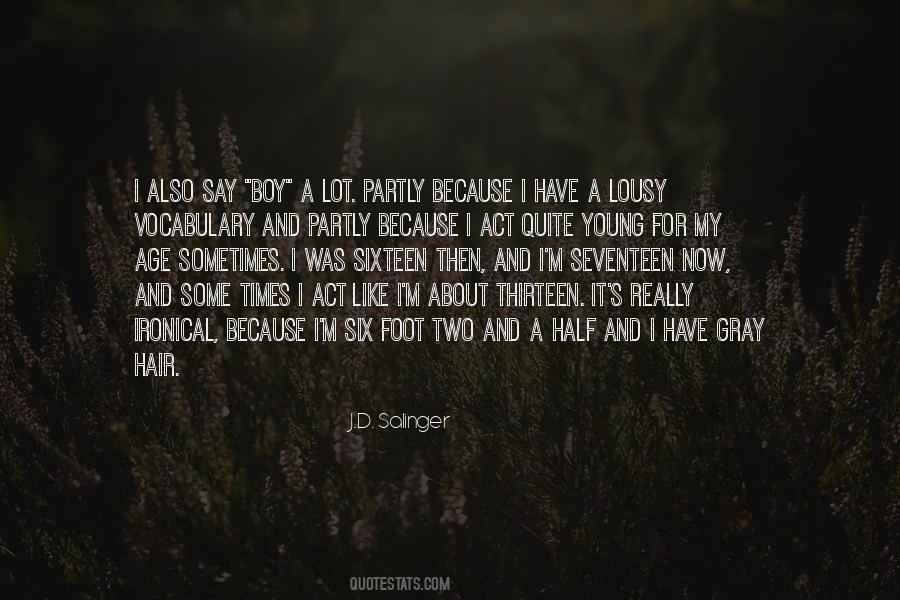 #2. I do what he says and I close my eyes and open my mouth and the next thing I know he's got his twenty-eight-year-old tongue in my thirteen-year-old mouth and all I can think is that I don't think the hero is supposed to be doing this.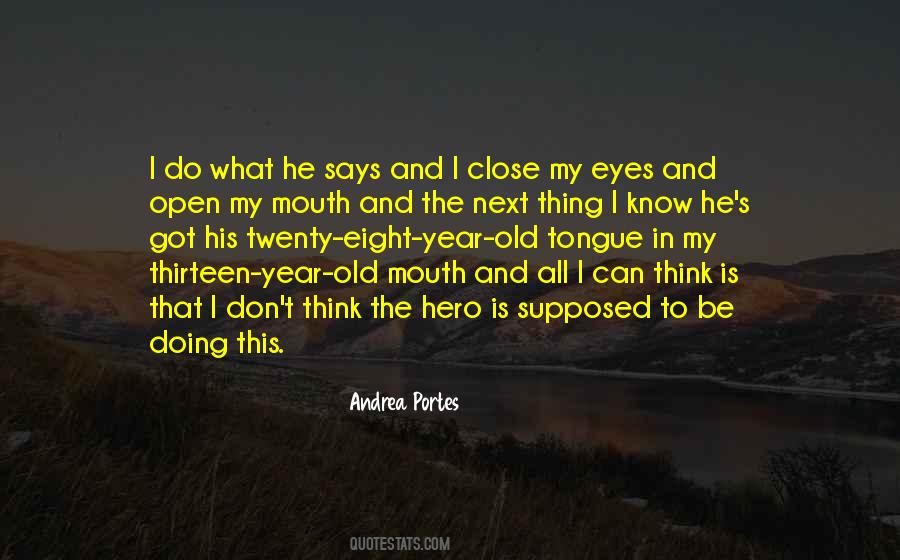 #3. I put my friends and family first. I'm really just a normal thirteen-year-old girl who has a different hobby than most girls my age. Acting is kind of an extracurricular activity.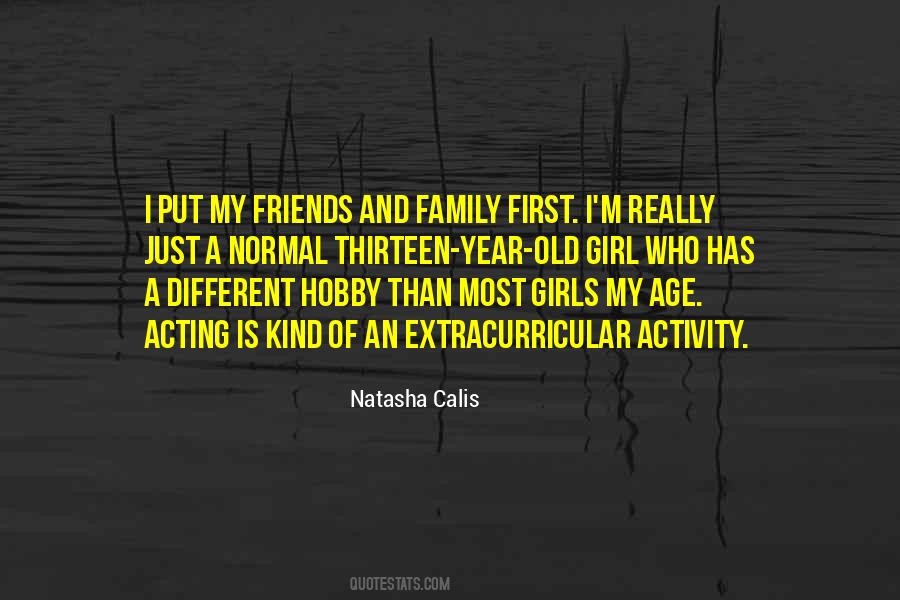 #4. There were nineteen years between my grandparents, and I was in a relationship for five years from the age of fifteen to twenty with a man who was thirteen years older than me who remains one of the loves of my life, and he passed away when I was twenty years old.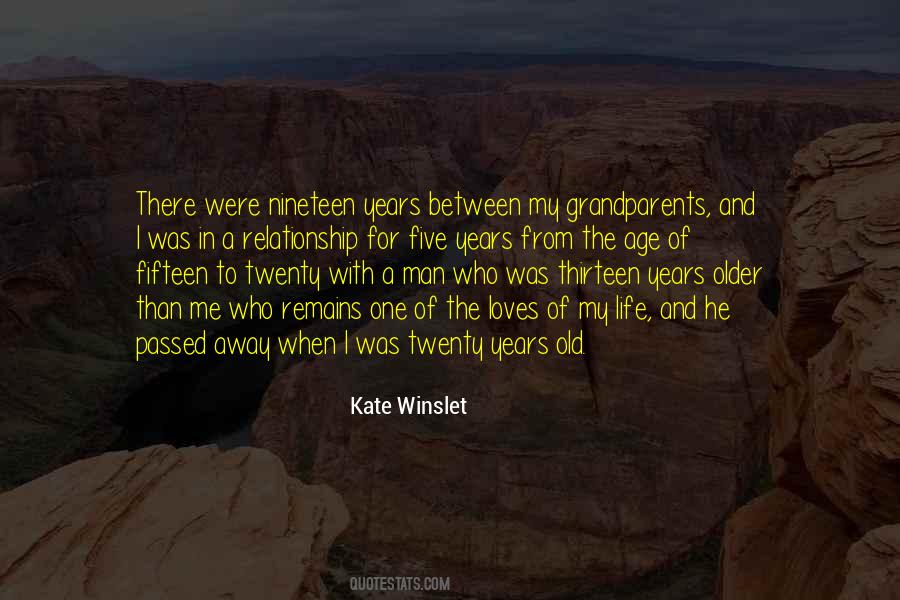 #5. He was thirteen that year, the age when children splinter off and abandon the old loves.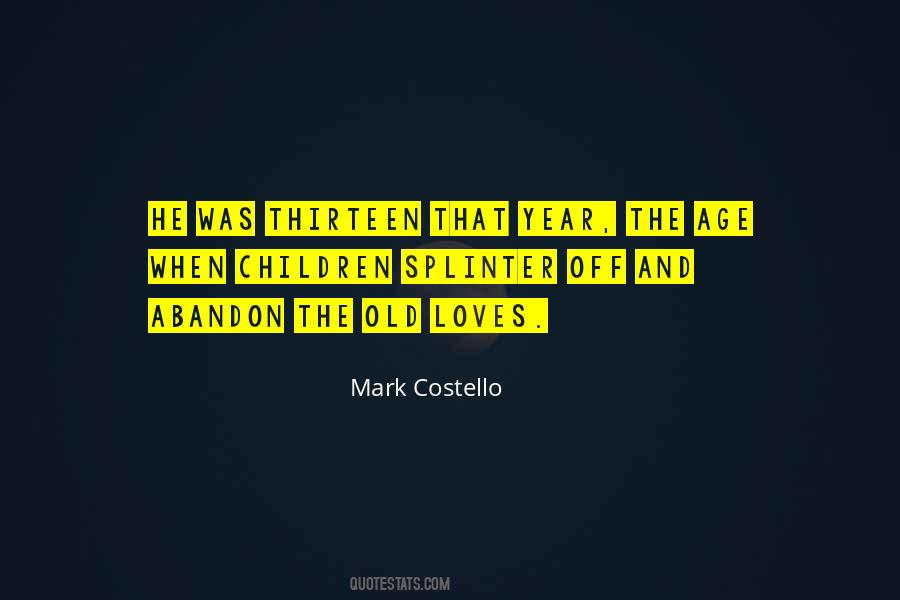 #6. The Golden Age of science fiction is thirteen.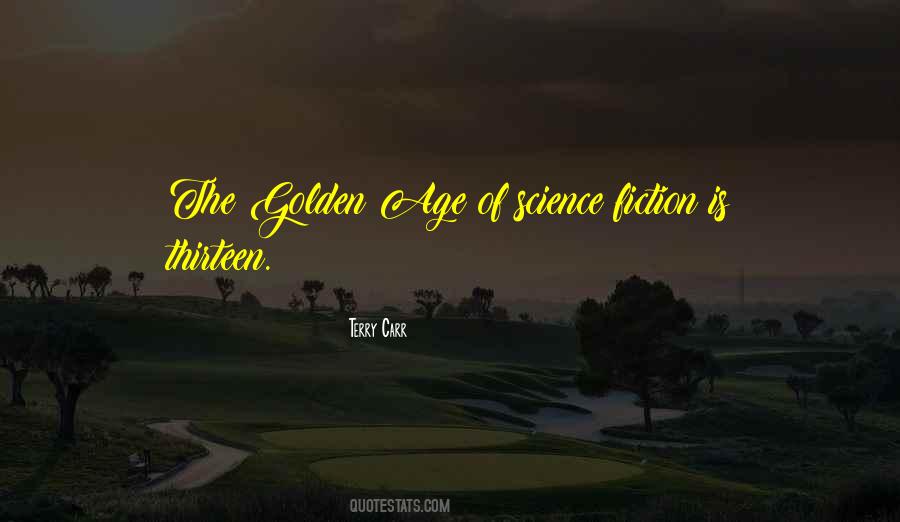 #7. I had become an atheist at the age of thirteen, when atomic bombs were dropped on Japan.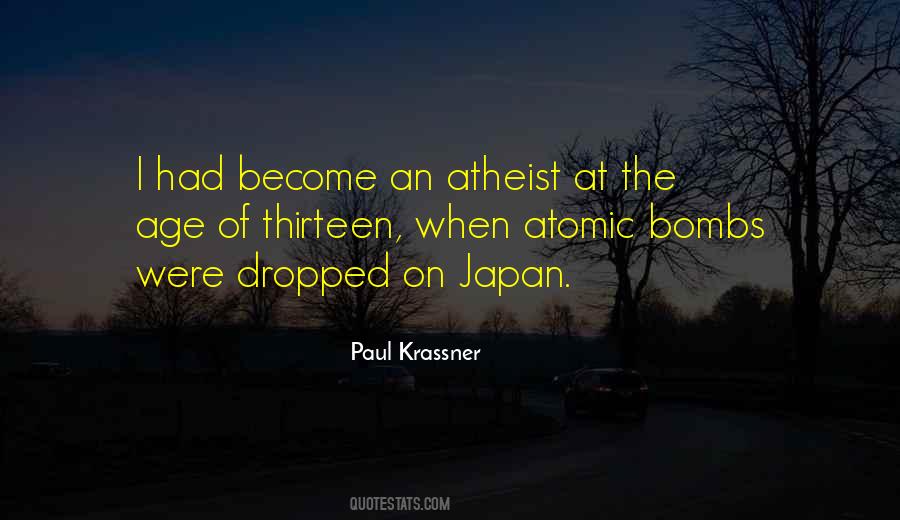 #8. When I think of how we show faith, I cannot help but think of the example of my own father. I recall vividly how the spirit of missionary work came into my life. I was about thirteen years of age when my father received a call to go on a mission.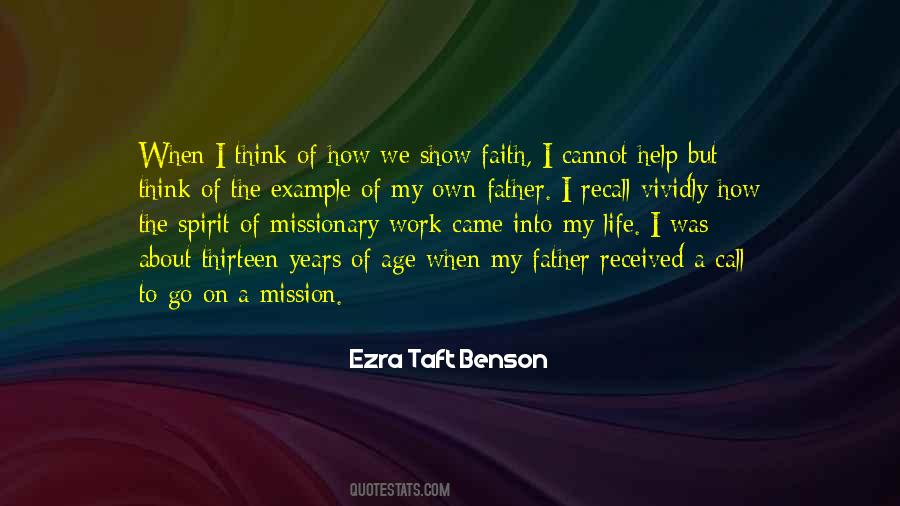 #9. As Abby finally turned and fled the frigid temperatures of the roof, she realized she still didn't know if the Fallen were good or evil. Whether they intended to kill the humans or not.
All she knew was that, at the tender age of thirteen, Abby Rhodes had just fallen head over heels in love.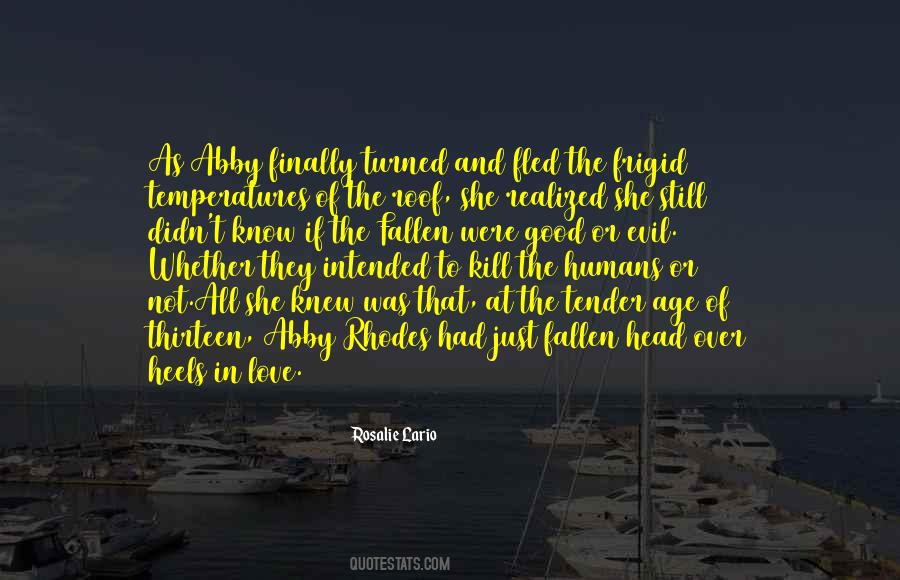 #10. It is simply amazing, at that age, when you're thirteen or fourteen, how you can take being loved for granted, how (even when you are wanted) you can feel utterly alone.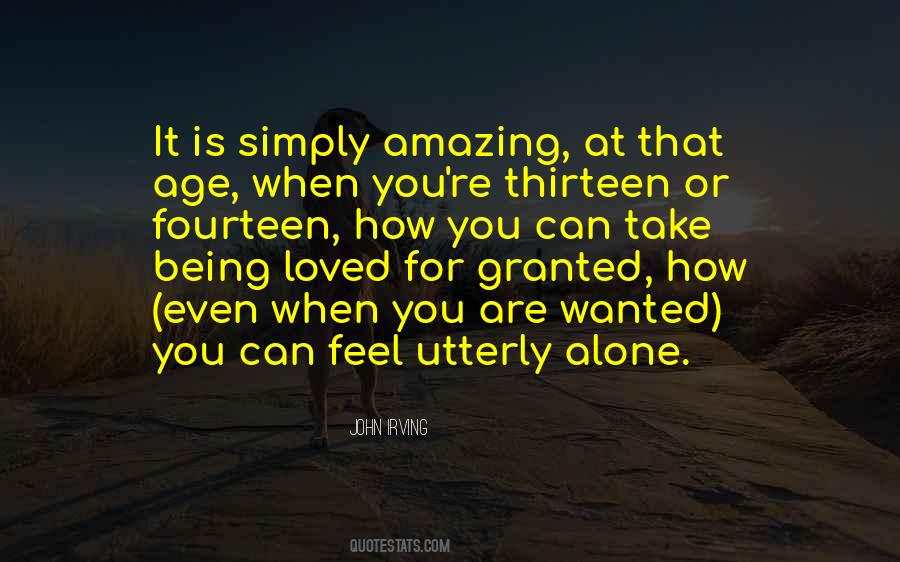 #11. I got into the studio when I was thirteen. At the age of twelve I was doing public performances.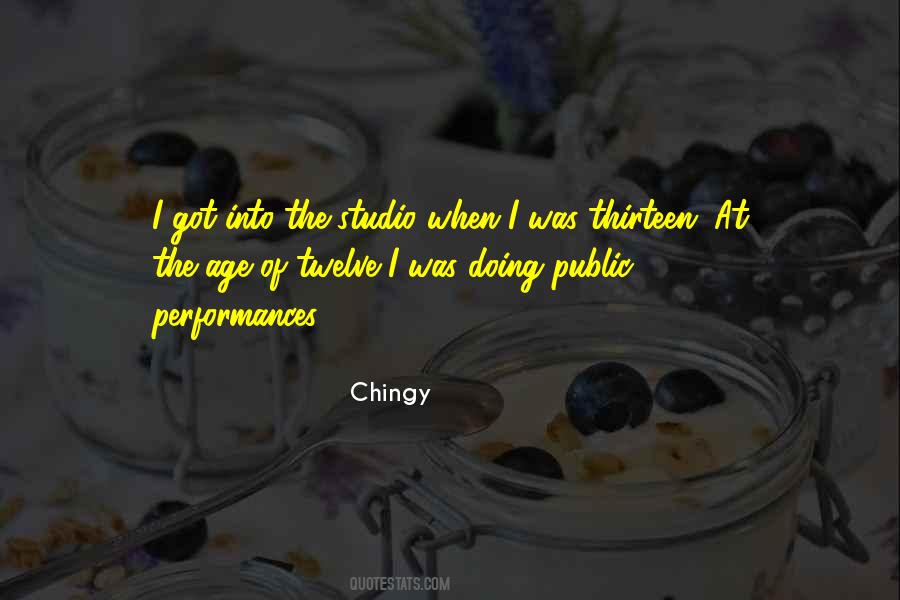 #12. (Officially the earliest age was eleven for officers' sons and thirteen for the rest, but no one took much notice of the regulation - seven-year-olds were not unknown.) Before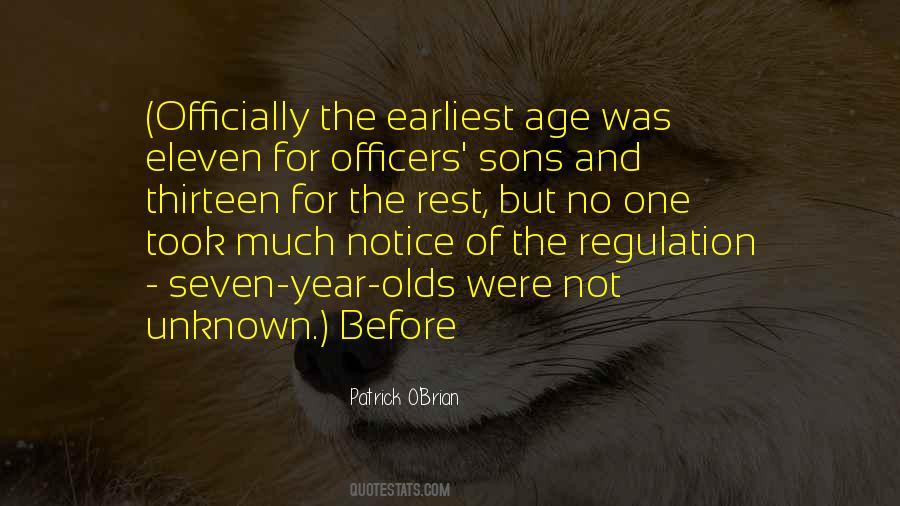 #13. Today, with tears in my eyes, I telephoned the mother of one of our children (aged thirteen) who had spoken for the first time since the age of three...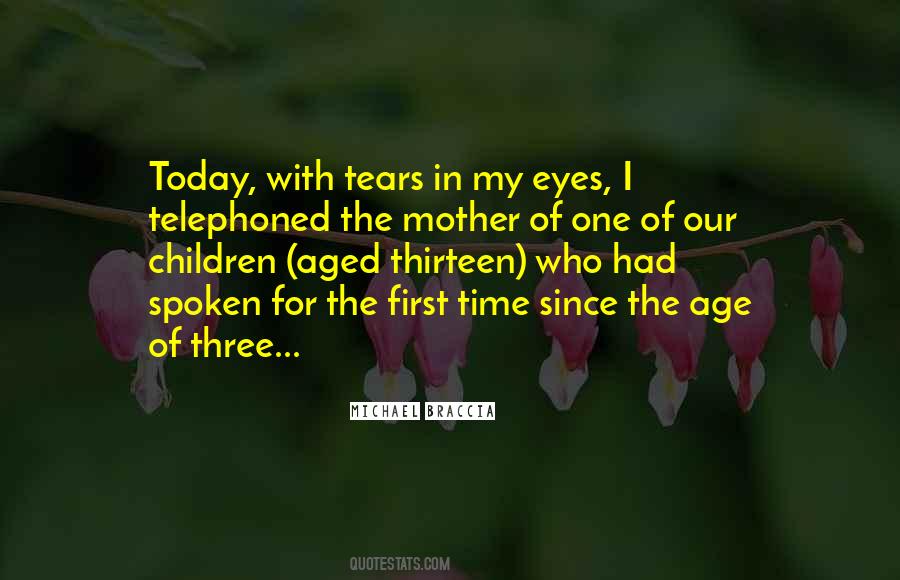 #14. Actually, I was more or less determined to be a theoretical physicist at the age of thirteen.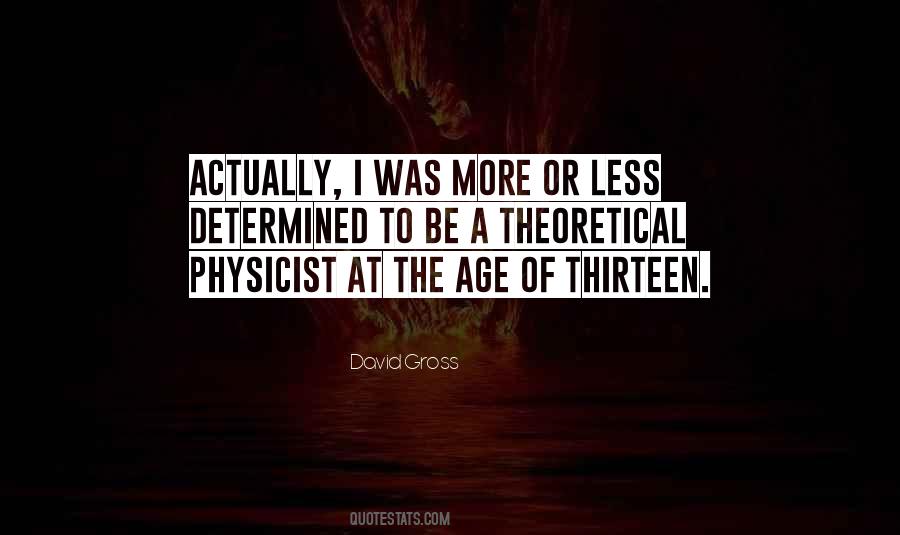 #15. Until the age of thirteen, I tortured the waiting worlds of book illustration and professional football by shilly-shallying over which of them was going to get the benefit of my inestimable talents.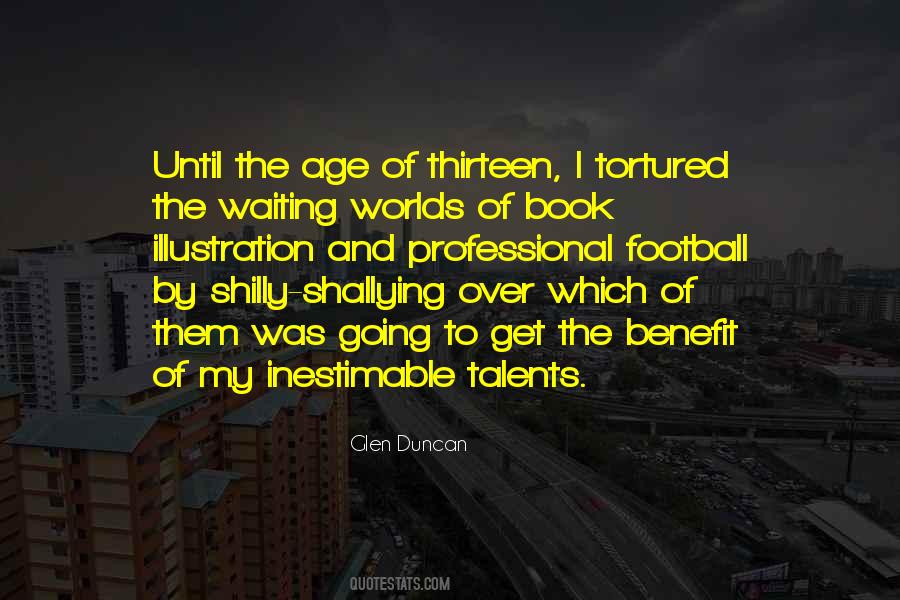 #16. I had become conscious of my physicality, aware of my presence and open to the ugly truths of the world. At the age of thirteen, I realised that there was a danger in innocence and beauty, and I could not live with both.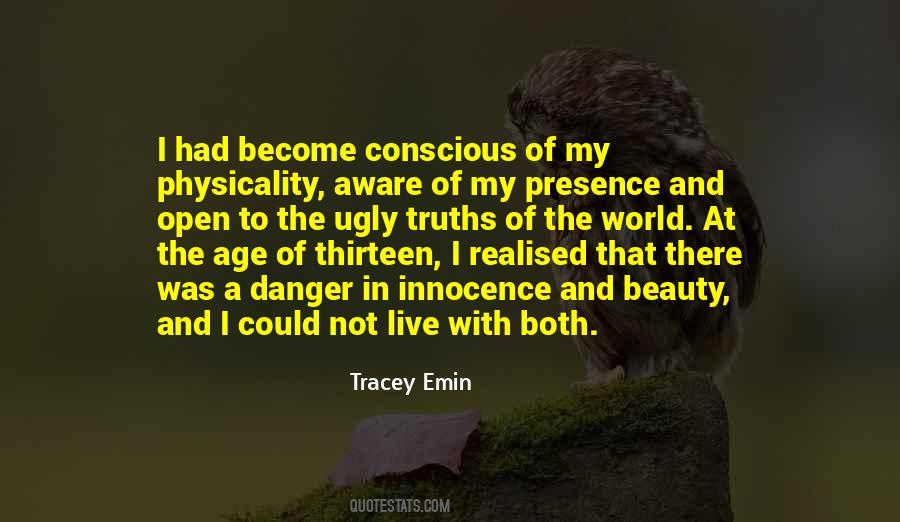 #17. Renny was smarter and funnier and more original than they'd ever be, but he was thirteen. He was at the brutal age when many kids would sell all their uniqueness in their character for the right pair of shoes.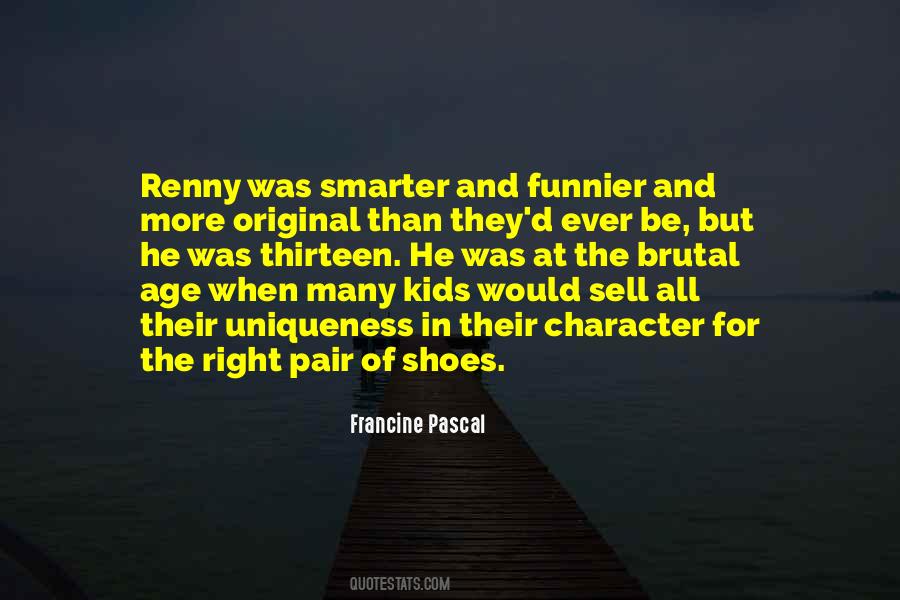 #18. Sages tell us that the Torah tells us that until the age of thirteen, all of boy's sins are ascribed to his father.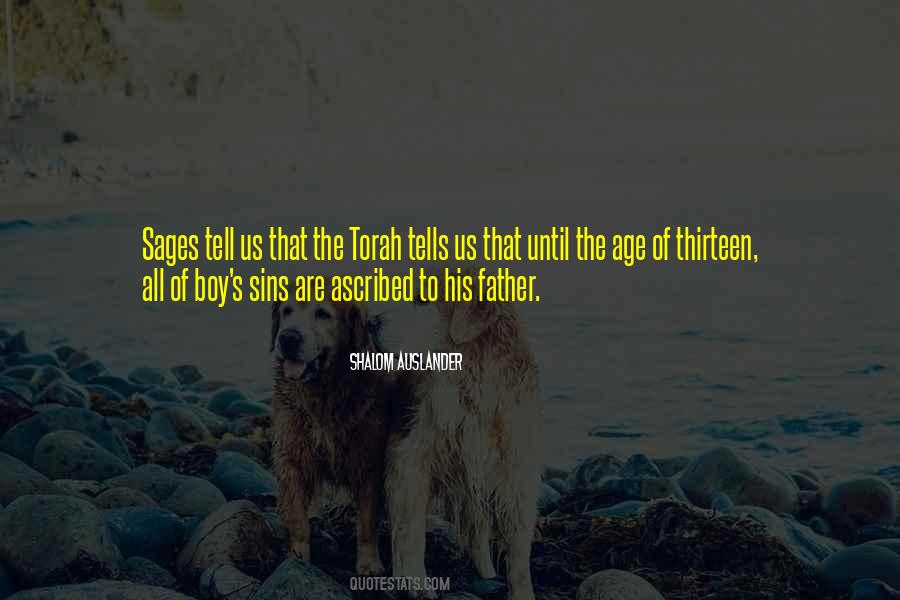 #19. It was like seeing Bill Gates at age thirteen, times two. And half of him was wearing a cheerleader uniform. Yes, I know that's a weird image.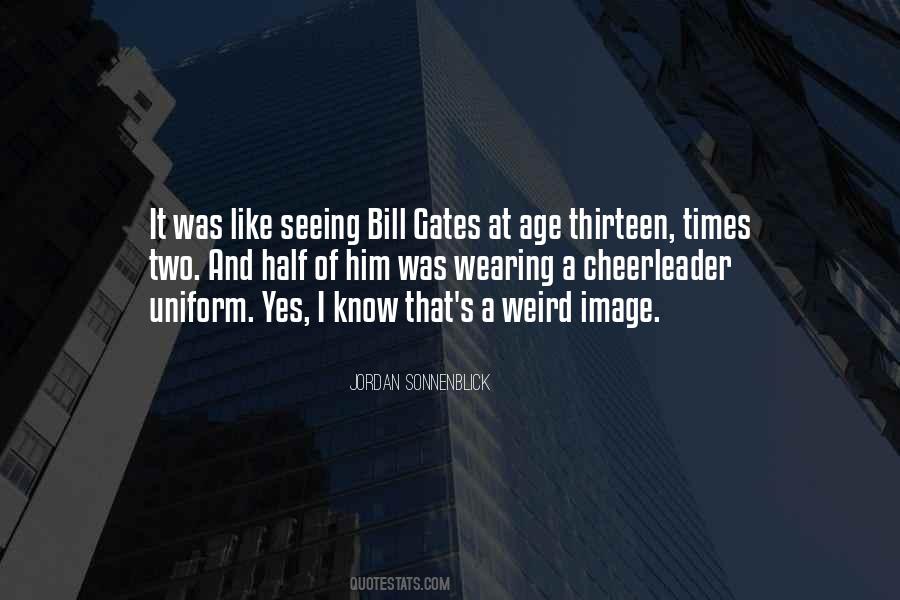 #20. Whereupon, at the tender age of thirteen, I set upon the path of playing nothing but hookers.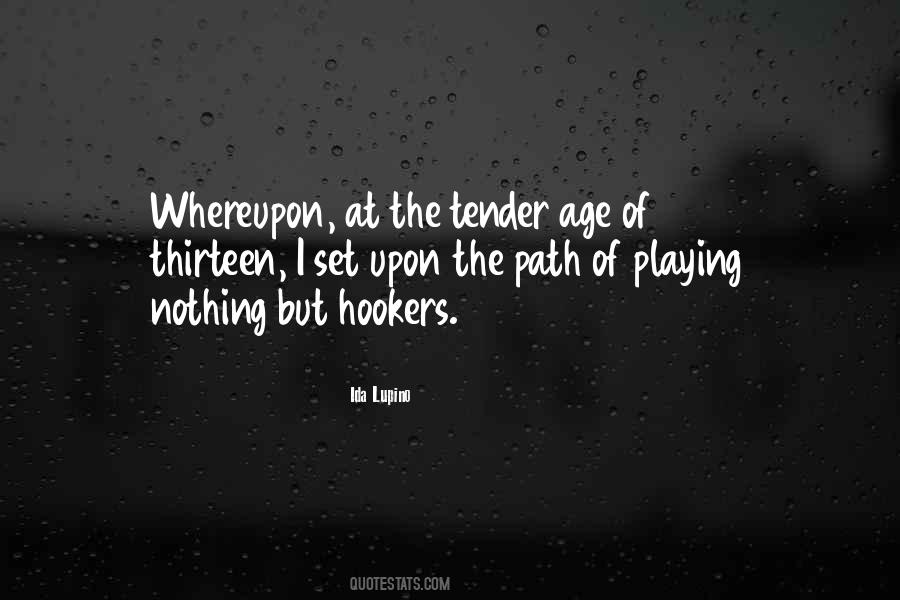 #21. For Liesel Meminger, the early stages of 1942 could be summed up like this:
She became thirteen years of age. Her chest was still flat. She had not yet bled. The young man from her basement was now in her bed.
***Q&A***
How did Max Vandenburg end up in liesel's bed? He fell.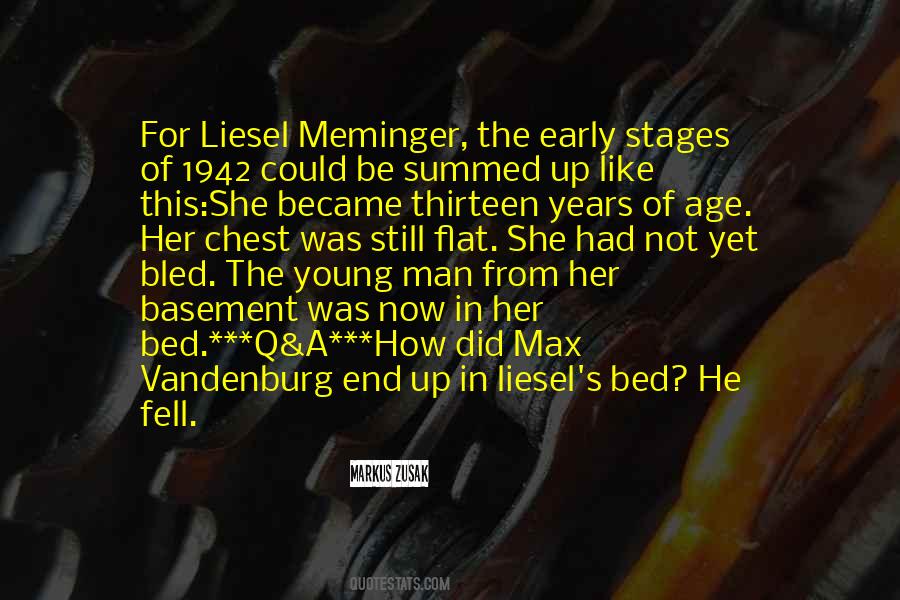 #22. By the age of thirteen, any blossoming girl knows the power she possesses over boys. By the time she's thirty she's come to realize men would stoop to fucking chickens under the right circumstances.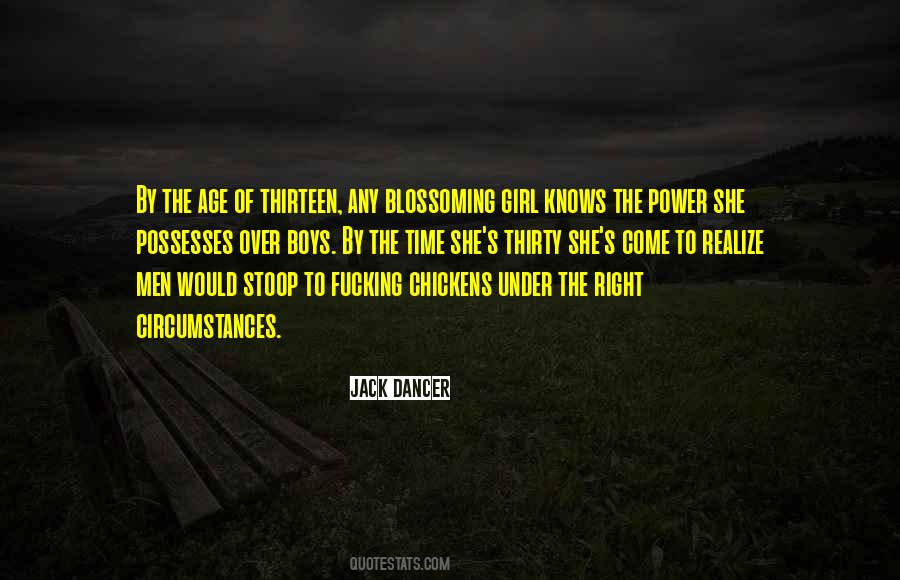 #23. A thirteen-year-old is a kaleidoscope of different personalities, if not in most ways a mere figment of her own imagination. At that age, what and who you are depends largely on what book you happen to be reading at the moment.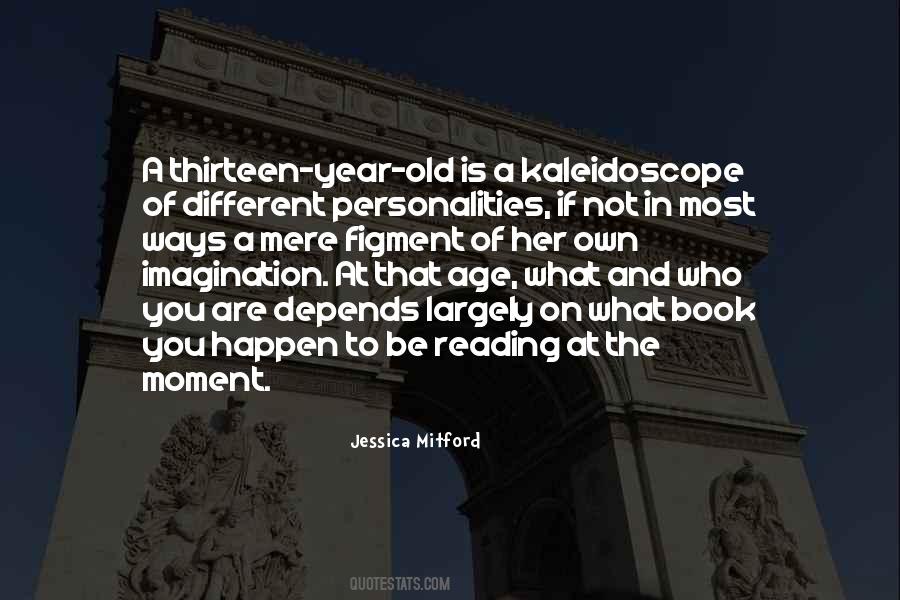 #24. I began drinking alcohol at the age of thirteen and gave it up in my fifty sixth year; it was like going straight from puberty to a mid-life crisis.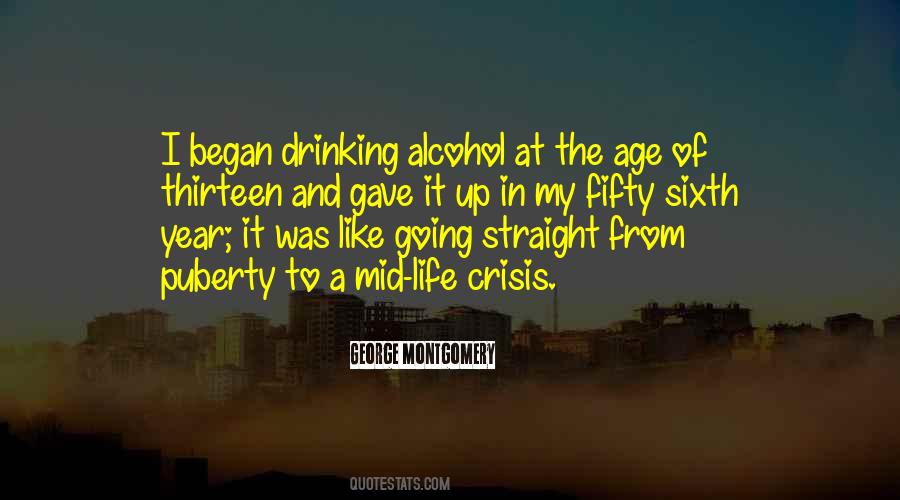 #25. His only real financial failure came at the age of thirteen when, in an uncharacteristic error of judgement, he invested £200,000 of his own savings in wooden socks, an invention that never caught on as he had hoped.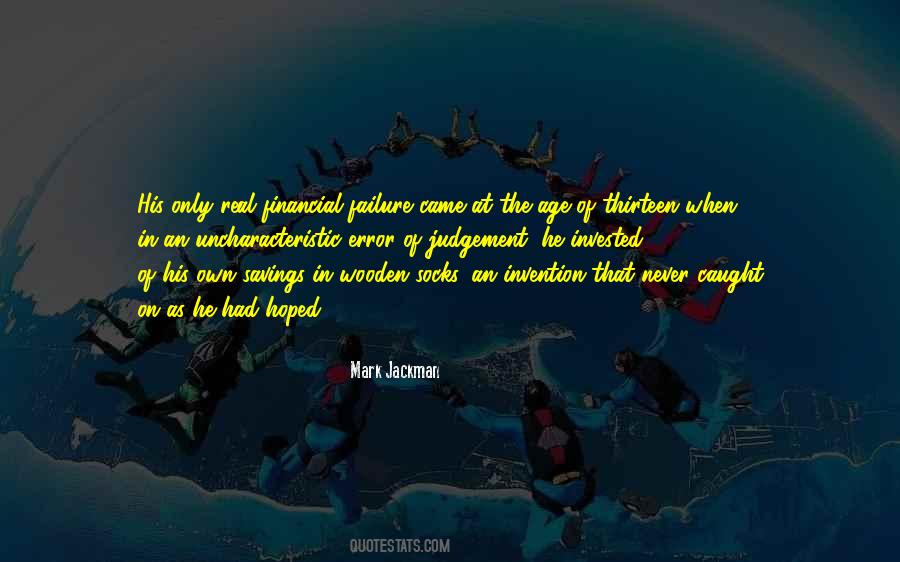 #26. I take it you don't believe in love at first sight." "Does anyone over the age of thirteen? Do you?" "I don't, no," Darcy said. "But I don't rule out for others what I haven't experienced firsthand.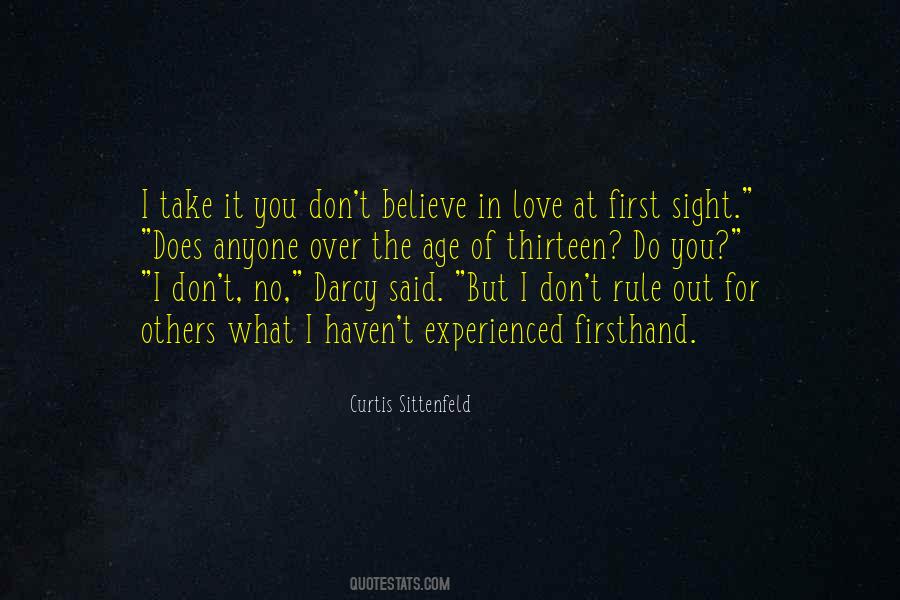 #27. I knew from the age of four that I wanted to preach. I didn't even consider it strange that grown people were listening to this kid preaching until I was around thirteen. I have never believed in limitations.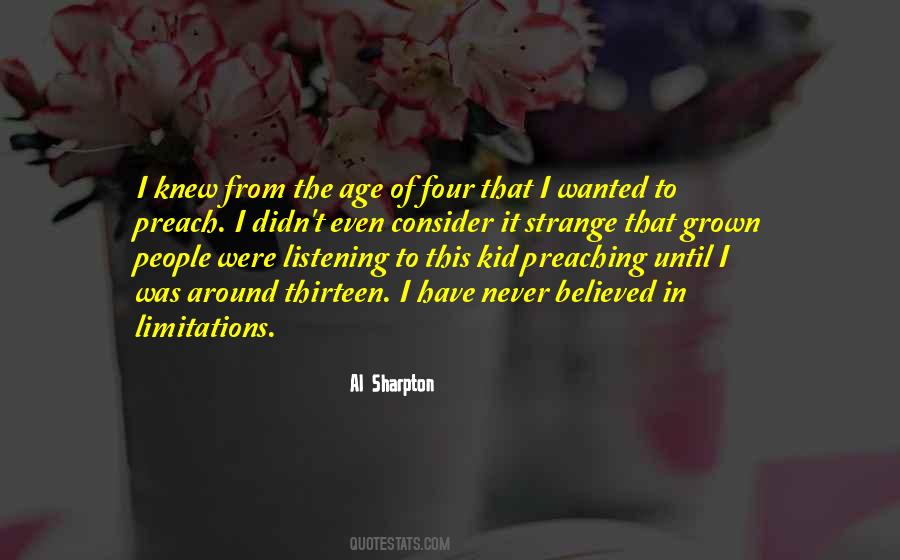 #28. The dangers of eating animal products occur after the age of reproduction. If people developed cardiovascular disease that was fatal by the age of twelve or thirteen, eating animals would have died out long ago. You get it after you've already reproduced.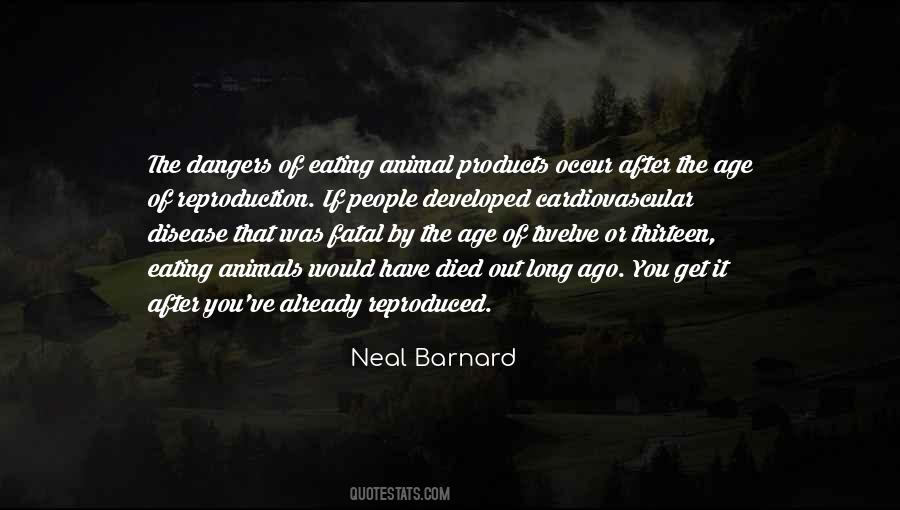 #29. His parents, Carswell had learned at a very young age, liked things that did what they were told, when they were told. And that didn't include headstrong felines. Or, as it turned out, thirteen-year-old boys.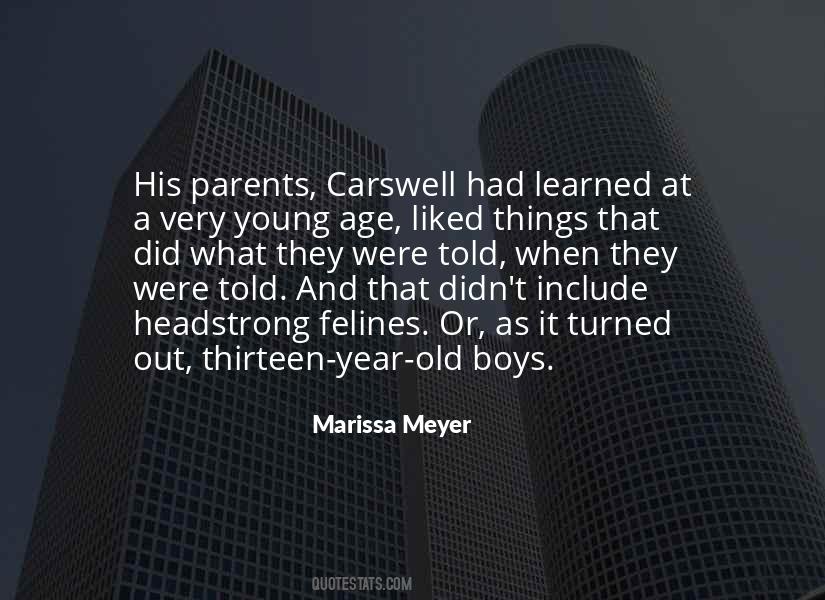 #30. (at age thirteen) I think sharks smile like women dad. Like Jenny's smiling at you right now.
...
But have you ever noticed how porpoises smile like effeminate men? They're bi-sexual, you know. Me, I'd rather have sex with a porpoise than a shark.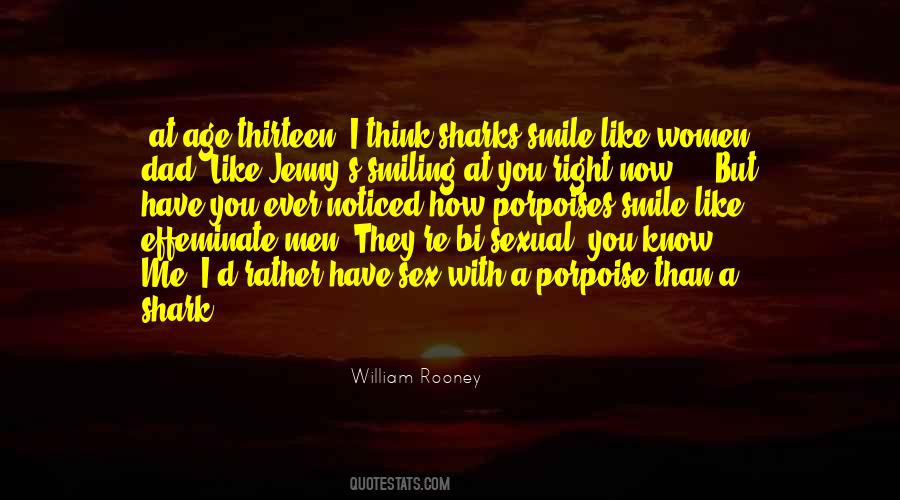 #31. She wore too much eyeliner then, at age thirteen, and now, at eighteen, she wears so much black under her eyes, she looks like a slutty linebacker raccoon.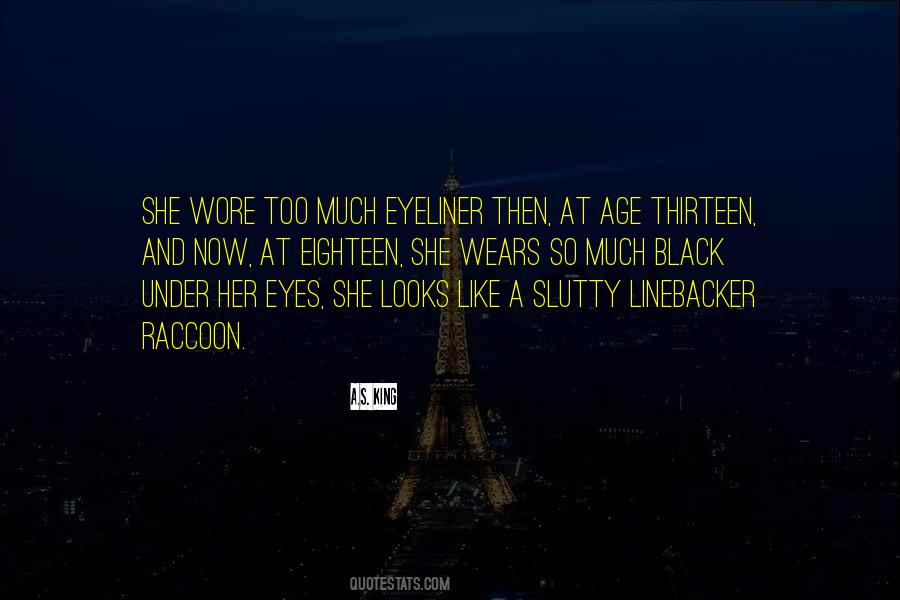 #32. I count myself well educated, for the admirable woman at the head of the school which I attended from the age of four and a half till I was thirteen and a half, was a born teacher in advance of her own times.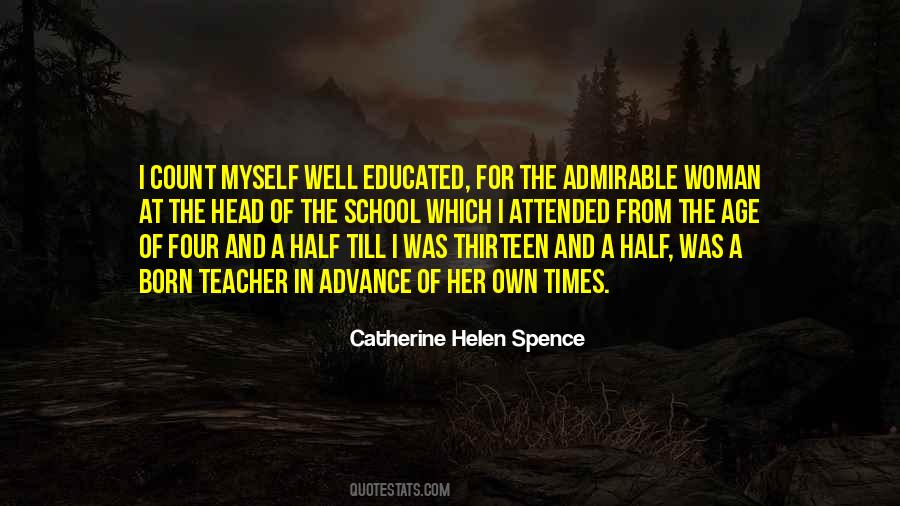 #33. Zora was a woman of principle, an open atheist. At the age of thirteen, a priest had told her that animals had no souls, and she had said, "well then, fuck you, Pops," and walked out of church.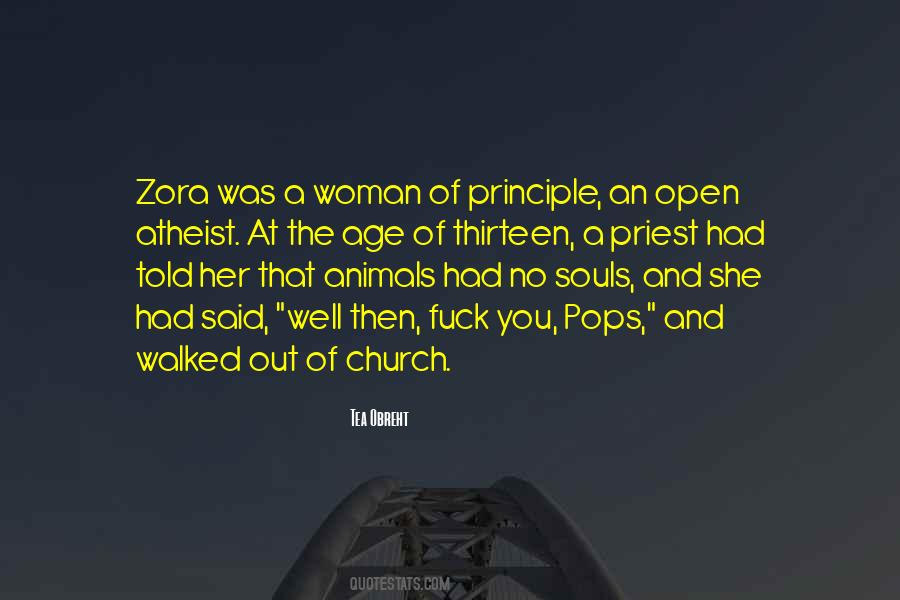 #34. I learned that adults were not soaring gods, but rather back-yard birds with broken wingtips.
When you are thirteen, about to free-fall into the real world, discovering the broken wingtips is terrifying.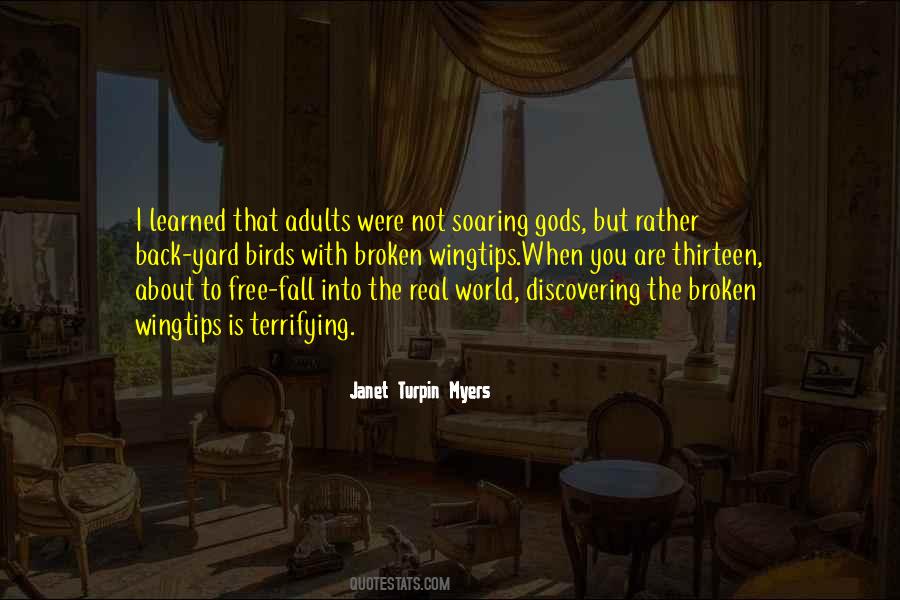 #35. I think from the age of thirteen, I really wanted to be a producer and I've always thought that the producer was the top of the tree.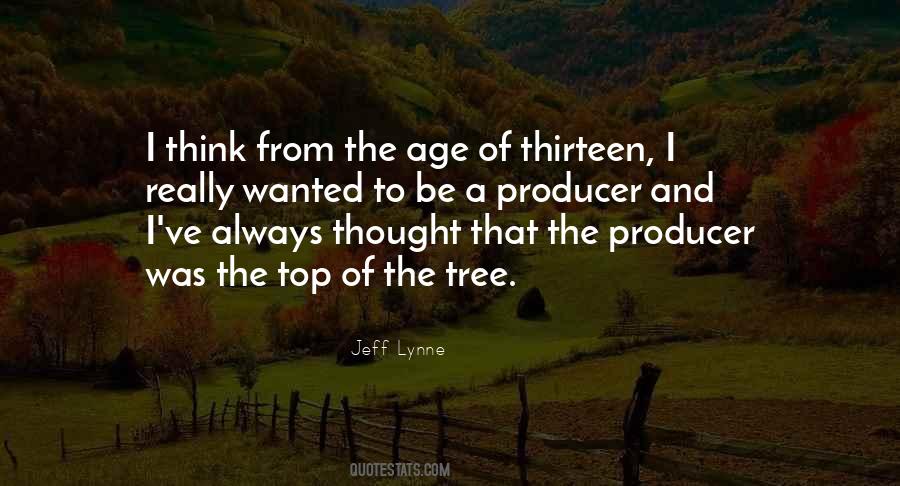 Famous Authors
Popular Topics