Browse top 14 famous quotes and sayings by Ellis Leigh. Read & share Ellis Leigh quotes pictures with friends. Free using on Facebook, Twitter, blogs.
Top 14 Ellis Leigh Quotes
#1. For the love of the gods, Lorenzo. Just kill the man."

I grinned even as a struggled to pull my arm free from his jaws. "Yes, dear.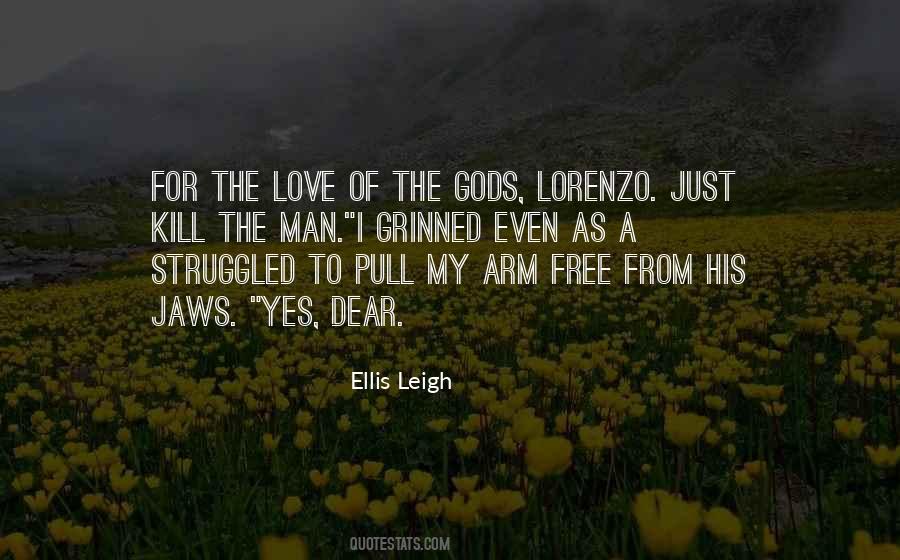 #2. I'm your fucking mate. This?" I cupped her pussy as I slid my fingers out of her, making her moan and shiver from the pressure of my palm against her swollen and sensitive clit. "This is mine now.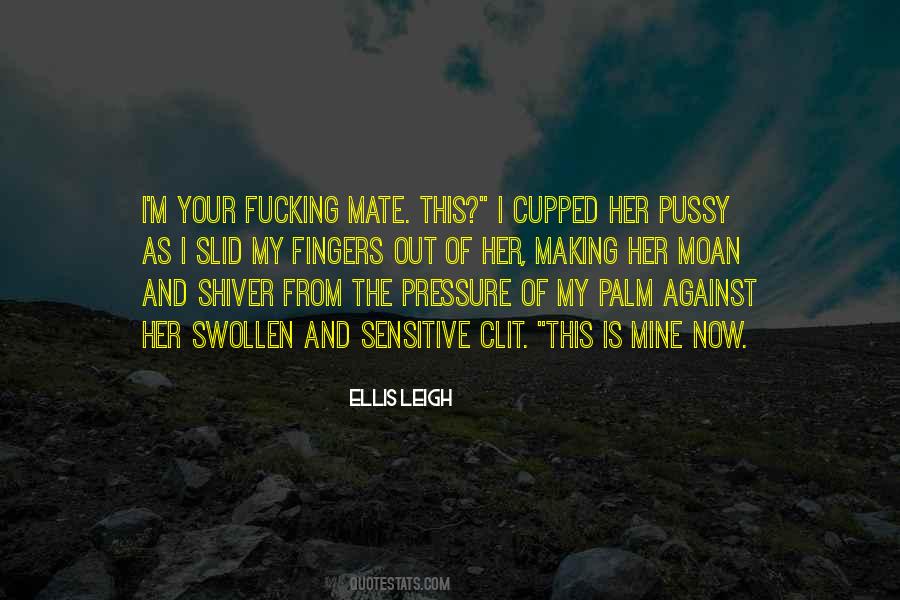 #3. Joe's Morgue. You stab 'em, we bag 'em.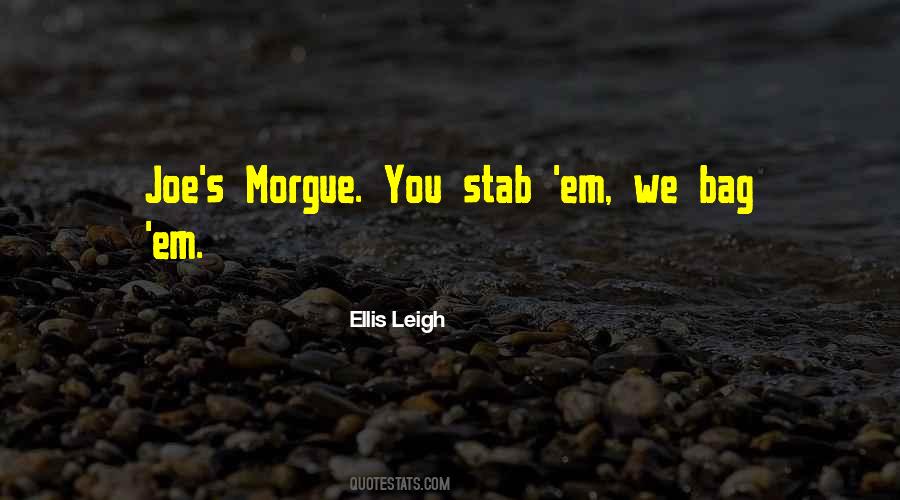 #4. You broke my wrist, you bitch."

"She's not the one crying on the ground, son. So who's the bitch?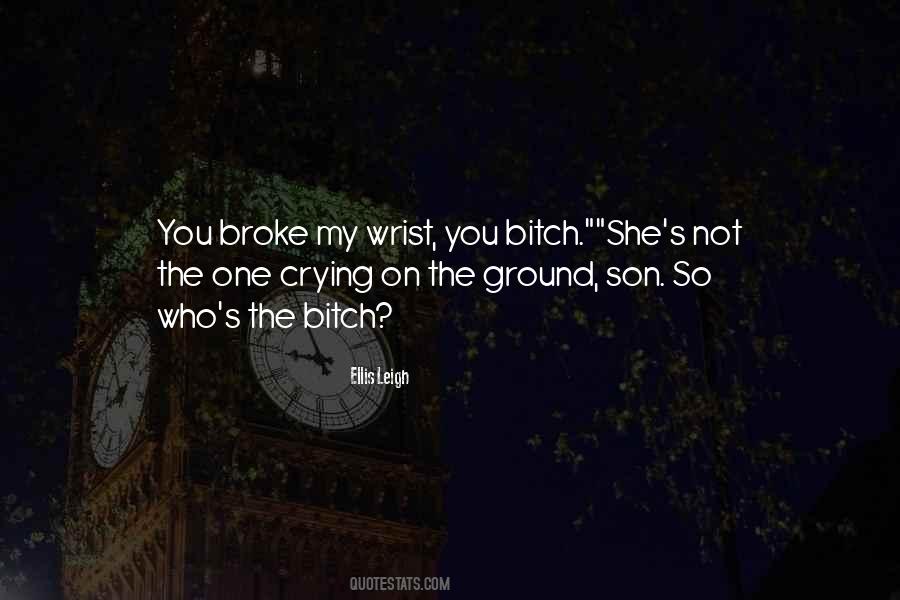 #5. He needed to find his calm, to find his inner soldier and yank the fucker in front of the horny bastard who'd taken control of his mind.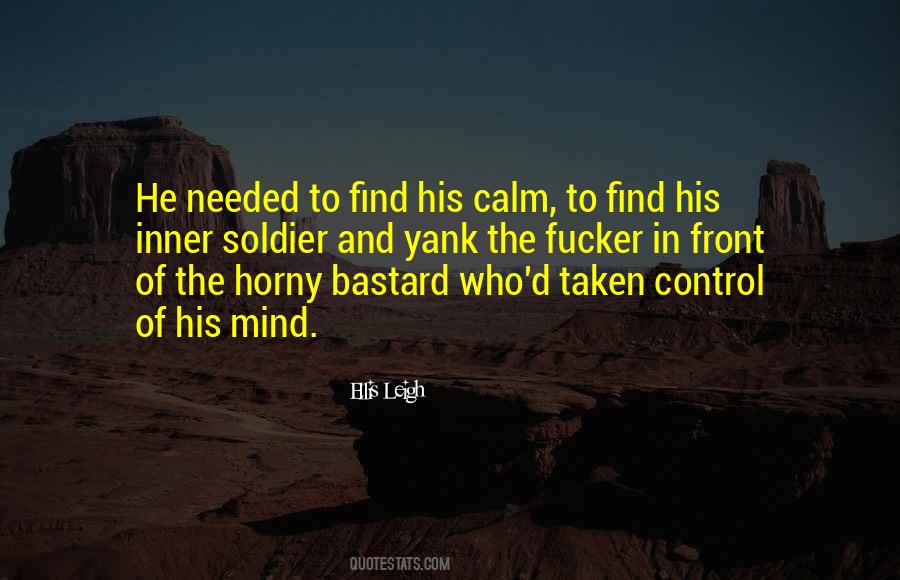 #6. Three witches and a werewolf. If this wasn't so dire, it'd make one hell of a good joke.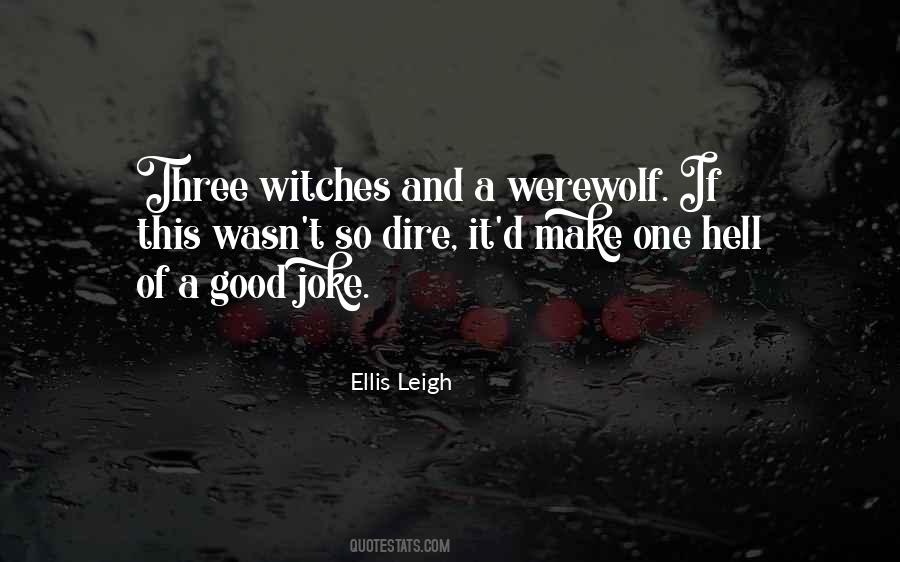 #7. This was a bad plan. A horrible plan. Just because cobwebs were growing in my vagina didn't mean I should hook up with some stranger.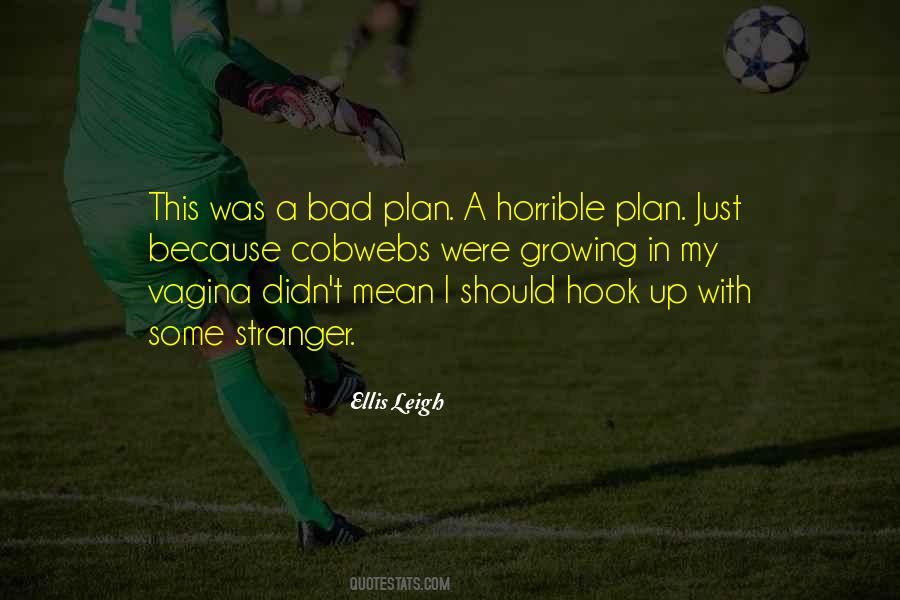 #8. was in a full-on fake-it-'til-you-make-it situation, not exactly what I'd had planned for seven in the morning on a random Tuesday. While wearing penguin pajamas.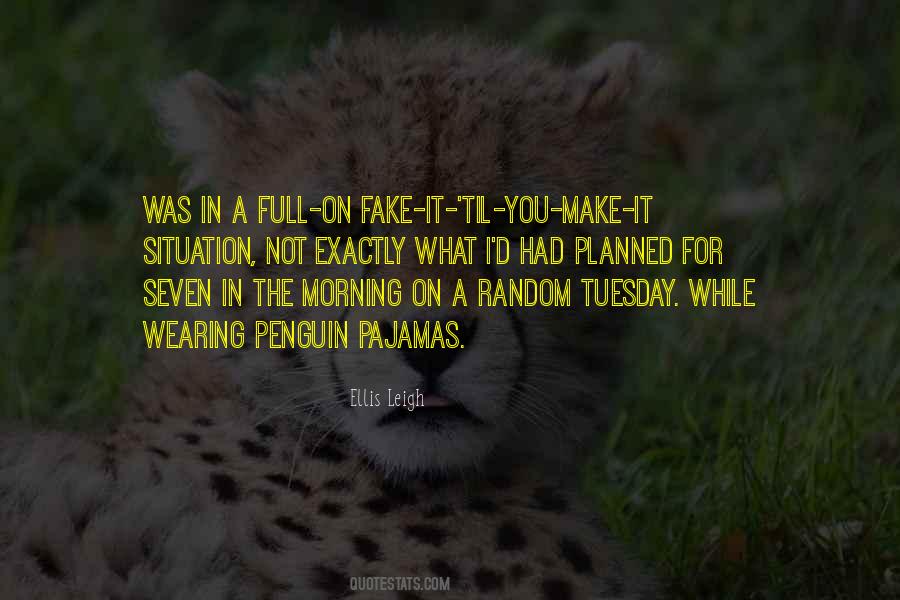 #9. I'd hoped to make our first time special or some such shit." I moaned as he thrust his hips into mine, his hard cock pressing against my clit in the most delicious way. "As long as we end up with your dick inside me, that'll be special enough.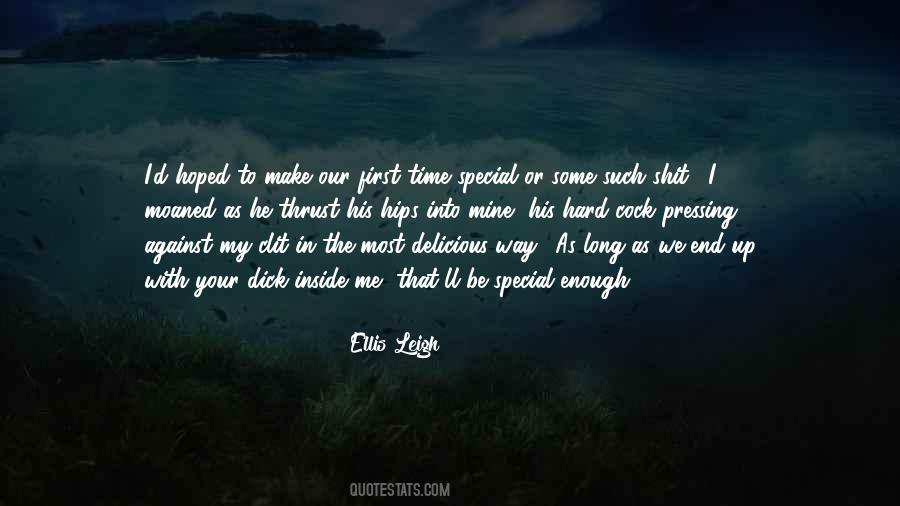 #10. You do that, and you'll be wishing for death before her body even hits the ground. The Gatekeeper is coming. Executioner for the Feral Breed, brother to the Beast, and mated to the woman you hold against her will. You've fucked up, friend.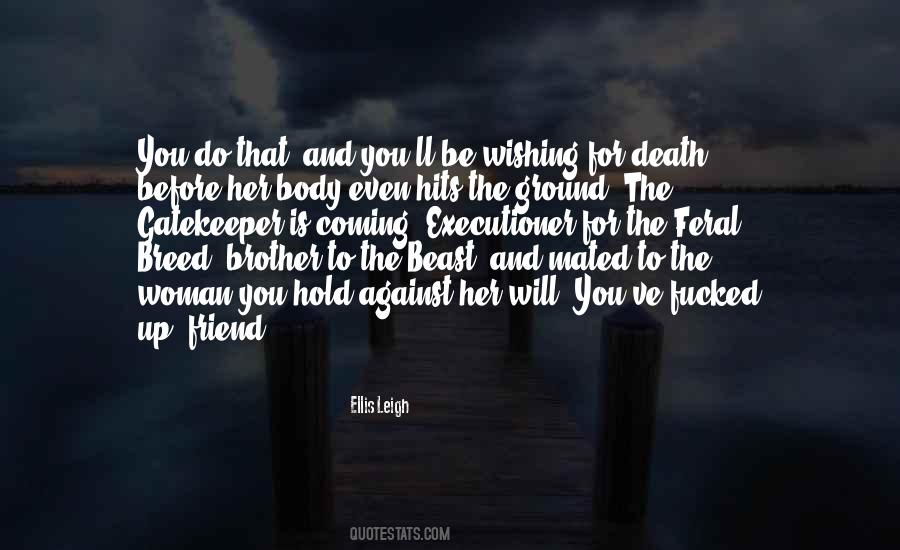 #11. How are they hanging, tall, dark, and growly?"

"It's too fucking cold for them to be hanging anywhere right now.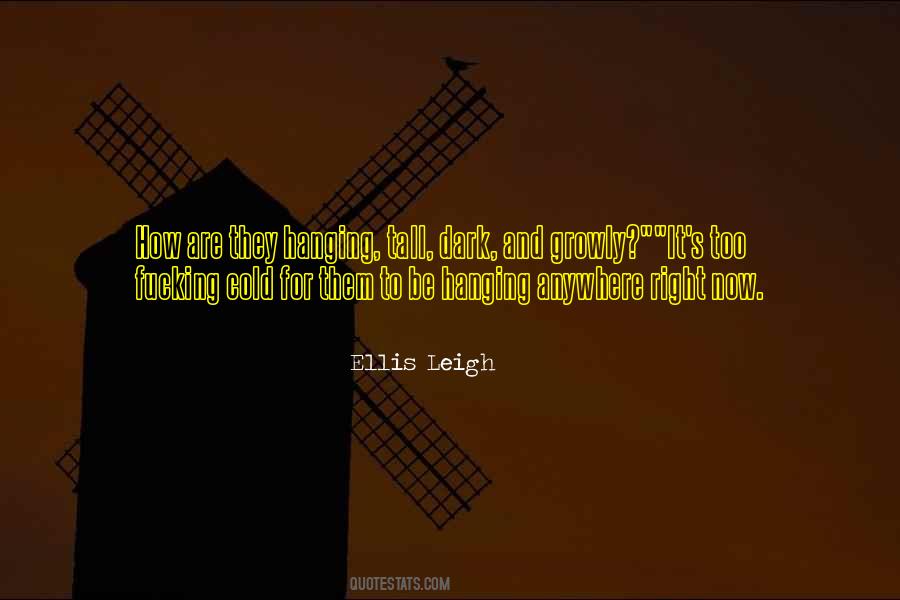 #12. Either you get this studly, naked body to walk with, or I can shift to wolf. You decide.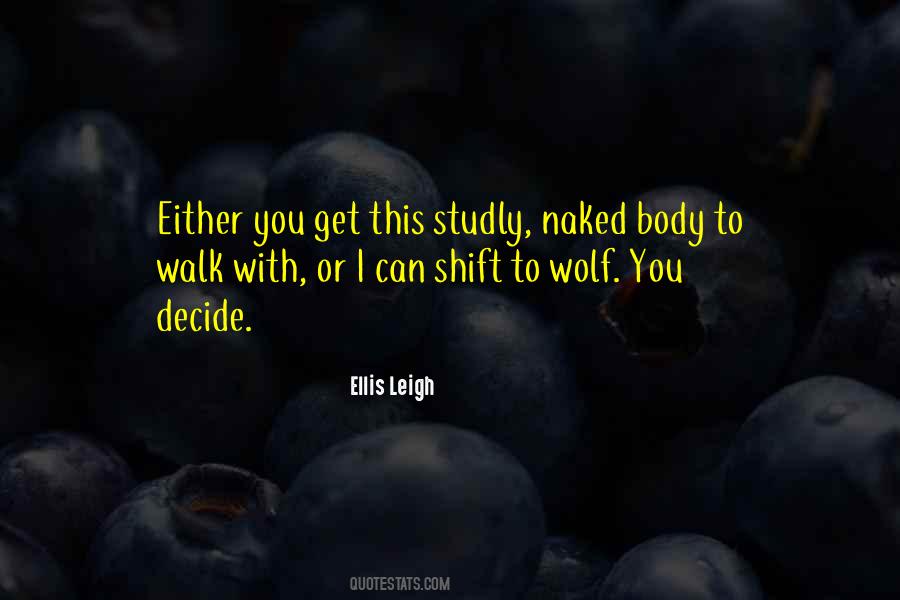 #13. Eh, I like the brisk, November wind on my balls. Makes me feel alive.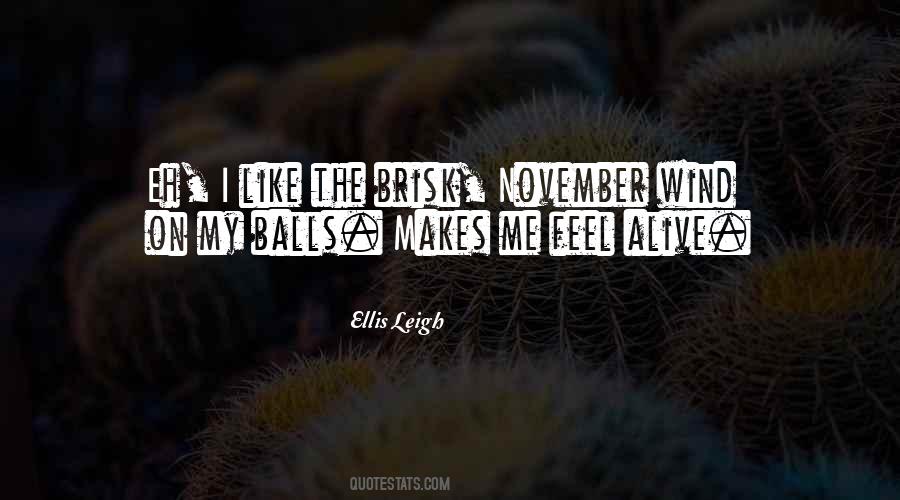 #14. And I've got a lot of weight behind me."

Shadow grinned, a charming boyishness shining through. "Yes, but it's like ninety percent baby and water. You'll lose it all once she's born."

"Really?"

"I have no idea, but it sounds good, doesn't it?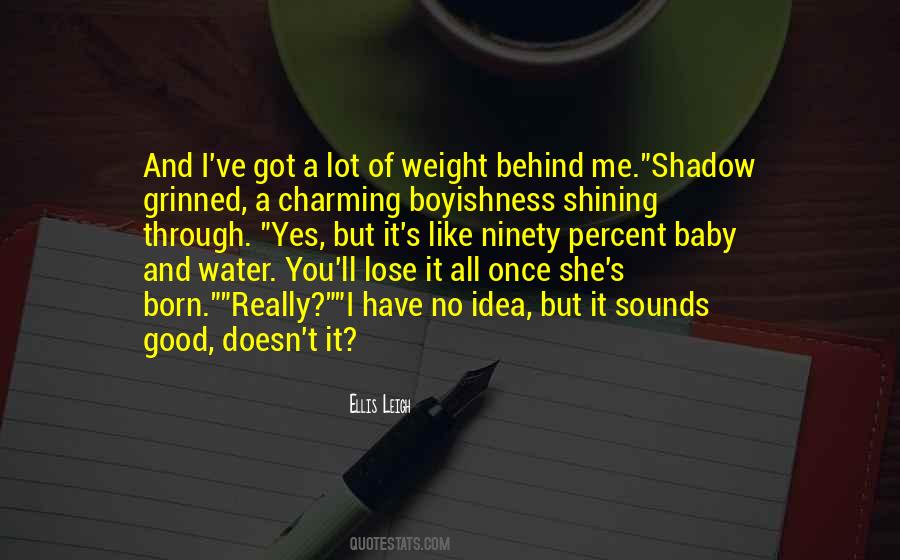 Famous Authors
Popular Topics