Browse top 13 famous quotes and sayings by Brian Francis Slattery. Read & share Brian Francis Slattery quotes pictures with friends. Free using on Facebook, Twitter, blogs.
Top 13 Brian Francis Slattery Quotes
#1. They could read it on each other, their faces wrinkled pages. Words hiding in the folds of their clothes. She was made of letters then, as all of us are now.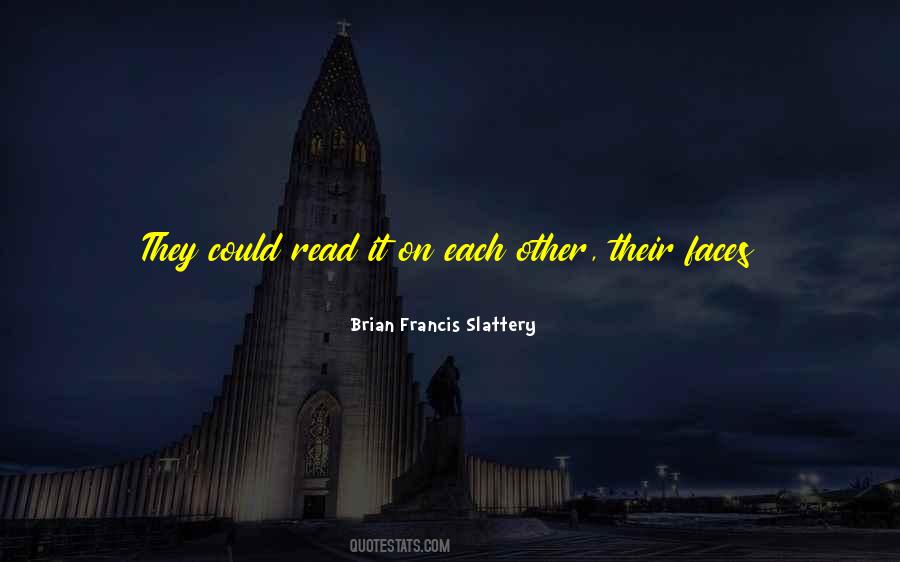 #2. She imagined sometimes that kindness would come as an annihilating flood. Drown the war and us with it, recede just when we were on the edge of death. Leave us lying faceup on the ground, staring into the brilliant sky. Thankful for every breath.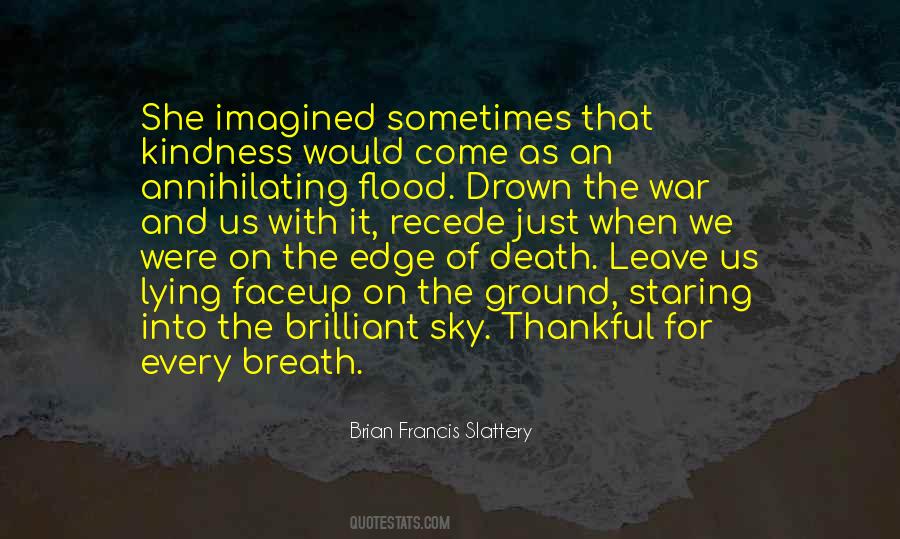 #3. The war keeps taking pieces of me anyway. Makes the rest of me harder to hit.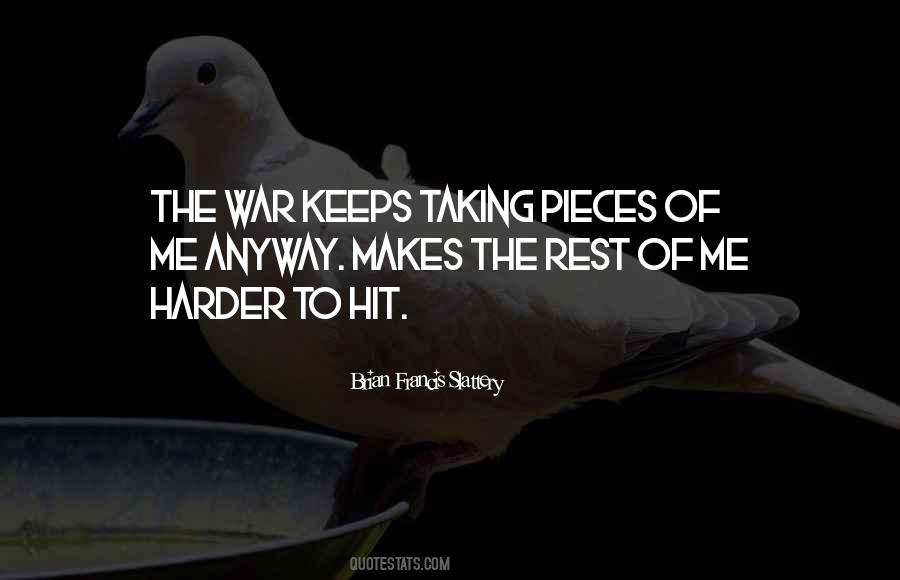 #4. The war could kill the faith in him, too, if he was not strong or careful enough. He could feel it fluttering within him sometimes, a bird in a cage of knives. Its own blood on its face and wings.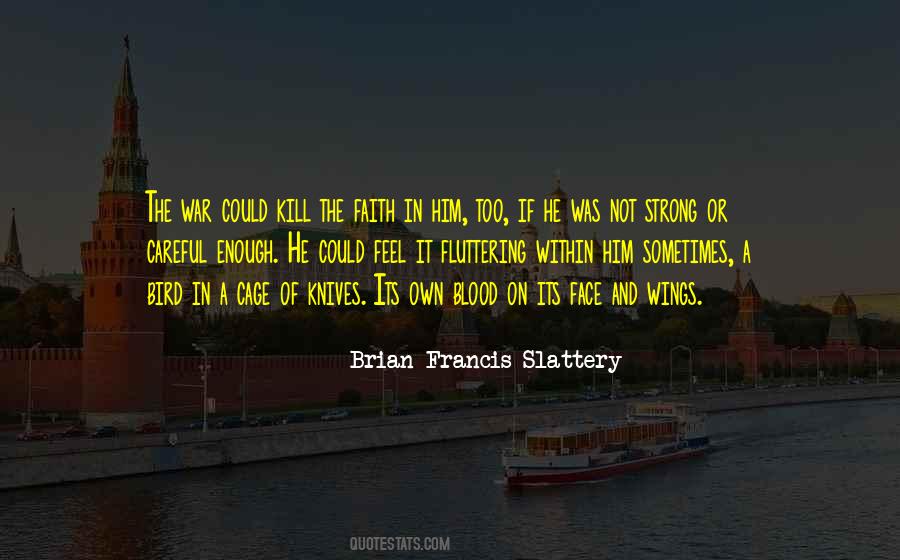 #5. Do you see? The story I have to tell is so small, of the people who stayed when everyone else fled.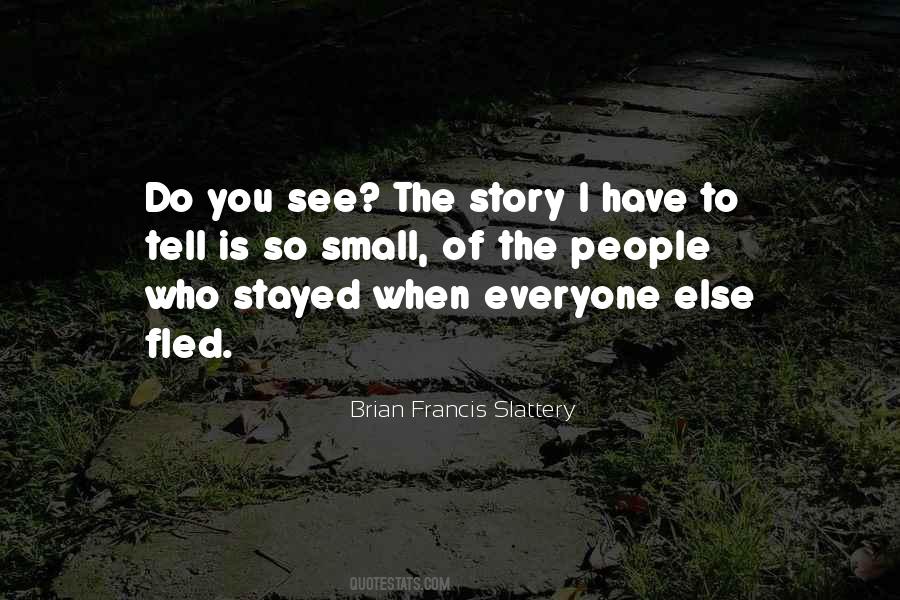 #6. There must be something better than this world, and the world must be better than this.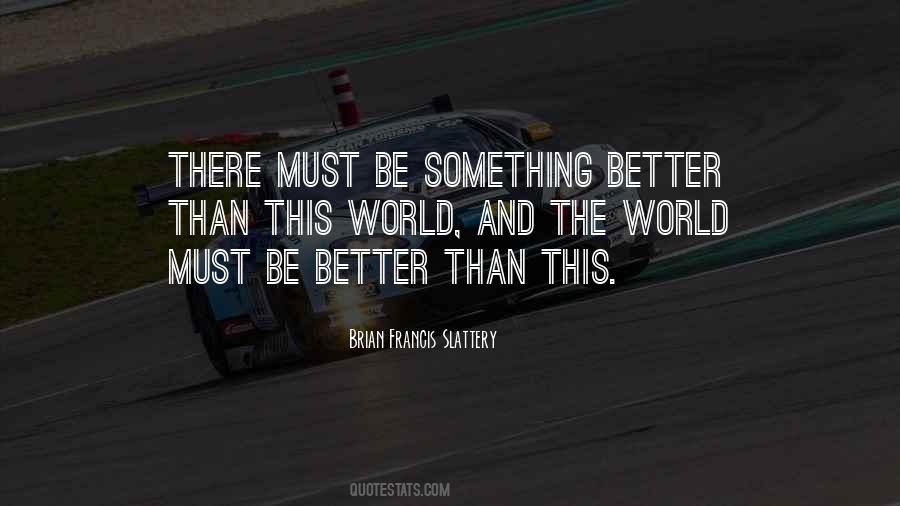 #7. They tried to tell us that what happened to them would happen to us, too, but we could not hear the message. Mistook it for nostalgia, when they were speaking prophecy.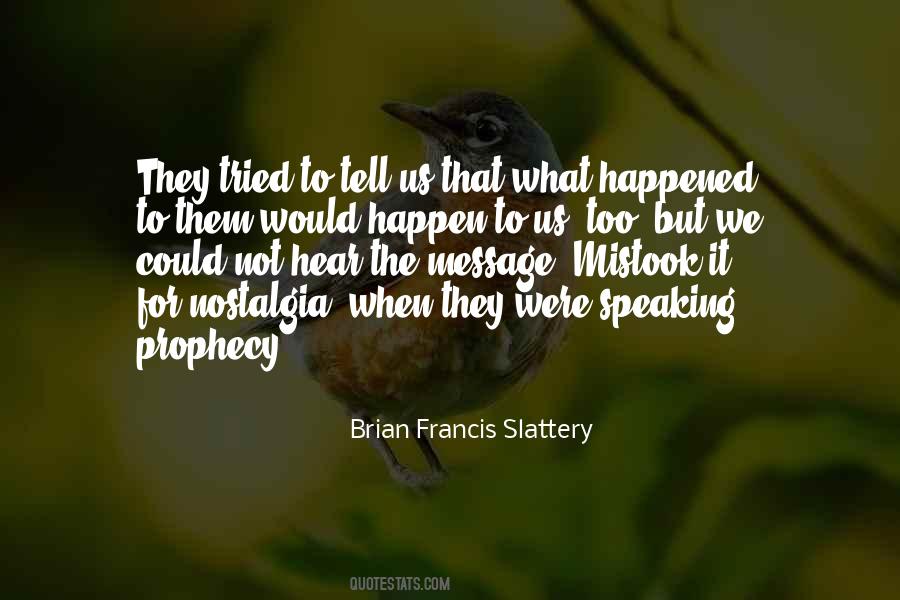 #8. Transcendence and dissolution, always the same thing.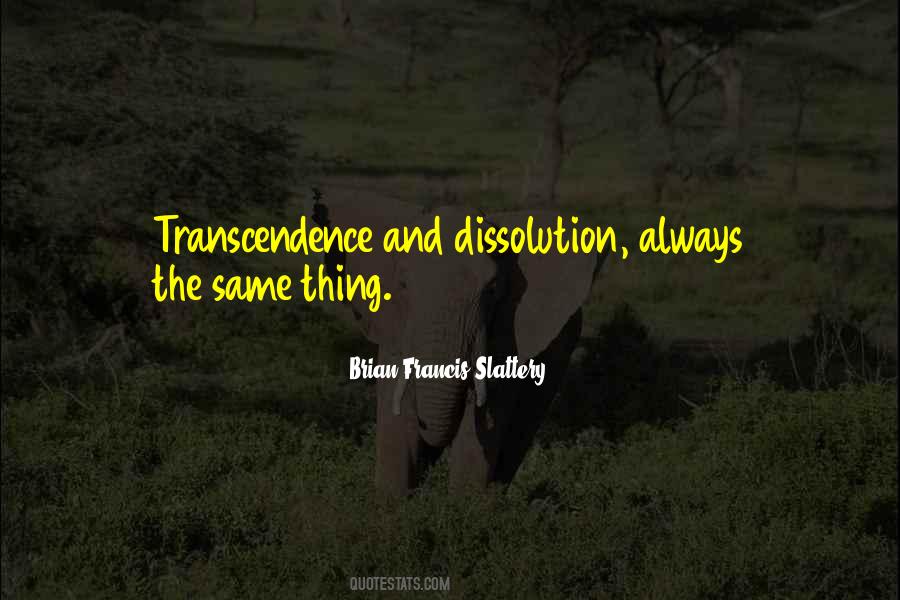 #9. His voice, what he said, remains, and it is here, all of those voices are here, in what I am telling you. If in the beginning there was the word, then perhaps, with humility at the smallness of our powers, in words a small part of us can return.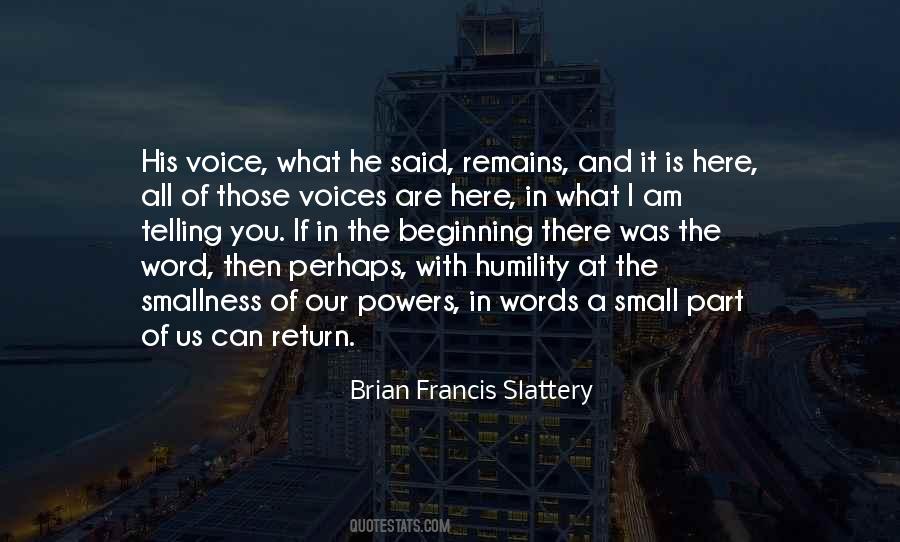 #10. There are no words for so much loss, not right after it happens.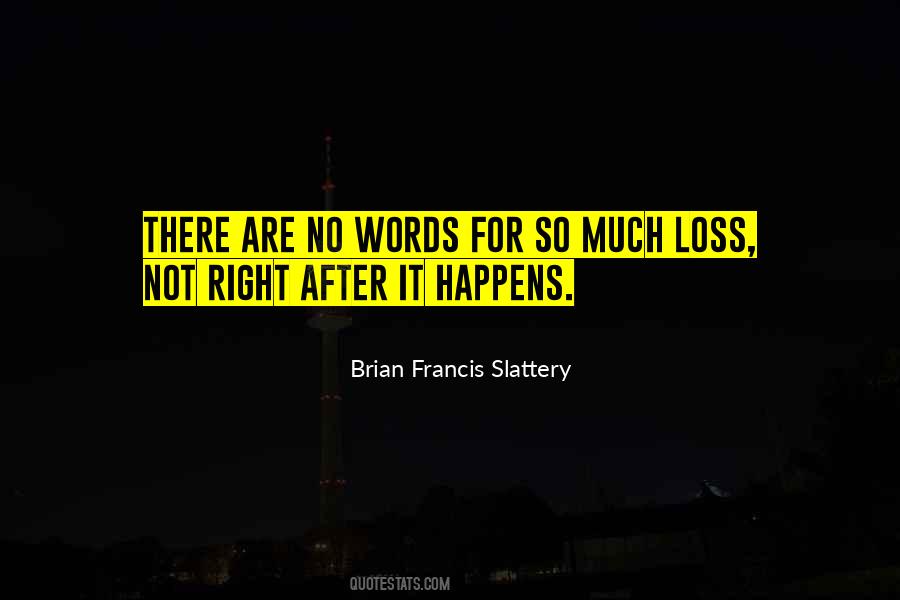 #11. These cords that God makes, Reverend Bauxite thought, we stand holding one end while they run taut into the darkness.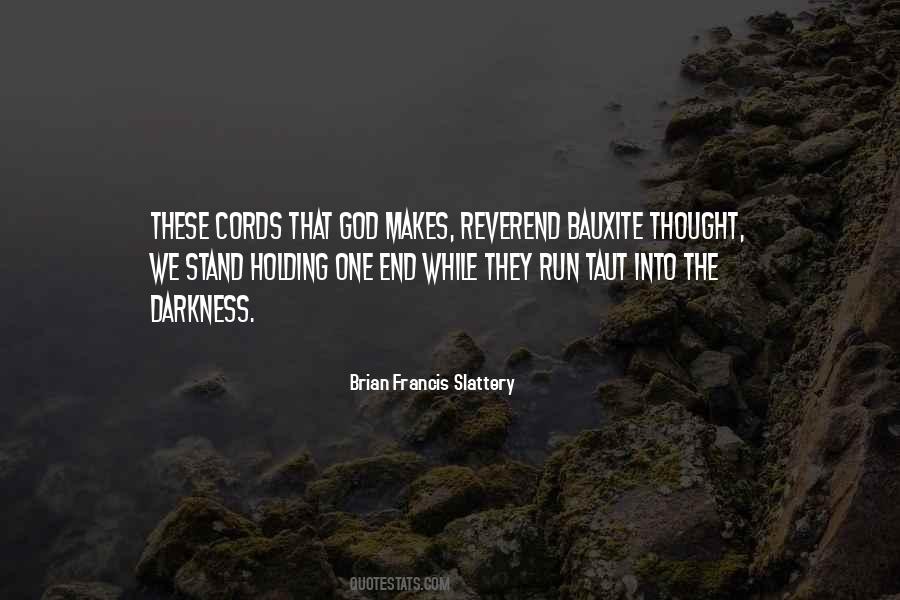 #12. The war was about everything, it was everything, and the question of where it came from was meaningless. There was only the question of how to live through it.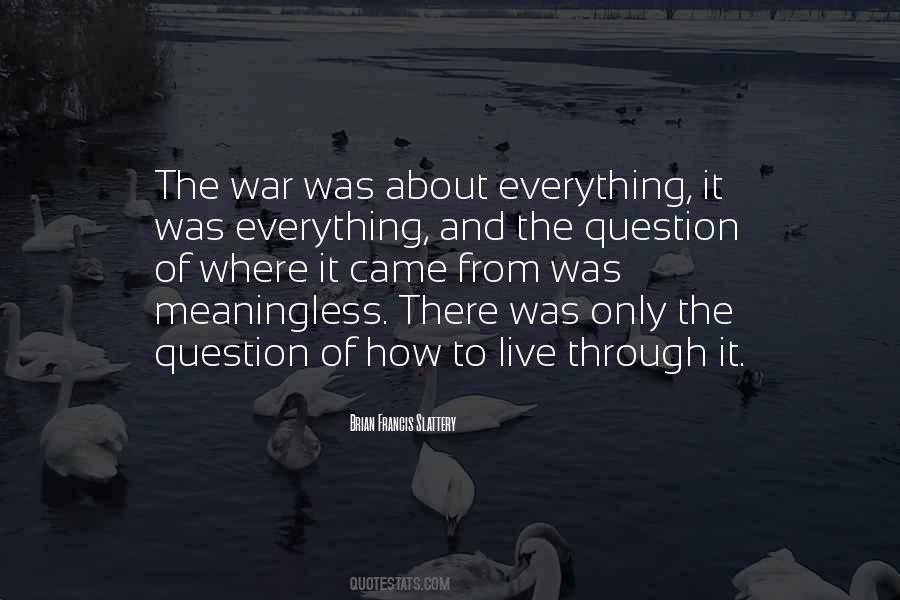 #13. We do not know what is on the other side of the storm.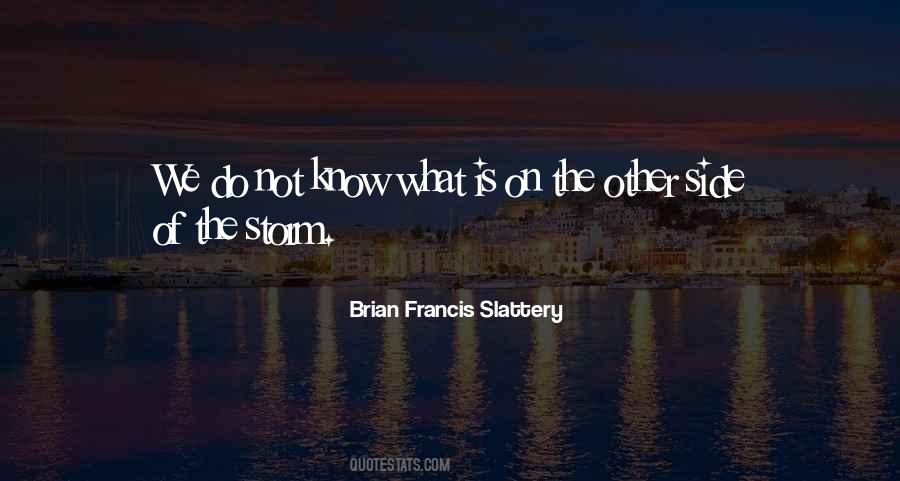 Famous Authors
Popular Topics