Work Exploitation Famous Quotes & Sayings
List of top 22 famous quotes and sayings about work exploitation to read and share with friends on your Facebook, Twitter, blogs.
Top 22 Work Exploitation Quotes
#1. A job interview is a competition won by those who are qualified the most, and, those who are willing to be payed the least. - Author: Mokokoma Mokhonoana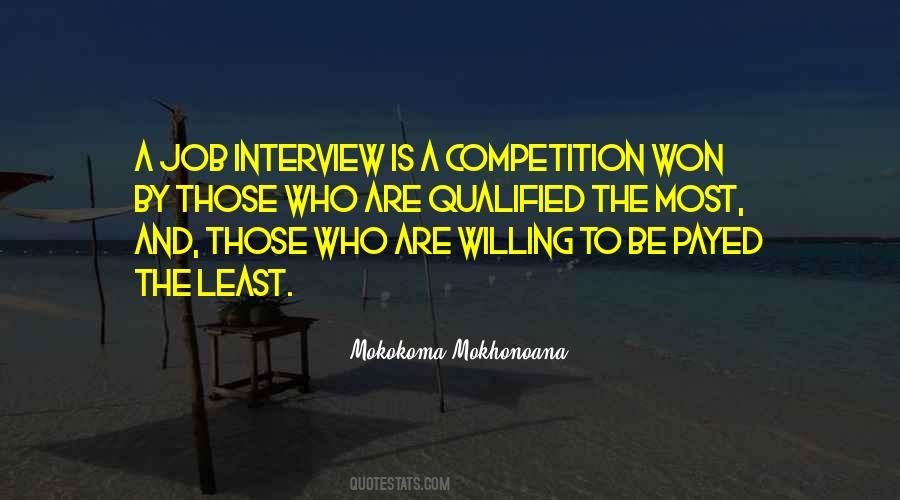 #2. Men ran after and ate horses for four hundred thousand years. The outcome is more than a love of horse flesh; it is a runner's body. - Author: Paul Shepard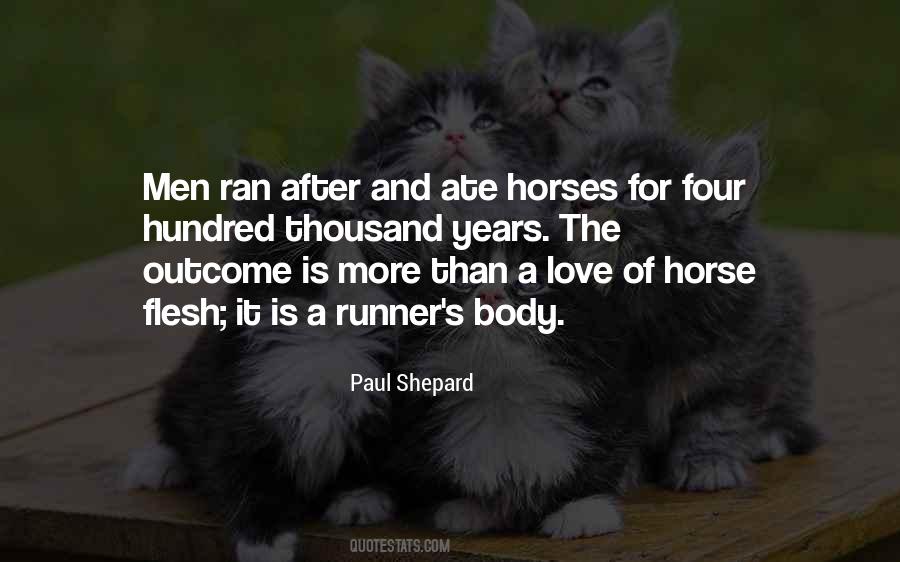 #3. Emancipation of human labor from economic servitude and exploitation, i.e., from organizations of production in which the conditions of work are determined by a master class who own the means of production, and in which the fruits of work are alienated from workers to the benefit of masters. - Author: Mortimer Adler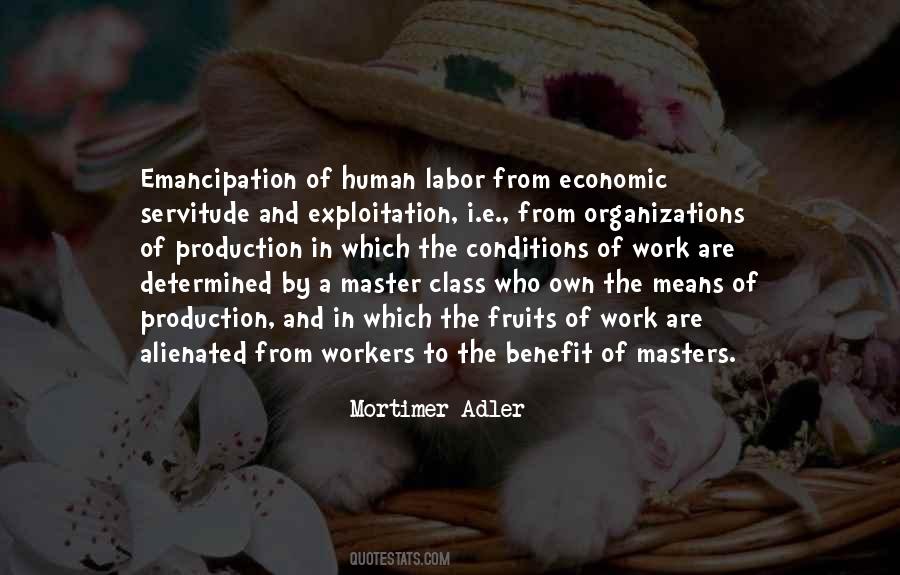 #4. We have deluded ourselves into believing the myth that capitalism grew and prospered out of the Protestant ethic of hard work and sacrifices. Capitalism was built on the exploitation of black slaves and continues to thrive on the exploitation of the poor, both black and white, both here and abroad. - Author: Martin Luther King Jr.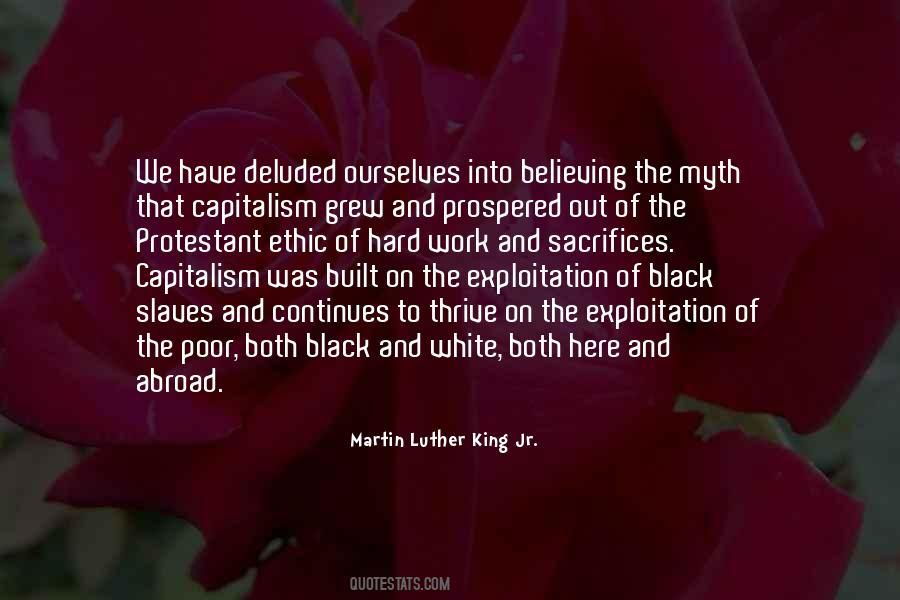 #5. Acts are demanded, suicidal acts perhaps, but acts fraught with meaning. - Author: Henry Miller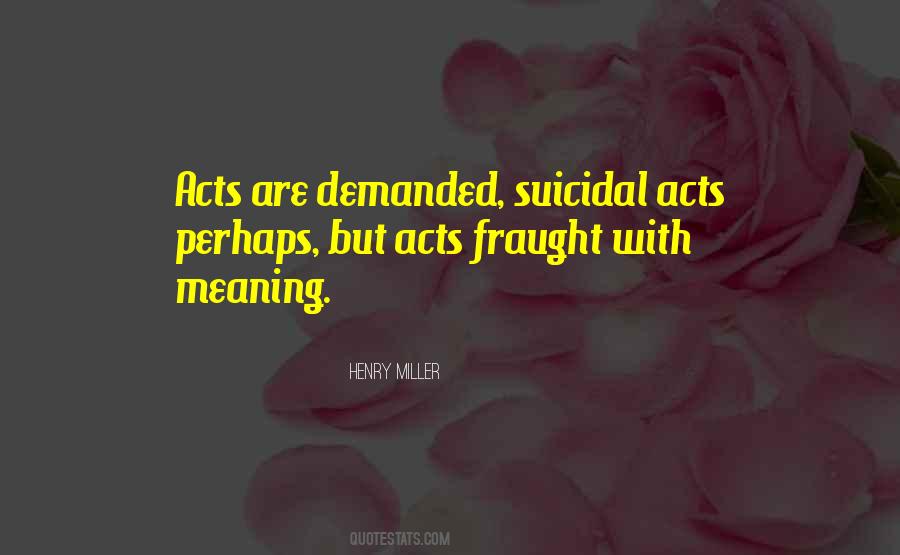 #6. Extension work is not exhortation. Nor is it exploitation of the people, or advertising of an institution, or publicity work for securing students. It is a plain, earnest, and continuous effort to meet the needs of the people on their own farms and in the localities. - Author: Liberty Hyde Bailey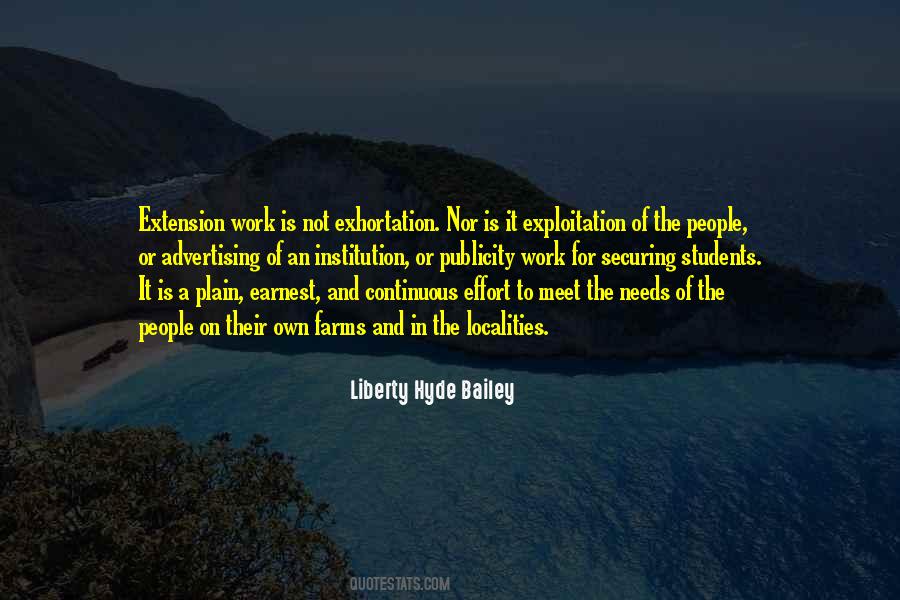 #7. When finally you're done speaking you're dumb forever after, and when you're through stirring you go still, but this is no reason to decline to speak and stir or to be what you are. - Author: Saul Bellow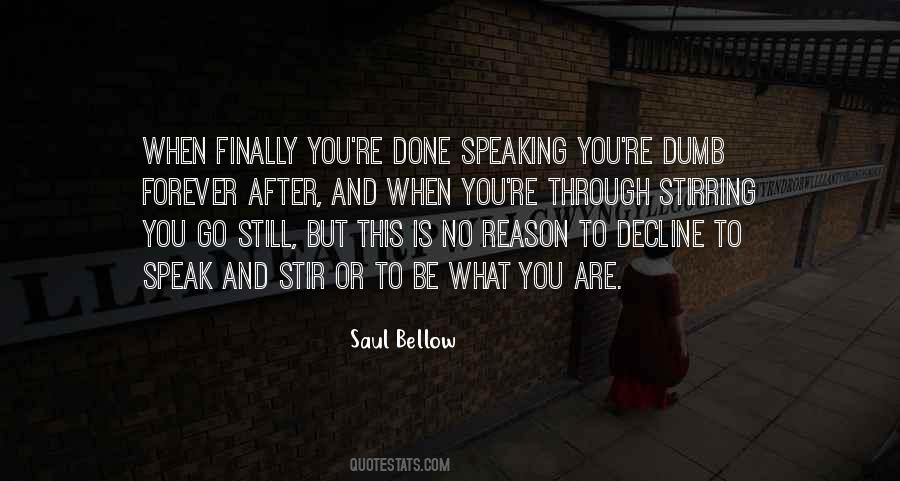 #8. I don't normally like getting dressed up, but when I go to events, I like to look put together. I've got to say, getting in a nice suit feels good. - Author: Paul Dano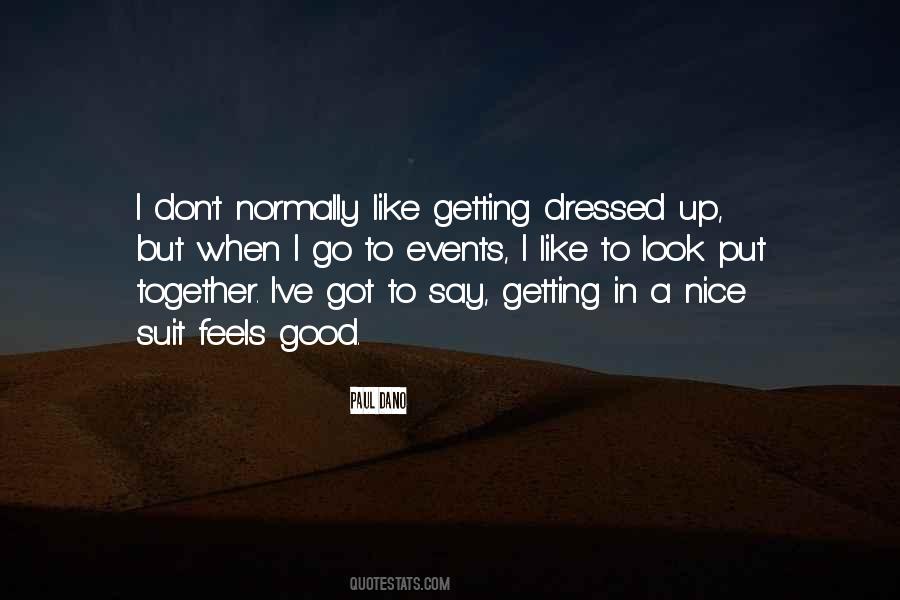 #9. They're fanatics. It's like expecting humanity from a falling rock. It's not going to have a fit of compassion and not crack your skull open. - Author: Ilona Andrews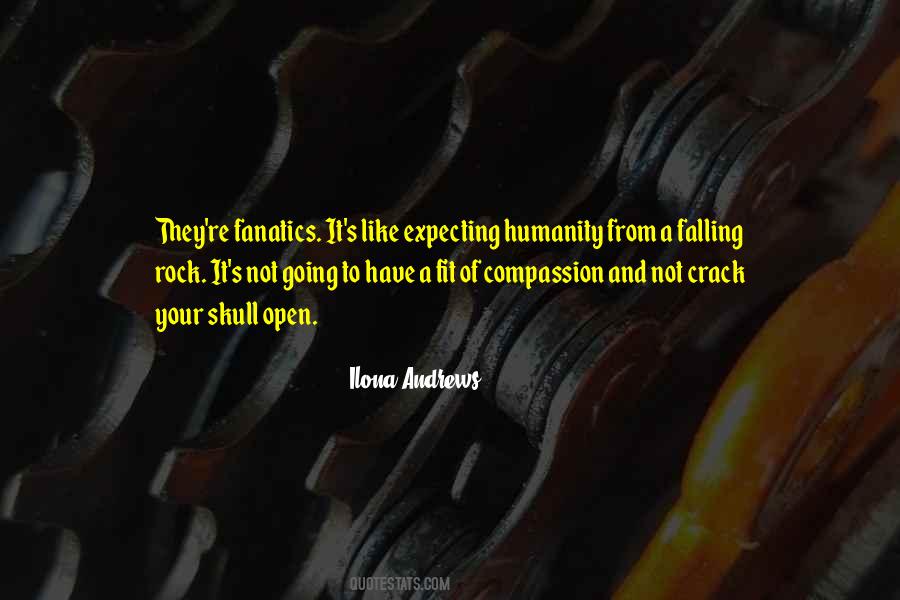 #10. I work closely with a number of charities from food pantries to drug rehabilitation to natural disaster relief to preventing sexual exploitation of young girls. It is one of the most rewarding things I do. - Author: Beyonce Knowles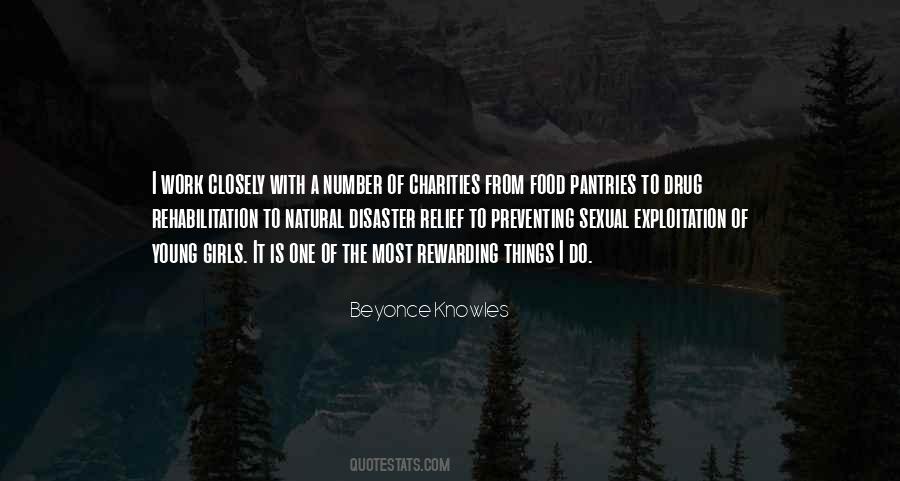 #11. Capital is dead labour, which, vampire-like, lives only by sucking living labour, and lives the more, the more labour it sucks. - Author: Karl Marx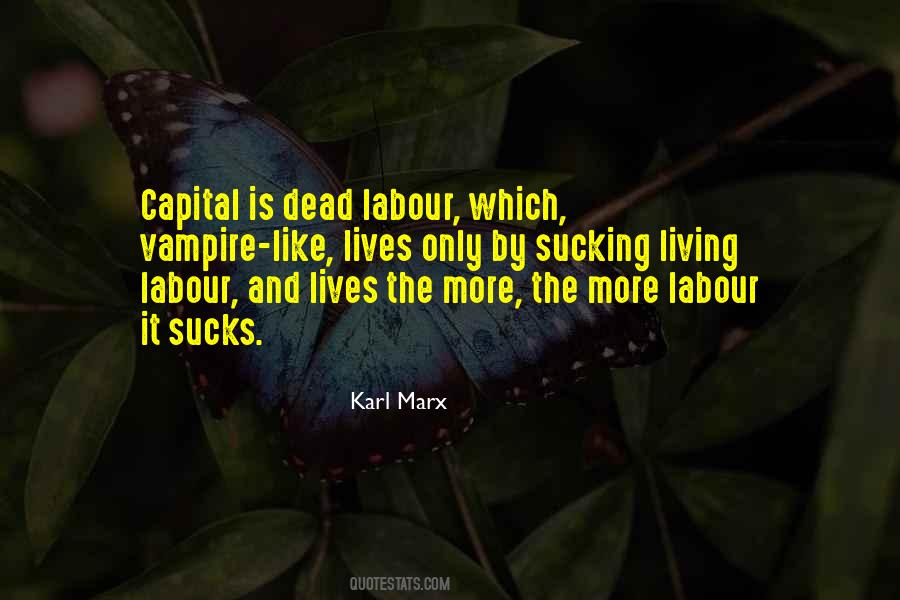 #12. The fundamental driving force for me is to create a change in the world we live in ... It is about exploitation, plundering and degradation. I have a small possibility to participate in the resistance. Most of the things that I do are part of a resistance, a form of solidarity work. - Author: Henning Mankell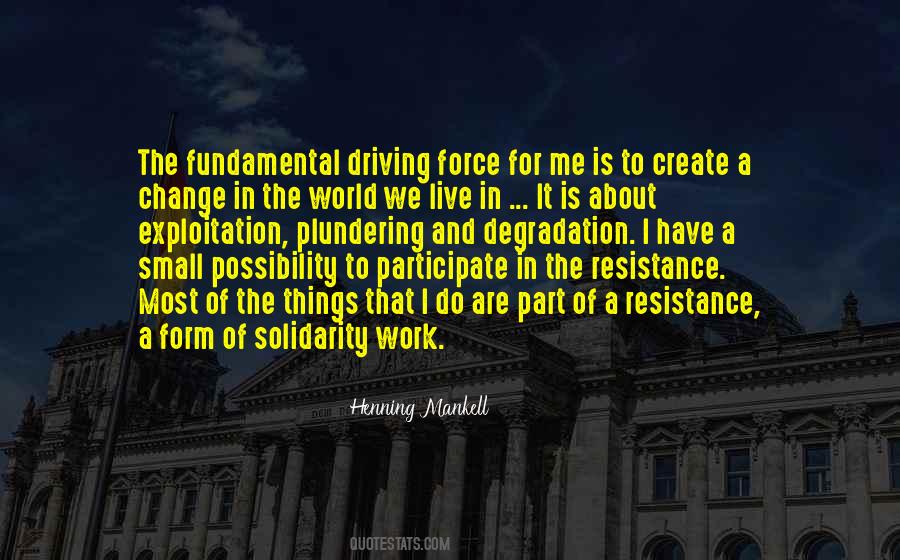 #13. Government today is growing too strong to be safe. There are no longer any citizens in the world there are only subjects. They work day in and day out for their masters they are bound to die for their masters at call. Out of this working and dying they tend to get less and less. - Author: H.L. Mencken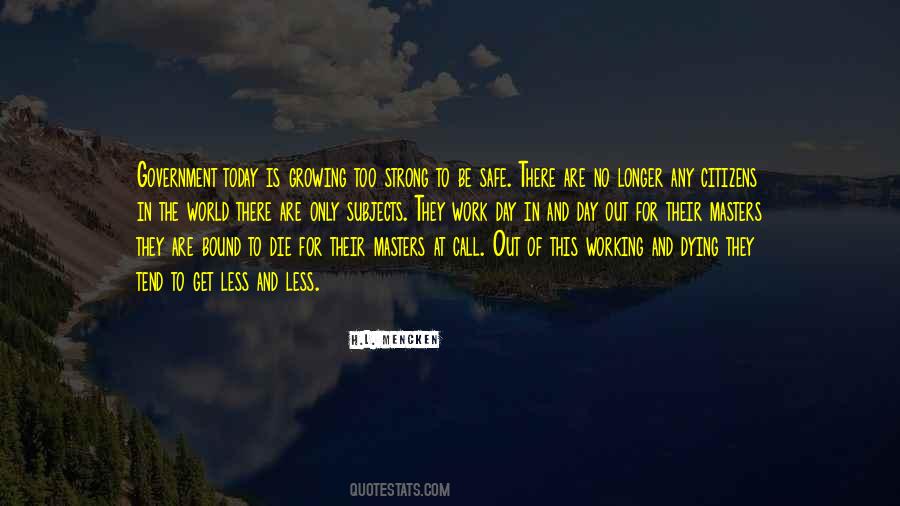 #14. I could undertake to be an efficient pupil if it were possible to find an efficient teacher. - Author: Gertrude Stein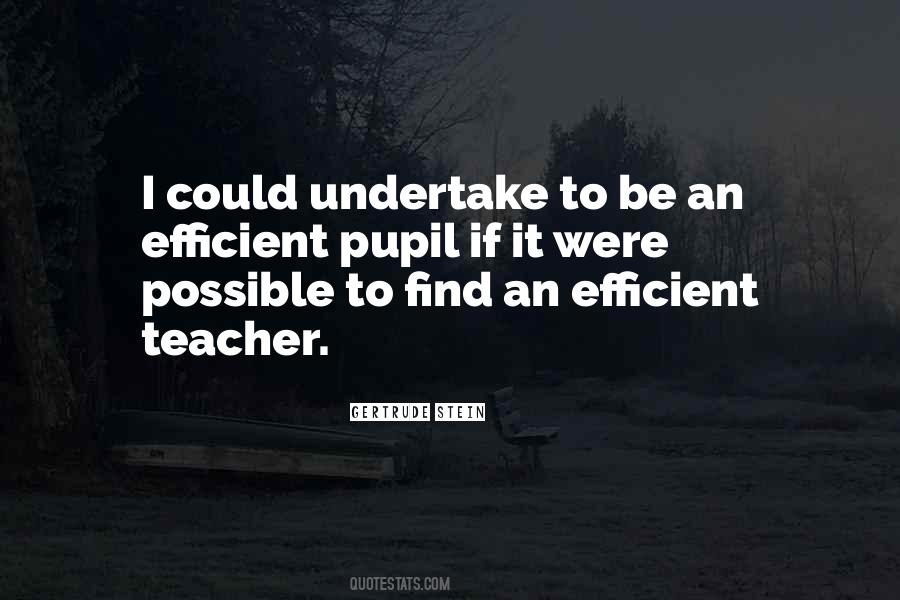 #15. We wanted a labour force, but human beings came. - Author: Terry Hayes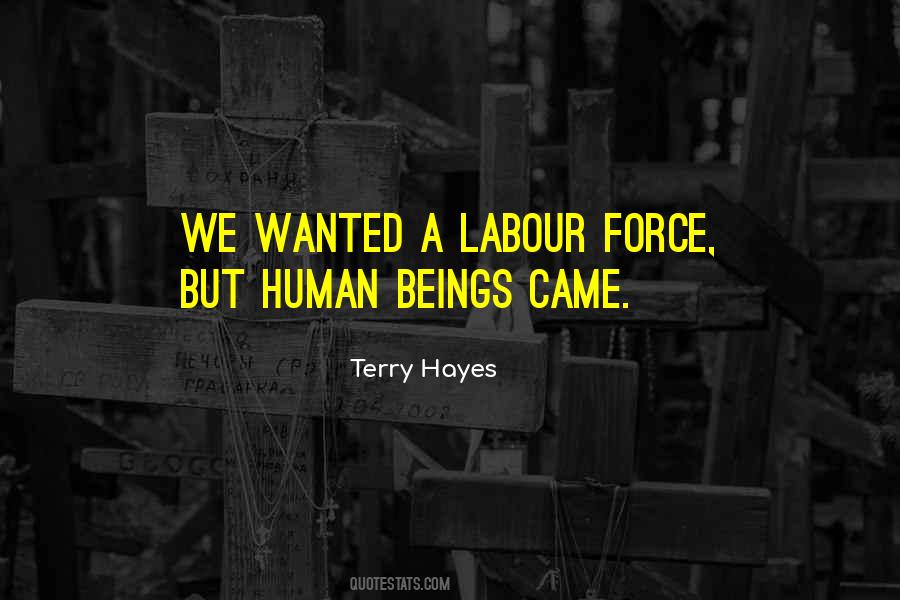 #16. I hated the place (Hollywood), not the work, but the lack of privacy, those terrible prying fan magazine writers and all the surrounding exploitation. - Author: Jean Arthur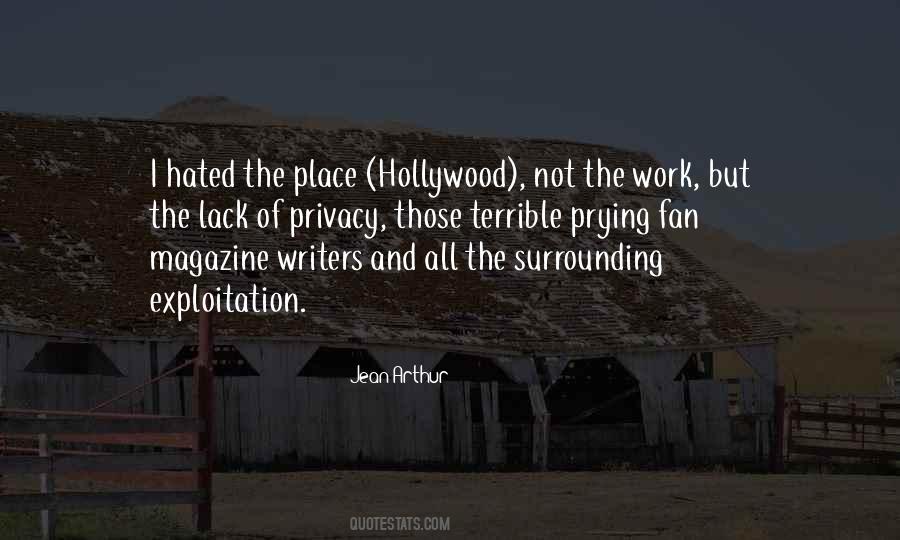 #17. Peasants had to work harder than foragers to eke out less varied and nutritious food, and they were far more exposed to disease and exploitation. - Author: Yuval Noah Harari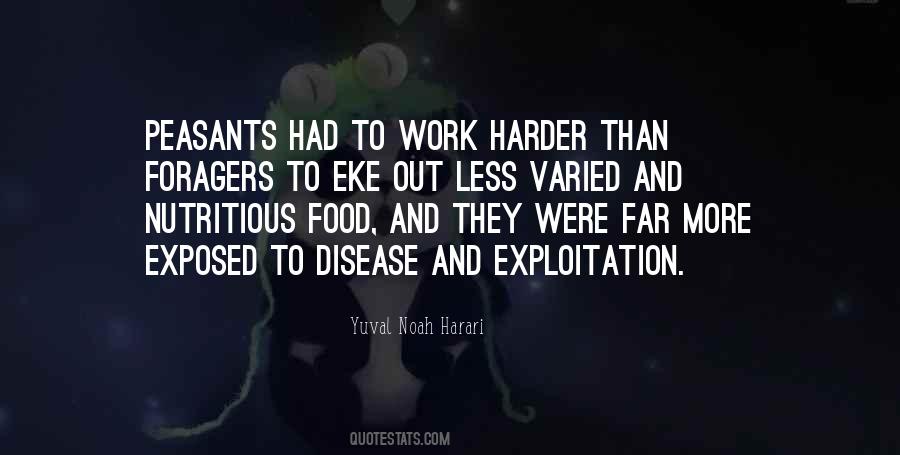 #18. The unique idea of [The Darkest Time] movie is because in usual if you are in darkness, you are scared. But this movie is the opposite. In darkness, you are okay. - Author: Timur Bekmambetov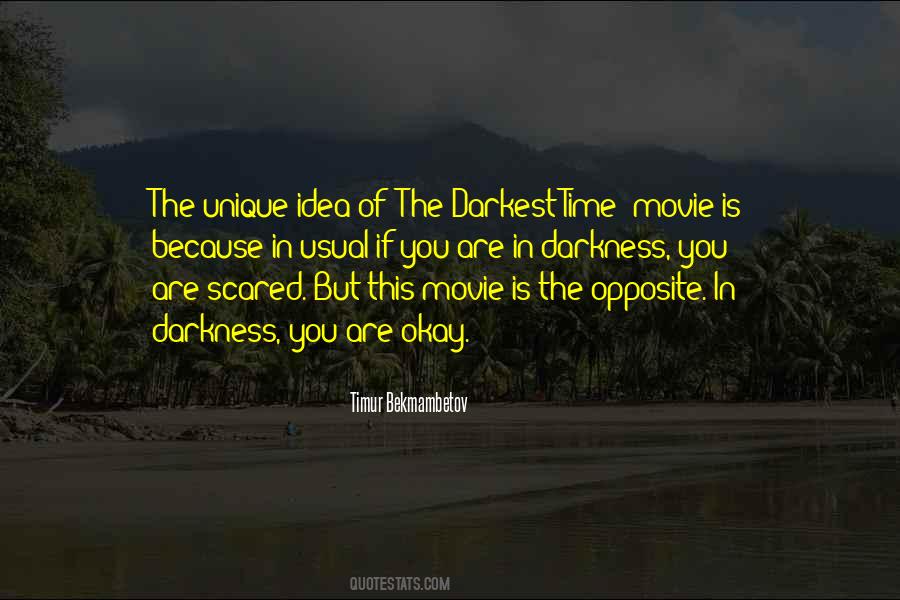 #19. That all who are happy are equally happy is not true. A peasant and a philosopher may be equally satisfied, but not equally happy. A small drinking glass and a large one may be equally full, but the large one holds more than the small. - Author: Samuel Johnson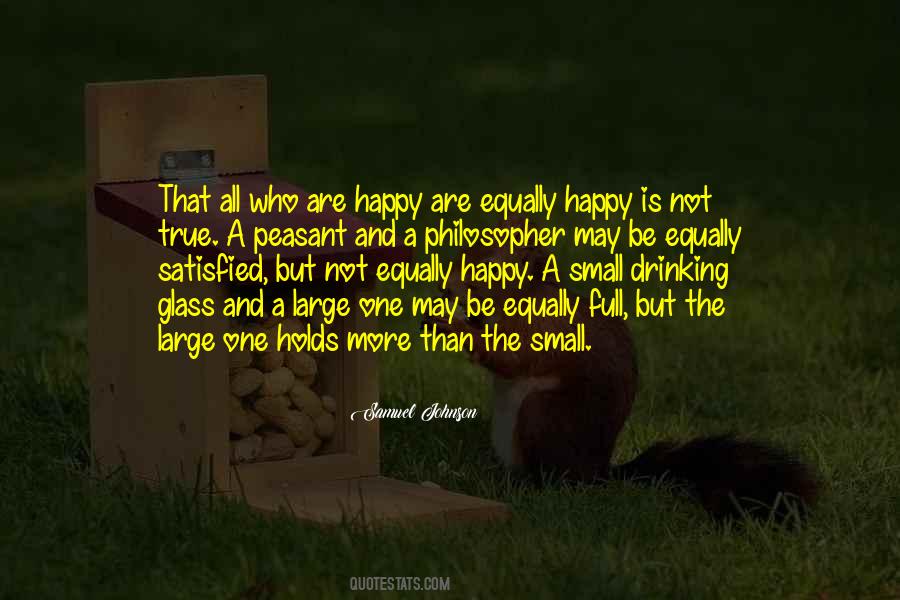 #20. Families make possible the super-exploitation of women by training them to look upon their work outside the home as peripheral to their 'true' role. - Author: Andrea Dworkin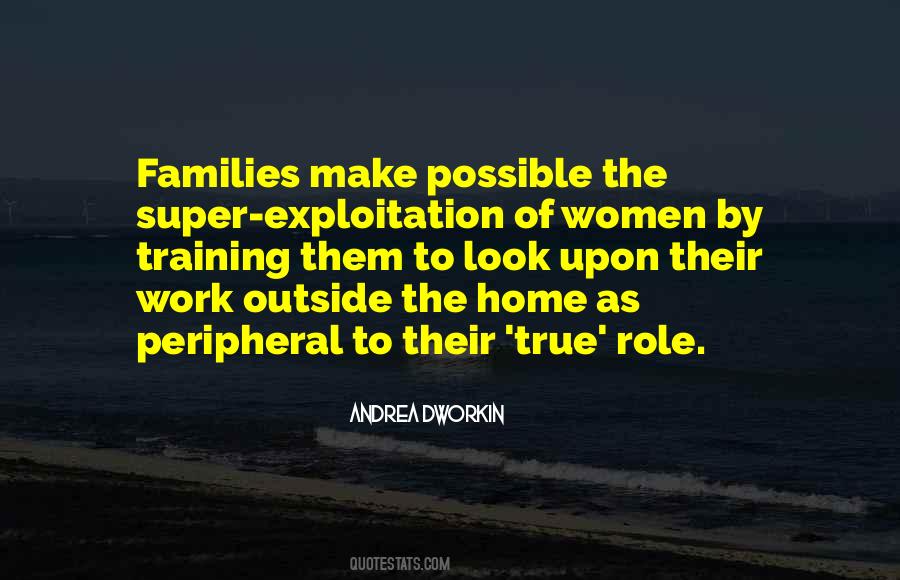 #21. To read is to let someone else work for you - the most delicate form of exploitation. - Author: Emile M. Cioran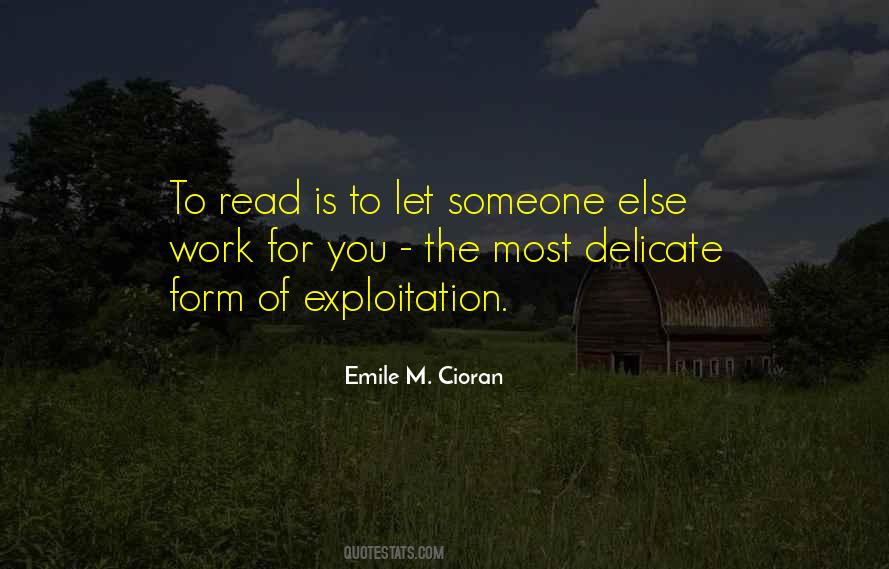 #22. Somebody is born.
Somebody goes to school.
Somebody learns to conform.
Somebody types a CV.
Somebody gets a job.
Somebody follows orders.
Somebody gets a golden watch.
And then, eventually,
Somebody dies.
And, a Nobody is buried. - Author: Mokokoma Mokhonoana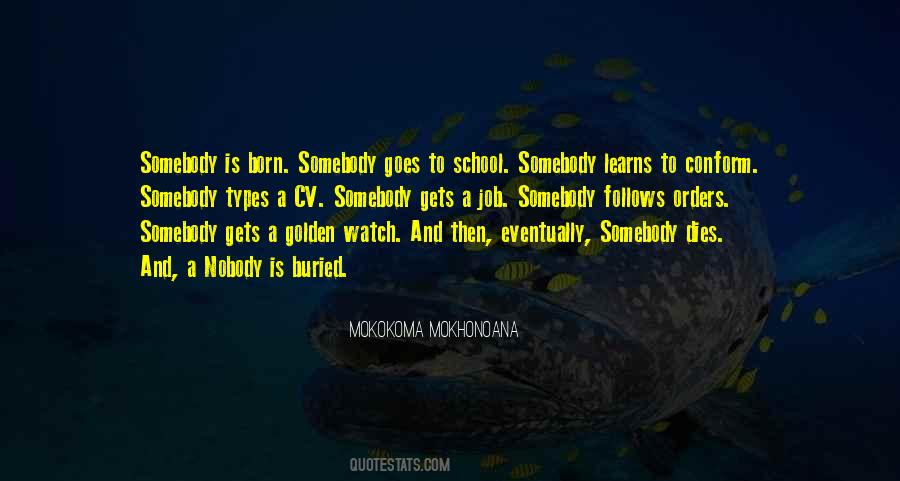 Famous Authors
Popular Topics