Traffic Lights Famous Quotes & Sayings
List of top 36 famous quotes and sayings about traffic lights to read and share with friends on your Facebook, Twitter, blogs.
Top 36 Traffic Lights Quotes
#1. Change bothers me. I don't cope too well with fashions, fads and urban traffic lights. - Author: Fennel Hudson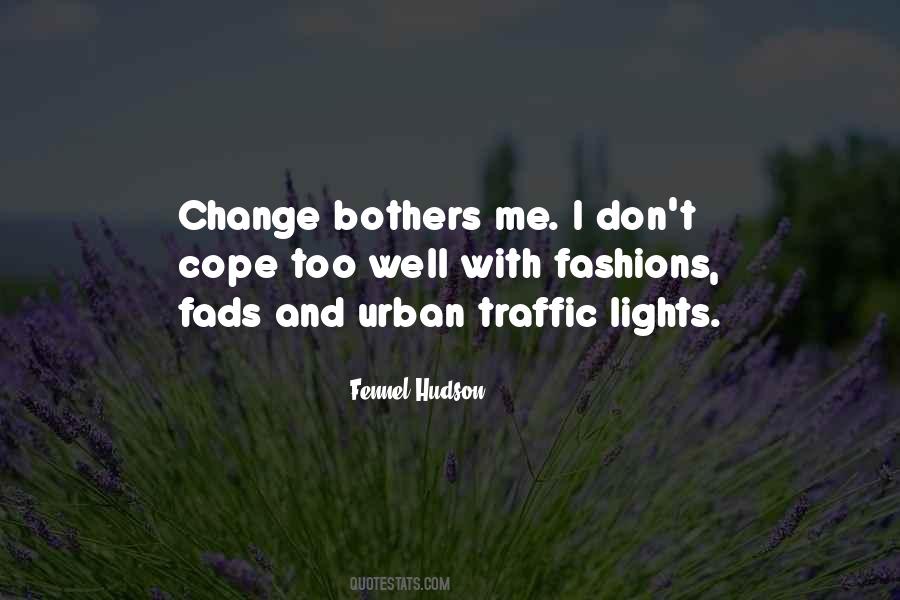 #2. I didn't enjoy what was happening but I enjoyed who I was while I was watching it. It offered evidence of my own inclination toward empathy. - Author: Leslie Jamison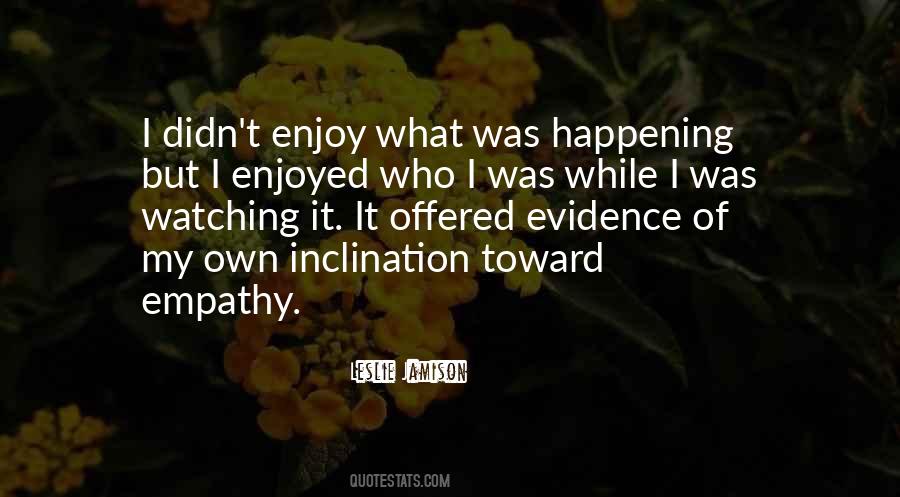 #3. If you are the kind of person who is waiting for the 'right' thing to happen, you might wait for a long time. It's like waiting for all the traffic lights to be green for five miles before starting the trip. - Author: Robert Kiyosaki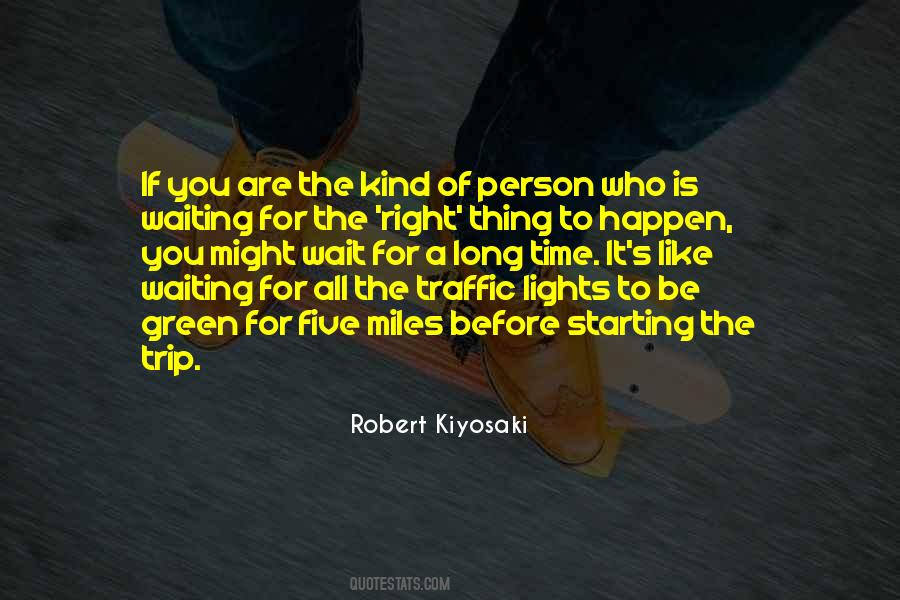 #4. Sadly, the traffic lights of life will never all be green at the same time. Conditions are never perfect. "Someday" ("someday I'll do this, someday I'll do that") is a disease that will take your dreams to the grave with you. Pro - Author: Rolf Potts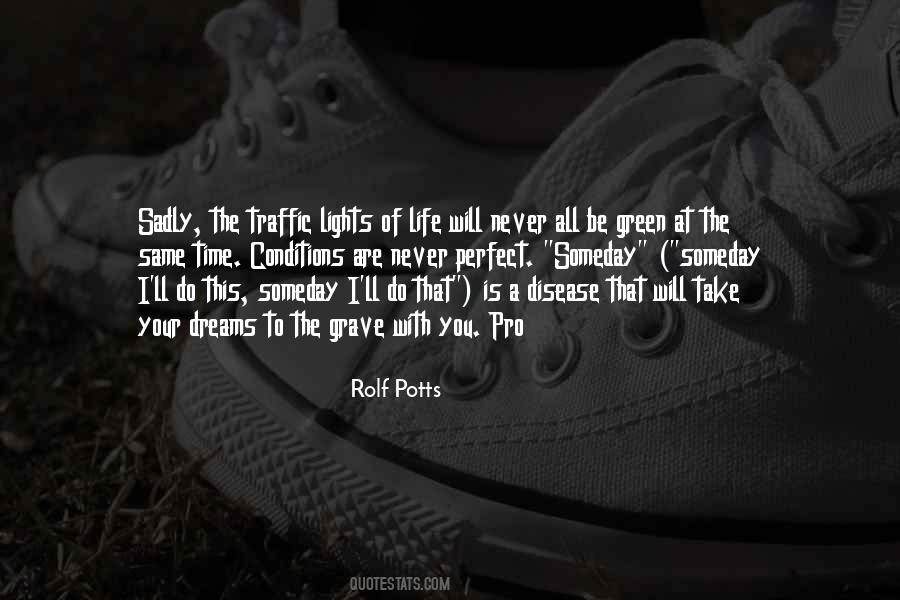 #5. I have no desire to cherish each person's bullshit and call it a beautiful snowflake. - Author: Penny Reid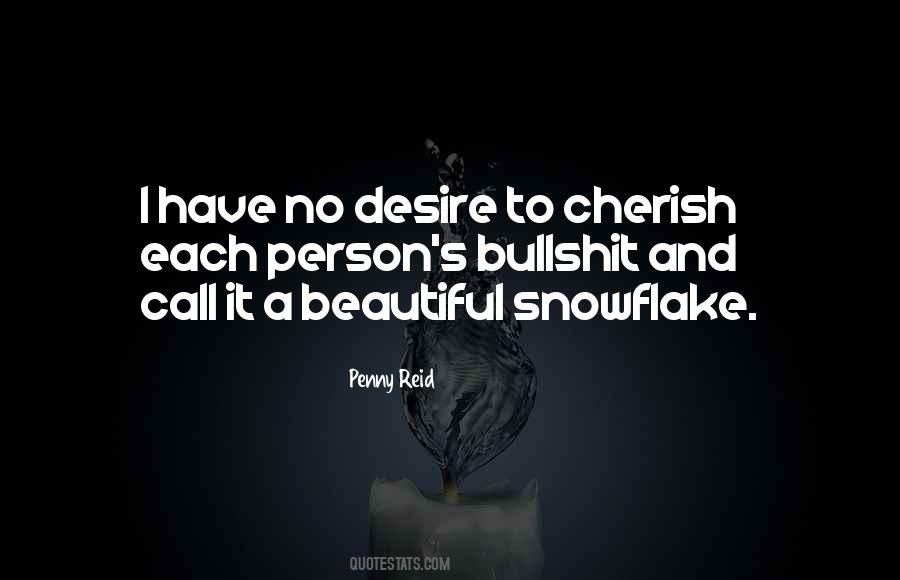 #6. The dialectical change of mind that occurs in Buddhism is not simply the assimilation of a new philosophical basis or religious basis for viewing and interpreting experience. Rather it is the complete structural revision of that which is. - Author: Frederick Lenz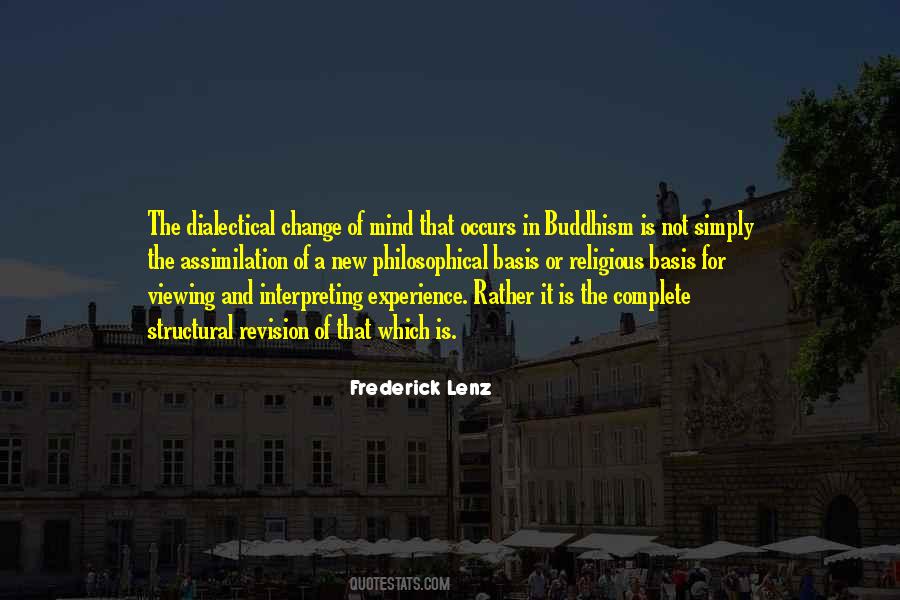 #7. What are you so mad about? That we still have a government? We still have "traffic lights." We're sorry. The government's not perfect, but some people wish it was better, not gone. - Author: Jon Stewart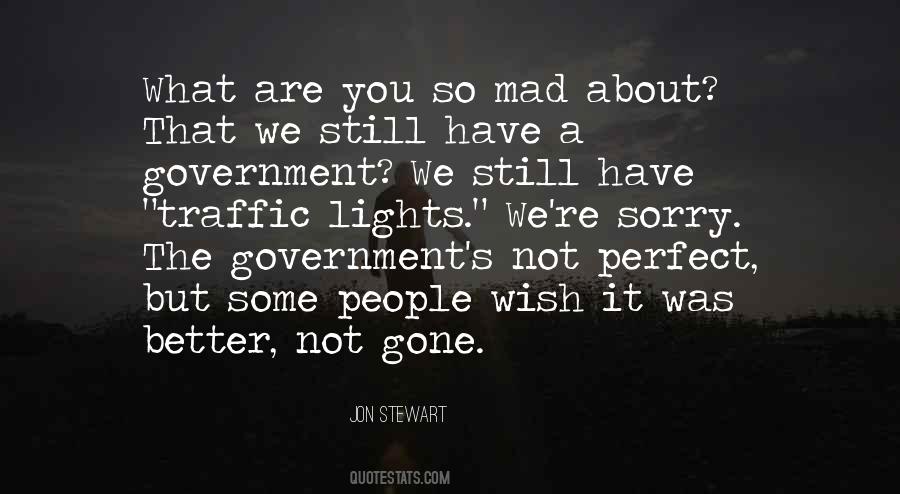 #8. I guess I was a combination of House of Pain and Bobby Brown:
I was humpin' around and jumpin' around! - Author: The Notorious B.I.G.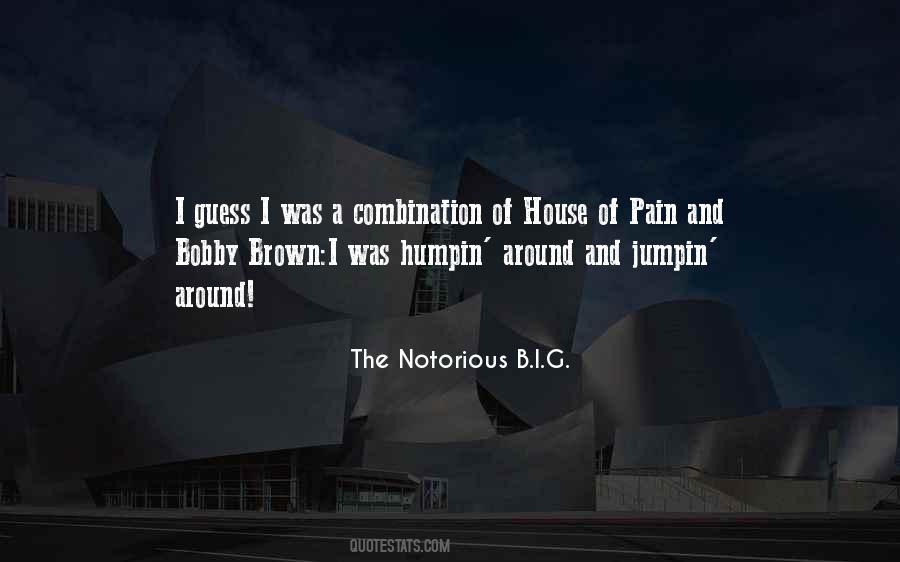 #9. Red is one of the strongest colors, it's blood, it has a power with the eye. That's why traffic lights are red I guess, and stop signs as well ... In fact I use red in all of my paintings. - Author: Keith Haring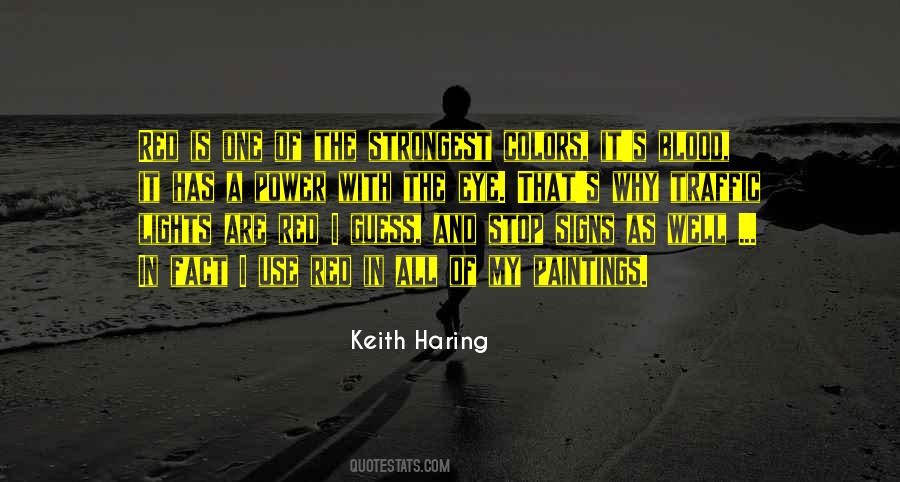 #10. I can walk down the street all day and people look at me, but they don't talk to me or stop me. - Author: Scott Speedman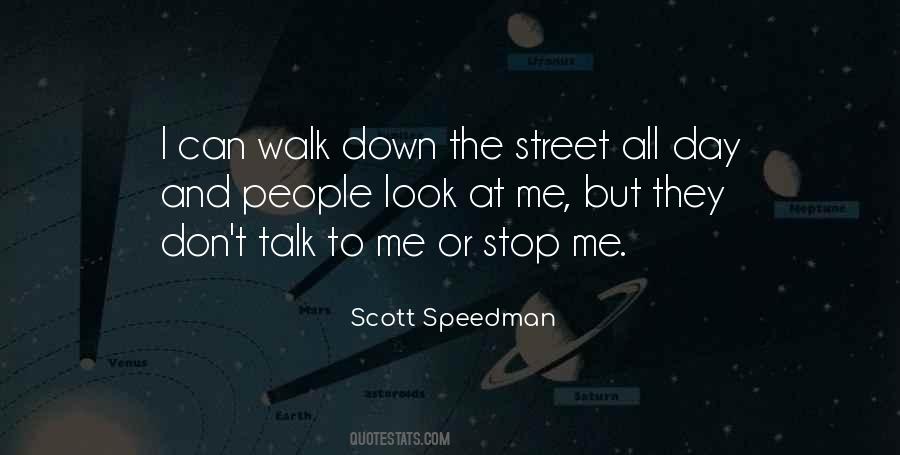 #11. The shortest unit of time in the multiverse is the New York Second, defined as the period of time between the traffic lights turning green and the cab behind you honking. - Author: Terry Pratchett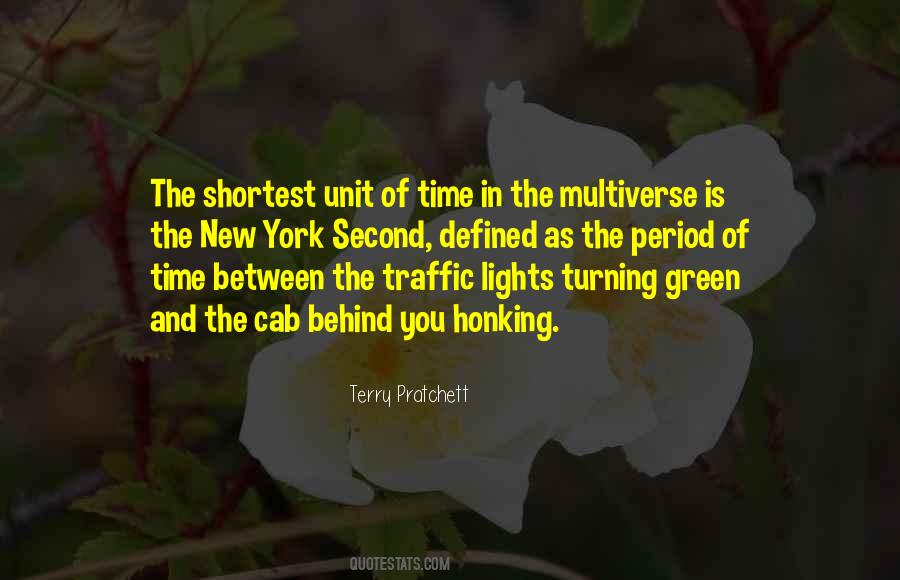 #12. No doubt she was thinking, Who dressed this poor girl like a traffic light? - Author: Rick Riordan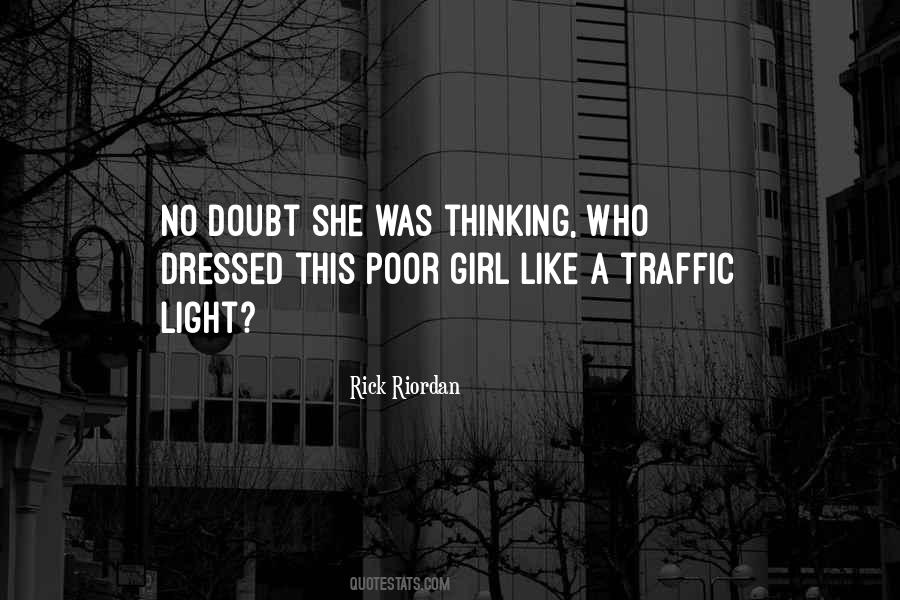 #13. That clean but lonely feeling when there are no other cars. The traffic lights changing just for you. - Author: Don DeLillo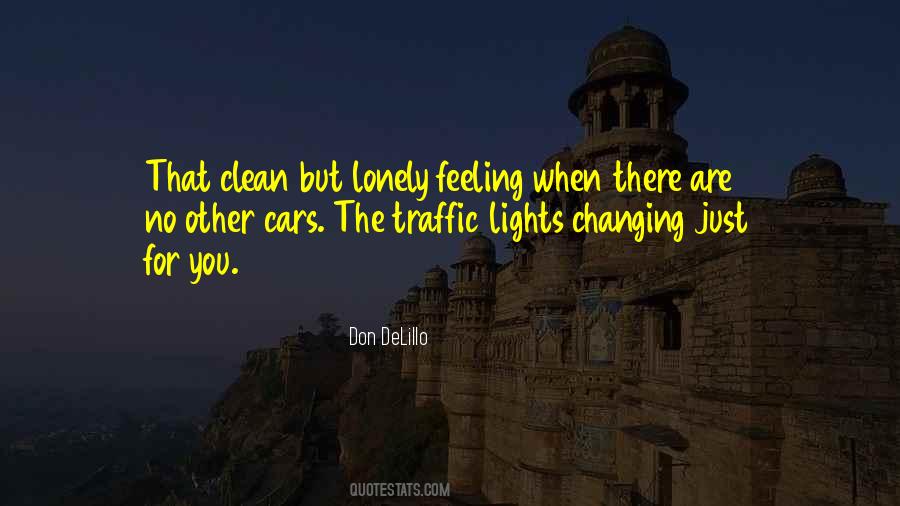 #14. My curls defined me; even my personality was curly, bouncy, springy, and playfully twisted. - Author: Elise Allen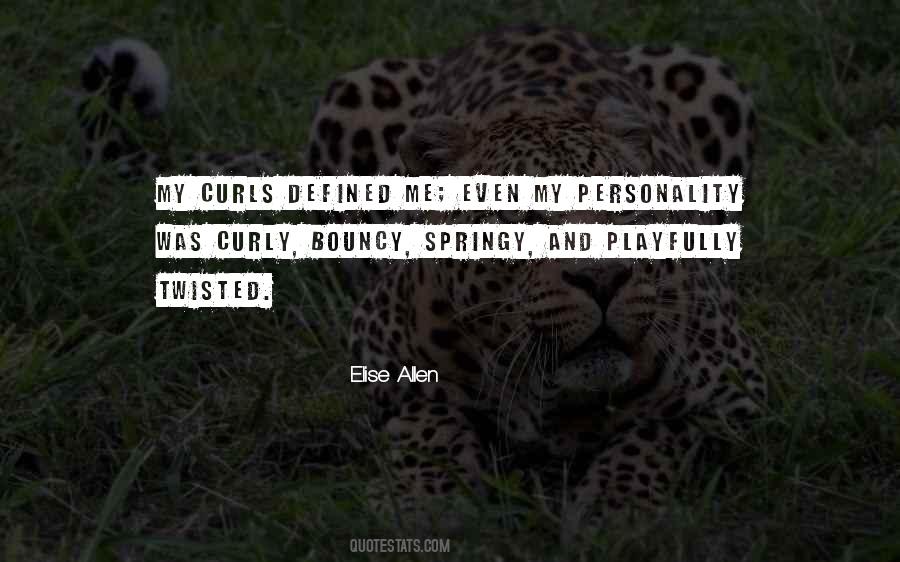 #15. The evenings were the worst. I stood at the window of my hotel room and looked at the traffic and the thousands of little lights and the people who all seemed to be on their way to something. - Author: Herman Koch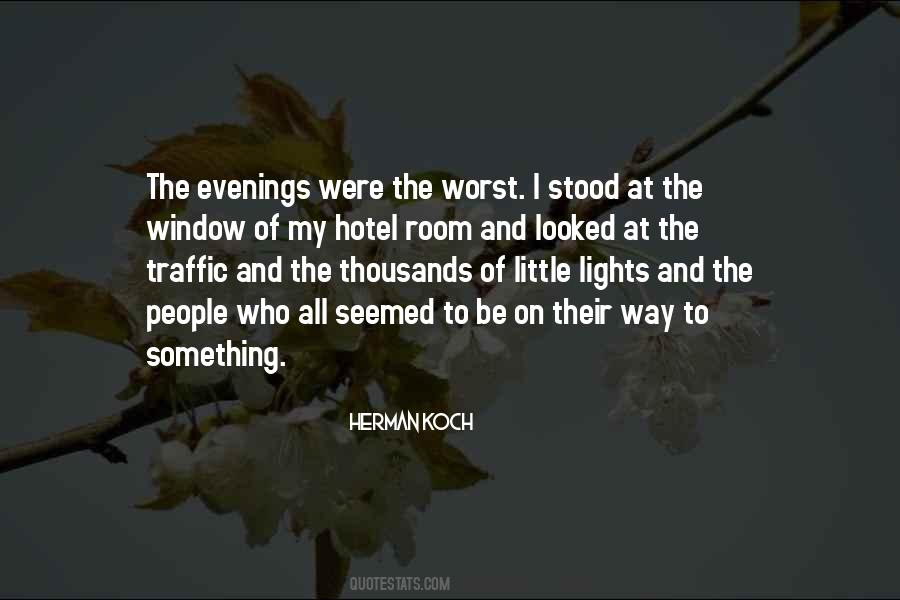 #16. In regard to waiting for the right time to do something: "The stars will never align and the traffic lights of life will never all be green at the same time. - Author: Blake Mycoskie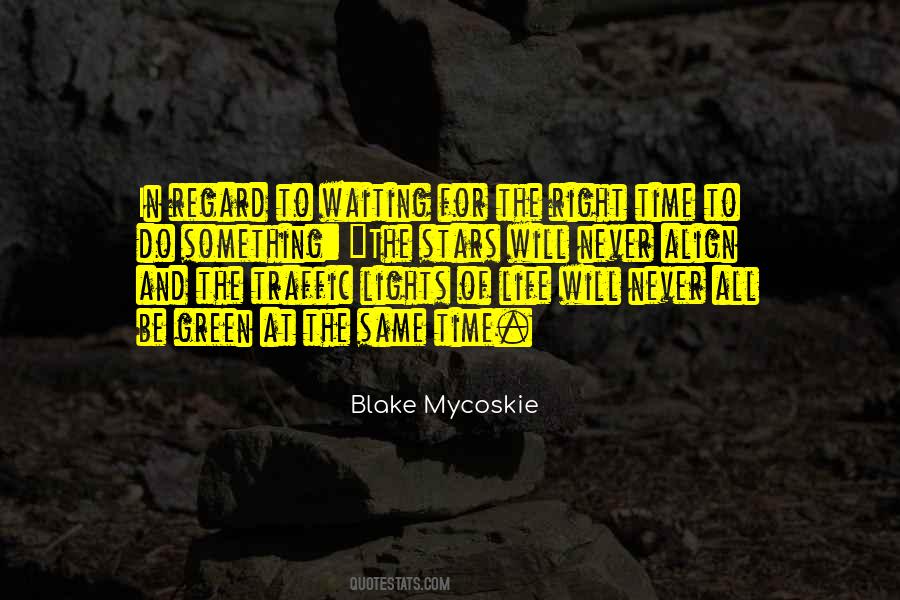 #17. Remove all the traffic lights, yellow lines, one-way systems and road markings, and let blissful anarchy prevail. I imagine it would produce a kind of harmony. - Author: Sadie Jones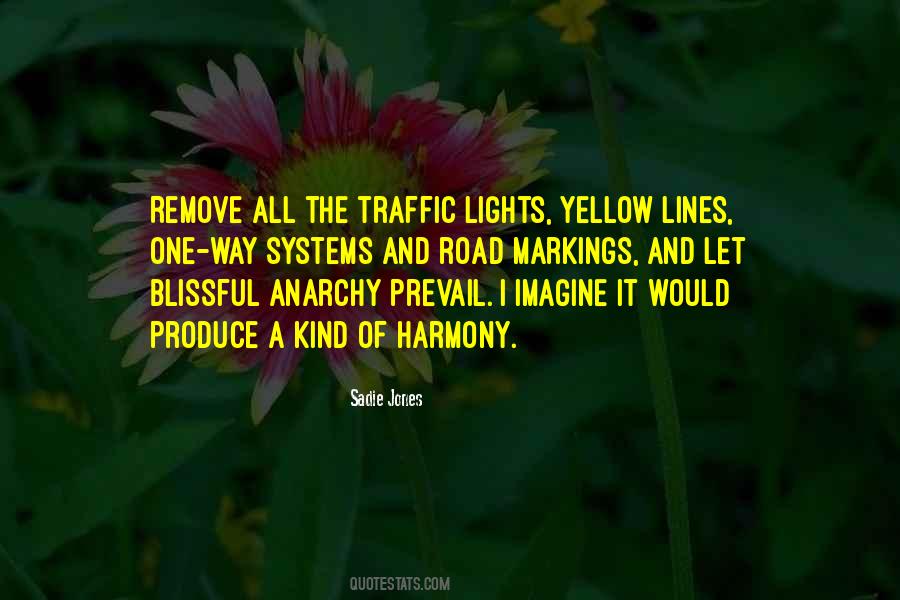 #18. If one would cancel all traffic rules and switch off all traffic lights, watching city traffic on TV would be also awfully interesting! - Author: Oleg Romanishin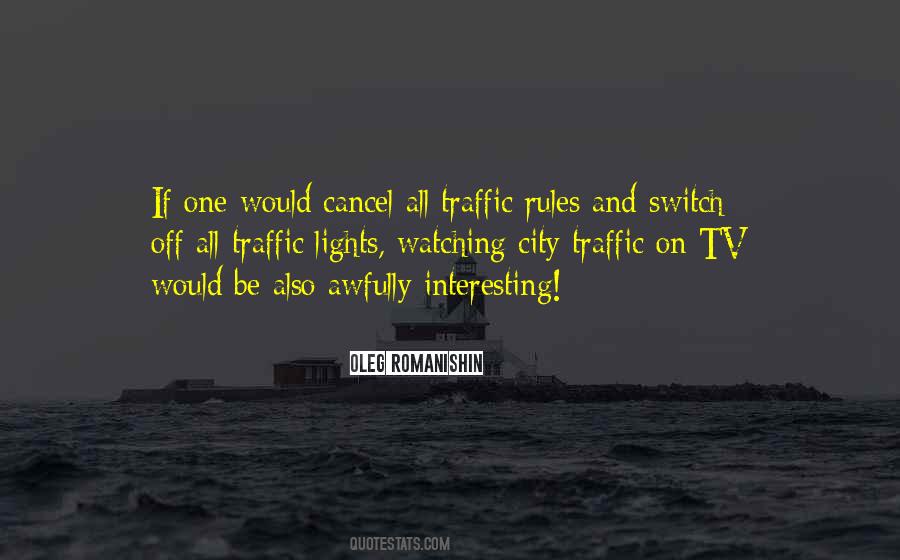 #19. If Broadway was a river running from the top of Manhattan down to the Battery, undulating with traffic and commerce and lights, then the east-west streets were eddies where, leaf-like, one could turn slow circles from the beginning to the ever shall be, world without end. - Author: Amor Towles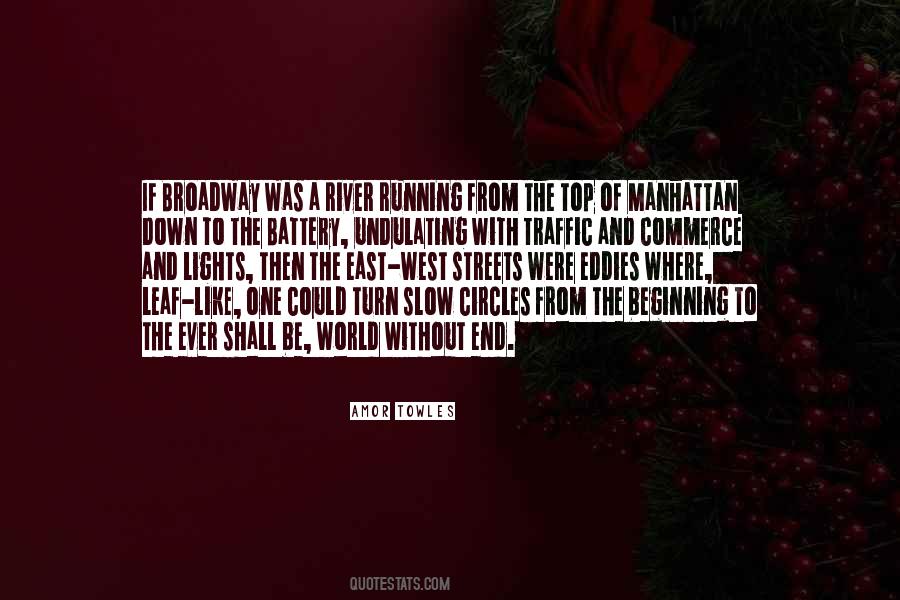 #20. He sits in his car at traffic lights on his way out sometimes and tries to estimate how many times he has sat here, waiting at these traffic lights on his way somewhere without you, hoping to meet someone with the capacity to consign you to an anecdote, to be eventually confused with others - Author: Elliot Perlman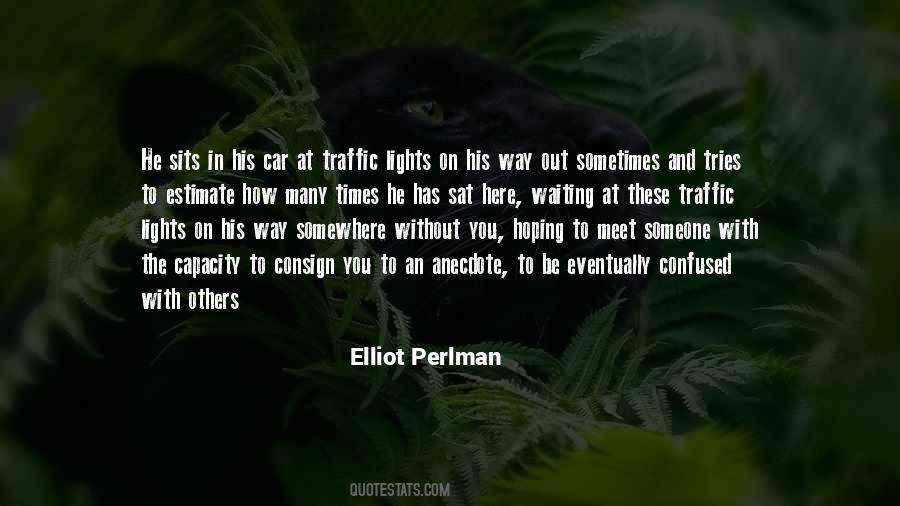 #21. The abandoned traffic lights stare at us like empty eye sockets. Fields have gone to weed. There's a little town of houses that have been haphazardly repaired by boards and scraps of metal. - Author: Lauren DeStefano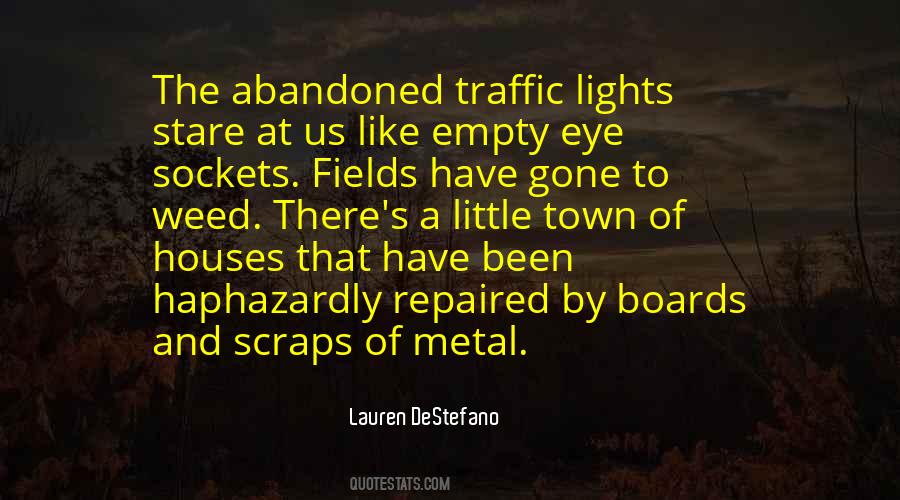 #22. Drinks like this tend to get called Traffic Lights or Rainbow's Revenge or, in places where truth is more highly valued, Hello and Good-Bye, Mr. Brain Cell. - Author: Terry Pratchett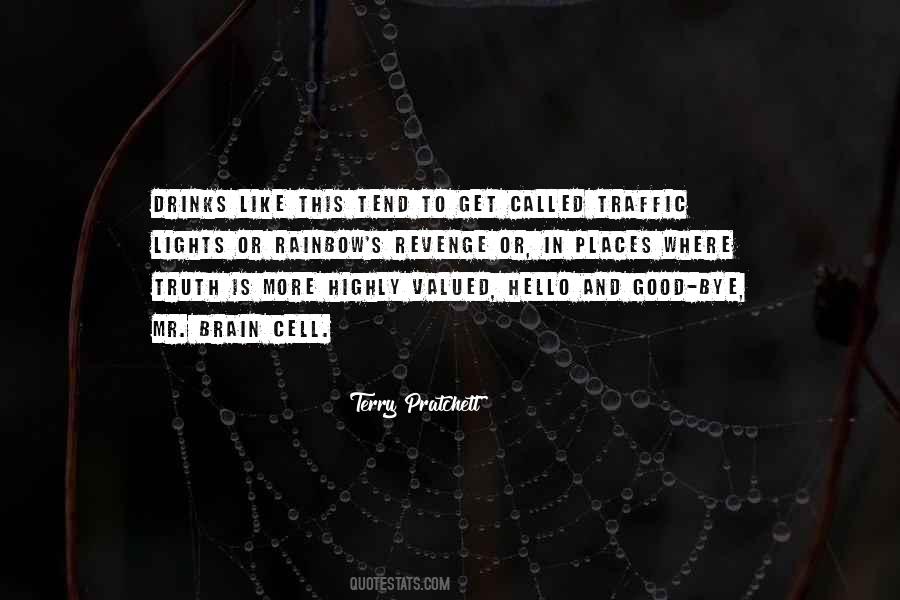 #23. Adele was in everybody's wish list, and her list of Romeos was nearly as long as the Yellow Pages. Some witty person had suggested that her family needed a system of traffic lights to avoid fatal crashes for the men in her life. - Author: Olga Nunez Miret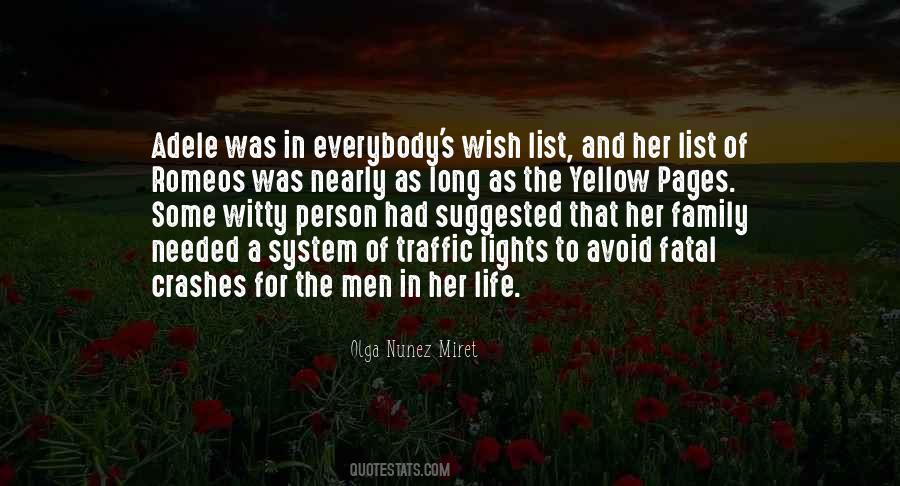 #24. The driver seems to have no regard for traffic lights, or other cars, or pedestrians, or roads, or even life itself. - Author: Karina Halle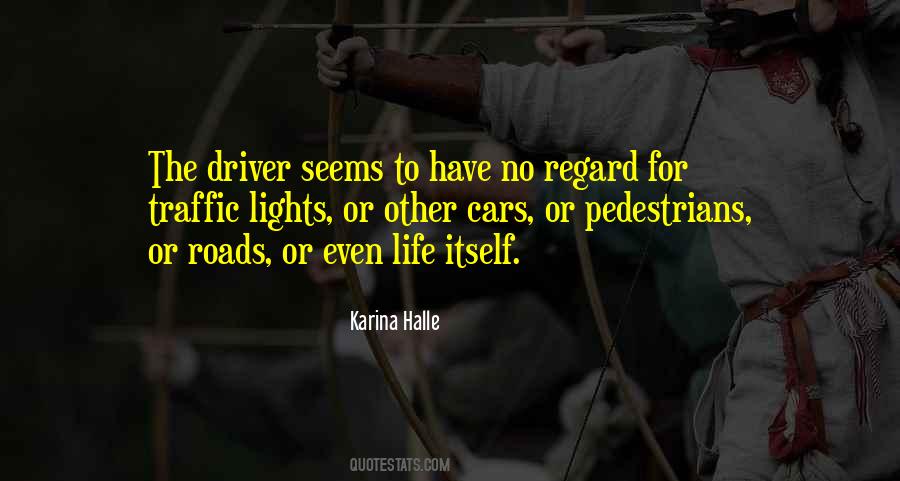 #25. The Viennese wash everything. Where else in the world does the government hire public servants to wash public telephone booths and the glass over traffic lights? Every time I see someone doing these things, I smile like a child. - Author: Jonathan Carroll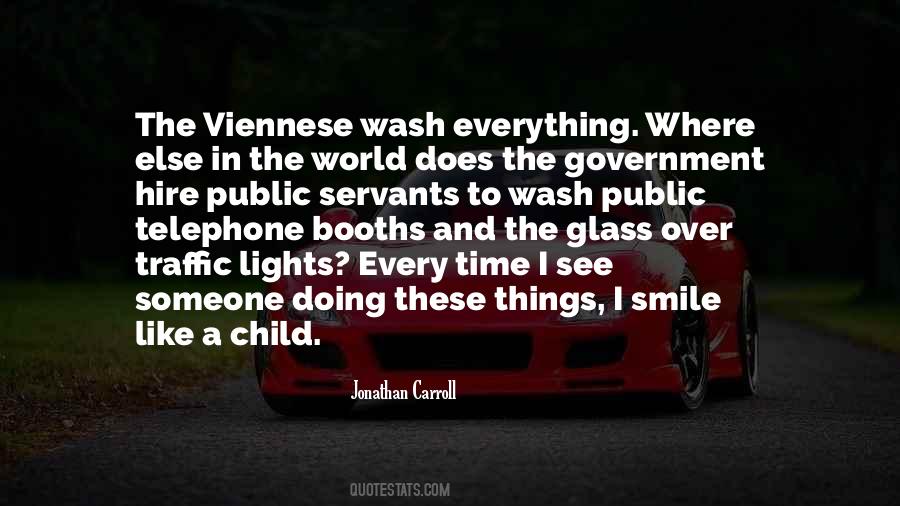 #26. Relationships are like traffic lights. And I just have this theory that I can only exist in a relationship if it's a green light. - Author: Taylor Swift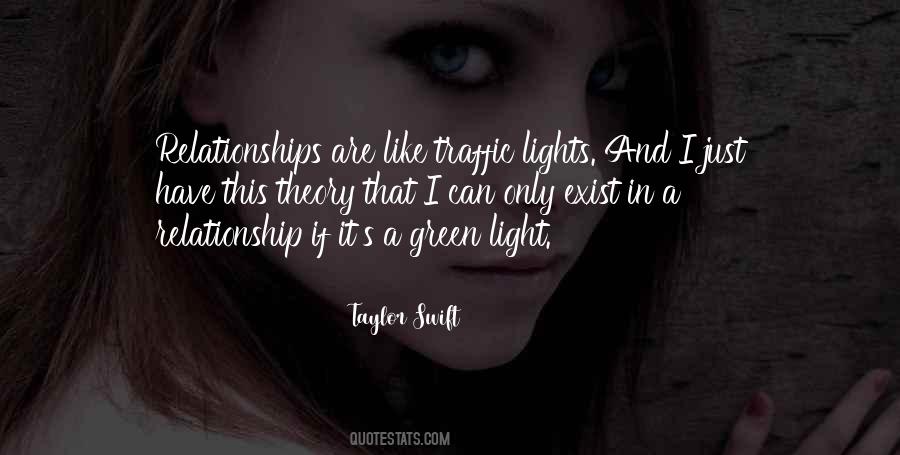 #27. For a few minutes the roof of the bus remains visible among the stunted trees, a tiny white gleam in a wild green sea, growing smaller and smaller, and then it's gone. - Author: Jon Krakauer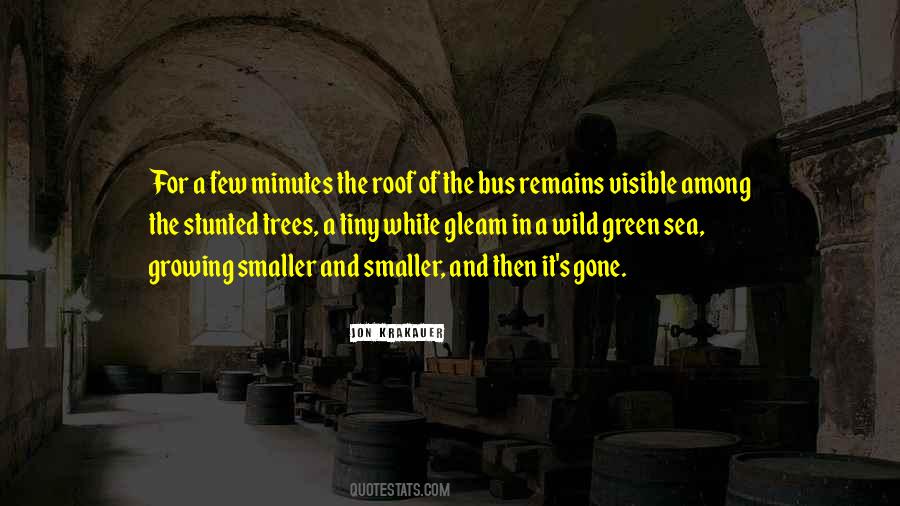 #28. Fall is my favorite time of year, even the traffic lights change color. - Author: Jerry Snider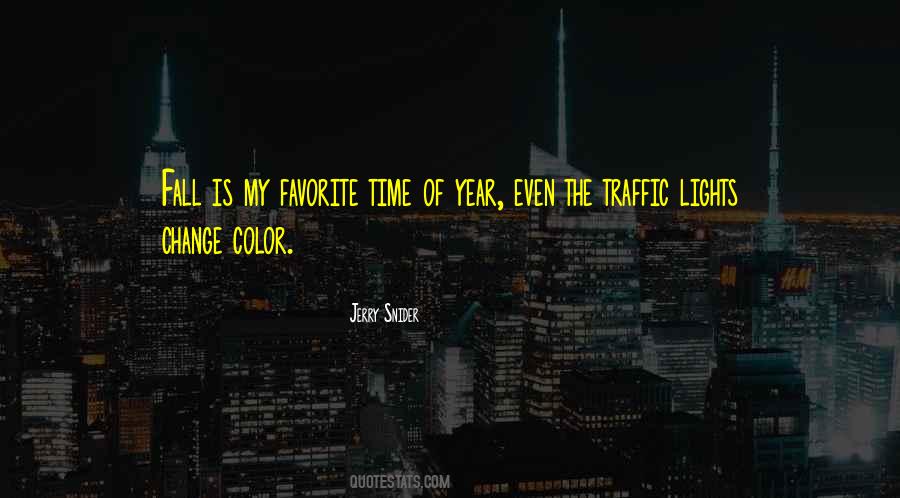 #29. I need to have a reason why I'm doing something. Otherwise I'm lost. - Author: Steven Rodney McQueen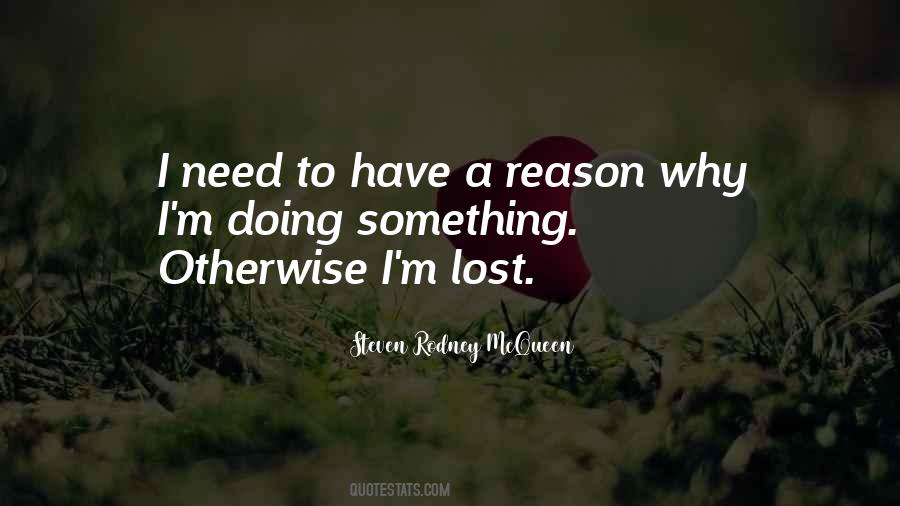 #30. Glittering news chips in men's sideburns and women with braided microfilament glo-strands stepping around me, laughing with silver lipsticks. Kaleidoscope streets: lights and traffic and dust and coal diesel exhaust. Muddy and wet. - Author: Jason Heller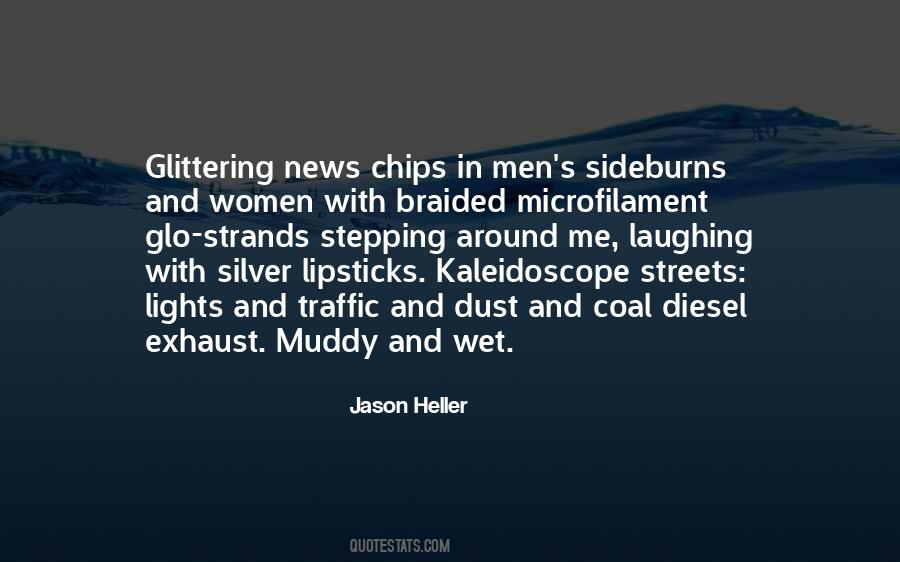 #31. A man sits in his car at the traffic lights, waiting for them to go green. - Author: Michael Frayn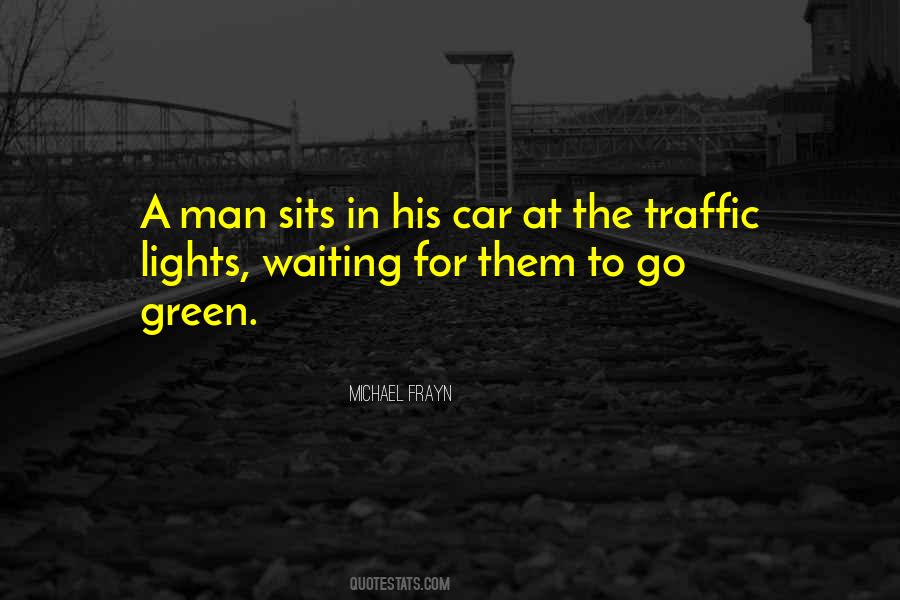 #32. We know how to read traffic lights, but what don't you know how to read spiritual signs? - Author: Paul Gitwaza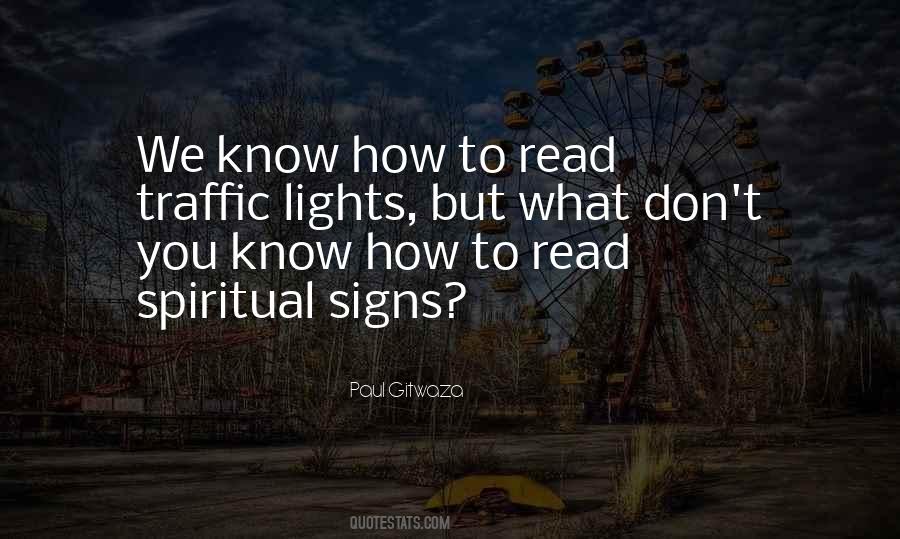 #33. We pull on to the road, where our only company are the wandering cattle, who have become commonplace as traffic lights. Lethargic and listless, they look like they've been roaming the roads of Guinea since the dawn of time. And no doubt they will continue to long after we're gone. - Author: Tom Hiddleston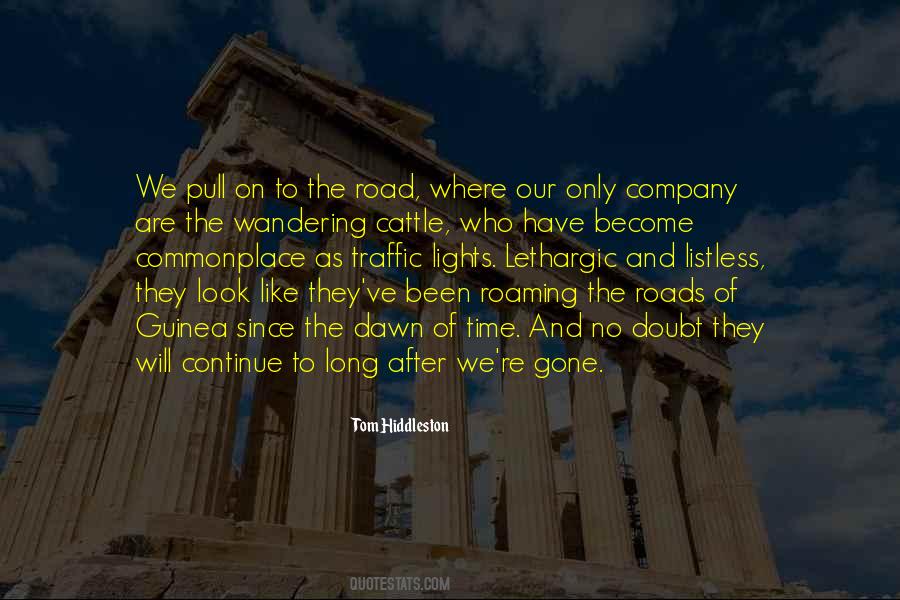 #34. Feeling guilty for making traffic stop at the lights when you need to cross the road. - Author: Rob Temple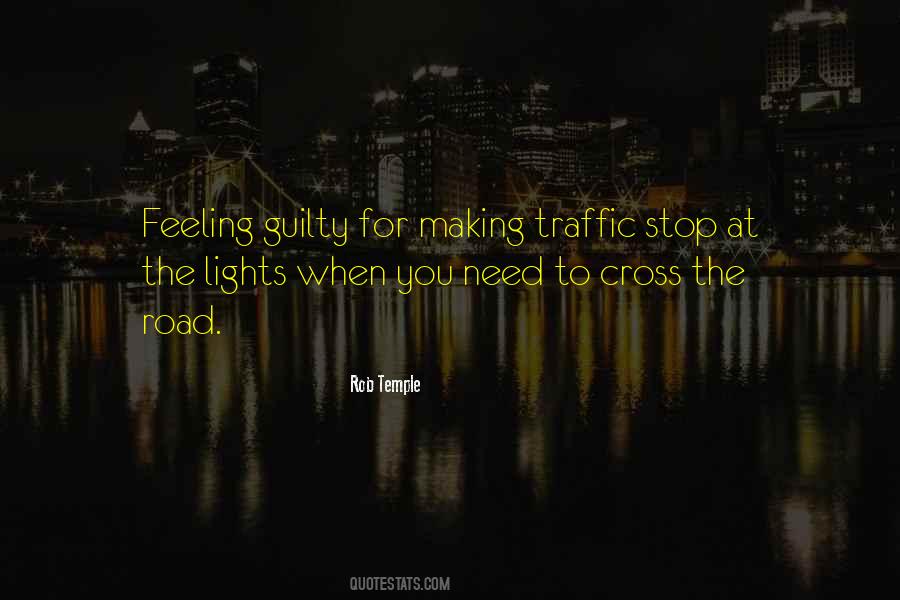 #35. I used to be something of an obsessive when it came to research. When I first began writing the Thorne novels, I would drive to a set of traffic lights in the early hours of the morning to make sure you could turn left. I thought it was important to get even the most trivial details right. - Author: Mark Billingham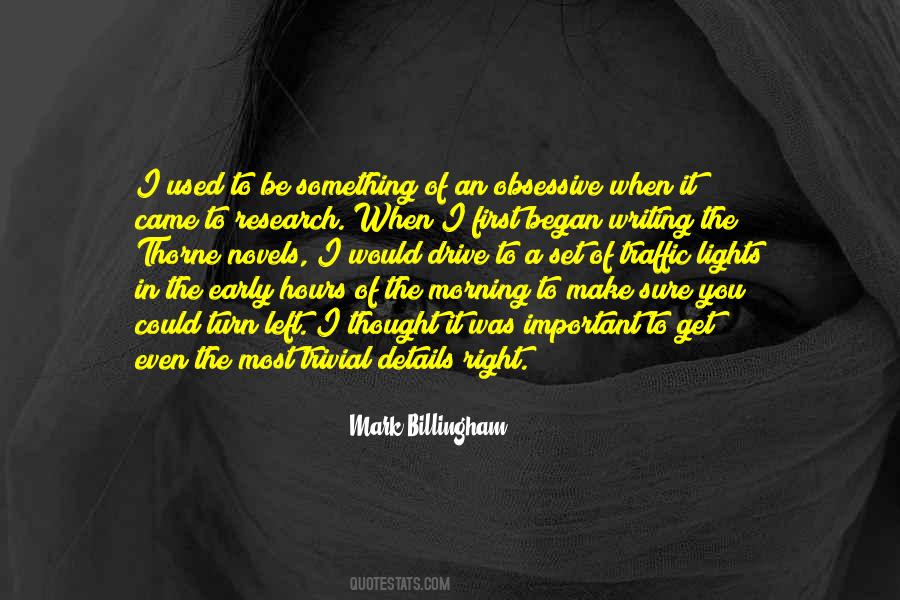 #36. I never know what you're thinking, and you're only forthcoming when you're furious. Like now. - Author: Sylvain Reynard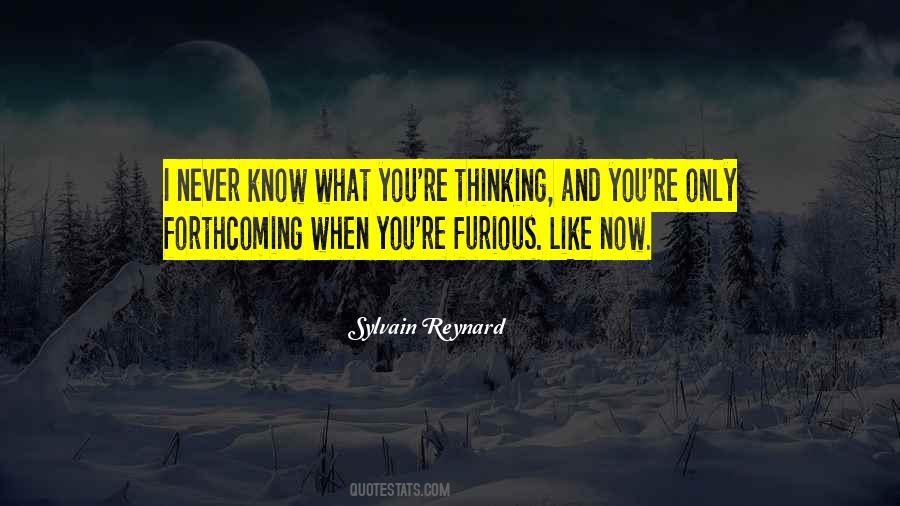 Famous Authors
Popular Topics