Being Too Proud Famous Quotes & Sayings
List of top 58 famous quotes and sayings about being too proud to read and share with friends on your Facebook, Twitter, blogs.
Top 58 Sayings About Being Too Proud
#1. I respect you far too much to think that empty pride is the only motivator you could call on. I think what you call pride is something much more than that. Belief in yourselves, perhaps, or perseverance in the face of adversity. Those are things to be proud of. That's not the same as being proud. - Author: Jack Campbell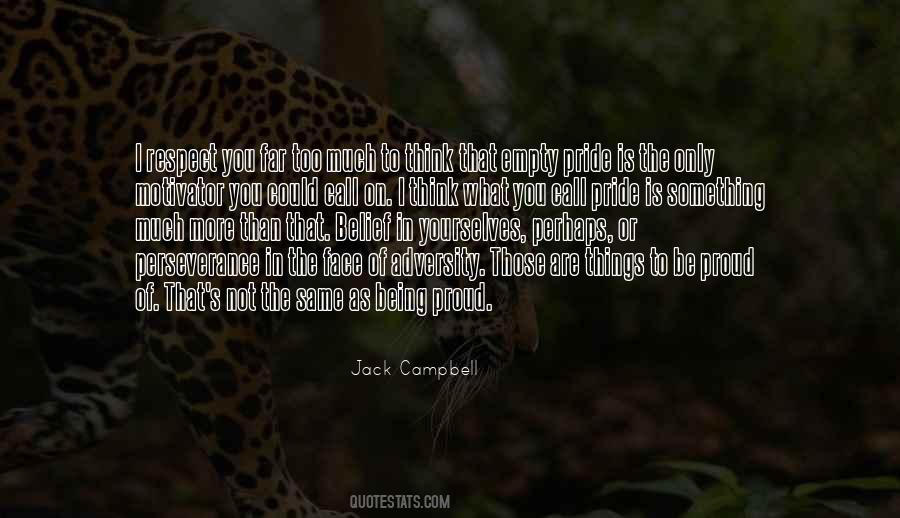 #2. I hope I will not be typecast as a Bond girl for the rest of my life. I'm very proud of being a part of the Bond family, but I don't want to be the sexy girl forever. I'm not meaning to complain, but I just want to be taken seriously. - Author: Eva Green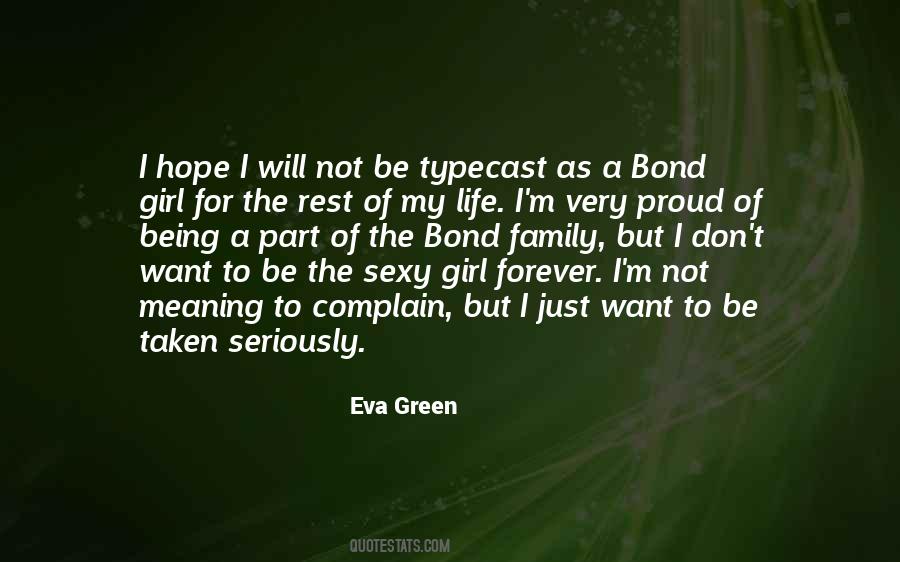 #3. When I see young men and old women come out of the closet and face being called faggots and dykes and pariahs and betrayers of the family dream, then I am honored to be gay because I belong to a people who are proud. - Author: Arnie Kantrowitz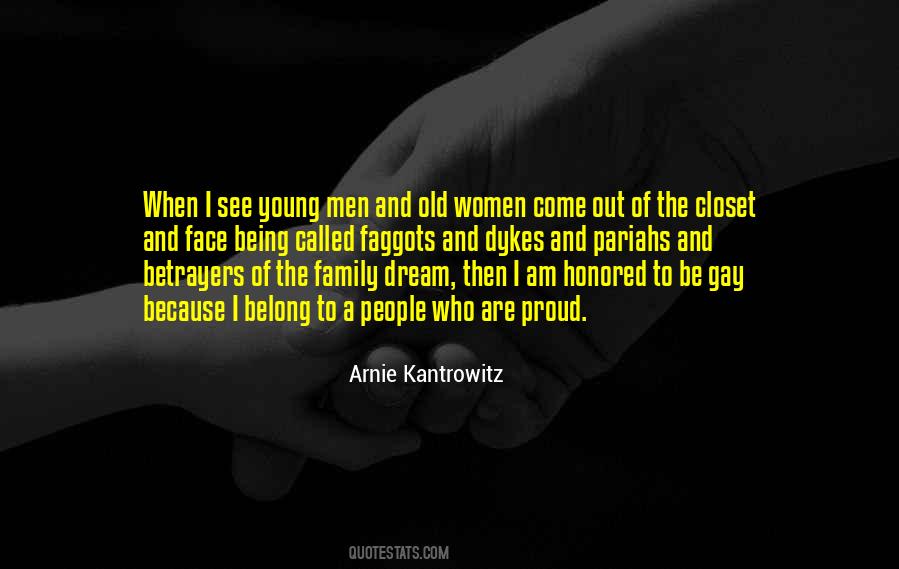 #4. Because of the generation in which I came into the world, there were expectations. Of course there were expectations. It was something having to do with being a respectable Negro woman who would make the people in Baltimore proud. - Author: Anna Deavere Smith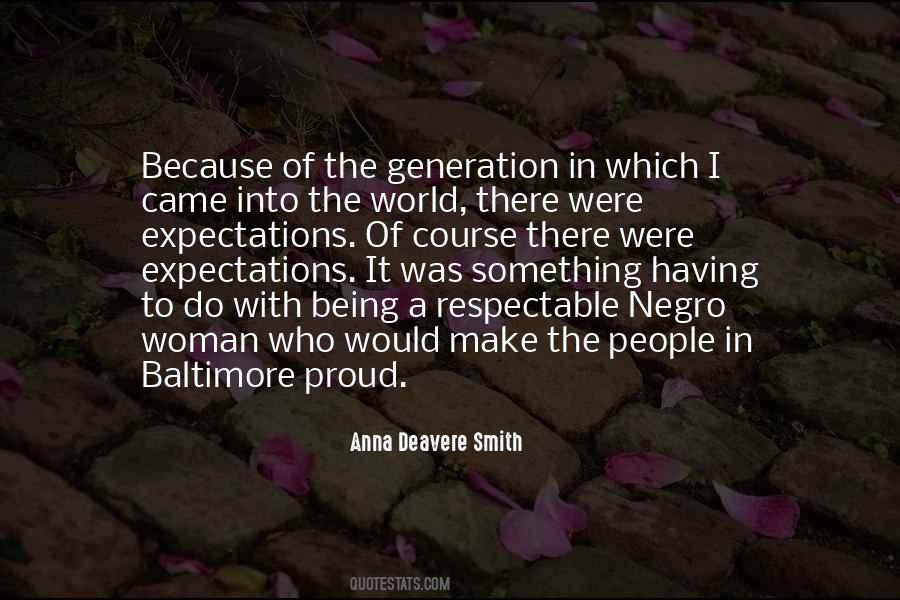 #5. To look forward to whatever flowed through the doors. To save a life? Two lives? I felt proud. The burden of treating the intractable, untreatable, unplaceable, unwanted, had been replaced by the fantasy of being a real doctor, dealing with real disease. - Author: Samuel Shem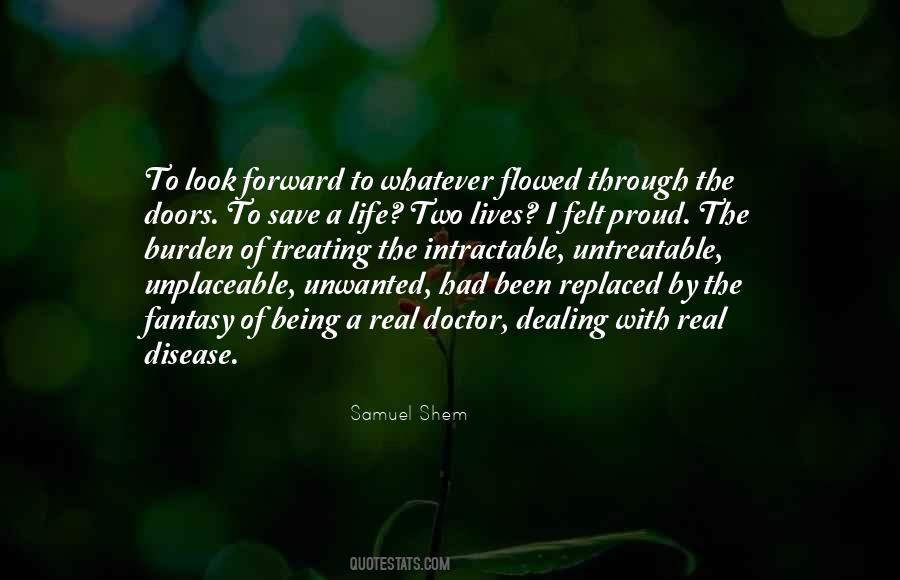 #6. I feel fantastically geeky. [But] I'm not one of those people who's enormously proud of being a geek, but nor am I particularly ashamed of it. - Author: China Mieville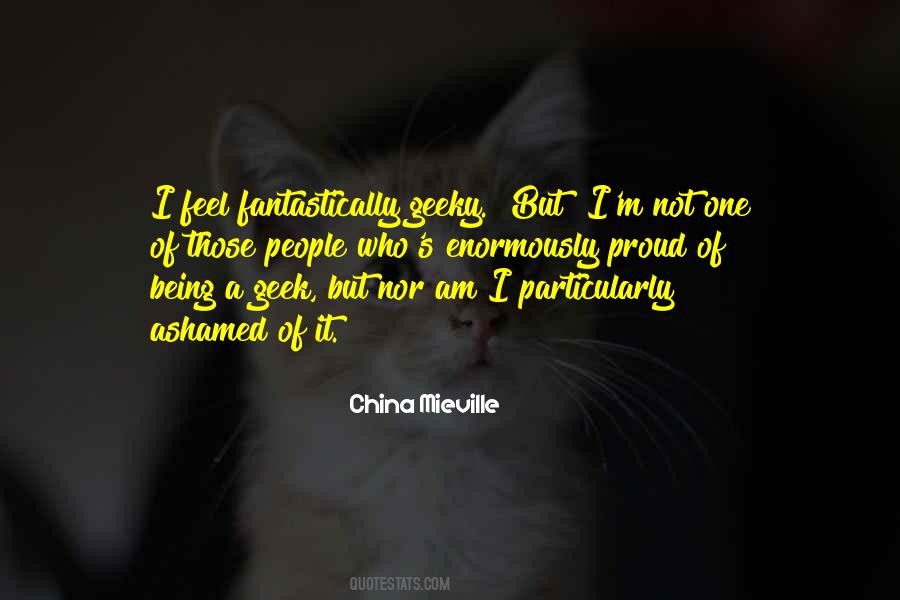 #7. I guess I'm pleased and proud of the respect of my peers, and that when I disappear from the scene or from this earth, I will have left a mark. They'll say, 'He did it well.' I like being funny; it opens people up. - Author: Robert Klein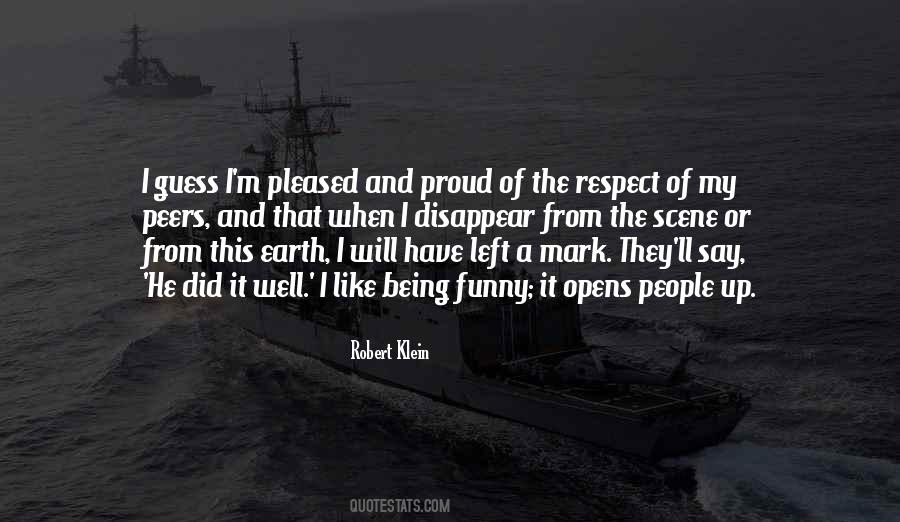 #8. Some will wear masks their entire life because they care about what other people think, while others remove the mask to be who they truly are. The difference between the two is not the ability to trust others, but to trust in God. - Author: Shannon L. Alder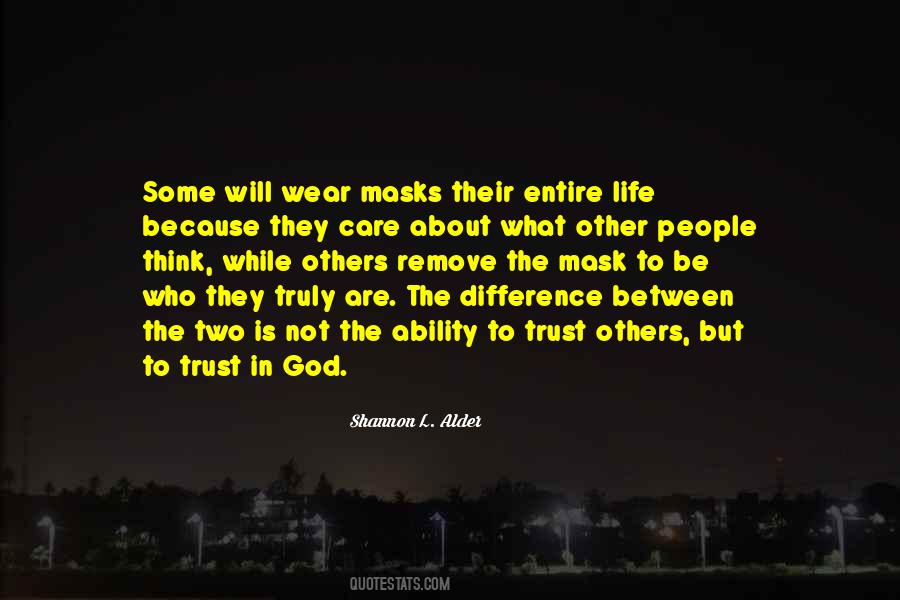 #9. If I don't get a TV show next year because someone looks up my Wikipedia and it says 'openly gay,' then it's worth the risk because I've had so many years being openly gay and proud of myself as a role model. - Author: Max Von Essen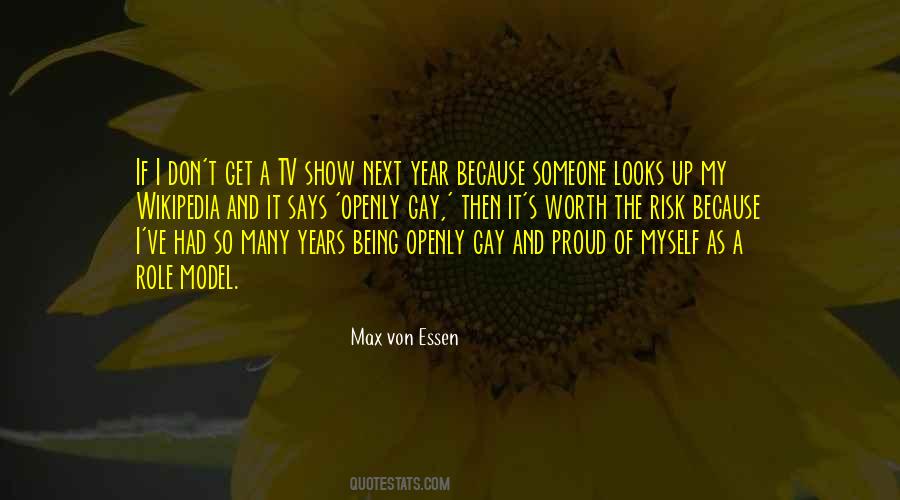 #10. I'm proud of being part Cherokee, and I think it's time all us Indians felt the same way. - Author: Loretta Lynn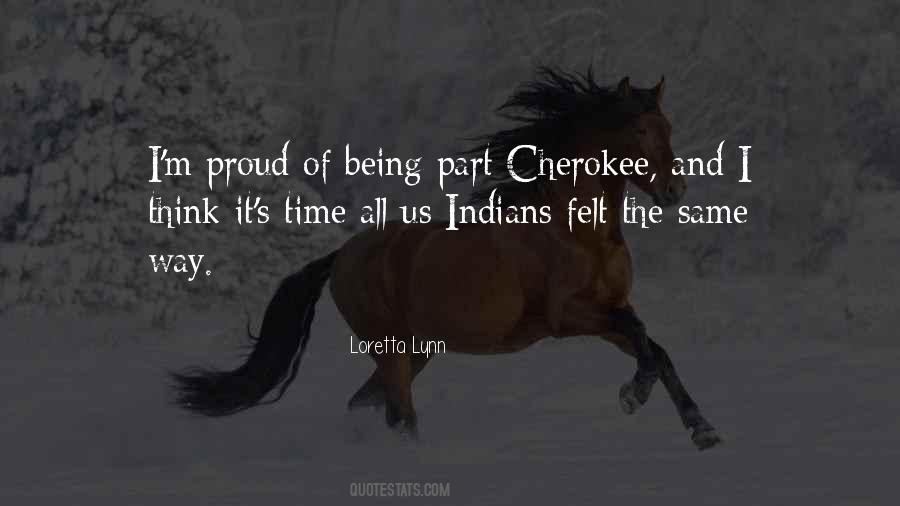 #11. Pride should be reserved for something you achieve or obtain on your own, not something that happens by accident of birth. Being Irish isn't a skill ... it's a fucking genetic accident. You wouldn't say I'm proud to be 5'11; I'm proud to have a pre-disposition for colon cancer. - Author: George Carlin
#12. Happiness is about being proud of who you are. Be a good friend, be a good daughter, be reliable, be willing to laugh when things get tough, compliment other girls, care about your job, believe in yourself, be vulnerable, tell the truth, apologize when needed, forgive people ... - Author: Erin Foster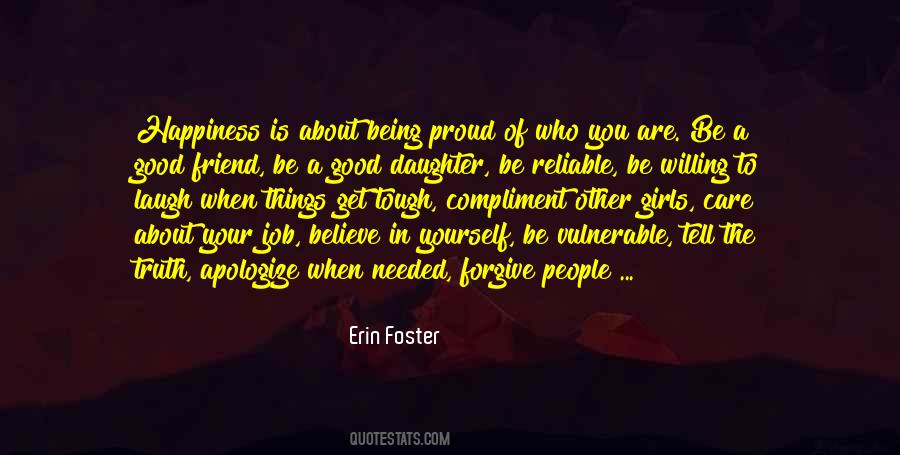 #13. They will grow up knowing that they should be only proud about being adopted. I will consider it a parental failure if our daughters ever try to use it as some kind of excuse. - Author: Scott Simon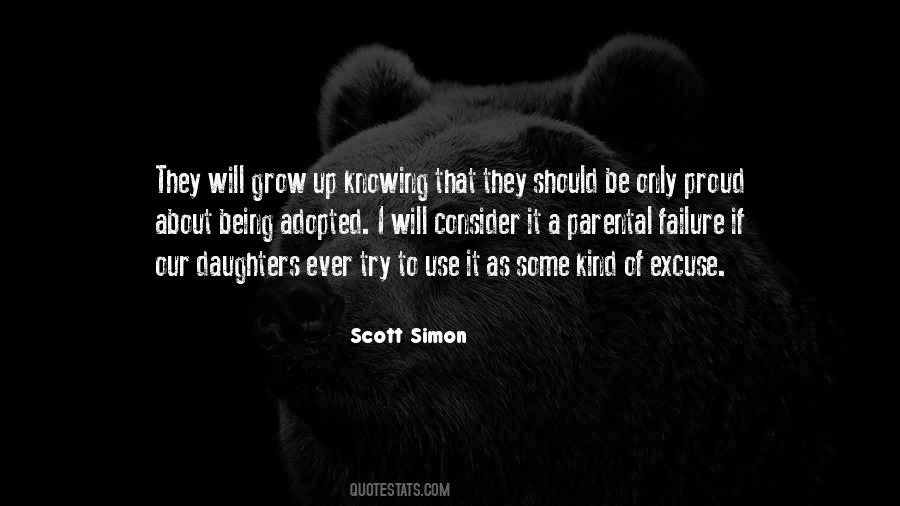 #14. As a Jew I am aware of how important the existence of Israel is for the survival of us all. And because I am proud of being Jewish, I am worried by the growing anti-Semitism and anti-Zionism in the world. - Author: Steven Spielberg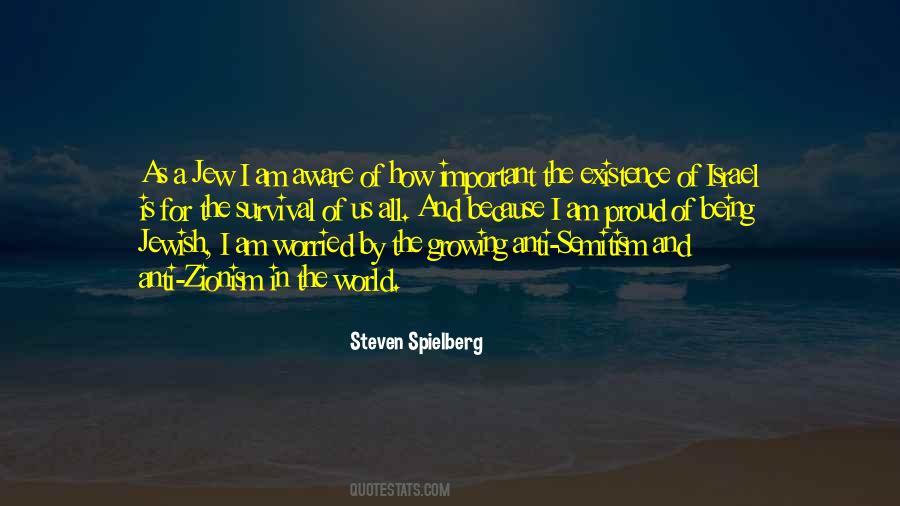 #15. There is such a thing as a man being too proud to fight. - Author: Woodrow Wilson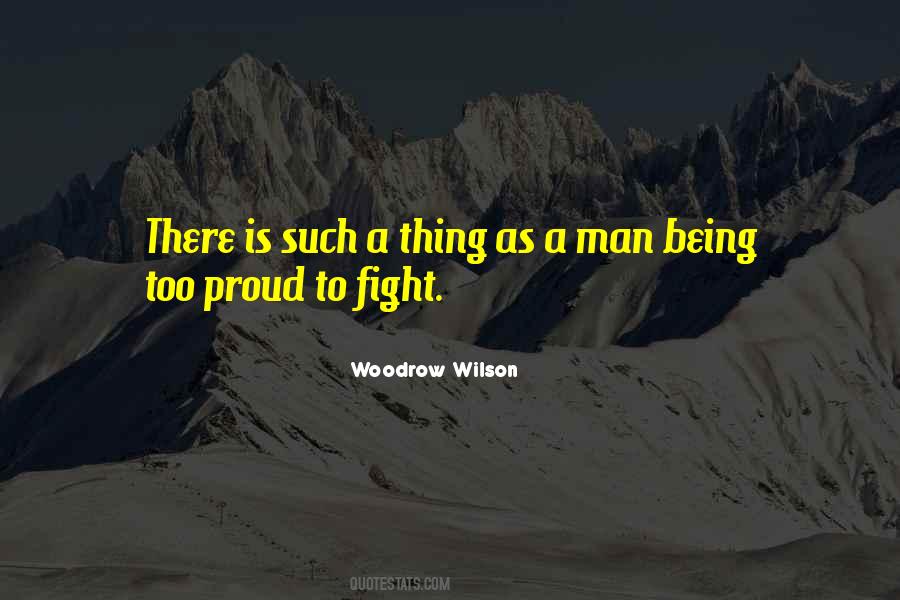 #16. I am proud of the fact there is not a human being that I have got it in for. I never met a man I didn't like. - Author: Will Rogers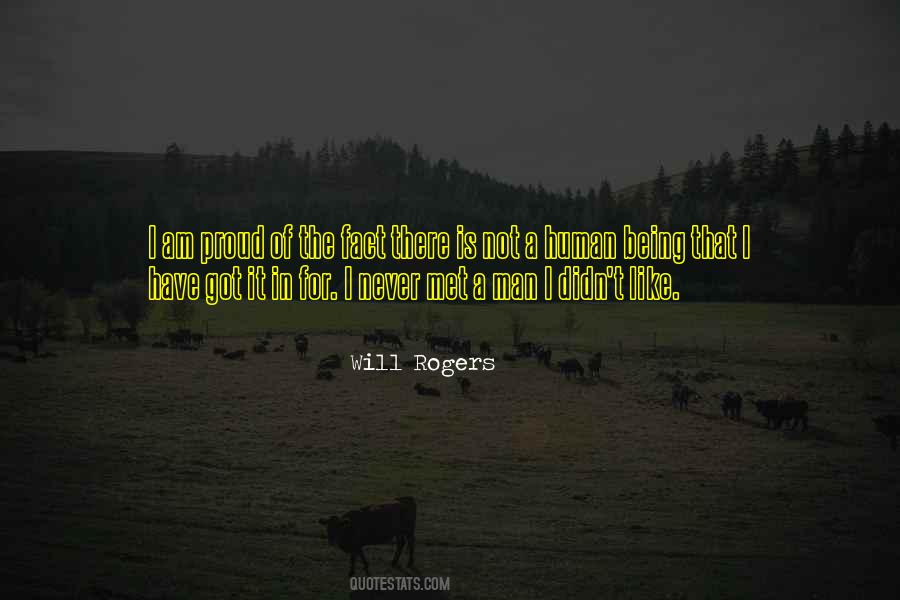 #17. While I am proud of a number of accomplishments, there are real costs to being unreasonable. Long hours. Too little time with family. A near incapacity for, as they say, stopping and smelling the roses. - Author: Eli Broad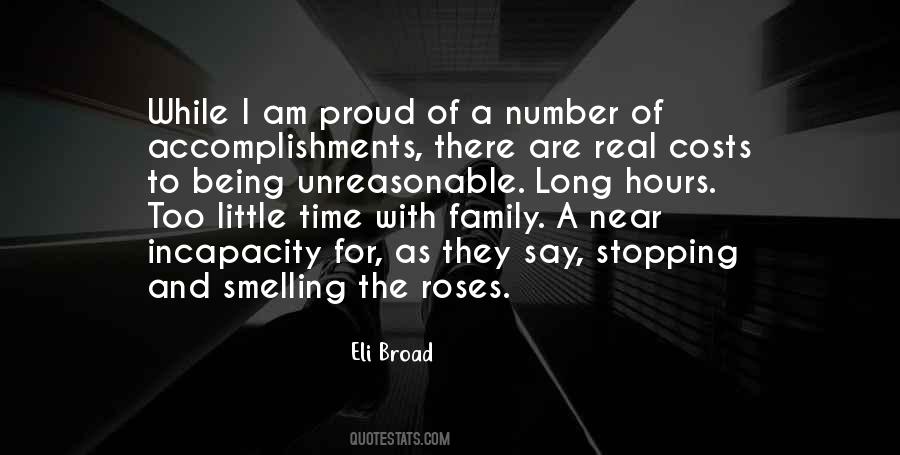 #18. You've officially earned your claws. Not the cougar kind, of course. You're far too young for that. But you get honorary claws just for being the only hen in a whole house full of cocks. I'm so proud, - Author: M. Leighton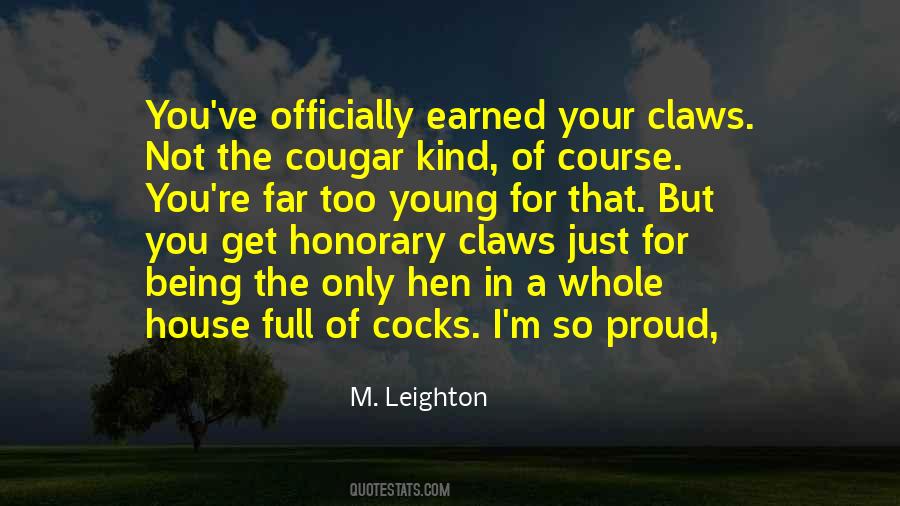 #19. I'm proud of being a vaudevillian, the last of my line. A lot of people think my entertainment is candy-floss. Well, entertainment is too aggressive these days, all 'in your face'. - Author: Eric Sykes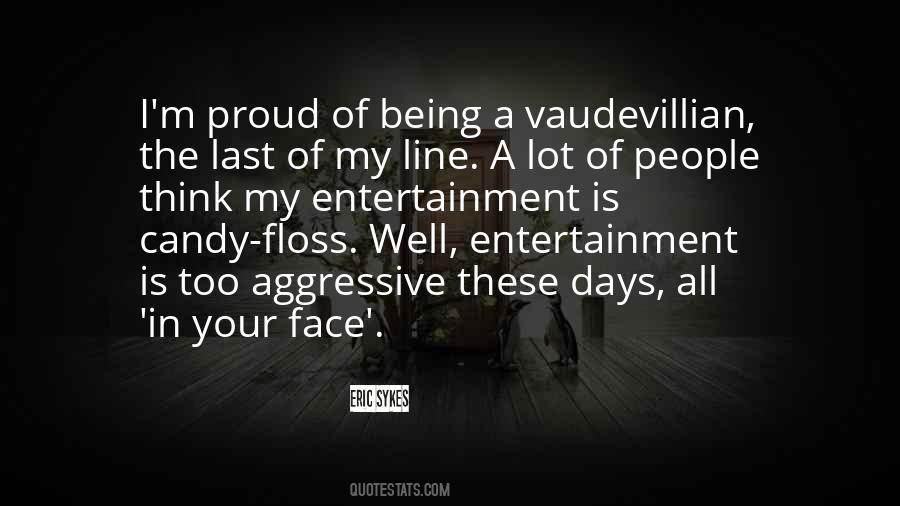 #20. I'm not against being proud of where you come from but I feel like sometimes the divisions are a little too bold and it hurts us more than it helps us. - Author: Avey Tare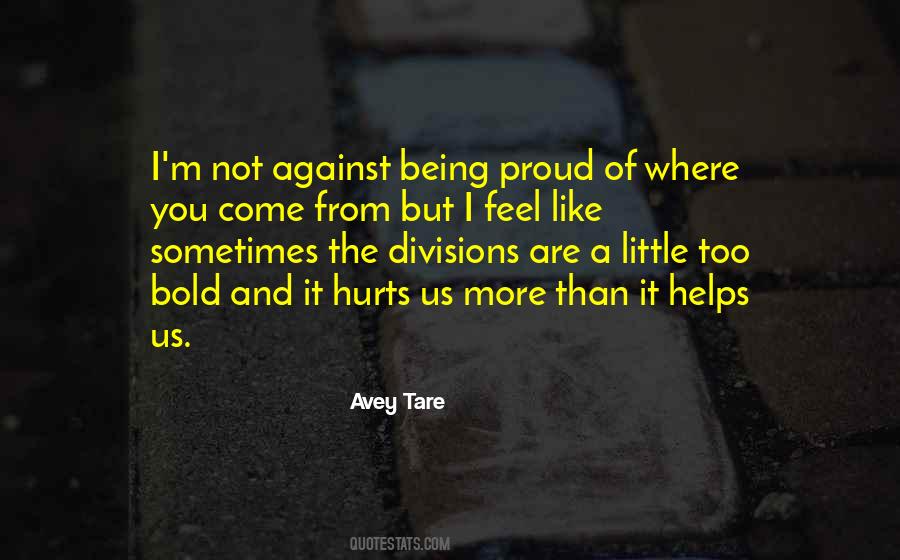 #21. But in Africa bureaucrats are usually too proud to accept a bribe, something I admire when I'm not the one being arrested. - Author: Tahir Shah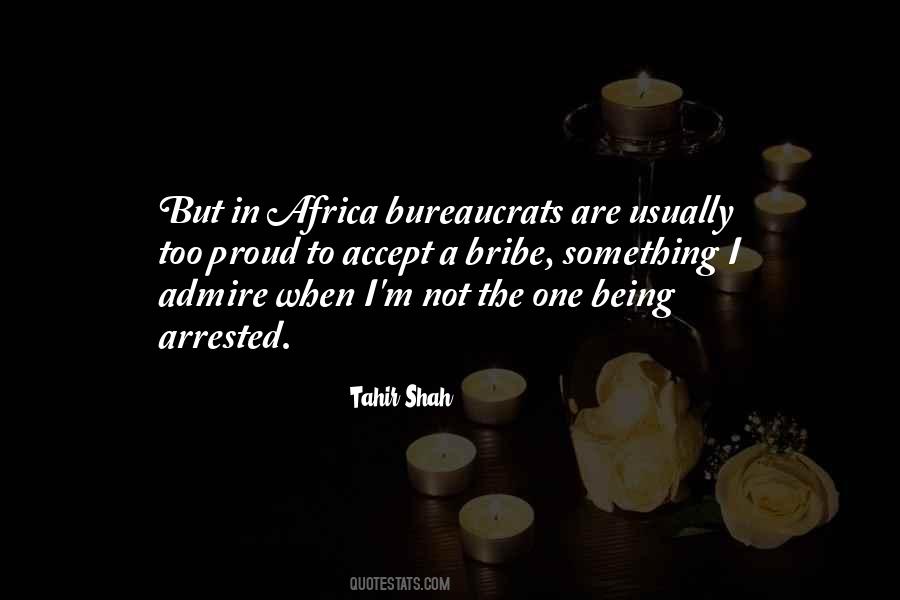 #22. Pride is a human nature and it's good for people to be proud of themselves, achievements, etc. but too much of anything is not healthy. Humble is pride exhibited through humility, so be humble and prideful about being humble. - Author: Uzoma Nnadi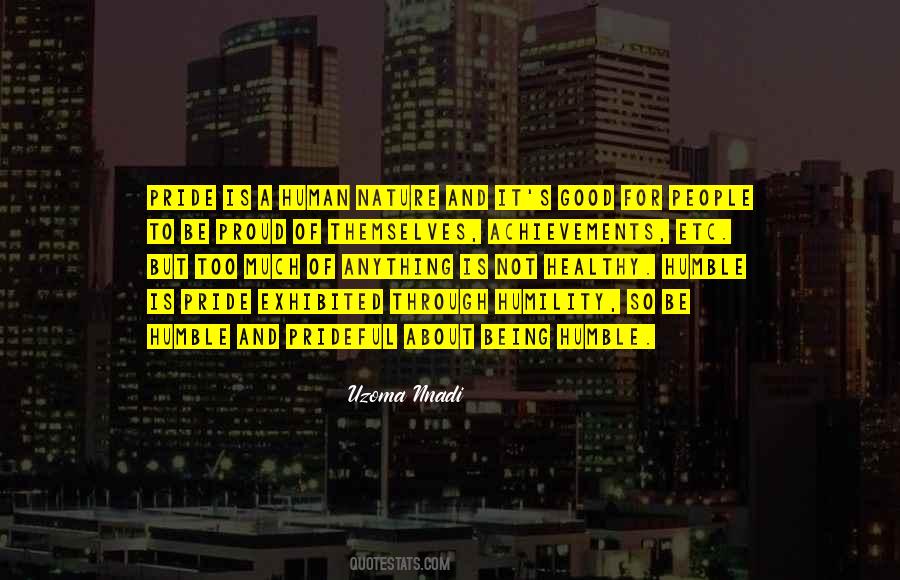 #23. There is a corollary to the conception of being too proud to fight. It is that the humble have to do most of the fighting. - Author: G.K. Chesterton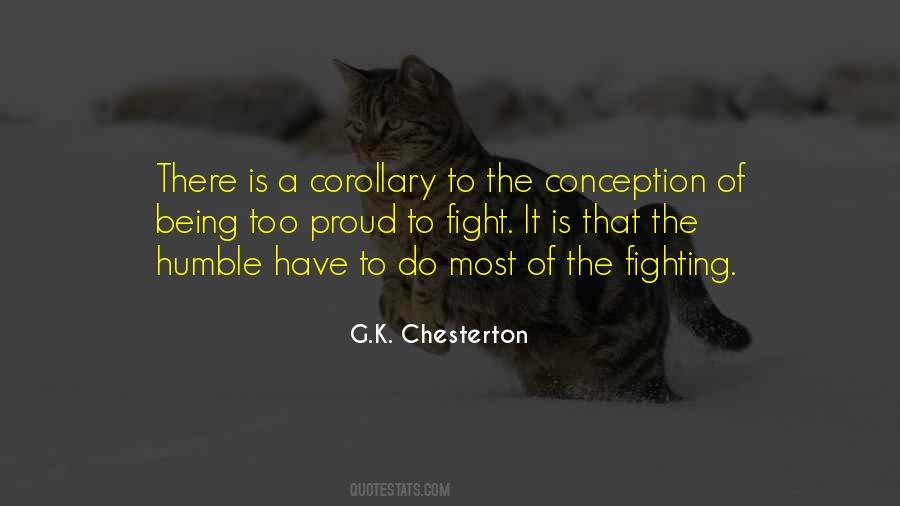 #24. It takes a long time before we cease to feel proud of being wanted. Though God knows why we should feel it, when we look around and see who is wanted too. - Author: Graham Greene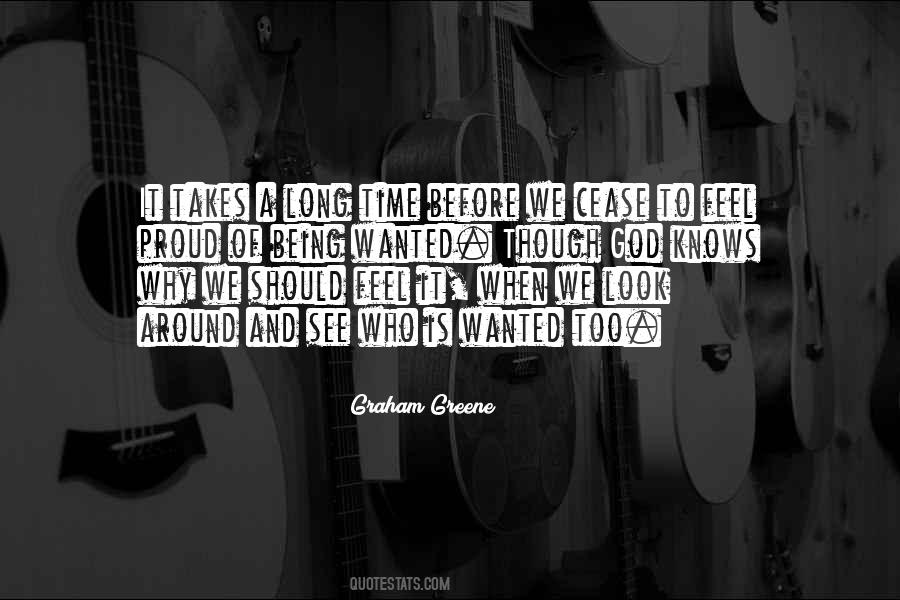 #25. I'm proud of being from Hawaii, and I'm proud of being Hawaiian, but I'm more than that, too. - Author: Kaui Hart Hemmings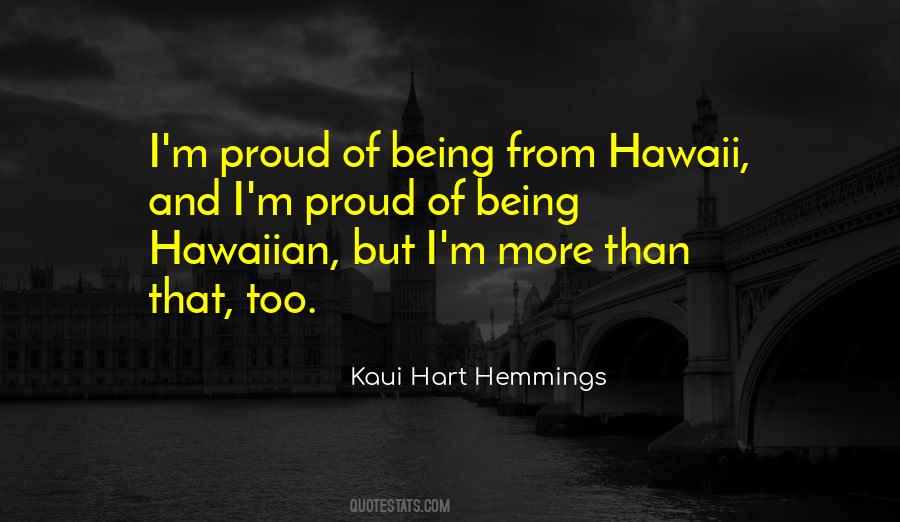 #26. I'm Jarra, I'm an Earth girl, and I'm proud of it. You can laugh at me for being an ape if youwant, but there are only eleven living people entitled to wear the Artemis, and I'm one of them. I'm proud of that too. - Author: Janet Edwards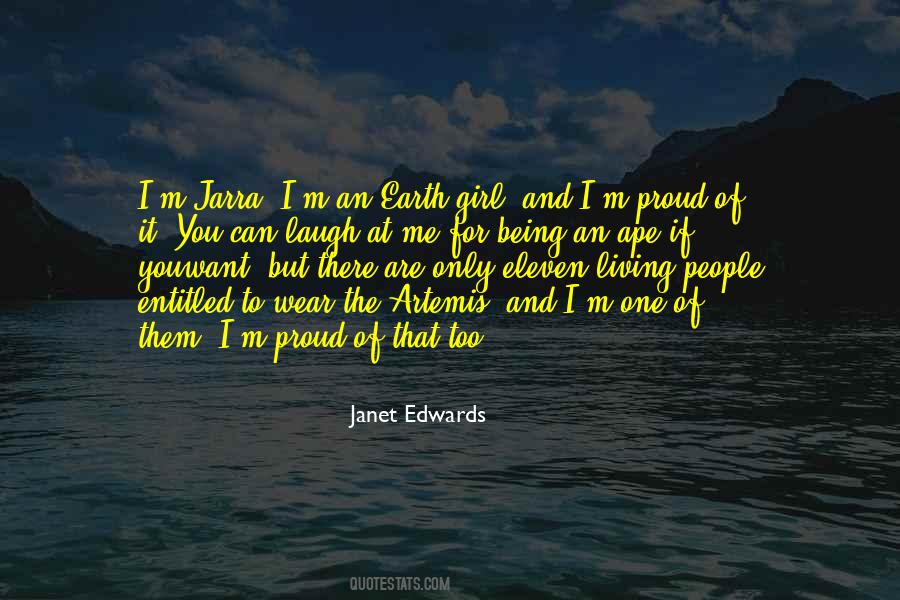 #27. You should not be too proud and accept help when it is offered, Lenora. Being overconfident will lead to your defeat if not careful - Author: James Terzian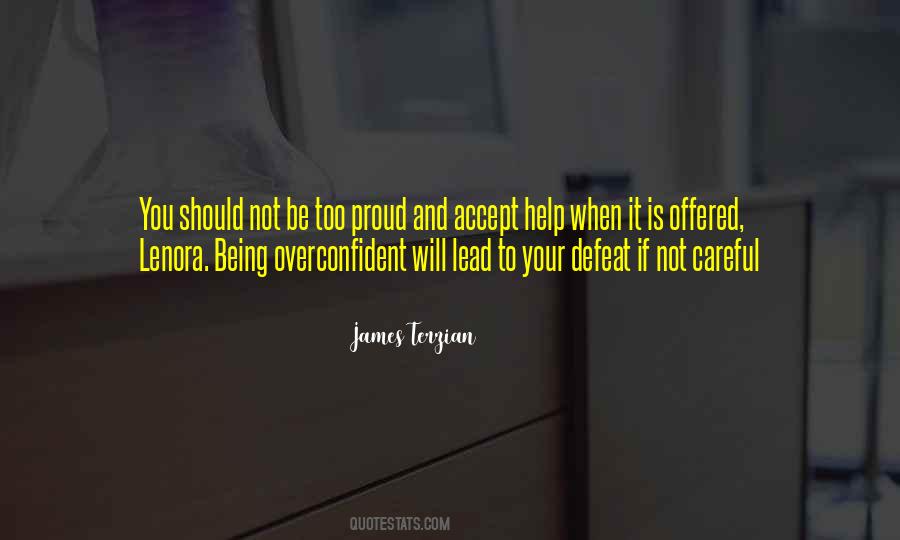 #28. If I'd had any level of success last night, then I could justify my actions; as it was, I couldn't even fake being proud. - Author: Kiera Cass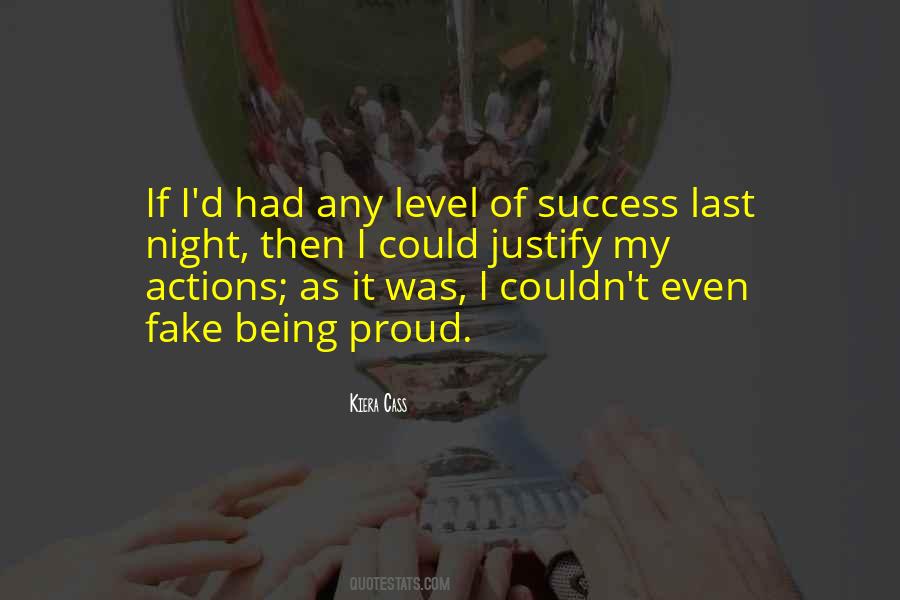 #29. Strength wasn't about being able to do everything alone. Strength was knowing when to ask for help and not being too proud to do it. - Author: Karen Marie Moning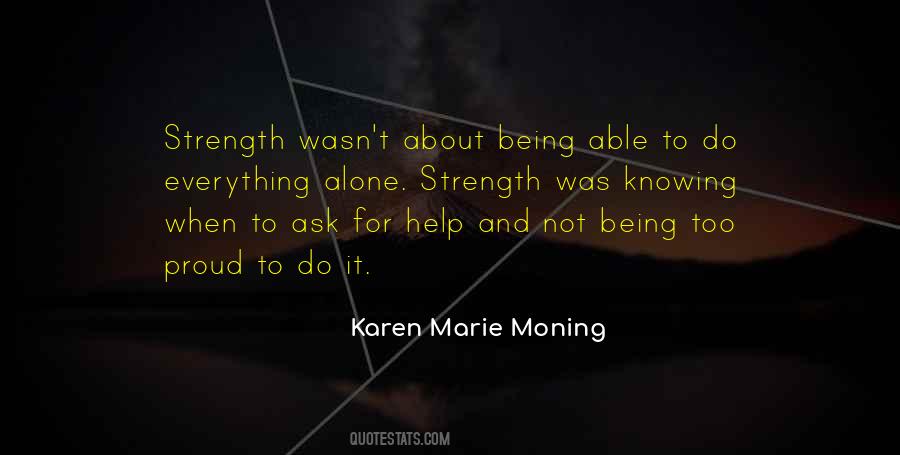 #30. I am not very proud of being an human being; in fact, I distinctly dislike the species in many ways. I can readily conceive of beings vastly superior in every respect. - Author: H.P. Lovecraft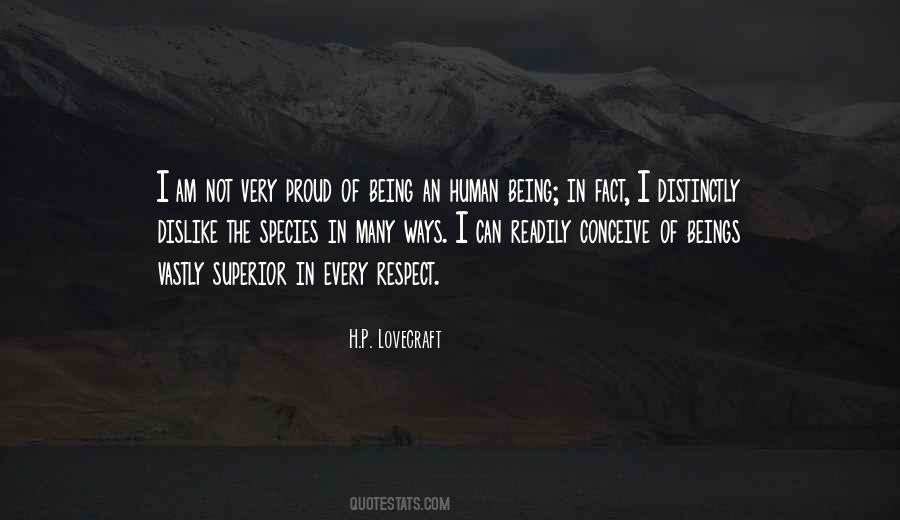 #31. Stop being so proud of mediocrity; show some spirit! - Author: Dan Millman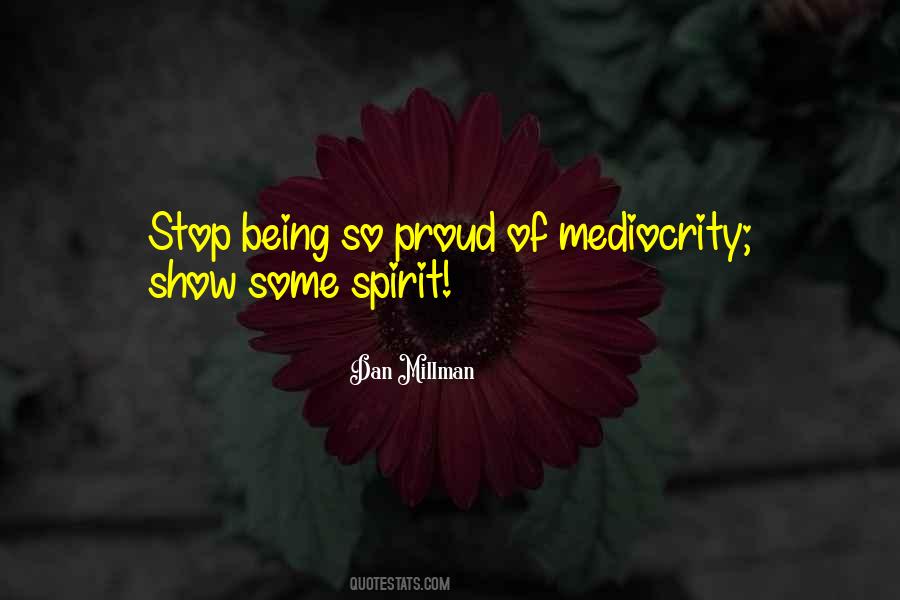 #32. Then what exactly is it that you design?"
He gave a proud smile.
"Bitless compositions."
"Bitless? You mean, from bits, the units of information?"
"No, Mr. Tichy, the units of being bitten. - Author: Stanislaw Lem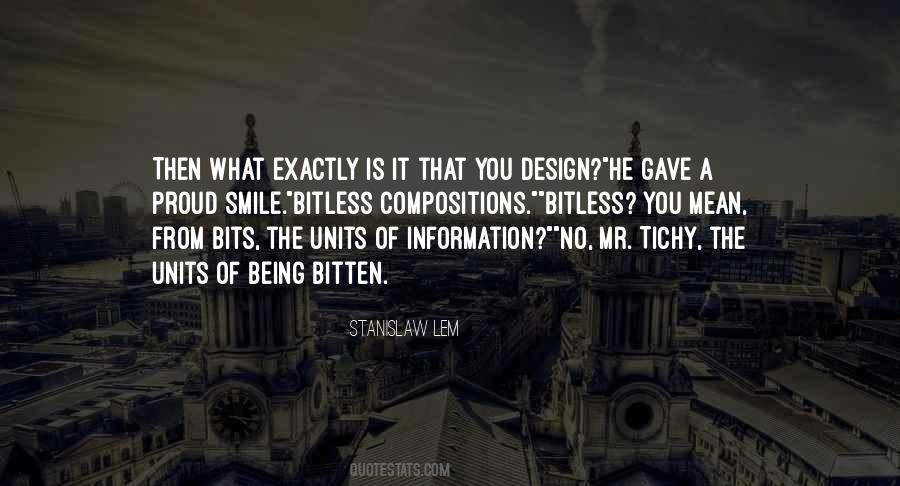 #33. I am very proud of the role I played in getting legal equality for people who are lesbian, gay, bisexual and transgender, and in helping get rid of the prejudice by being visible about it, helping to block the conviction of Bill Clinton of impeachment. - Author: Barney Frank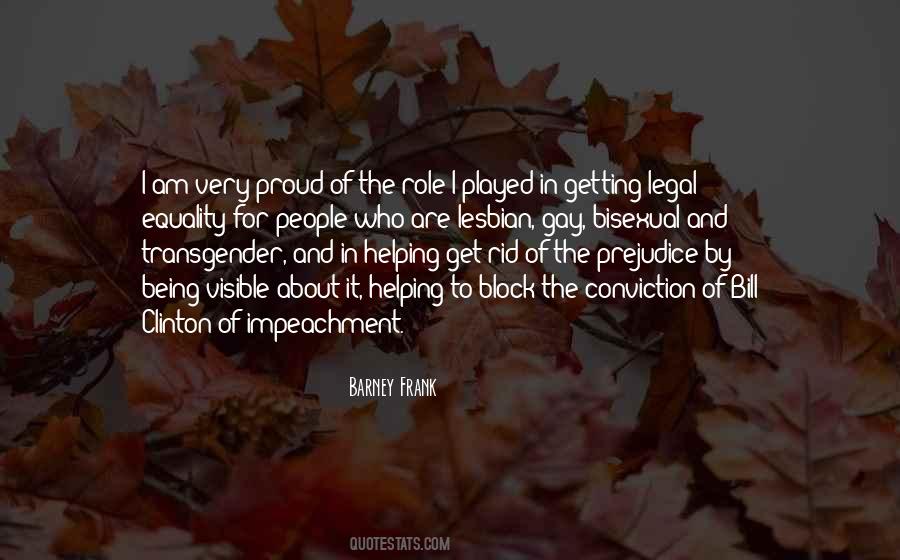 #34. It's okay to be proud of your good English. But don't be proud of being poor at your Mother tongue. Only the scum of the earth do that. - Author: Manasa Rao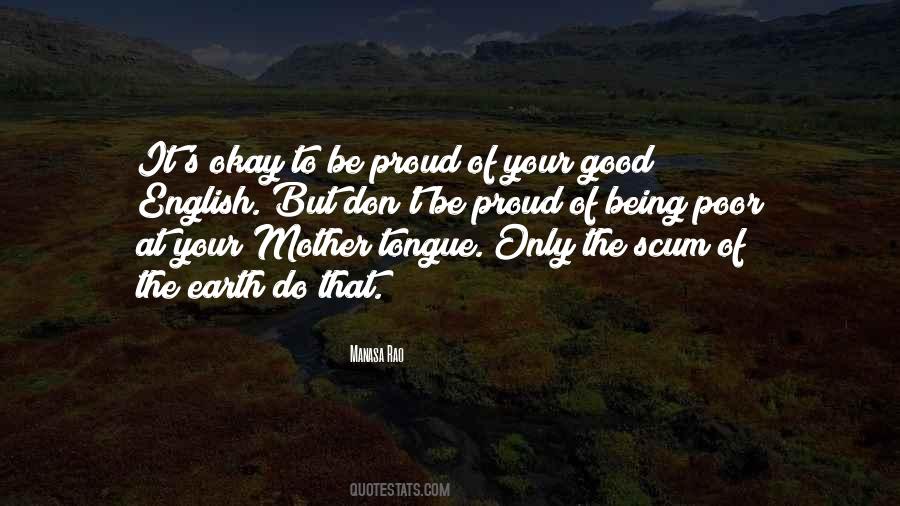 #35. It's hard having kids because it's boring ... It's just being with them on the floor while they be children. They read Clifford the Big Red Dog to you at a rate of 50 minutes a page, and you have to sit there and be horribly proud and bored at the same time. - Author: Louis C.K.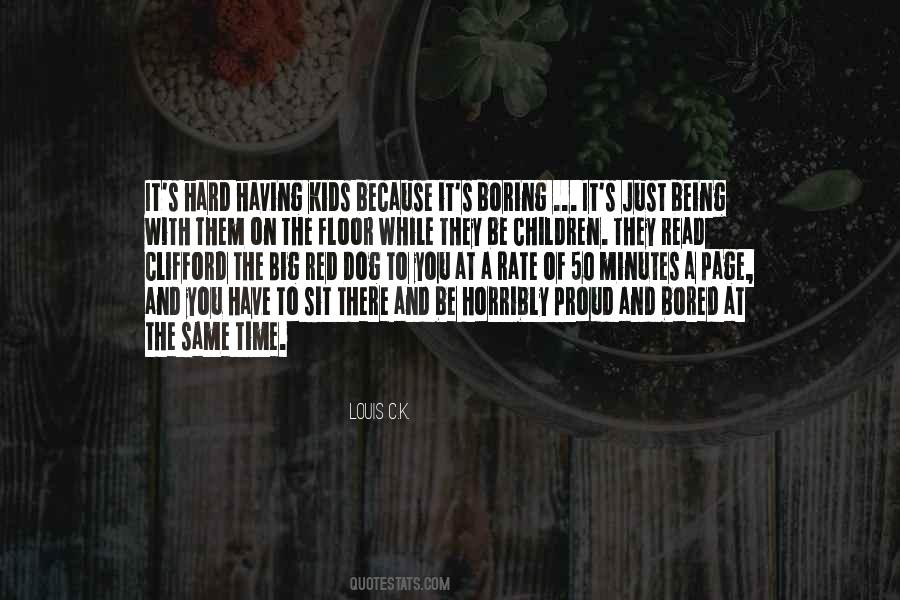 #36. So let me be clear: I'm proud to be gay, and I consider being gay among the greatest gifts God has given me. - Author: Tim Cook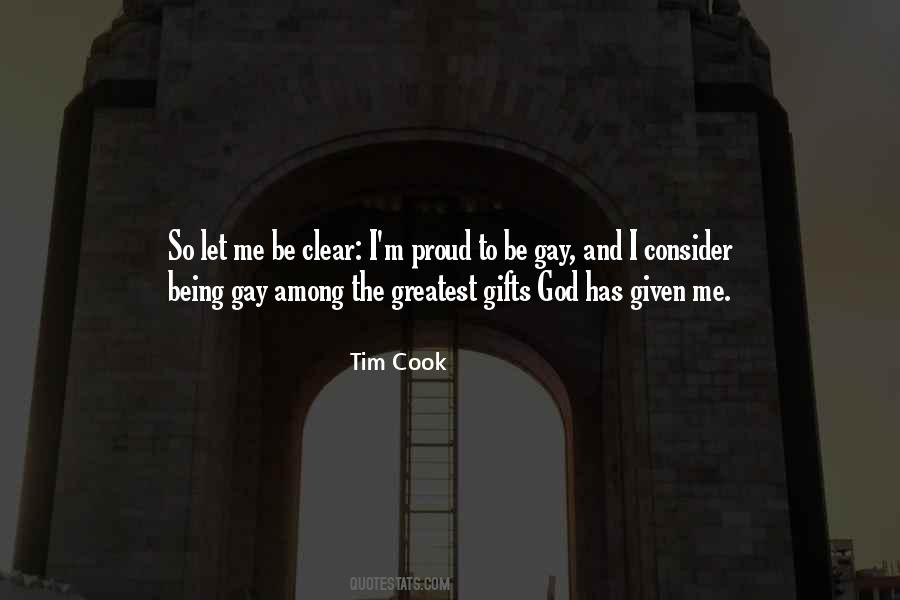 #37. I'm proud of being British, but I think our aristocracy is overrated. - Author: Paloma Faith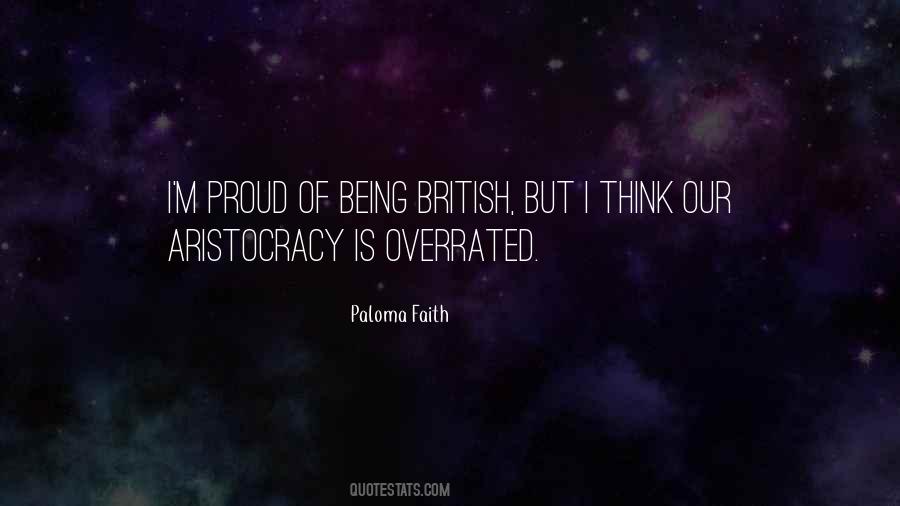 #38. How to be happy starts with self love, being proud of who you are and making happiness a daily choice. - Author: Robert Moment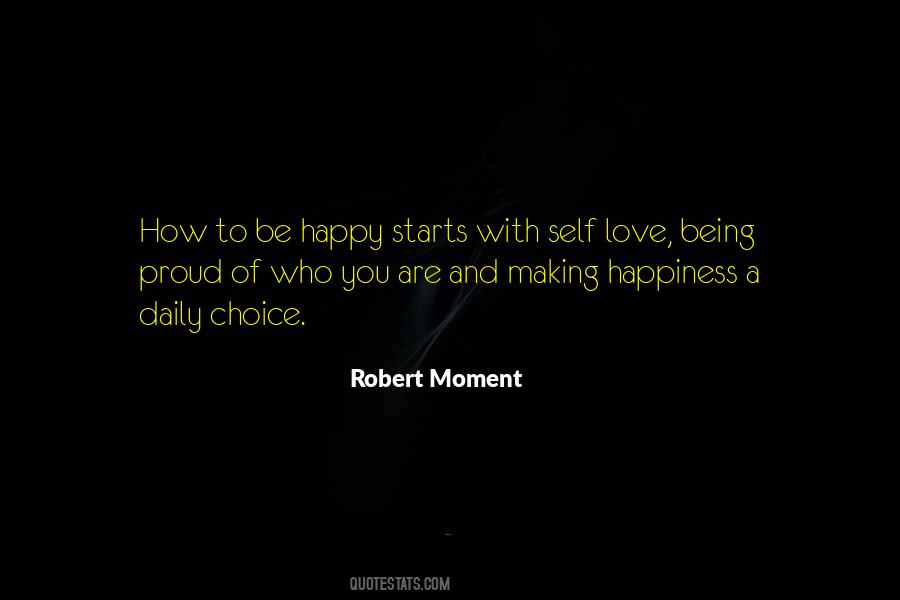 #39. Pride comes from not knowing yourself and the world. The older you grow, and the more you see, the less reason you will find for being proud. Ignorance and inexperience are the pedestal of pride; once the pedestal is removed - pride will soon come down. - Author: J.C. Ryle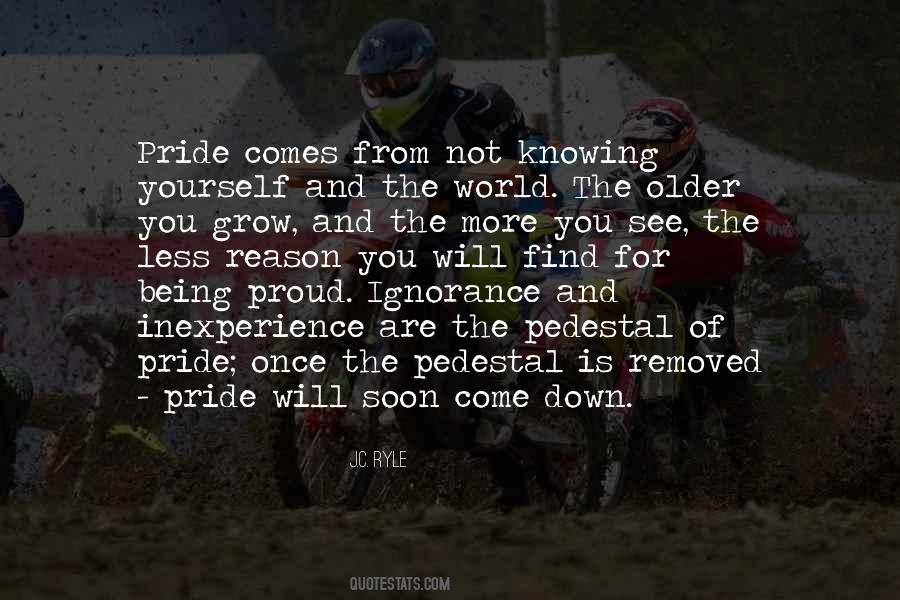 #40. All of the years I spent trying to be someone you could be proud of would have been better spent being proud of myself for who I already was. - Author: Paula Heller Garland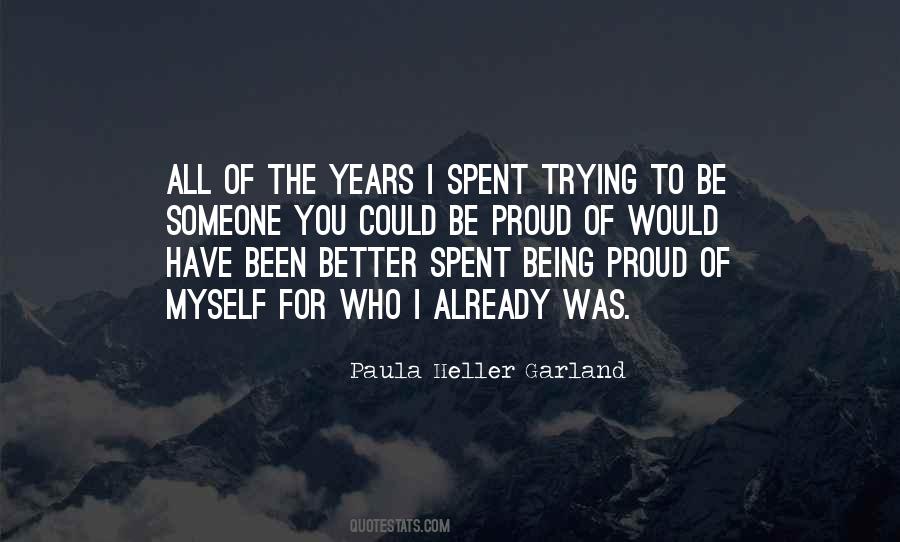 #41. People think of Latina women as being fiery and fierce, which is usually true. But I think the quality that so many Latinas possess is strength. I'm very proud to have Latin blood. - Author: Zoe Saldana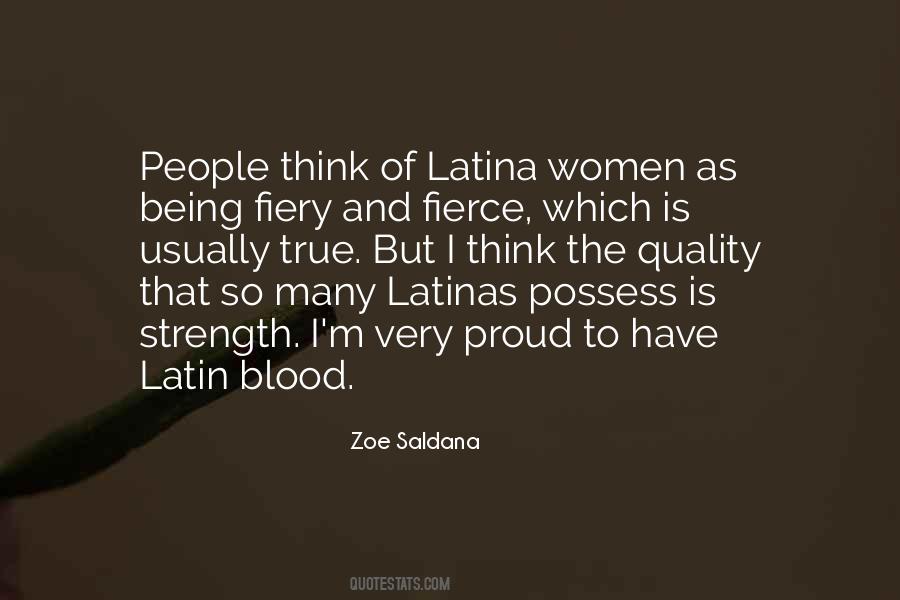 #42. Kabbalah is all about change. It isn't about being proud of our good qualities: the wisdom is about transforming our darkness into light. - Author: Yehuda Berg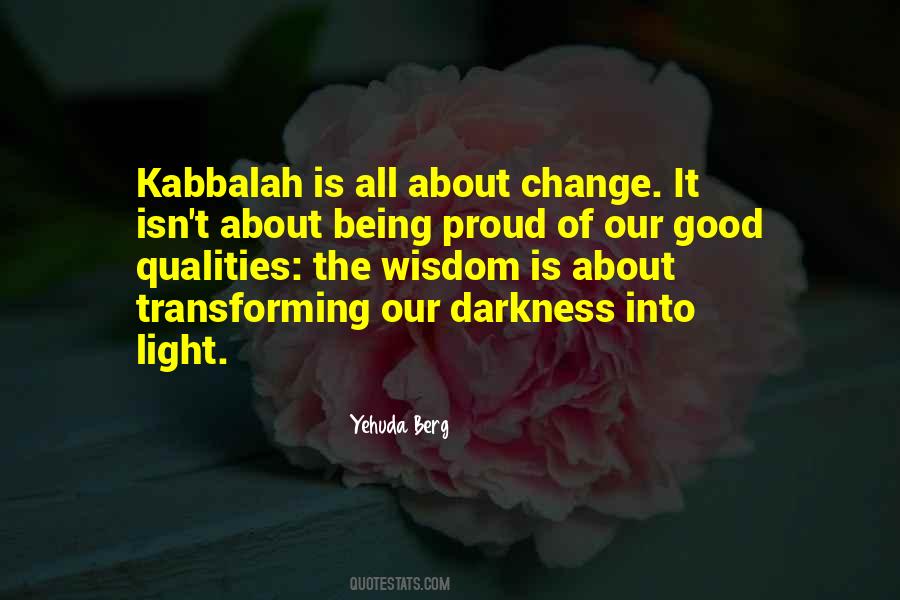 #43. Playing for Arsenal at any level is something to be proud of so being in the squad when they won the double and winning the Cup in 1979 was special. The boys were a terrific bunch. - Author: Sammy Nelson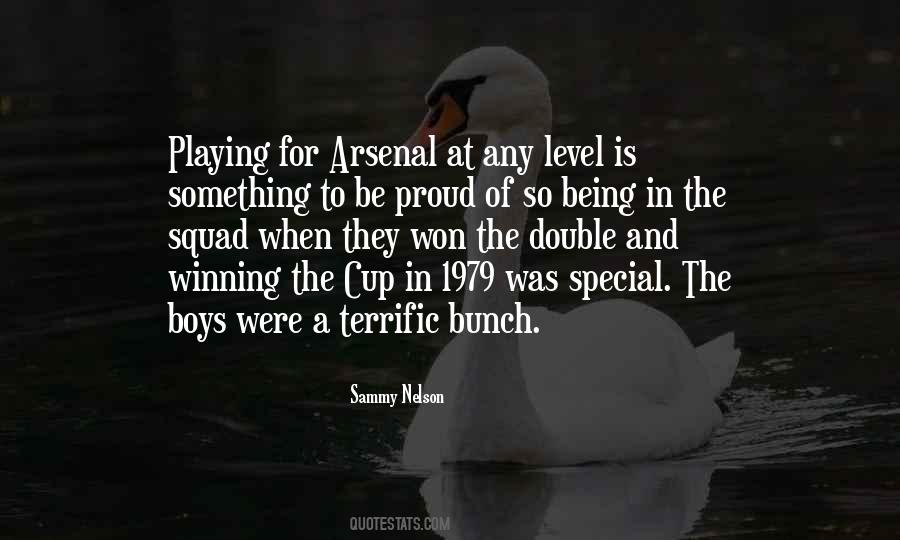 #44. The history of science is everywhere speculative. It is a marvelous hiatory. It makes you proud to be a human being. - Author: Karl Popper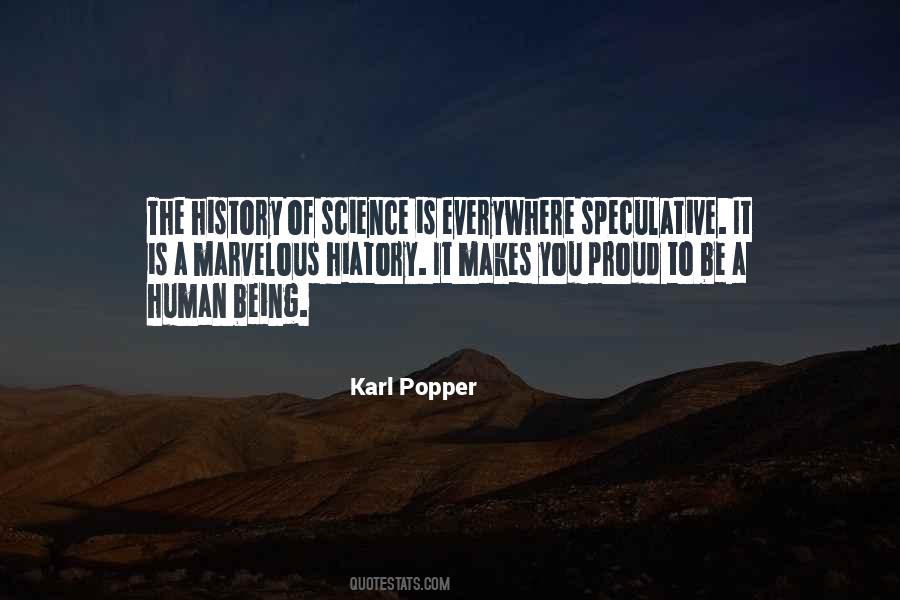 #45. Now we are proud that the government has moved from the class of the exploiters to the class of the people who were being exploited. And in the great name of the same class, I raise this nation's flag which is a strong symbol of this transfer. - Author: Nur Muhammad Taraki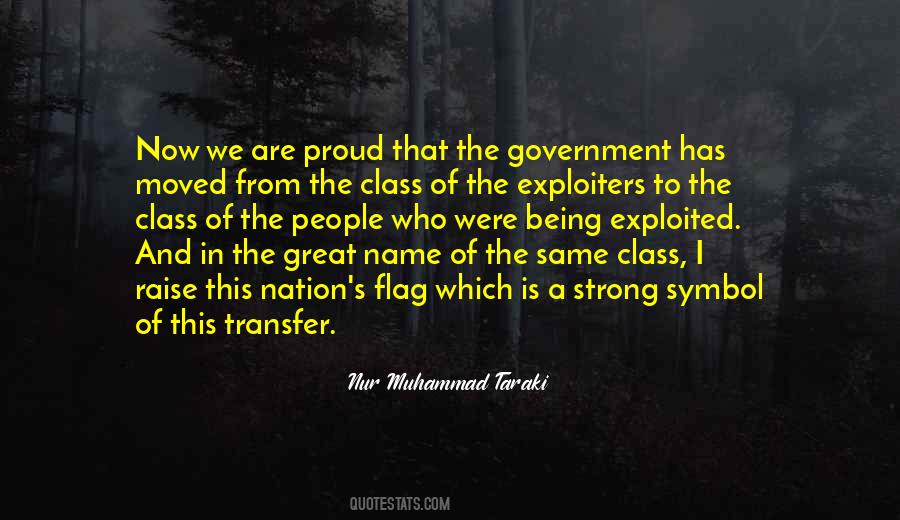 #46. My contribution I hope is to get people to eat full-flavored food. If I could come away with that alone, that would be a fantastic accomplishment. I'm also very proud of being a very American chef. - Author: Bobby Flay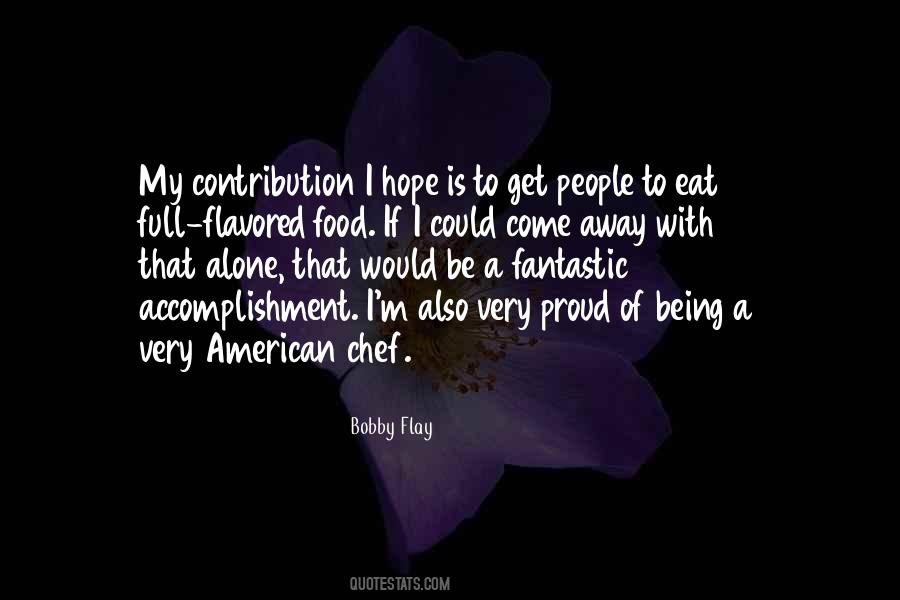 #47. That's why I'm very proud of being American. I'm proud to pay taxes. I pay a lot of taxes, but it sure beats the alternative. - Author: Payne Stewart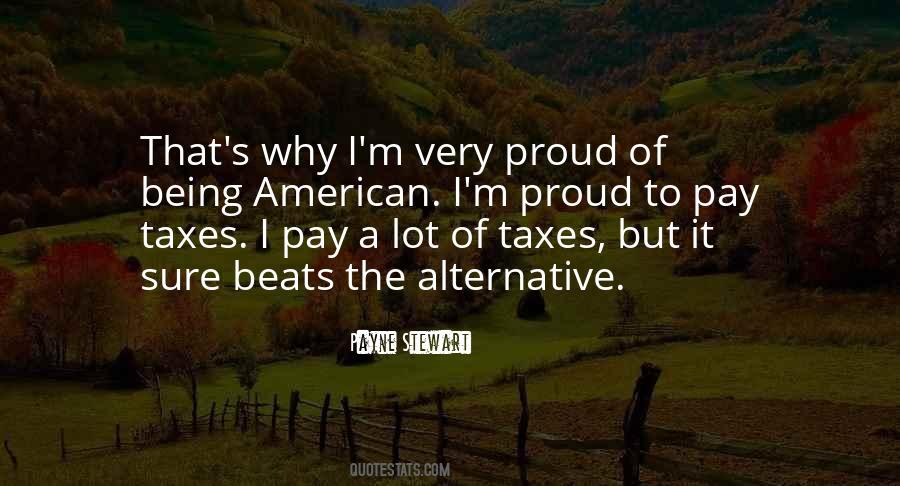 #48. There was a difference between being proud of a grand fireplace in your hall and walking into the flames. - Author: Robert Jordan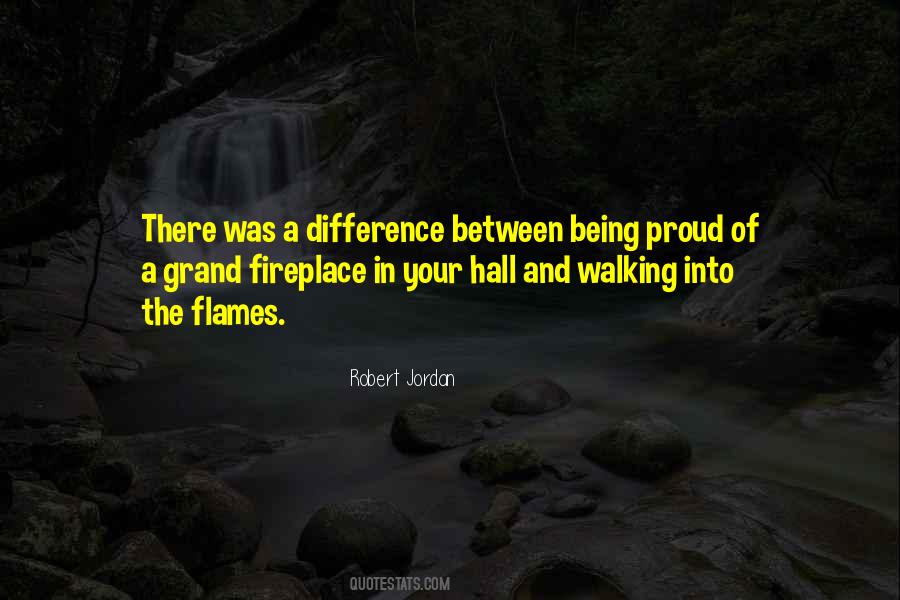 #49. We are stronger for the people who leave us, you know? Being able to live without them just shows how much better we are. No one can hold us back but ourselves, and I, for one, am proud of the person I am. - Author: Toni Aleo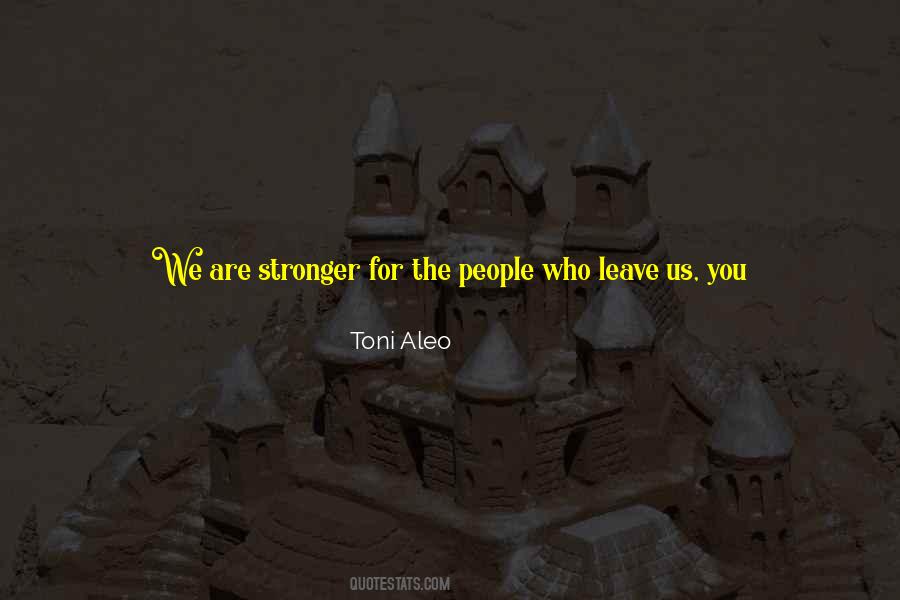 #50. It's like prom night for Hollywood. I'm really proud of myself for being here. - Author: Gabourey Sidibe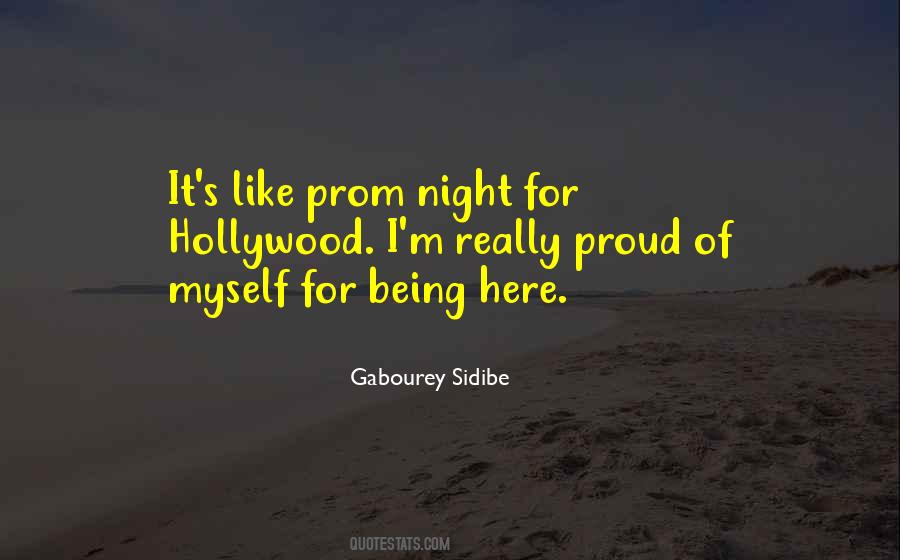 #51. It is the pleasure of astonishing others, and the proud satisfaction of never being astonished by them. - Author: Charles Baudelaire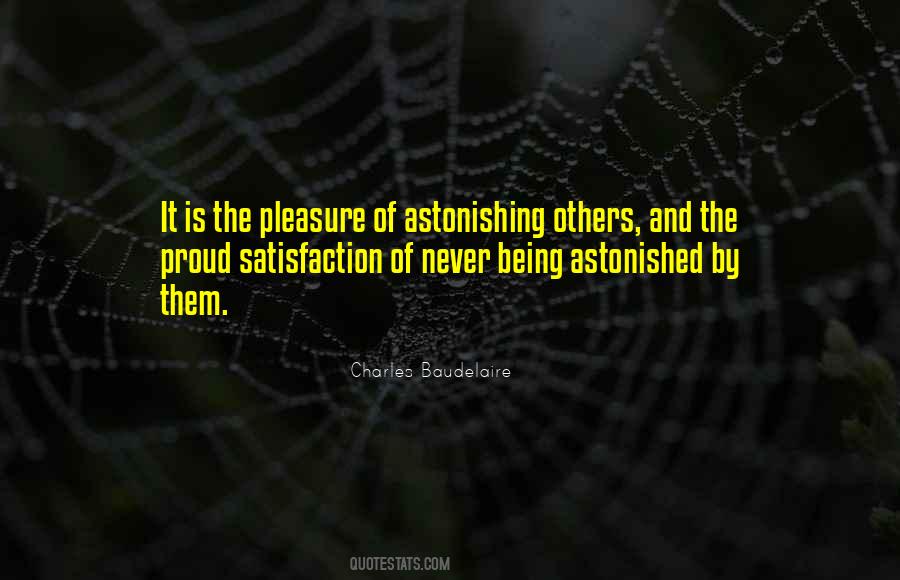 #52. I never mind talking about my dad. I'm proud of who he is, and being his son is one of the things I'm most proud of. To be constantly compared to someone so brilliant, who happens to be your dad, is cool. - Author: Rafe Spall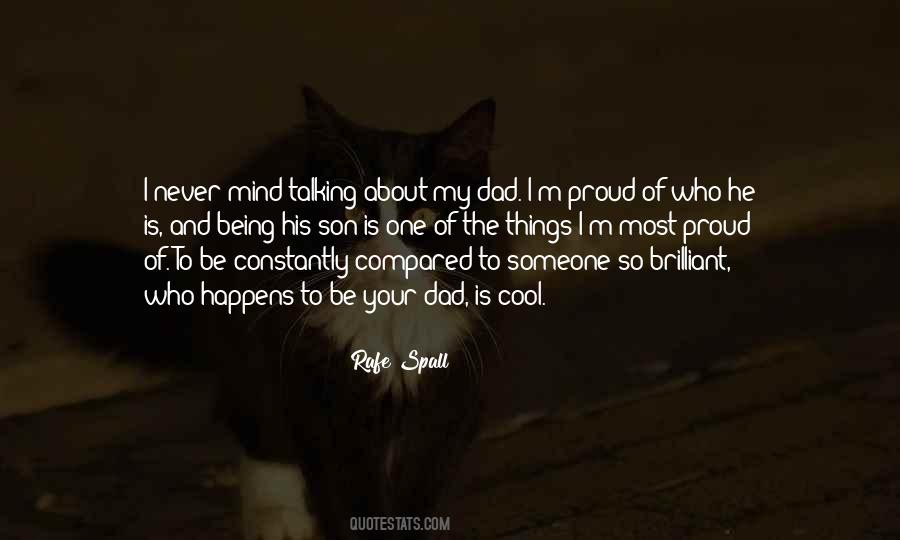 #53. I'm happy with who I am inside. I'd hate to have accolades and all that and not really be happy with who I was. So I'm really thankful for my family and for the support system that I have for being the person that I am today. I'm proud of who I am. - Author: Keke Palmer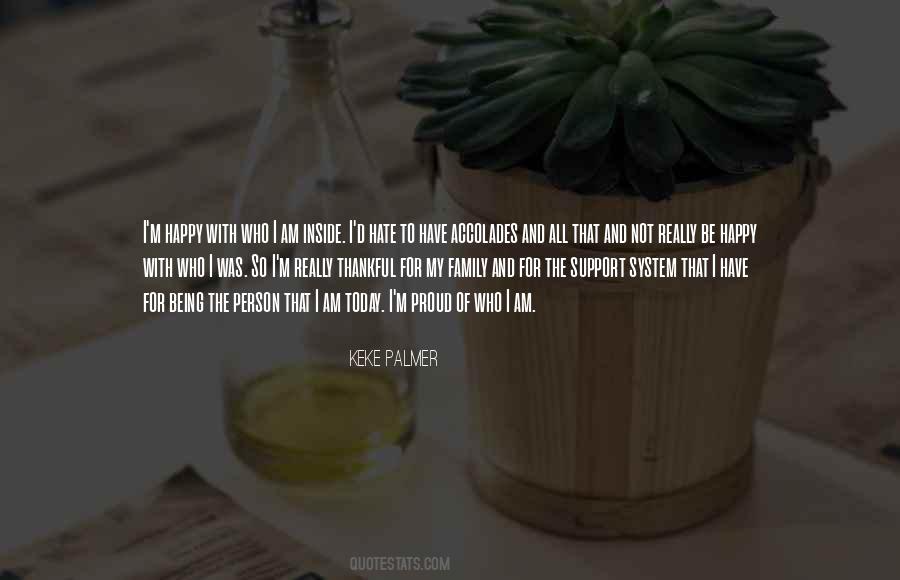 #54. What I want to be best at is being a dad. There's no room for sucky dads, and that's another thing I'm proud of my bandmates for - they're all really good parents. - Author: Adrian Young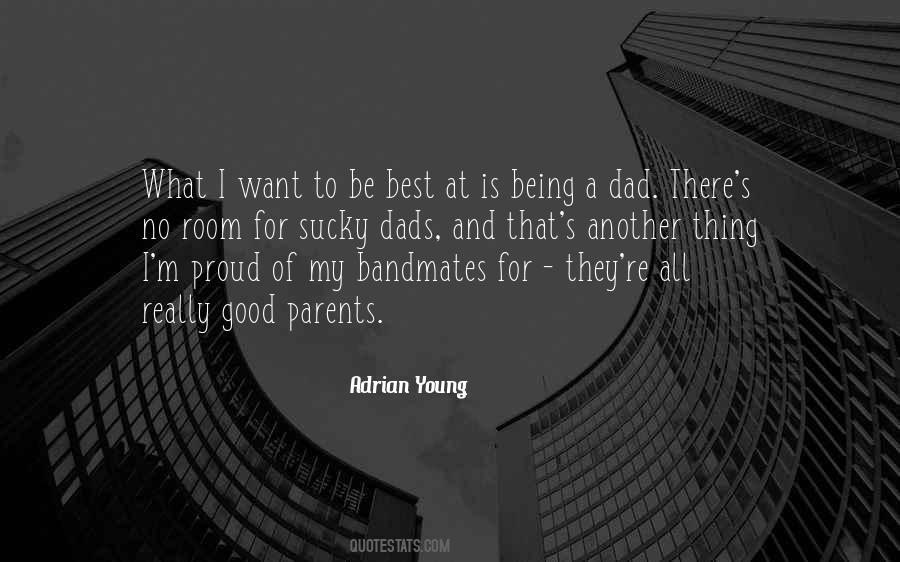 #55. It is not only a matter, I believe, of religious observance and practice. To me, being Jewish means and has always meant being proud to be part of a people that has maintained its distinct identity for more than 2,000 years, with all the pain and torment that has been inflicted upon it - Author: Golda Meir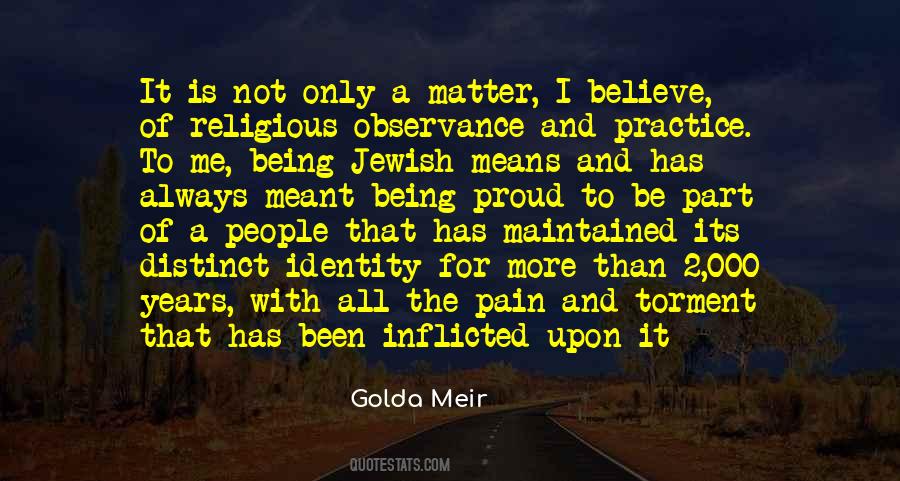 #56. I'm not proud of killing, of being responsible for the death of a single person. I never will be. - Author: Norman Schwarzkopf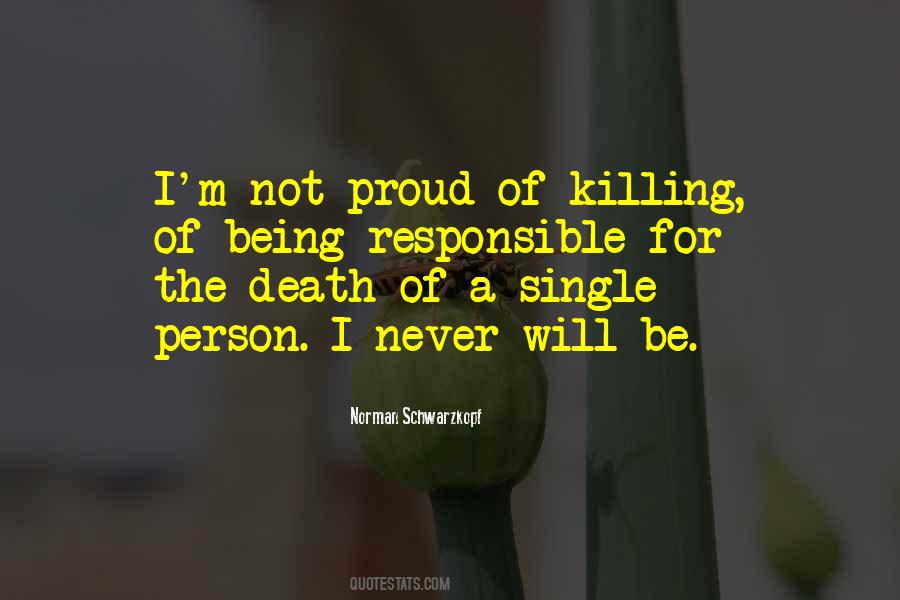 #57. I hate the title of being called 'the richest woman in India,' but it's the recognition that this was the value that I had created as a woman entrepreneur, and that makes me very, very proud. - Author: Kiran Mazumdar-Shaw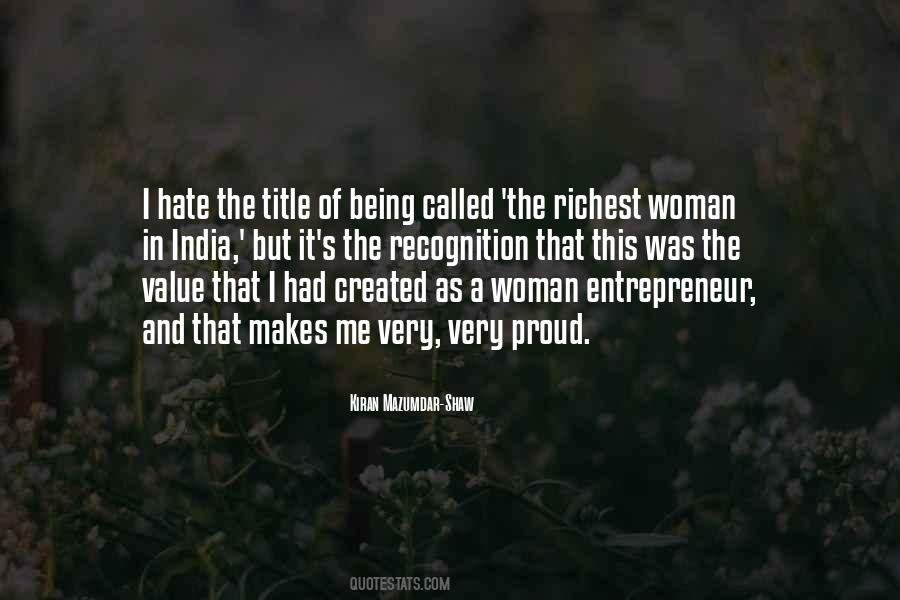 #58. It's definitely a struggle to prove yourself just as a good human being. I'm so proud of who I am and what I've become, the morals I have, and the people that I'm surrounded by. - Author: Tina Yothers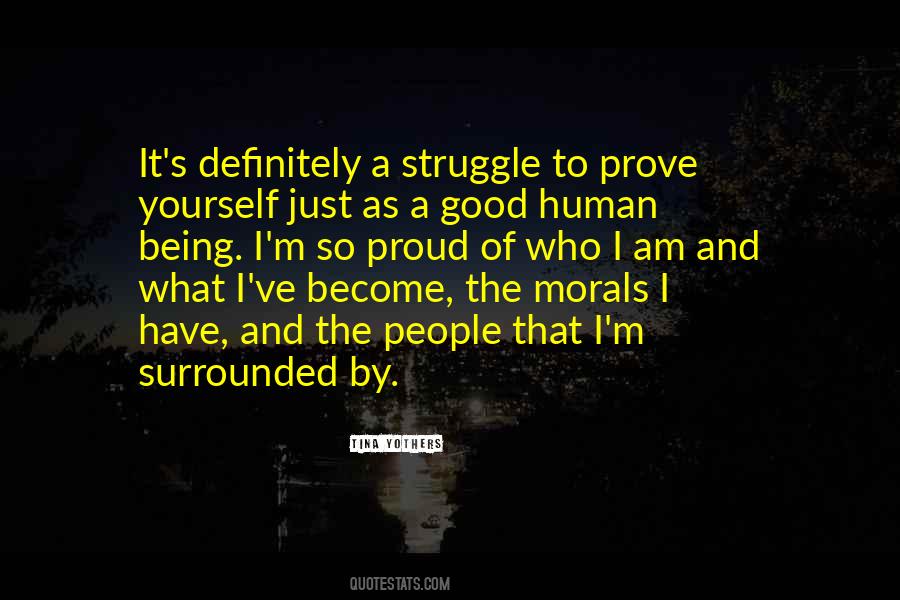 Famous Authors
Popular Topics