Remember Always Famous Quotes & Sayings
List of top 100 famous quotes and sayings about remember always to read and share with friends on your Facebook, Twitter, blogs.
Top 100 Remember Always Quotes
#1. Remember, despite the fact that this book is being sold as a 'fantasy' novel, you must take all of the things it says extremely seriously, as they are quite important, are in no way silly, and always make sense.
Rutabaga. - Author: Brandon Sanderson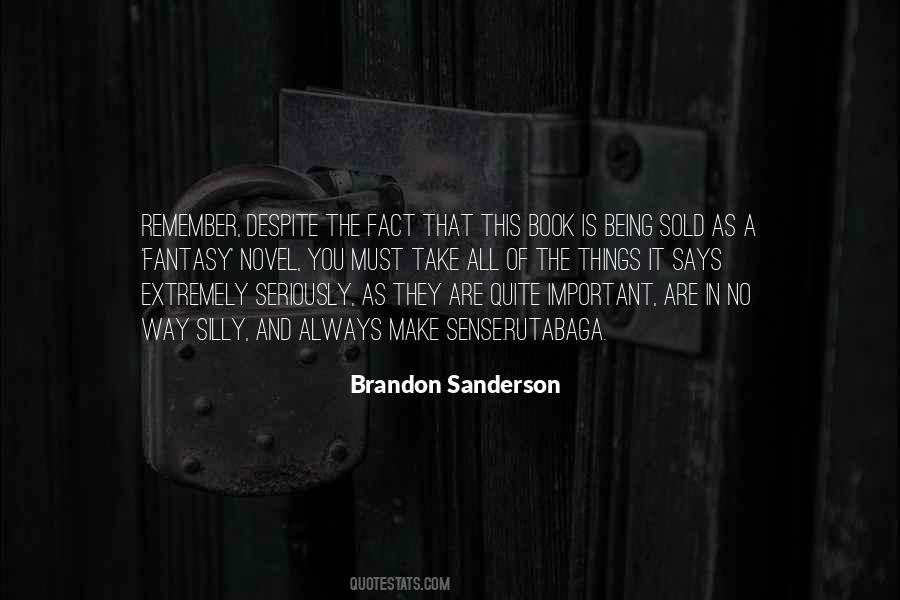 #2. I've learned that the heart does not lie. The thought of never being with him or having him in my life again shattered me. Not a day went by that I didn't think of his smile or remember his laugh, his touch, and how that alluring Scottish accent always made my knees tremble. - Author: Victoria Roberts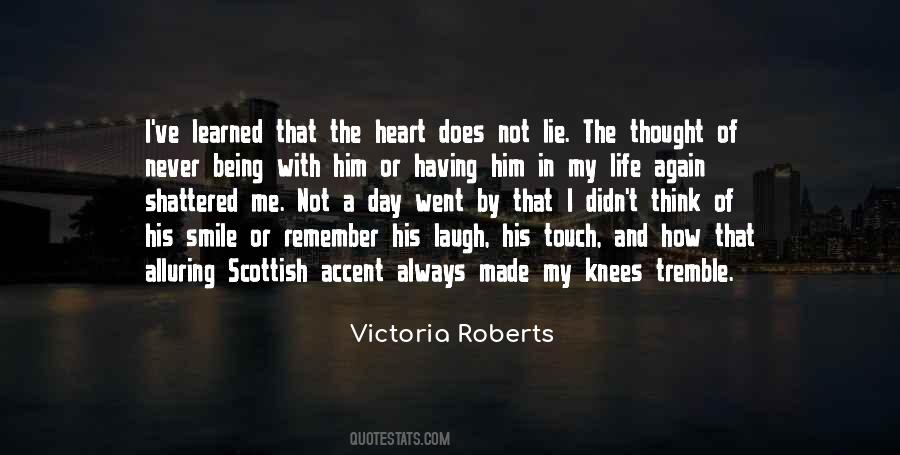 #3. One night when we were lying under the stars together she pointed to this beaming bright star beside the moon and said wherever she was in the world, whether we were together or apart, that I should remember her with that star because it would always be there-that it was her with me. - Author: Rebecah McManus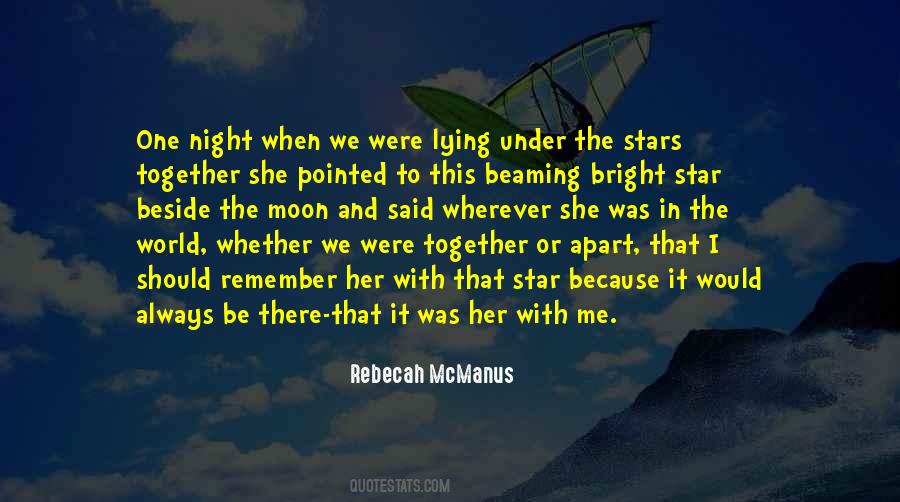 #4. Remember that in the midst of that which is most tragic there is always the comic and in the midst that which is most evil there is always much good. - Author: William, Saroyan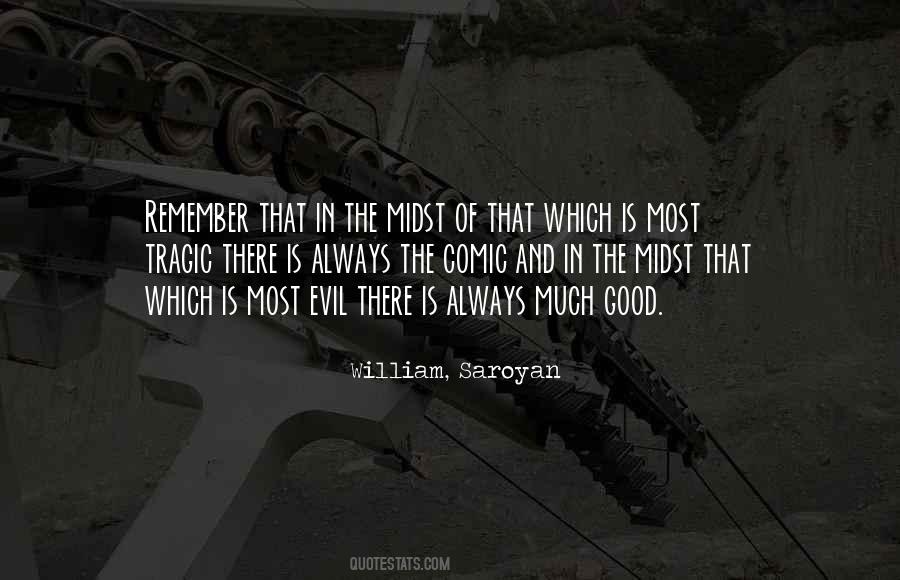 #5. I may not always be with you
But when we're far apart
Remember you will be with me
Right inside my heart - Author: Marc Wambolt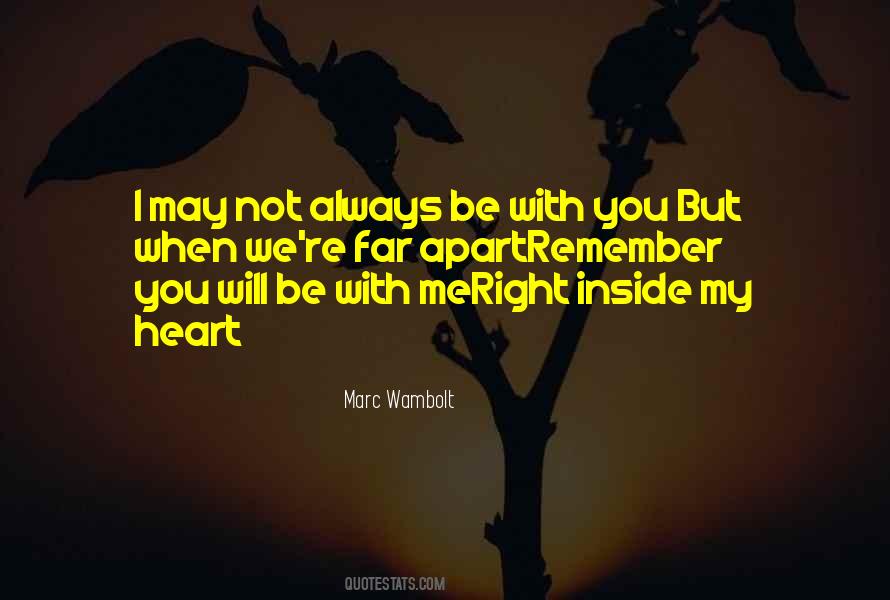 #6. Remember to look up at the stars and not down at your feet. Try to make sense of what you see and wonder about what makes the universe exist. Be curious. And however difficult life may seem, there is always something you can do and succeed at.
It matters that you don't just give up. - Author: Stephen Hawking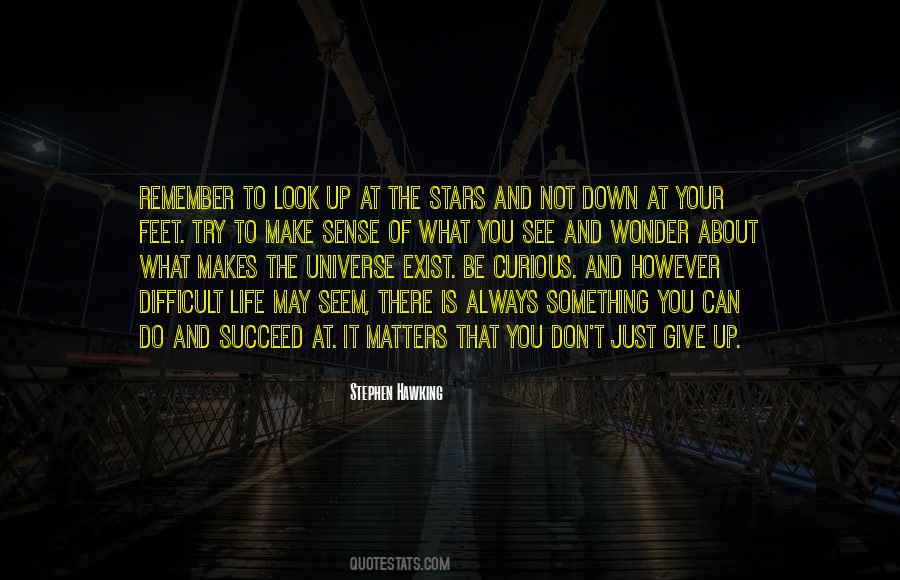 #7. Be thorough in all you do; and remember that although ignorance often may be innocent, pretension is always despicable. - Author: William E. Gladstone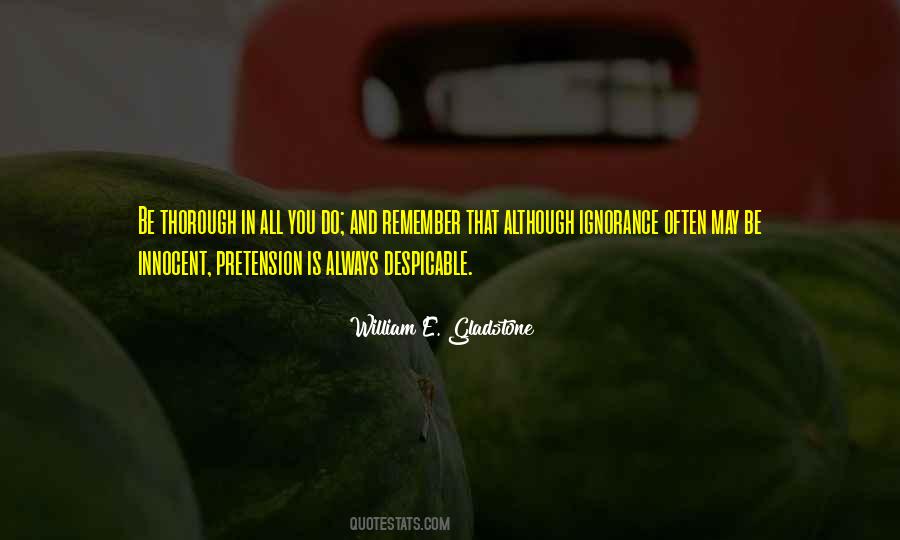 #8. Always Remember to take your Vitamins: Take your Vitamin A for ACTION, Vitamin B for Belief, Vitamin C for Confidence ,Vitamin D for Discipline, Vitamin E for Enthusiasm!! - Author: Pablo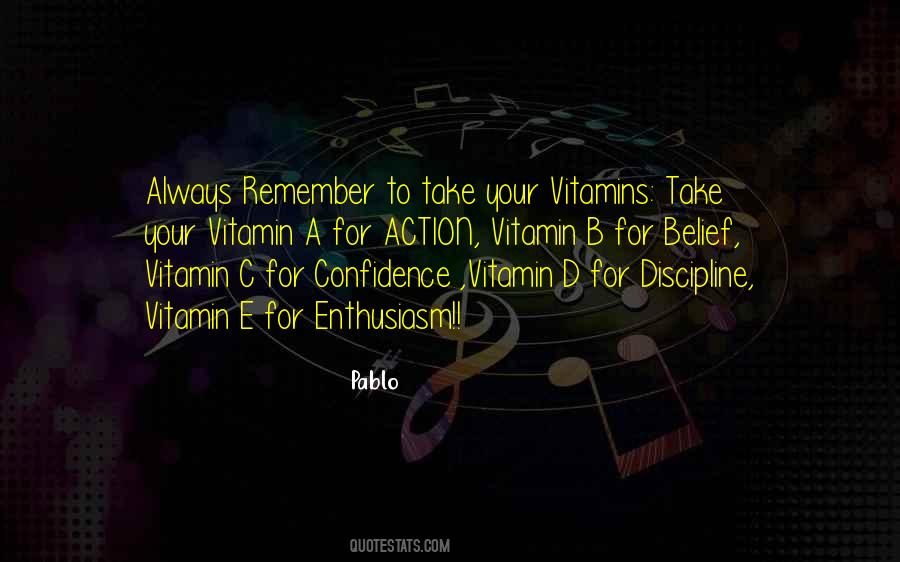 #9. Always remember, indecision is decision - usually against you. - Author: Venita VanCaspel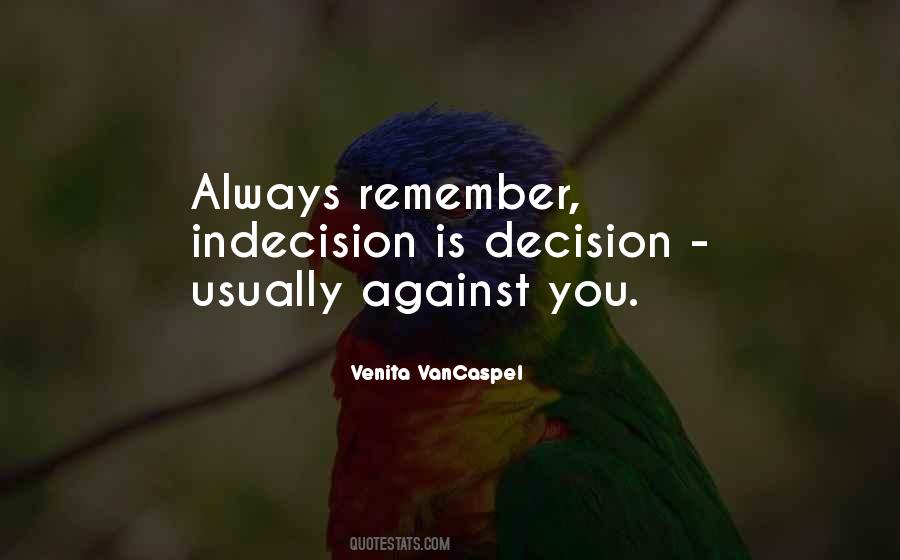 #10. If you retain nothing else, always remember the most important rule of beauty, which is: who cares? - Author: Tina Fey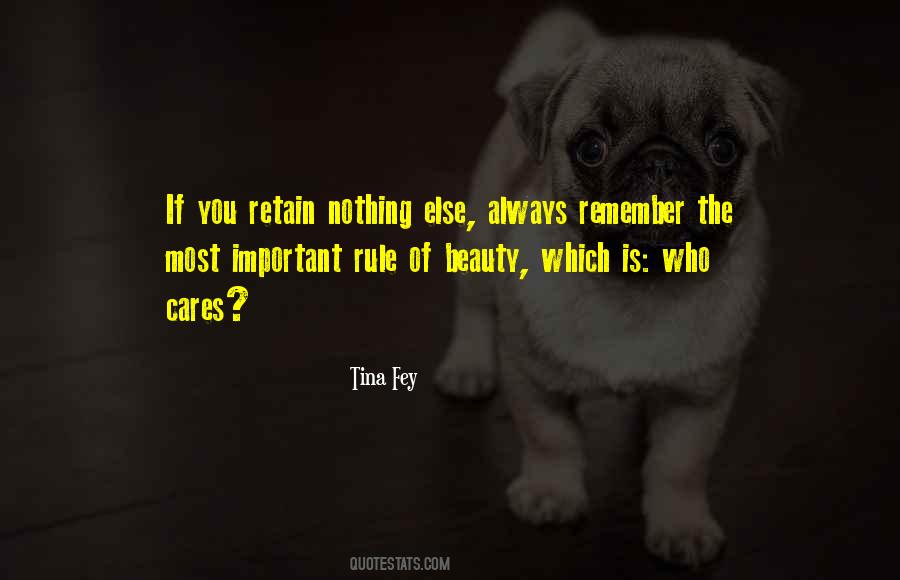 #11. Always remember; wherever you go; there you are! - Author: Robert Armstrong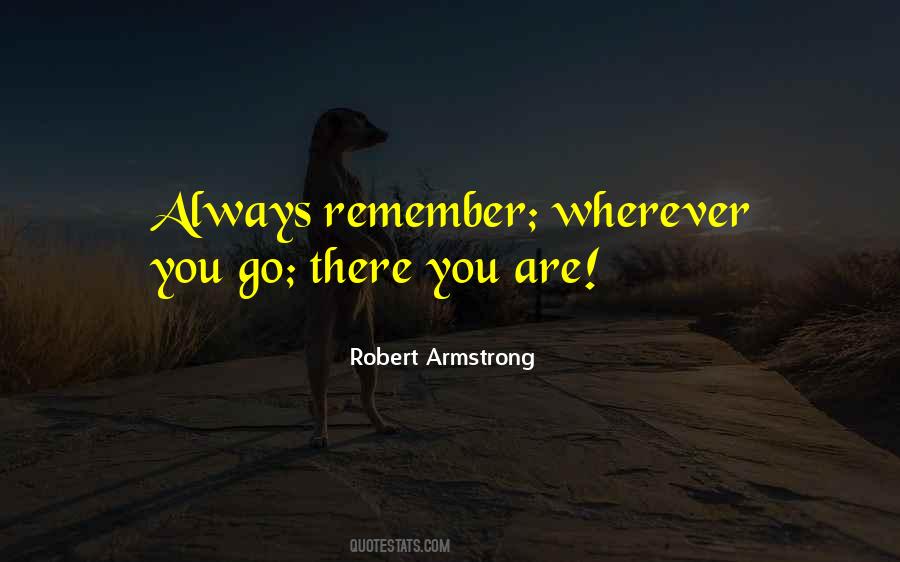 #12. I've always been an avid reader. If I don't have a book in the car, I'll stop and pick one up just to have something to read. I don't even remember learning to read. - Author: Janis Ian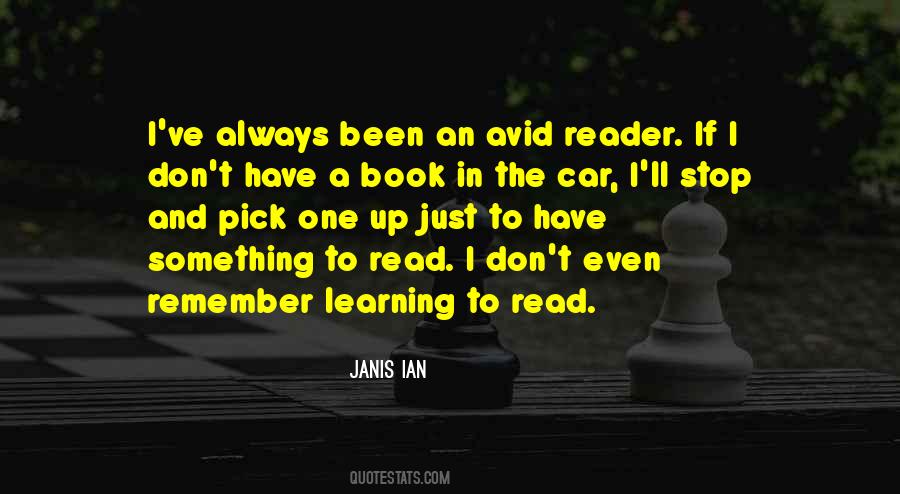 #13. Just remember, the things we write, they aren't always really us. - Author: Scott Westerfeld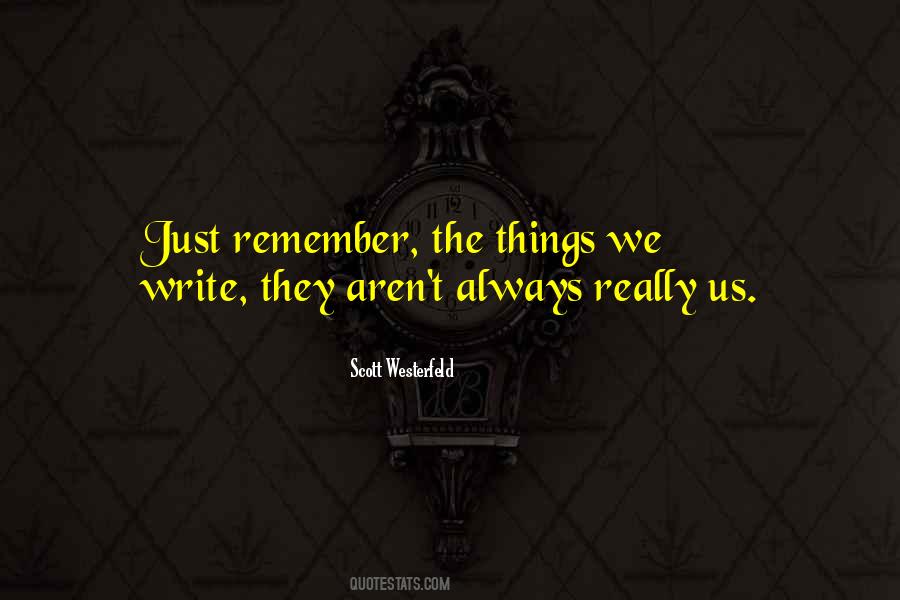 #14. My grandmother always used to say, "If you know your past and you know where you have to go, why do you rehearse?" I always remember this and it's true. You have to start each day again-you can't repeat what you did. - Author: Marian Seldes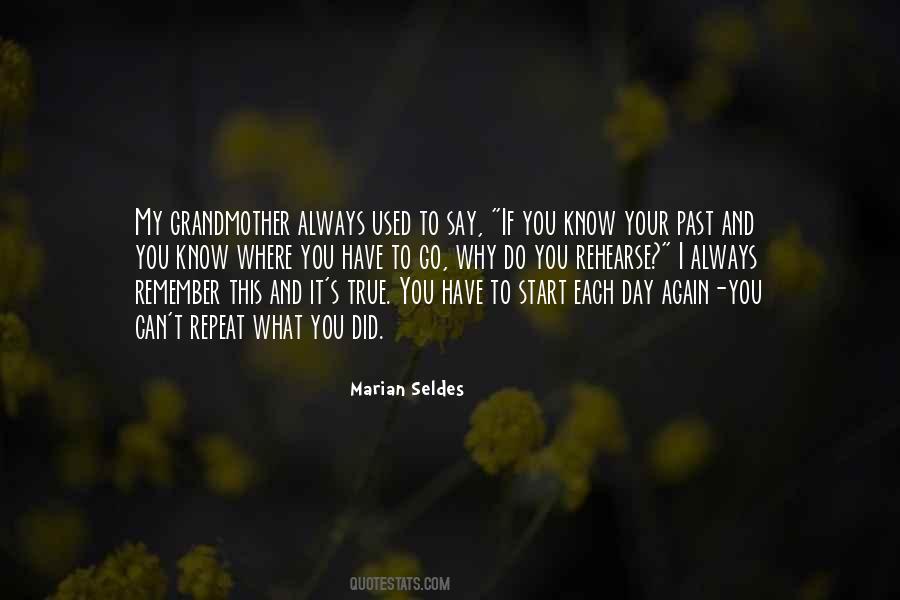 #15. I can always remember standing up to the baddest girls in my elementary school. Wherever I went, there was always a mean girl, and that girl would always hate me because I wouldn't bow down. - Author: Nicki Minaj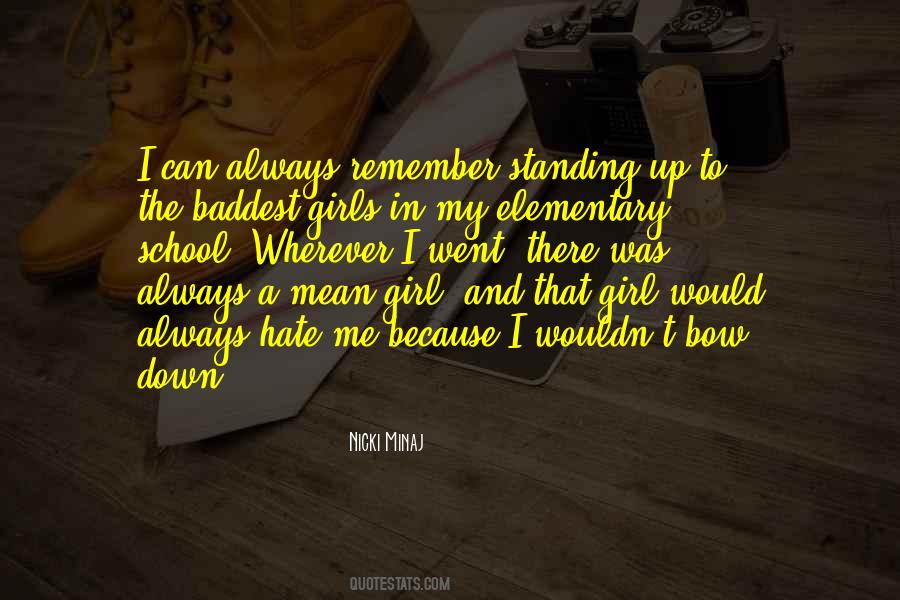 #16. I always remember smelling Chanel No. 5 at home - my mum used to literally pour it, and she rocked it. - Author: Rita Ora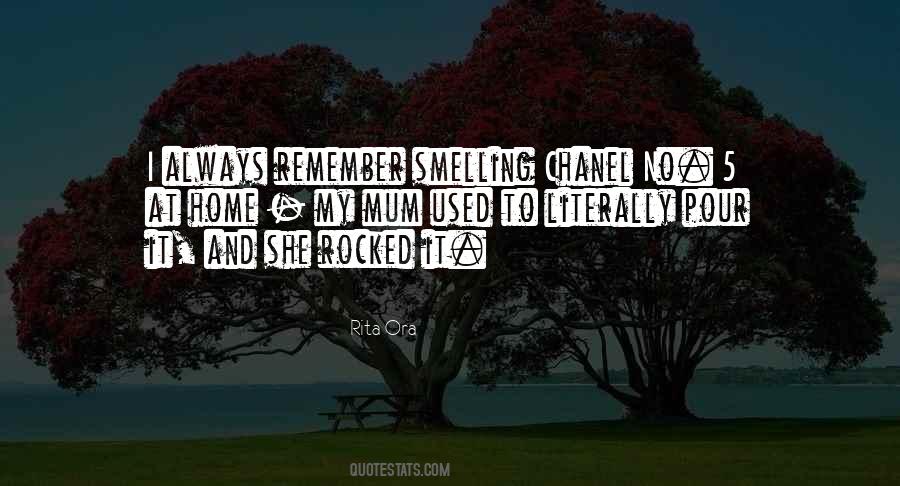 #17. Why do they always have to remember the pathetic stuff? Why can't they ever remember something positive being said about me? - Author: Melina Marchetta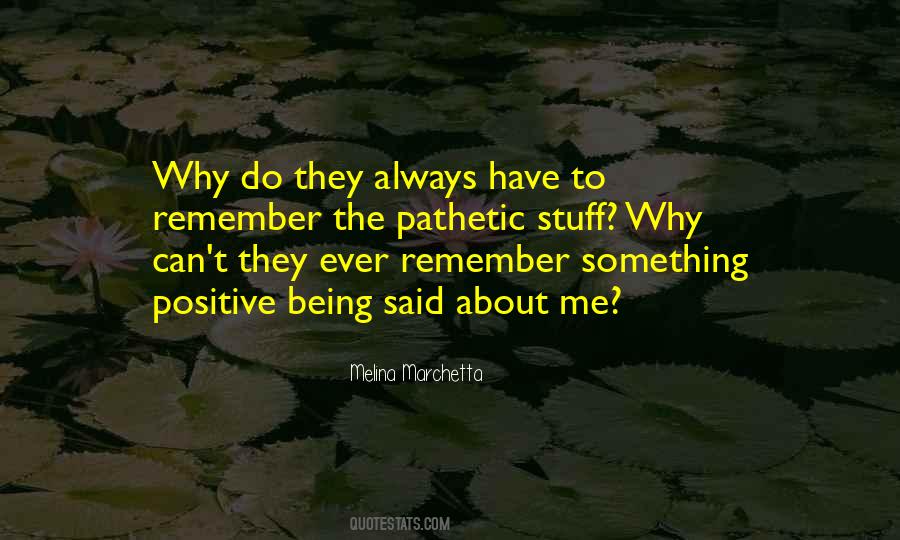 #18. Always remember that your success begins inside you: If you can't see it first, no one else ever will. - Author: Chuck Norris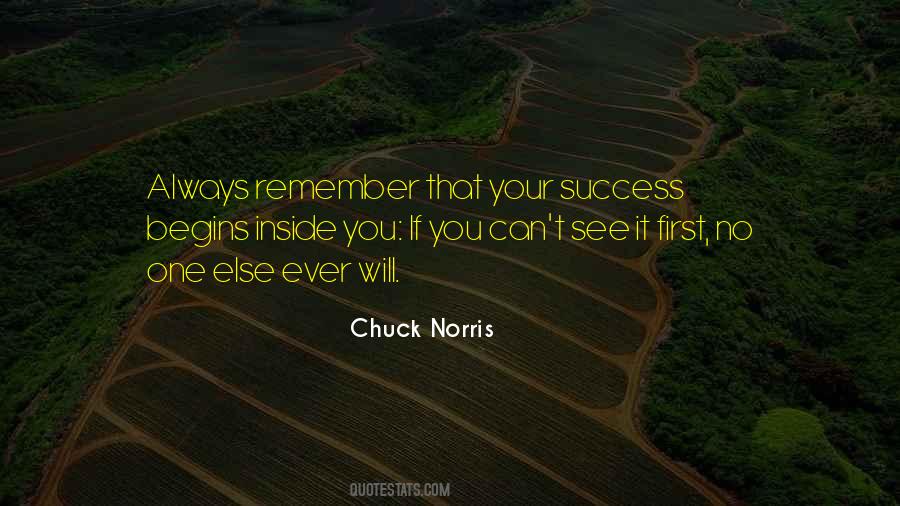 #19. Mexico will never accept U.S. military intervention. Mexicans always remember 1848. - Author: Jorge Ramos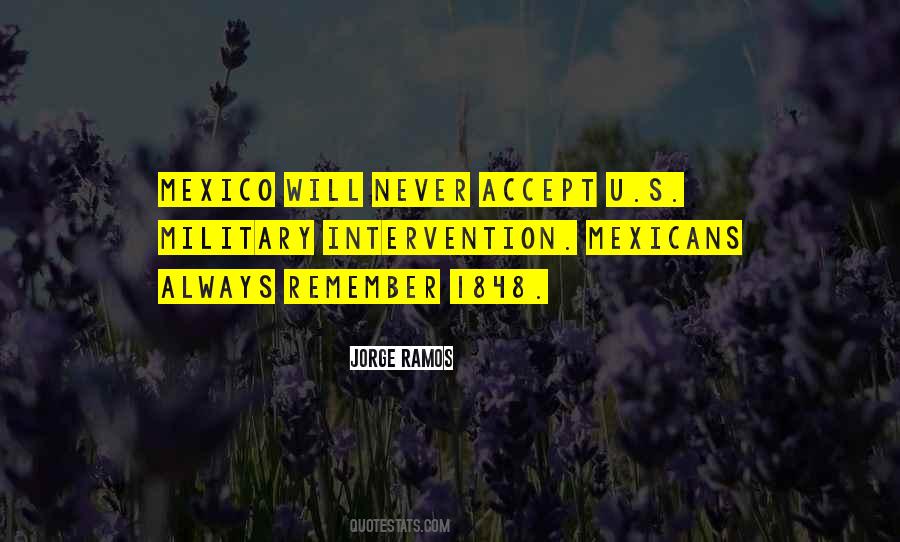 #20. Biologically speaking the Afro-Asiatic block is in the ascendancy - always remember that both Negro and White are minority groups - the largest race is the Mongoloid group. - Author: William S. Burroughs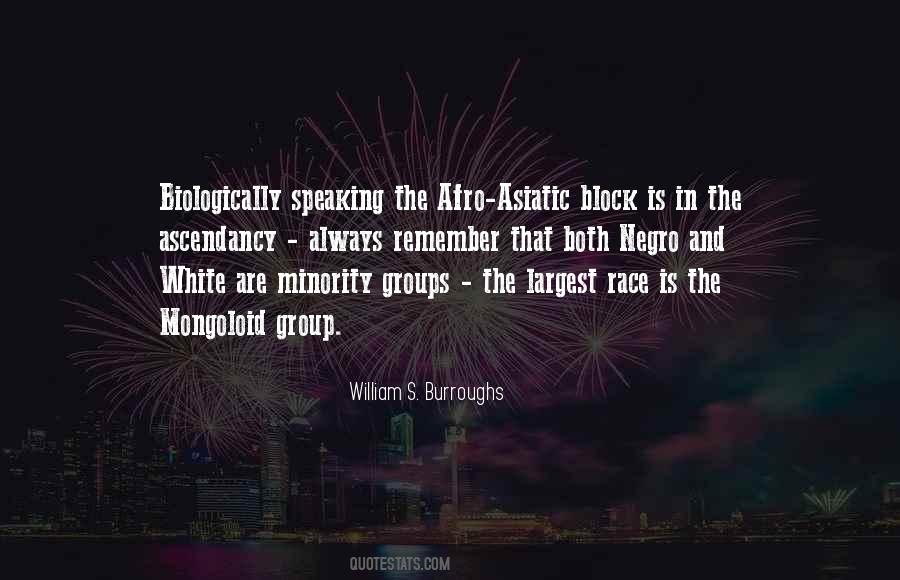 #21. Always remember that striving and struggling precede success, even in the dictionary. - Author: Sarah Ban Breathnach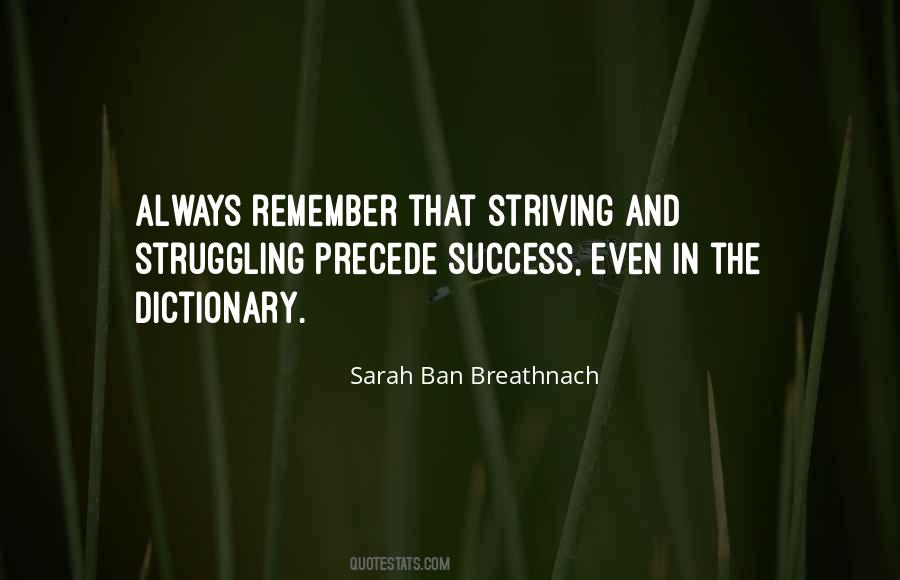 #22. Remember, nobility knows no race or station. Always judge a man by his heart and actions. - Author: Lorna Seilstad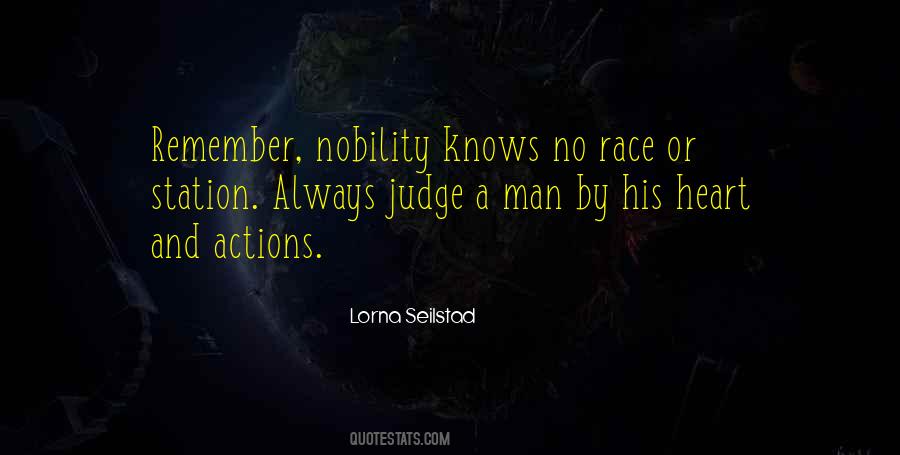 #23. When you are being judged by someone that has no idea who you are always remember this: Dogs always bark at strangers and usually there is always some wacko neighbor that wants to try out their new gun on an intruder. - Author: Shannon L. Alder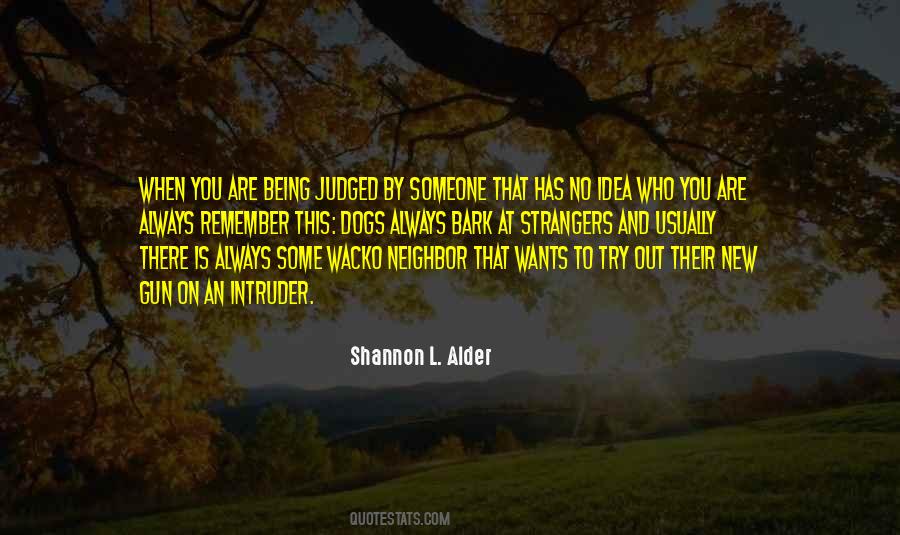 #24. They say you always remember the big firsts in your life. I will never forget the morning I was outwitted by an almost-four-year-old for the first time. - Author: E.L. Phillips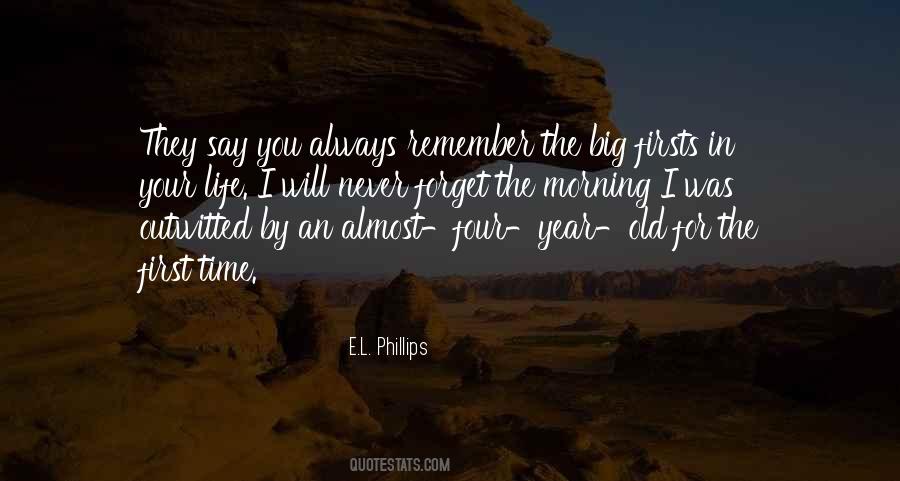 #25. There are lines that just stick with me, like I mean I still can remember it's like every line that I say from Nightcrawler, I mean it's just always there. - Author: Jake Gyllenhaal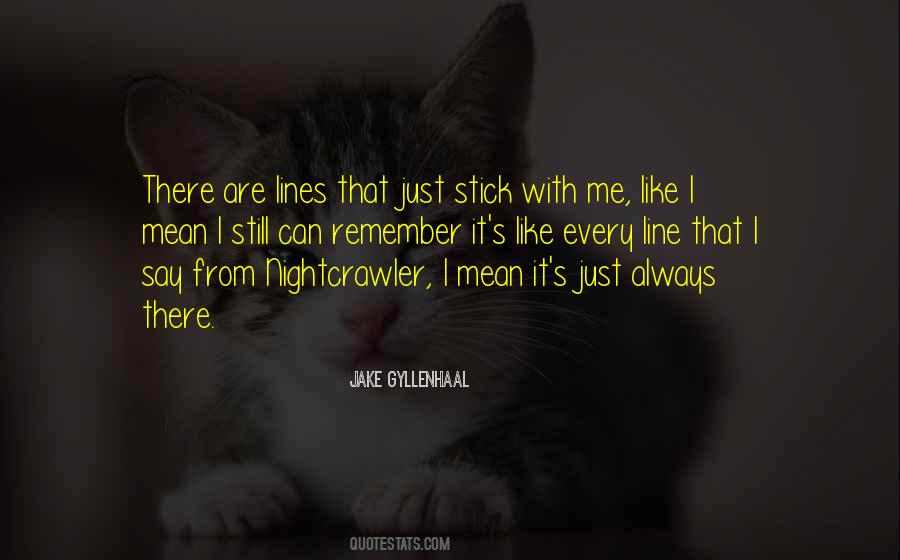 #26. This floor, here? I remember when this floor here used to get to jumping' like a fuckin' bunny from all the dancing'. Everybody dancing' around all night, stoned out of their minds - and it always was the happy kind of stoned back then. - Author: Daniel Woodrell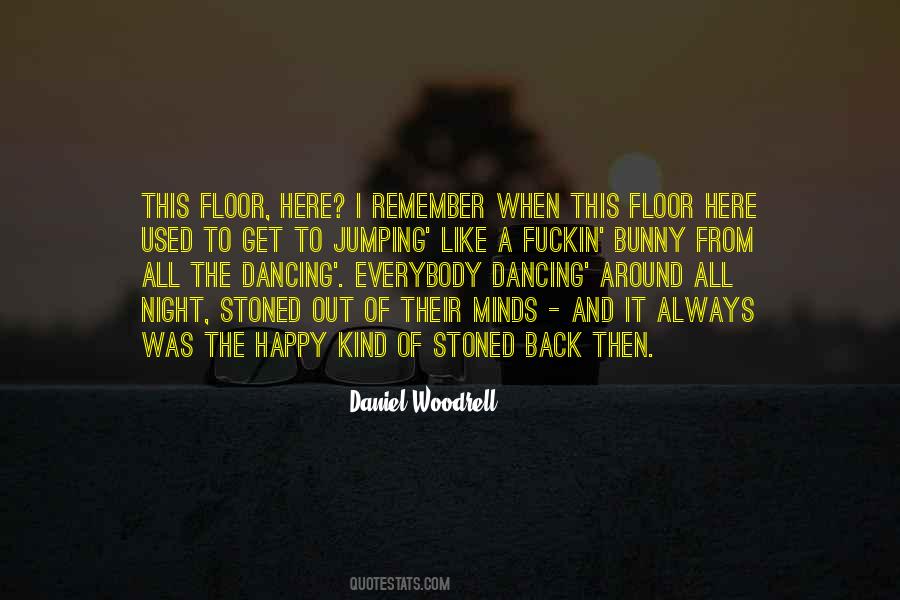 #27. Live your life, listen to your music way to loud, be crazy and as different as you want to be and always remember your not alone - Author: Andy Biersack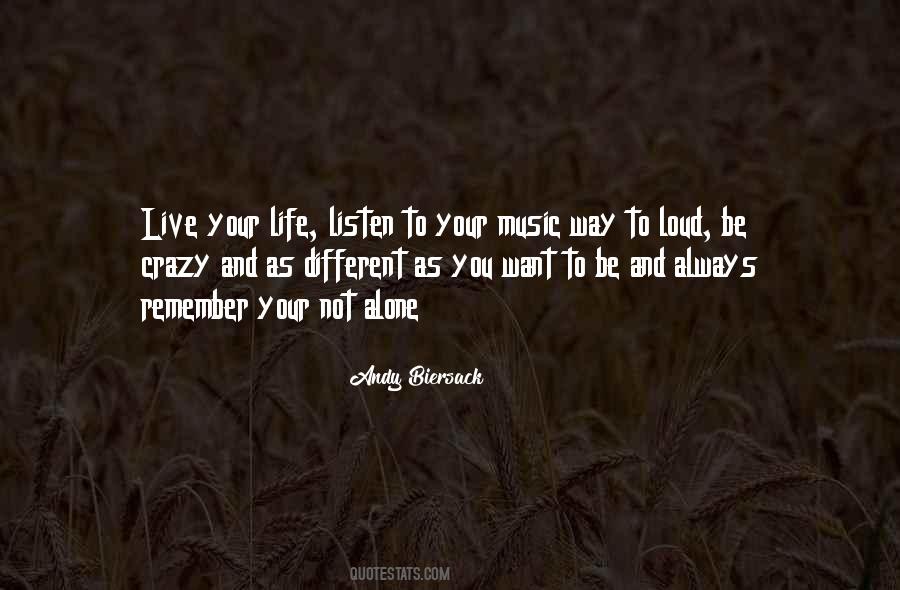 #28. When I try to describe myself to God I say, "Lord, remember me? Black? Female? Six-foot tall? The writer?" And I almost always get God's attention. - Author: Maya Angelou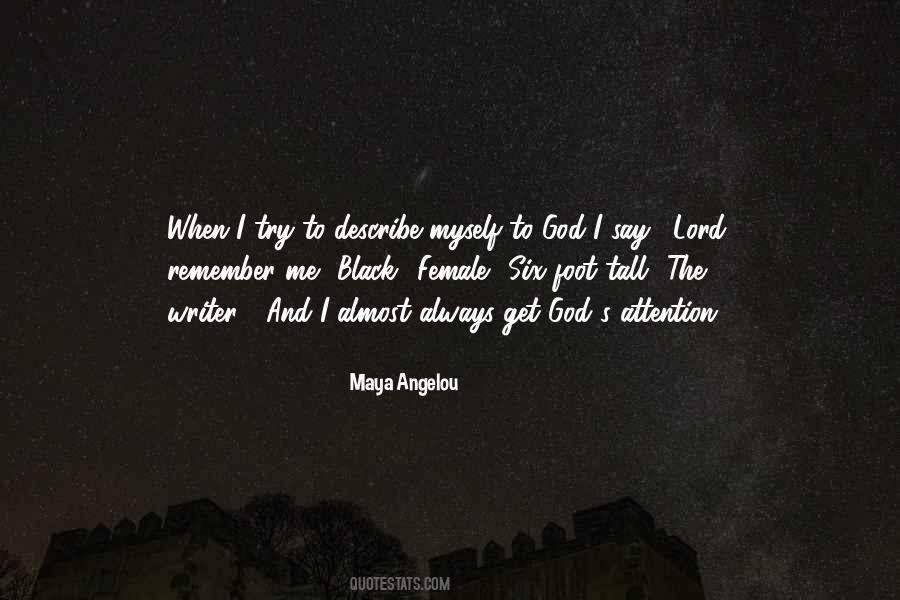 #29. Always remember," said Petra, "a friend is someone who understands your past, believes in you future, and accepts you just the way you are."...

And a friend stands by you, Suzanne thought to herself,...No matter what it cost her. - Author: Laura Childs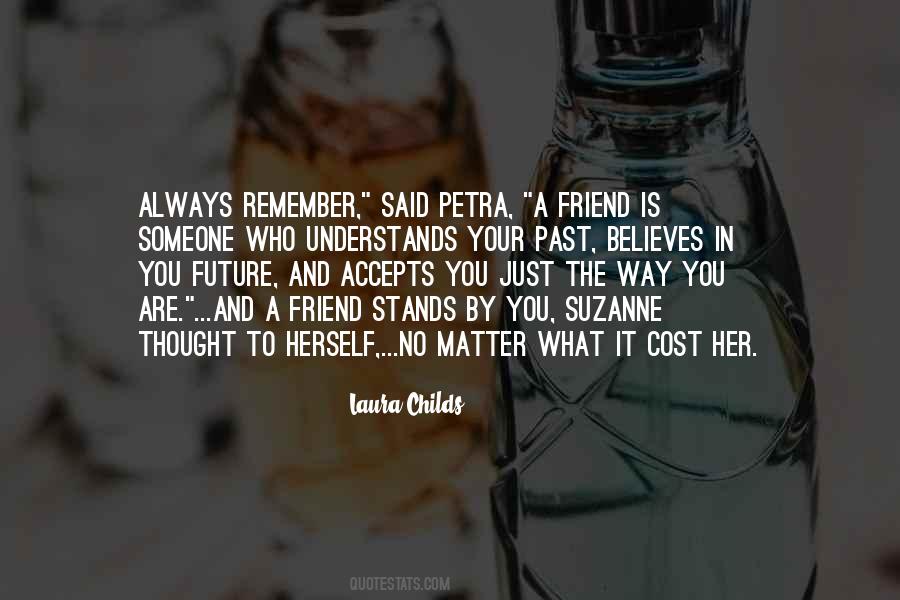 #30. As far back as I can ever remember, without really knowing it I wanted to be an actor. I was always dressing up, you know, playing pretend, putting on mothers hats and things. I'm sure Freud would have something to say about that. It was very much in my blood. - Author: Peter Cushing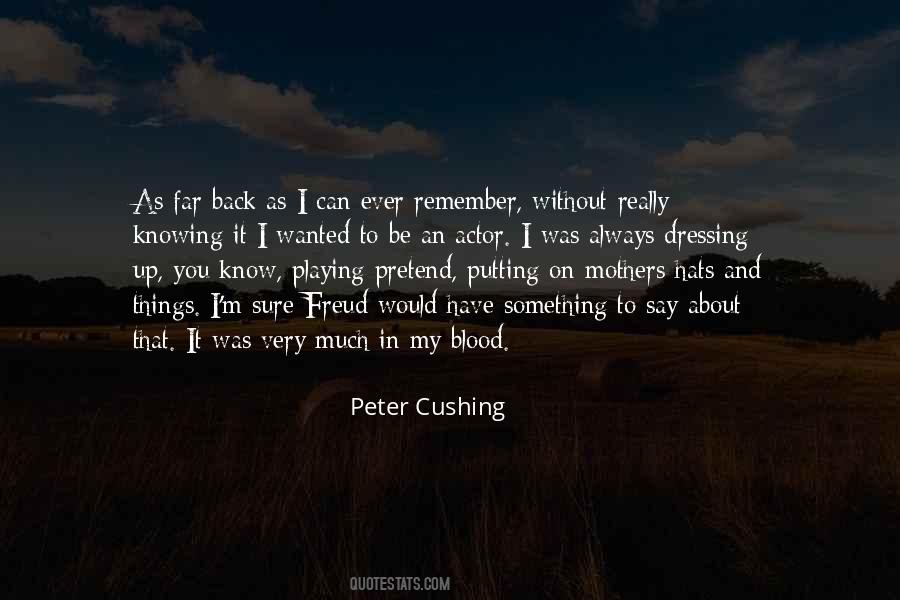 #31. My mom always tells me that ... Nobody is going to remember you for the great basketball player you are but they will remember you for the character you have off the court and how many lives you're changed. - Author: Isaiah Austin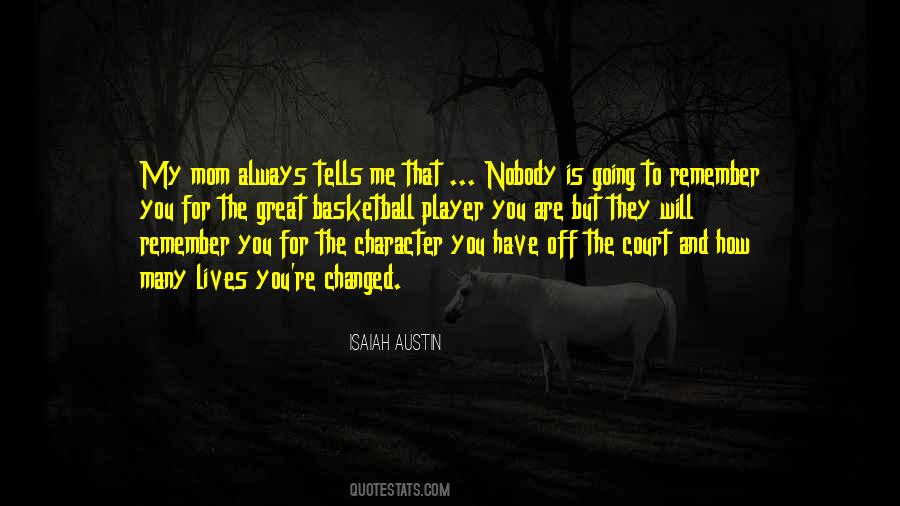 #32. A principle to remember is that saying yes to His directive will always result in advancing the gospel message and a resulting blessing on those to whom God directs it. - Author: Michael L. Henderson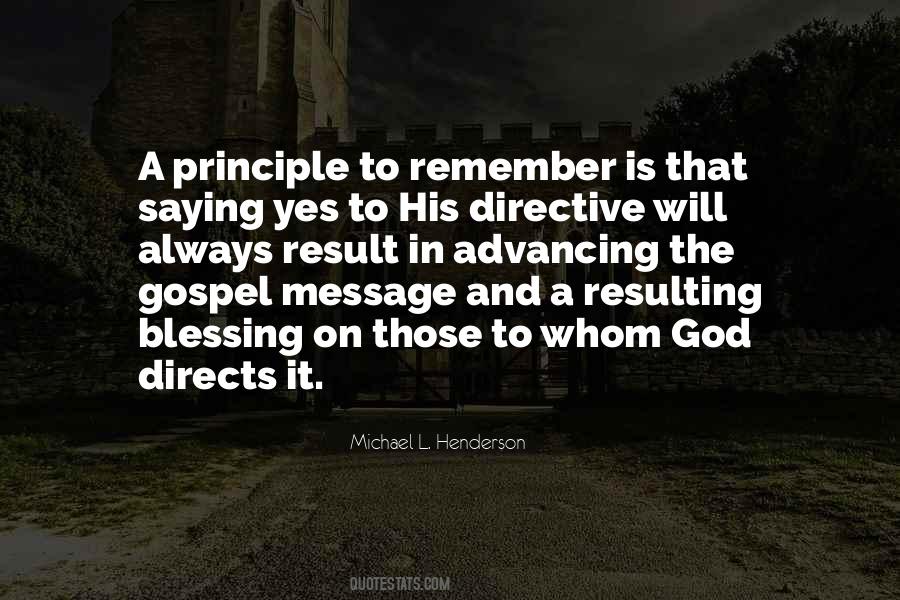 #33. If you ever get in real trouble, don't panic. Sit down and think about it. Remember two things, always. There must be some way out of it and there must be humor in it somewhere. - Author: Louise Fitzhugh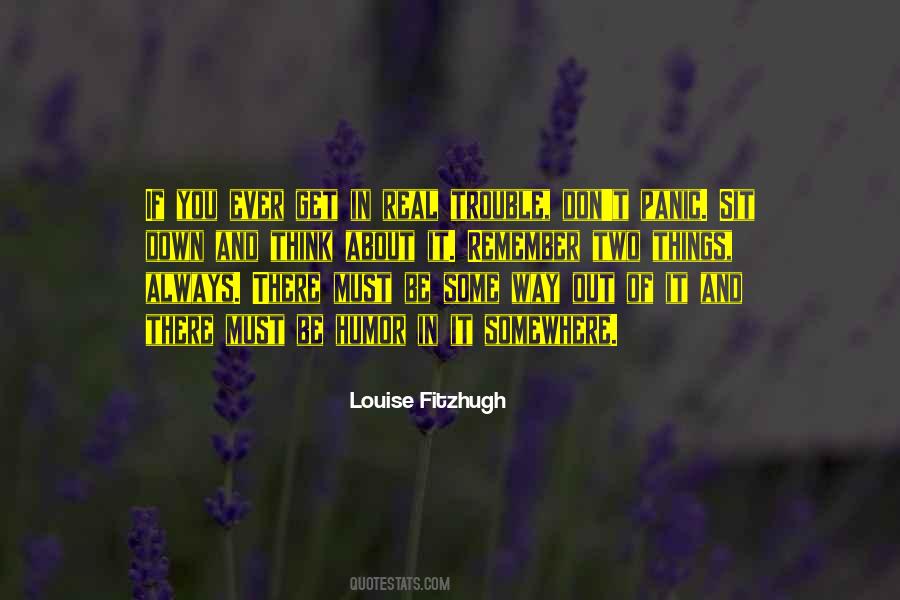 #34. I've always been in the theater. I've always gone to it. That's been my way to cope. Early on in my career, I remember running - fleeing - to the theater as a way of coping with all the meshugaas that was going on for me. - Author: Al Pacino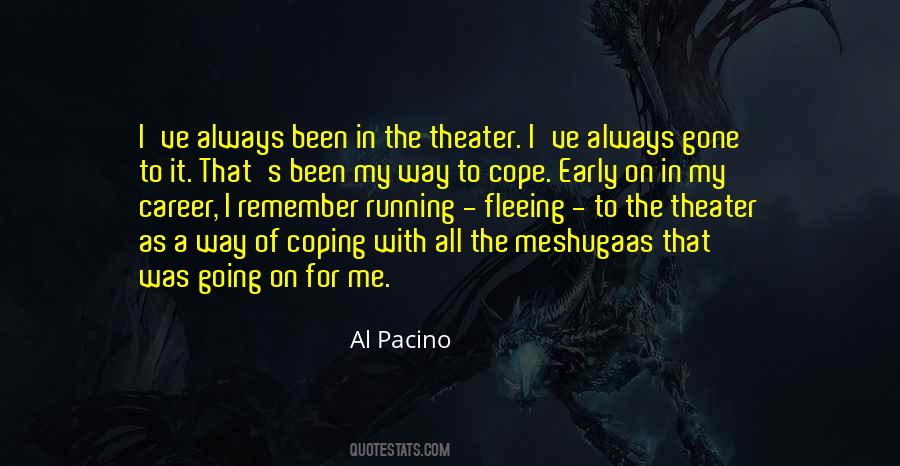 #35. People who expect too much are always disappointed. You would do well to remember that, my boy. - Author: Charmian Hussey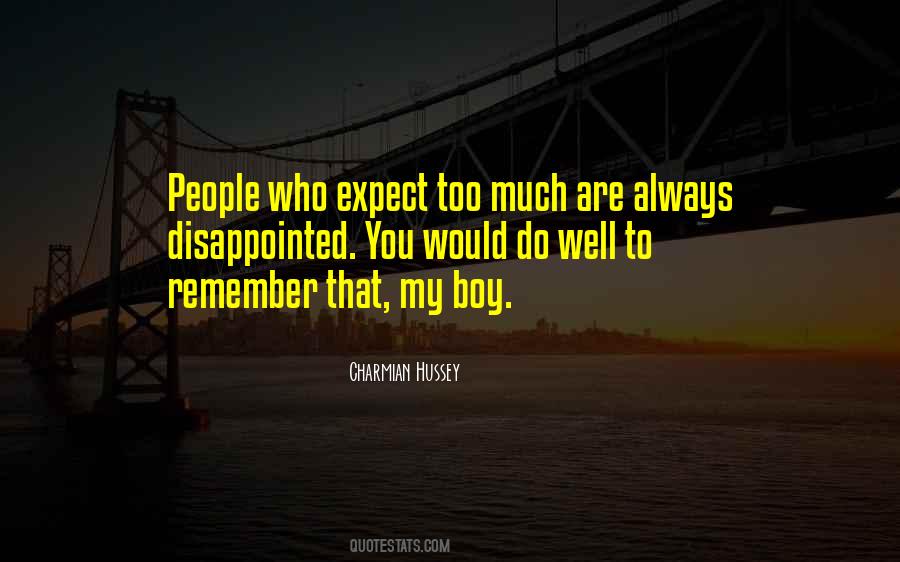 #36. Always remember honey. A good motto is: Take all you can get and give as little as possible. - Author: Mae West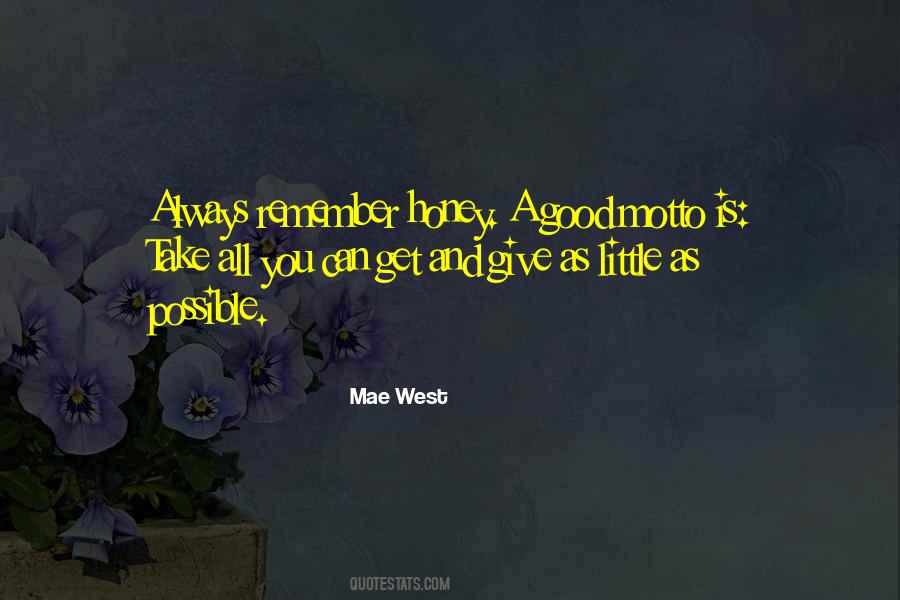 #37. I honestly don't remember how I wrote or did the songs. Or the sessions. They all become very much a blur. And each album is like that. It may be that there are different locations, it may take longer, shorter, or whatever, but it's always something that just happened. - Author: Lenny Kravitz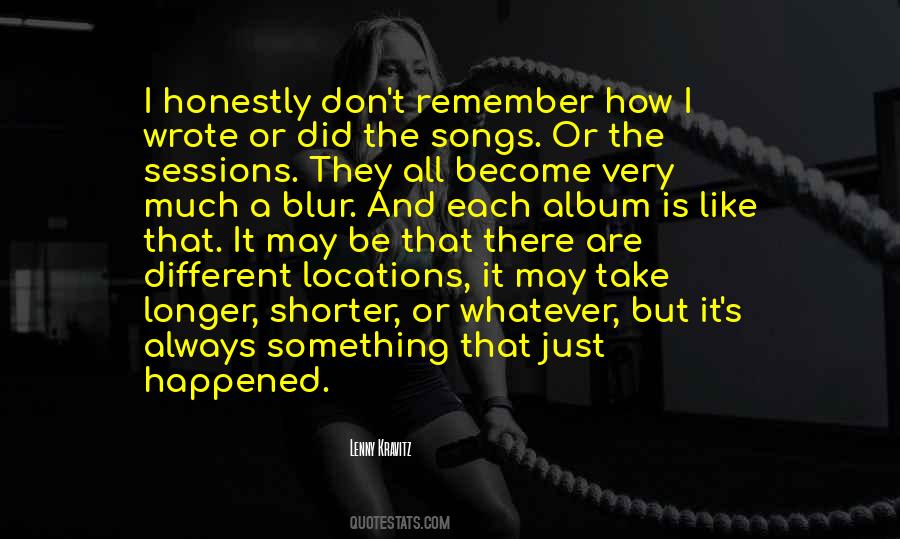 #38. I grew up in Southern California so I was always at the beach and outdoors. I remember my dad laying around the pool baking; he was practically George Hamilton. - Author: C. J. Wilson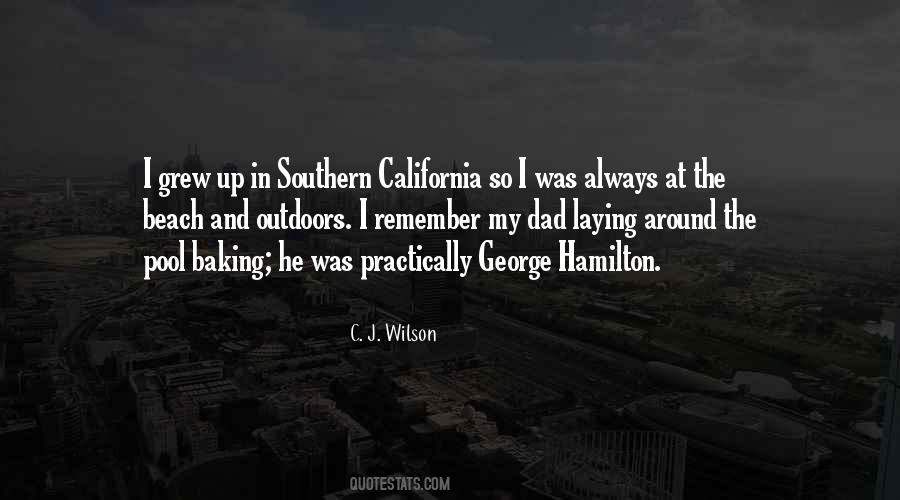 #39. You have to really respect what your kids are doing with their kids and how they're raising them. You can't push your way into areas where you shouldn't be saying anything. You have to always remember they're not your own kids. Play with them, love them, spoil them to death - then hand them back. - Author: Billy Crystal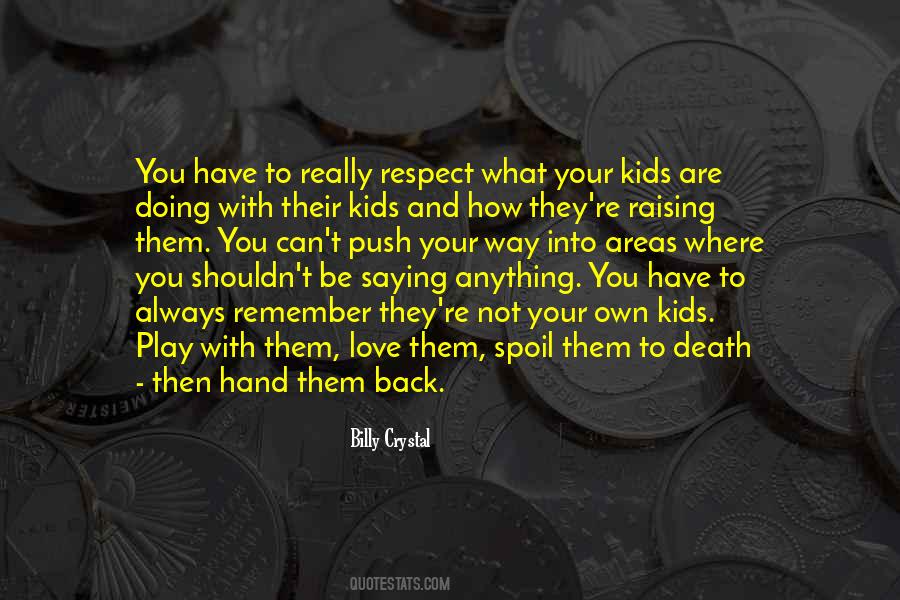 #40. I'd rather keep it as a beautiful memory
tucked away in my heart.' 'Yes, women can do that
but not men. I'd remember always, not the beauty of it while it lasted, but just the bitterness, the long bitterness.' 'Don't! - Author: F Scott Fitzgerald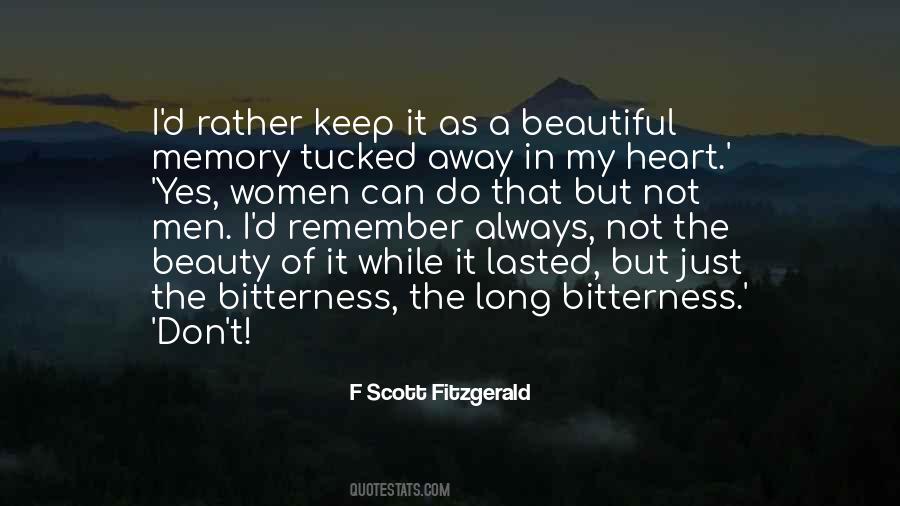 #41. I'll always remember taking your hand and telling you that everything would be okay. - Author: Elizabeth Scott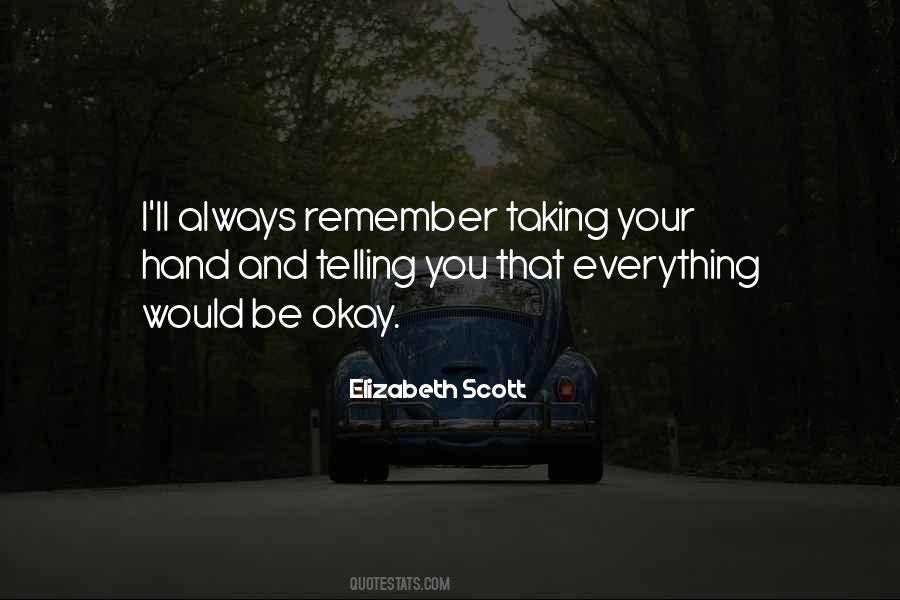 #42. As followers of Christ, we must remember always to build our defense of the Christian faith on the sure foundation of the Bible. If we do so, there will be no weight too great to be supported; no wind too strong to be resisted. - Author: Richard L. Pratt Jr.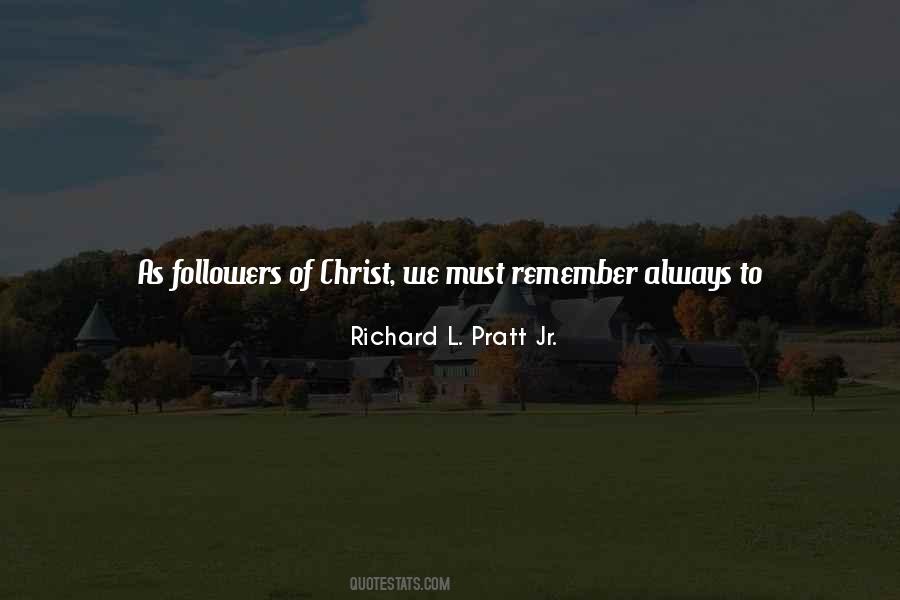 #43. We must always remember that the police are recruited from the criminal classes. - Author: Gore Vidal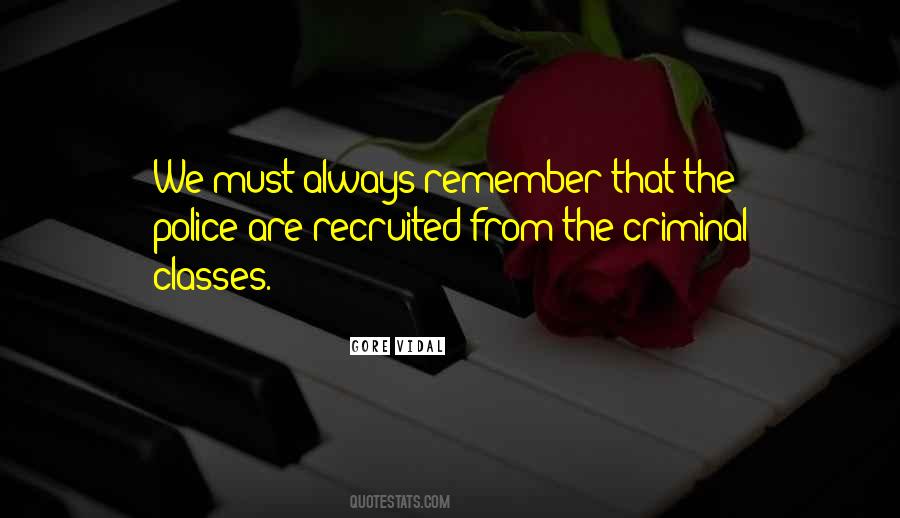 #44. PEOPLE always REMEMBER to FORGET ME. - Author: Shaikh Mustafa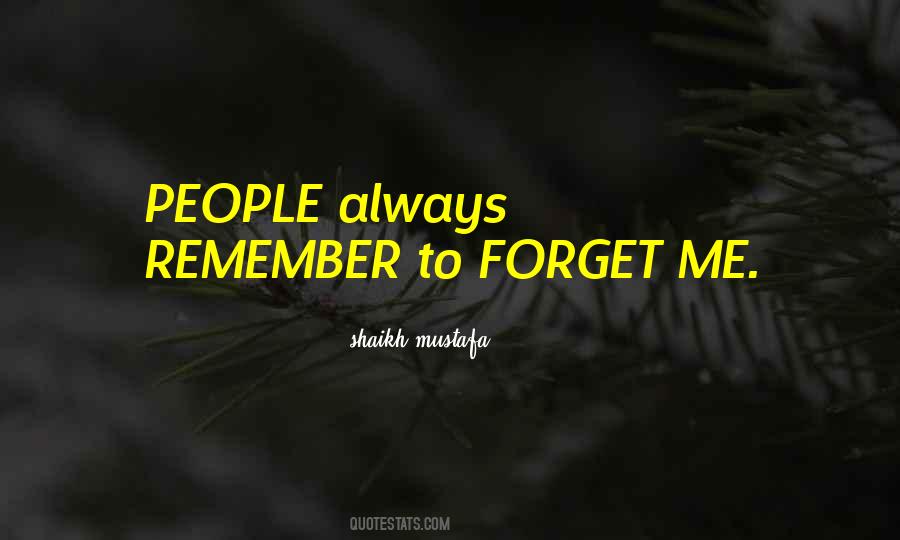 #45. Growing up, I'll always remember knowing from movies and TV that there was a possibility that you wouldn't fall in love. I always thought, 'Oh my God, I hope I'm not that person.' - Author: Isabel Gillies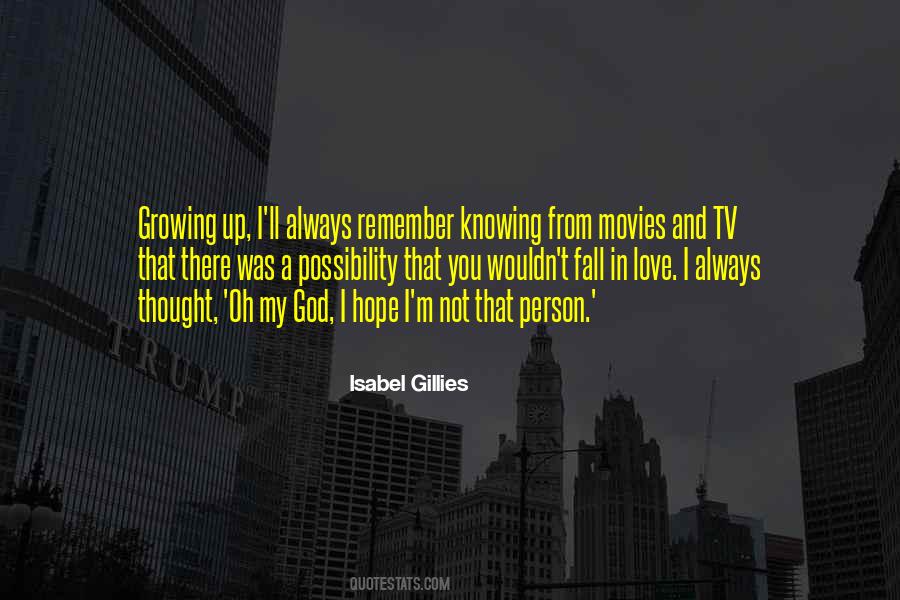 #46. It doesn't matter how many times you leave, it will always hurt to come back and remember what you once had and who you once were. Then it will hurt just as much to leave again, and so it goes over and over again.
Once you've started to leave, you will run your whole life. - Author: Charlotte Eriksson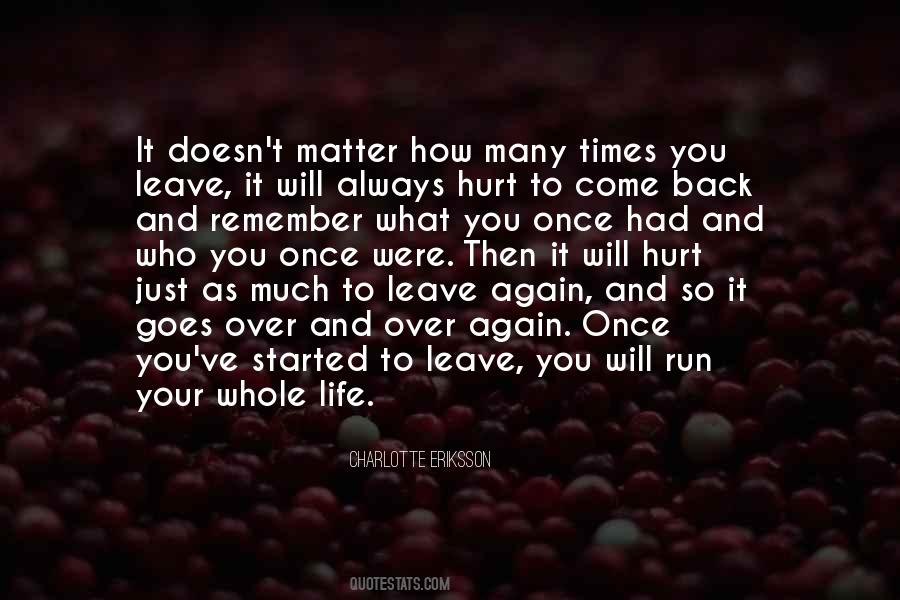 #47. People always remember the second half. - Author: Graham Taylor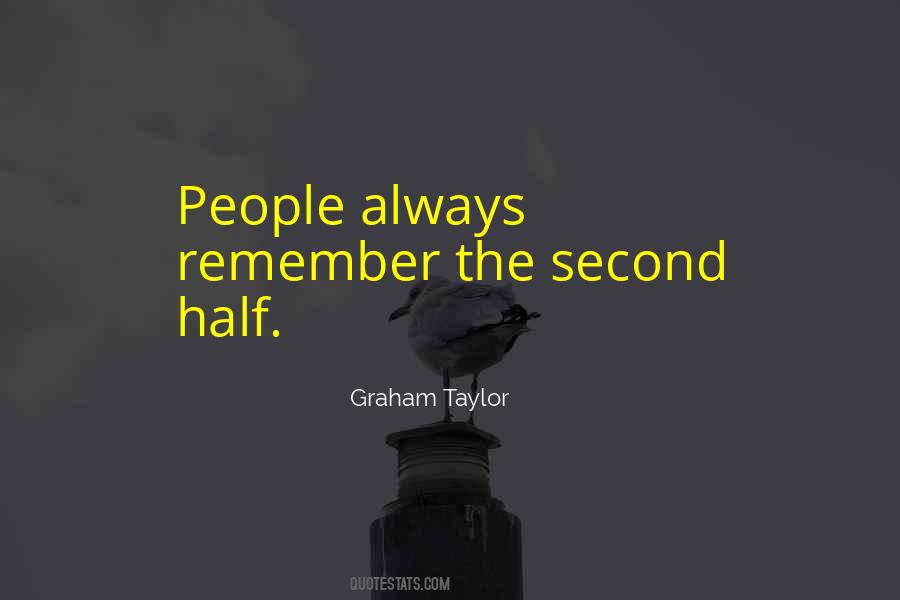 #48. I read my own books sometimes to cheer me when it is hard to write, and then I remember that it was always difficult, and how nearly impossible it was sometimes. - Author: Ernest Hemingway,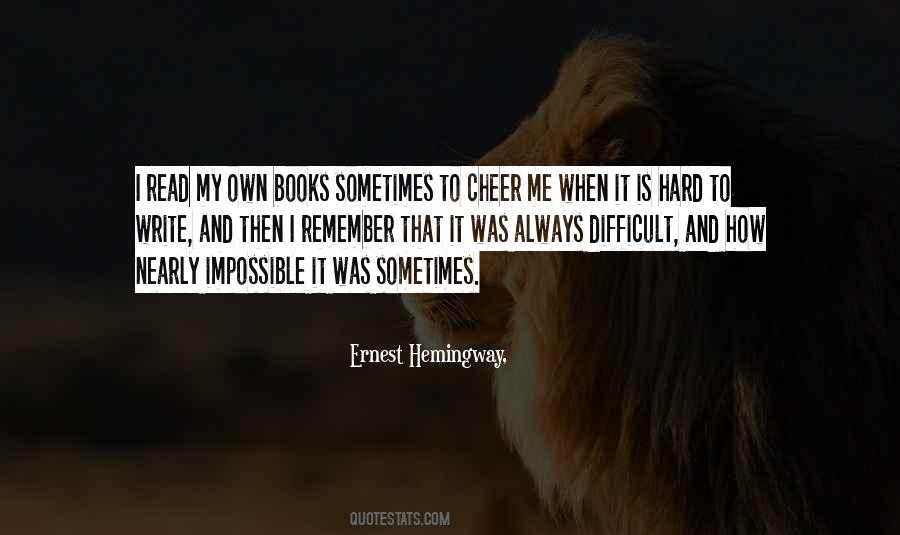 #49. Doing the right thing isn't always easy - in fact, sometimes it's real hard - but just remember that doing the right thing is always right. - Author: David Cottrell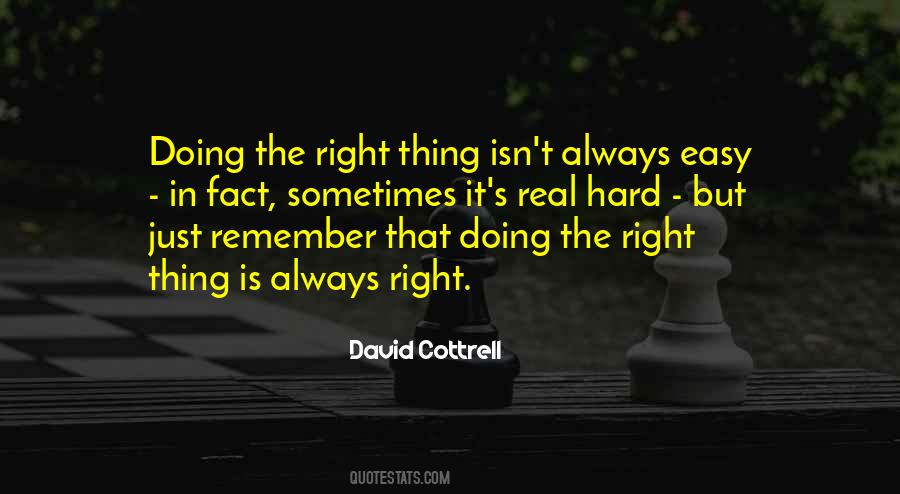 #50. Always remember that you are absolutely unique. Just like everyone else. - Author: Margaret Mead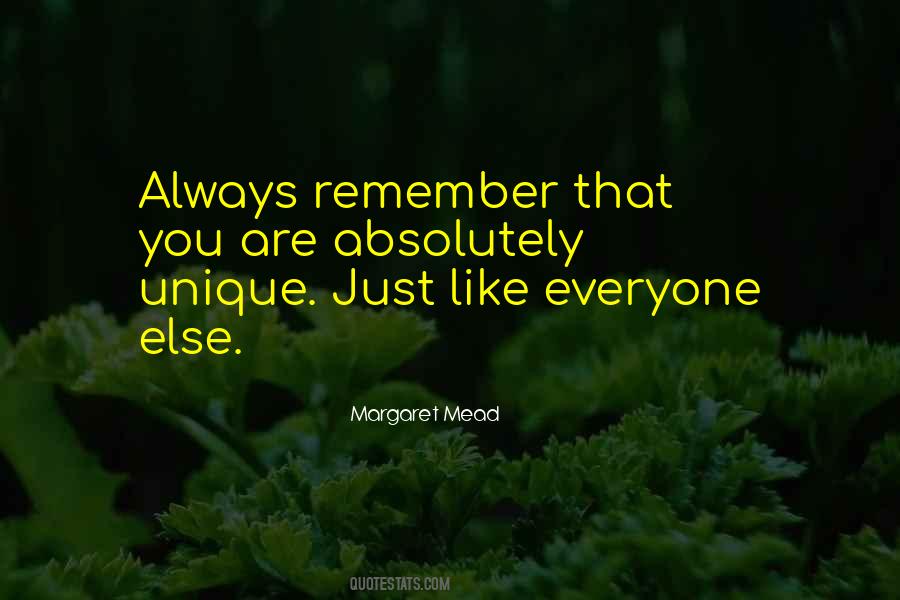 #51. Memory is subject to a filtering process that we don't always recognize and can't always control. We remember what we can bear and we block what we cannot. - Author: Sue Grafton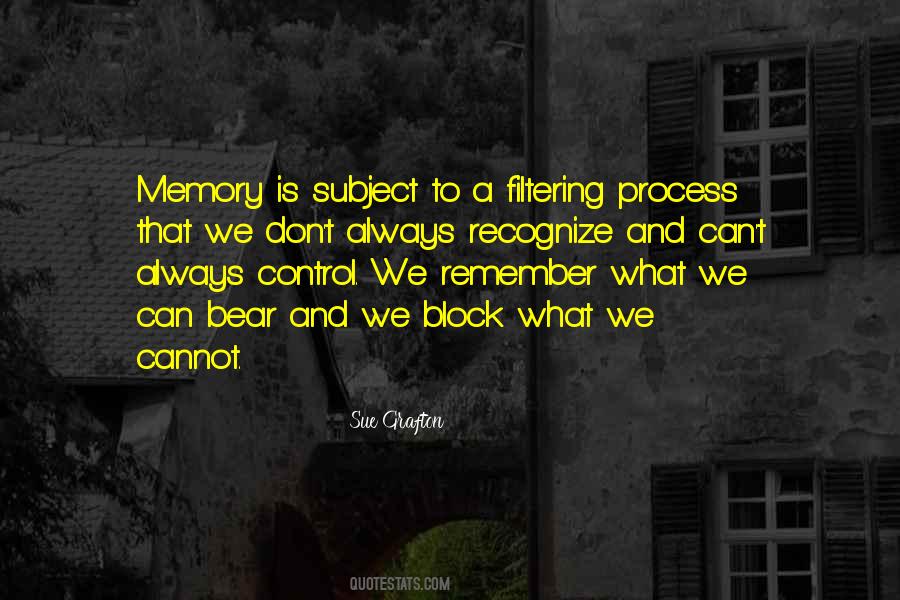 #52. A tormented mind wants to forget, what a broken heart will always remember. - Author: Anthony Liccione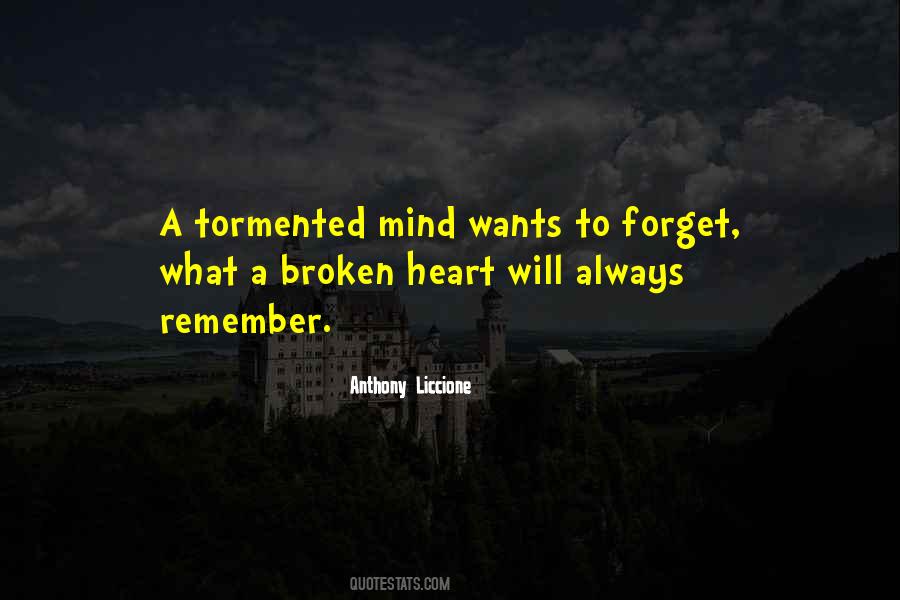 #53. My grandmother's house was just a place of comfort. I mean, I remember going in there, and the kitchen always had pots cooking with the lids were always bump, bump, bump, bump, bubbling, you know? - Author: Kay Robertson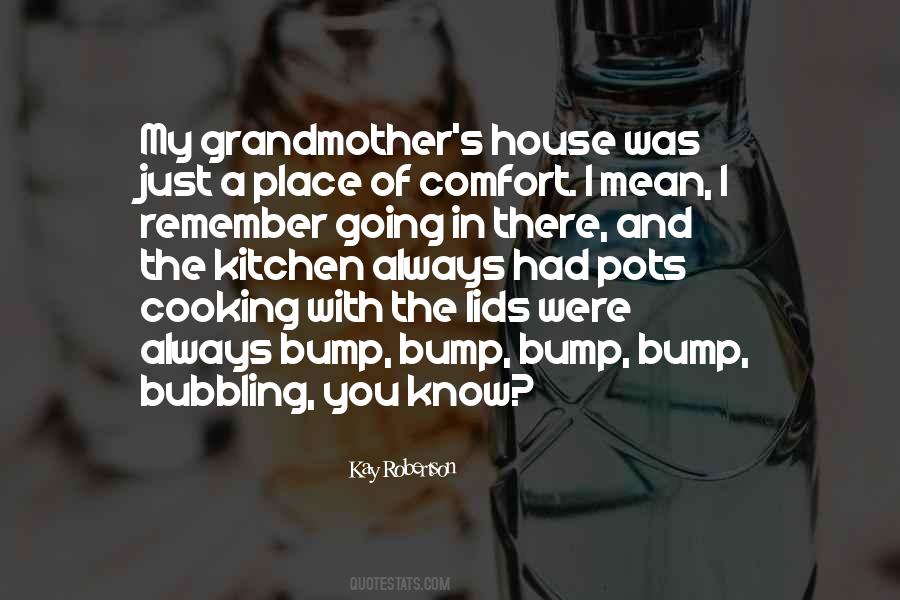 #54. Many years ago I remember a famous actress explaining to me with perfect seriousness that before making an entrance she always stood aside to allow God to go on first. I can also remember that on that particular occasion He gave a singularly uninspired performance. - Author: Noel Coward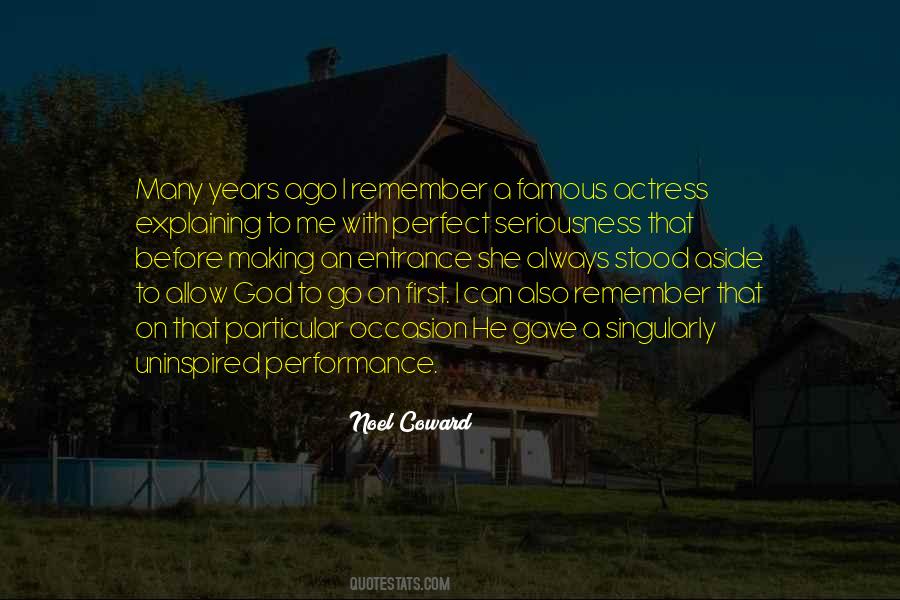 #55. We in the United States should be all the more thankful for the freedom and religious tolerance we enjoy. And we should always remember the lessons learned from the Holocaust, in hopes we stay vigilant against such inhumanity now and in the future. - Author: Charlie Dent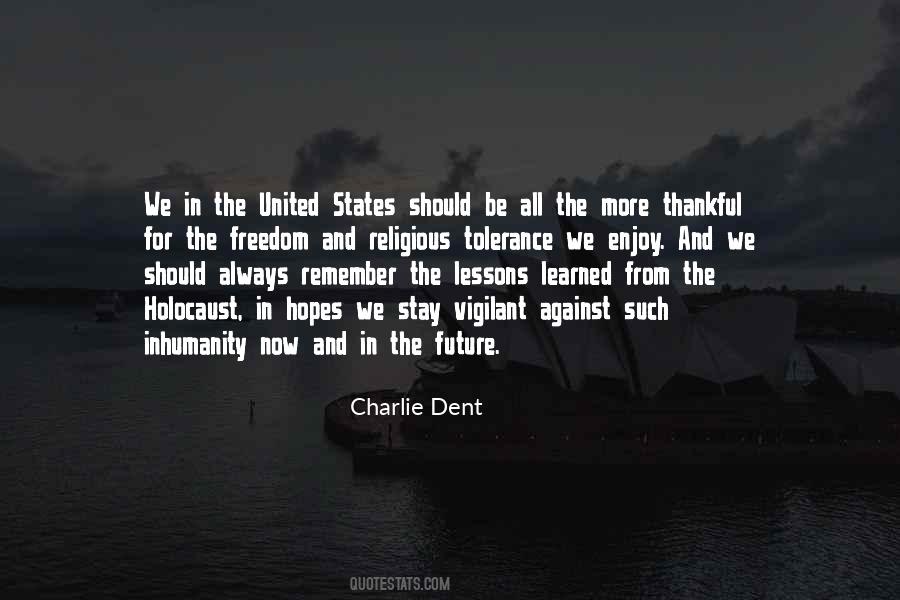 #56. I closed my eyes. I forced myself to relax, to remember that here, now, and always, I was the predator. - Author: Alexandra Bracken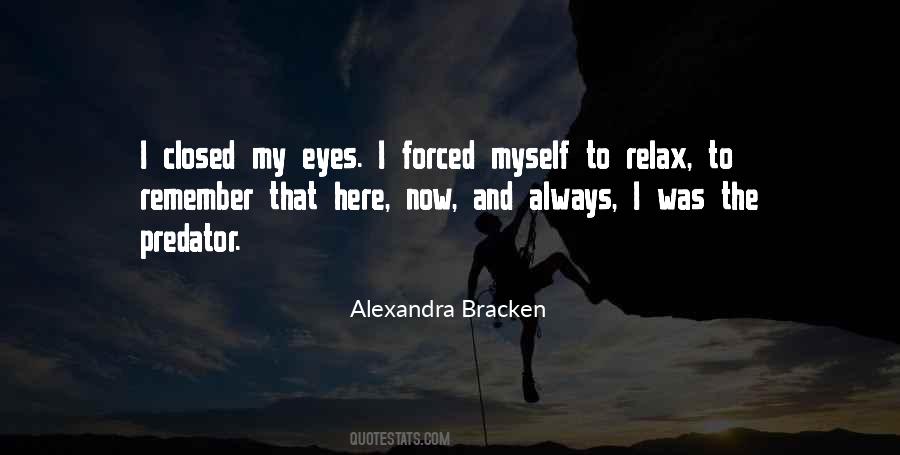 #57. I know you meant that you would always remember me, Cassia, but I'm afraid you might forget. - Author: Ally Condie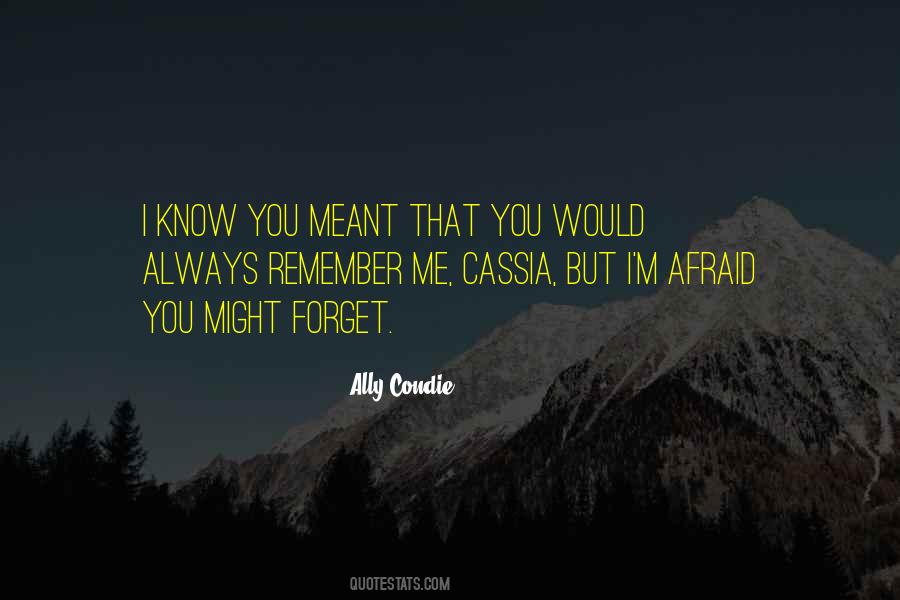 #58. Get scared later, and if you're scared now remember what Kit always said. If you're not scared, she told me, it's not bravery. And you want to be brave, don't you, Snicket? - Author: Lemony Snicket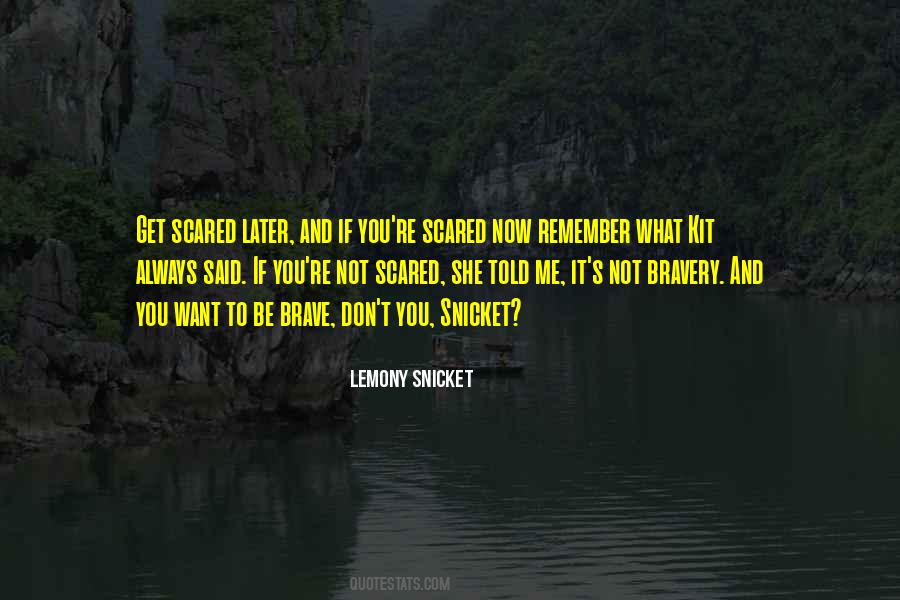 #59. Day and night are linked in a way that few things are; there cannot be one without the other, yet they cannot exist at the same time. How would it feel, I remember wondering, to be always together, yet forever apart? Always together, forever apart. - Author: Nicholas Sparks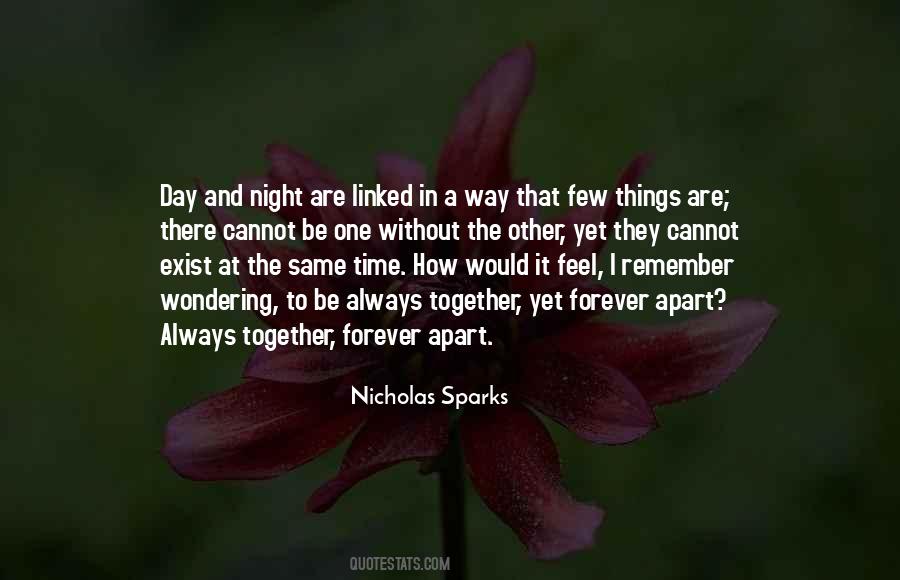 #60. Talent is indispensable, although it is 'always' replaceable. Just remember the simple rules concerning talent:
Identify It,
Hire It,
Nurture It,
Reward It,
Protect It.
And when the time comes, Fire It. - Author: Felix Dennis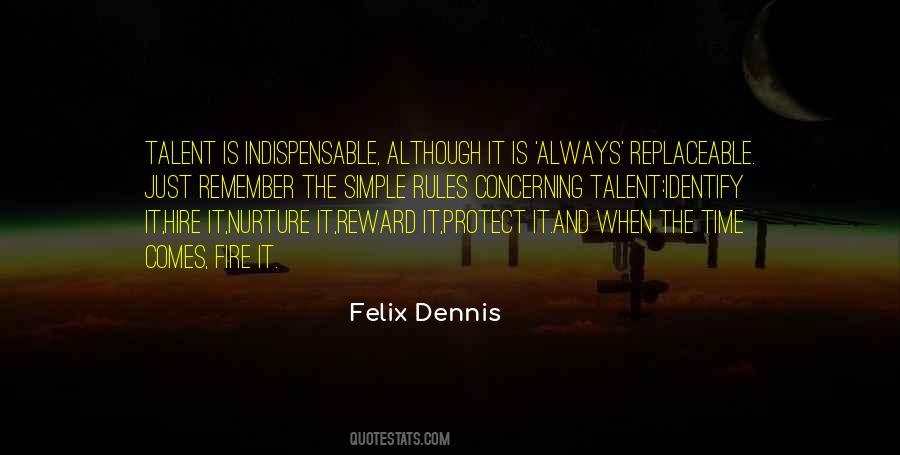 #61. If you hire only those people you understand, the company will never get people better than you are. Always remember that you often find outstanding people among those you don't particularly like. - Author: Soichiro Honda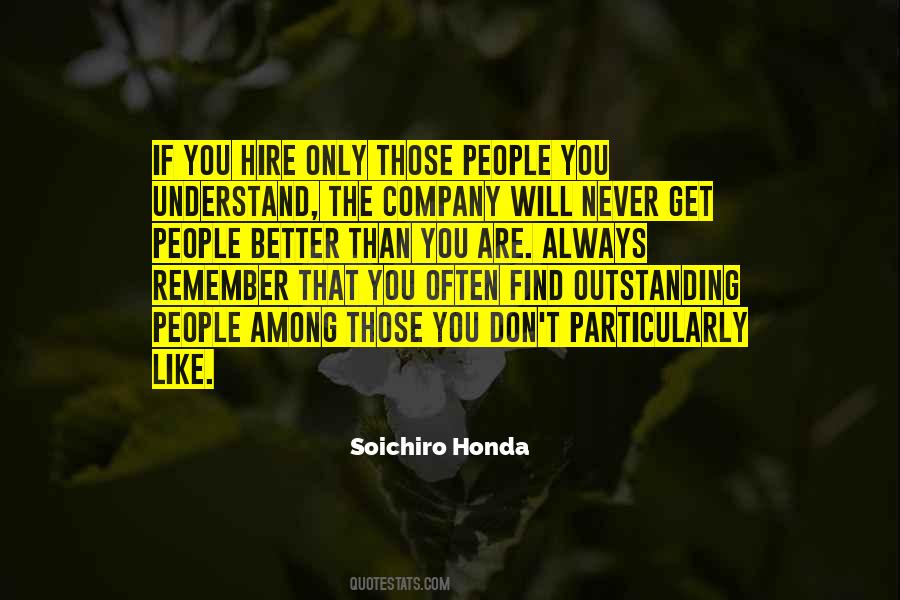 #62. Even if you forget everything else I want you to always remember that you are a person of value, and you have a friend who loved you enough to give you his most valued possession. - Author: Bette Greene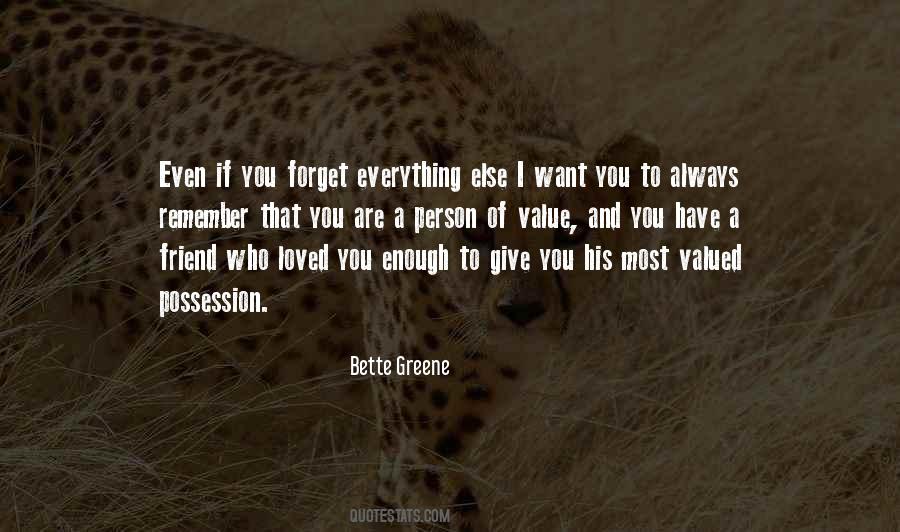 #63. It's important not to ditch your mates when you're in a relationship. Lots of girls do it, but you need to remember they will always be there for you. - Author: Rachel Bilson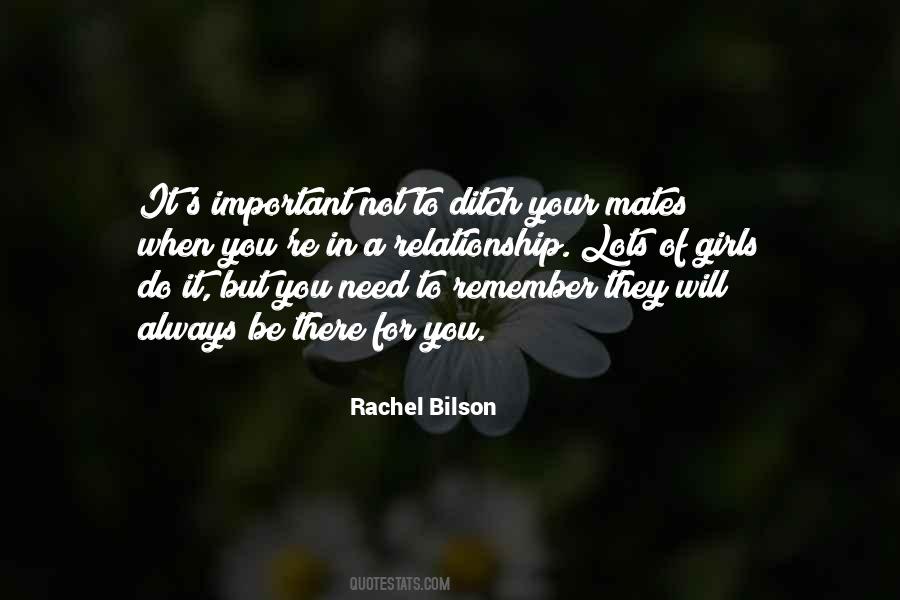 #64. Saul took their fear of the Philistines personally. Rejection always takes things personally, becoming defensive, and thus never allows us to see or hear things properly. Remember, the most commons signs of rejection are being defensive and taking things personally. - Author: Anthony Hulsebus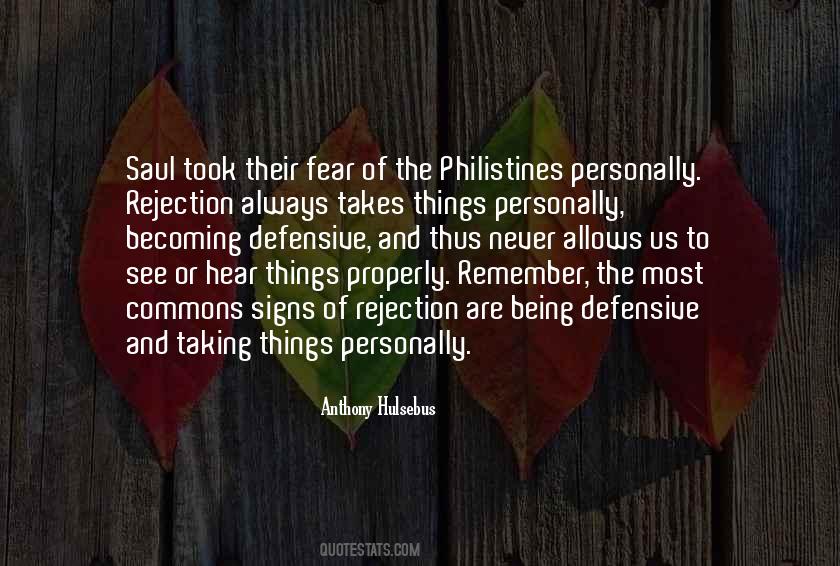 #65. The fact was, however, that she was always dreaming and thinking odd things and could not herself remember any time when she had not been thinking things about grown up people and the world they belonged to. She felt as if she had lived a long, long time. - Author: Frances Hodgson Burnett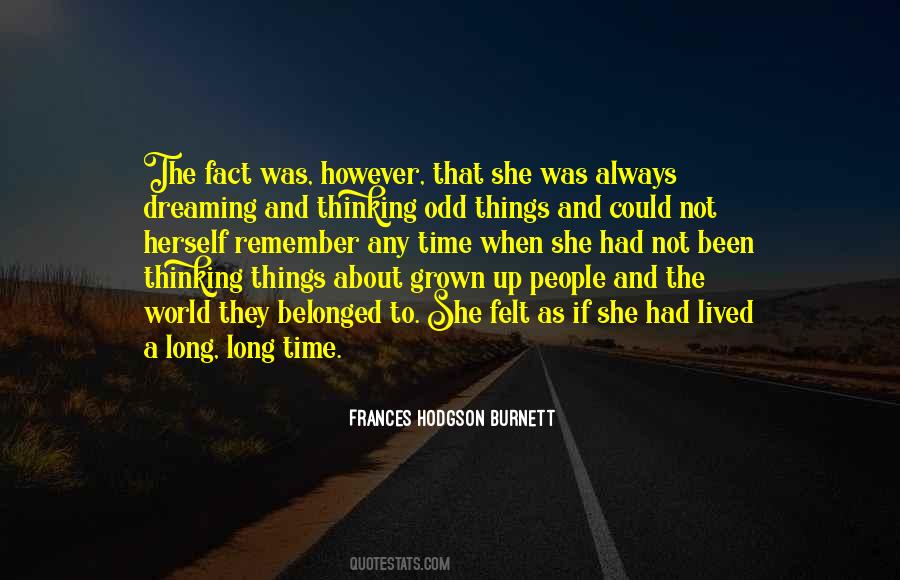 #66. My mom says that when I was a little kid, I always used to say I wanted to be an actor, but I don't remember that. - Author: Aaron Douglas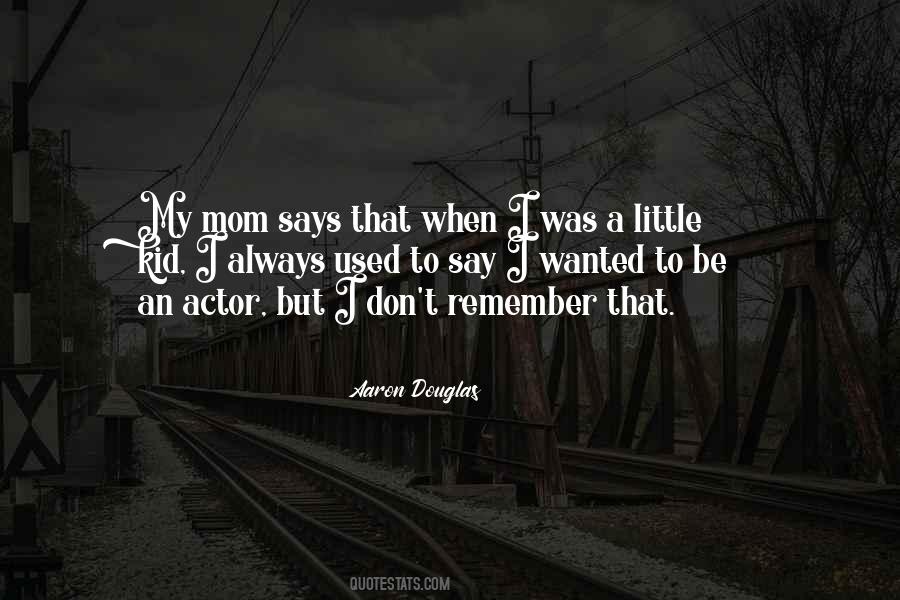 #67. Always remember, no matter how big you get in life, God is still bigger; when you feel to be at your lowest point, Satan is still at the bottom. - Author: Anthony Liccione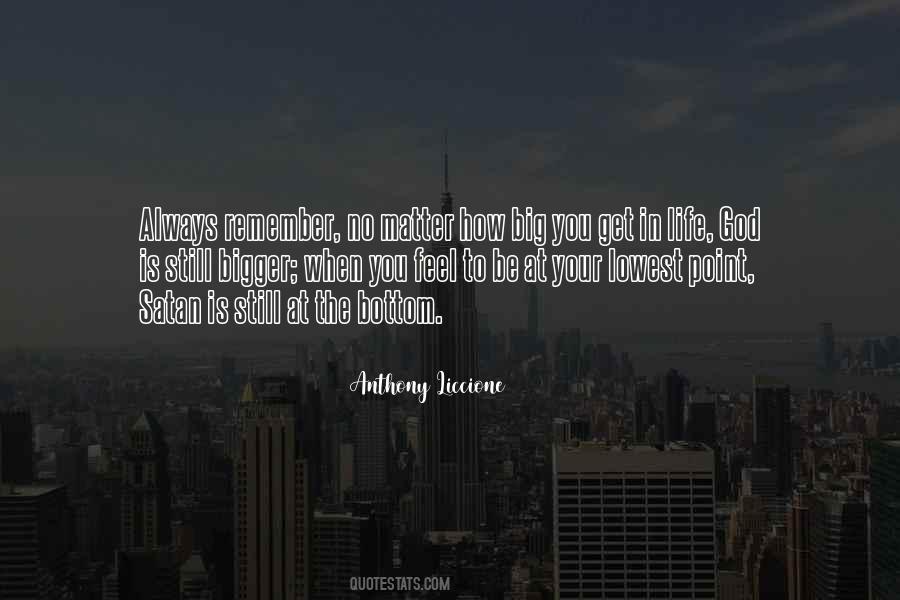 #68. Life goes on just like summer goes to rain. But remember there will always be a rainbow after the rain. Always. - Author: Dulara Perera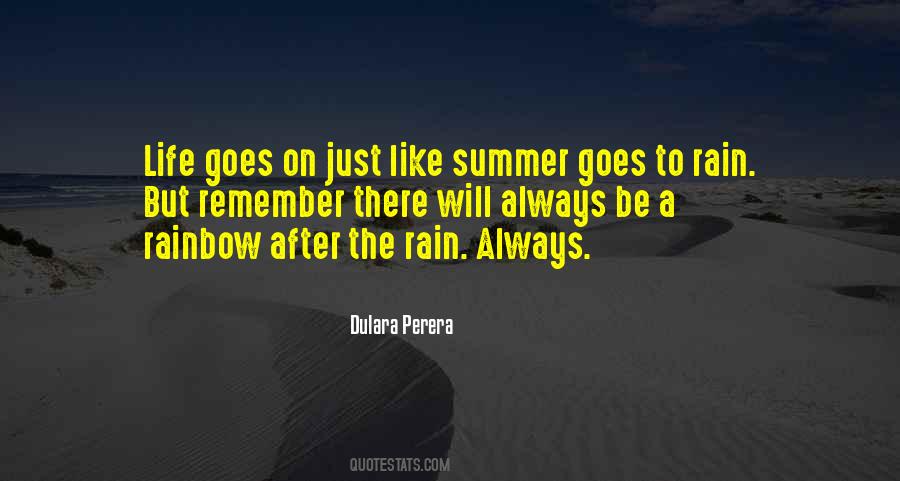 #69. Remember what I said. There's always a lot of autobiography in fiction and fiction in autobiography. It has to be that way otherwise they'd be unreadable (except by the author). - Author: Nina Stibbe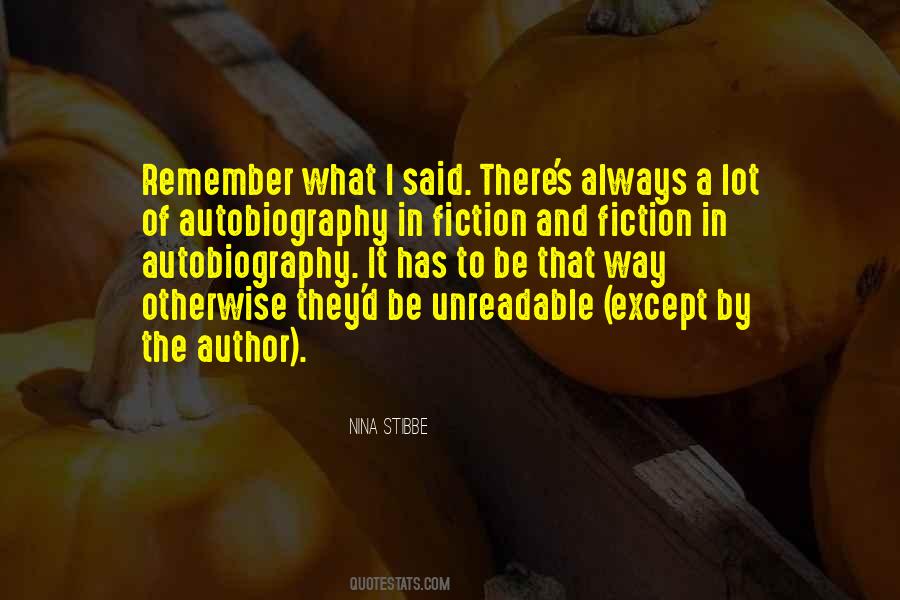 #70. It was the first genuinely shining day of summer, a time of year which brought Eleanor always to aching memories of her early childhood, when it seemed to be summer all the time; she could not remember a winter before father's death on a cold wet day. - Author: Shirley Jackson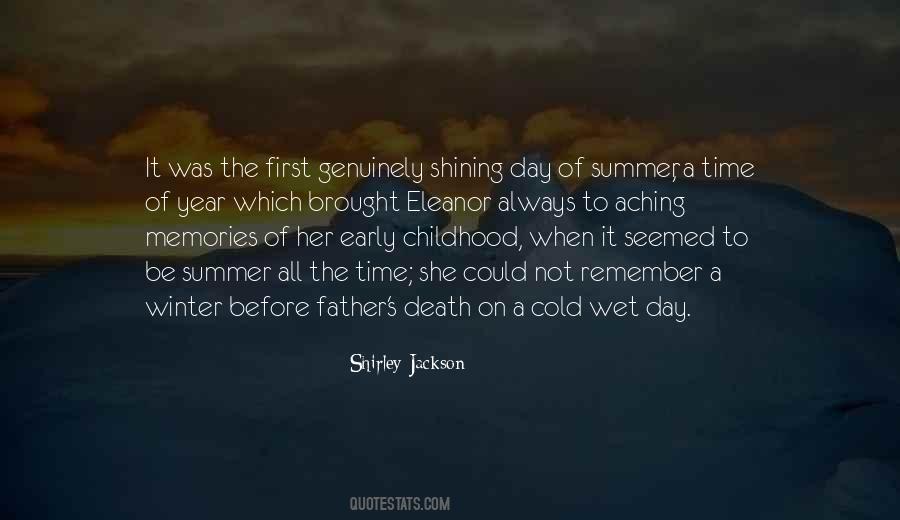 #71. As confusing, unpredictable and stressful as life may be, always remember, it is never incorrect to be kind. When lost, just do nice things. - Author: Sean Plott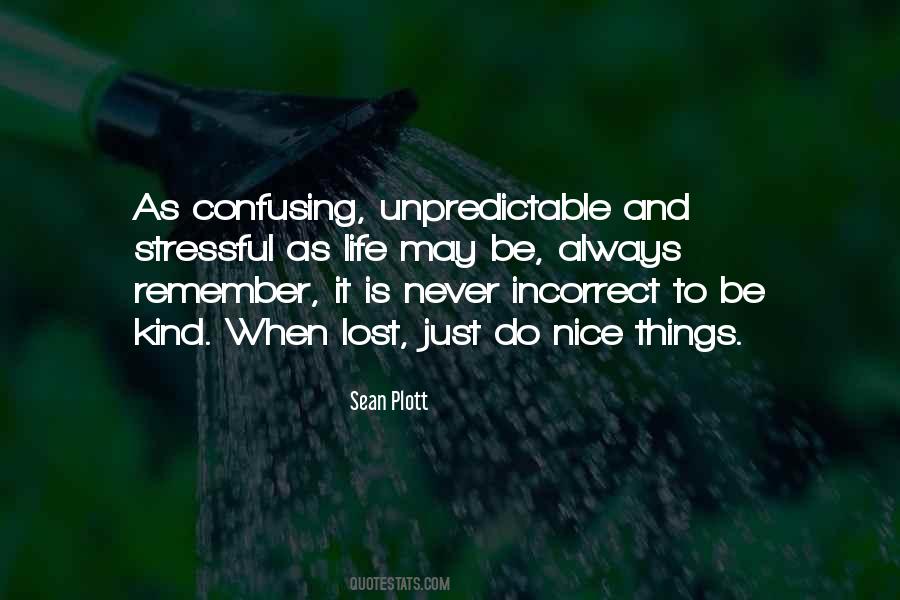 #72. We will always remember. We will always be proud. We will always be prepared, so we may always be free. - Author: Ronald Reagan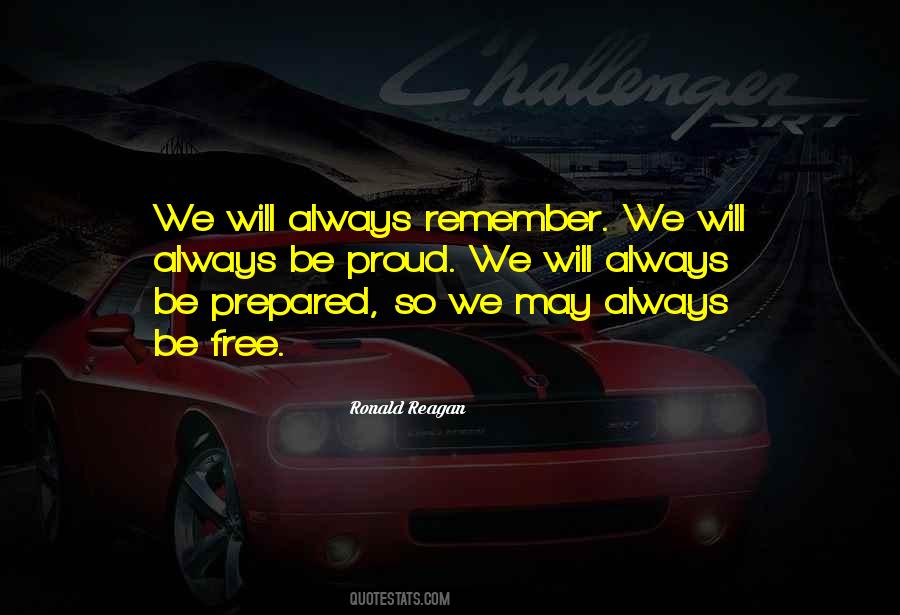 #73. When some political or ecclesiastical pamphlet, or novel, or poem is making a great commotion, you should remember that he who writes for fools always finds a large public. - Author: Arthur Schopenhauer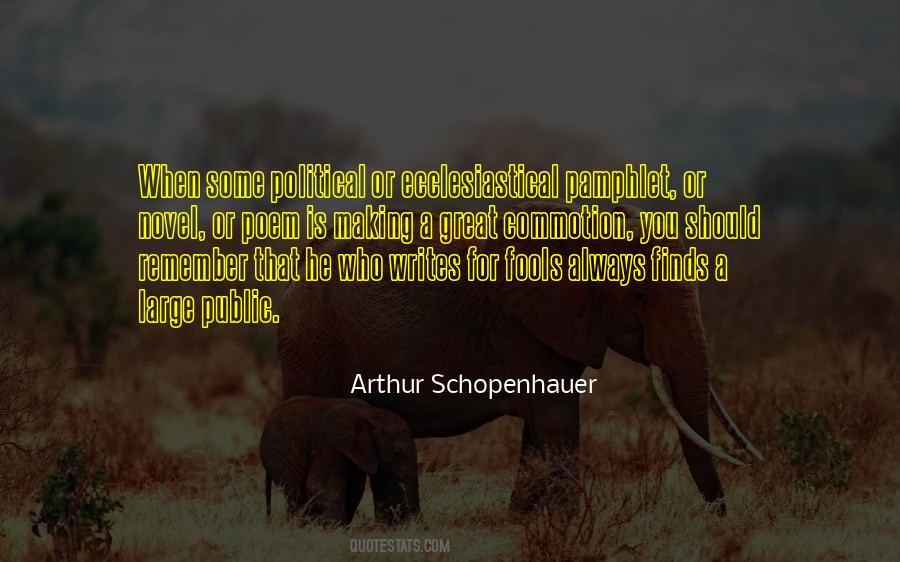 #74. Let us always remember that he does not really believe his own opinion, who dares not give free scope to his opponent. - Author: Wendell Phillips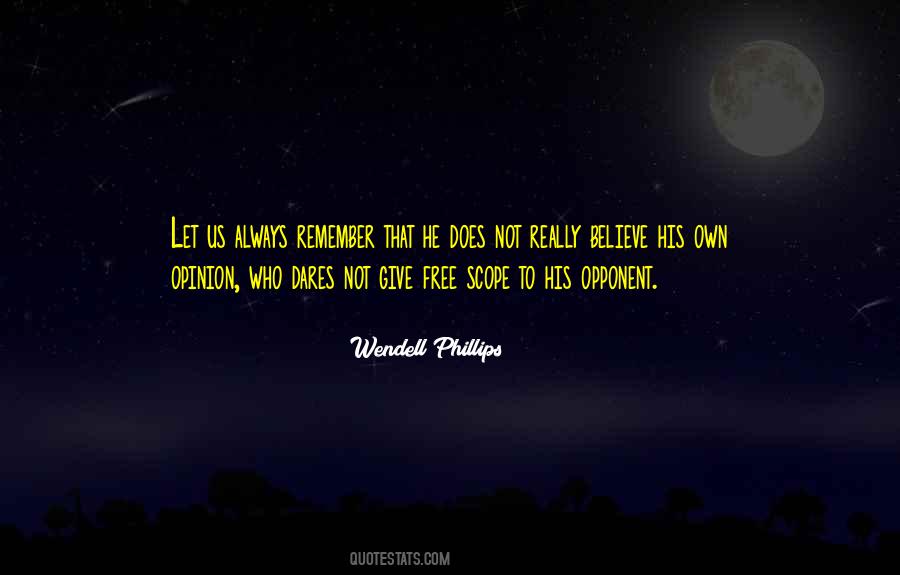 #75. Remember guls," preached Mrs. Gulbenk, always holding the most perfect red tomato in her hand for all of us to admire, "you can fry 'em, bake 'em, stew 'em, and congeal 'em. A good wife and mutha will always have a tomata on hand.: - Author: Susan Gregg Gilmore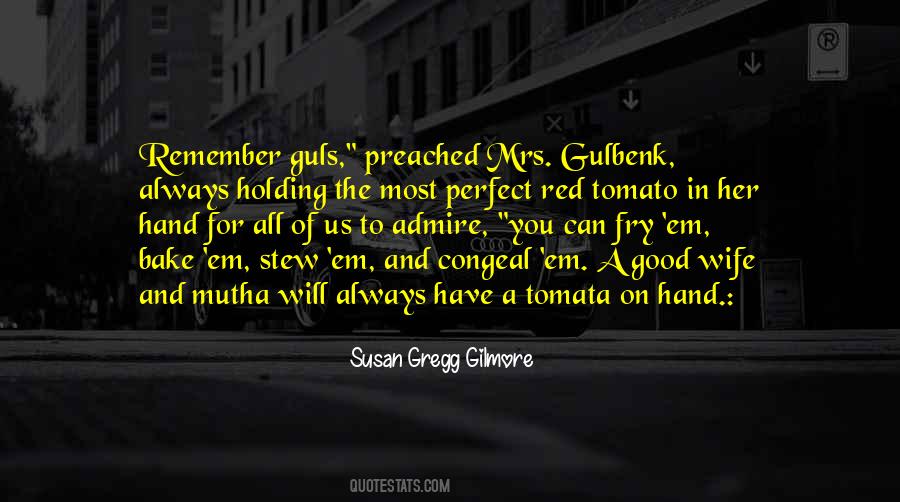 #76. I read everything. I've always got a book on the go and I'm really nerdy about it, I get through books and don't remember anything about them afterwards. But I read all sorts, from classic to contemporary. - Author: Rebecca Hall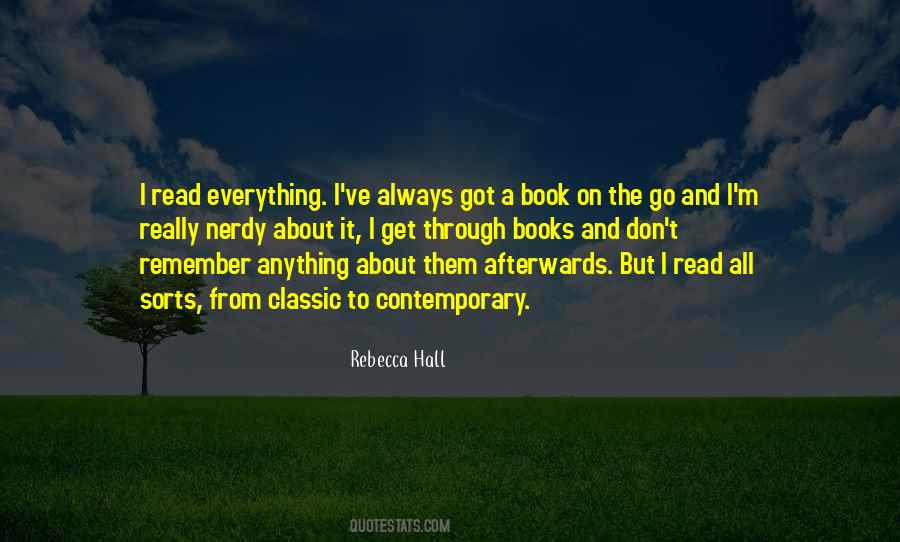 #77. Whether or not you choose to keep your covenant to always remember Him, He always remembers you. - Author: Henry B. Eyring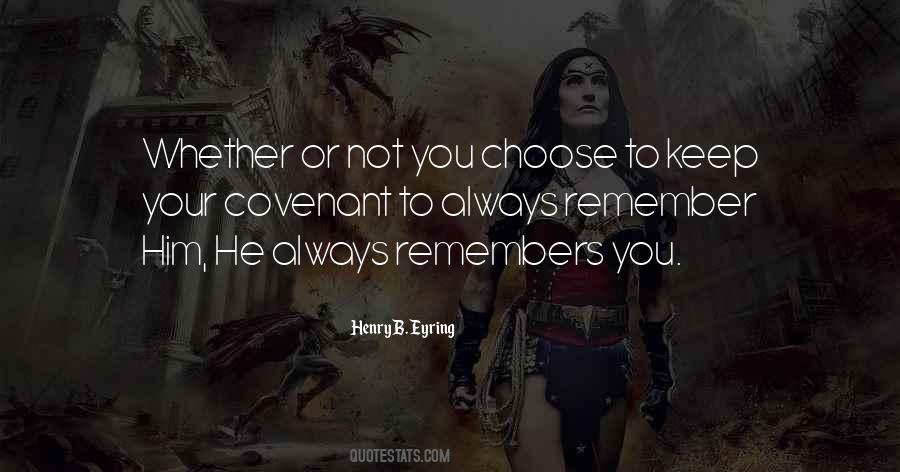 #78. I have always read all my reviews, the bad along with the good (although you remember the bad much more than the good!). I am just too curious to see how it's playing with the audience, and I have a thick-enough skin to handle the less charitable assessments. - Author: Frank Spotnitz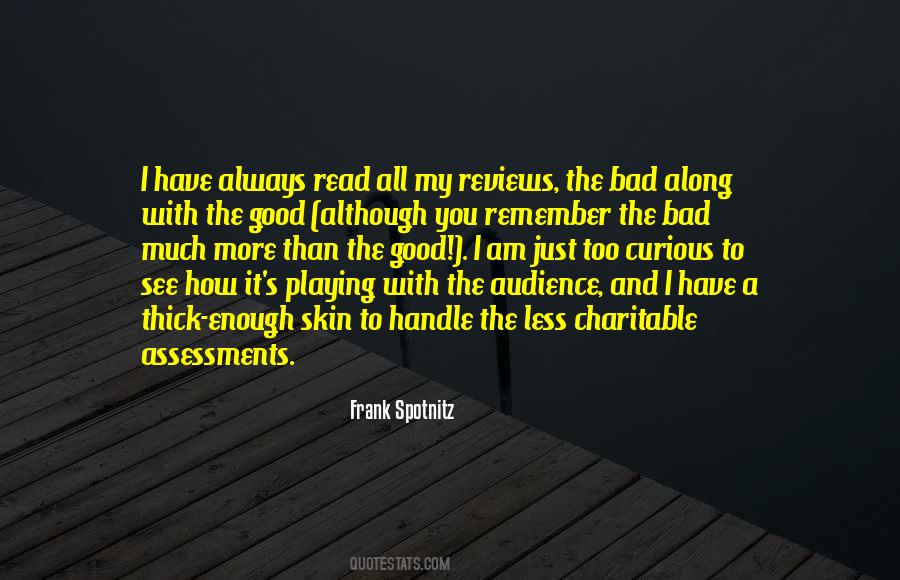 #79. Imaginative cook, and her experiments weren't always edible. I was surprised, and sad, that he seemed to remember that far back. "Steak and potatoes," I answered, and he looked relieved. He seemed to feel awkward standing in the kitchen doing nothing; he lumbered - Author: Stephenie Meyer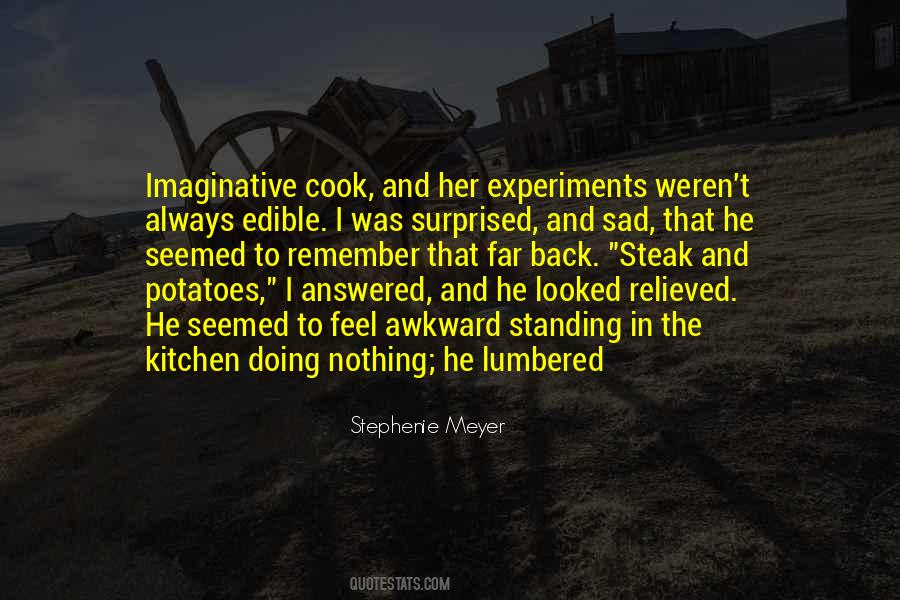 #80. It's different for everyone she said, you find out on your own. But in the meantime, you got to remember, you can't always judge people by the things they done. You got to judge them by what they're doing now. - Author: Kate DiCamillo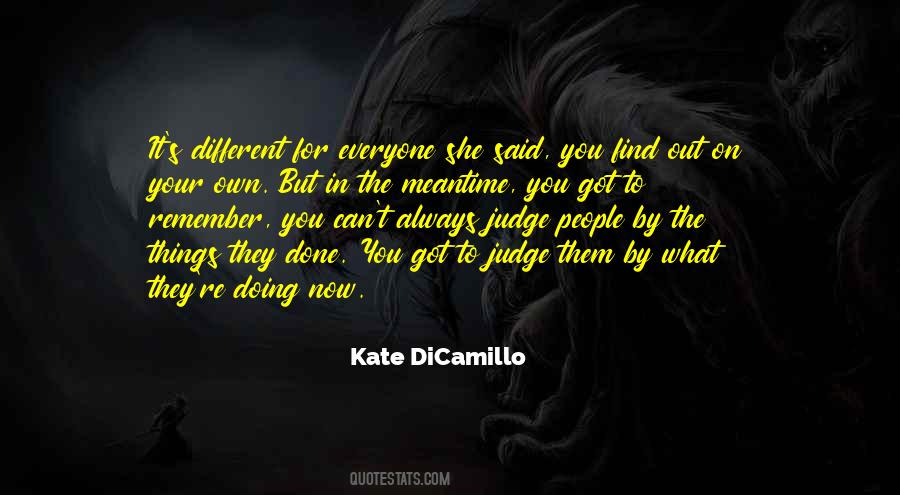 #81. I always try to remember that praise and a slap on your back is only 6 inches away from a kick up the arse! - Author: Anthony Foley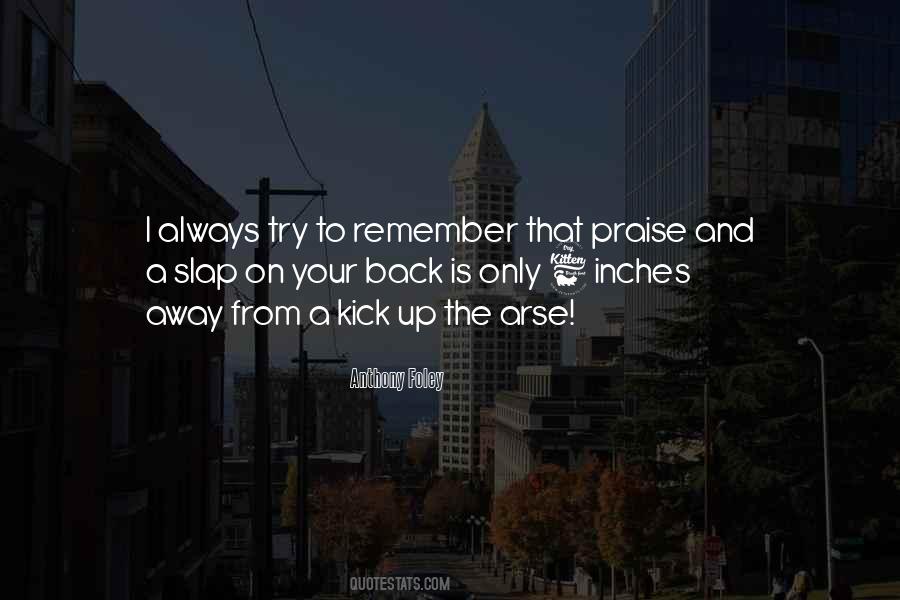 #82. There should of course be left a field of work for the sake of experiment but at all times one must remember that there will always remain open a possibility of err. - Author: Sri Aurobindo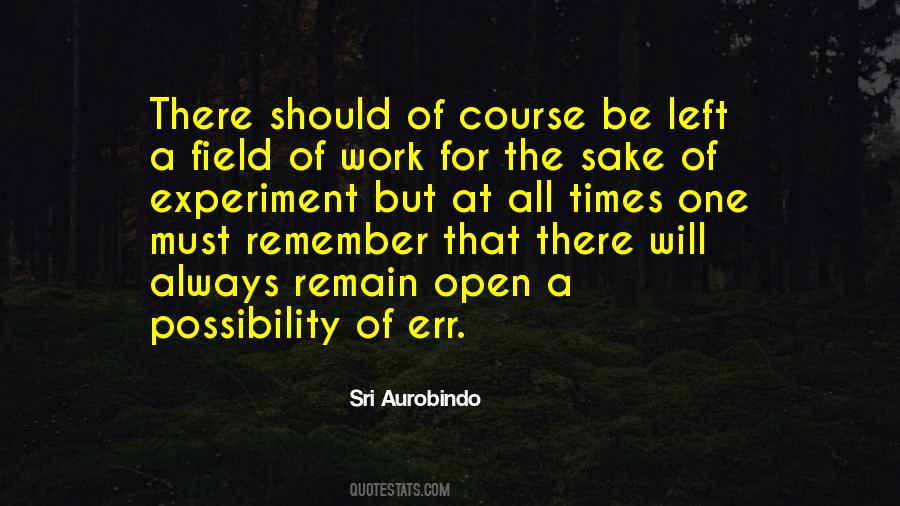 #83. Of course, when you remember your life, you never remember anything in a chronological way. You always have pieces of memories, and some of these memories are full of details and very colorful. Some of them you just see the action and it's completely blank. - Author: Marjane Satrapi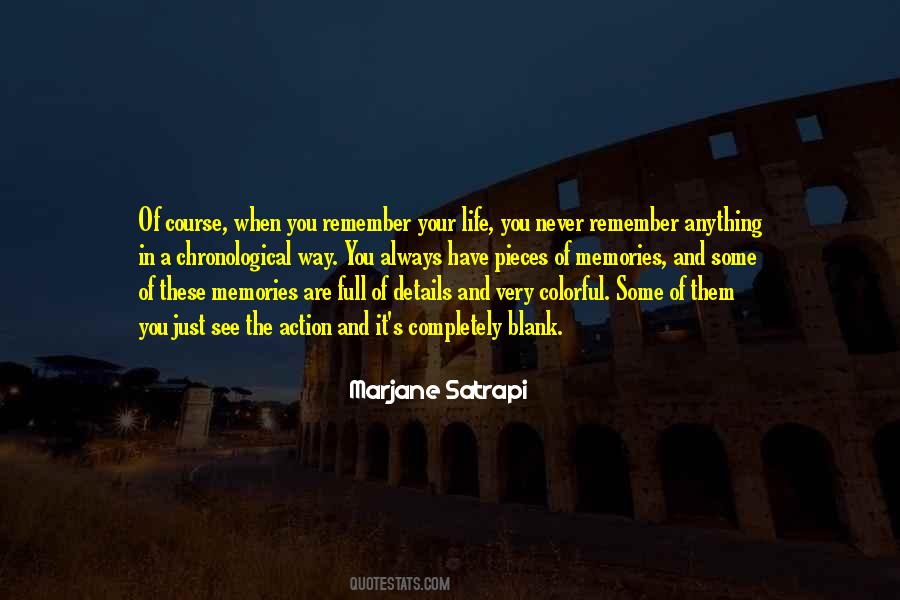 #84. Aunty, whatever the matter, just remember that it is the same moon that wanes today that will be full tomorrow. And even the sun, however long it disappears, it always shines again. - Author: Chinelo Okparanta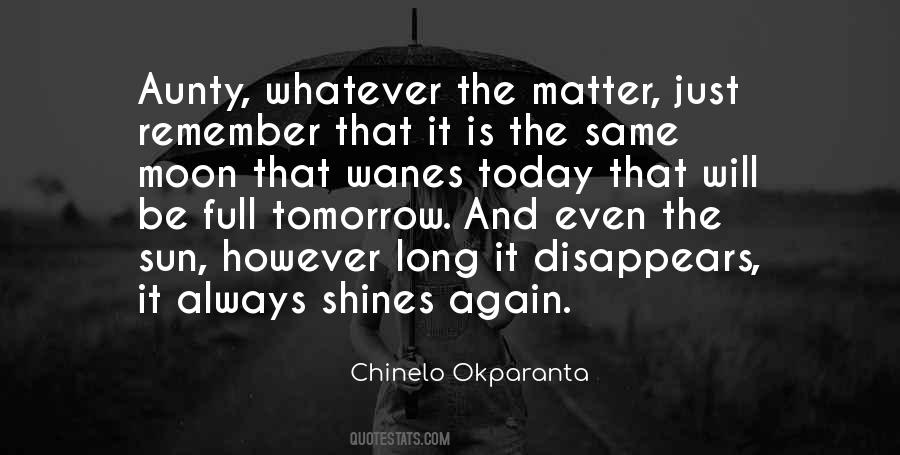 #85. Good." Matty took a deep breath. "See the North Star?" Rob squeezed his hand. "No." "Well, it's up there. And you told me once to always remember." Rob swallowed hard and took hold of Matty's chin, bringing his gaze from the sky to meet Rob's own. "I remember, Matty." "Well, good. Don't forget. - Author: Leta Blake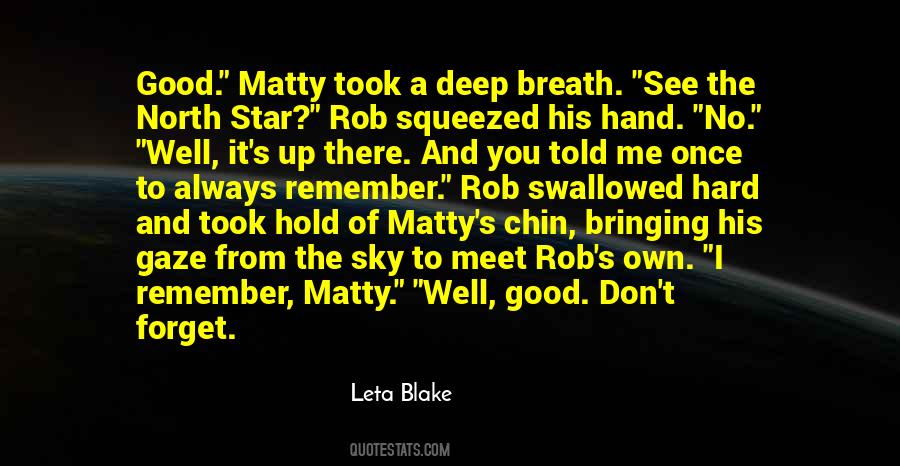 #86. In banquets remember that you entertain two guests, body and soul: and whatever you shall have given to the body you soon eject: but what you shall have given to the soul, you keep always. - Author: Epictetus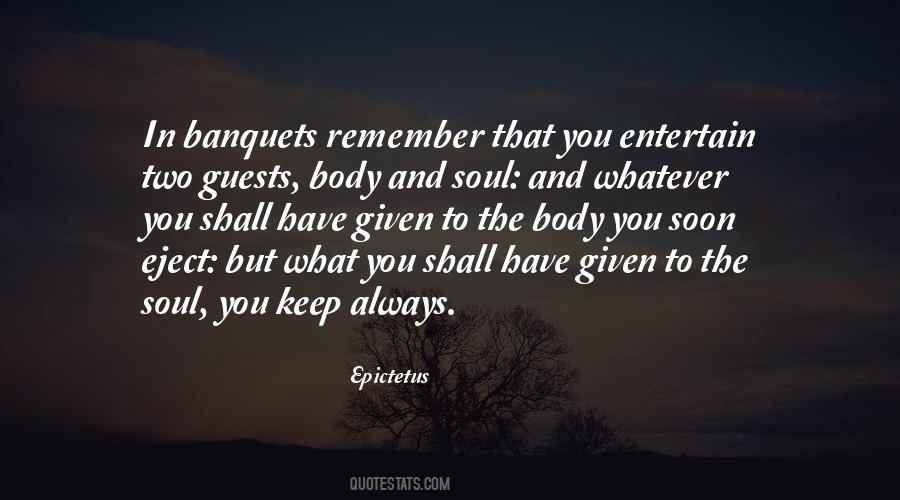 #87. The episodes all blend together for me, so I don't remember. I can't even remember what I had for breakfast this morning. I always feel I must be such a disappointment to them. - Author: Sarah Michelle Gellar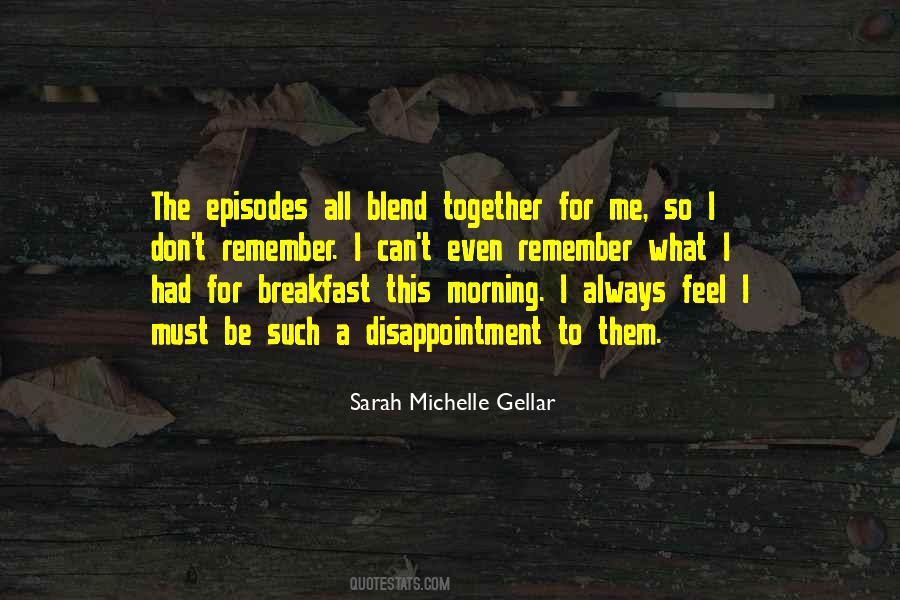 #88. And remember, following Christ is a lifelong journey. Christians are foot soldiers, so to speak. Always learning. Always growing stronger. - Author: Robin Lee Hatcher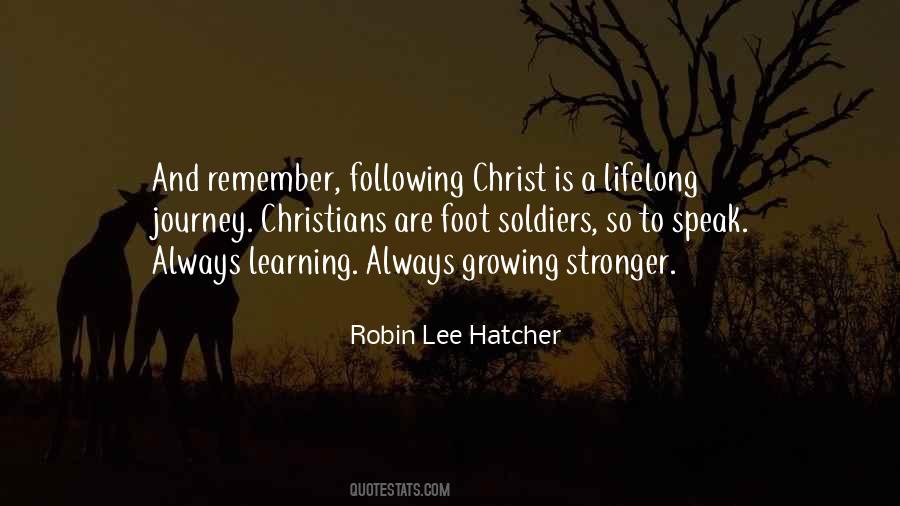 #89. Let us love silence till the world is made to die in our hearts. Let us always remember death, and in this thought draw near to God in our heart - and the pleasures of this world will have our scorn. - Author: Isaac Jogues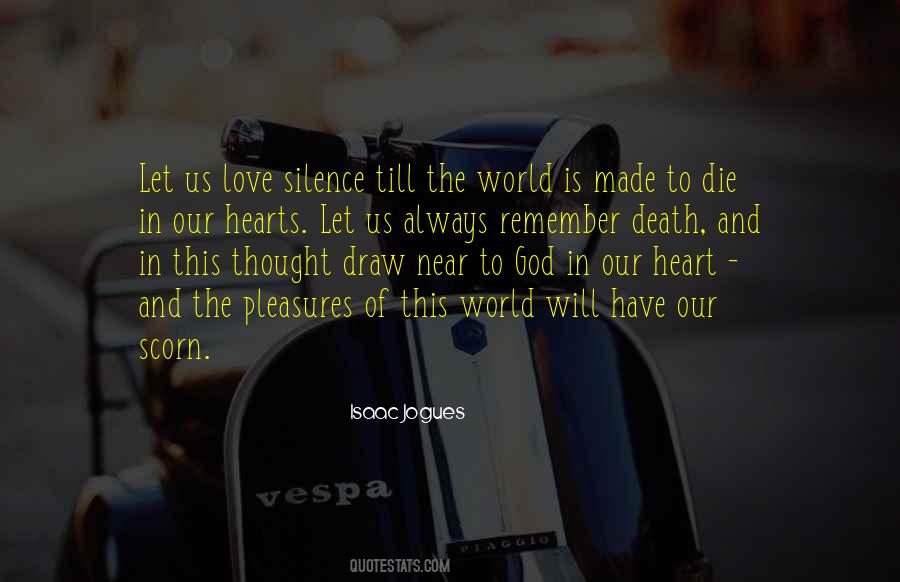 #90. Always remember that there are more important things than being rich. - Author: Robert Gardner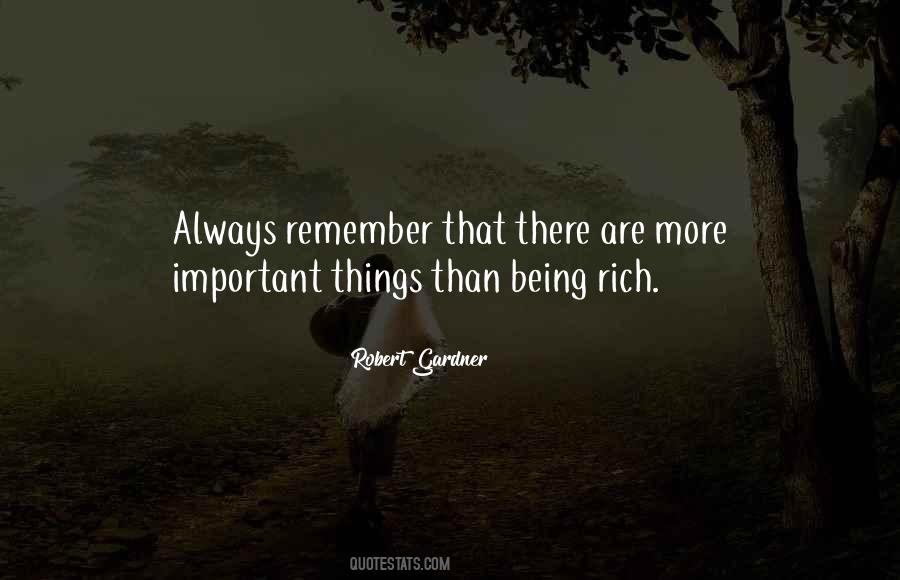 #91. What would you think of a person who always wanted things from you but never offered a word of thanks in return? We can be that way with God, can't we? Let's remember to thank Him. - Author: Greg Laurie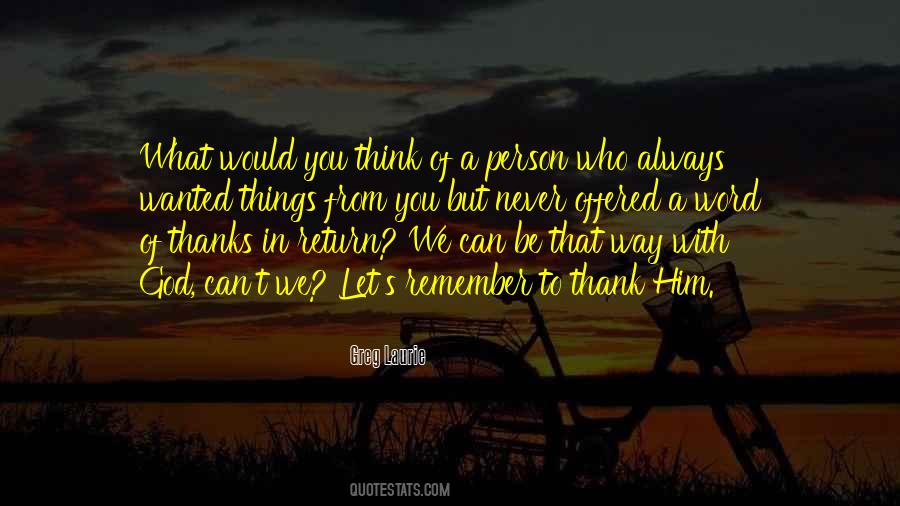 #92. As you read God's Word, always remember that it is something active, that it is doing something to you, for better or worse. When we hear or read the Word, we are not above it, using it for our own purposes. Rather, in the Word, God is doing something to us. - Author: Anonymous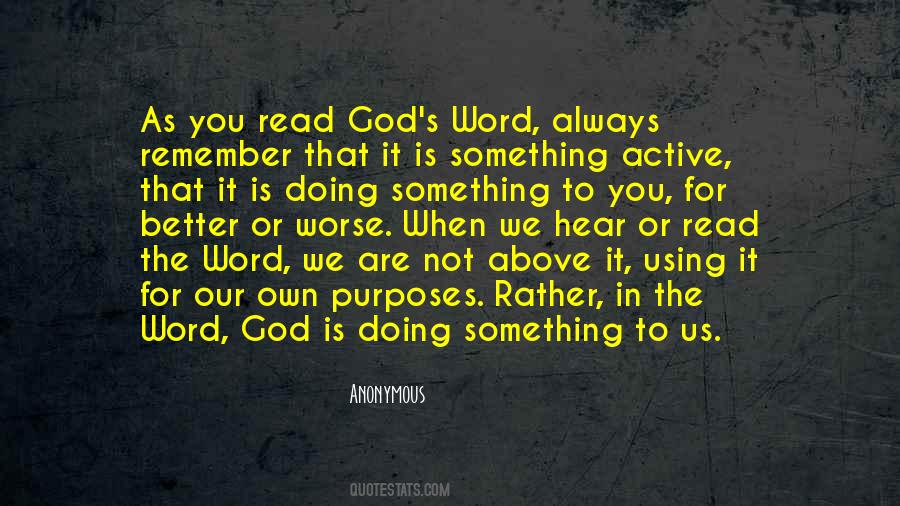 #93. A person has to remember that the road to success is always under construction. You have to get that through your head. That it is not easy becoming successful. - Author: Steve Harvey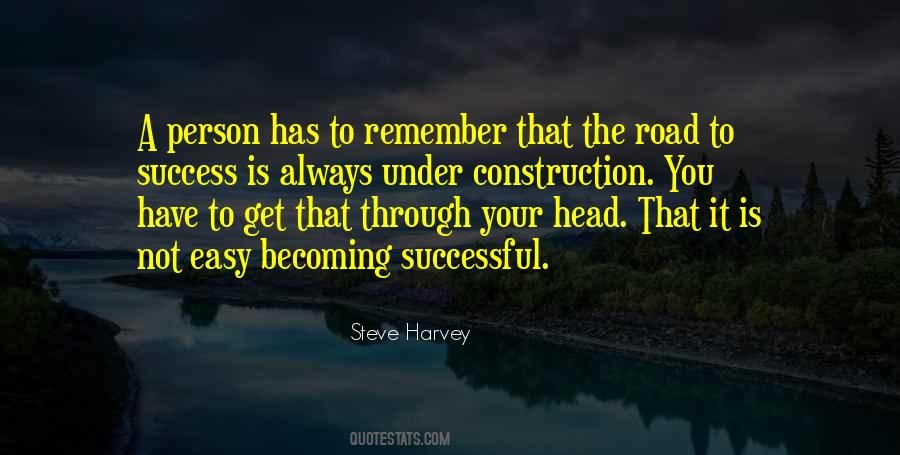 #94. And remember, even when you can't sing, you can always plant a tree - Author: David Archuleta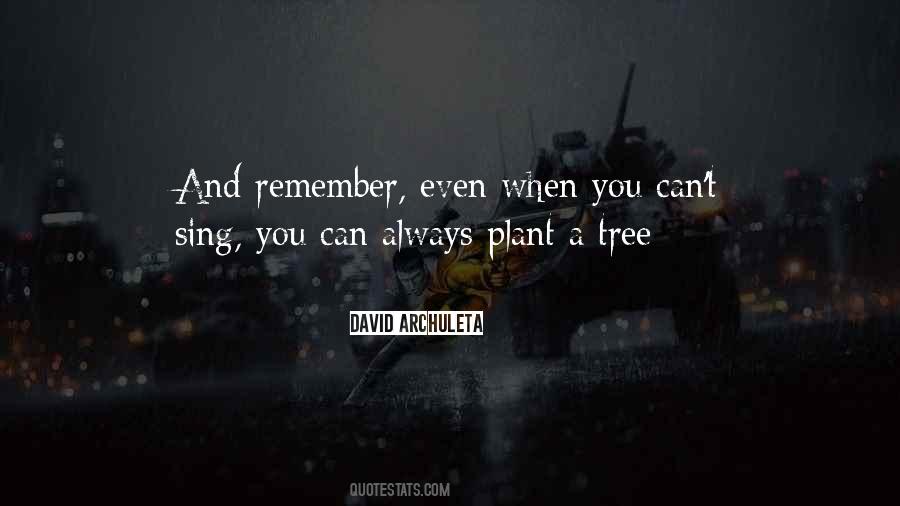 #95. The hate directed against the colored people here in St. Louis has always given me a sad feeling because when I was a little girl I remember the horror of the East St. Louis race riot. - Author: Josephine Baker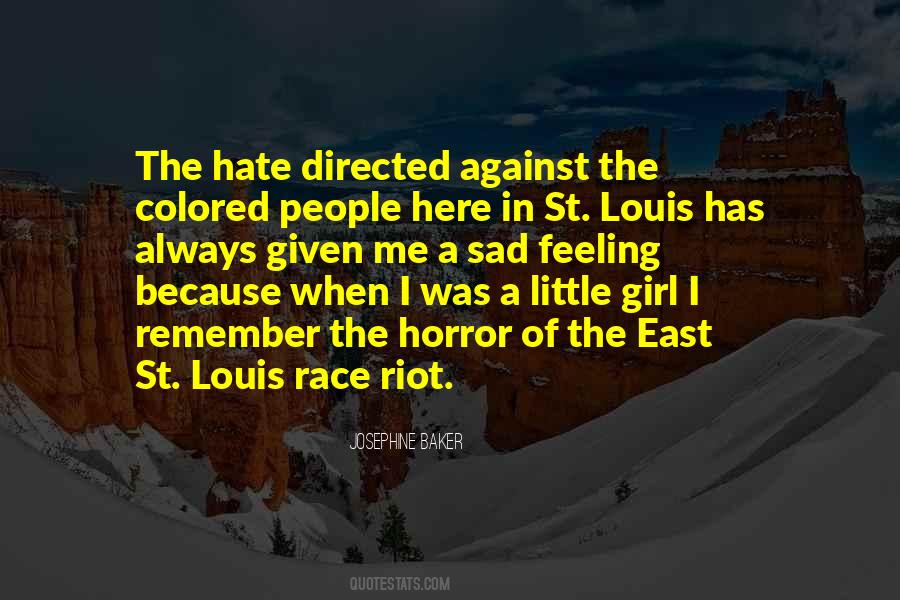 #96. Remember ... we don't see objects, we see light. [ ... ] Light can do anything water can do
flow, wash, trickle. It can do anything an artist can do
paint, burnish, carve. Candlelight falls, licks a face. There is always light in a room. - Author: Janet Fitch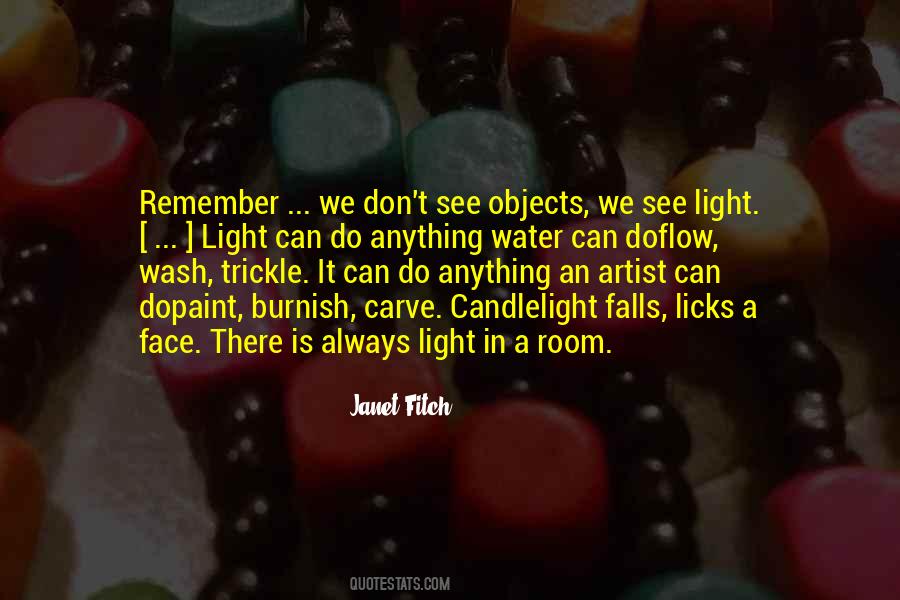 #97. Something to remember is that covering up a lie almost always makes it more obvious, - Author: Liam Saxon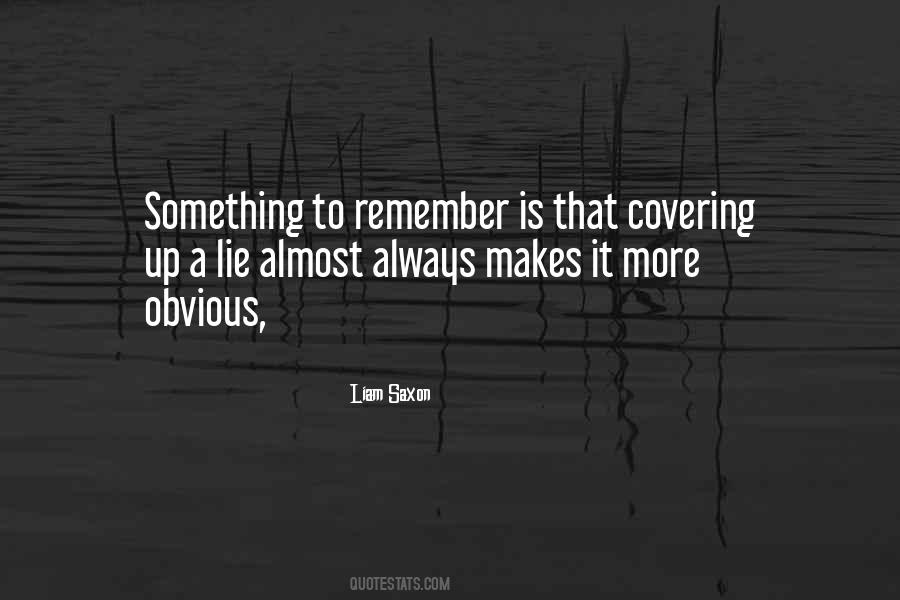 #98. Always remember where we come from, how we got here, and Who led us into the warmth of the sunshine. - Author: Glenn Beck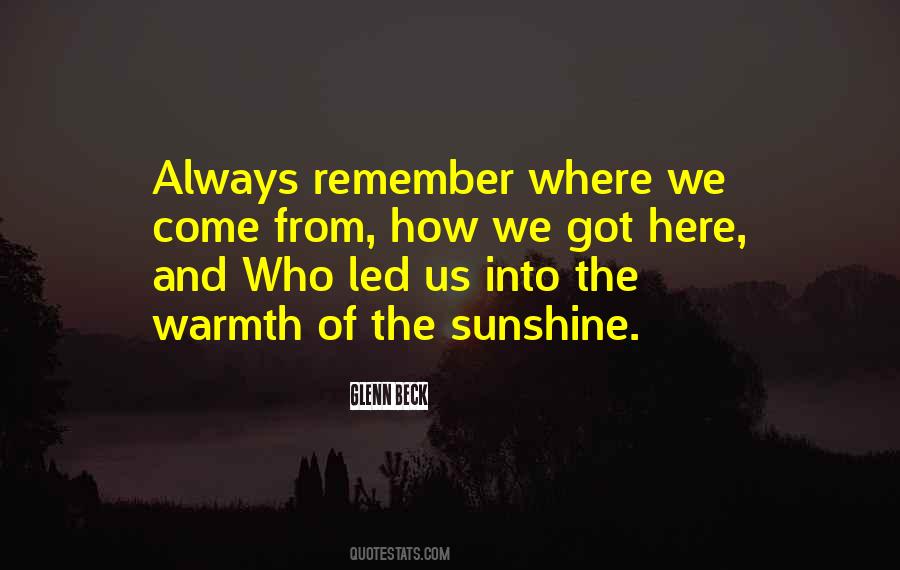 #99. Life is varied, colorful, and full of surprises. It is always good to remember that your existence matters, so better get moving and move forward with your life. - Author: Kcat Yarza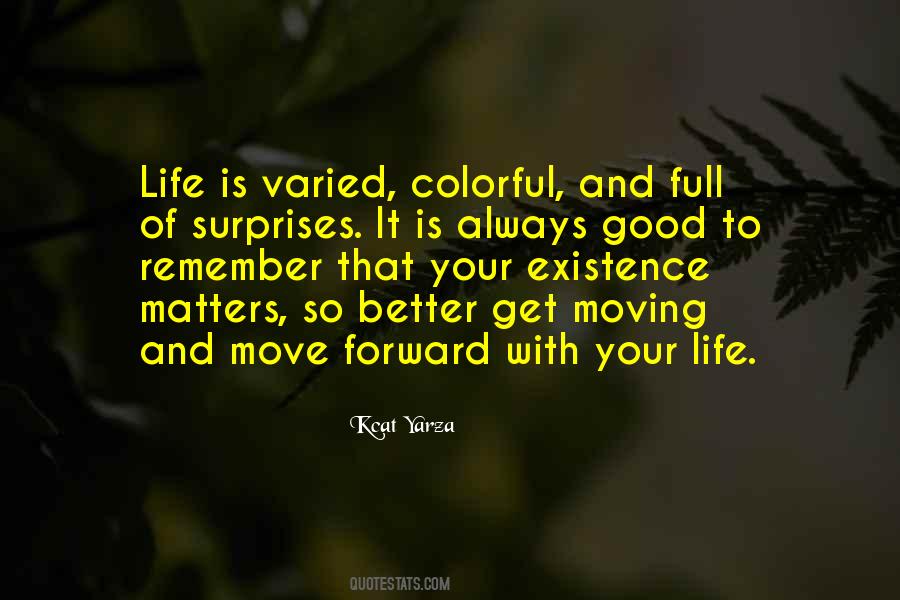 #100. Why was it that, sometimes, you needed to see people closest to you as others saw them to remember how fantastic they were? Why couldn't you always remember that? - Author: Elizabeth Noble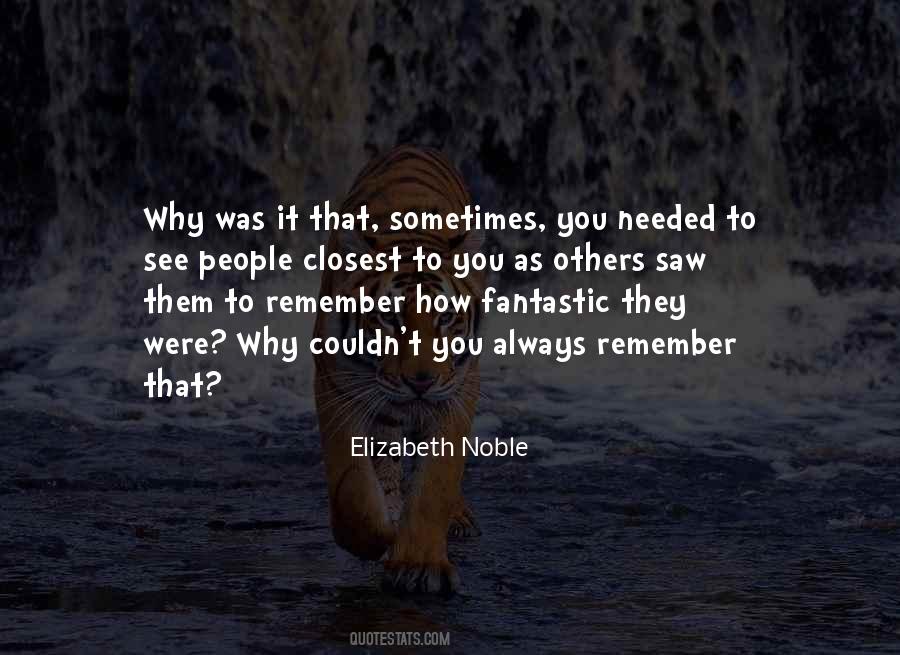 Famous Authors
Popular Topics